Hitting The Road
As fun as it is to update you guys on what we do to our project cars, it's just as important to share what we do in them. After all, that's where we truly get to enjoy all the progress that's been made.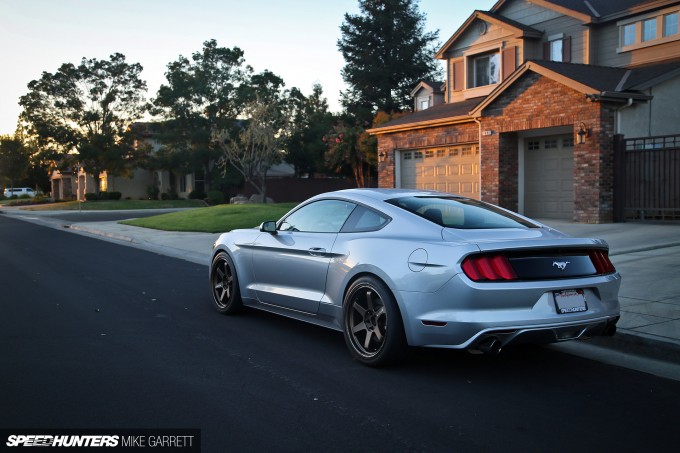 That's why for this update on Project EcoBoost, my 2015 Ford Mustang, I'd like to document a recent road trip I took. Over the last couple months the car has seen quite a few upgrades, and I figured it'd be good to talk a little about how the car drives now.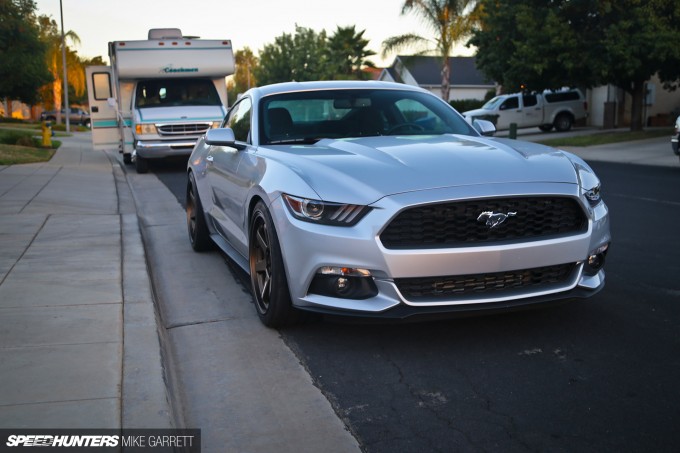 My destination for this trip was Monterey, which is where the massive Car Week event happens every summer. While it's no vintage Ferrari or Bentley, I thought it'd be a lot of fun venturing to the local spots in Project EcoBoost.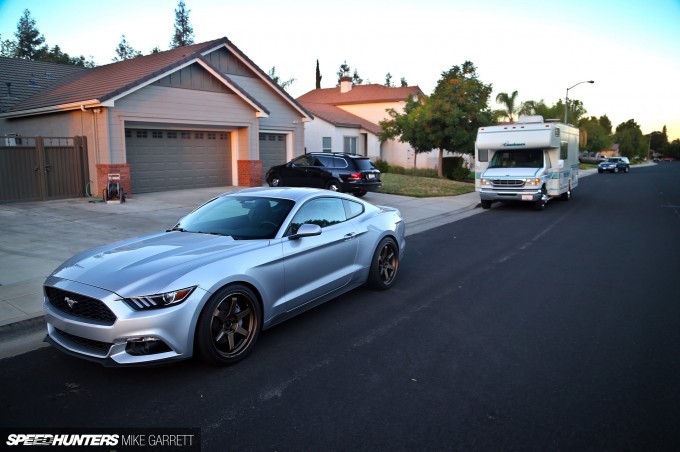 The adventure began very early on Thursday morning when I headed over to meet my brother, who had somehow convinced my dad to let him borrow his RV for the weekend.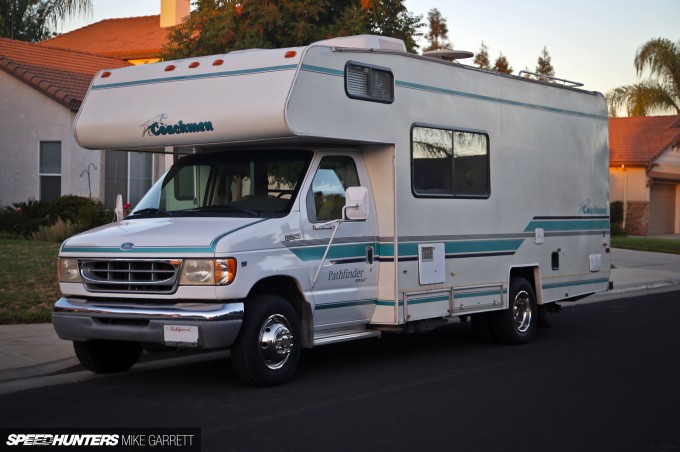 Rather than dealing with the mega-high hotel room rates in the area during Car Week, we've found that camping track-side at Laguna Seca is both an affordable and enjoyable way to take in the Car Week festivities. The motorhome was loaded up with food, beer and all the other supplies needed for a weekend at the track.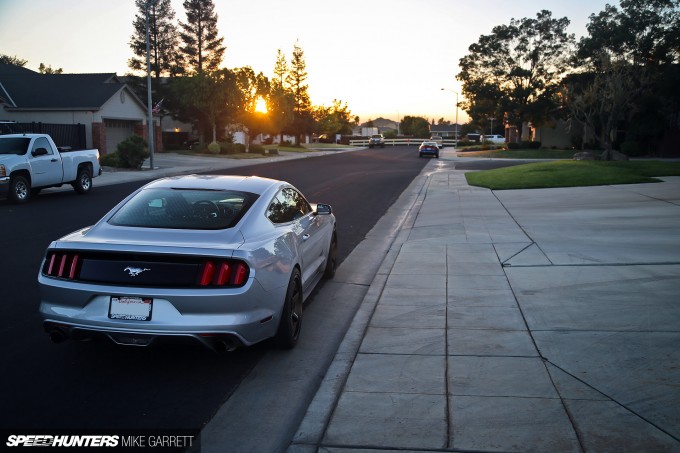 After a quick dose of morning caffeine, it was time to hit the road. I'd be in the Mustang following behind my brother for the roughly three-hour journey to Monterey.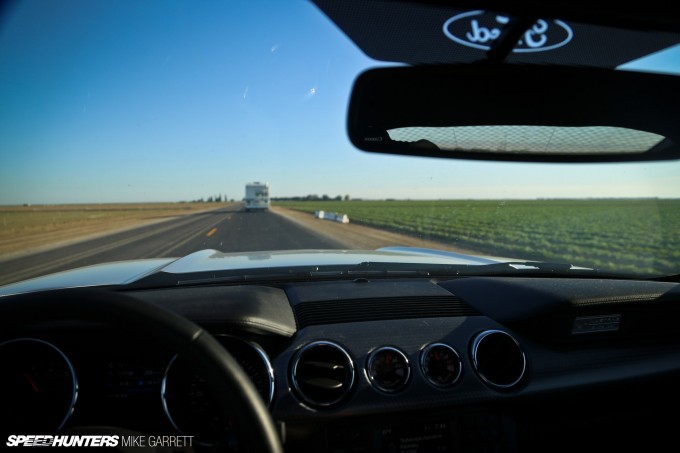 The first part of the trip would consist mainly of long, straight country highway as we made our way west across the San Joaquin Valley.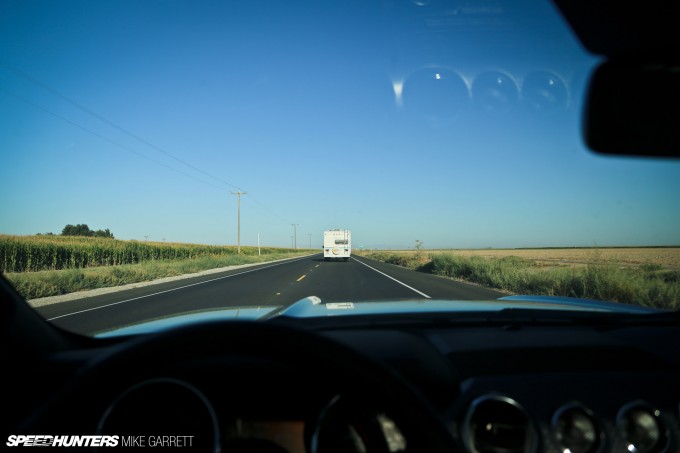 It's times like these when I really appreciate the long distance touring capabilities of the Mustang. Compared to the FR-S I had before it, the Ford is much more adept when it comes to extended periods of highway cruising. Despite the fact that it's louder and stiffer than stock, the car is still quite comfortable on long trips, and I'm quite happy about that.
Monterey On A Budget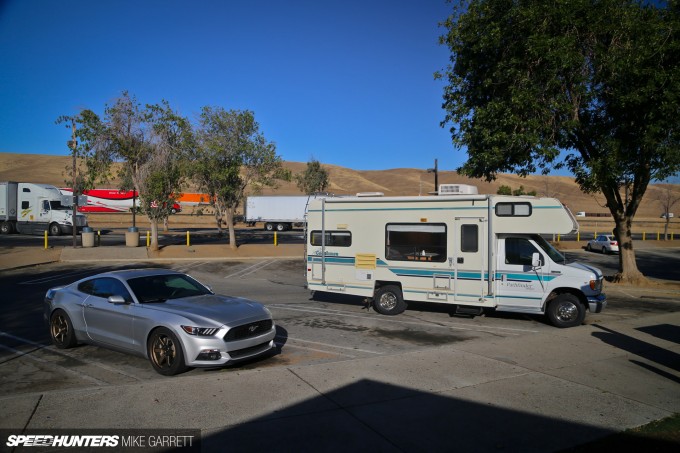 After navigating a combination of two-lane country roads, we met up with Interstate 5 and stopped for a quick break at a rest area. If you've been to a highway rest stop in Japan or elsewhere, you'd probably be disappointed with the ones in California. You're looking at some restrooms, a couple of vending machines and that's about it.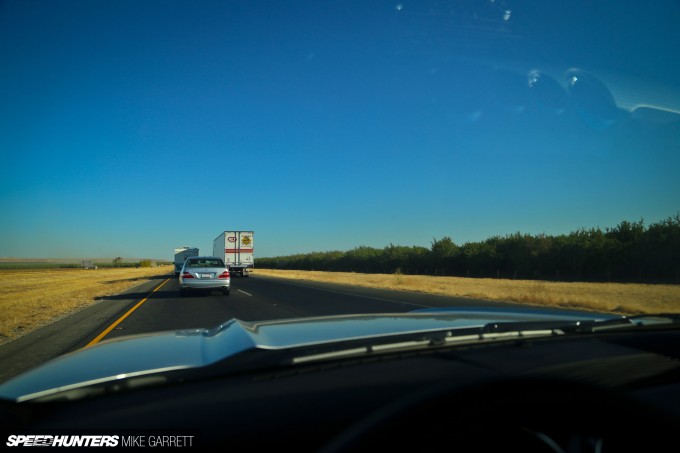 From there we had just a short distance of interstate driving before we met up with Highway 152 for the trip up and over the Coast Range mountains. When passing slow-moving big rigs, the effortless torque of the 2.3-liter turbo is appreciated and downshifting is never necessary.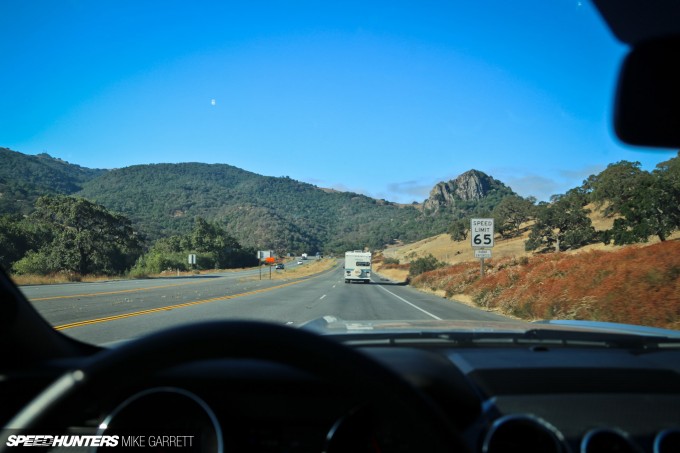 Pacheco Pass is a rather steep grade and the RV would have its work cut out for it. Rather than going ahead on my own, I stayed behind in case there was any mechanical trouble.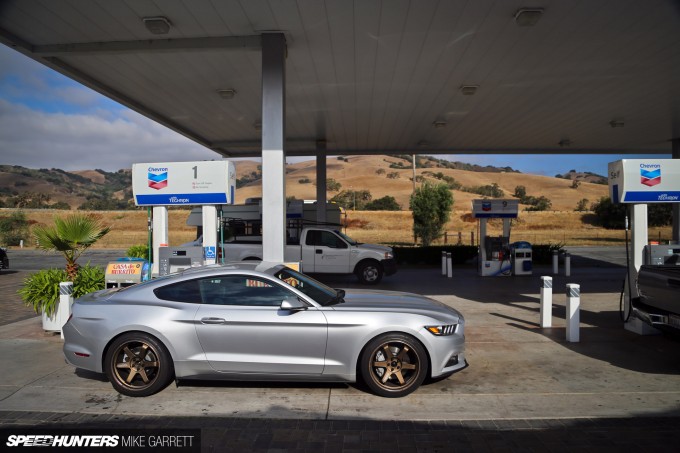 The old RV did fine though, and we soon found ourselves stopping at Casa De Fruita for some gas. Because I'd been following the RV at relatively slow speeds I achieved 34 miles to the gallon on the trip. On normal highway trips I usually get around 30.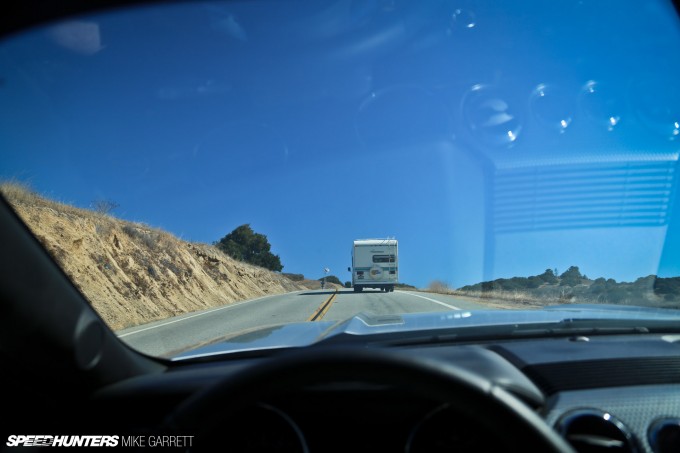 From there it wasn't long at all until we arrived at Laguna Seca, which would be our home for the next few days. One of my favorite events of the year was about to begin.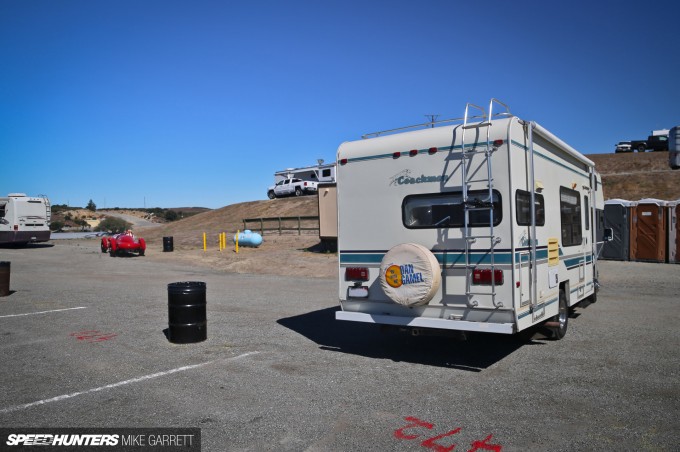 We arrived early to find a relatively empty camping area, but by the middle of the weekend the place would be packed with racers, enthusiasts and others who'd come out to enjoy a full weekend of vintage motorsport.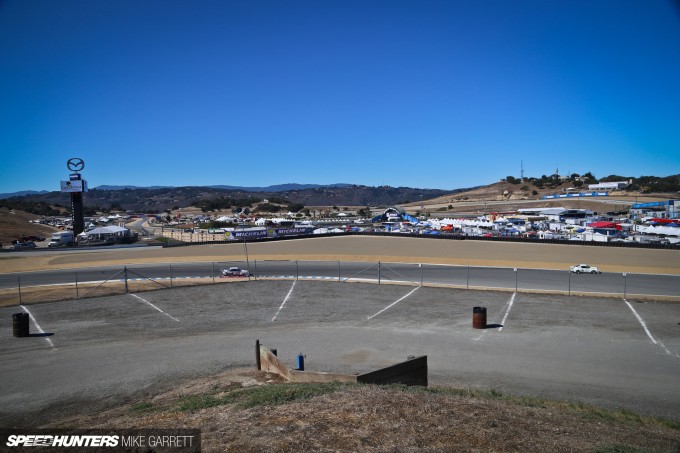 After settling into our camping spot I surveyed the area and took a look at our patio view for the weekend. The air was already filled with the sound of old school machinery putting in practice laps ahead of the big show.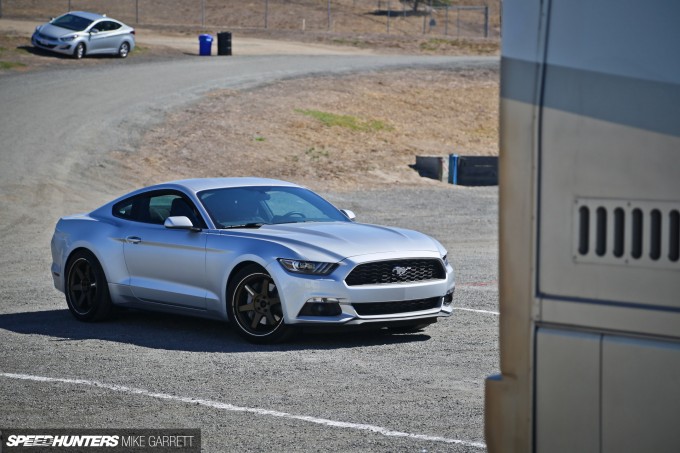 While the RV would serve as our accommodations for the weekend, the Mustang would serve as our transportation around the area. I was very much looking forward to getting the car out on the road.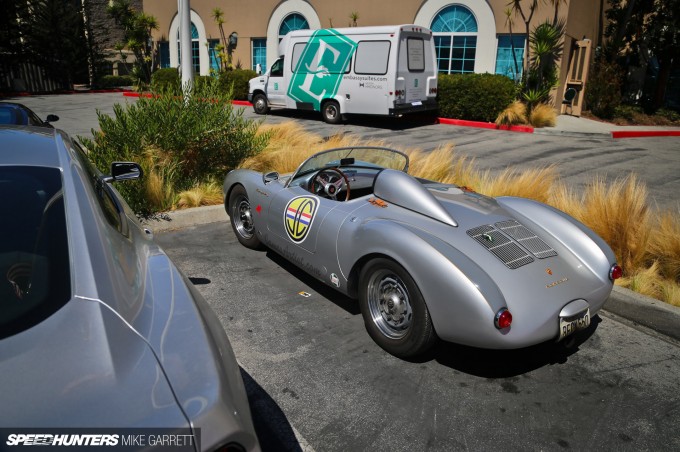 As I wrote in my recent story, one of the best parts about attending Monterey Car Week is just encountering all the cool cars in the local parking lots, and on the backroads and highways. A Ford Mustang sits pretty low on the pyramid of rare car finds, but I was glad I could add a little bit of extra flavor with one that makes unnatural noises from its exhaust pipes.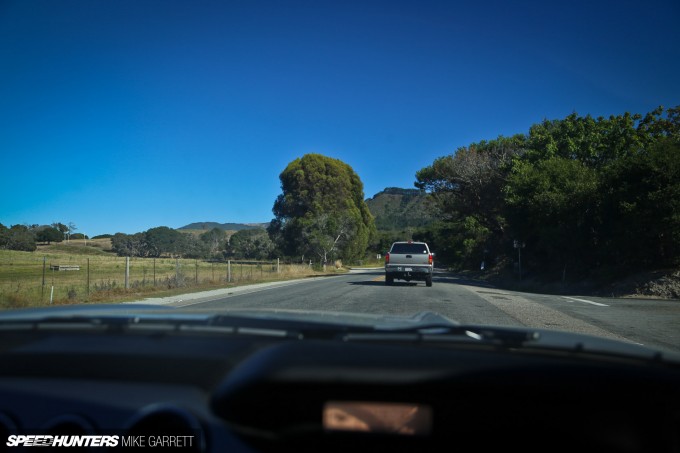 I was actually a bit conflicted; I wanted to enjoy some of the local roads, but I also wanted to ride shotgun so I could photograph any interesting finds we came across. My brother and I ended up splitting the driving duties.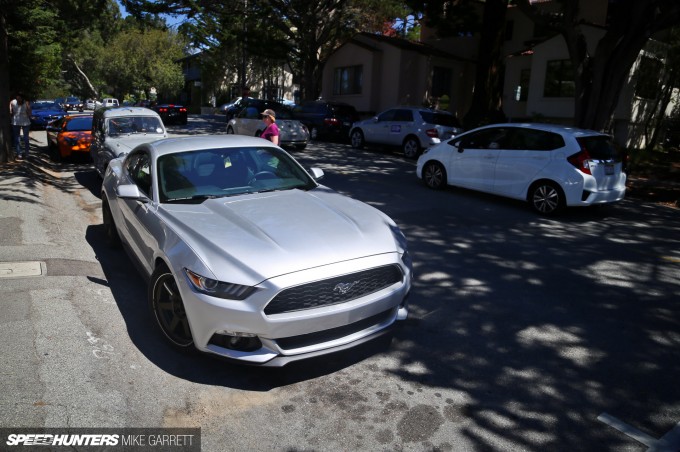 One of my favorite things about owning the EcoBoost Mustang has been the unusual reactions the car gets. Visually, it looks pretty similar to other cars, but once people hear the sound of the turbo or the unusual exhaust note, they get pretty confused. While parked in Carmel I met a few guys who were interested to hear about my thoughts on the car, and that's something that happens quite often.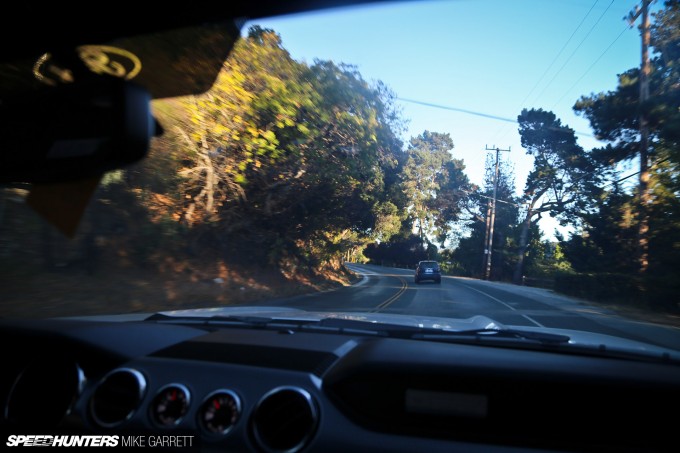 On Thursday evening we headed to the Baja Cantina in Carmel for the weekly cruise night, and afterwards we drove back to Laguna Seca on a winding mountain backroad called Laureles Grade.
Even if the road wasn't full of exotic machinery it would still be a blast to drive, with tight switchbacks, beautiful views and pavement that's in far better condition than most mountain roads here in California.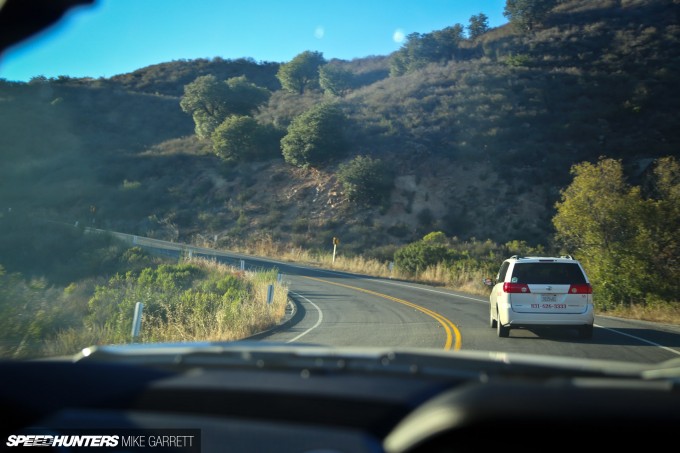 Even driving at a moderate place, the added athleticism of the Roush/KW suspension and the 275-section Nittos on all four corners was quite noticeable. Combined with the low-end punch from the lightly breathed-on motor, it was a joy to run this thing through the corners.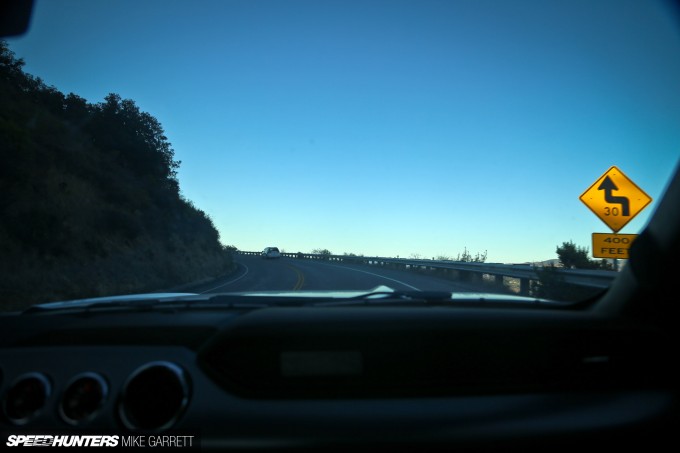 It might not quite be at GT-level performance yet, but on a road like this with the upgraded suspension, less weight over the nose and cool turbo noises, it's every bit as fun. I would end up spending most of my time in Monterey at the track without venturing out too much, but having the Mustang with me certainly made an enjoyable weekend even better.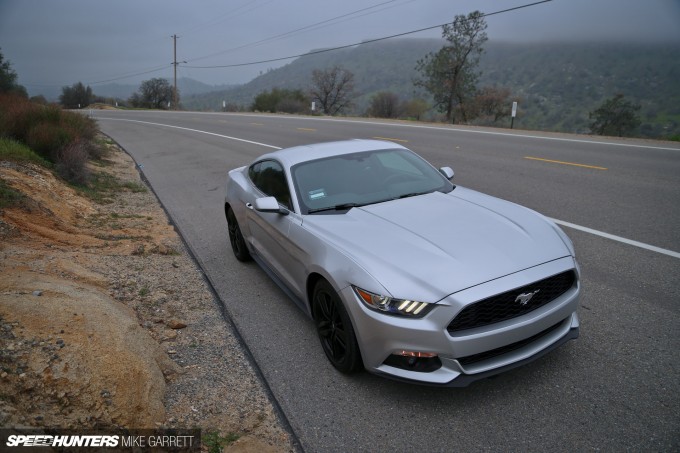 I was quite enamored with the car in stock form when I got in January, and the modifications done since have only made it faster, more fun and more unique. I'm already looking forward to the next batch of upgrades, and am really looking forward to getting some track time in now that the weather is cooling down.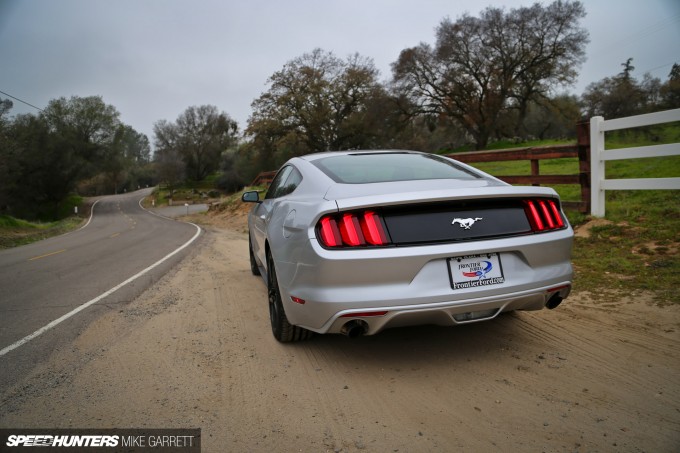 But before that, I have some bigger news to share on the project car front. Project EcoBoost has just been joined by another American-built machine from a much earlier era, so look out for an update on that soon…
Mike Garrett
Instagram: japanifornia_media
mike@speedhunters.com