I'm the Car Spotter
Monterey Car Week is simply one of the greatest automotive spectacles on the face of the earth. Whether you live here in California or on the other side of the world, it's truly one those bucket list events that every car lover should experience at least once.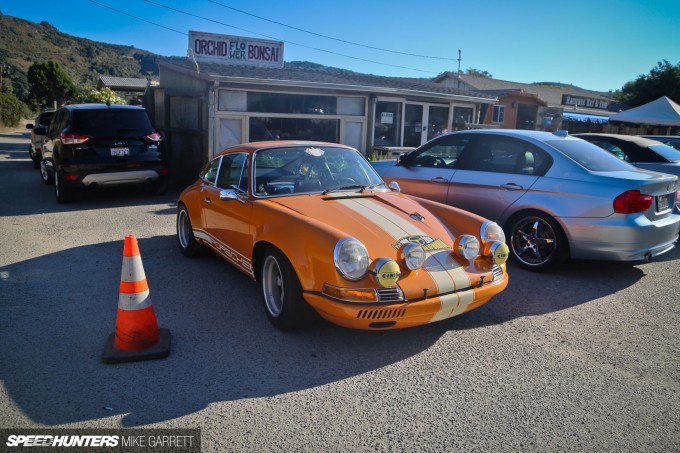 Each year you're guaranteed great weather, beautiful scenery and the chance to see thousands of the rarest, most exotic and just plain coolest cars on the planet. There's really no better way to spend a few days in the middle of summer.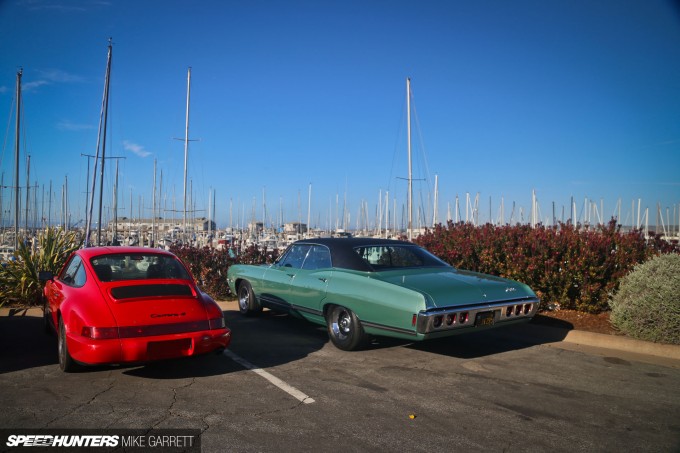 If there's a problem with this, it's the fact that with so much happening during Car Week, it can be difficult trying to choose which of the many events and gatherings to attend.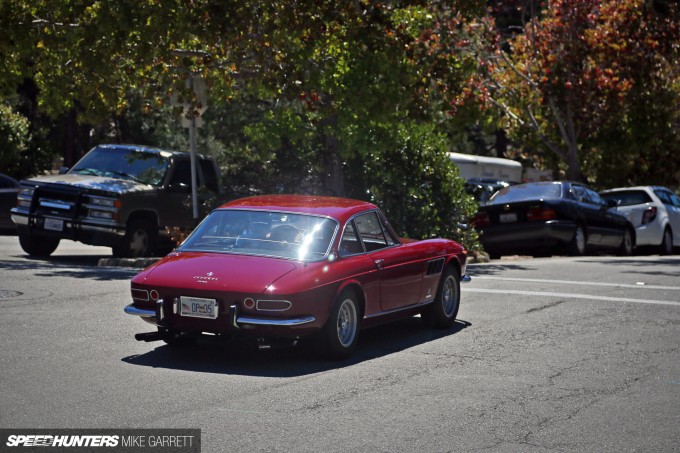 You might want to be there at Pebble Beach for the prestigious Concours d'Elegance, or perhaps you want to drop in on one of the many car auctions. Of course, there's the Rolex Historics at Laguna Seca too. And those are just a few of the events that happen over the course of the week.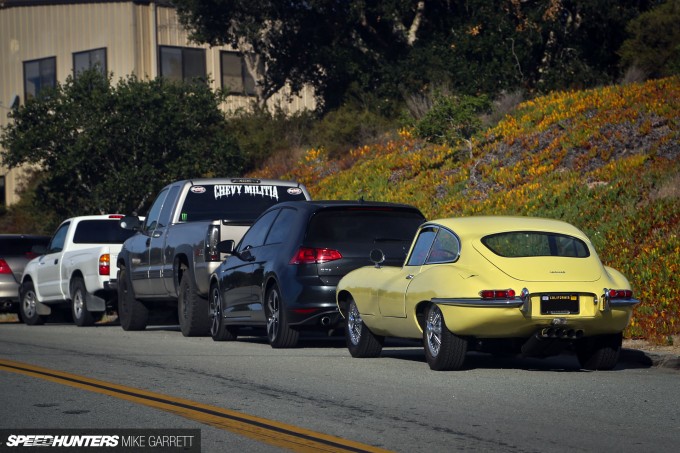 But the great thing is, you don't actually even need to attend one of the big events to enjoy Monterey Car Week. Just being in town while all of this is happening is an experience in itself.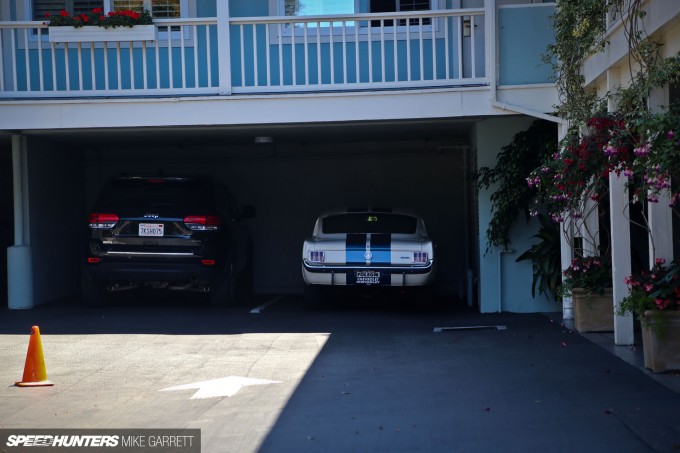 That's because everywhere you go there are cool cars to be found. Whether it's just waking though a hotel parking lot, standing on a street corner or sitting in traffic on the freeway – you'll be greeted by some of the most interesting automobiles you've ever seen.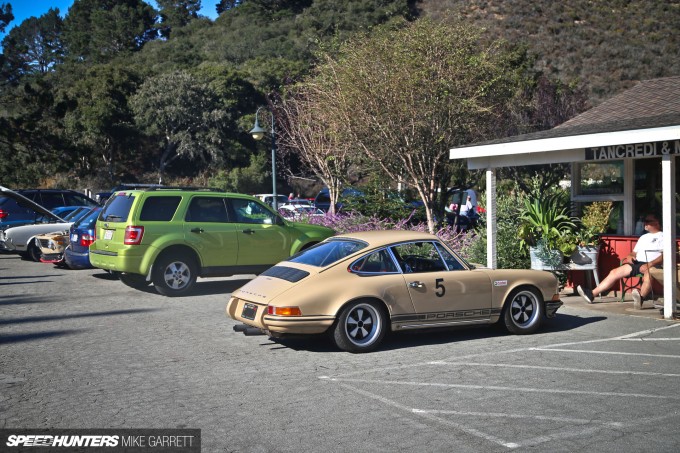 So with that in mind, I thought I would share some of the interesting car sightings I came across during my few days out and about in Monterey this year. For me, this is one of the best parts about attending Car Week, and I think you'll see why…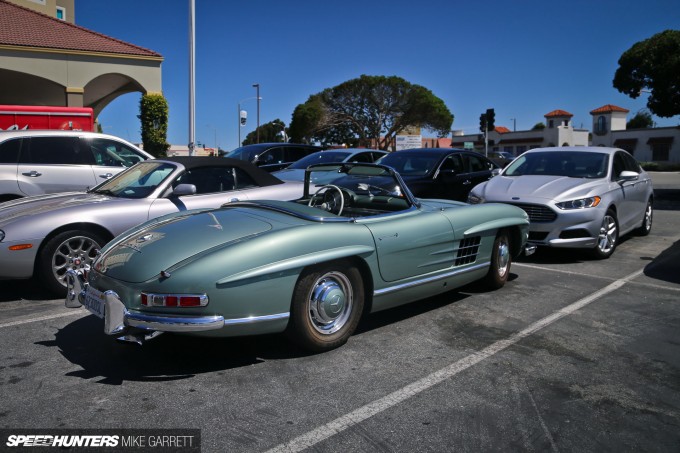 Immediately after arriving in town on Thursday morning, I headed to the Embassy Suites hotel in Seaside to pick up my credentials for the Rolex Historics. The parking lot was already full of cool vintage cars, and one of the first I laid eyes on was a beautiful Mercedes-Benz 300SL Roadster. This would be a symbol of many more great things to come.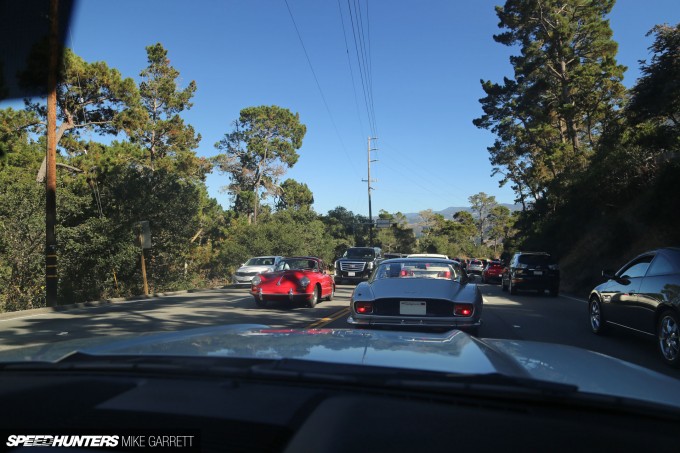 From there we headed south to Carmel where some of the cars from the Pebble Beach Concours would be parked in the middle of town for a public display. Traffic on the Monterey Peninsula during Car Week is heavy, but that's not a big deal because even when you are crawling down a jammed highway there's plenty to see.
The Streets Of Carmel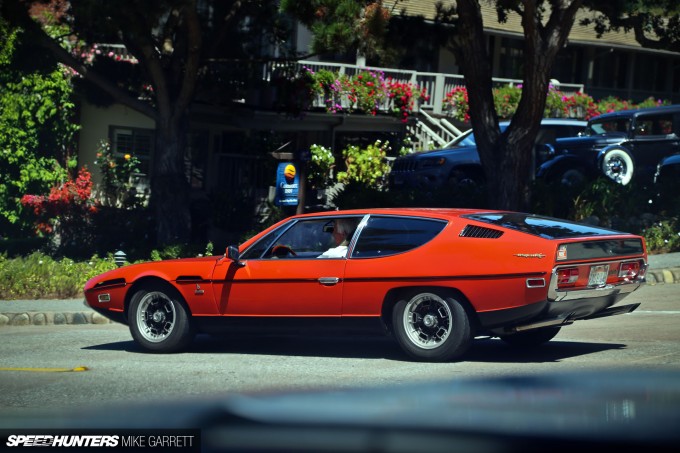 After we arrived in Carmel one of the first cars I spotted was this Lamborghini Espada – an unmistakable machine with its angular and exotic 1970s styling. What an amazing looking car.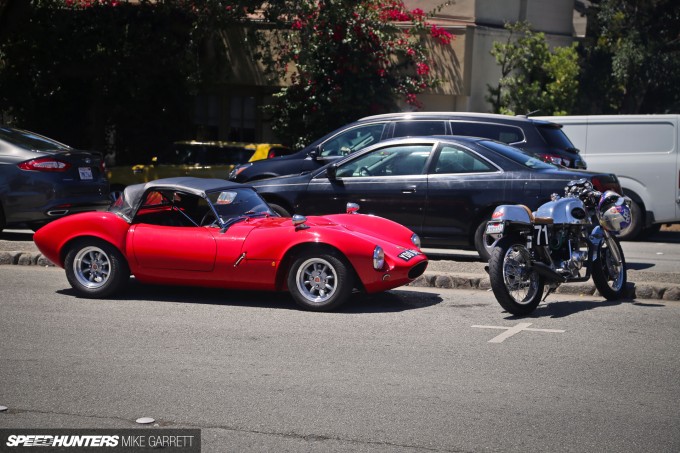 The Concours cars were parked on Ocean Avenue and had crowds swarming around them. But I was just as impressed with some of the cars parked on the nearby side streets.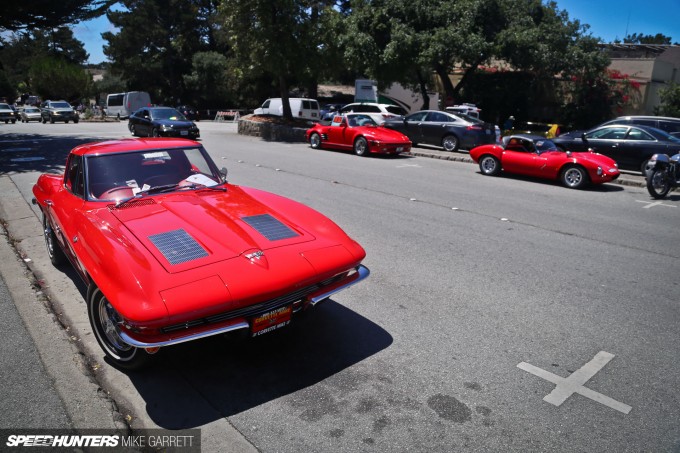 Among my Carmel sightings was this beautiful split-window '63 Corvette. Perhaps the most beautiful 'Vette that Chevrolet ever produced.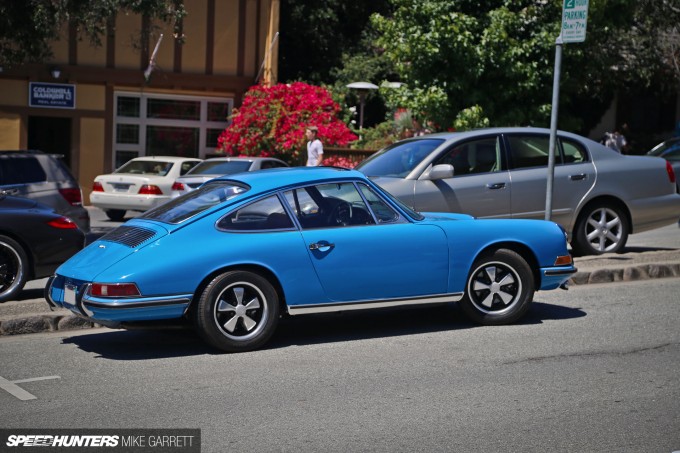 And right down the street a mint 911 – one of the hundreds of classic Porsches that gather in Monterey during Car Week.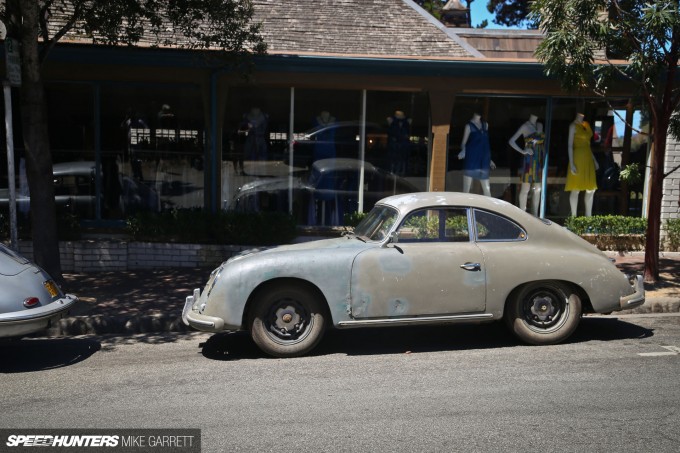 Another Porsche find was this 356 – completely unrestored and looking like it's seen lots of hard-driven miles. Exactly how it should be.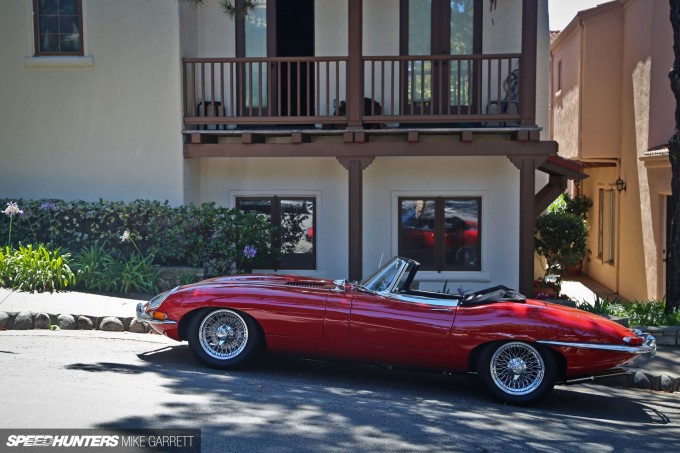 Another model that you're guaranteed to see during Car Week is the Jaguar E-Type. I found this beautiful roadster resting in the shade.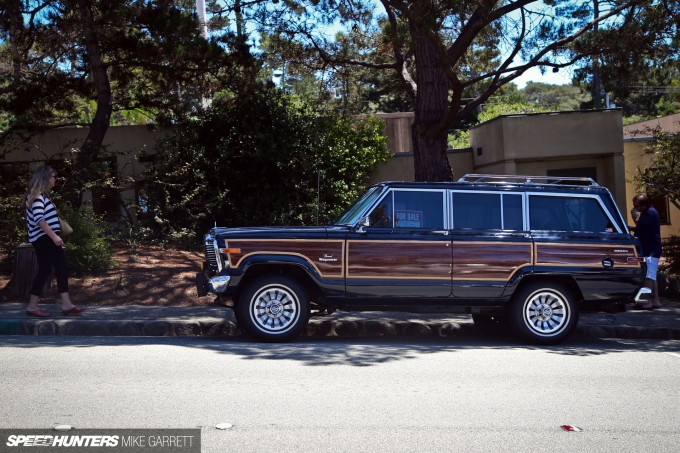 But for every expected classic, like a Porsche or Corvette, there's something more unusual, like this Jeep Wagoneer that was parked a little farther down the street.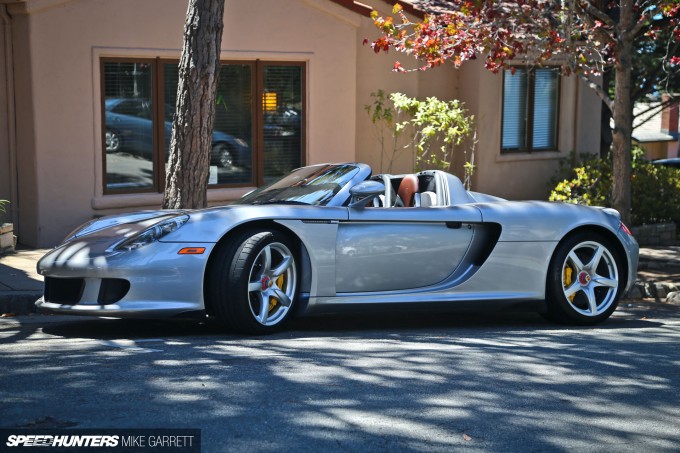 And while classics make up a big part of the festivities, late model machinery is equally prominent. During Car Week, seeing a Carrera GT parked quietly on a street corner is no big deal.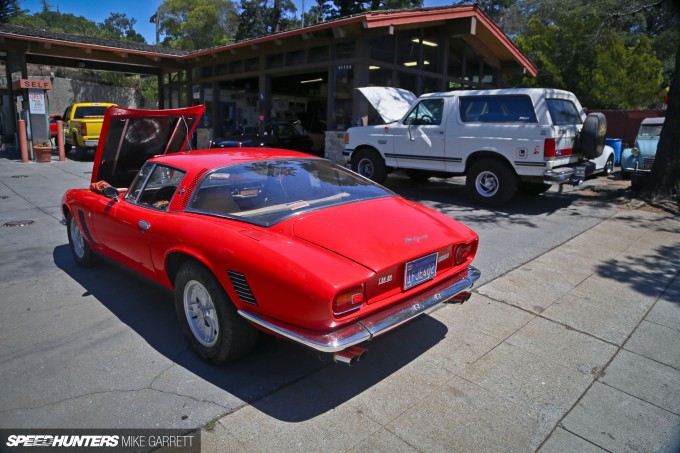 Even the neighborhood service stations have a tendency to be filled with exotic machinery when Car Week comes around. It's a bit surreal actually.
Cruise Night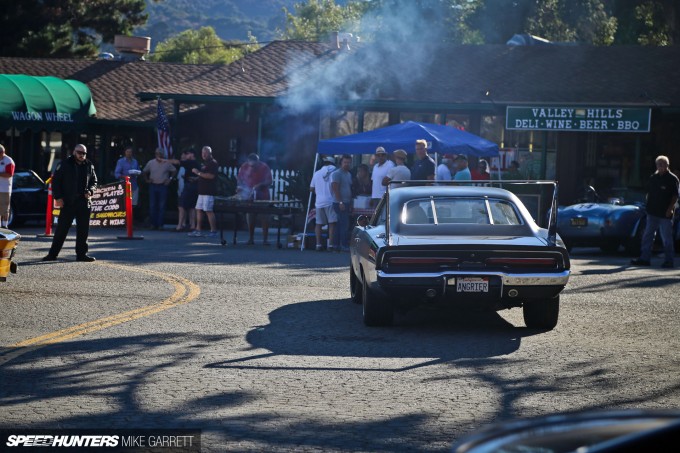 Later on in the evening we found ourselves in the Carmel area once again, but this time at the famous Baja Cantina which hosts a local cruise night every Thursday.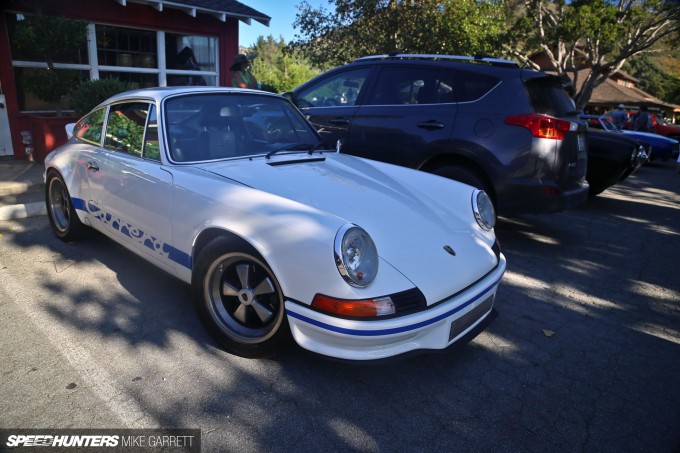 Needless to say, the place is packed during Car Week and it's easily one of the most fun and diverse car gatherings you'll find anywhere in the area.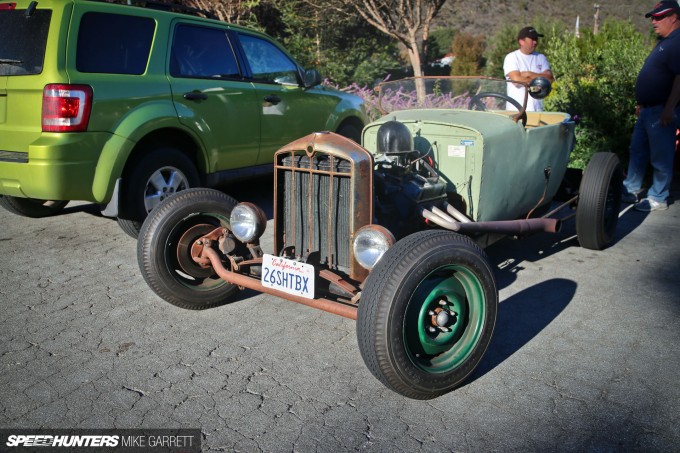 It's the spot where million-dollar exotics and Pebble Beach showstoppers share a parking lot with home-built hot rods and budget race cars. The food is also amazing.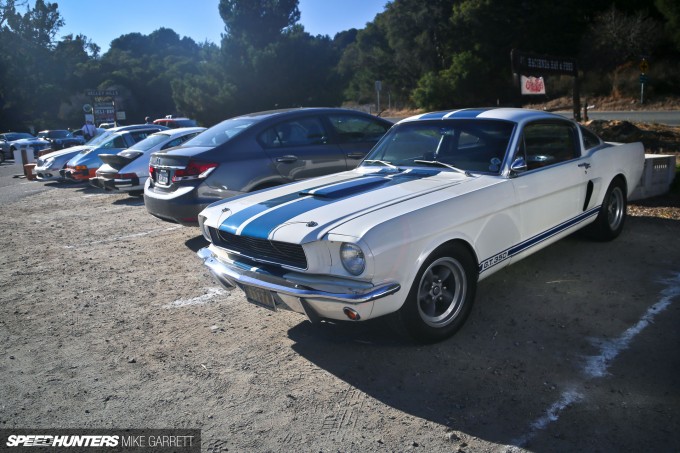 With the Shelby Mustang being the featured marque of the Rolex Motorsports Reunion this year, GT350s could be found everywhere during Car Week – cruise night not excluded.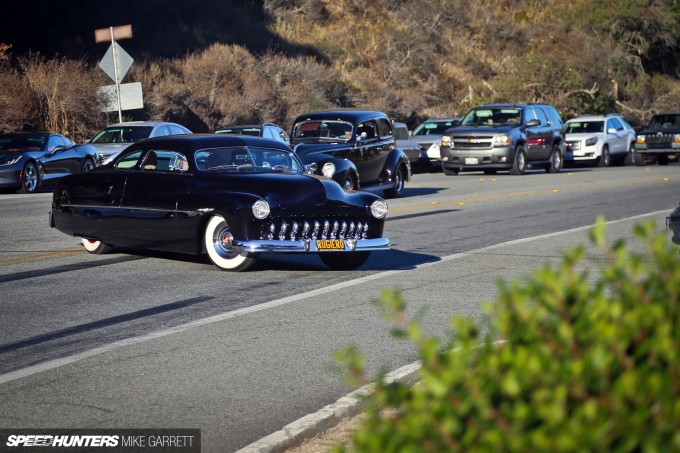 It's not all about the high-power, competition-bred stuff though. This stunning Mercury was a welcome addition to the crowd with its timeless custom style.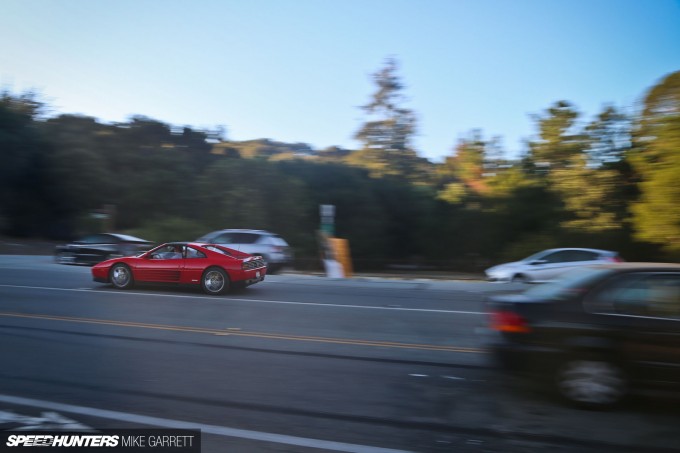 And when you're finished looking at the cars in the parking lot, you could simply take position next to Carmel Valley Road and watch the parade of cars go by while subjecting your ears to some of the best exhaust notes in the world.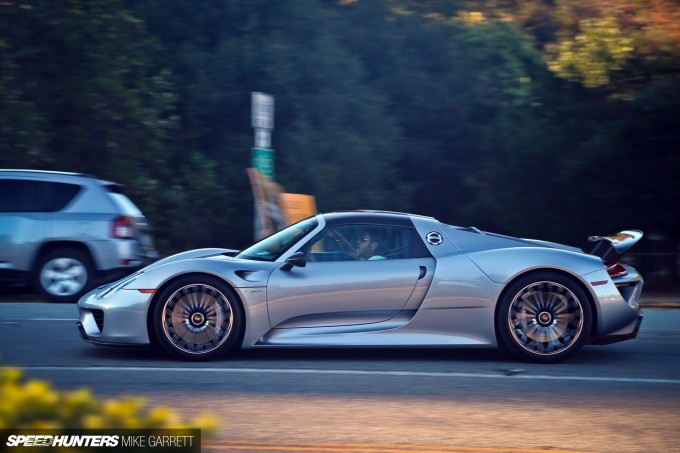 Prior to Monterey I hadn't seen a Porsche 918 in the wild, but I encountered no less than five examples driving around at different times during the week.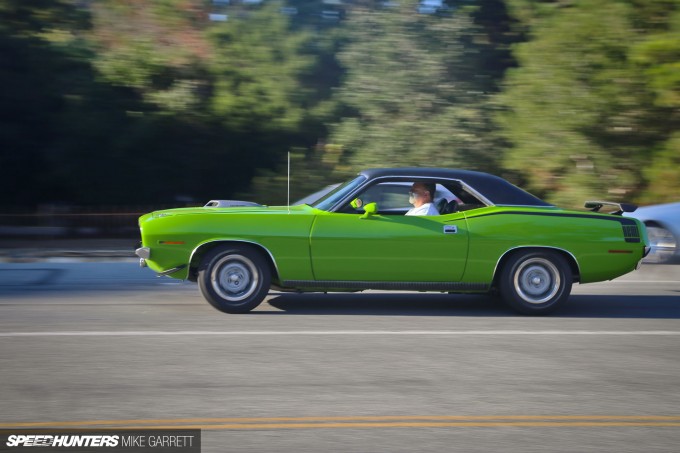 But if I'm honest, I was actually more excited watching this Hemi 'Cuda pull out of the Cantina while laying a nice chunk of second gear rubber and sounding amazing while doing it.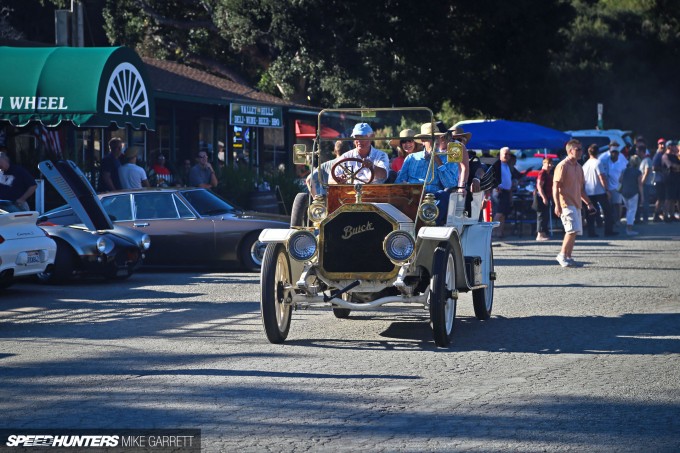 It really doesn't matter what sort of cars you're into – there's something for everyone during Monterey Car Week. And the wider your tastes range, the more fun you'll have.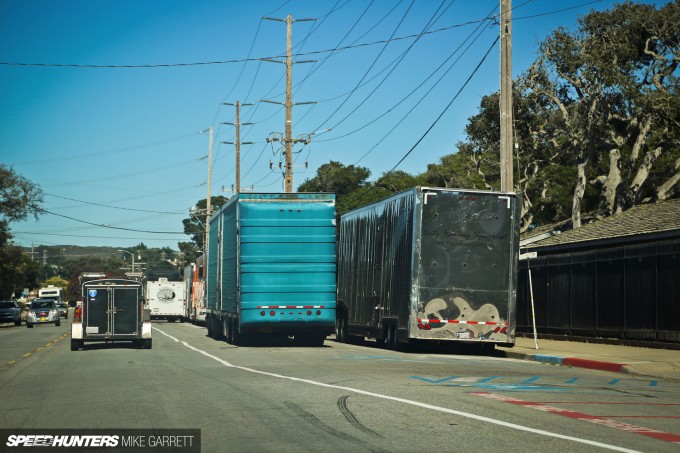 It should also be mentioned that with so many auctions and other big car gatherings happening in the area, the streets of Monterey are packed with huge transporters which have dropped off their precious cargo and are waiting to bring freshly acquired cars home to their new owners.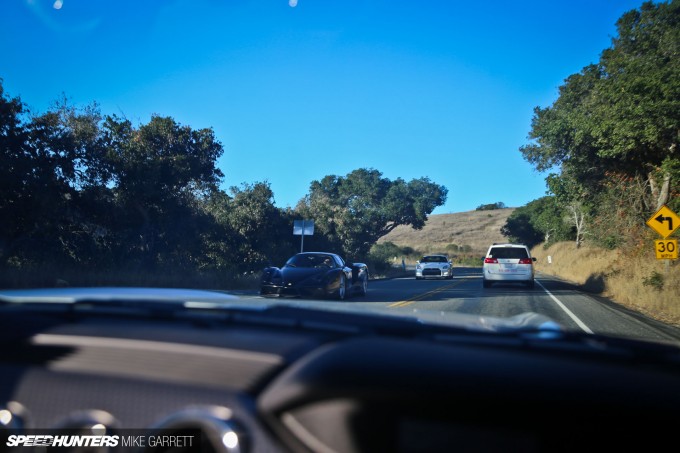 Keep in mind that this is only the stuff I saw when I happened to have my camera with me – you literally never know what's coming around the bend in Monterey. Here's a quick shot I grabbed of a Ferrari Enzo and a GT-R while we were out enjoying some of the local roads in Project EcoBoost.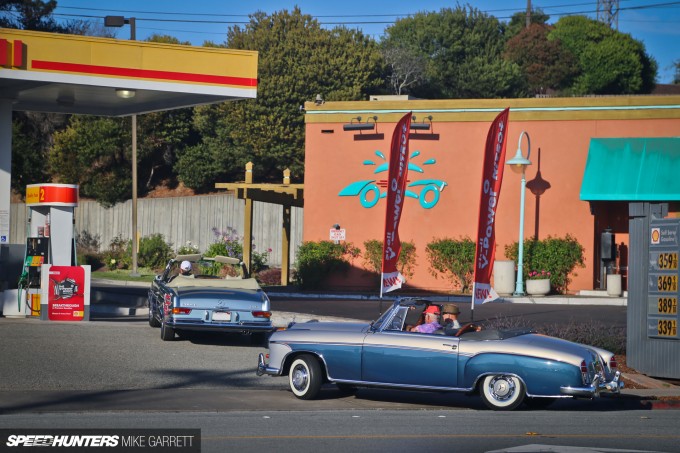 Auctions with cars selling for tens of millions, some of the best vintage racing in the world, or just hanging out on the street and soaking it all in – just more evidence that Monterey Car Week is something that every automotive lover needs to experience for themselves.
Stay tuned for some very cool car spotlights from my Monterey adventures this year.
Mike Garrett
Instagram: japanifornia_media
mike@speedhunters.com
Cutting Room Floor