Hot Commodity
As great as buying and fixing up old cars is, there are times an auto enthusiast can feel like they are holding a double-edged sword when it comes to the value and availability of these vintage machines. Let me explain…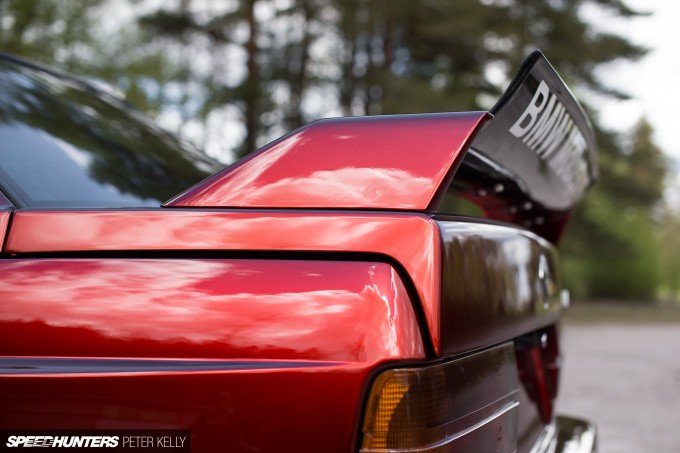 It's pretty simple really. We get excited about a type of car. Other people also get excited about that car. Demand increases. Supply decreases. The result: cool cars become more expensive and less attainable to those without massive budgets. You only need to take a look at the prices and popularity of air-cooled Porsche 911s lately to see what I'm talking about.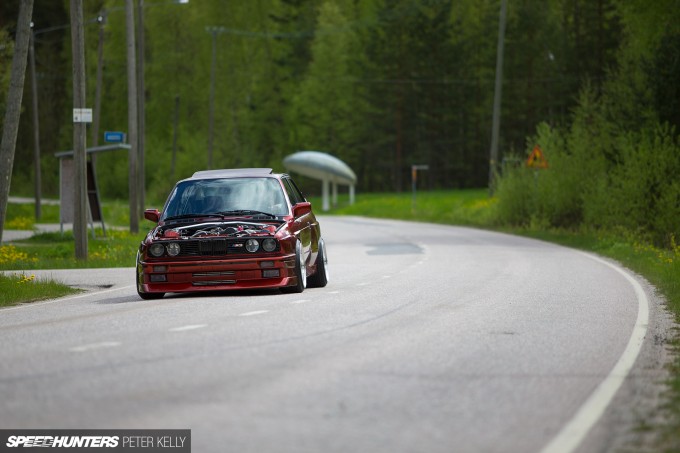 In the case of the 911, a car that was once seen as a cool but relatively affordable project, it's now something being gobbled up by collectors and speculators at a record pace. It's been happening to 1960s and '70s American muscle cars for a long time, and more recently classic Japanese cars are starting to experience similar jumps in value and popularity too.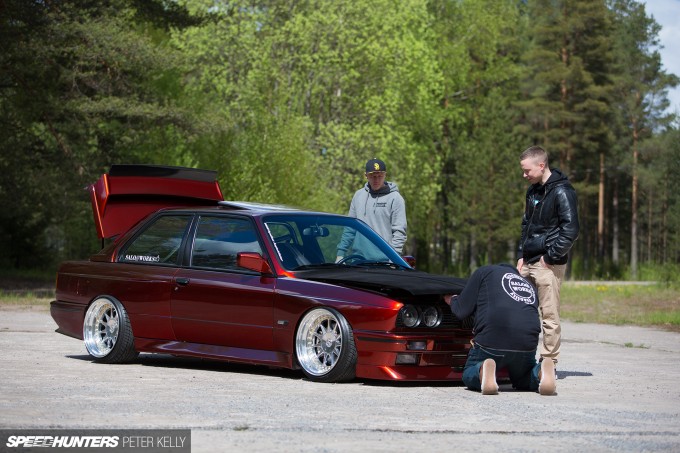 Another car that has been experiencing the same phenomenon is the BMW E30 M3. Although the first M3 has always been known as a great driver's car with heavy doses of personality, there was a long period when you could pick up a used example on a relatively modest budget.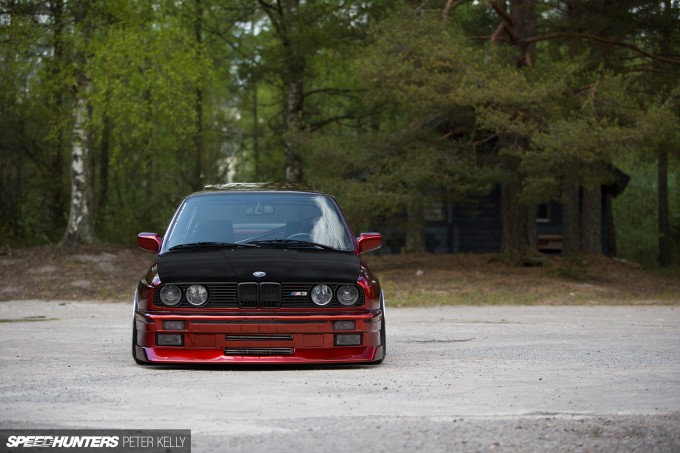 And if you did own an E30 M3, you didn't have to worry if you wanted to alter its looks or improve its performance with aftermarket modifications, or take it to the track for some fun. But those days are coming to an end.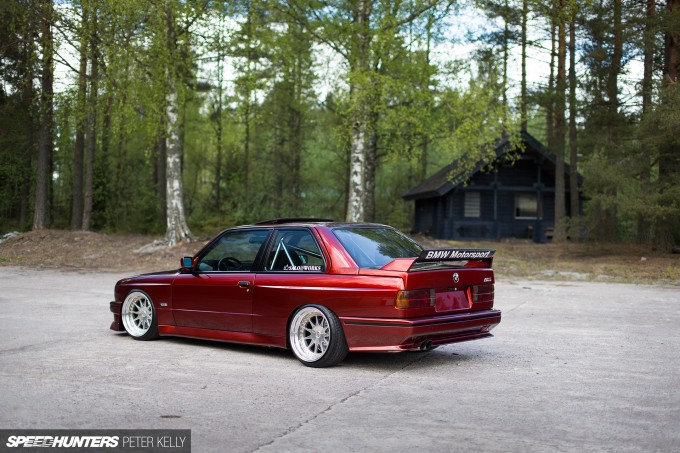 In recent years E30s have begun to skyrocket in value, and like most collector cars, if you want to retain that value it's a good idea to keep things stock and original.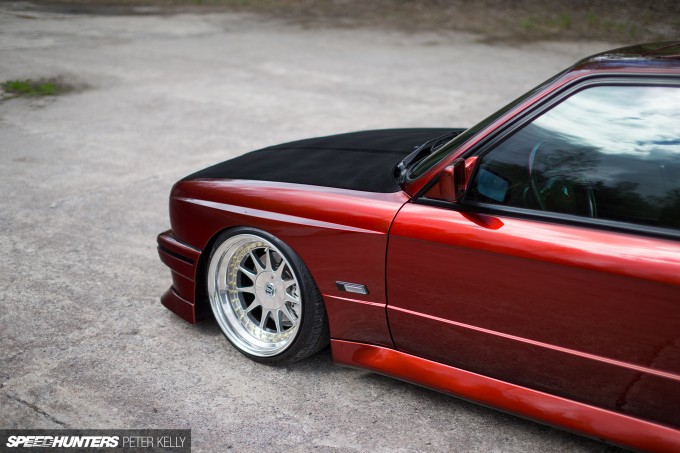 And stock and original is the exact condition that Matti Jussila's M3 was in when he bought it back in 2012. The Finland resident had been searching for years for the right unmolested example to come up for sale, and he knew this was it.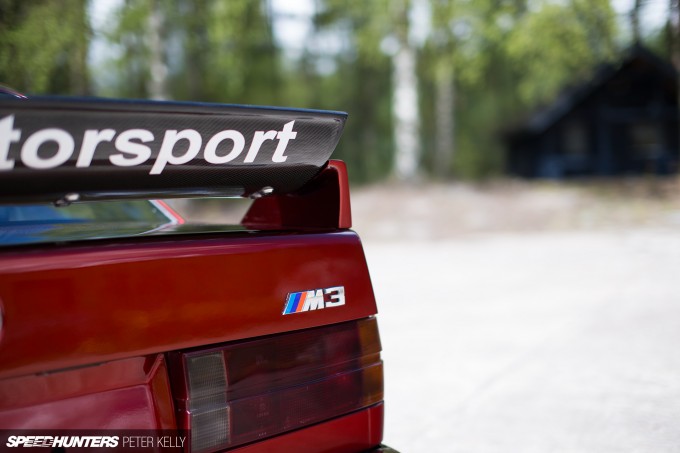 But rather than preserve the car in its original condition like a proper collector would, Matti was about to go in a completely opposite direction with his car. His plans were to transform the M3 into his vision of the ultimate road car, one that would be far from stock when he was finished with it.
Add Power, Add Style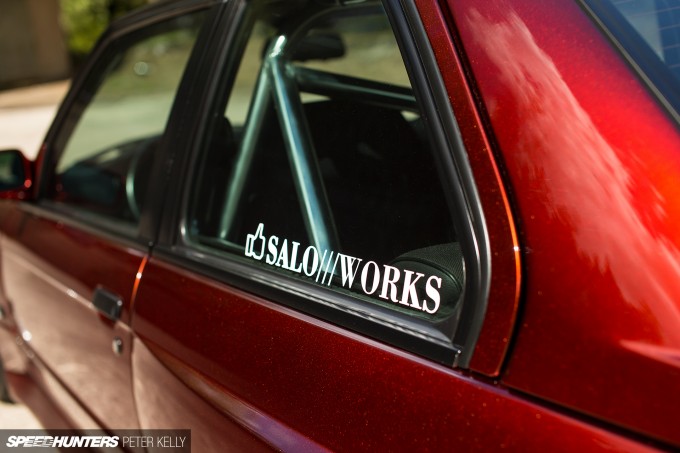 Immediately after acquiring the car, Matti began a three-year build that saw the M3 completely torn down and then pieced back together from the ground up. He began disassembling the whole car, and noting which of the parts would need to be overhauled and which needed to be replaced with brand new components.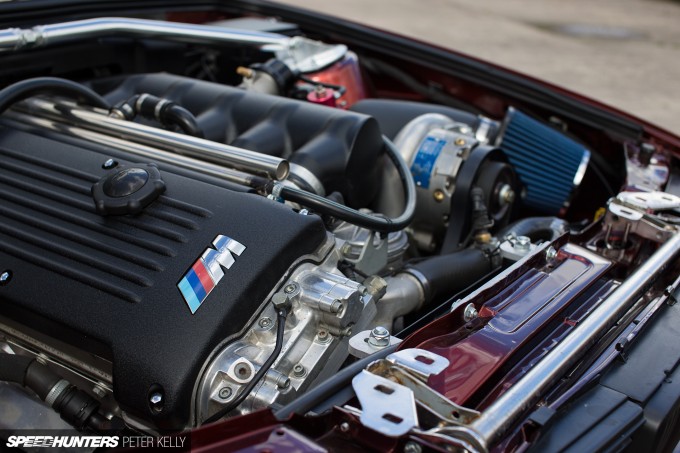 While many people are drawn to early M3s for their high-winding naturally aspirated four-cylinder engines, Matti's plans called for more displacement and forced induction. More specifically, he'd be using an S54B32 straight-six from an E46 M3 – a motor which has earned just as much praise as the S14 which originally powered the E30.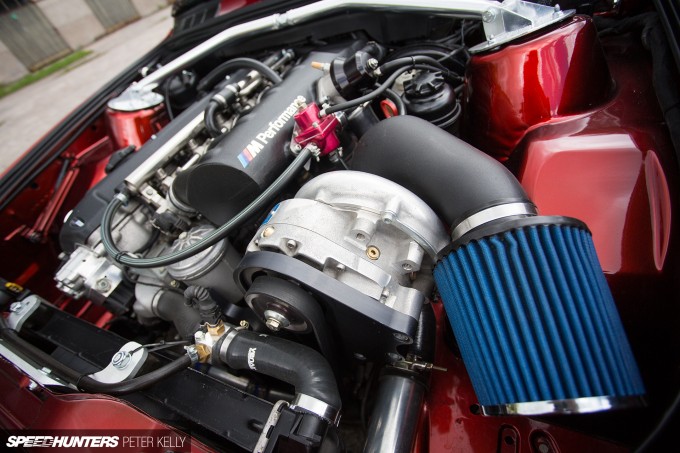 The boost side of the setup would be provided by a Vortech V-3 supercharger and supported by an intercooler system from the same maker.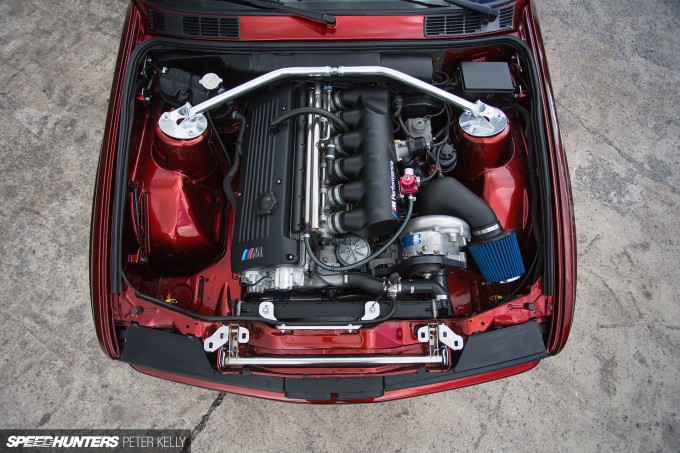 Other upgrades include a full custom exhaust system from the manifold back and a remapped version of the original E46 M3 ECU. Despite using stock internals, the whole setup is good for an impressive 560 horsepower and 550 newton meters of torque at 8,100rpm.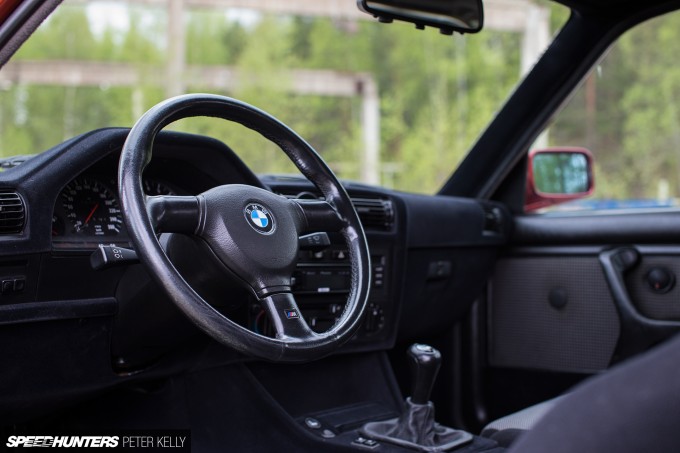 An E46 M3 6-speed transmission was also fitted at the time of the engine swap and it's packing a Sachs race clutch to handle the additional power. A custom driveshaft then feeds back to the factory E30 rear differential.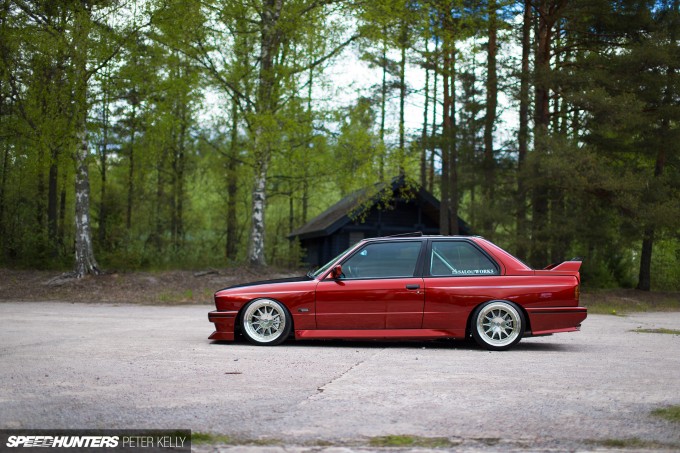 Given the BMW's age, all of its tired suspension bushings were replaced with Powerflex polyurethane pieces to help give the E30 a much tighter feel on the road.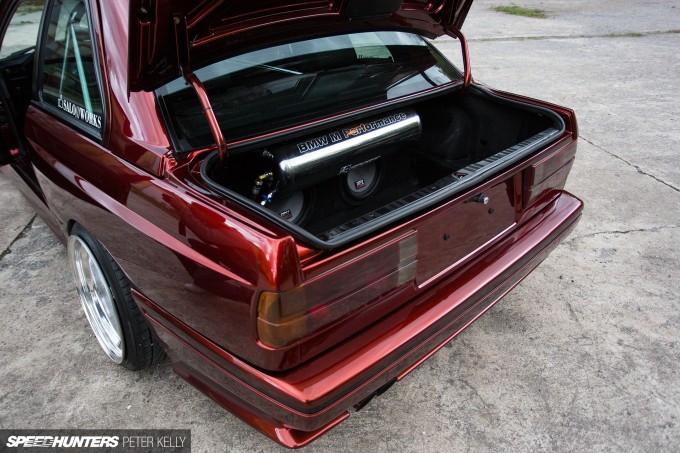 Style was an equally big part of Matti's vision for the car, so he fitted a set of K-Sport airbag coil-overs which give him a full range of ride height adjustment depending on the situation.
Driven & Enjoyed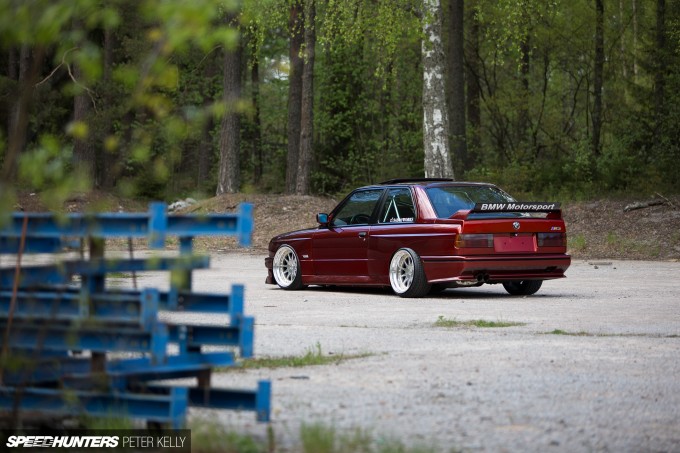 As for the exterior, the iconic look of the E30 M3 was a big part of what drew Matti to the car in the first place, so changes have been kept subtle. There's front and rear spoilers from an M3 Evo III, as well as front fenders from the same car. The antenna has been shaved and the lenses have been smoked for a cleaner look.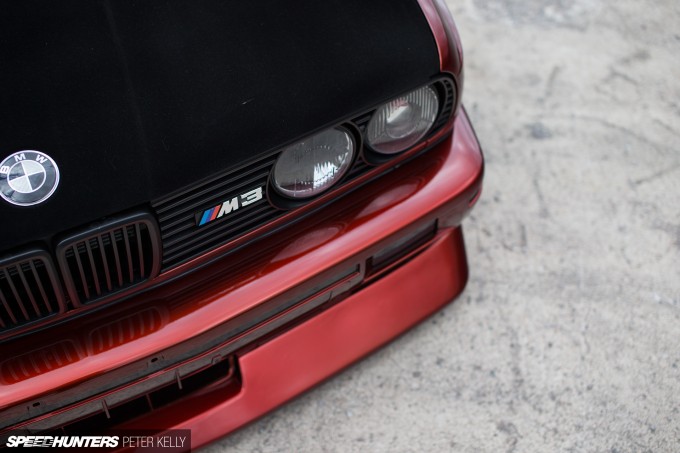 One of the most noticeable changes is the flocked hood, which Matti says people at car shows can't resist coming up to and feeling how soft it is – even if the purists shake their heads. Don't worry, he also has another hood he can throw on if he feels like it.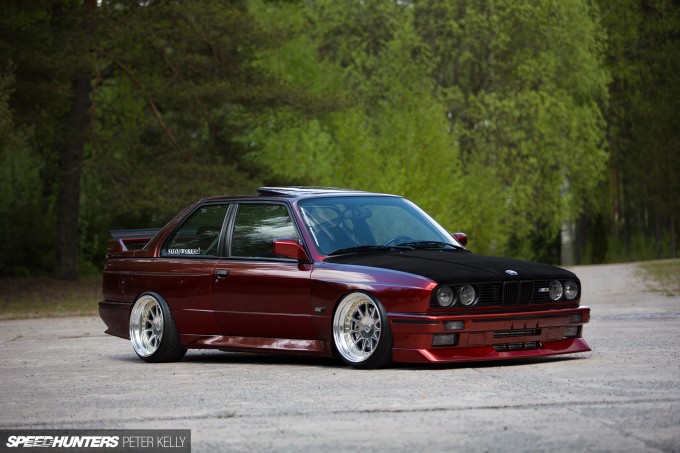 To set everything off, Matti then had the whole car coated in Rocket Red from Standox paints, which gives a custom look without going too far.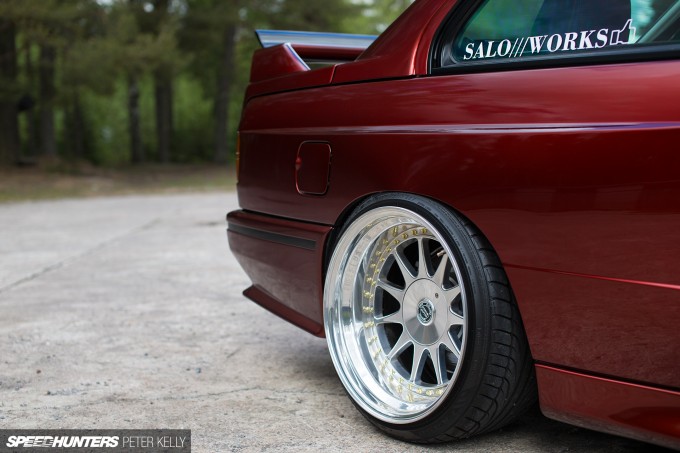 Wanting to keep a period-correct theme going, Matti finished off the exterior with a set of three-peice Hartge wheels made by OZ Racing back in the '80s. They measure 17×9.5-inch up front and 17×10-inch in the rear, and sit quite aggressively in the M3's flared fenders.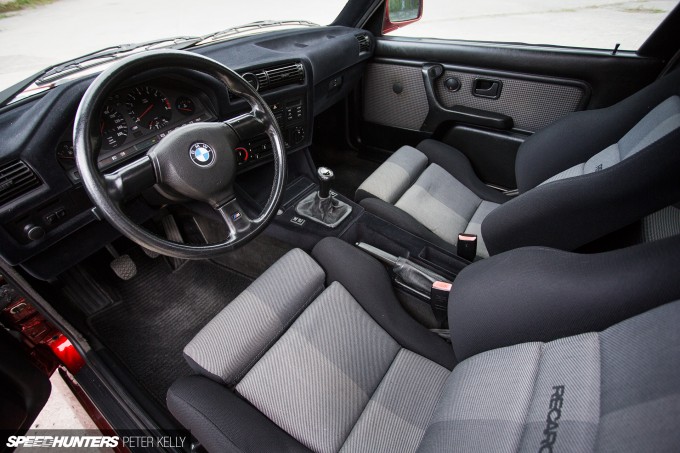 The cockpit of the M3 has been kept equally simple with a pair of old school Recaro seats, a factory steering wheel and a removable one-piece roll bar. There's also some custom flocking to match the hood.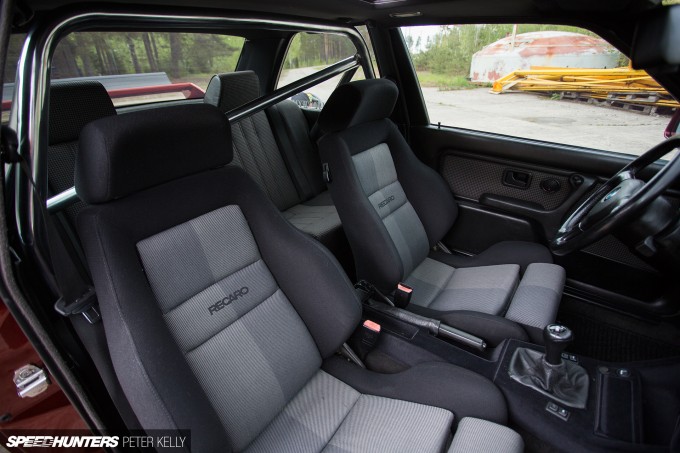 Matti's actually considering doing more custom work to the interior, but at the same time he says he's taken quite a liking to the vintage look. It's hard to argue there.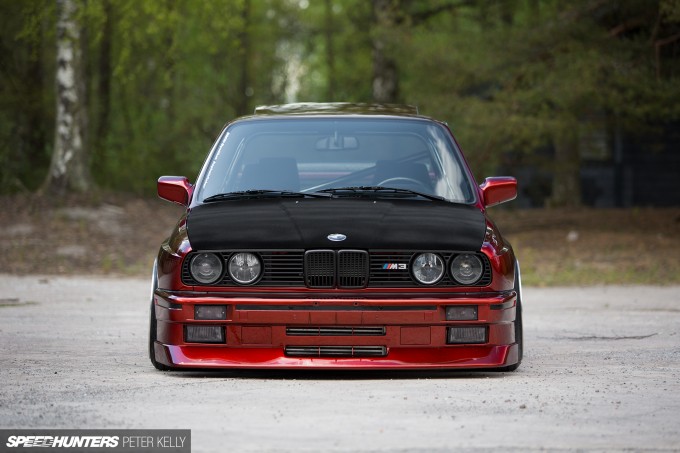 The way Matti has built his E30 M3 might not match everyone's tastes, but he's perfectly fine with that. He knows the collectors and purists won't like what he's done to an increasingly rare and valuable BMW, but it's no big deal.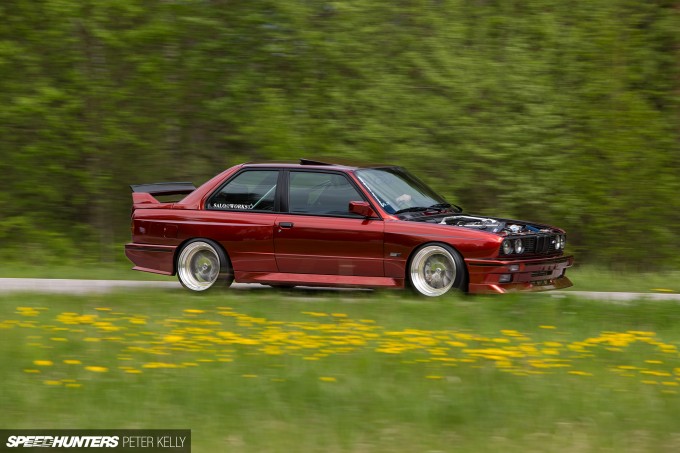 He's too busy driving and enjoying the car to worry about what detractors think. In fact, in the time since he's completed the build he's taken the car all over the place. From shows in Norway and Sweden, to a massive BMW gathering in Germany where he won the 'Best of Show' award in a field of 9,000 vehicles.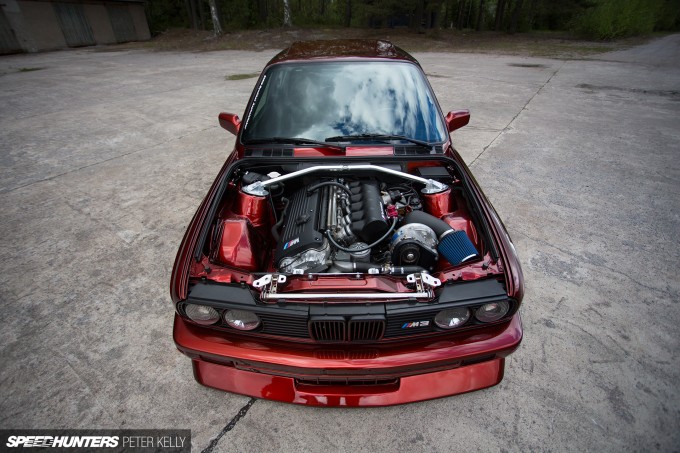 It's fast, it's cool and it's unique. Resale value be damned, we wouldn't have it any other way.
Mike Garrett
Instagram: japanifornia_media
mike@speedhunters.com
Photos by Peter Kelly
Instagram: speedhunters_pedey
pedey@speedhunters.com
Translation and interview by Toni Yläranta
Cutting Room Floor