Light The Barbie, Stand Well Back
Normally, 1 year olds are tottering around trying to find their feet. However, when you've got a turbocharged attitude things are a bit different.
12 months ago the Turbosmart team in Australia plotted a move to the United Kingdom, and now here we are celebrating the first anniversary of them setting up shop with a special Cars & Coffee event at their UK headquarters.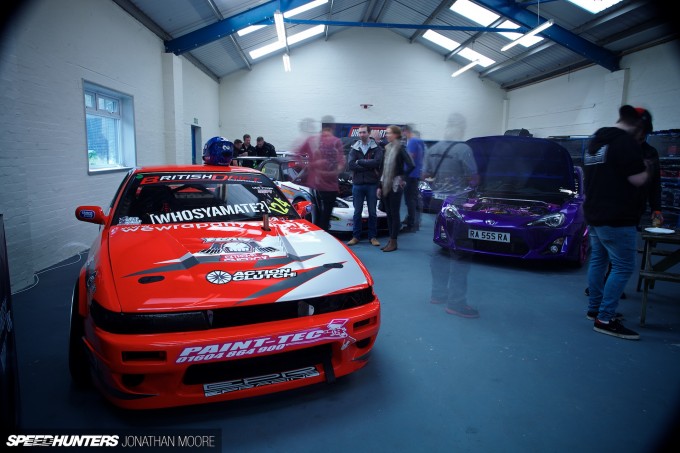 Friends and customers rocked up with a squadron of cars to show off, delivered into Turbosmart's Birmingham base from all corners of the country. Inside the workshop, show cars, hot saloons, drifters and UK Time Attack machinery for us to check out.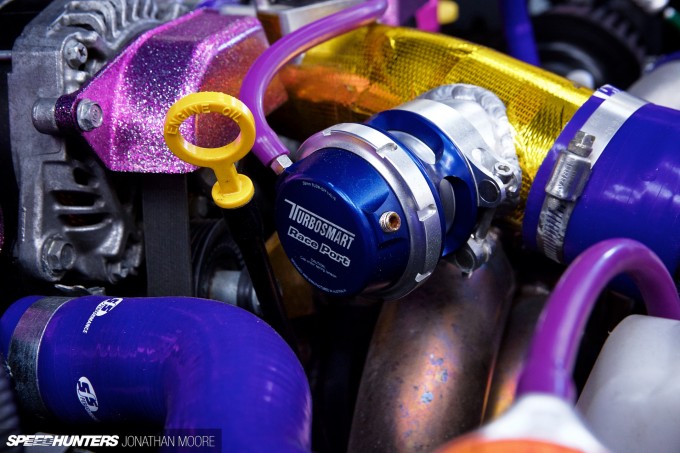 This was all about gathering together an eclectic line-up showing off the wide range of race-derived boost packages delivered by Turbosmart – with coffee on tap, and even better, a barbecue!
The Turbosmart guys know their stuff: they very kindly lent us their expertise for a fantastic Q&A on turbocharging last year, answering your submitted questions on getting the best out of boost, so it was great to be able to meet some of them in person.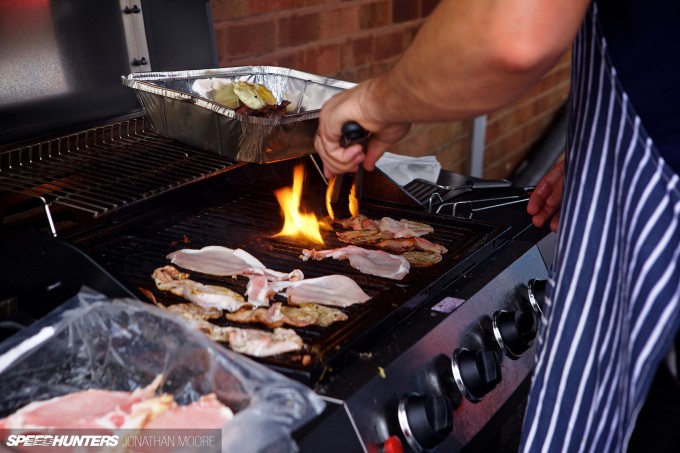 Maybe it's down to the Australian attitude. In fact, it's definitely the Australian attitude. The flaming BBQ brought a mash-up of cultures together: Aussie grilling know-how with British bacon; their sunny outlook versus the our weather…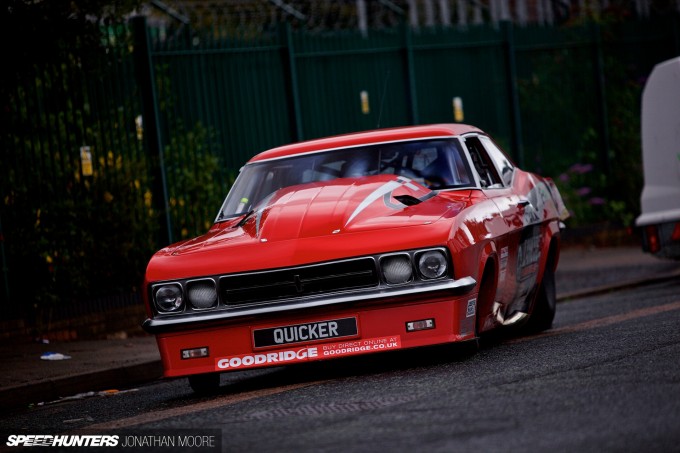 Outside, a monster too big to deal with: 3,200hp of street legal drag car – the insane Red Victor 3.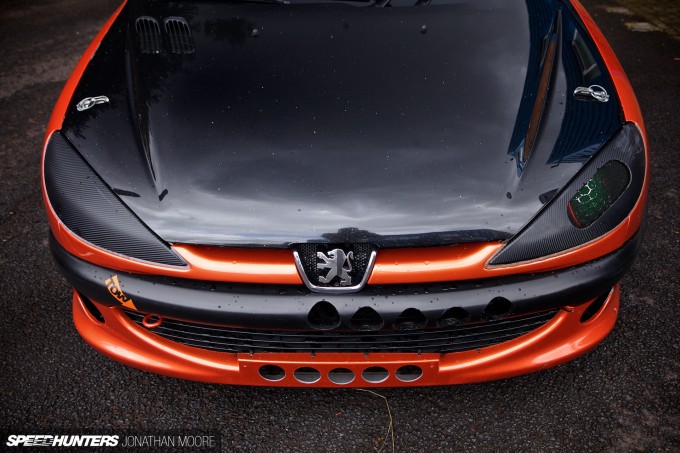 Also, evidence the Turbosmart boys walk the walk: their own personal project in this mean Peugeot hatch.
To The Hill! Or The Strip. Or The Street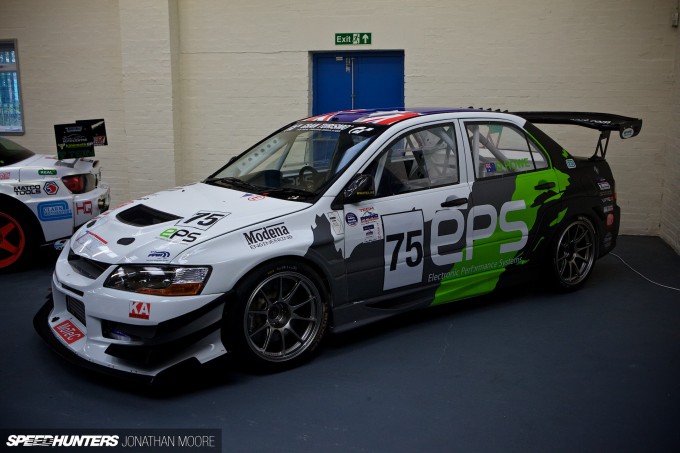 Starting at the rear of the workshop, there was David Rowe's EPS Motorsport Mitsubishi Lancer Evo IX RS, proudly carrying its Pikes Peak International Hill Climb stickers. It might not look as hardcore as some time attack fighters, but this is one massively quick car. It carried David to second in PPIHC's TA1 class at this year's running of the classic event, just a shade off the 10-minute mark.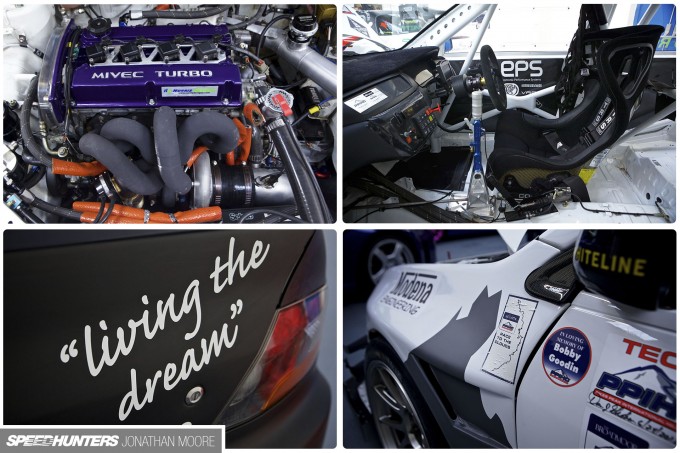 The 2.3-litre MIVEC turbo engine puts out 750hp with 630ft/lb of torque – the Evo weighs just 1,150kg, so it's packing a serious punch via a 6-speed Modena sequential. David is also the man behind the awesome Quattro lightweight replica that often features at UK shows.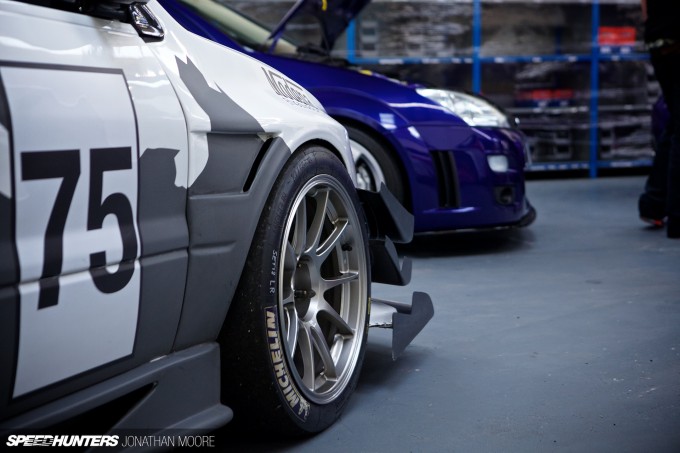 David is an ex-MoTeC engineer, so the Lancer's fully kitted up with electronics. The car is the perfect platform for both developing and showcasing a range of expertise from David and his partners: he built the Evo from the ground up. Talking to Turbosmart's main man Chris Milne, it's also a fantastic bit of practical testing for Turbosmart's own wastegates and blow-off valves. There are few more extreme conditions that turbos can be tested in with such pressure on the engine and the incredible changes in altitude, so David's feedback is invaluable.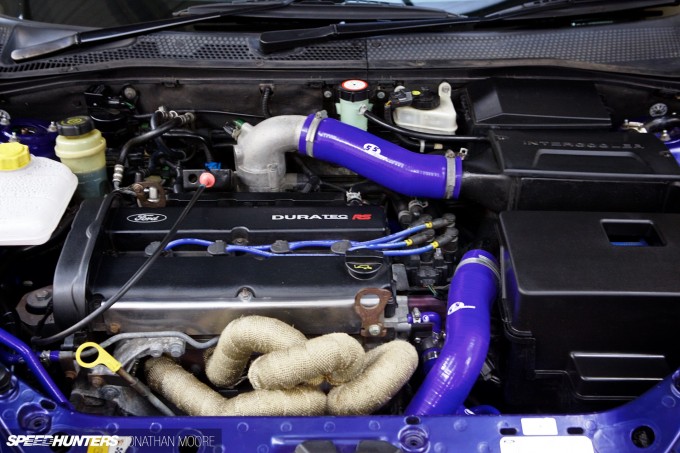 The pristine RS Focus sitting behind the Evo demonstrated just how far you can push Ford's FWD platform: this one is currently north of 290hp, with Turbosmart upgrades and a new LSD. Owner Paul Dolan heads up Co-OrdSport and is a Ford man through and through. One of my many cups of coffee was drunk hearing the terror of driving a race-prepped Puma at a rain-soaked Spa…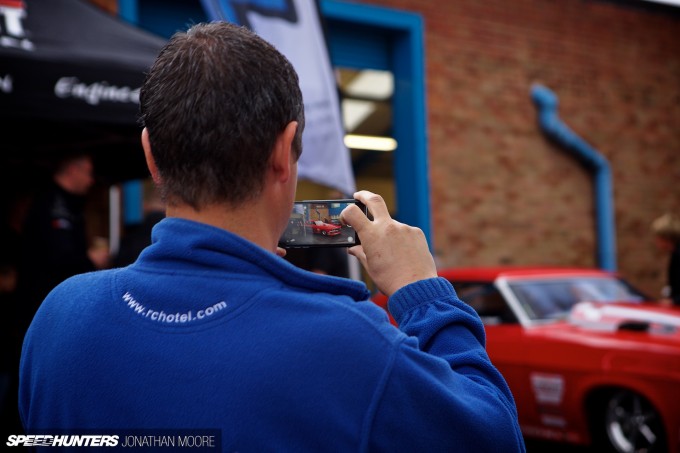 I took a brief pause from checking out the cars inside to see what the noise was outside. It was long. It was low. It was red. It was very, very powerful.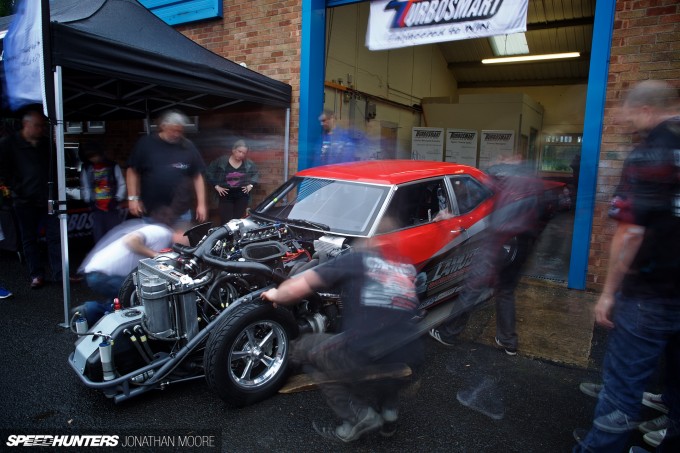 From the moment Andy Frost's Red Victor 3 turned up, there was an almost constant crowd in its orbit. It has that kind of effect. The only problem was, it's just so low! No matter the pulling and pushing, it wasn't getting into the workshop. However, at least that gave an opportunity to see that epic engine up front.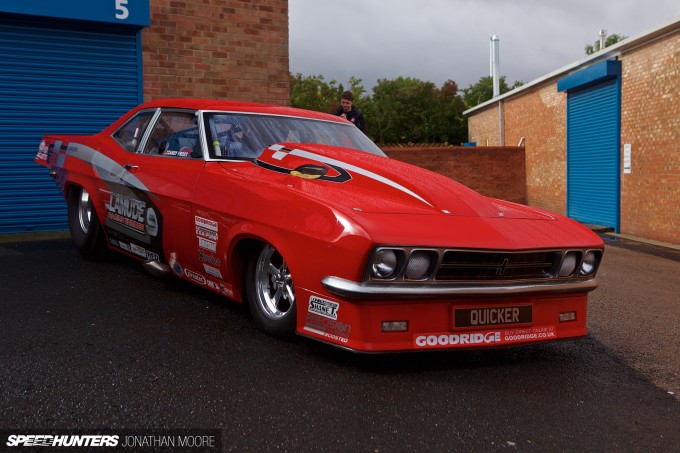 This was the fastest street-legal car in the world until quite recently, 3,200hp of 1972-vintage Vauxhall Victor VX4/90 FD.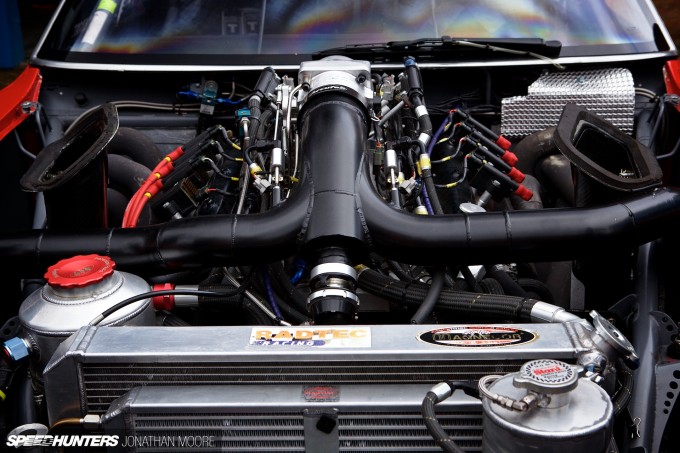 The nuclear power station up front is unreal. The core is an 8.8-litre Chevy V8 with all-new titanium intakes and exhaust valves, twin Precision 91mm turbos which are the size of most people's road wheels, billet crank and con rods… The list is endless.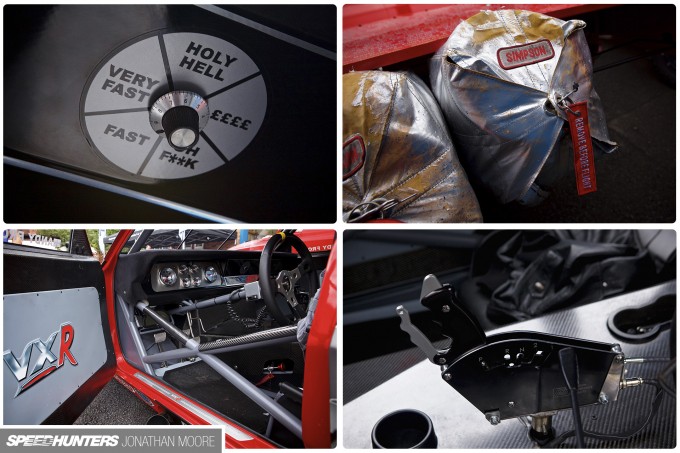 I can never quite believe these kinds of machine can be driven legally on the roads. Okay, sure, you're not going to pop down to the shops for a pint of milk, but still, you could if you wanted!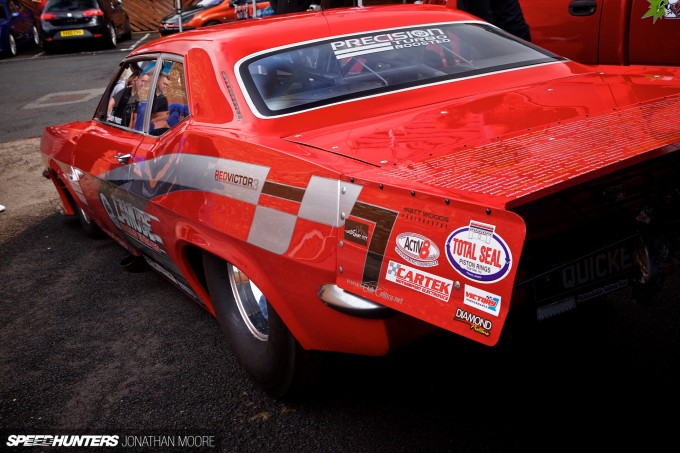 So, this was the fastest street car – and that's a point of contention for Andy. Turbosmart's birthday bash was the perfect timing to ship Red Victor 3 down: it was due to be stripped back the very next day for some serious turbo loving. Andy's chasing 4,000hp. He wants that record back – and 5-second quarter-mile pass at the same time.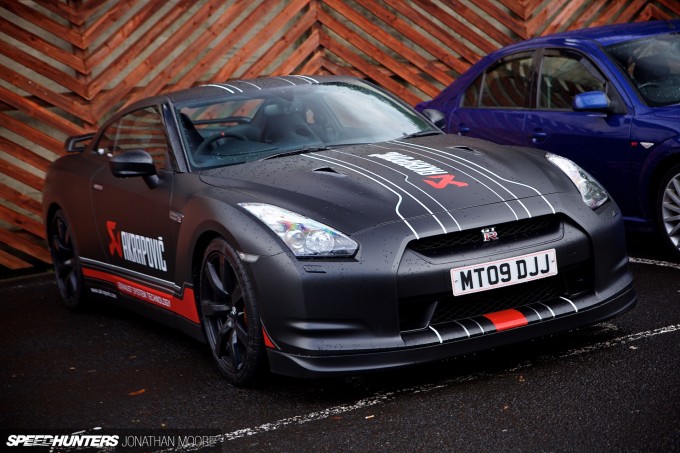 Peron Automotive brought along its R35 GT-R demo car, sporting an Akrapovič Evolution titanium exhaust system with enormous quad tail-pipes.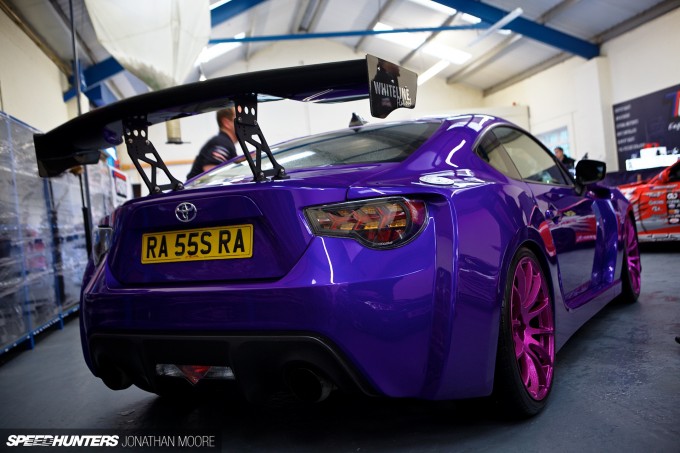 RA Motorsports showed up with its 330hp wide-body Toyota 86 turbo conversion, built in the Scottish Perth rather than the Australian one. The ABW body was custom designed for the project.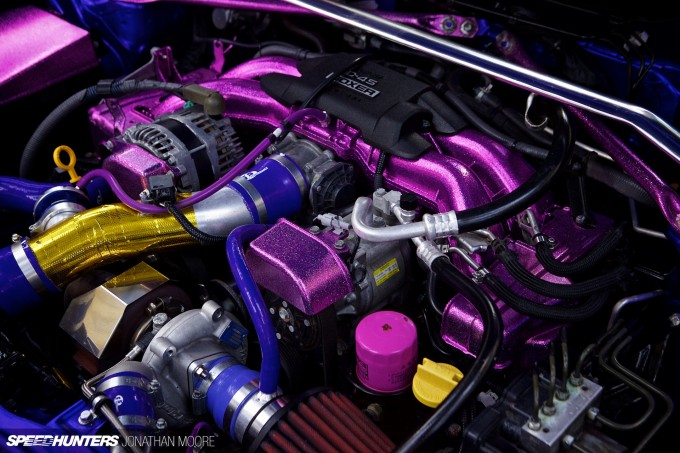 The underpinnings were completely redesigned too, using a KW Clubsport kit, SuperPro anti-roll bars and bushes, and Whiteline drop links and struts. The engine on the other hand is stacked with a Mishimoto kit (radiator, coolers and hoses), a GReddy turbo, and Turbosmart fuel pressure regulator and boost controller. In the driveline, ACT provided the clutch and lightweight flywheel.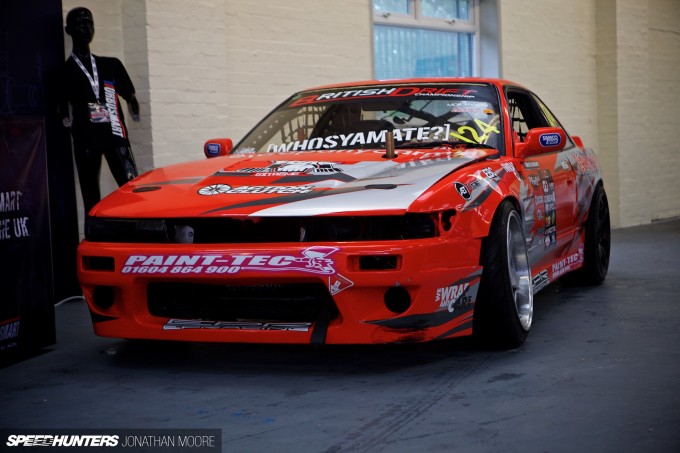 A pair of British Drift Championship machines were next up: first off, Mark Annette's Team Red Mist PS13 with its 350hp SR20 mounting Tomei cams and Turbosmart wastegate and fuel regulator.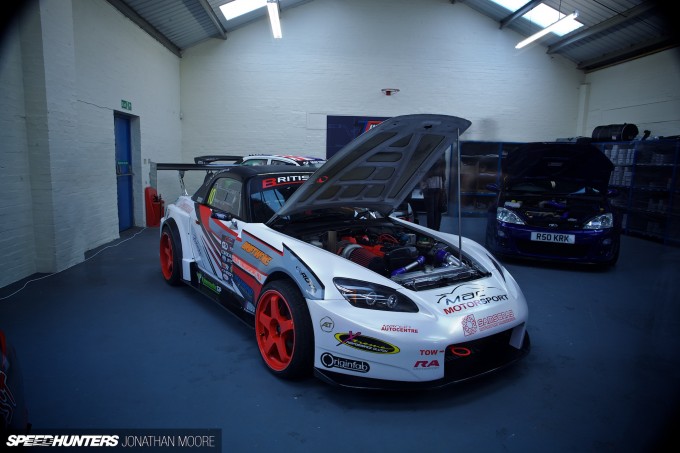 Next up, Marcin 'Mad Pol' Mucha's new 2JZ-powered S2000 – 700hp of Honda.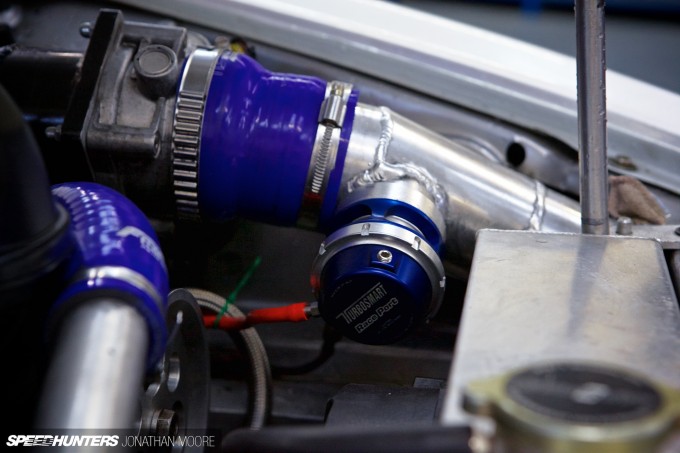 I always find it strange seeing drift cars standing still: I always think there should be a constant soundtrack of screaming engines, screeching tyres and chirruping turbos, with the added smell of burning rubber. Now, there's a business idea: Eau De Burning Rubber cologne…
Boost For Your Birthday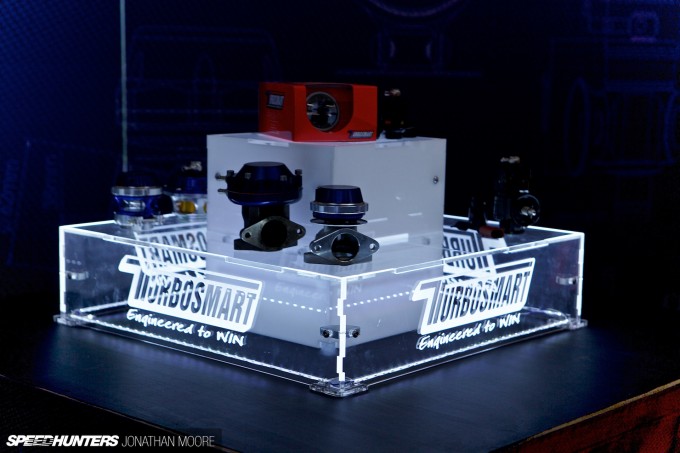 Setting up shop is a challenge; setting up shop halfway around the world from home is on another level… Turbosmart is proudly Australian, with its main R&D and manufacturing facility in Sydney, but with more and more customers in the UK and Europe it decided the time was right to send out a recon party.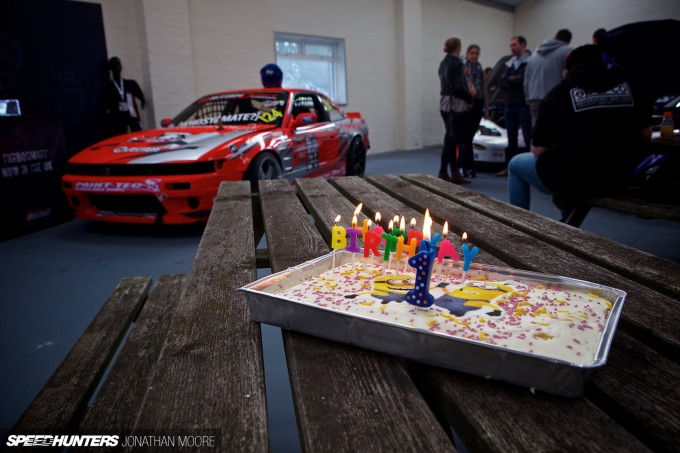 Except it was a very small recon party. Chris Milne came over to run the new setup solo to start, with the plan of providing close support to Turbosmart's burgeoning European customer base. Standing in the shelter of the workshop entrance and watching rain pitter-patter down on Red Victor 3, he recounted the challenges of the first nine months working on his own. Knowing people who live in Sydney, I could imagine they were very long months…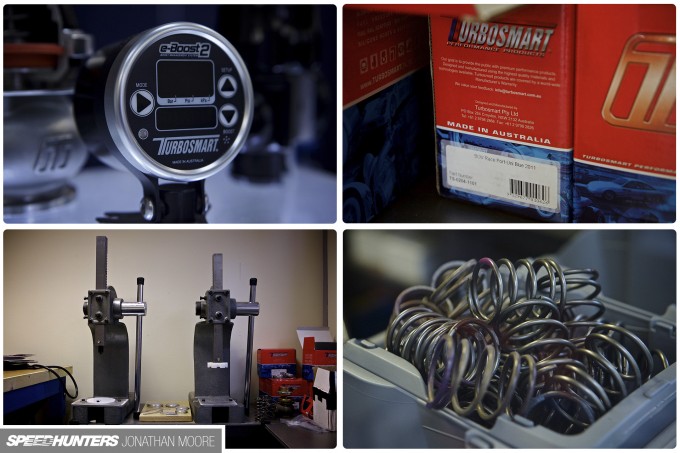 But Chris' mission was clear: to support the existing UK dealers and get the word out around Europe. His background is in tuning, so he still gets his hands dirty. With a small tool-shop setup, he can carry out a lot of work here rather than having to send kit all the way back to Australia.
Turbosmart is all about customers and custom service: if it doesn't make a product off-the-shelf for your car, it will usually be able to design something. There's a hoist being installed in the workshop to make things easier, but you can literally have the guys dive under your bonnet and come up with a solution – they've been out at a lot of UK events this year doing exactly that.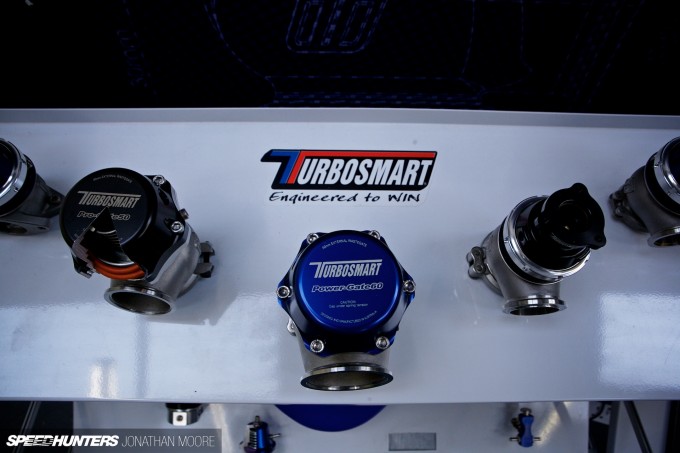 Turbosmart is obviously proud of not just making race-inspired products but installing actual competition-quality systems. It doesn't have hero products: it supports cars like the epic Black Mamba Evo and Roger Clark's Gobstopper in UK Time Attack, but that same technology can slot into your street car.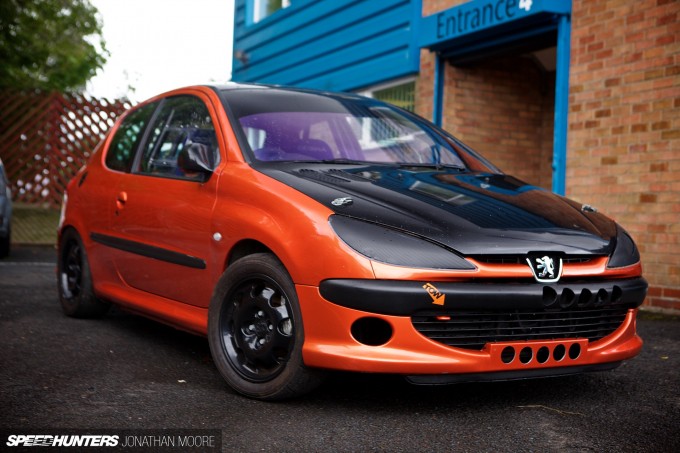 I also love that Turbosmart realises no one actually needs a turbo. I mean, you don't need that extra hundred horsepower or whatever. But we all want it. It's about passion and excitement: and Turbosmart comes from that same background.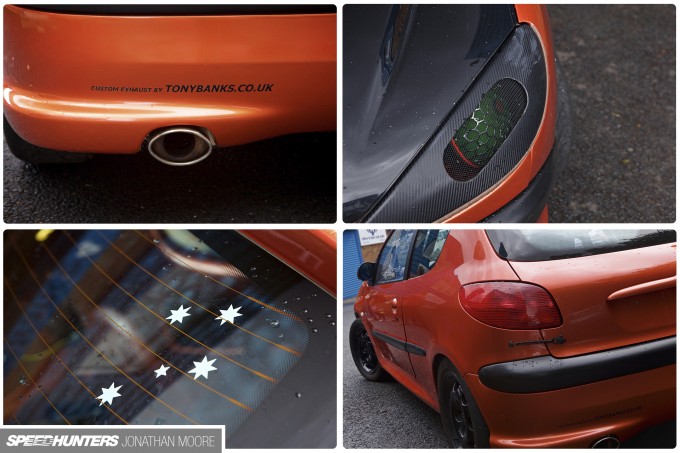 Chris and one of his Aussie friends, who's a designer for Triumph motorcycles, have this Pug as a pet project, a testbed for their crazed ideas. It just shows, you don't need 4,000hp to have fun.
Though it would be cool…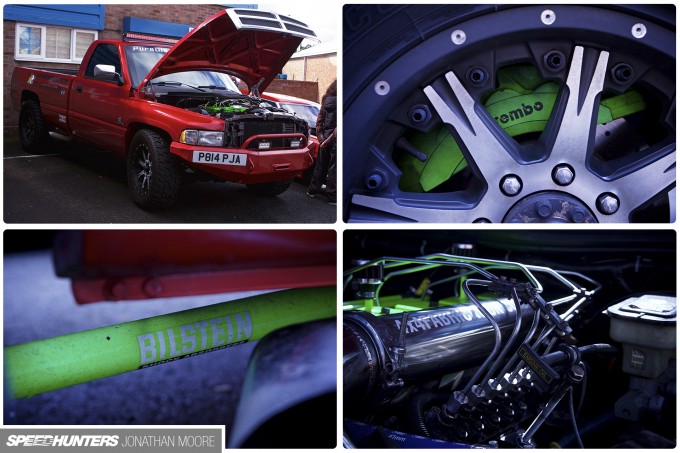 Finally, there was the elephant in the room. Or, more accurately, the monster truck in the car park. Now, 4x4s usually don't light my fire, but this Dodge was a Tyrannosaurus amongst pickups. The colour-coded Bilstein shocks and Brembo brakes hinted that there was something special going on; with the bonnet open, the vicious V8 confirmed things.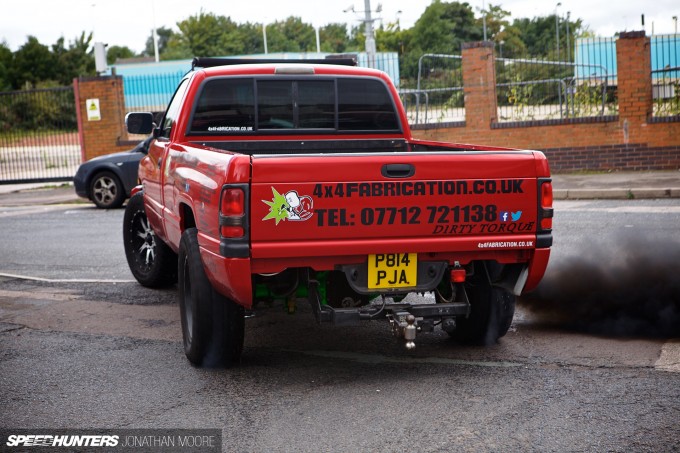 As the day came to a close and the smoke from the barbecue dissipated, there was time for one last rumble – not from the ominous skies, but from that crazy truck roaring off, belching smoke and howling away into the Birmingham suburbs. Turbocharged madness. A perfect way to celebrate a turbo-fuelled birthday.
Jonathan Moore
Instagram: speedhunters_jonathan
jonathan@speedhunters.com