After what was perhaps the longest Formula Drift Top 16 on record – a total of nine One More Time calls pushing the battles out to nearly four hours – Masashi Yokoi has taken the top podium spot at Texas Motor Speedway behind the wheel of his 2JZ-powered D-MAX S15 Silvia.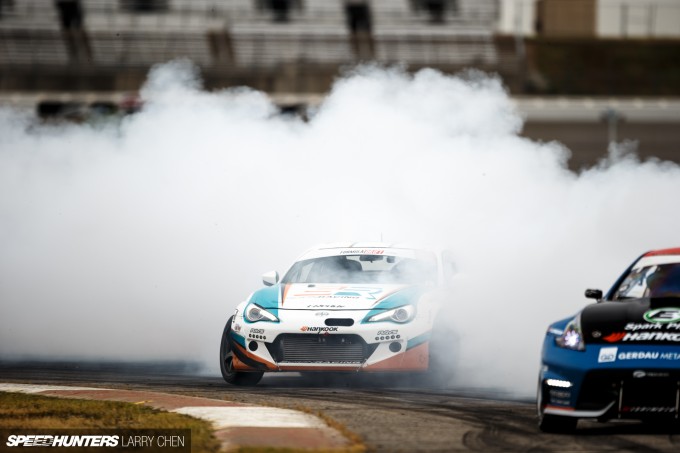 Yokoi qualified 6th the previous day, and after some tough fights throughout the afternoon and into the evening, including dispatching Chris Forsberg in the Top 4, he faced off against Japanese compatriot Ken Gushi and his 2JZ-powered GReddy/Hankook Scion FR-S in the final.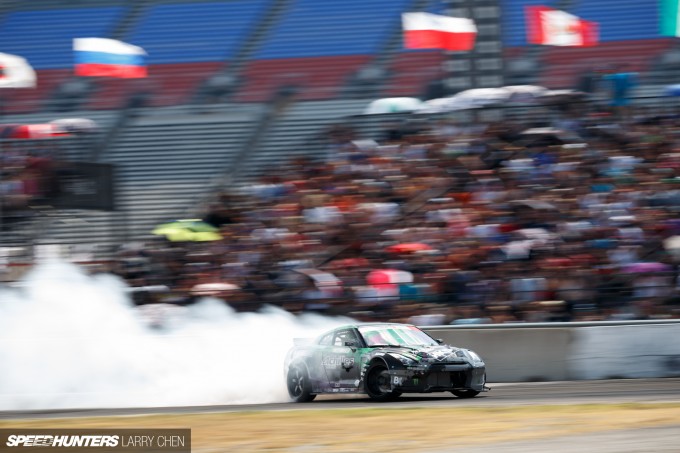 Gushi had just come through a very tough OMT tussle with an on-form Daigo Saito, so this meant an all-Japanese final: drivers, cars and engines. It was extremely close, and even the drivers themselves clearly didn't know who would take the win come announcement time.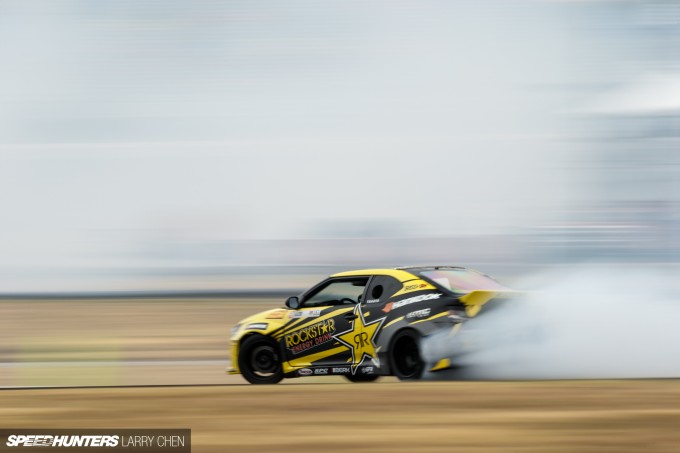 Texas was a tough round for many, with first place qualifier Fredric Aasbø bowing out in the Top 8 after losing to Saito in the smoke.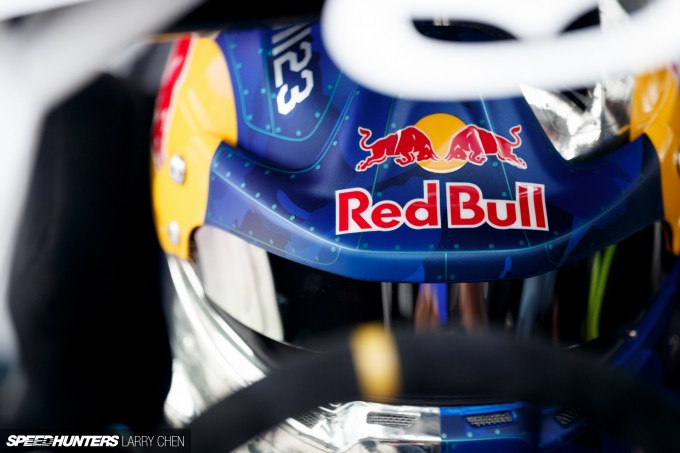 Fredric got off lightly compared to two of the other big names of the weekend, though. Firstly, the highly-anticipated Mad Mike Whiddett, who was looking extremely strong against Yokoi in the Top 16 before overshooting a corner and collecting the wall, hard. The impact was big enough to end his attack for the weekend.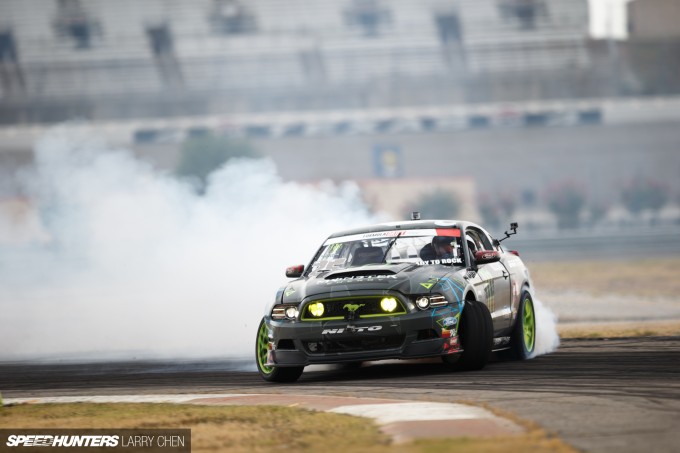 However, that hit was nothing in comparison to Vaughn Gittin Jr's massive impact at nearly the same spot earlier in the day. Vaughn came out unscathed, but he's since admitted that the Monster Ford Mustang RTR is a write-off. Perhaps we'll see the new '15 Mustang in its first competition for the final round at Irwindale? We hope to sit down with Vaughn soon to see if we can squeeze a little more info from him about both the incident and his plans for the rest of the season.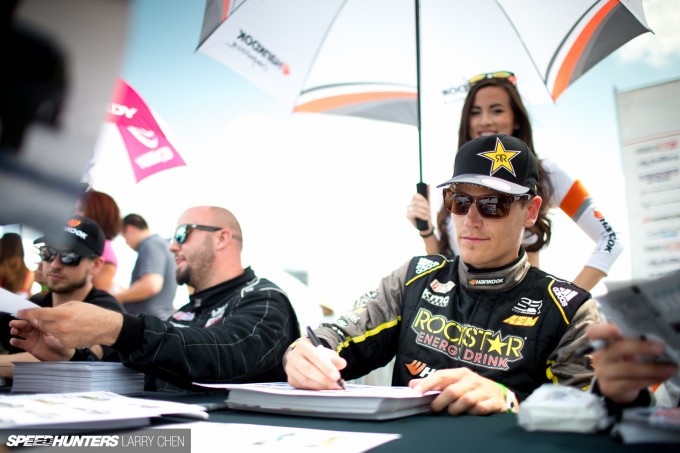 For Yokoi, this was his first taste of the FD podium, and he seemed genuinely surprised to hear his name called as the winner at the announcement. Gushi's second place, the second for him this season, will push the FR-S pilot further up the leaderboard. But with one round left to go, our man Fredric is still the king of the castle with 80 points over Gushi, despite the early exit in Texas.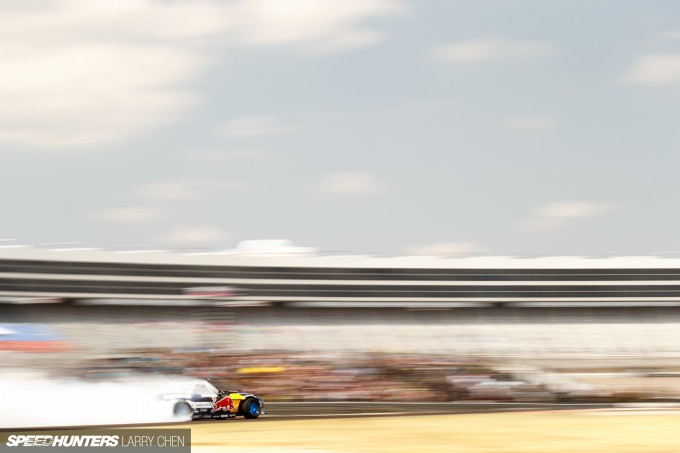 With Irwindale Speedway being demolished later this year, this will be the final of all finals for this iconic venue. This is one event you won't want to miss come October 9-10.