The Rolex Monterey Motorsport Reunion is one of my favorite automotive events on the calendar. There really is no better way to spend a weekend than track-side at Laguna Seca.
And while you might imagine guys battling it out in antique pre-war machines or sleek sportscars from the '50s and '60s, the more contemporary side of motorsport history is also well represented at this annual race meeting.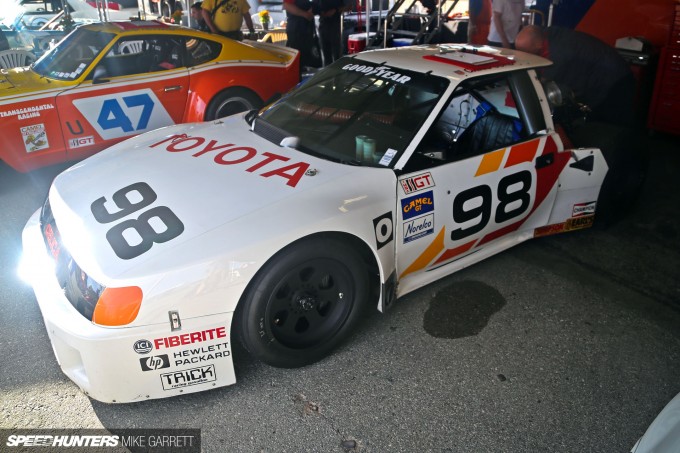 I'm talking in particular about race group 7A, which features a variety of sportscars and prototypes from the 1980s and early '90s. It's an eclectic group which includes everything from Porsche 962s to wide-body Mustangs and rotary-powered Mazdas, and it's an absolute joy to watch. I've selected a few cars from this group for the spotlight treatment, and the first is this IMSA GTO Toyota Celica from 1986.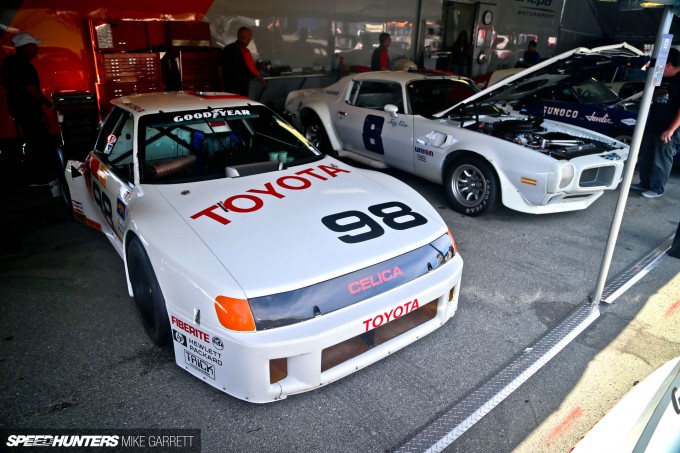 The Celica is one of many vintage race cars that our friends at Canepa brought out for this year's reunion, and it looked quite at home parked next the familiar orange and yellow 240Z which was also in attendance.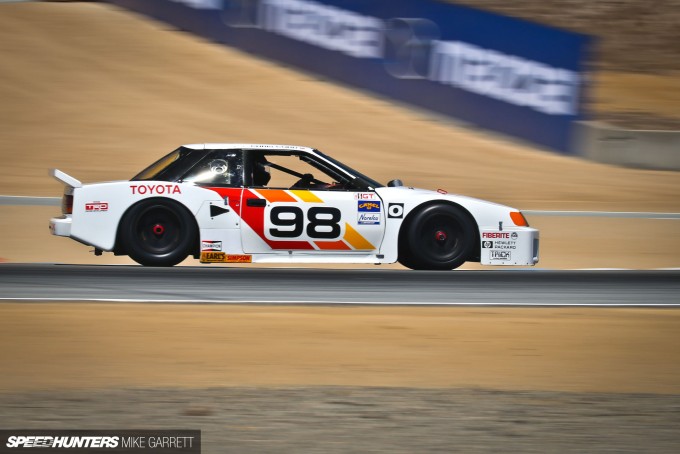 The IMSA Celicas were famously built for Toyota by Dan Gurney's AAR outfit, and they represent the pinnacle of 1980s race car goodness with wide bodywork, wide tires and big turbos.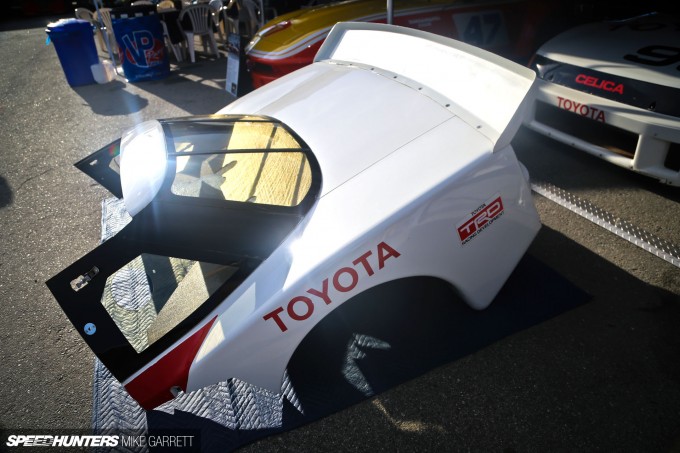 Like most of the cars it competed against, the GTO Celica couldn't have been more different from its production counterpart. Beneath the lightweight removable bodywork sits a tube chassis car built from the ground up for race use.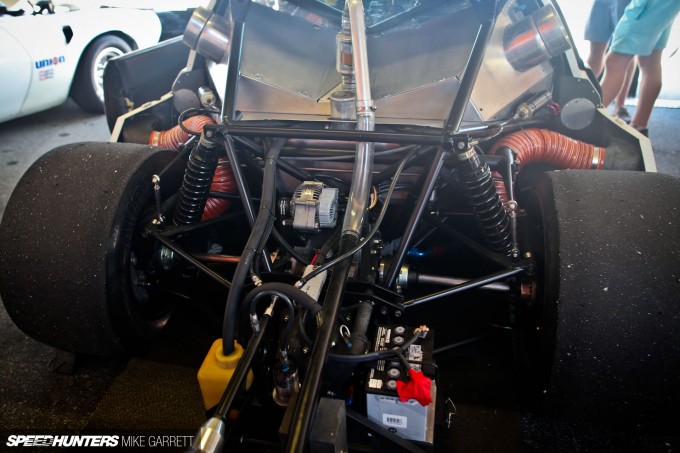 While the road car Celicas of this era had already switched over to front-wheel and four-wheel drive platforms, that wasn't the case with the race car. Out back you'll find a rear-mounted Hewland transaxle which sends the power to a pair of monster slicks.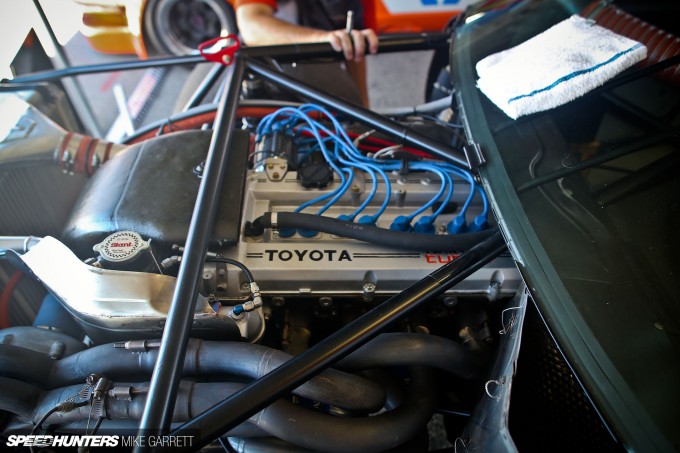 And making that power is a race-bred 4T-GTE motor similar to the ones used in many other Toyota race cars, including the automaker's Group B rally machines.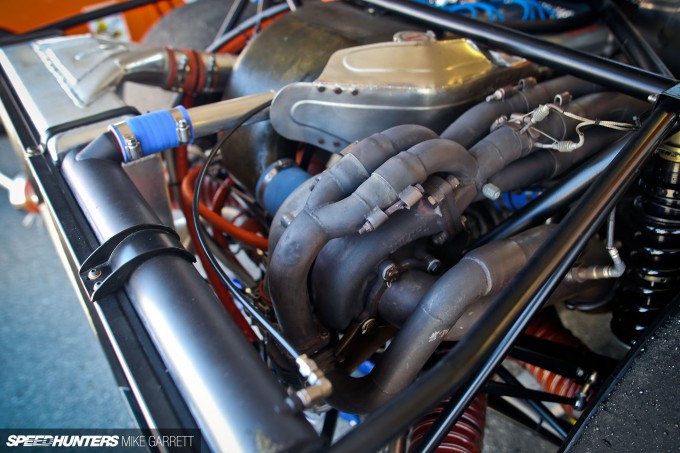 In this particular application, the heavily boosted four-cylinder is capable of up to 600 horsepower, and it's powering a car that weighs around 2,000lbs.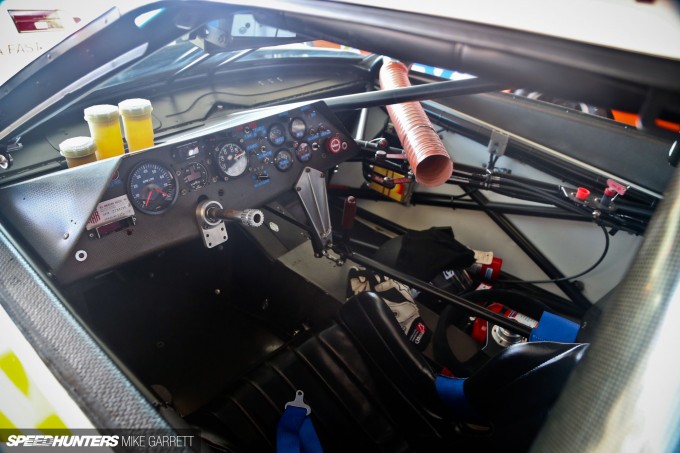 This Celica has popped up many times over the years, but to see out there on the race track battling against the same cars it did in the '80s was quite special – and one more reason why the Rolex Monterey Motorsport Reunion is such an unforgettable event every year.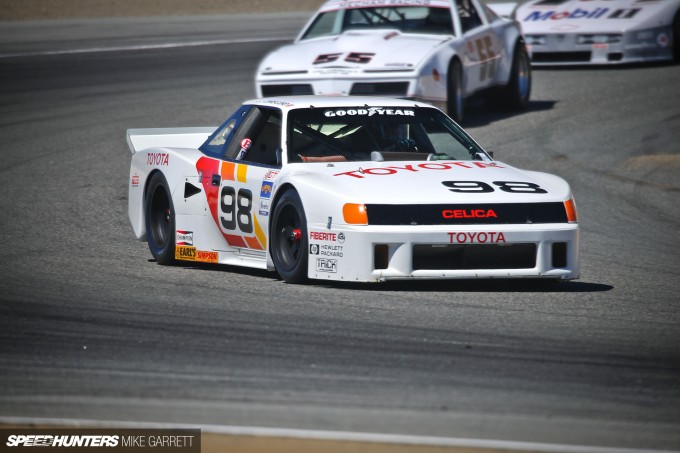 Next time the flashback will continue with more spotlights from group 7A, including a flame-spitting RX-7 and a very unusual Ford Mustang. But in the meantime, check out the video below of the #99 IMSA GTO Celica being raced by Willy T. Gibbs in 1987 at Circuit Del Mar in San Diego, to get an in-car taste of what these Toyotas were all about.
Mike Garrett
Instagram: japanifornia_media
mike@speedhunters.com