It's a Honda Thing
Back in the 1990s and early 2000s, Hondas were the cars to have when it came to the import and sport compact scene in the USA. Sure, there were Supras and turbocharged RX-7s for those who had the budget, but Civics and Integras were the cars of the people.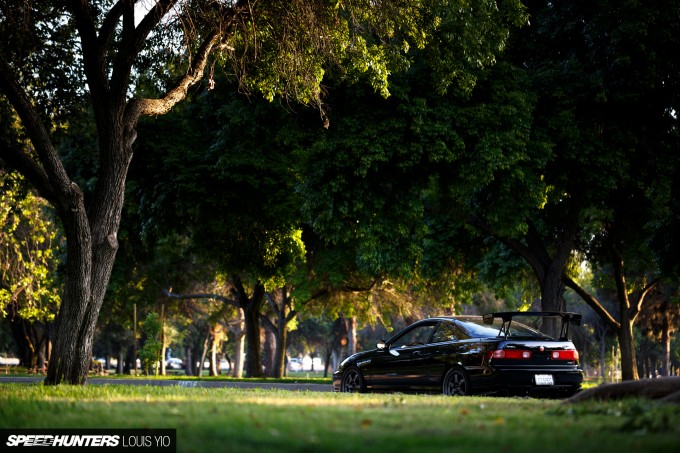 But as the years went on, some of the people who cut their teeth building and driving modified Hondas started to move on to other cars. Some began to flirt with drifting. Some jumped into Impreza STIs and Lancer Evolutions. And some moved on to higher-end European machinery when they grew up and got good jobs.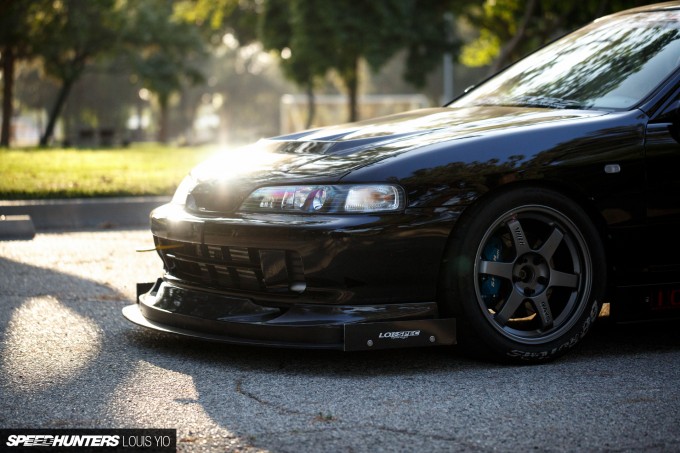 You might think that this cycle would cause a big decline in the attraction to Hondas, but a visit to a car show, drag event or race circuit today suggests it's not the case.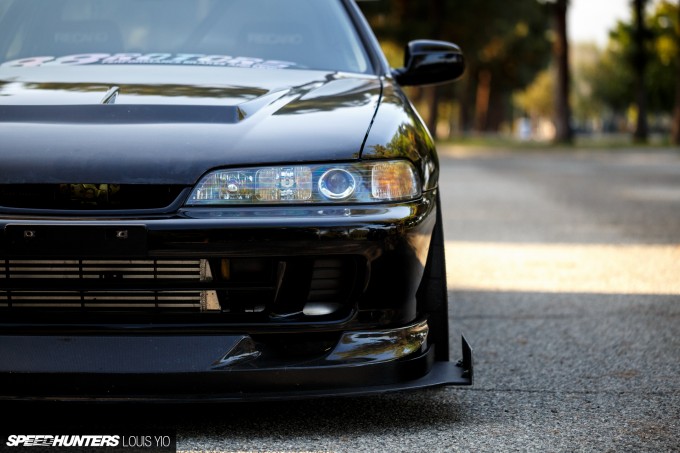 No, the cars might not be the dominant force they once were, but the passion for Hondas from 1990s and early 2000s seems as strong as it ever was. In fact, the scene has matured so much that most would say today's modified Civics and Integras are better than the ones you'd see 10 or 15 years ago.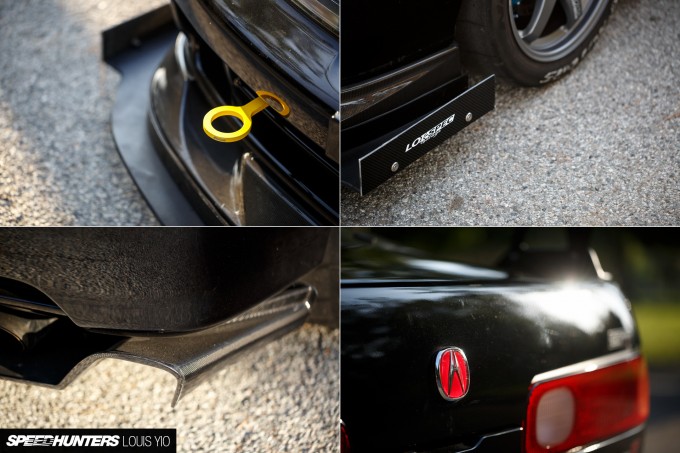 Import drag racing in the US might have fallen from its peak in the early 2000s, but head to a local drag night and you're bound to find a couple of Civics with fat slicks up front turning in very quick ETs. The days of crazy body kits and vinyl graphics might be behind us, but car shows these days are full of immaculately-detailed Honda builds with engine bays so clean you could eat off them.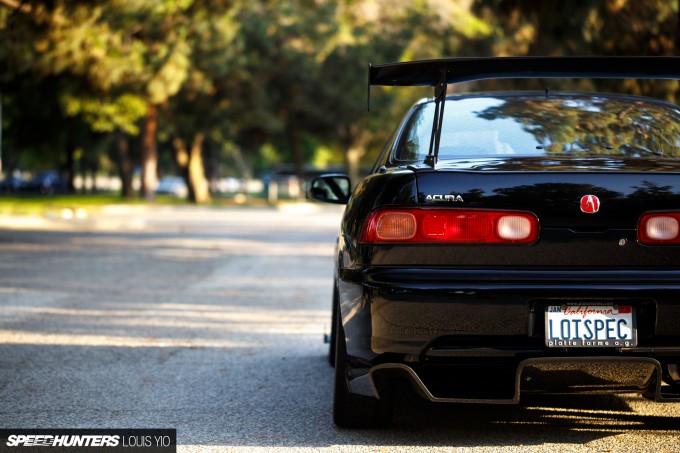 It's the same at time attack events. Head to the track and you're likely to find a bunch of all-wheel drive turbo machines and traditional rear-wheel drive sportscars, but there will also be a bunch of guys out there ripping it up in their FWD Hondas.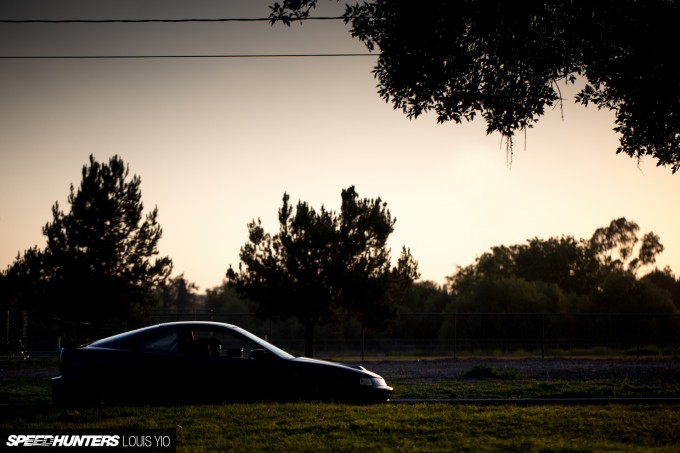 One those guys is Loi from Loi-Spec Garage. For a few years Loi and his buddies have been building and driving some of the most balanced Honda track/street cars on the West Coast, and Loi's personal weapon of choice is this DC2 Integra Type R.
Type R Life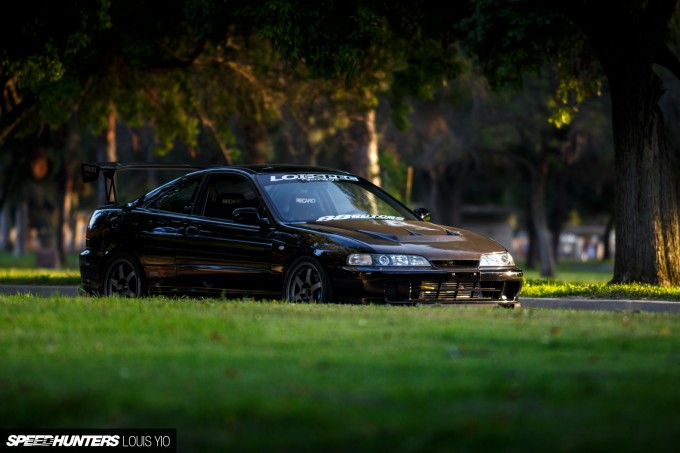 The Type R is still considered to be a legend among the Honda faithful, and Loi knew the R's chassis and suspension improvements over the lesser models would come in handy when it came to building a track car.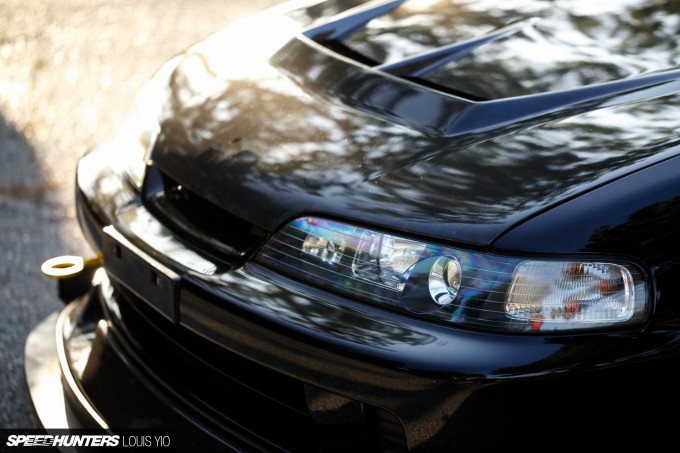 Loi spent two years racing his Type R with the original B18C5 engine. He performed a few basic upgrades and with 165 horsepower at the front wheels, he piloted the car to a very respectable 2:02 lap time on Buttonwillow's 13CW track configuration.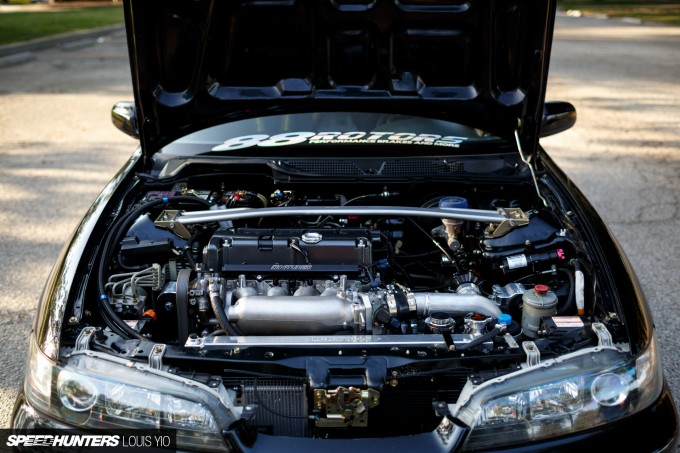 But as the track days piled on, Loi started to feel like the car was lacking in the power department. He began to consider his options, and this led him to a solution that many of his fellow Honda owners were already using in their track builds.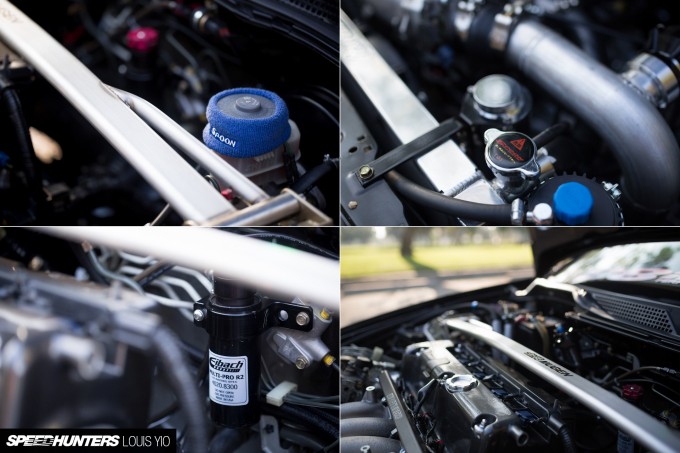 That would be the K-series engine swap. As it turns out, Loi found a good deal on an RSX Type S K20 setup. He acquired the parts he needed for the swap, dropped in the new motor, and with a modest tune had the car putting down 210 horsepower to the wheels.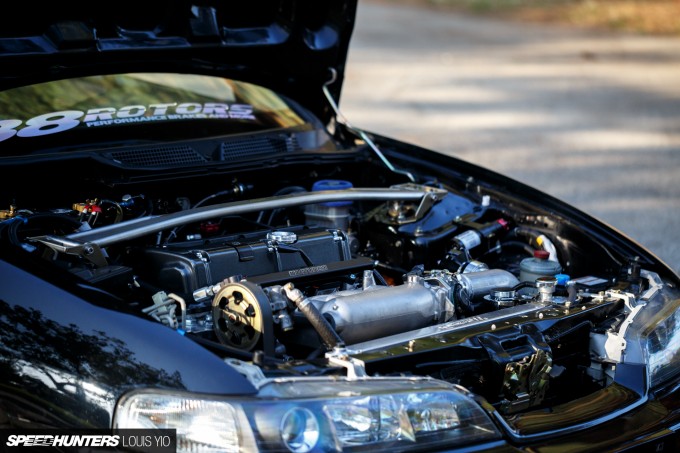 He would do four track days with new setup, but on the fifth one he discovered a problem that wasn't uncommon to heavily tracked K-motors – rod knock. He knew the motor was toast, and that he was back at square one.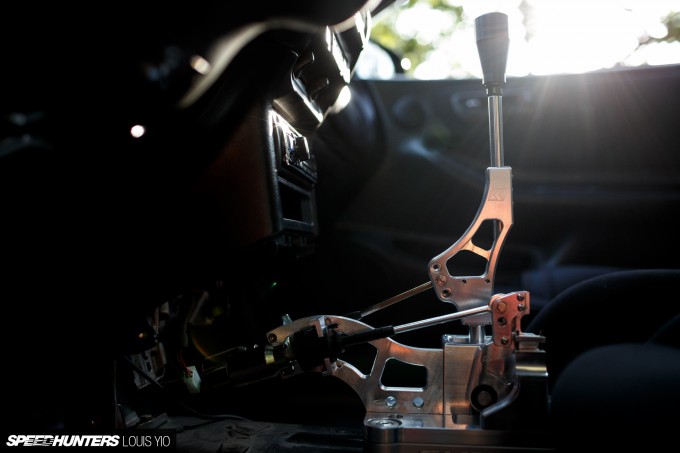 Loi already had a small taste of the K-life and loved it, so it wasn't a tough choice to stick with that plan. He ordered a brand new K20Z3 R Dot block from Honda along with a 6-speed Type R transmission and an OS Giken 1-way LSD.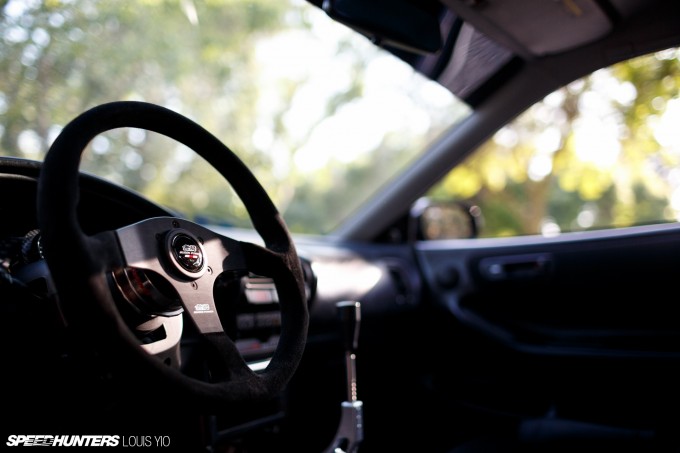 While he was already impressed with the K20's abilities in naturally aspirated form, he decided he would take things even further with the rebuild. It was time for boost.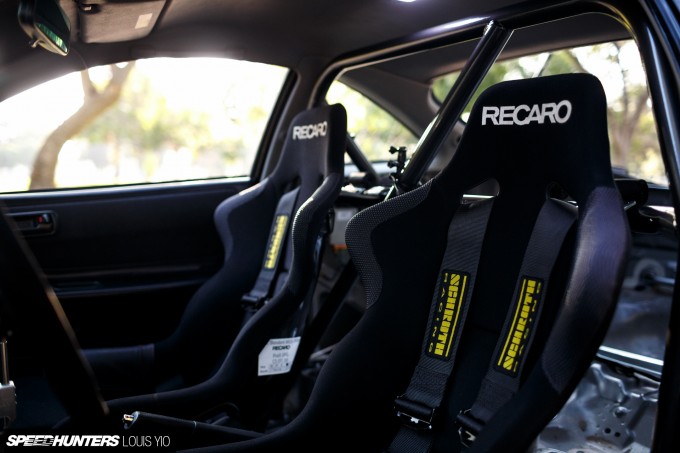 More specifically, Loi went with a Kraftwerks K-series race supercharger kit, along with more aggressive cams, valve springs and retainers, and an upgraded fuel system.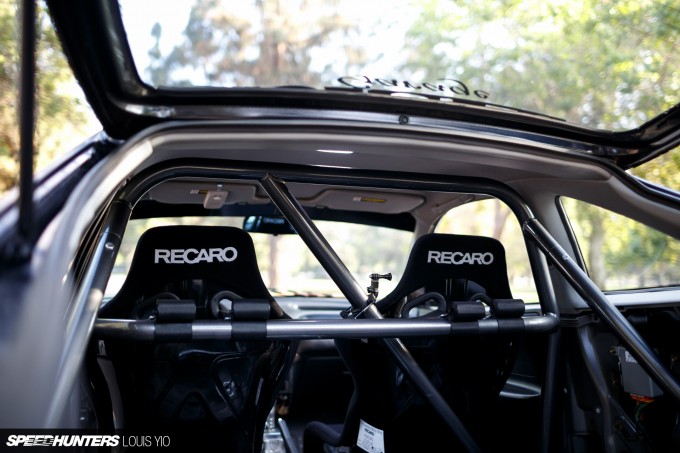 With the blower, all of the engine work and a Hondata K-Pro V3 tune, the Integra's new engine setup made 350 horsepower and 212 pound feet of torque to the front wheels.
Time Under Attack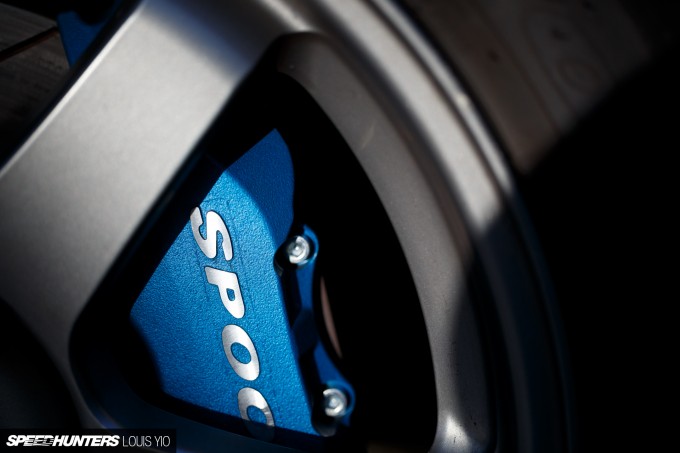 Combined with the necessary chassis and suspension upgrades, like Eibach coilovers and Spoon front brakes, the car seemed to have all the tools to attack Buttonwillow in a big way.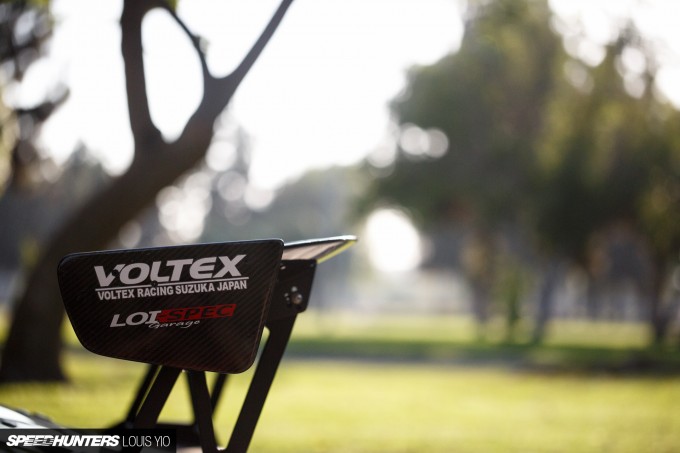 Let's not forget the functional exterior setup either, which includes a custom front splitter, aluminum racing side skirts and a Voltex Type 1 GT wing.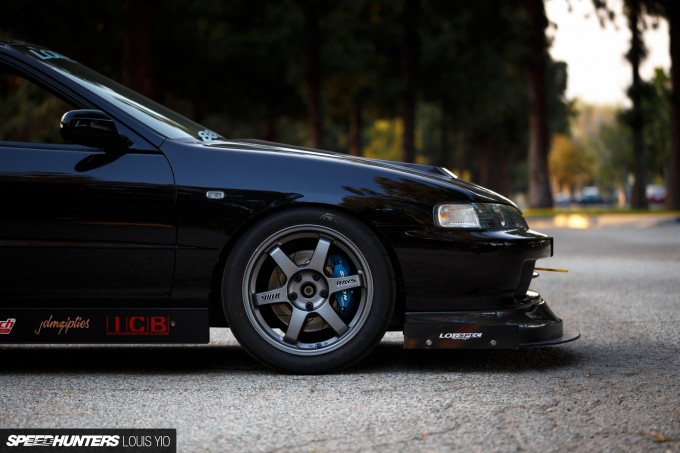 And helping to put all of this new-found power to the ground is a set of 255/40 Nitto NT01s wrapped around a staggered set of RAYS Volk Racing TE37s – 17×9-inch up front and 17×7.5-inch in the rear.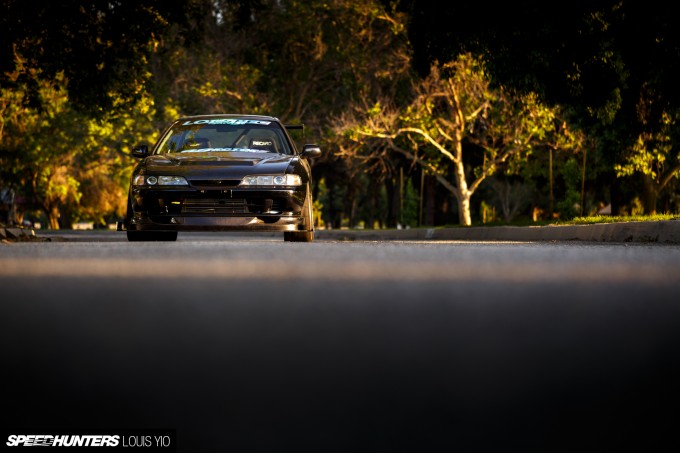 Shortly after completing the rebuild, Loi headed for Buttonwillow where he was anxious to get the car on the track with the new powerplant. He immediately found that with 350 horsepower going to the wheels the car was a very different animal. Going through corners flat-footed was going to be much more difficult now than it was before.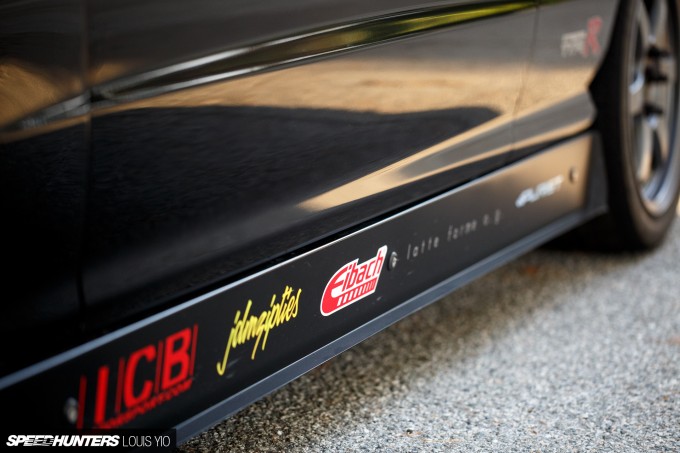 Even so, Loi was extremely impressed with the additional power, and he's been working on getting used to the car's increased performance. On a recent shakedown outing to Buttonwillow, the DC2 put down a 1:58 lap time – a massive jump from the previous setup.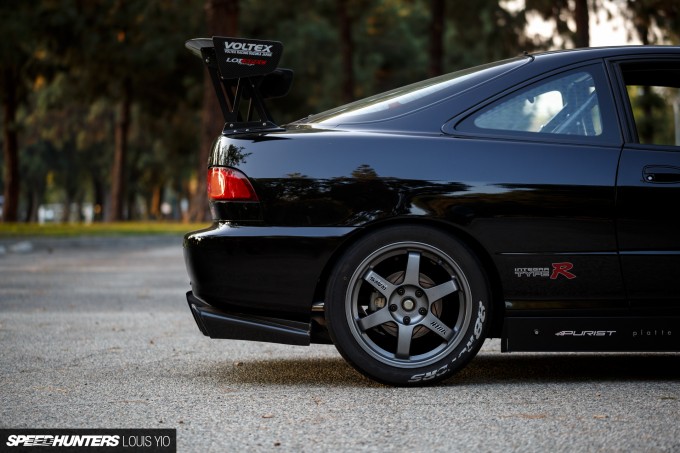 In terms of future plans, Loi says he doesn't envision changing much on the car's setup for now. Instead, he wants to focus on honing his driving technique and has a goal of improving his personal best lap with each visit to the track. Spoken like a true time attacker.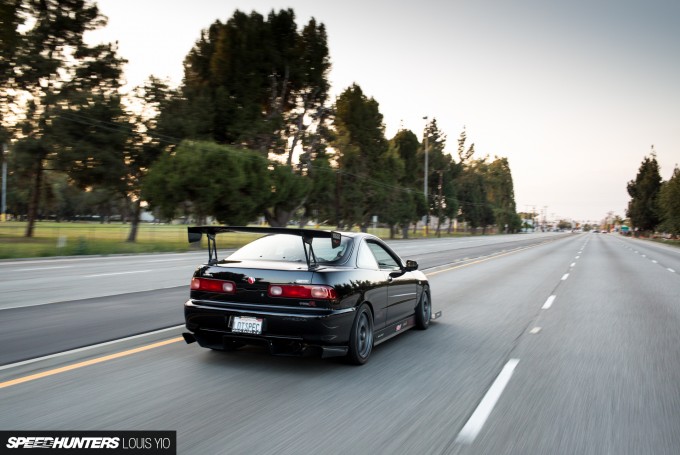 It's amazing to think that it's been about 20 years since the Honda tuning movement really began to pick up in the United States. While there have been plenty of changes in those years, cars like Loi's Integra show the passion for Hondas isn't going anywhere. Long live the VTEC dream!
Mike Garrett
Instagram: japanifornia_media
mike@speedhunters.com
Photos by Louis Yio
Instagram: lusciousy