Racers To Your Lanes
When the vintage drag cars' engines fire up and you start to smell burning rubber, it's easy to think that you've taken a time machine back to the mid '60s. From the cars racing down the drag strip, to the lifestyle of the participants and the track itself, everything screams nostalgia. Welcome to the H.A.M.B. Drags.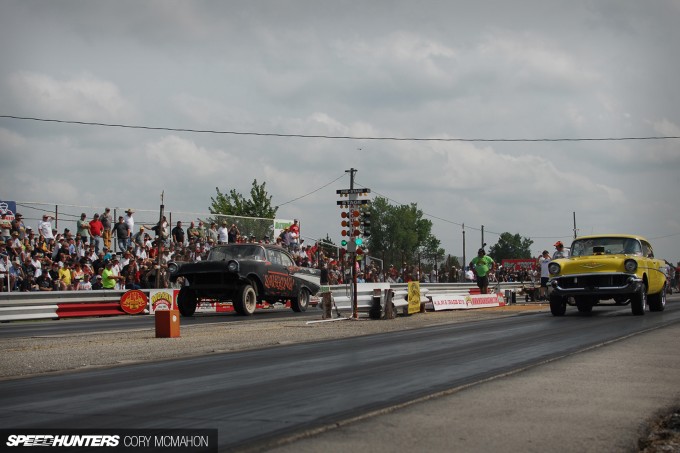 This year marked the 13th annual running of the event, and once again it was held in Asbury, Missouri, just north of Joplin. This small town is home to Mo-Kan Dragway, which was built in 1962 and has been left virtually untouched ever since.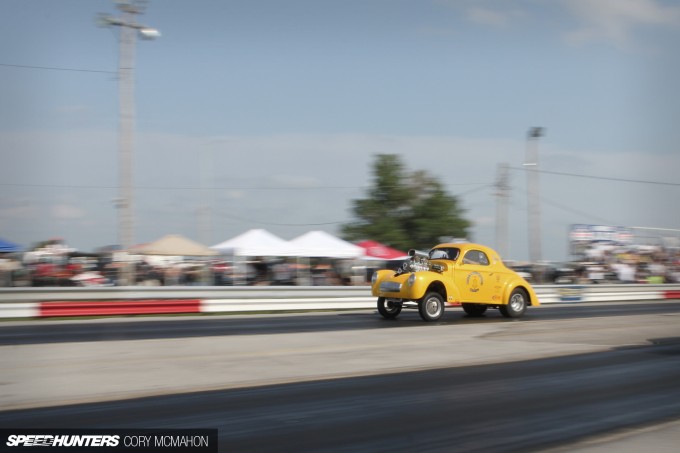 The H.A.M.B. Drags brings in racers (and spectators) from both near and far, and driving everything from fully-blown vintage drag cars to hot rods that are used on the road.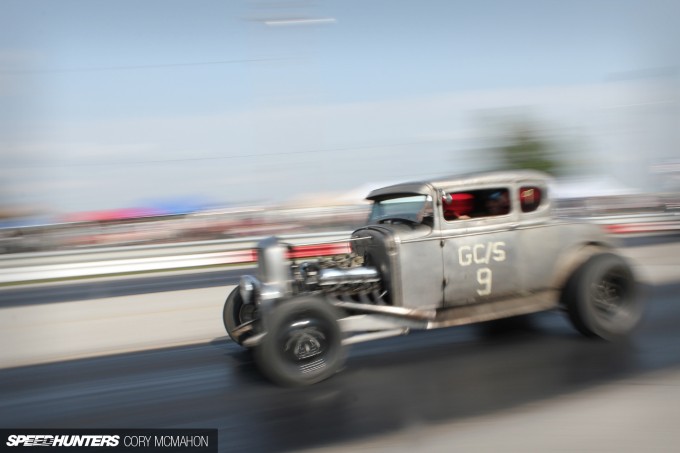 This Model A Ford was driven from Omaha, Nebraska, by Jason Holland. He raced it hard, then drove it home again afterwards. That's what the H.A.M.B. Drags are all about.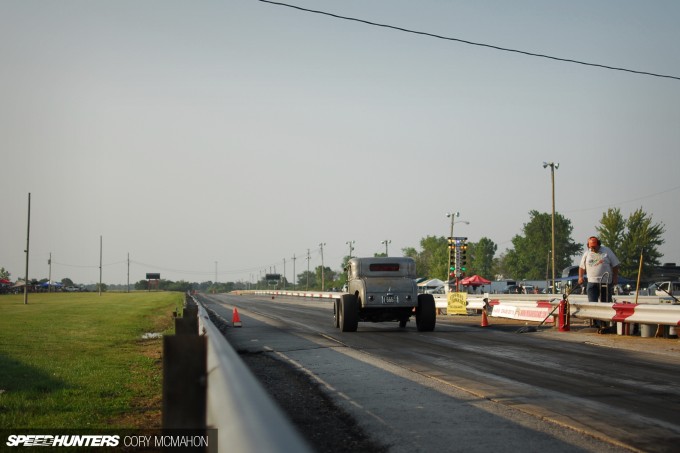 This event has a much more laid back atmosphere than you'd normally find at a drag meet. Yes, there are winners and losers, but at the end of the day it's more about driving your car and having fun with your friends.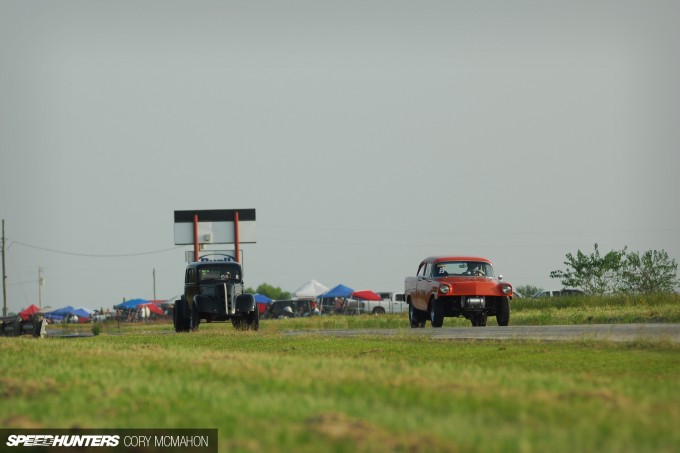 How often do you go and watch drag racing and get to see a couple of gassers making side-by-side passes down the strip?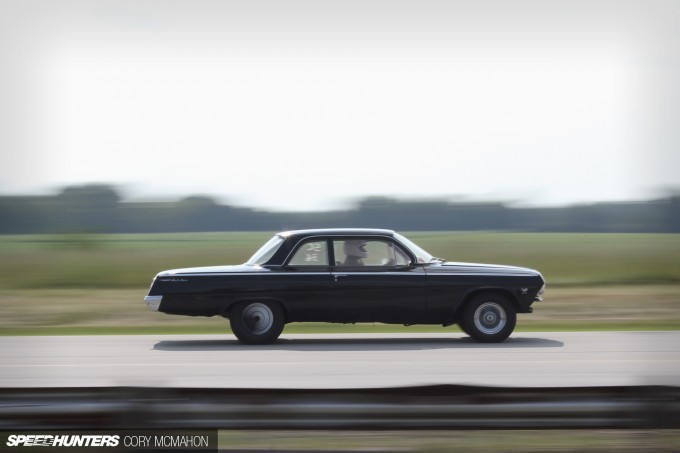 The H.A.M.B. Drags bring out everything from vintage super stocks…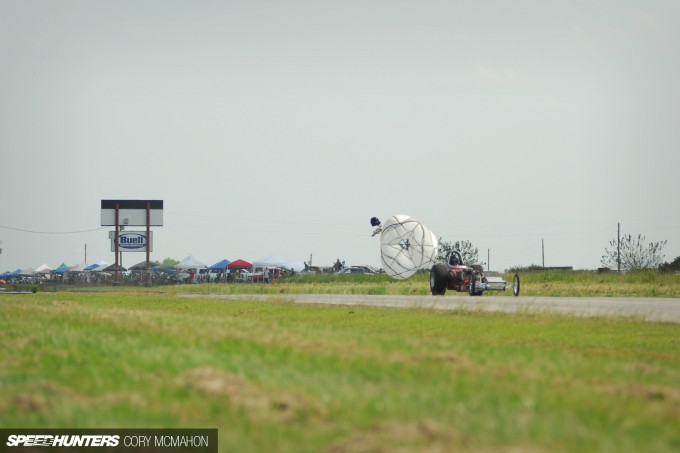 To front-engine dragsters…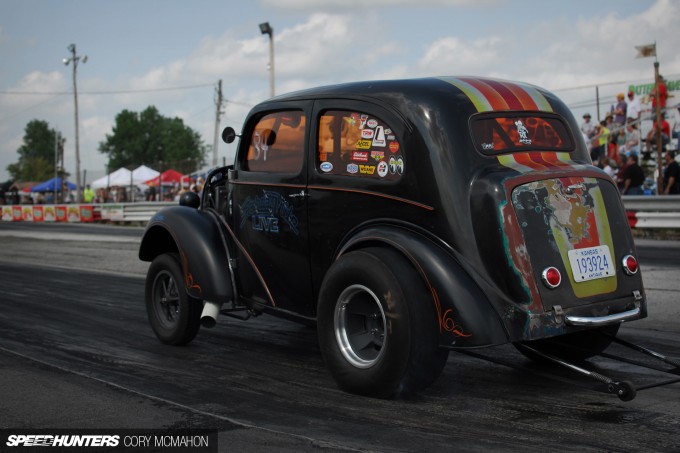 To big horsepower gassers.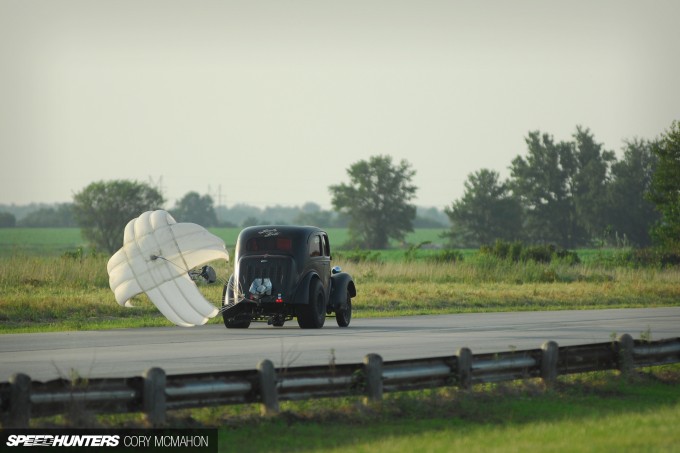 There was such a wide variety of nostalgic drag cars in attendance at this year's event.
History Lives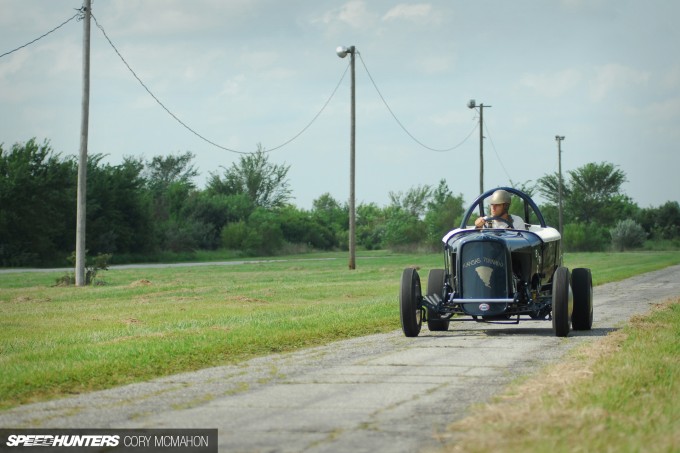 One of the reasons that the H.A.M.B. Drags is so intriguing to many is the amount of history. This Model T roadster, aka the Kansas Tornado, is owned by Seth Schroer from Kansas, and is a real-deal vintage drag car. It was originally built and raced in the late '50s by Bud Susank and is still powered by a Flathead motor and a transmission with Zephyr gears.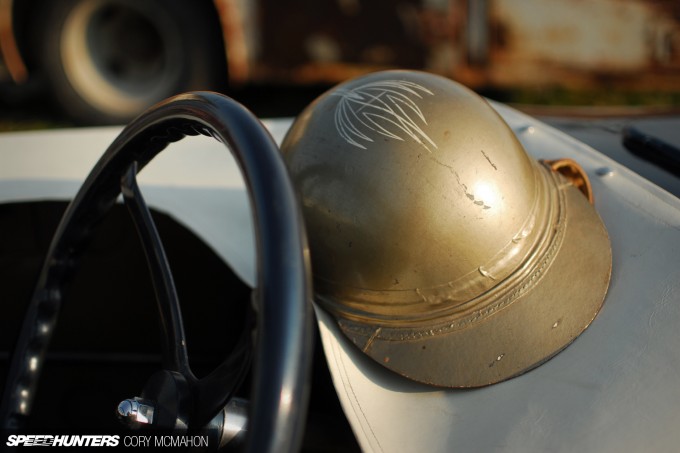 The car is completely unrestored and filled with history. From the helmet that Bud used back in the day…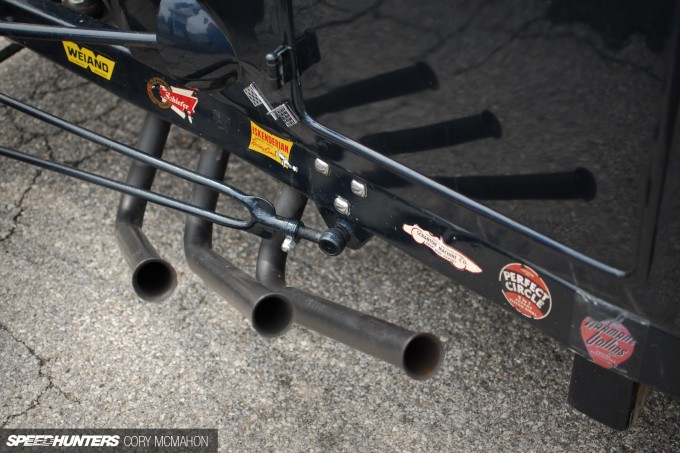 To the sponsor decals that are barely sticking to the half-a-century-old paint.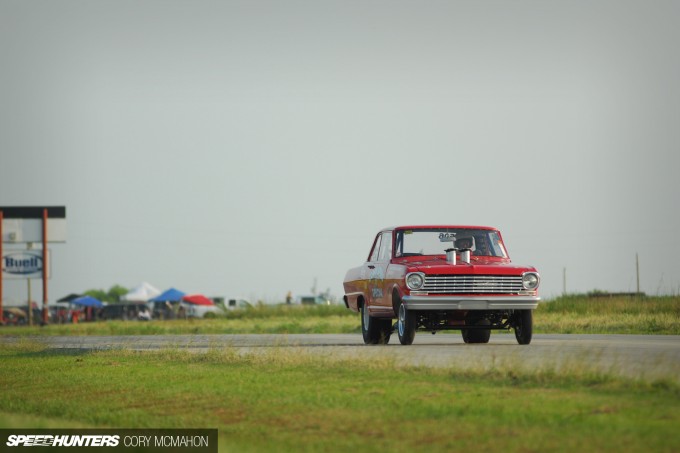 You often can't truly understand how fast the cars are going until you stand at the finish line and watch them power through the traps.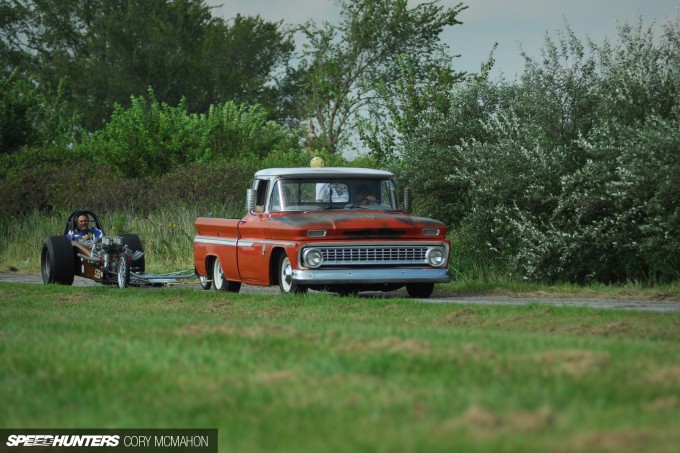 Some of the dragsters had tow vehicles to bring them back to the pits. The guys in this Chevy pickup seemed to be having a blast hauling this dragster around.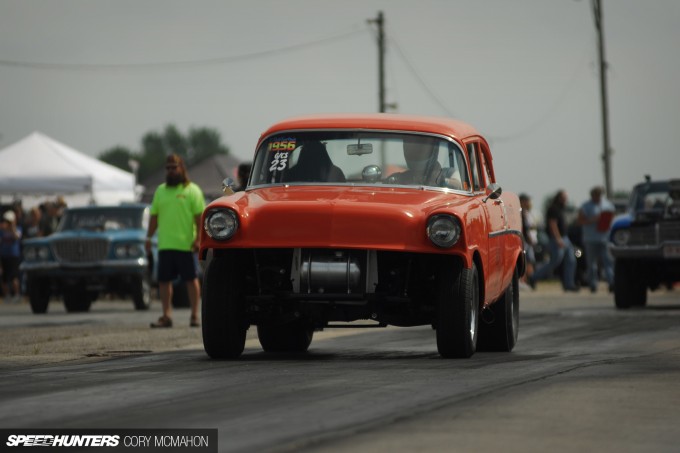 As you'd expect, there were quite a few Tri-Five Chevys at the event, including this '56 gasser. Tri-Fives definitely make some of the best looking race cars, don't you think?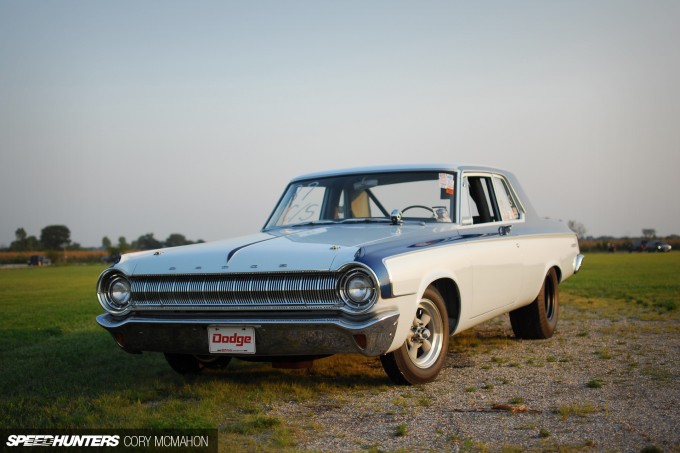 One car that caught my eye was this super stock Dodge Polara. From its Torq Thrust wheels in the front to the two-toned paint job and steel wheels out back, this car screamed 1964.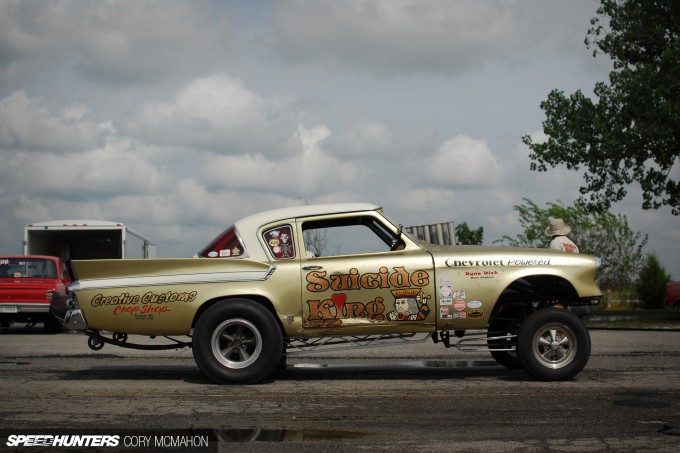 The Suicide King Studebaker owned by Bill Biermann was a real crowd pleaser. With its altered wheelbase and massive engine set way back in the chassis, it did wheelies for days down the track.
The clip above from 2008 should give you a taste of what it's capable of…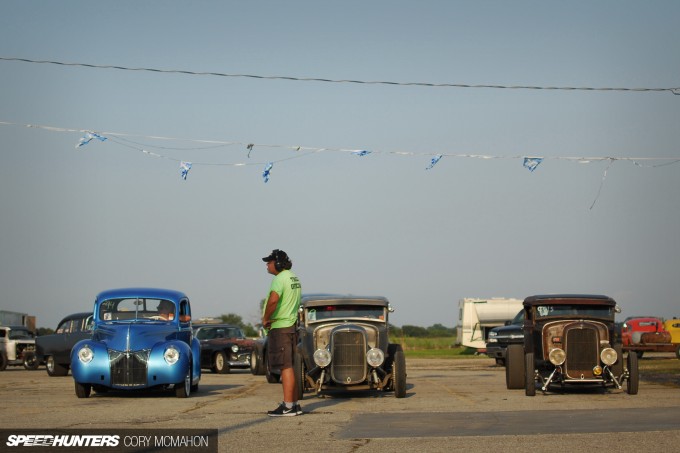 Here are a couple of Model A coupes and a '39 Ford getting ready to make their respective passes down the strip.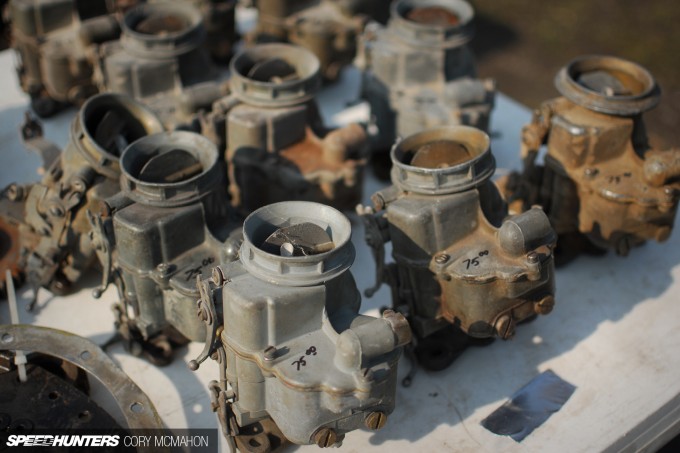 Meanwhile, in the swap meet area these 2 barrel carburetors were begging to be picked up for a hot rod project.
A Walk Through The Pits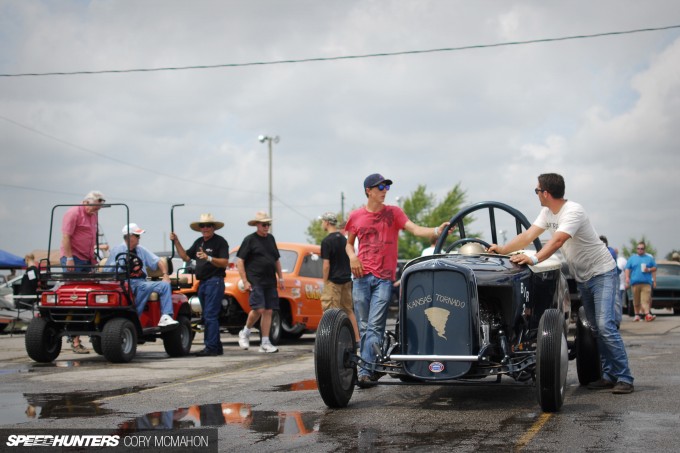 It's easy to get up close and personal with the racers and their vehicles at an event like this. Here's the Kansas Tornado team pushing their roadster into the staging lanes so it could make another pass.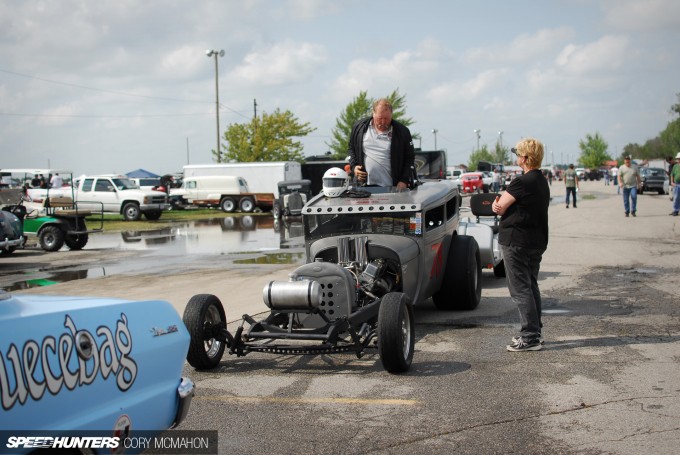 As you walk through the staging lanes, you can see drivers putting on their safety equipment and getting into their race cars.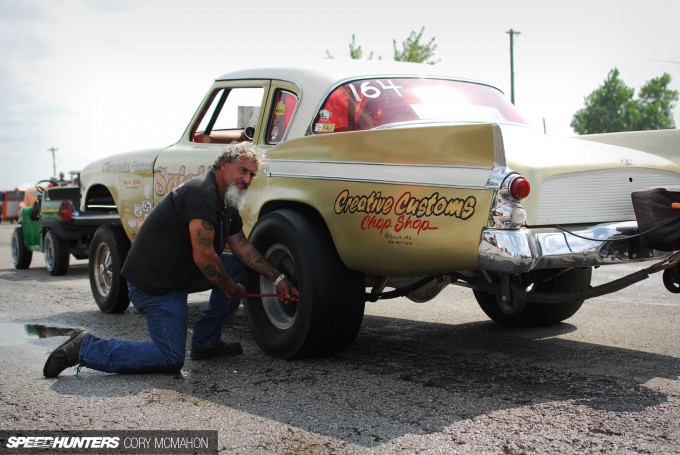 You also see teams doing last minute checks and changes in order to make the quickest pass possible.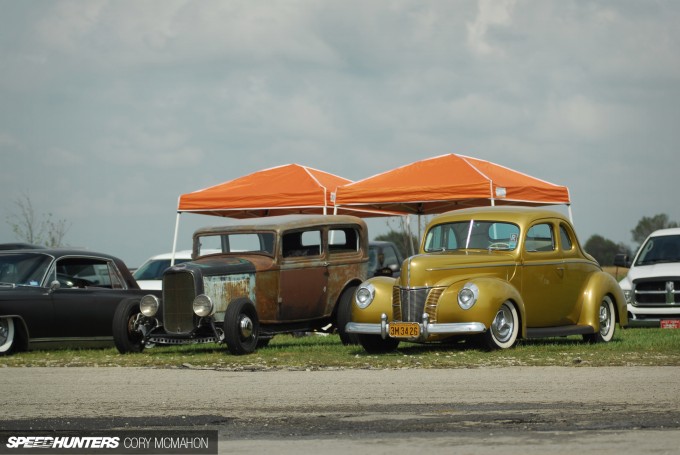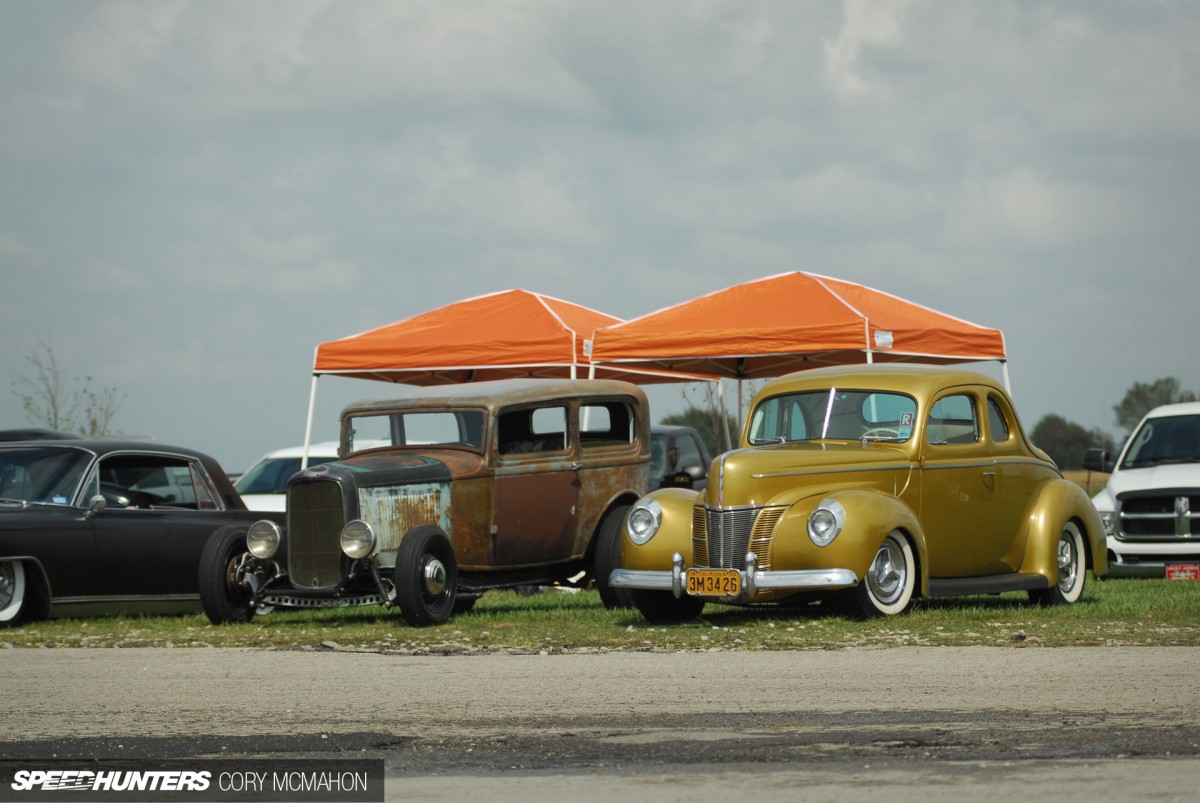 Another great thing about nostalgic drag racing events is that walking through the pit area is also like walking through a car show. Here's Blake Burwell's '32 Ford Tudor and Lee Pratt's '40 Ford Coupe. Both of these guys drove their cars up to the drags from Austin, Texas.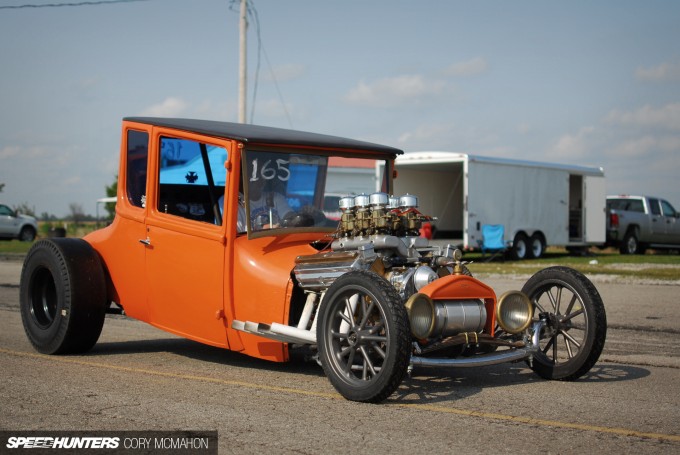 With its Hemi engine and heavy rake, this Model T coupe is definitely one of the wilder examples around.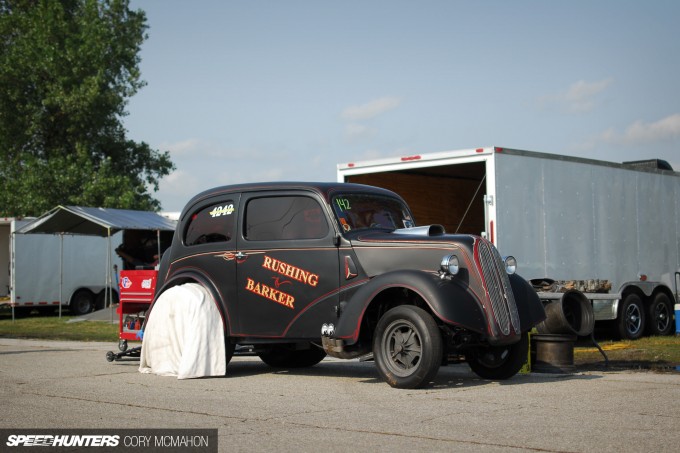 In between runs, drivers could be found either making changes and working on their cars or hanging out and having a good time with their friends. The H.A.M.B. Drags is like one big party.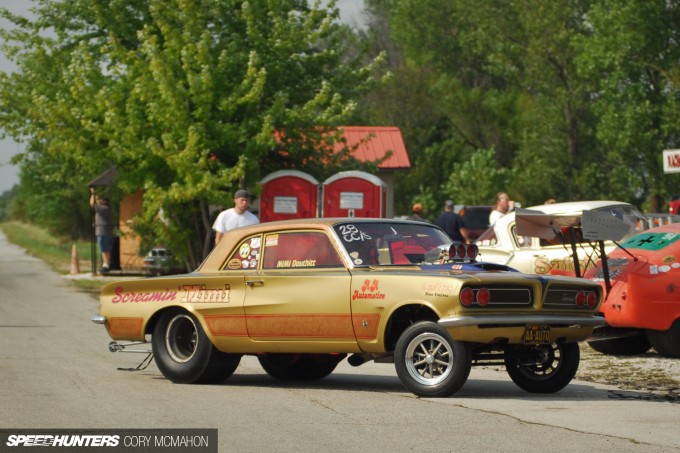 The Screamin' Mimi lived up to its name. This car rocketed down the strip all day long and put on quite a show.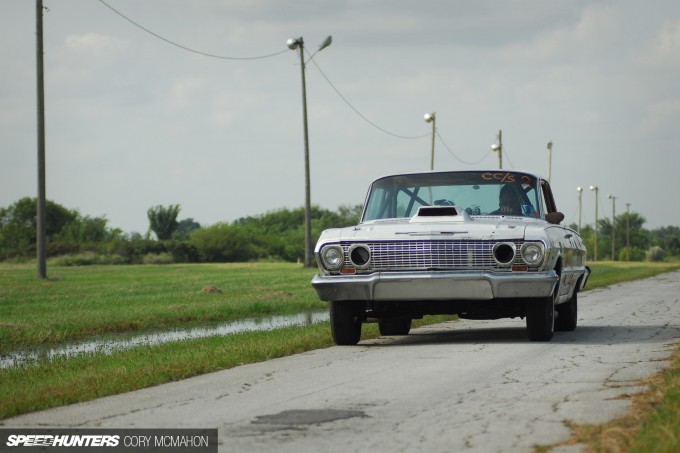 Seeing some of the vintage drags cars coming down the return road after their passes was kind of surreal. It was really hard to tell if it was the 1960s or 2015.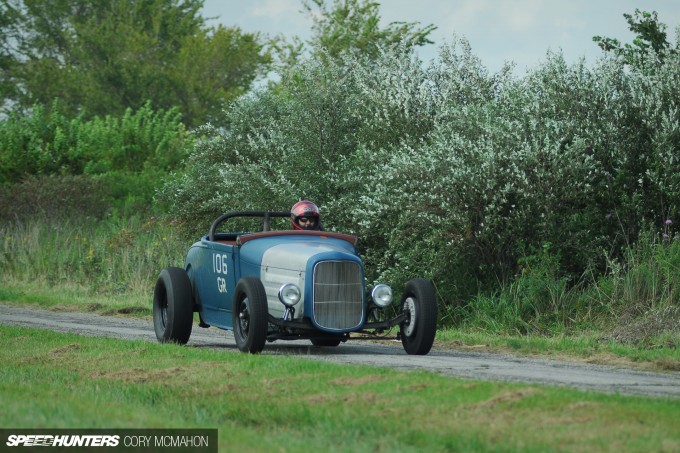 Another hot rodder who drove his car a long distance to get to the event was Nick Hoesing from Omaha, Nebraska.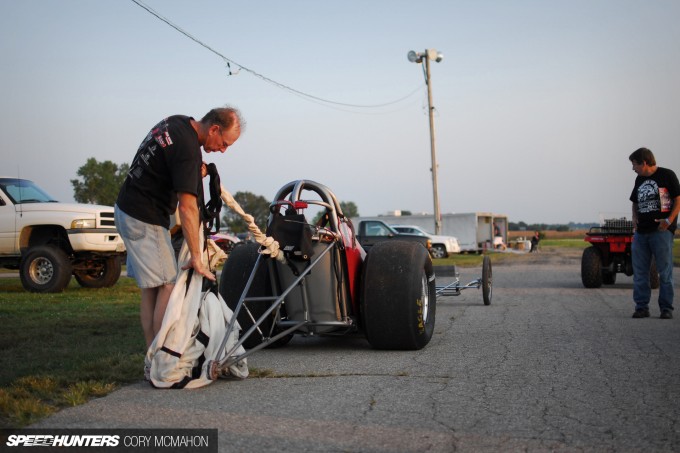 At the end of the day it was time to pack everything up and look forward to next year.
The H.A.M.B. Drags is an event that should be on every hot rodder's bucket list. It's all about having fun and hanging out with cool people. And that, after all, is why we're all into cars in some way or another, isn't it?
Cory McMahon
Instagram: corymcmahon