One of the things I love most about the hot rod and custom scene here in California are the tight-knit car clubs you'll find up and down the state. Not only is the camaraderie strong, but each club seems to have their own unique style, and few groups are more distinct than the Loco Banditos of Bakersfield. And as you saw during my event coverage last week, the Banditos had a strong presence at this year's Gambino Sit Down.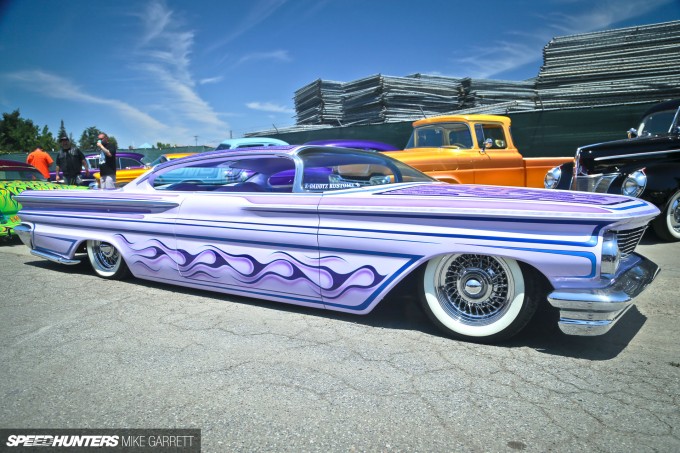 The Banditos' cars are unmistakeable due to their incredible paint jobs performed K-Daddyz-Kustomz, and this 1960 Pontiac Bonneville – owned and built by K-Daddy himself – is easily one of the club's most recognized creations. I've seen the Pontiac at several different events in recent years and thought now was the perfect time to take a closer look.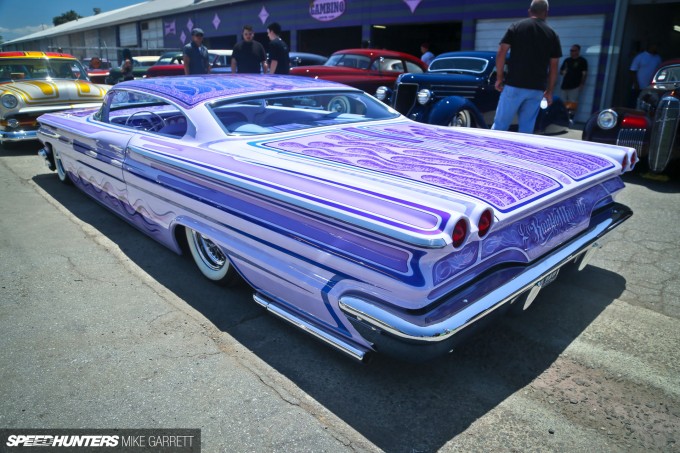 In factory form a '60 Bonneville is a machine that perfectly represents the long and wide American cars of the era, but this custom build takes that stuff to another level. While the body of the Pontiac has been shaved and smoothed in all manner of ways, the big story is the massive roof chop which makes the car look even longer and wider than it is.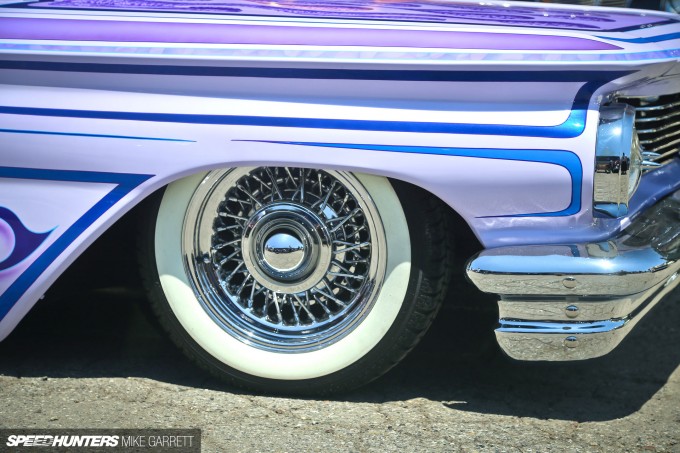 The stance of the Pontiac is on the ground of course, and along with the air suspension there's a beautiful set of wire wheels and vintage-style wide whites.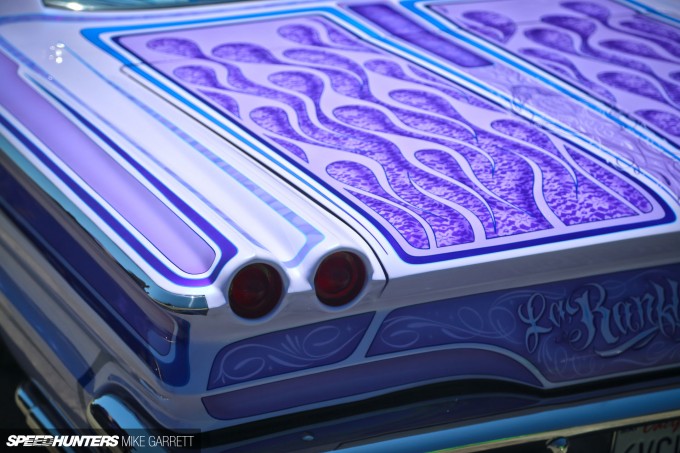 Then you get to the paint job, which is hard to convey with photos and even harder to describe with words. From scallops, flames and metal-flake, to gallery-quality lettering and artwork – it's just mind-blowing.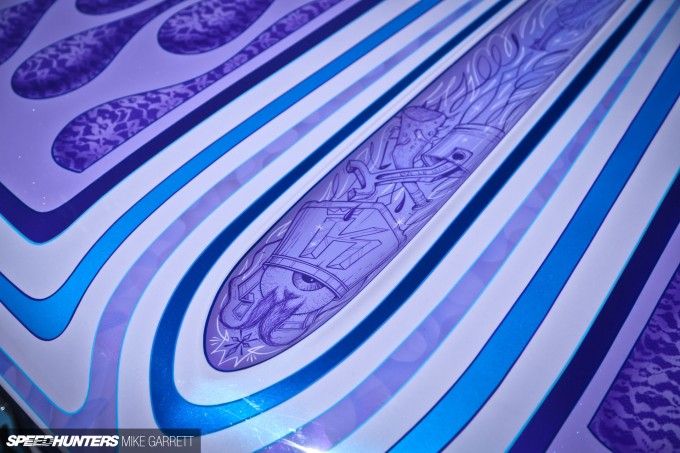 Perhaps the only thing more impressive than the paintwork itself is thinking about all the hours that must have gone into it.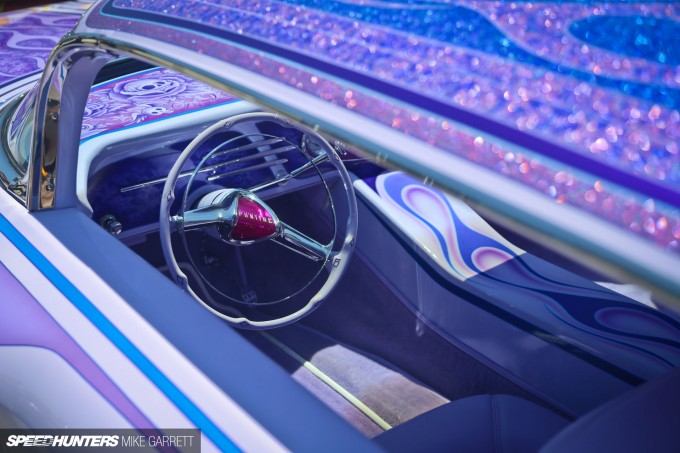 Naturally, the customization has spread to the Bonneville's cockpit and includes a custom console and dash setup that bares zero resemblance to anything you'd find in a stock '60 Pontiac. It's all very space age.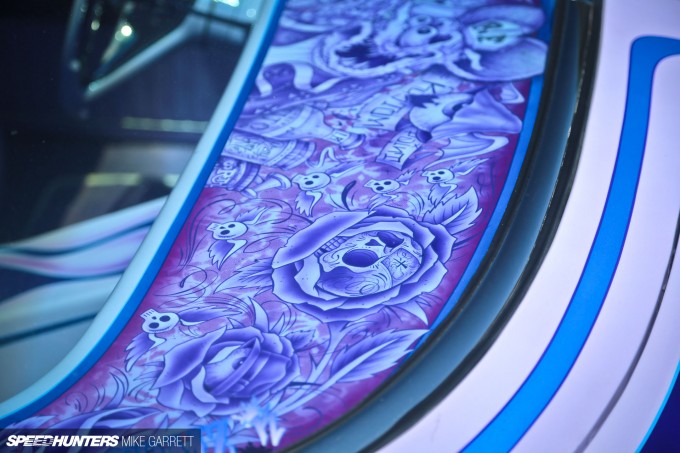 And while there is some custom upholstery, K-Daddy left many of the interior surfaces in metal so he could work his magic with the paint. The closer you get, the more impressive it gets.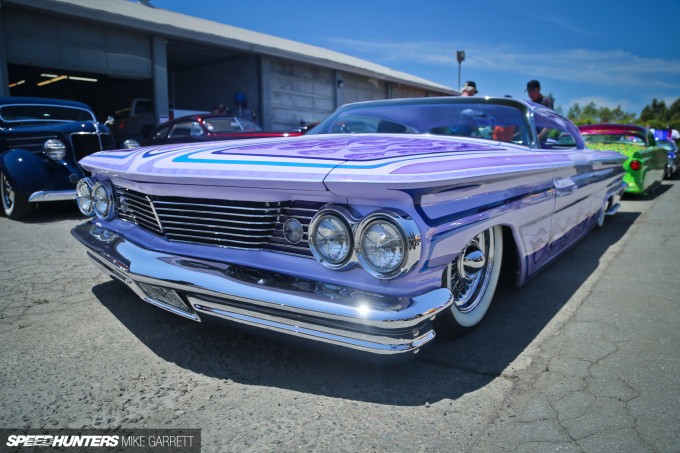 The result is a Pontiac that looks incredible from afar and only gets better upon closer inspection.
Many of consider custom cars to be works of art, and this thing literally looks it could be placed in an art museum. Such is the creative touch you find on this and all of the other Banditos cars.
Mike Garrett
Instagram: japanifornia_media
mike@speedhunters.com