Recreating A Classic
I often heard it said that it's a bad idea to meet your heroes. If you think about it, it's quite understandable as the human psyche has a strange habit to over sensationalise things that one may have more than a passing attraction to. Be it an idea or theory, a person, a country we have heard great things about, or as it is in our case here at Speedhunters – cars.
You know how it is, you grow up loving and lusting over a supercar or a muscle car and then decades later when you get the chance to drive it, it's akin to the biggest anti-climax you will ever experience. Well thankfully, as Mr. Zen at Aylezo in Kuala Lumpur recently proved to me, there is a way around all of this…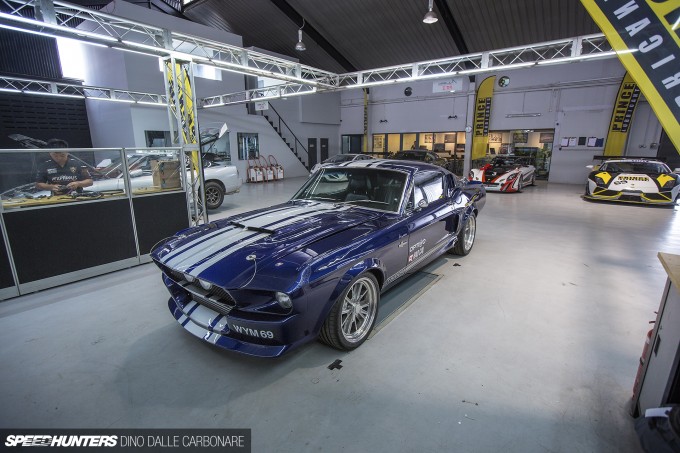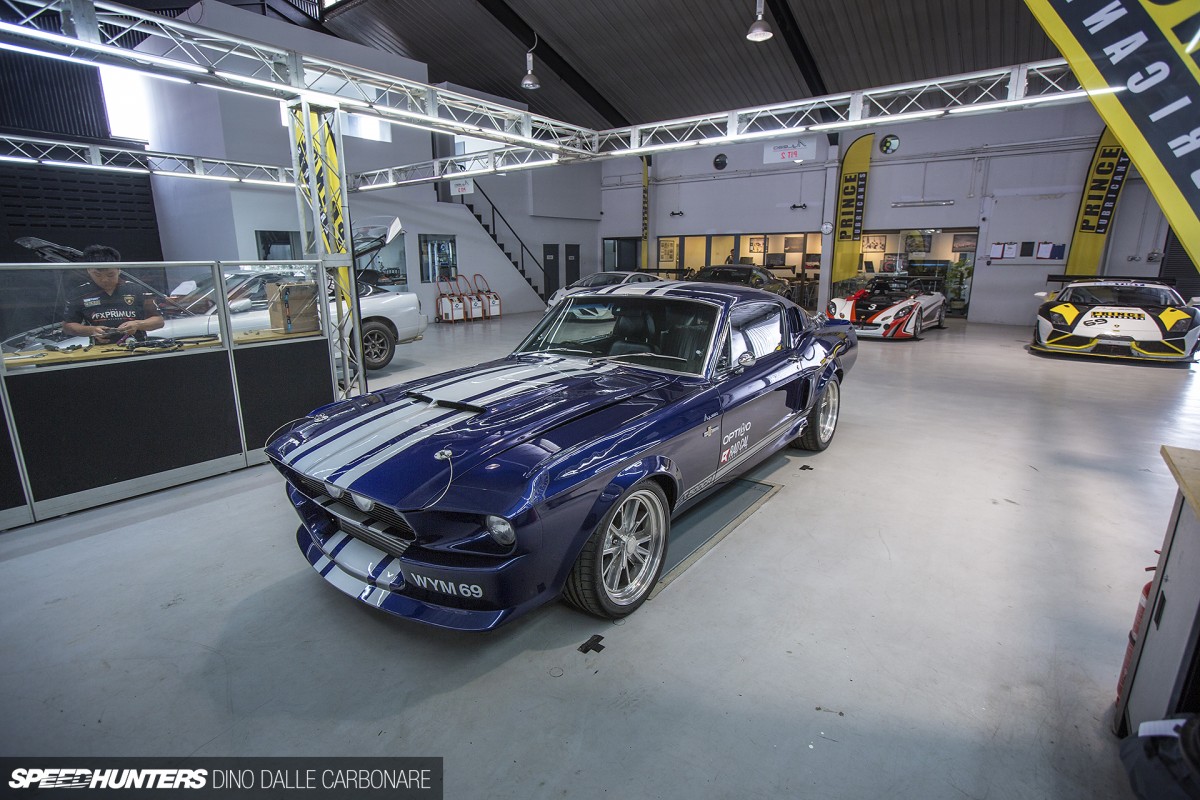 The coined term is 'restomodding' – something we all have seen, done or been exposed to in one way or another. But just to make sure we're all on the same page here, let me start with a brief explanation.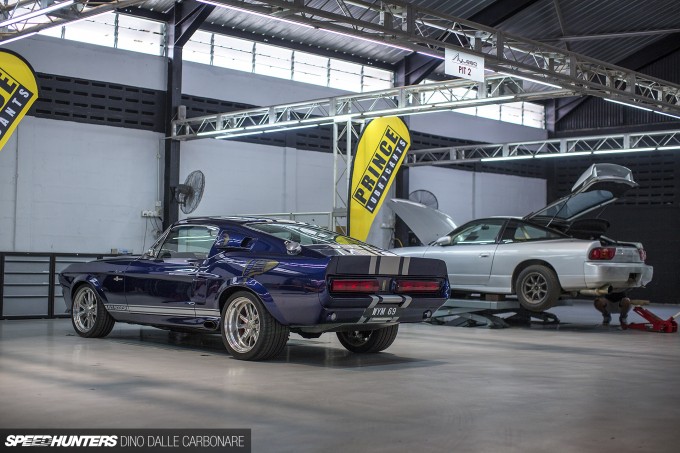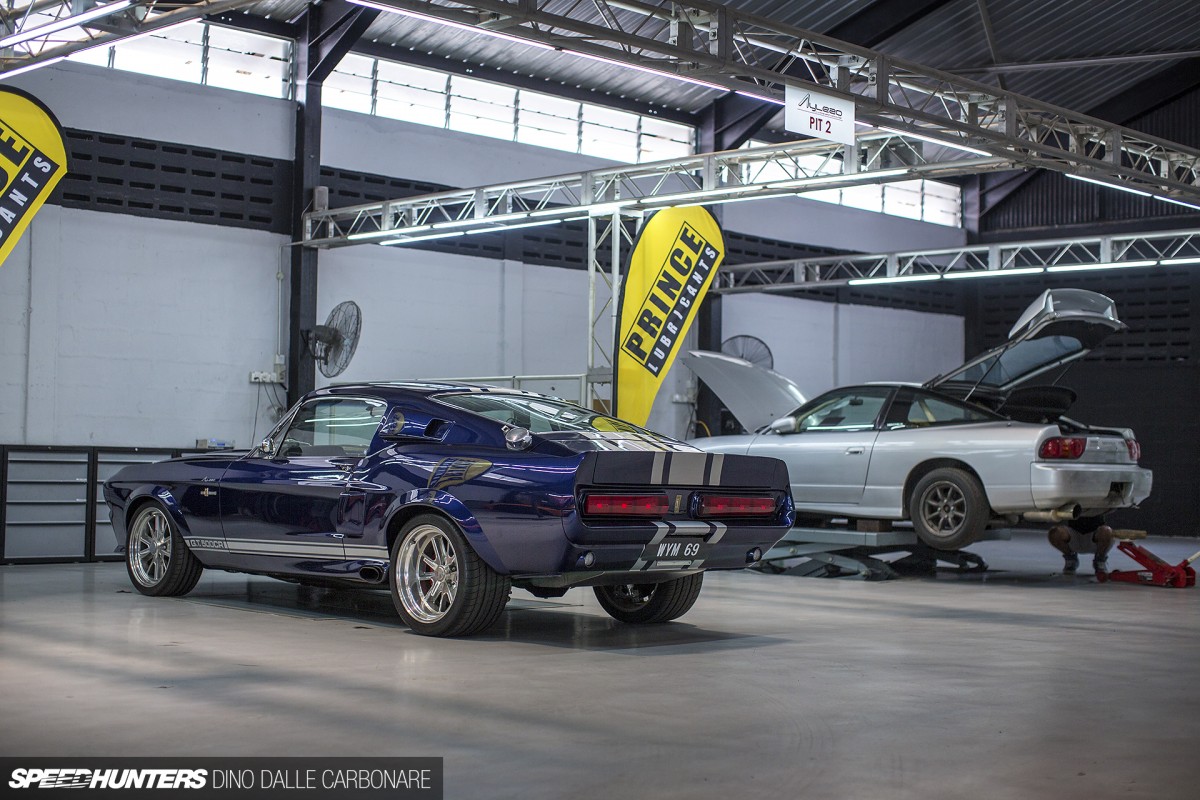 As the words used suggest, restomodding is finding a balance between executing a restoration and at the same time updating, evolving and modifying one or more areas of a car. It's a fine line to walk, because if you overdo it you are just modifying. Restomodding is adding the right touches to modernise an older machine, and therefore making it better, safer, faster and more responsive. When executed properly it has some of the most desired effects one could ever wish for, such is the case with this Mustang.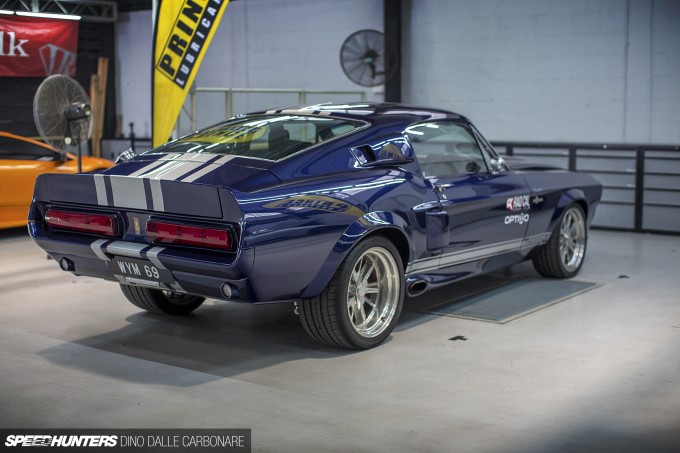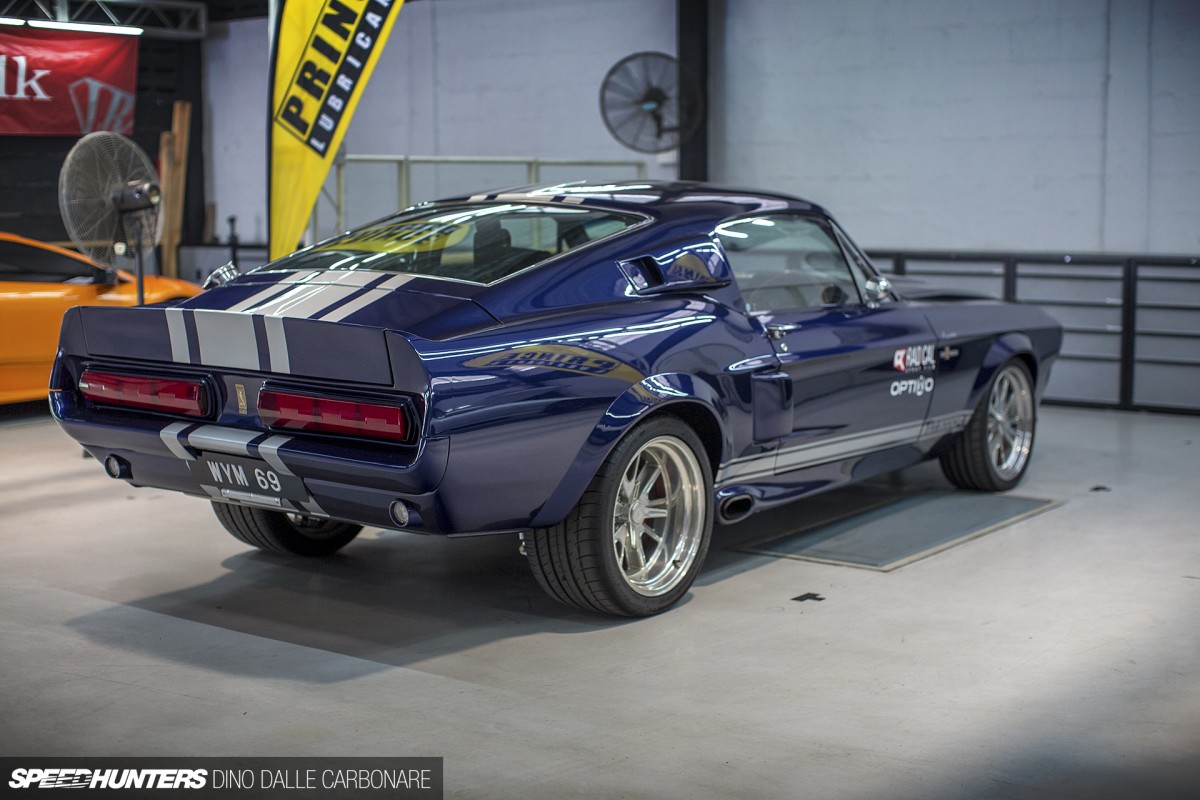 When I vented out to Aylezo – a high-end, motorsports-oriented workshop – on my recent visit to Kuala Lumpur, the plan was to meet its owner Mr. Zen and chat to him about the business and his passion for racing, then shoot a bunch of pictures for a shop tour I have coming up. But I was so excited by one of the cars that I came across, that I just had to feature it. I'm sure you can see why too!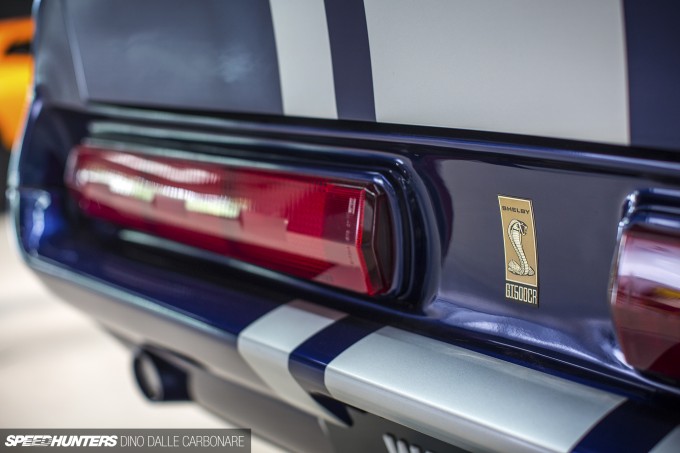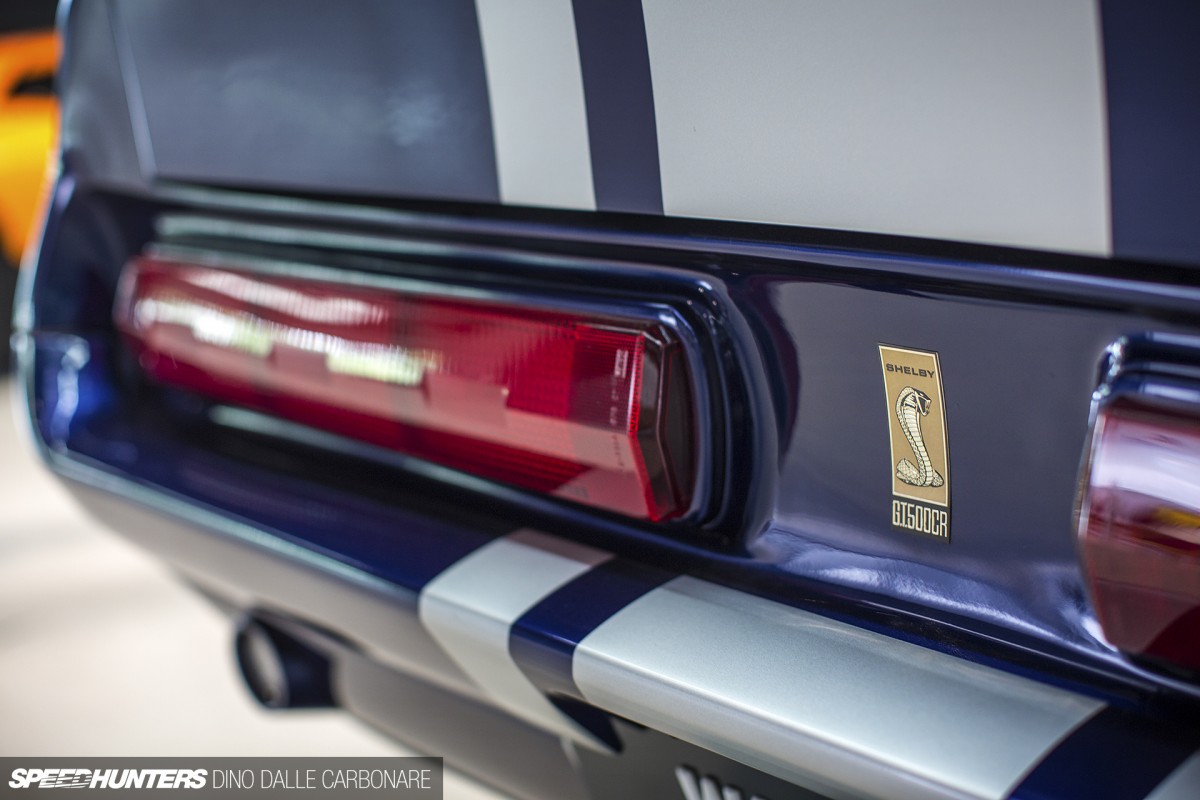 Like the badges suggest, the exterior, colour and noise that this Shelby G.T.500 Eleanor makes are all very authentic.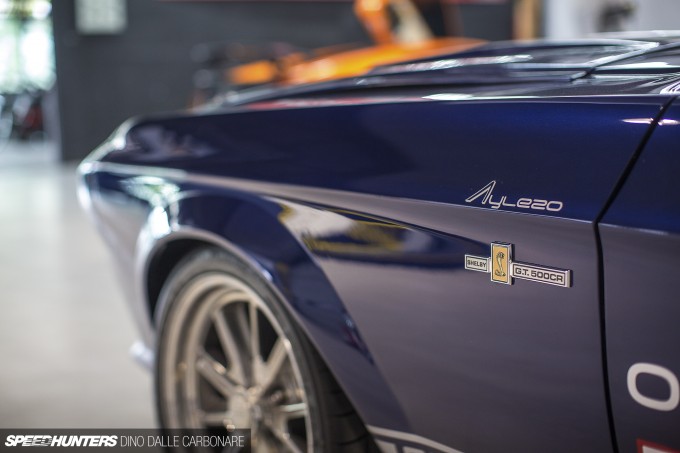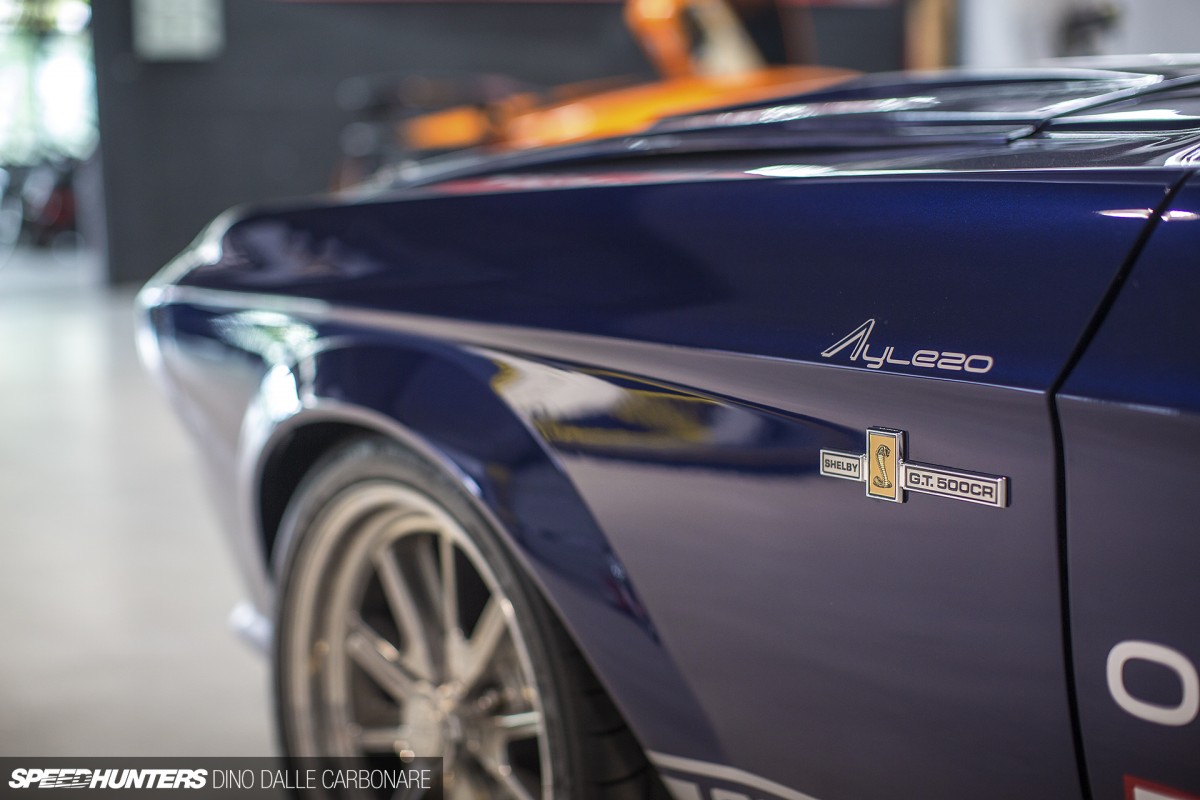 'CR' stands for Classic Recreations, but before you breathe out a sigh of disappointment, hold on for a second… Sure, this isn't an original – and purists should look away now – but I think it might actually be better. Classic Recreations out of Oklahoma in the USA is the only officially licensed 1967 Shelby Mustang re-creator that's producing these cars today.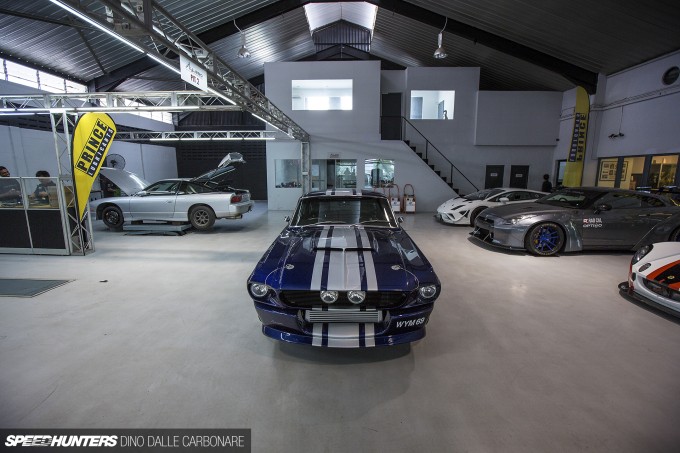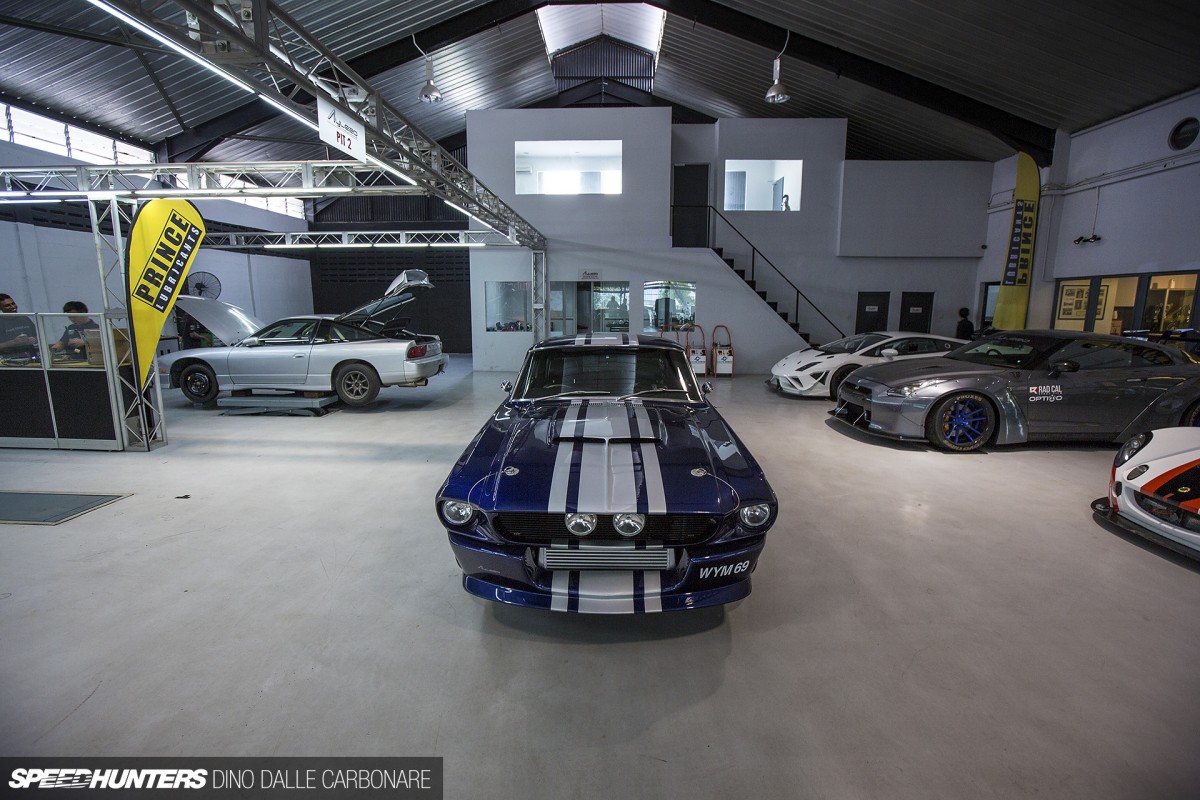 The Mustang features a modern coach-built exterior and a re-engineered chassis, along with multi-link race car inspired suspension, Shelby rack and pinion steering, disc brakes all round, a beautifully appointed interior and a modern fuel injected engine. Together, it gives you the sort of turn-key reliability and drivability that you can only dream of in a proper classic.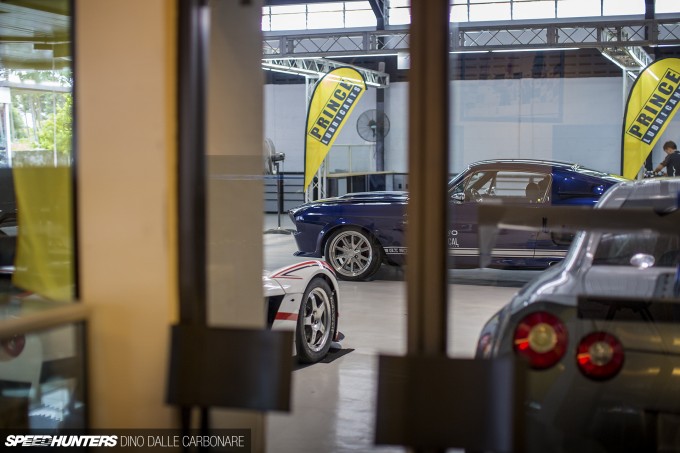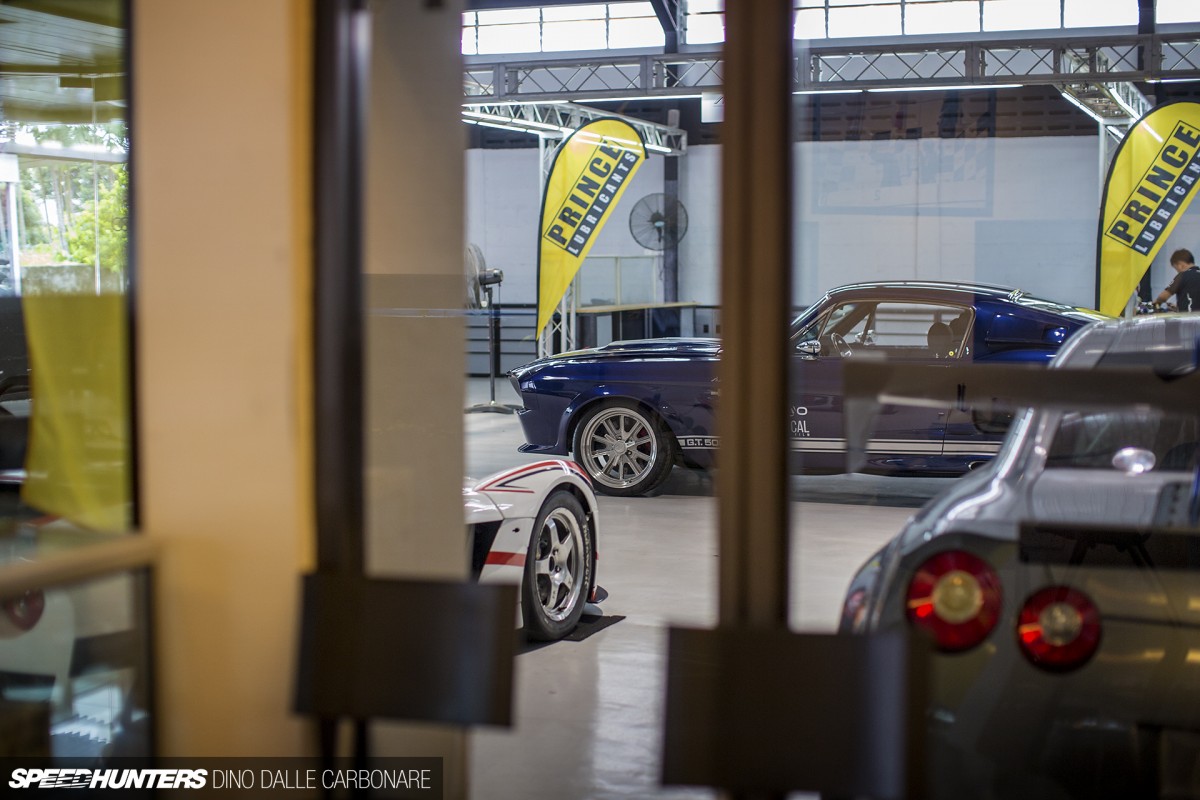 So as you can imagine, I had to see more. I mean, it's not every day that you come face-to-face with a restomodded G.T.500 of this stature, let alone one with a starting price of $219,000!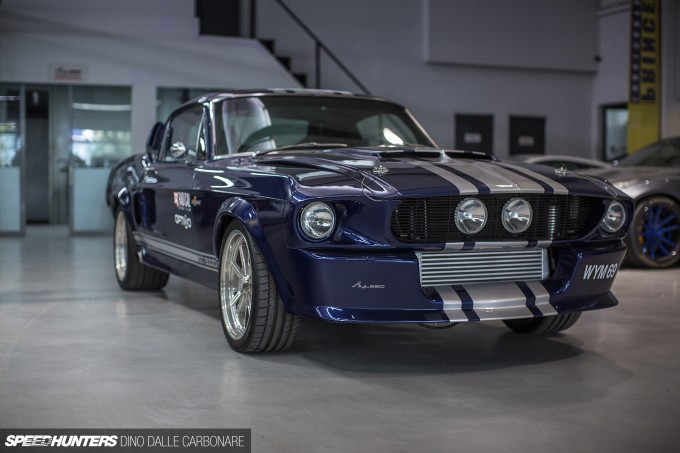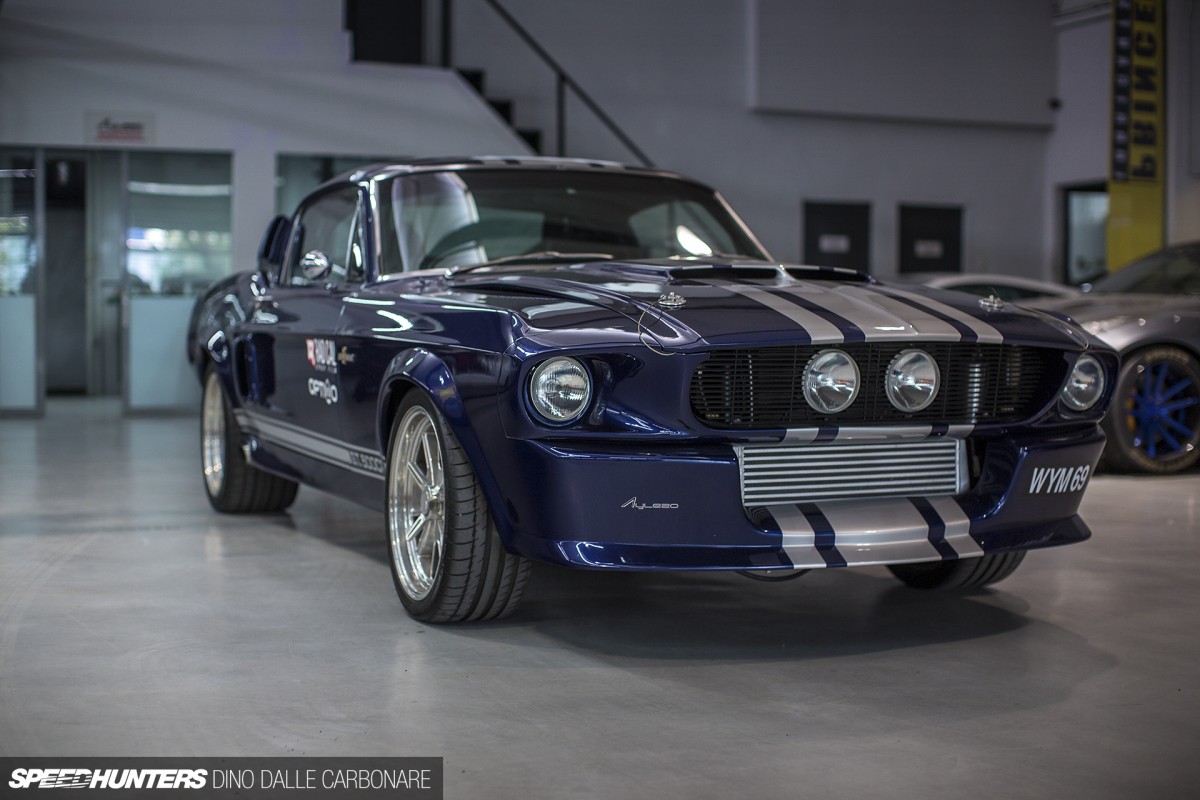 The Eleanor look with that unmistakable paint scheme, moulded front bumper and those centrally-mounted projector lights has to be one of the most easily recognisable movie cars of all time. It's probably what made Mr. Zen fall for this car, and drive him to get his hands on this particular example. Except, as I'm sure many of you have already noticed, those two projectors are sitting higher than they should in the middle of the main grille. That's because there's an intercooler where they're supposed to be…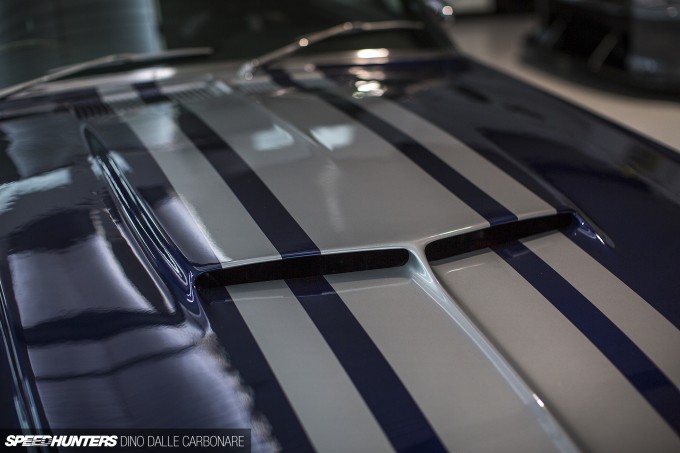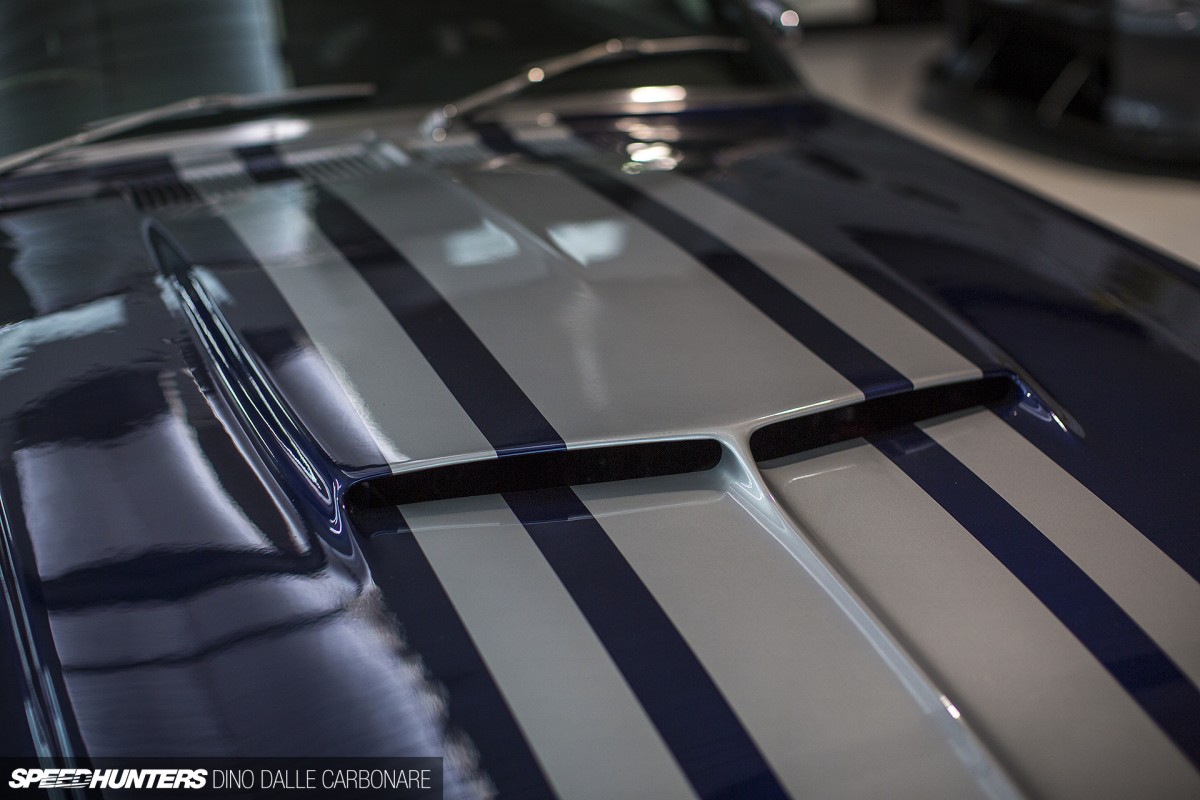 We'll get to the engine a moment as it's the meticulously-constructed body that I want to touch on first.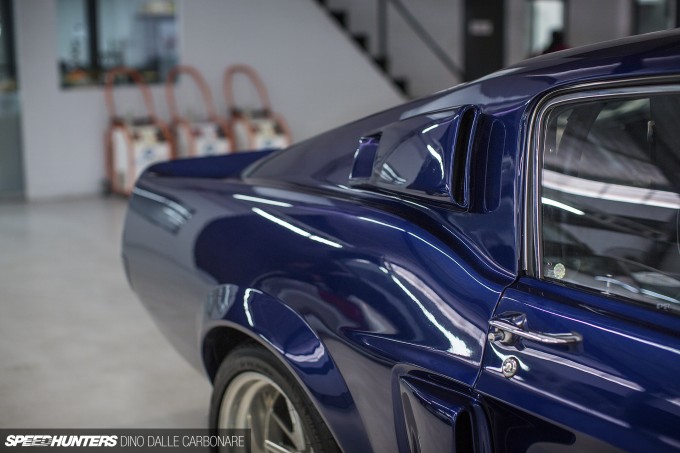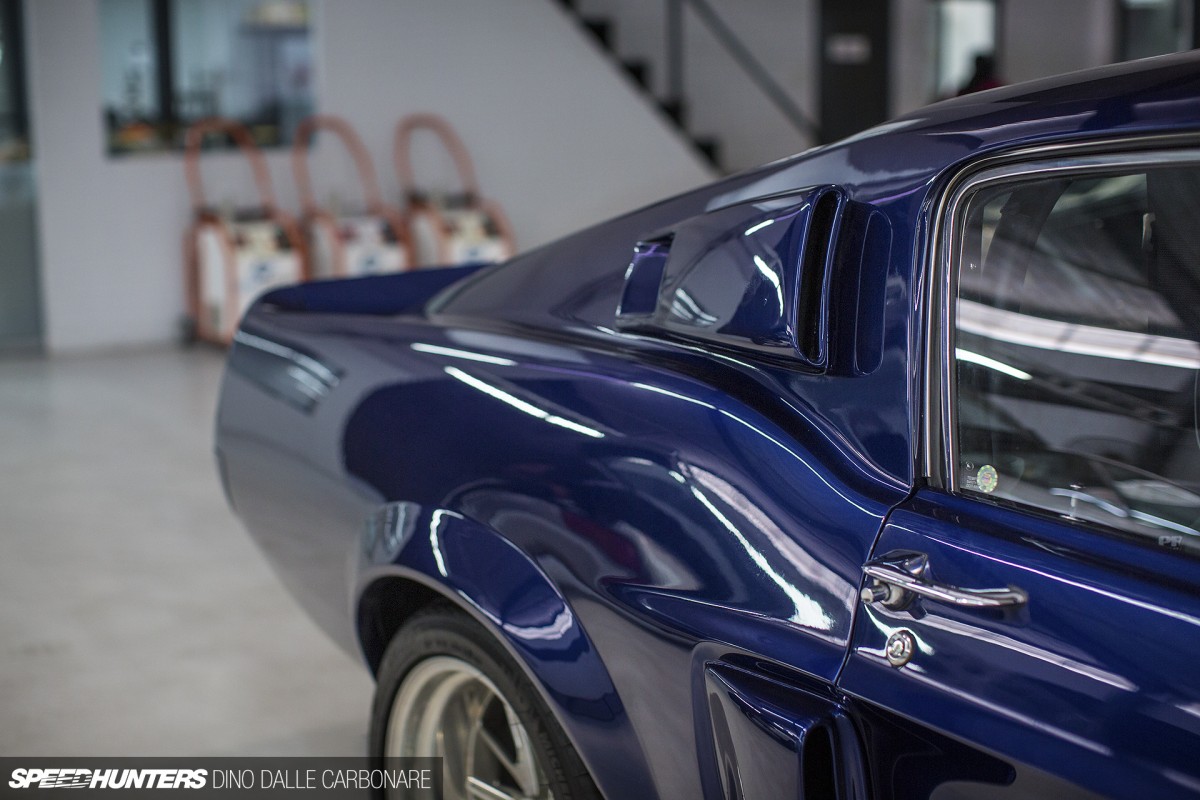 The work that Classic Restorations have done is simply incredible. The panel gaps and alignment, the quality of paint and the way the doors open and shut is absolutely faultless. This car is of a much higher quality than when the originals rolled out of the Ford factory all those years ago.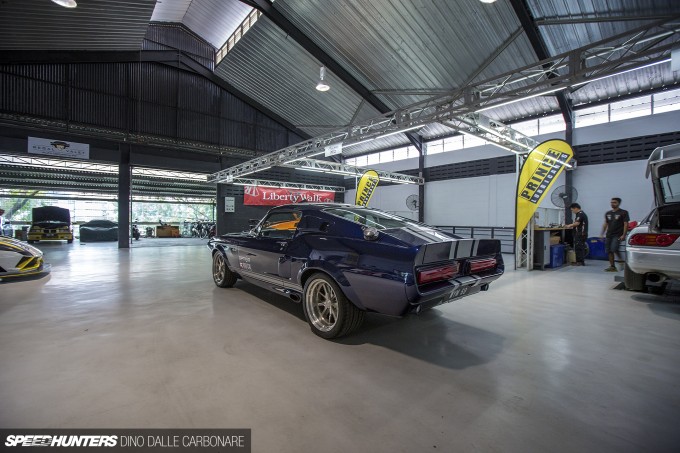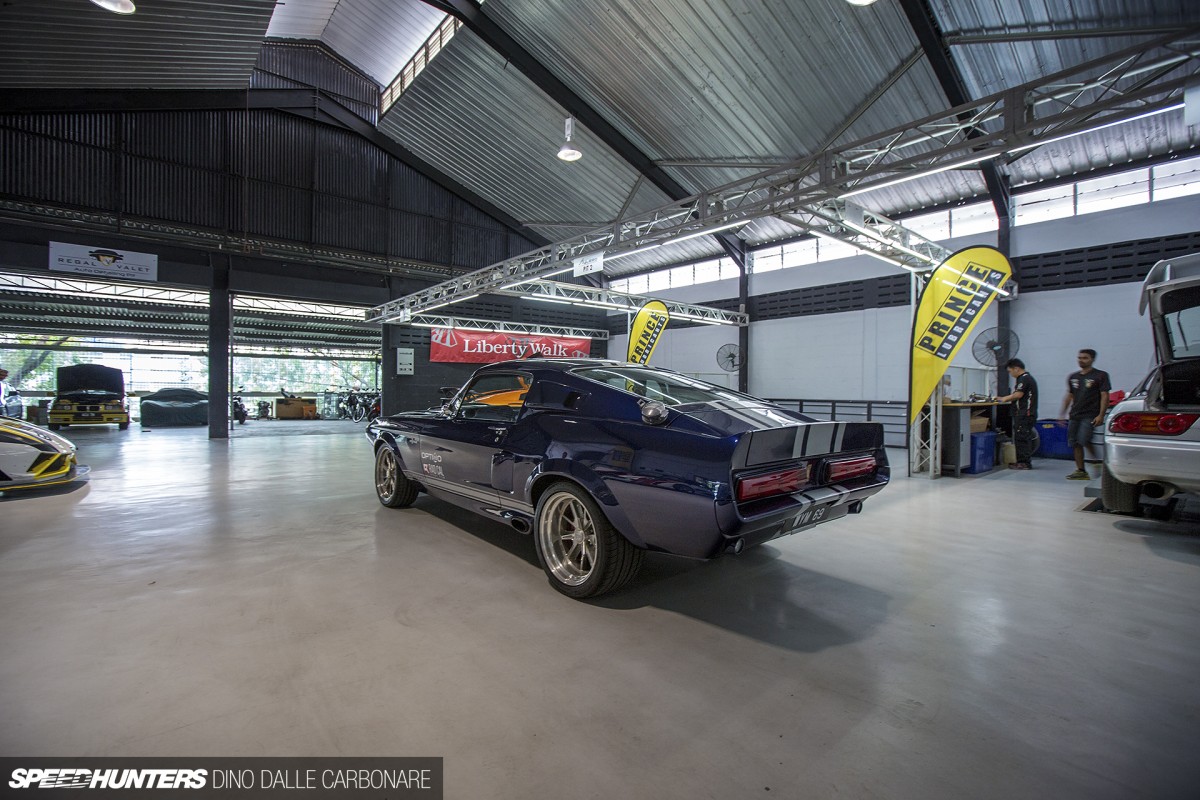 I don't see many of these cars in Japan but something that surprised me was the actual size of the Fastback body. If you compare it to some of the muscle cars that came later on in the '70s, it's actually quite compact and it does sport a far more attractive shape.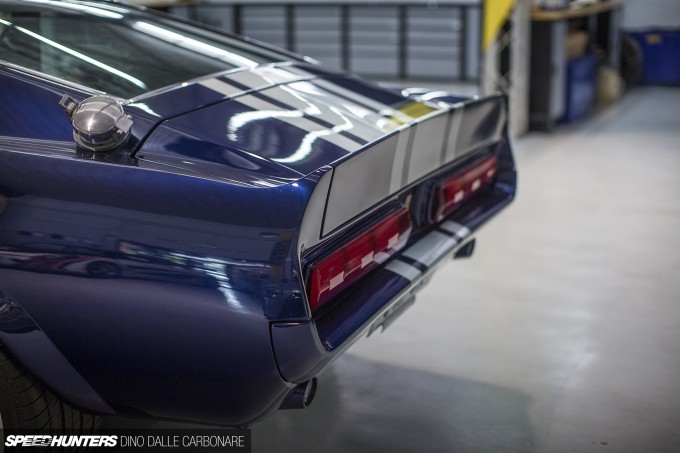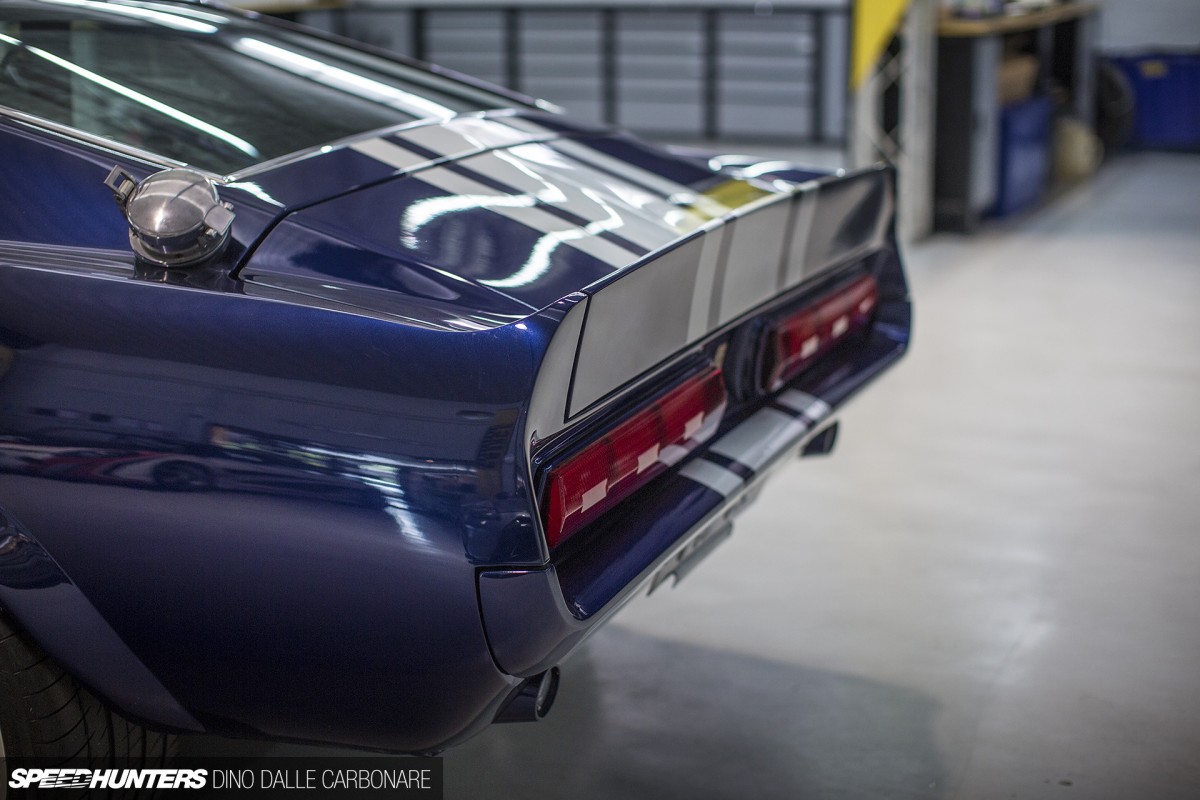 The selling point? For me it has to be the rear end. That's ducktail perfection right there, topped off with a Carroll Shelby racing gas cap.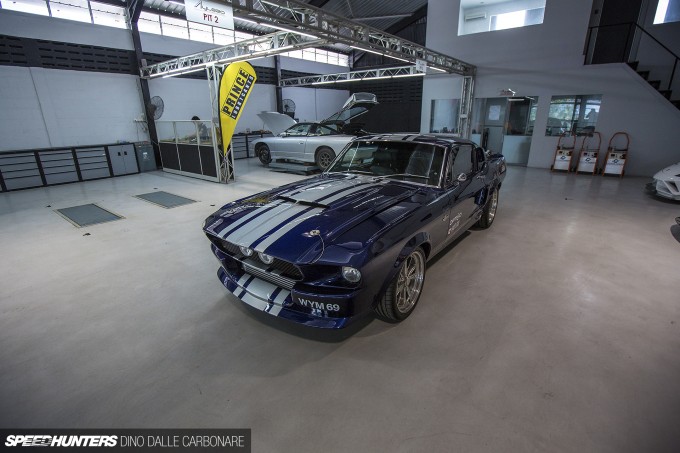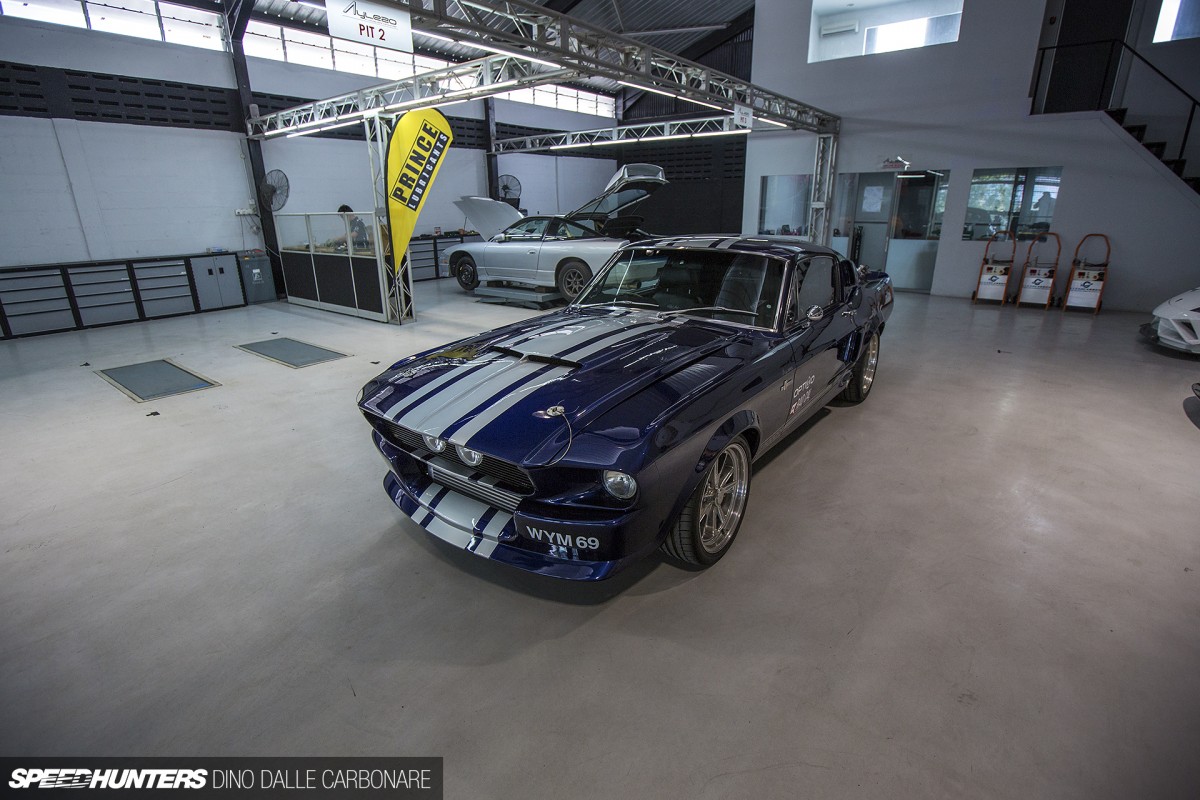 Classic Recreations use only genuine Shelby fiberglass enhancements on the exterior – a must when trying to stay as faithful as possible to the original.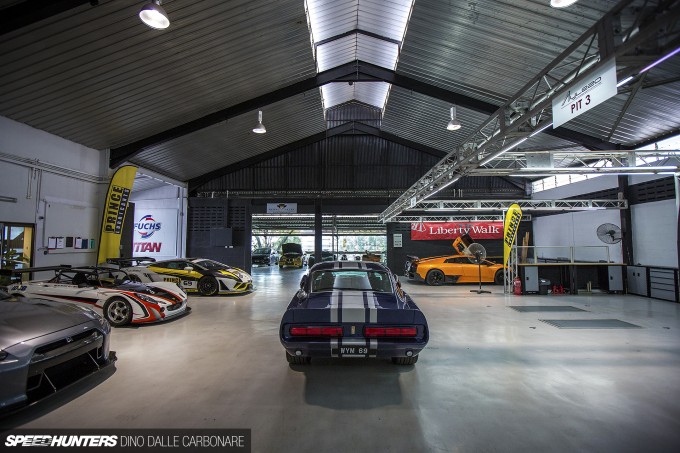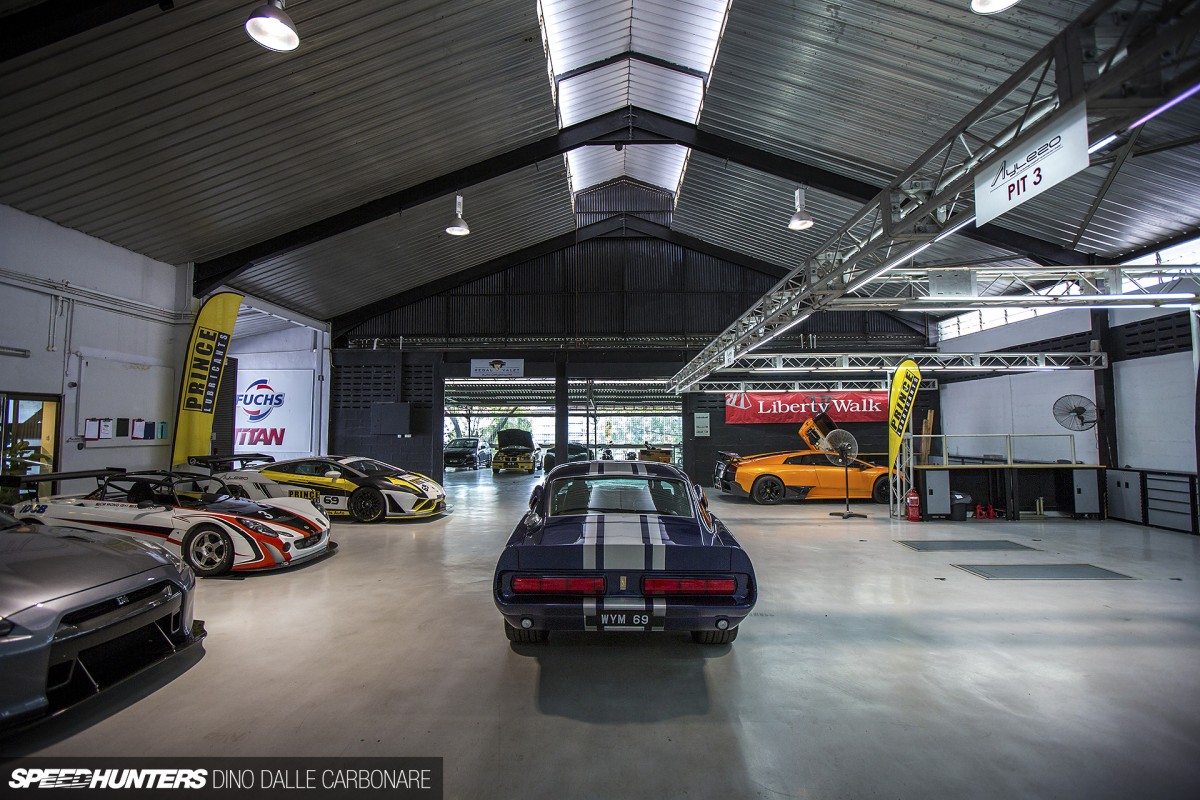 Here's another angle where you can see how narrow the body seems. I can't believe I just said that about an American muscle car…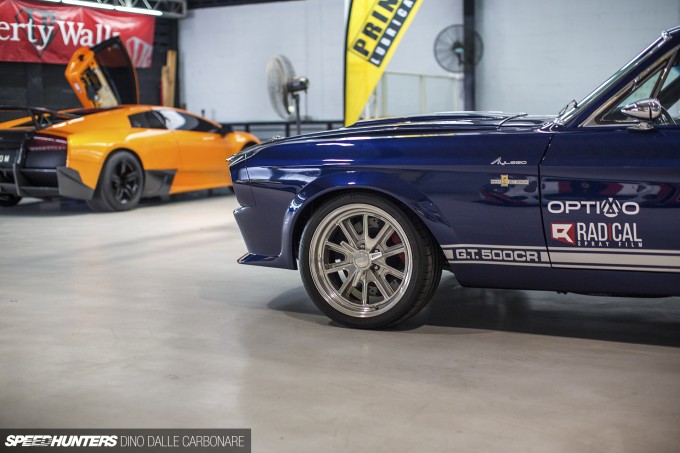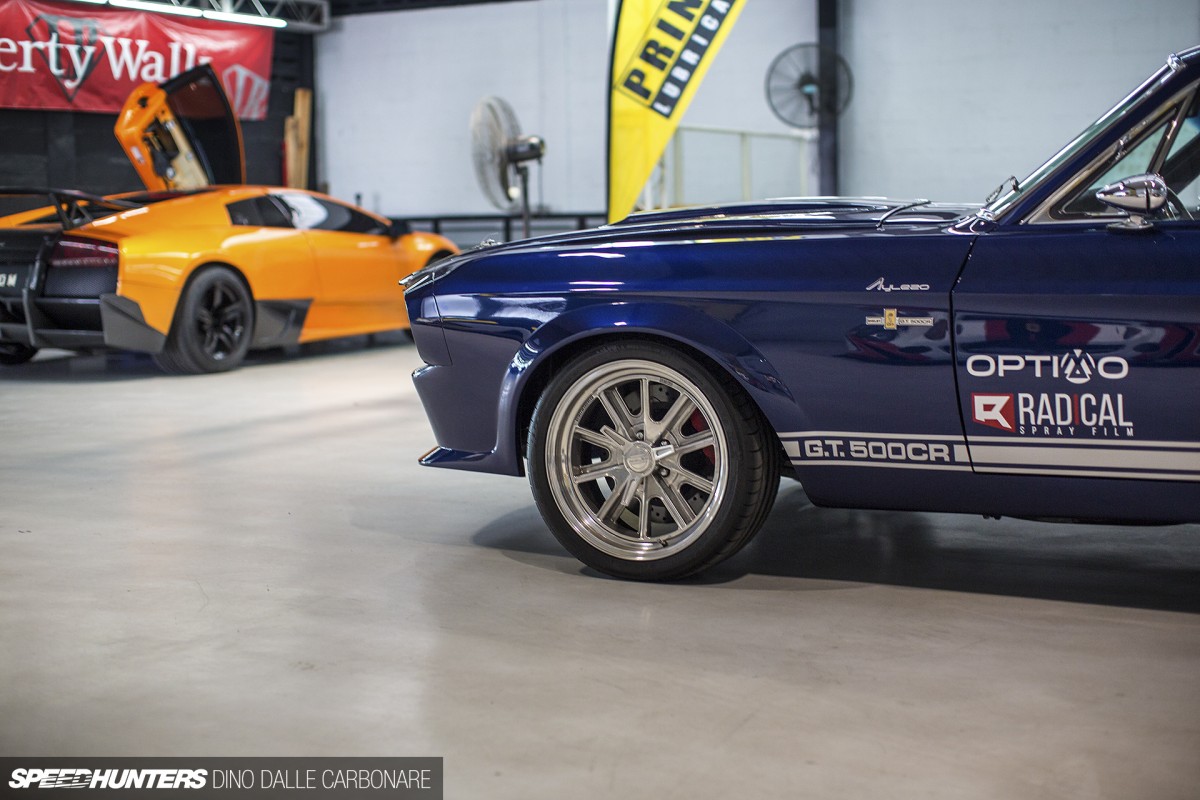 Beneath the bodywork the Mustang rides on Rod & Custom Mustang 2 coilover suspension at the front with special sway bars keeping roll in check. Braking is down to 6-pot calipers mated to Shelby/Baer 14-inch 2-piece rotors fitted front and rear to add a reassuring pedal feel and improve stopping power.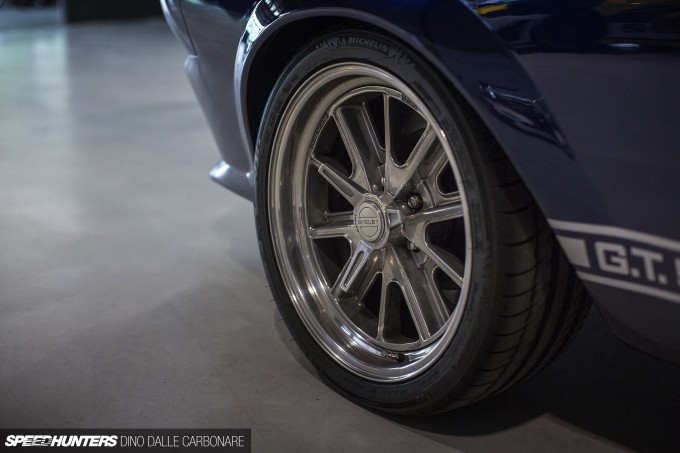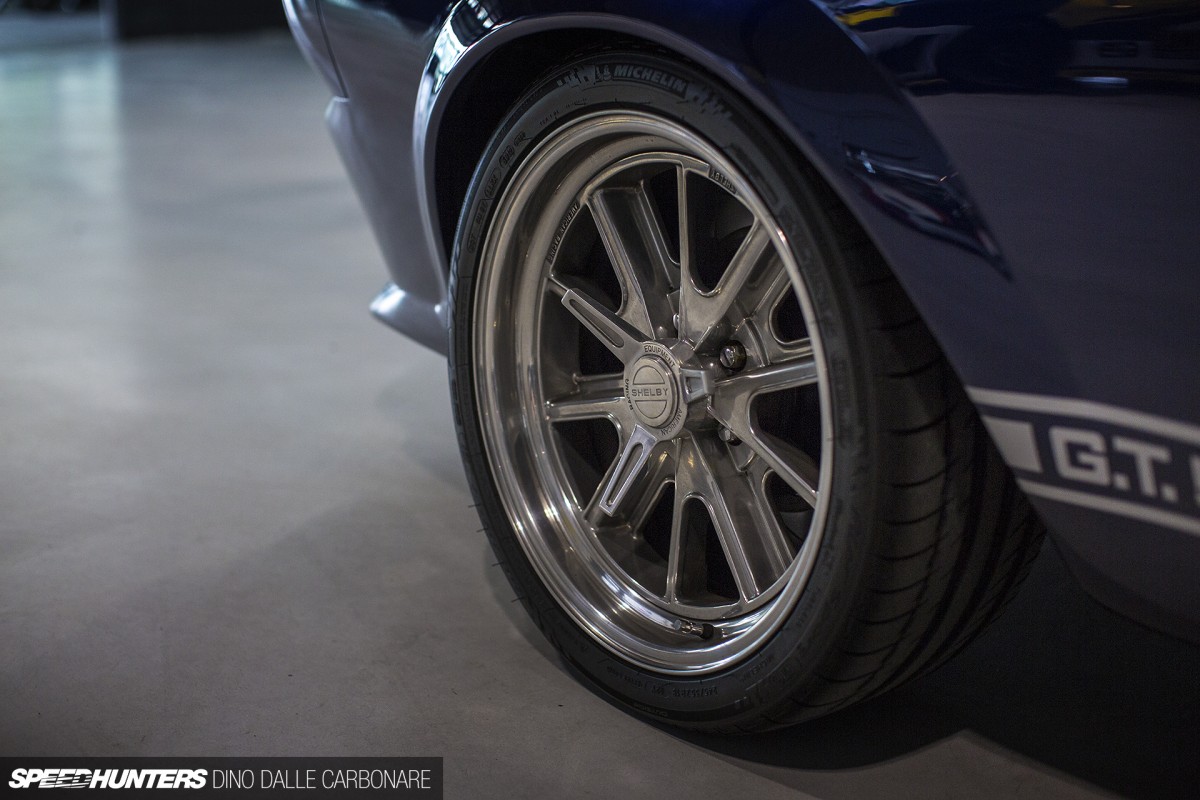 The brakes are tucked away behind 17-inch Shelby 427 wheels, fitted in a 8-inch width at the front and a massive 11 inches at the rear. Modern-day grip is provided by the Michelin rubber – 245/45R17 and 315/35R17 front and rear respectively.
Power To The People
The grip is definitely there, but don't worry as the engine has enough extra power and torque to brake traction in, well, pretty much all of the first four forward gears – as you can see from the video above.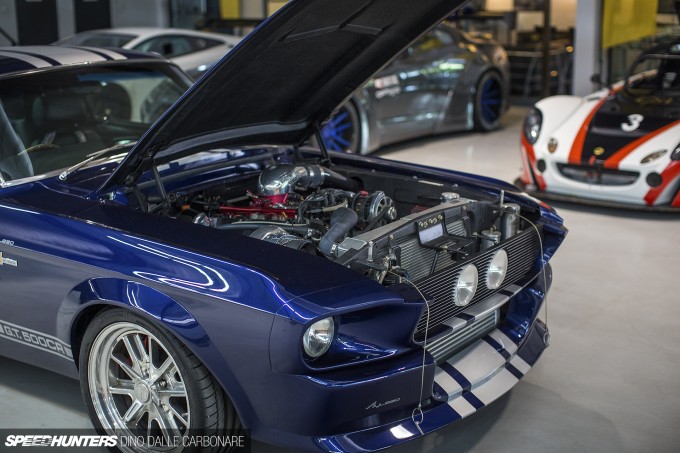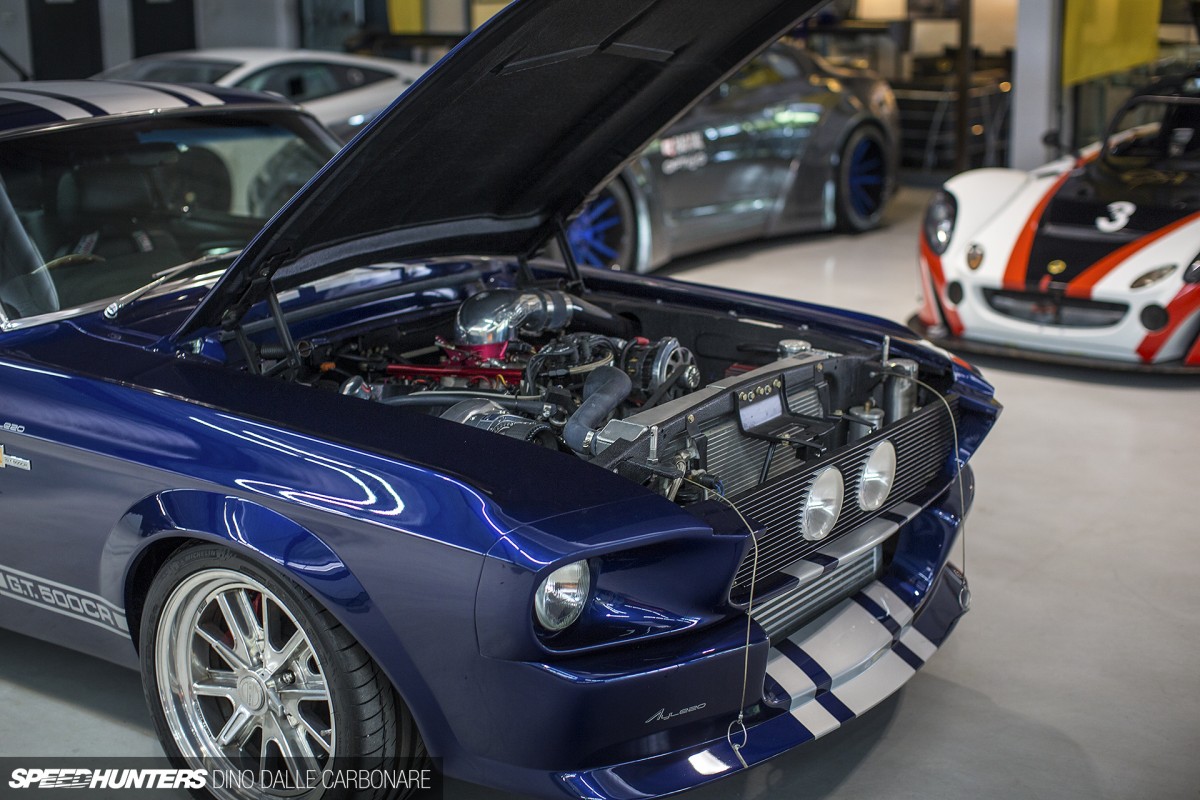 The openings on the bonnet aren't actually feeding anything, other than providing a little cool air for the 427ci crate engine – the heart of this impressive build.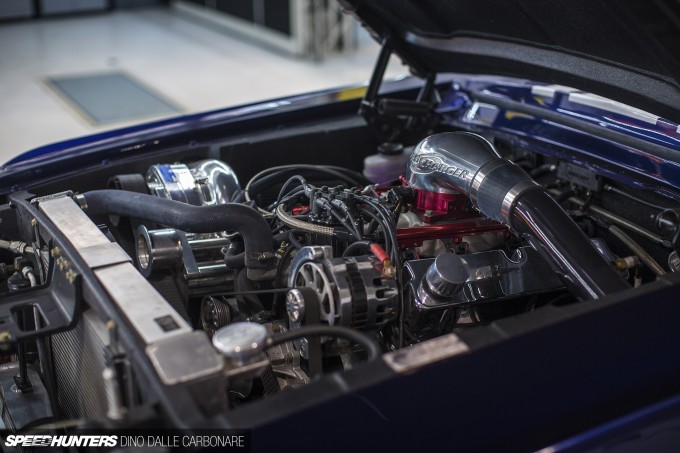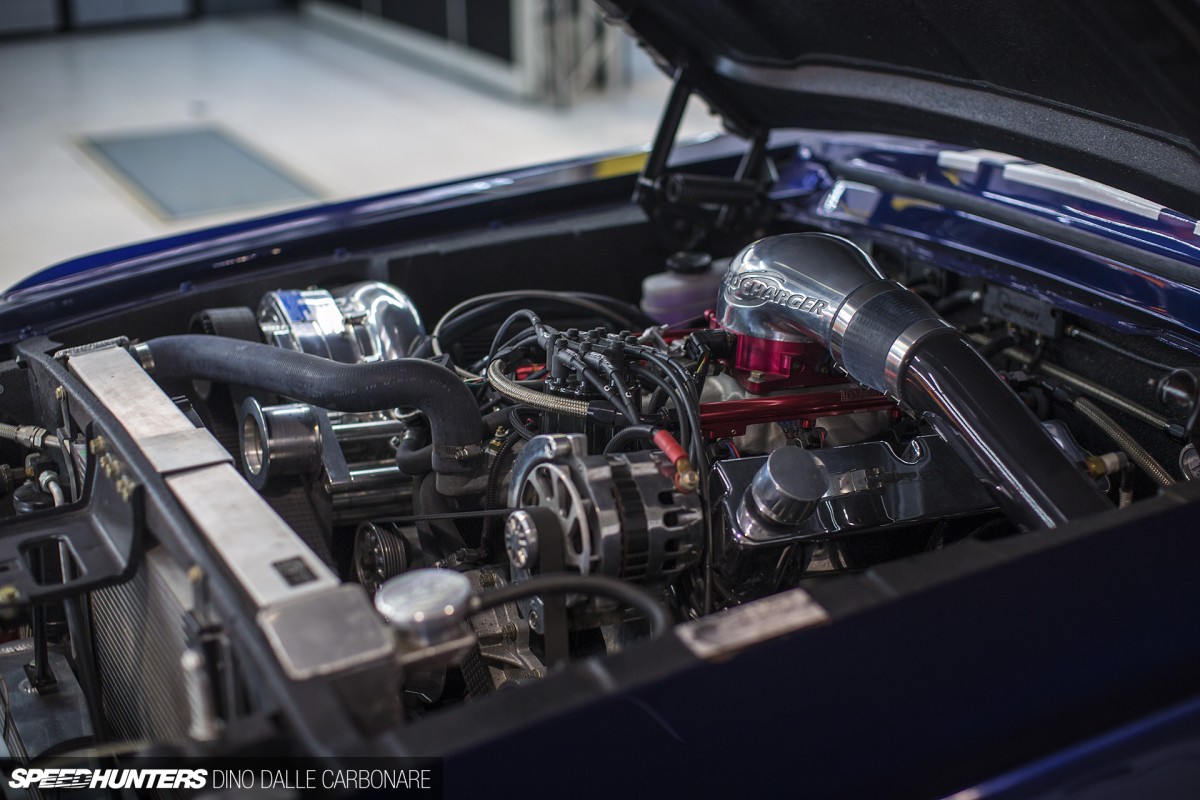 As if 7.0 litres of American muscle wasn't enough, this 900S designation model runs an F1-R ProCharger to force-feed a bit more air into the eight cylinders. That intercooler up front makes sense now, right?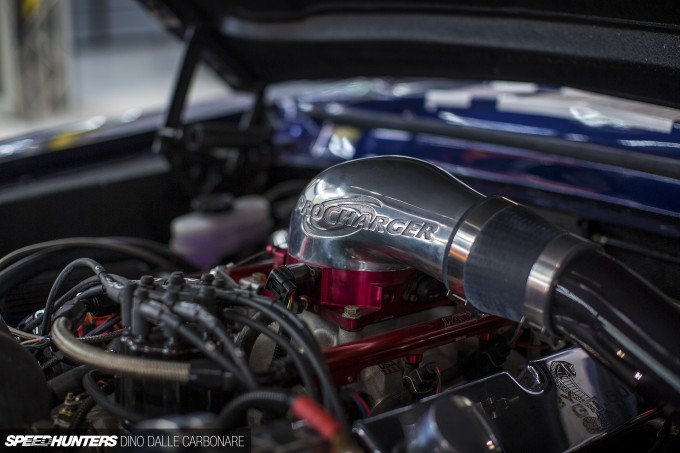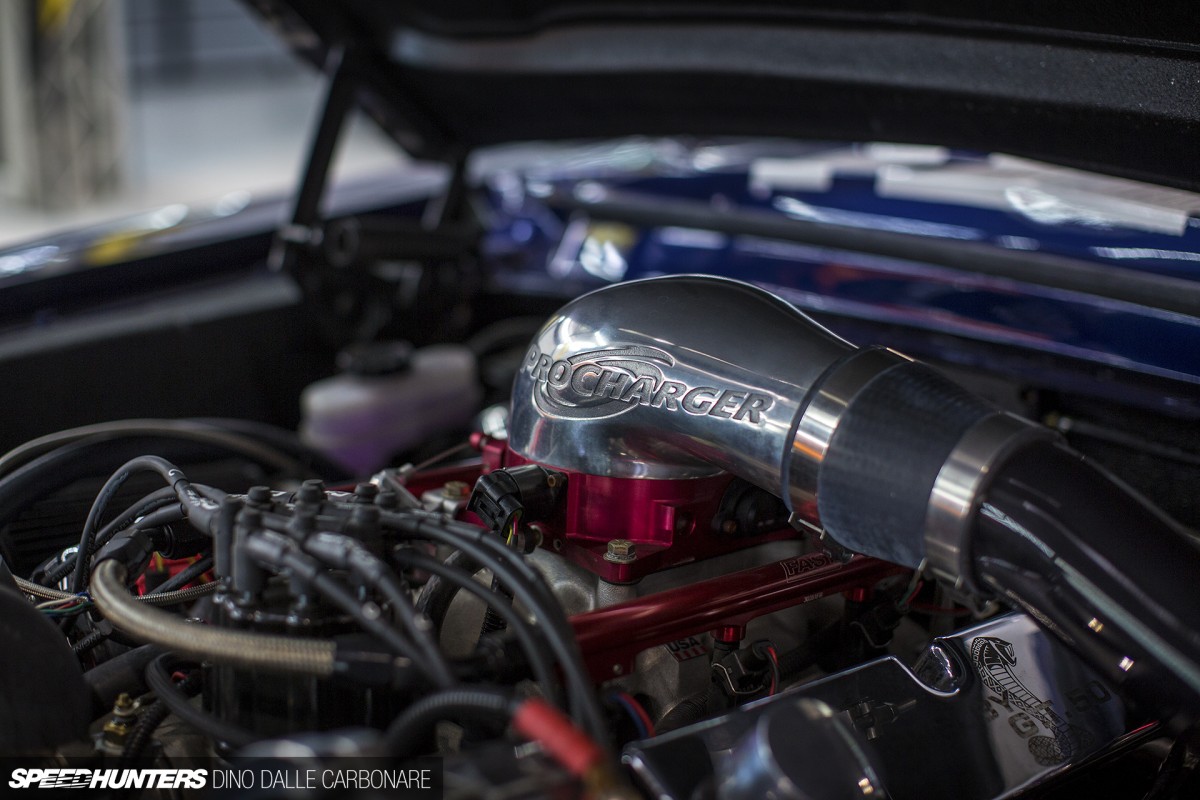 The 21psi the blower is able to supply guarantees a nice and useable 770hp at the rear wheels. With that sort of power comes much fun – much more than any original muscle car could ever supply in stock form.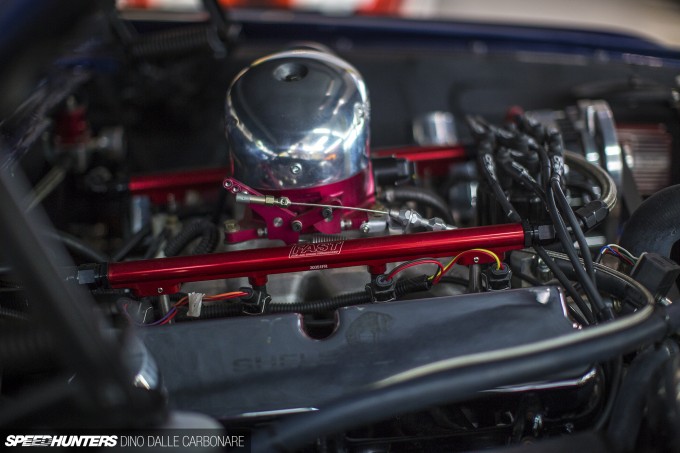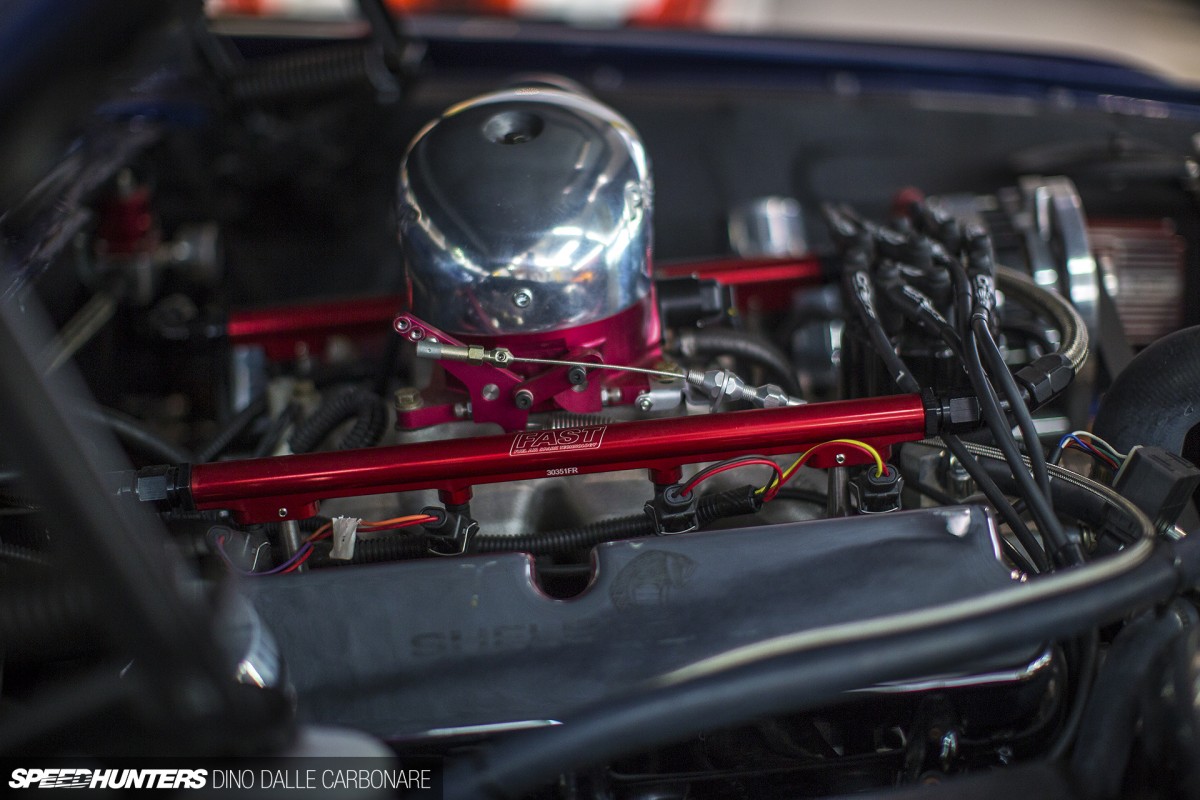 Furthermore, the 427 runs Mass-Flo fuel injection all handled by a modern ECU.
Here's a quick video I made in the shop so you can hear the close-to-800hp beast of an engine crank into life!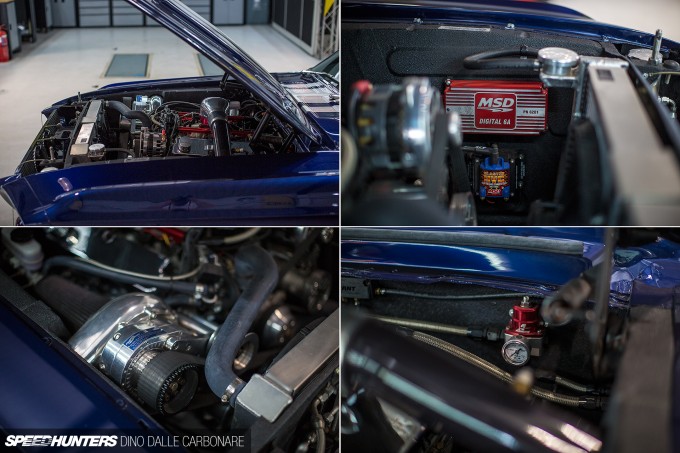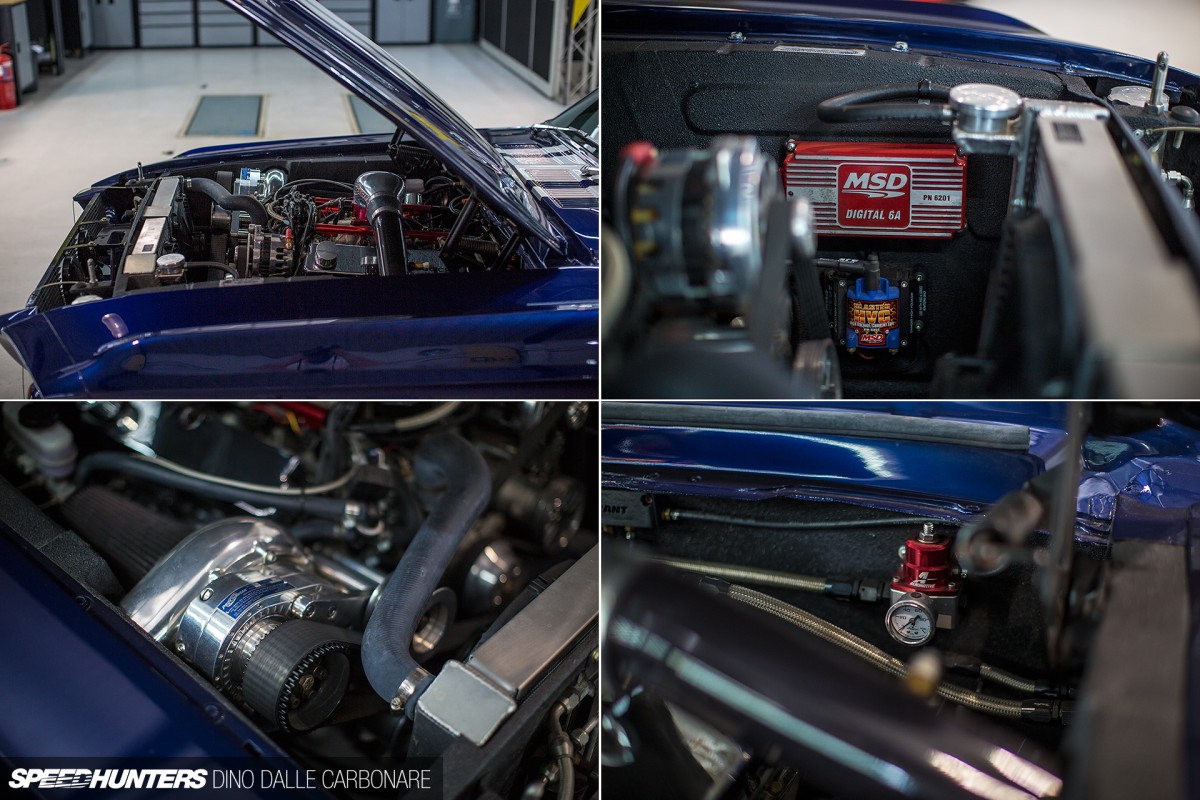 The ProCharger is of a centrifugal-type design, so far more compact than other systems and therefore able to be mounted in tighter locations. It sits on the driver's side of the engine facing backwards with a K&N cone filter making sure than nothing dangerous gets sucked up.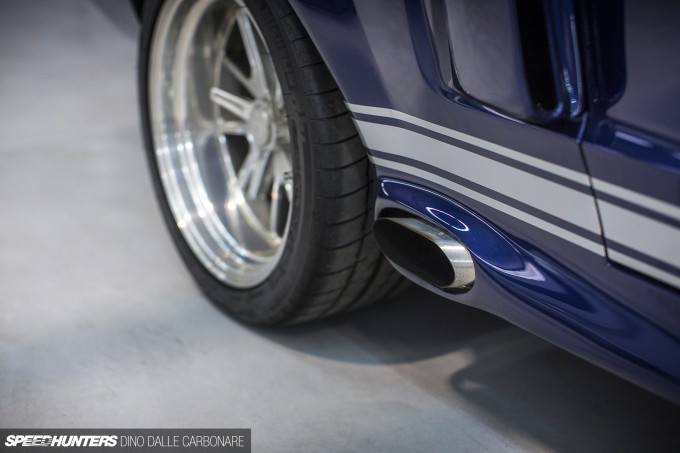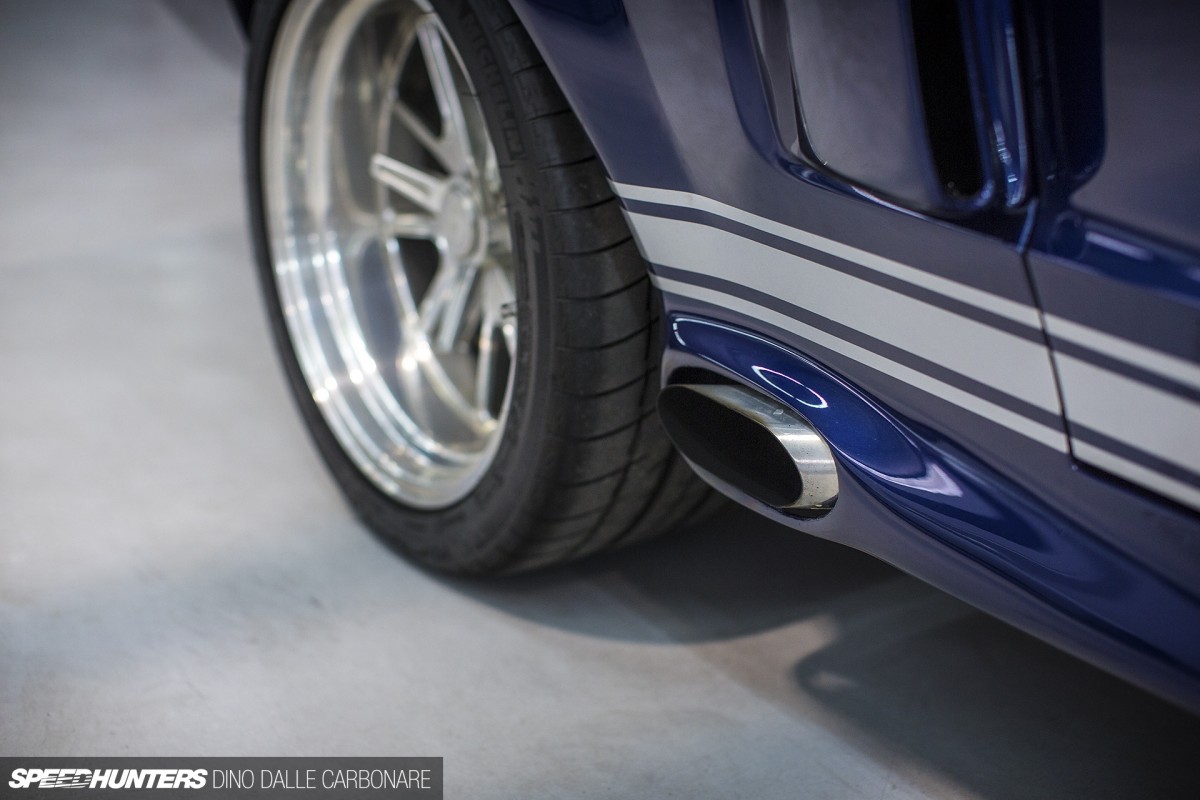 The sound this car makes is nothing short of intoxicating. It's symphony of mechanical noises that begins up front with the ceramic-coated headers before passing down along the car and exiting through the side-exit exhausts.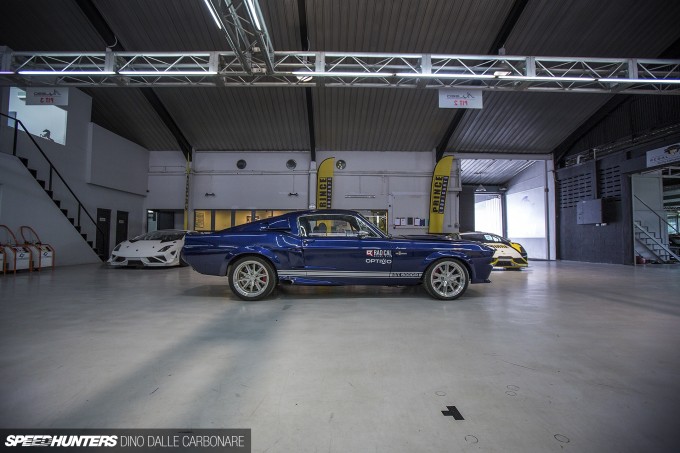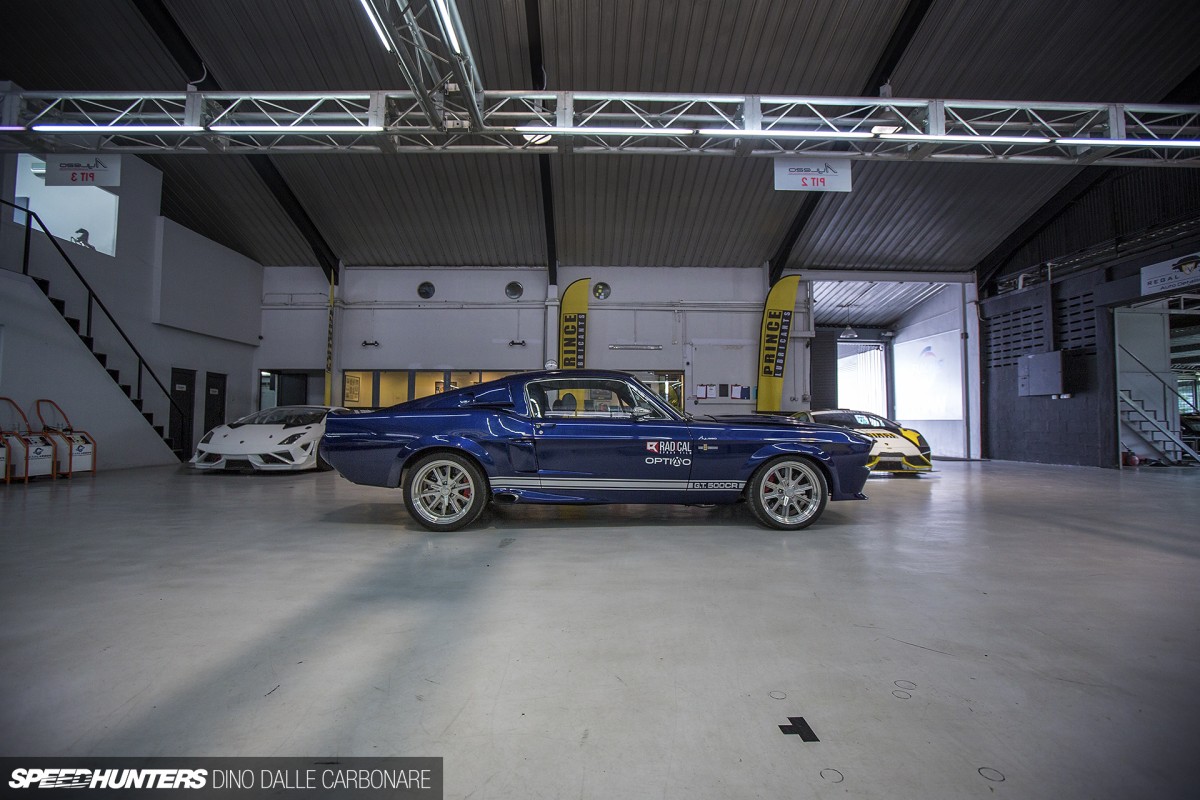 When ordering the car Mr. Zen made sure he ticked a rather important $12,500 option, and that was to have the car built in right-hand drive configuration.
Custom Catered To The Client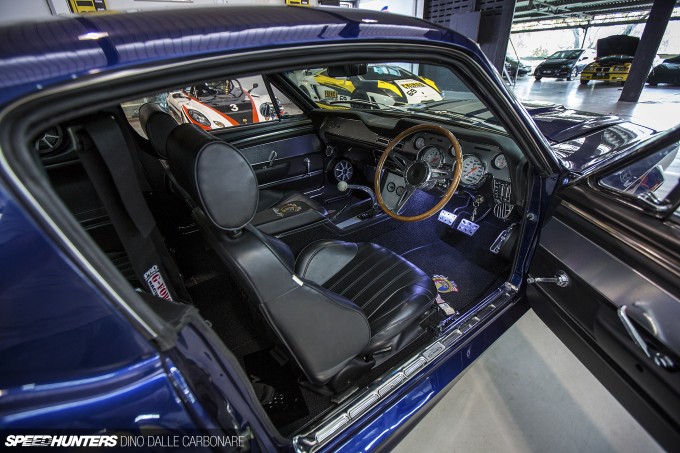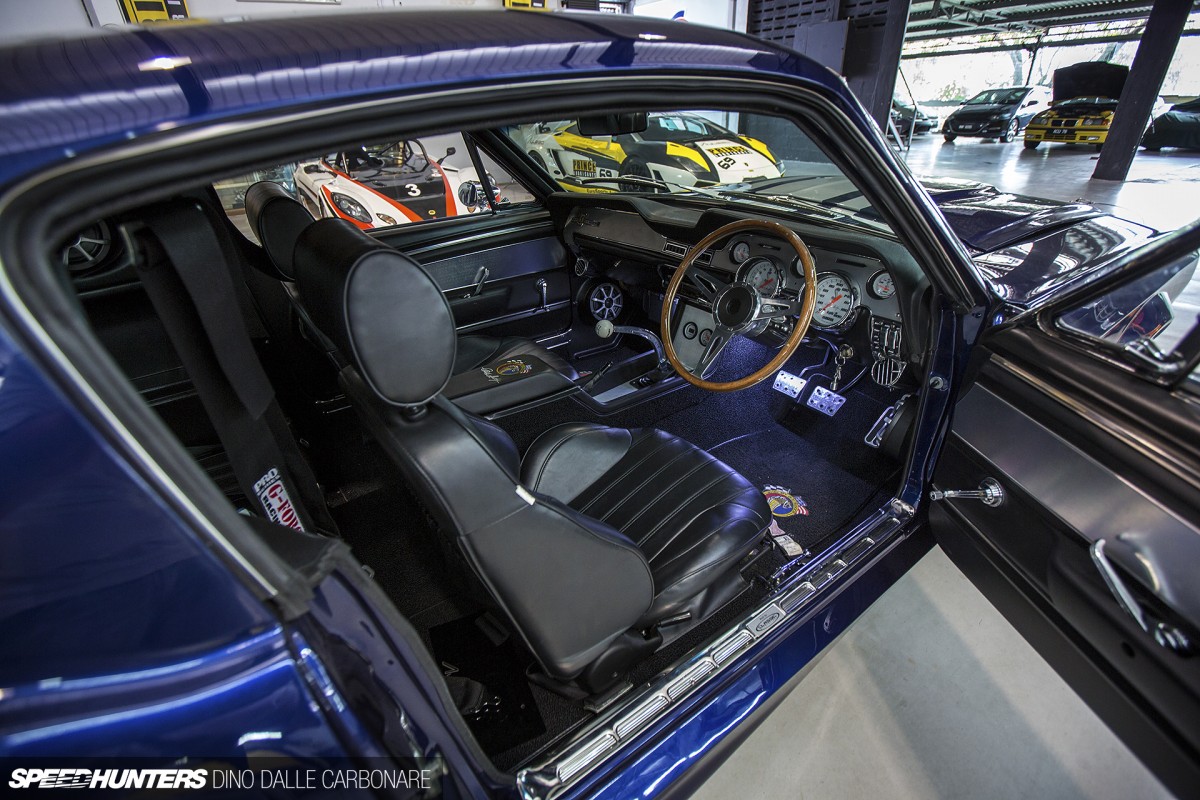 That's so that he has no problems driving his muscle car on the streets of Malaysia!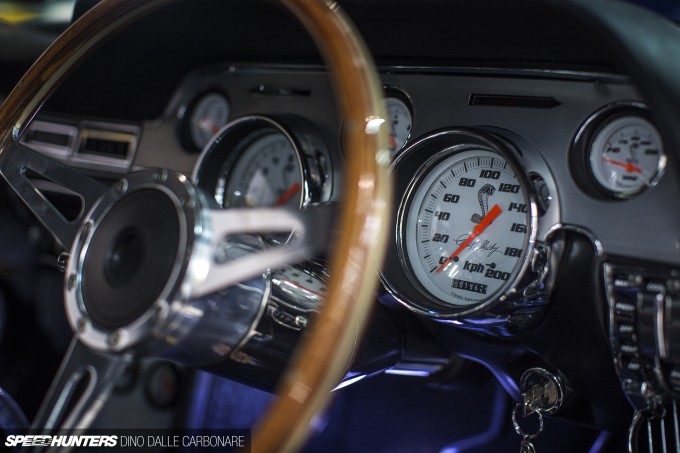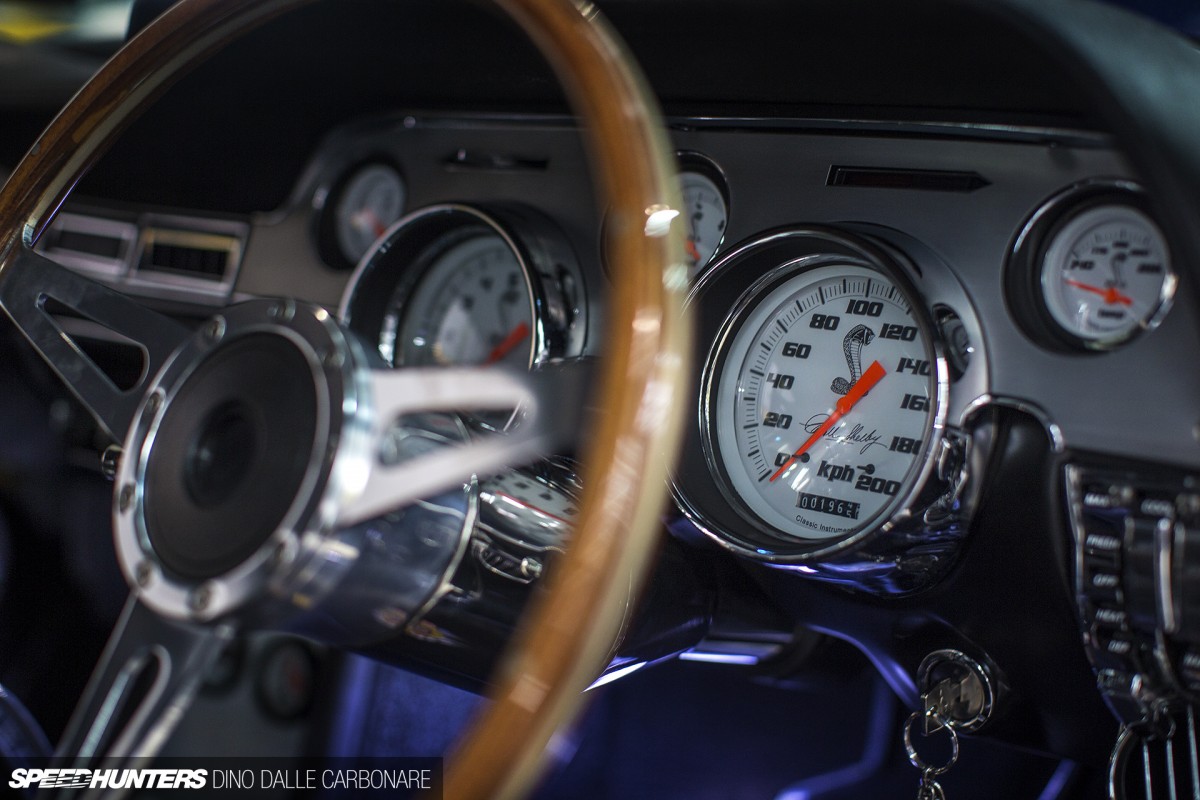 Classic Recreations dedicate a lot of time and effort into making sure the interior is appointed in the best possible way. That starts off with the classic wood-rimmed steering wheel, which actuates the Shelby rack and pinion steering. More Shelby touches are dotted around the cabin, including the instrumentation.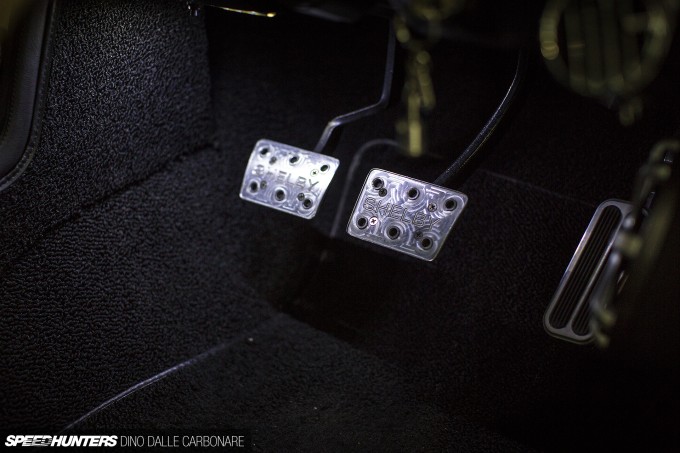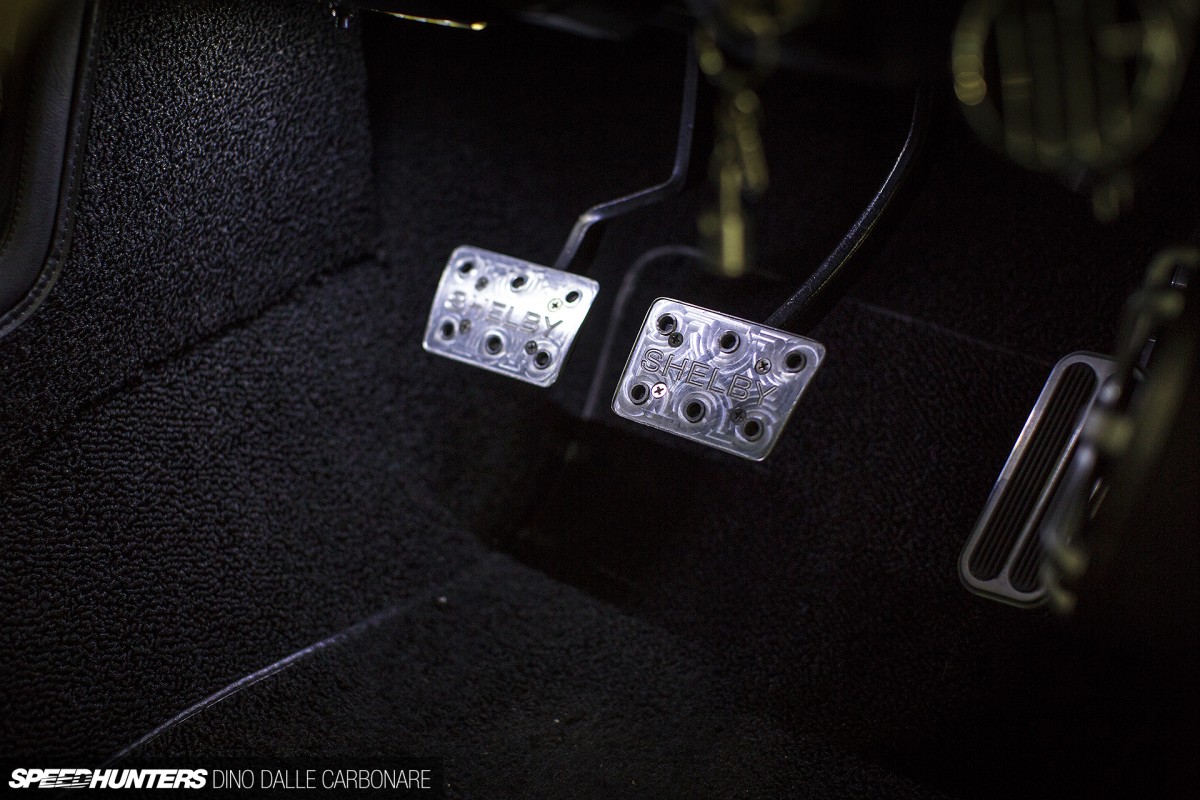 Even the billet pedals have the Shelby name machined into them.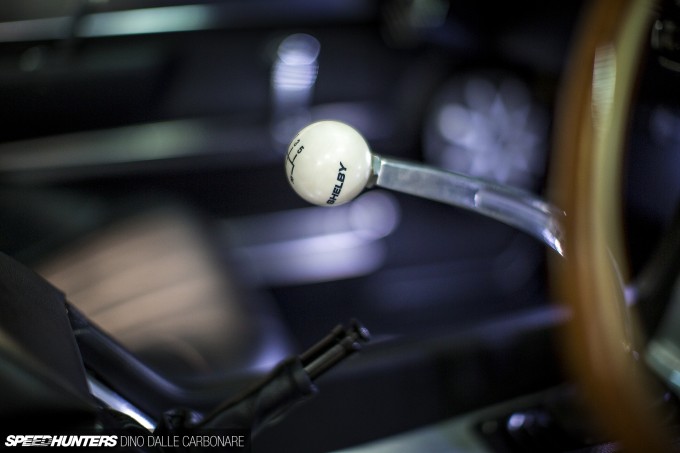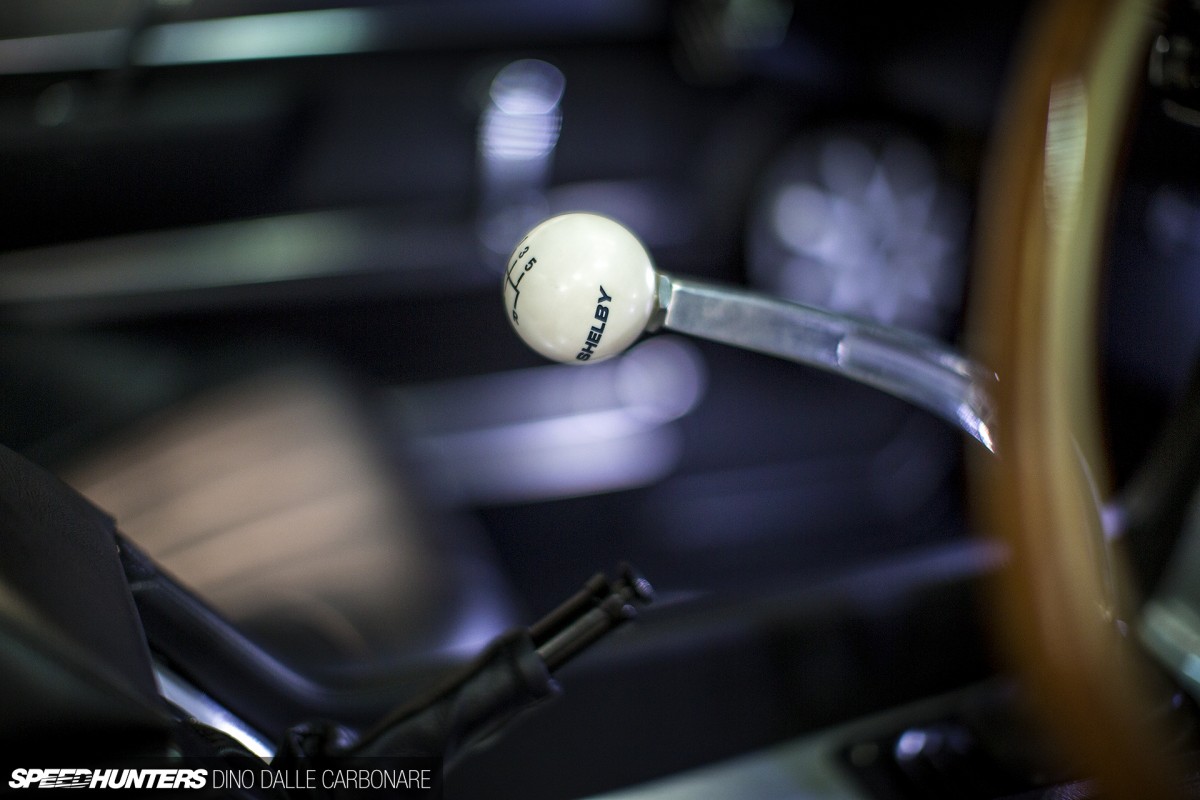 The G.T.500CR comes with a Tremec 5-speed manual transmission sending drive to a 9-inch FAB rear end with Positraction. The cars can also be fitted with an automatic transmission, but if you're a real driver, the stick shift this is the option to have.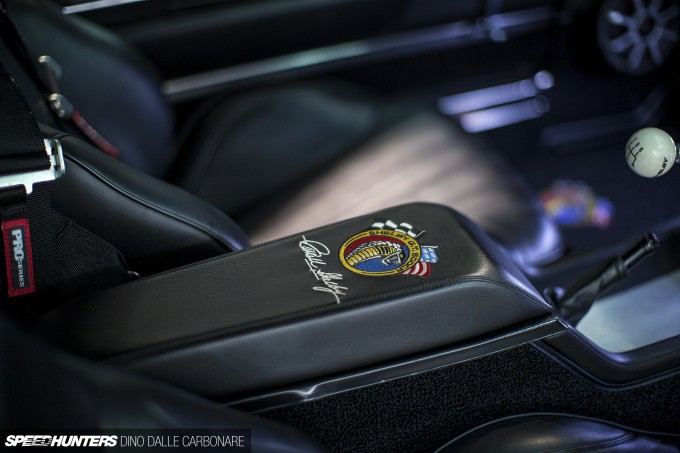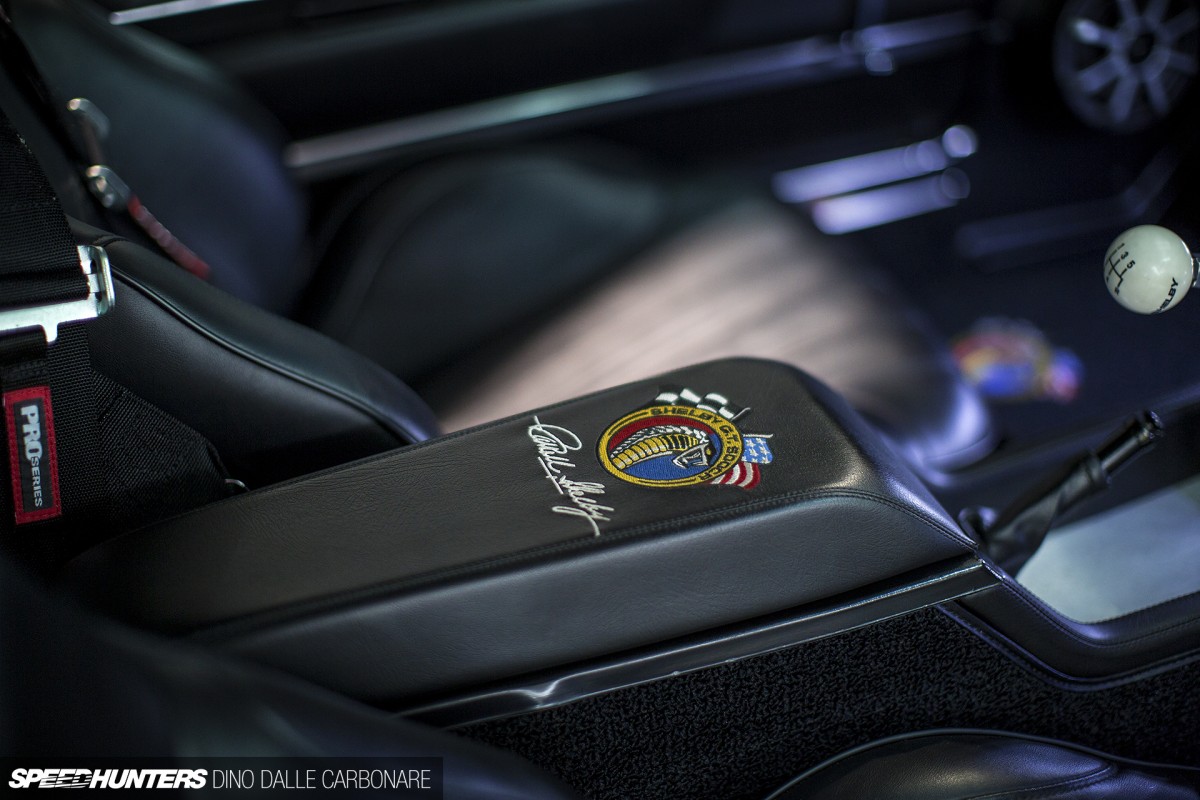 The leather seats and other trim get Carroll Shelby insignia just to emphasise the licensed authenticity of the car.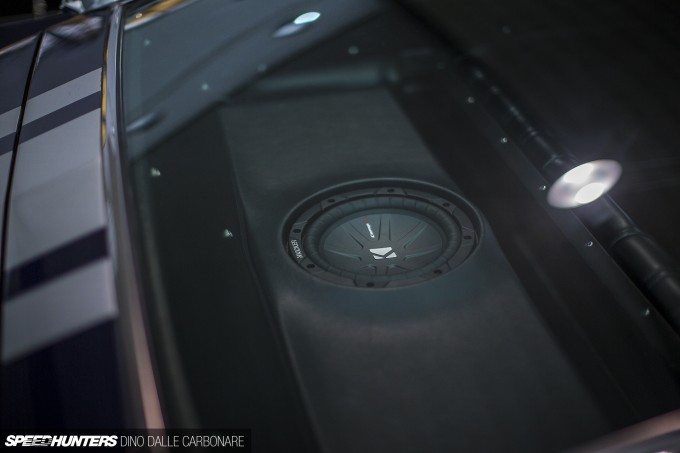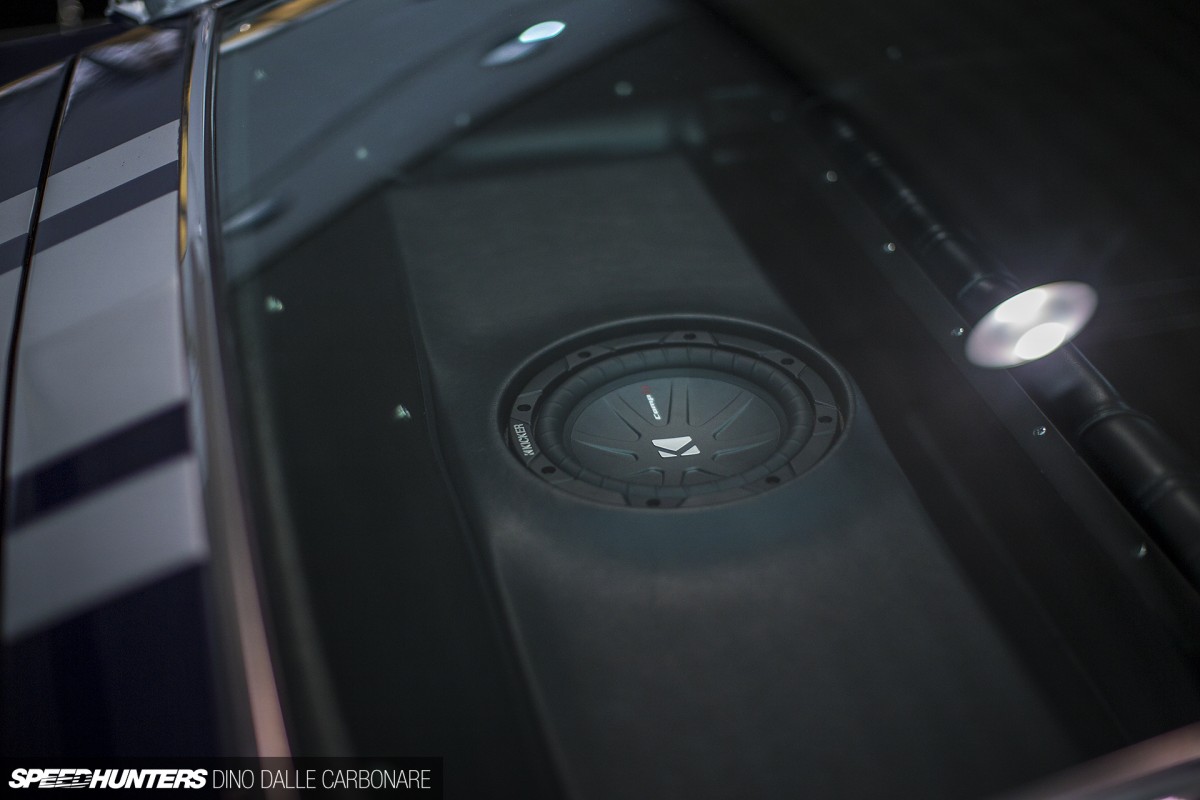 And since they are at it, Classic Recreations fit the mother of all audio systems in the car as well. Like every other detail, this is very much customisable.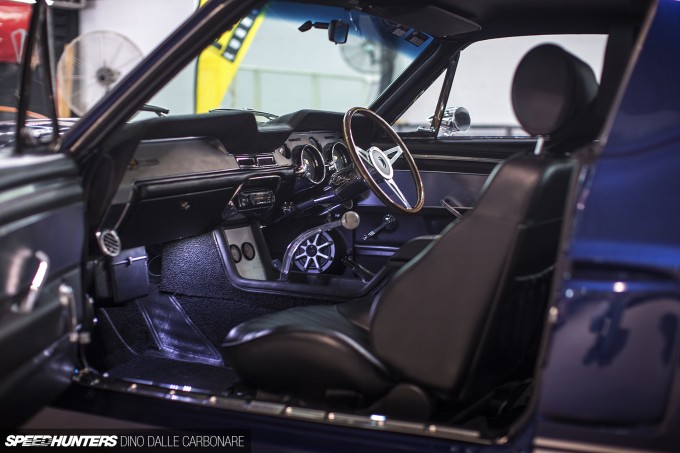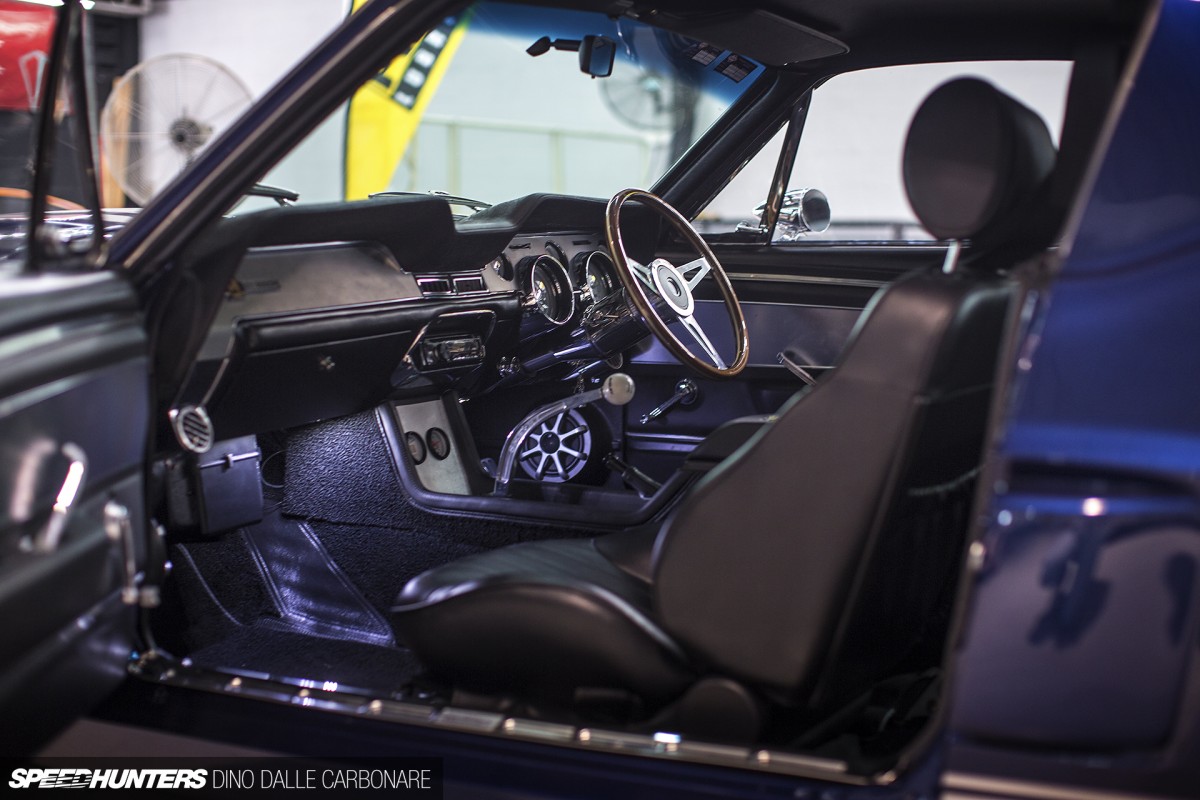 It all makes for one comfortable cockpit that will never make you feel like you are sitting in an old car. If the soft, yet supportive seats and all the toys the car comes with aren't enough, the bark from the engine will more than satisfy at every outing.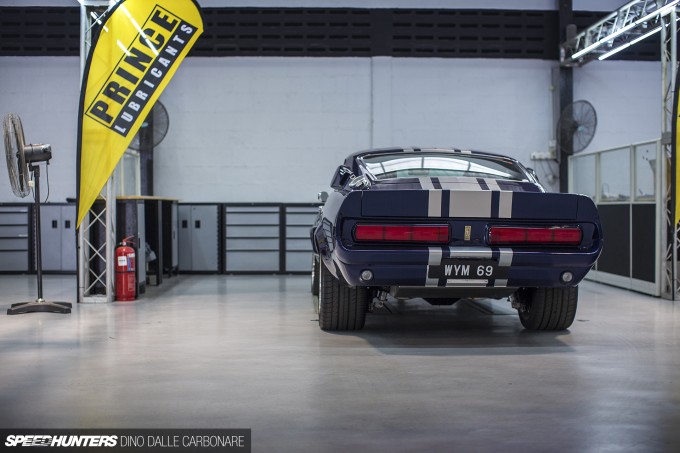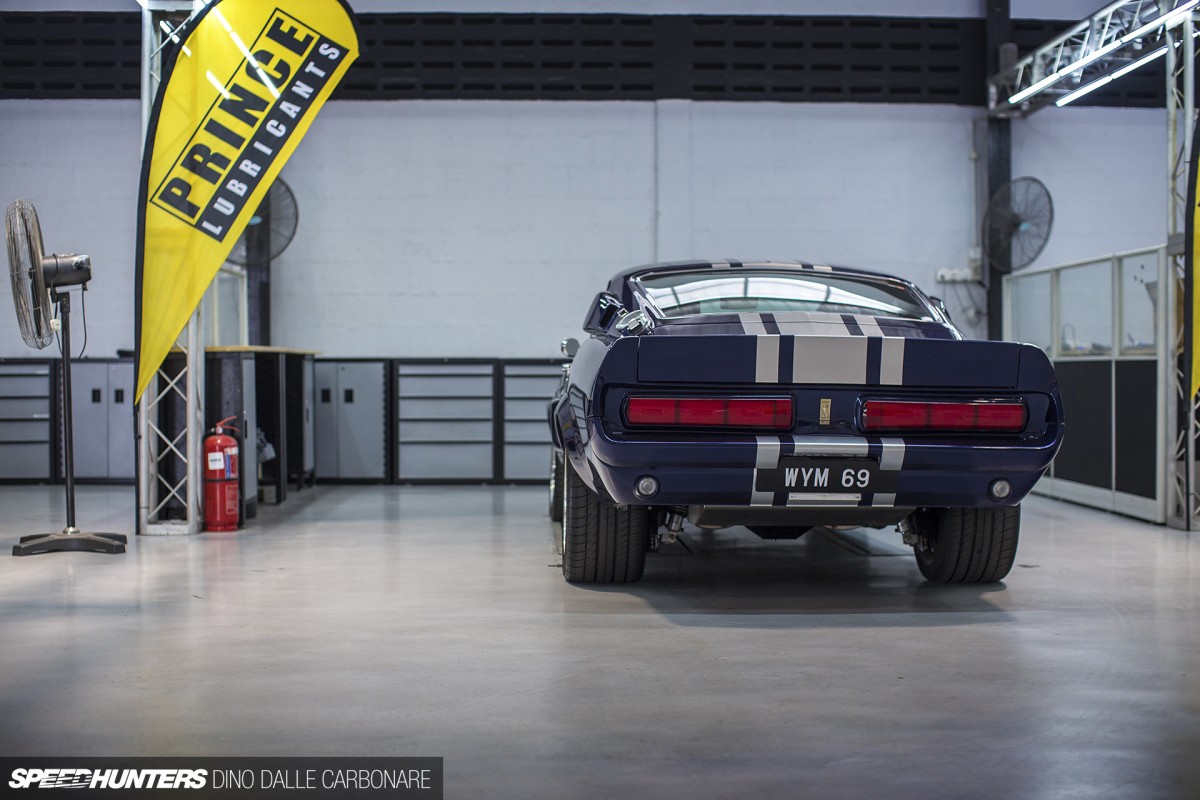 Diehard purists out there may still flinch at the idea of meddling with cars during their restorations, but depending on what you are working with, adding a few modern touches and making a car safer and more fun to drive is pretty much a no-brainer. I'm interested to hear your thoughts on this practice though…
Dino Dalle Carbonare
Instagram: speedhunters_dino
dino@speedhunters.com