There were probably 100 different cars worth highlighting from Wörthersee, all for varying reasons of style, stance and power. Honestly, I shot enough material that I could probably have turned this into Wörtherseehunters for the foreseeable future. But I won't. I think discretion when covering these large events is the best option, but I do want to share with you one more car as part of our event coverage before we release the feature cars over the coming months…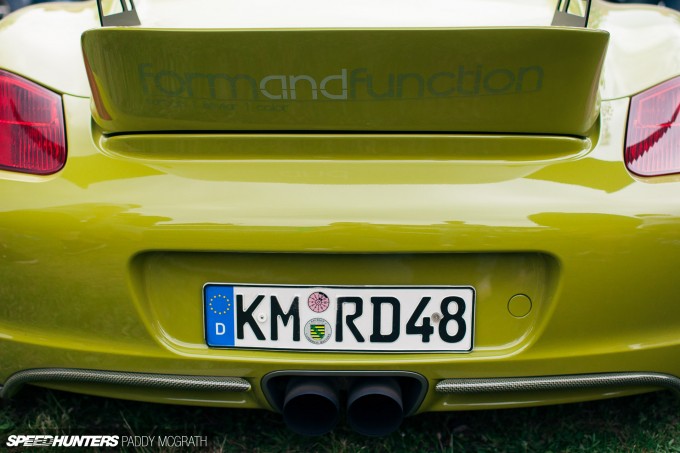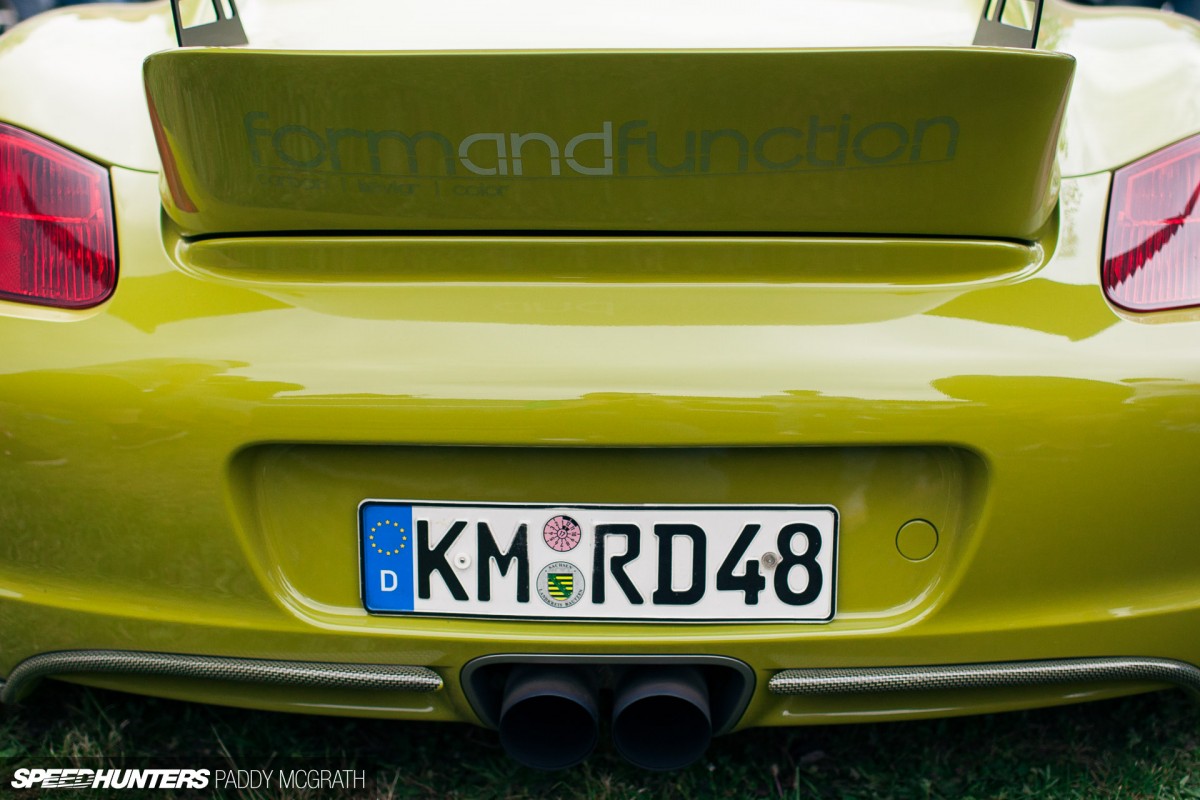 My memories of the week are vague – the days in my recollection have all blurred into one. There was one event that sticks out though, and that was the Low Familia meet which was held in Reifnitz on the Tuesday afternoon.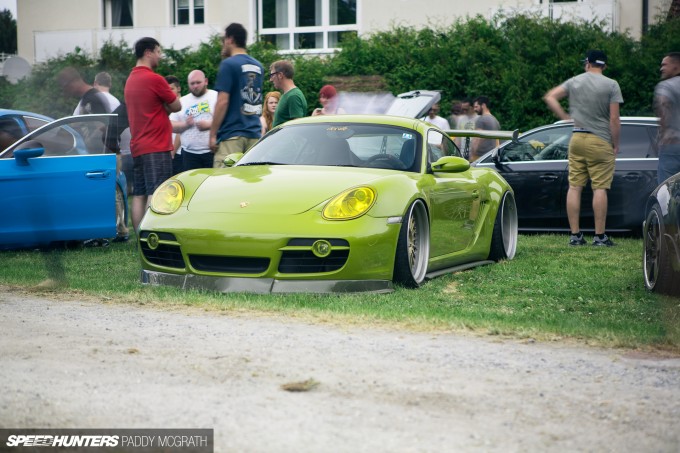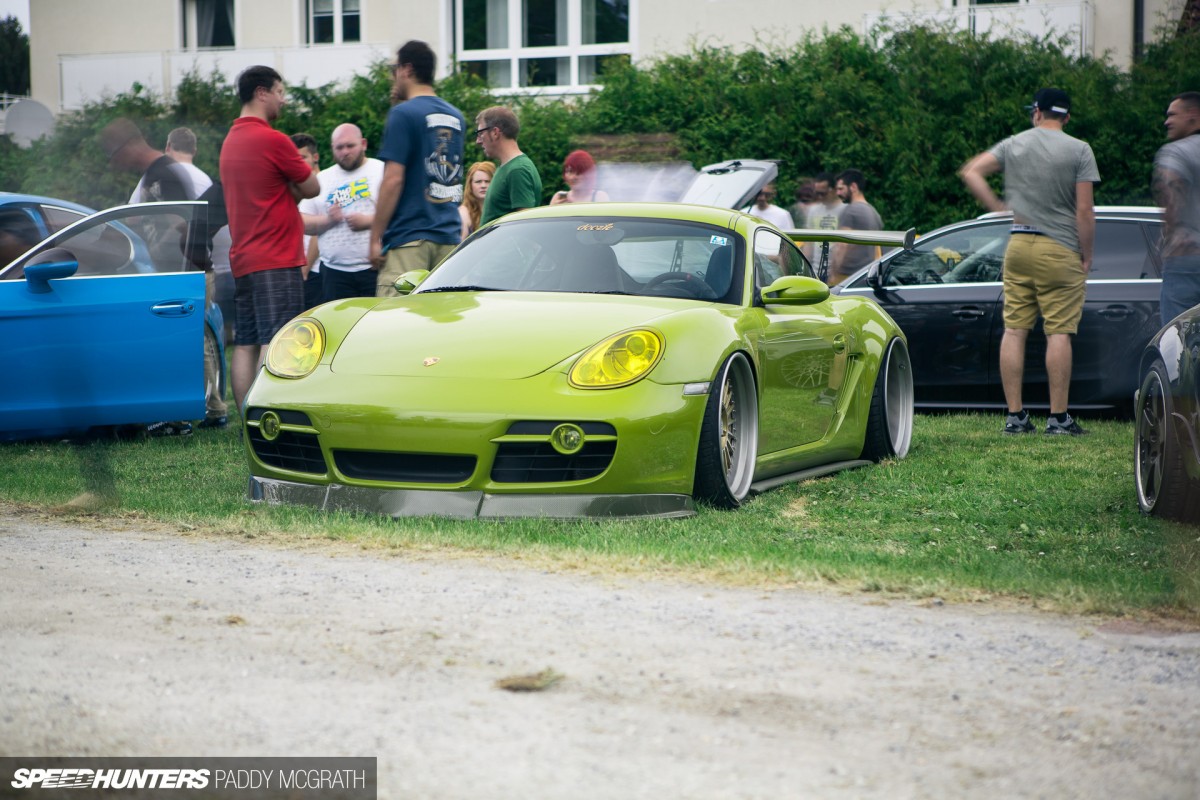 The gathering stood out for many reasons. The queue just to park your car within the boundaries of the meet was epic, but the cars inside the green area were simply on another level. In any other country and on any other day you would have quite happily paid to see these cars. On this day, it was free.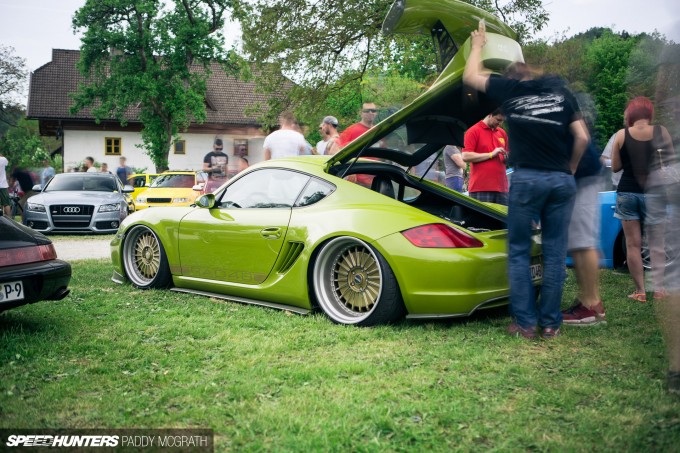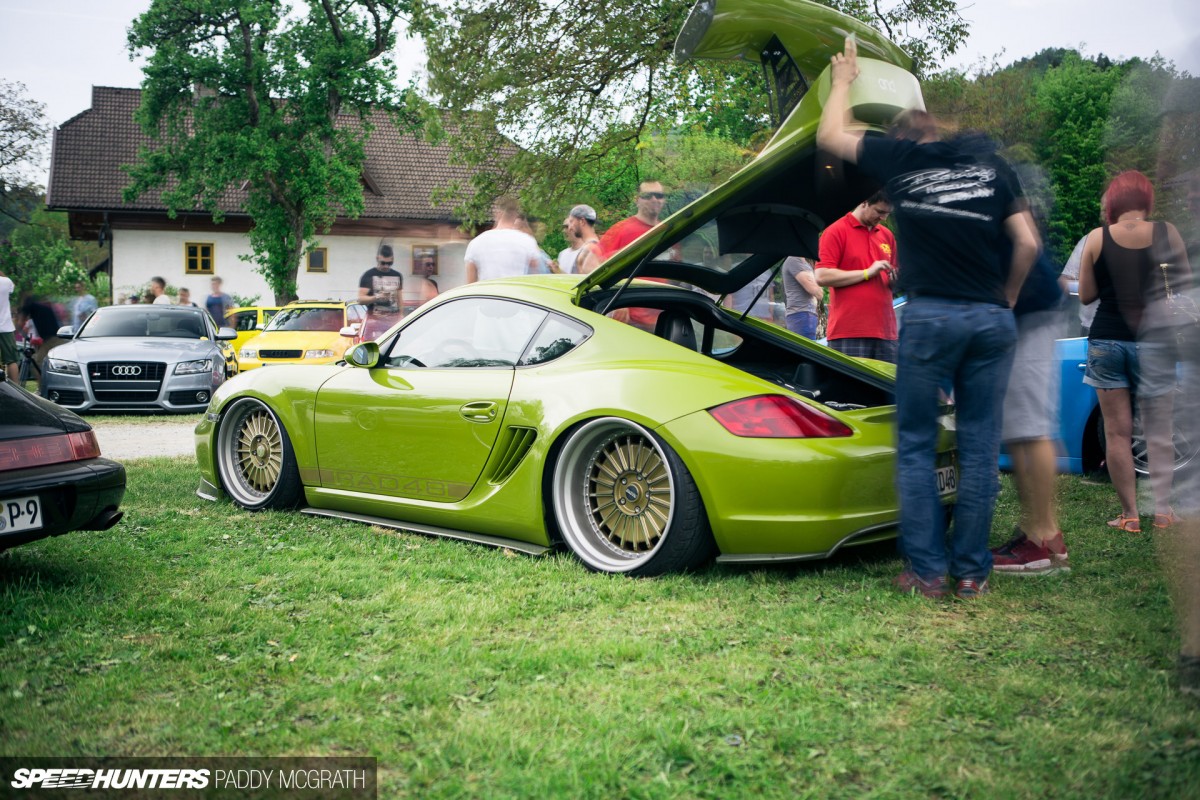 Whilst there were many standouts, RAD48's mustard green Porsche Cayman S was grabbing a lot of attention. I lost count of how many times it popped up on my social media feeds during the week, and I received a few requests to take a closer look at it.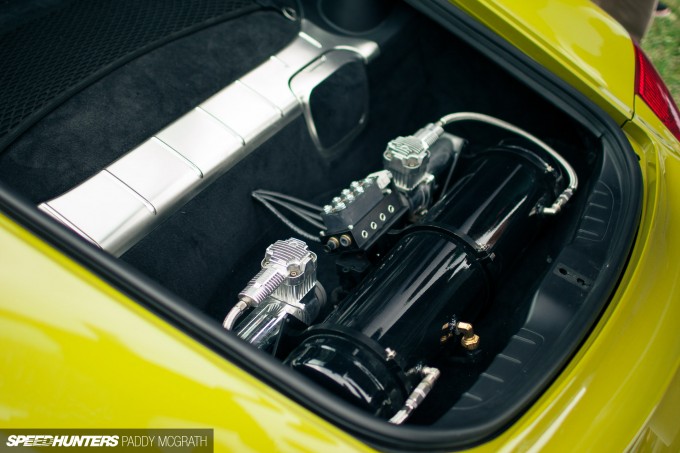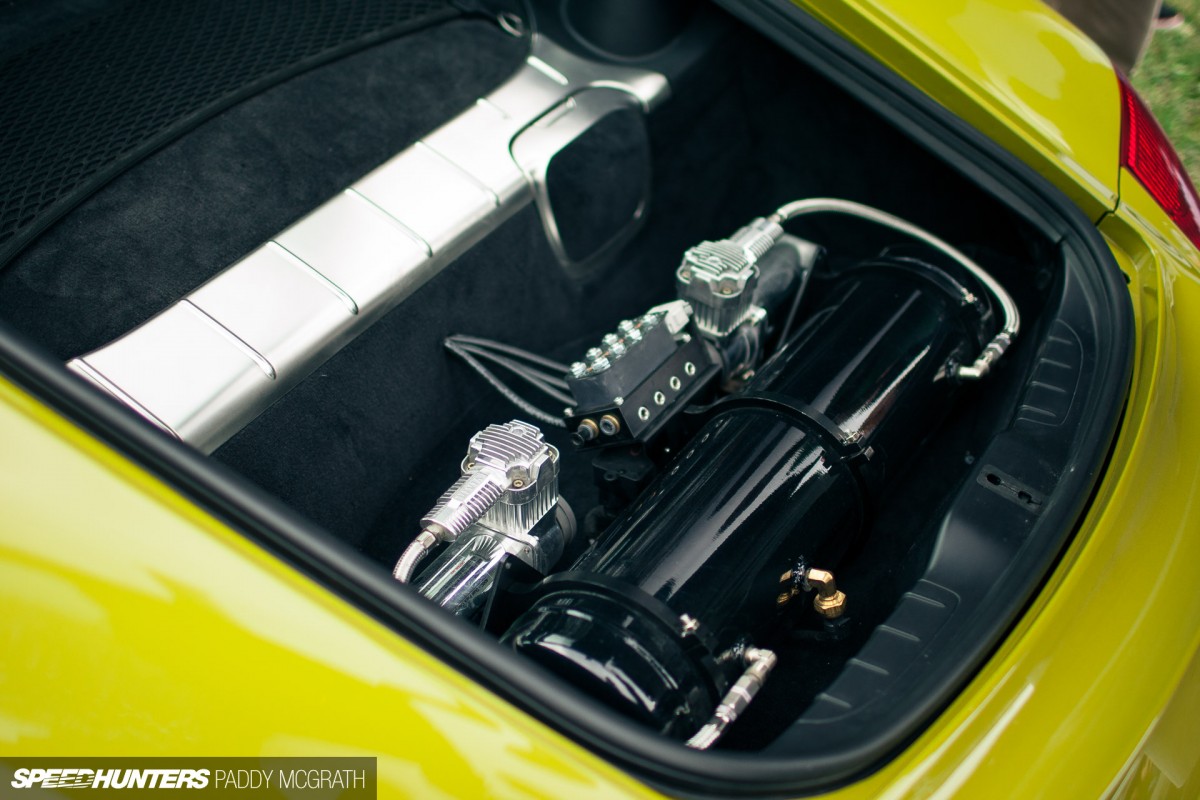 I guess we should start with the ride height, or the temporary lack thereof. From previous research, it's actually quite tricky to create a functioning air ride system on a Cayman, due to how tightly packaged they are from the factory. Mario Mattick, the owner, chose a custom HP Drivetech system with AccuAir management.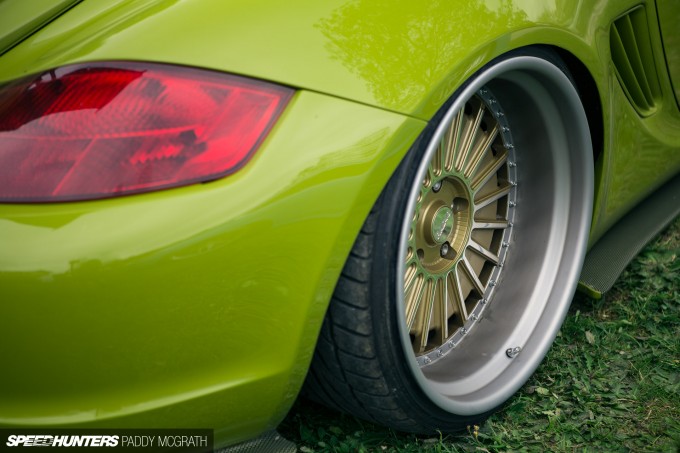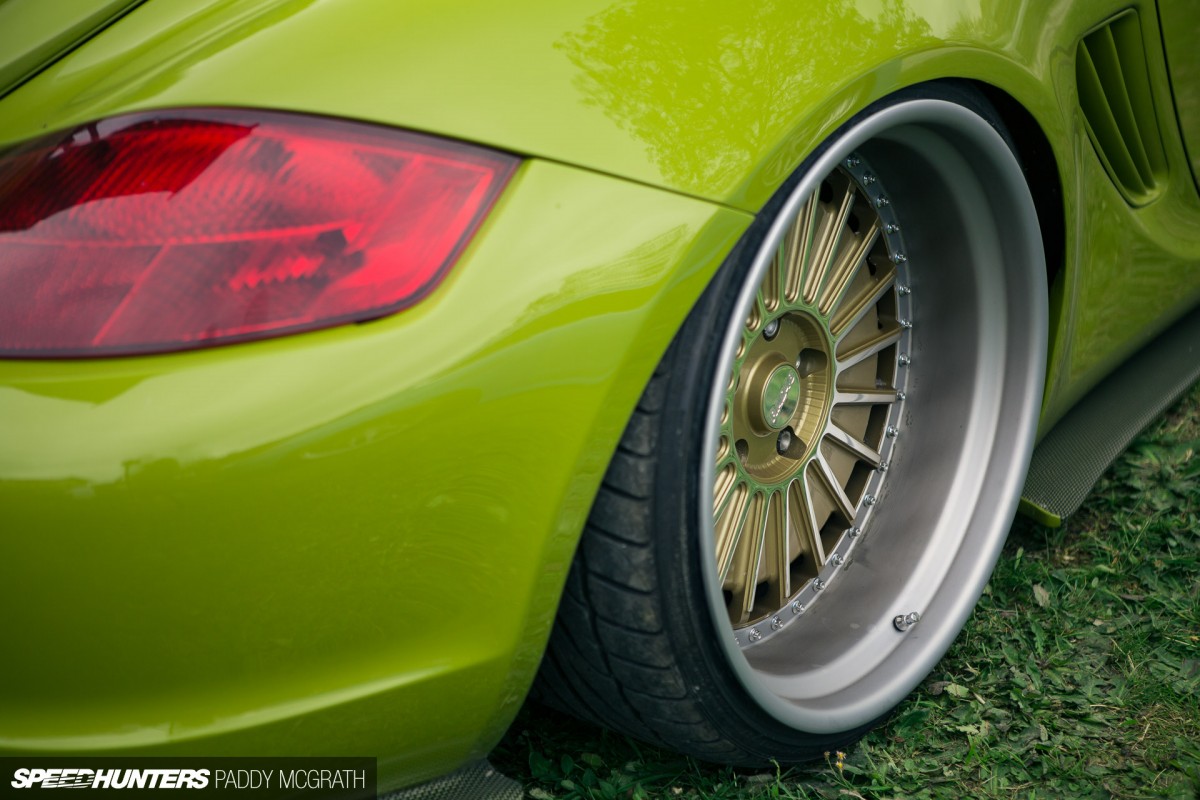 Mario explained to me that although the car can park and drive quite low, the setup is performance orientated and allows him to still drive the car fast. With this, he gets the best of both worlds – ideal for a street legal car (especially when you discover how difficult the police can be in Europe).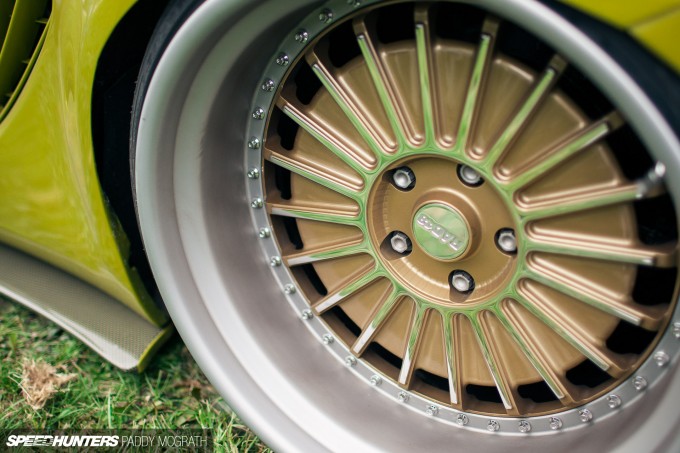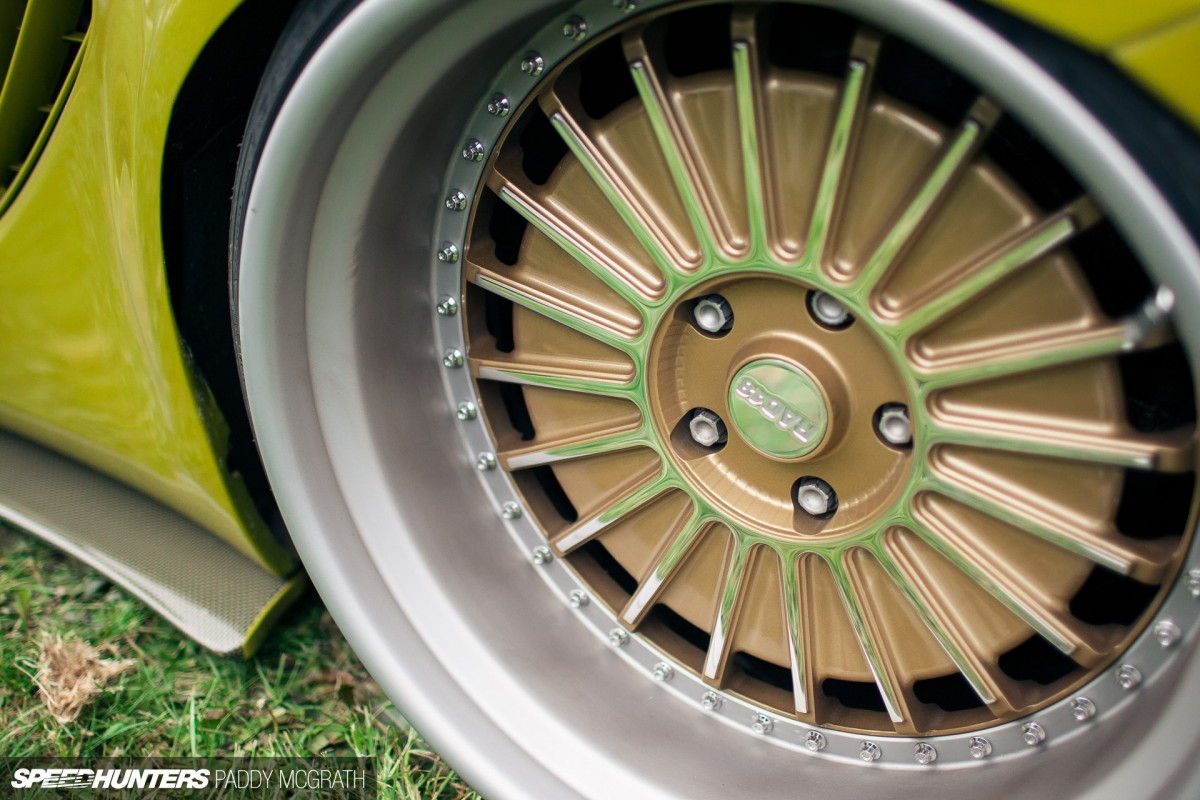 The wheels are RAD48's own BR series and run some pretty wild dish front and rear. They measure in at 20×10-inch at the front with an offset of +20, but the rear is where the party is happening. The numbers: 21×12.5-inch with a final offset of -3.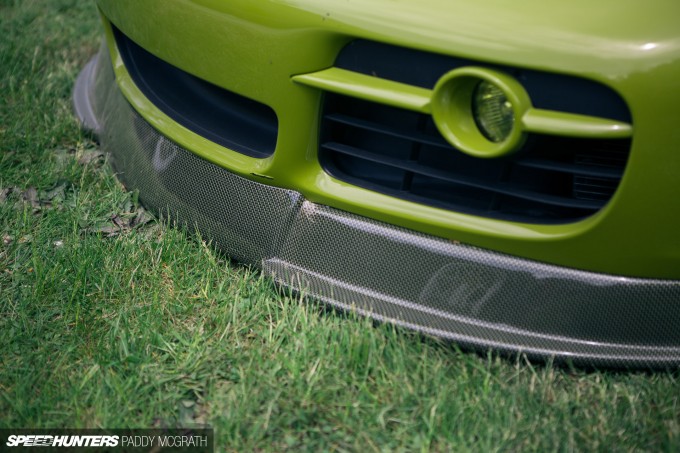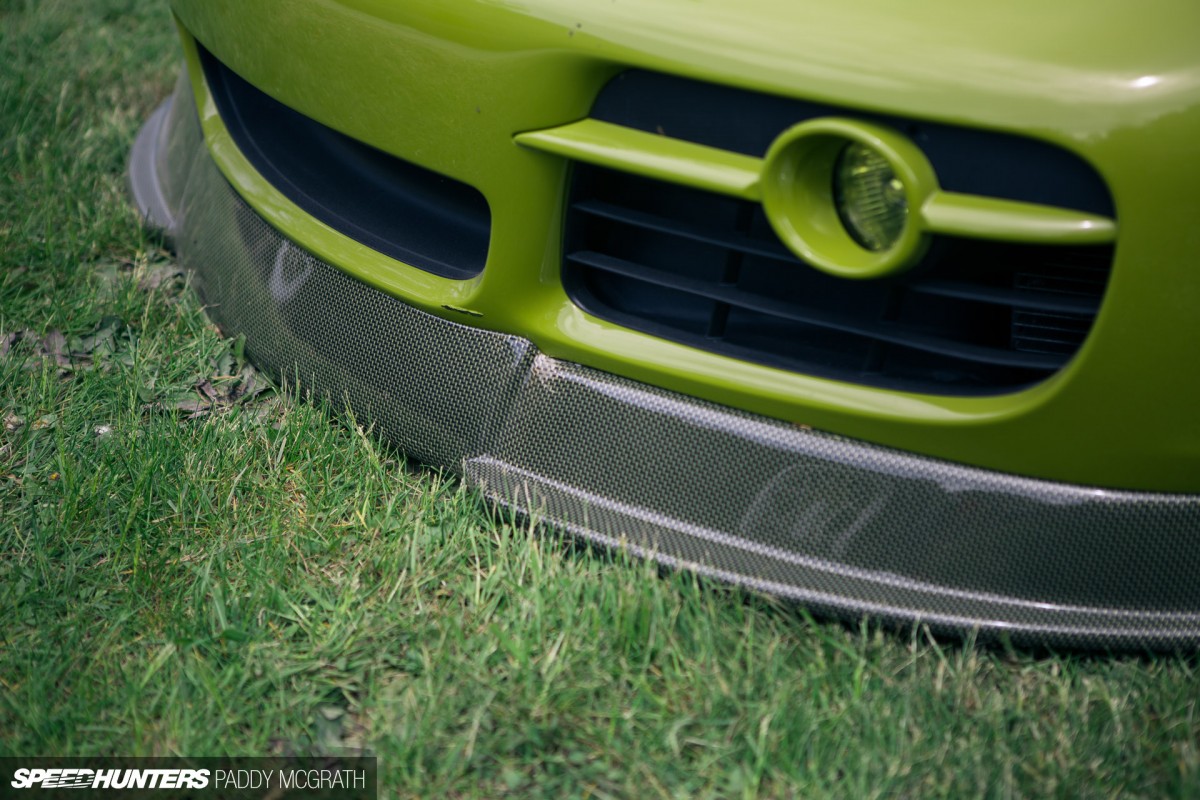 The Cayman's bodywork has been accented with subtle Kevlar additions, created by Form & Function of Chemnitz, Germany. There's a front splitter with matching Kevlar side splitters, rear diffuser and rear wing. Not to forget the ducktail spoiler too.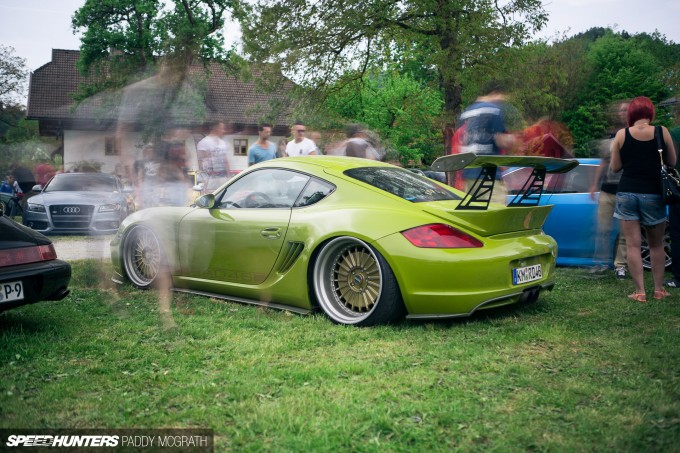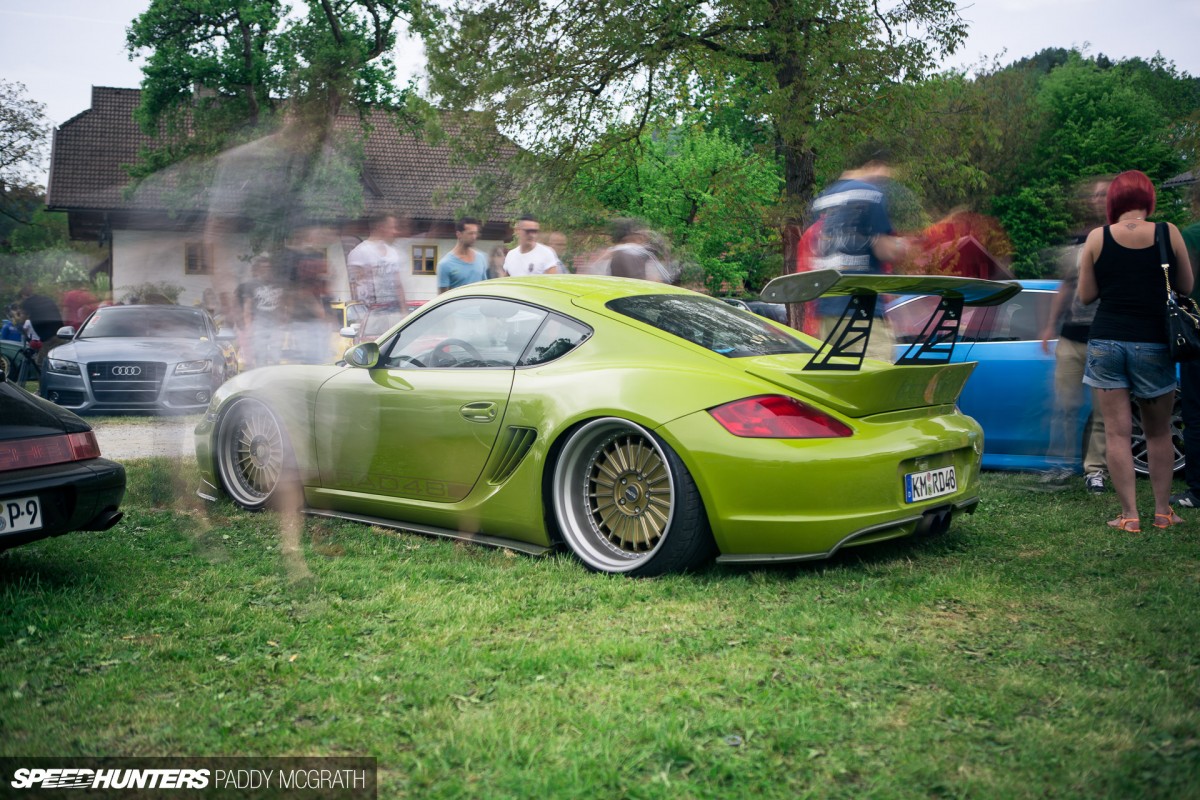 The stock Cayman S puts down around 291hp/251ft-lb, which is plenty of power to enjoy the chassis. Mario wanted to improve on the factory figures without going too wild – for now – and has extracted another 20 horsepower with a custom exhaust system and an ECU re-map.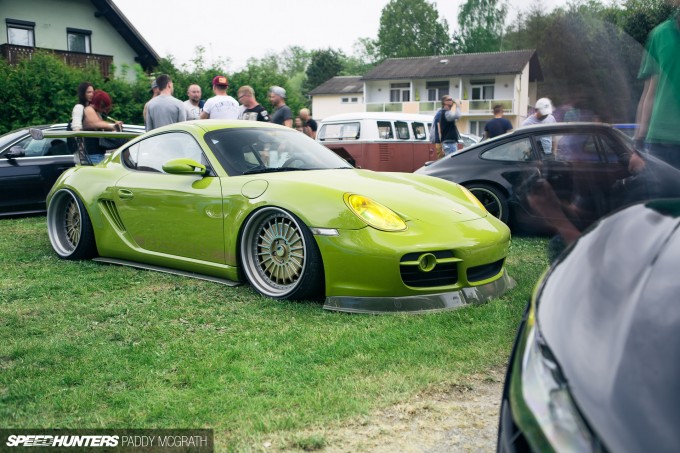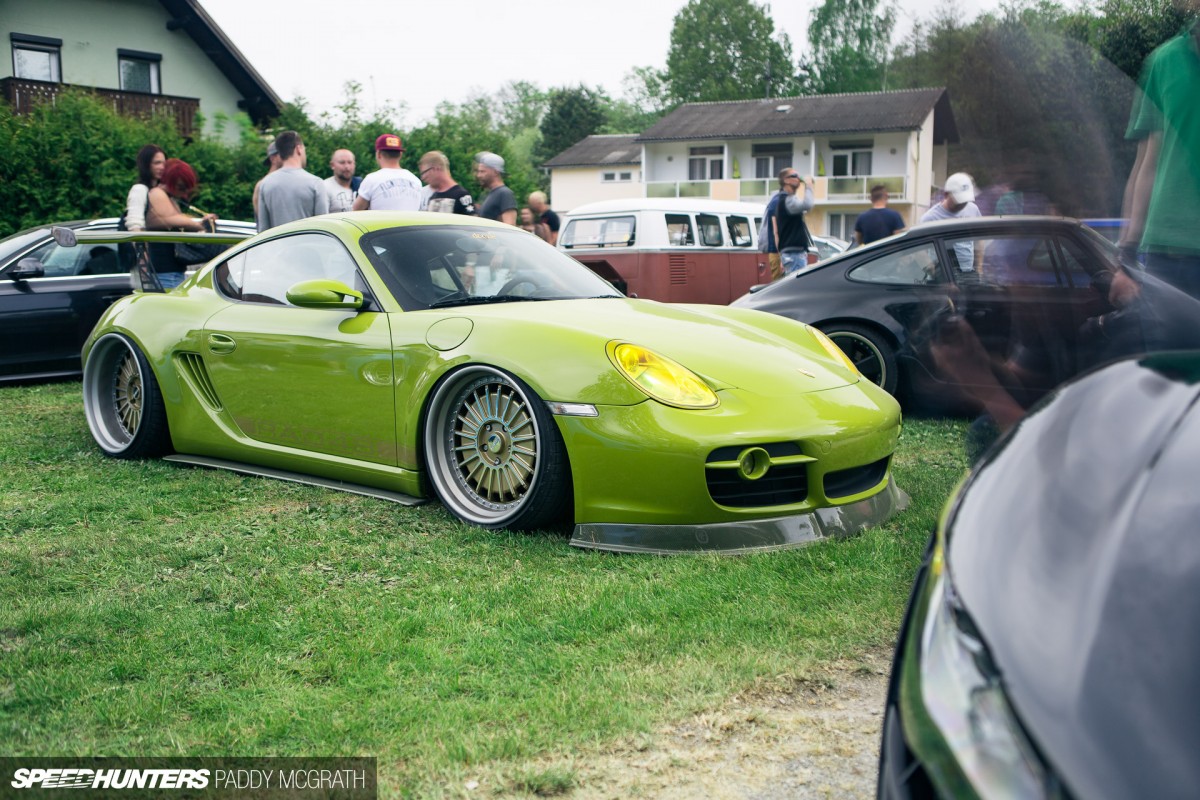 I'm really enjoying seeing what people are doing with contemporary sportscars these days. I can understand why some would be aghast at the idea of putting a Cayman on air ride, but considering Porsche themselves offer their own products on air (Cayenne, Panamera etc.) it's not really that offensive when you think about it. There's even rumours within the industry of Porsche preparing an air ride option for the 911…
It sure as hell beats them staying stock and unloved.
Paddy McGrath
Instagram: pmcgphotos
Twitter: pmcgphotos
paddy@speedhunters.com