A Second Serve of Techno-Classica
In my first story from Techno-Classica in Essen I showed you guys what BMW and Porsche had to offer. This time I want to focus on more of the weird and wonderful cars from the show, including the offerings from Ford, Mercedes-Benz, and Volkswagen, plus a certain DP Motorsport Porsche…
But first, let's take a look at some cars you won't see very often, or perhaps didn't even know existed at all.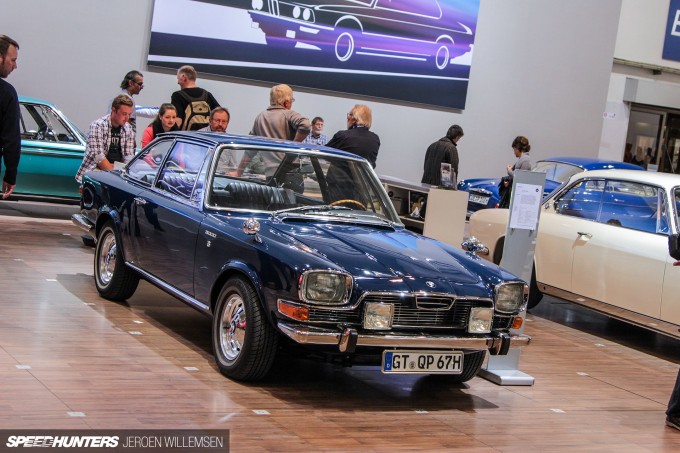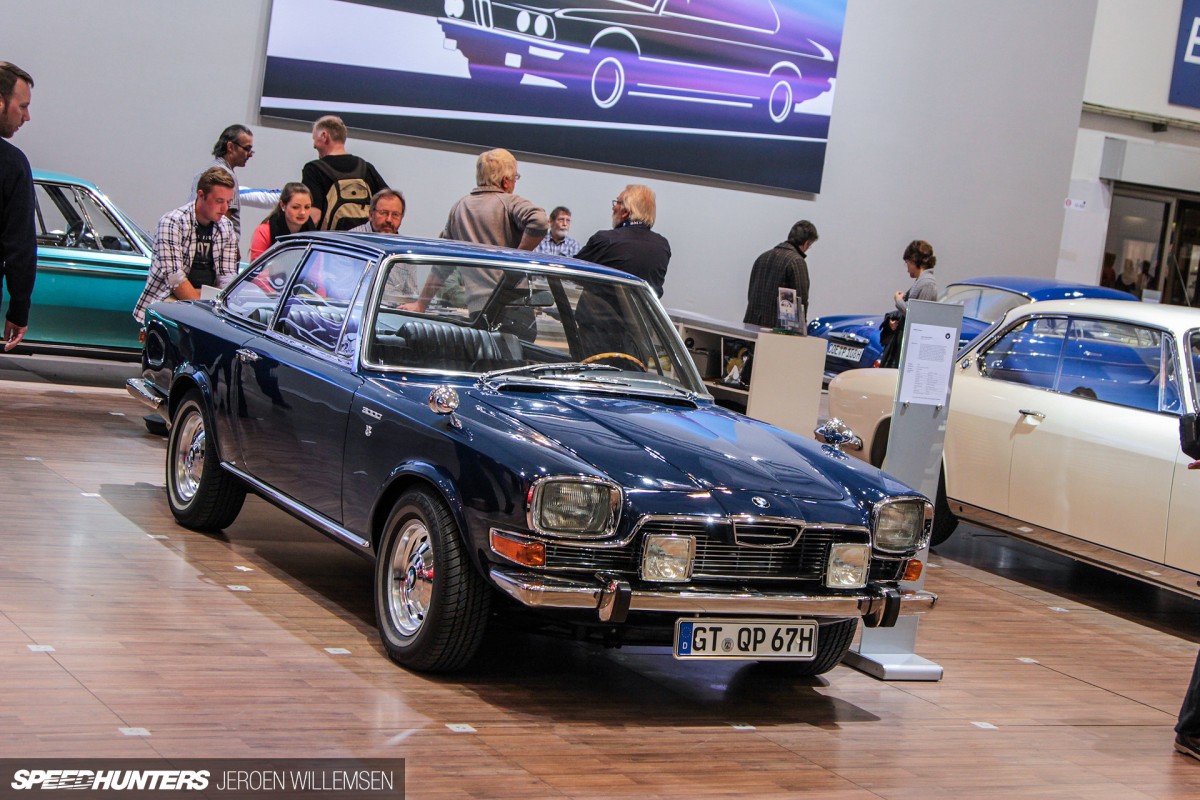 To kick things off, a BMW that is not really a BMW. But why was it on the BMW stand? The car is actually a Glas 3000 V8 built by Glas Automoble, and its designer, Pietro Frua, is the same person that penned the Maserati Quattroporte. The Glas 3000 V8 shared many similarities with the Maserati earning it the nickname 'Glaserati', but in 1967 BMW took over Glas Automobile and placed their iconic badge on its hood.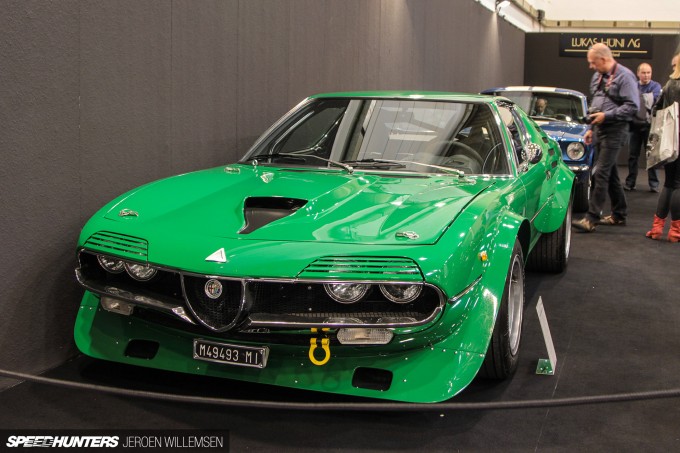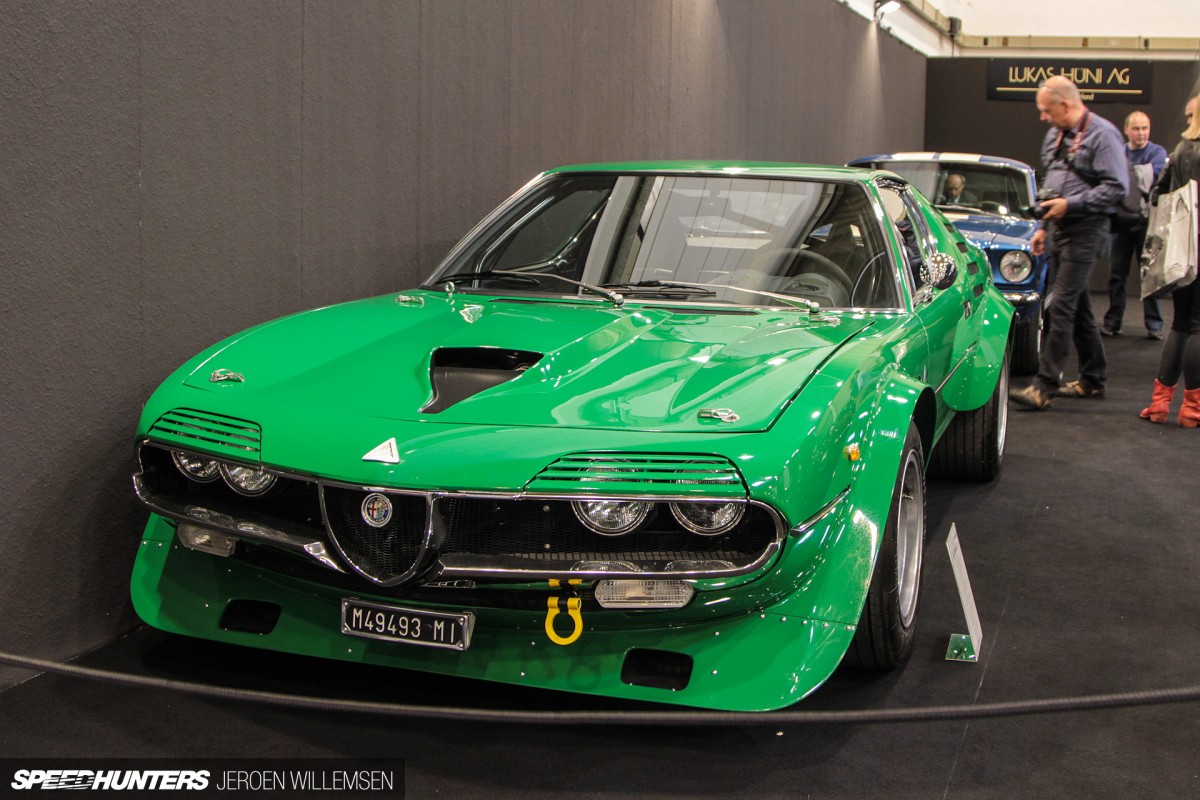 Then there was this green monster tucked away in a corner – an Alfa Romeo Montreal that left the factory on the 18th of March 1971. In 1972 it found its way into the shop at Autodelta, where it was transformed into a Group 4 monster. This meticulous restoration has come after many years racing.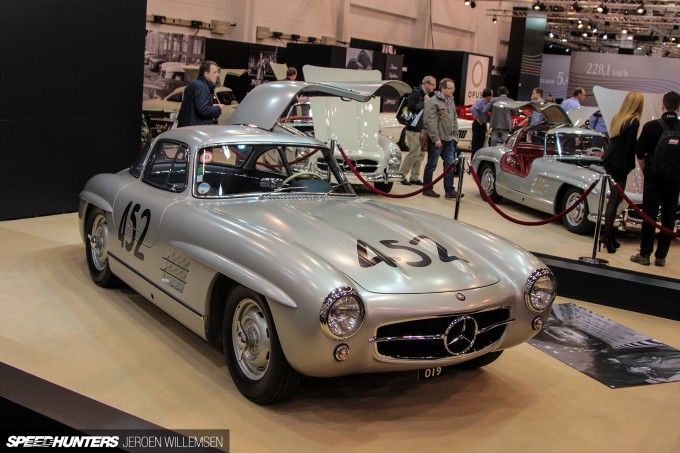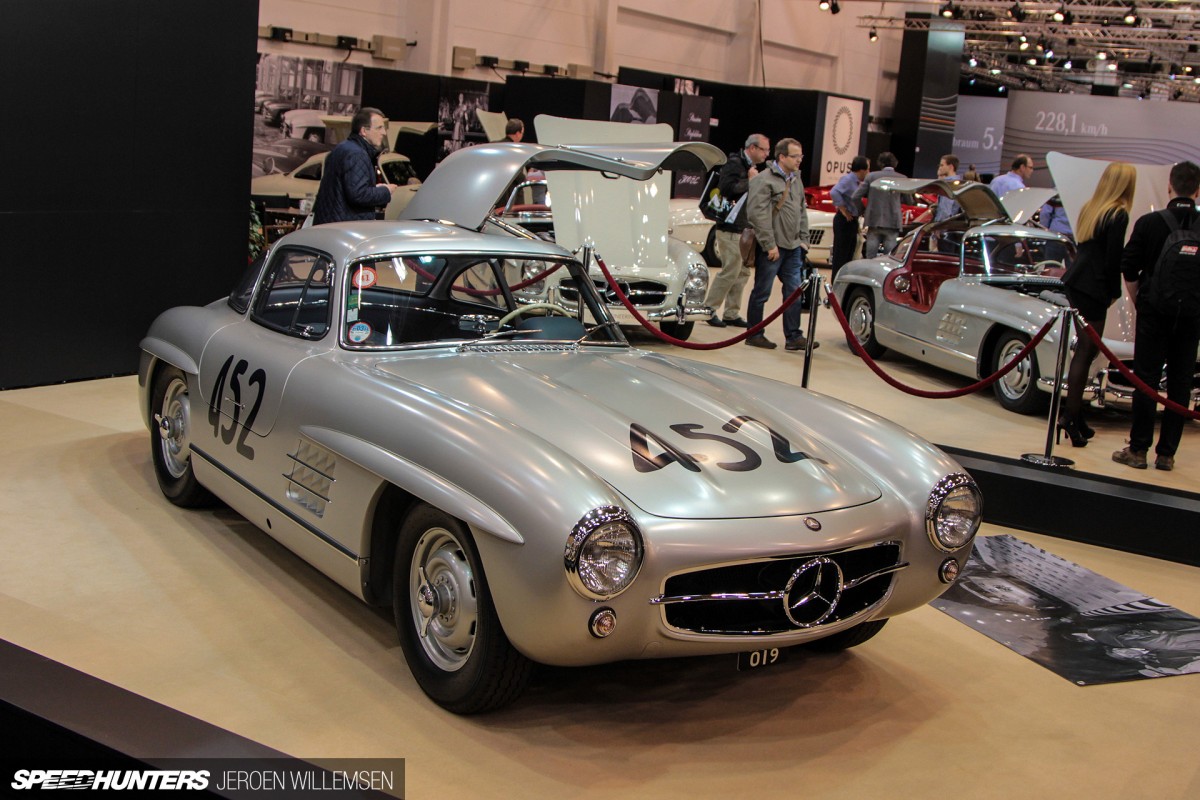 If you're of the thinking that there aren't many SLs left, I urge you to walk around the halls of Techno-Classica. In fact, there were so many this year that I lost count! It was this particular example that stopped me in my tracks though. Only 1,400 Mercedes-Benz 300 SL Gullwings were ever produced, but of those just 29 were built with a lightweight all-aluminium body. This is one of them.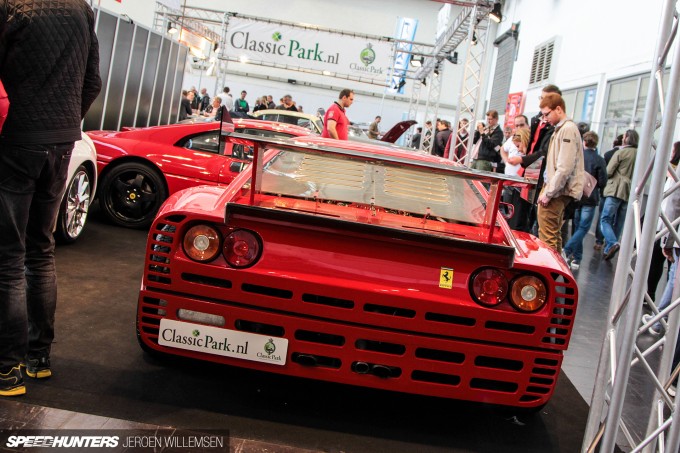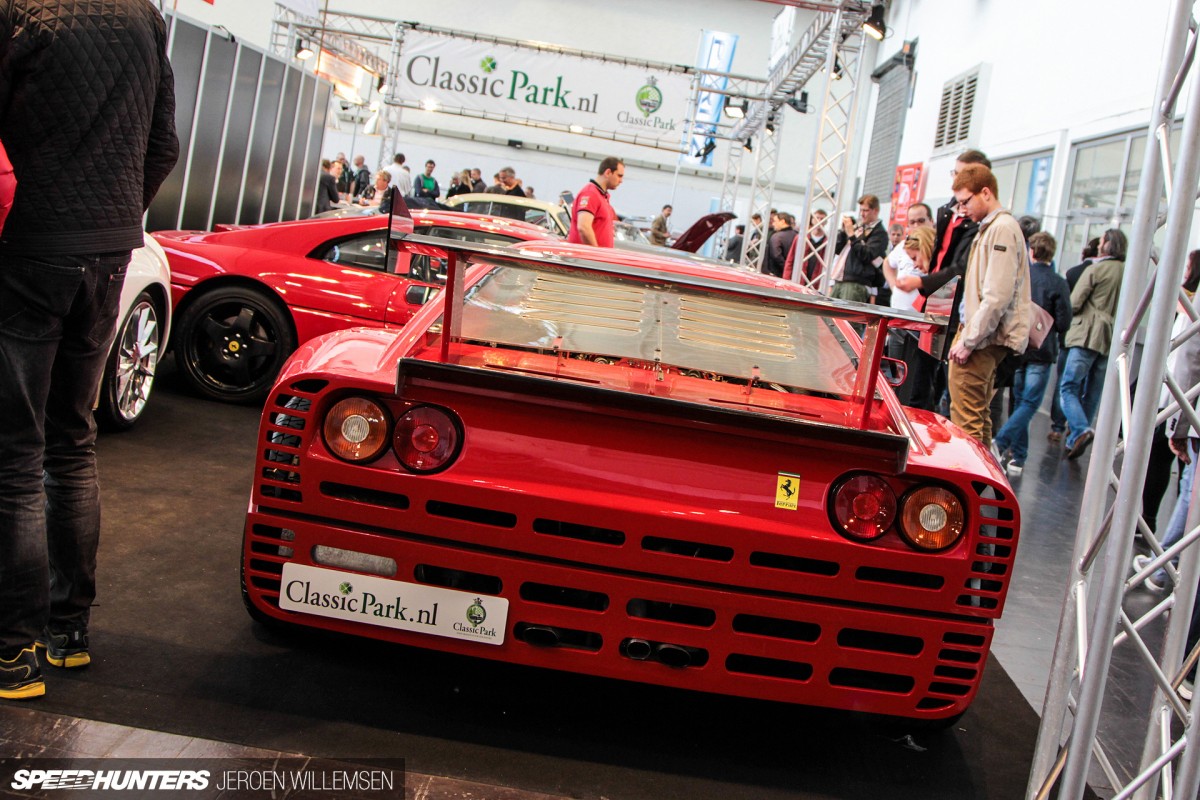 The Ferrari 288 GTO Evoluzione was a special model of the car developed in the '80s to participate in Group B racing. But after several serious accidents in the World Rally Championship, the no-holds-barred category was discontinued. Only five genuine 288 GTO Evoluziones were ever built, but this car is an exacting Jim Carpenter replica based on a Ferrari 328.
Fast Fords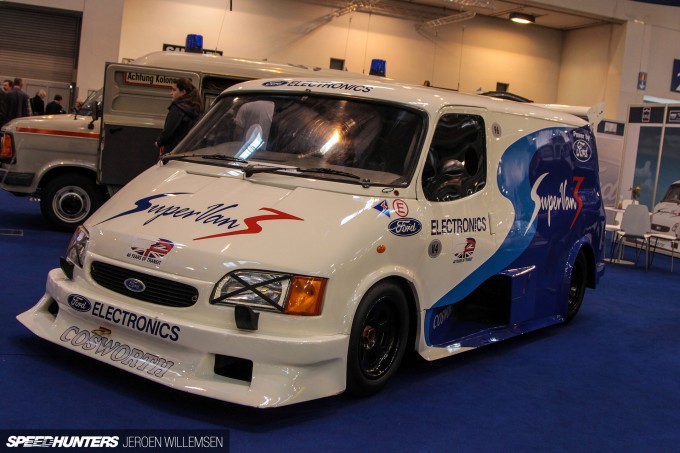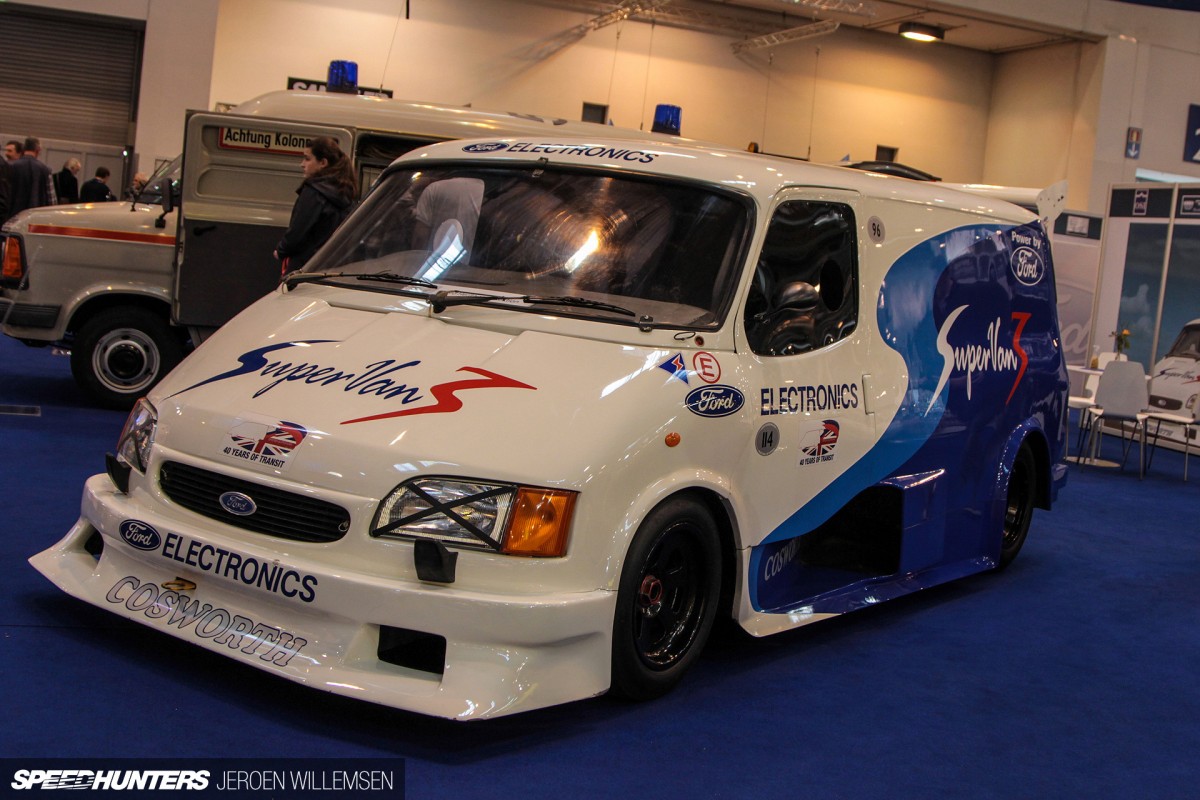 Ford was well represented at Techno-Classica, and of all the blue oval badged machines on display, Supervan 3 was the stand-out for me. Originally fitted with a Cosworth HB engine, it now features a Ford-Cosworth Pro Sports 3000 V6 engine in its pure race car underpinnings.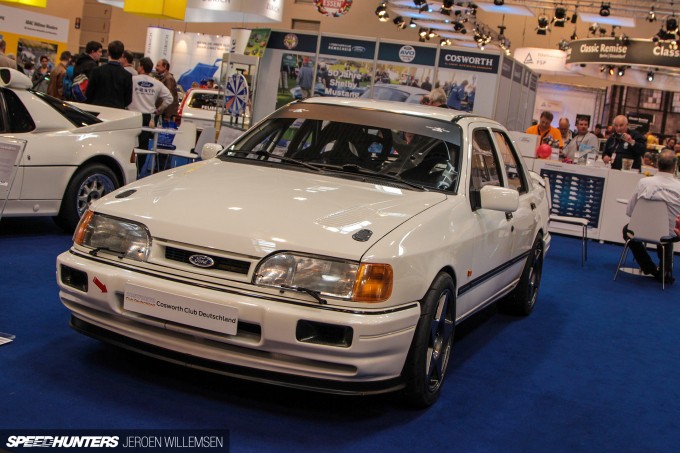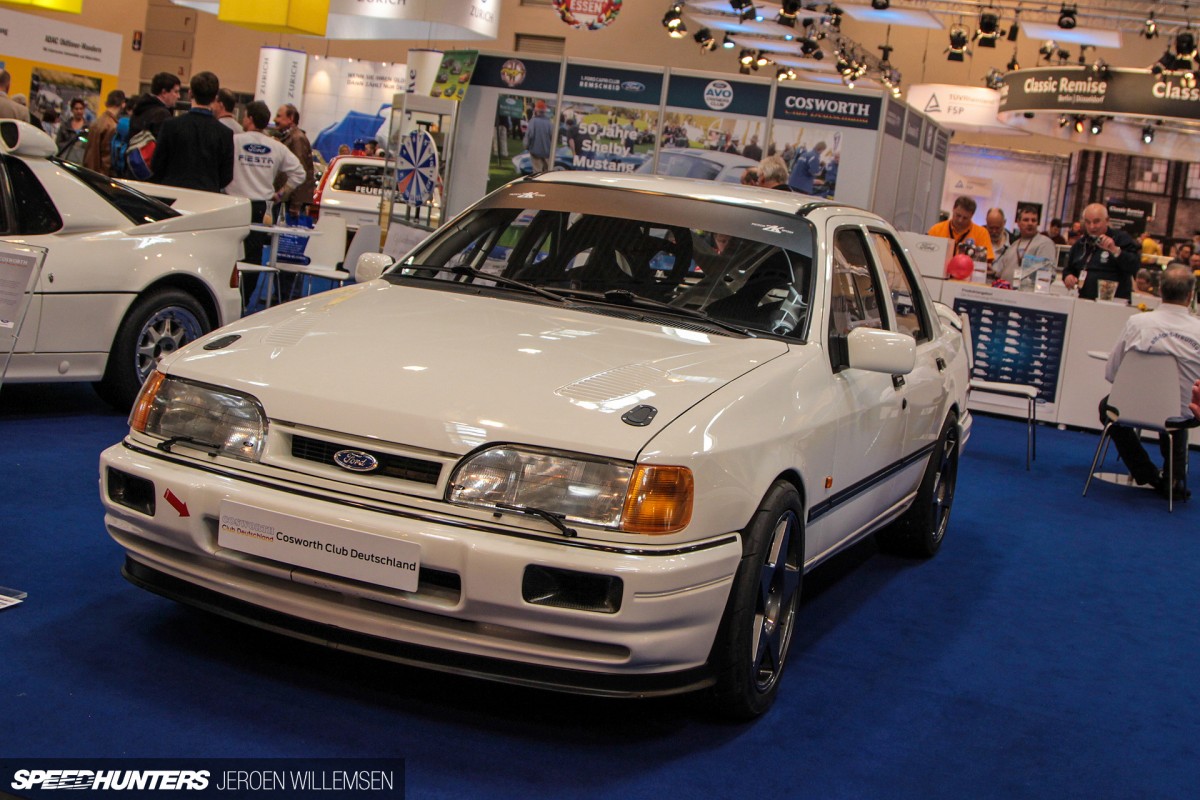 Another eye-catcher was this Ford Sierra RS Cosworth, which looked absolutely spotless inside and out. This is the final facelift model that was introduced in 1988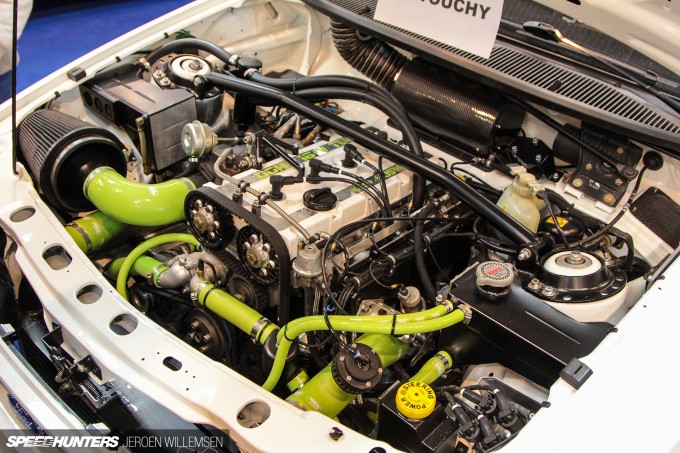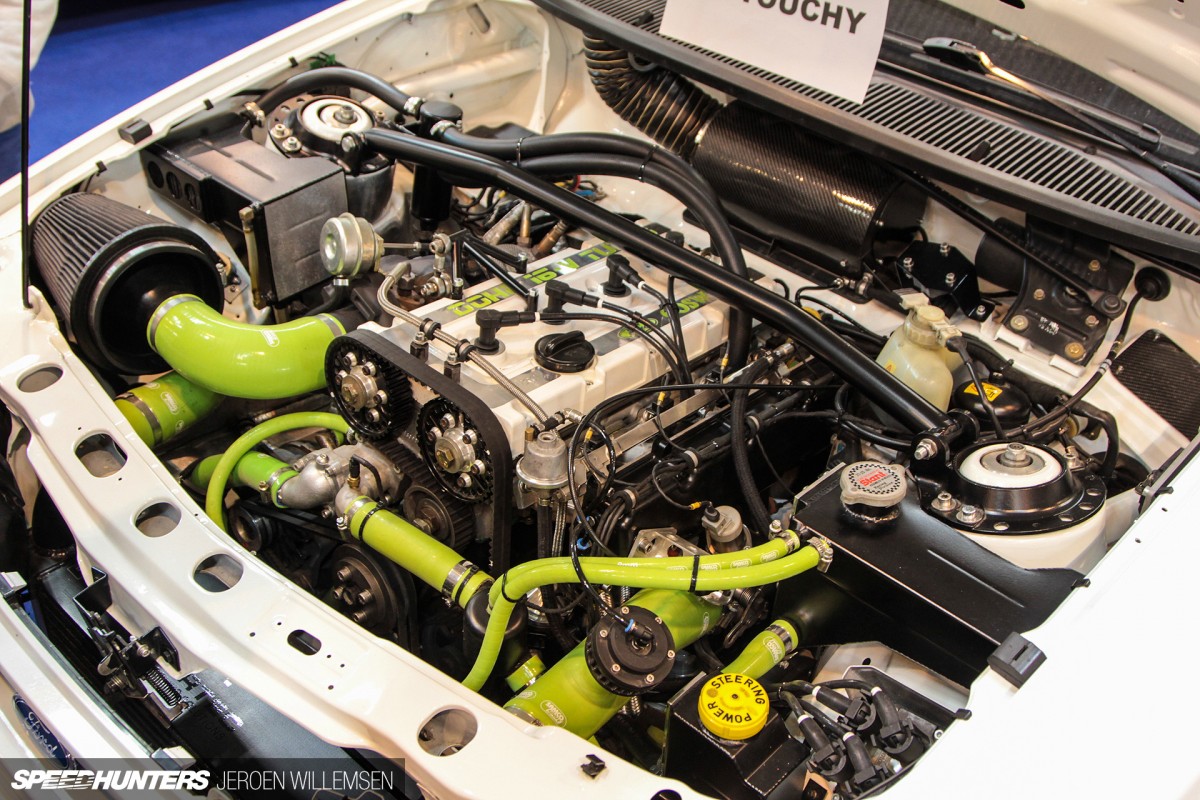 Just take a look at its engine bay! The YB engine has been fitted with a host of upgrade parts that reputedly boosted power from 204PS to 380PS.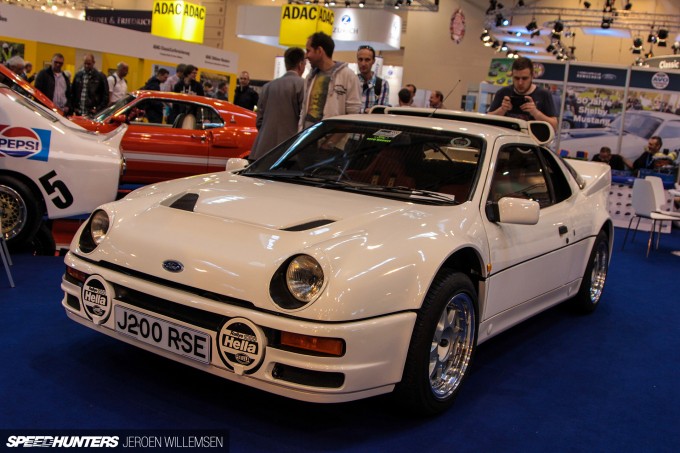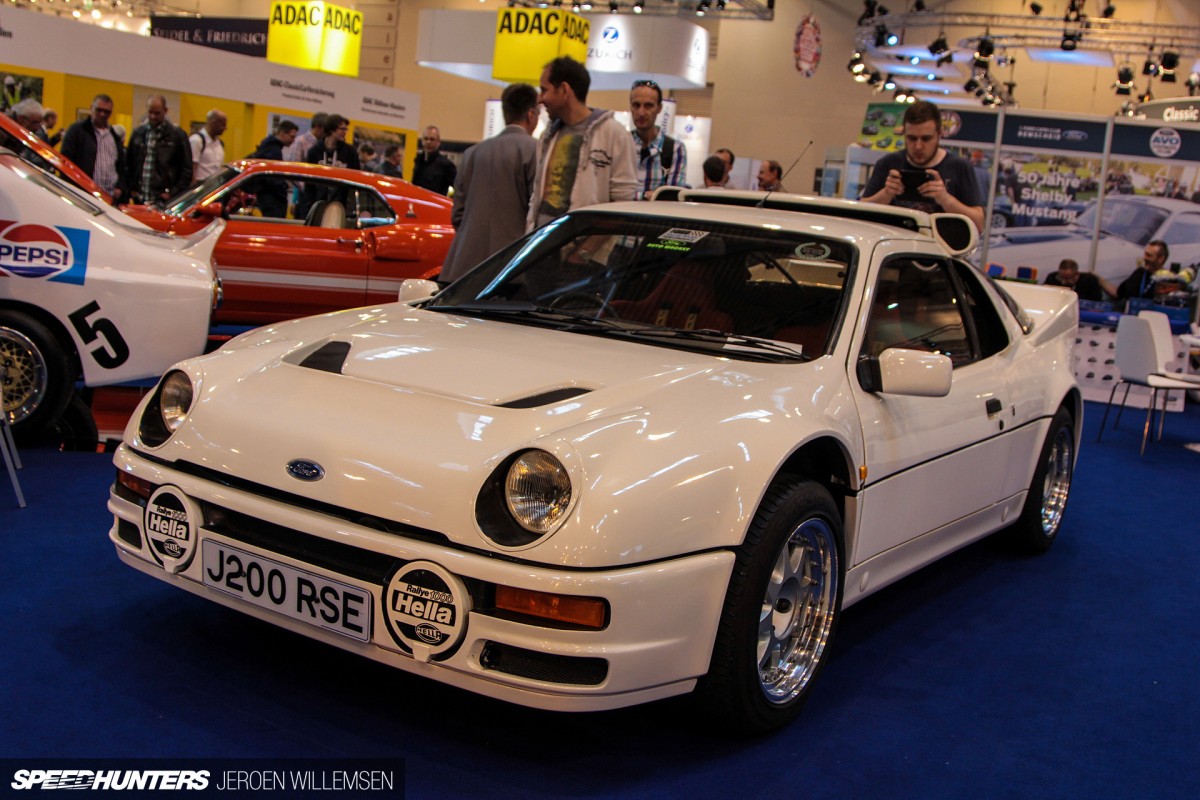 No classic car show would be complete without at least one Ford RS200 and this road-going version is one of the 200 built for homologation purposes.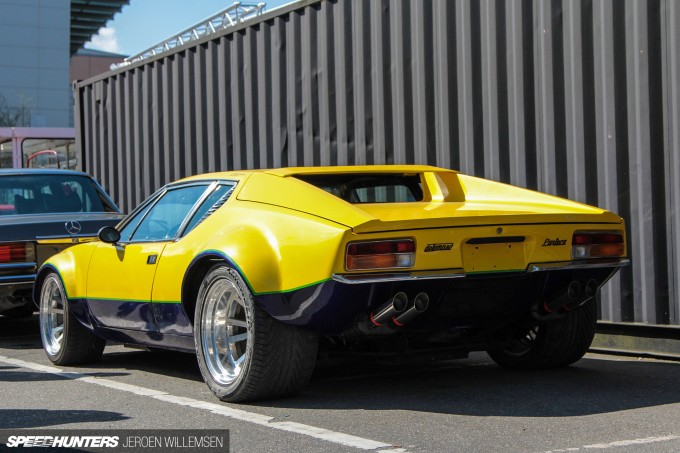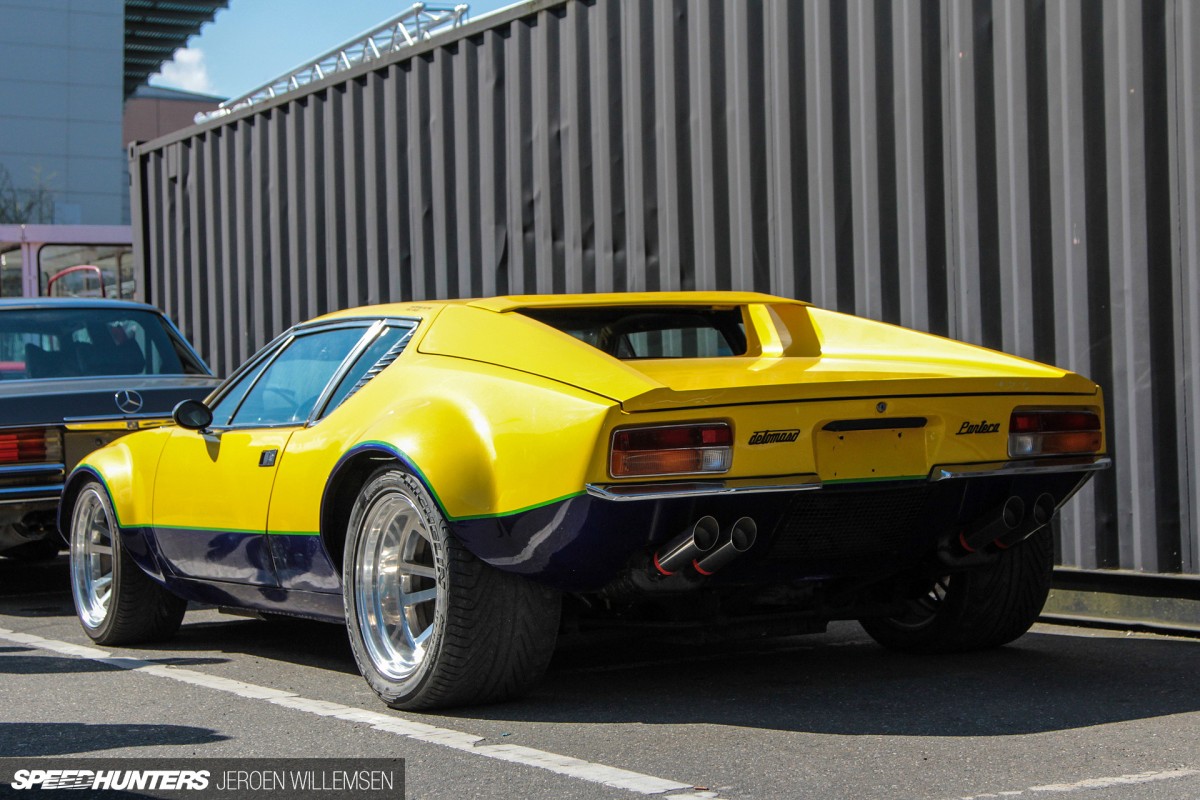 When I stepped outside for some fresh air I came across this De Tomaso Pantera. You never know what you're going to find at Techno-Classica.
The Mercedes Touch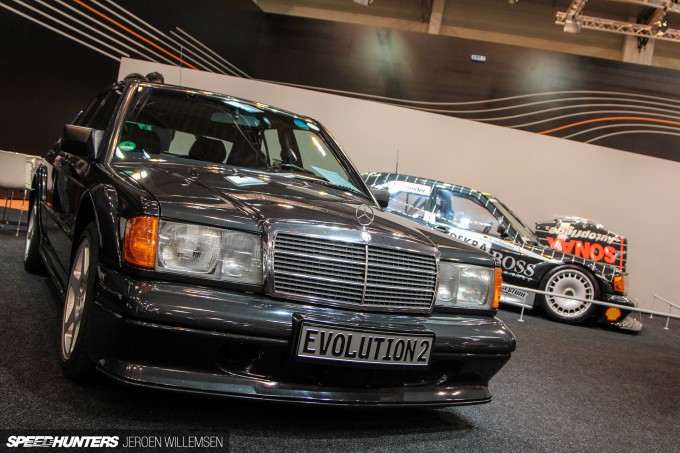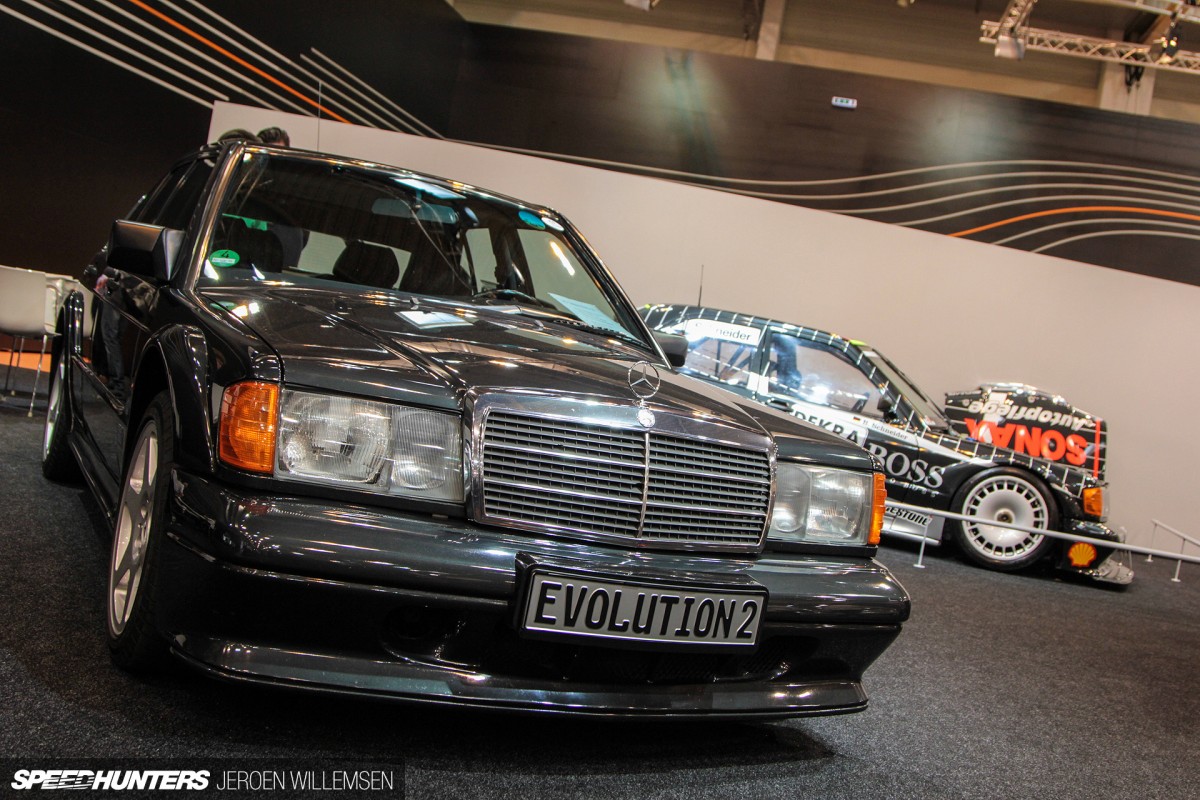 In my first post from the event we took a closer look at the BMWs on show, but I wasn't going to forget Mercedes-Benz. This Mercedes 190E Evolution II is a continuation of the Evo I version with more power, wider girth and a bigger wing amongst other changes. In 1990 502 examples were built as a special homologation model.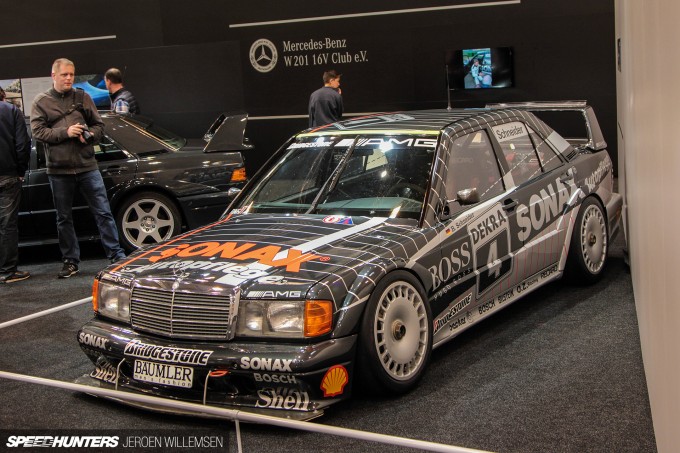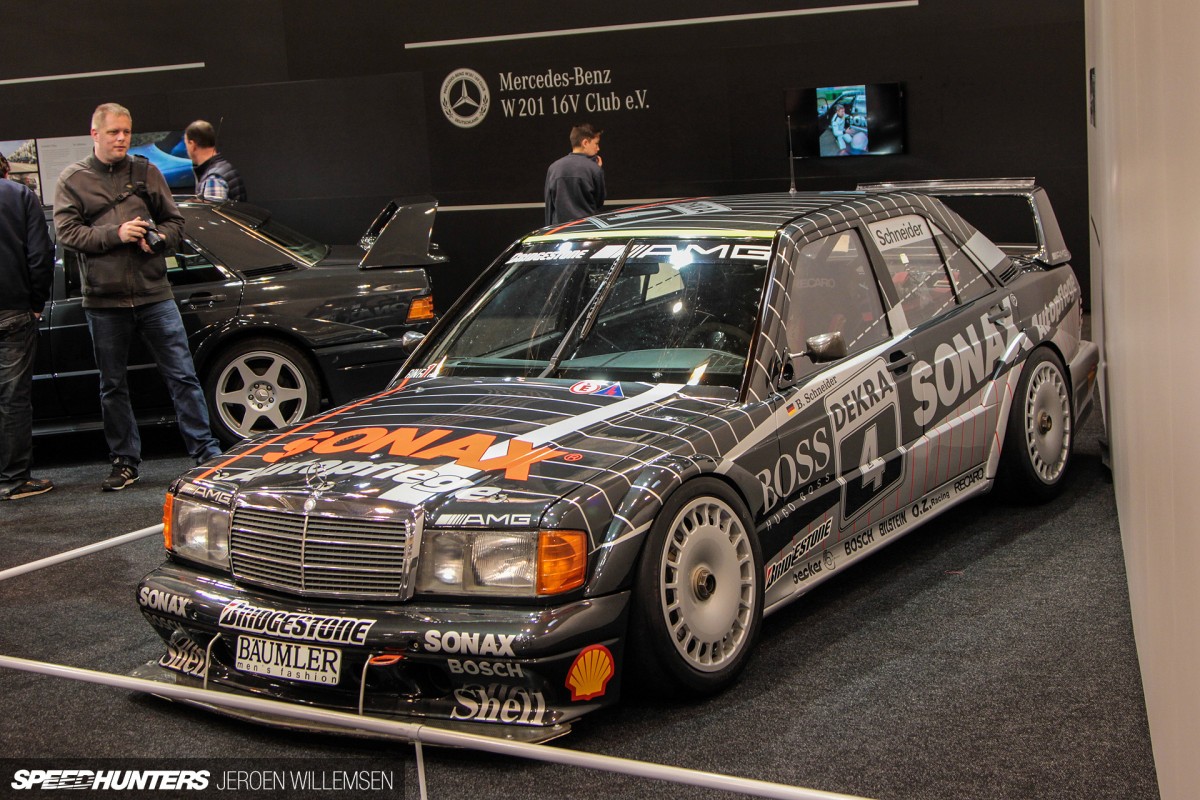 That homologation was required for this machine to enter the 1992 DTM championship. This particular Evo II DTM was campaigned by AMG-Mercedes with Bernd Schneider behind the wheel, and it took four victories and ended up in third place overall for the '92 season.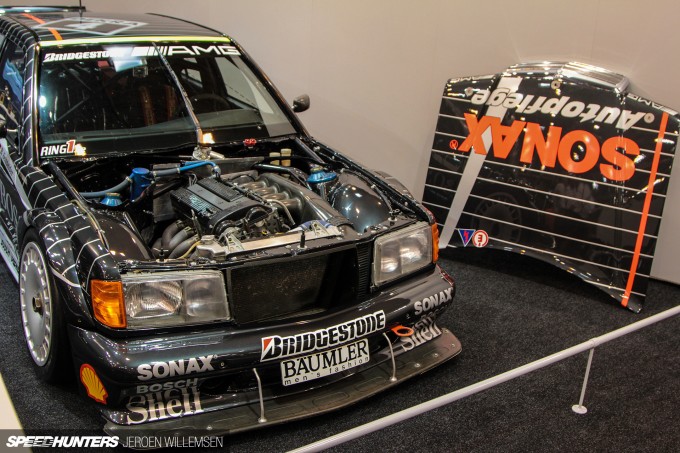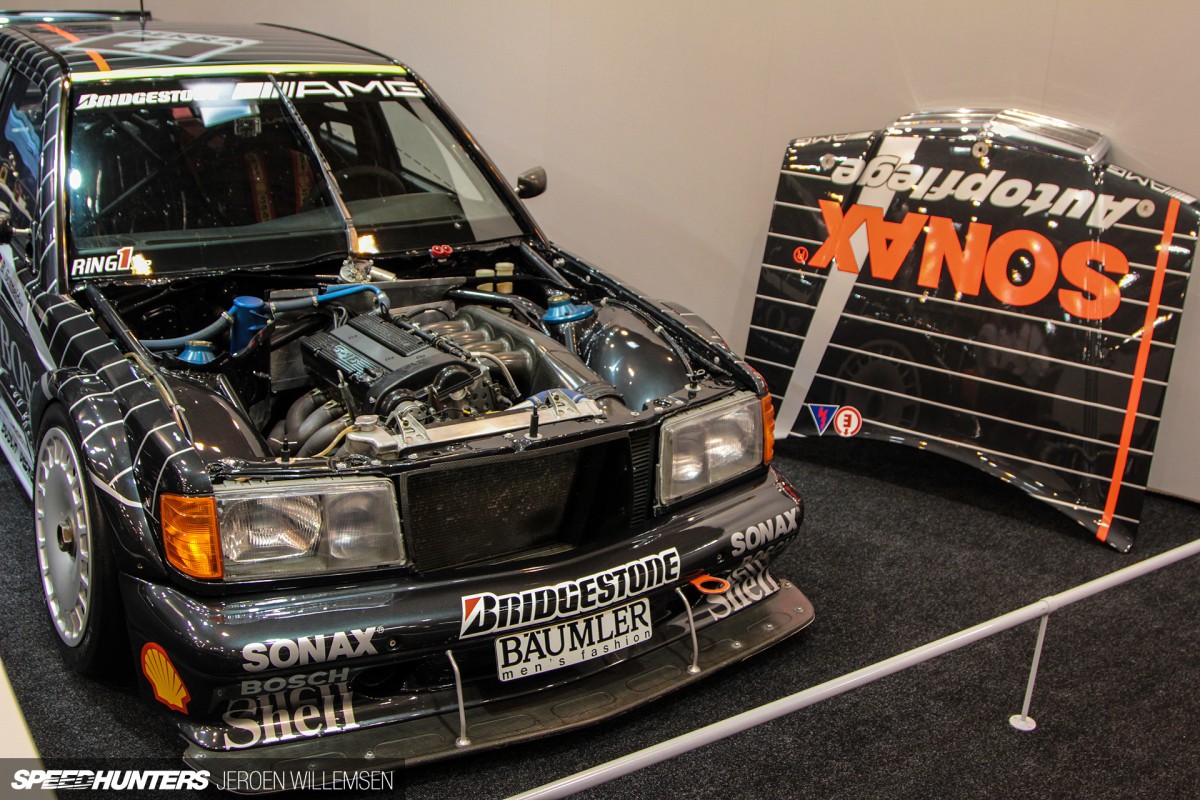 When I talked about the car with the person responsible for it, he asked if I wanted to see the engine. Of course, I said yes! The 2.5-litre twin cam 16-valve four cylinder looked very clean with a massive carbon air intake.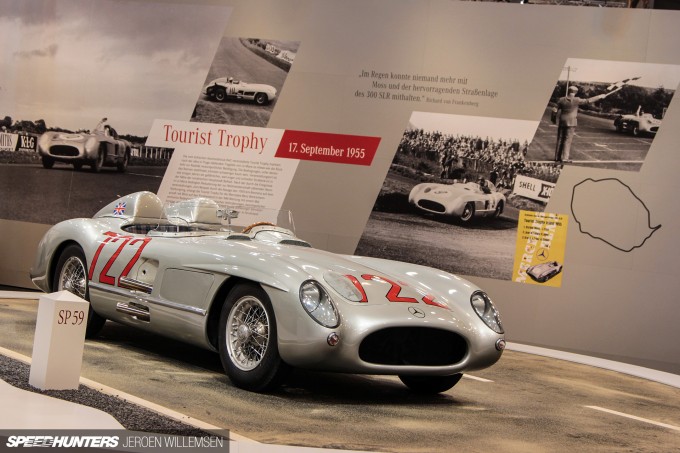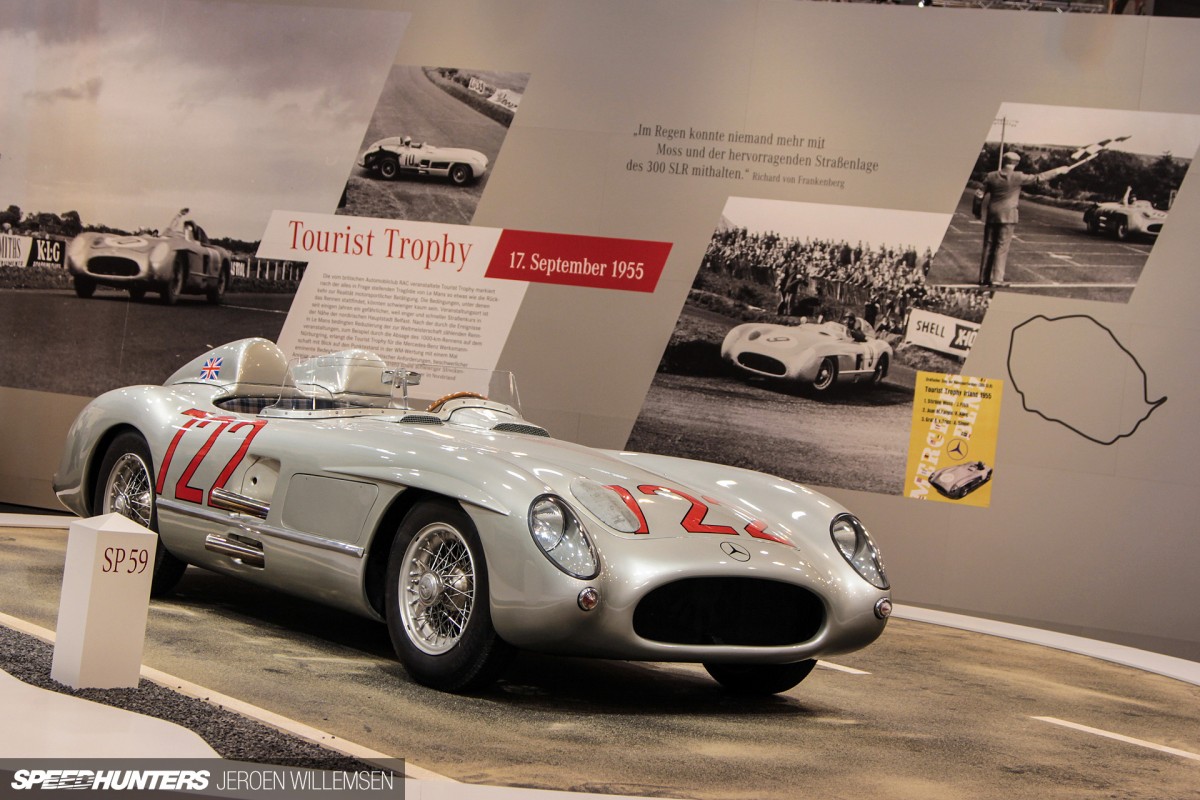 A big part of the Mercedes stand was reserved for this 300 SLR from 1955. In that same year racing driver Stirling Moss and navigator Denis Jenkinson won the Mille Miglia with an average speed of 157.65km/h – a record that still remains unbeaten to this day.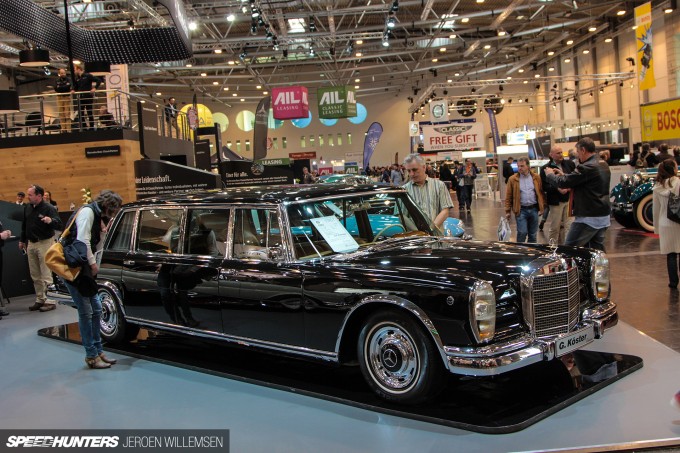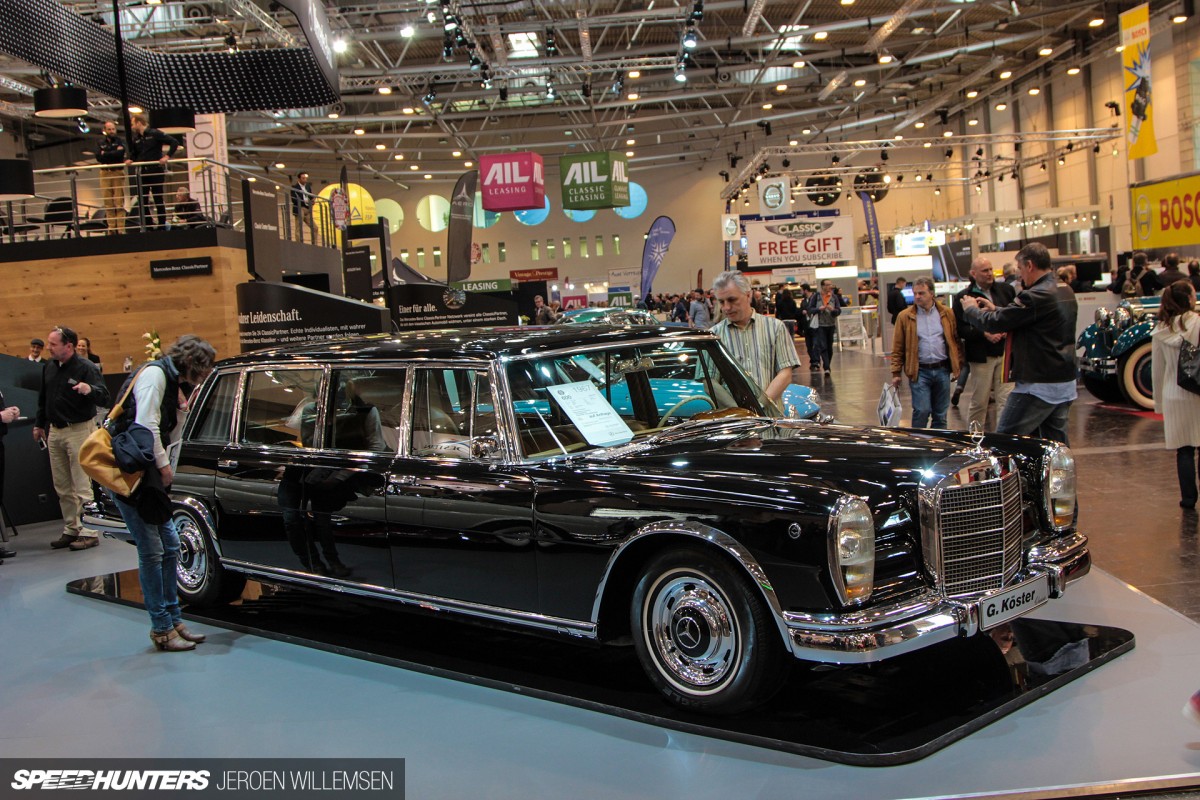 This Mercedes-Benz 600 Pullman from 1967 was only fit for royalty and heads of states, hence the fittings on the front fenders to mount flags.
The Best Of The Rest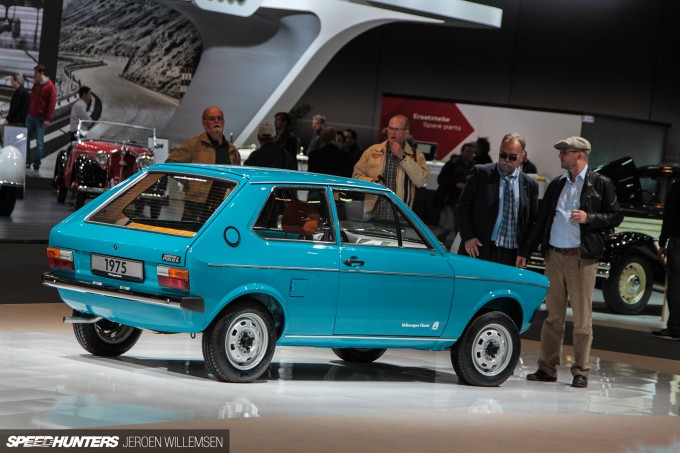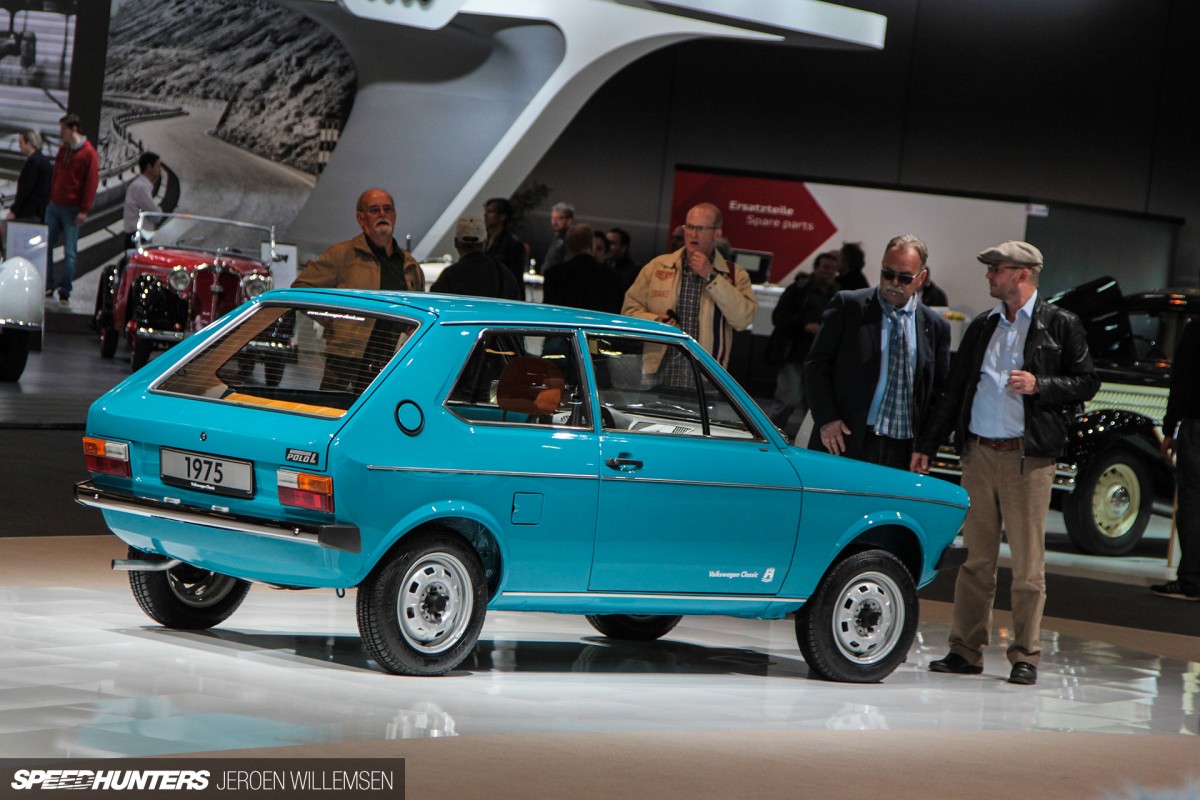 Volkswagen had a special Polo display with this L version taking center stage. It's perhaps not a car with the same fan base as the Volkswagen Golf, but still an important part of the automaker's history.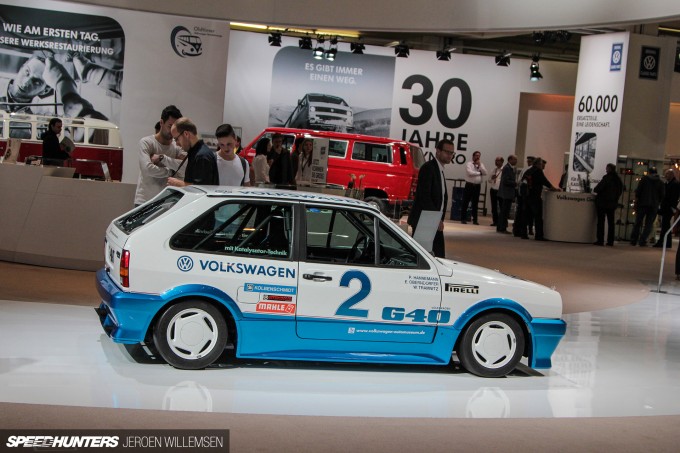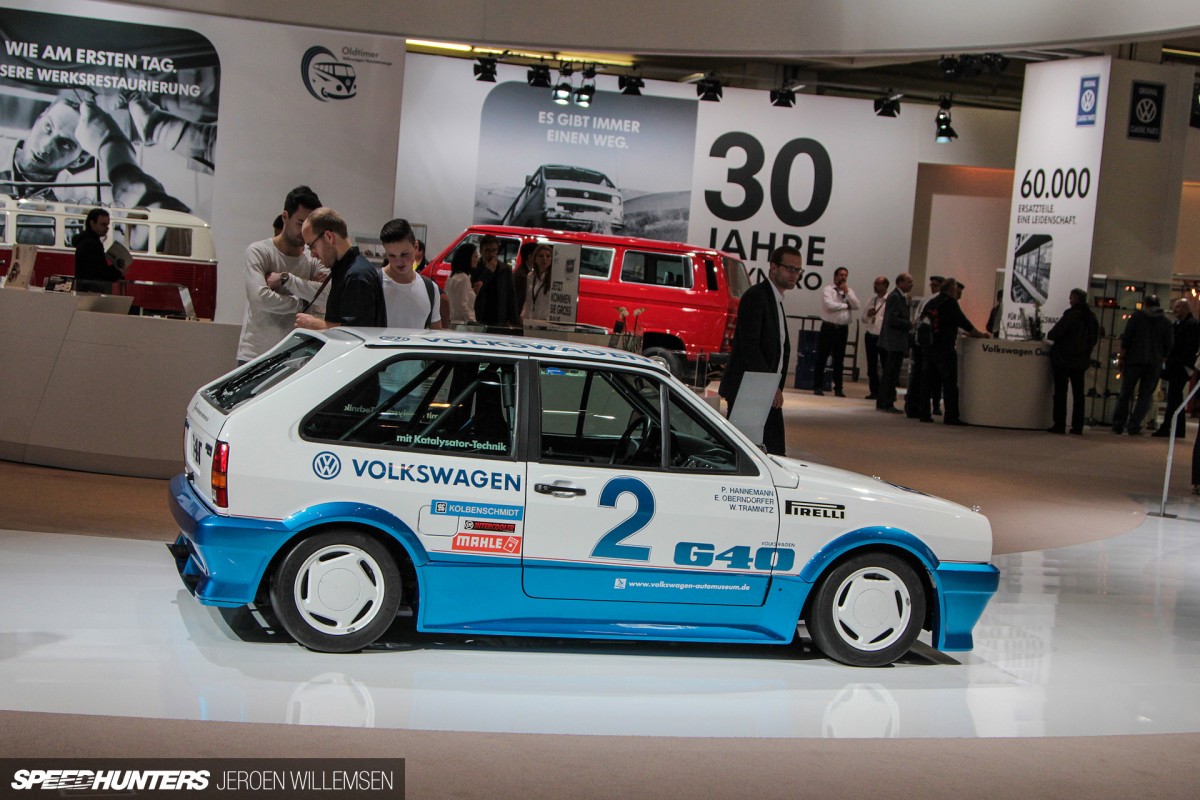 On the Volkswagen test track in Ehra-Lessien this Polo II prototype with G-Lader reached an average speed of 208km/h over a period of 24 hours – a new world record in 1985. The vehicle on show is the only surviving car of the three that were made.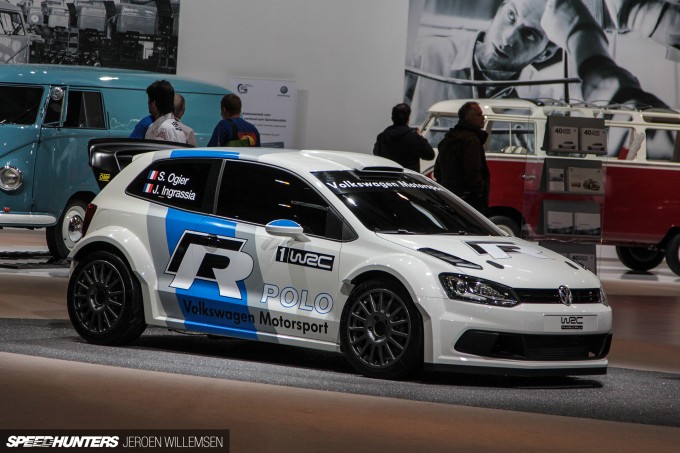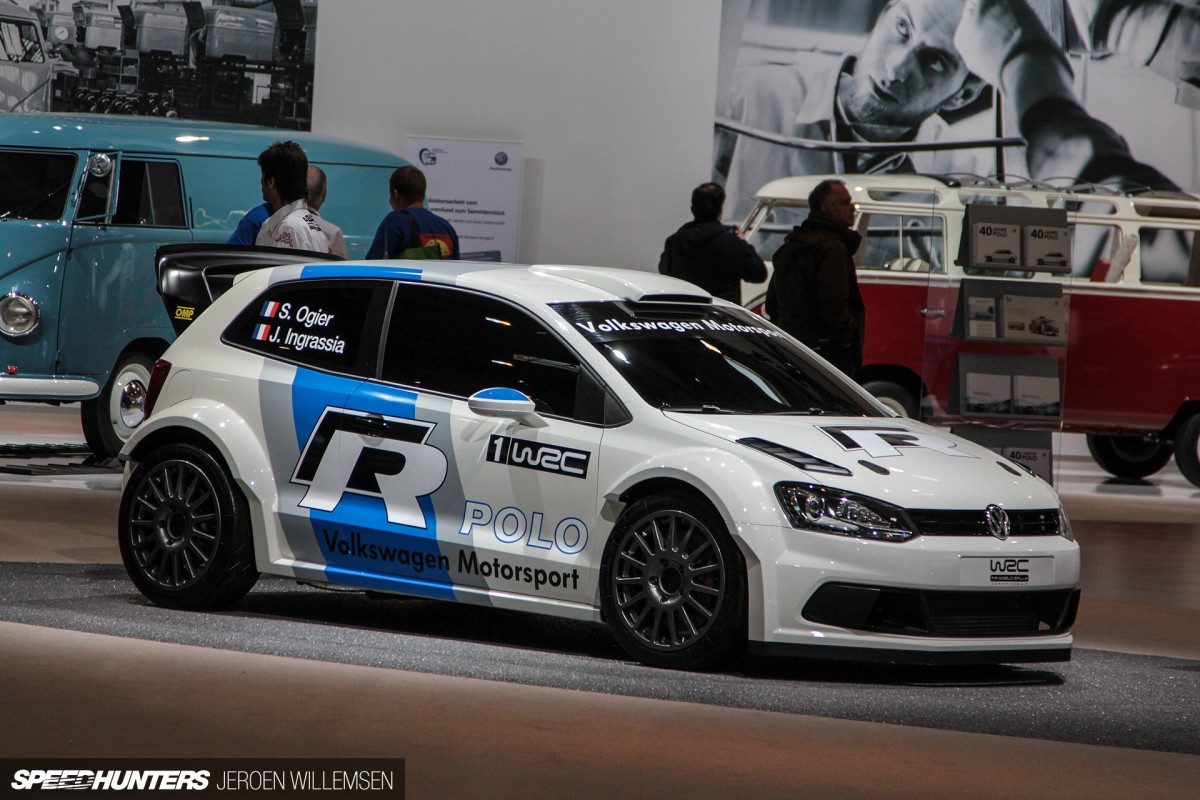 Today, its modern counterpart is making waves in the WRC. In the first season it competed, the Polo R WRC won 10 of the 13 races, and in 2013 and 2014 Volkswagen Motorsport won the FIA WRC Constructors title.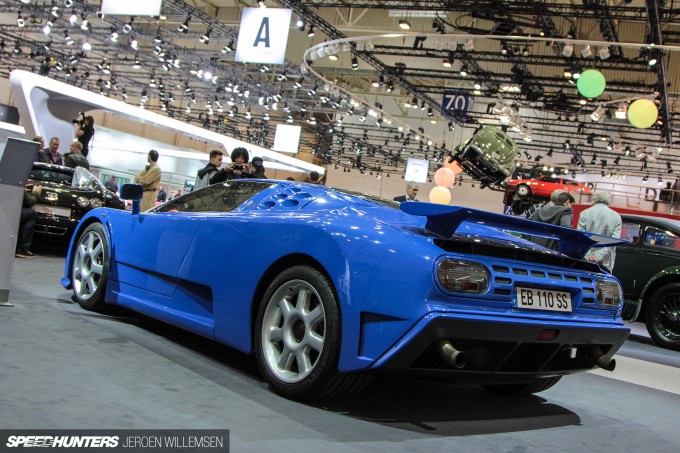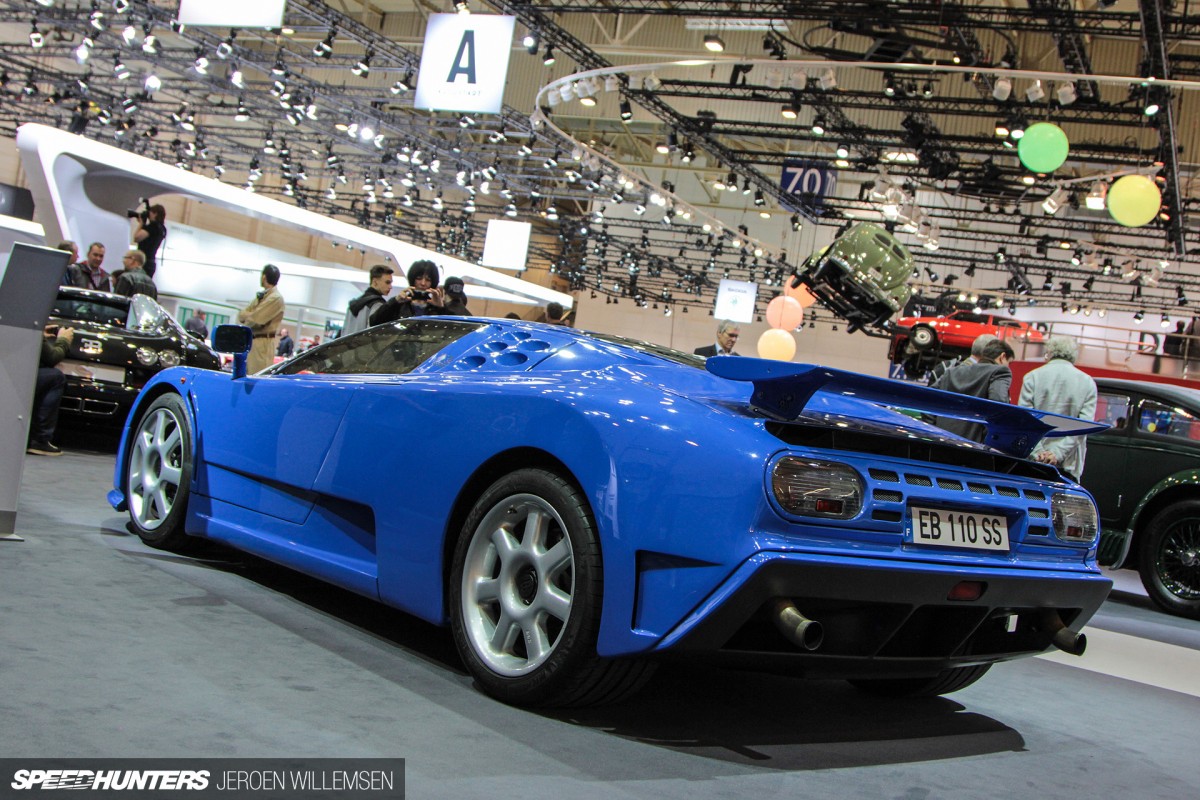 Bugatti is nowadays most famous because of the Veyron. But maybe even more interesting is this Bugatti EB110. I have always had a soft spot for this car, and a racing version even competed in the 24 Hours of Le Mans in 1994. I can't see the Veyron doing that any time soon.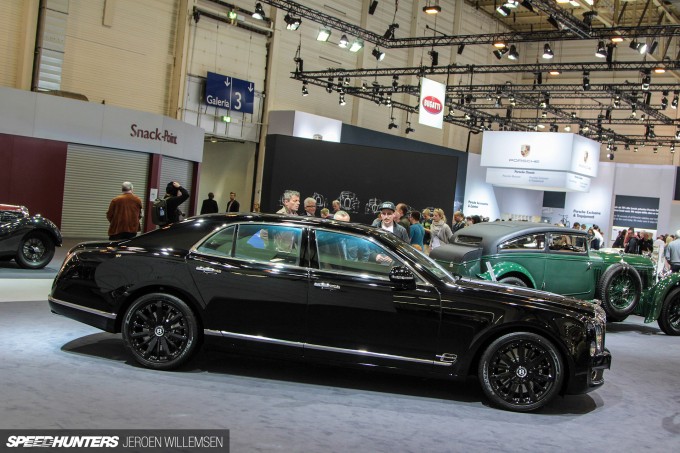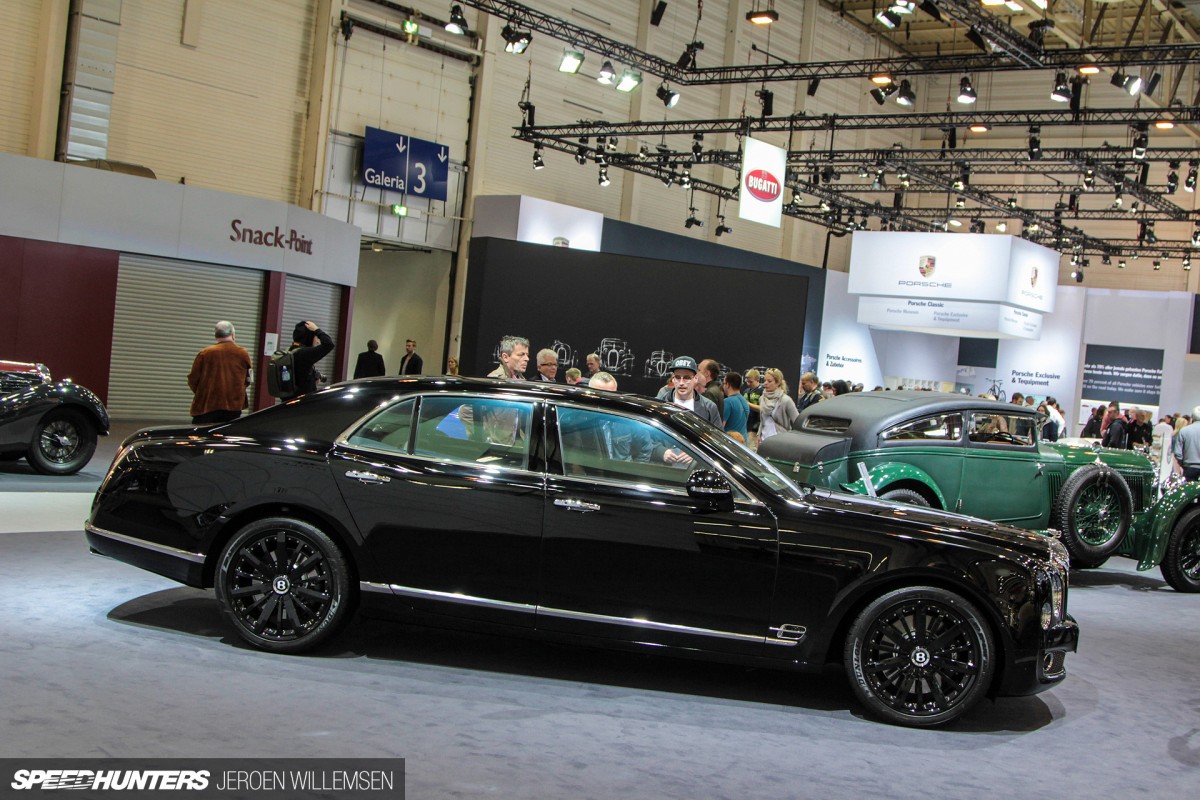 To cap off their event, the Volkswagen Group premiered the Bentley Mulsanne Blue Train, of which only four will be made. The name comes from an event 85 years ago when a Bentley Speed Six raced a train from Cannes to Calais. Obviously Bentley won.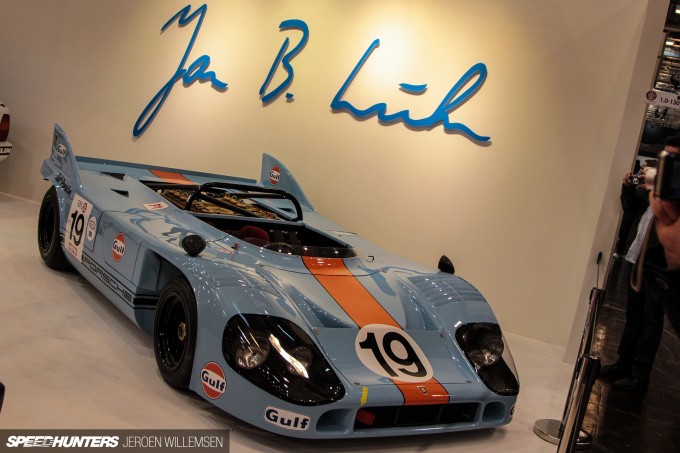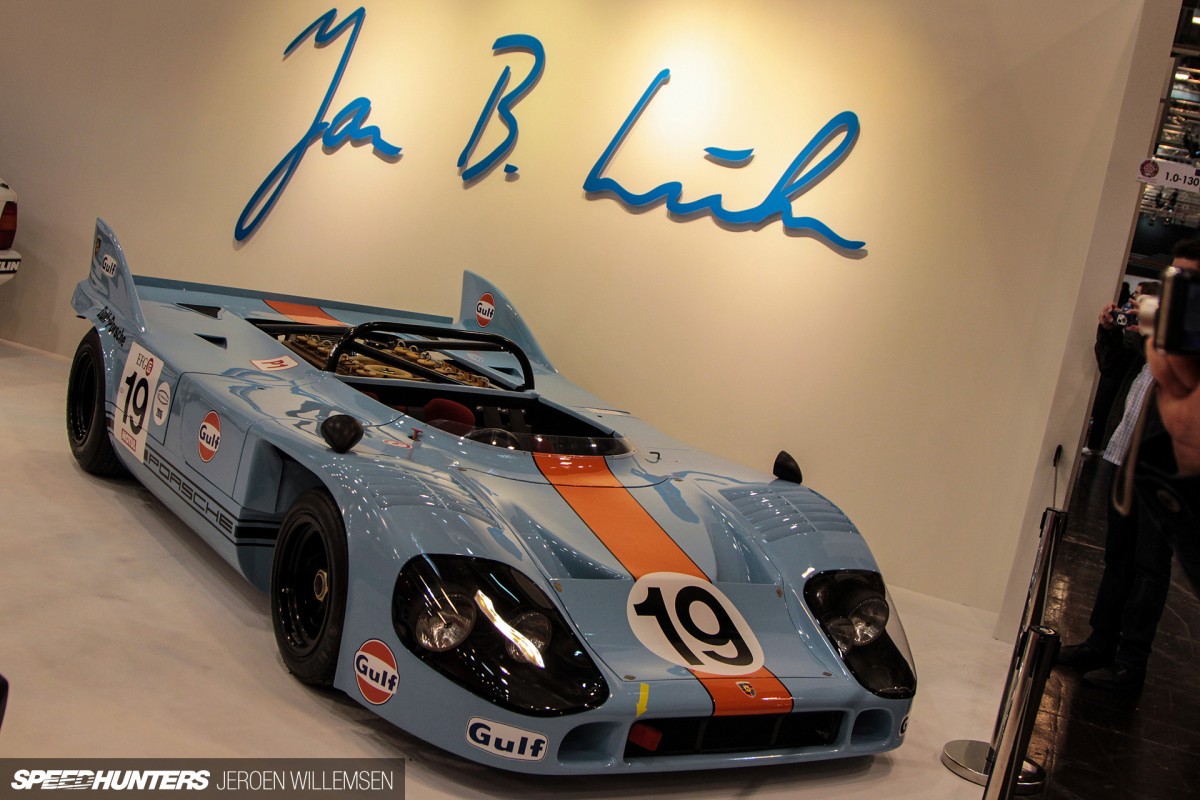 You just can't go wrong with a flat 12-powered, Gulf-liveried Porsche 917.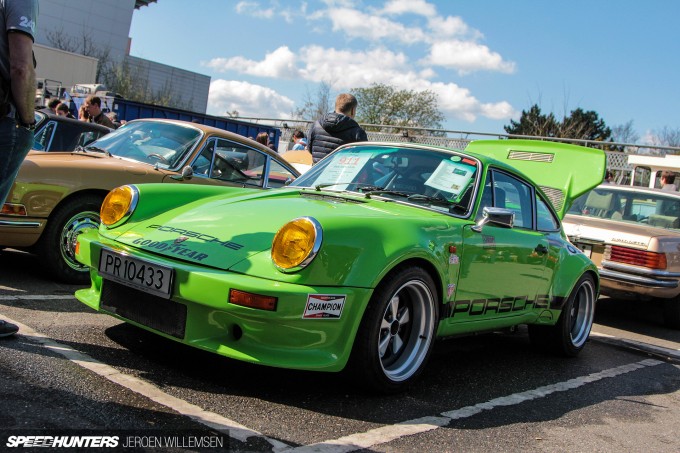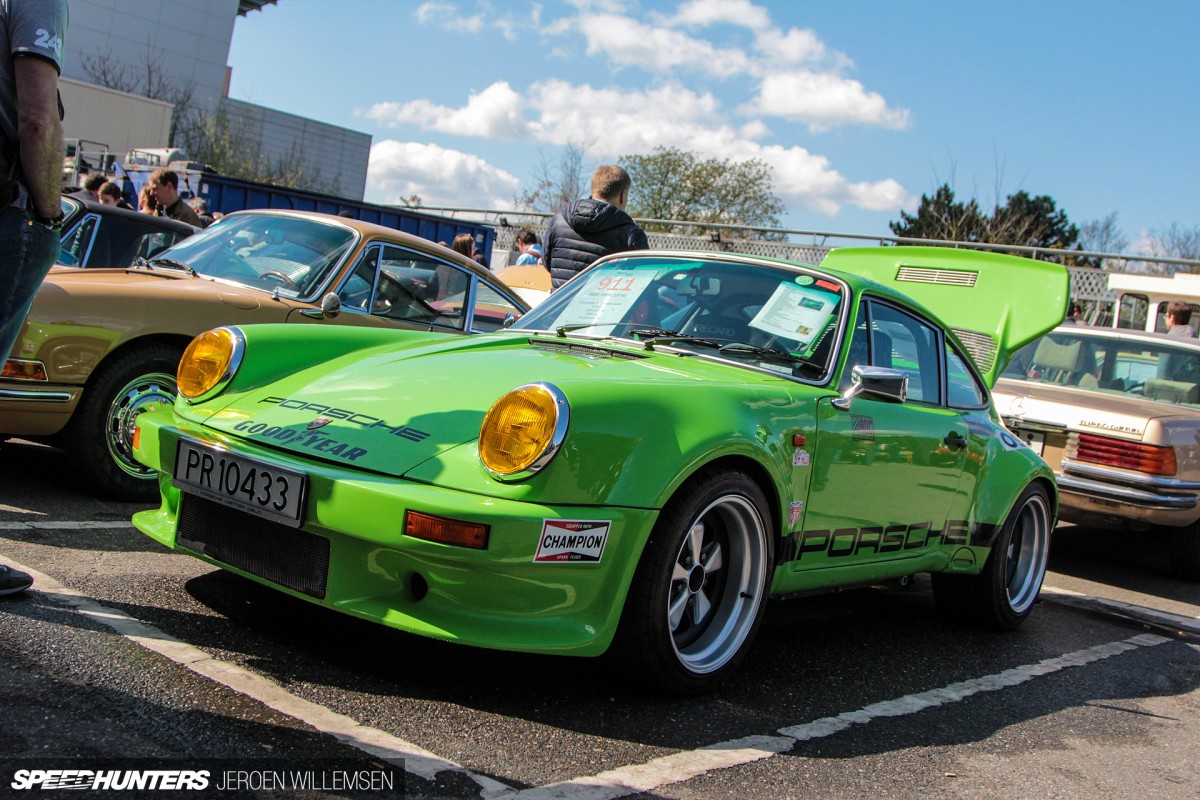 Another great find was this Porsche 911 RSR IROC from 1974. Only 15 of these were built, and the owner of this one was nice enough to fire it up. You can check out a small clip on my Instagram feed if you are interested.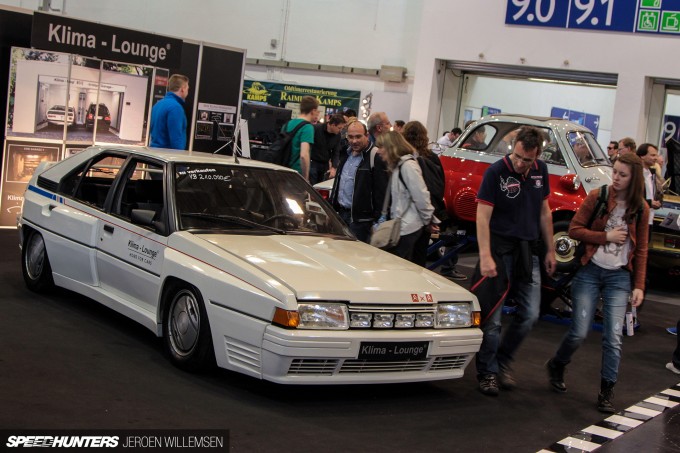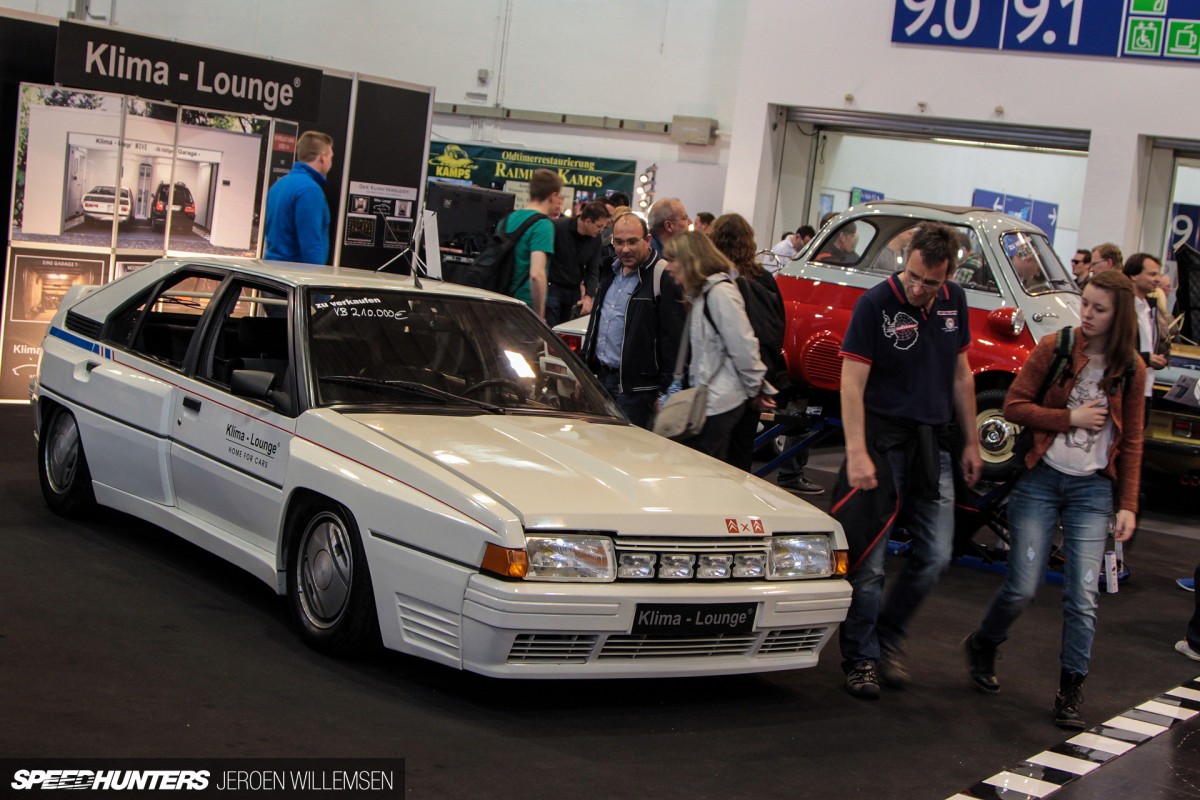 This Citroën BX 4 TC Turbo looked pretty wild, but the price was even wilder. According to legend, only 30 of examples – as designed by Marcello Gandini – exist worldwide, and this particular one has been owned by Franco Sbarro from new. The price tag said €210.000, but I'm not sure if they were serious…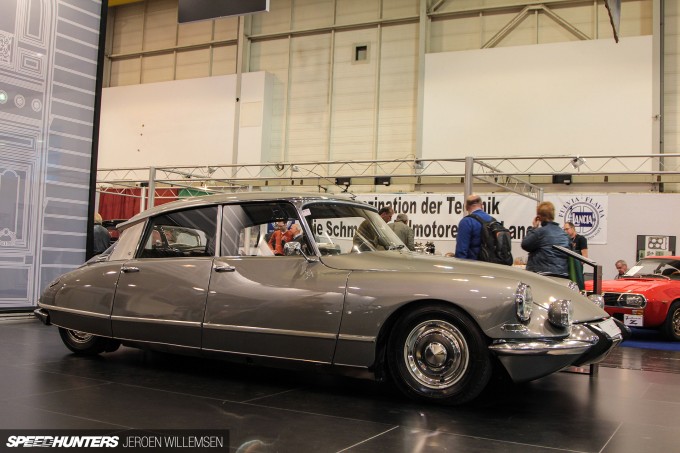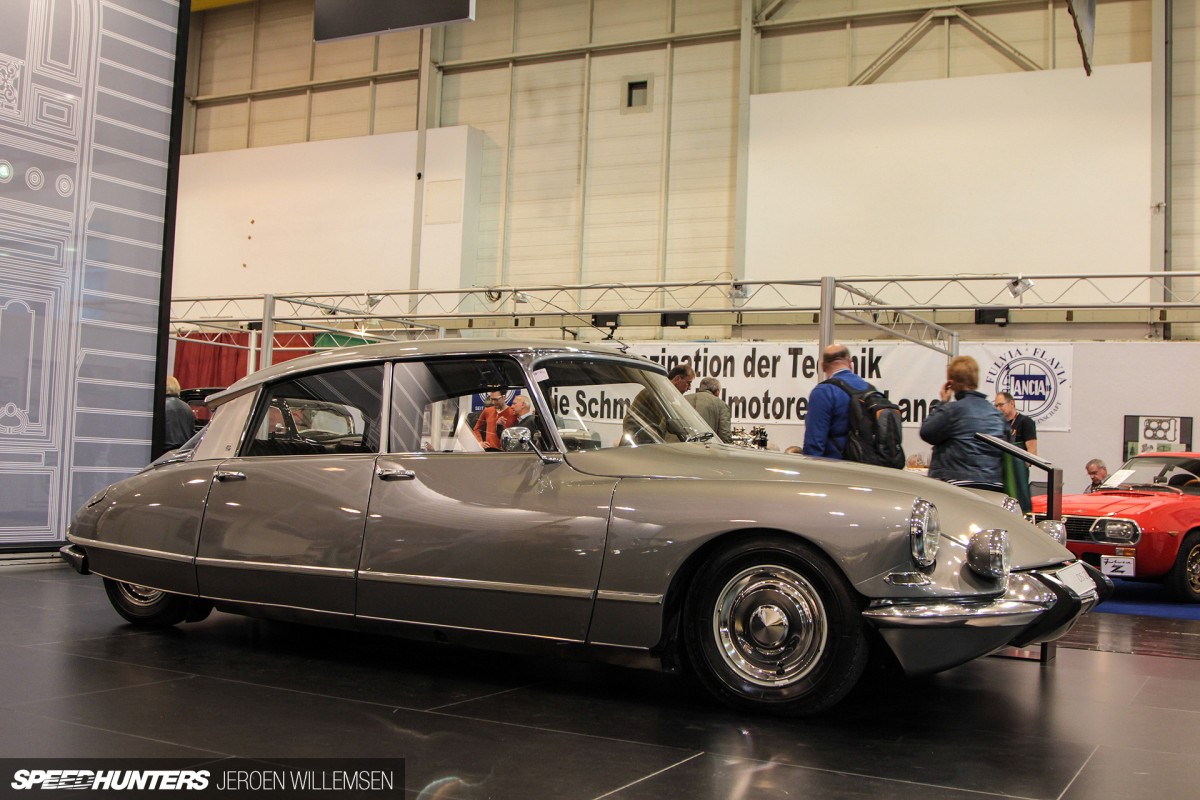 One of the most beautiful cars in the world has to be the Citroën DS, and in my opinion it even rivals the Jaguar E-Type for looks. There, I said it! Even Jay Leno has one, and in this video he shows why this car is so special.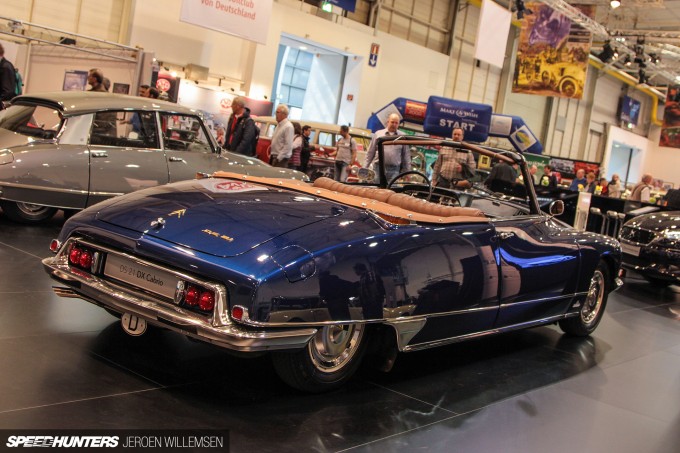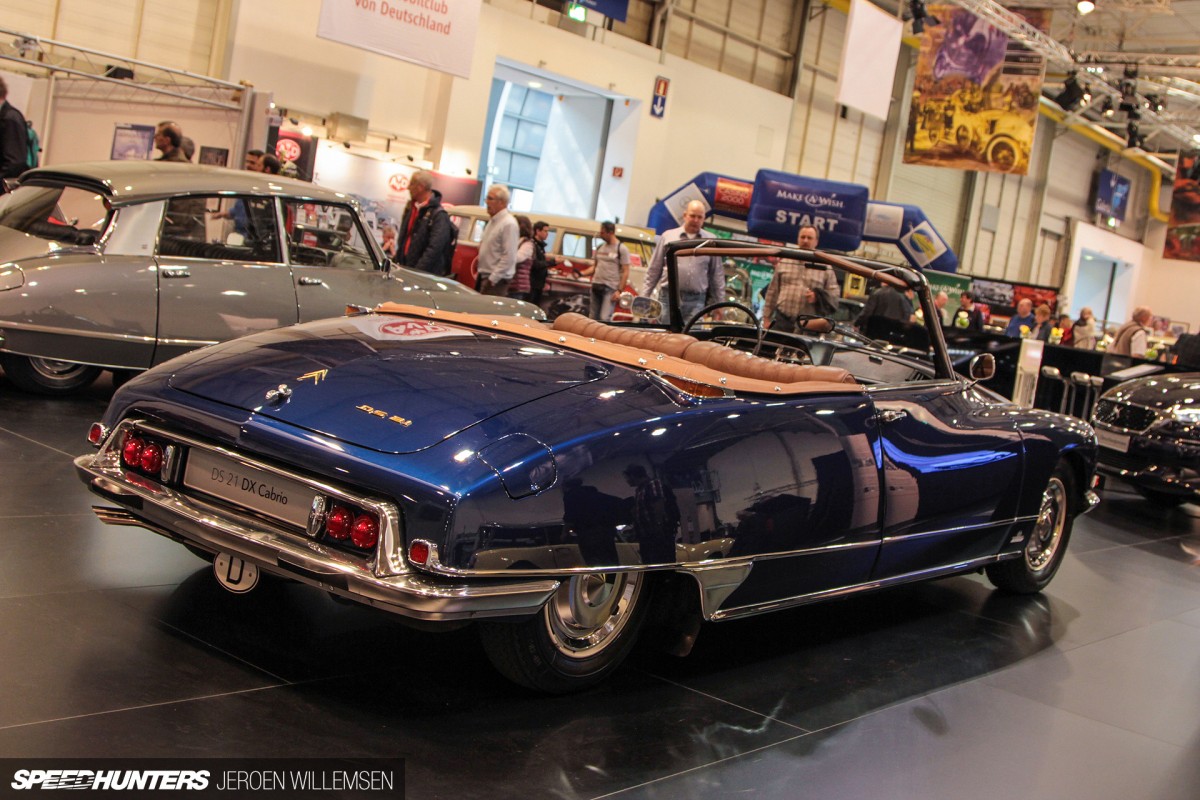 This Citroën DS convertible is even better. The dark blue exterior works perfect with the brown leather interior.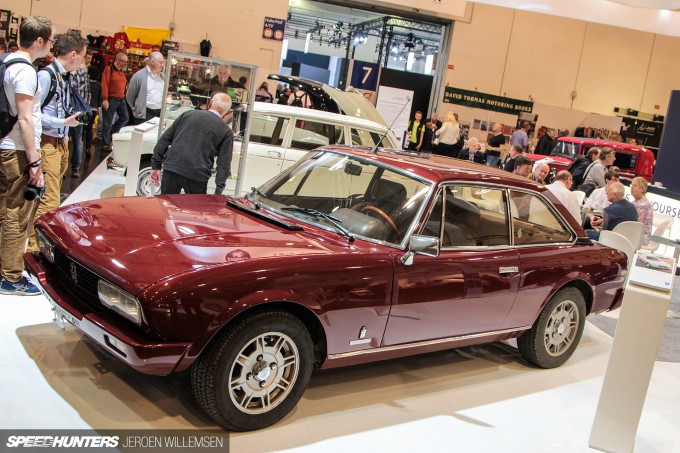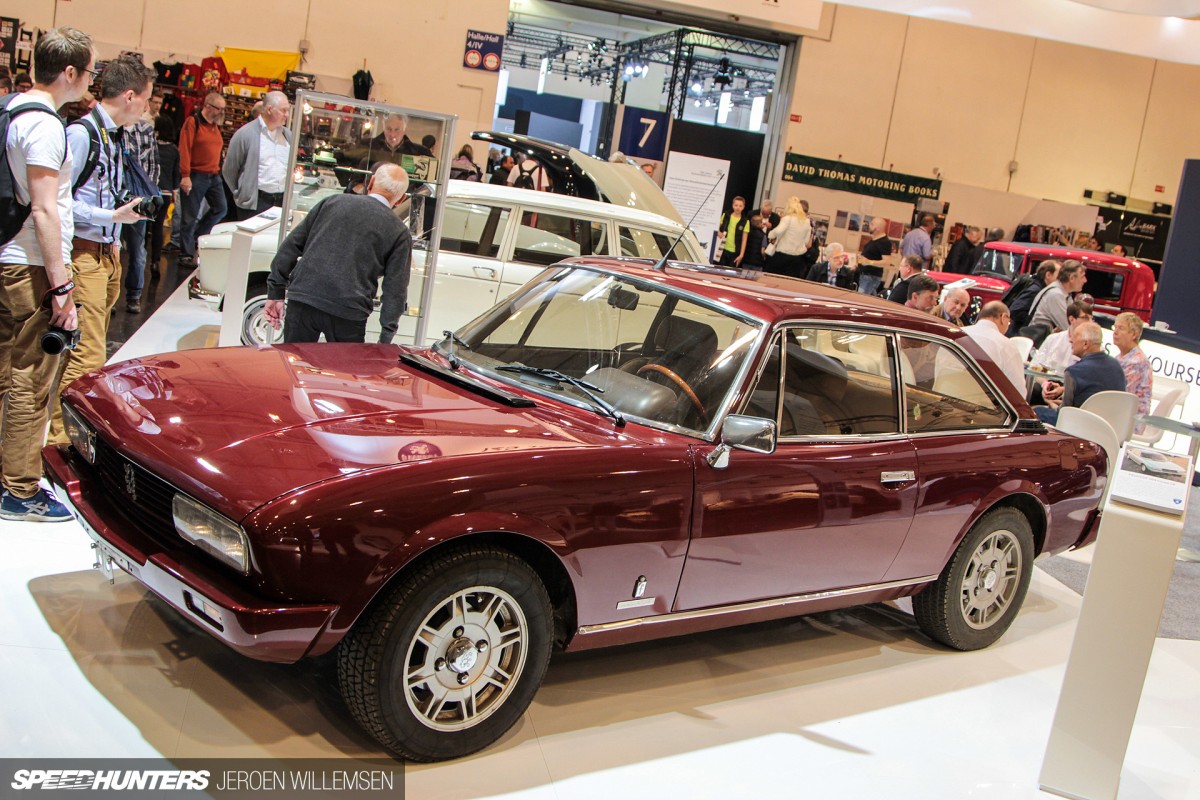 Peugeot is French brand that might not be so well known outside of Continental Europe, but they have built some nice cars in the past like this 504 designed by Pininfarina.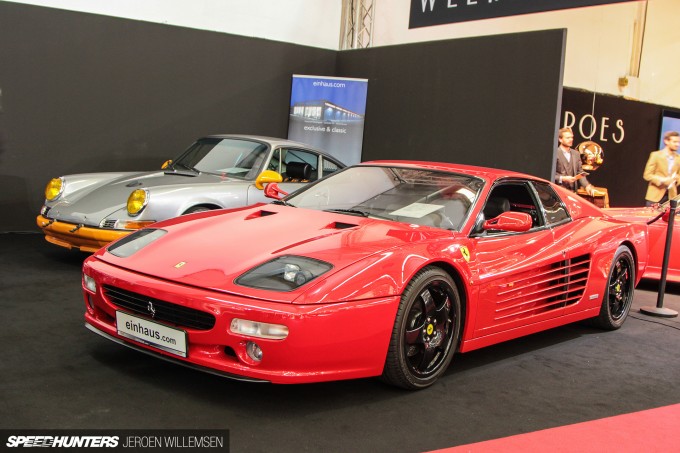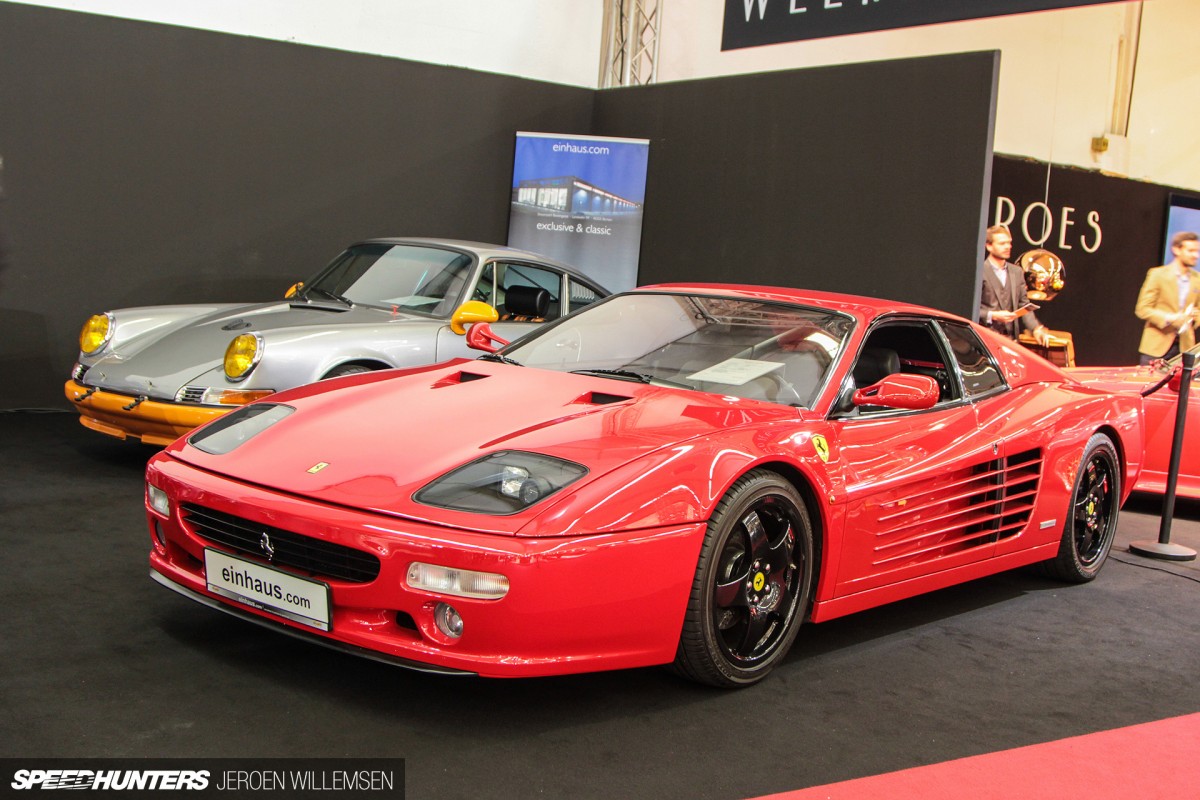 I just couldn't pass up the opportunity to show you guys this Ferrari 512M. There's a lot to love about its combination of Ferrari Rosso Corsa red paint and black Speedline wheels.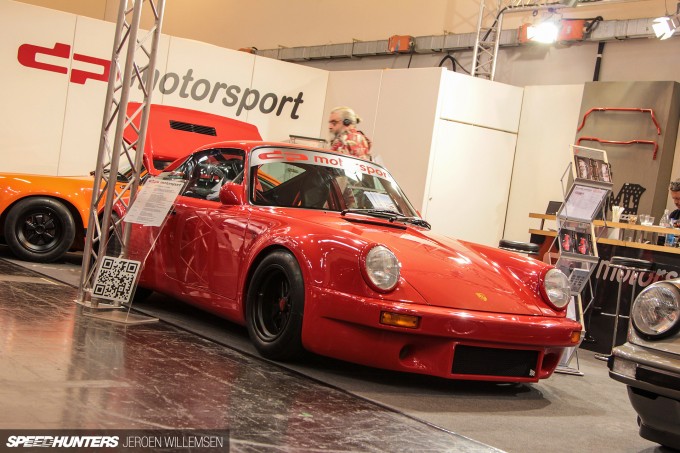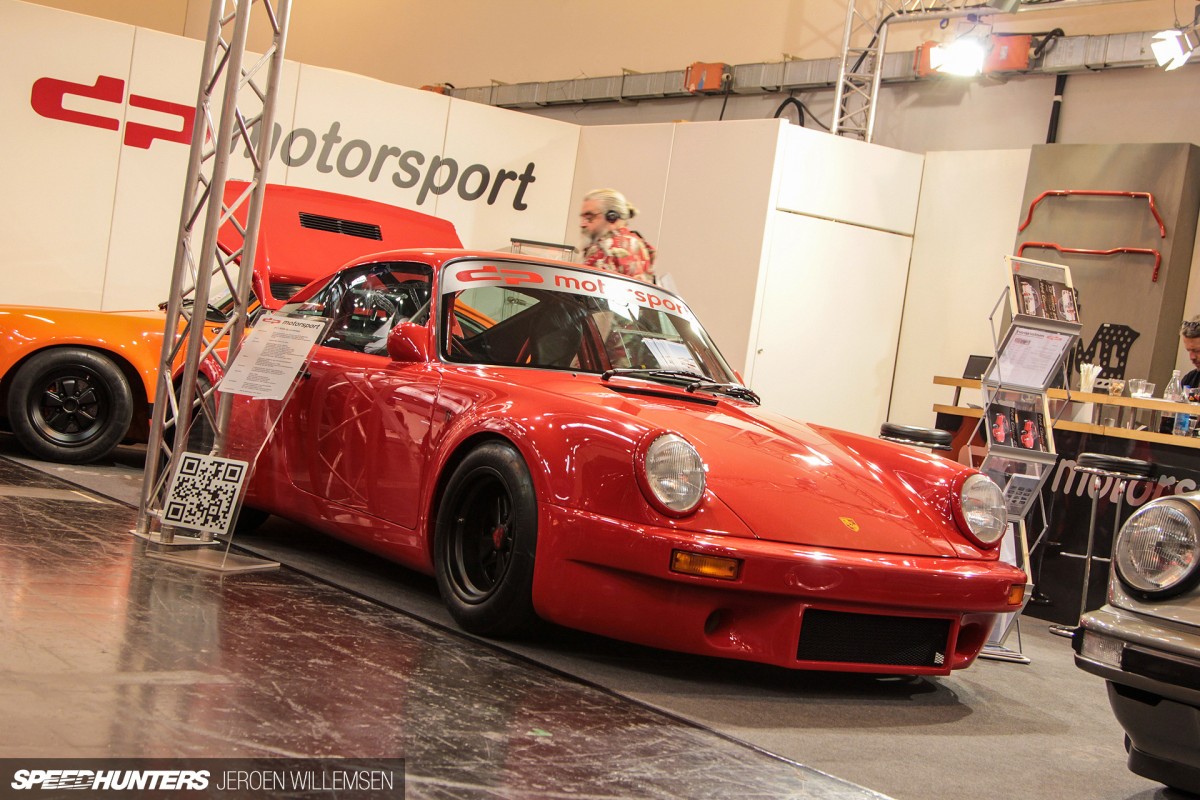 Now it's time for my favorite car of the entire show – the DP Motorsport 911 RSR DP Prototype. This thing just oozes presence with its black wheels, fat tires and bright red paint. But there's more to it than just what meets the eye…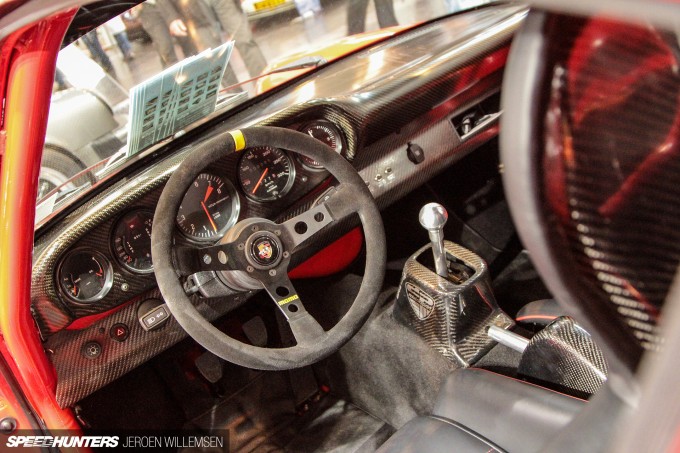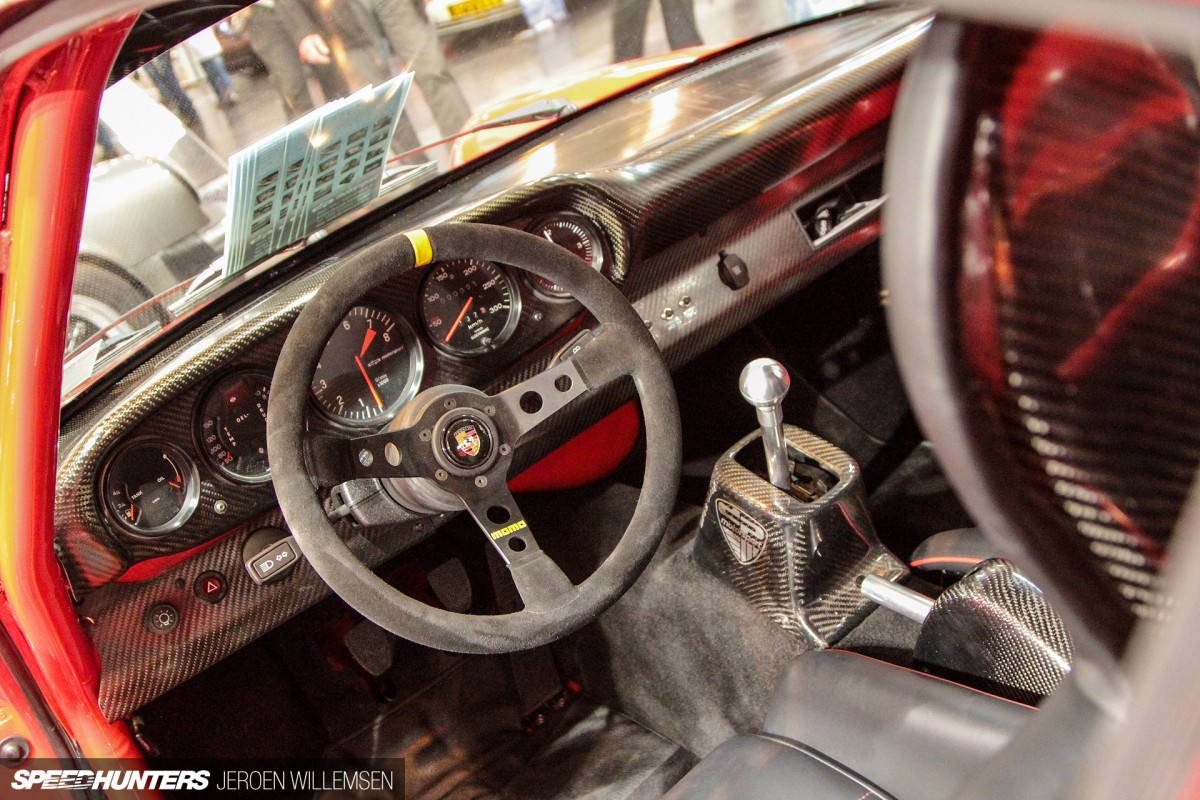 DP Motorsport is famous for building lightweight machines, and inside this one you'll find a spartan interior with lots of carbon. But it's not been stripped down in the usual way – everything has a place and it doesn't feel bare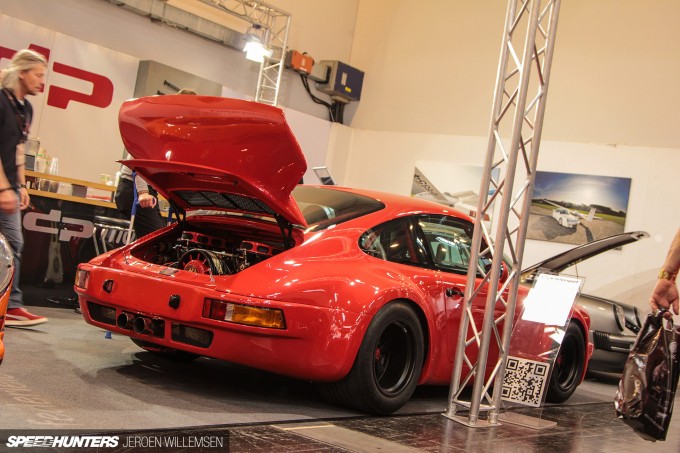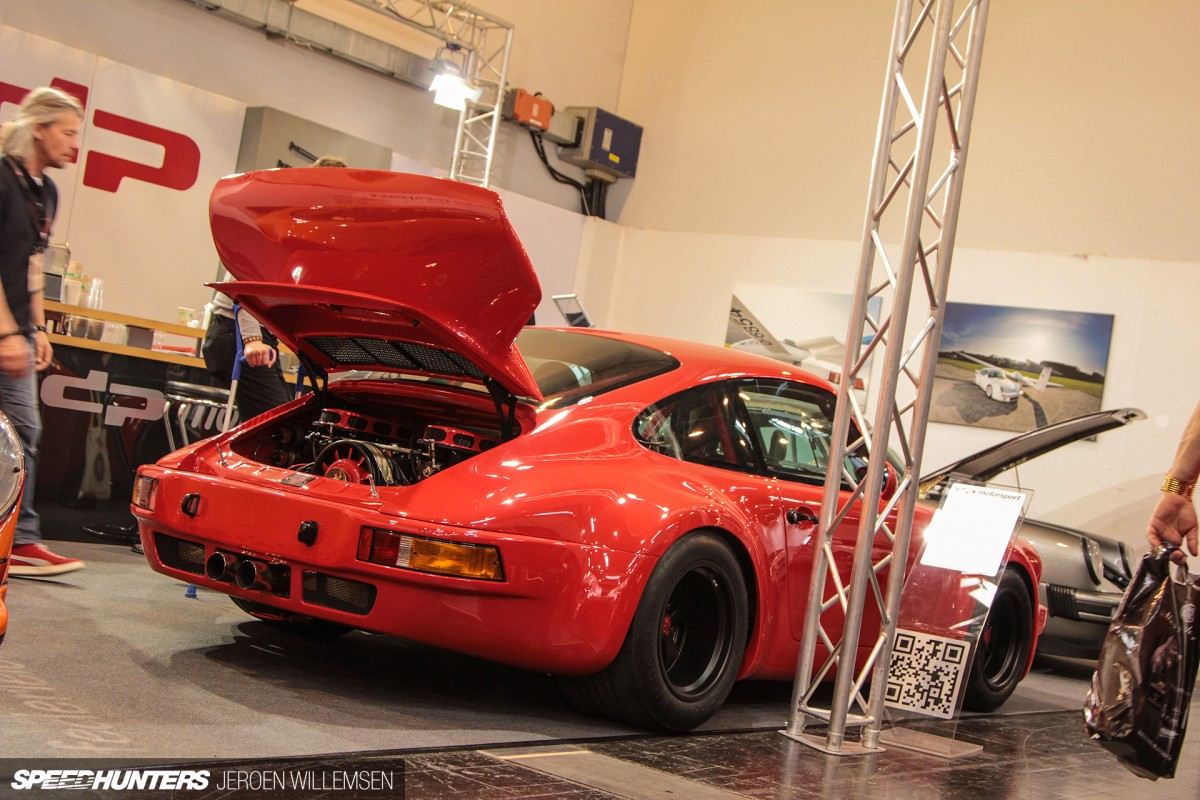 With a dry weight of 940kg and an engine producing 353PS and 390Nm this car must be an absolute blast to drive. Maybe I need to make some arrangements and pay them a visit because I'd love to shoot and experience the car in its natural habitat…
Jeroen Willemsen
Instagram: jaccojeroen
Cutting Room Floor