This is the beginning of a new era in professional drifting. Last year's Formula Drift Pro field had over 60 drivers competing at one point, but for 2015 that number has been weeded down to just 38 – the best of the best. Those that haven't made the cut have to compete in Pro2 for a chance to run with the big boys.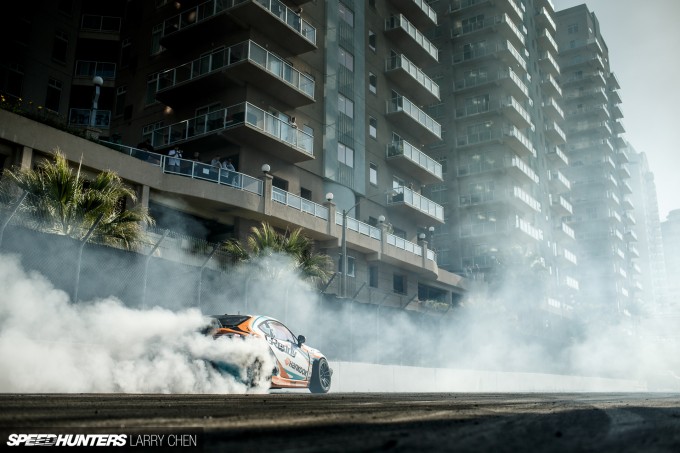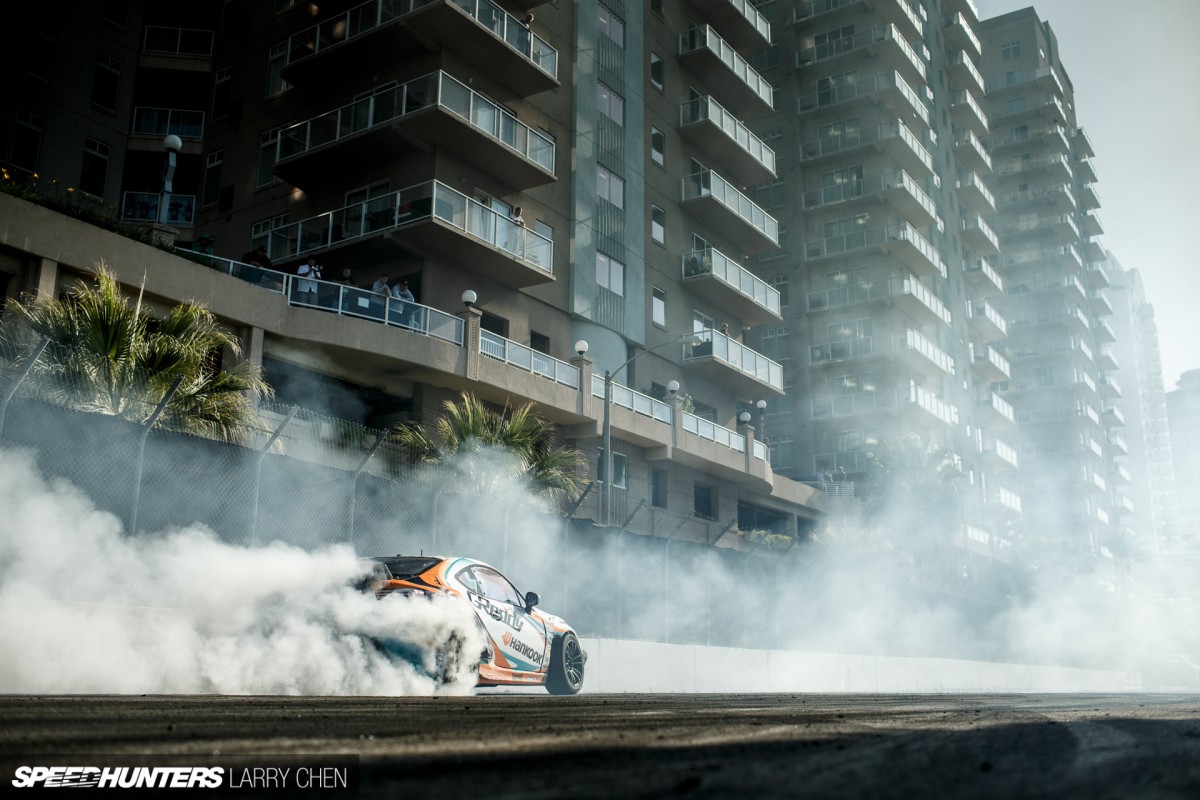 This week's opening round of the 2015 championship not only marks the 10th running of FD Long Beach, but also 10 years for me in terms of photographing Formula Drift.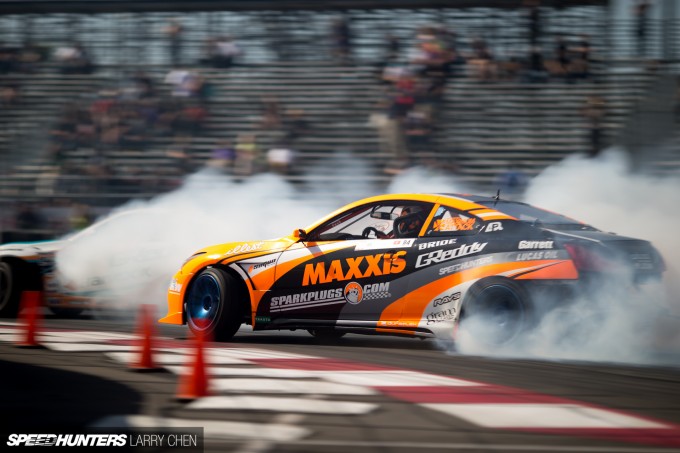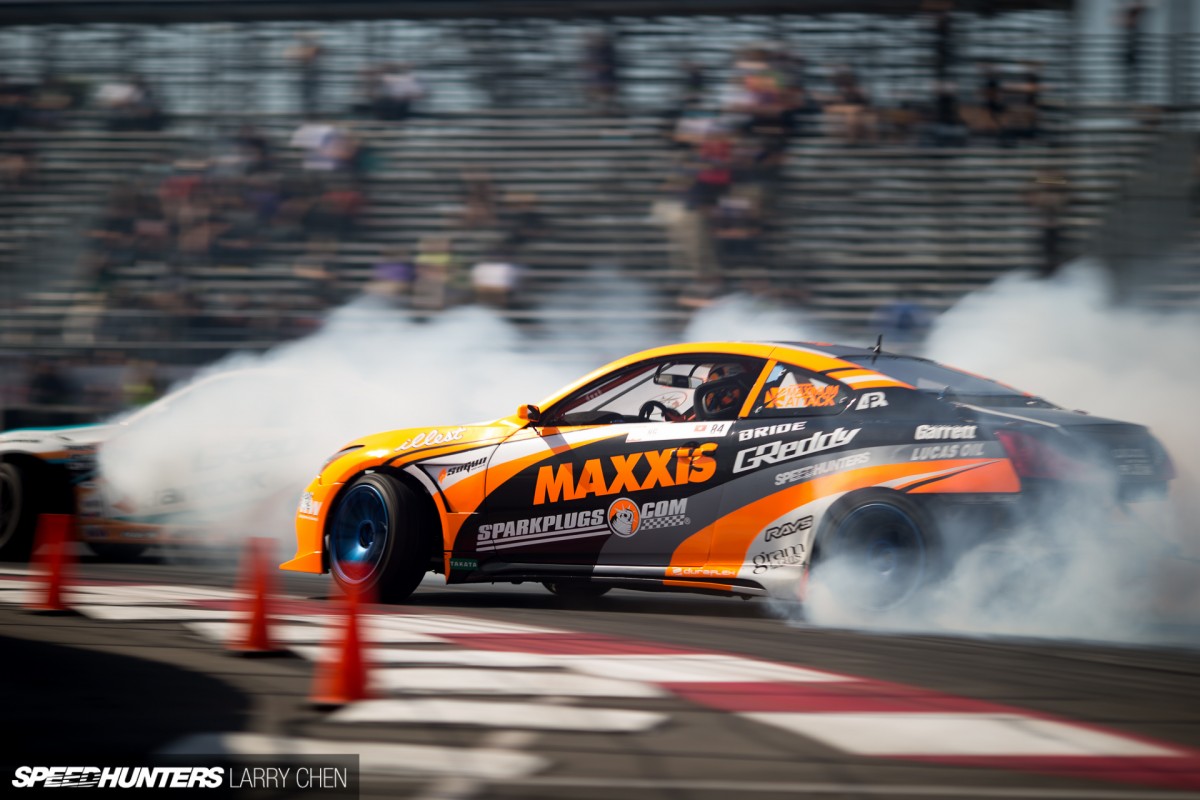 It's certainly been a wild ride for me, and I have made some lifelong friends. But it's much different watching drifting now than it was then when I first started. I know the teams, the mechanics and the staff, and I know how the drivers feel when they win or lose.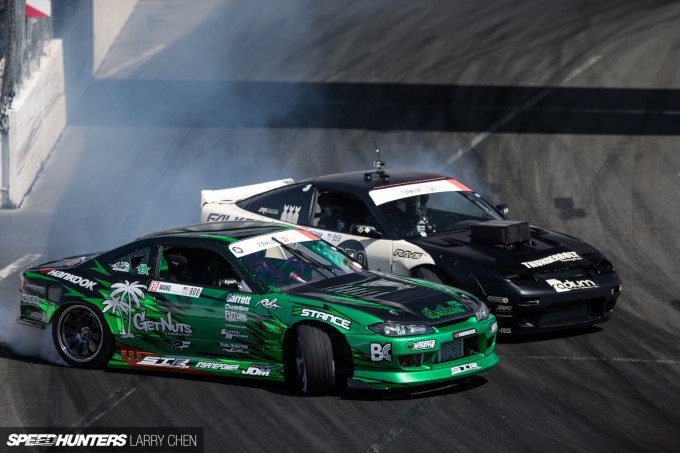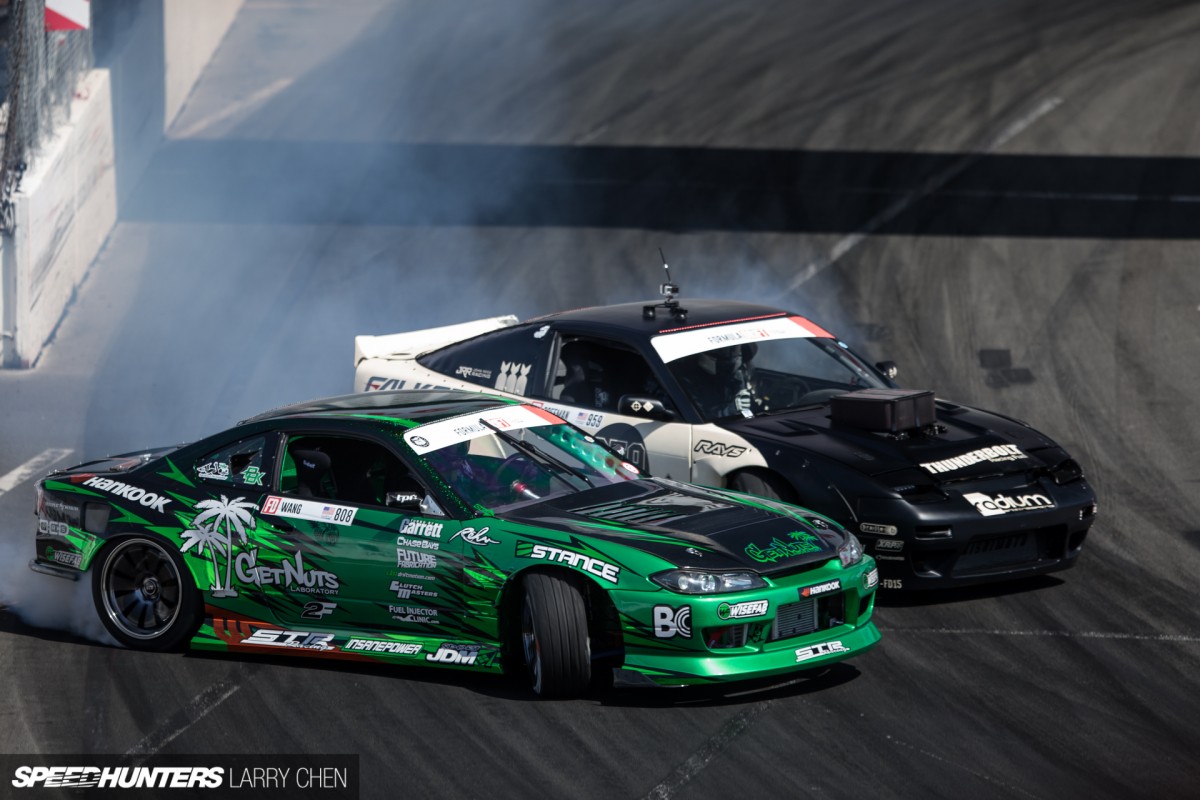 In probably one of the biggest upsets ever at Long Beach, Forrest Wang qualified in 1st position and then got knocked out of contention the Top 32. Then there was the shock exit of defending champion Chris Forsberg in the Top 16 at the hands of Patrick Mordaunt, and the craziness of two final turn incidents between Ryan Tuerck and Fredric Aasbø in their One More Time run-off for a spot in the final.
There are so many great stories from the 2015 season opener and I will be touching more on the biggest moments in the coming days –  including the down-to-the-wire Final Battle, where Fredric battled Odi Bakchis and won.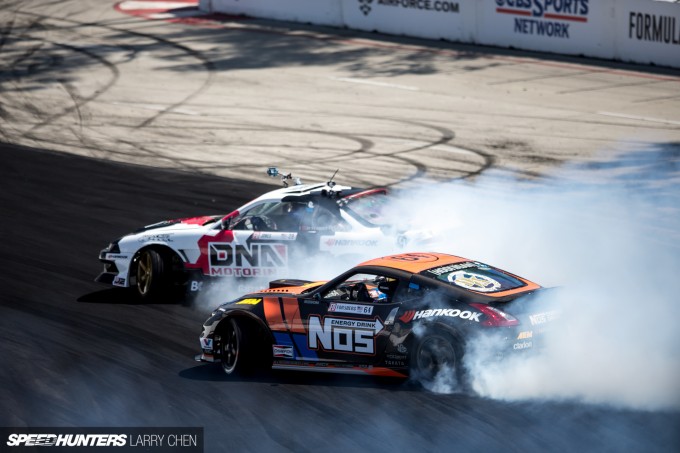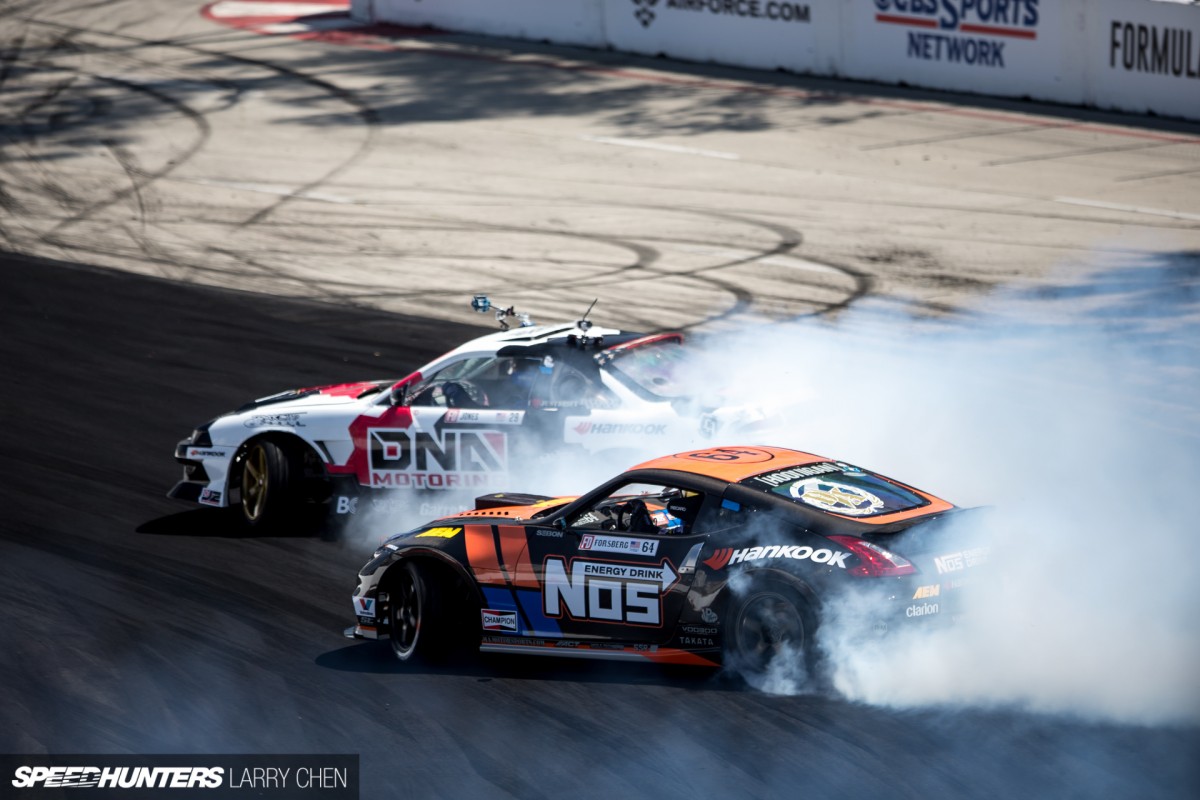 In the meantime, now that every single battle is fun to watch, what do you think about the new Formula Drift?
Larry Chen
Instagram: larry_chen_foto
larry@speedhunters.com