You Have Boost
You didn't think we'd run our Blower Bash theme without including some of your supercharged rides now, did you? This month we received a fantastic selection of supercharged machines from around the world to share – everything from boosted daily drivers, to featherweight track weapons and dedicated drift monsters. Who knows, perhaps one of these cars might inspire you to add some supercharger forced induction to your own car? There's only one way to find out…
Timothy Corbin/Nathan Pillai, Toronto, Canada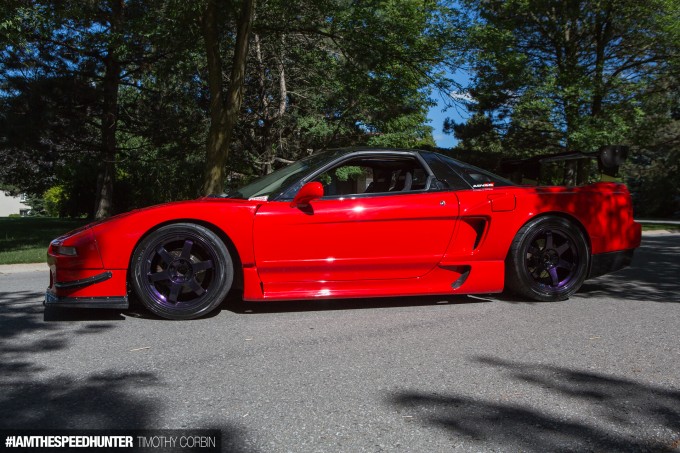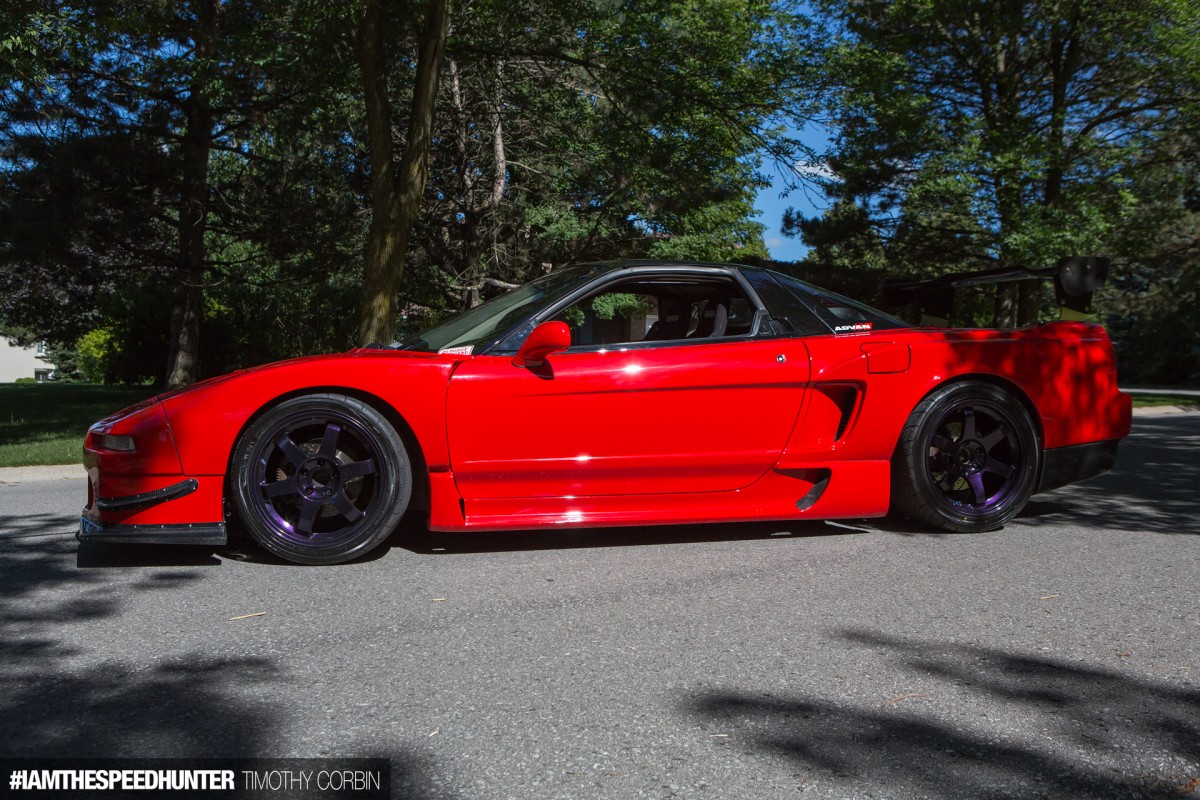 Toronto-based photographer Timothy Corbin sent us these fantastic images of his friend Nathan Pillai's 1991 Honda NSX. Nathan has spent the last 10 years modifying this first generation NSX into his dream JDM ride, and along with various cosmetic upgrades this has also included supercharging the original 3.0-litre V6 C30A motor. Originally purchased from a car collector who had kept the NA1 in pristine original condition, Nathan saw the NSX as a blank canvas and set to work straight away to create his vision. This has included the addition of a full Taitec wide body kit and aero package that features an aggressive rear diffuser, front bumper and hood, as well as a Taitec GT500 carbon fiber rear wing and canards. It's incredibly hard to believe this car is 25 years old, isn't it?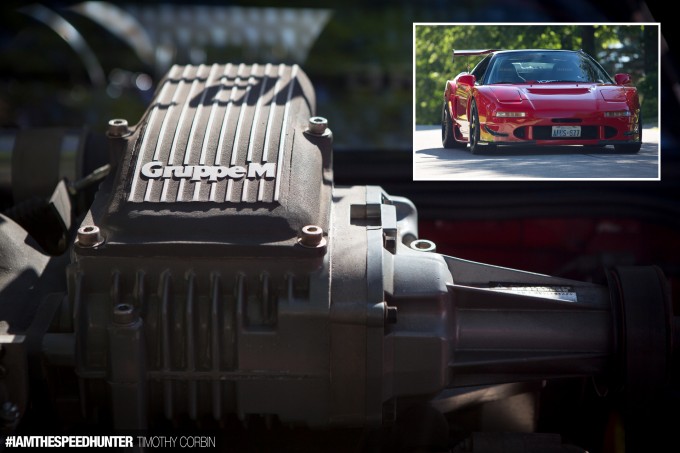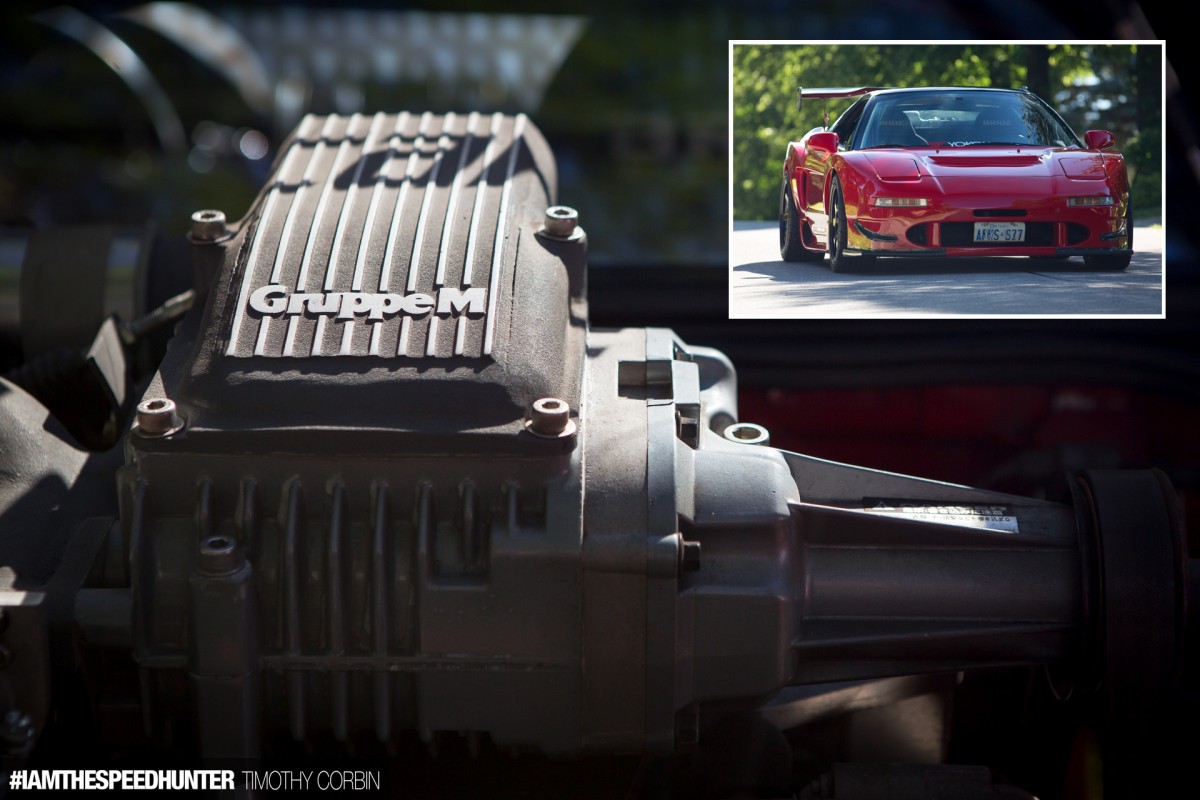 We love the unusual contrasting colour scheme of the red, (a Porsche GT3 RS colour) and the custom-painted deep purple 17-inch RAYS Volk Racing TE37 wheels – a theme which continues throughout the interior with the matching purple Carbing Okuyama rollcage. But the main point of interest to us is the GruppeM supercharger – a modified Roots-type Eaton M-90 unit known for its reliability and smooth power delivery. When asked why he decided to go down the supercharged route, Nathan told us, "I wanted a more linear power curve to give the car better acceleration and traction when coming out of corners, plus, the power is always on!" With Tein coilovers and a full titanium exhaust to complete the package, Nathan has created a great-looking a nice-handling NSX with 385hp to play with. Oh, what we'd do to take this for a driving session through some twisty mountain roads. Enjoy the fruits of your labour, Nathan!
Amaury Pinson/Raffaele Zanato, France, Paris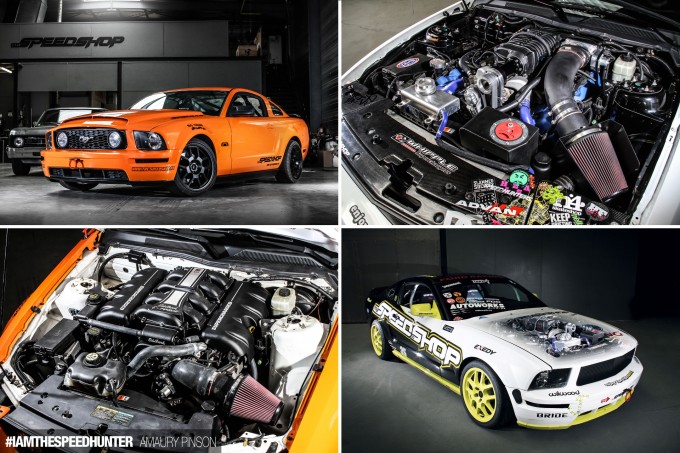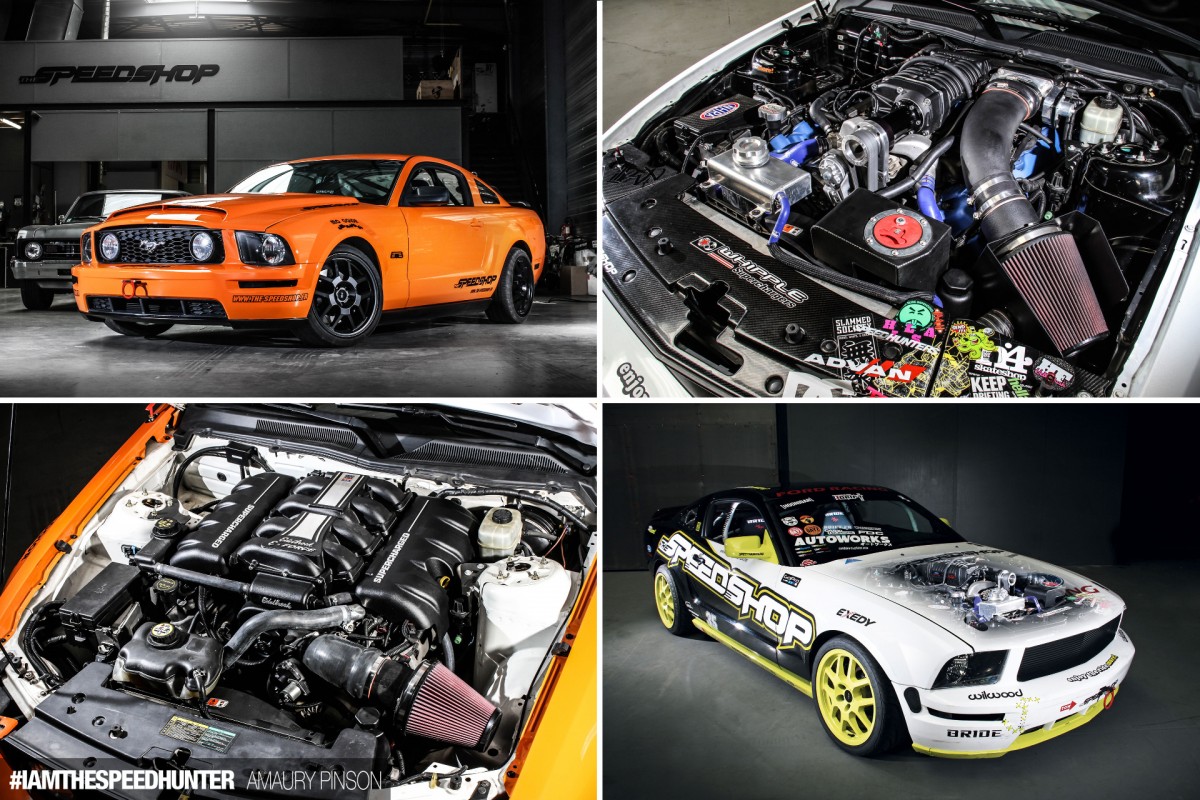 From one V6 to two V8s, next up we've got a supercharged Ford Mustang duo from France. Photographer Amaury Pinson recently paid a visit to the Speedshop Garage stables where he shot these images of French driver Raffaele Zanato's two Mustang drift builds. Raffaele has competed in the French Drift Championship for the last three years in the black and white S197 Mustang pictured above, which is powered by a 4.6-litre, 590hp Ford Modular V8 with a Ford Racing Whipple supercharger. The orange Mustang makes slightly less power running the same engine package, but instead with an Edelbrock E-Force supercharger, and is used for demonstrations and training days as opposed to competition use. Amaury writes, "I thought this might be an interesting submission for this particular theme, as supercharged Mustangs aren't very common in France, let alone as drift builds." Thanks for sharing this with us, Amaury!
Chris Heit/Derek Johnson, Australia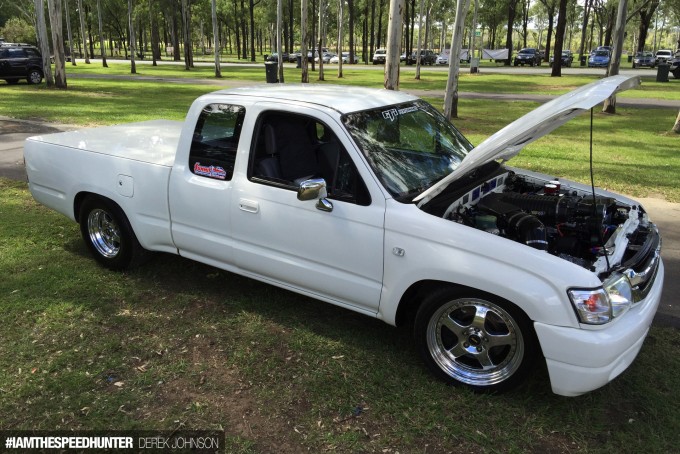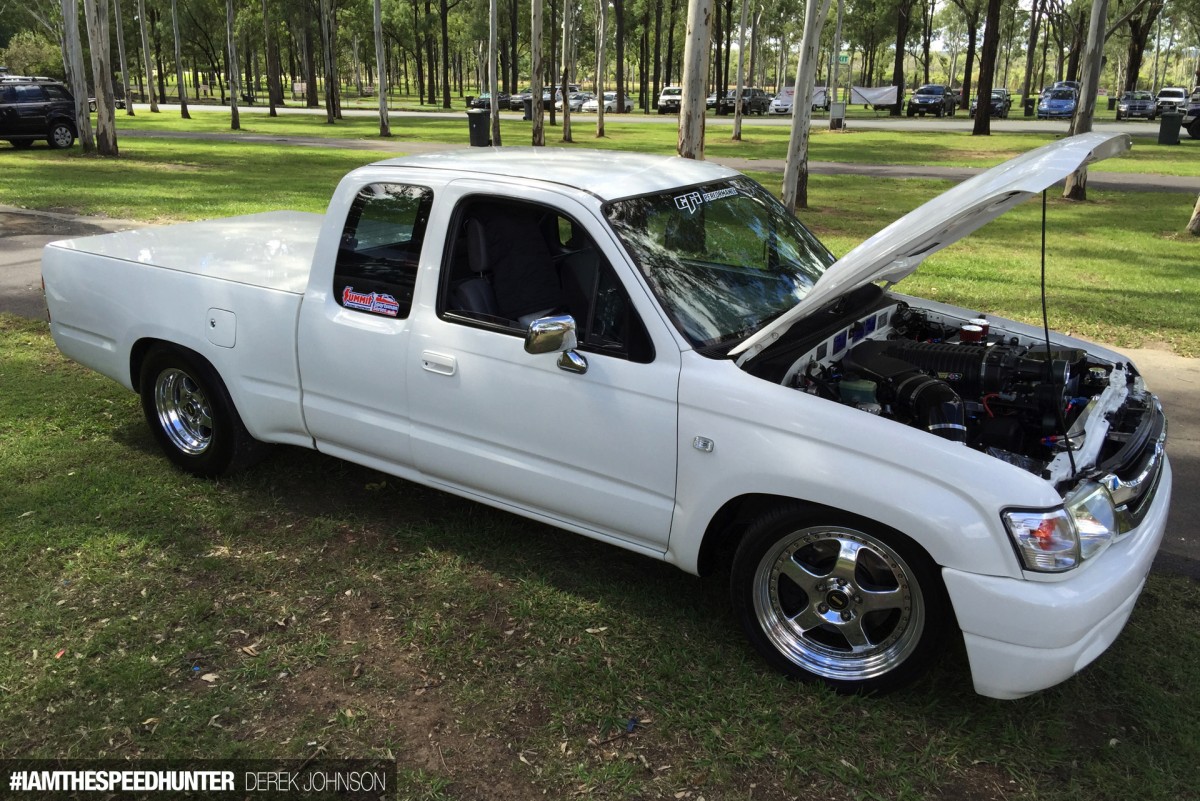 Here we have some traditional Aussie flavour from Derek Johnson in the form of this supercharged, street-driven Toyota Hilux. Derek is the owner of Southport-based tuning shop EFI Performance, and the boosted ute you see above belongs to one of his customers, Chris Heit. With only modified rod bolts, 272 cams and valve springs in the mix, the Hilux's blown 1UZ-FE currently produces 608hp at 20psi on E85 fuel.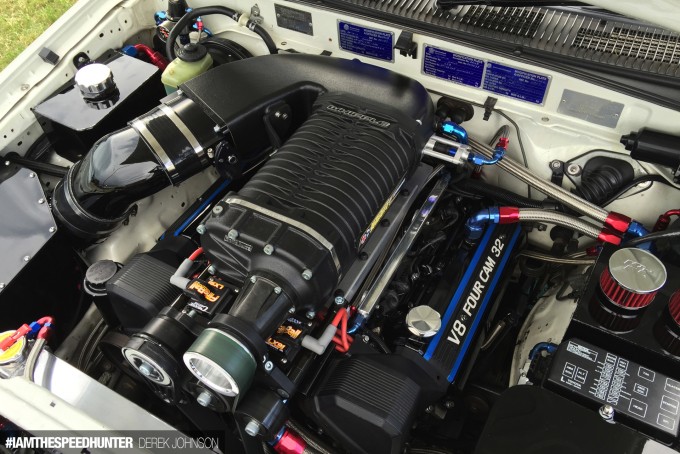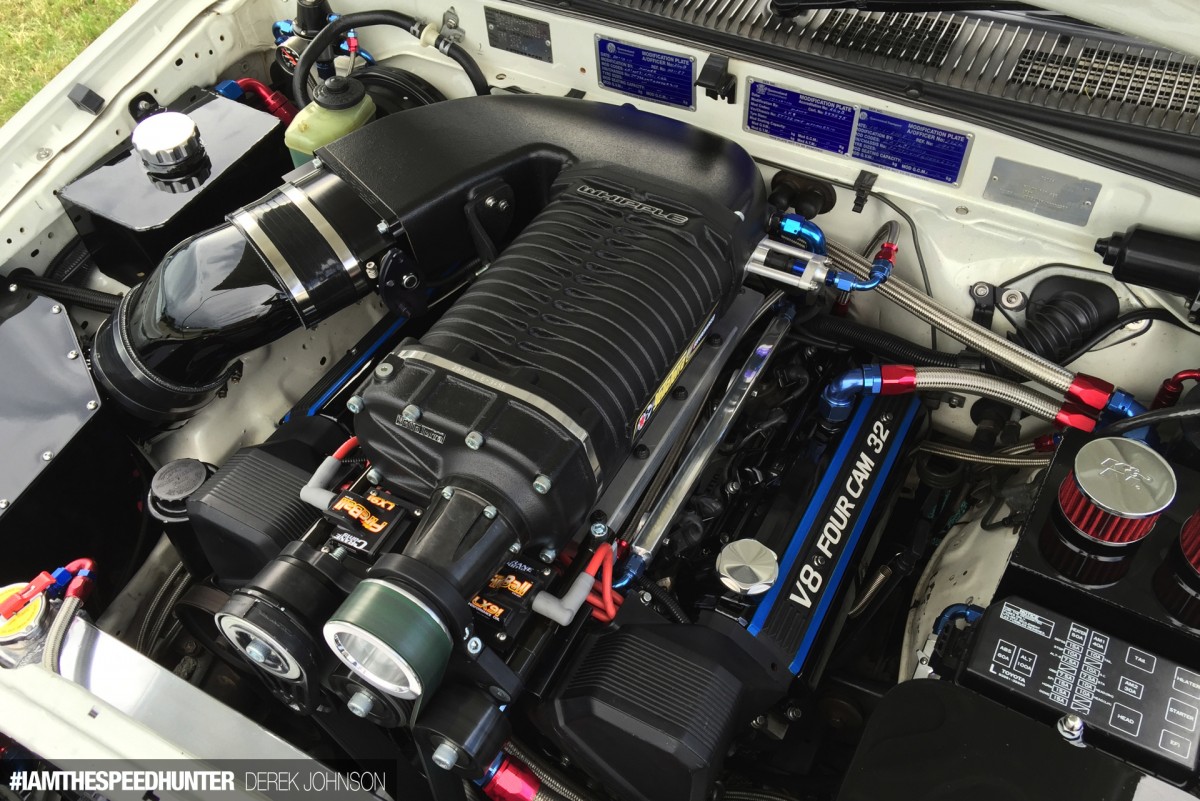 Derek fills us in, "Chris has owned this 1999 Toyota Hilux since 2007, and after a few different blower setups he's currently getting these results with a Yella Terra 3400 Whipple supercharger. To get the power to the ground, Chris has chosen a built Ford C4 with transbrake and a 6,000rpm stall through to a standard Hilux LSD diff and a ratio of 4.1. His fuel setup consists of twin [Bosch] 044 fuel pumps and a surge tank through to eight 1,000cc E85 injectors, all controlled by an Autronic SM4 tuned by EFI Performance." The best thing about Chris's ute is that he's able to drive it to and from the drag strip, simply by throwing his Hoosier 275/60 drag tyres into the back tray, fitting his street wheels and driving out the gate and back on the road home. We think this is pretty cool, considering Chris's best time with the new blower has been a 10.33-second ET at 133mph.
Darren deRoos, Brampton, Ontario, Canada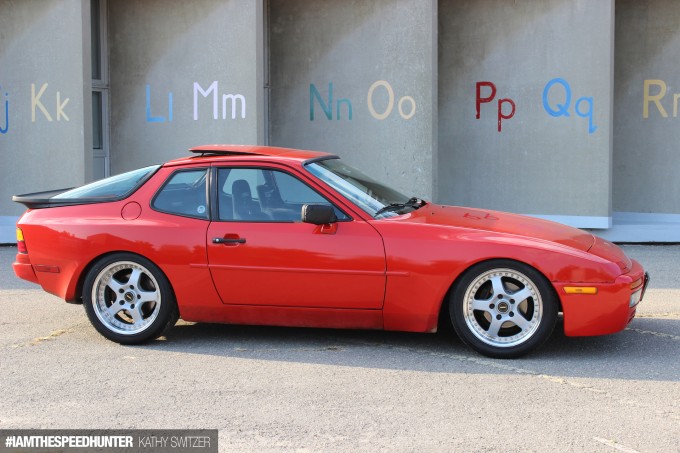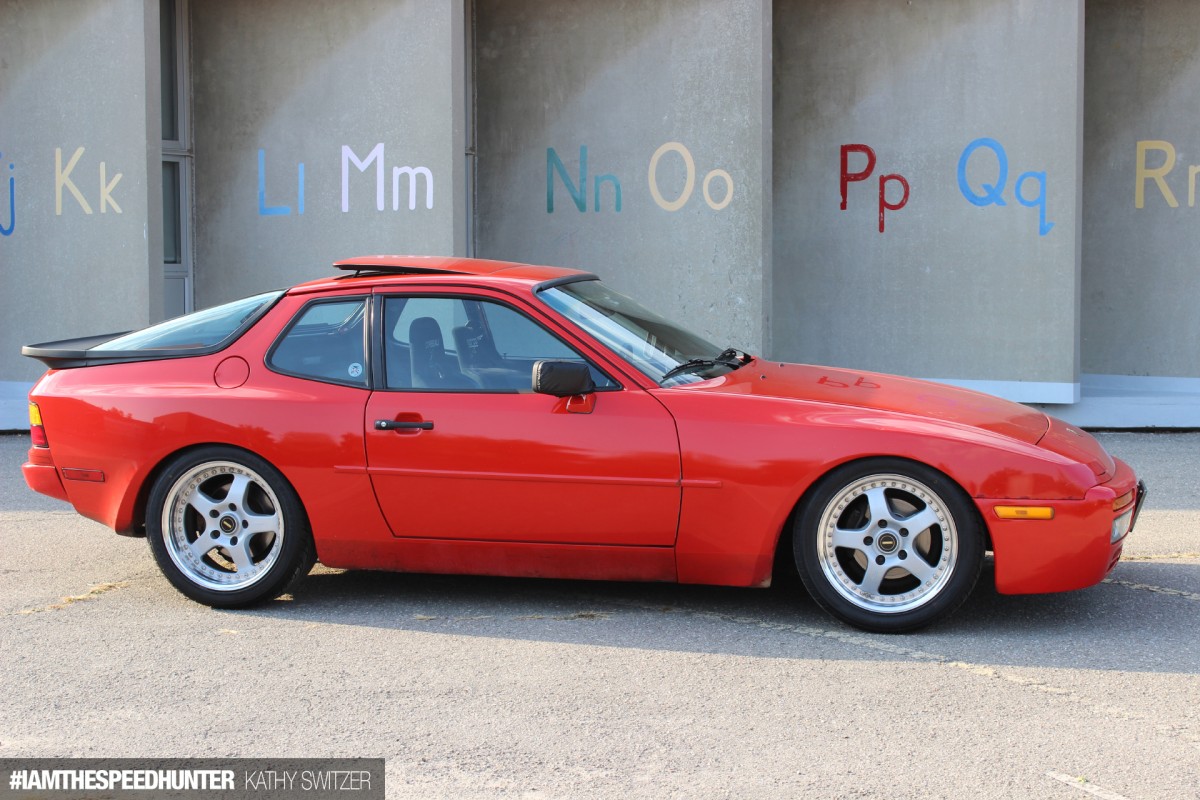 Next up, Speedhunters reader Darren deRoos shares with us his home-built 1984 Porsche 944 from Ontario. As you can see, the retro Porsche already looks great, but Darren was after a little bit more than just clean appearances. Originally running a normally aspirated engine, Darren spent last summer hiding out in his single car garage in an effort to give the stock 2.5-litre inline engine some extra horses.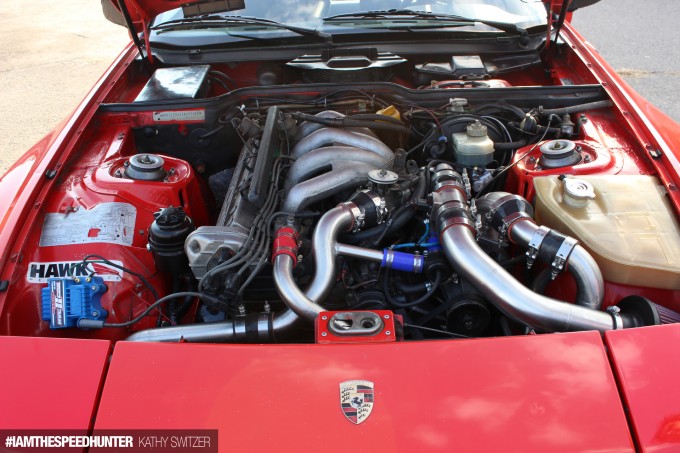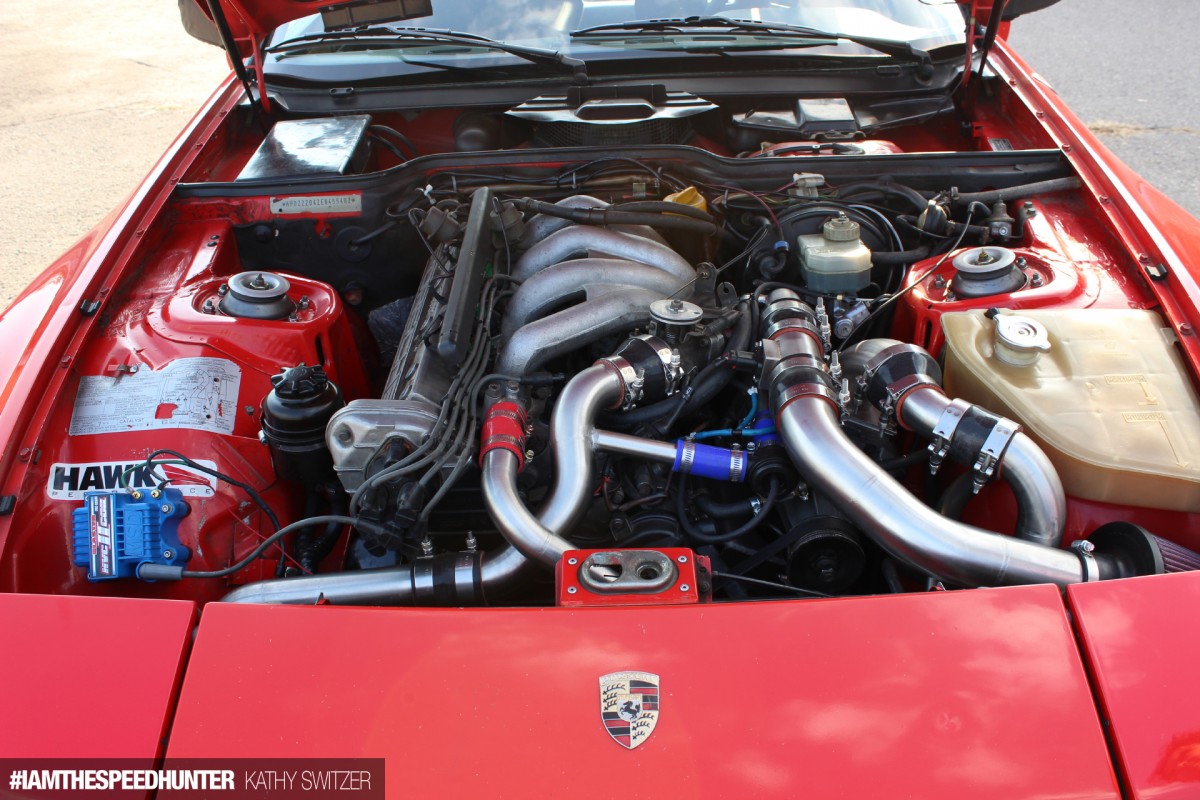 With a strict budget and using mostly second-hand parts and junkyard finds, he was able to add an Eaton M-90 Roots-type blower via a home-brewed stainless steel mount, with a universal intercooler sourced from the local classifieds. He also TIG-welded the mounts, brackets and piping in stainless steel himself. Upgraded 944 Turbo injectors were added to ensure adequate fuel delivery, and the Porsche now uses laptop programmable fuel injection (from Rogue Tuning in Colorado). Darren writes, "As you can imagine, it's a bunch more fun now with the added boost from the blower." Darren hopes to get the car on a dyno for a proper tune soon. Awesome stuff!
Noel Panganiban, Honolulu, Hawaii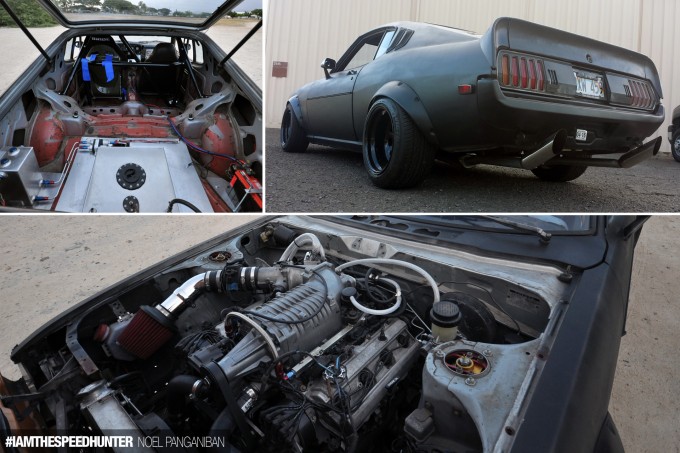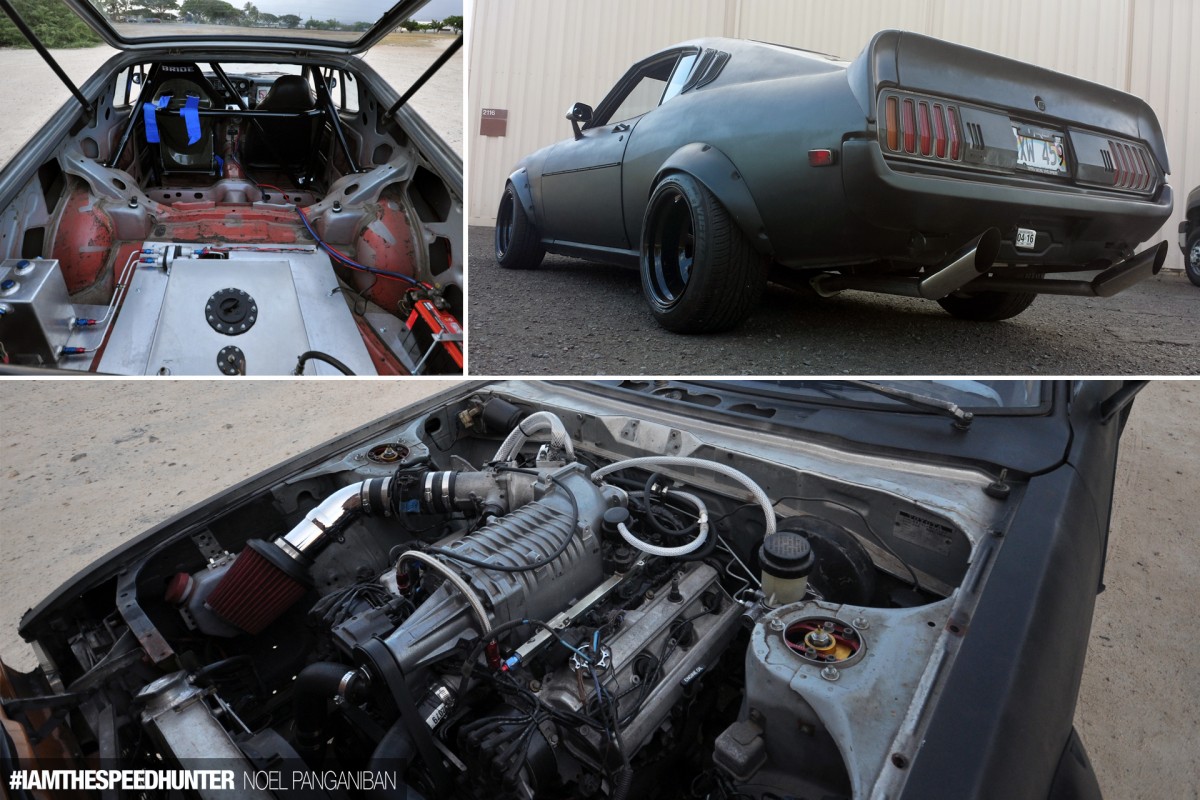 From Ontario to Hawaii now, this is Noel Panganiban's '77 Toyota Celica with a supercharged V8 under the hood. Noel has been tinkering with the Liftback model Celica as a project car for three years now, and this is its current state.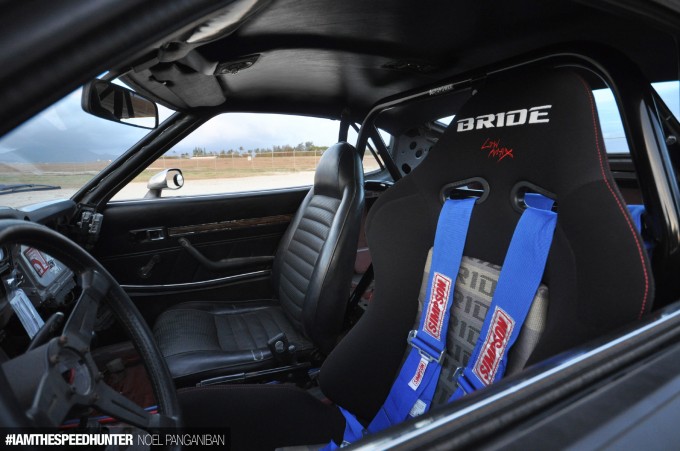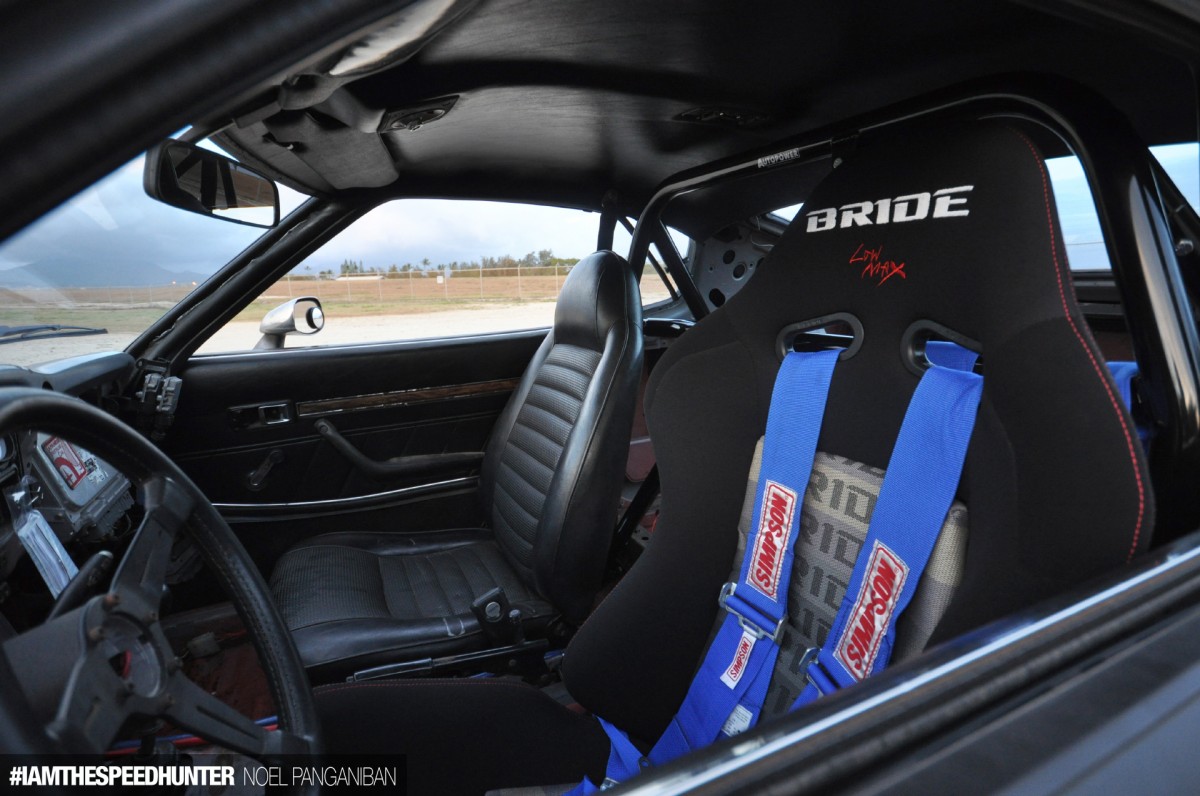 Keeping it in the Toyota family, Noel has swapped out the old inline-four for a stock 1UZ-FE V8 (an early '94 non-VVTi model from an SC400) mated to a W58 trans from a Mk3 Supra. He's also added an Eaton M112 supercharger from a Mustang Cobra, along with a 3-inch Pulley Bros pulley, making around 7psi of boost. Noel tells us that he's just got the car 'somewhat roadworthy', and although we're unsure if he has future plans to paint the Celica, we're feeling the rather intimidating matte black colour scheme. Overall this is one super-tough '70s street machine!
More Power + Other Things
Chris Baker, United Kingdom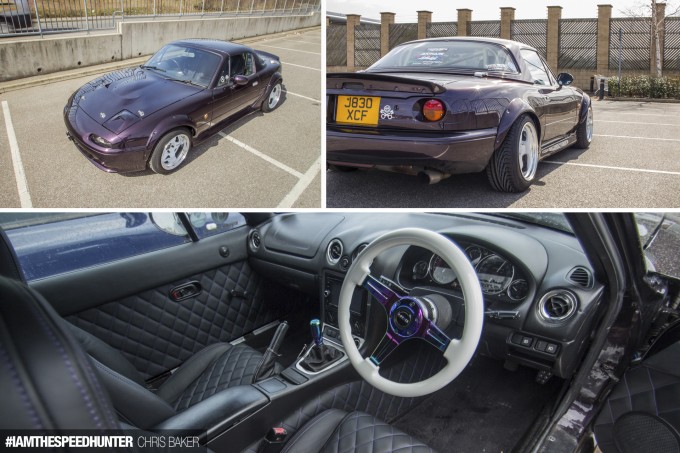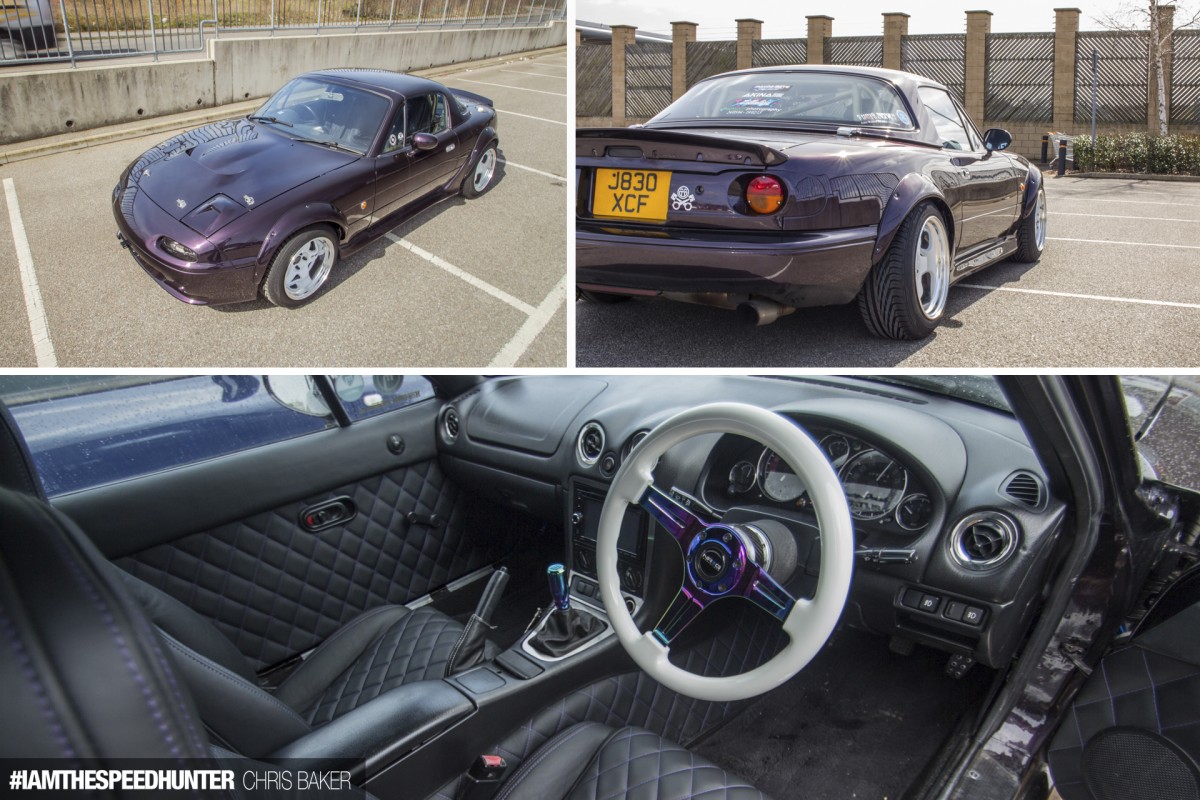 Next up, Chris Baker has shared with us his super-clean JDM import Mazda Eunos Roadster. Chris's convertible hasn't always looked this neat though – it arrived from Japan as an ex-touge car with completely mismatched panels! As well as adding a fresh coat of paint, Chris has made over his Mazda with some wider flared arches, a Mazdaspeed bumper and side skirts, and a beautiful set of 15×9-inch Work Meister S1 wheels. HSD coilovers keep the car low to the ground while increasing handling performance, and Chris stays comfortable in a plush leather interior with an NB dash conversion.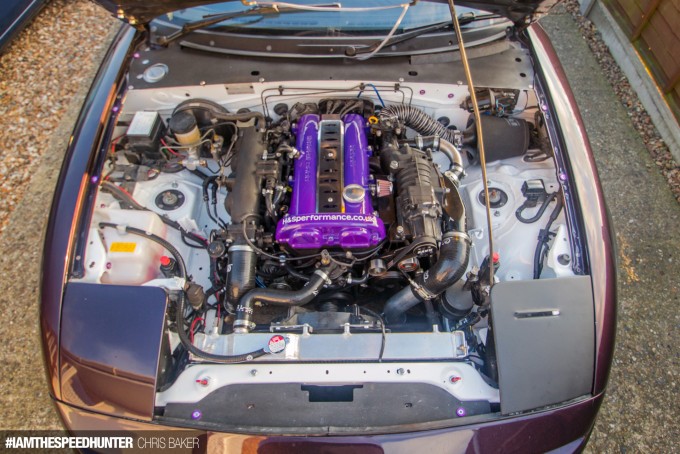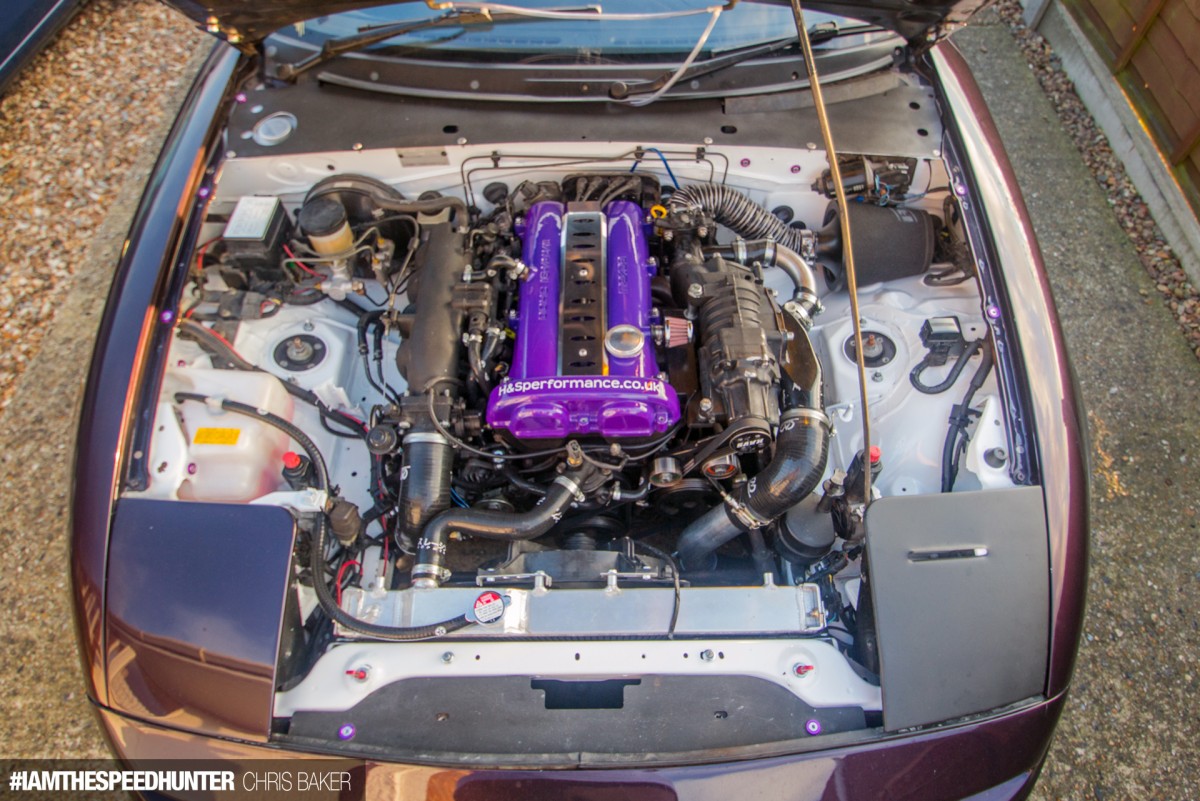 It doesn't just look pretty either, because Chris has added an Eaton MP45 supercharger with a 17 per cent reduction pulley to bring the 1,600cc engine up to speed. It's also got a bunch of other goodies such as a MegaSquirt V2 ECU, RX-8 13B-MSP 420cc injectors and a new full stainless exhaust. These cars might be small, but if you haven't driven one before you're in for a treat!
Sunny Chu, Hong Kong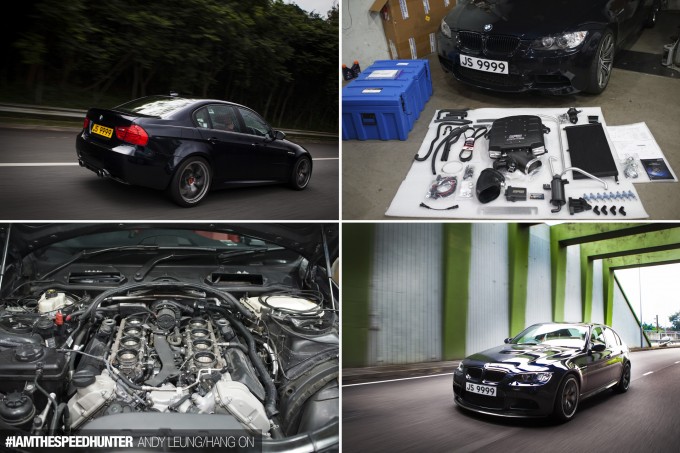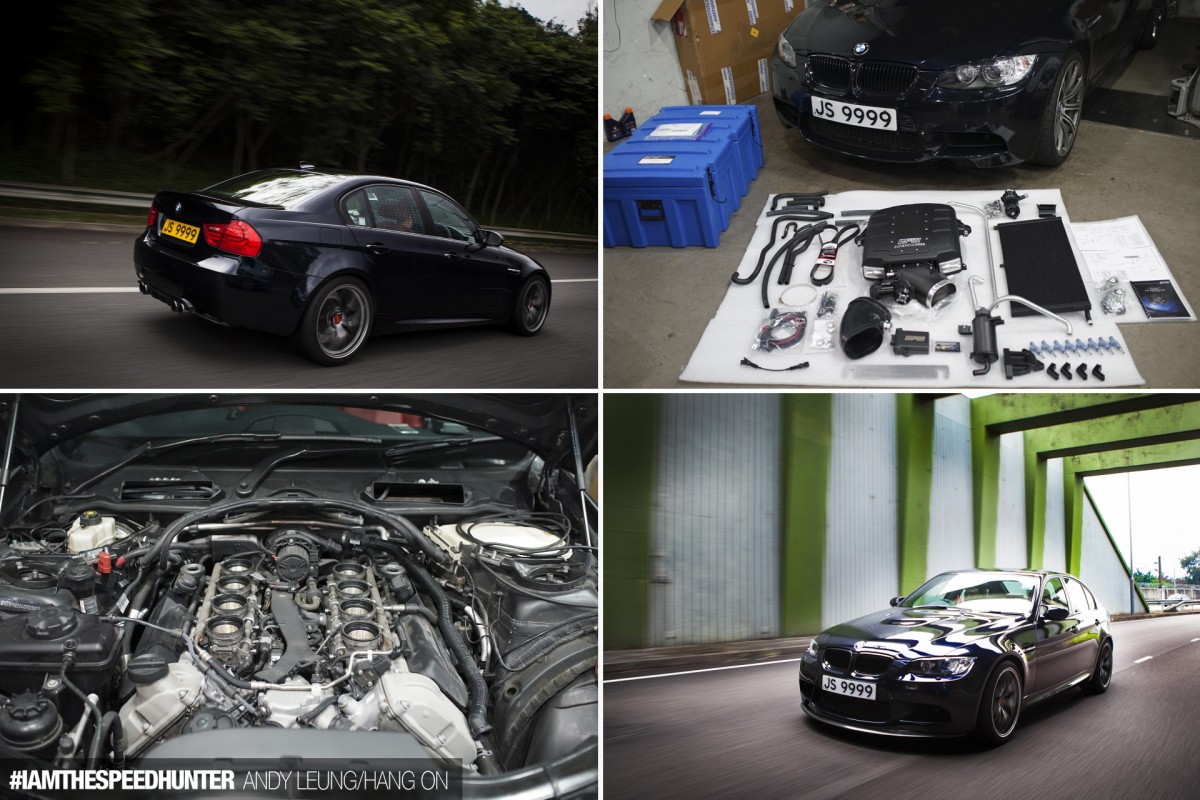 Onto something European now, Sunny Chu sent us these images of his supercharged 2011 BMW M3 saloon, which is a 6-speed manual model with a Competition Package. So why supercharged? Sunny explains, "After testing the new BMW M3 with the I6TT, I just wasn't convinced that it was the replacement for me, so I put in an order for a Harrop supercharger instead. The Harrop supercharger uses a positive displacement Eaton TVS1740 blower,  so it adds power and torque throughout the powerband while keeping the stock 8,300rpm redline. It's the character of this engine that's so addictive, and Harrop enhances it further."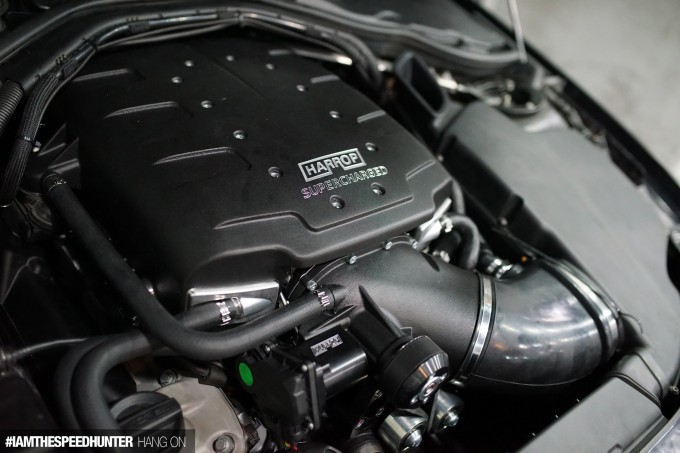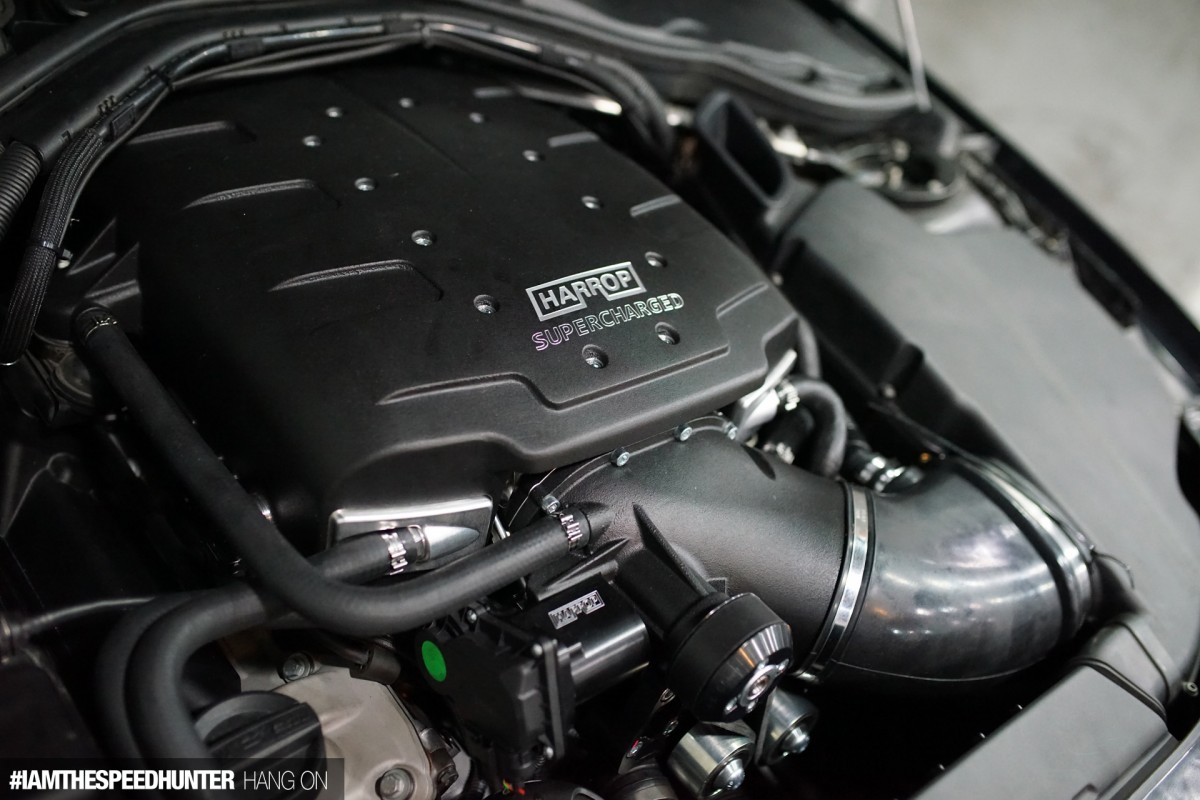 Sunny has also upgraded the suspension and chassis accordingly to, quote, "Strike a balance between the daily commuter, the family hauler, and the spirited driver." He certainly sounds like a guy who knows what he wants in life!
Adam Strunk, Pennsylvania, USA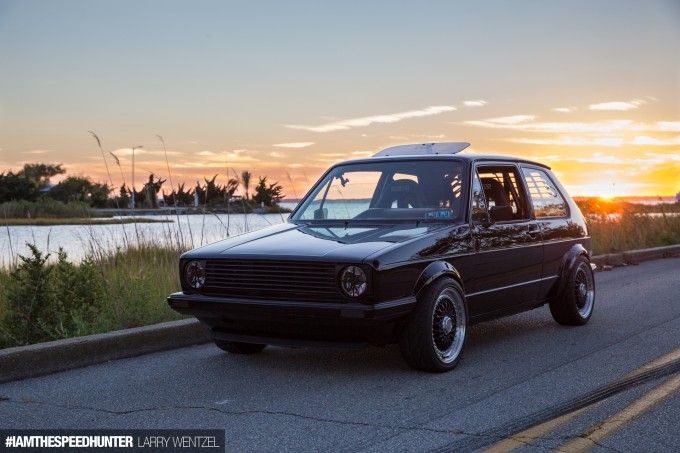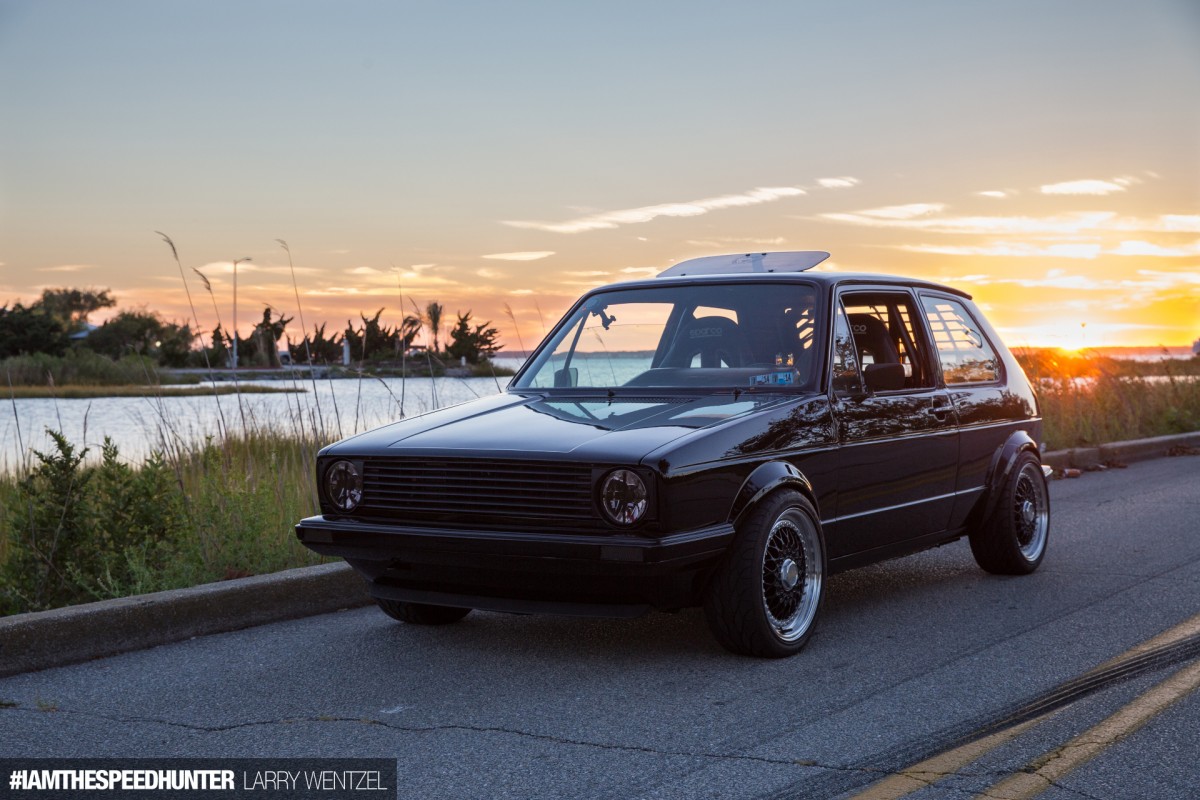 Have you ever had an automotive project that you put so much TLC and hard work into that you'll just never be able to part with it? This is the sort of relationship that Adam Strunk shares with his 1984 Volkswagen Rabbit GTi. The VW began as a rotisserie rebuild when he was just 18 years old (he's now 30), with the end goal of creating something truly unique. Twelve years later, Adam has achieved just that…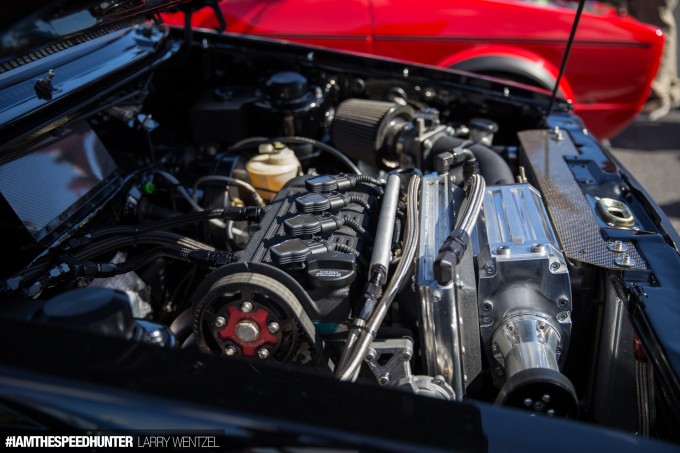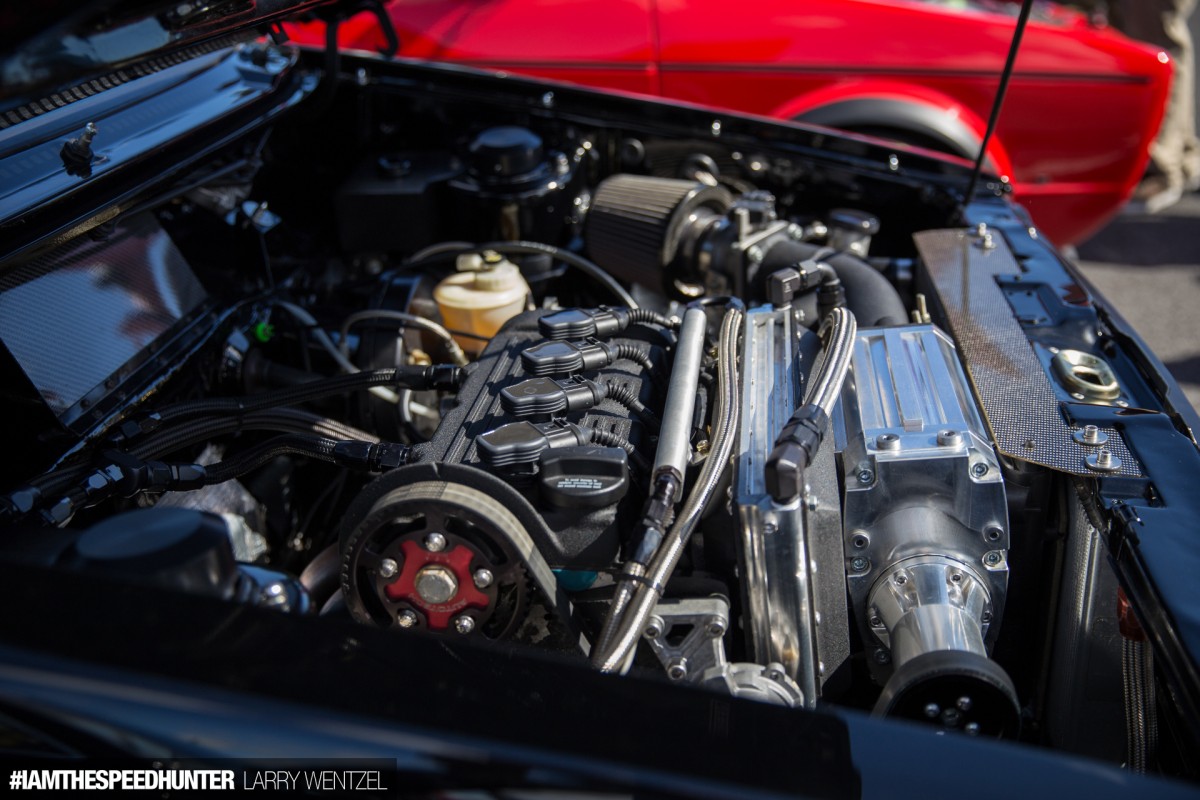 Adam writes, "I had a friend who suggested Sprintex [supercharger] after he'd installed a Sprintex kit on a motorcycle and witnessed the longevity and quality of their product, and I became interested. This curiosity resulted in my 2.0-litre 16V engine having a Sprintex S5-355 twin-screw supercharger, which uses a Laminova air-to-water intercooler mounted in between the supercharger and intake manifold. All of the parts are one-off custom parts, and I'm using a VEMS stand-alone ECU to control the entire car." Adam tells us that the GTi performs great on its current setup – 17psi of boost before 3,000rpm – and although he doesn't have any actual horsepower numbers yet, it's estimated to be making around 300hp. Fantastic results from a true labour of love.
Andrew Mercer/Jonny Hardman, Lisburn, Northern Ireland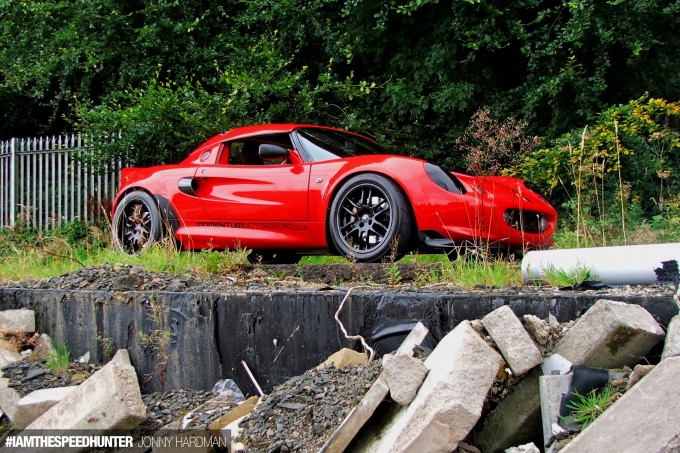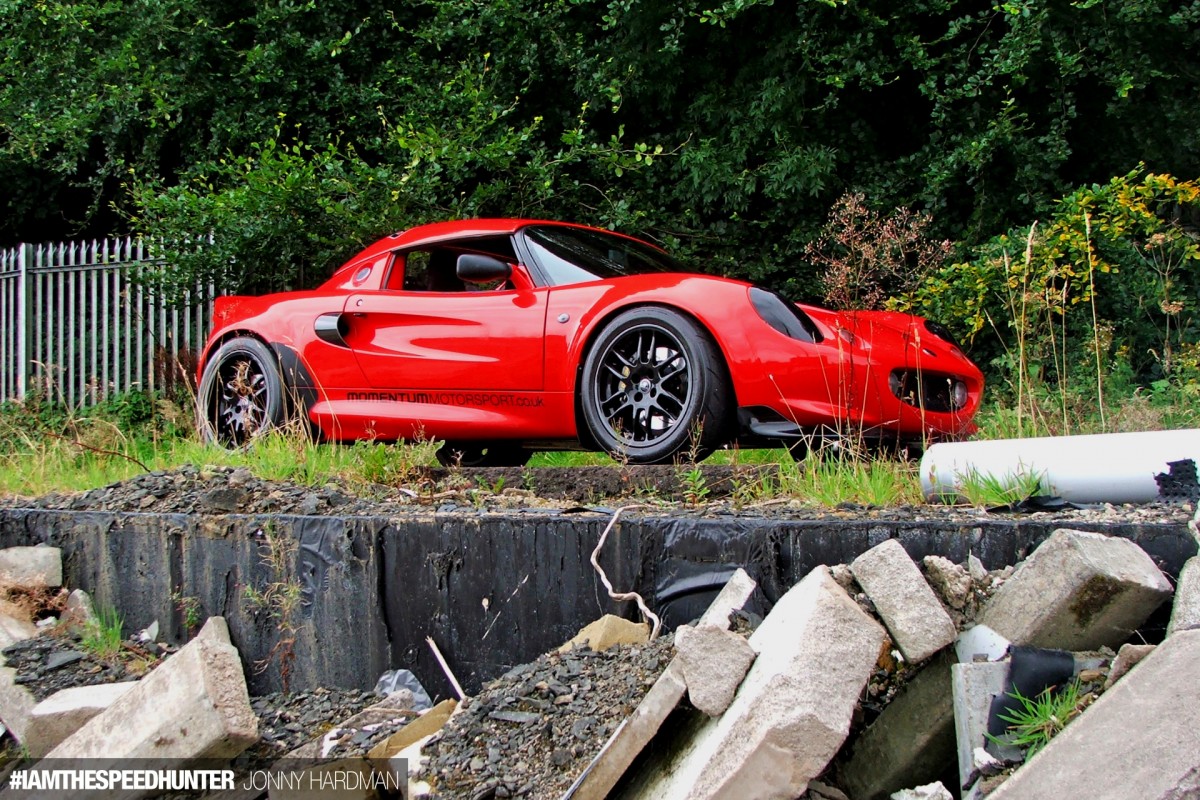 Jonny Hardman wrote to us with a very worthy submission on behalf of his boss, Andrew Mercer, who is the owner of Momentum Motorsport in Northern Ireland. This Honda-powered Lotus Elise is Andrew's personal car, and he's spent 10 years of development work to get it to where it is today. Weighing in at just 808kg (wet), this Lotus isn't just light and nimble, it's been built with strength and speed in mind.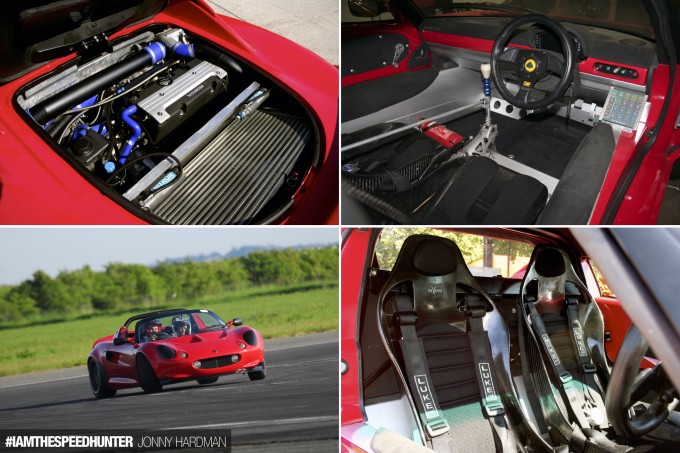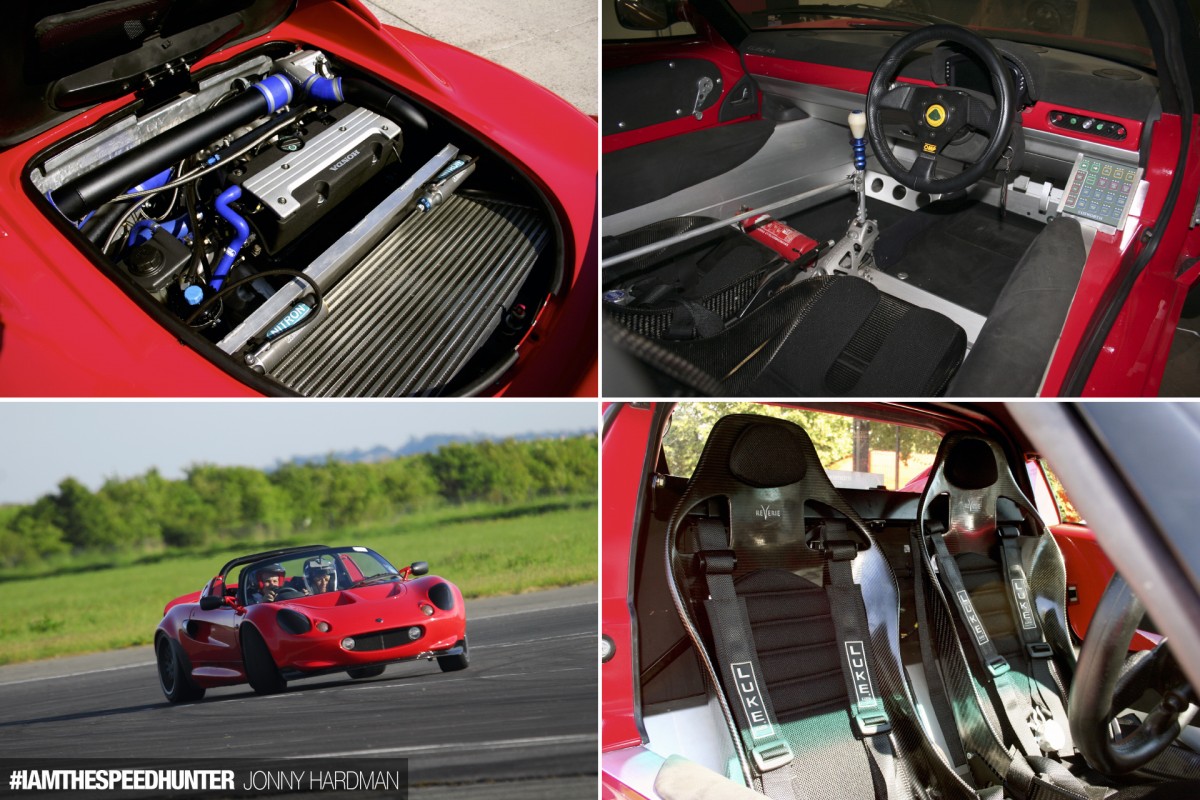 The Elise's K20A2 motor boasts fully forged internals and runs a C30-94 Rotrex supercharger, mated to a Quaife QKE8J 5-speed sequential dog box. It also has Nitron R3 shocks and AP Racing 4-pot brakes, and is capable of a 10.7-second quarter mile at 128mph.
https://www.youtube.com/watch?v=m-G4t_Xn0nw
The time that Andrew has taken to perfect his machine, and not to mention his skill behind the wheel, really shows in the above video of the Elise in action!
Mark Thomas, Pennsylvania, USA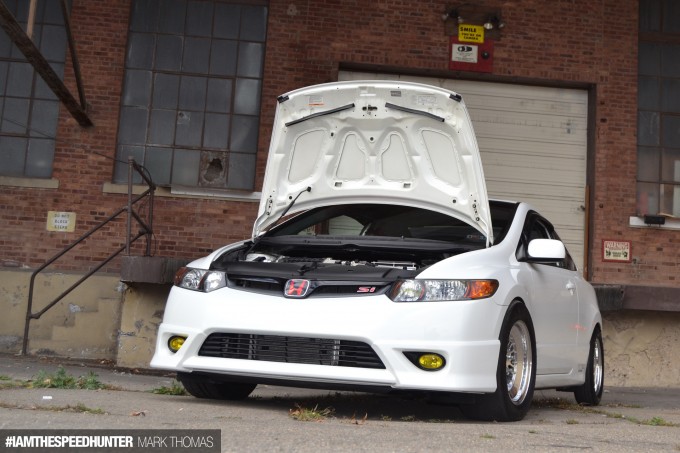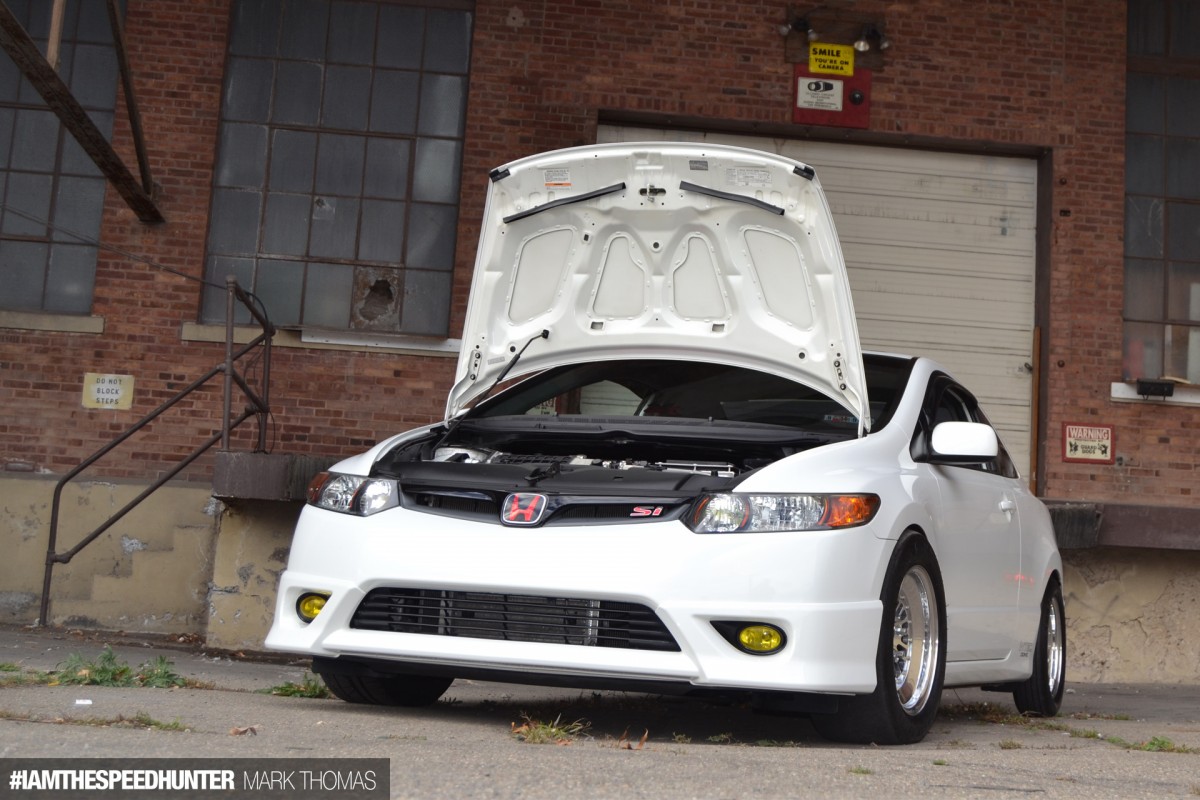 Last but not least, we've got a few snaps of something quite different now: the first ever Eaton TVS 1320 supercharged 8th generation Honda Civic, which just so happens to have a spec list longer than this whole story.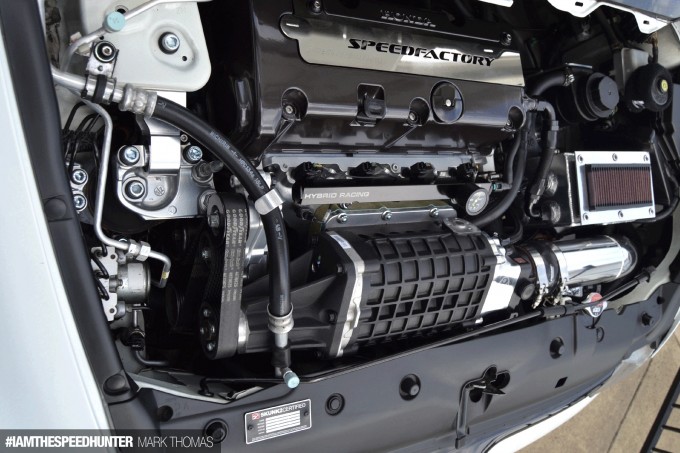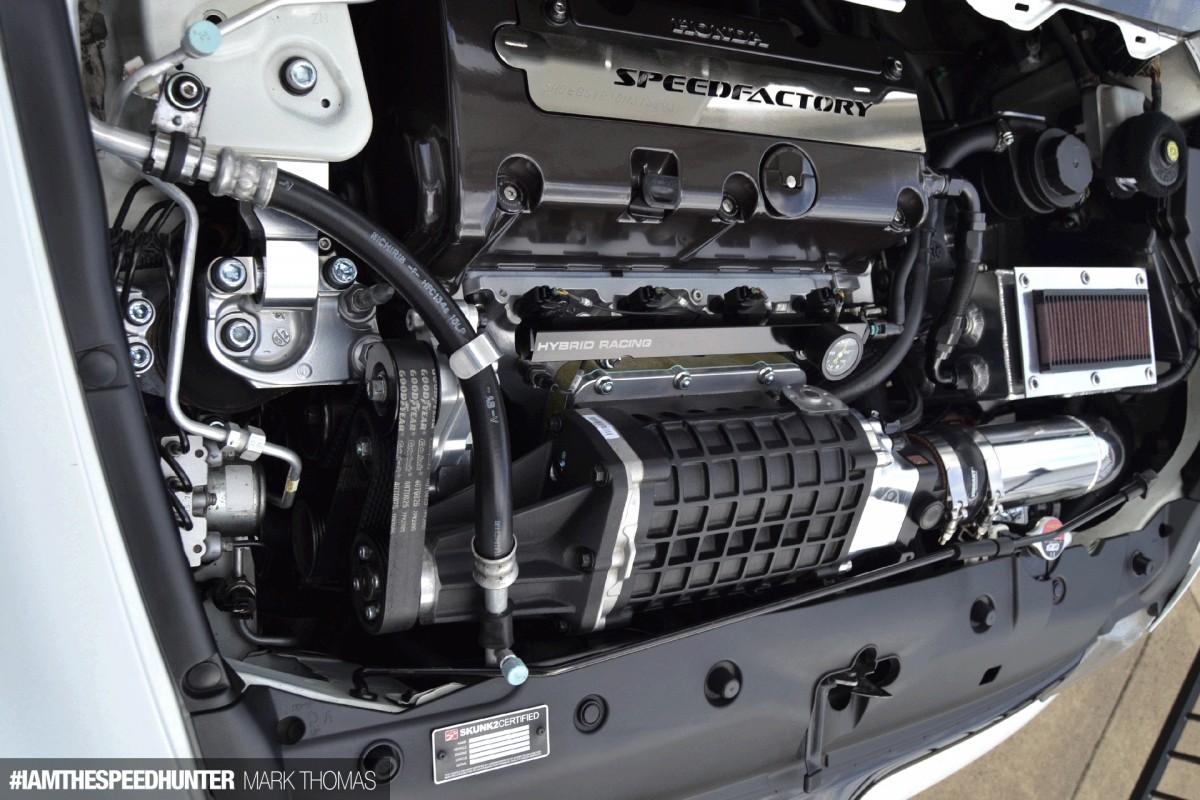 Tuned by Evans Tuning in Pennsylvania, Mark Thomas's Civic drag car is currently making 402whp and 281lb-ft of torque on 93 octane pump gas. The Eaton supercharger unit uses an IMT custom supercharger pulley, a big bore inlet and Kool Boost 2.25 charge-air cooler. Built to be driven competitively, Mark has put a huge amount of effort into his build and we're certainly very curious to see what it's capable of out on the strip. Make sure to keep us in the loop, Mark!
A big thank-you to everyone who submitted their cars for this theme, and we're looking forward to featuring more of your rides very soon on Speedhunters. Until then, stay Speedhunting!
Words by Taryn Croucher
Instagram: taryncroucher
Twitter: @taryncroucher
taryn@speedhunters.com
About #IAMTHESPEEDHUNTER
We created #IAMTHESPEEDHUNTER to allow you the opportunity to share your skills and car culture experiences from around the globe with the rest of the Speedhunters audience. How do you get involved? It's simple…
Instagram – Follow us on Instagram at @TheSpeedhunters and tag your own car culture images with #IAMTHESPEEDHUNTER
Twitter – Follow us on Twitter at @SPEEDHUNTERS and share your tweets with the #IAMTHESPEEDHUNTER hashtag.
E-Mail – If you've been to a cool event and captured some amazing images, be sure to e-mail them to us on iamthespeedhunter@speedhunters.com and tell us a little bit about the event.