Breaking The Mould. Again
There are numerous reasons why people are drawn to drifting. The action element is undeniable of course, and the competition itself provides no shortage of excitement – especially when two evenly-matched drivers go head-to-head in a final battle. Then there's the style aspect, which over the years has transcended down to street level with visual cues and direct links to the motorsport. But in bringing you this story on one of the most highly anticipated drift builds of recent times, it's innovation that I want to talk about today.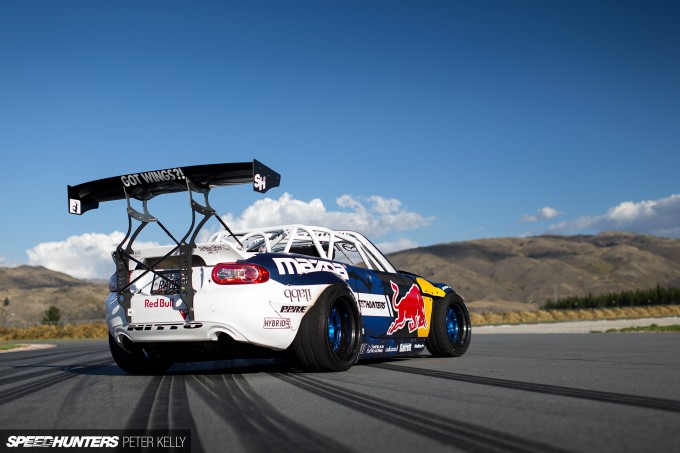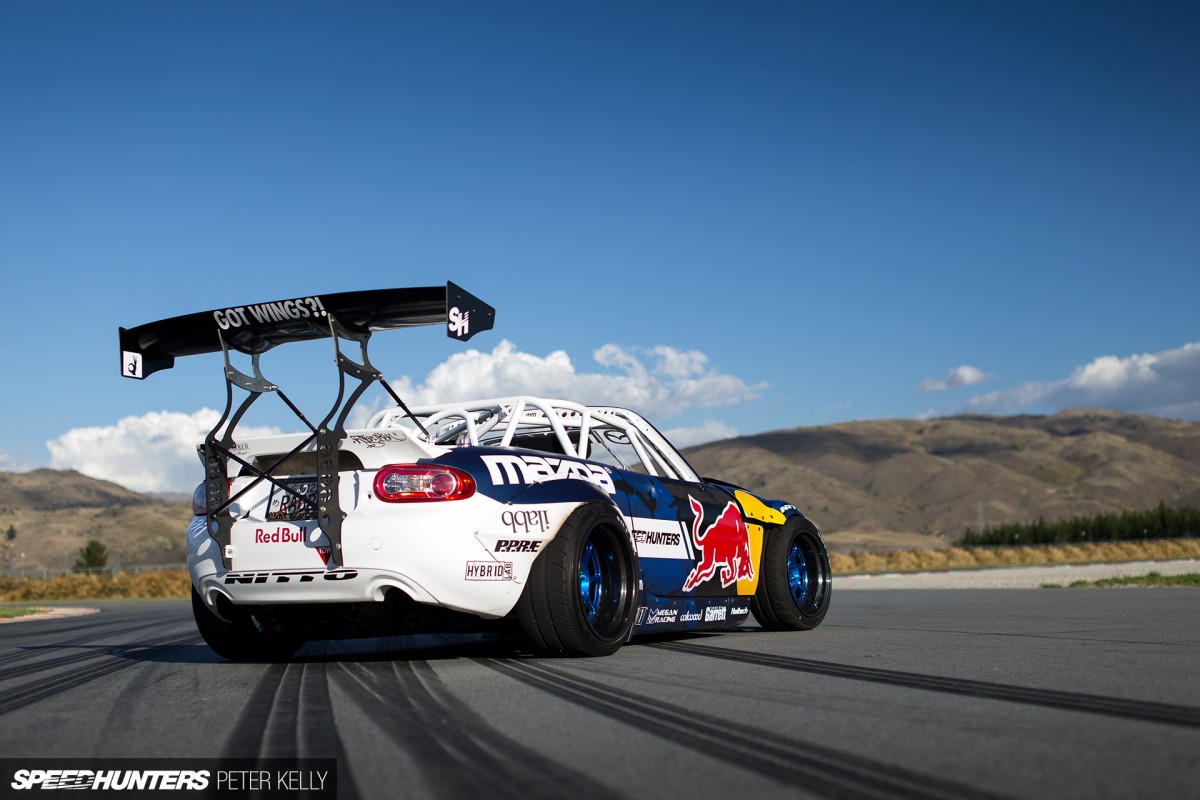 Drifting is one of very few motorsports where creativity has few bounds. Sure, the rulebook dictates things that can and can't be done, but for the most part, if you can dream it, there's a good chance you'll be able to run it.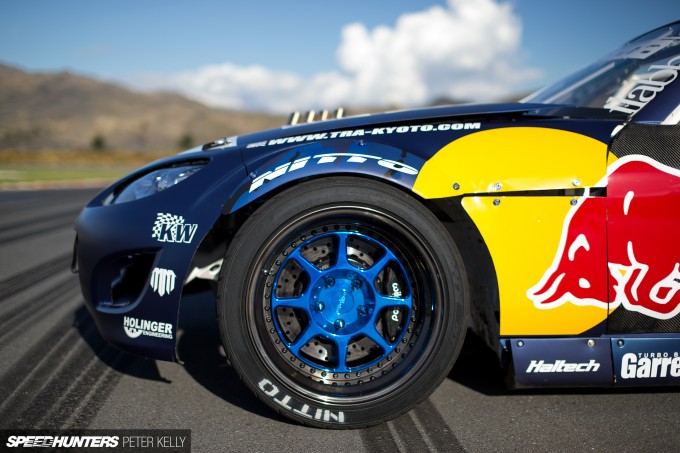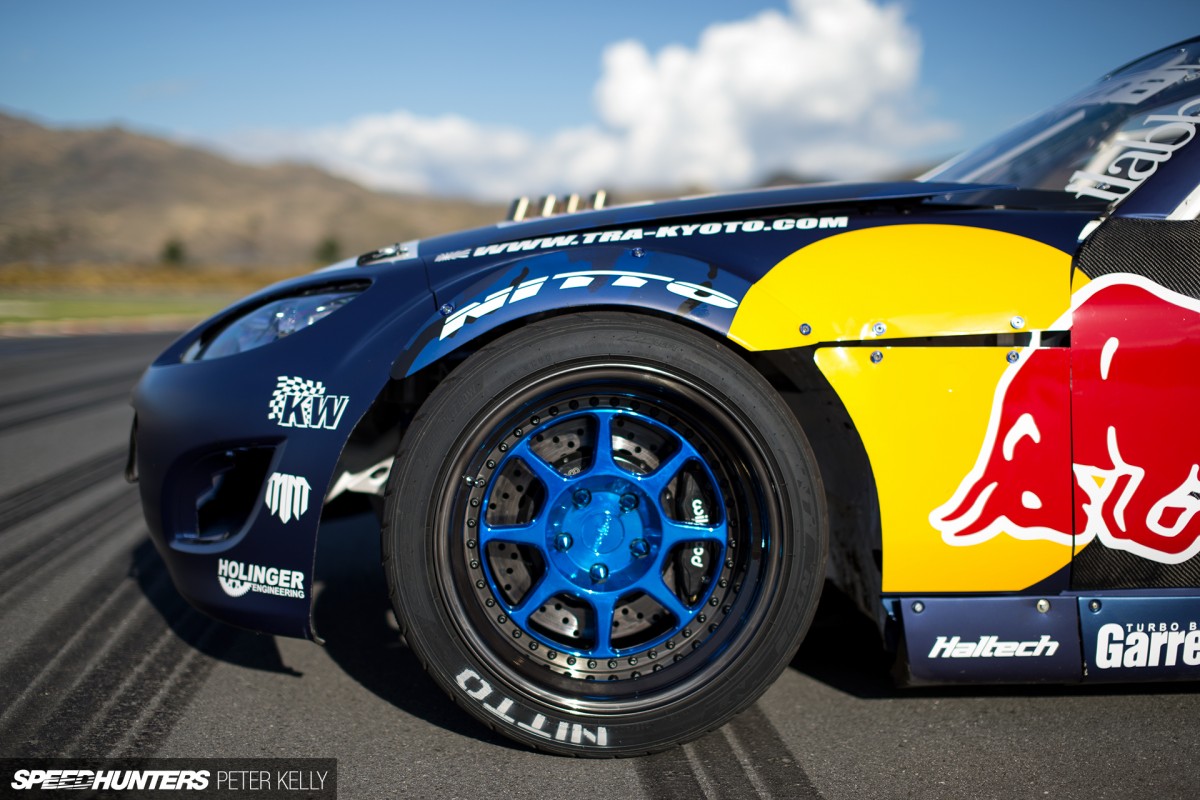 Of course, you've got to build it first though, and if you're talking about an ultra-competitive Formula Drift Pro spec machine, that's going to take a lot of know-how, a lot of work, and enough funding to see it through.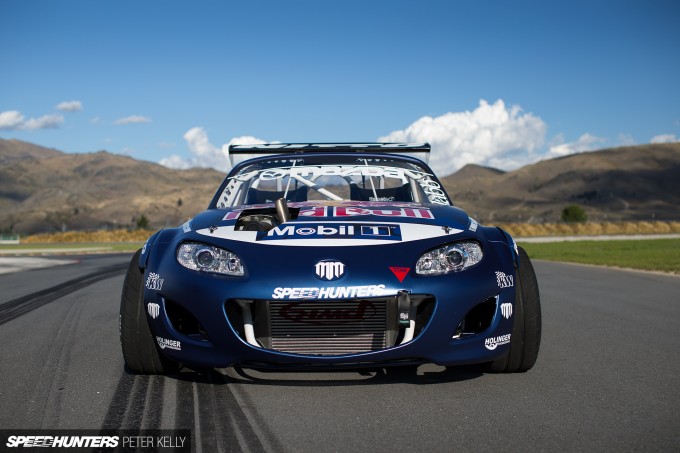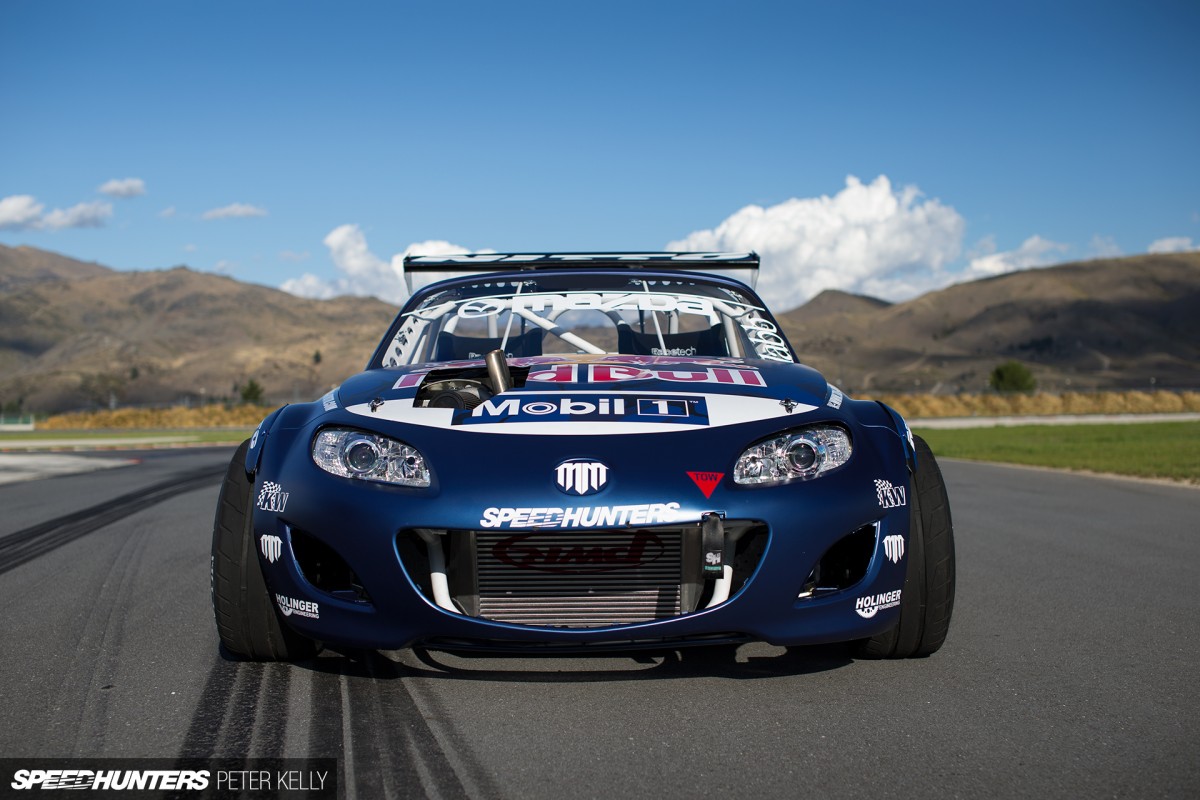 There's risks associated with doing something different of course, but in my mind, for the betterment of the professional side of the sport it's good to have guys like Mad Mike Whiddett who are prepared to break tradition. And in the case of his latest and greatest creation, also test that fine line between genius and insanity.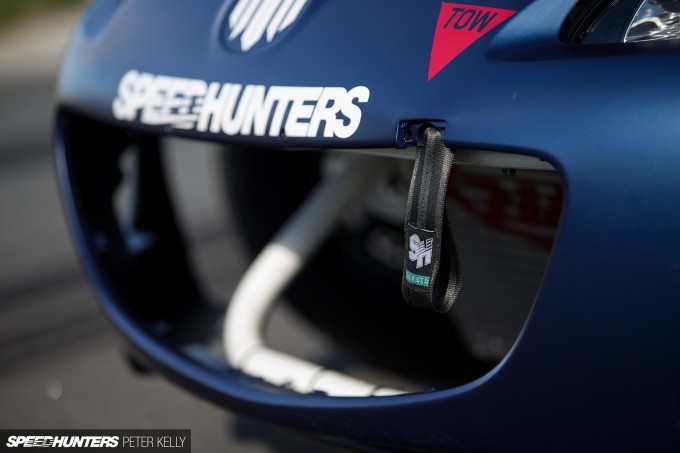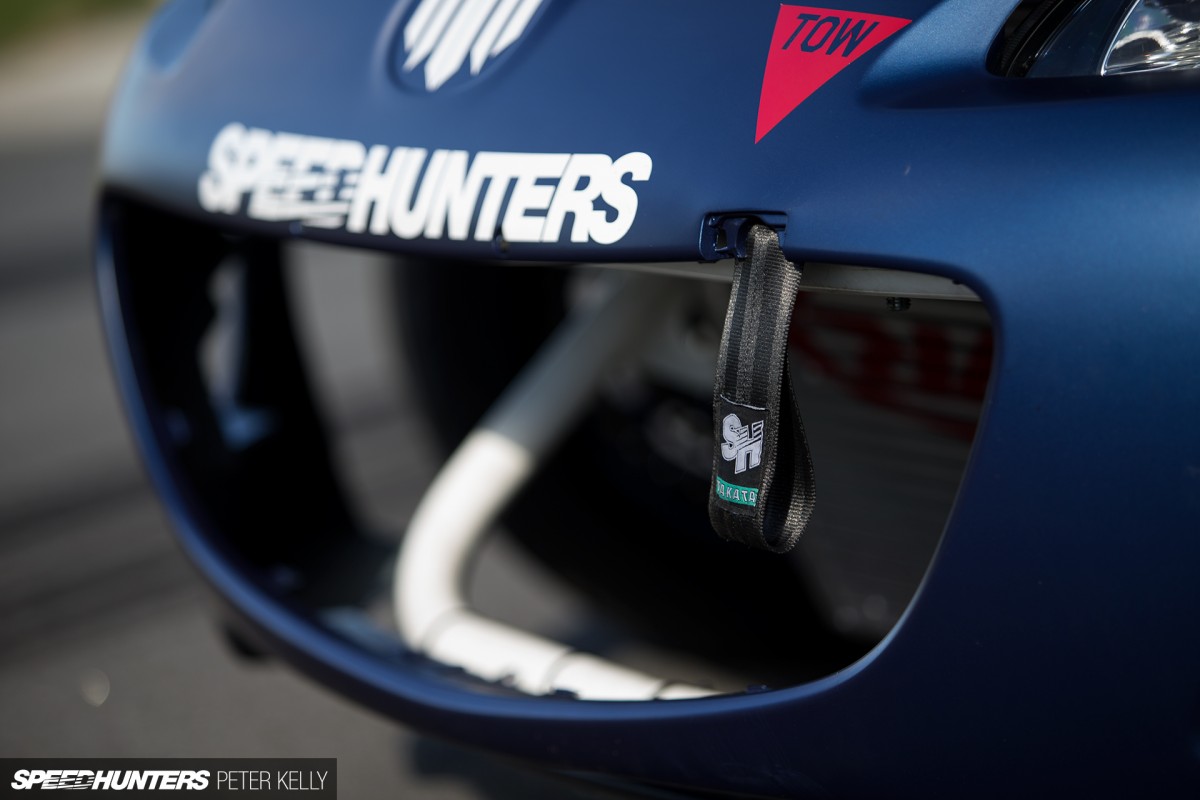 If you're a regular visitor to Speedhunters, or follow the exploits of the Kiwi drifter through his various social channels, I'm sure you'll be familiar with his most ambitious drift car build to date.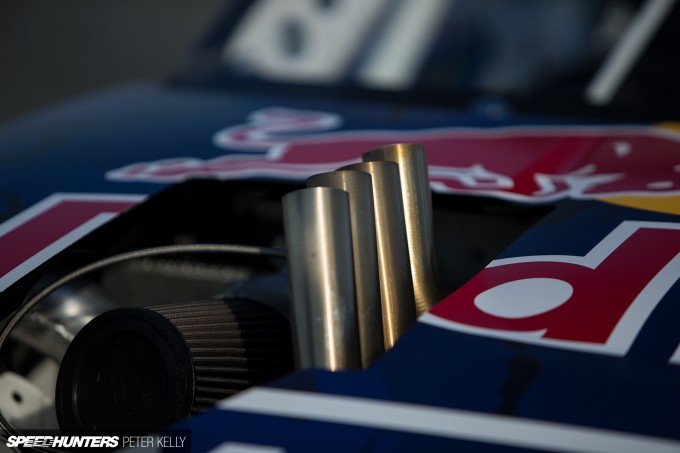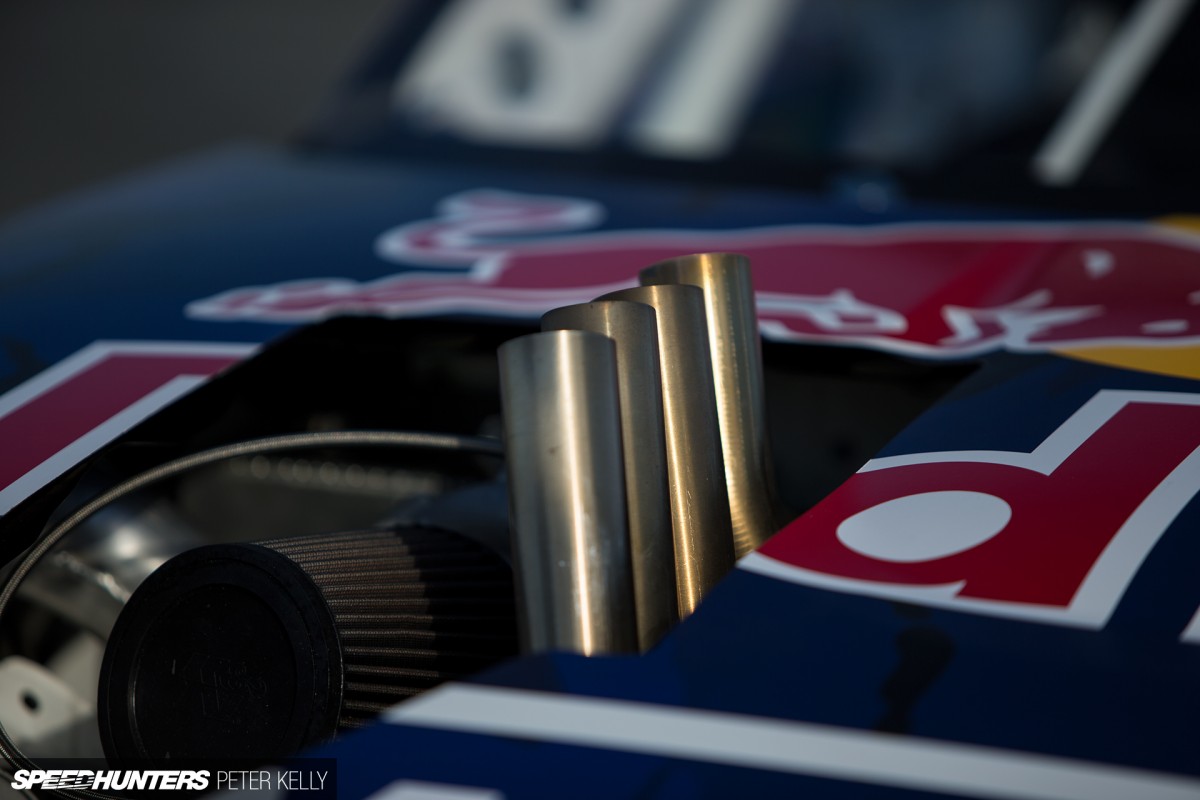 It's been a while since I first laid eyes on the stripped-down chassis that would form the basis for the project, but I remember the day well. It was the day I questioned if Mike had actually gone 'Mad'.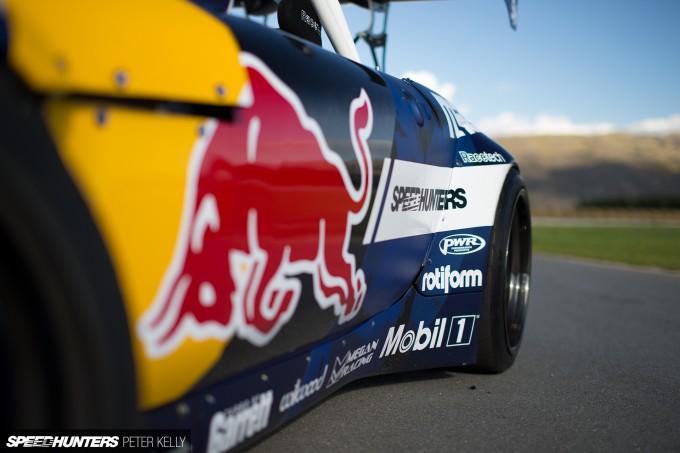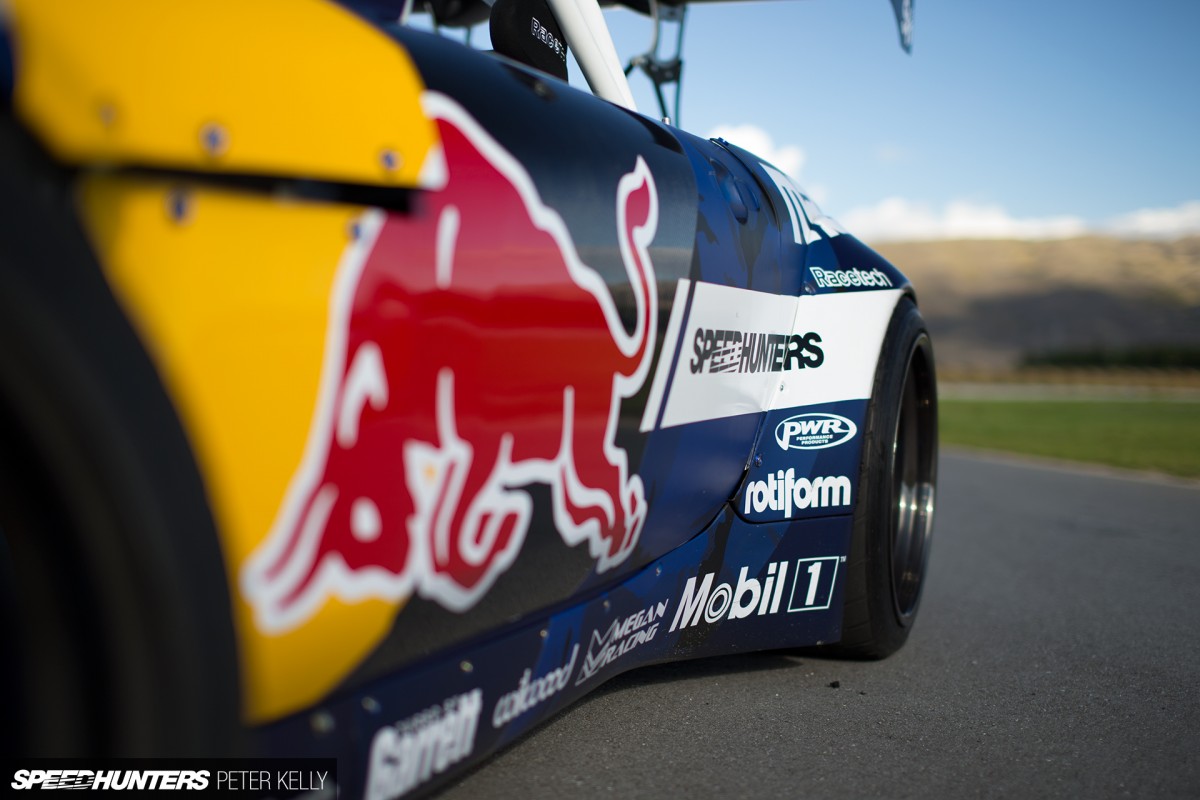 As it turned out – and as always seems to be the case with Mike and his cars – the beginnings of this build involved a fair amount of chance.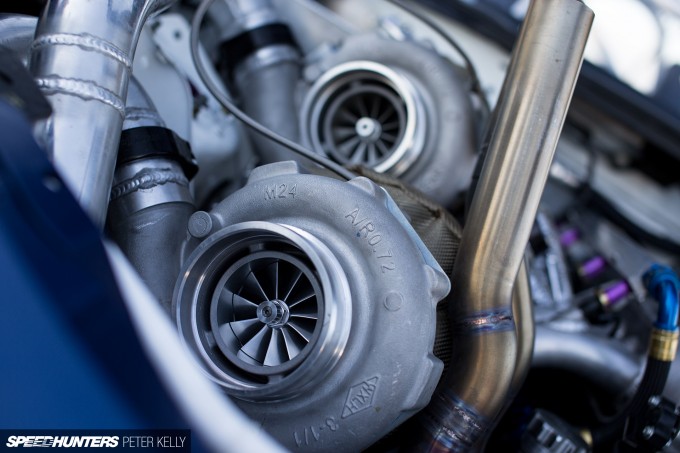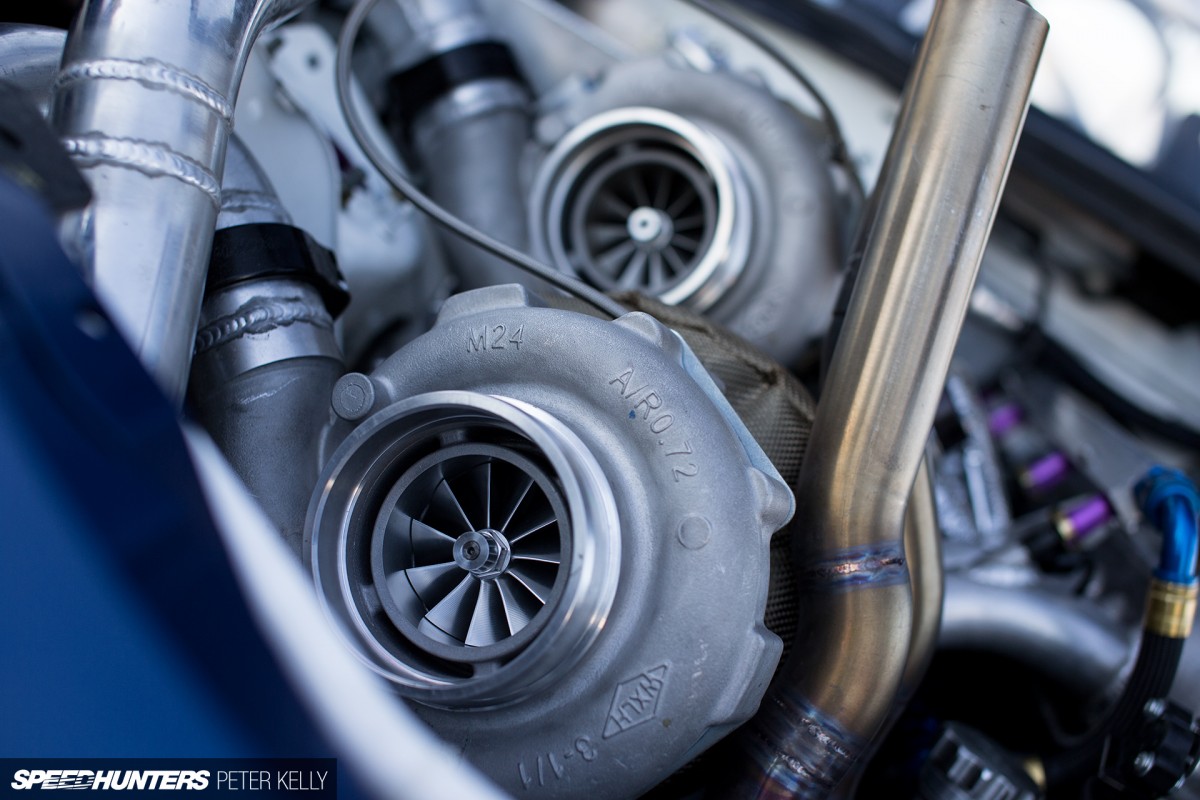 Yes, he had always dreamed of slapping a high-horsepower rotary motor into Mazda's iconic drop-top sportscar and going nuts, but prior to pulling the trigger on this build, it seemed more likely that Mike would make his return to the Formula Drift Pro Championship in 2015 behind the wheel of another RX-8.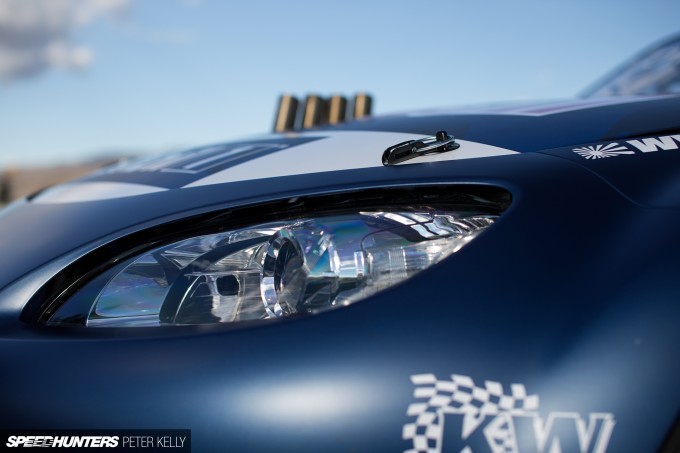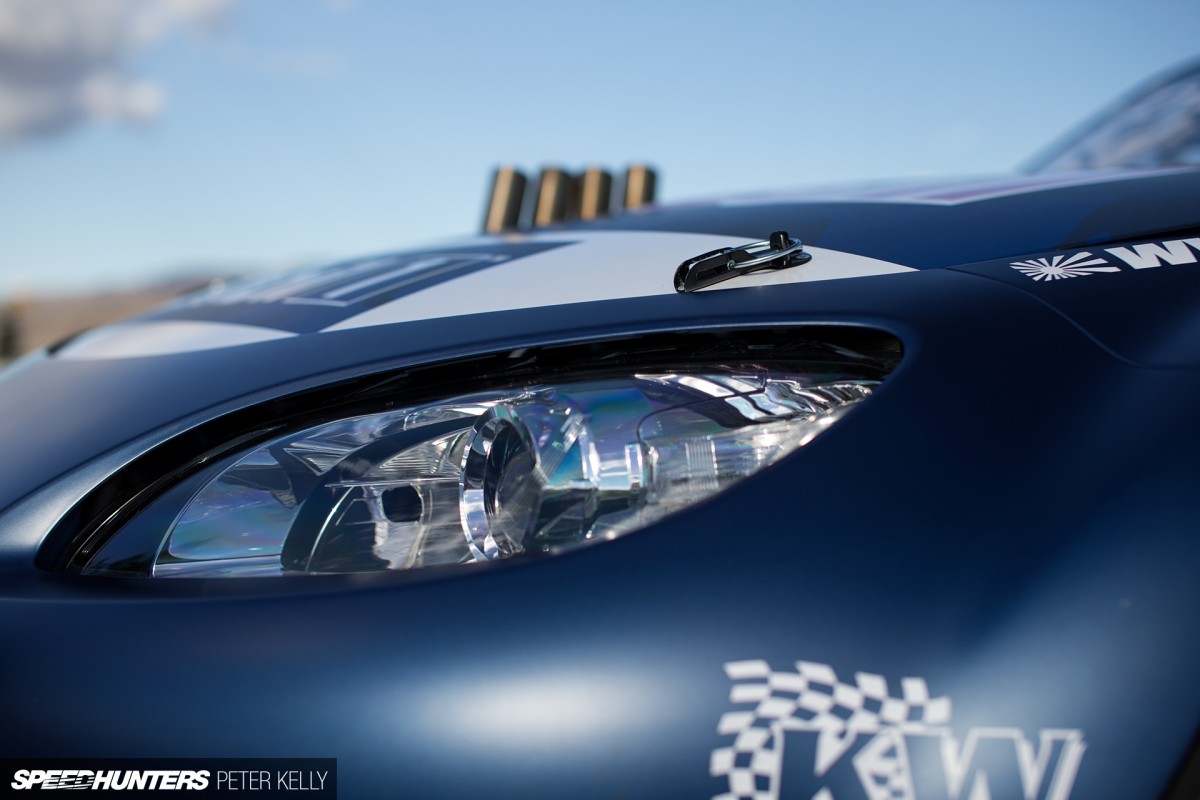 Then a NC chassis MX-5 – a 25th Anniversary Edition no less – shell turned up, and without hesitation Mike was towing it back to his HQ in Auckland.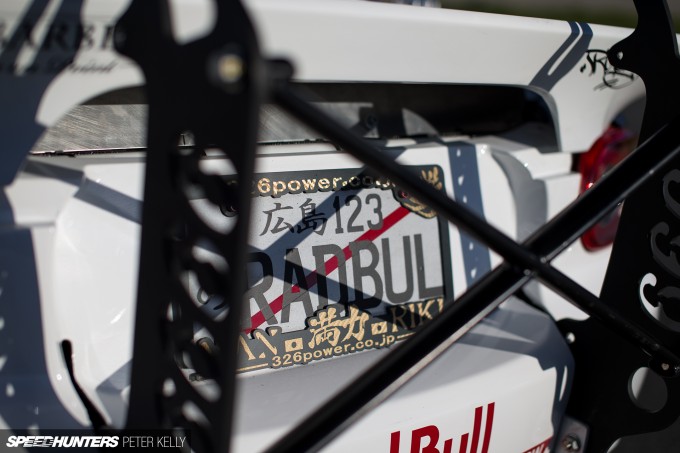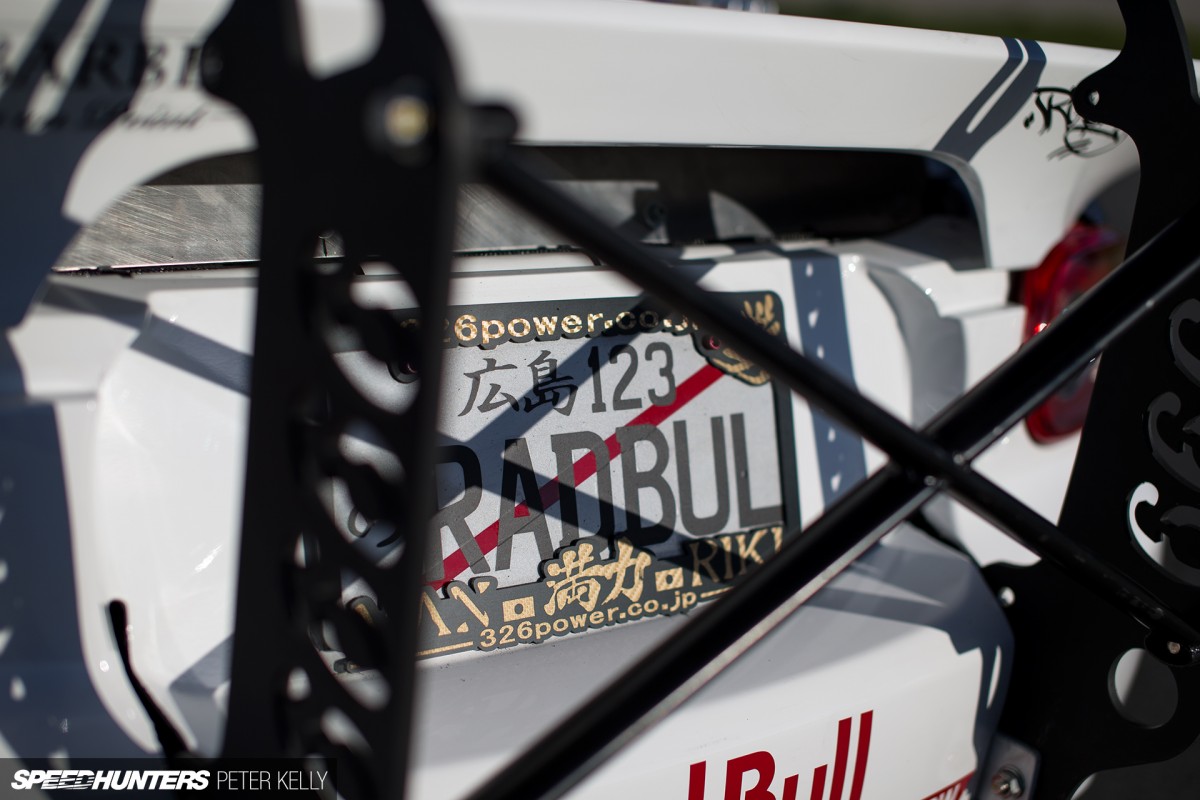 The project was underway, and keeping with tradition it soon had a name: RADBUL.
Raging BUL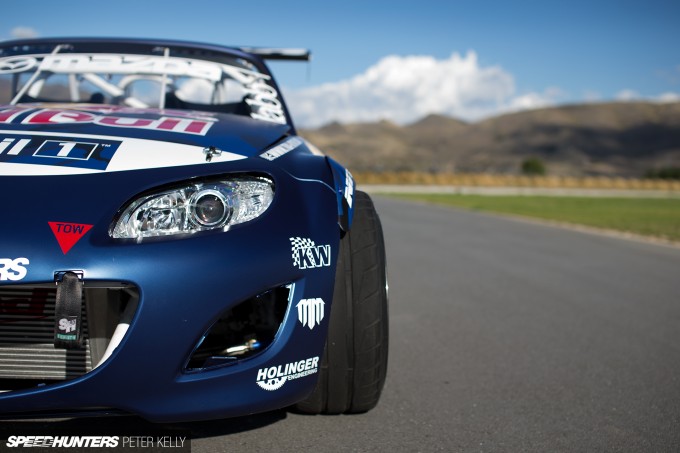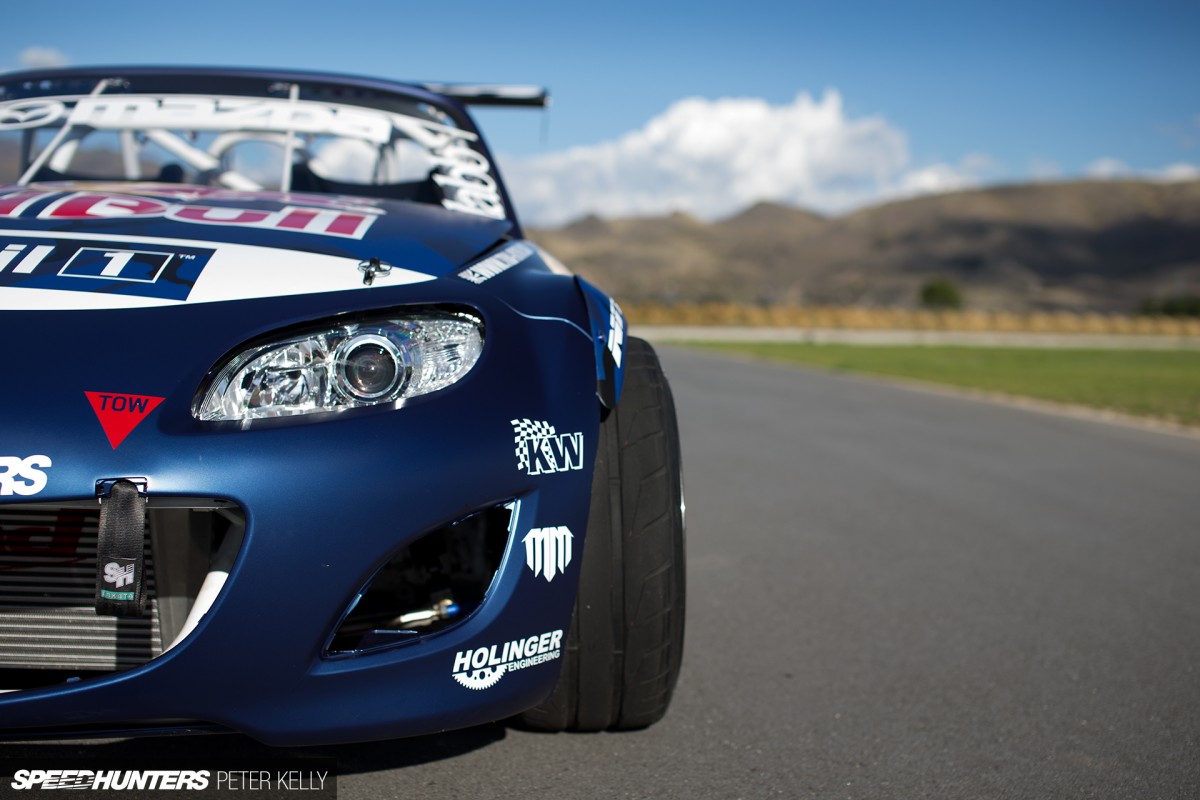 Having already tested the Formula Drift waters back in 2010 – albeit with a car that then could have almost been considered more street-tuned that race-prepped – Mike and his crew were under no illusion of the size of the task at hand. After all, building a competitive Formula D Pro spec car is one thing, but doing it with an MX-5, well, that's another challenge in itself.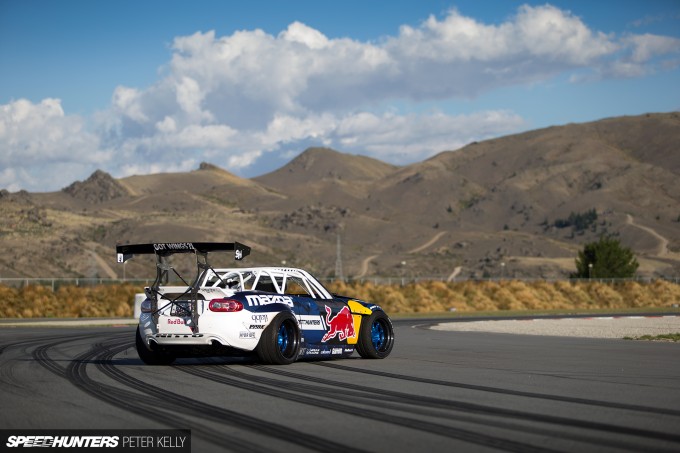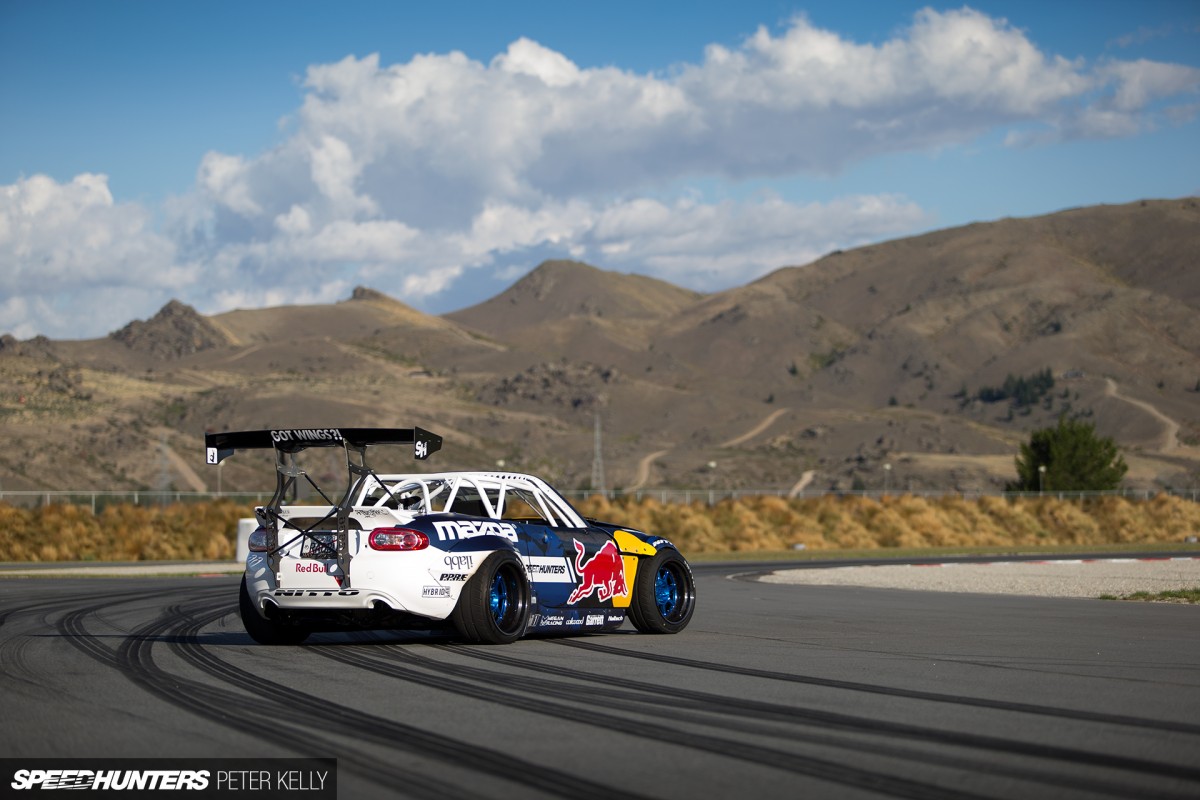 Of all aspects, the Mazda's wheelbase – or lack thereof – was the biggest concern. If around 100″ (2,540mm) could be considered an ideal wheelbase length for drifting, then the MX-5 was automatically at a distinct disadvantage. Not that the notion of sliding a dimensionally-challenged chassis at speeds of around 120mph seemed to worry Mike. In fact, he appeared to be looking forward to the prospect.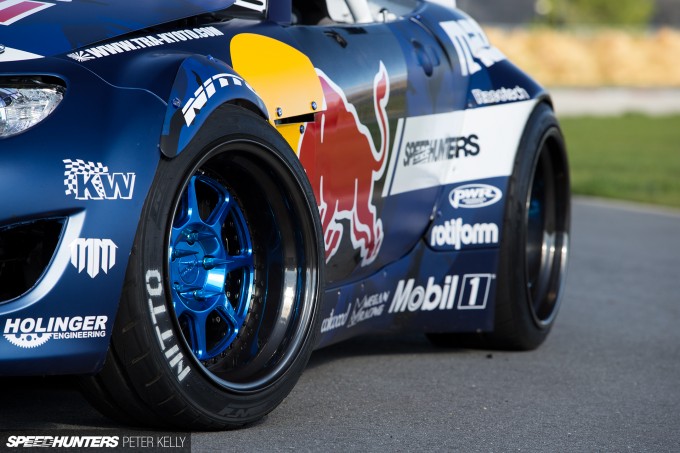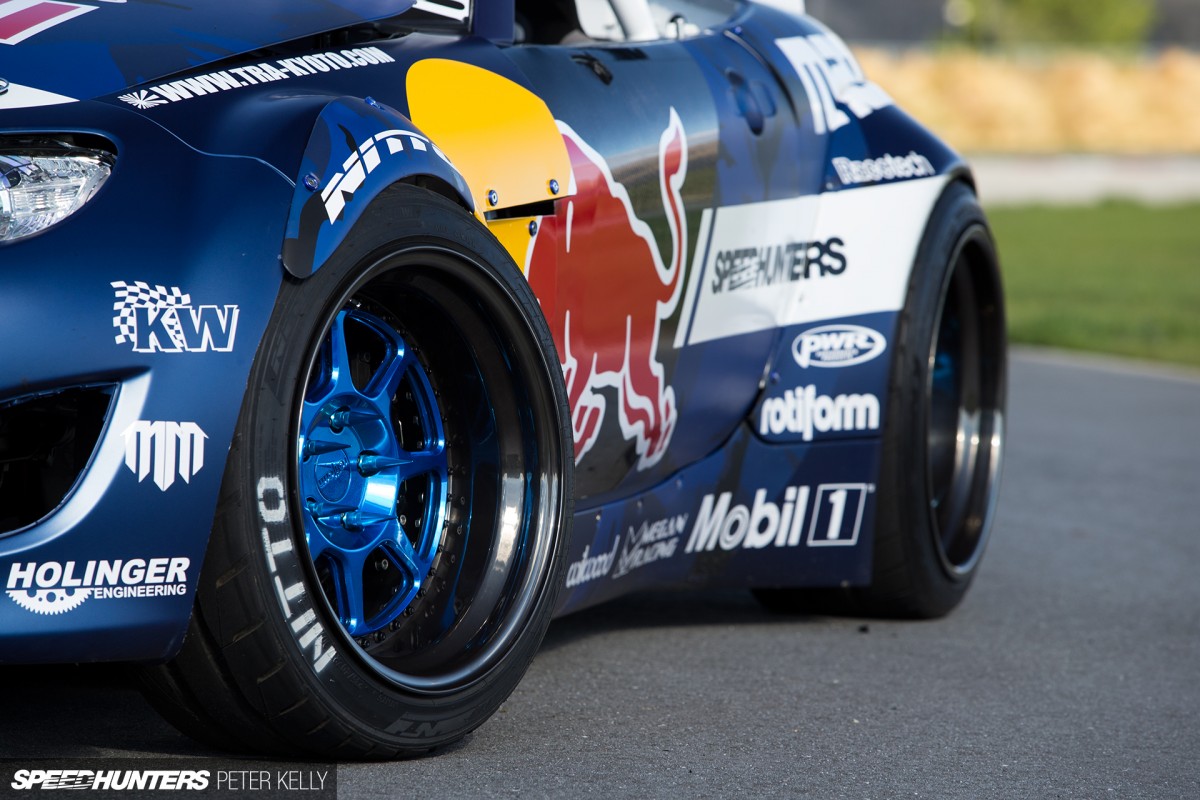 For comparison's sake, at 106.4-inch (2,703mm) Mike considers BADBUL – his turbocharged triple-rotor RX-8 – "pretty lazy" when it comes to the way its chassis reacts, but coupled with plenty of torque it's easy to drive. At 95.5-inch (2,425mm), MADBUL – his naturally aspirated quad-rotor RX-7 – is "super violent" and will quickly bite back if your mind isn't in the game, or your reactions are too slow for the peaky power band.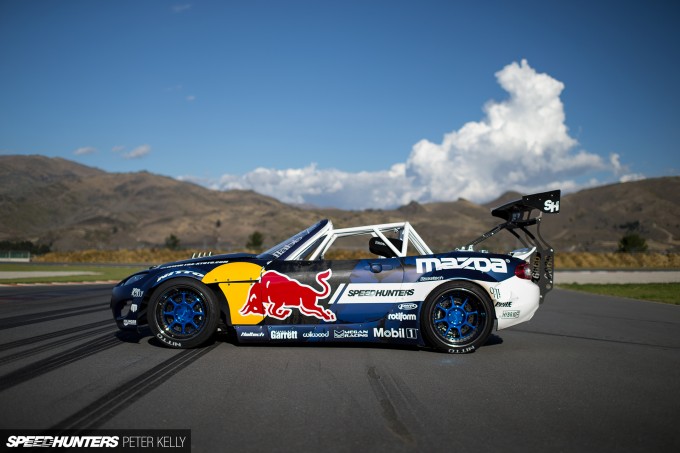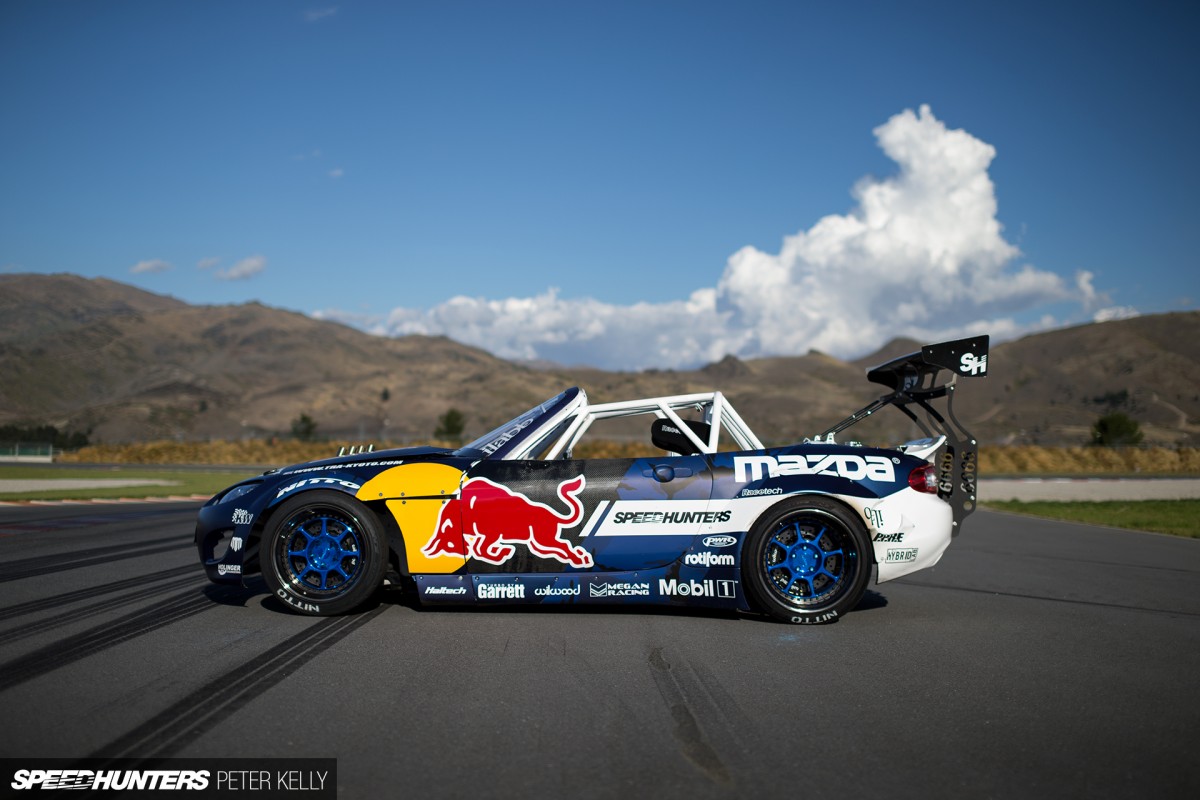 RADBUL's wheelbase measures just 91.7-inch (2,329mm).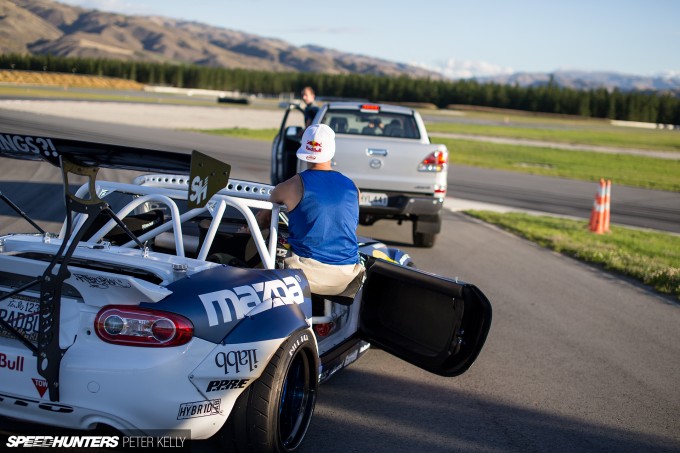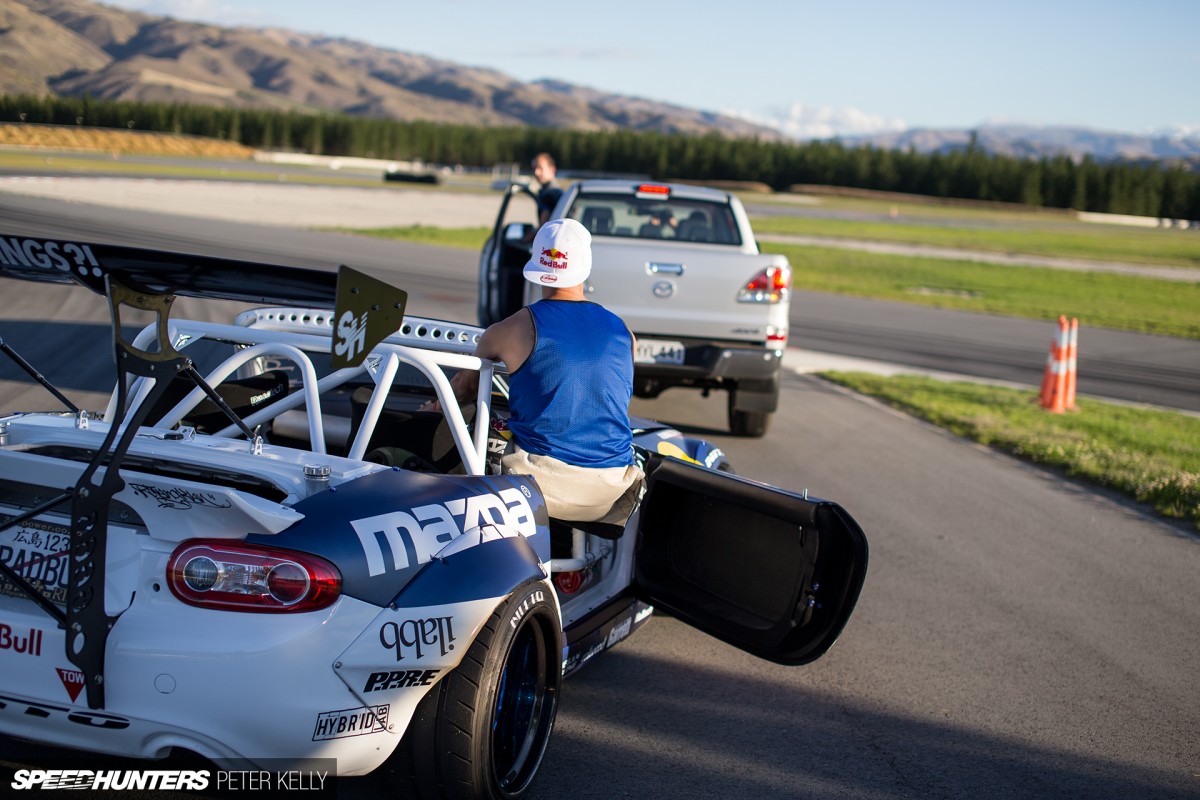 Despite what that number suggests though, the MX-5 has no problem initiating and holding a drift, as Mike proved during a recent shakedown session out at Highlands Motorsport Park in New Zealand's South Island.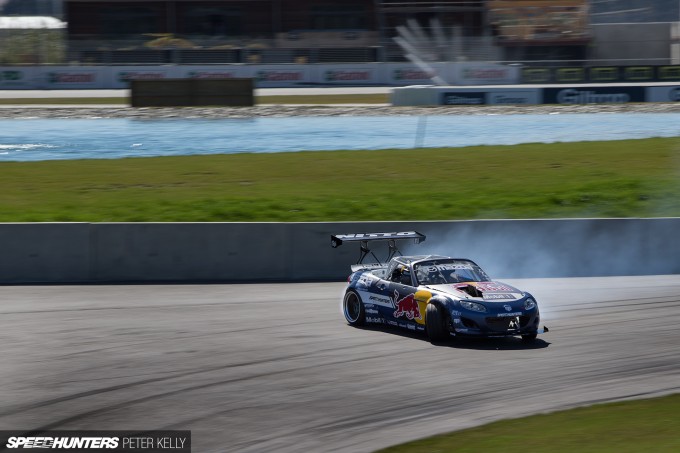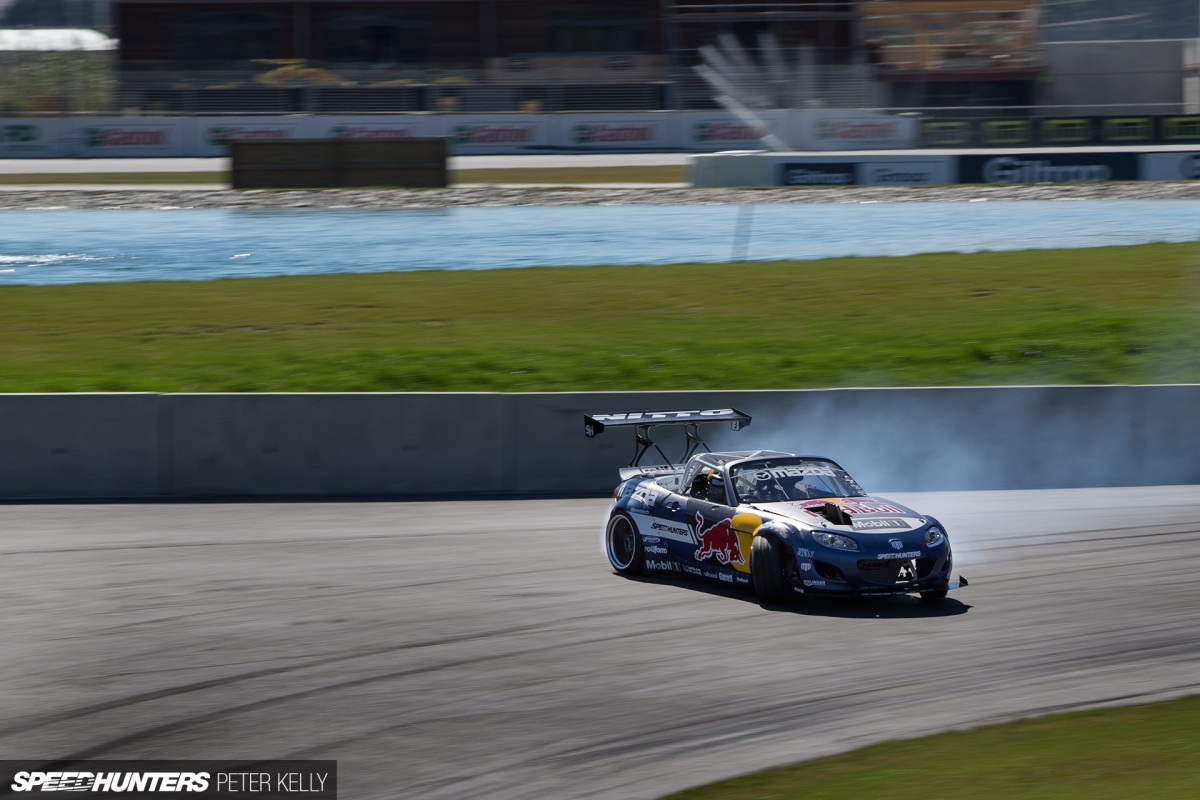 Yes, the chassis is aggressive, but the sum of all other parts seem to balance things out nicely. In fact, with the suspension and steering set in a neutral positioning for initial testing purposes, Mike says the MX-5 handled better than both the RX-7 and RX-8 do in their respective 'ultimate' setups.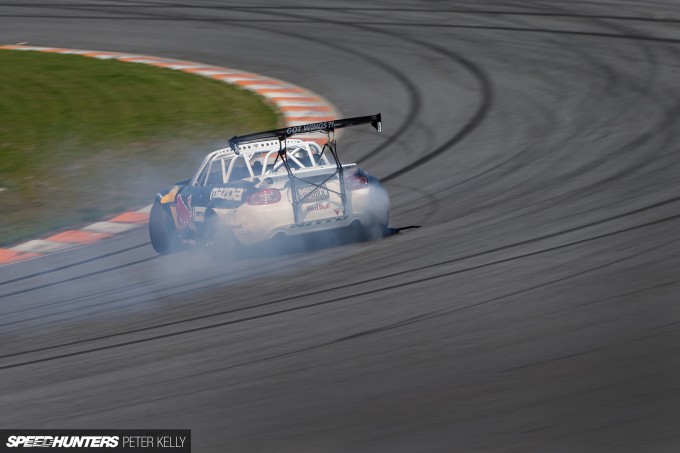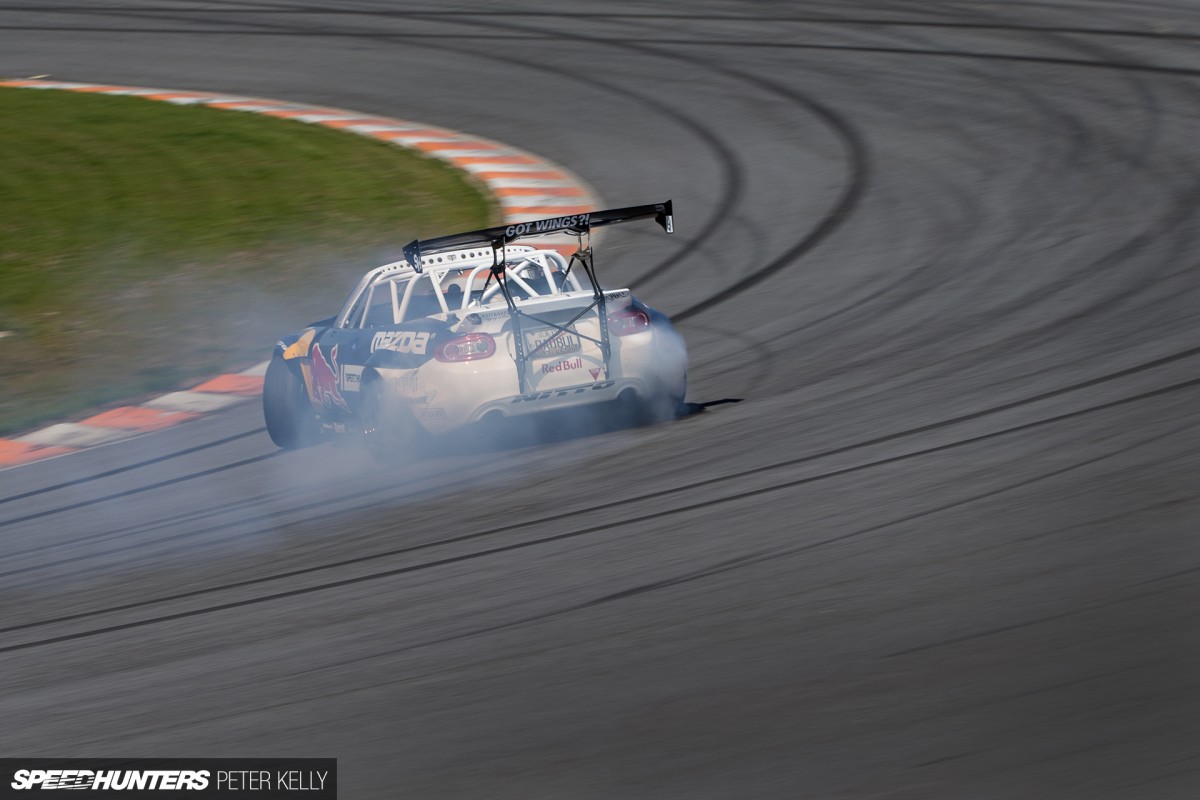 In other words, over and above what's already present, there's a lot more potential just waiting to be exploited, and that will no doubt come with seat time and data acquisition.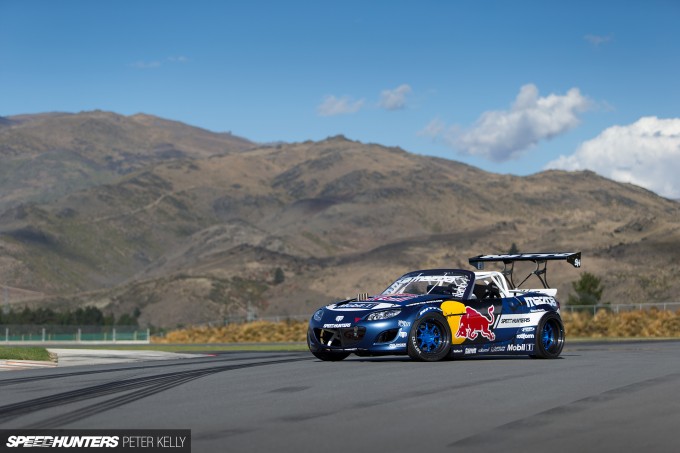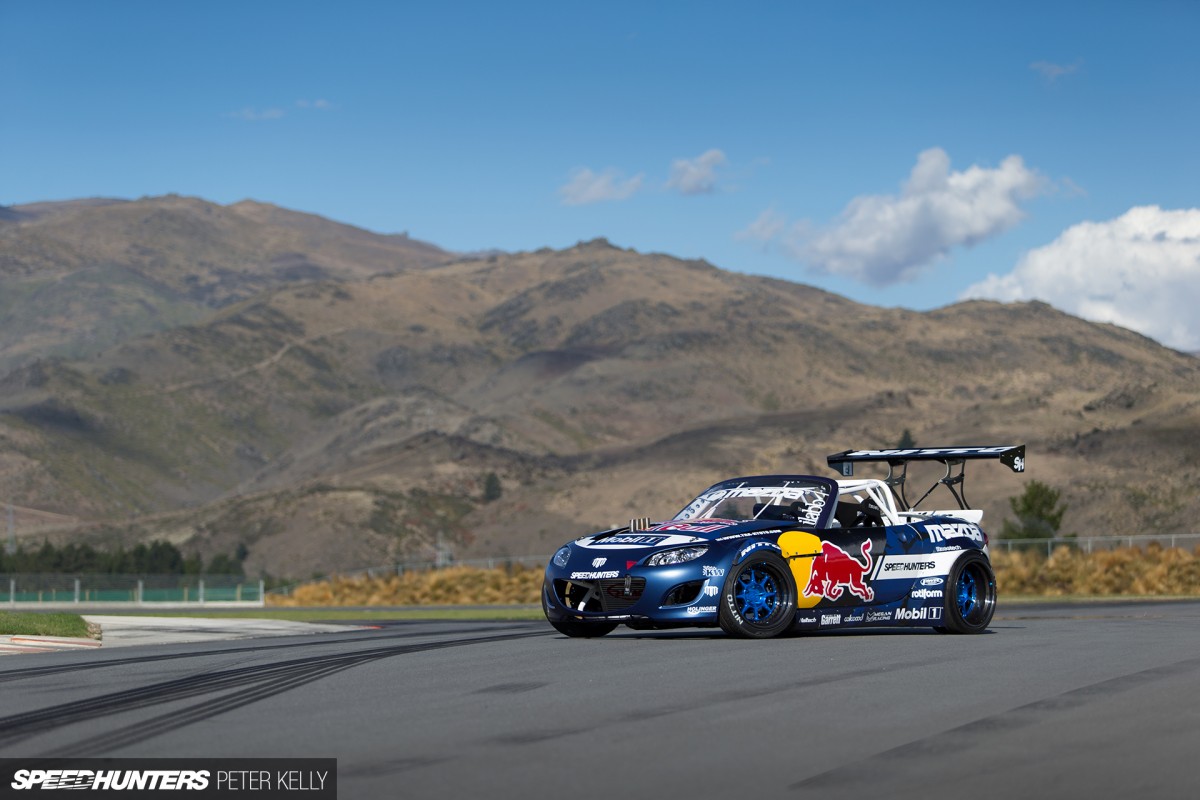 With this build, Mike wanted to take everything that had been learnt with the RX-7 and RX-8 and bring it together in one ultra-competitive package. And as documented in our build updates, the majority of that task was passed to Pulse Performance Race Engineering based in the small town of Whanganui.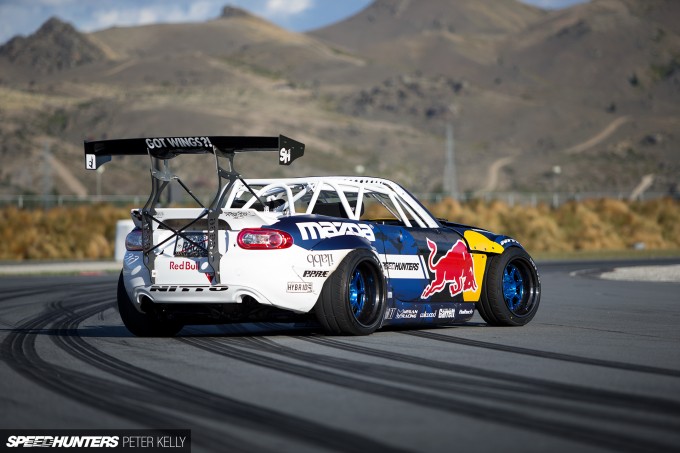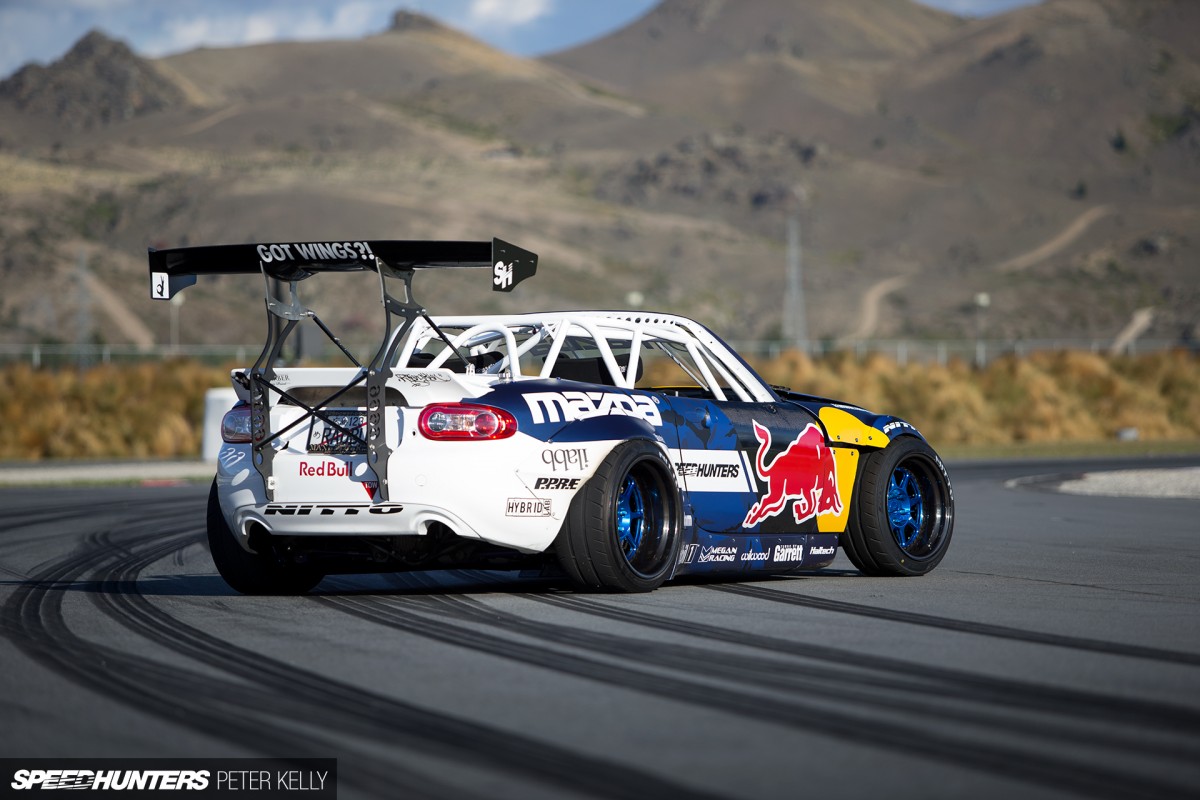 It was here that PPRE's Warren Overton lead his talented team of engineers as they transformed the bare acid-etched shell into a piece of highly functional automotive art.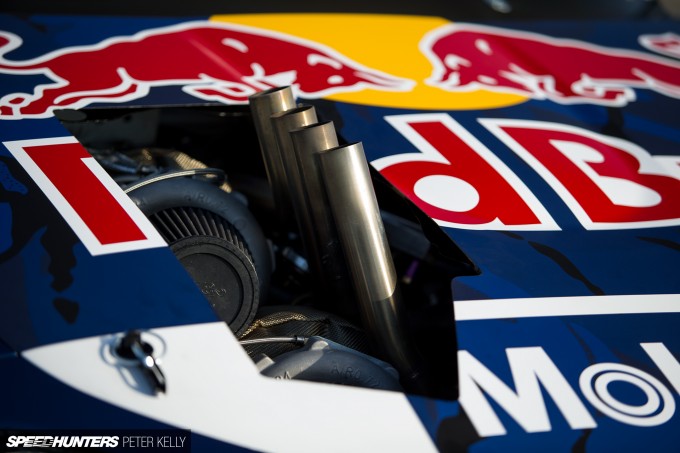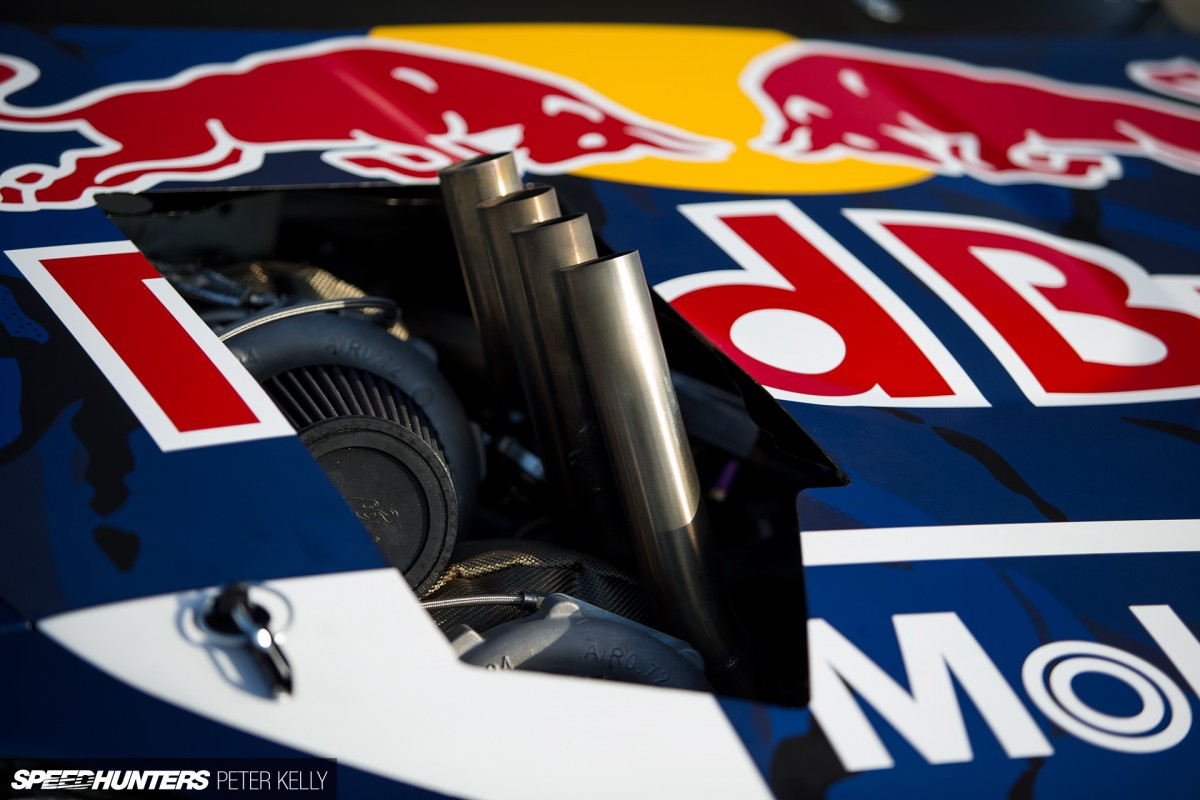 Of all the individual elements that make up RADBUL – and we'll get to those in a moment – there is one aspect that truly defines this car. It's what's under – and poking out of – the Mazda MX-5's lightweight hood.
Hiroshima Screamer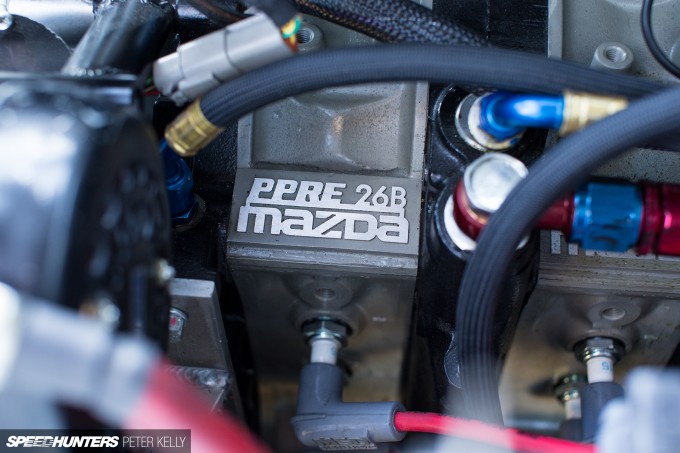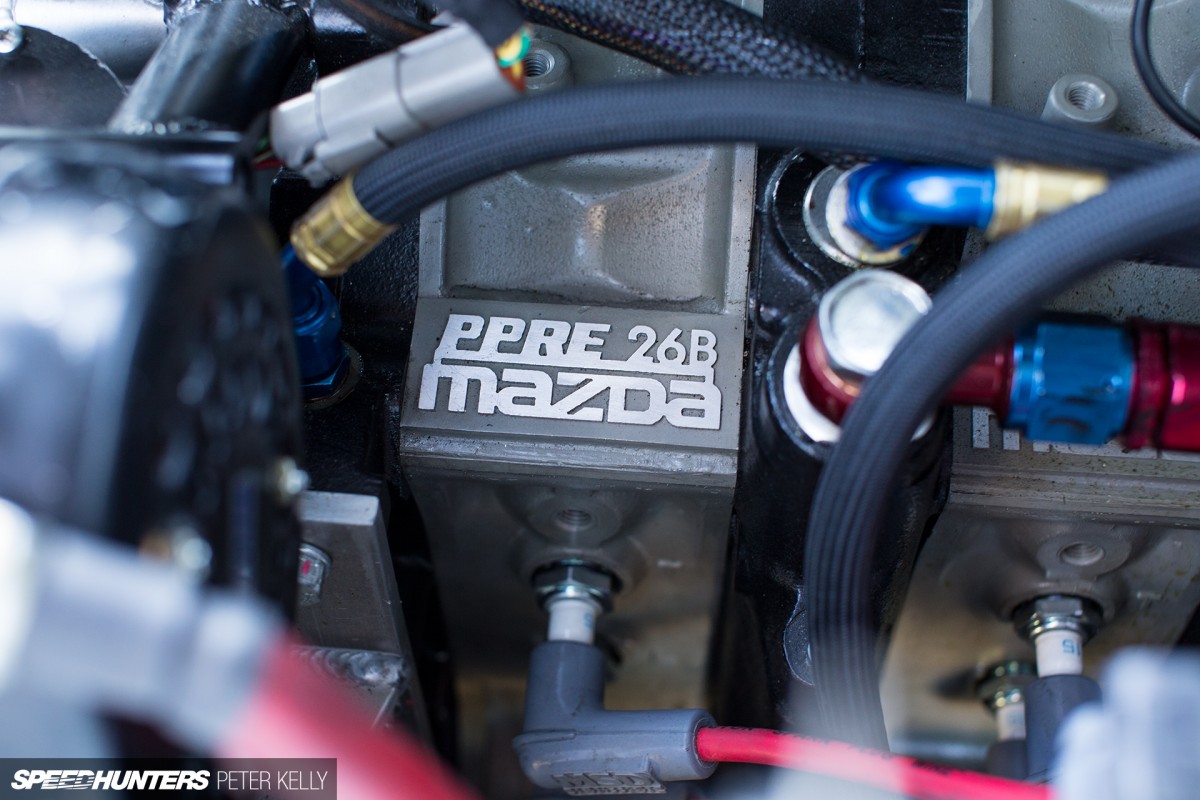 A Mazda rotary engine was always a given, but back at the start of the build the plans involved a 20B three-rotor turbo combo – much like the 800hp engine in BADBUL. Both Mike and Warren knew that the power goal of 1,000hp was totally attainable with a similar setup, and it would be reliable to boot. But that idea went straight out the window with the response MADBUL garnered when Mike left black lines up Lord March's perfectly-groomed driveway at last year's Goodwood Festival of Speed. Quite simply, only a four-rotor motor would cut it. The question was, would it fit?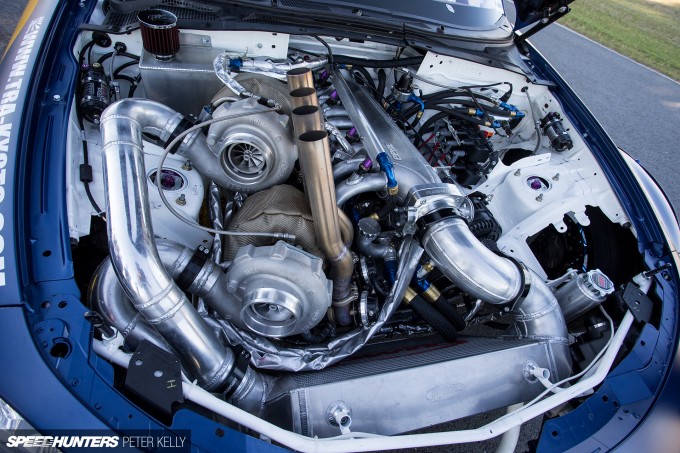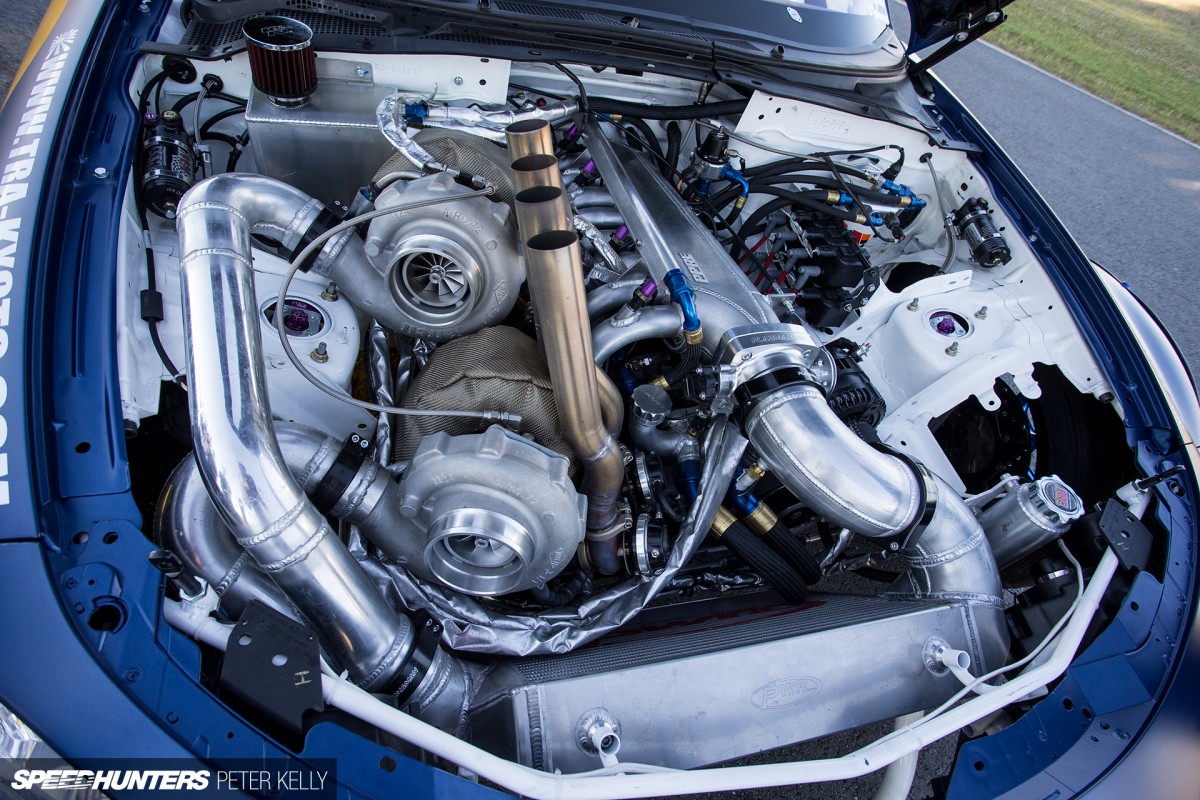 The answer? Yes! In fact, stripped of its intake and exhaust devices, the big 26B block almost looks like it was meant to be fitted in the Mazda's little engine bay. Formula Drift rules don't allow for any modification of the firewall to shift an engine rearward, but in the case of the NC MX-5 a factory recess allows the engine to slot in perfectly. Even better, in this position the four-rotor sits further back in the MX-5 chassis than the 20B does in Mike's RX-8.
PPRE have built a number of these engines now, but where this one differs is in the fact that it's largely been pieced together from brand new Mazda OE parts. The rotors, housings and plates have been race-prepped of course, but it's all factory gear provided by Mazda thanks to recently formed partnership between the Japanese automaker and the Kiwi drifter. Even the apex seals are Mazda OE 3mm units. The component that makes the 26B engine possible however, is the eccentric shaft, and that's a 3-piece PPRE item tooled in New Zealand.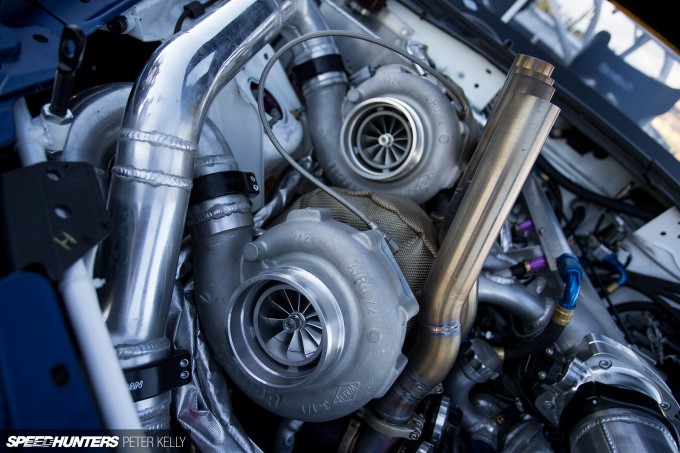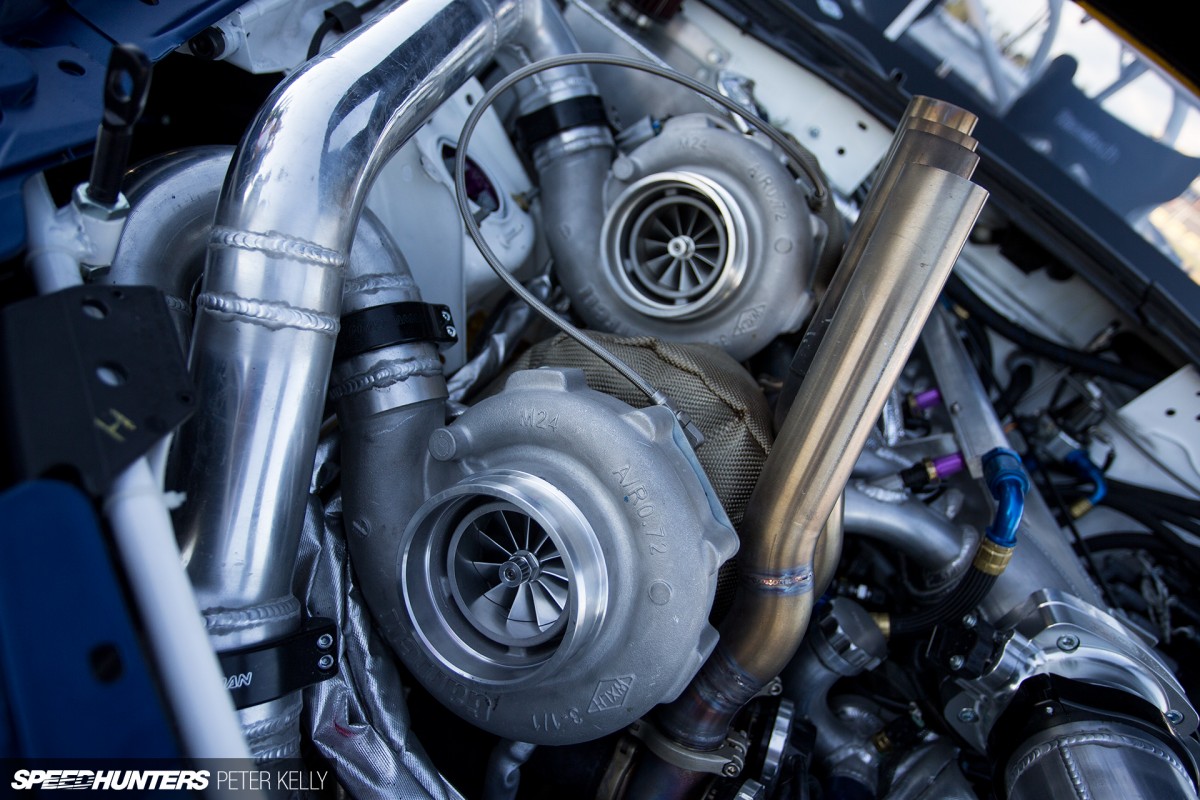 Then there are the turbos. A big single was planned for the 20B, but a pair of slightly smaller units – not that you could really call them 'small' – seemed more appropriate for the 26B. Warren opted for twin custom-spec Garrett GTX40s because of their lighter weight compared to one dinner plate sized unit, and the fact that they'd spool up much quicker and therefore the engine would be much more responsive when Mike stamped on the loud pedal.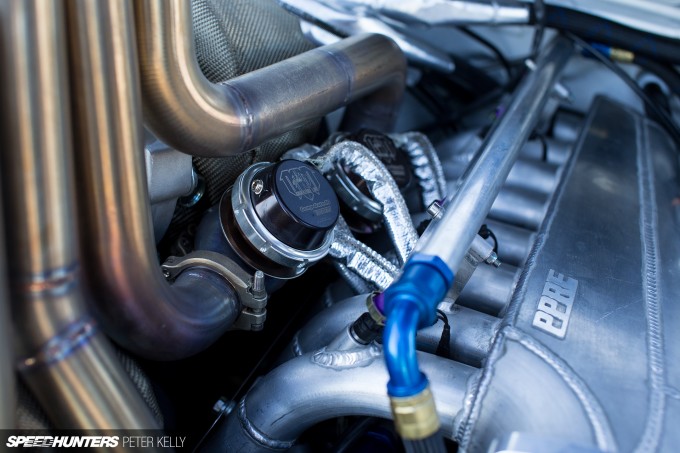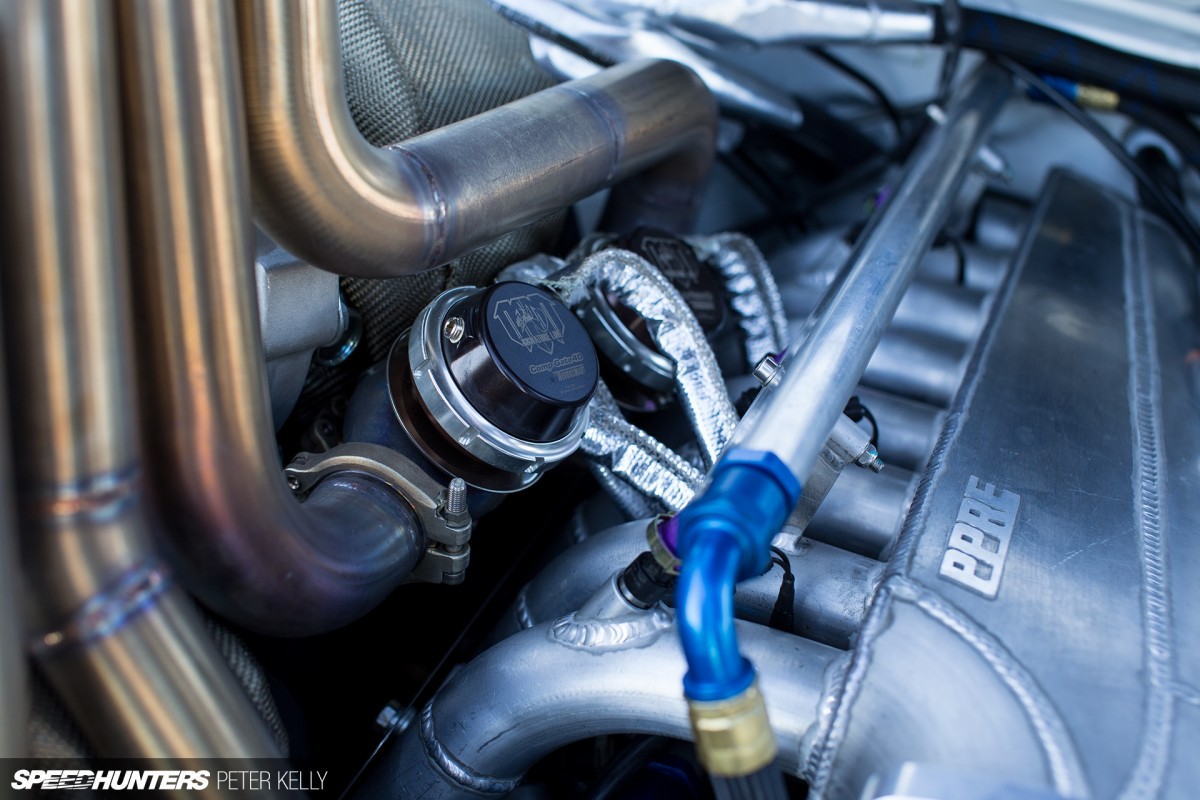 Of course, in an application like this boost control is of utmost importance, and to perfectly align with the twin-scroll Garretts, four Turbosmart 'Mad Mike Signature Edition' Comp-Gate 40 wastegates are employed off a ProStreet Performance merge collector, running from a custom PPRE exhaust manifold.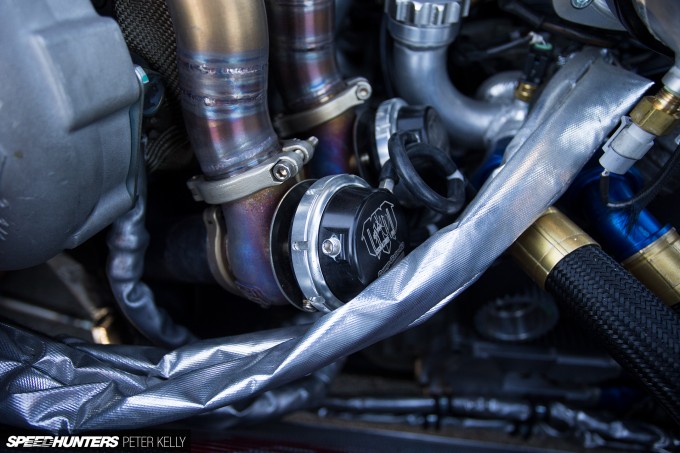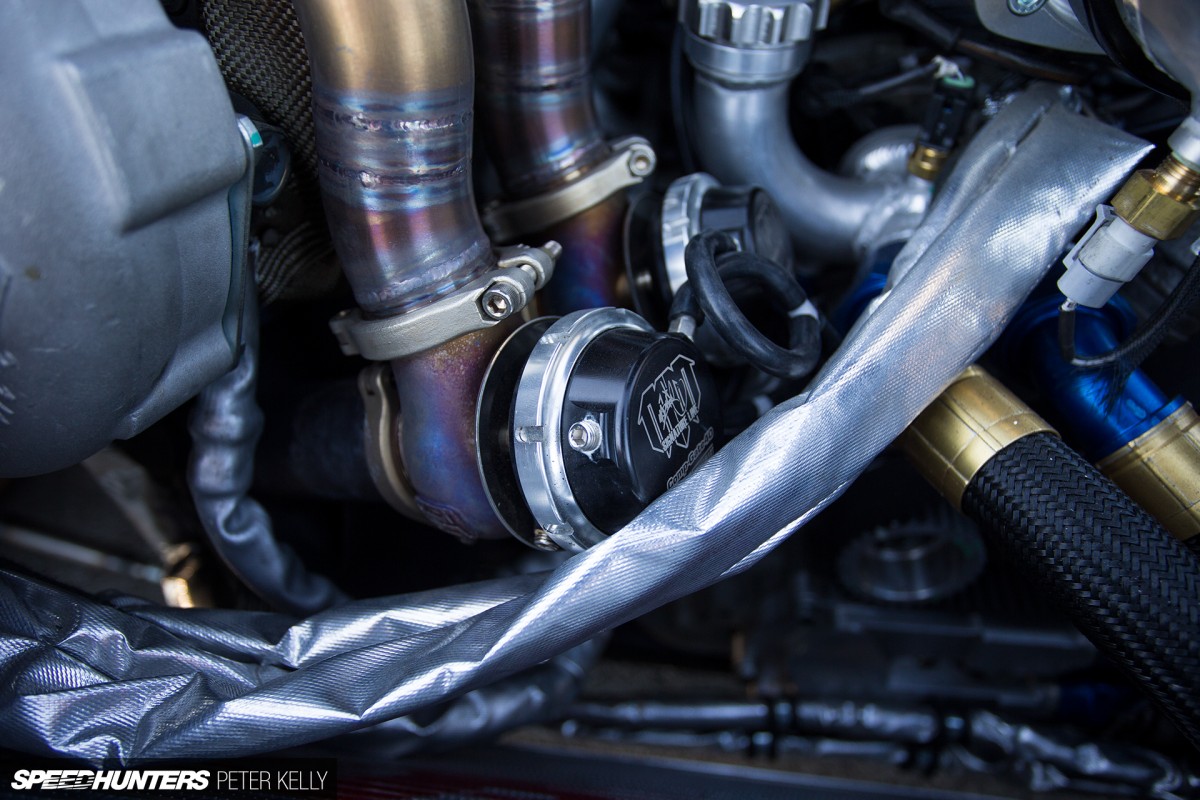 There's two Comp-Gates up the top as seen in the previous photo, and two more down the bottom. With so much going on in a relatively small space, PPRE had to be really clever how they packaged everything, and a lot of thought went into weight placement and ease of access to critical components.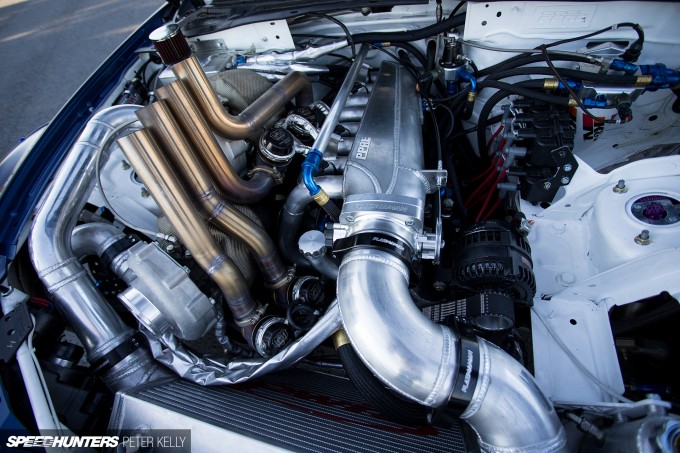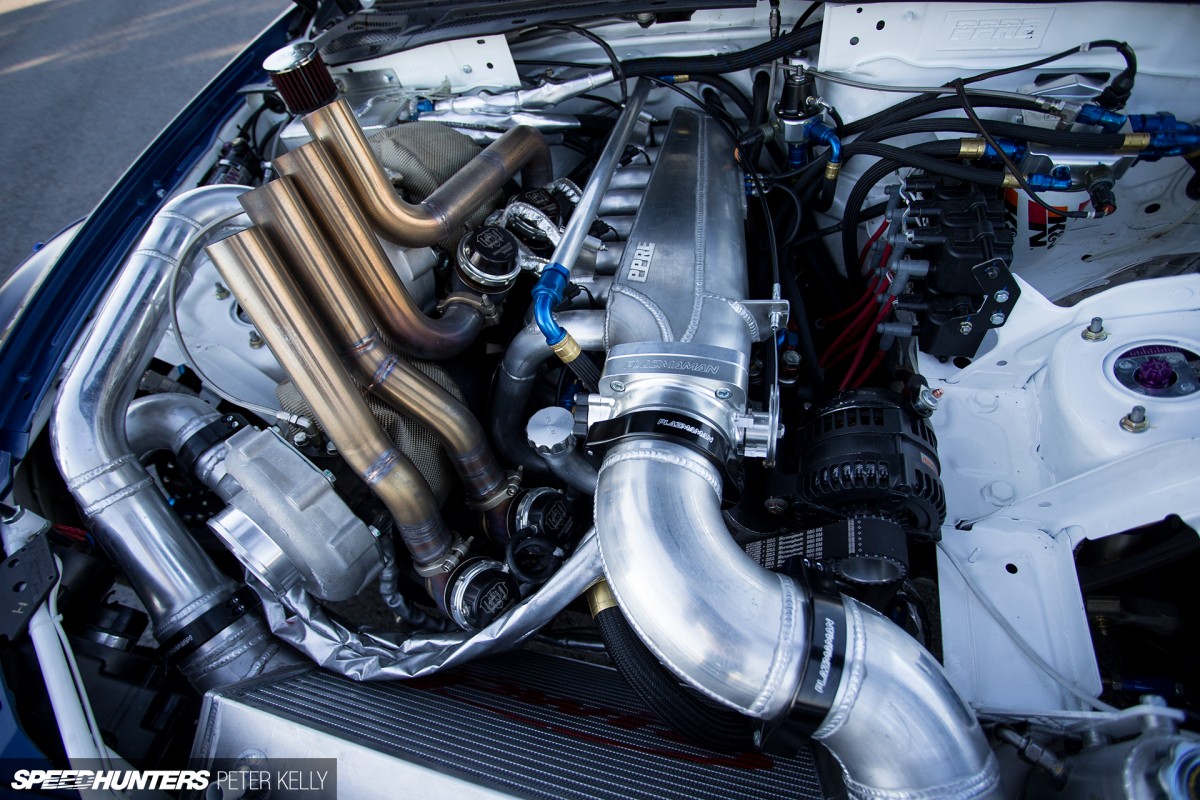 That said, there was only one logical place to run the wastegate dump pipes and that was straight up and out through the bonnet. And who wouldn't want fire stacks?!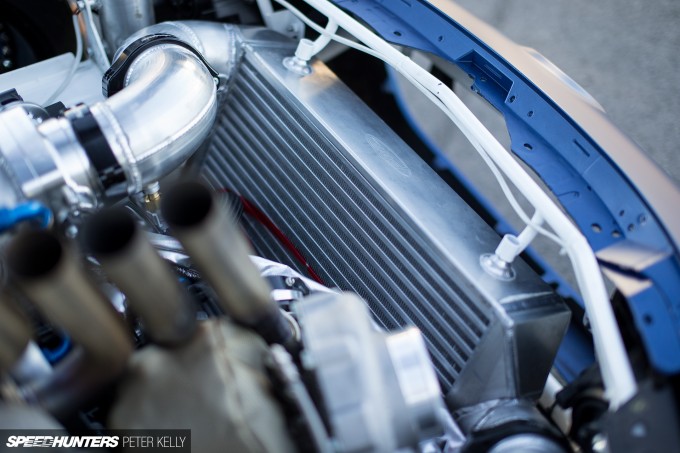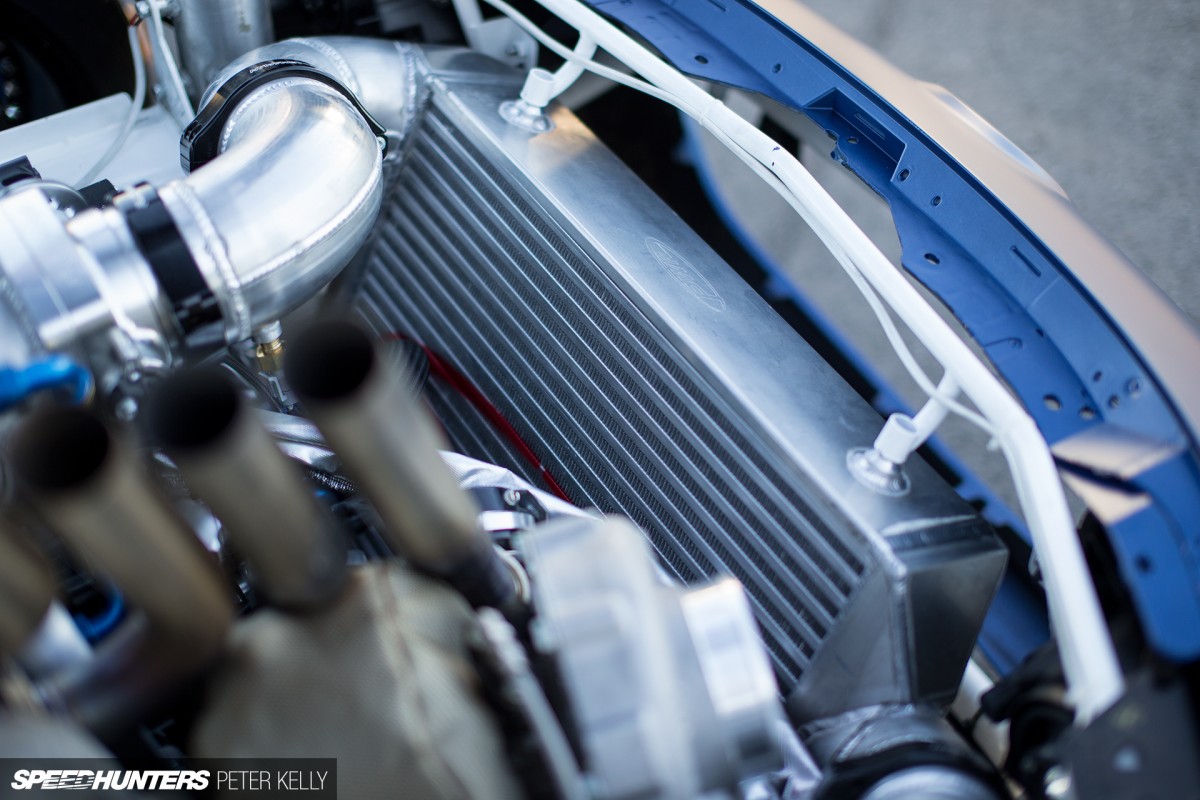 Keeping the engine running cool was another priority, and the giant PWR air-to-air intercooler mounted up front ensures a dense intake charge.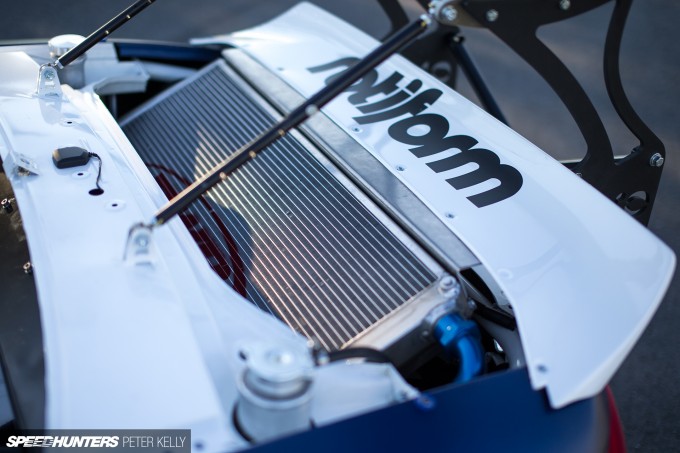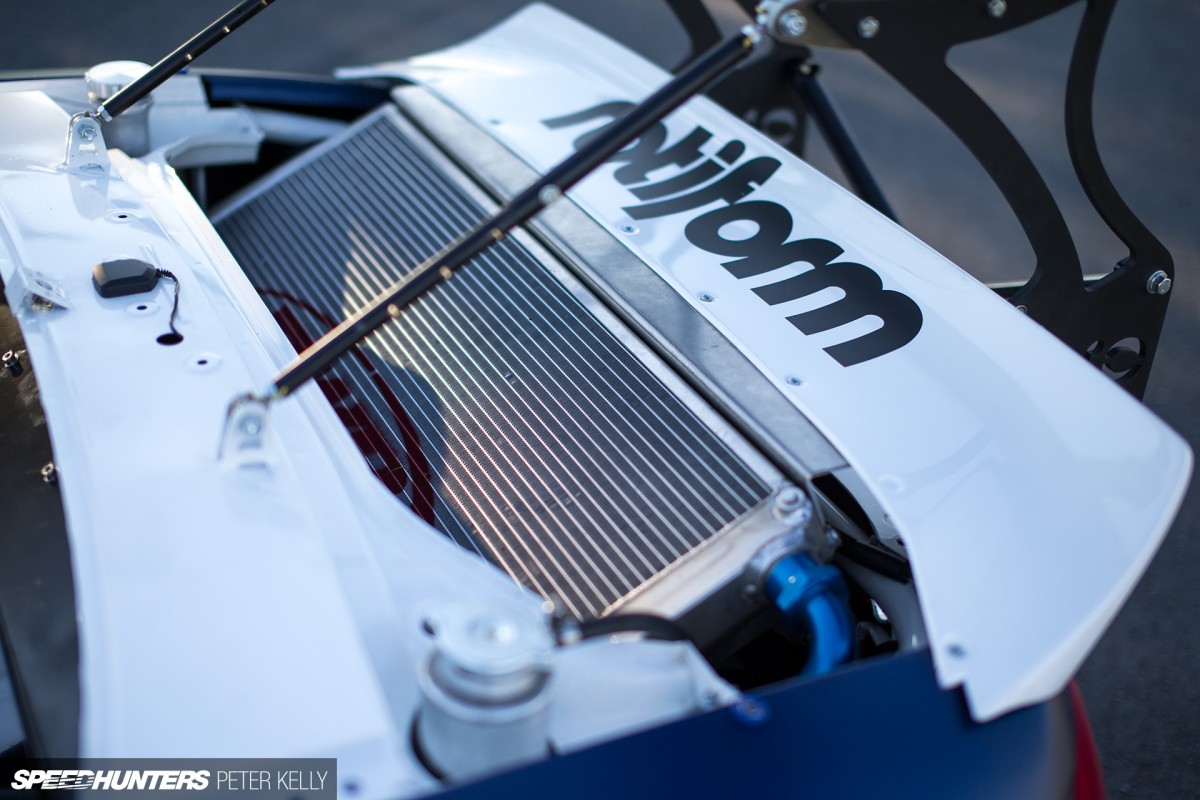 For space and to offset weight, the radiator – another PWR item featuring twin electric fans on its underside – is angle-mounted in the rear. Then there's a PWR inline water-cooled oil cooler which sits deep in the passenger footwell alongside the engine's dry sump system tank, thus spreading more of the load around the chassis and keeping those critical components out of harm's way.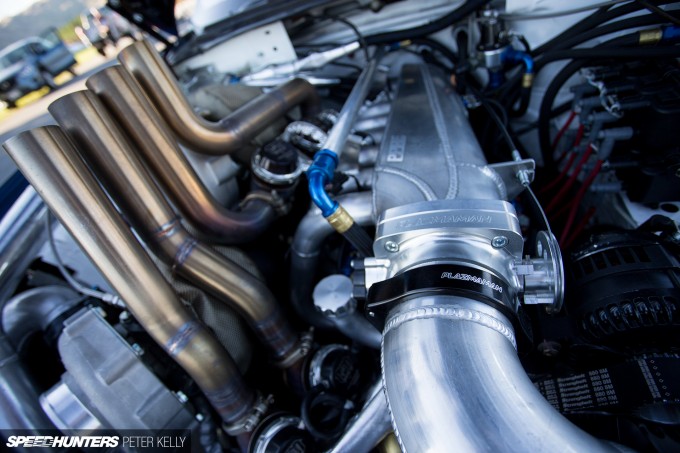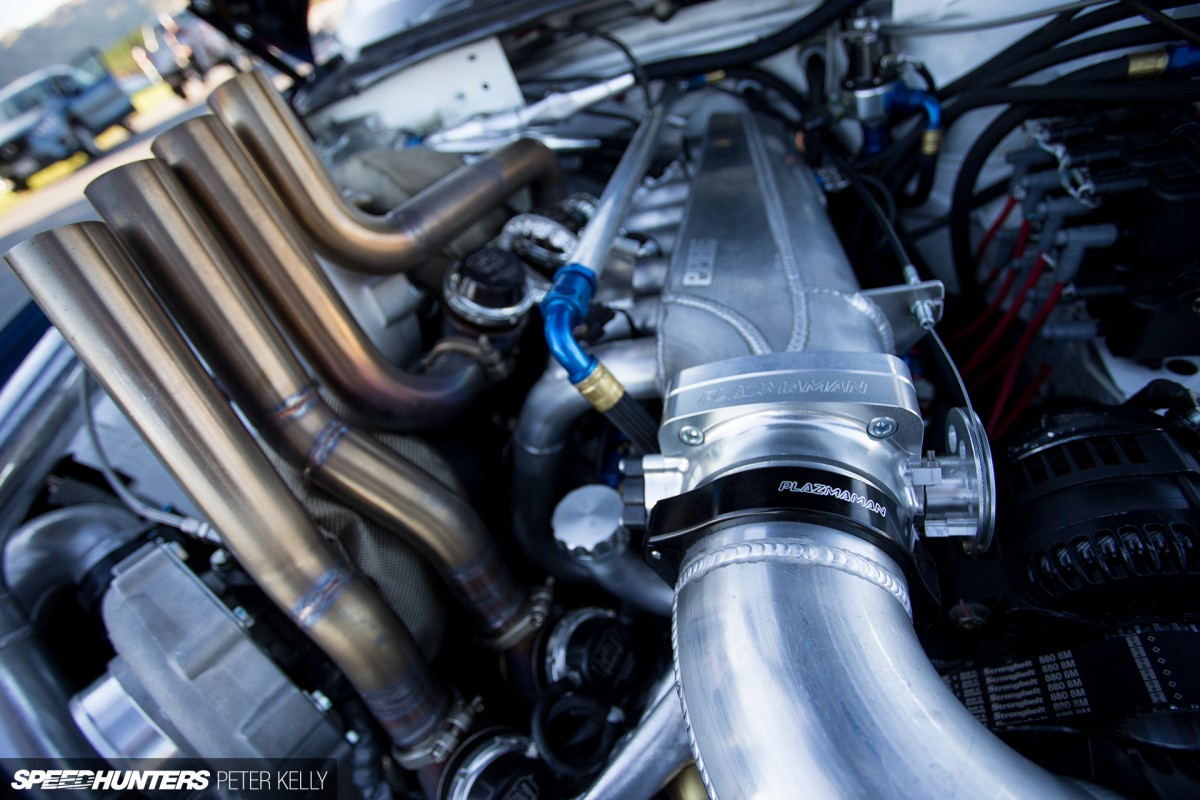 There's a thirst – a big thirst here, and to meet that demand is a serious fuel system comprising of three Walbro pumps, eight injectors and dual rails from Aftermarket Industries, and Brown & Miller lines and fittings. Here you can see the custom PPRE aluminium intake manifold and plenum, and the giant-sized Plazmaman throttle body.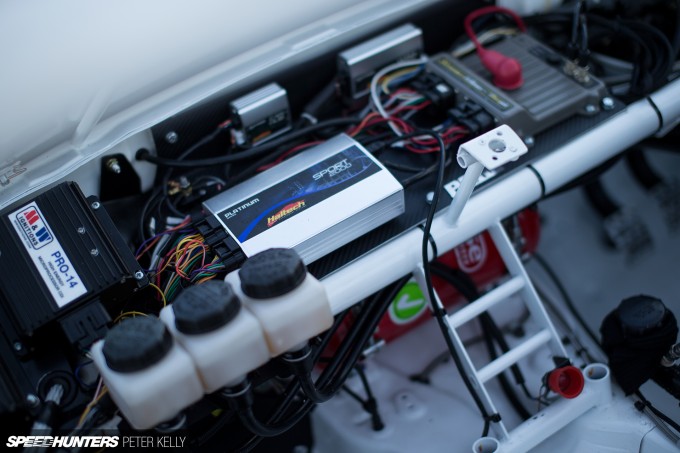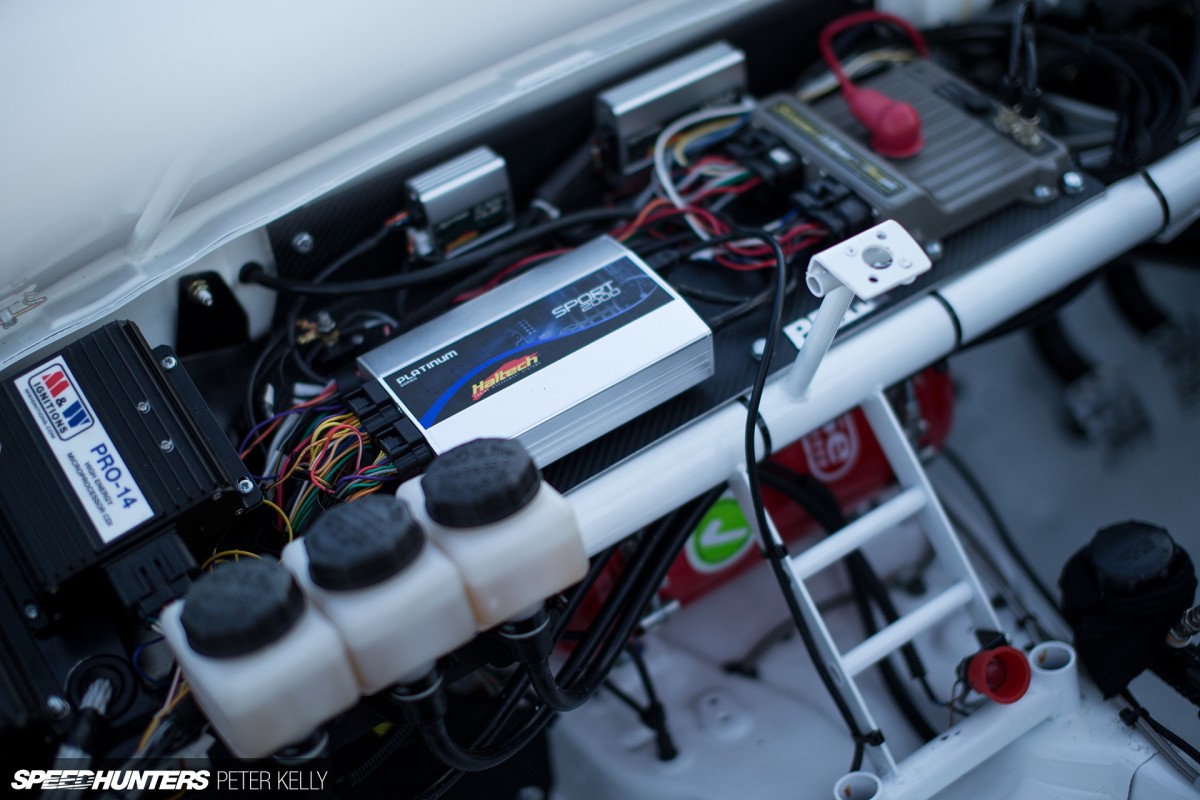 The spark side of the equation is controlled from beneath the quick-release dash panel. You'll find multiple M&W Ignitions CDIs and the Haltech Platinum Series Sport 2000 engine management system here, plus a WB2 Wideband Controller and CAN Hub modules. At the top right of the above image is the Racepak SmartWire solid state power module which acts as the hub for all of the car's wiring via an eight-gang Racepak Switch Panel.
Built Drift Tough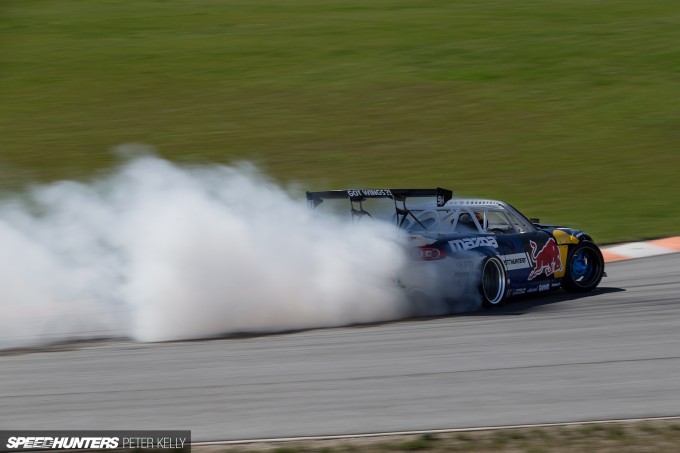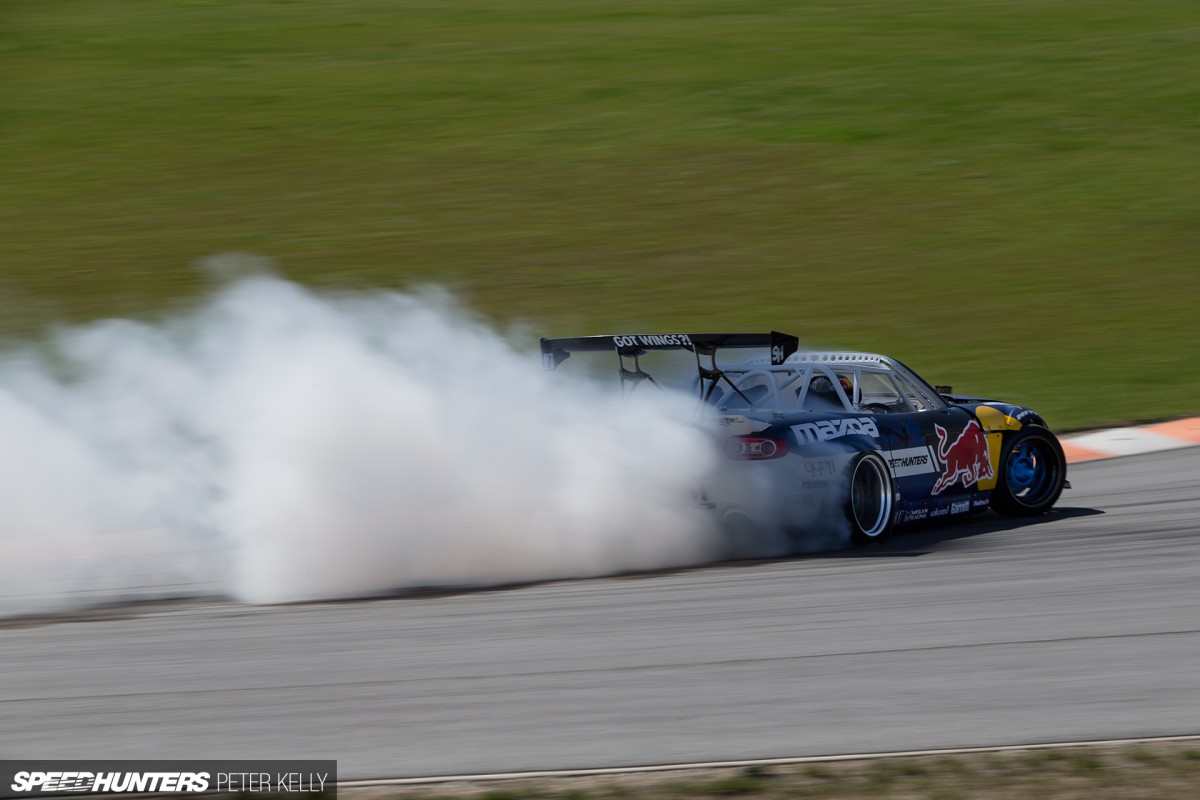 With a mixture of 100RON gasoline and Mobil 2-stoke oil in the fuel cell, 1,032hp on a low boost pressure setting was the result of the inaugural dyno tuning session at PPRE. The engine was built for much more though, and according to Warren there's 1,500hp capability in the package should that level of output be required. Of course, drifting's more about balance than outright horsepower, but it's still nice to have some reserve in the tank so to speak.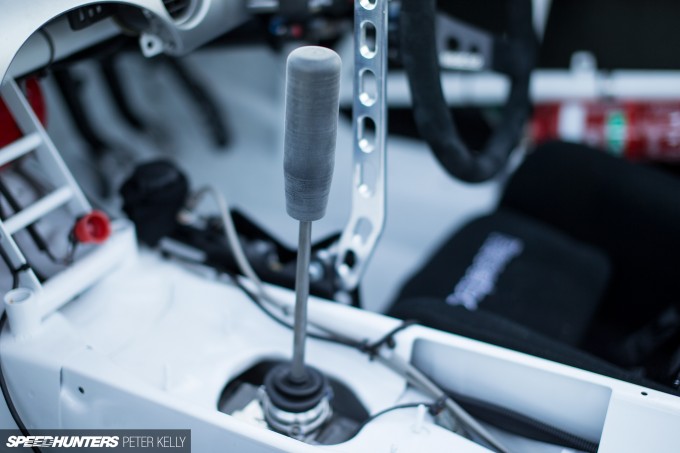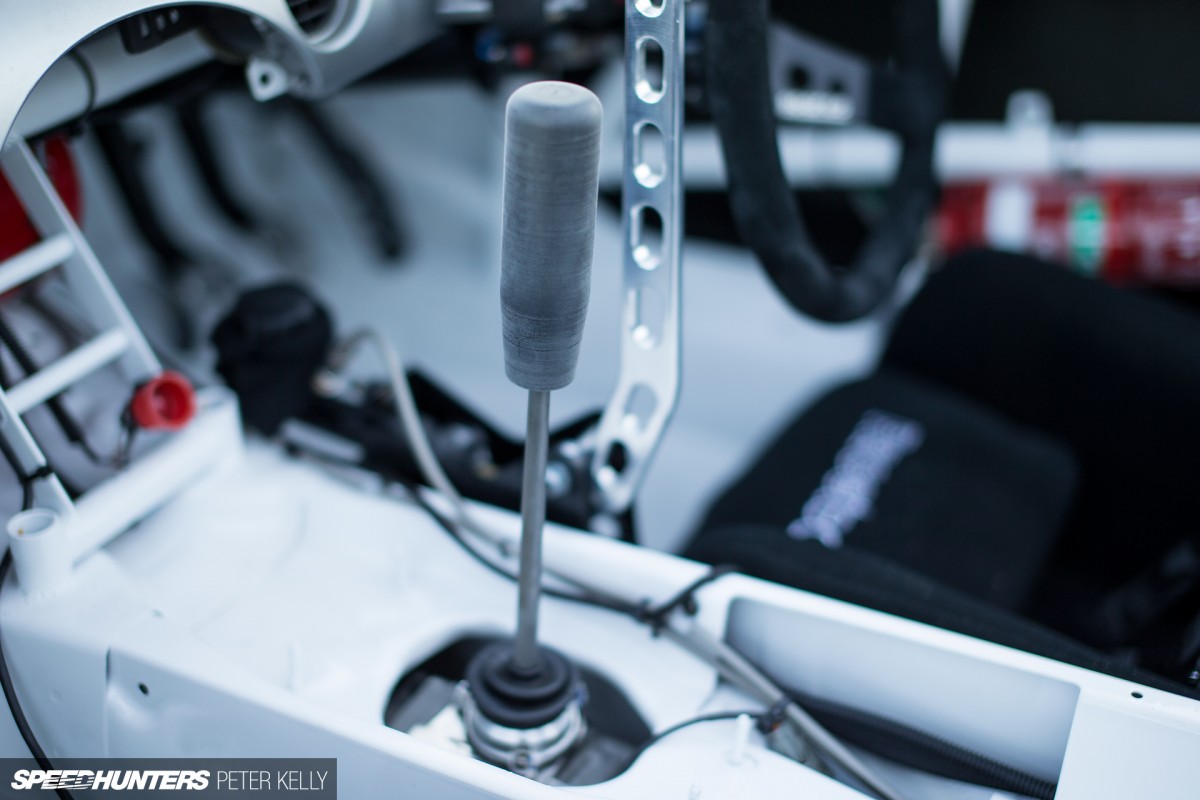 With big power and big torque came the necessity of a driveline up to the task. Having Holinger Engineering come on board the project was every helpful in that respect, and the RD6 6-speed sequential is as good as gearboxes get. By utilising a stubby bell-housing and adapter there's just 500mm between the back of the engine and the shifter, and the compact transmission unit can be dropped out of the car with the removal of just four bolts.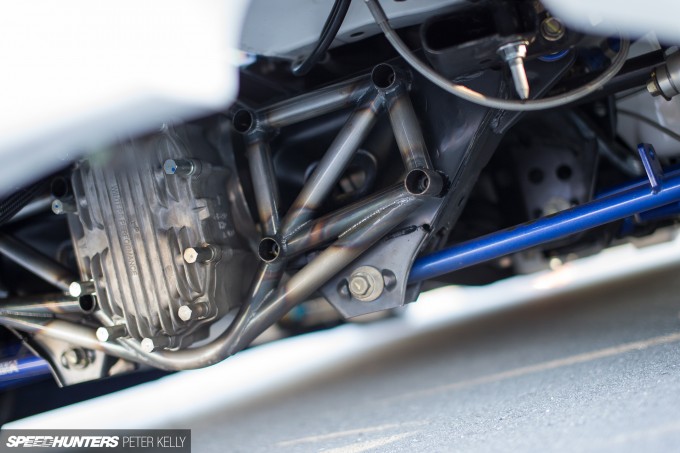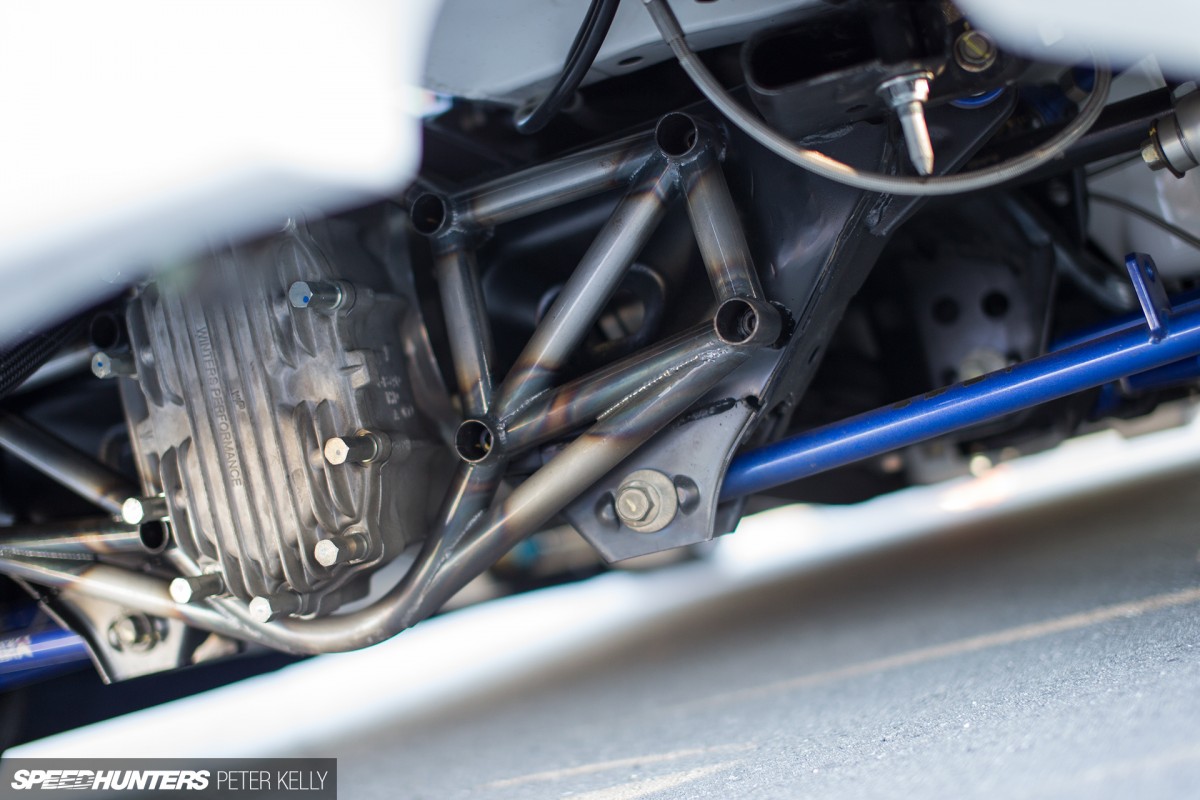 The strong yet easily serviceable theme continues at the rear with the ASD-prepped Winters Performance Quick Change diff assembly mounted on a custom PPRE cradle, and The Driveshaft Shop axles. This is the exact same setup that Mike uses in BADBUL, which brings me to another interesting and somewhat fortunate aspect of the build. Like the 26B's almost factory-fit in engine bay, the team was happy to discover that the majority of Megan Racing arms and links developed for use in the RX-8 slotted straight into the MX-5's suspension and steering network.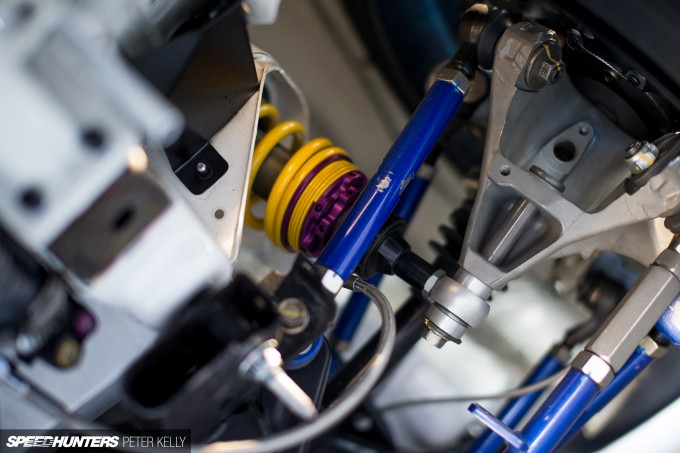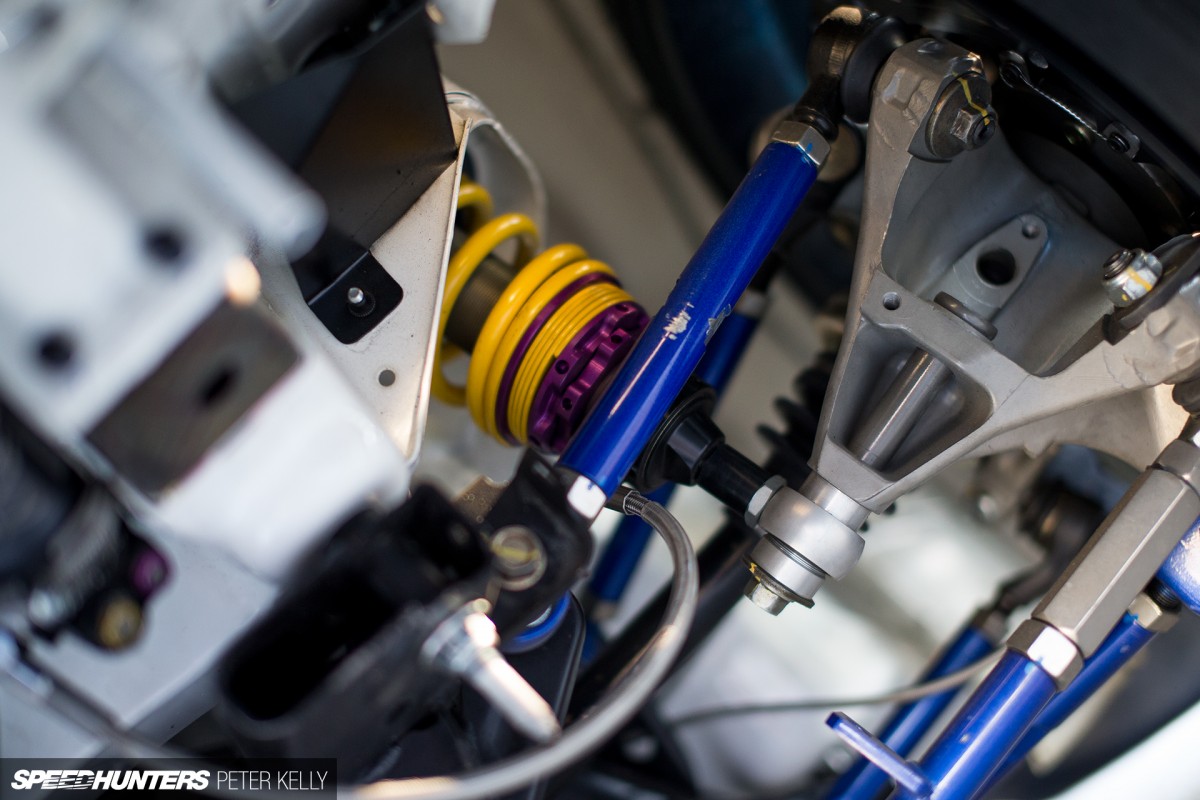 The KW Competition coilovers are completely new though, and on top of ride height adjustability the high-end 3A monotube units born out of KW's race department feature 3-way damper adjustment.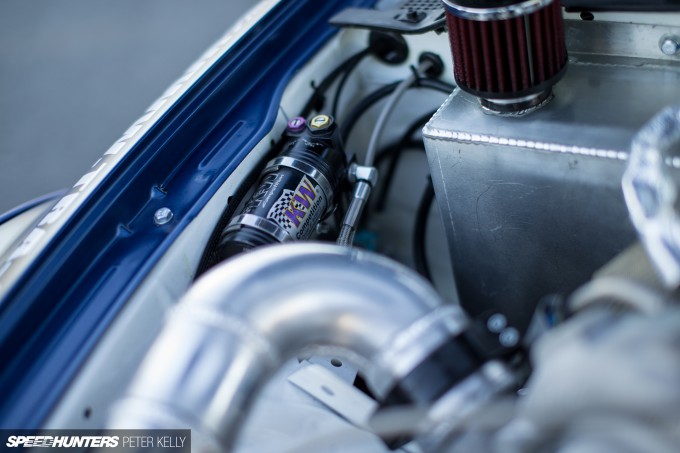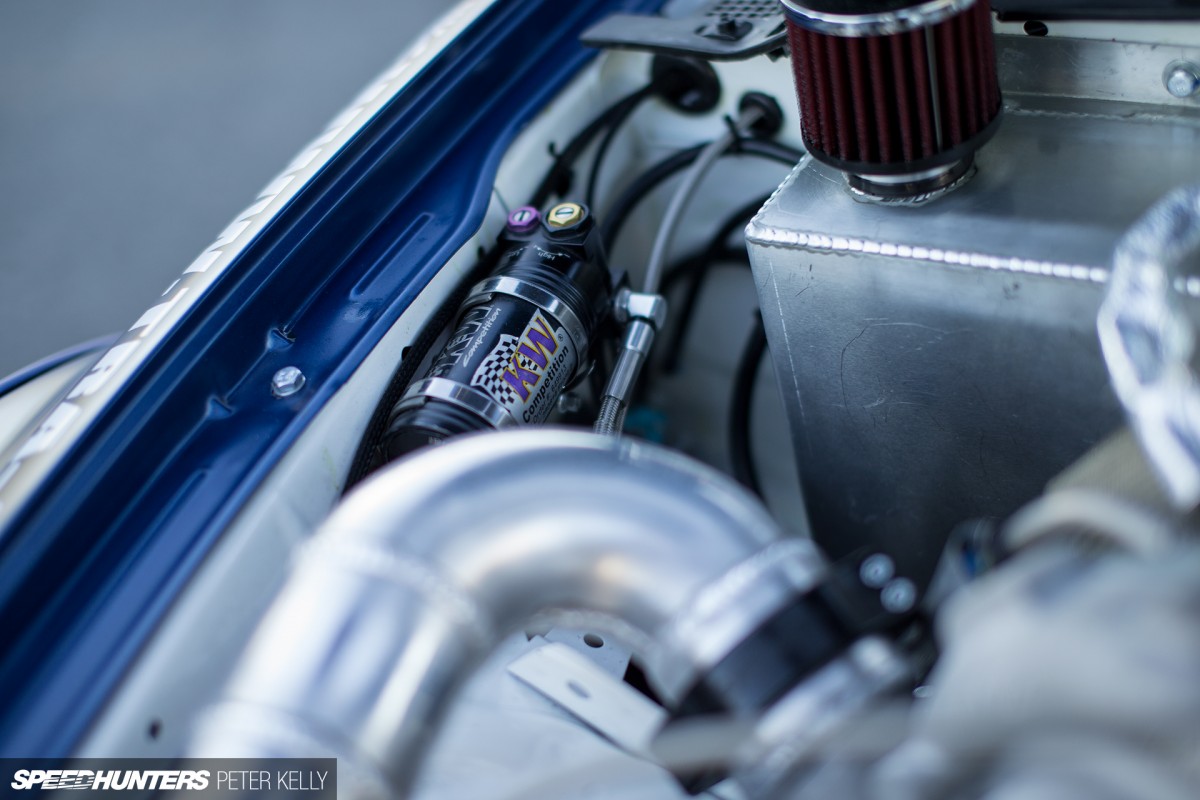 Rebound adjustment is made through the piston rods tops, with bump/compression and high/low speed valving adjusted on the remote reservoir canisters that feature at all four corners.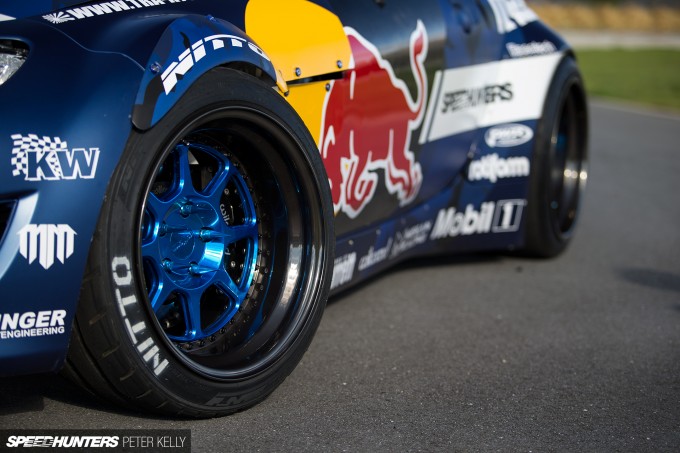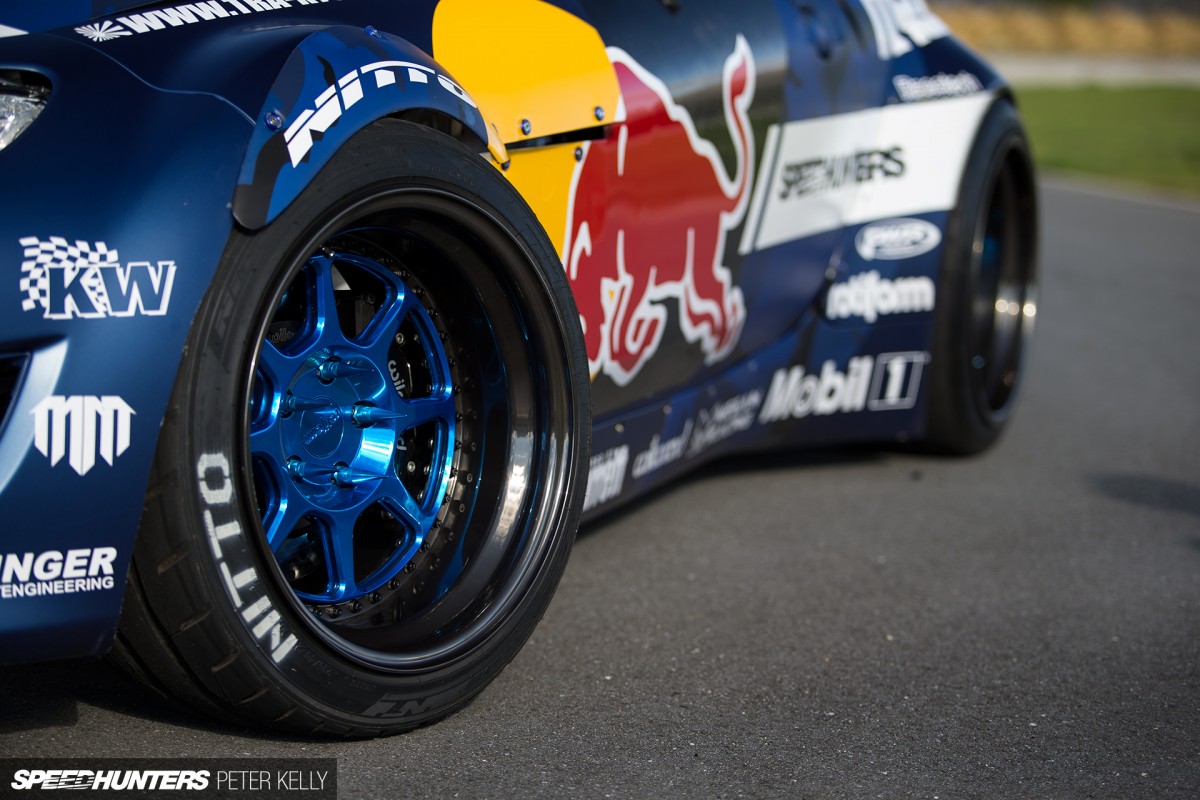 In the steering department a custom-made WiseFab lock kit offers up endless amounts of angle, and when Mike's dialling in armfuls of counter-steer the unique Rotiform SLC 3-piece forged wheels – 17×9.5-inch front and 18×10.5-inch rear – look seriously amazing. The combination of chromed and electric blue anodized centres and super-deep translucent black chrome dishes couldn't fit the look any better, but this is just one Rotiform wheel design and colour combination that will feature on the MX-5 over the forthcoming Formula Drift season. The one the thing they'll all have in common though is the rubber – Nitto's new NT05 compound: 235/40ZR17 front and 265/35ZR18 rear.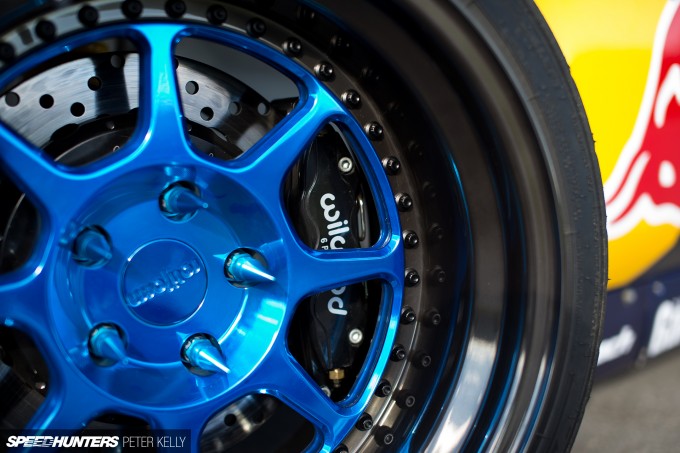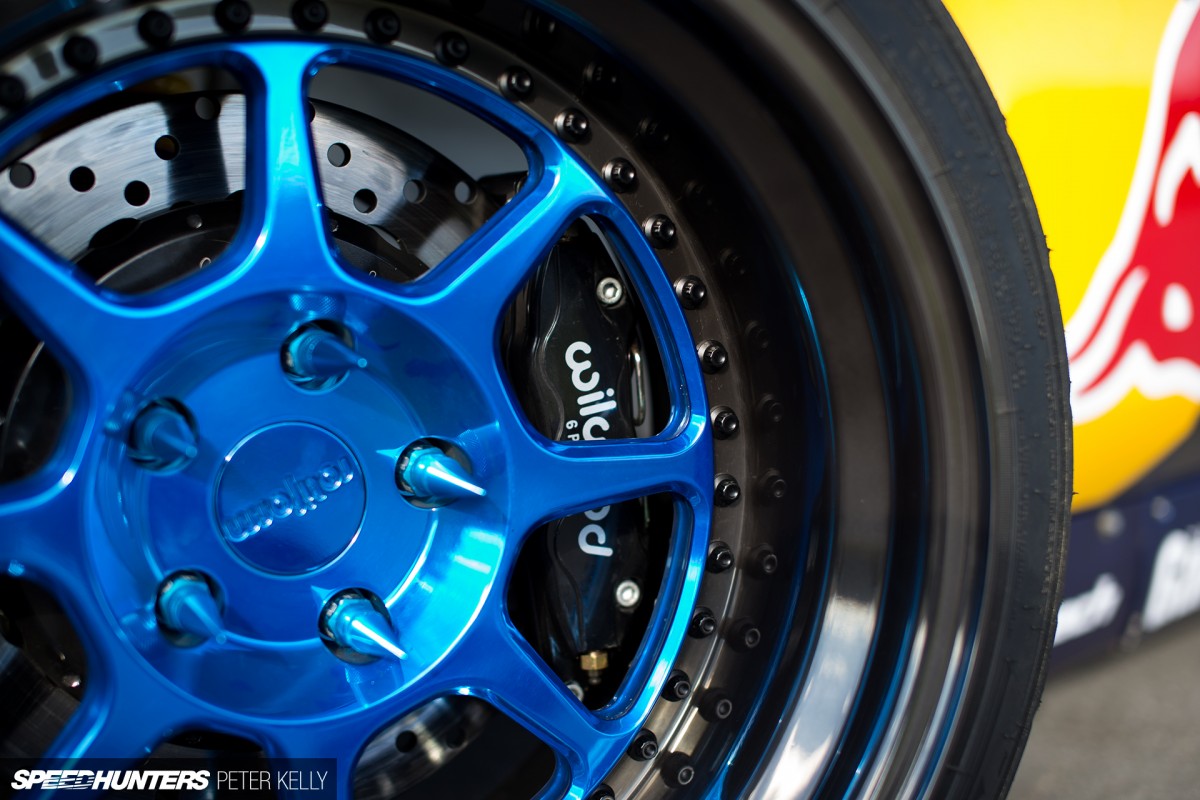 Everywhere you look on RADBUL there are considered details, and the brakes are no exception. Forged billet Wilwood Dynapro 6-piston callipers feature on the front end, clamping down on Wilwood Ultralite rotors to help keep weight to a minimum.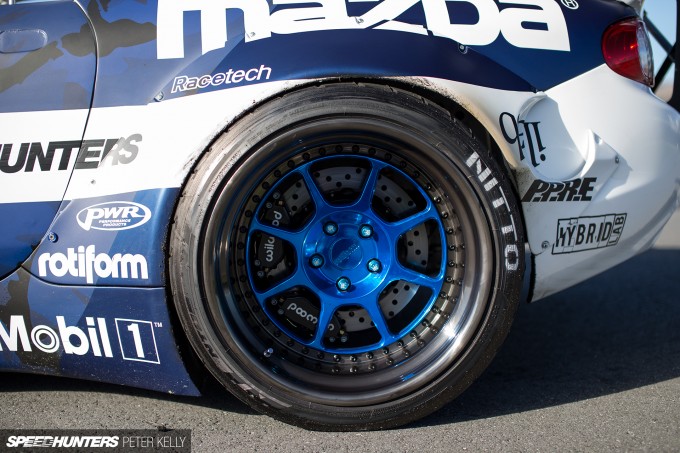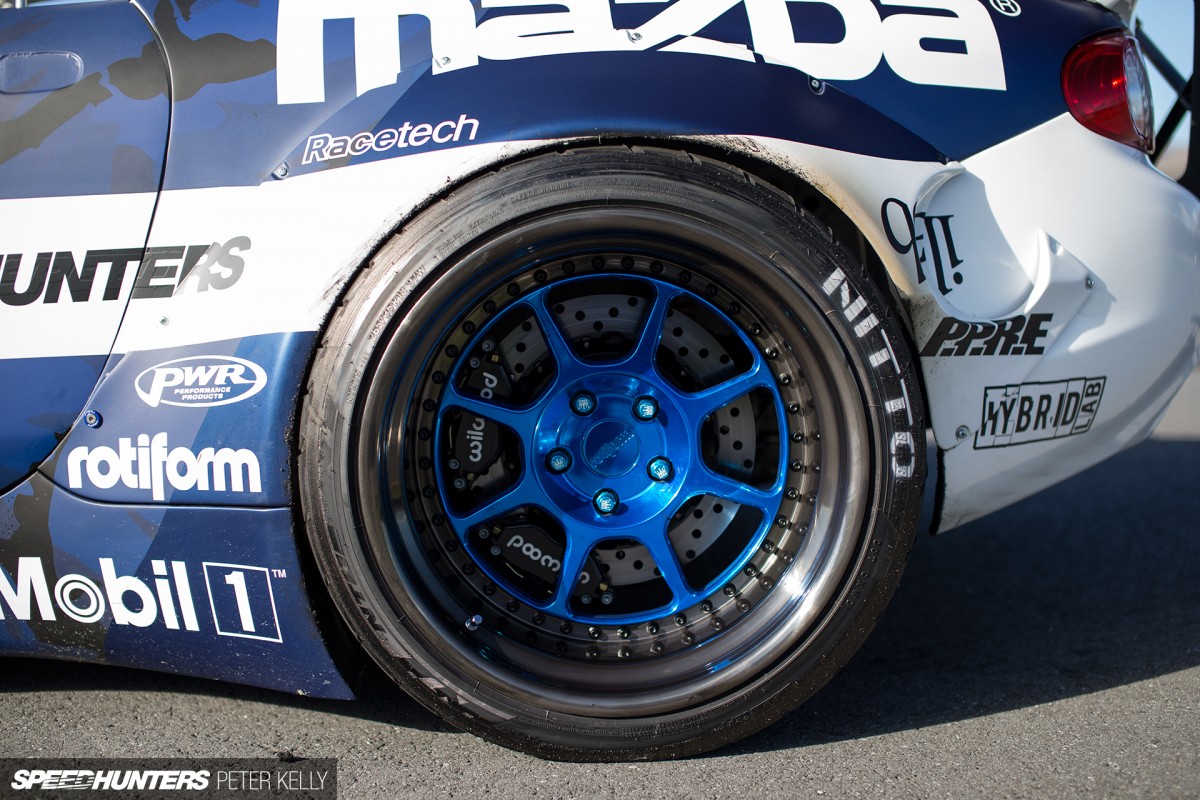 There's more Wilwood hardware out the back, but here it's a twin Dynapro 4-piston calliper arrangement on each side – one actuated by the brake pedal and the other exclusively for the ASD hydraulic handbrake.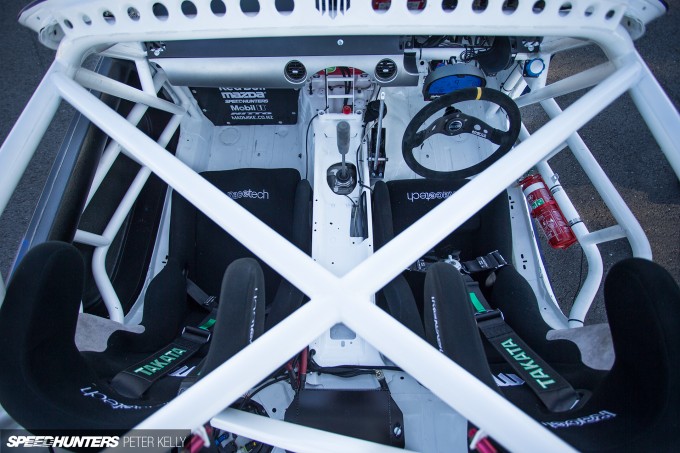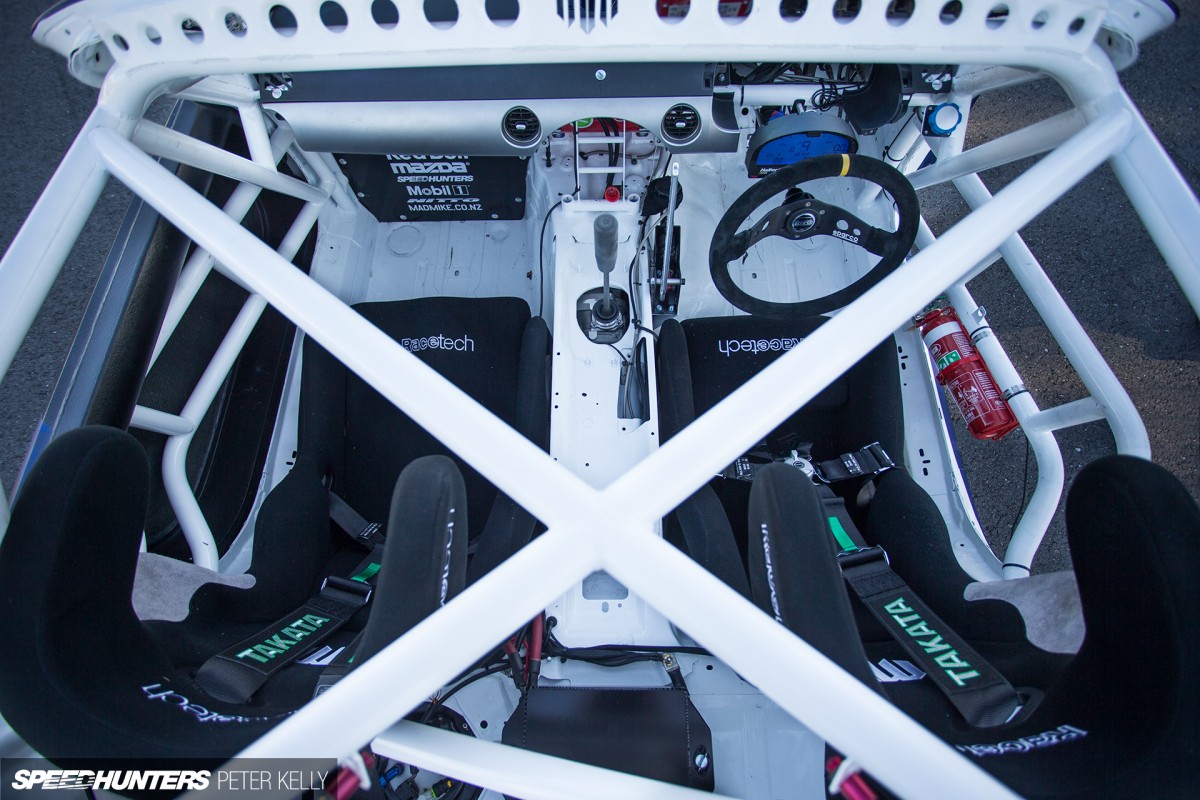 When the Mazda arrived at PPRE in December as an acid-etched chassis there was lots of fabrication work required, including the Formula Drift spec rollcage.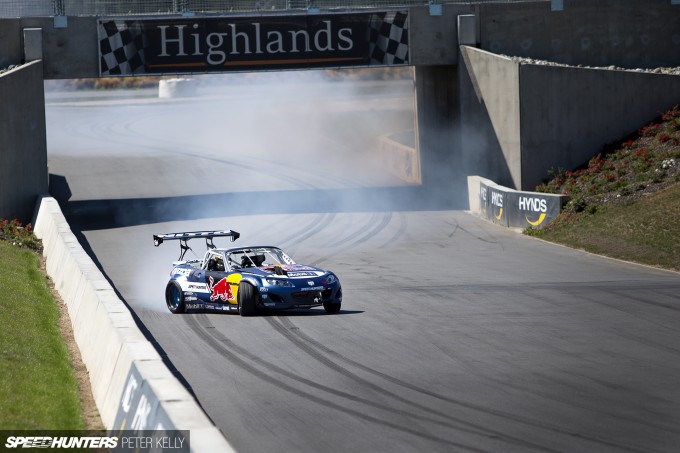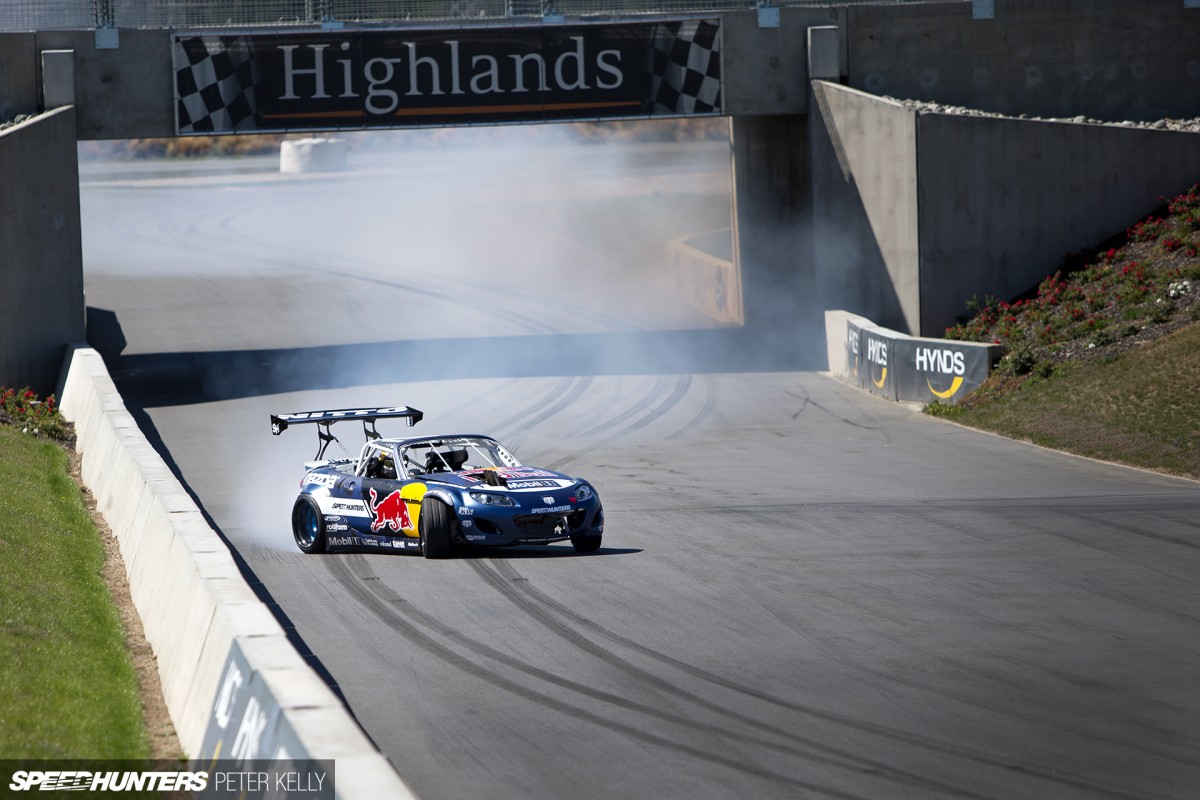 Along with extensive seam welding, the cage structure does a lot of stiffen up the chassis, whilst providing the required amount of occupant protection for a car that'll spend most of its time sideways with an open cockpit.
Business Class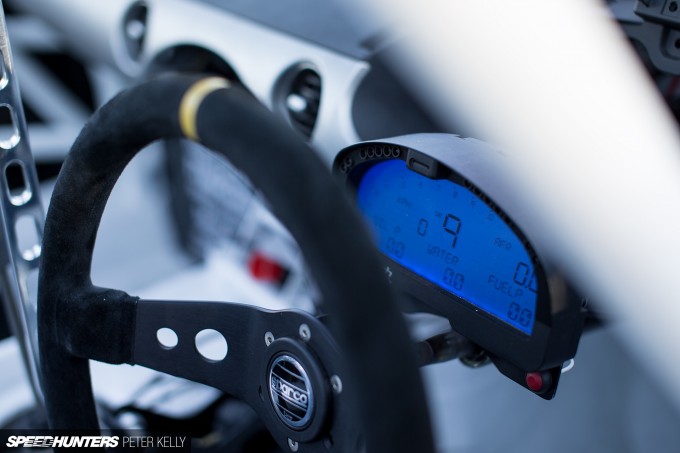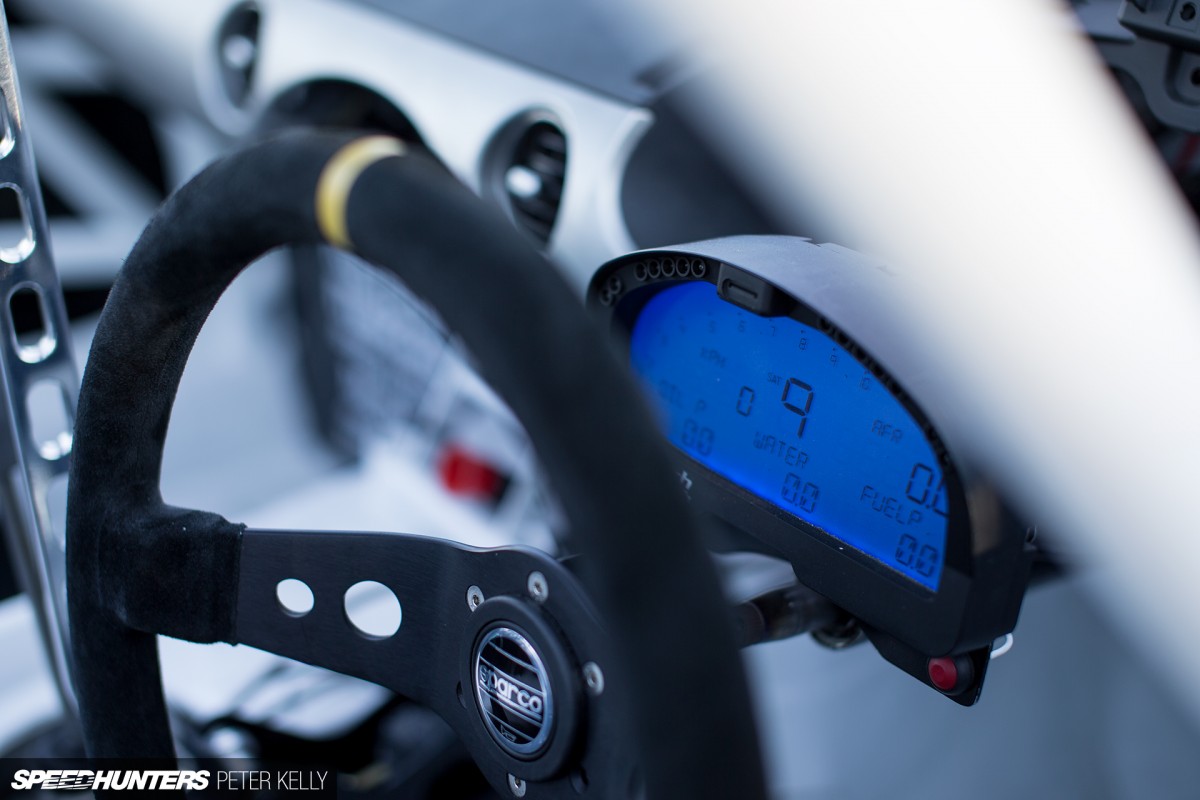 Another area where PPRE outdid themselves was in the interior fit-out. It's a purely functional space of course, but that didn't mean any corners were going to be cut when it came to the execution.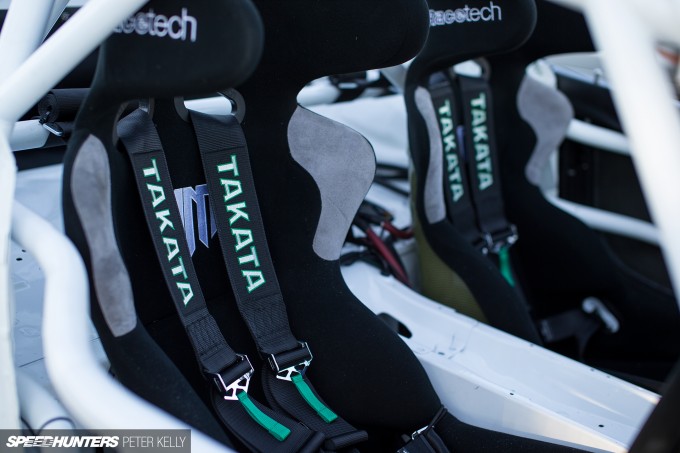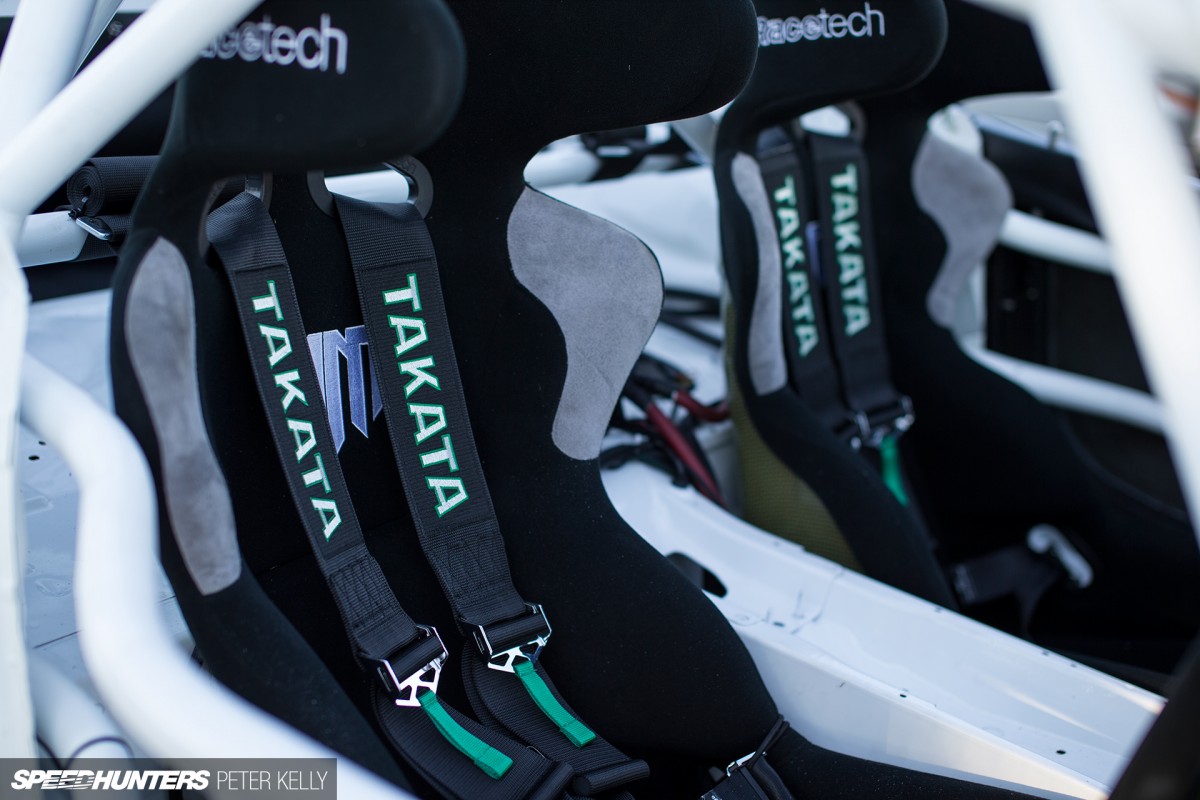 Right from the start of the project Mike was hell-bent on utilsing as many local New Zealand services and products in the build as he could, and inside that's something ticked off by the Racetech RT9009HR carbon-Kevlar seats. Of course, Takata Racing came to the party with a pair of their RACE 6 harnesses too.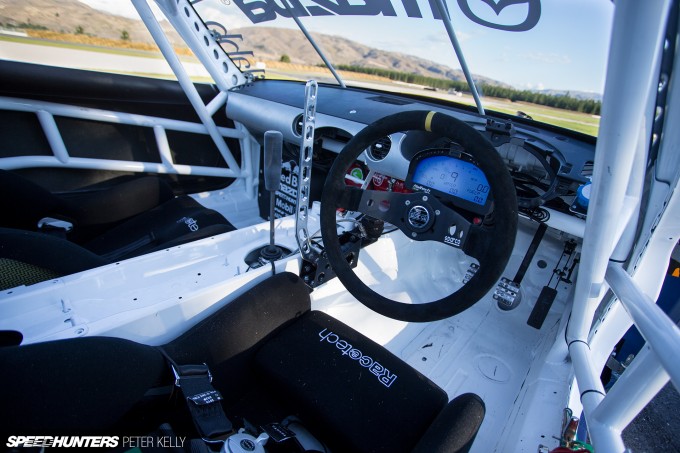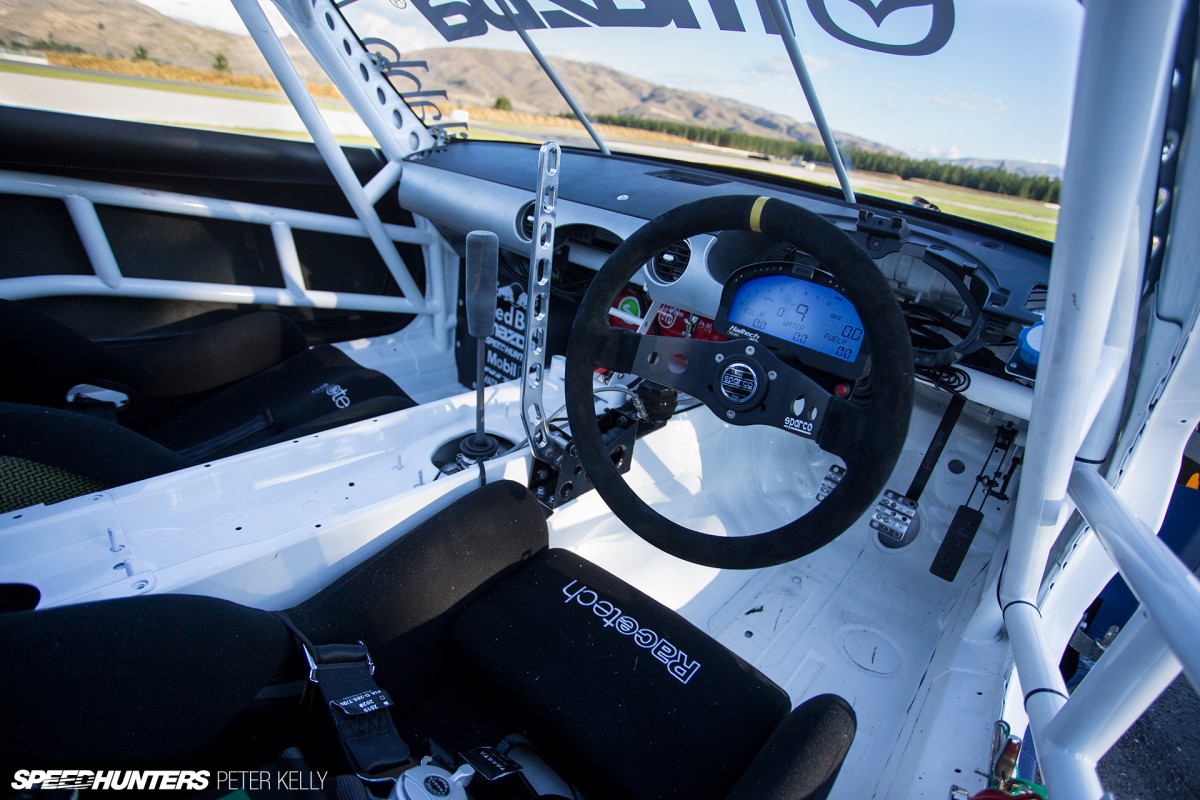 A Sparco R215 suede steering wheel, Wilwood swing-type pedal assembly, and a Racepak/Haltech IQ3 digital display are some of the more obvious additions in the cockpit, but look closer and you can see the plumbed Lifeline fire suppressant system and the bias controller for the brakes. The only standard MX-5 bit that remains is the dash top.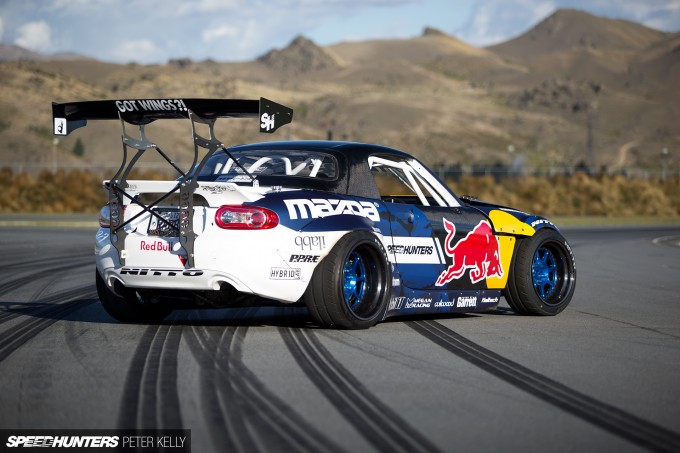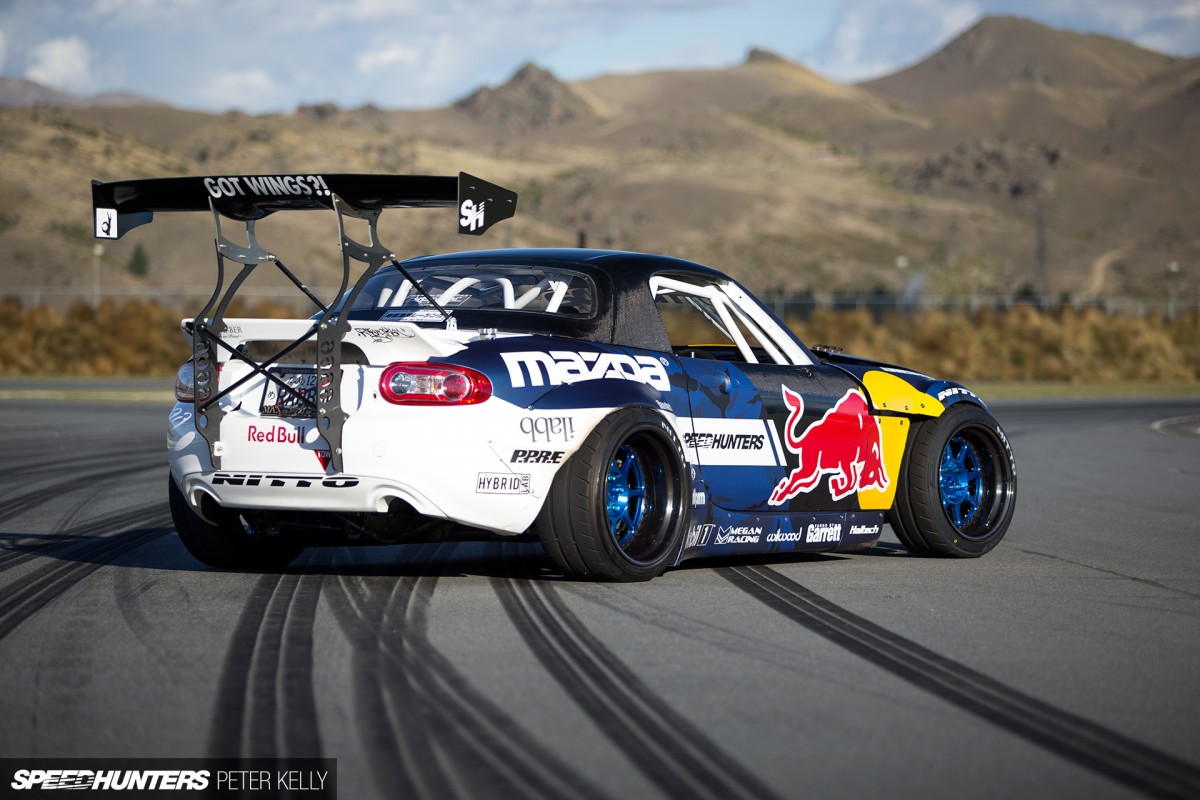 As impressive as the mechanical details of this build are, it's the way that RADBUL looks that absolutely seals the deal. In the hands of Mike himself there was no way it was ever going to look wrong, but considering that the some of the body kit was pieced together from FRP pieces kicking around the MM workshop, it ties together effortlessly with the new livery. As you would have seen in the last build story, all of the exterior panels clip on and off revealing the bare chassis, which makes working on the car a much easier proposition too.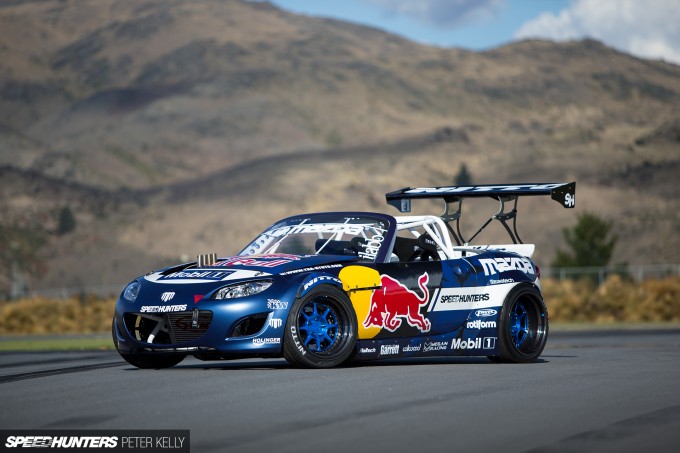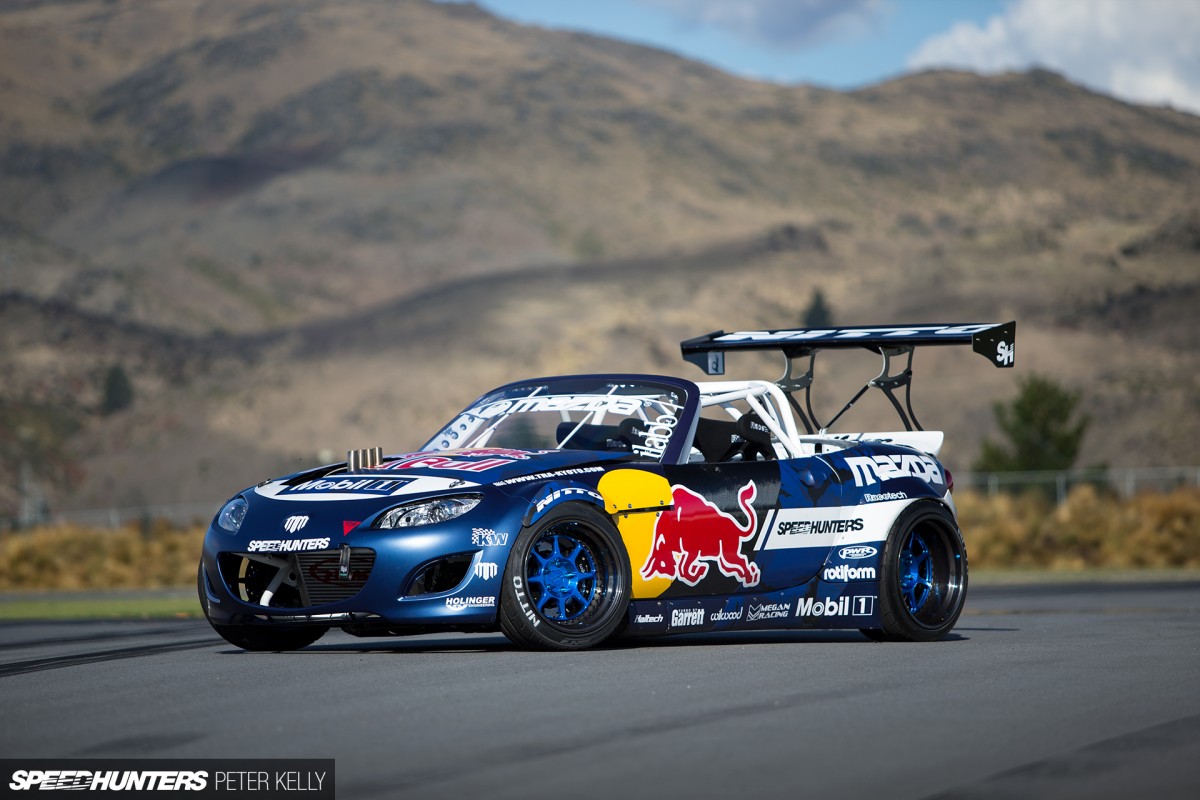 At the front end the MX-5 retains its OE bumper skin and fenders, although the latter have been sliced horizontally behind the wheels and the top section pulled out on spacers. The front flares are by Miata specialist Autokonexion, and the carbon fiber doors and removable carbon fiber hard top are from Goodwin Racing.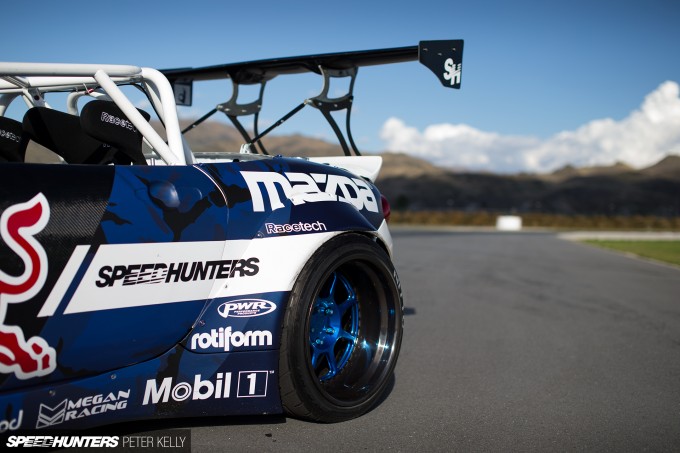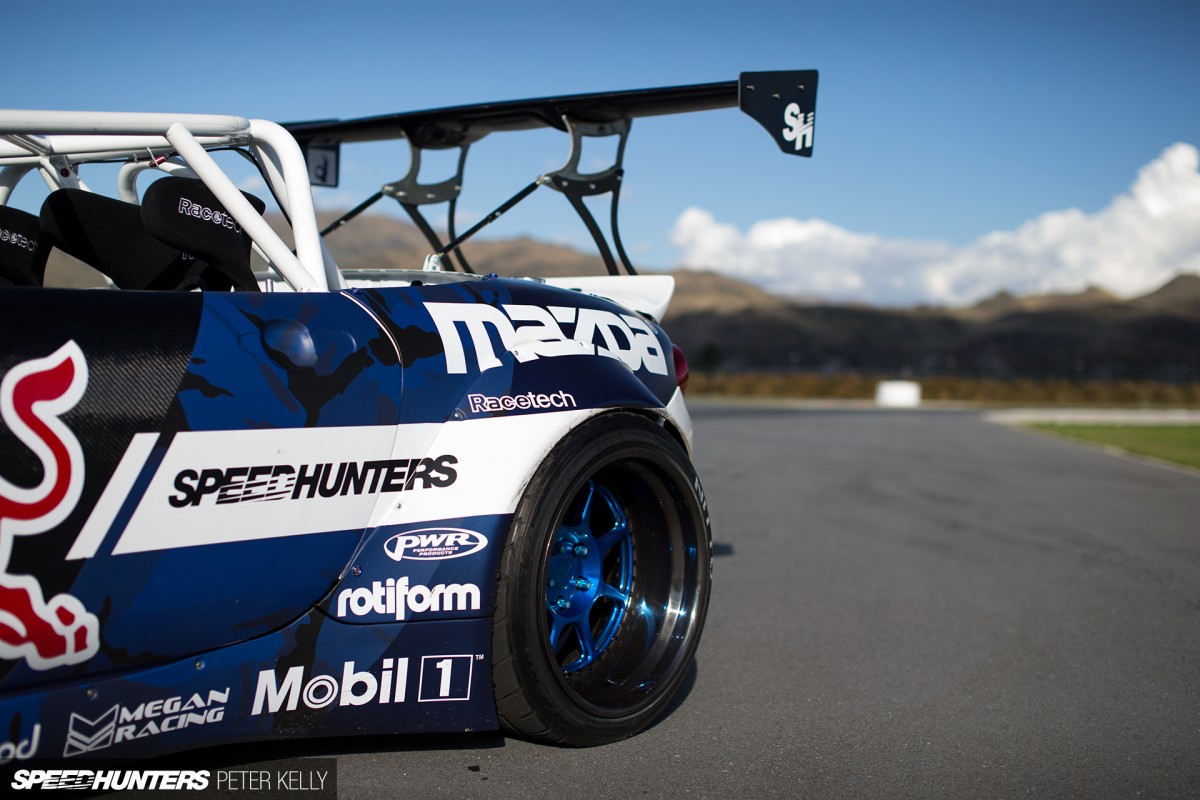 Local company Hybrid Lab plugged the Mazda OE rear fenders early on in the project, and although the original idea involved bolting a more generic style of flare over the wheel arch radius, when it came time to fit the new FRP rear panels, Mike decided to add a TRA Kyoto twist. If you hadn't guessed it already, the rear over-fenders and side skirt sections are actually FD3S RX-7 Rocket Bunny fare, which surprisingly required only little modification to fit.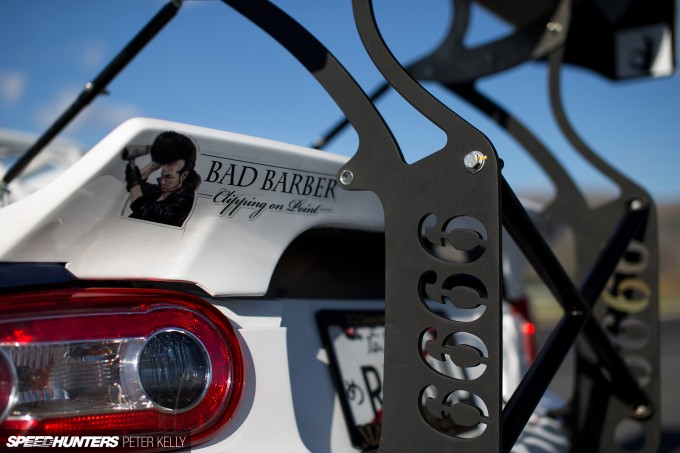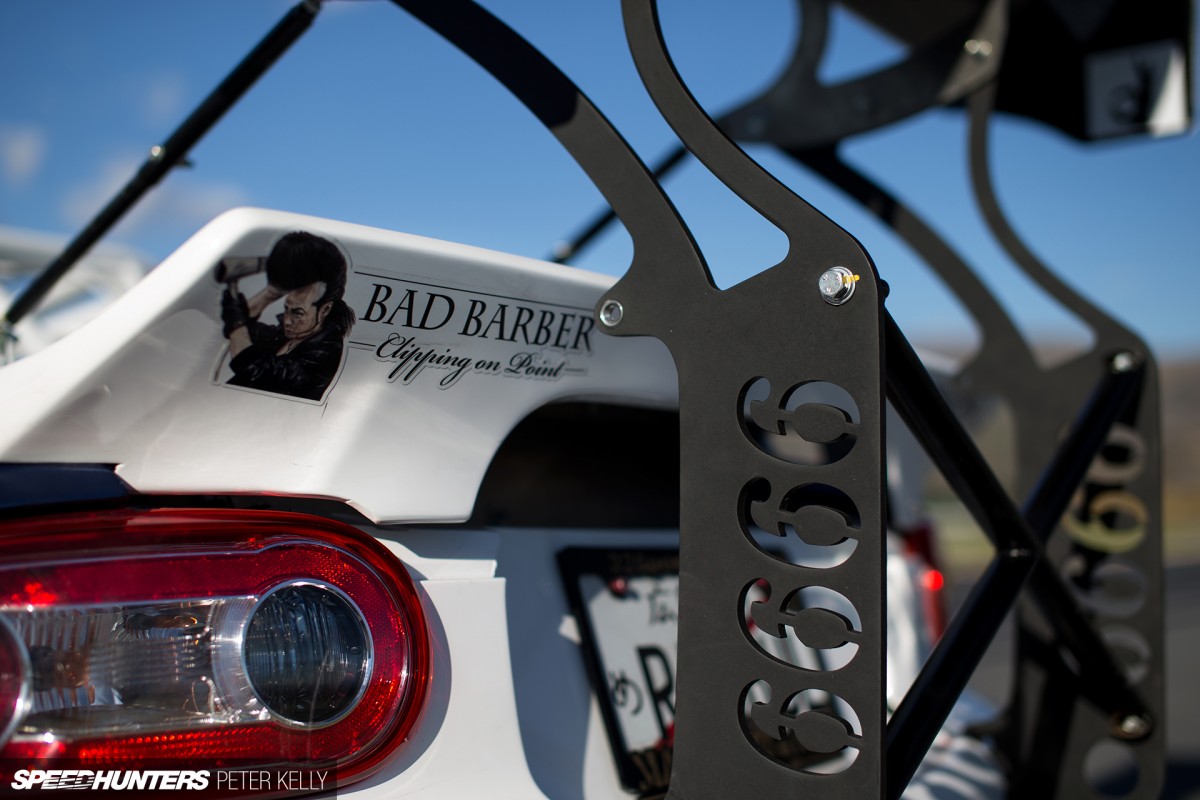 They're the perfect accompaniment for the Rocket Bunny ducktail spoiler – another part refashioned from the RX-7 – and the BenSopra-style 6666 Customs wing stays, which bolt through the chassis and support the giant rear wing.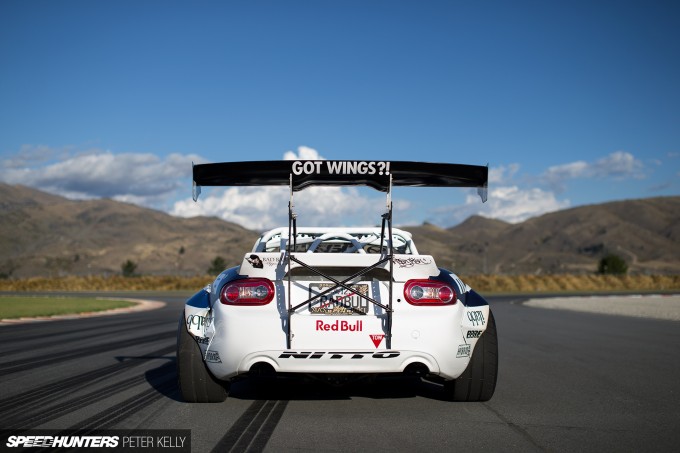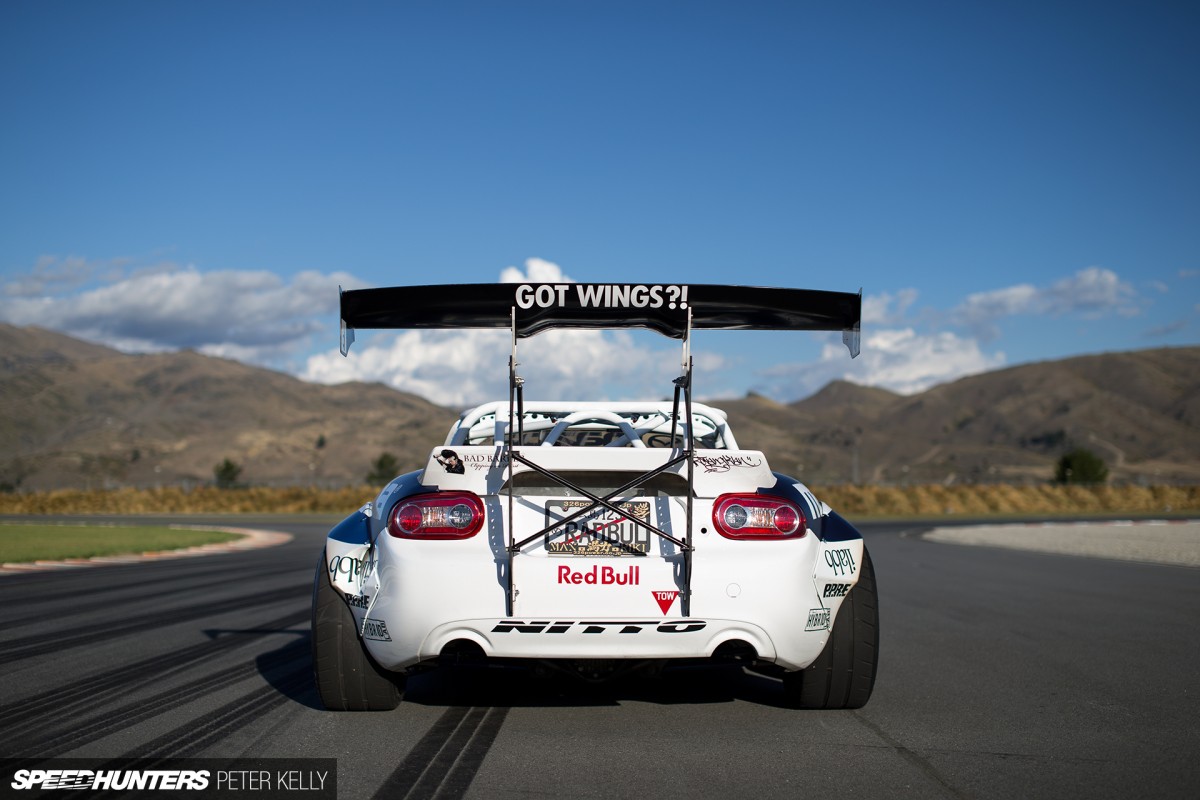 From the moment that Mike committed to this build, changing people's perception of the Mazda MX-5 was one of his key drivers, and I think it's safe to say that he's well and truly succeeded in that aspect. Badass doesn't even begin to describe how how staunch this machine looks in person.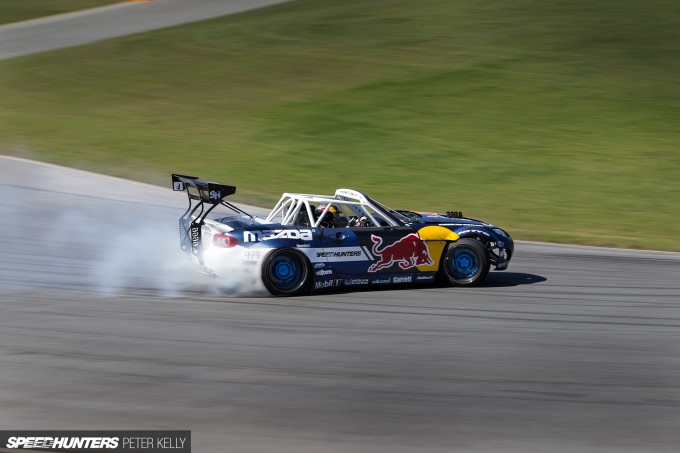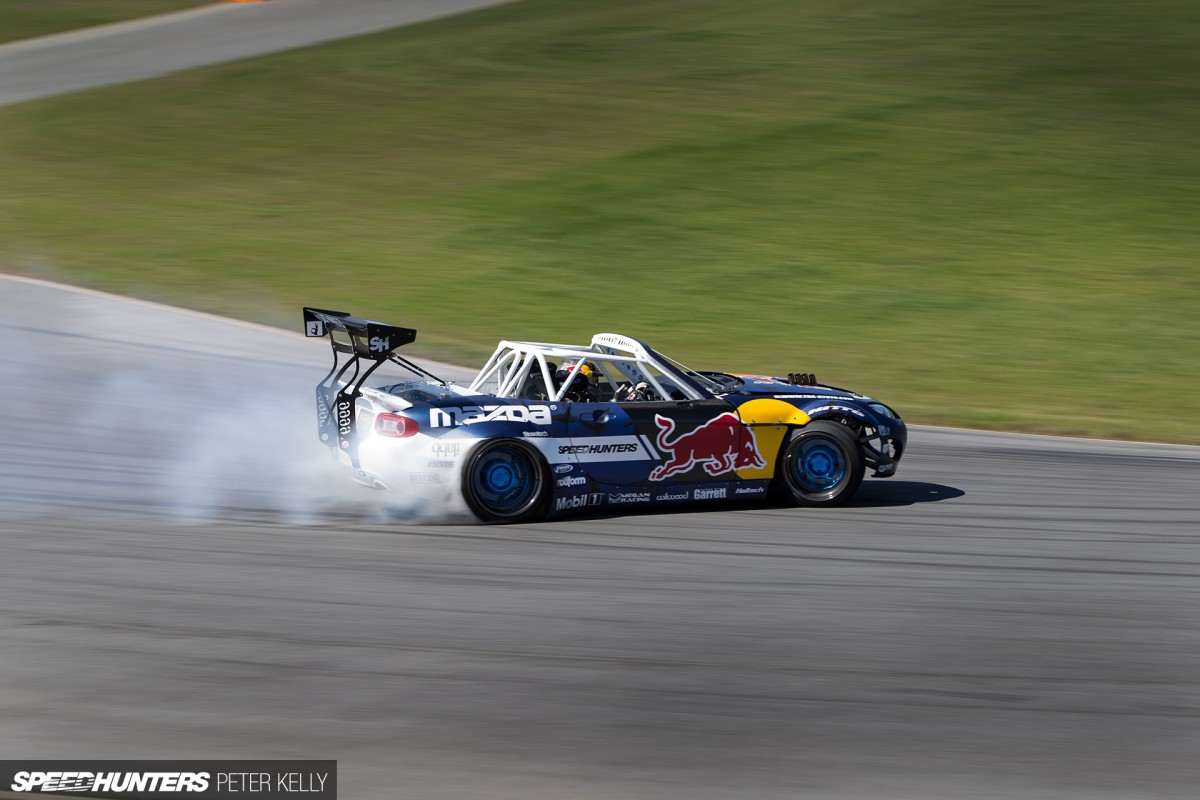 The project wasn't without its challenges of course, but no one said it was going to be easy venturing into the unknown where an engine capable of 1,500hp would be mated with short wheelbase chassis that tips the scales at less than 1,000kg. The important thing is that Mike and his team got there, and that the months of blood, sweat and tears invested in this build have resulted in something truly awesome.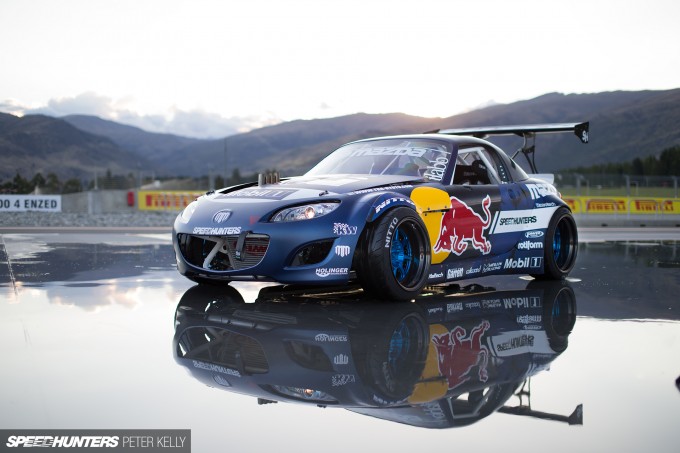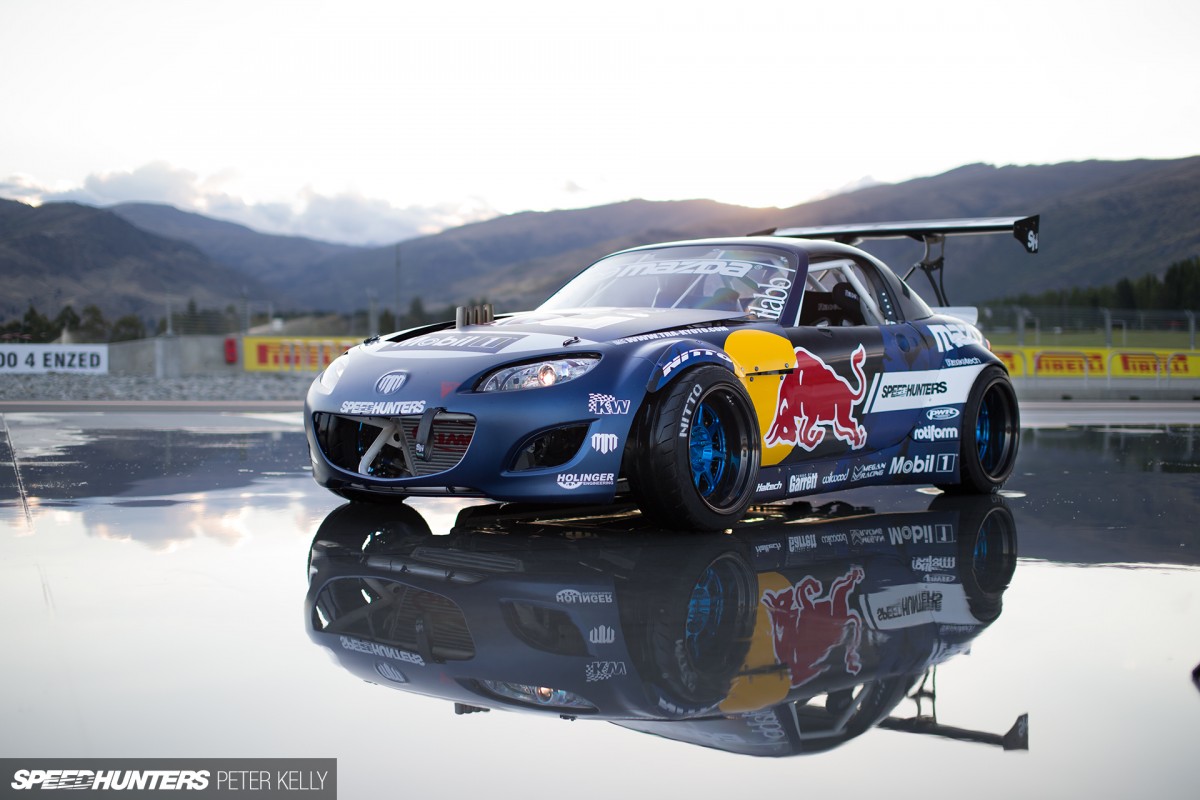 Arguably, it's the wildest pro-spec drift car that's ever been built, and in two weeks time we'll finally get to see it turn tyres to smoke, set to one of the sweetest rotary soundtracks you could imagine. Who else can't wait?
Brad Lord
brad@speedhunters.com
Photos by Peter Kelly
Instagram: speedhunters_pedey
pedey@speedhunters.com
Cutting Room Floor