What's your reaction to an old car like this? You could casually dismiss it – crazy driving position, no dish, no over-fenders… and the age? 110 years old? How is this relevant? Well, let's start by saying that this Fiat Isotta-Fraschini is no museum piece, it's driven regularly – and driven hard.
Some headline figures to ratchet things up: the Fiat is almost 17-feet long. It mounts a 16.5-litre straight-six aero engine making 250hp. It has around 820lb/ft of torque at such low revs it's barely turning over! This beast can hit 120mph – and that's v-max only because of the limiting chain drive system, not the potential power from the engine.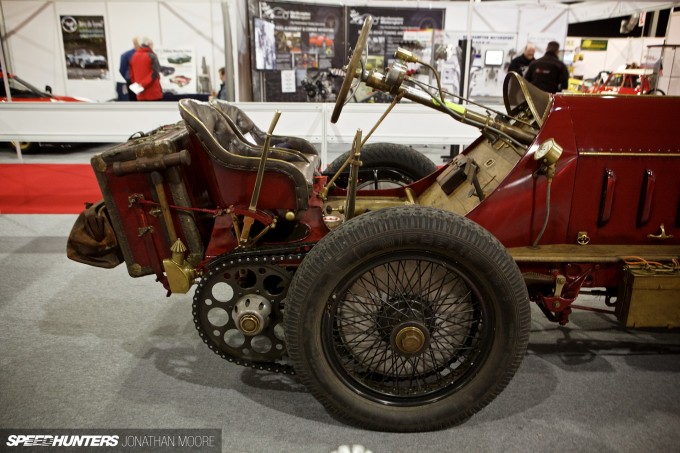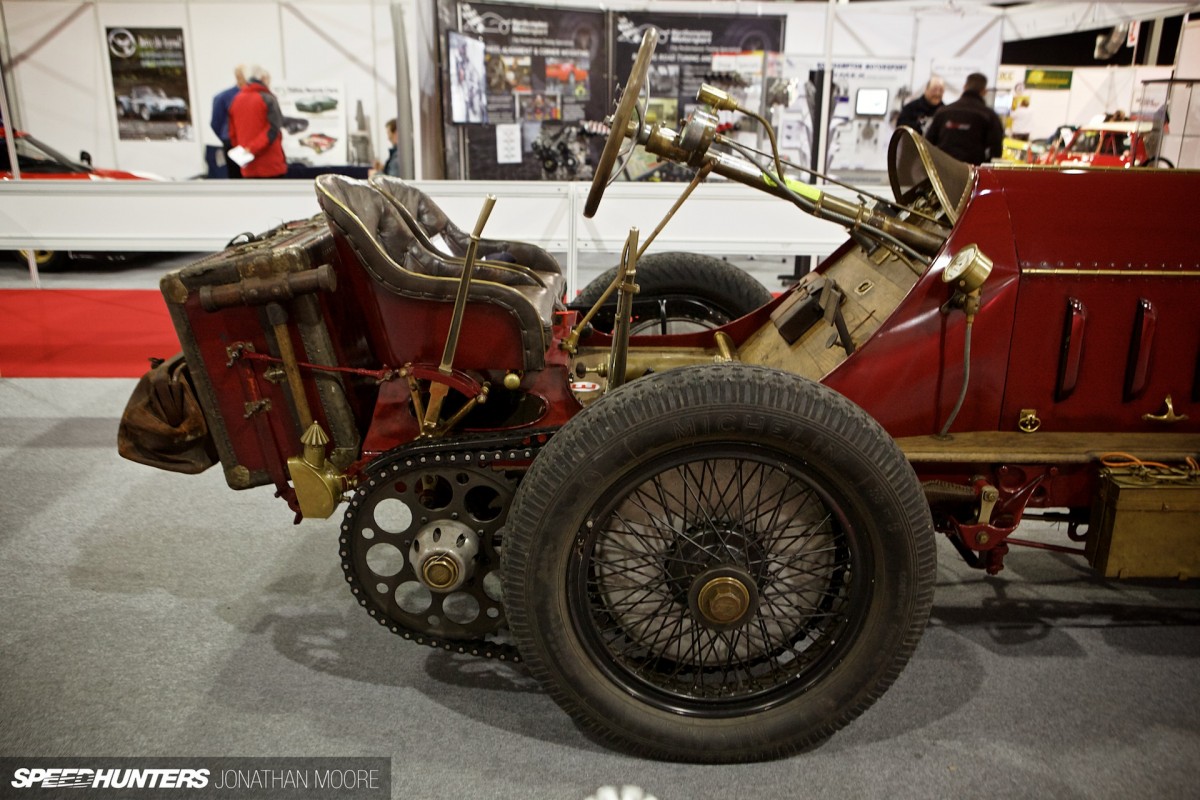 This is a prototype land speed record machine rediscovered, reborn and reinvented to complete a never-finished project that was dreamt up by Fiat back in 1905. This isn't a car you get into it – it's a car you get onto hang on for dear life. The front and rear exist in different post codes. It's an early example of pushing the extremes of automotive engineering, the never-ending pursuit of speed and excitement.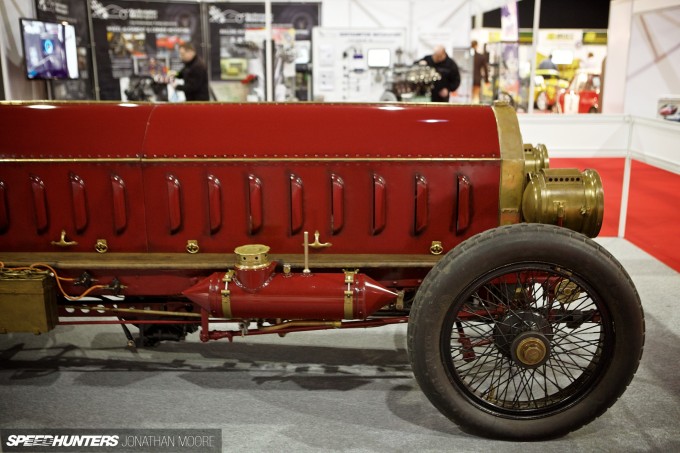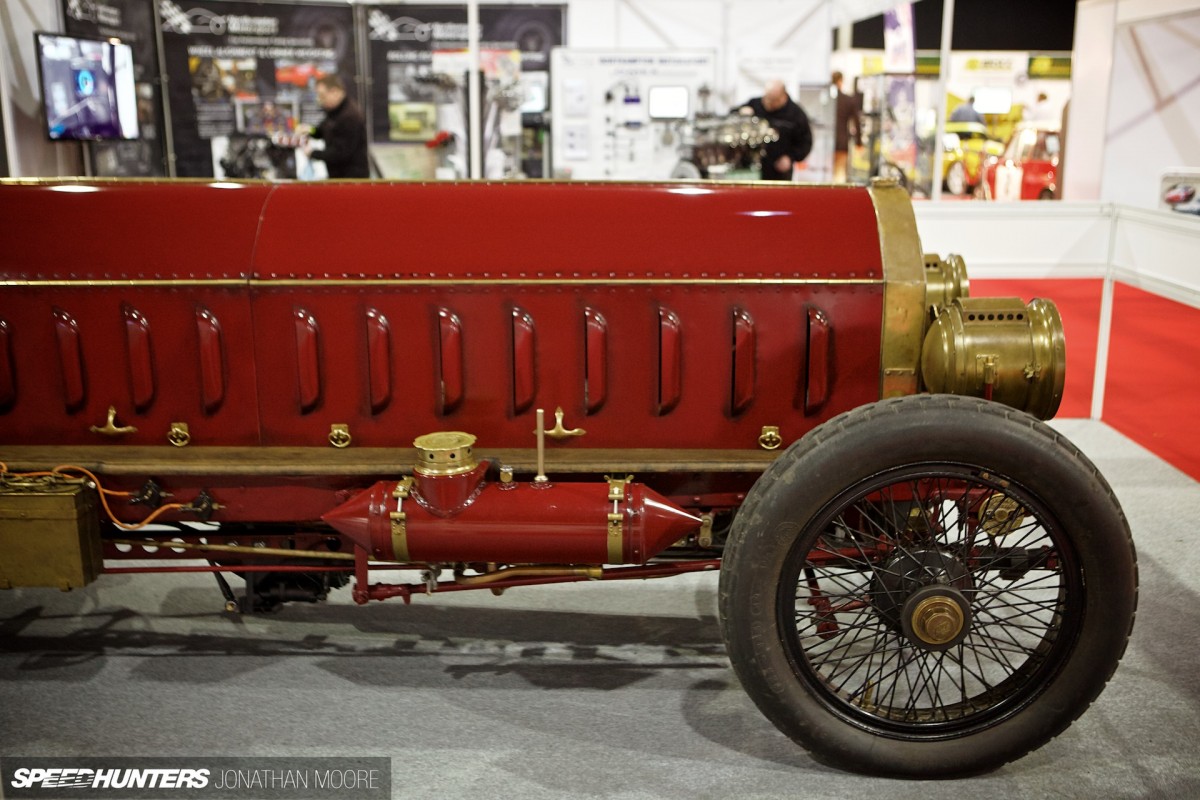 In my story about this year's Race Retro historic motorsport show in the UK, I mentioned that feeling you get when a car stops you dead in your tracks. Normally I'd expect it to be some be-winged racecar, some outlandish retro classic or contemporary exotic. But at Race Retro I had barely got through the doors when I was confronted with this. Impressive as it is even on a pure visual level, it's when I found out the intricate details that the car really came alive in my mind.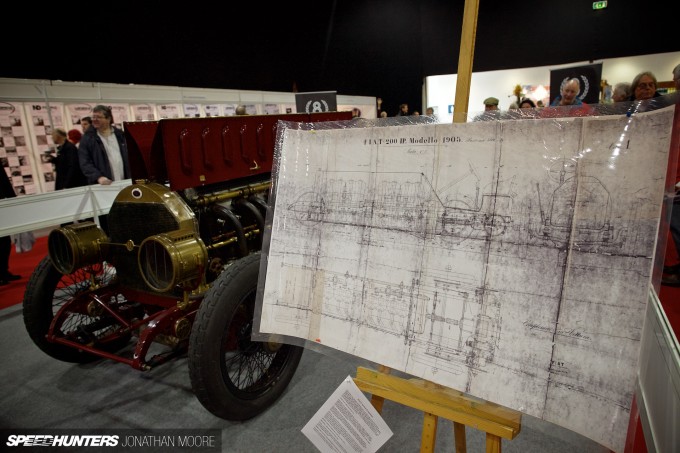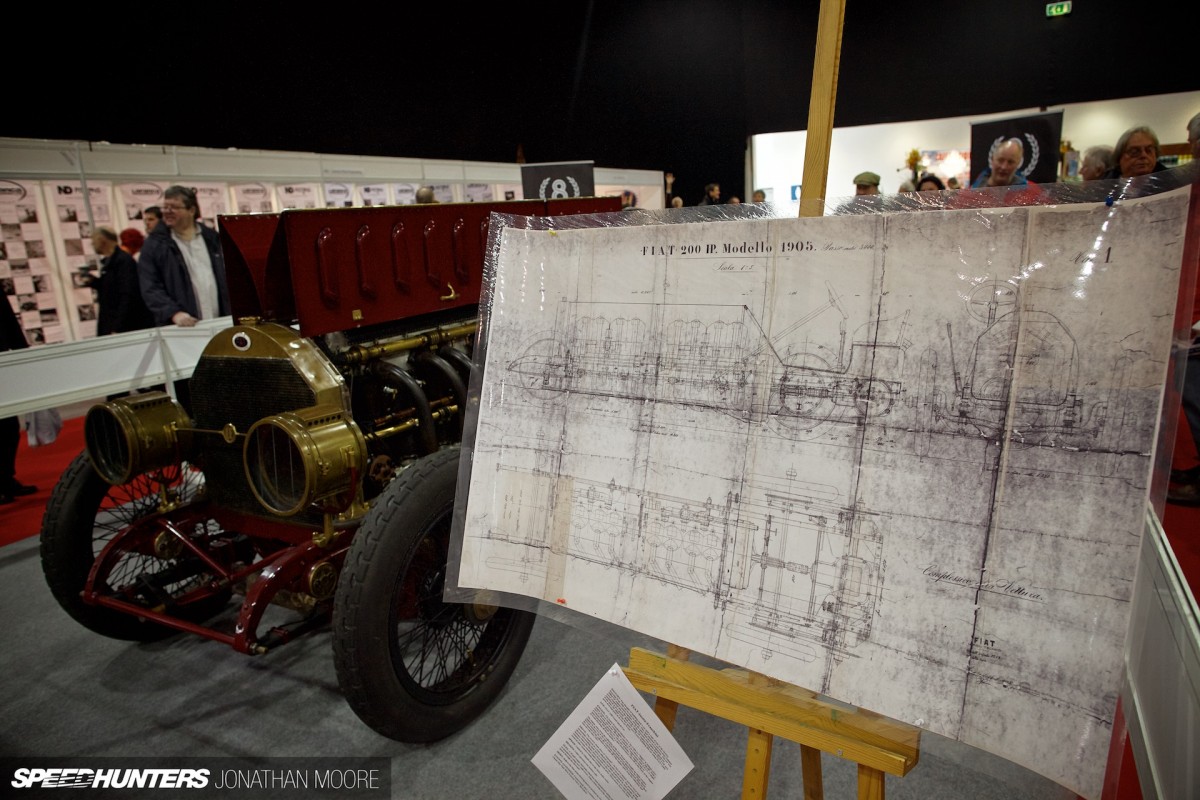 The Brits have a long history of building speed specials, but this one has had an awfully long gestation period – over a century in fact. The original Fiat concept was the starting point for the project's initial guiding force, Graham Rankin, about two decades ago, but then current owner Mike Vardy brought it to fruition. He's created a stunning hybrid of old school racer and road car, working from the original detailed Fiat blueprints from 1905 for inspiration, but making it into a drivable – even practical – car. The car Fiat would have built? Don't even think of challenging it to a drag race.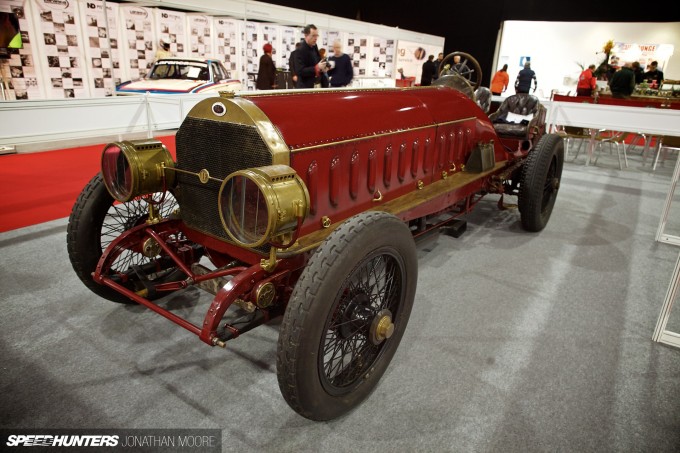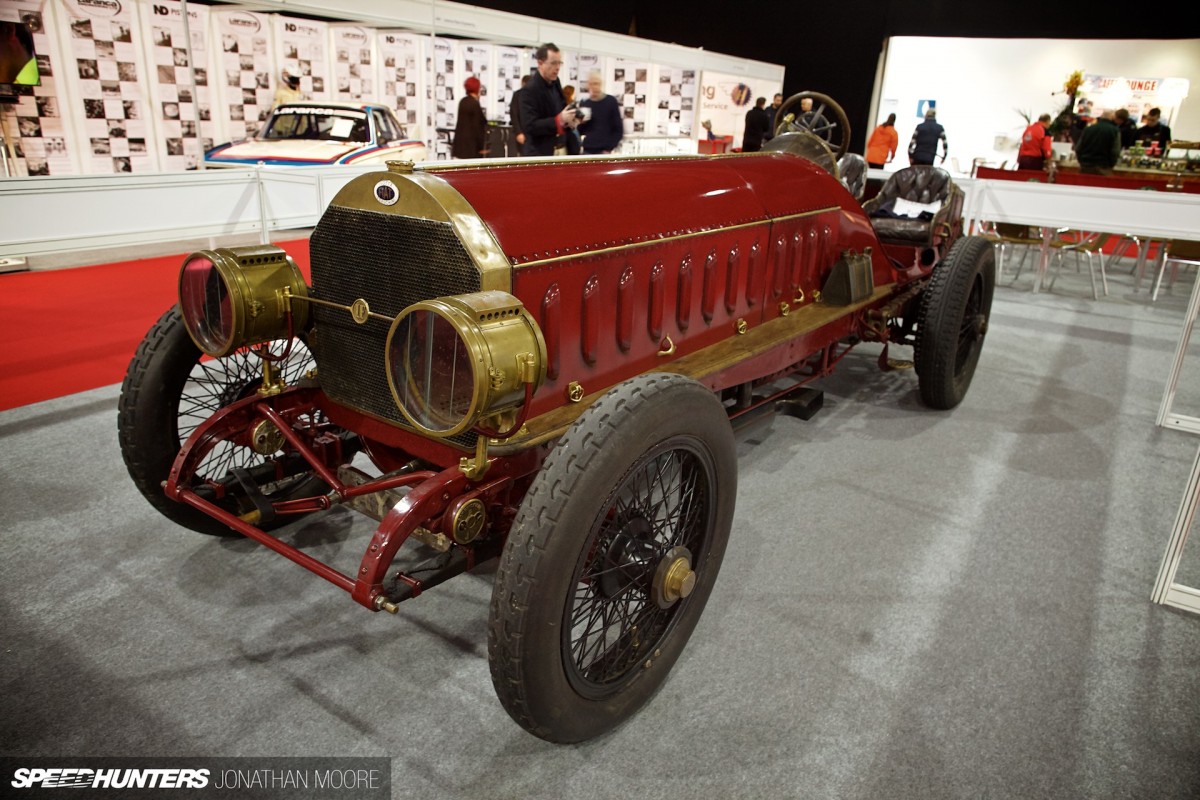 Back in 1905 Fiat conceived the idea of a twin-engine speed record car, with the intention of using a pair of 100hp, four-cylinder Grand Prix engines in sequence – hence the supertanker bonnet length. As ever, a regulation change outlawed the concept, the engines were dropped into Fiat's GP racers and the project floundered, thought forgotten. But Graham began his crazy plan in the '90s with the idea of using a single big aero engine, which he sourced from the estate of renowned American speed hunter Gar Wood.
Wood had bought up a stock of surplus engines after the First World War for use mostly in speedboats, which were sold off upon Gar's death. The long vertical stroke of this particular unit was likely the reason it hadn't ever been used on water, which meant its condition was pretty good.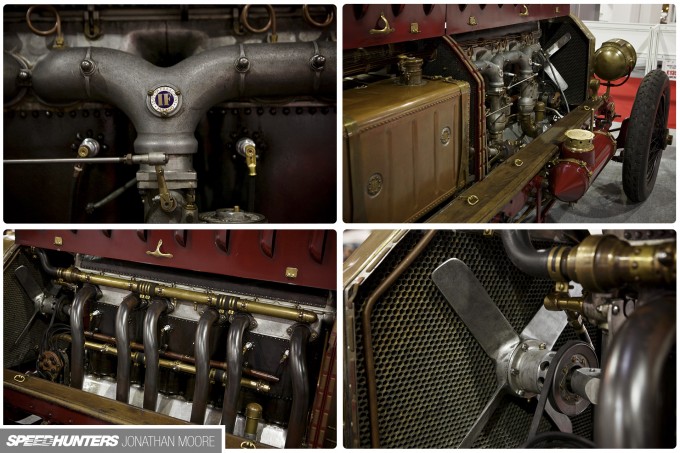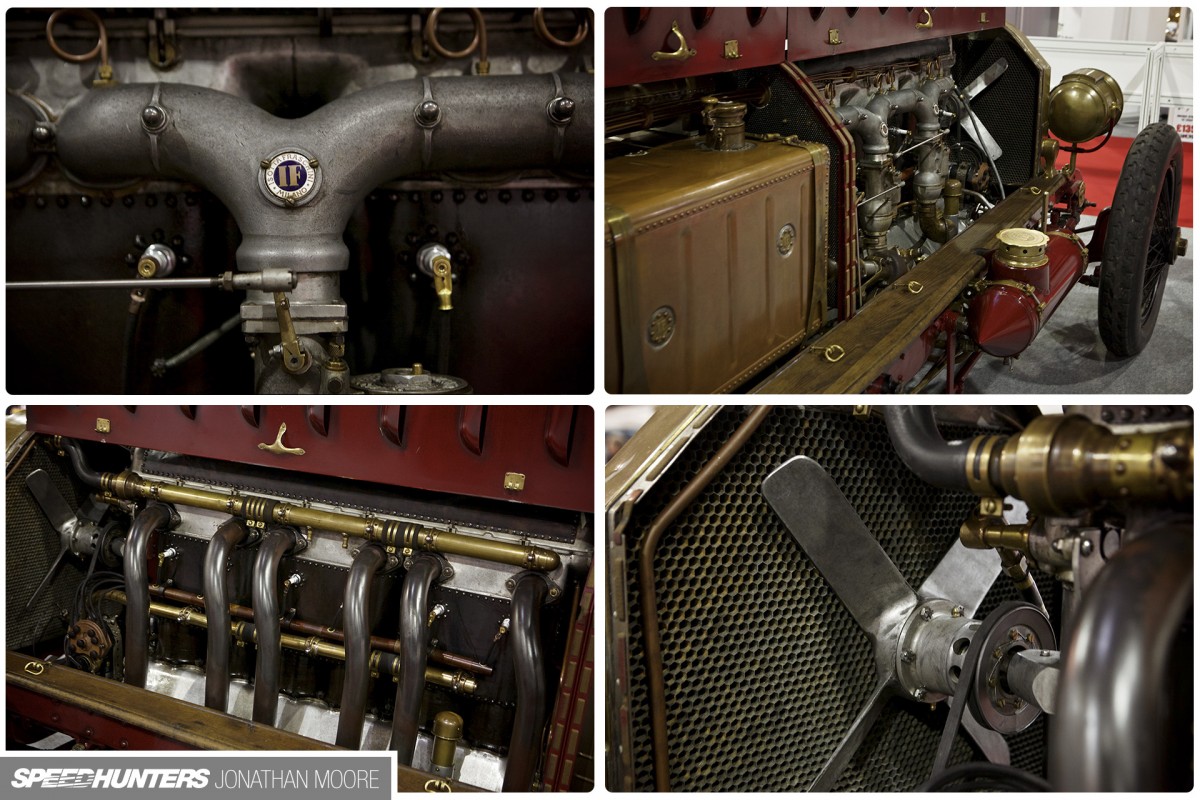 The Isotta-Fraschini V6-V (V in this instance meaning 'vollo' – 'flight' in Italian) was built in 1917 for a bomber, and it still mounts the interrupter mechanism that allowed you to fire a machine gun through the propeller! It has a bore of 140mm and stroke of 180mm, with a 5.1:1 compression ratio and a single overhead camshaft operating two valves per cylinder. The engine revs so low that's it's barely turning over even at maximum power, but produces unbelievable torque on the levels of a lazy fission reactor. It's dry sumped, with the oil tank mounted on the righthand chassis rail.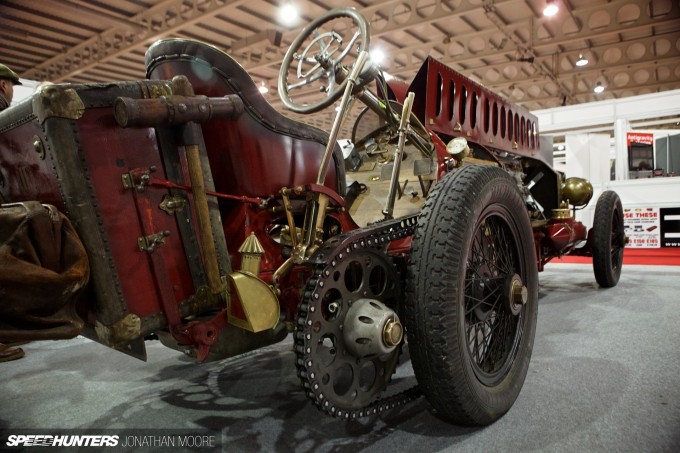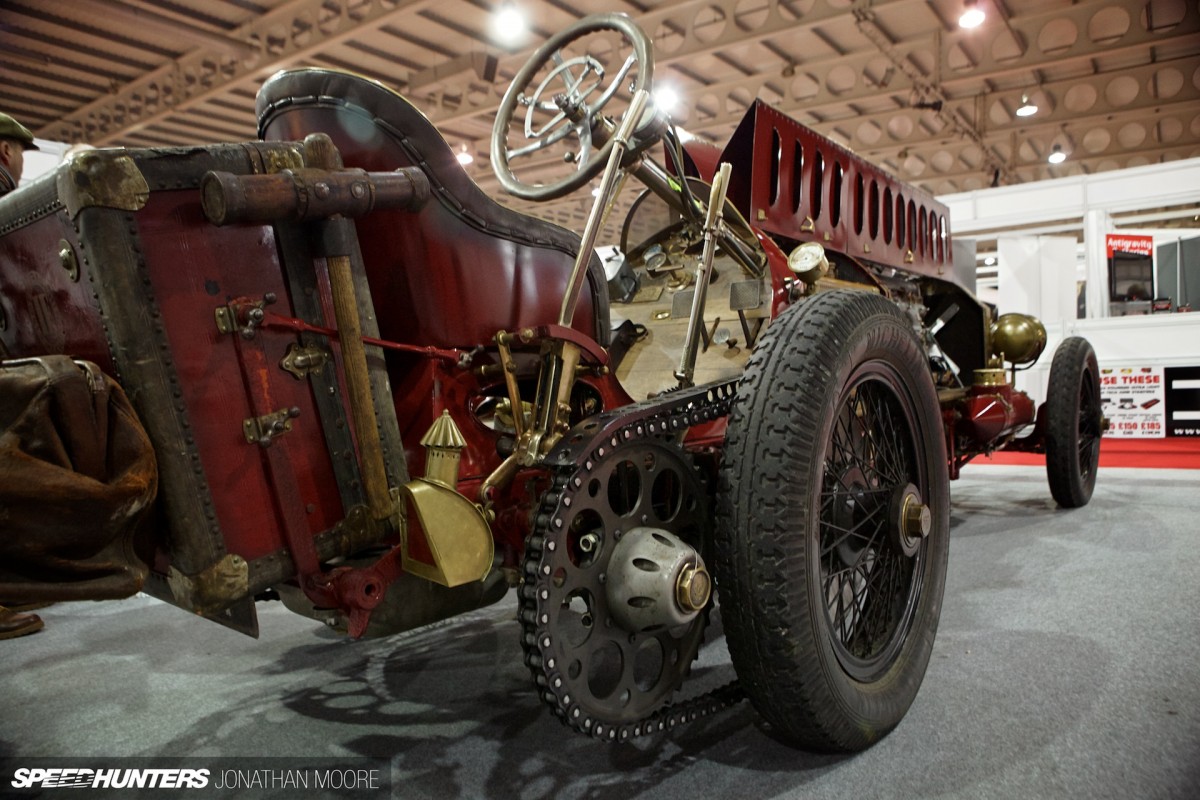 The original car wouldn't have had a gearbox – it would have been bump-started for land speed attempts – so Mike had to somehow fit one in. A 1912 Dennis unit has been squeezed in, controlled by the big upright lever to driver's right. Power is transferred to the rear wheels by a terrifyingly exposed chain-drive system, which uniquely for a semi-elliptical spring axle car runs in reverse, mounted behind the driven wheels. The massive length of the car meant a regular layout was impossible, so the transaxle had to be hung out back underneath the almost cantilever seats, which is what resulted in the unusual position of the drive sprocket.
http://youtu.be/l9taGCvOsj0
The engine was fired up for the first time in 91 years back in 2012, when the project was almost complete. Over the last couple of years Mike has refined the Fiat, adding more and more detail and working on performance.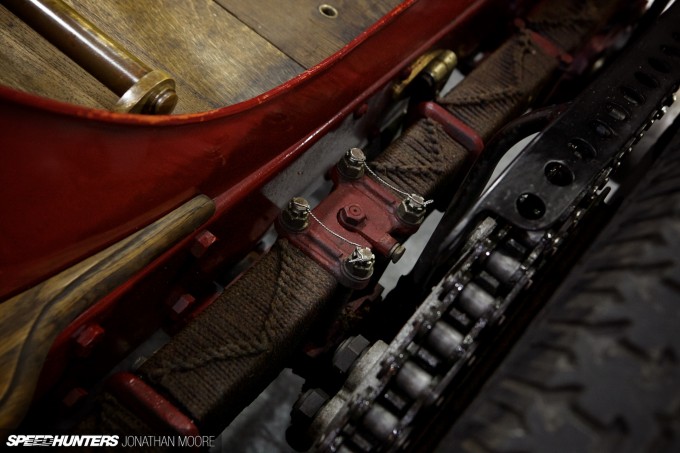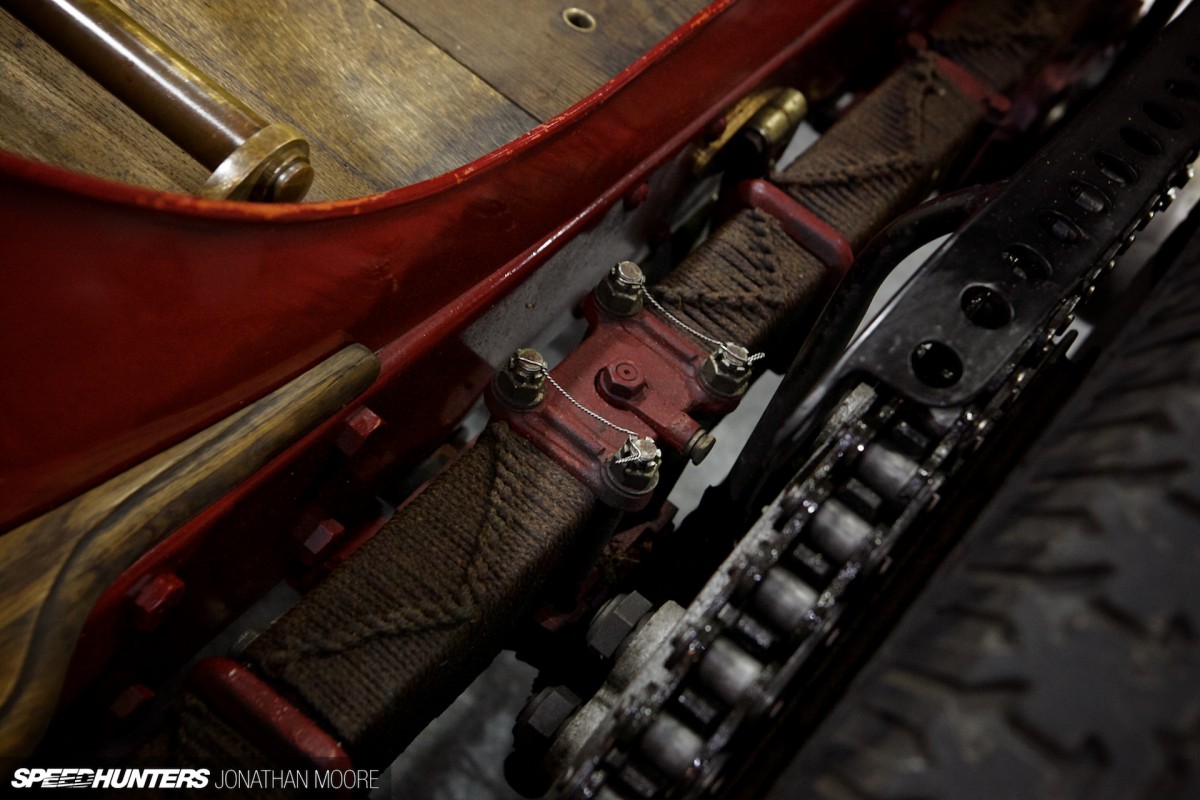 Initially there were some worrying torque reactions under braking, but strong dampers now keep the radius arms firmly in alignment. The springs themselves are wrapped and oiled, lubricating the arms – another improvement on the original concept but keeping with period tuning methods.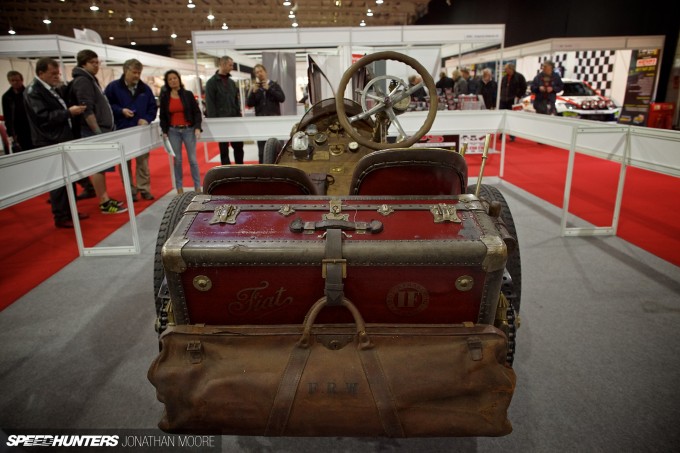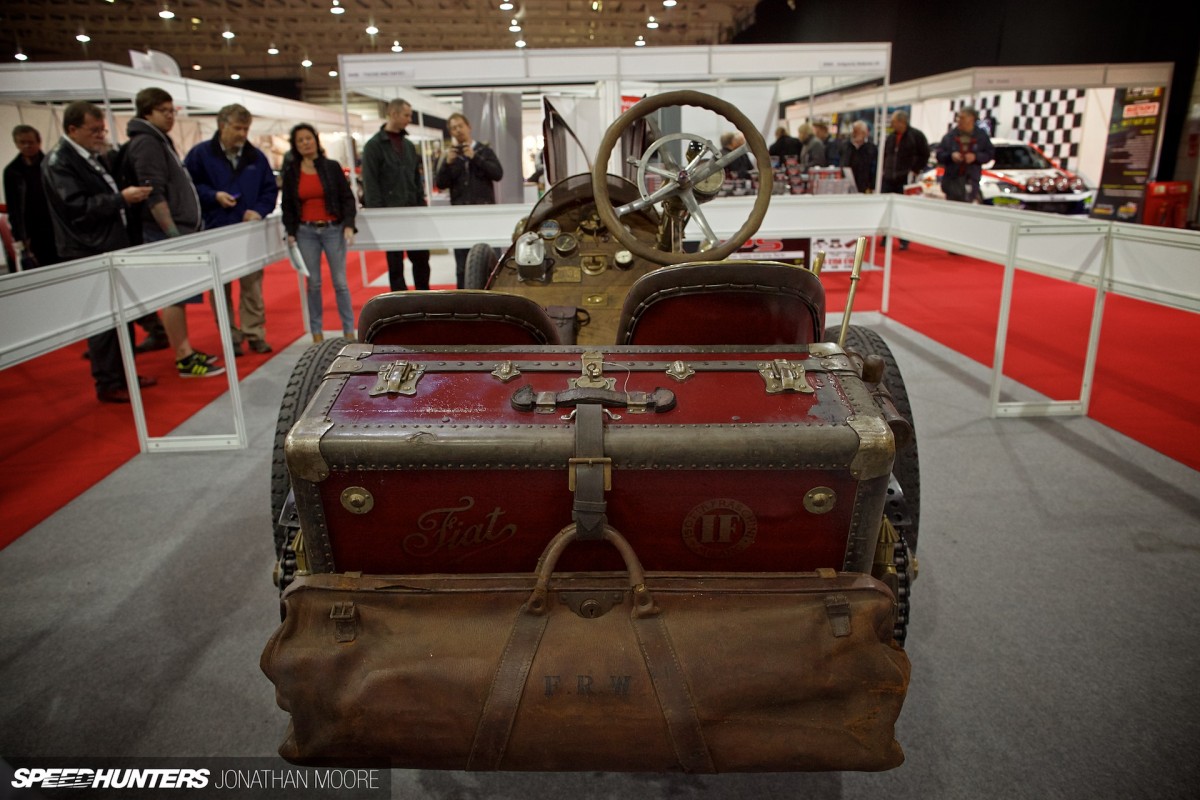 With the use of a single engine, the rearward cavity was repurposed for a hand-built, 45-gallon copper fuel tank. This took almost four months to make and used 1,500 rivets. So how does the steering column connect? Well, Mike created a shaft within the tank, through which the steering passes. The tank is pressurised, which can be controlled using a pump mounted on the cockpit floor. The fuel tank would have originally been in a drum hanging out back – with the custom fabricated unit now mounted forward, that's been replaced with a tidy suitcase rack. Told you this was a practical car!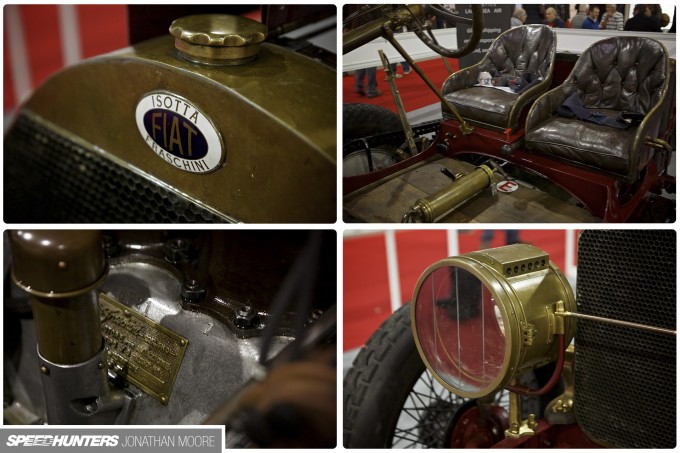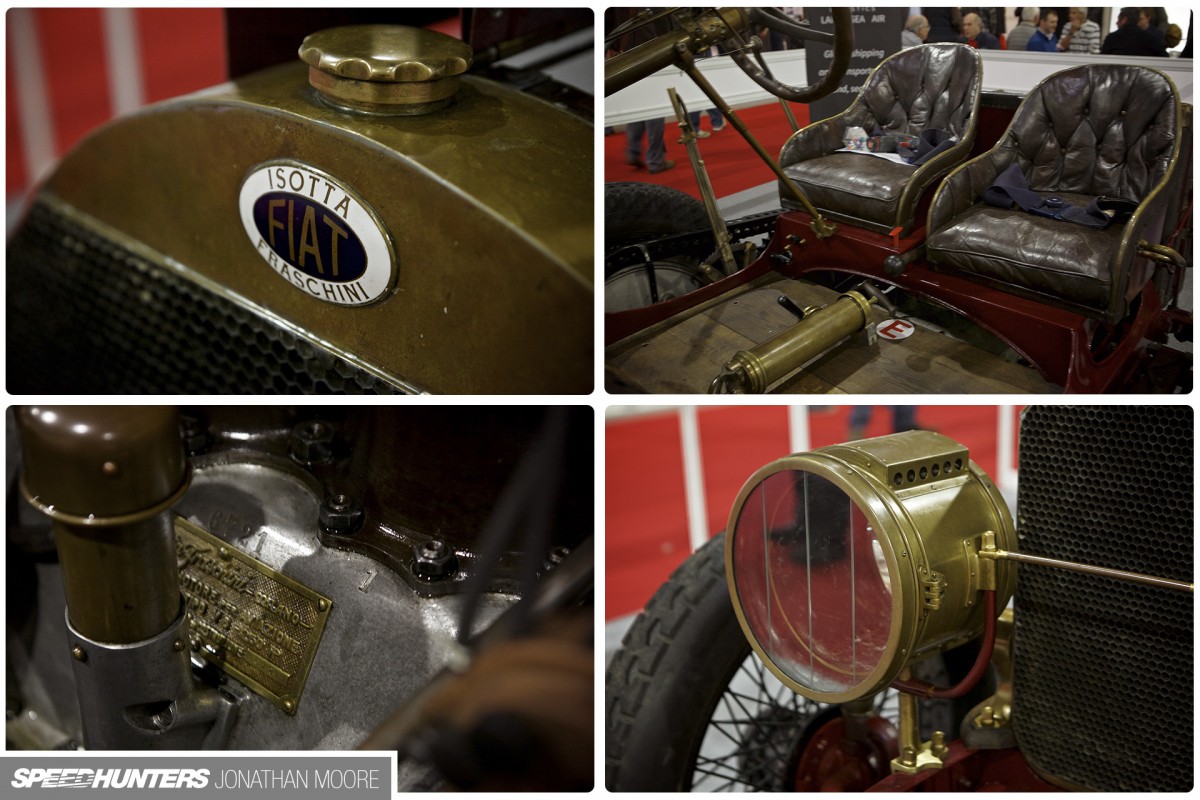 The detailing is exquisite and all looks period correct – everything has been carefully thought out and meticulously engineered. Gas-powered lamps have been added, with the gas created from a granules box mounted back by the fuel tank. Having this kind of authenticity does cause some problems – you don't want to go into a petrol station at night, that's for sure.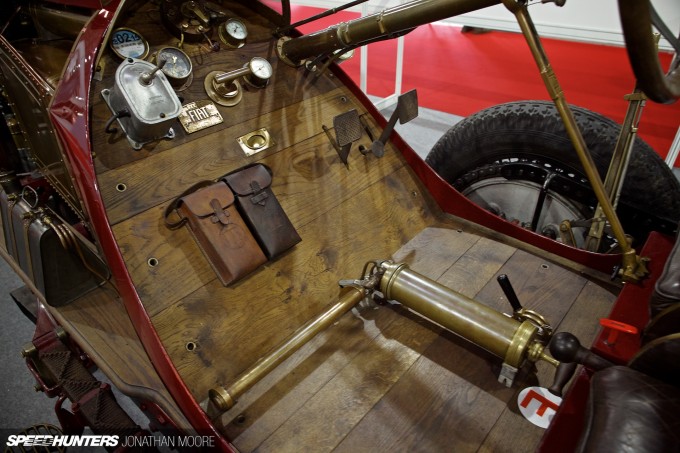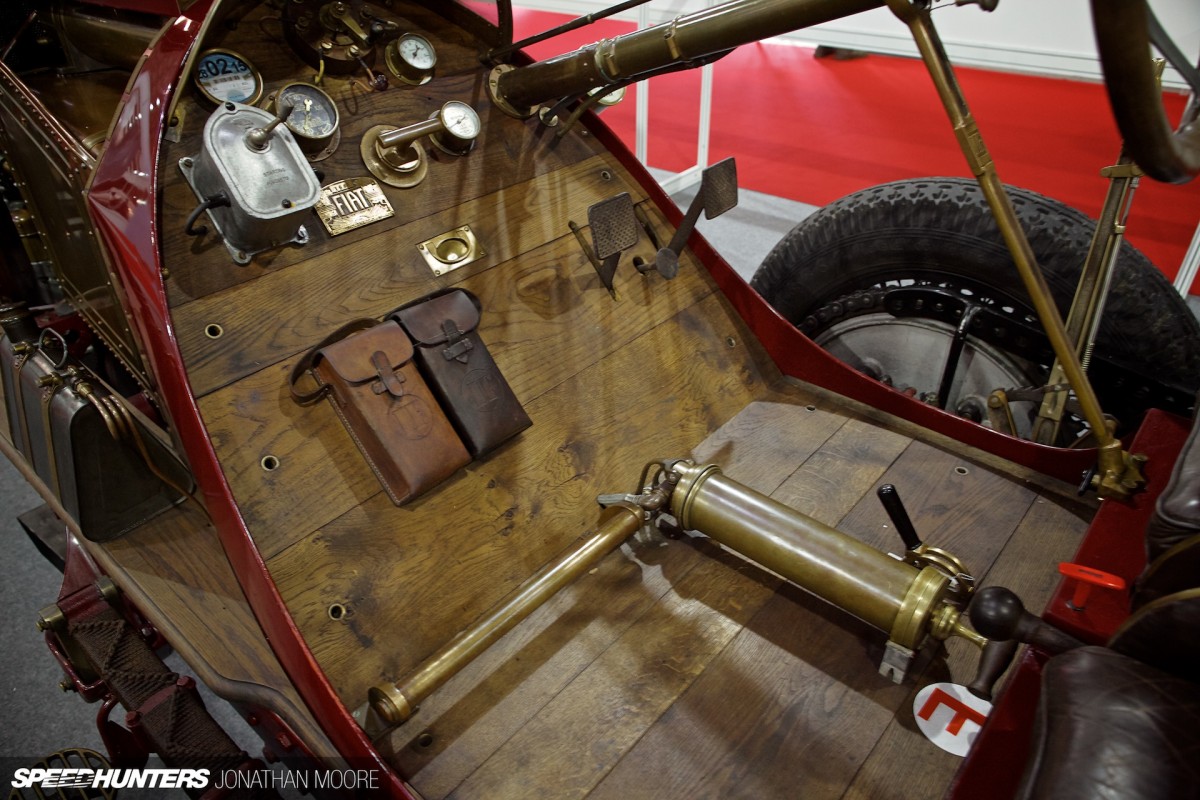 As with all cars of the pre-War period, it's a very physical machine. The brakes are cable-operated and only on the rear, and the cockpit is awash with handles, switches and dials. The clutch is on the left and brake on the right, with the tiny button accelerator mounted in the middle. Controls on the steering wheel manage the carburettor and advance and retard for the magnetos; the car is started via a trembler coil controlled by a crank handle on the dash, which fires sparks into the magnetos.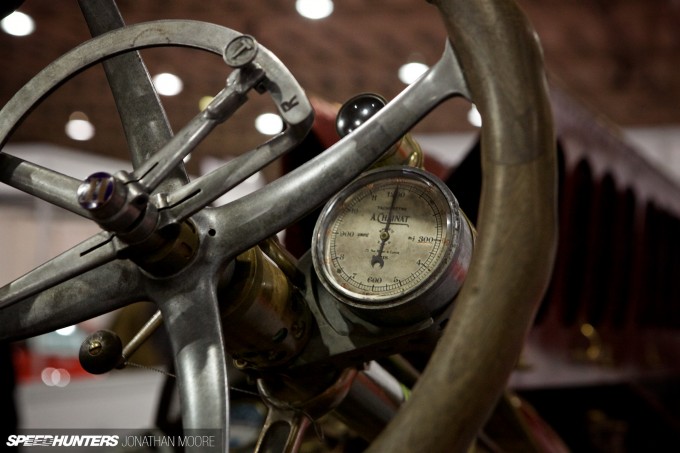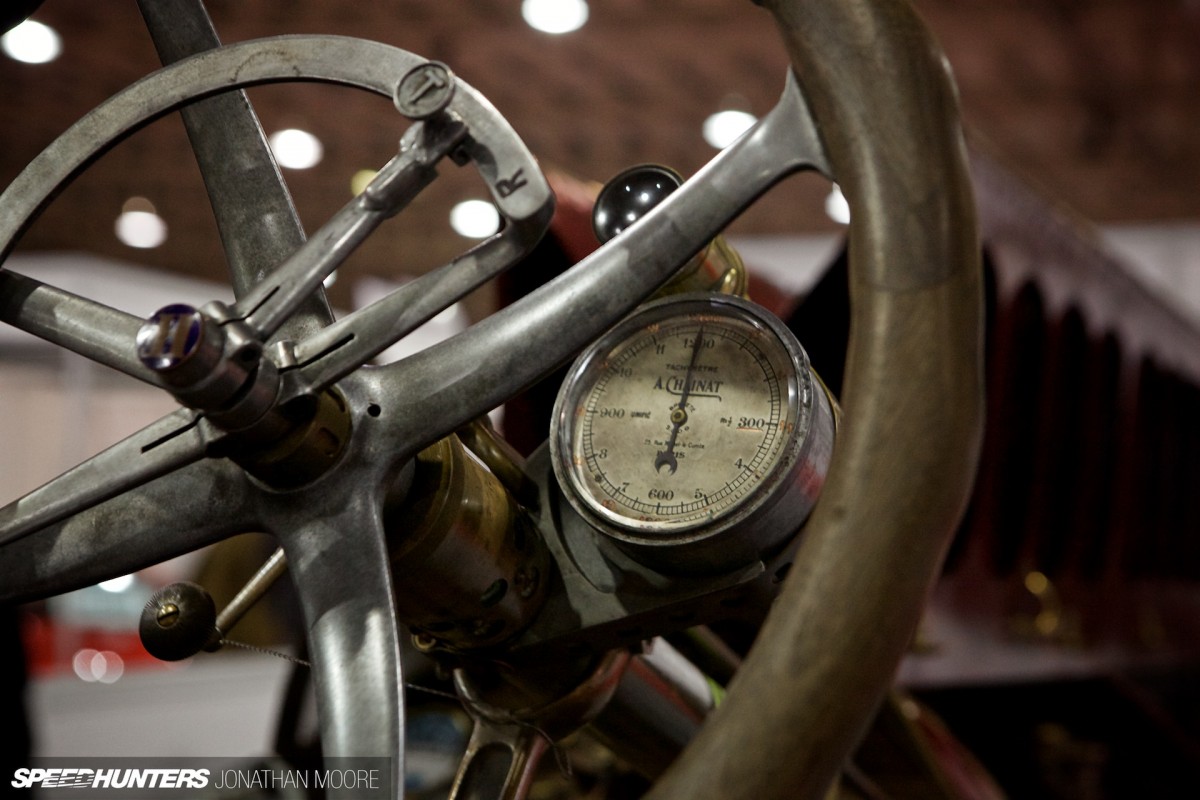 Even when driving there's a lot going on: the oil valve to control, fuel pressure to monitor – and then there's changing gear. With such low revs, if you're at speed you can't really hear the engine note change dramatically, plus the rev counted goes twice round! So, the small tube on top of the steering wheel? It's a shift light! Cheeky but effective, and indicative of how this car delivers surprise after surprise.
Every time I see a car of this era it's like I better understand what they're about. It follows in the footsteps of things like Fiat's own 22-litre Brooklands special, the Mefistofele, and the incredible Napier Railton. Then there's the recent restoration of another Fiat: a 28.4-litre fire-breathing leviathan. The Brutus BMW. And more. You want noise and excitement? Turns out pre-War doesn't mean boring: it means utterly terrifying.
Jonathan Moore
Instagram: speedhunters_jonathan
jonathan@speedhunters.com