When Pedey told us we'd be running a motorcycle-powered car theme for this month, I was both excited and worried. On one hand, cars with bike motor swaps are damn cool, but on the other hand they aren't the easiest thing to find – especially here in the United States where we generally like our cars big with plenty of displacement to match. A GSX-R-powered Mini? Awesome. A Hayabusa-swapped Miata? Sure. A Fireblade-powered Camaro? Maybe not so much…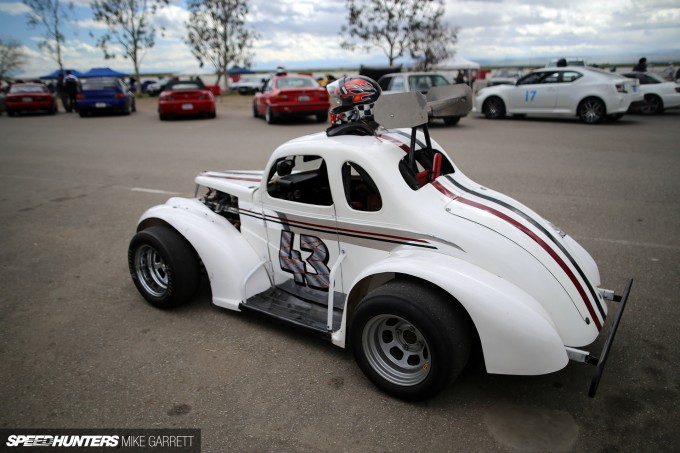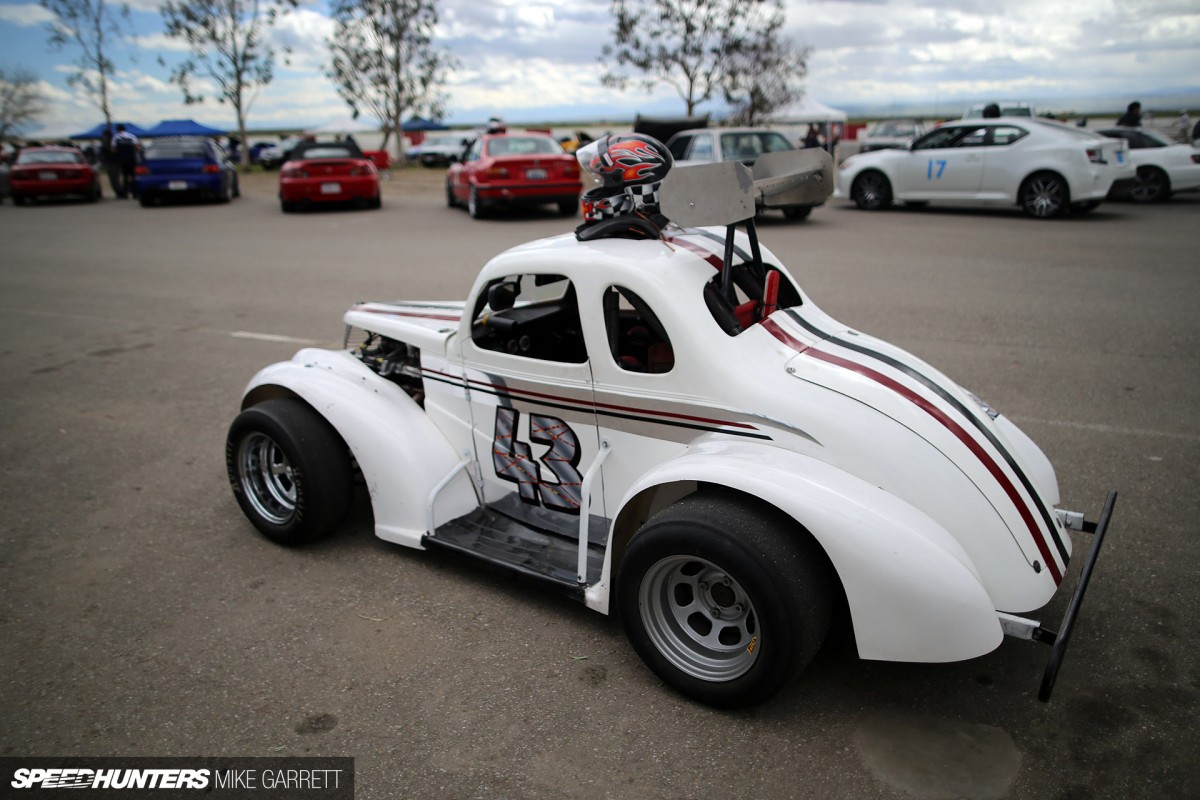 So while I'm a little disappointed I wasn't able to uncover any radical bike-powered street builds here on the West Coast (I'm still open to tips if you happen to know of any), I was able to find one of the most common bike-meets-car applications in the North American motorsport scene.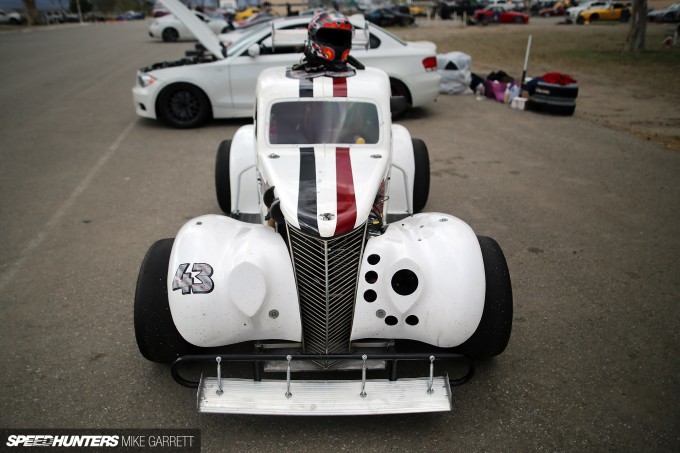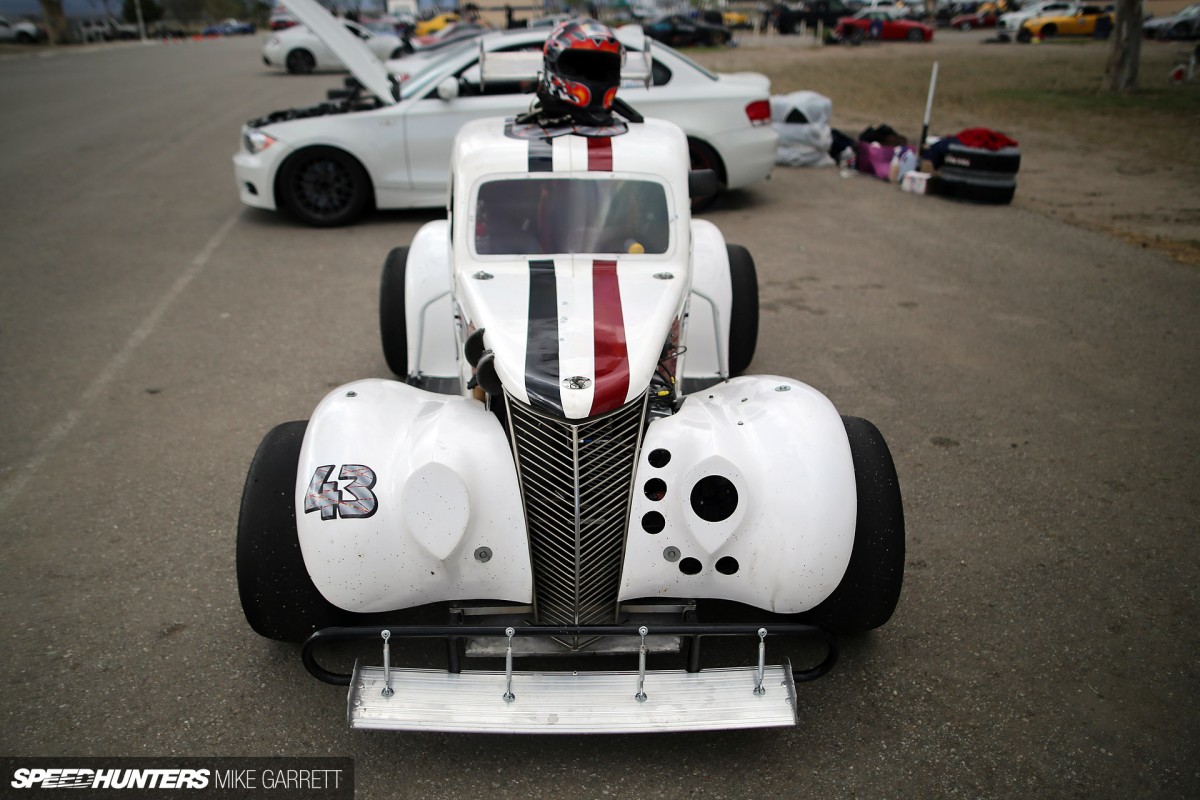 I'm talking about the Legends race car – an example of which I happened to encounter during the Buttonwillow track day earlier this month. Legends were first introduced in the early 1990s as a means of offering racers a car that could be campaigned and maintained on a budget. Today they are raced all over the world, and they have served as a launching point for many drivers destined for super stardom in larger series.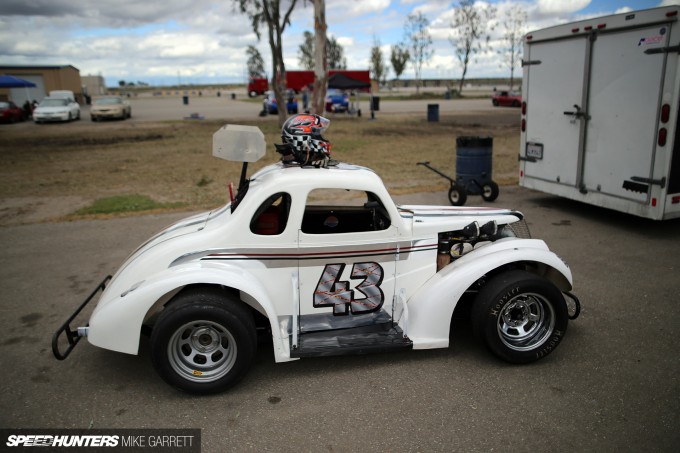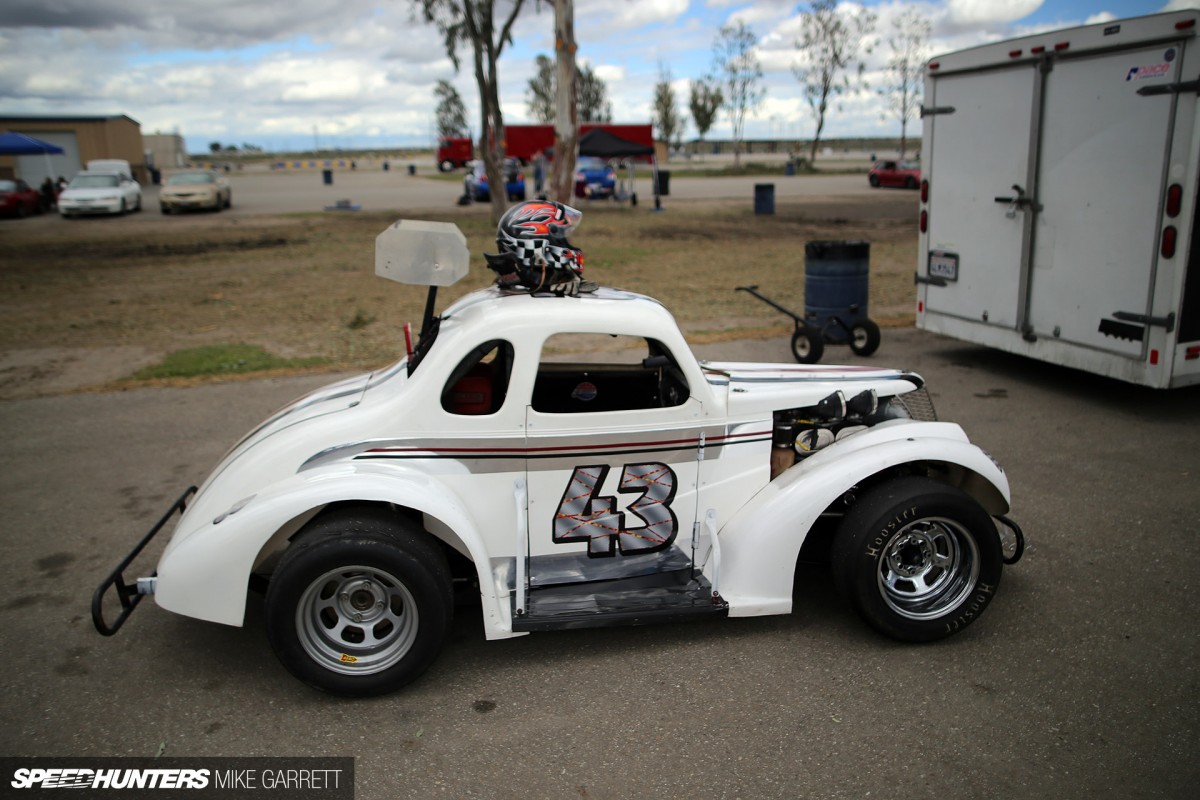 Legends cars run a full tube-frame chassis with coilover suspension and a built-in cage, while the bodies are 5/8th scale renditions of 1930s and '40s American coupes and sedans. With a driver onboard, they typically weigh around 1,300lbs (590kg).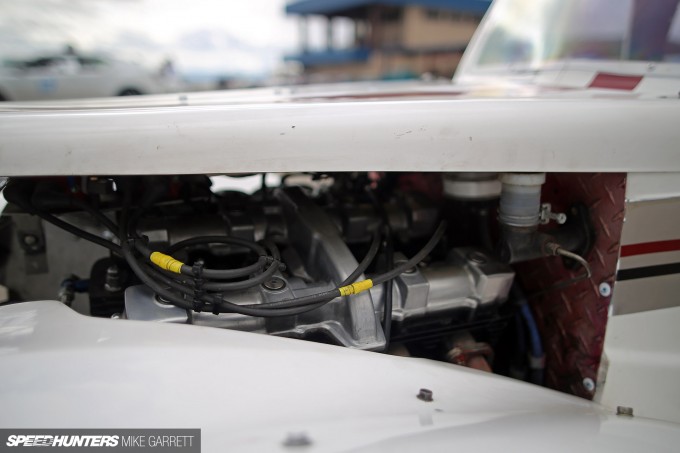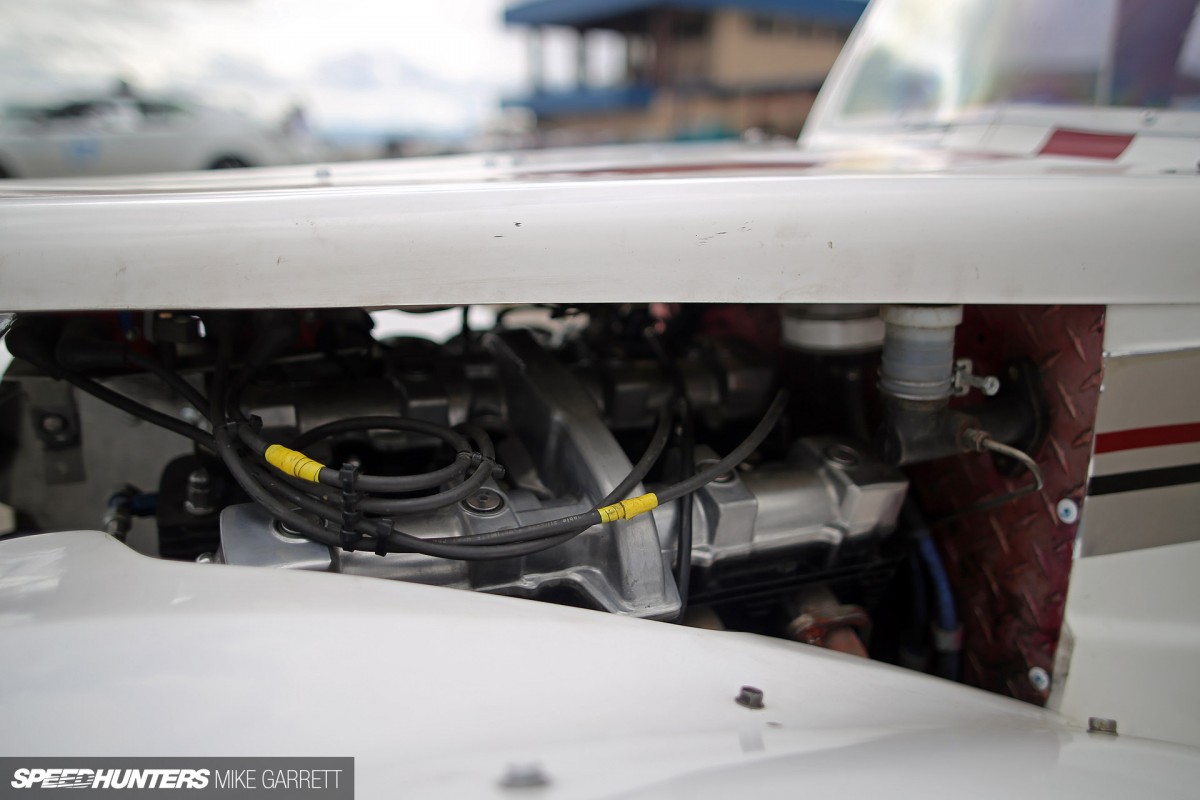 Engines are Yamaha motorcycle four-cylinder units displacing 1,200 or 1,250cc, and in standard form they're good for 140-odd horsepower. That might not sound like a lot by race car standards, but remember just how little these things weigh.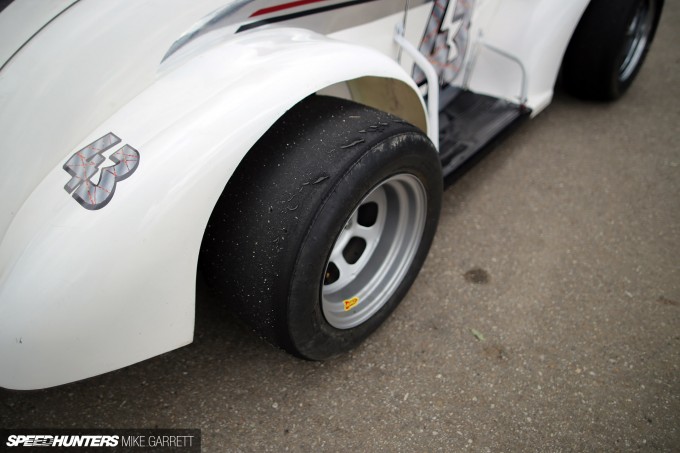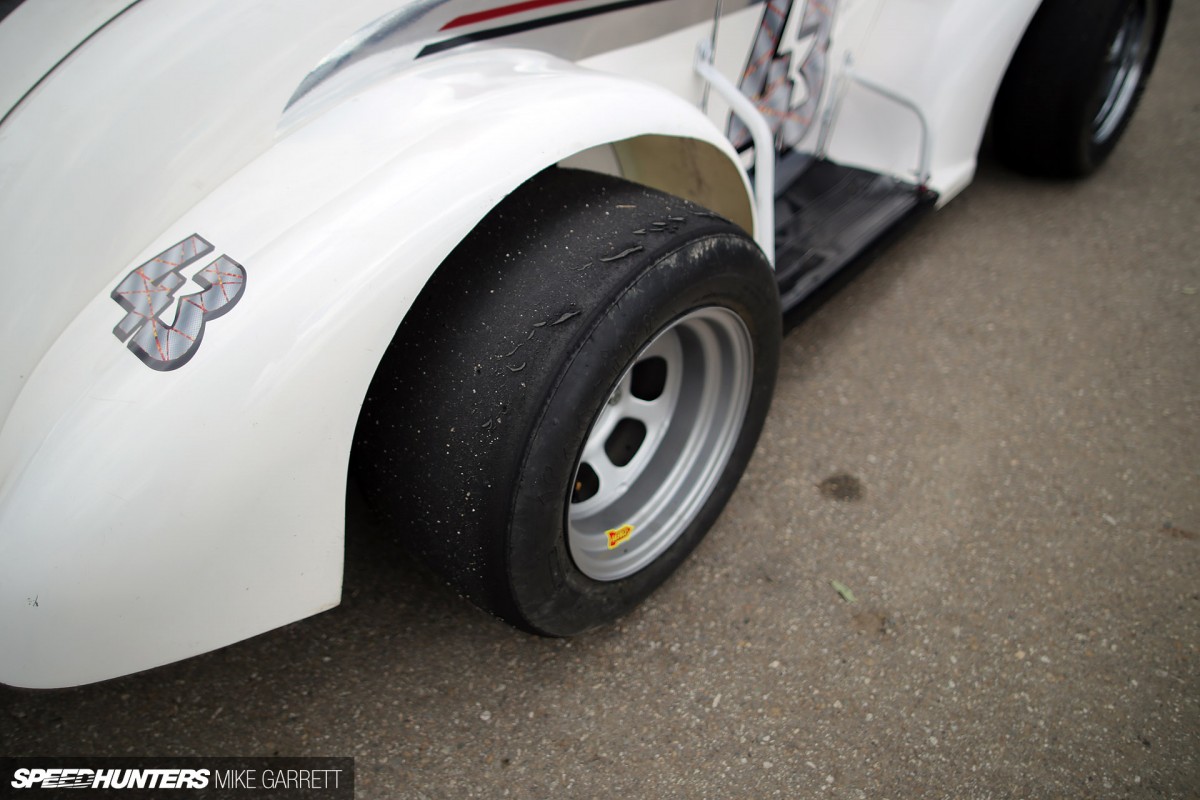 Sanctioned Legends races are held on both dirt and paved oval tracks as well as road courses, and the rule book is strict like a spec series to promote a level playing field. Seeing that this was in open track day, this particular car had a few changes from the standard issue Legends car, including full slicks rather than the usual treaded tires, as well as a tall wing and a front spoiler.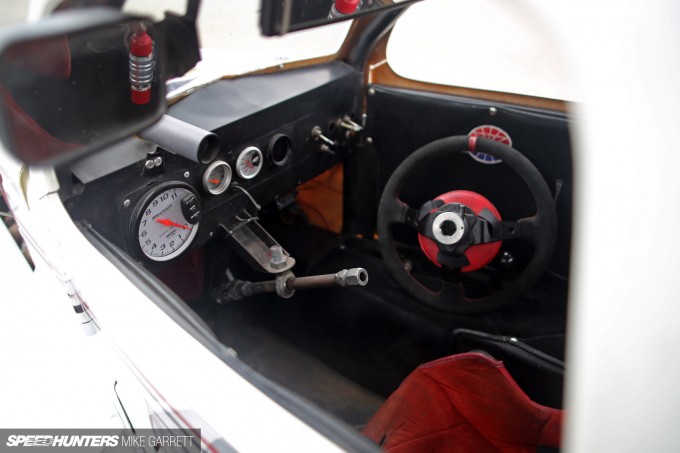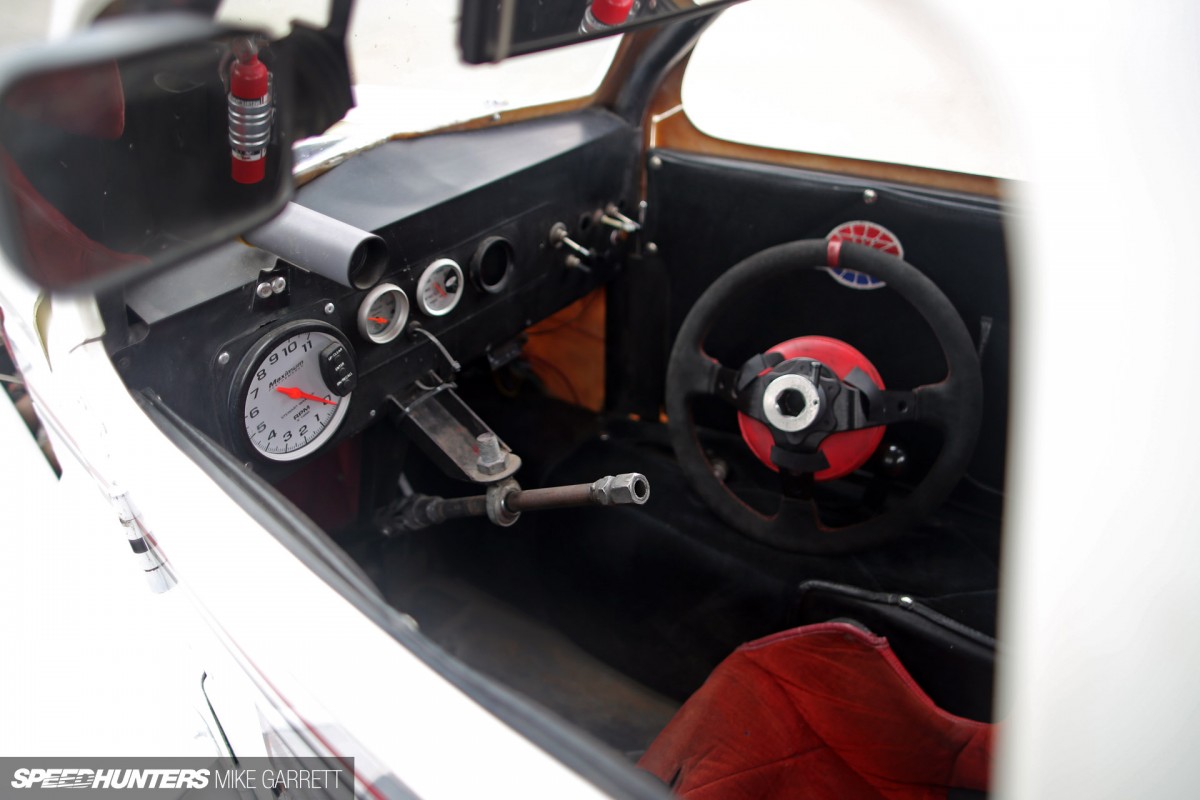 While I've never had the chance to hop behind the wheel of one of these things, my racing simulator experiences tell me they are ridiculously fun to drive – tail happy with tons of revs and very little weight to throw around.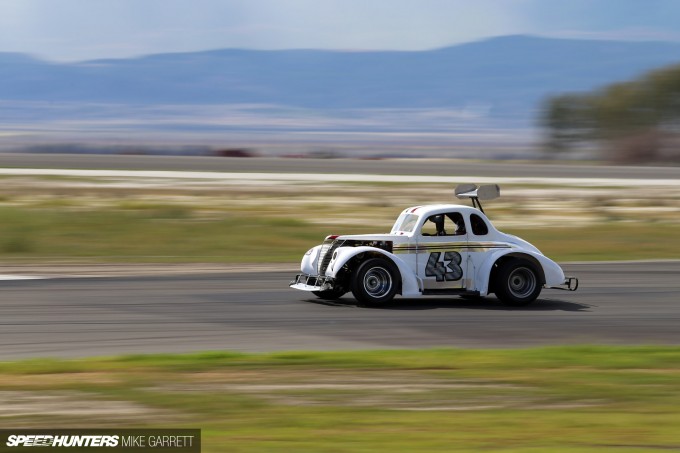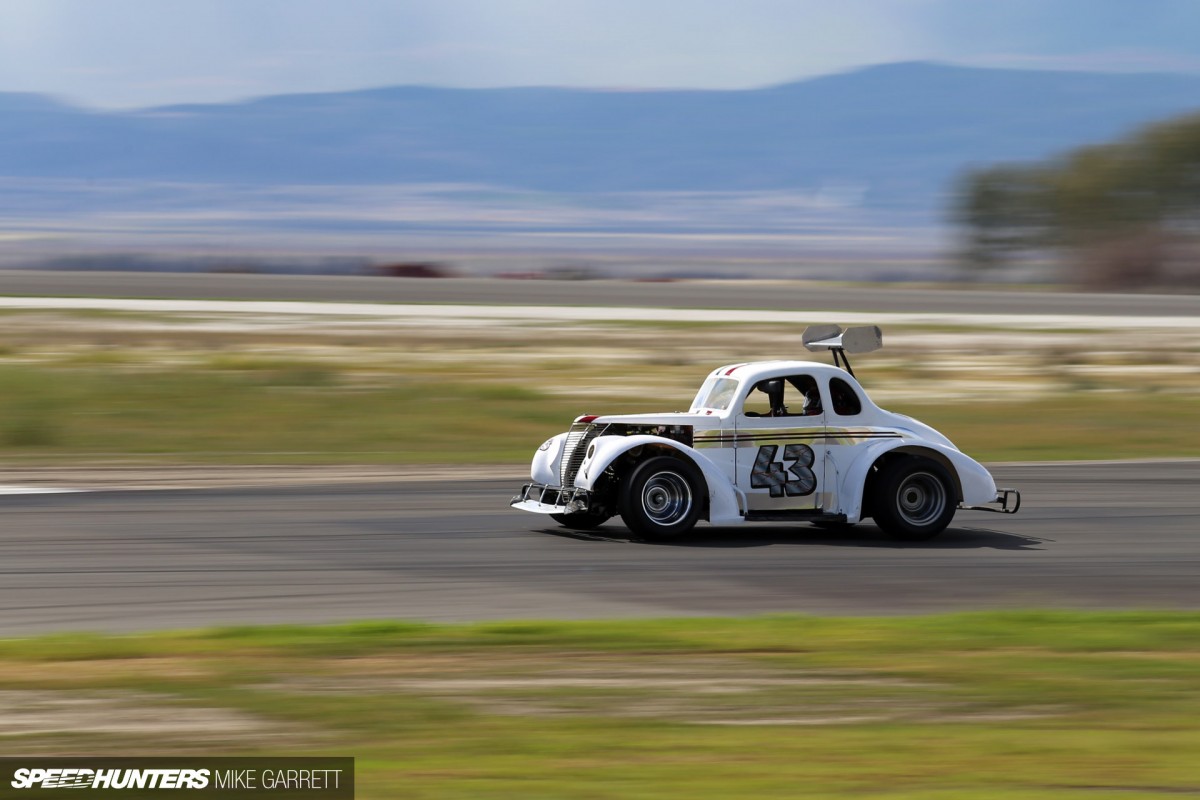 Whether you're looking for a competitive race series to get into, or just a fun track toy on a budget, it's impossible to talk about bike-powered cars without mentioning the Legends car and its massive contributions to the grassroots racing scene. In case you were wondering how much one of these bad boys can be had for, here's a link to a second hand example going for US$6,000 with spare parts included. How can you go wrong?
Now, somebody set me up with some seat time!
Mike Garrett
Instagram: speedhunters_mike
mike@speedhunters.com