Good Things Come In Small Packages
We're just going to put this out there: motorcycle-engined cars are pretty damn awesome, which is exactly why this month's theme is dedicated to them. Building a bike-powered car generally isn't an easy task; it takes ingenuity, creativity and thinking outside the box, and you're about to see a whole lot of that in this story featuring a selection of bike-engined cars owned by some of our readers. We've got Subarus, Datsuns, Fiats, Formula SAE cars, a plethora of Minis and, well, a few other oddities, as you'll soon find out. Thank you to all those readers who sent in their submissions and made this article possible!
So, in no particular order, let's take a closer look…
Joseph Stitt, Alabama, USA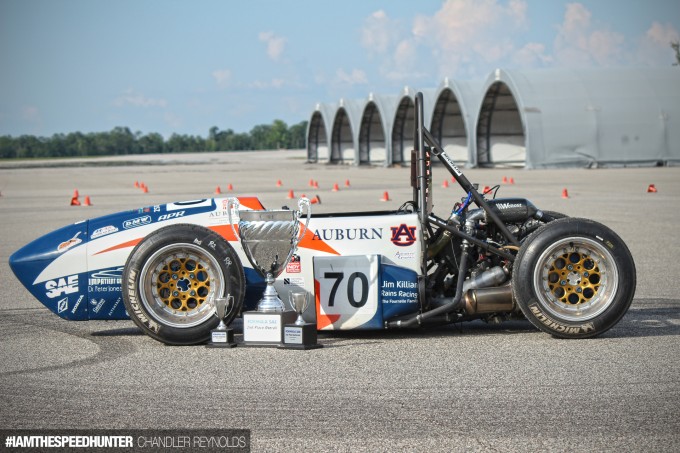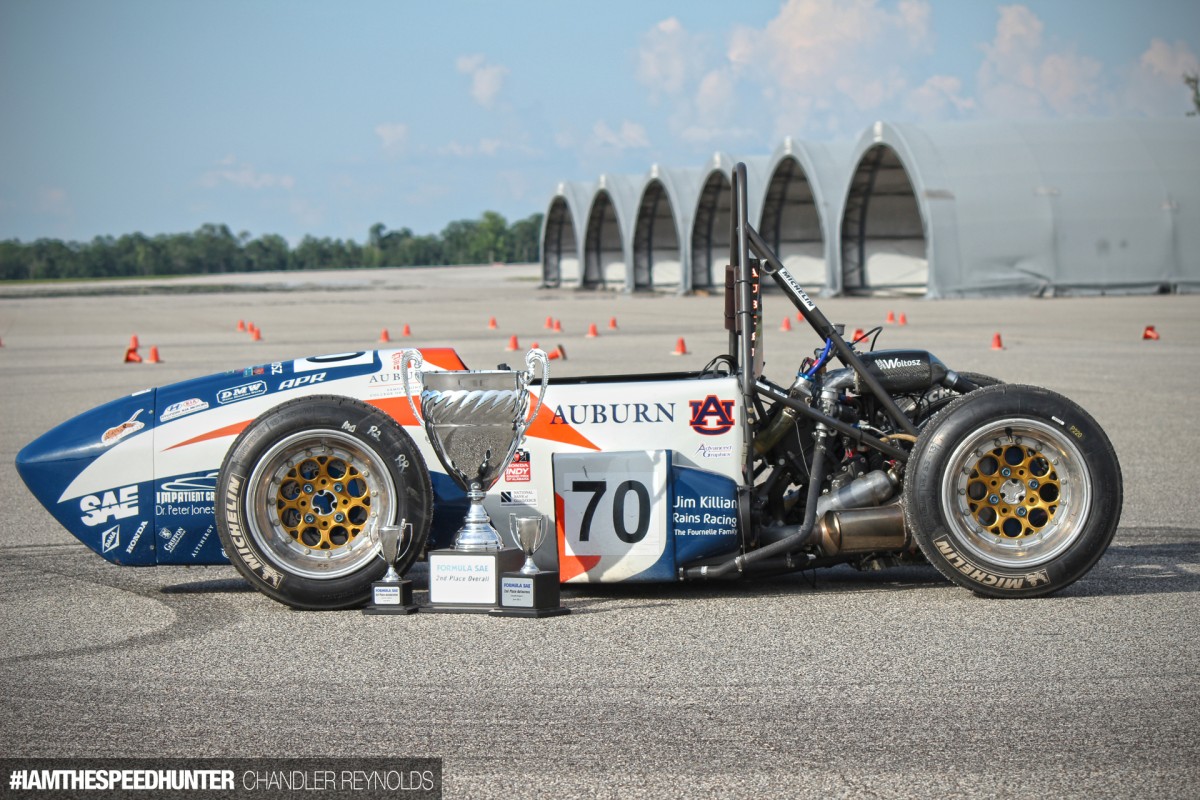 This month we received a huge volume of email submissions containing Formula SAE cars (Formula-style race cars built for an engineering design competition for students), and it was certainly tricky to narrow these down, as they were all impressive. However, the first bike-powered FSAE submission that stood out to us was from Alabama resident Joseph Stitt. Joseph is part of the Auburn University Formula SAE racing team, who so far have designed and created two bike-engined builds; the car above being their 2013 entry and the car below being from last year. As you can see in the full side profile image above, there's something very cool and menacing about the low, aggressive, purely functional design of the Auburn team's creations.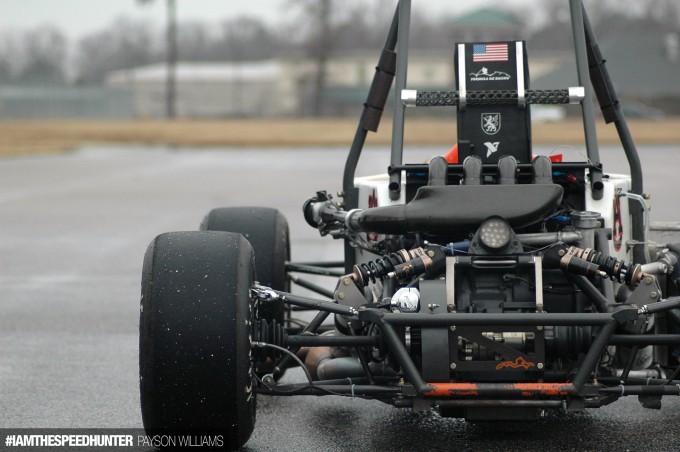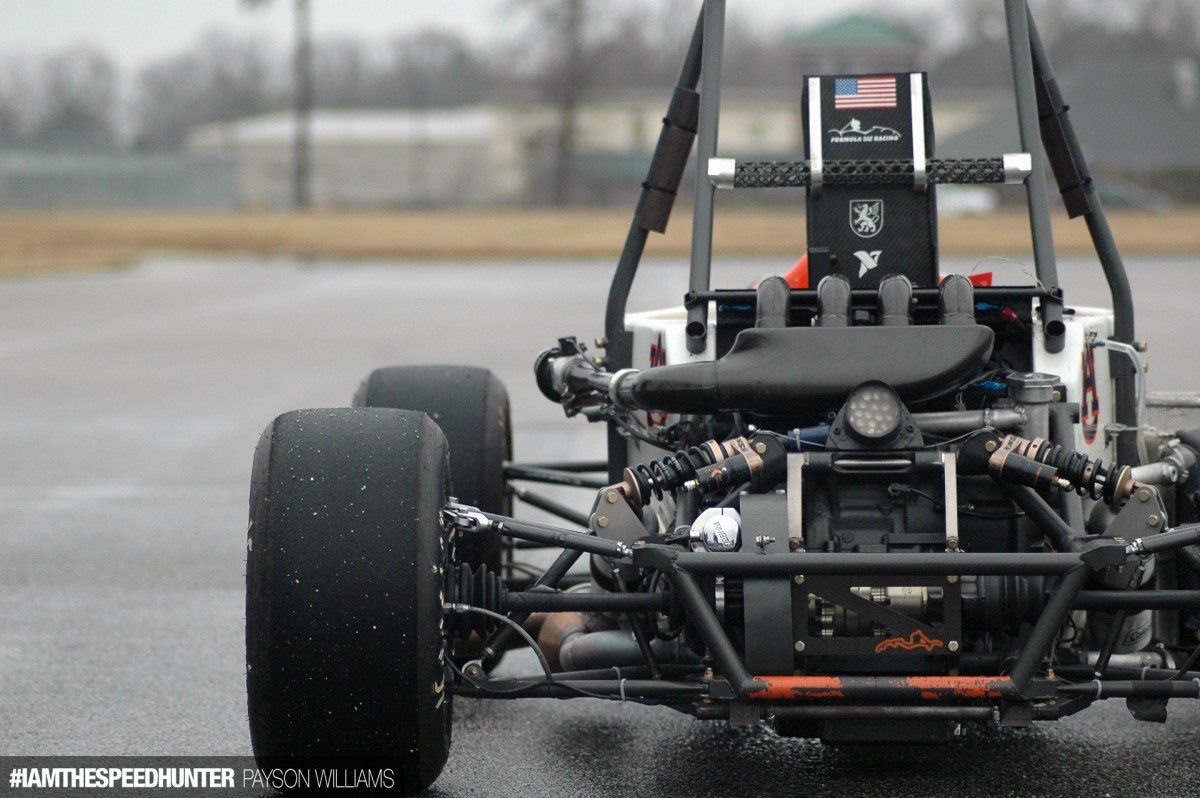 Both cars feature a hybrid carbon fiber monocoque front chassis with a 4130 chromoly steel rear space-frame, and make power courtesy of modified 2008 Yamaha R6 motorcycle engines producing 85hp and 42ft-lbs of torque (due to the mandated 20mm intake restrictions). Despite these seemingly low power and torque numbers, the University team's 2014 car weighs in at a tiddly 398lbs (that's only 180kgs!), it can accelerate to 60mph from a standstill in 2.8 seconds and can sustain up to 1.5gs when cornering. Hang on… since when has 'studying' ever been this much fun?
Brian K, Chicago, Illinois USA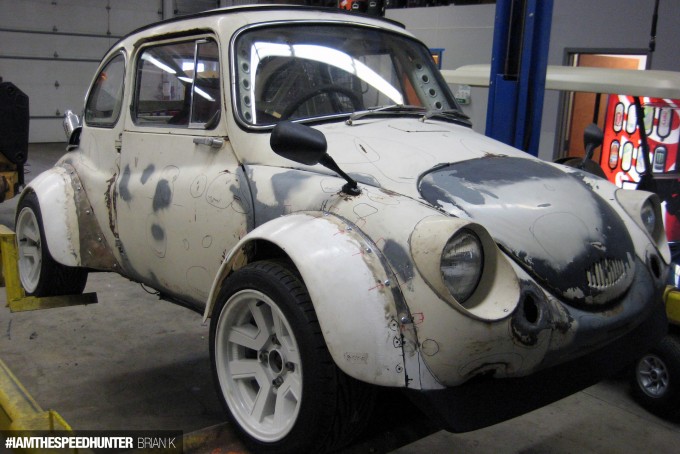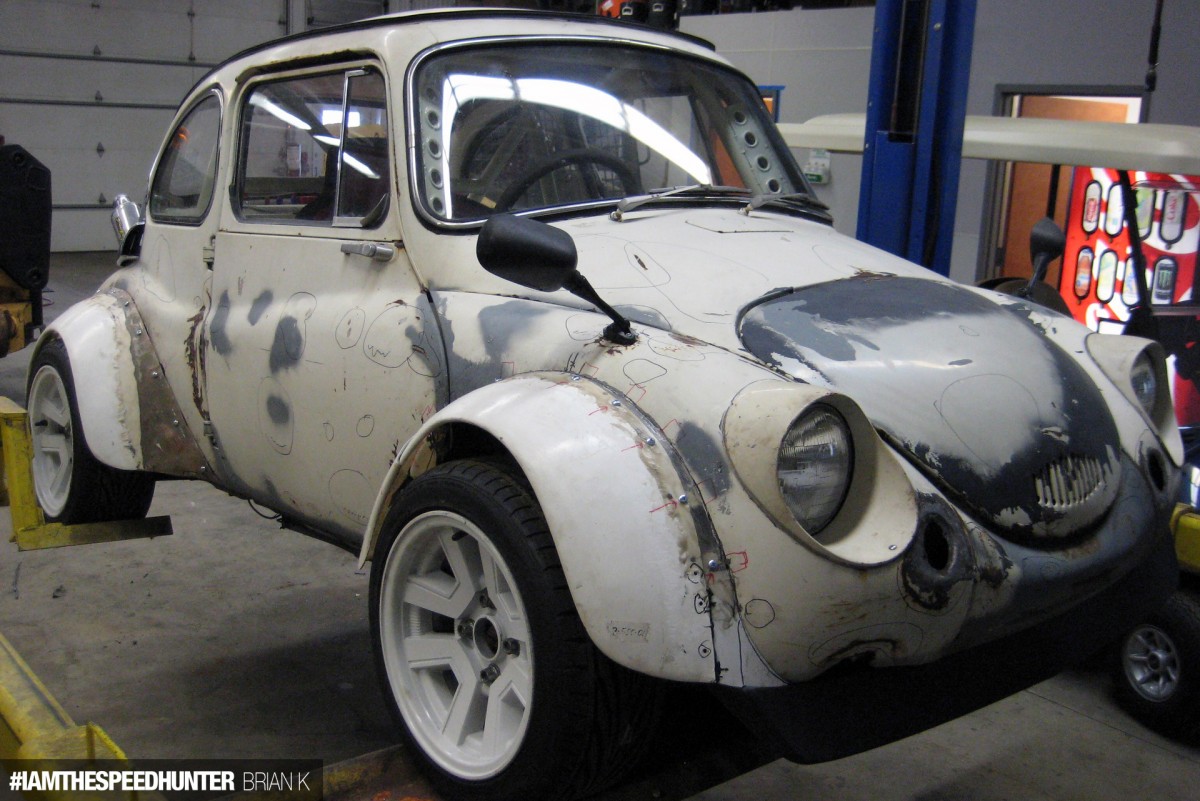 With our next submission, the saying 'When life gives you lemons, make lemonade' comes to mind. And lemonade is exactly what Brian K. and his friends are making out of this '69 Subaru 360 Deluxe – also known as a Subaru 'Ladybug' in Japan. What started as a project car build for the 24 Hours of LeMons series, the 360 Deluxe, (which came factory with a rear-mounted engine, rear-wheel drive and even rear-hinged doors) was unfortunately outlawed mid-build due to a rule change for the minimum wheelbase allowed in the series, but instead of abandoning the old 'Bug, Brian and co. decided to keep building it into a dedicated street car. Sticking with the original budget requirements, they've continued to spend as little money as possible on the build, resulting in a grand total cost so far of just under US$2,500. Of course, it's far from pretty, but for what it lacks in the looks department, it makes up for with some very creative modifications…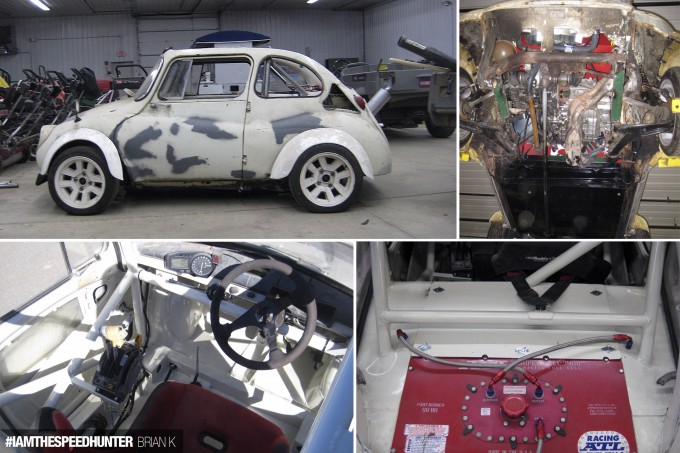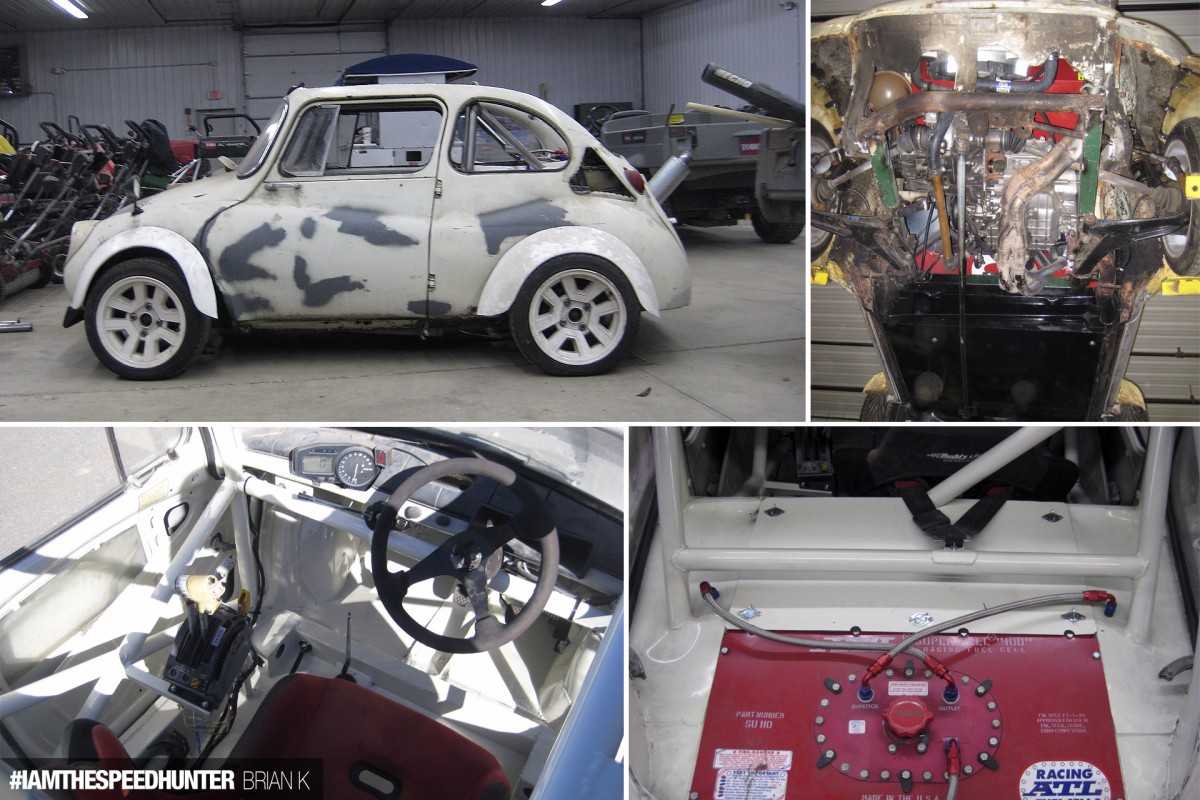 Powered by a 2003 Honda CBR954RR Fireblade engine, the aptly re-named Firebug's entire rusty floor has been removed and replaced with a steel tub. In fact, the only stock parts remaining on the car are those making up the body shell. Brian tells us, "Due to the small size of the chassis, the mid-mounted bike drivetrain could not use a chain to power the rear axle, as a chain that short would overheat and fail quickly. The solution was to run the output shaft directly into a Geo Metro transaxle, which also gives us a reverse gear, very low gears for starting, along with 30 possible gearing combinations. The floor shifter operates the transaxle in the role of a range selector, and the bike's sequential gearbox is used for primary shifting duties – the shifter for this is a throttle quadrant from an A-6 Intruder attack plane. Unfortunately, this configuration results in some severe driveline angles. Custom axles with double recirculating ball CV joints should work in theory, but for how long we're not exactly sure." It doesn't end there either; the car also features two Geo Metro front-ends and brakes, custom Stance coilovers, a flipped and reversed steering rack, and the Ackermann angles have also been reversed. Brian explains that this has been done to position the components in front of the axle in order to accommodate the driver's legs, and RHD seating.
As you'll see in the above video, the Firebug is in a drivable but not-yet legal state, and it's certainly hard not to crack a smile watching how much fun Brian's having taking it for a test run around the parking lot. What's next? Brian tells us, "The custom wide-body needs a few finishing touches, and the exterior will be lightly restored and given a new coat of paint." If this project doesn't embody our Joy Of Machine slogan then we don't know what does.
Mario Quist, The Netherlands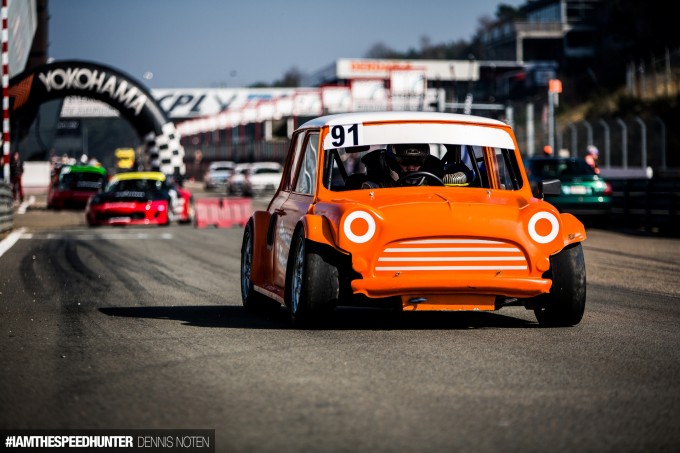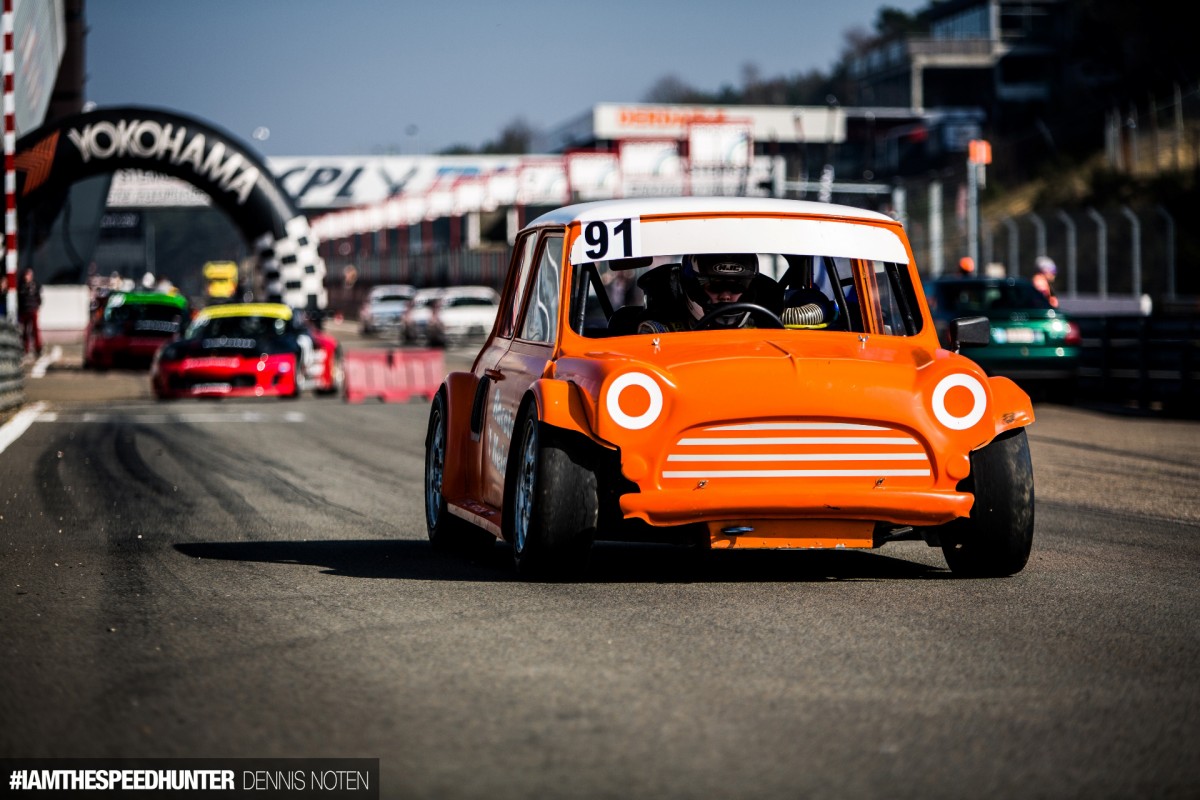 Next up, we've got a very cool little Suzuki-powered Mini track car, sent to us by Mario Quist from the Netherlands. As you might already suspect from the above image, this is more than just your average modified Mini…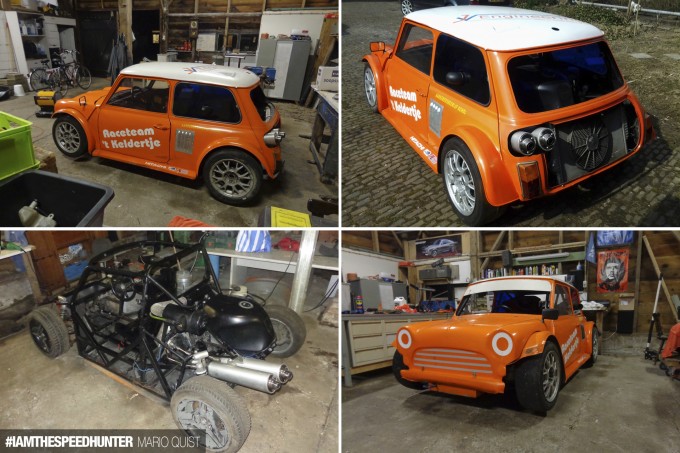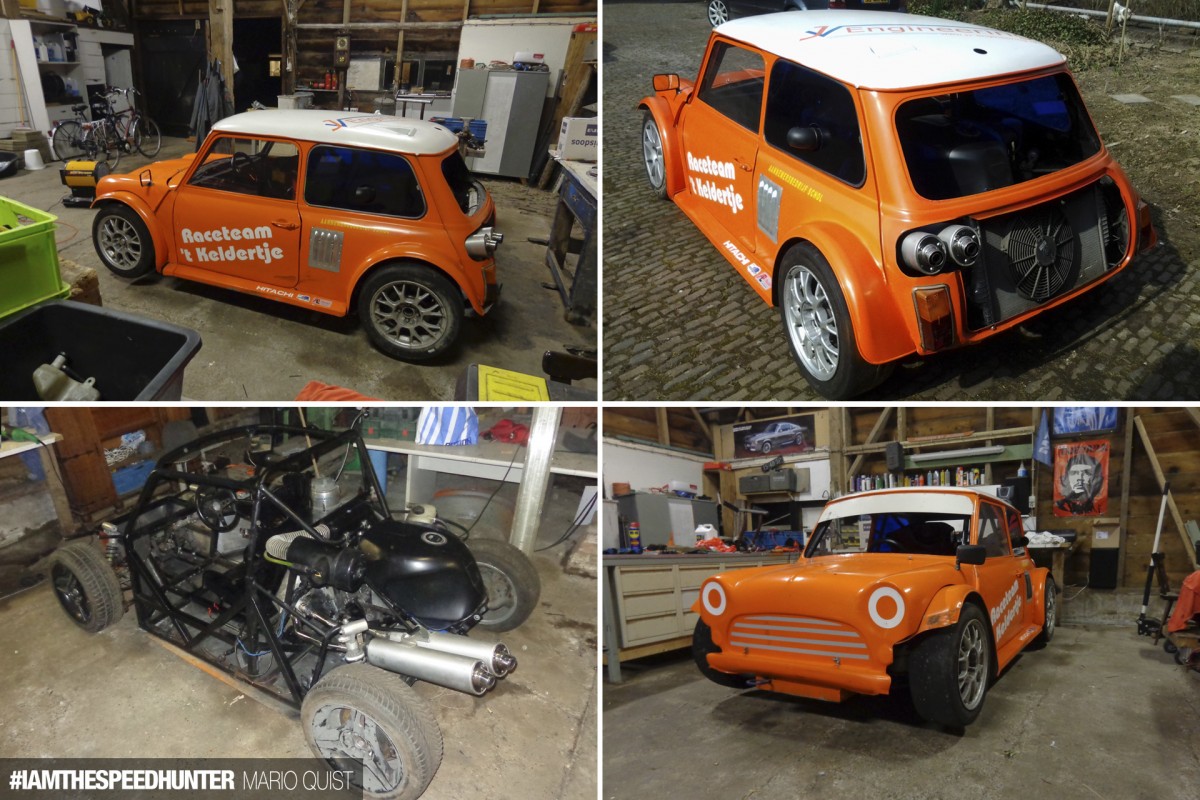 Underneath the orange '81 Mini shell hides a full tubular space-frame, which Mario has built himself over the last few years. Power is supplied by a 2007 GSX-R1000 engine, making a healthy 170hp. Considering the Mini only weighs 560kgs – basically, it's an oversized go-kart! It's great to see the Mini looking so well-used; Mario has obviously taken the new and improved, rev-happy Mini on some intense driving sessions. Great stuff!
Martin Šíma, Prague, Czech Republic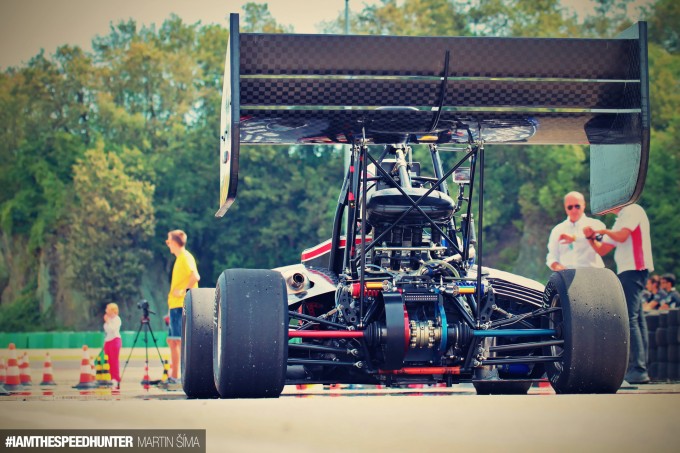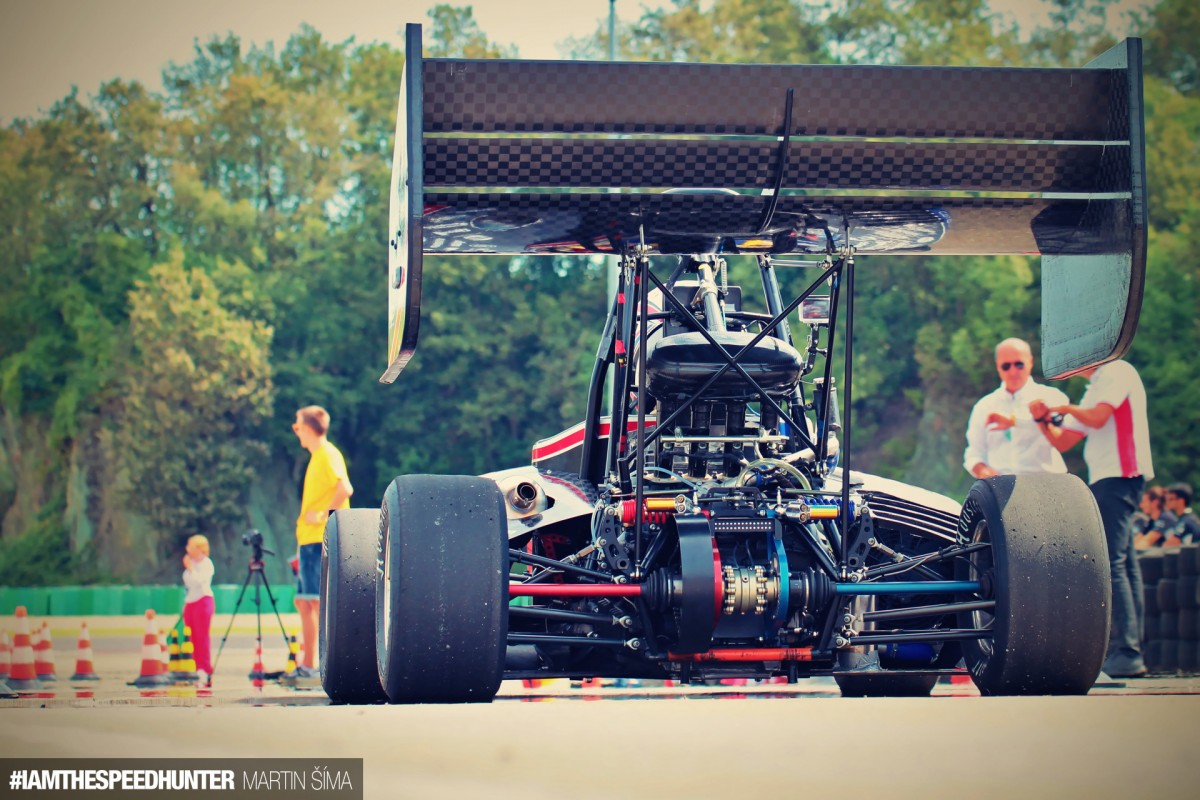 Our next submission is another student-built open-wheeler and an absolutely beautiful piece of engineering created by Martin Šíma and the team at CTU CarTech in Prague. Based on a carbon fiber monocoque and a high-strength CroMo steel space-frame, the car weighs in at only 197kgs, and is powered by a Yamaha YZF-R6 motorbike engine. Producing 85hp at 10,400rpm, the screaming inline-four breathes through a custom-designed carbon fiber intake manifold, has a custom-designed 4-1 stainless steel exhaust manifold, and a carbon fiber muffler and fuel tank.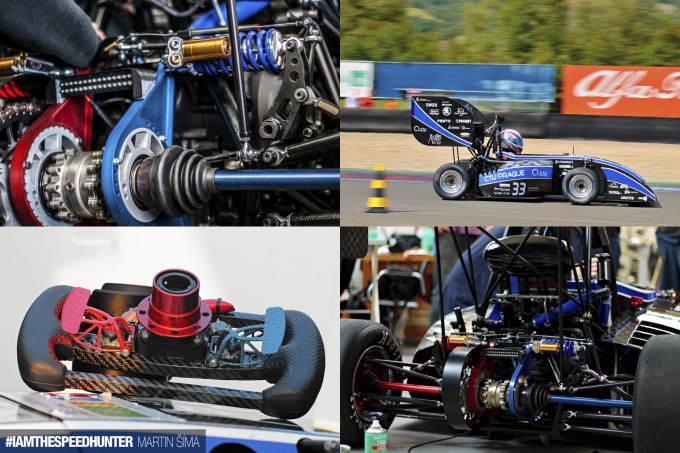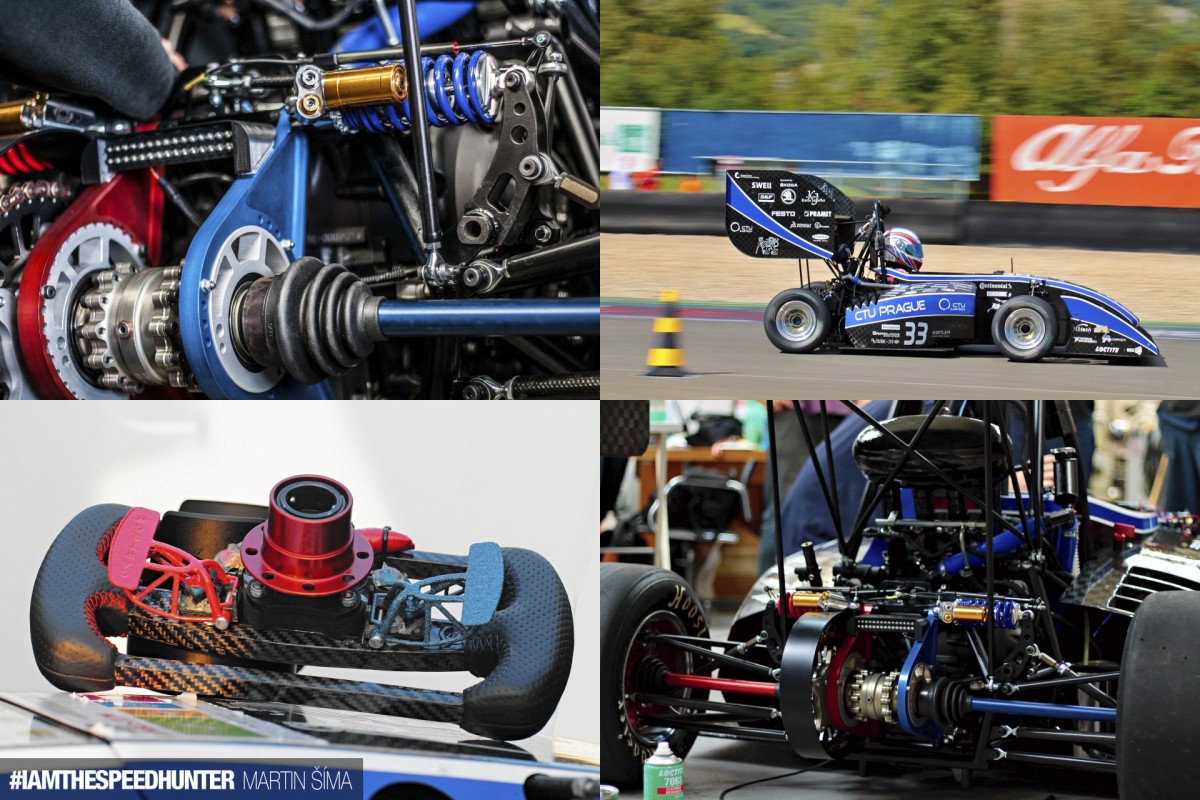 These close-up images above show some of the level of detail throughout the independent rear suspension and steering components; here you can see the double A-arms of unequal length, four-way Öhlins TTX25 MKII struts and adjustable anti-roll bars, as well as the beautiful carbon fiber steering wheel, which features paddles to control the electro-pneumatic shifting system. The Formula racer also features custom brakes and wheels, and an impressive rear wing with an electro-pneumatic controlled drag reduction system. It might not be anything like the popular tuner cars we so often feature on Speedhunters, but we can really appreciate the level of technical detail that has gone into creating such an immaculate and purely functional machine. The raw carbon and blue and red chimera colour scheme is a very nice-looking touch too.
Ross Barratt, Leicestershire, United Kingdom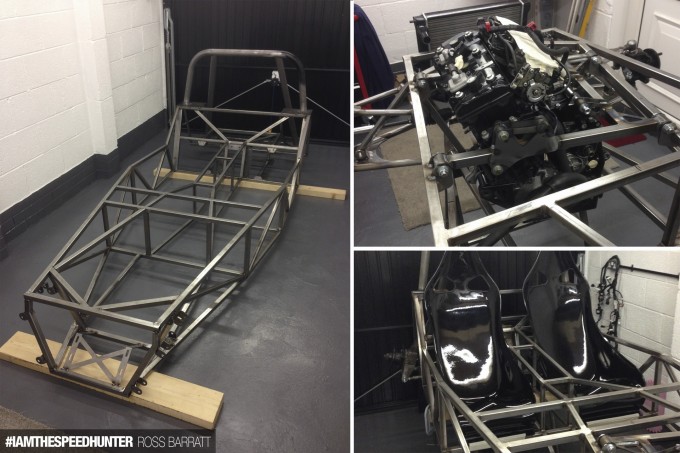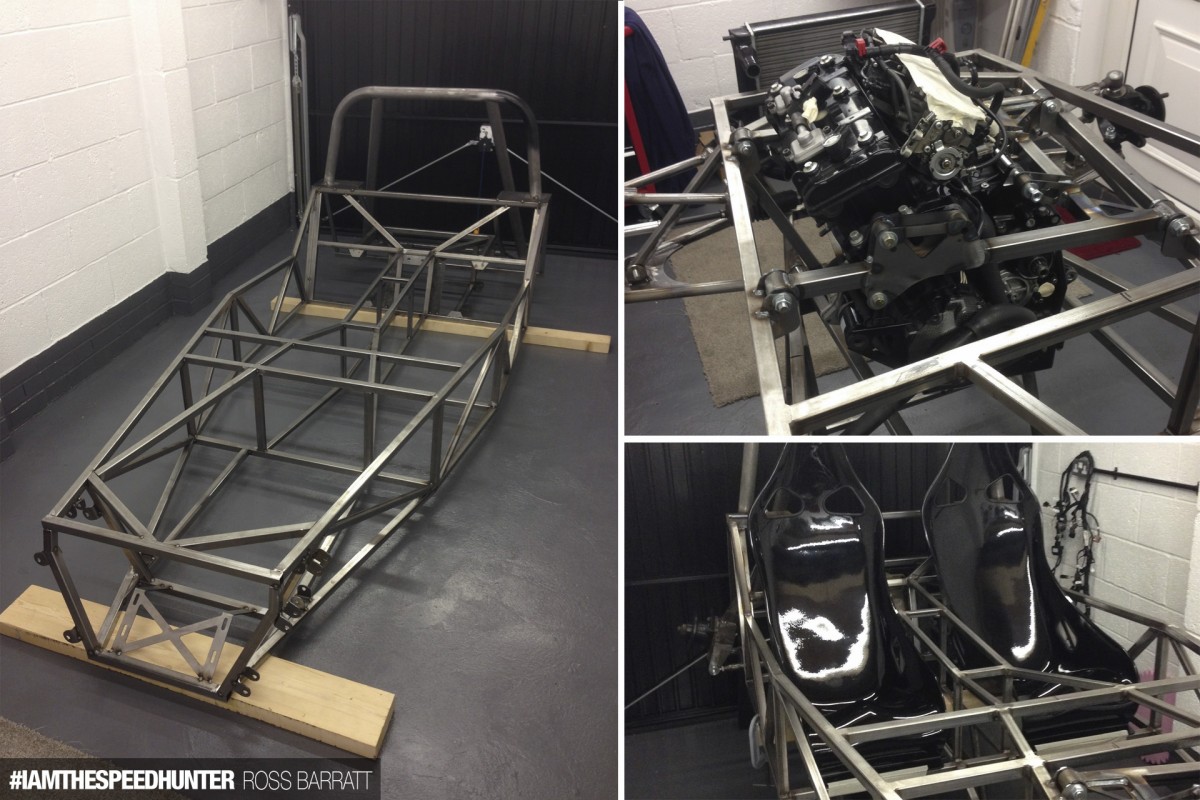 Speaking of impressive fabrication work, Ross Barratt, a production engineer from Leicestershire, has shared with us these in-progress images of his Haynes Roadster which he's building completely from scratch. Ross only started the project around four months ago, but he's already got plenty of work done using the book Build Your Own Sports Car: On A Budget by Chris Gibbs as a guide.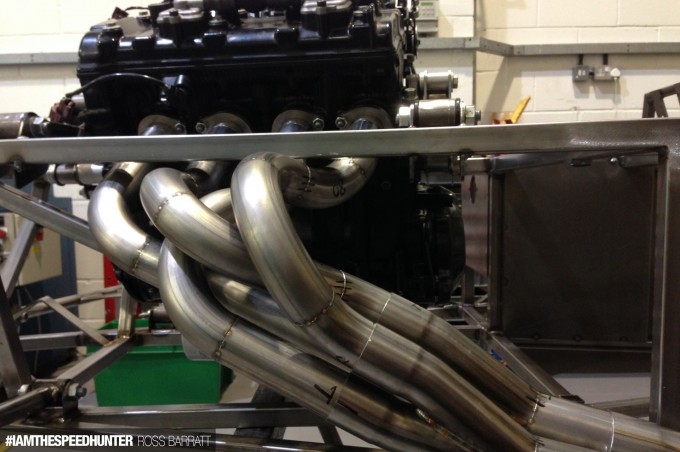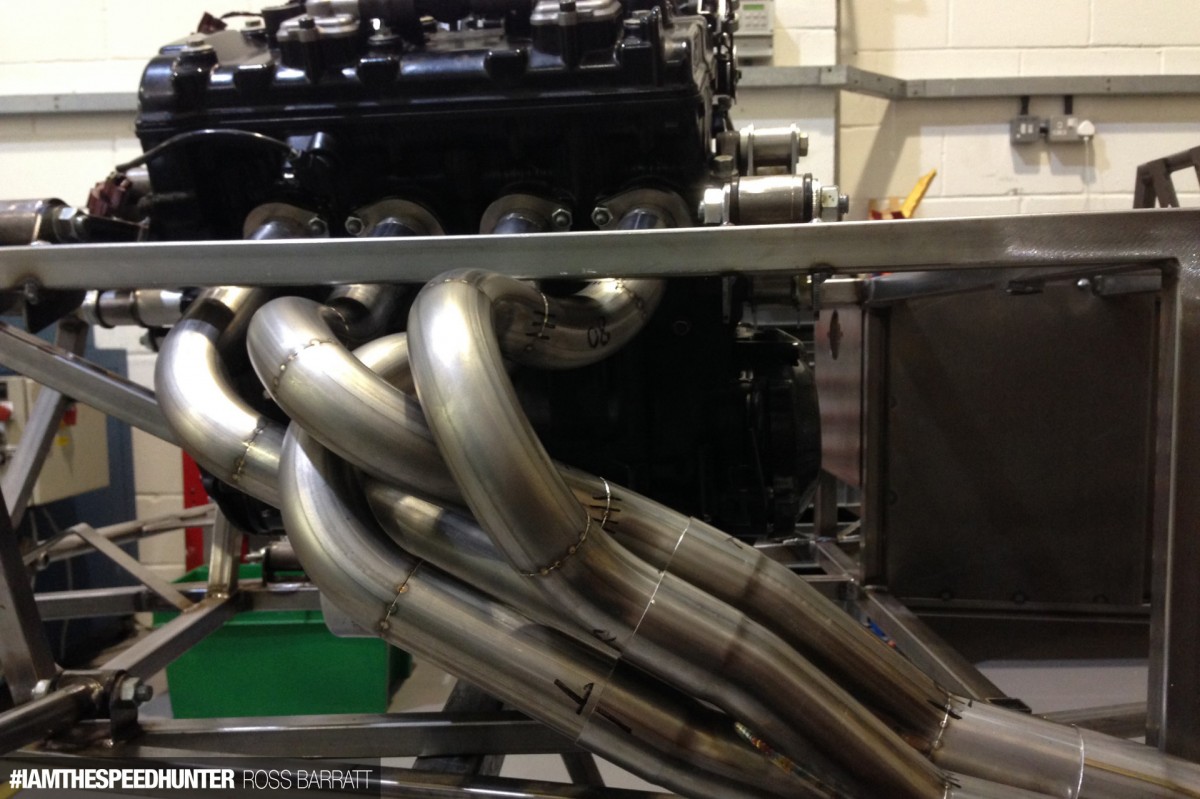 Ross's powerplant of choice happens to be a 2010 998cc ZX-10R Kawasaki Ninja engine, which is pictured above along with beautiful custom-made, equal-length exhaust headers. With the goal of a road-legal track car in mind, Ross plans to have the Lotus Seven replica on the road later in the year, and it looks like it's going to be a lot of fun. If you're interested, make sure to follow his full build thread.
Bike-Powered Pocket Rockets
Joe Harrison, Burbank, California USA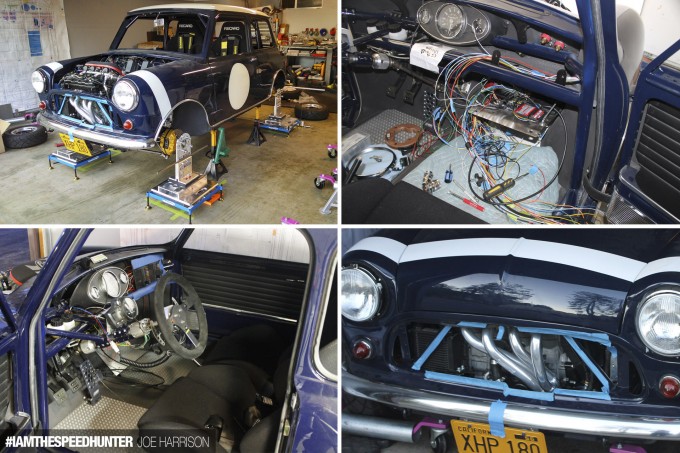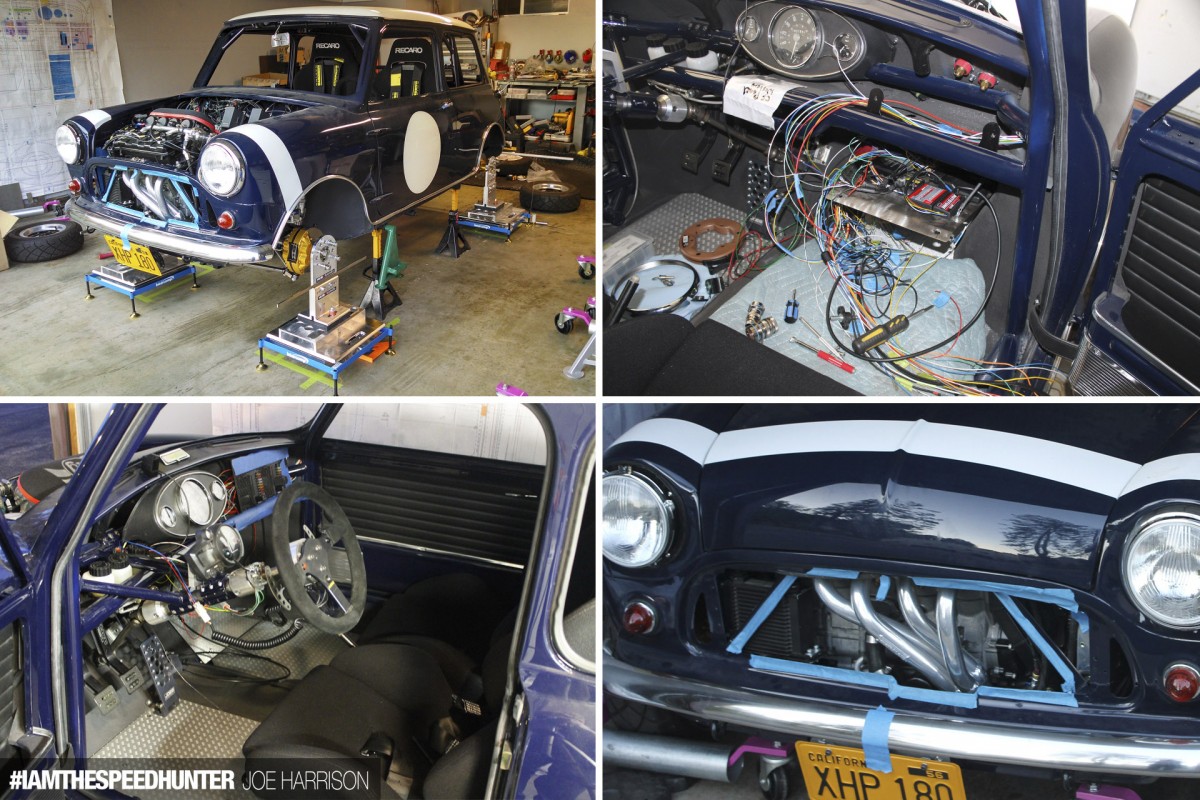 Onto Mini number two now. Joe Harrison's 1960 Austin Seven has been an on-going project since 2008, and he's been blogging about his labour of love from the very beginning. Joe says that he could see how people thought he was a bit crazy for signing up for a full-on restoration project. He writes, "I had a nice, quick car to commute in, lots of free time, and a little money in the bank. Why would I want to change all that just so I could own a 46-year old car the size of a large dog house?" Don't worry Joe, we get it!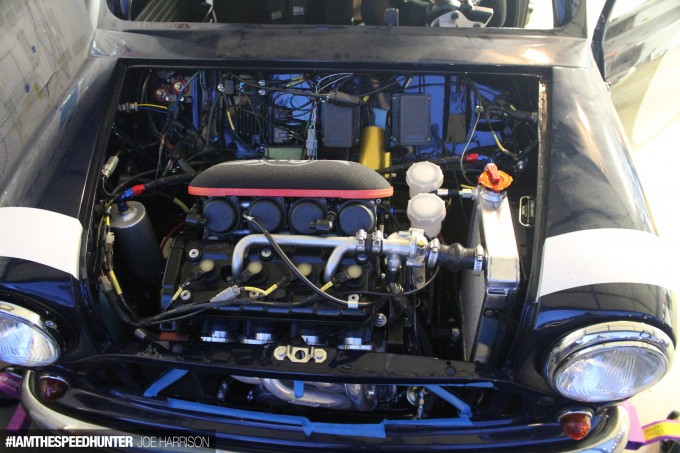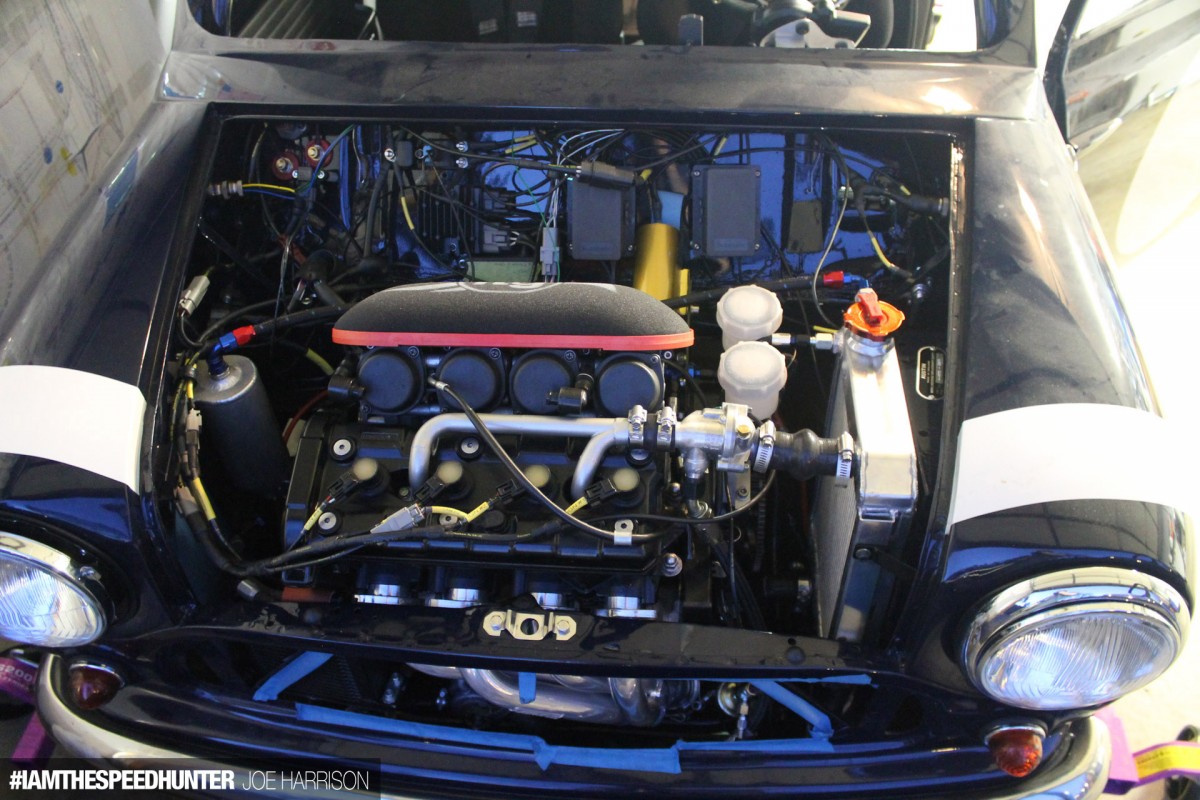 Joe wanted a lightweight, great-handling car that would come to life on twisty roads, and with that in mind he decided to source a mighty Yamaha R1 motor to power the Mini's front wheels. The car's also been stiffened up with a full rollcage, has new and improved stopping power with new disc brakes all-round, and excellent handling thanks to a set of Protech coilovers and titanium front suspension components. Joe's obviously got an extremely long list of other added parts and modifications, but one of our favourites has to be the Pro-Shift kit he's installed, which will allow full throttle, clutch-less upshifts, as well as rev-matched, clutch-less downshifts controlled by steering wheel mounted paddle shifters – awesome! Seven years of hard work have recently paid off; the result is an extremely cool looking road-going racecar, and it's now drivable, fully registered and licensed for the street! Enjoy carving up those canyons, Joe!
Isaac Aldridge, Auckland, New Zealand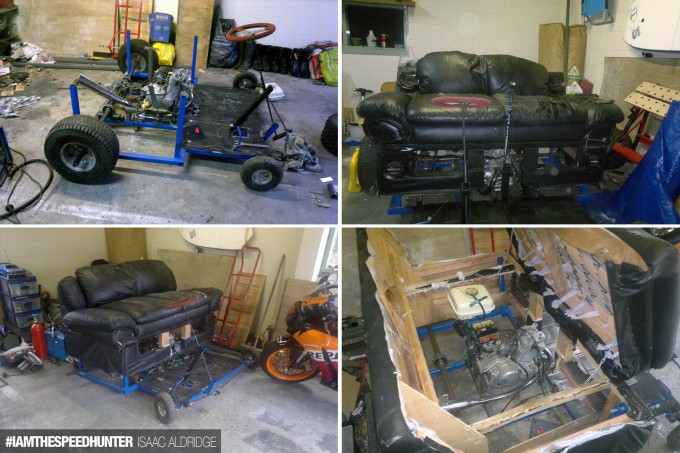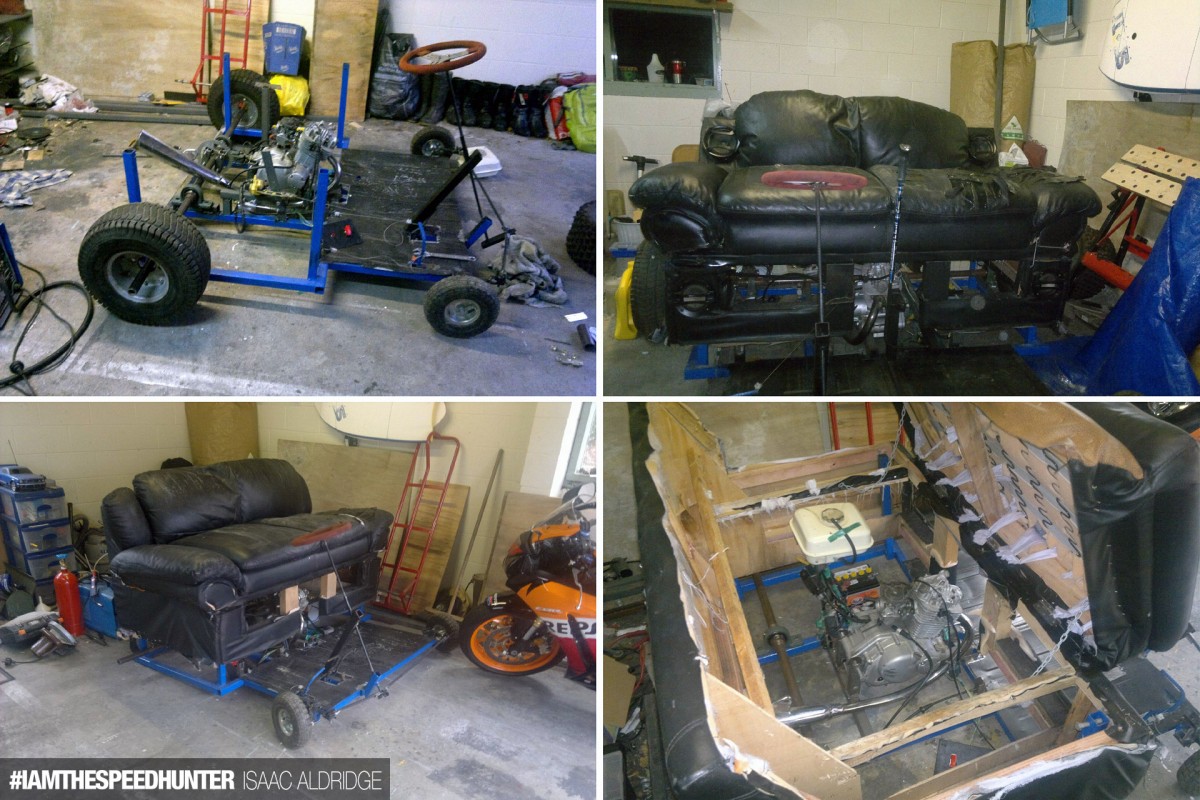 Okay, so it's not exactly a car, but we couldn't help but include this hilarious motorised couch concept sent to us from New Zealander Isaac Aldridge. Isaac and his friend Mike came up with the idea to give the old sofa a new lease on life a couple of years back during their summer break from school, and it's been an on-going project ever since. Isaac writes to us, "We got most of the way through it in that first lump of time and over the rest of the year we got closer and closer to finishing it, but it's still not quite ready yet. It's all been built very simply, but it could definitely do with a few improvements – starting with the front wheels which need to be bigger, which will require changing the front hubs." Powered by a 125cc Suzuki GN125 engine, we'd certainly be curious to see this 'thing' in action!
Wes Pierce, Texas USA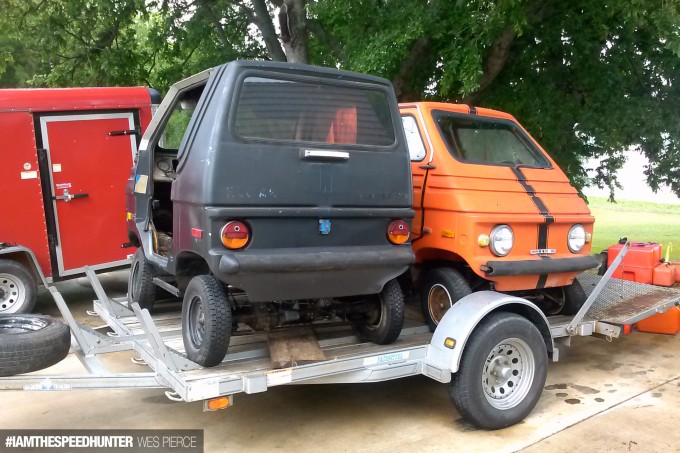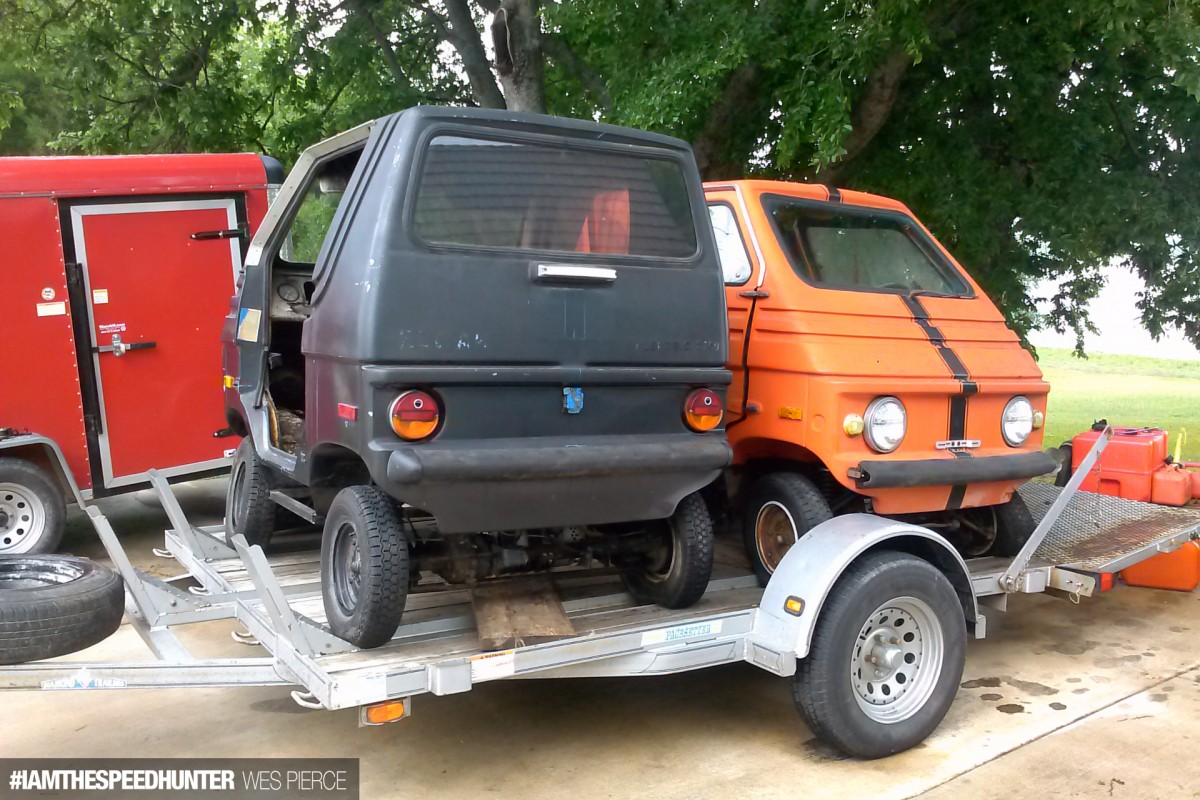 They say that everything's bigger in Texas, but this submission from Wes Pierce tells us that they might've got that wrong. This unusual project car might not be something you'd usually find on the pages of Speedhunters, but we've already developed a bit of a soft spot for it, and you'll soon see why. Wes originally found this decrepit pair of Zagato Zeles (which were were re-badged as the Zagato Elcar in the US), in his home state of Texas and brought them home to his workshop with a full-scale revival in mind. The car pictured on the left, however, got just a bit more than that…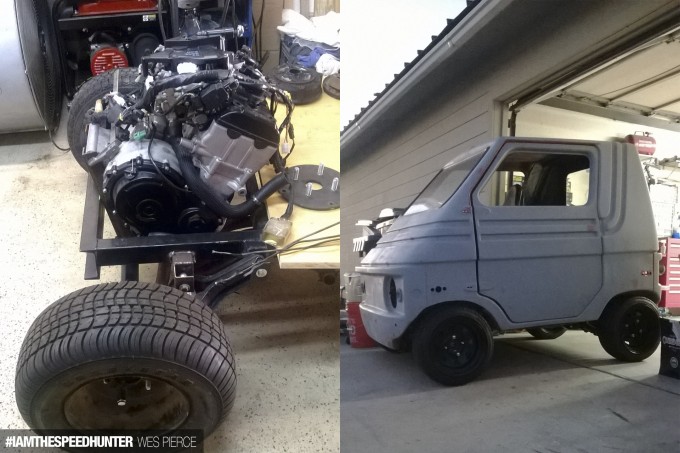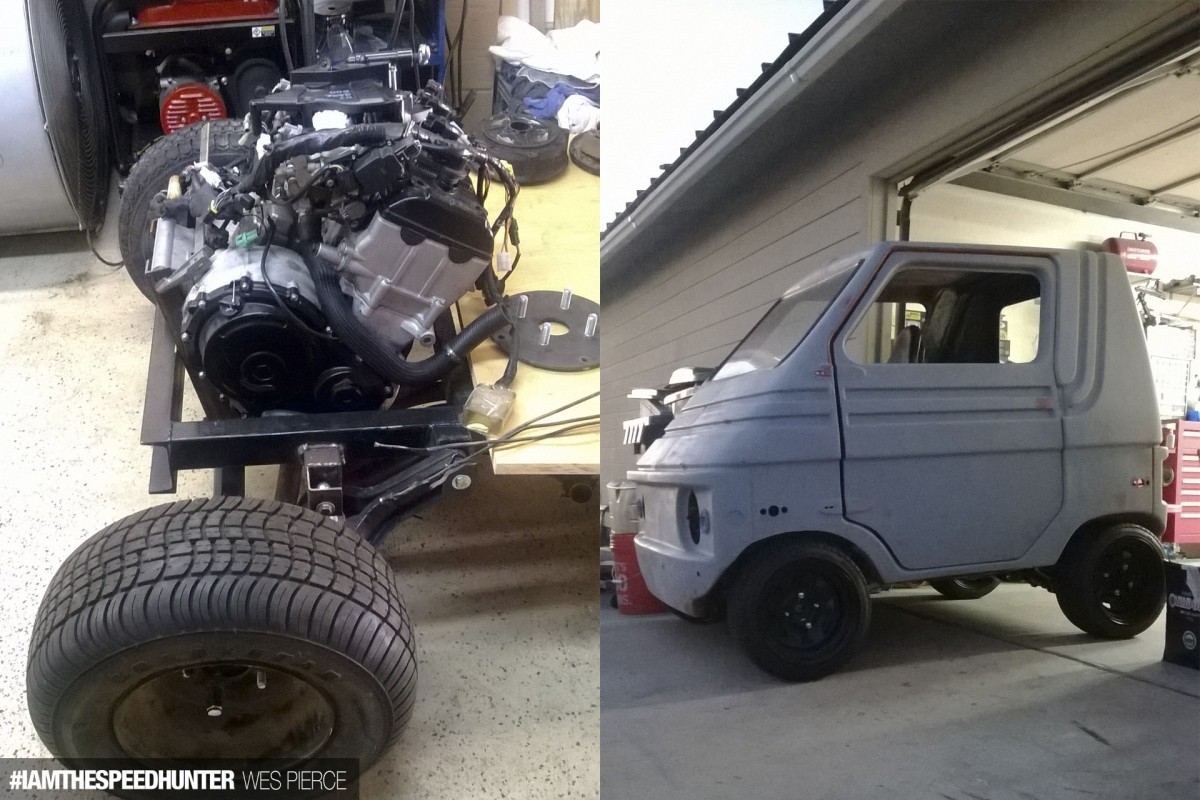 With the tiny 1974 model Zele already being rear-engined and rear-wheel drive, Wes saw a unique opportunity to do something a bit different – and something very fun. Obviously this meant that the puny 3hp electric motor had to go, and in its place? A Suzuki GSX-R motor with upwards of 100hp.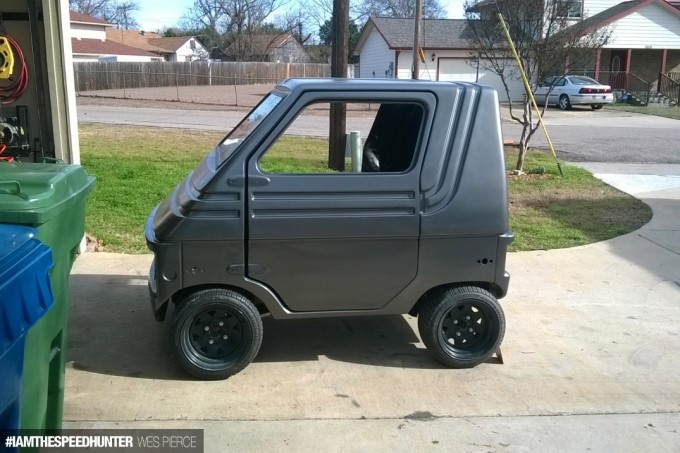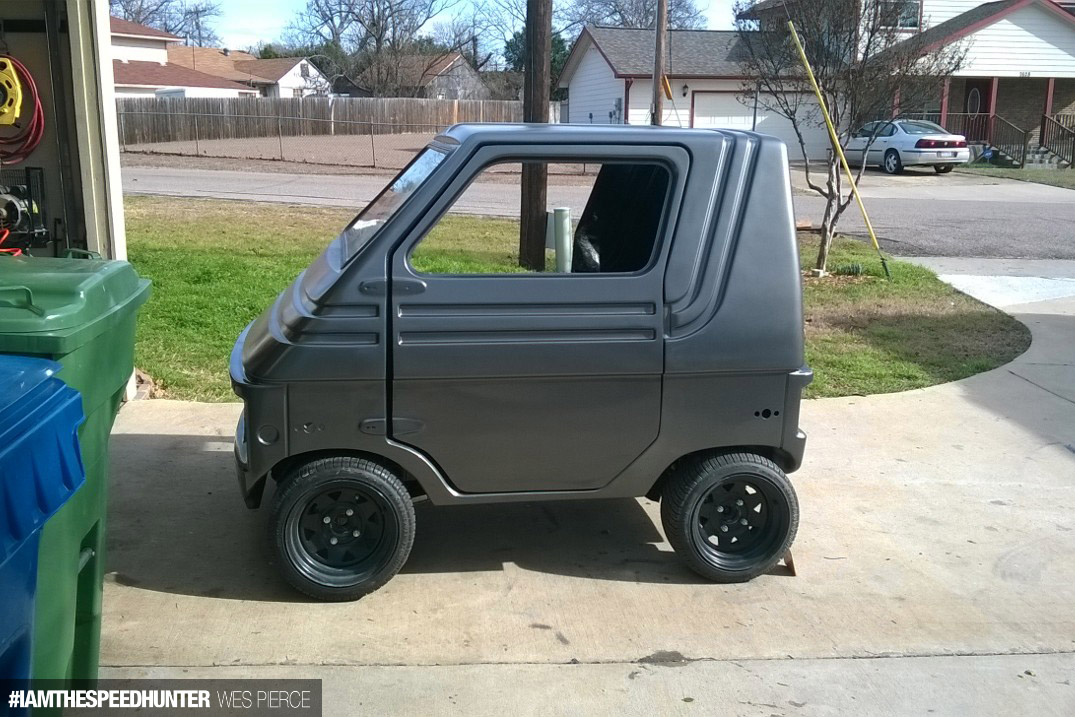 To get the Elcar sitting how he envisioned, Wes also channeled the floor in order to lower the car four inches, installed wheelchair coilover shocks and added 12-inch golf cart wheels and tyres. The 07′ GSX-R600 engine is fuel injected and has custom headers, and yes, it's in the car and running! If you want to see more, make sure to check out Wes' videos of the Elcar's first start-up with the conversion and first test run around the block. We seriously can't wait to see what this little pocket rocket's going to be capable of when it stretches its legs out properly.
Johannes Källi, Finland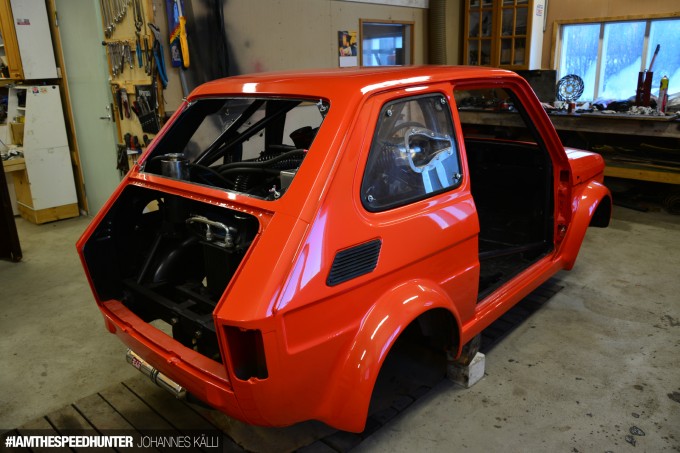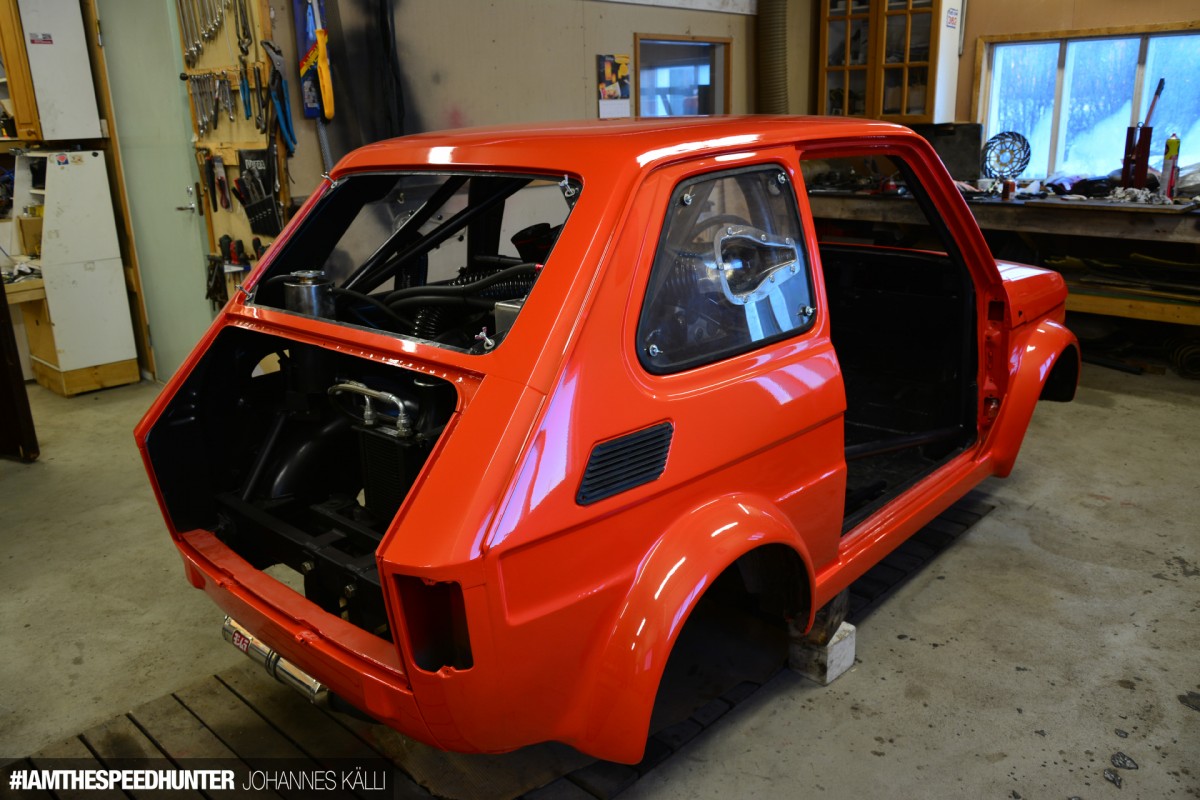 Next up we've got another small Italian car from the '70s powered by a Suzuki GSX-R bike engine, but it's certainly not an Elcar; it's a highly modified '74 Fiat 126, and it's owned by Johannes Källi in Finland. Johannes has shared with us some images from over the years as his Fiat project has progressed, and during that time he's performed a huge amount of work on it, resulting in a feisty and very cool-looking, high-revving track toy.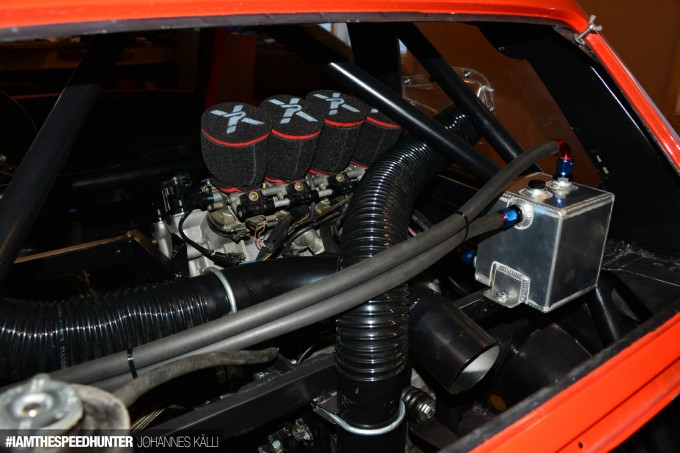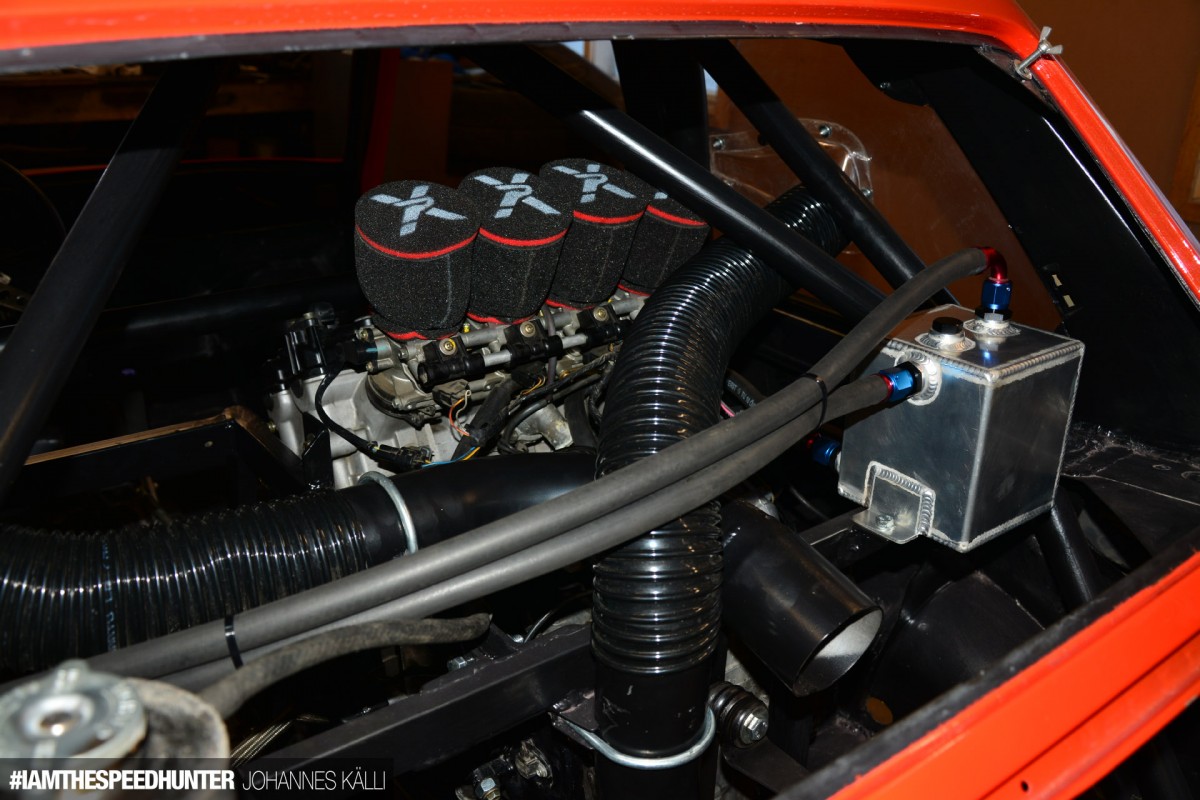 The Fiat is fully tube-framed and Johannes has performed a mid-engine conversion, has swapped in a better clutch and ECU, a Hayabusa gearbox and added a Yoshimura slip-on muffler. The differential is a Subaru WRX STI item and the driveshaft, rear brakes and wheel hubs have been sourced from a Nissan 200SX. The Fiat also features a Mercedes-Benz starter motor with a torque converter plate placed in the rear axle (so it has a reverse gear), and Johannes has spent countless hours modifying and perfecting the steering system to make it a lot more responsive and improve the steering angle considerably. If you're a Lamborghini fan you might recongise the burnt orange paint as an Aventador colour, Arancio Argos.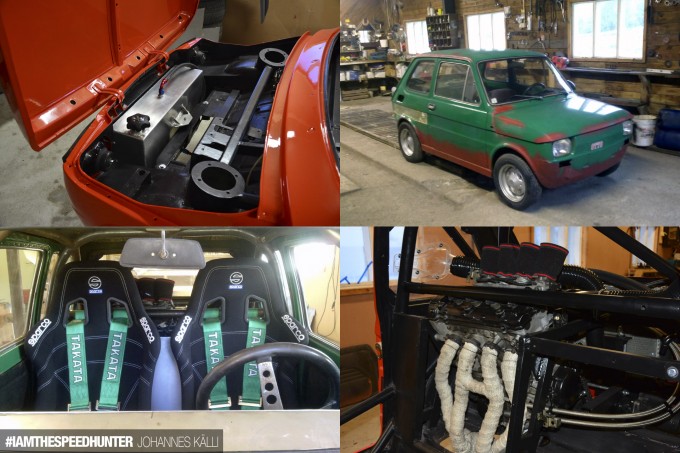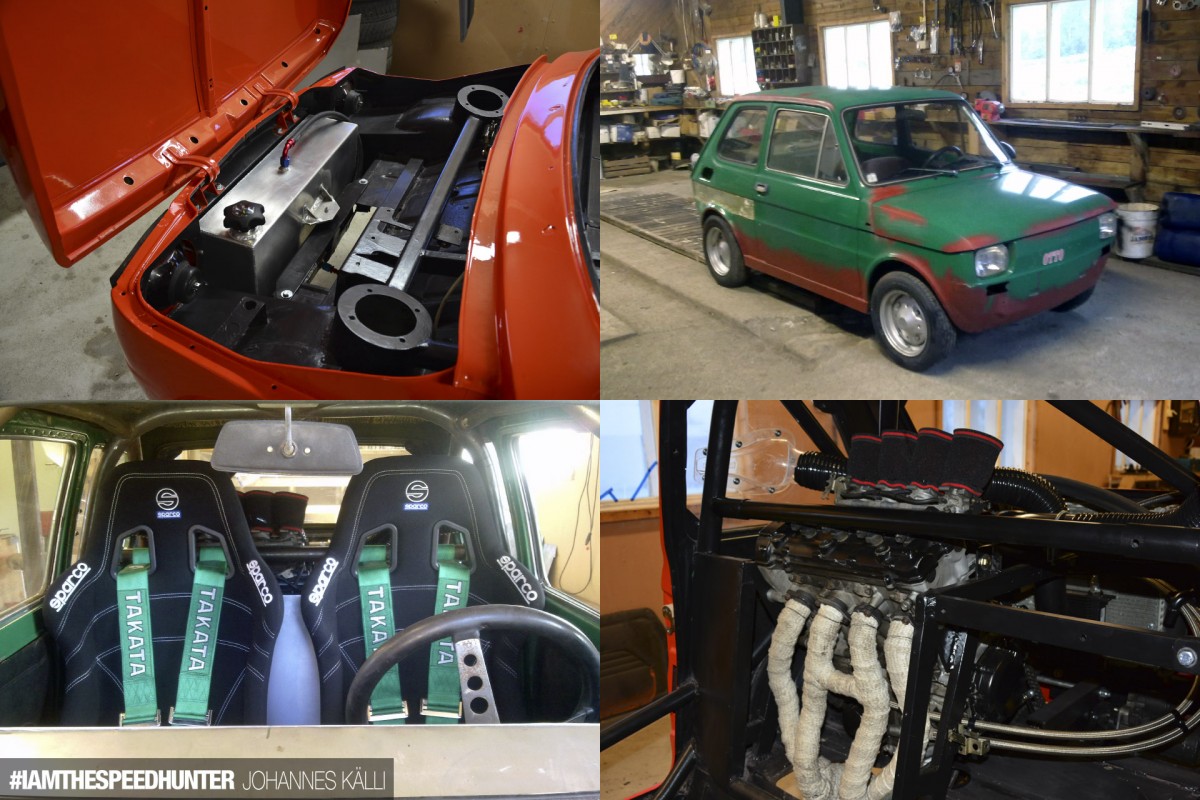 Of course, there's been a bunch of other cool parts added, including a full fiberglass Mini Cooper body kit, which has been modified to fit the Fiat nicely and house a more aggressive set of 13-inch wheels. Johannes is excited to have set a concrete deadline to have the car finished by; that is, the beginning of April – just in time for summer! We bet Johannes can't wait to get behind the wheel and get that GSX-R engine screaming at 11,000rpm.
Jared Royce, Tacoma, Washington USA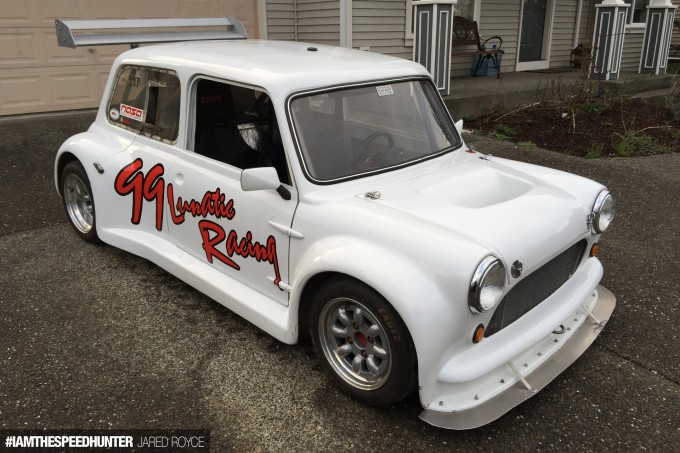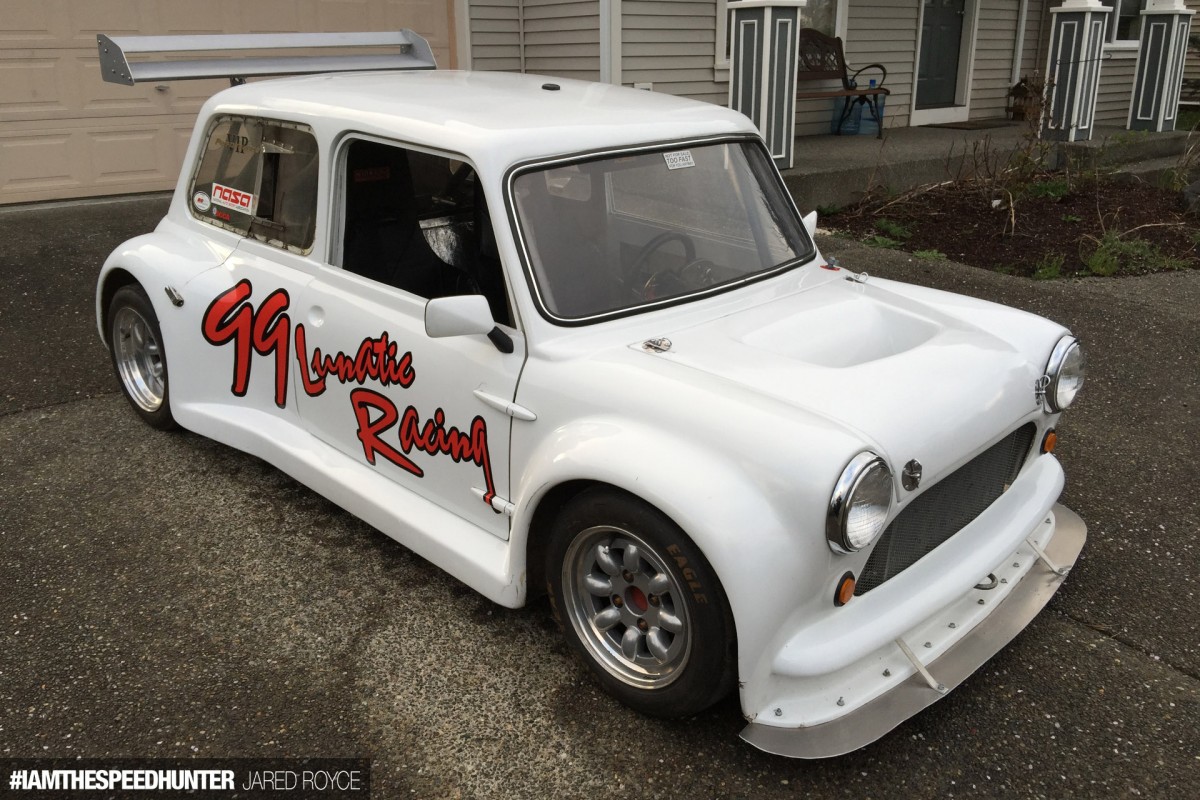 We're loving Jared Royce's extremely cool ZCars Monte Carlo Minibusa track toy from Tacoma, Washington. When submitting these images to us Jared wanted to make it clear that he is actually the second owner of the car and didn't build it himself, but that hasn't stopped him from constantly working on it and enjoying it. The hardcore Mini build is a fully space-framed fibreglass-bodied racecar with a turbocharged Hayabusa engine, which produces 242whp with nine pounds of boost on 91 octane pump gas. We already want one!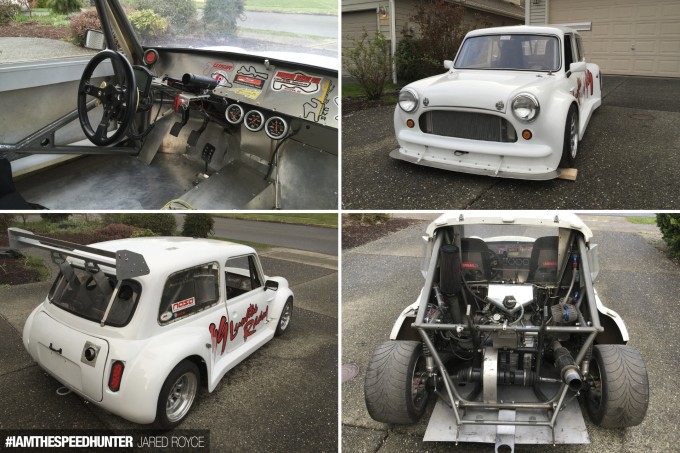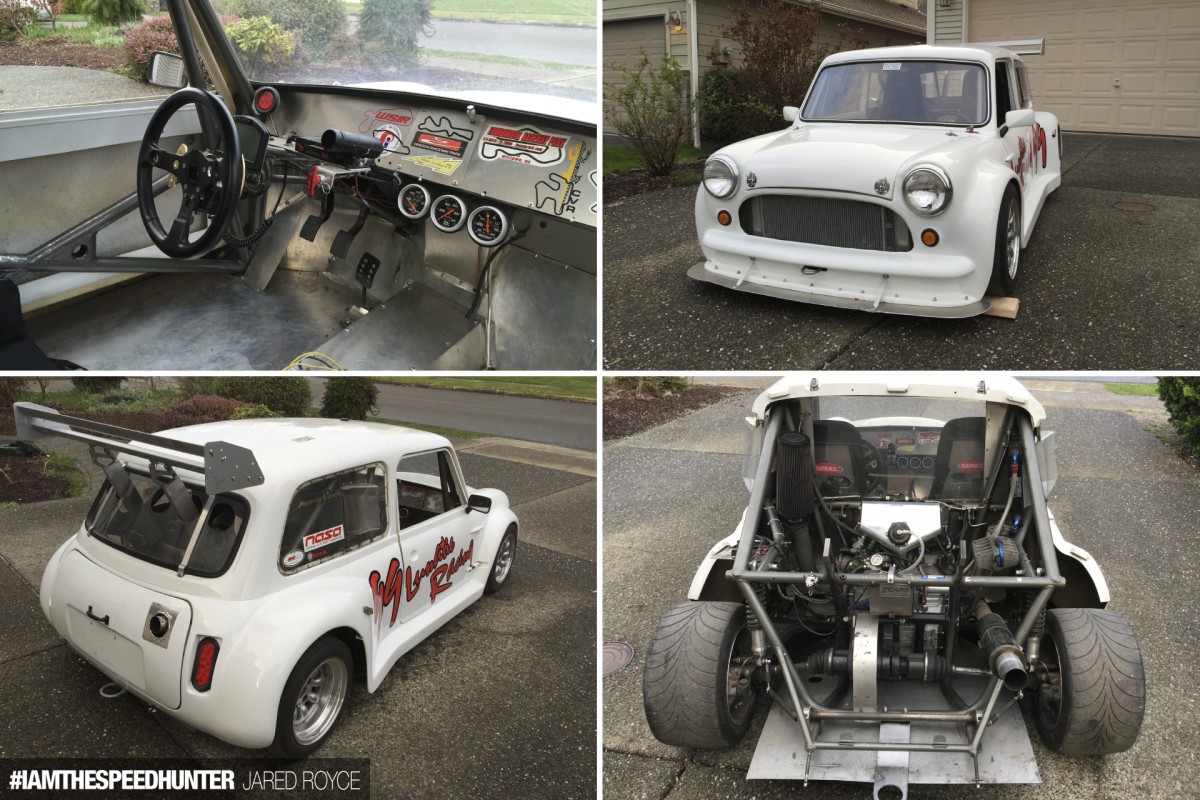 The Minibusa has all the racing essentials too; a 6-speed sequential paddle shift gearbox with a throttle blipper for full clutch-less downshifts, forged internals and a custom MegaSquirt wiring harness, a RaceTechnologies DigiDash 2 and a DL1 data logger, Kirkey seats and 5-point racing harnesses. Essentially it's a wickedly powerful, oversized go kart, and Jared's future plans include attempting to make it street legal. Did we already say that we want one?
Wayne Robinson, Anchorage, Alaska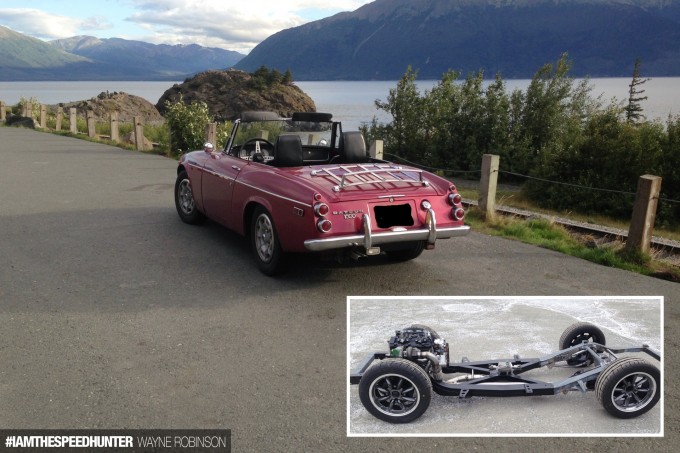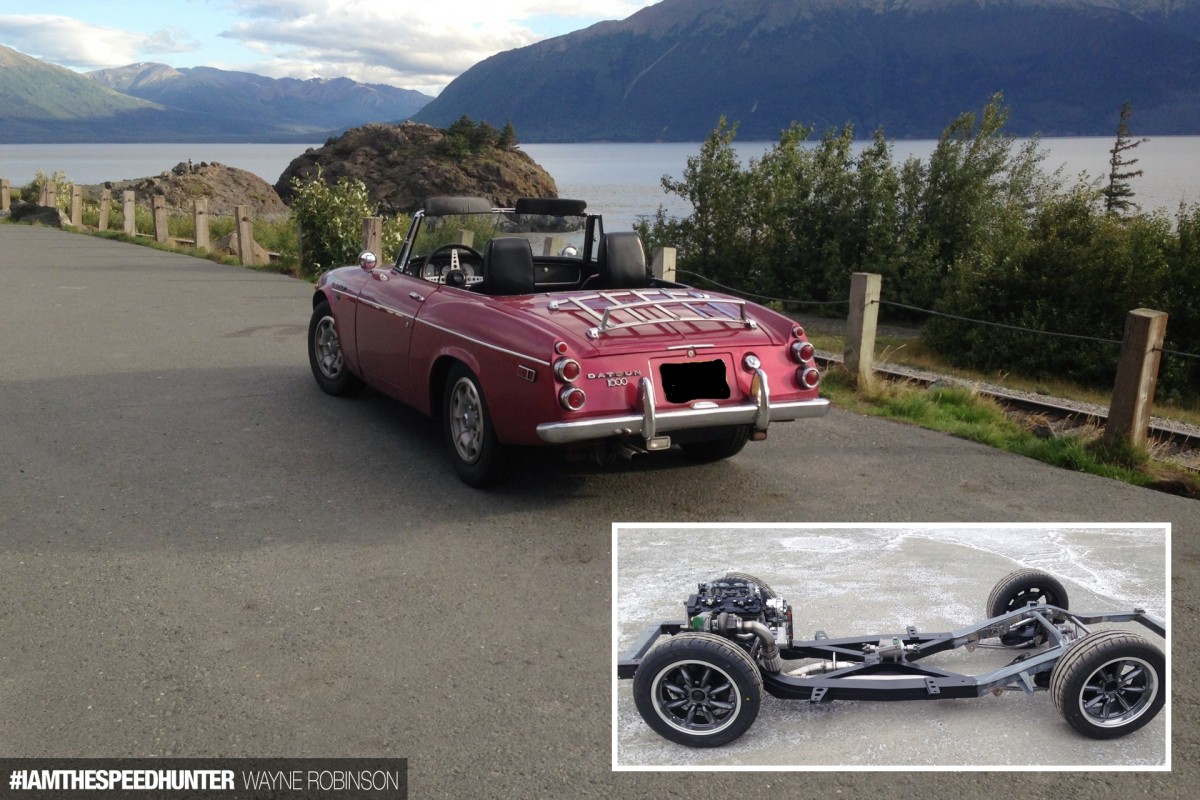 Last but not least, we've got another fairly extreme Hayabusa turbo build; but this particular GSX1300R has found its home in a Datsun from Alaska. Owner Wayne Robinson began the project in 2012 when he came across a wrecked 2011 Suzuki Hayabusa and purchased it with a future bike-powered street car build in mind. While searching for a classic Mini Cooper, he instead stumbled across something completely unexpected: a 1967 Datsun Roadster. Cogs began turning in Wayne's head, and in February last year he began turning his crazy idea into a reality.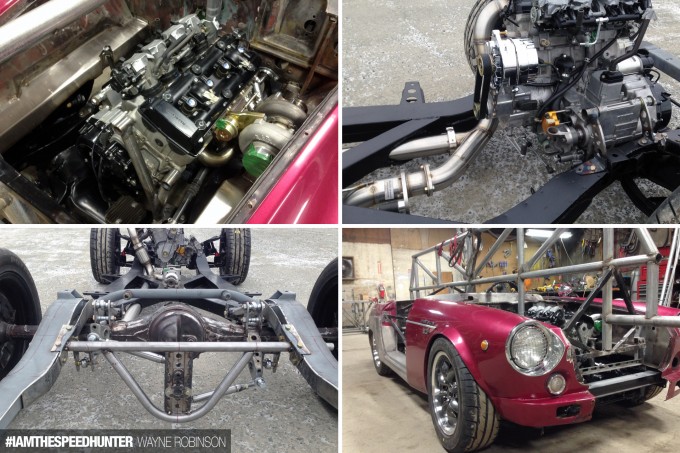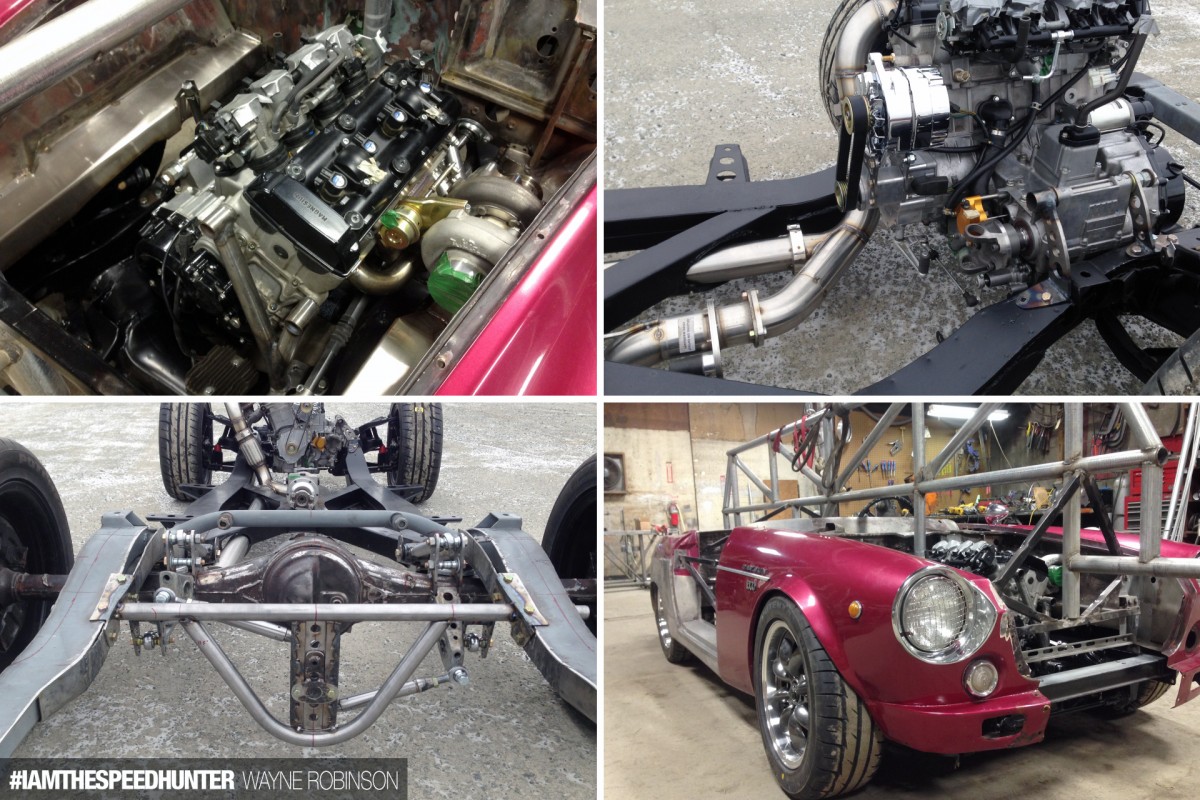 Wayne writes to us, "I'm putting the engine in transverse, using a new clutch slave and driveline adapter from the UK to a Sinister Sand Sports supplied reverser. Then it's on to the 4-link RX-7 rear end with a reverse watts link for adjustable roll center. The rear tires are 245/45R16s with the body and frame tubed for fitment, with the fronts measuring 205/55R16 all while sitting on airbags. It's still far from completion; I need to complete all of the rust removal, finish the rear wheel wells, mount the front airbags and hardware, floorboards, drive lines, shift linkage, wiring and paint." Wayne's plans for when the build is completed? Driving. Lots of driving.
So there you have it, 10 different bike-powered cars built 10 different ways. Oh, and a sofa. We've really enjoying looking at all of your crazy, innovative and inspirational builds and I think it's safe to say that all of our team here at Speedhunters are lusting after a motorbike engine powered car right now.
Until next time, happy Speedhunting!
Taryn Croucher
Instagram: taryncroucher
Twitter: @taryncroucher
taryn@speedhunters.com
About #IAMTHESPEEDHUNTER
We created #IAMTHESPEEDHUNTER to allow you the opportunity to share your skills and car culture experiences from around the globe with the rest of the Speedhunters audience.How do you get involved? It's simple…
Instagram – Follow us on Instagram at @TheSpeedhunters and tag your own car culture images with #IAMTHESPEEDHUNTER
Twitter – Follow us on Twitter at @SPEEDHUNTERS and share your tweets with the #IAMTHESPEEDHUNTER hashtag.
E-Mail – If you've been to a cool event and captured some amazing images, be sure to e-mail them to us on iamthespeedhunter@speedhunters.com and tell us a little bit about the event.