If you're a regular reader here at Speedhunters then you probably know this already, but we love it when cars are built a little different. After all, variety is the spice of life. When we decided that we should run a 'Bike-Powered' theme later on this month, we started making the necessary steps for it to go ahead. But what we soon realised was that we didn't want to run this theme; we needed it to happen. The sad reality is that we've only ever featured a grand total of TWO motorcycle engine powered feature cars and that needs to change, ASAP! And the good news is, we're going to need your help to do it.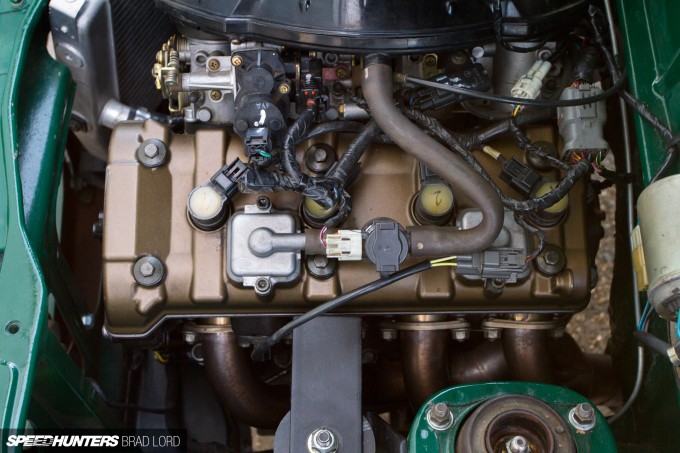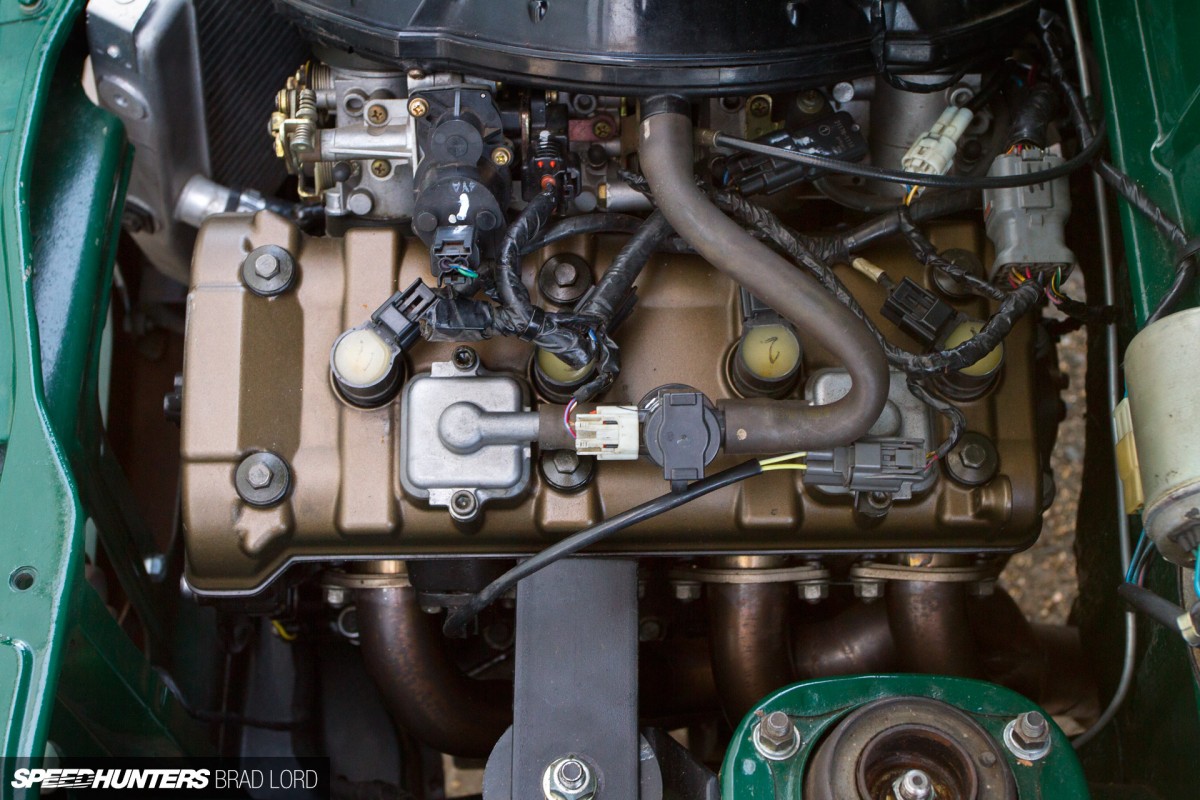 So, what have you fitted a bike engine into? Show us your in-the-build projects and completed weapons! Screaming Suzukis, howling Hondas… maybe even something of the V-twin variety? Let's see it!
If you want to take part in this theme, we'd love to hear from you. Here's what to do:
E-mail your submissions to iamthespeedhunter@speedhunters.com with the exact subject line of  'The Bike-Powered Theme'.
For this theme, we want you to select 3-6 high resolution images to send to us. Please include a range of different shots if possible. They don't have to be professional pictures, although higher quality images will be more likely considered for publication.
Tell us your name, location and some information about your build or project.
Attach the images directly to the email, ensuring your images are a minimum of 1920PX on the longest side. Ideally they should be RESIZED to 1920 x 1280PX.
Make sure the image is free of any distracting watermarks. Don't worry, we will make sure you are properly credited.
If you haven't taken the images yourself, we'll need to know the name of the photographer (please make sure you have their permission to use the images) to credit them accordingly.
Closing date for submissions is March 16th 2015.
Like always, we're looking forward to seeing what pops up in our IATS inbox!
Taryn Croucher
Instagram: taryncroucher
Twitter: @taryncroucher
taryn@speedhunters.com
About #IAMTHESPEEDHUNTER
We created #IAMTHESPEEDHUNTER to allow you the opportunity to share your skills and car culture experiences from around the globe with the rest of the Speedhunters audience.
How do you get involved? It's simple…
Instagram – Follow us on Instagram at @TheSpeedhunters and tag your own car culture images with #IAMTHESPEEDHUNTER
Twitter – Follow us on Twitter at @SPEEDHUNTERS and share your tweets with the #IAMTHESPEEDHUNTER hashtag.
E-Mail – If you've been to a cool event and captured some amazing images, be sure to e-mail them to us on iamthespeedhunter@speedhunters.com and tell us a little bit about the event.