No matter what kind of event we are at or which automotive genre we are dealing with, we Speedhunters always find ourselves looking for the most unique machines to showcase. And that's exactly what I found myself during this past weekend at Famoso Raceway.
The event was the annual March Meet nostalgia drag race gathering, which we're no strangers to, but rather than going with traditional event coverage this year, I decided to spend my time hunting down some of the coolest and most interesting cars in the pits. This radical machine is one of the first that caught my eye.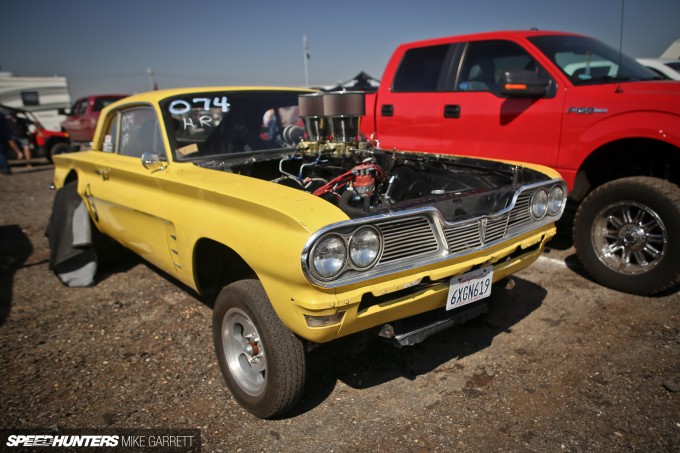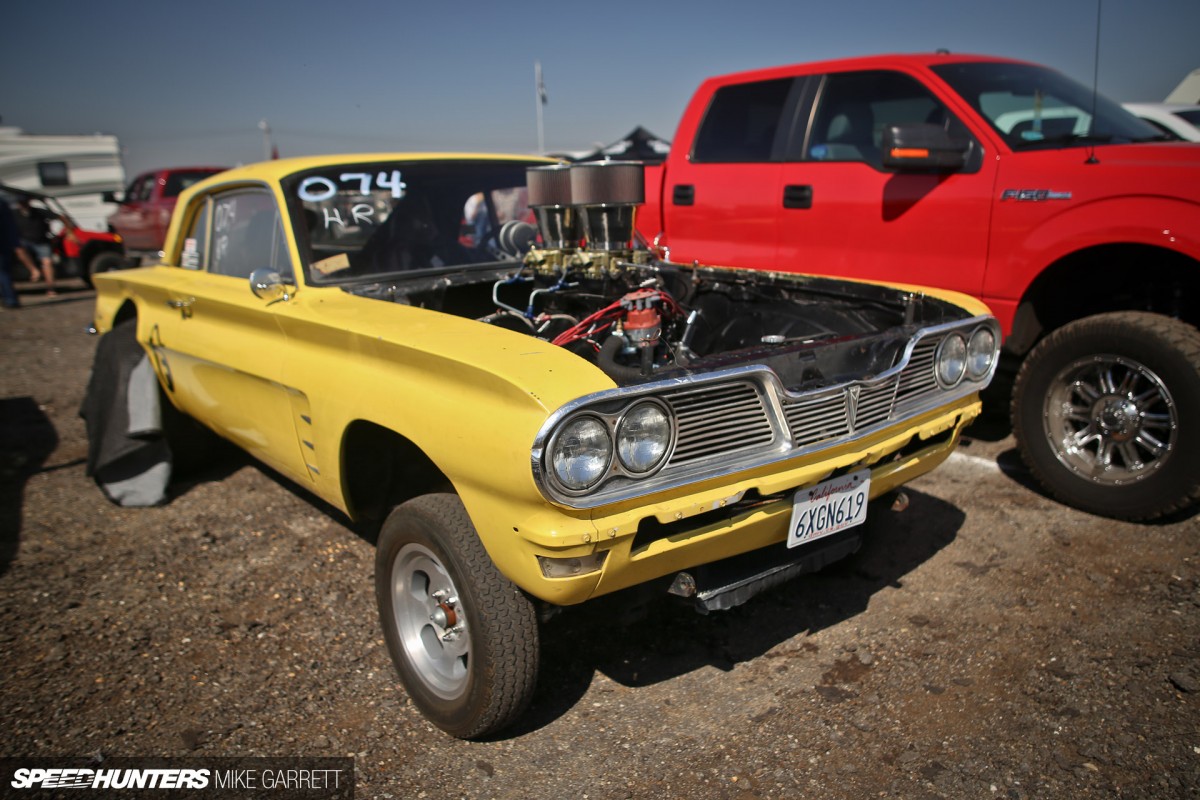 What you are looking at is a 1962 Pontiac Tempest owned by a young guy named Darren from Palmdale. Although the second generation Tempest was the basis for the legendary Pontiac GTO in 1964, the first generation '61-'63 cars were very unique in their own right, with four-wheel independent suspension, a rear-mounted transaxle and a standard four-cylinder engine.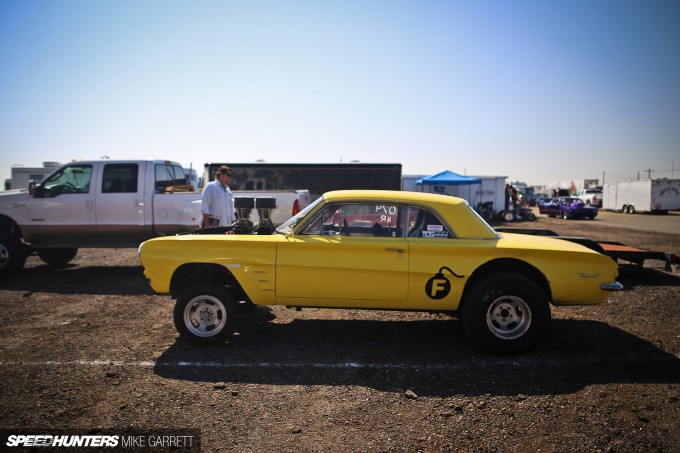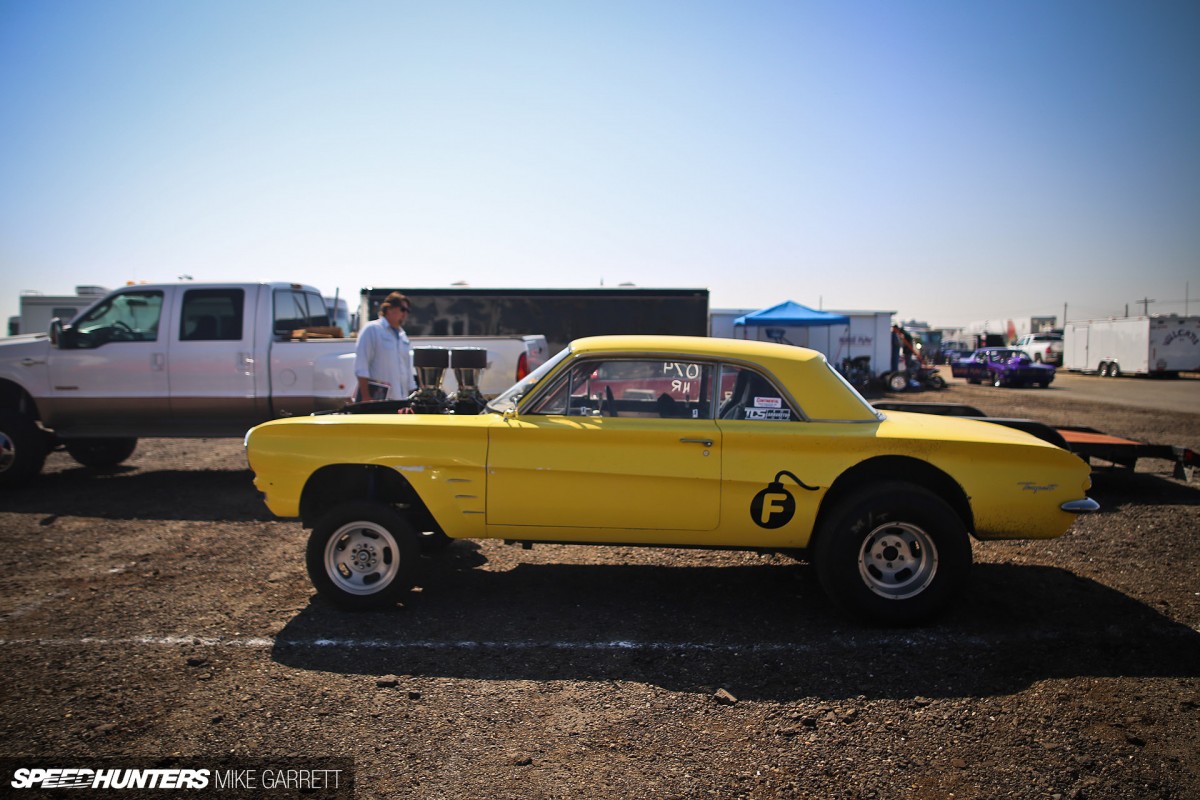 Of course, this '62 Tempest is quite far removed from a stock version. In fact, it's been a racecar most of its life, with Darren telling me it was likely to have been originally converted sometime in the '60s. He bought the car about three years ago for $1,500, looking very much like it does here, but with no engine or transmission.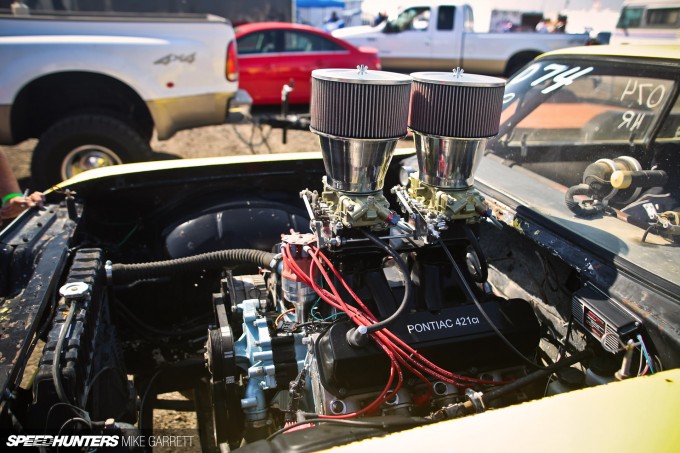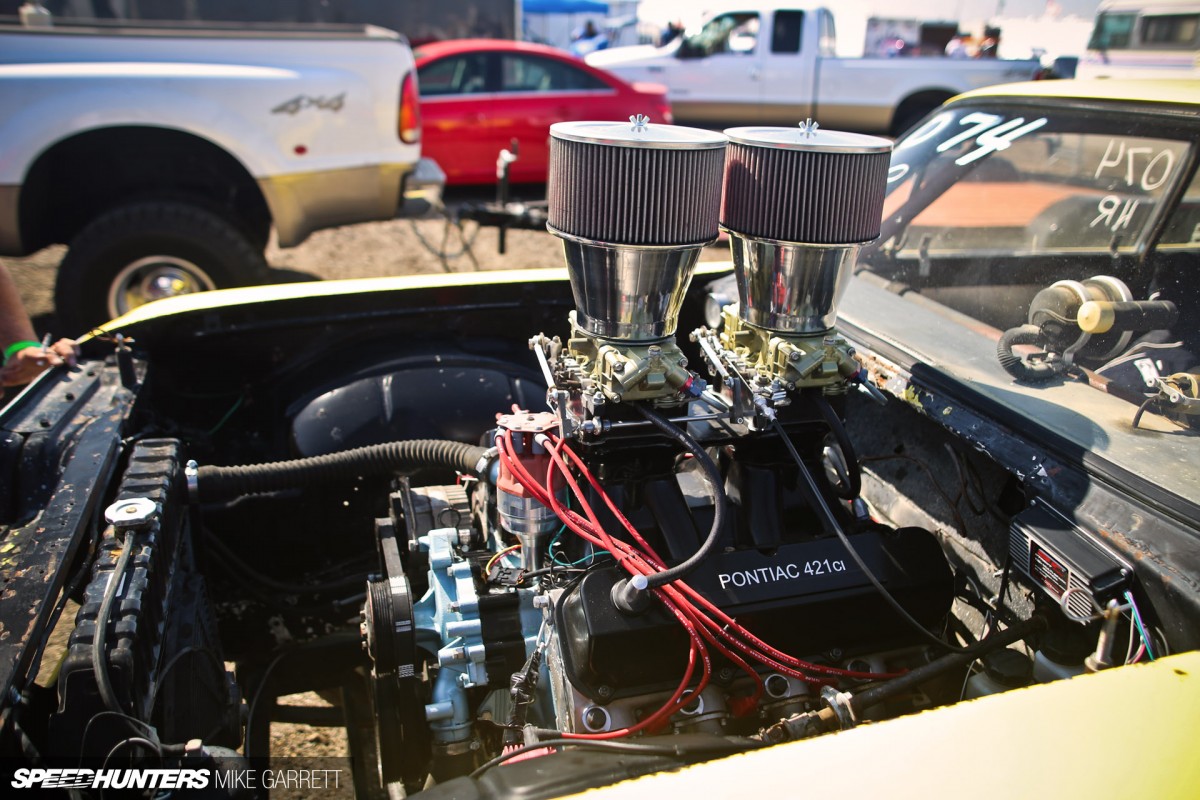 Prior to becoming a rolling chassis it had been equipped with a 440 cubic inch Chrysler big block, but in re-powering the Pontiac, Darren decided to go a different route. It might say 'Pontiac 421ci' on the valve covers, and the block might be painted Pontiac blue, but what you are looking at is a 466 cubic inch, high-comp big block Ford V8. "I did it just to mess with people", Darren says about the motor setup.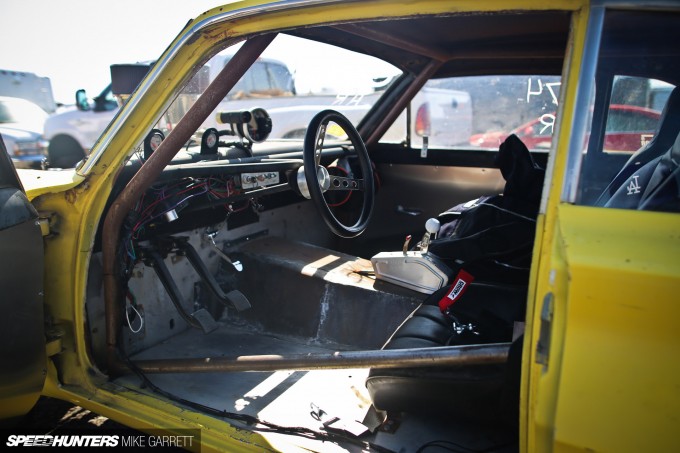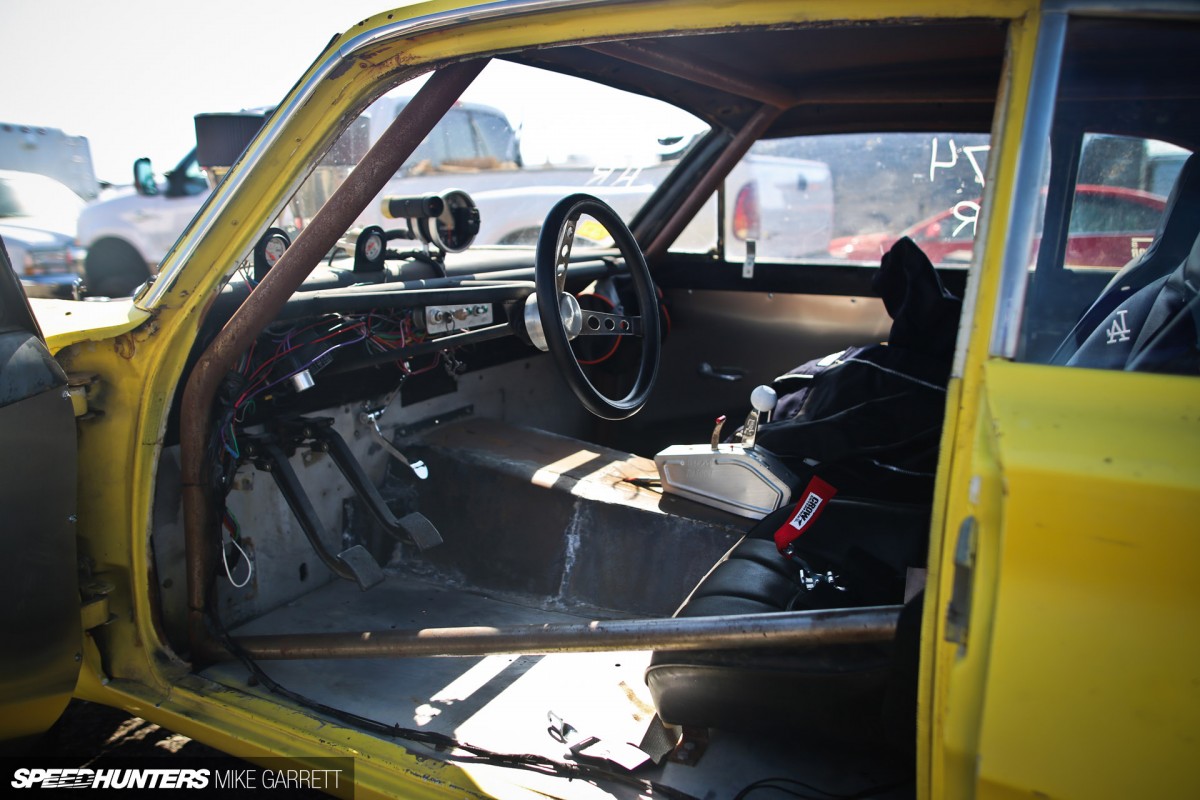 The Ford motor is mated to a C6 automatic transmission, and in turn a '57 Oldsmobile rear end. The latter has likely been in the car since the original race conversion around 50 years ago. Altogether, Darren says the current powertrain should be good for mid 11-second ETs.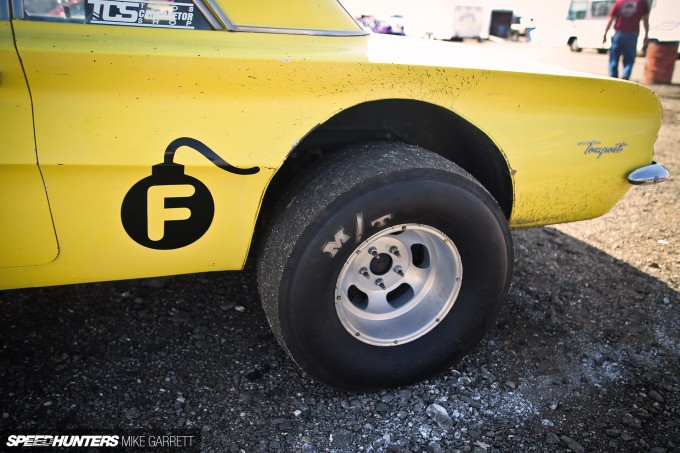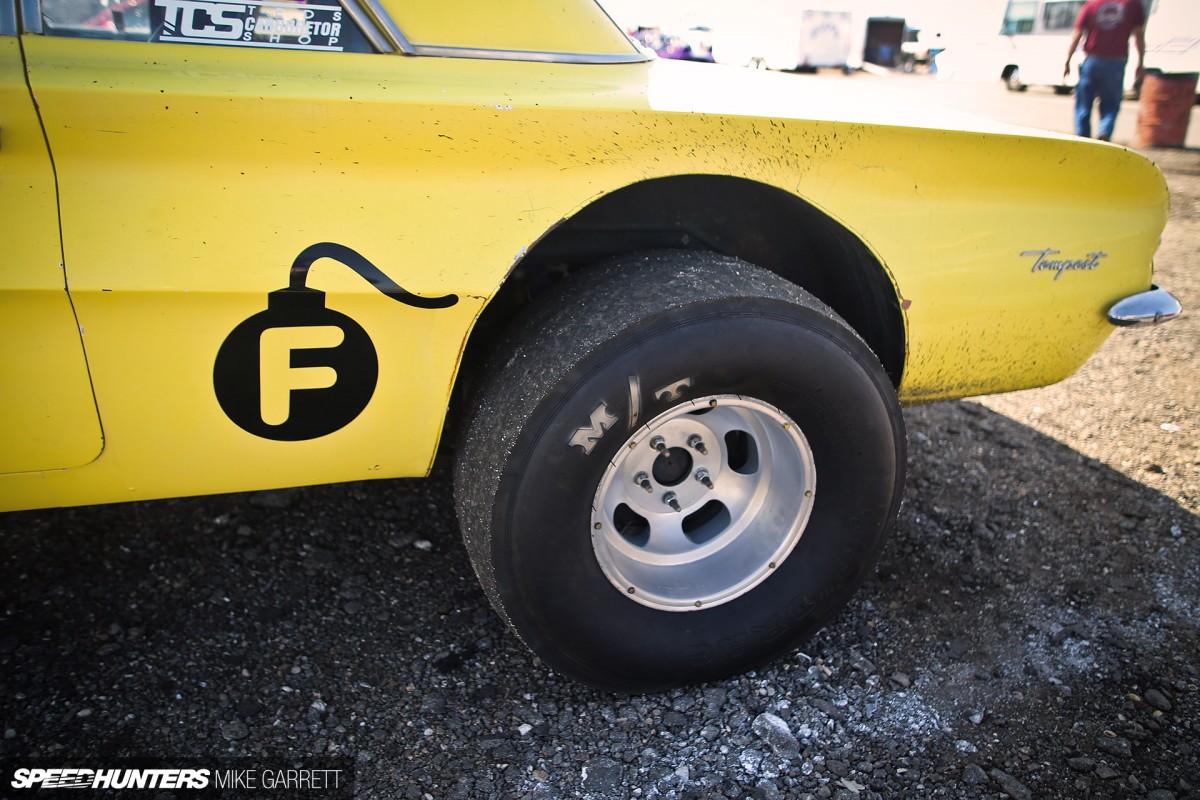 The rear fenders were also radiused back in the '60s, and it was a necessary modification in order for the car to run these 31×13 Mickey Thompson slicks wrapped around old school slot mags.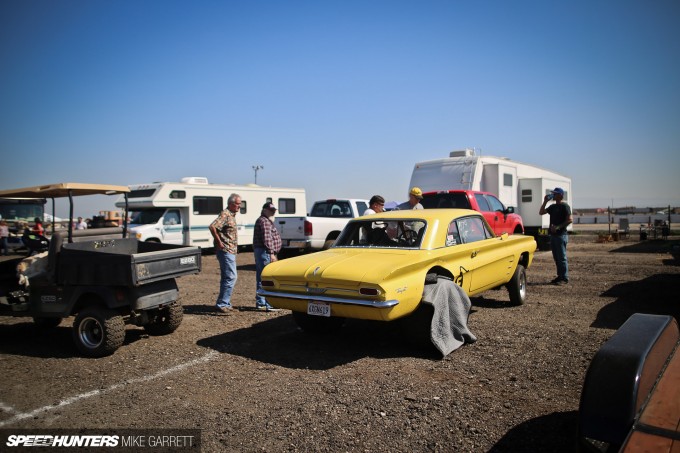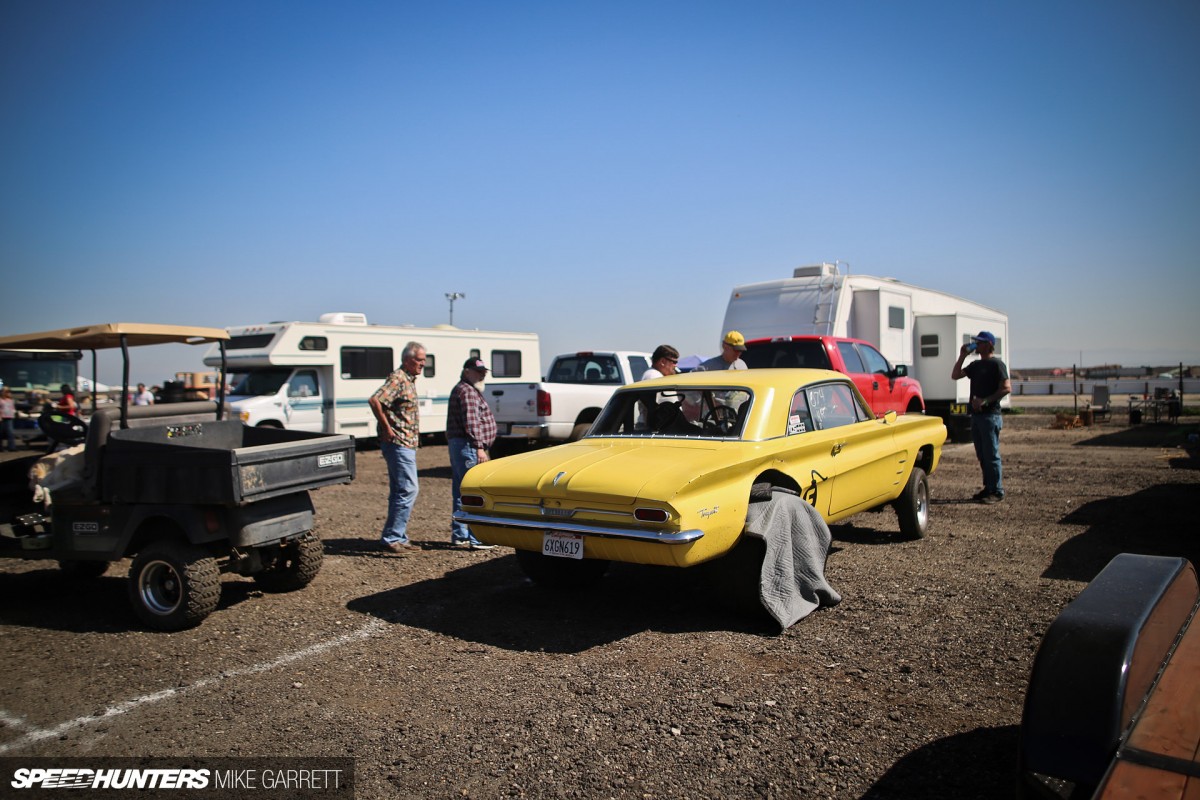 There's no shortage of highly competitive, pro-level racecars at the March Meet every year, but it's always these homebuilt, grassroots cars that interest me the most. Better yet, Darren says he drives the Tempest on the street all the time.
Long live the old school!
Mike Garrett
Instagram: speedhunters_mike
mike@speedhunters.com