Is it strange if I say that one of the coolest cars at last weekend's March Meet wasn't even a drag car? Well, I think that you'll agree with me once you see this thing. Say hola to Galaxia De La Baja – a 1964 Ford Galaxie built by Triple Nickel Racing.
Considering I was at a drag event, when I first spotted this high-riding Ford parked down near the end of the pits, I assumed it was a gasser of some sort. But as I got closer I realized that the Galaxie was actually built for off-road racing.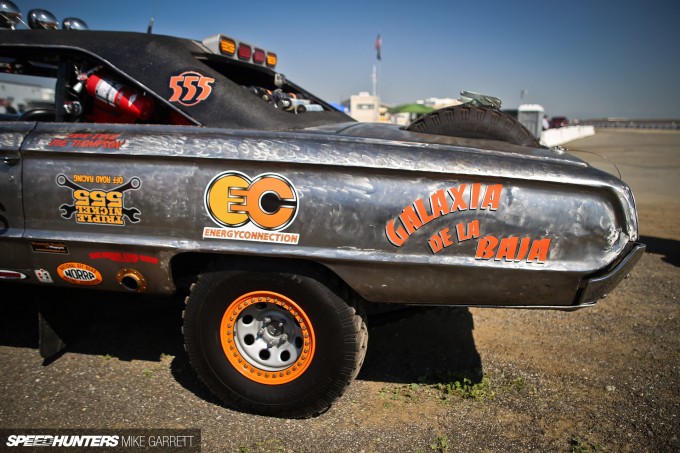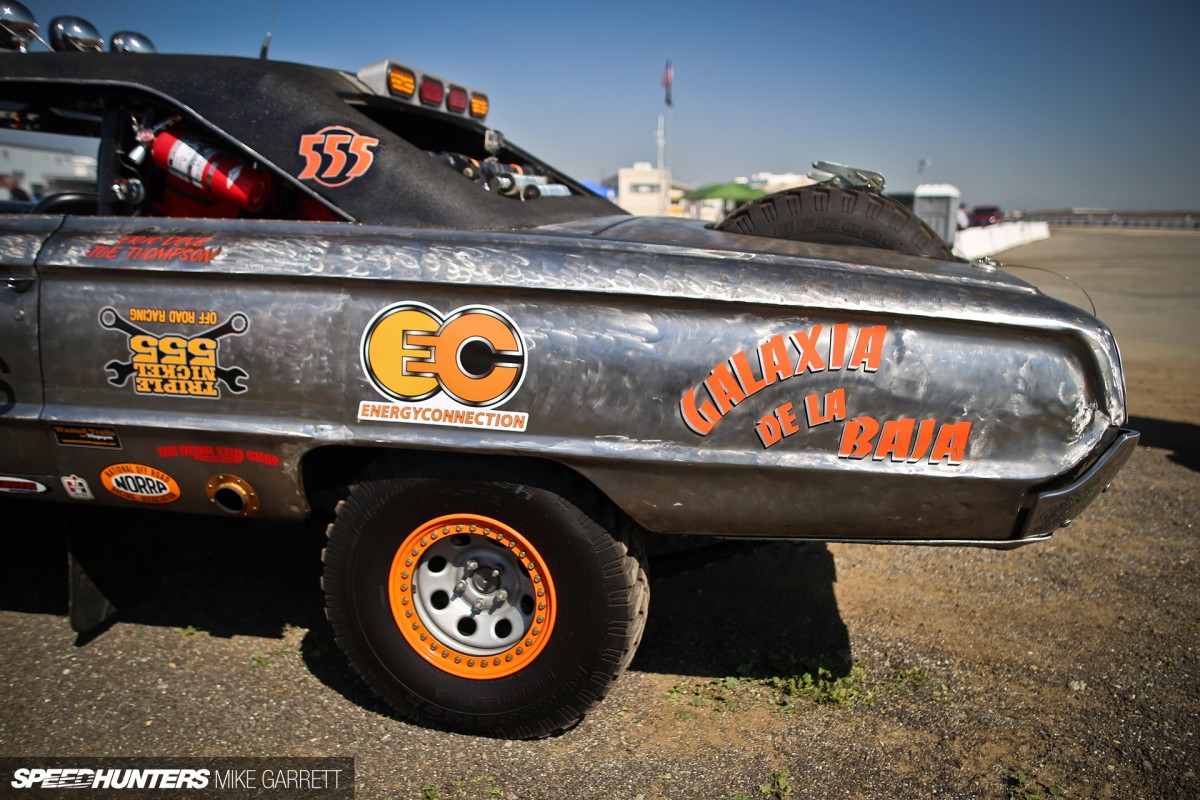 An off-road Galaxie? That's right. And it's not just an 'off-road style' build with big tires and bit more suspension travel – this is a legit all-terrain racer built for competition in events like the famous Mexican 1000.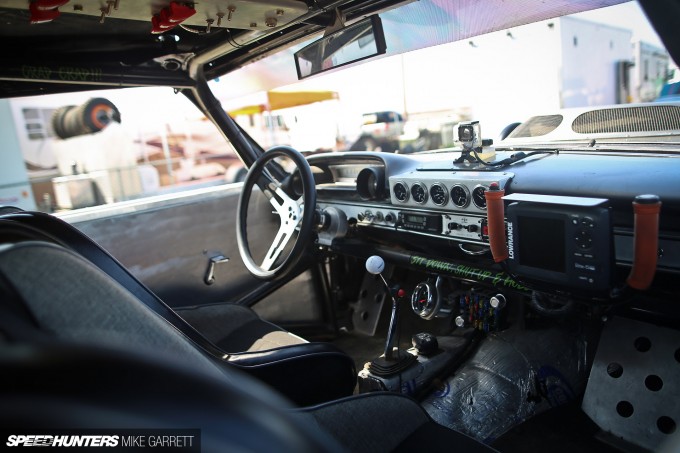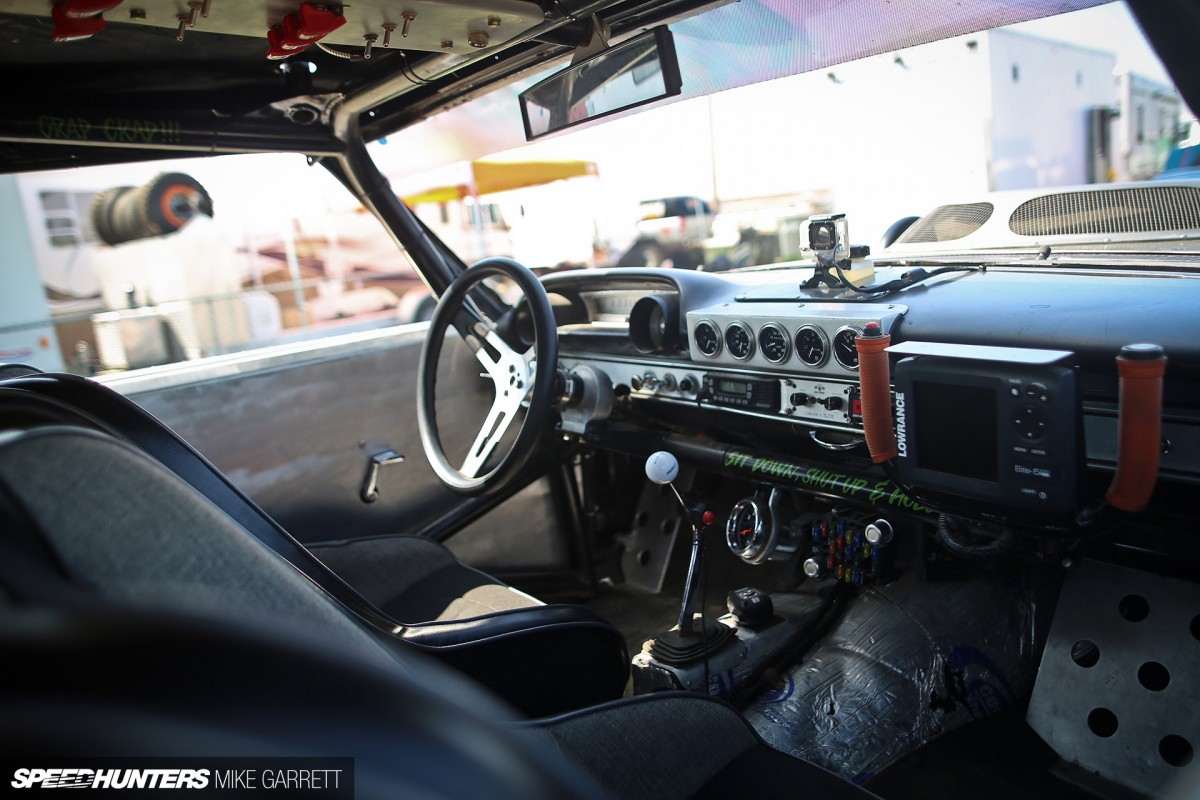 Its credentials become apparent when you peek in the cockpit and see things like the full rollcage, PRP race seats and Lowrance GPS chartplotter.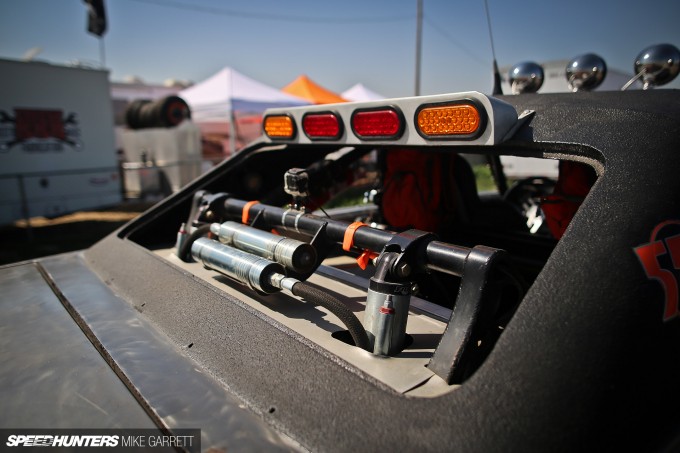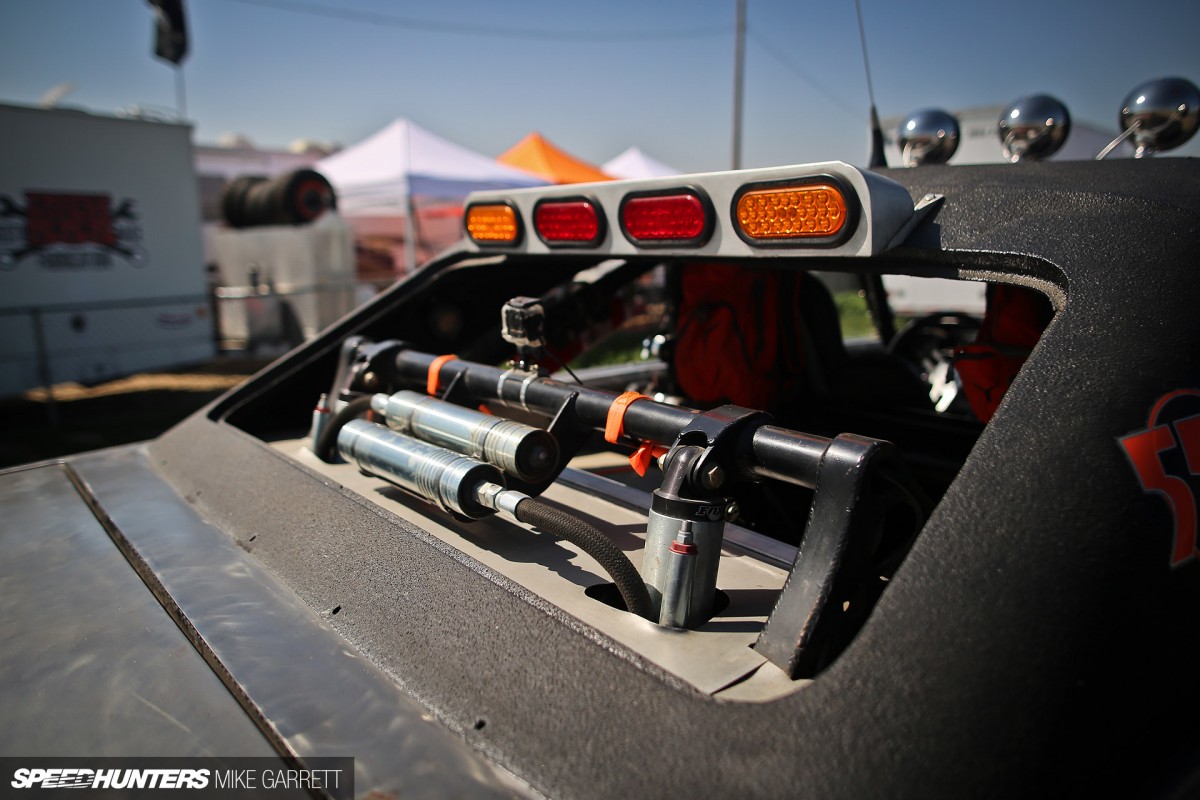 The Galaxie's suspension and chassis is no joke either. Check the Fox shocks with external reservoirs visible in the rear.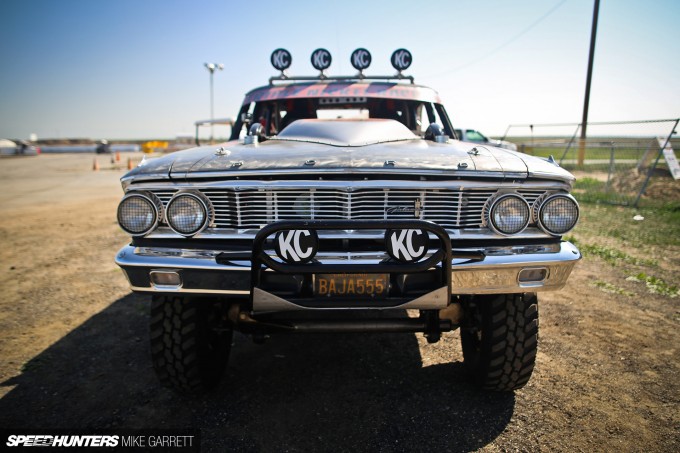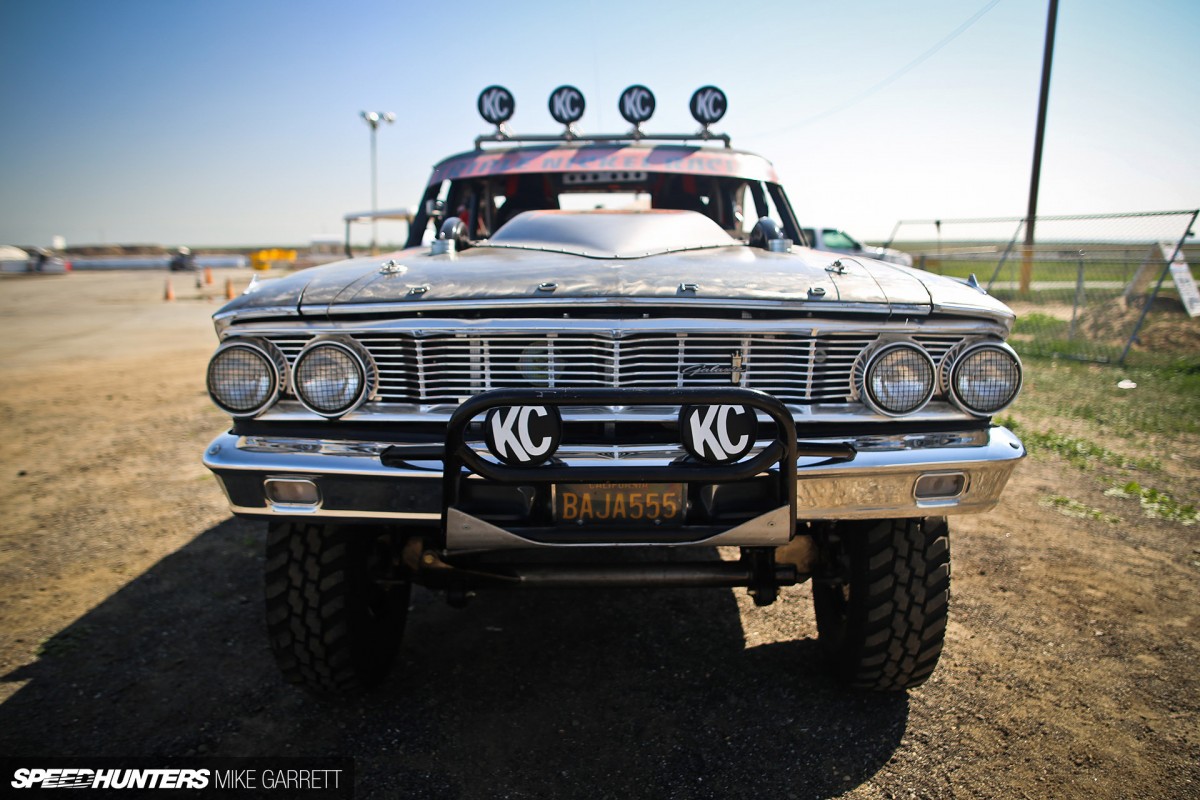 But despite all of the high-end race parts on this car, the whole thing is still quite simple. It's using a modified version of the original Galaxie frame, is 2WD with a straight axle conversion up front, and is powered by a stroked 427 Windsor small bock. The trans is an old school Ford Toploader and the rear end is Ford 9-inch fare.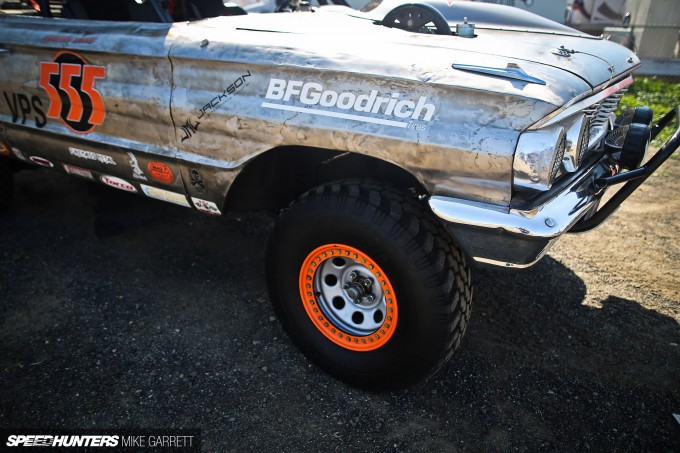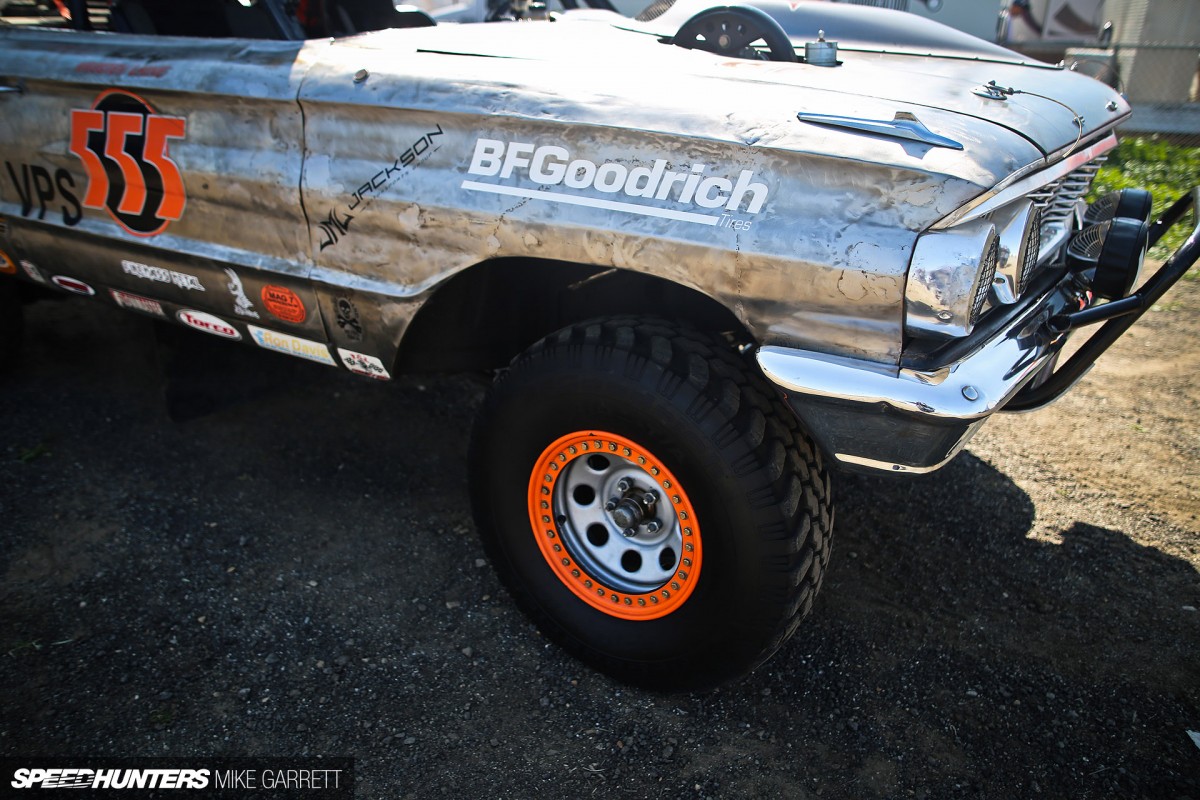 The wheels are 15-inch off-road race numbers with beadlocks, running BFGoodrich Mud T/A tires. And let's not forget the front bumper bars and the KC lights mounted everywhere.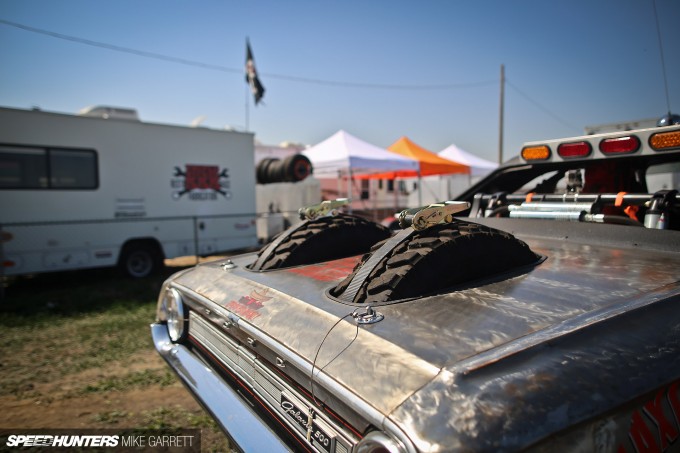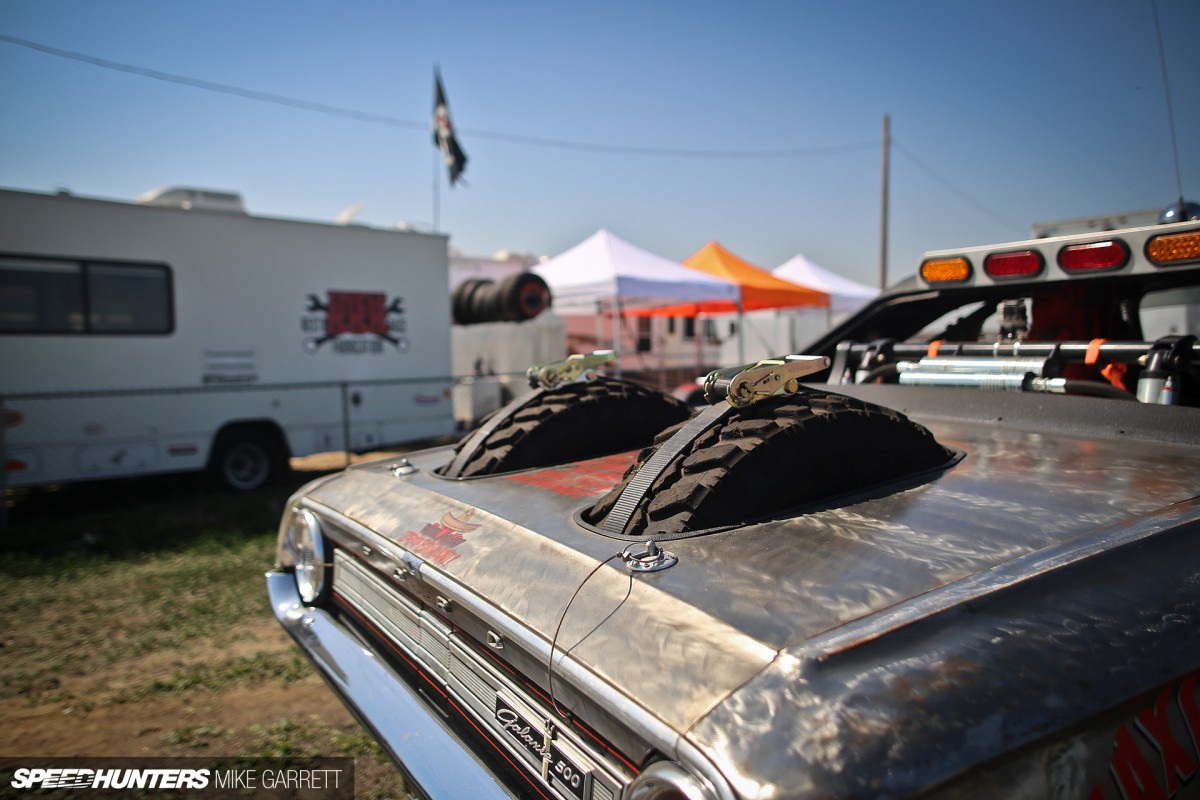 A pair of spare tires have also been custom mounted in the Galaxie's trunk, and you just gotta love the bare metal finish.
And if for some reason you thought this is all just for show, here's a cool video of the Triple Nickle crew putting the car through its paces down Mexico way.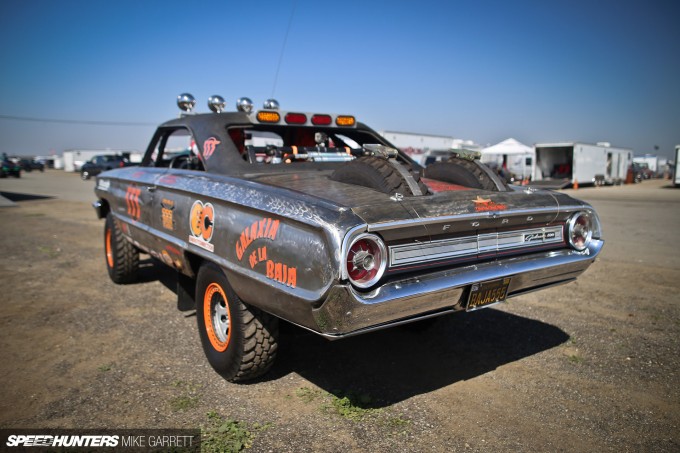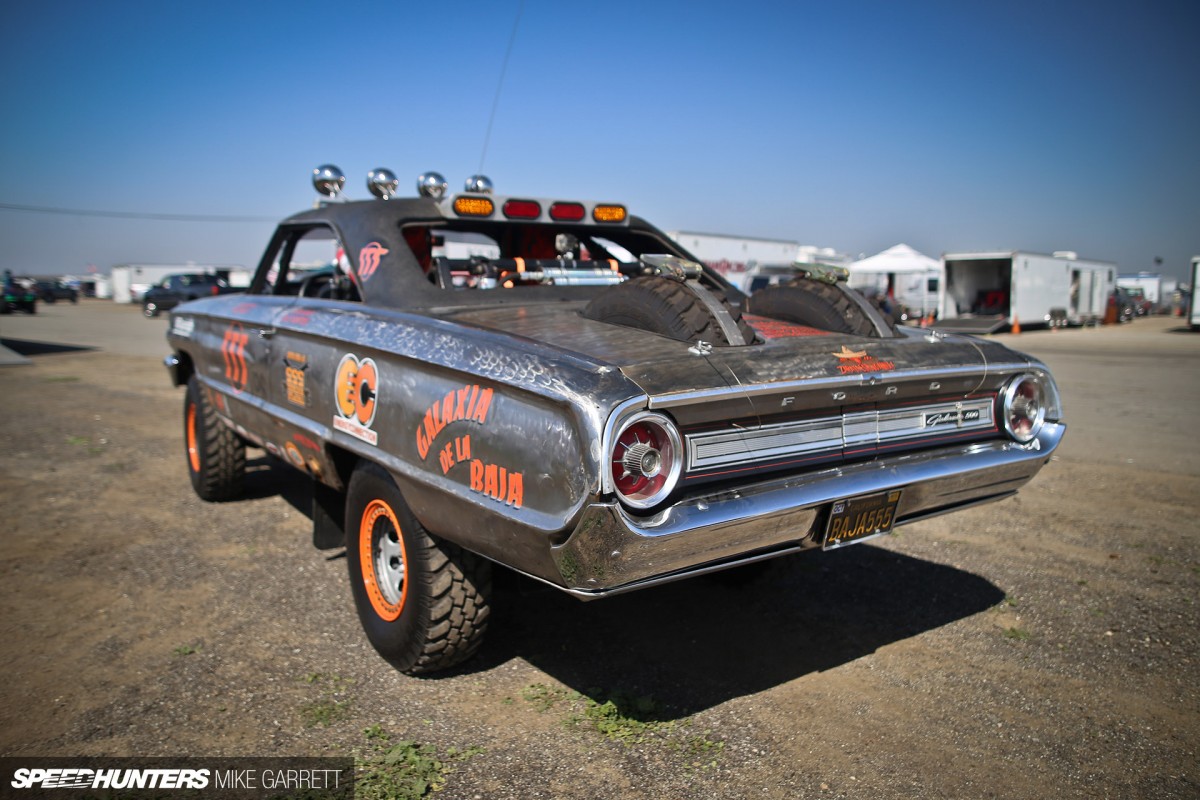 Leave it to us to head to a drag racing meet and come back with a story on a totally unique off-road build. But it's all part of the fun.
And with a car as cool and unusual as this one, can you really blame us?
Mike Garrett
Instagram: speedhunters_mike
mike@speedhunters.com