It's NorCal's Turn
It's the middle of February, and while a good part of the automotive hobby is still in winter hibernation, this is the time when many of us begin to thaw out and start looking toward the spring that lies ahead.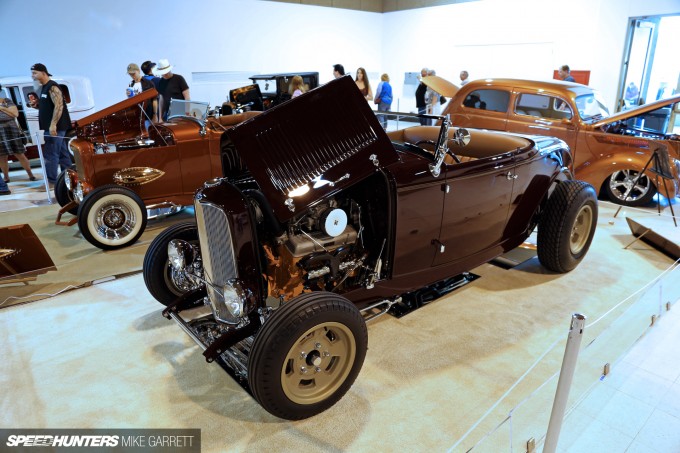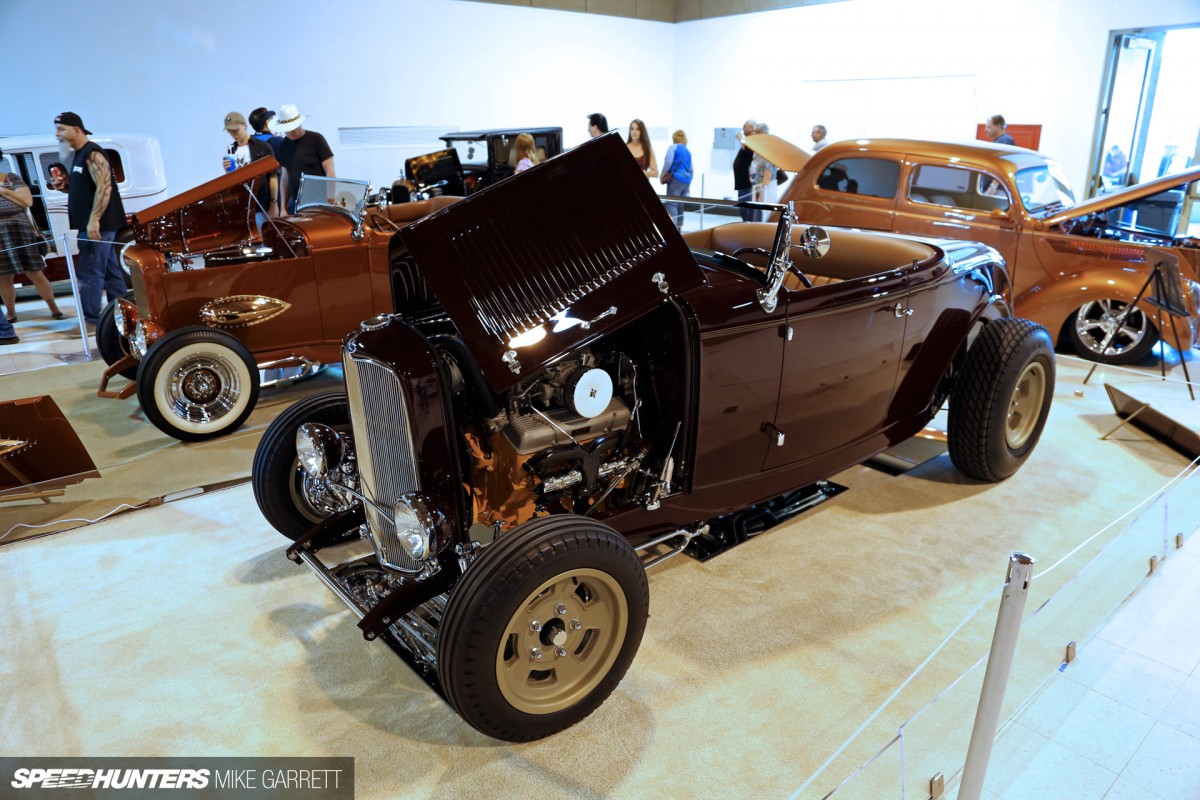 This isn't so much of an issue here in California where the action happens all year long, but even in the Golden State we very much look forward to the end of winter and schedule that accompanies it. Over the last couple weeks we've actually been enjoying warmer than average weather, which makes it feel like spring is already here.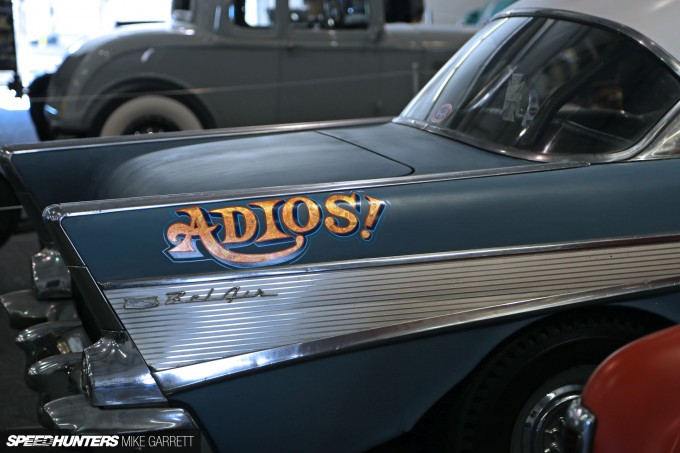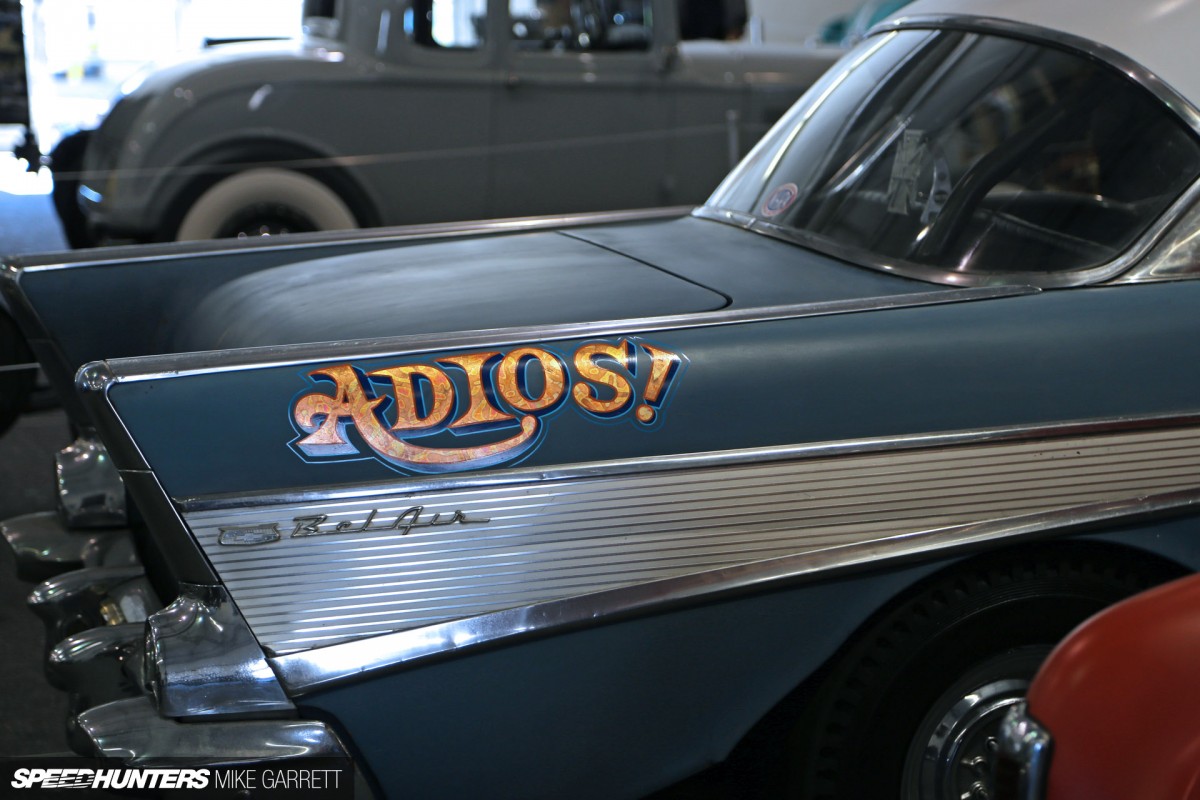 As I mentioned during my coverage of last month's Grand National Roadster Show in LA, I'd been in Japan during the winter the last few years, but for 2015 I decided to change up my travel plans. Not only would I get to visit Japan when it's warmer, but I'd be able to get to attend events back home that I'd been missing out on.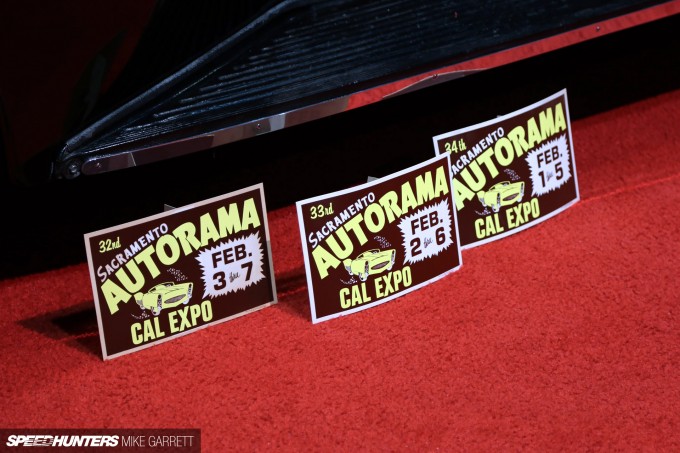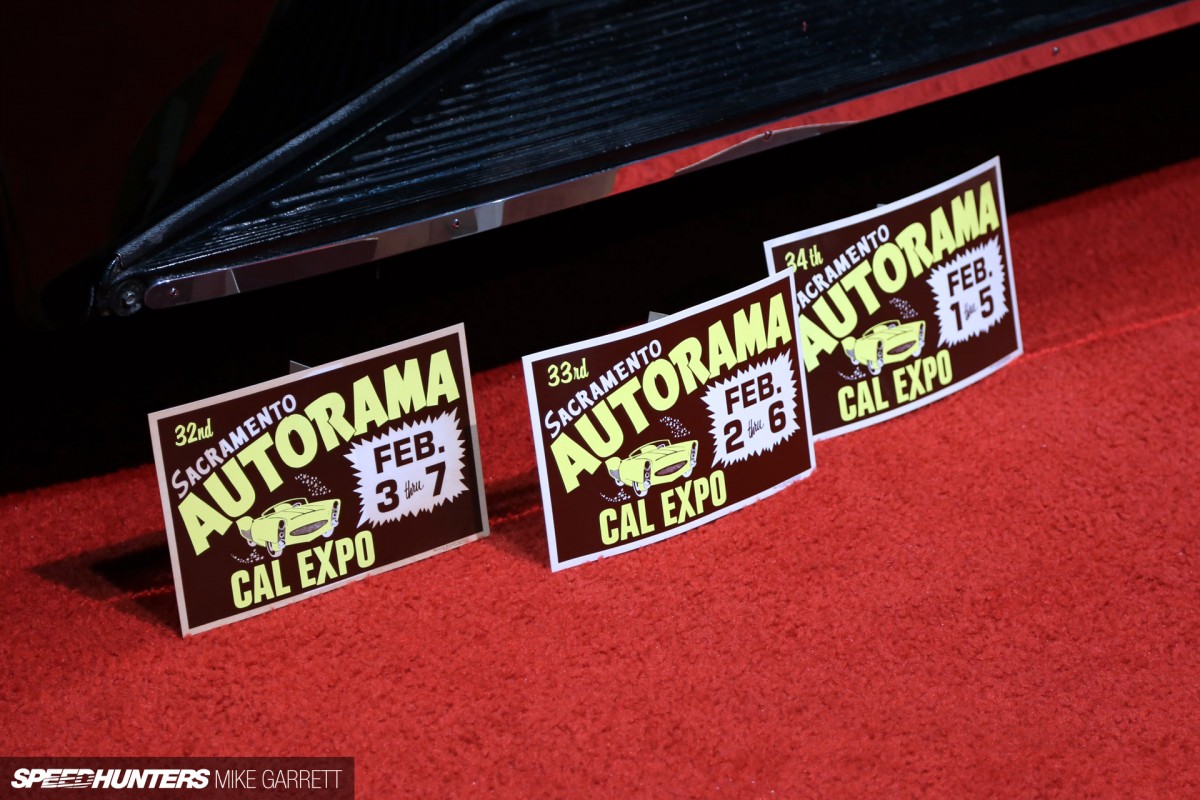 And along with the GNRS, one of the West Coast winter time events I'd been meaning to check out was the Sacramento Autorama. It's actually put on by the same organization that hosts the GNRS, and in many ways it's a Northern California counterpart to that event.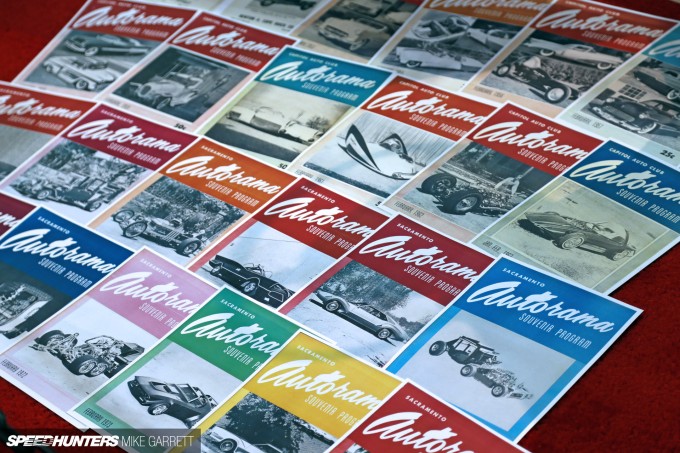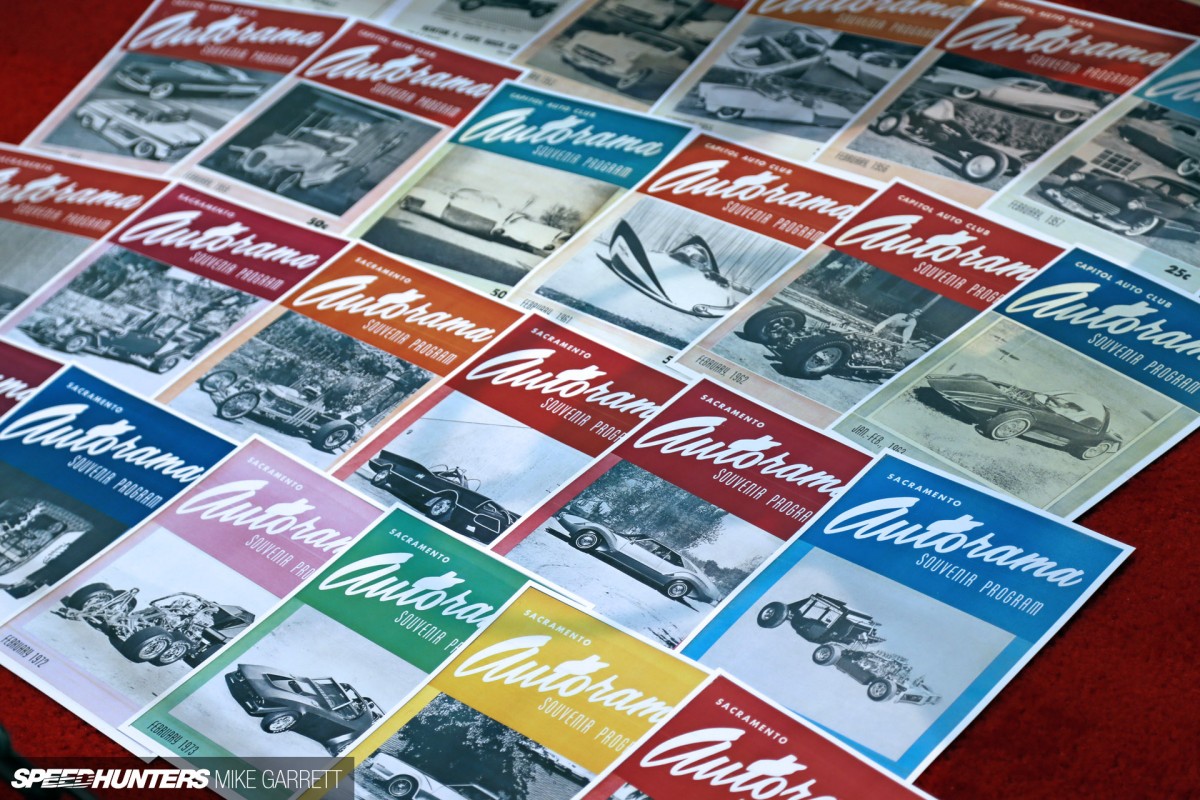 It's also an event with a lot of history behind it. It's been happening for 65 years now, and like the GNRS, it's considered to be one of the longest-running indoor car shows in the world. I'd never had the chance to check out the Sac Autorama for myself, so I made plans to head to NorCal over the President's Day holiday weekend to see what it was all about.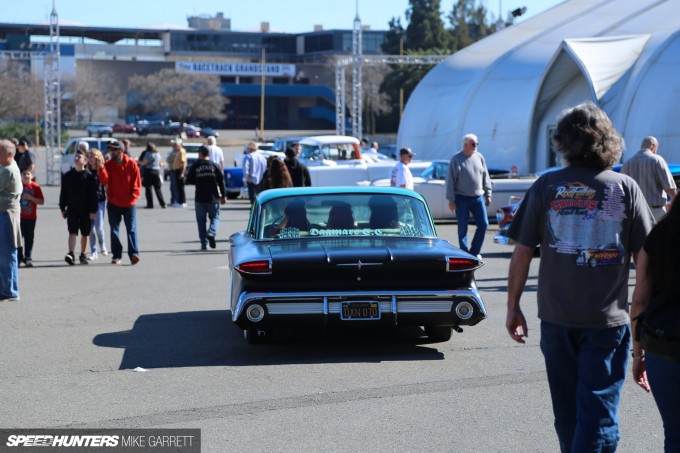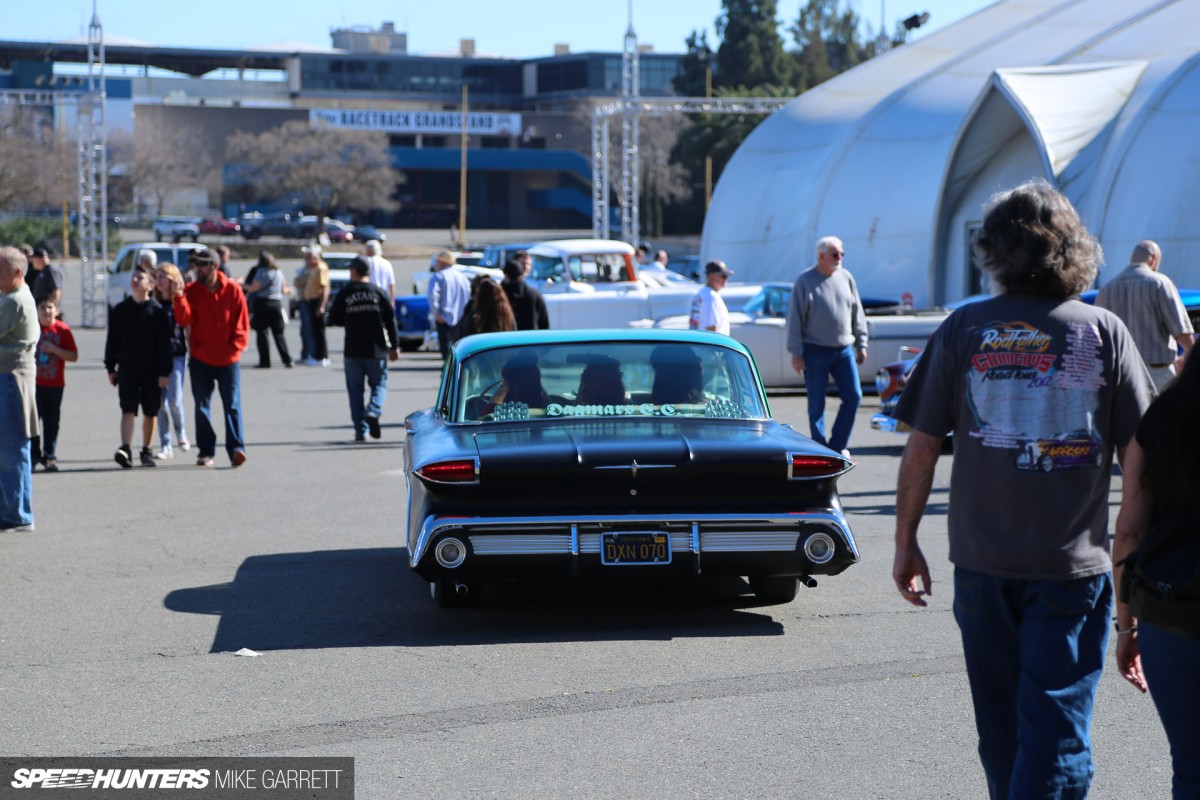 The Autorama is held at the Cal Expo facility, which also hosts the California State Fair every year, and the show includes several buildings full of custom cars along with a sizable outdoor show 'n shine area.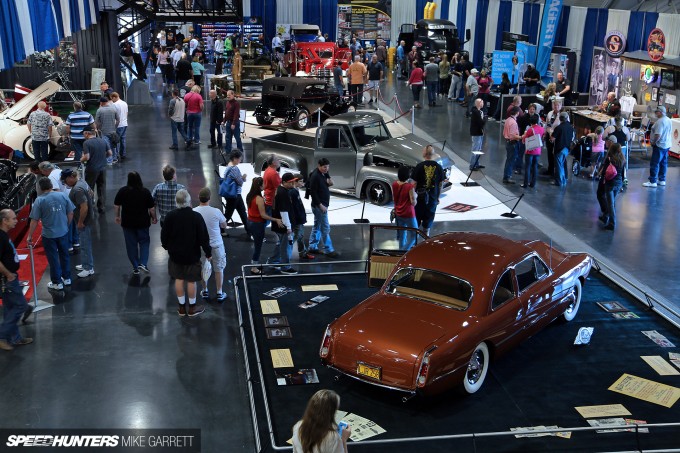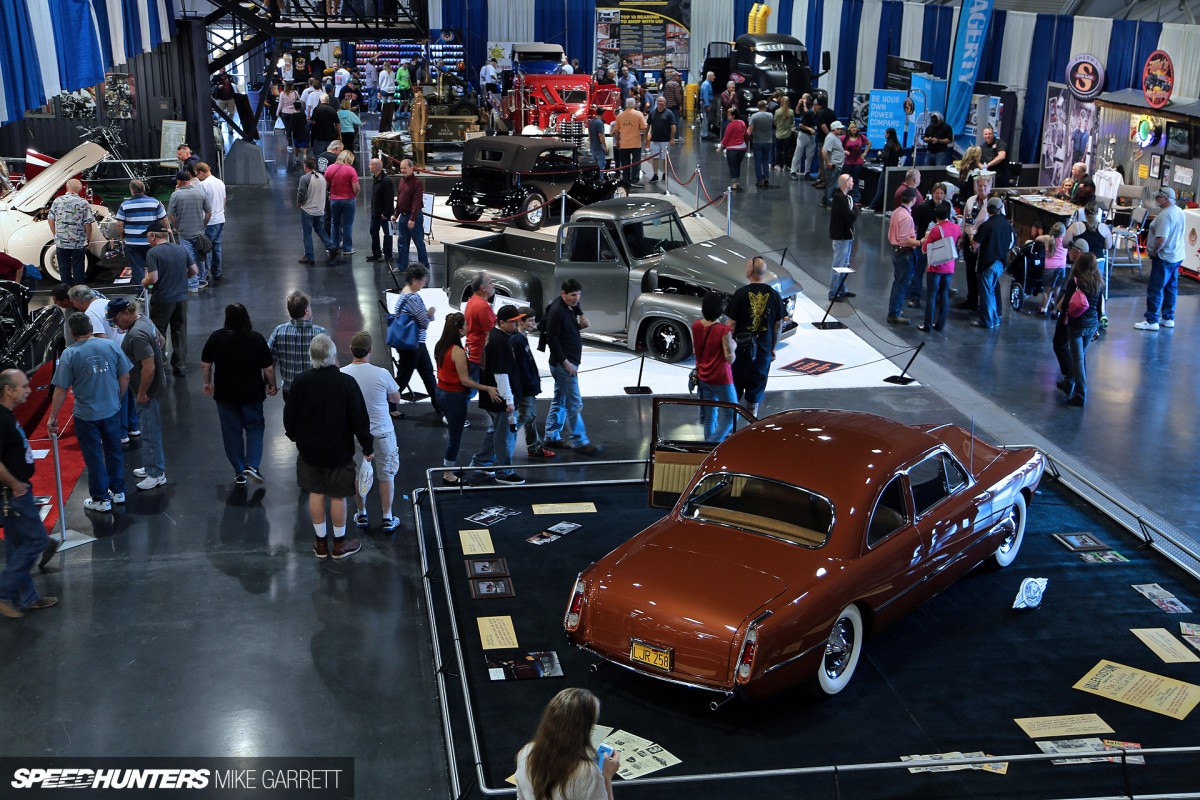 Upon walking in, I immediately spotted several cars which I recognized from the GNRS, and it makes sense that many of them would also be shown to the local crowd in Sacramento. In fact, many of the top custom builders on the West Coast are actually based out of Northern California, so this was their home turf.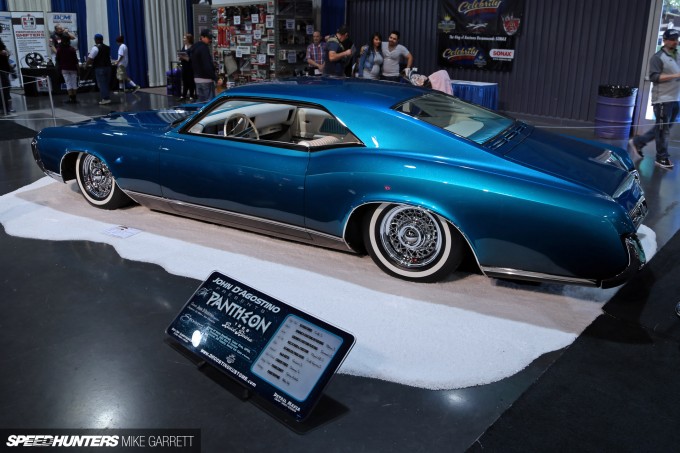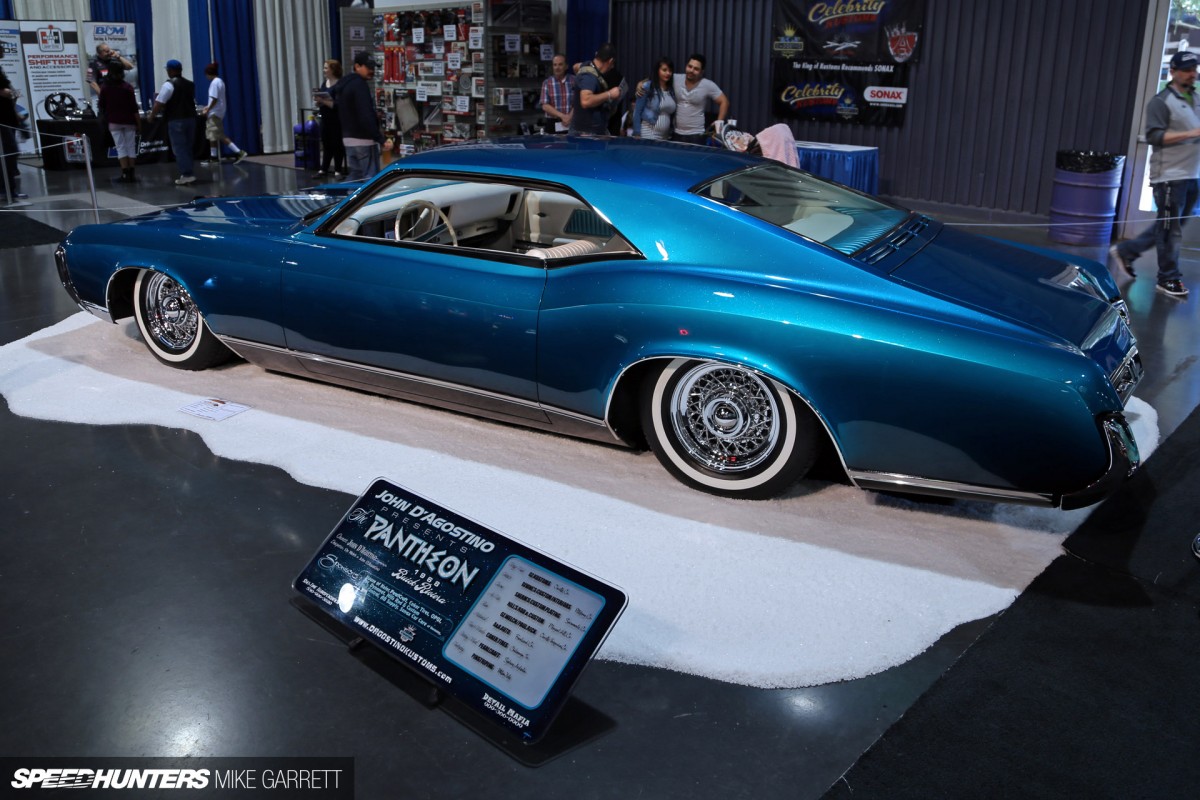 Among that group of NorCal custom car builders is John D'Agostino, whose beautiful Pantheon Buick Riviera was getting lot of attention both at the GNRS and here in Sacramento.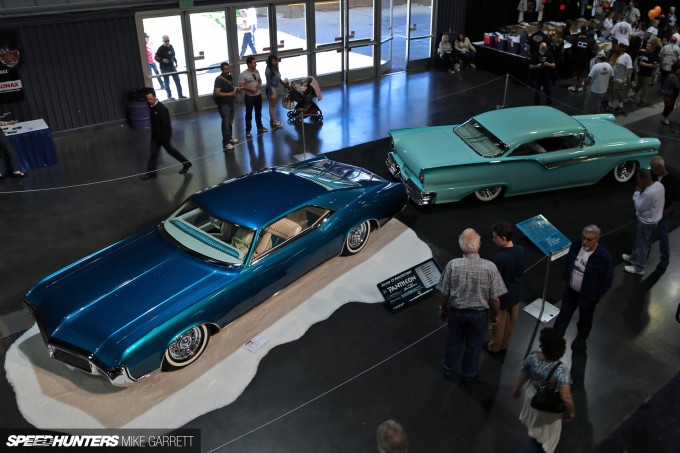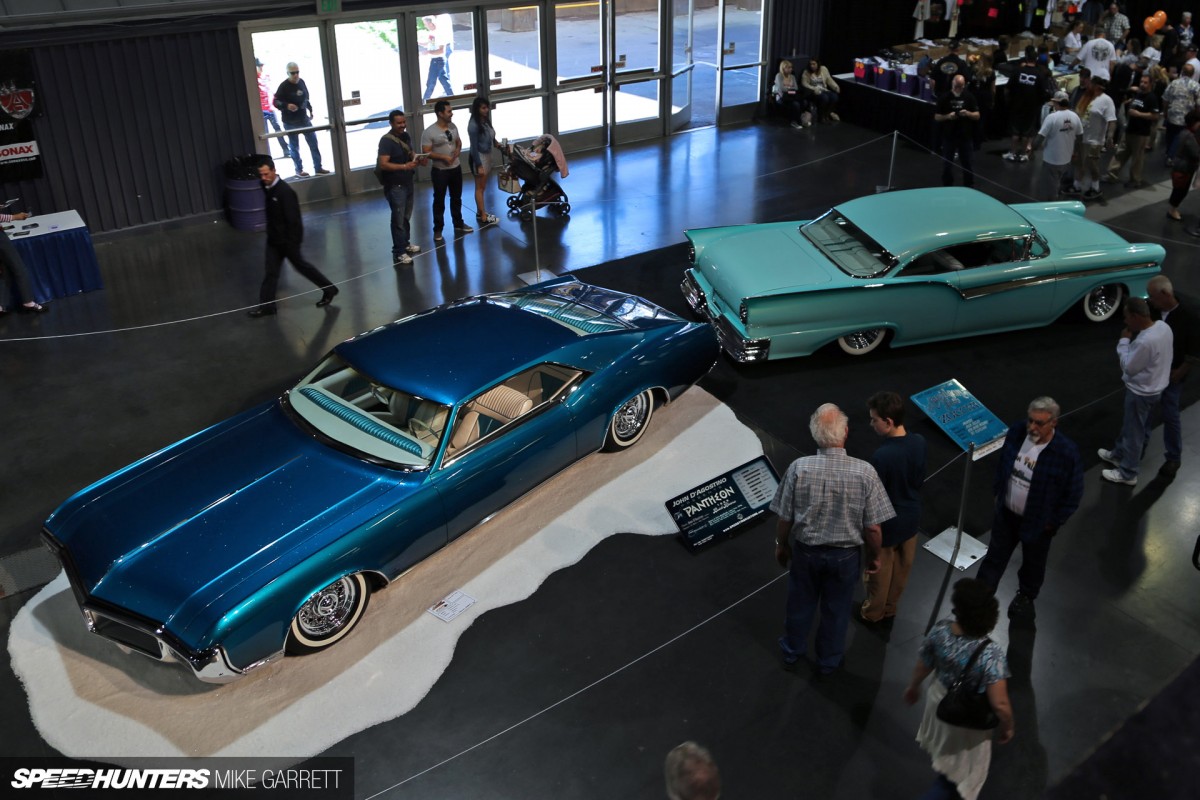 And while it seemed like the Sacramento show was a bit smaller than its LA counterpart, I think I actually preferred the Cal Expo setting. Mostly because many of the buildings included upstairs walkways,  which allowed showgoers to look down at the array of gleaming machinery below them. Very old school and very fun.
Style & Tradition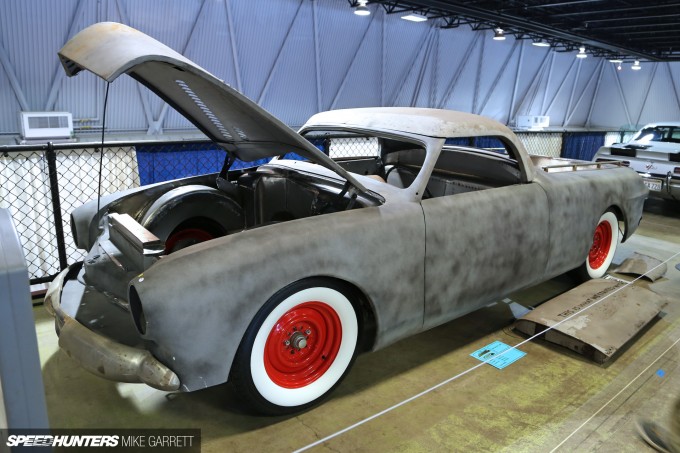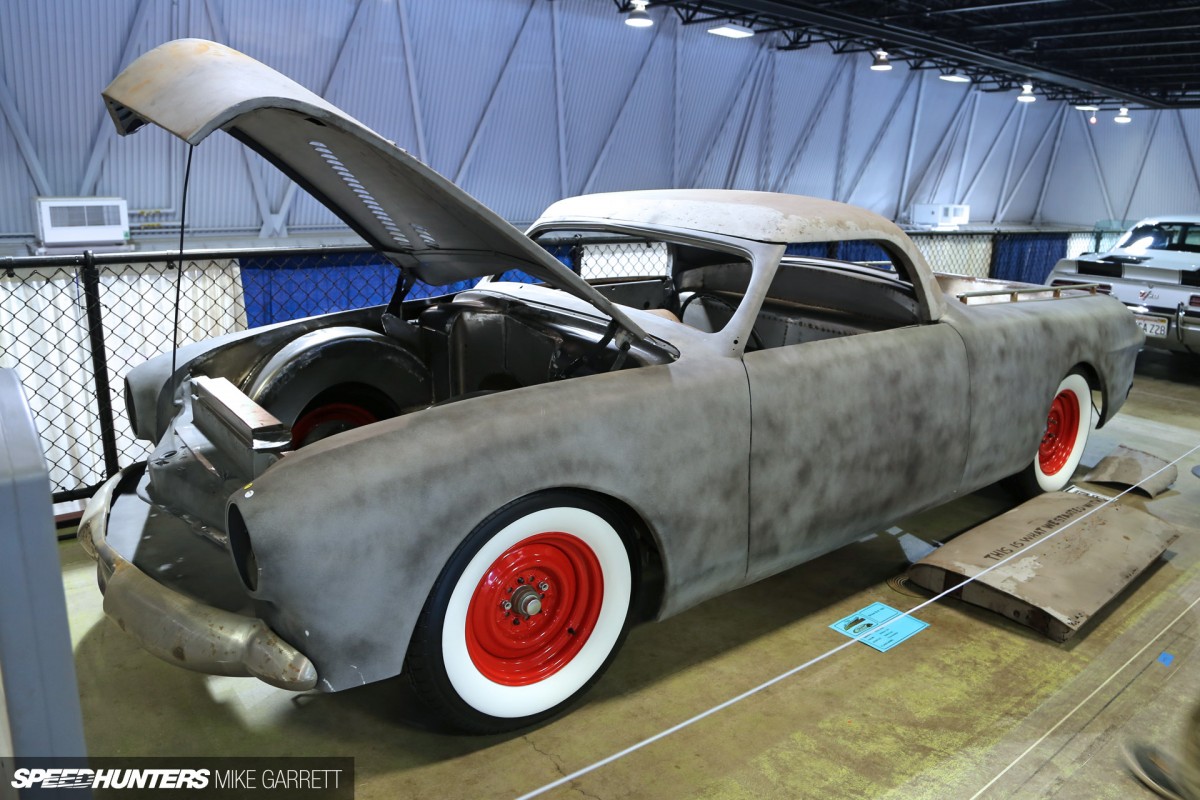 And speaking of old school, the Autorama's lineup included a number of historic customs – like this shoebox-Ford-turned-pickup-truck, currently undergoing restoration back to its original form. If returning a car back to its factory spec is hard, imagine what it's like with a one-off custom build like this?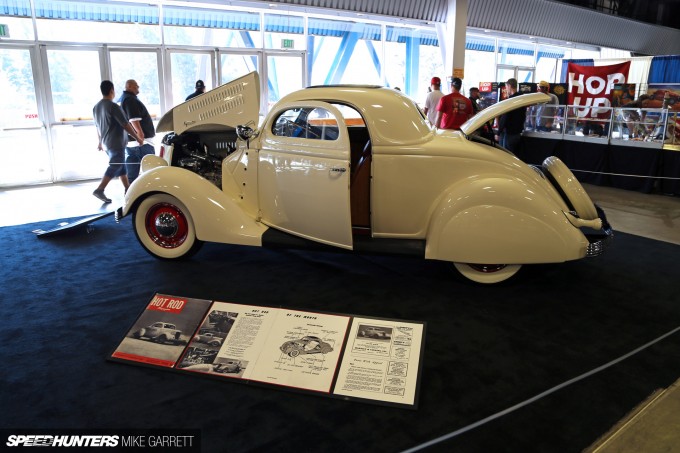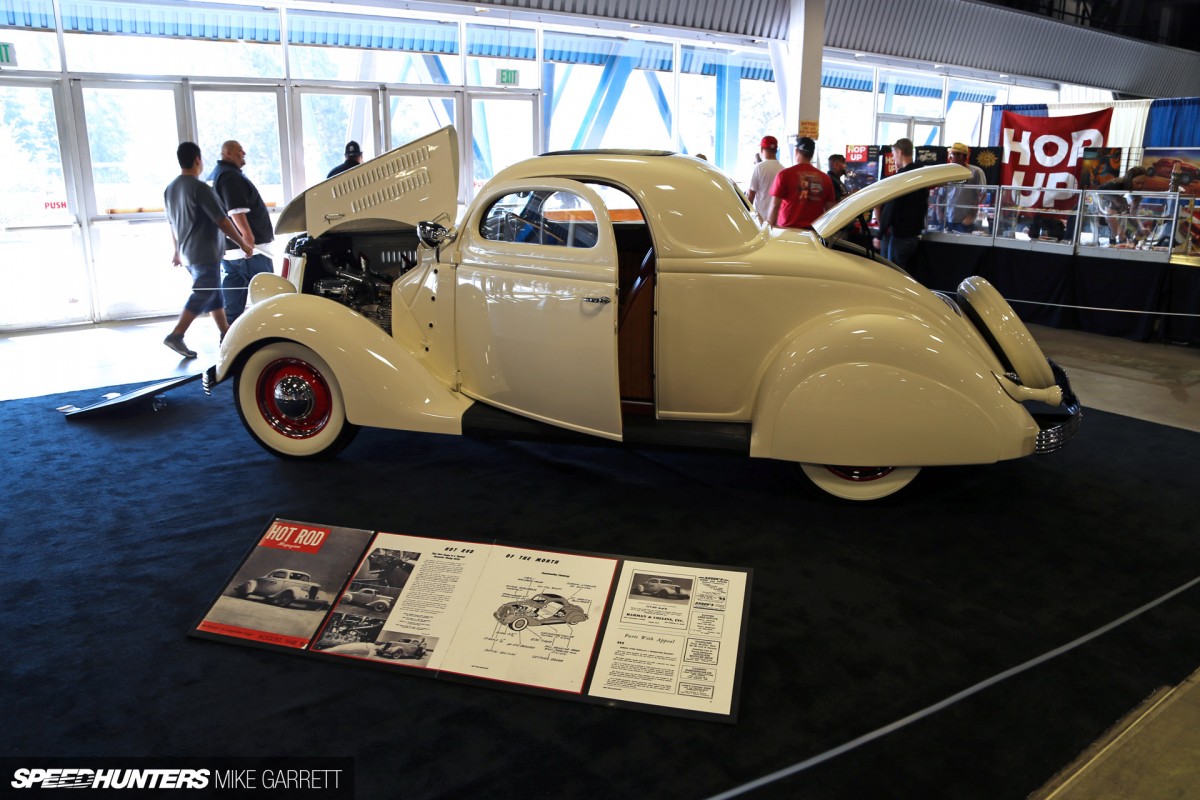 Another blast from the bast comes from Bob Pierson's '36 Ford Coupe, fully restored and looking a lot like it did when it was featured on the cover of Hot Rod magazine back in August of 1948.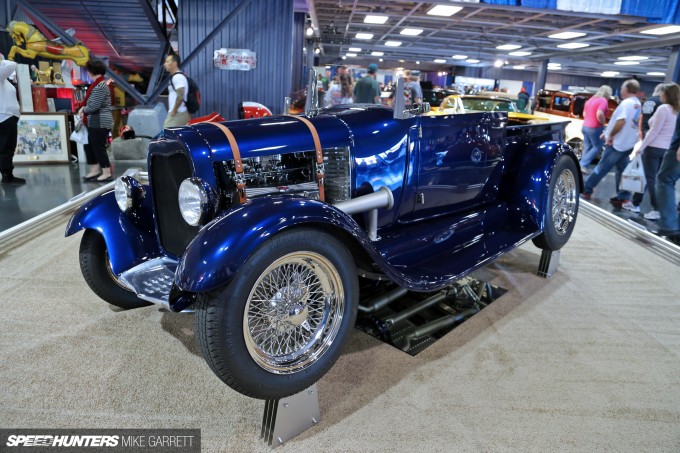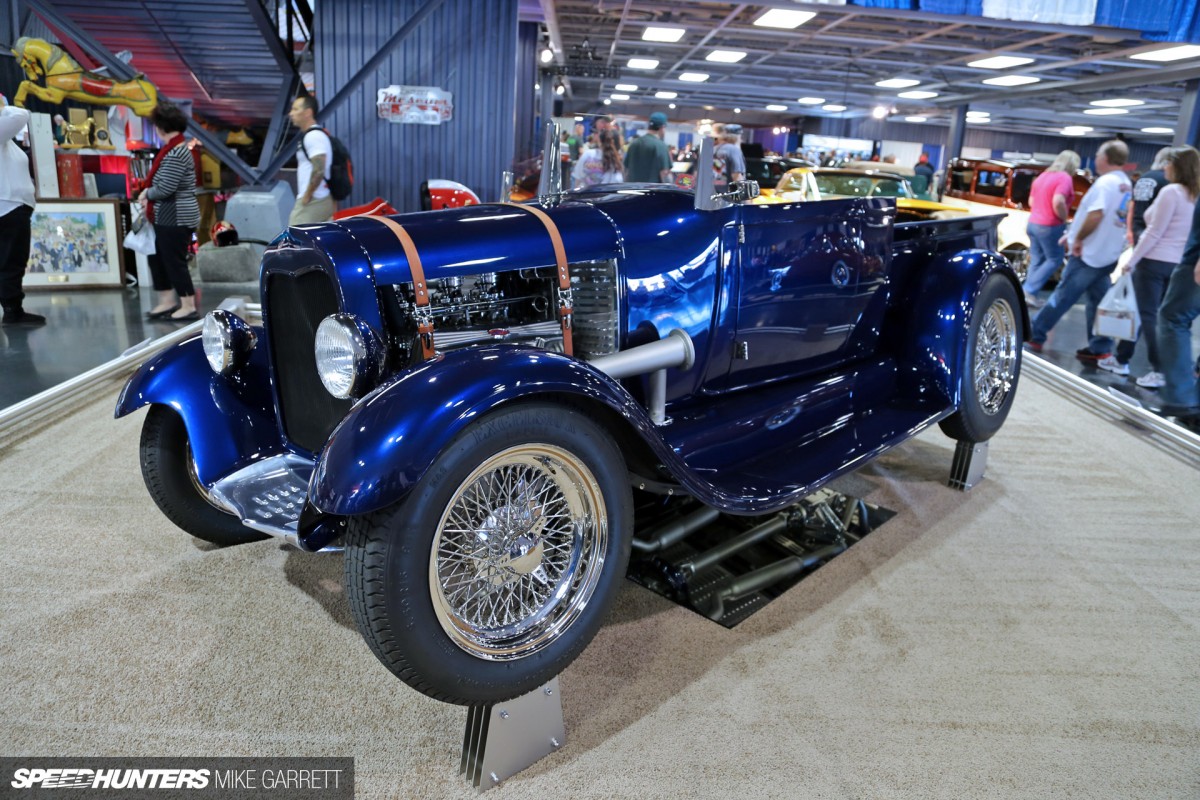 Sutter Creek is a small town in the hills east of Sacramento and that's where you'll find Lucky 7 Speed Shop, the outfit responsible for this beautiful '29 Ford Roadster Pickup. When it comes to high-end, traditionally-styled hot rods, it doesn't get much better than this.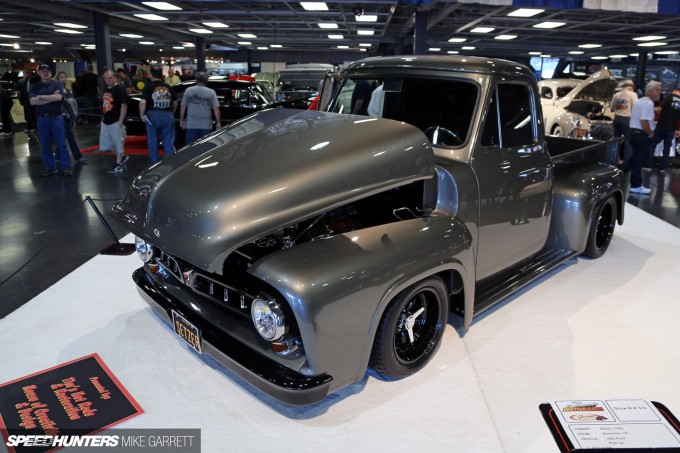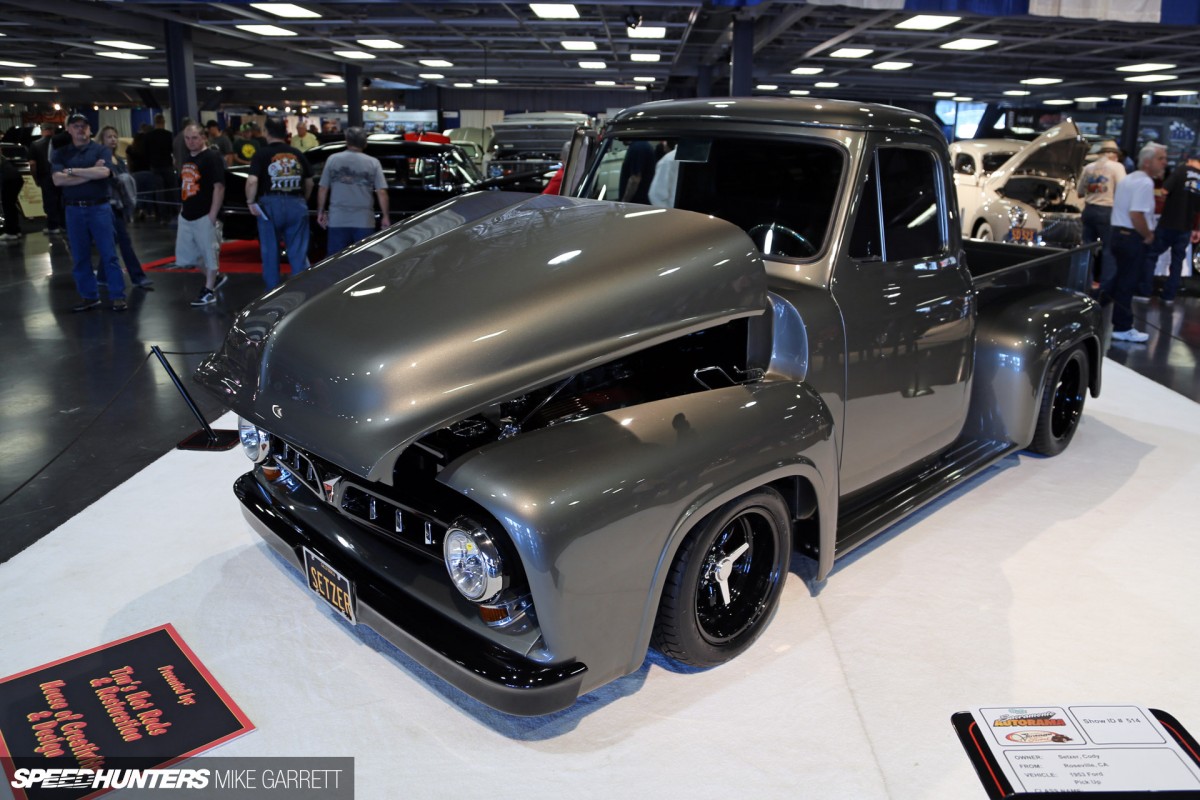 Another local shop displaying their stuff was Tim's Hot Rods & Restoration out of Rio Linda. The Autorama regular brought out this '53 Ford Pickup owned by Cody Setzer.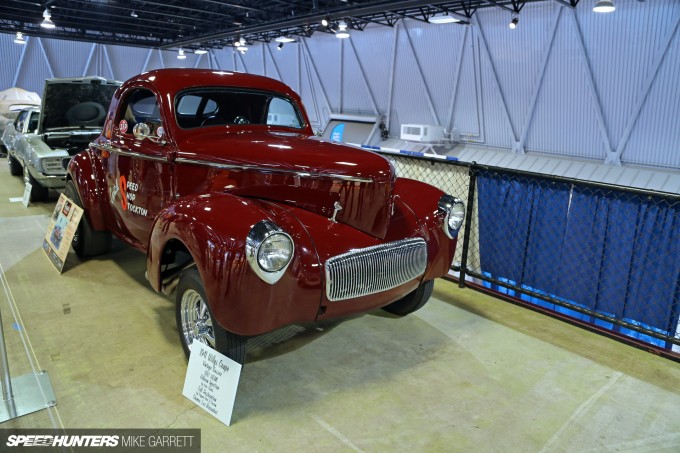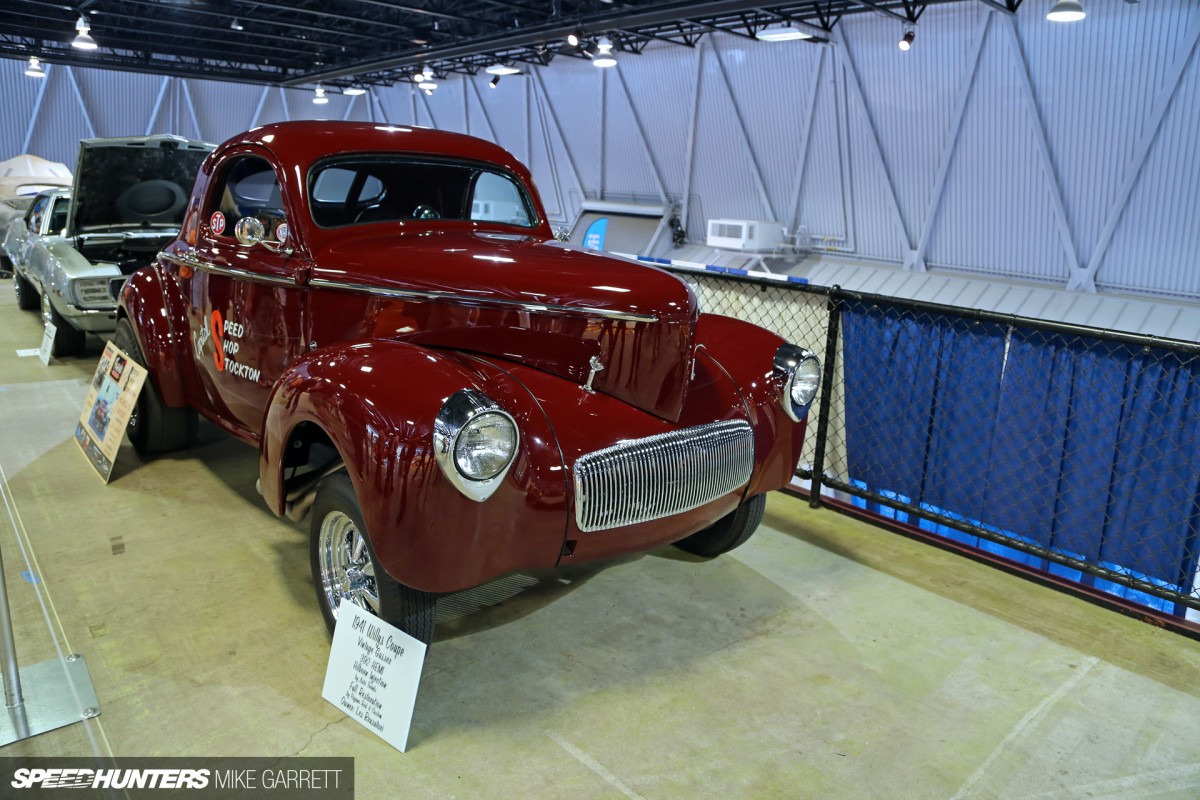 While high-end rod and custom builds represent the core of the Autorama field, the lineup actually includes quite a variety of machinery – everything from vintage racecars like this Willys Gasser…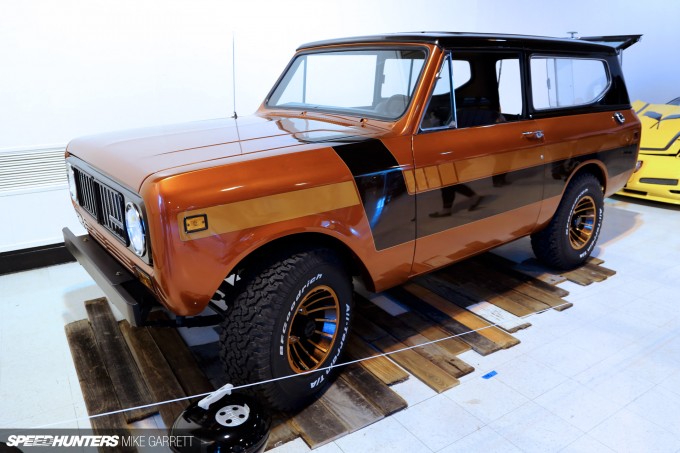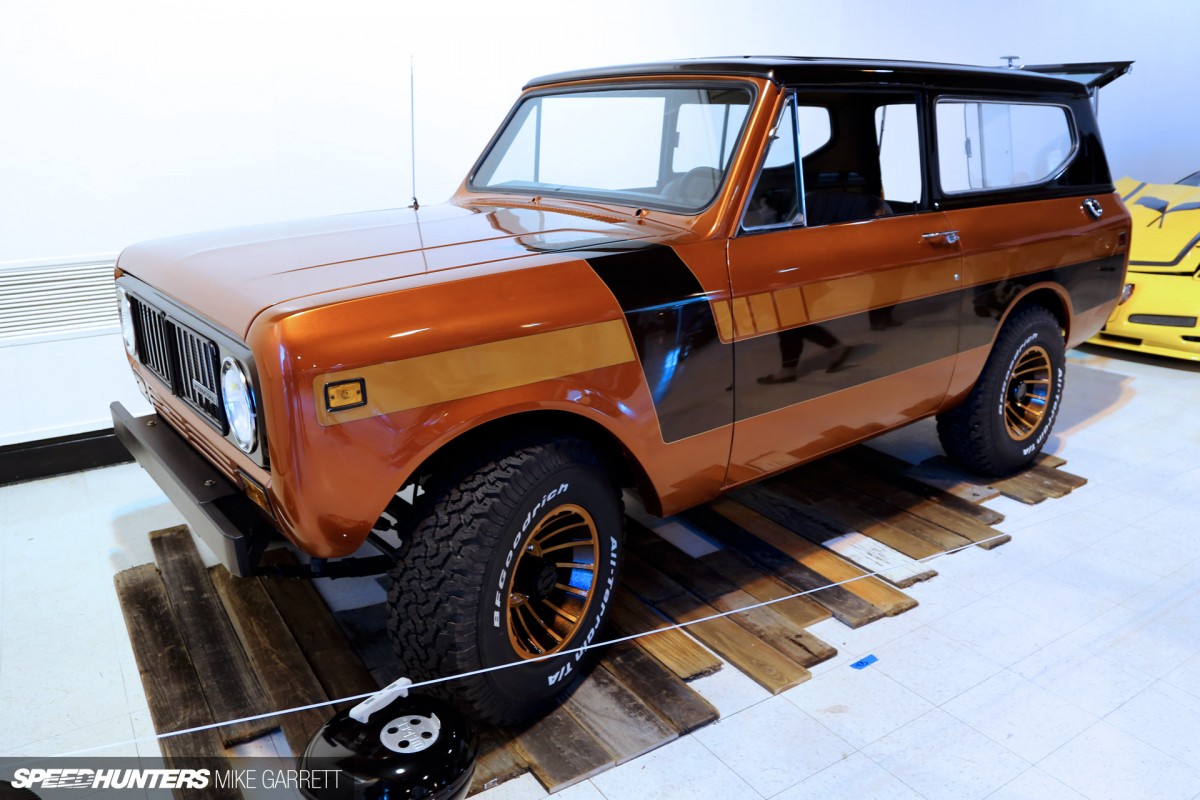 Through to 4x4s like this beautiful '74 International Scout built by Alloy Motors out of Oakland. I absolutely love the period-correct 1970s exterior styling going on here.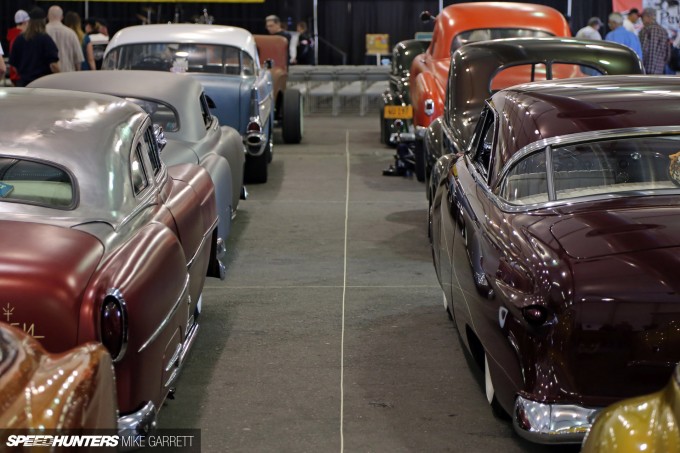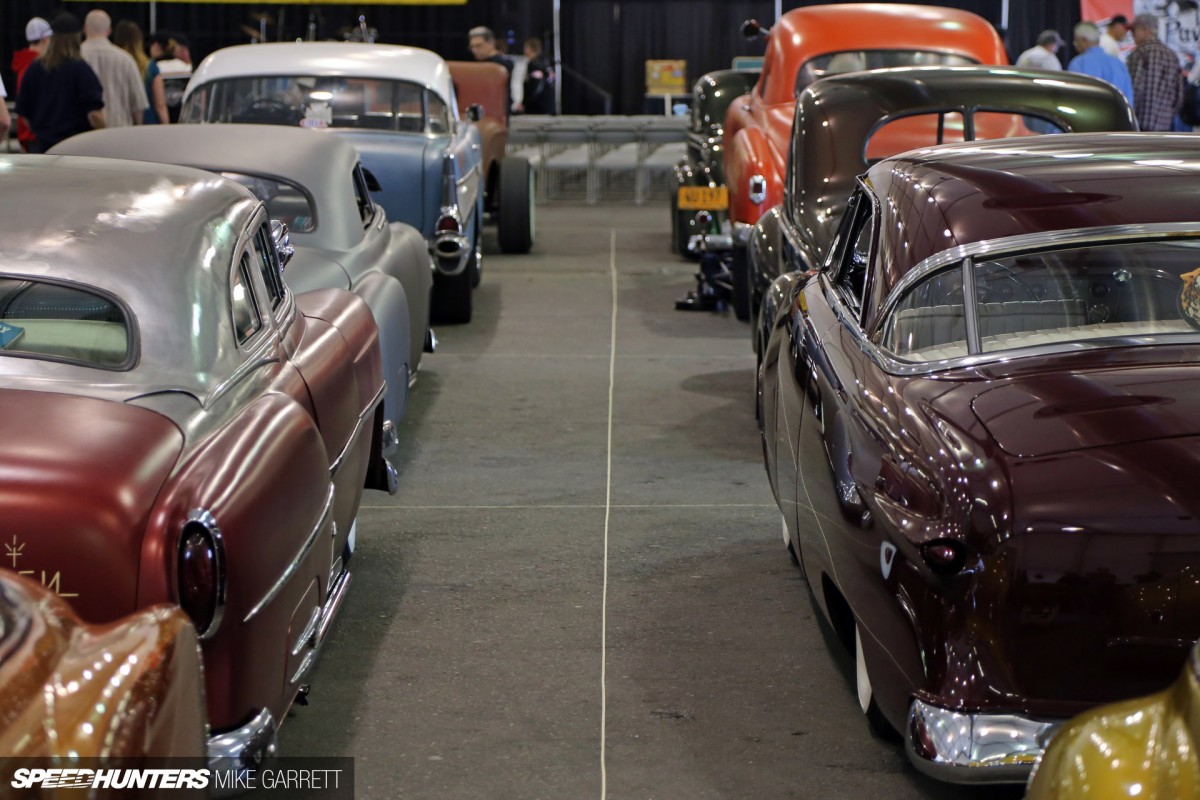 If if vintage-themed motoring is your thing, than the Suede Pavilion is the place to be at the Autorama. It's here you'll find a full selection of hot rods and custom cars that fully embrace the styling of the mid 20th century. It's also where you'll hear the sounds of rockabilly bands playing throughout the weekend.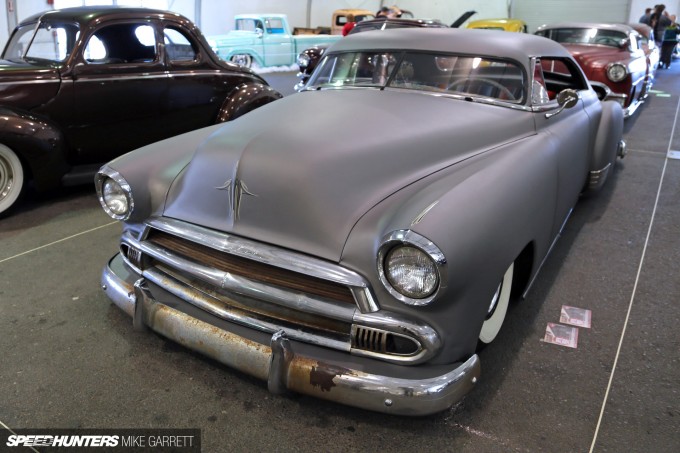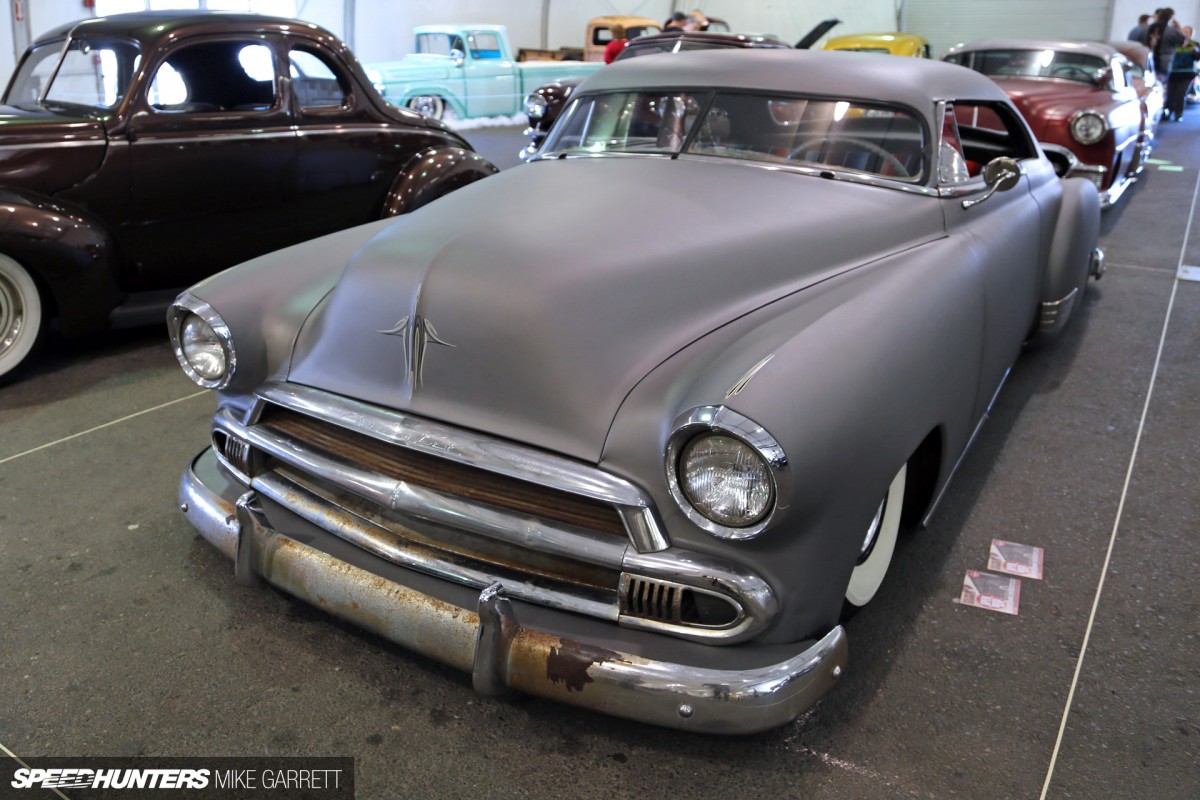 The selection of cars in this area included several matte-colored lead sleds, like this slammed and chopped Chevy.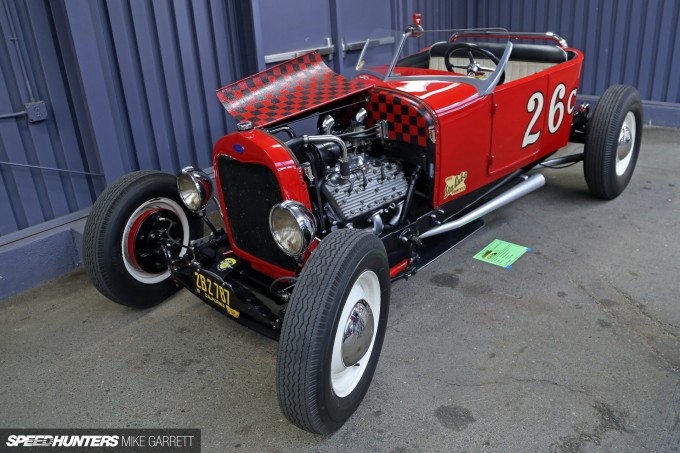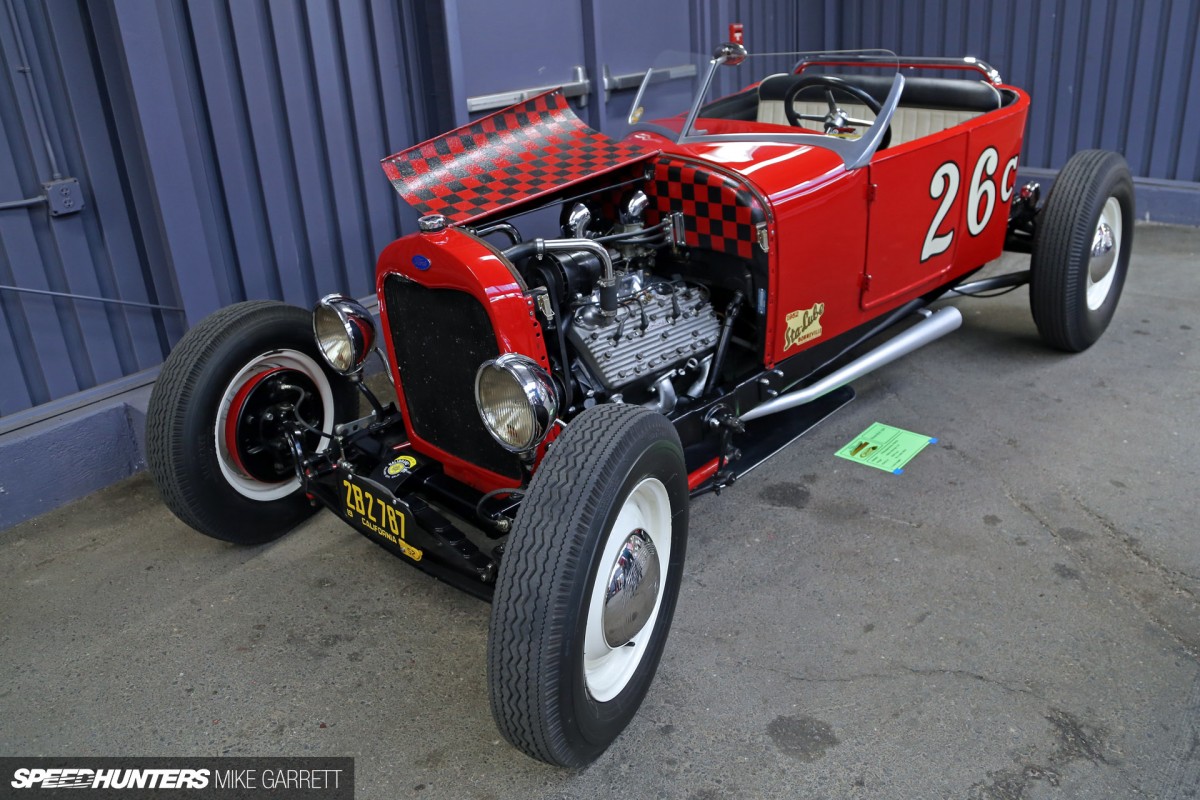 As well as nostalgia-dripping hot rods like this flathead-powered '26 Ford Roadster dry lakes racer.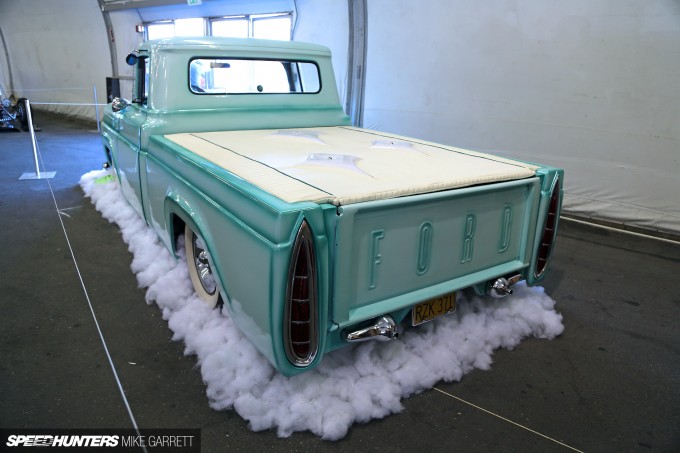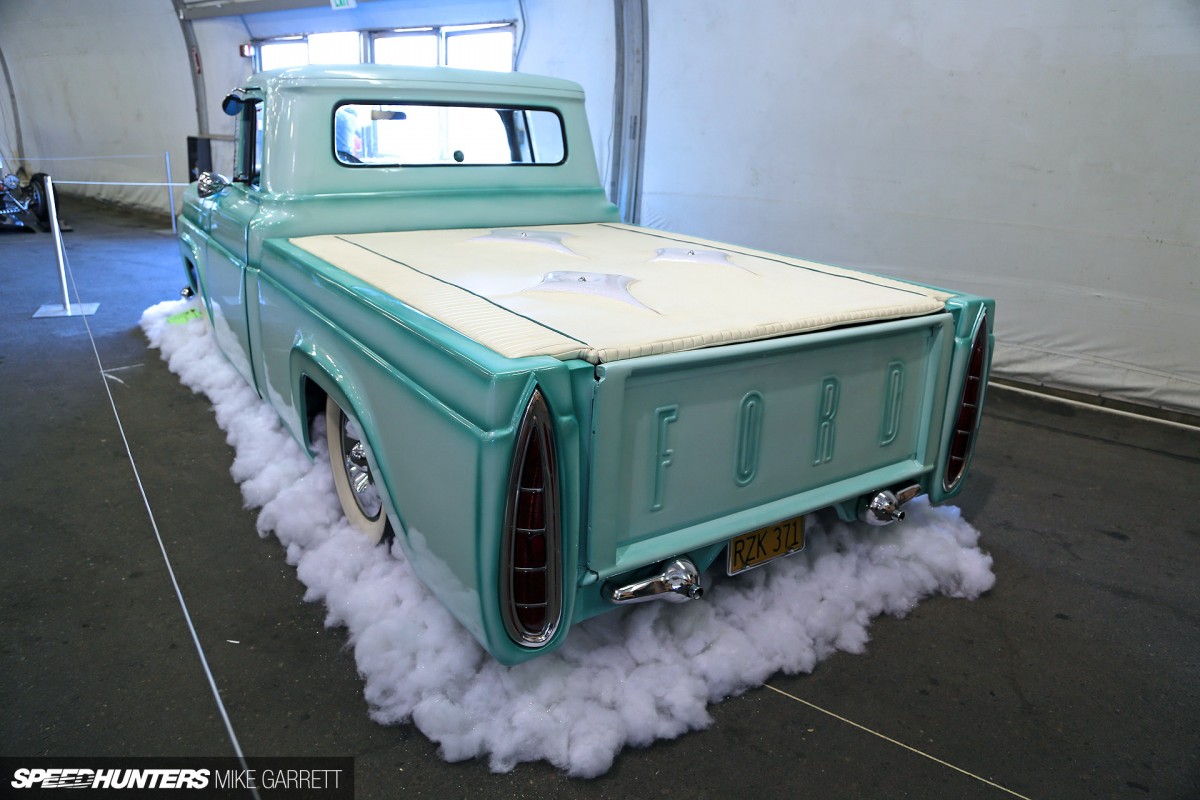 The early-1960s method of customizing was exemplified nicely by Matt Taylor's Ford pickup. It's got custom bumpers, taillights, paint, and an upholstered bed cover for the right finishing touch.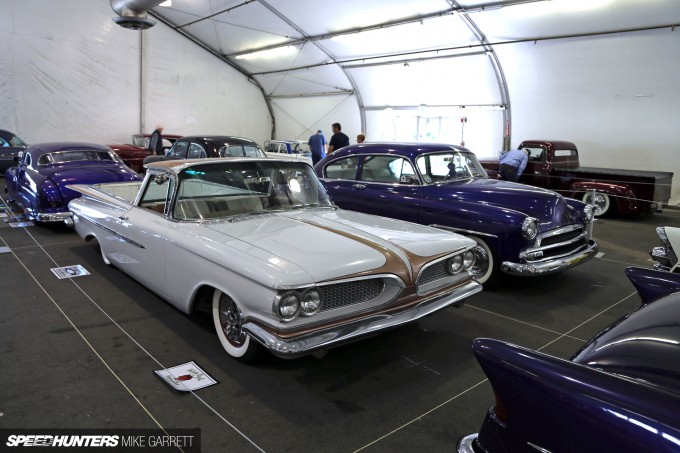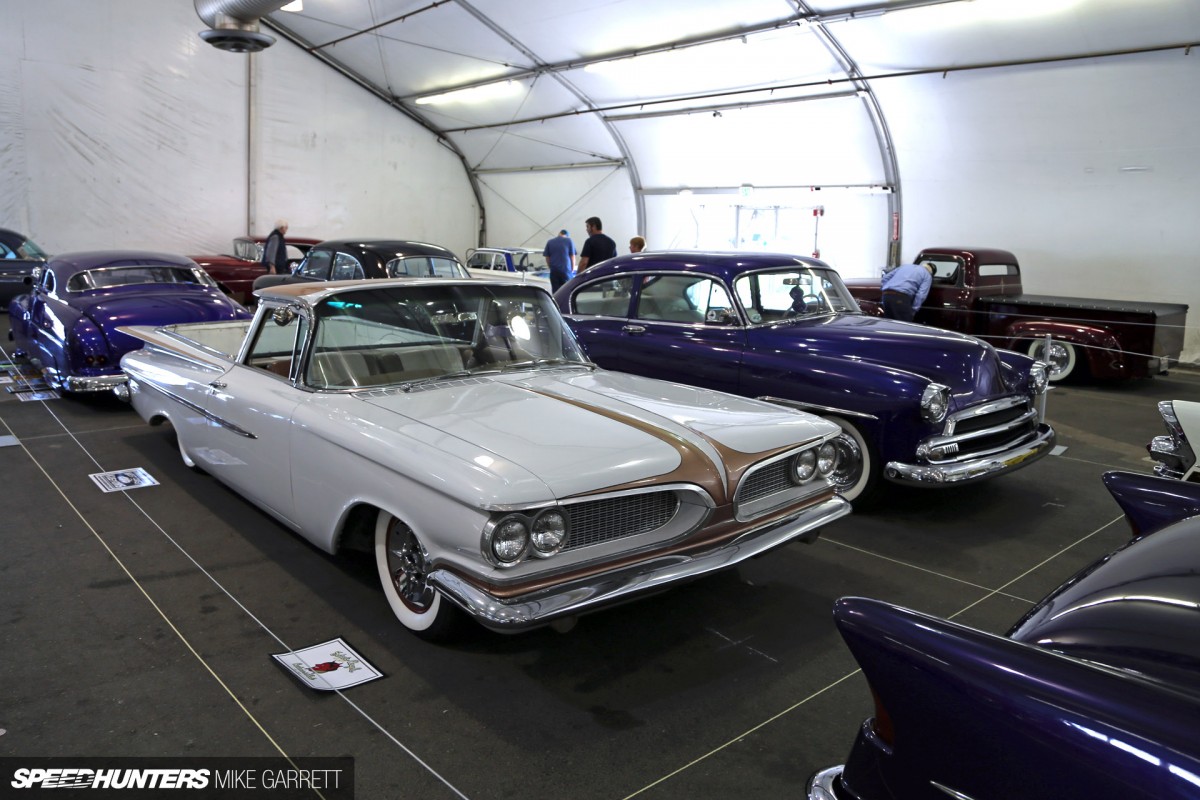 Pontiac never made a version of the El Camino, but if they did it would look a lot like this '59 from the West Coast Kustoms family. Definitely one of the coolest front end conversions out there.
Lowriders To Gassers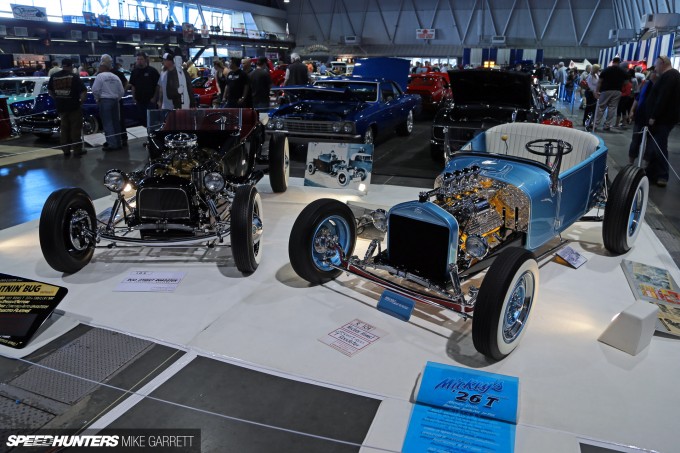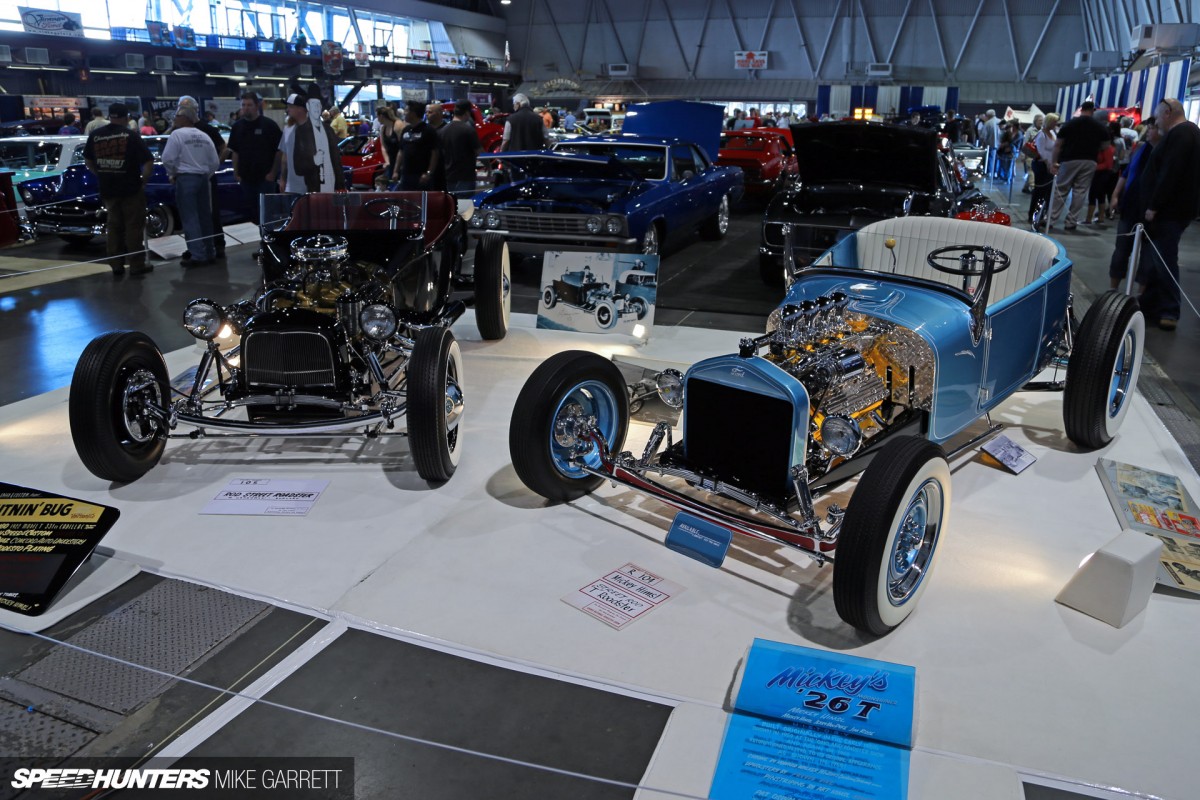 I love traditional-styled Model Ts and this duo are legit as it gets. The '26 T on the right was originally built in the early '50s and then shown at the 1959 Roadster Show – and it was that '59 iteration that its restoration was based on.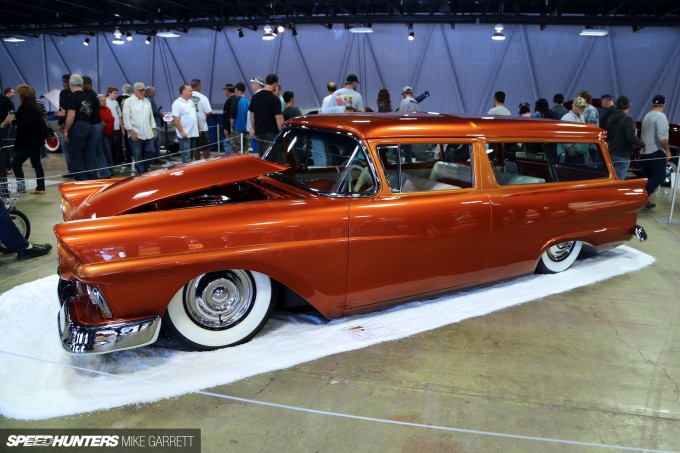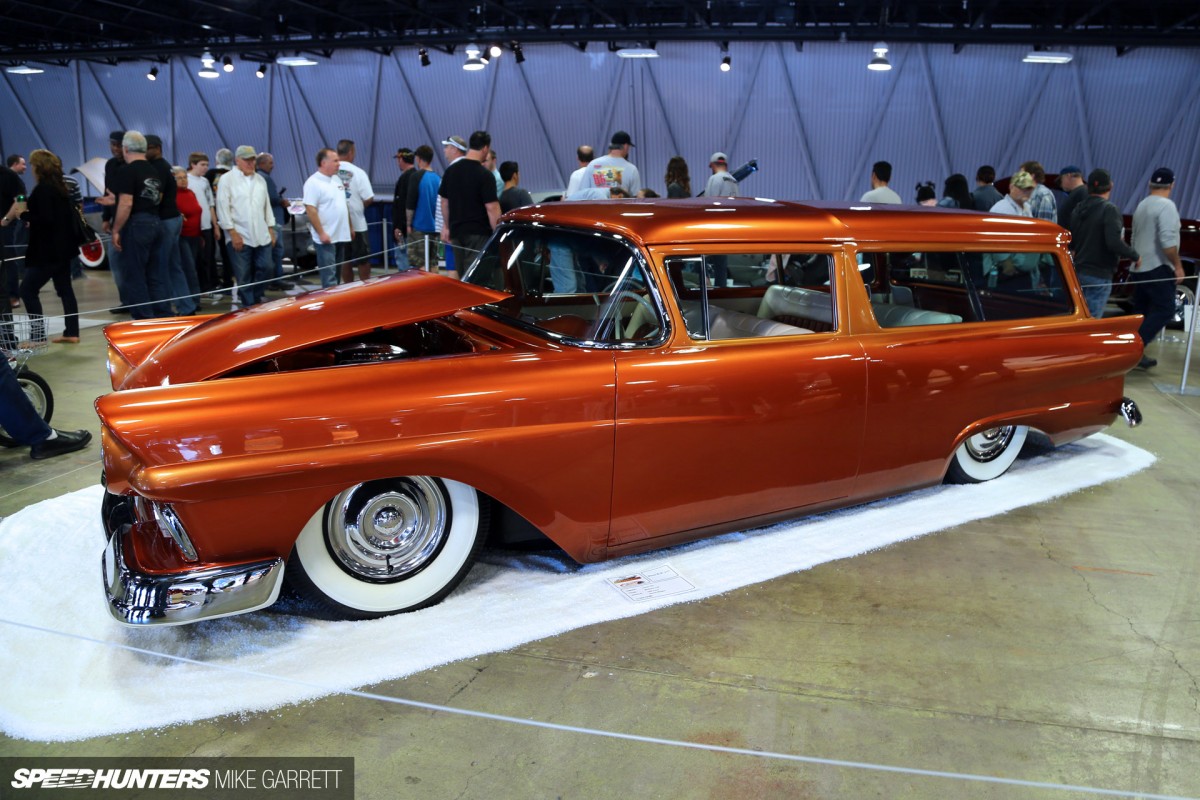 You might have heard that we'll be running a special Wagons Only theme on Speedhunters this month, and I figured this gorgeous '57 Ford two-door would be a nice way to whet your appetite for that.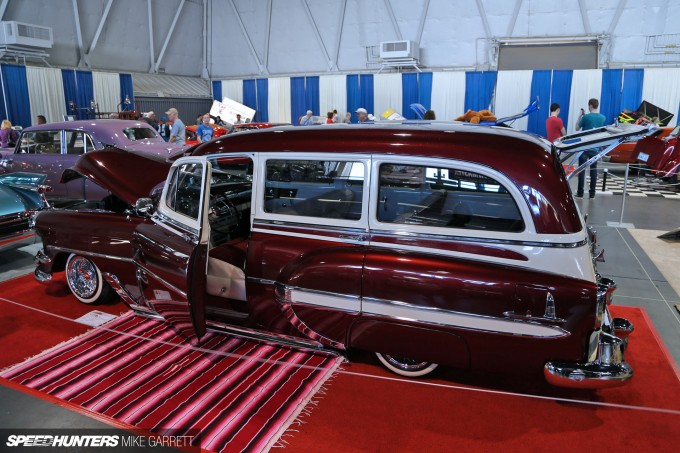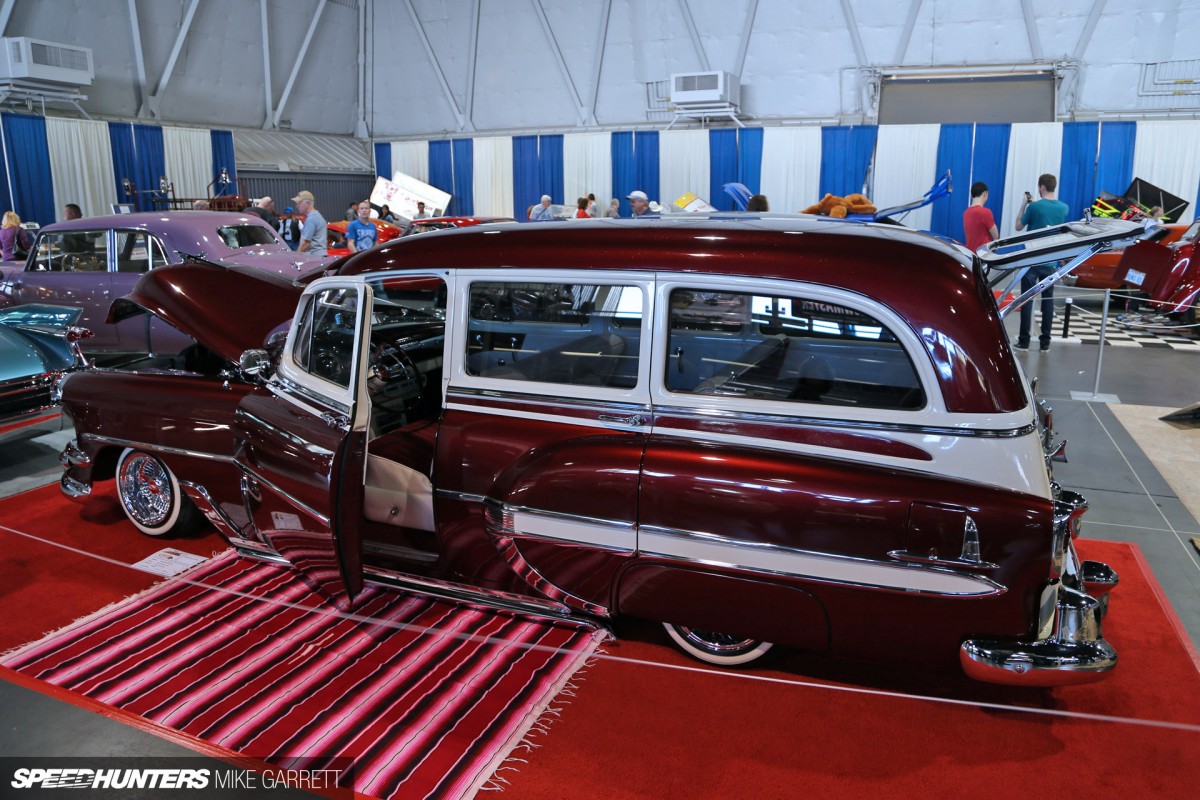 The same goes this '54 Chevy Wagon that was part of the Autorama's lowrider section. I can assure you that we've got a lot more long-roof goodness in store for you guys next week…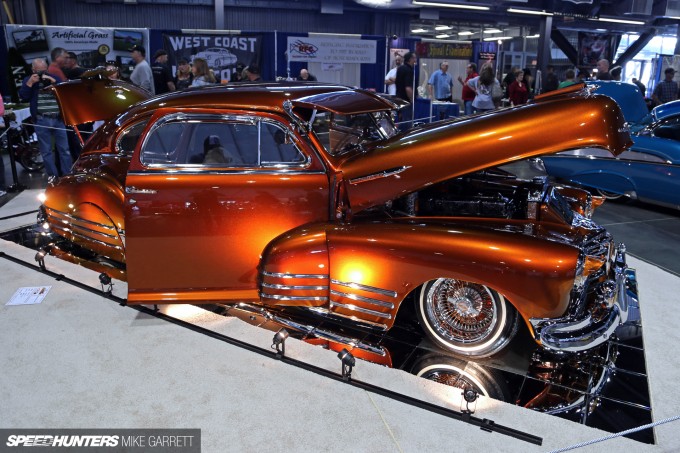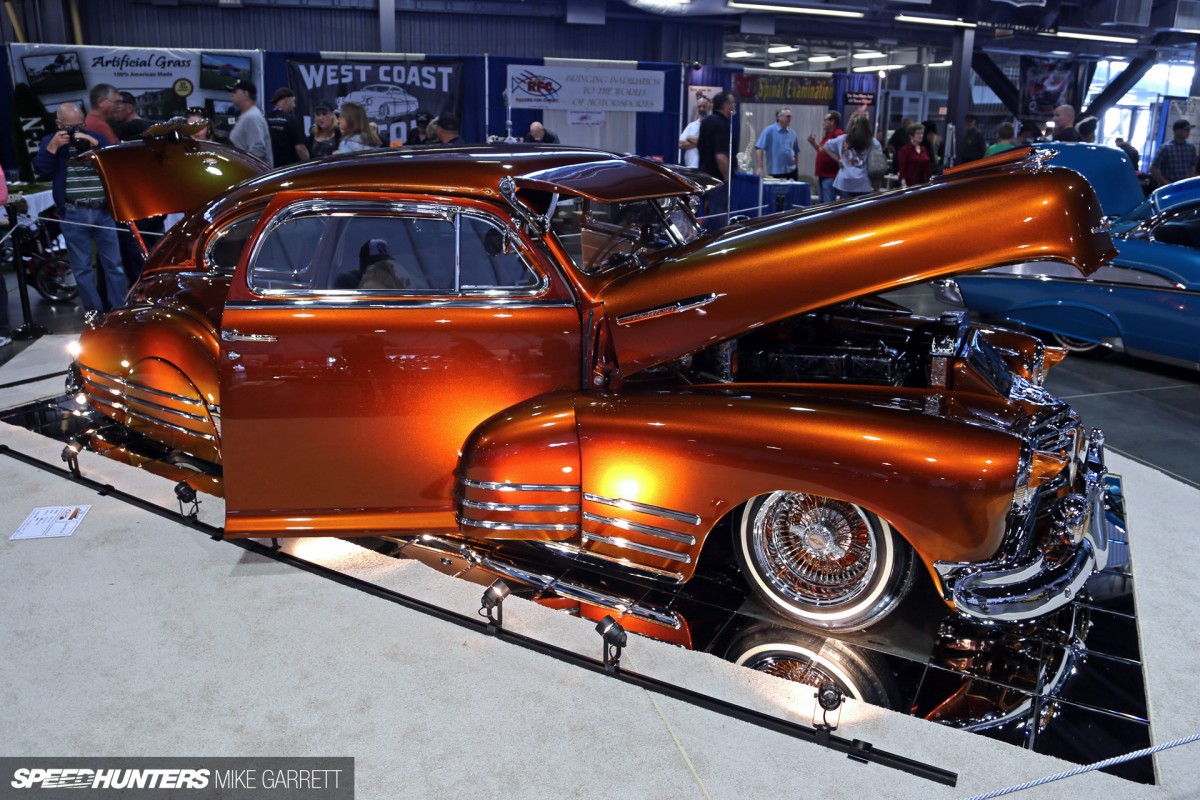 While the lowrider area at this show wasn't quite as big as the one in LA, the quality of the cars did not disappoint. This sleek '48 Chevy was one of the standouts.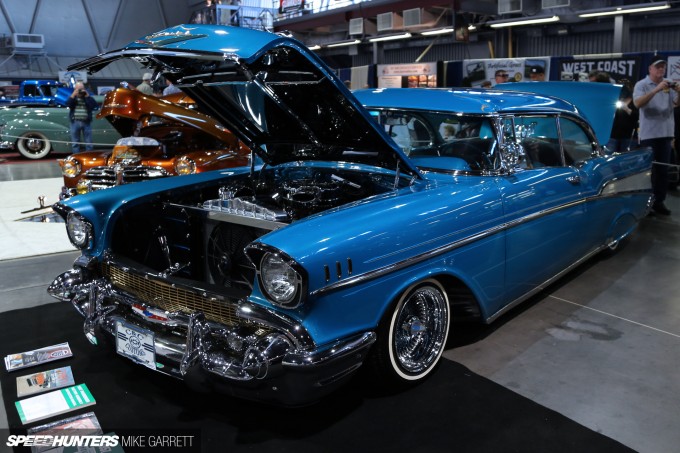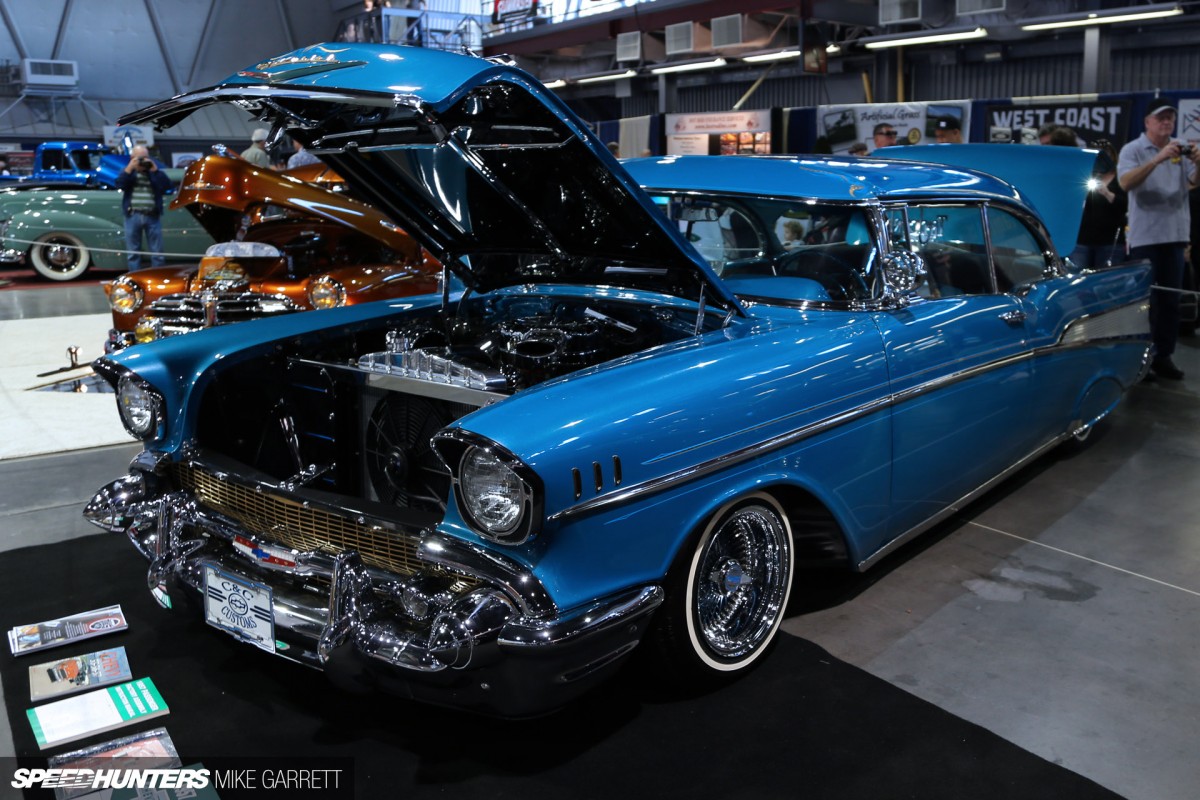 The '57 Chevy is a quintessential American classic, but it's not often that you see one that's been dealt the full lowrider treatment. It works pretty well, don't you think?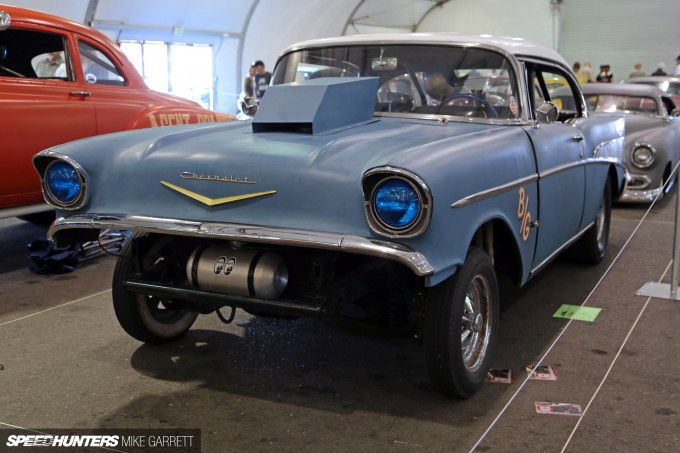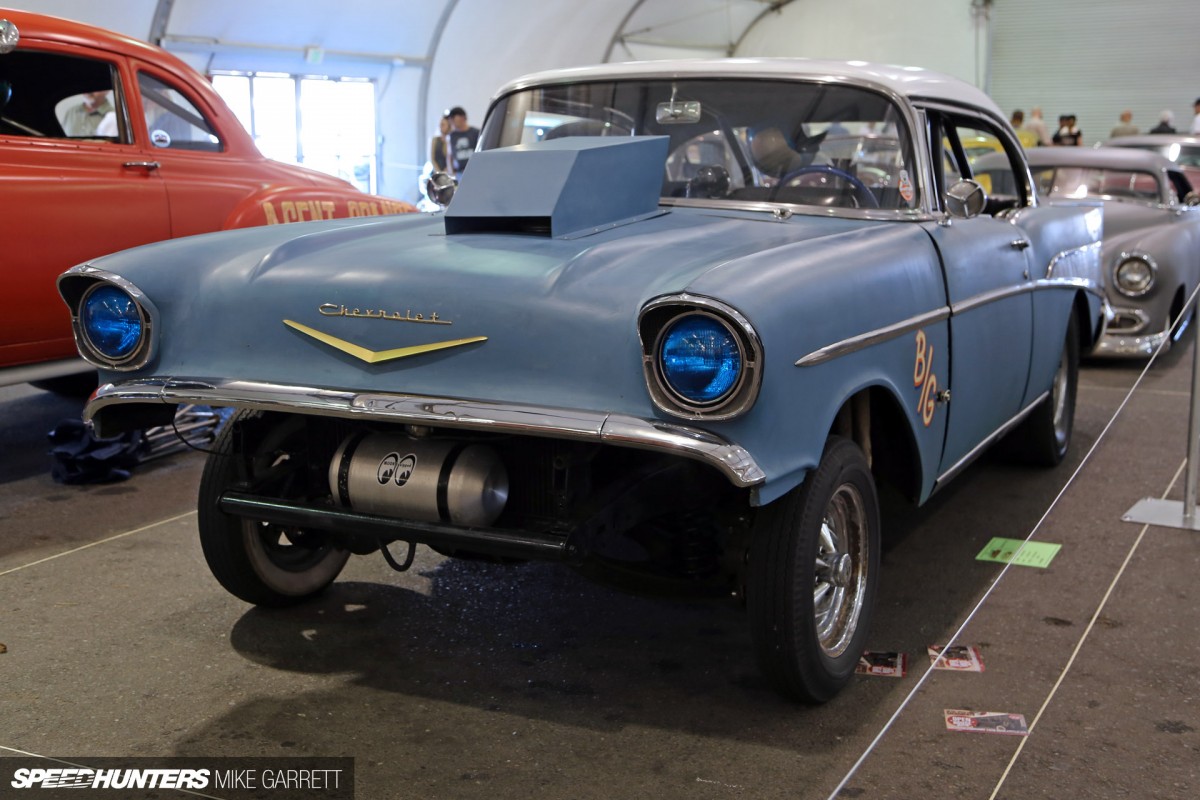 And why not contrast that '57 with this stripped-down and souped-up quarter-miler from the Suede Pavilion. Together they represent two very different takes on the same Chevrolet icon. High or low? Fast or slow?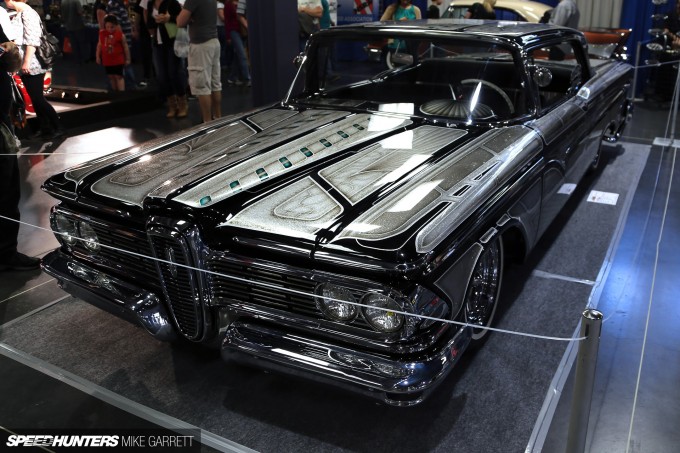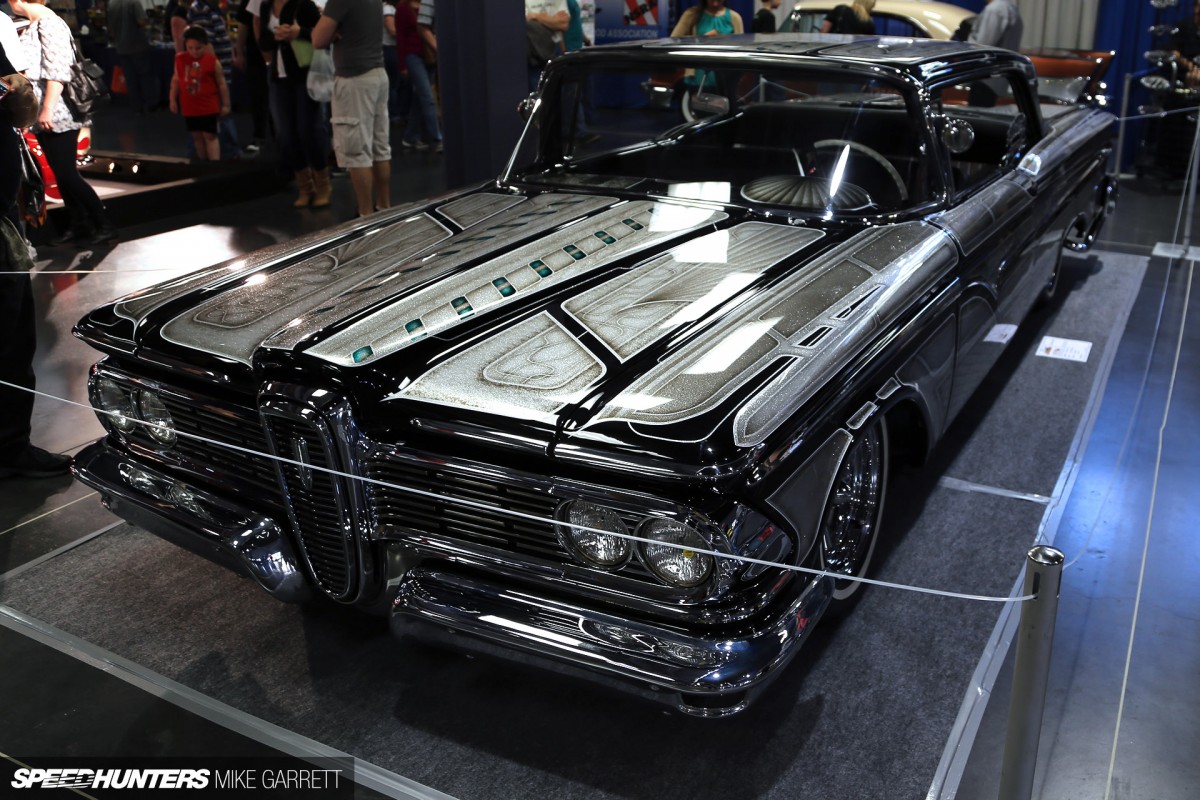 If the '57 Chevy is an icon from the '50s. then the Edsel is an outcast, but this radically painted '59 Ranger shows that Ford's failed project still makes for a damn cool custom base.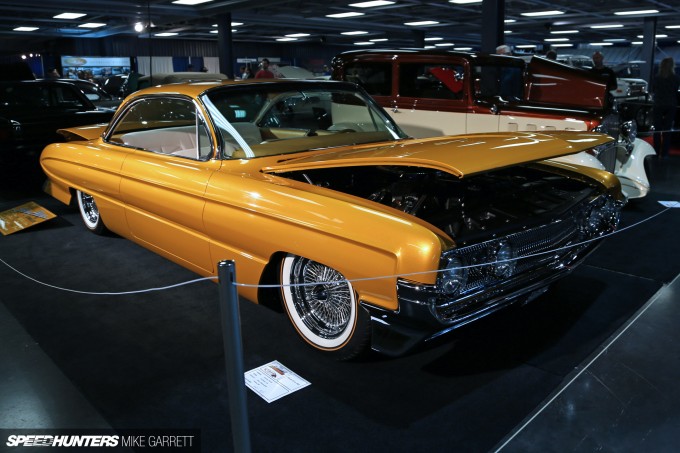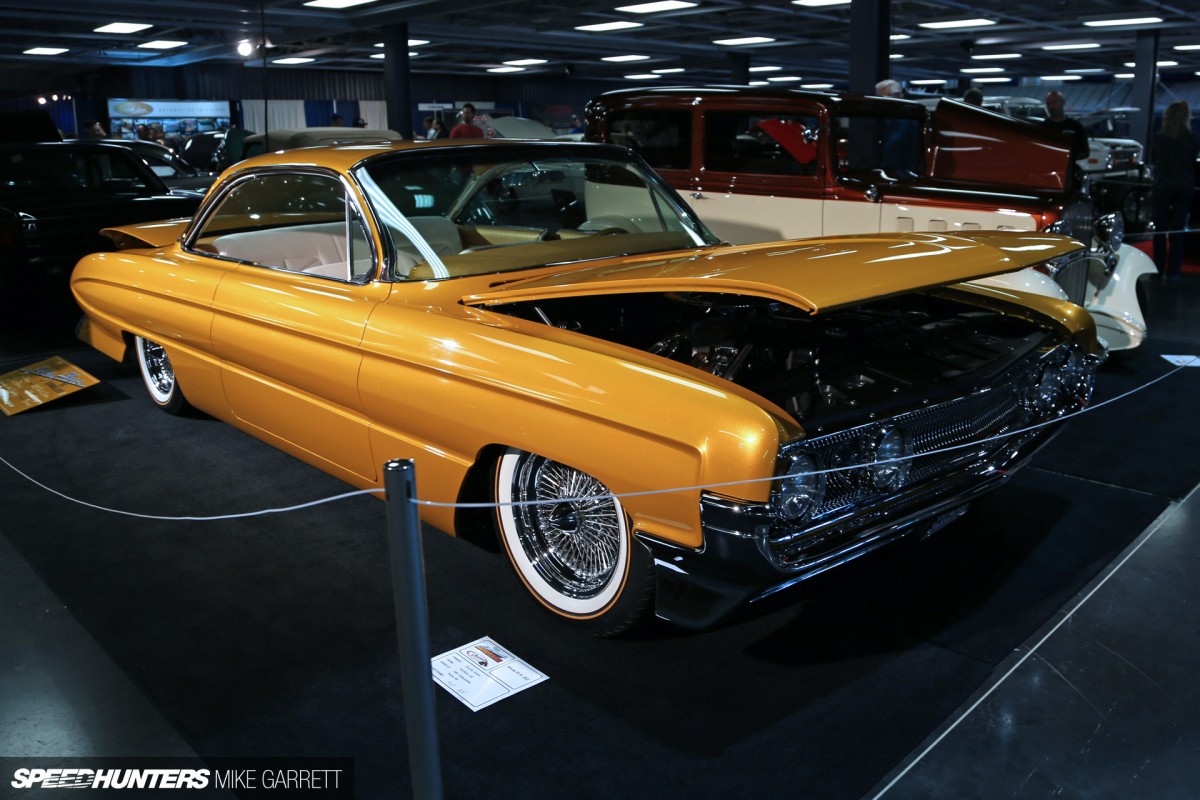 It's hard to argue with the 'simple is best' mantra when you come across a subtle, well-executed build like David Zocchi's Solar Flare '61 Oldsmobile Super 88. Early-'60s custom style at its greatest.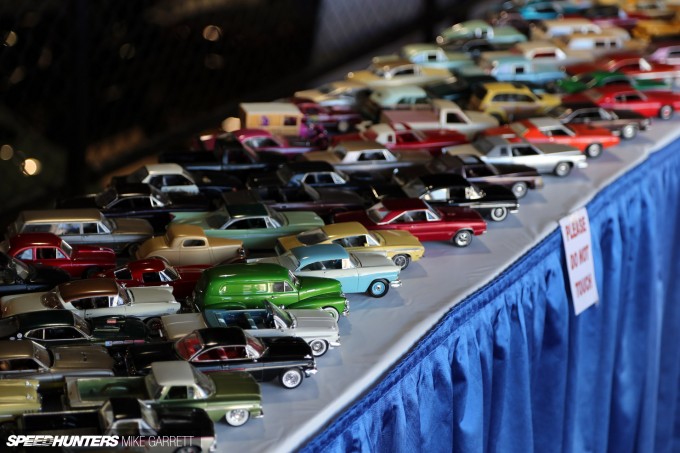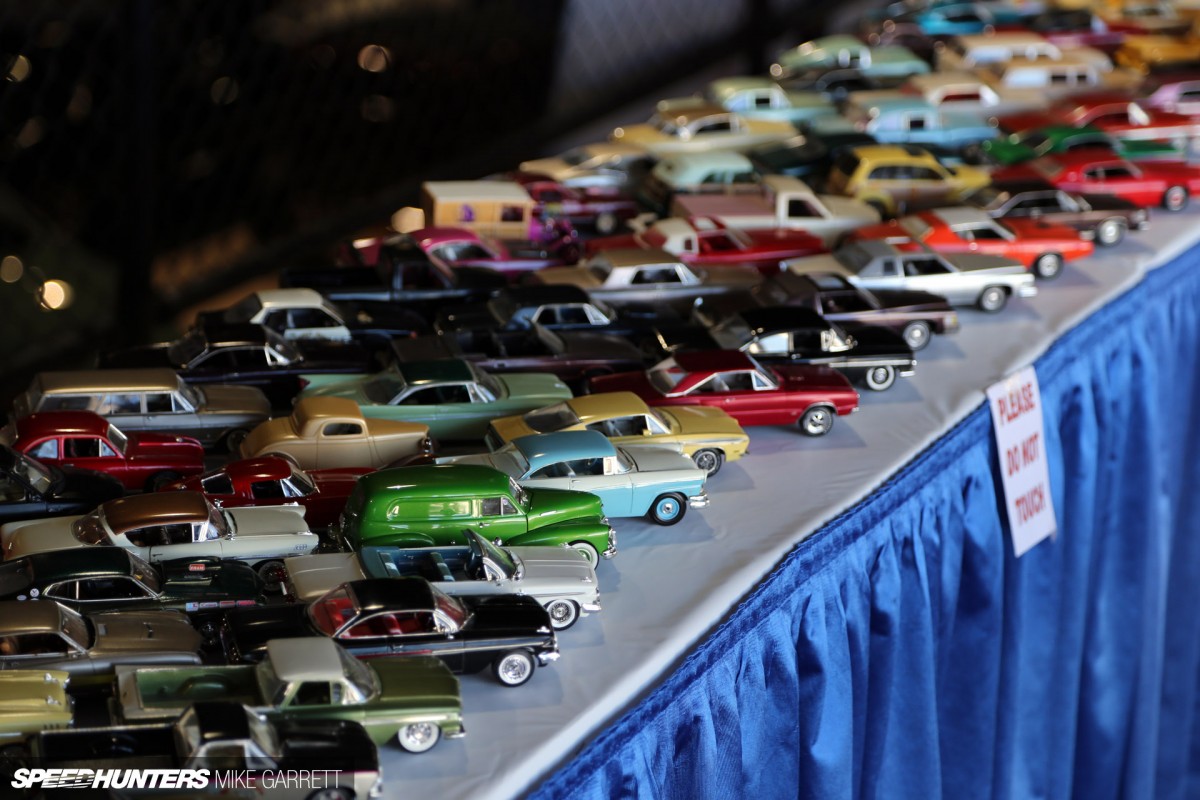 With such a long history behind this event, there's no telling how many youngsters came to the Autorama over the years and left with dreams of building or owning a custom car for themselves. For many it started with little things like model car building contests, and it's cool to see that this tradition has been kept alive.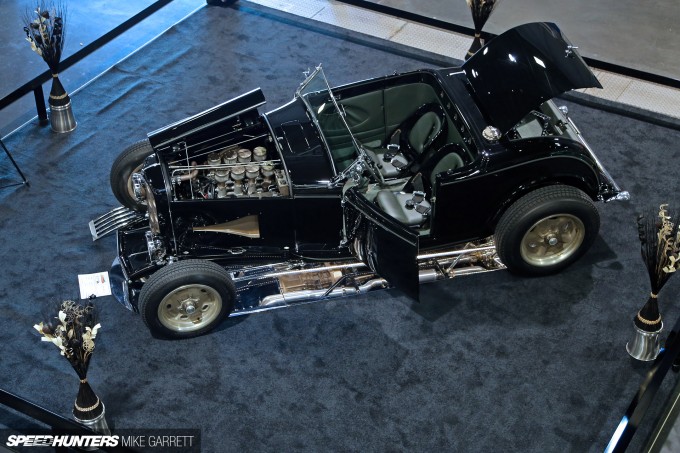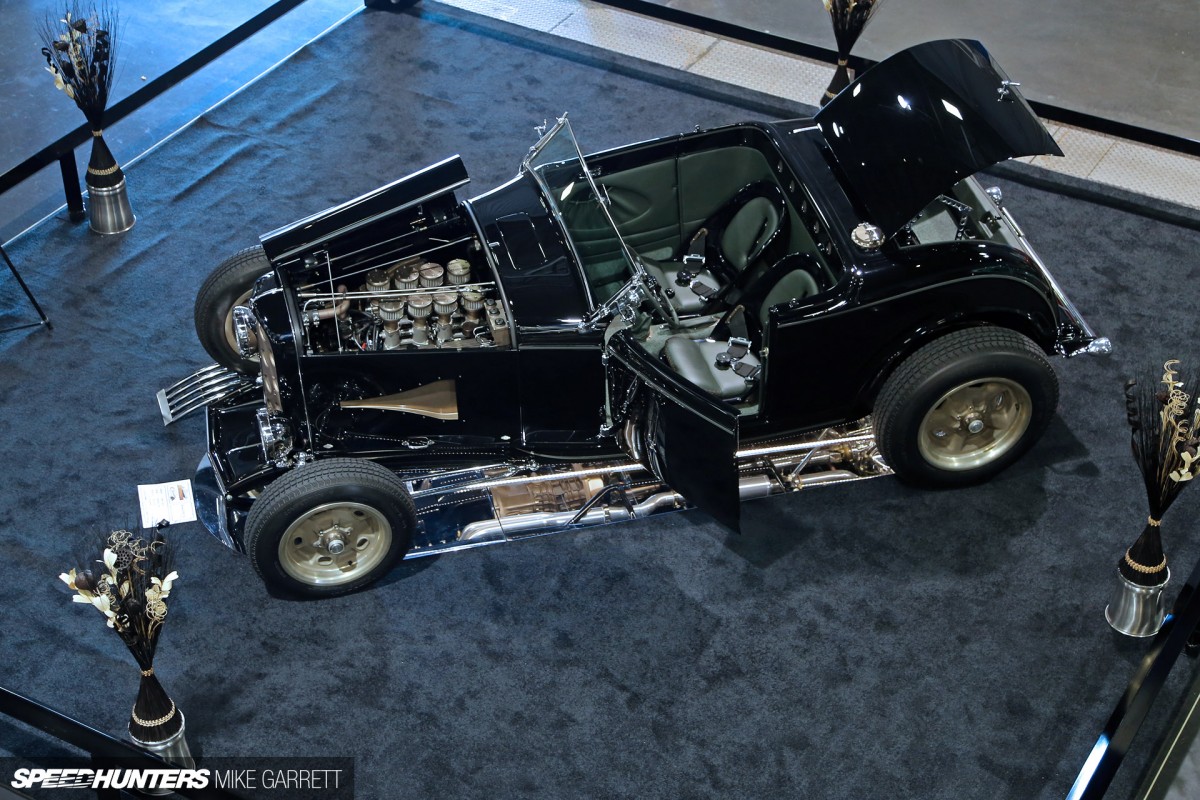 And in the end, tradition is really what shows like the Sacramento Autorama are all about. The builders and techniques may change, but the spirit never does.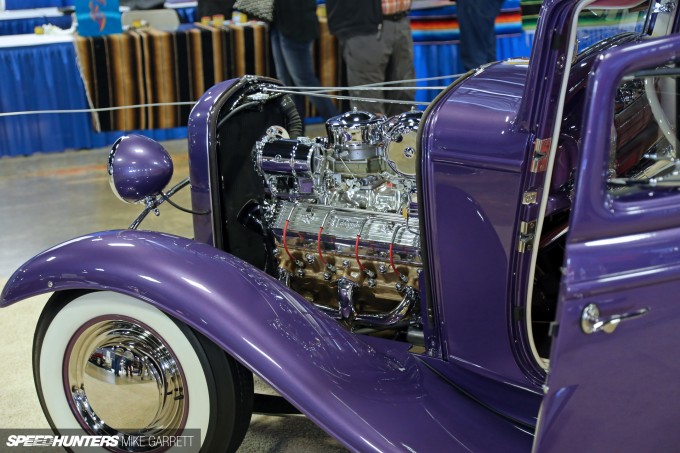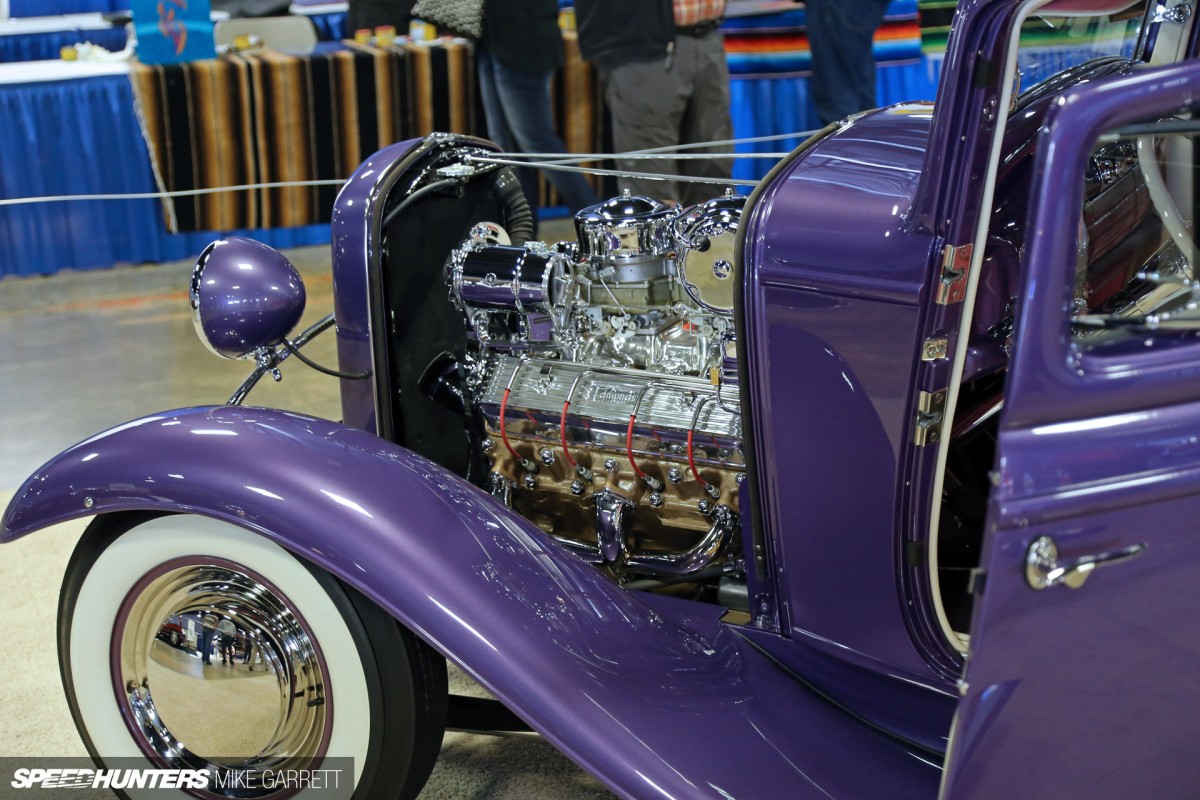 You can feel just as inspired walking around the Autorama today, as you would have in the 1950s and 1960s. And given vast changes car culture has experienced since then, there's something both refreshing and comforting about that.
Here's to many more decades of indoor car show tradition.
Mike Garrett
Instagram: speedhunters_mike
mike@speedhunters.com
Cutting Room Floor