Boosted & Busted
I'm conflicted when it comes to modifying cars. Sometimes I'm all about originality and period-correct additions, and then I'll flip my perspective and want to chop the roof off and fit a four-foot gearstick into whatever is nearest at the time. It would obviously be far easier to keep my toolbox in one camp, but where's the fun in that?
So today, come and join me in the mixed up, mashed up world of Pennybridge Performance. We've got V8s, straight sixes and a turbo for everybody – but everything is definitely not what it seems at first…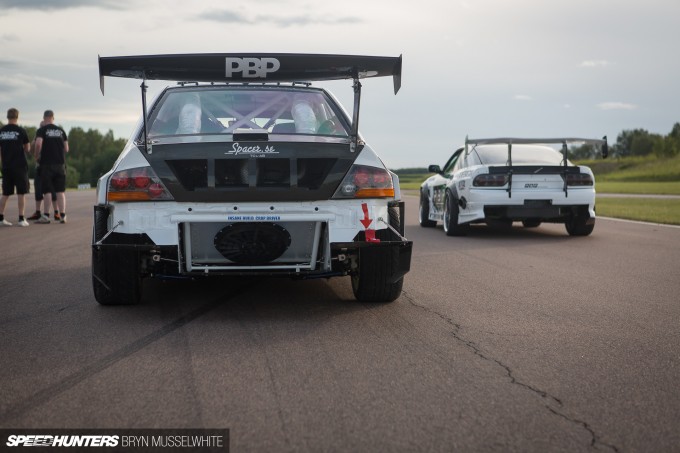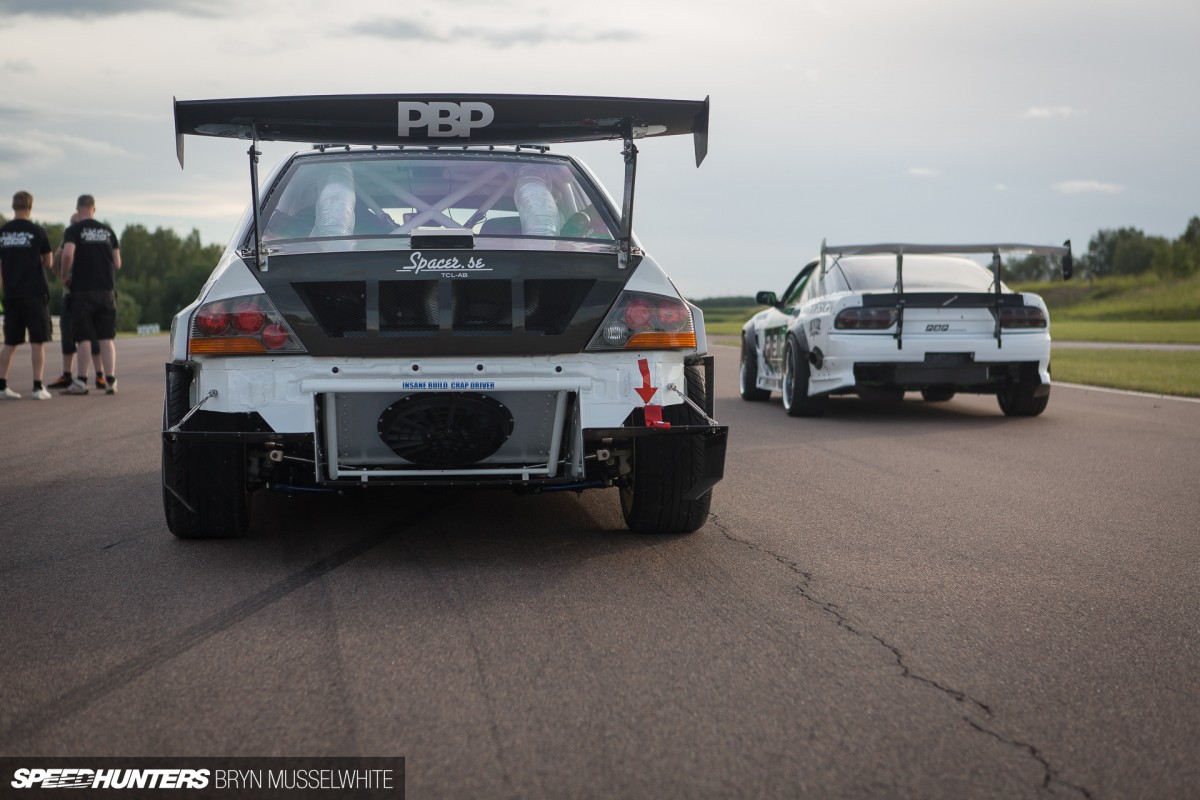 To be completely honest, I admire the approach that these guys have. It goes against mainstream tuning in so much as they're doing something different, but this has a certain honesty to it. The guys at Pennybridge work with what they have and know, rather than slavishly following what has been traditionally done with their chosen platforms.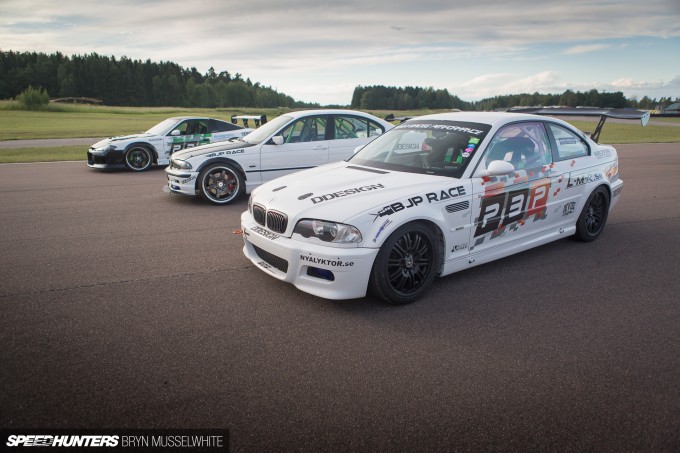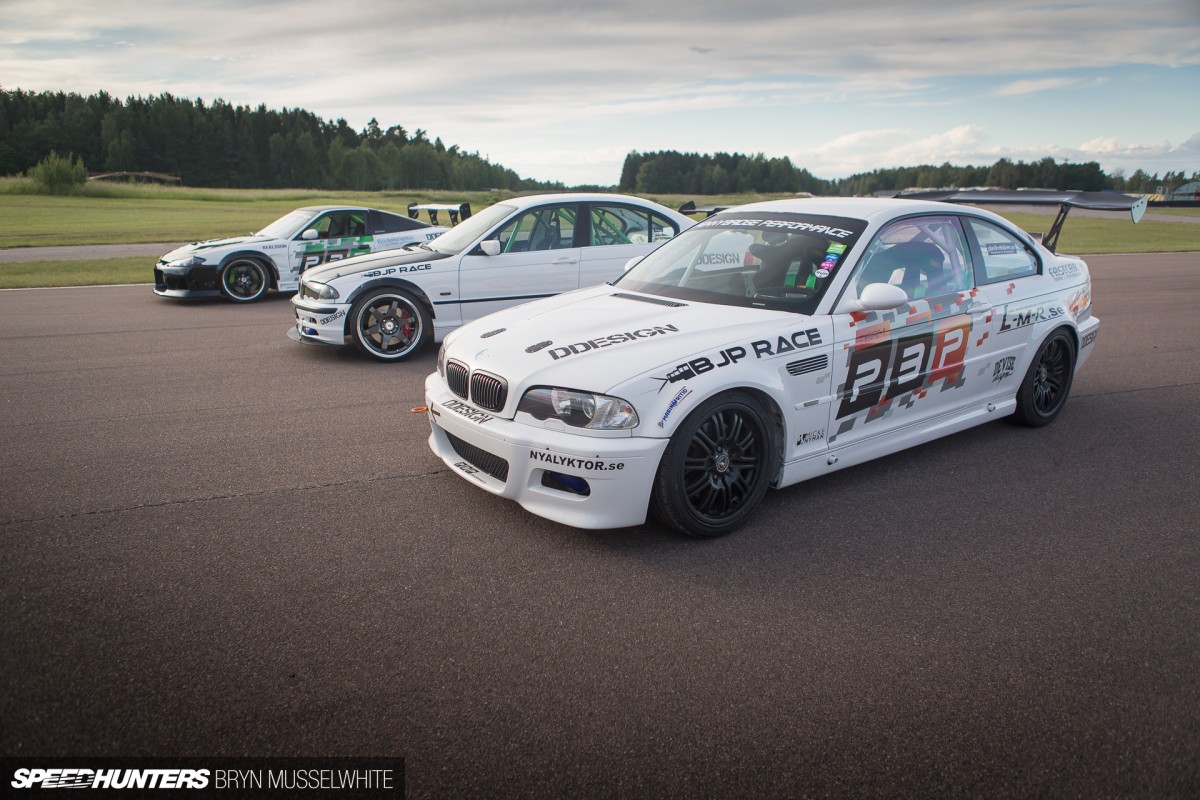 Because that's all these cars are – platforms for the PBP collective to build up into hybrid drift and trackday weapons. The thing that struck me first when I saw all the cars together was the level of presentation: they're all really sharp looking.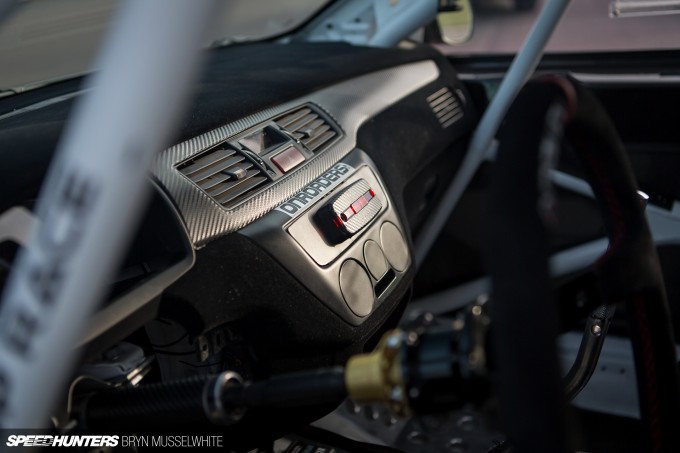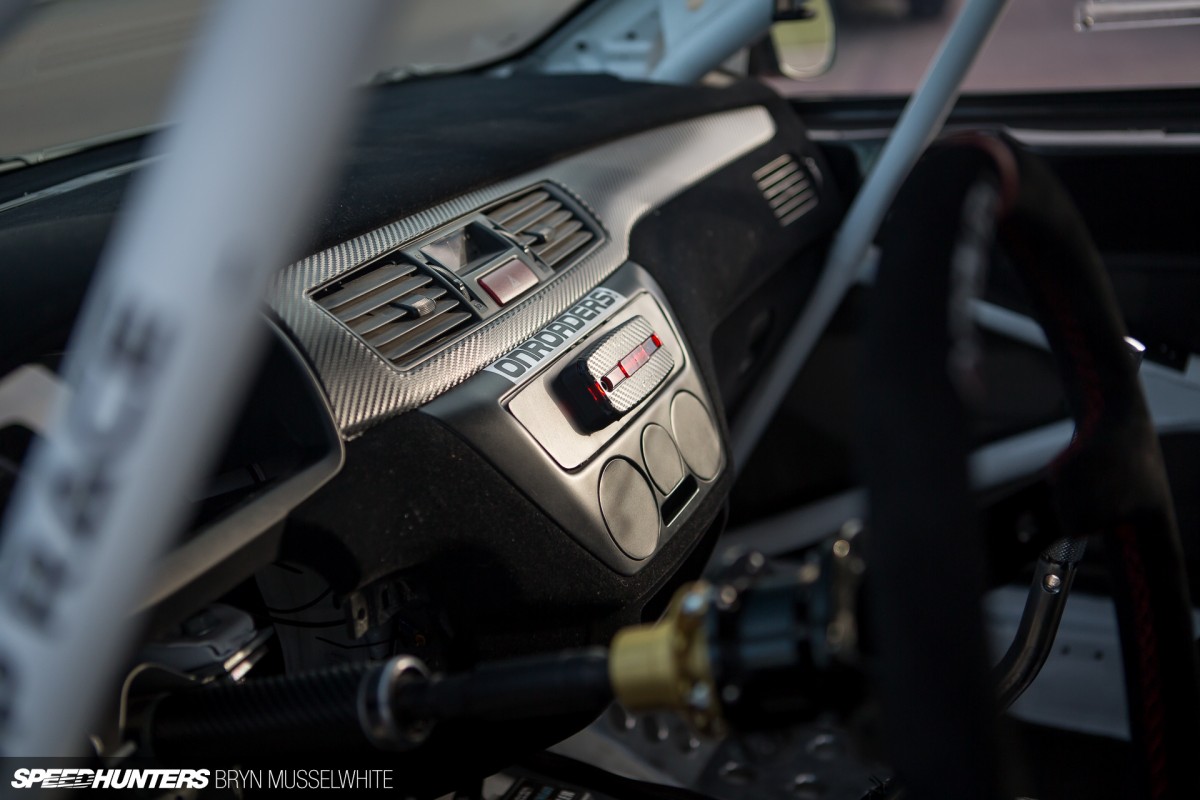 Because sometimes when people wedge engines, gearboxes and other components into a body shell not designed to take them, the level of finish can be a bit lacking. Untidy wiring or haphazard welding can often be the trade-off for the left field approach they've adopted as there brain concentrates on how to mate together alien engine and transmission combinations. Not here though.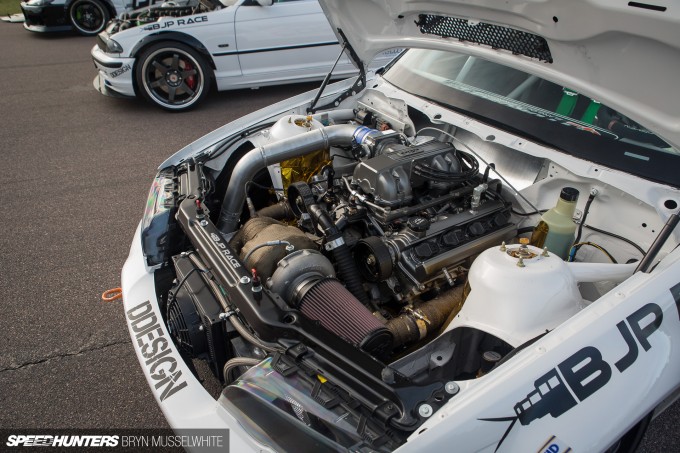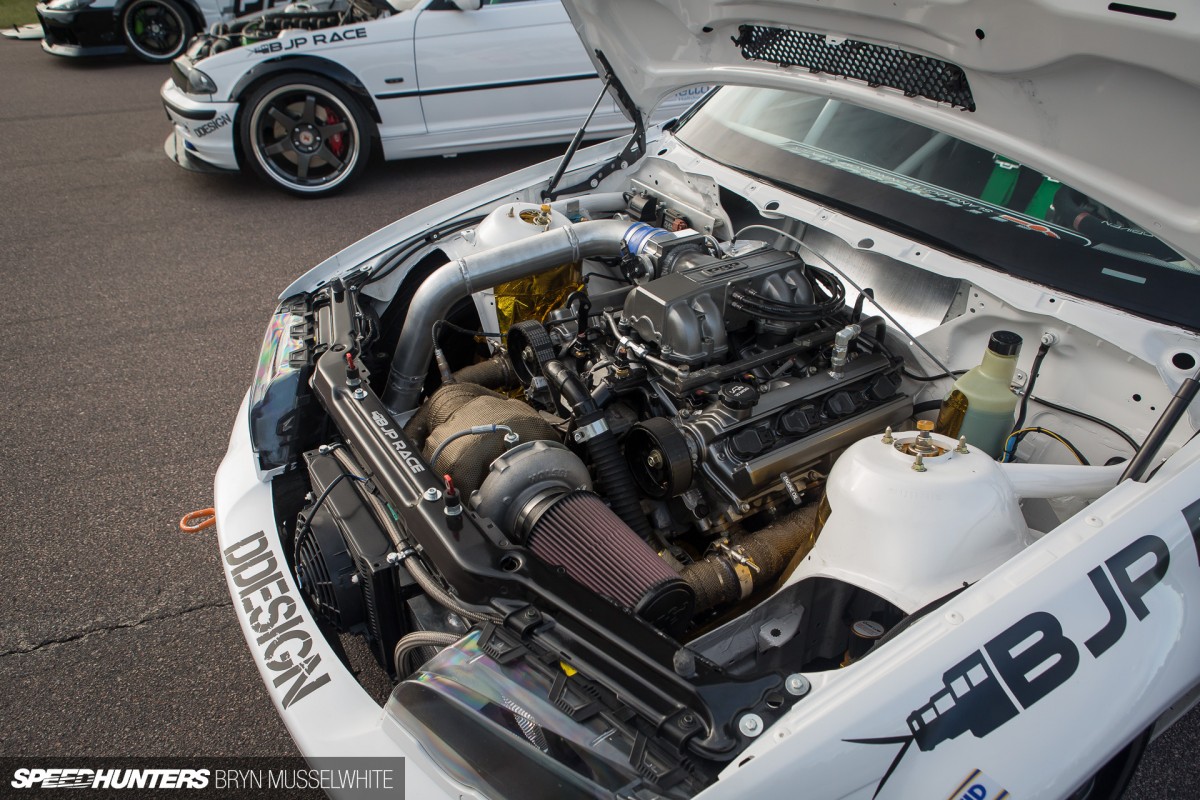 So what's the big deal? What are Pennybridge Performance's dark secrets that I'm getting all excited about? Karl-August Vedlund's turbocharged Toyota 1UZ-FE V8 powered BMW E46 for a start – this used to be a right-hand drive M3…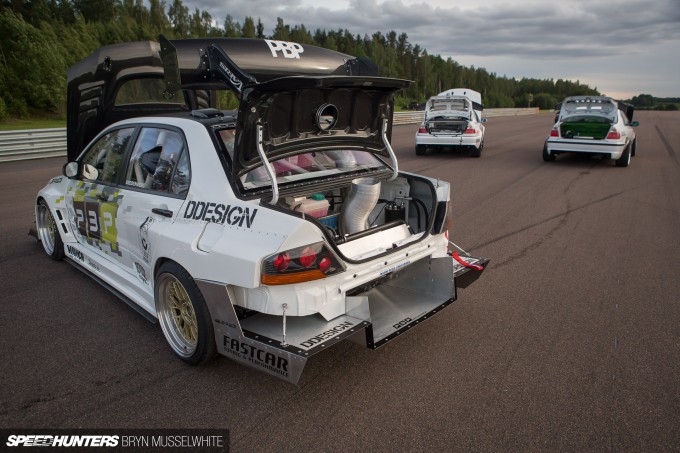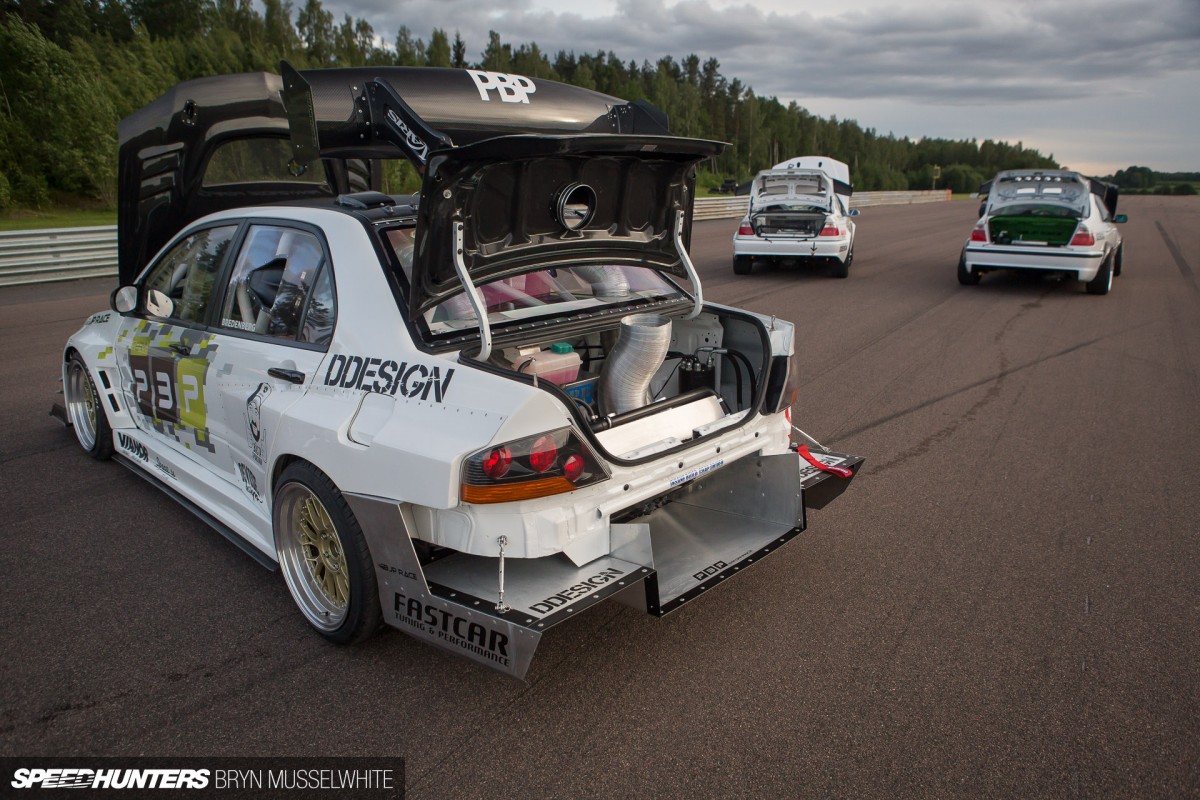 The Mitsubishi Lancer Evo IX of Fredrik Bredenberg has a similar Toyota V8 setup, is rear-wheel drive and pushes over 500hp to the tyres. This thing looks 110 per cent badass from any angle and was the first car which hooked me in. So if they stuck a Lexus motor in an Evo and made it RWD-only, what did they do to that S13?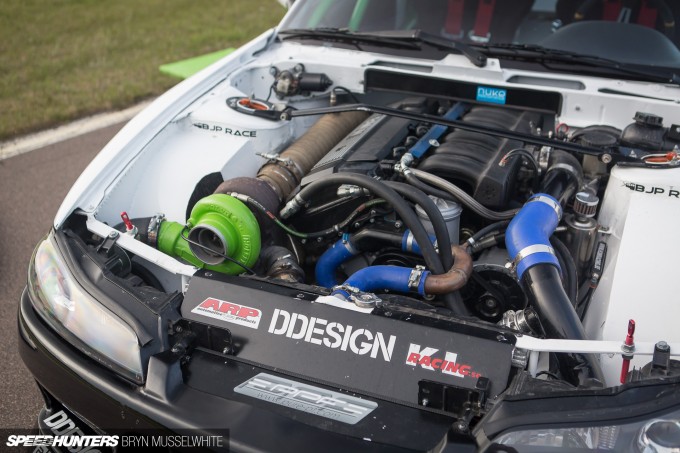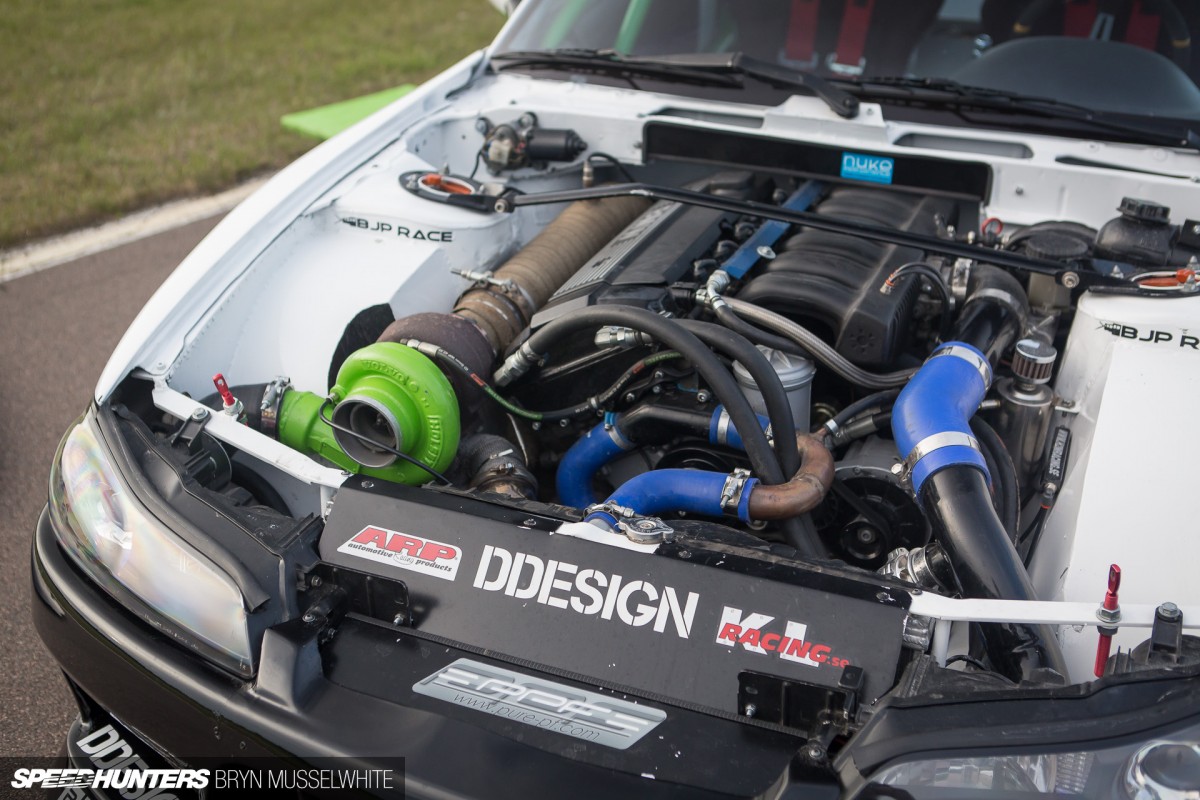 I can only guess that Johan Karlsson has some sort of perverse sense of humour and decided if the BMW guys got all funny about Karl putting a 1UZ in his E46, he'd better make use of a Bavarian BMW straight six in his build. With added turbo goodness of course!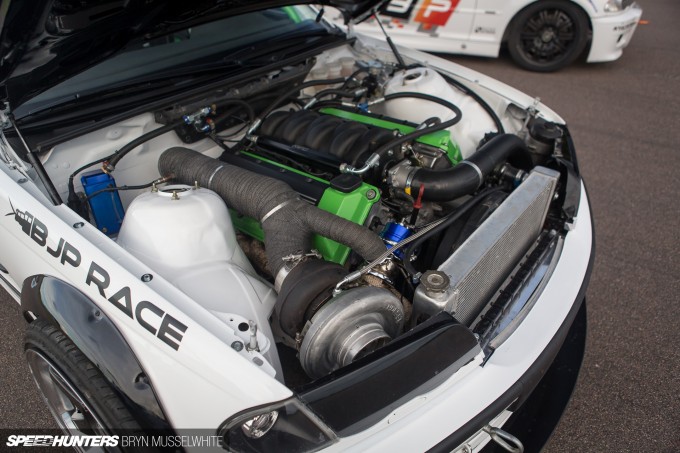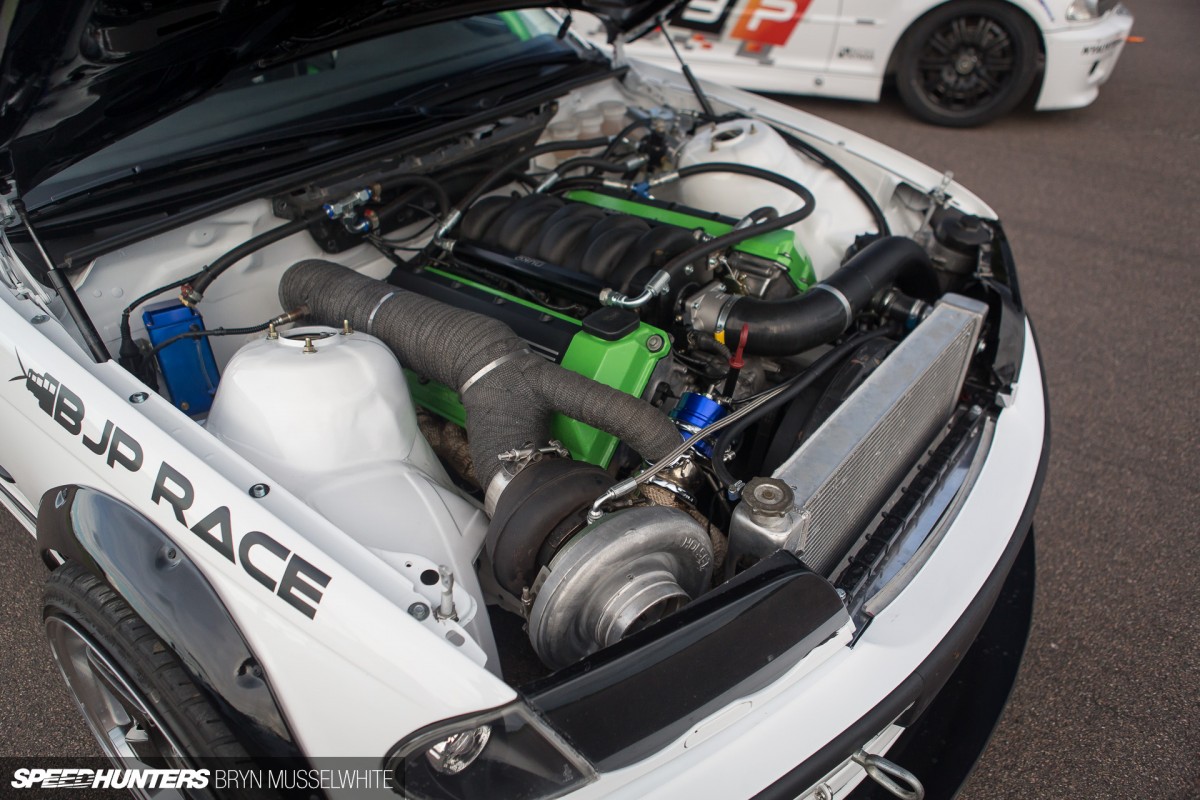 Which leaves one more surprise in the line up… Joakim Karlsson had only just finished his BMW E46 when we brought the cars together for the shoot, and his build is almost the odd one out here as it features an engine from same manufacturer as the body shell. But when a BMW V8 with a Holset HX55 turbo filling it full of boost is hiding under the bonnet of an E46, that's still pretty radical, right?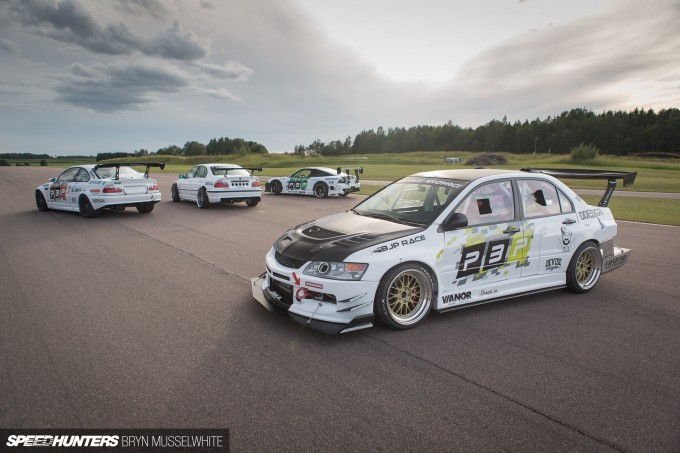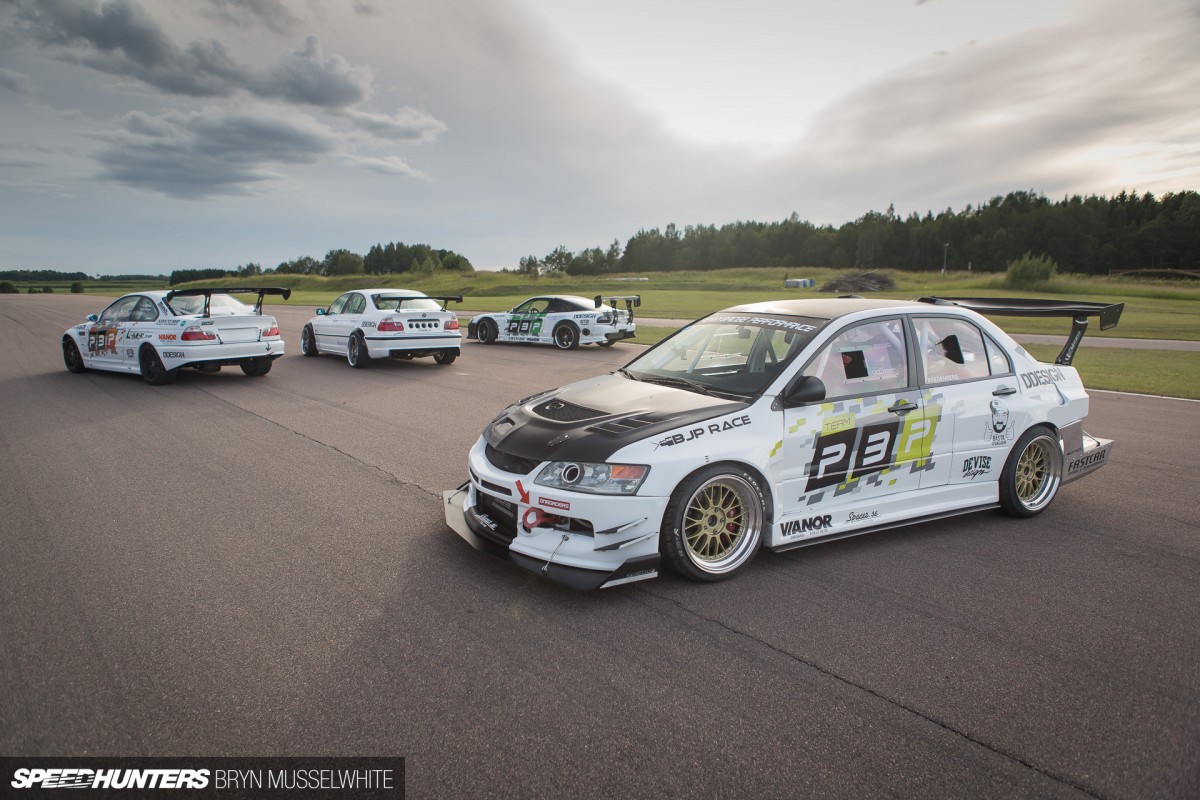 The powertrain choices are just a part of this story though, because to just leave them at that would be thinking they've just been built to for the shock factor alone. And yes, maybe there's a bit of that going on, but they were also built to be abused.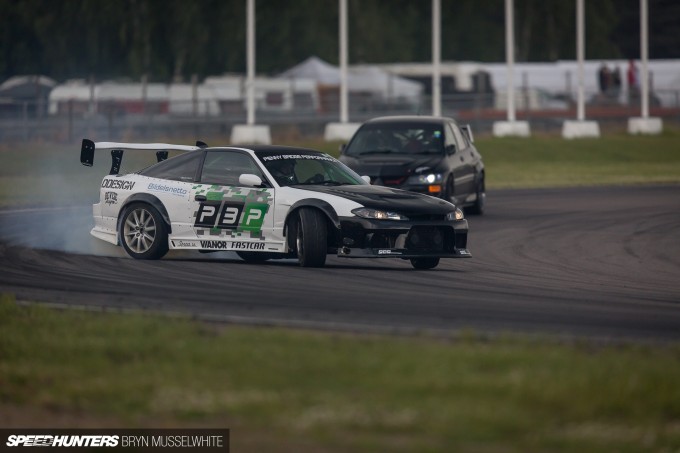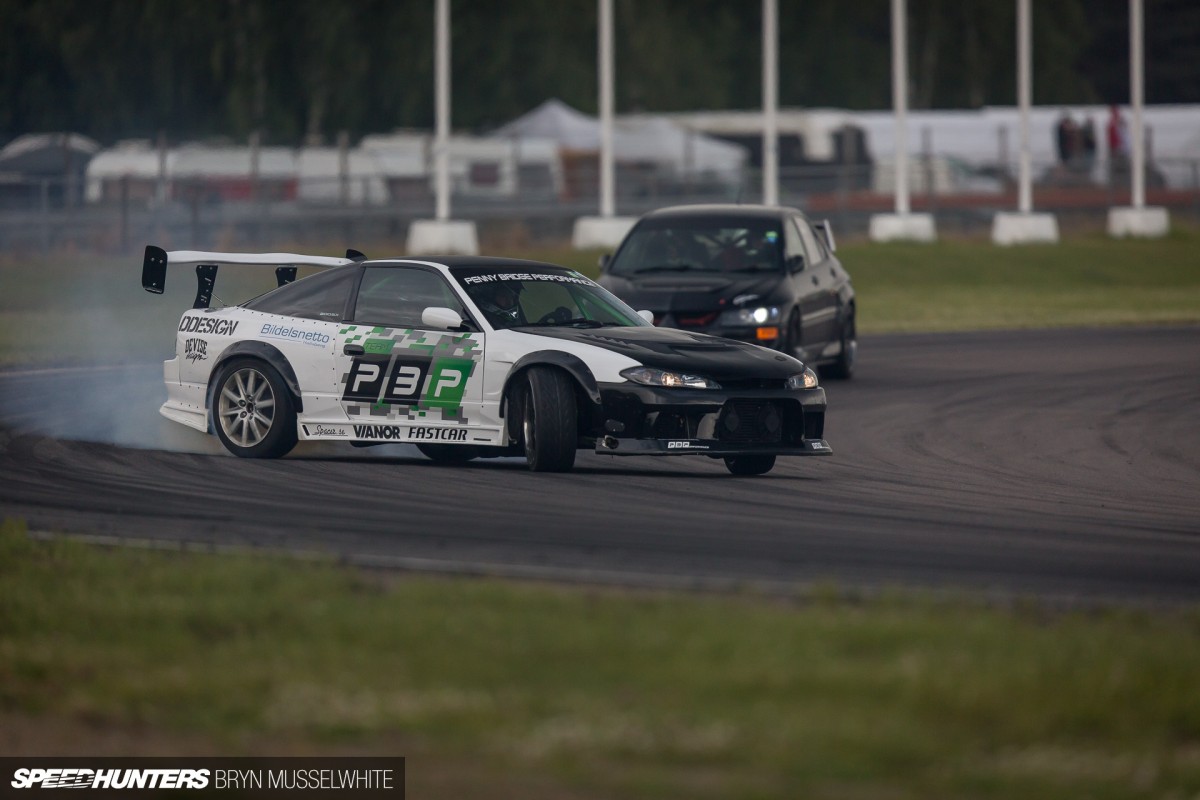 In fact, when I was lining up this shoot before the ever-excellent Mantorp Park Gatebil event last year, the guys all agreed it would be best to try and get it done on the first night when we arrived, because by their own admission the cars might not be in one piece and looking as good as they were for too long.
In It For Fun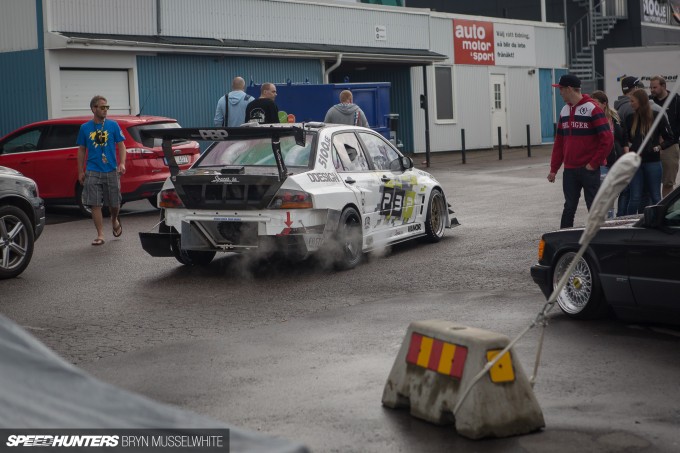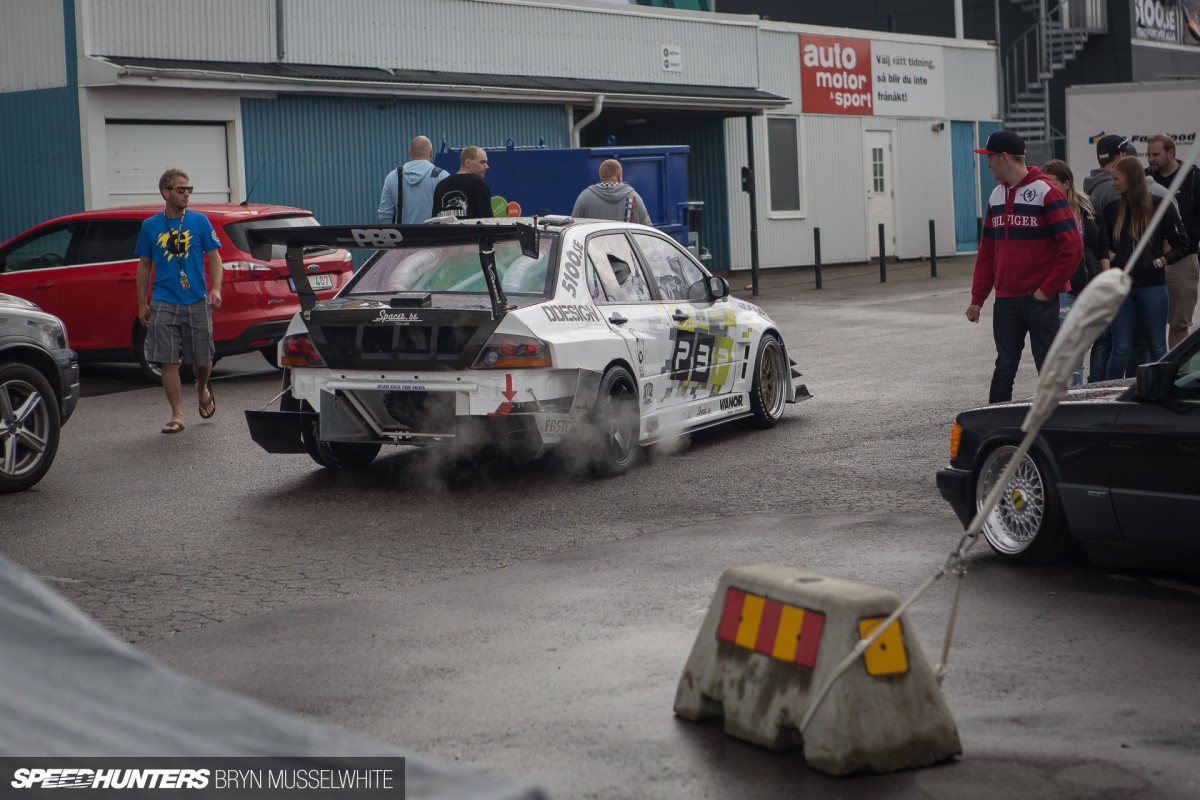 It's one of the things I like most about the Swedish – they will always do the best they can with what they've got, and when it comes to cars they're not afraid to use them when the time comes. Even if that means things are going to get broken.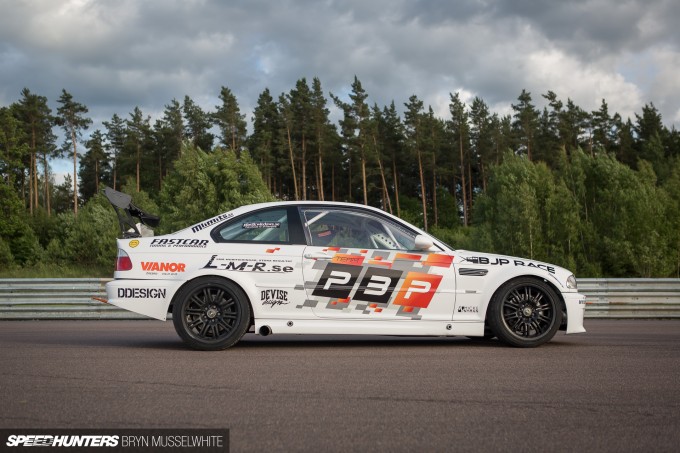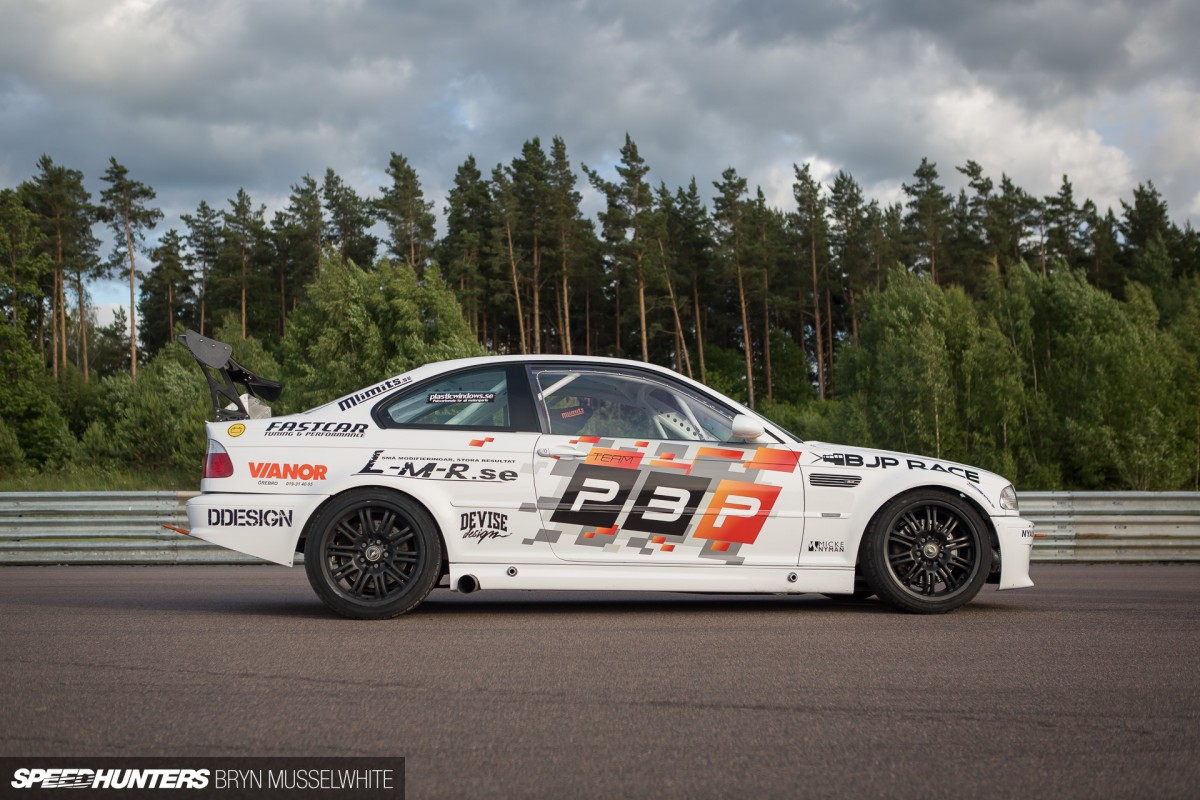 It's not that they're out to intentionally smash stuff up, it's just that a lot of people believe that unless you break something or crash, you're probably not pushing hard enough. The fact that this is not some well-funded race team doesn't slow them down either.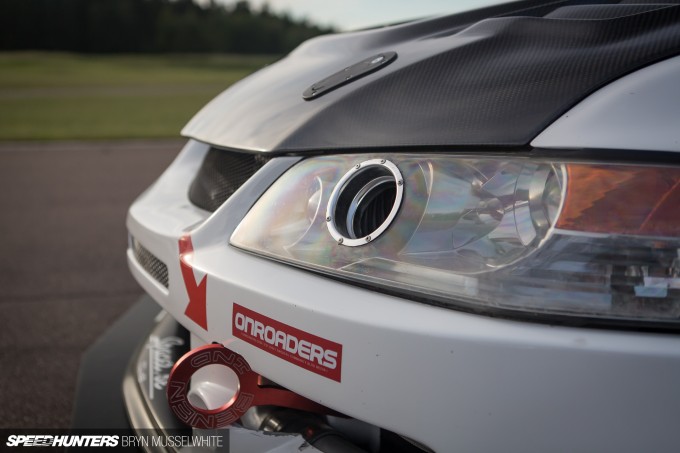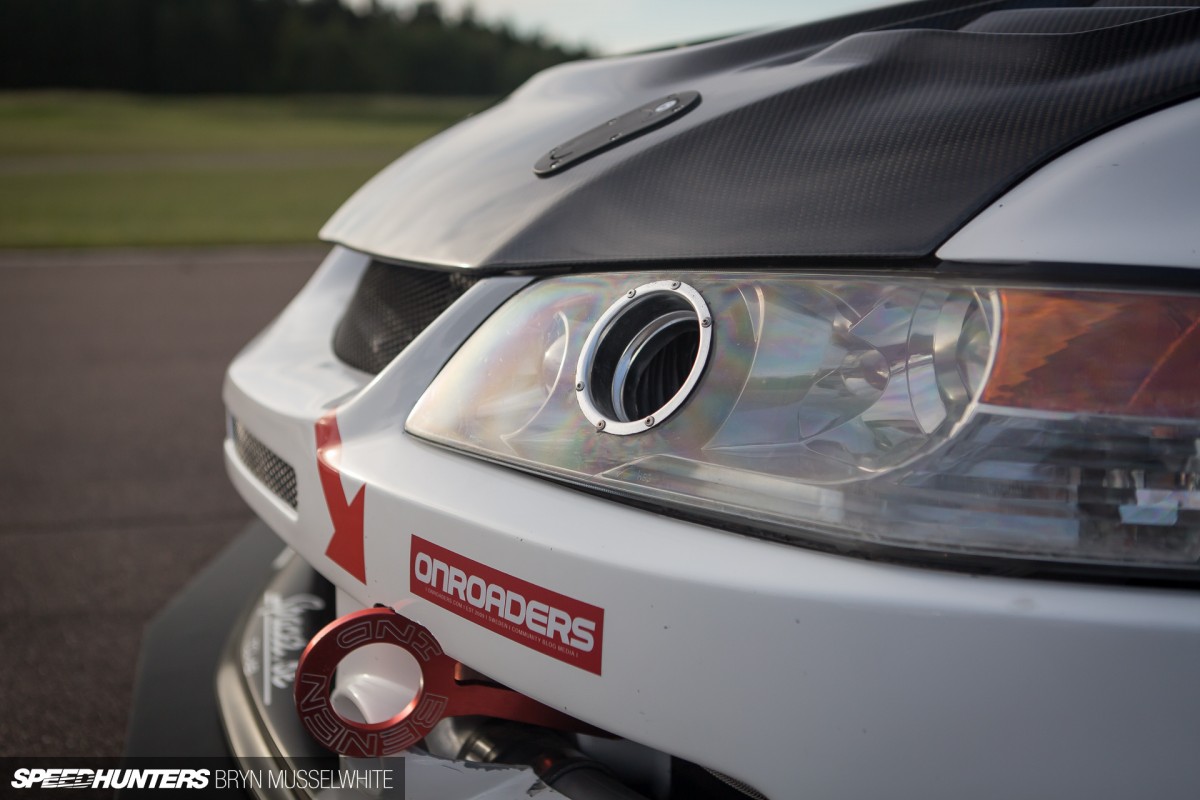 I'd have been tempted to not finish the bodywork or graphics as well as they have, if ultimately it's just going to get damaged anyway. But that's not an option, because there is a lot of pride here.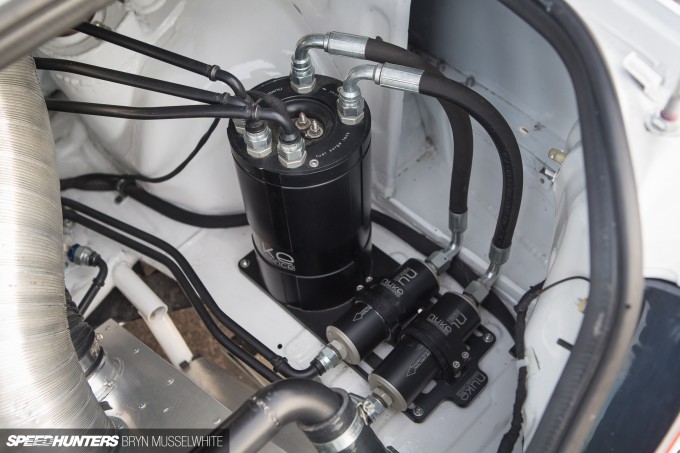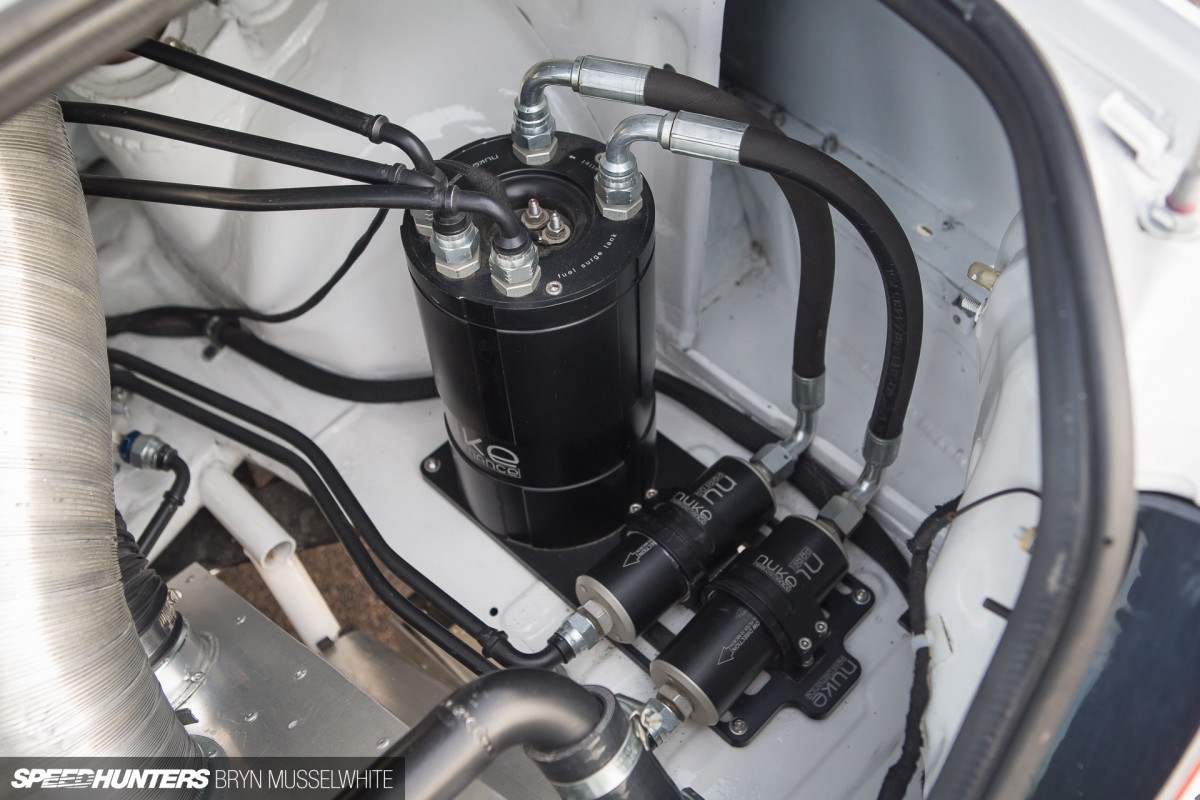 Another thing you might not believe is that these are all budget builds, but that's not been used as an excuse to cut corners or not go for big power. Instead, the guys have solved the problems of getting what they want by looking around and making as much as they can themselves.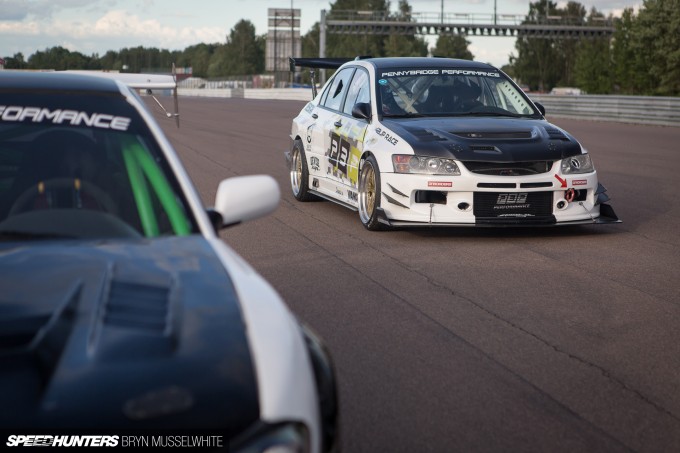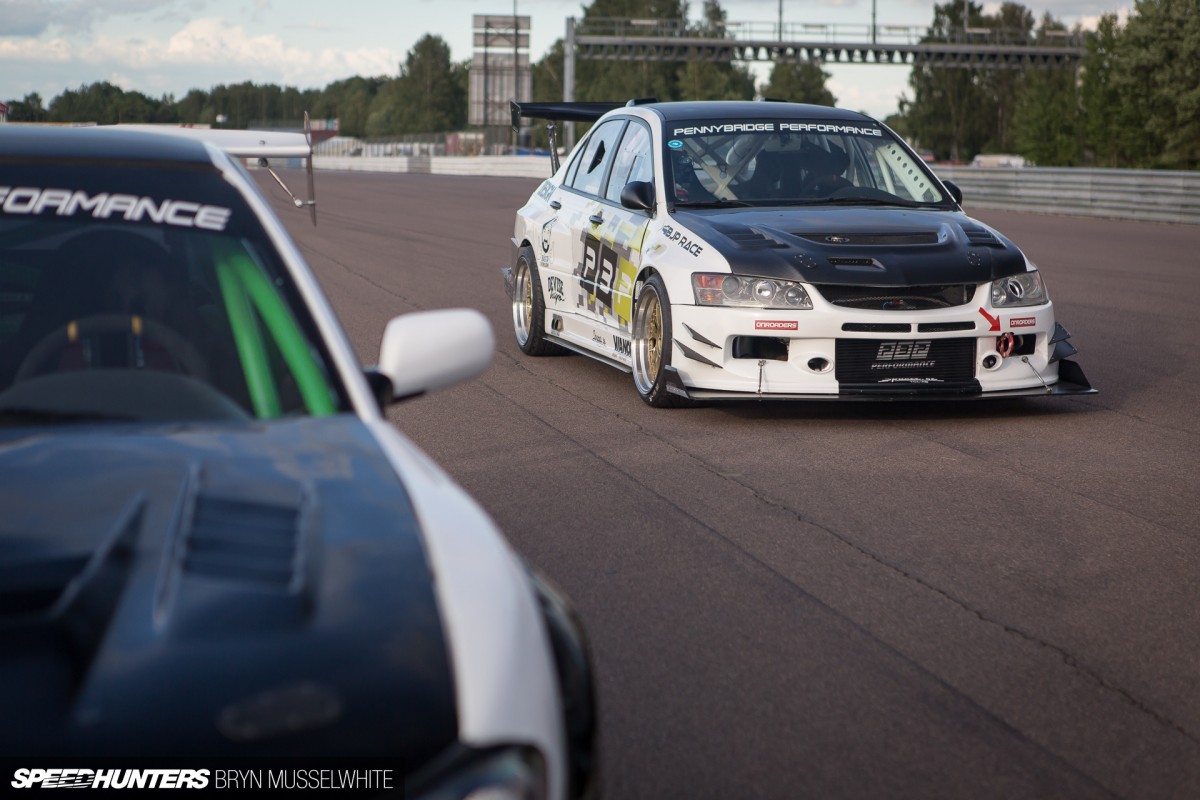 I guess the most distinctive car of the lineup is Fredrik's Evo. For Fredrik, who's in his late 20s, this is just the latest in a long line of modified cars, "I've rebuilt cars since I was 15 years old," he told me. "Here are some examples: Opel Kadett, Toyota Supra, Nissan 200SX and the Evo."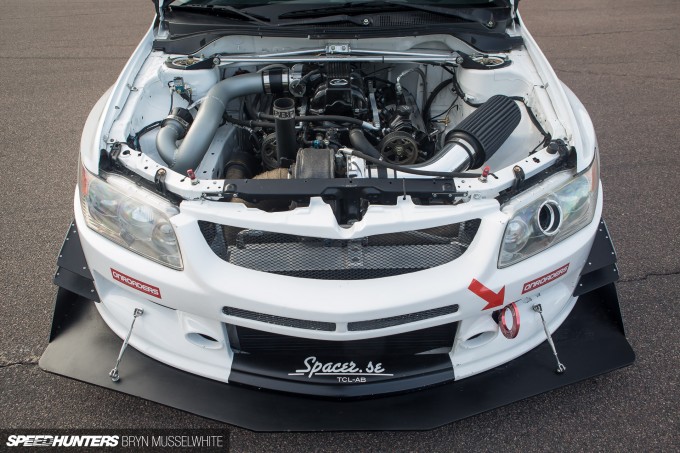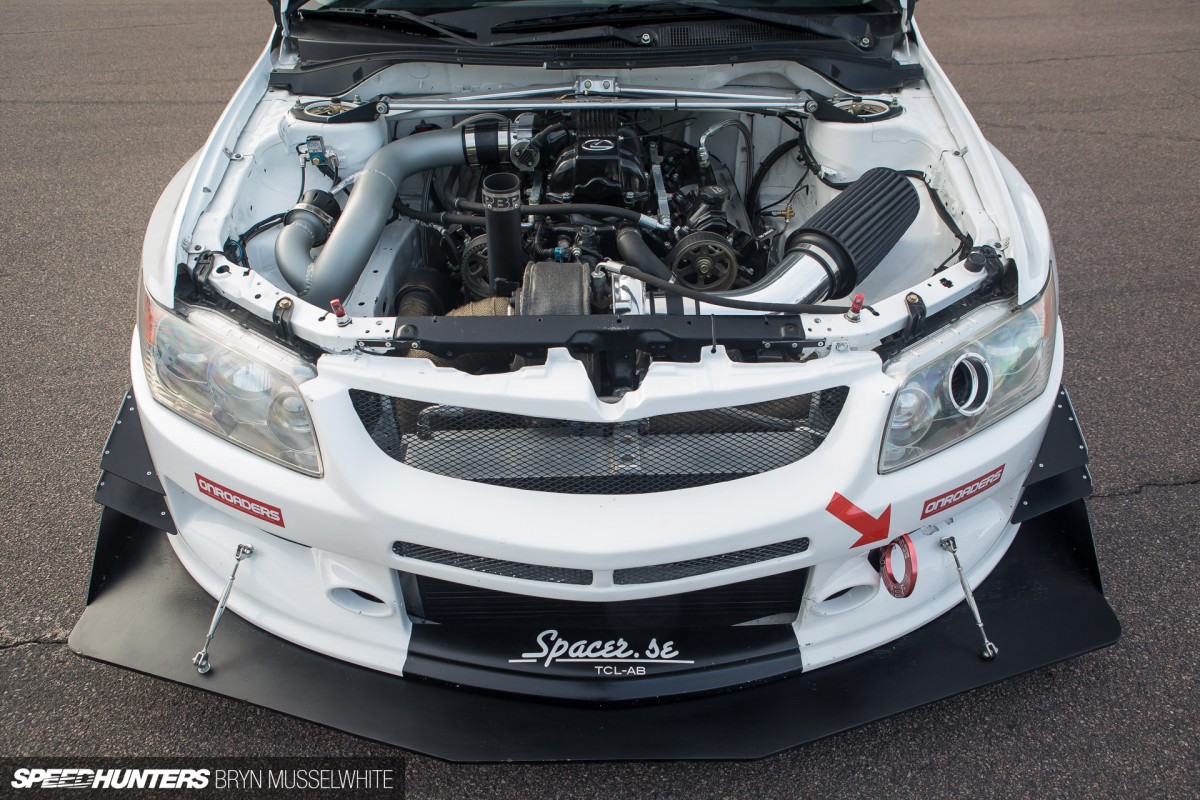 "With all the cars I build there has been one common goal: they all have to be unique. I don't want to spend so much time building something that the person next to me has. So that's why I put so much planning and thought into the choice of engines and the appearances of all my cars."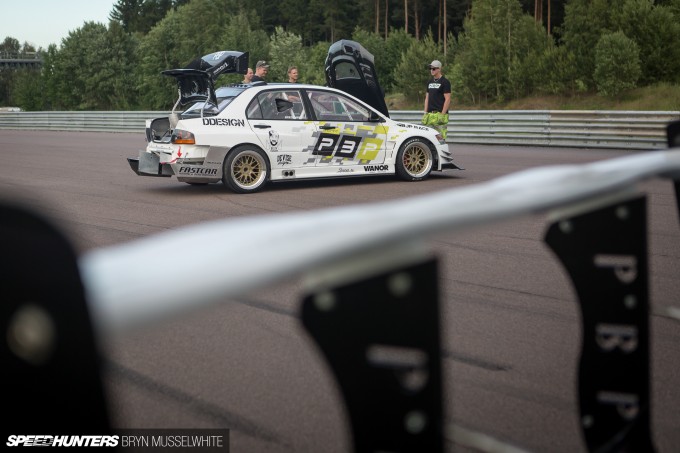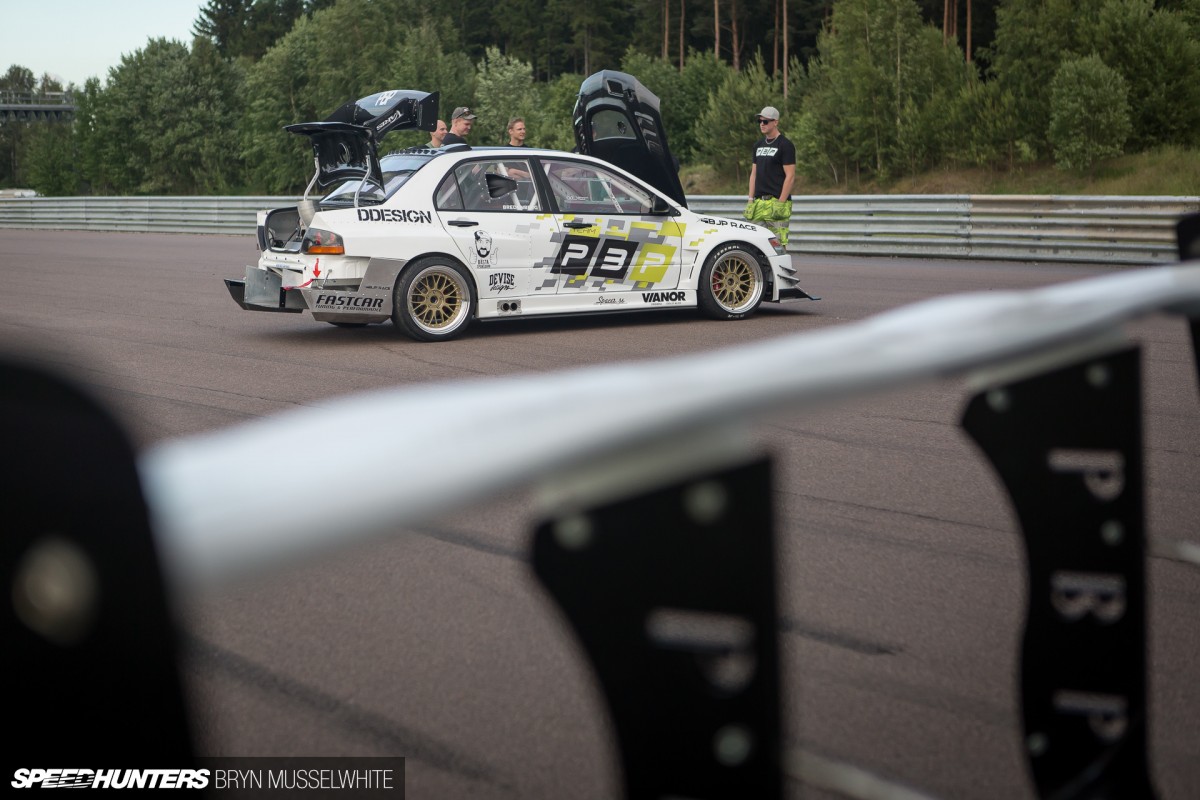 The last build before the Evo was a 1JZ-GTE-powered 200SX, which Fredrik claims was the first he knew of in Europe. When others started to do the same thing, he made the move to the Evo, starting with a bare shell and mounting the Lexus V8 and R154 Toyota gearbox. It now has 511hp and 714Nm at the wheels, which are great figures, right? Especially that amount of torque! Ideal for shredding rear tyres.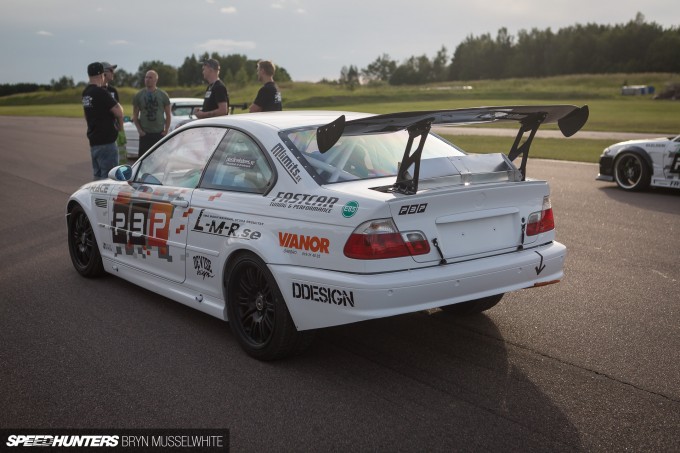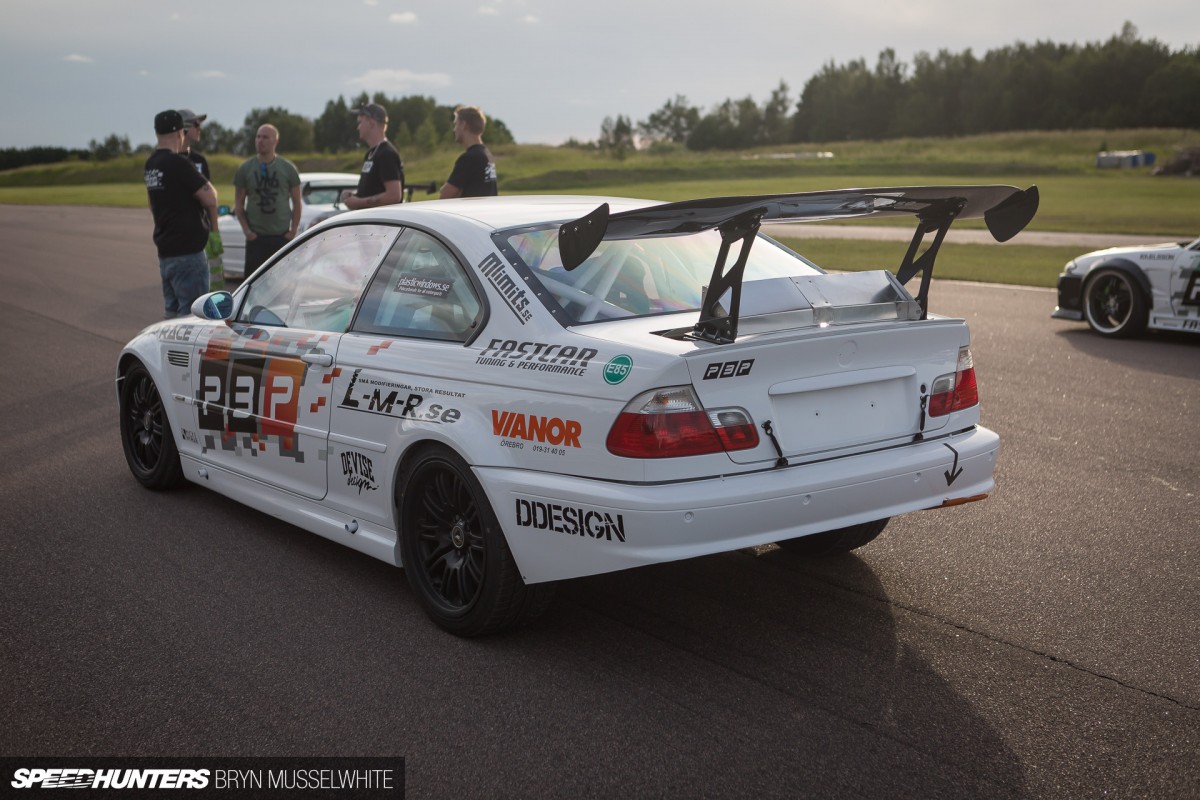 Going sideways seems to be a natural extension for a lot of Swedish trackday builds – they're not out-and-out dedicated drift builds, but there's always the option to get your smoke on if you want. Built in just seven months, Karl's E46 M3 was converted from right-hand drive and the original engine sold off to raise some funds.
Which Way Is Up?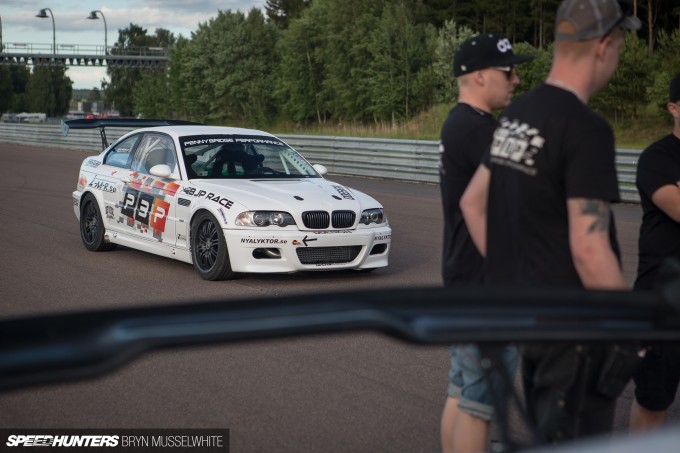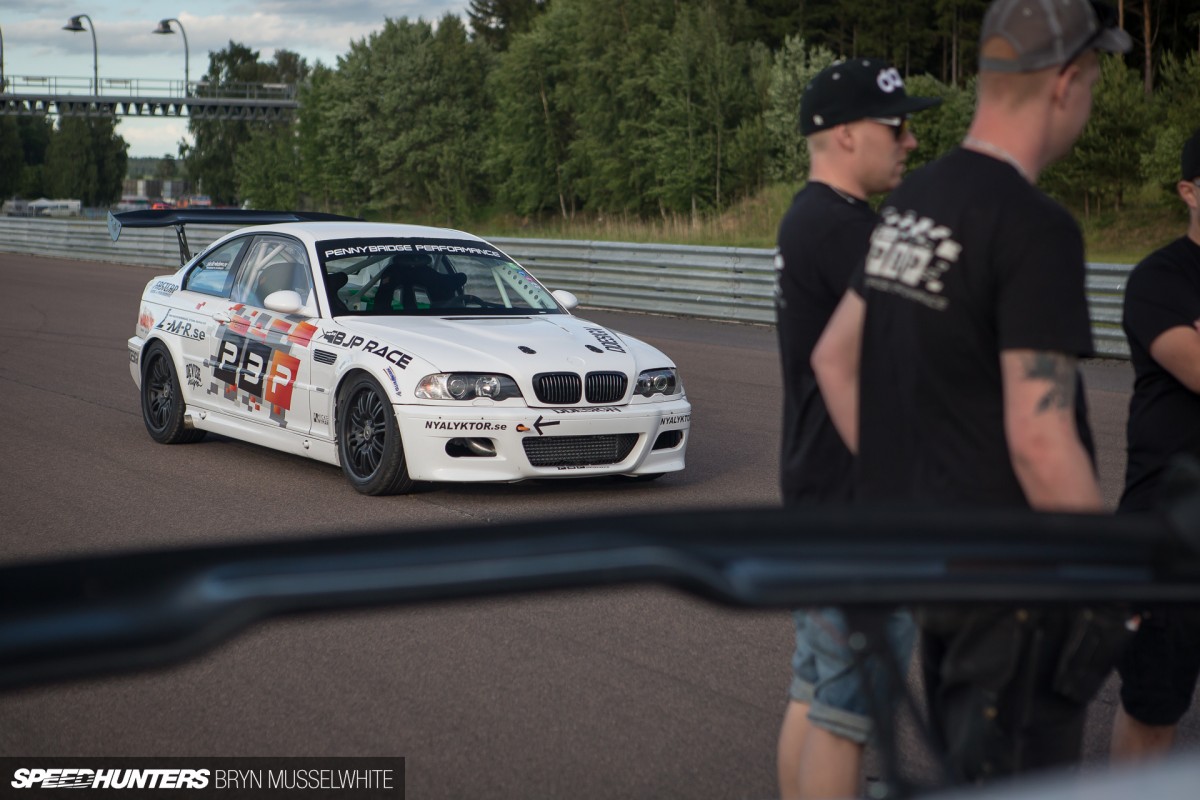 His first car 10 years ago was a BMW E30, which he bolted a turbo to pretty much straight away. So that boosted way of doing things has become the only way to go. For now, that virtually-stock exterior belies what's going on in the engine bay, although during this winter the entire outside will be treated to a custom bodykit that we look forward to seeing more of.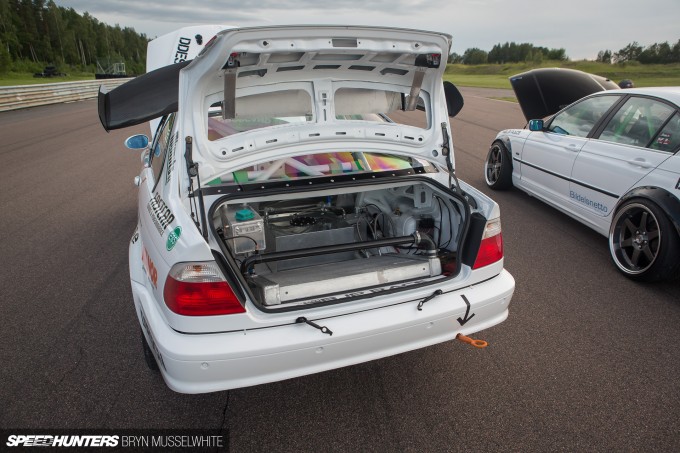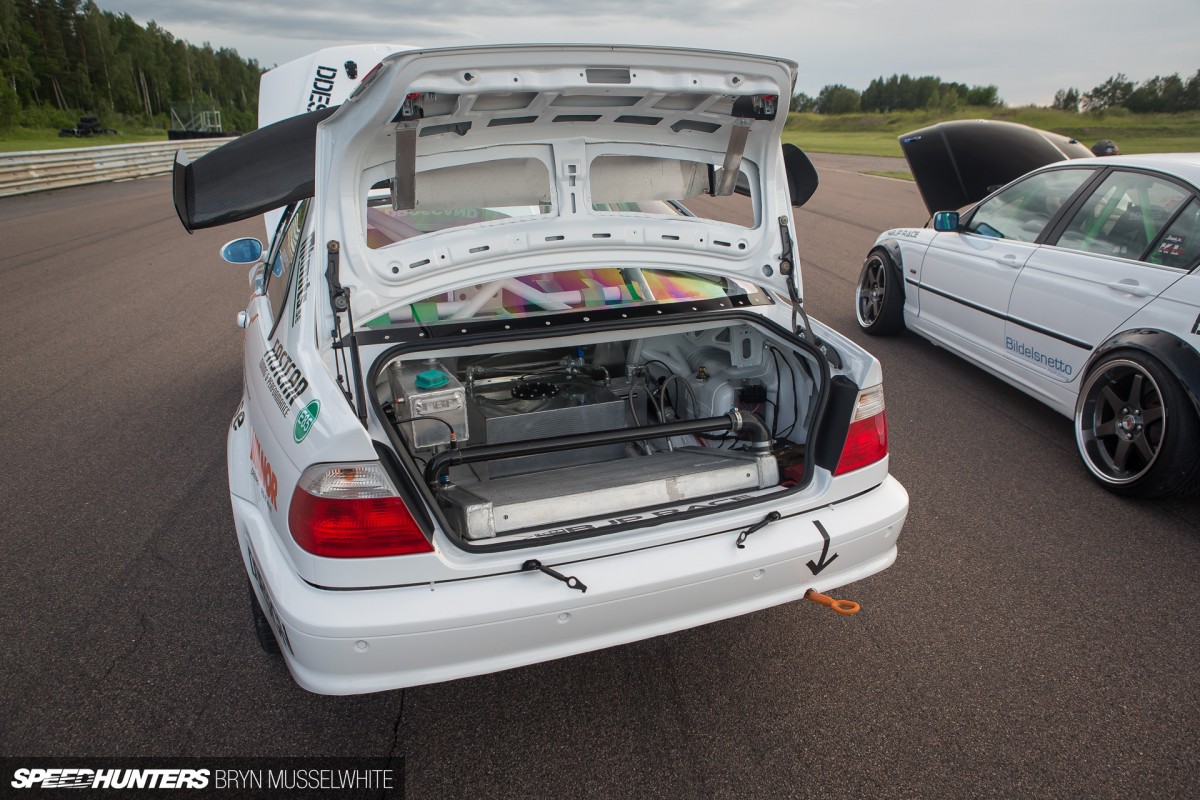 The big alloy scoop on top of the bootlid gives you a clue that it's not quite factory, but seriously would you ever think this thing makes the numbers that it does?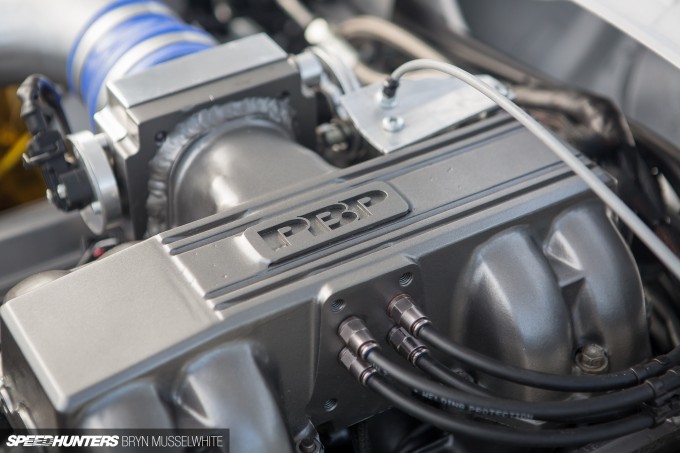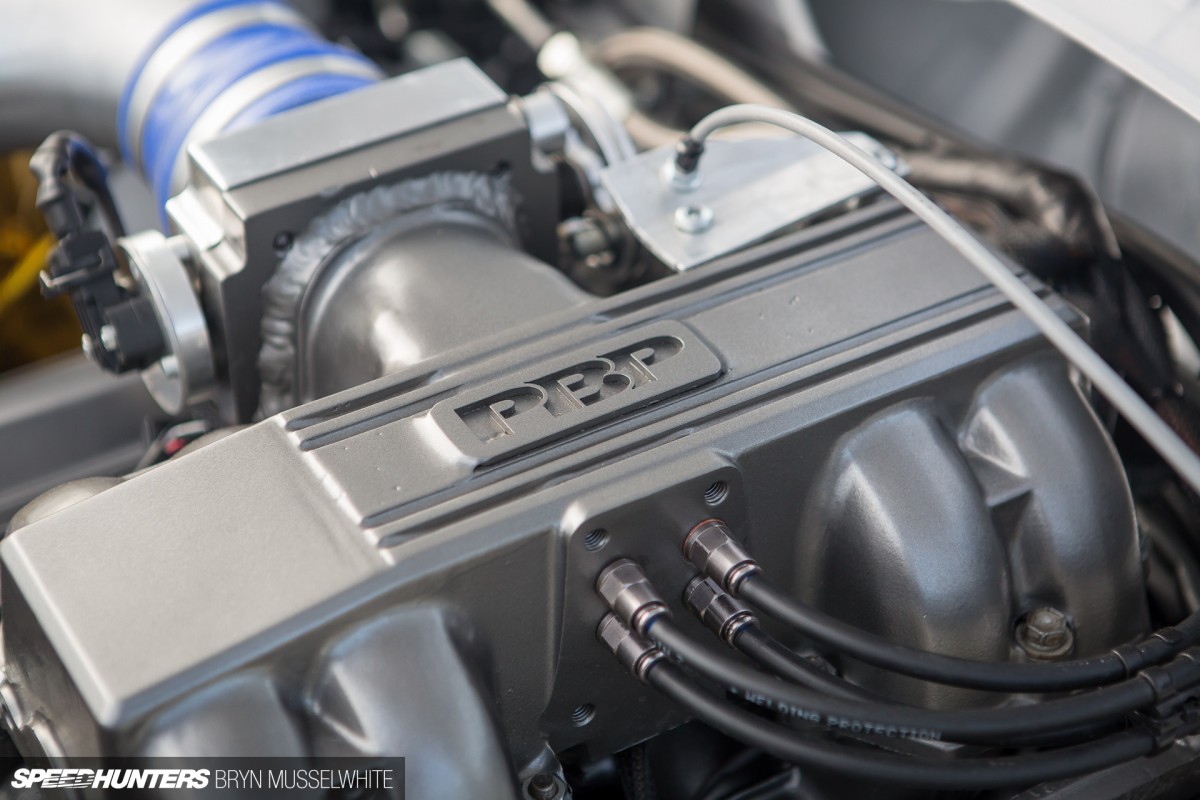 To deal with all that torque and abuse Karl is going to give it, he fabricated an adapter to bolt a BMW E60 530D gearbox to the back of the 1UZ. I guess, when you can choose anything, if it does the job then why not? They must be cheaper and easier to come by than the R154 in the Evo too…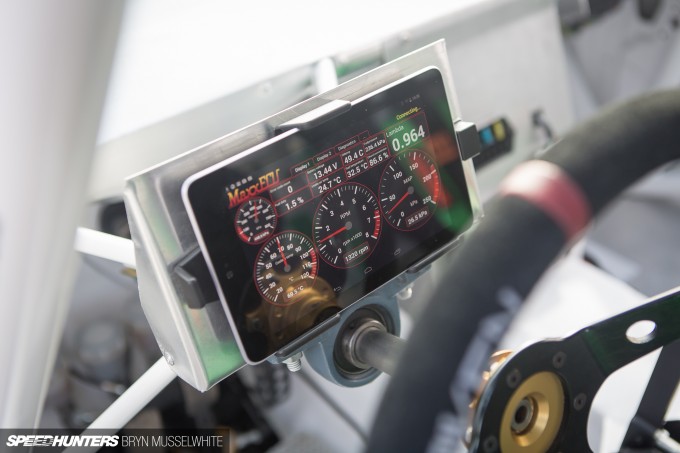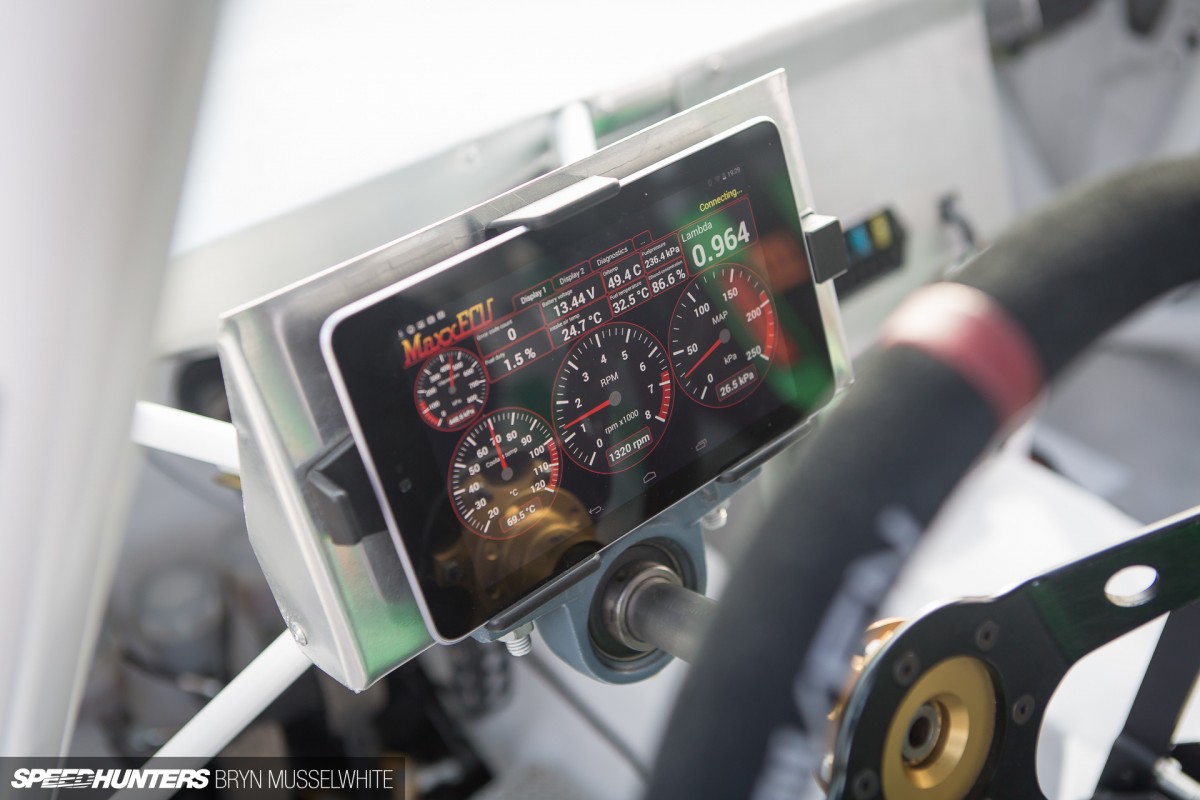 When you're mating alien parts together you need a dedicated aftermarket ECU and one thing all of the guys can agree on is a MaxxECU engine management system. Prior to the shoot I hadn't heard of Maxxtuning, who manufacture this system, but the one thing I absolutely love is the ability to link the ECU to a tablet via Bluetooth and have the 'Mdash' virtual gauges. I've seen it done quite a few times and now I really want something like this in my Volvo!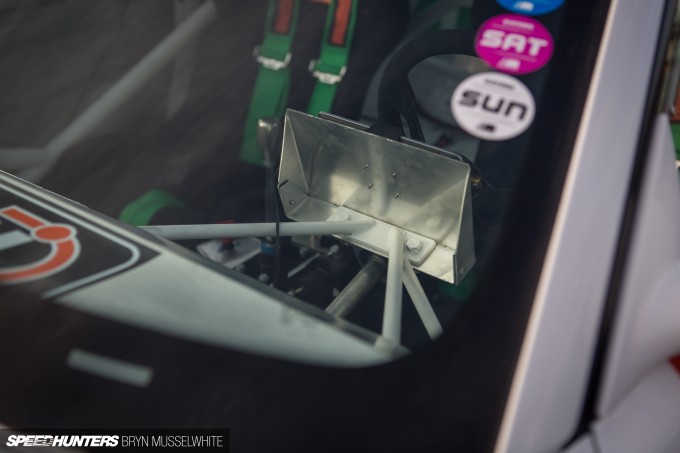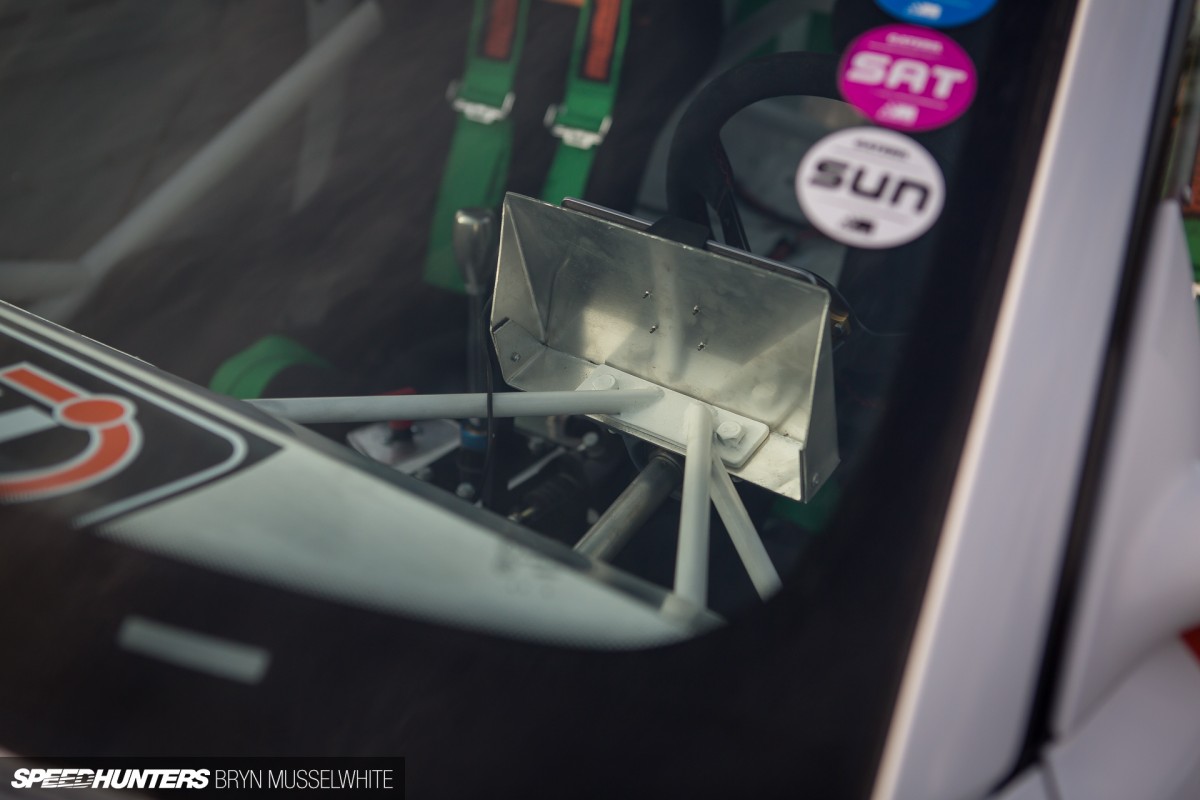 The other bonus to utilising this is the lack of wiring and a clean installation as a result.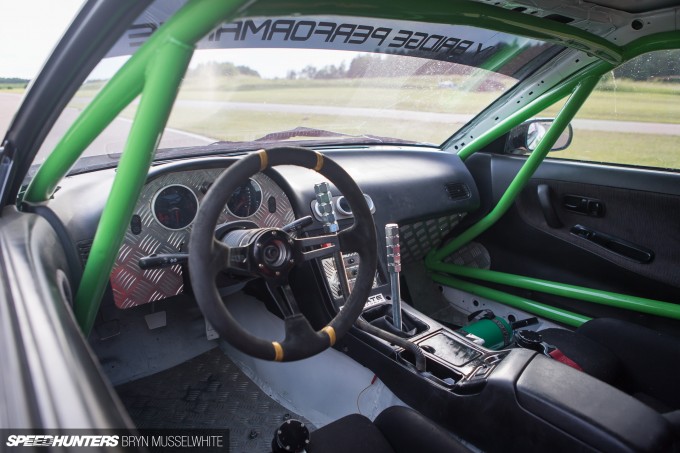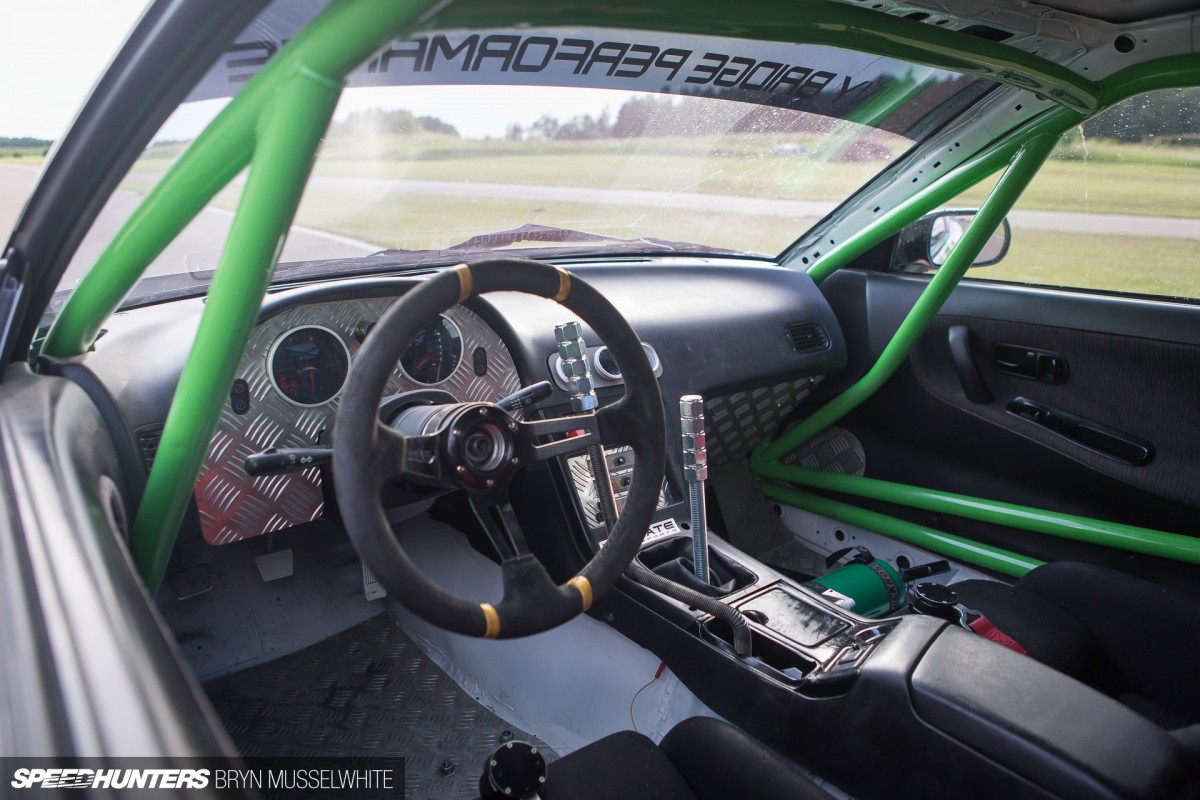 Not all of the team run the tablet-style dash though. Johan's S13 has a more traditionally-specced interior, although his BMW engine choice is anything but.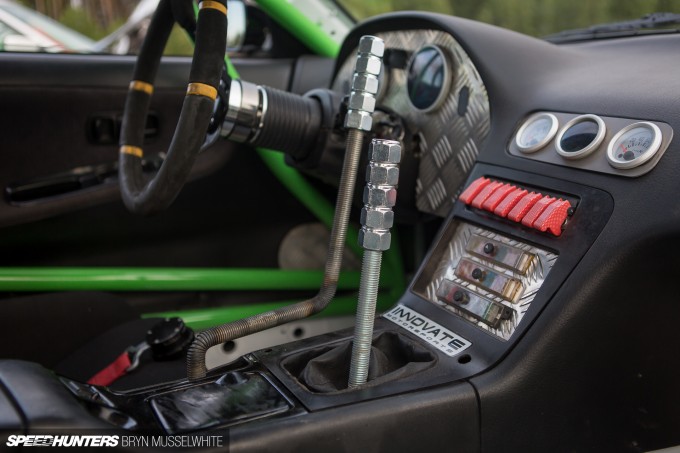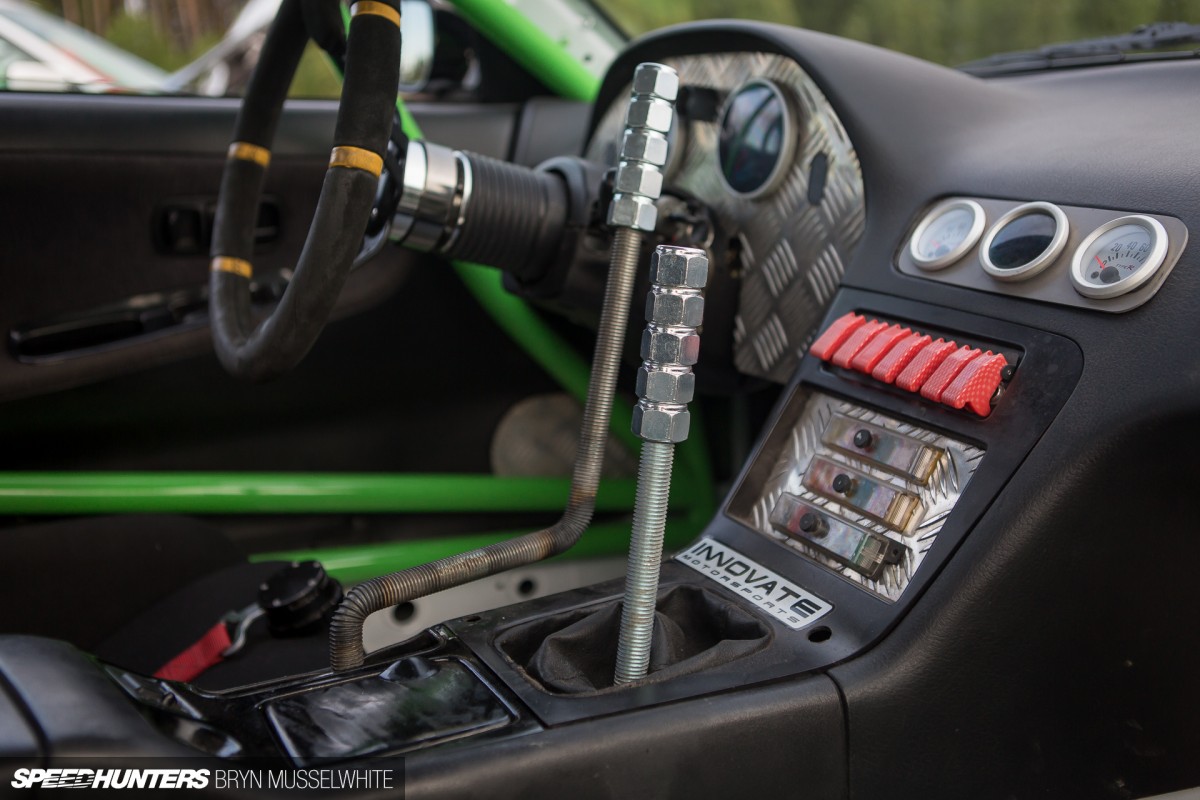 Having bought the Nissan and very quickly decided it was way too underpowered for his liking, he originally started rebuilding the factory engine. But, I guess keeping company with the rest of the Pennybridge crew means the mutant is going to come out sooner rather than later. That threaded bar shifter is linked to a BMW 328 ZF 5-speed, and the simplicity and cost effective material of that and the hand brake lever are a cool solution. As some of you will know, you could spend a large amount of money on just these two items alone.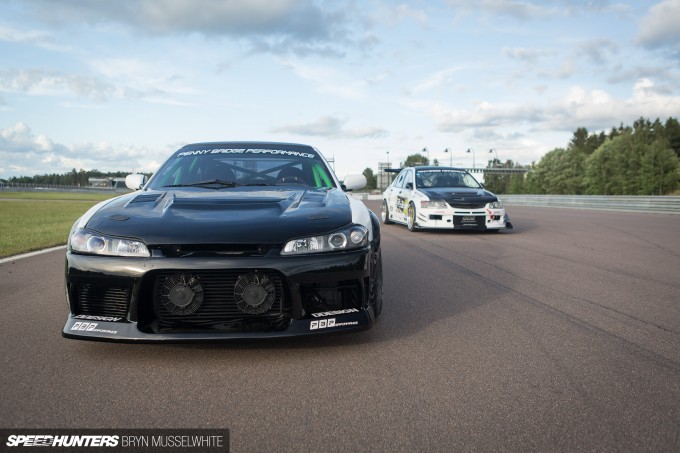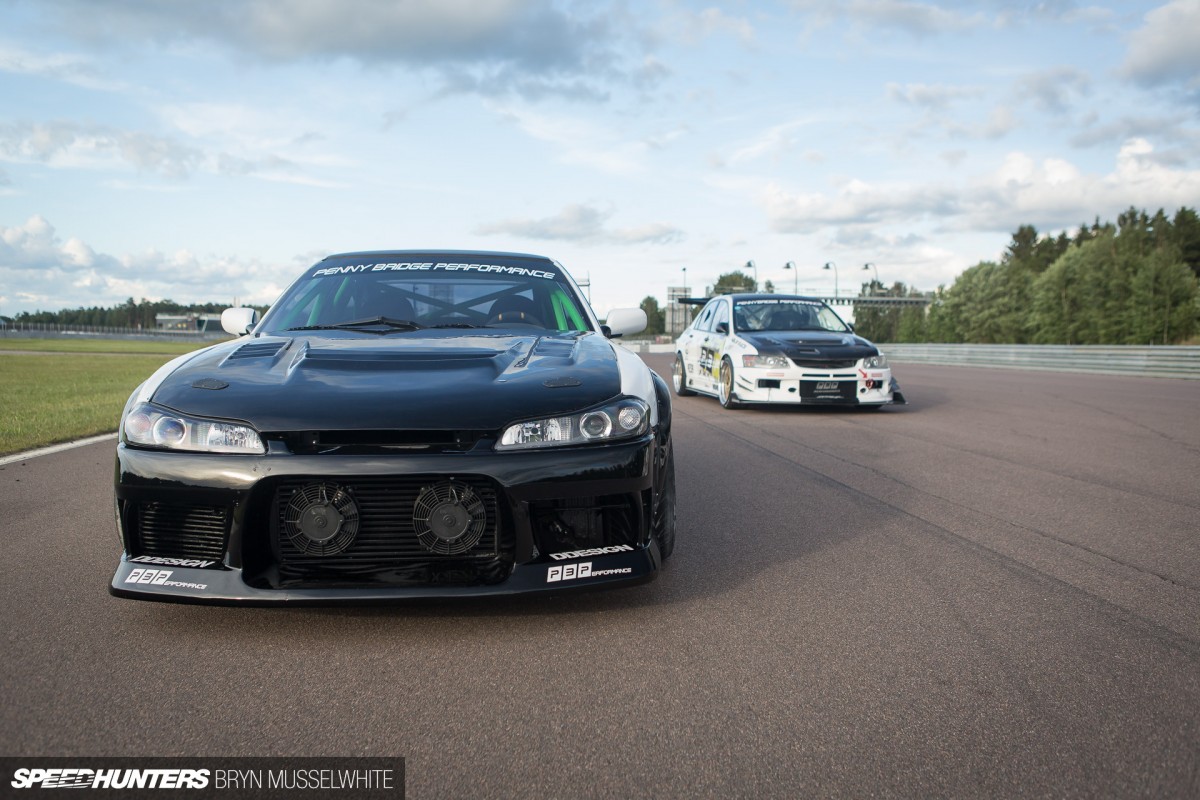 The S15 front end swap just adds to the confusion when you see the Nissan in your rear-view mirror, and although there's not a uniform team colour scheme, I think the black/white/green combo the guys have gone with works really well across all the cars.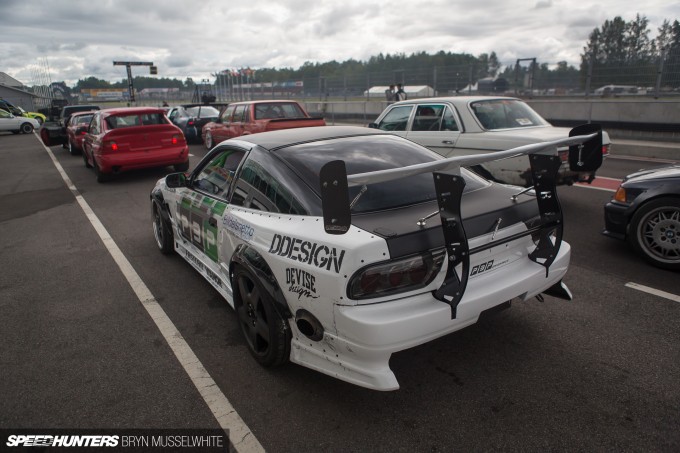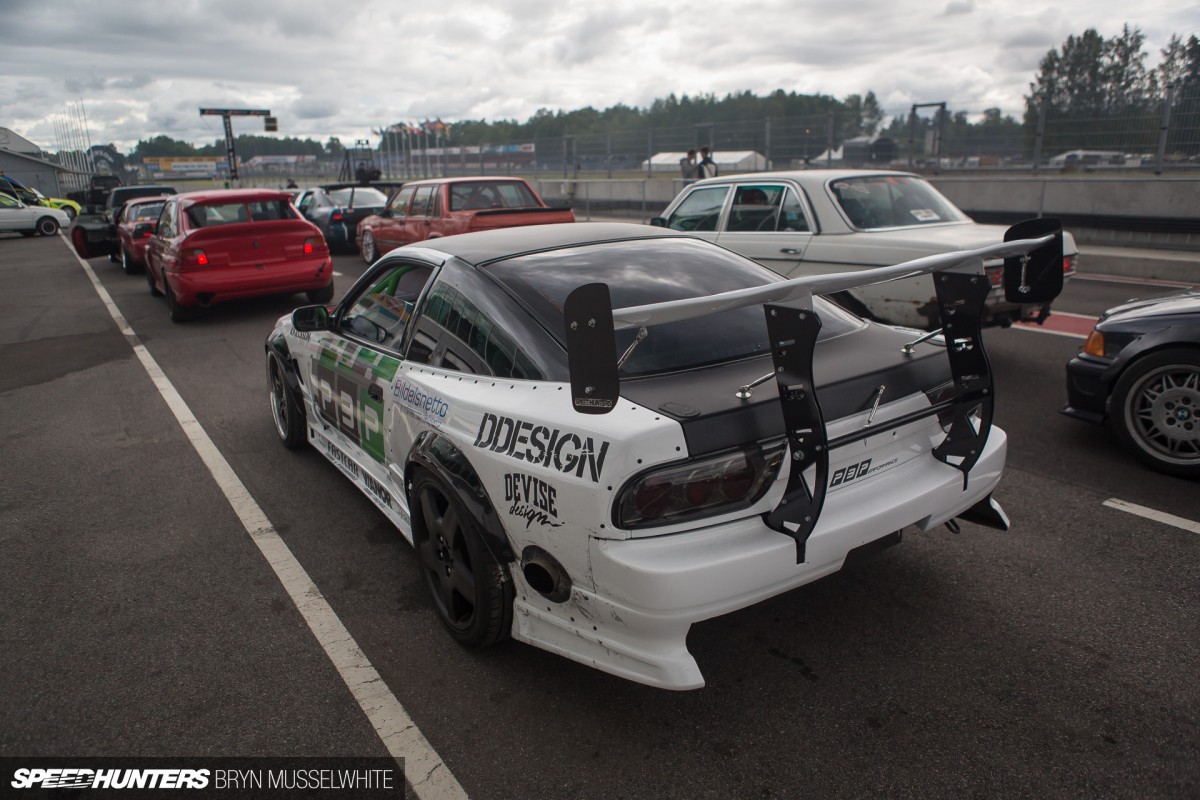 It was the first time out on track after the S13 debuted at the Elmia show just a month before, and Johan seemed to be enjoying himself. As far as I know it was still in one piece at the end of the event too. Result!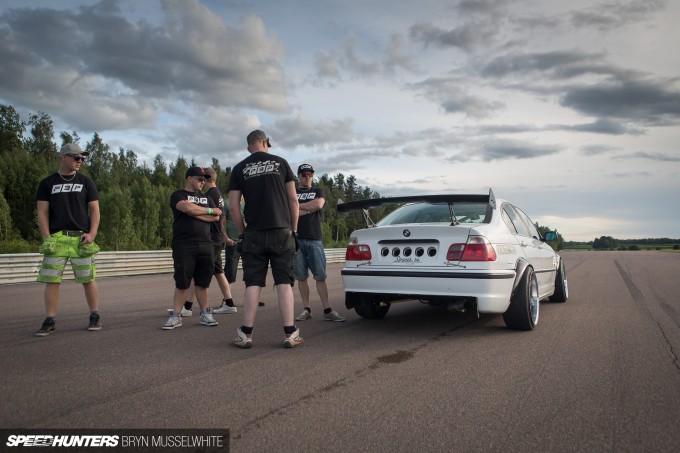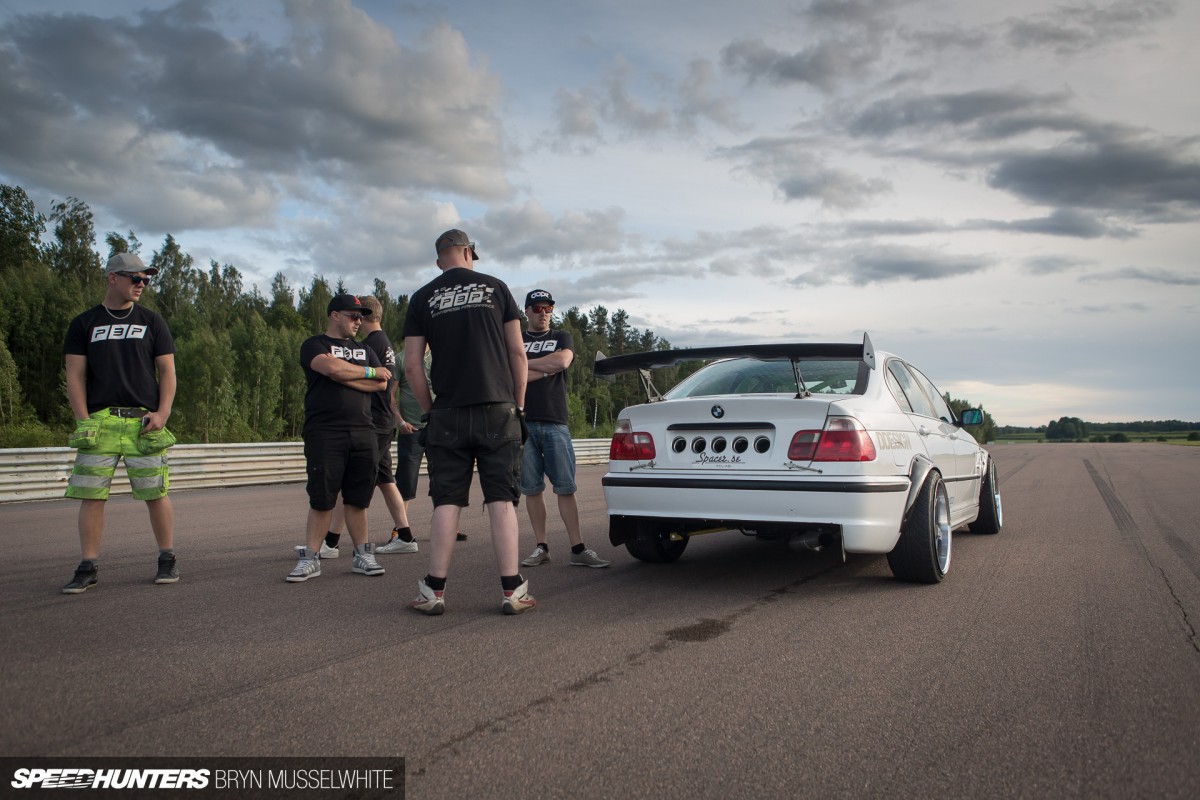 Which just leaves us with the absolute freshest build of the bunch – so fresh in fact that it wasn't running properly and decided to dump some fluid in the middle of our photoshoot. I'm sure Joakim will have sorted it out by now though…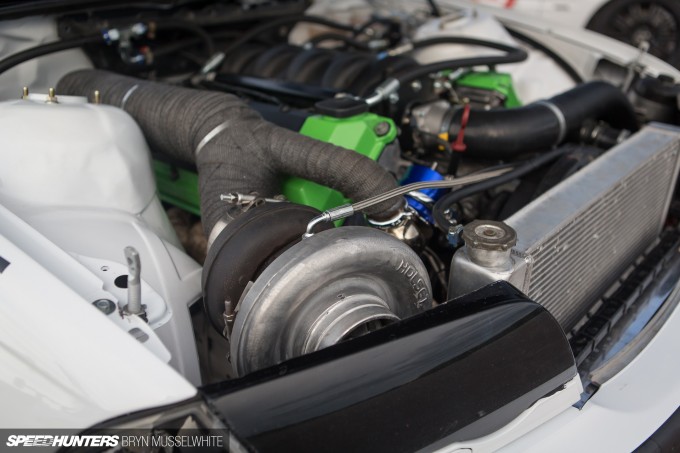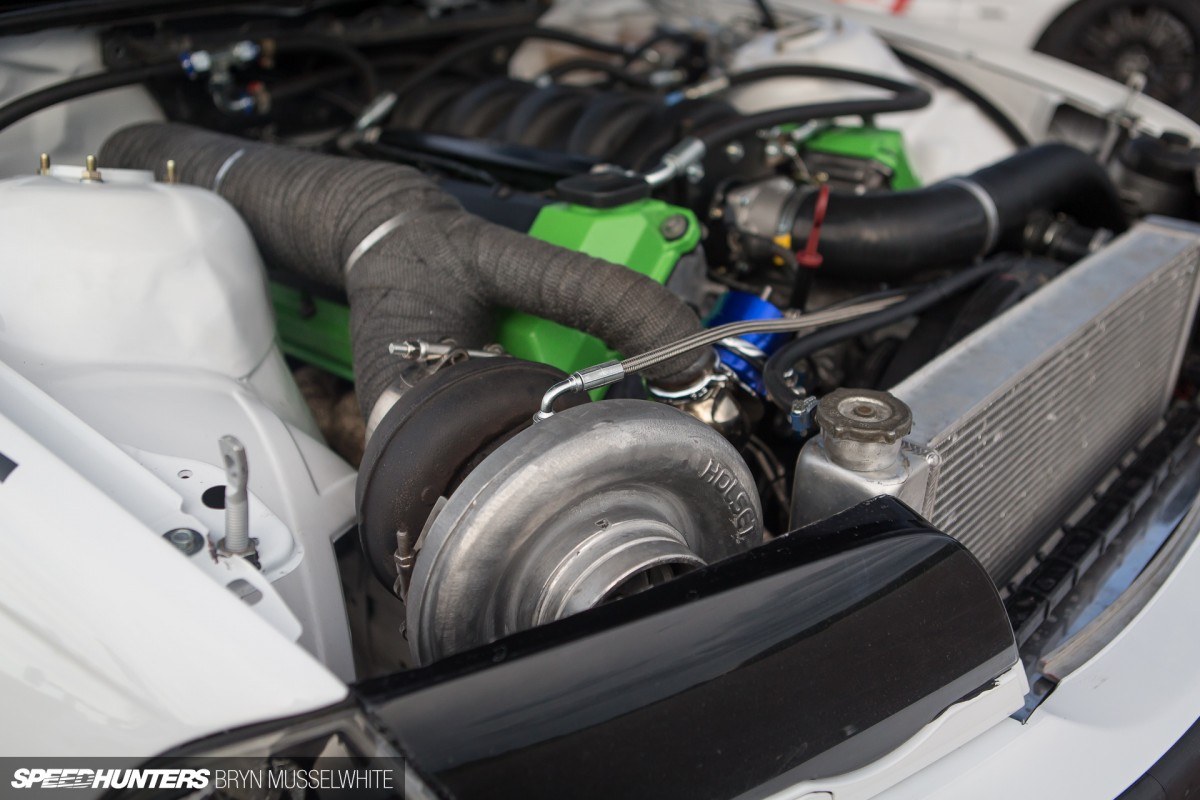 His Holset is a HX55, which if you look at the turbocharger manufacturer's website will tell you is slighter larger than the HX50 you'll find in Karl's BMW and the Evo build. It's also worth mentioning that the HX50/55 series are listed as being suitable for 7-10-litre engines in 'the medium/light heavy automotive sector'. In Sweden that pretty much means anything that you want to make insane amounts of power from.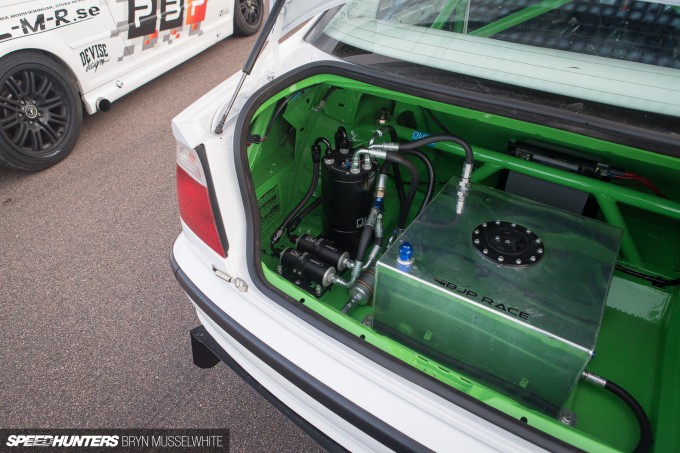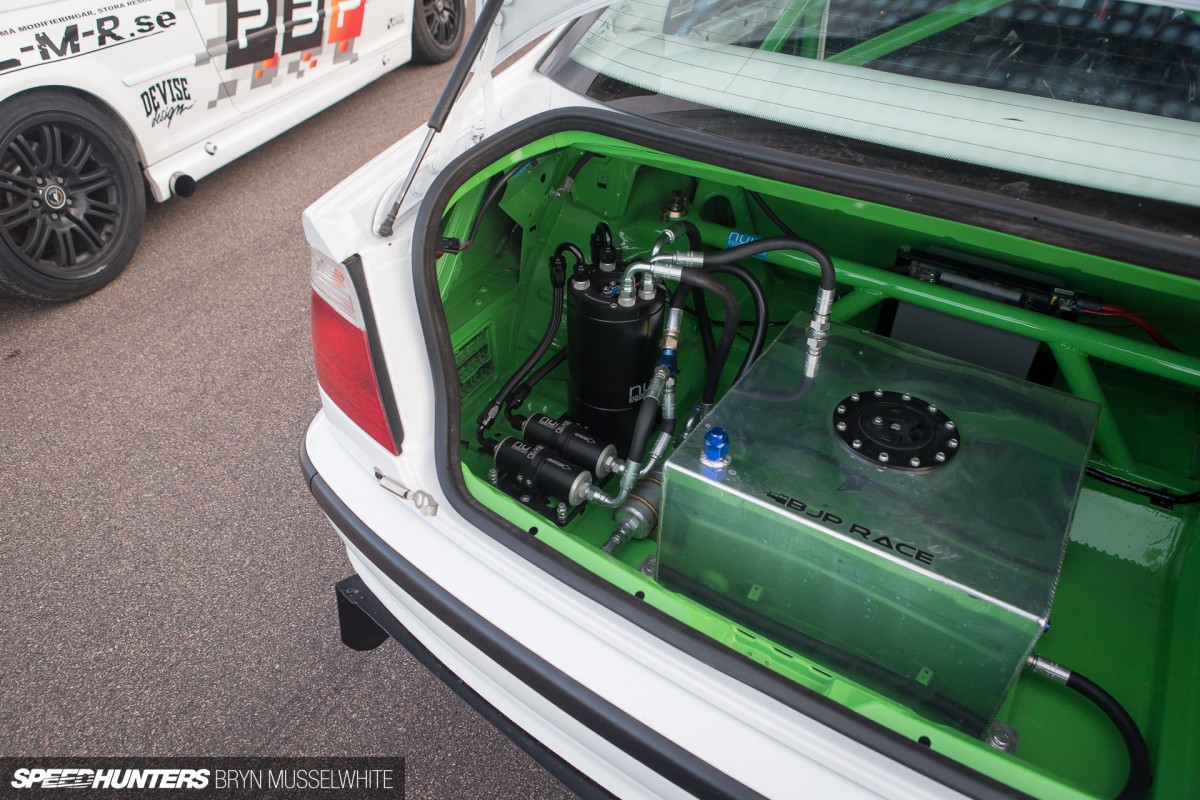 Right now there's still a Nuke fuel setup with a 40-litre tank in the boot area, but at some stage I'm guessing this might get swapped out or moved around to accommodate a new cooling system too.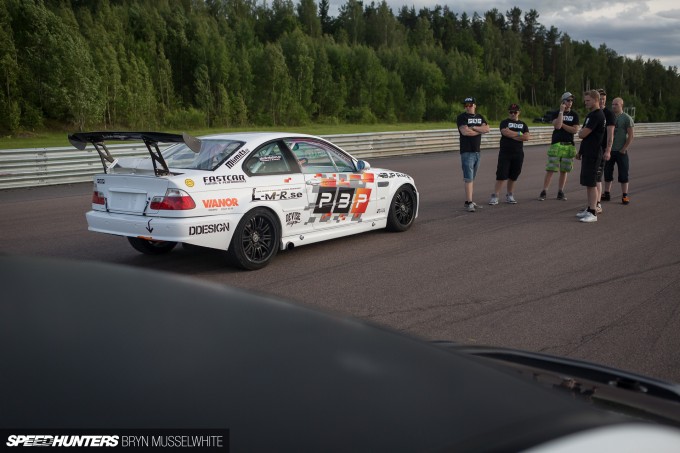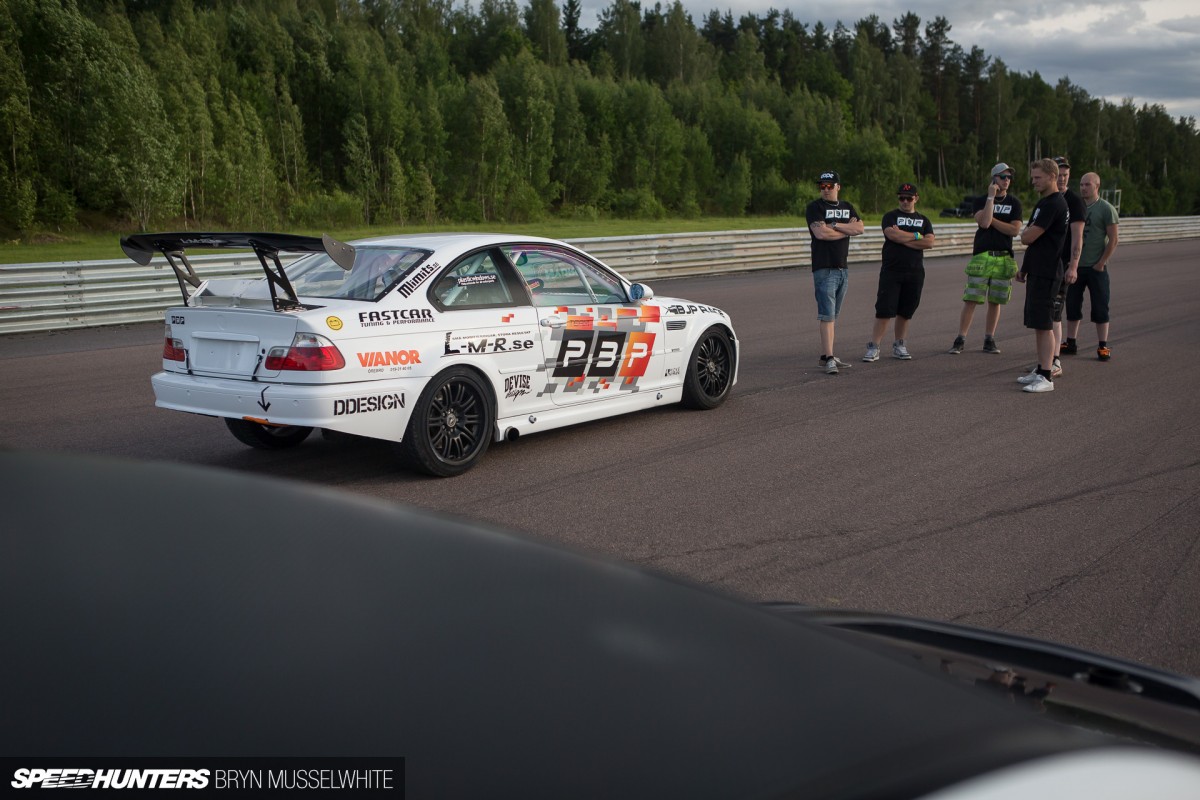 The guys don't claim these to be the best builds we've ever seen, and to be honest, I think they were a bit surprised when I approached them with the idea of lining all the cars up together. But it seemed a no brainer to me, because what they've achieved in normal workshops with a random mountain of parts is impressive no matter which way you look at it. And even though at first it might not seem obvious, all of these builds have something in common.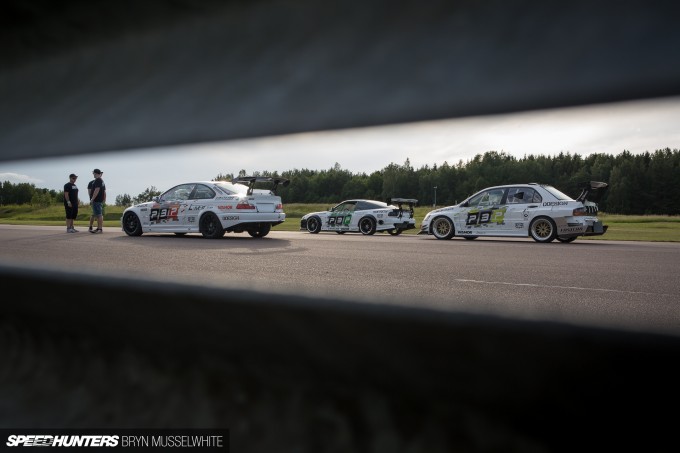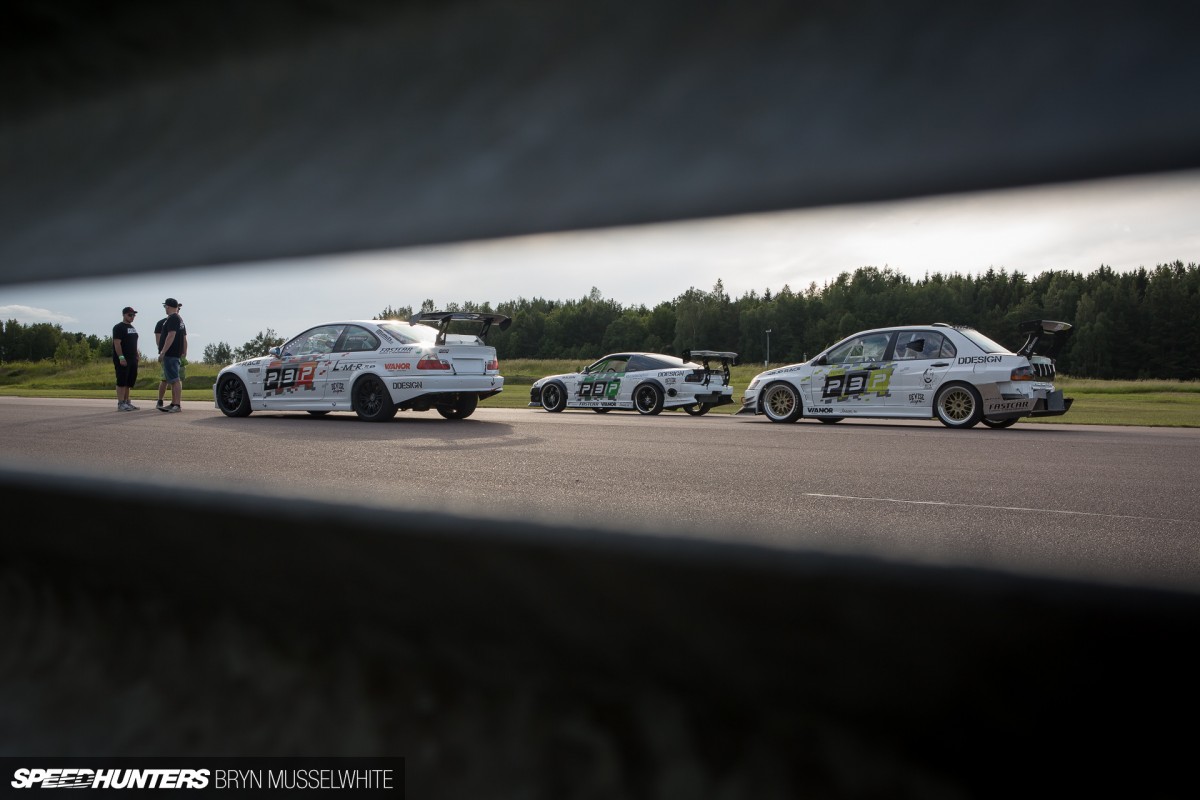 They all run on E85, get their boost from massive Holset turbos, have their hybrid engines controlled by MaxxECUs. And although they don't like to conform, they do like to have fun, and that's something we can all relate to.
Bryn Musselwhite
bryn@speedhunters.com
Instagram: Speedhunterbryn
Cutting Room Floor