Circuit Inspiration
One of the most fascinating things about observing car culture and car modification is seeing the way different people can take the same car and end up doing completely different things with it. After all, if everyone built their cars the same way this would be a damn boring job.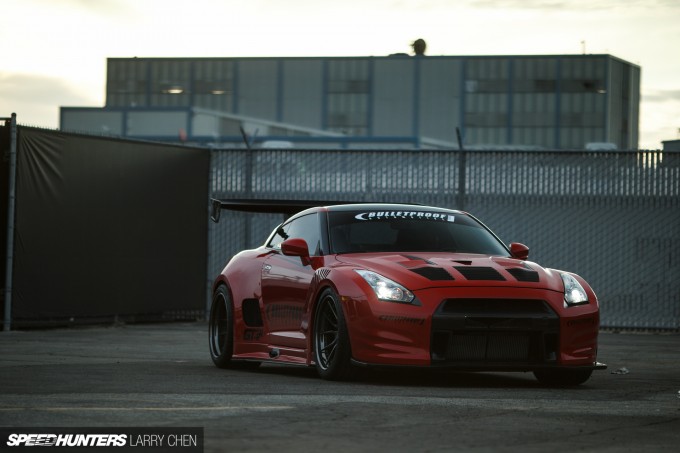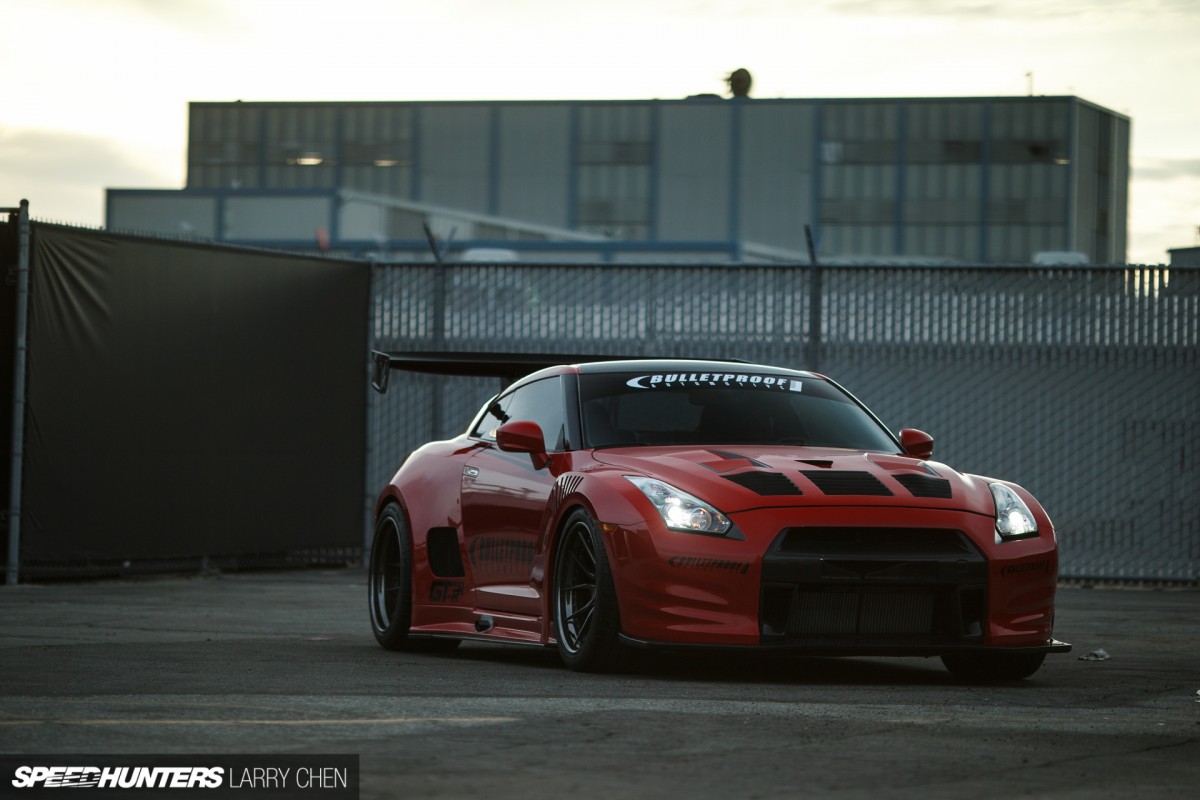 But it's even better when a single shop rolls out dramatically different versions of the same base car – and that's very much the case with Bulletproof Automotive and the R35 GT-R. A couple weeks ago we took a look at Bulletproof's R35 GT-R SPL – a carbon-laden demo car with no expense spared and a very high degree of refinement.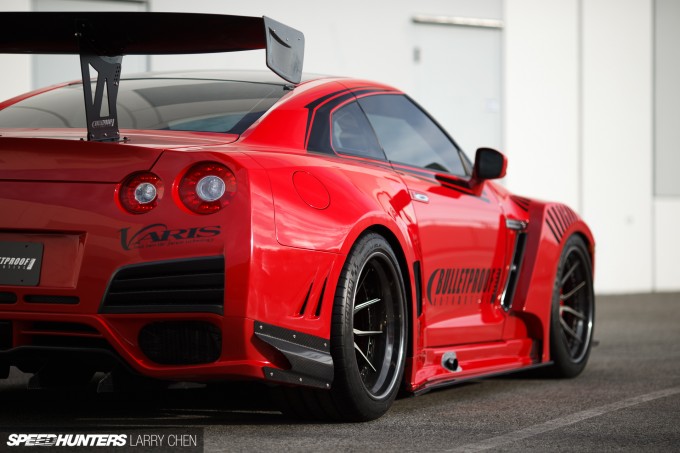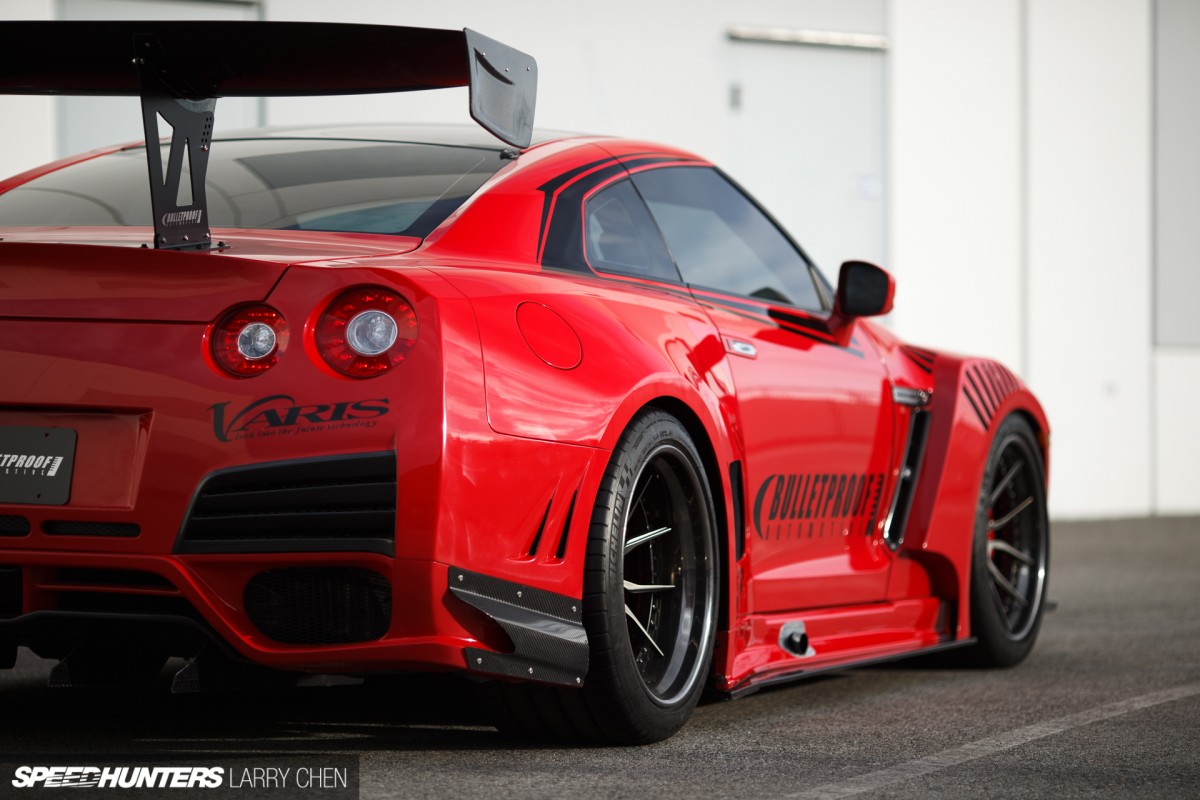 But that's not the only high-end GT-R build the company has rolled out in recent months. Say hello to the Bulletproof GT1 GT-R project, a very different but equally ambitious take on Nissan's performance flagship.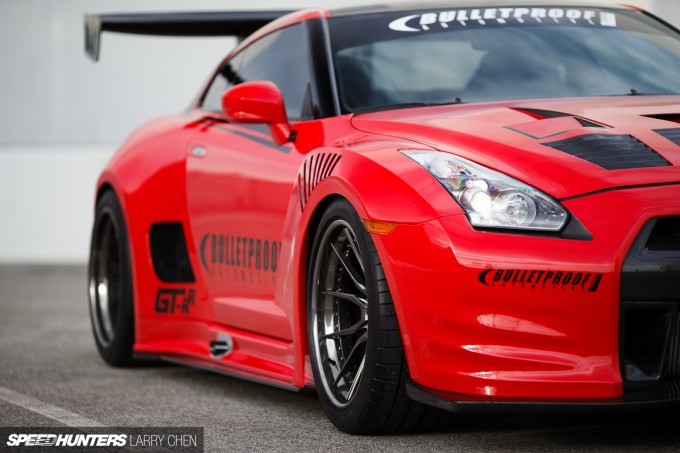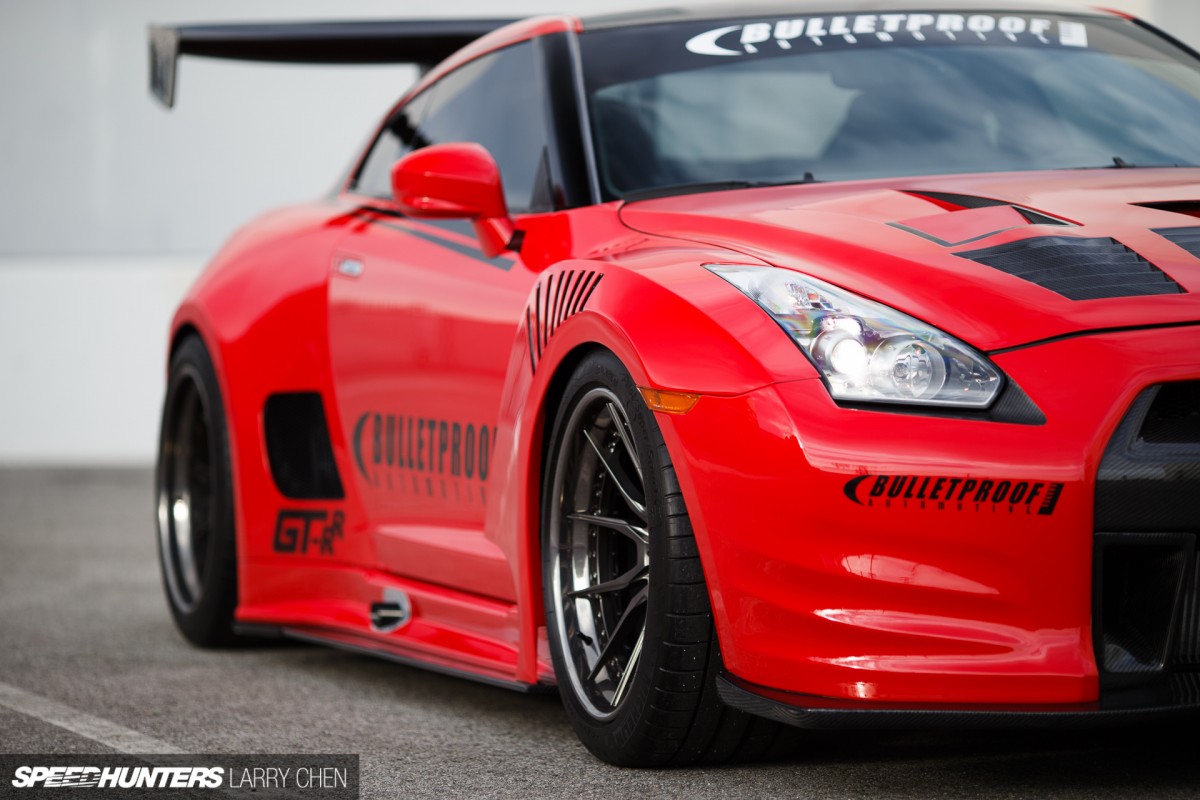 While the GT-R SPL focused on weight savings and creature comforts above all else, the customer-owned GT1 is a bit more of a traditional build – more power, more grip and some very trick body work to go with it.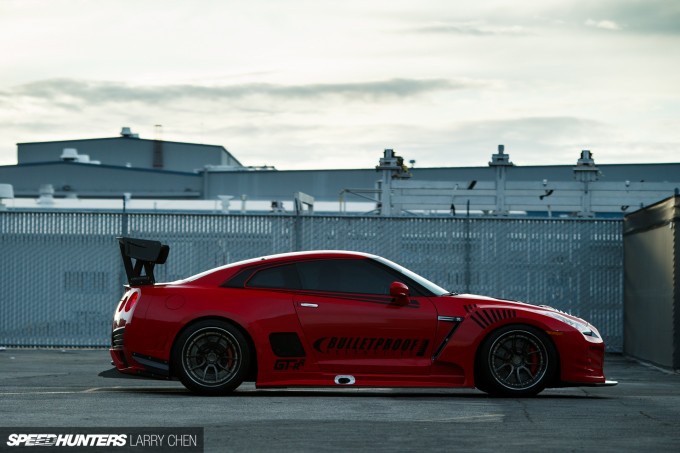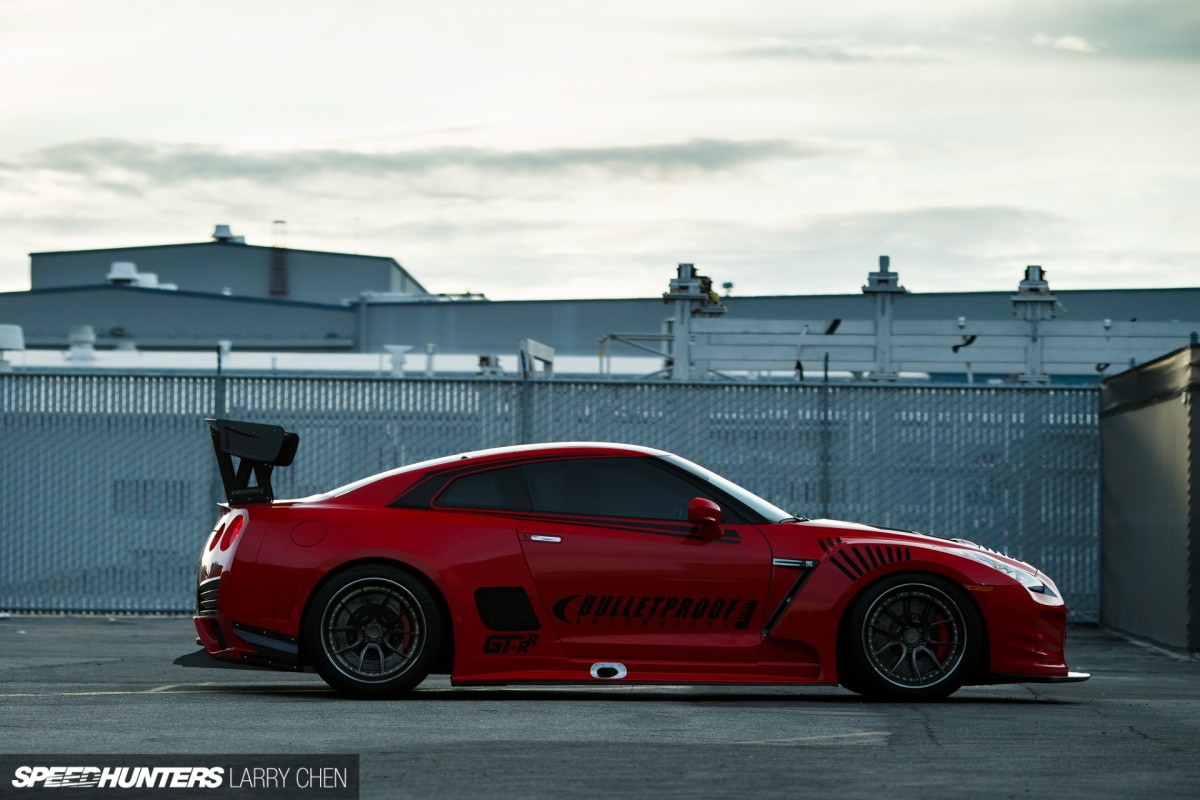 But that's not to say this was an easy or straightforward build. Far from it actually. When the owner approached the Bulletproof team about doing a build, he envisaged a car that had both the look and performance of Nissan's GT1 GT-R race cars. He also wanted a car that could be used on the street without issues.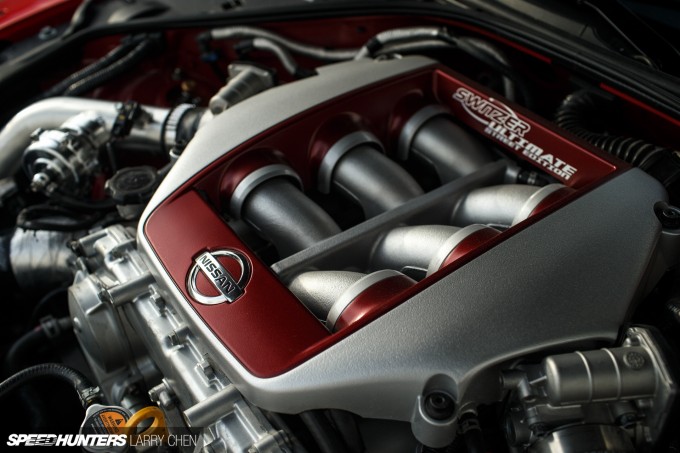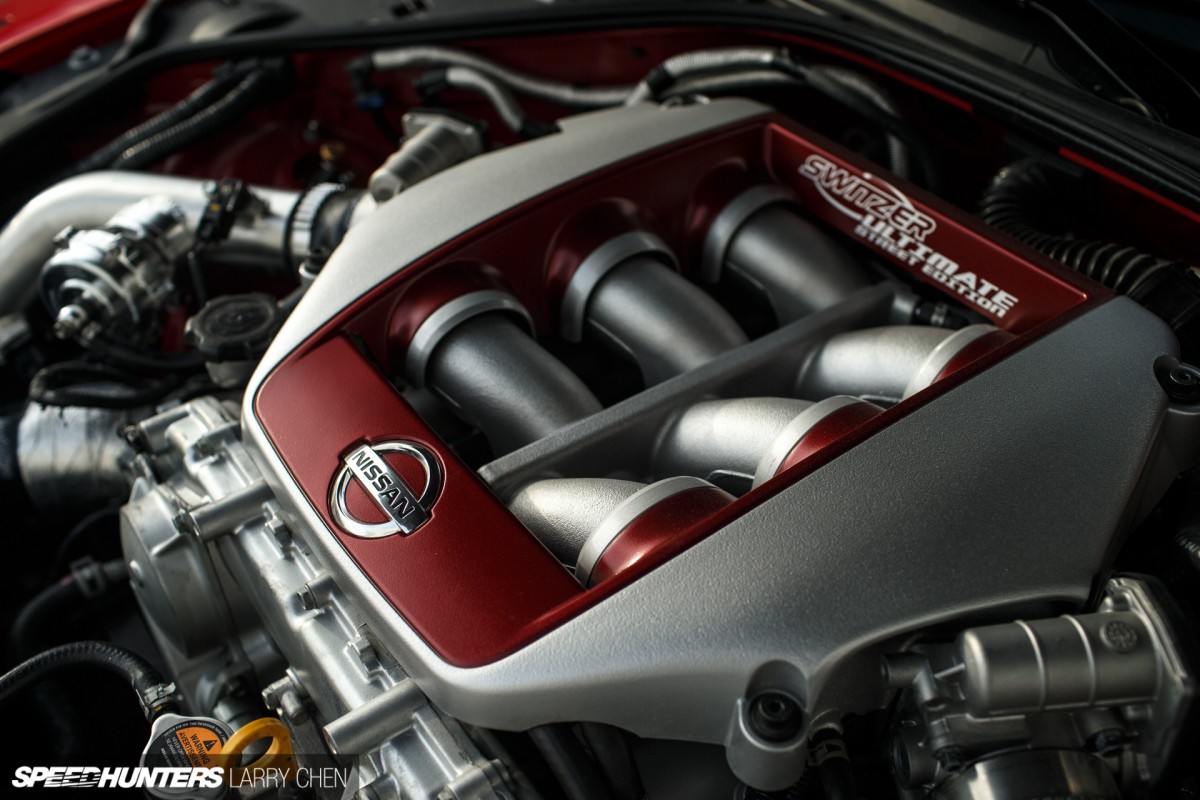 First and foremost the GT-R would need a significant power upgrade to meet the owner's performance goals. Thanks to the thriving GT-R aftermarket, this would prove to be one of the simplest parts of the build. Switzer Performance out of Ohio was called upon to provide the R35 with one of its full engine packages.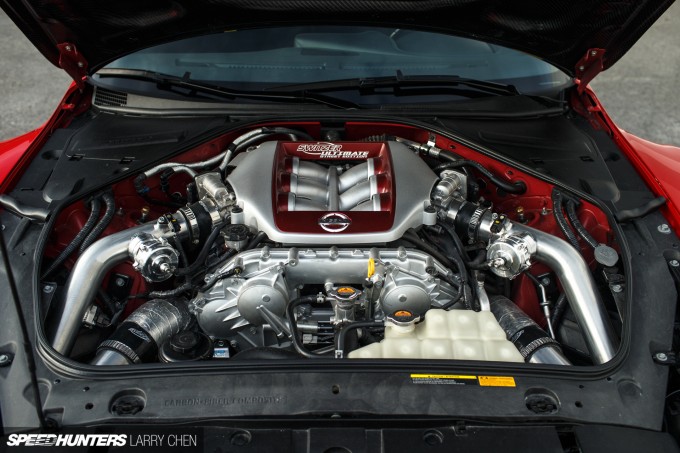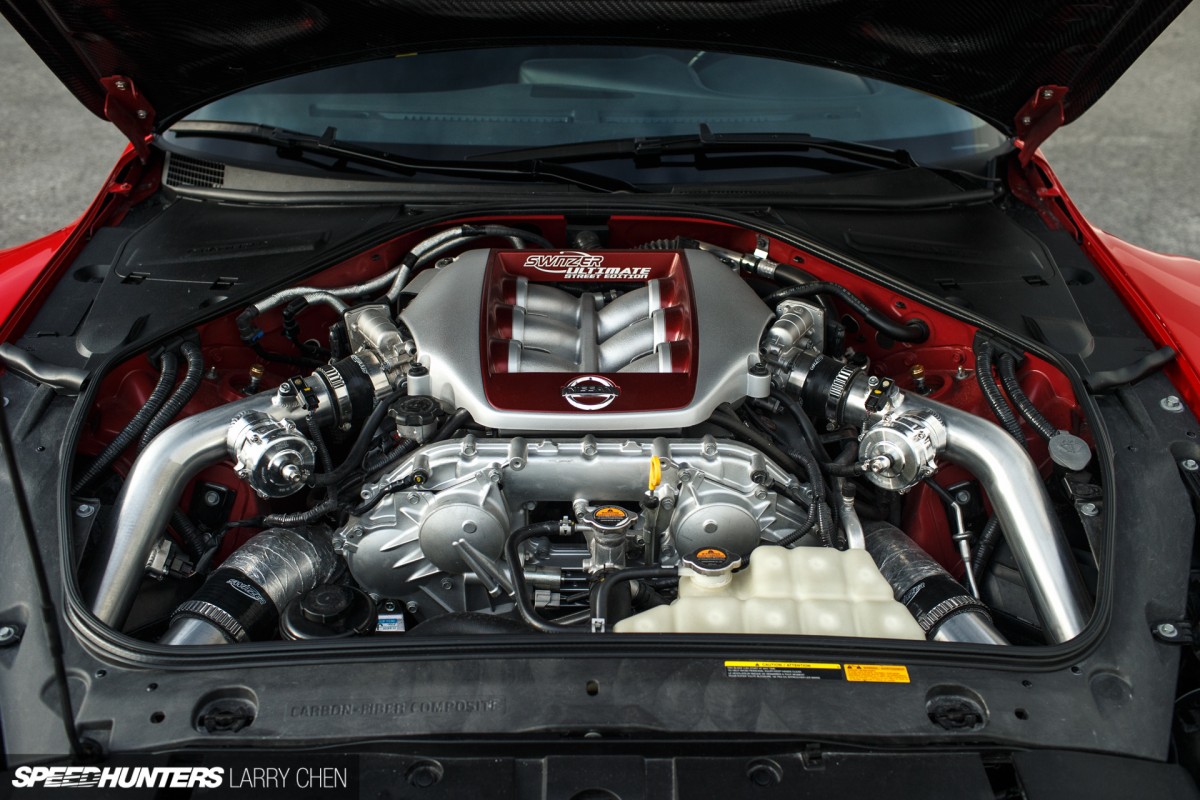 The setup includes strengthened internals, upgraded turbochargers and wastegates along with all the necessary exhaust, intake and fueling modifications to match. With tuning done via one of COBB's Accessport V3 management systems, the car put down 1,072 horsepower to the wheels with 826 pound feet of torque.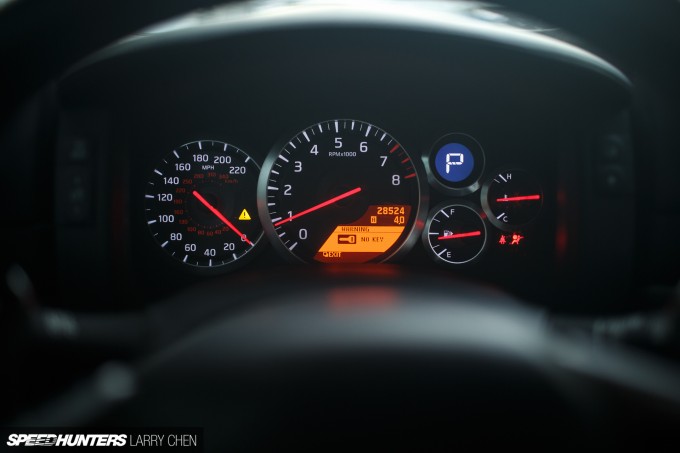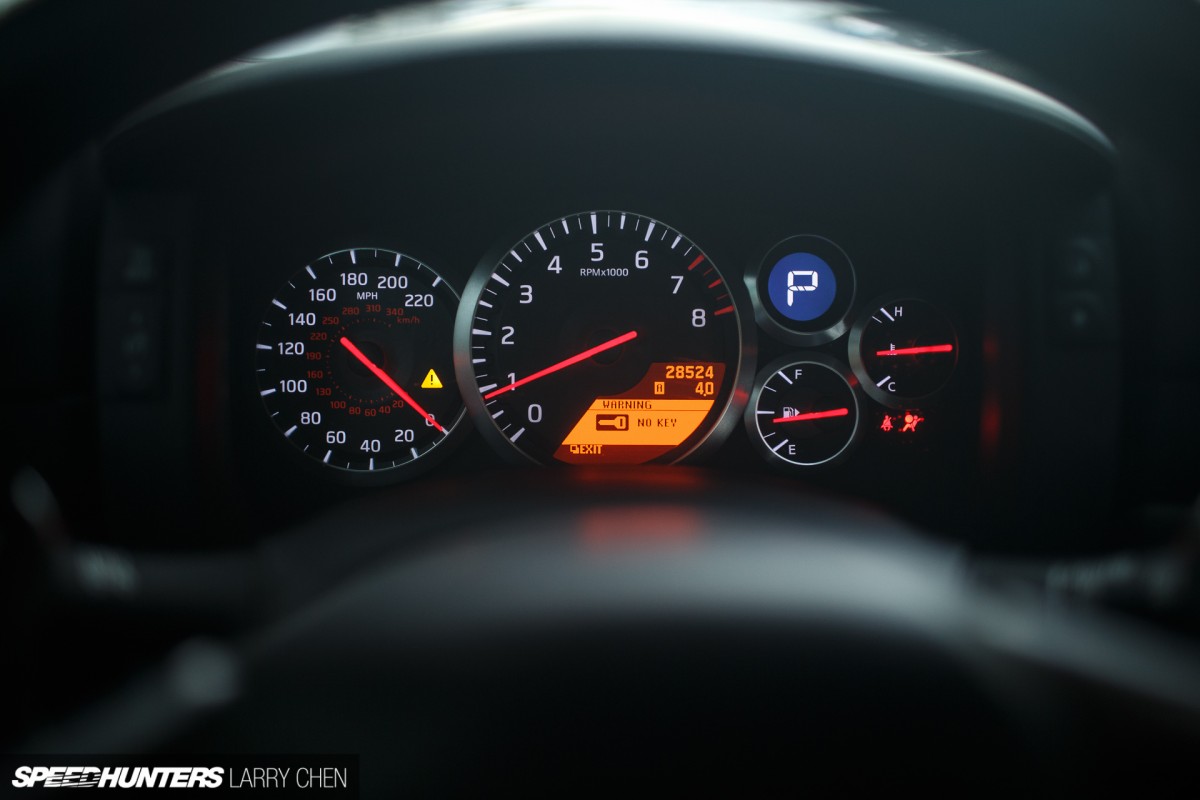 With those kind of power figures, it was also necessary that the transmission was upgraded using Switzer's Stage 3 package with stronger axles and gears. With its powertrain modifications complete, the GT-R not only made race car levels of power, it did so on pump gas and with no compromises in drivability.
Go Wide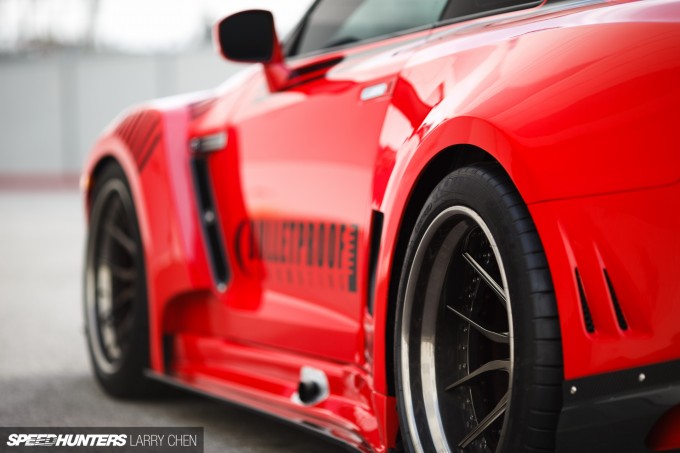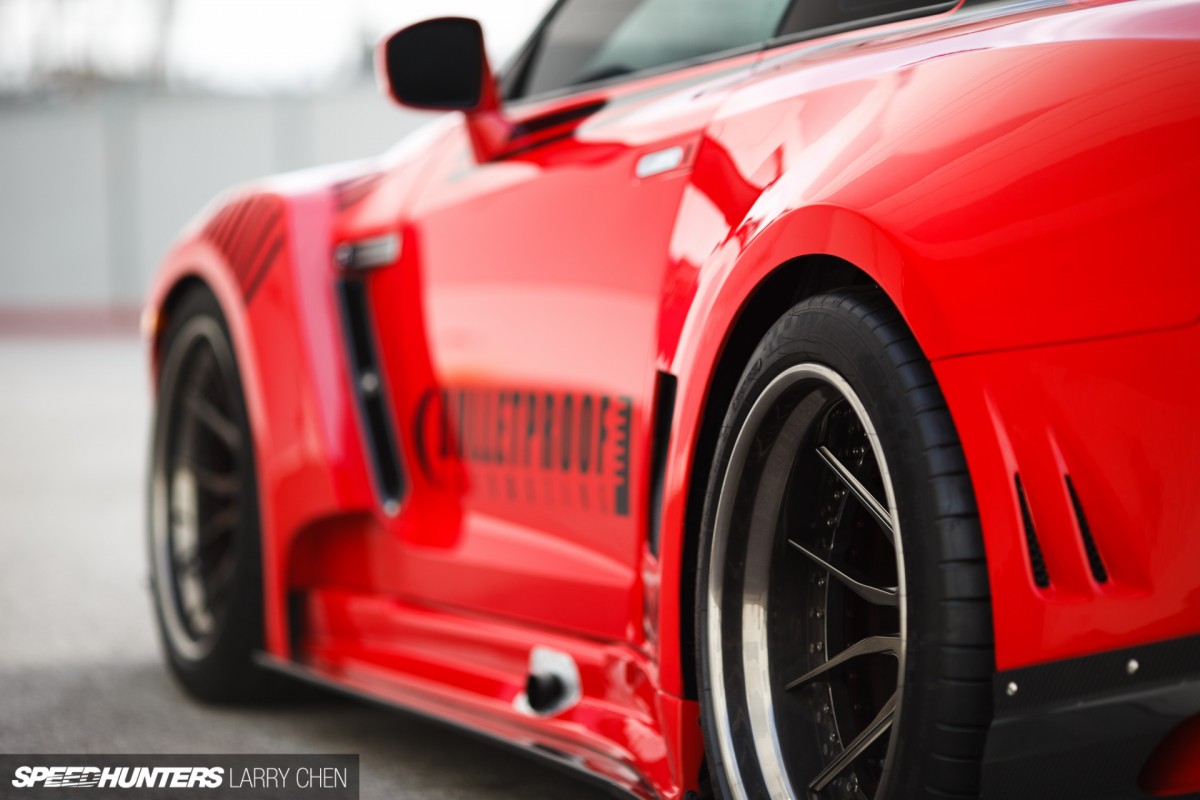 Suspension meanwhile, would be addressed with a set of track and street-proven Ohlins R&T dampers with a Skipper suspension lift system from Japan to ensure the wide and low machine can clear any obstacles.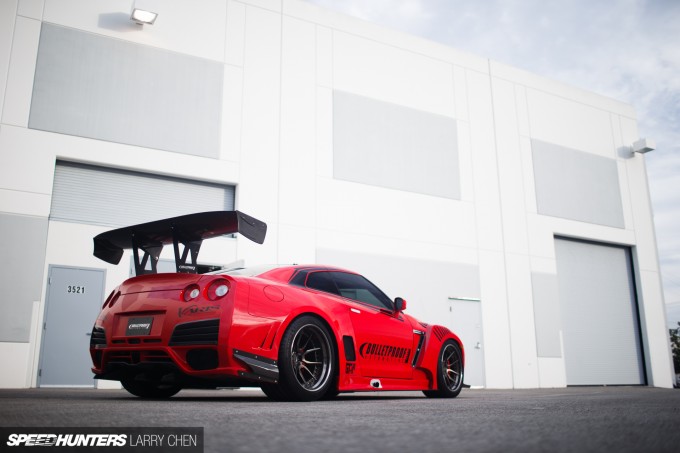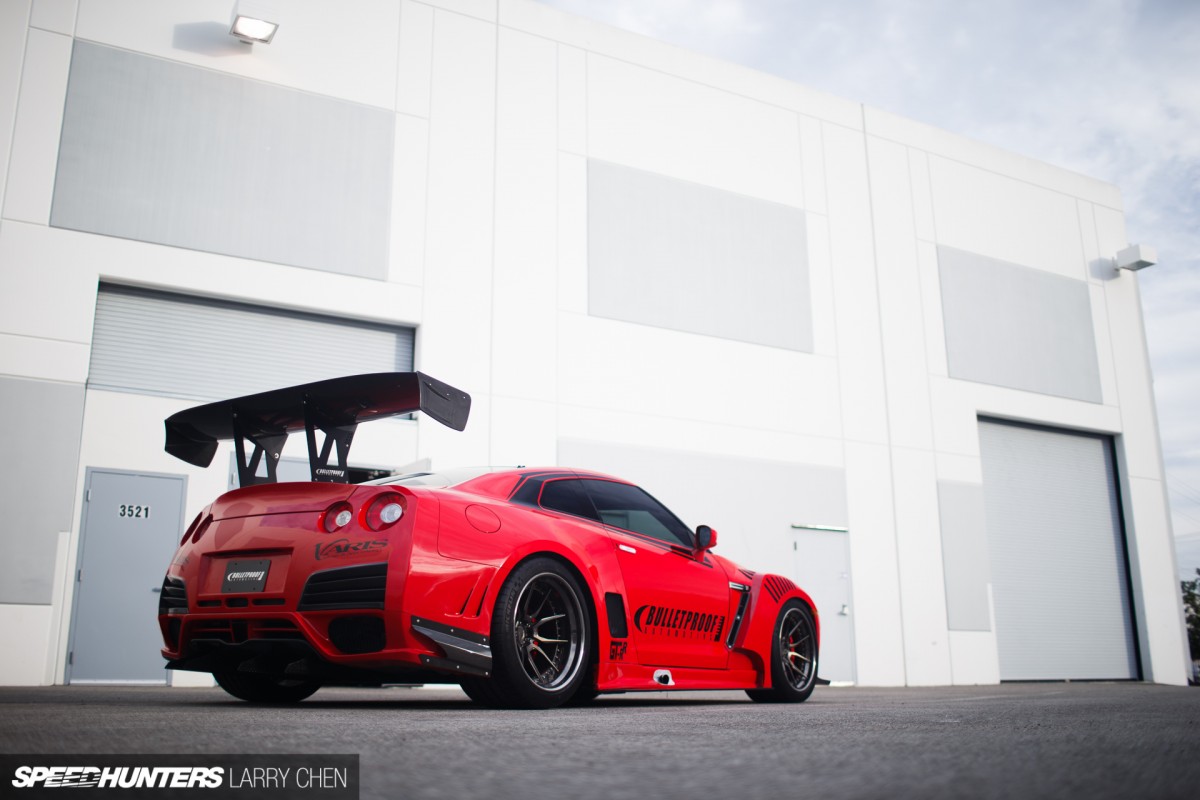 And speaking of the wide, it was in the body department where the biggest challenge of the build came. From the beginning the owner wanted to capture the look of the GT1 race car, but to accomplish that on a street-going car was never going to be an easy task.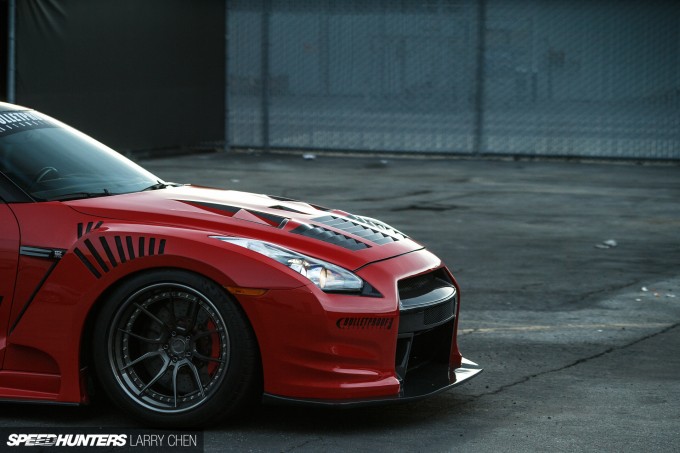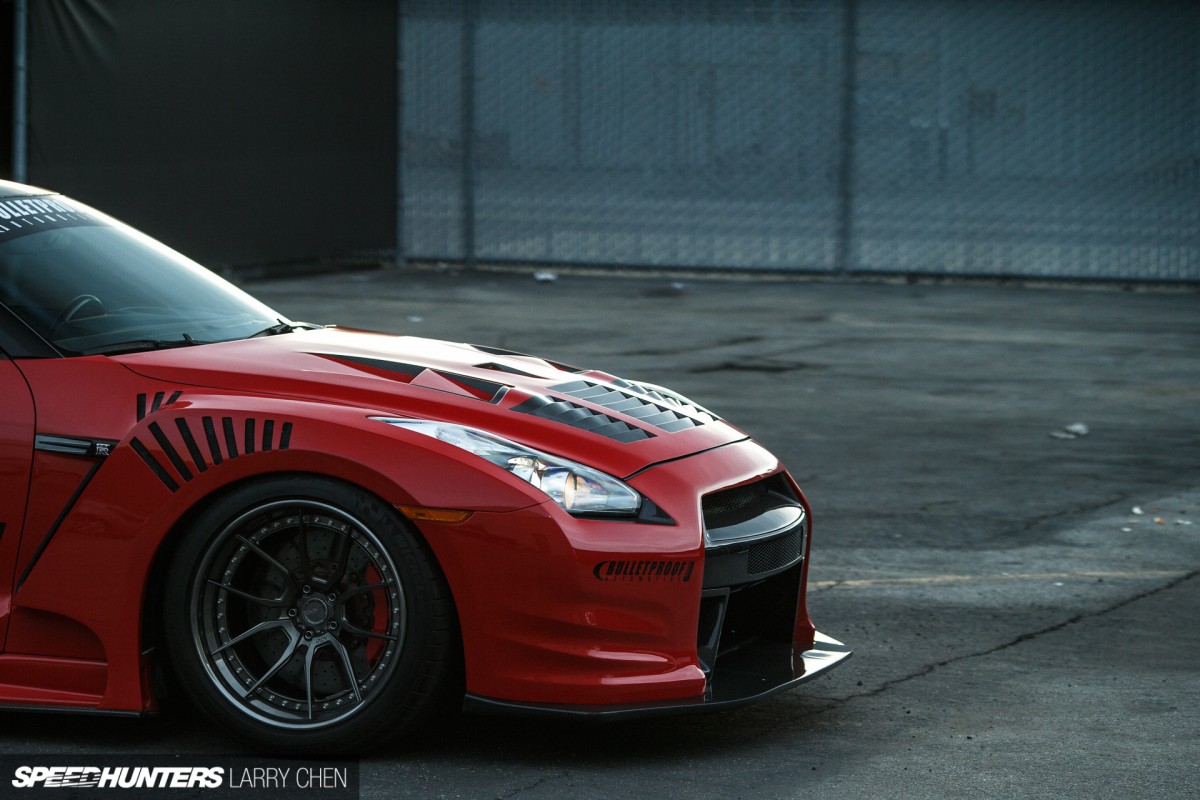 With no off-the-shelf package that would fit the bill, the Bulletproof team got in touch with a number of Japanese tuning companies to spec together a custom combination that would help create the desired look. But it wouldn't just require installing the parts as is – each part would need to be customized to result in a wider, and most importantly, cohesive widebody appearance.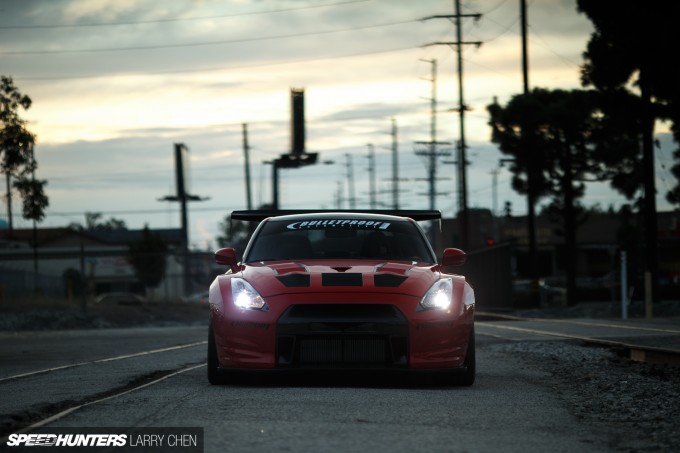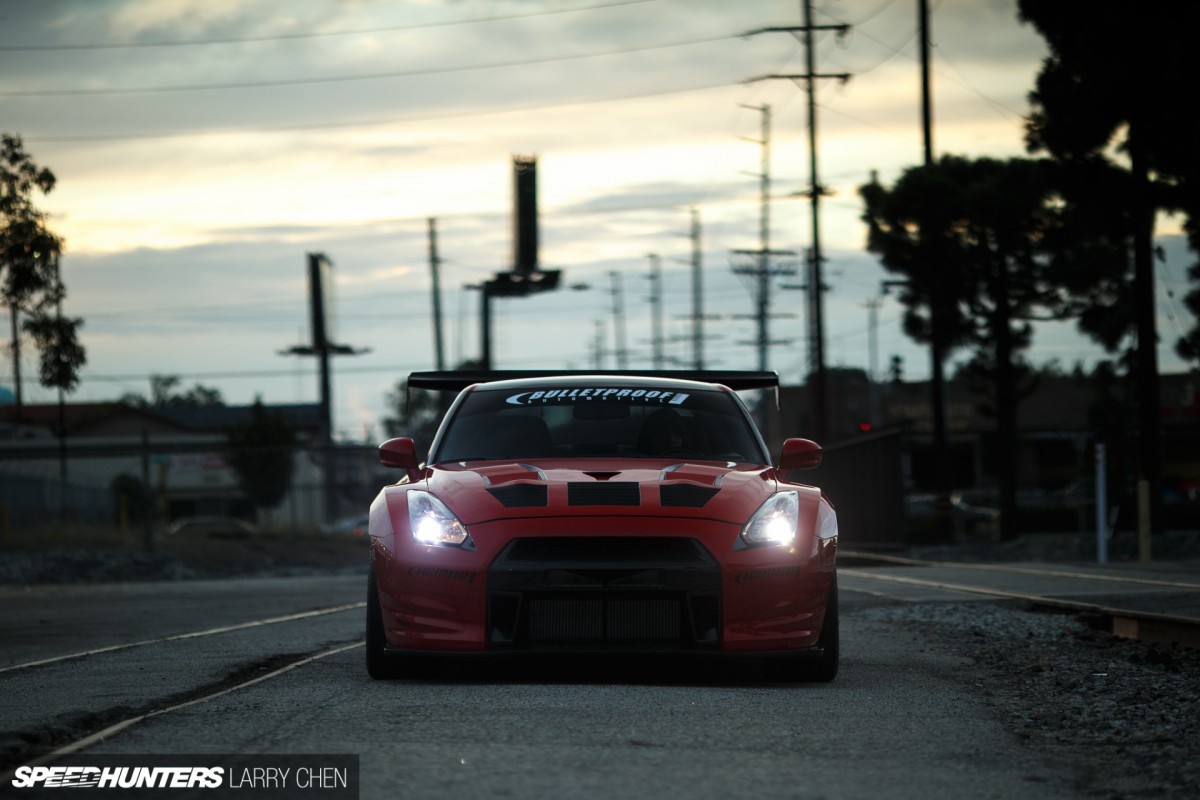 Typically it's difficult to mix and match parts from different companies while maintaining a singular look, but I think Bulletproof has pulled it off here. Starting at the nose, the front bumper comes from the GT-R veterans at Phoenix's Power in Japan's Fukui Prefecture.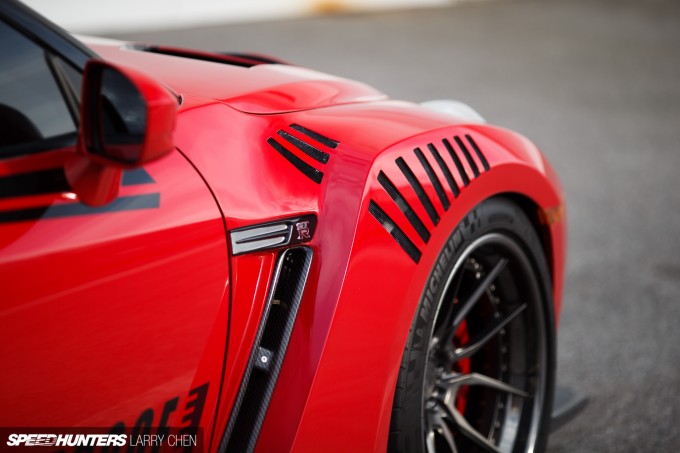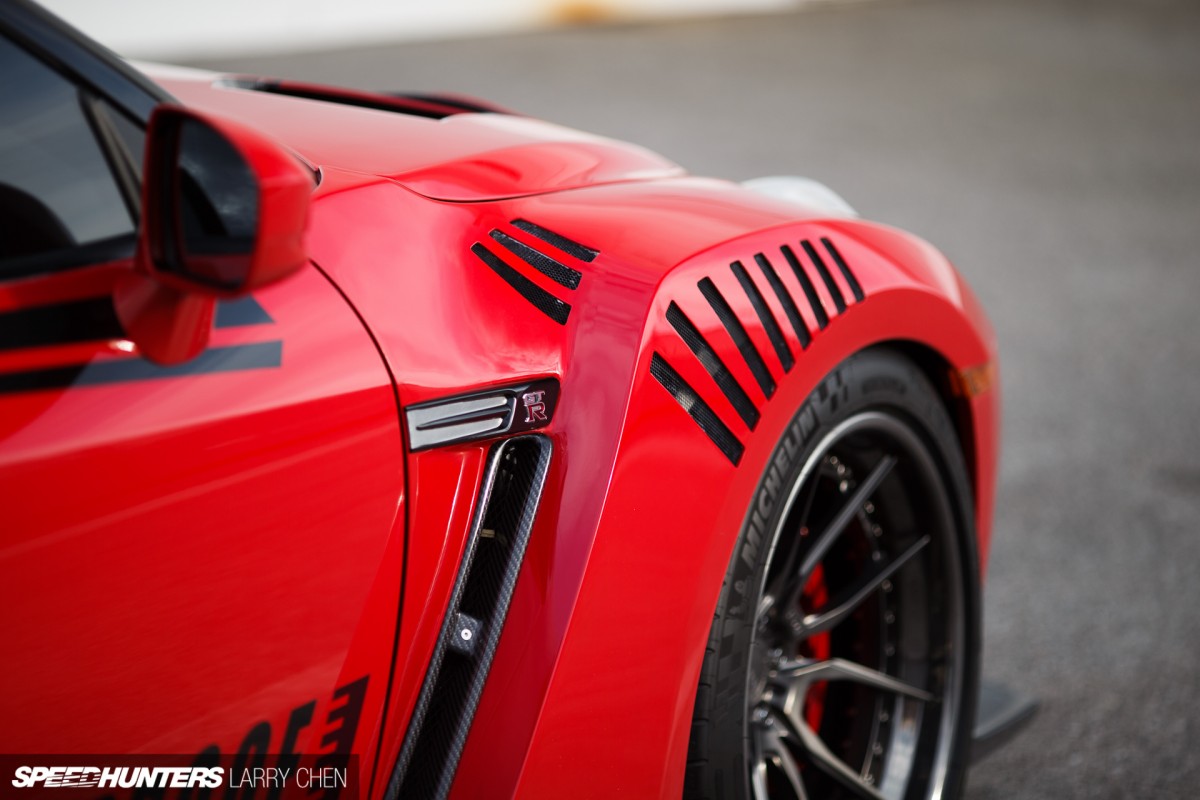 The front fenders are from Top Secret, but they've been modified by Bulletproof to better capture the look and feel of the GT1 car.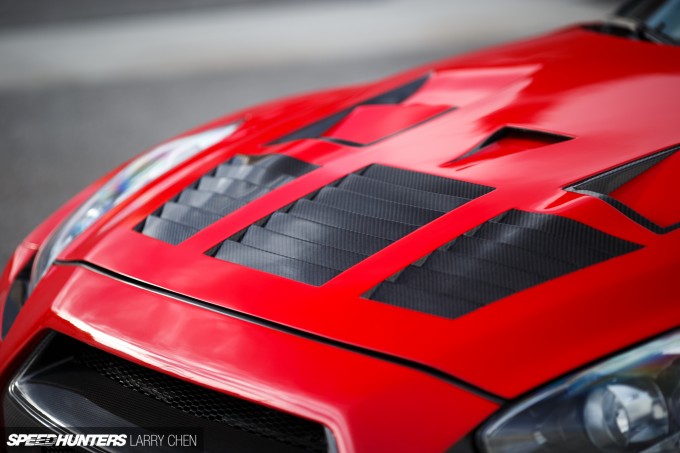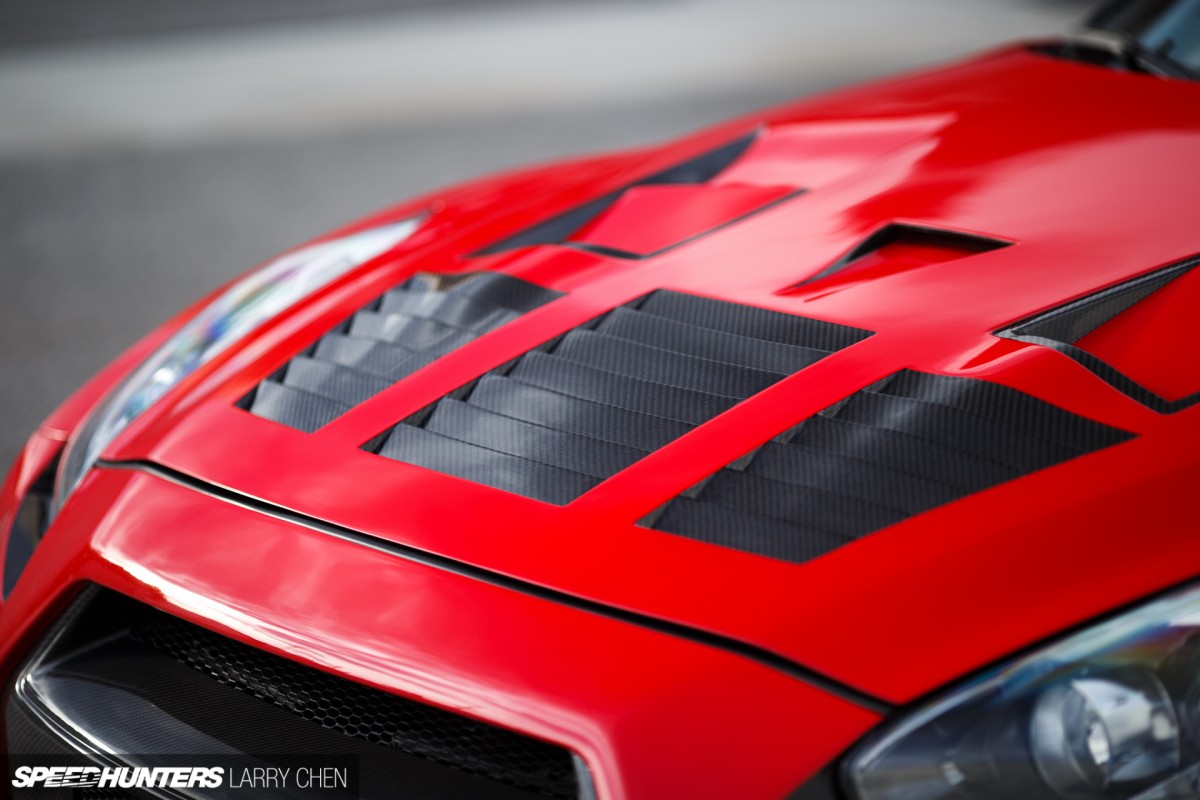 The dry carbon hood if from Top Racing, and it has just the right amount of exposed weave to further build upon the competition-inspired look.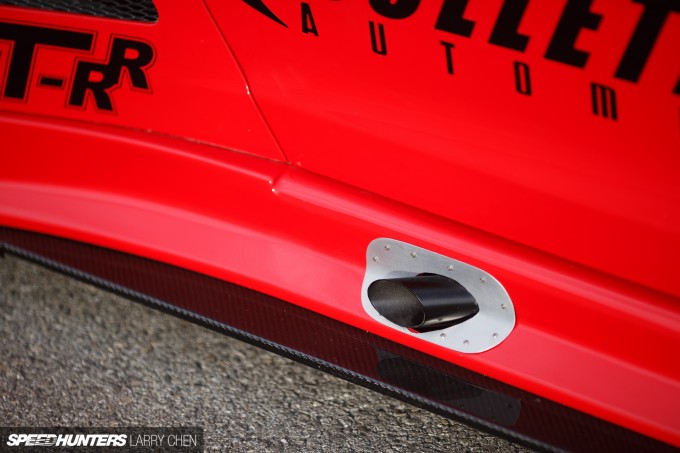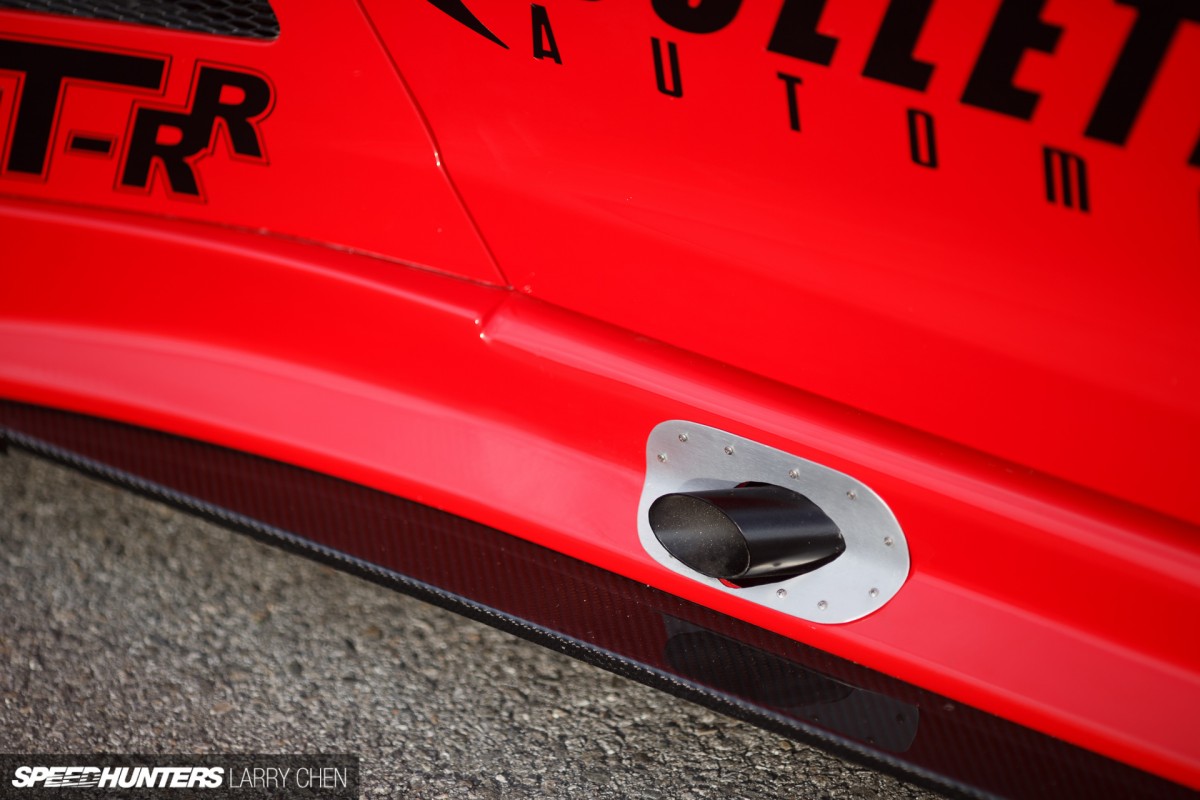 The side skirts also come from Top Racing, but they've been modified to fit the custom-built Bulletproof Automotive side-exit exhaust system.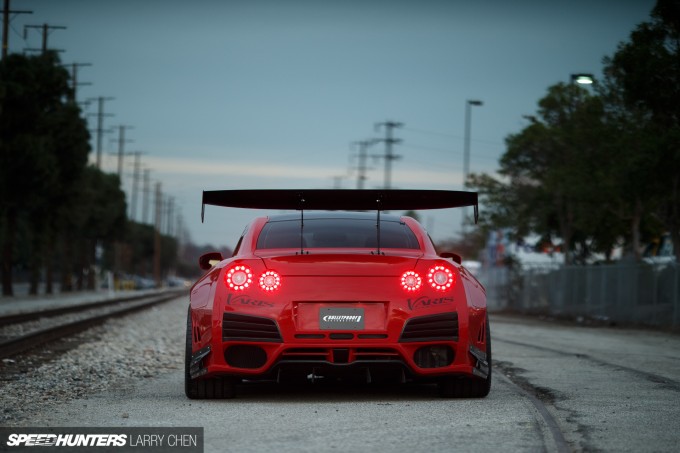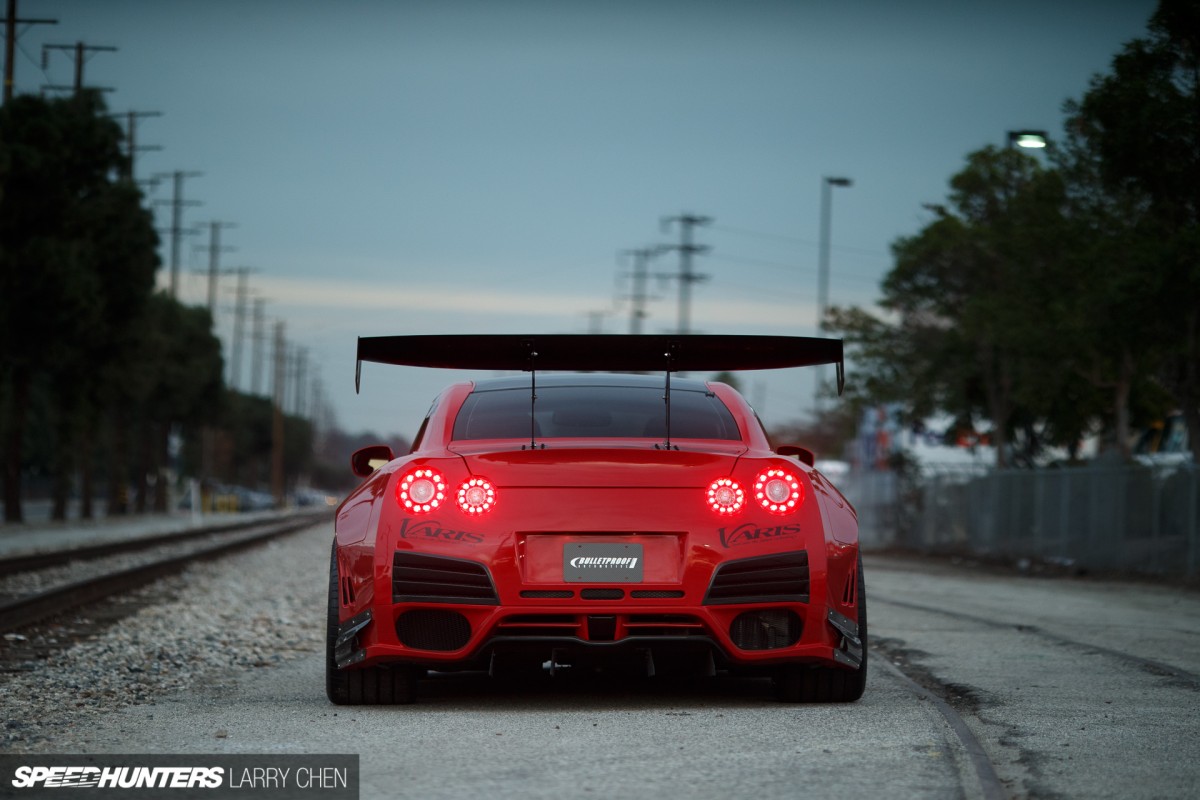 The wide body rear bumper was supplied by Varis, and let's not forget Bulletproof's widened carbon fiber rear quarter panels either.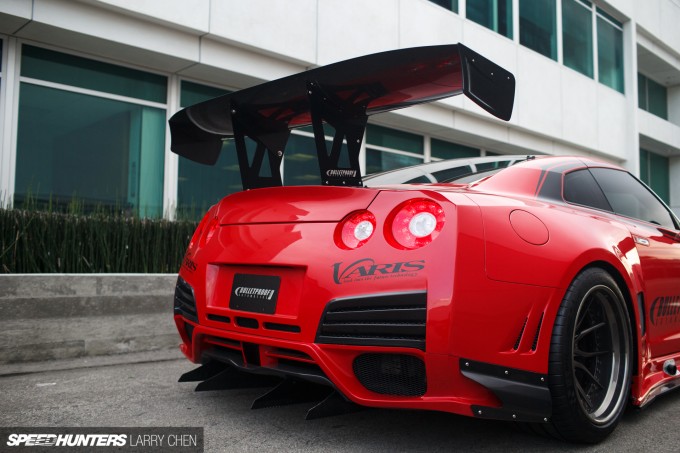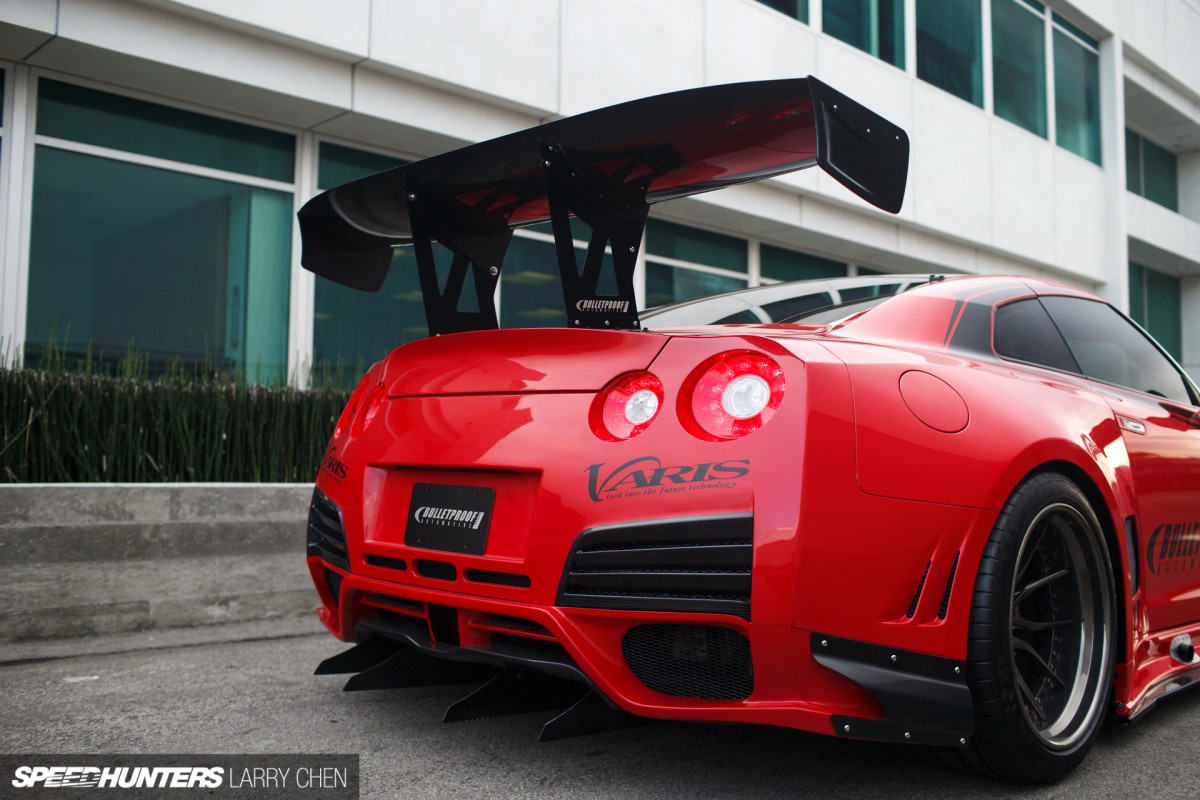 All of that is set off by a giant Esprit 052-W dry carbon GT wing and a Varis carbon fiber rear diffuser to complete the GT car look.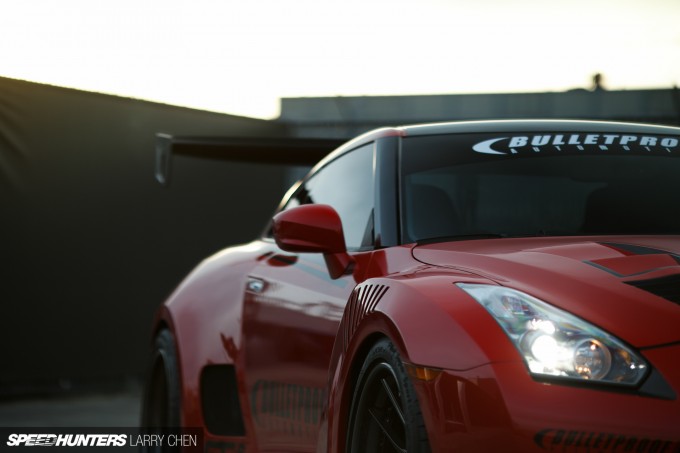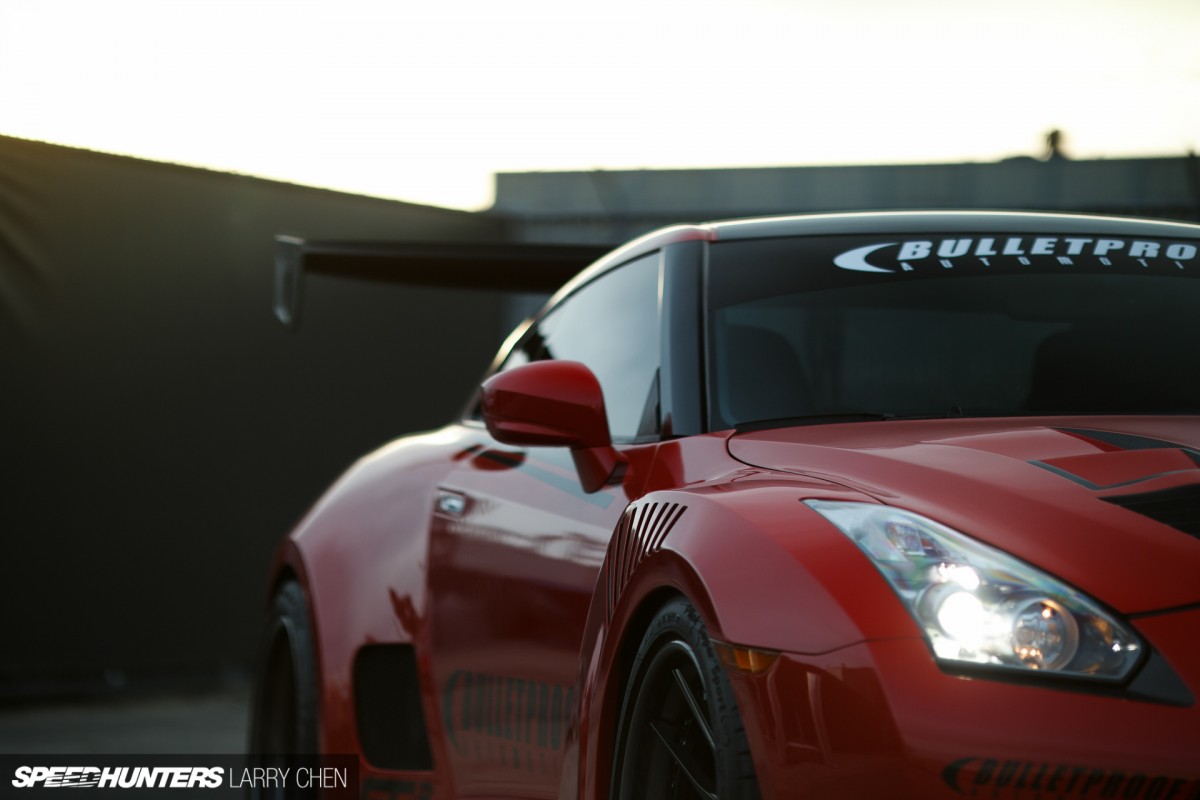 With everything coated in Ferrari Rosso Corsa paint, it's actually hard to tell the body parts were pieced together from several different companies, which means Bulletproof succeeded with their ambitious plans.
Race Car Meets Street Car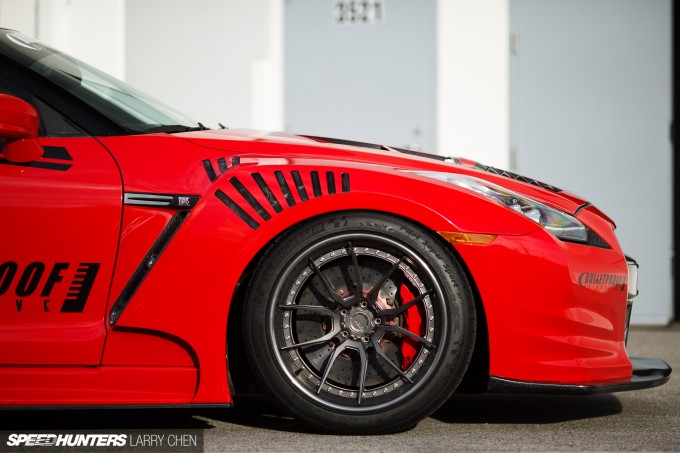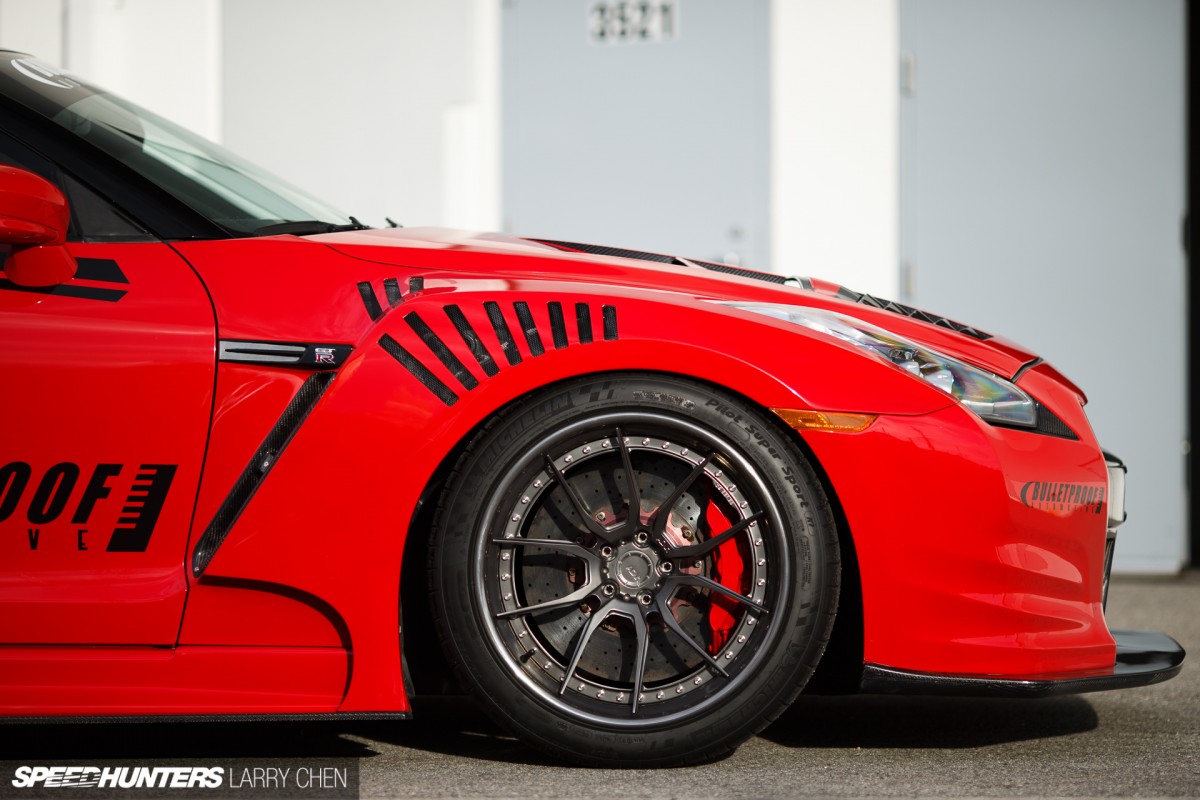 With the body figured out, the next step was to get a set of wheels to perfectly fit within the aggressive fenders. In the end ADV.1 5.0 Track Spec CS wheels were settled upon – their deep barrels nicely complimenting the GT-R's widened profile.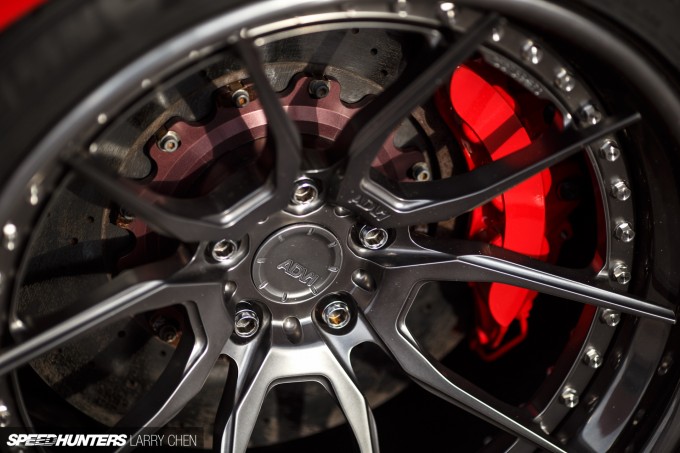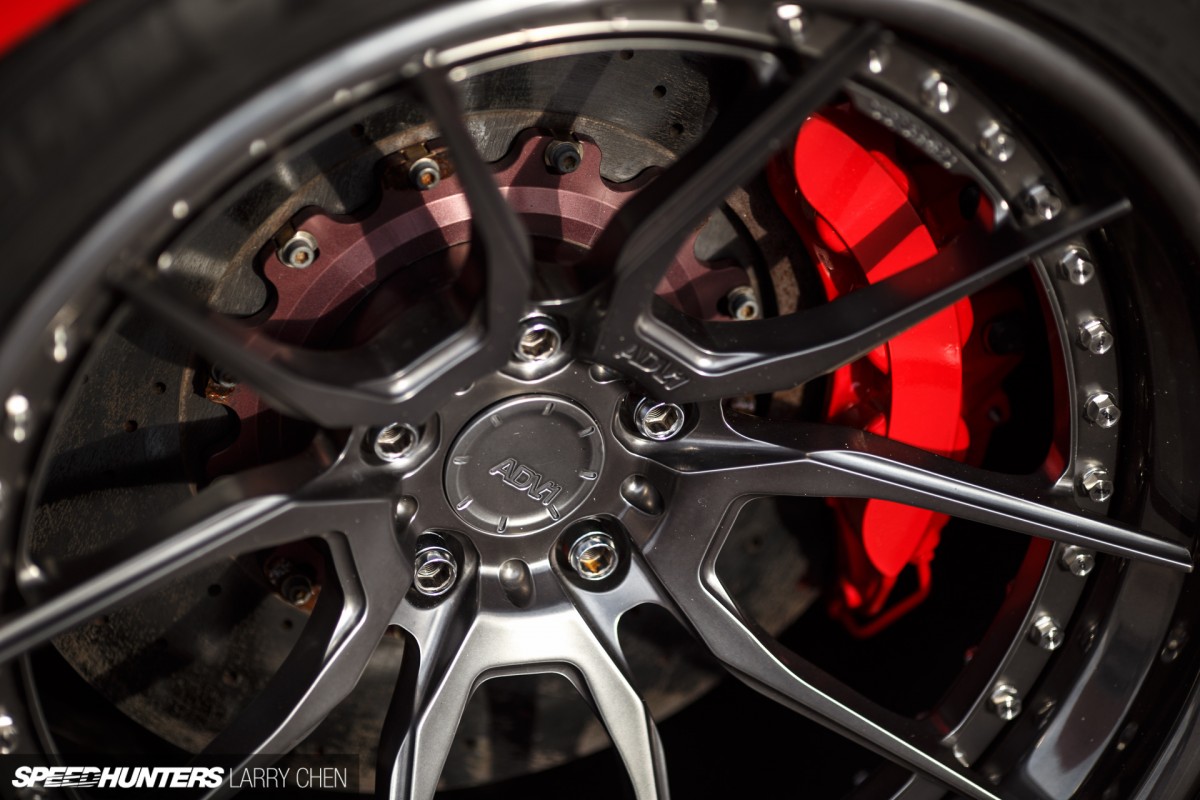 The new bodywork also meant the car could run wheels and tires much wider than what you'd find on a stock-bodied GT-R. The fronts measure 20×11-inch with 295/30R20 Michelins, while the rears measure 20×13-inch with 345/30R20s.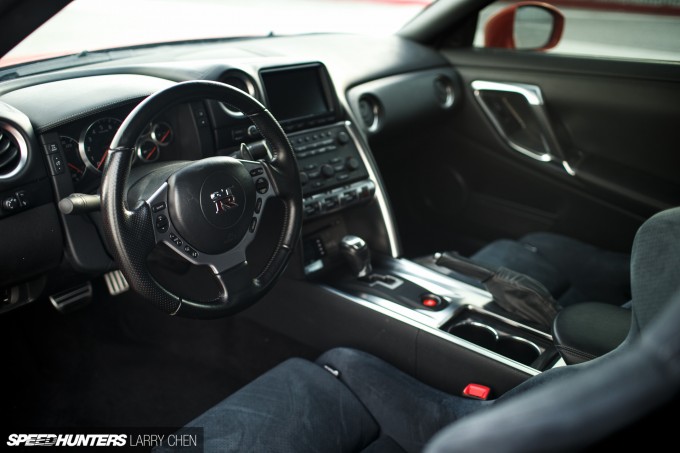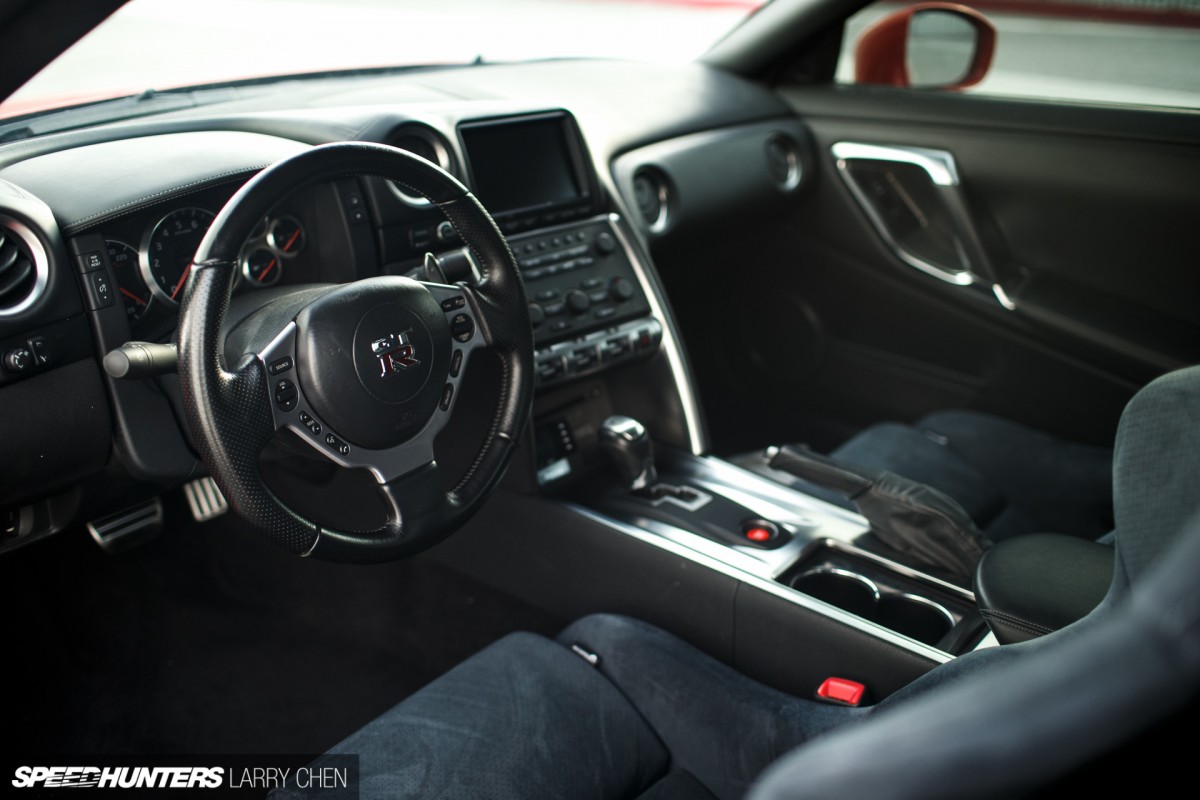 Because the car was built for street use, interior modifications have been kept to a minimum. Like the GT-R SPL build, there were to be no sacrifices in terms of overall comfort on this project.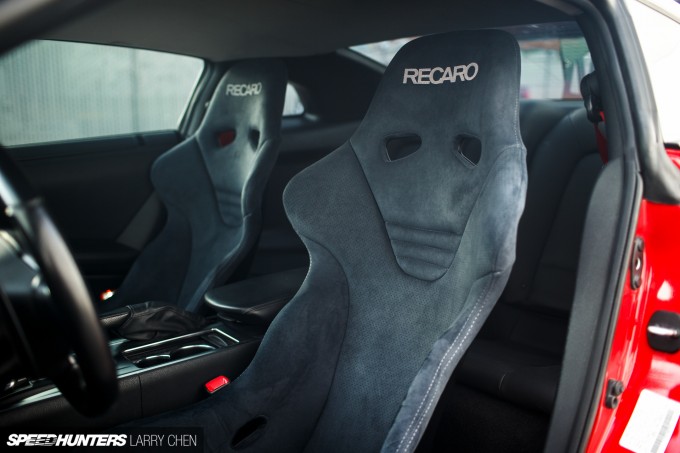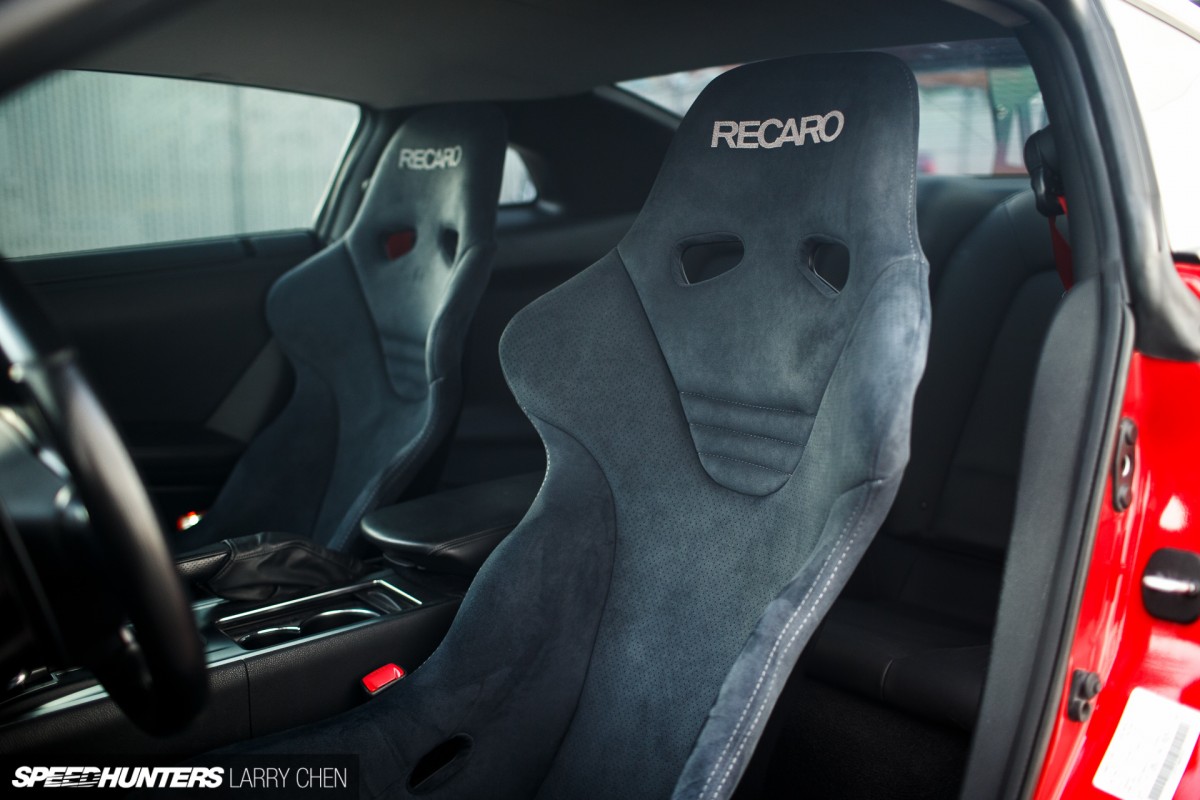 The only significant change in the cockpit is a set of Alcantara-finished Recaro RS-G full buckets with side mounts.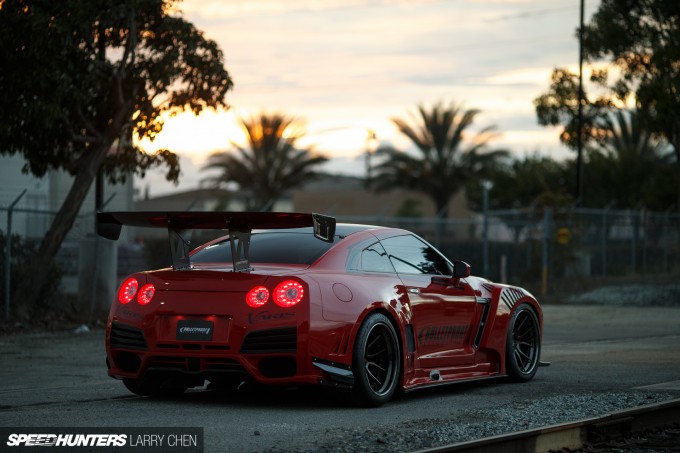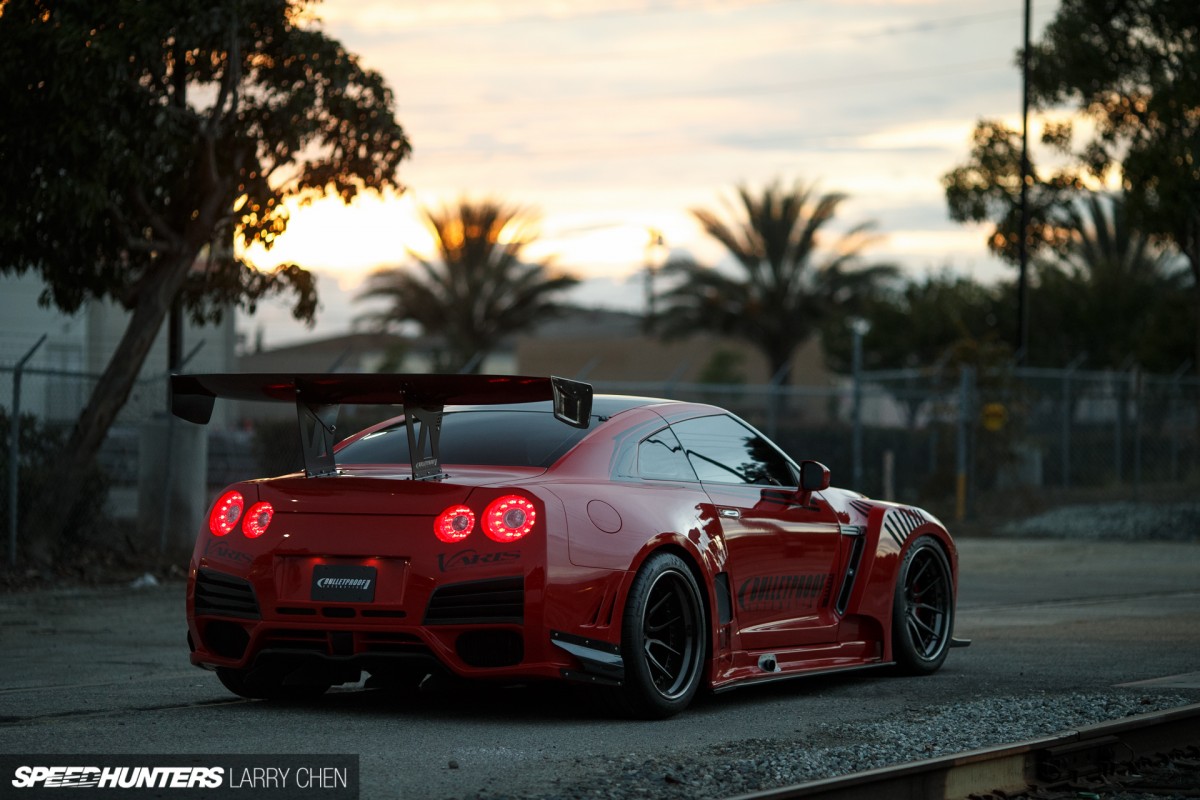 Now that the owner has had a chance to get acquainted with his heavily modified GT-R, he's actually asking for even more tweaks and upgrades, which will no doubt take the car to an even higher level of streetable performance.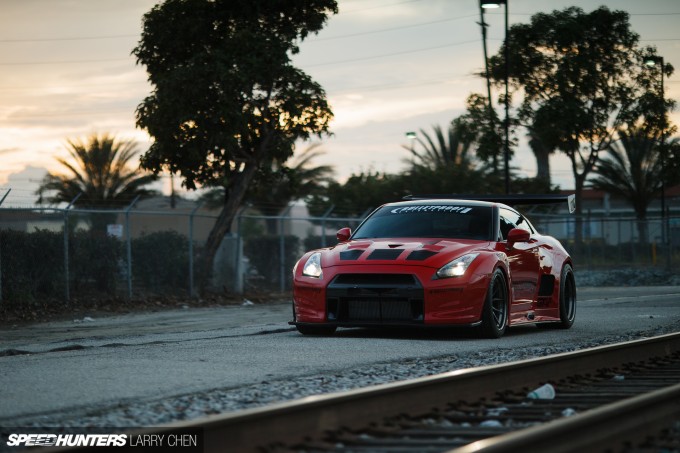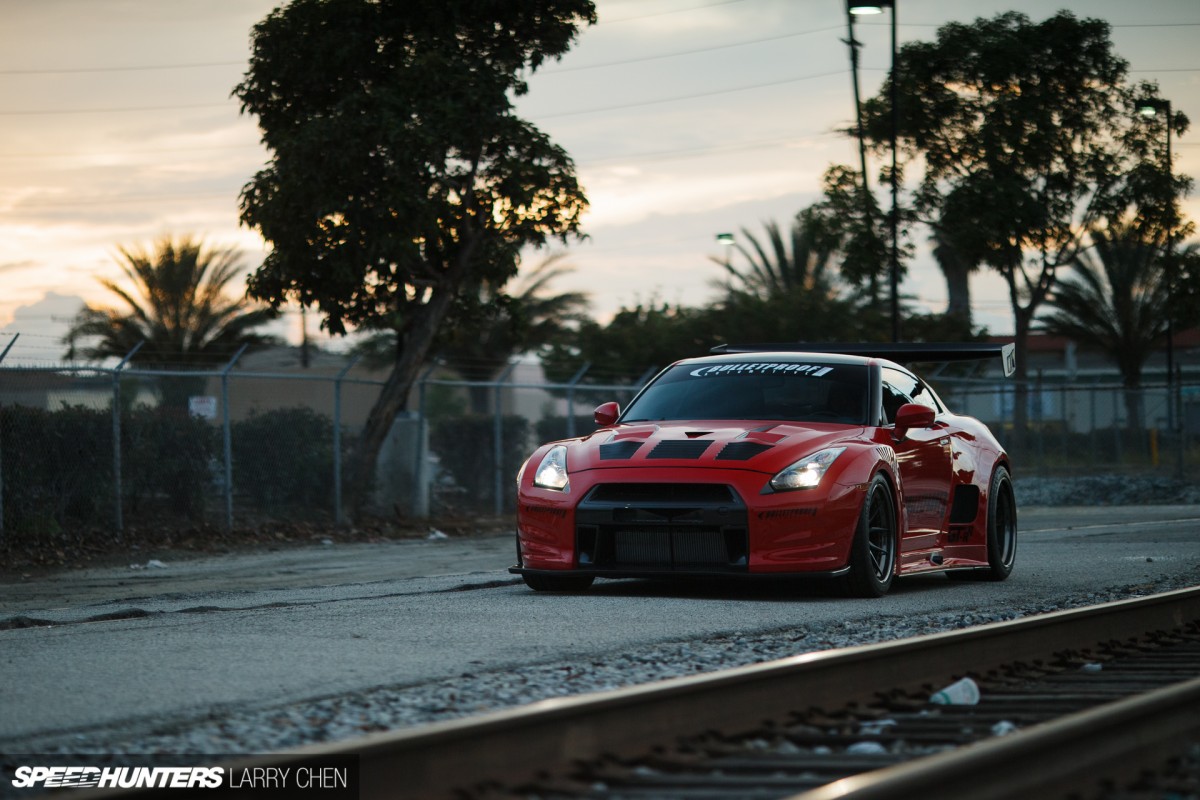 When asked what exactly is in store for the car, all we are told is that it will be getting even wilder. The details might still under wraps, but even in its current form it seems that Bulletproof has accomplished their goal of building a GT1 car for the street.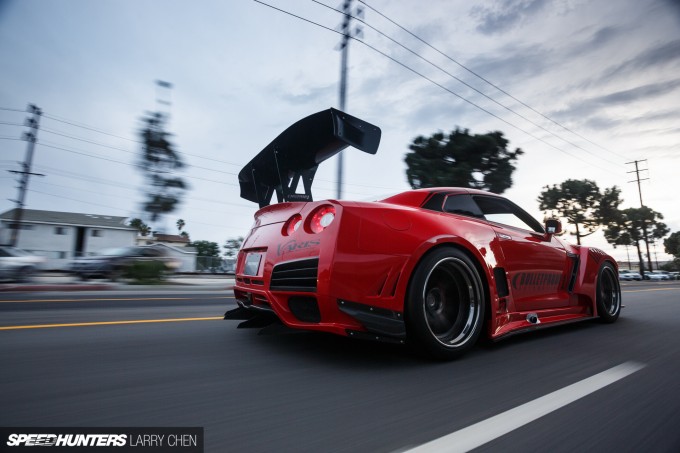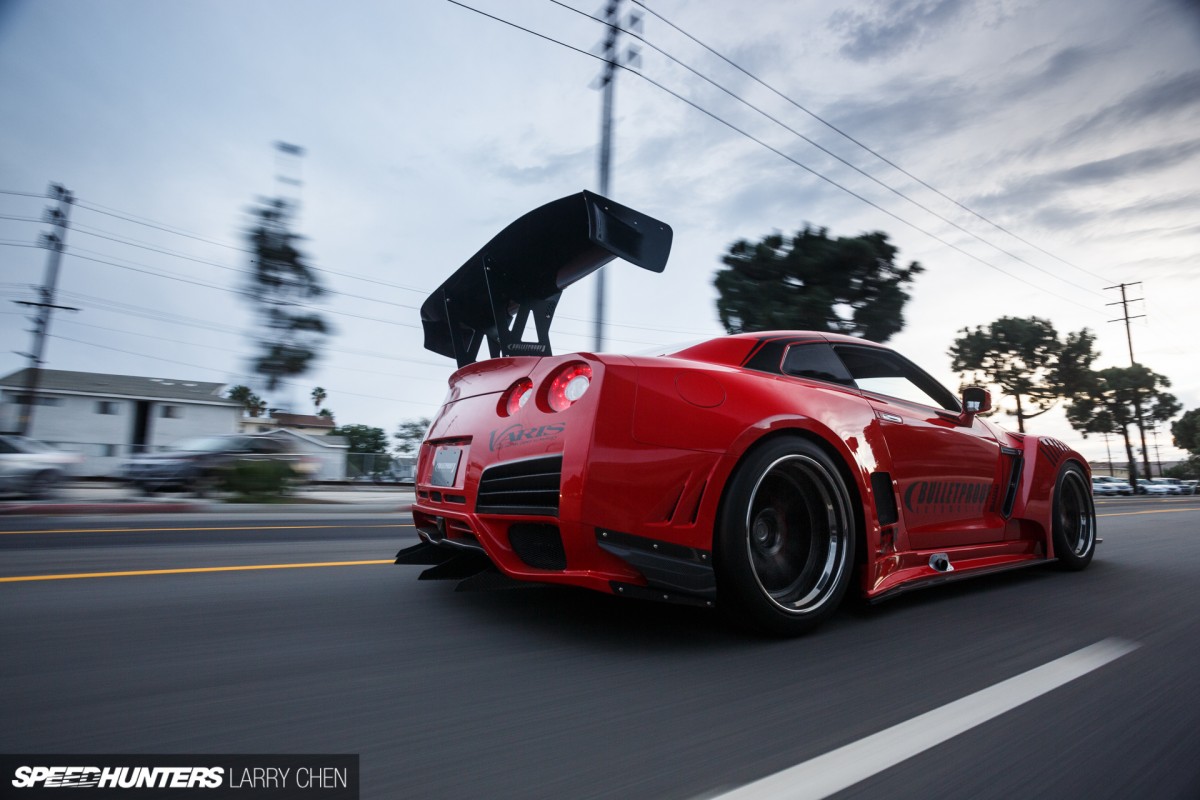 So now that you've seen two of Bulletproof's takes on the R35 , I'm curious to hear which of the two cars your prefer. Wide and powerful or light and exotic? Either way, it's awesome to see companies like Bulletproof and their partners continuing to push the envelope of what's possible with a street-going GT-R.
Mike Garrett
Instagram: speedhunters_mike
mike@speedhunters.com
Photos by Larry Chen
Instagram: larry_chen_foto
larry@speedhunters.com
Cutting Room Floor