If there's one thing we've been constantly asked for over the years, it's why haven't we put out Speedhunters camera straps. Almost every shirt or sticker release we do is followed by comments asking when they'll come. Well, the wait is finally over: and so to make up for the time it's taken us we're presenting not just one, but two styles of strap system to choose from: the Air Strap and the Glide One.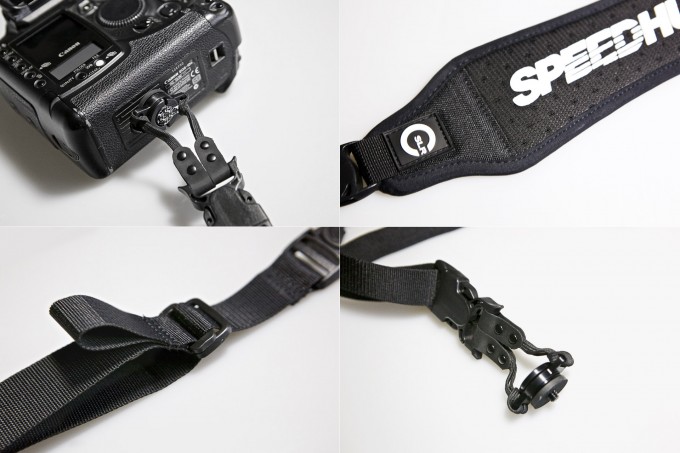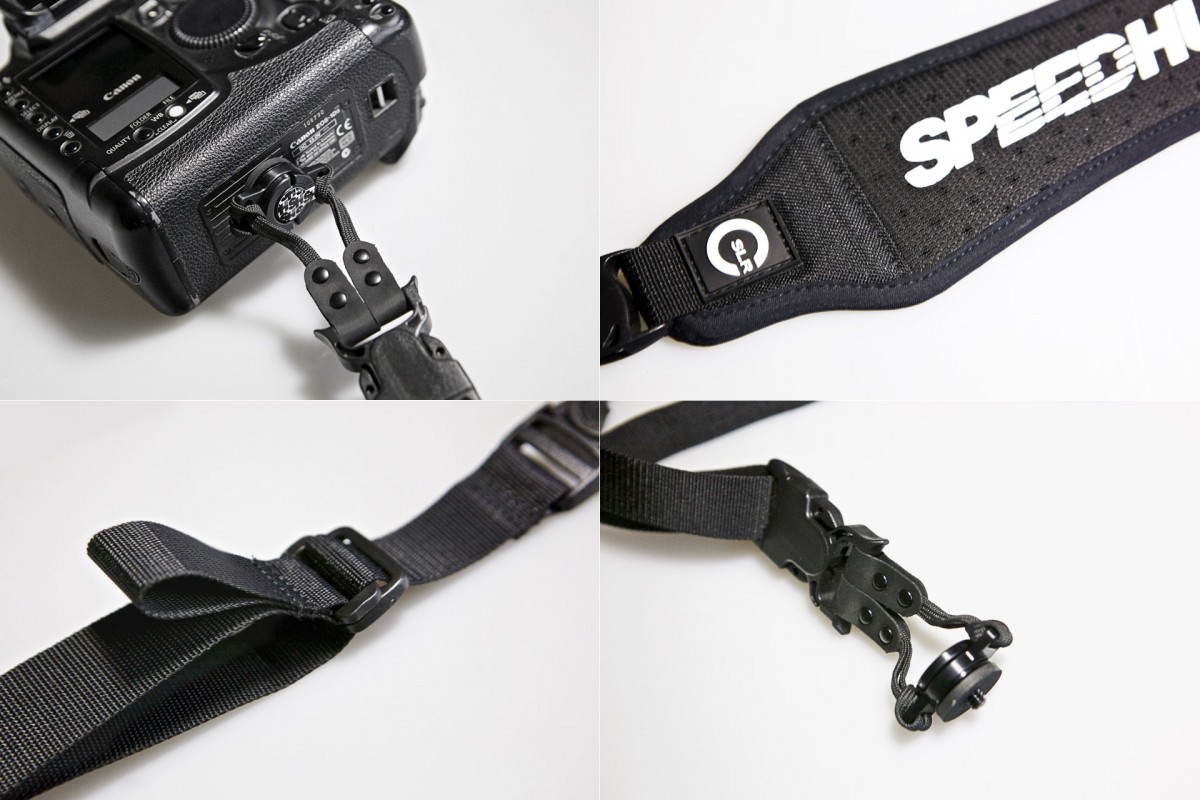 A while back, we made a very limited number of regular, round-the-neck straps. They were fine of course, but those kind of straight straps aren't particularly flexible in use, easy to adjust, or even that comfortable for prolonged use.
We've taken our time choosing what we think is the best camera strap out there: in fact, the Glide Pro won Best Camera Strap in Advanced Photographer Magazine. The Speedhunters team have tried out probably every strap and carrying system there is, but we think that these two modular straps really are awesome.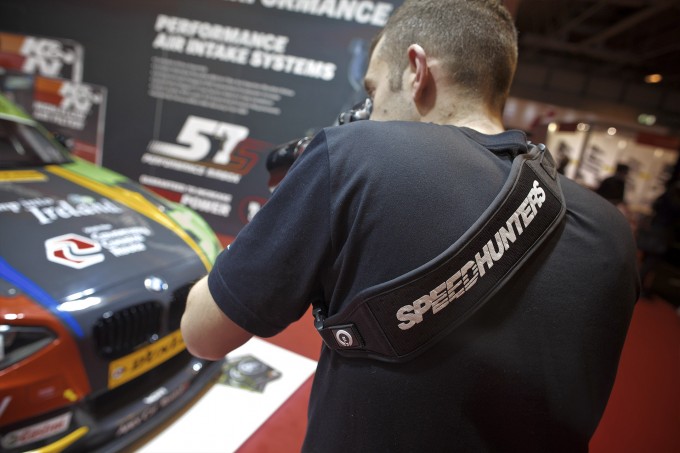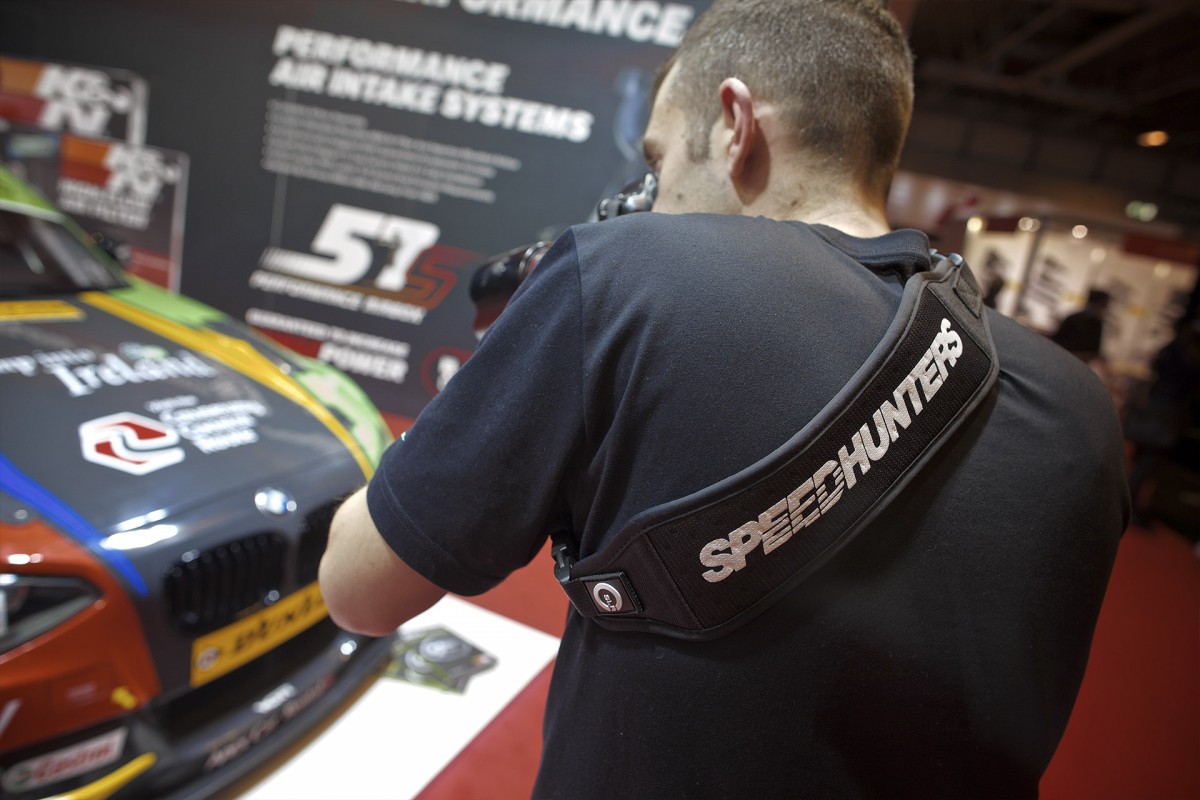 Firstly there's the Speedhunters Air Strap. This connects via loops to your camera's strap hooks. So far, so normal. But the beauty of the Air Strap is in its quick release system: you can have the camera hanging by your side on a shorter strap for comfort, but then you see the shot. A thumb in the release loop and a quick tug, and the strap lengthens to shooting position and you can snap away to your heart's content. It's such a cool feature.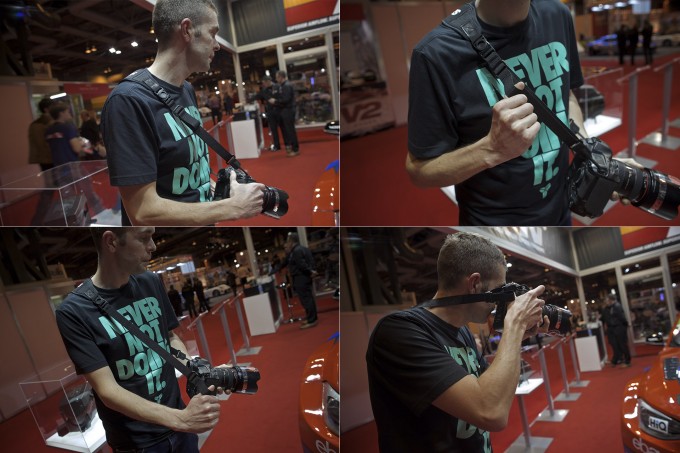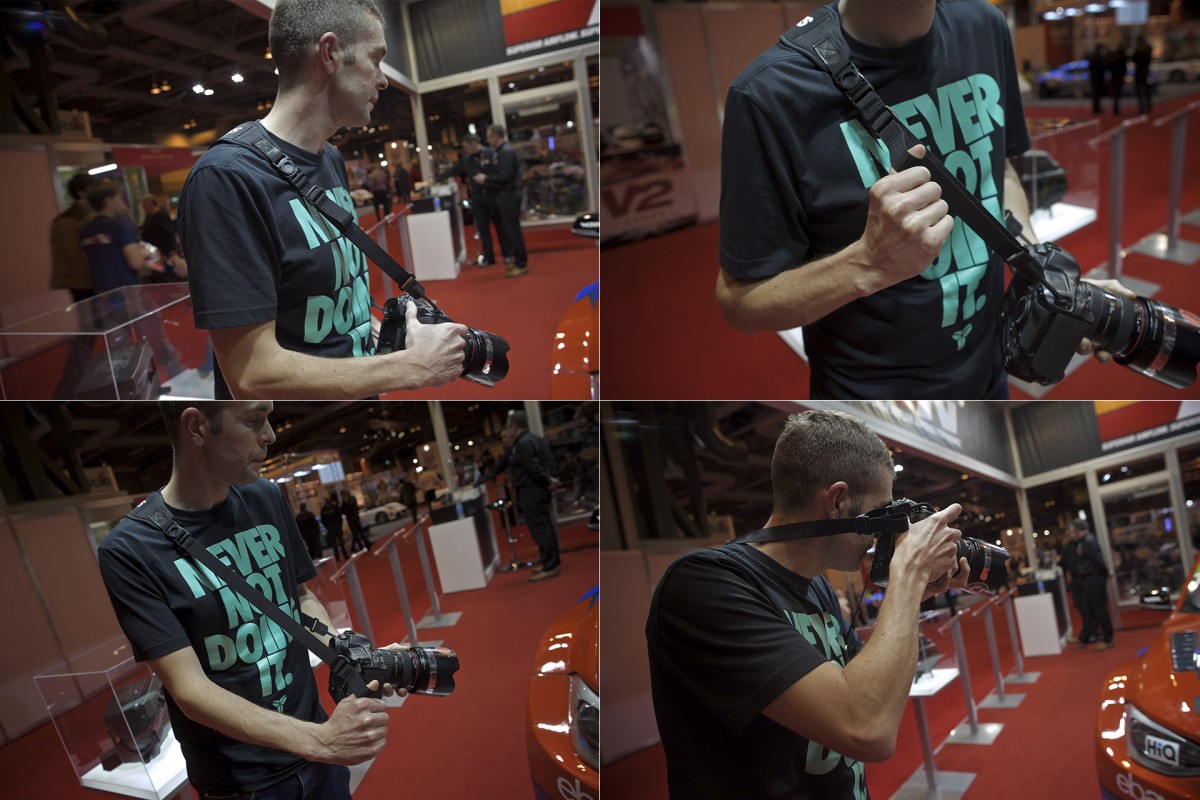 Having gear down low when you're moving around can be a real pain, so this adjustable length system is just perfect. The detachable, non-slip shoulder pad has Neoprene padding and breathable vents, that allow heat and moisture to dissipate easily. It's also slightly cushioned – just enough to compensate for the weight of what you're carrying when you're walking around, but not so much that it just bounces around the place.
Flexible buckles clip the pad to the strap, making it not just a breeze to work with but that bit more comfortable to boot. It makes even carrying a DSLR and decent size lens a breeze, but it's also great for compacts. What I love about this quick release system is that ability to go from a comfortable carry position to shooting in an instant: you'll never miss a shot again.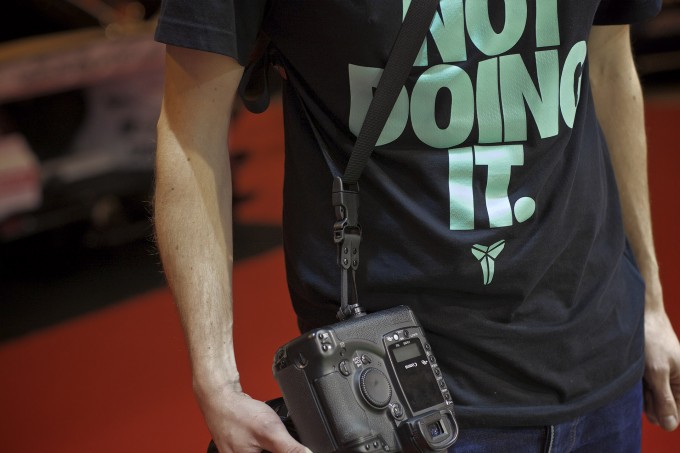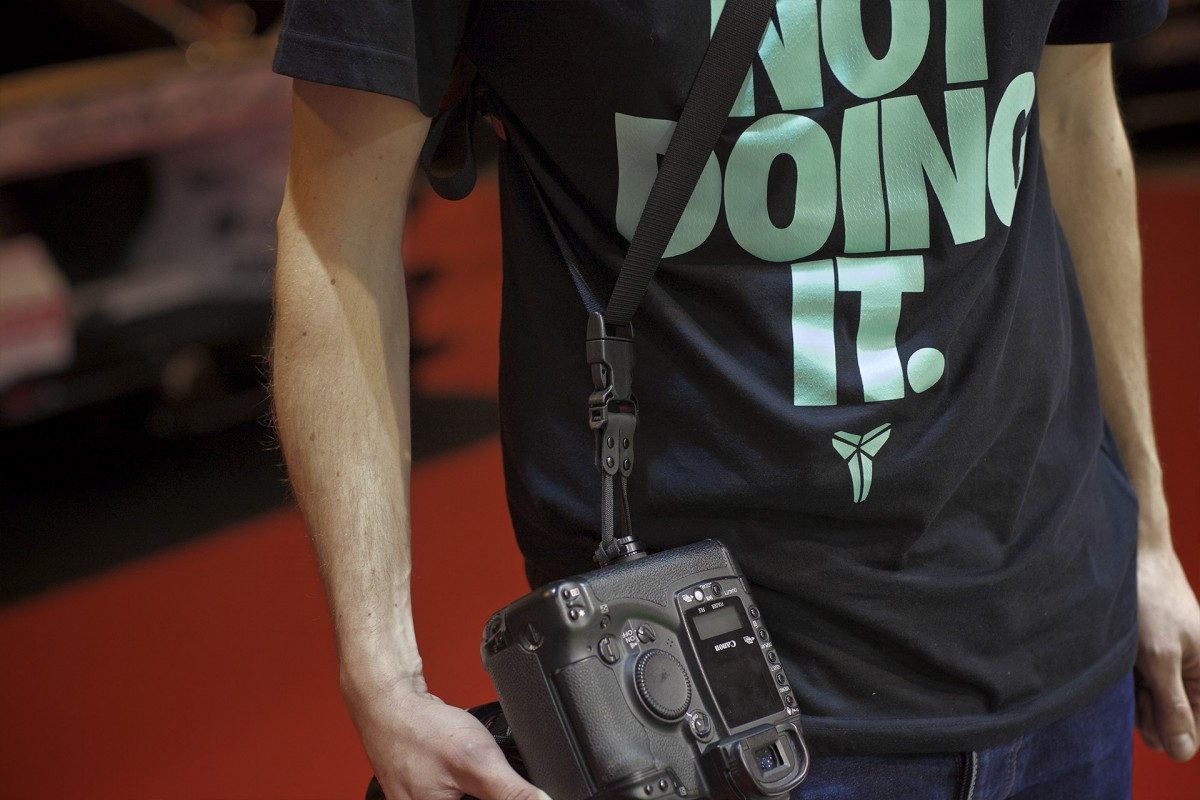 Your other option is the Speedhunters Glide One. This ratchets things up a level, using a small C-Loop connector that screws into any standard tripod mount – a rubber washer means it securely stays in place, but it can quickly be swapped between kit with minimal fuss.
Your camera hangs securely by your side, via a plastic loop on the main strap. When you want to shoot, the strap stays around your shoulder whilst the camera just glides up. Adjustable quick-release stops prevent the camera from running wild if you're leaning over or kneeling down. A quick release buckle makes it easy to disconnect when you need to use the camera freehand, leaving the main pad (it uses the same detachable shoulder pad as the Air Strap) and strap in place.
I always use one of these for my big and heavy long prime lens, and it's made an incredible difference. Easy to use, secure and far more comfortable over a day.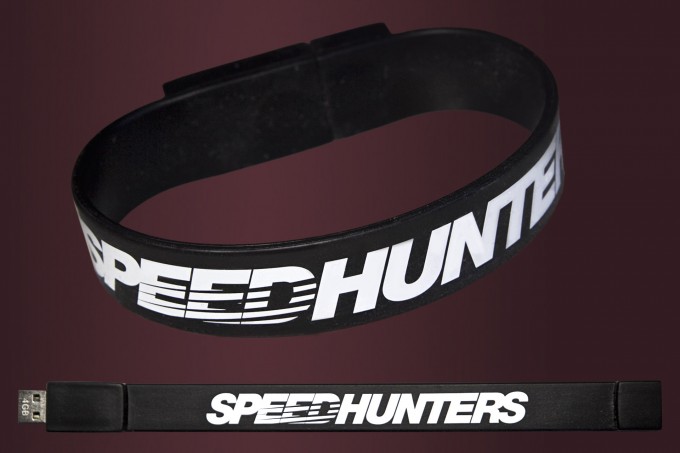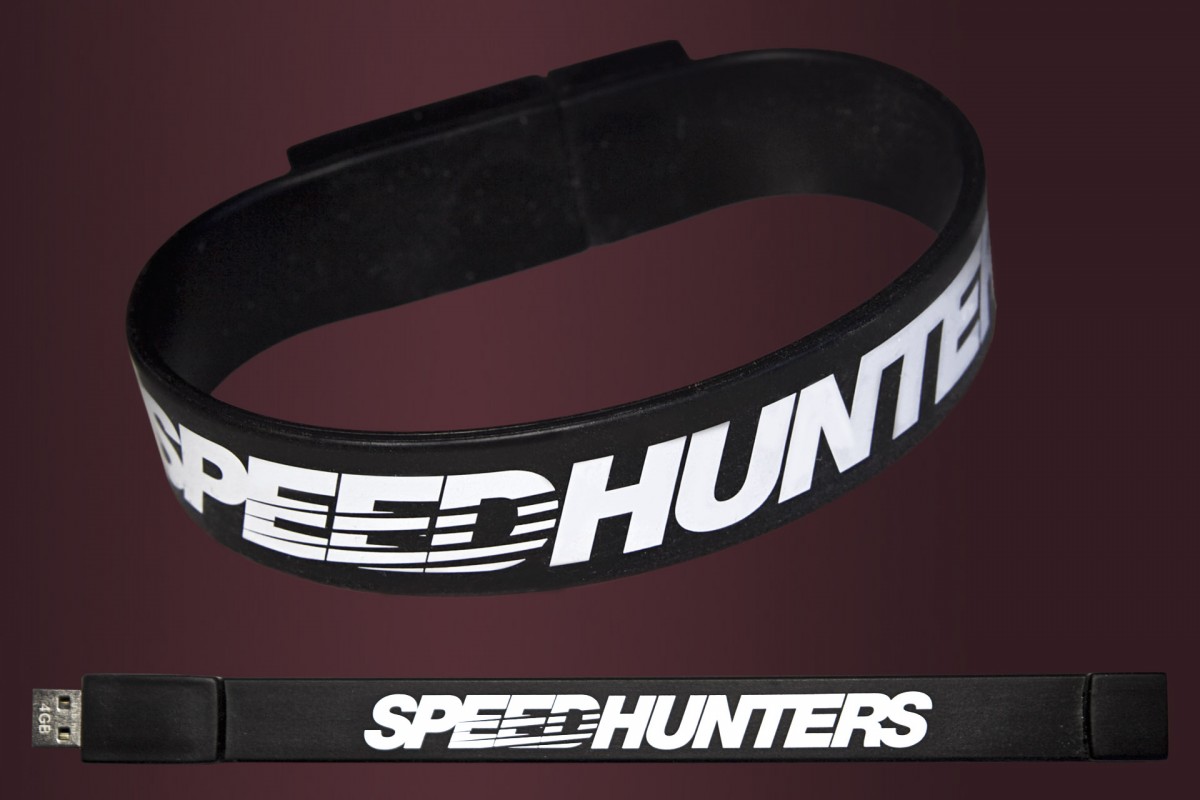 As a little bonus, we're also releasing a 4gb USB stick, cunningly contained inside a rubberised bracelet. I'm always losing USB sticks, but this is the perfect way to keep your digital data close at hand. Need that engine map? All your favourite Speedhunters wallpapers? Or a place to store your best images so you can show them off at a moment's notice? Grab yourself one of these.
It's the ultimate way to prove that you truly are the Speedhunter.
Jonathan Moore
Instagram: speedhunters_jonathan
jonathan@speedhunters.com