Like I Never Left
Walking into the show hall at the ASB Showgrounds in Auckland last Friday evening, I realised that this would be my thirteenth year straight spent doing the exact same thing, on the same date in January. Passing through those doors, greeting many of the same people and relishing in that all-too-familiar smell of polish and tyre shine as hives of people swarm around their cars getting them show-ready.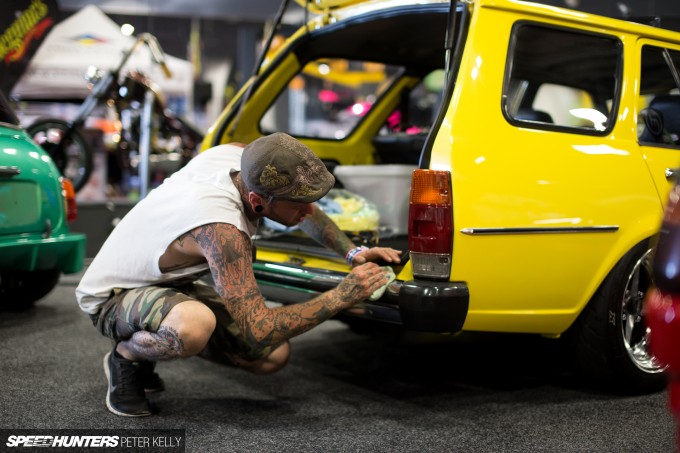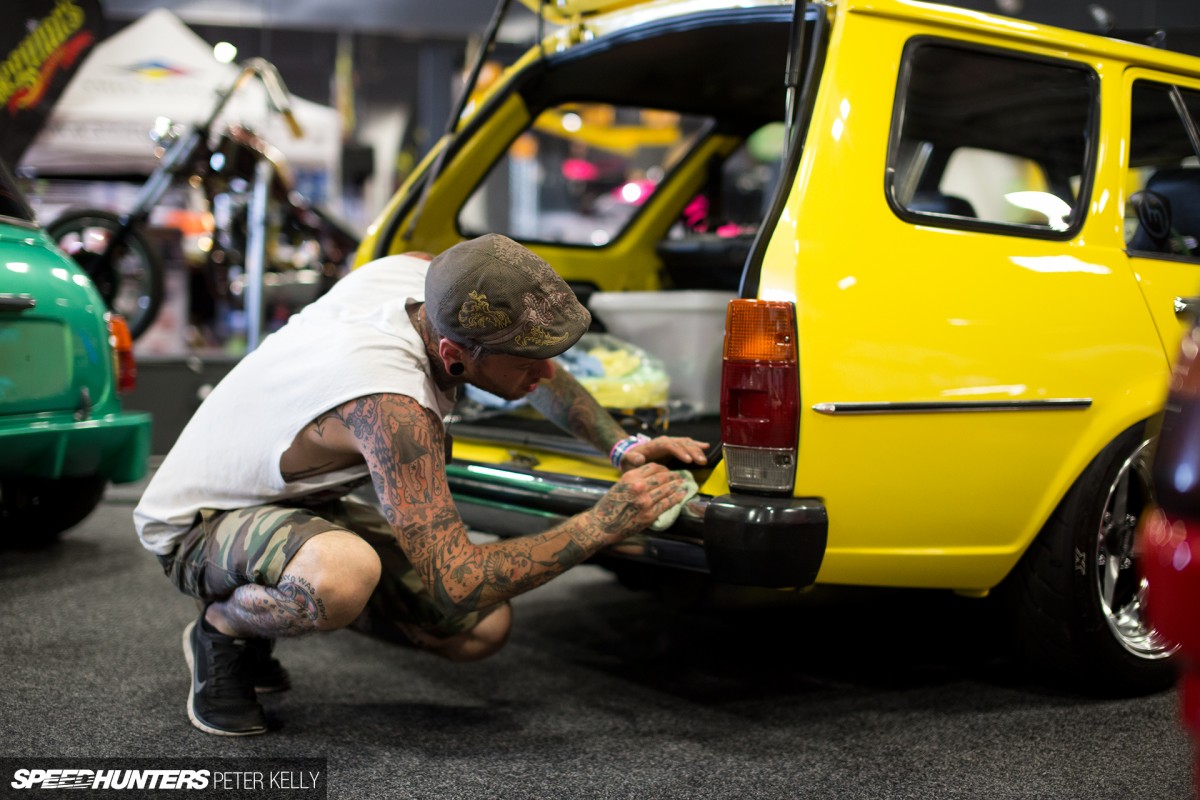 Is that a depressing thing to realise? Thirteen years is a long time, after all, and some might wonder whether I'm stuck in an endless loop of adolescence. If I'd asked myself this question this time last year, I might have said that yes, it is a bit depressing. Twelve months ago, I felt like I needed more than what the New Zealand scene could offer. After living and breathing Kiwi car culture for so long, I wanted to be part of a much bigger, more globalised car community. It was, in truth, one of the reasons I originally left my long-standing position as editor of the country's biggest automotive magazine, New Zealand Performance Car, to travel.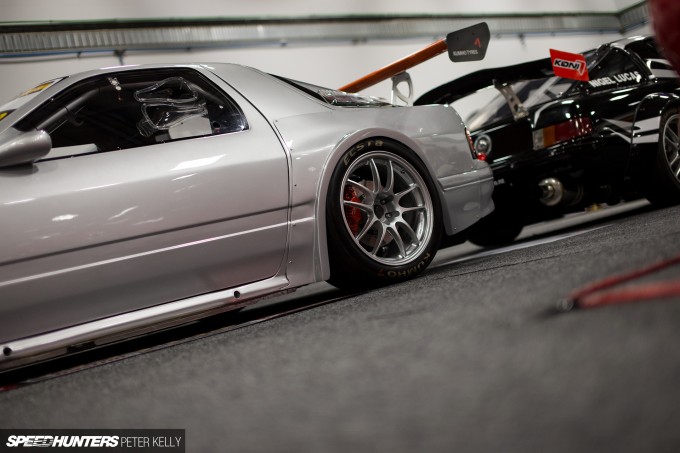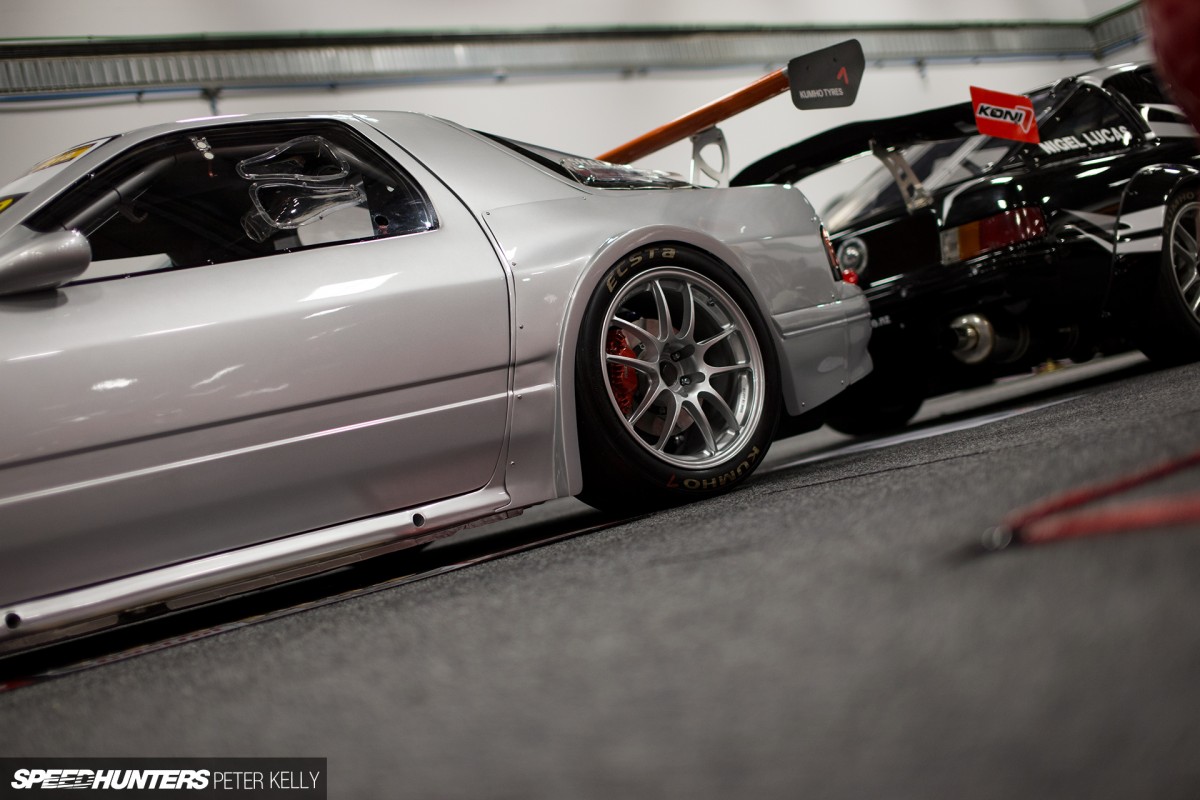 Now, after being out of the country for much of the time between last year's event and now, I've come to realise that the 'V' 4&Rotary Nationals always has, and probably always will be, something that's important to me. Walking through the halls as people rushed around, I felt almost as though I'd never left.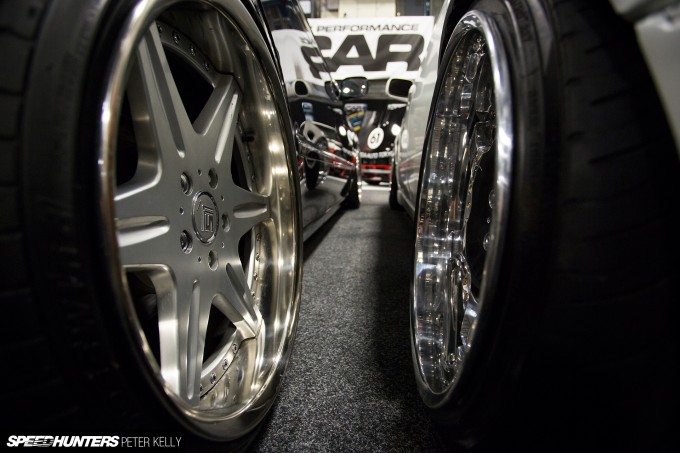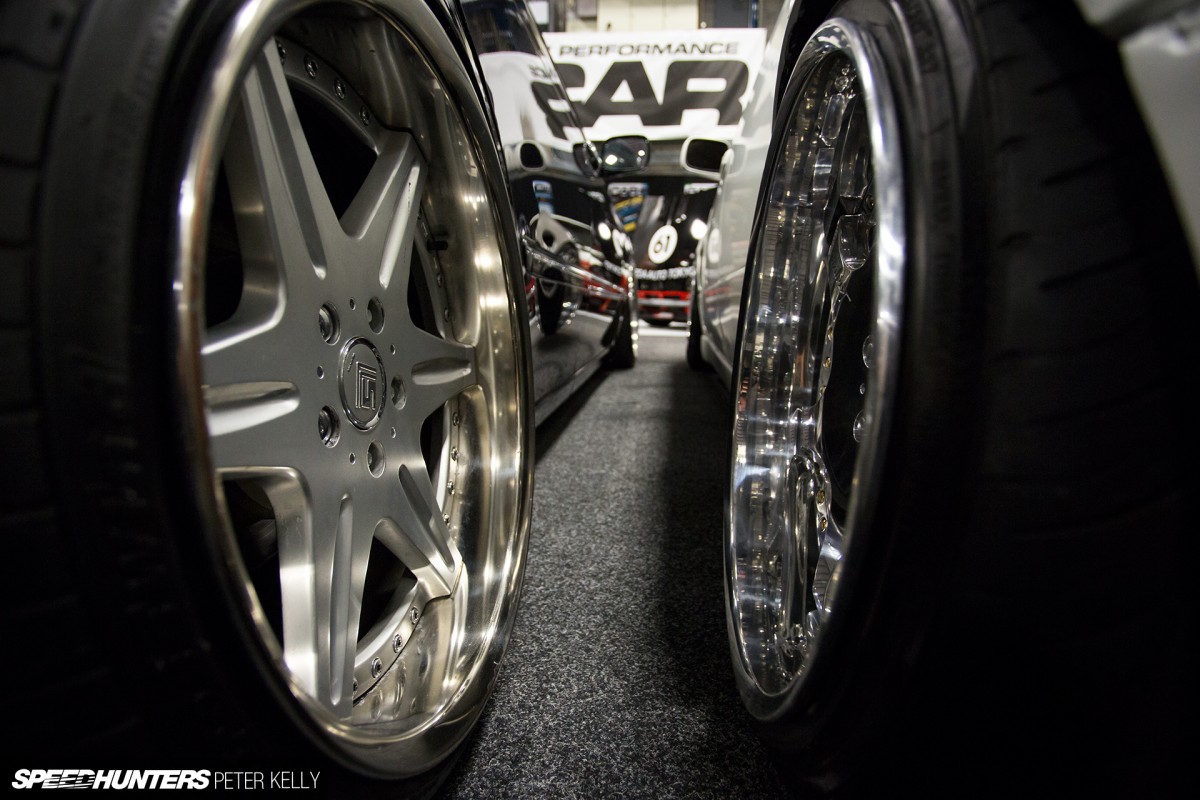 This is, after all, the weekend that everyone in New Zealand's import community works towards. And for that reason, I love it – it's home.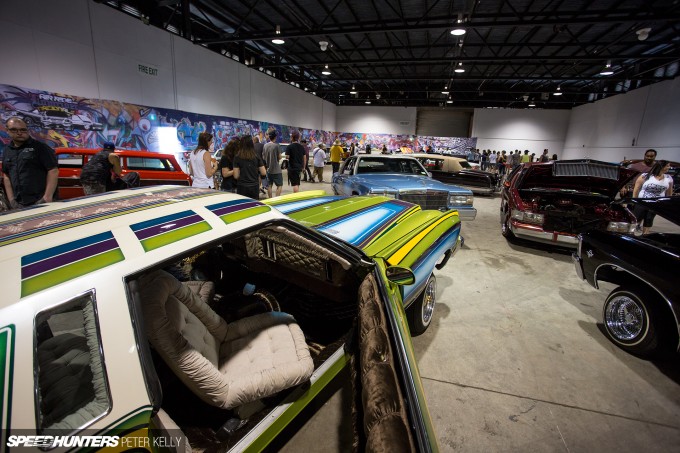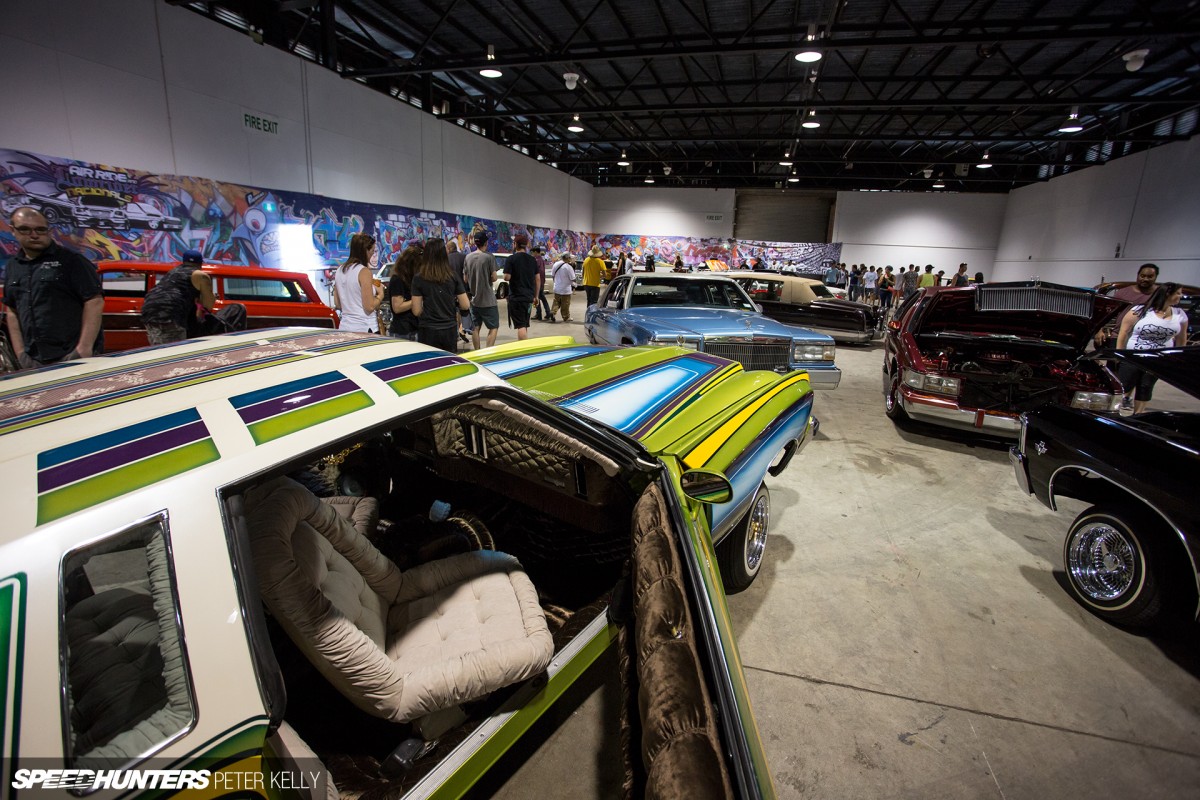 While imports are of course the main focus, the show is no longer just for four cylinders and rotaries, but a mix of everything cool, with its own dedicated lowrider hall…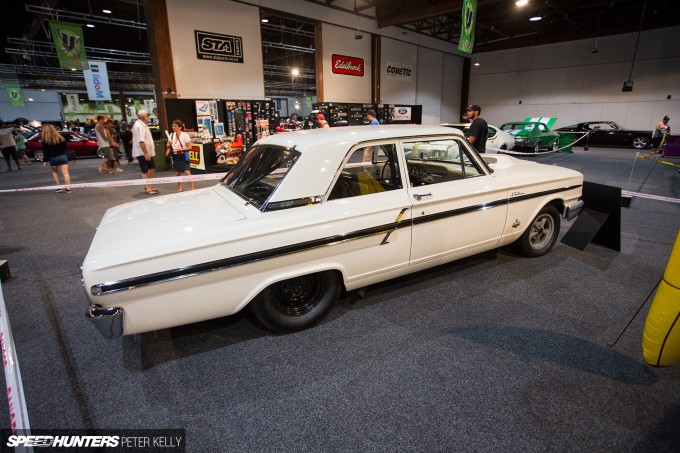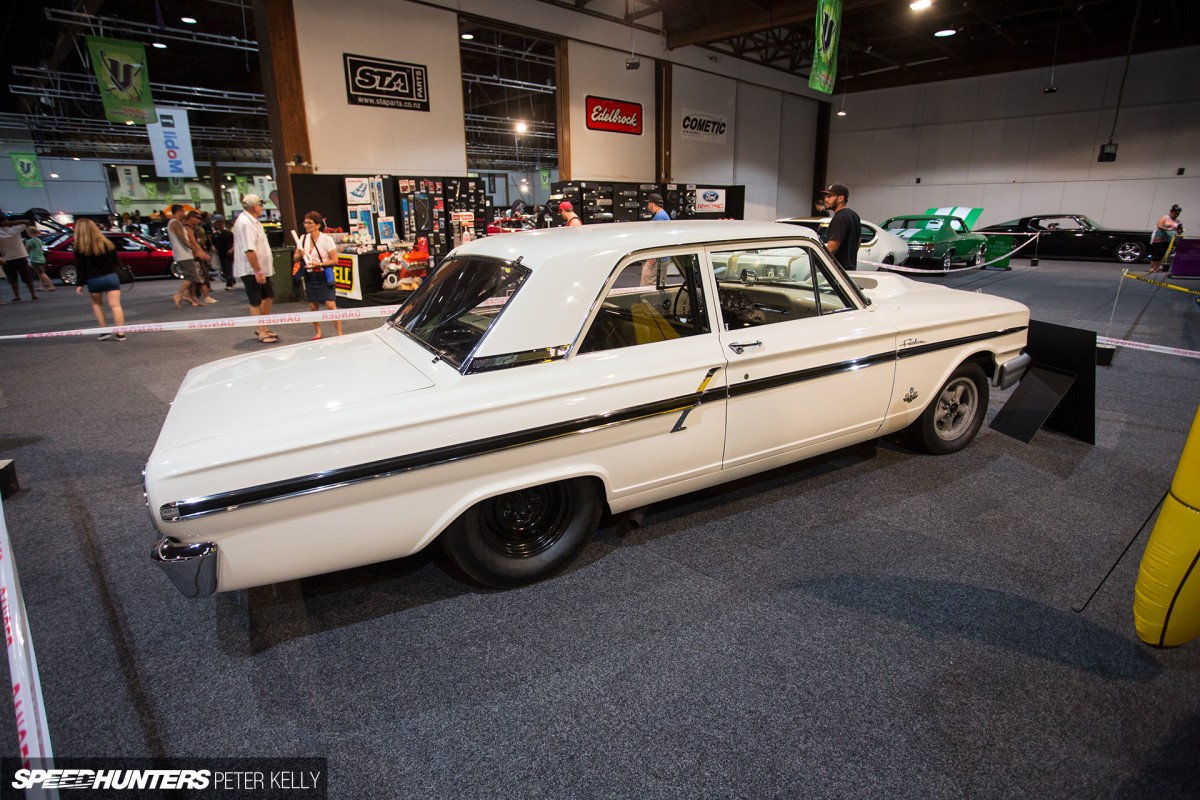 And an American V8 hall, which displayed some super-interesting cars like this beautifully restored 427ci Ford Fairlane Thunderbolt.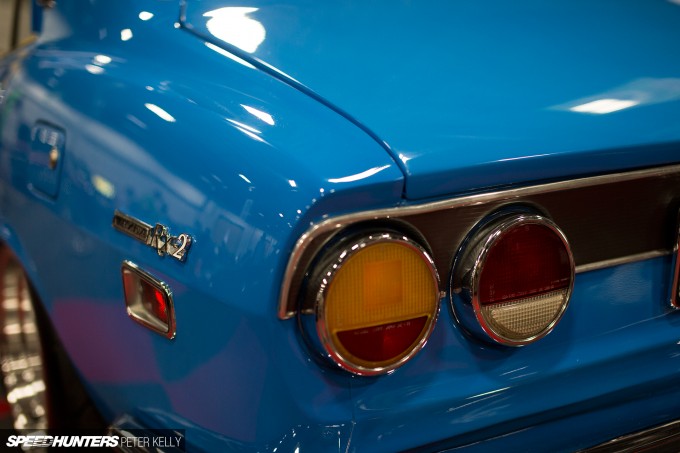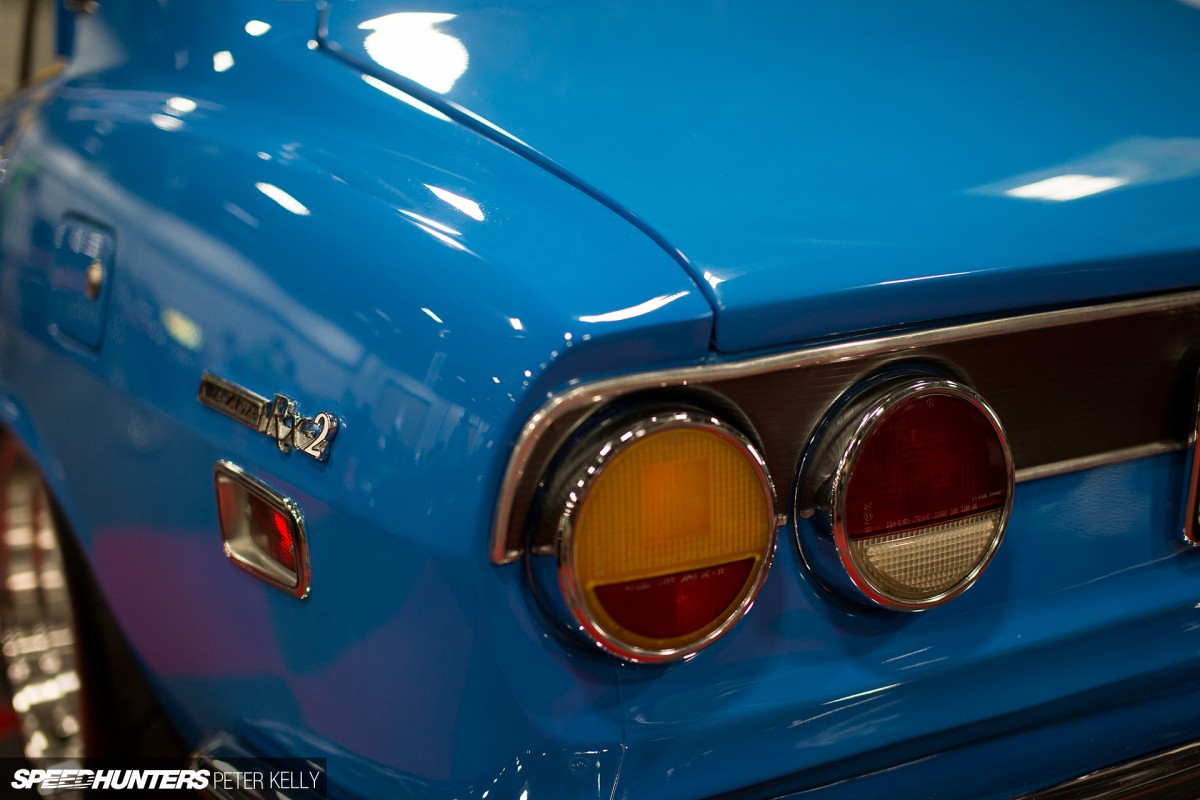 My globetrotting has allowed me to look at the Nationals from an outsiders perspective. I've now seen how the rest of the world does it first-hand, and while everywhere is different, and all scenes have their own good points and bad points, I felt invigorated to come back to New Zealand with a better appreciation for how things are done down here. With that in mind, let me tell you how to Kiwi.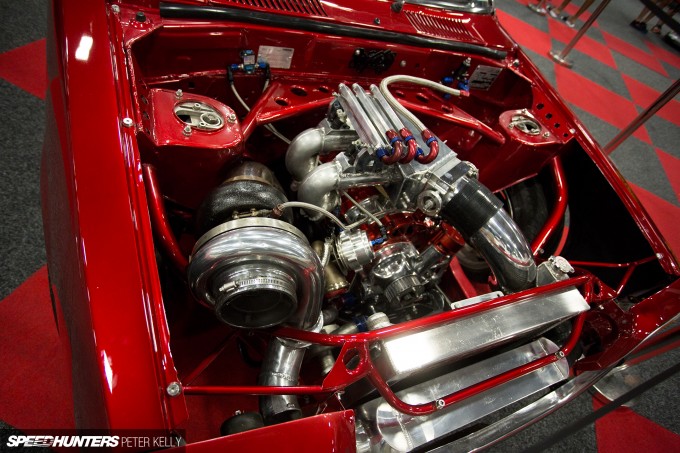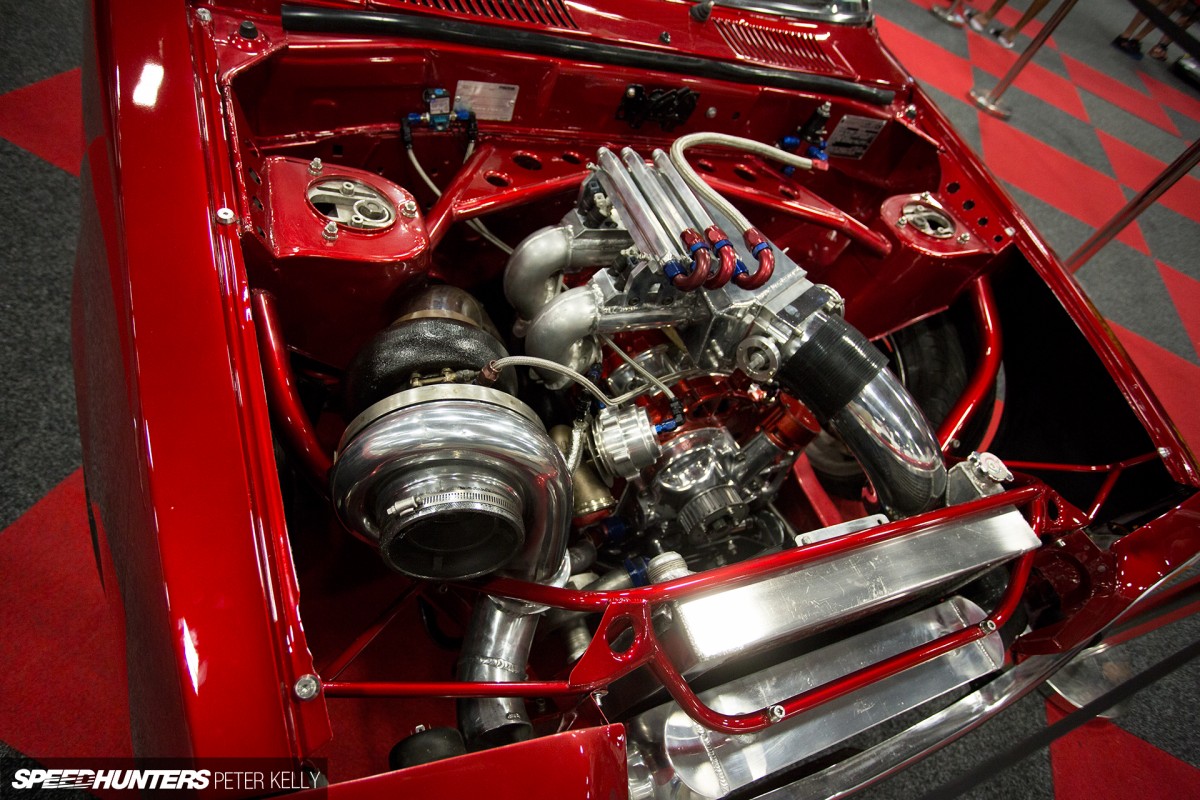 First, like Cody Martin, the owner of this nearly-finished 13B turbo powered Mazda 323 wagon, you need to make sure your engine bay game is on point.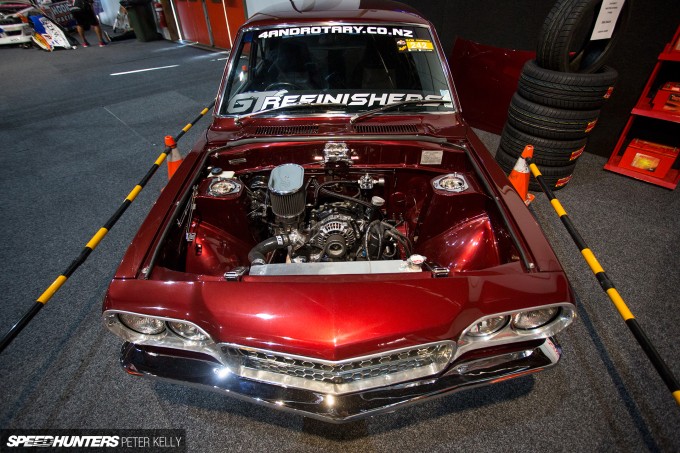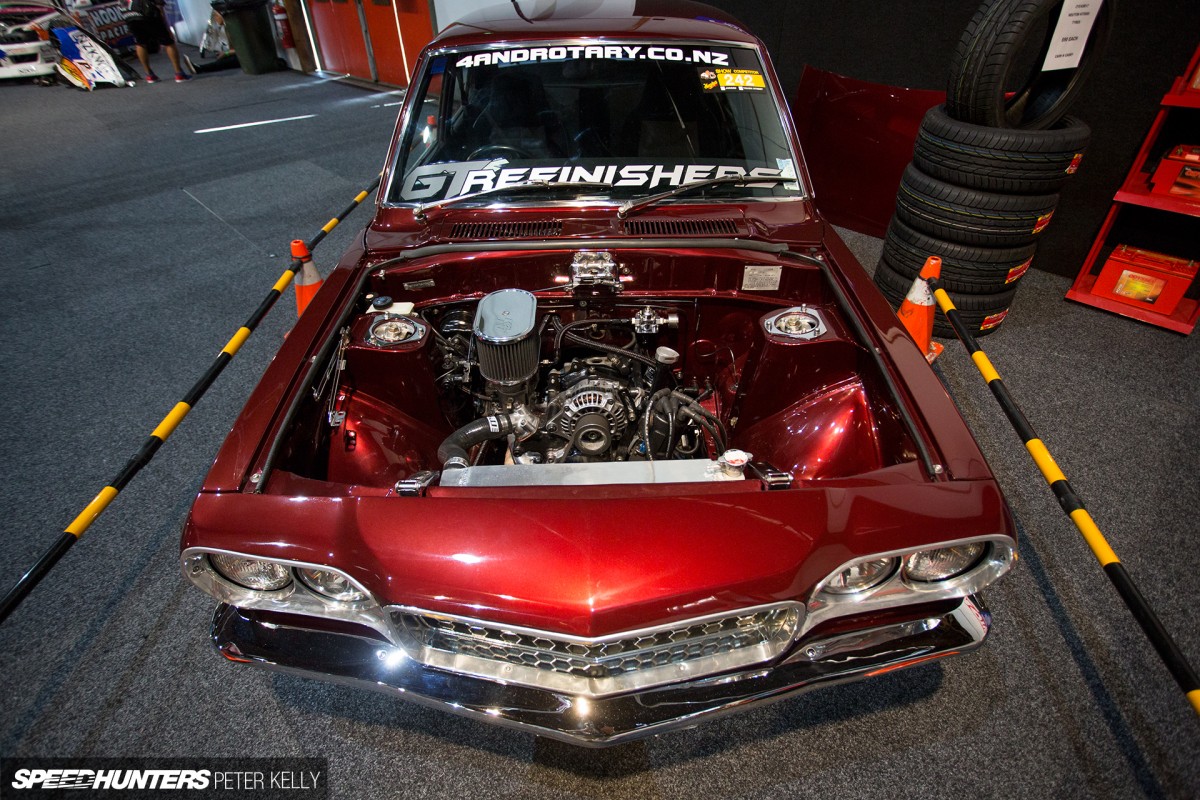 Even if the rest of your car is pretty average, the Kiwi way says it's not a real car until you've put some serious time and money into the engine bay. It's not enough to just make power, it's got to look good doing it too. Very rarely will you see an top-notch car and pop the hood to find it's a real mess in there. If you do manage to find something like that, generally the owner will be very apologetic and insist that the motor is about to be pulled, the panels smoothed, loom hidden and every surface highly polished.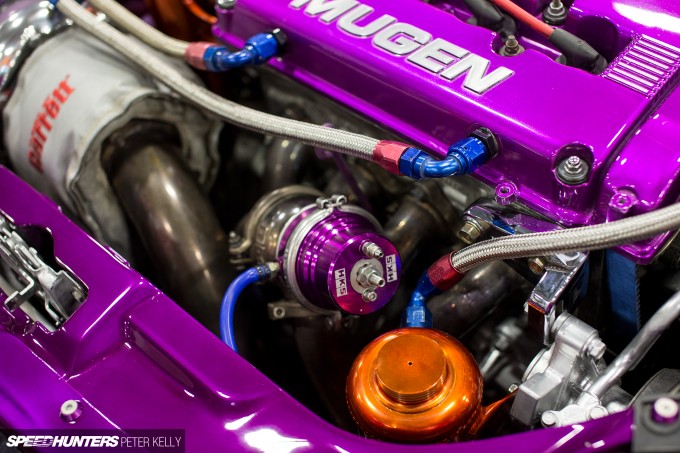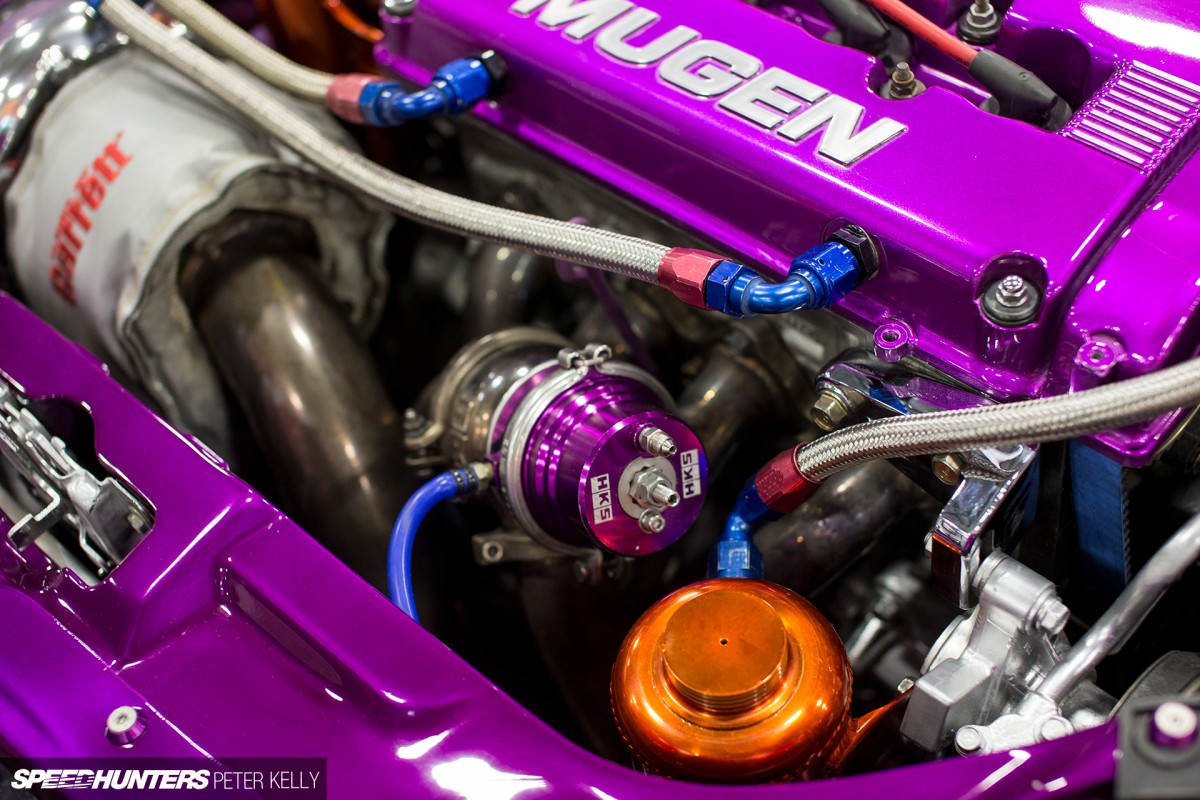 This is definitely one of my favourite things about the New Zealand scene, especially after checking out so many shows overseas, and finding that engine bay presentation seems less important, notably in Japan.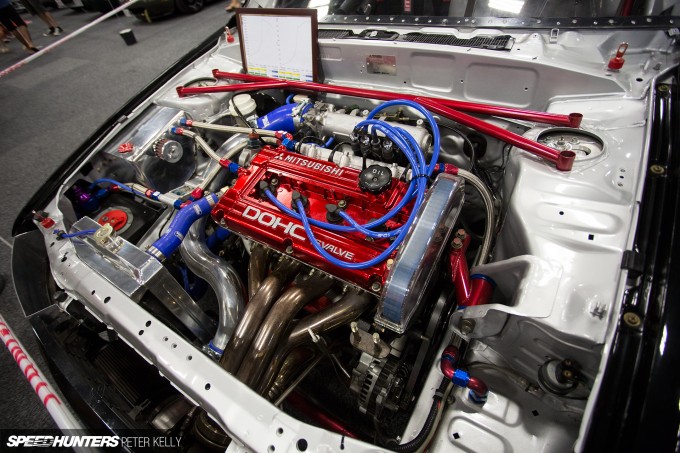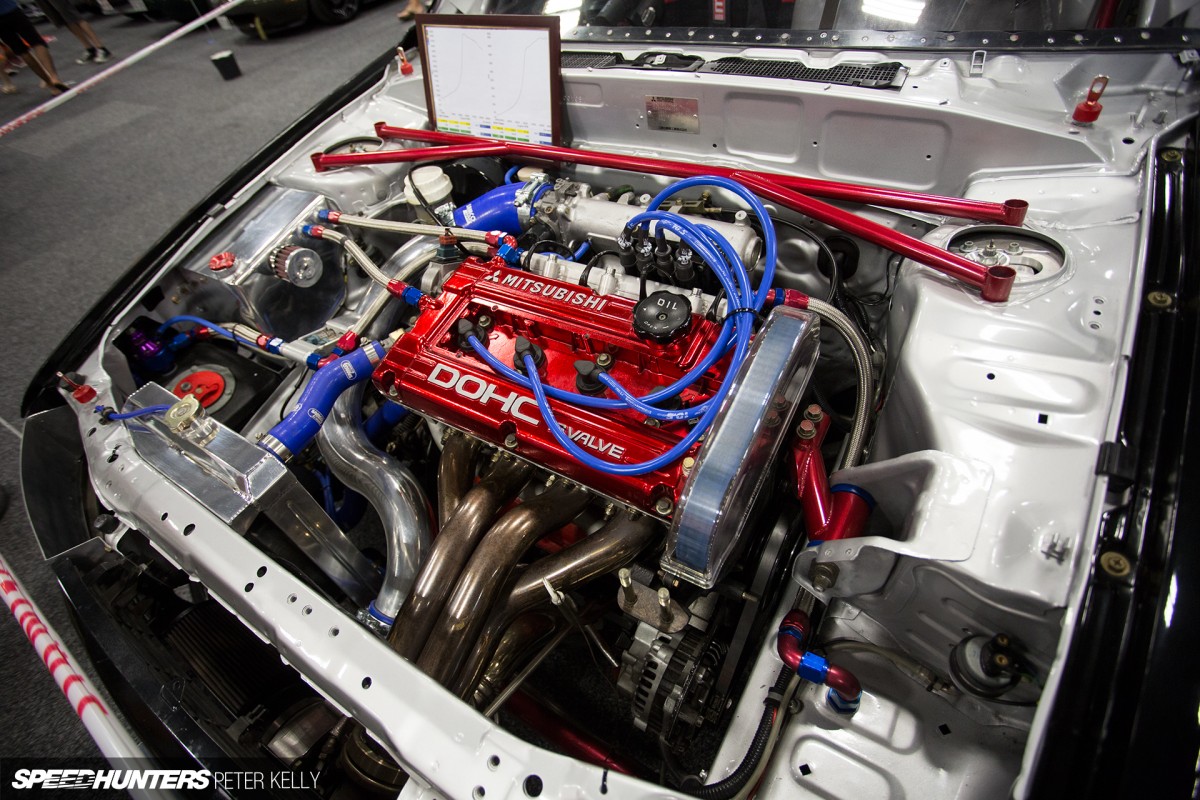 Maybe it's just because I grew up here, but a perfect bay is one of the biggest make it or break it factors of a car build for me. Even racecars, like this C83A third-generation Mitsubishi Mirage drag car, tend to be fairly well presented under their lightweight, vented bonnets.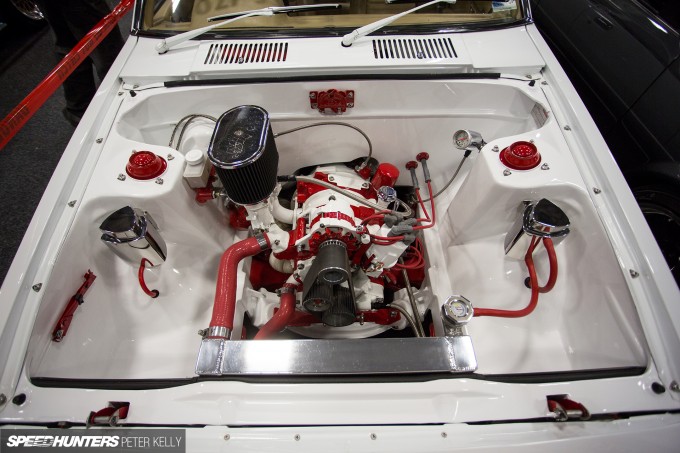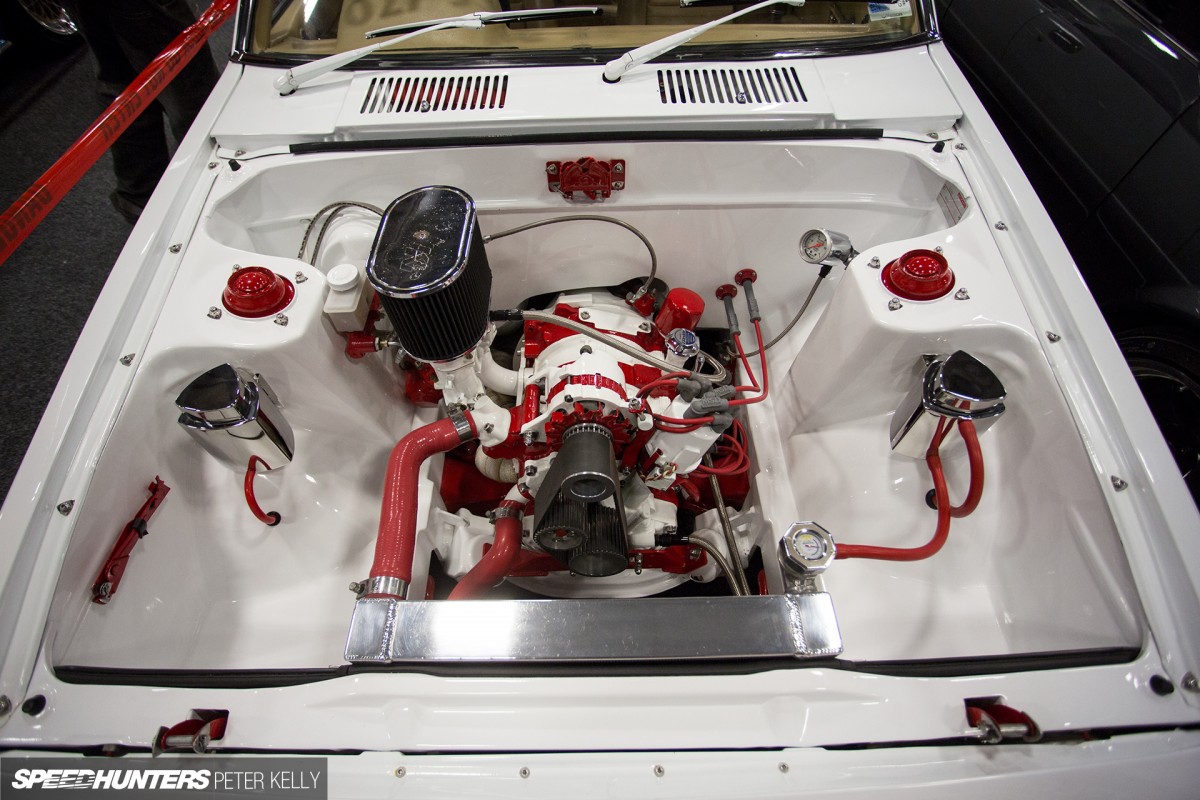 While there were plenty of nice engine bays on display from the four, six and eight cylinders, it was predictably the Mazda rotary crowd that far outshone the rest. Which brings us to part two for any self-respecting Kiwi car enthusiast and perhaps something we're more well-known for overseas…
Build A Rotary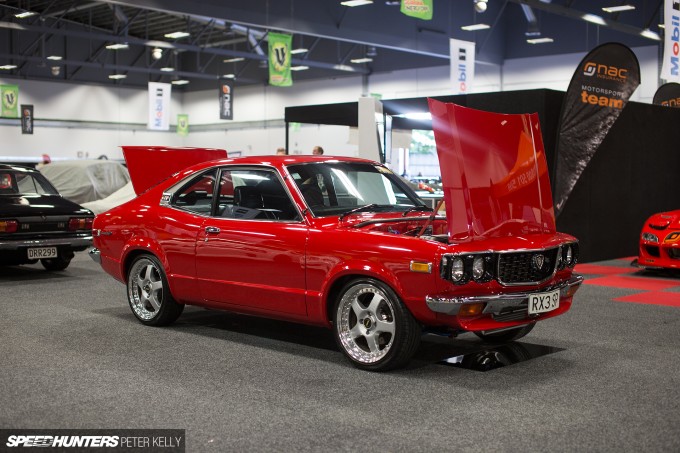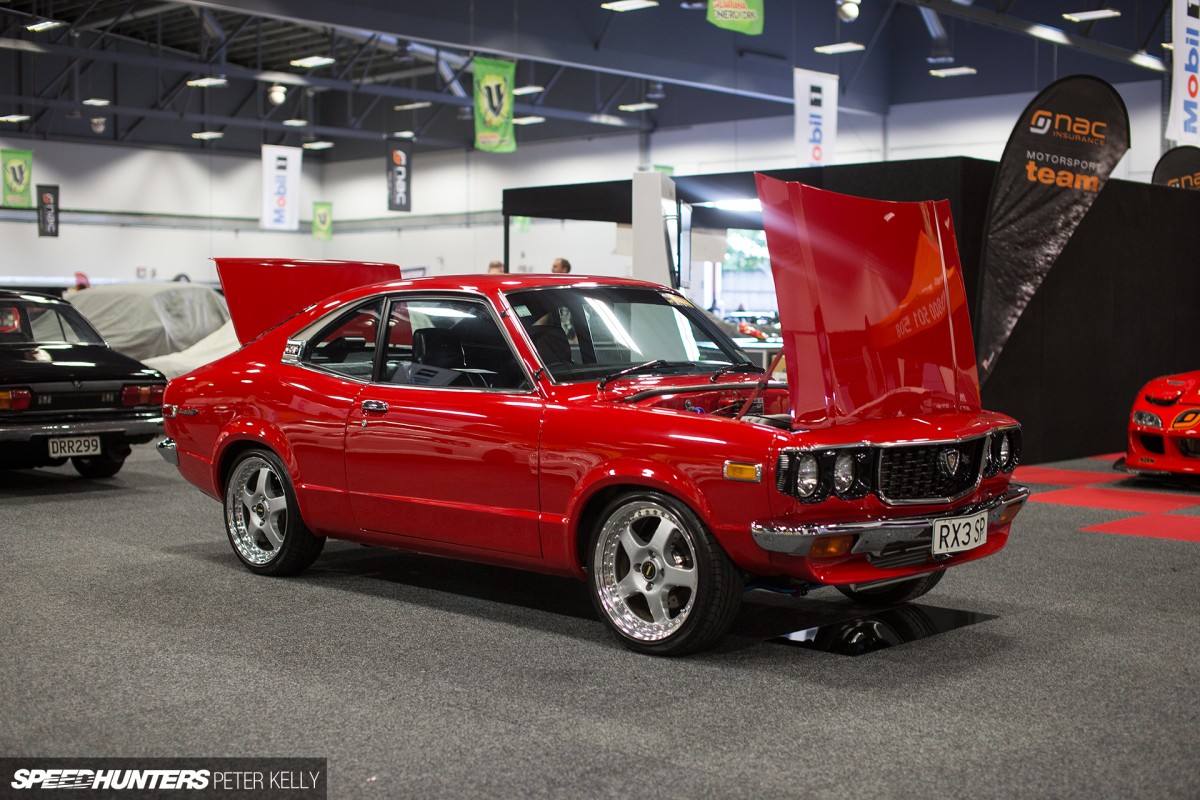 If you want to be a true Kiwi car enthusiast, you need to own a Mazda rotary-powered vehicle at least once in your life. The pulse of a bridge-ported 12A or 13B is almost as much a part of our national soundtrack as the sound of a tui bird or comedian Billy T. James' laugh.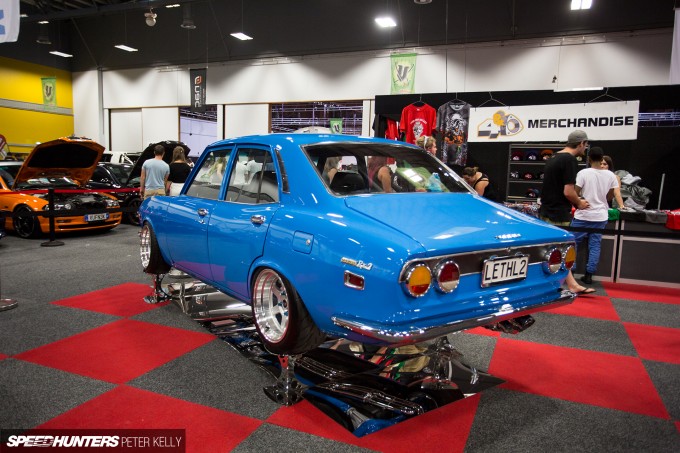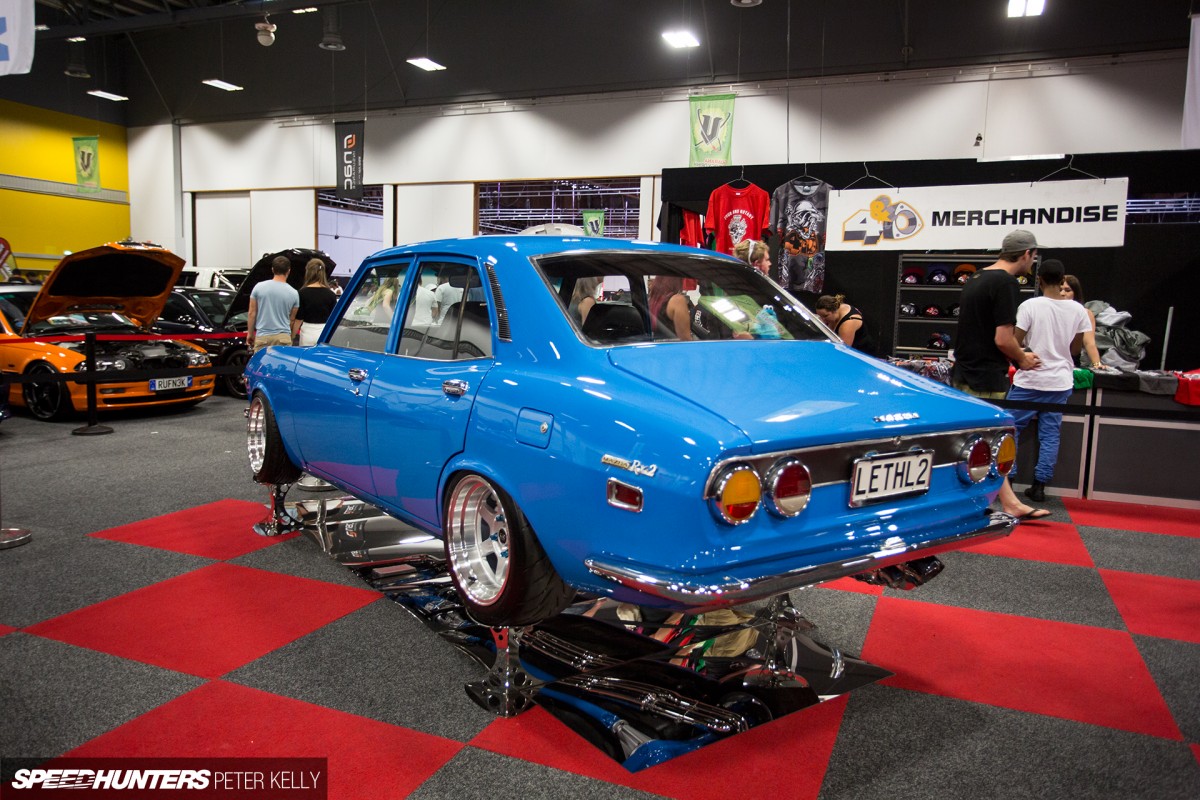 Genuine RXs, like Tim Johnson's beautiful RX-2 sedan (winner of both the Best RX-2 and Overall RX Master trophies, among others), and Brett Dyson's perfect blood-red RX-3 coupe above, command big money here, and they are extremely well looked after by those that can afford them.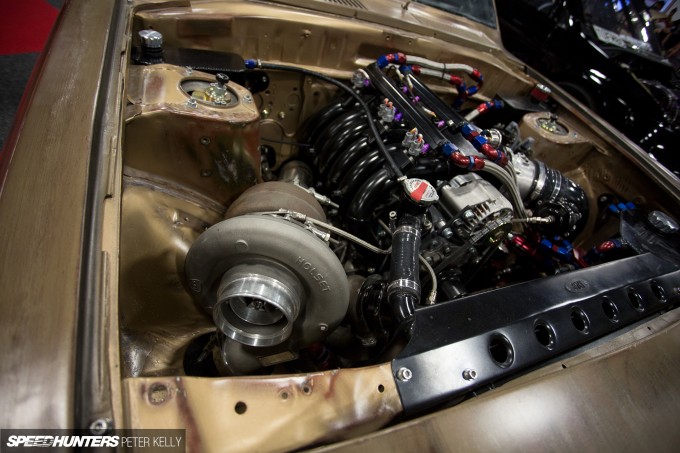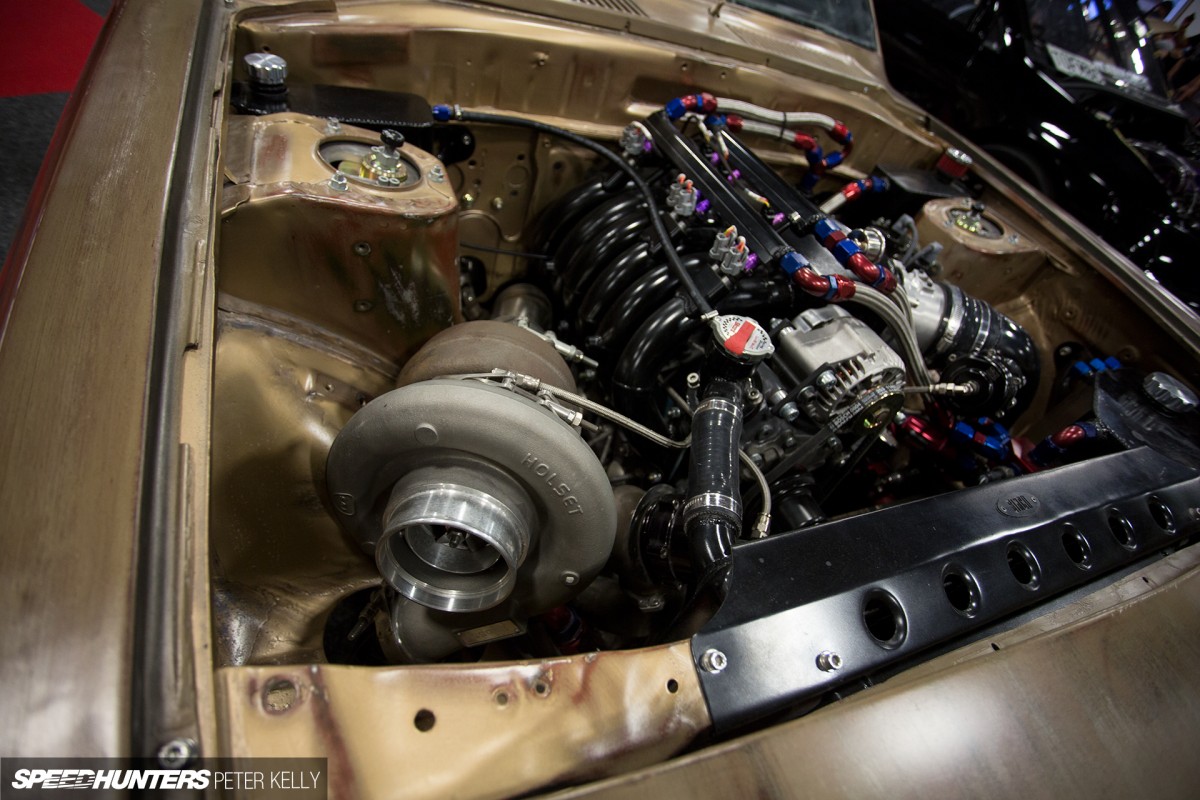 One of the best things about New Zealand rotaries is that virtually none of these machines, despite their increasingly rare and sought-after status, are babied or swaddled up in cotton wool. They are nearly all driven hard, either on the street or the racetrack – most commonly about a quarter-mile long. This has always been the way, and it's resulted in some of the fastest and most brutal rotary builds in the world.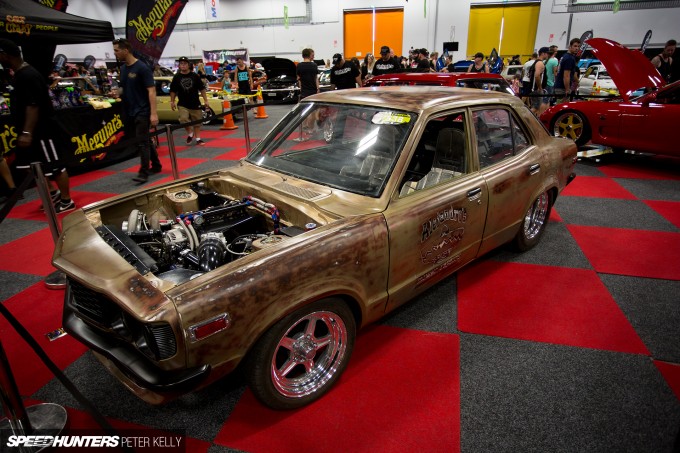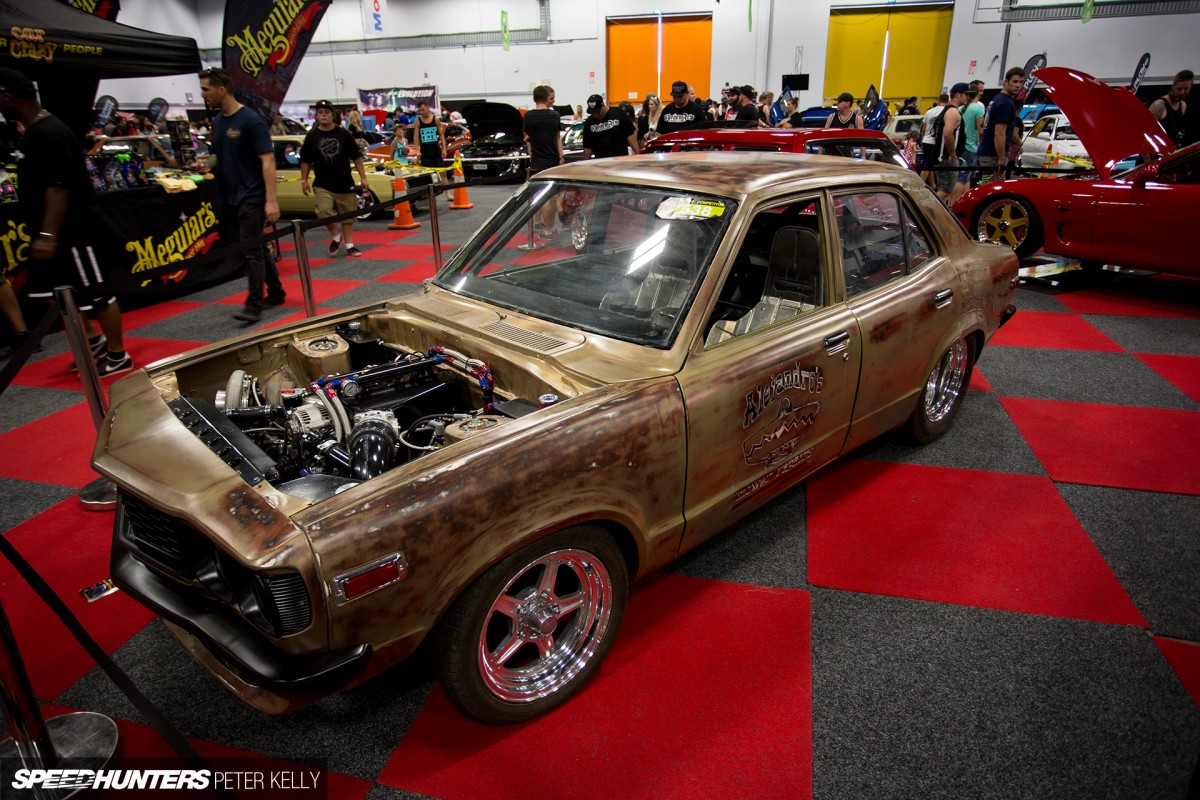 Check out Aaron Keach's tubbed and faux-patina'd 808 street/race sedan for example, which is powered by a monster 20B triple rotor set up, pulled from between the struts of his previous FC3S RX-7 street build.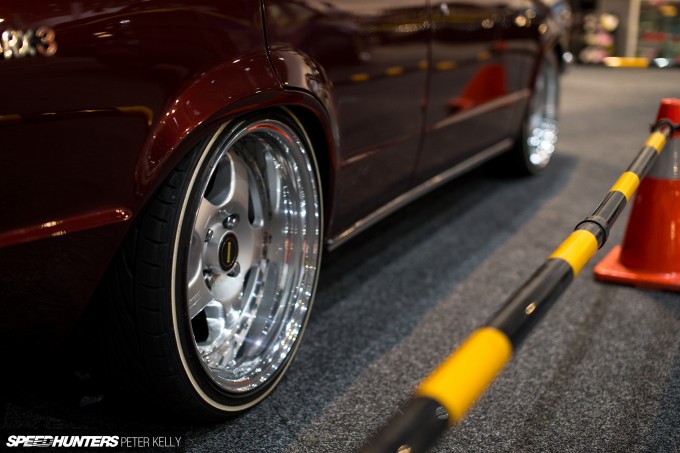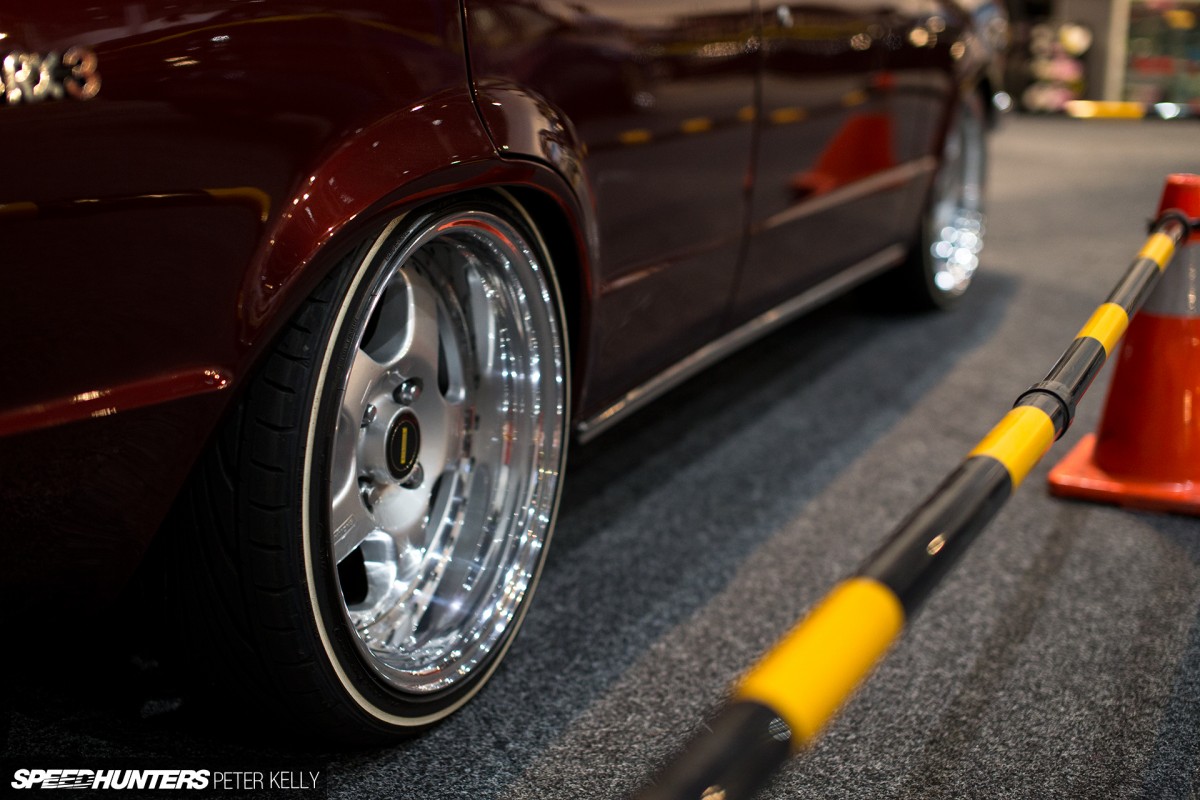 Until recently, if you have an old RX street car, you pretty much have to have a set of big Australian Simmons three-piece wheels, which, if I'm to be honest, I'm not a huge fan of. They're great wheels, but for my tastes they're just too big on these small cars.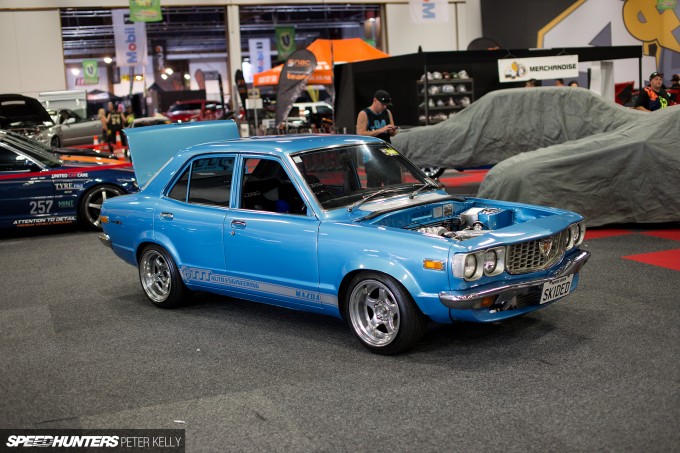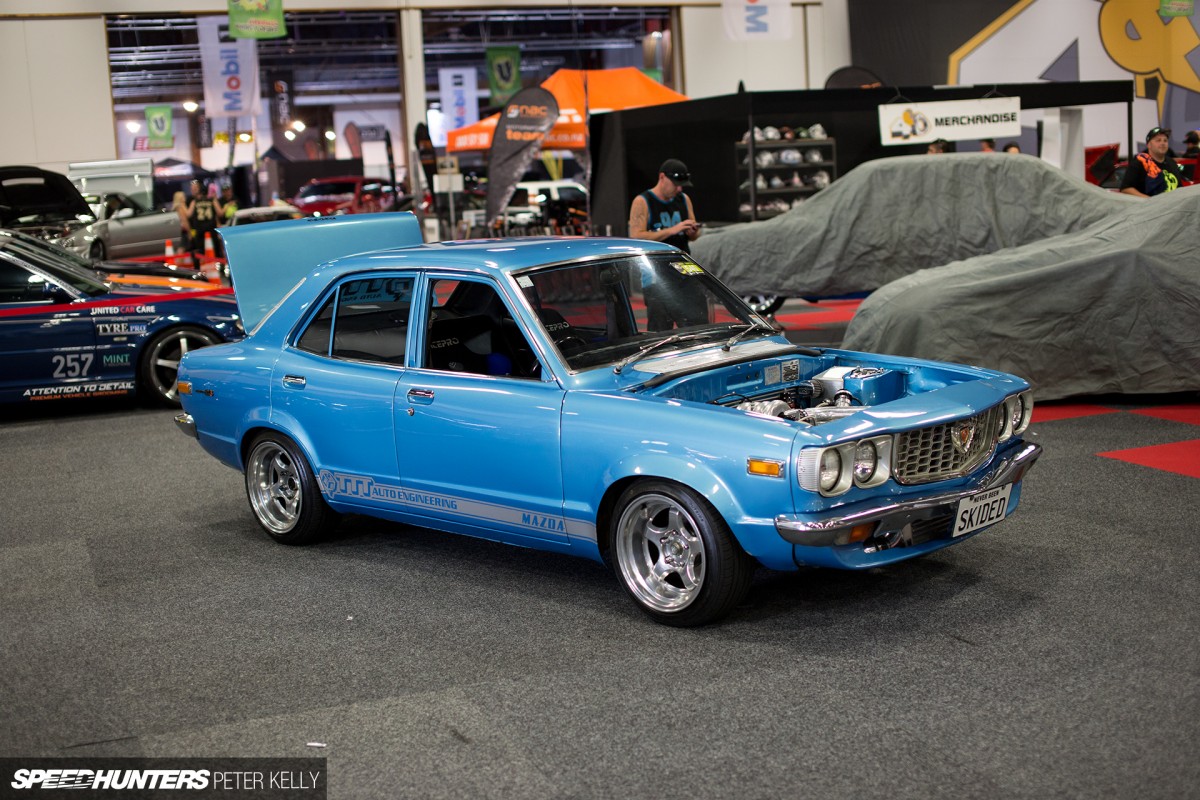 So it's great to see cars like Eddie Hayman's quick 13B turbo RX-3 sedan running smaller diameter 15×8-inch wheels. I hope the trend will continue next year.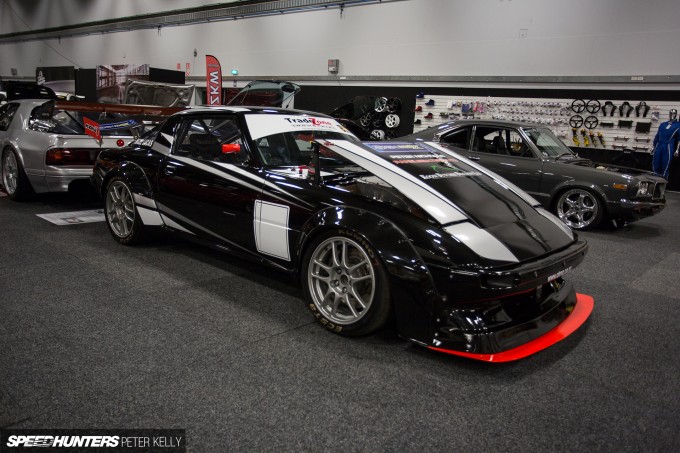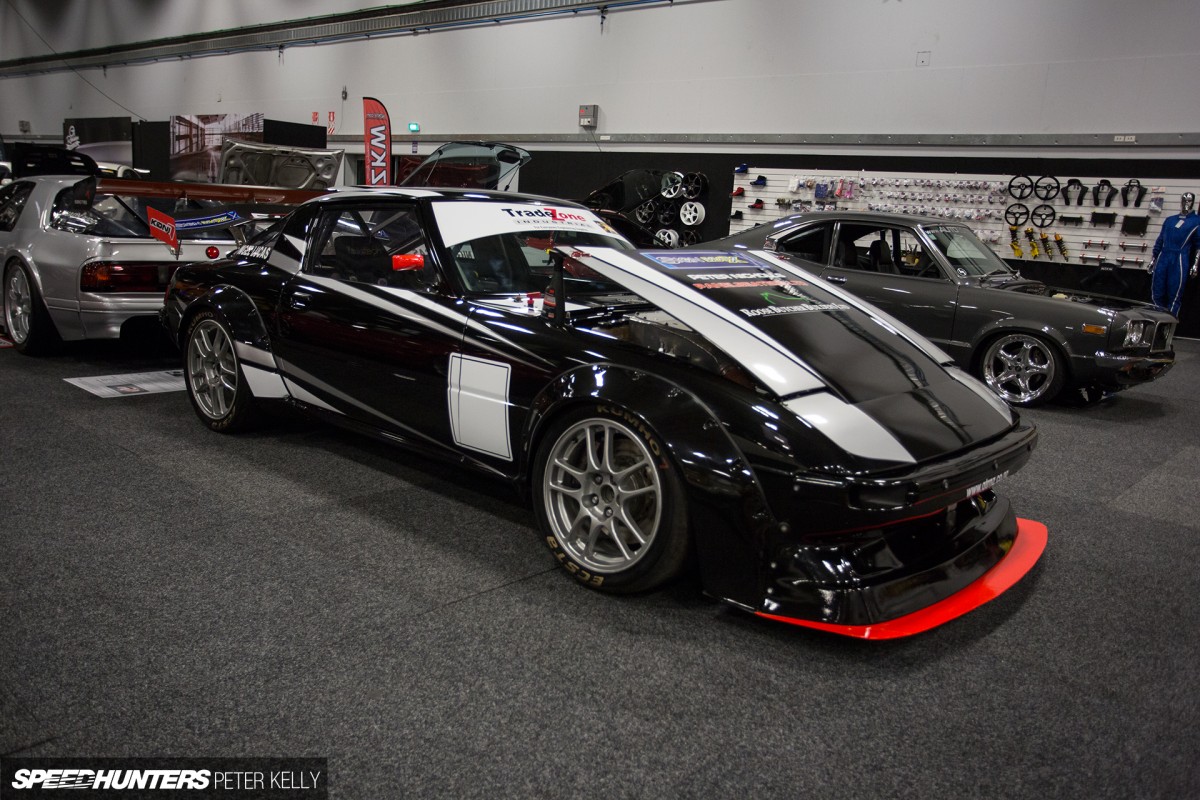 Traditionally, of all the early Mazda RX models, the Series 1-3 (SA22) RX-7 has been the cheapest to buy, but that is now changing and consequently, there's some seriously nice builds coming out of the woodworks. From circuit racers like Nigel Lucas's absolutely pristine example…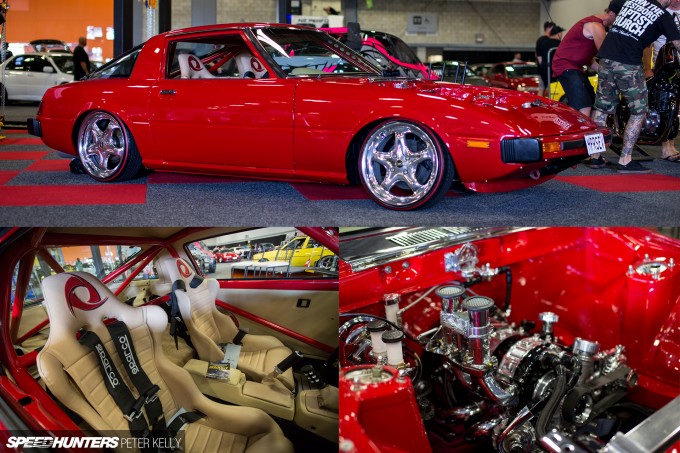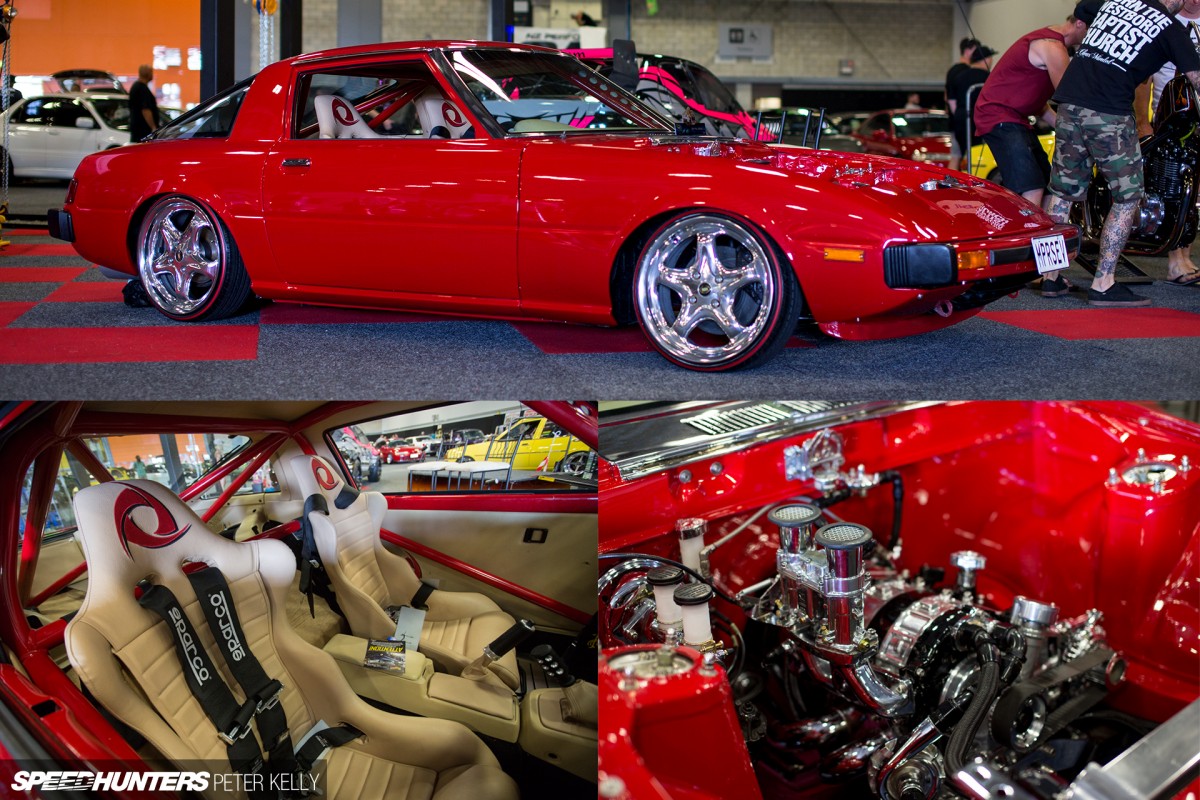 To a much more showy street feel. This incredibly clean S1 is conforming to the quite recent trend of fitting 'retro' wheels like these 17-inch ROH ZSs. When I say retro, I don't mean in the world-wide sense, but retro within the local scene… In New Zealand these were the wheels to have around 20 years ago, and up until very recently they were worth absolutely nothing to buy. Now a decent set of survivors will cost you good money.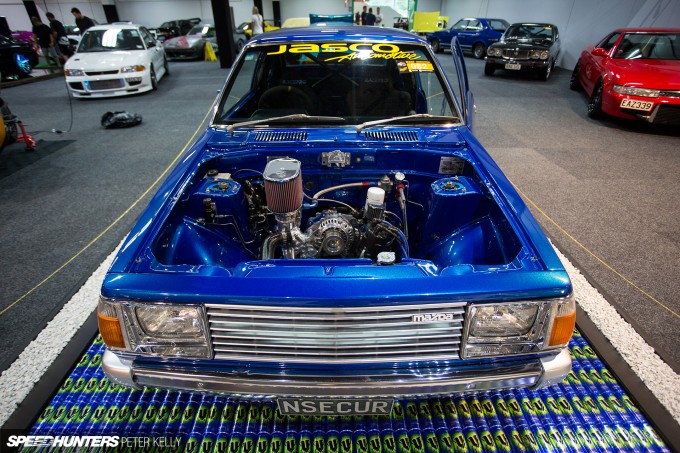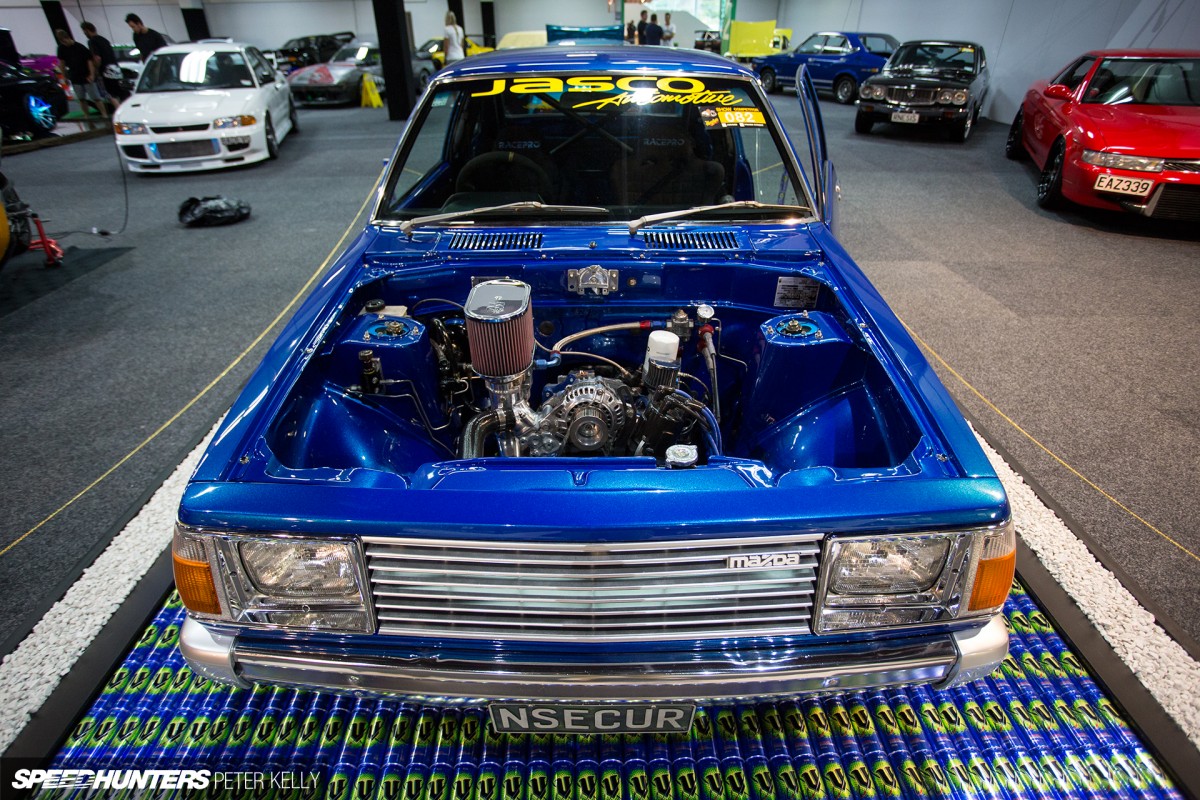 With the early 7s now selling for big dollars, the trickle down effect is impacting the traditionally cheaper Mazdas. Back in the '80s and '90s, rotaries were the cars of choice for kids hell-bent on causing trouble, popping tyres and blowing motors in equal measure. They were almost considered throwaway items back then, and it's amazing to see the whole thing come full circle. These days, many enthusiasts can't afford the entry price of a genuine RX, so while non-rotary Mazdas like the 323 have always been converted to Wankel power, over the last few years these builds have gone from being rough and ready streeters to having huge amounts of money and time poured into them. Whether built for the street and show like Jamie Walden's 13B bridge-ported two-door above…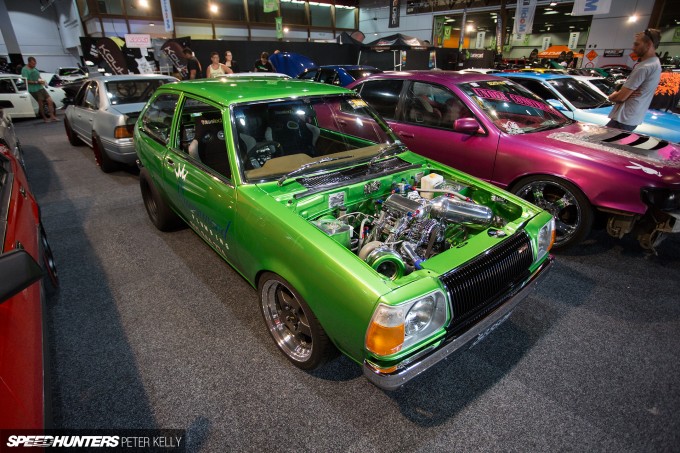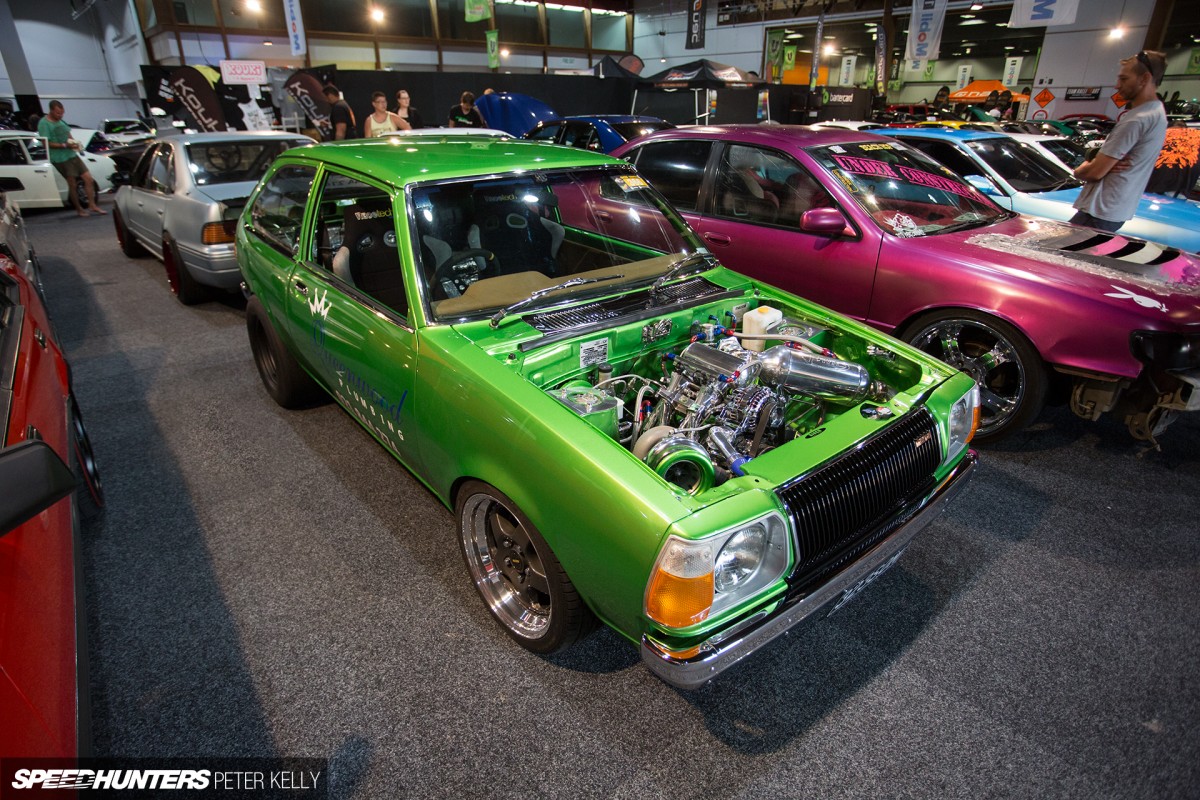 Or street and race, like Shane Holland's quick 13B turbo-powered example.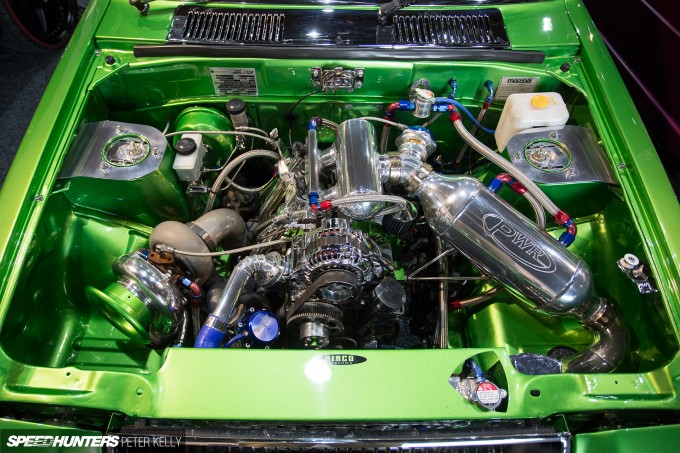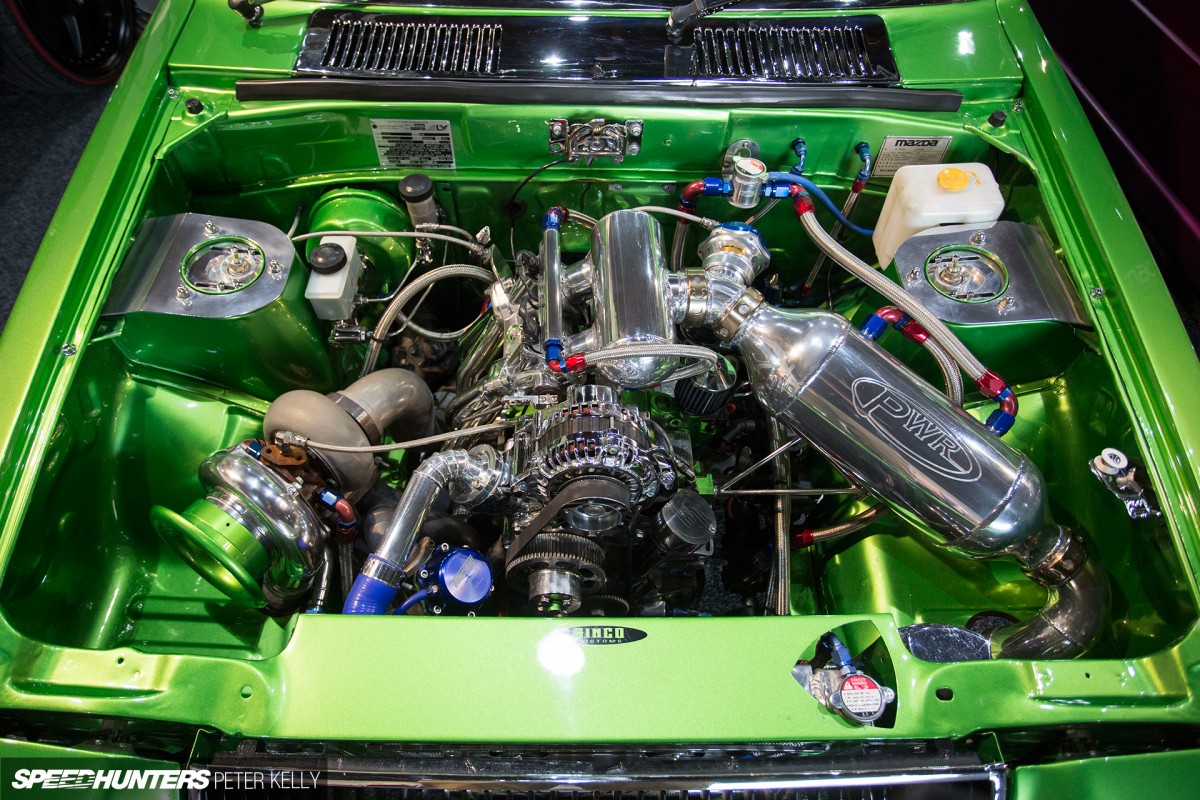 I'm in love with the PWR water-to-air intercooler setup on this car.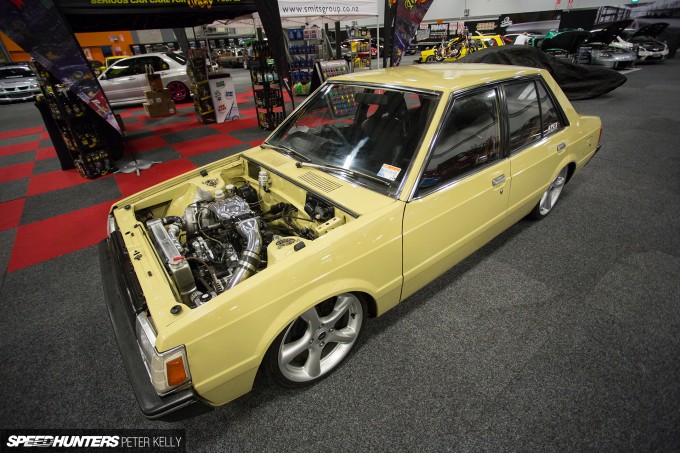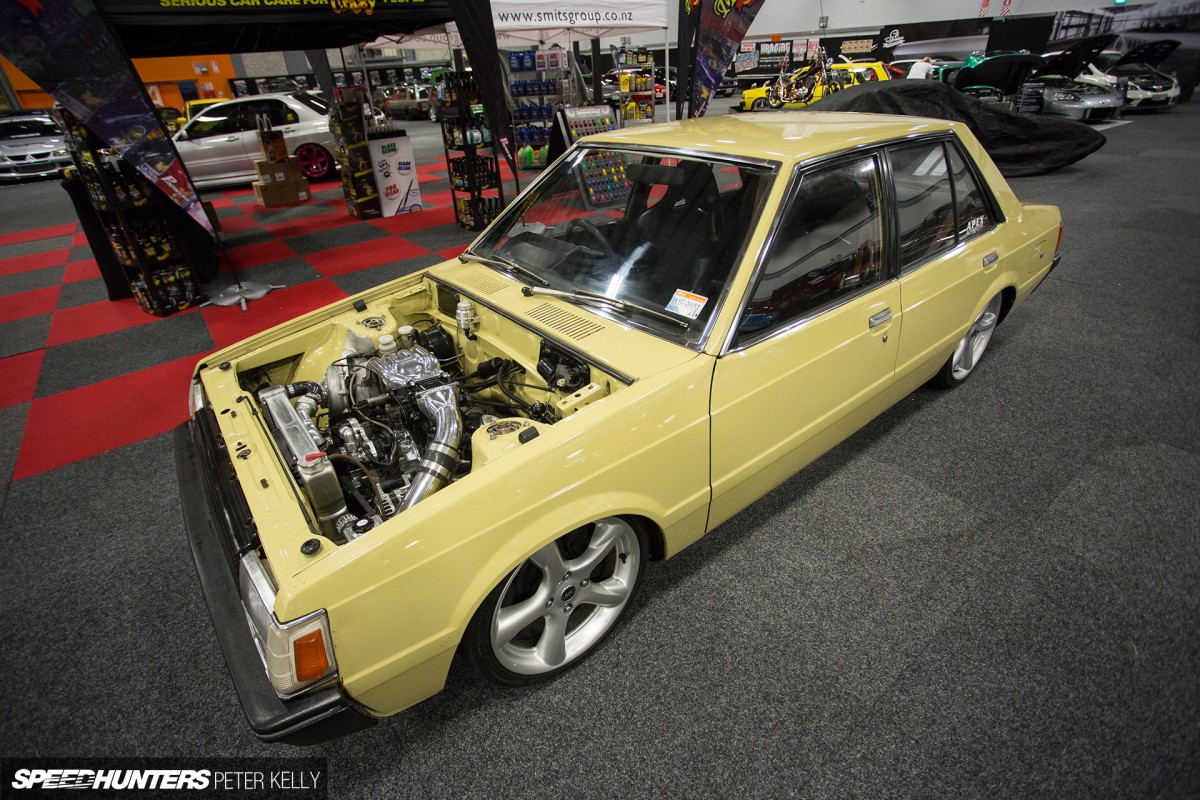 Mazda body doesn't do it for you? No worries, a true Kiwi car enthusiast will throw a rotary at anything. We accept all form of Wankel powered machines and you'll find plenty of converted KE70 Toyota Corollas or Mitsubishi Lancer EXs floating around amongst some of the more obscure conversions – Minis, Civics, WRXs to name a few. Note the use of vintage ROH rims again, this time the classic Reflex model.
Embrace All The Cars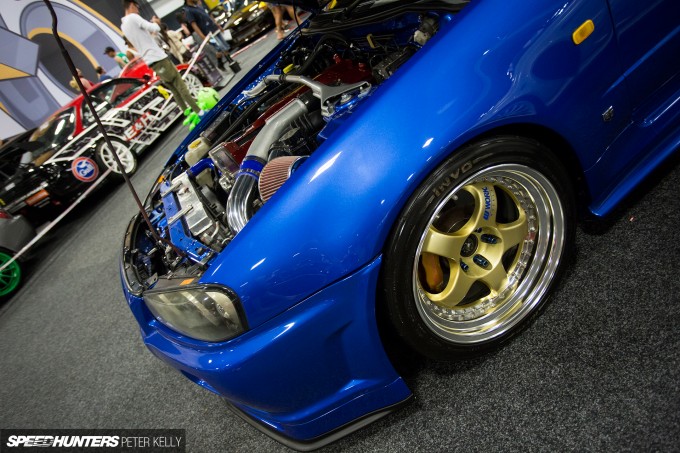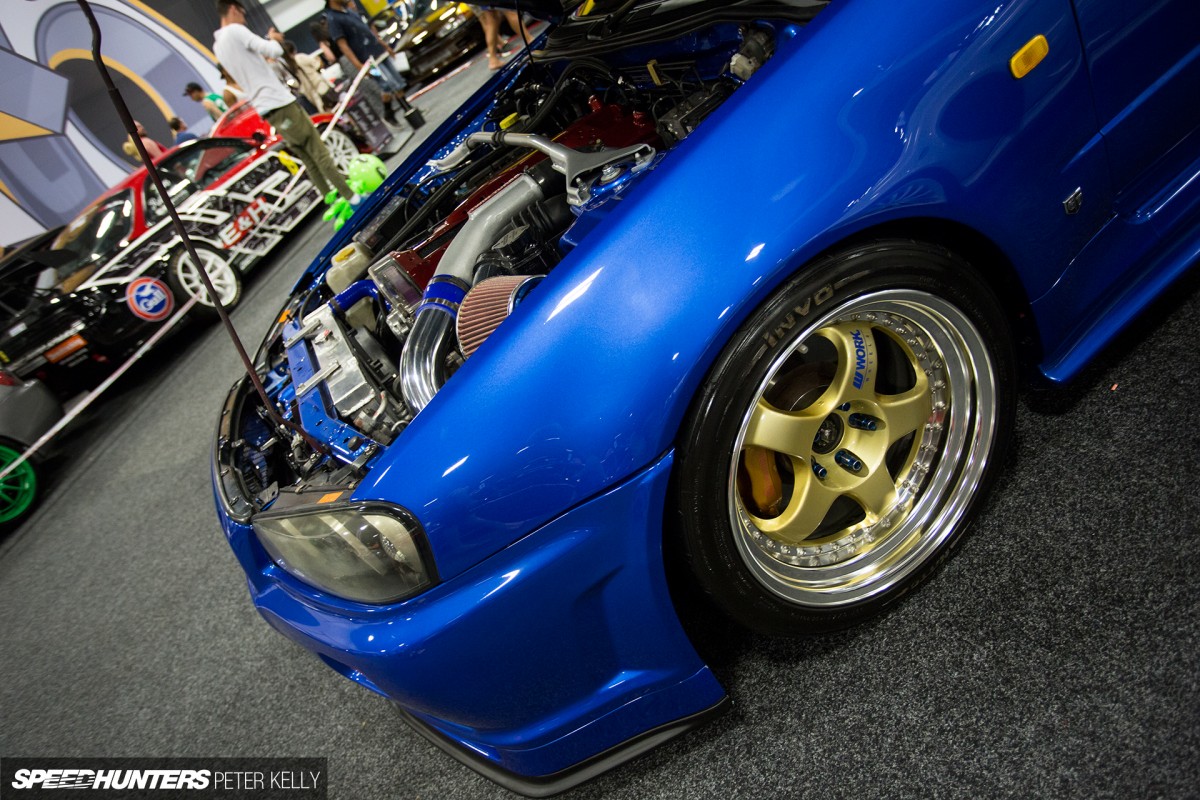 Although the likes of Mad Mike might have you thinking otherwise, being a Kiwi enthusiast doesn't mean you have to drive a rotary. The scene here is brimming with every type of car you can imagine, thanks to somewhat relaxed import laws.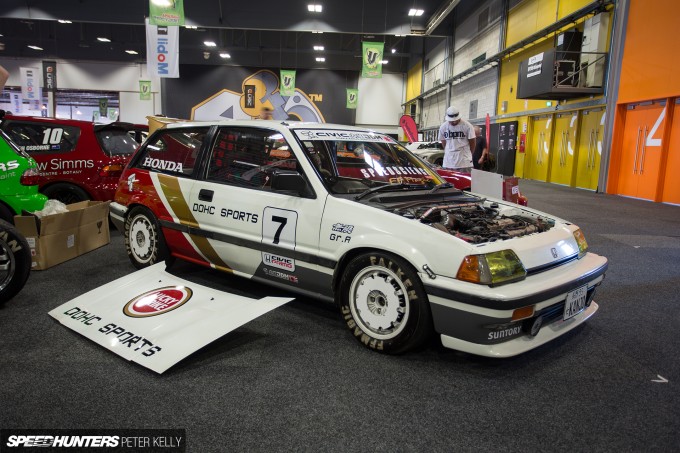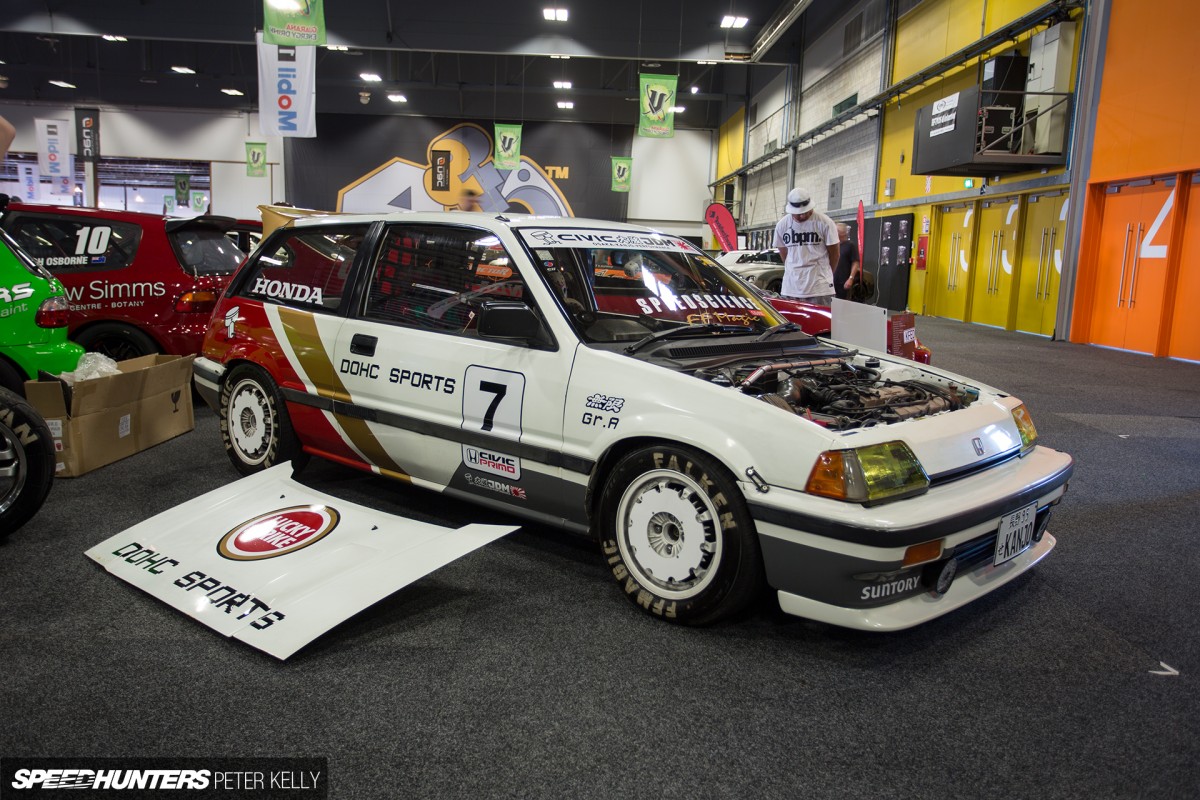 As pretty much the antithesis of the rotary community, New Zealand also enjoys a strong Honda following, with plenty of cool street cars, like Nigel Nettar's retro AT Civic build.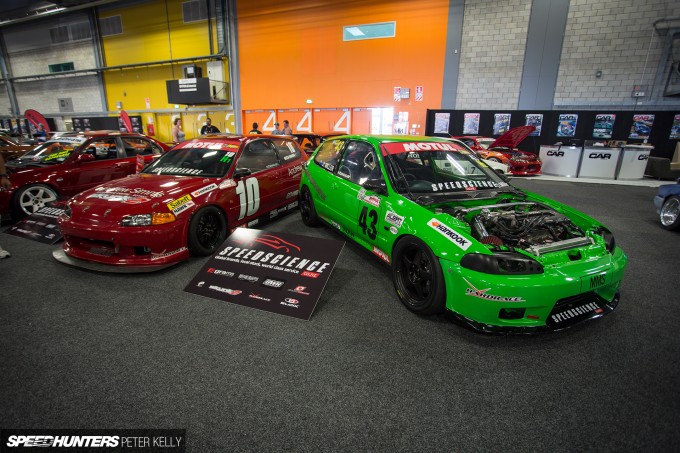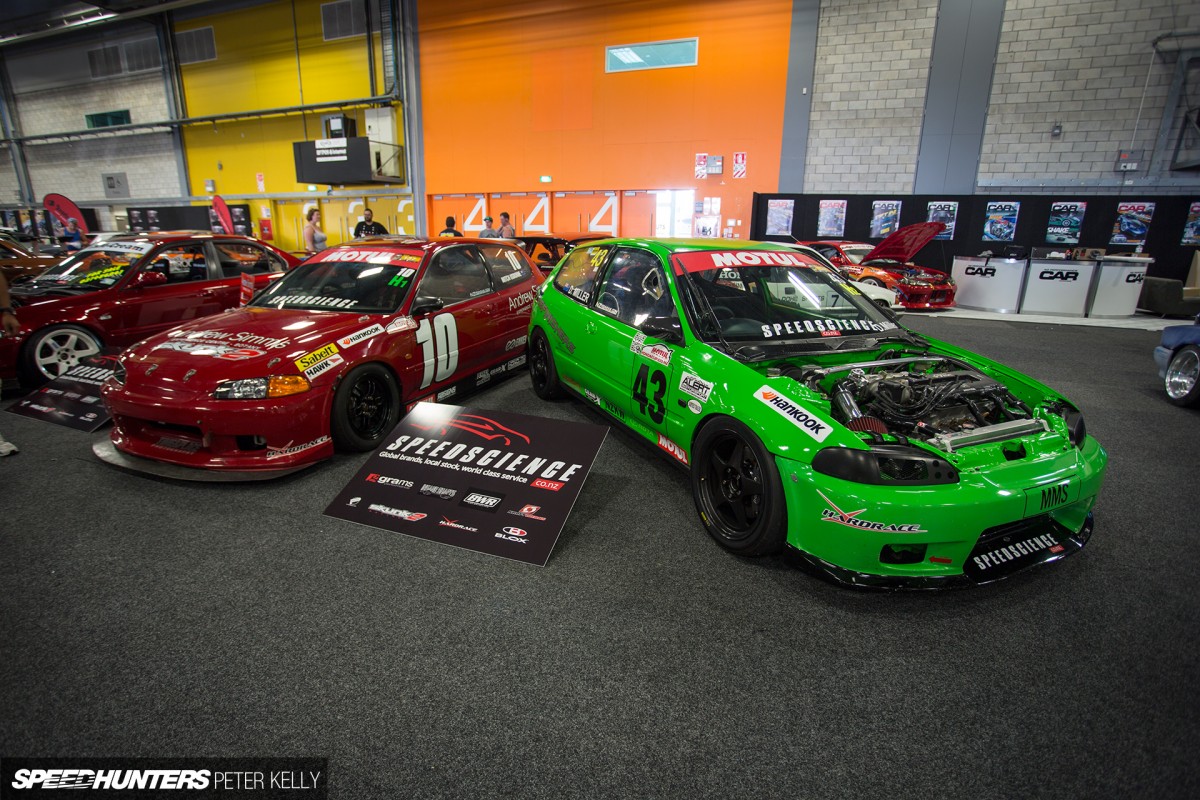 And plenty of racecars, thanks to national series like the Honda Cup and SS2000.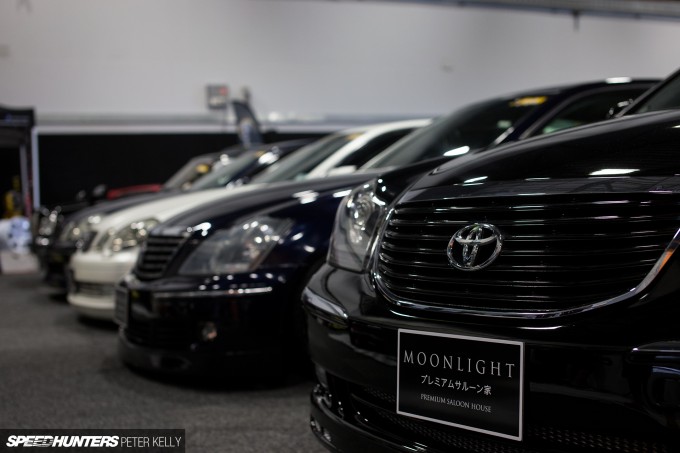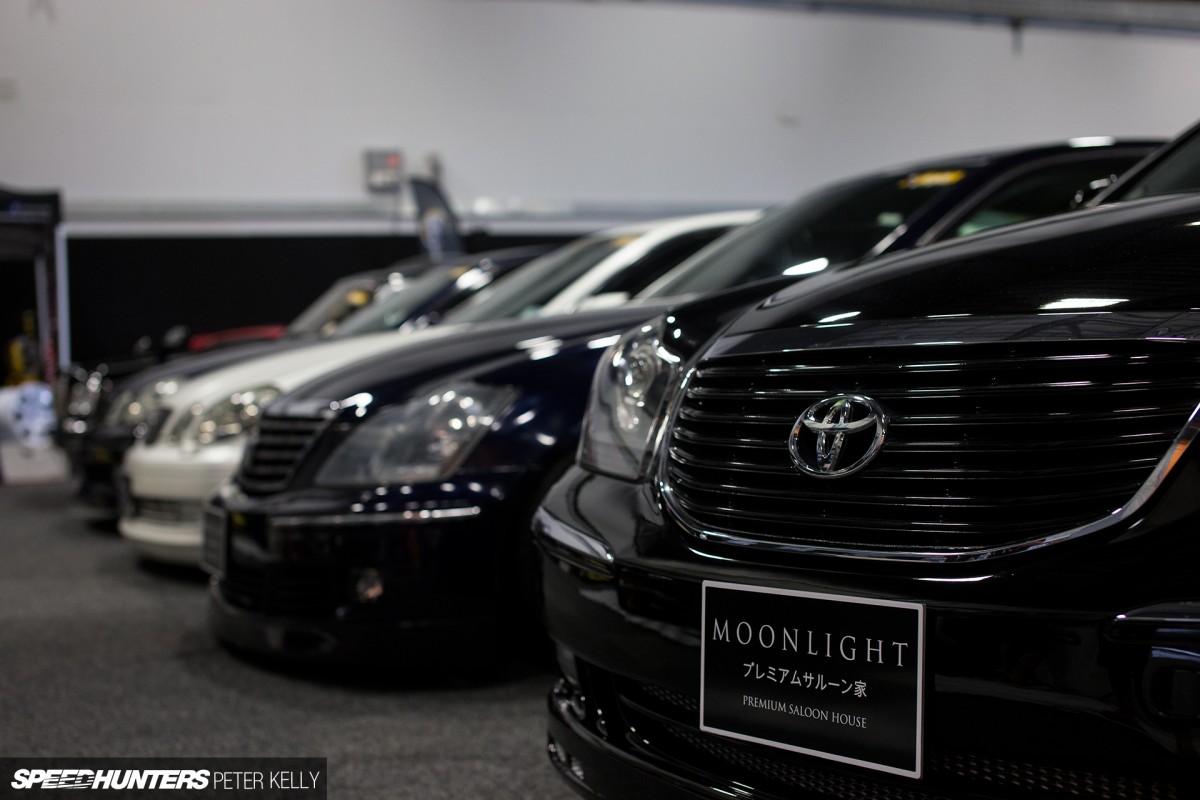 After an influx of Japanese VIP cars were imported back in the early 2000s by one particular car yard, the scene failed to really take off, as all those cars – many of them top JDM show machines of their day – were bought up by people that just thought they looked cool with no real understanding of what they had, and promptly wrecked. But now there's some really nice, high quality cars being built in-country, especially from the guys displaying cars on the Moonlight stand.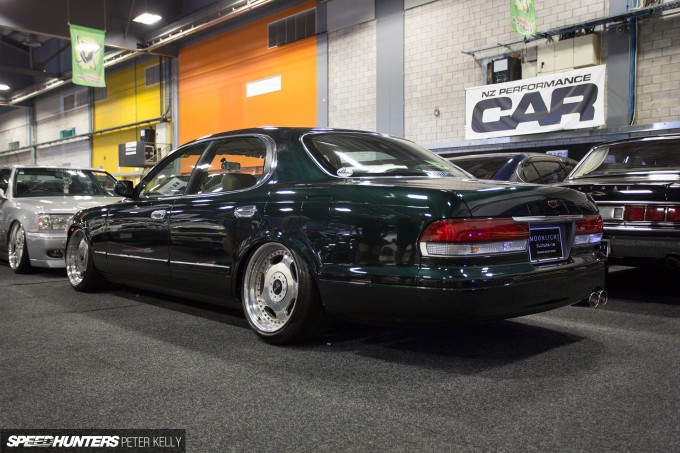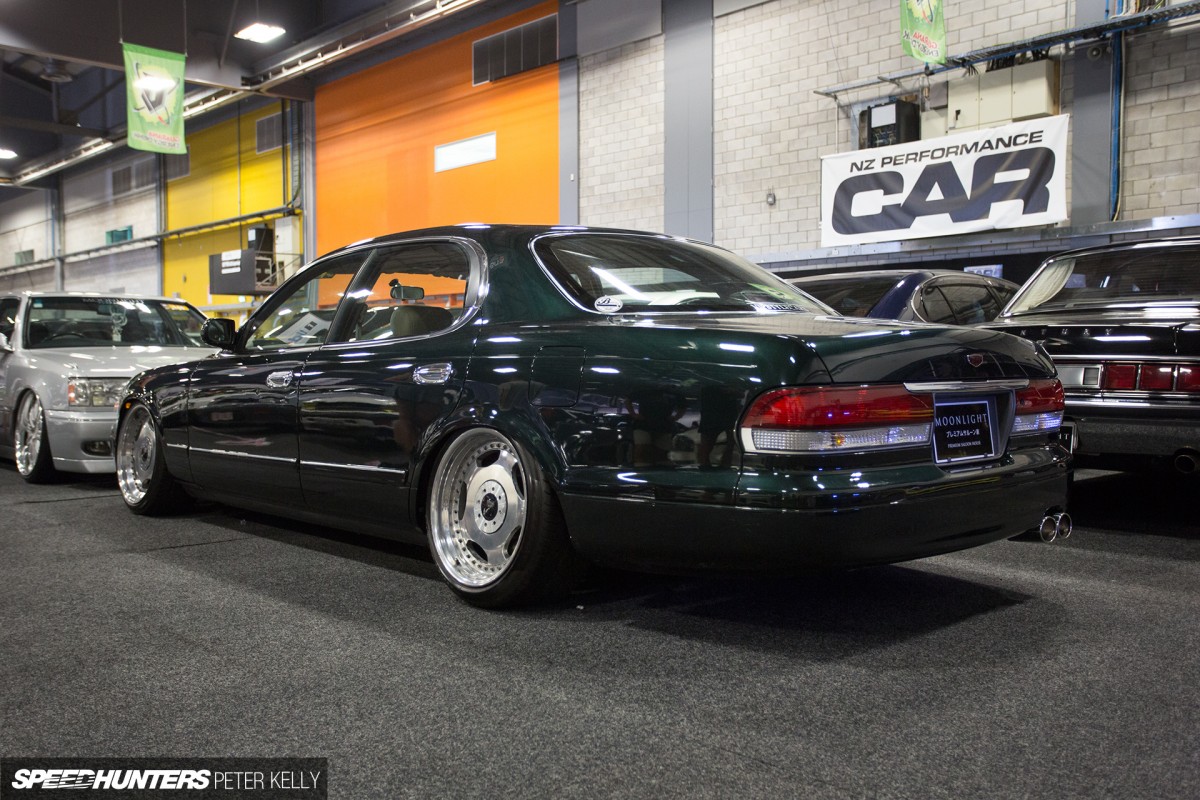 One of the more unique cars in the crew is Alpha Sokolov's Mazda Infini MS9 on 18×9.5/10.5-inch Lorinser RSK2s. This model, also known as a Sentia or 929, doesn't get much love from enthusiasts here or overseas, so Alpha's had to custom-make pretty much anything he needs, which means it's out of action regularly… Lucky he also owns the slammed blue Crown in the shot above, then.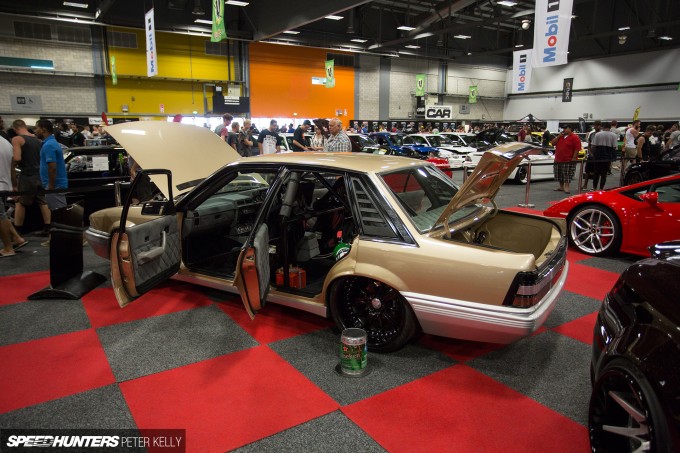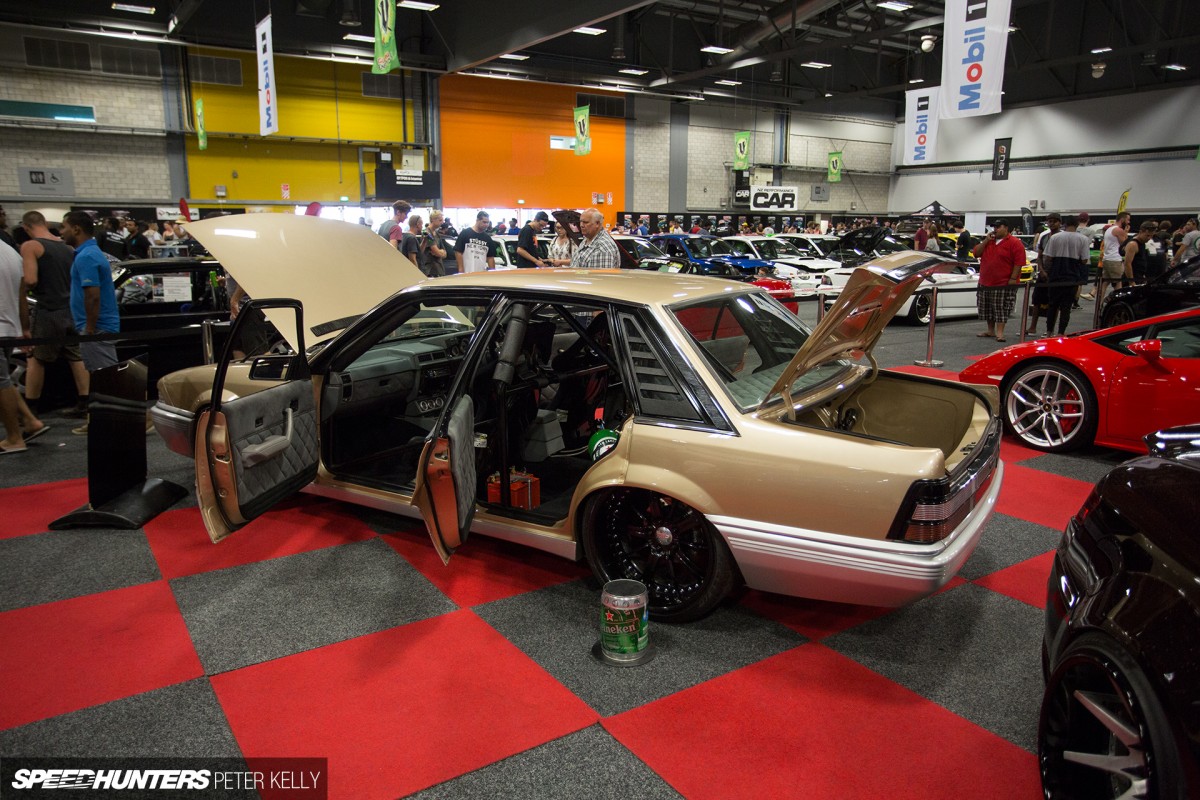 While we are well-versed in our Australian Holdens and Fords, the Aussie-style Commodore build is a fairly new thing here – big power, big wheels and immaculate bodywork reign. Shyam Patel's tubbed VL took away a pile of awards and is powered by a turbocharged LS2 good for 670hp.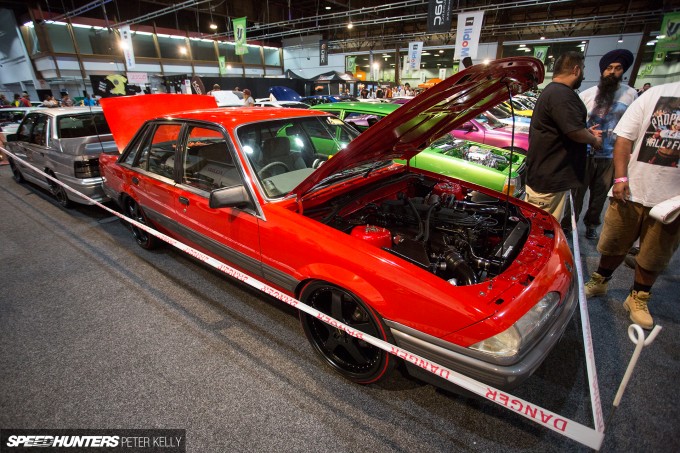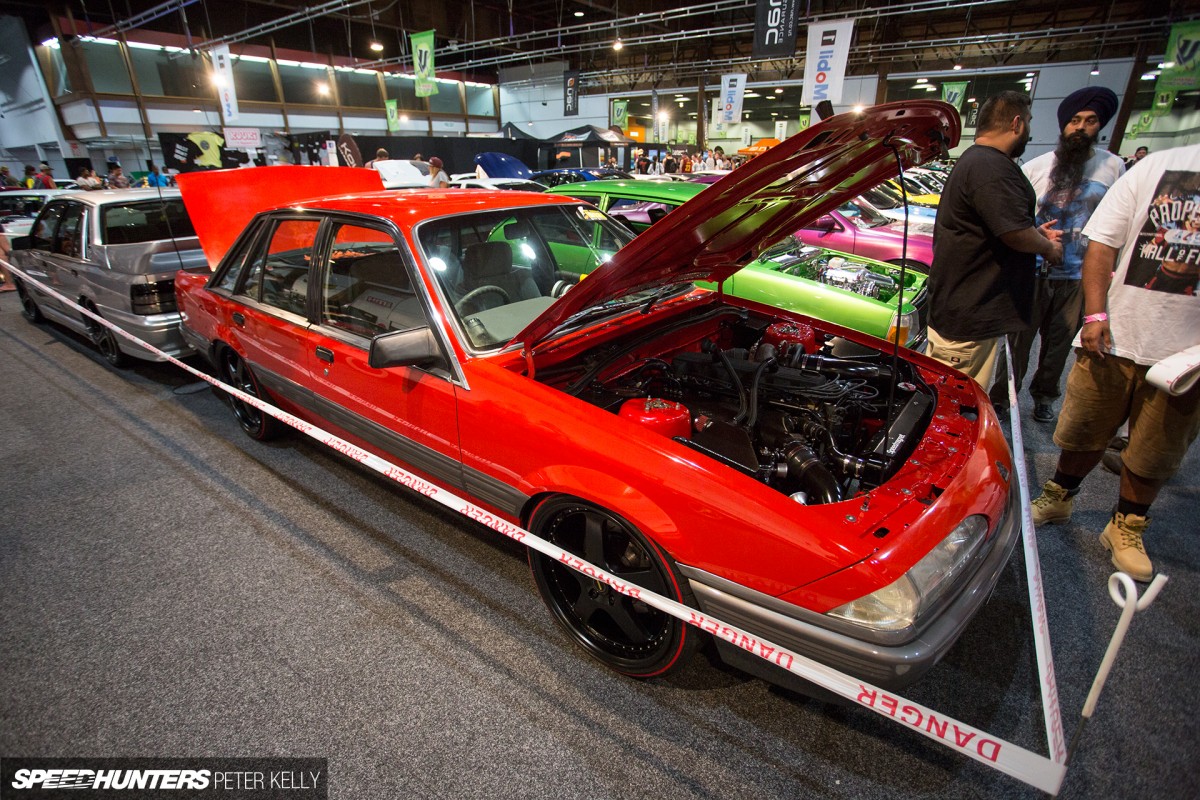 While this example runs a hard-tuned Nissan RB30 turbo – a factory option for these cars back in the day, and an extremely popular platform over in Australia.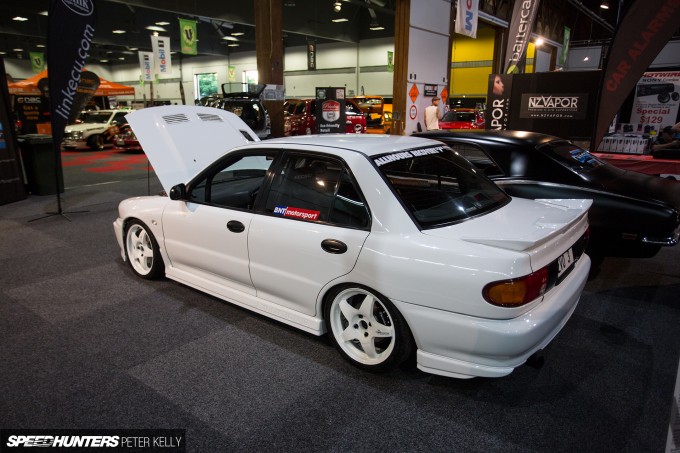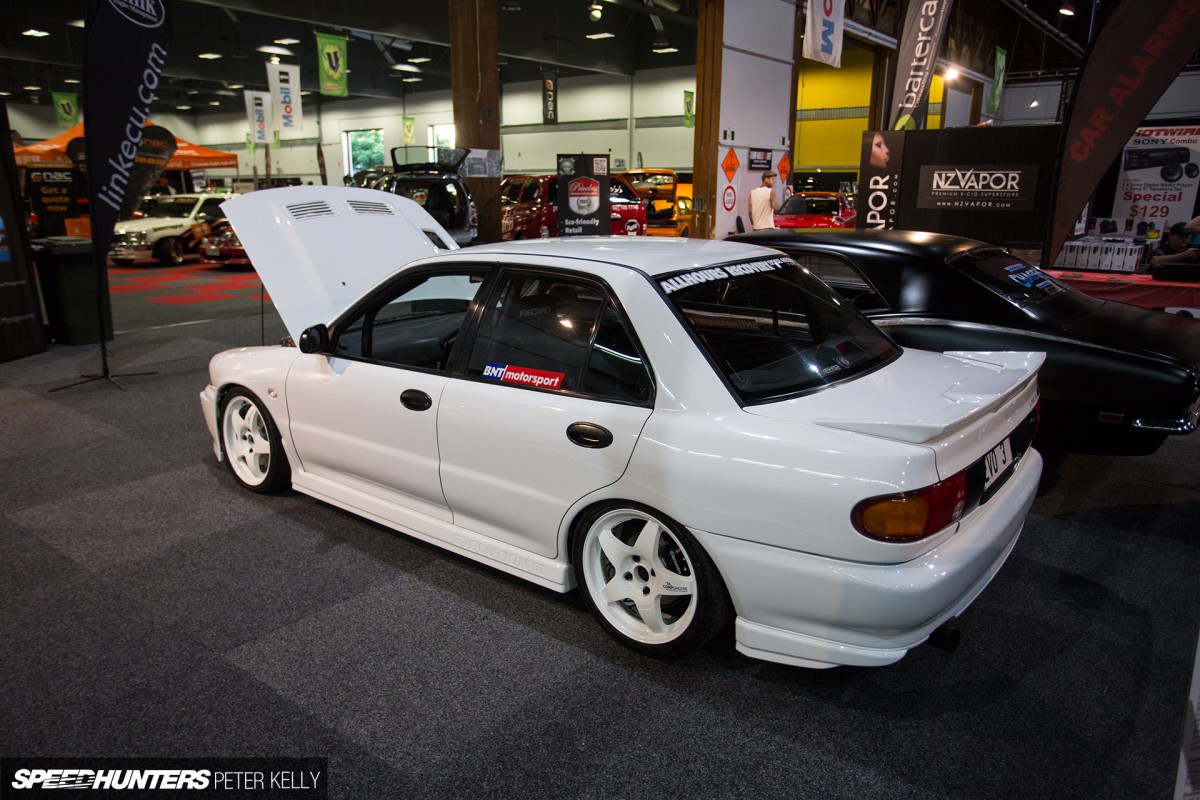 Early Mitsubishis played a huge part in the growth of the scene, and it's cars like this tidy Lancer Evo III RS on Compomotive MO 1563s that helped turn the scene into what it is today. I couldn't count the amount of early Evos I've written about in my career working for magazines.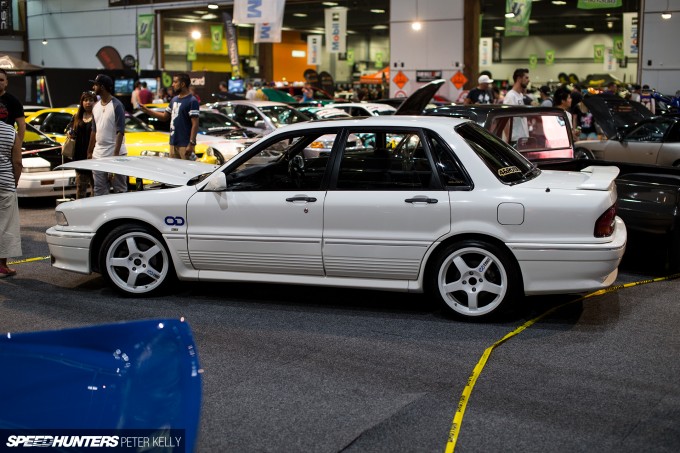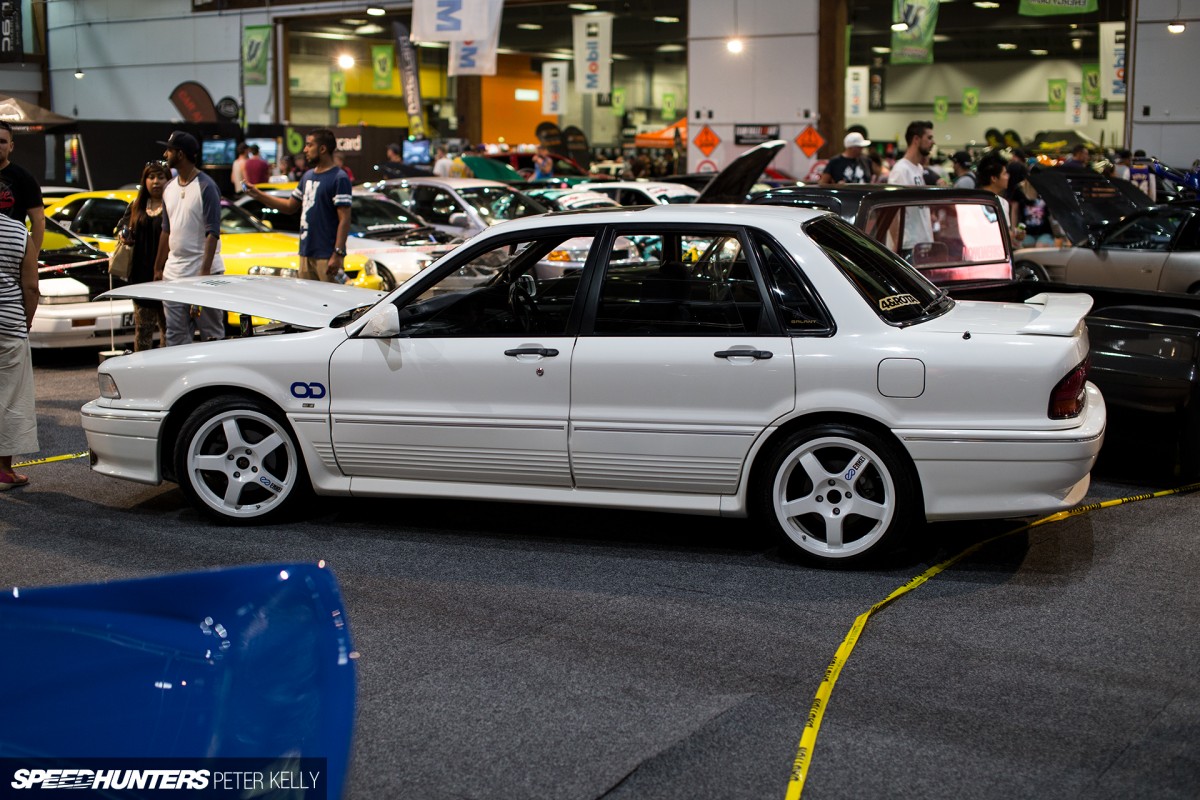 But, before the Evo, there were these. When I first became interested in cars as a teenager, the E39A Galant VR-4 was the king of the streets. Mitsubishi's 2.0-litre turbo 4WD rally machine was most certainly the weapon of choice in the street race scene; they could be easily modified for huge power, they could fit all the bros in the back and they put up with far more 7,000rpm launches than their contemporaries and bitter rivals like the Subaru Legacy RS and Mazda Familia GT-X. This particular example seems to have fallen out of a time machine from 2001 and is period-correct in its modifications down to the 17-inch Enkei Tarmac wheels and Ohlsen Developments sticker. These two Mitsubishis used to be one of the most common cars you would have seen at a Nationals show a decade ago, but now these were some of the only examples on display.
Get Weird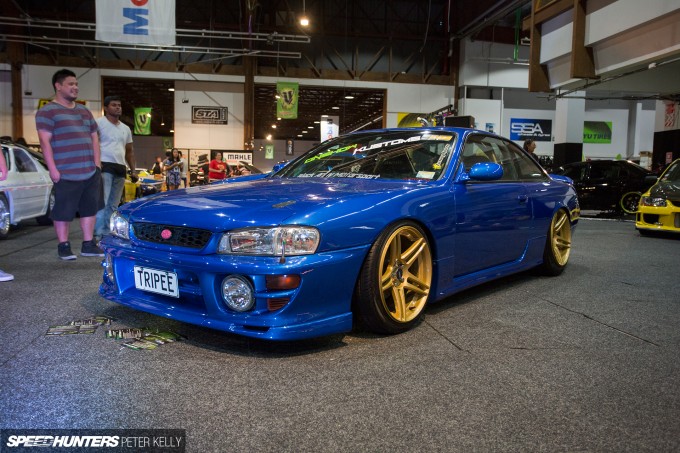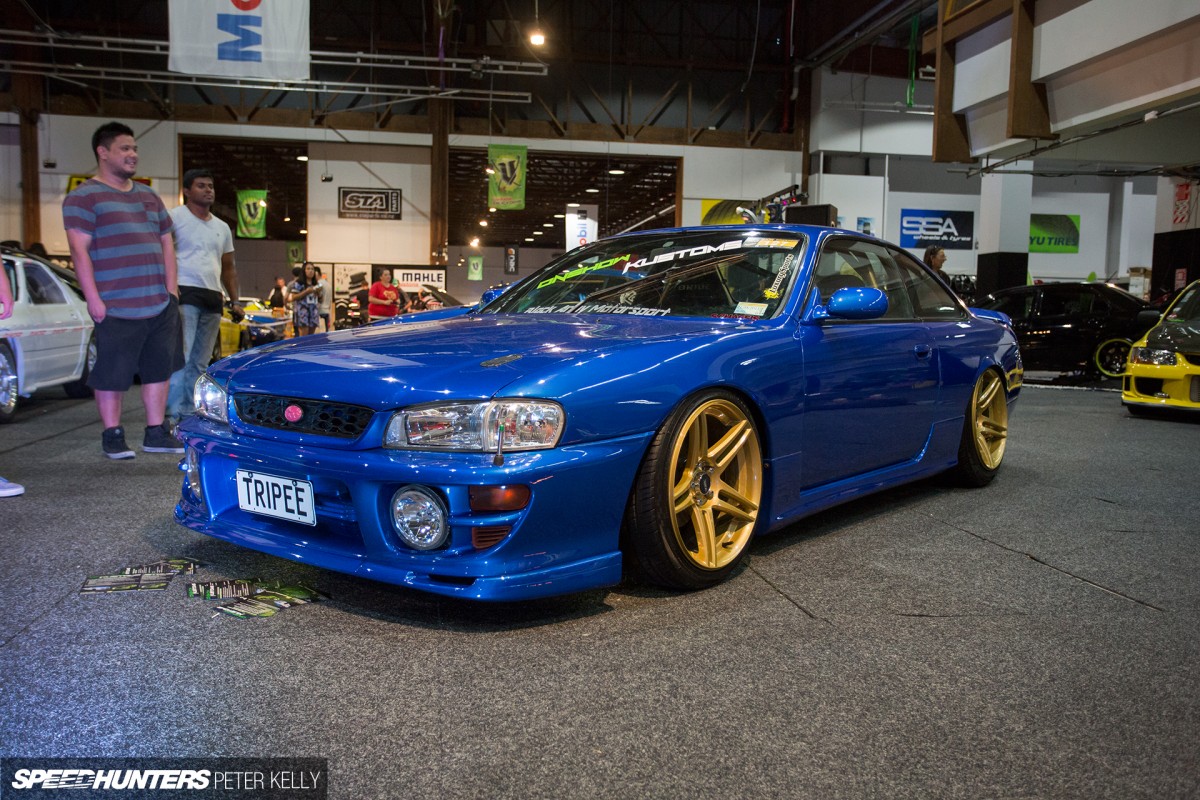 Due to our isolation down the bottom of the world, we've traditionally been a resourceful bunch, and there's even a household name for it: Kiwi ingenuity. It's no surprise then that this culture breeds a lot of strange and unique cars, full of interesting mishmashes of engines and body parts. I couldn't decide whether I liked this WRX-faced S14 Silvia, but I have to admit that the conversion was pulled off nicely.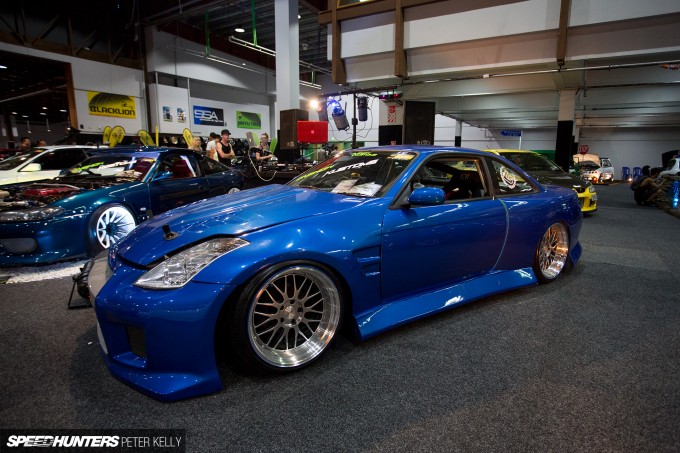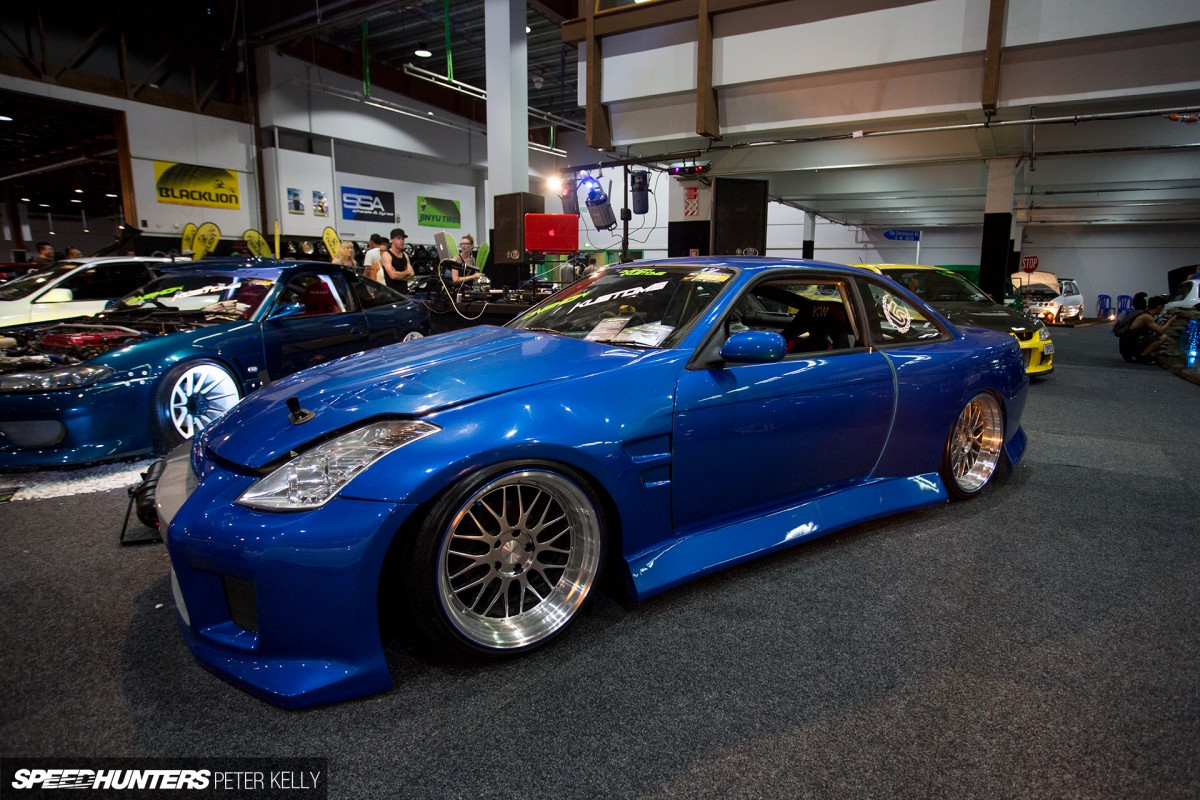 The guys behind the build, OnShow Kustoms, also had a Z33-fronted S14, a 'strawberry face' RPS13…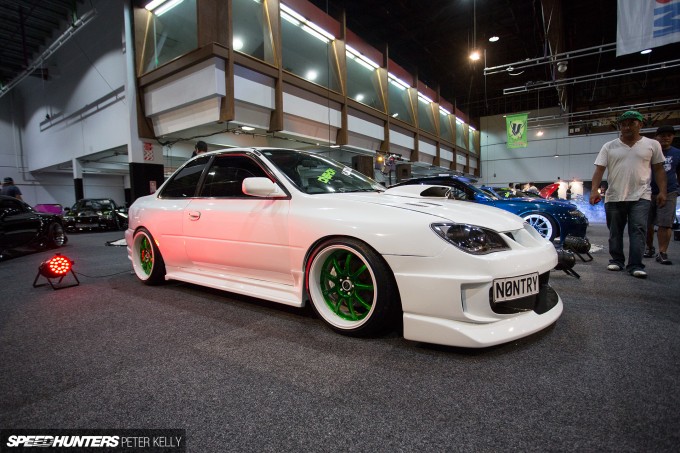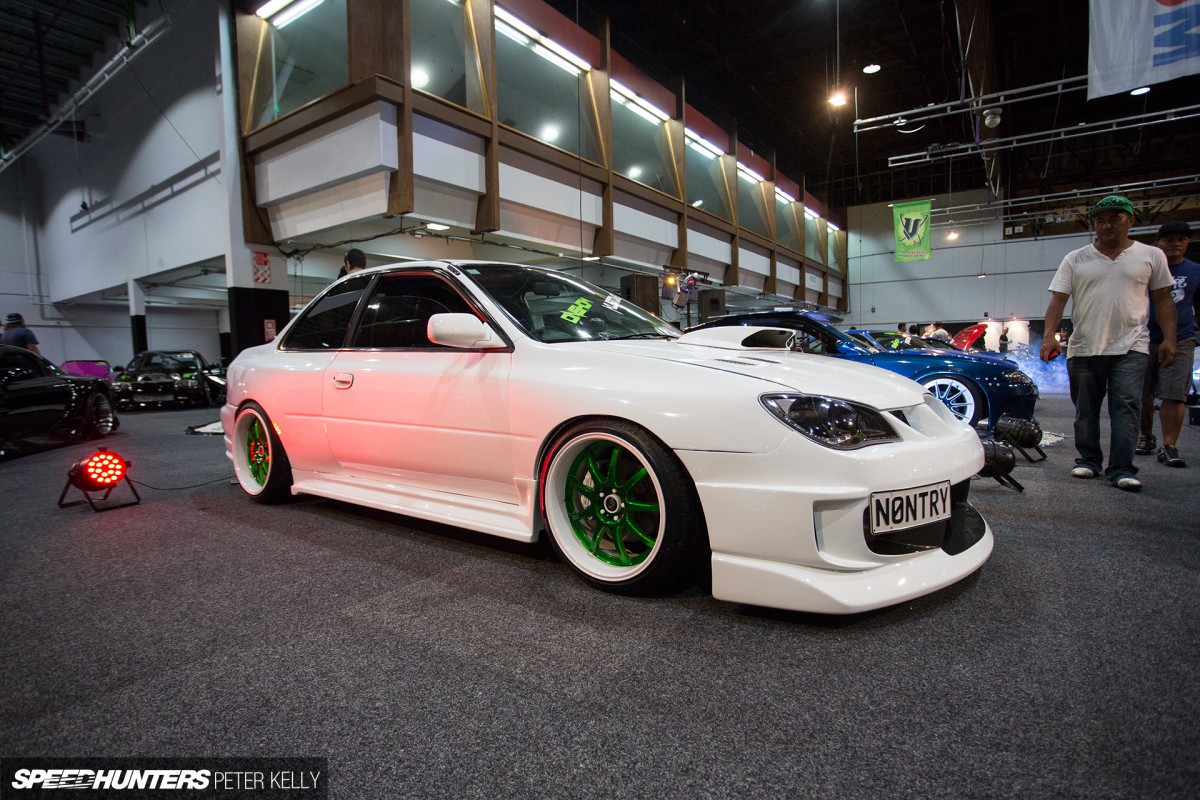 And a Version 9 faced (GD8) Version 6 (GC8) Subaru WRX STI Type R Coupe. Thoughts?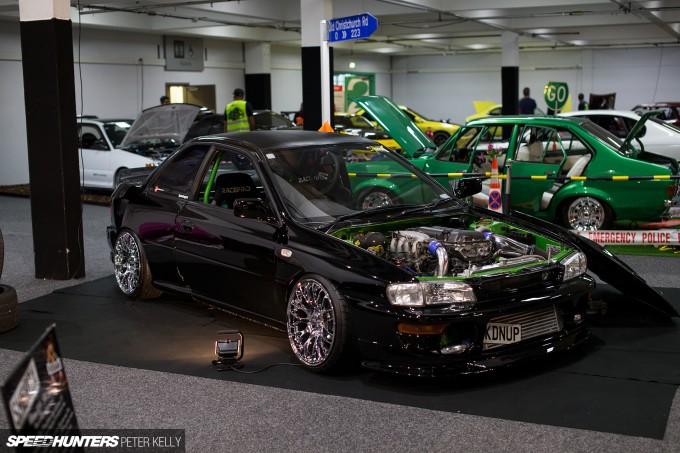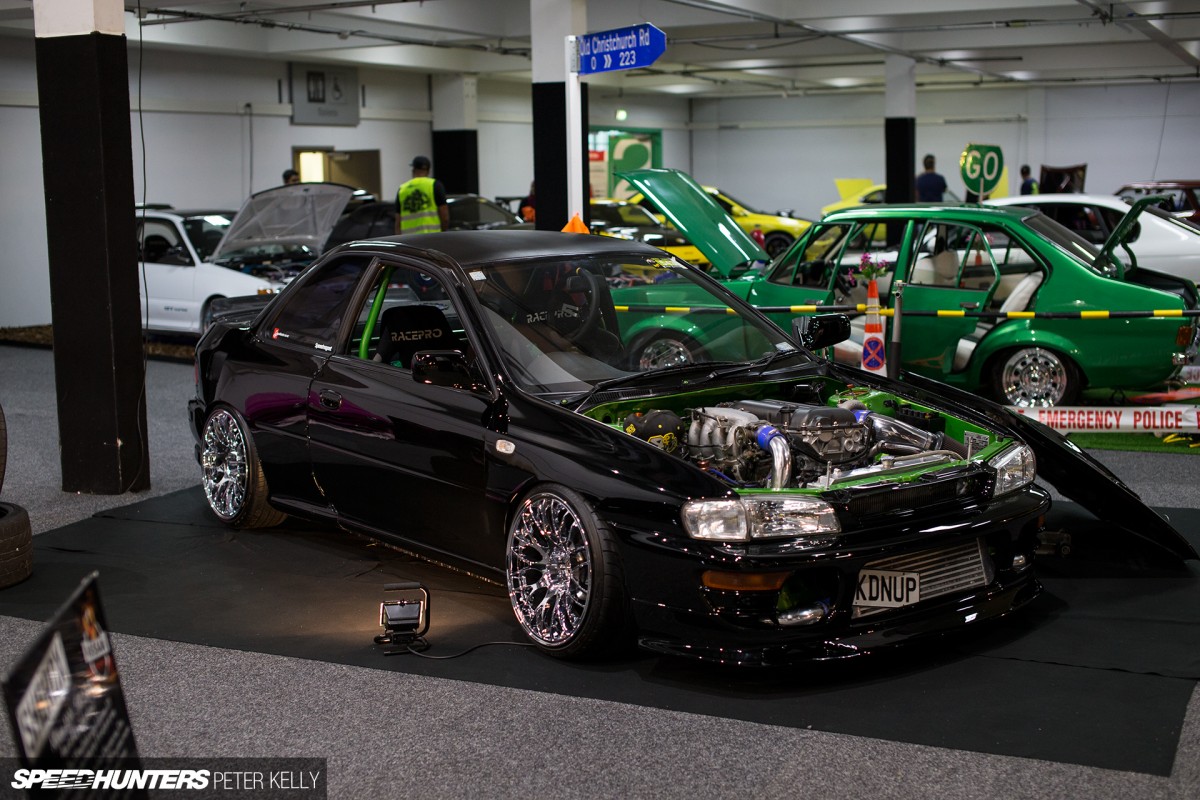 Whilst on the subject of STI Type R Coupes, check out Charles O'Malley's wide-body, rear-drive, Nissan SR20DET-swapped example. I've seen this run a few times, and it looks like huge amounts of fun.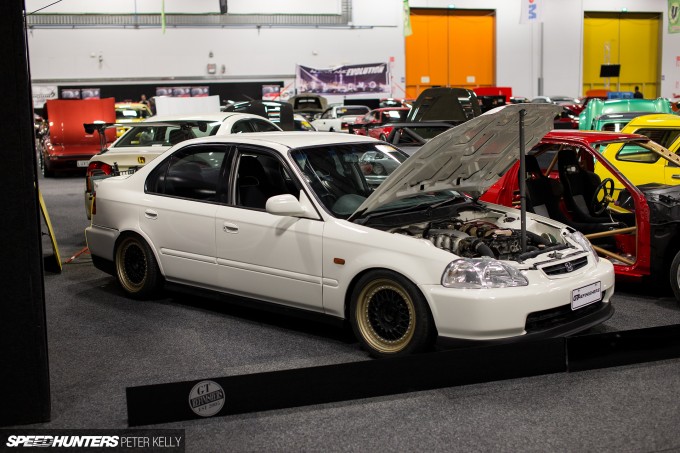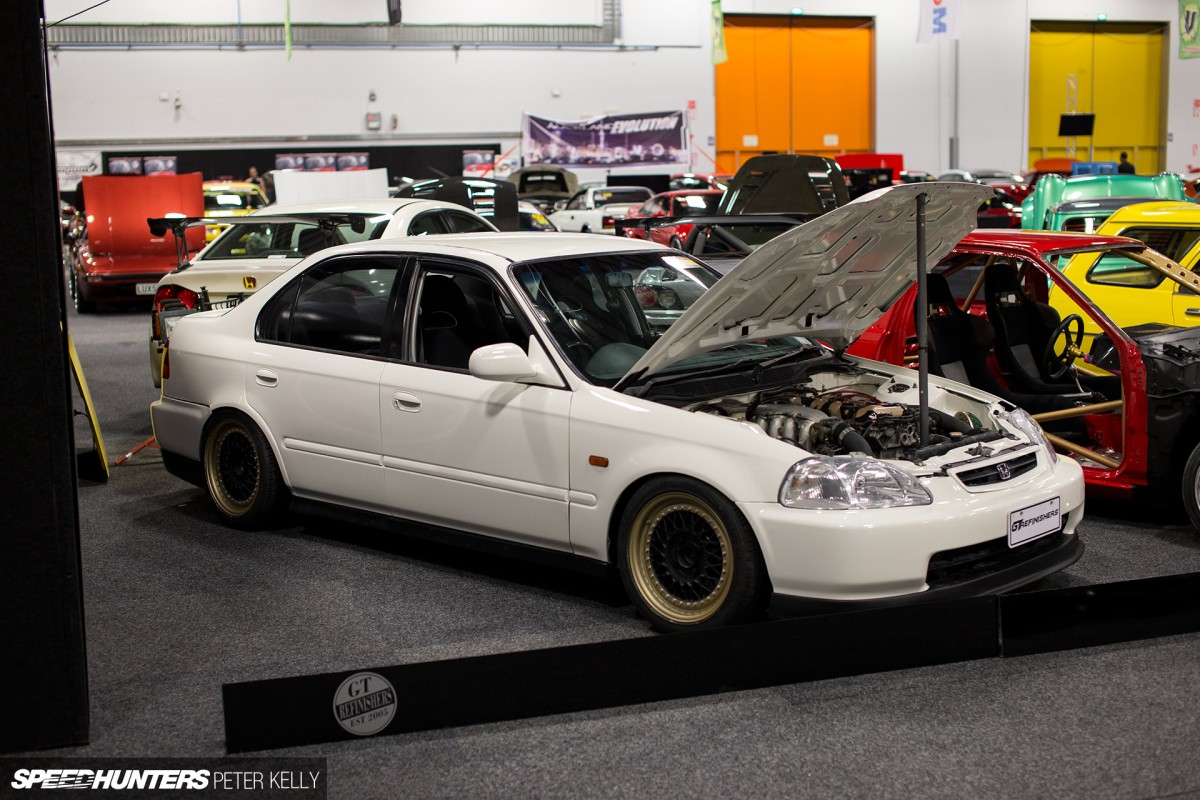 At first glance, you might not take much notice of this Civic sedan, built by the guys at GT Refinishers in their spare time. Take a closer look though, and it too is powered by a Nissan SR20DET, backed up by a complete S13 rear end and suspension, and an S15 steering column. I love cars like this – it's not meant to be some amazing big show-stopper, simply a fun little toy for picking up parts from the local supplier in.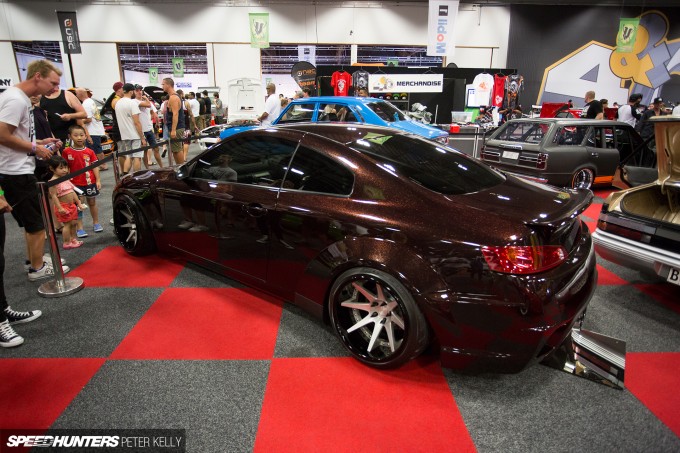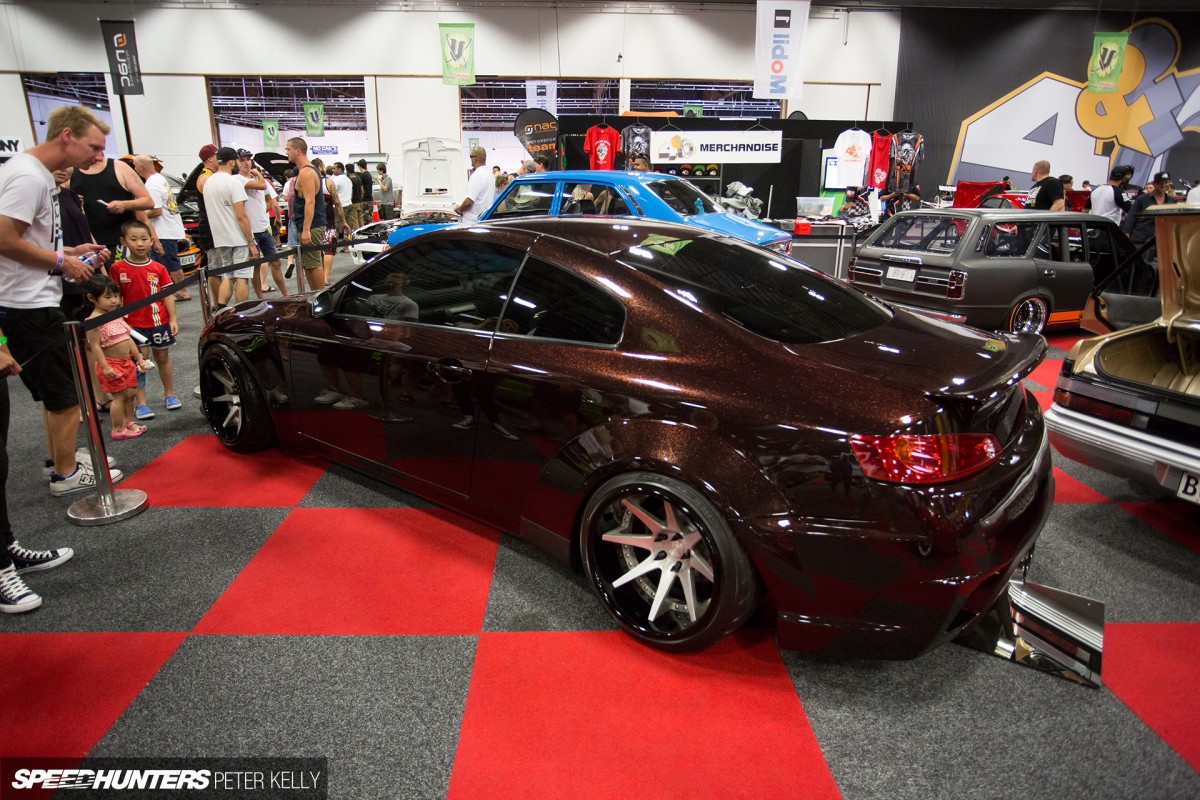 I think I might have to convince the guys at GT Refinishers – who also helped build the 20B patina'd 808 sedan I showed you earlier and this interesting R35-front steel wide-body G35 coupe from Vik Bhatti at XRacing, among many others on show – to lend me the keys to the Civic, as I can only imagine how weird it must feel to drive!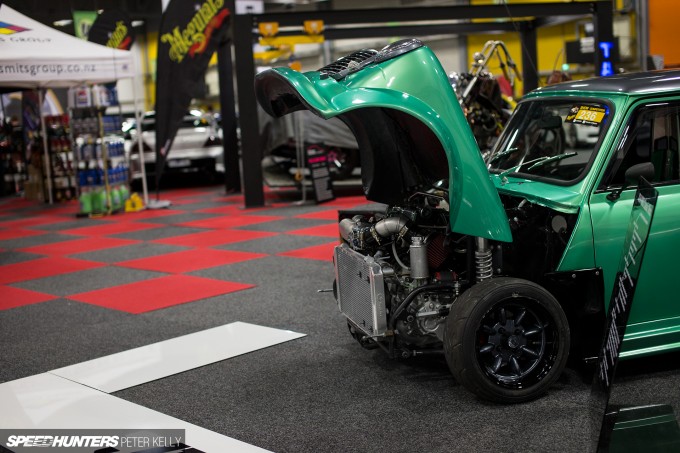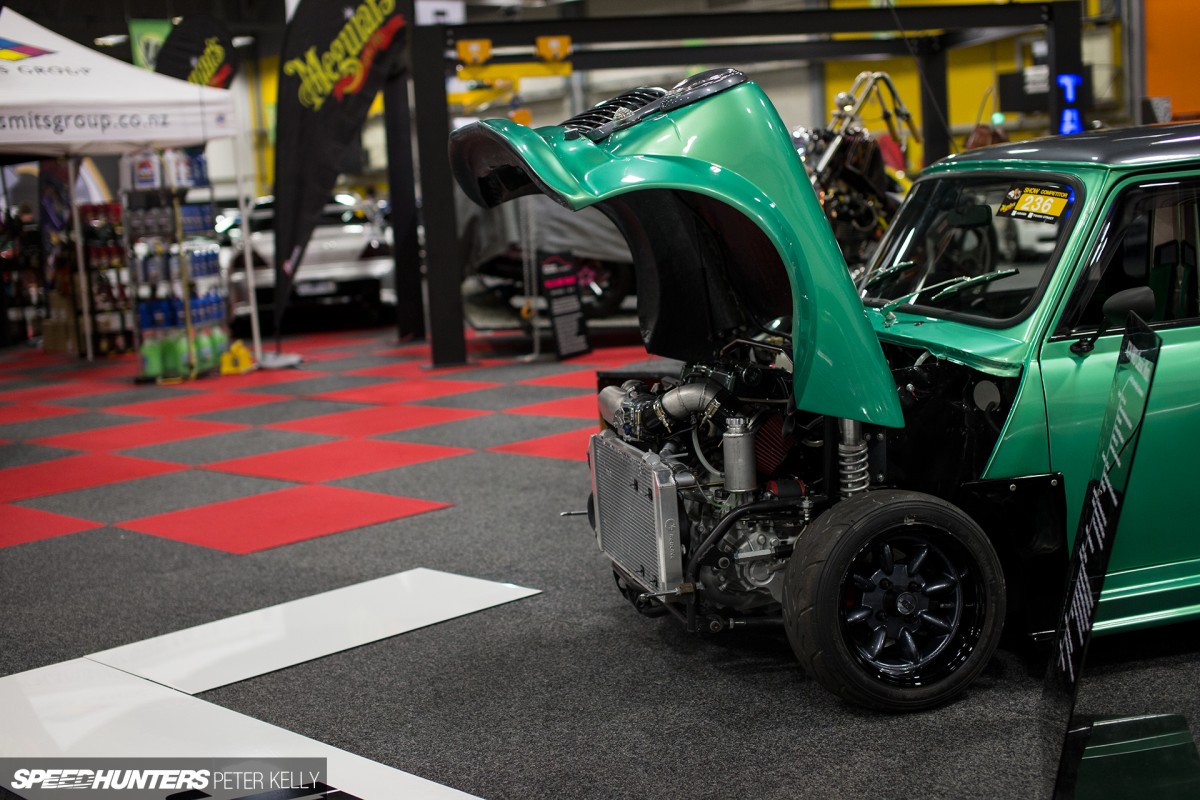 This Mini from Honda-specialists JTune runs a Honda K24A engine and an AWD driveline setup – it must absolutely fly!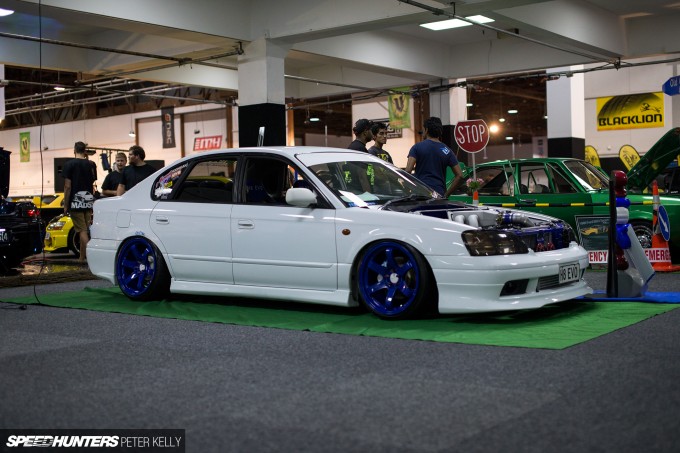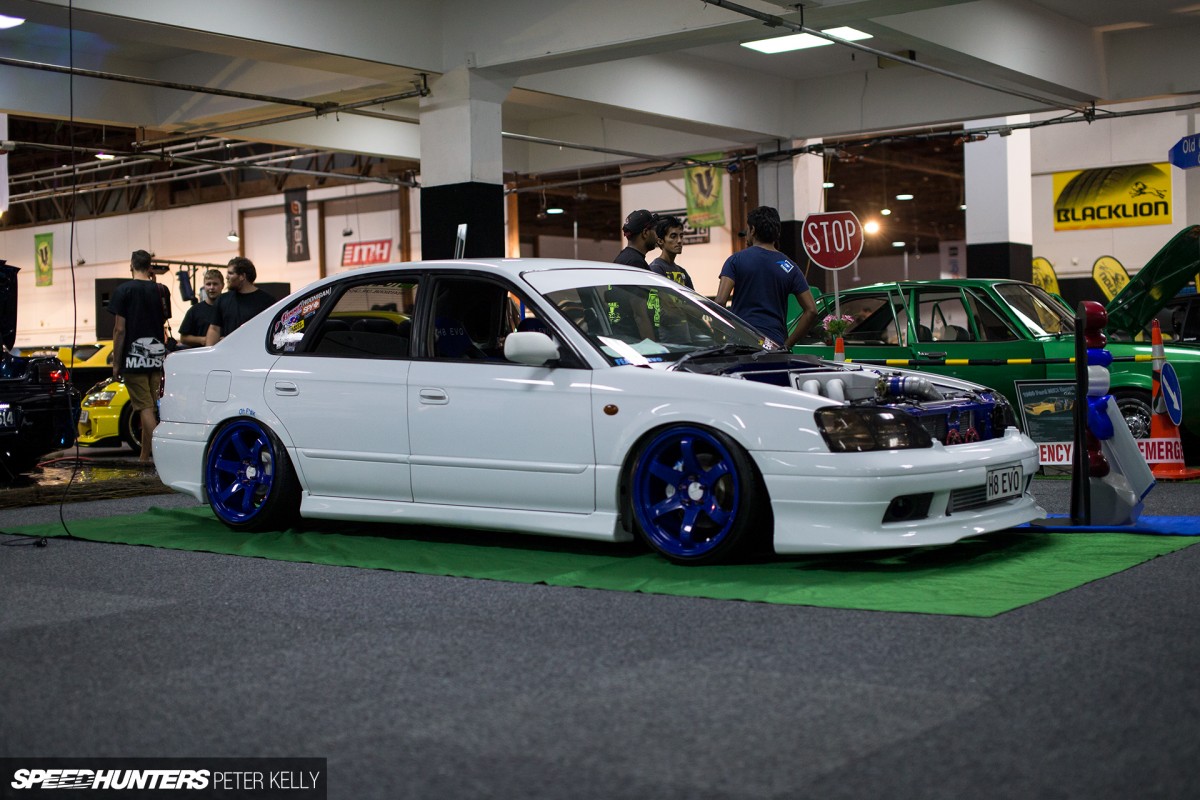 Although the Subaru Legacy RS is a fairly common car in New Zealand, and this one still runs a flat-four boxer, I still consider it a strange car, purely because it's making around 670hp at the wheels. These cars aren't usually modified beyond lowering and a set of wheels – maybe an exhaust and a blow-off valve if you're lucky – so to see the EJ25's extensive specification list, monster intake plenum and big BorgWarner EFR8374 turbo was a treat.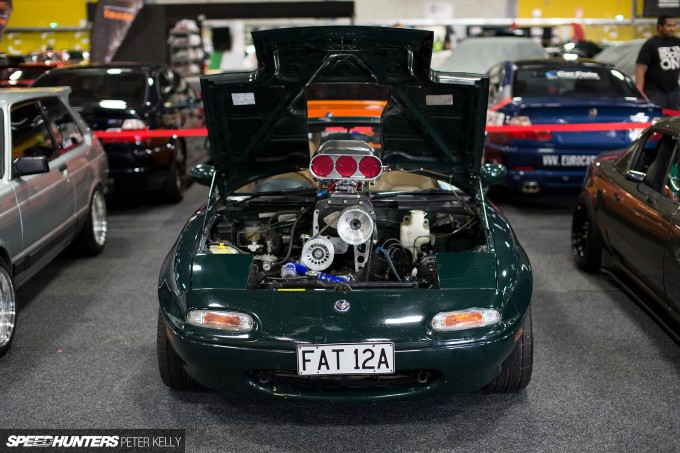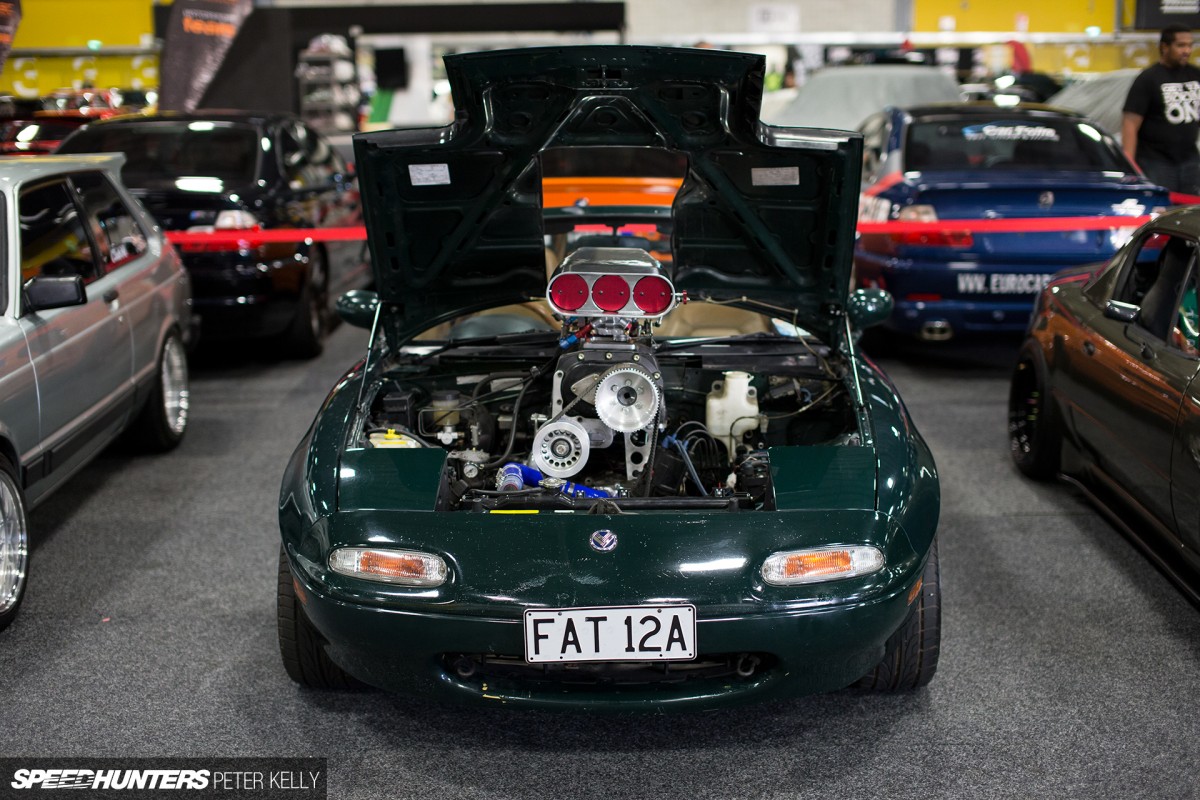 How about an NA6 MX-5 running a 1.2-litre 12A rotary and a massive 6/71 blower? Probably not the most efficient way to make power, but who cares!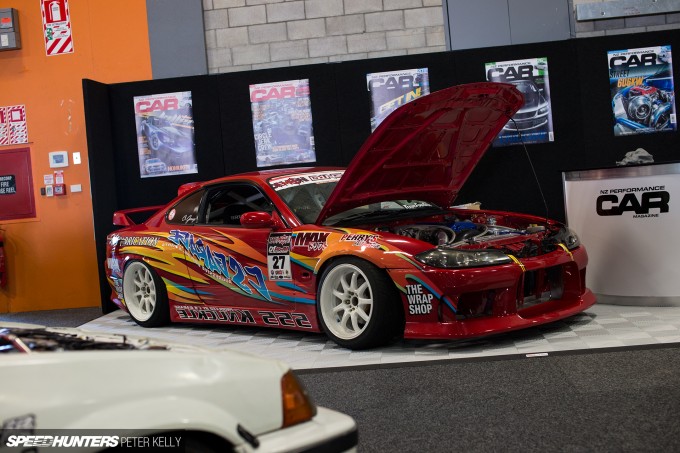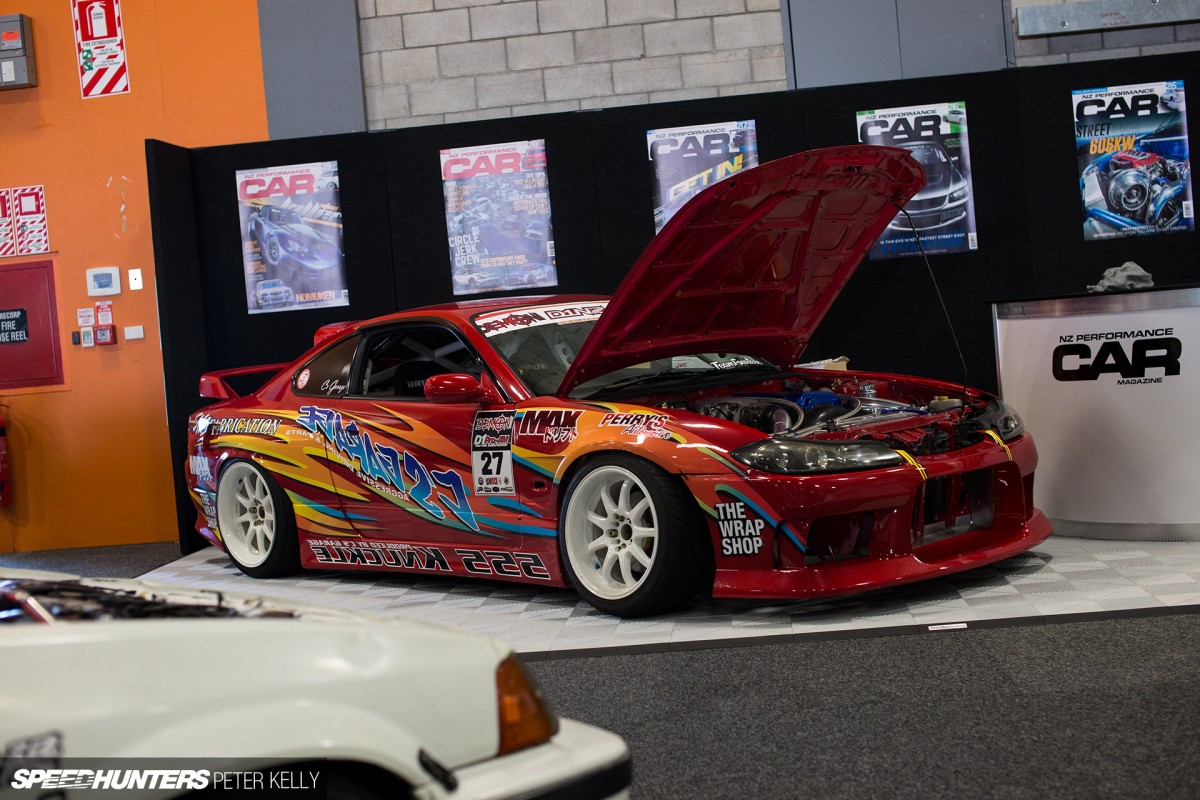 Writing this story, I've now gotten to the point where I've realised I'm very close to rambling, so in the interests of everyone's sanity, I need to call it there, because I could go on for ever about all the cool cars we have here in New Zealand. This year's 'V' 4&Rotary Nationals has given me a new appreciation for my home scene, and I'm just glad I can share it with the rest of the world on Speedhunters. Those in attendance might have noticed that I've skipped a few crucial cars, but don't fear – I'm going to be doing some Spotlight stories on my favourite machines over the next couple of weeks.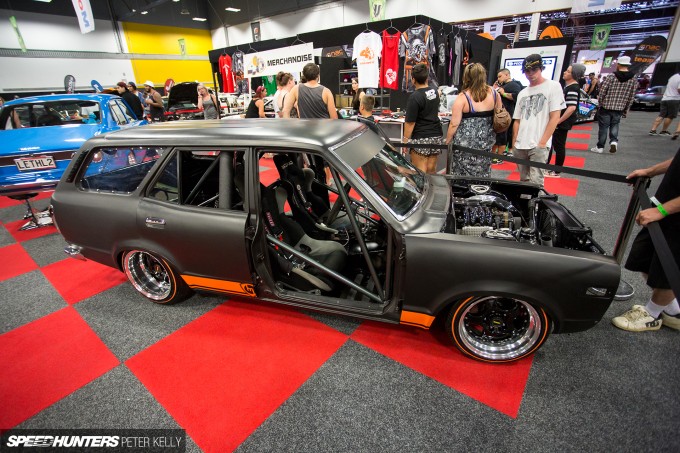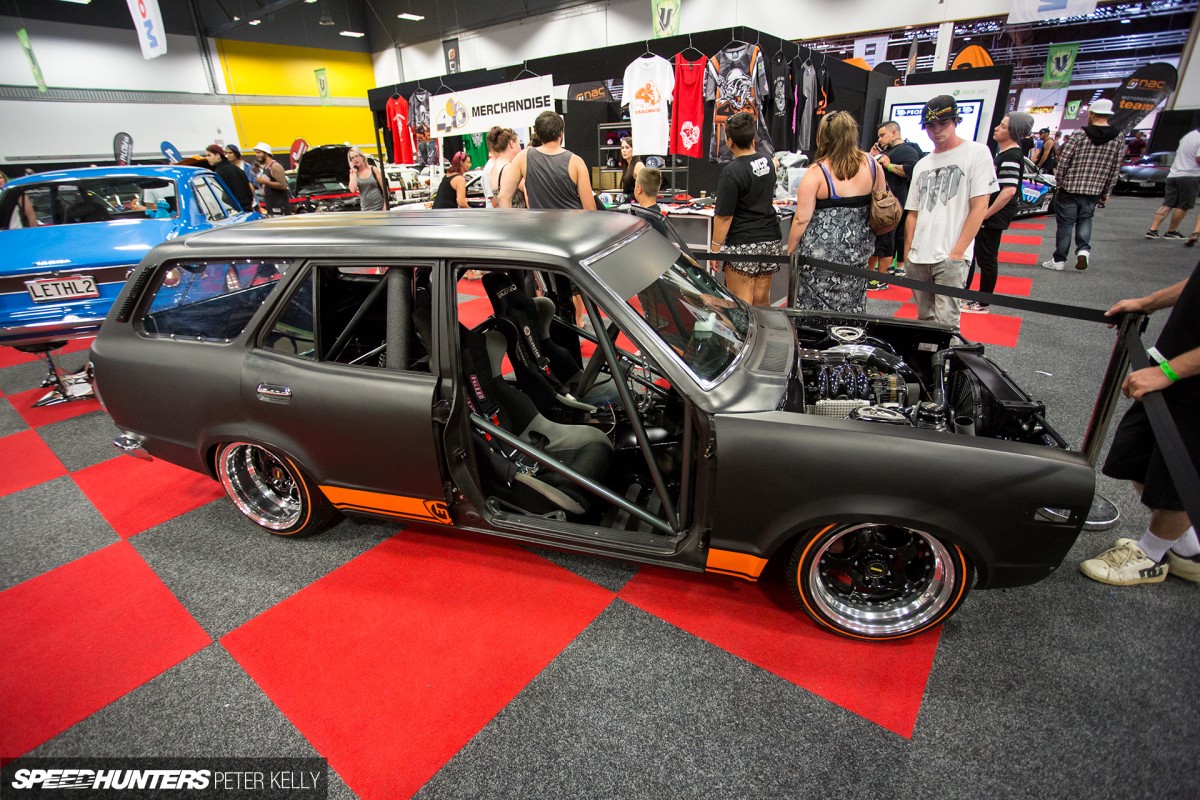 Until then, check out some shots of all the interesting cars and amazing engine bays I couldn't fit into the main story below!
Peter Kelly
Editor-in-Chief
Instagram: speedhunters_pedey
pedey@speedhunters.com
Cutting Room Floor