Why We Like The Cars That We Do
'Personality goes a long way.' It's a brilliant line from an equally brilliant movie, but I'm not using it to describe canines here, but rather a car – or a particular group of cars. You see, growing up between Italy and the UK, I was exposed to cars that were different to what people from other parts of the world would probably be used to. Smaller, lighter cars with frugal engines have always summed up the general European carscape, so you can imagine how alien American cars still are to me. Big huge tanks with equally monstrous engines are what I saw on TV and in films, and they will probably always have that association for me – even now that I live in Japan and see a few more on the street and at shows.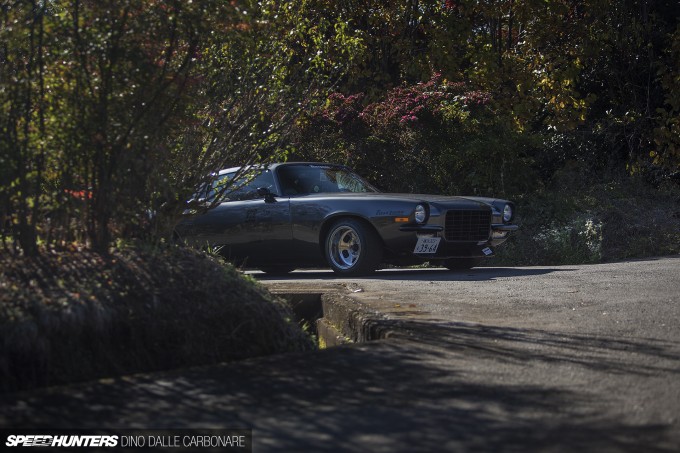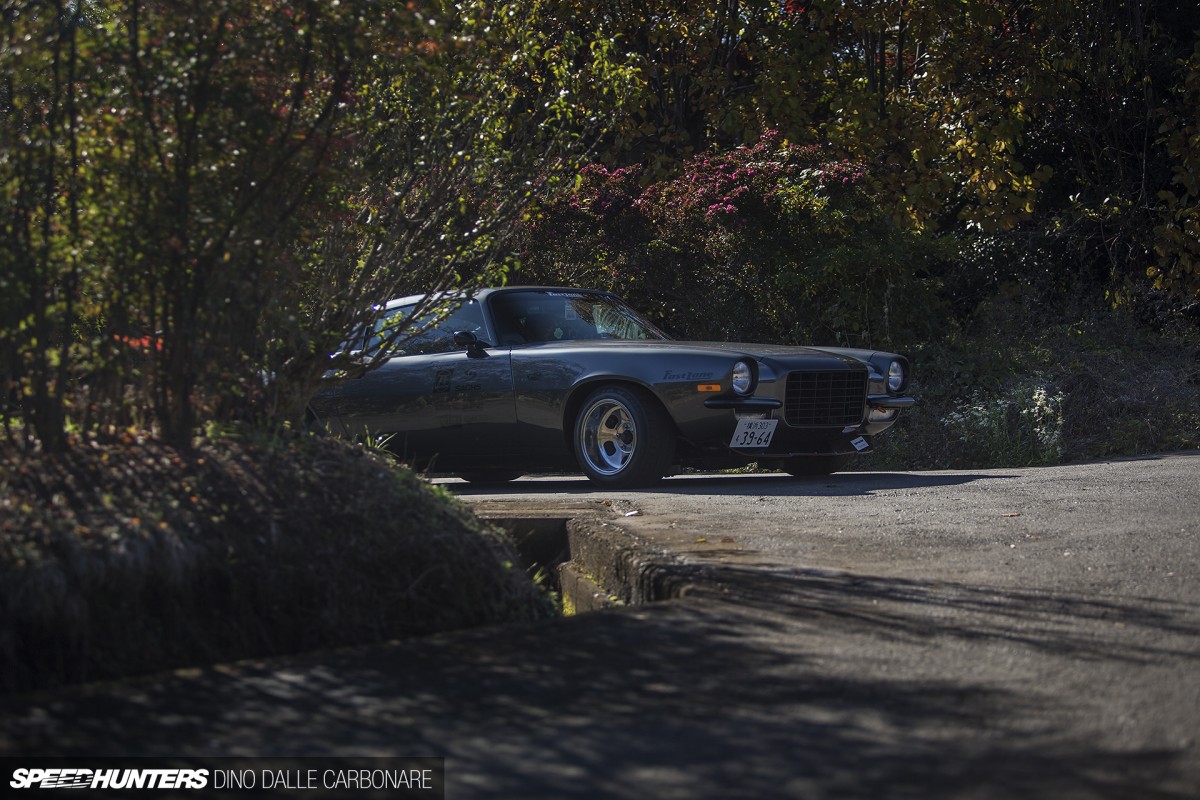 To me, the perfect car is a practical tool that's capable of carving fast and tight lines through corners. Huge engine output is not necessary, but it needs to be light and nimble enough to make up for any power-to-weight deficit. The American approach to car building has generally been somewhat different. Dictated by the need to cover long stretches of ridiculously wide roads, US machines evolved to cater to this need. Supersize everything and everyone is happy, right?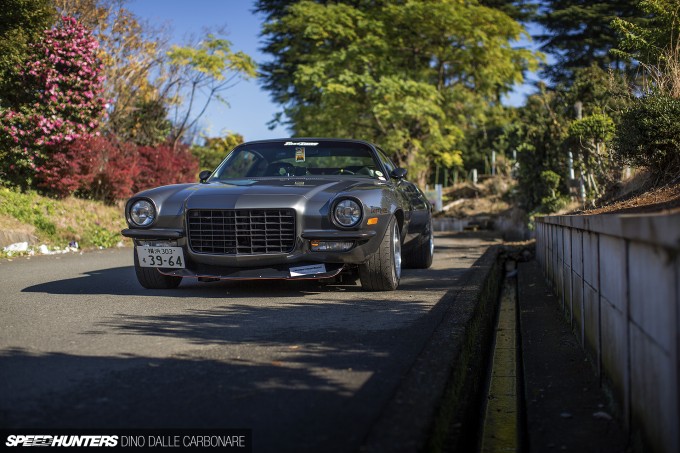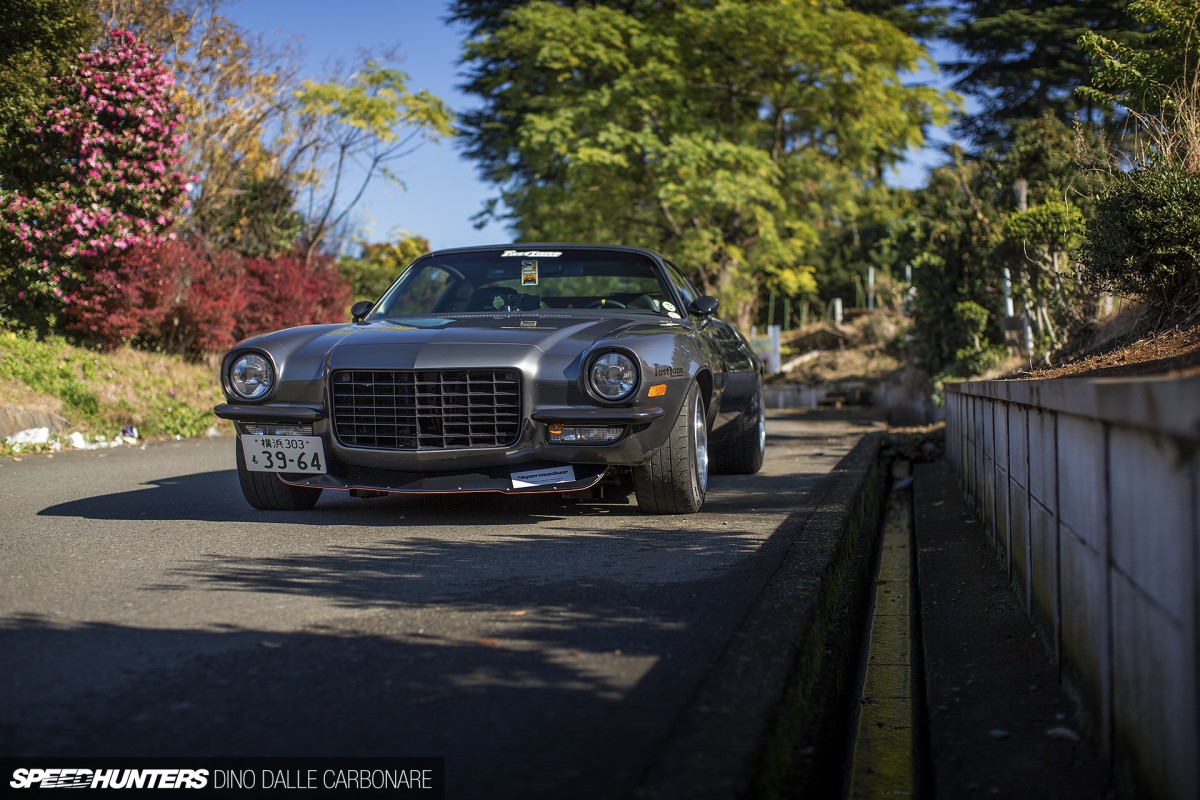 There's nothing wrong with that of course, they're two very different schools of thought evolved out of a need to cater to different environments. Yet for some odd reason, I've always been attracted to the big cars that were spawned Stateside in the '60s and '70s. Maybe it's because they were so different? Or perhaps it was the automatic association with the movies, and the link to a far away land? It's probably a combination of all those things I suppose, but mainly I put it down to personality. Take Jun Okamura's Chevy Camaro for example – a car imposing as they come.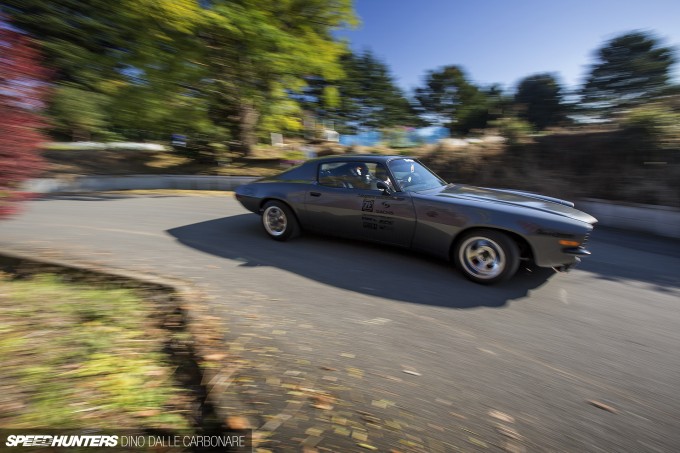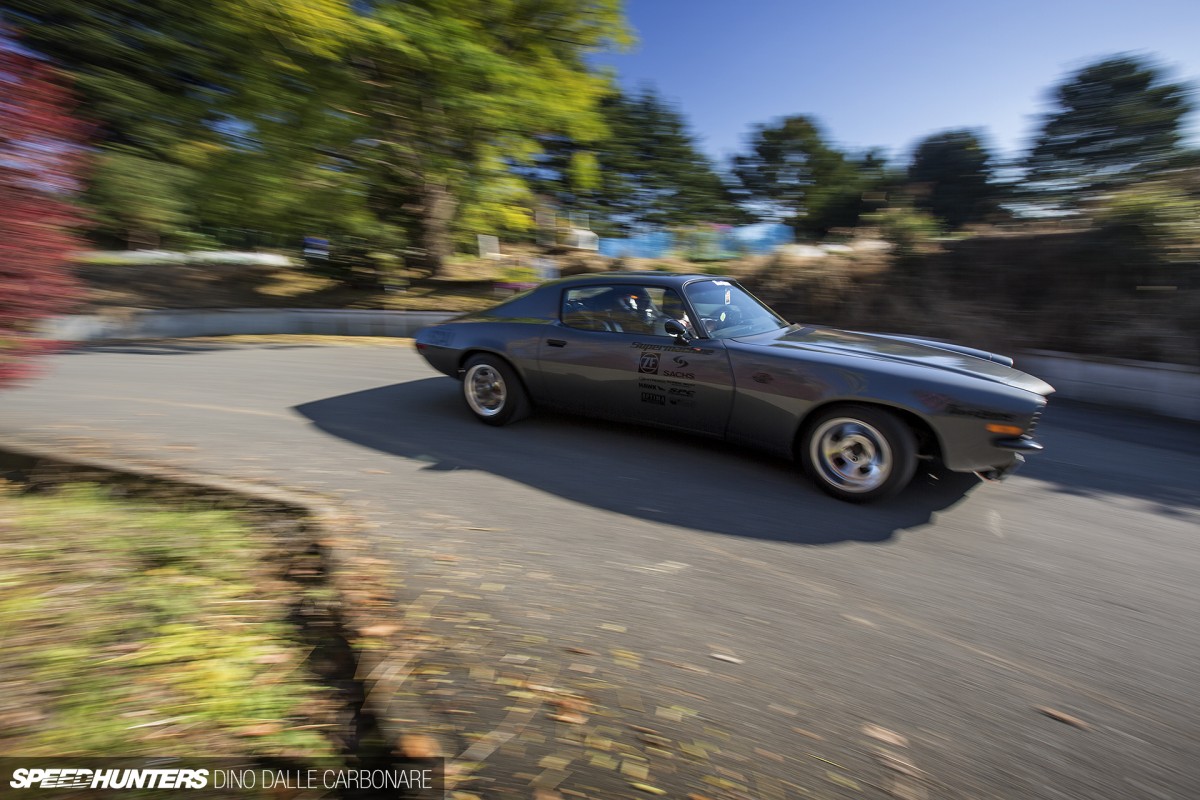 The first time I saw, heard and felt Jun's '72 Camaro rumble slowly past me I was like, 'holy s**t – that looks badass!' And that was even knowing that it would probably be hopeless through the turns and had a thirsty big V8 that put out way less power than it should. I just loved it. Cars like this are very emotional, you like them more for what they represent – and that's a different way of doing things. At least for an Italian that grew up in the UK and then moved to Japan anyway…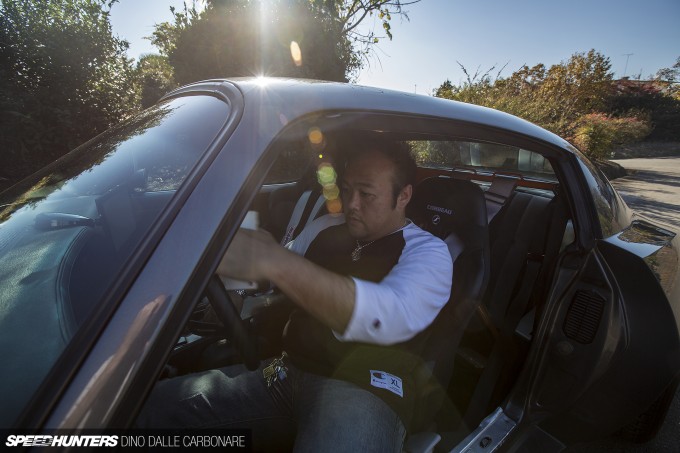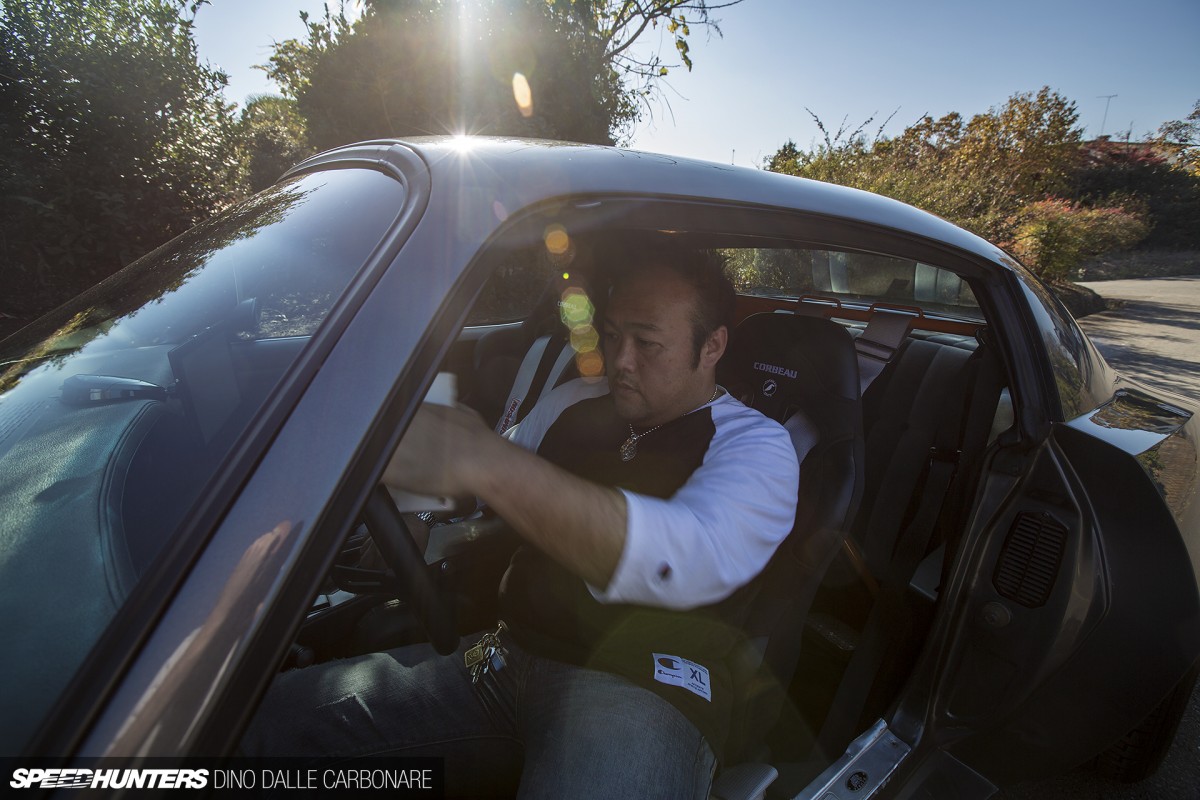 Jun has always been a car guy. Like most of us, his passion started early – first with toy cars and then checking out car magazines on a weekly basis. It all led him towards his first project: a tuned R32 GT-R. But those days are well and truly over now, his attraction to American cars was far stronger than he could imagine, so Jun had little choice but to fully embrace it.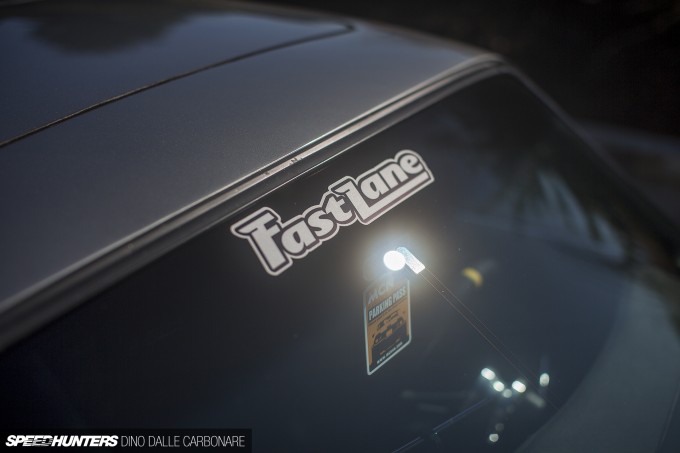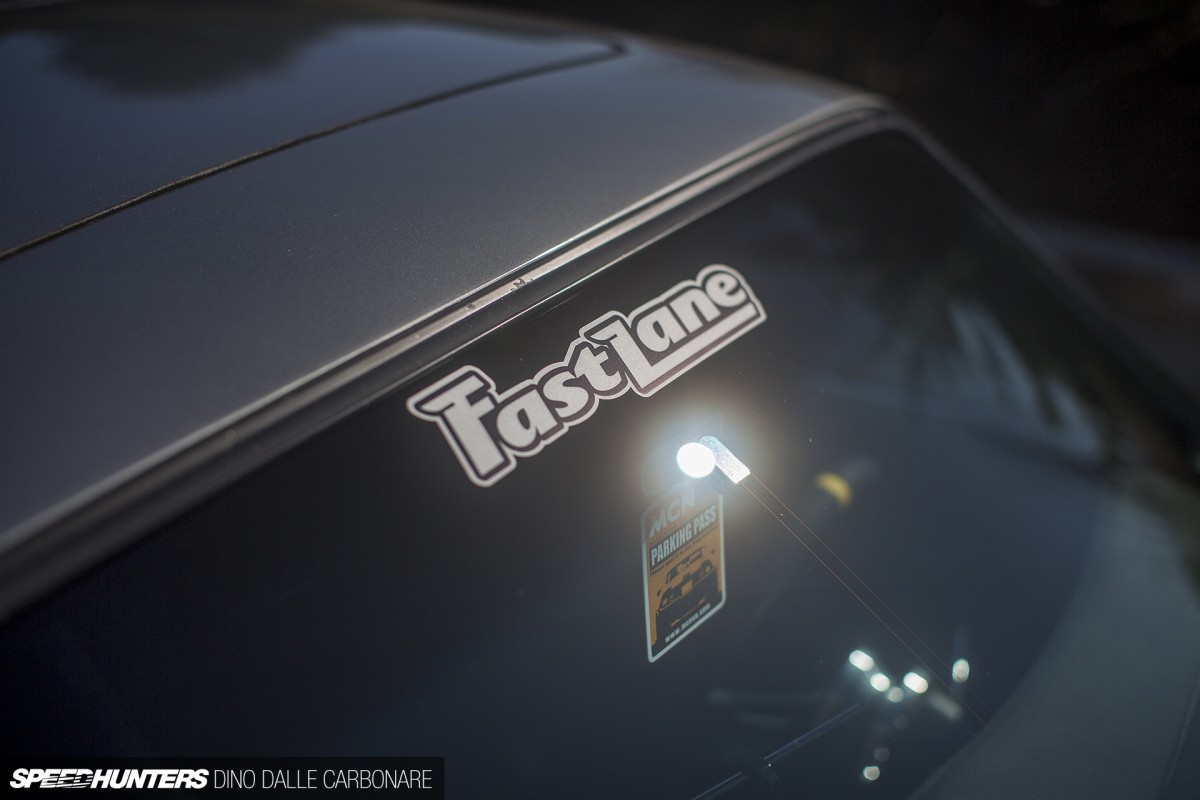 Today he runs FastLane – a shop that pretty much caters to everything and anything surrounding American cars. That's sourcing them from either Japan or the US, advising owners in modifying and customising them, and most importantly – keeping them running.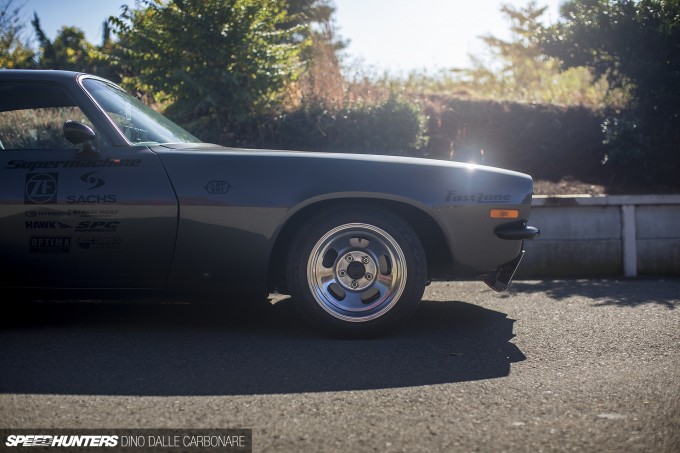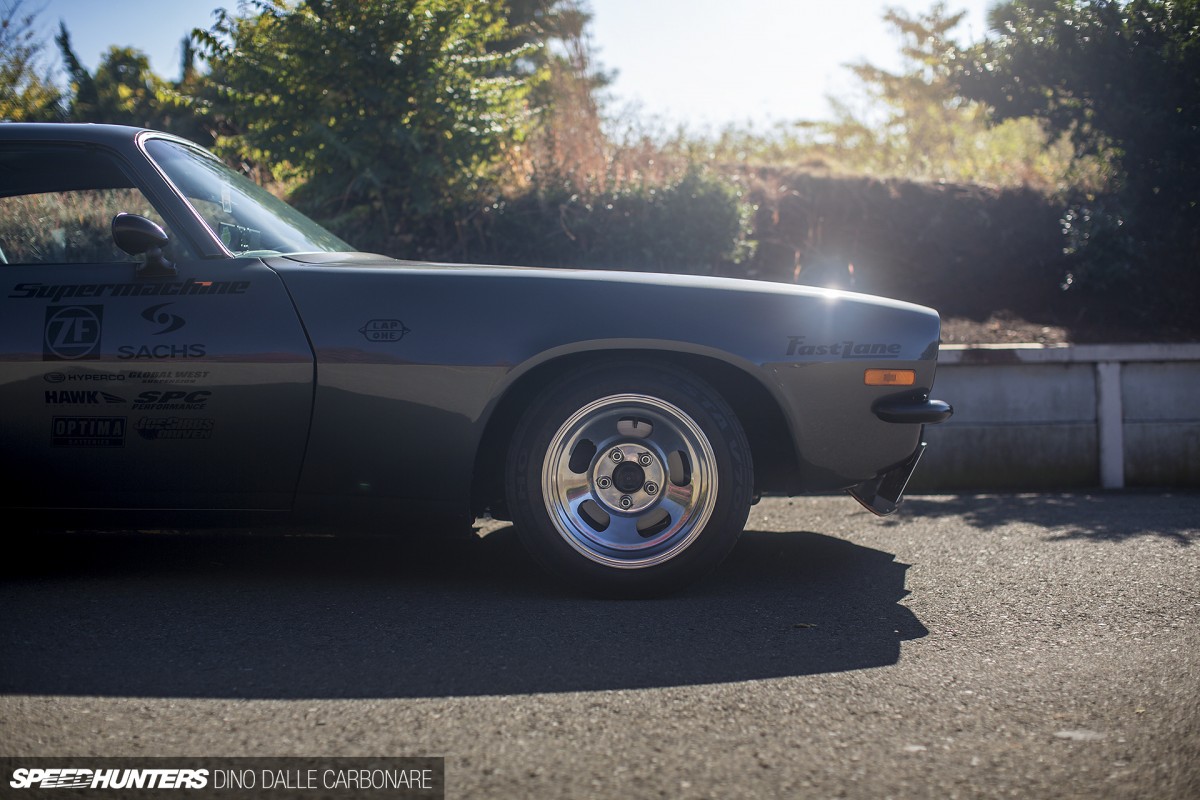 We'll be taking a tour of FastLane soon, but it's Jun's car I wanted to touch on first. Because this is one of the most interesting second-gen Camaros I've ever seen…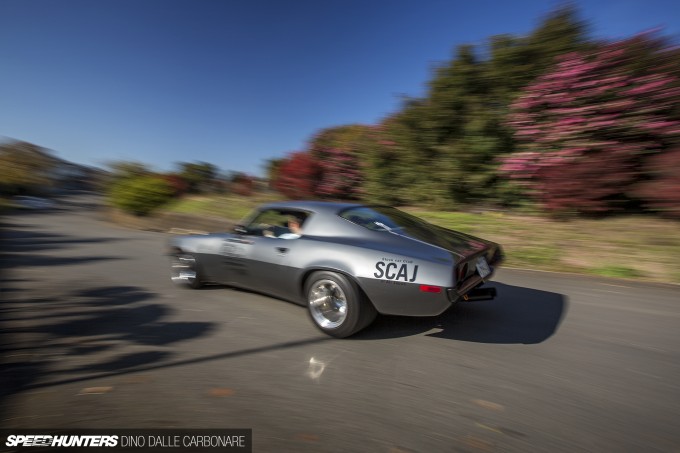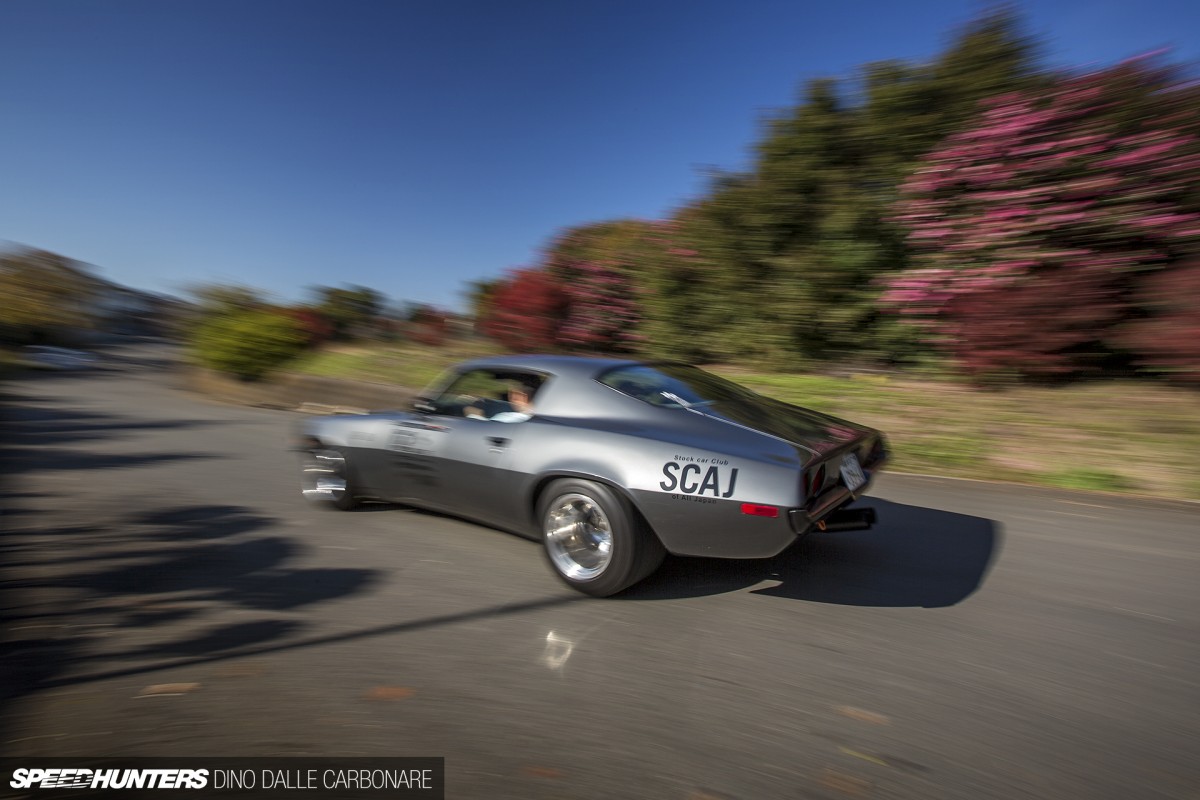 What sets it aside from any other second-gen Camaro is its interesting history. The car was originally customized in the USA back in 1987 by a Conny Jansson, a Swedish mechanic living in Torrance, California.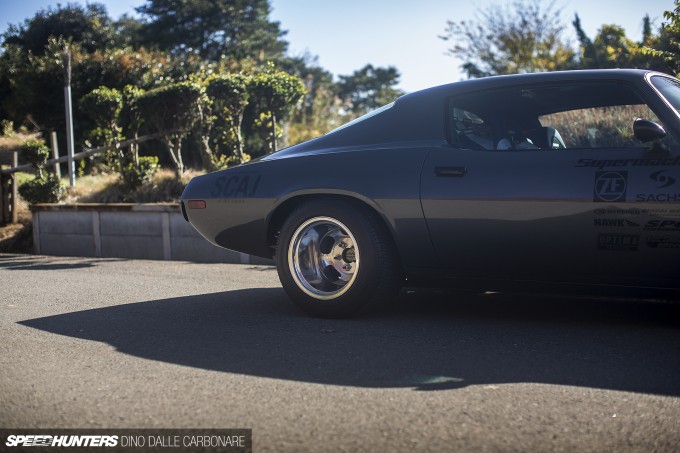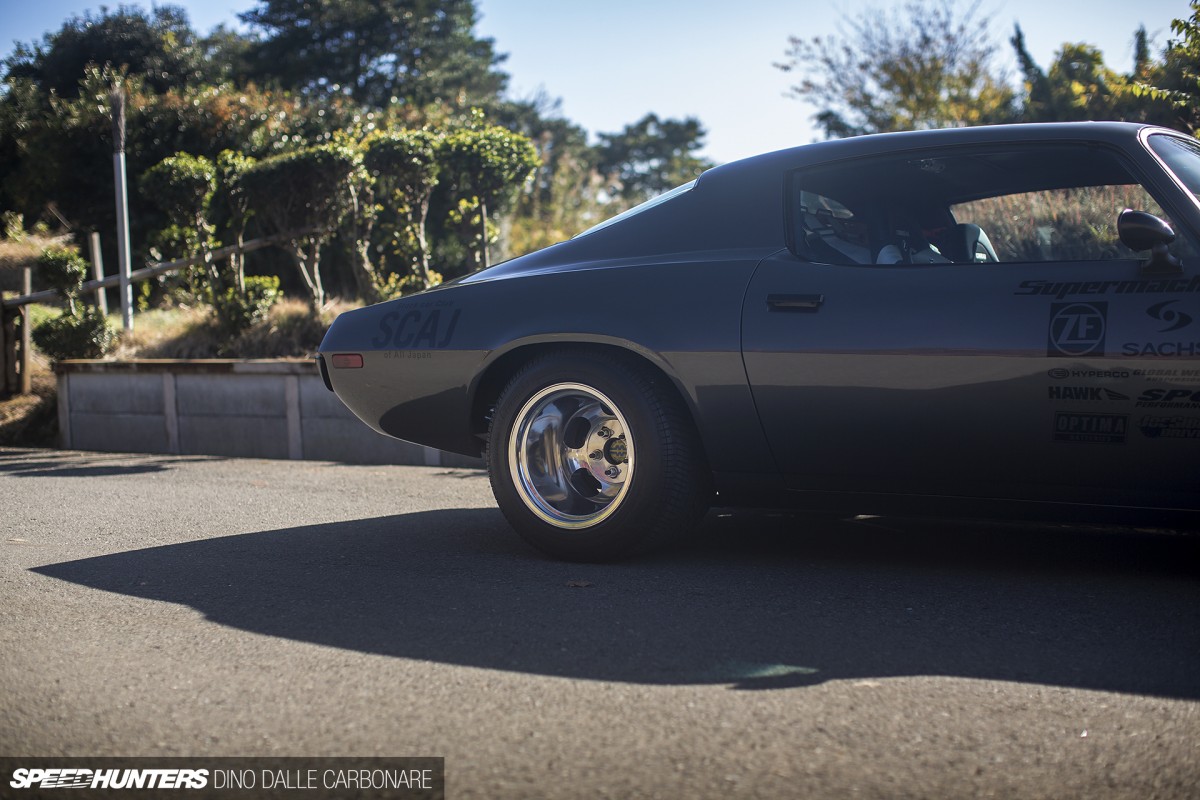 If the Camaro is anything to go by, then Conny really embraced American custom car life too. And testament to the fact that he did it right, the original body modifications that Conny made – specifically some serious extra girth both front and rear – are still the main feature today.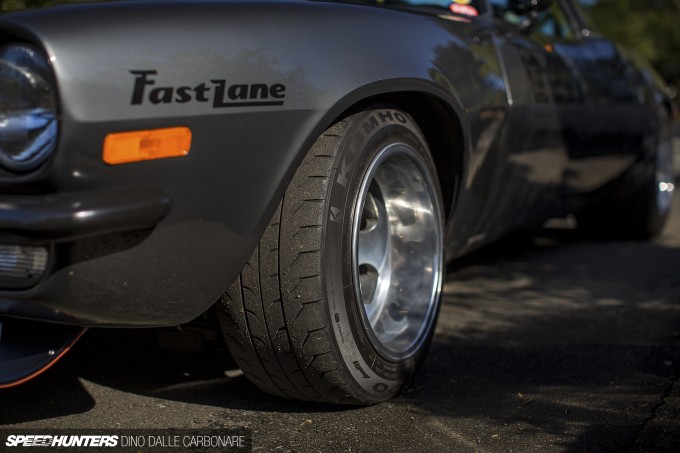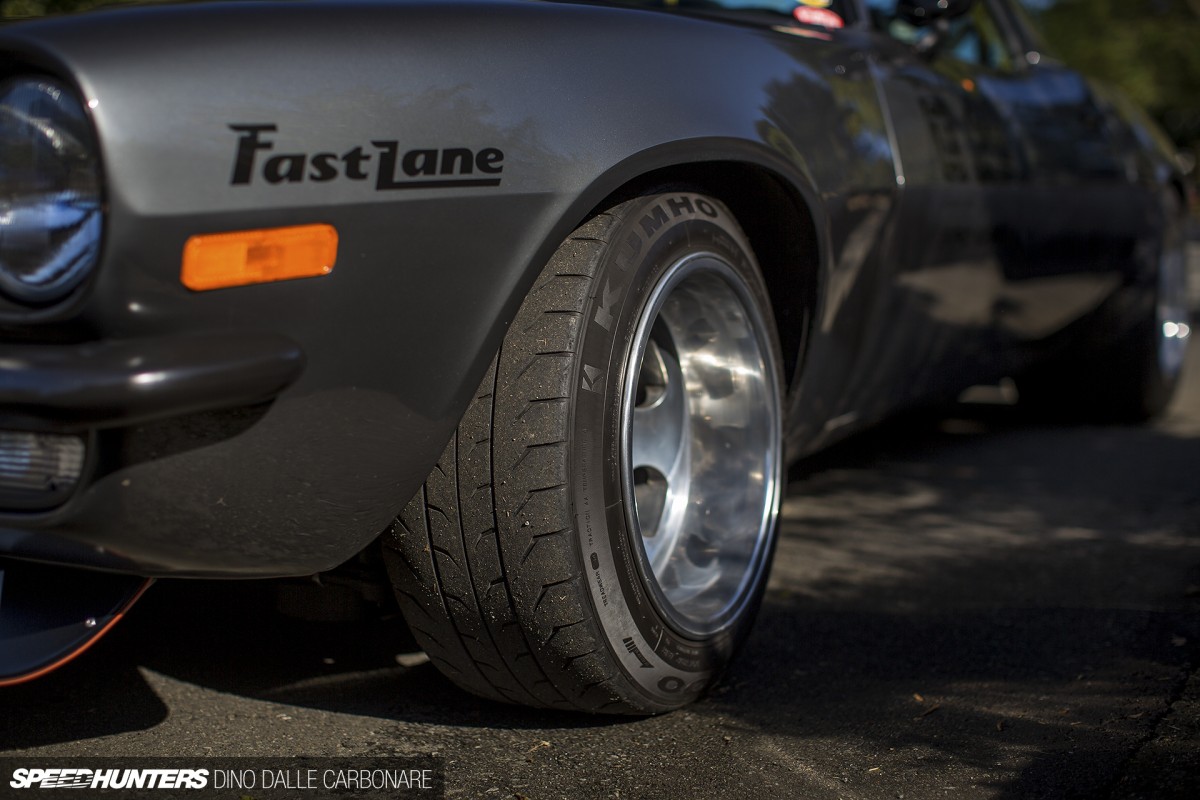 As Jun explains, absolutely no fiberglass was used in the pumping of the fenders – it's 100 per cent meticulous metal work, added in just the right amount to perfectly enhance the Camaro's already muscular lines.
Interesting History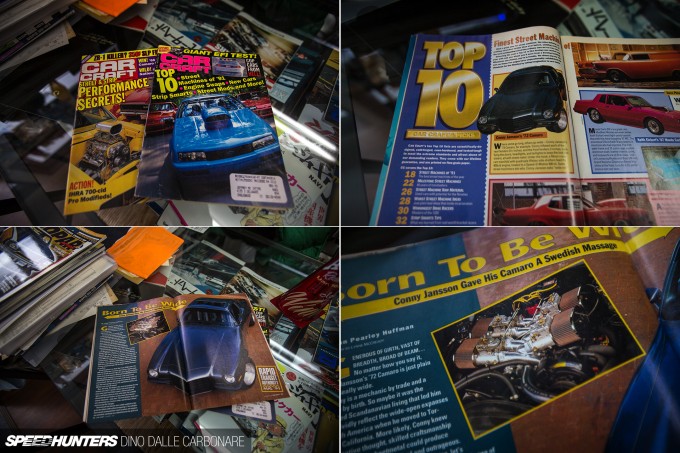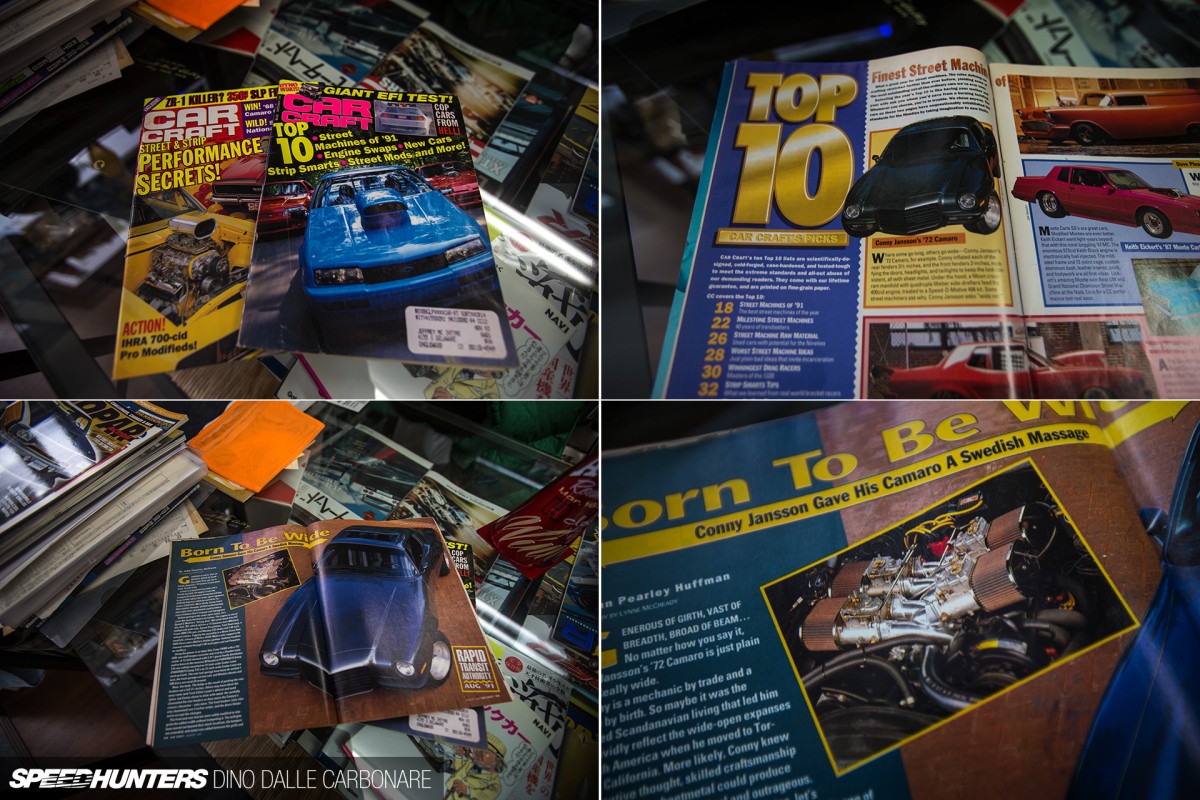 All of Conny's work was showcased in Car Craft magazine – firstly with the original feature in August 1991, and then later that year in a Top 10 cars of the year retrospective. Pretty cool stuff, right?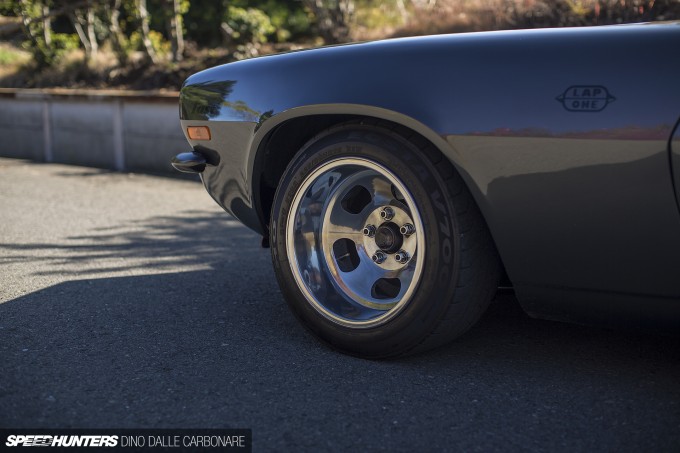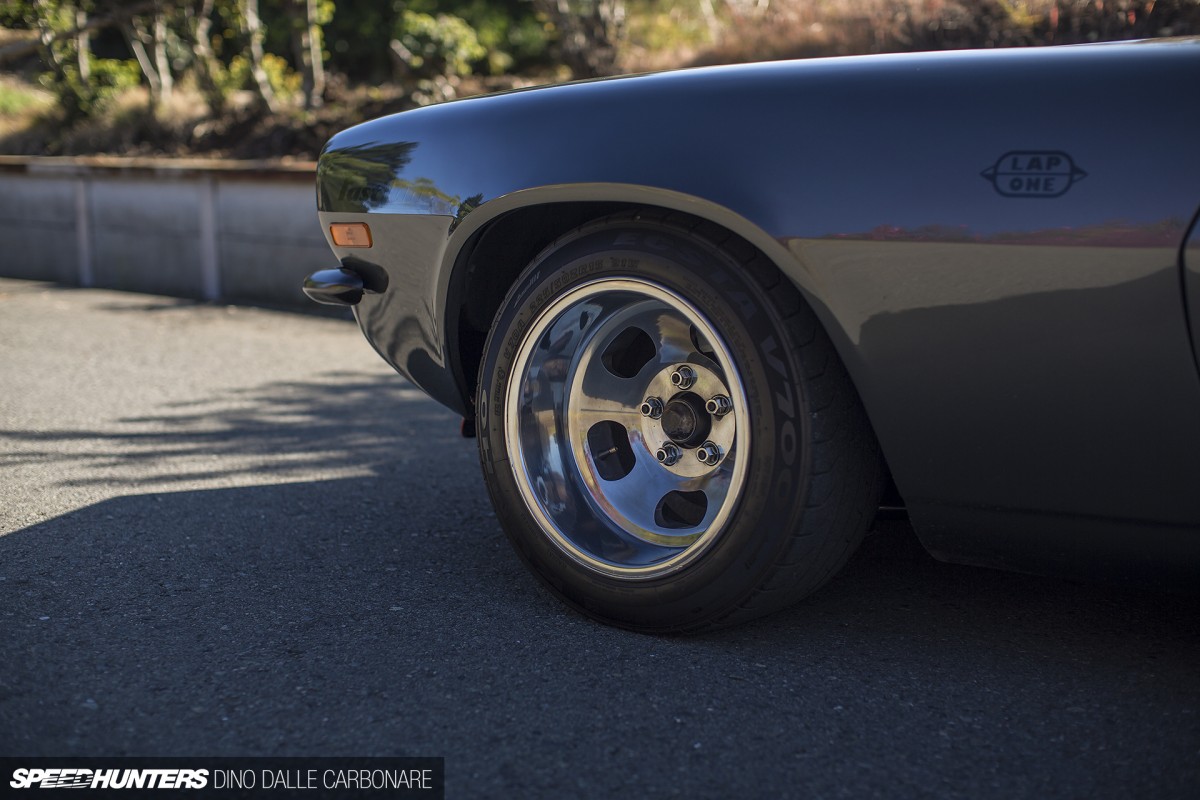 In taking the Camaro from stock to custom, Conny began by adding a whopping 3 inches to each front fender, but all the while ensuring that they followed the original curvature. Of course, bigger fenders called for appropriately wide wheels and tyres, and here it's polished 15×11-inch E-Ts wrapped in 225/55R15 Kumho Ecsta V700 rubber.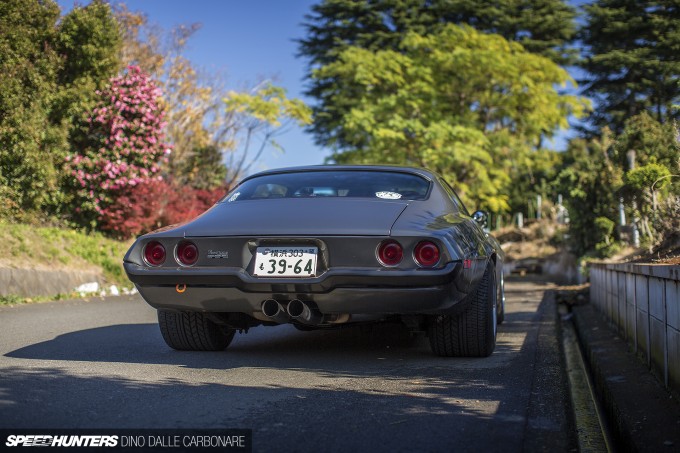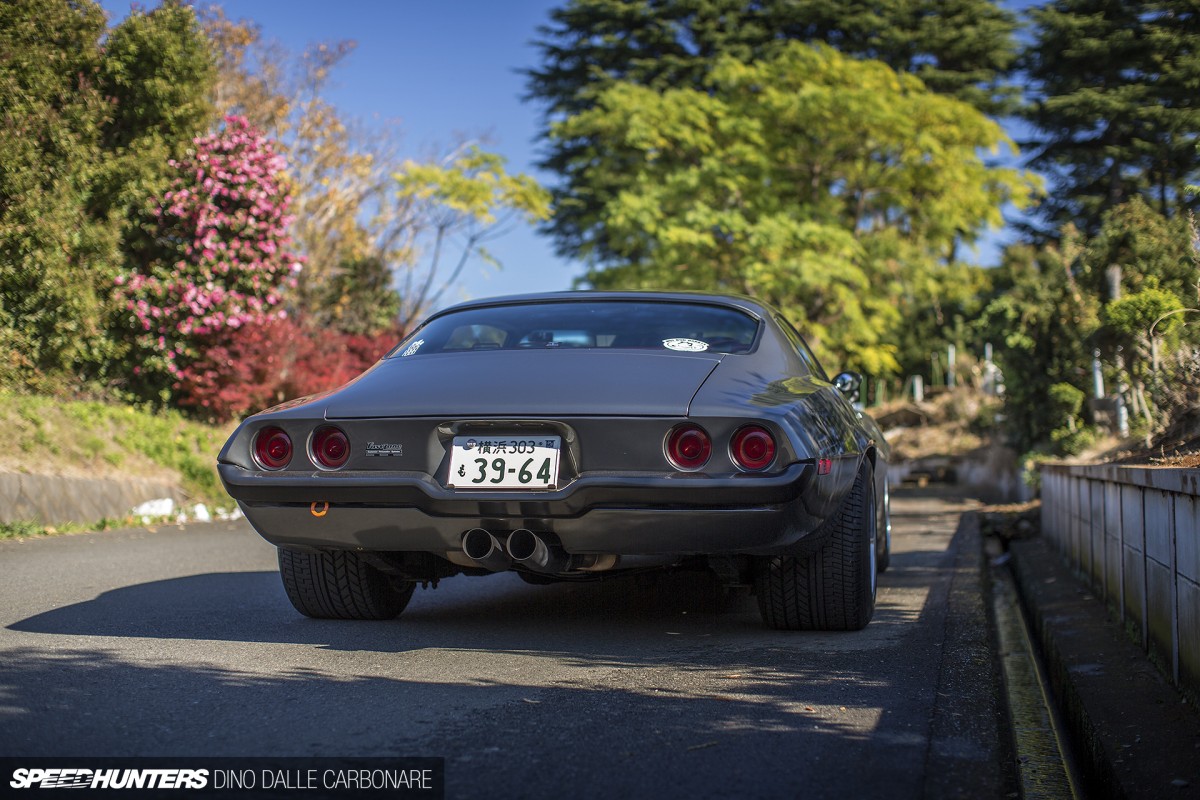 Then came the rear, where the factory fenders were cut and 3.5 inches of extra metal added and shaped per side.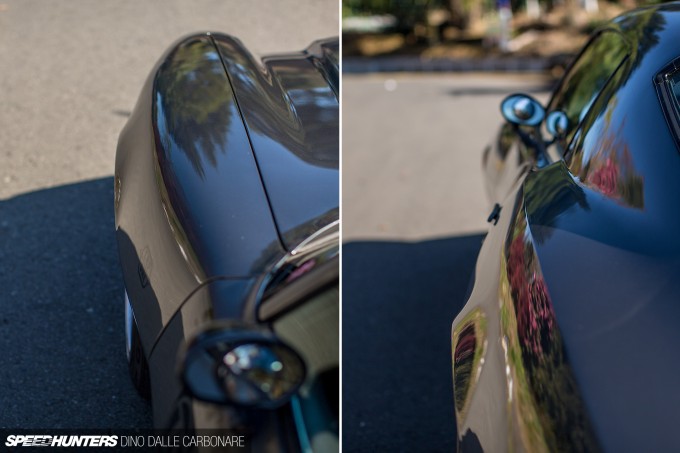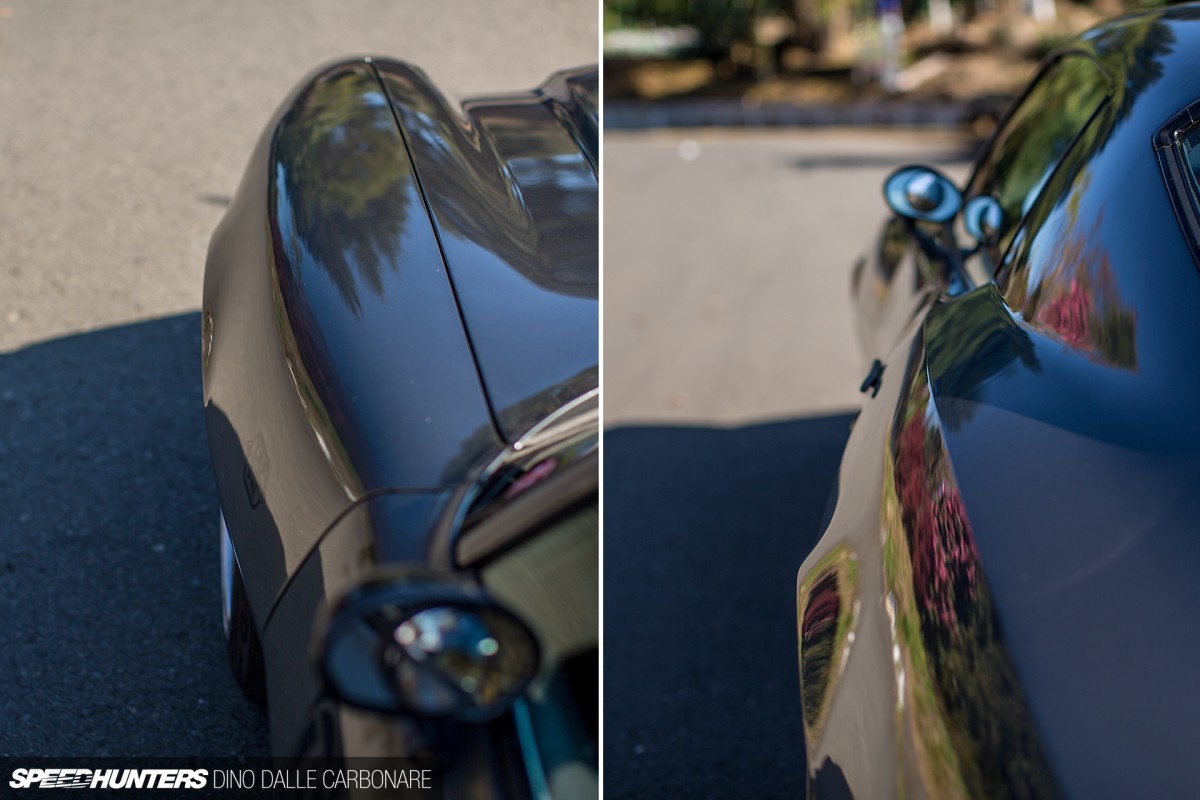 Whichever end you look at the metal work is impeccable. Most importantly, it only adds to the car's design rather then detracting from it.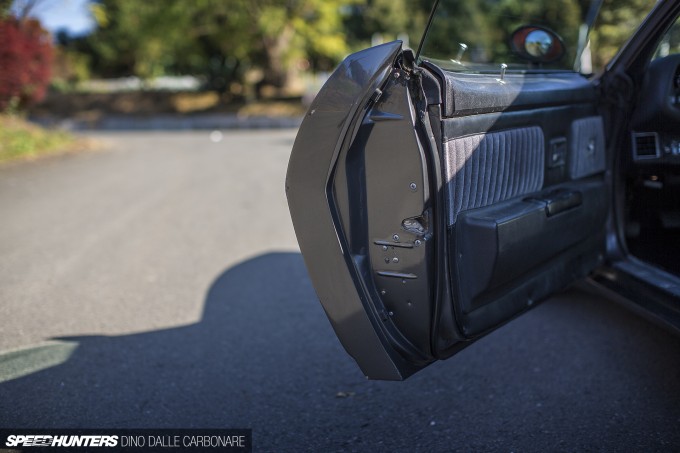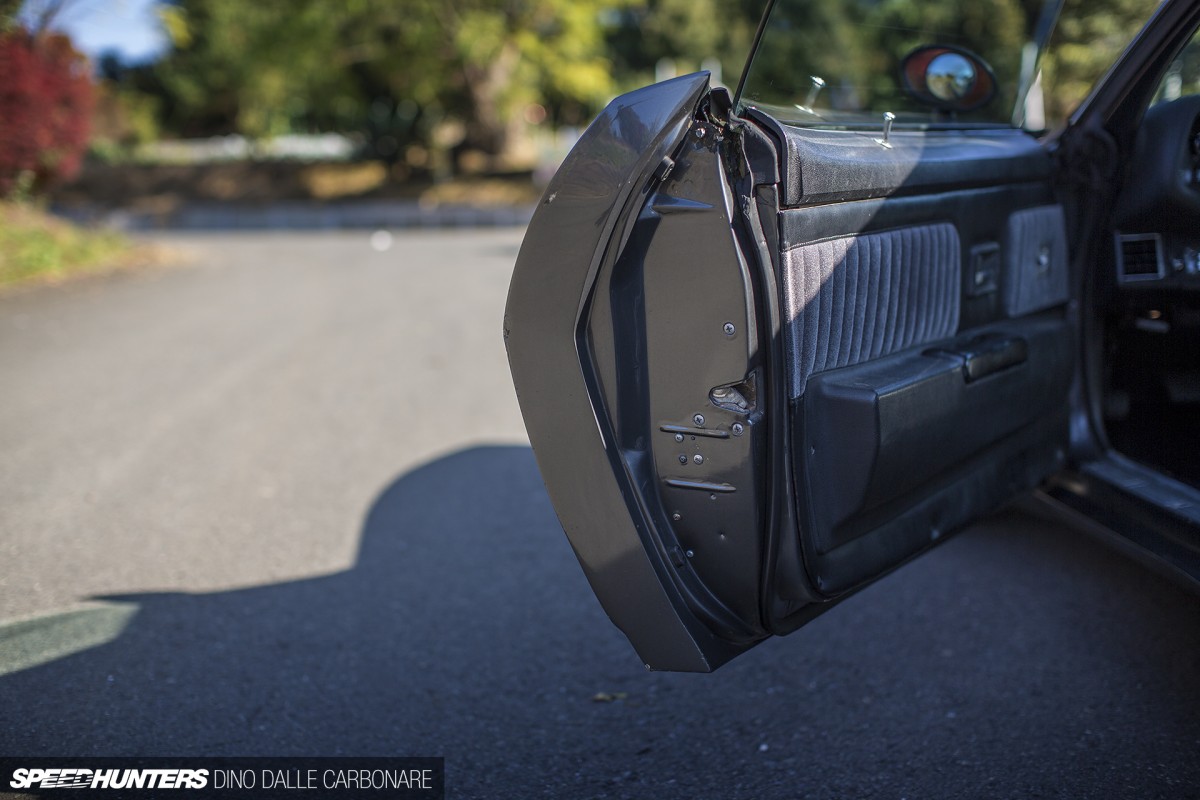 With a butt that's 7 inches wider than stock, the hips need to be pushed out too. The actual rear widening starts from about halfway down the door, then gently pushes out to line up with the new fender dimensions.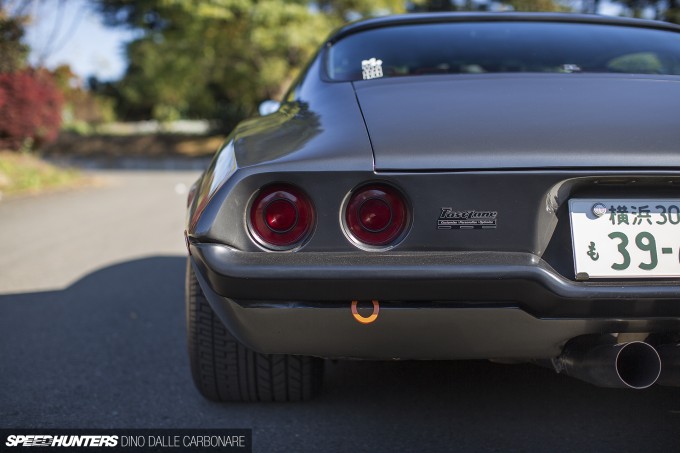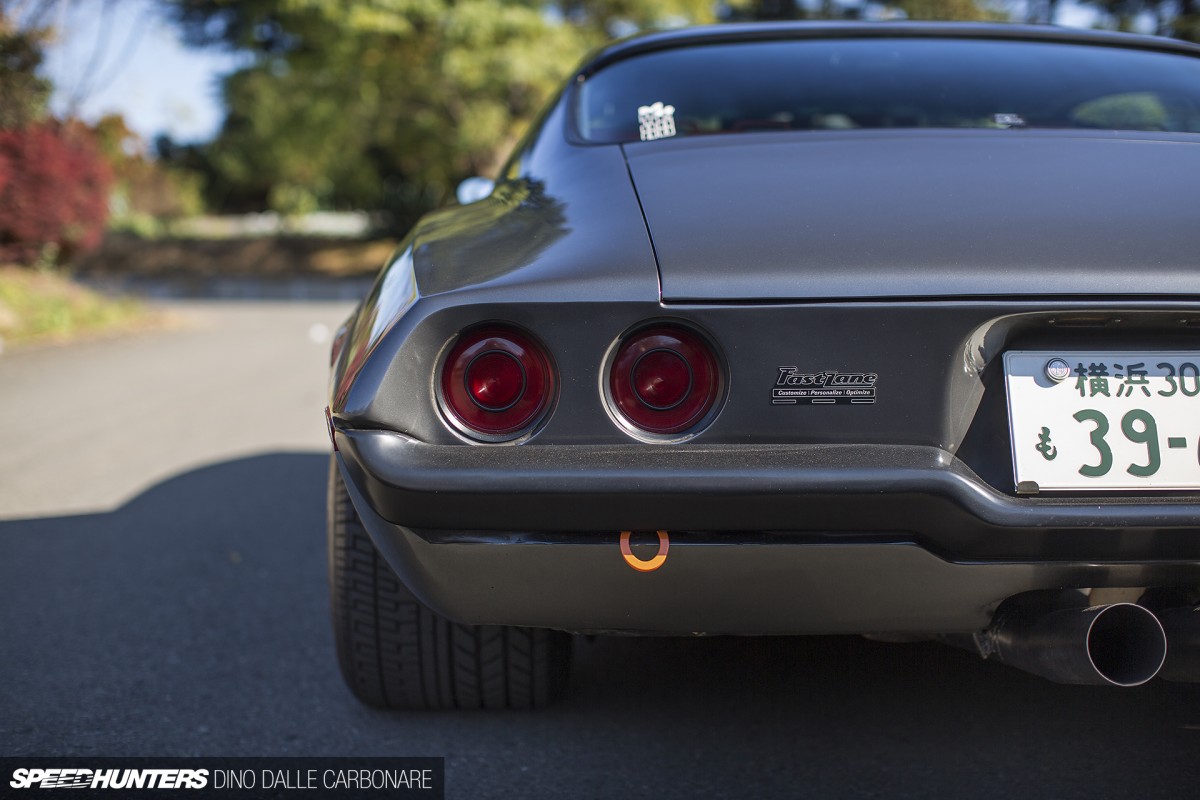 Of course, fattening the rear fenders meant work to the rear end was required too. Not wanting to disrupt the Camaro's design, Conny simply added more metal to the rear fascia, and then pushed the taillights out towards the ends. Which meant the bumper had to be extended as well… Everything works beautifully though, and it's a similar story at the front end where the same sort of modifications were undertaken.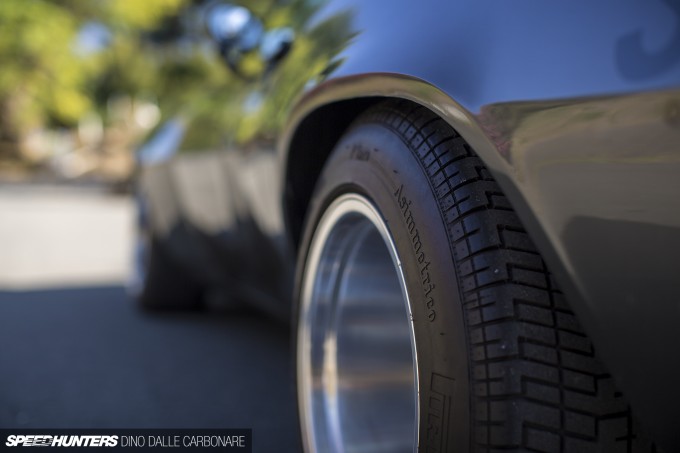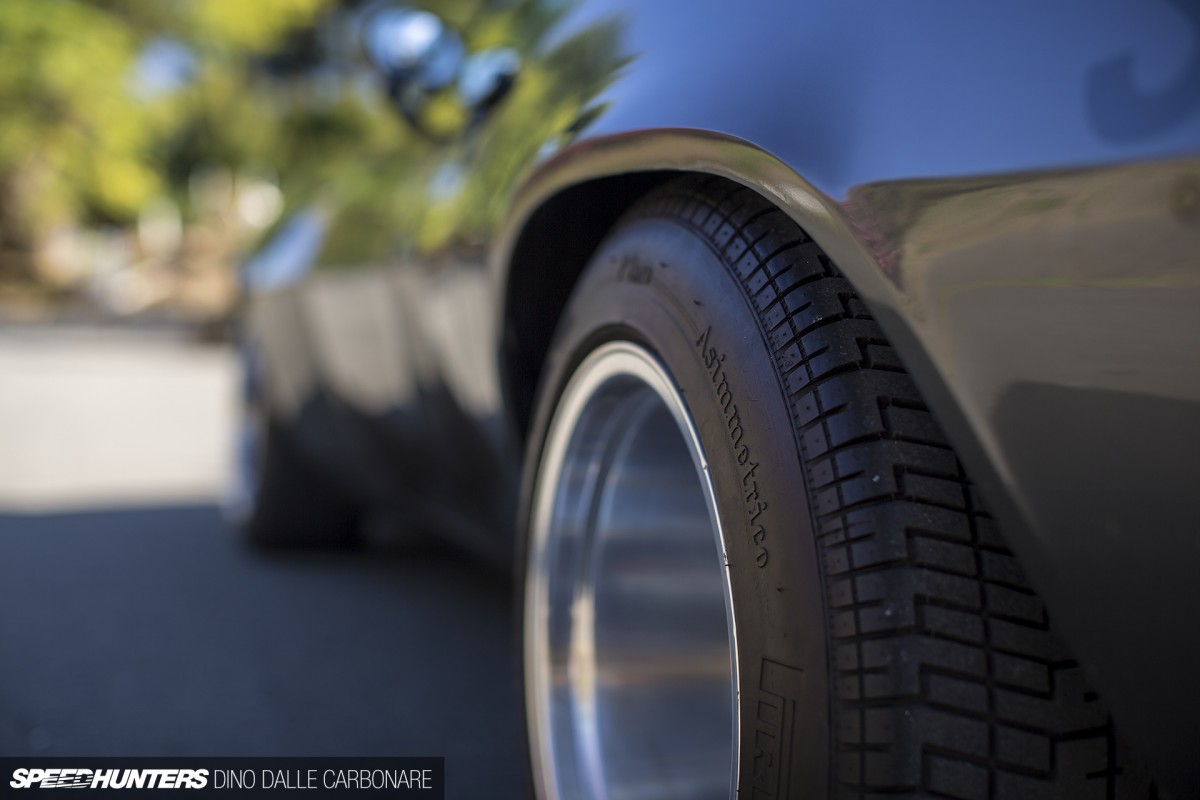 Conny ended up moving back to Sweden with the Camaro, and during the next few years he even took it on multiple trips to Germany where its legs were stretched on the Autobahn. The USA called again though, and on his return the Camaro was eventually sold off to a new owner. It wasn't until 2001 that the car hit Japanese shores, and soon after Jun found it for sale at an American car dealership. Since picking it up he's been slowly personalising it and adding to it – something that started with more meat for the rear tyres. The car now runs 15×14-inch Ansen Sprint wheels in the rear (which look almost identical to the original E-T fronts) that have been shod with Lamborghini Countach spec Pirelli P-Zero Assimetrico tyres. That's 345/35R15. Yep, they are very wide!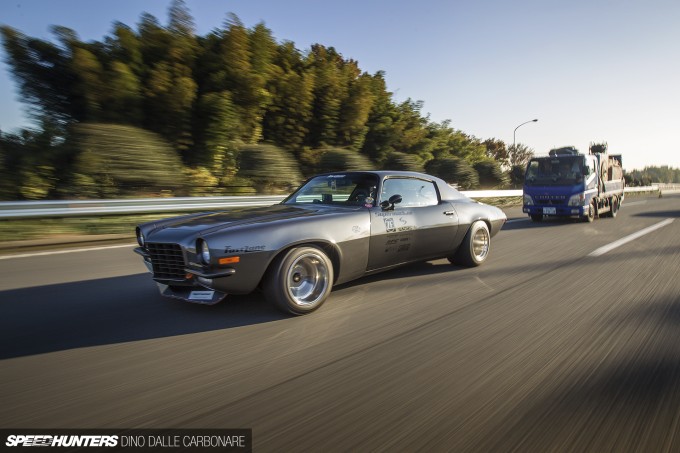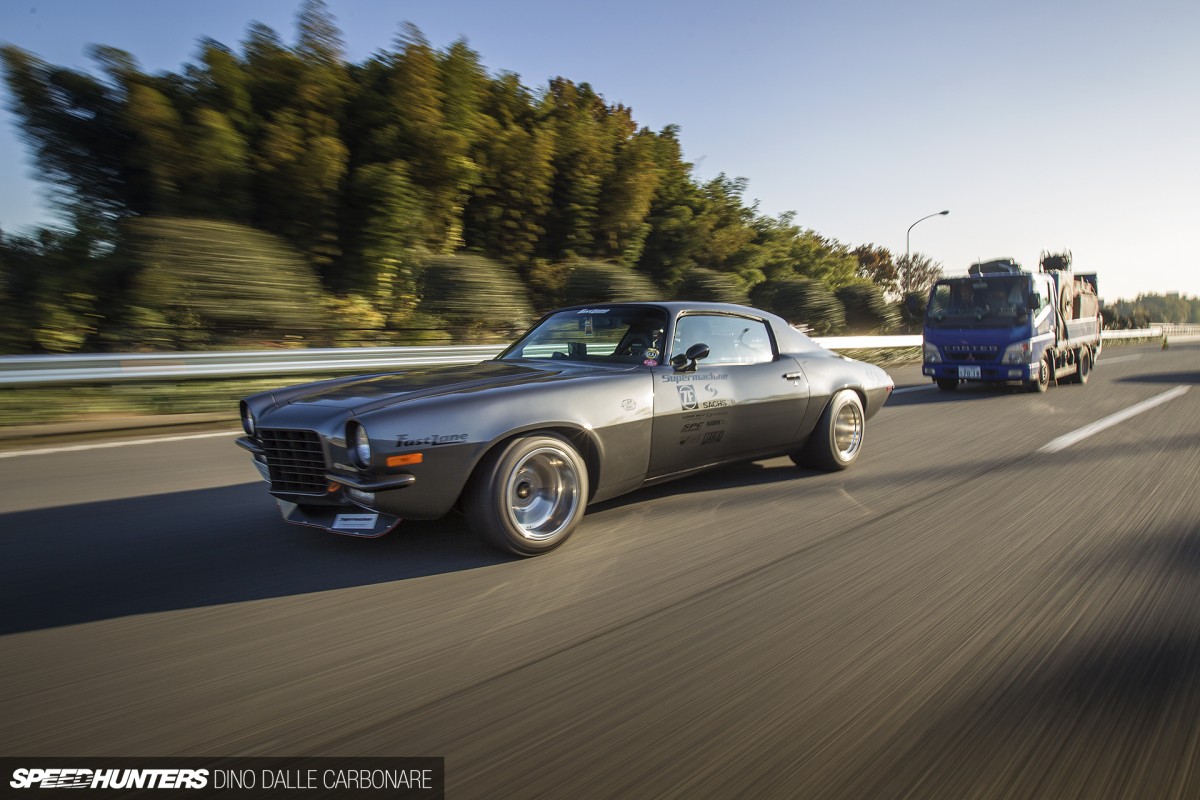 Jun has big plans for the car – including a complete engine swap – but in the meantime he has fine-tuned it for his specific use. Since that includes spirited driving on mountain roads, the need for better handling was an absolute must. He had custom Sachs 2-way adjustable dampers made up for each corner, and then matched them with Hyperco 700lb springs at the front and 200lb Hyperco fiber leaf springs for the solid rear axle. SPC upper arms and Global West lower arms have worked wonders for the the front end geometry, while Hellwig sway bars keep body roll in check. The brakes are as Conny modified them – a 12-inch disc setup off of a Chevy van at the front and Volvo 240 discs at the rear. There had to be at least one Scandinavian-sourced mod!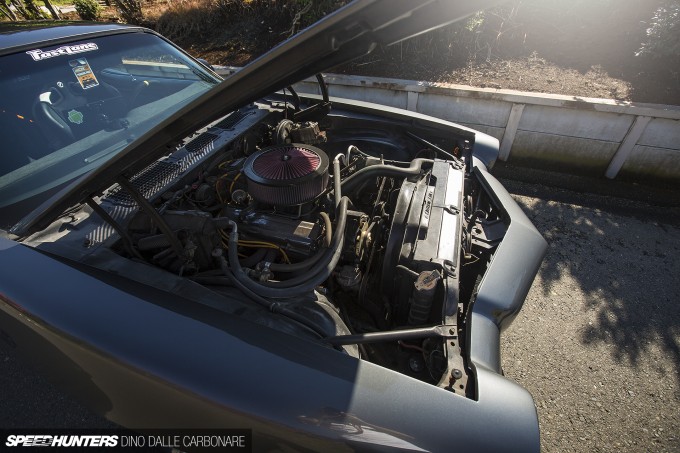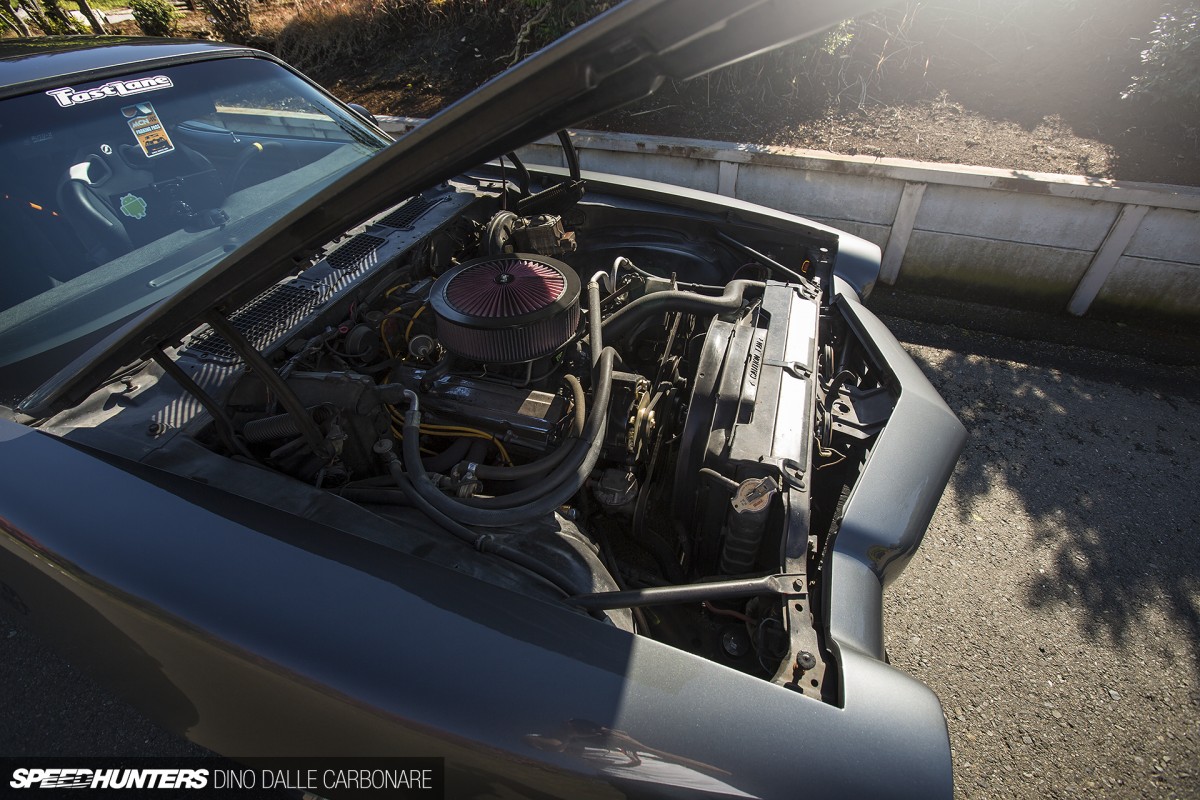 The 400 or so horsepower that the 406ci Speed-O-Motive small block developed may have been more than enough back in 1987 when Conny was building the car, but Jun says it felt a little sluggish, hence the plans to go for something with more power. Still, as it stands the engine has a decent spec running 5.7 rods, a Crane MV278 camshaft and 441 cylinder heads.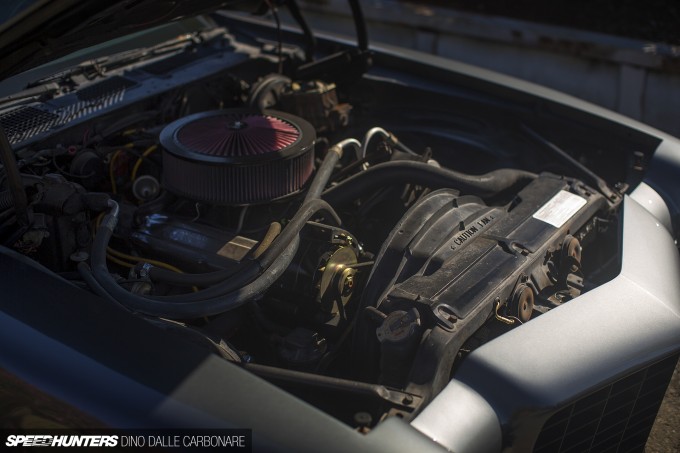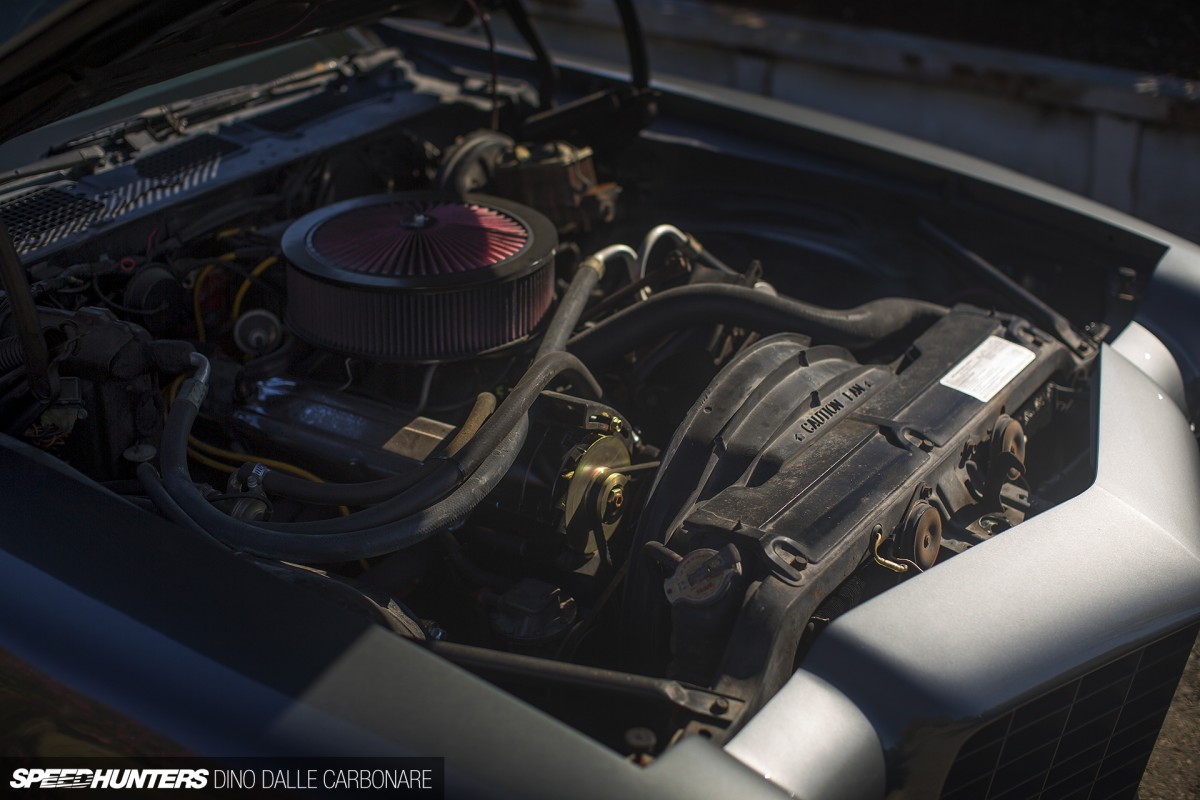 As you might have seen earlier from the 1991 issue of Car Craft, this engine used to run a quad carburettor setup. Bbut that's long gone now – probably removed because it was a nightmare to tune and keep running reliably. It's a pity, but that's what happens when cars get passed on to people that don't quite understand the original idea behind them…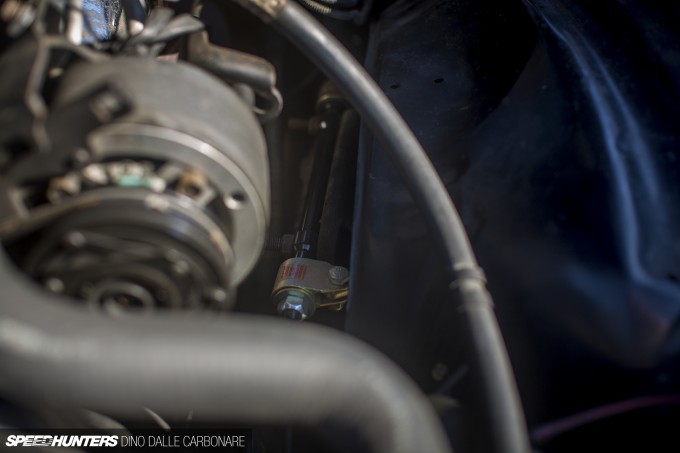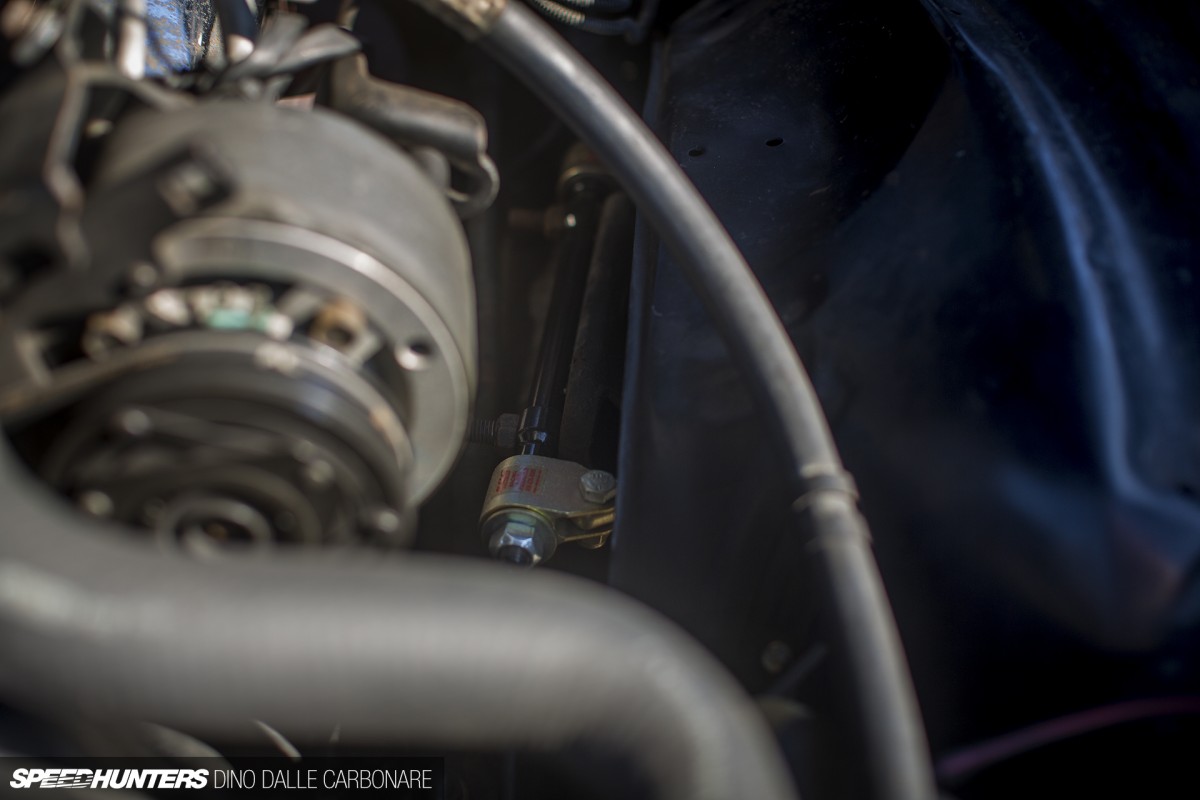 Dig deeper in the engine bay and you can see all of the modern suspension goodies that Jun has added over the years.
Final Touches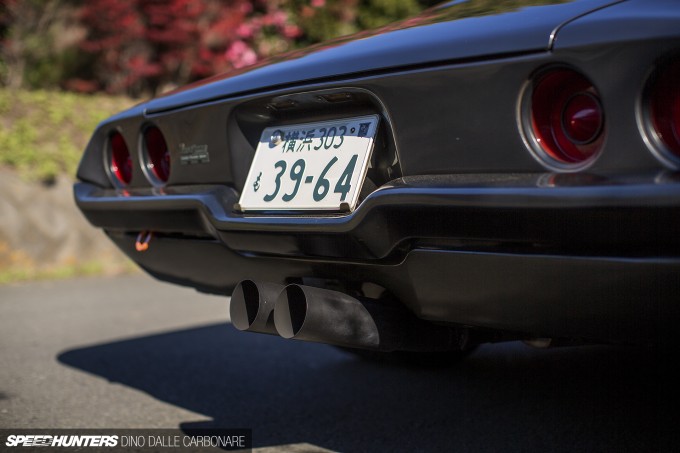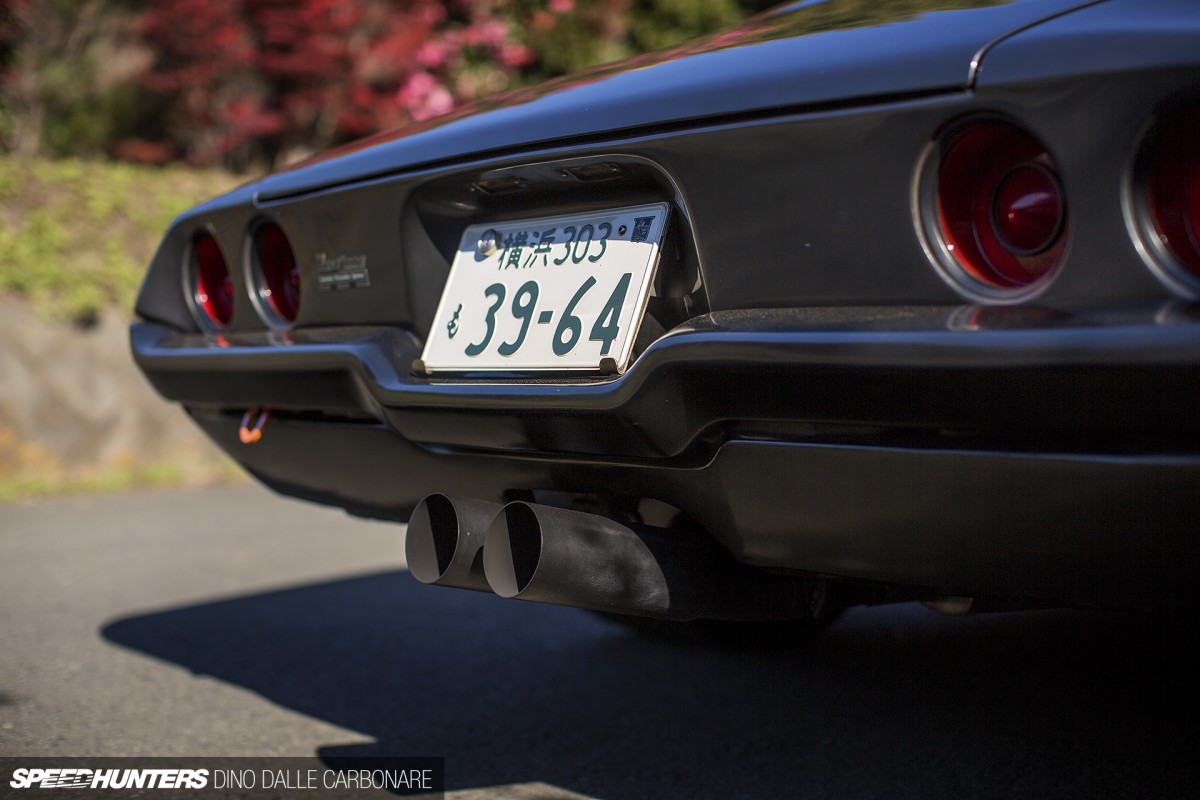 Seeing that the car sits pretty low and has done so since Conny built it, oval piping is used from the headers back so that the exhaust doesn't protrude too much from the undercarriage and risk getting dented or scraped under compression. The custom dual center-exit is another feature that makes this car that little bit more special.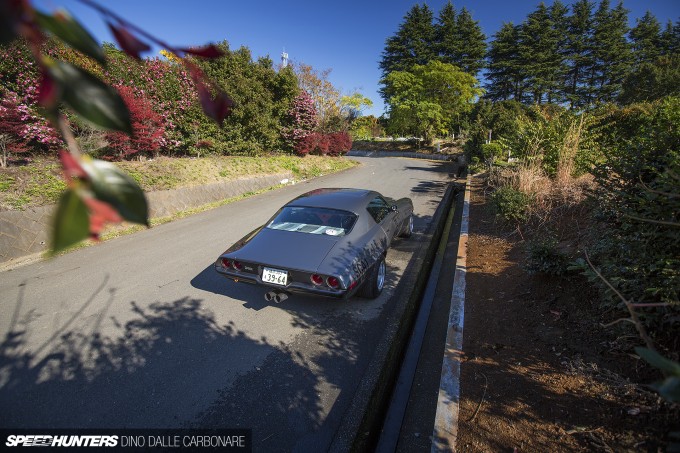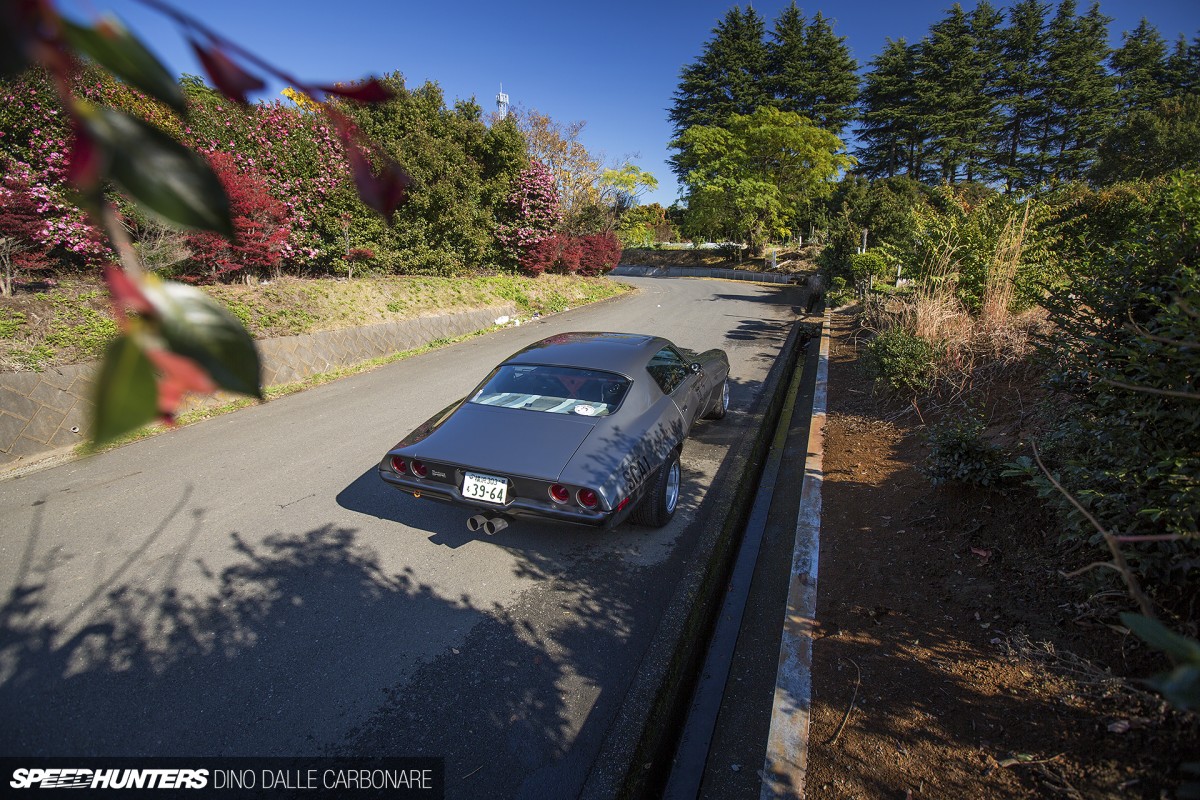 When the car was in Sweden a Volvo 240 electric sunroof was installed and the whole car painted in a dark metallic gray hue. It's a Volvo colour too of course…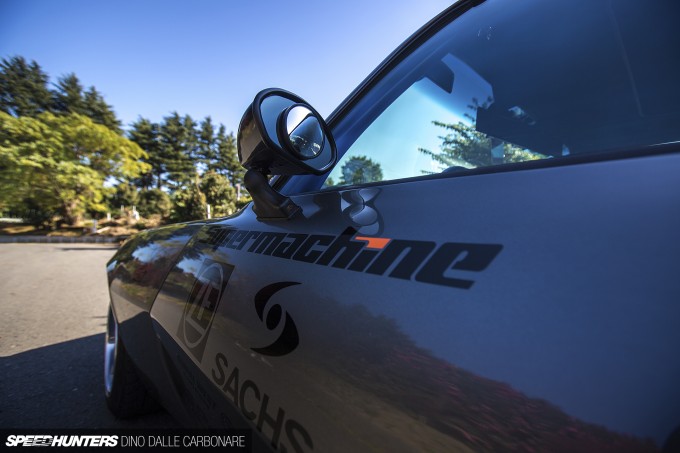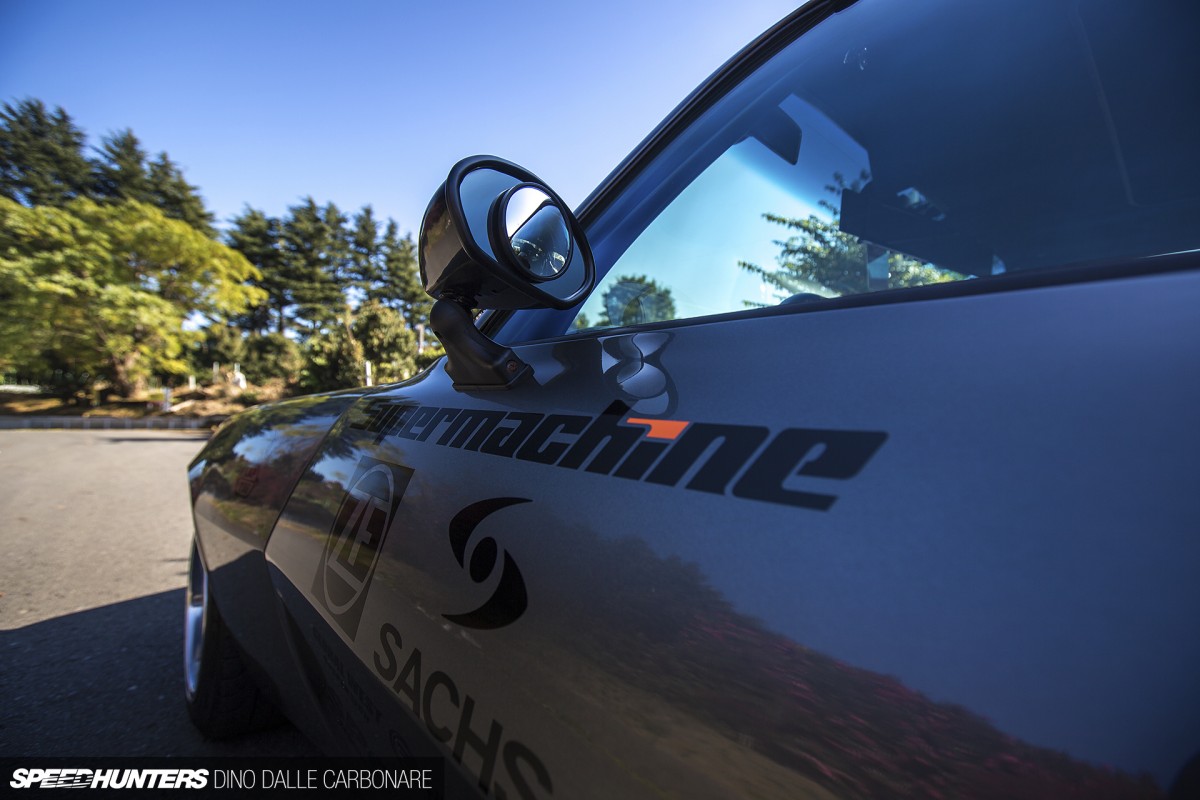 As the large sticker on the side hints, Supermachine is the shop that Jun has entrusted his car to, and the place where all the mechanical upgrades have been fitted.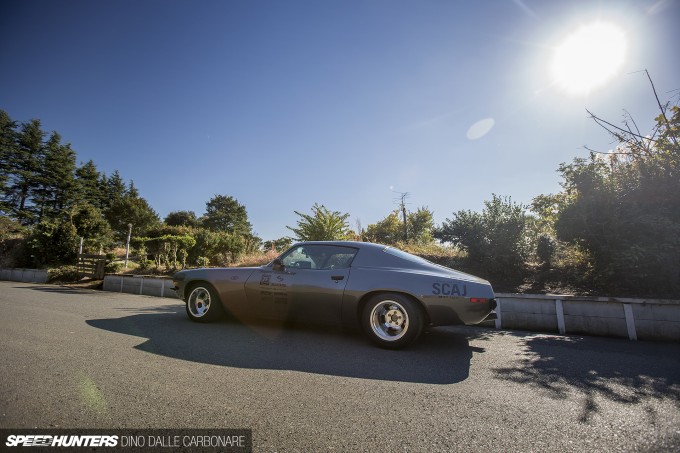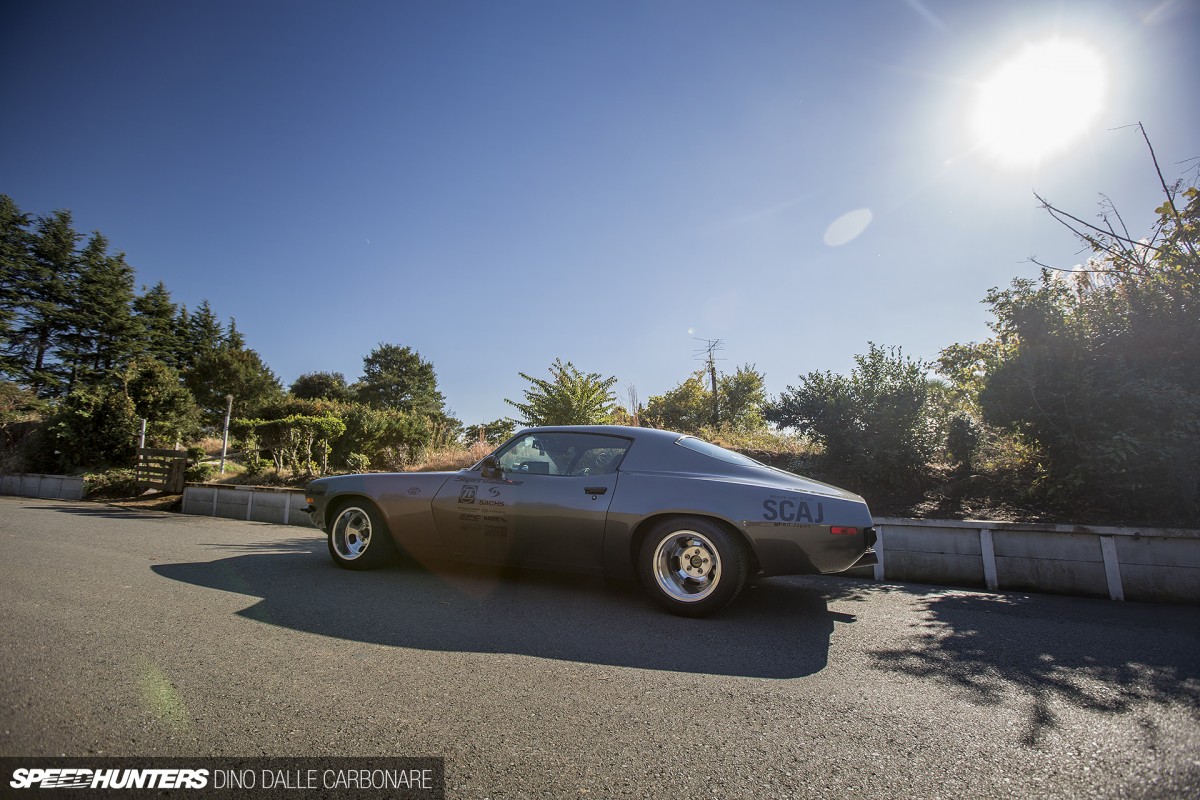 Jun tells me that the car has been geared for fast highway cruising, so the 3-speed auto transmission sends drive to a Ford 9-inch rear end with a 2.75:1 final drive.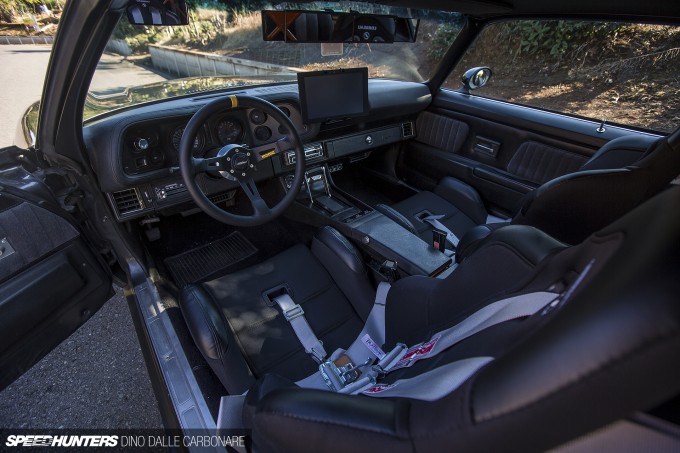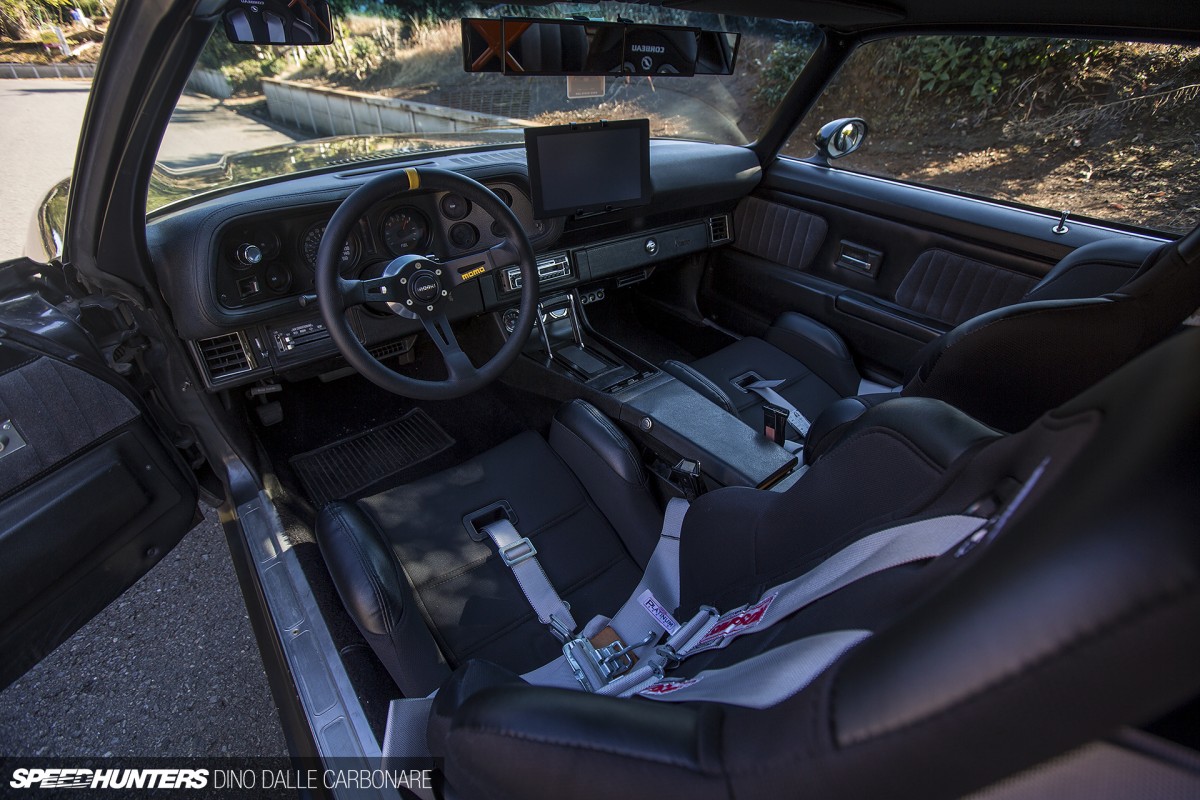 The Camaro's classic '70s interior has been tastefully modified with a few additions that Jun threw in there to make it all a little more current.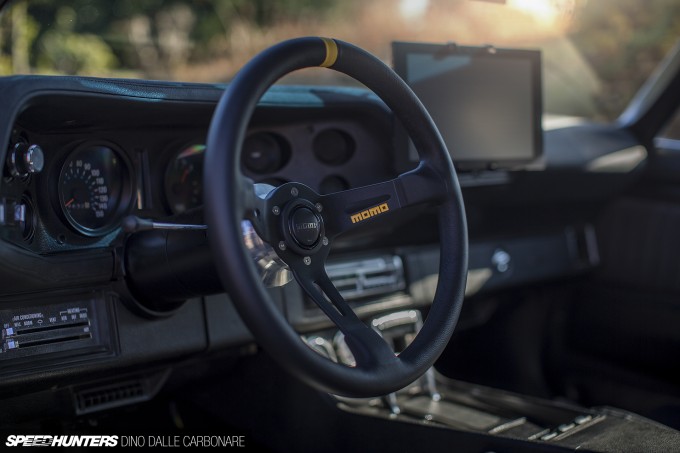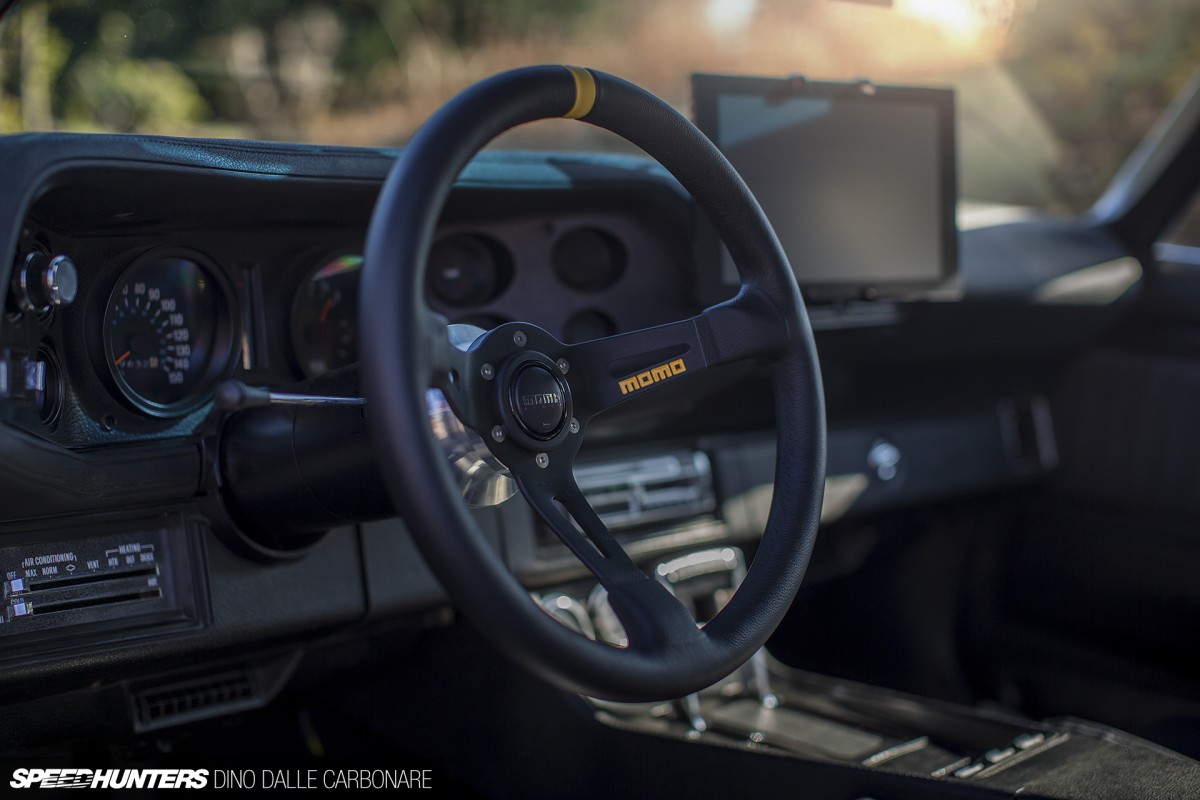 That included a deeply-cupped Momo leather steering wheel and a Samsung tablet which he uses for navigation.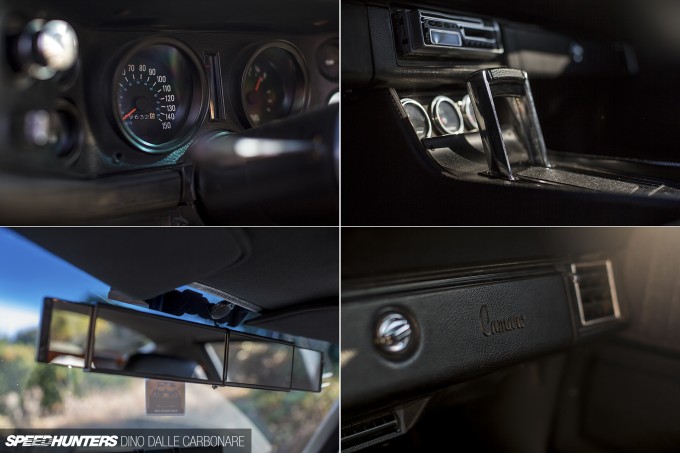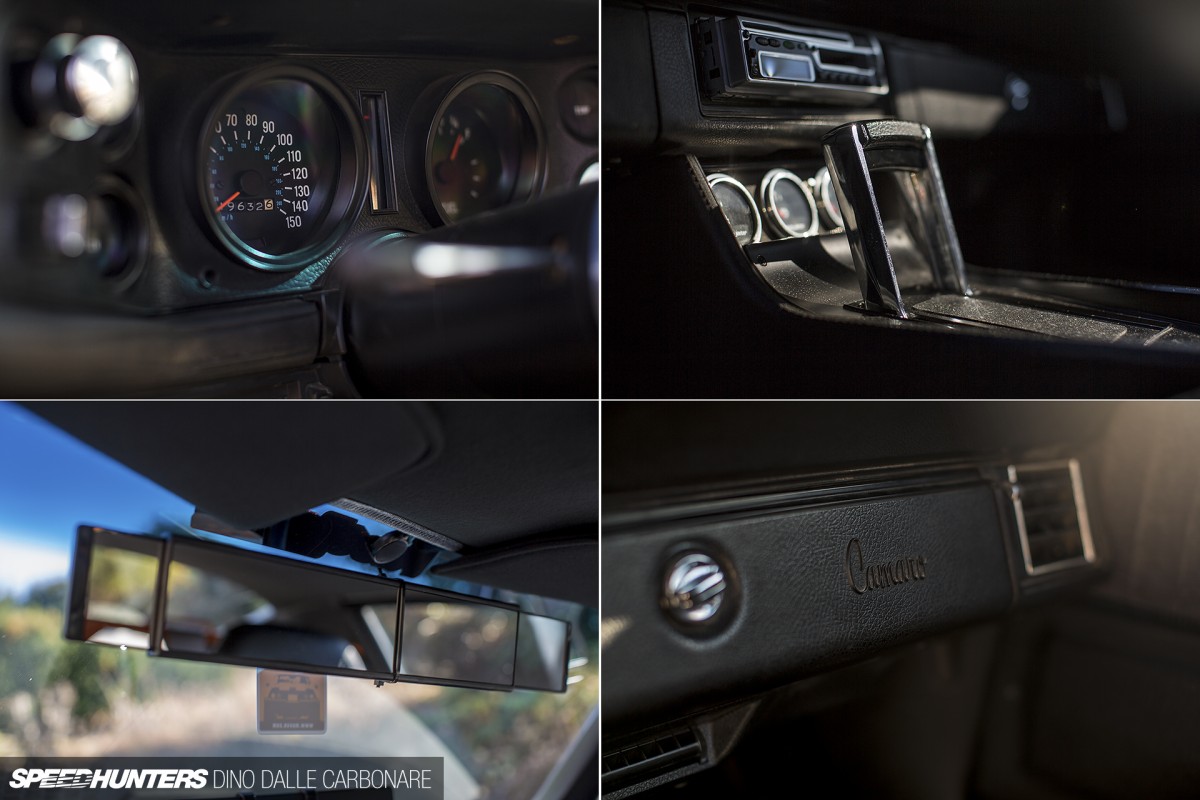 Other upgrades include a CD and cassette tape head unit, and a Dekotora-style extendable rearview mirror.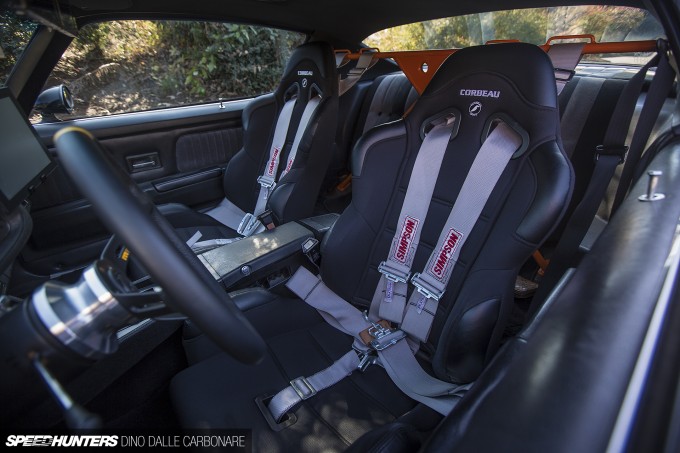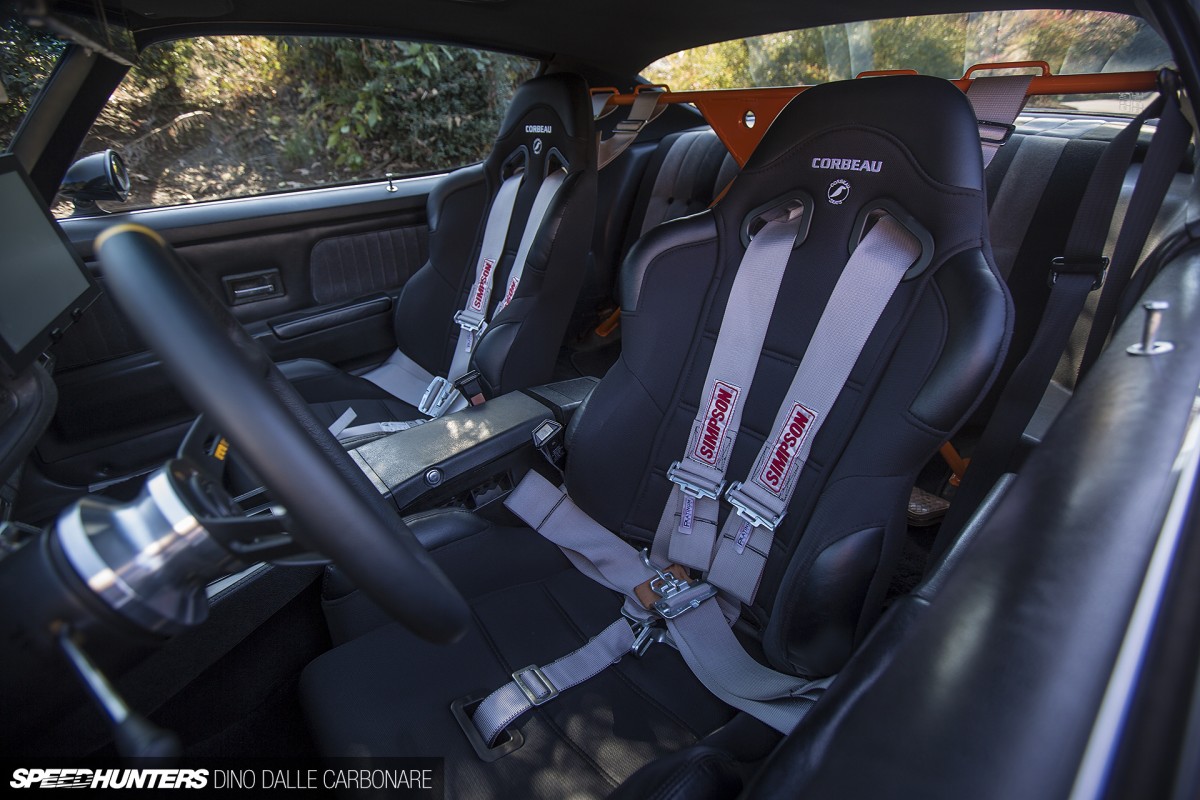 The Corbeau seats are the most important upgrade, and boost both support and comfort. They're finished off nicely with some vintage-style Simpson harnesses.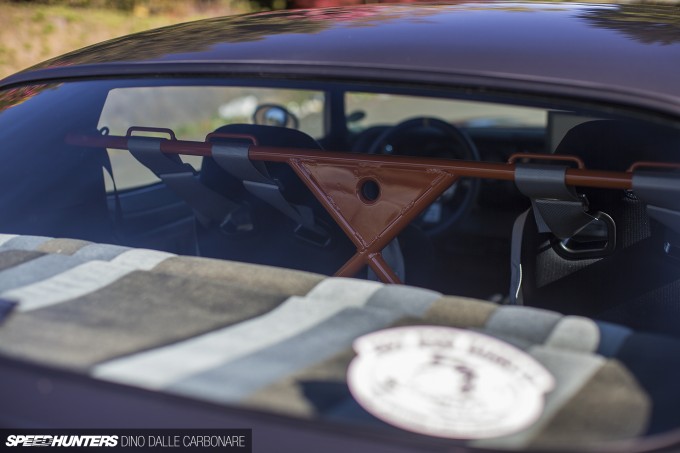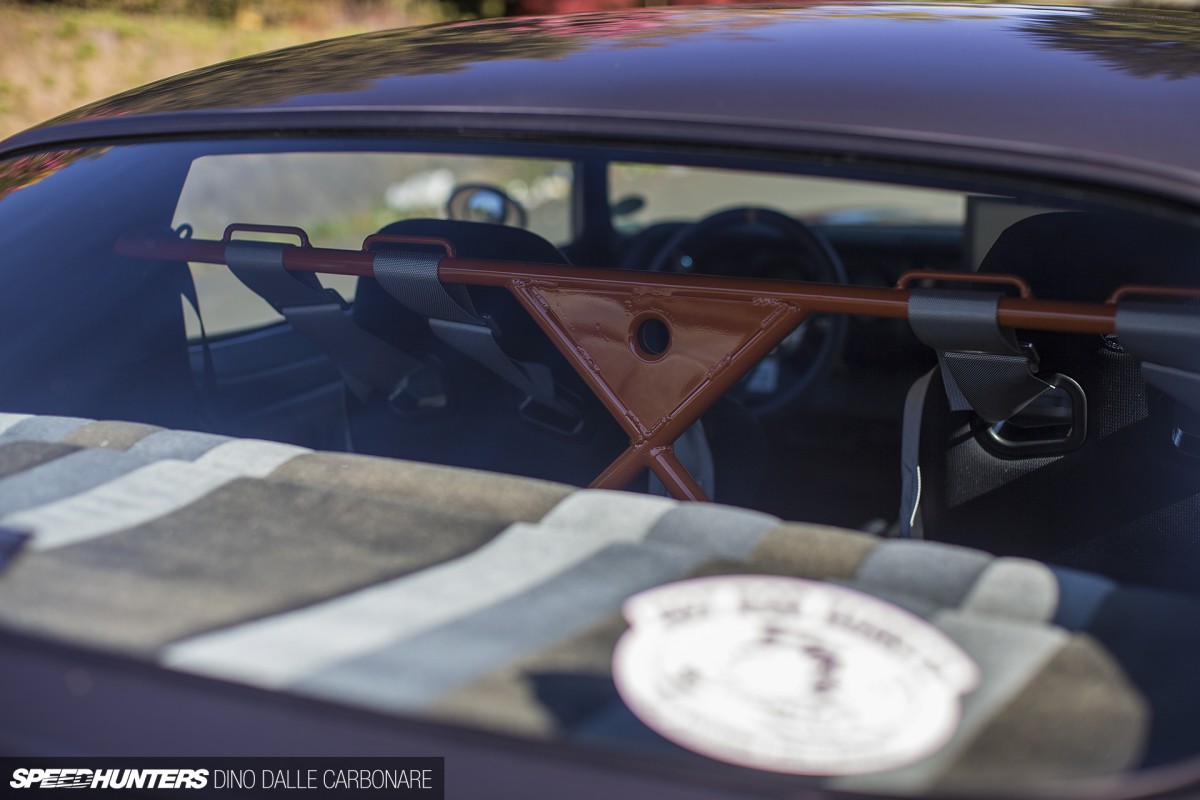 These have been mounted on a custom cross-brace that Jun had fabricated, so this Camaro is effectively a 2-seater only now.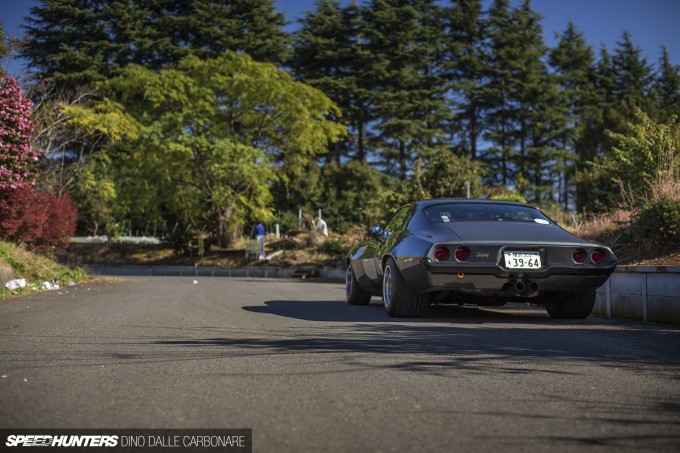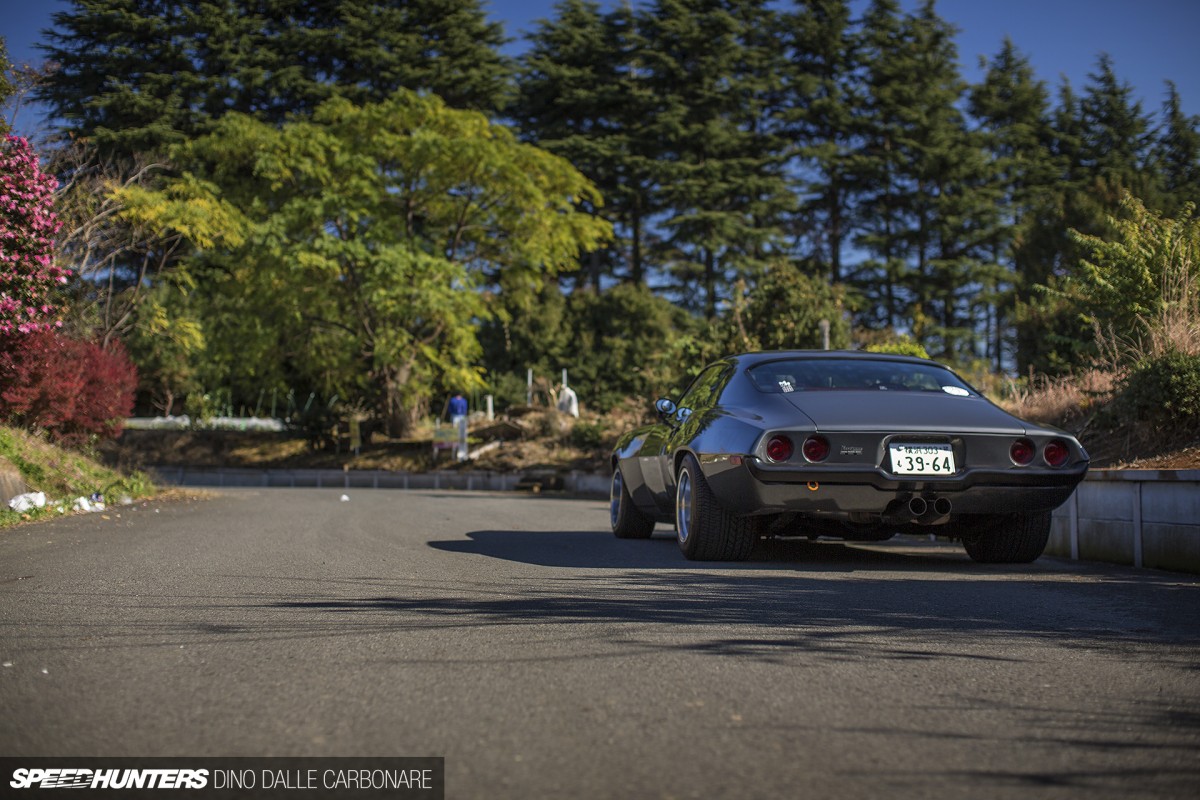 Jun is serious about the changes that he wants to do, and with no intention of cutting corners he'll be doing everything the right way – in one go. Like I mentioned, that will include a more powerful motor, but he's also planning a 6-speed manual transmission and even toying with the idea of converting the rear end to independent suspension to that it can really be set up to handle. His dream is to one day ship it back to the States and run it at an Optima Challenge event. Amazing stuff if you ask me, and it all goes to show how we get drawn to different cars for different reasons. But I'll bet you that personality is always part of attraction…
Dino Dalle Carbonare
Instagram: speedhunters_dino
dino@speedhunters.com
FastLane / Conny Jansson 1972 Chevrolet Camaro
Engine
406ci Speed-O-Motive small block Chevy, Speed-Pro gapless piston rings, 5.7 rods, Crane MV278 camshaft, Competition Cams rocker arms, HEI ignition, 441 cylinder heads, 2.02 and 1.60 valves, screw in studs, shorty heads with oval tubes, twin center exit exhaust with Magnaflow silencer
Driveline
GM TH400 modified 3-speed auto transmission, TCI 220 stall torque converter, 9-inch Ford rear end with braced housing, Mark Williams with Positraction, 2.75:1 final drive
Suspension / Brakes
Sachs custom 2-way adjustable coilovers, Hyperco 700lb springs (front), Hyperco 200lb fiber leaf springs (rear), SPC front upper arms, Global West lower front arms, Hellwig sway bars, Chevy van 12-inch front brakes, Volvo 240 rear disc brakes, stainless steel lines
Wheels / Tyres
E-T 15×10-inch front wheels, Ansen Sprint 15×14-inch rear wheels, Kumho Ecsta 225/55R15 front tyres, Pirelli P-Zero Assimetrico 345/35R15 rear tyres
Exterior
Front lip spoiler, 3-inch widened front fenders, widened doors, 3.5-inch widened rear fenders and sectioned 1-inch, widened rear bumper section, H4 Euro headlights, Volvo 240 electric sunroof, Volvo charcoal grey paint
Interior
Momo steering wheel, billet boss, Auto Meter gauges, Corbeau leather sports seats, Simpson classic harnesses, custom harness mount/cross-bar, CD/cassette head unit