Exploring Yokohama
I love the car scene over here in Japan. It's so huge, yet so well camouflaged that it's hard to spot. Unless you head to the right kind of places…
There's one area of Yokohama that spans through the Kohoku and Tsuzuki neighbourhoods, which because it's located in close proximity to one of the biggest shaken/registration centers in the city, has spawned one of the largest concentrations of automotive-related businesses in the entire country. Add the fact that it's close to the Yokohama port, and it's not too hard to see why it's grown the way it has. I know what you're thinking – that I should do a multi-part tour through the area. While that's a great idea, it would be pretty hard as the area really is massive. But that doesn't mean I can't stop by a couple of shops every once in a while, right?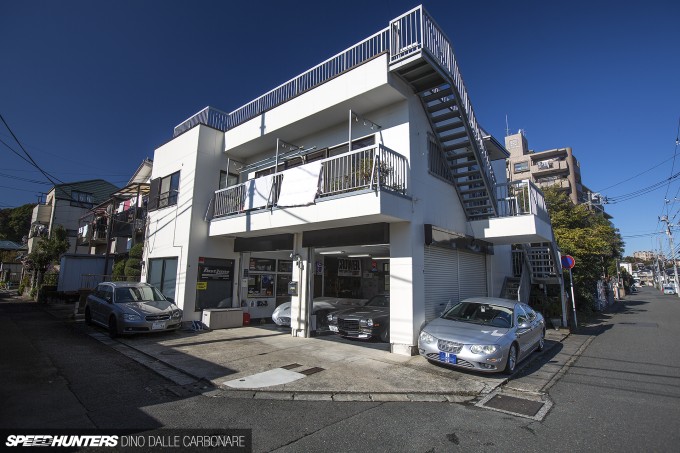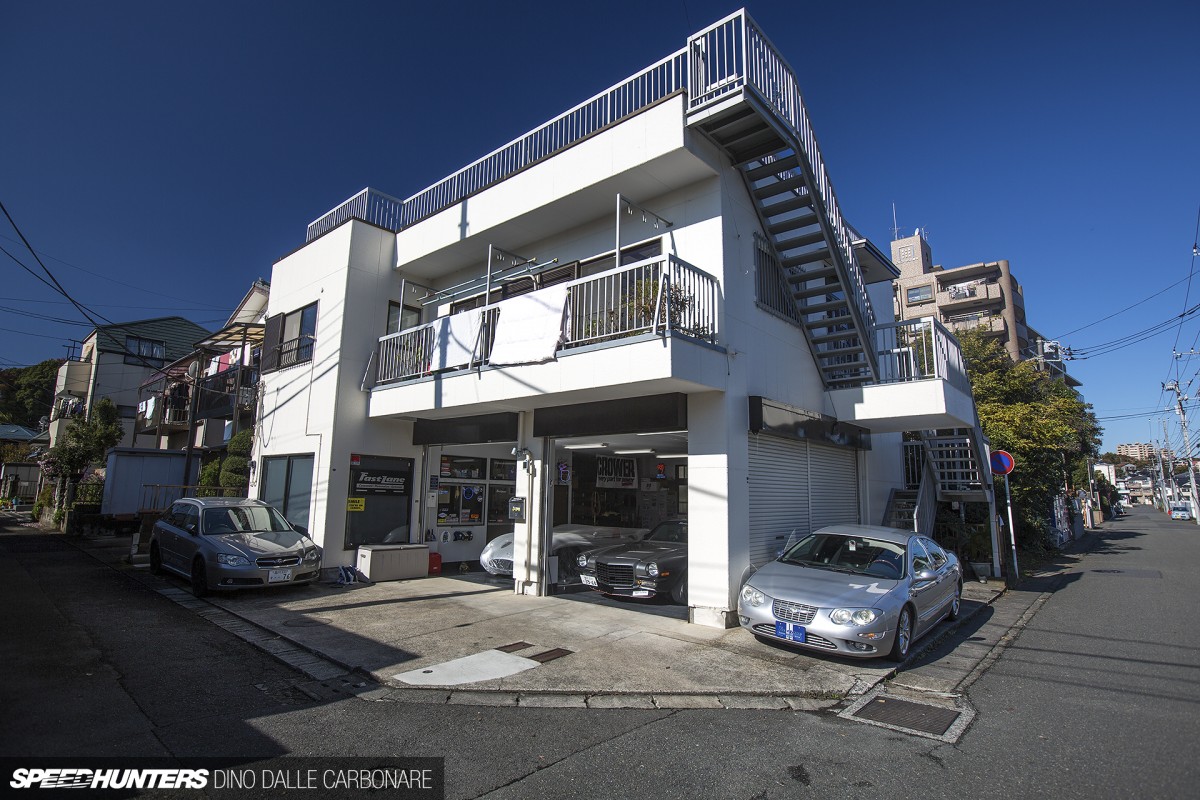 My first port of call is a shop called FastLane. I specifically headed there to shoot Jun Okamura's widebody Camaro F-body, but before we set out to find a suitable location for that, I couldn't pass up the opportunity to take a closer look at his establishment.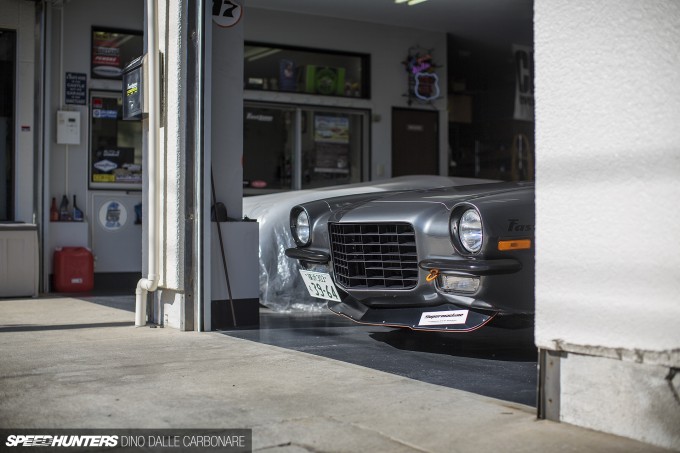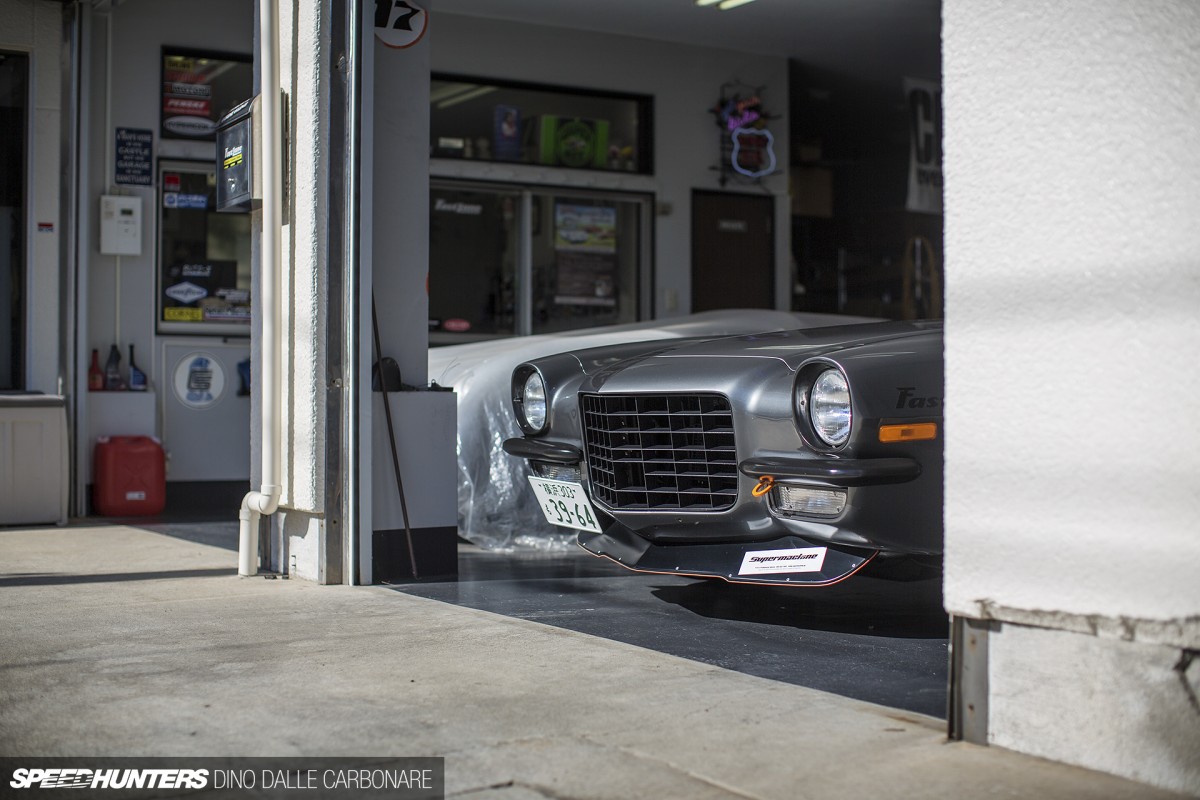 Like I mentioned in the Camaro feature, Jun is a guy that lives and breathes cars, and he knew pretty early on that he would sculpt a business around his passion.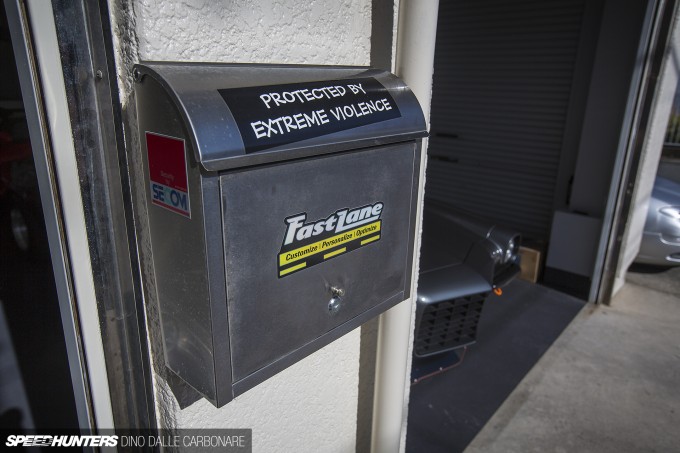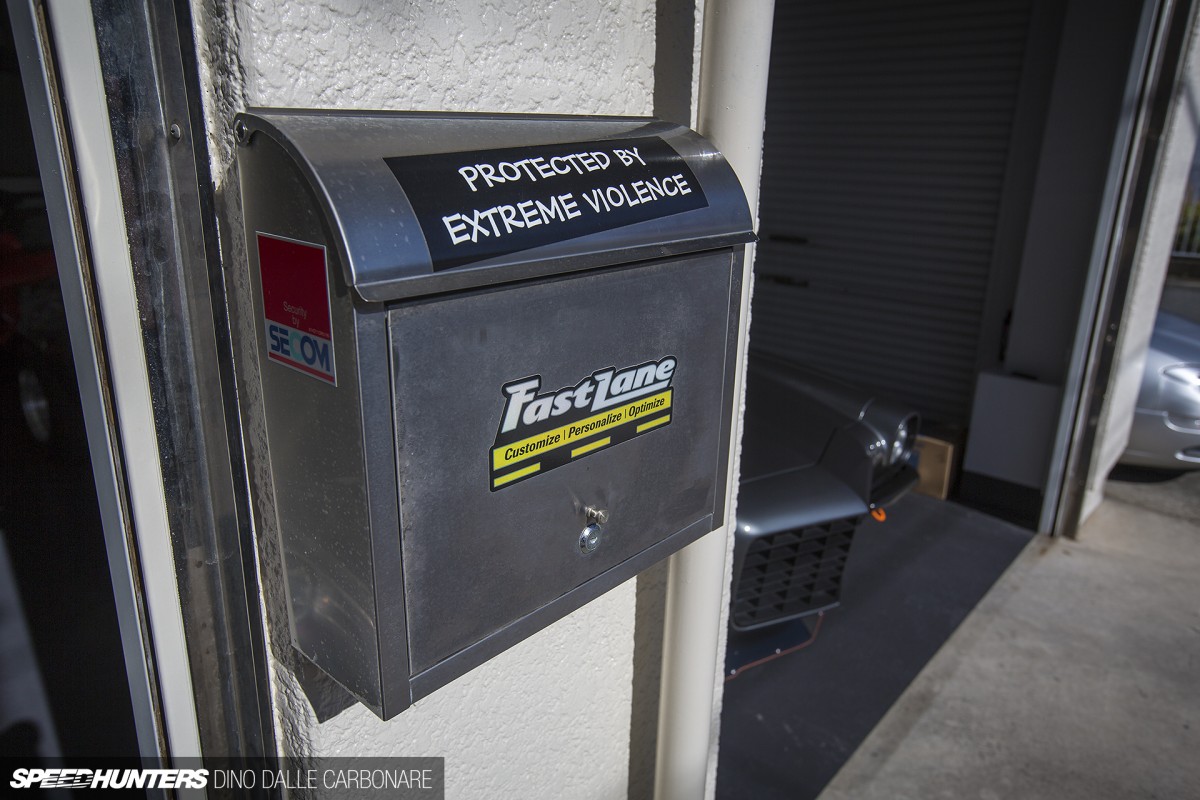 That's how FastLane came to be.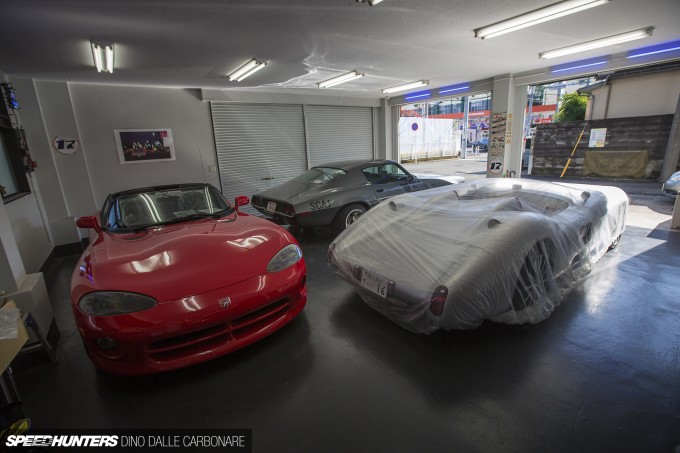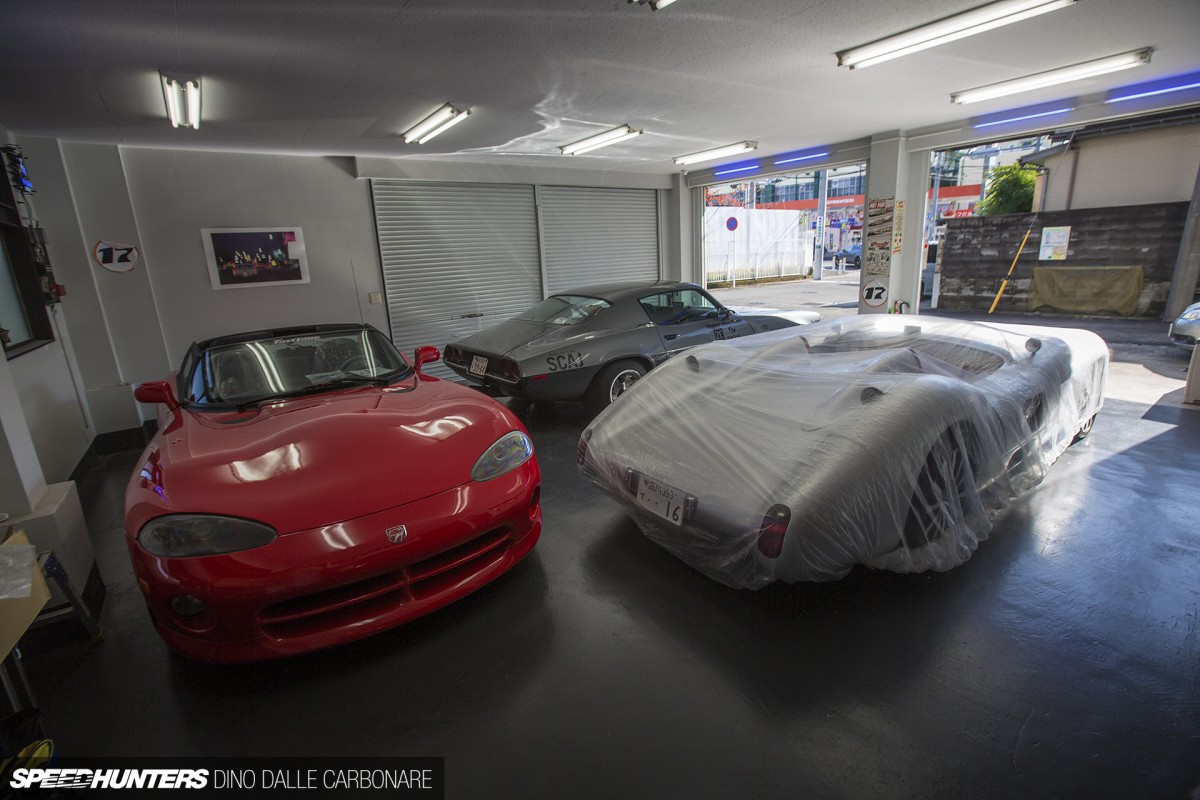 Jun's business revolves around sourcing cars from around the world in order to cater to his customers' needs. Most of the people that come to him have a pretty good idea of what they want, and are looking for cars that they have been lusting over for years. As you can imagine then, they're pretty particular with their requests.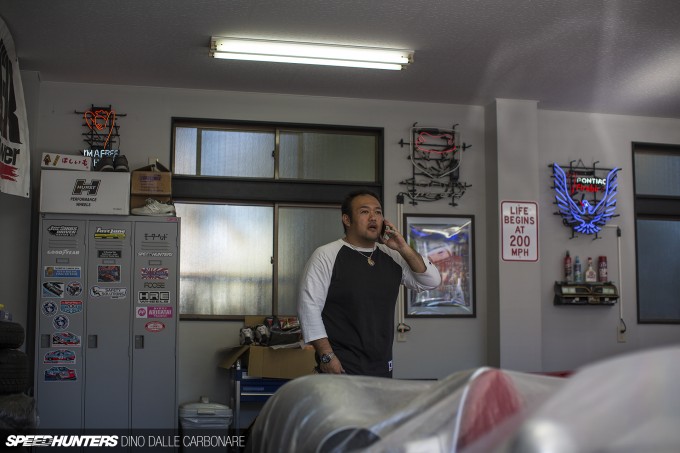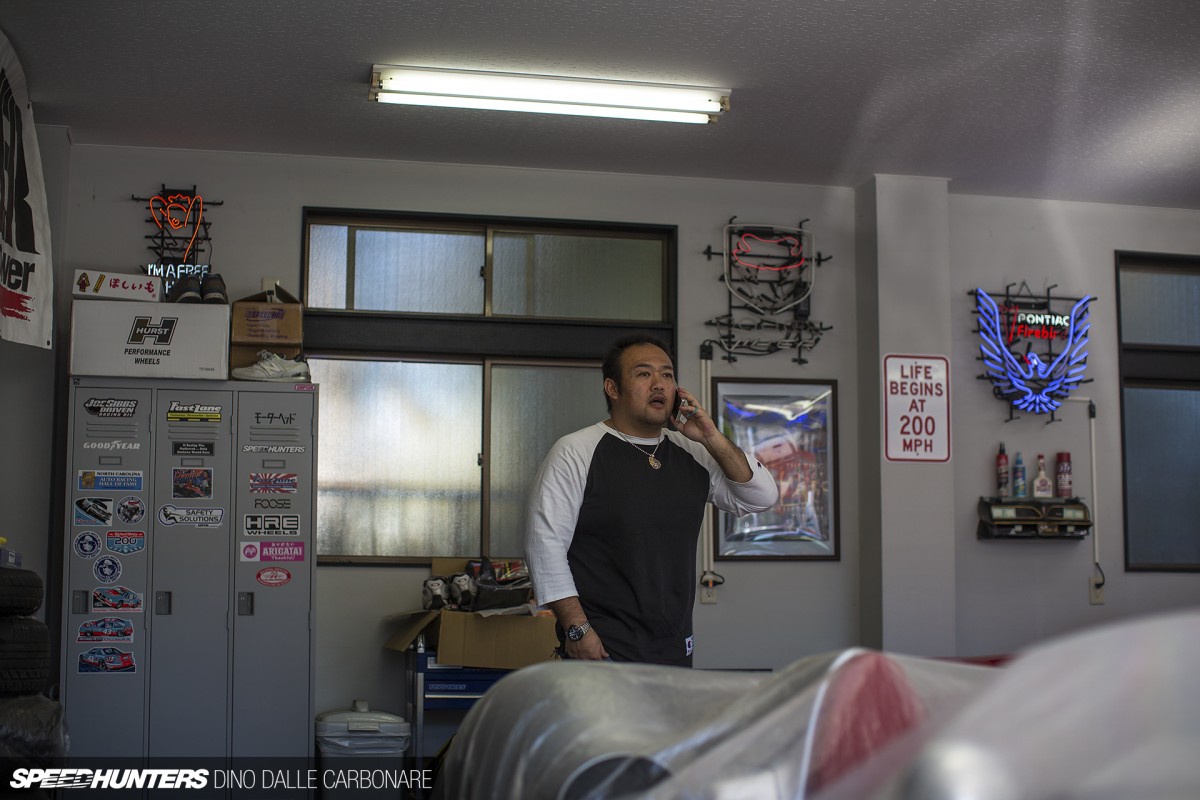 That's where Jun's expertise comes in. Having been in this business for close to 15 years, he knows all the right people in all the right places and often travels to the US to look for cars and source parts. If you hadn't guessed it already, his specialty is American cars – from original condition classics to muscle cars of every state of tune, all the way to the modern stuff that many of his customers like to drive on a daily basis.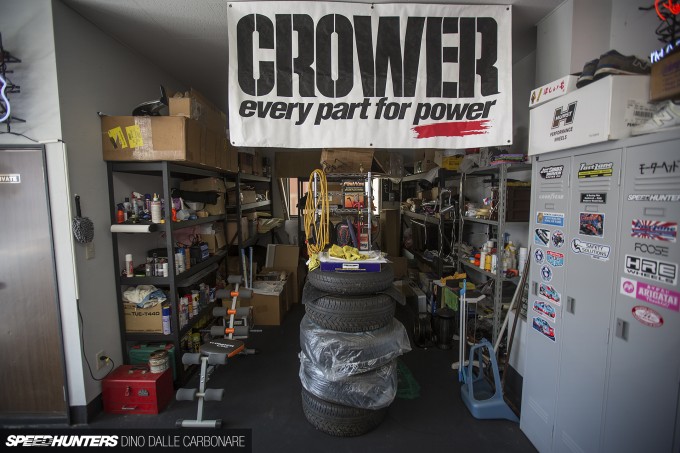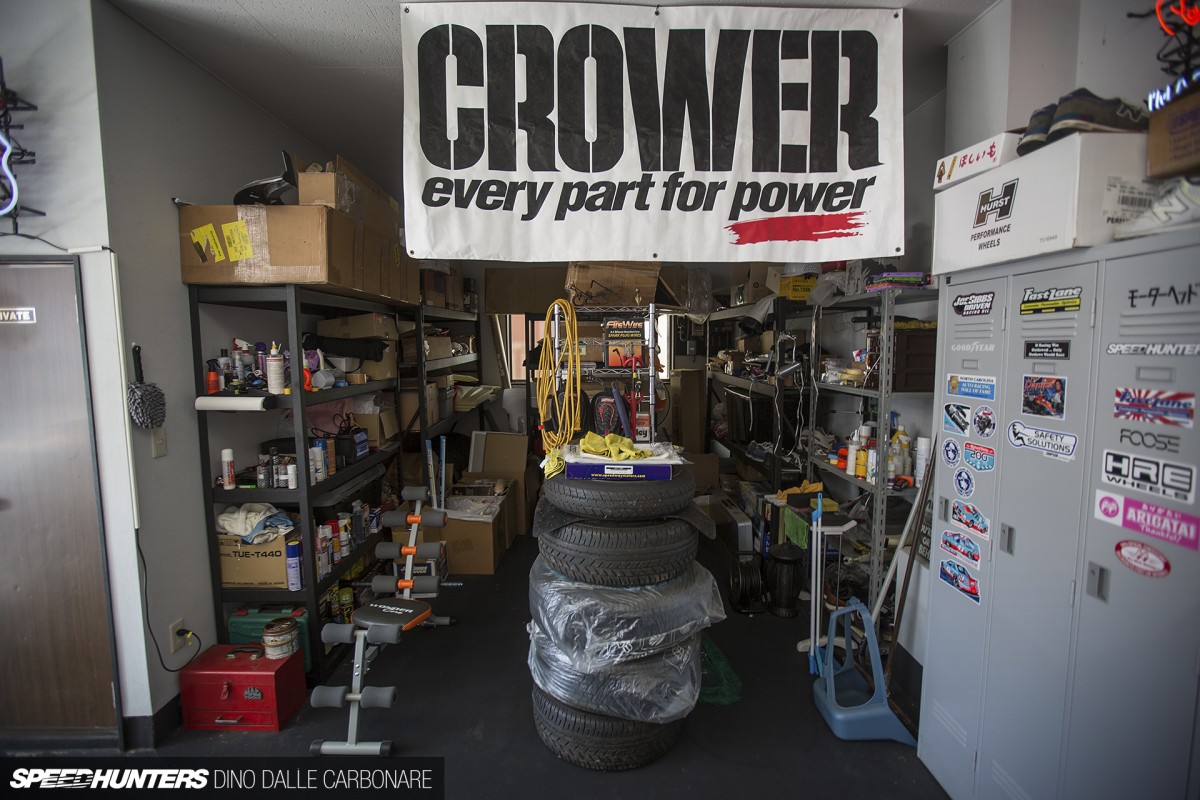 His showroom is a nice place to hang out, mainly serving as a display for some of the cars he has in stock as well as a simple workshop for him to take care of basic maintenance and upgrades. For the bigger jobs he collaborates with Supermachine, which only a 10 minute drive away and around two minute's walk from Ueno-san's Car Make T&E garage. Yes, Kohoku is a cool place!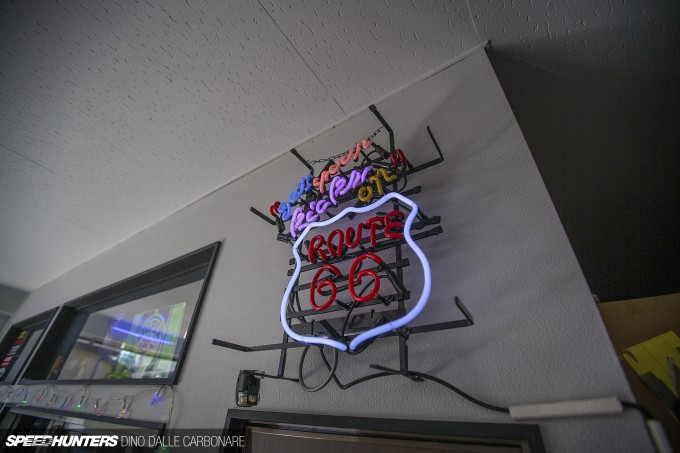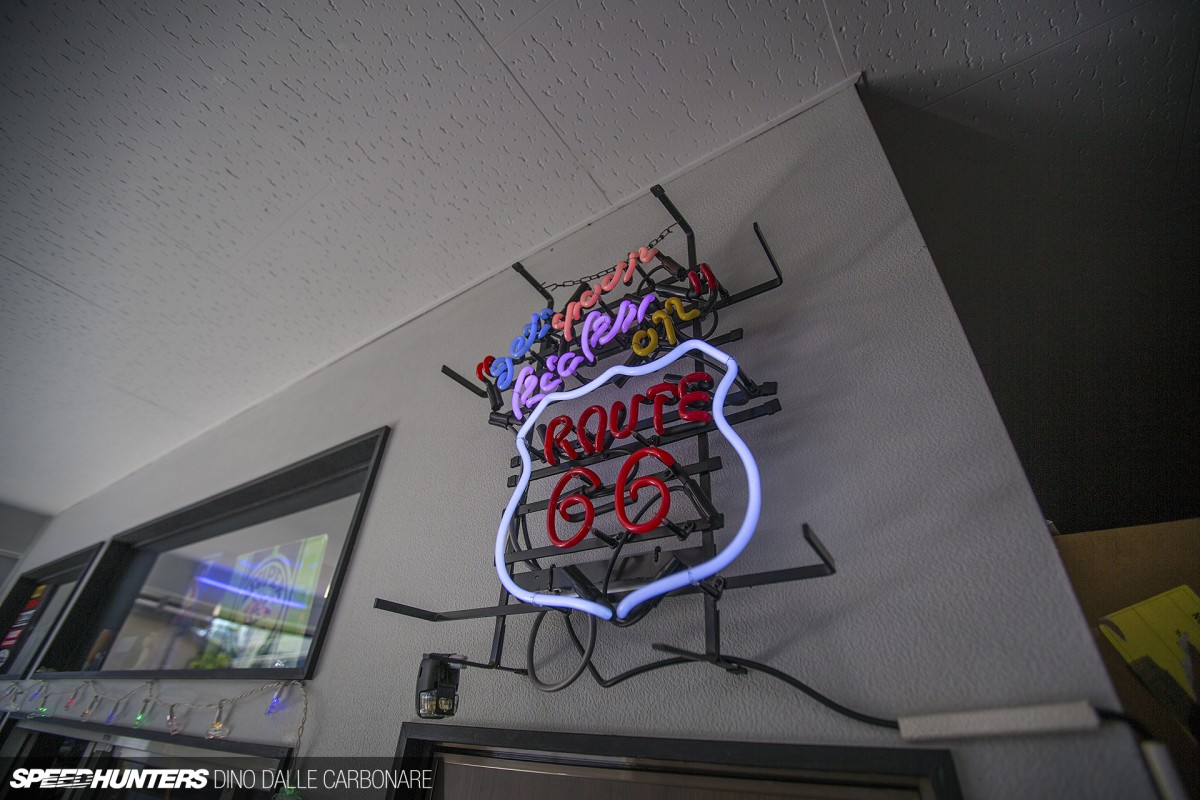 For Jun, it's hard to pass up bringing back souvenirs when he visits the US, and as such there's no shortage of cool collectibles hung on the garage's walls.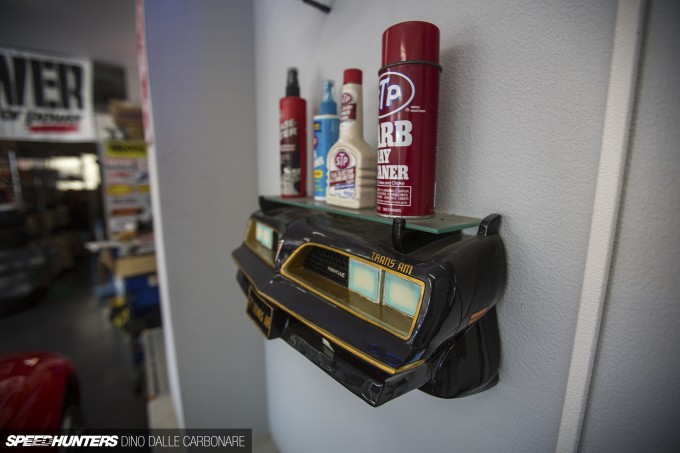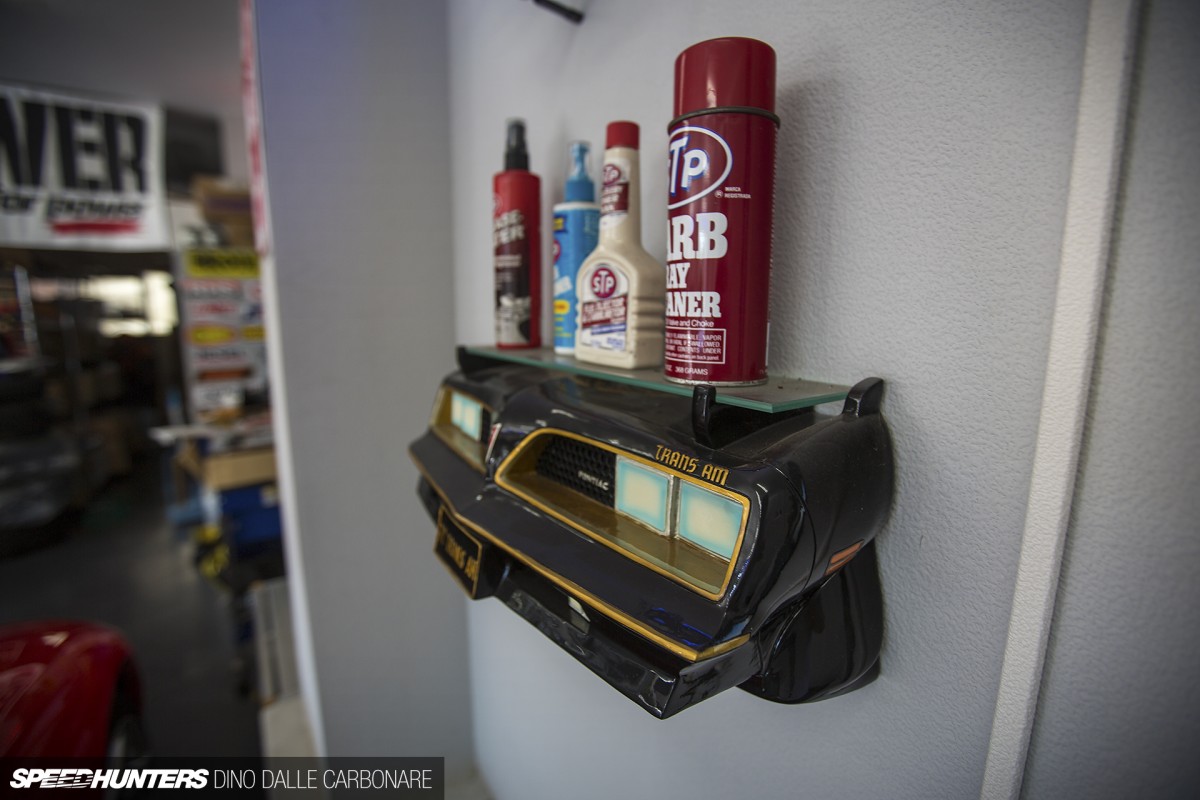 One that piqued my interest was this old Trans-Am shelf. I wonder if they make these with GT-R faces?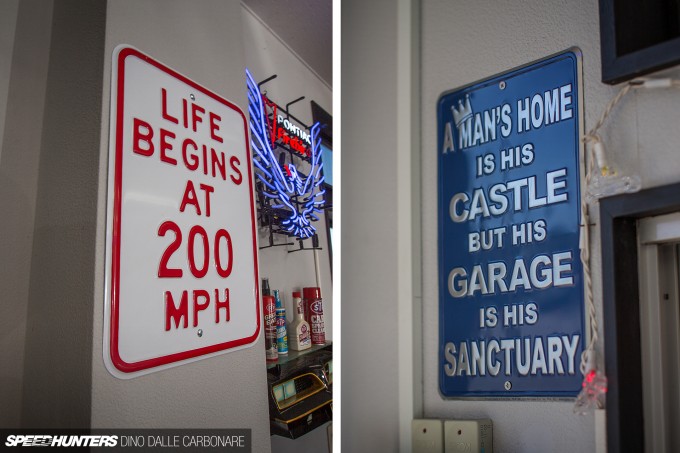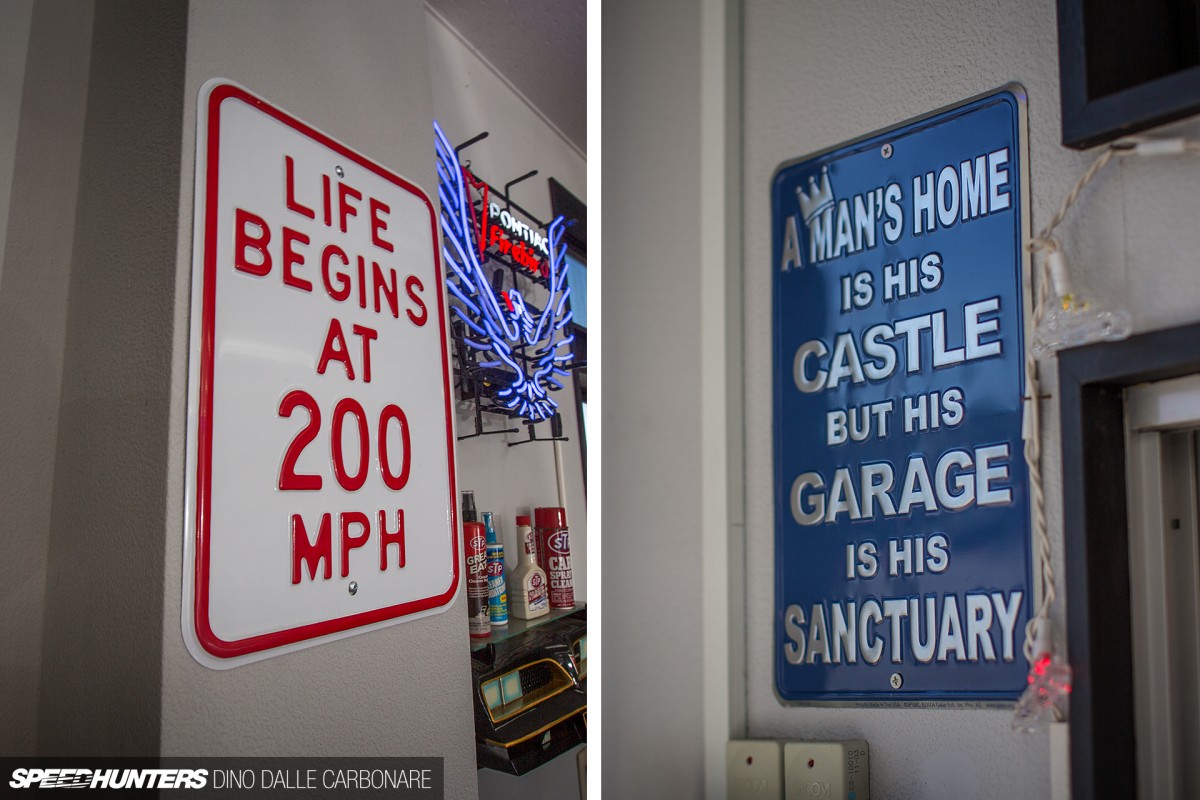 You have to love the sign collection too!
Custom Creations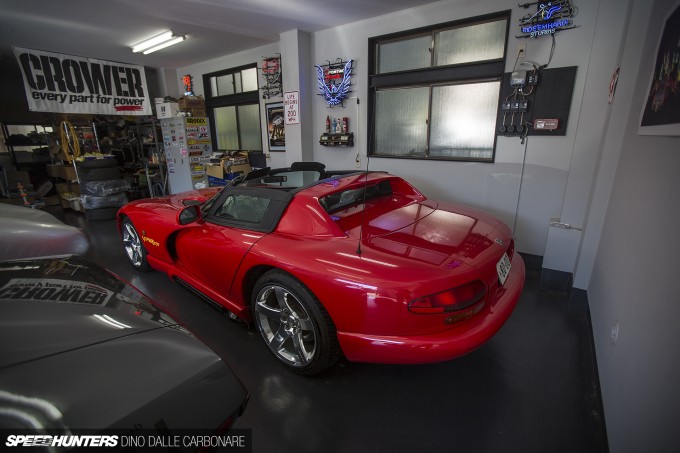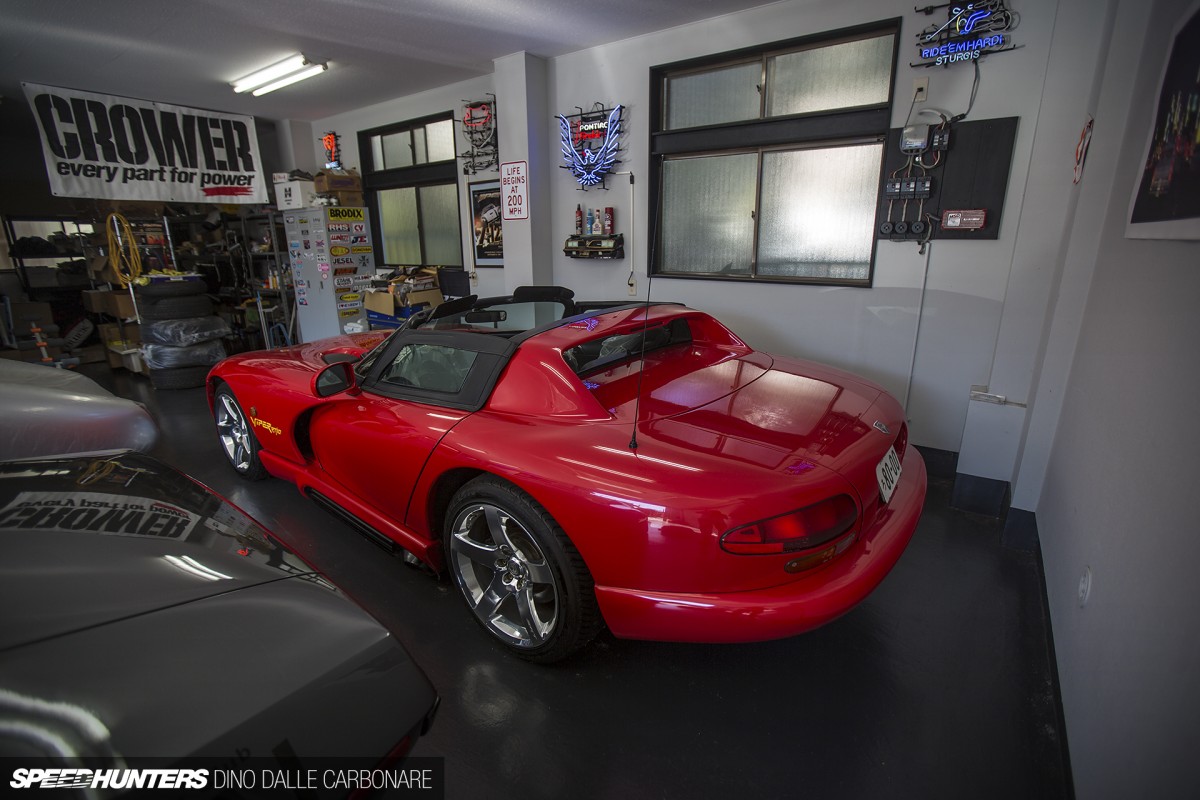 The last time I stopped by FastLane Jun had a some pretty bad-ass tuned Vipers sitting in the shop. Those have been sold on to new owners now, but he has this low mileage, original R/T waiting to be snapped up.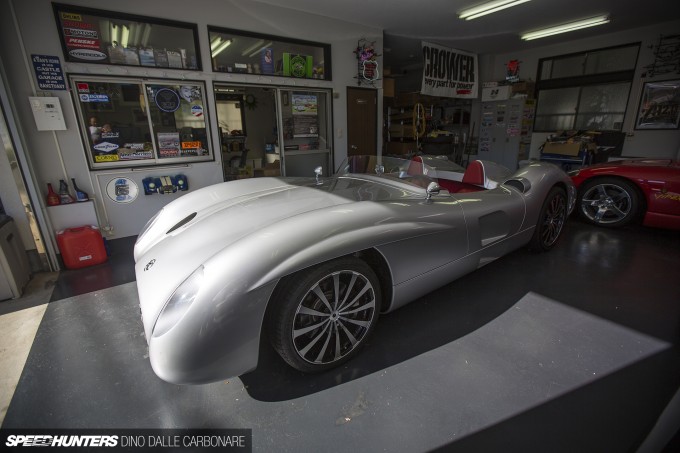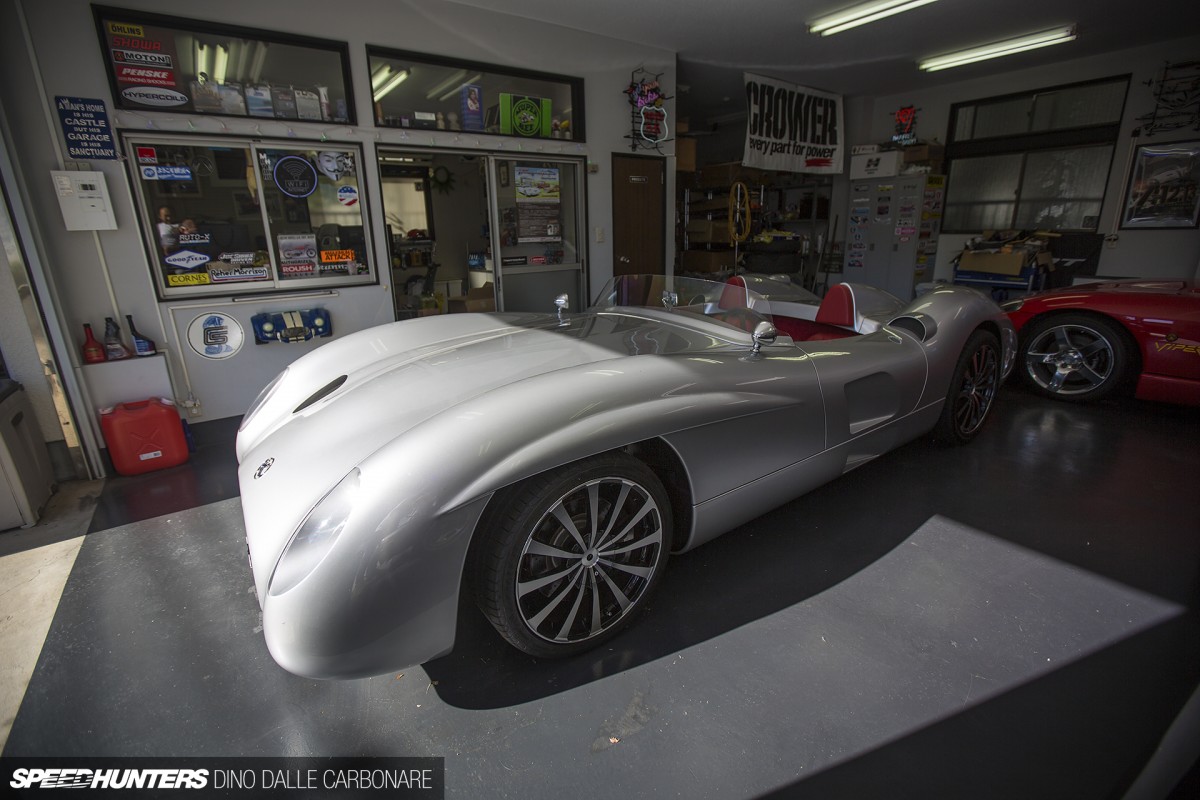 You may have spotted a strange roadster sitting under a plastic car cover in earlier pictures. I haven't seen this car since it was featured in the Discovery Channel program I helped put together in 2012: Retro Car Kings. It's basically a one-off creation built for a famous Japanese celebrity who likes to have all of his cars customized to make a statement.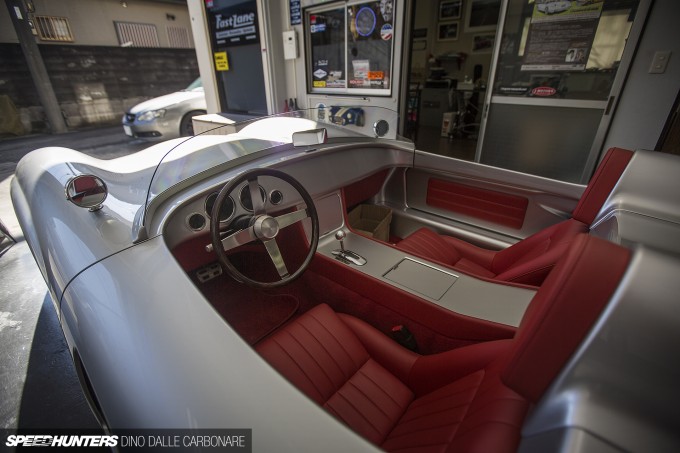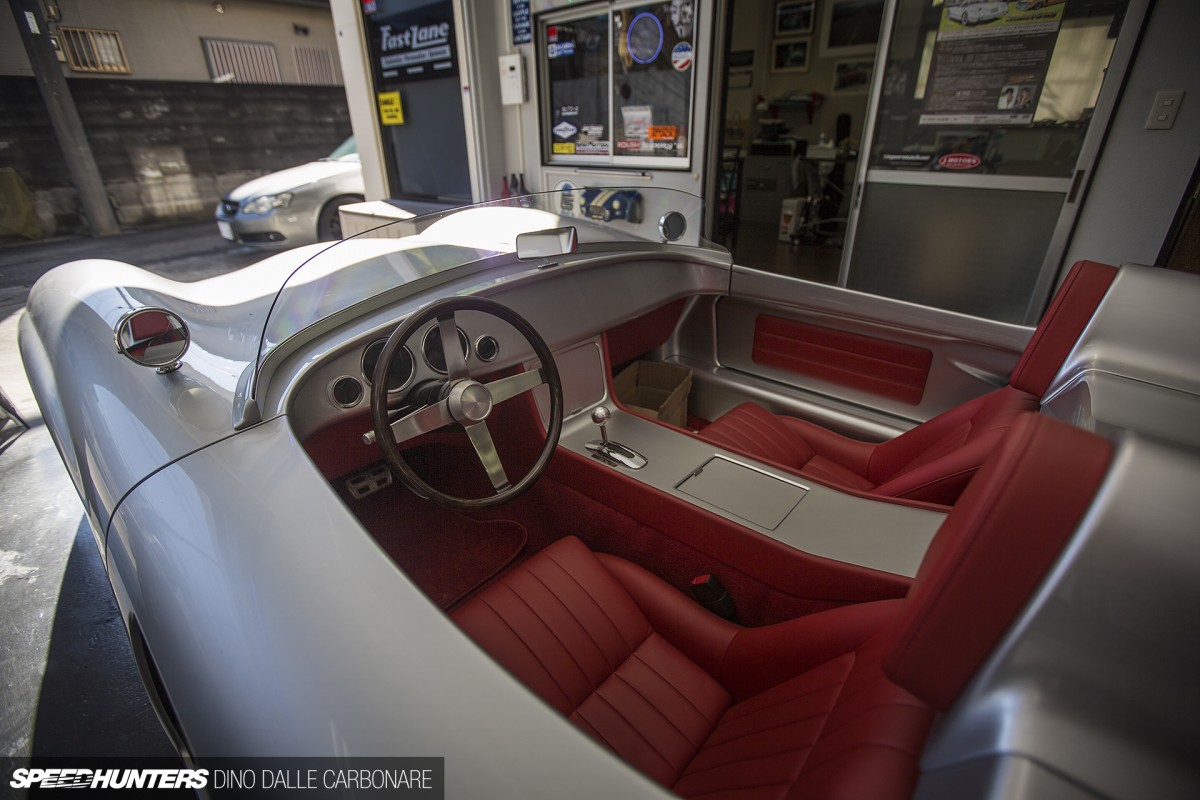 Seino-san of Moon Auto hand-built the car on a Corvette C5 platform, with the idea of recreating the look and feel of Mercedes-Benz's W196R racer from the '50s. The roadster was in at FastLane for some maintenance and a wheel swap.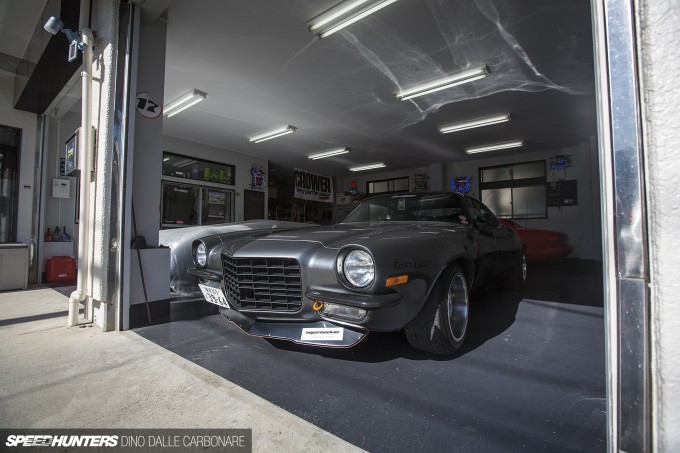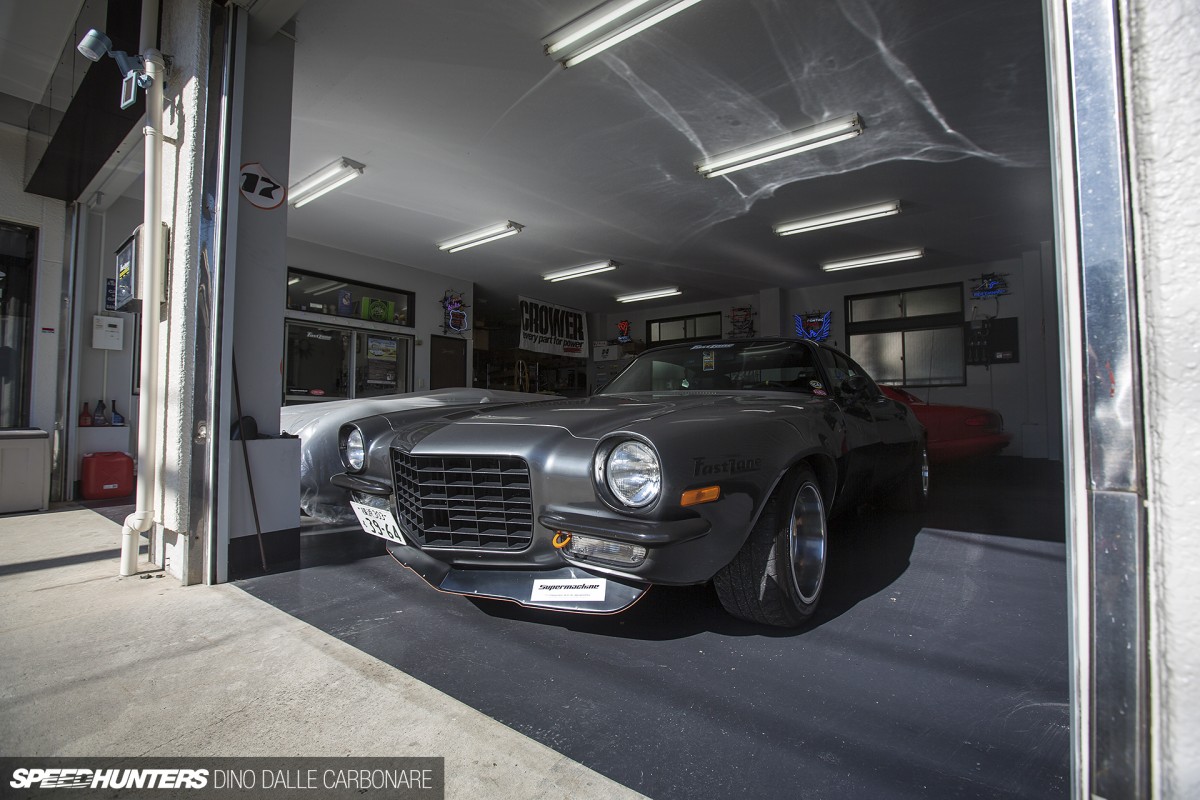 But I have to say, Jun's Camaro kept stealing all my attention. This thing is so wide it exudes aggression just parked up!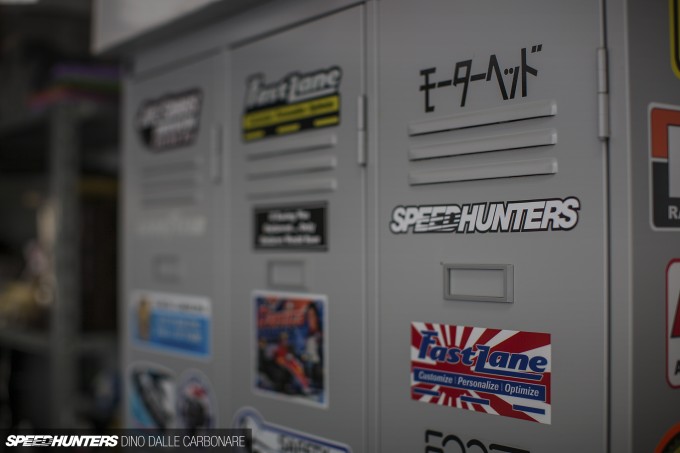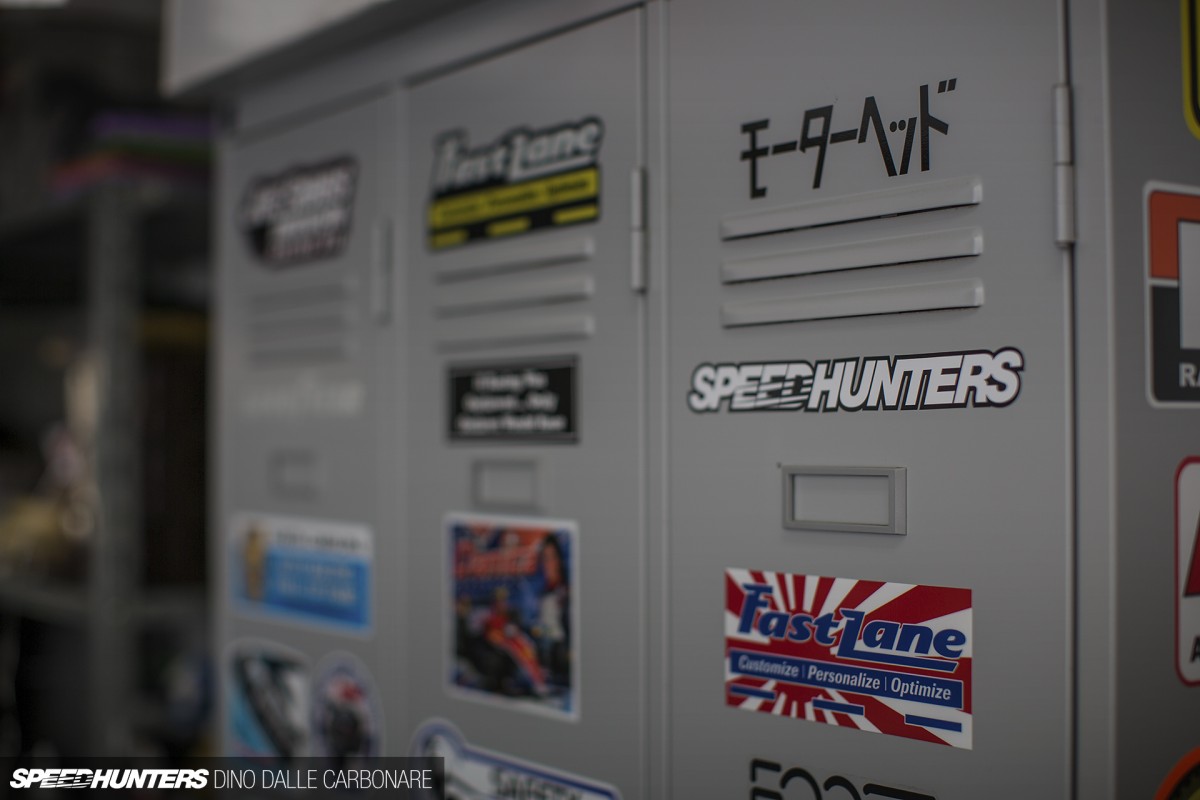 Ever since I met Jun on the Retro Car Kings project he has been a fan of Speedhunters.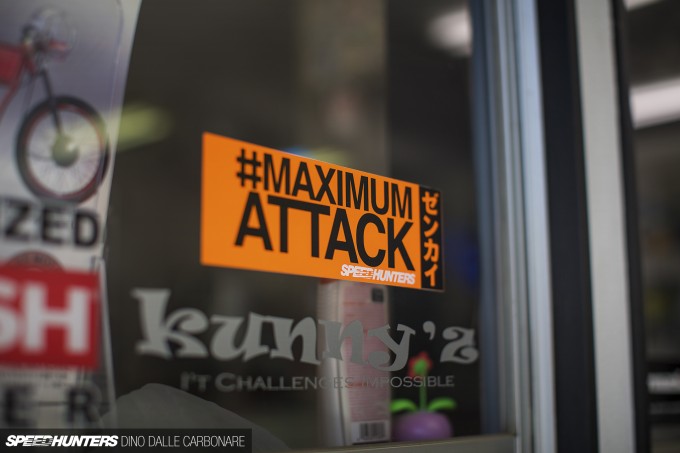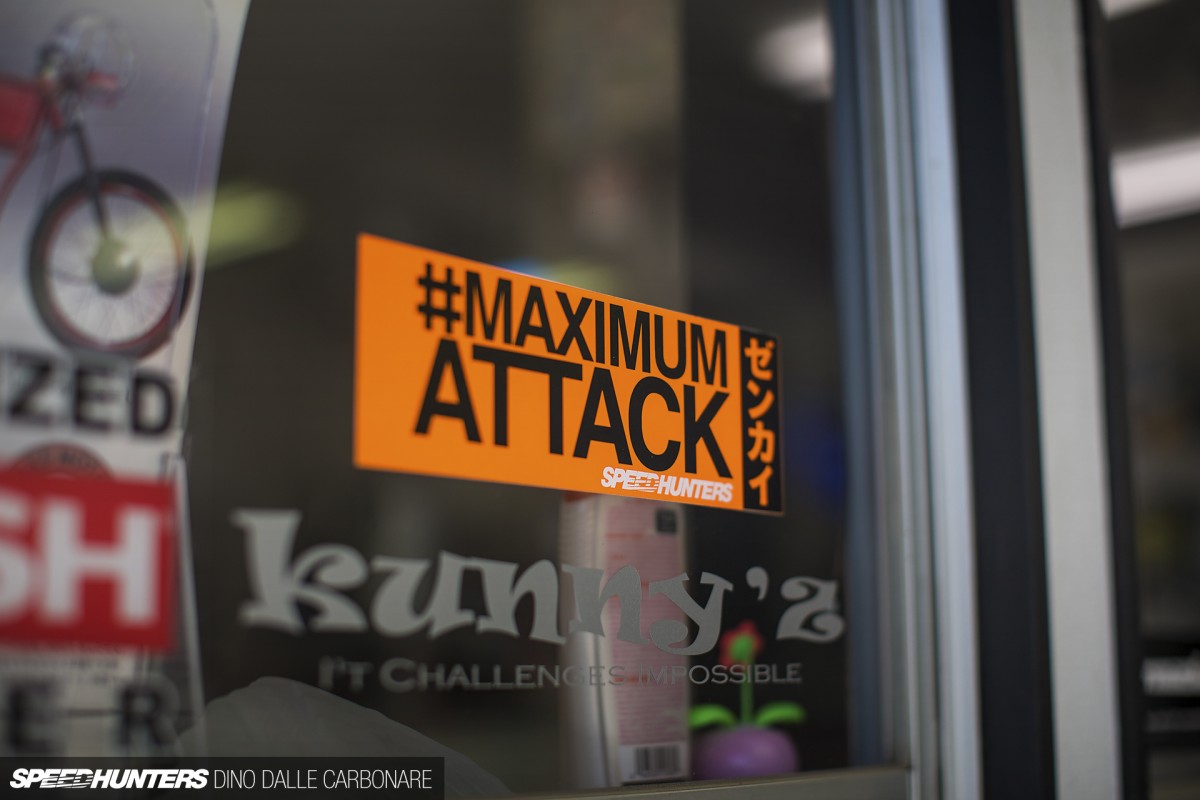 He loves the wild mix of cars and scenes we cover, but his favourite content is always the American muscle.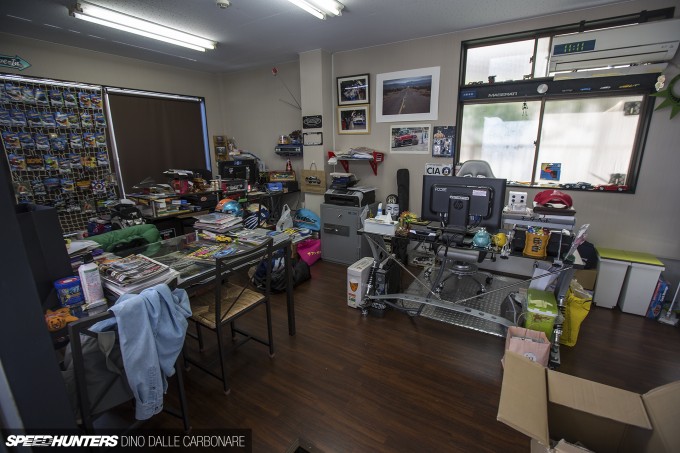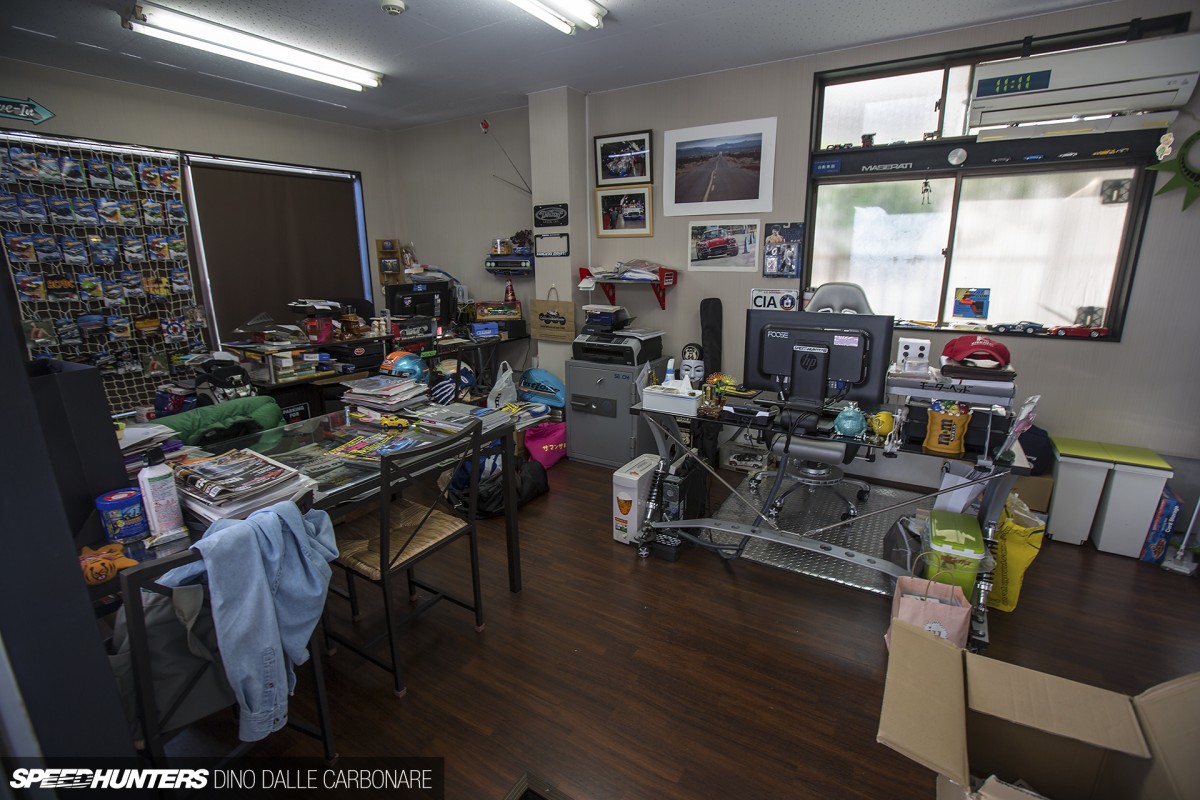 This is where Jun spends most of his time; working away behind his computer, hunting down cars and parts around the world and always thinking of the next project to toy with.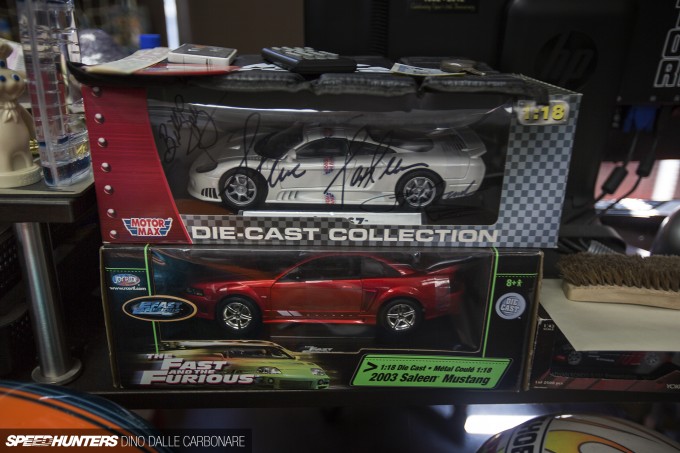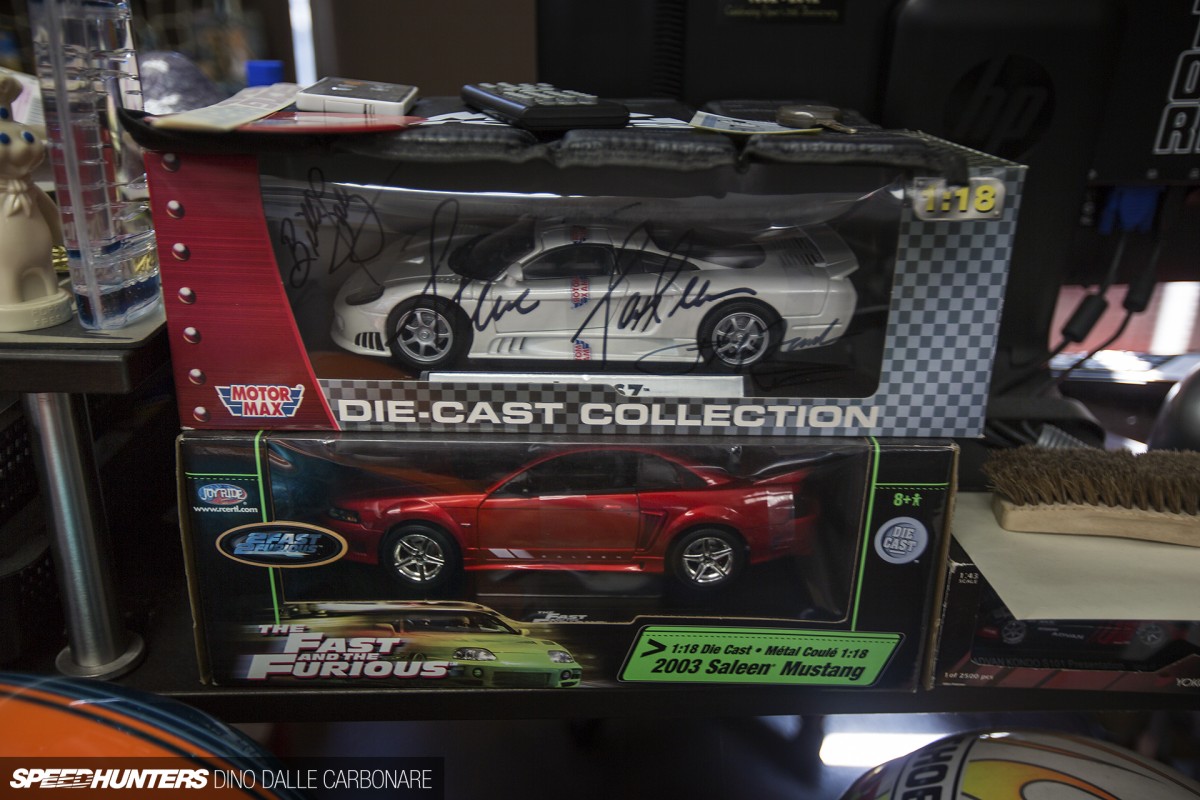 I spotted a model of a Saleen S7 and Mustang sitting on his desk and noticed that one was signed by Steve Saleen. It turns out that FastLane was the official importer of Saleen cars back in the mid-2000s and brought a few S7s into the country and helped promote the outfit in Japan. We couldn't help but discuss Saleen's state of affairs right now – who even knows if the company will survive…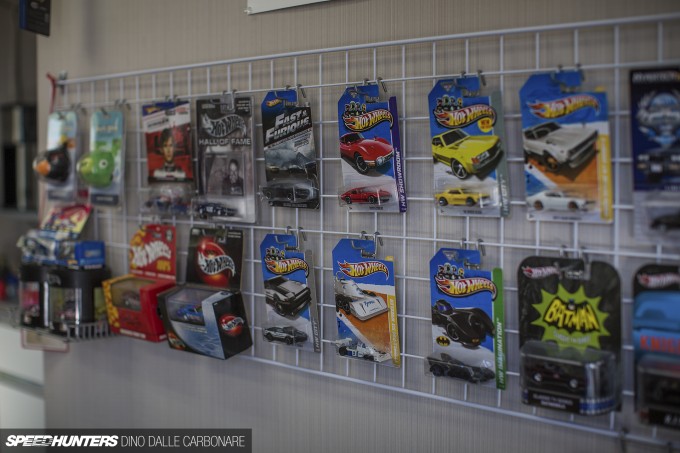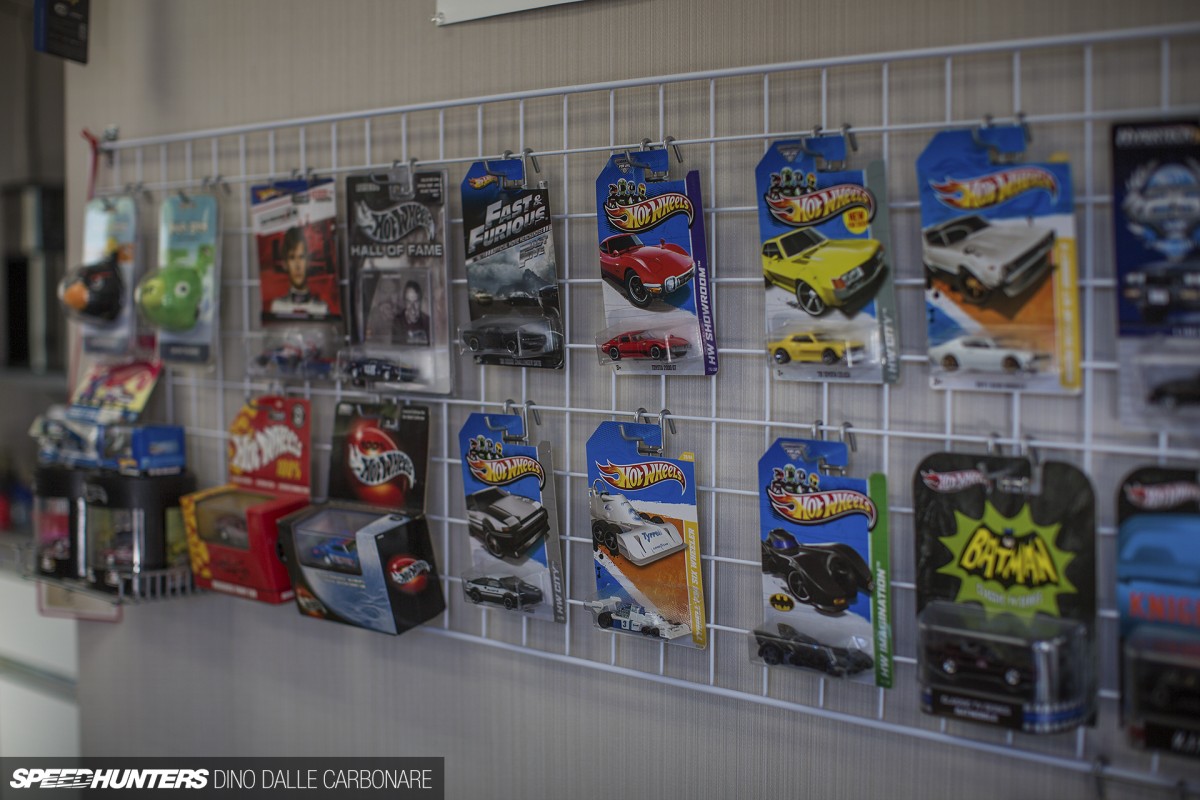 Jun tells me that on every trip he takes to the US he always makes sure to pick up a few Hot Wheels diecasts.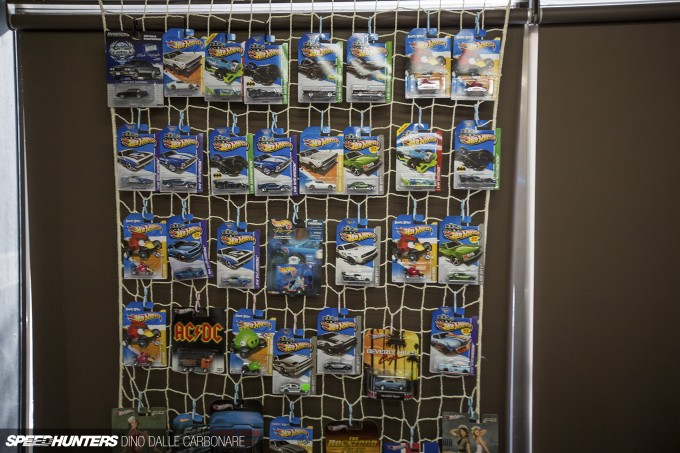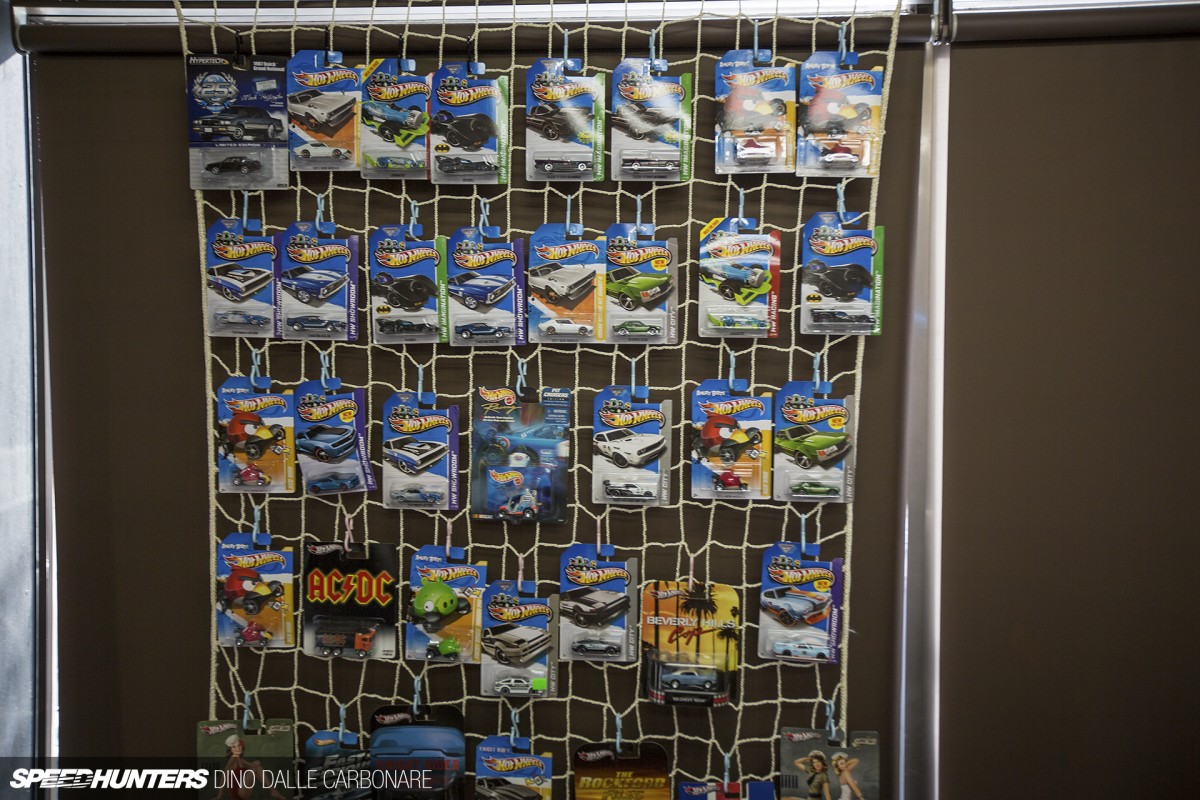 The collection keeps growing!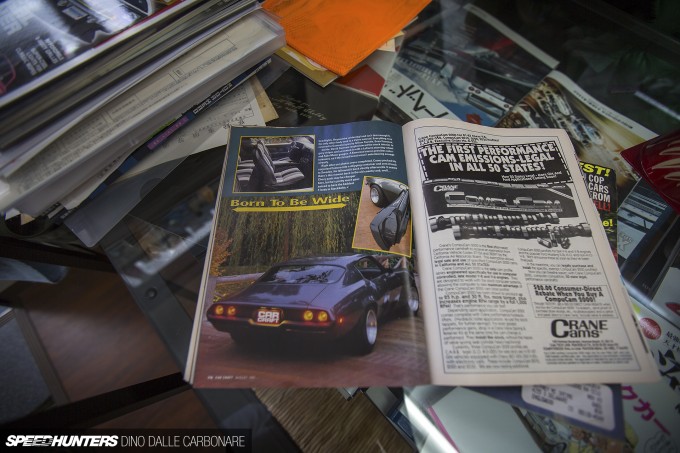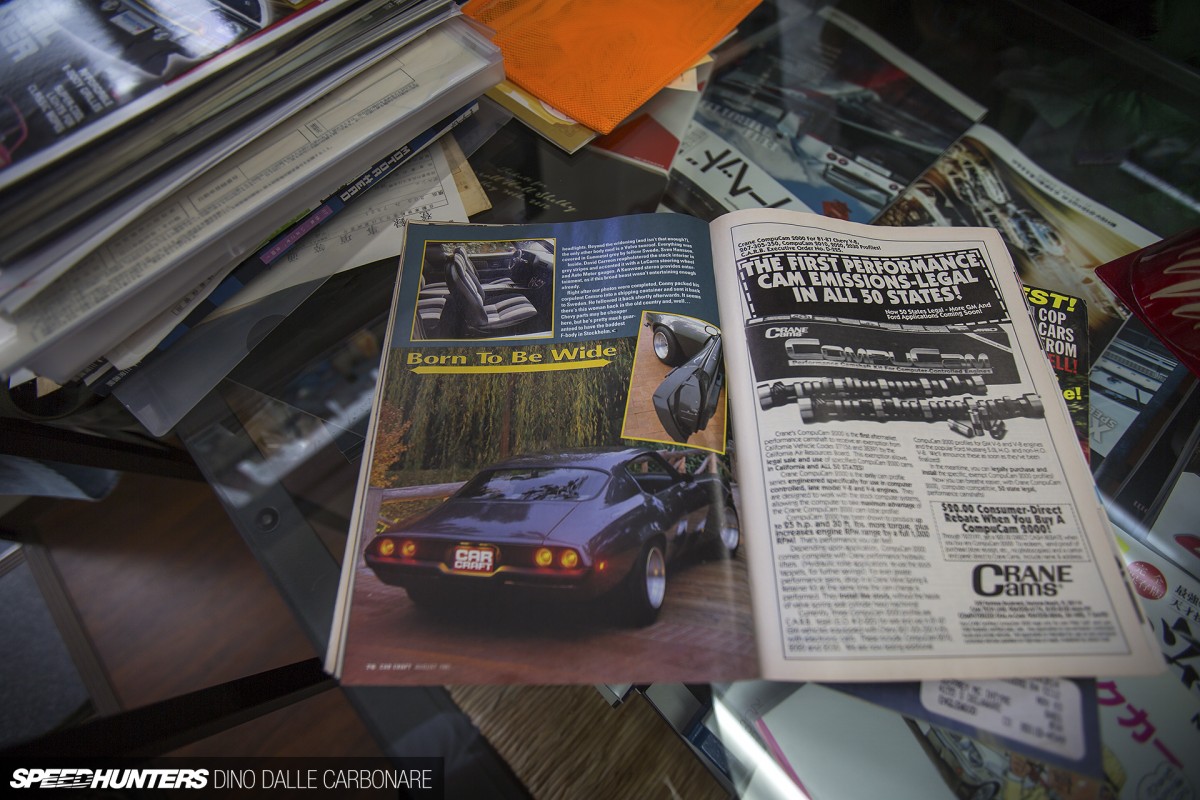 Like in any Japanese shop, one of the things that always grabs my attention – and usually for way too much time – is the magazine collection. Among some copies of Motorhead and the first issue of Ame-Head I couldn't help but flick through some old issues of Hot Rod mag, and of course read through the story that Car Craft originally ran on the Camaro in 1991.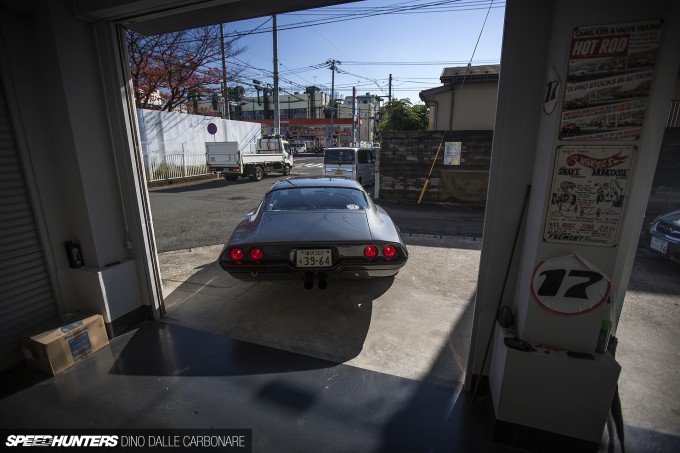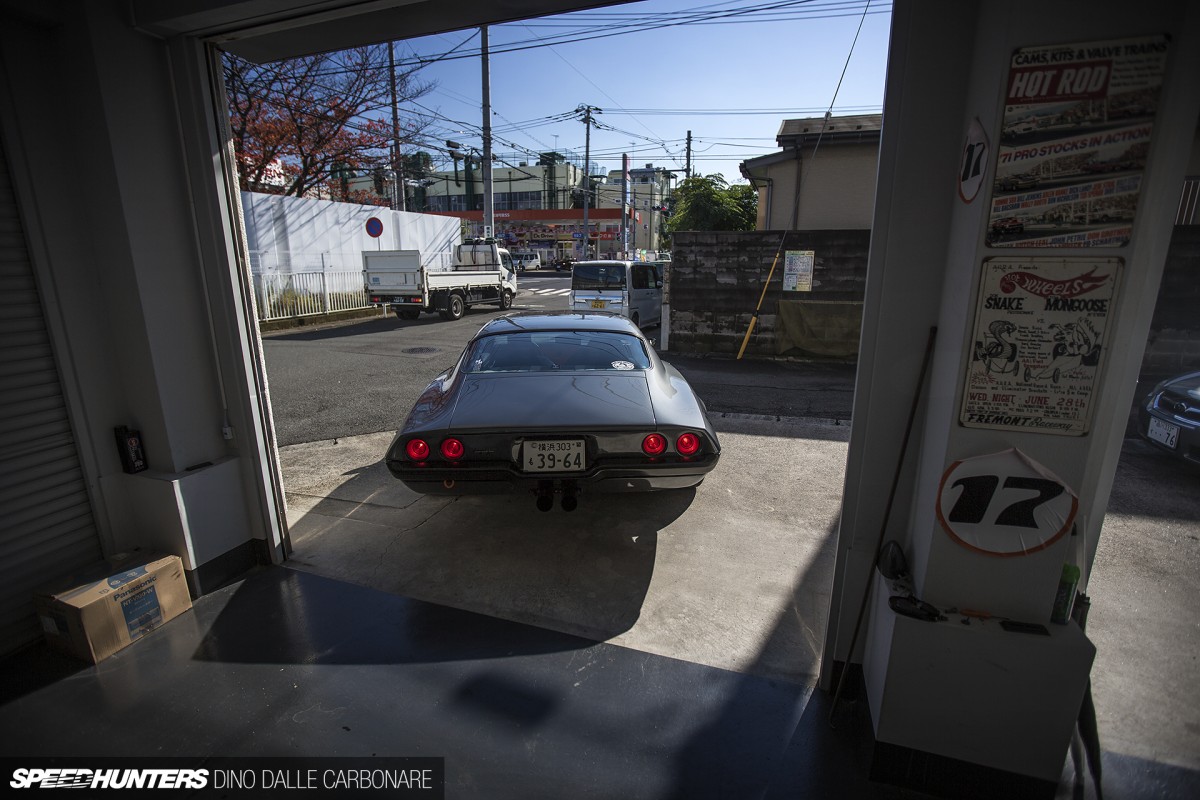 I could have hang out and chatted cars with Jun for the whole day, which is pretty much the sort of thing that his customers tend to do when they drop by after work or on a weekend. But time was not on my side this particular day – there was the Camaro to shoot and then we were due over at Supermachine to check out the new workshop. That's another shop tour you can expect to see shortly…
Dino Dalle Carbonare
Instagram: speedhunters_dino
dino@speedhunters.com