King Of Crowns
What is it that makes vintage Toyota Crowns so cool? For me it's the way they blend Japanese and American influences into one very unique automobile. Sure, there were plenty of Japanese cars in the '60s and '70s that borrowed styling cues from the USA, but there's something particularly special about the Crown.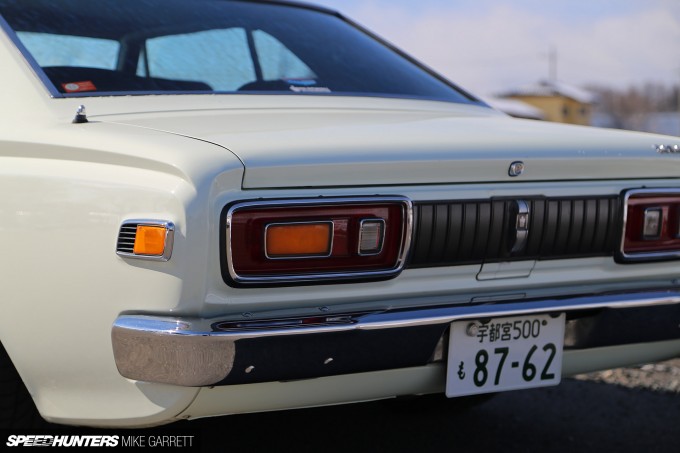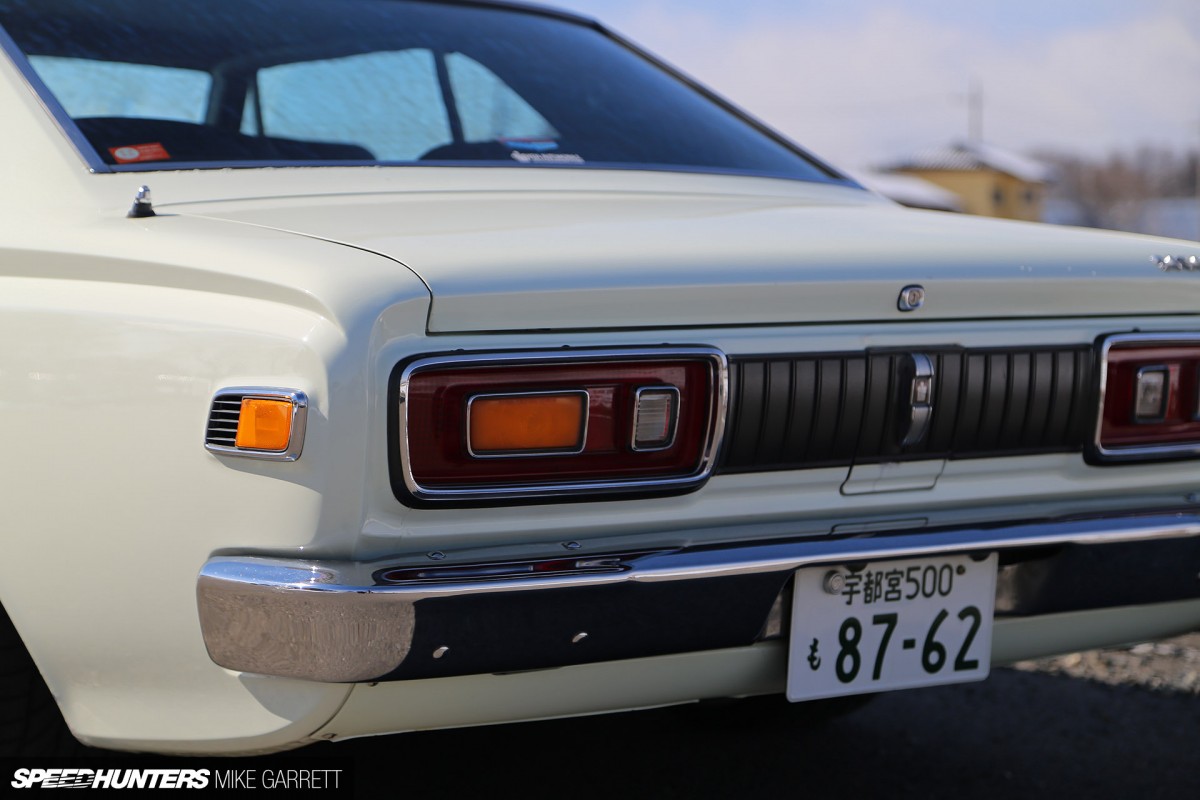 Given that I'm an American boy who happens to love both old cars and Japanese car culture, it's hard to think of a more suitable machine for me. That's surely the reason I own a 1969 Crown Custom Wagon project car myself.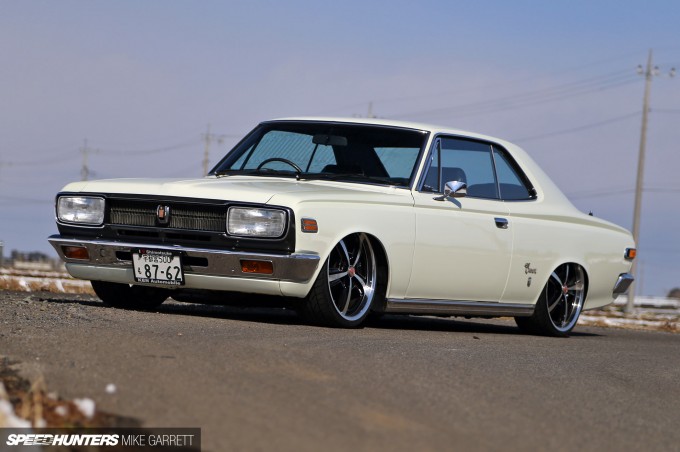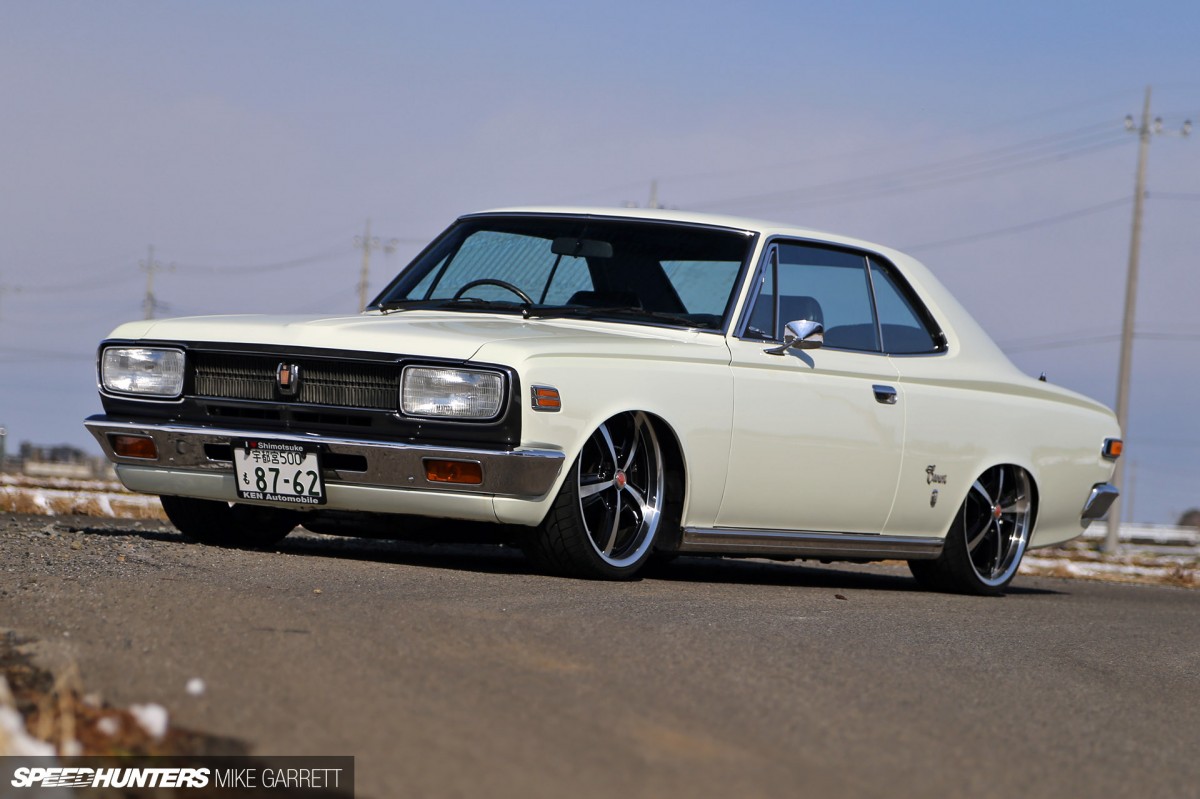 But of course there are some drawbacks to having such an unusual car here in the States, chief of which is the severe lack of parts and knowledge when it comes to restoring or modifying an old Crown. That's a big reason why I've yet to make much progress with my old heap.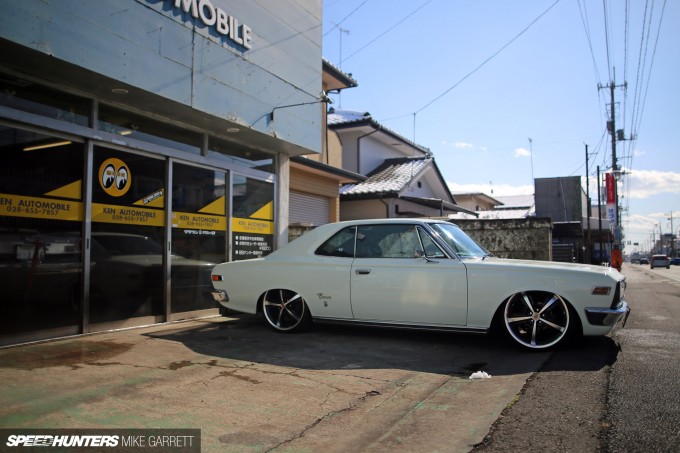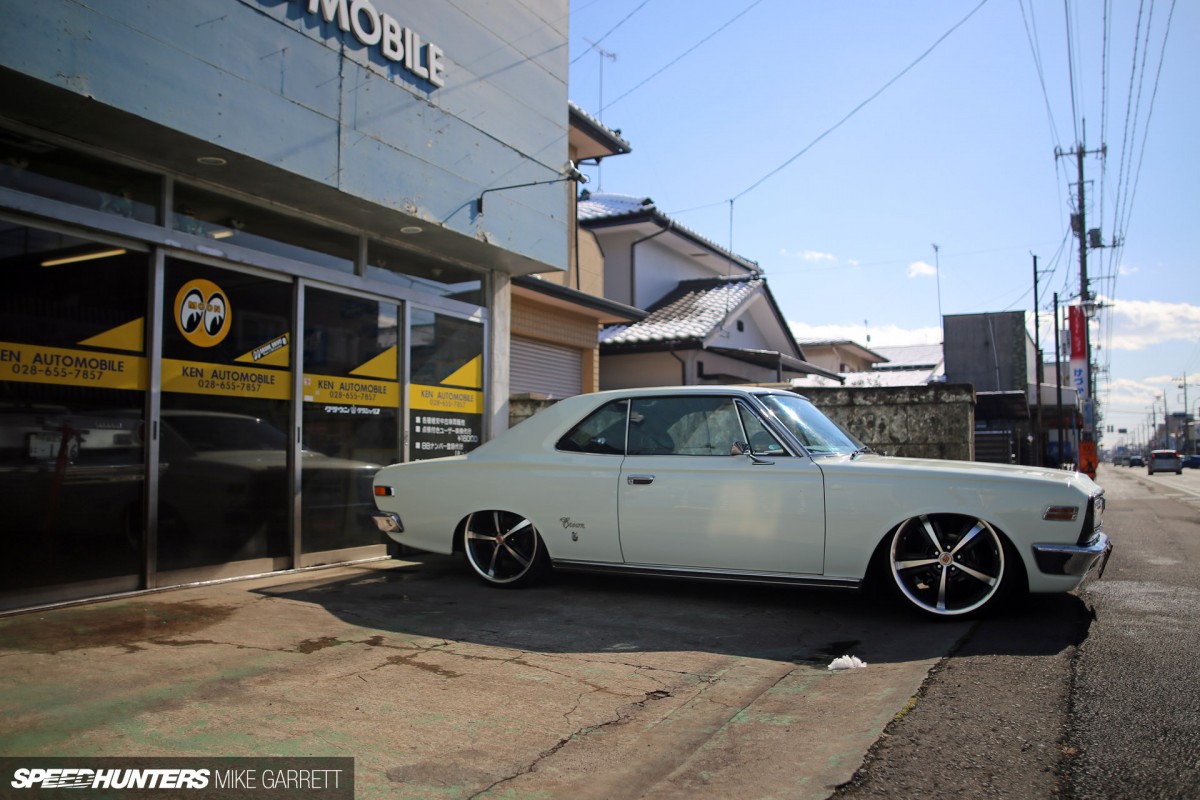 With this in mind, on my last trip to Japan I made a point to stop by and meet one of the country's leading Crown experts. His name is Kenichirou Fukuda and he owns a shop in Tochigi Prefecture called Ken Automobile.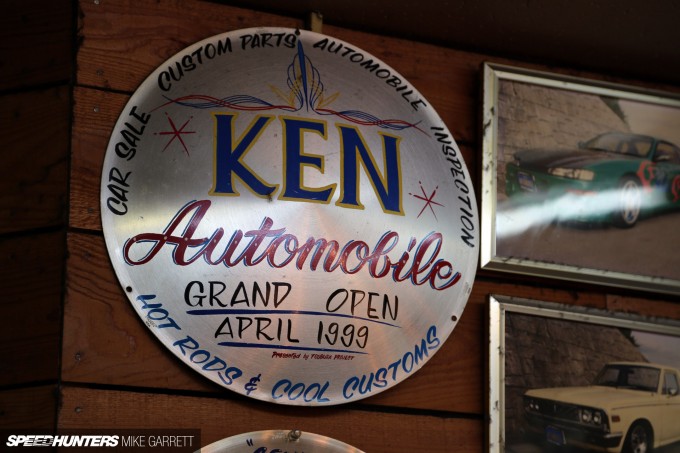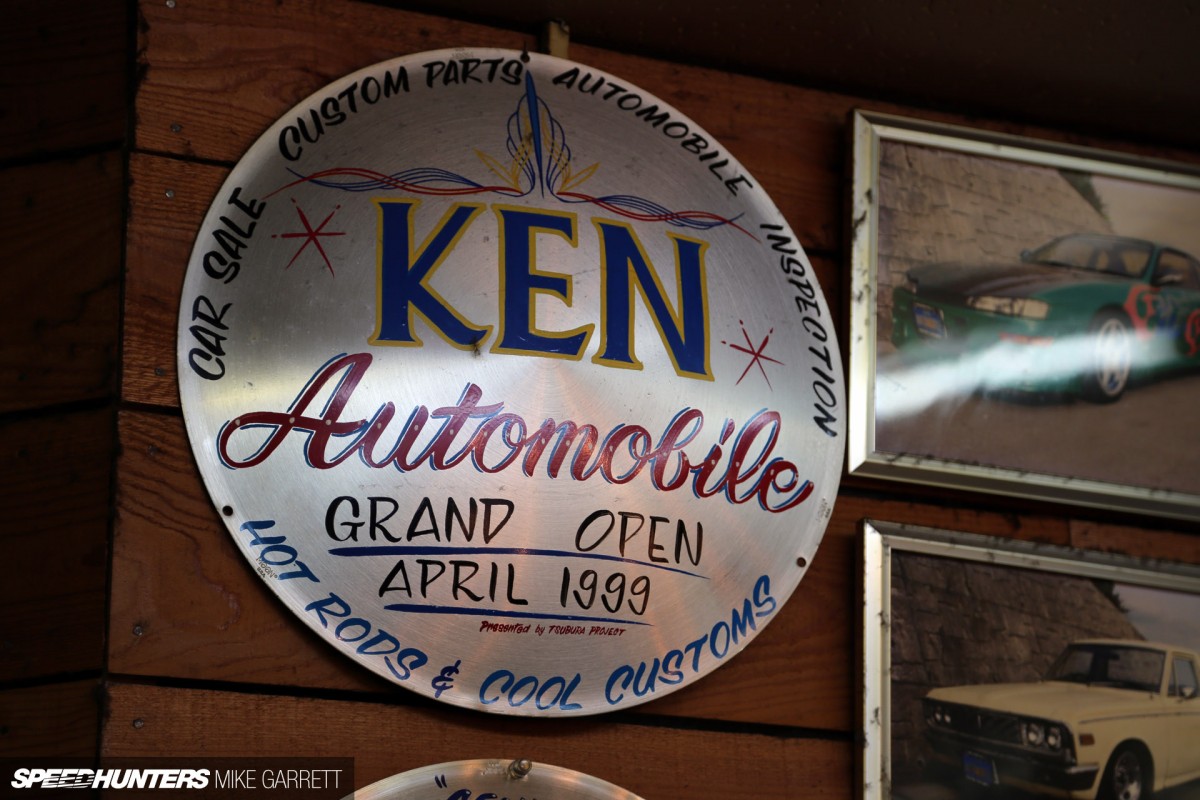 Ken Automobile has been in business for more than 15 years and deals in both classic Japanese cars as well as American imports. But it's the vintage Crown that Fukuda-san is best known for. I'd been reading about his shop in Japanese magazines for years and was very excited to finally see it for myself.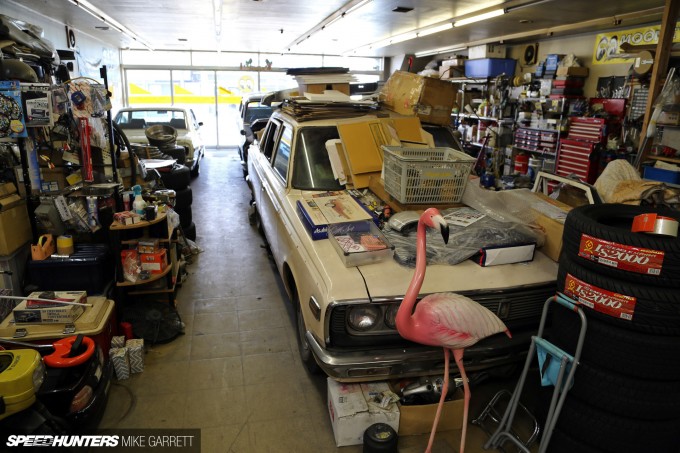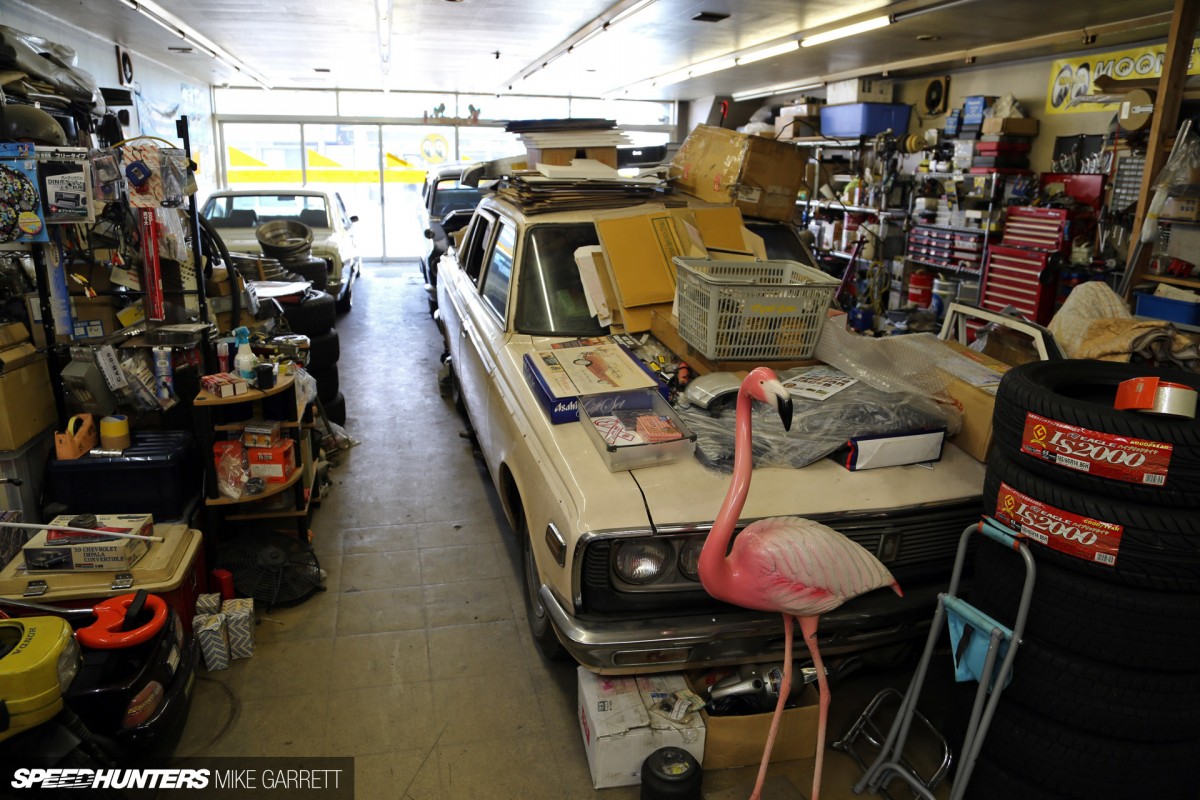 So one morning I hopped on the Shinkansen (thanks again JR Rail pass!) for the short journey up to Utsunomiya City. After arriving at Ken Automobile I introduced myself to Mr. Fukuda and then had a peek around his shop.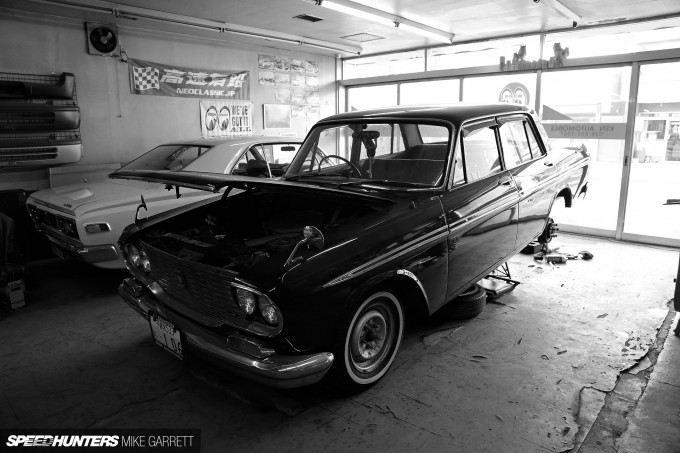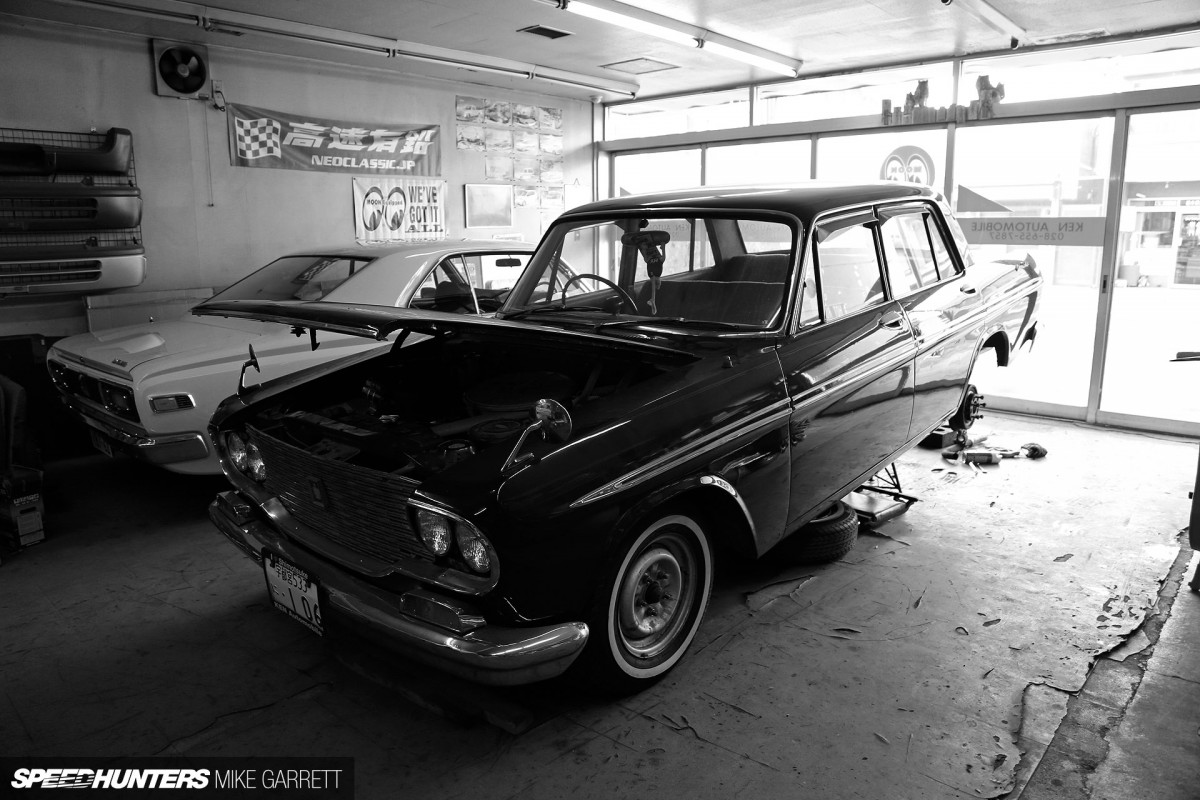 It's not a large shop, nor is it a particularly fancy one, but Fukuda-san's passion for old Crowns was readily apparent. Mixed amongst the stacks of auto parts were a couple of examples of Toyota's iconic machine, including this fully original S40 sedan that was in the garage for some servicing.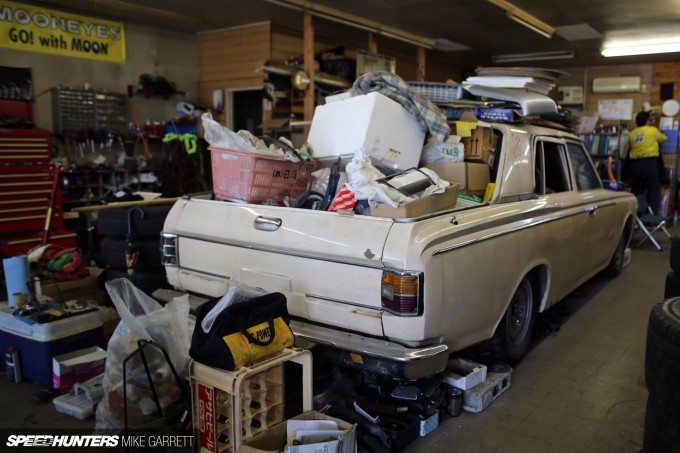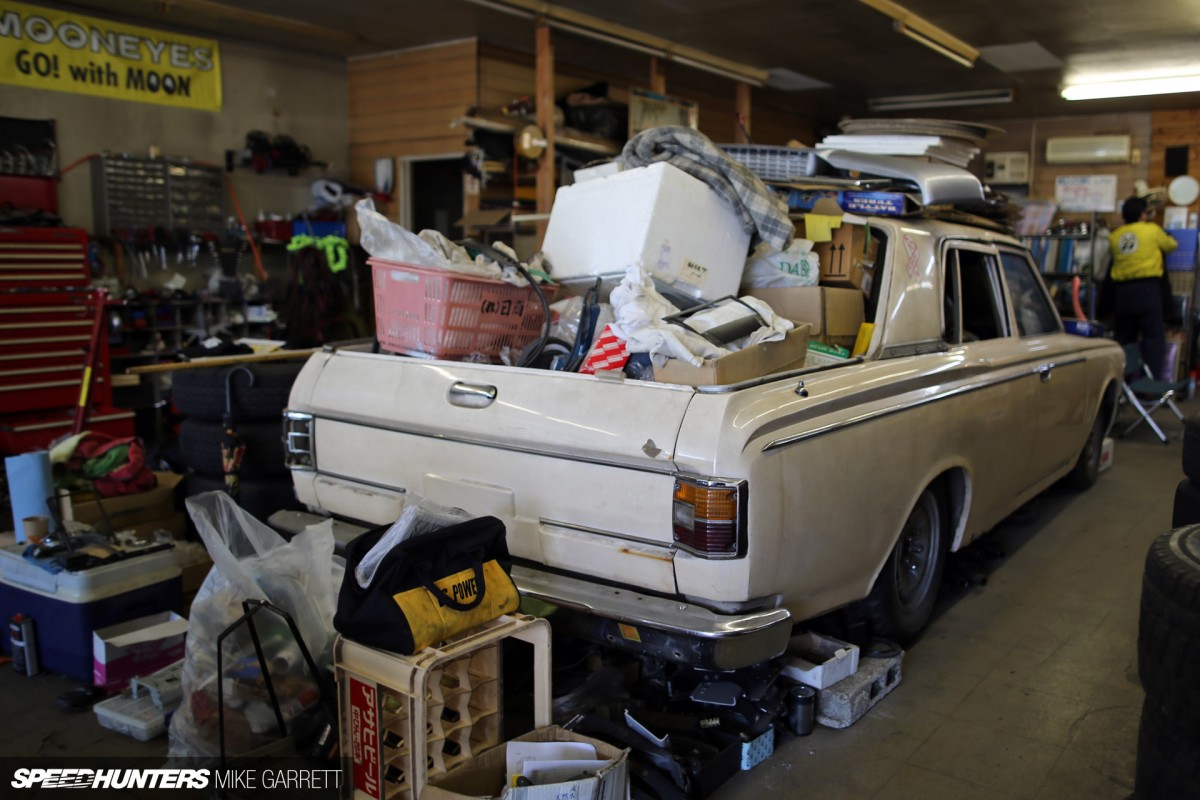 He even has one of the rarest Crowns ever produced – an MS56 double cab pickup. This was the first time I'd ever seen one with my own eyes.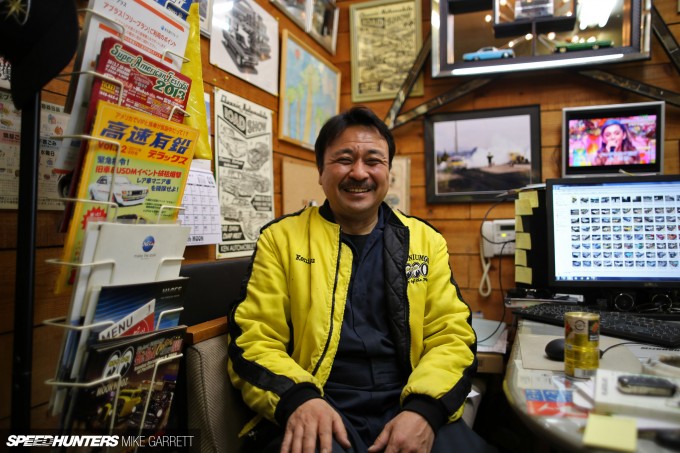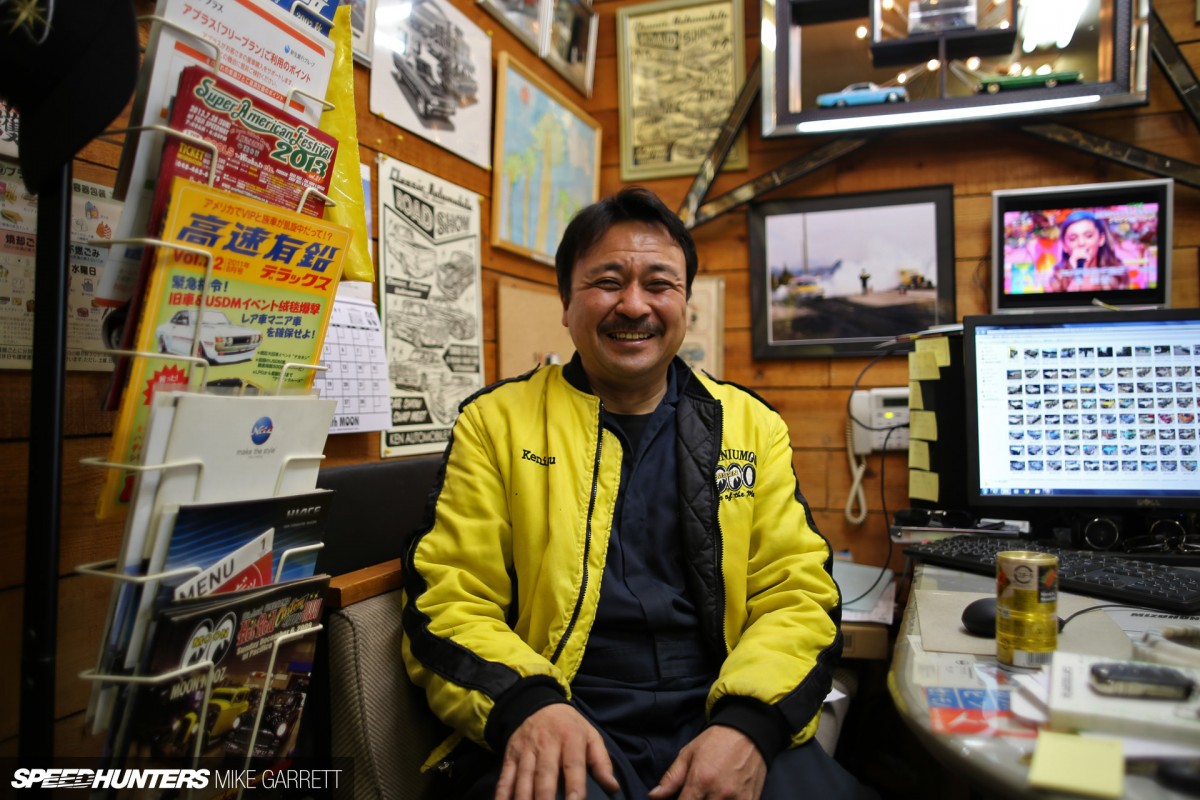 I also chatted with Fukuda-san about his history with Crowns and told him a bit about my own wagon and how hard it was to find parts and information in the USA. I was very pleased when he said that he'd try to help me out with the project in whatever way he can.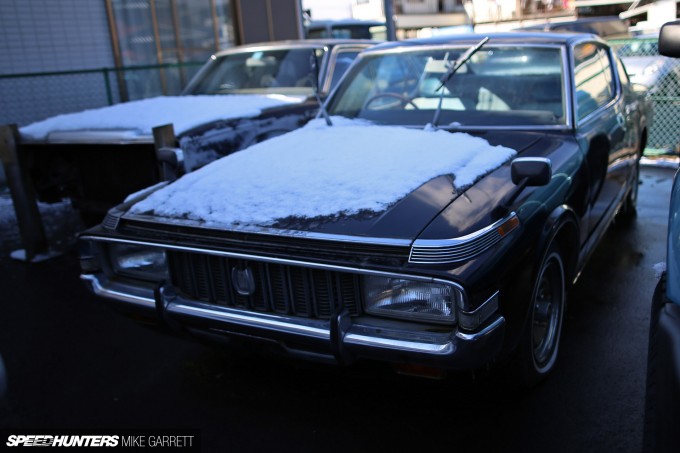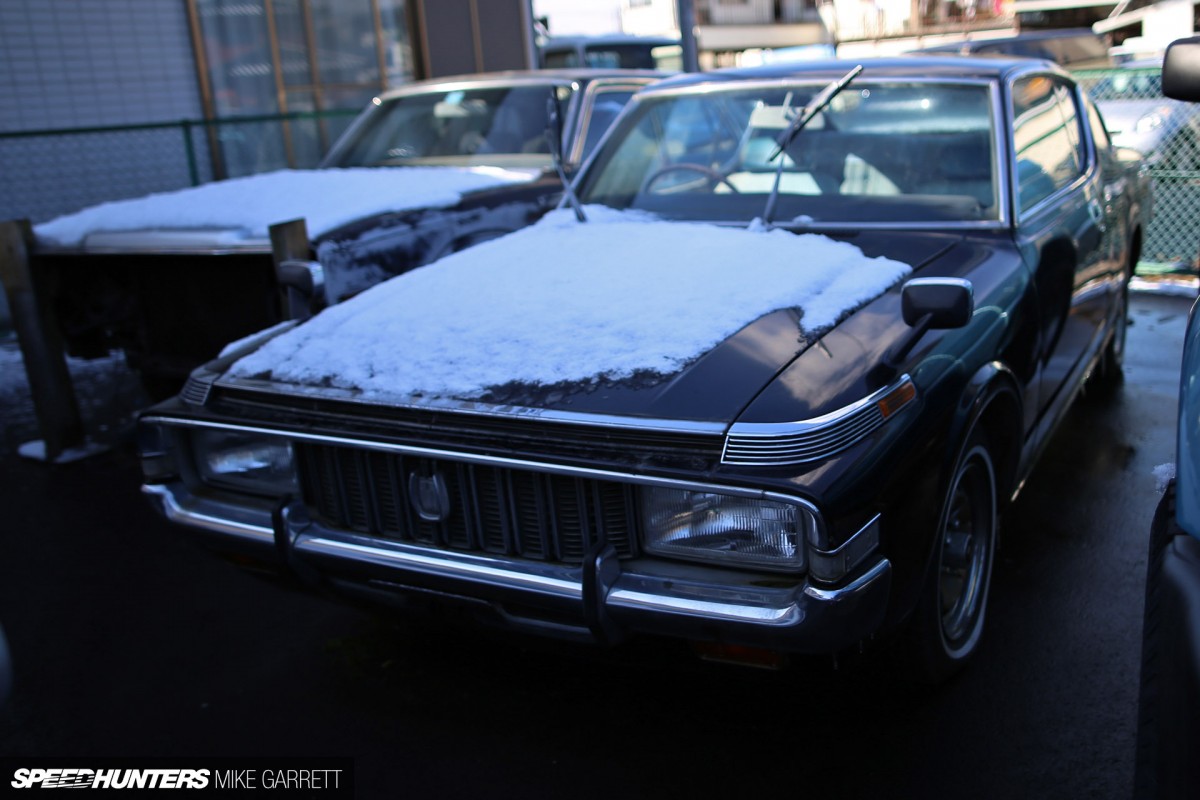 After that he led me across the street where he had more Crowns parked, including this unrestored S60 Kujira coupe. Amazingly, this was just a small fraction of the vintage Crowns that Fukuda-San has in his possession. He actually has the things stored all over town, and we would have gone to see them had they not all been covered in snow on this particular day.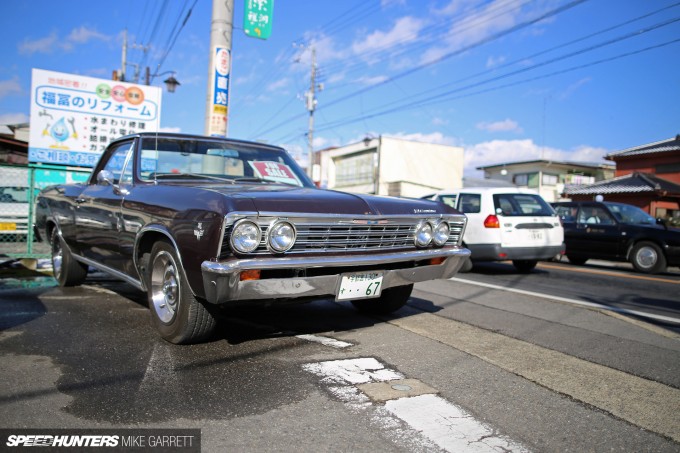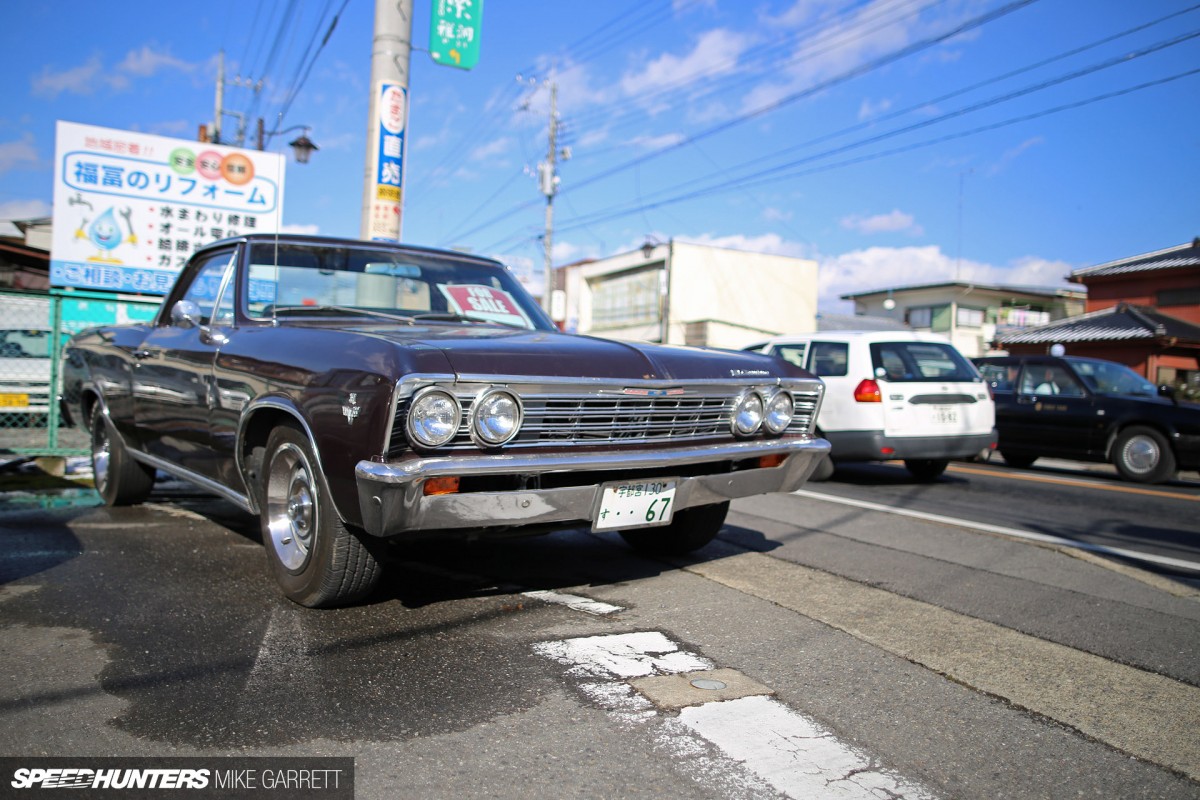 Along with the Crowns and a few old school Japanese vans, the parking lot across the street was also home to this '67 El Camino which was part of the Ken Automobile dealership inventory. Crowns might be his first passion, but Fukuda-san has also owned and restored many American classics over the years.
The Masterpiece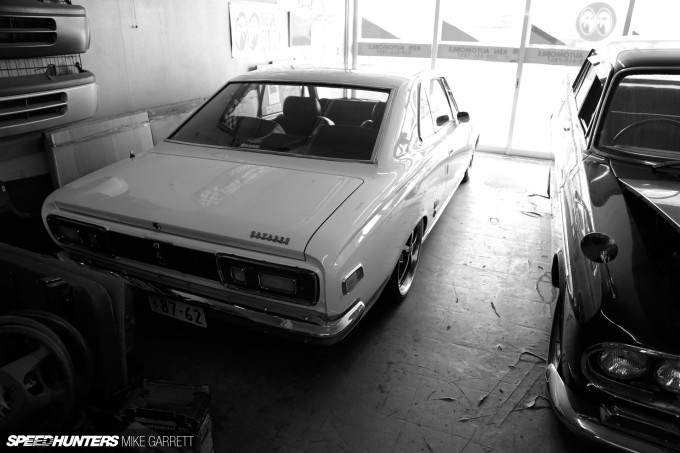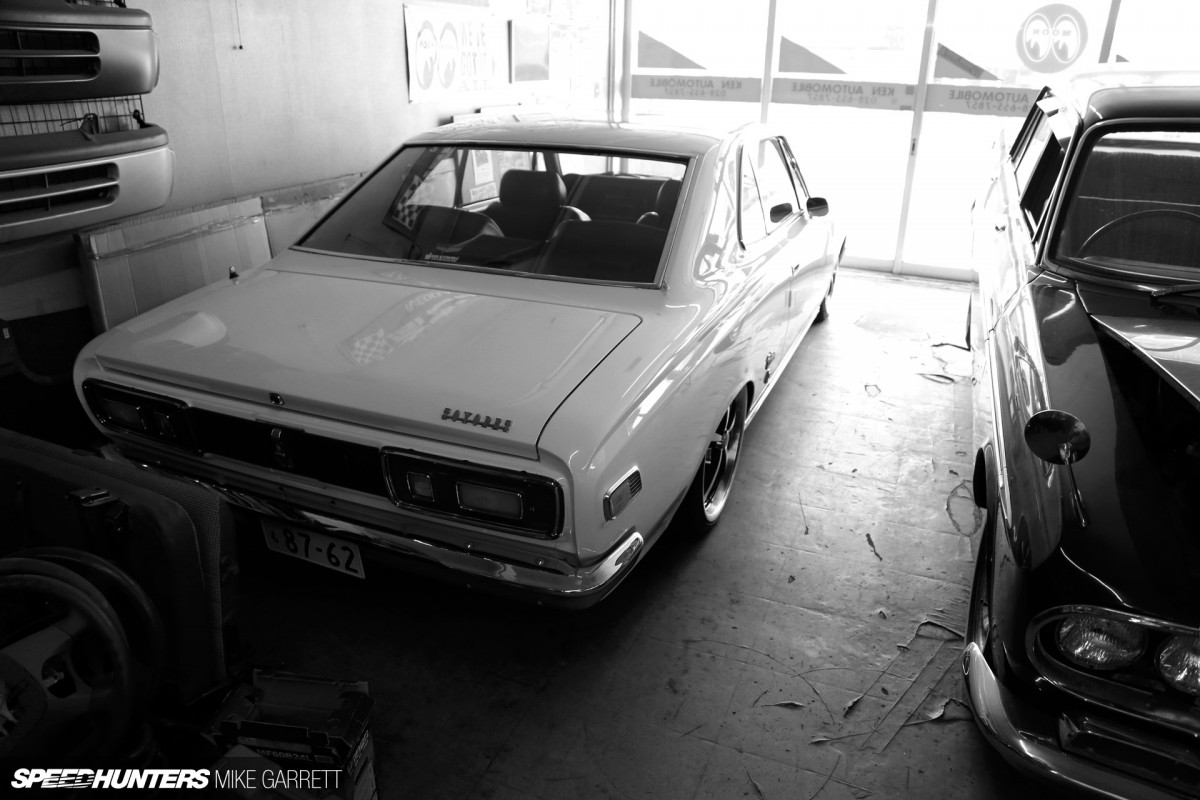 While there was no shortage of vintage Crown goodness to geek out on, one of the main reasons I came to see Mr. Fukada was to check out his pride and joy – an MS51 hardtop that's become a demo car of sorts for Ken Automobile. This is the car that he usually drives to events like the Yokohama Hot Rod Custom Show and his own event called the Classic Automobile Road Show, which is held in Tochigi every September.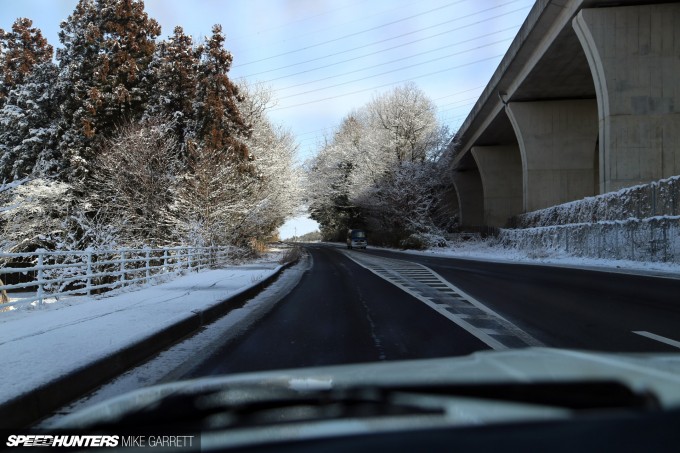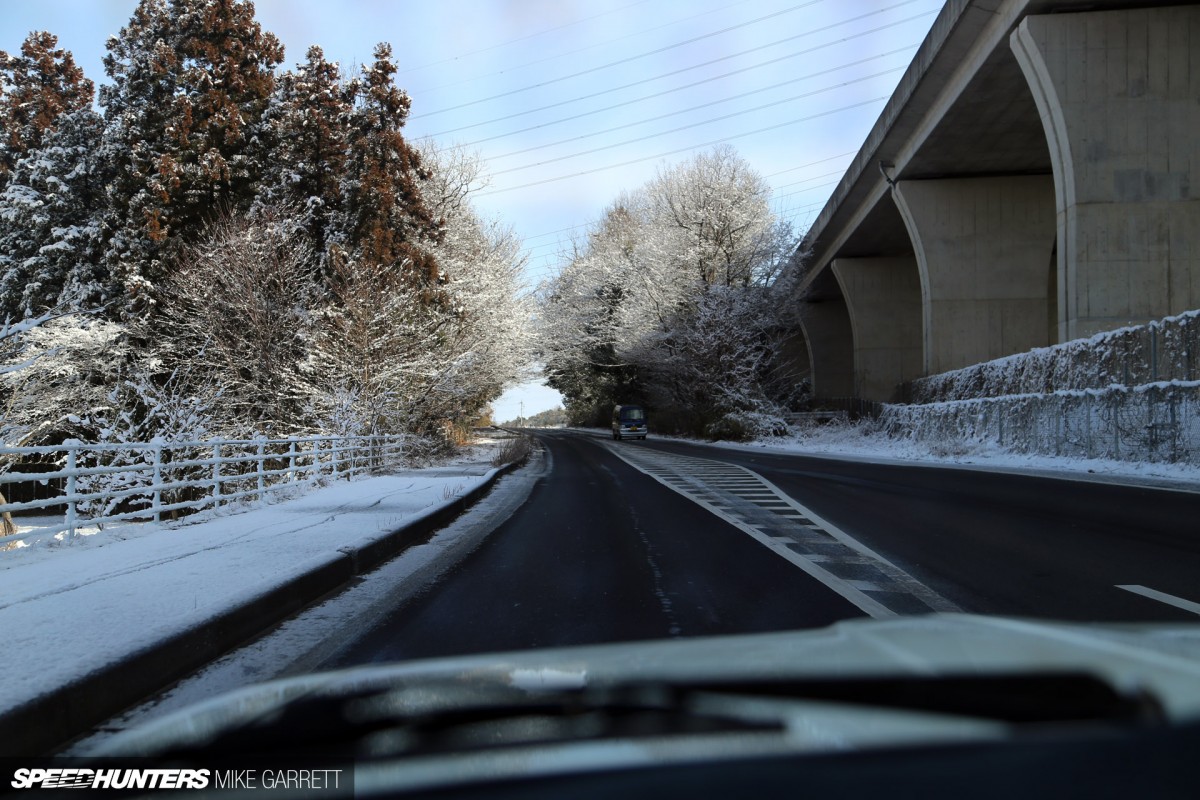 It had been several weeks since he'd last started the car, but after a few tries the old Toyota roared to life before settling into an aggressive, lopey idle – the kind of sound that you don't expect to hear coming from a mild-mannered Crown. Before I knew it I was sitting in the shotgun seat as we headed out looking for an appropriate spot for some photographs.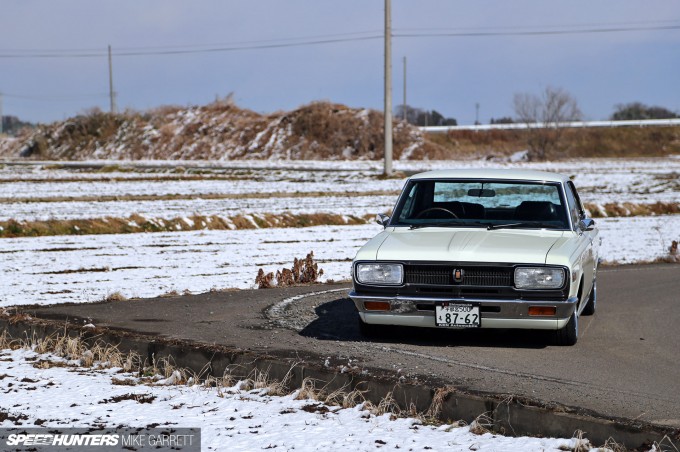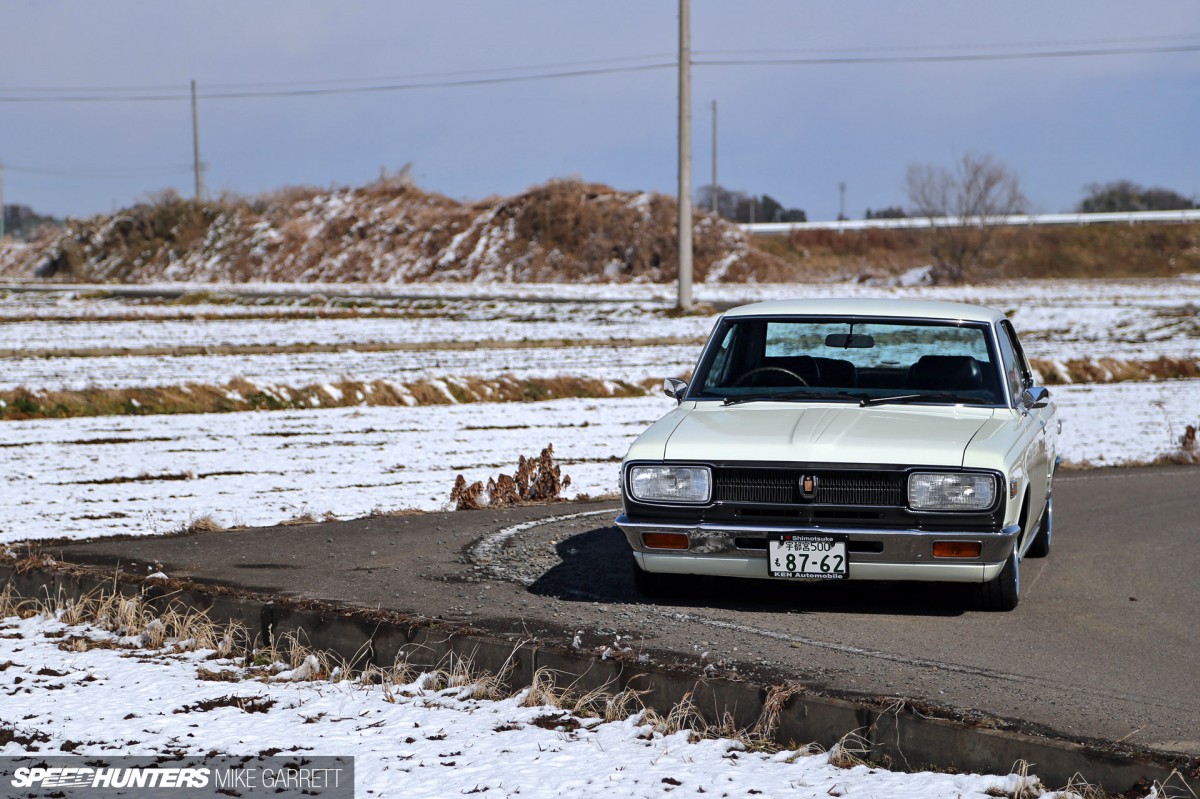 After cruising around for a while, we came across an empty park that would serve as a fine spot for a shoot. It was here in the clear winter sunlight that I was finally able to take a good look at this rare Toyota.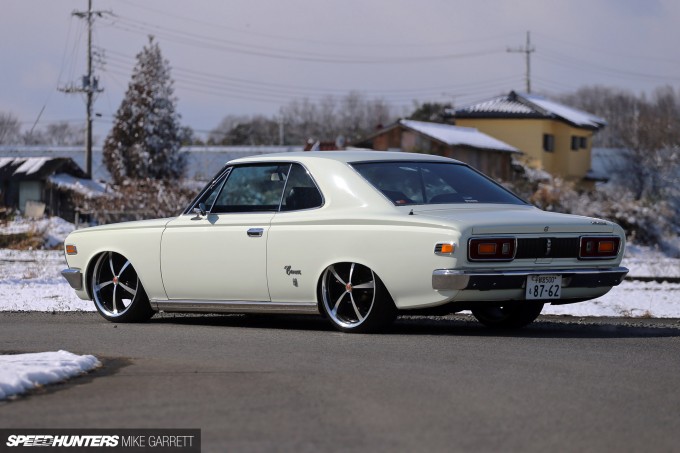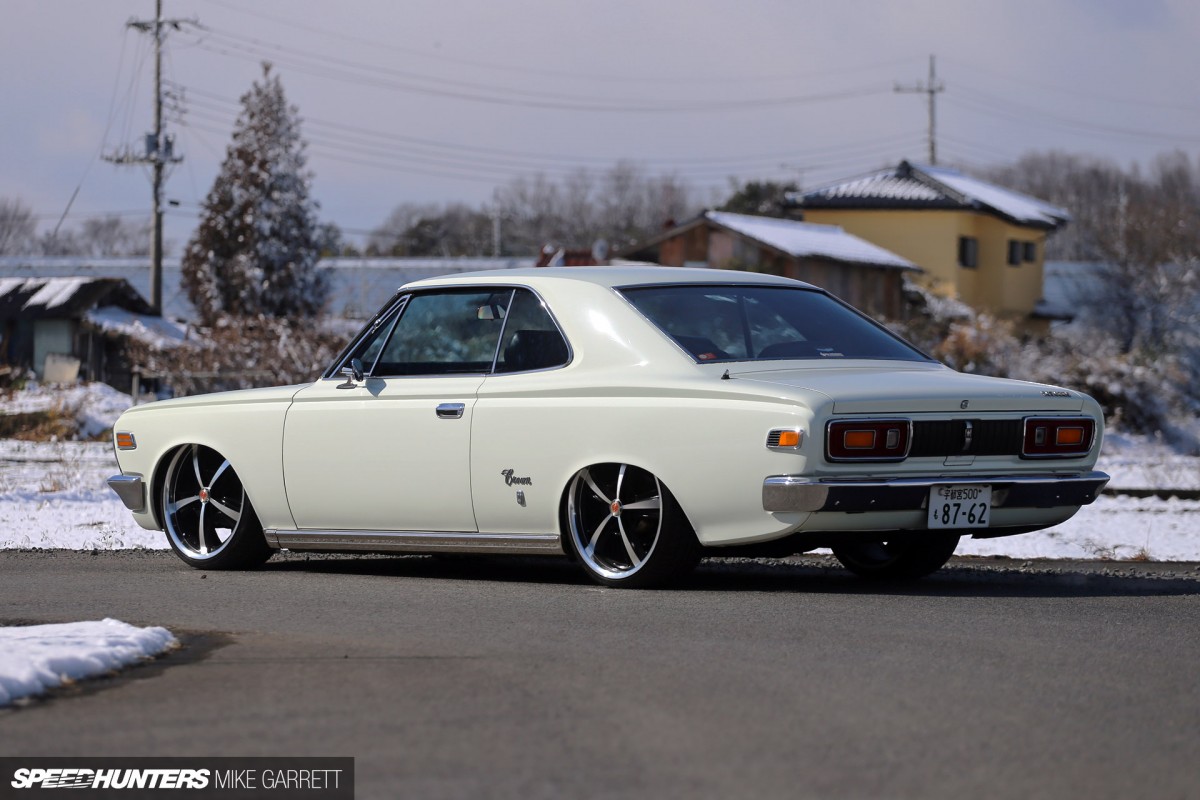 While today the Crown is known primarily as a comfortable, grown up sedan, it was a different story in the '60s and '70s. The 50-series Crown could be ordered in several different body styles including a traditional four-door sedan, a station wagon and the aforementioned pickup truck.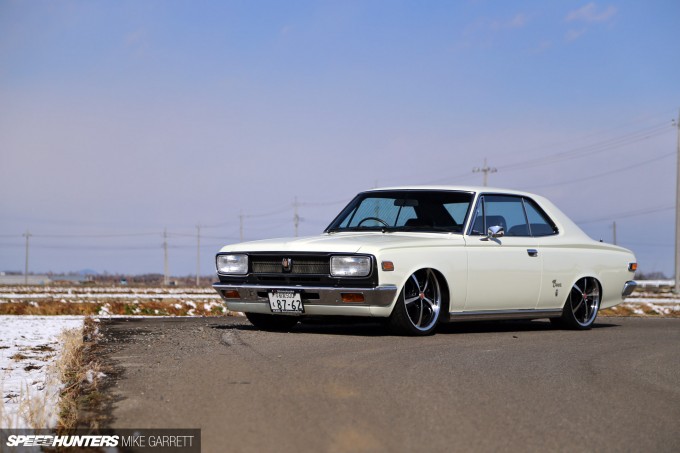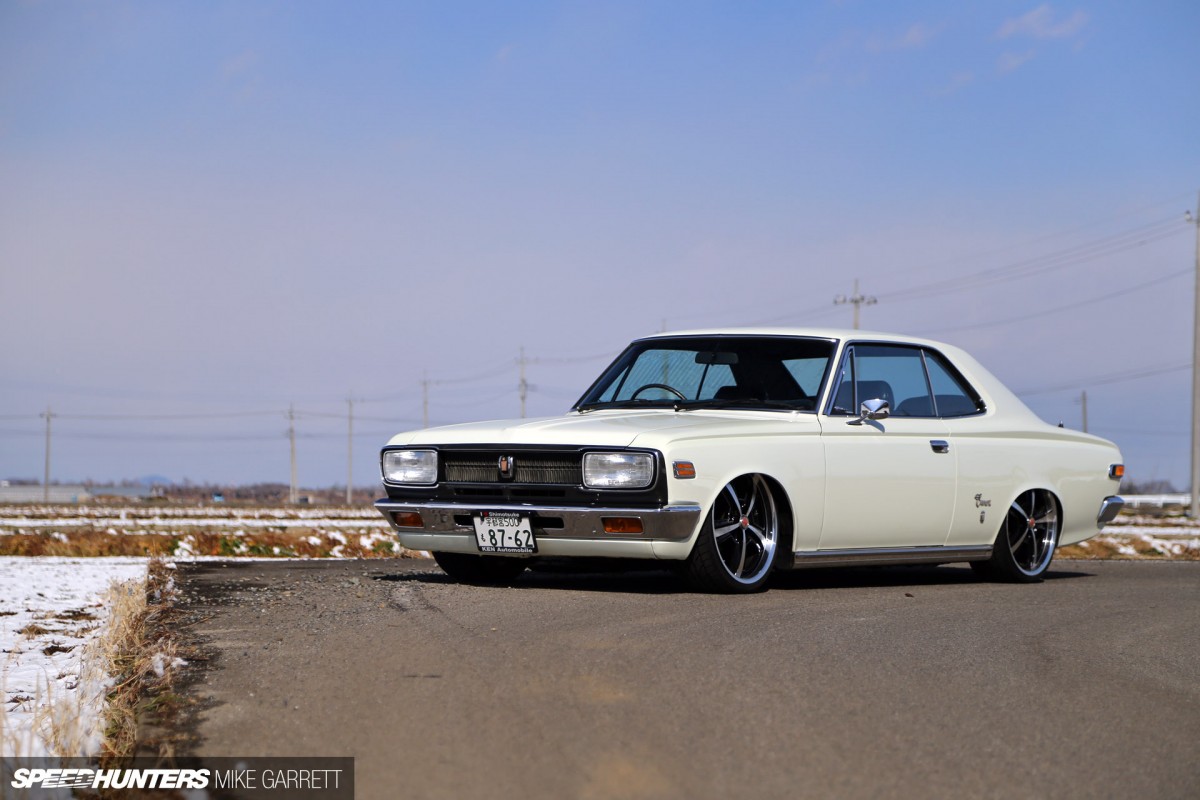 But of all the S50 Crowns, the sexiest version had to be the two-door hardtop. Rather than a family sedan or a working machine, the two-door was marketed as a personal luxury vehicle and aimed at the sort of person who wanted sporty styling but with a bit more luxury and comfort than you'd typically find in a Japanese coupe or sportscar.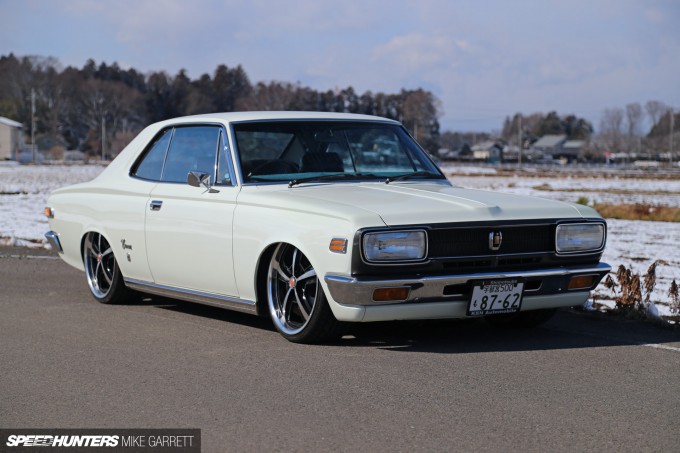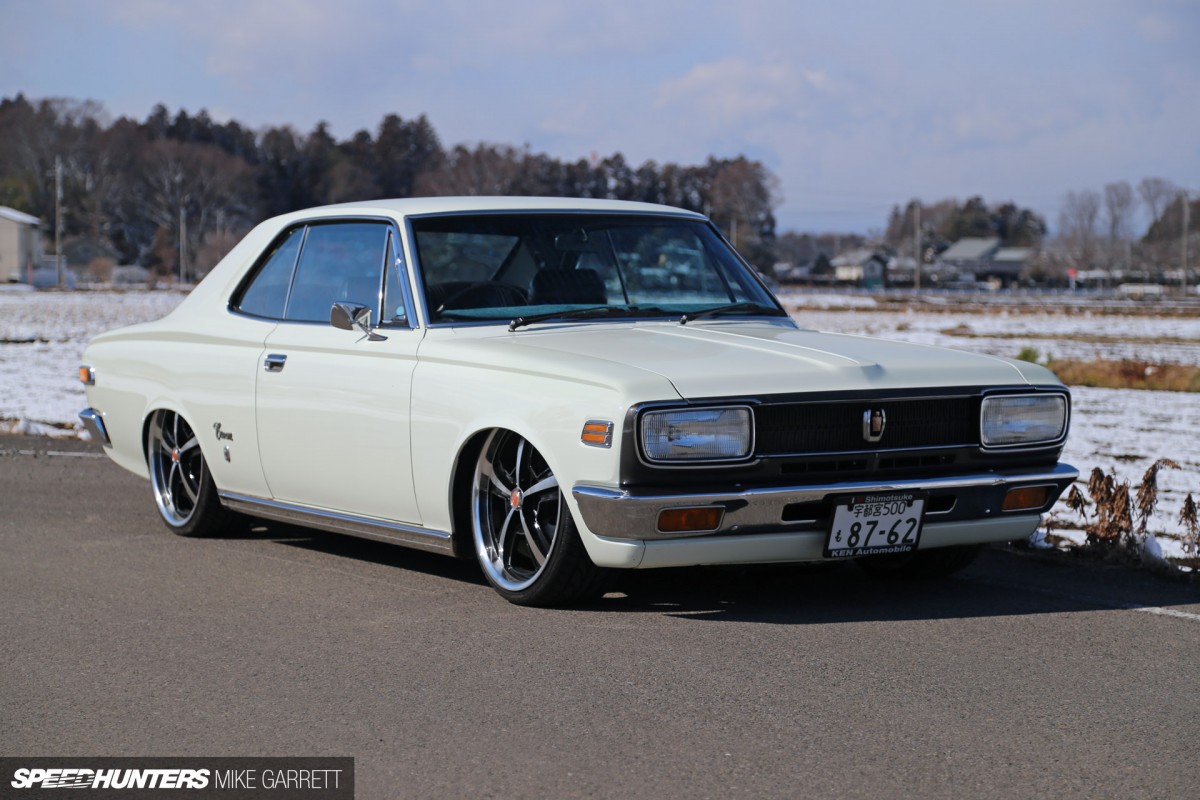 Launched in 1968, the MS51 was a lot more than simply a Crown sedan with two less doors – it represented a thorough restyling of the car, with a unique rear fascia, a unique front grille with rectangular headlights, and interior appointments not seen on the other body styles. It could also be had with a twin carbureted M-series OHC six that made an impressive (for the time) 125 horsepower.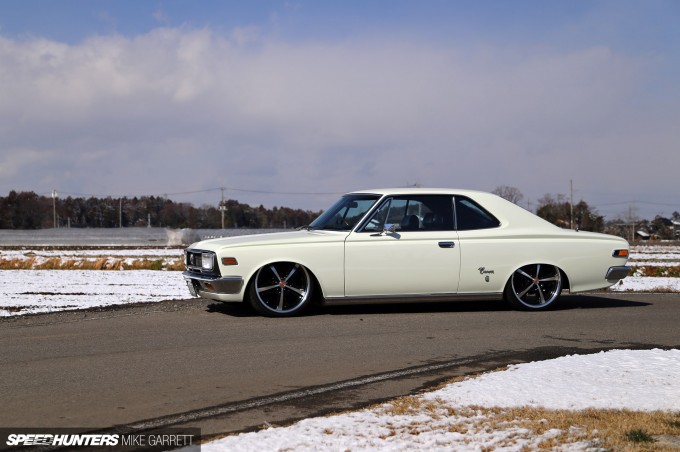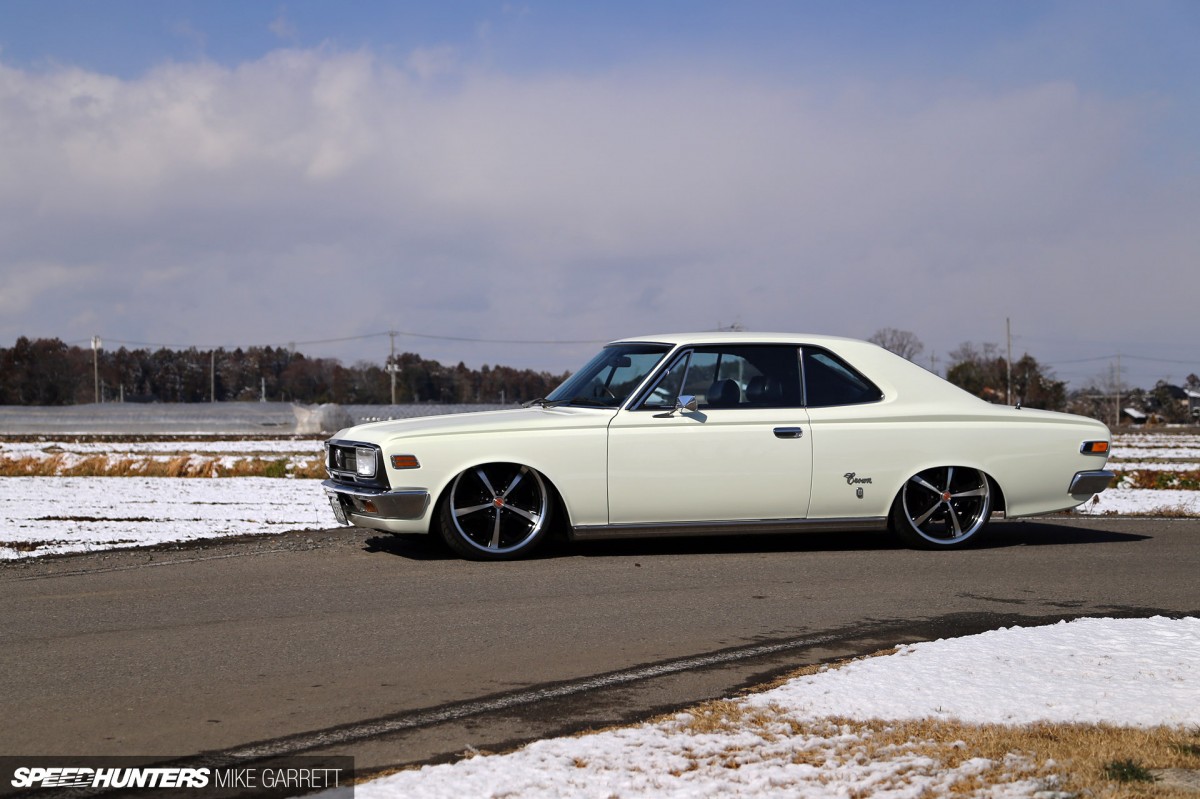 Fukuda-san has owned his MS51 for a long time, and it's been a constantly evolving project for him. And while there has been plenty of customization over the years, he's taken care to preserve the nostalgic character that made him dig vintage Crowns so much in the first place. The body, for example, has been left of free of any changes, with the classic hardtop lines looking as great today as they ever did.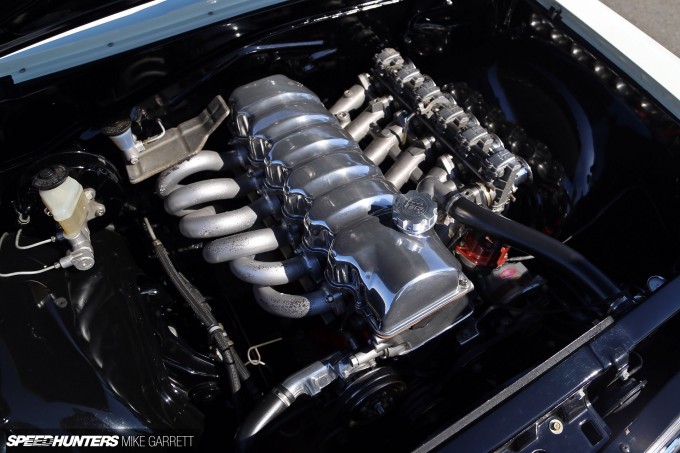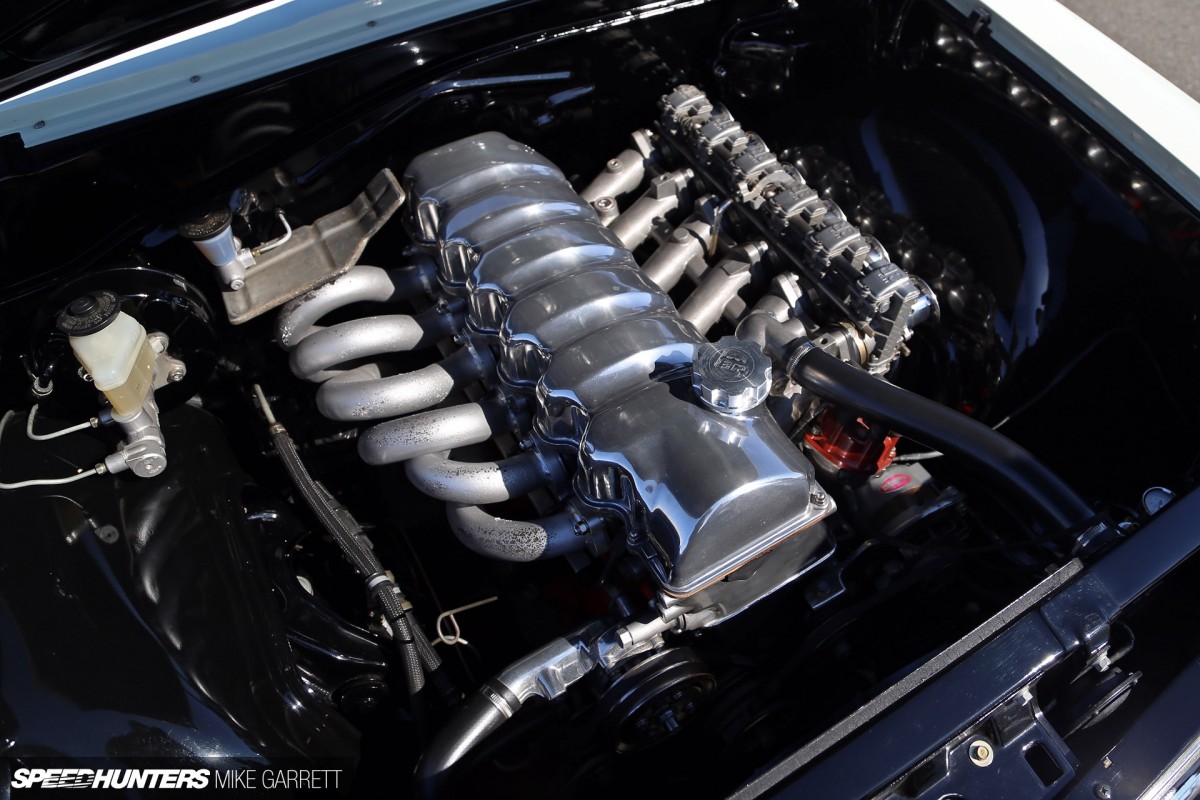 It's beneath the hood where the real fun begins though. While six cylinder S50 Crowns were reasonably powerful cars when they were new, they're a bit sluggish by today's standards and that's why many owners choose to swap out their engines for newer, more powerful options. The naturally aspirated 1JZ is a popular upgrade in Japan, and Fukuda-san has completed that swap on other Crowns in the past. But for the MS51 he wanted to go in a different direction.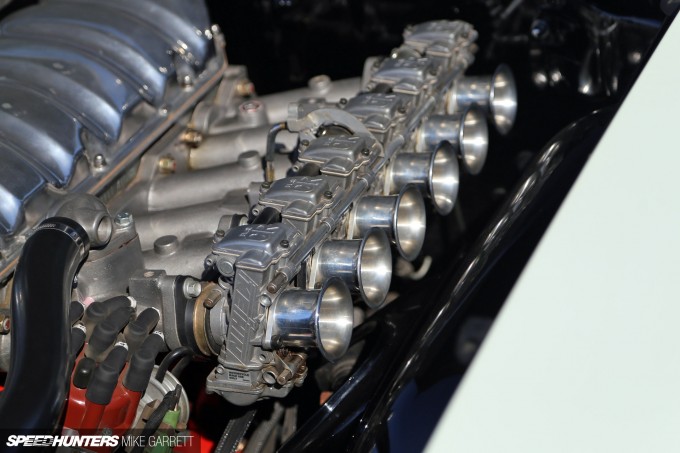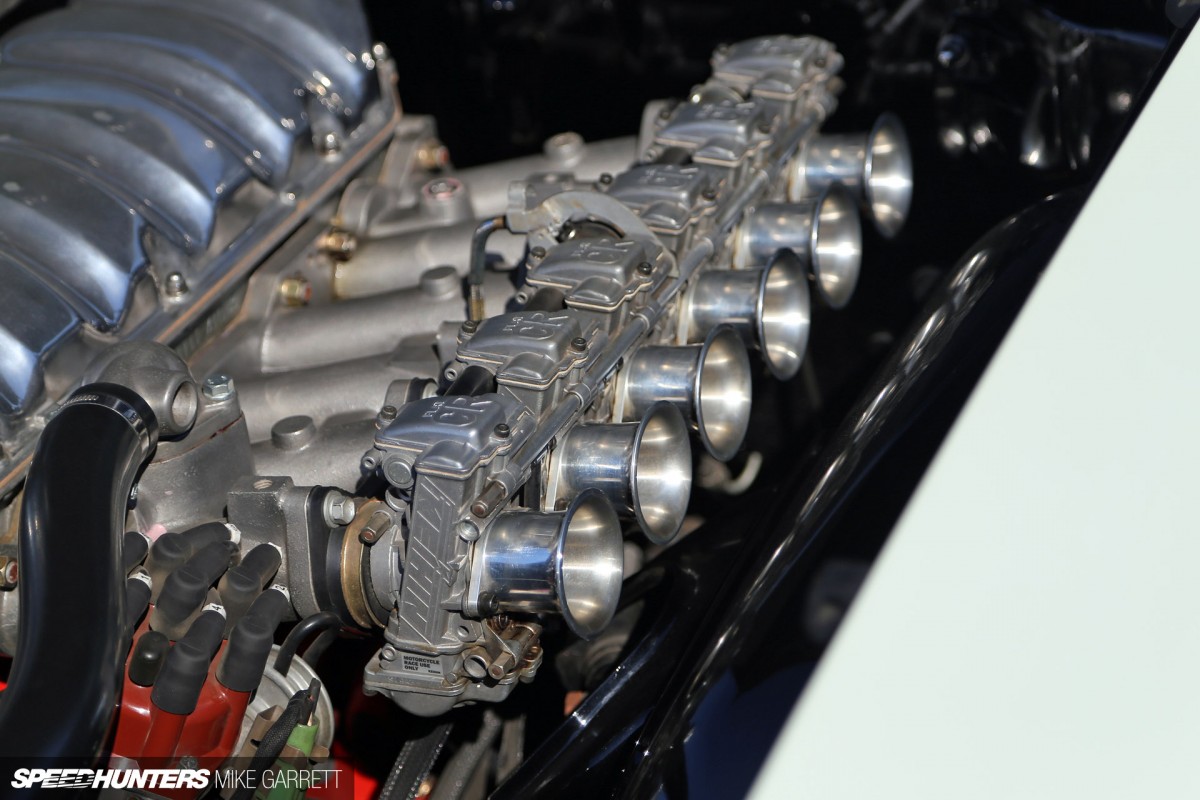 Using the original M-series 2.0-liter inline six as a base, he's thrown a bunch of old school speed parts at the motor, the biggest of which is a rare Escort intake manifold that's fed by six Keihin Flat CR35 motorcycle carburetors. The sound that these suckers make is as beautiful as you could imagine.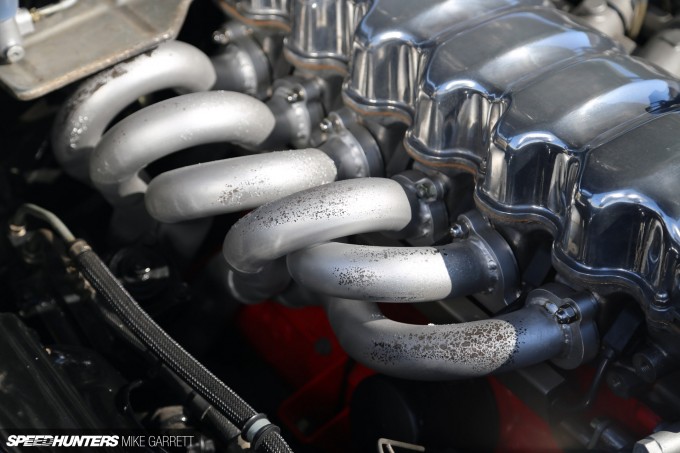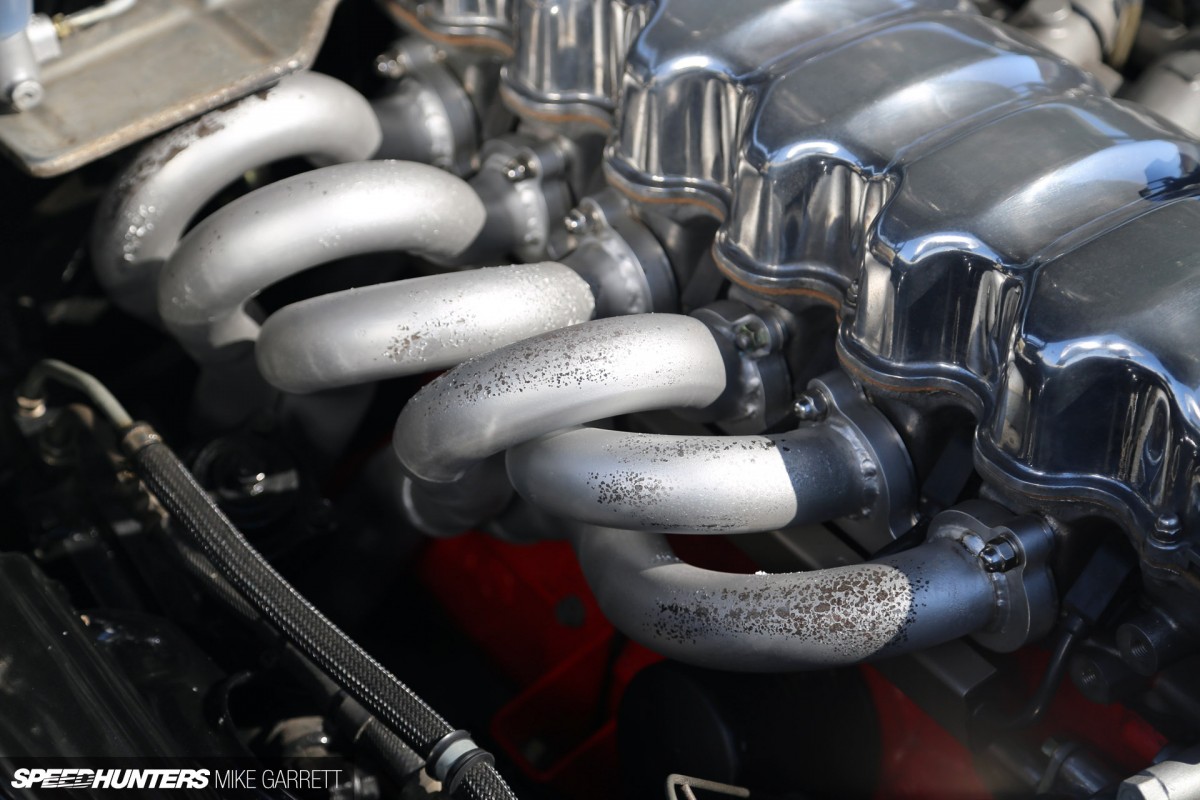 Along with other upgrades like a Trust header and a full custom exhaust system, the M-motor now makes significantly more horsepower while having a visceral nature that you just don't get with quiet, modern engines. Fukuda-san might not have built the car to be a highway rocket, but backed up by a 5-speed manual transmission the hot-rodded six gives the old Crown a surprising punch. Oh, and did I mention the sound? Yes? Well, I'll mention it again…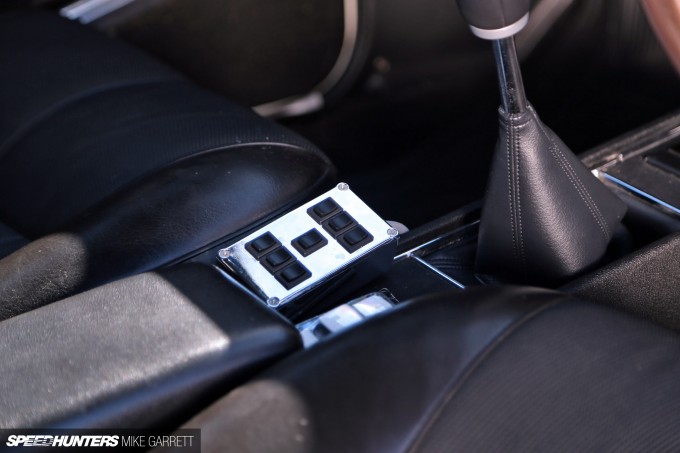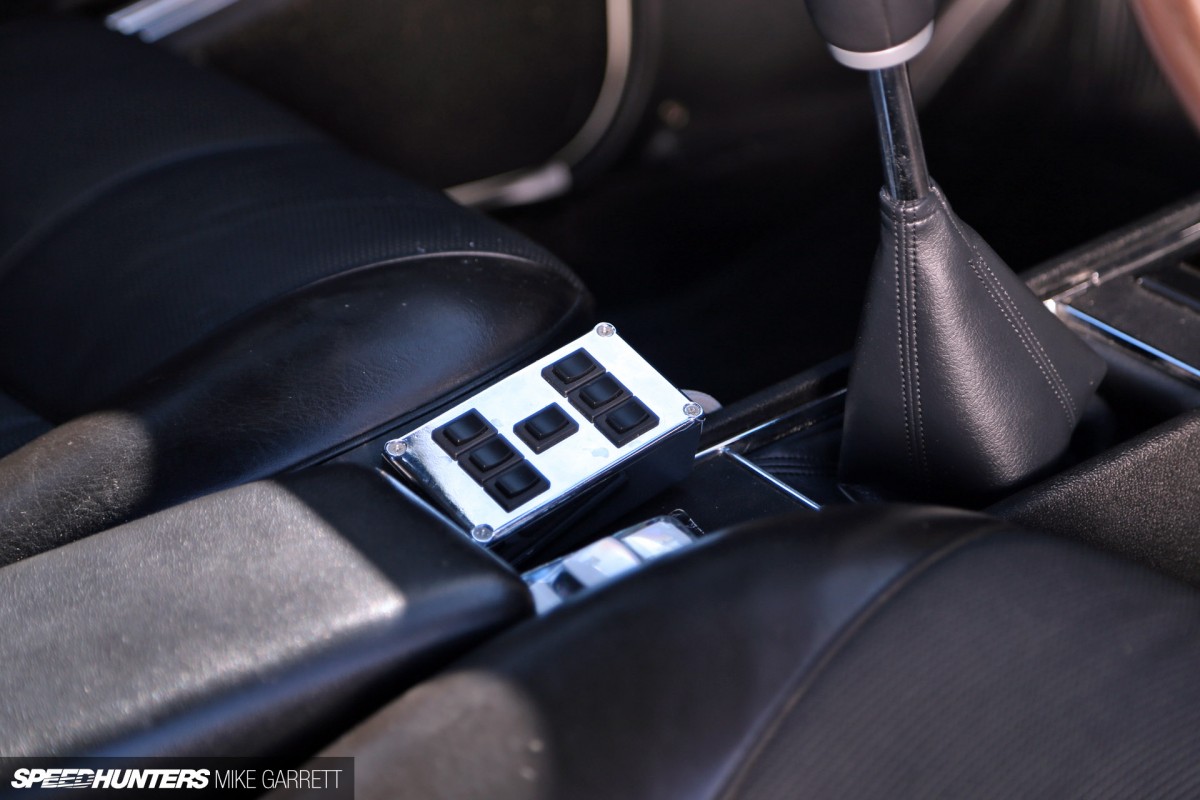 The other big change on the car comes in the suspension department. After running a traditional spring and shock setup for a few years, Fukuda-san fitted the car with a custom air suspension system that provides an aggressive stance but helps prevent scraping damage on the chassis and rare bodywork.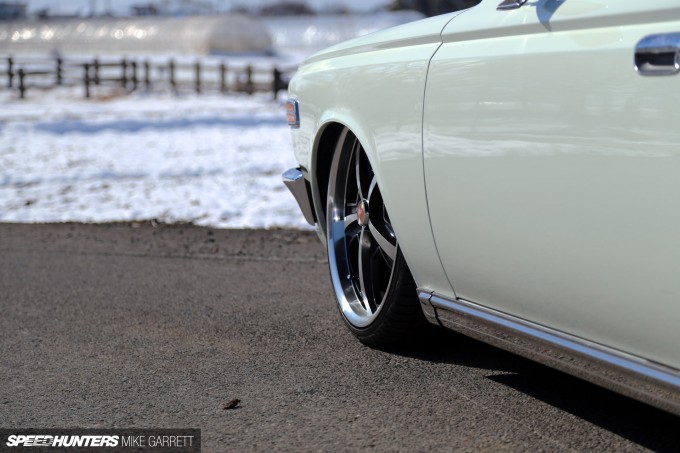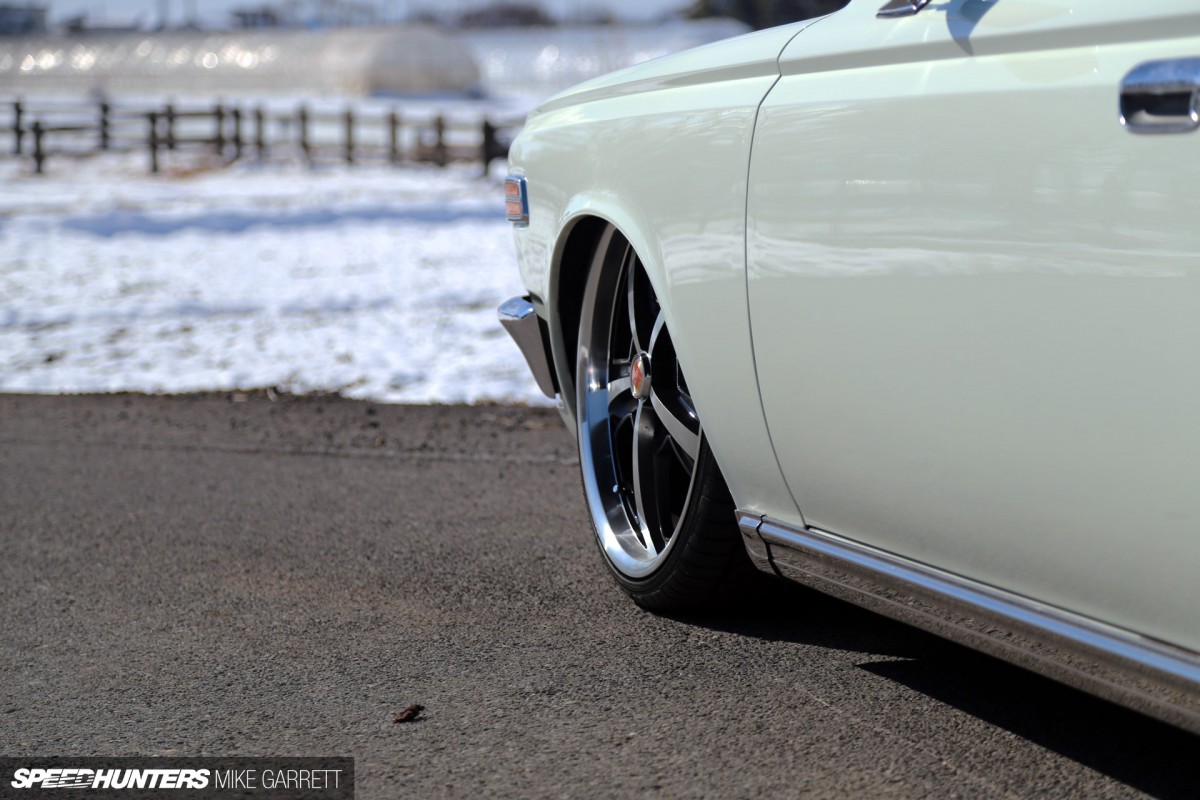 Sure, an MS51 is a handsome looking car in factory trim, but when the bags are set to the full down position the Crown looks positively mean. The dropped height really helps make the sweeping coupe look even longer than it actually is.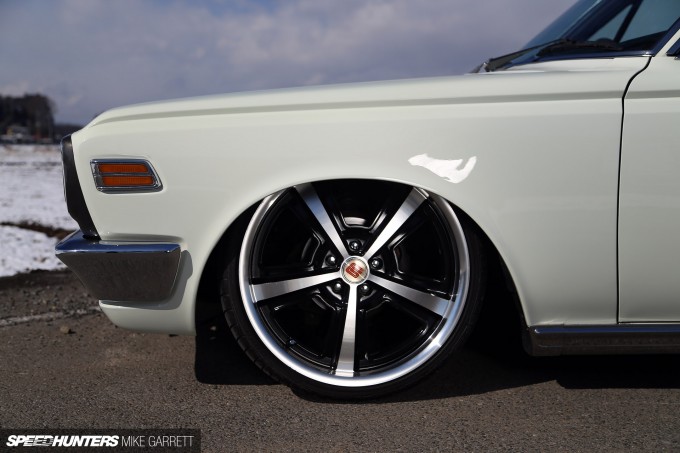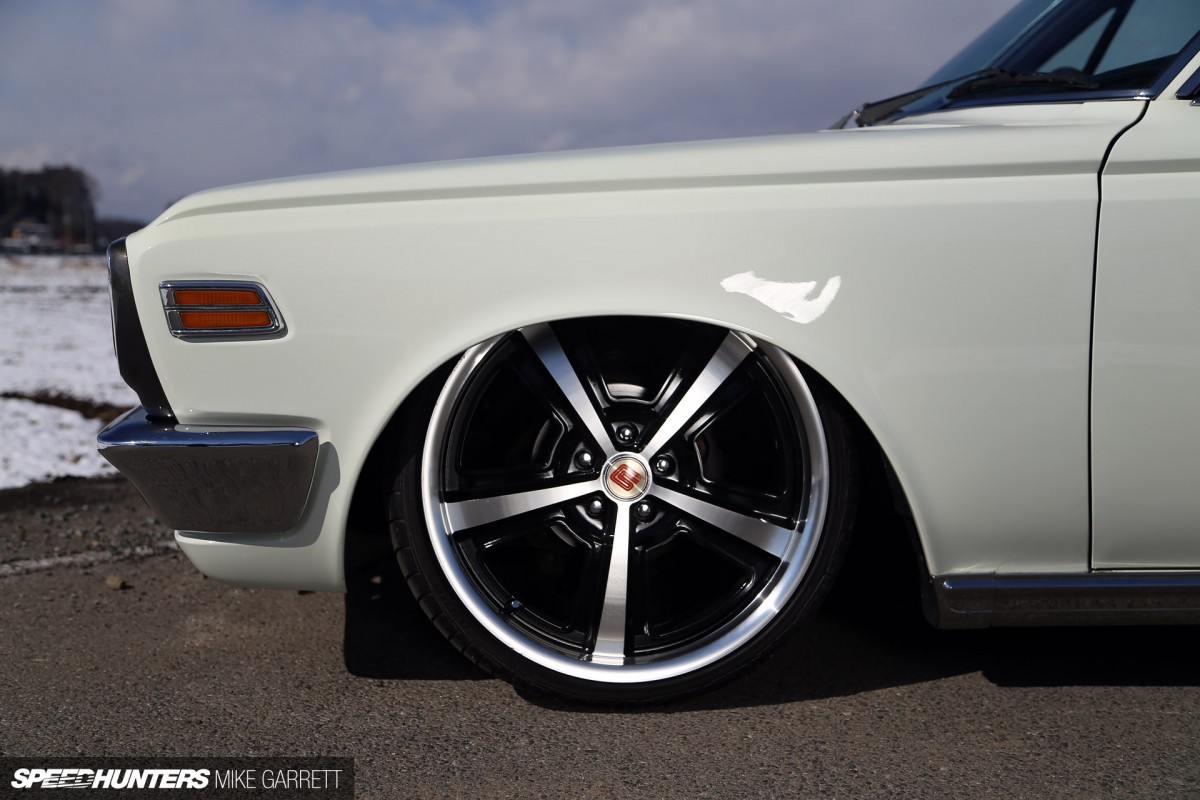 When it comes to wheels, Fukuda-san has a couple of different sets that he runs on the car. On the day I shot it, the Crown was wearing a set of Shelby CS69 wheels originally designed for a late-model Ford Mustang. At 20 inches in diameter they are quite large, but they look surprisingly cool tucked up under the factory fenders.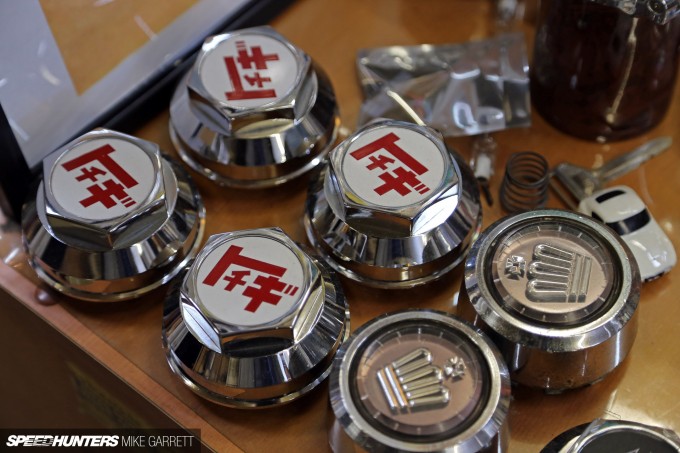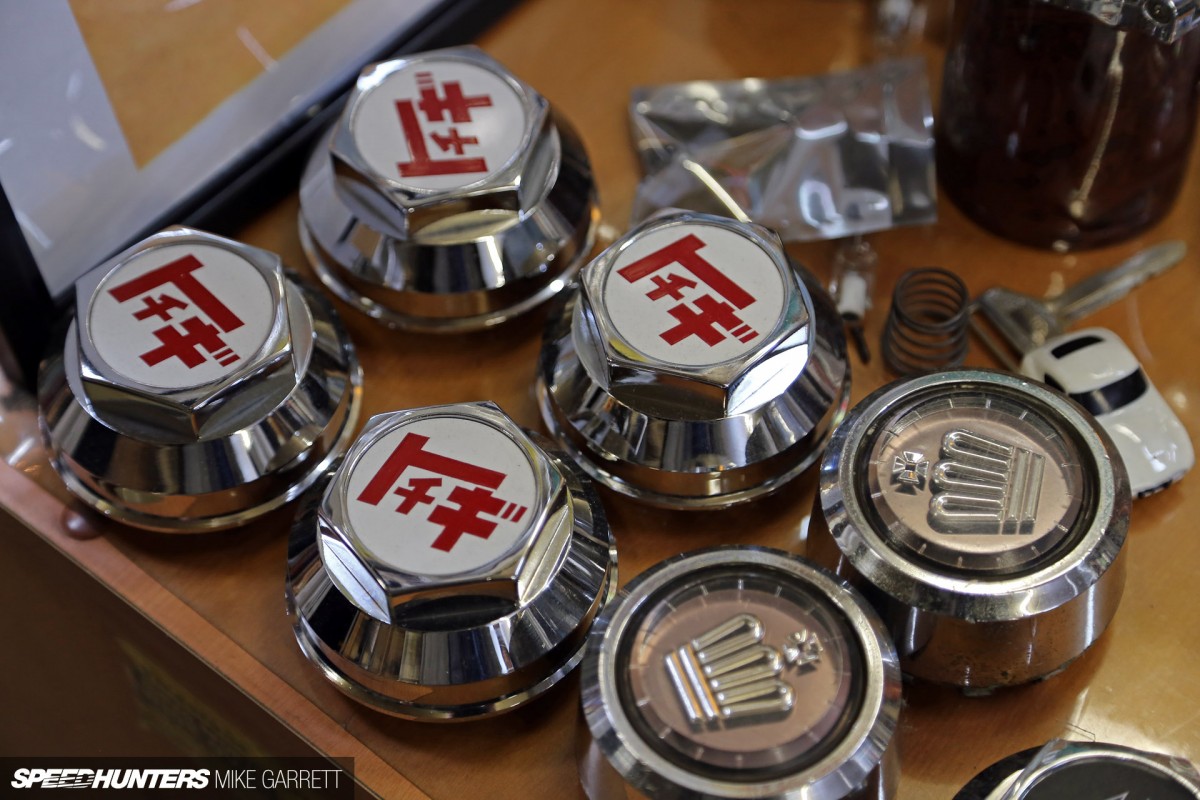 And if you think the car would look better with a smaller, more traditional wheel and tire setup, don't worry. Fukada-san also has a set of vintage five-spoke mags for which he's made these custom center caps that spell out the word 'Tochigi' in classic Toyota katakana font.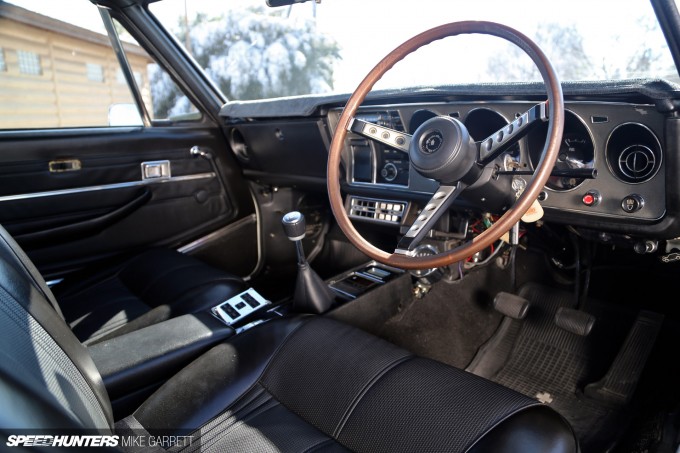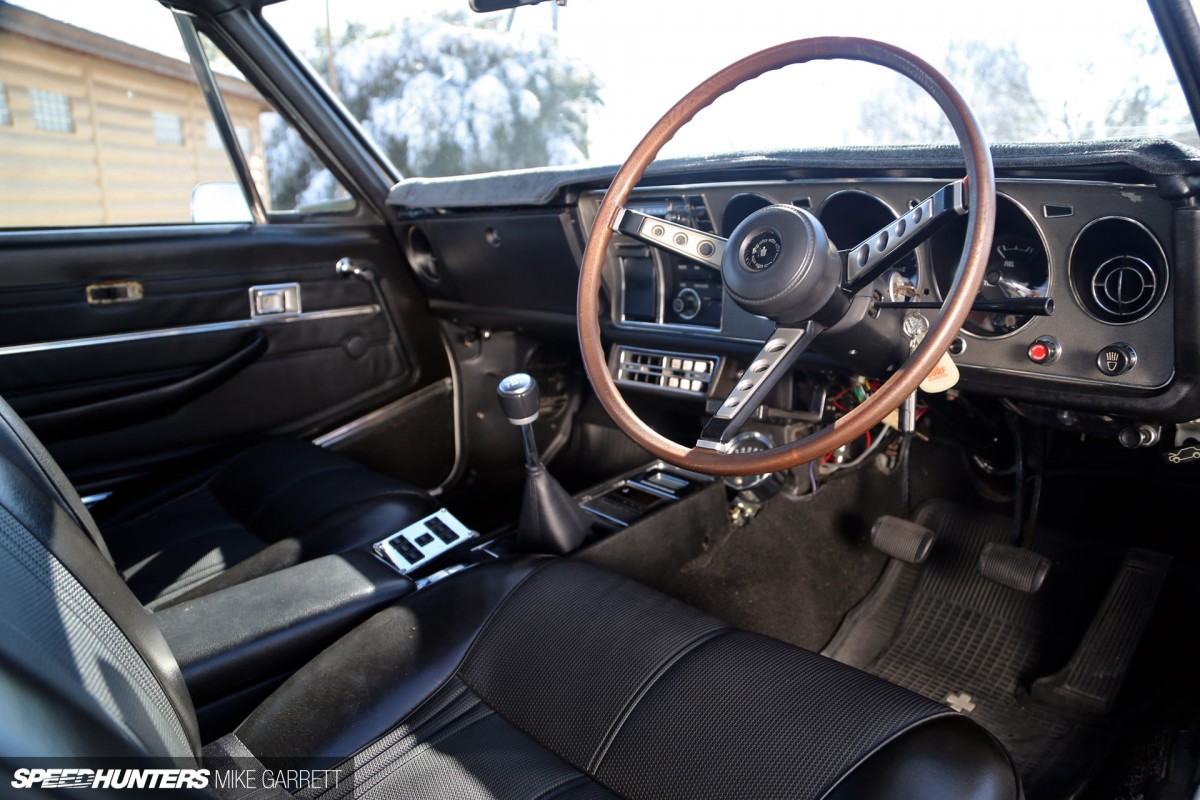 Inside the Crown, Fukuda-san has sensibly kept everything original, right down to the original wood-rimmed steering wheel. That's another item that helped differentiate this model from its more utilitarian siblings.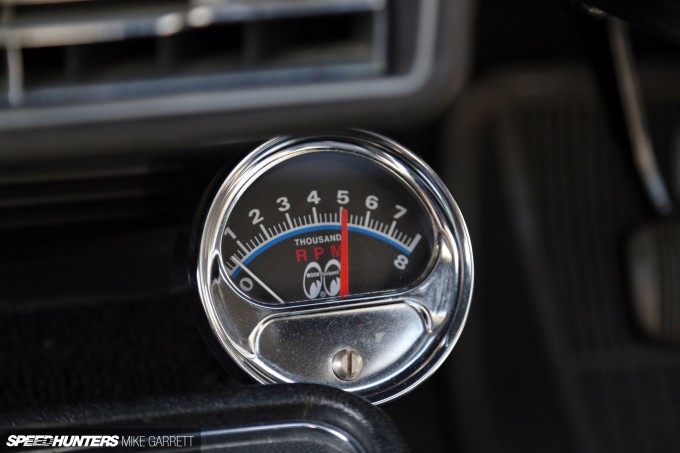 The only real changes inside are the controls for the air suspension and a Mooneyes tachometer. As you might guess, Fukuda-san has a close relationship with his Crown-loving brothers down in Yokohama.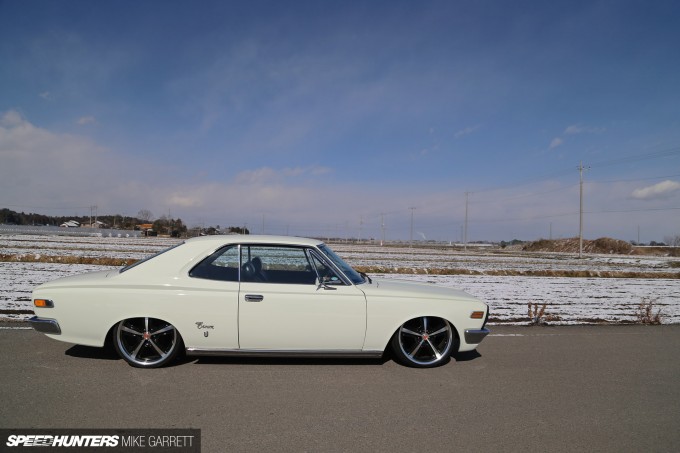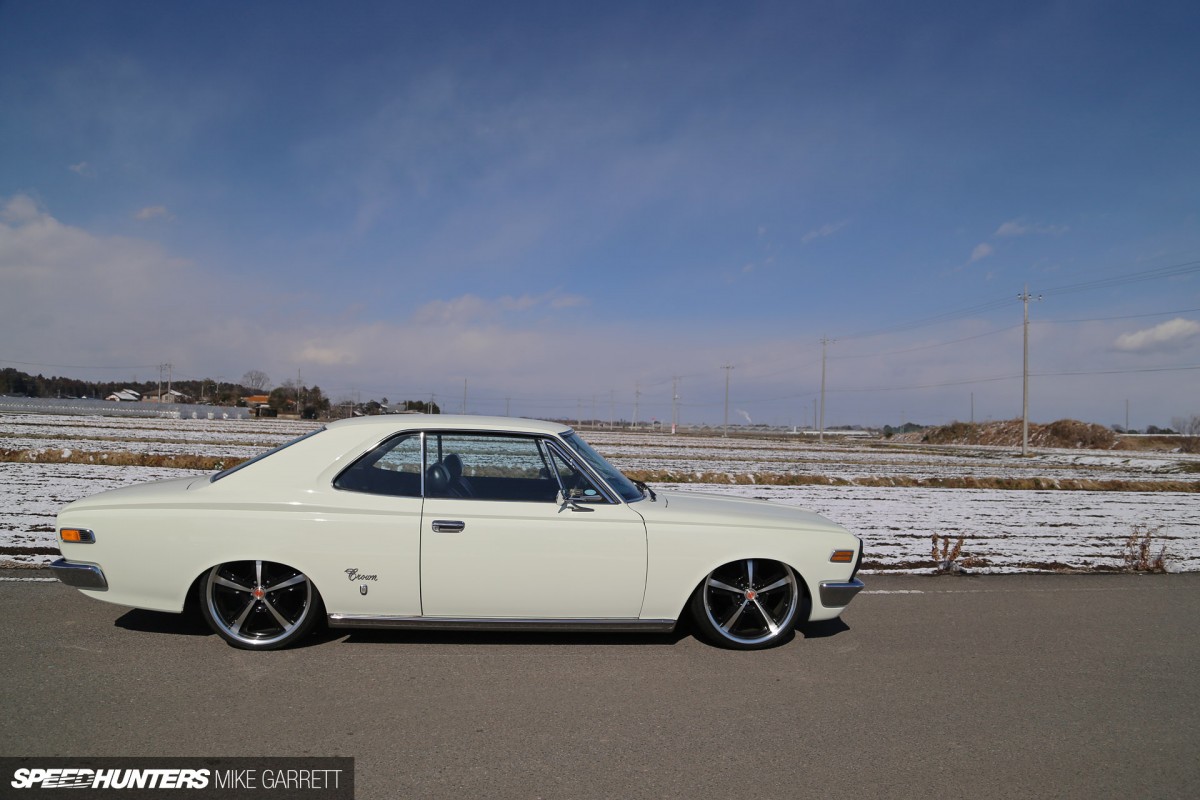 In fact, as I write this he's busy getting the car ready for the 2014 Mooneyes Yokohama Hot Rod Custom Show, at which the Crown will be celebrated as one of the featured marques of the event.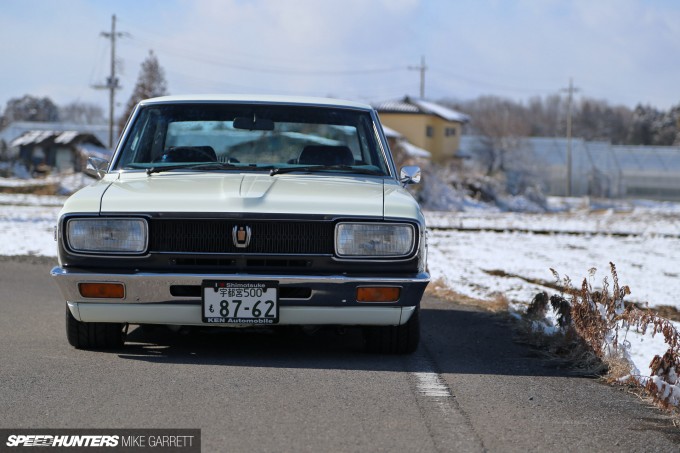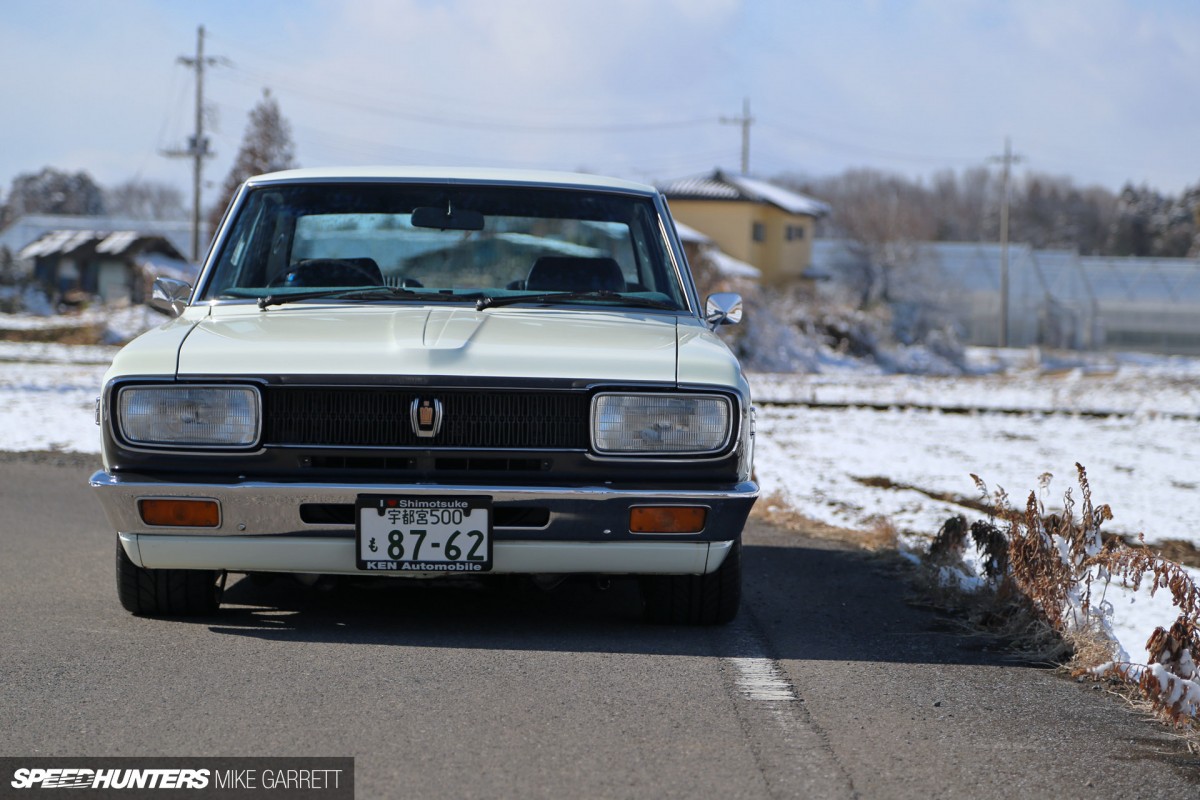 Needless to say, I came away from my visit to Ken Automobile with an even larger appreciation for vintage Crowns and plenty of inspiration to finally make some more progress on my own project. And when I do find myself in the midst of putting that old car back together, I'll be glad to know that I've got a fellow Crown otaku on the other side of the Pacific there to help me out.
Mike Garrett
Instagram: speedhunters_mike
mike@speedhunters.com
Cutting Room Floor