The history of time attack in the United States has been a fascinating one. It was right around a decade ago when this Japanese form of motorsport first landed on American shores as way for tuners and sport compact builders to prove themselves on a level playing field.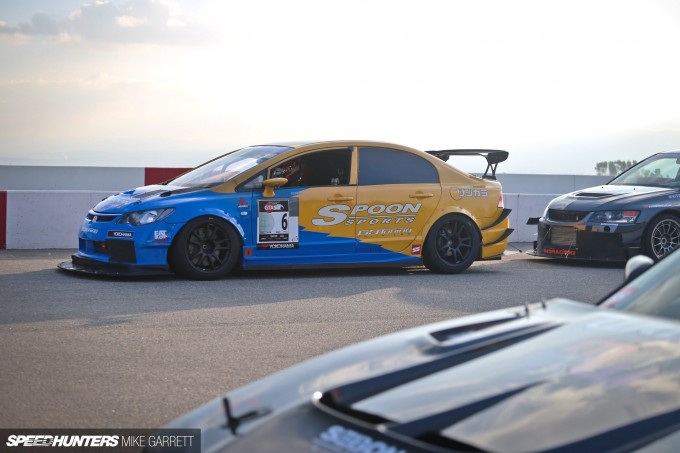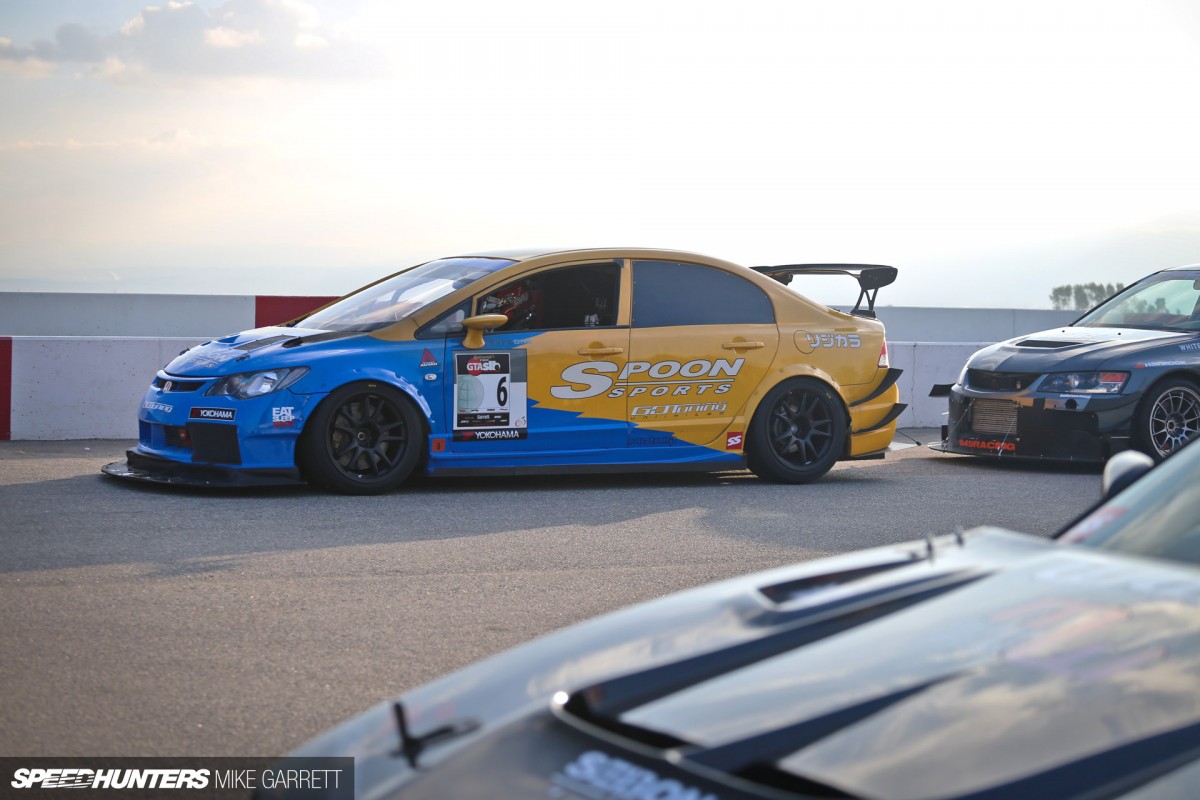 In the years since, the sport has seen a lot of changes. Grid sizes have grown and then gotten smaller while big name teams have come and gone. Australia, meanwhile has taken charge on the international level with its annual World Time Attack Challenge event.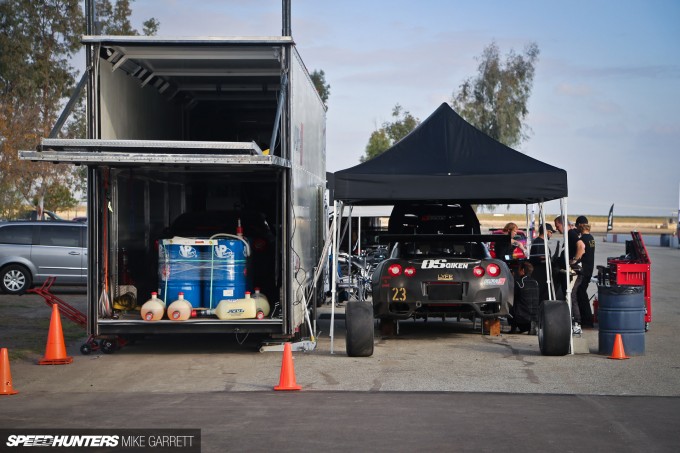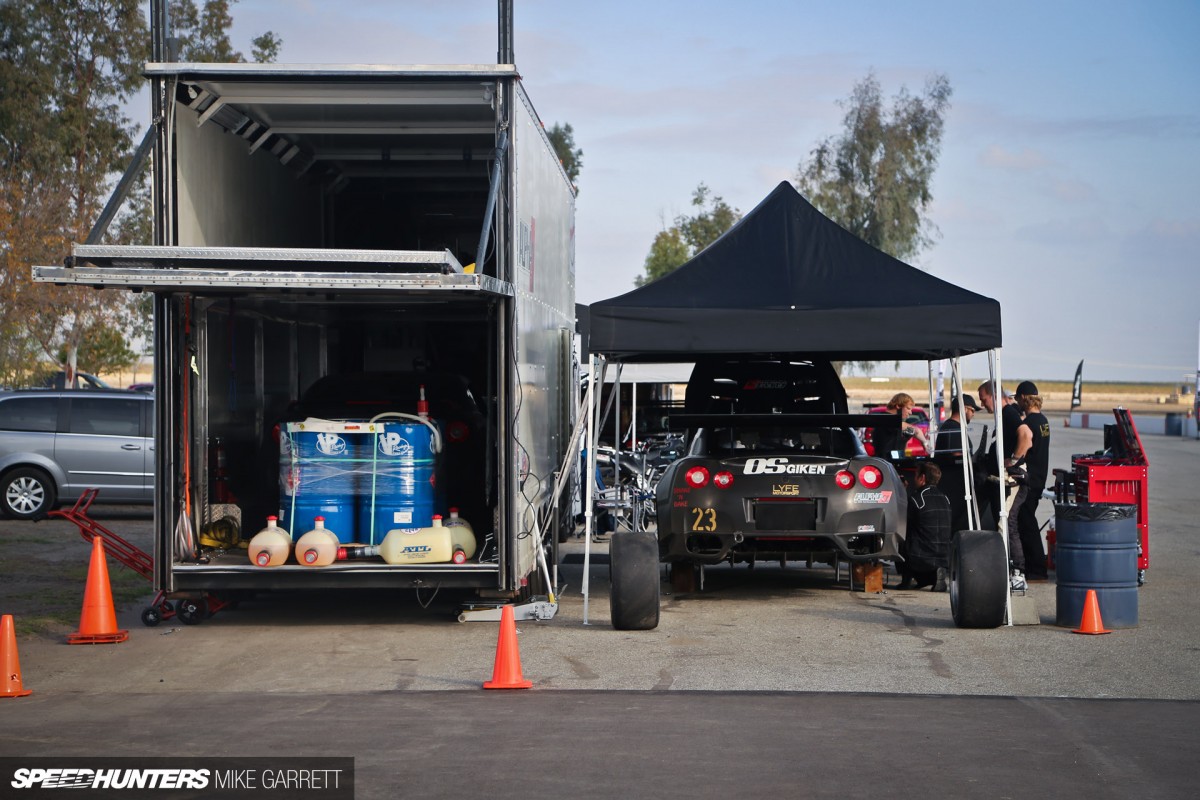 But time attack is very much alive and well in the US. I experienced this first hand at Buttonwillow Raceway Park recently, where Global Time Attack hosted its annual Super Lap Battle competition in conjunction with Super Street magazine.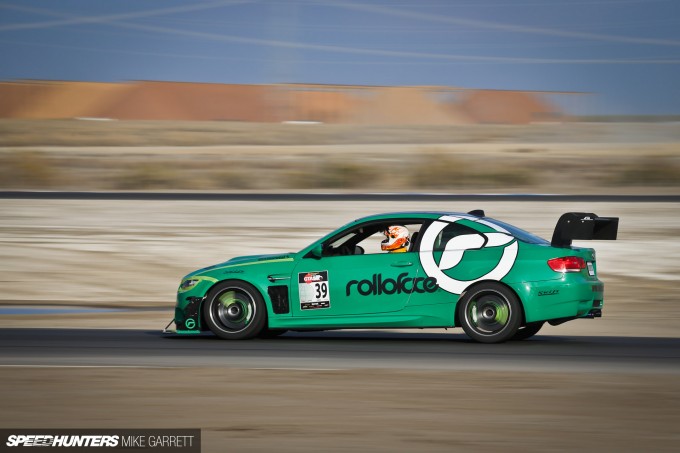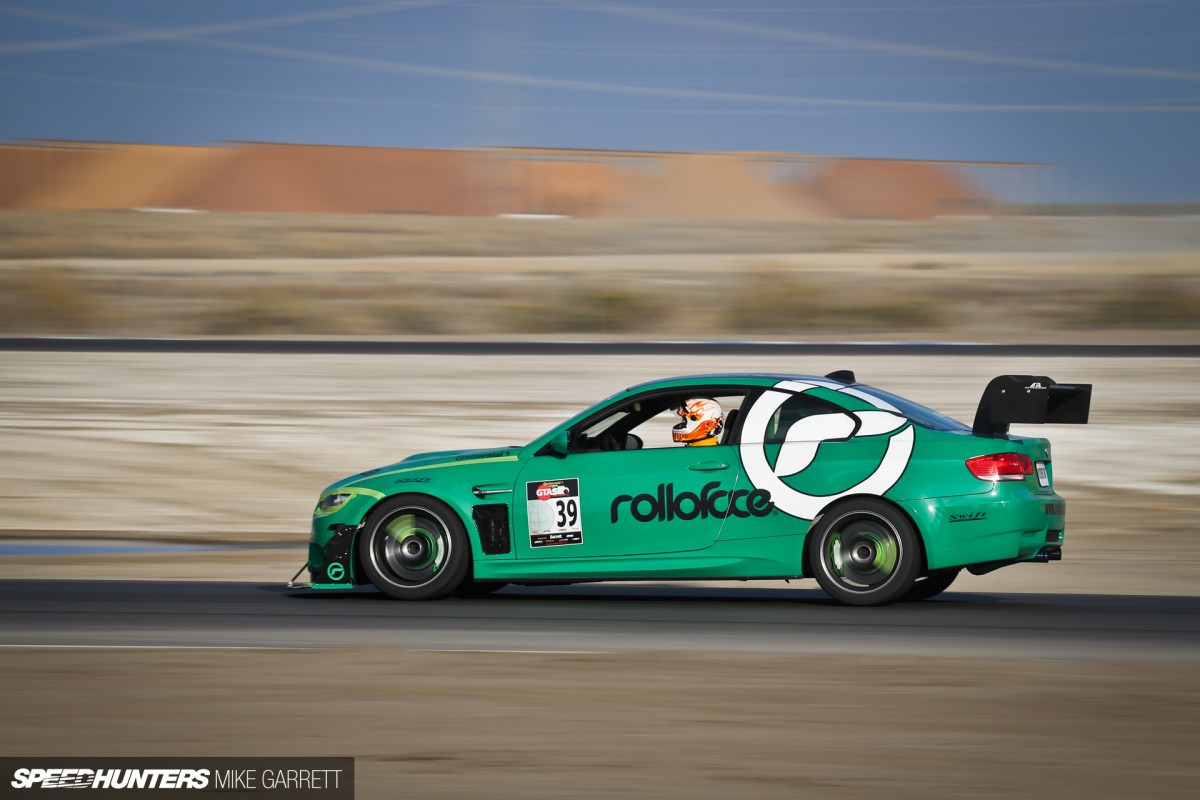 The November gathering has been a tradition among Stateside tuners and time attack teams, and I thought I was long overdue for a peek at America's best event of this kind.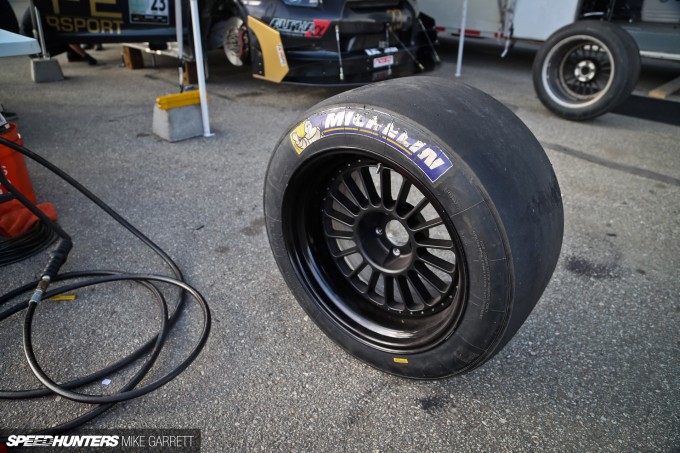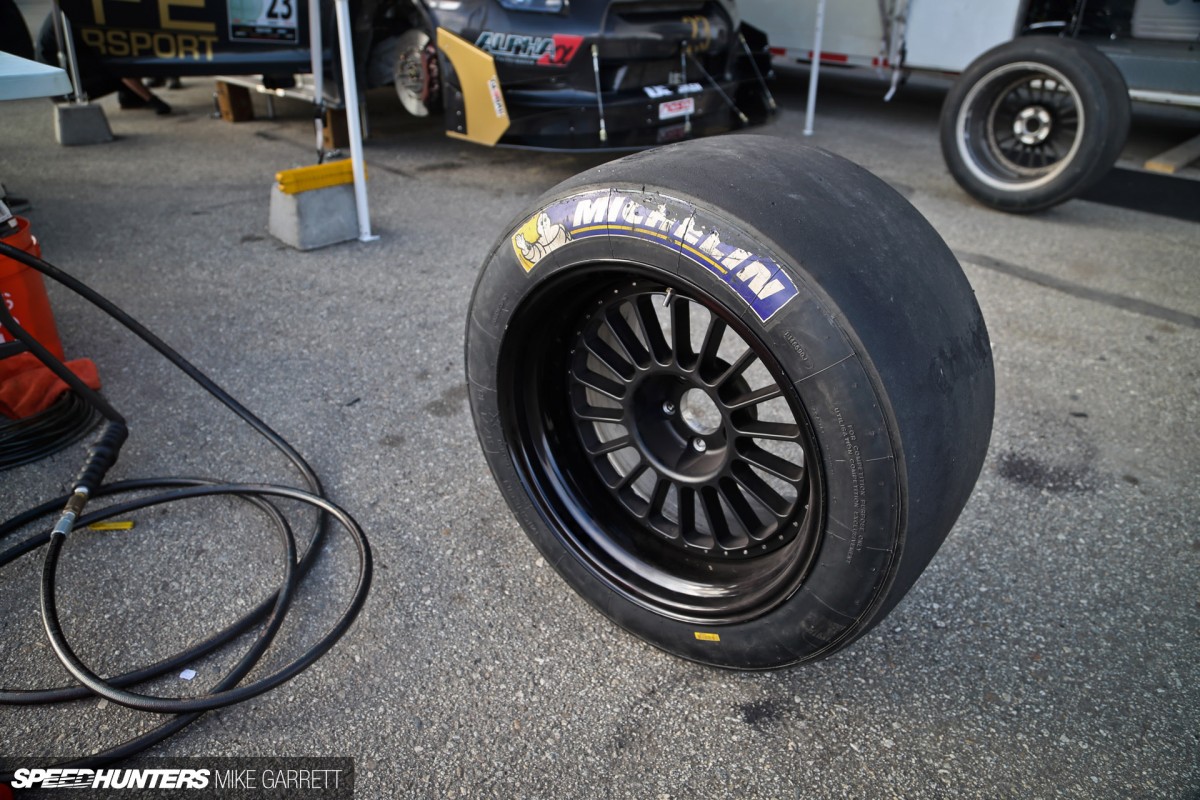 Along with shooting a couple of car features, which you can expect to see shortly, I've also put together a collection of observations from America's most established time attack meet. Let's get to it then.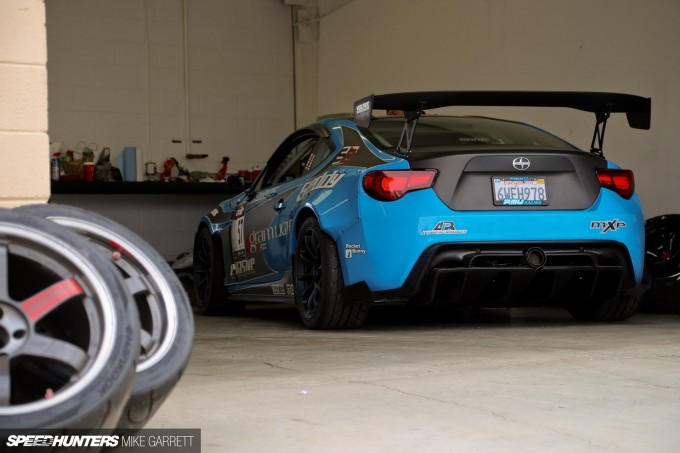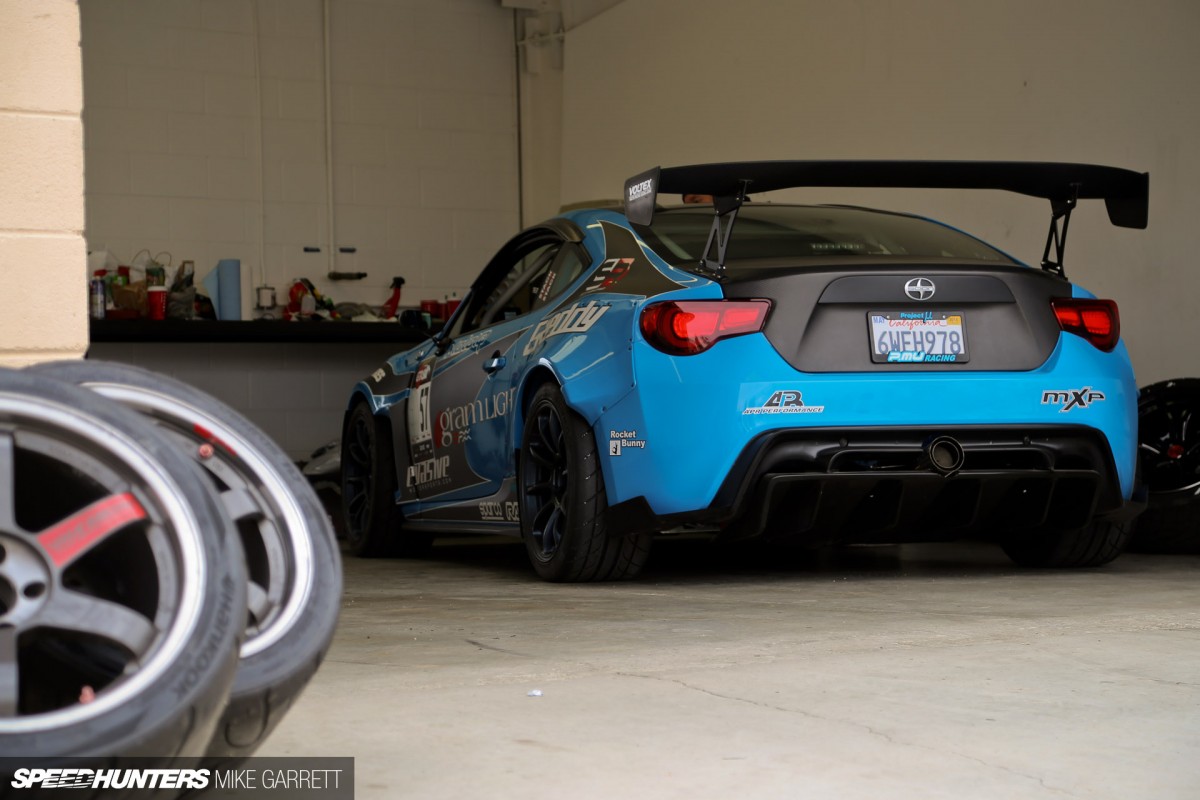 Super Lap Battle has always been held shortly after the SEMA Show, with the idea that builders could follow up the hype with some quick lap times. There weren't a whole lot of cars from SEMA at this year's event, but the recently-debuted Mackin Industries FR-S was one such machine there to prove itself.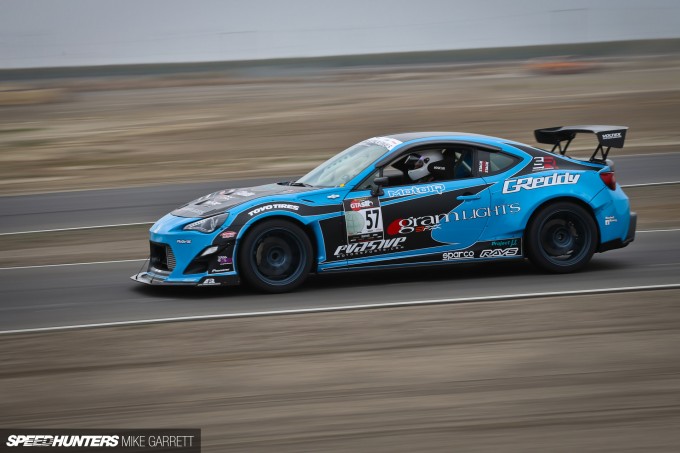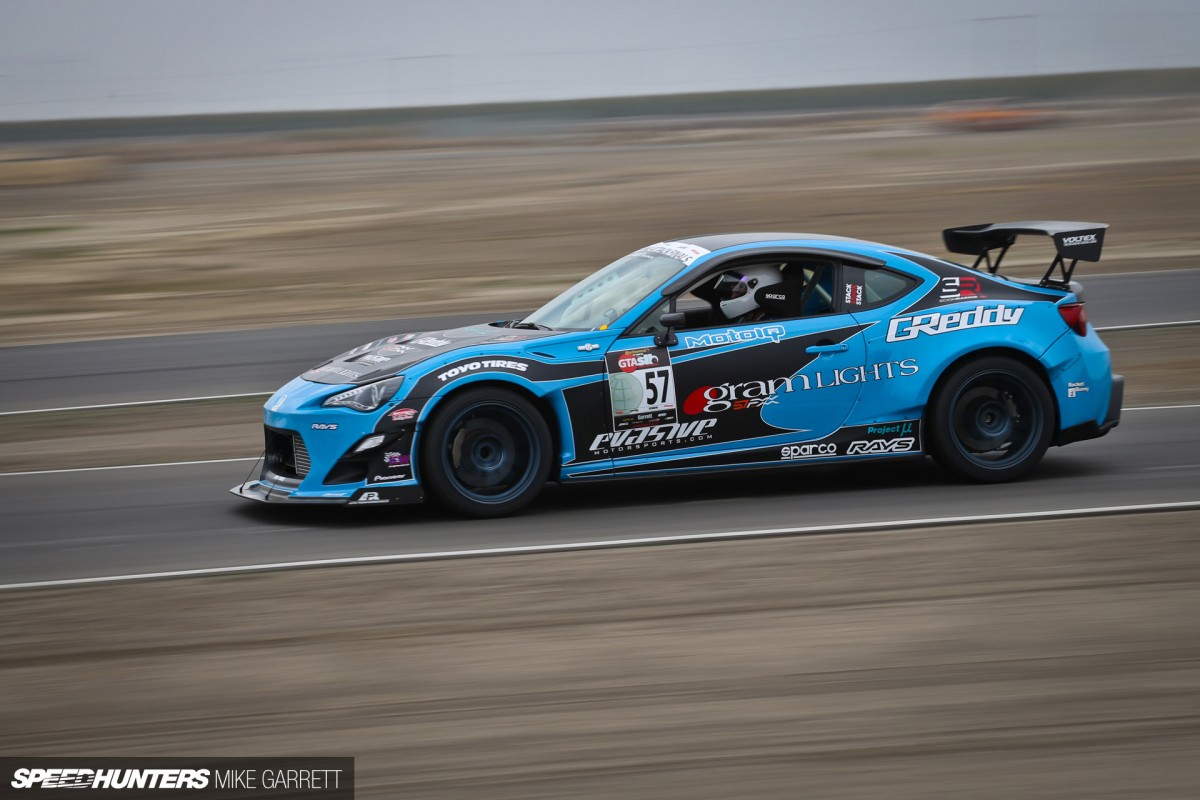 The turbocharged, Rocket Bunny kitted FR-S was running in the Street RWD class where it turned in a best time of 1:55.8. That's not bad for being fresh off the show floor.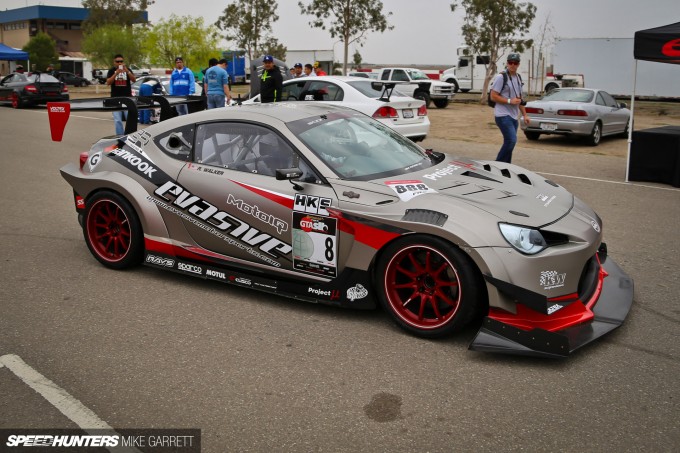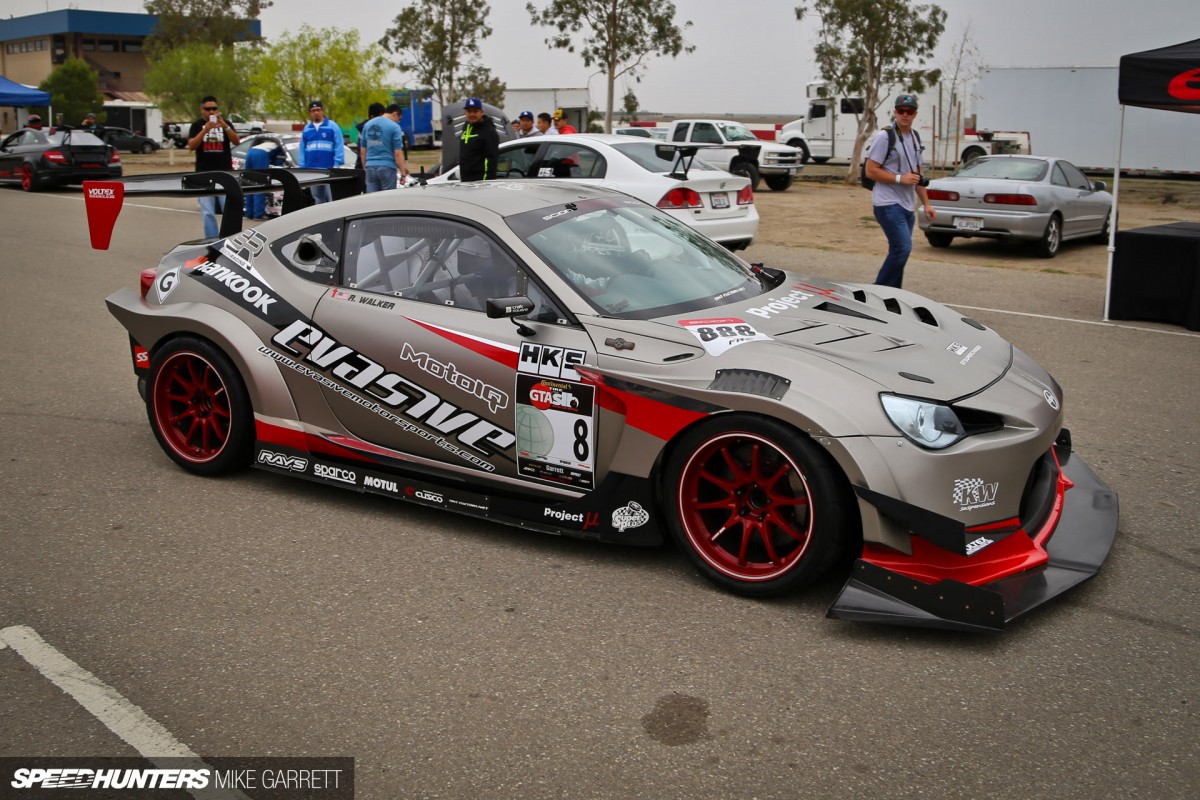 Sharing pit space with the Mackin car was Evasive Motorsports' own FR-S, which was running in the Limited RWD Class. Two years on, this car is still one of the finest FR-S builds in America with success in both time attack events and a couple of stints at Pikes Peak. With Robert Walker behind the wheel, the car put down a new best lap time of 1:47.47 – good for second place in its class.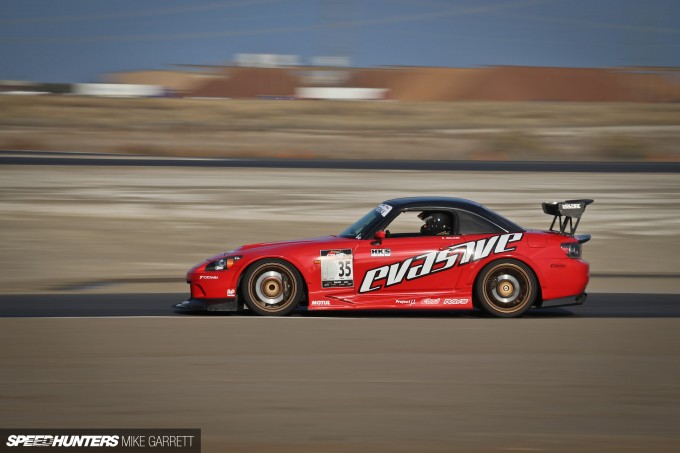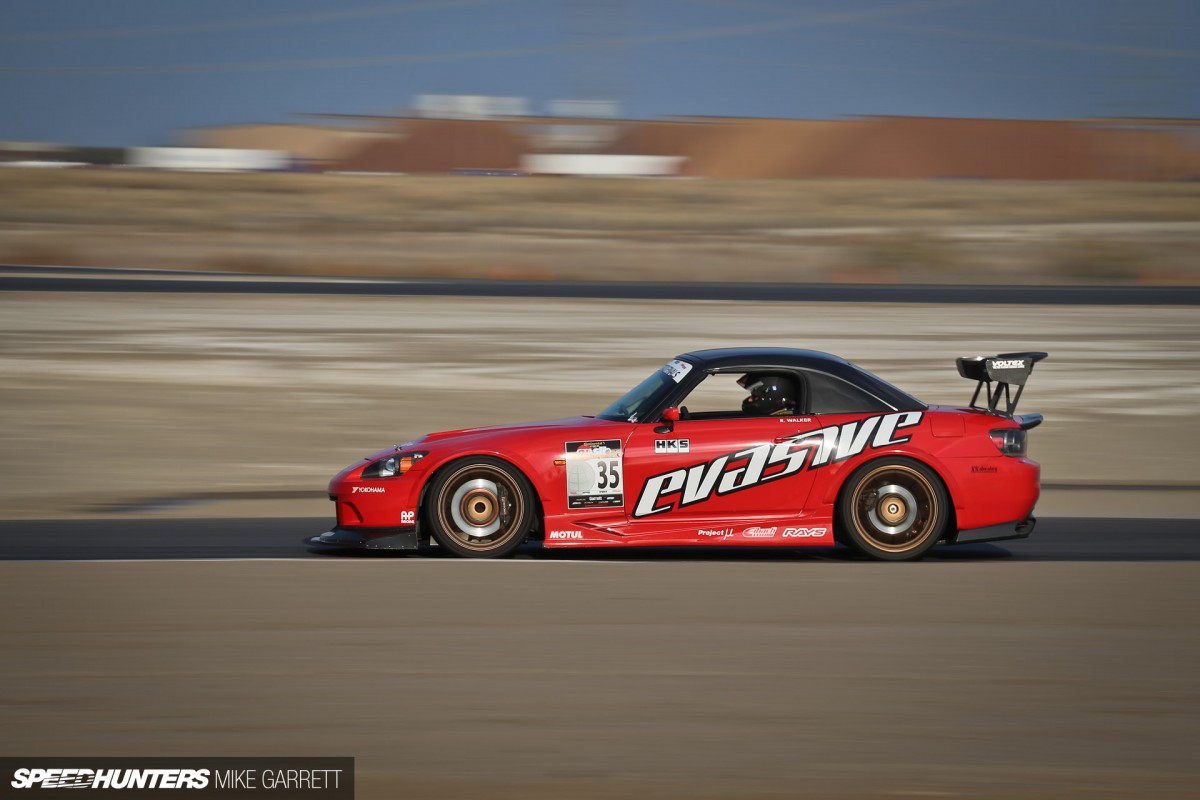 Also joining the fun was Evasive's well known S2000 time attack car – one which has now been immortalized in Hot Wheels diecast form. The car turned in a 1:51.77 lap, which was not only good for second place in the Street RWD class – it was a new record for any street-tired S2000 at Buttonwillow.
Many Shapes, Many Sounds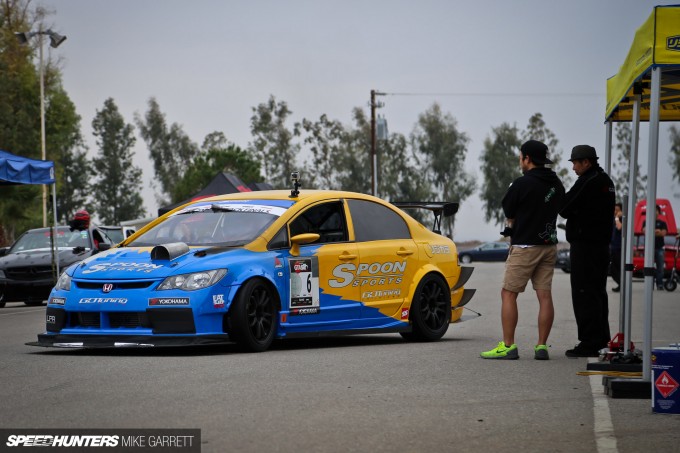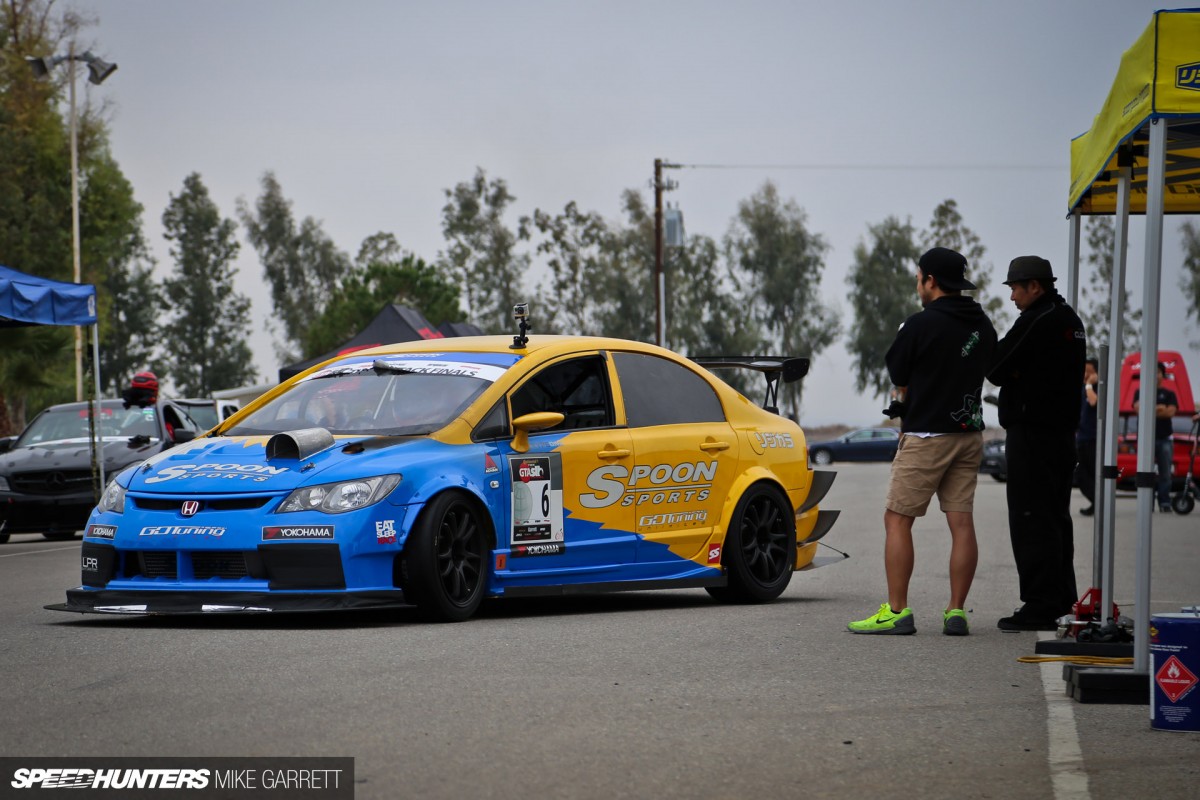 Back in the day one of my favorite parts of attending Super Lap was seeing the Japanese time attack cars that were shipped across the Pacific to compete. Legends like the Cyber Evo, HKS CT230R and Zero Sports Impreza have all run at Buttonwillow over the years, but lately a soft economy has limited international participation.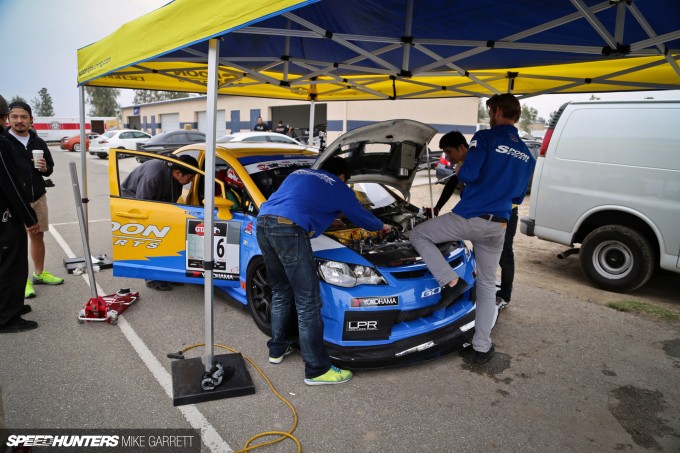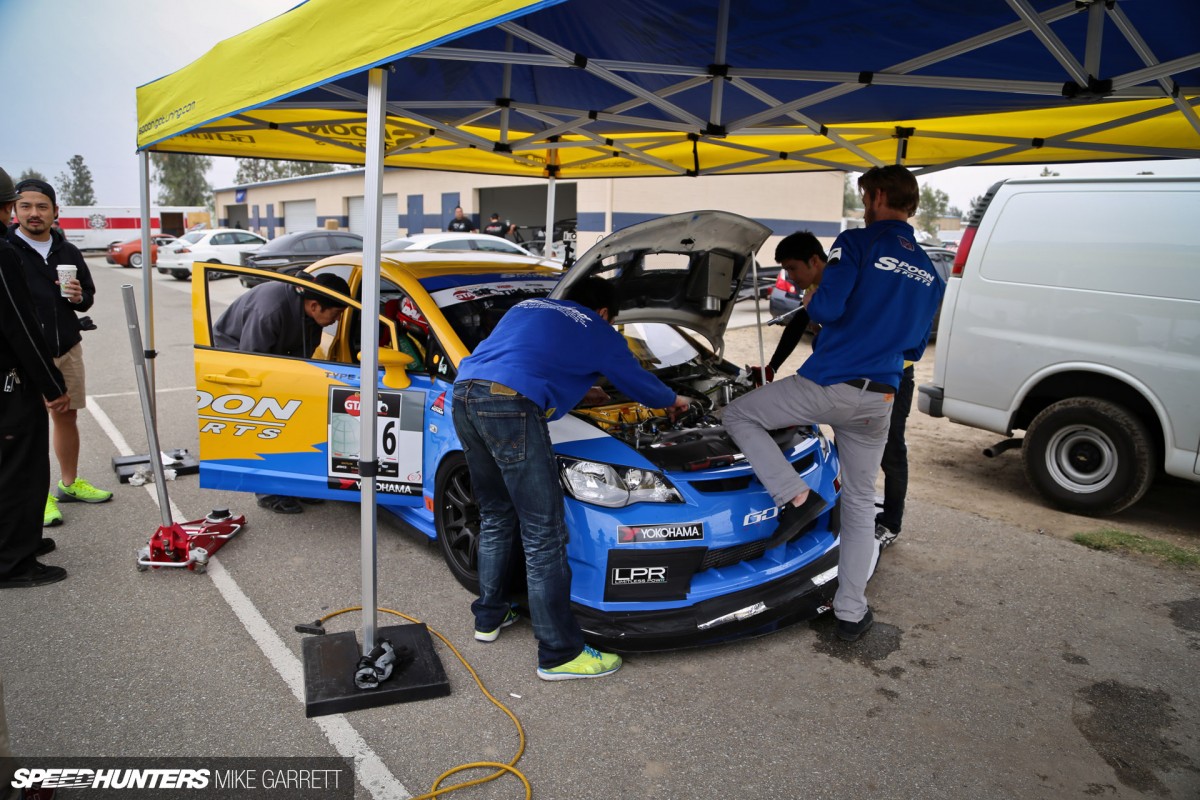 This year though, Japan was represented by the turbocharged FD2 Civic Type R built by Spoon Sports. The car is actually on an extended American tour in the hands of Go Tuning Unlimited, Spoon's USA distributor.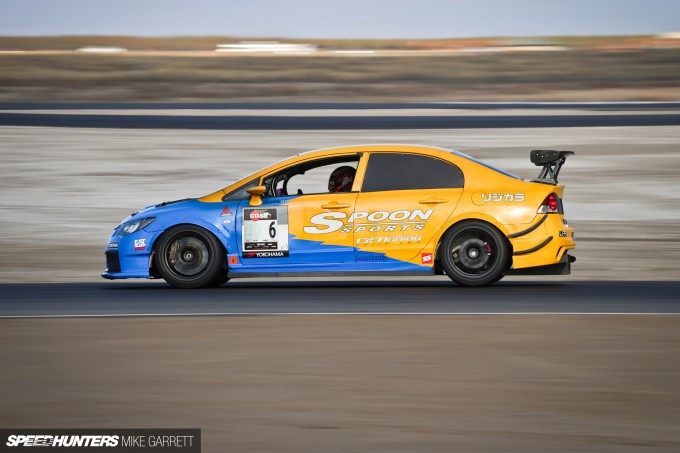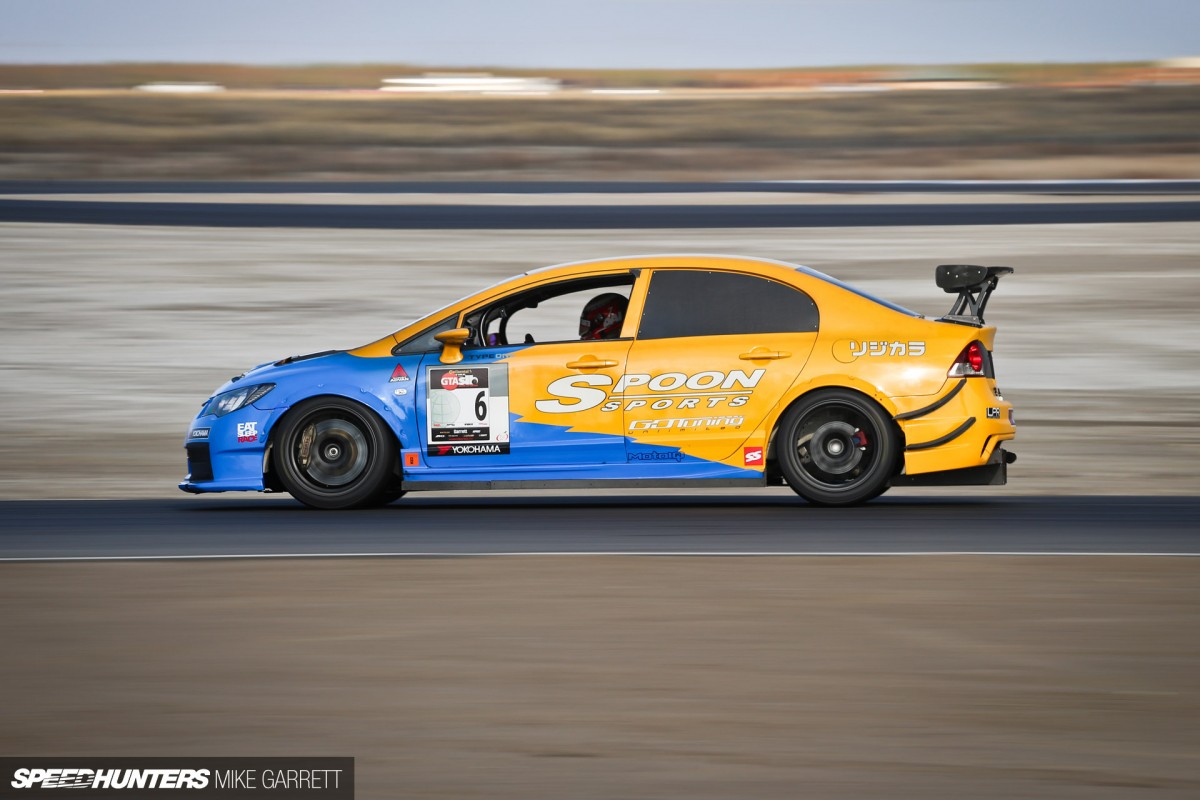 Even with a front splitter issue hampering lap times all day, Formula Drift star Dai Yoshihara was able to drive the car to a 1:48.06 – an extremely impressive time for a front-wheel drive car at Buttonwillow.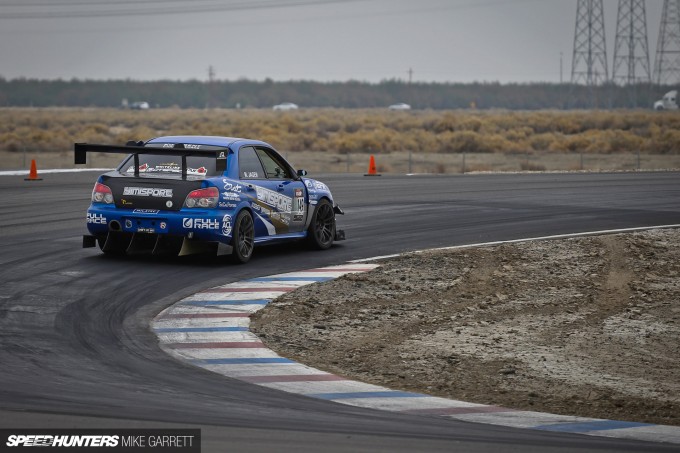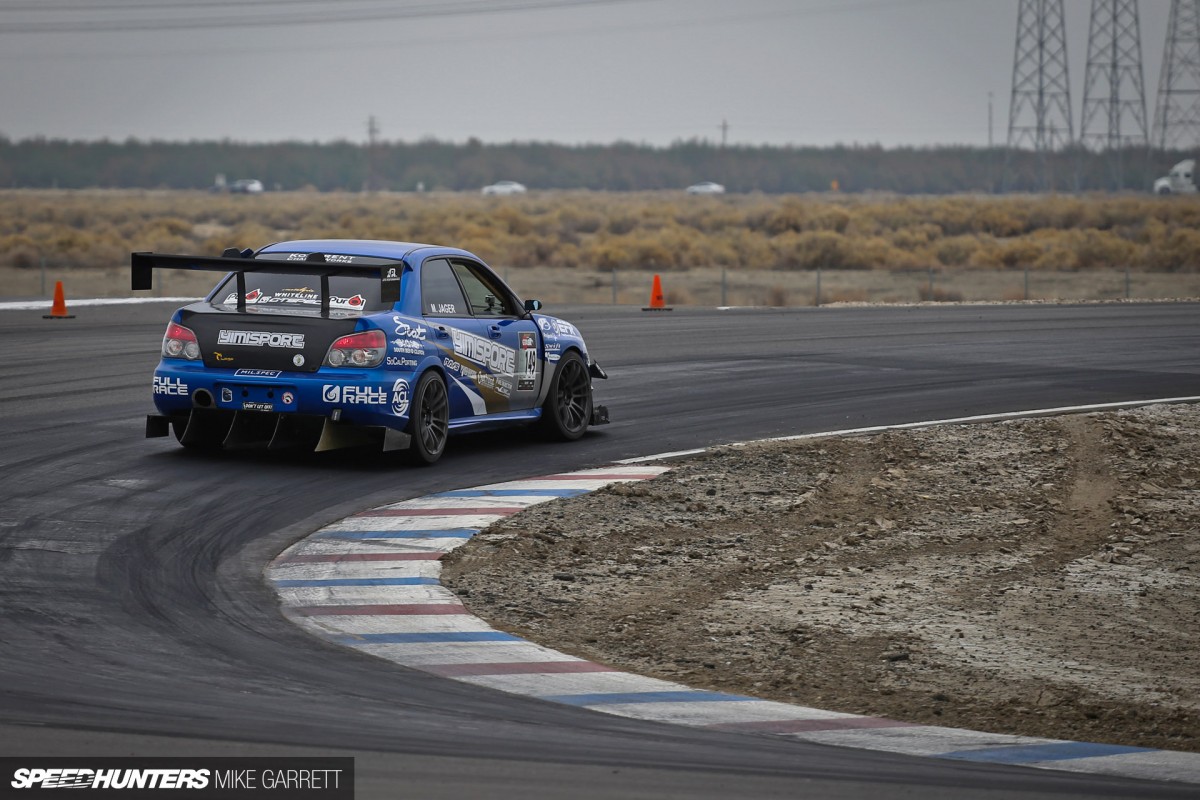 If Evos and Imprezas are your thing, then Super Lap Battle is the place to see what America's AWD specialists are up to. There were several examples spread amongst the different classes, from basic street cars to all-out time attack monsters.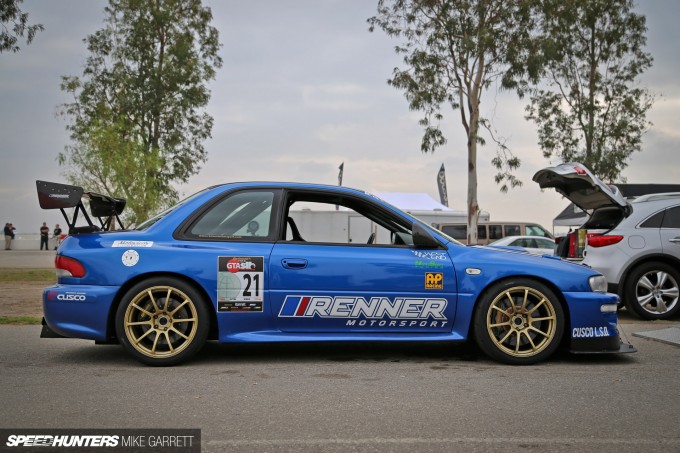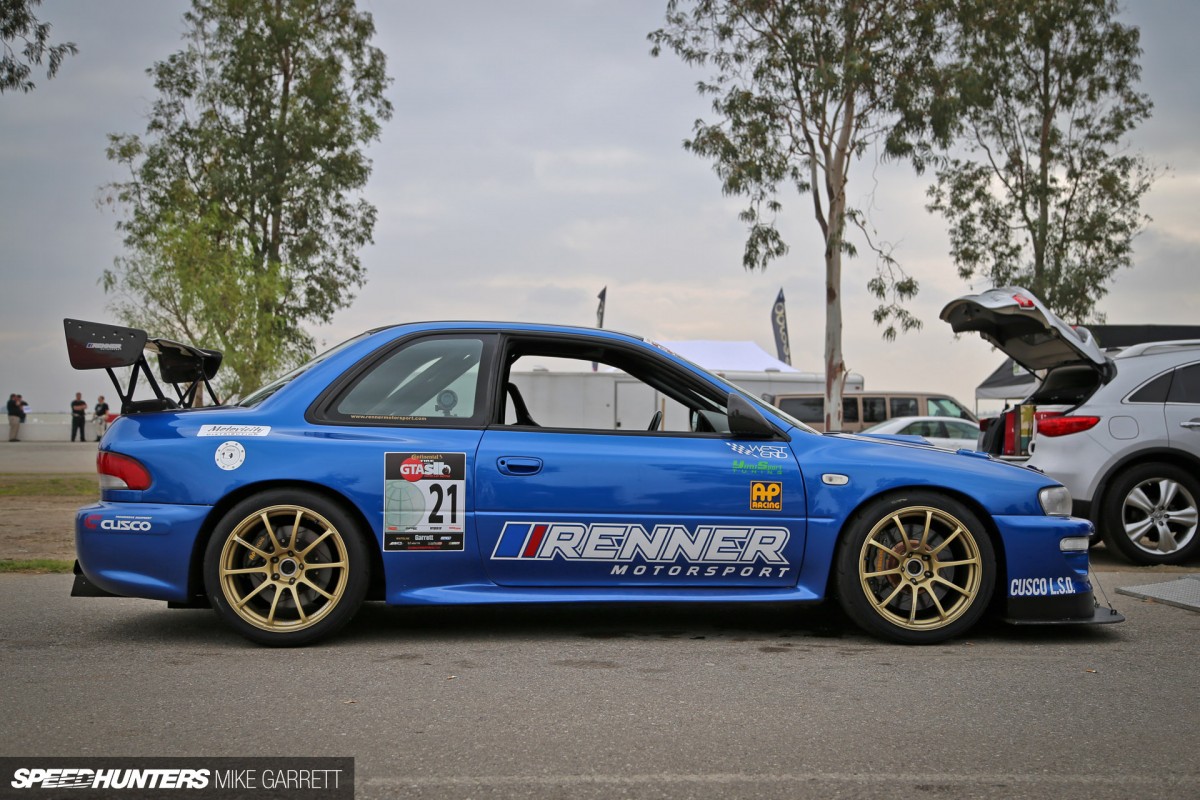 In terms of sheer presence it was hard to top Renner Motorsport's Limited AWD class two-door Impreza RS and its 22B-esque looks. This car might be less than 20 years old, but I'll be damned if this isn't a 'classic' look.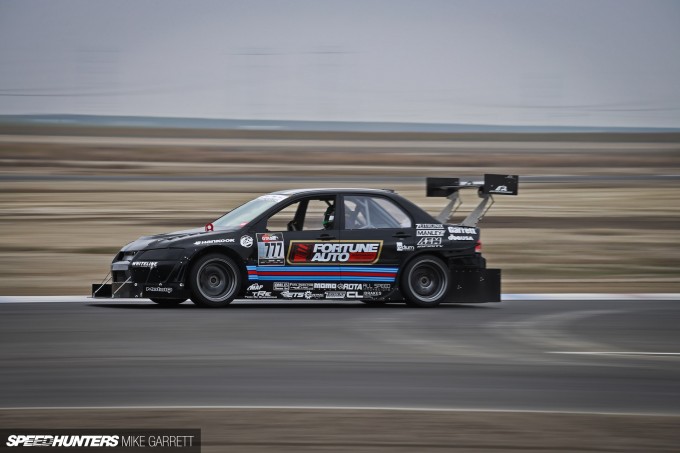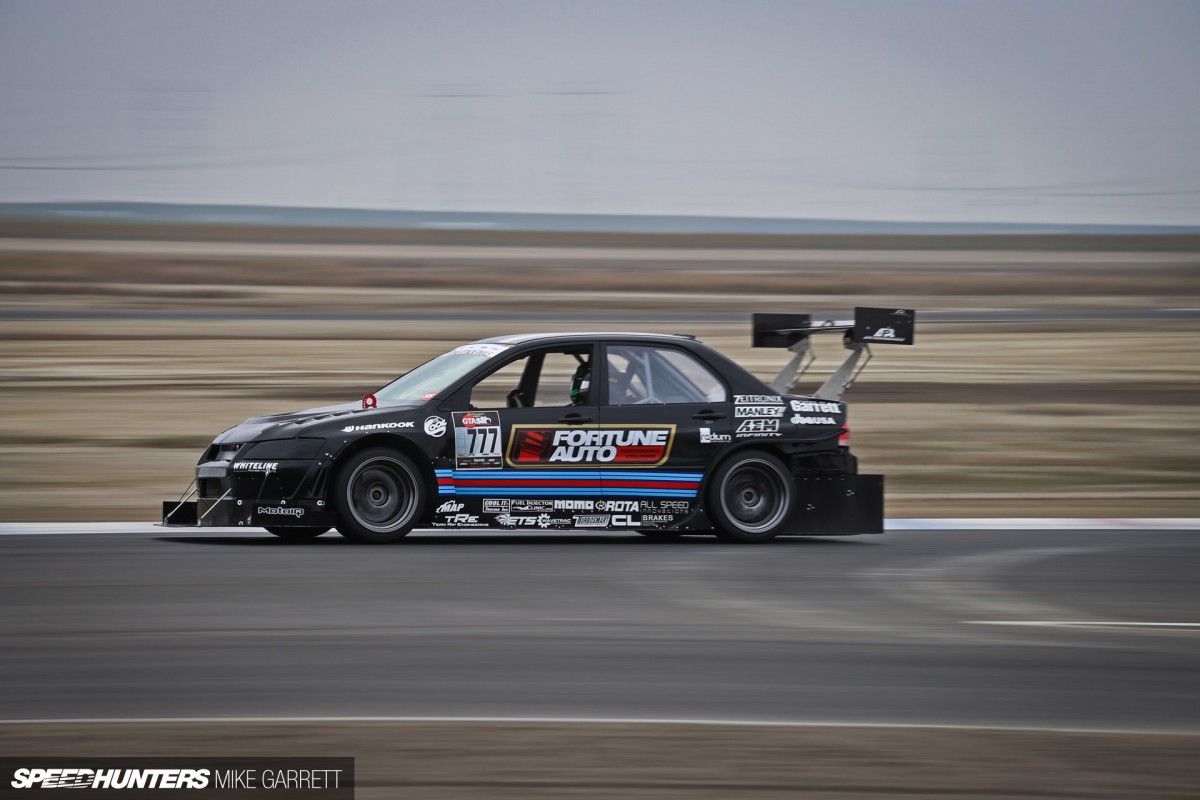 A relative newcomer to the scene, Fortune Auto brought out this very fast looking Evo VIII for its entry in Limited AWD. The car quickly backed up its serious appearance with a 1:44.06 lap time – a new class record. You can only count on it getting quicker from here.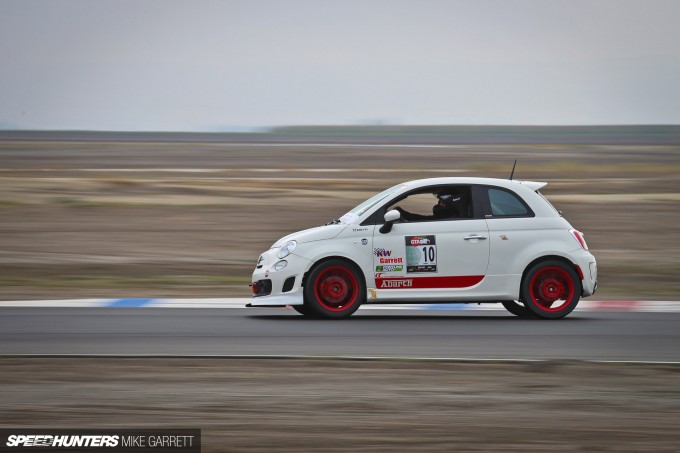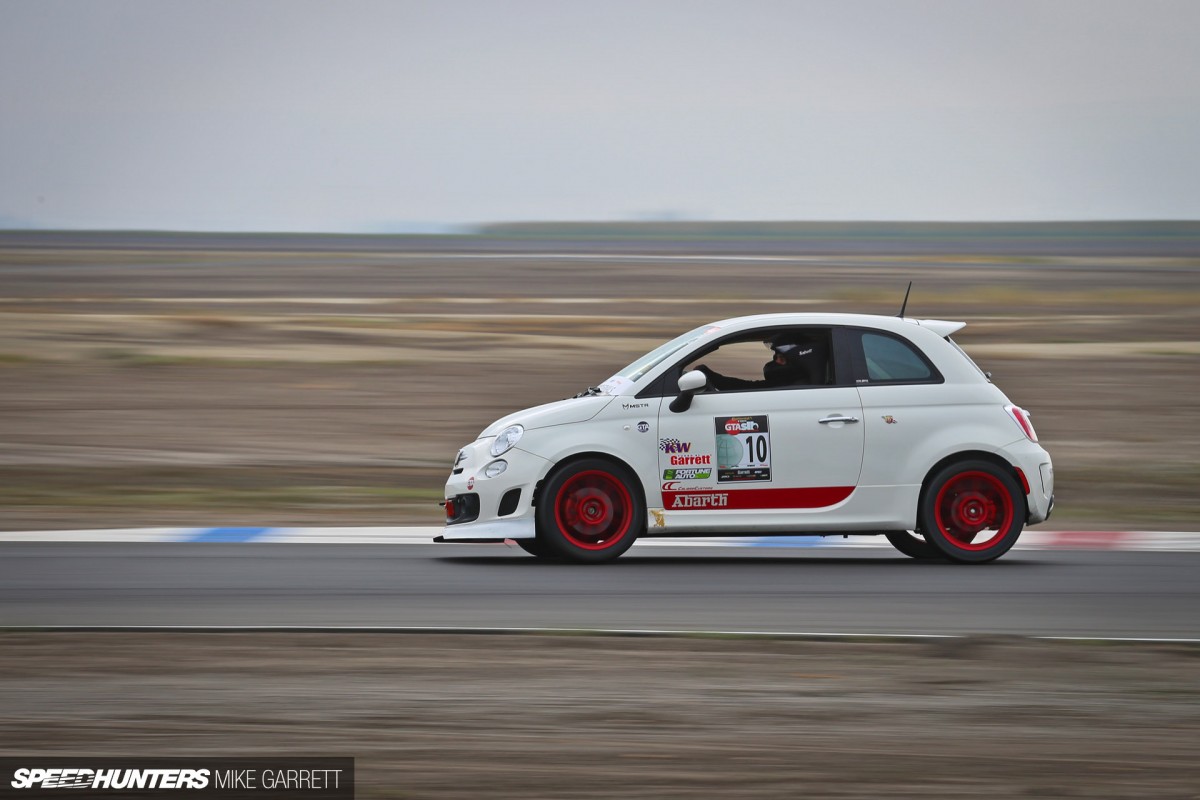 Now I expected to see plenty of Evos, Imprezas and S2000s at Super Lap, but I was surprised to see some real variety in the cars competing this year. Check out this little Fiat 500 Abarth that was out there squirting around the track.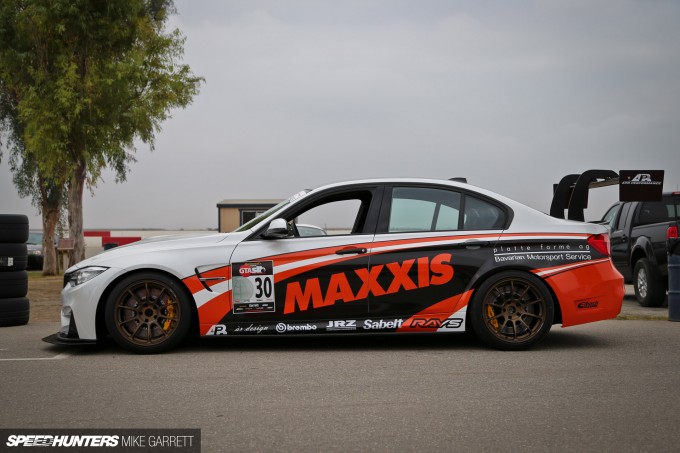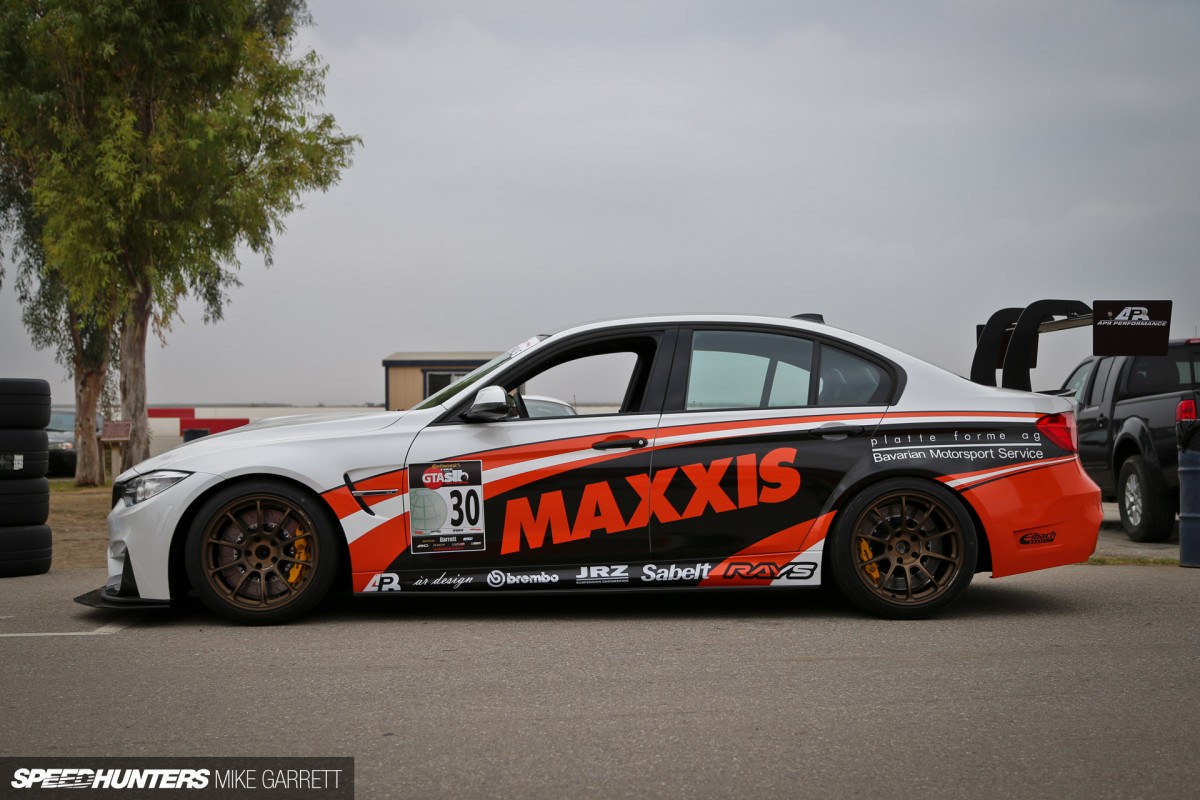 BMWs had a very strong showing too, and the entries included this 2015 M3 from Platte Forme Ag and Maxxis Tire, running in Limited RWD.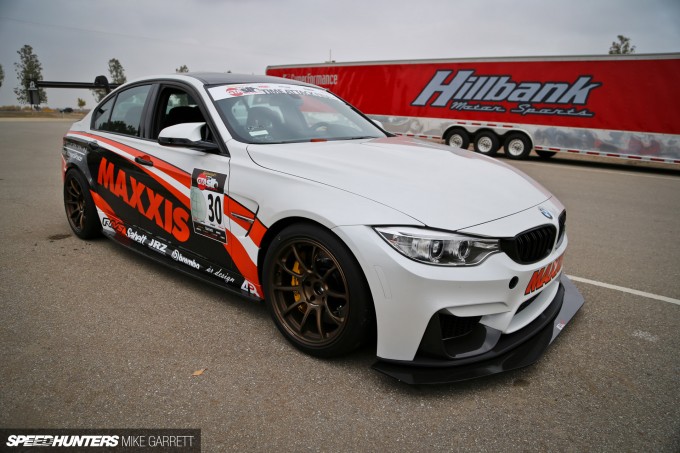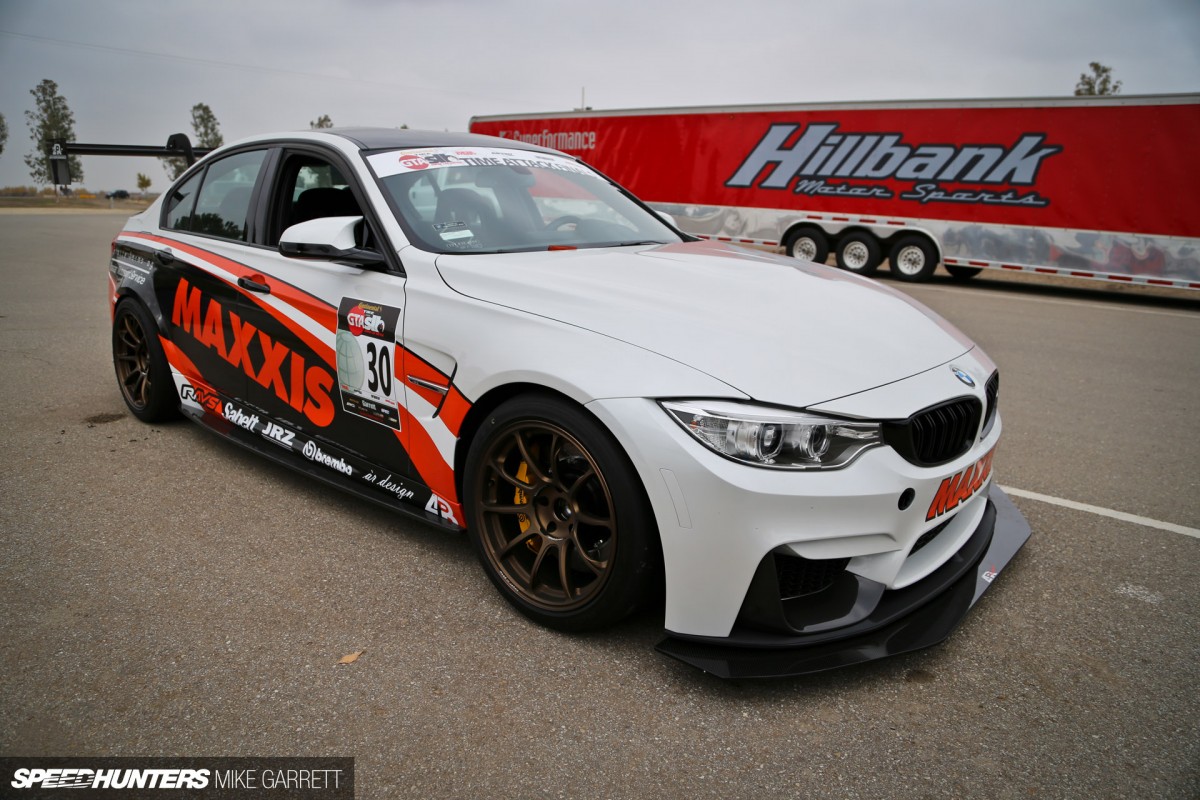 We've seen how Platte Forme Ag likes to build their BMWs with a Japanese influence and this one didn't disappoint in the appearance department with some cool aero touches and a fresh set of RAYS Volk Racing ZE40s.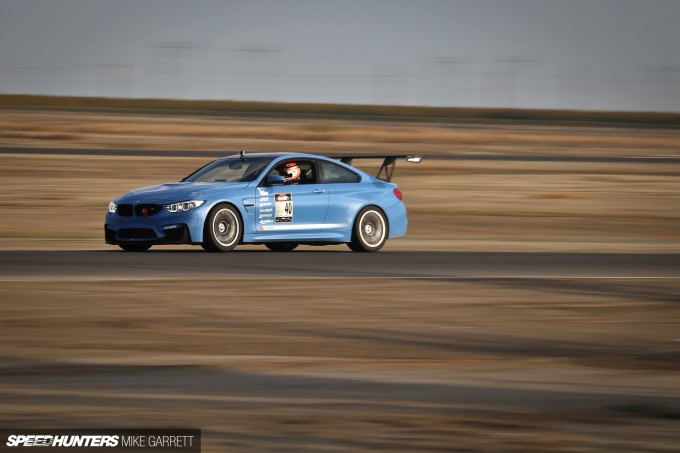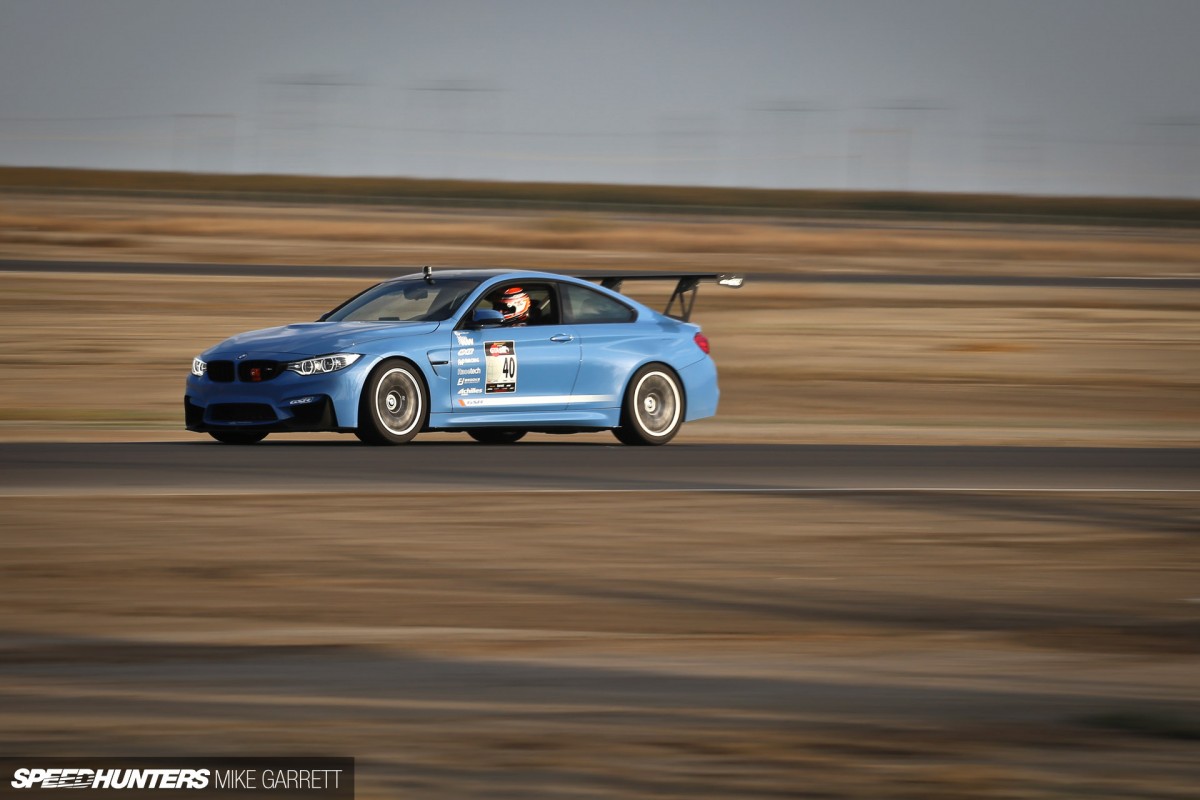 It was joined on the track by this 2015 BMW M4 from GSR Autosports running in the Street RWD category. Tuners have certainly wasted no time digging into BMW's latest.
Big Guys & Little guys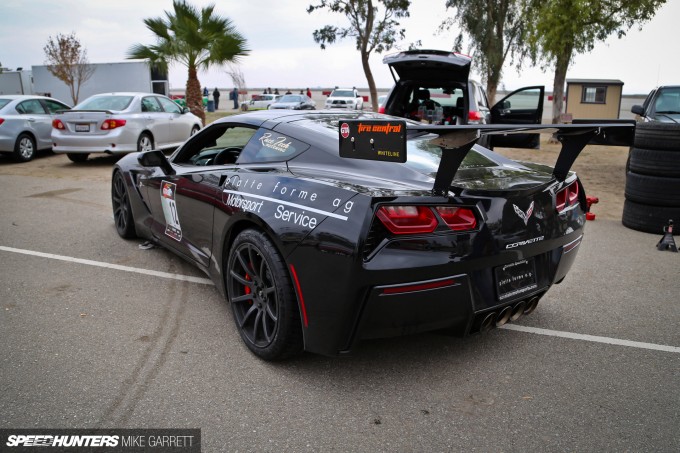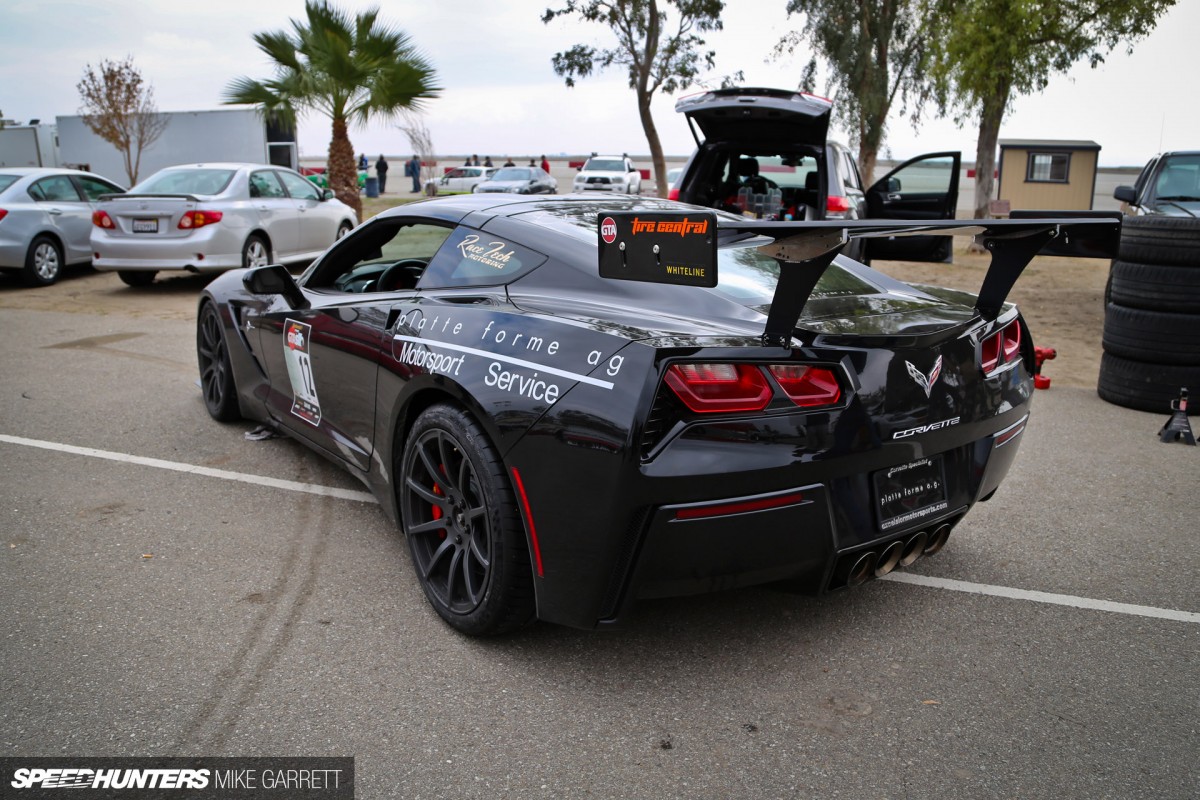 Let's not leave out the USA now. There were several entries representing good old American horsepower, including this Z51 C7 Corvette from Platte Forme Ag. A 1:51.08 lap time was good enough for a new record in the Street RWD category.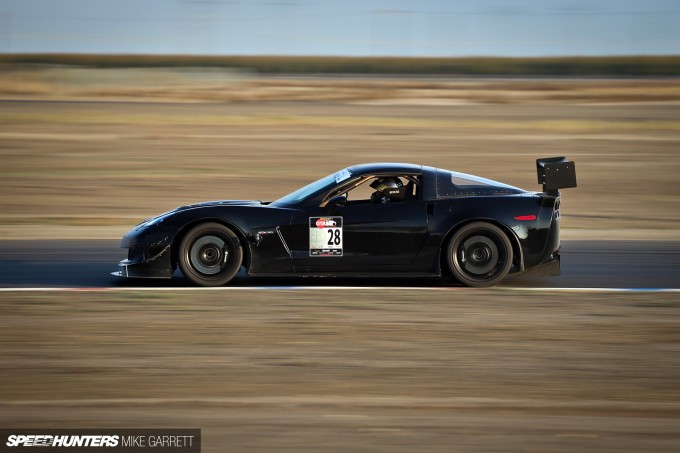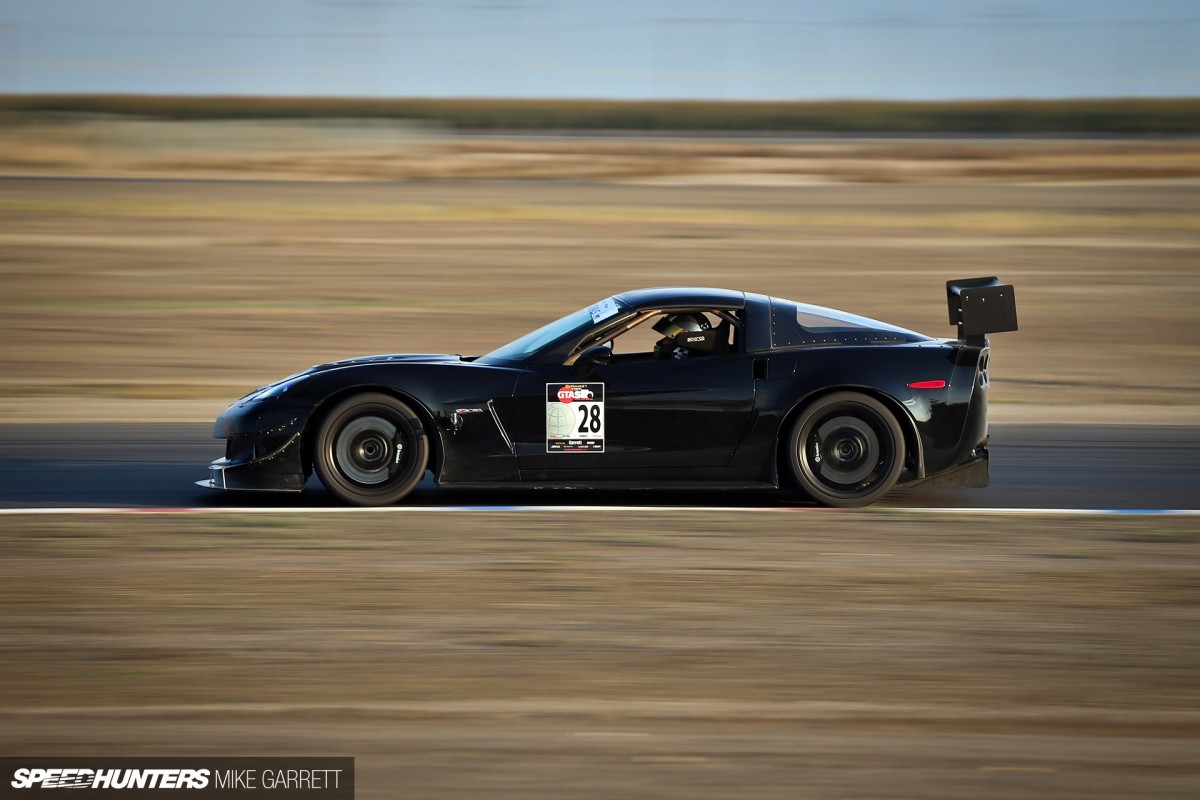 Another 'Vette that was getting things done was this mean looking C6 from Excelsior Motorsports. When all was said and done, this car set a new Limited RWD record with a blistering 1:44.45 lap time. Crazy stuff indeed.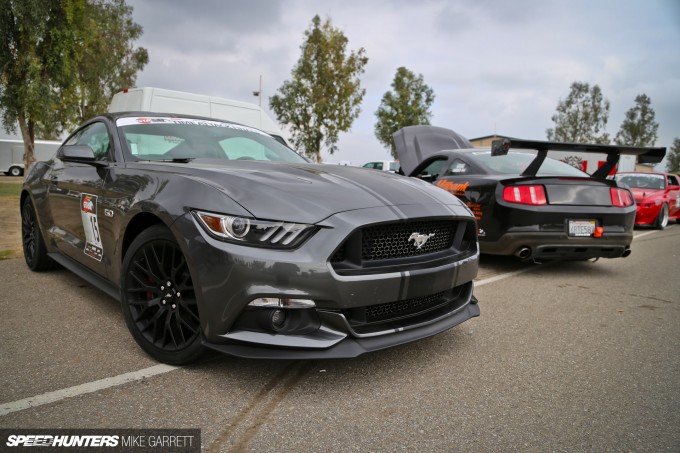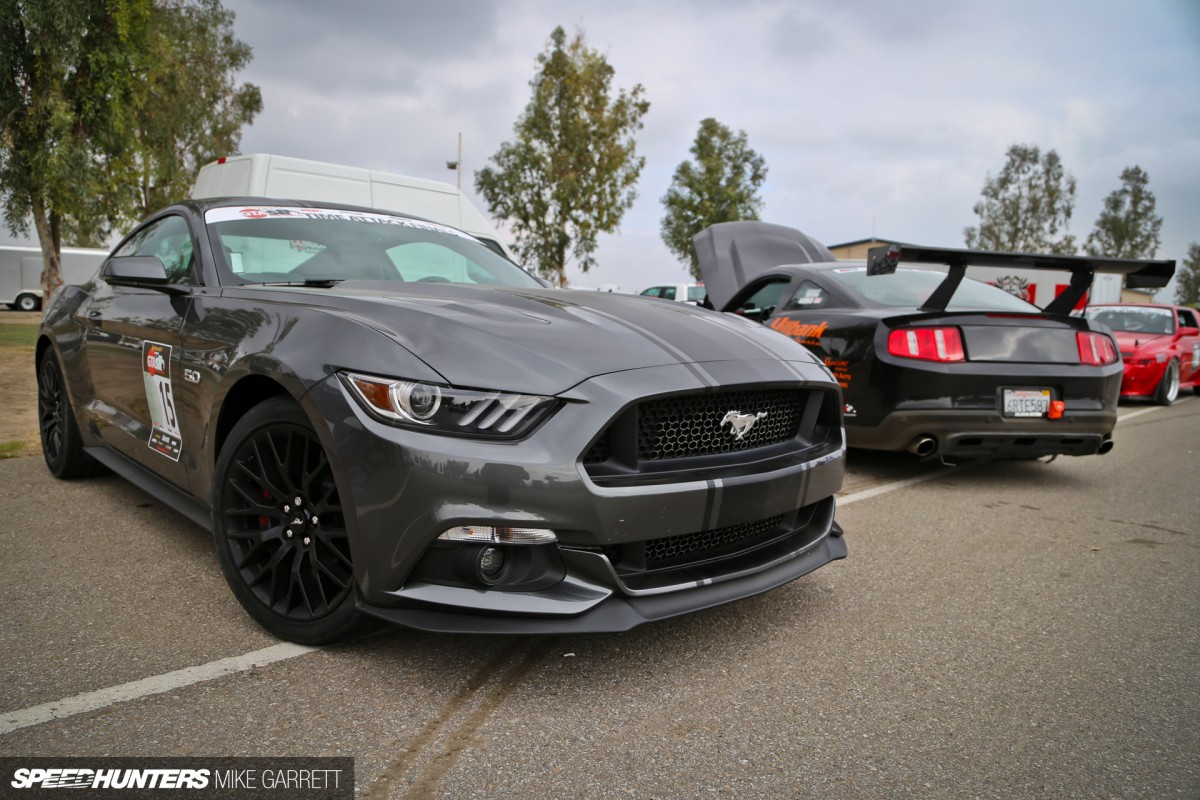 Hillbank Motorsports is a Mustang specialist out of Orange County and they recently got their hands on a brand new 2015 GT project car.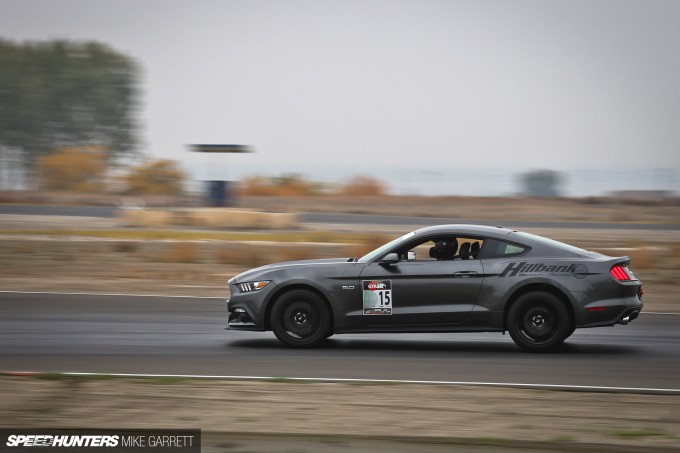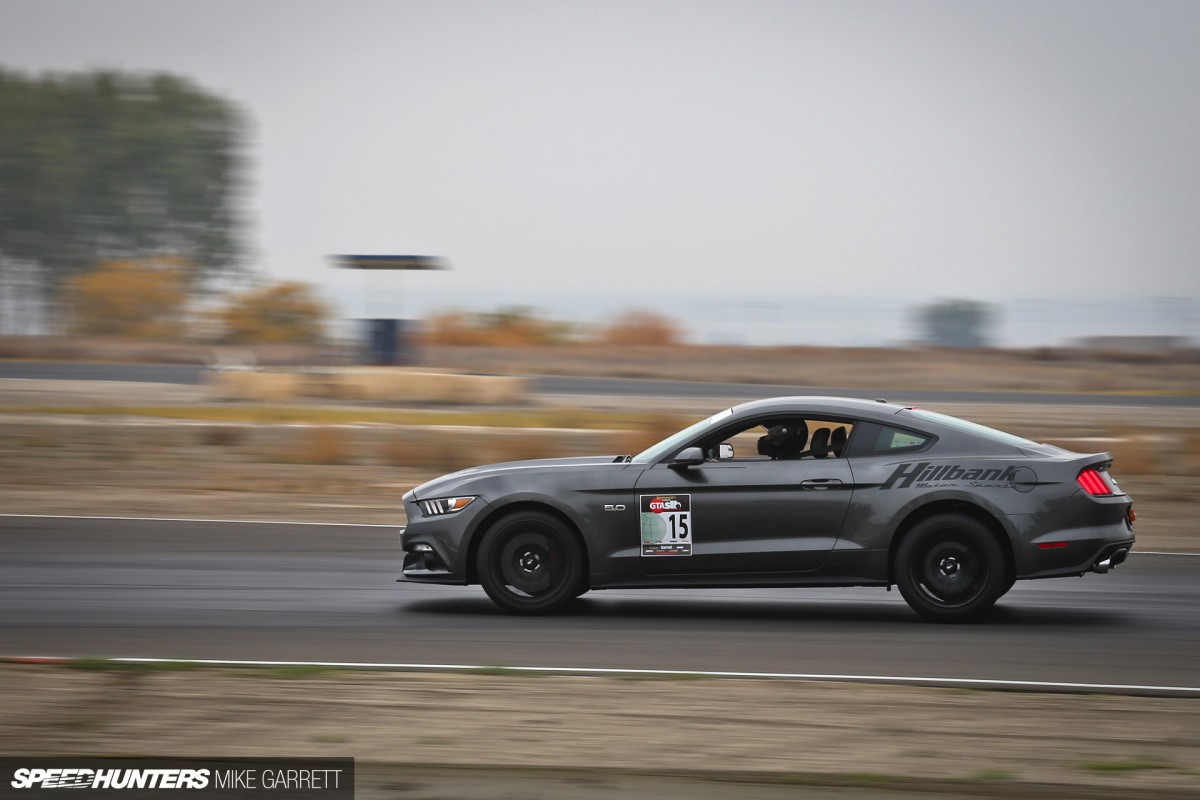 Aside from a cat-back exhaust system, the Mustang was bone stock and the idea was to get some baseline numbers before the real fun begins. I'm still getting used to watching the movement of Mustangs with independent rear suspension!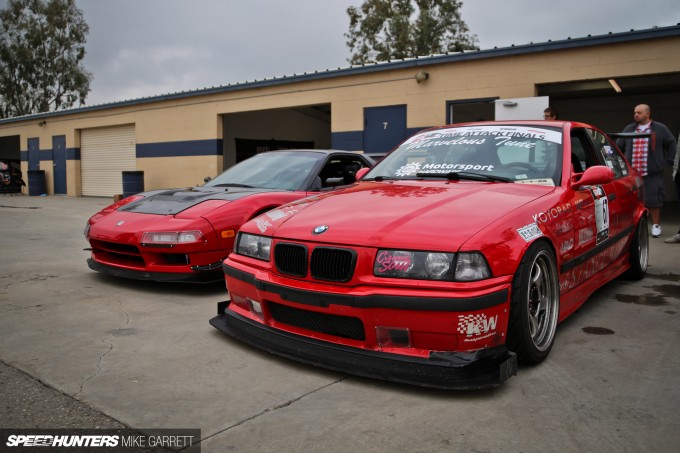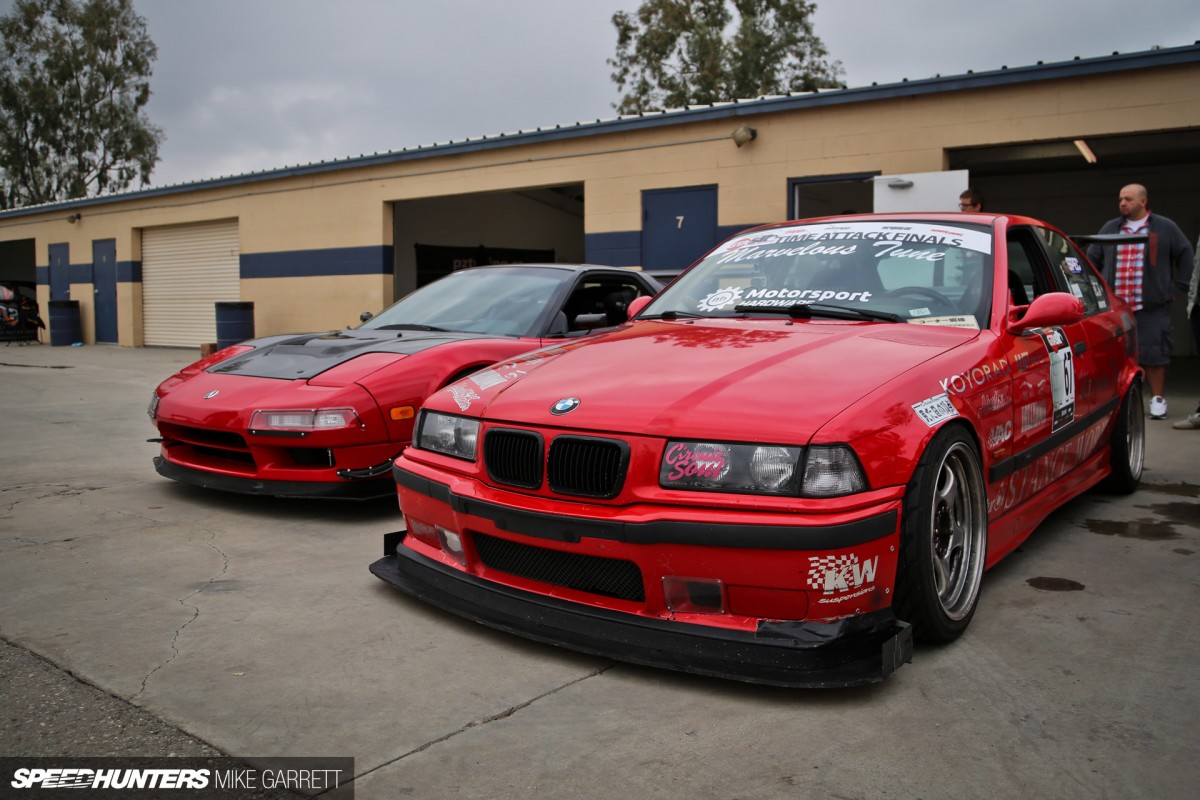 While Super Lap Battle has long been a place where big-name tuners and aftermarket companies come to prove themselves, the efforts of the privateer entries are not to be overlooked.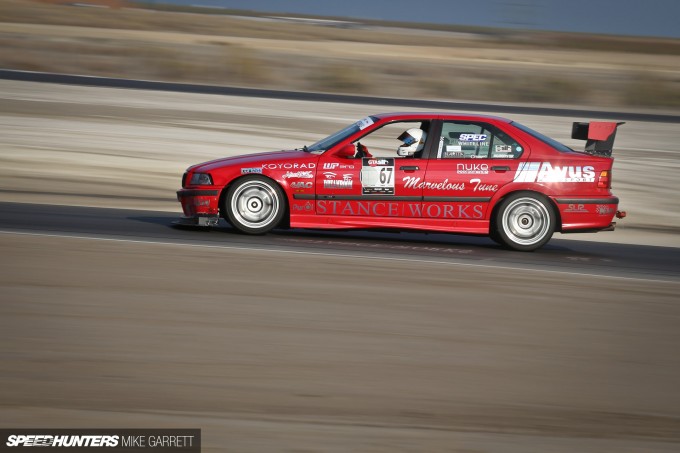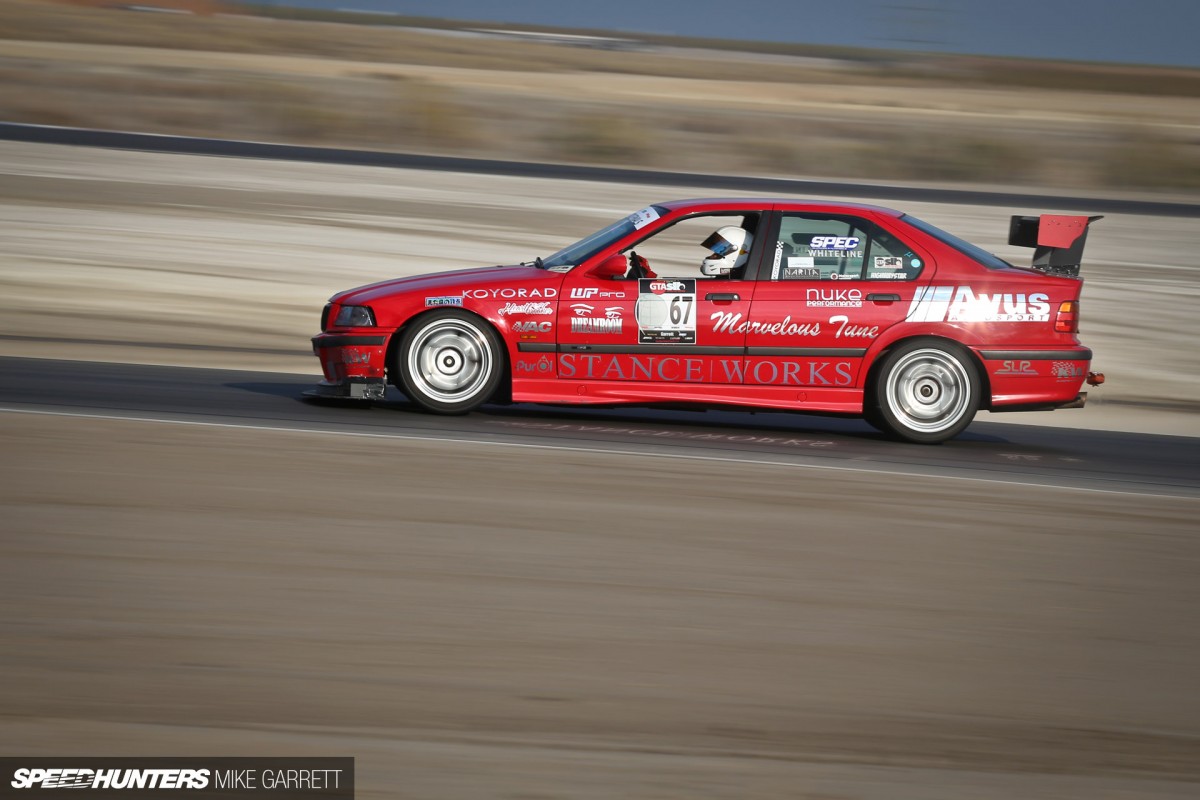 Take Amir Bentatou and his four-door E36 M3 for example. He was out there ripping it up all day, and when the dust had settled he'd put down a 1:58.23 – a new record in the Enthusiast RWD class.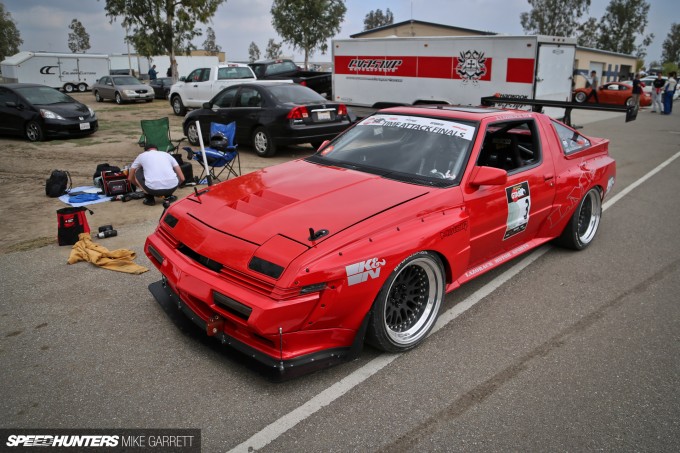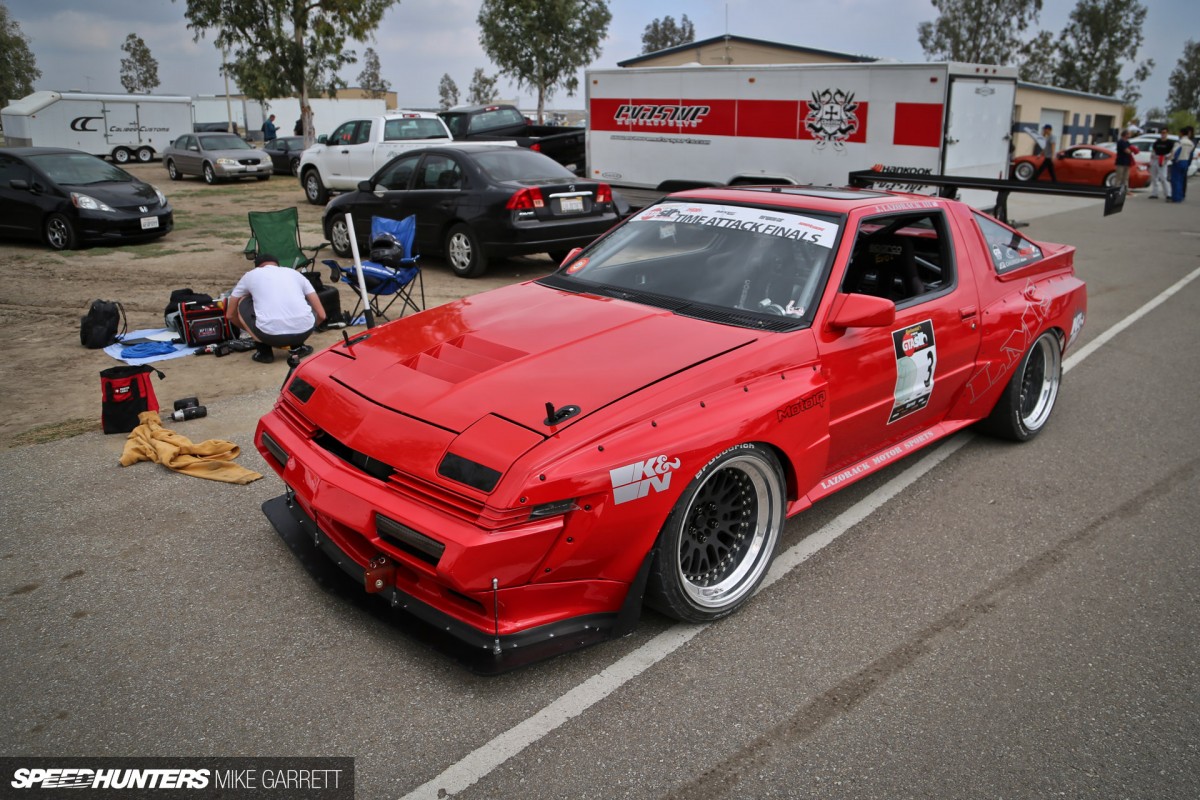 We saw John Lazorack and his LS1-powered Chrysler Conquest in Las Vegas a couple weeks ago, and he was back at it again running time attack the Limited RWD Class. You can expect a full feature on this hand-built beast coming up soon – it's been long overdue!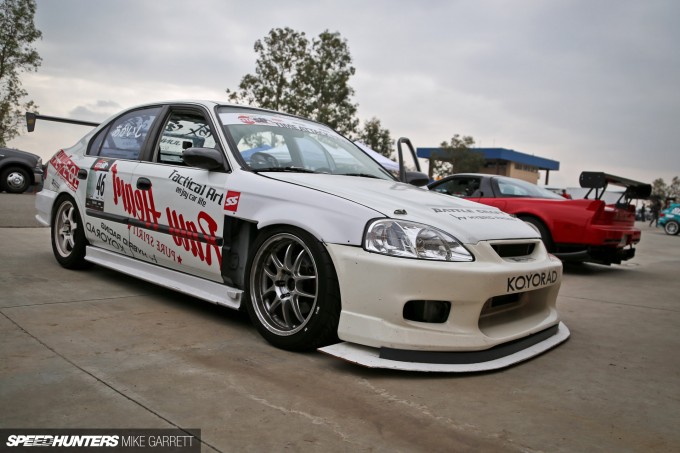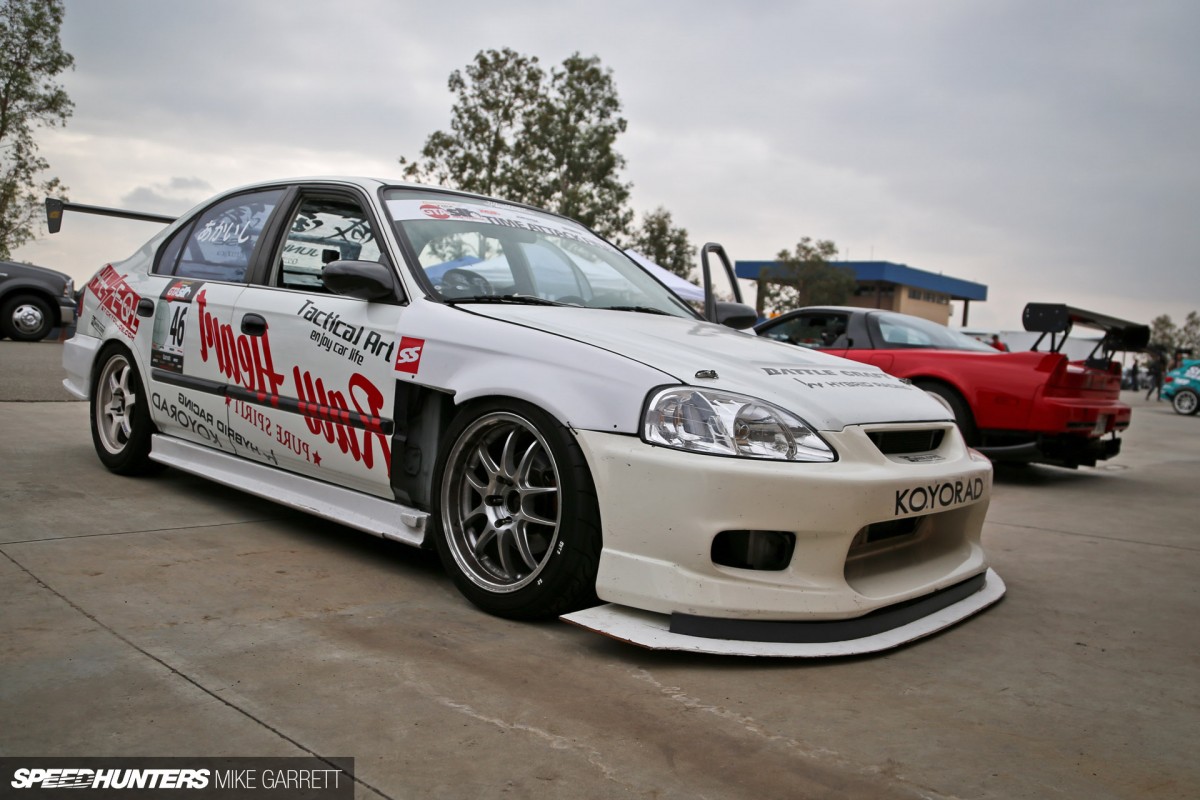 We also ran into our old friend Yuta Akaishi who was driving his four-door EK Civic in the Street FWD class. Look for more on this car in the future as we take a deeper look at what it's like to be a circuit fiend on a budget.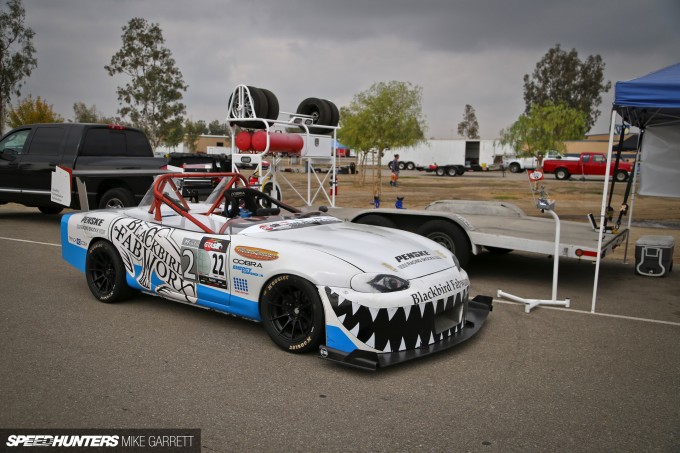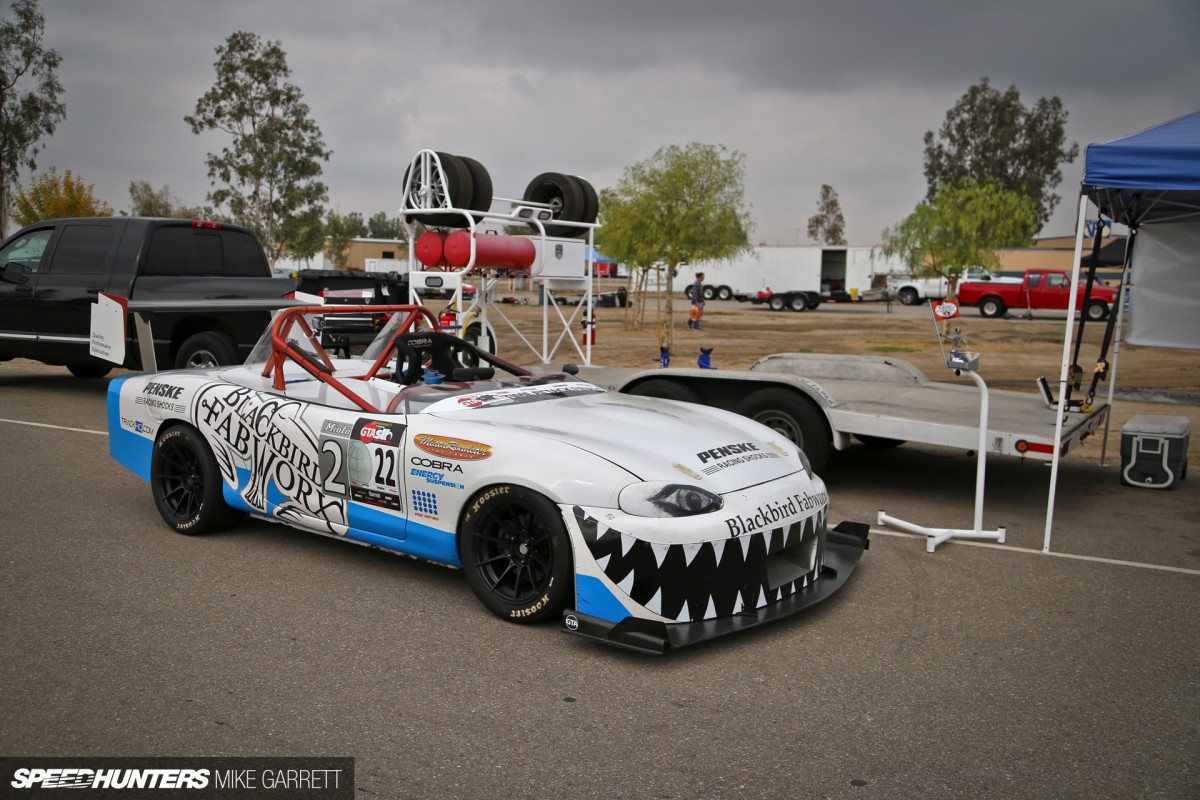 The Mazda MX-5 is a track day favorite around the world, but it's probably not the first car you think of when it comes to time attack. There were a few Miatas running this year, including this heavily-modified NB from Blackbird Fabworx.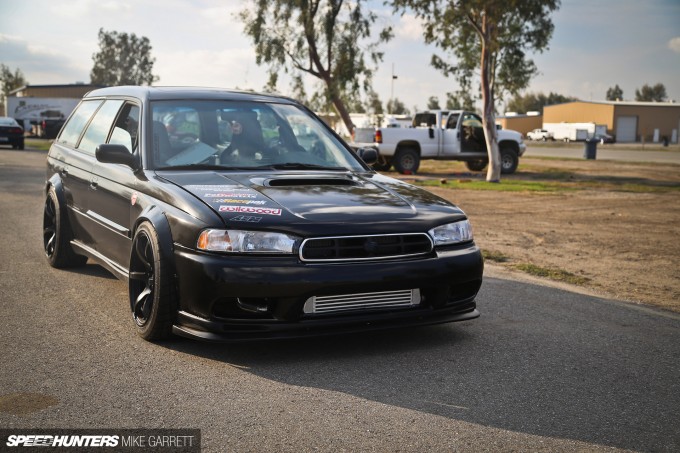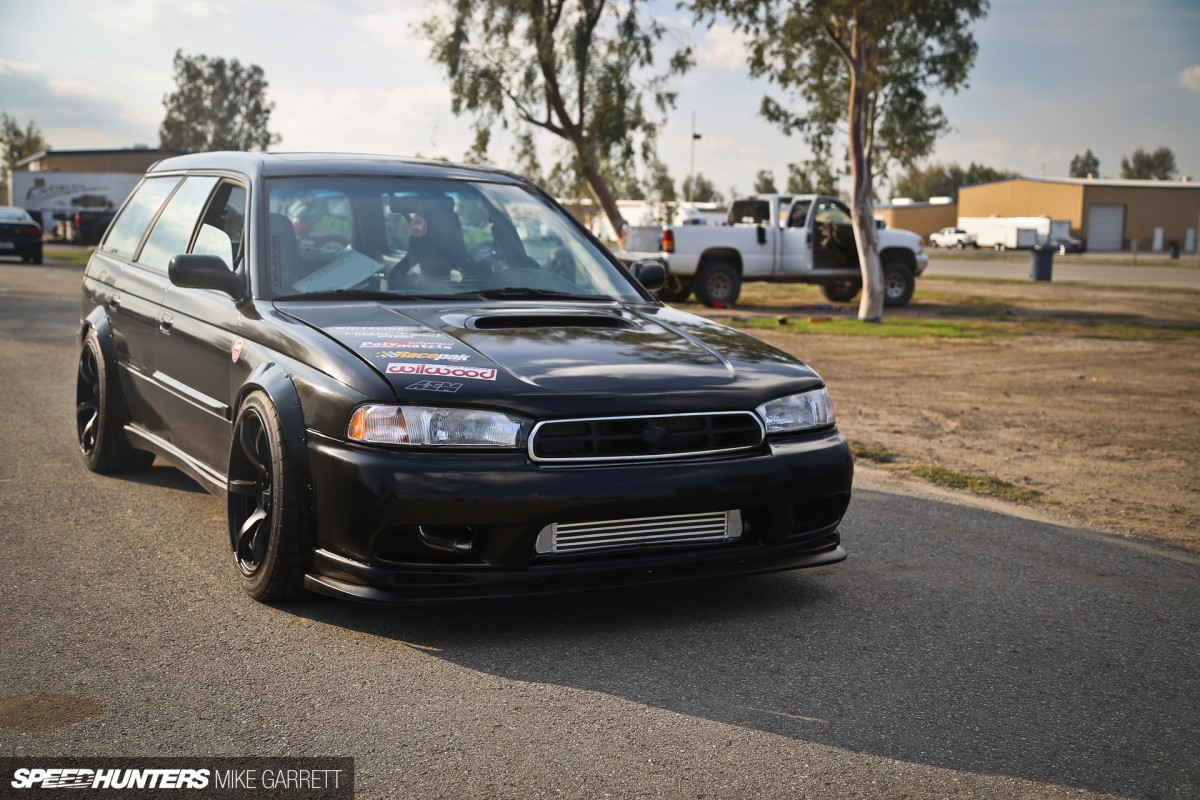 You can always count on seeing some cool cars hanging about in the paddock, and this Legacy wagon with ZG-style fender flares was one of my favorite cars of the day – on track or off.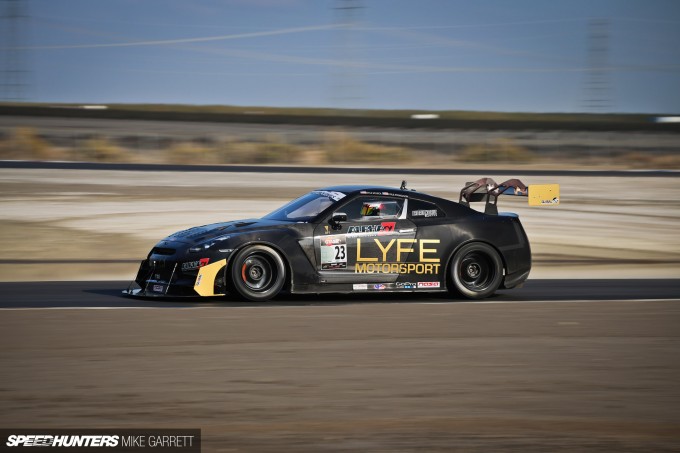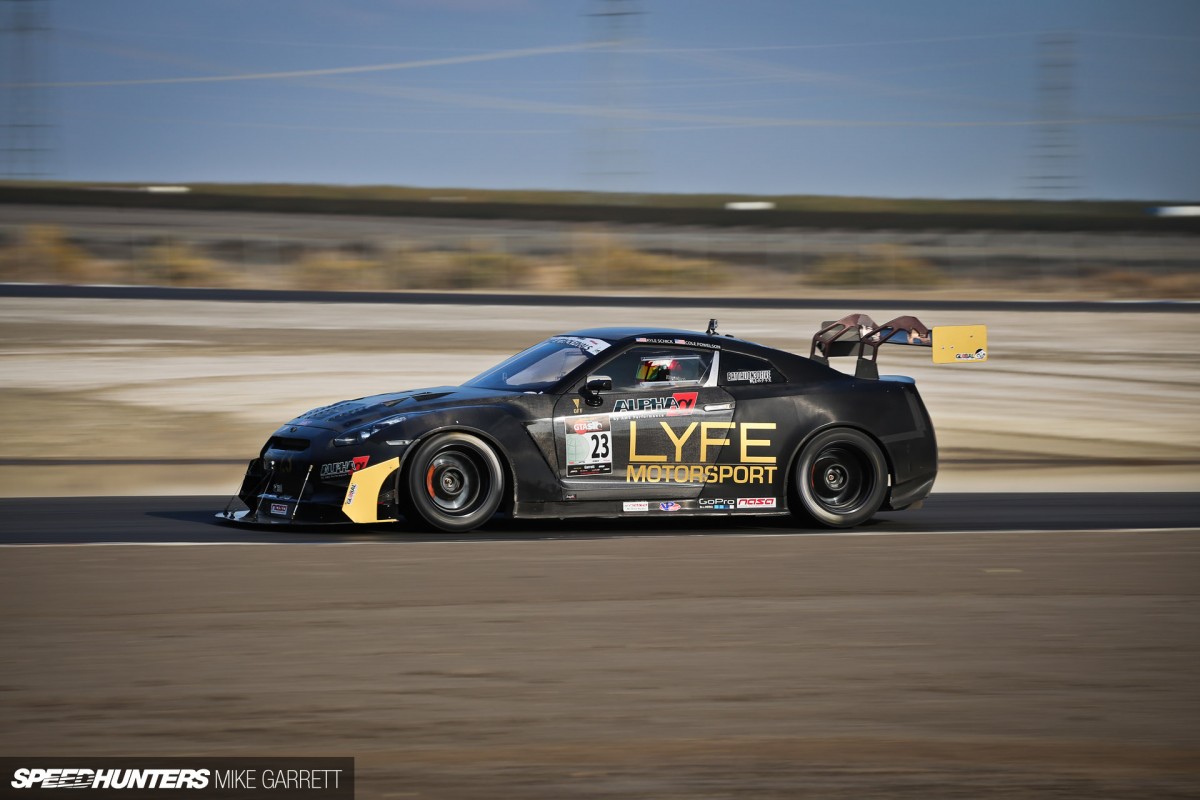 Every Super Lap Battle will have a few big guns – the machines that everyone stops to watch when they head out onto the track. The Lyfe Motorsports GT-R out of Salt Lake City was very much one of those cars. It turned in a scorching 1:40.4 lap time, taking home second place in the Unlimted AWD class.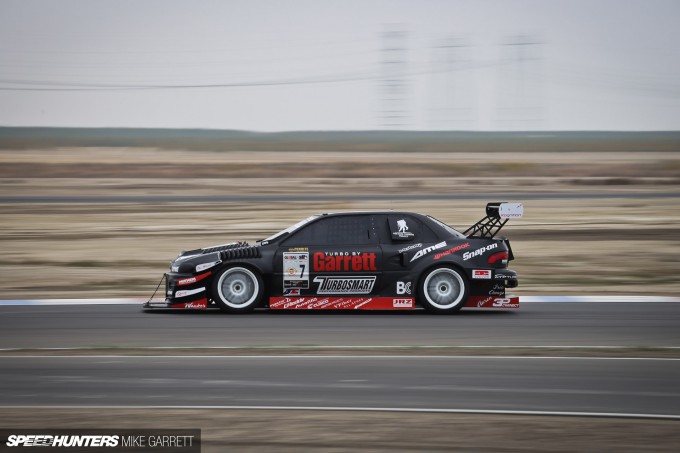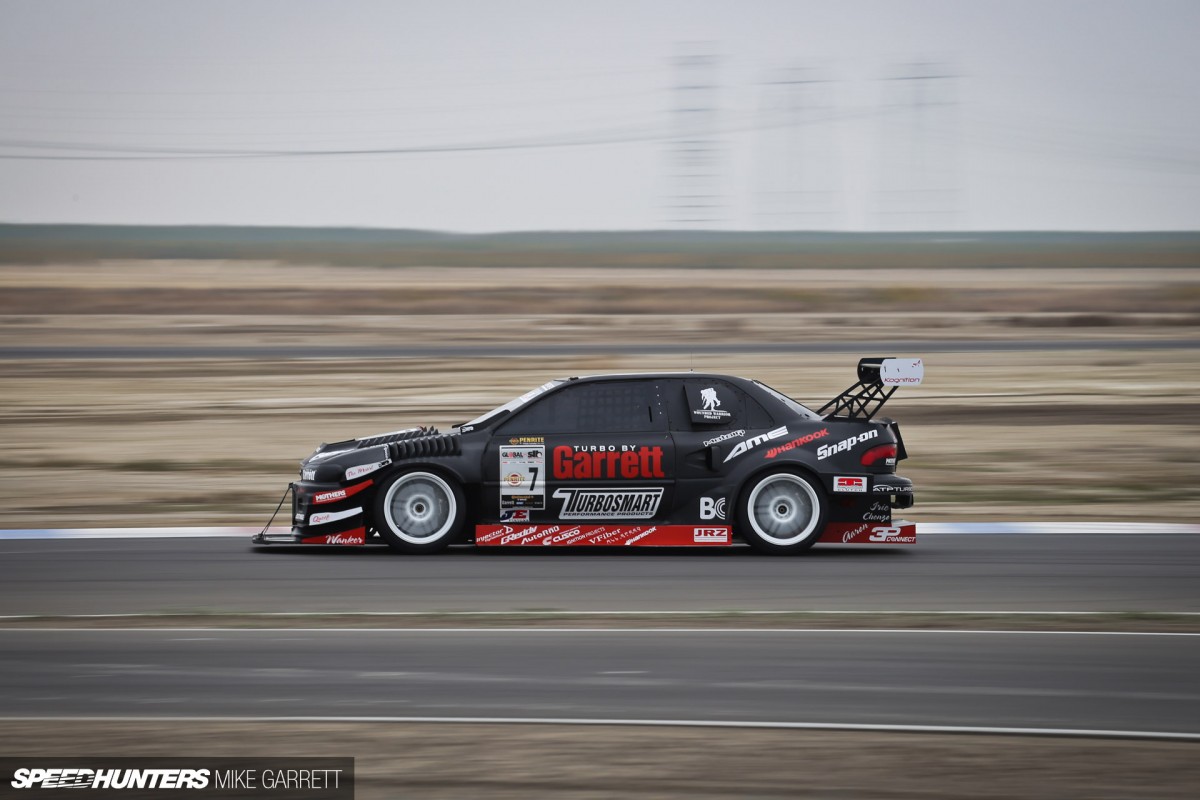 That of course means there was one car faster: the GST Motorsports Impreza L driven by Jeff Westphal. This is one of the most established cars in the American time attack scene, and its record 1:38.967 was the fastest time of the day by a wide margin. I remember back in 2007 when everyone thought the HKS CT230R's 1:43 record was untouchable. Boy how things have changed!
Time attack in America will probably never be the spectator powerhouse that some thought it was going to be, but that's fine with me. From radically engineered super-builds to gritty privateers, for gearheads it really doesn't get much better than this.
Mike Garrett
Instagram: speedhunters_mike
mike@speedhunters.com
More Time Attack stories on Speedhunters
Cutting Room Floor