We often think how extremely glad we are that no two people in this world are the same. Isn't it great that we're all gifted with our own unique set of characteristics; our own habits, tastes and strengths? It means that we here at Speedhunters get to do what we love. If it wasn't for you, our audience, there wouldn't be any uniquely modified machines out there for us to hunt in the first place. It's your unique perspective, ingenuity and individual flair that keeps this Speedhunting community alive and thriving. It's all thanks to you: The Creators.
And that's what our upcoming November theme is all about. Creating. The #IAMTHESPEEDHUNTER program is about community and sharing, and although we've seen a lot of requests lately to feature more readers' rides, for this theme we want to go a bit deeper and see some of the actual creative processes behind your automotive projects.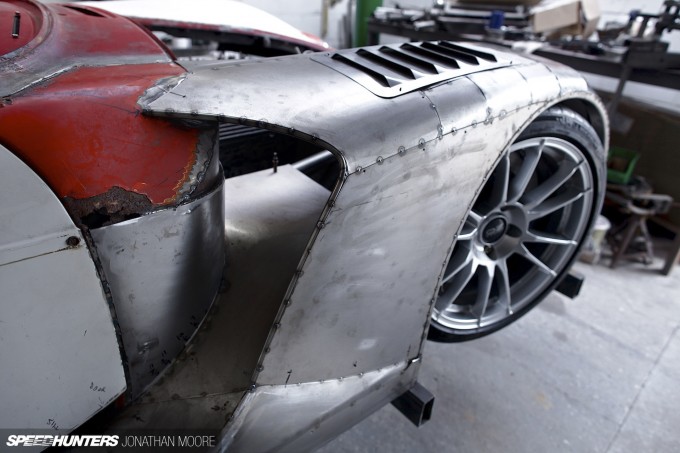 We're looking for examples of cool metalwork, ingenious fabrication or welding so beautiful that it should be in an art gallery. Perhaps you've figured out a clever way of getting around a problem, or you've created the ultimate intake tract. Proud of your perfect stainless exhaust manifold? Chopped 3 inches off your roof? Built your own tube-frame chassis or created your own firewall to allow for a big motor swap? We want you!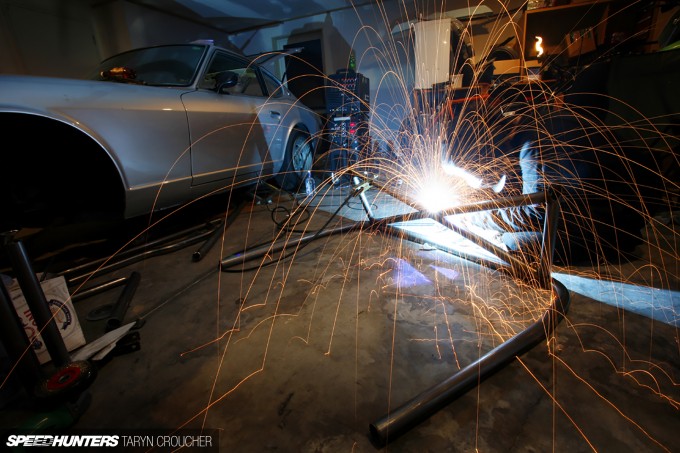 This could be something that you've done in your own fabrication shop, at home by yourself or with the help of friends, and it also doesn't necessarily have to be your own DIY handiwork. If you've had some amazing fab work carried out by someone else and want to give your local guru props, this is fine. We understand that not everyone's a mechanic or fabrication expert – there's no shame in enlisting in the help of professionals to get a job done right!
If you want to take part in this theme, you'll need to do the following:
E-mail your submissions to iamthespeedhunter@speedhunters.com with the exact subject line of  'The Creators Theme'.
For this theme, we want you to select 5-10 high resolution images to send to us. Please a range of detail shots if possible. They don't have to be professional pictures, although higher quality images will be more likely considered for publication.
Tell us your name, location and some information about your build or project.
Attach the images directly to the email, ensuring your images are a minimum of 1920PX on the longest side. Ideally they should be RESIZED to 1920 x 1280PX.
Make sure the image is free of any distracting watermarks. Don't worry, we will make sure you are properly credited.
If you haven't taken the images yourself, we'll need to know the name of the photographer (please make sure you have their permission to use the images) to credit them accordingly.
Closing date for submissions is November 16th 2014.
Good luck and happy creating!
Taryn Croucher
Instagram: taryncroucher
Twitter: @taryncroucher
taryn@speedhunters.com
About #IAMTHESPEEDHUNTER
We created #IAMTHESPEEDHUNTER to allow you the opportunity to share your skills and car culture experiences from around the globe with the rest of the Speedhunters audience.
How do you get involved? It's simple…
Instagram – Follow us on Instagram at @TheSpeedhunters and tag your own car culture images with #IAMTHESPEEDHUNTER
Twitter – Follow us on Twitter at @SPEEDHUNTERS and share your tweets with the #IAMTHESPEEDHUNTER hashtag.
Flickr – Join our #IAMTHESPEEDHUNTER Flickr Group and share your favourite photos with us and others.
E-Mail – If you've been to a cool event and captured some amazing images, be sure to e-mail them to us on iamthespeedhunter@speedhunters.com and tell us a little bit about the event.