Three Musketeers
Hello Speedhunters! As you all know from Edward, we are competing in the FIA World Rallycross Championship this year with a pair of Audi S1 EKS RXs that run in the RX Supercar class. Now I get to tell you my side of the story!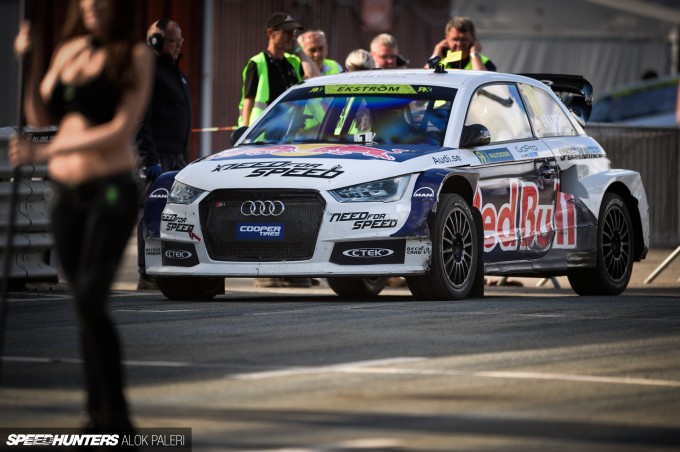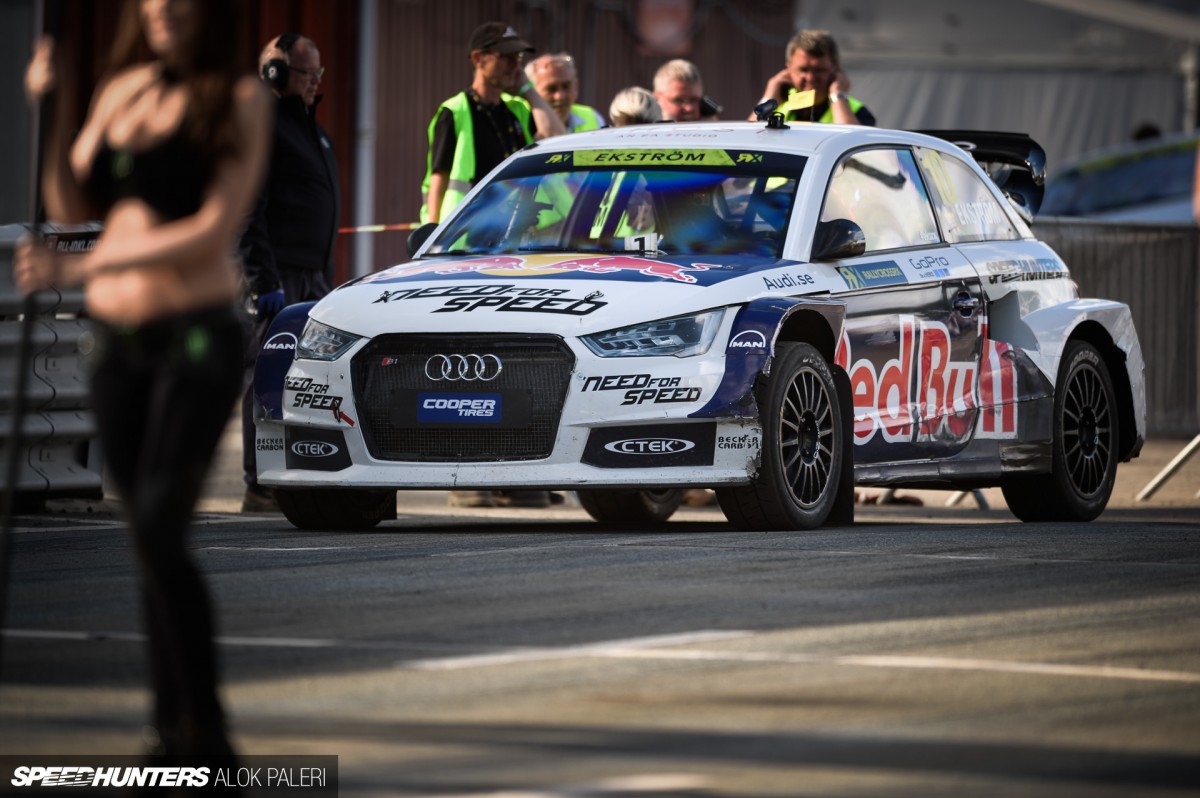 I had my first experience in an RX Supercar last year when I tested for two days with Marklund Motorsport at Estering in Buxtehude, Germany. Nearly a year later, we are back at the same track, so I knew the place a little bit.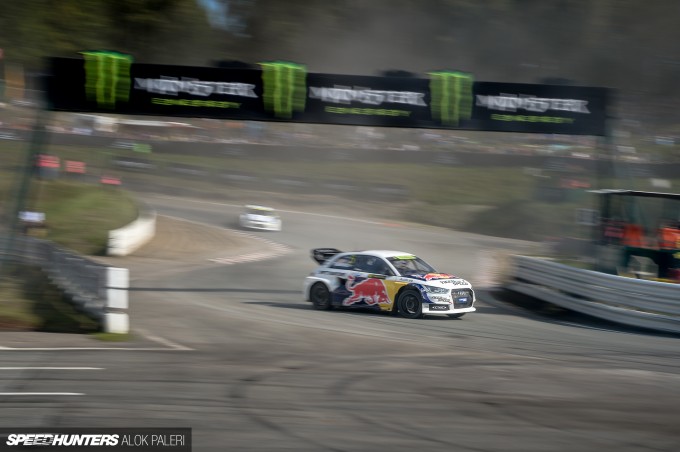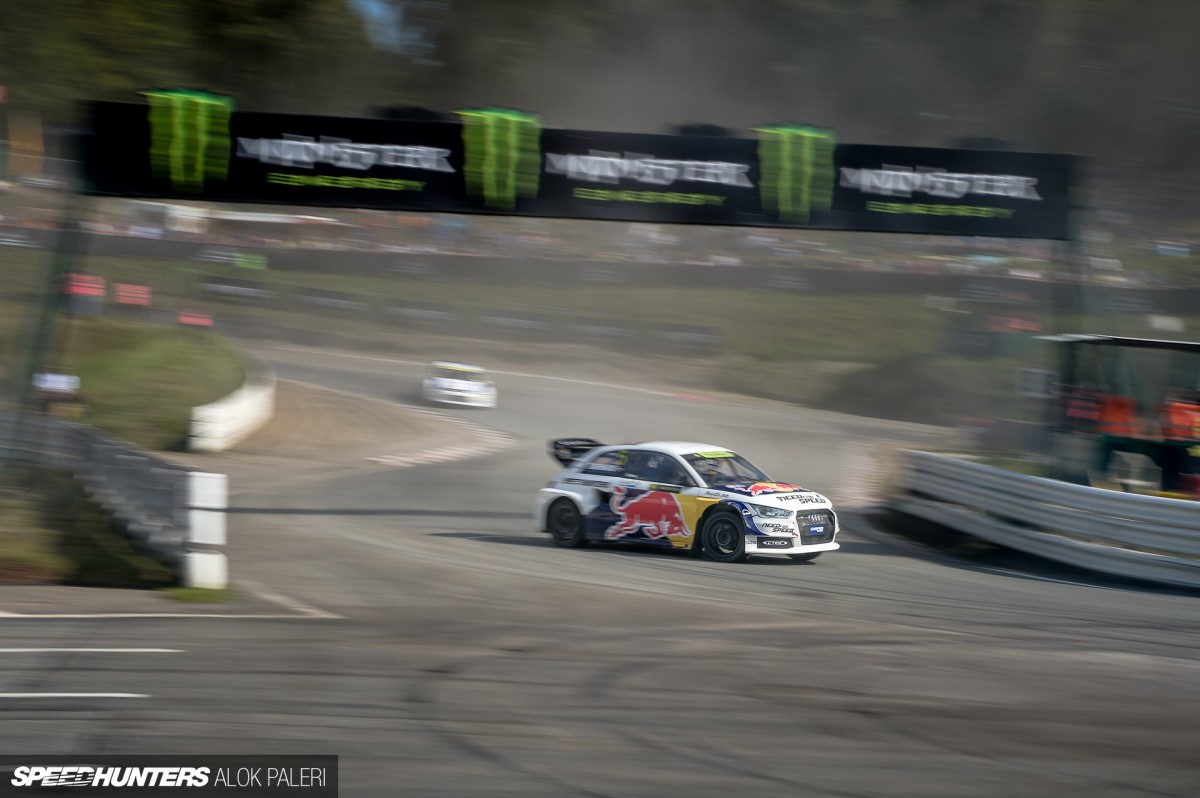 Rallycross is a sport where you have really limited driving time, so you have to get used to things very quickly.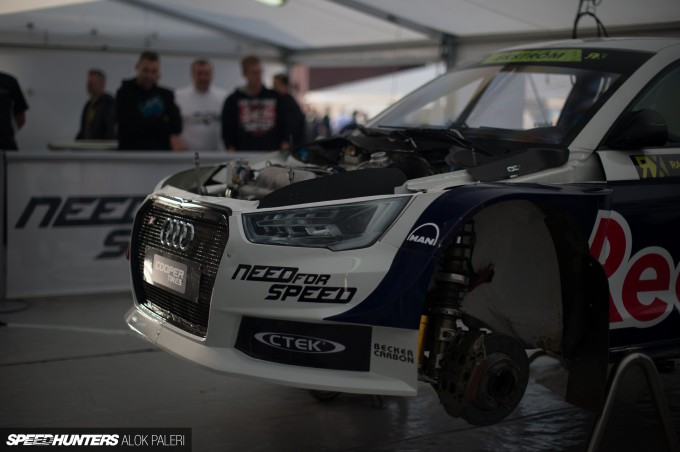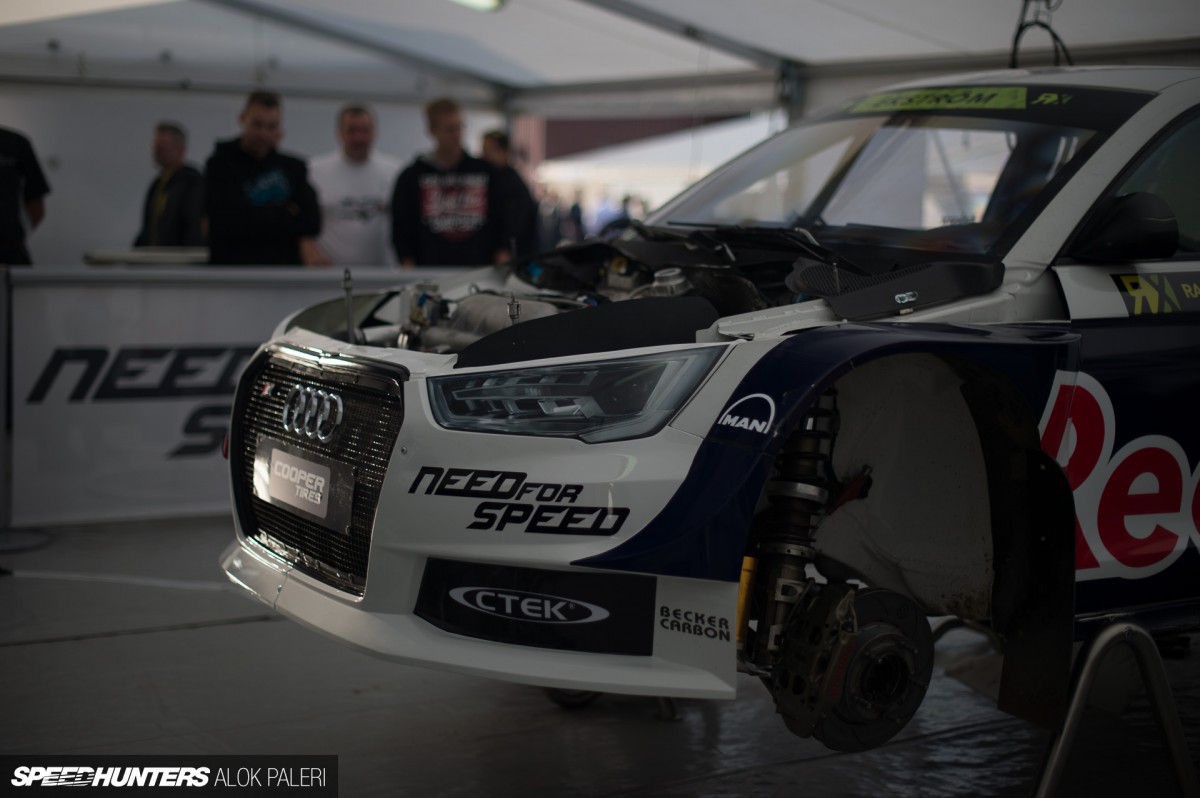 My basic philosophy is if you have a good setup and a good car, it's easy to build confidence on new tracks. So we built a car that is easy to drive and handle so that our drivers can get comfortable quickly.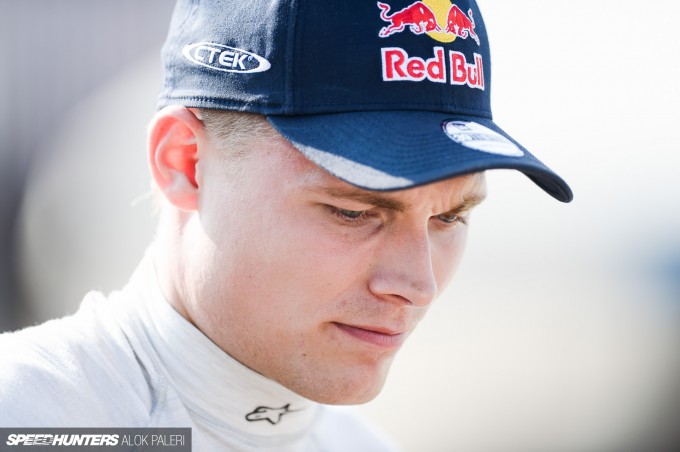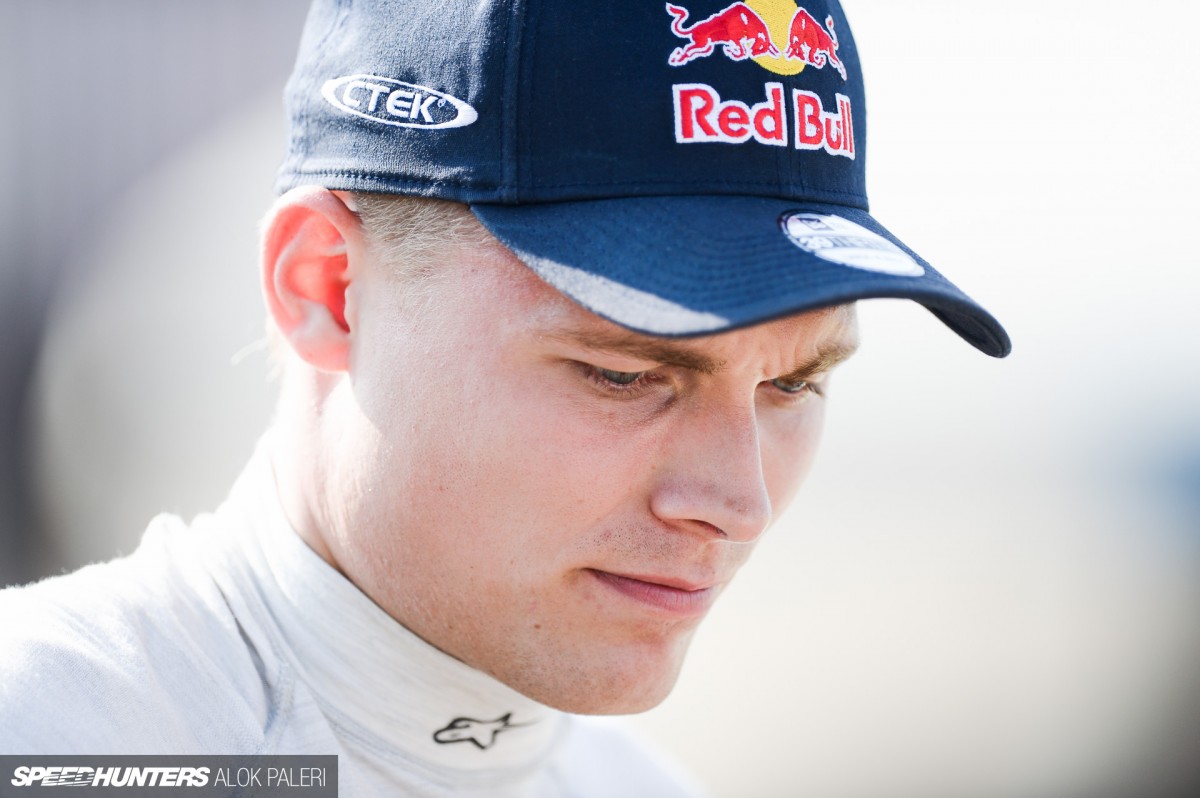 Our team consists of the young Pontus Tidemand who was the 2013 Junior World Rally Champion and drives the EKS RX S1 #1. He is 23 years old now and is doing a good job at the wheel of the EKS RX S1.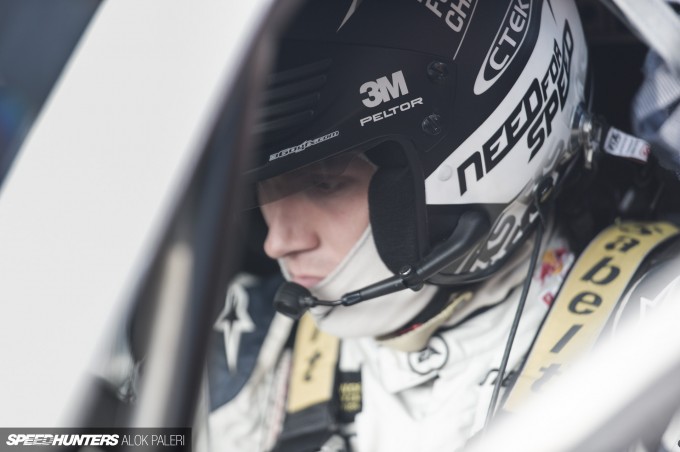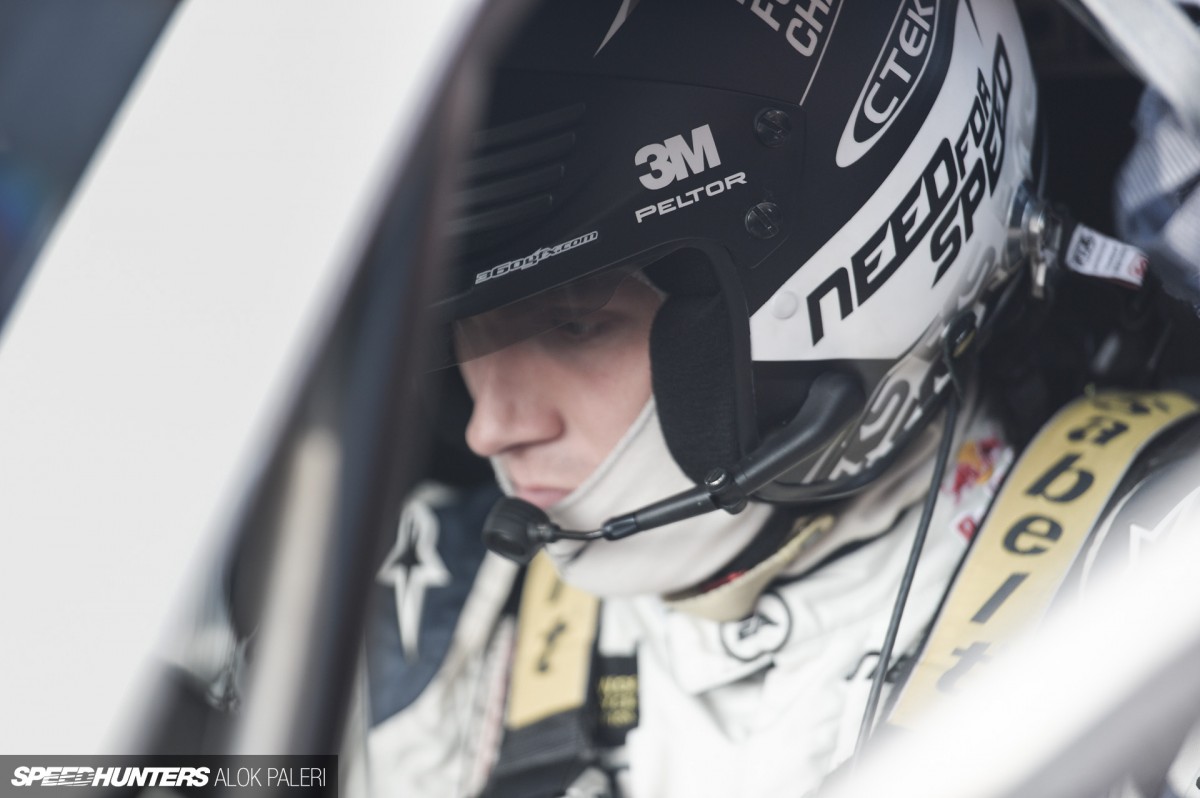 We did not plan to do the full championship this year so we needed to find some drivers who already have a main program. We have Edward who does a lot of GT racing, I am from the DTM side of things and Pontus has his own rally program going on – so we fill all the slots using this combination.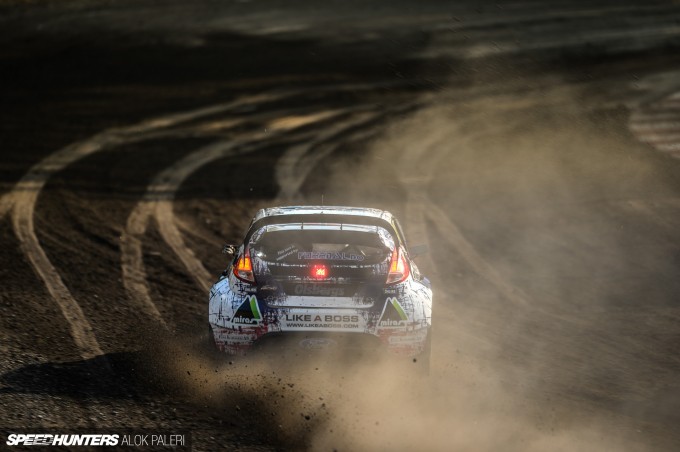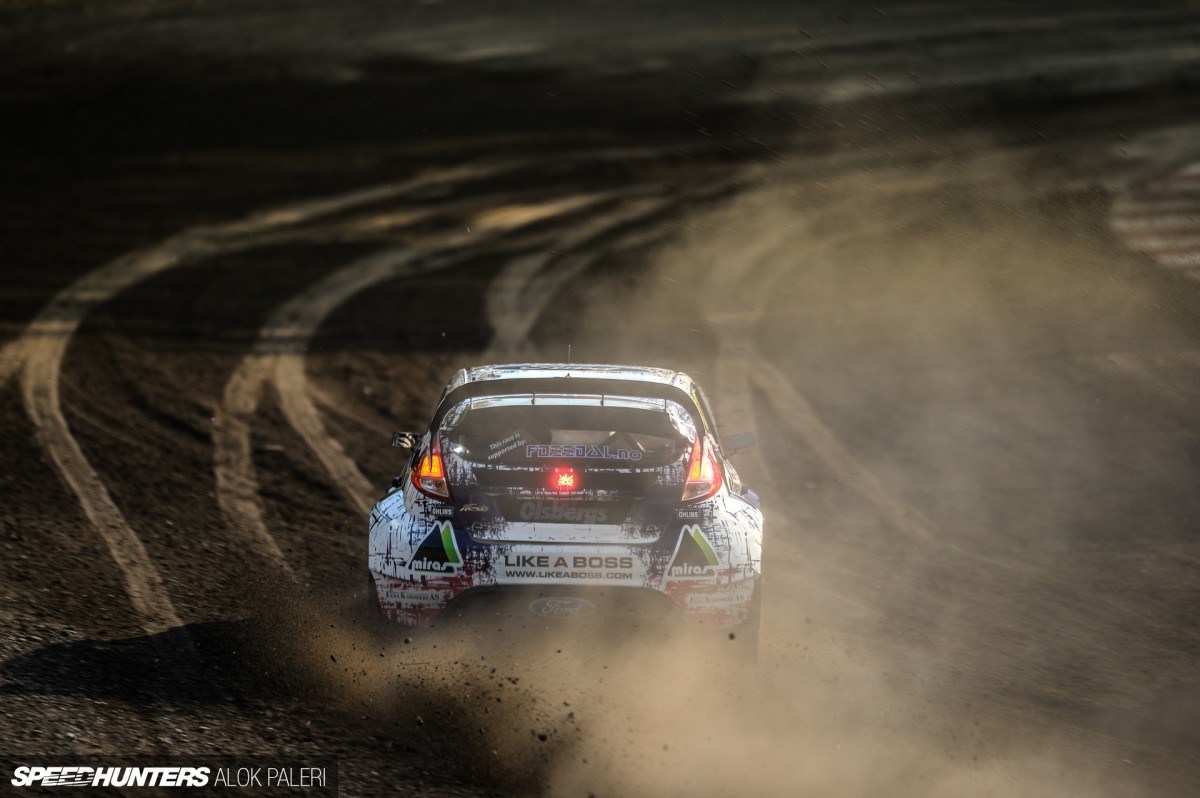 Since rallycross offers different kinds of racing – like dirt, tarmac and very often some jumps – this is a cool challenge for us.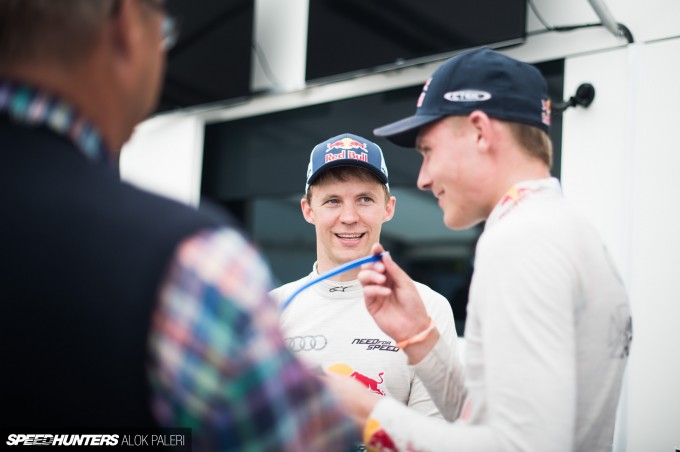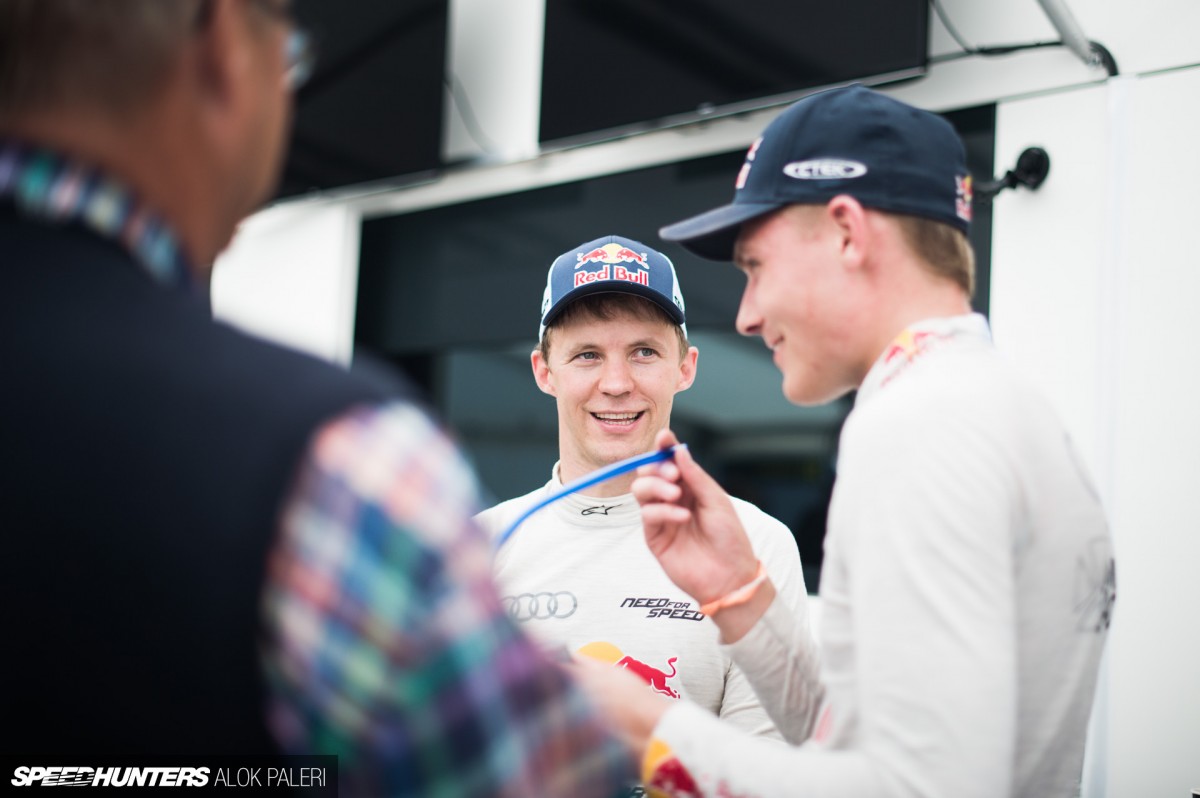 Chassis #2 is piloted by my long time friend Edward Sandström and myself.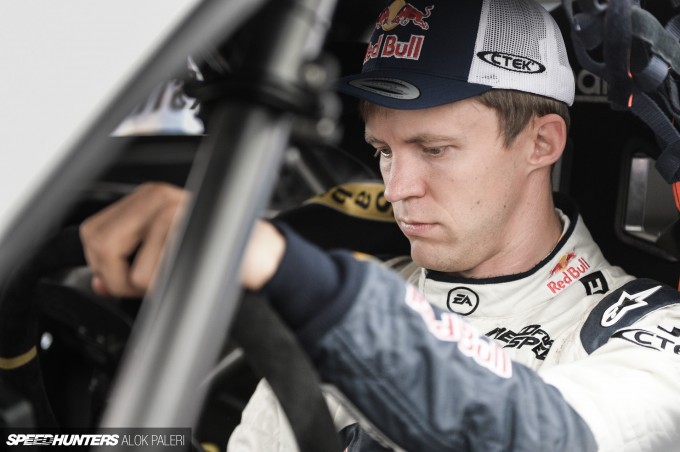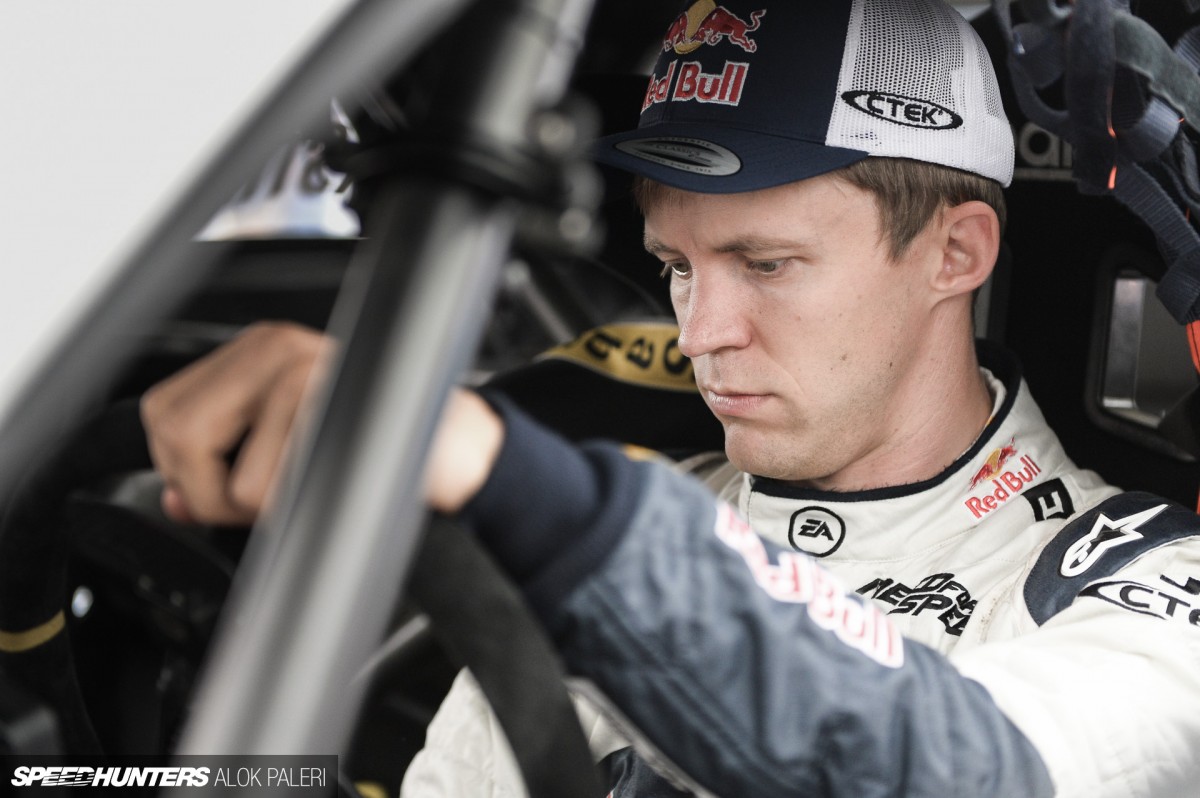 With two guys sharing the same car who are of very different sizes, we have adjustable pedals and have different seat inserts. The mechanics can adjust each car for any driver within about half an hour.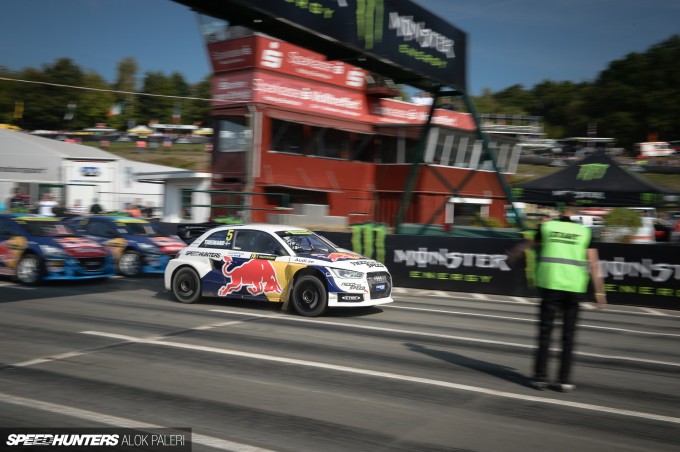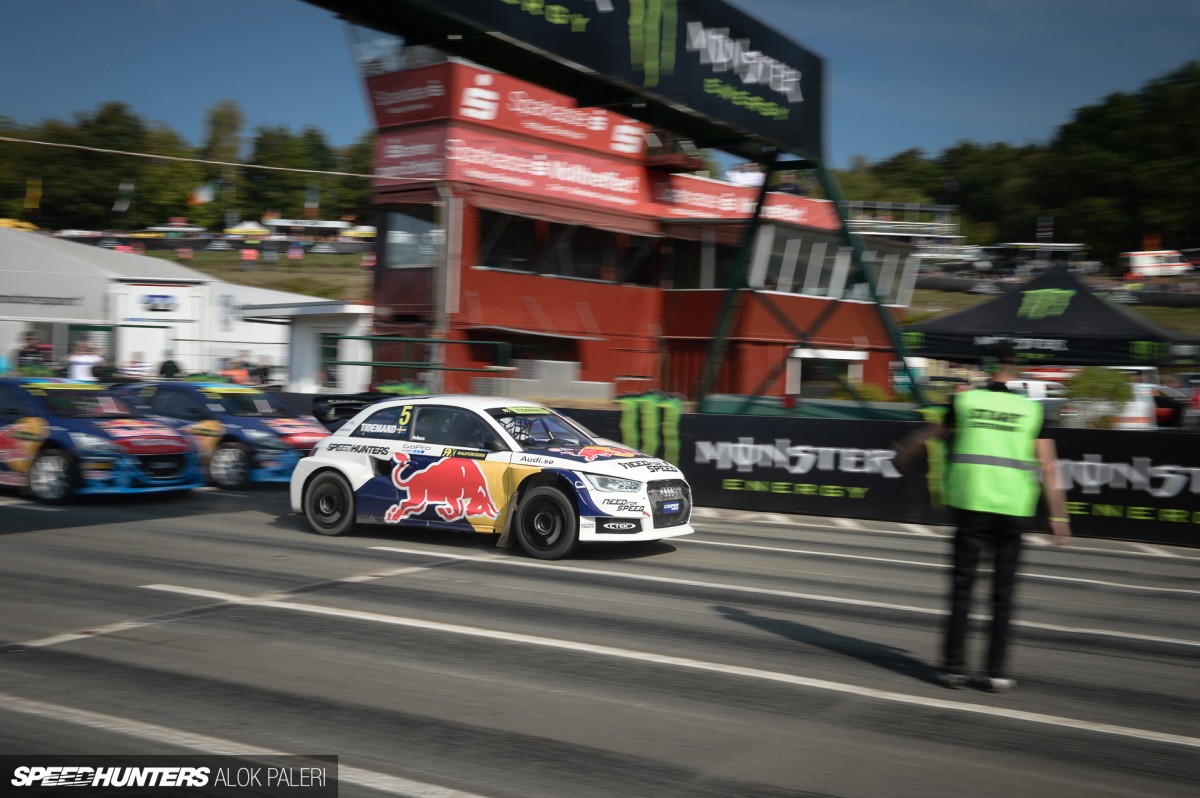 On a race weekend there are four heats where every driver must take part and the timing dictates the groupings.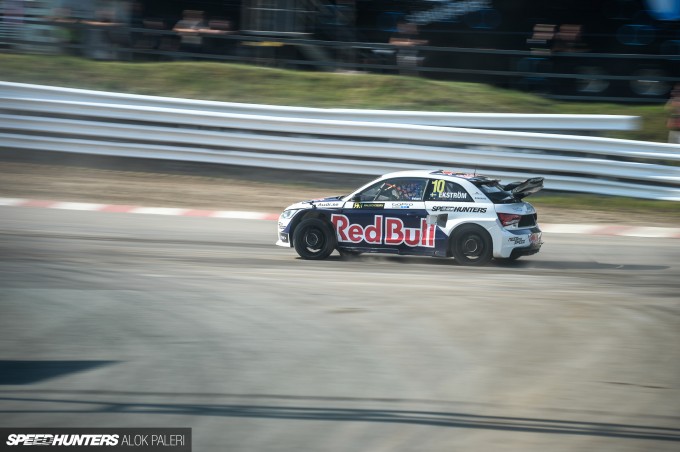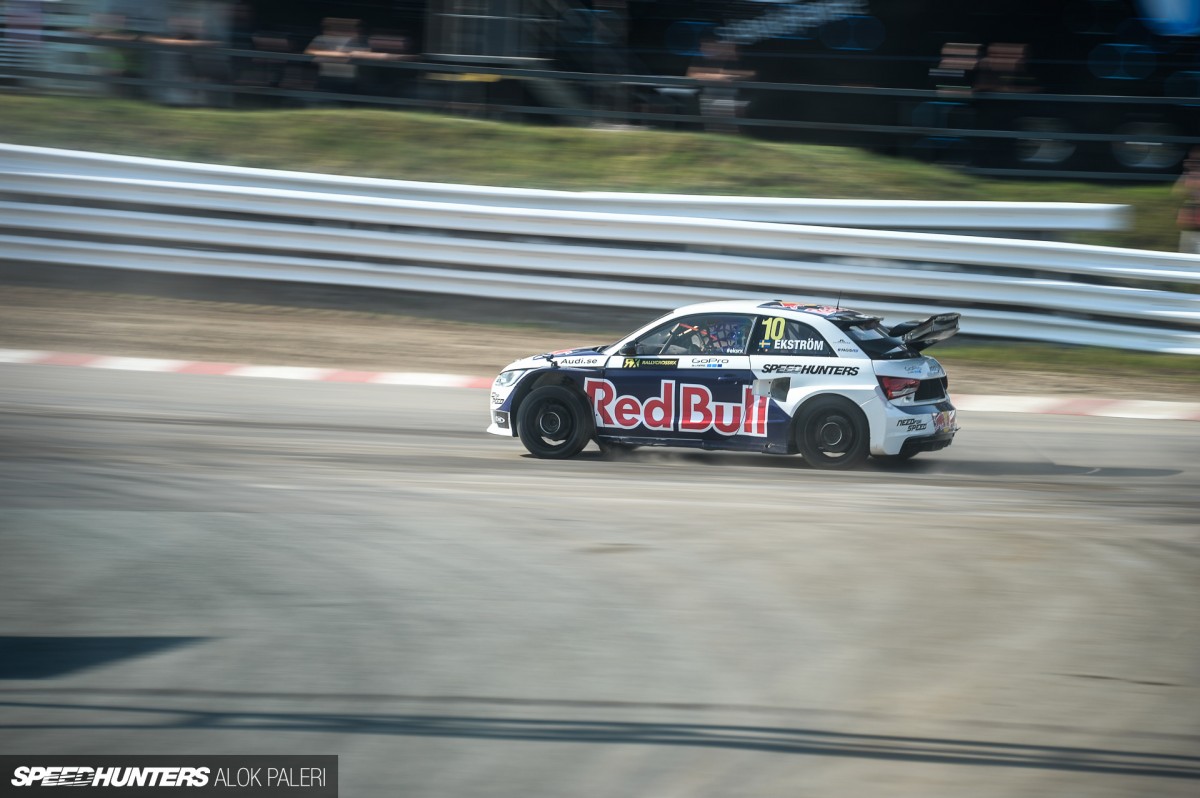 Because of the fact that the driving time is so limited – just few laps per free practice – it is important to know what the track conditions are so that you can be fully prepared during the timed laps.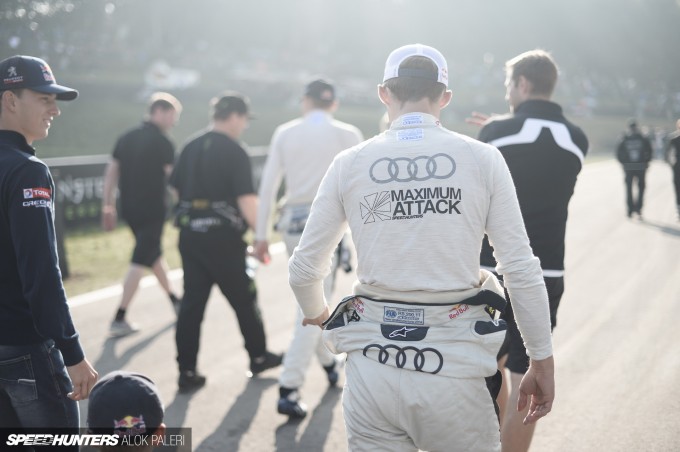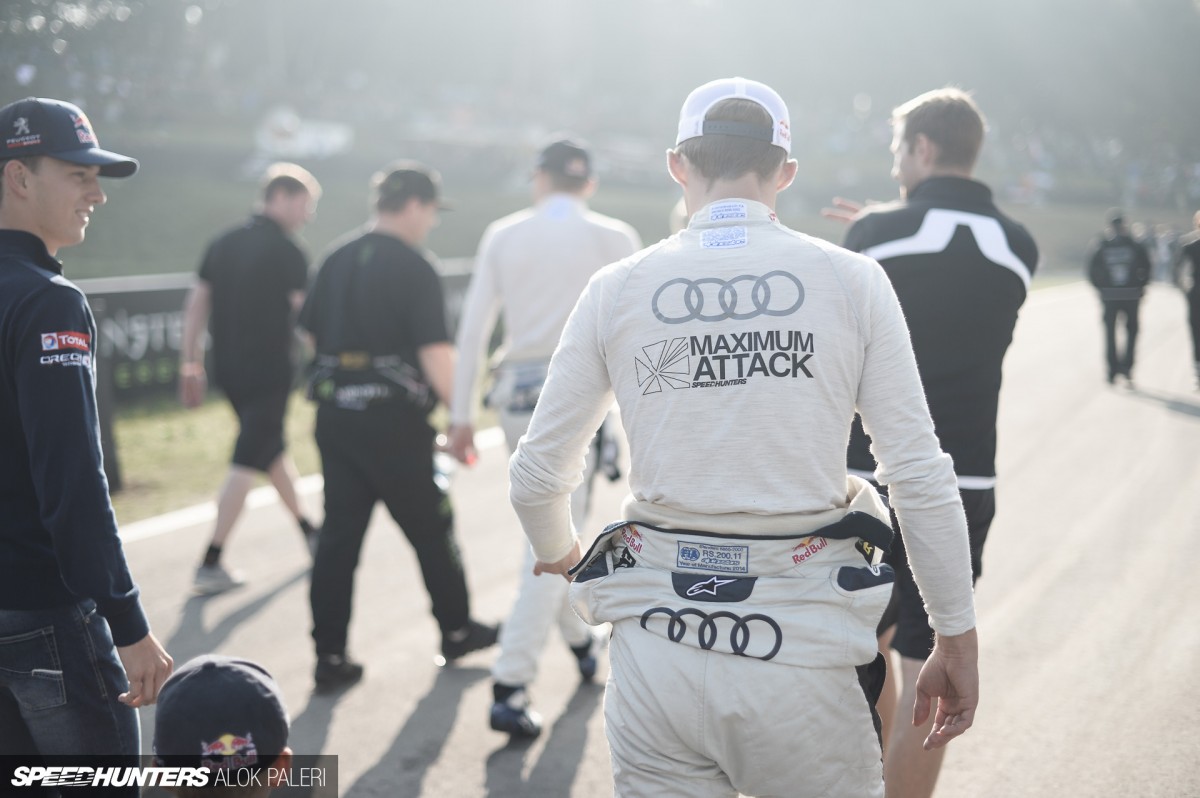 I focus on where the tarmac is rough or smooth, where the dirt starts and where the bumps are.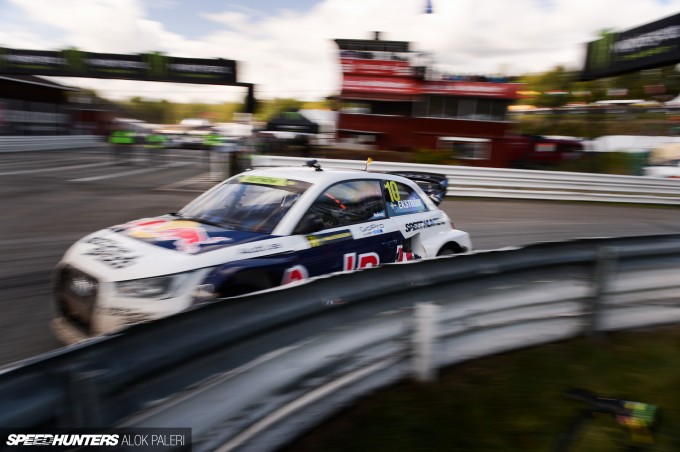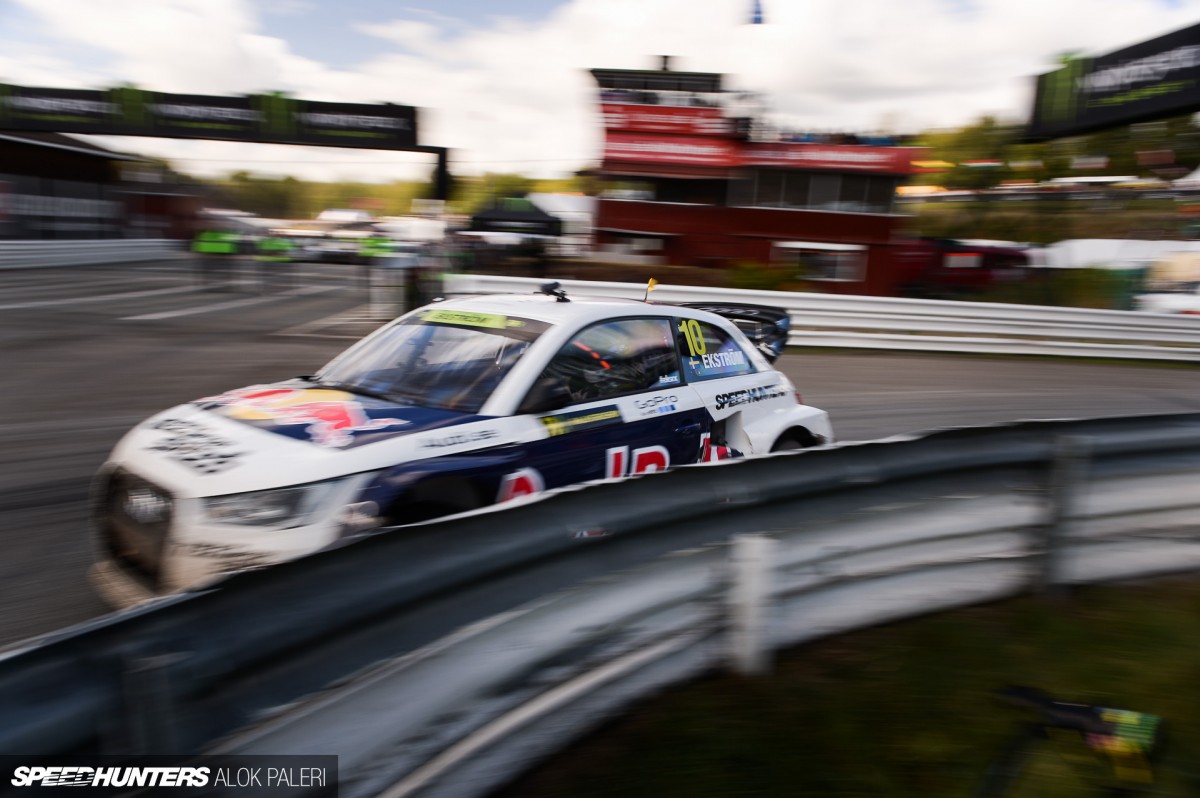 Because you have to drive very tight lines, in some places you need to check it out because time margins during the laps are very small.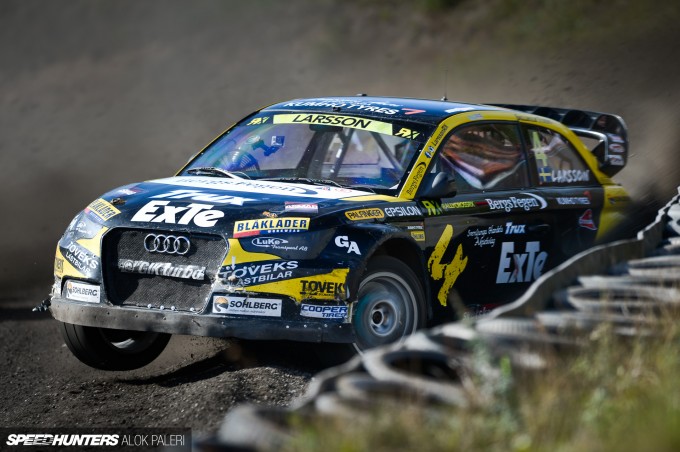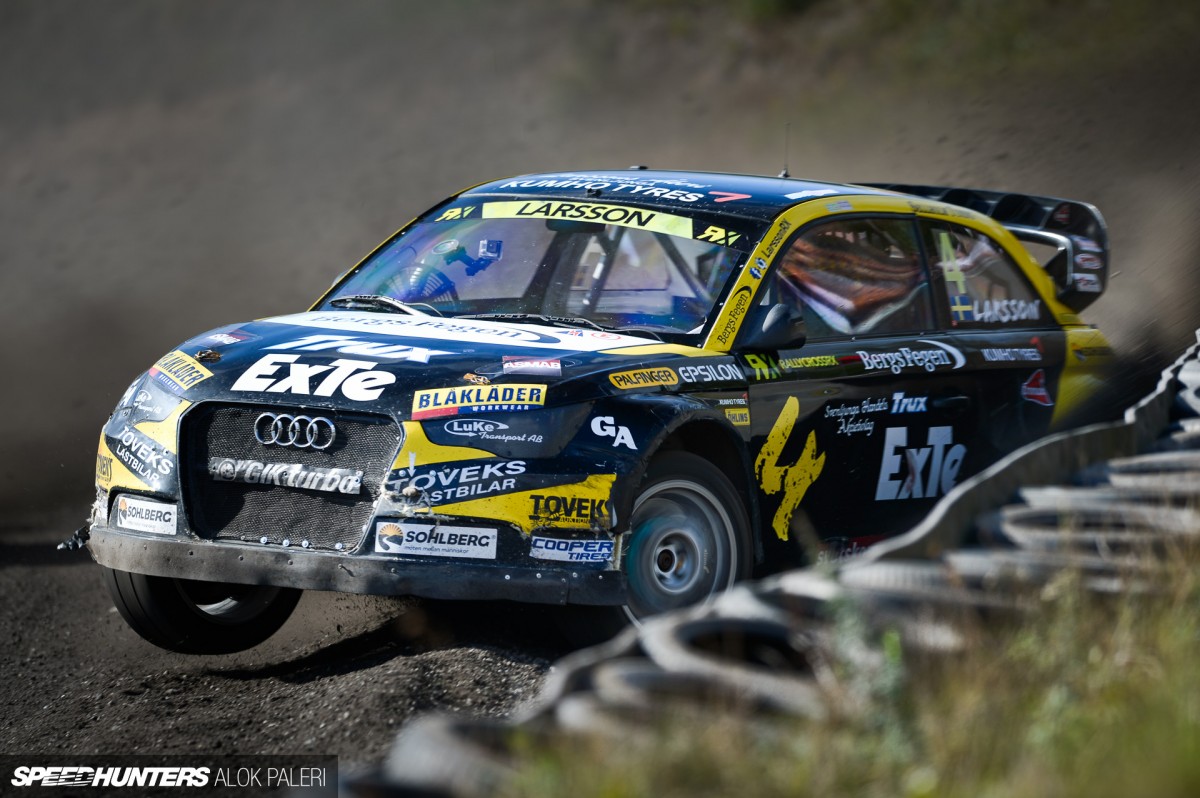 Unlike normal circuit racing, where you often have a tarmac or gravel run-off area, in rallycross there is no room for error. Most of the places you don't really have any room, and often there is a tire wall or a barrier.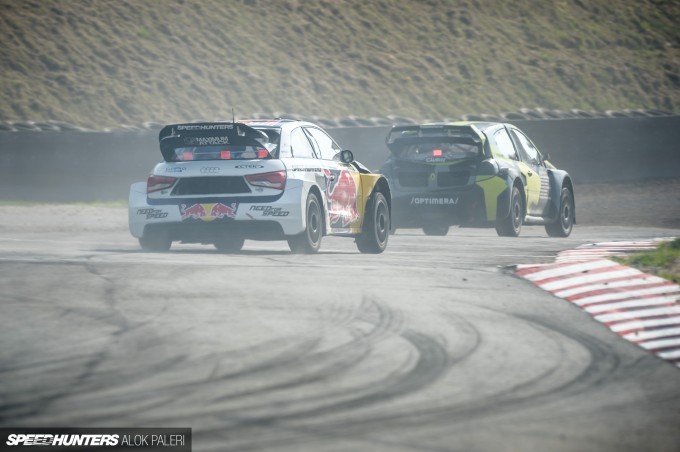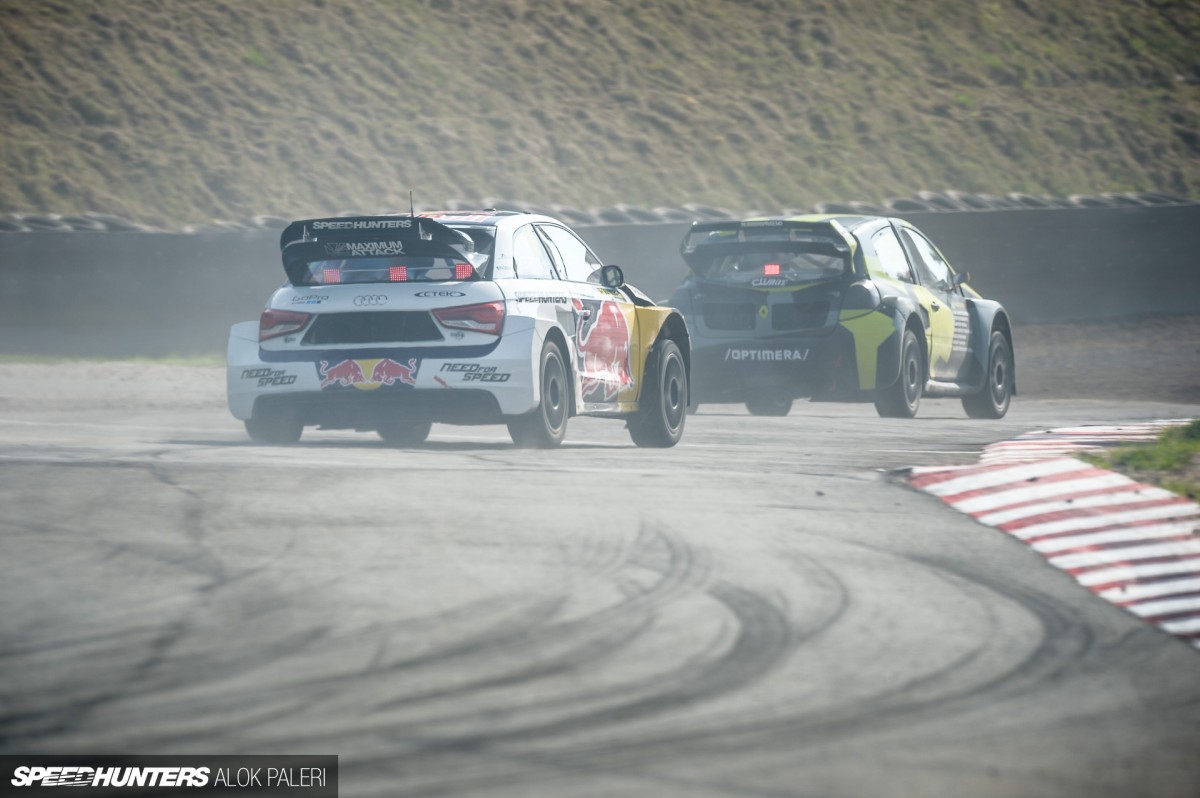 The races are really short – four laps during the heats and six during the semi-finals and finals – so you have to give 120 per cent all of the time.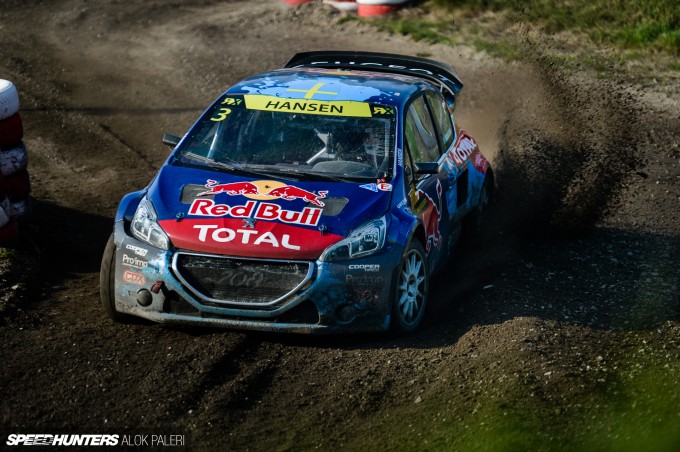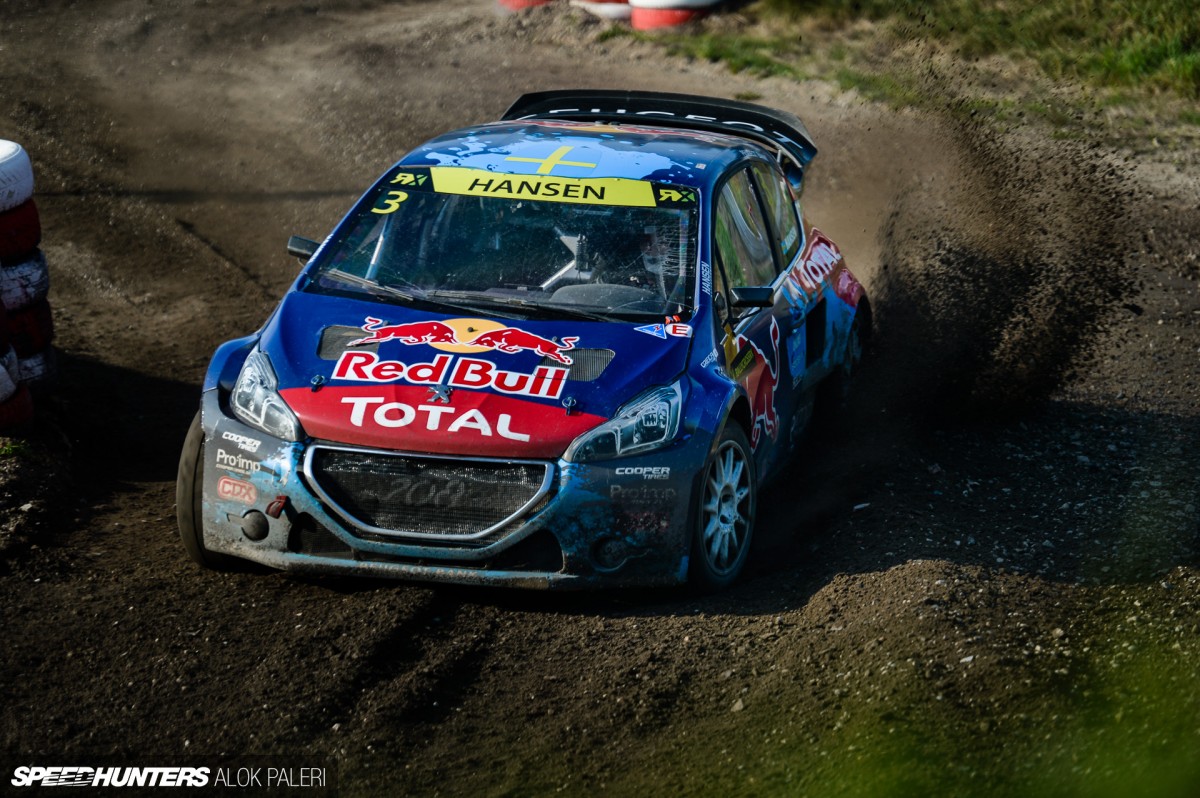 There are joker laps which add a couple of seconds to a normal lap and have to be done once every session. Often these include a jump but since there are no jumps at Estering, the joker lap is a little dirt chicane.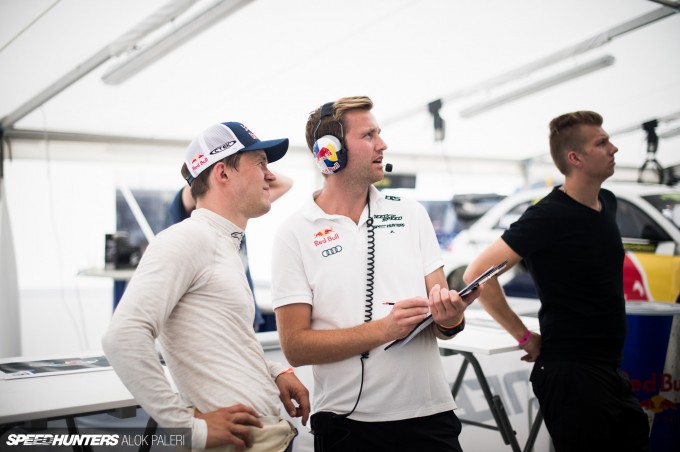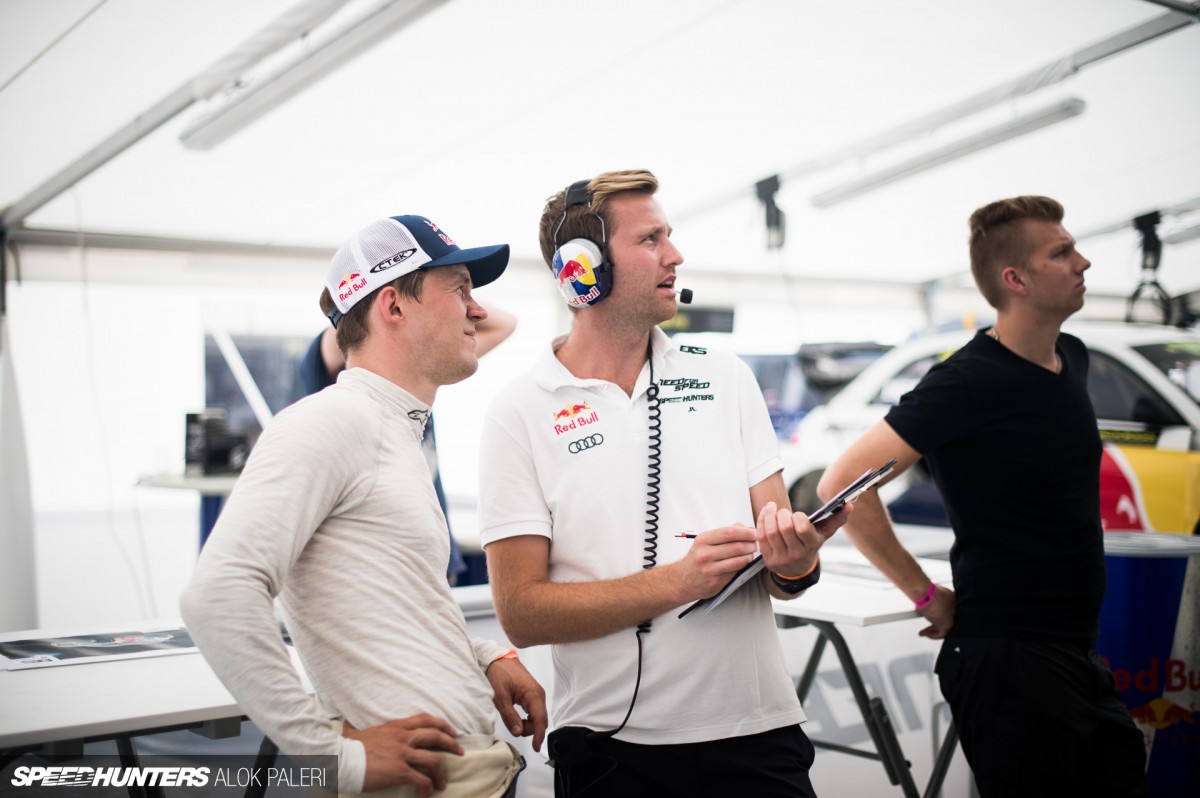 To decide on the spot when I have to do my joker lap, I have Emil (who is also the team manager) as my spotter. Emil checks out the competitors and decides when we go in the joker lap, and then tells me via radio.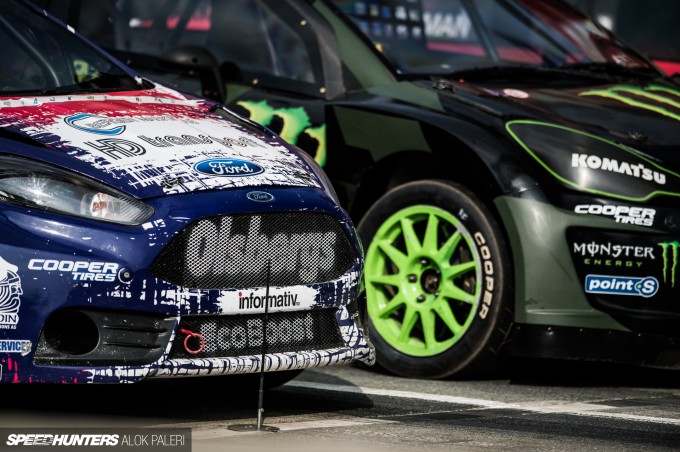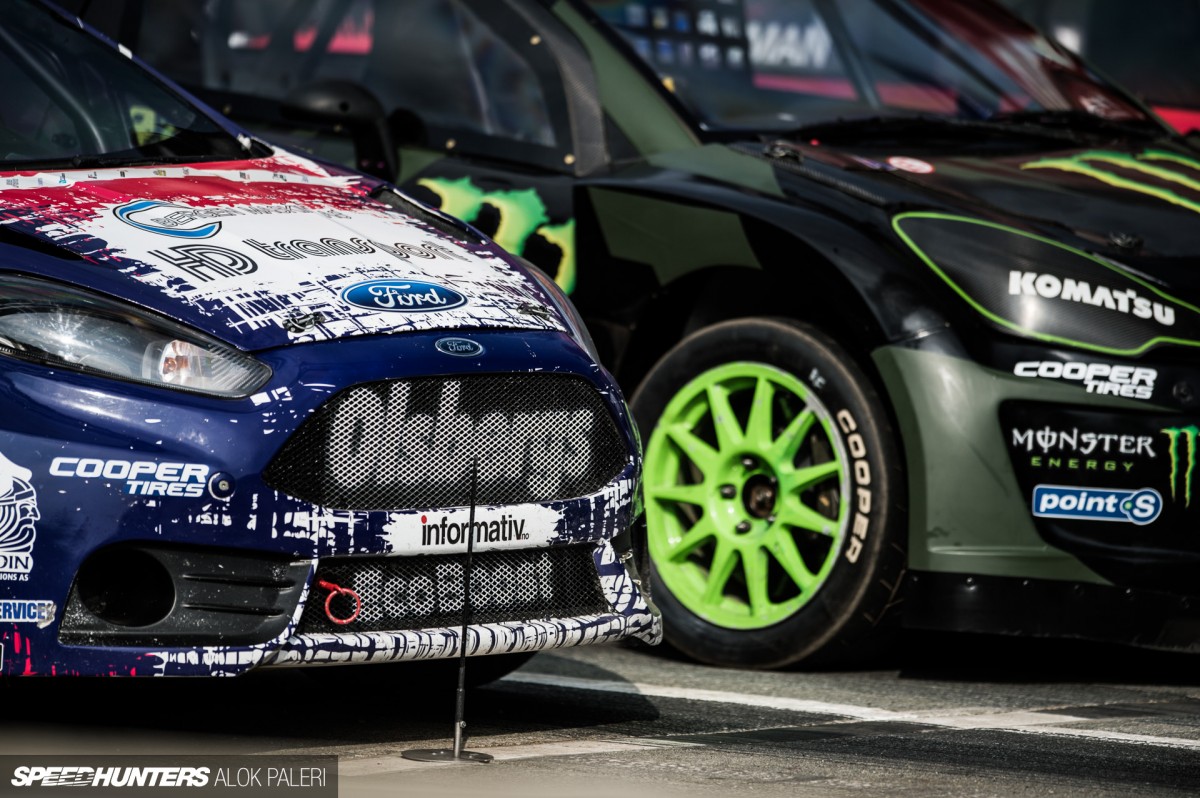 Sometimes a driver jumps the start line and they are penalized with an extra joker lap. They have special sensors that detect even the smallest nudge – like when you engage first gear after you have stopped at the sensors.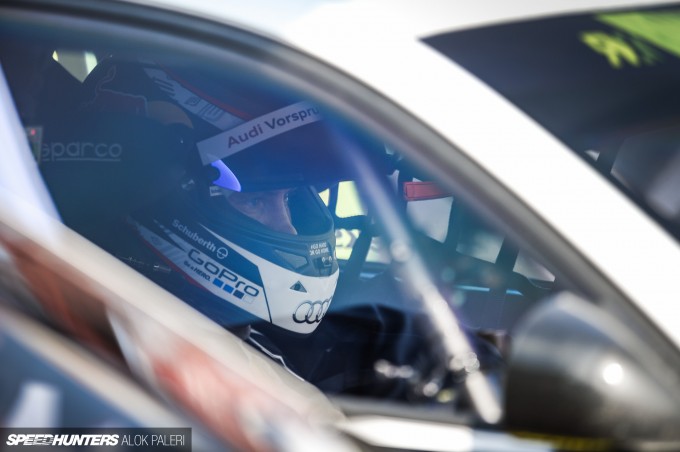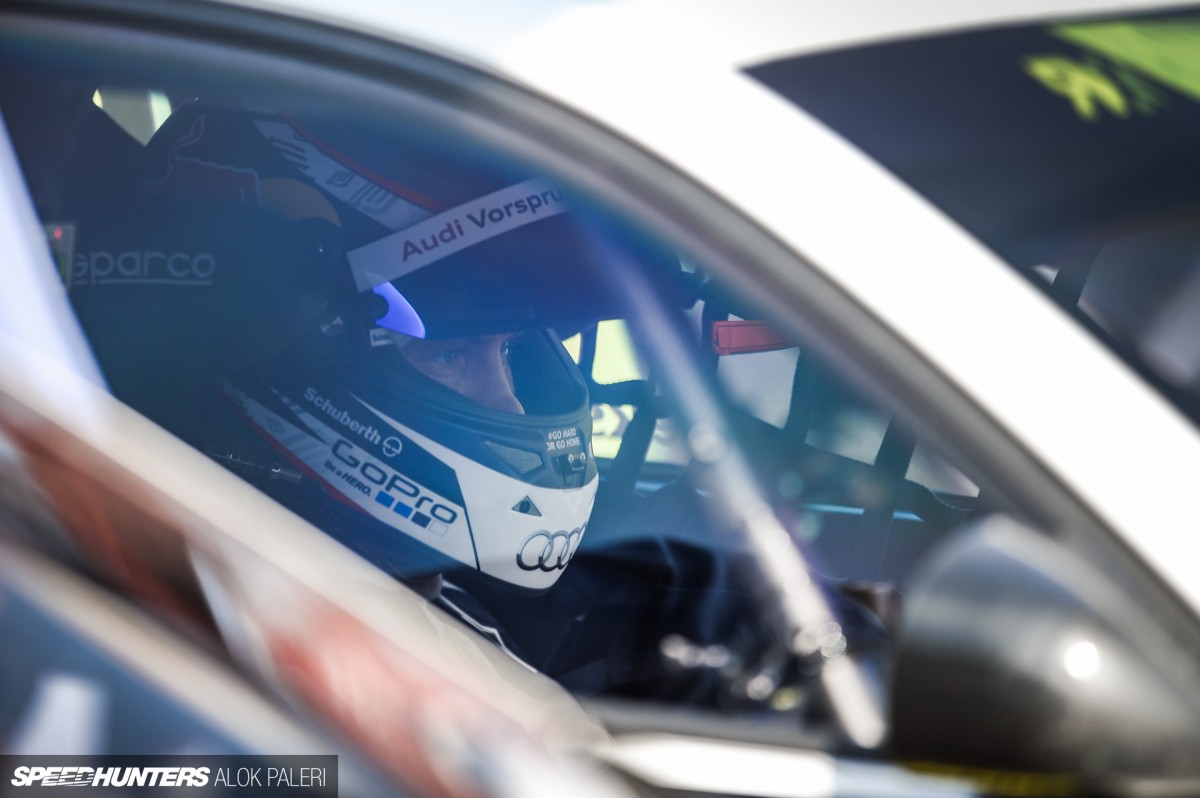 Because of this we have the gear in, handbrake pulled and the throttle fully pressed with launch control ready to go as the start light goes green.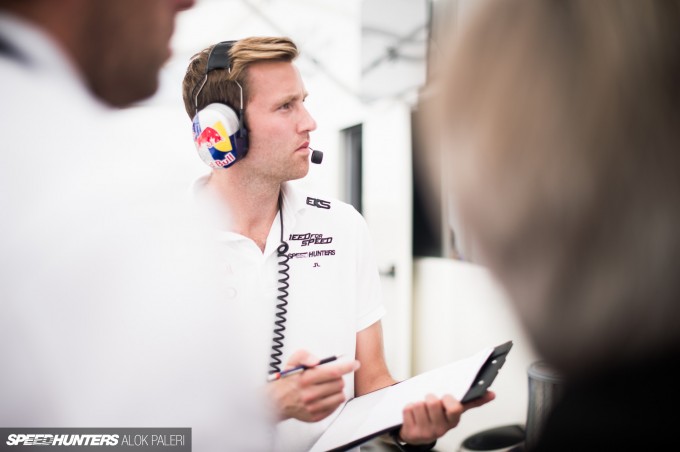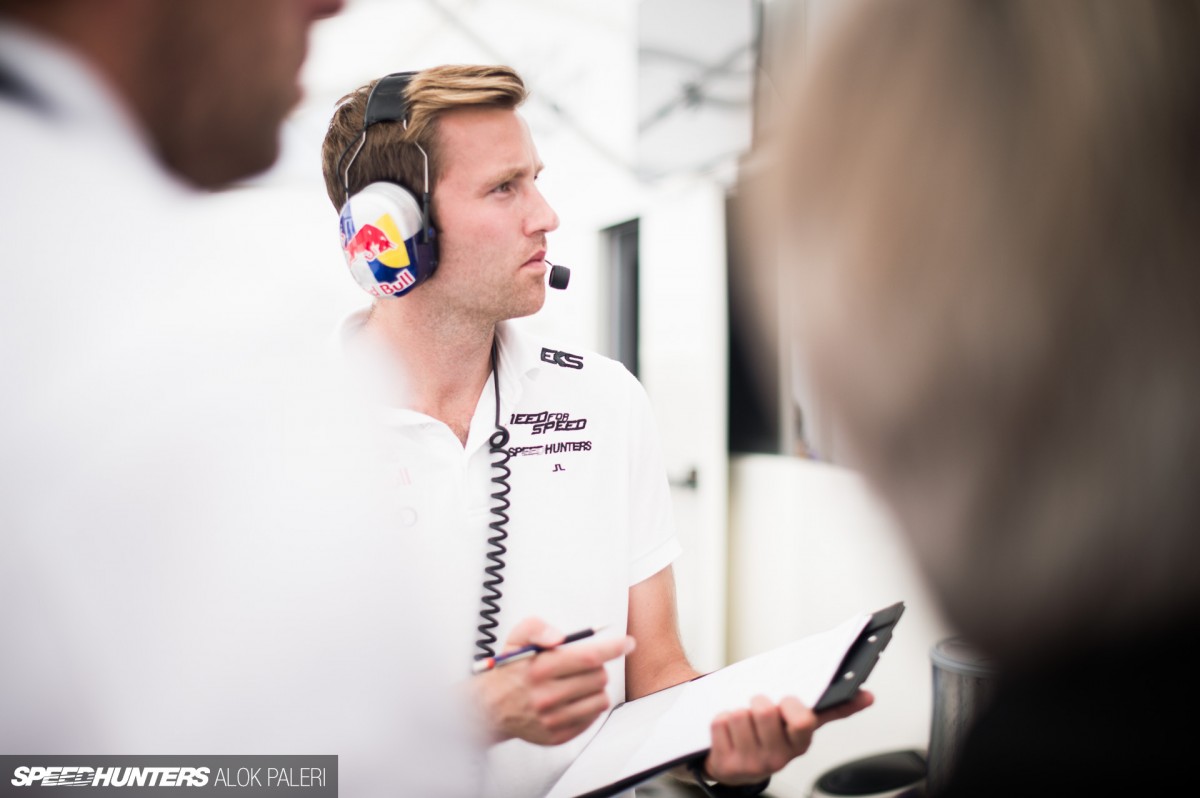 A couple of times there are two or more cars in the joker lap at the same time, and they are just pushing each other. Emil tries to keep an eye on this I have to say he is doing a very good job.
The Need For Speed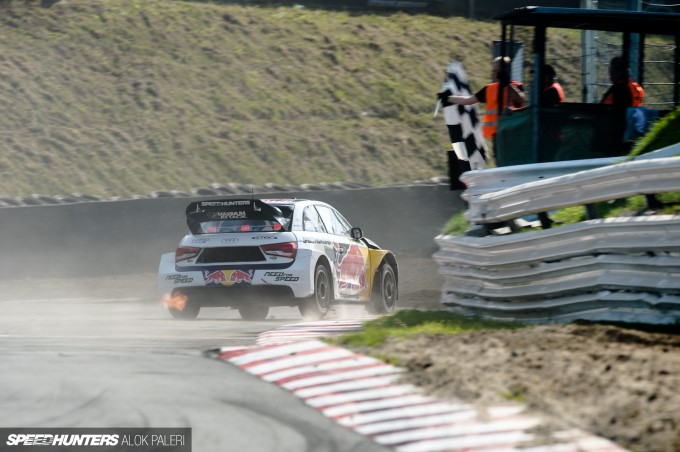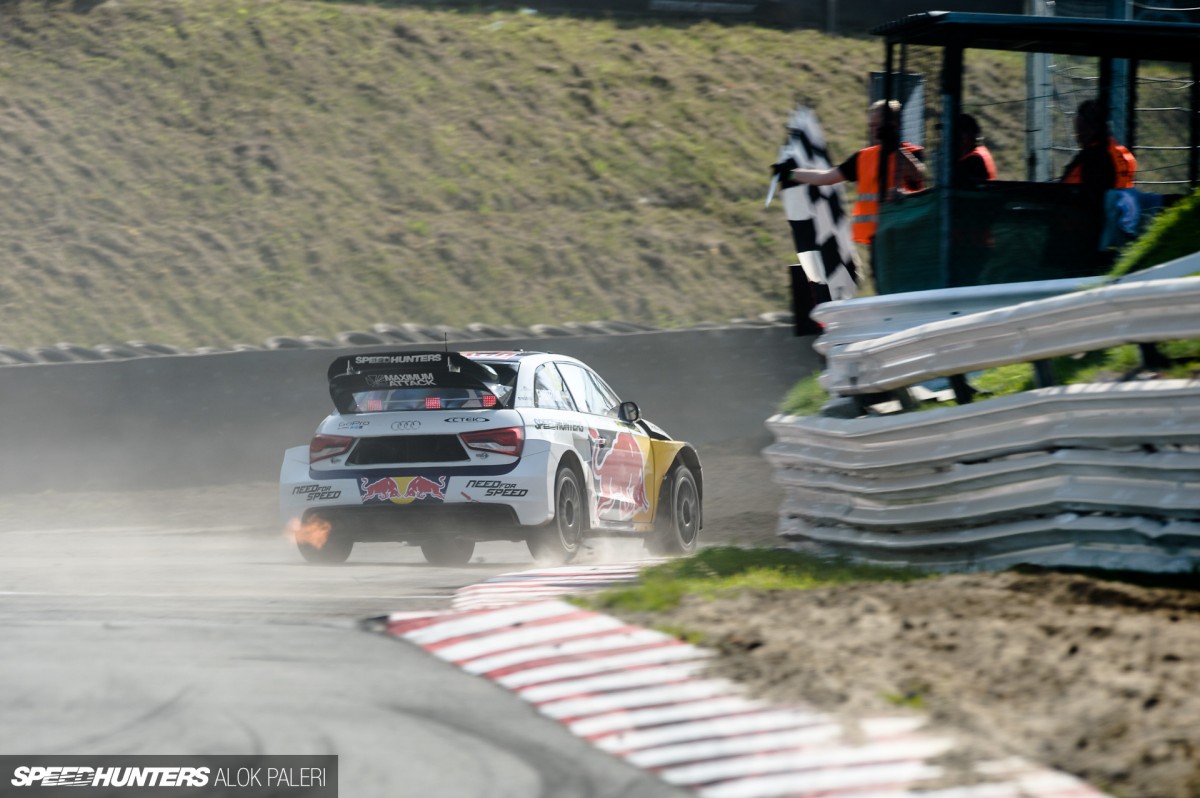 The free practice was really good. We had quickest lap time of the day, which is always nice.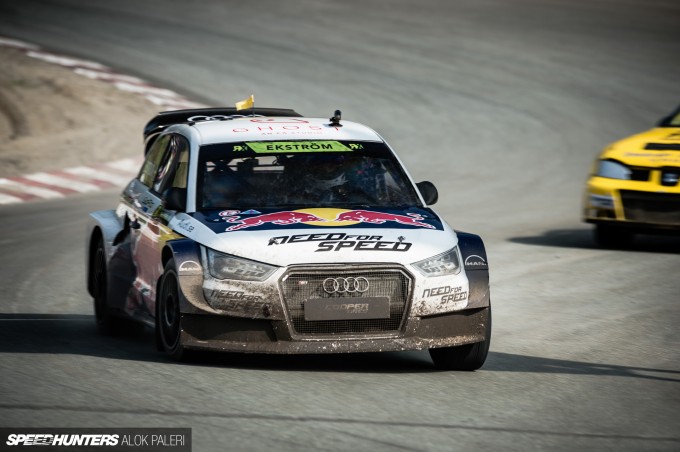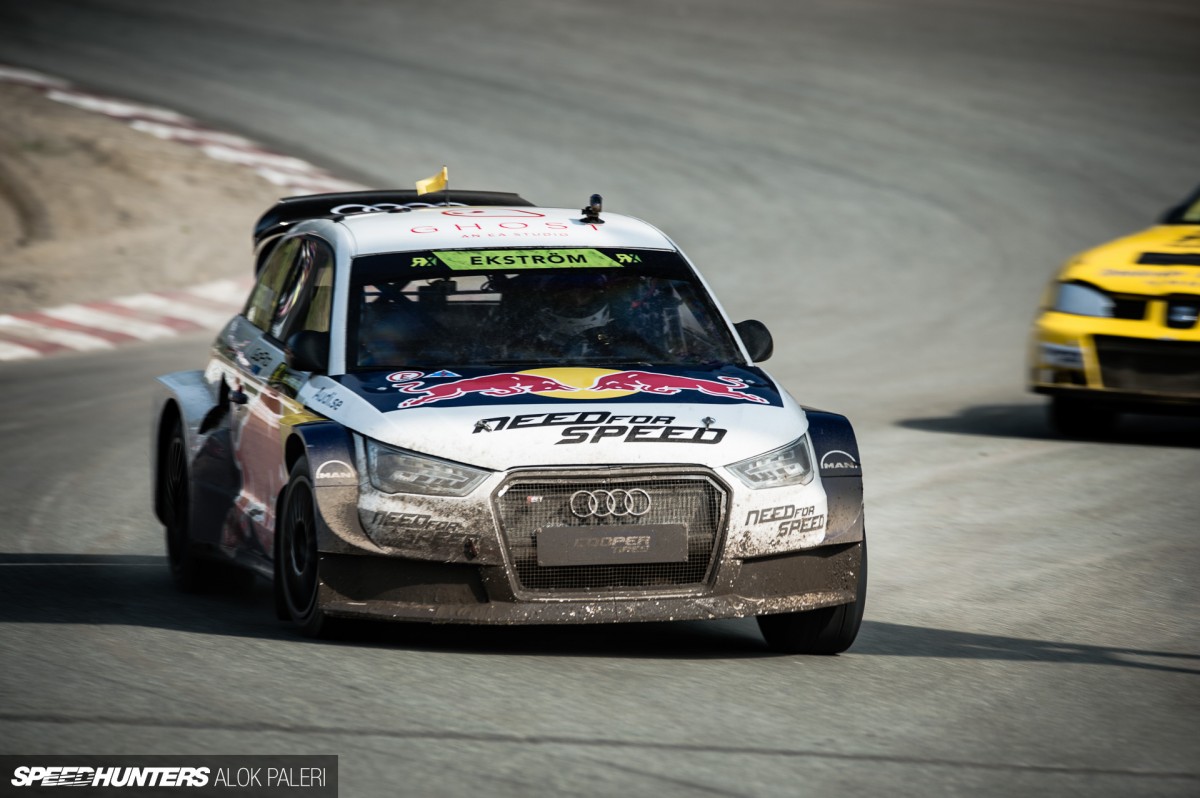 For the first heat I started in the very first race. The track was freshly sprinkled with water to try and reduce the dust.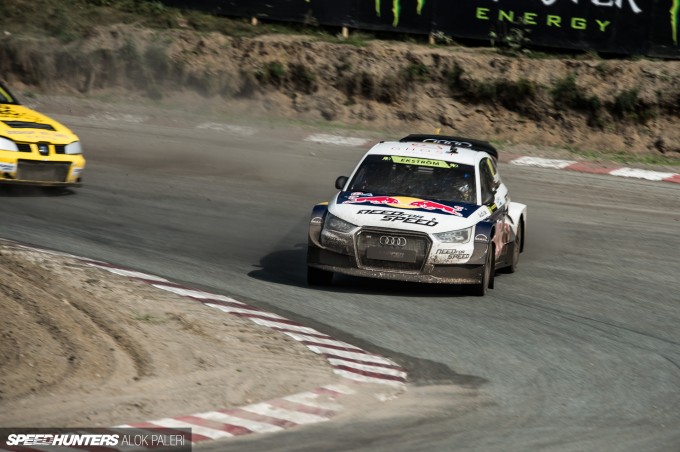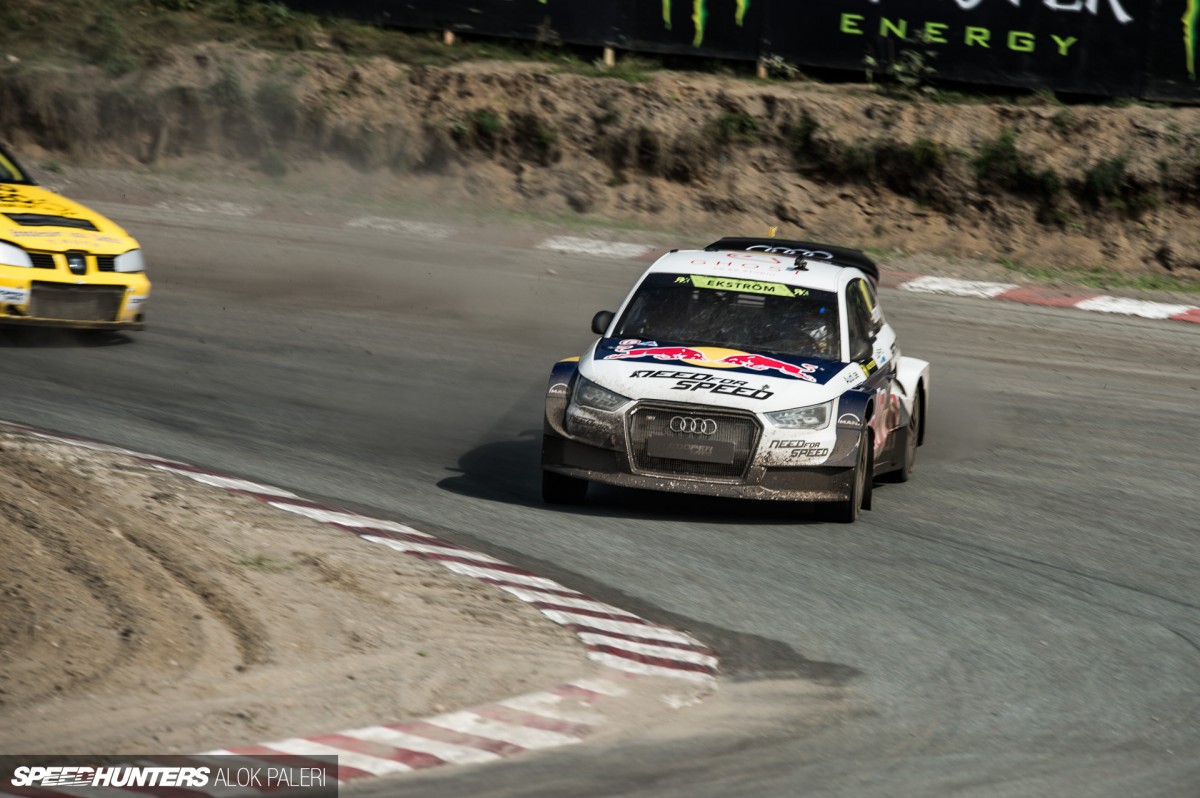 If you're in the first heat you have to deal with a slippery track. I had the 12th fastest time overall, which was not fantastic but still okay.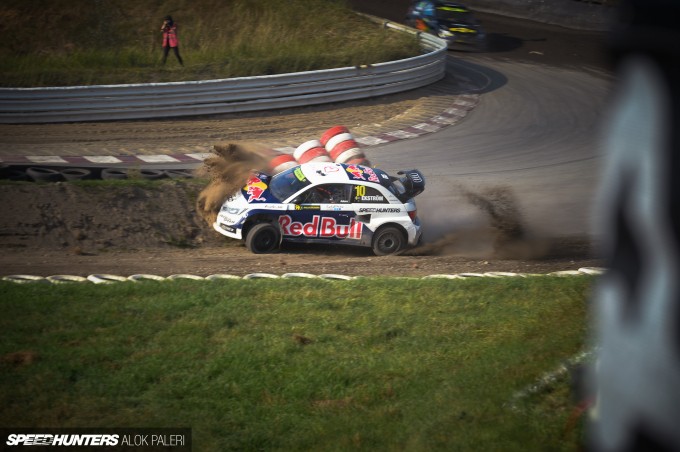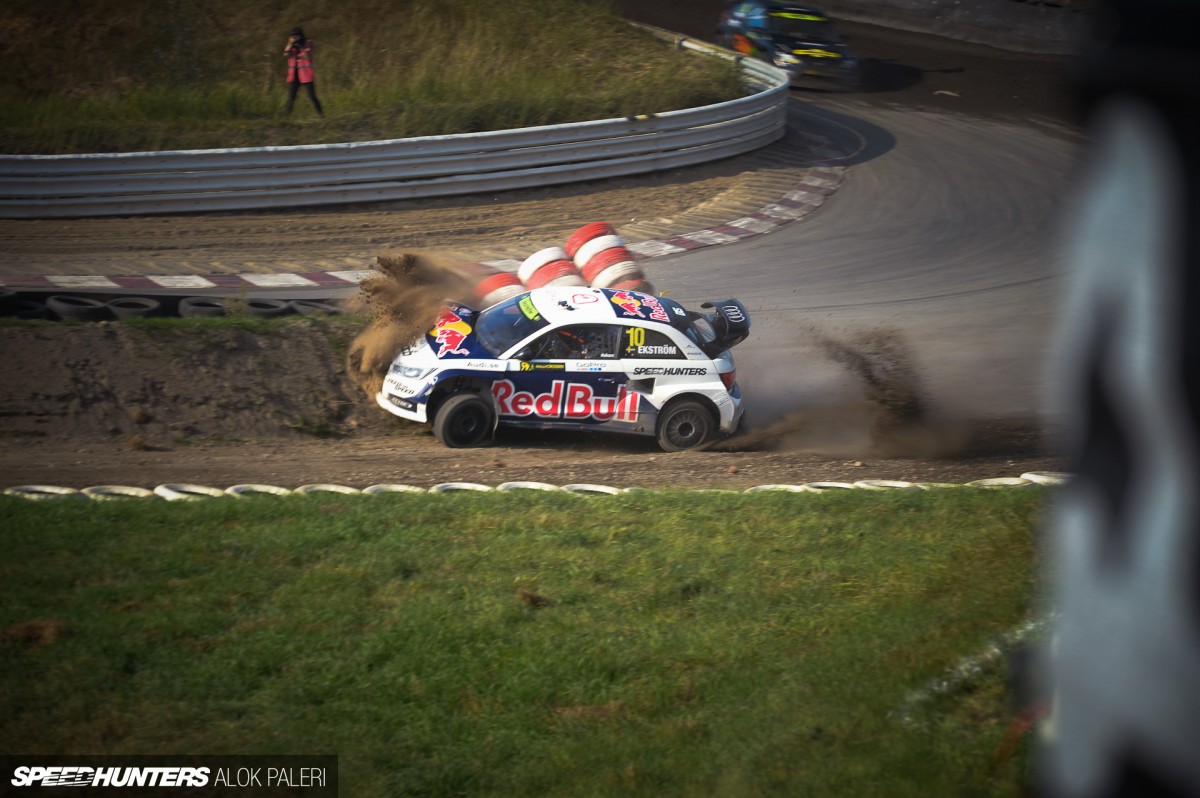 The second time around I had a clean run and was pretty pleased with everything. But when I entered the joker lap I made a mistake and clipped the tire barrier. It was only the beginning of the weekend and the car was already wrecked.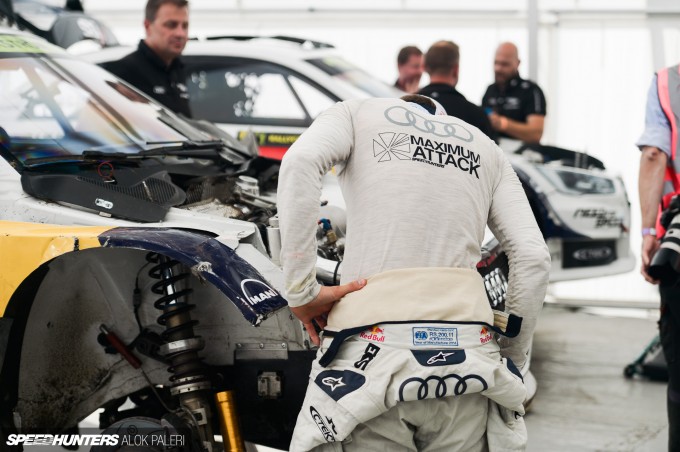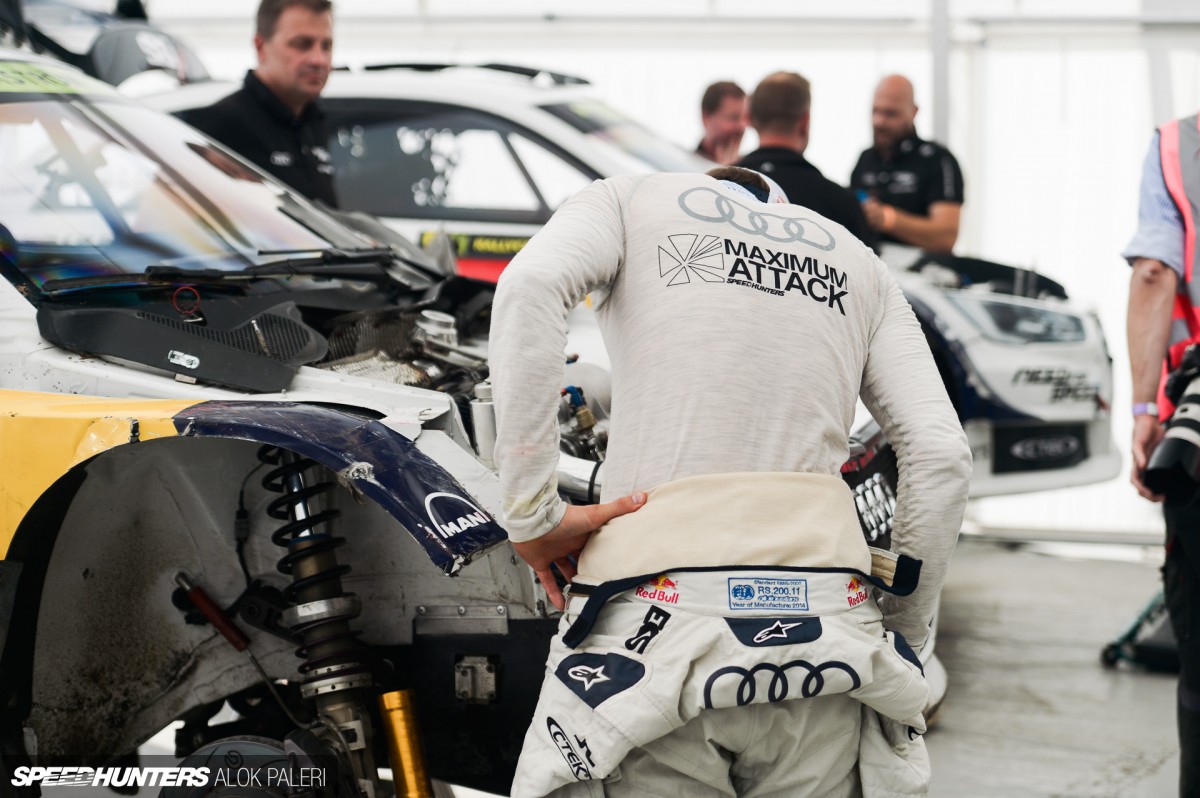 I mean, that's how it goes when you are driving on the limit at #MAXIMUMATTACK – sometimes you lose control for a bit.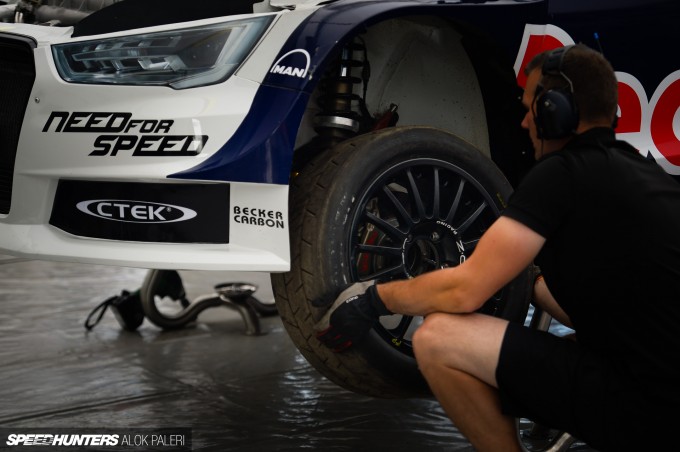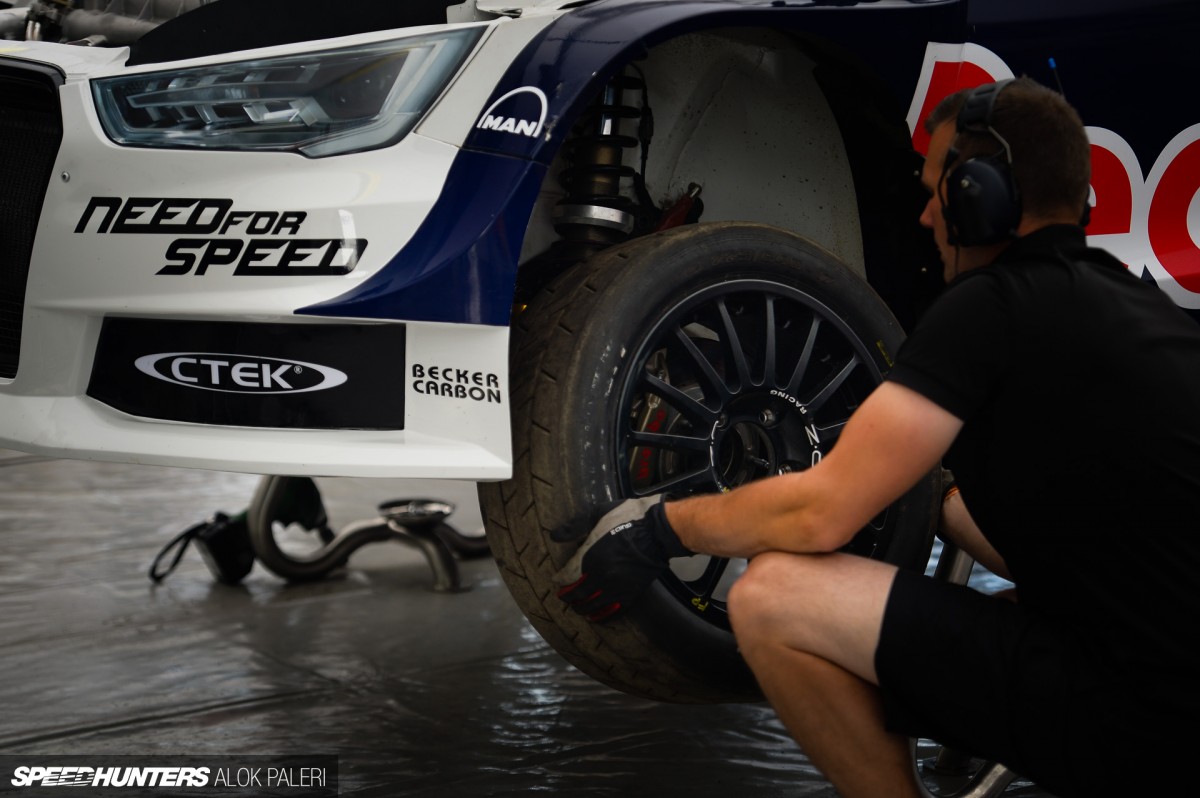 Luckily, we have an excellent crew at EKS that managed to put the car back together just in time for the next heat.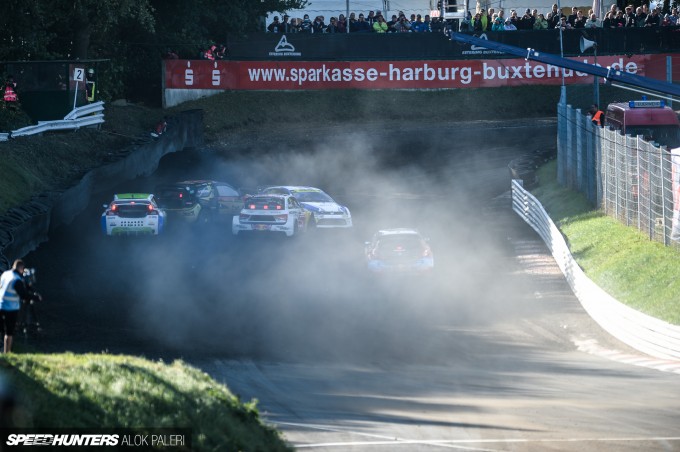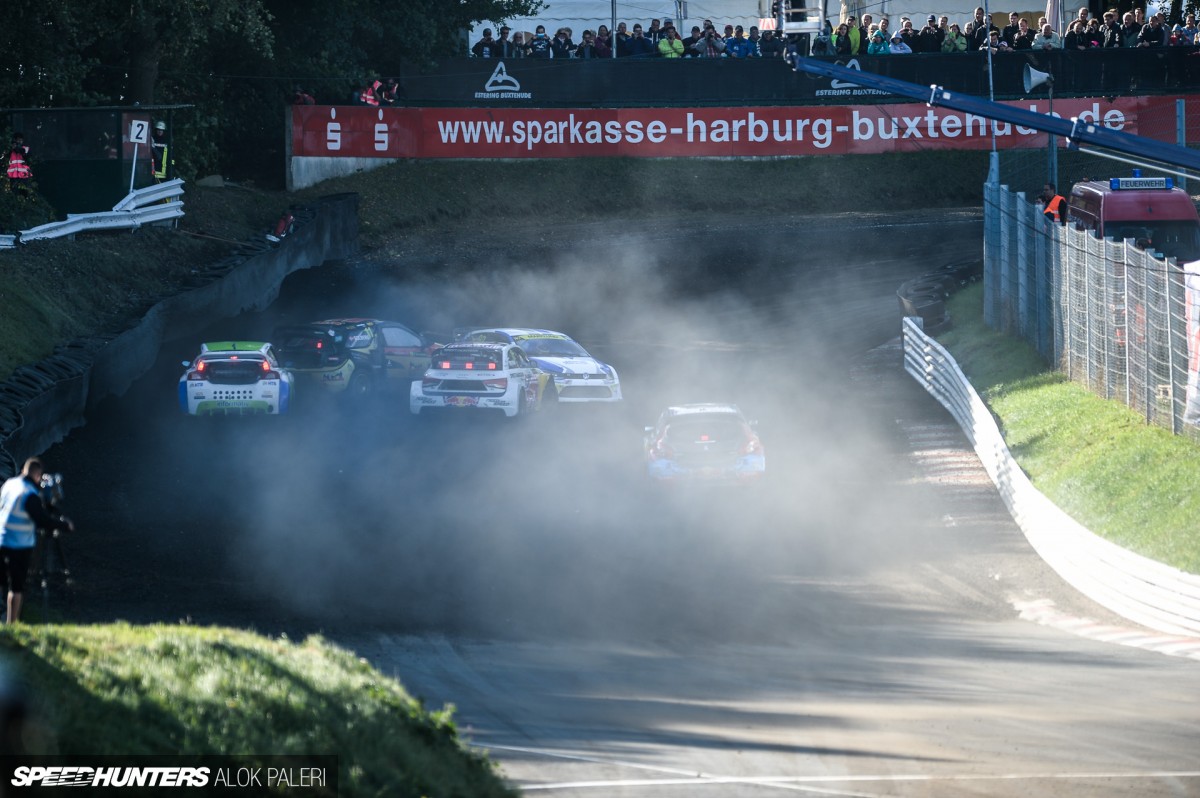 On Sunday we had changing weather conditions. It was raining, then dry, and then raining again. In the third heat I had a pretty good race. There was a little bit of crash and bang at the first corner, but then I had a clean run.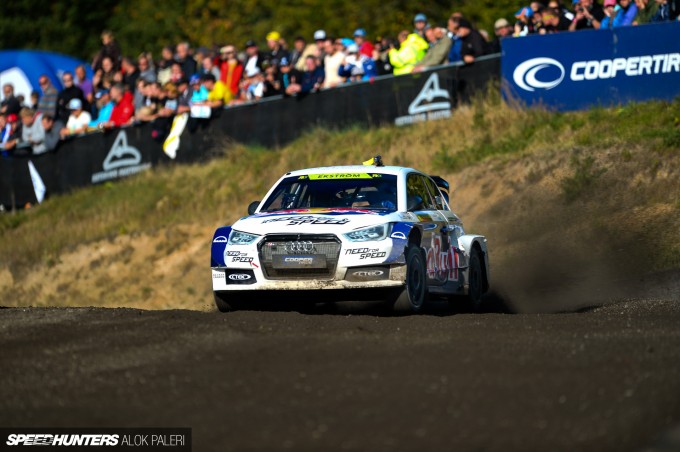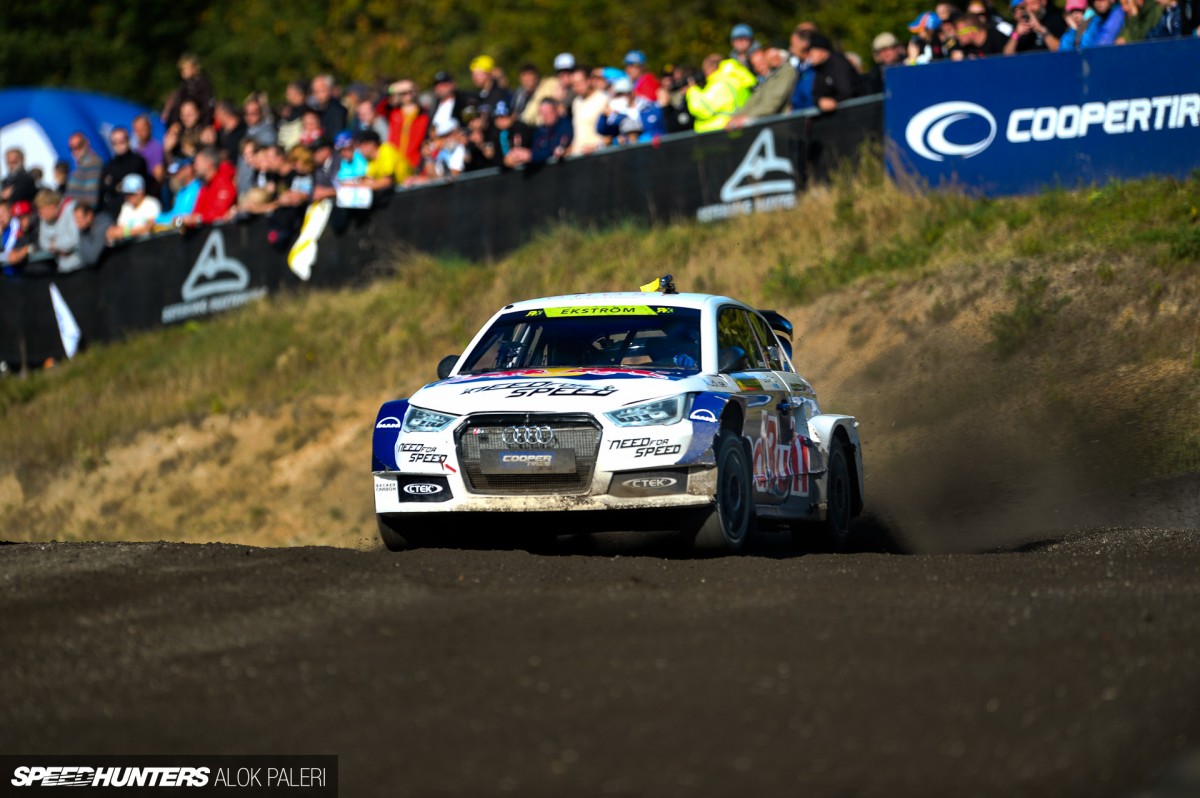 We were a little worried I had damaged the car, but luckily I had not.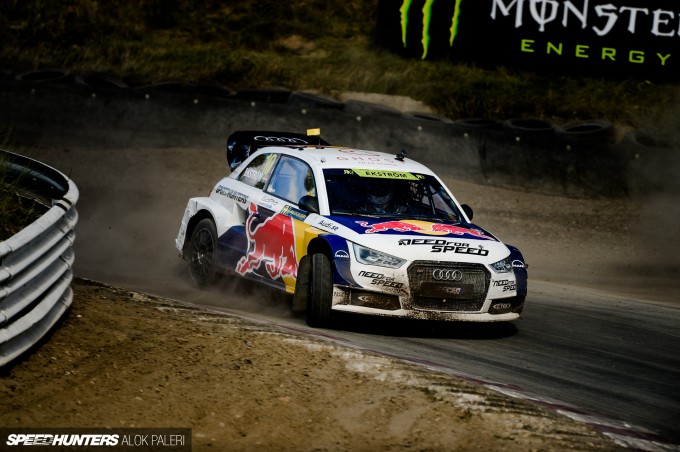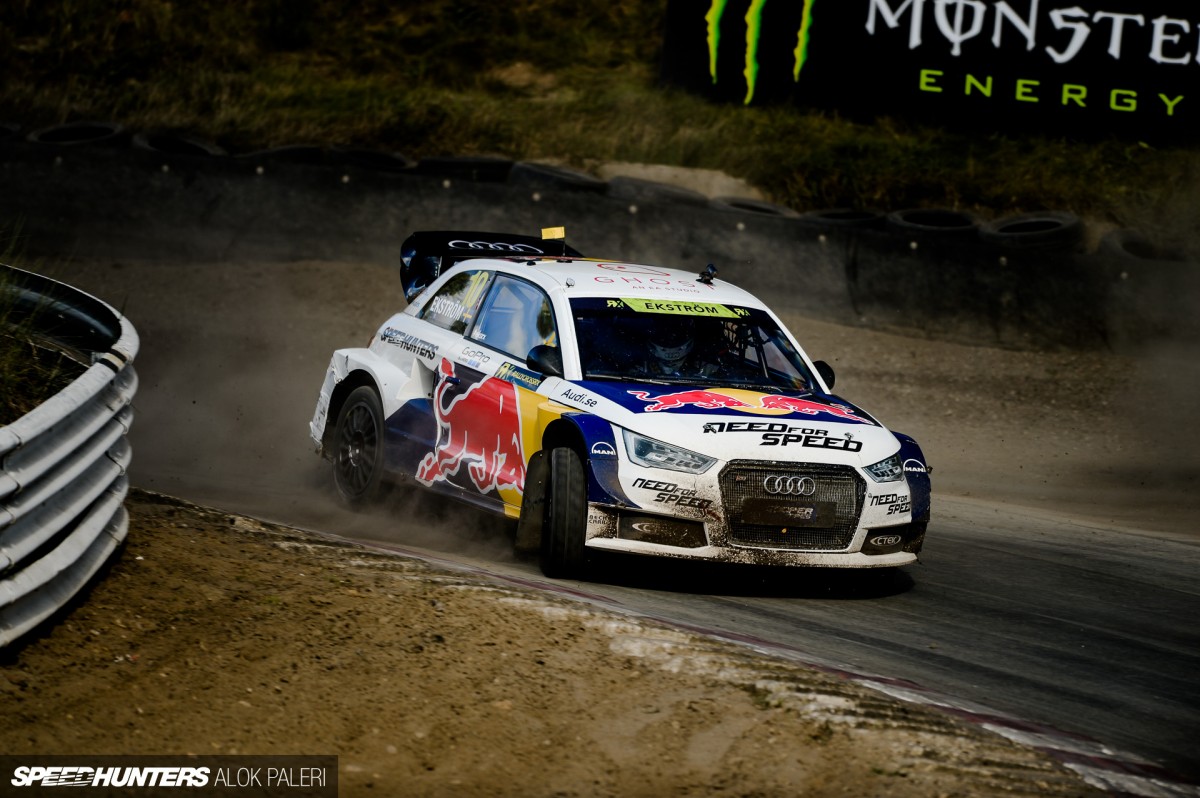 Then, during Heat 4, I took the start but spun around in the first corner. This was a bit disappointing because that would have taken us to #1 in the intermediate qualification.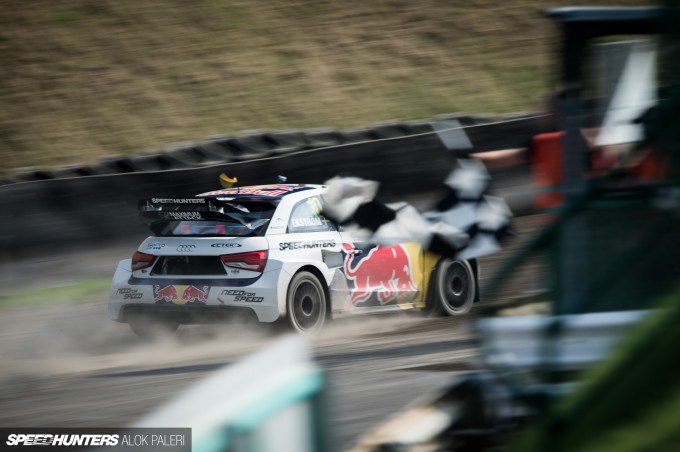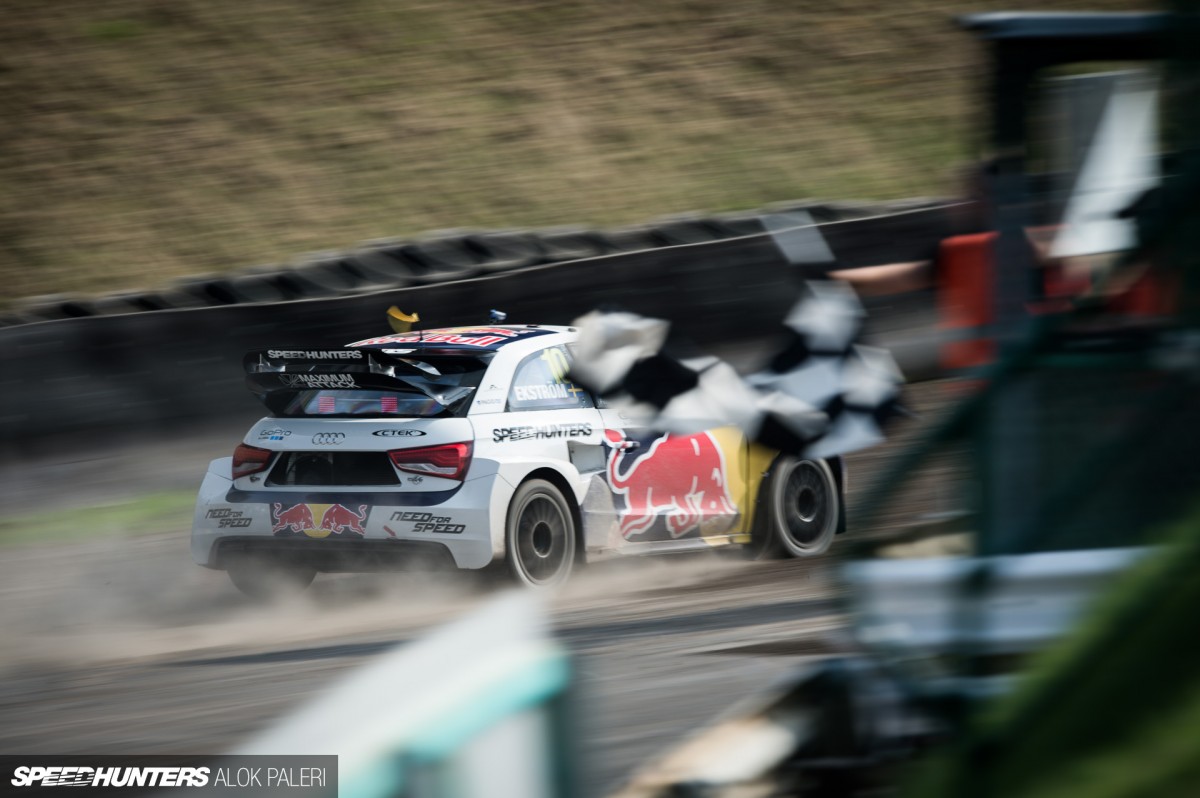 I did get pole position in semi-finals though, so it was all still positive.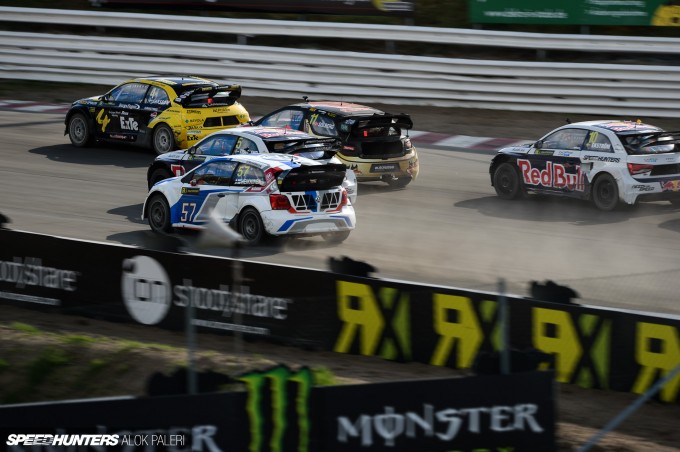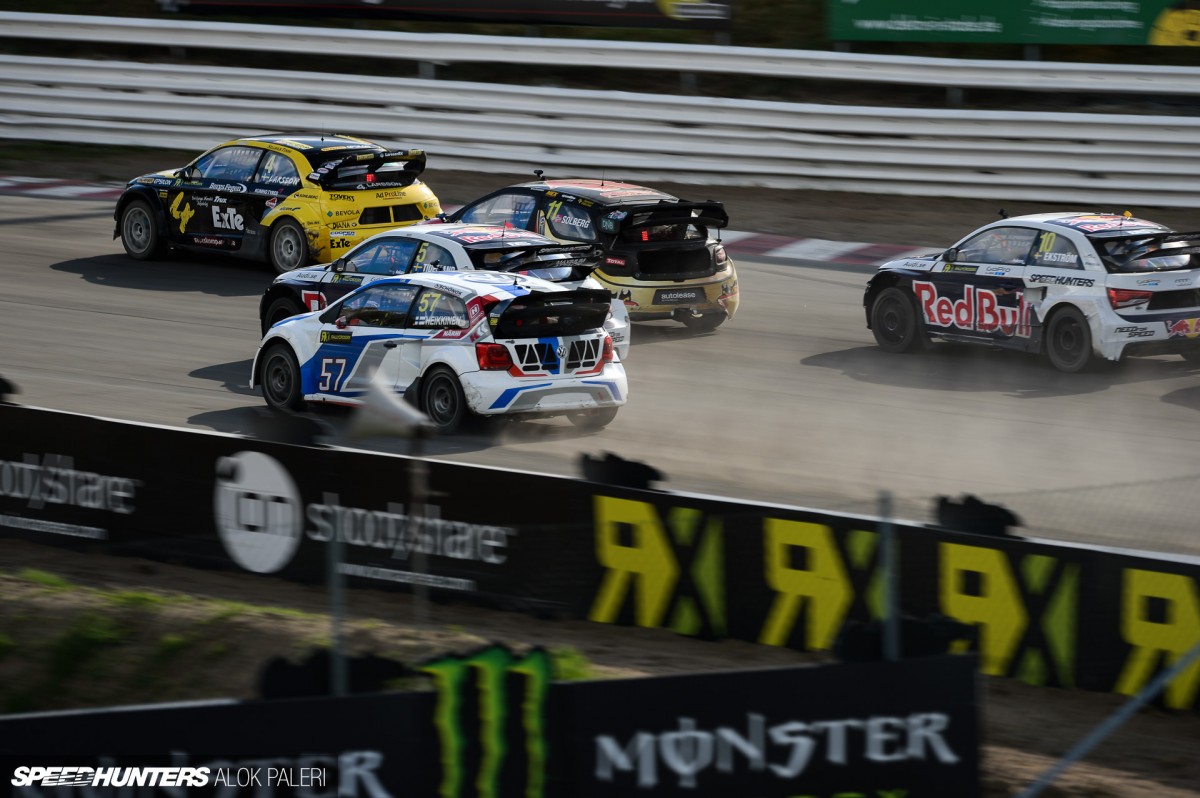 In the semi-final, I had the worst start of the weekend – a little too much wheelspin, and then I lost the start to Robin Larsson. The rest was quite uneventful and we progressed to the finals.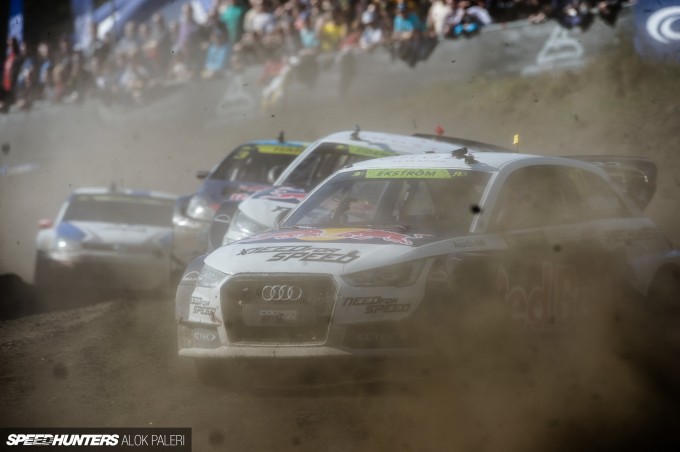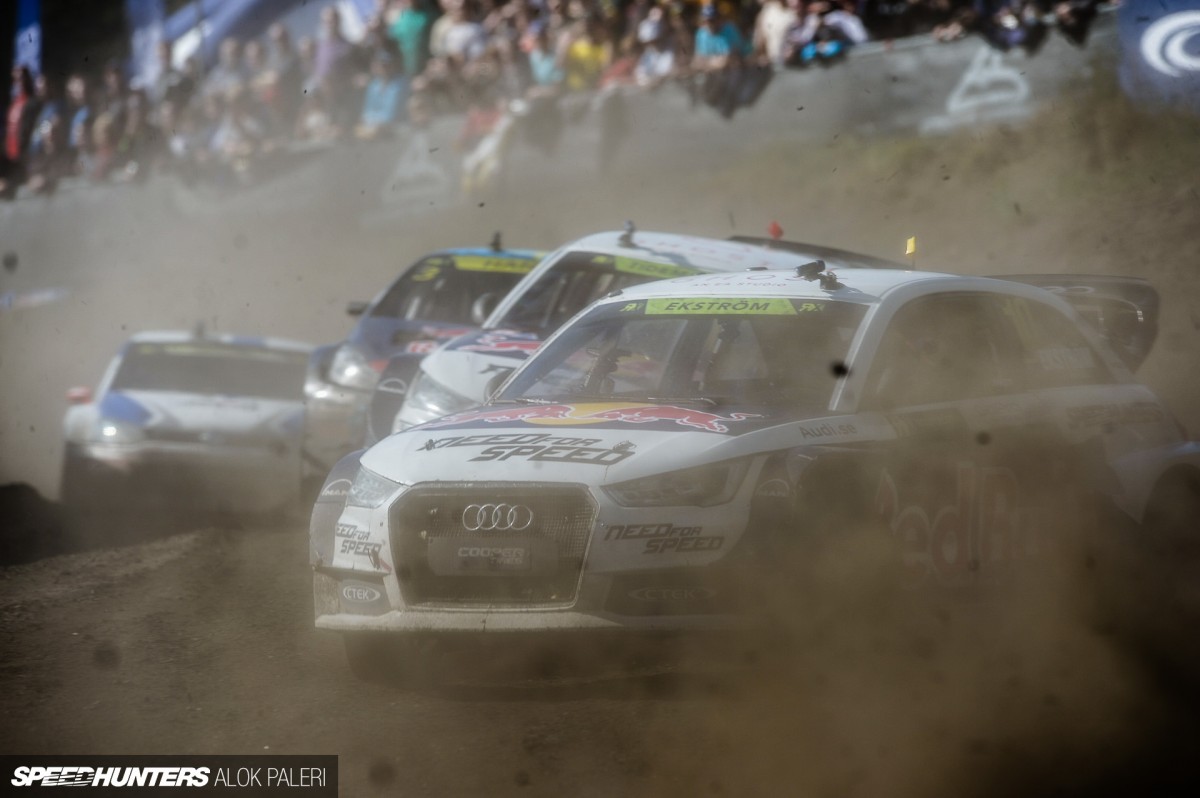 The finals were properly impressive, even though my start was just okay. I raced side by side with Pontus on the straight and then managed to catch up with the guys in front and took the joker lap.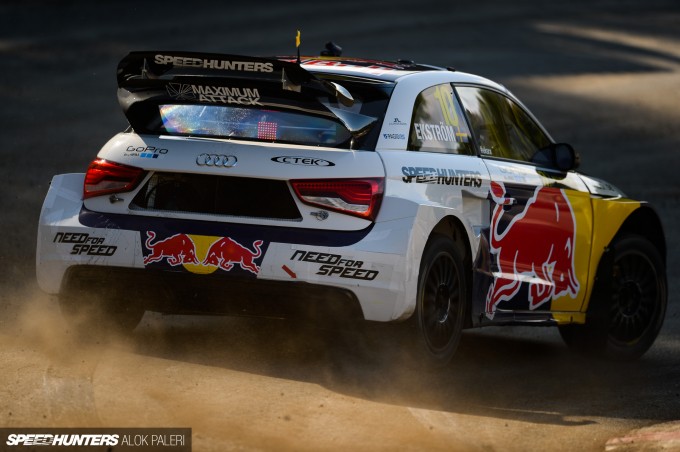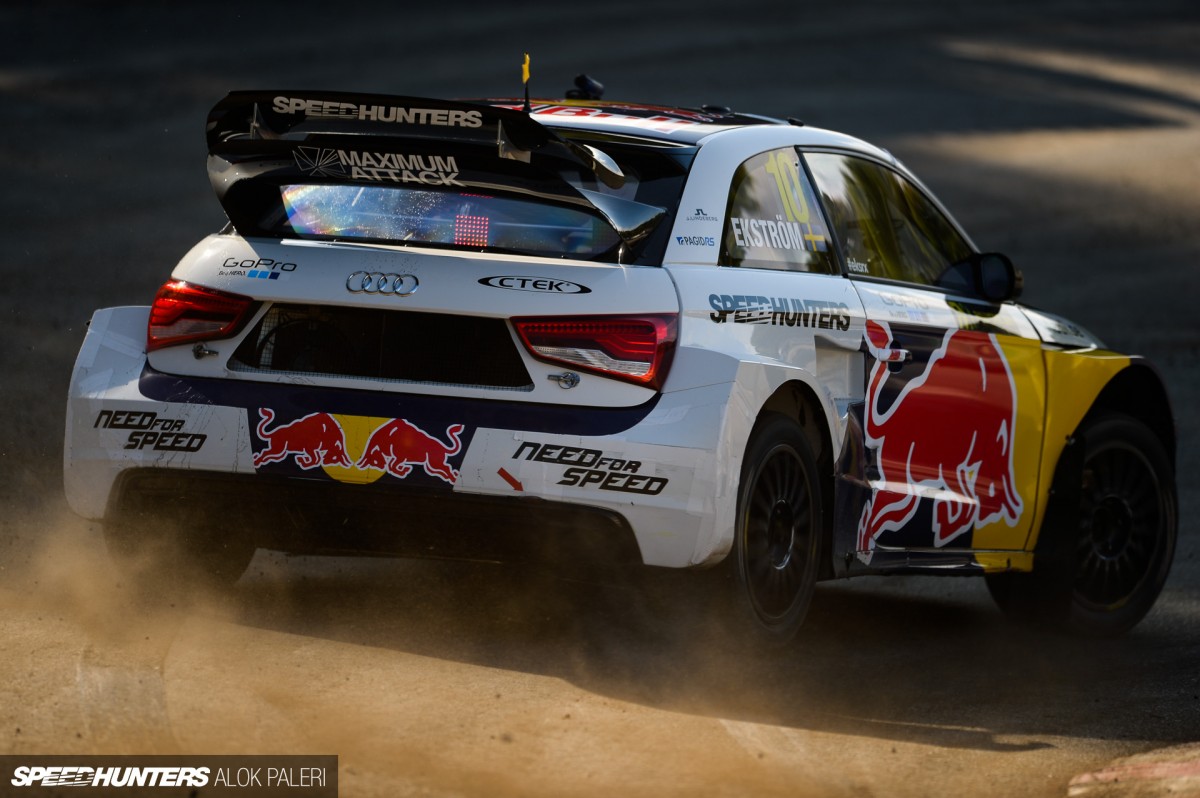 There was not much else to be honest, but to zone-in and drive flat-out.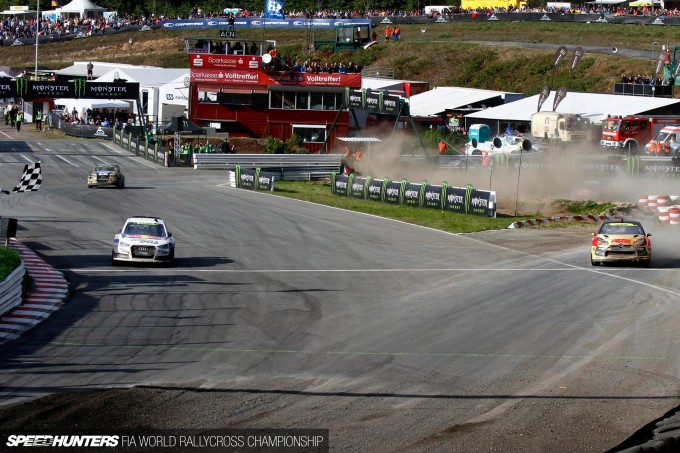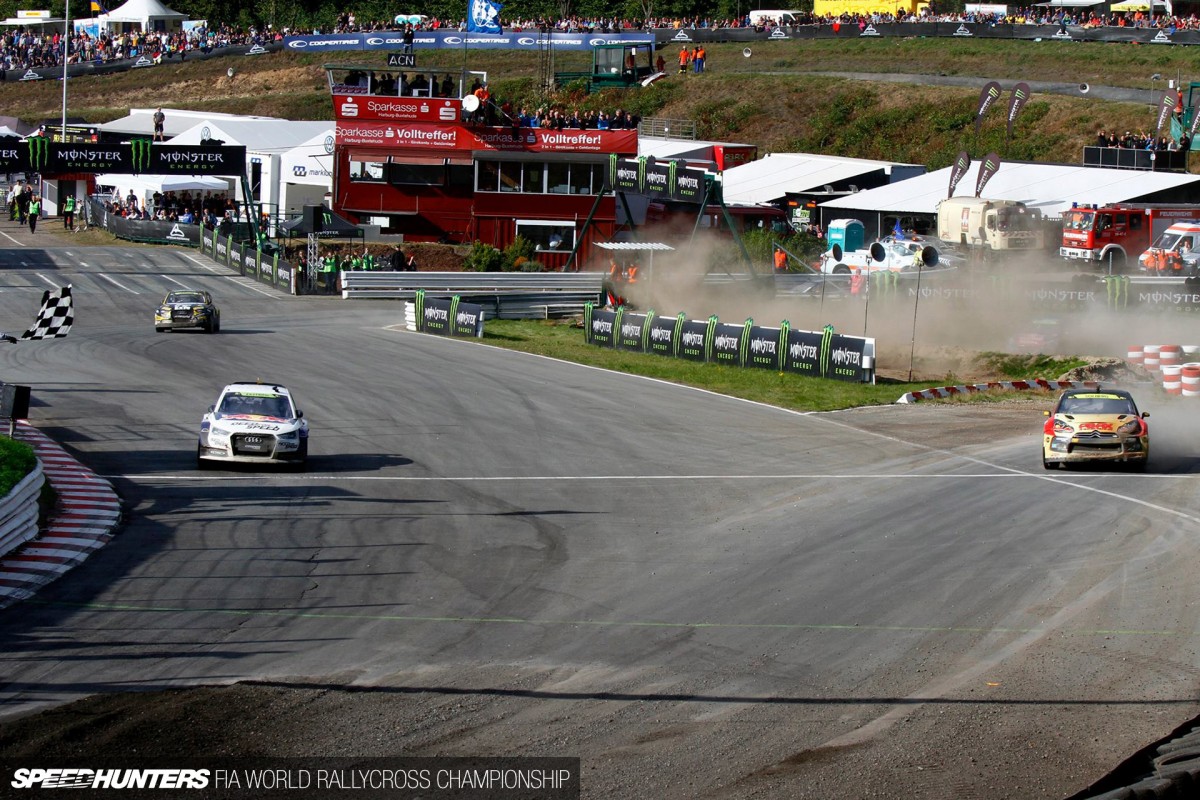 As I crossed the finish line I saw Petter coming out of the joker lap on my left. I thought my car crossed the line before his, but after hearing the timing I realized I had come second. Looking at some footage it can be debated whose nose crossed the line first, but the timing uses transponders and according to the data Petter was 0.005 seconds ahead of me.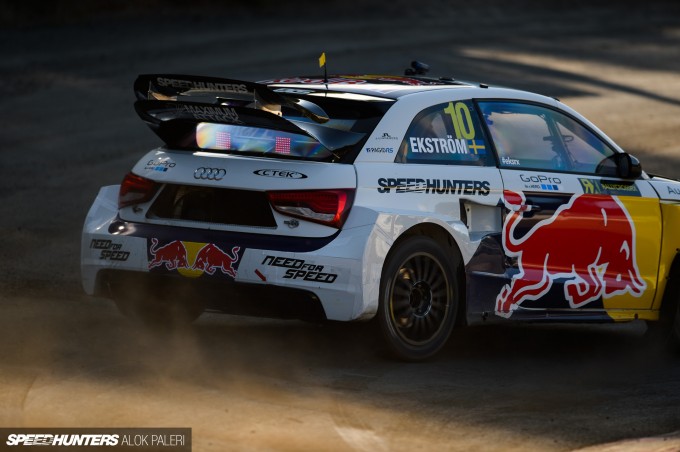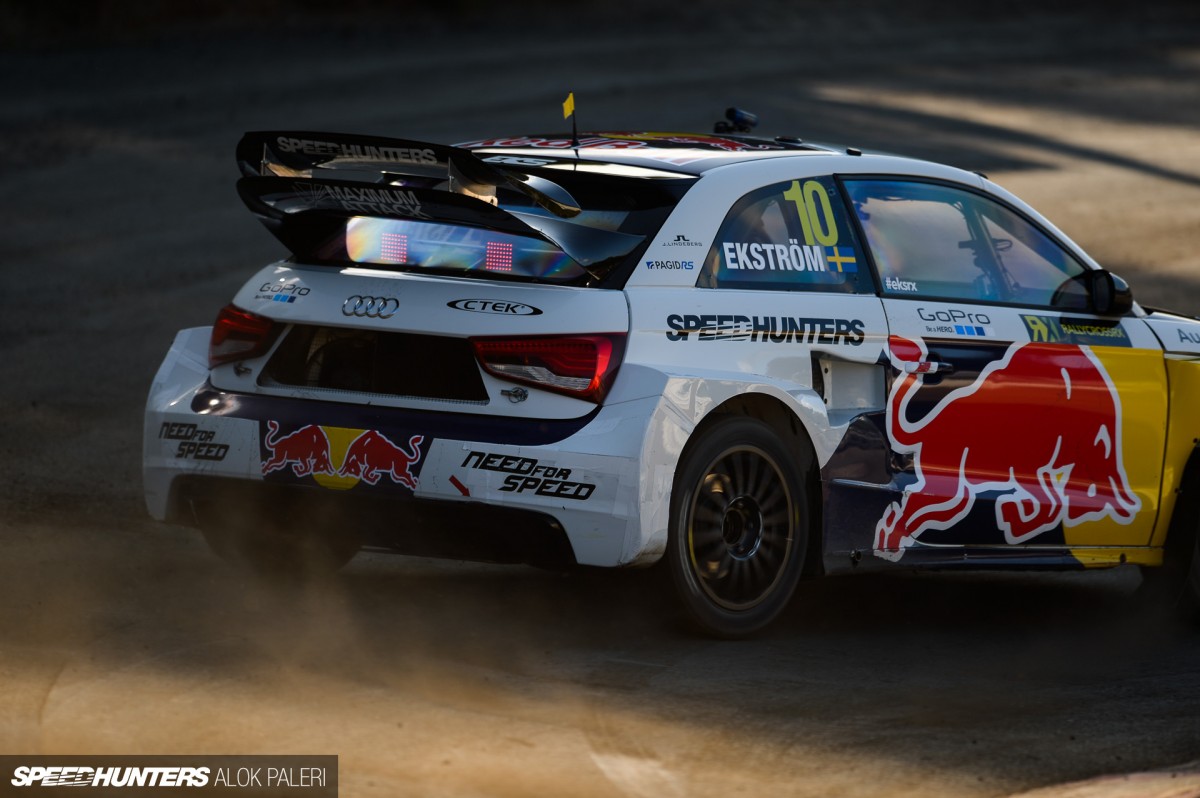 The fact that there is a joker lap makes rallycross that much exciting, because it literally comes down to the last few meters.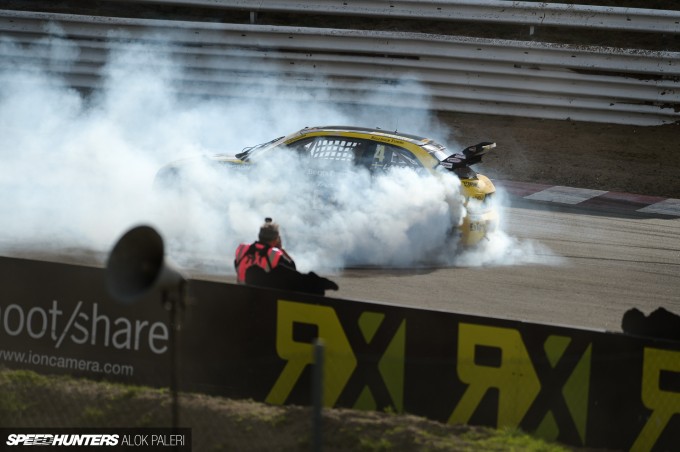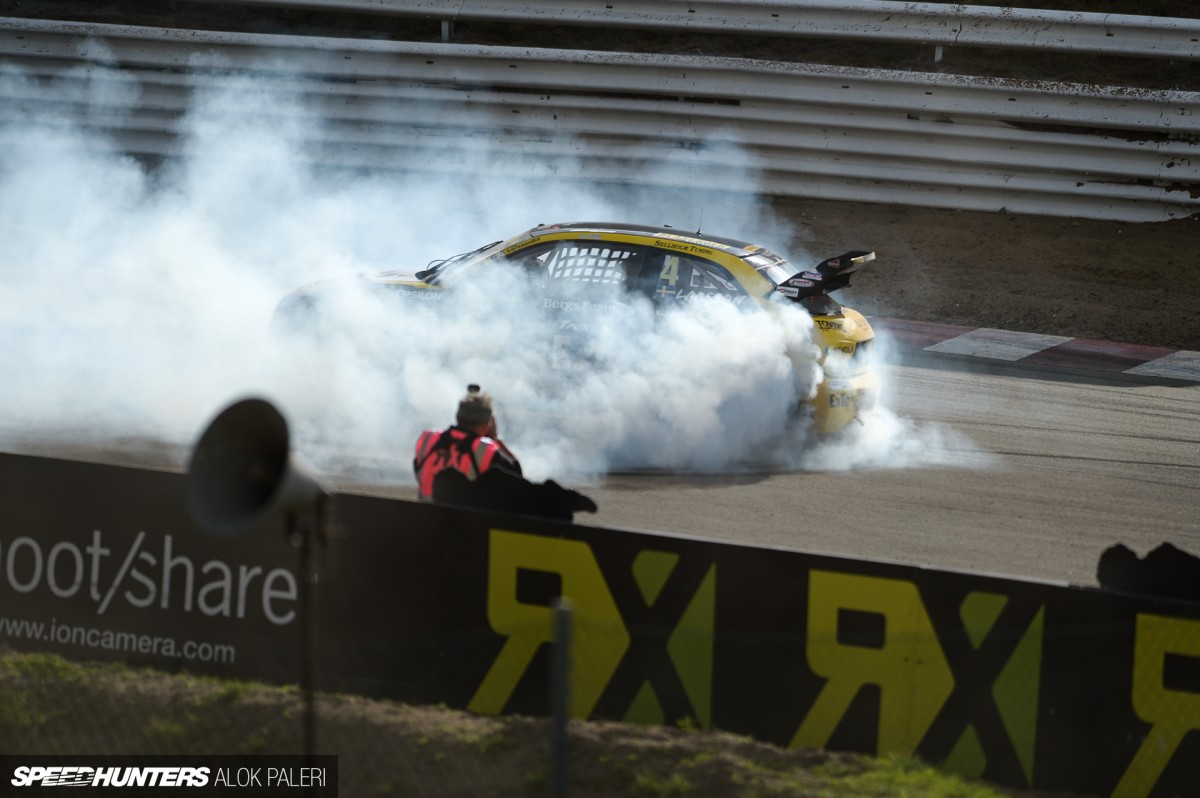 In the end Petter Solberg took the win, I came in second and Robin Larsson took third in the Supercar class.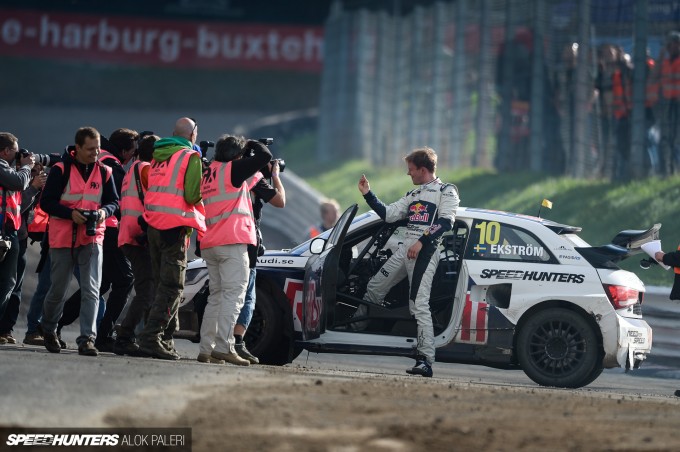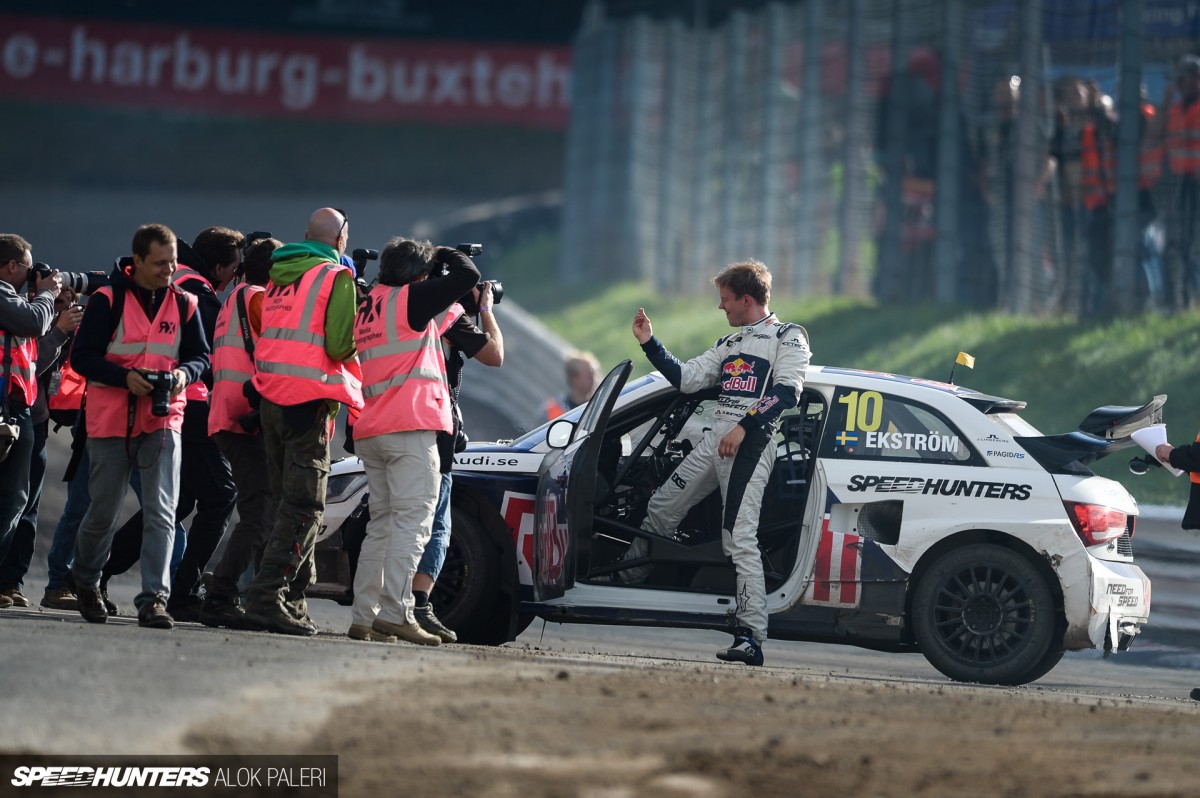 It really was this close.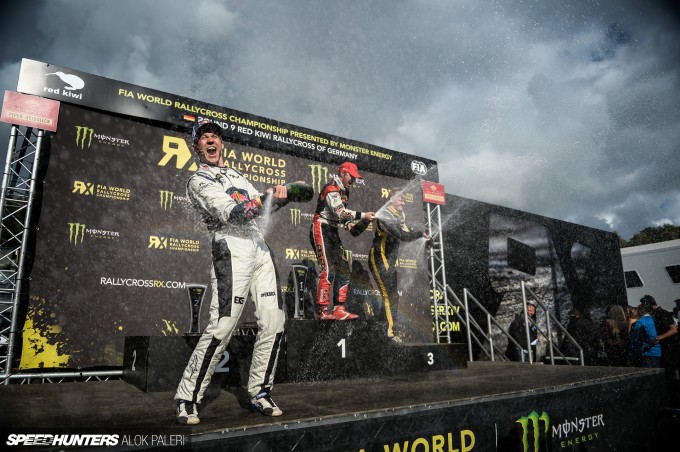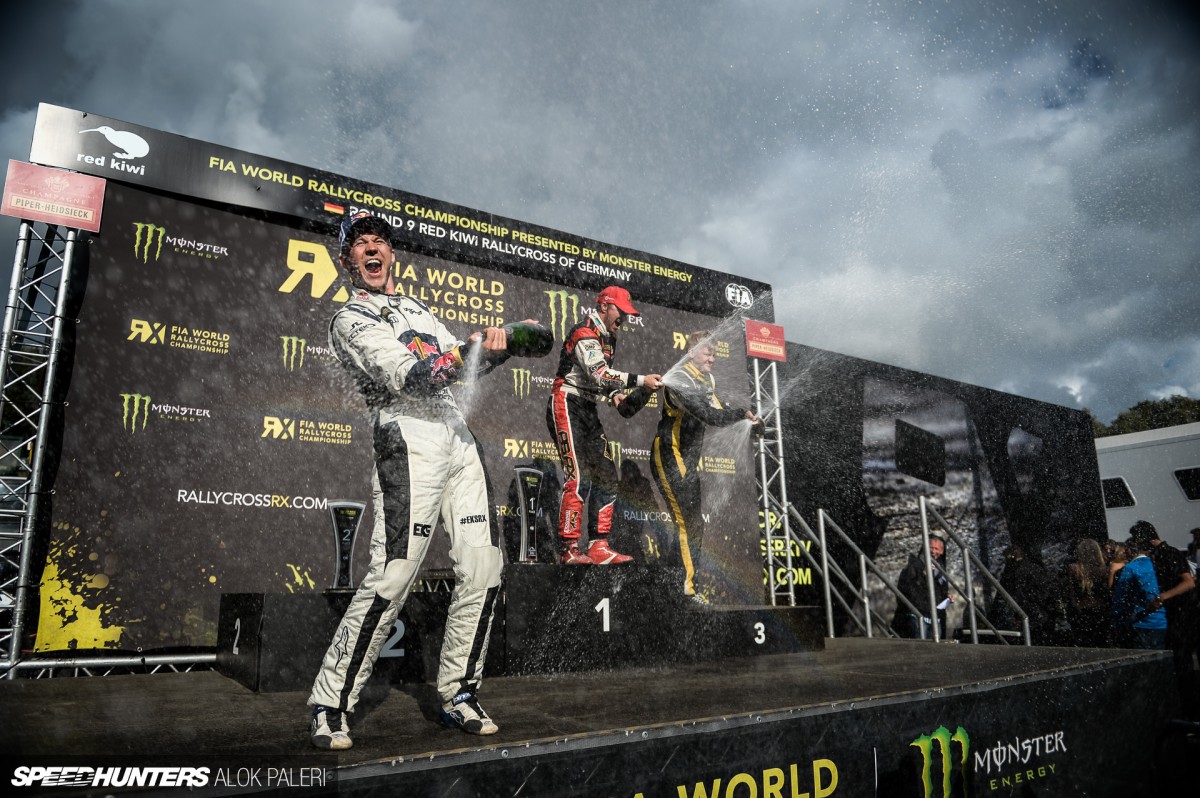 Honestly I think this must be one of the closest finishes in the history of close finishes – maybe even the closest ever win margin in Europe. Perhaps a reader can correct me if I'm wrong?
It's A Family Affair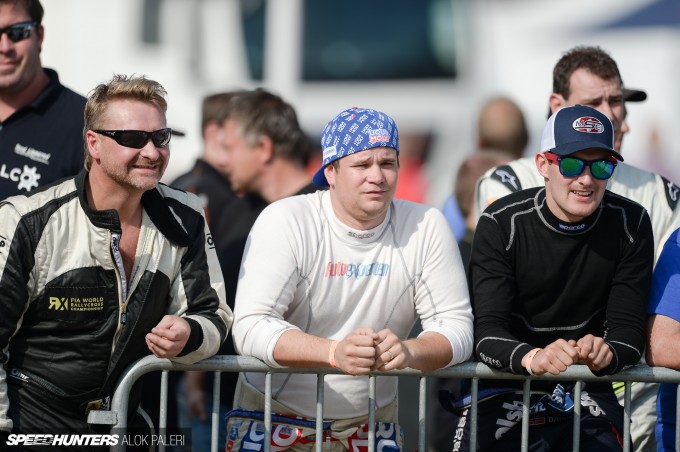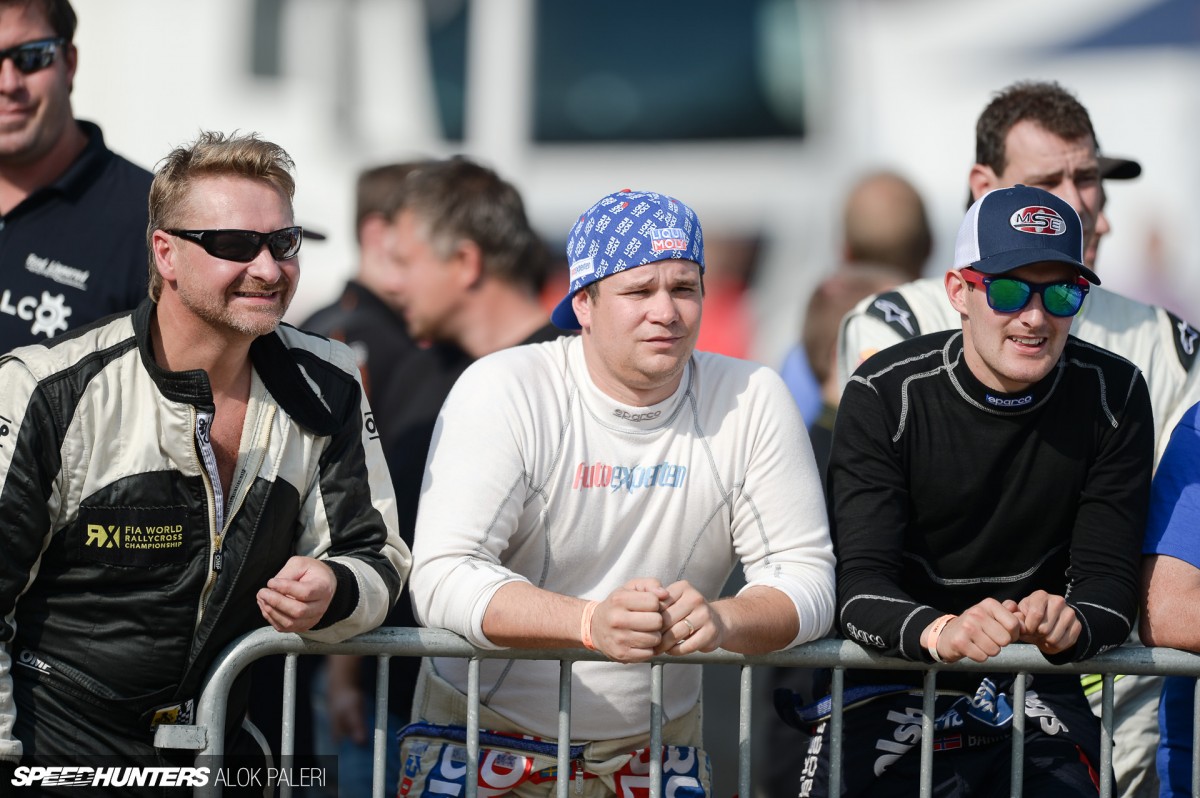 I have known most of my rallycross competitors for long time – even before their rallycross careers. The motorsport world is pretty small, so it's quite nice to be competing against guys who really have passion for this sport, but are also just really fast guys.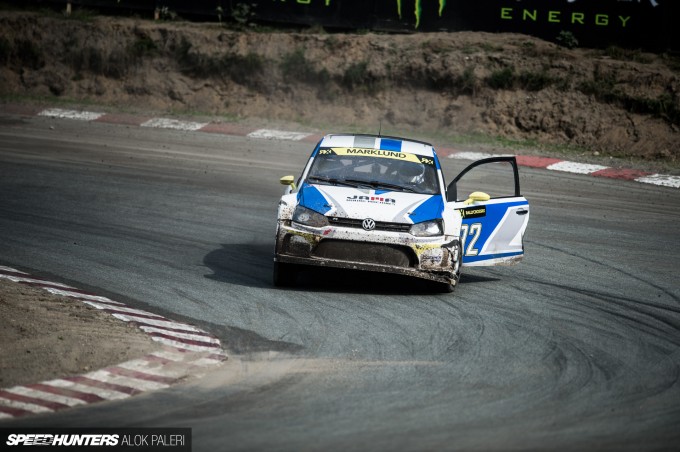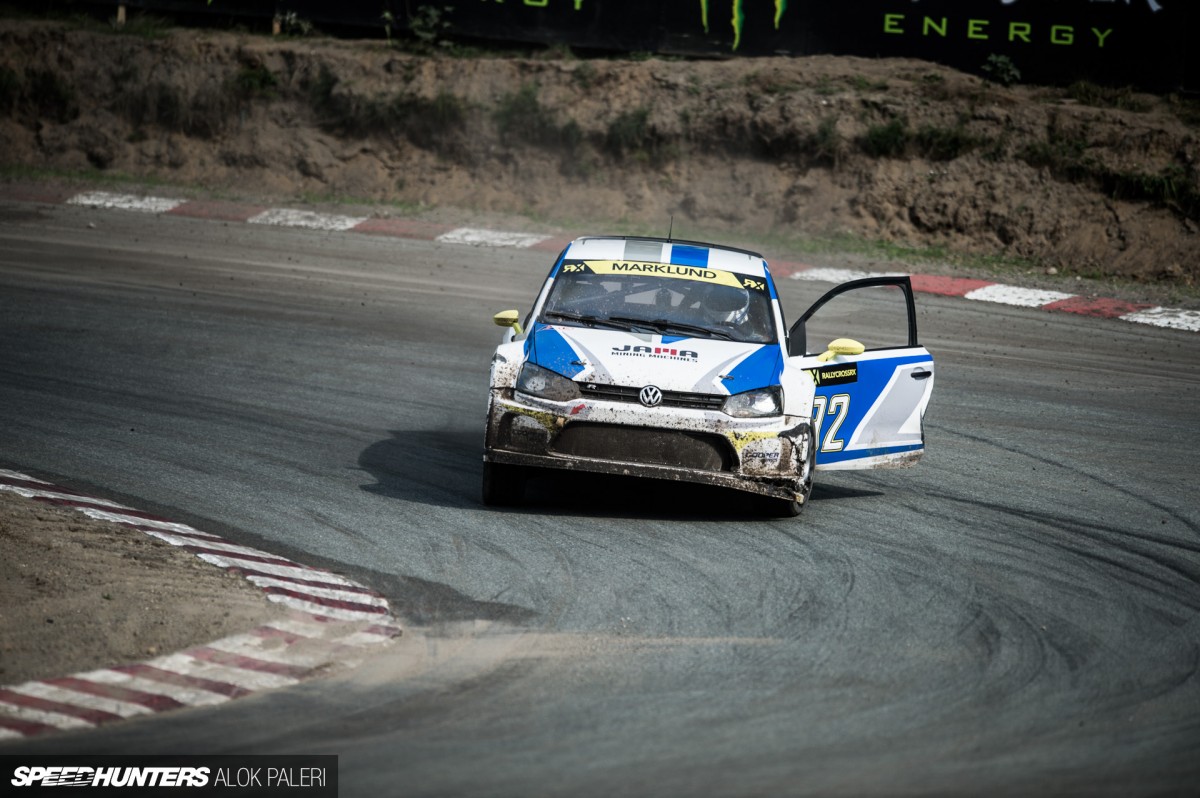 In rallycross more than most places, the #MAXIMUMATTACK state of mind is everywhere.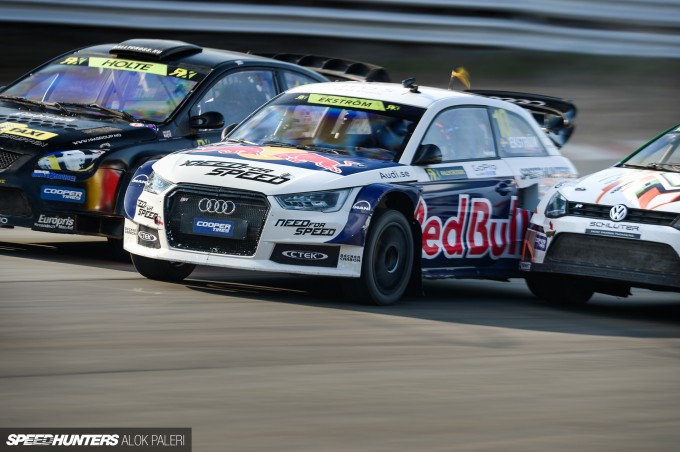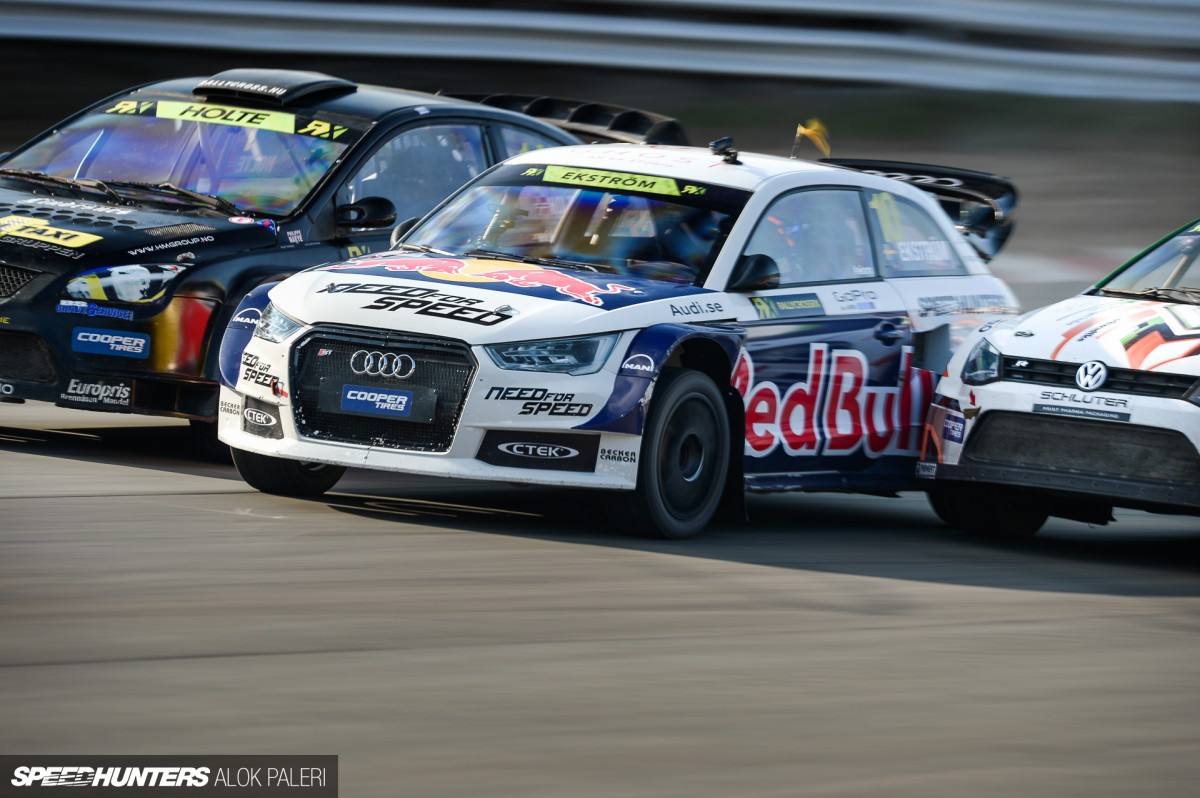 In rallycross, you go flat-out off the line against four other drivers in the heat – five in the semis and finals. It is a door-to-door, high-octane, high-horsepower drag race till the first corner, and you really have to attack everything because there is no room for being conservative.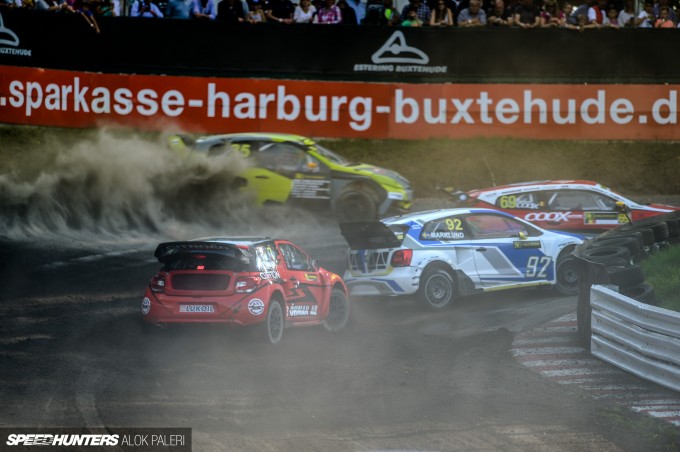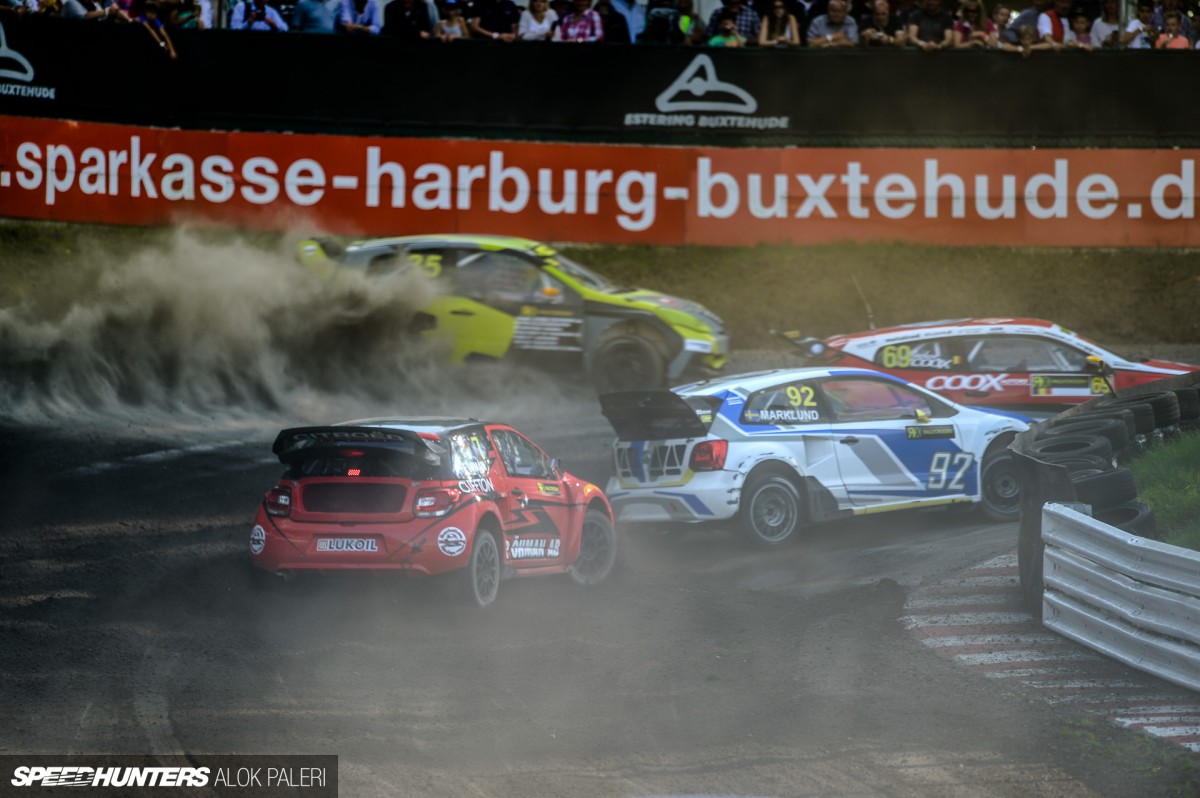 You really need to be ready for anything that can come up.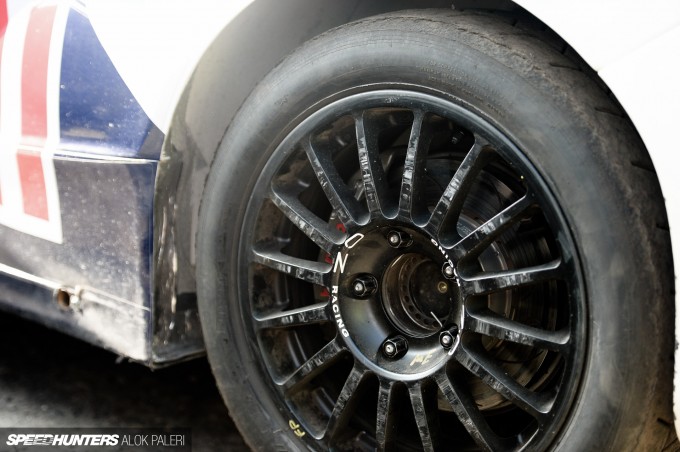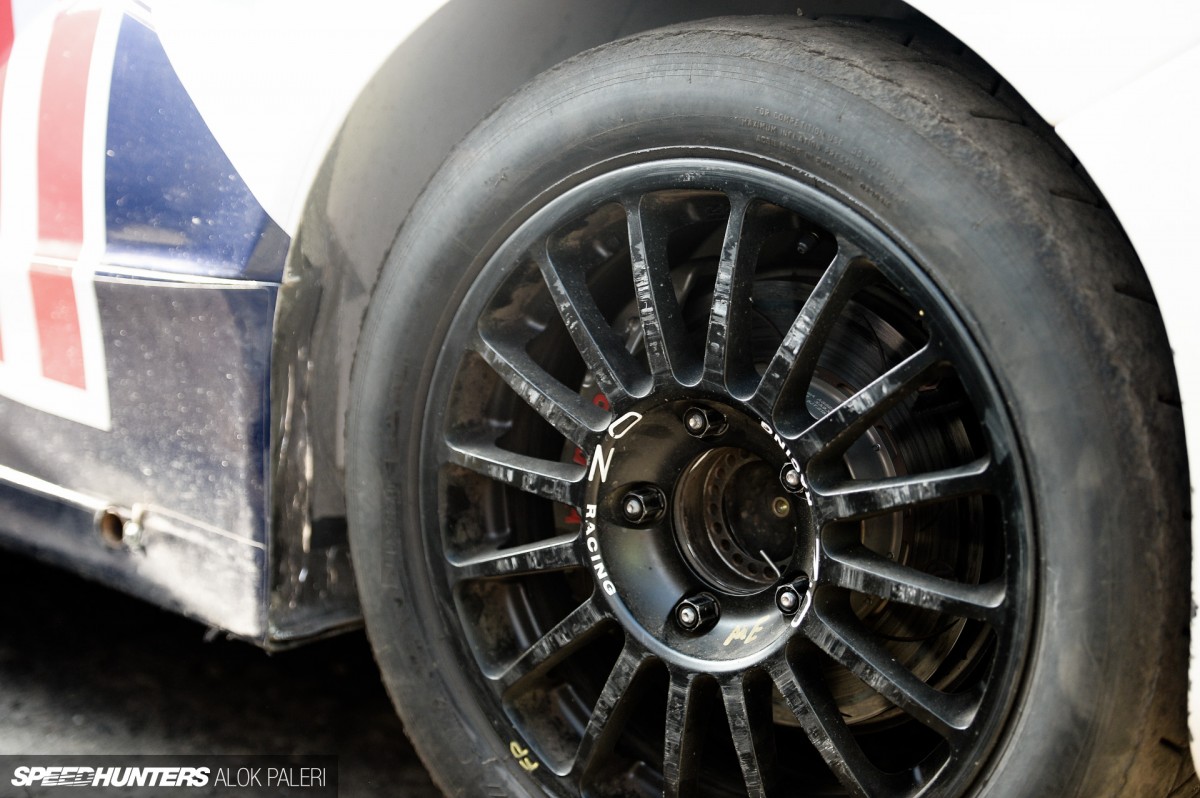 Driving pedal to the metal really suits this type of sport.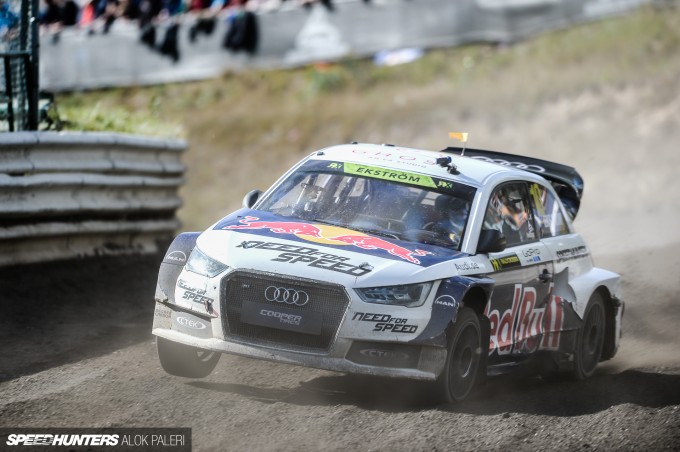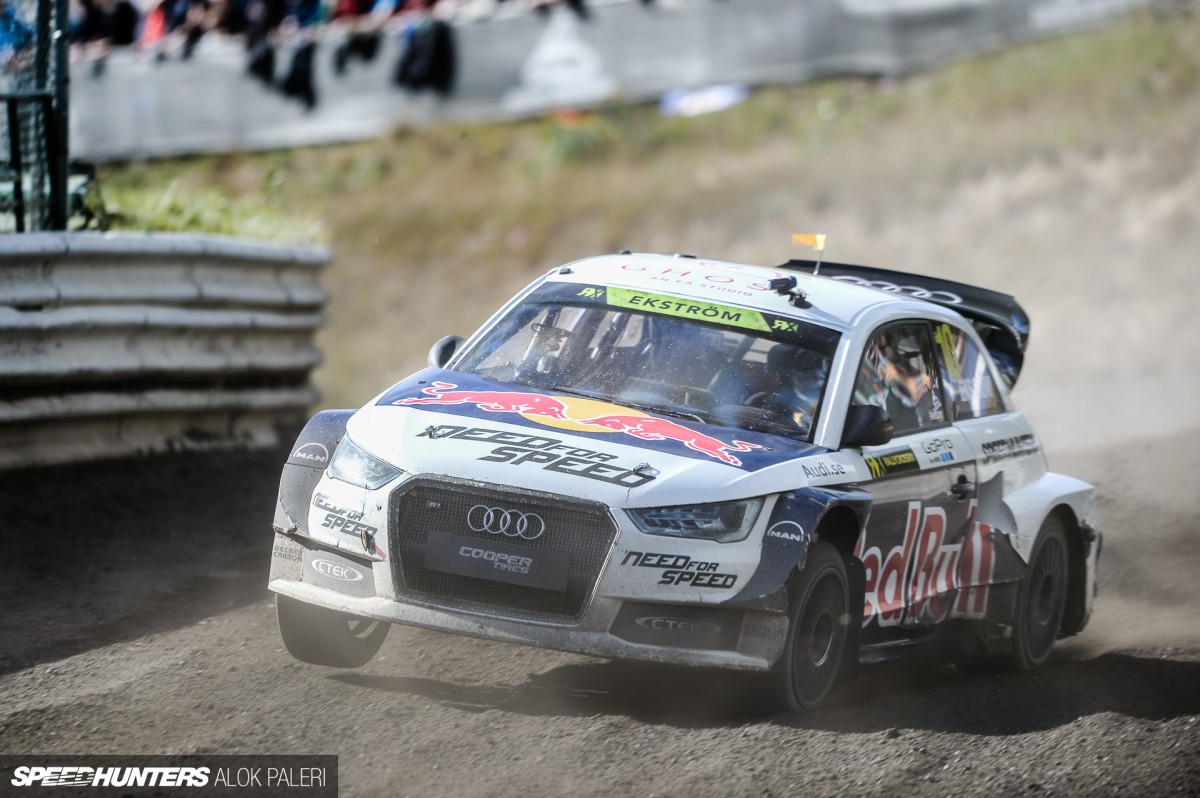 When you hit the gravel section at first it's completely different because you don't know what to expect – you have to push yourself out of your comfort zone.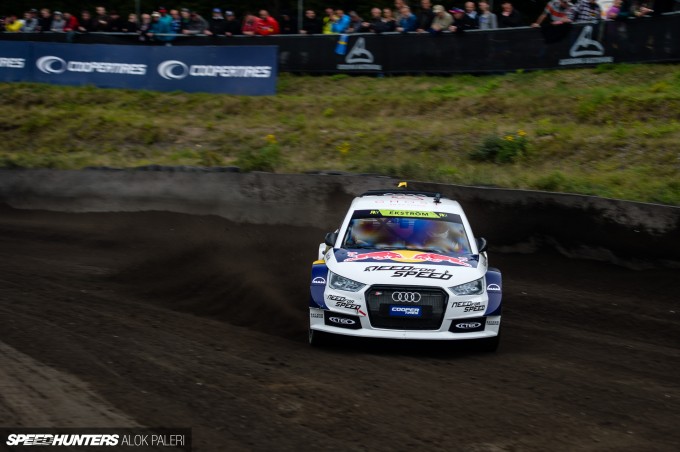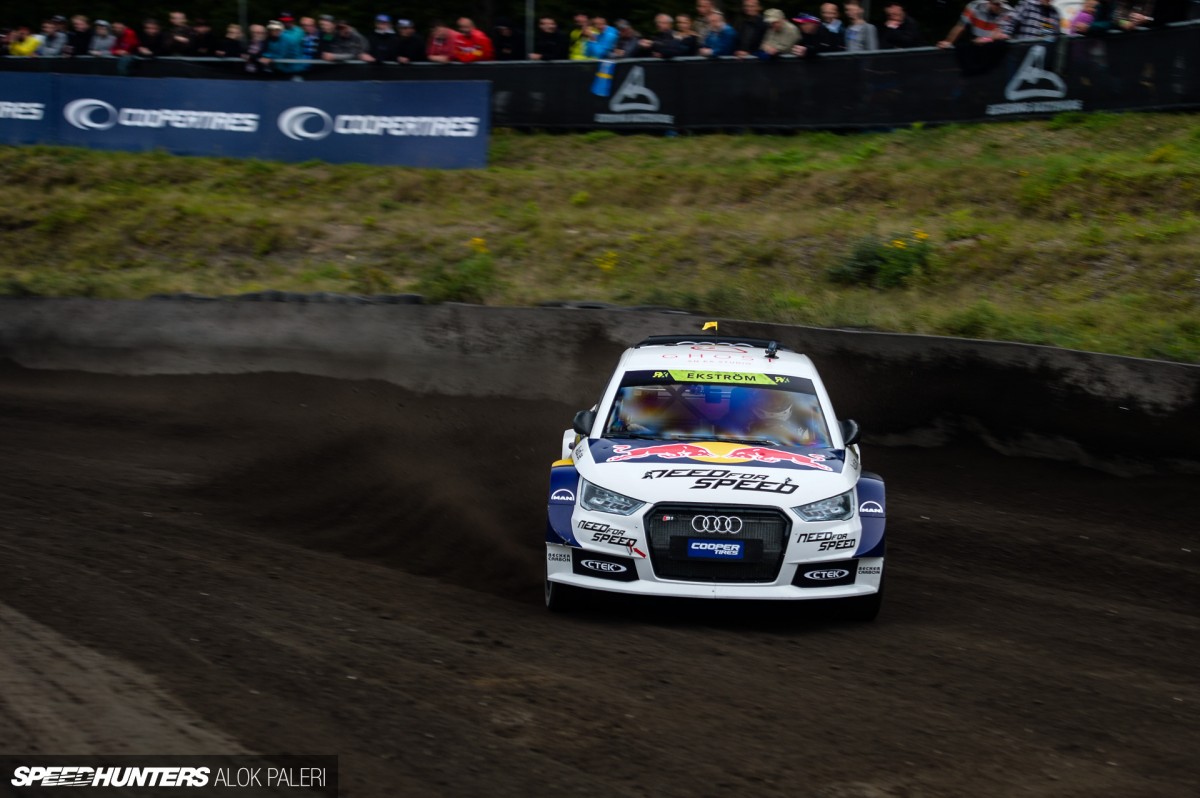 During the races you have to anticipate a lot. I always go flat-out and see what comes out. I usually go there and estimate what the grip is and judge the braking points and try to handle the situation once it comes up. When it's wet – especially when you hit the gravel – it can be so different, and then you go from the gravel then back to the tarmac it's slippery for much longer time than you can imagine. It's very complex.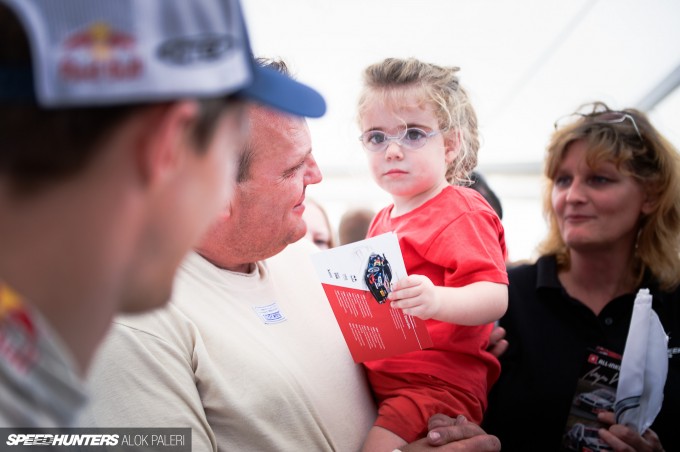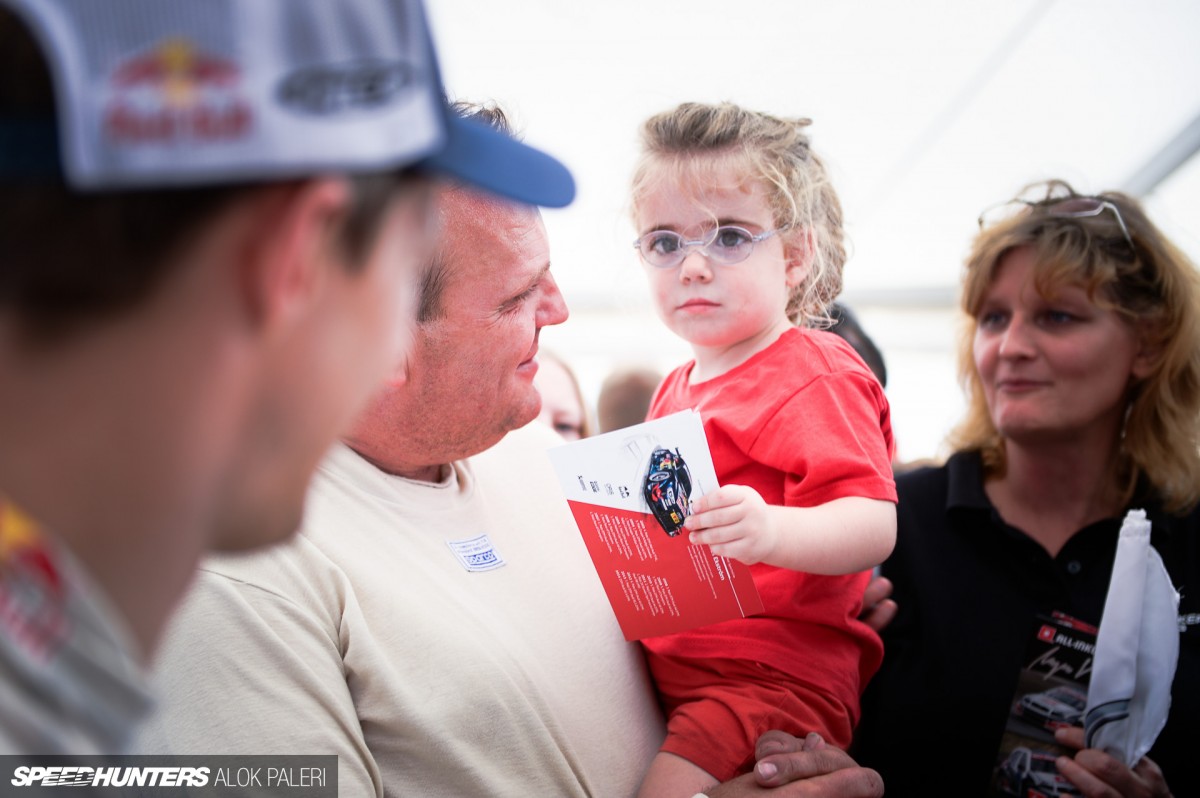 I think rallycross is very good because friends and fans can get very close to the cars and to drivers and experience more of the sport than in any other kind of racing.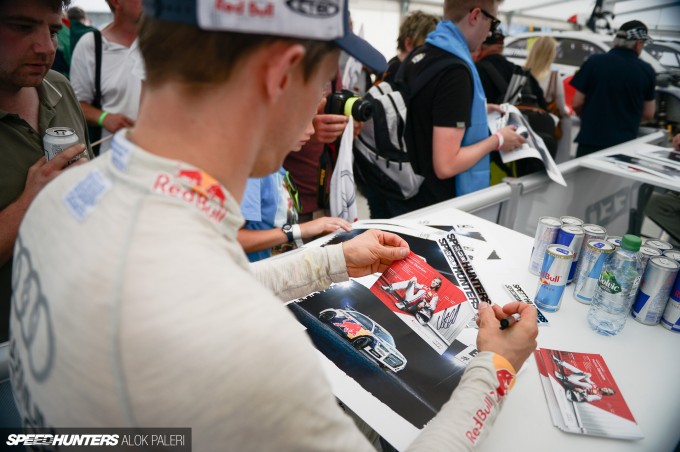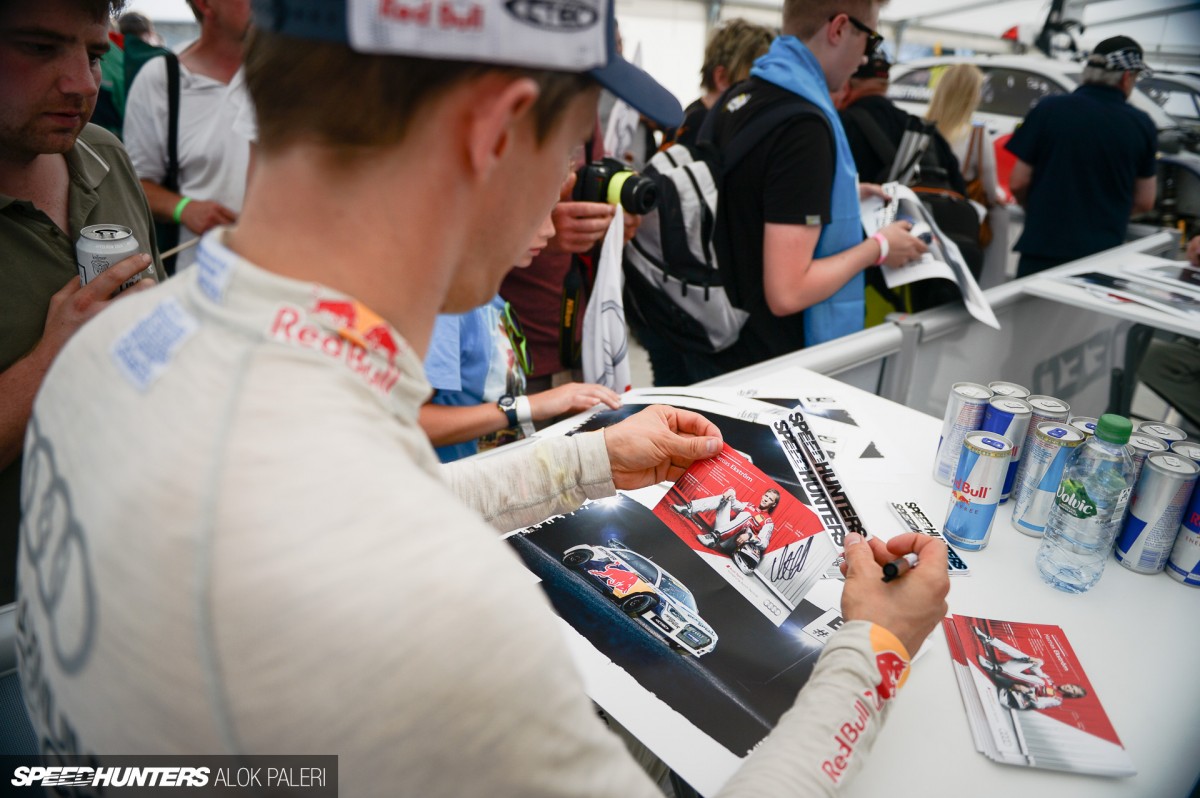 We even had our autograph session inside our tent right next to where fans could watch our mechanics work on the two cars. It is a great pleasure to give back to the fans.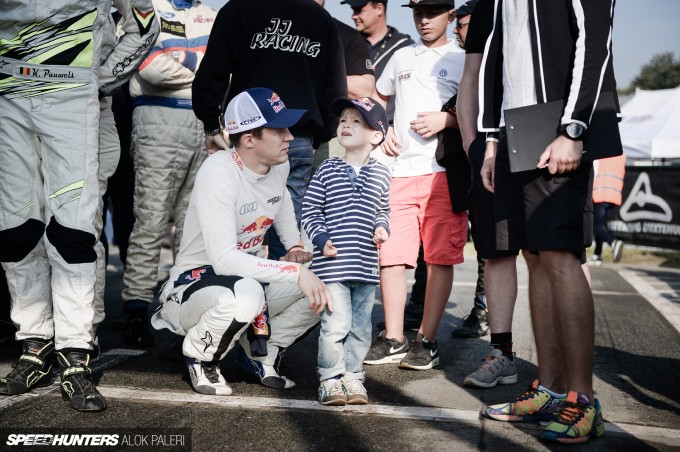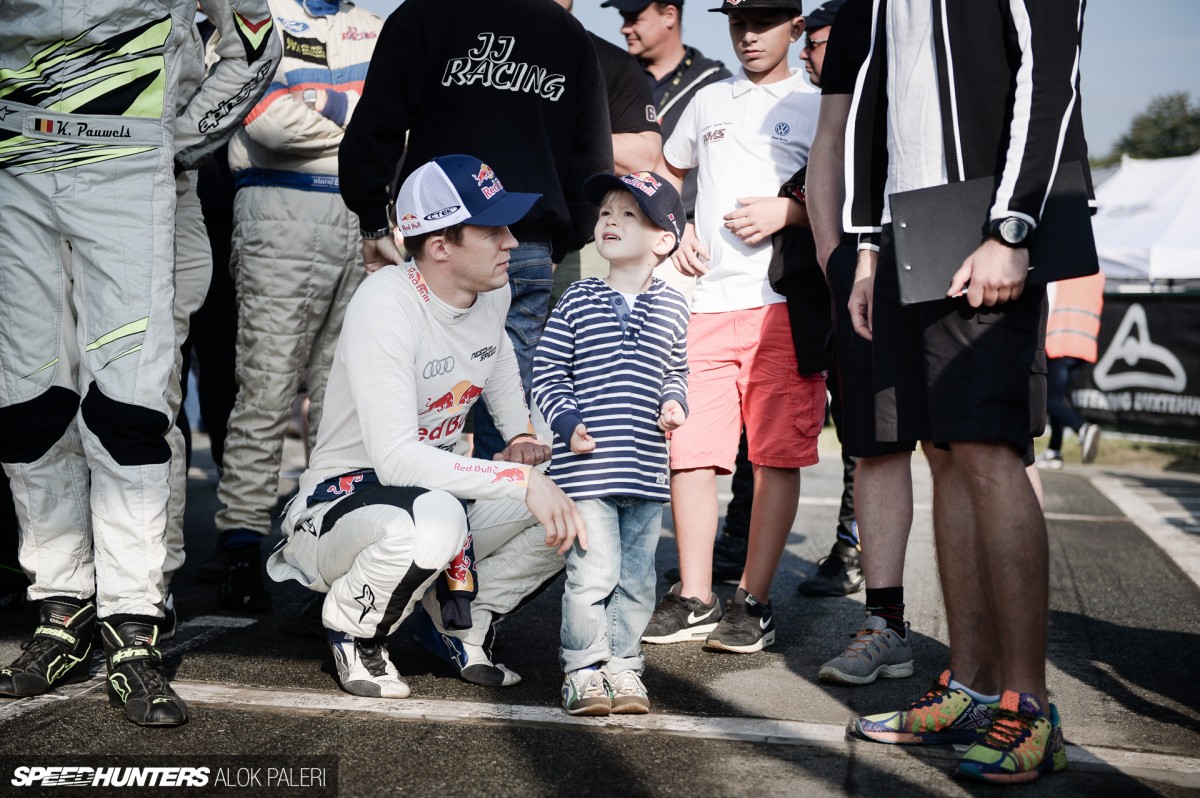 This round was also a bit special to me because I had my family around for the first time – including my son Mats. He had a lot of funny questions about rallycross!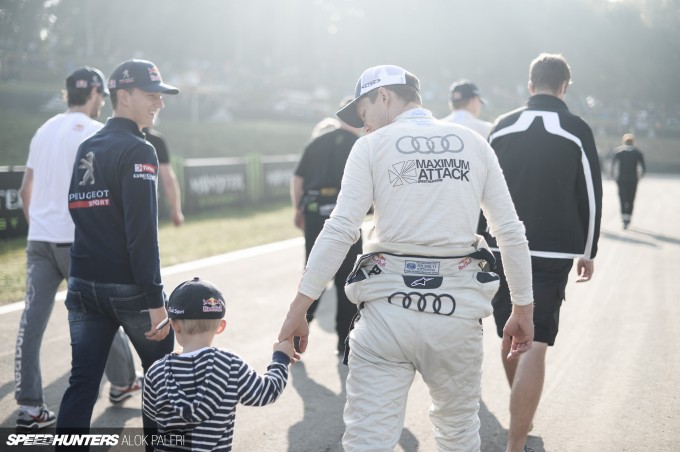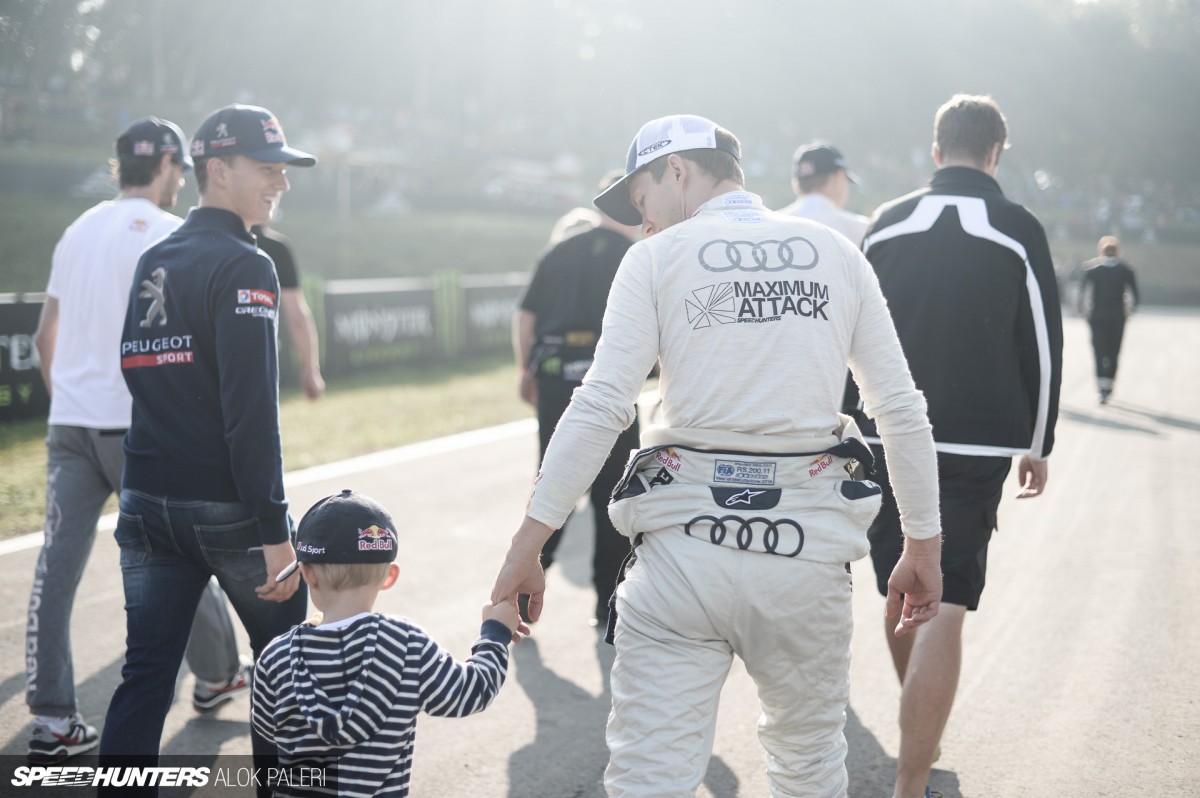 For them, it's easier to be a family member in rallycross than in DTM, because here it is a lot more casual. DTM cars are just way too loud, which is not too good for kids.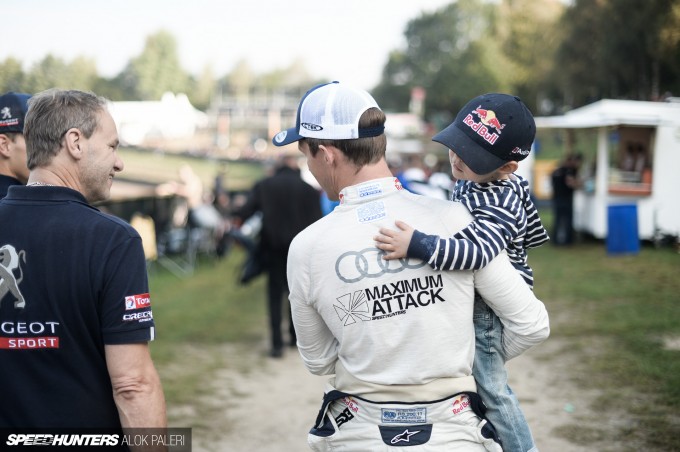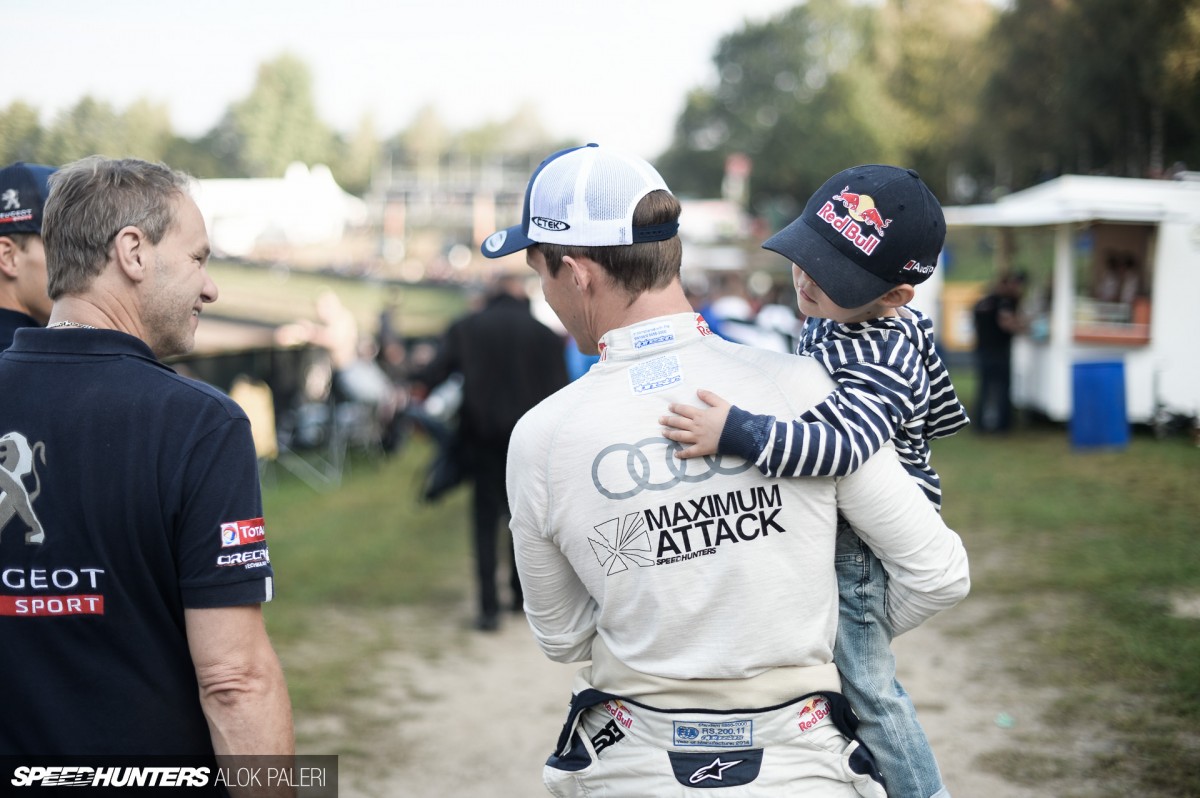 Mats loved it, I know. He was very happy. I hope you too will come and experience the world of rallycross at the next rounds of FIA World Rallycross Championship!
Mattias Ekström
MattiasEkstrom.com
Instagram: mattiasekstromracing
Photos by Alok Paleri
Instagram: rennworksmedia
alok@speedhunters.com
Cutting Room Floor