Welcome To Texas
If someone was planning a trip to the United States to take in some American car culture, the first place they'd probably think to visit would be California. It's certainly hard to argue with that, because the Golden State has great weather and a diverse, thriving automotive scene.
But there's another destination they should consider before packing their bags, and that would be the state of Texas…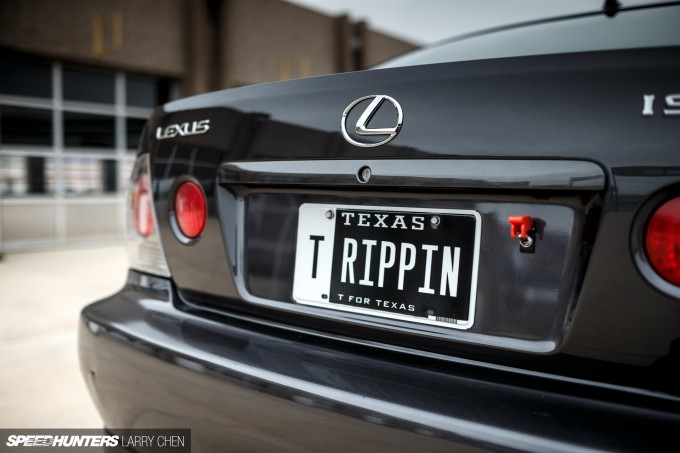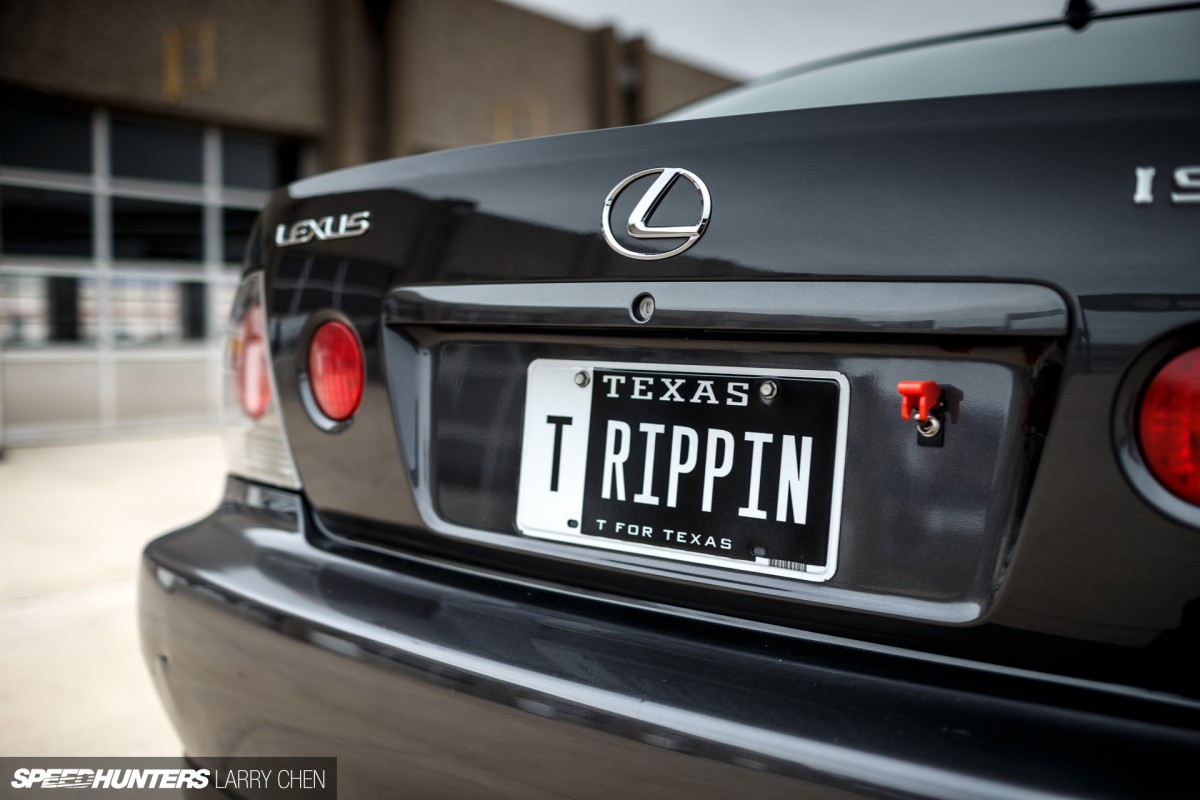 They say everything is bigger in Texas, and whether it's famous events like the Texas Mile, Tx2k or the amazing facility that is Austin's Circuit of The Americas, the state's love of cars and motorsport cannot be overlooked.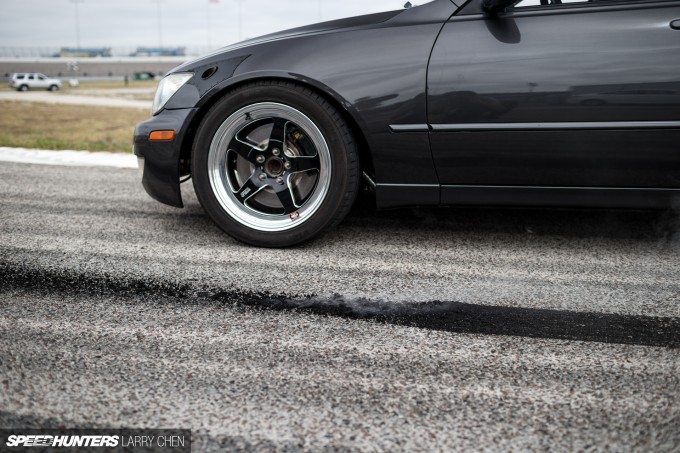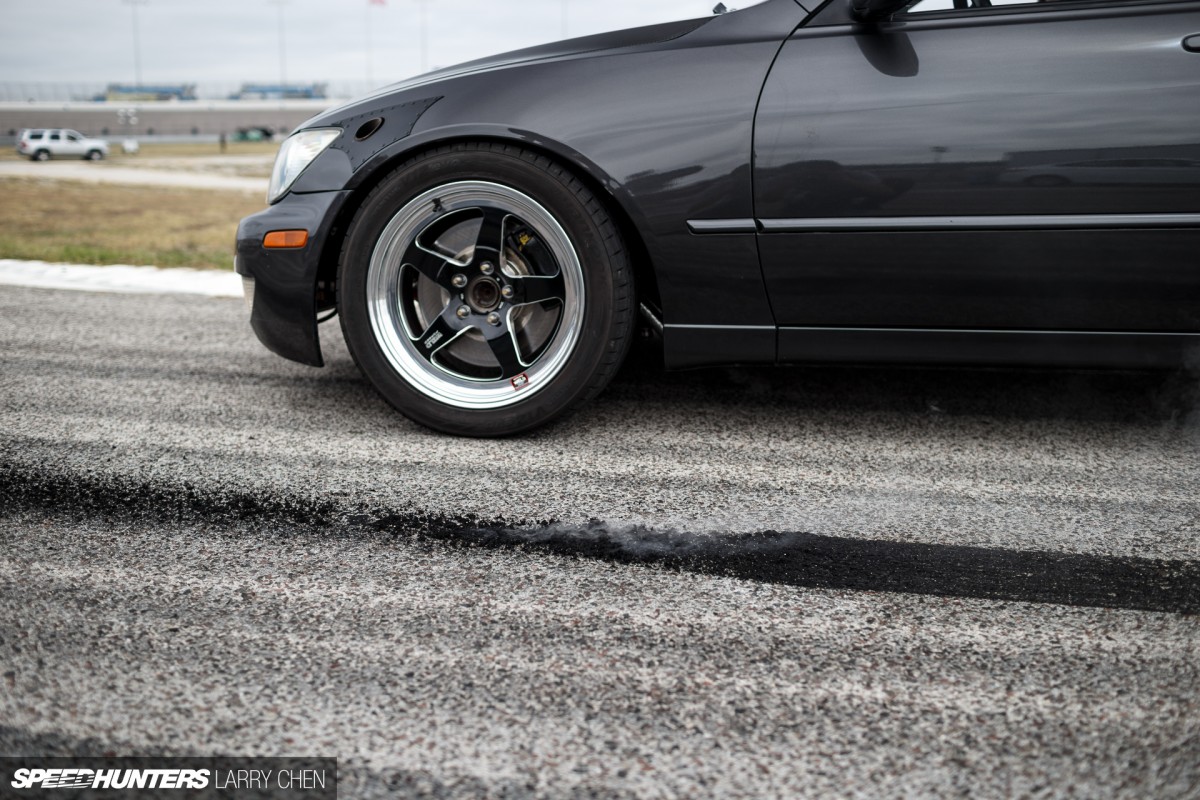 For me, Texas car culture brings to mind brutally quick late model streetcars that roam the drag strip by day and the highways by night. We're talking Toyota Supras packing well over a thousand horsepower and supercharged Corvettes that wag their tails at triple-digit speeds.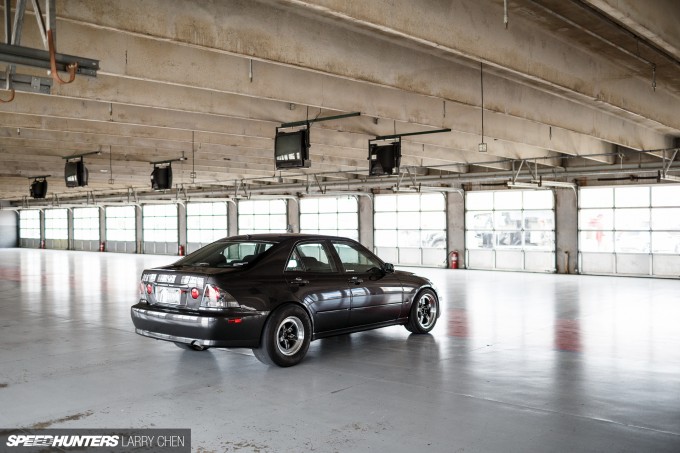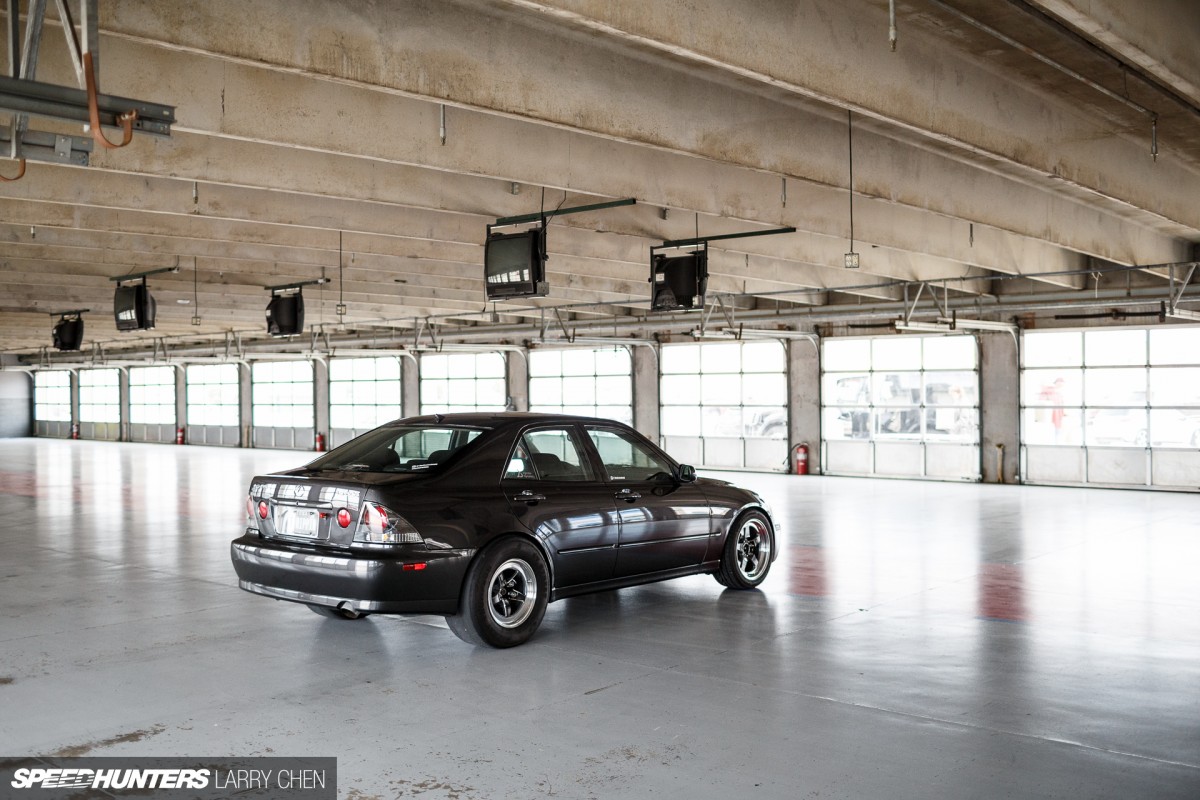 Sure, Texas isn't the only place you'll find these types of cars in the US, but it is the place where they congregate in large numbers and stretch their legs across the state's wide open roads.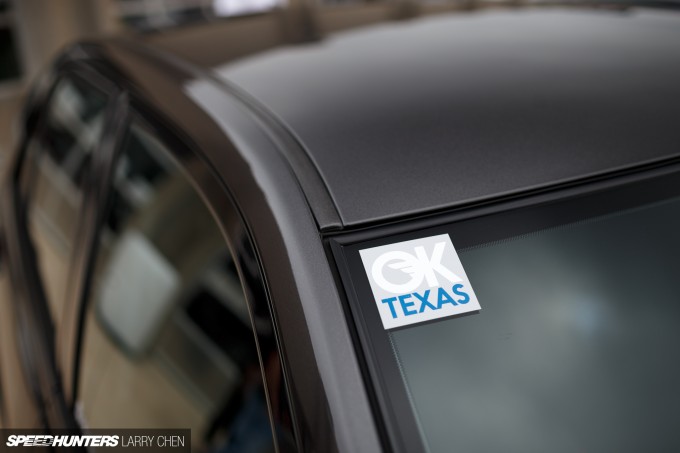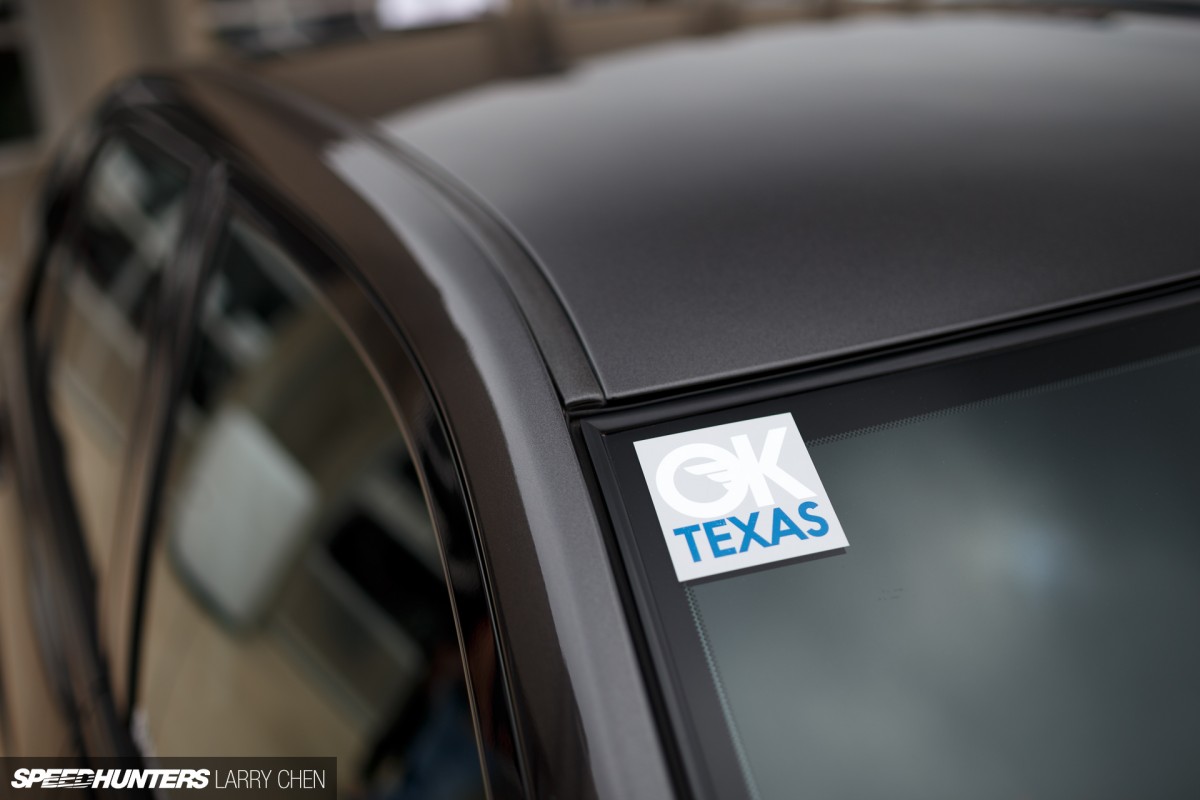 This all brings us to Matt Owen – the owner of the 2003 Lexus IS300. We came across this car at Fatlace's Offset Kings show during the recent Formula Drift Texas event, and it was our clear pick for the #FeatureThis prize.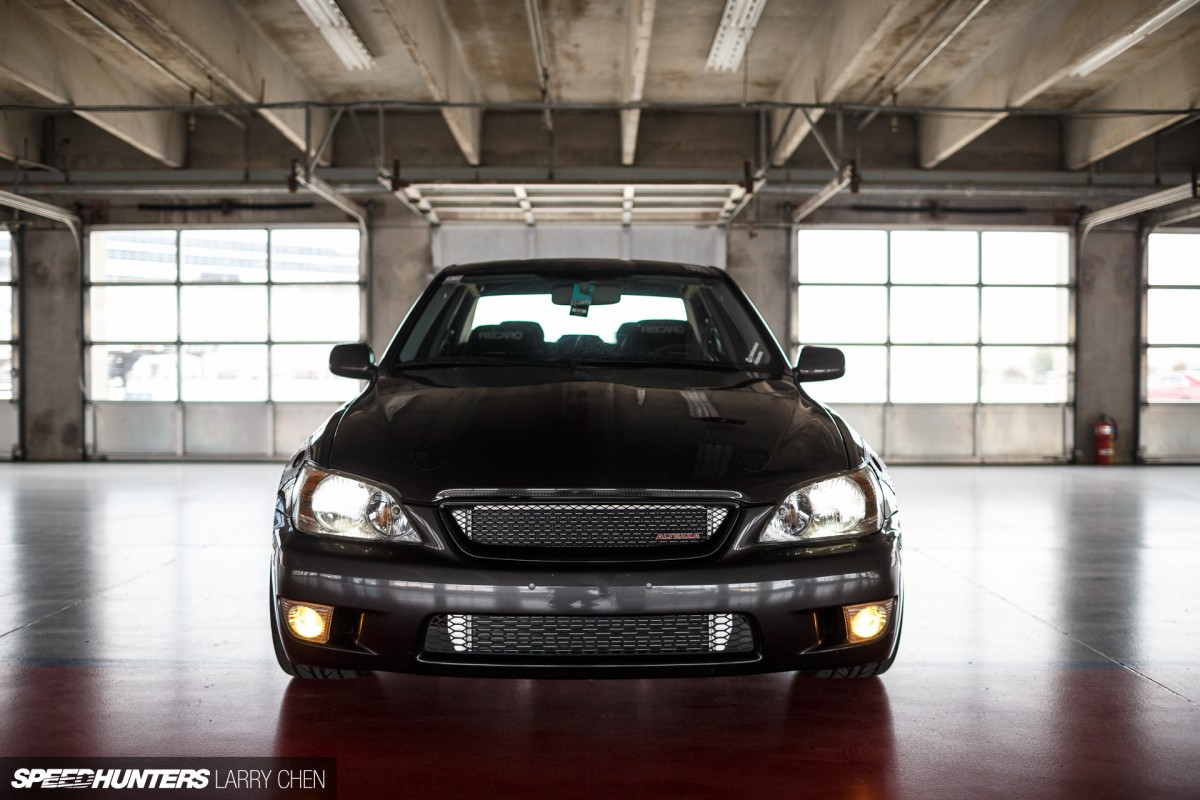 Matt's love affair with engines began as a teenager when he rebuilt and serviced lawnmowers for extra money. Naturally, this interest expanded into cars and Matt quickly found himself building a turbocharged, engine-swapped, Honda Del Sol in his mom's garage. Later, he worked at a local shop that specialized in MR2s and other high performance Toyotas.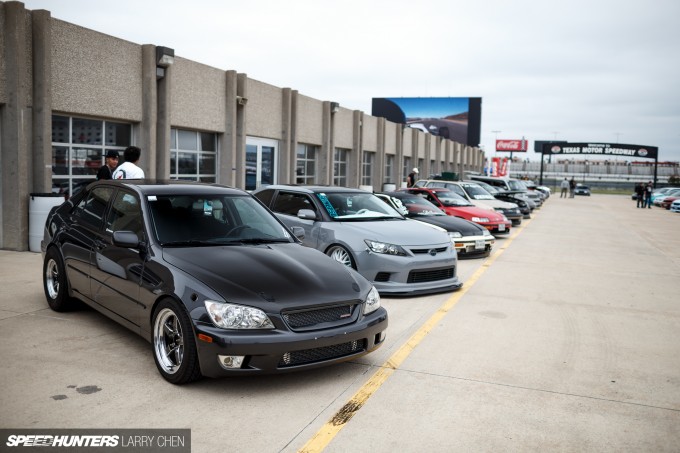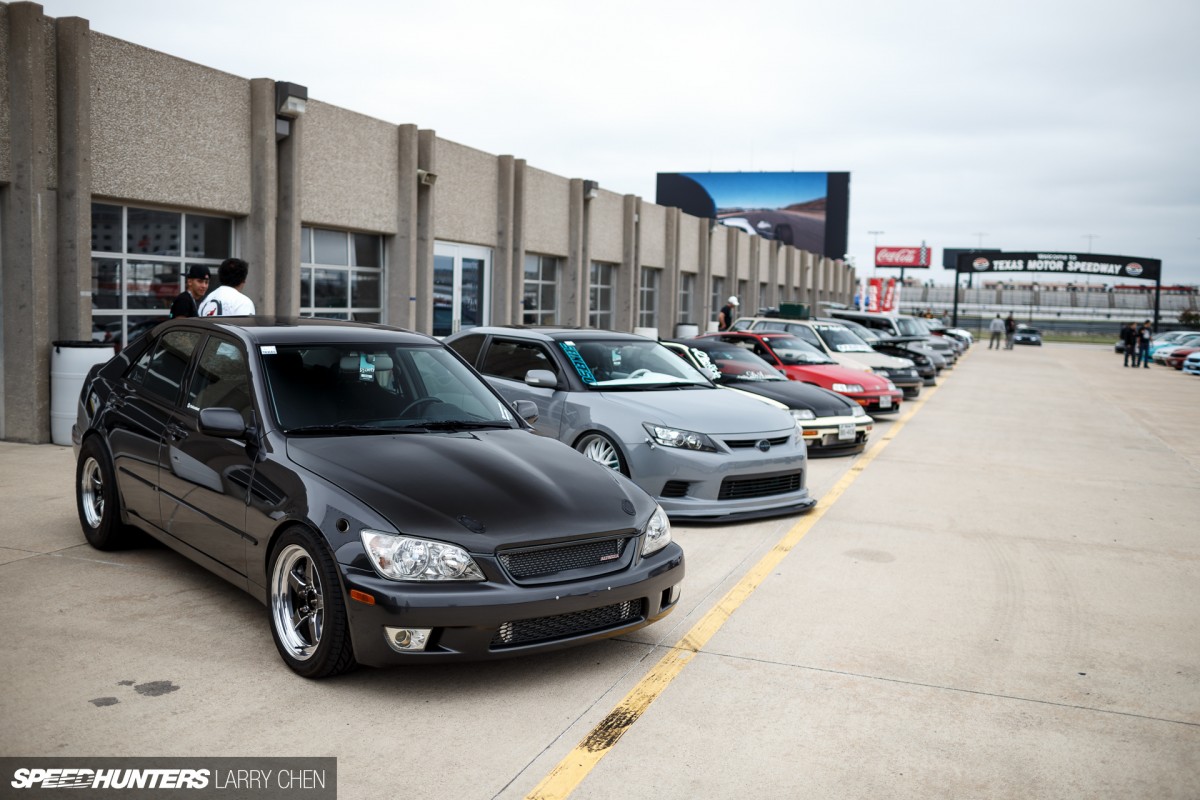 It was there that he developed a taste for fast Toyotas, and in the years since he's owned nine different Supras and no less than 30 MR2s – most of them heavily modified.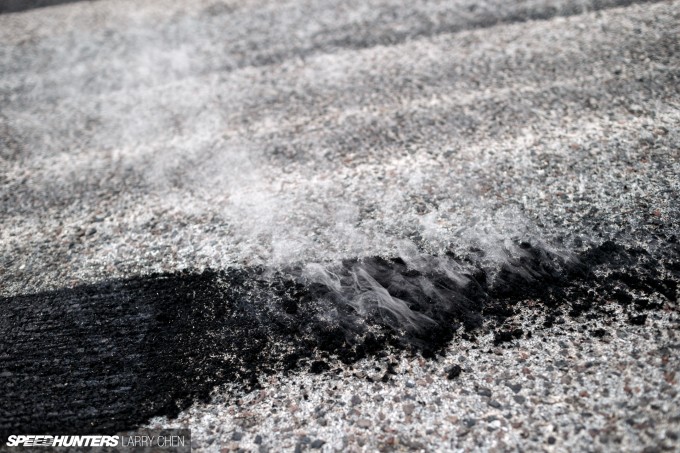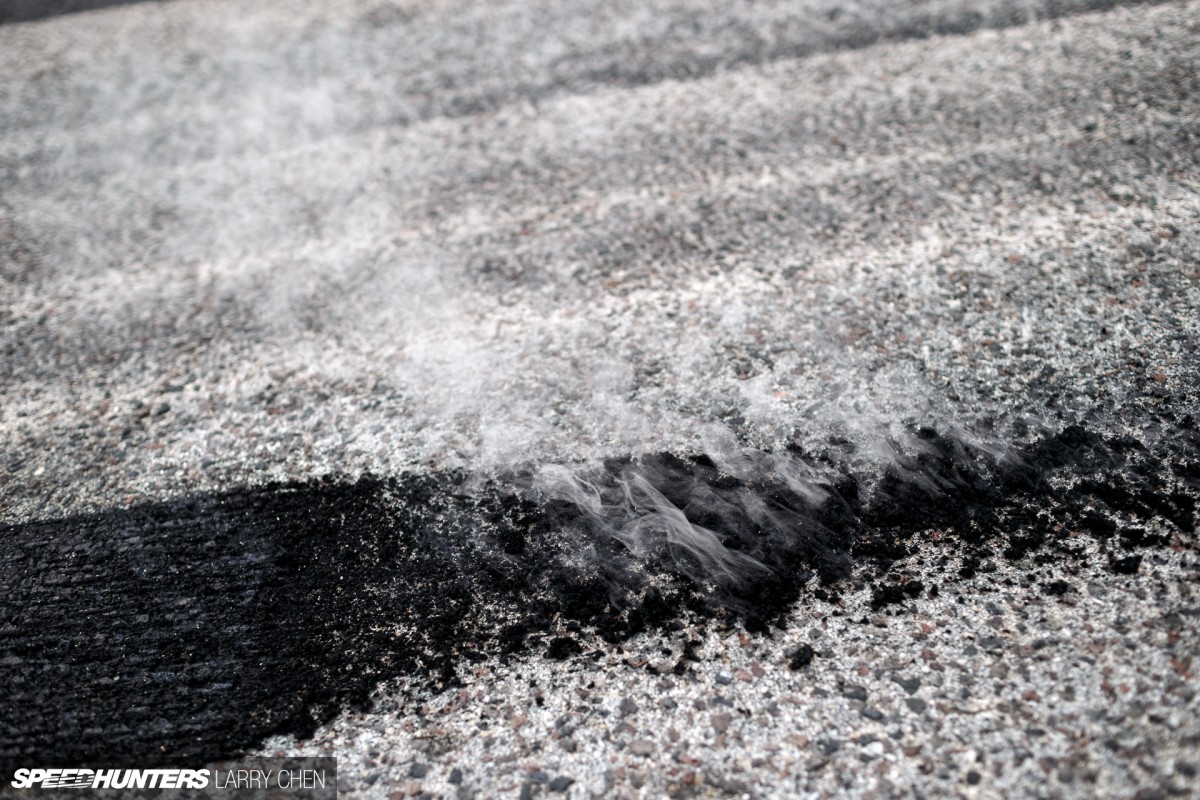 Today you'll find Matt at a workshop called T1 Race Development where he specializes in engine building and fabrication for Nissan GT-Rs making as much as 1,800 horsepower. Just the sort of crazy machine that Texas is known for.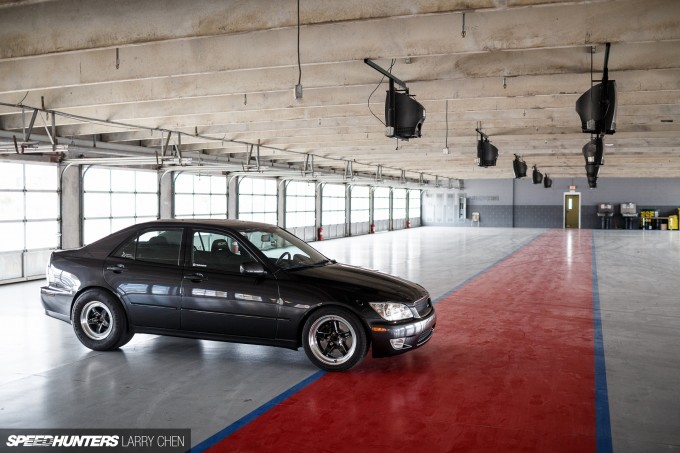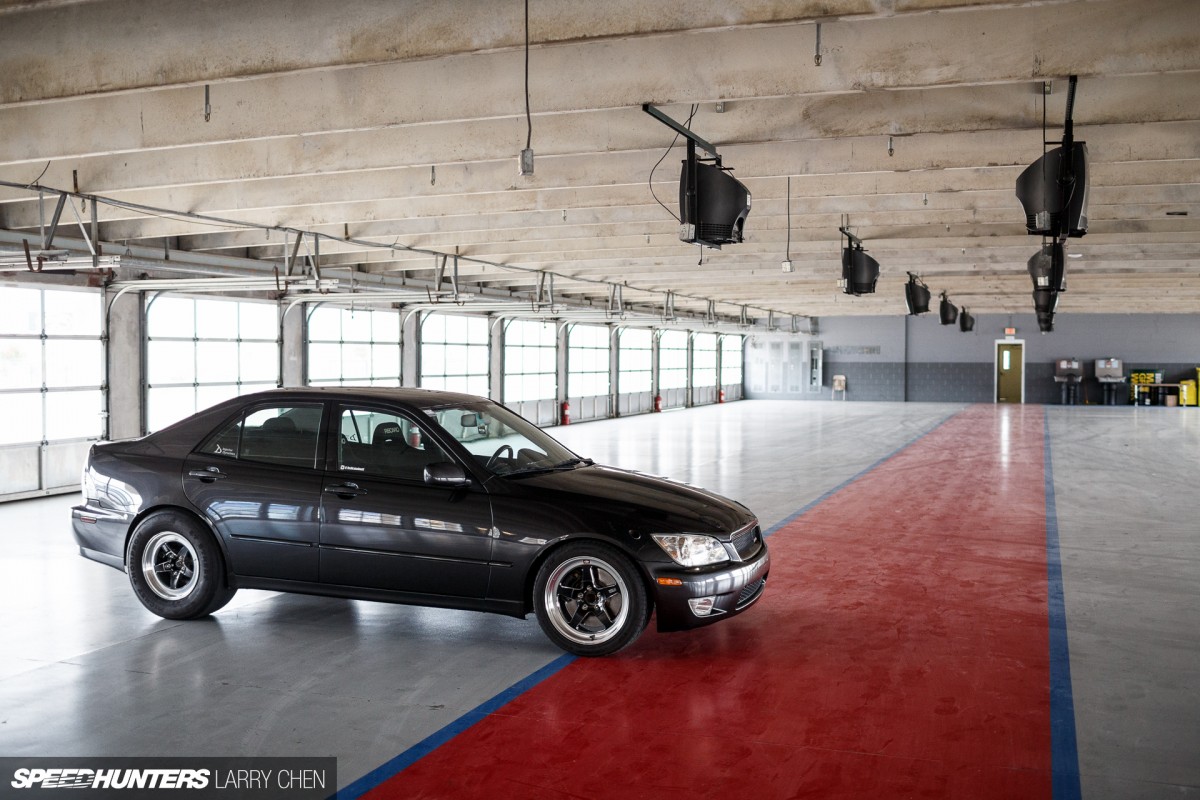 While he might be intimately familiar with the GT-R now, Matt still has plenty of love for Toyotas – specifically, the Lexus IS300. When Lexus started importing the IS300 to the US in 2001, the idea was to take a bite from the BMW 3 Series market – and the IS has been a solid seller ever since. More recently, the first generation IS has picked up a strong following among tuners thanks to its compact size and bulletproof 2JZ powerplant.
Enter The V8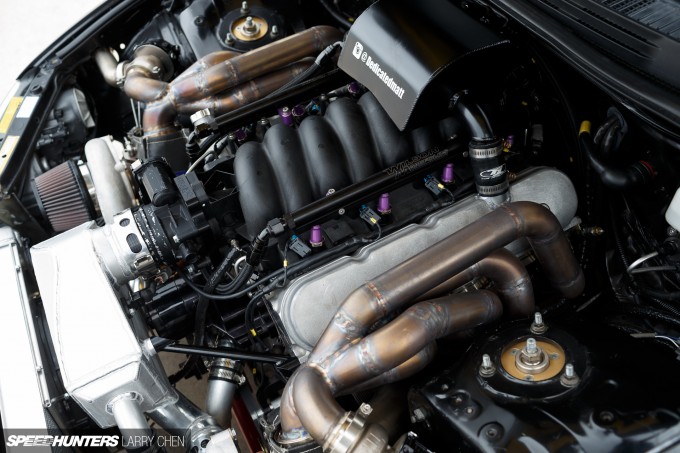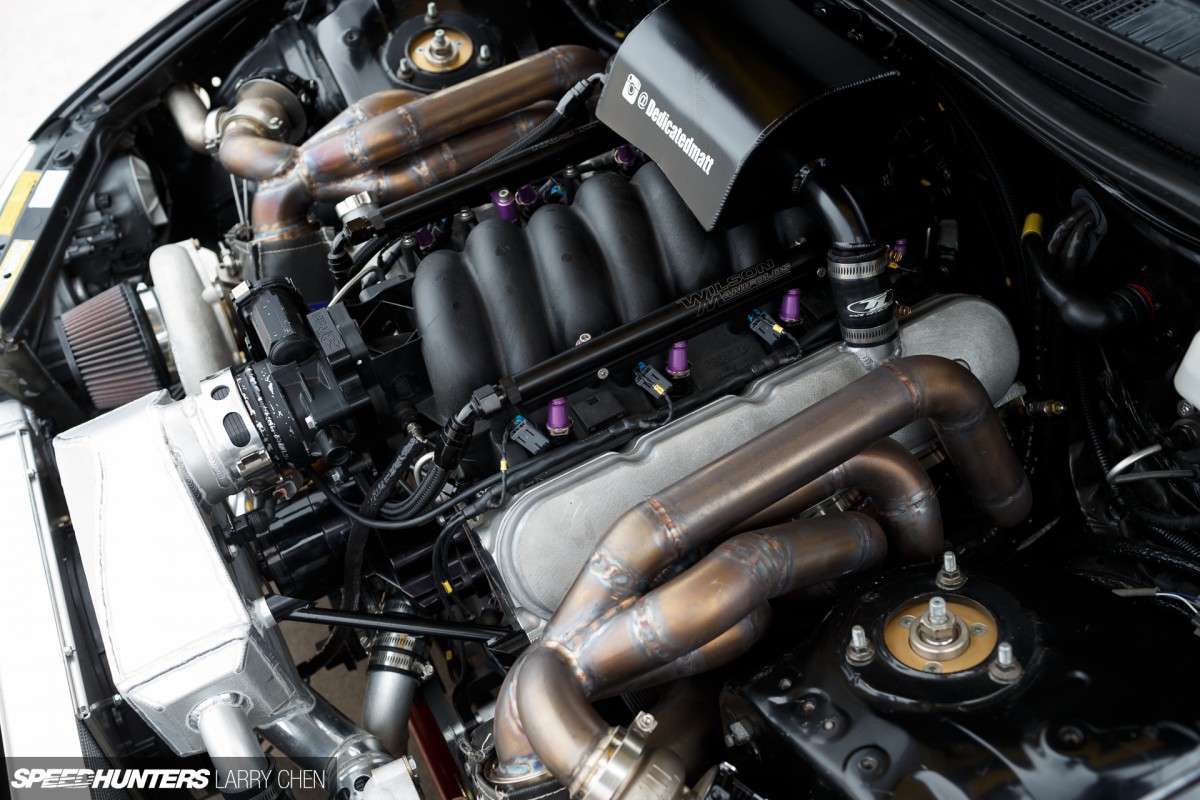 Despite having plenty of experience with Toyota's legendary turbo six, Matt has a particular affinity for fitting the IS300 with GM's LS series V8s. He did it for the first time back in 2010 and has built several V8-powered examples since.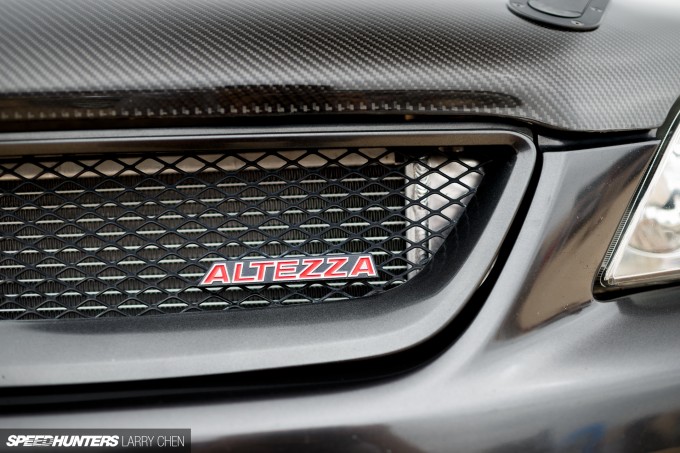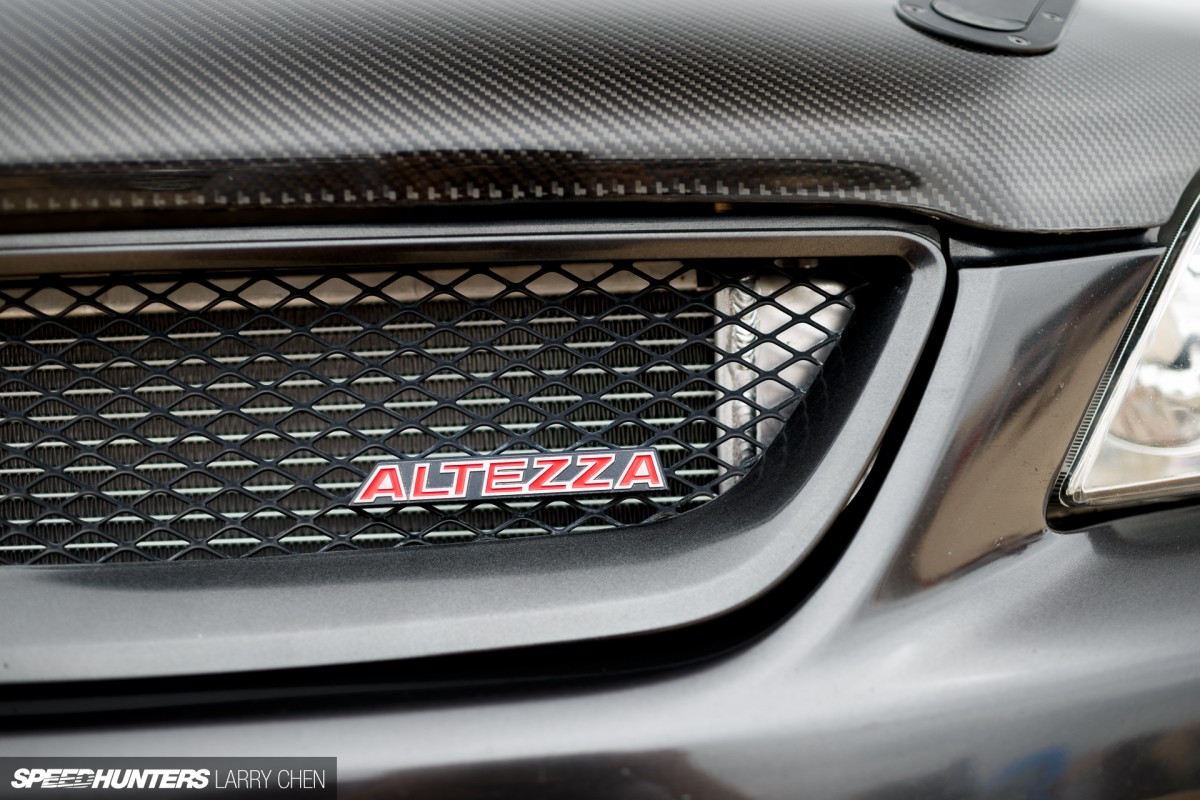 In August of last year, Matt was on Craigslist hunting for IS300 parts when he came across a rare IS chassis with a basic cloth interior and no sunroof. Immediately, visions of a racecar danced in his head.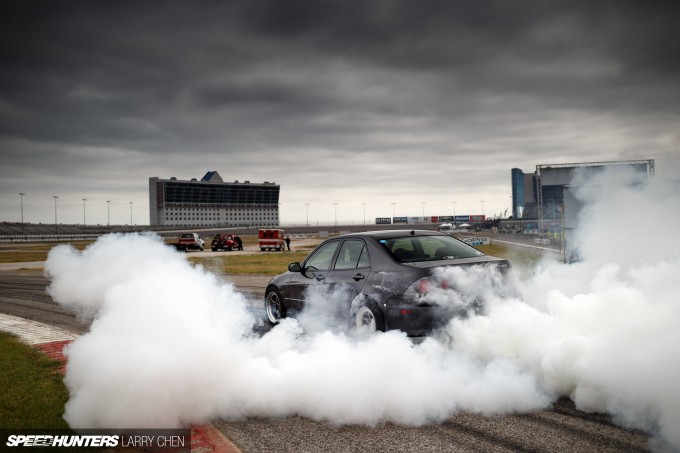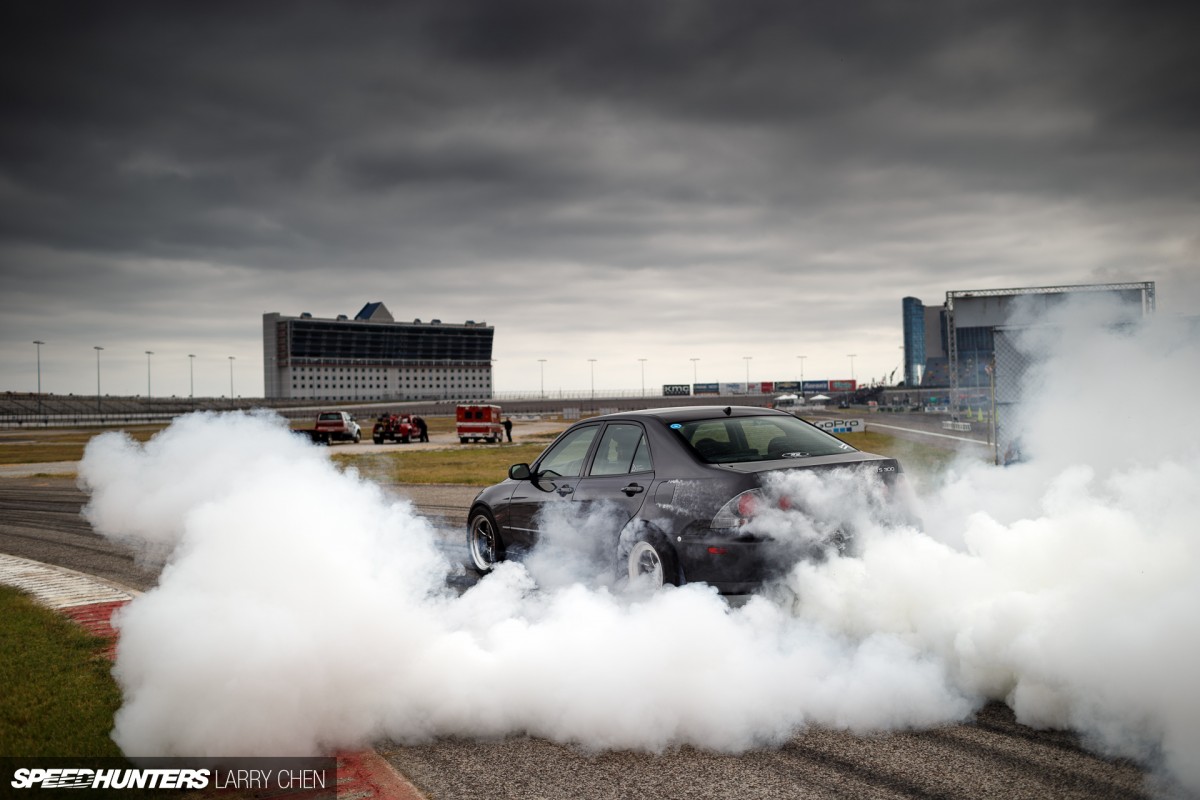 He bought it, of course, and soon after began transforming it into one of the world's fastest IS300s, with, yes… GM V8 power under the hood. This wouldn't be just a simple swap, though. Matt's goal was to make a splash at Tx2k – the crazy race gathering that happens in Houston each spring.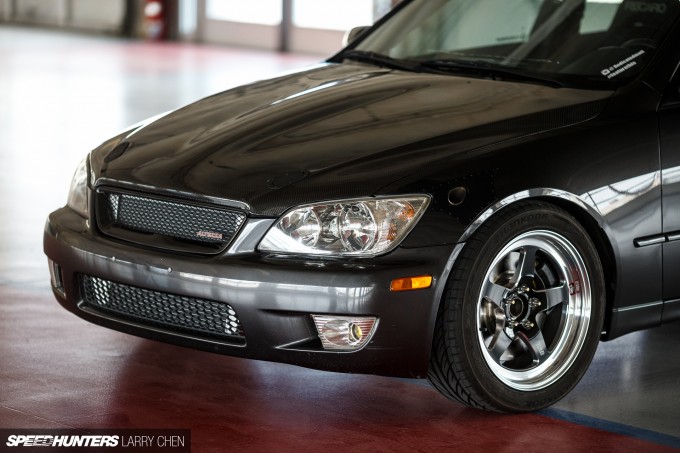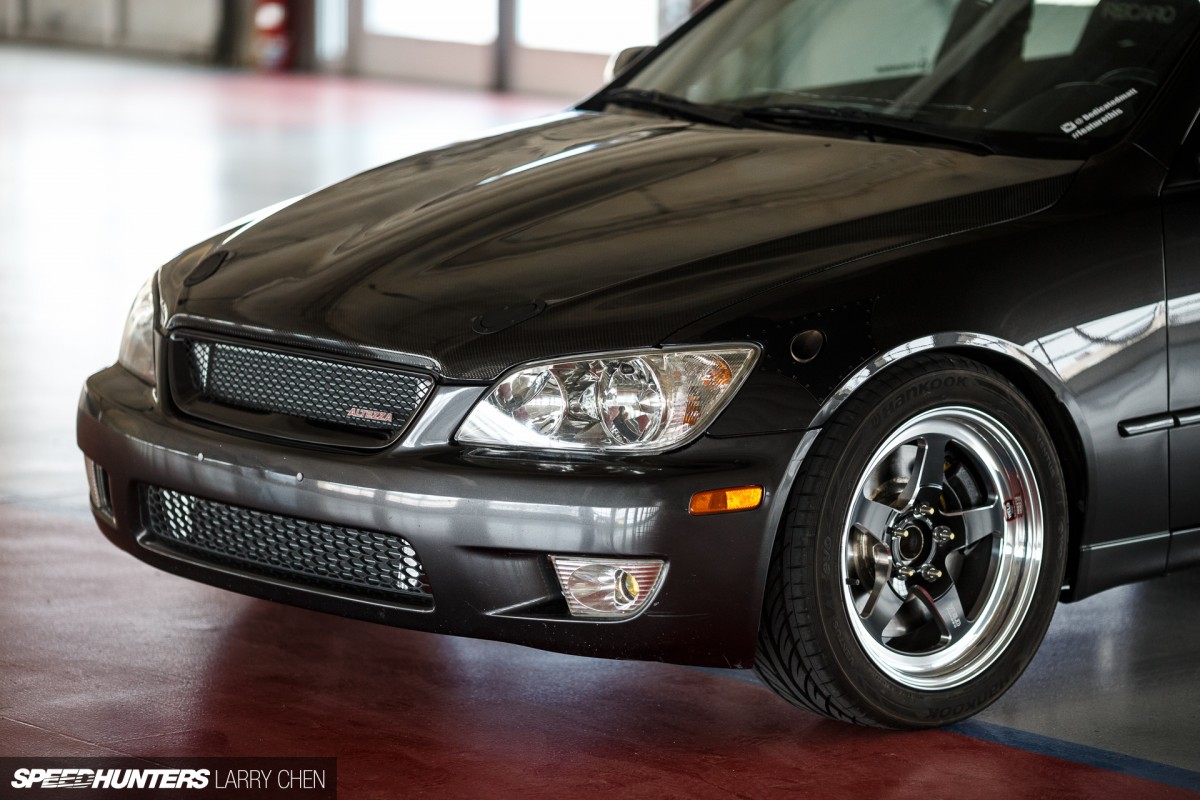 Given the performance figures he was aiming for it would take a lot to transform the Lexus from a mild mannered sport sedan to a quarter mile bruiser, but Matt ended up fabricating just about everything on the car himself.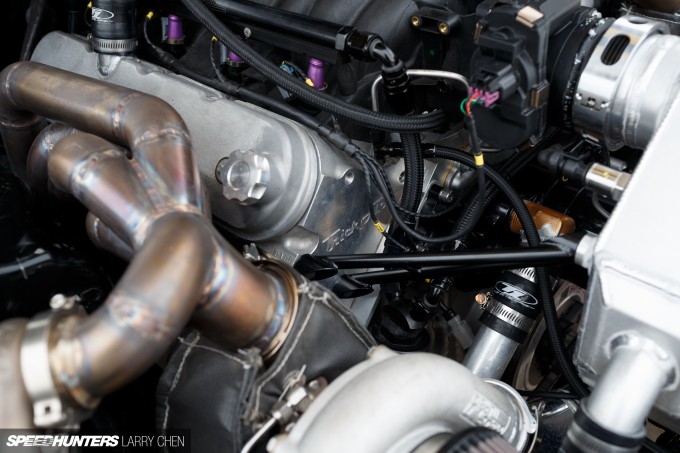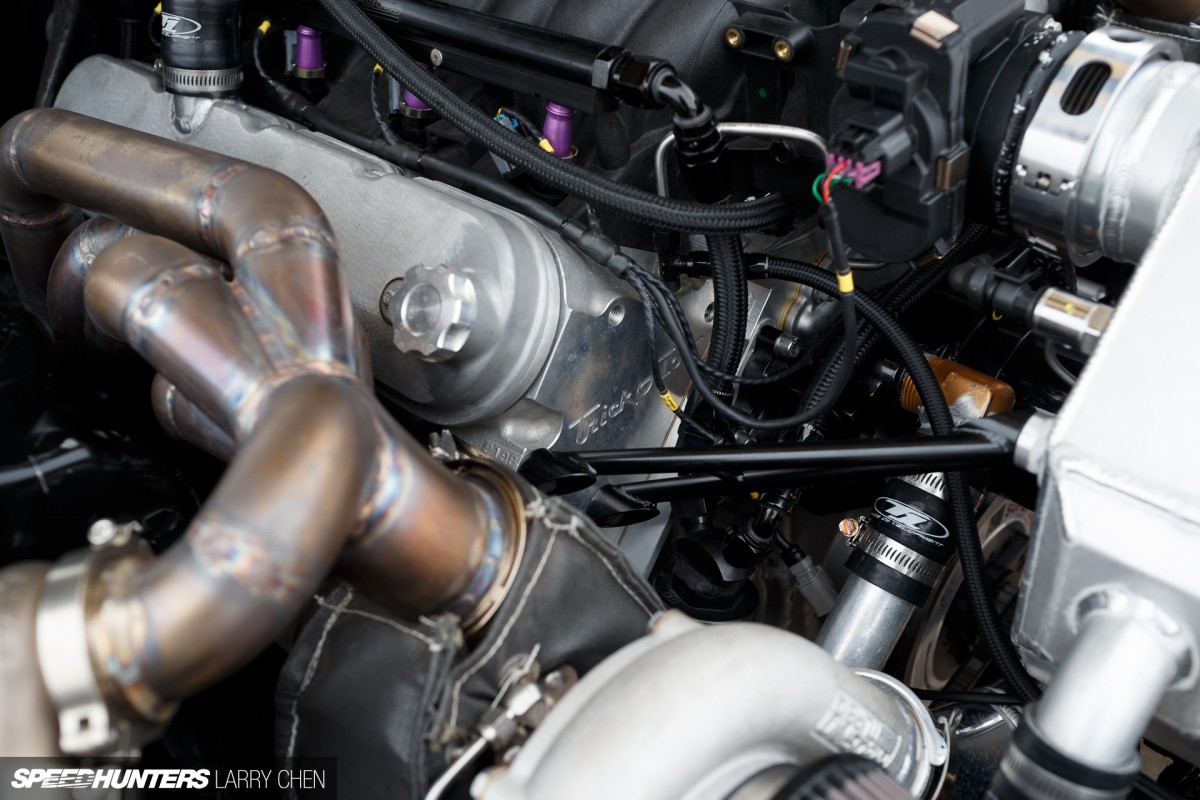 The engine itself is a 5.3-liter aluminum block LC9 V8 that's been massaged by the crew at Watt's Shop for maximum performance and durability.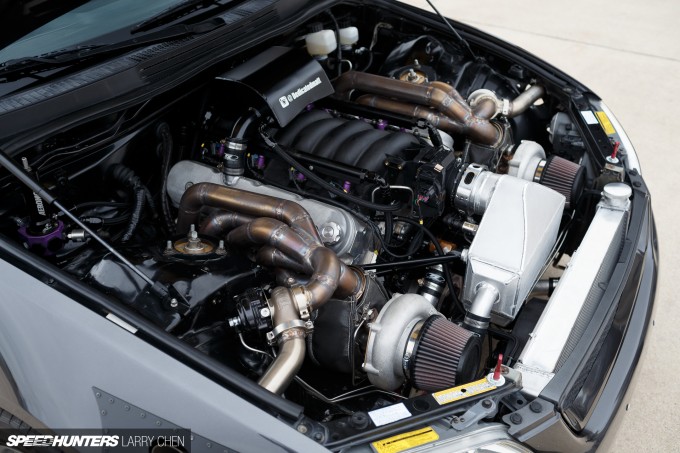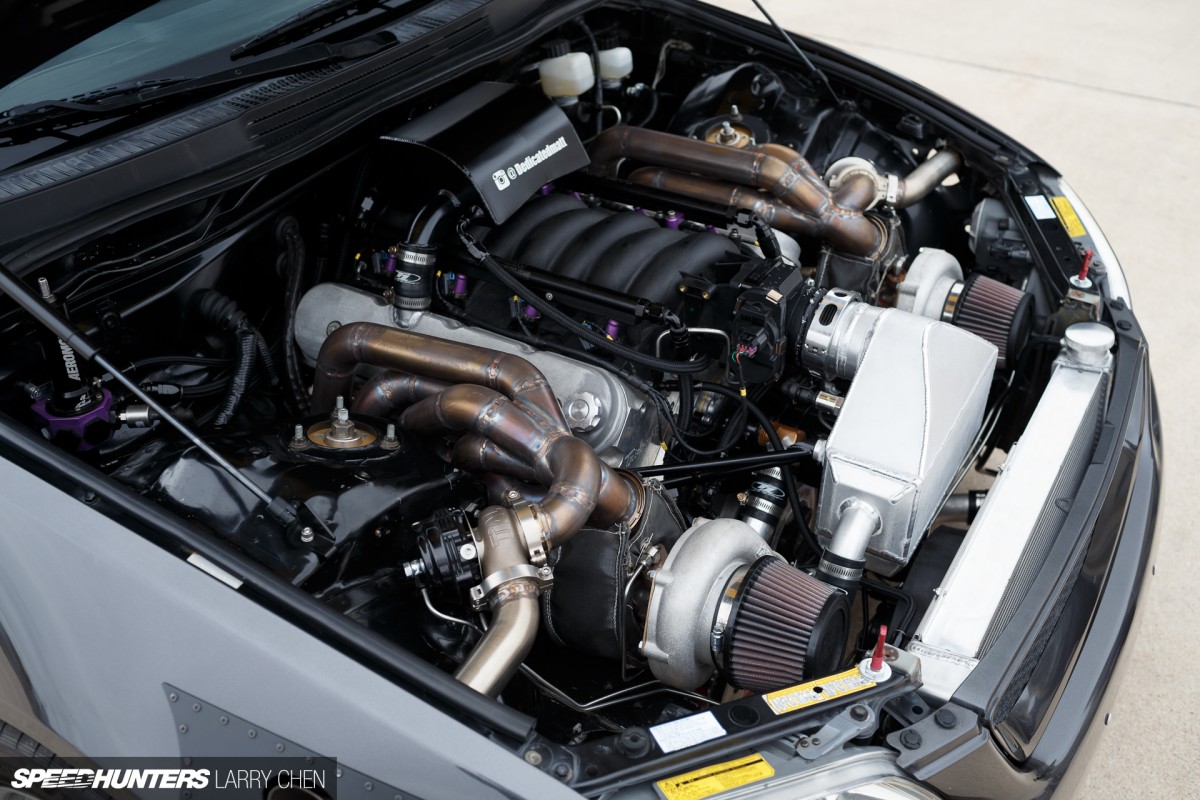 Among the V8's many modifications is a bottom end that's been beefed up with 11.5:1 Wiseco pistons and Scat rods, which sit below a custom-ground camshaft from EPS. The real story, though, are the power adders.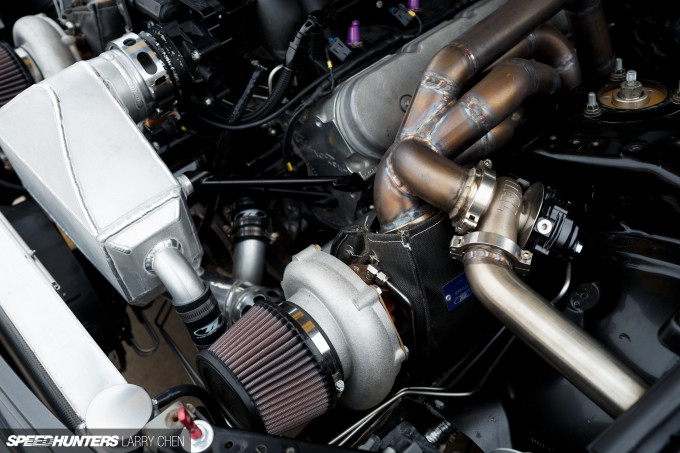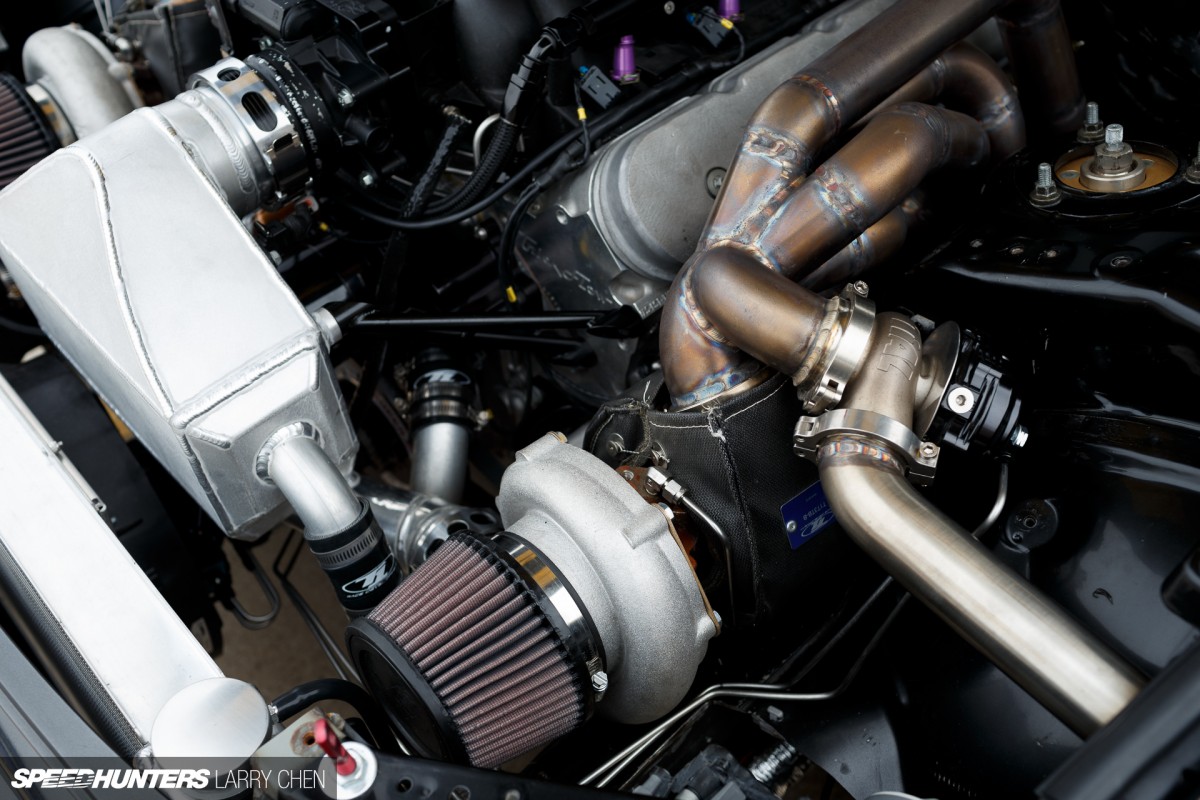 Boost comes from a custom twin turbo setup built around a pair of Precision 6266 turbochargers and a custom-fabricated Garrett A2W intercooler. There's also a full MoTeC M150 engine management system to oversee everything.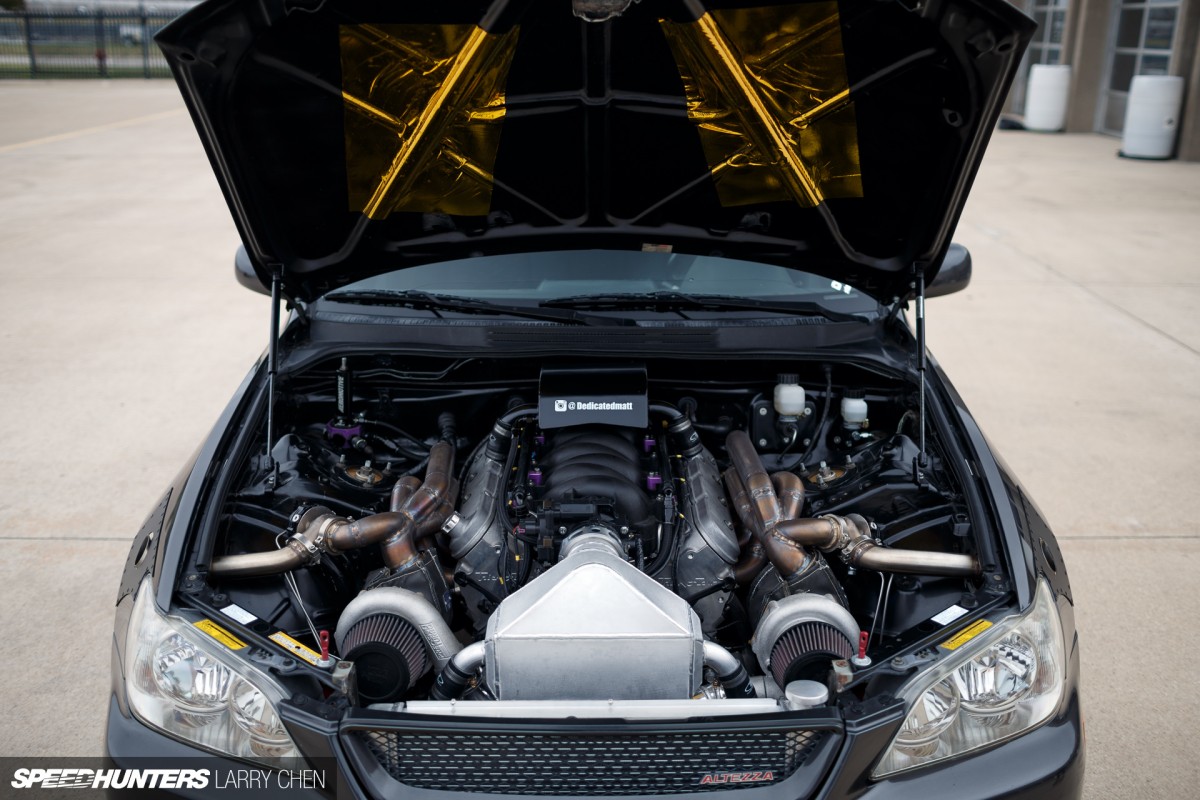 Altogether, the package is good for an impressive 1,162 wheel horsepower and 936 pound feet of torque. Big numbers that come with the challenge of effectively getting it all to the ground.
Sleeper? You Be The Judge…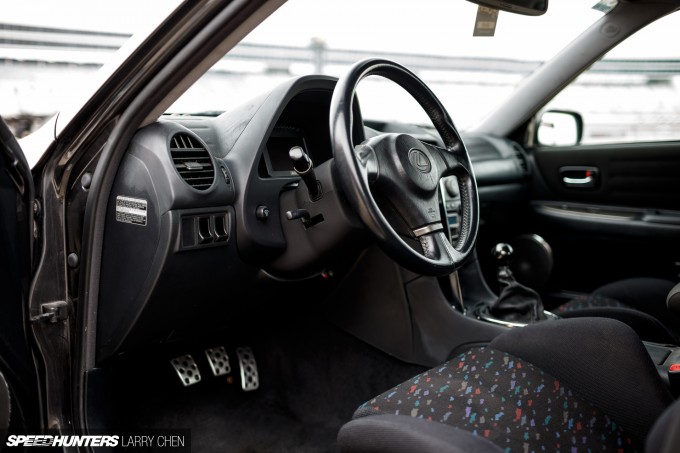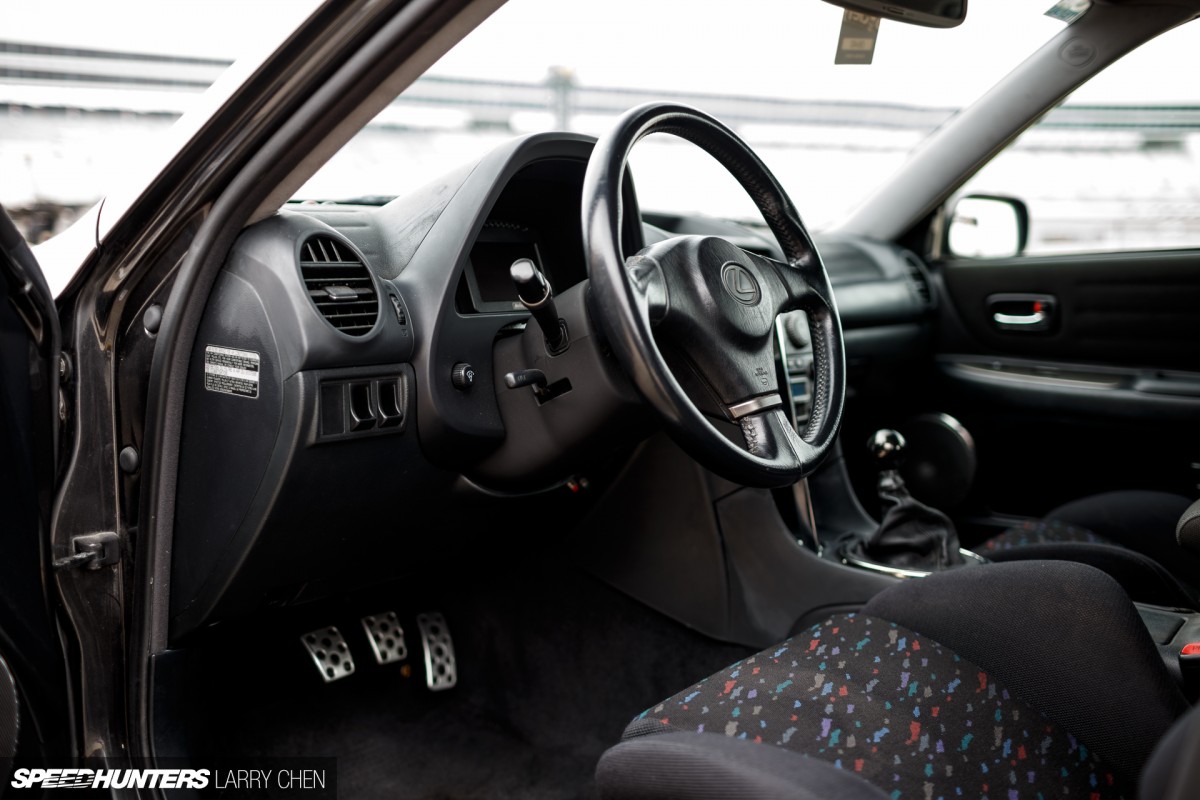 While most drag cars with this sort of power output would be running a built automatic transmission, Matt takes great pride in rowing his own gears. The transmission is a Tremec TR6060 six-speed manual mated to a custom carbon fiber driveshaft.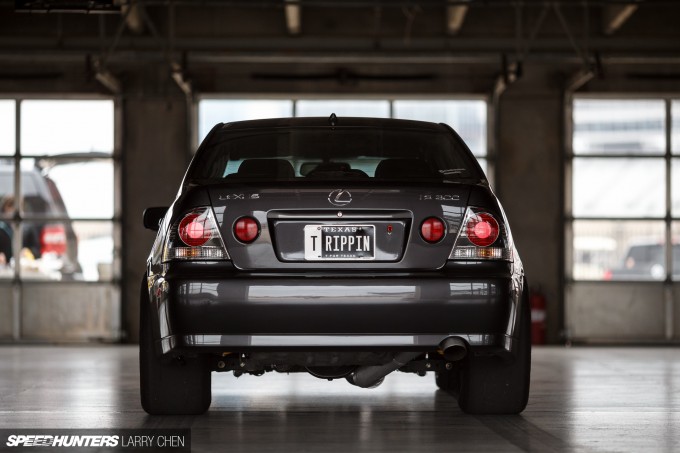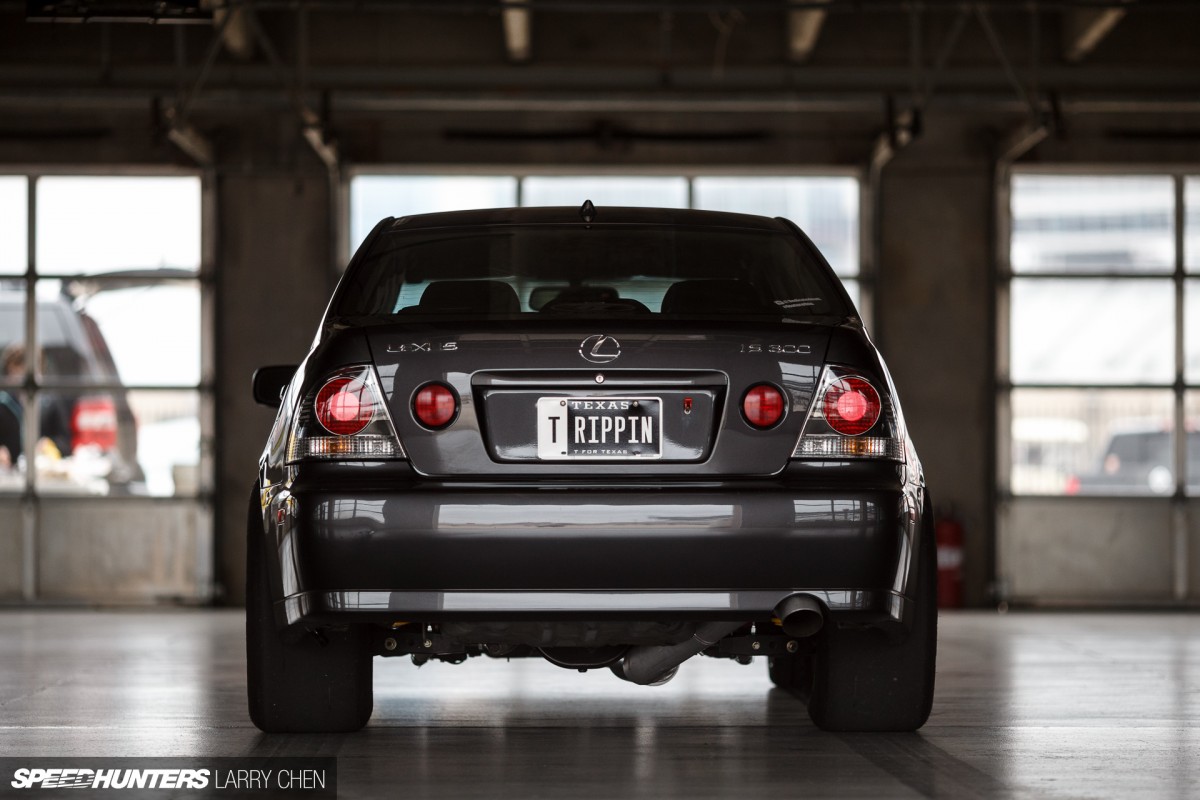 Next, Matt knew the rear end was going to need some serious upgrading so he went with a full 9-inch conversion from The Driveshaft Shop. Broken diffs should not be an issue here. To help it dig in, the car has also been fitted with custom lower control arms, subframe bushings and a set of AFCO drag coilovers.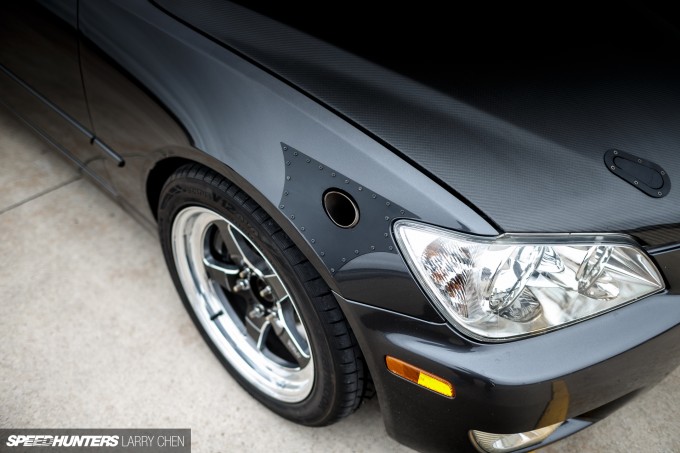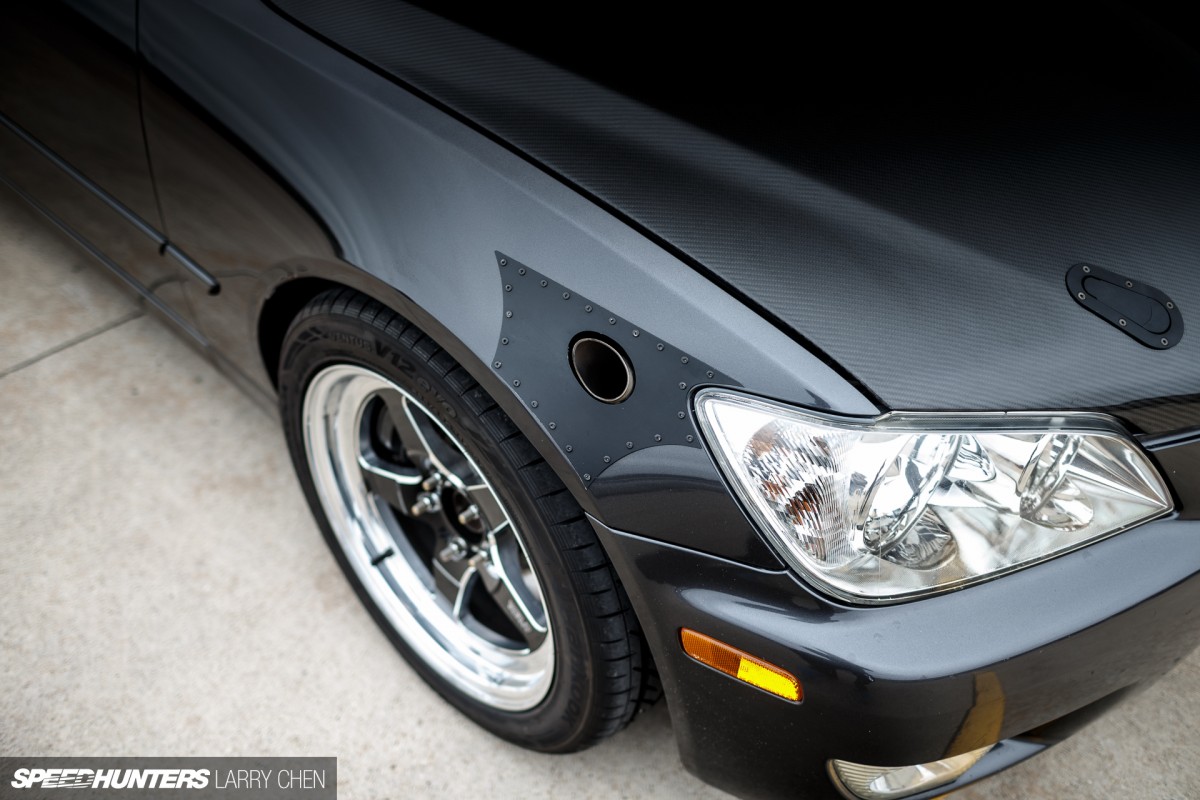 As for the exterior, the IS300 remains almost completely stock – save for the things like the large intercooler and cut outs in the front fenders for the wastegate dump pipes.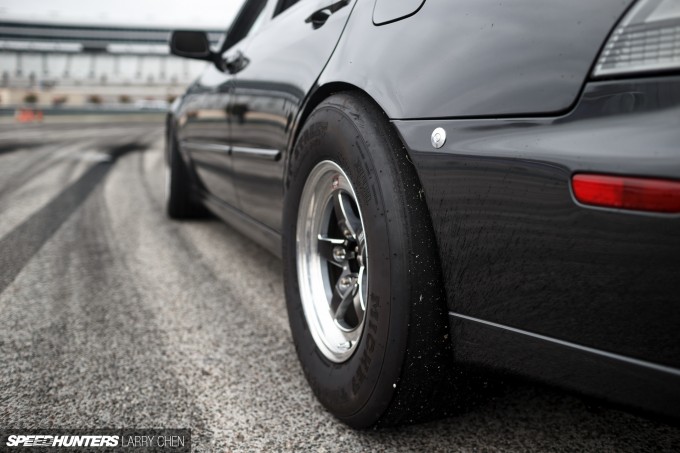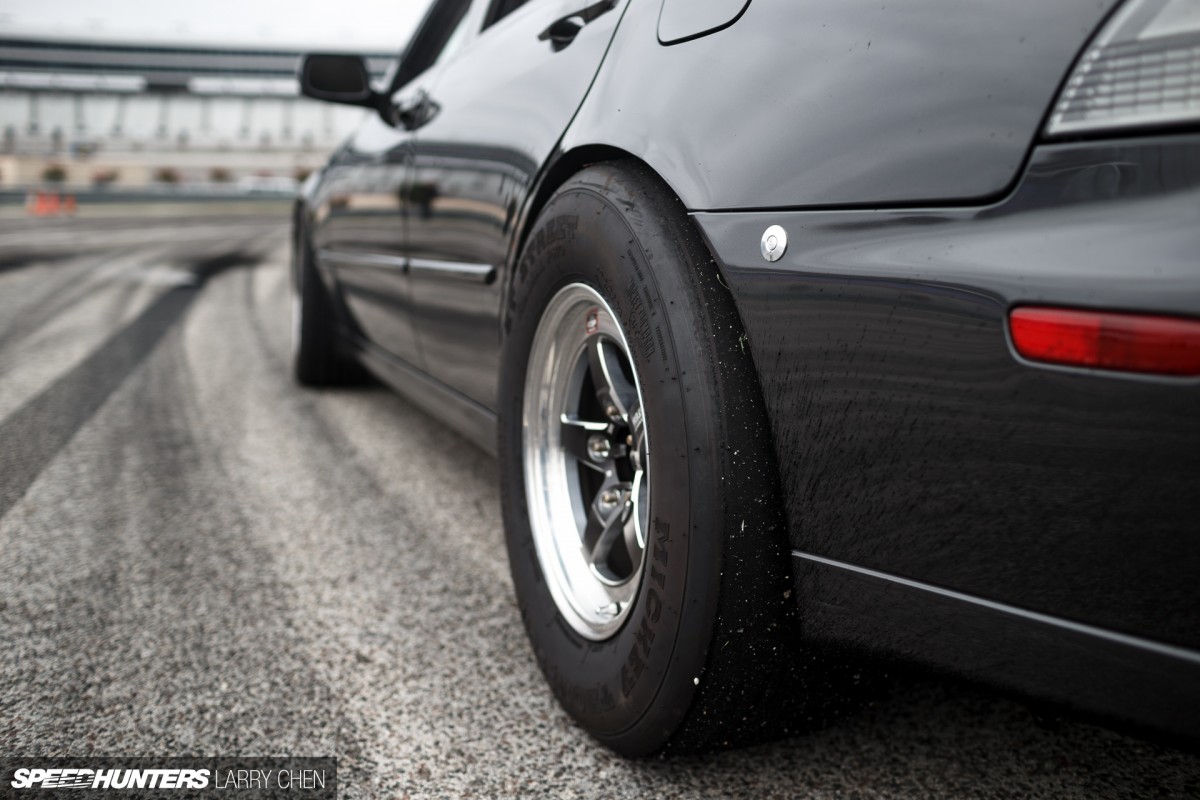 But the narrow 'n wide Weld RTS wheels with 275/60R15 Mickey Thompson ET Street Radial Pros out back leave little doubt as to the car's true purpose.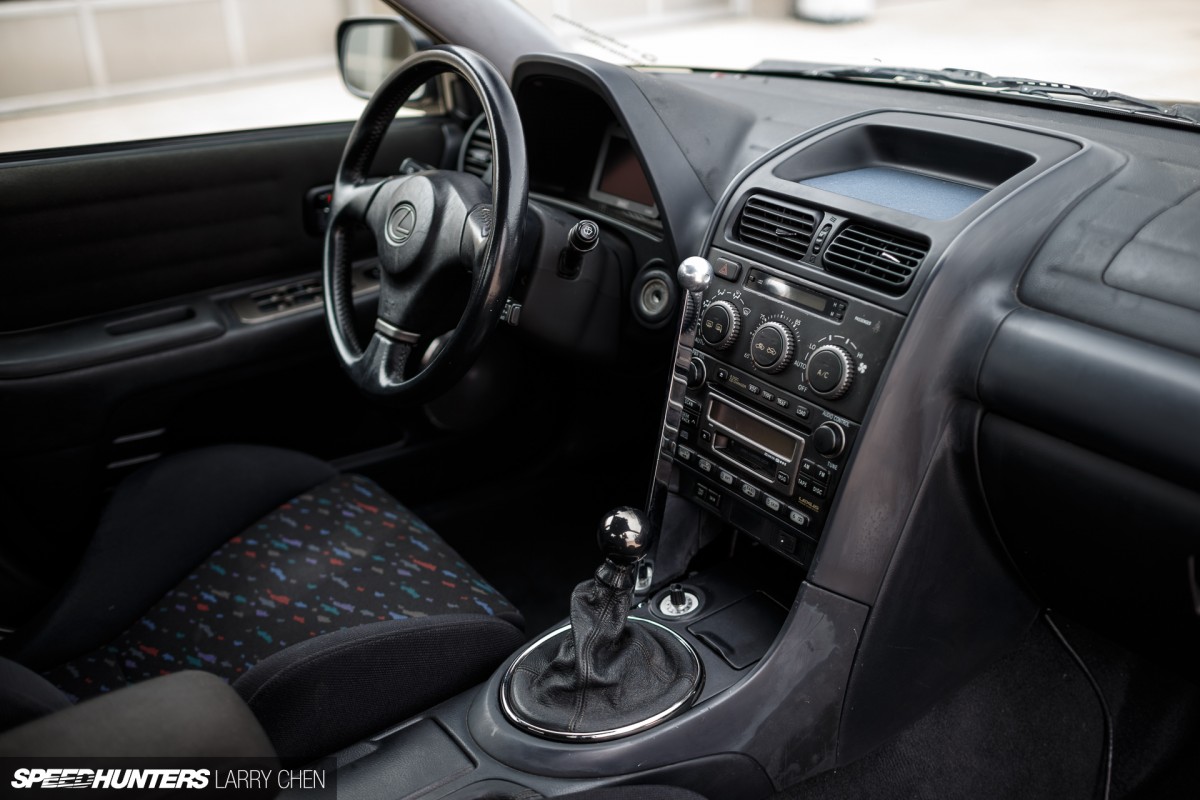 In the cabin there isn't much to convince anyone that this car's anything but a stock IS300 with a few minor upgrades.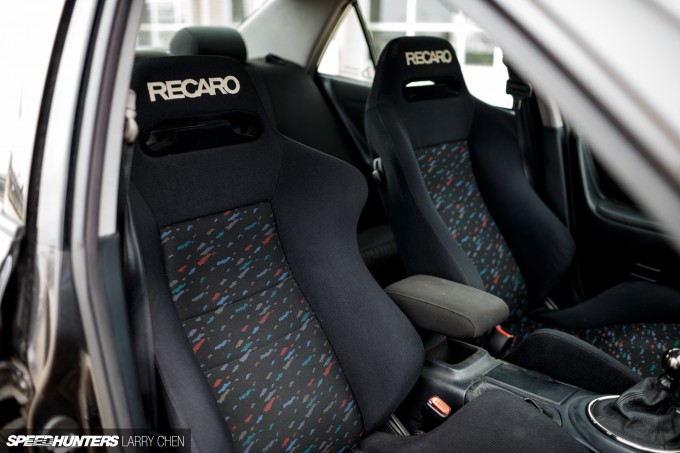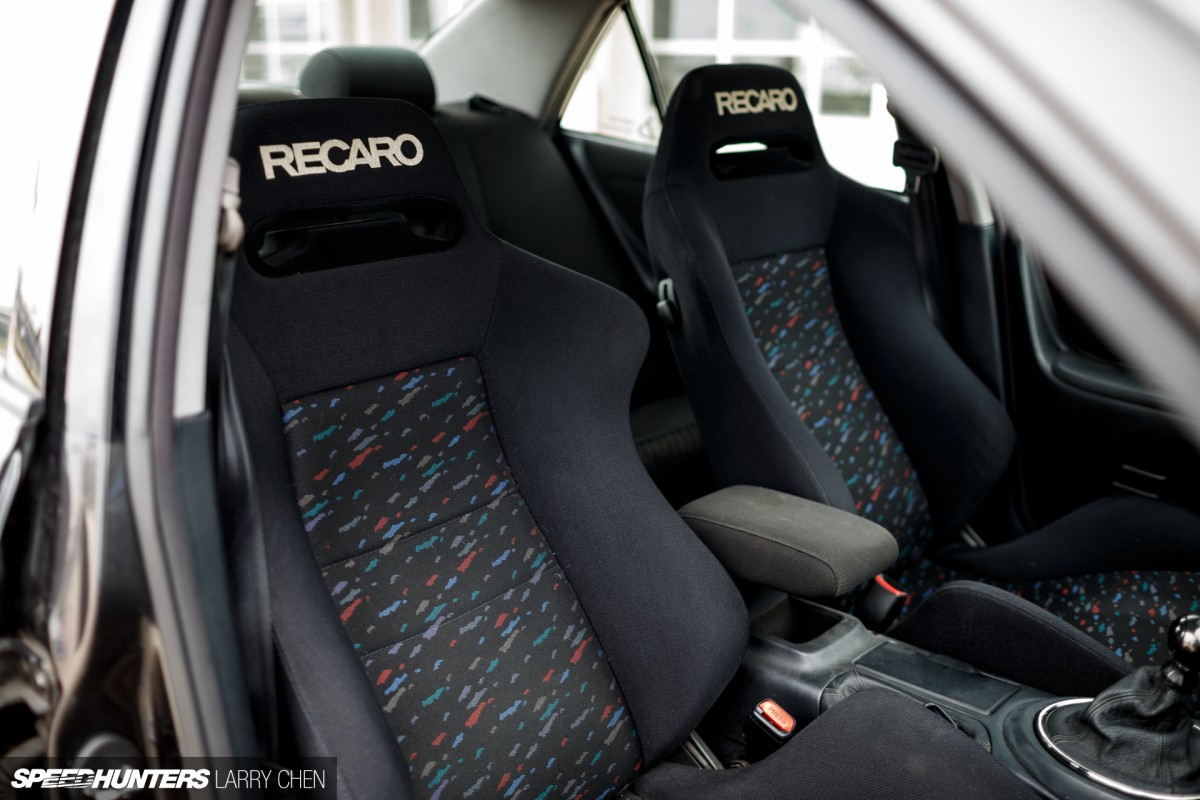 The only major upgrade are the front seats – a pair of Japanese market Recaro buckets that Matt grabbed from one his many MR2s.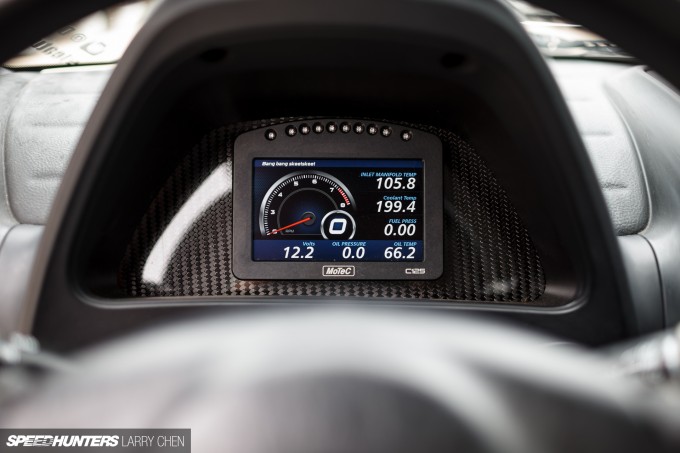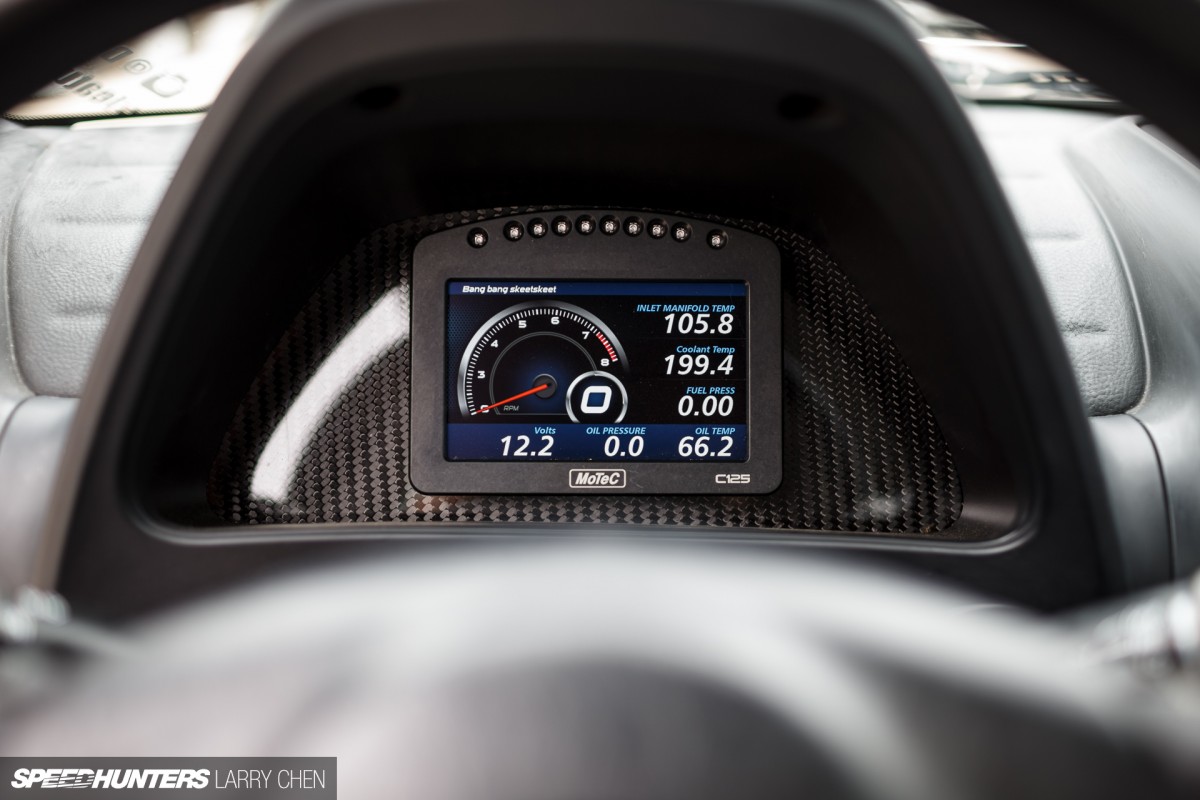 Keen eyes might notice the MoTeC C125 dash unit, which suggests that the IS might be packing some extra punch under the hood.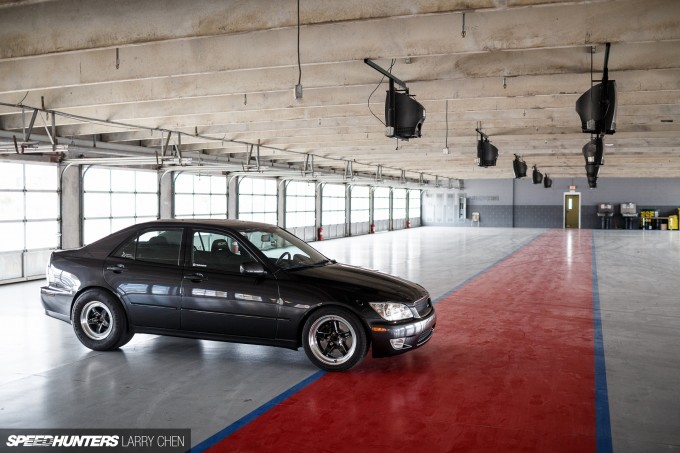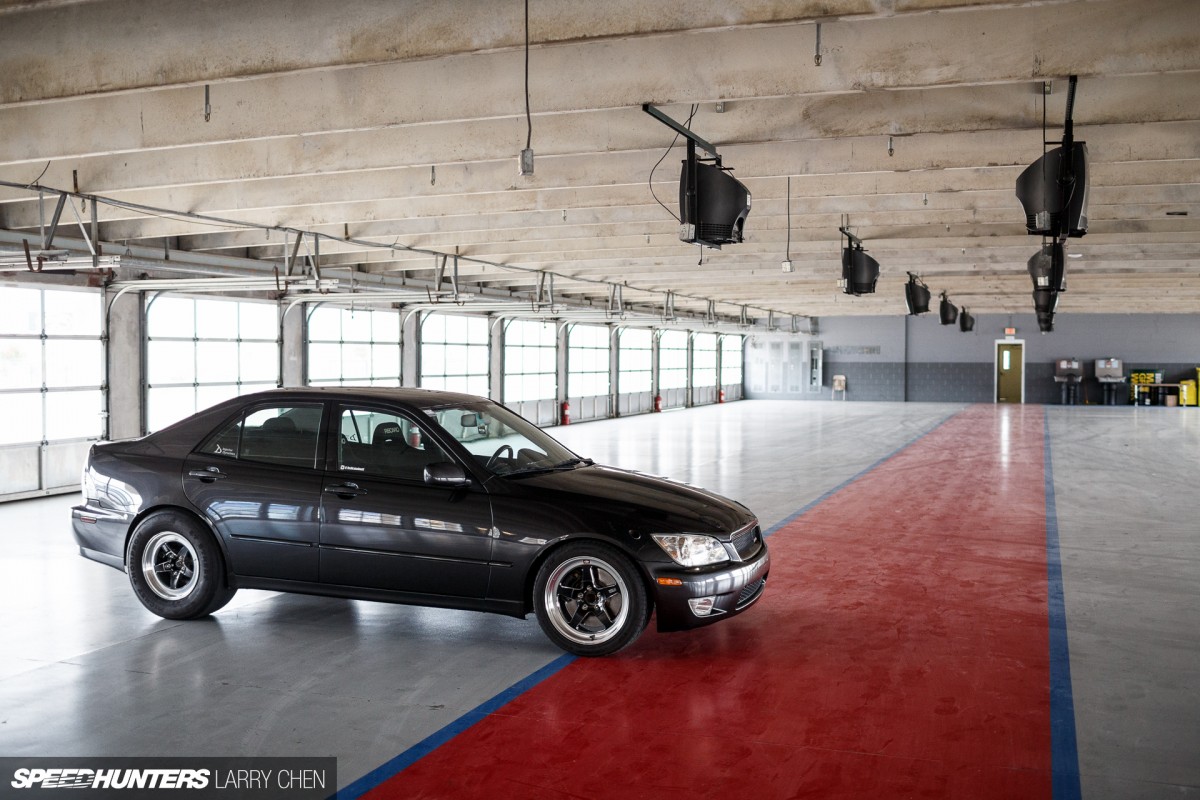 While I'm not sure if everyone will call Matt's Lexus a 'sleeper', I think the understated exterior and interior treatments do a nice job of keeping things under the radar.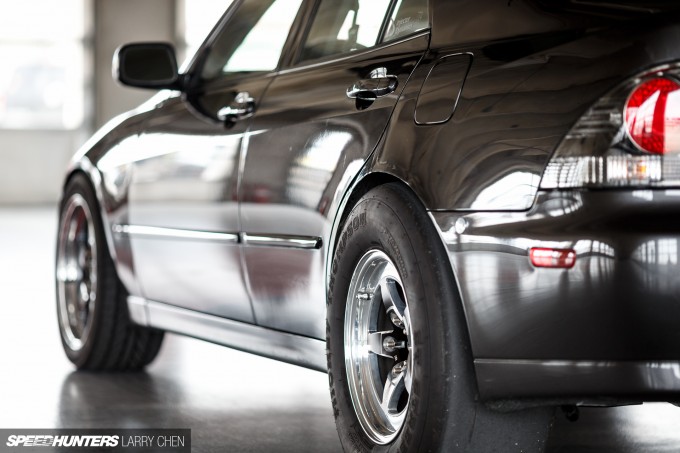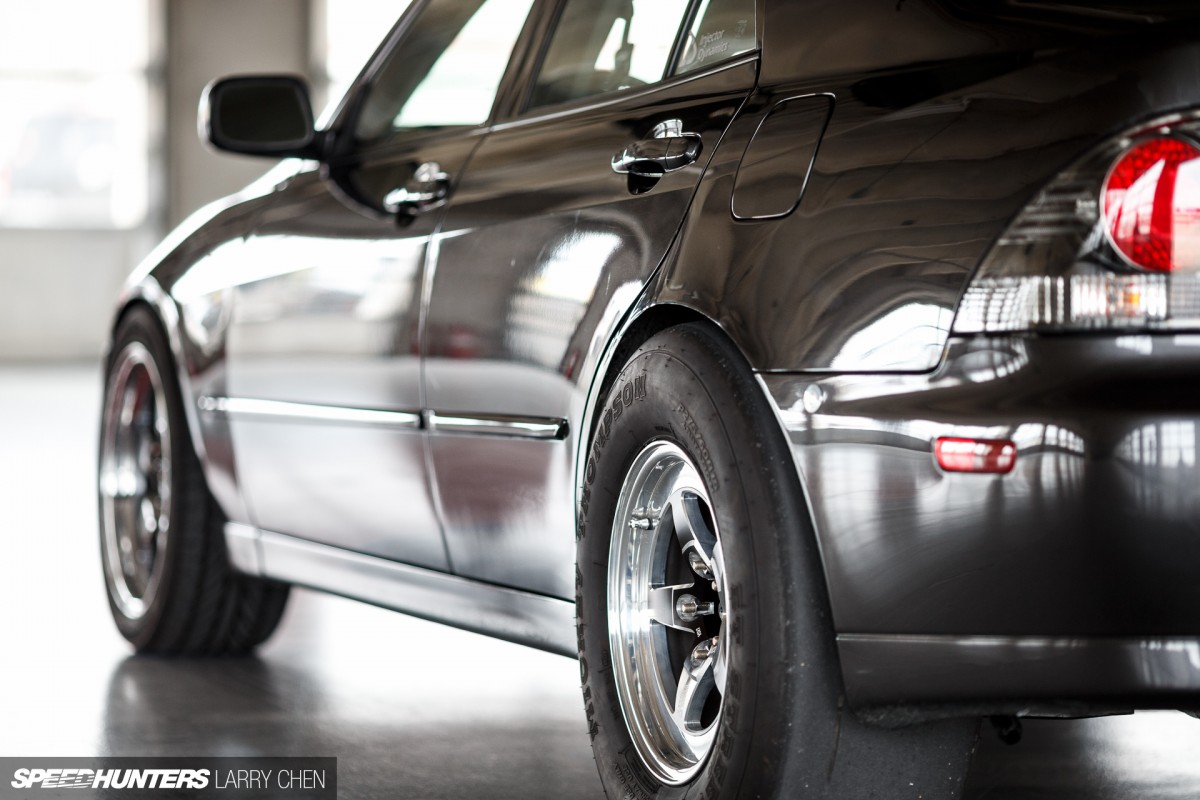 If you are wondering about the quarter mile times for this car you aren't alone. When I asked Matt what kind of ETs it's turned in, he said he'll be heading to drag strip for the first time this weekend and will keep us updated on what he runs.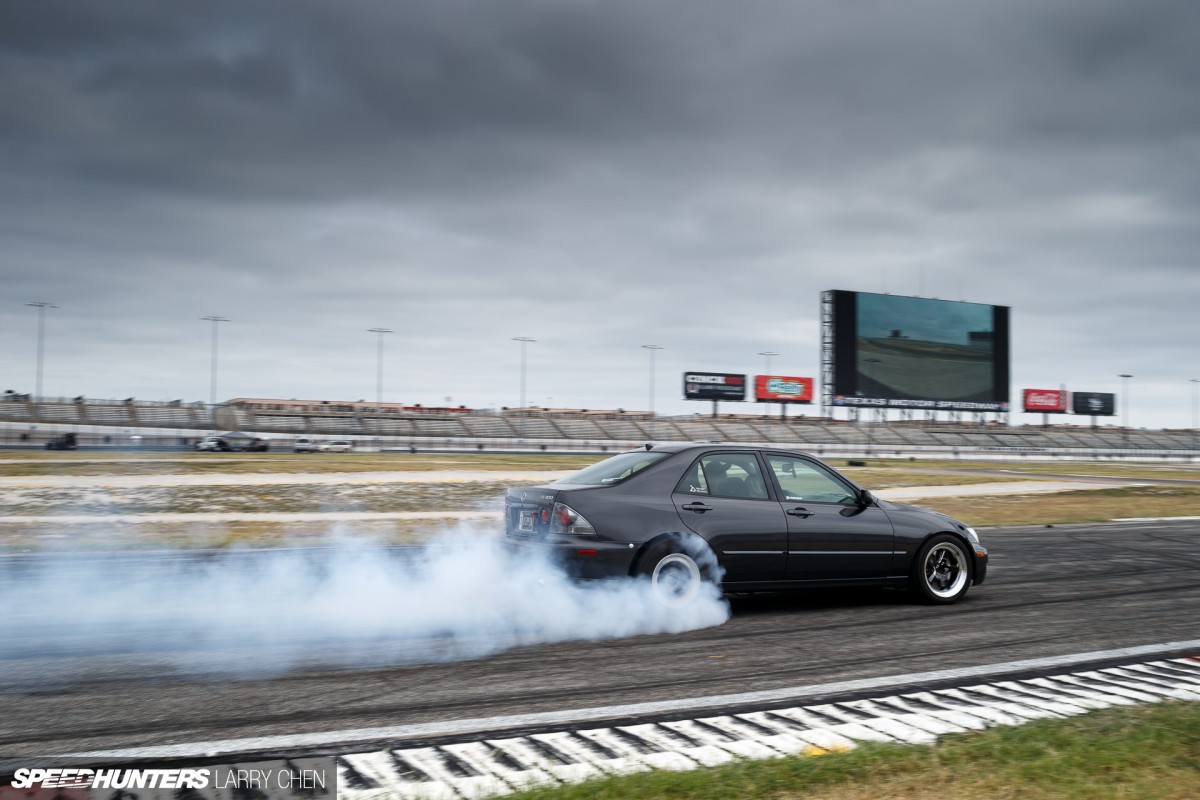 Brutally fast, fully street legal and bold in its execution. It's hard for me think of a single better machine to represent the craziness that is Texas car culture.
Mike Garrett
Instagram: speedhunters_mike
mike@speedhunters.com
Photos by Larry Chen
Instagram: larry_chen_foto
larry@speedhunters.com
Cutting Room Floor