They say home is where the heart is… If you're anything like us, that means home is the hallowed space located directly between the steering wheel and the driver's seat of your pride and joy – not the dilapidated old shack you rent because you spent all your money on car parts. For those of us who hold a special place in our hearts for our beloved automobiles, the inside of your car is like your sanctuary. Your happy place. Your escape. Whether we're talking about the car you drive to work every day, your weekend toy or your competitive race car, it's only natural that we want to put our own personal touches into our rides.
For this special #IAMTHESPEEDHUNTER feature, we want to showcase what you've got going on inside your car. Not inside the engine bay, but inside the cockpit, where the magical connection between man (or woman) and machine takes place. Maybe you've stripped away every last gram of dead weight for a raw, purely functional driving habitat; perhaps you've got a cool custom dash that you've designed yourself, or you've improved your daily driver with some sweet retro styling cues. Heck, maybe you've retrimmed parts of your interior in old hessian sacks and you've got a creepily realistic shrunken head hanging from your rear-view mirror.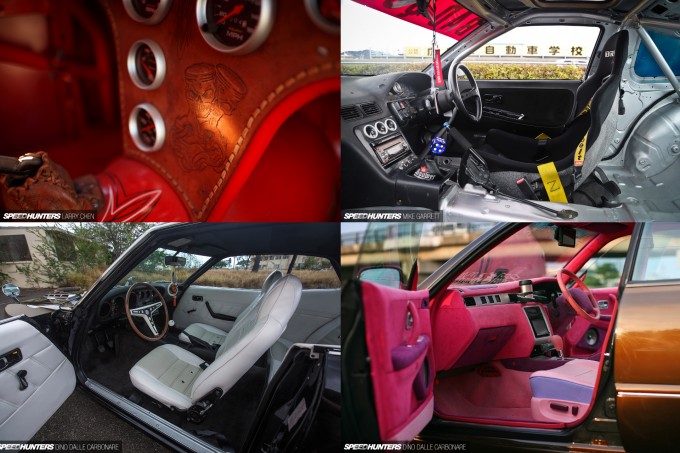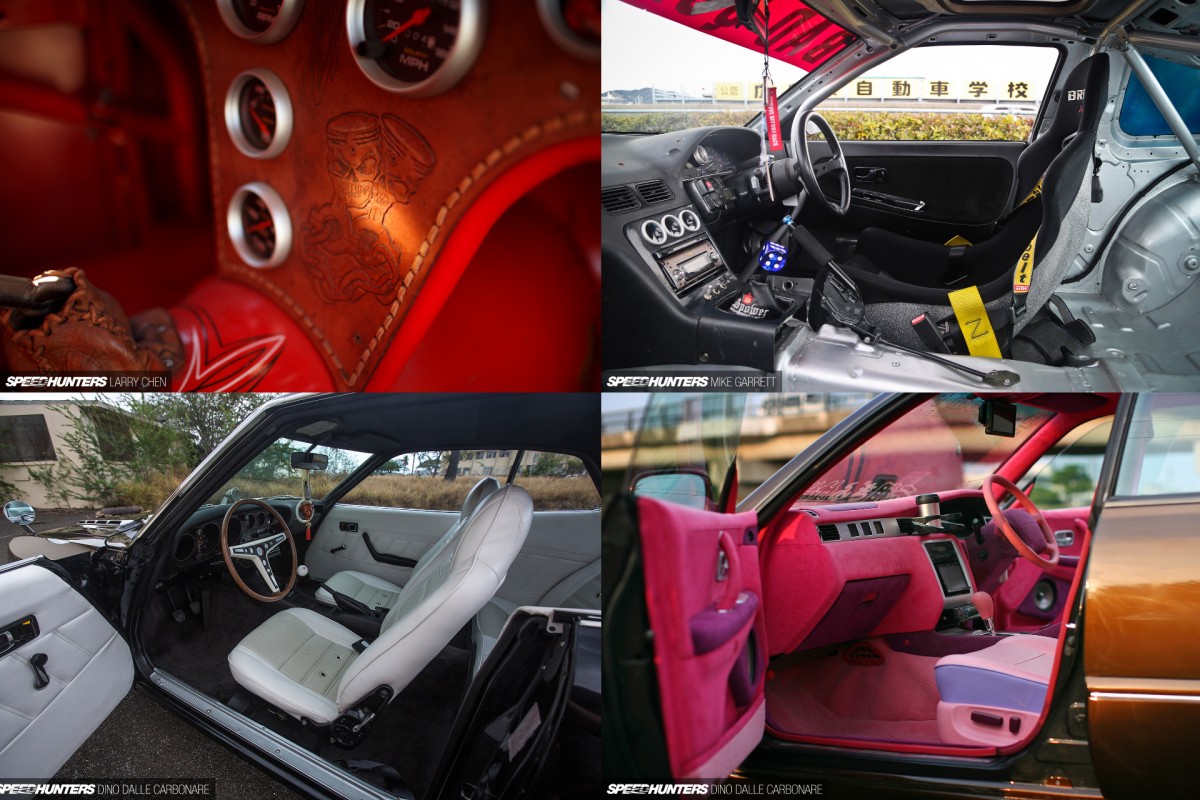 It's those special unique touches that define your car as your own; that make it an extension of yourself and your personality. So if you've made some cool custom touches to your interior that you're really proud of, we want to hear from you! This is open to all makes, models, styles and genres, and we'll be choosing 10 cars – or rather, the insides of 10 cars – to feature on Speedhunters at the end of the month!
If you want to take part, you'll need to do the following:
E-mail your submissions to iamthespeedhunter@speedhunters.com with the exact subject line of  'Interior Inspiration'.
For this theme, we want you to select 3-5 images of your car to send to us. Please include wide angle and detail shots if possible. They don't have to be professional pictures, although higher quality images will be more likely considered for publication.
Tell us your name, location and some information about your car and its interior.
Attach the images directly to the email, ensuring your images are a minimum of 1920PX on the longest side. Ideally they should be resized to 1920 x 1280PX.
Make sure the image is free of any distracting watermarks. Don't worry, we will make sure you are properly credited.
Closing date for submissions is October 19th 2014.
Taryn Croucher
Instagram: taryncroucher
Twitter: @taryncroucher
taryn@speedhunters.com
About #IAMTHESPEEDHUNTER
We created #IAMTHESPEEDHUNTER to allow you the opportunity to share your skills and car culture experiences from around the globe with the rest of the Speedhunters audience.
How do you get involved? It's simple…
Instagram – Follow us on Instagram at @TheSpeedhunters and tag your own car culture images with #IAMTHESPEEDHUNTER
Twitter – Follow us on Twitter at @SPEEDHUNTERS and share your tweets with the #IAMTHESPEEDHUNTER hashtag.
Flickr – Join our #IAMTHESPEEDHUNTER Flickr Group and share your favourite photos with us and others.
E-Mail – If you've been to a cool event and captured some amazing images, be sure to e-mail them to us on iamthespeedhunter@speedhunters.com and tell us a little bit about the event.