Power Corrupts
For most petrolheads, the arrival of a child in the family often means that the fun toy in the garage has to be swapped for something infinitely more practical. Luckily, these days there are several car companies that build super saloons to bridge this gap.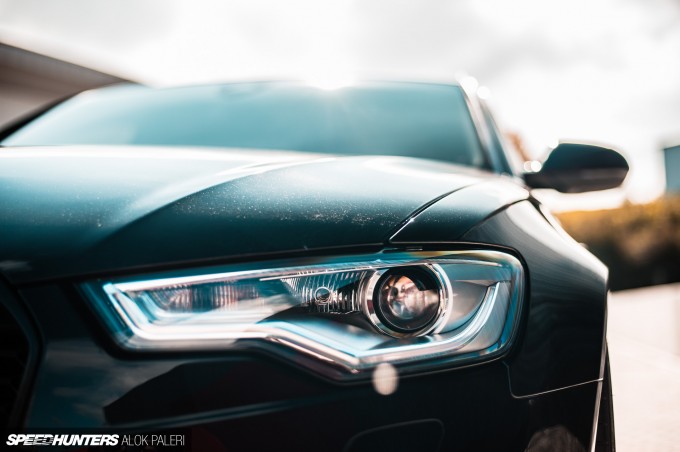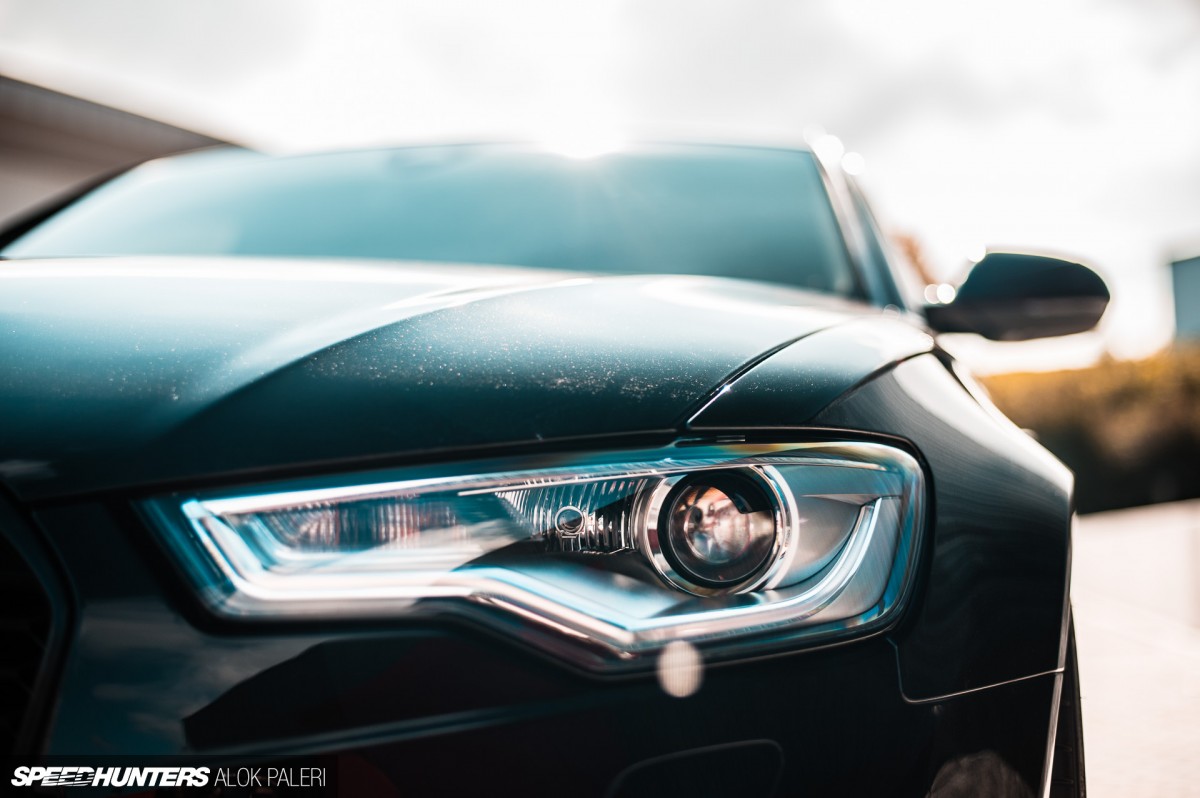 These cars make it possible for the happily married man or woman to inject a little bit of fossil-burning fun into their lives without compromising on practicality. Mercedes has its AMG models, BMW has its teutonic M division and Audi has quattro GmbH responsible for the S and RS models.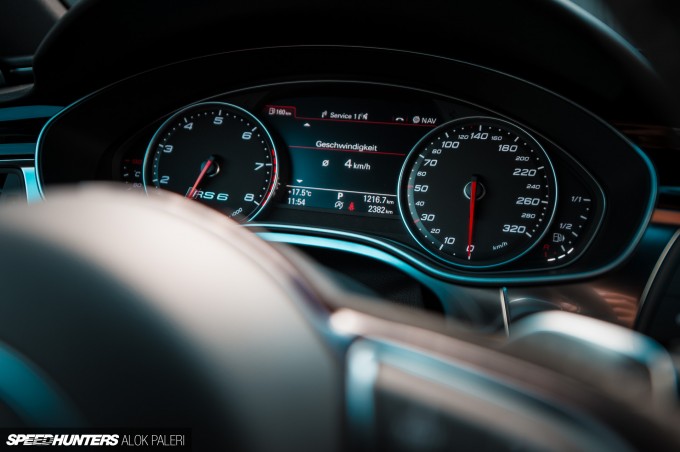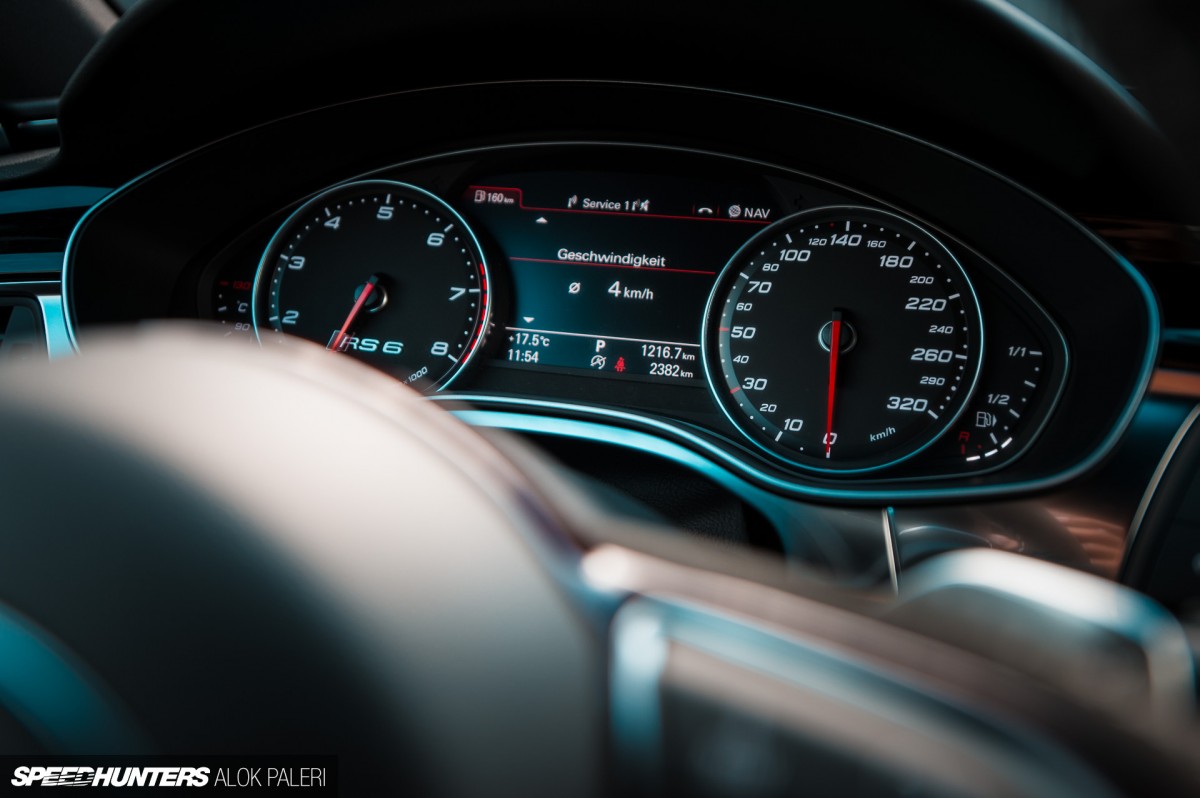 The chunkiest of them all – the RS6 – came out at the end of 2012 sporting a 4.0-litre V8 twin turbo motor and enough luggshury to waft five people in comfort very swiftly across the German landscape. It was a fast-moving, mile-munching ship that quickly became popular among enthusiasts.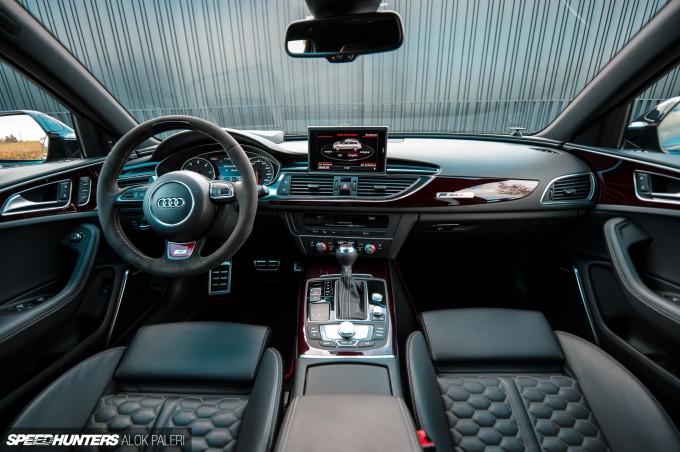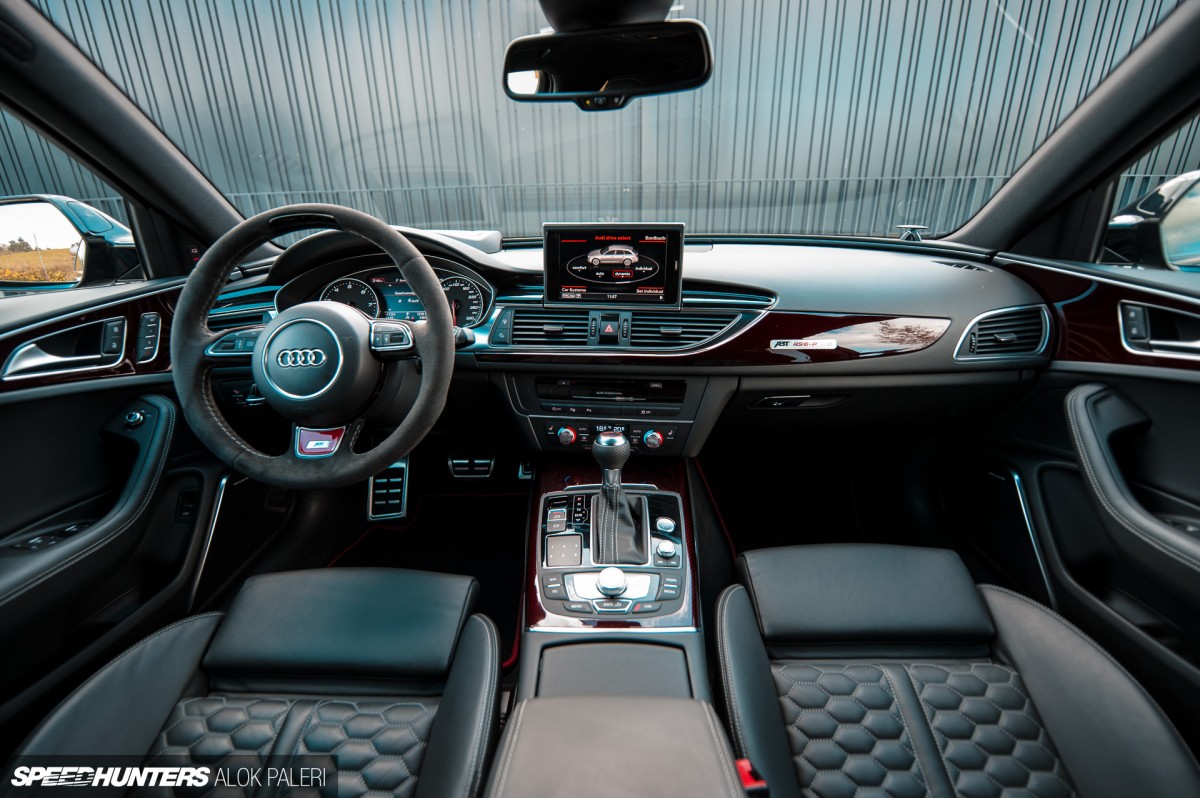 With a power output of 560PS and a top speed electronically limited to 250km/h, this was enough to do the school run in peace, followed by a generous shopping session, and then be driven back home as if you had forgotten to turn off the stove. At this point, most rational humans would think, 'Ample power, plenty of space, peace and sheer luxury – this is it!'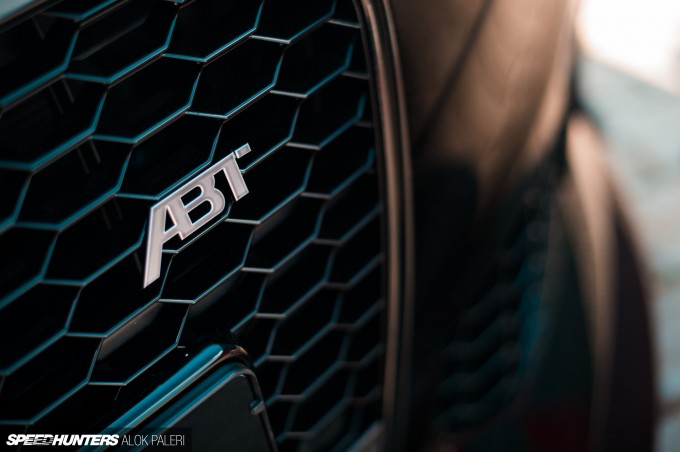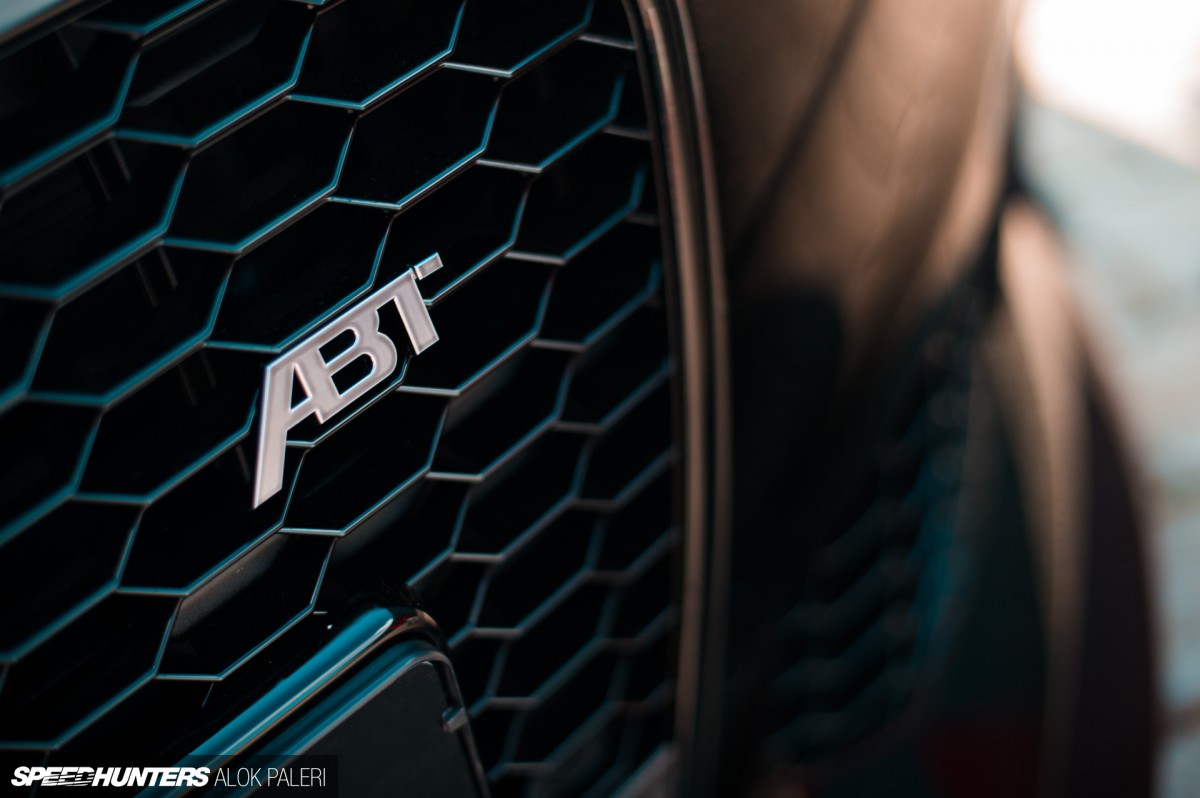 This is where ABT Sportsline comes in. These guys are loosely related to the Audi works DTM team involving our own Mattias Ekström. When it comes to extracting power from Audis while keeping the car driveable and more challengingly – street legal in Germany, the engineers at ABT aren't exactly what you'd call sane.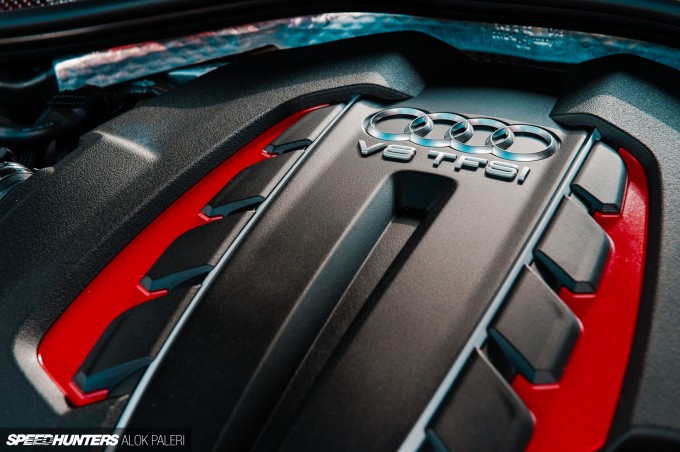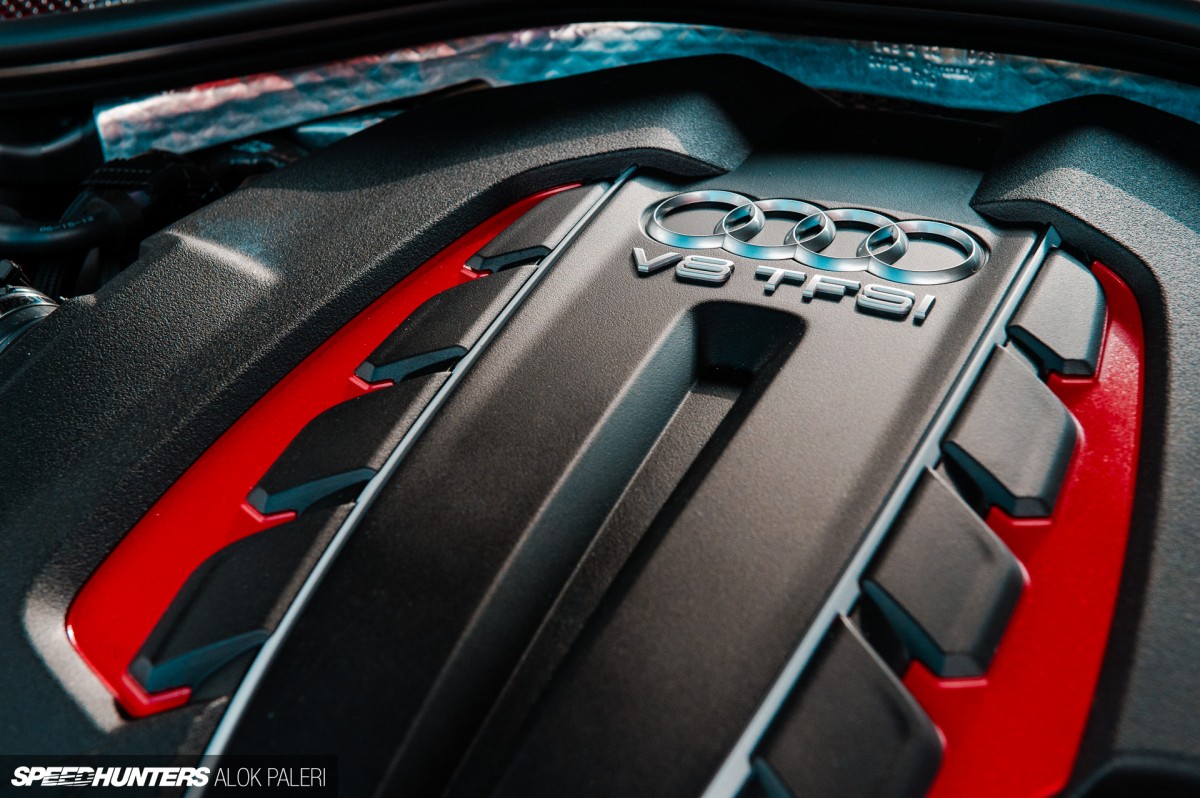 They're the kinda guys who will look at a small aircraft carrier and suggest it needs a power boost.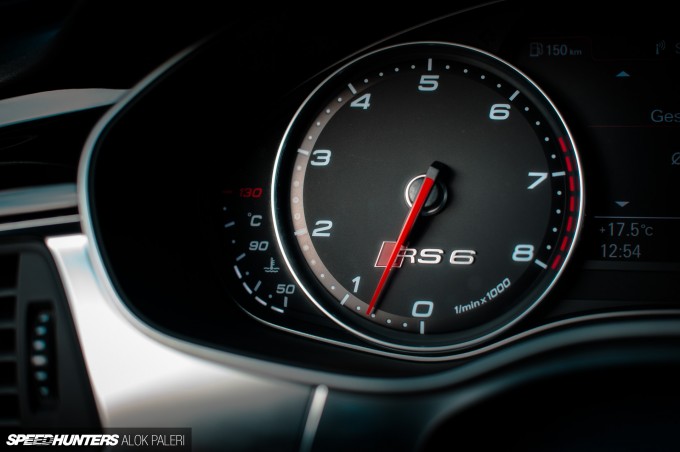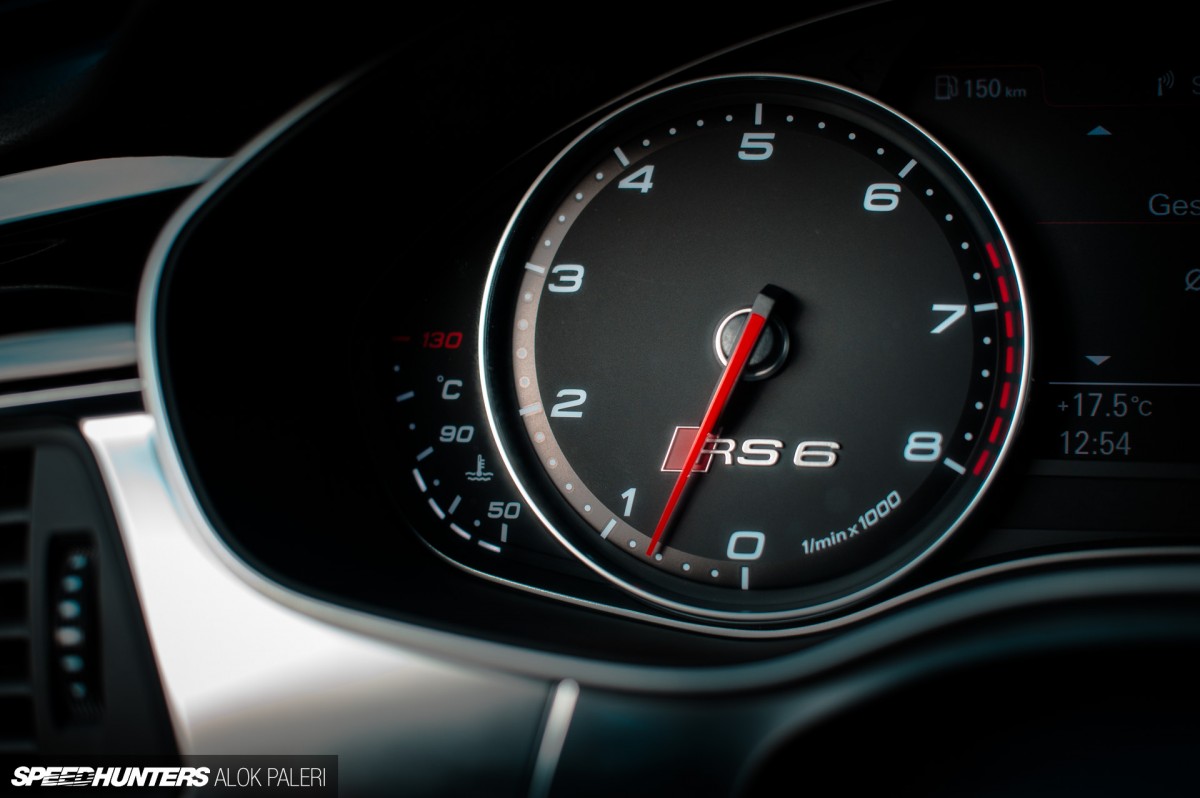 So when Audi launched the RS6 they quickly got to work at their headquarters in the little town of Kempten in Allgäu, Germany, adjacent to the building where their DTM race cars are built.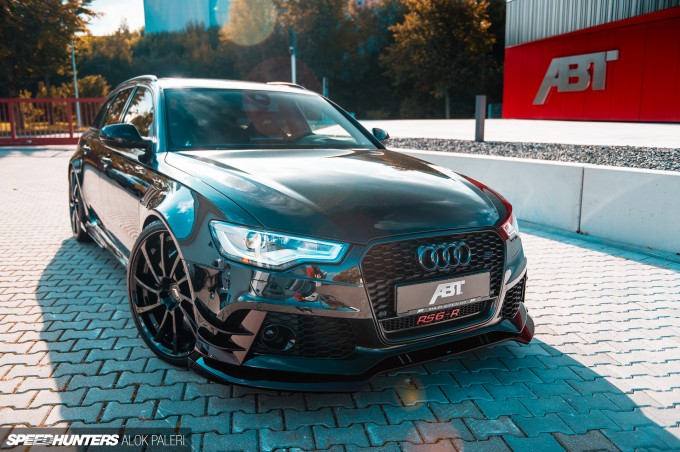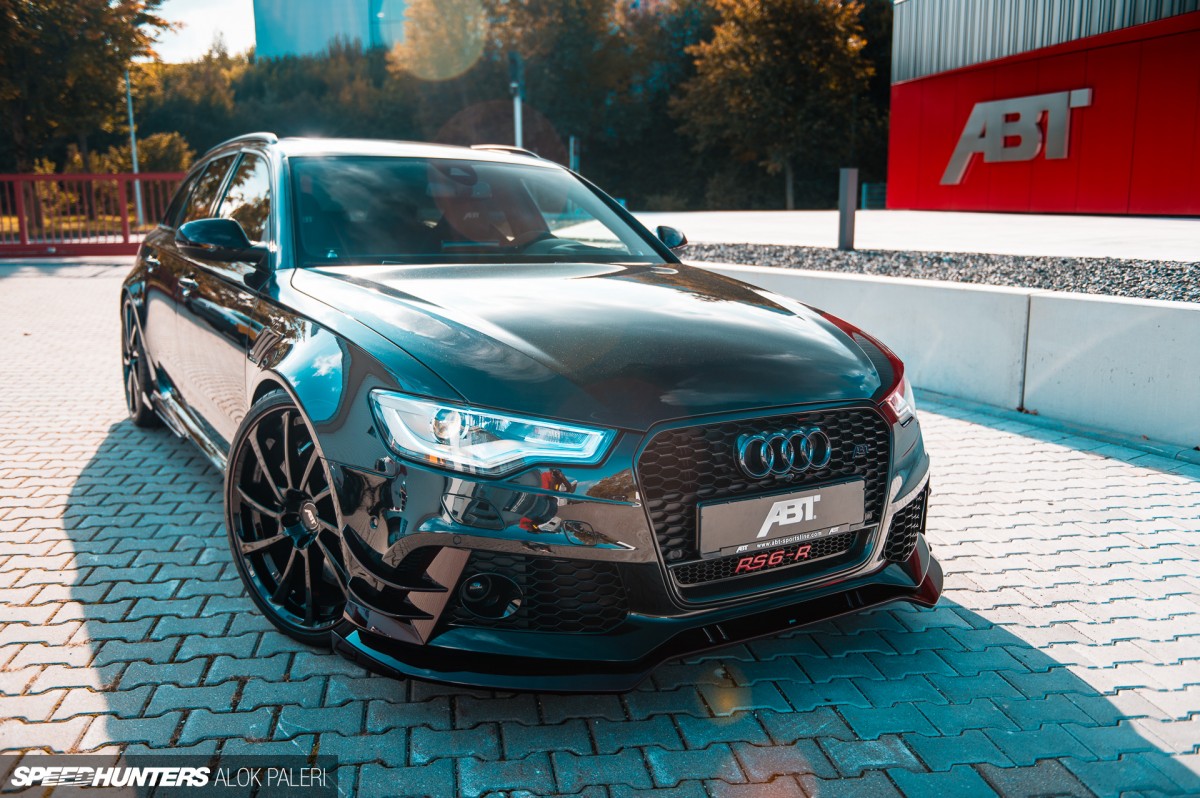 After nearly two years of intense engineering and testing they came up with this, the ABT RS6-R.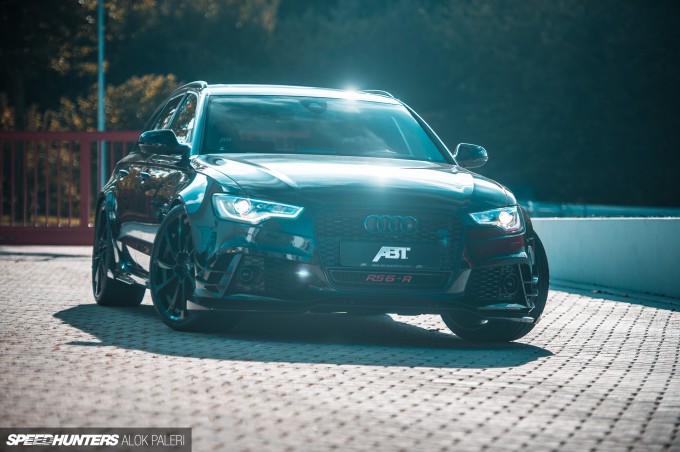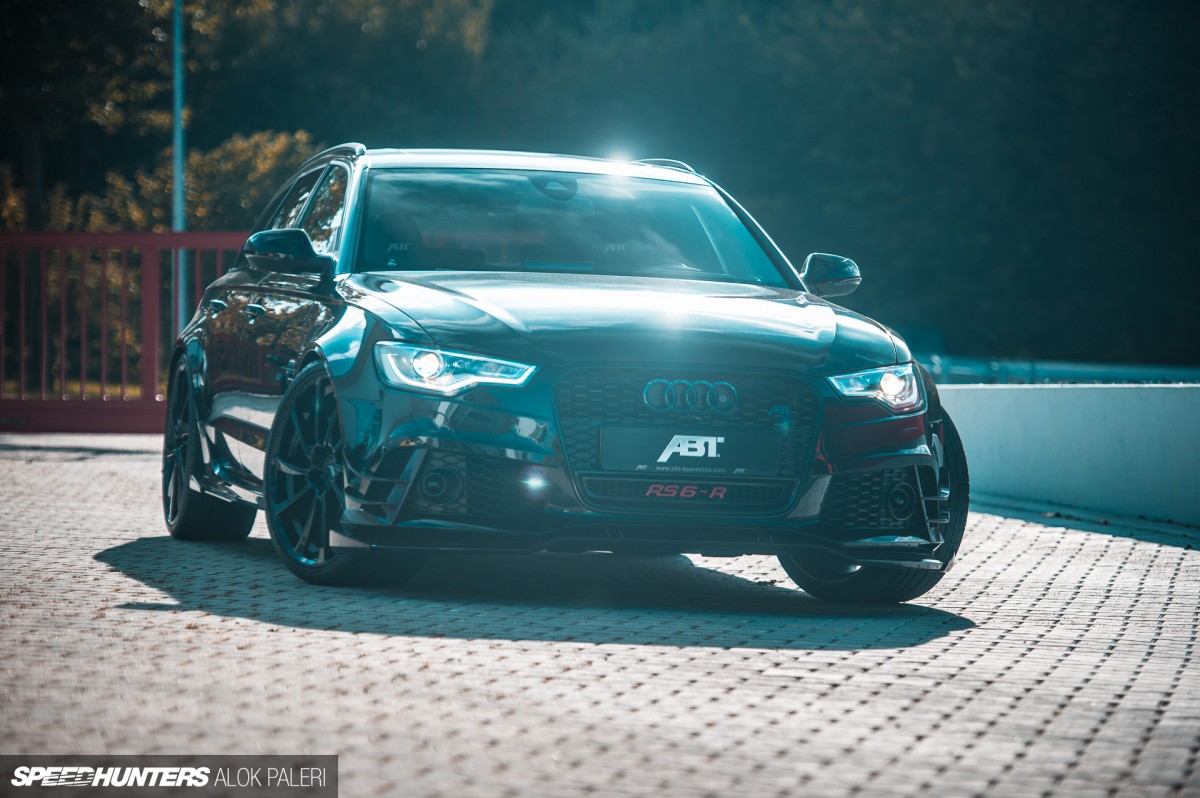 If a very strong muscle and a very powerful explosion were to mate, this would be the result. Sitting here, black-on-black, this car just oozes menace.
Thunderbus Deluxe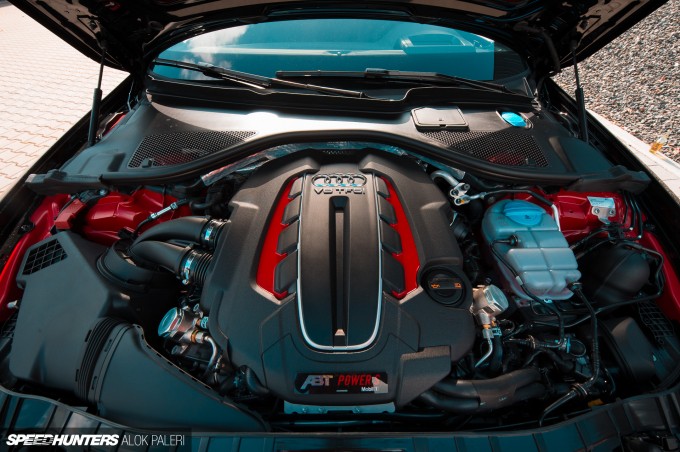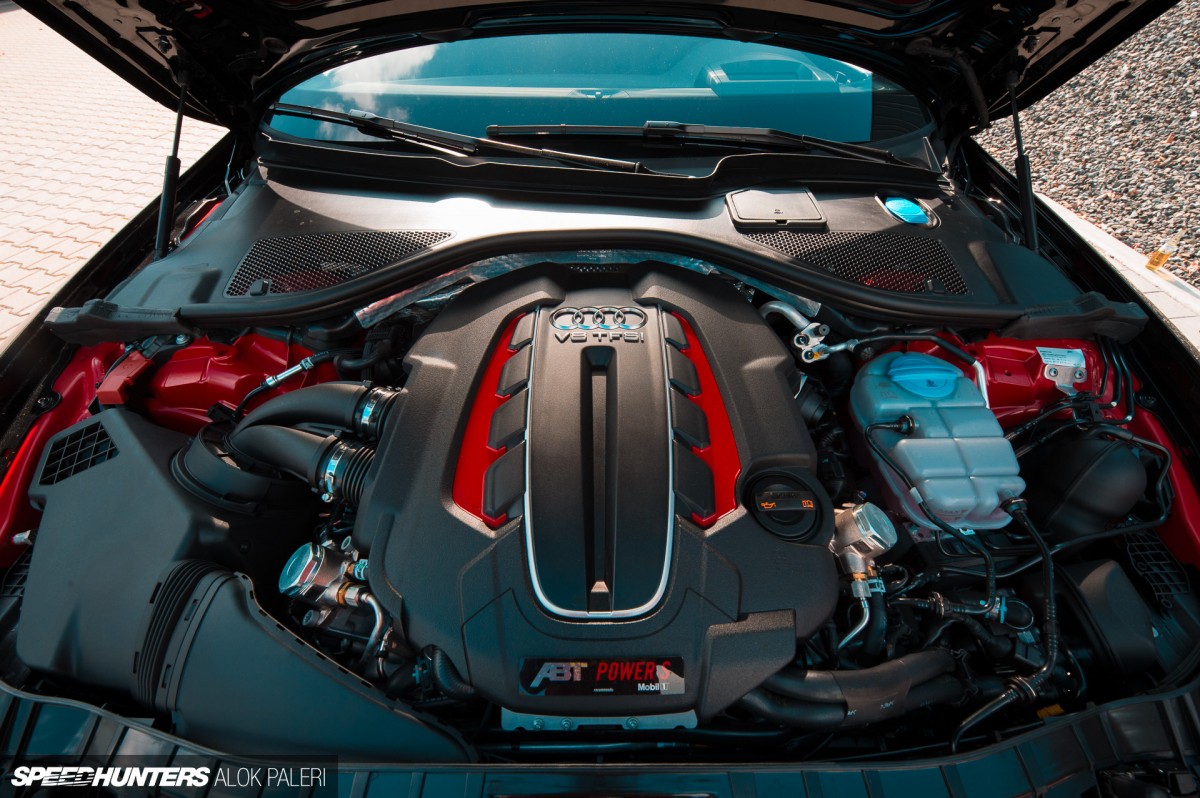 One of the first things ABT got to work on was the power, and there's a good chunk of it – a full 170PS up from stock to be precise. ABT achieves this using a performance package they call ABT Power. This includes an extensive ECU upgrade and a custom stainless steel exhaust system complete with a Y-pipe and a sports catalytic convertor.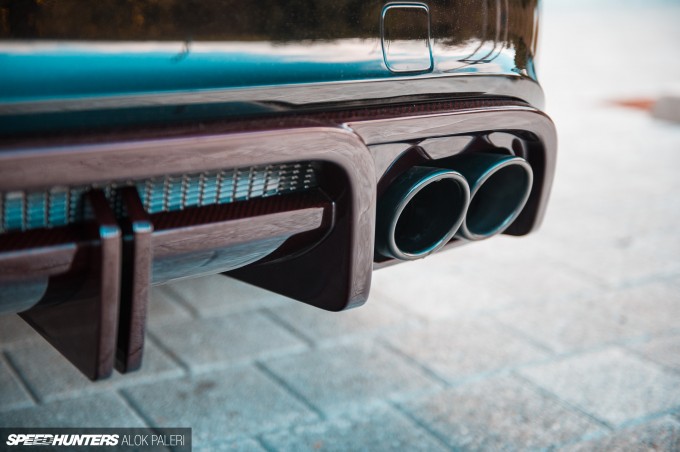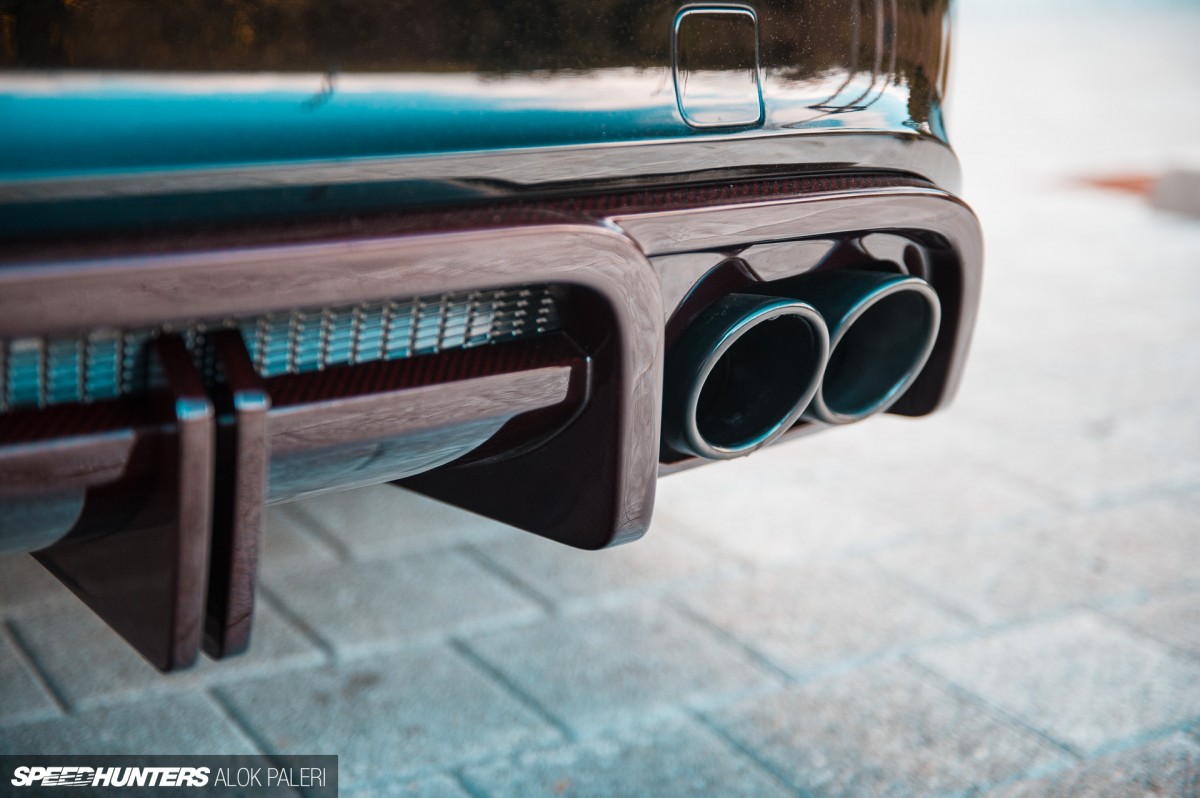 Two double-tipped black pipes finish it off neatly at the back. Even though the car barely makes a peep on idle, one little throttle pulse and you are greeted with a wall of barking V8.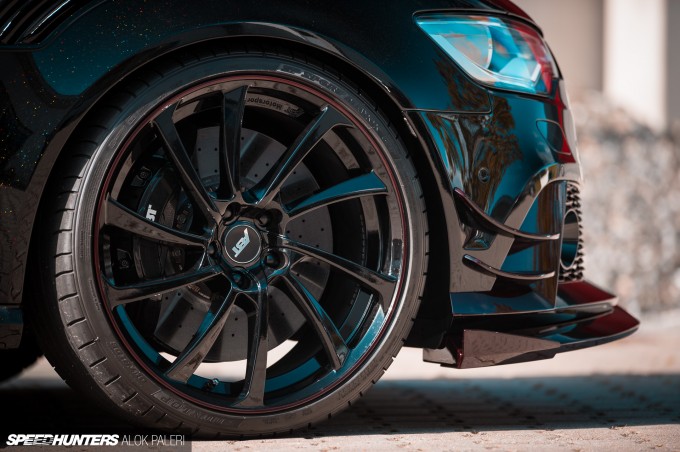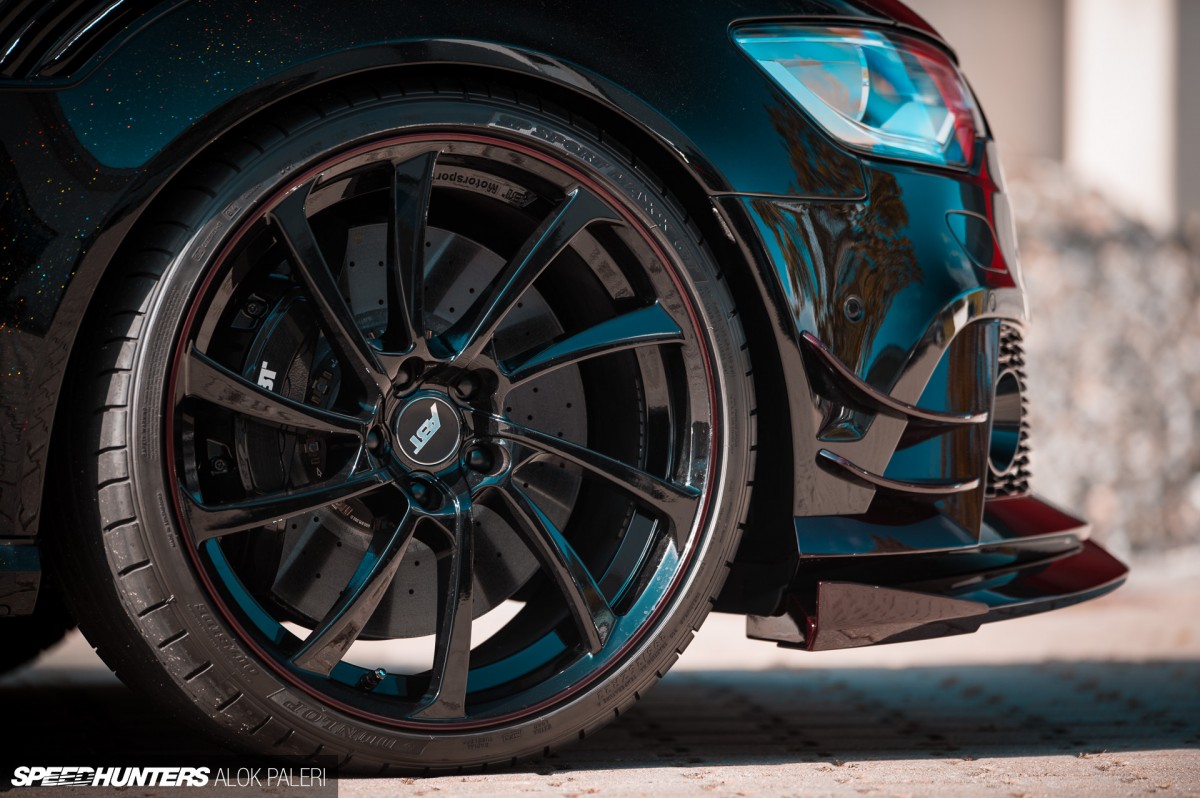 Roadholding is especially crucial with a car this heavy and capable of ludicrous speed, so the RS6-R sits low on specially developed ABT coilovers.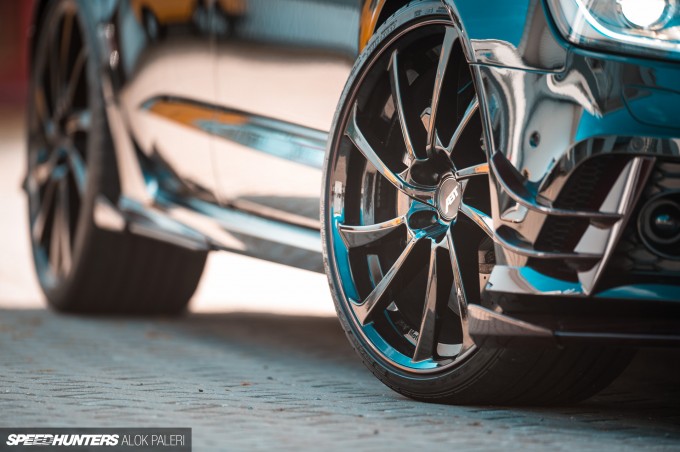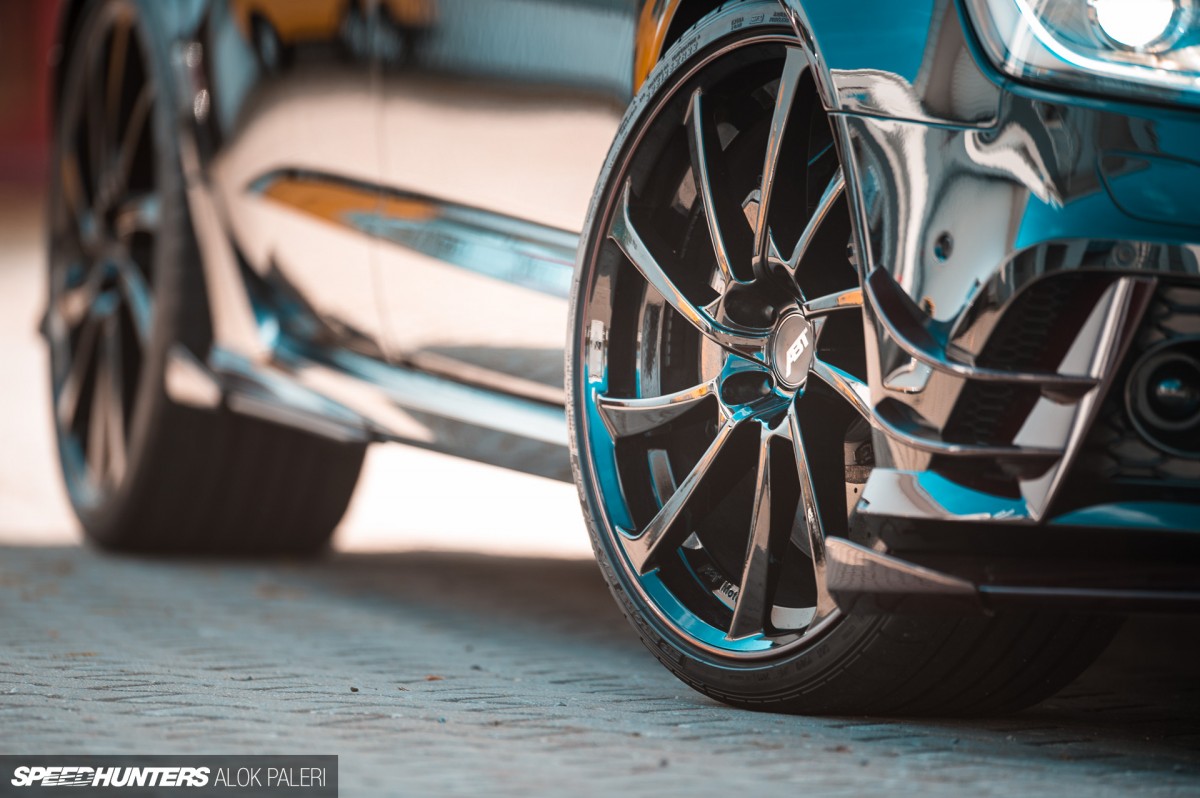 Furthermore, it's kitted all around with ABT's turbine-style DR wheels in a 22×10-inch fitment. Dunlop was picked as the tire of choice, running a square setup of 295 sections at all corners.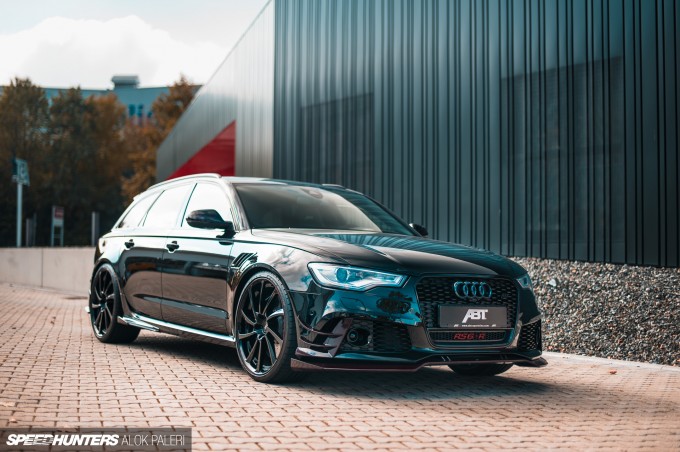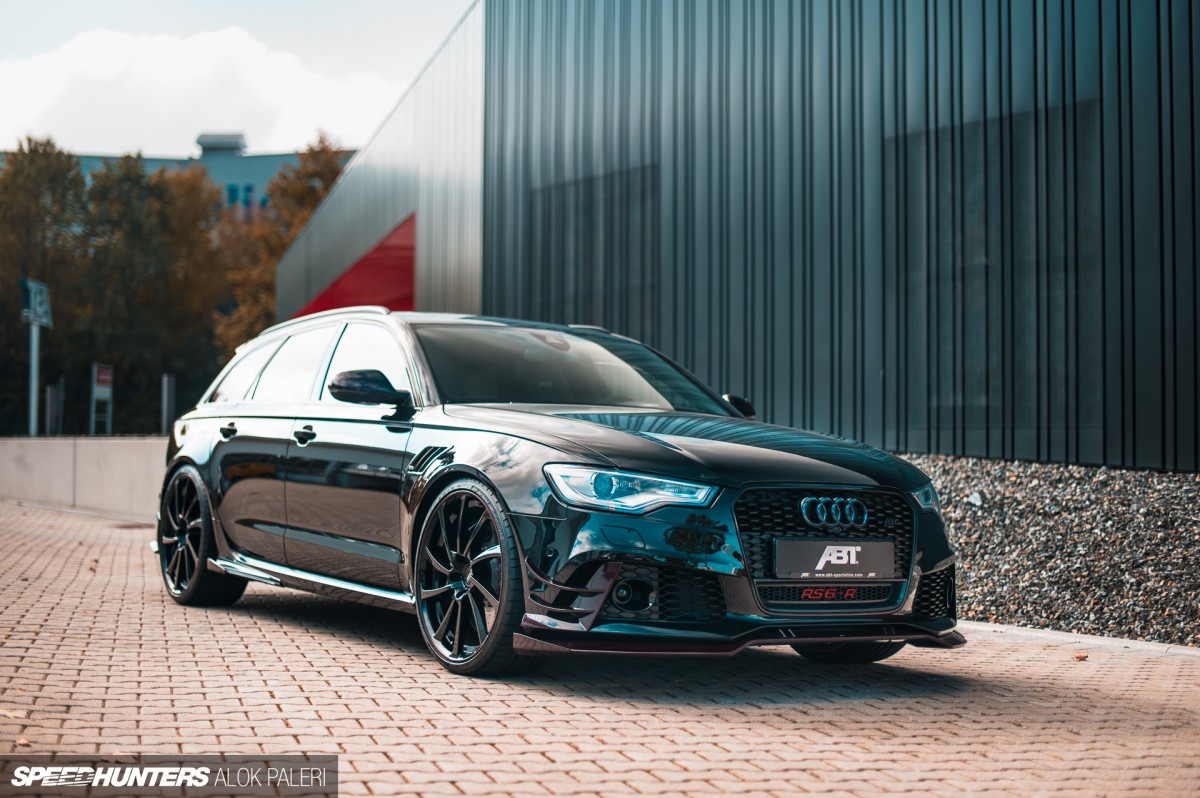 Now cranking out 730PS and 920Nm of torque, this is a considerable performance bump from a stock RS6. The dash to 100km/h has been slashed by 0.6 seconds and now only takes 3.3 seconds. To put that in perspective, it's quicker than the Pagani Zonda F…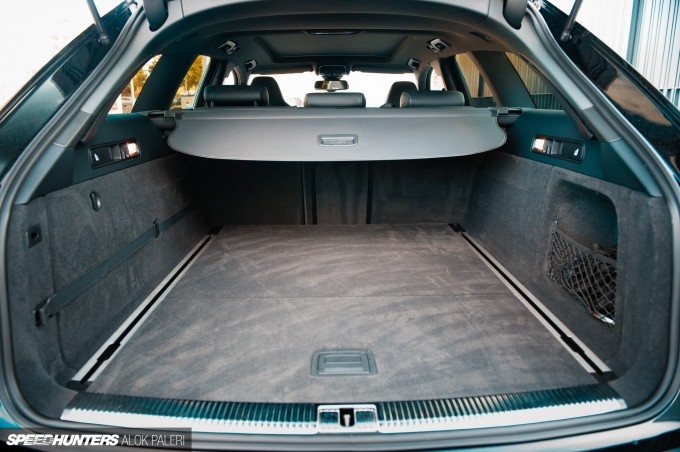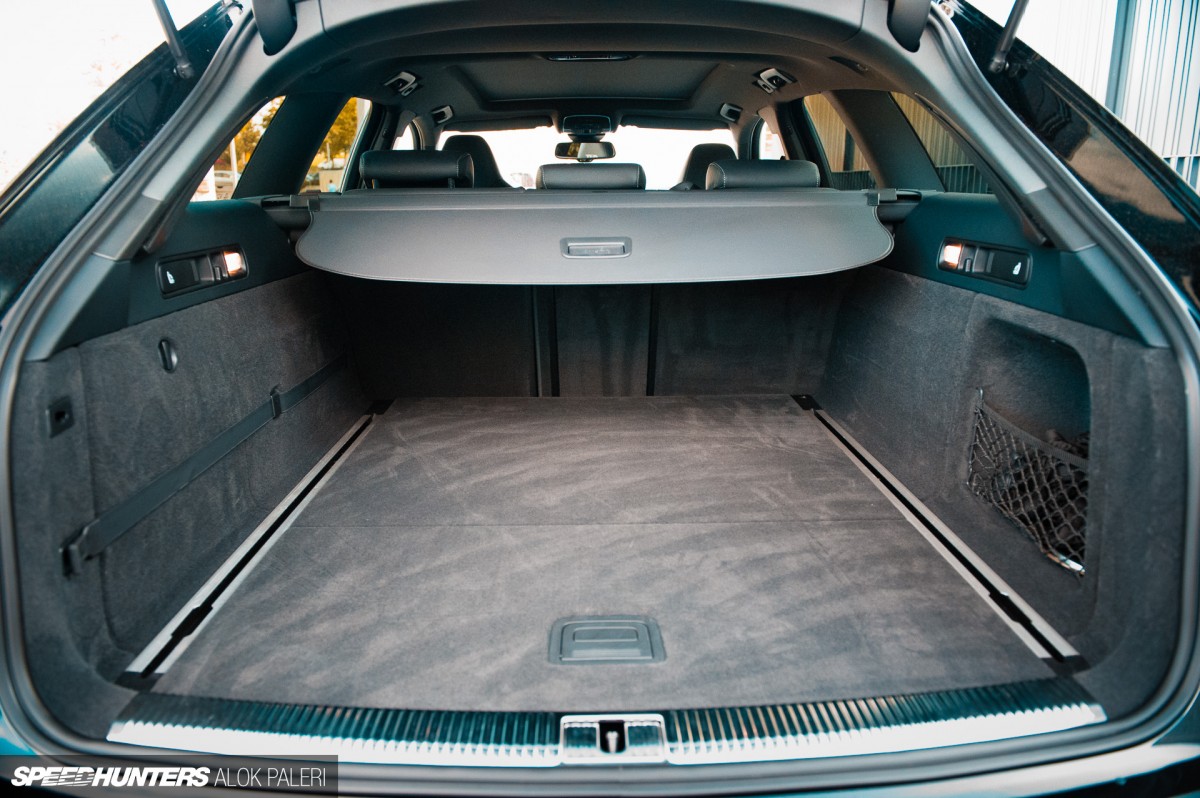 And it does it with a boot that's almost big enough to park a Zonda F in… Power in an Avant-garde outfit.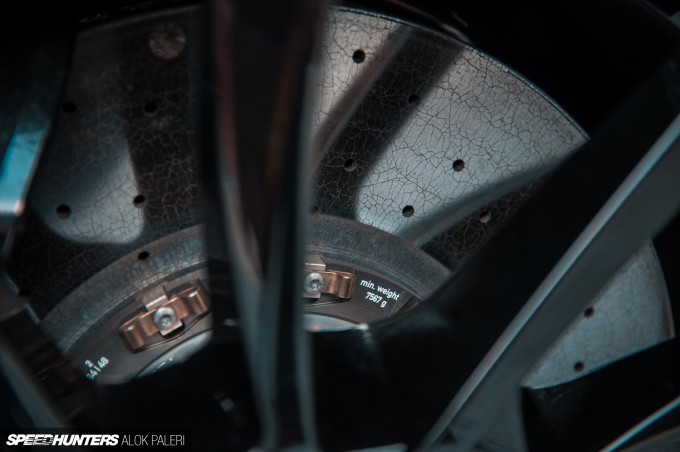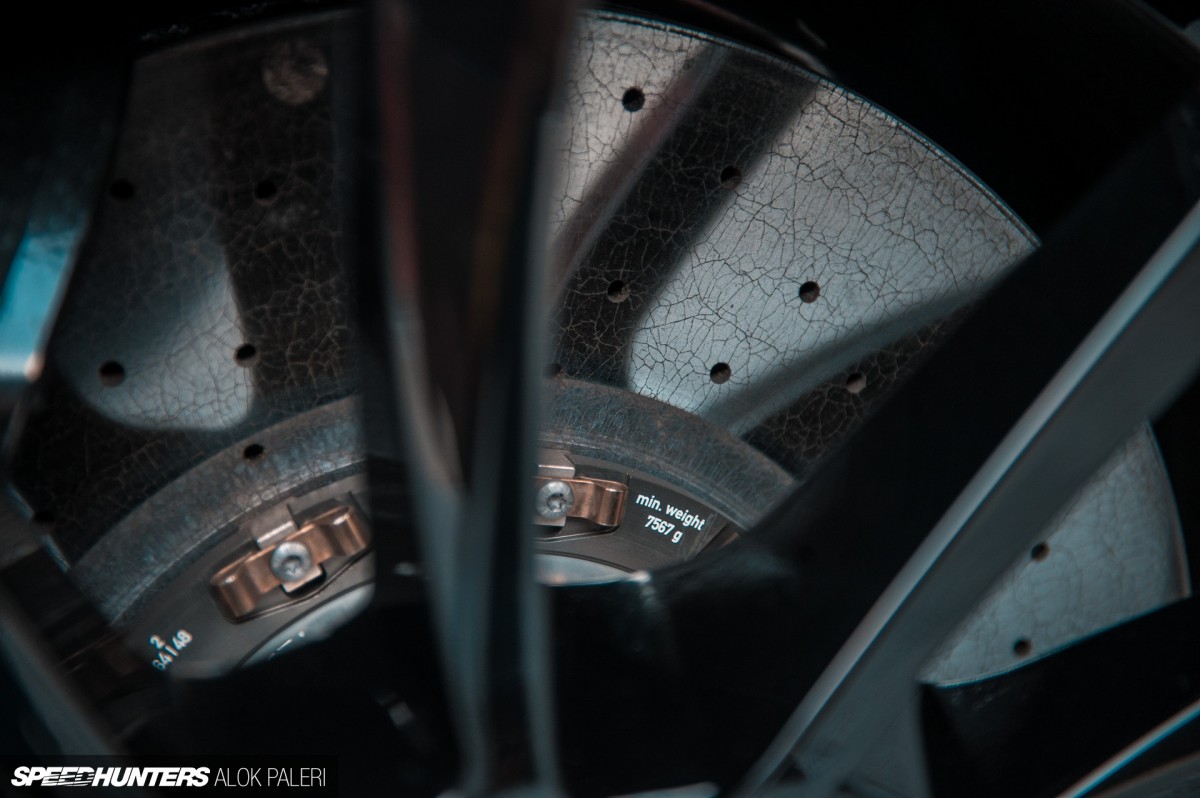 Of course, all this power and speed makes it an ideal cruise missile, so the RS6-R carries over the excellent carbon ceramic discs from the RS6. Weighing just under 8kg apiece, they greatly reduce unsprung mass on all corners, all the while able to scrub high speed off the projectile RS6-R without any sign of fade.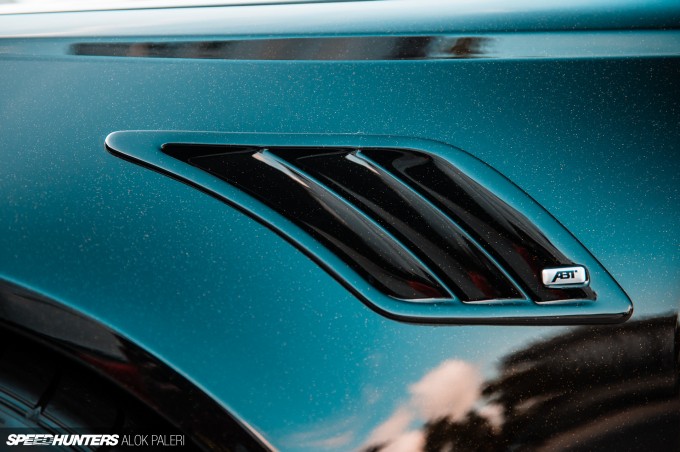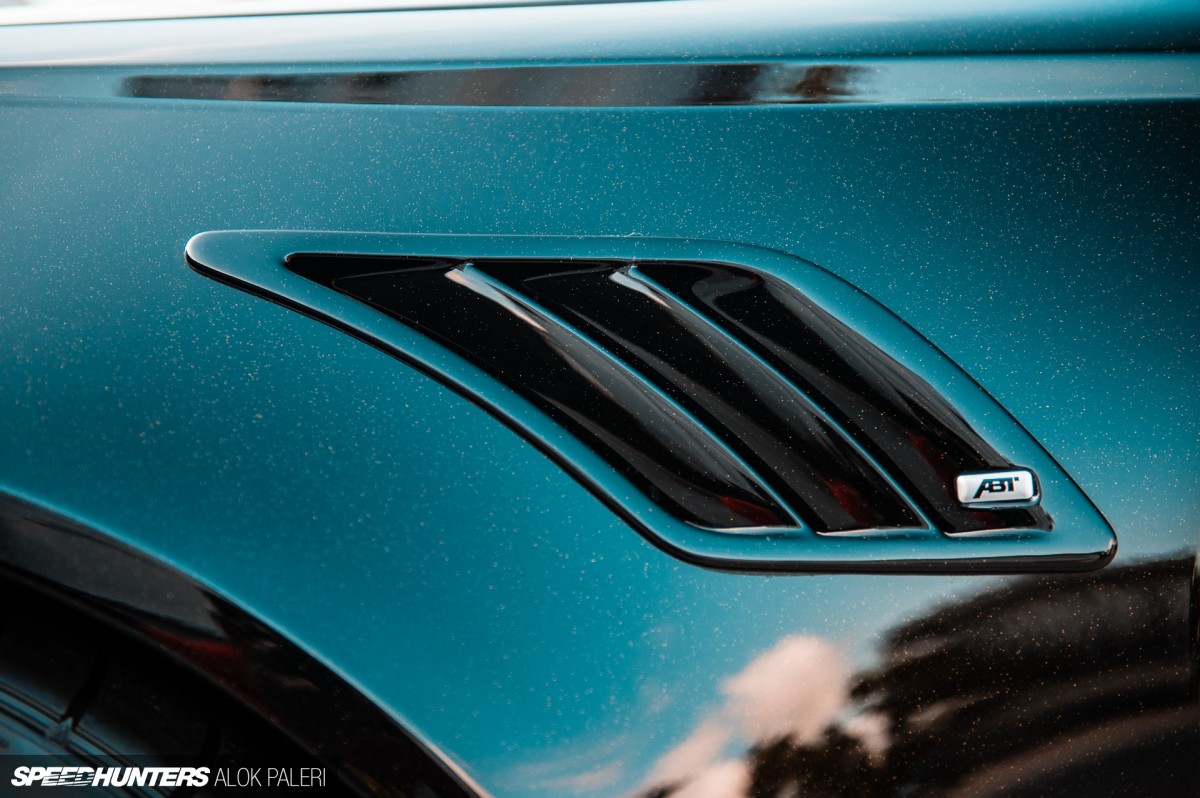 The visual additions to the RS6-R immediately make it stand out from the factory model. The vents on the front fenders, for example, are functional and wash some of the dirty air off the wheel wells.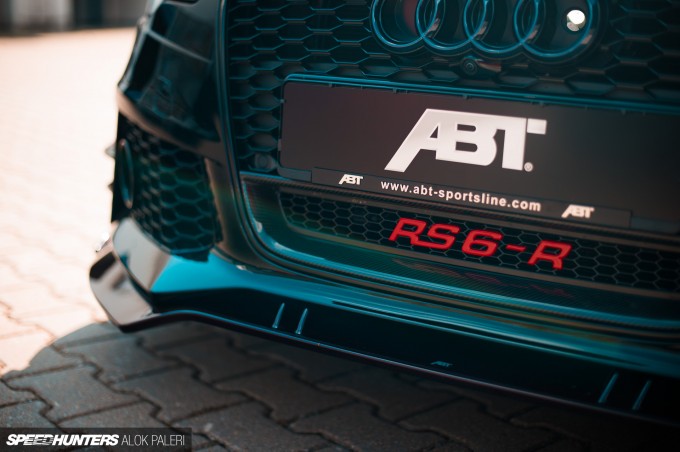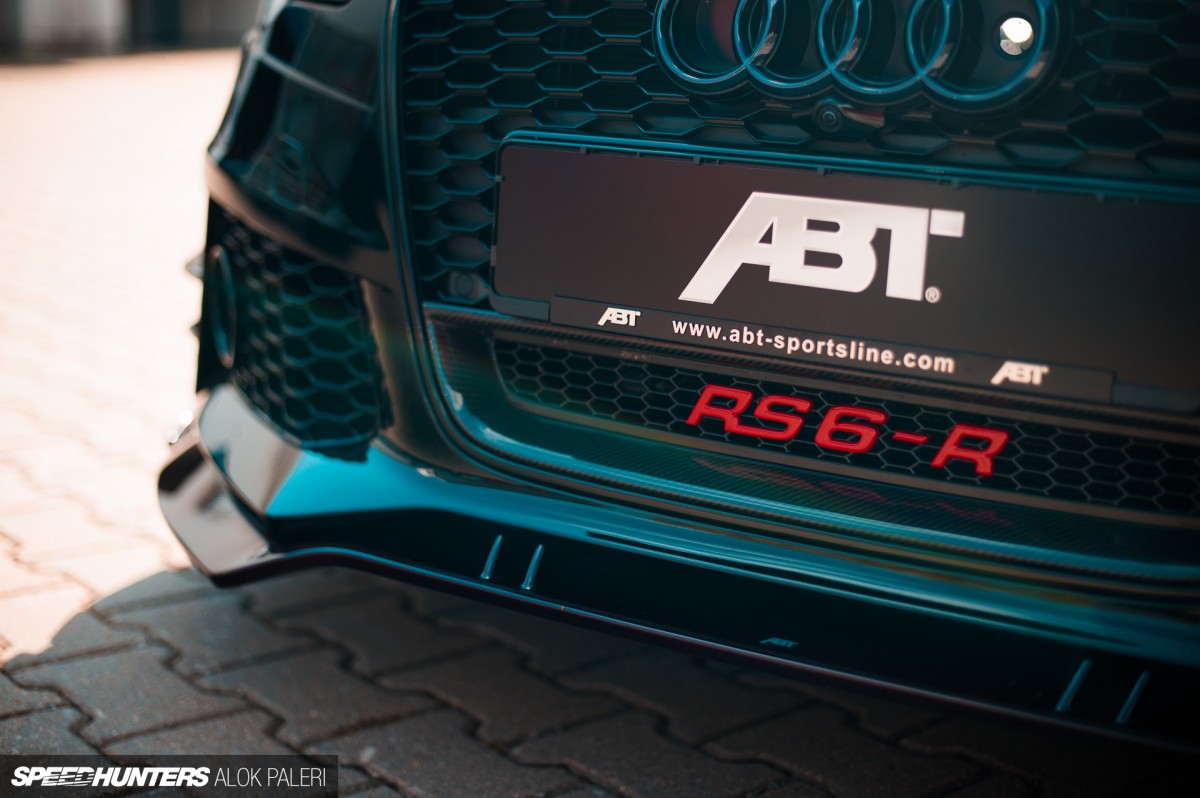 The ABT front chin spoiler extends further out and forces even less air to flow under the car.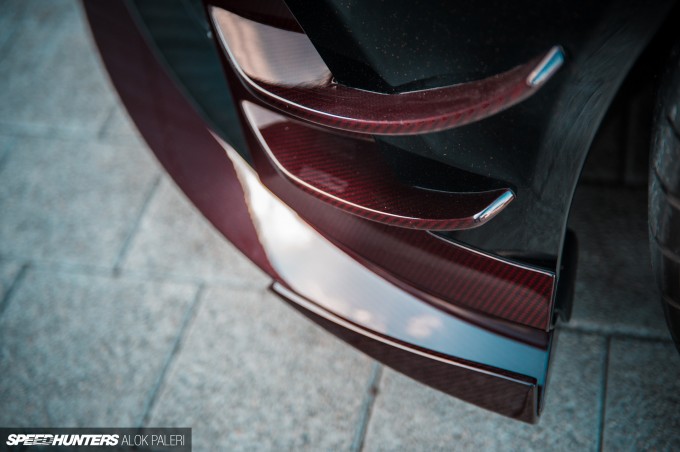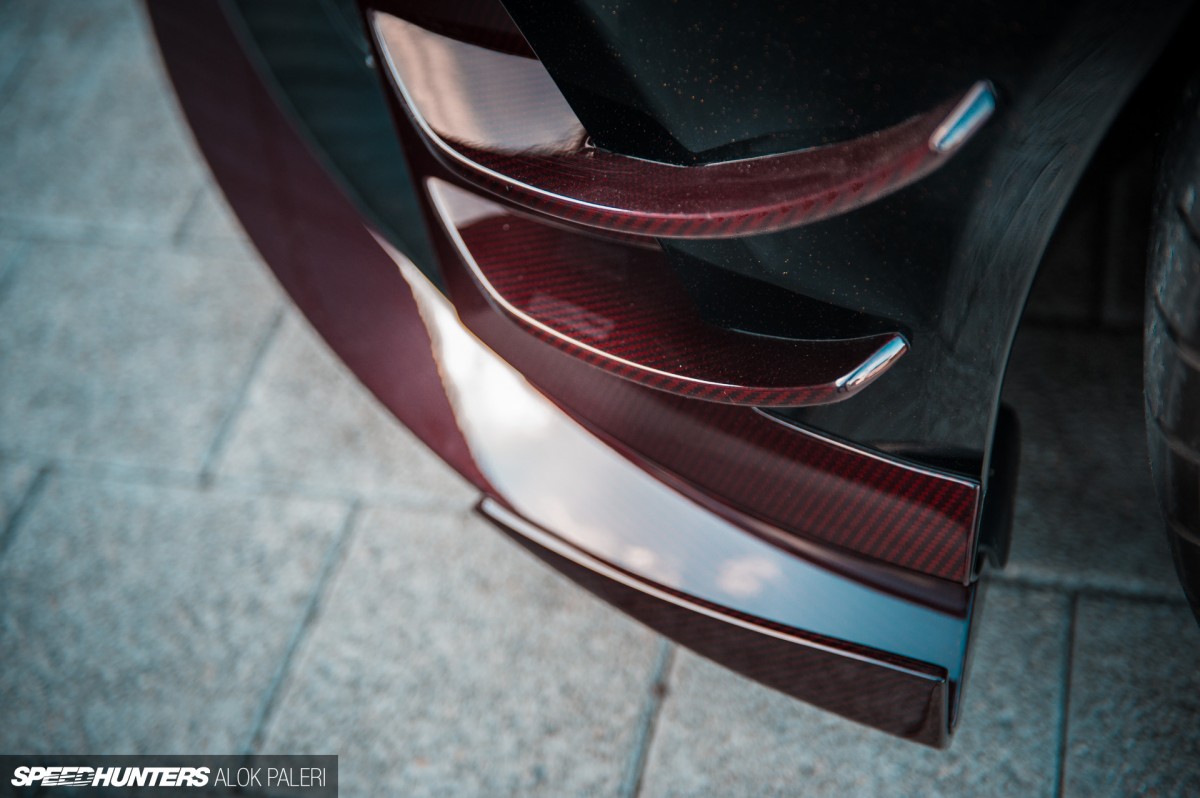 On either side there are winglets finished in clear-coated red carbon fibre.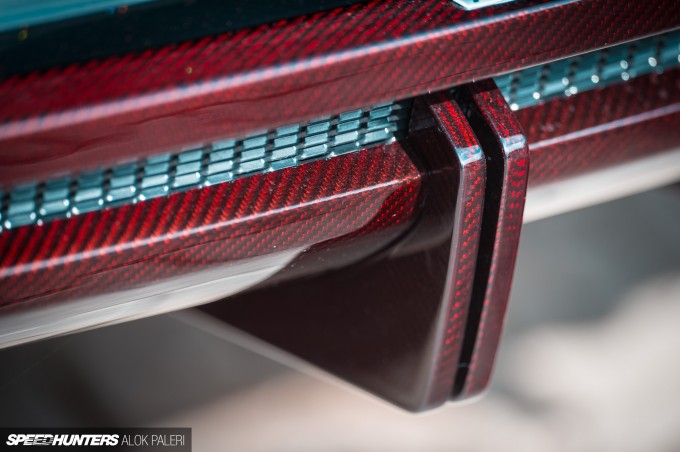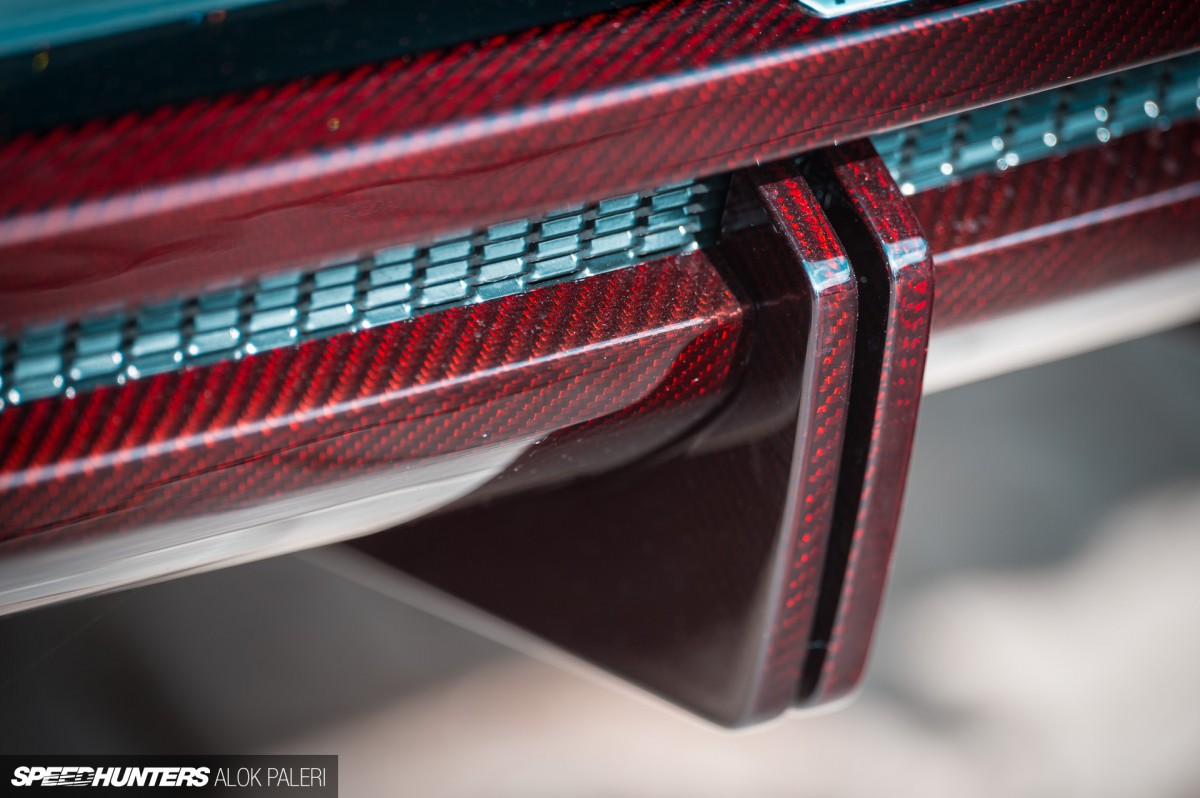 And the front splitter, rear diffuser, large boot spoiler and much of the interior trim are finished in the same material.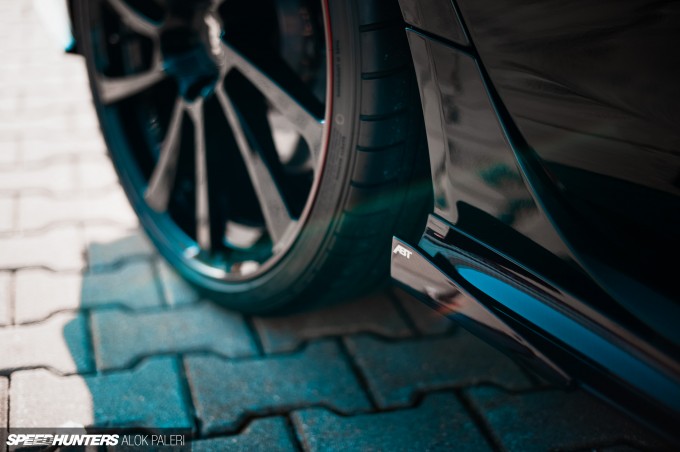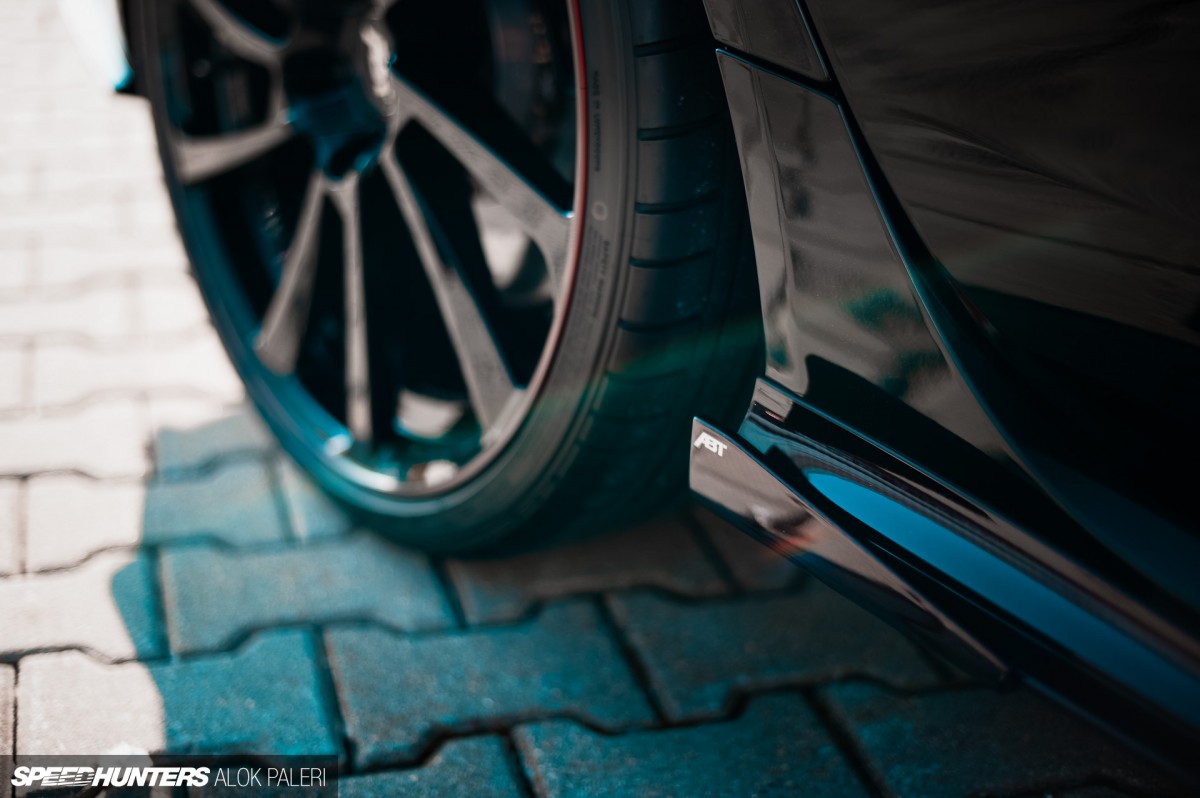 The side skirts are also custom, with fins for that added 'sharp' look.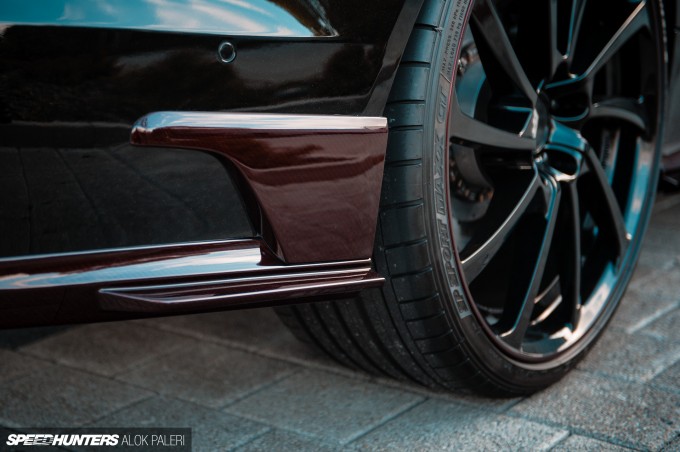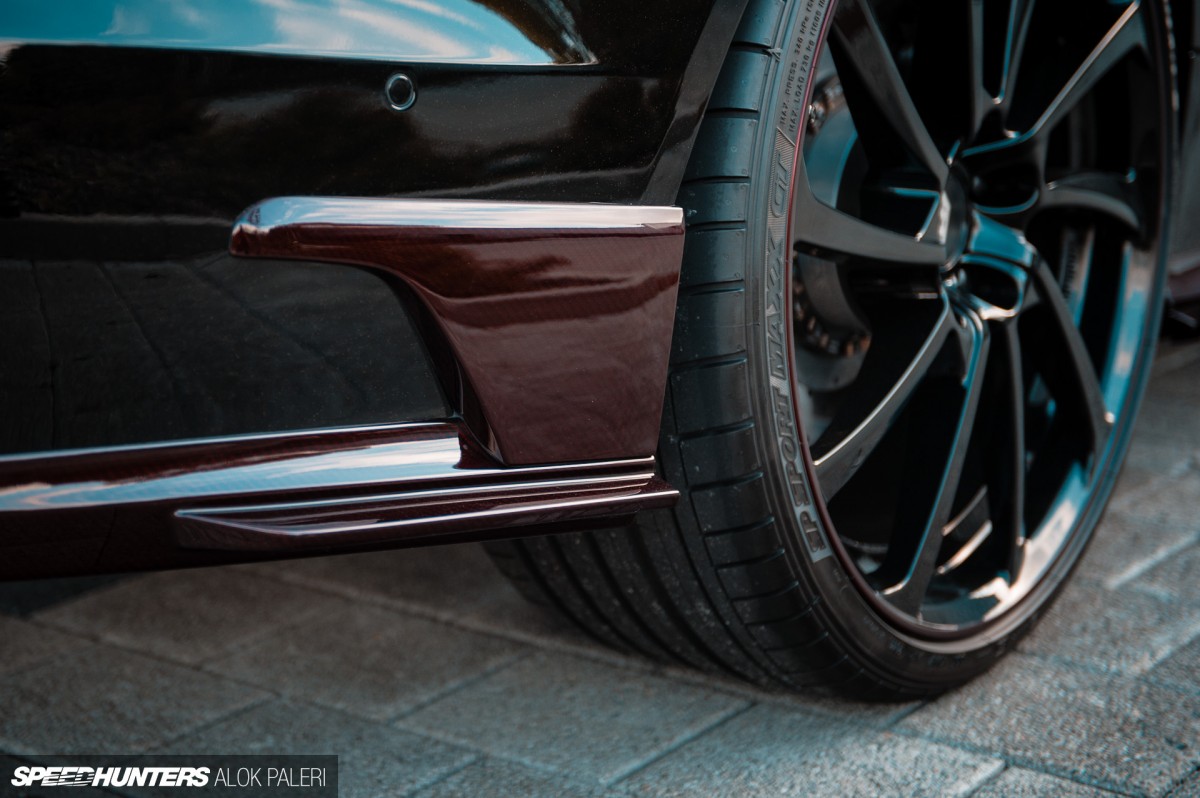 The rear bumper also gets a few slats in red carbon. This is the first time I've seen colored carbon fibre and I love it!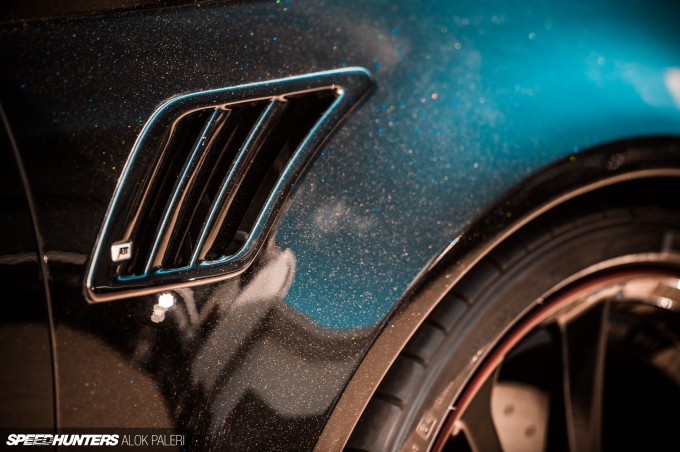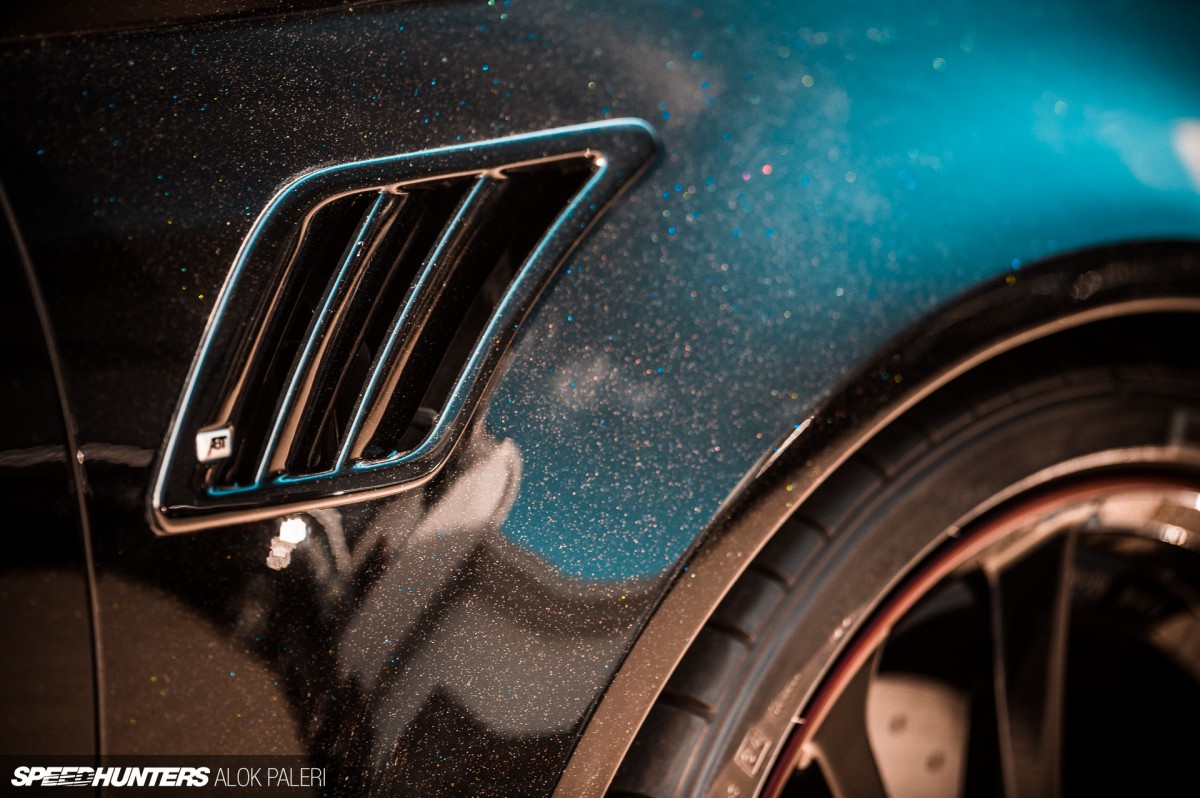 It might look like dust here, but this is one of the things that made me notice this demo car at the Essen Motorshow last year.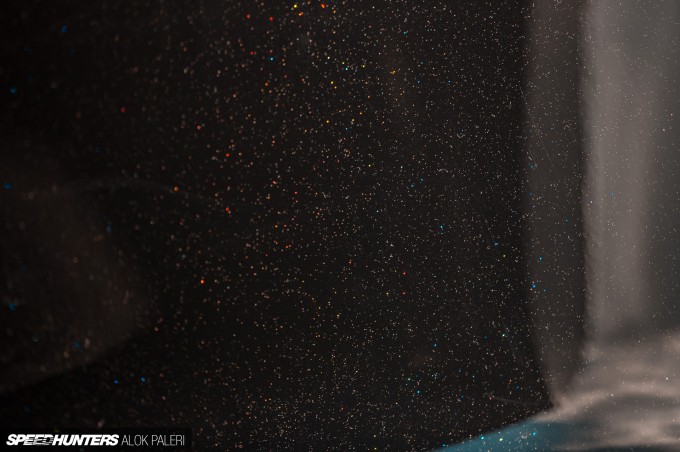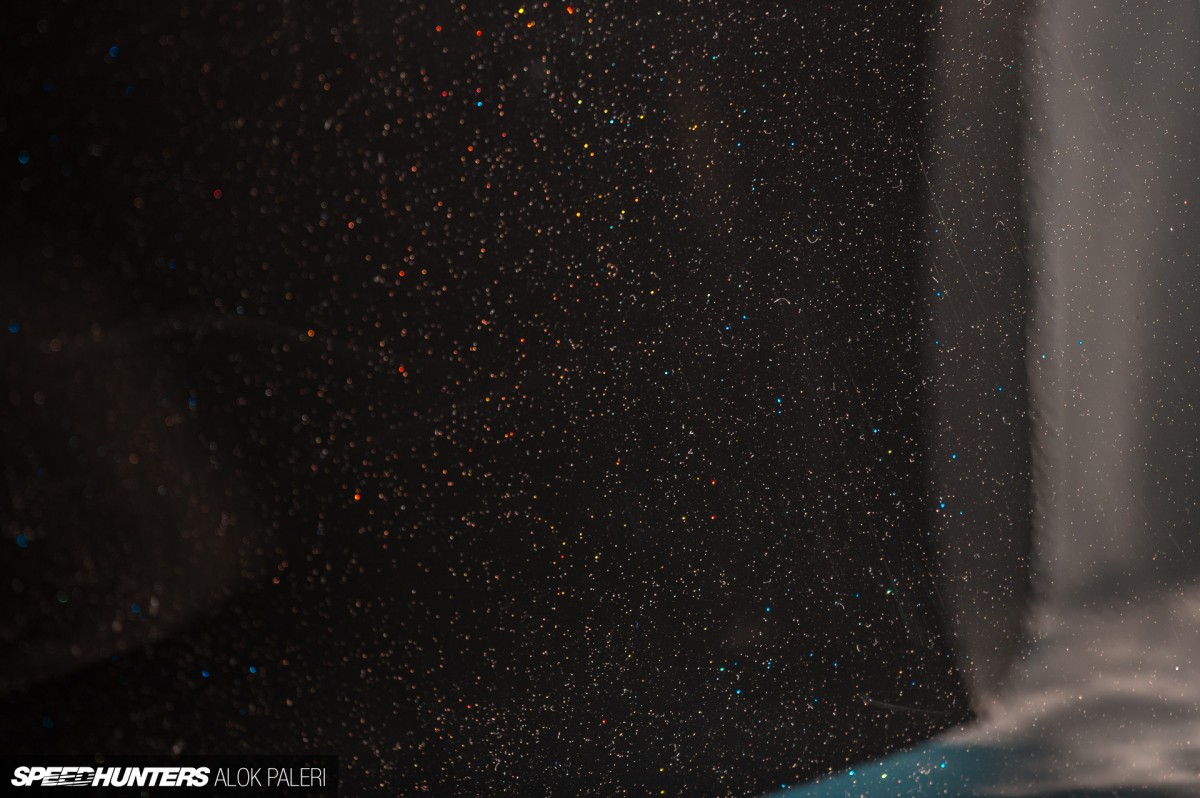 The car carries a black paint laced with metal particles that shimmer brilliantly in the sun. Much like the sparkle of a diamond, photos don't really do the paint job any justice – it needs to be seen to be appreciated.
In The Belly Of The Beast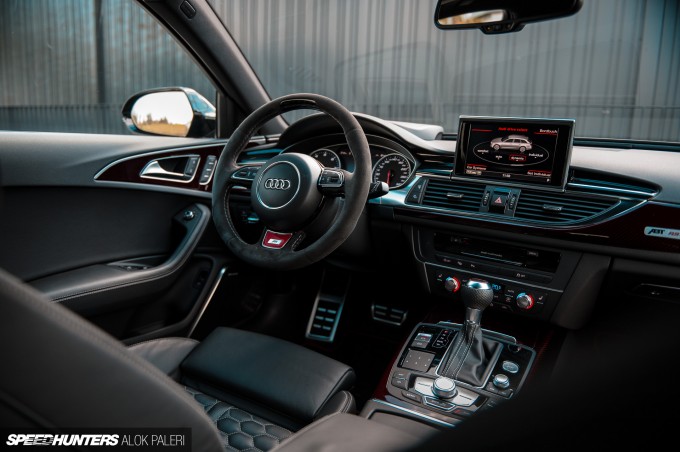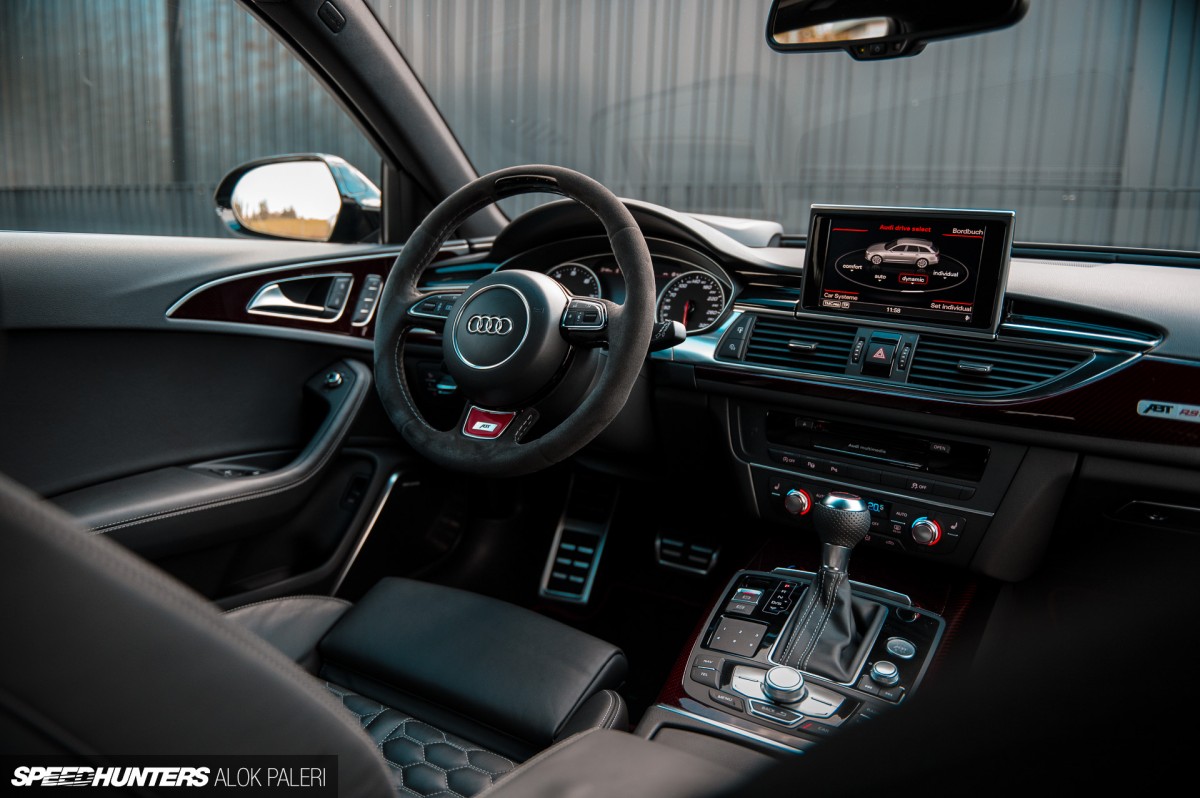 Inside you are cosseted in luxury with quilted leather seats and more red carbon accents.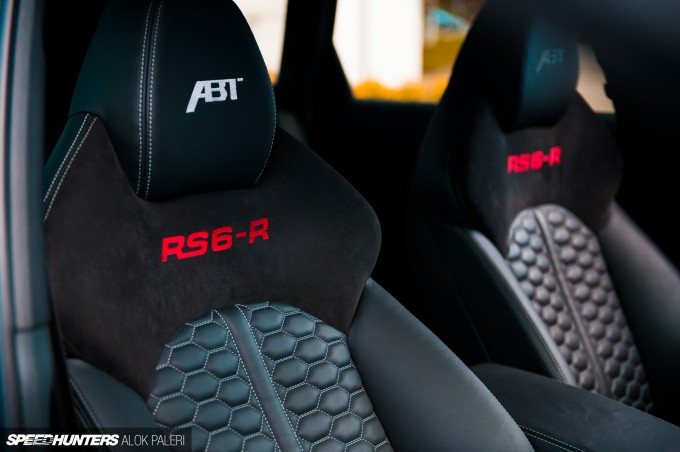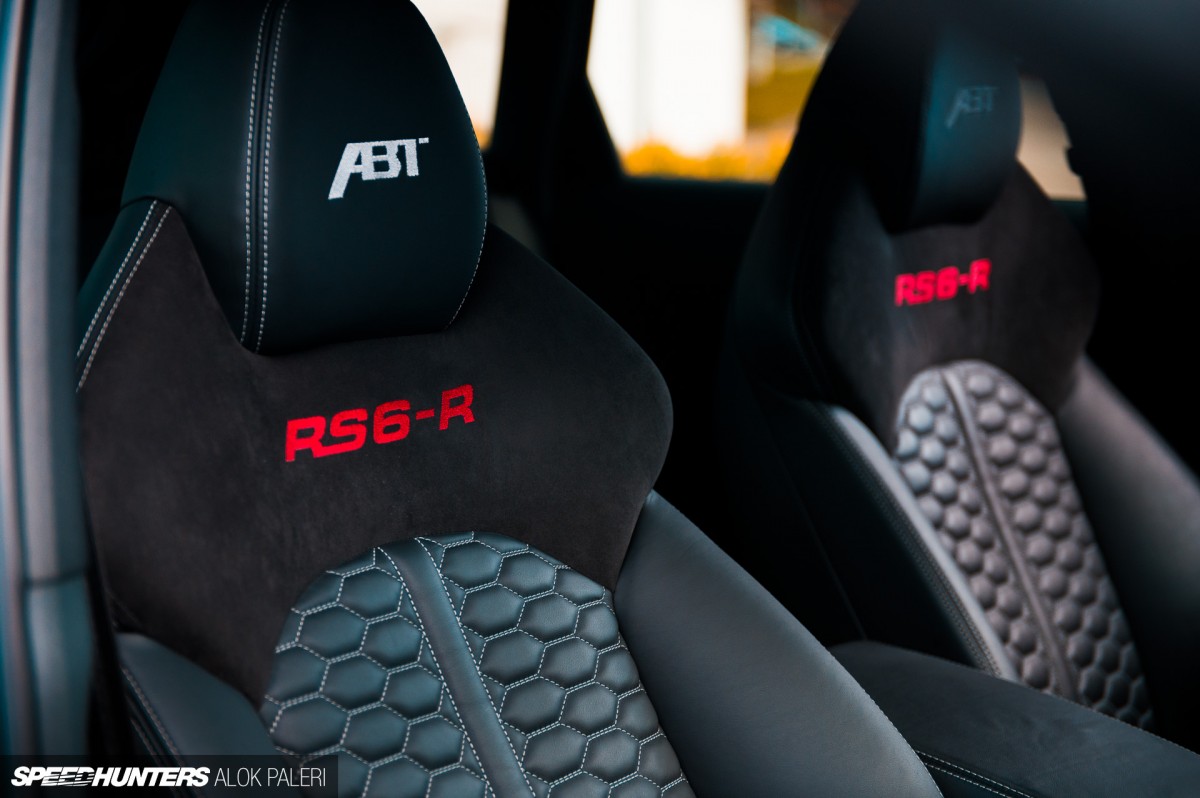 These re-trimmed RS6 seats look like they could have come from another planet! The stitched in RS6-R lettering is somehow very fitting of the sinister attitude this car has. The devil's grocery getter? I think so!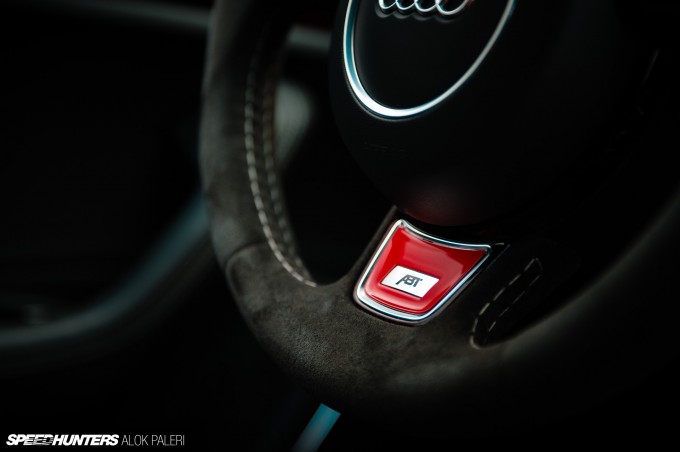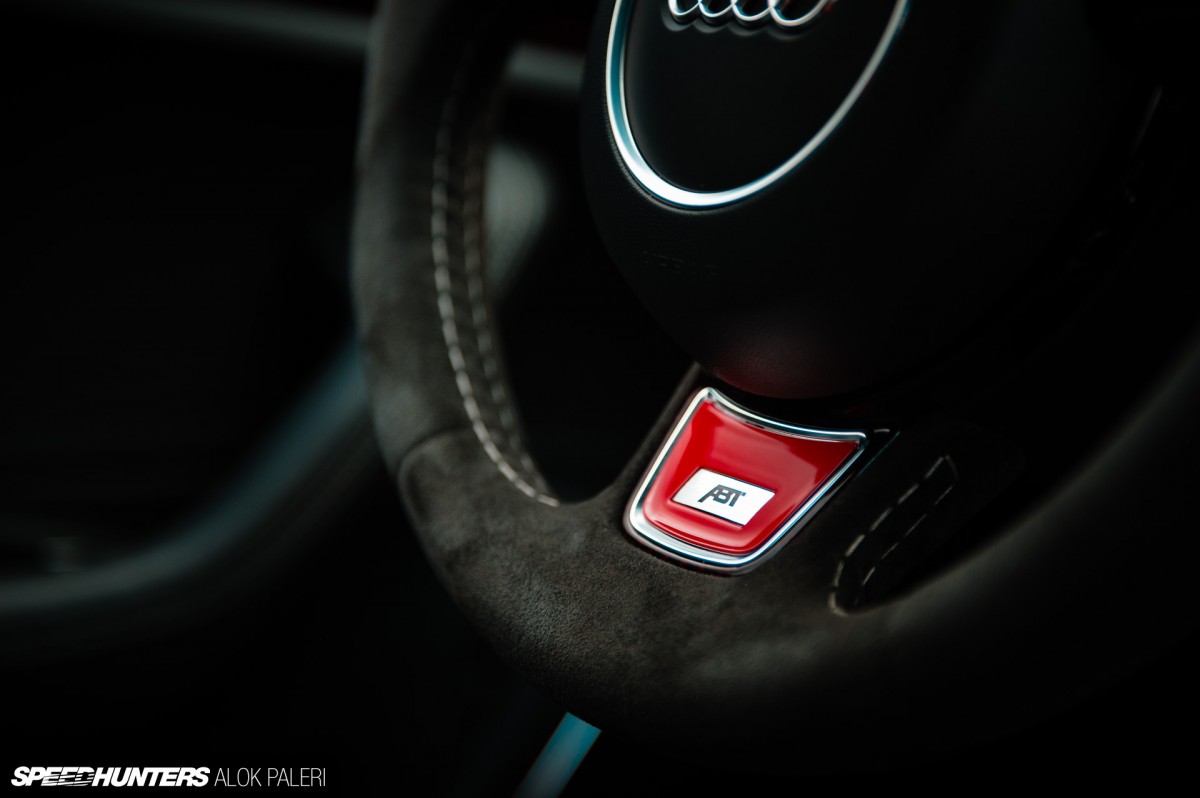 The Alcantara-wrapped steering wheel wearing the ABT insignia reminds you that you're holding the animal by its horns.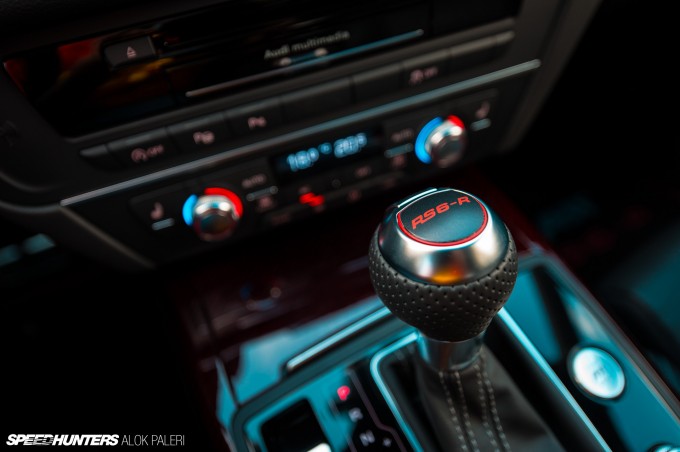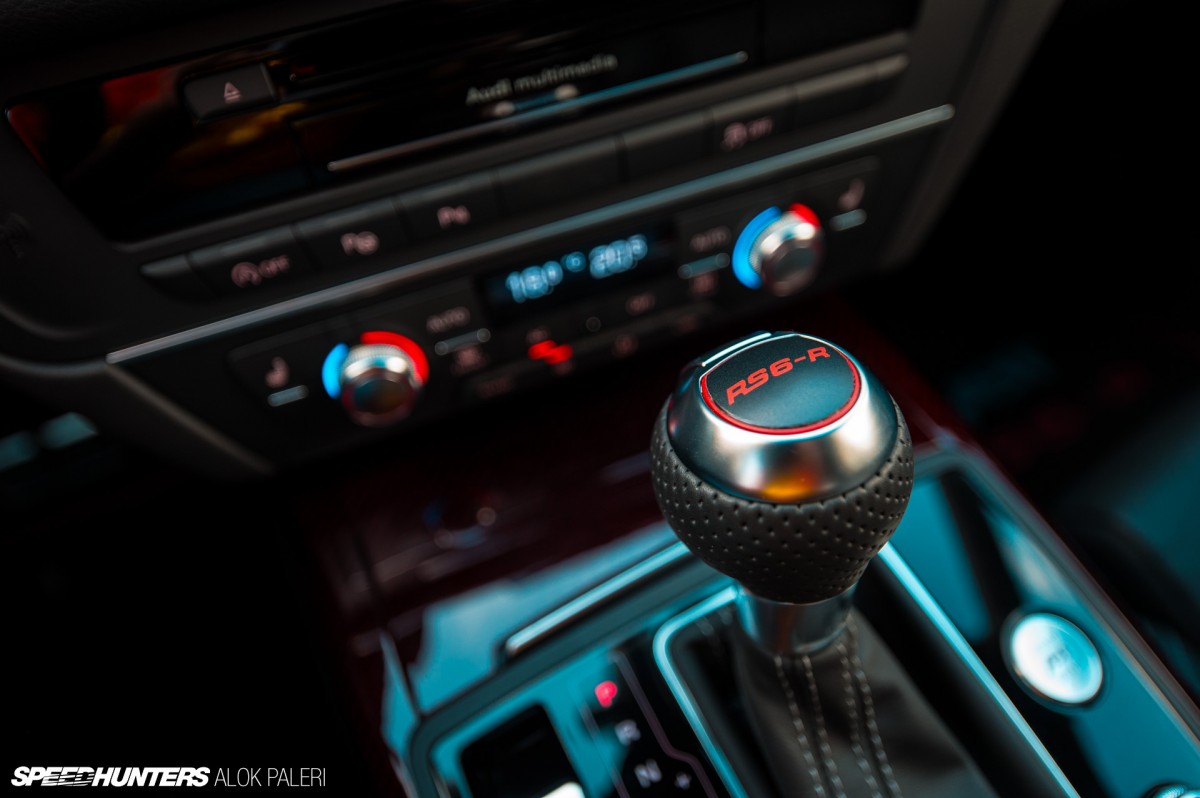 Even the shifter, which in its automatic incarnation doesn't see as much action as a manual unit, wears the RS6-R badge in evil-tastic red.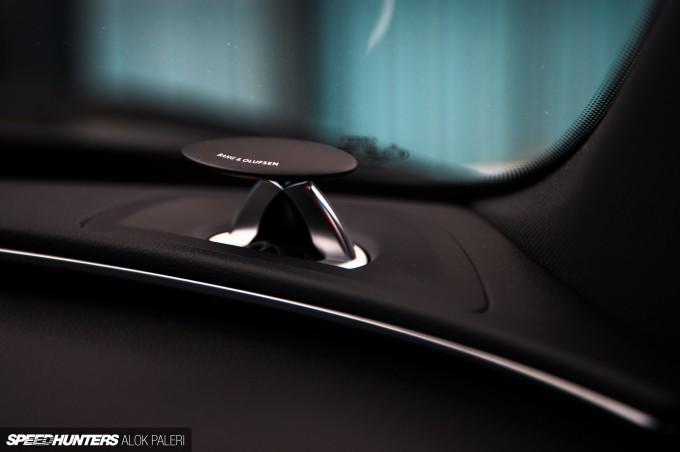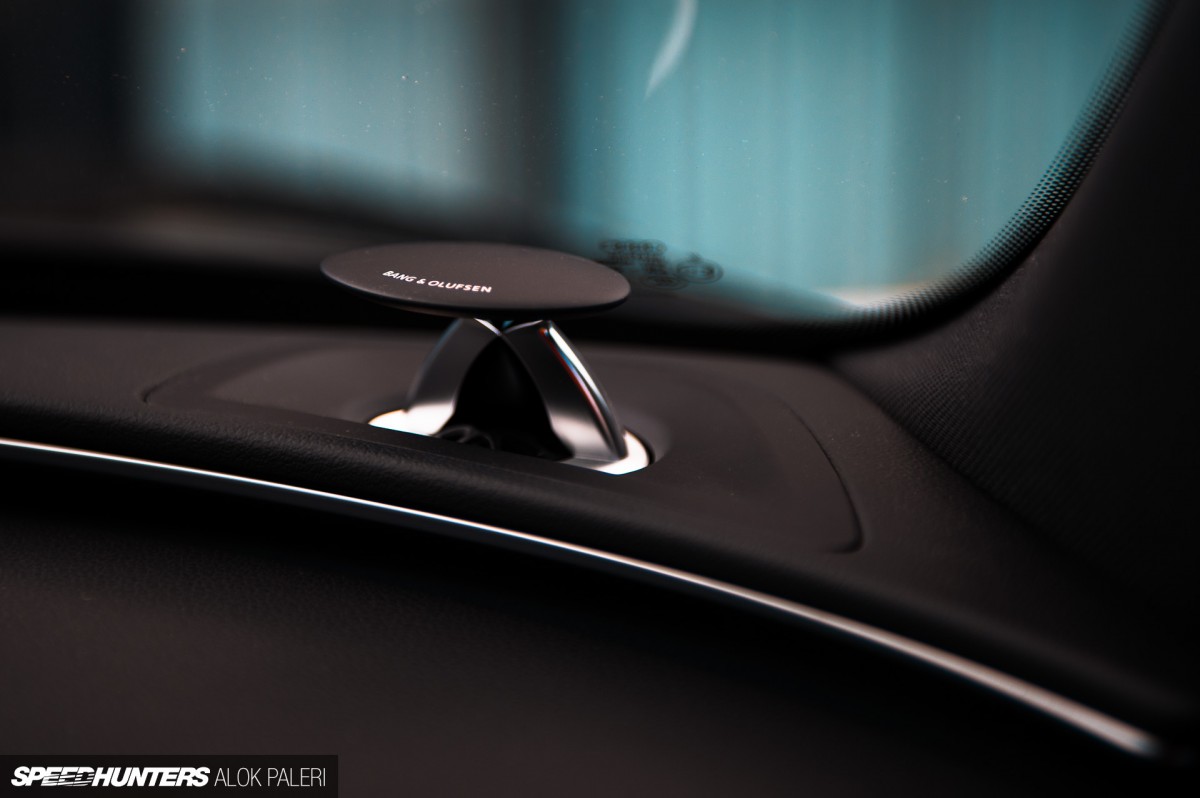 I especially love these Bang & Olufsen tweeters that rise up from below when you turn the ignition on. It's all very spaceship-like.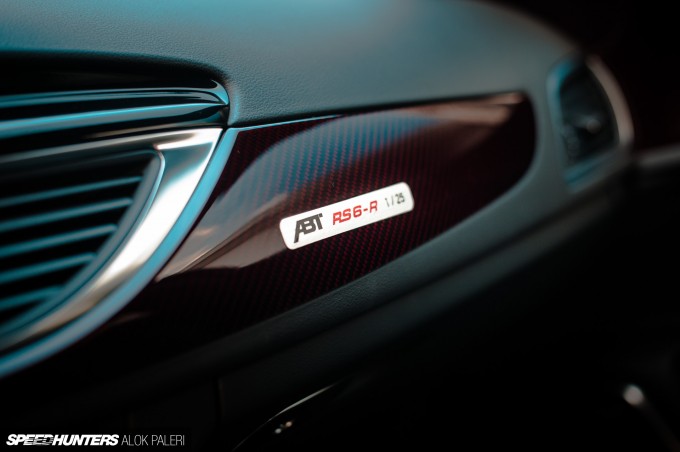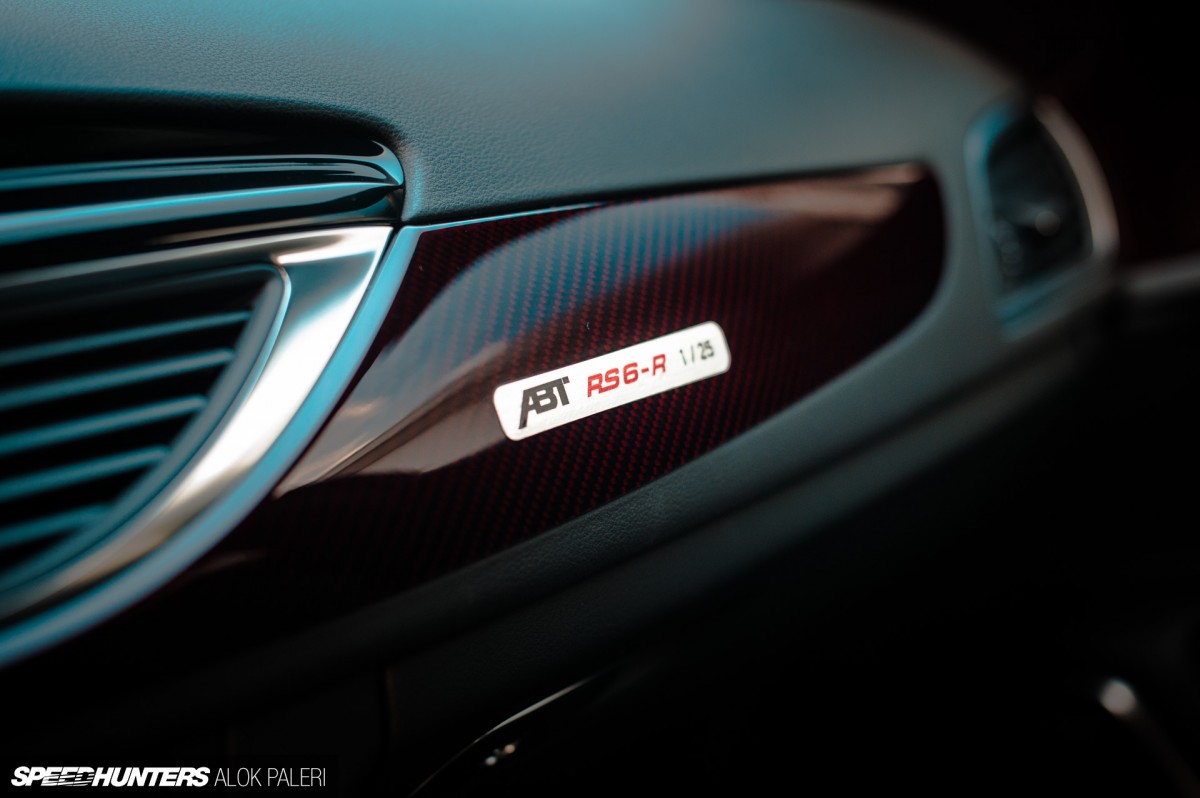 With just 25 units built worldwide, the RS6-R is more exclusive than most supercars.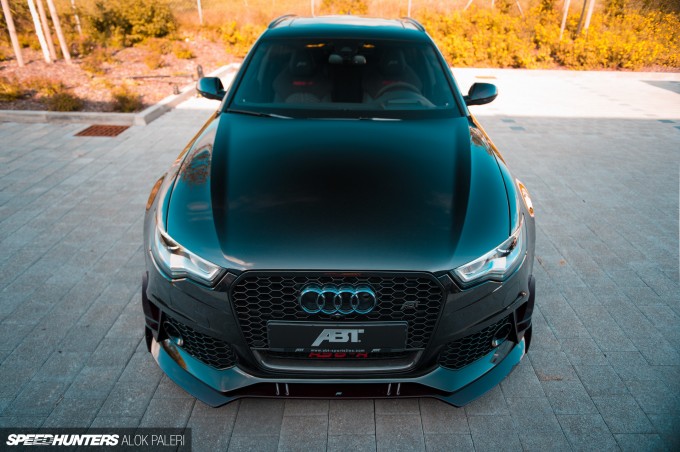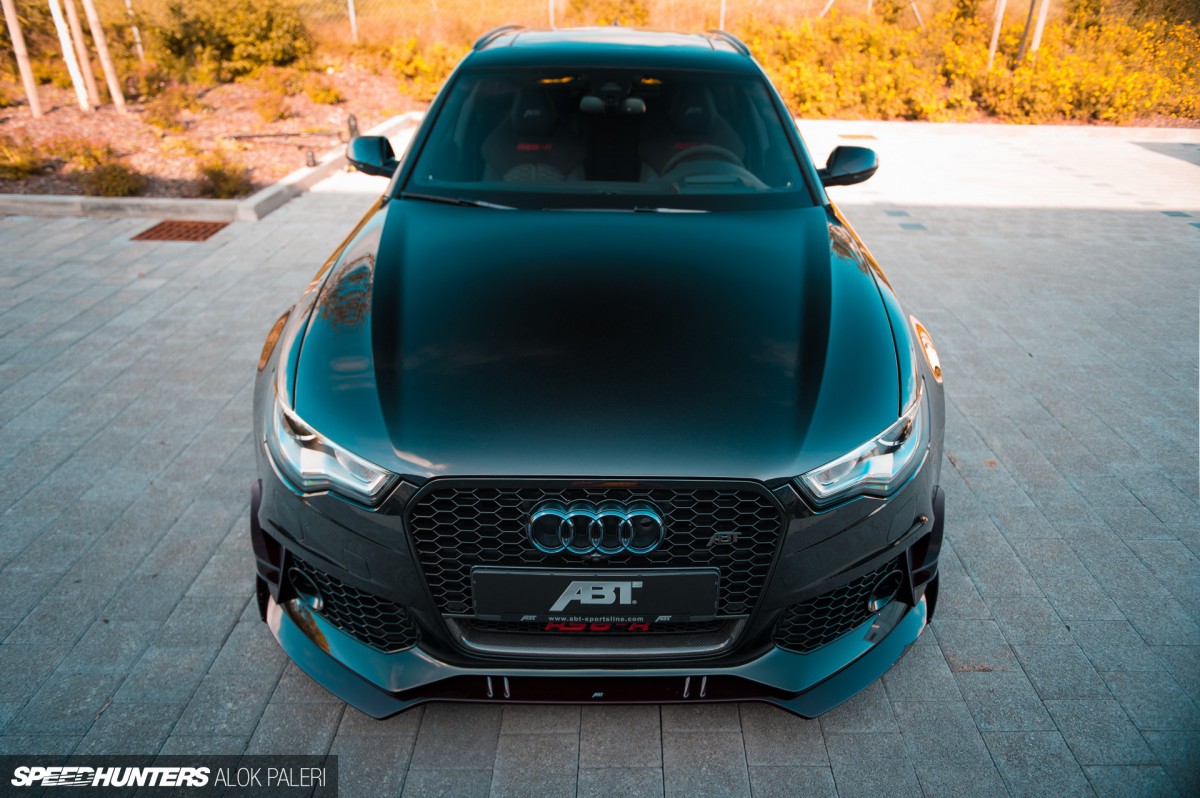 Do we really need a business estate with 730 horsepower? With its extremely low production run and a price tag just shy of 200,000 euros, I know I can never afford the ABT RS6-R. But at the same time, I am extremely glad I live in a world that facilitates the existence of a batsh!t-insane car like this.
Alok Paleri
Instagram: rennworksmedia
alok@speedhunters.com
Cutting Room Floor