Here on Speedhunters we celebrate icons of the present and future, but we also love paying tribute to the giants who have come before. In terms of motorsport legends, there are few of the stature of Sir Stirling Moss – and he wants to answer your questions. It's your opportunity to quiz someone who has lived across the entire gamut of Grand Prix racing, rarely out of the cockpit despite officially retiring right back in 1962. What better way to bring our Driver theme to a close?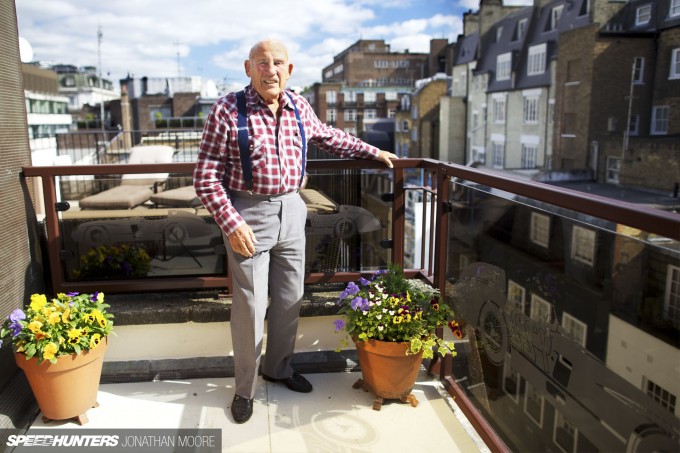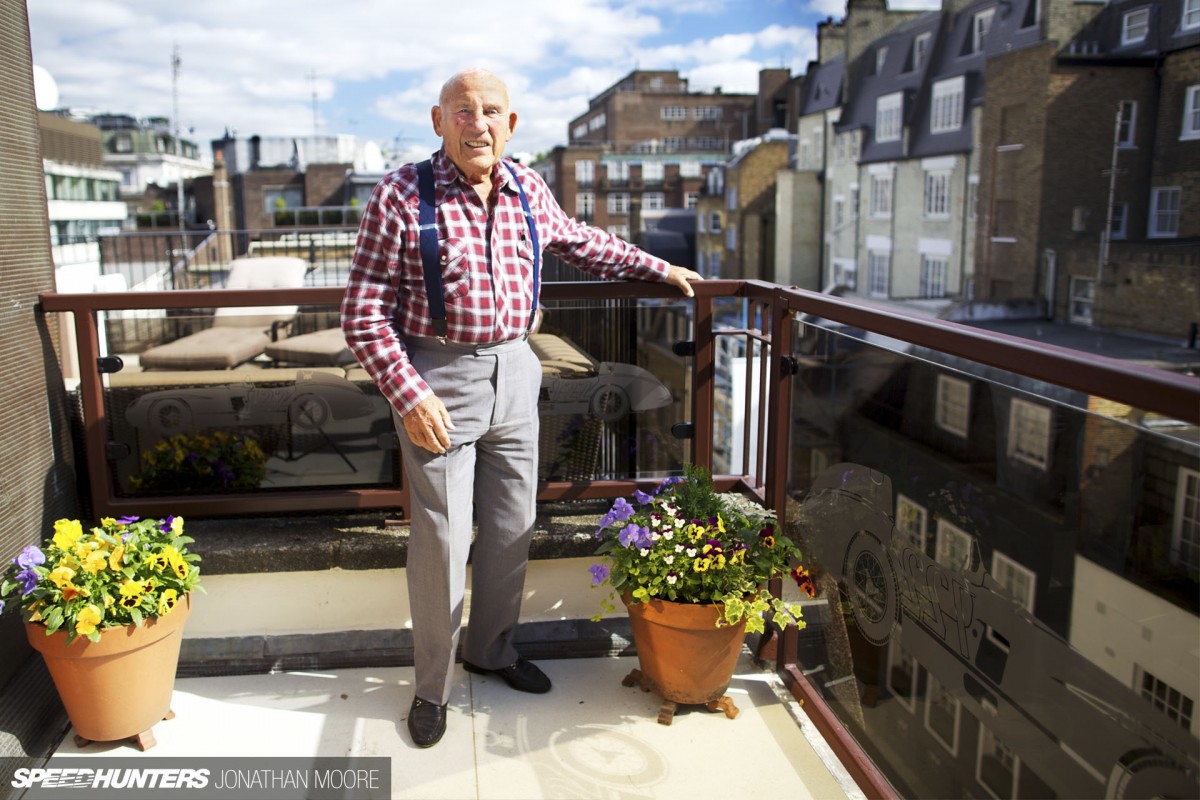 Moss straddles the generations, a sublime racing driver who is as revered now as he was in period – and a proper gentleman. He was teammate to Juan-Manuel Fangio and drove with or against – and often beat – the most incredible drivers during his career; he's still a stalwart of the motorsport scene, a constant at both historic and contemporary events. You'll see him talking to Lewis Hamilton at a Grand Prix one minute, then demonstrating one of his many old racing cars the next. He's the hardest working man in racing, and he's seen it all!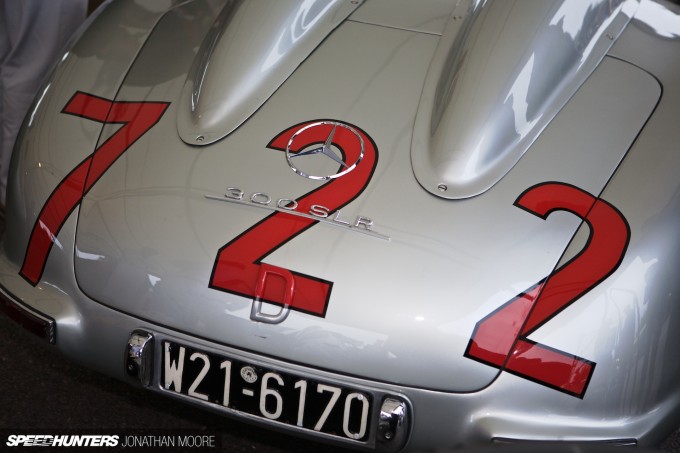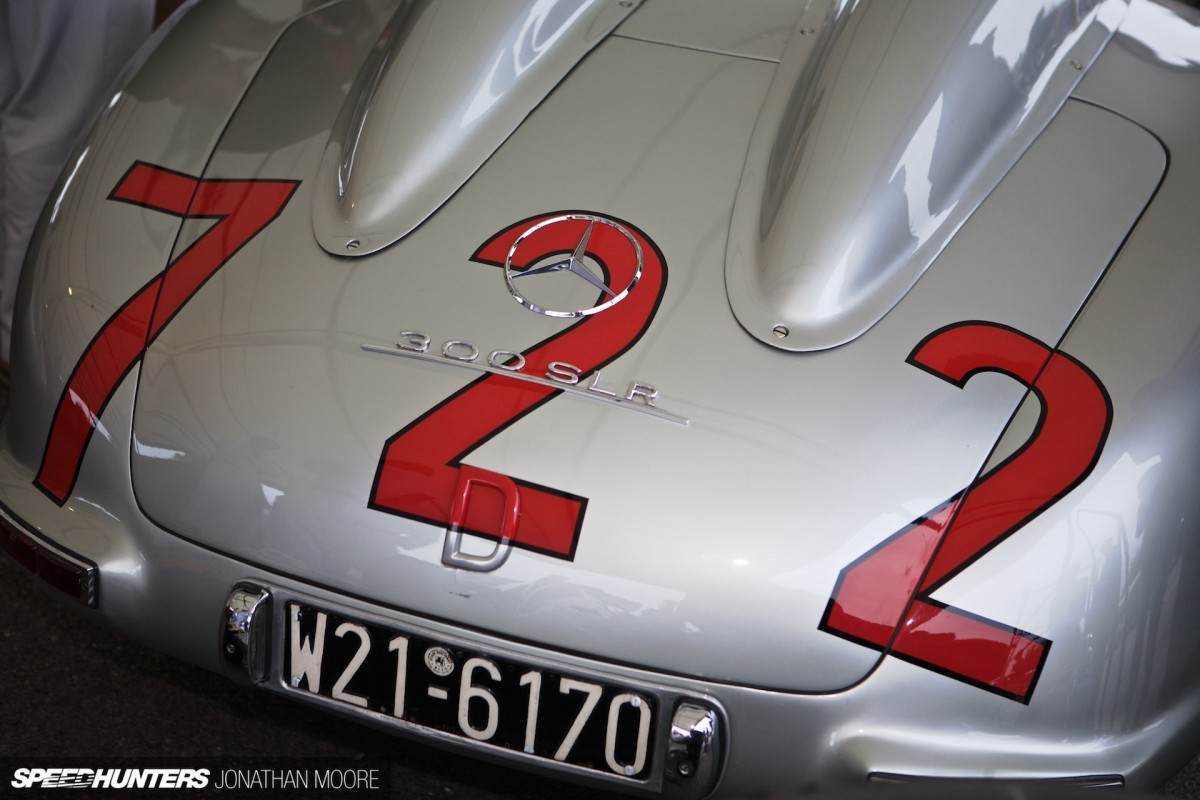 Although renowned for his Grand Prix exploits, he was equally at home in a sportscar for endurance races. Moss took Jaguar and Aston Martins to race wins at tracks like Le Mans and the Nürburgring (where he won three times in succession), proudly driving British cars where possible, but also took to the wheel of Maseratis, Ferraris and of course Mercedes-Benz. Haven't heard of his epic Mille Miglia victory in 1955 in a Mercedes-Benz 300SL? Driving on barely paved public roads for 10 hours at an average speed of almost 100mph? Why it's not a film, I don't know…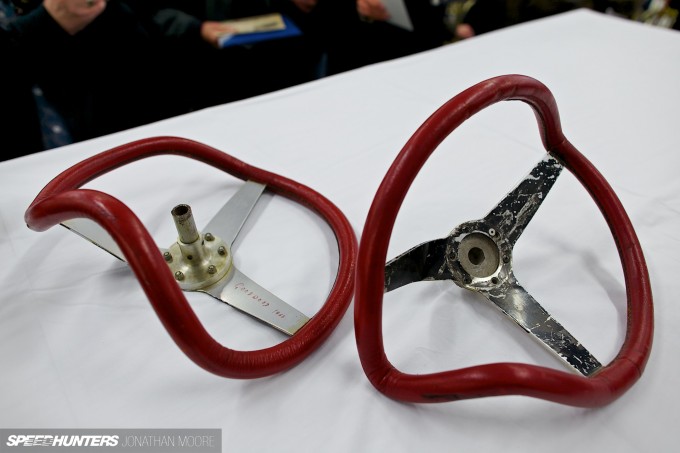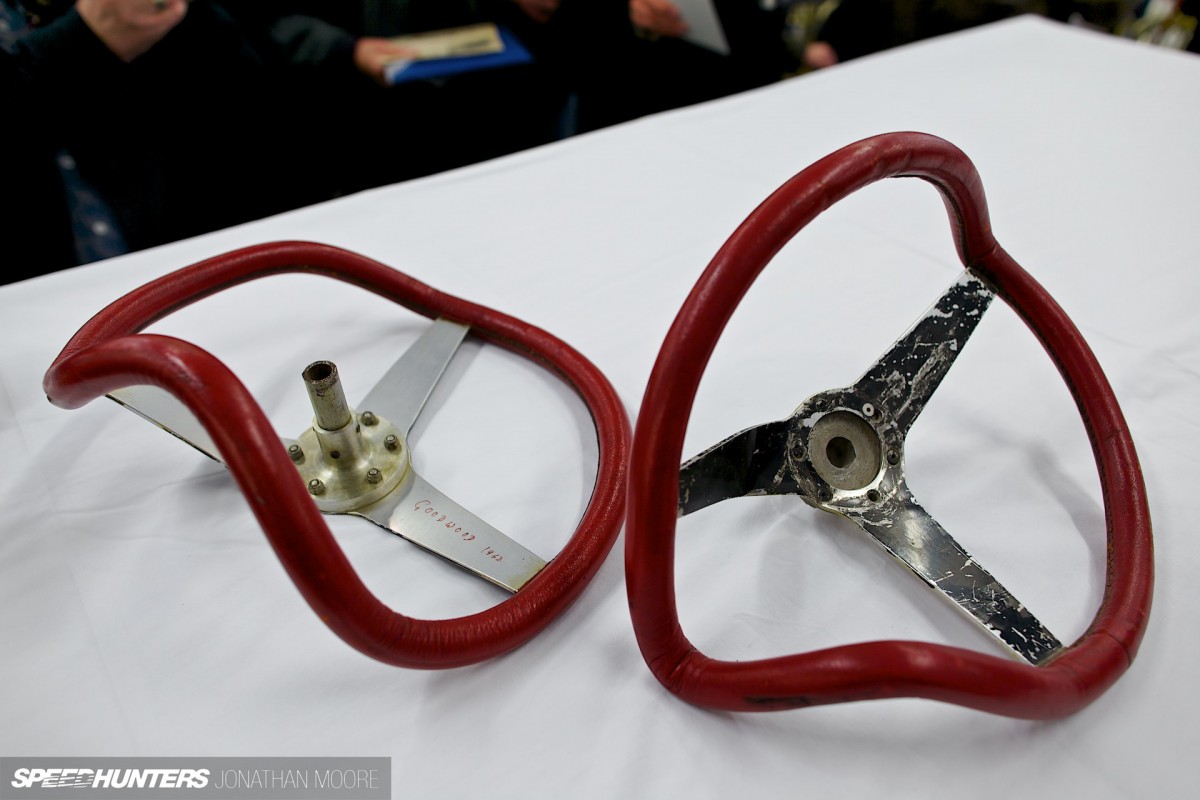 Moss is as English and dapper as they come, but for him afternoon crumpet had a very different meaning… Sir Stirling lived through what are surely the most dangerous decades of racing, where speeds grew exponentially with virtually complete disregard for safety. See these steering wheels? See the massive dents in them? Made by Stirling's head. You had to be tough; you had to be a survivor. You accepted risk for the possible reward: victory.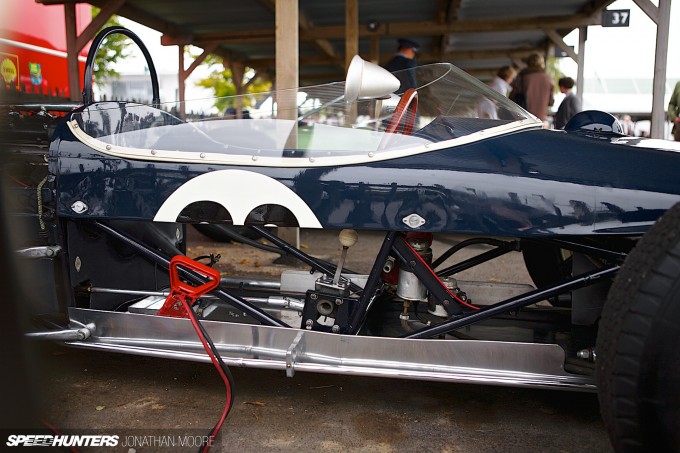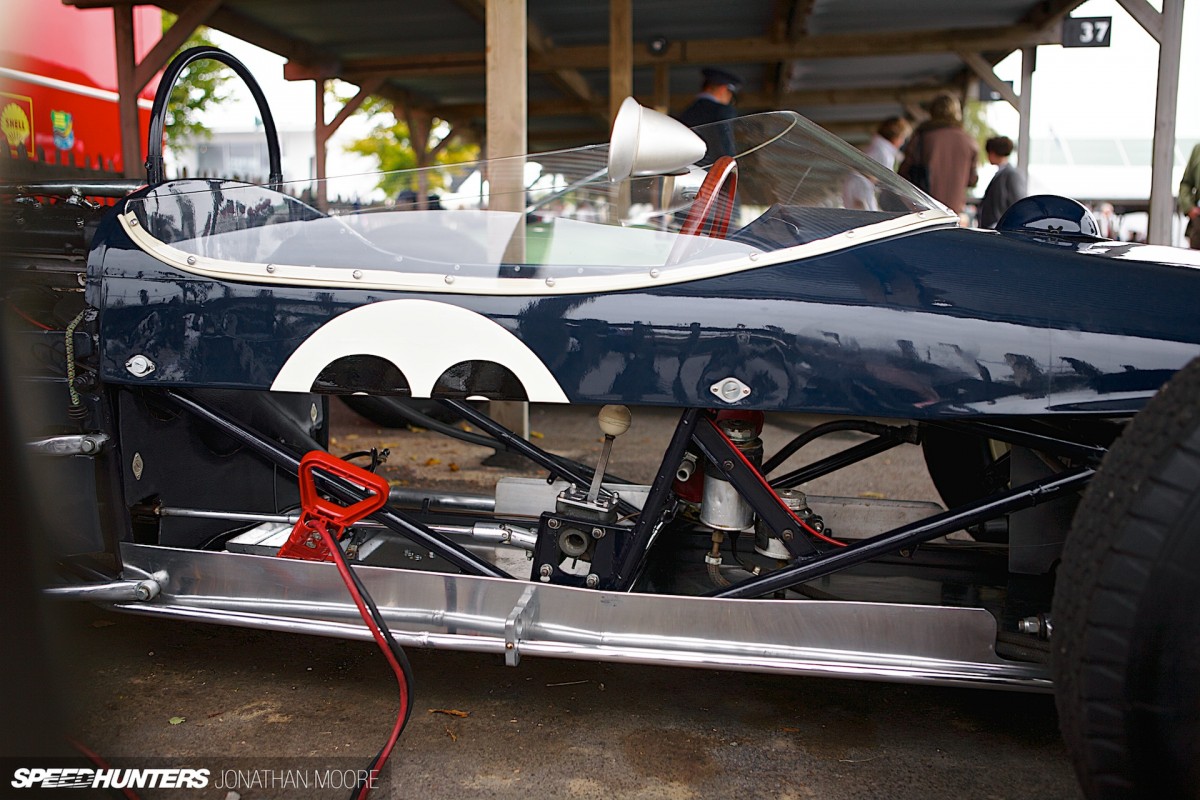 Just look at his Lotus 18 from 1961. To increase the airflow at Monaco – where he'd go on to win – he had the team remove both sides of the car…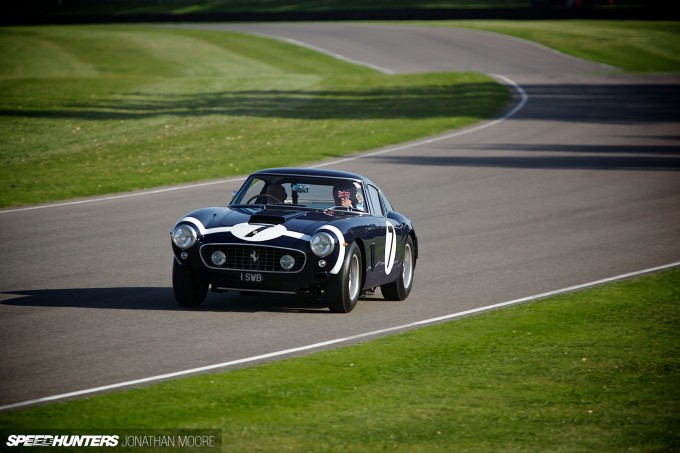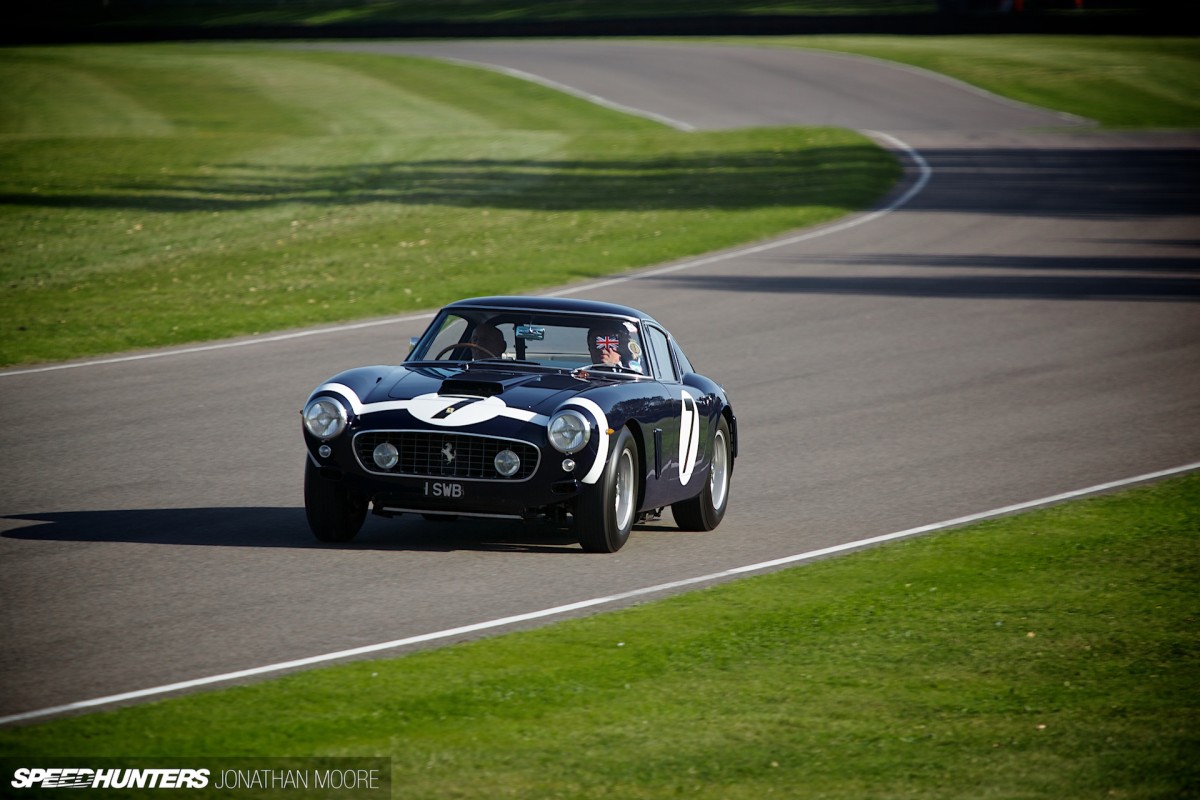 Sir Stirling has driven at every track you've heard of and plenty more you haven't. Want to ask him about the Nassau Speed Trials? His part in the team that drove for seven days around at Montlhéry to set new speed records? Moss has driven some of the most recognisable cars ever – and driven them hard. Want to know his favourite? His worst?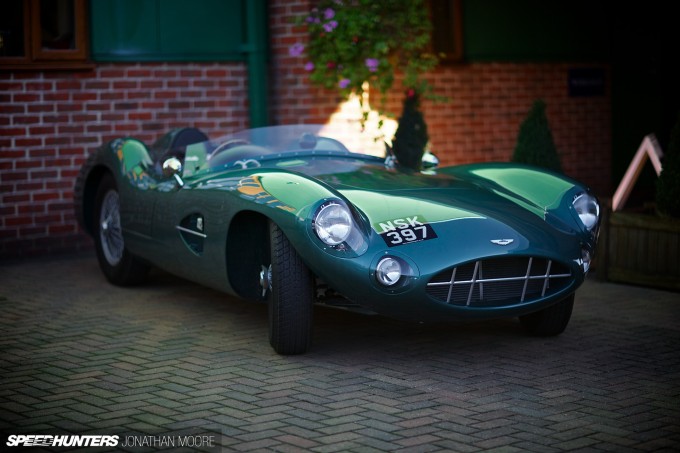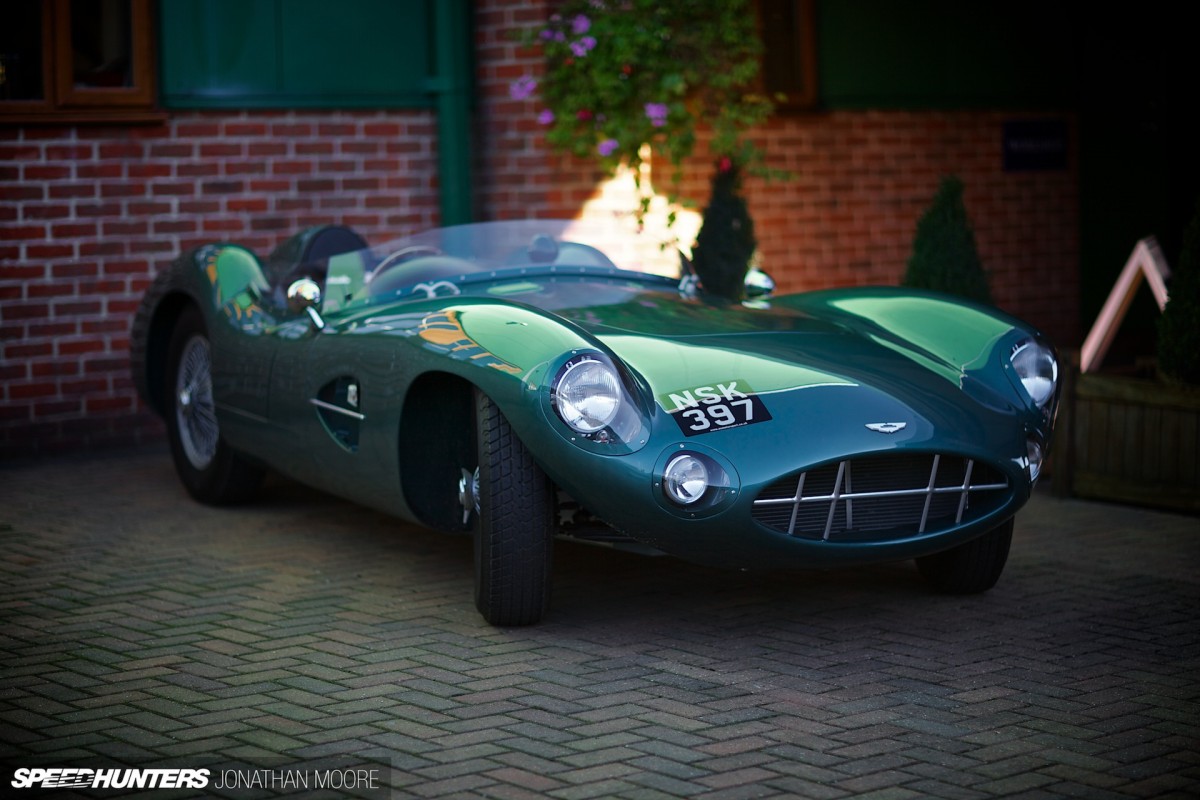 Want to know more about something you've read? Or ask something completely different? It's completely up to you. This is your chance.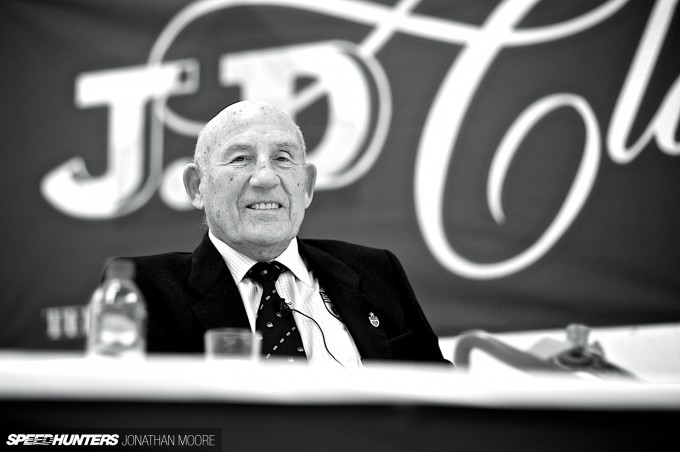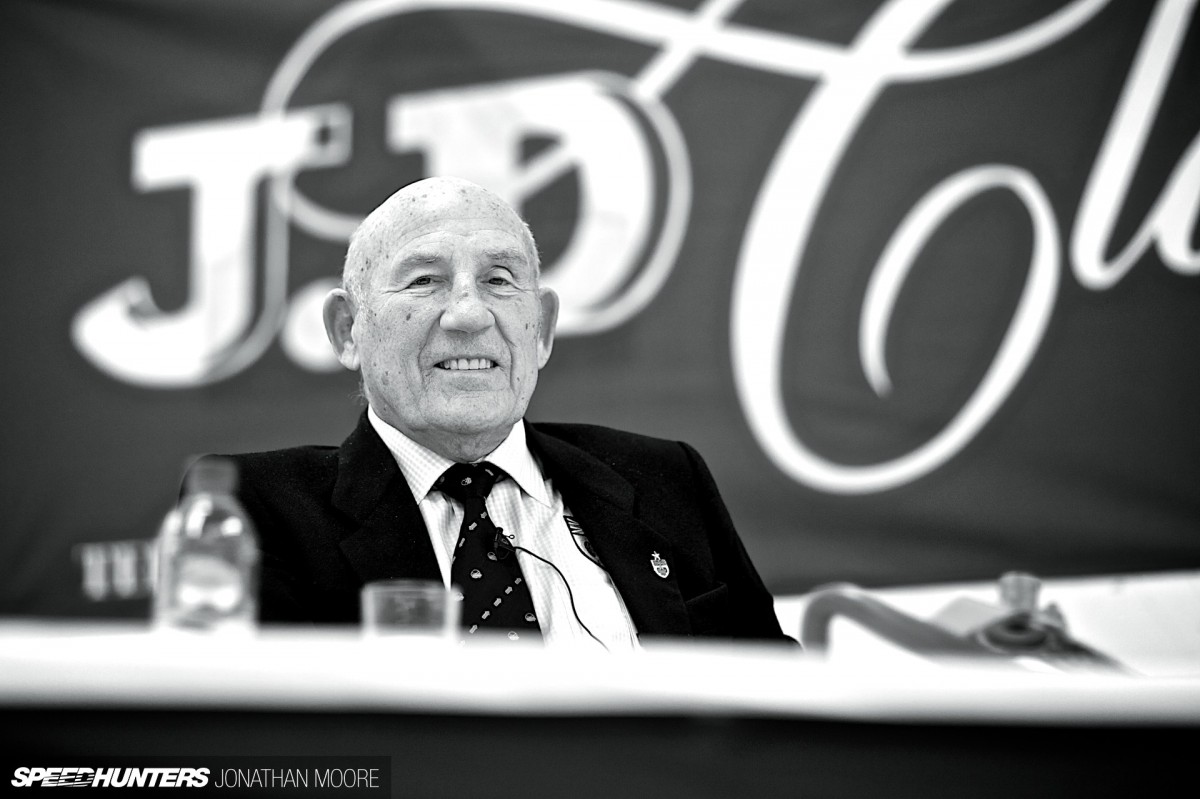 He's been interviewed so many times over the years and often asked the same old questions – but now you're in the driving seat. And Sir Stirling isn't someone who holds back. So, get your thinking caps on: this is a once in a lifetime opportunity to question the great man. We'll be travelling up to Sir Stirling's London home to pose your questions to him: let's make them the best yet!
Jonathan Moore
Instagram: speedhunters_jonathan
jonathan@speedhunters.com