Race At The Base
Speedhunters is a global operation and we take great pride in being able to bring coverage from all around the world. But this past weekend I couldn't help but be proud of the good old USA.
That's because I spent two days in beautiful San Diego, California, capturing the action at the 2014 Coronado Speed Festival – in my opinion, one of the greatest automotive events you'll find in the States, if not the world…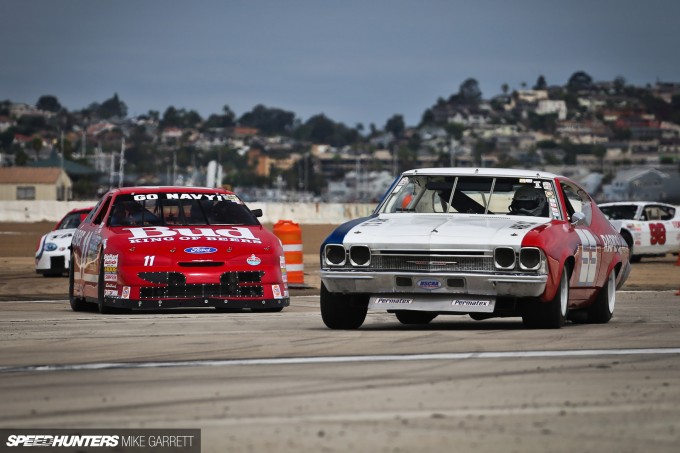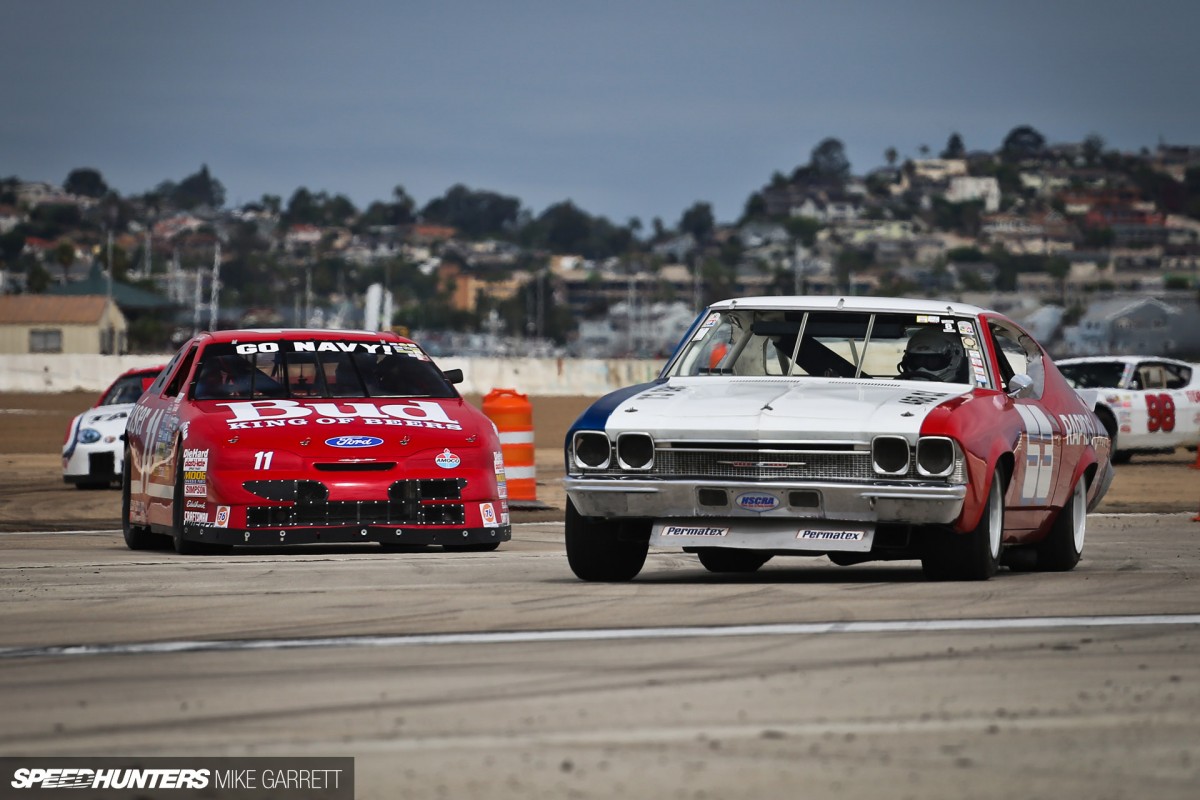 It's been a few years since I've been able to attend the Speed Festival, so when the opportunity arose to be there this year I was right on it.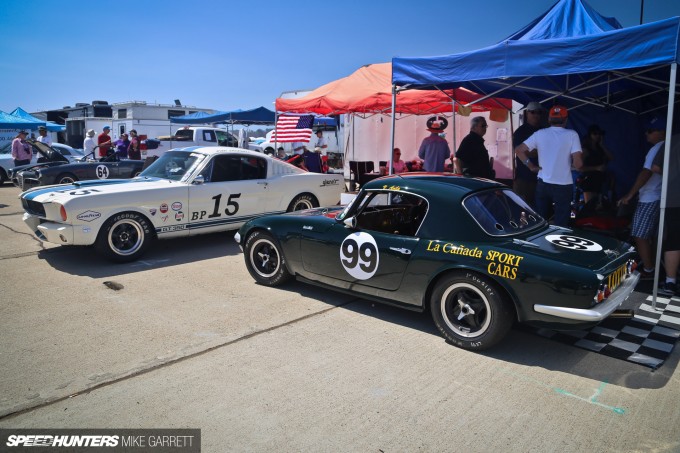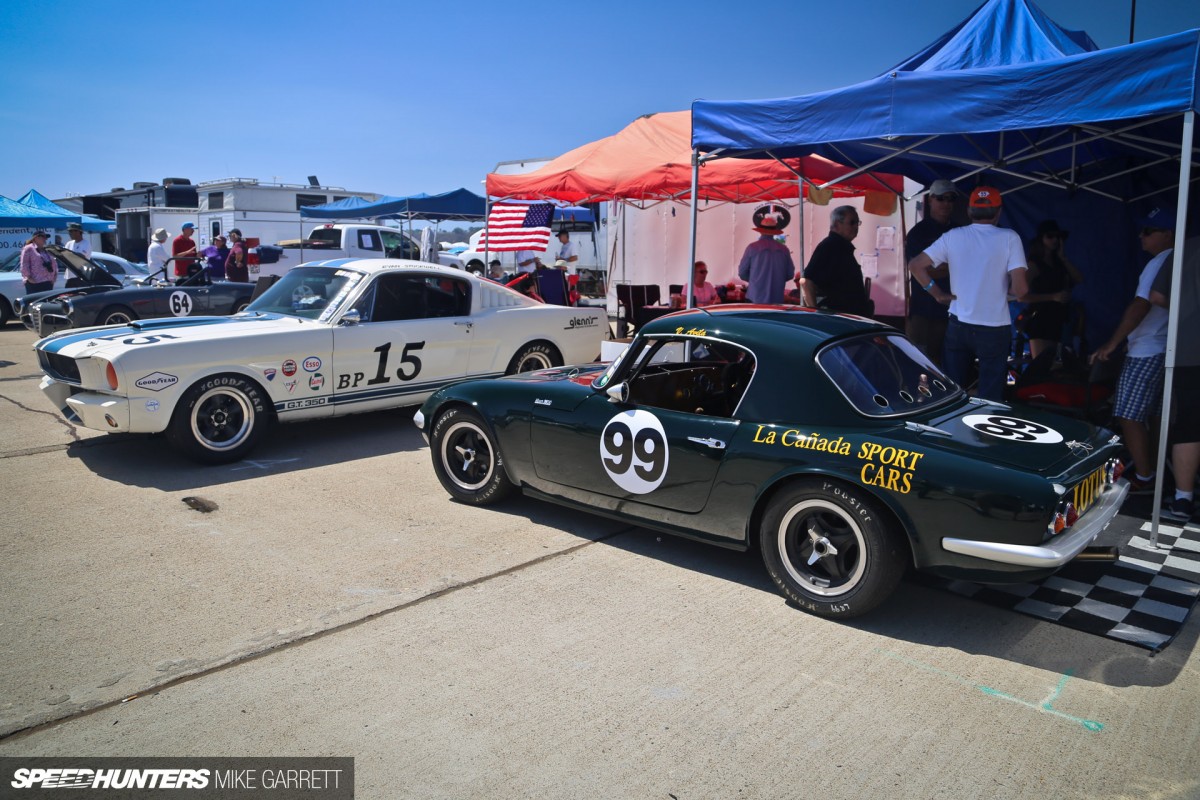 Why do I love this event so much? Well, there several reasons. First off, it includes some of America's greatest vintage race cars. But that's really only the start of it.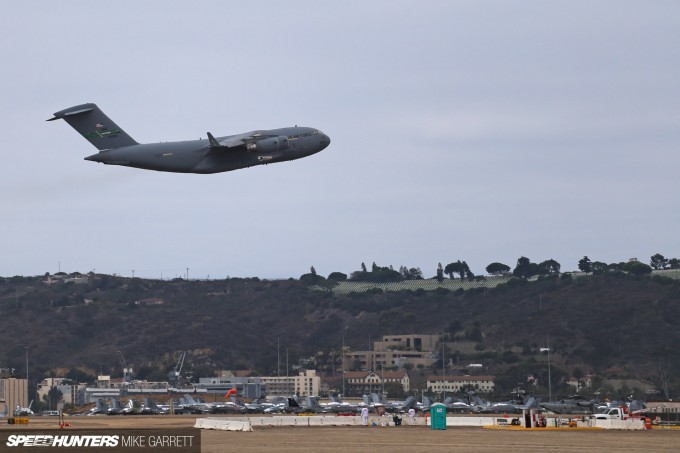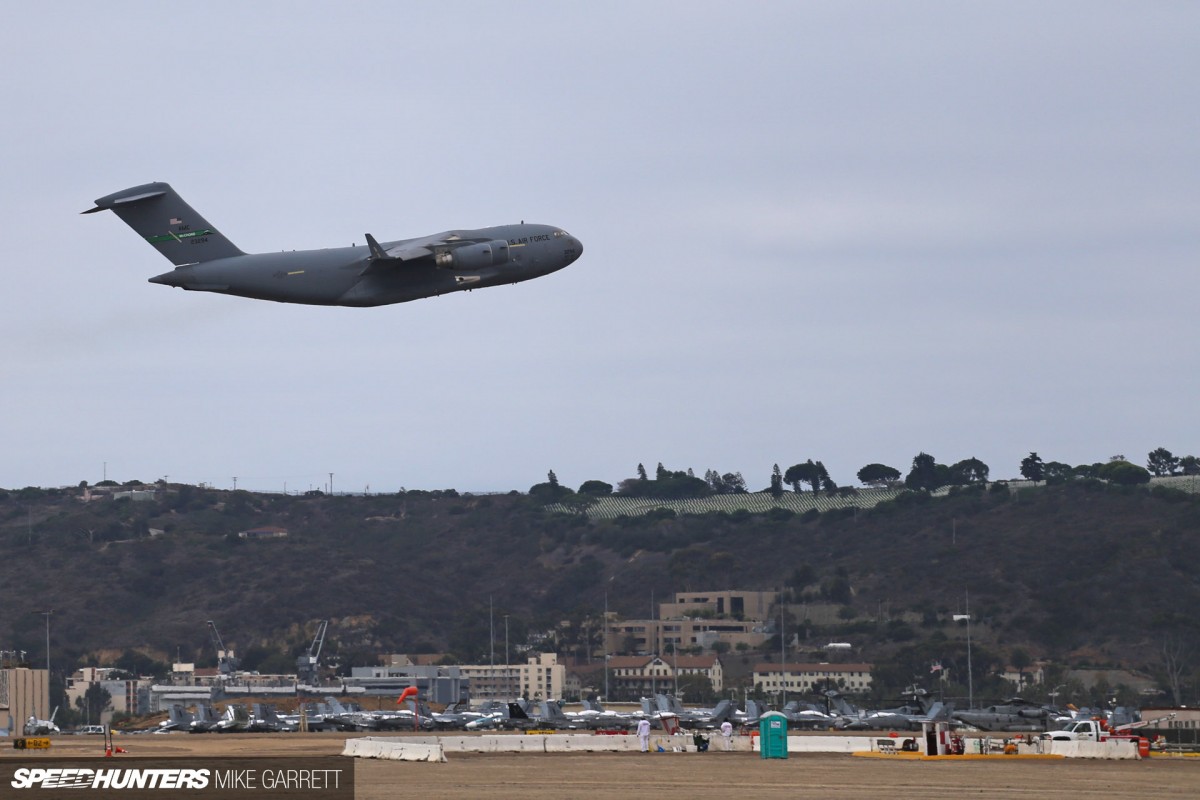 It also gives you to the rare opportunity to watch racing on the runways of an active military air base. Not just any base mind you, but Naval Air Station Coronado located at the tip of beautiful San Diego Bay.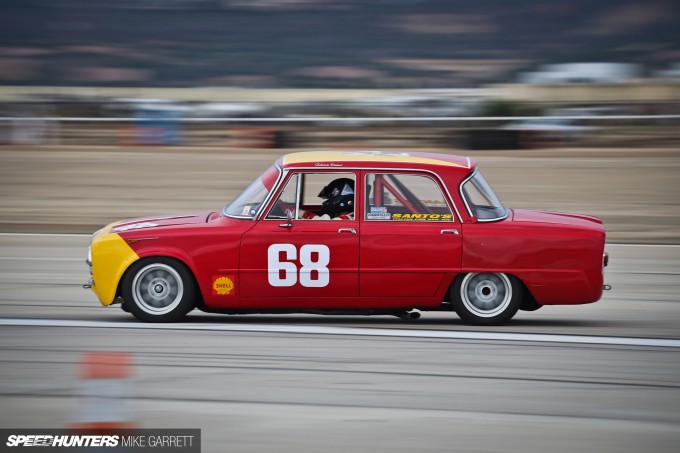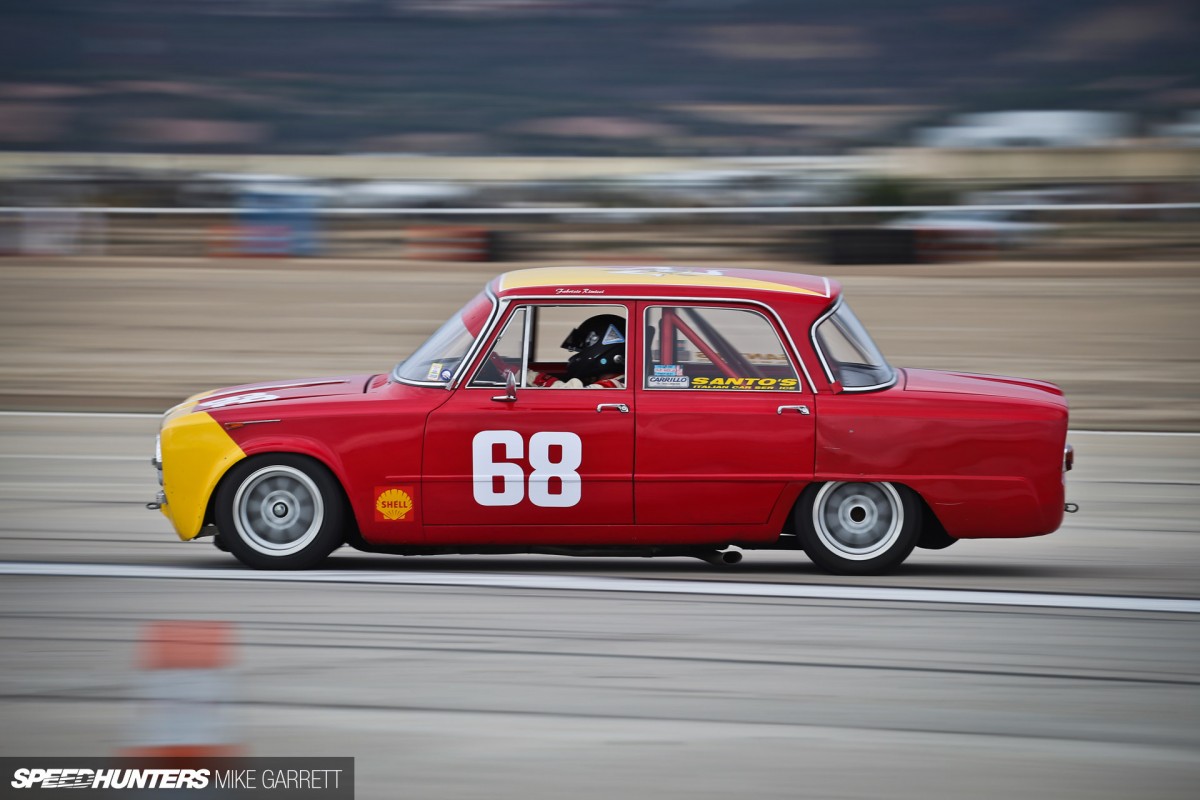 The Speed Festival is one of the most popular parts of San Diego's annual Fleet Week festivities, which celebrate the massive military presence in and around the city.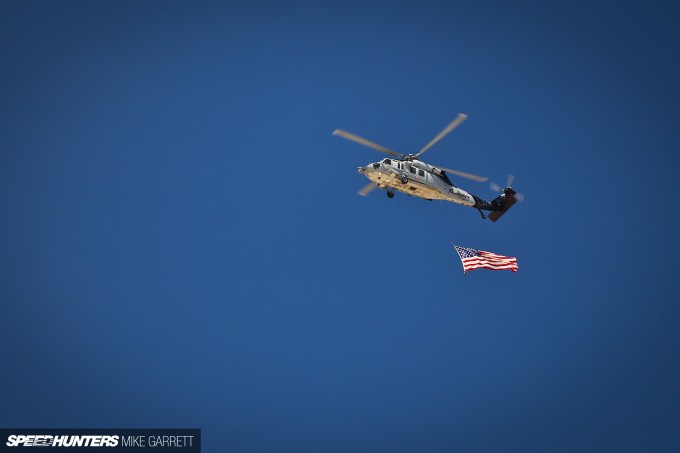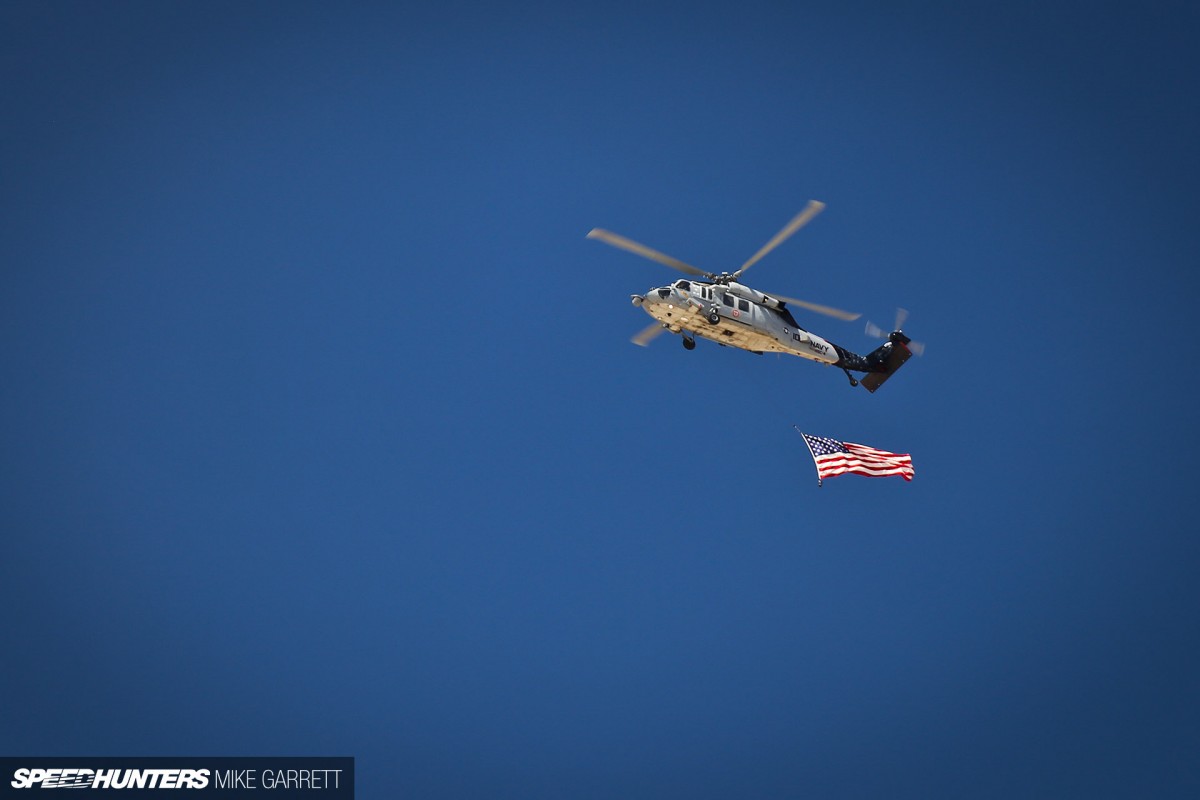 Visitors to the Speed Festival can not only watch great auto racing, but can check out naval aircraft displays, military demonstrations and tour a selection of the high-tech US Navy warships that are ported in San Diego.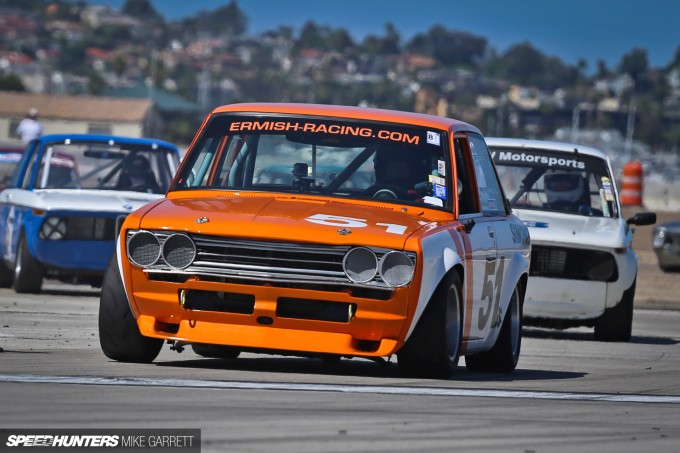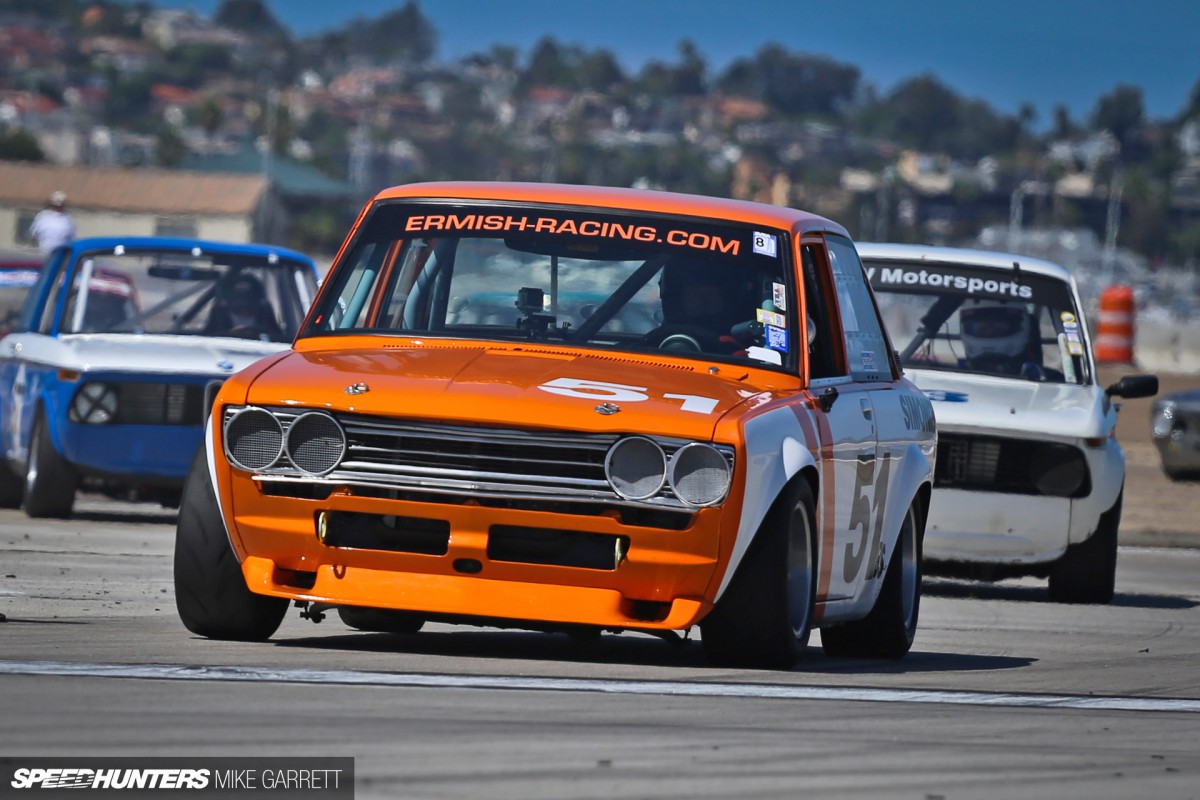 Whether it's the men and women of the military getting a chance to check out some cool cars, or petrolheads getting the chance to see the latest military vehicles up close – it's just a fantastic weekend through and through.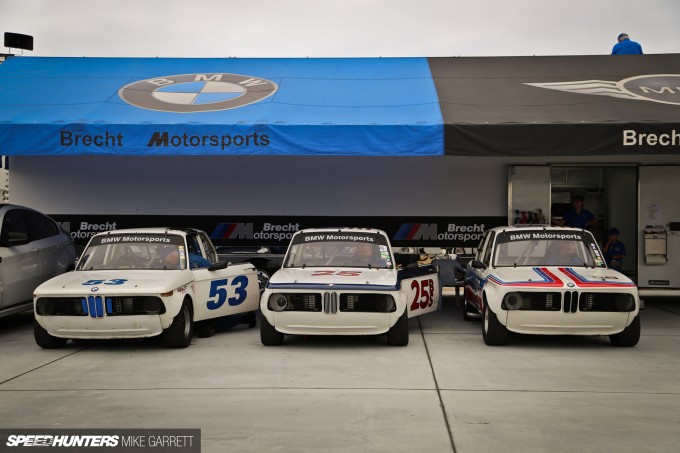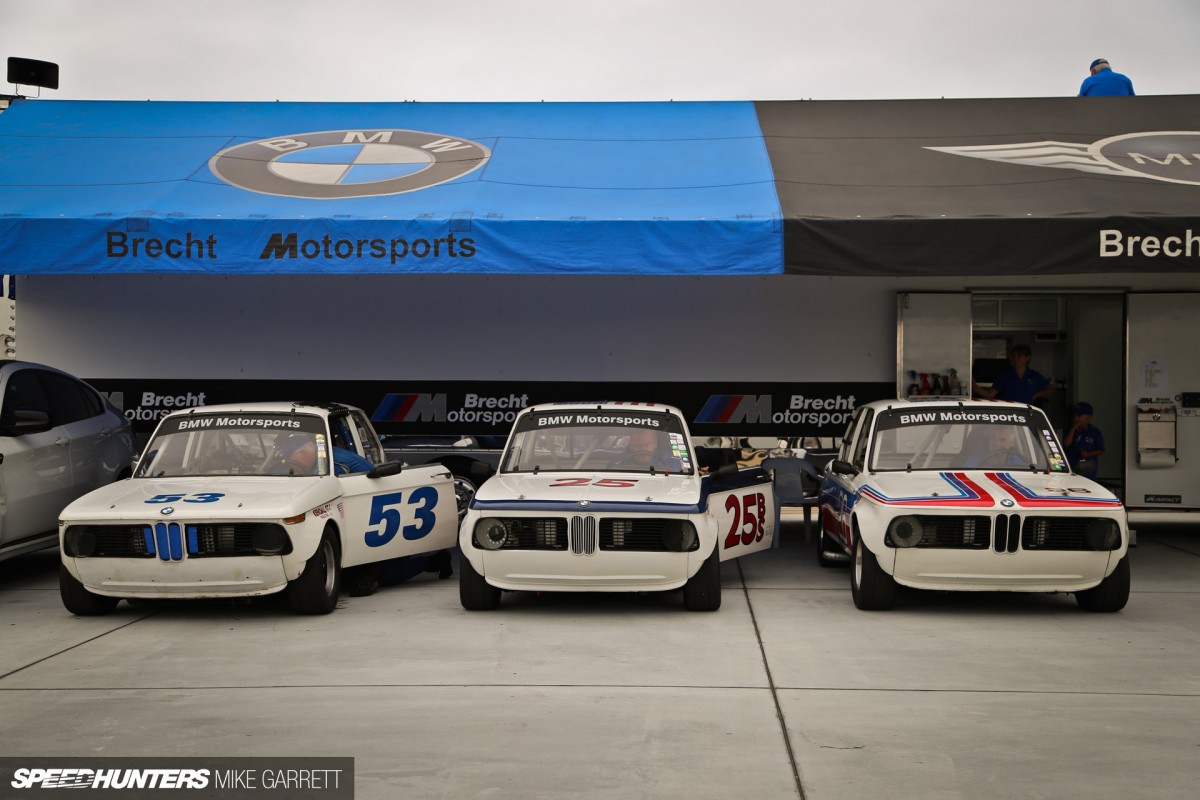 The Speed Festival draws local enthusiasts of all types.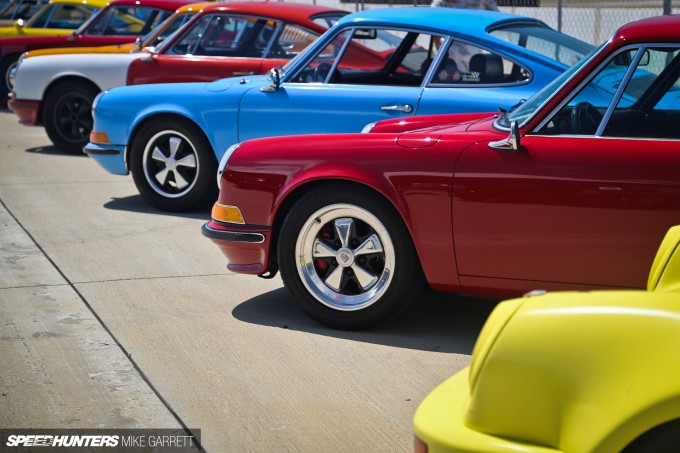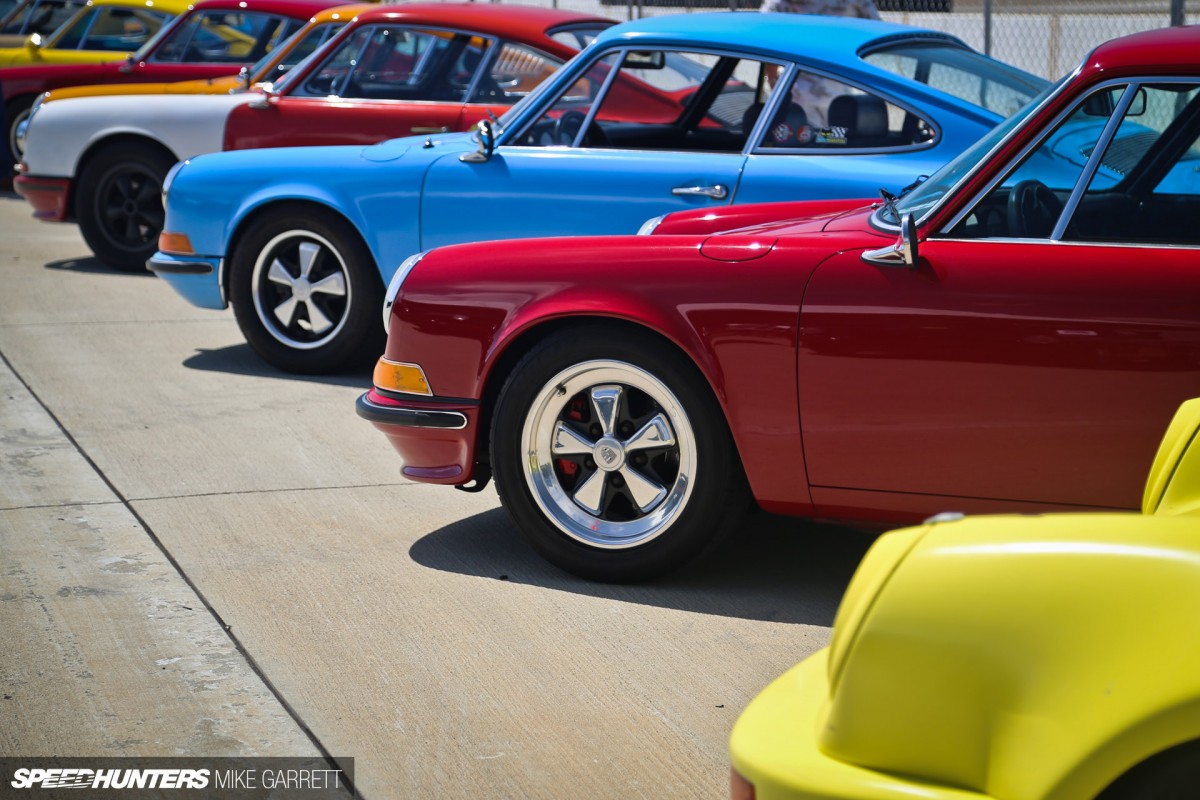 Along with the full weekend of racing, there's also a massive stretch of tarmac that's opened to local car clubs and filled everything from Ferraris and Porsches, to Camaros and Datsun Z cars.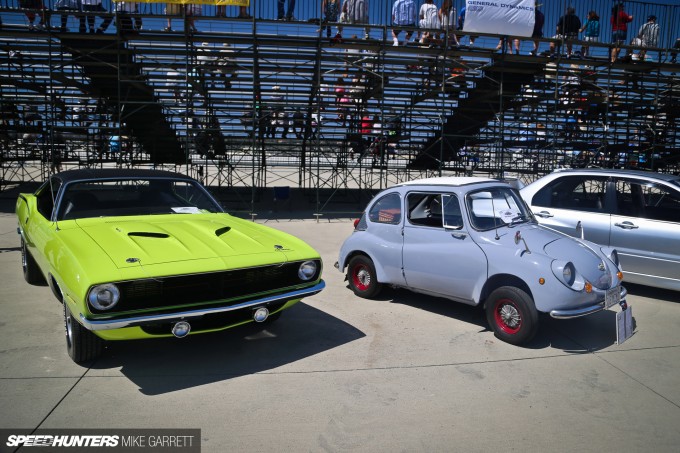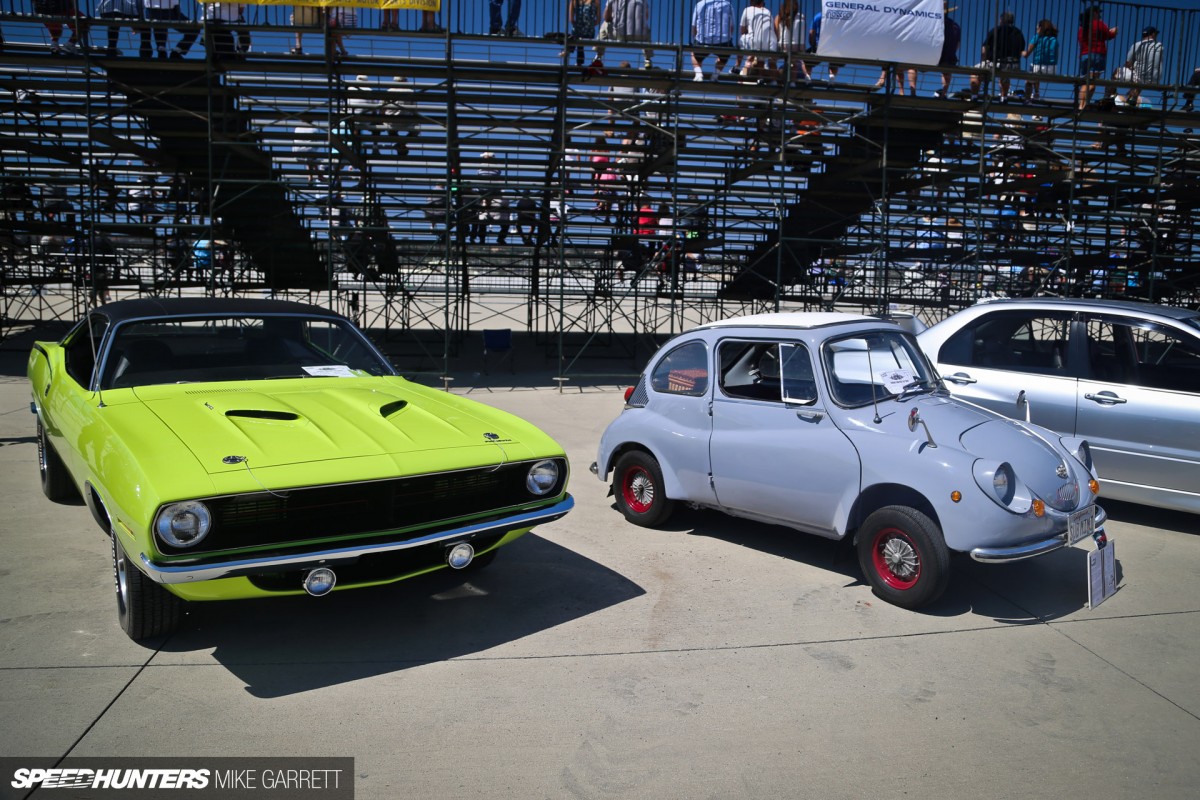 This view of a Sublime Green Plymouth 'Cuda absolutely dwarfing a Subaru 360 gives a perfect idea of the of the eclectic mix of cars you'll find among the hundreds of machines that gather in Coronado every September.
History Unleashed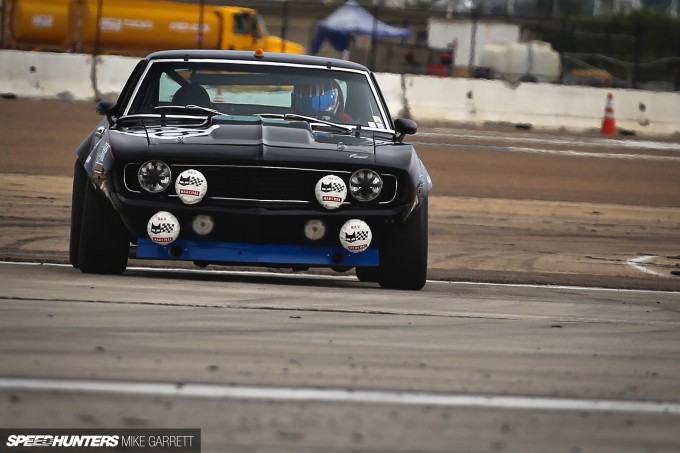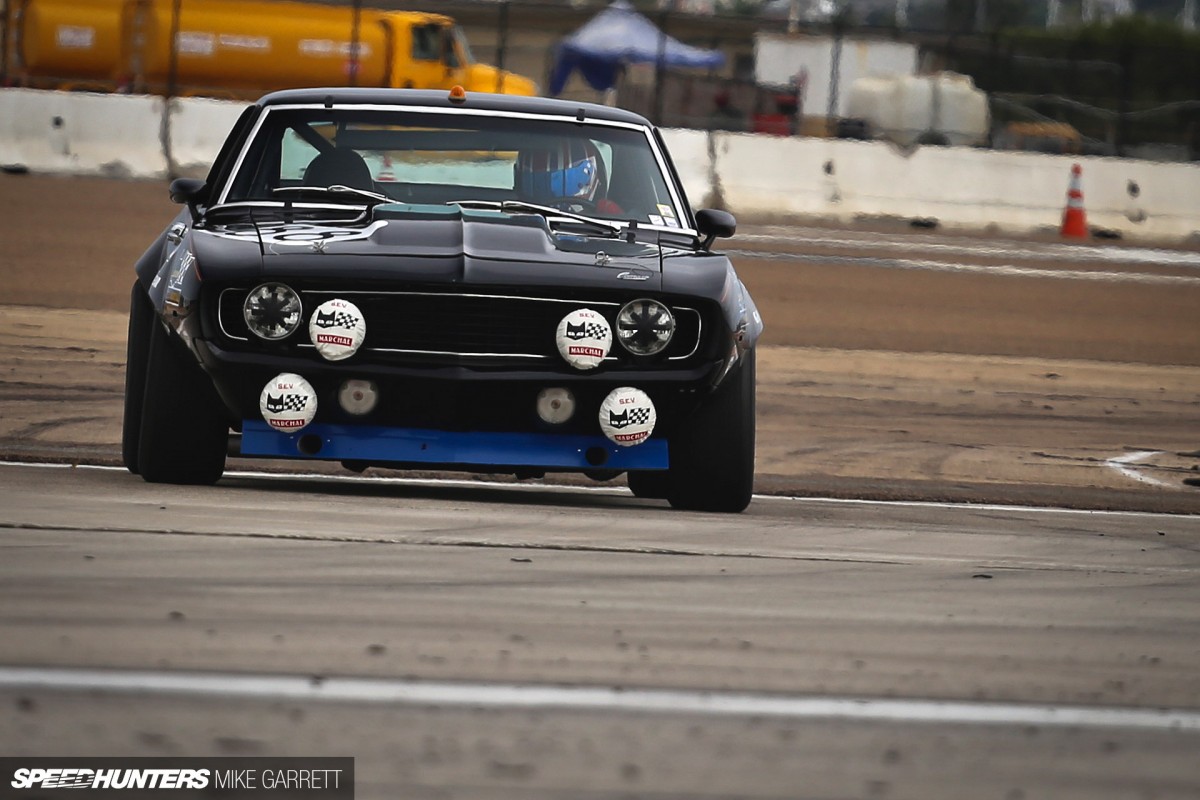 The real highlight though is the race cars – a historic line-up of machines ranging from early '60s open wheelers and sports cars to ex-Winston Cup stock cars.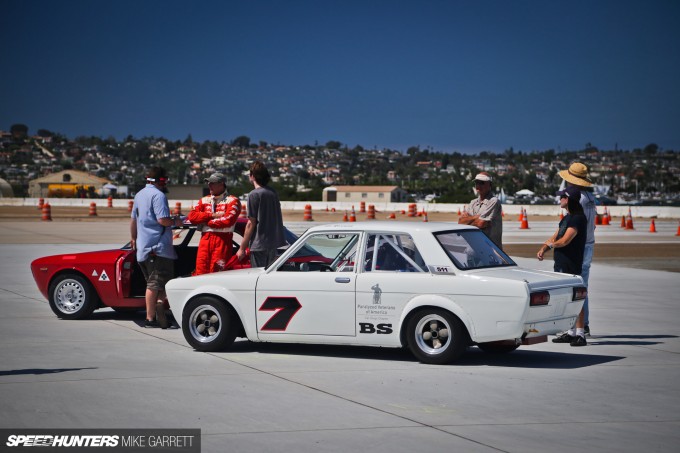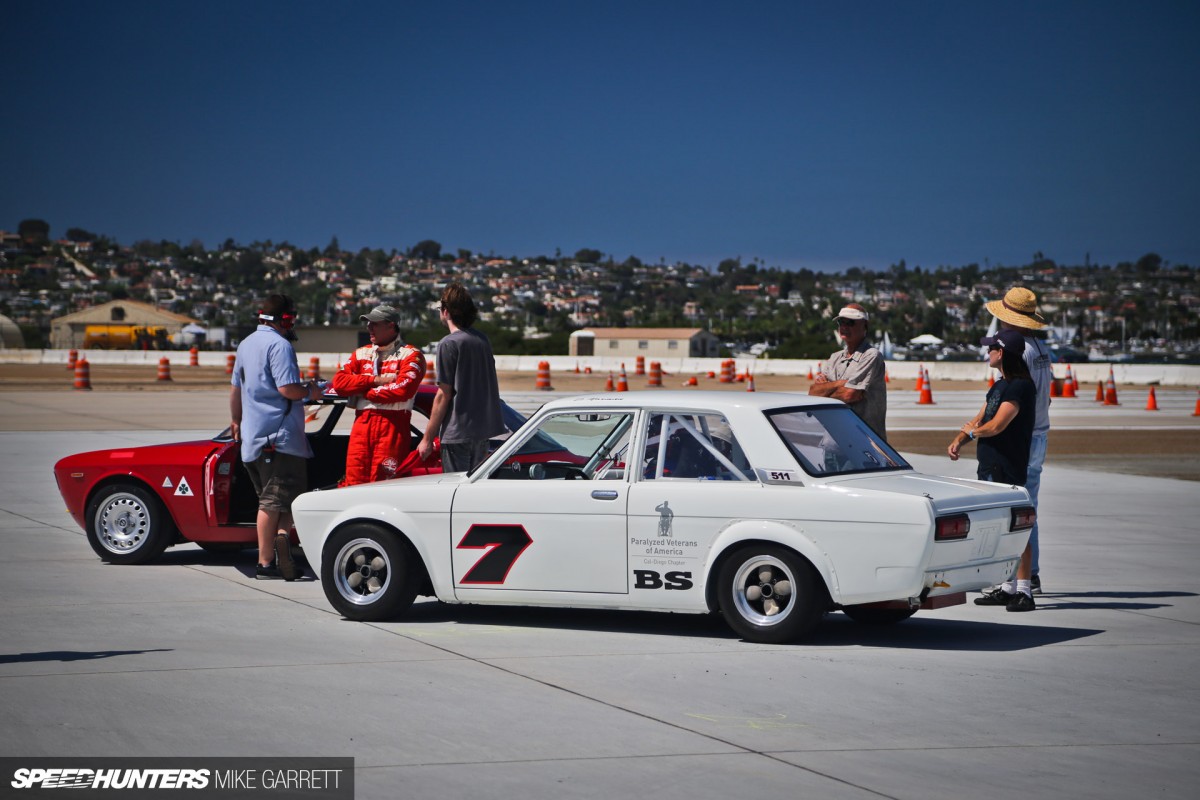 After watching the action for just a few minutes, it's clear that the West Coast vintage race community absolutely relishes the chance to unwind their machines and put on a show for San Diego's soldiers, sailors and airmen.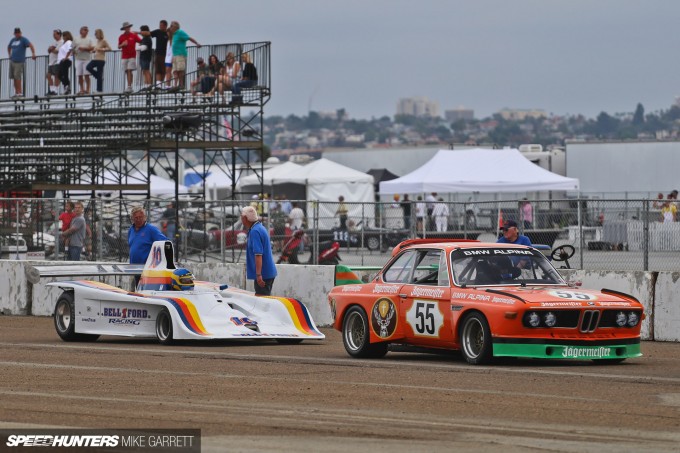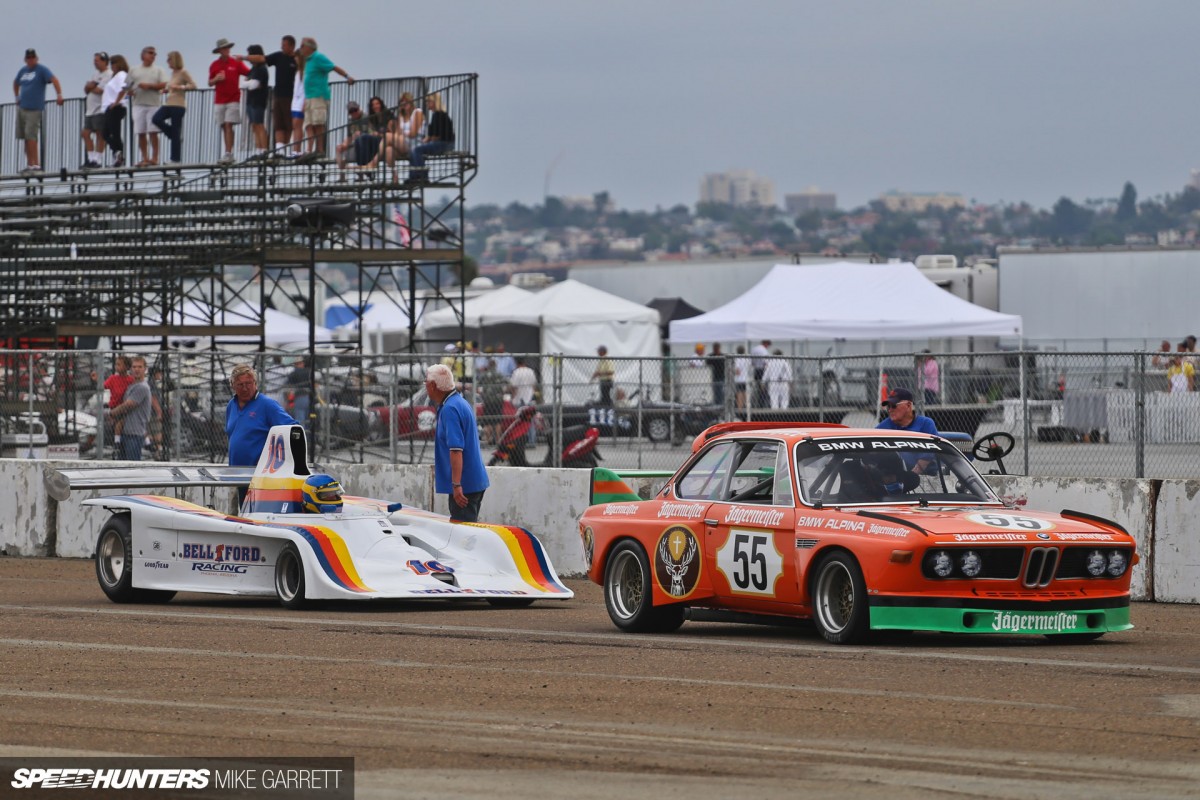 Many of the cars that run at Coronado also appear at events like the Rolex Historics in Monterey, but the Speed Festival definitely seems to have a more inclusive atmosphere. More hot dogs and beer than wine and cheese, if you know what I'm saying…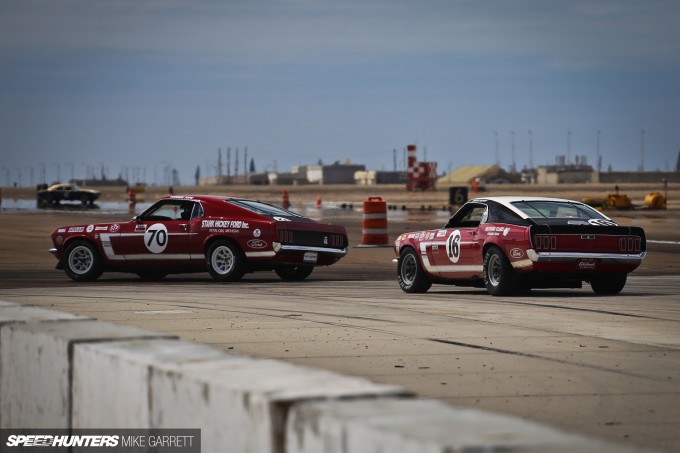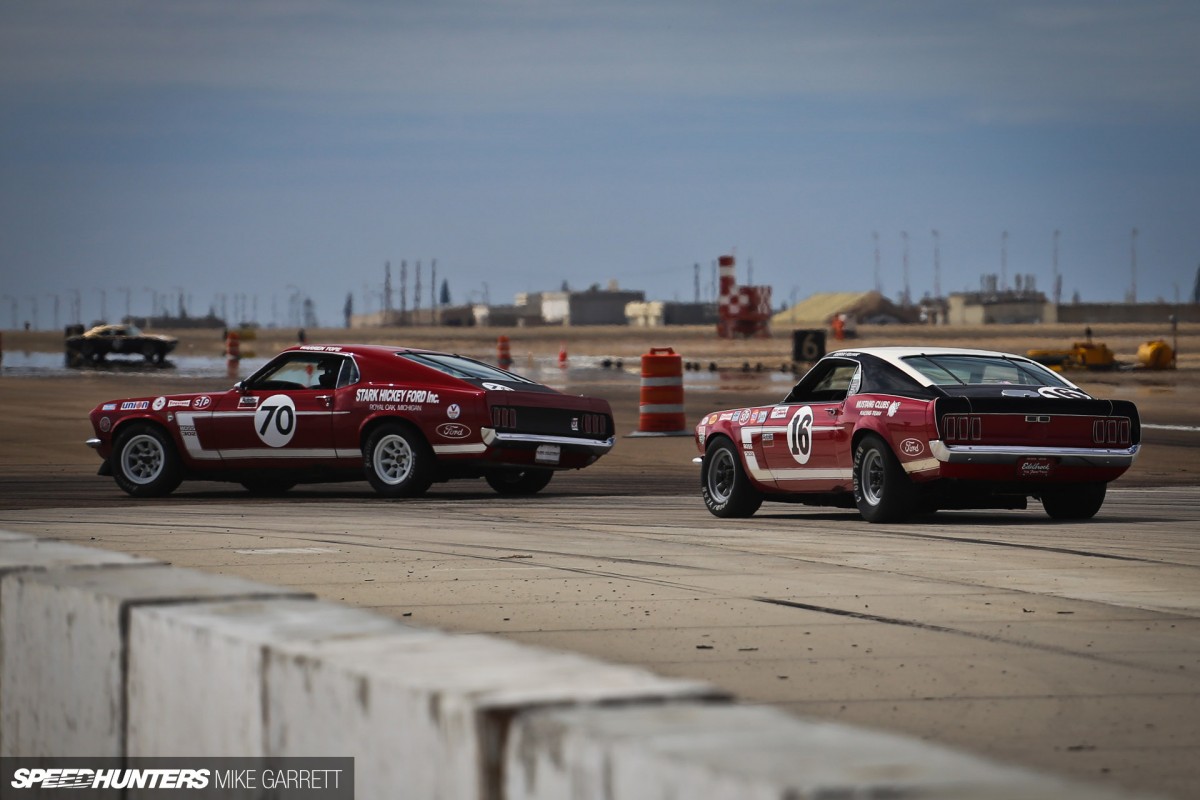 But that's not to say that the racing is any less exciting than what you'll find up at Laguna Seca. If anything, the unique setting might make the drivers push their cars even harder than they normally would.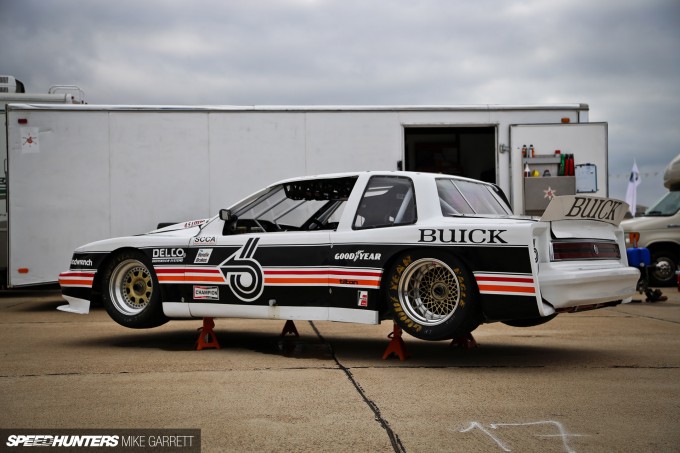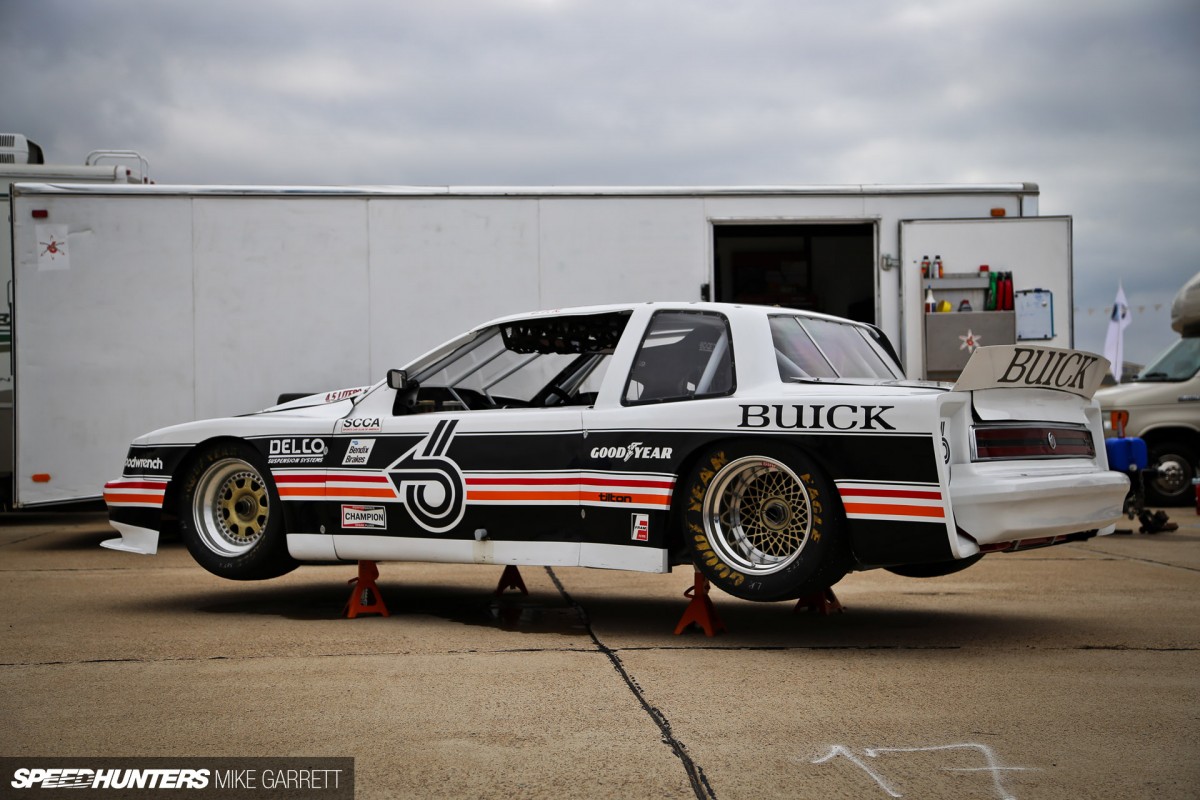 With all the spectacle and excitement that comes with the racing, it's easy to overlook that these cars aren't just here to put on a show. They are legit pieces of motorsport history.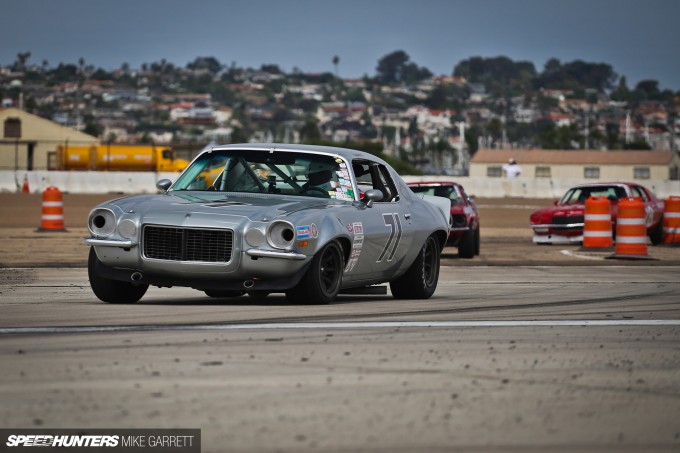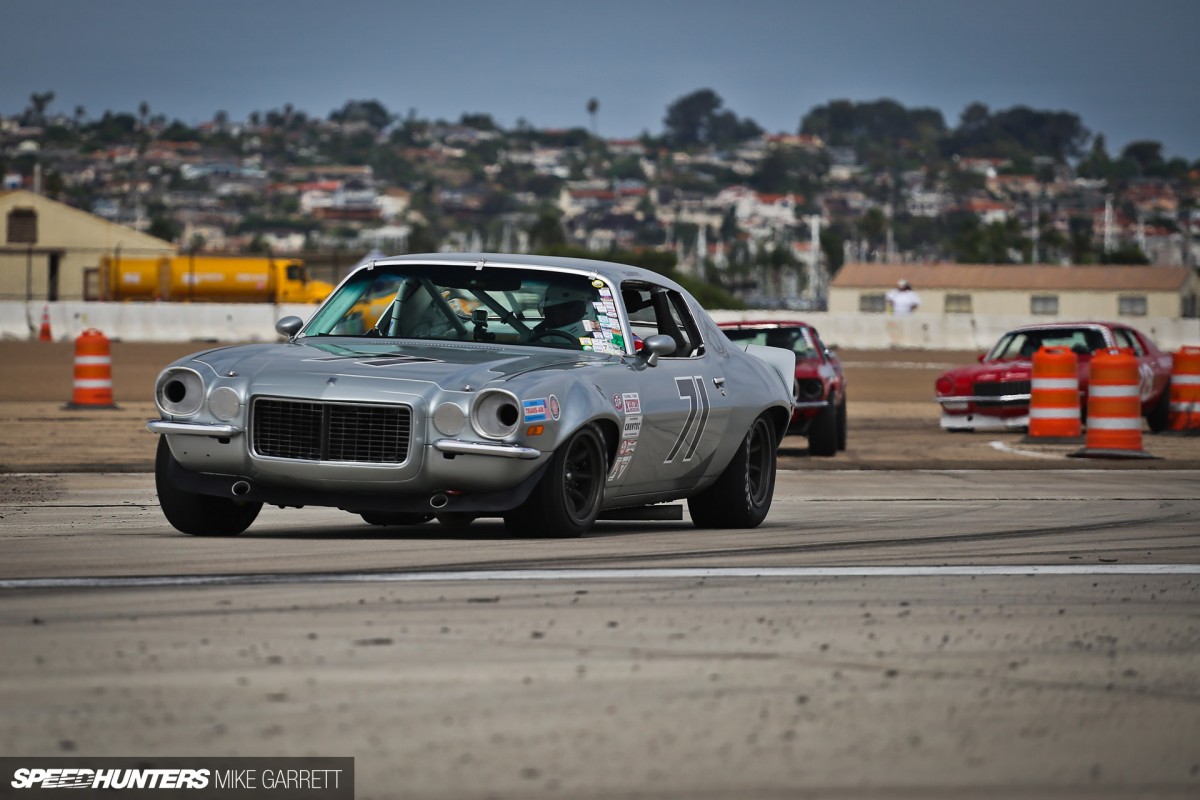 Each one has a great story behind it too – like this 1970 Camaro originally purchased by GM employee Bob Clemens, who prepped the car for the SCCA Trans-Am series after first using it as family transportation.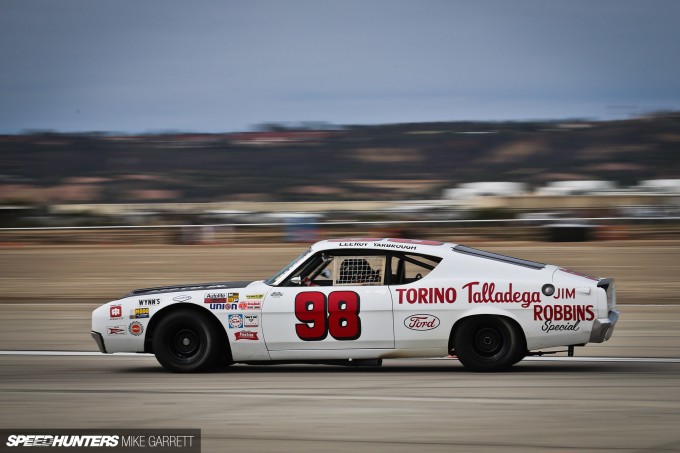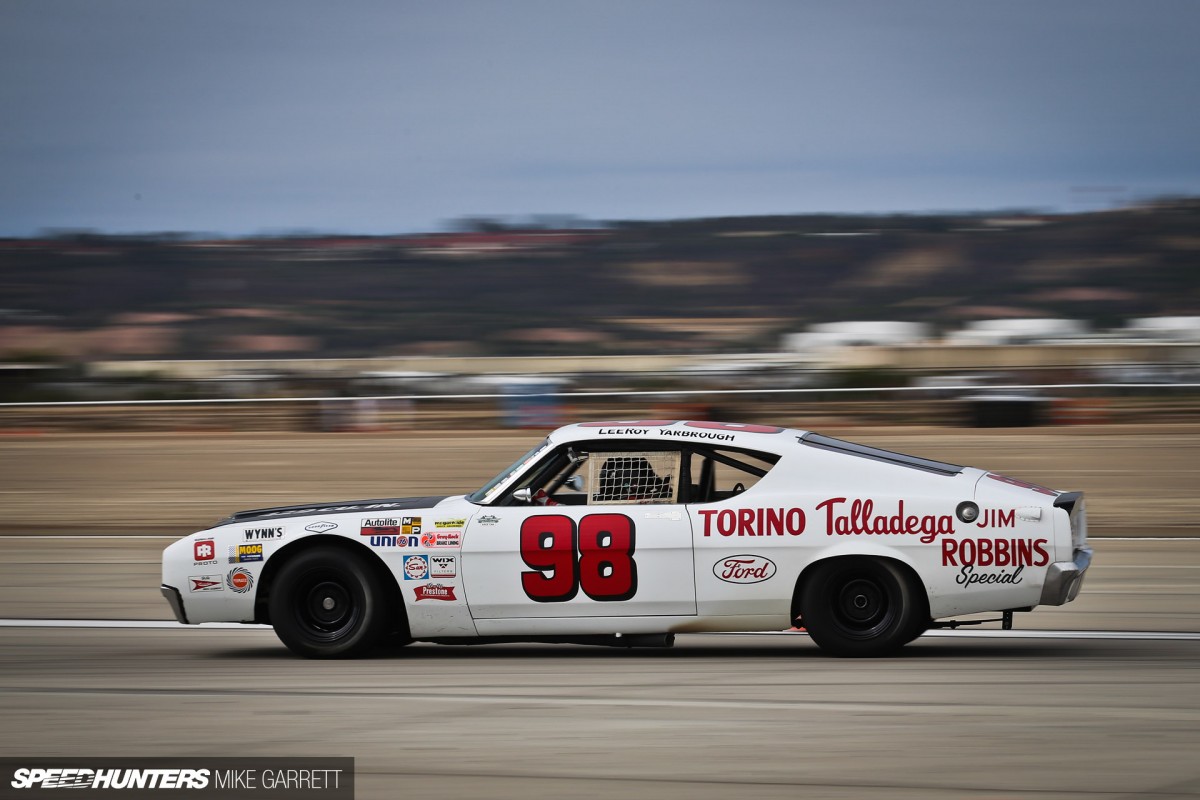 Another historic machine that was ripping around the airbase over the weekend was the legendary Ford Torino Talladega, once campaigned by Lee Roy Yarbrough during the 1969 NASCAR season.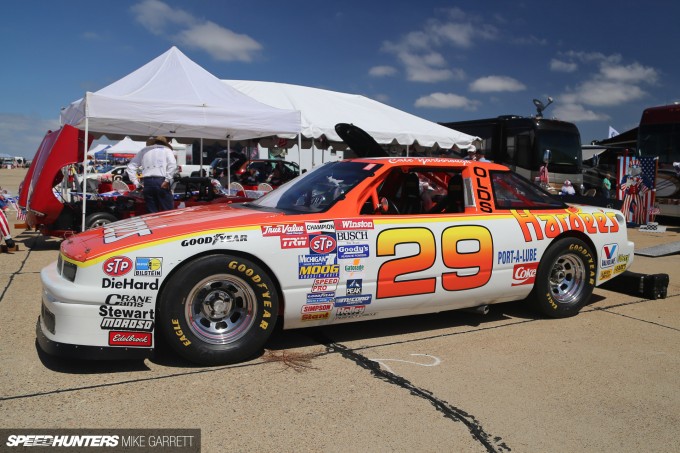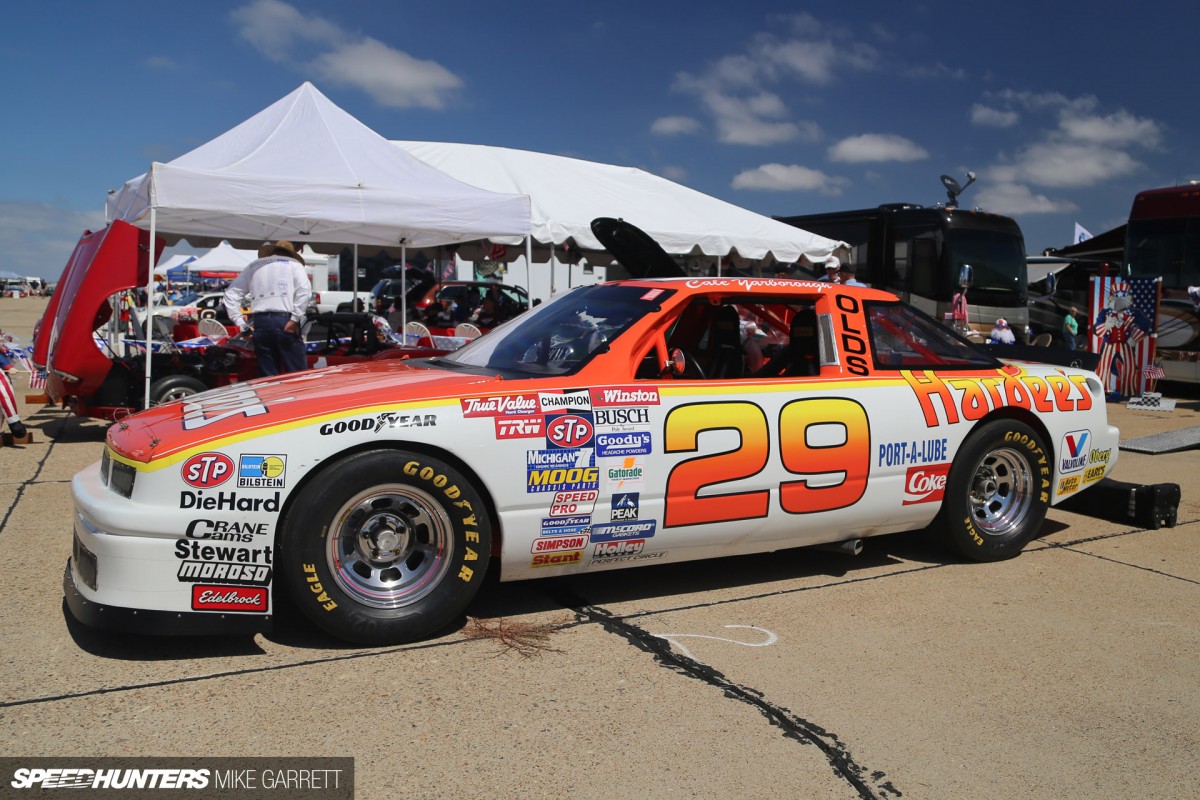 The big Ford was just one of the colorful, thundering machines that made up the Historic Stock Car class. The group included everything from late '60s race cars to those campaigned as recently as the early 2000s. Legendary names were plastered on their sides: Elliot, Waltrip, Earnhardt and Johnson.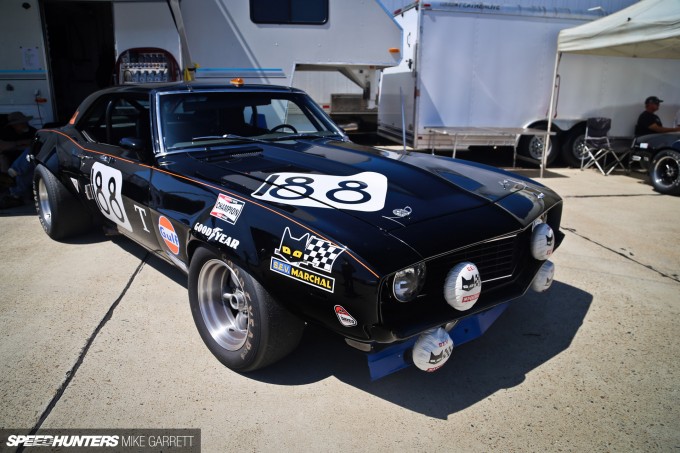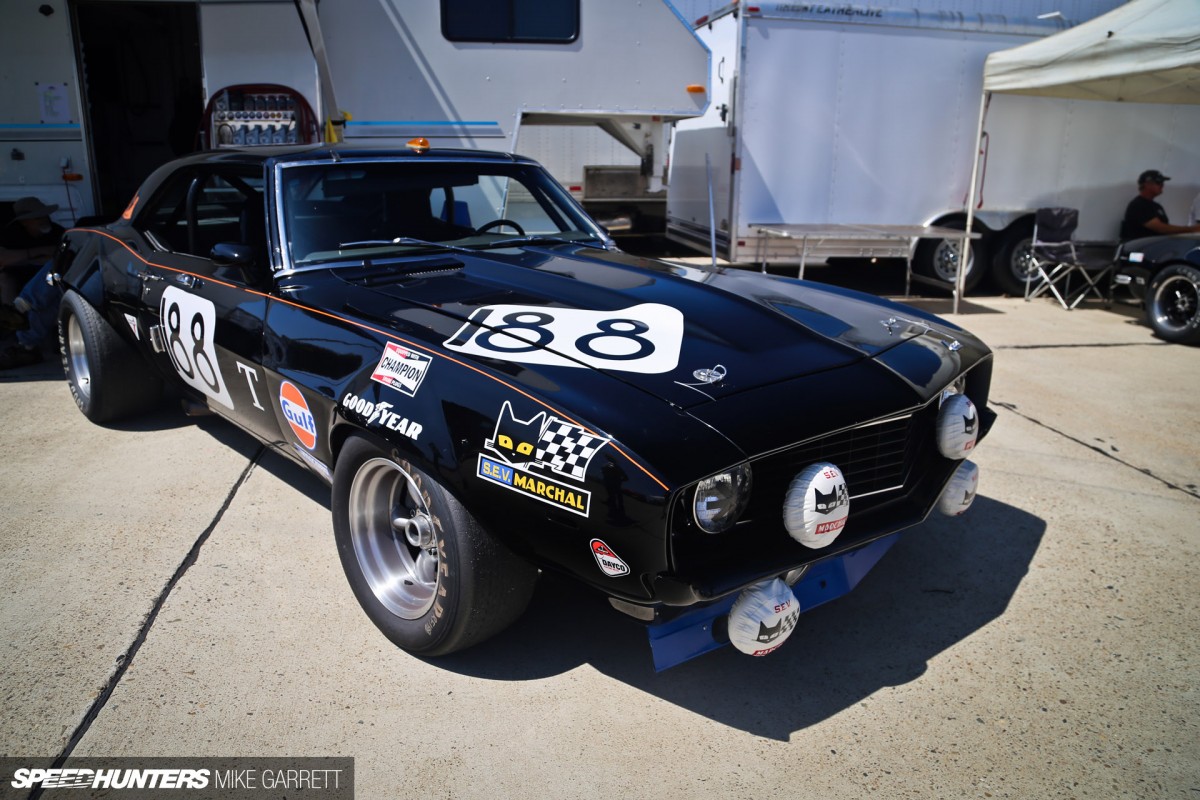 One of my personal favorites of the weekend was this '69 Camaro Z/28 which was built and campaigned by a group of Florida sports car enthusiasts during the early '70s. As its array of Marchal fog lamps hint, the Chevy was raced in a endurance events at tracks like Sebring and Daytona.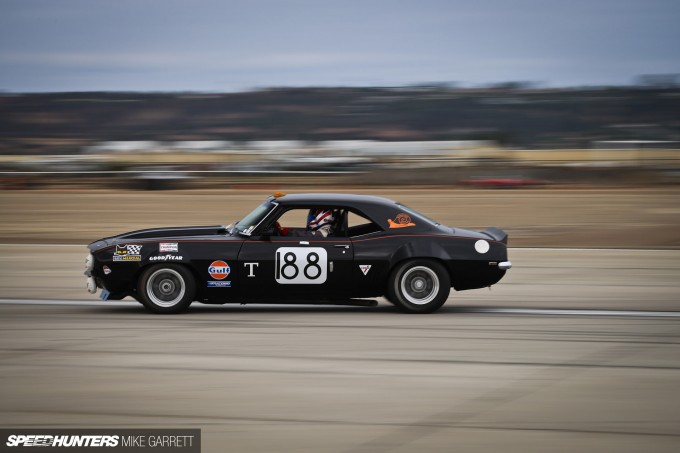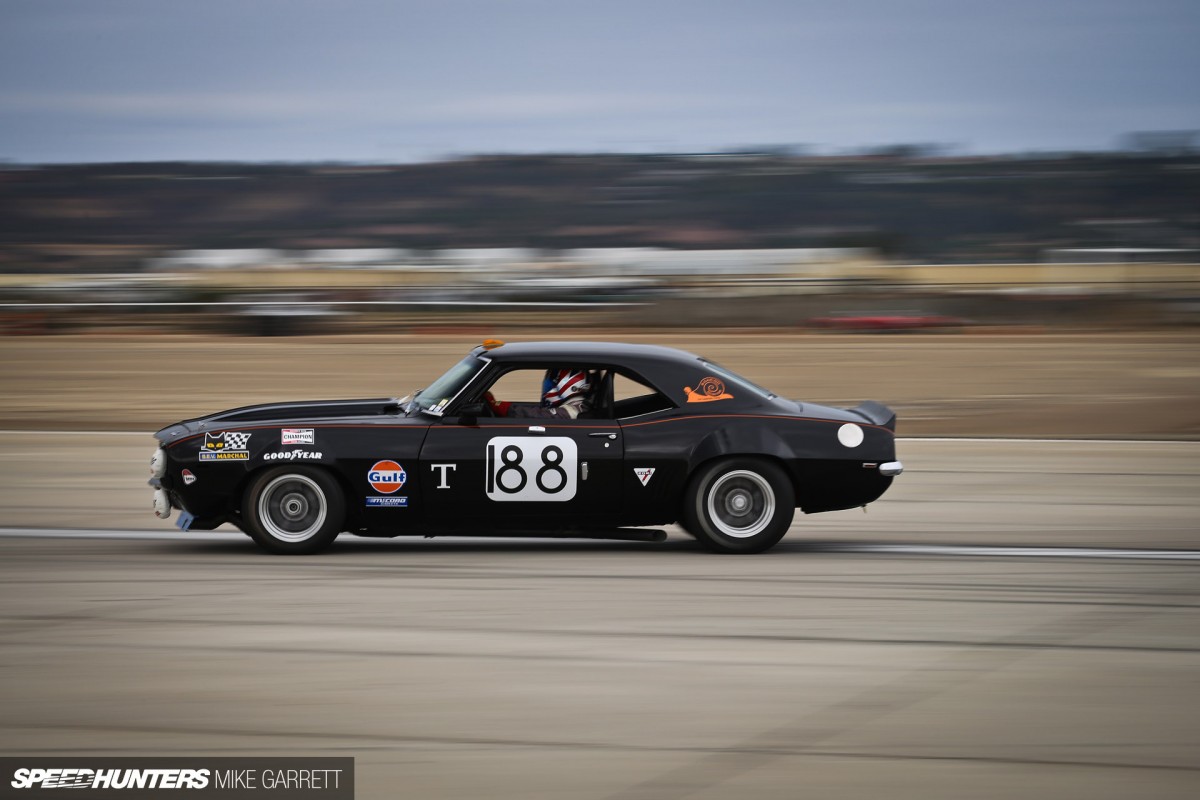 With its steam roller rubber and overall badass vibe, the 'S-CAR-GO' Z/28 symbolizes everything I love about race cars from this era.
USA, USA, USA!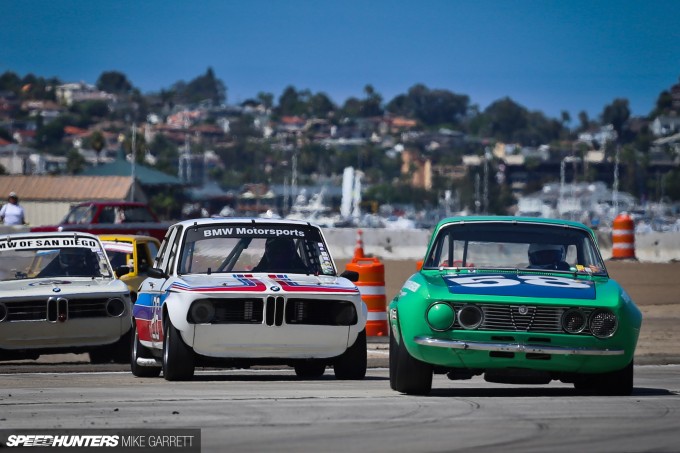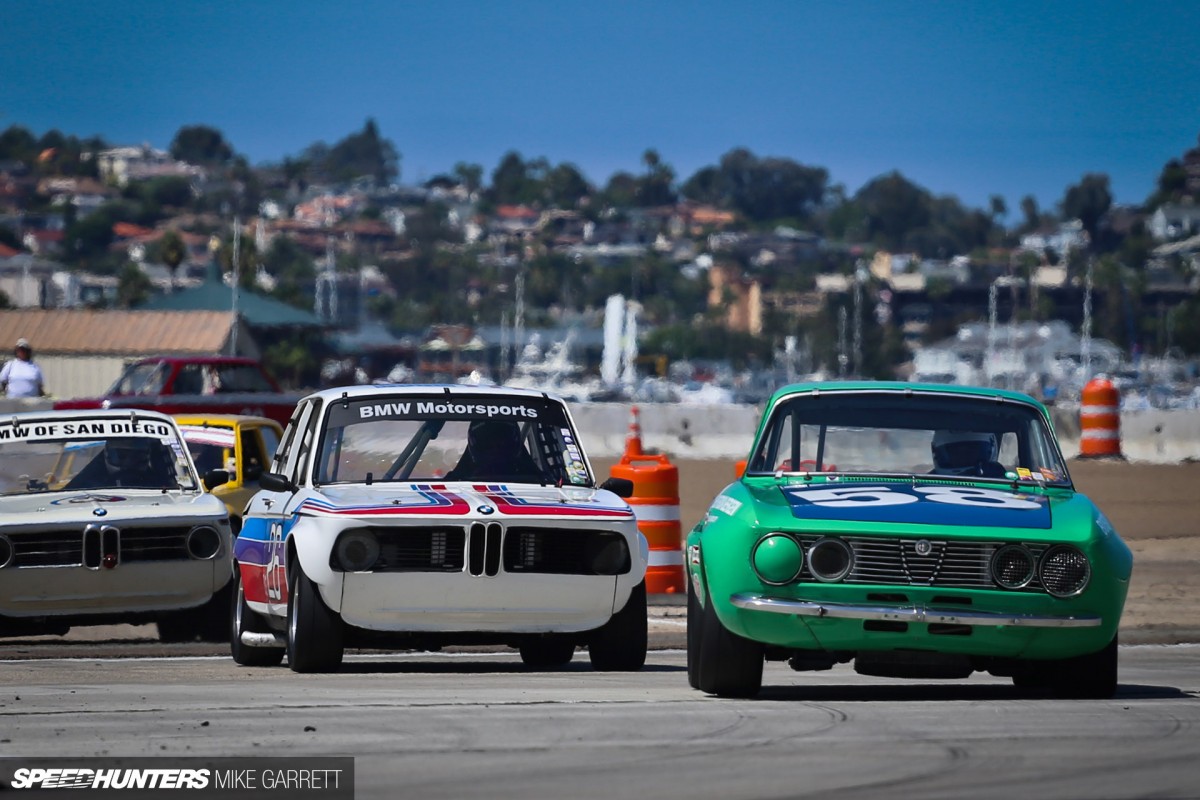 Of course, it's not all about big thumping V8s and fat rear tires. Some of the most exciting racing always comes from the group of 'small bore' sedans. This is the realm of Alfa Romeo, BMW and Datsun.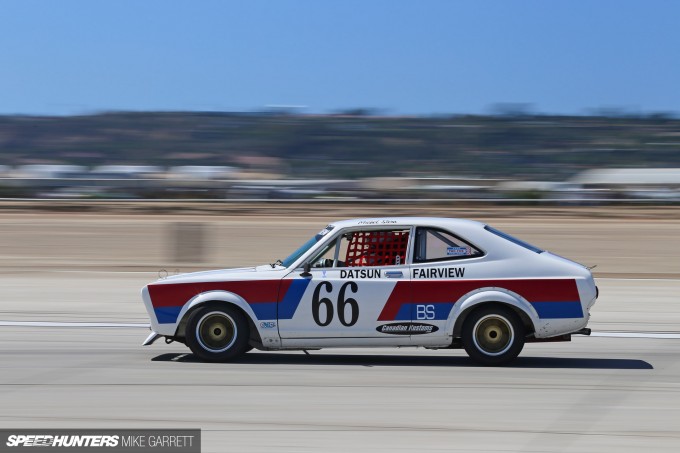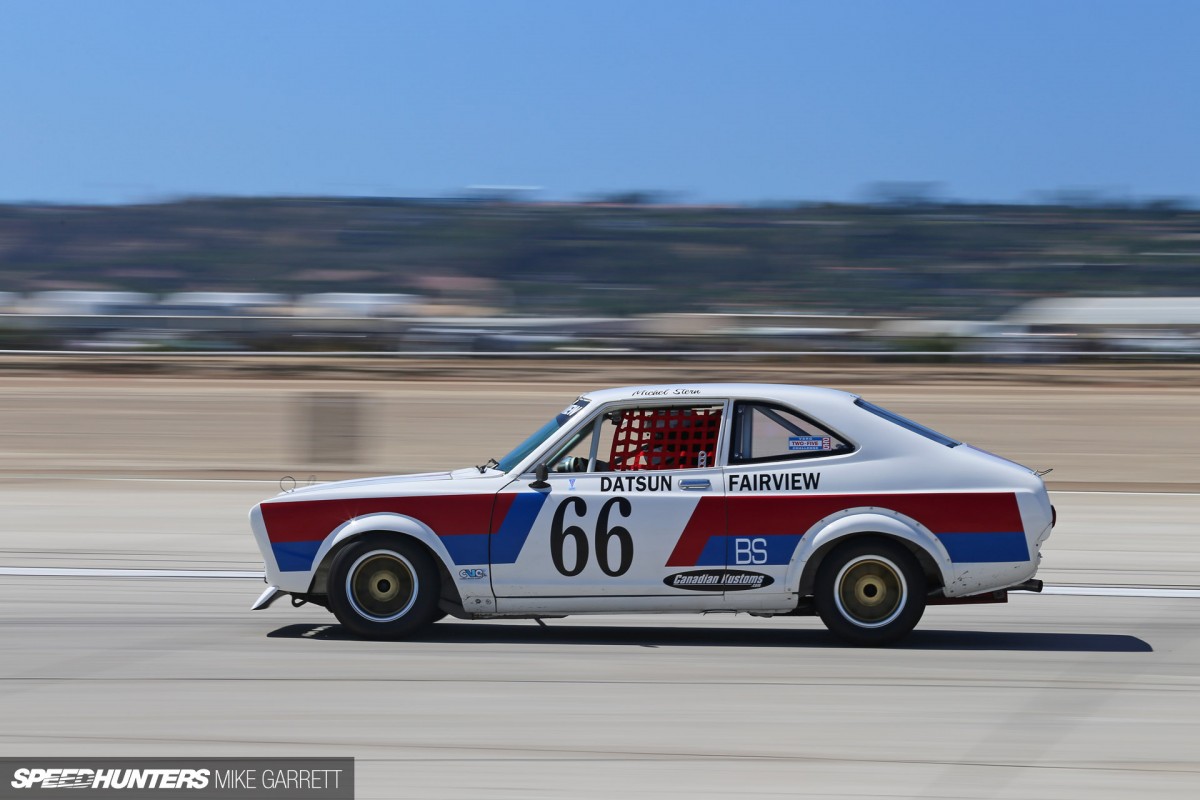 Some of the more unusual cars running in this group included a couple of Datsun 710s – the model which succeeded the legendary 510 as Datsun's competition sedan during the mid-1970s.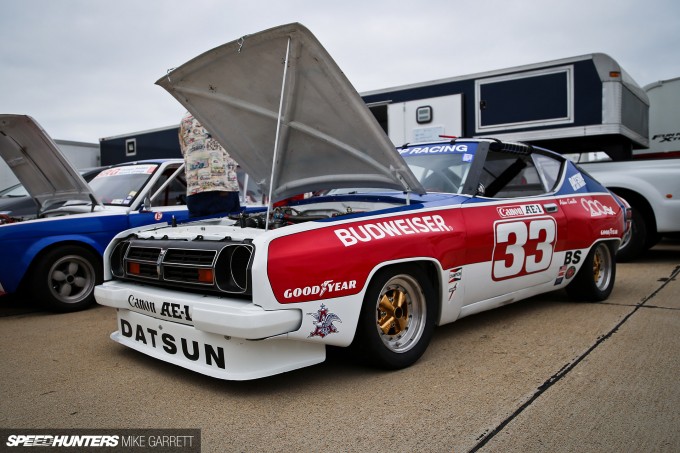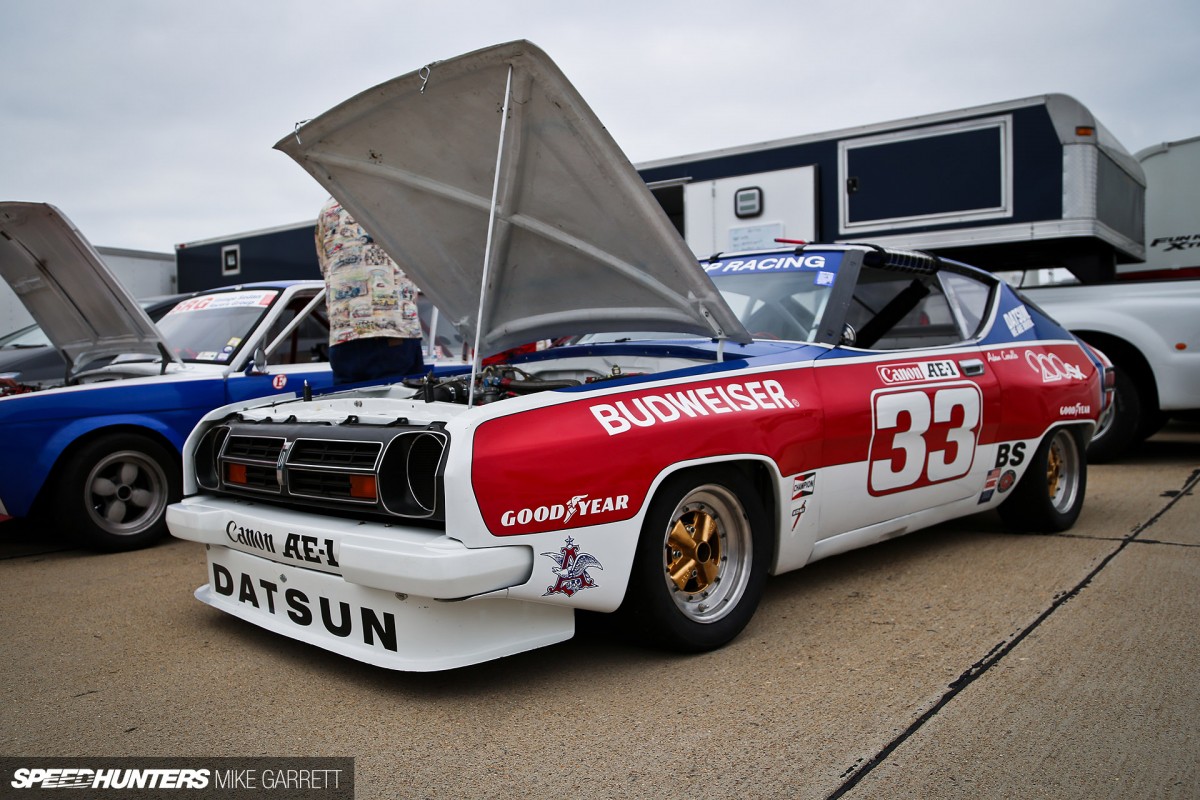 Another rare machine was this Bob Sharp prepared 200SX which was once driven by Paul Newman and is now owned by well-known Datsun fanatic Adam Carolla.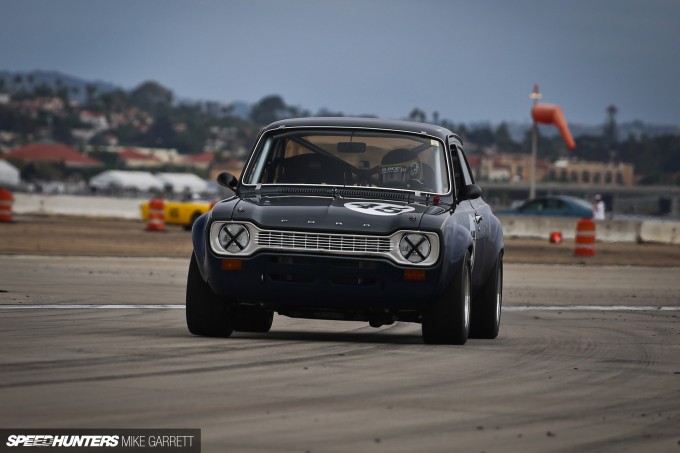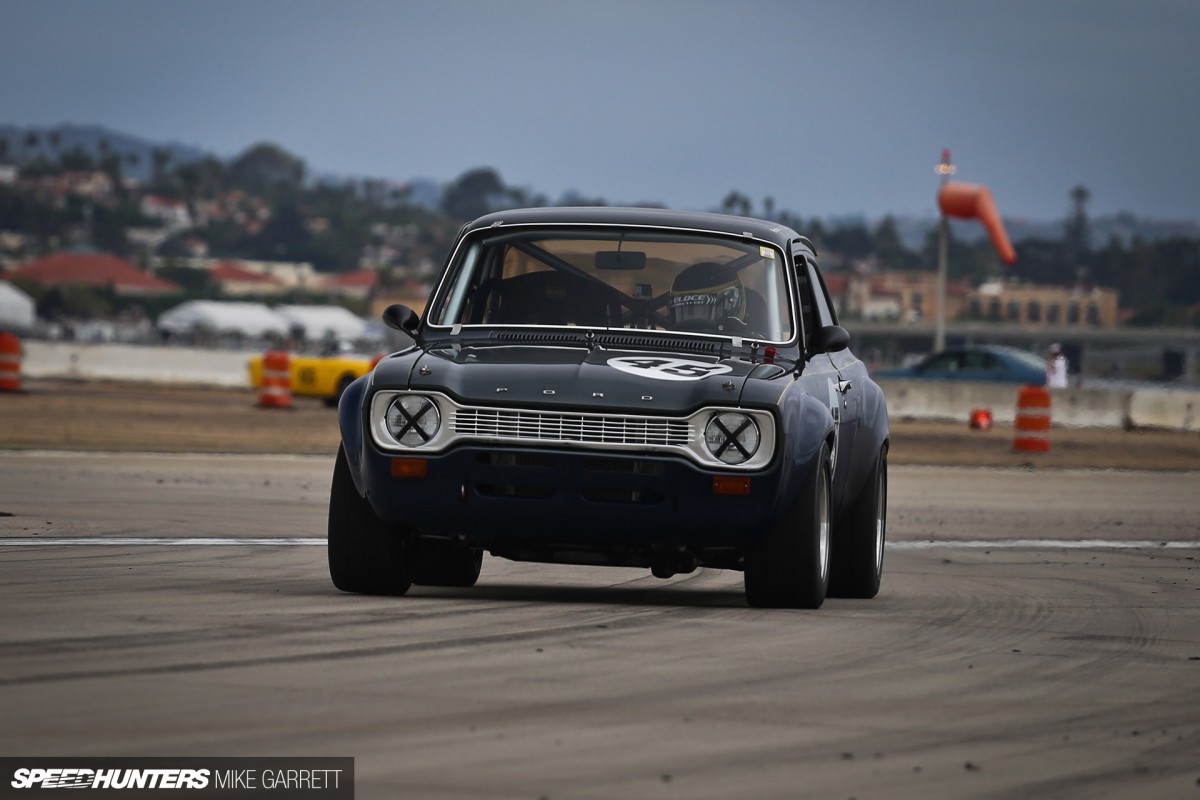 The Mk1 Escort might be a legend on the other side of the Atlantic, but here in the States most people were wondering how the strange little Ford was making quick work of its more powerful rivals.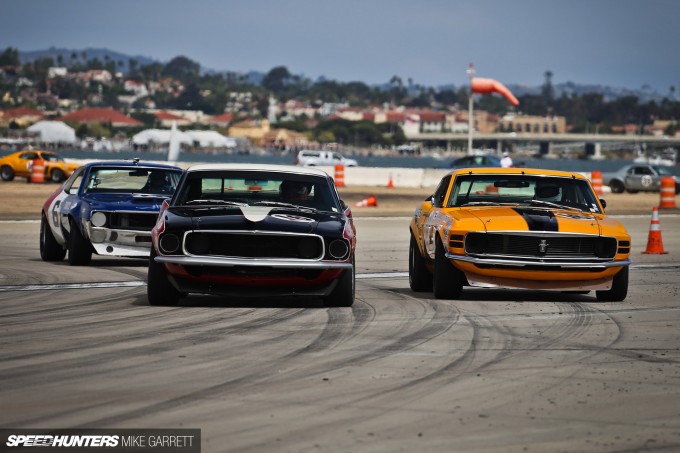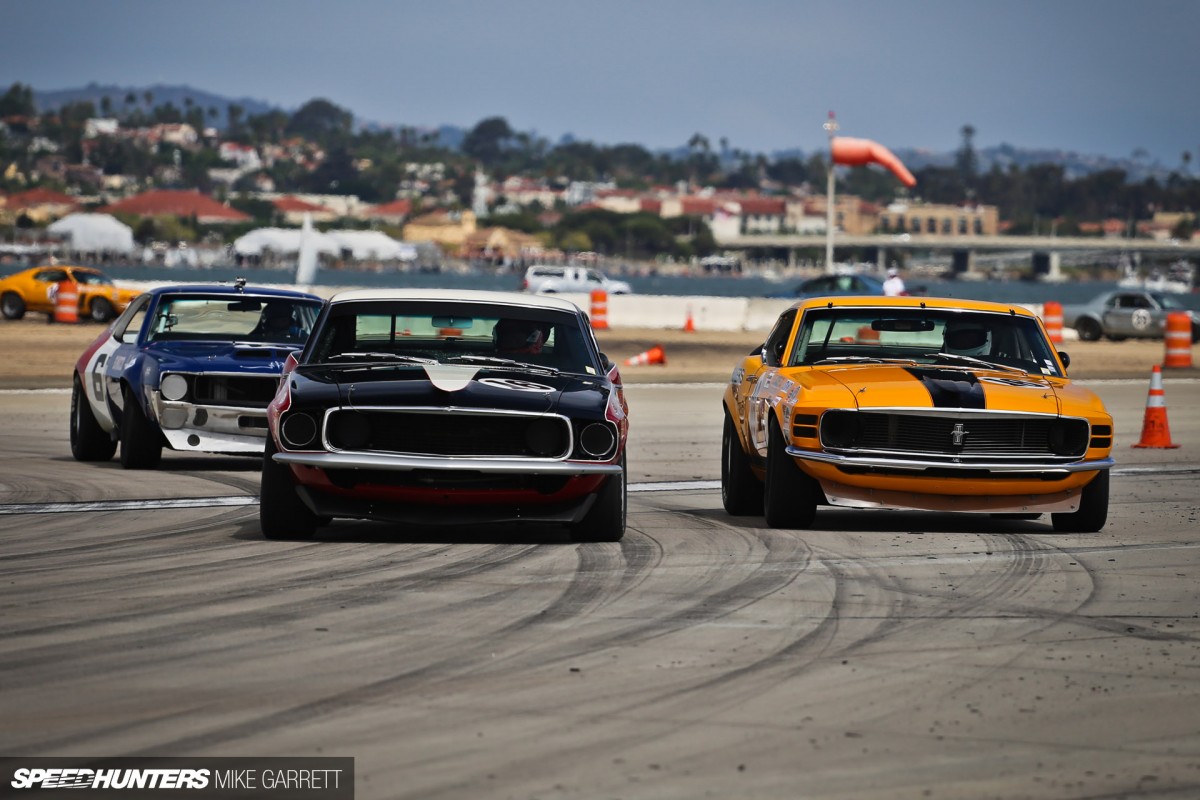 When it comes to outright entertainment though, I'm not sure if there's anything that can beat the Vintage Trans-Am class. The sound, the look, and the fact that many of these guys were holding nothing back made it feel like 1970 all over again. Pure magic.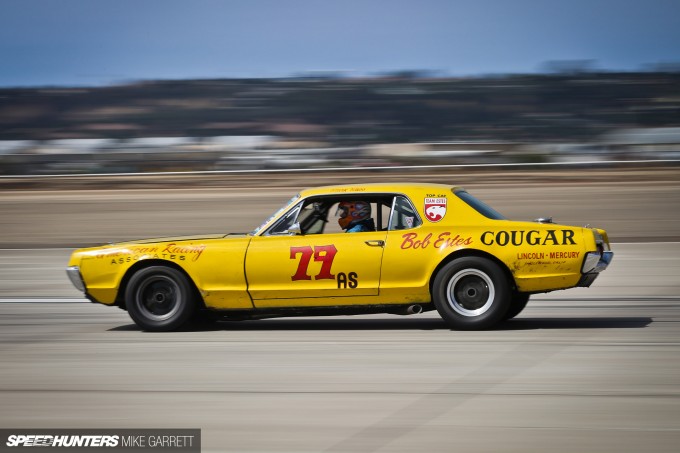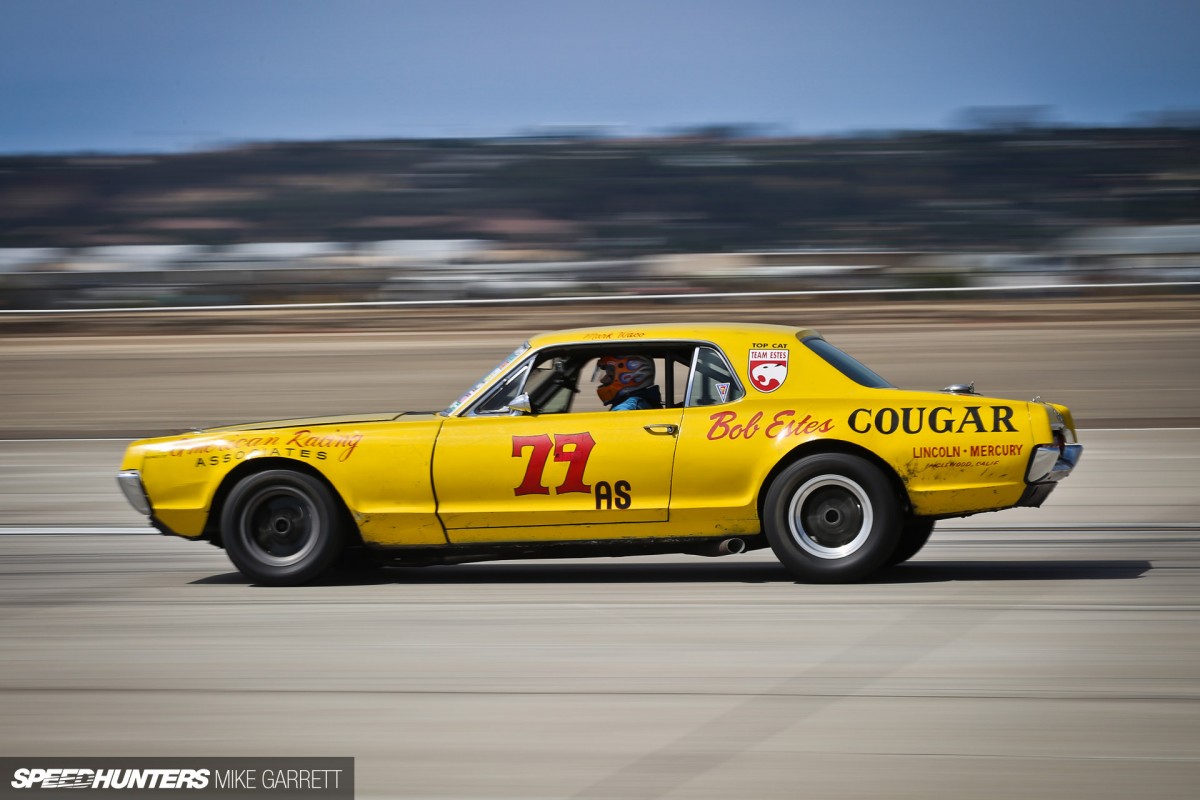 Along with the well known Boss 302 Mustangs and Z/28 Camaros, it was great to see the Bob Estes Cougar out there. The Mercury is unrestored and looking exactly as it did when its original racing career ended back in 1968.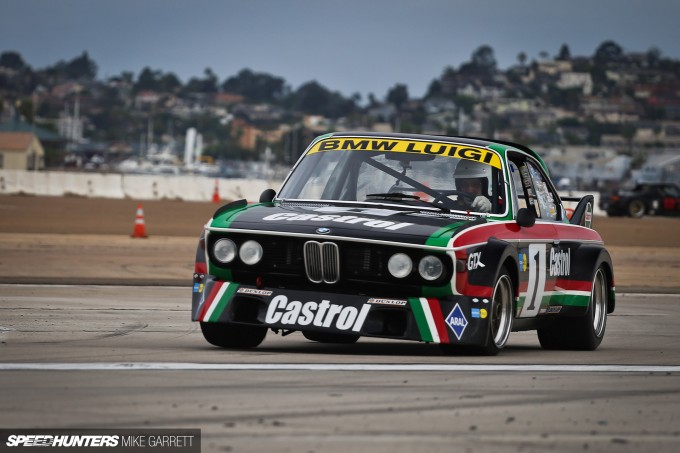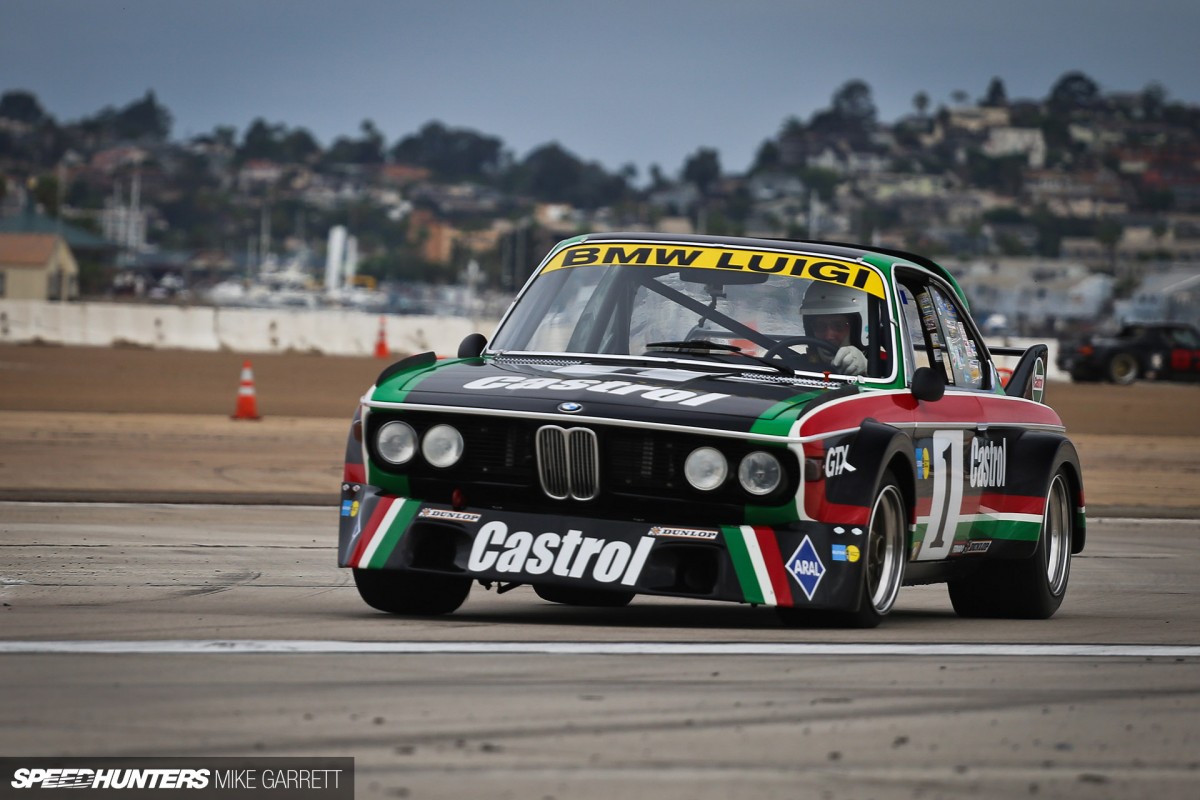 If I ever need to convince anyone that '70s brought about some of the best looking race cars of all time, all I have to do is point to machines like this '76 BMW CSL in full Castrol livery. I could have watched it run all day long.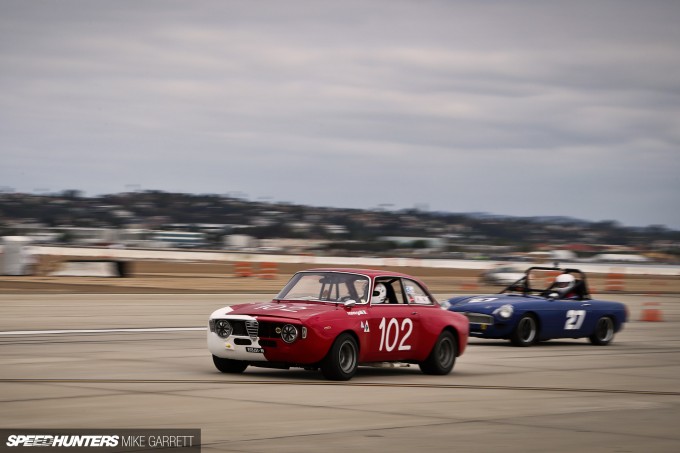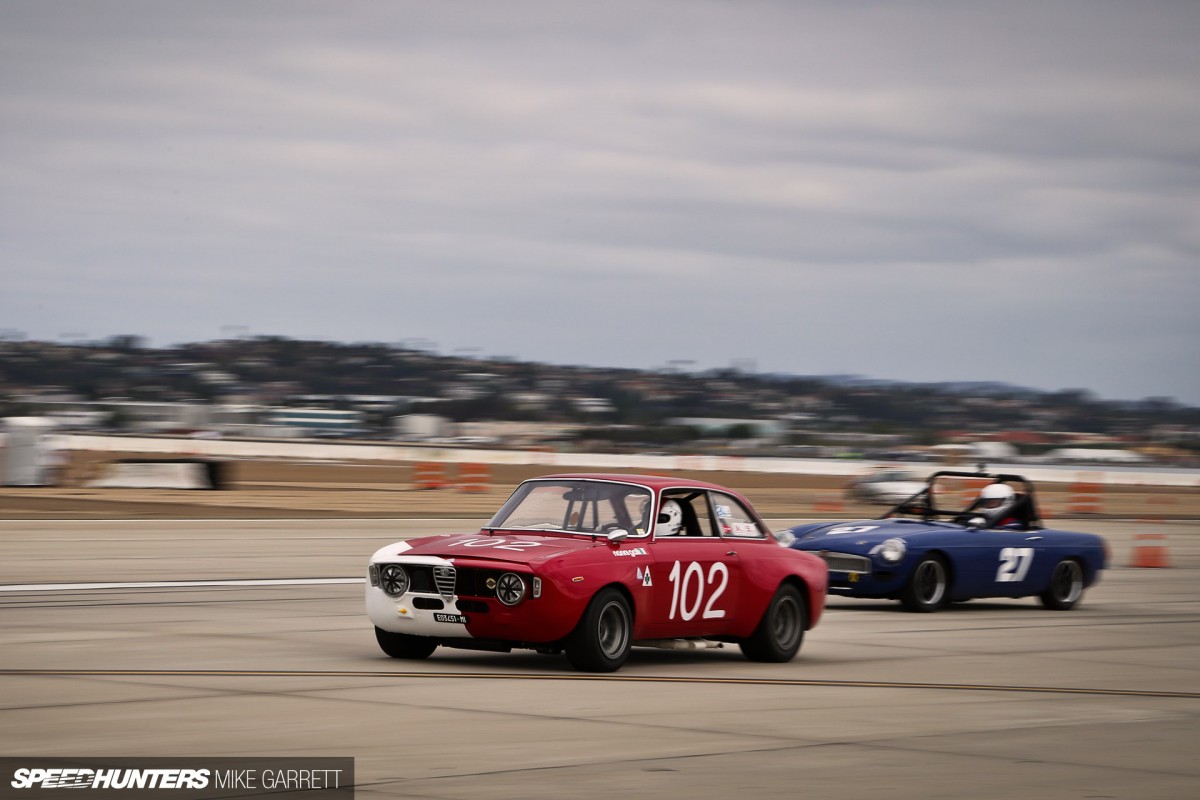 Equally beautiful was this '67 Alfa Romeo GTA, seen here mixing it up with some of its 1960s sports car rivals.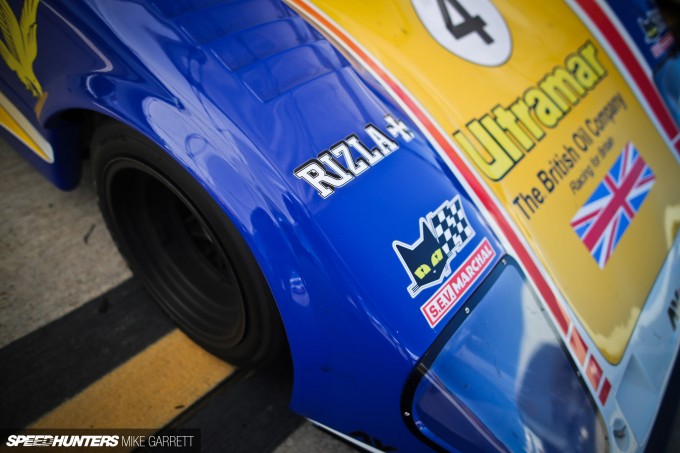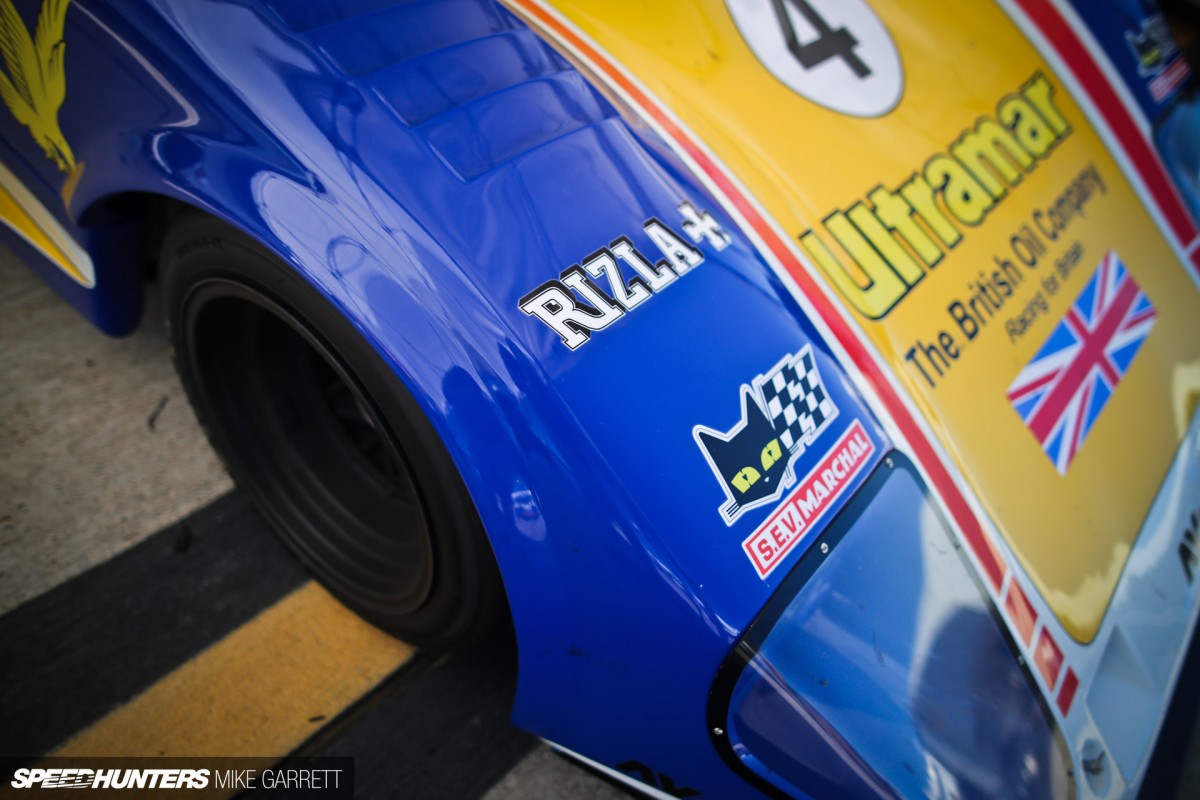 I'm often asked what my favorite events are, and it's never an easy one to answer. But there aren't many that can match the overall experience of the Coronado Speed Festival.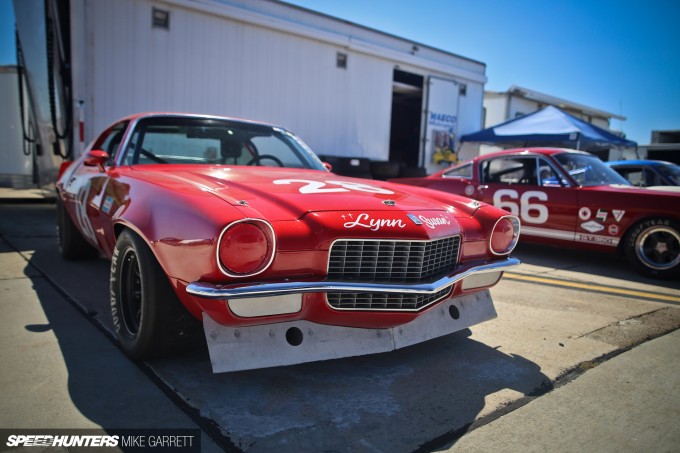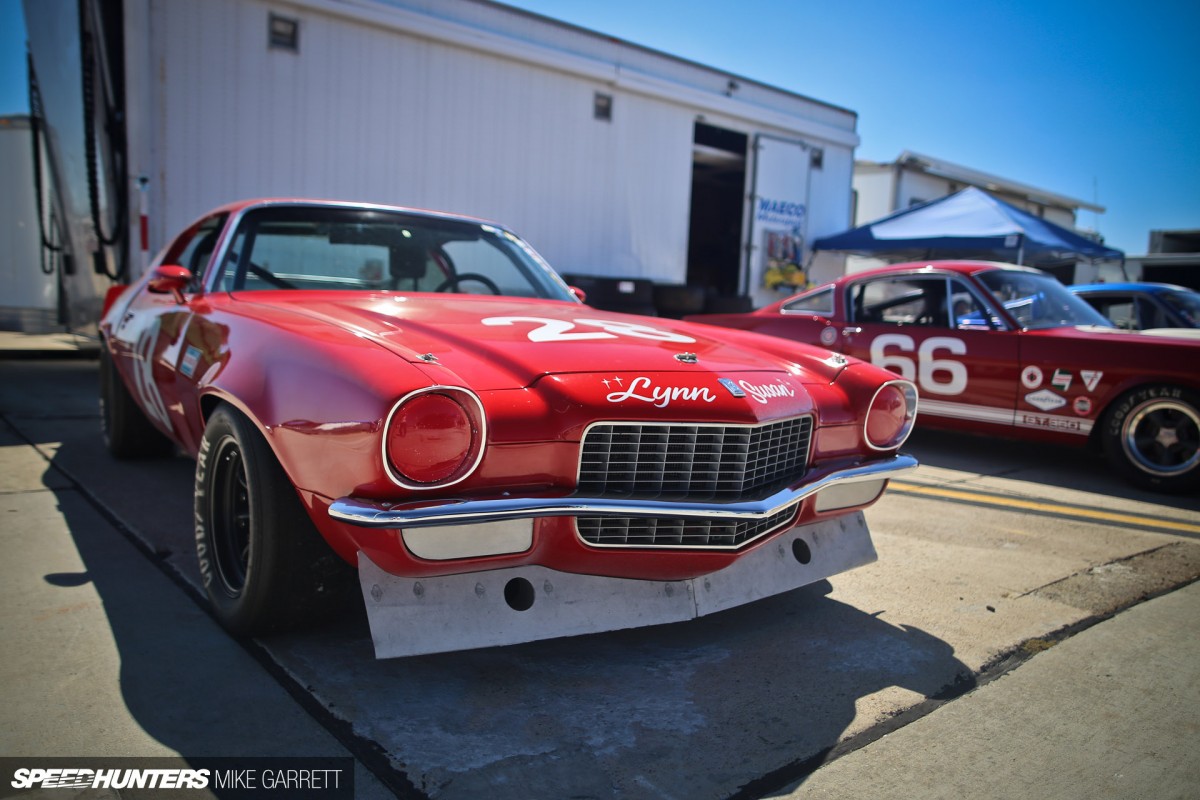 I might be biased with my love of classic race cars and motorsport history, but the Speed Festival never disappoints.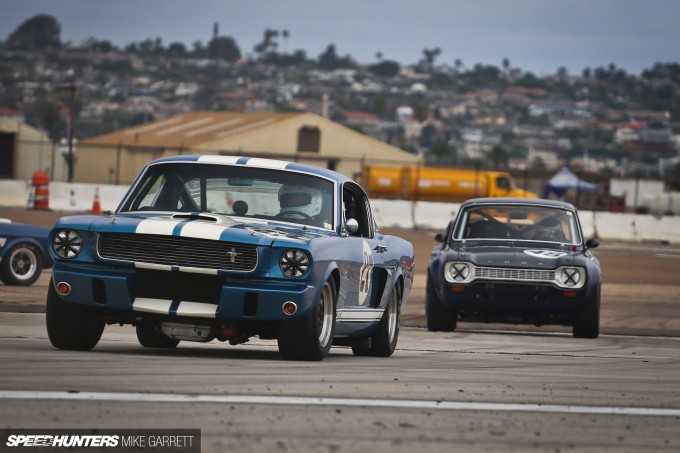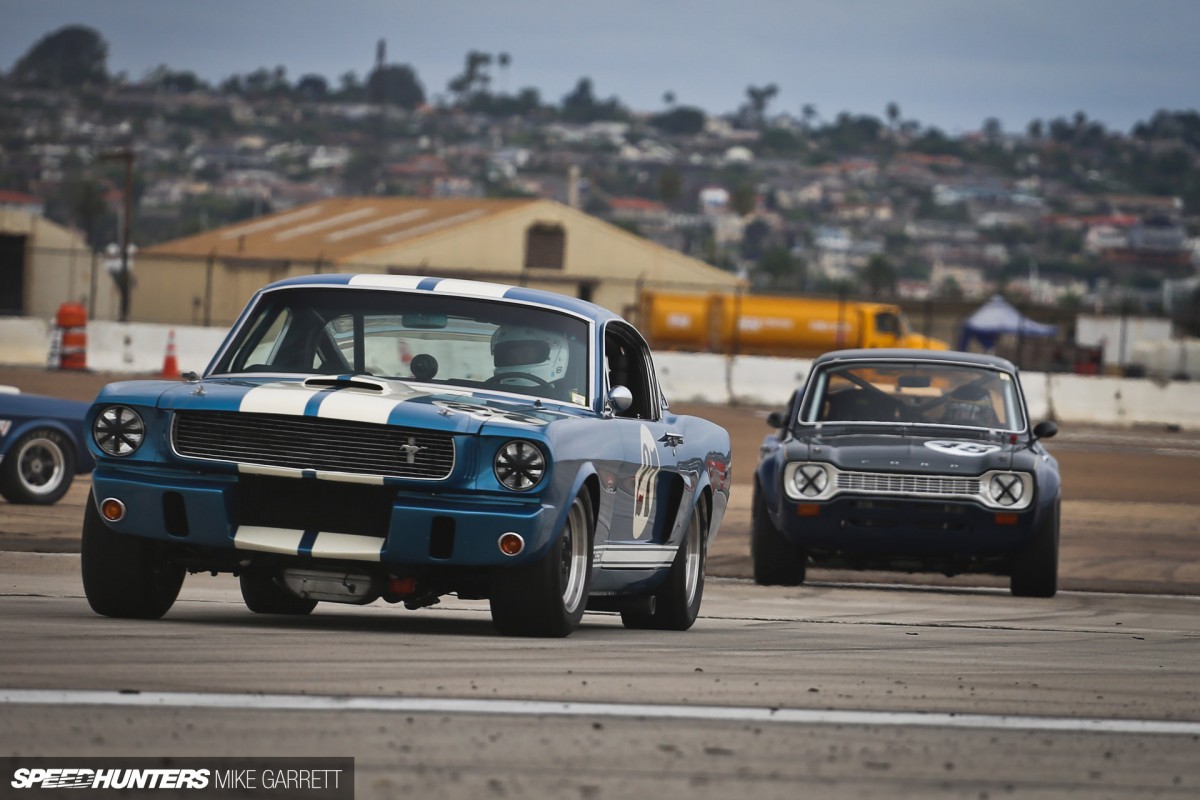 Military aircraft overhead, sail boats cruising by on San Diego Bay, and some of the greatest racing cars of all time racing across the runways. Can a day get much better?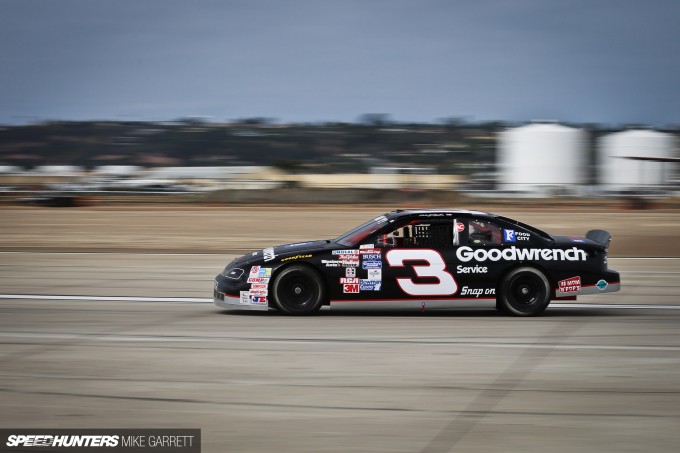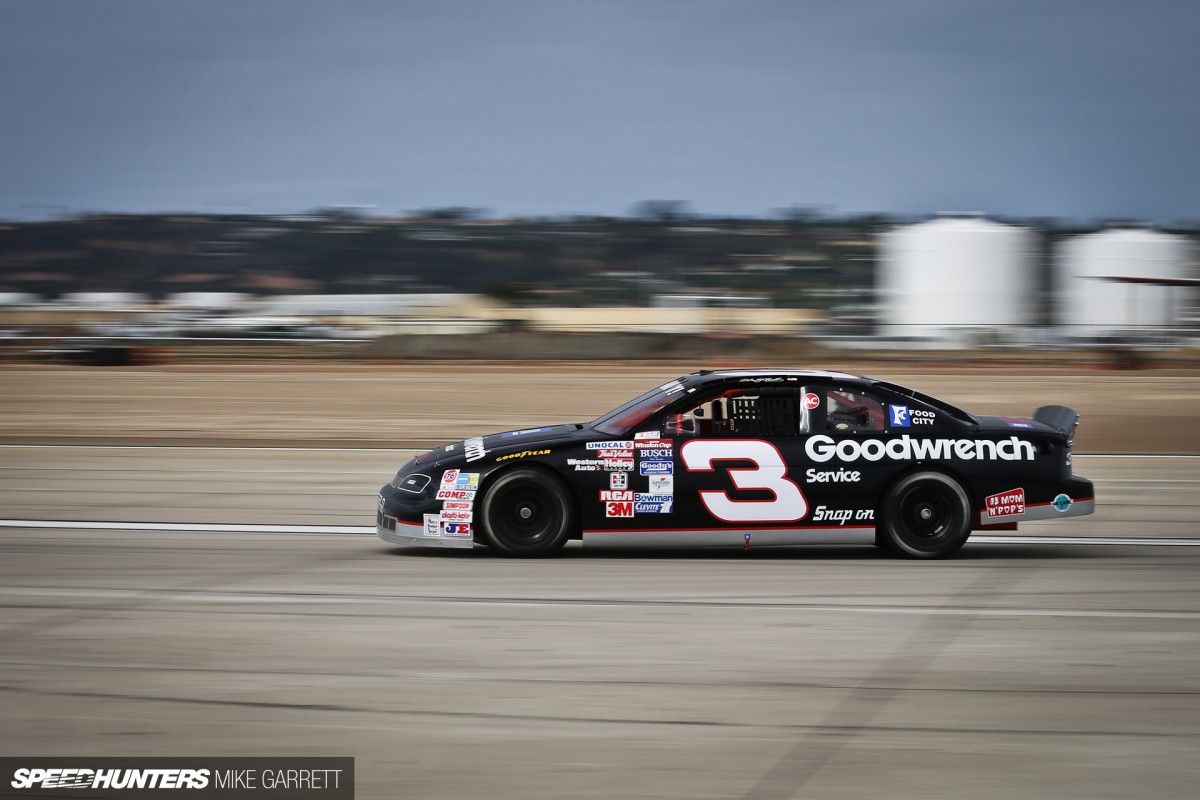 Loud, proud and diverse. To me, the Coronado Speed Festival is American car culture at its very best.
Mike Garrett
Instagram: speedhunters_mike
mike@speedhunters.com
Cutting Room Floor