The Numbers Are In – And The Numbers Are Big
There has never been a better time to be a classic car enthusiast. The intersection of old iron and new silicon – where you can tour around in a 1904 Oldsmobile and Google the starting procedures just in case you forget. Interested to find the latest rally or car show in your town or halfway around the world?  Go online. Want to know what a 1970 Fairlady Z is worth? You can access a database with more than 10 million data points fast and easy online and see an aggregated view of the market on your car immediately – even in the midst of a live car auction.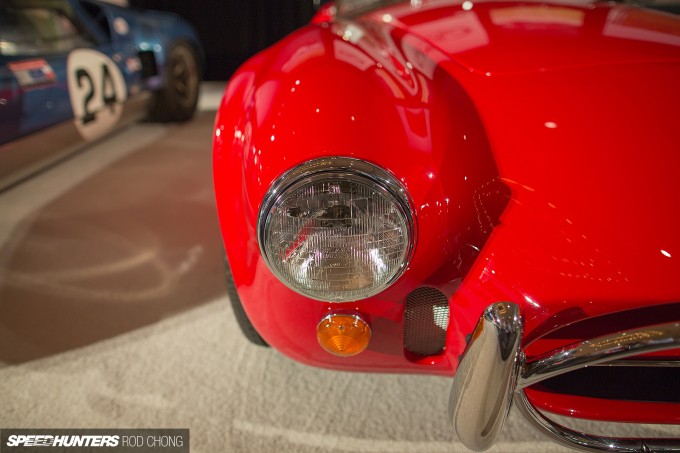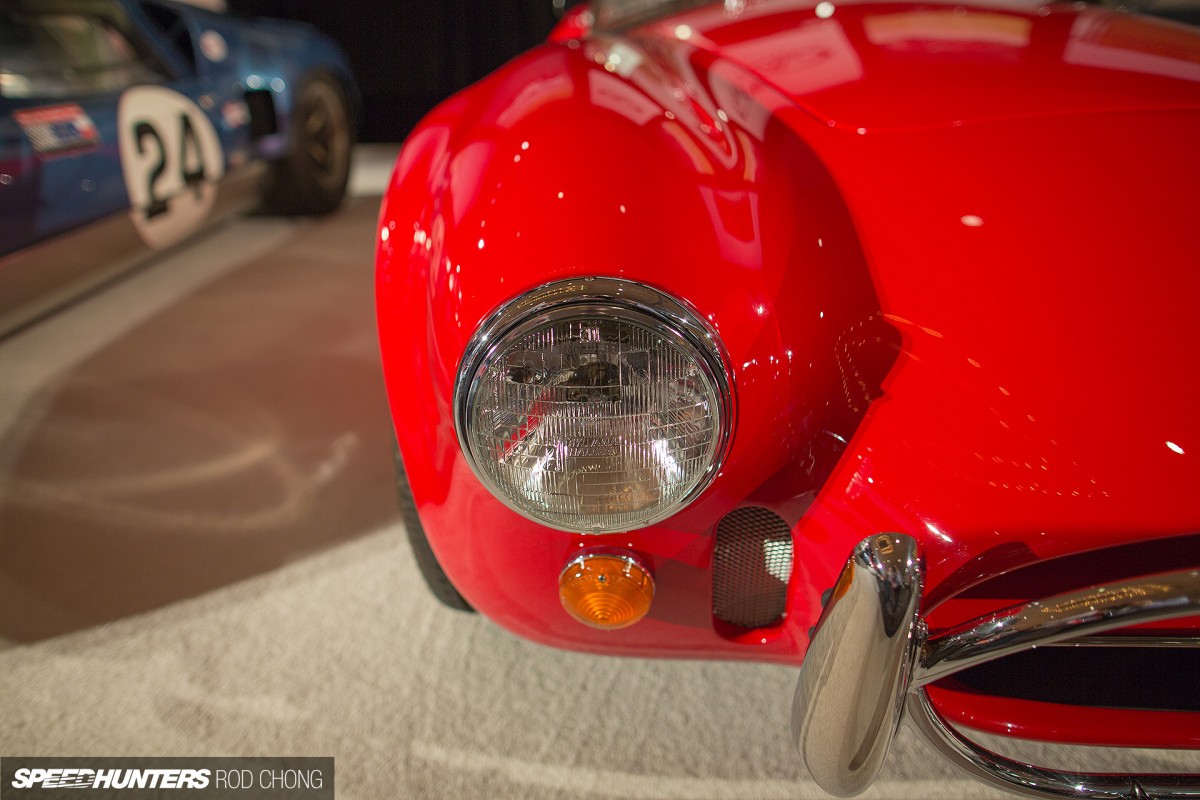 In the auction world, the third week in August is Monterey Car Week – one of the most highly anticipated car weeks of the year. This rarefied setting is a packed with five significant auctions featuring a dizzying number of some of the fastest and gnarliest stuff you have never seen.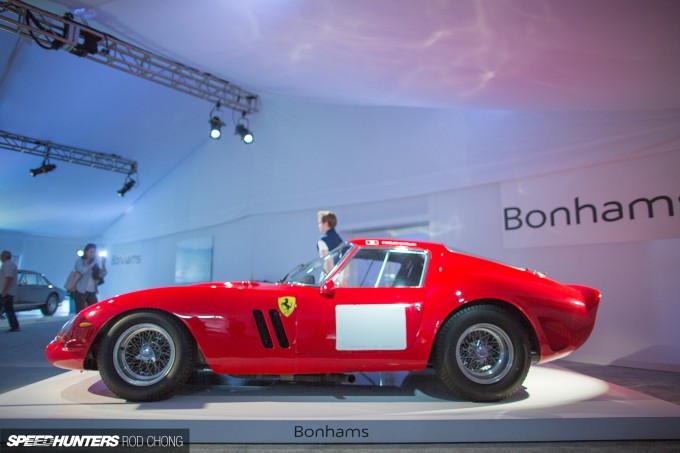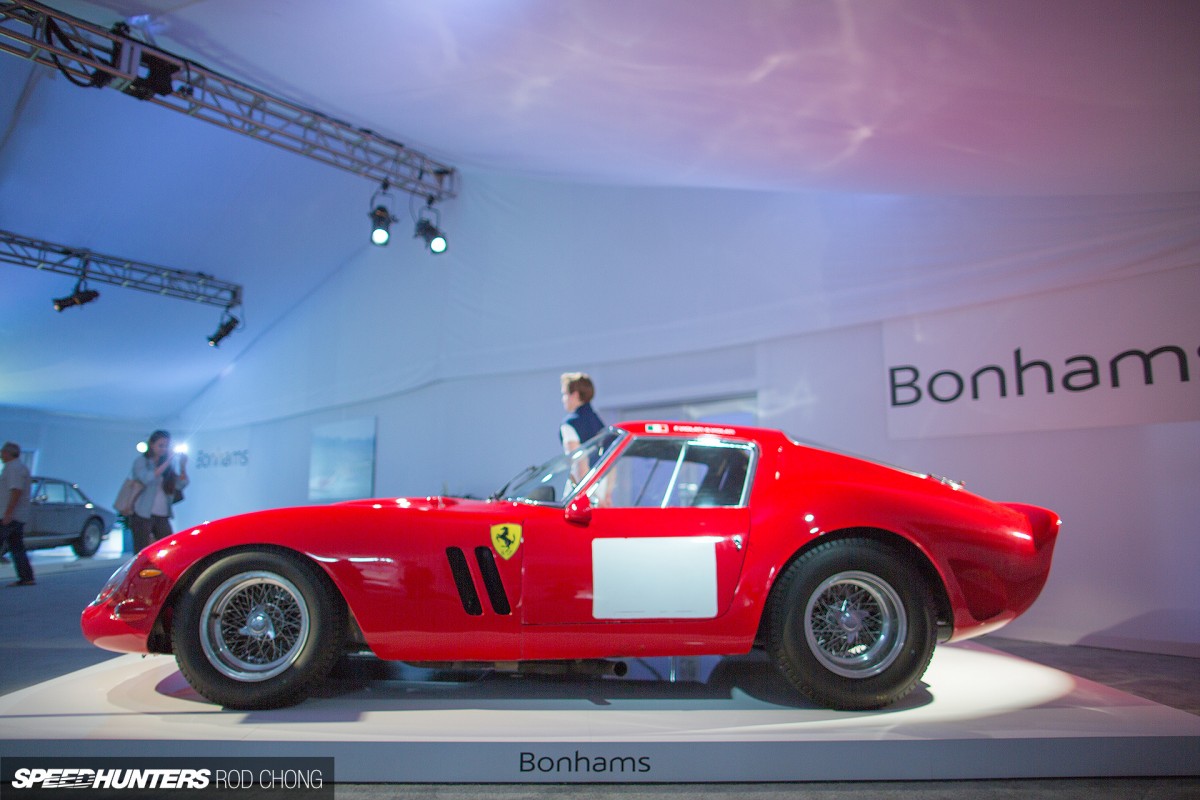 This year's frenzied action set many new high water marks, including highest price paid for a single car at auction. That particular car – a 1962 Ferrari 250 GTO Berlinetta – was sold by Bonhams, for $38,115,000 (including buyer's commission).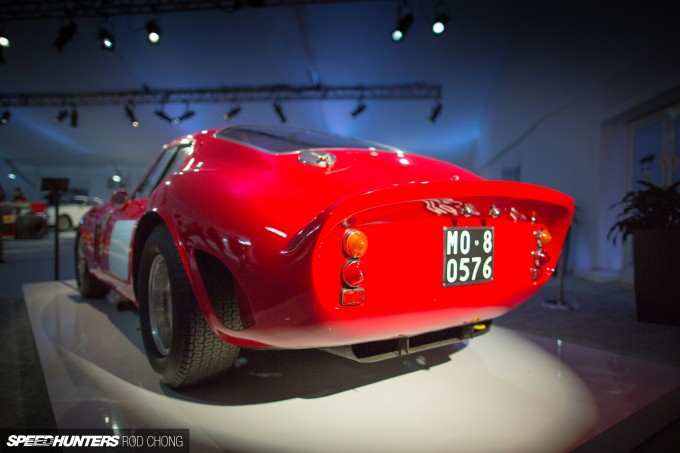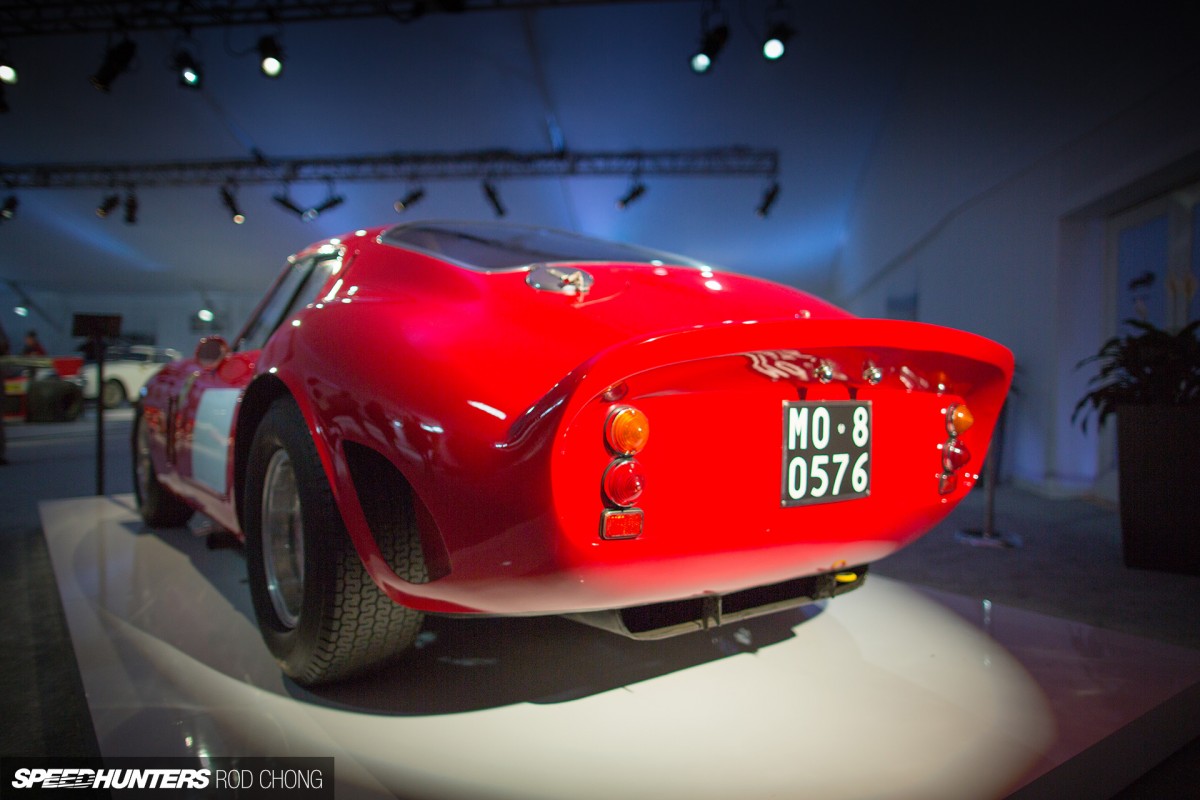 My budget is nowhere near the GTO money, but there were a handful of other cars that were in my range and caught my eye.  Knowledge is power – particularly in the heat of auction battle – so being armed with the latest tech to give me a leg up when bidding is my secret weapon.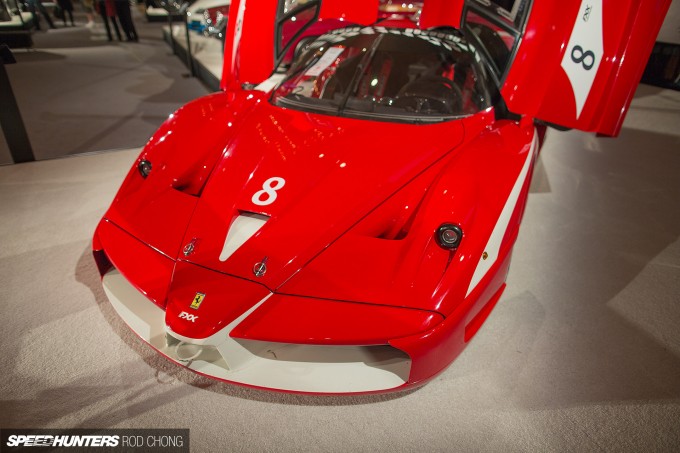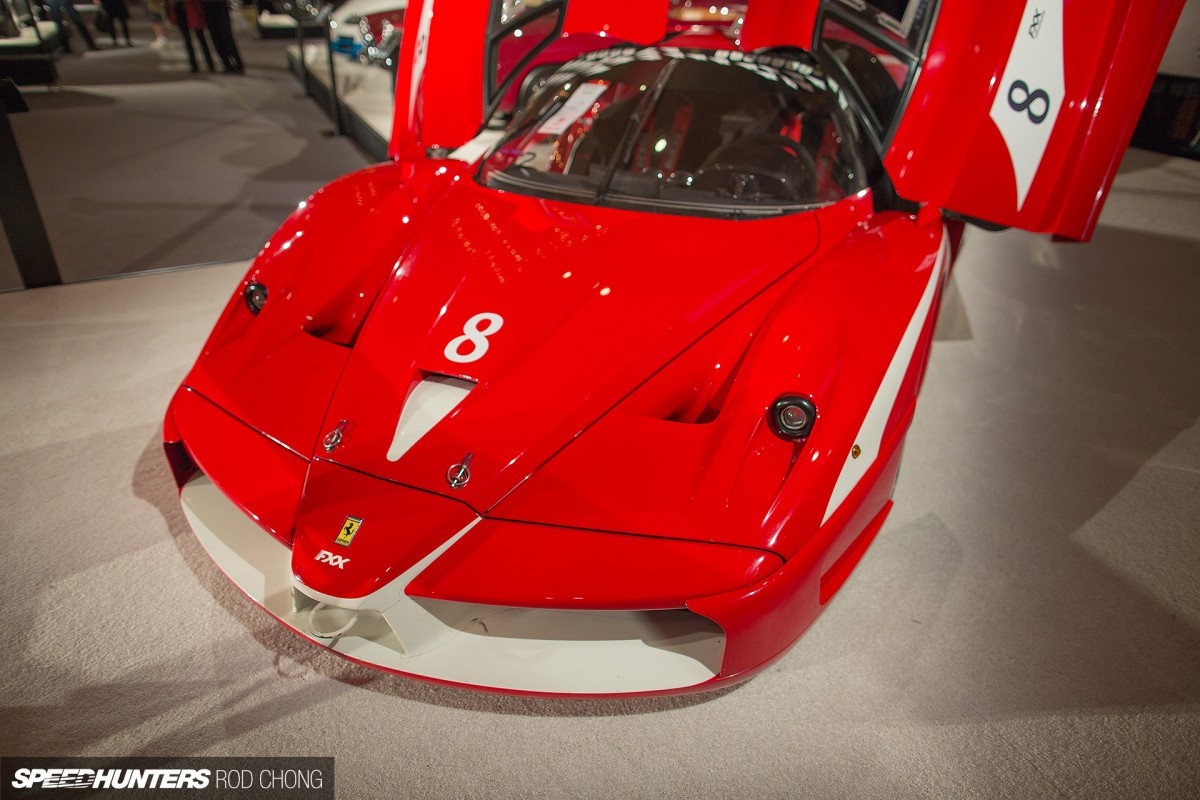 I am particularly proud of my work as Vice President of the Hagerty Institute For Collector Vehicles. I work with a team of car nut market analysts who provide intelligence through the Hagerty Price Guide for anyone and everyone free on the web.  This includes pricing analysis from the Fairlady Z to the 250 GTO as well as VIN decoding and parts resourcing – just to name a few.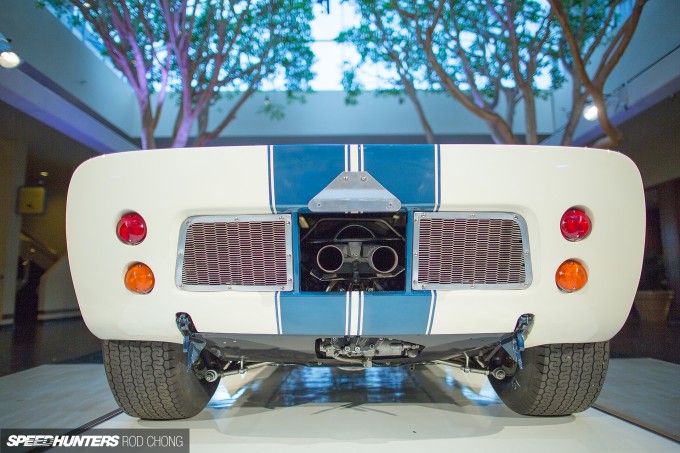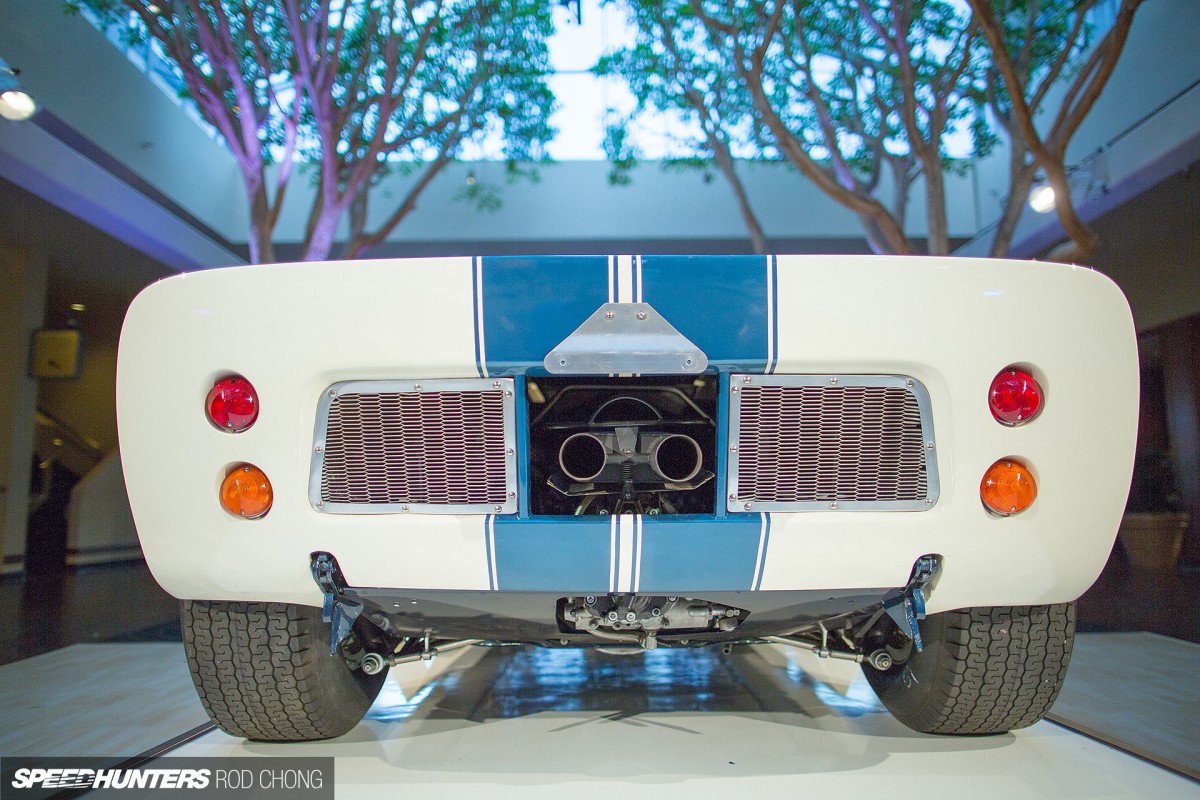 The Hagerty Institute scours the market on a global basis, tracking for sale by owner listings and private transactions all the way up to the very public auctions that we see in Scottsdale, London, Monaco and Monterey. 2014 has kept us busy with auction activity: we are on our way to surpass last year's record year of over $1 billion in live auction transactions, and I bet we hit $1.3 billion by the end of 2014.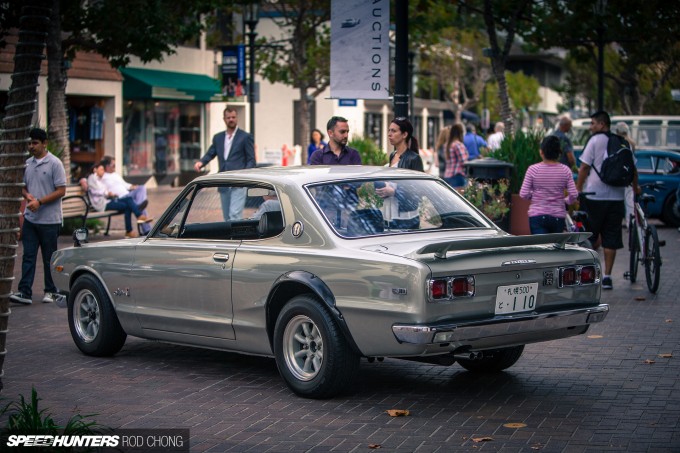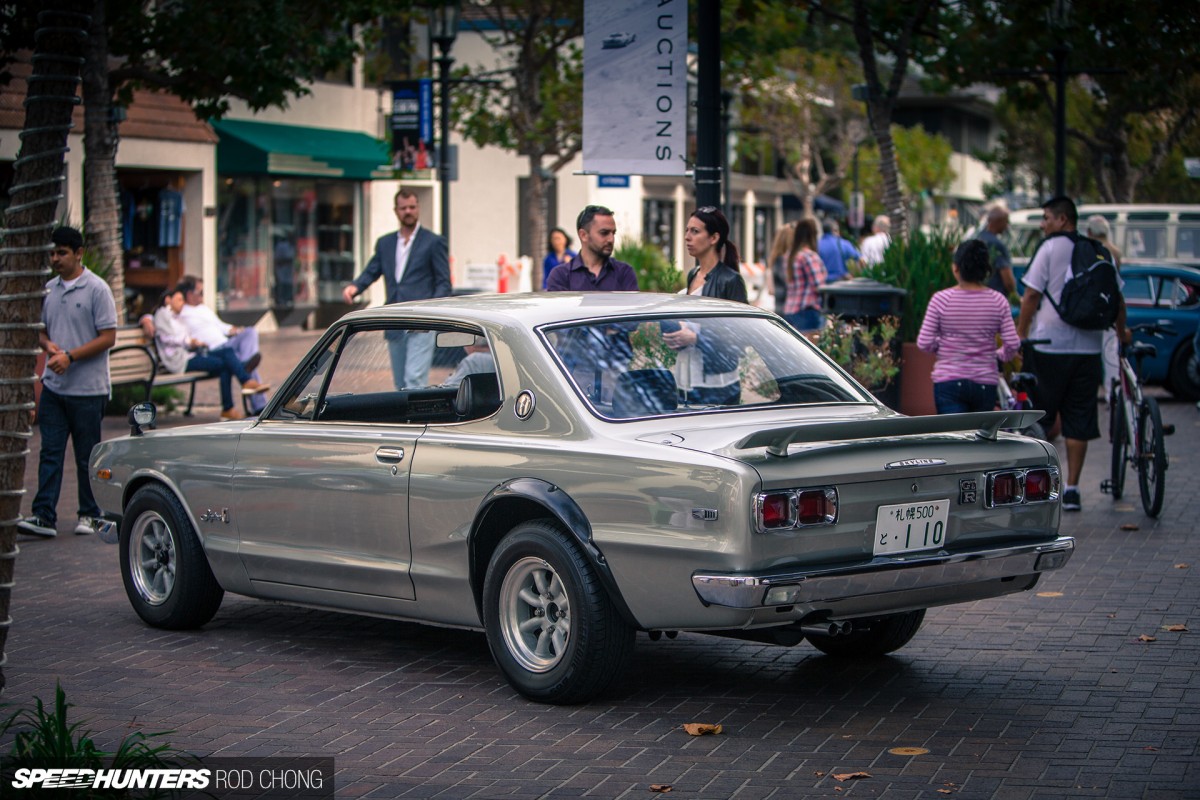 But back to the action!  My pals over at RM Auctions stacked the deck this year with some serious heavy metal including one Japanese car that stole the show on Saturday. Lot 201 was a 1972 Nissan Skyline H/T 2000 GT-R 'Hakosuka'.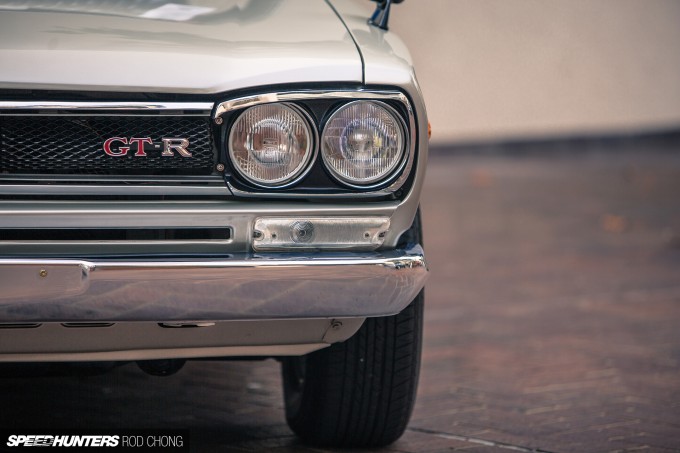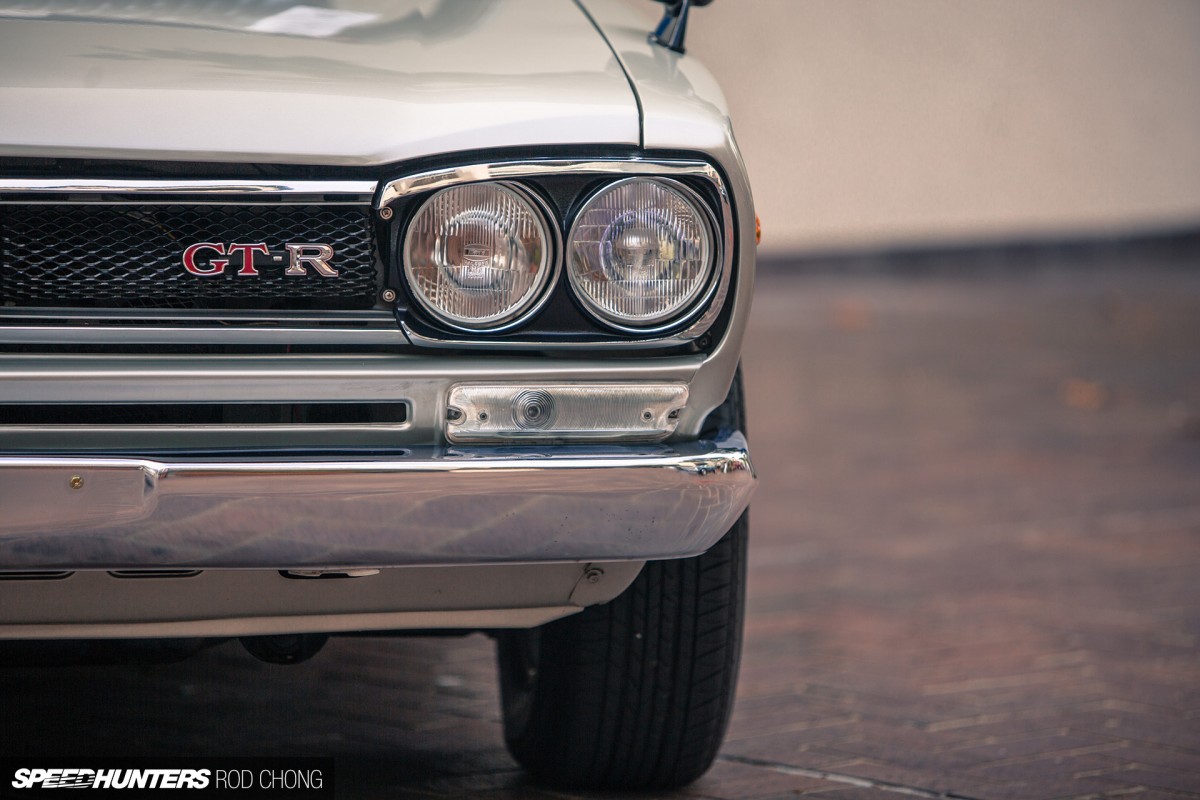 Skylines have been making their presence known in the US for at least a decade if not more, and for enthusiasts who grew up with Need For Speed this is the car to have in your garage.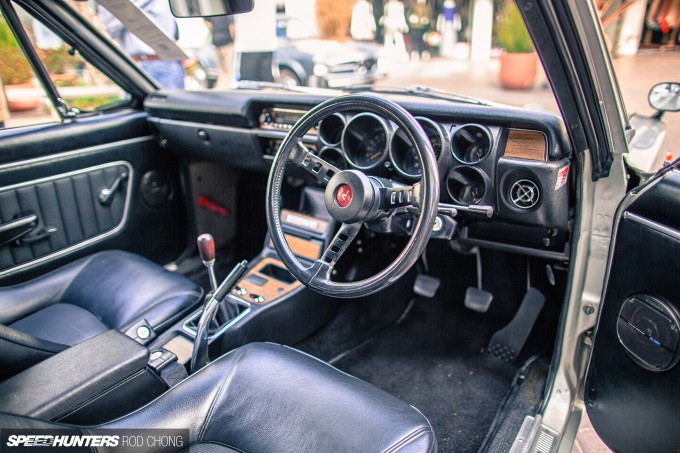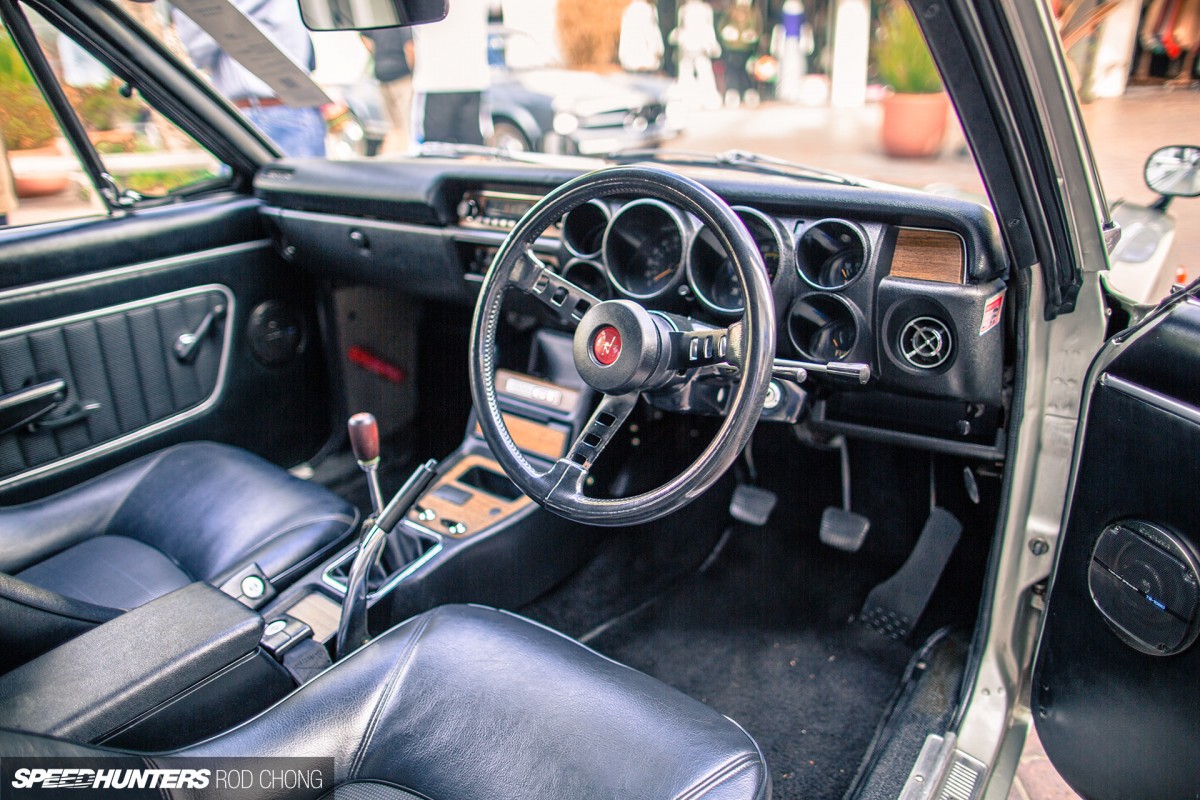 The Skyline was the lead-off car for RM's Saturday sale and it hit with a bang, selling for a record $242,000! Given that result, I am willing to bet we'll see at least two more of these for auction in January in Scottsdale, Arizona, and probably a flurry of activity with online listings.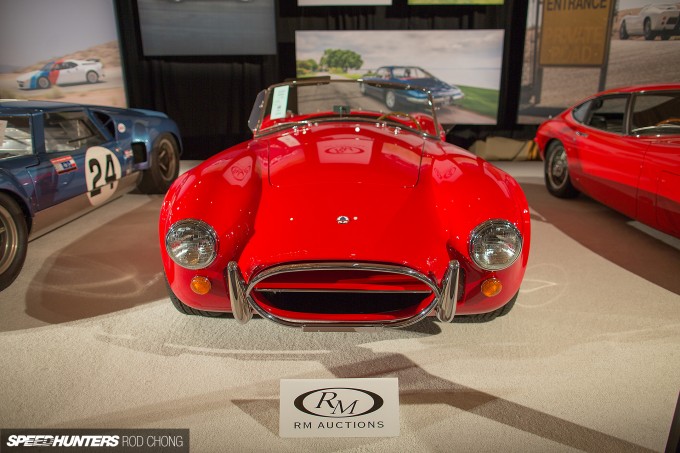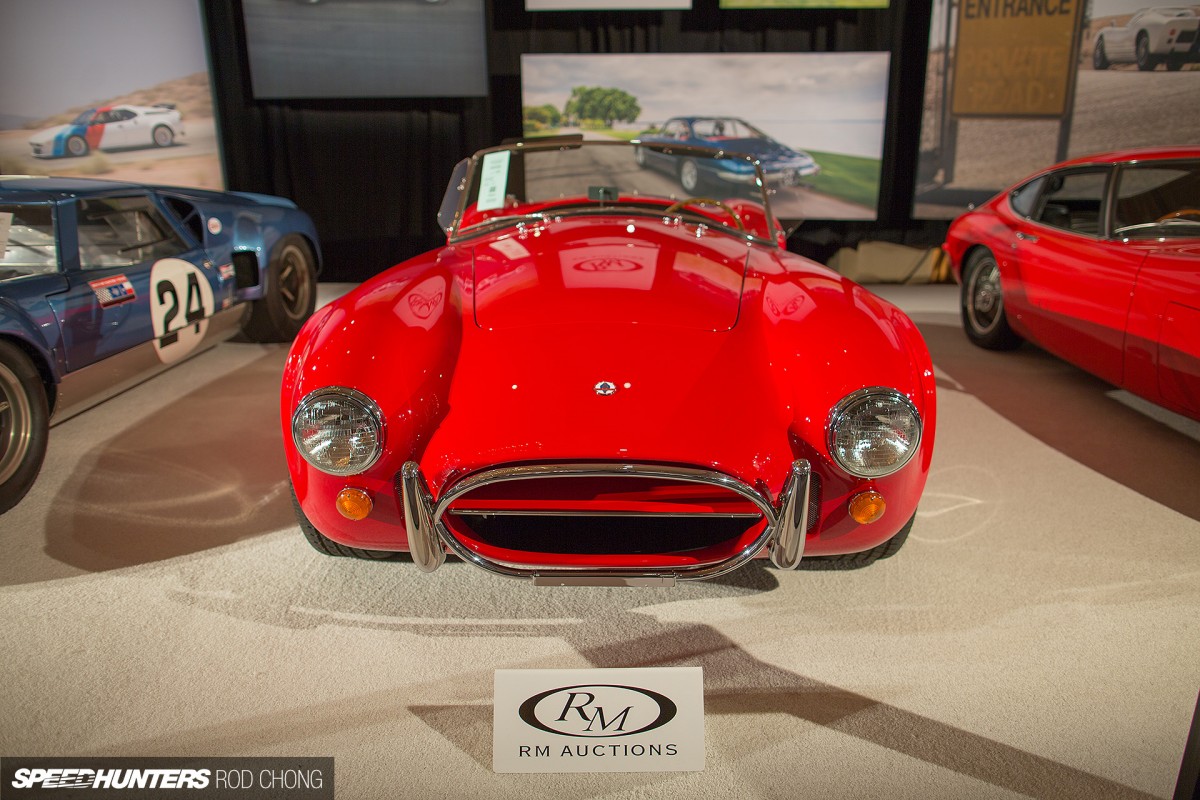 If you're a driving enthusiast then one of the most insane cars to drive – and one that can scare you to death – is a 427 Shelby Cobra. RM came prepared and had a 1966 Shelby 427 Cobra CSX3359 on offer.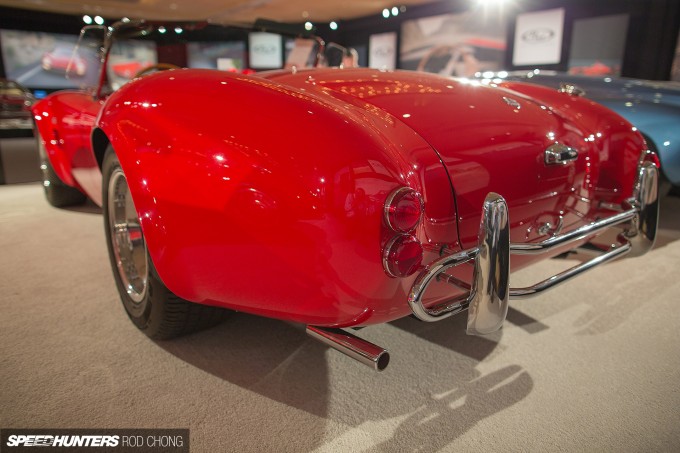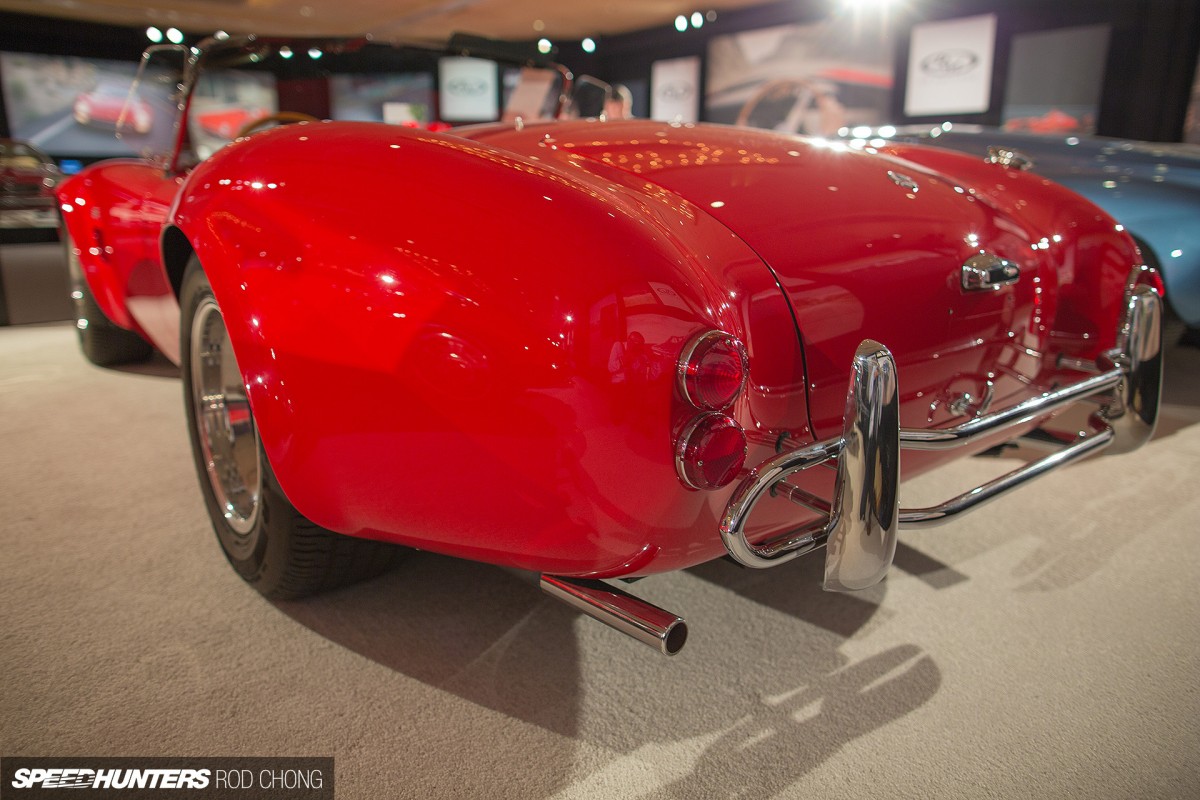 This ruby red 427 edition had only 1,819 miles on it – practically brand new – and its ownership history was well documented in the SAAC registry. This was an investment purchase, selling at $1,705,000 with buyer's commission.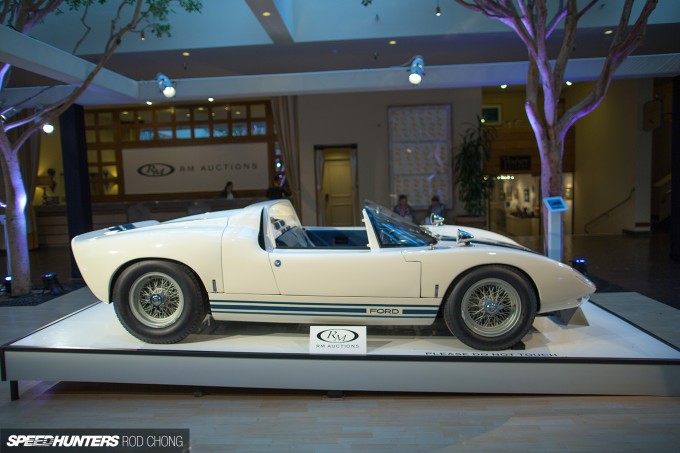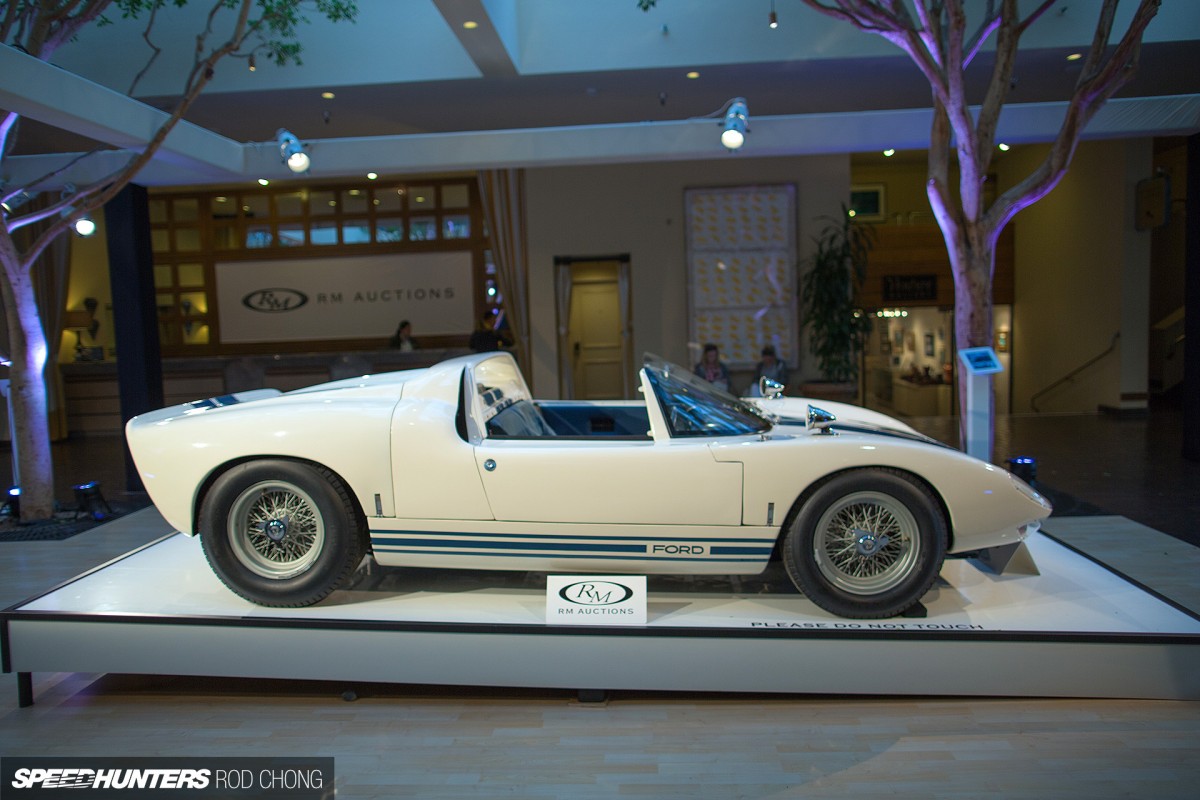 Staying with the Shelby theme, RM pulled a rabbit out of their hat and brought a 1965 Ford GT40 Roadster Prototype to the party. The peninsula is flooded with Ford GTs; in fact, I saw one that I had to have at another auction – more on that later.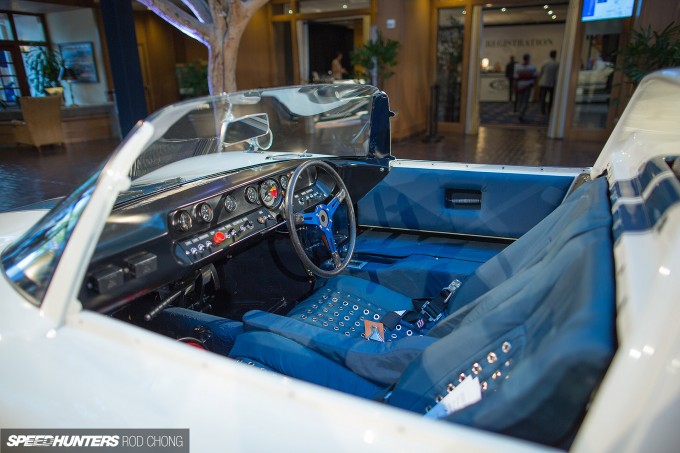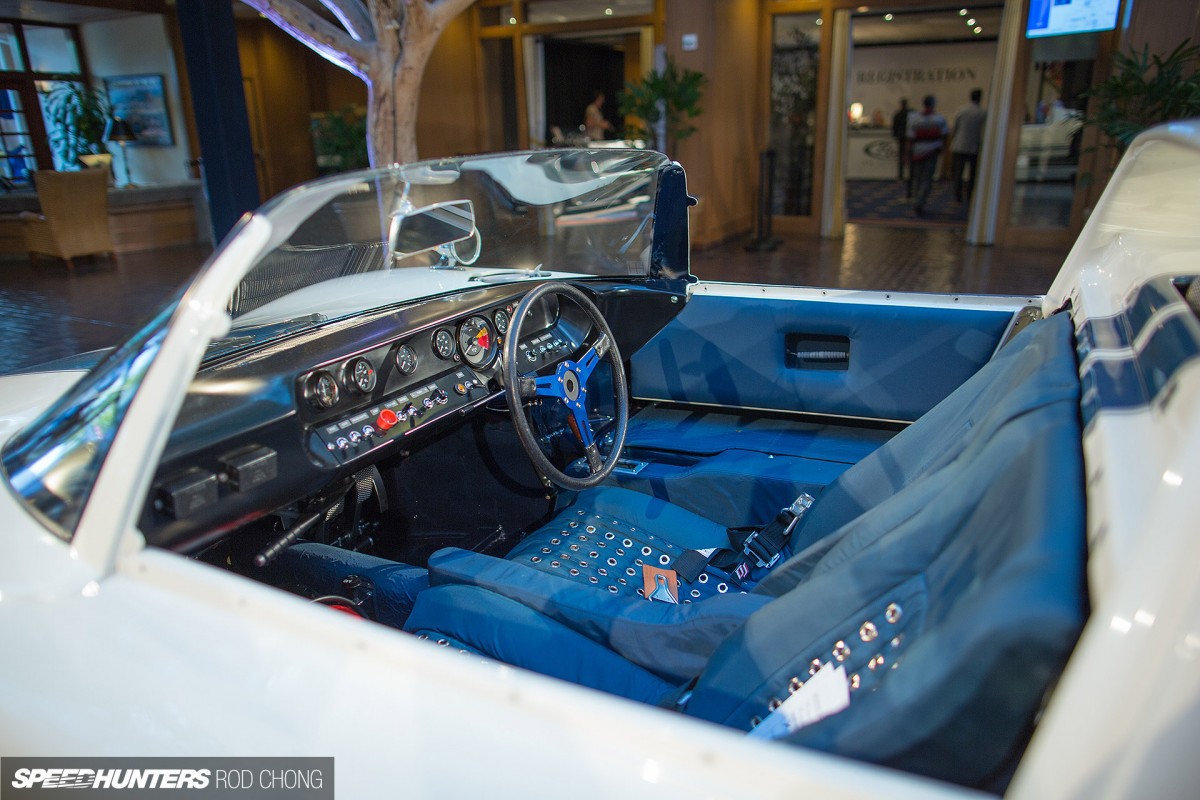 This Ford GT40 prototype is a Pebble Beach class winner and the only example to survive in its original form. RM showcased a video online just before the auction and it was one of the best opening acts I have seen, and revved up the audience for bidding.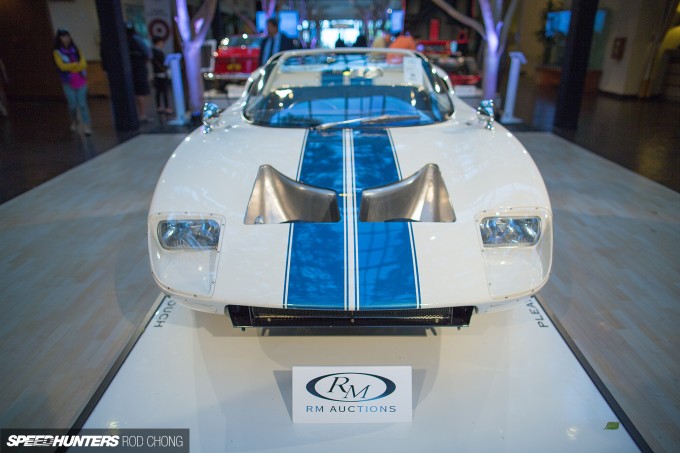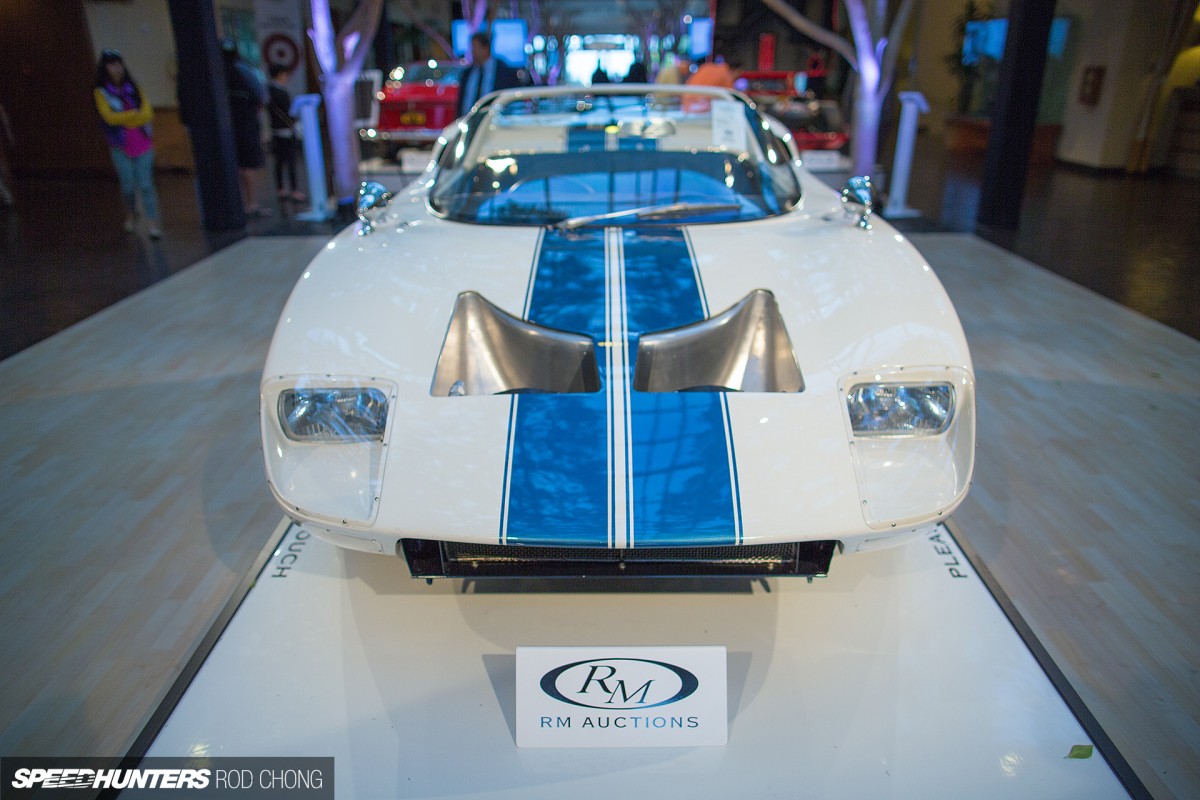 There are only a handful of these pre-production prototypes out there, and with the pedigree of the GT40 and Carroll Shelby behind this effort this car was certain to create serious bidding action – and it did – selling for $6,930,000 with commission.
Bond, Schumacher, K.I.T.T. Or Munari?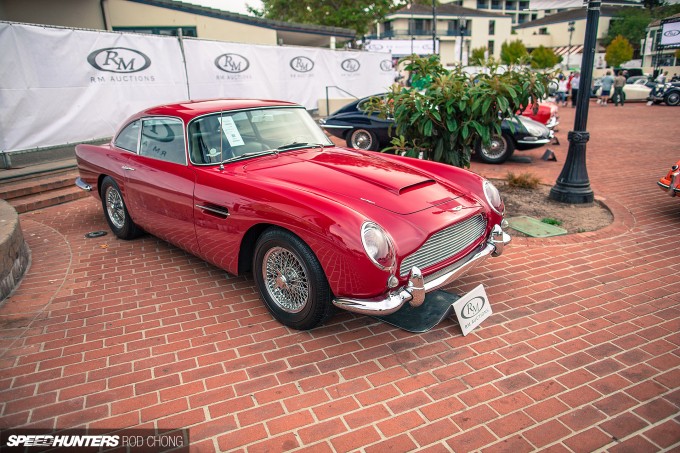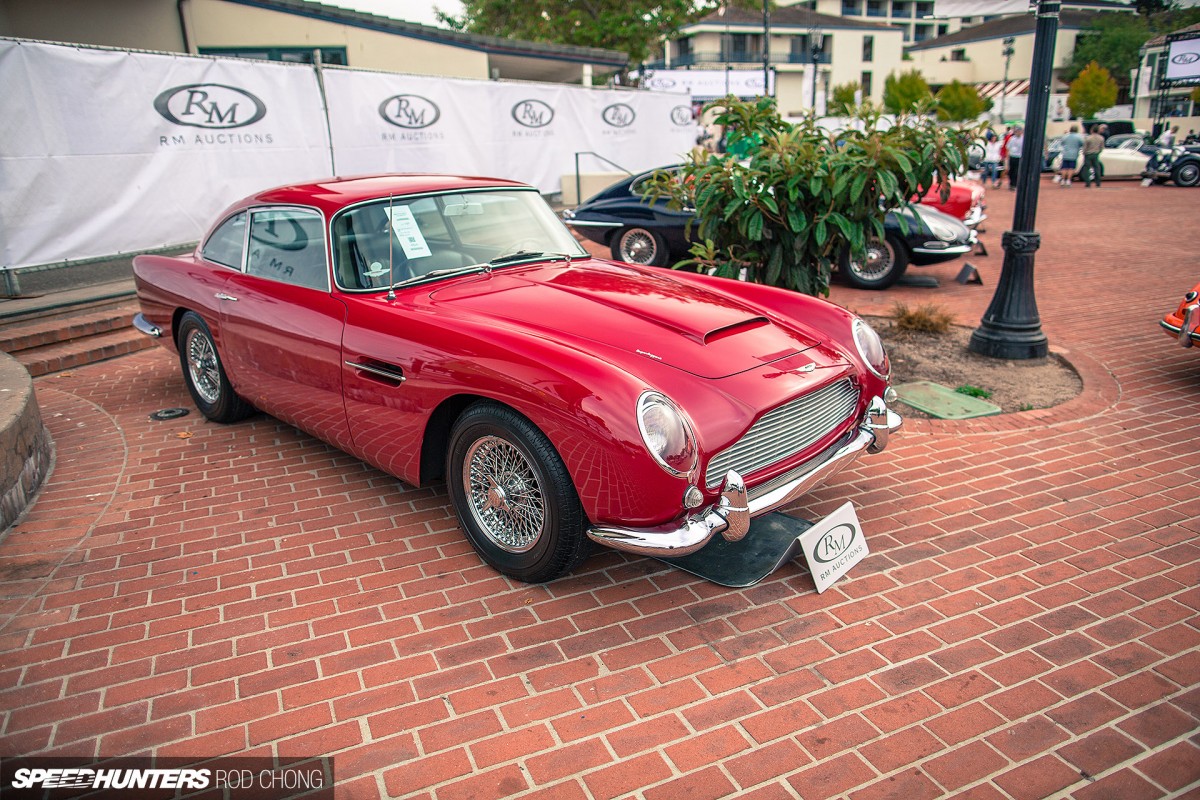 Every now and again I have to satisfy my James Bond needs. Whether that is a gadget at Brookstone, a custom suit or drooling over an Aston Martin DB5. Thankfully, you could do all three in Monterey, but this time I set my sights on a 1964 Aston Martin DB5 on offer at RM Auctions.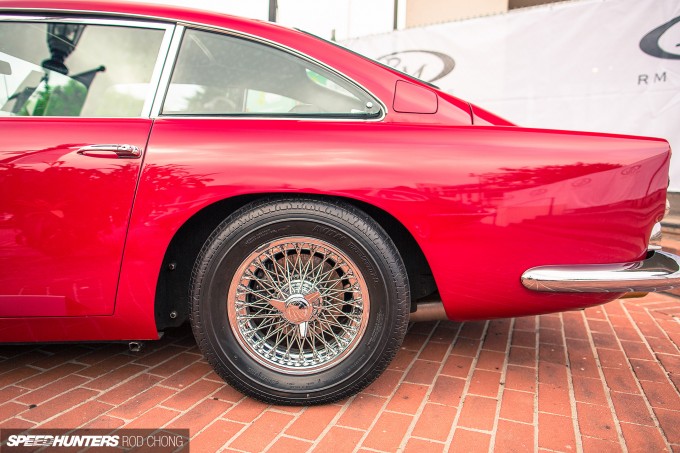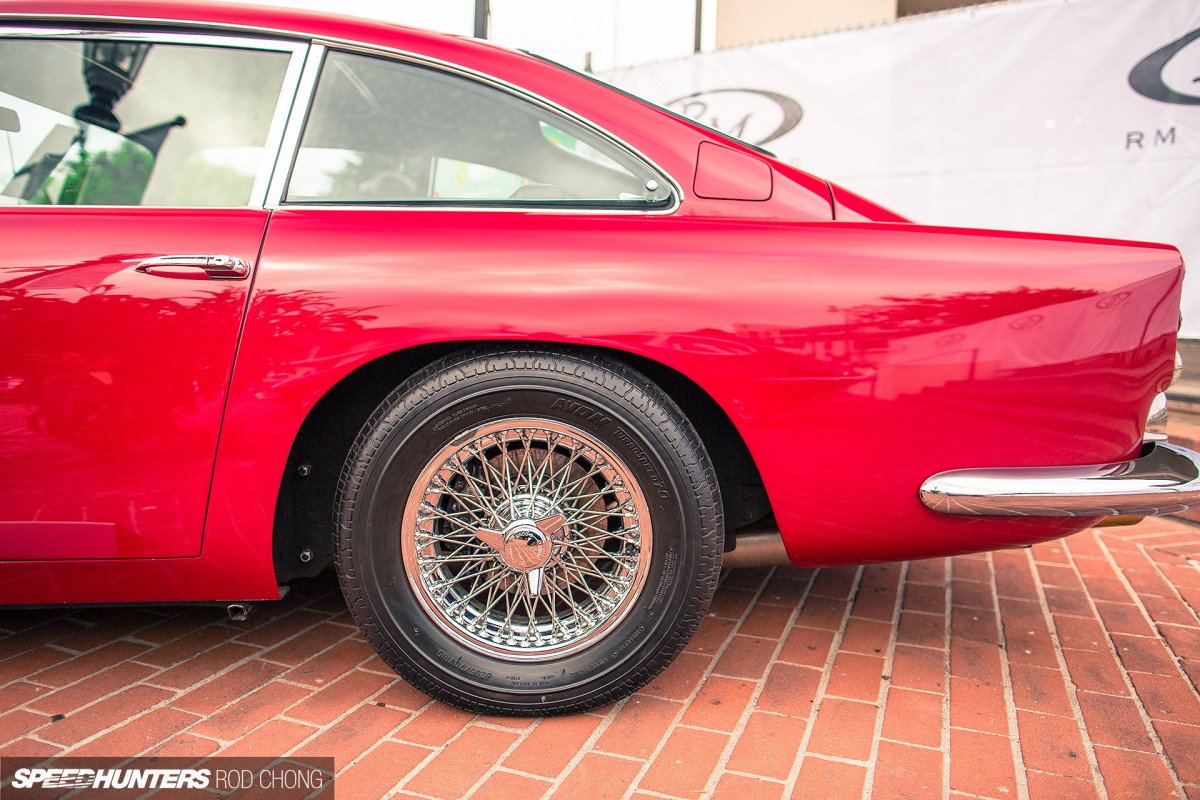 This beautiful example of Italian coachwork over a British sportscar chassis spoke to me. The rich, red exterior and supple black leather interior welcomed you into the left-hand drive configuration.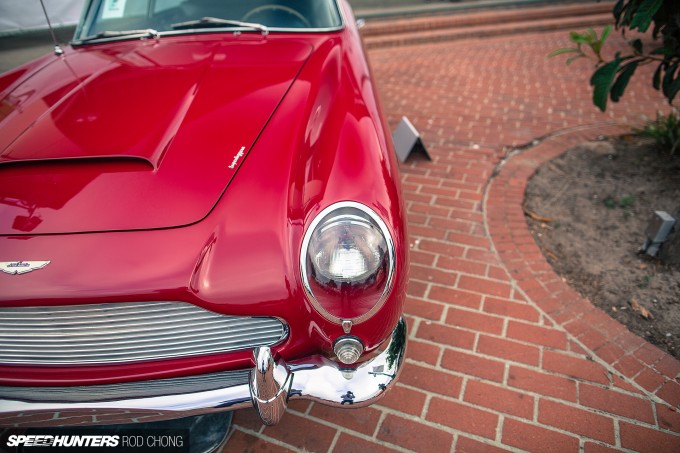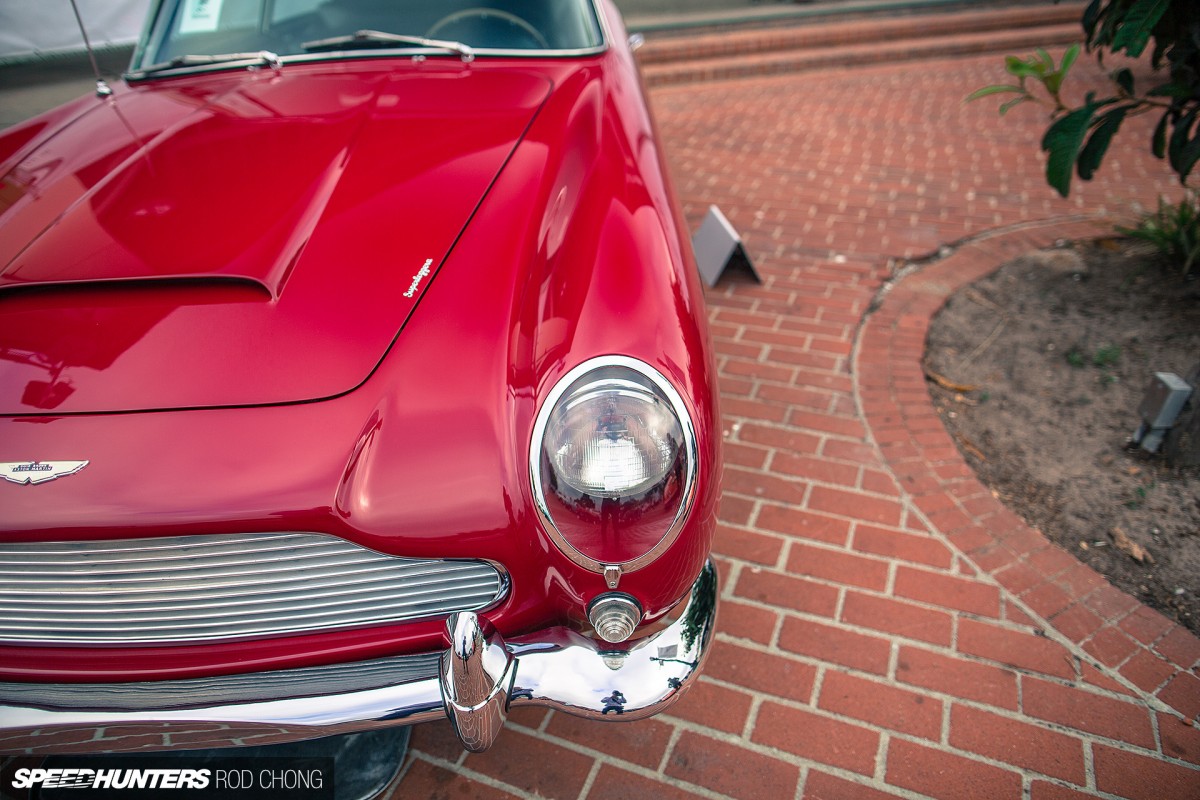 I could not wait for the straight six to fire up so I could hear that signature Aston note from the dual tailpipes.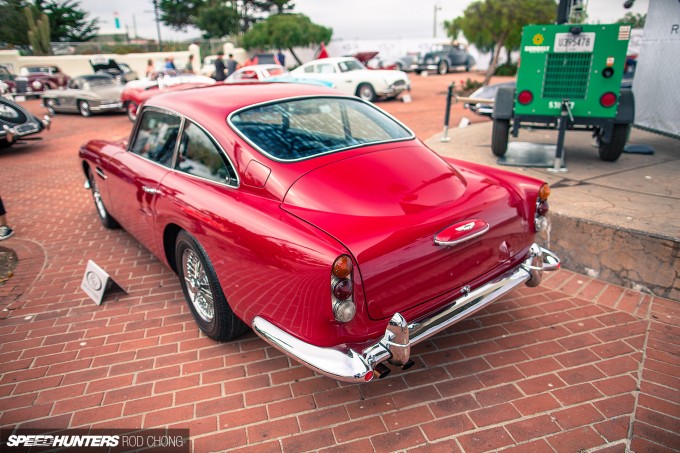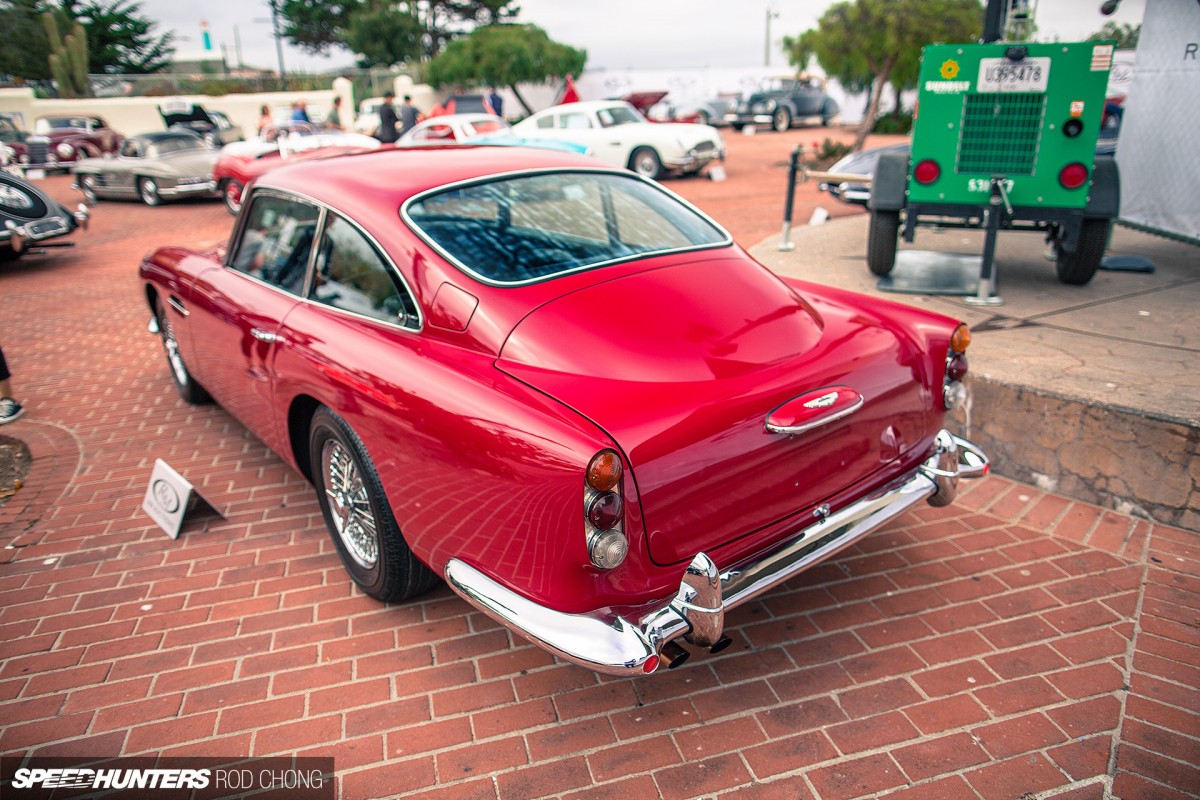 This exciting Aston sold for $880,000 with commission, which might be a bargain considering Hagerty's Price Guide on this DB5 had a high estimate of $1.1 million. Maybe the buyer knew something I didn't?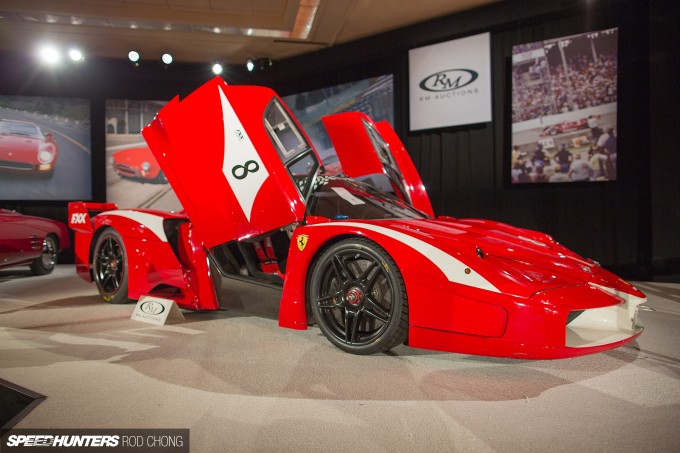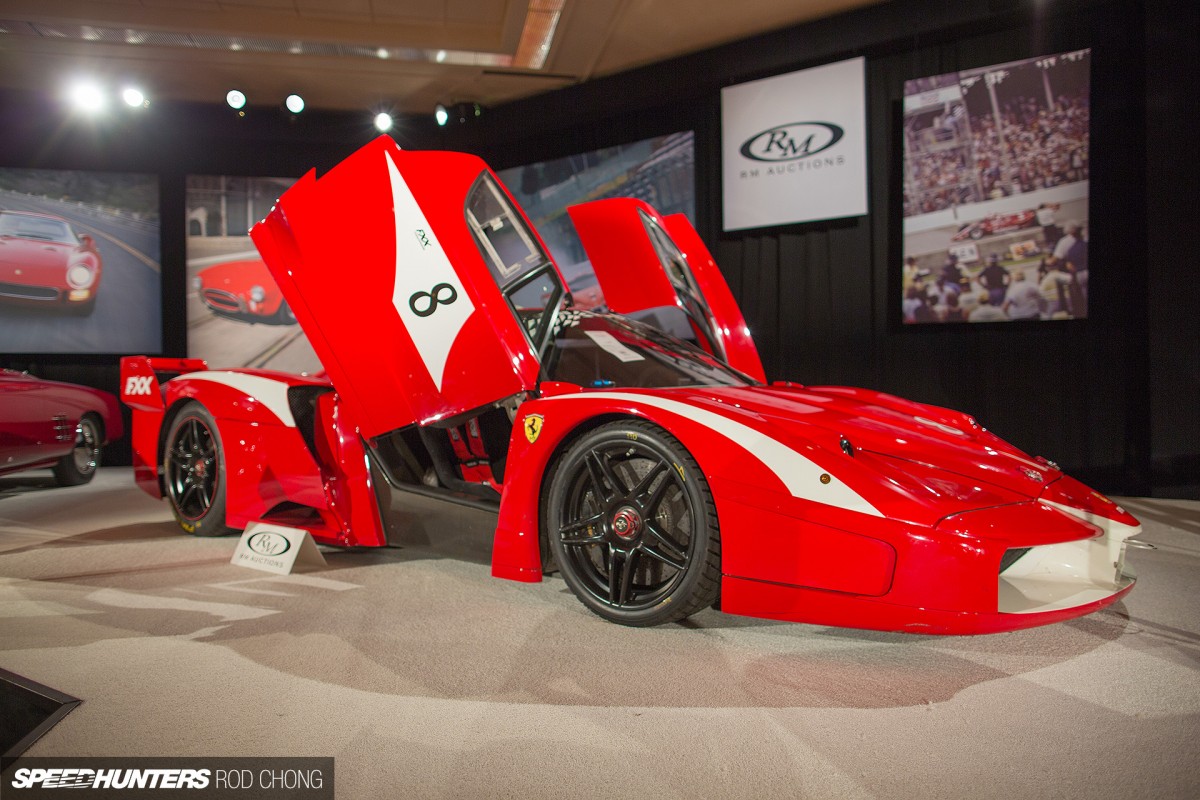 Switching gears – or rather pulling the paddles – RM dropped another stunner on the block: a stunning 2006 Ferrari FXX Evoluzione. This remarkable machine is not just an incredible car to own, but one you can race – with full Ferrari factory support!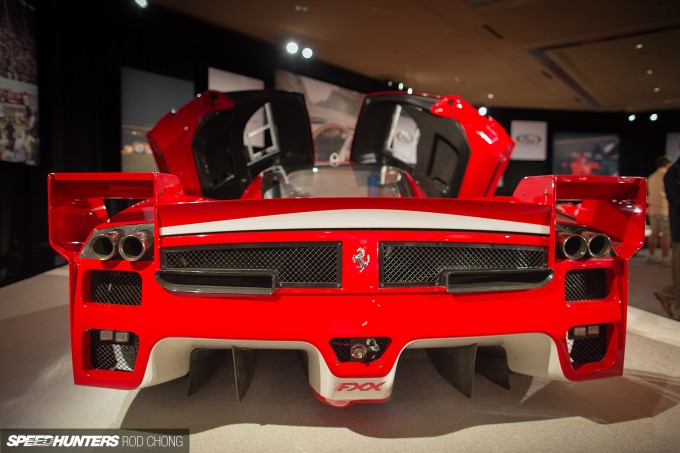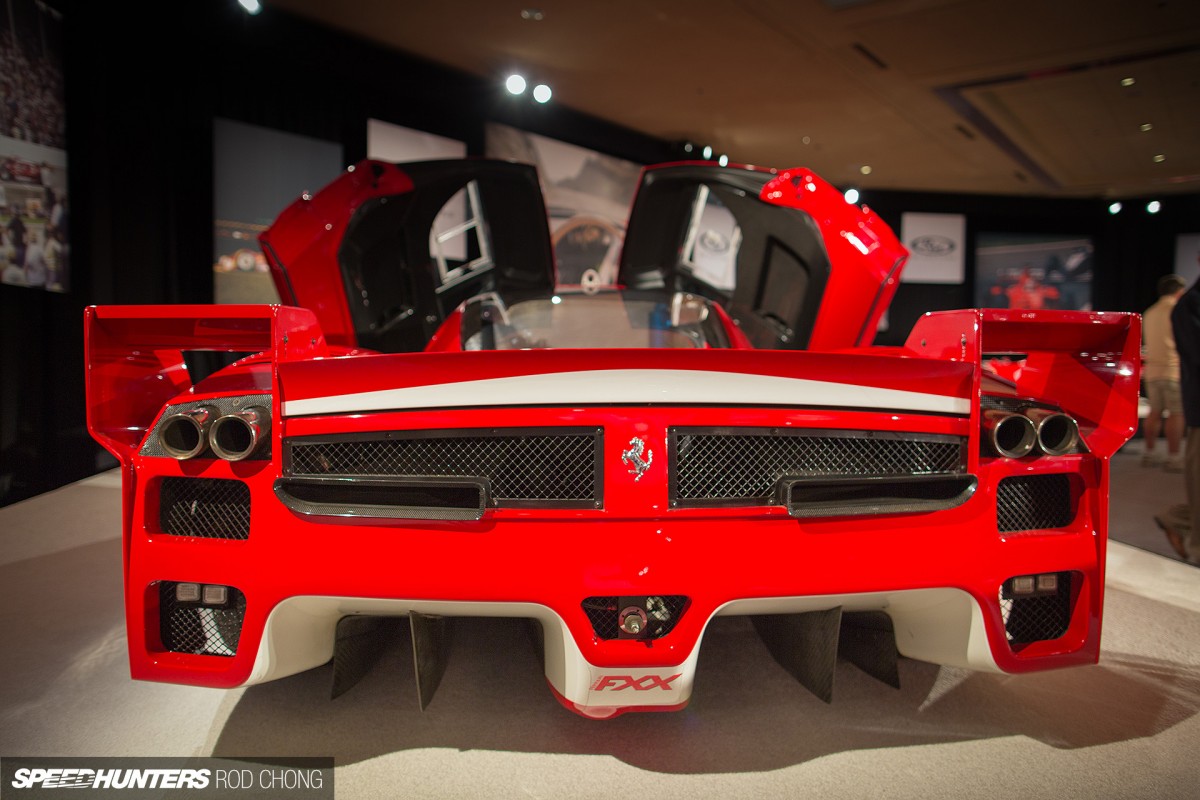 An FXX does not come up for sale that often, so for those Ferrari enthusiasts on the peninsula this is the one car they left Laguna Seca to come see.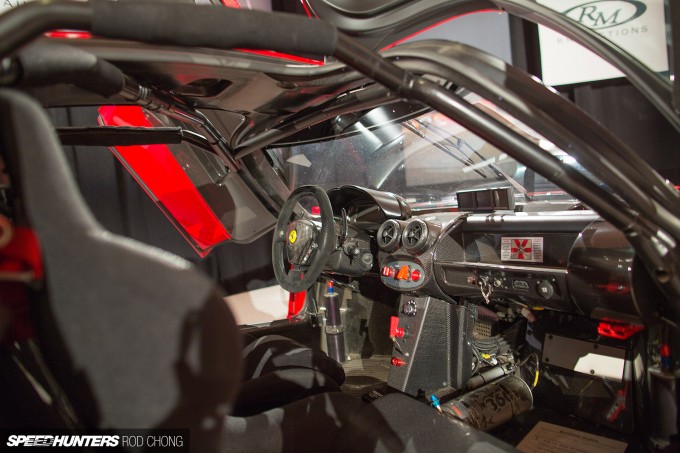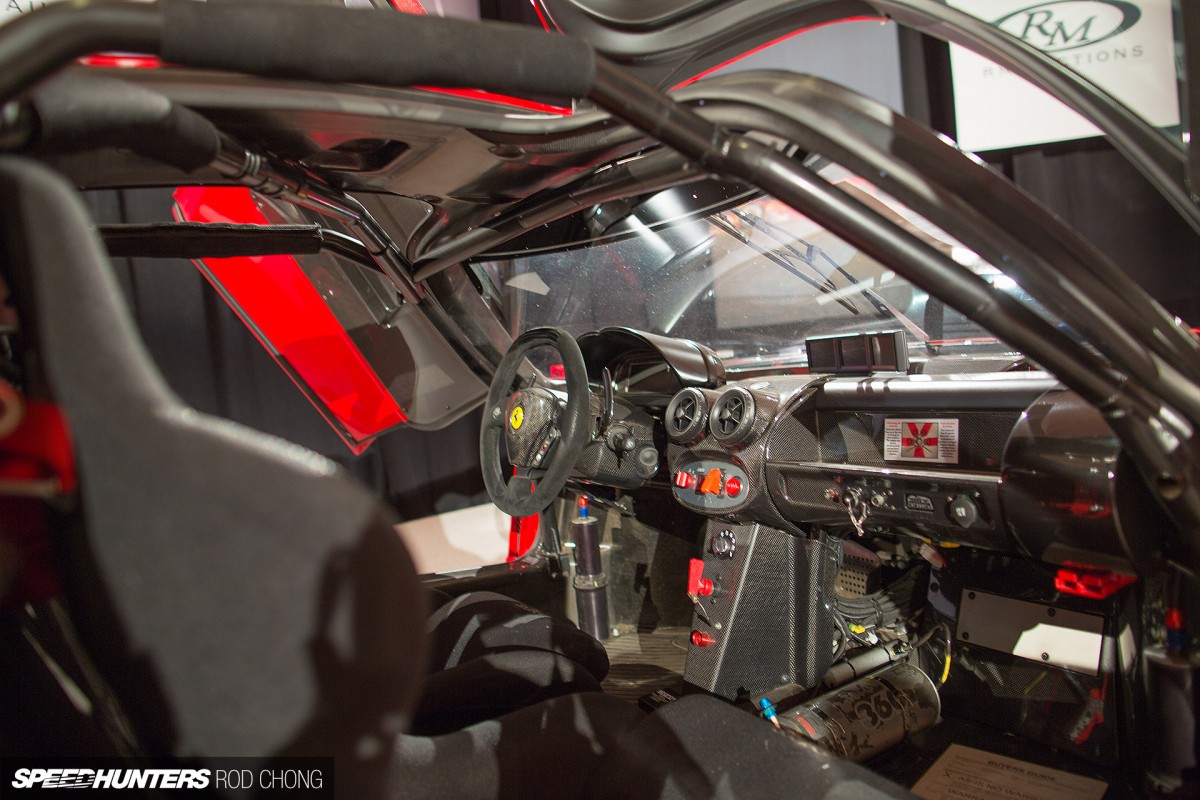 What is the price of admission to the world of Ferrari XX Programmes Corse Clienti? Given the action result, I guess all it takes is $1,485,000 to buy the car plus shipping around the world!  Way out of my budget, but a blast to see.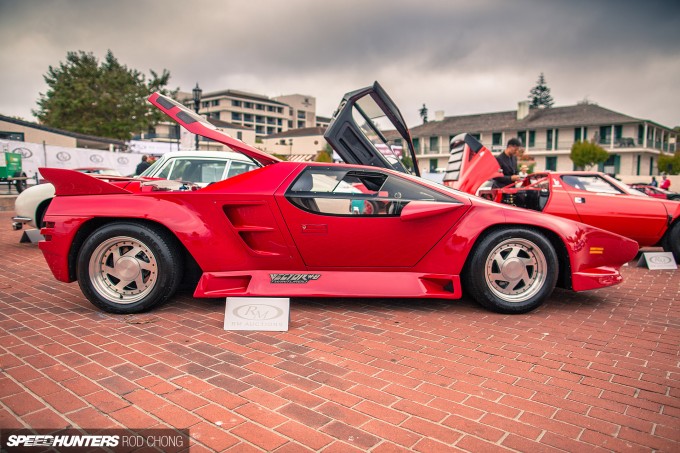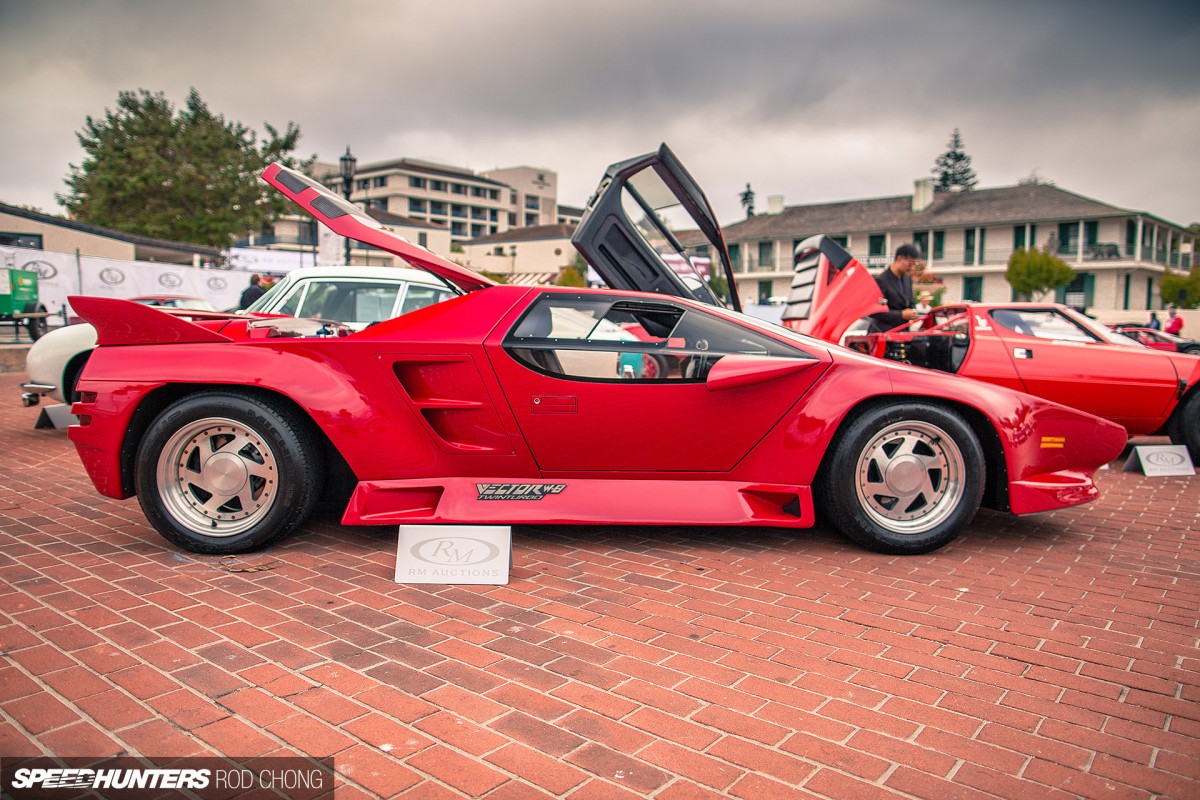 Downshifting a bit from the modern supercar, I found myself dumbfounded while staring at Lot 144 – this 1992 Vector W8 Twin Turbo. I mean, when was the last time you saw one of these online or in print, let alone in real life?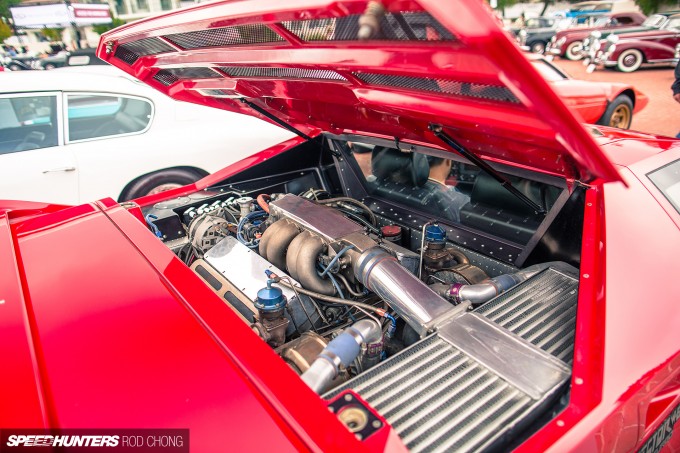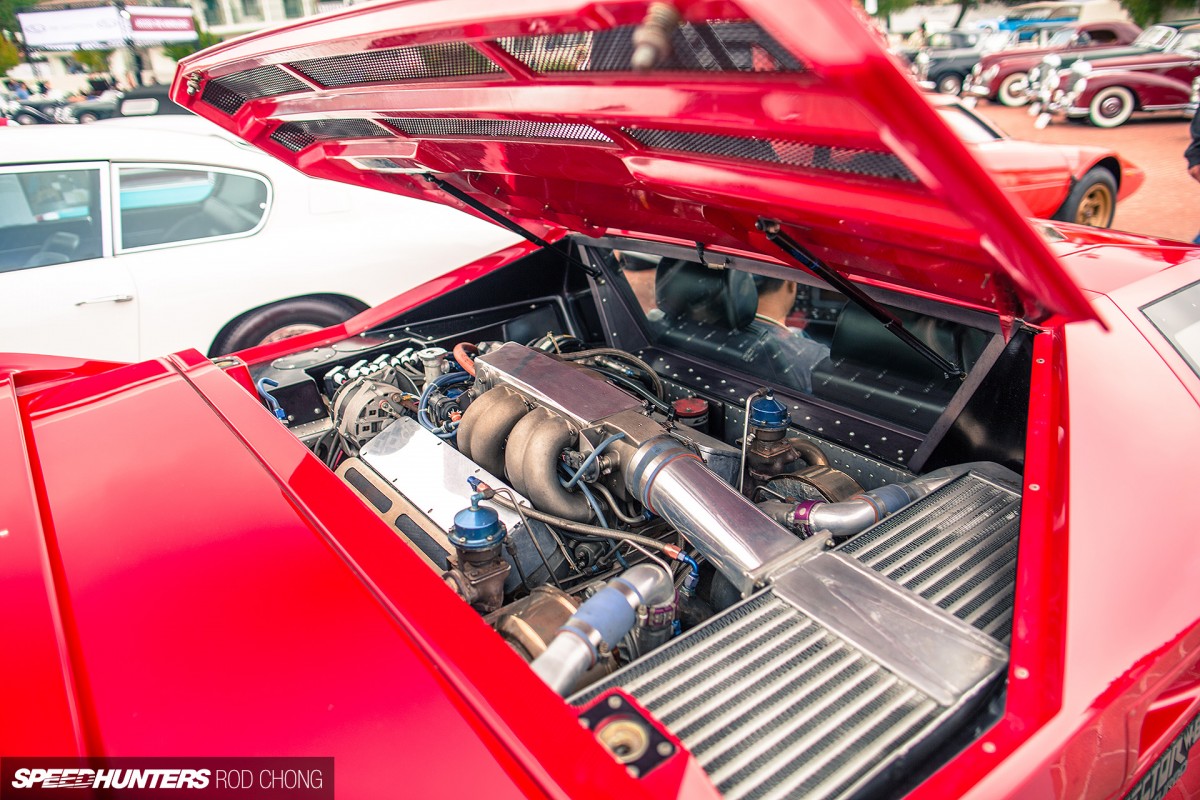 One of only 19 built, for all intents and purposes this thing is pure excess – 625hp from twin turbochargers on a six-litre Donovan V8, adjustable shocks, a de Dion rear axle and vented discs.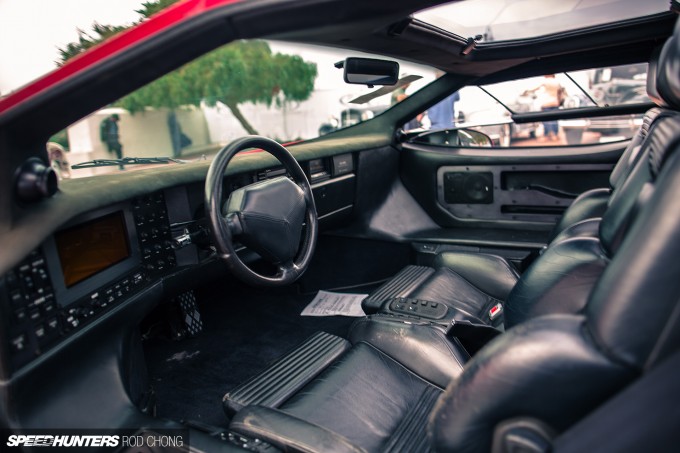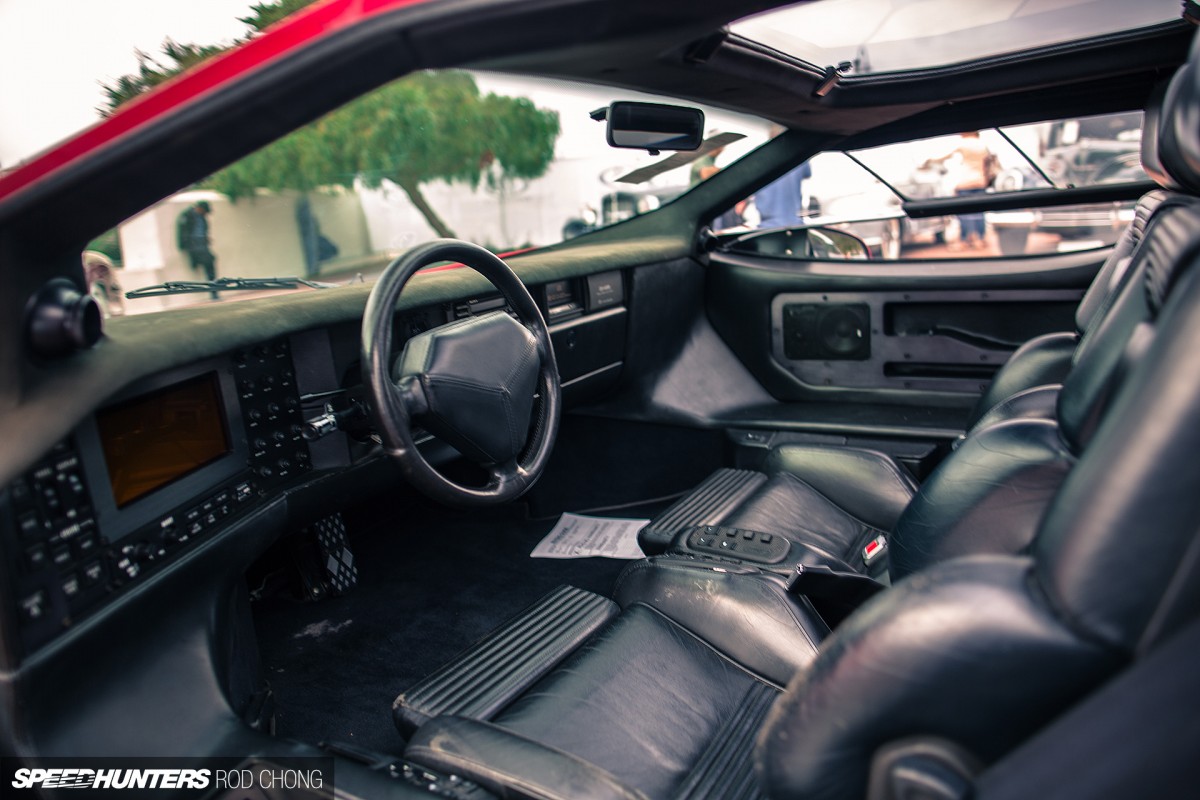 The platform is amazing but look at the interior; there are enough switches and computer screens to make K.I.T.T. from Knight Rider feel insecure.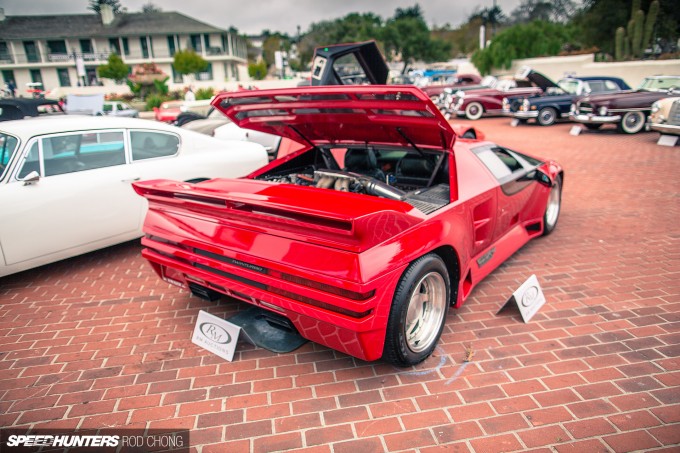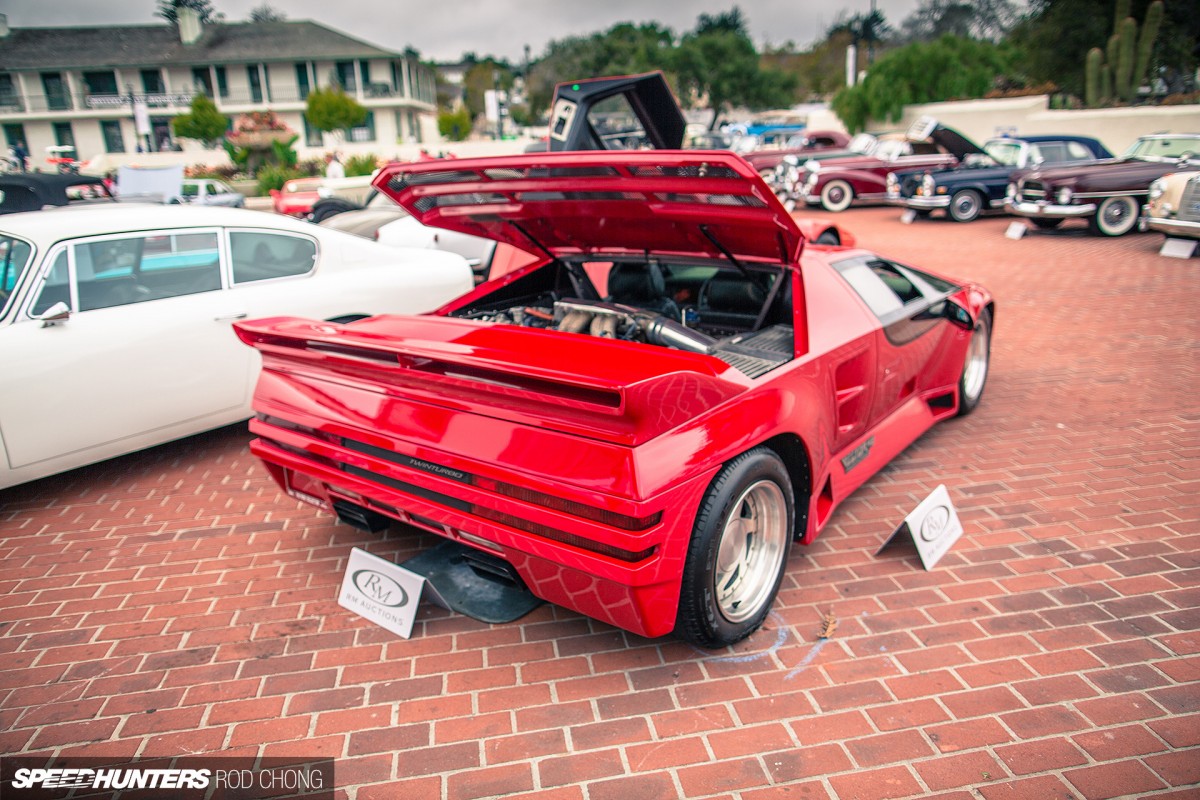 The exterior is where it gets interesting. This is a car that provokes strong reactions, and I have to admit I just don't feel it. It may have all the performance and cool gadgetry that you could imagine, but I can't get beyond the wrapper. But there were at least two people who had to have this amazing example of early '90s technology, as she sold for $275,000 with commission.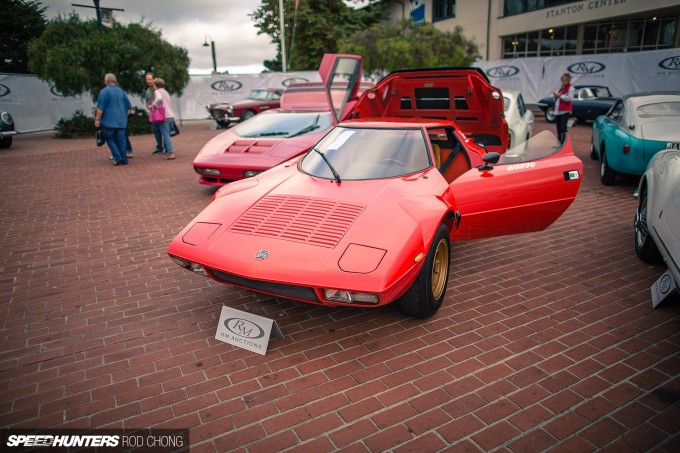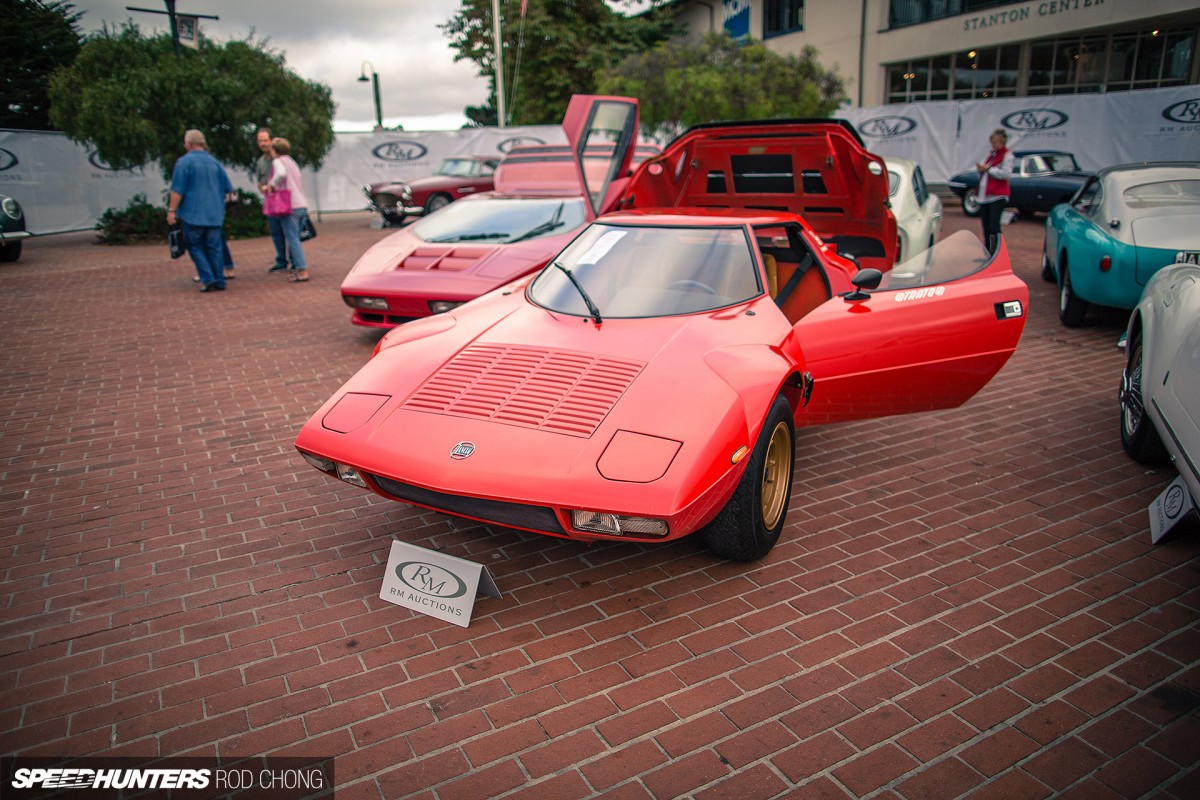 One of my favorite car shows is Top Gear and the one episode I most remember is where Jeremy Clarkson tried to shoe horn himself into a little Lancia Stratos HF. It was one of the most hilarious stunts I have seen Jeremy do, outside of driving the Peel P50 through the halls of the BBC.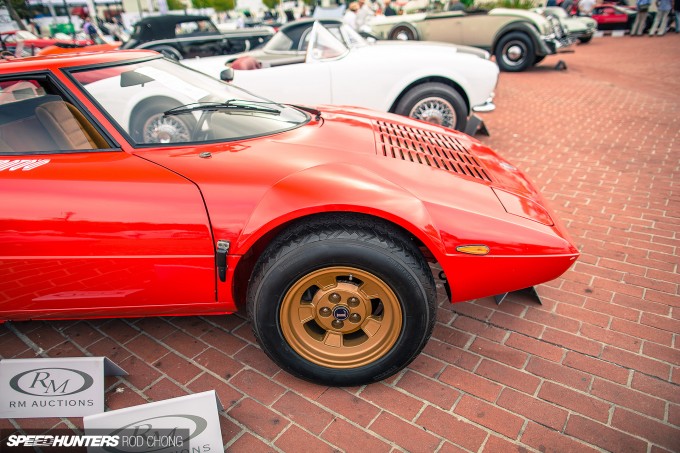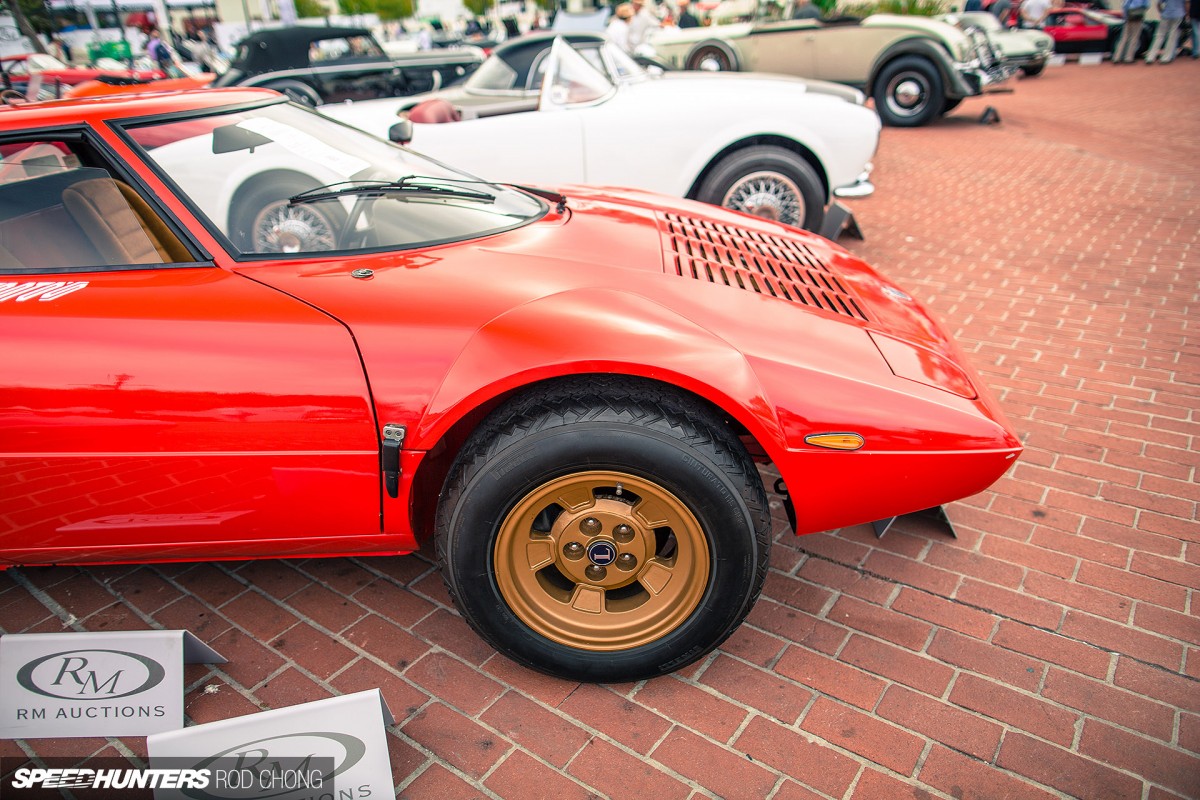 I couldn't wait to see RM's Bertone-designed 1974 Lancia Stratos HF Stradale in Monterey. After seeing this car in person, I began to question if I could fit behind the wheel myself.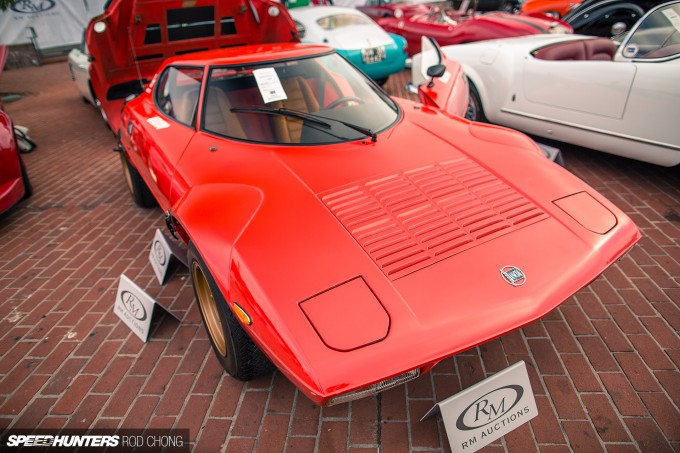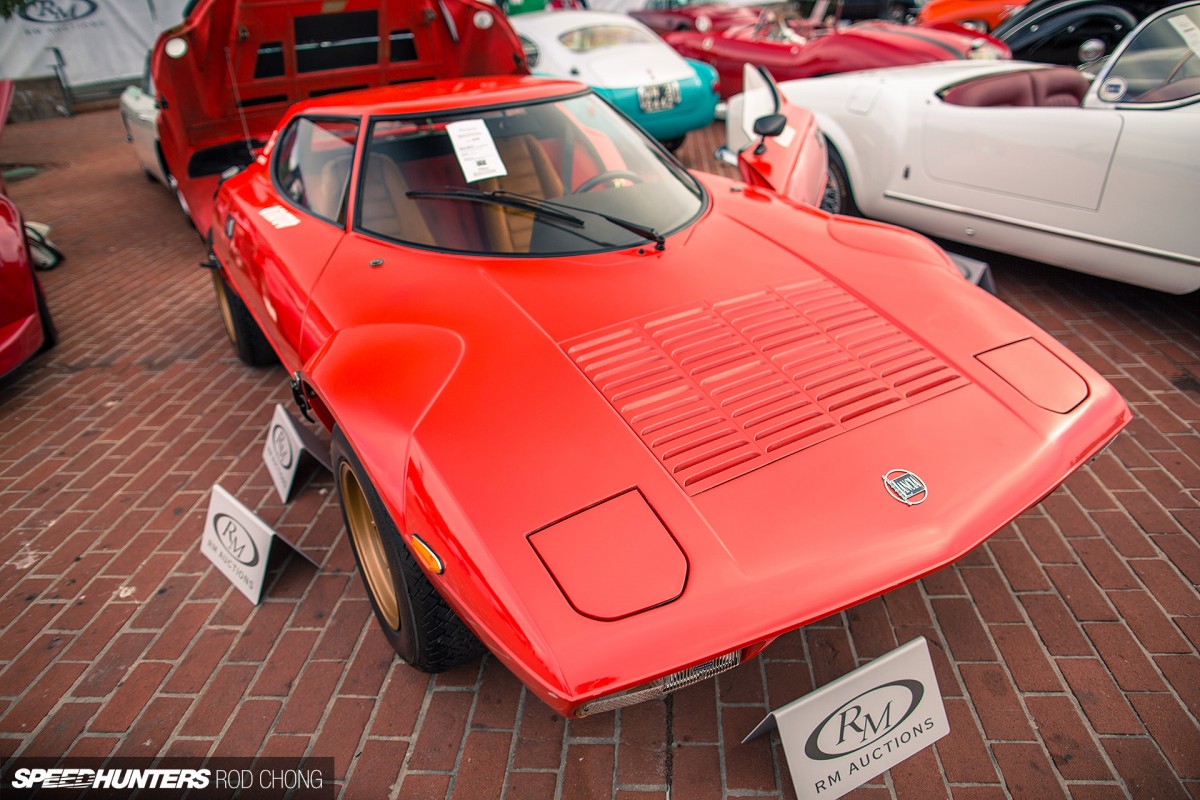 Turns out I can and it sports an amazing cockpit; I'm ready for my next rally! There were a number of enthusiasts interested in this car: I watched them hover around and ask questions to one another and to the RM specialists. I guess they were satisfied with the answers, because the bidding went way past the Hagerty Price Guide #1 value, selling for $660,000 with commission.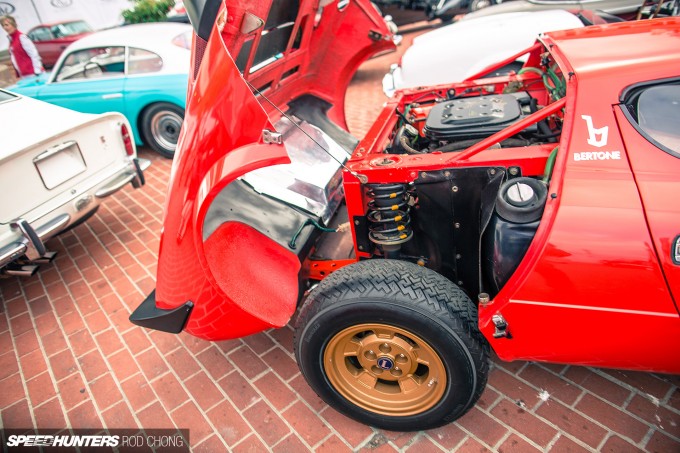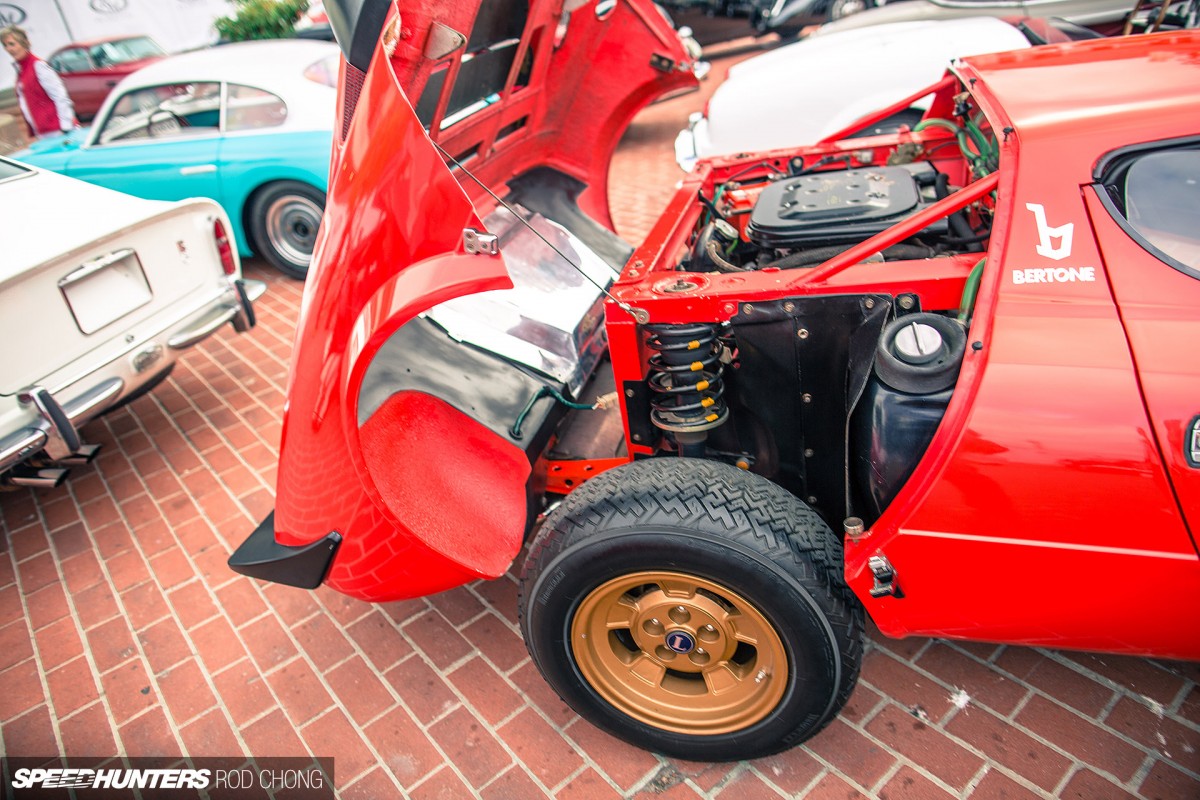 This car was all-original and included all the extras such as paperwork, owner's manual, tool kit and original Lancia delivery records. This was a great investment, but I would hate to put any miles on it – especially rally miles – where you would risk destroying its originality.
More Fords, More Ferraris – More Everything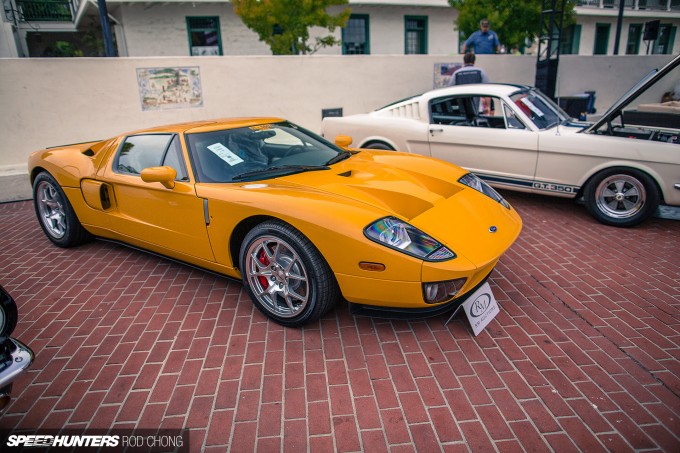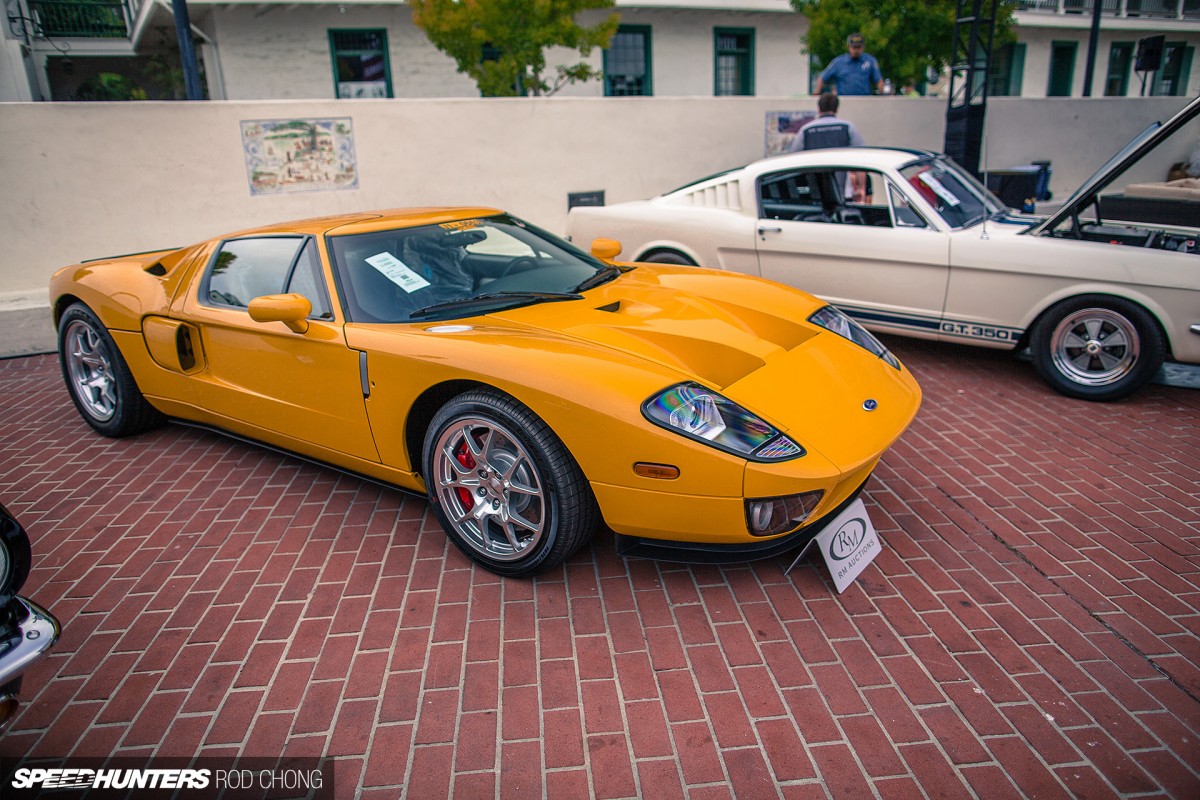 Fast forward a few years to 2006 and the gearheads over at Ford reimagined the Ford GT40. This particular car was an S120 Ford GT Heritage Edition and sold at Mecum Auctions. Over the years Mecum have built a reputation by selling some of the best Ford GTs.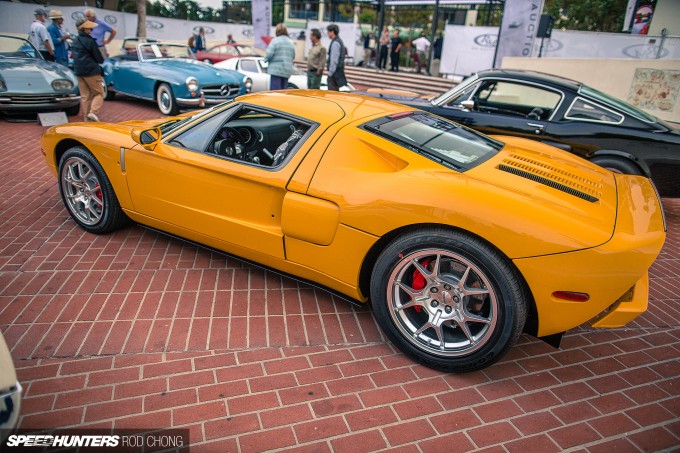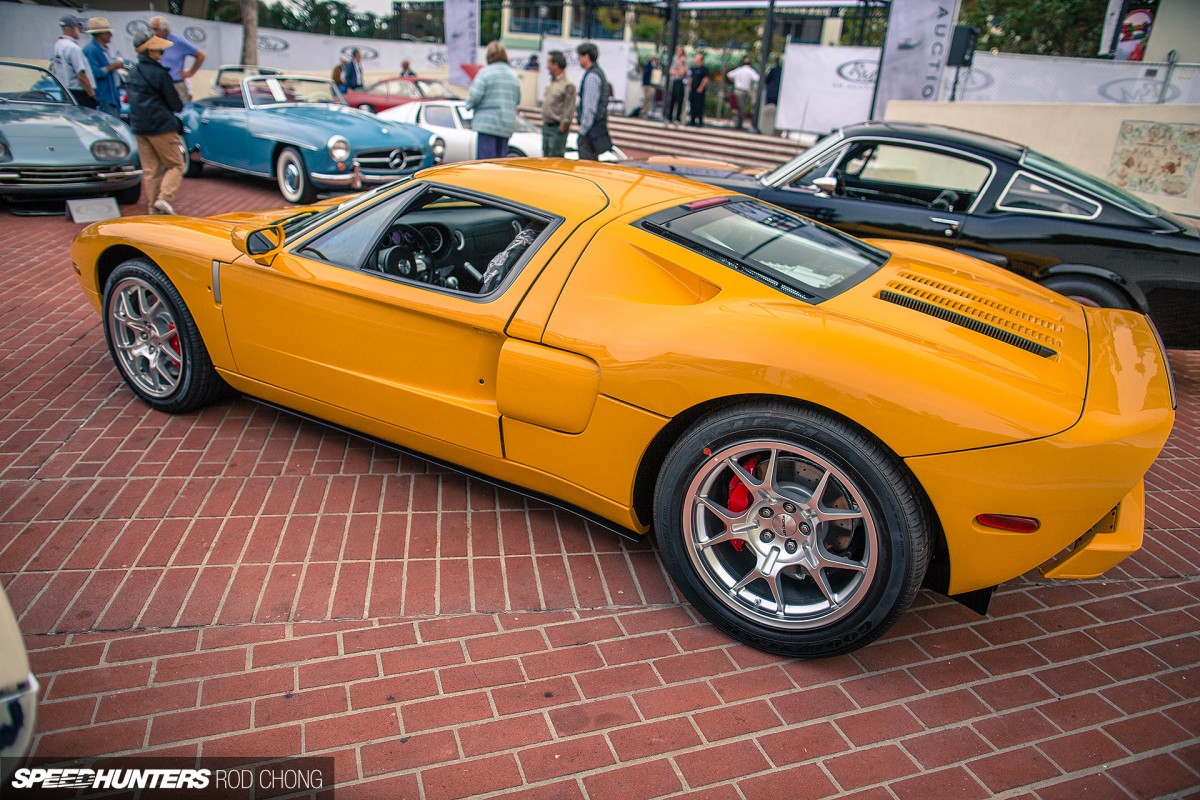 There were four GT40s on offer at Mecum during the course of the week. This Heritage Edition had paint option (Epic Orange); the chassis only has 100.6 miles on it and its serial number 00040. For anyone looking to collect something that was both iconic and rare from the Ford family, this was their car.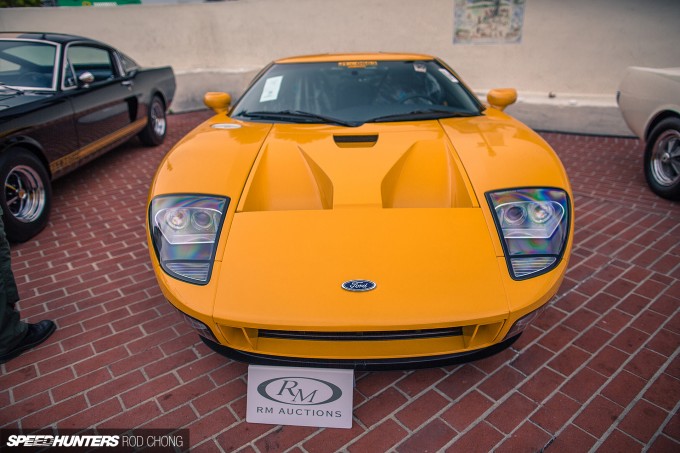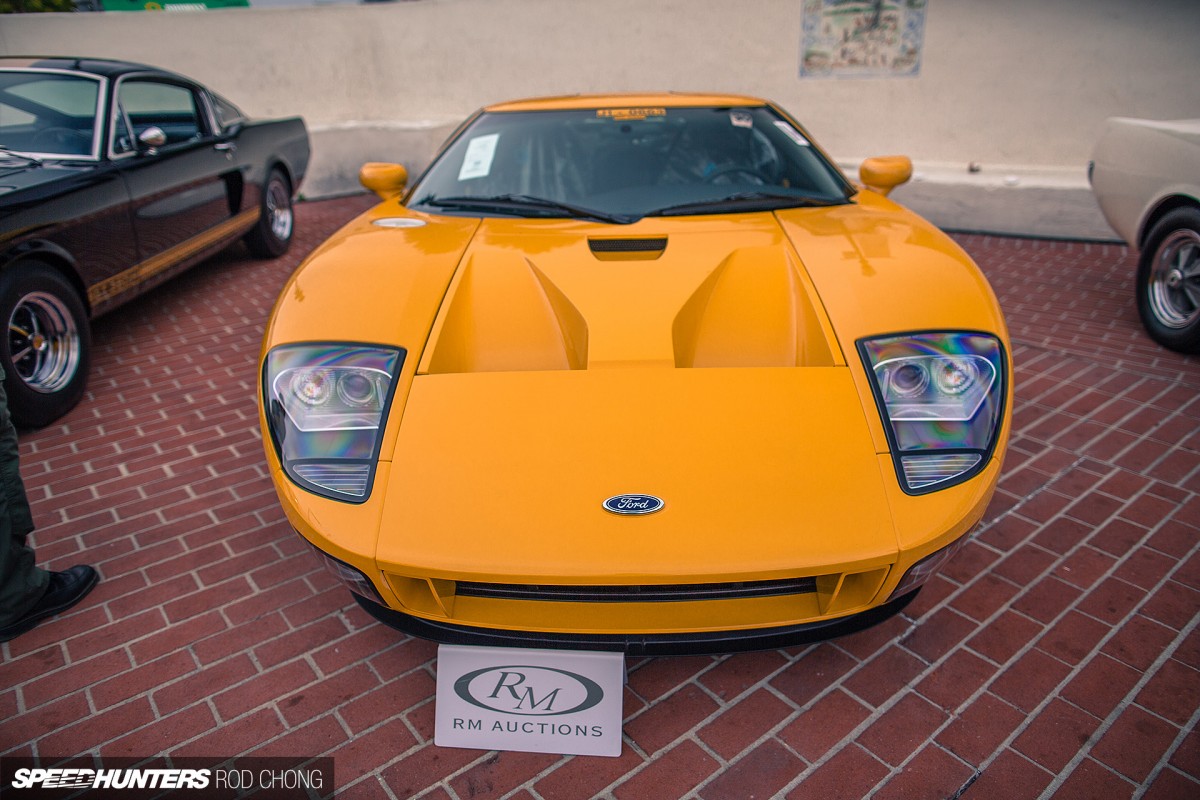 The market for GTs and Heritage cars in particular was fairly soft until late 2013, when prices started to climb and today average a little over $300,000. This particular example hammered on the block at $550,800 with commission. This price was a bit ahead of the market, but then again with its provenance and low mileage condition maybe it was worth it.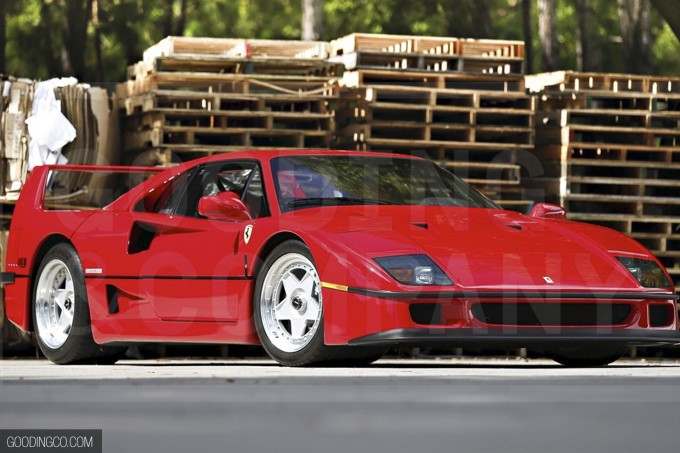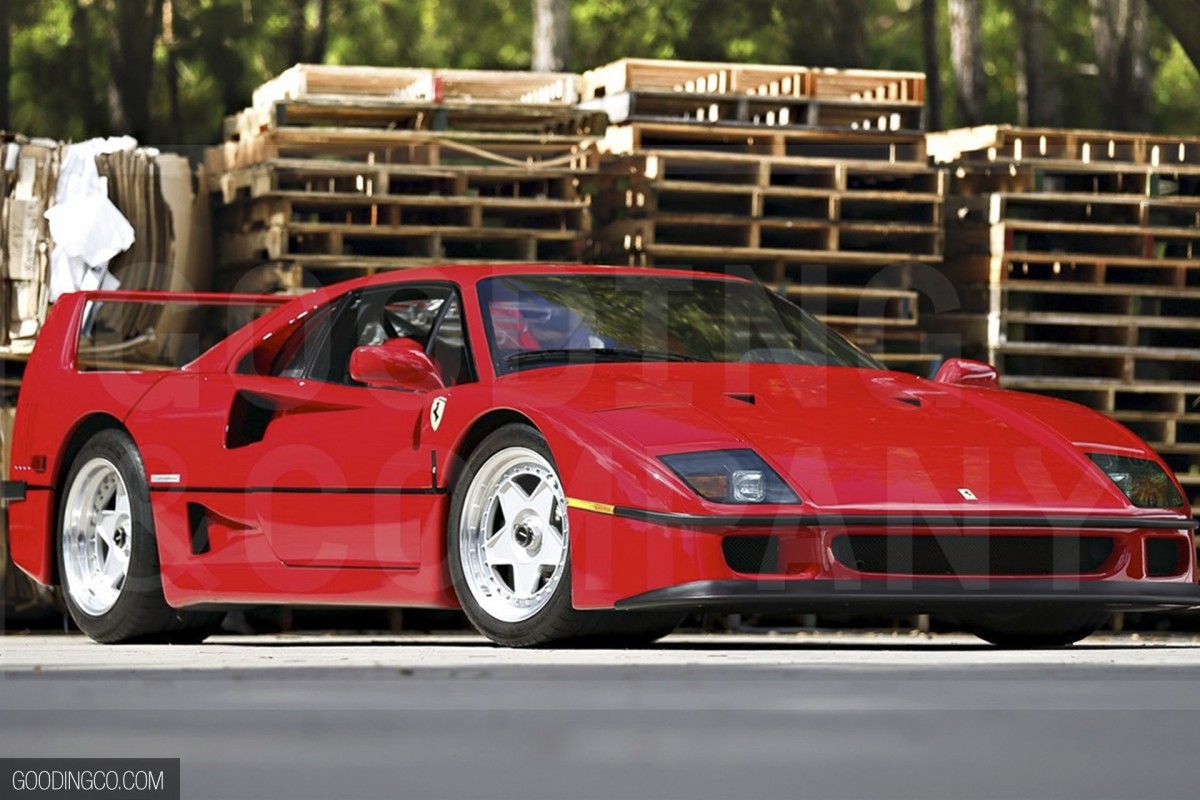 The Gooding & Company tent was my next stop and it was as pristine and elegant as one would expect at Pebble Beach. David Gooding and his team of specialists assembled a fantastic cross-section of cars for all budgets and speeds. One of the first cars that got my right foot twitchy was Lot 124, a 1990 Ferrari F40. What is not to like about this legendary monster?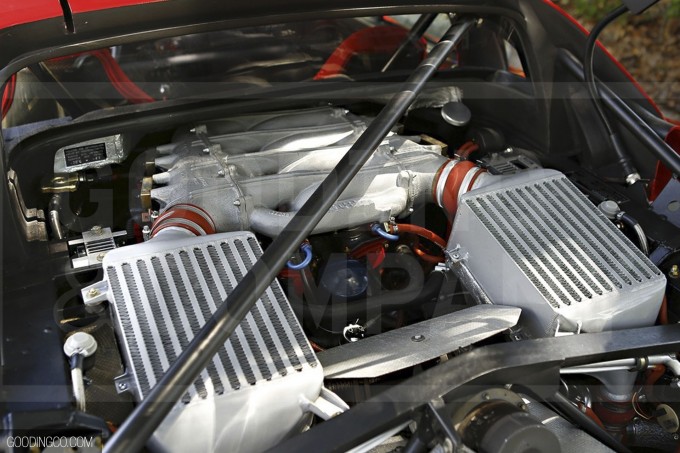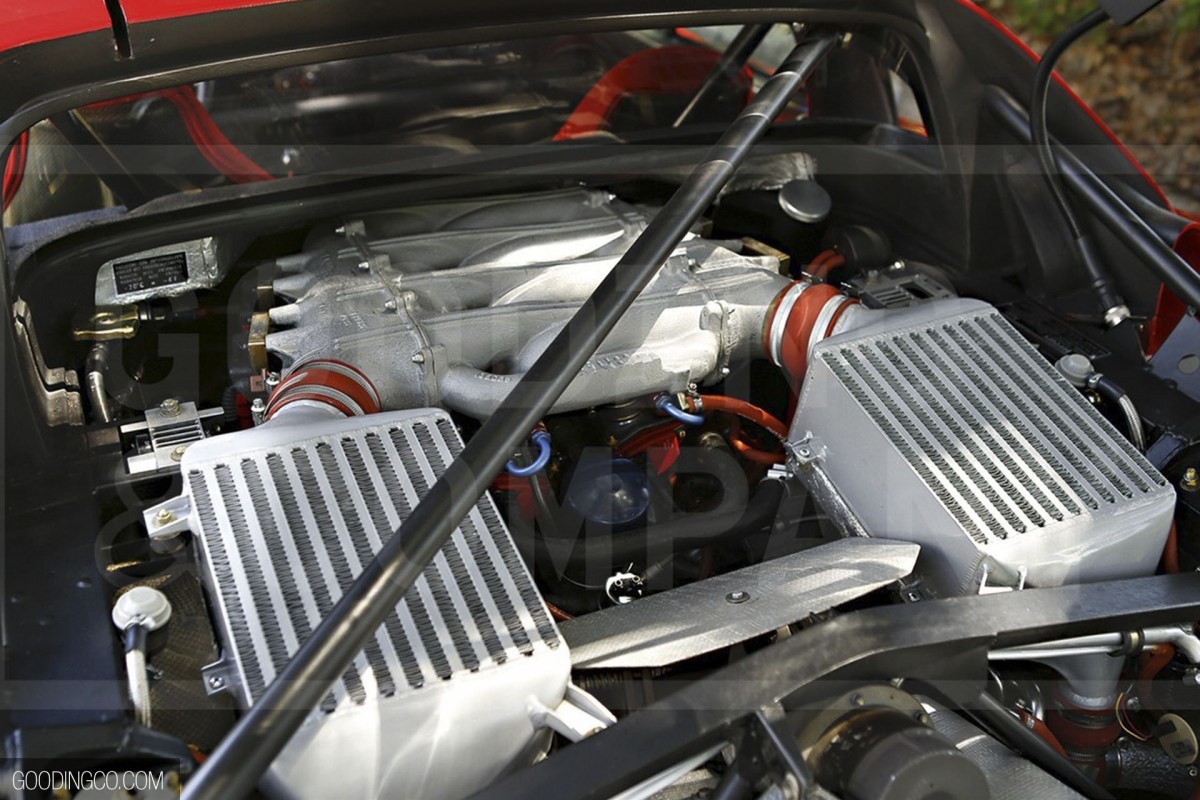 When I saw my first F40, I remember finding it hard to  believe it was actually street legal. Maybe it shouldn't be! I have had a chance to drive a few and they are the gift that keeps on giving with every shift. I have been watching the F40 market, and it was been hovering around the $450,000 range until mid-2011 when it found its stride with aggressive appreciation since.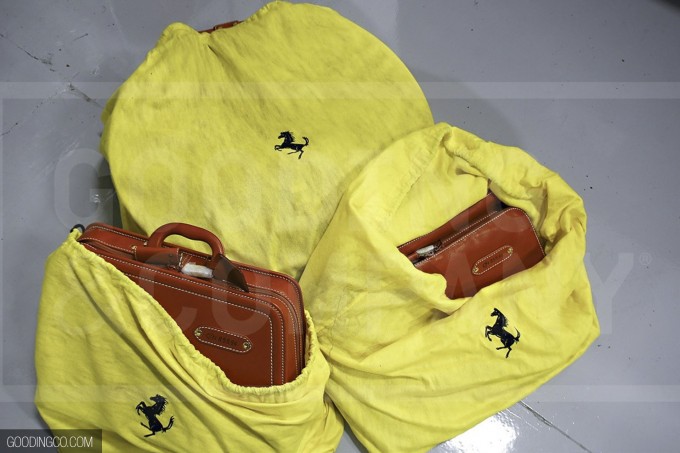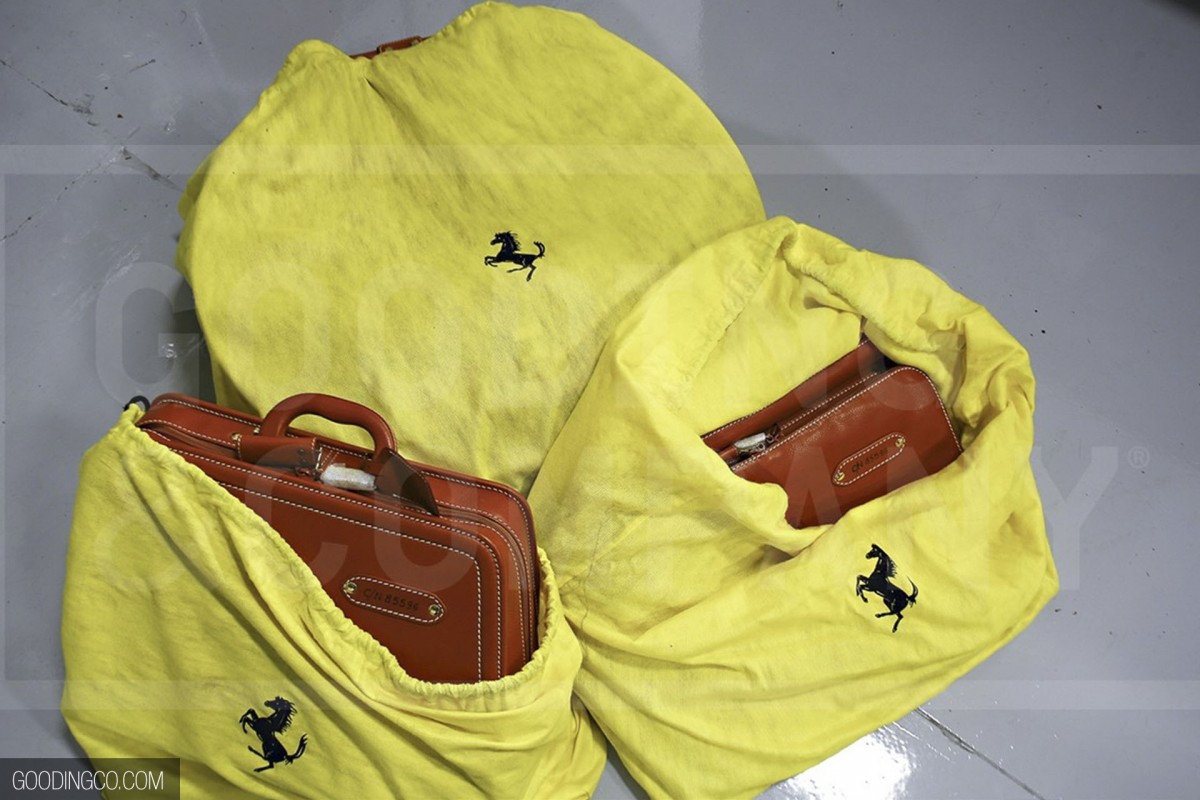 On average they are trading around the $1 million range, depending upon condition and provenance. This particular F40 did extremely well, selling at $1,320,000 with commission. I hope the new owner has a stretch of curvy road near his home: this car begs to be driven!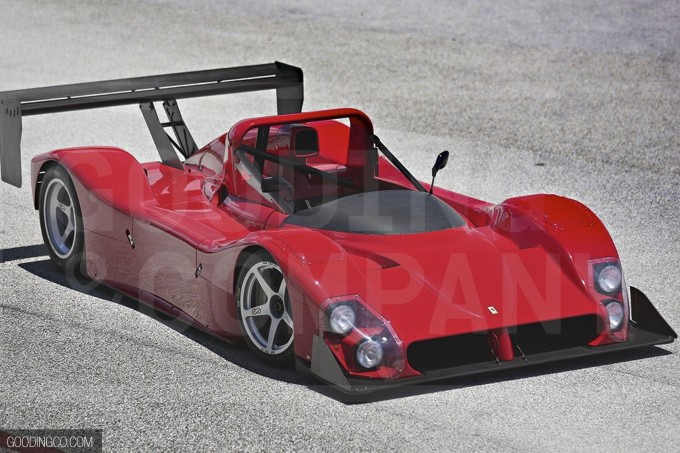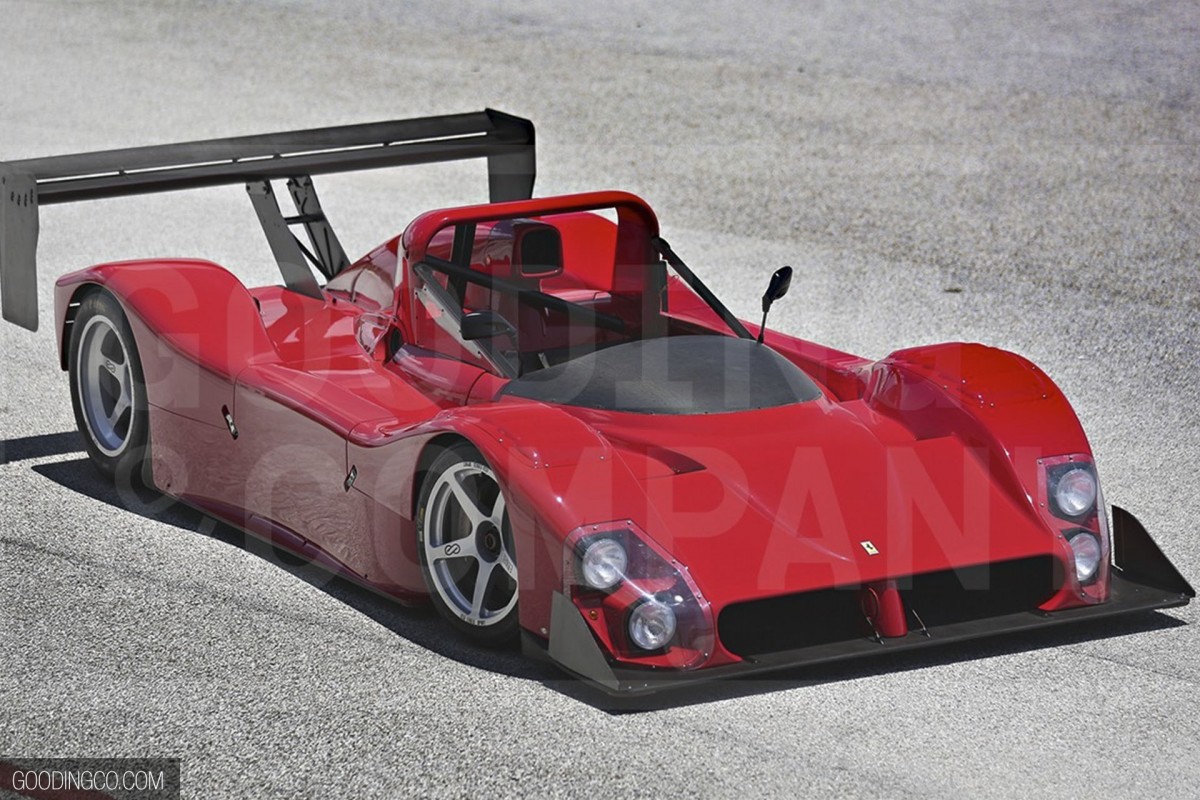 Staying in the Ferrari theme but merging over to the track side of the brand, Gooding offered this surprise: a 2001 Ferrari 333SP race car. I only thought these cars traded hands privately along the likes of Ferrari XX Programme vehicles. This 333 SP was amazing. I had a chance to sit in one while in Florida at an event and the memory still haunts me that I wasn't able to take her out on the track.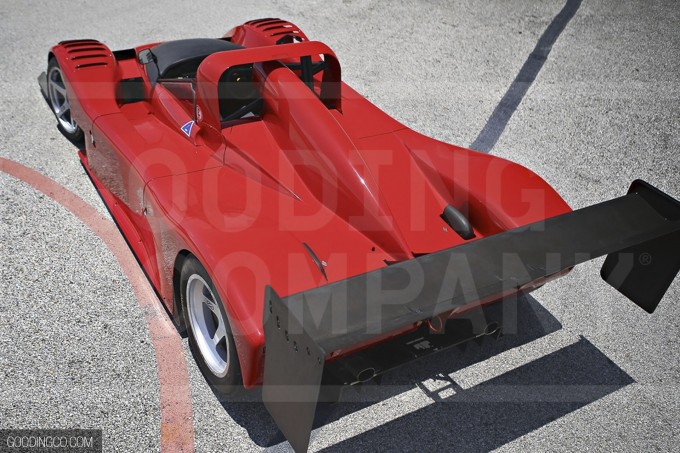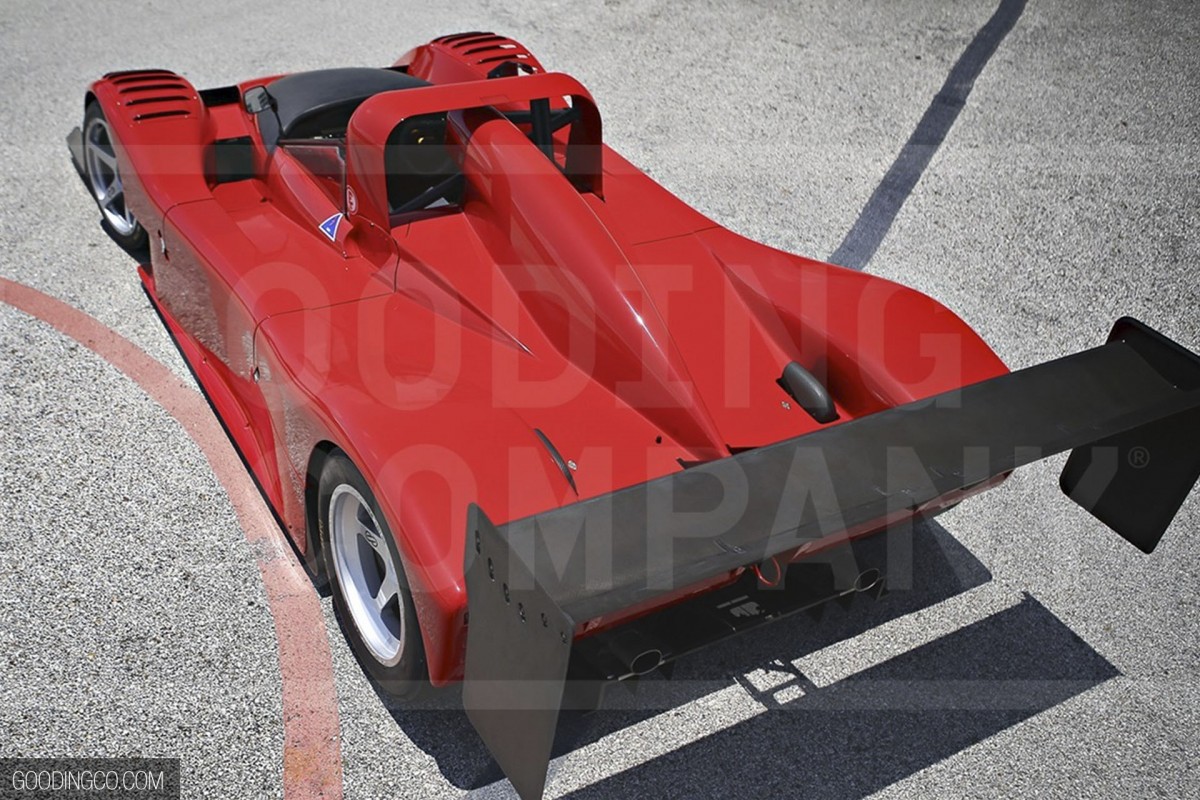 Imagine all this Ferrari performance, giant sticky tires – and it's a convertible! This is a halo car for me and I would love to add this car to my stable. Unfortunately, someone else really wanted it and Gooding sold the car for $2,365,000.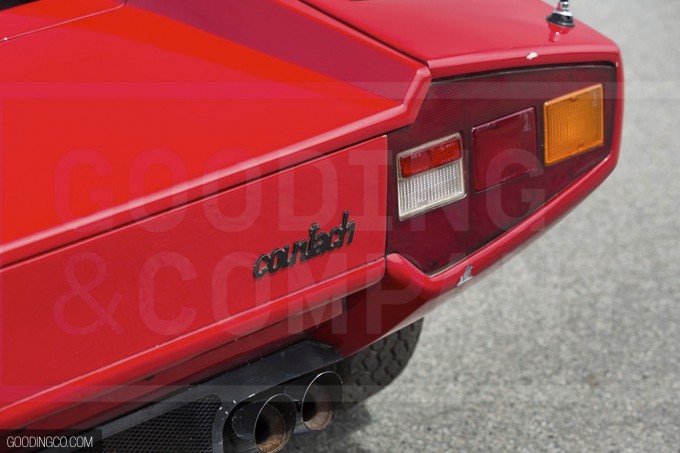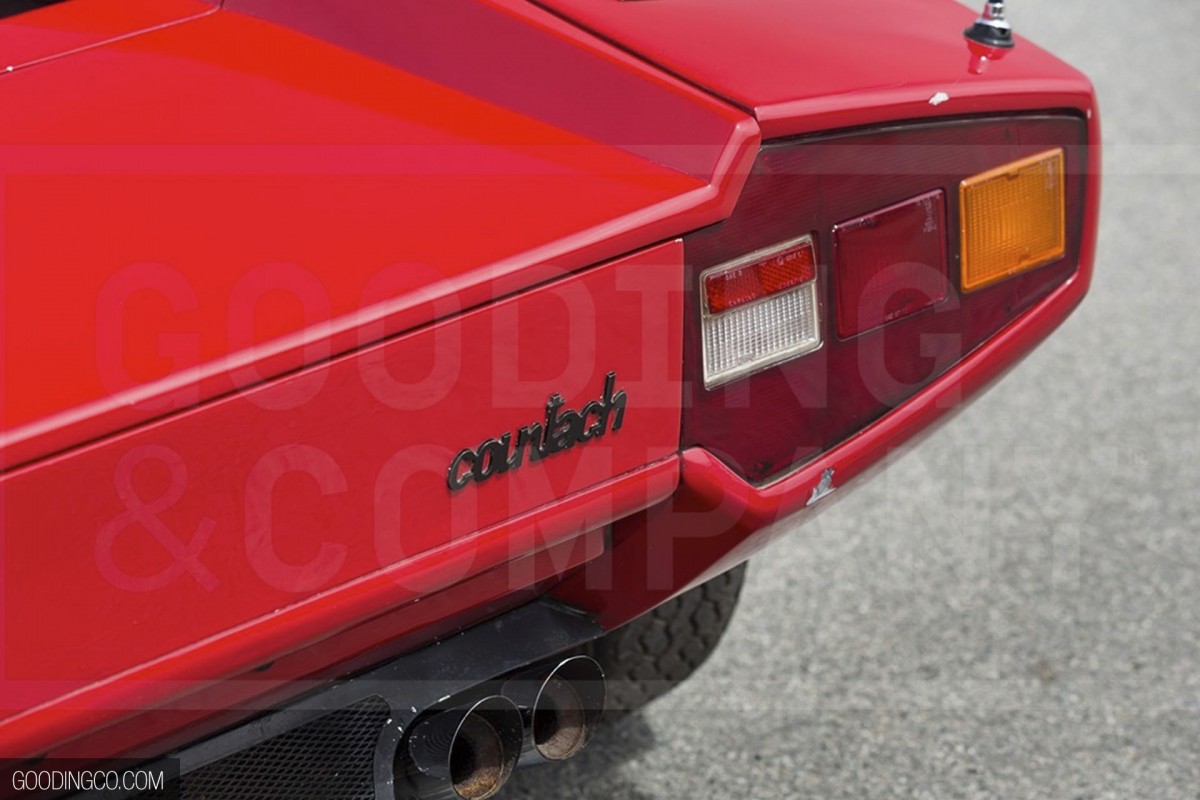 Gooding is right on top of the new trend that is the '70s Lamborghini Countach. The Gooding team found a pristine example and offered a LP400 from 1974. Many of us have been counting the days for when the Countach market would burst open; the day is clearly here.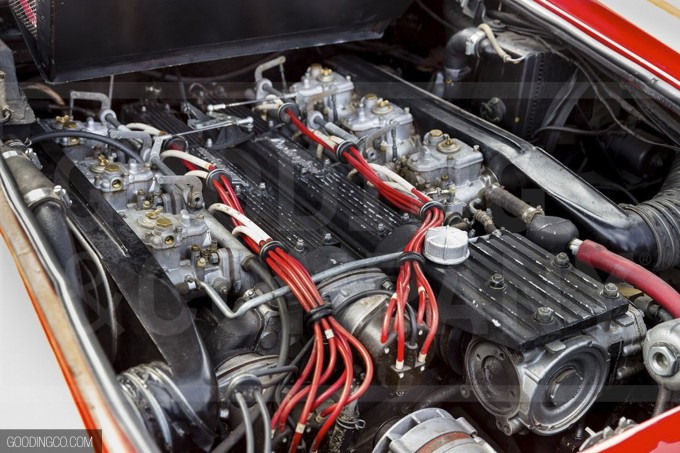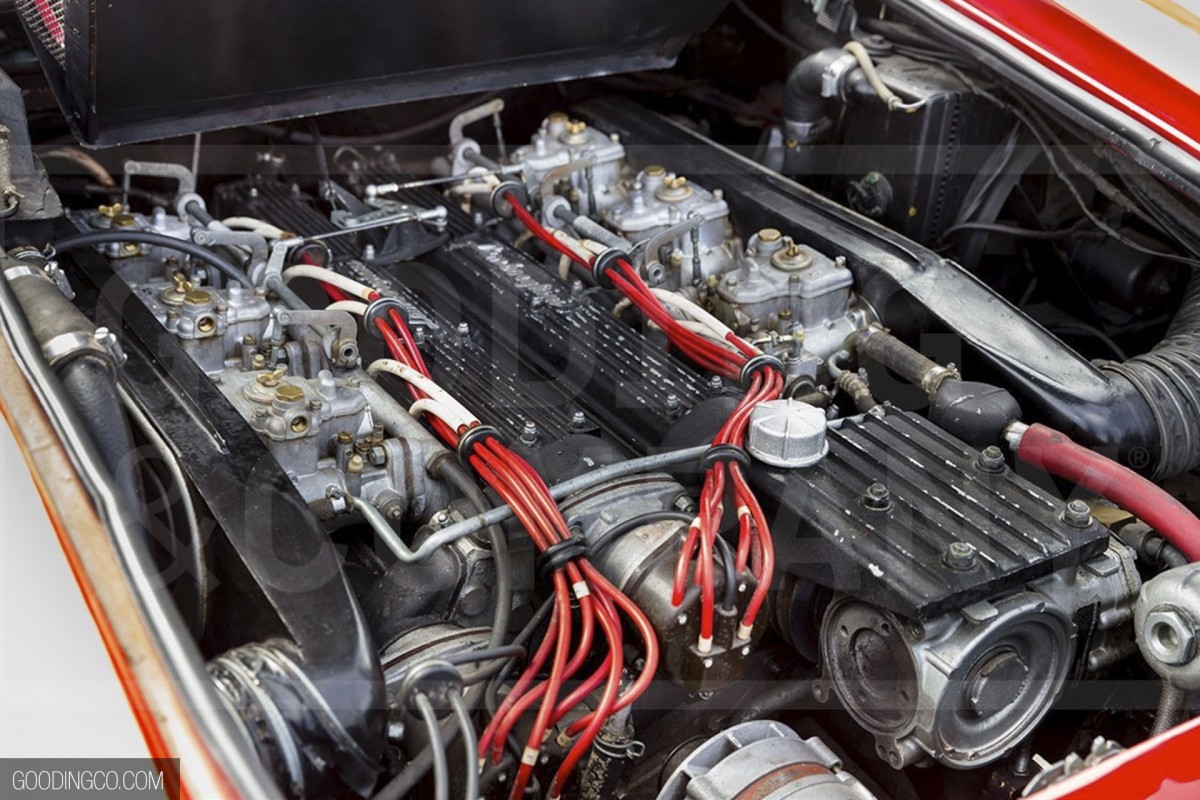 These cars have been firm between $400,000 and $500,000 since 2008. 2012 they saw a small bump and mid-2013 they hit top gear and haven't looked back. Today they are averaging $1.1 million according to the Hagerty Price Guide. Lot 111 sold for a mind-blowing $1,870,000 with commission. This is a huge price in my opinion.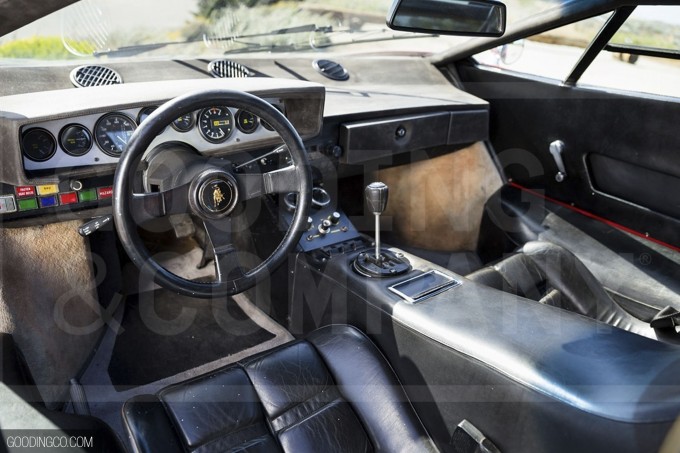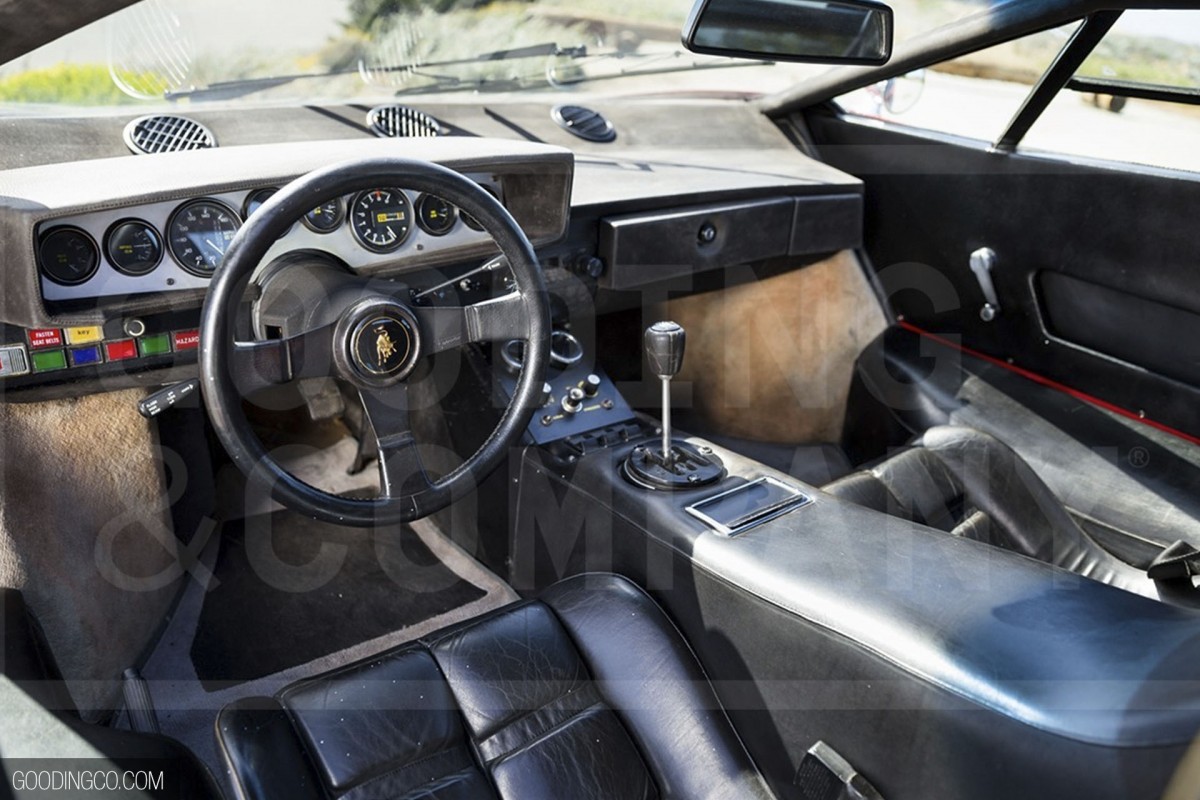 However, if you break down the buying demographic there are a lot of 40-somethings coming into the market with serious disposable income, and this was the car on the wall of their youth. Are they buying back their childhood or are they investing? I think they can do both with a car like this!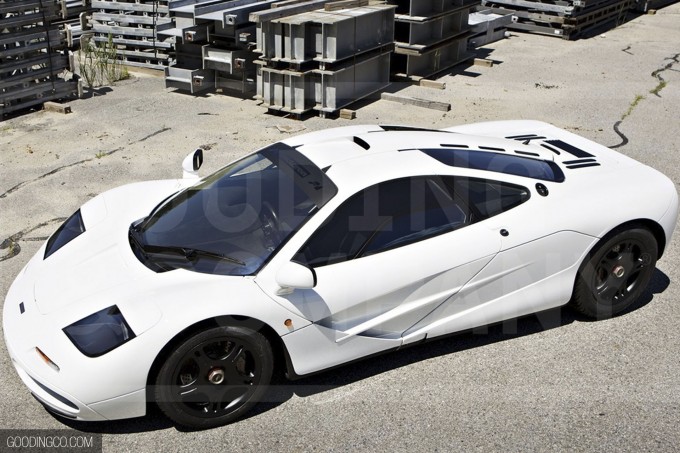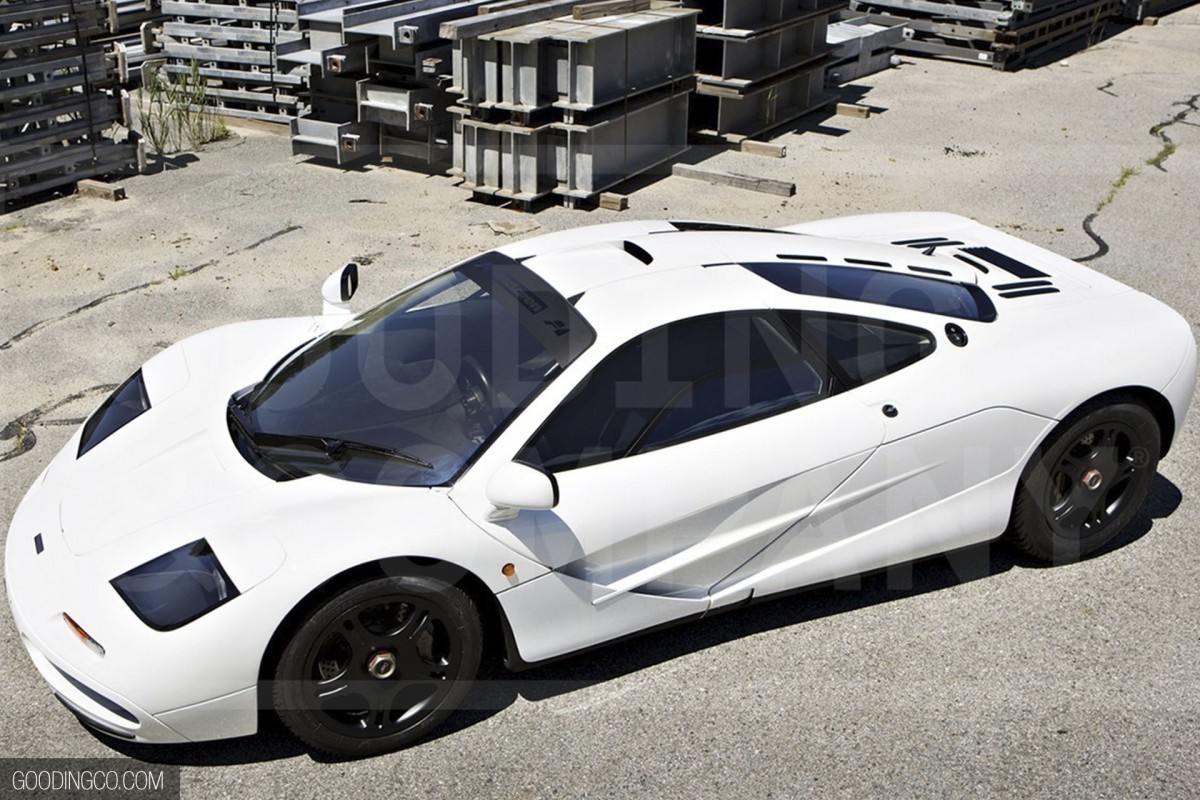 There is one unicorn that I have talked about yet, and that is the elusive McLaren F1. These have been sleeping giants since 2007. You didn't hear about them, you didn't seem them – and then all of a sudden two years ago they jumped back into the market with a flurry of activity. Their prices doubled to over $8m and they are still going.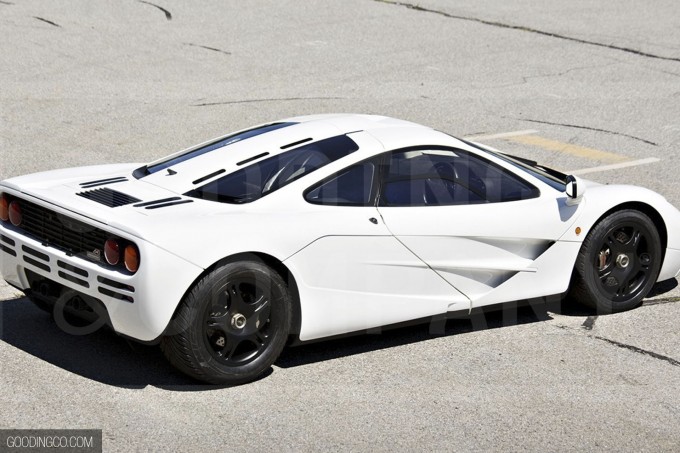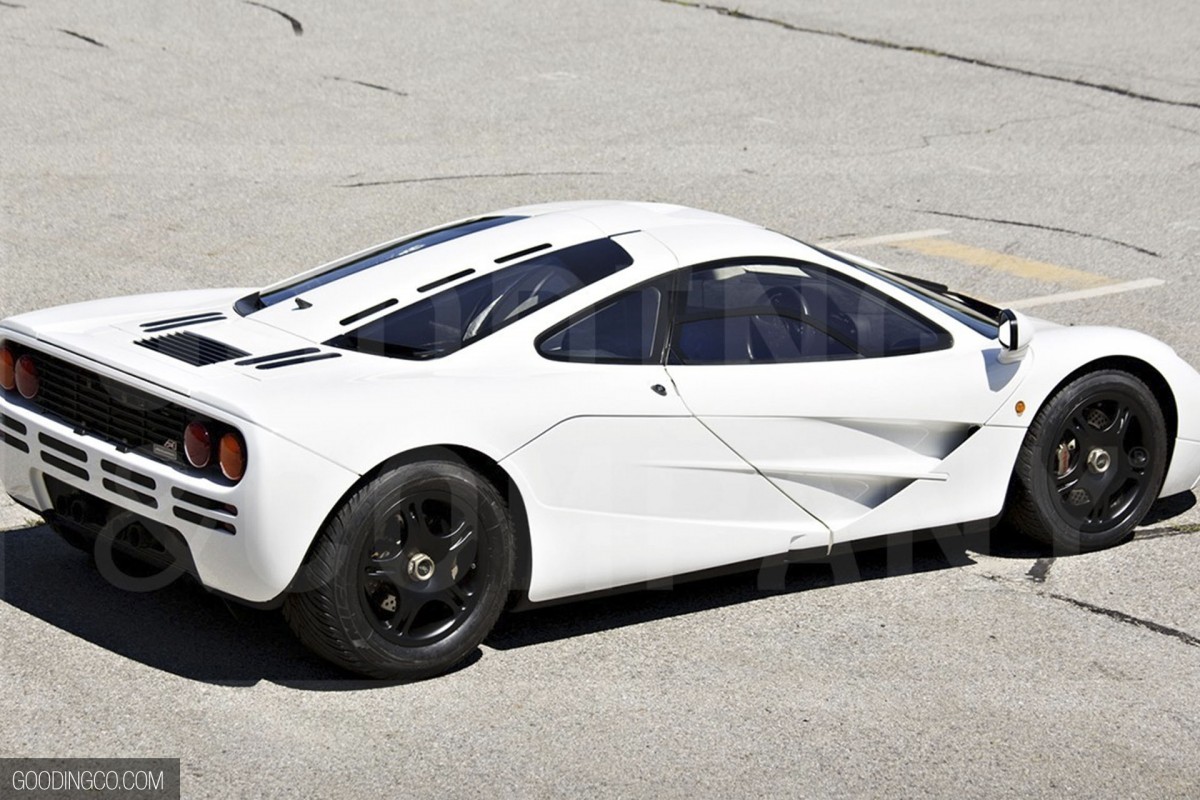 I was delighted to see this 1995 McLaren F1 at Gooding. With market momentum behind it, all of us in the room were expecting $10m or more for the car, but bidding sizzled out at $10,750,000 and the F1 didn't meet its reserve. This center-seat beauty is a modern day icon and set the bar for all future McLarens – and every other supercar – even with its no-sale price at $10.75m. It may have been a disappointing day for McLaren but I am sure their day is not over and values will continue to mature.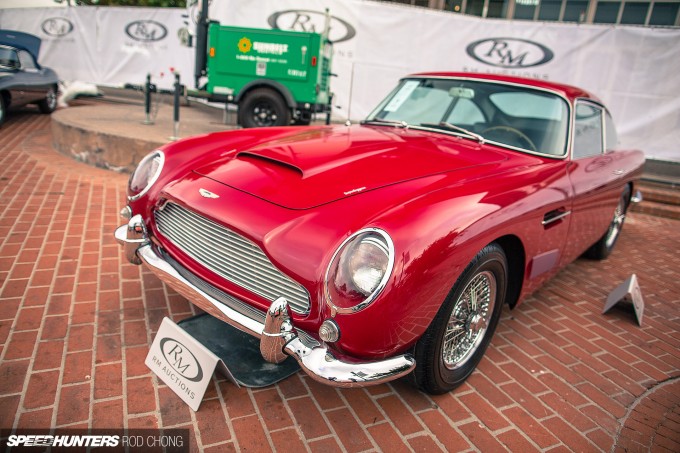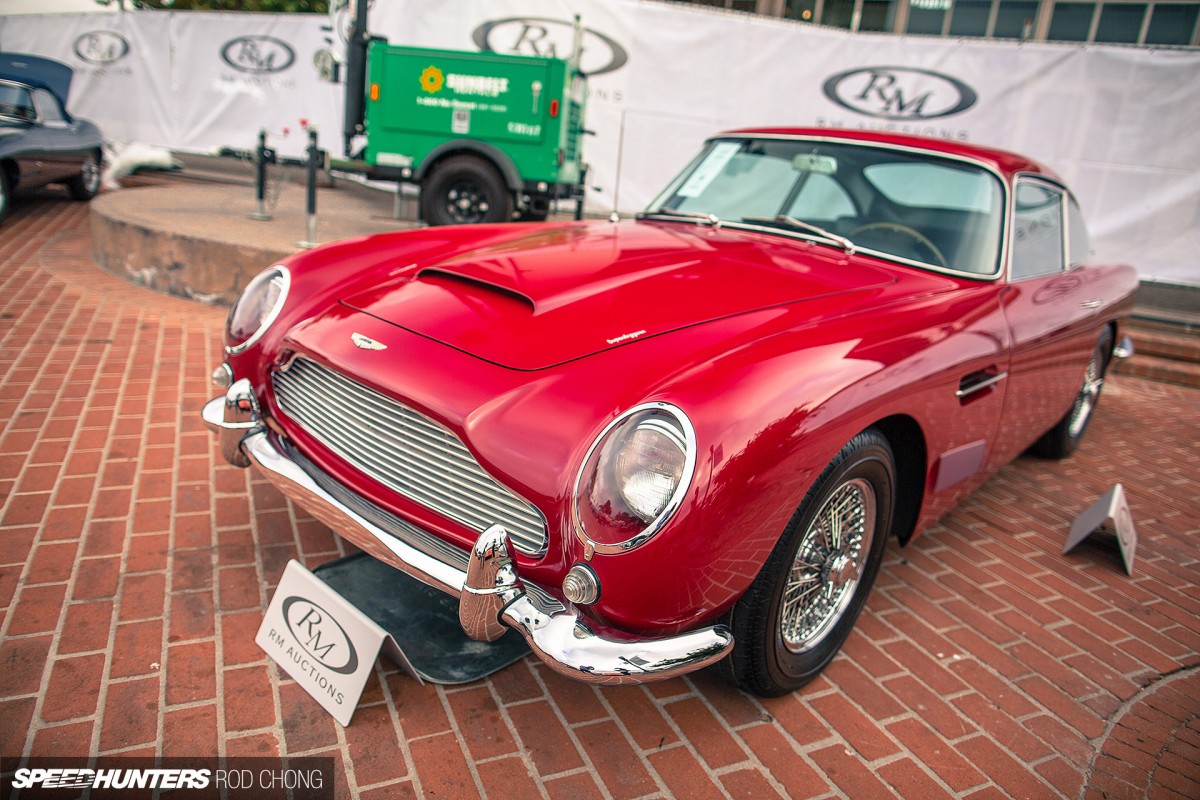 As I said in the beginning, Monterey car week is what we look forward to all year long and when it's here, it's gone before you know it. I get to relive my experience through photos and storytelling with my pals and of course running the numbers on the week is always the best. Overall, the market expressed growth but with signs of sensible restraint.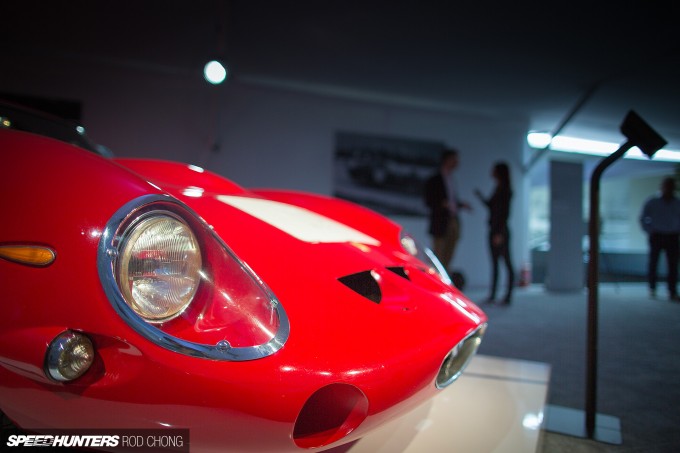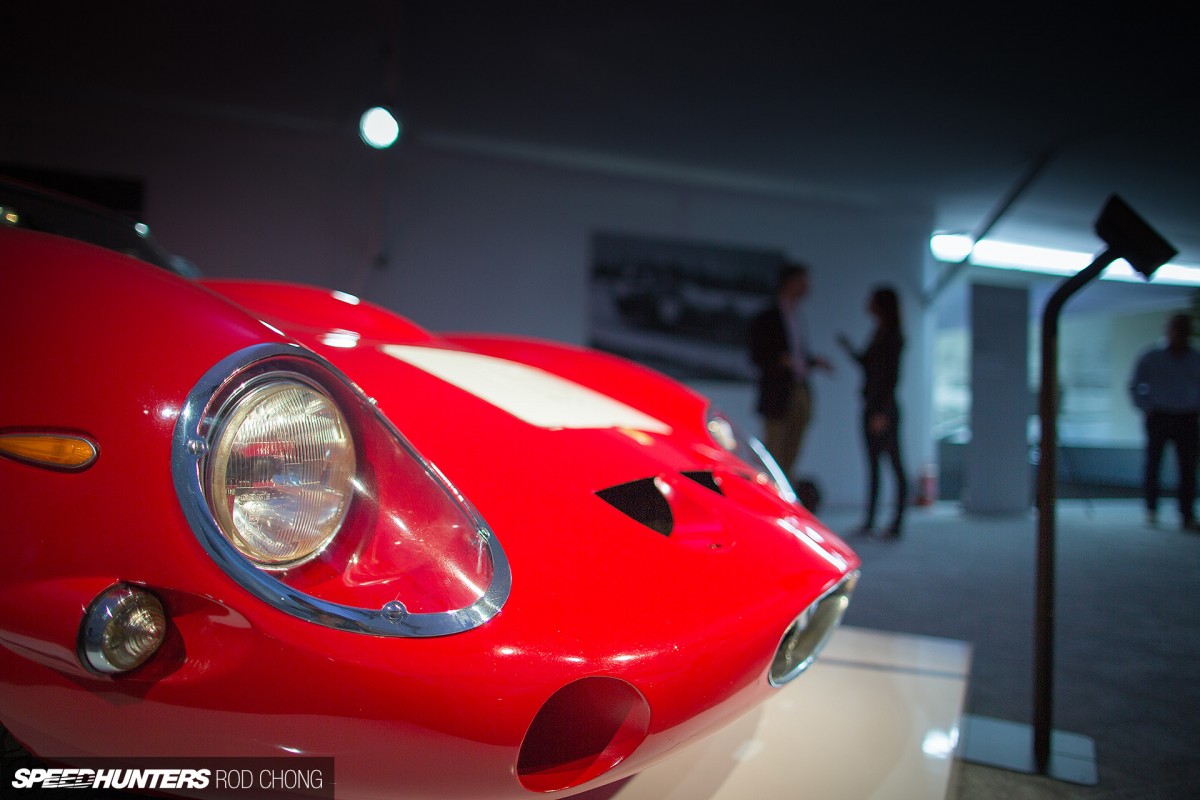 All of us heard the massive forecasts of over $500m for the week, but in the end we saw just a tad over $400m. 2013 was $318m. Looking at all the angles, it's impressive to see that the average sale price was $535,658, but the median sale price was $99,000 – which means guys like me could actually buy something in Monterey and drive home without taking a second mortgage on the house.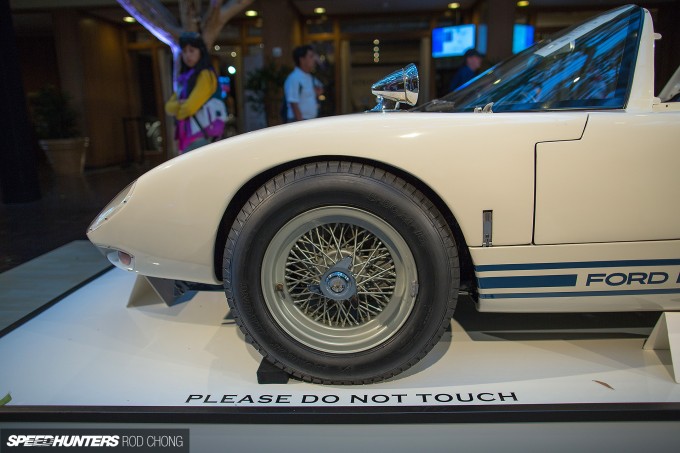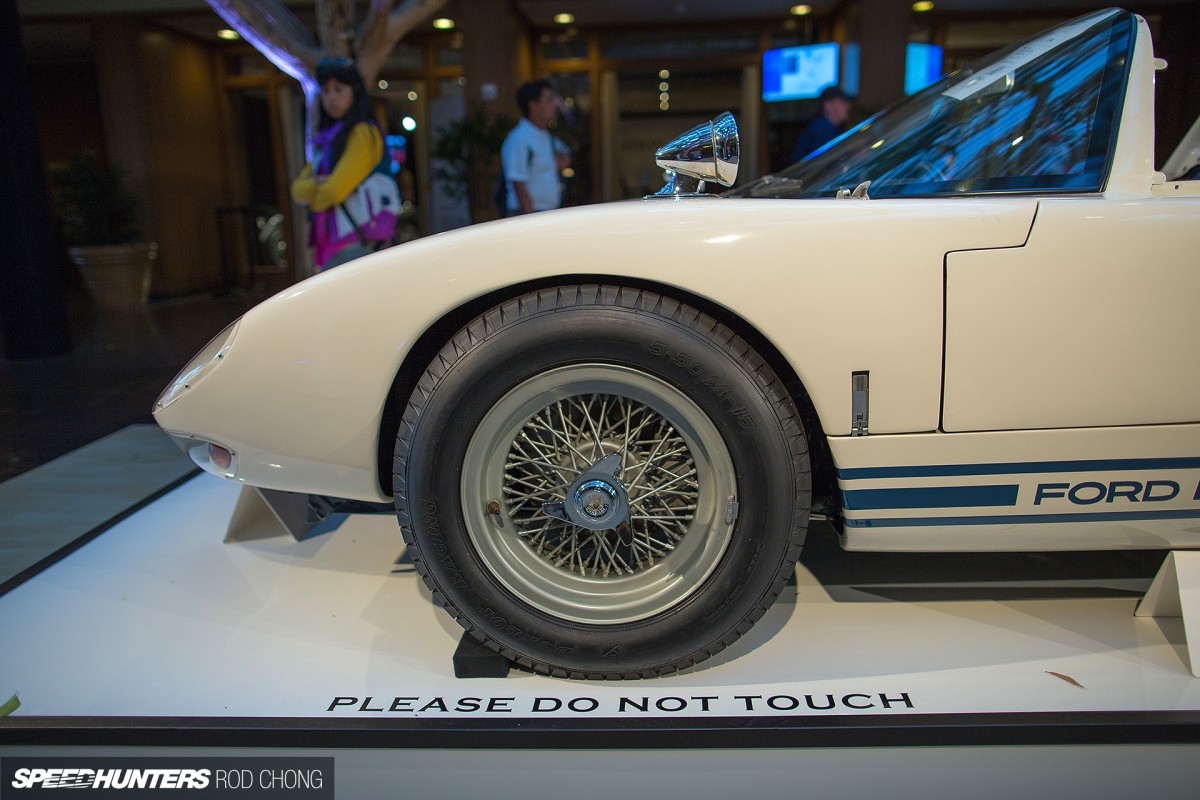 There are a few more auctions left this year: Mecum, Bonhams, and RM are still going strong. We'll be watching their performance to see how the end of the year shapes up before we start forecasting expectations for Scottsdale 2015.
Adam M. Martin
Vice President of The Hagerty Institute for Collector Vehicles
Photo by Rod Chong
Instagram: @speedhunters_rod
Additional Photos by Gooding & Company