Think Outside The V8
When it comes to the school of automotive enthusiasm, there will always be those who feel cars should be built in a certain way with particular rules to be followed. Cross-brand engine swaps, non-period-correct parts and exteriors with patina are just a few things that might catch you some flack from the so-called establishment depending on your preferred car scene.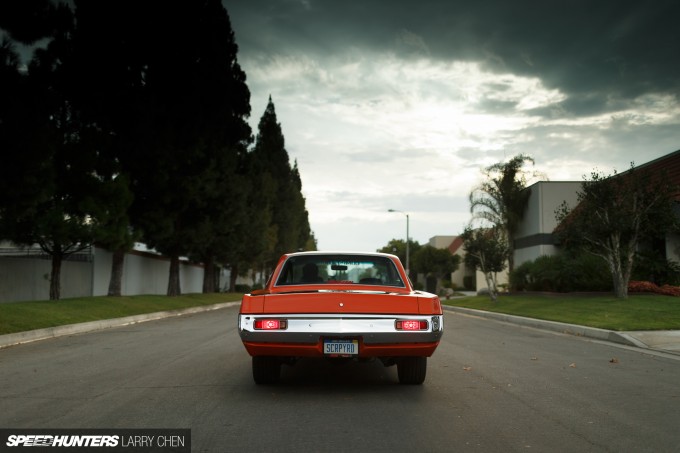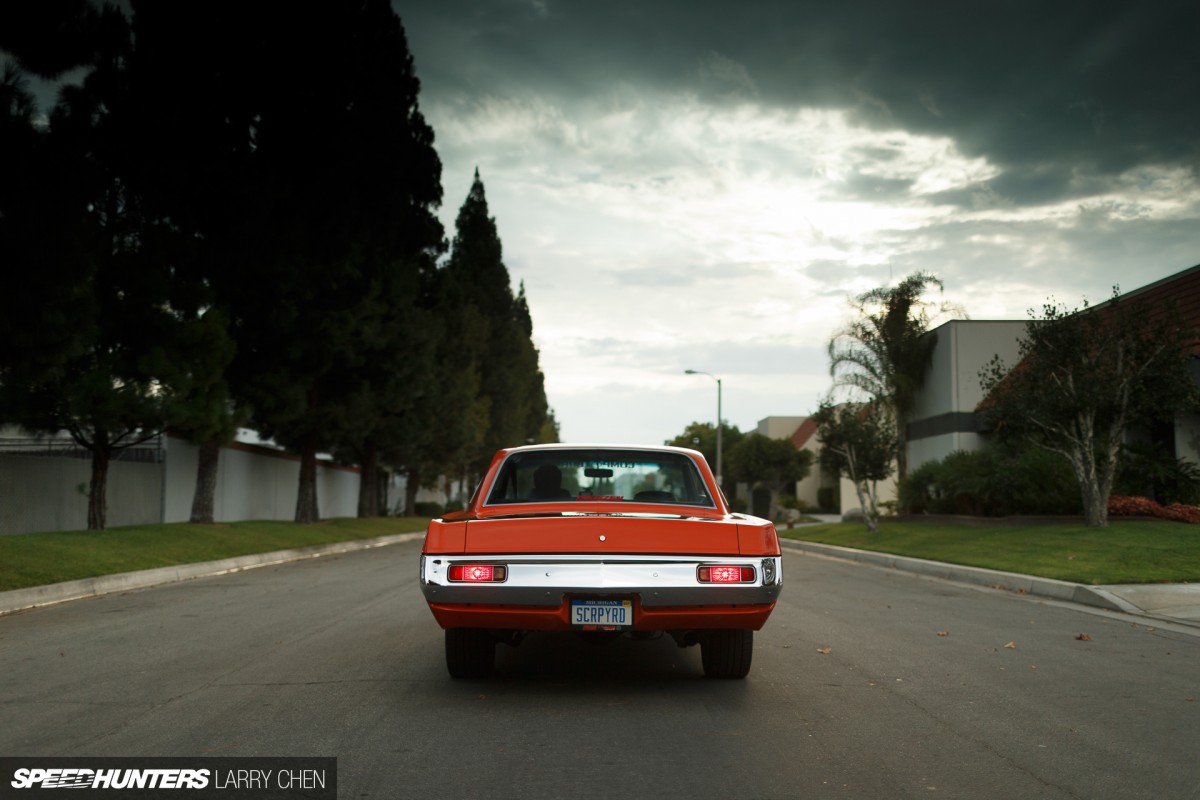 It seems that one of the most vocal groups out there are those opposed to putting American V8 engines into Japanese or European sports cars. Despite the proven performance and cost benefits, they just can't get on board with it, and many feel that a V8 engine somehow ruins or cheapens a car.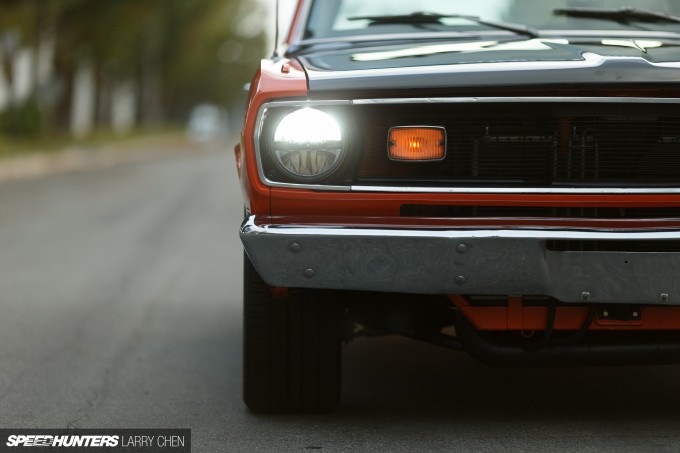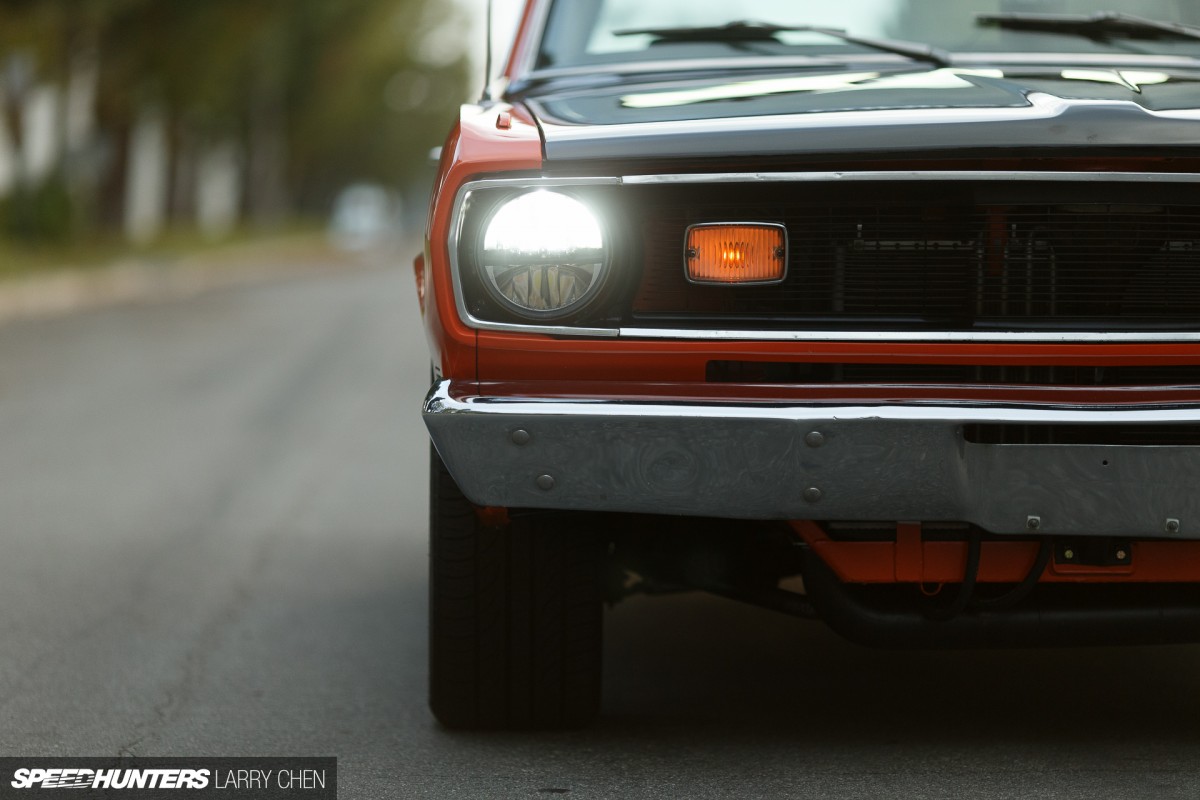 While the great V8 debate will probably never be settled, the popularity of the swaps shows no signs of slowing. These days it's hard to think a of a vehicle that someone hasn't swapped an American V8 into. But how about opposite? How many vintage American machines are out there with non-American powerplants?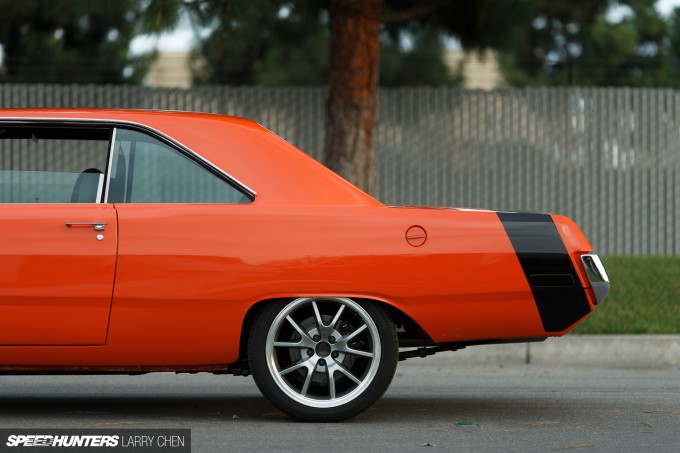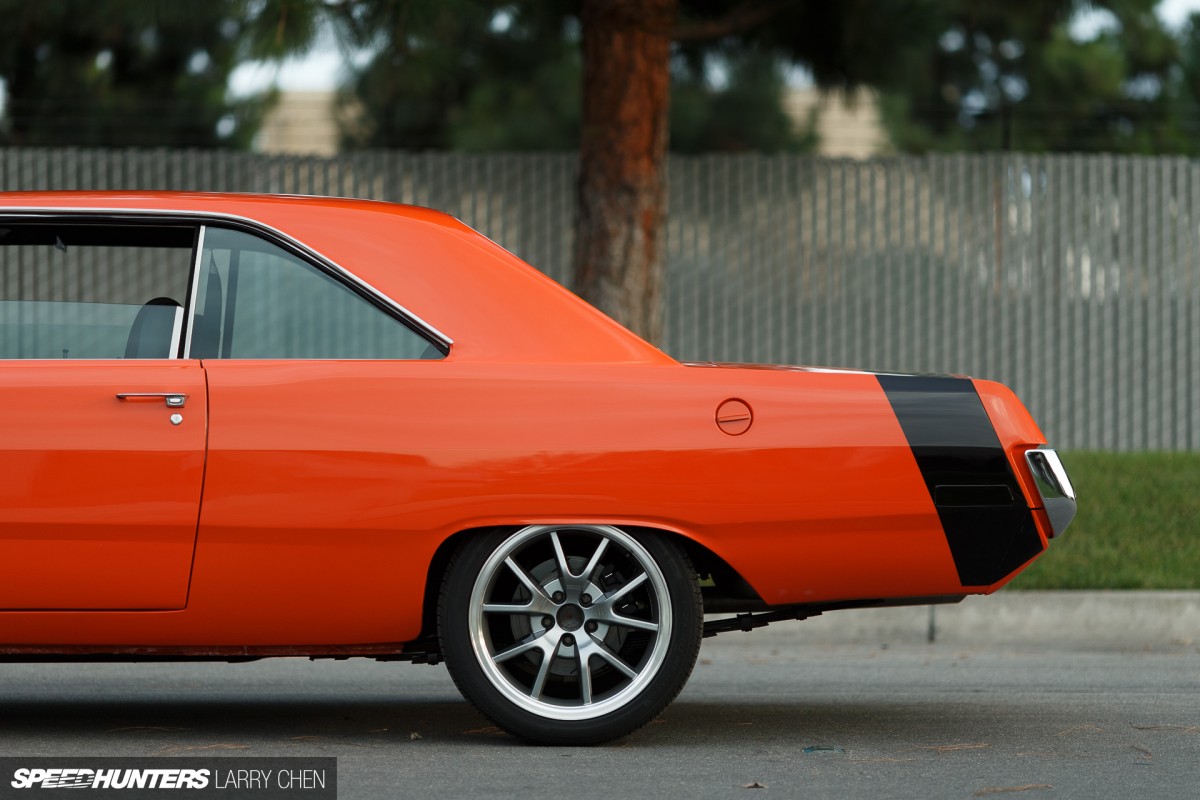 The answer is not many, but they do exist – and we recently had the chance to spend some time with one of the most unconventional Mopars we've seen in a while. One that's powered by a turbocharged Toyota inline six.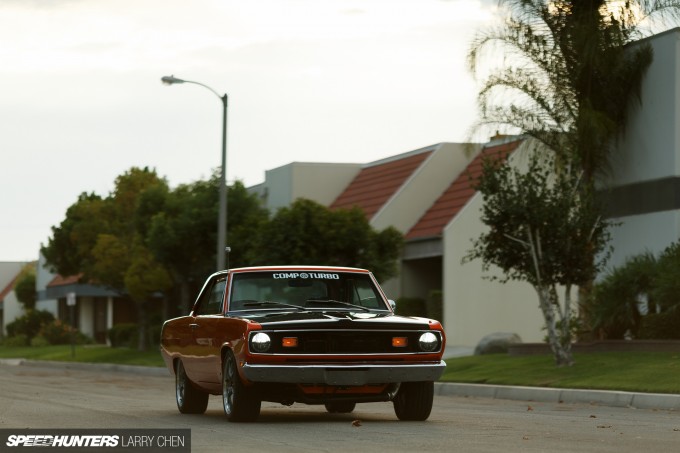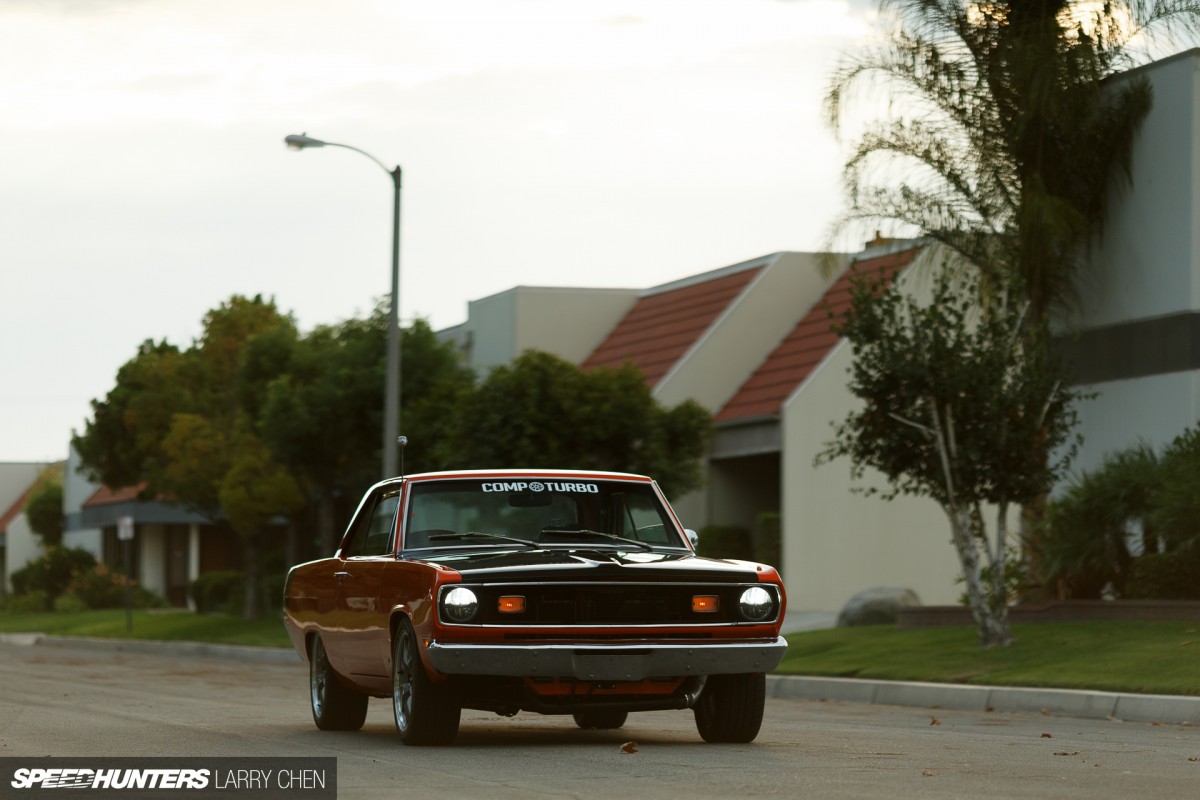 The story of this 1971 Plymouth Valiant Scamp (the sister car to the Dodge Dart Swinger) begins when its owner, Dave Buckshaw, found the car wasting away in a scrap yard and decided to save it from the crusher. Dave was working with Fram Oil Filters' marketing team in Detroit at the time and it was decided that an unusual project car might help the brand reach a younger generation of enthusiast.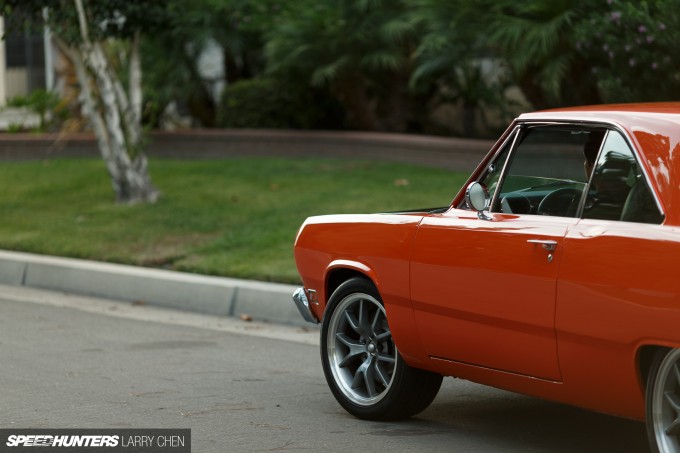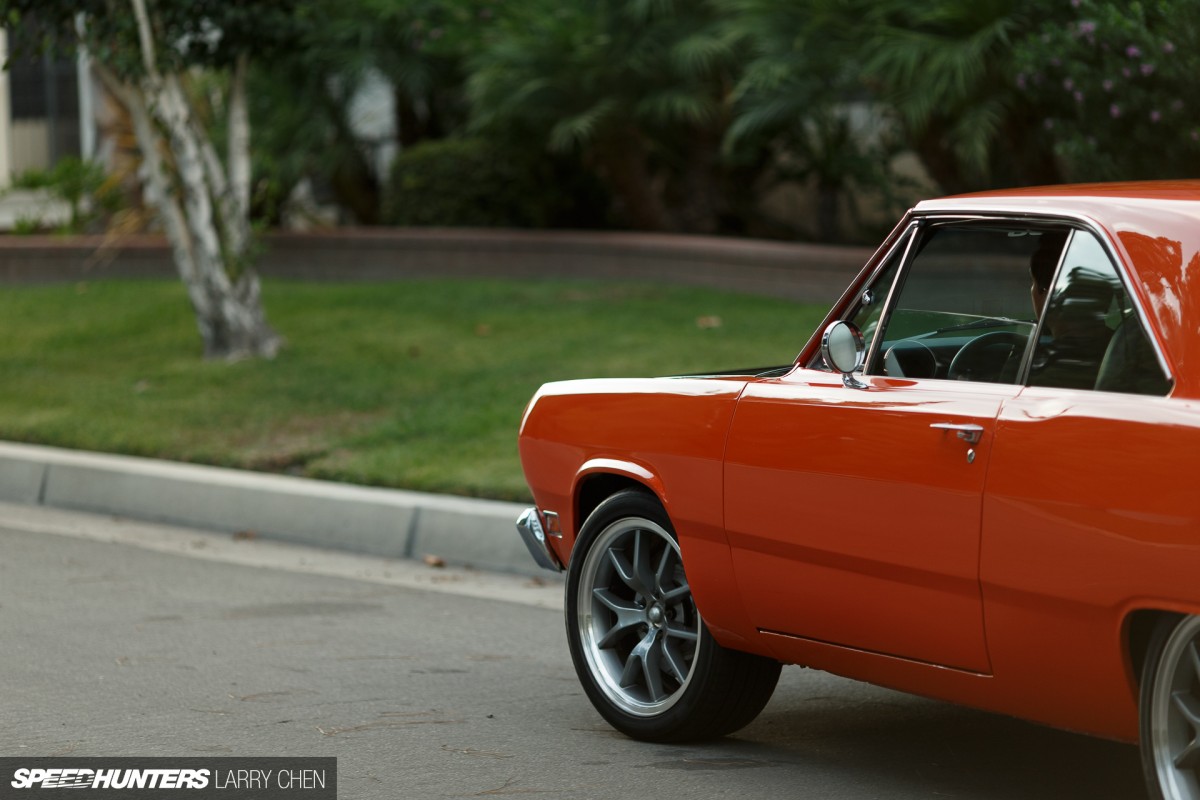 Prior to this point, Dave's personal project cars had included unusual sleepers like a Buick Grand National powered Cadillac Fleetwood, but he hadn't yet tried any cross manufacturer engine swaps. Even so, he had no qualms about tackling this build and quickly got to work sourcing a powerplant for the Plymouth.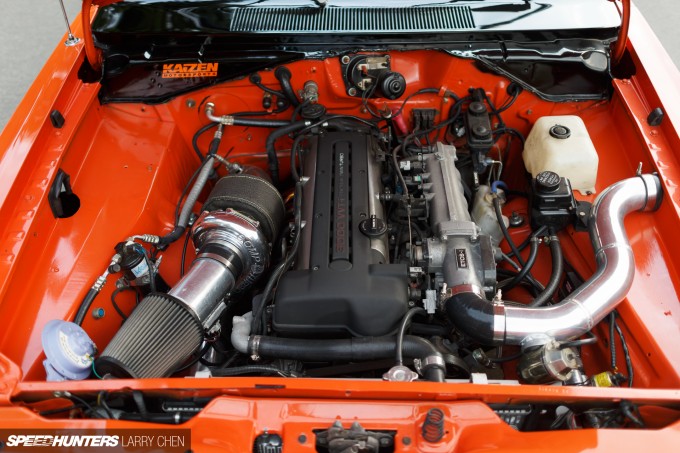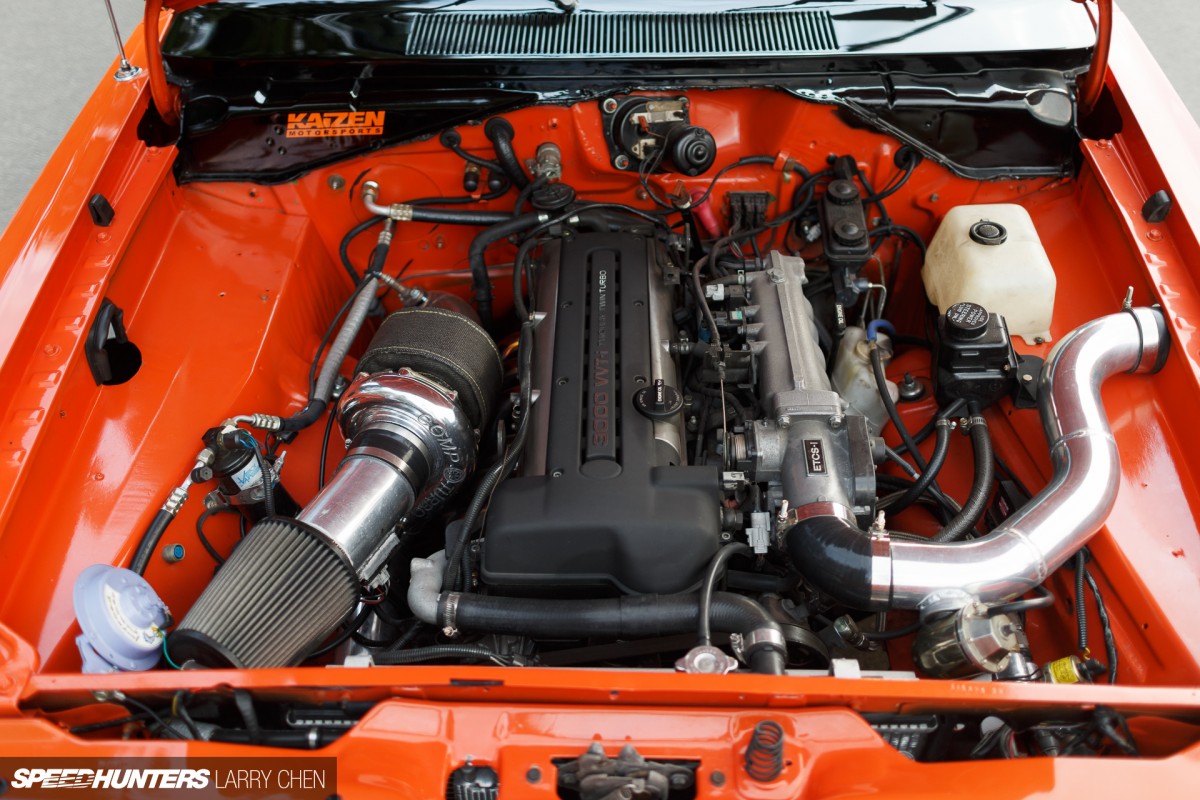 Thanks to the power of a thing called Ebay, Dave found an engine and transmission freshly pulled from a Japanese market Toyota Aristo priced at a reasonable $2,200. Many options were considered initially, but given the 2JZ's legendary reputation among the tuner crowd, it was the perfect choice for an outside-the-box build.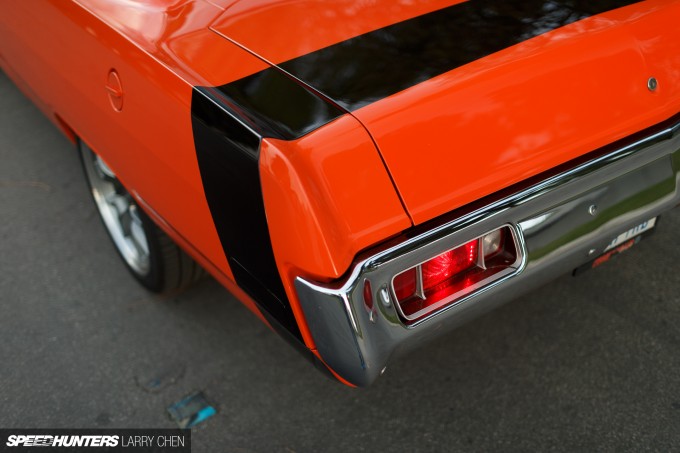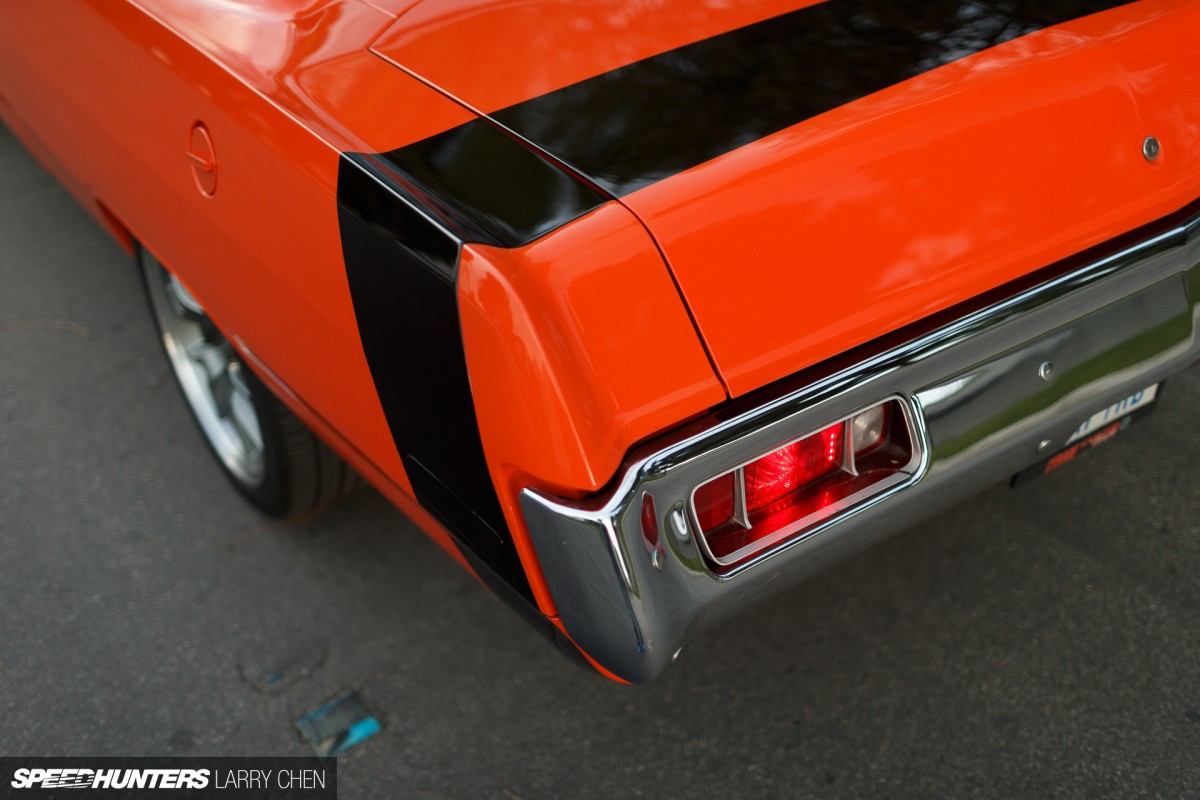 Over the next six months, Dave and some of his friends spent every spare hour in the Fram training garage putting the car together. Needless to say, there's no swap kit for dropping a 2JZ into a Mopar A-body, so pretty much everything had to be fabricated from scratch.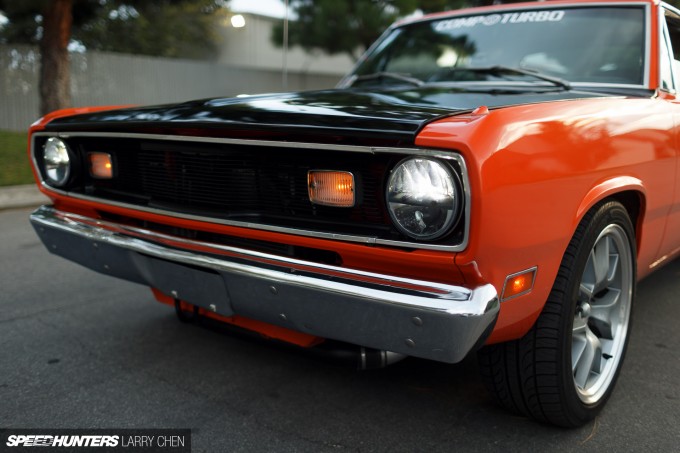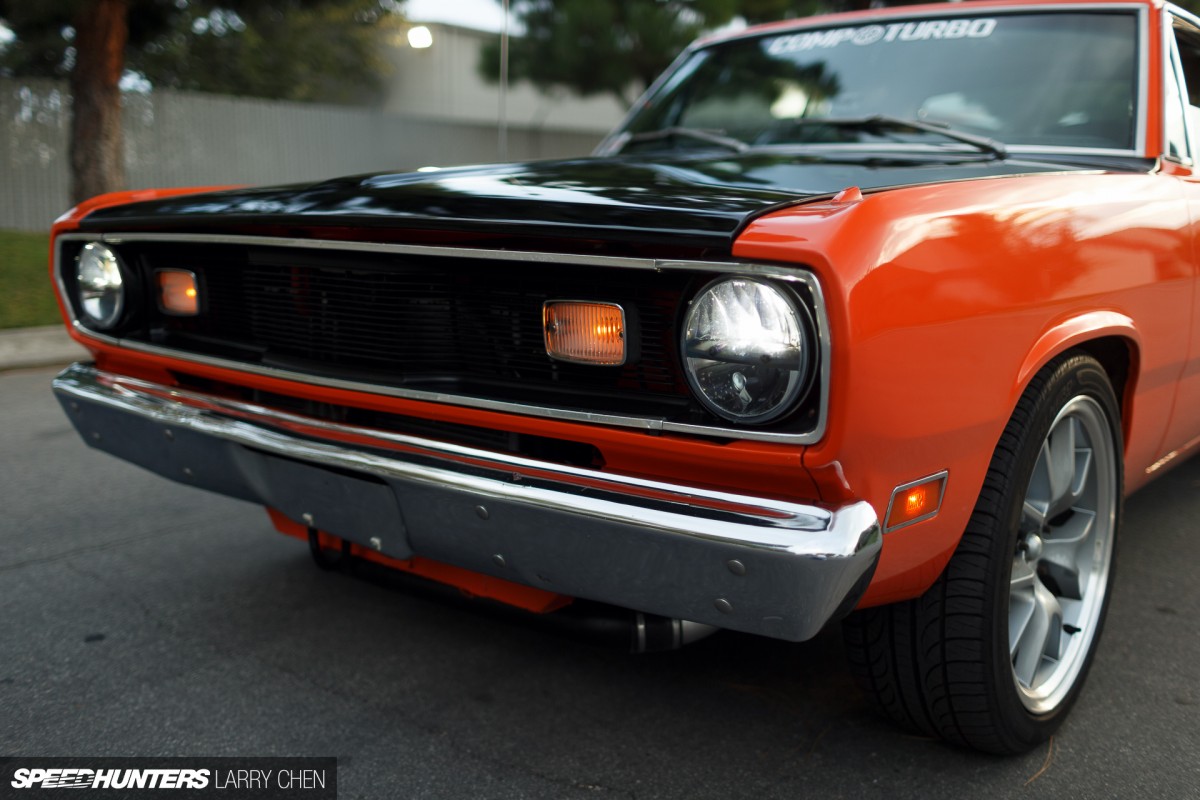 Along with the help of his buddies and the support of his boss during the build process, Dave's personal experience working with turbocharged motors and EFI systems also helped greatly when it came to getting the 2JZ up and running in the Valiant.
Old Tricks, New Tricks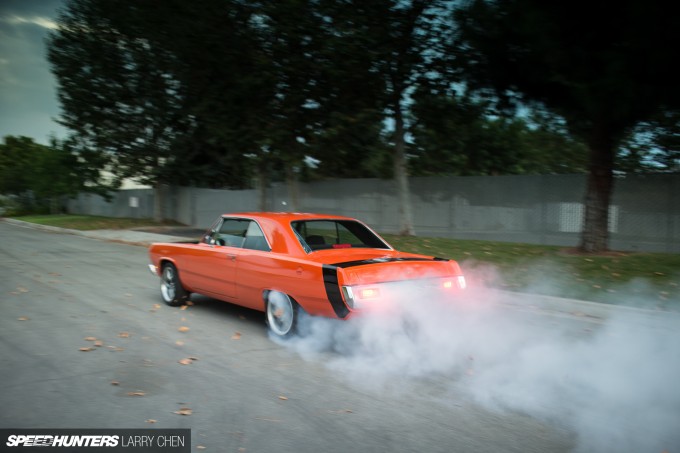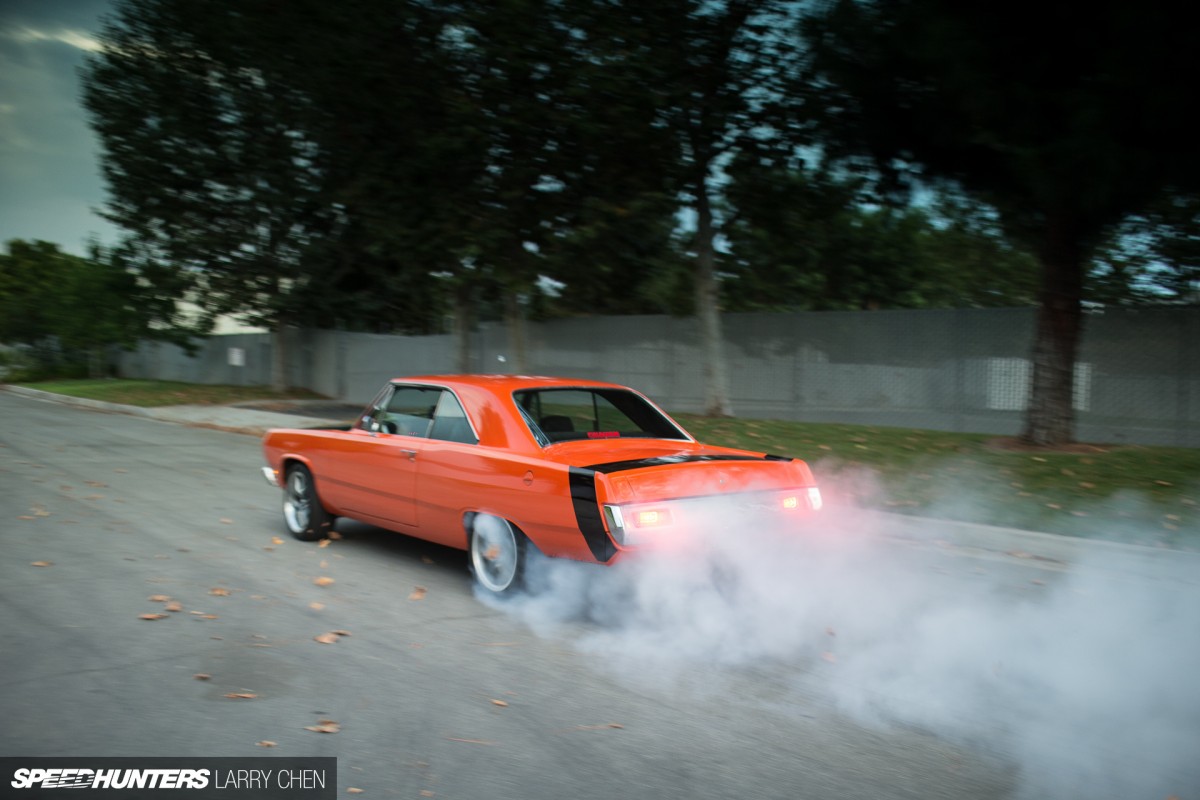 From the beginning, the idea was not to build an outrageous pro-touring car designed to attack the road course or drag strip. Instead, the plan was to have a fast and unusual street sleeper that could be used for comfortable long distance cruising.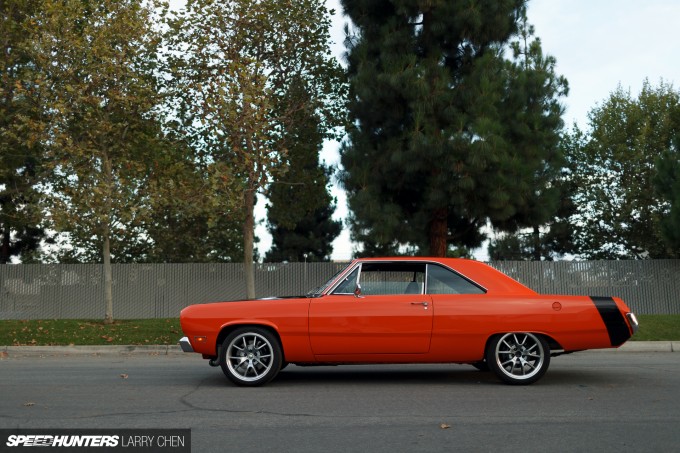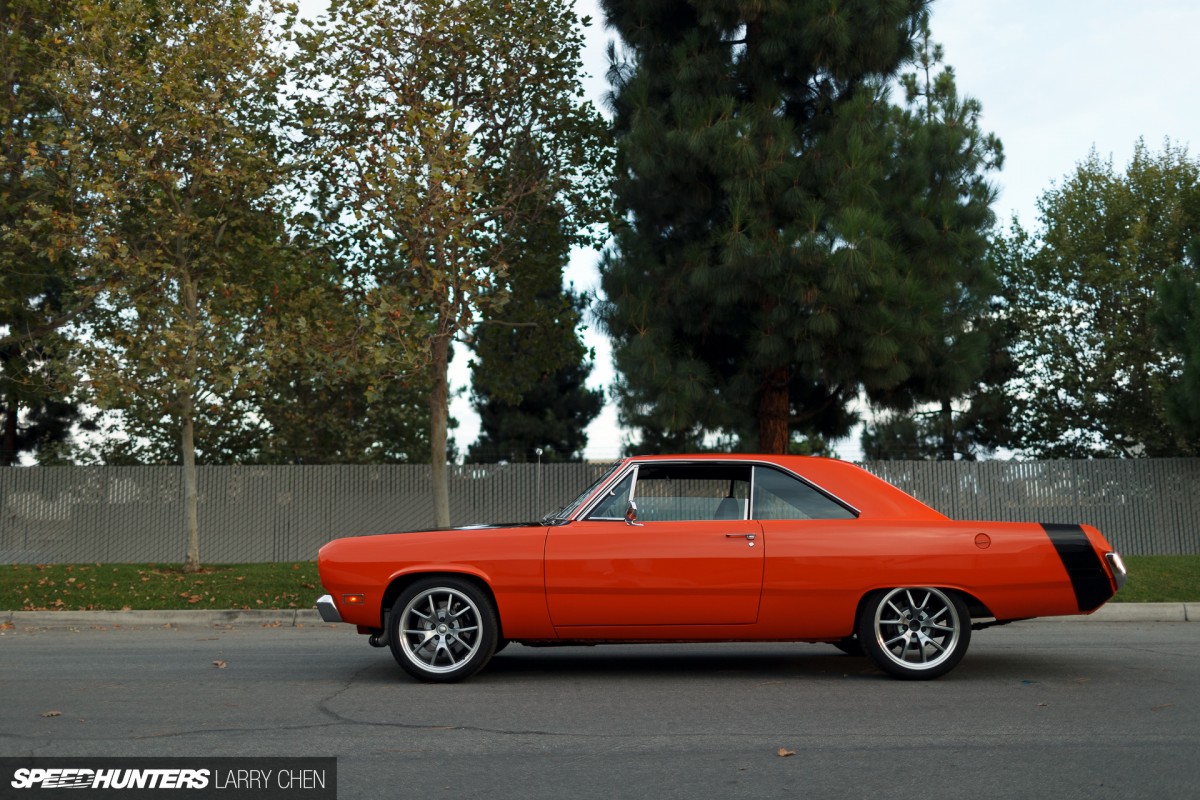 While the engine choice was unusual, this car certainly isn't one of the mega high budget pro-touring builds you see at the SEMA Show every year. There have been suspension and chassis upgrades, but they were done to bring the Valiant's handling up to modern standards rather than make an all-out track machine.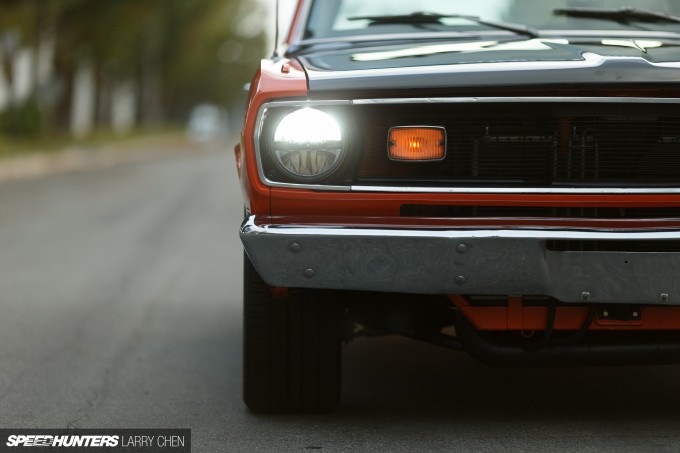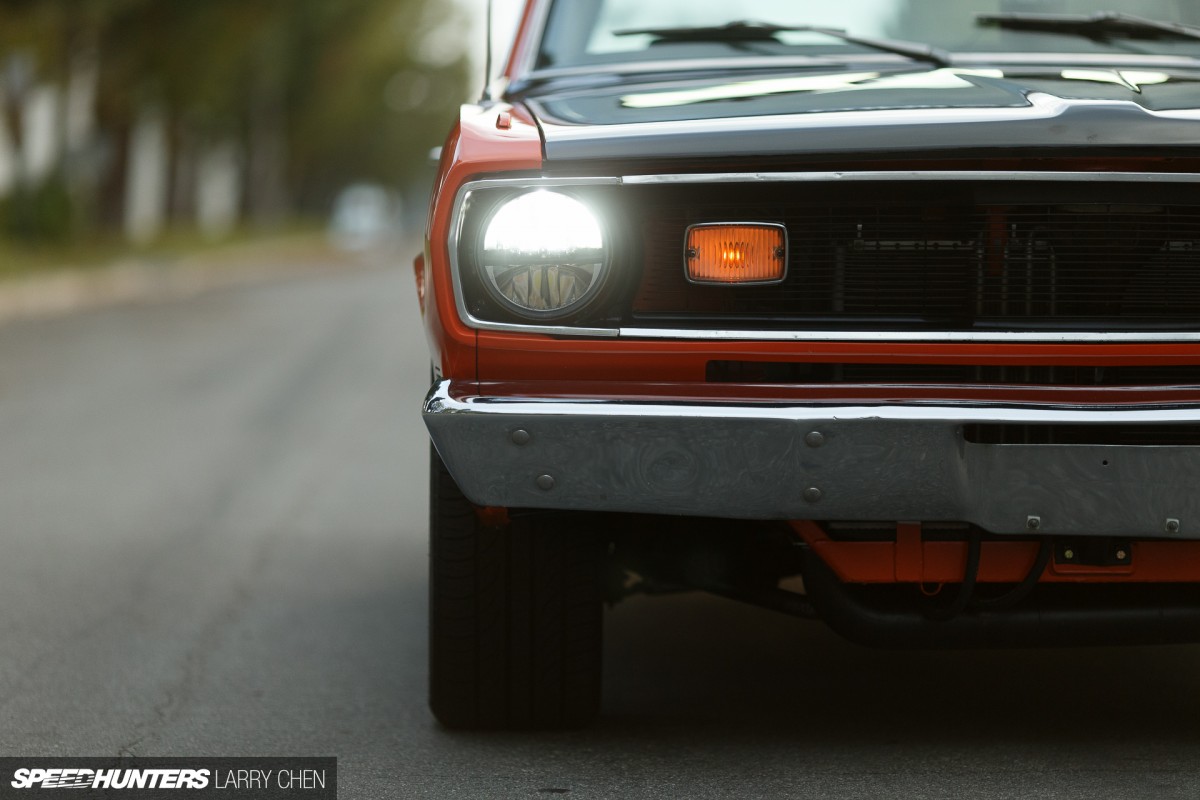 The suspension modifications on the car use a lot of the tricks learned from 1960s Trans-Am racers and include Firm Feel torsion bars and Reilly Motorsport tubular control arms and strut rods. New York's Bergman Autocraft supplied custom-valved Bilstein shocks and road racing spec leaf springs for the rear. This is all in addition to the custom-fabbed front subframe and additional chassis reinforcement performed during the build.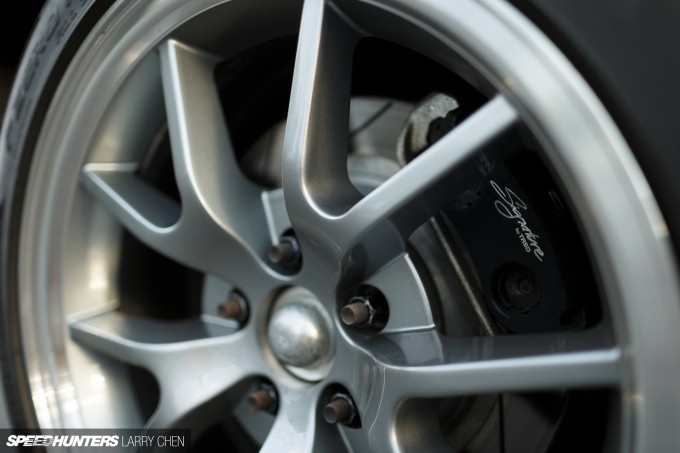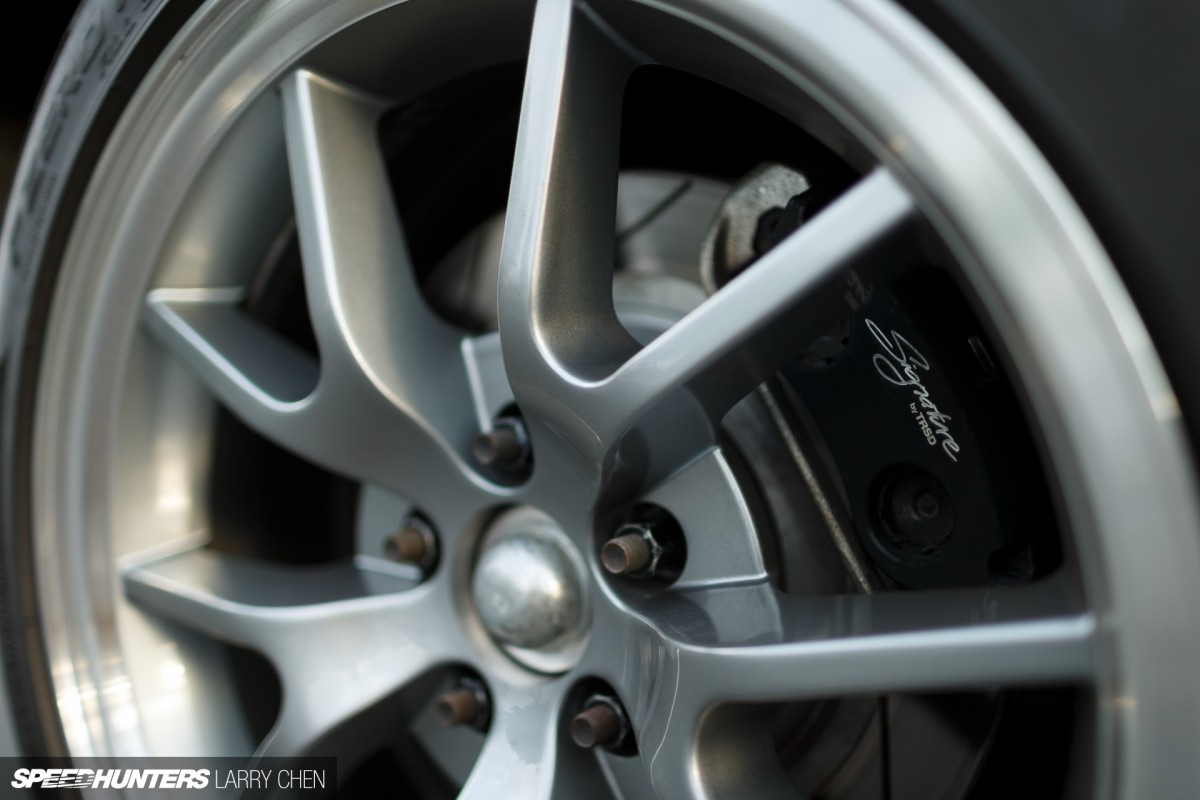 Braking performance has also been significantly improved thanks to a set of 13-inch front and 12-inch rear discs sourced from 1995 Ford Mustang Cobra.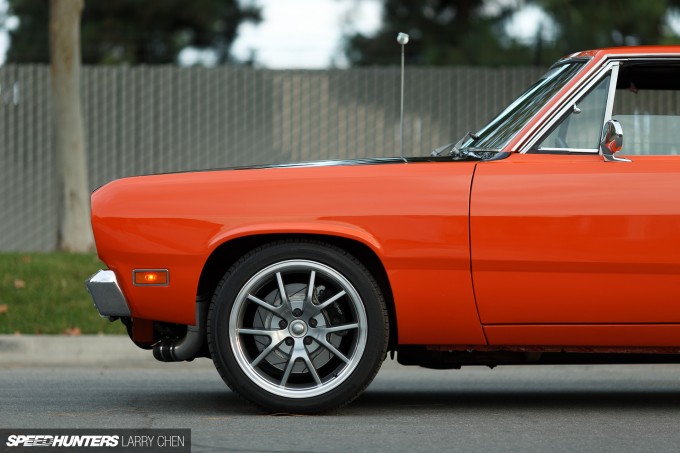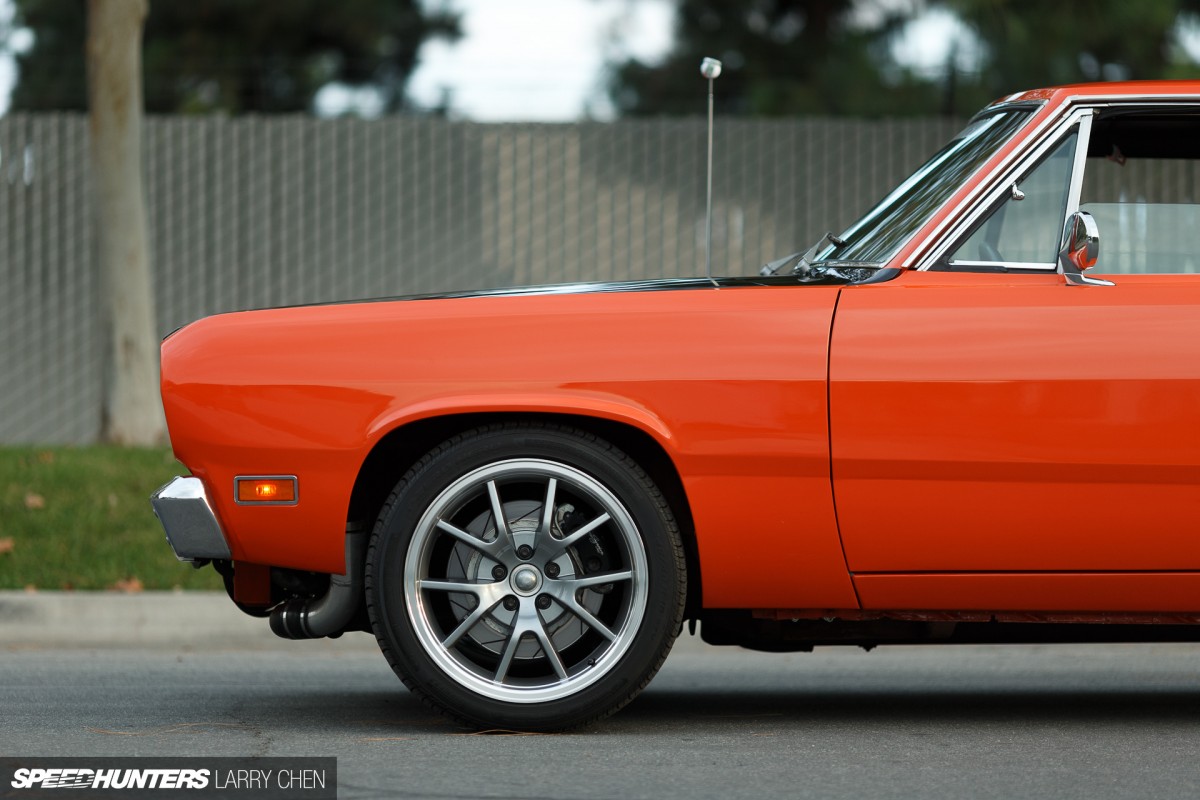 The wheels are 18-inch Mustang FR500 replicas in Anthracite gray that have actually been narrowed to correctly mate with the Scamp's chassis setup. The tires are 245/40R18 Pirelli P Zero Neros all around.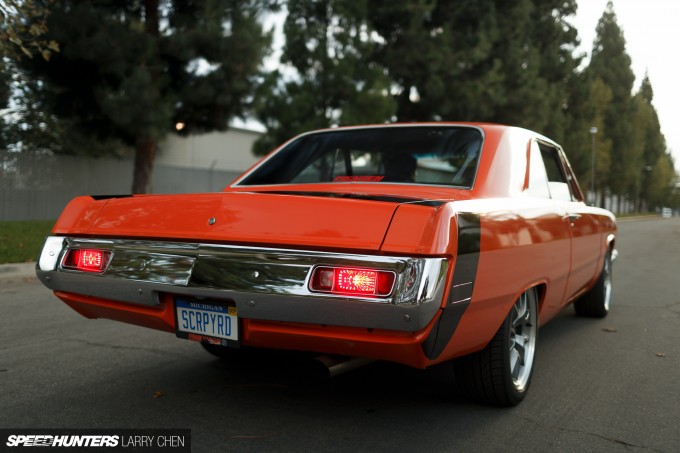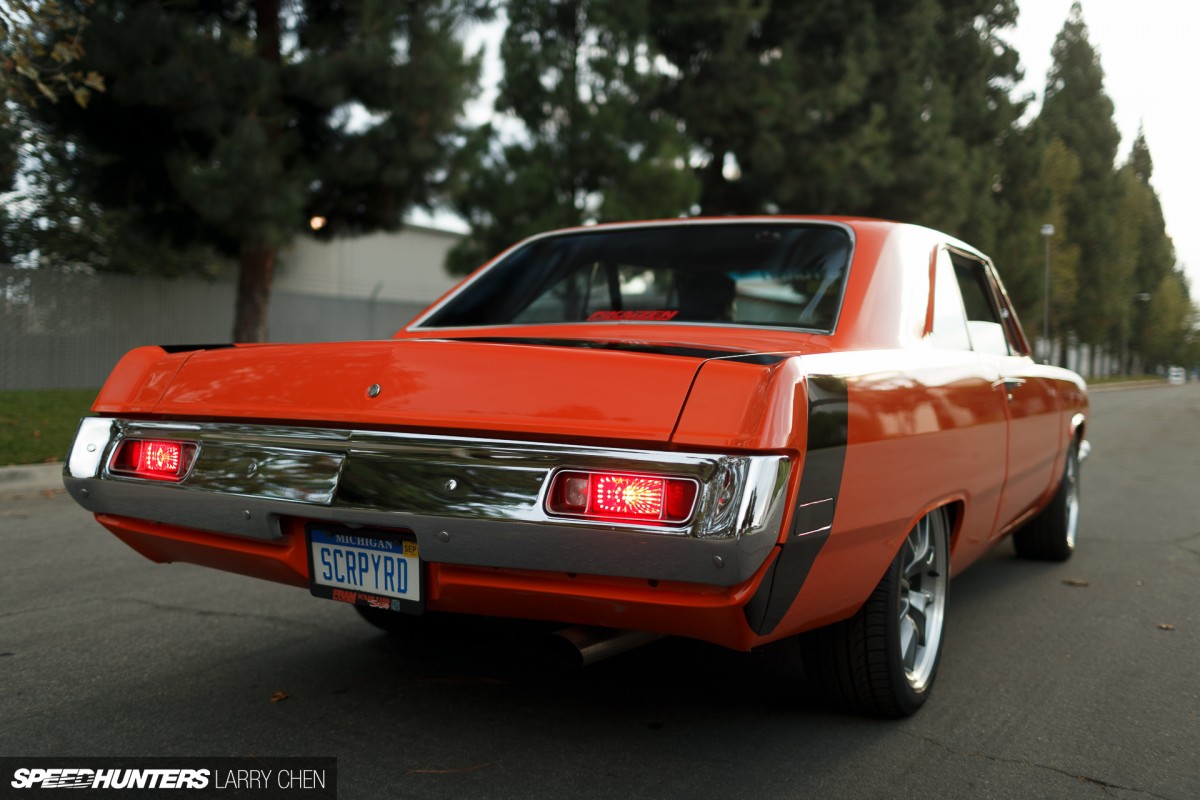 Exterior changes to the Plymouth have been kept simple and include a coat of Big Bad Orange paint from AMC's 1970 color pallete along with trimmed quarter panel lips and LED light conversions in both the front and rear.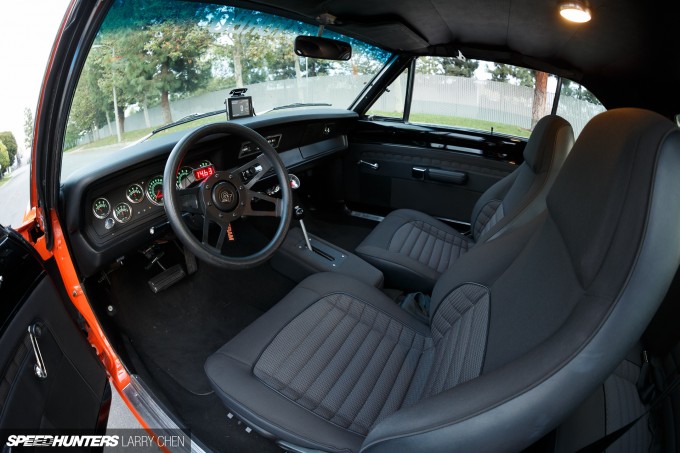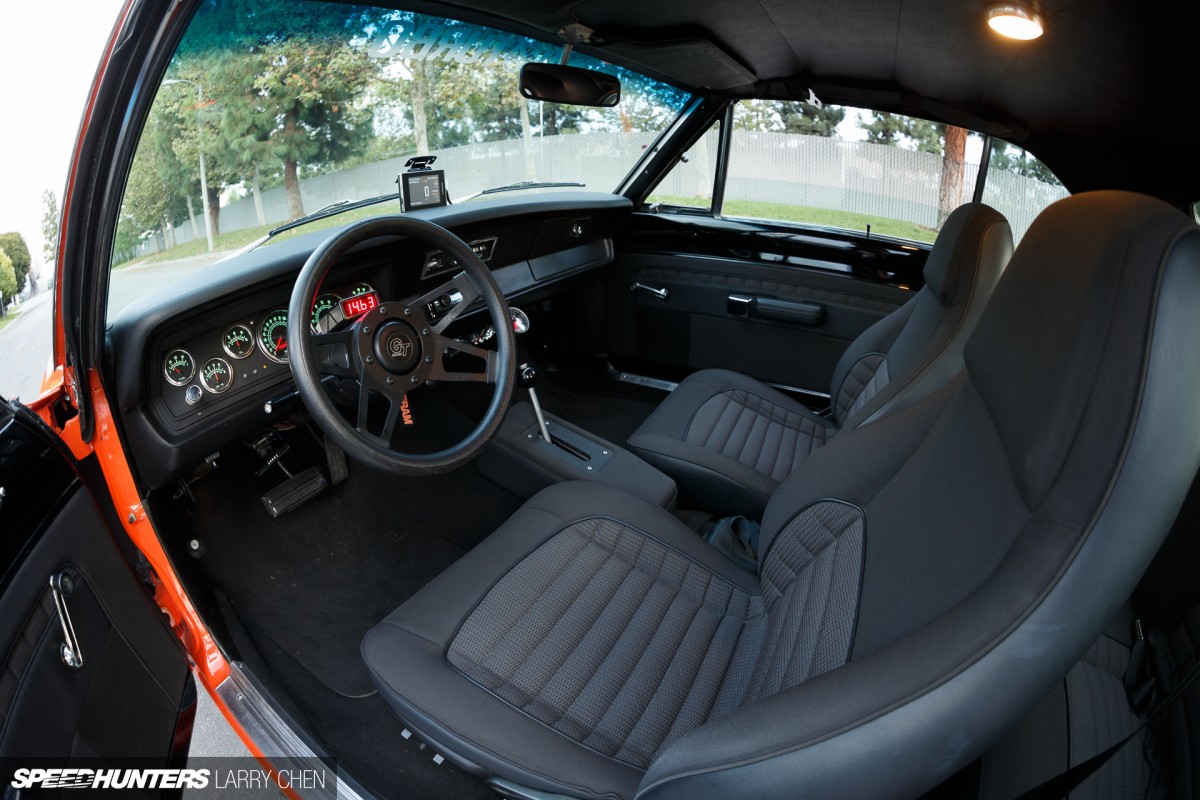 Inside there's a pair of power bucket seats from a 1994 Camaro along with custom upholstery and door panels from PJ's Trim Shop.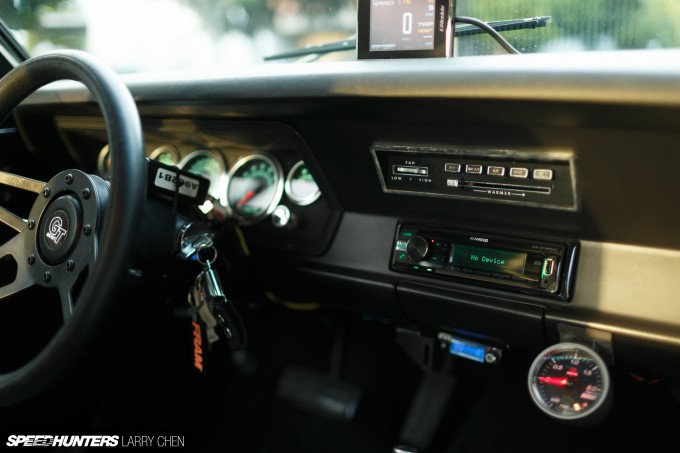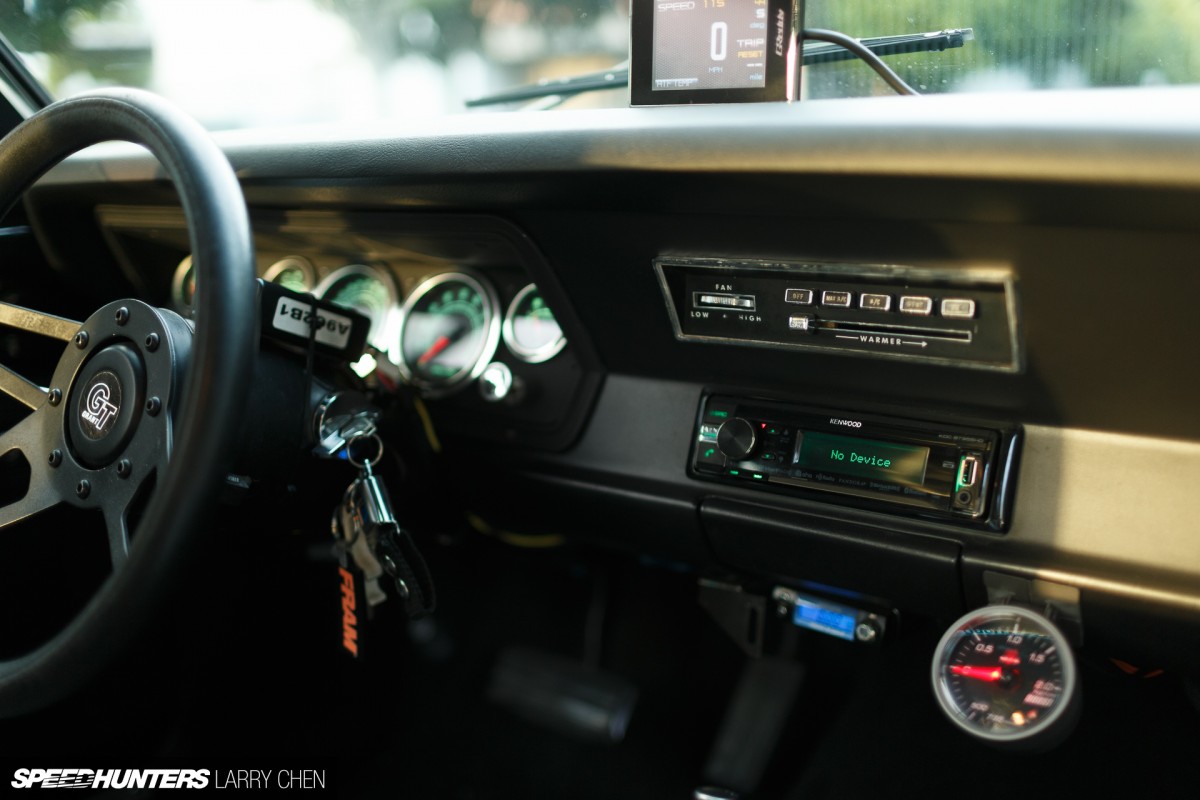 There's also a Vintage Air setup, a Kenwood Bluetooth stereo deck and lots of Dynamat to help keep NVH as low as possible.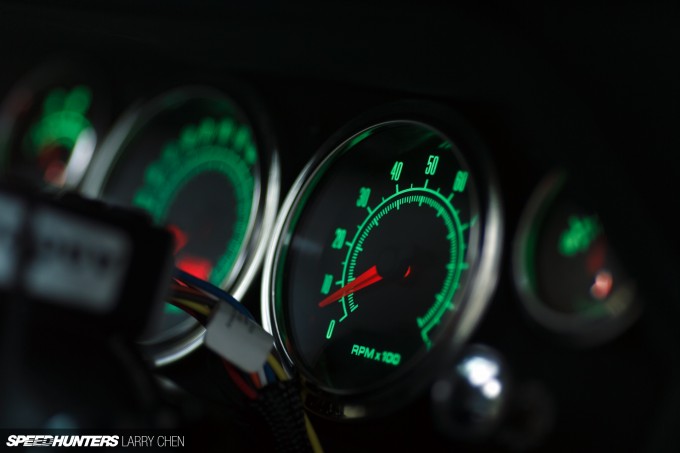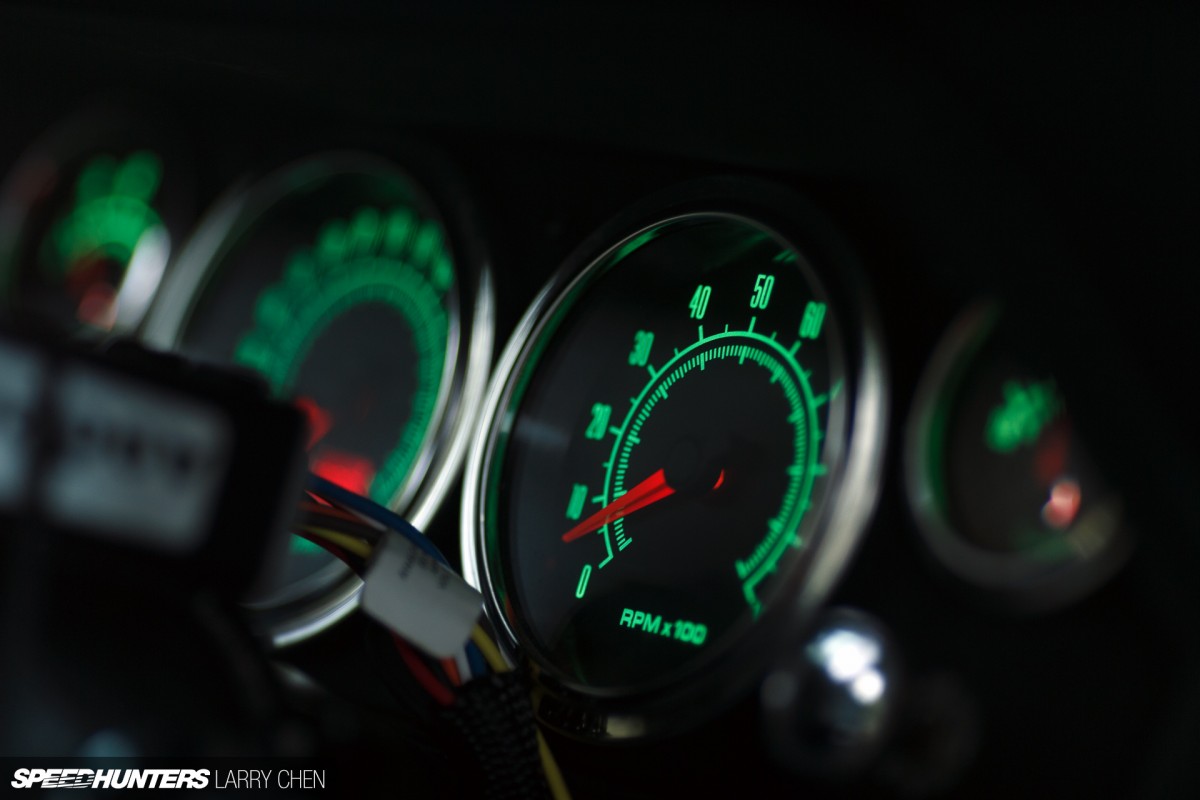 One of the coolest things in the Scamp's cockpit are the instruments – a set of '60s-style gauges mounted in a custom cluster.
Mixed Reactions & Hurt Feelings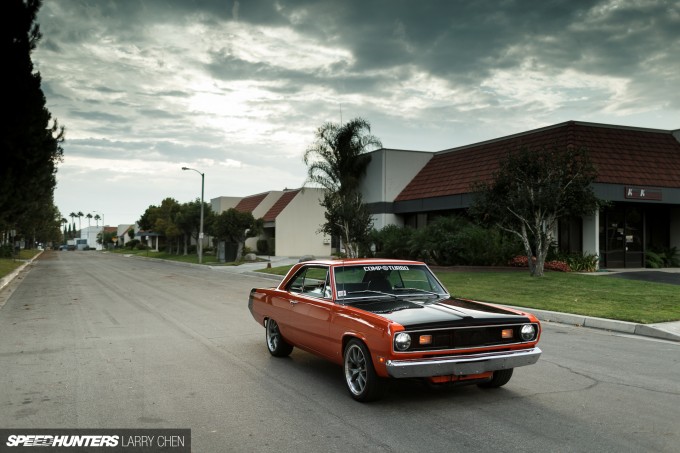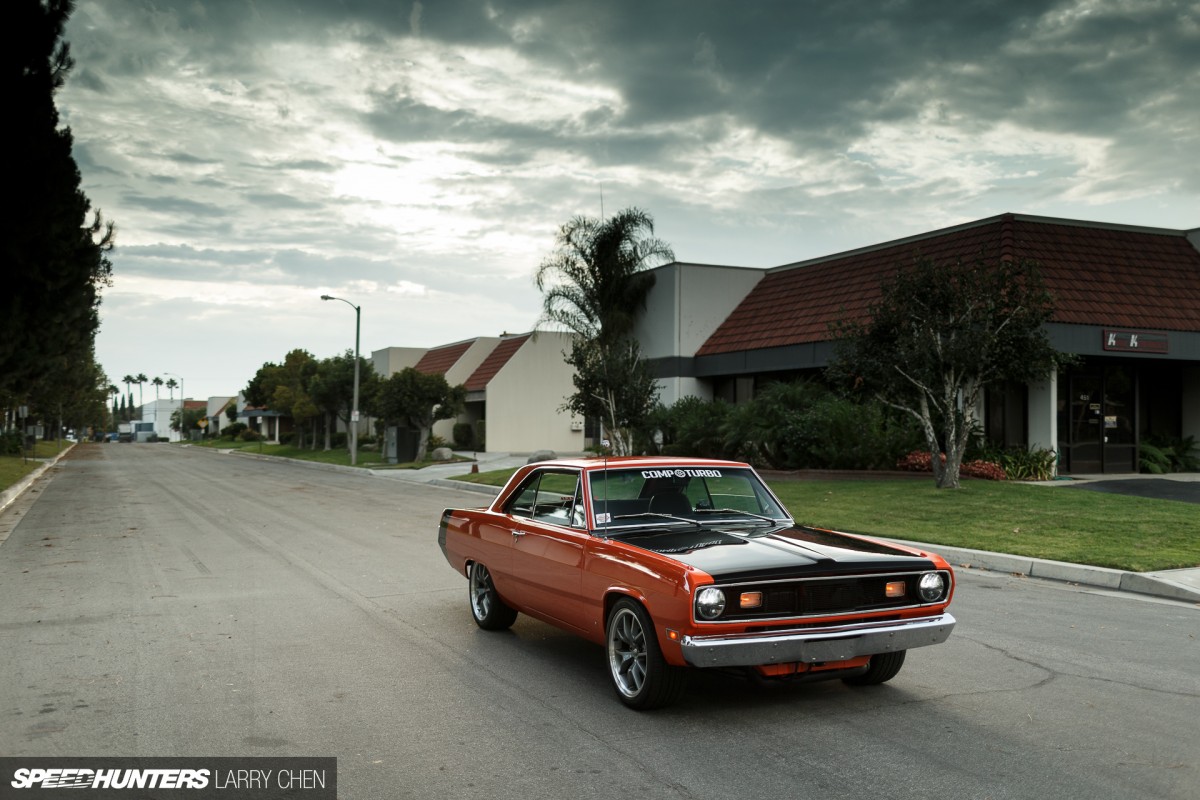 With the build complete and essentially running the stock Aristo 2JZ, Dave set out to take the car to events like the Hot Rod Power Tour and get some exposure. Unfortunately though, changes in the company's upper ranks saw funding pulled and Dave found both himself and the Plymouth without a home.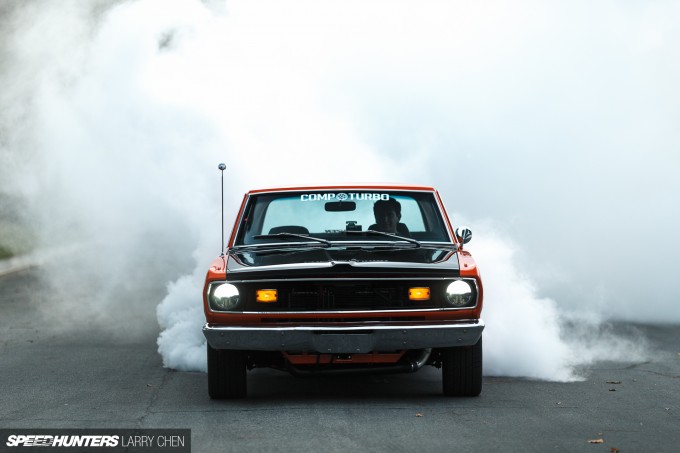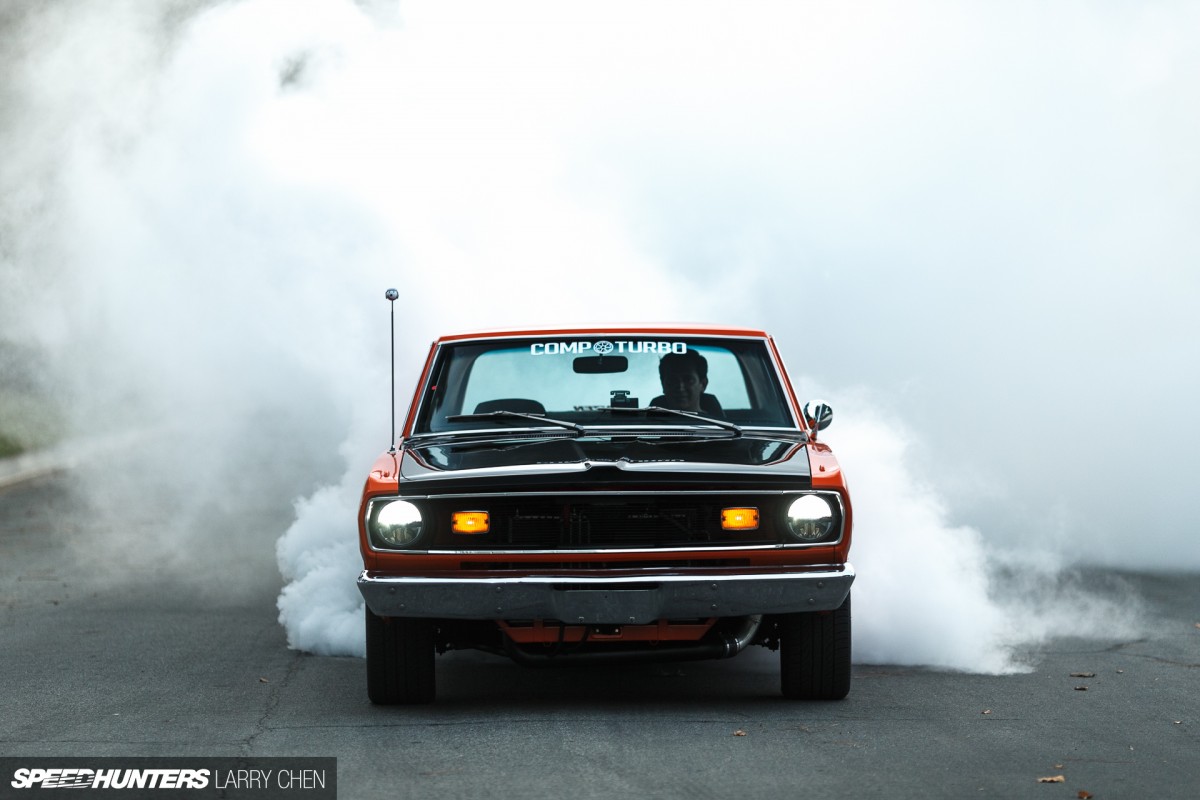 It wasn't an easy time, as Dave had invested a huge amount of his own time and money in a project that had been abandoned right when it was nearing completion. After strongly considering selling the car, Dave realized he had grown very attached to the Scamp and eventually decided to continue on with the project on his own.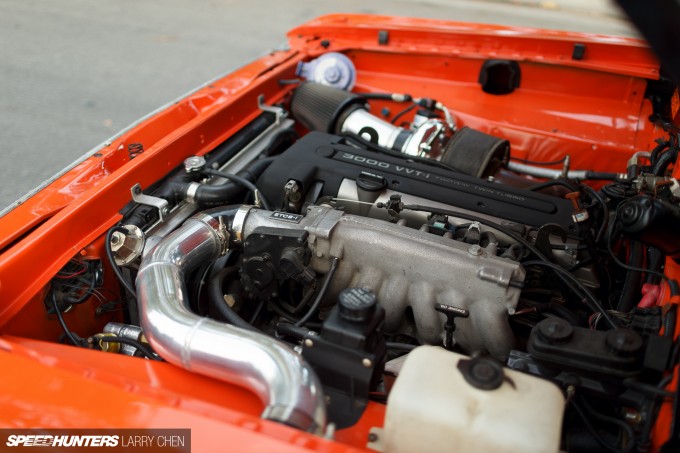 For the next stage of the build, he got in touch with Jose Valle at Kaizen Performance in Southern California – a well respected tuning shop that specializes in tubrocharged Toyota engines. Dave was already quite familiar with the performance potential of the 2JZ, and he knew Kaizen would be the perfect place to extract it.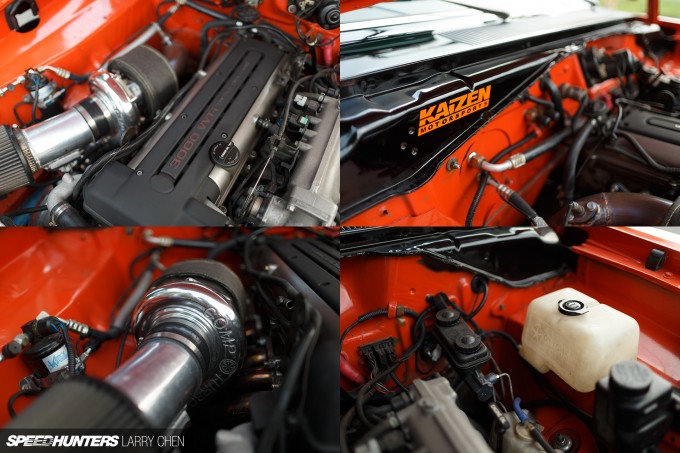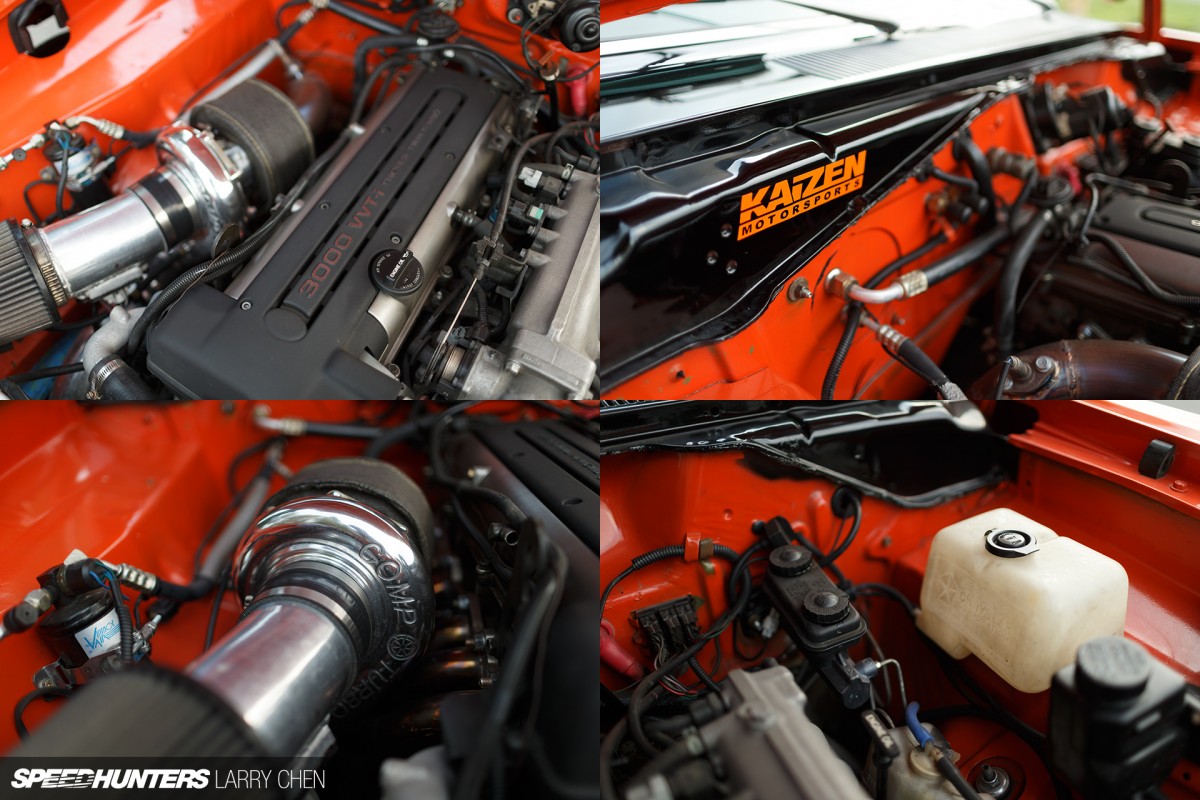 In its initial spec the car made right around 400 horsepower, but the goal version for version two is a streetable 700 horsepower – which anyone familiar with the 2JZ knows is a walk in the park. The car is already well on its way to that mark, with a single turbo conversion using a 67mm Comp Turbo turbine. Supporting upgrades will include an upgraded fueling system and a MegaSquirt MS3-Pro engine management system.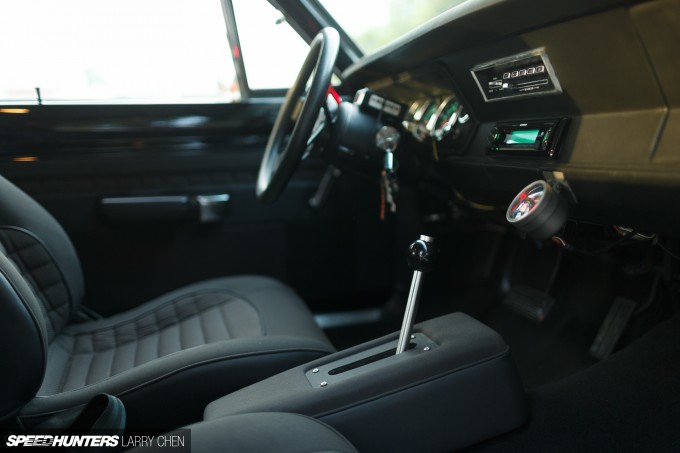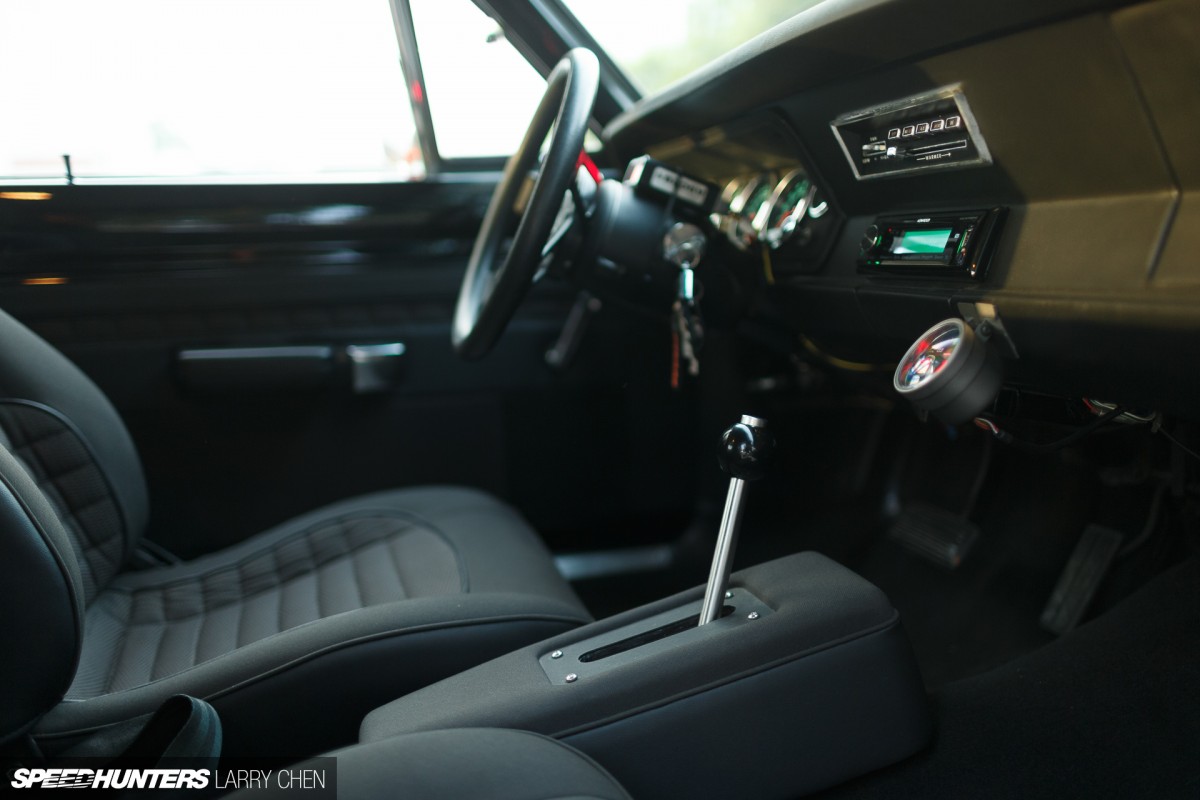 Up to this point that car has been running the factory Aristo A340 automatic transmission, but another major change coming will be the installation of a Tremec TKO 600 five-speed gearbox with a twin-plate clutch.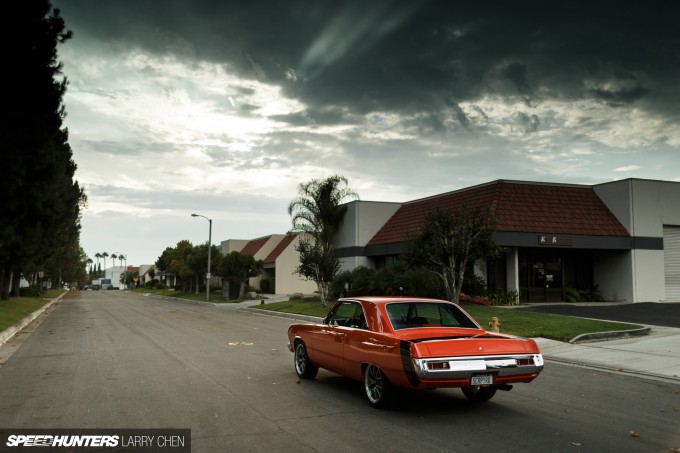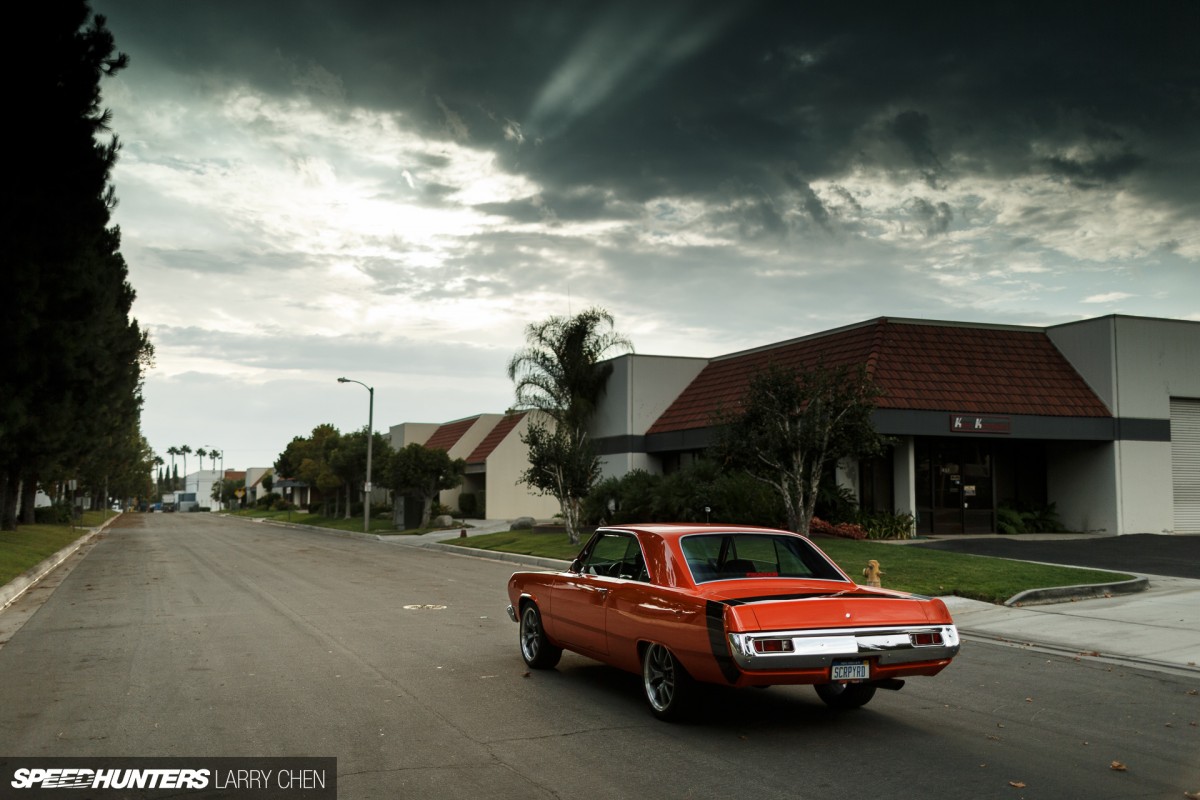 When asked about the kind of reactions the car gets, Dave says they are mixed. On the highway back in Detroit he often gets the thumbs up from patriotic muscle car lovers who have no idea the Plymouth actually has a heart made in Japan. When driving through parking lots he gets confused looks from people who don't expect a bright orange Plymouth to be so quiet.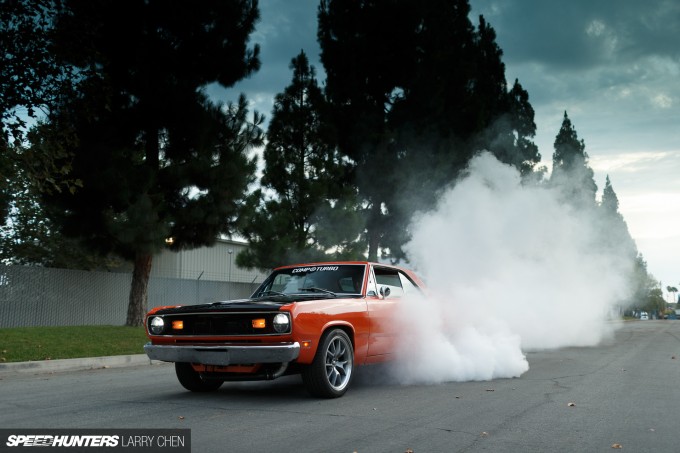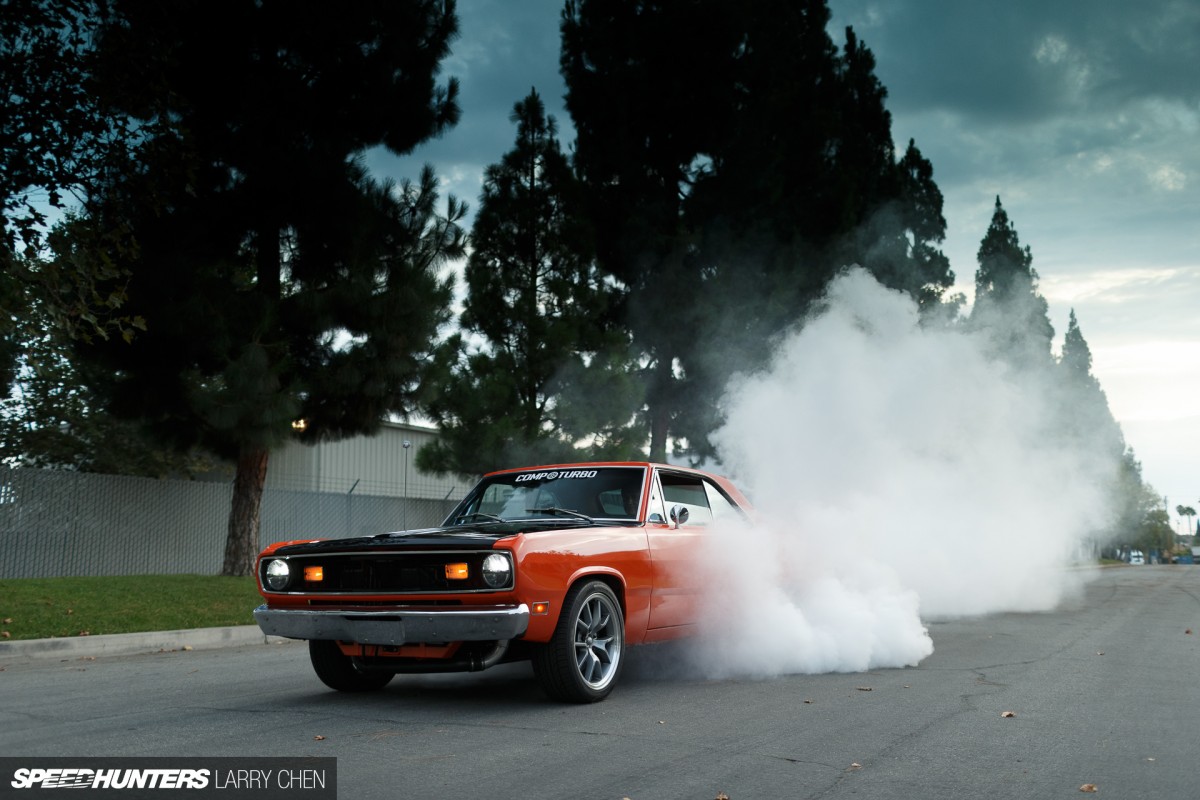 When people do finally discover that the Scamp has six cylinders of turbocharged Toyota power beneath its hood, reactions range from big grins to downright anger from hardcore Mopar guys. A lot of people will just scratch their heads – and that's exactly how Dave likes it.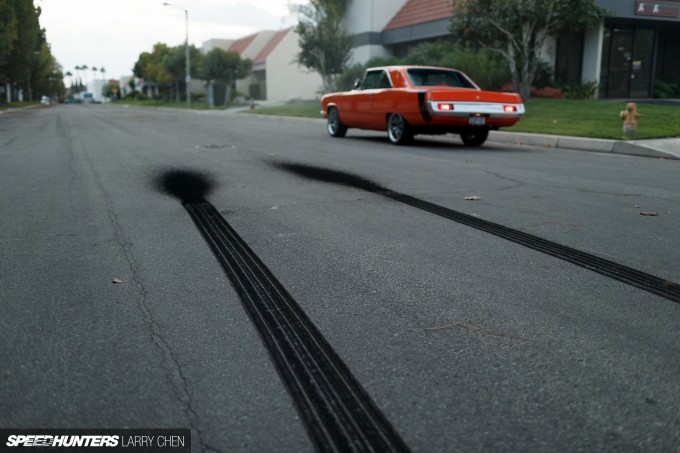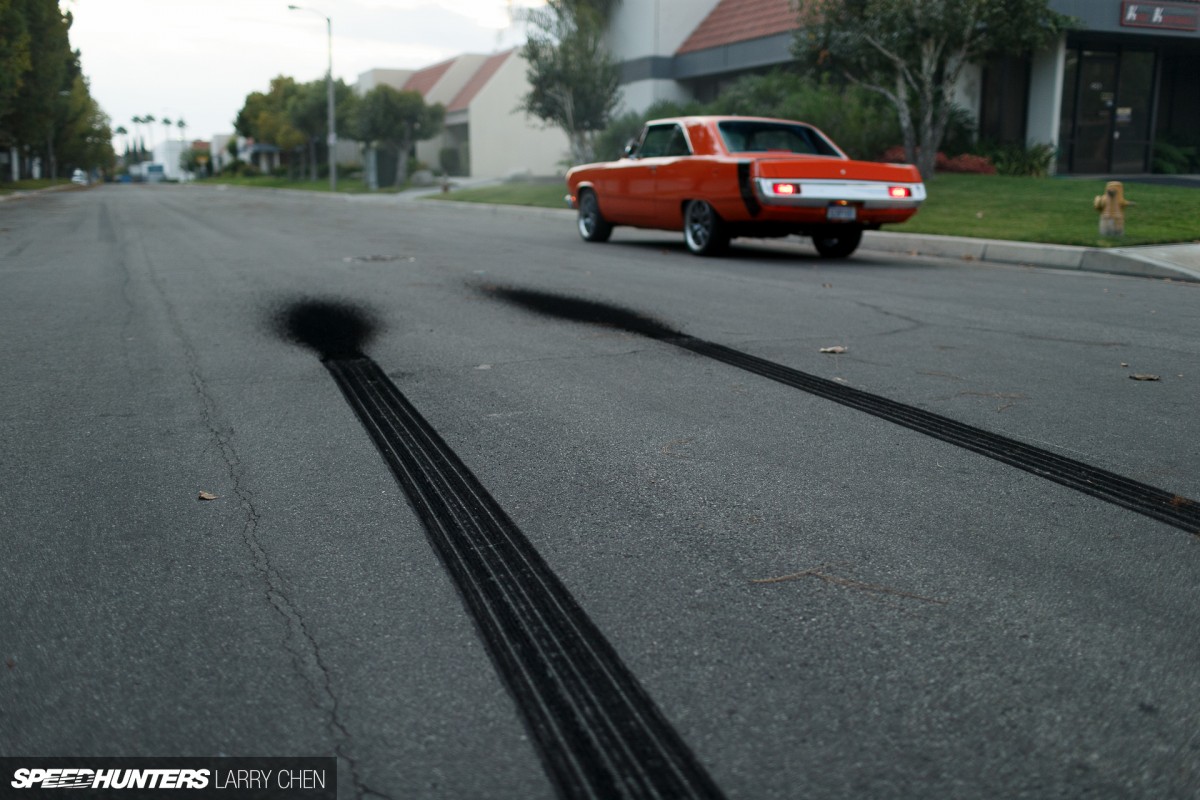 For as many V8-swapped cars we've seen from around the world, it's always nice to turn the tables and look at things the other way. As much as tradition and age-old knowledge are part of car culture, so too is thinking outside the box and upsetting the establishment with unconventional ideas.
We really wouldn't have it any other way.
Mike Garrett
Instagram: speedhunters_mike
mike@speedhunters.com
Photos by Larry Chen
Instagram: larry_chen_foto
larry@speedhunters.com