A Knife In The Dark
One of the biggest things about Speedhunting is that you can stumble upon some rather amazing automotive finds at any given moment. Like the time I was on my way to shoot a car feature and came across right-hand drive, sixth generation Toyota Crown driving on motorway. Or when I was on the way to coffee shop with a bunch of friends in Houston, Texas, only to turn a corner and spot a 1937 Mercedes SSK replica, which then led to discovering a warehouse full of priceless automobiles.
Car culture and pure automotive enjoyment is everywhere, and it's both my and your job to keep a keen eye out to spot hidden treasures.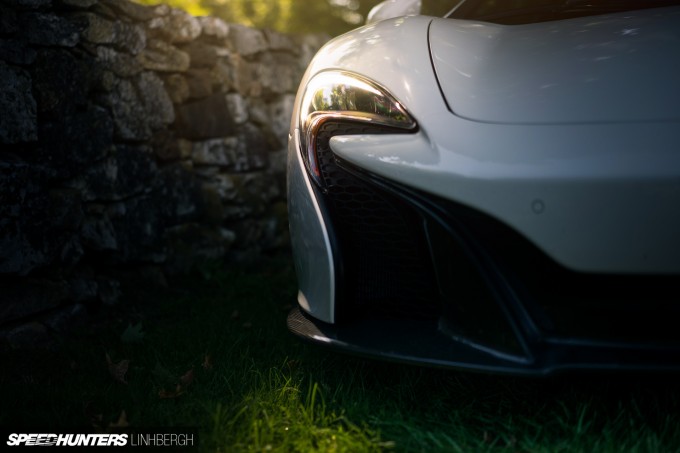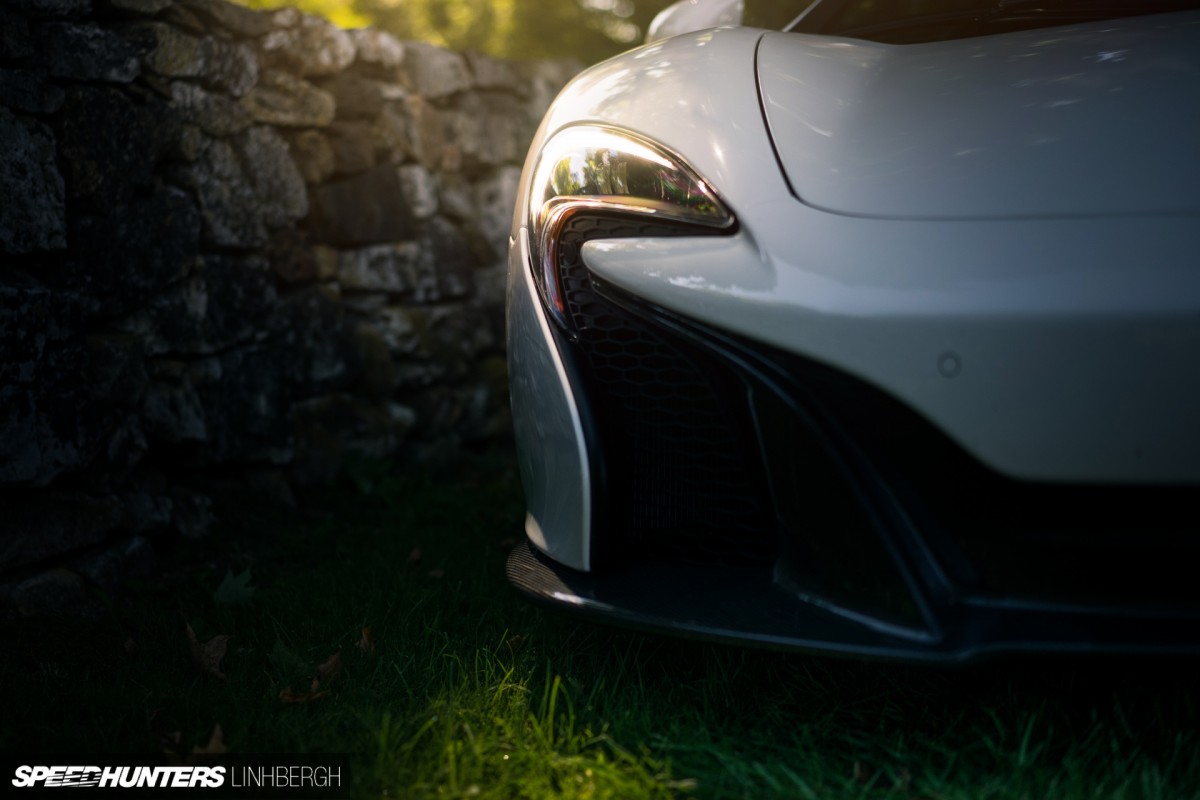 Late last month I extended my trip to New York for a bit of much needed RnR time. I met up with Elizabeth on a beautiful Friday morning and we headed out in a roaring Maserati GranTurismo Spyder to Lime Rock Park to do a bit of special bit of Speedhunting. This photo gives you a big hint what we were up to.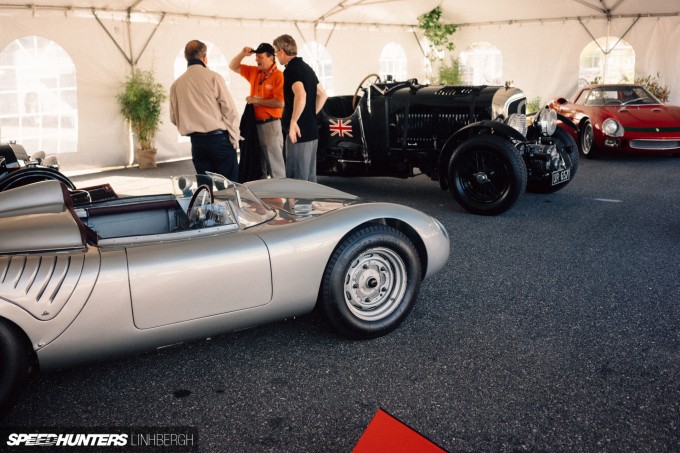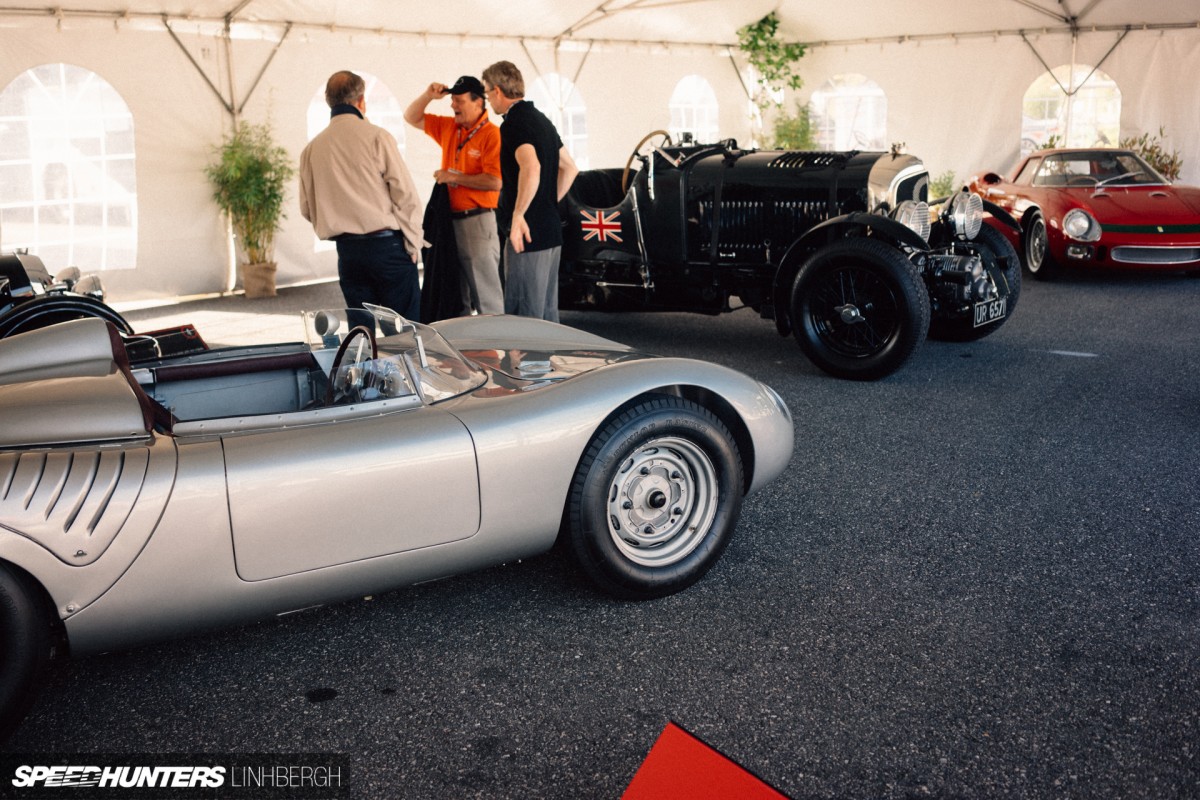 There was more though, because that weekend there was something special going on: the 32nd annual Historics Festival. The paddock at Lime Rock Park was filled with all sorts of classic race cars, from Alfas to Porsches to BMWs, and even a varied selection of Formula cars. But one tent stood out from them all – that which housed five cars owned by renowned American fashion designer, Ralph Lauren. Knowing that Lauren is very protective of his car collection, we weren't going to let this rare Speedhunting opportunity in front of us go to waste.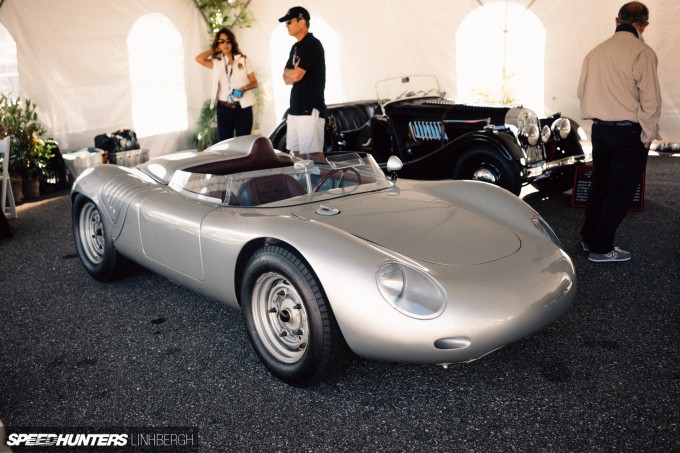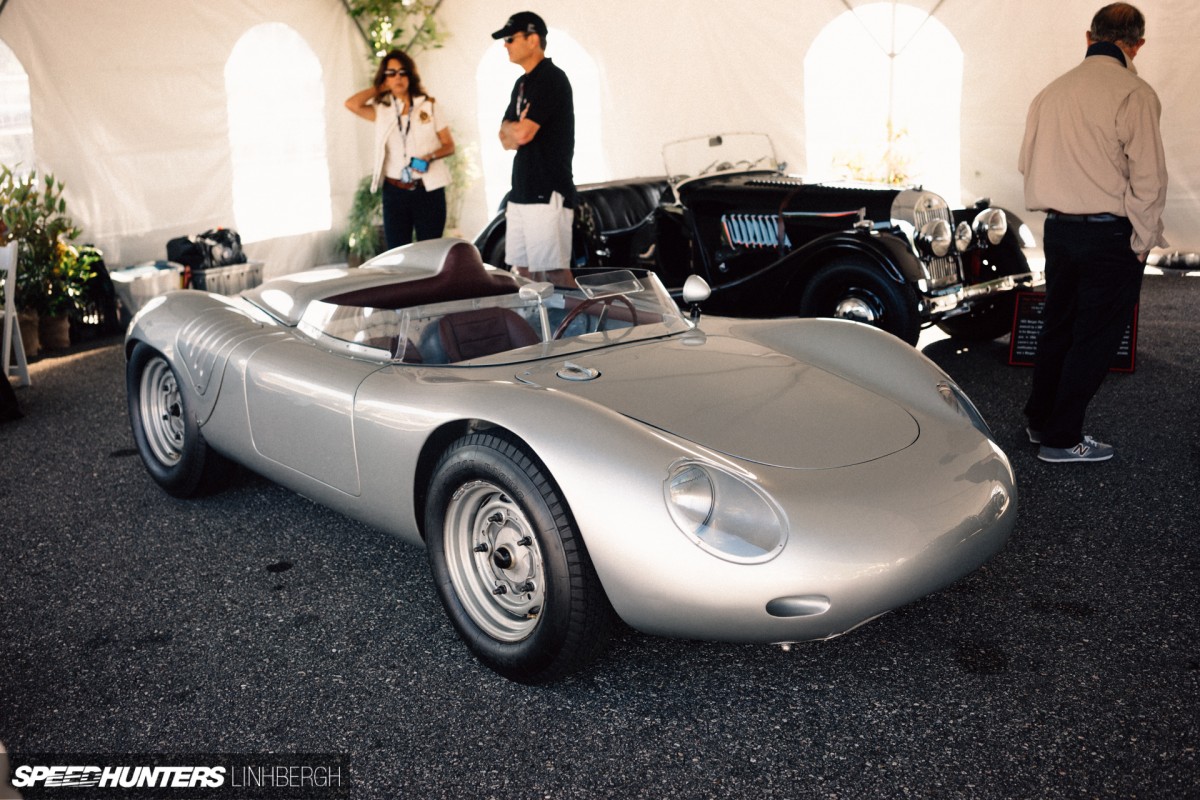 Upon entering the tent, this 1959 Porsche RSK was the first car that caught my eye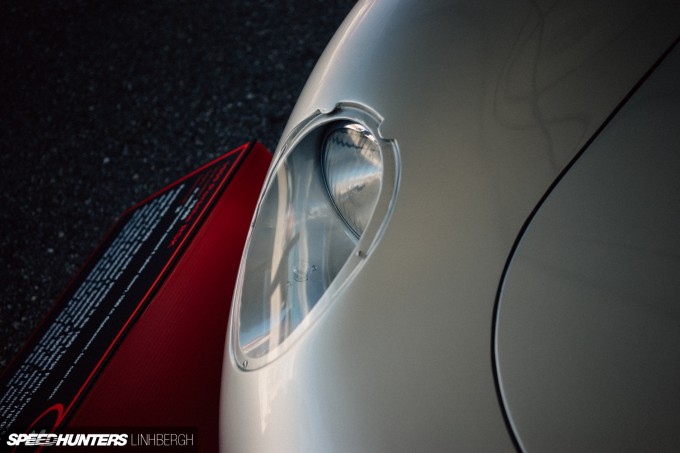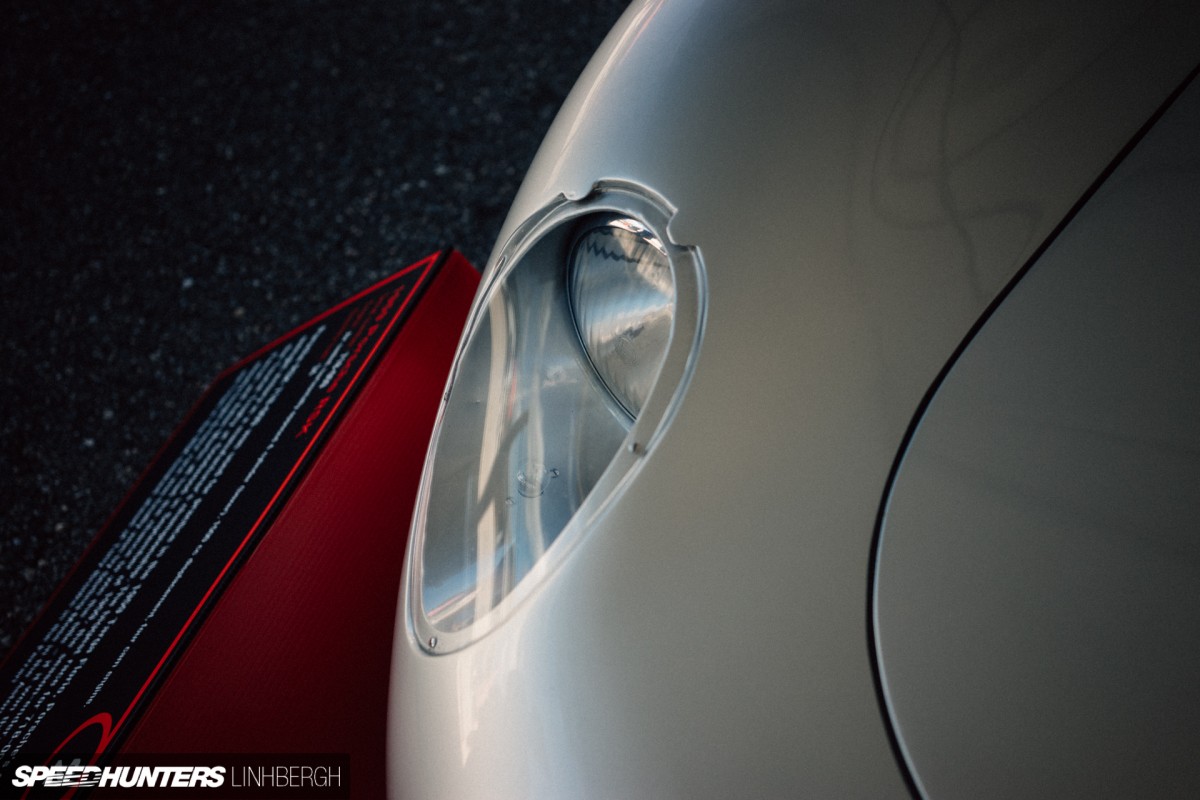 The smooth, hand-crafted body, with its silver finish and classic Porsche body lines stood out from the rest of the collection.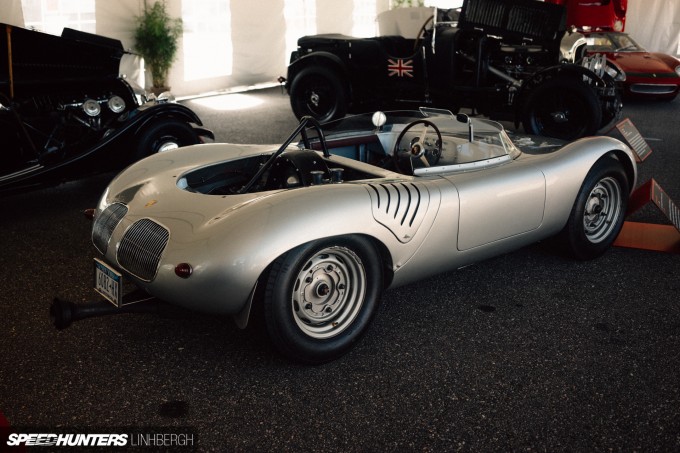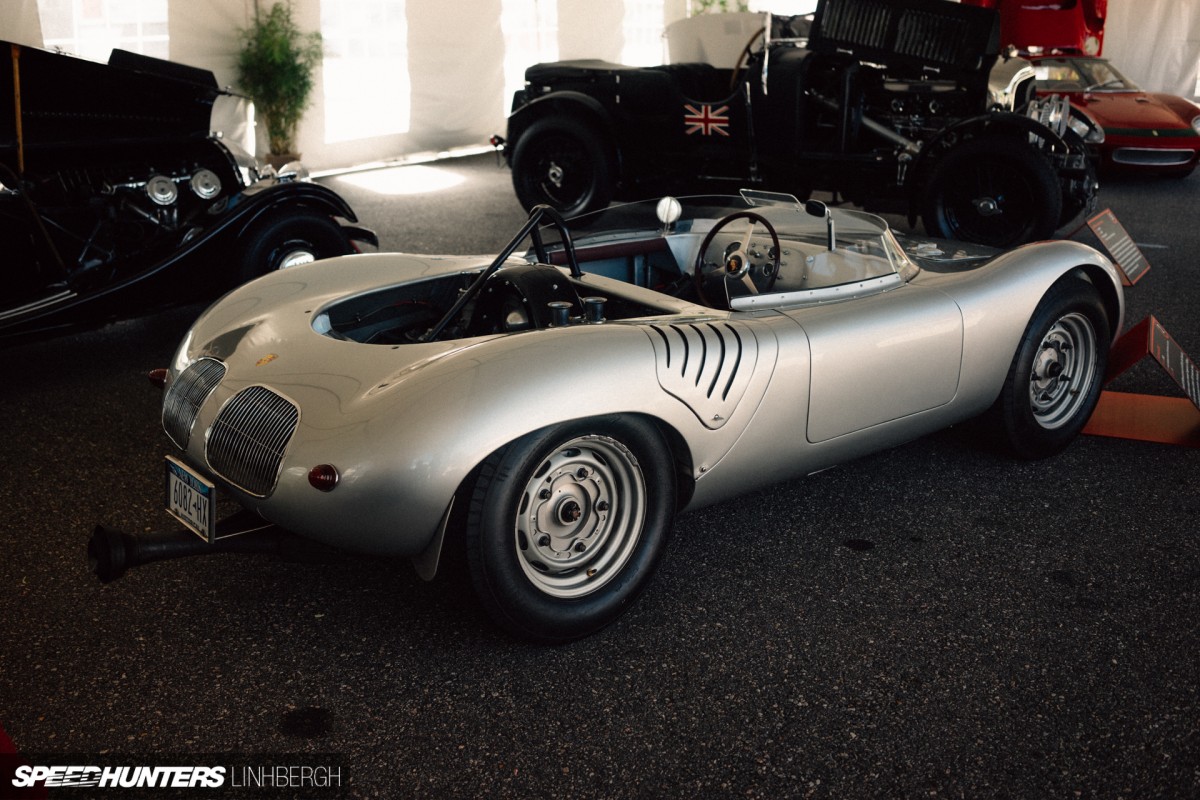 Only 34 of these cars were ever built, and the RSK is widely considered to be the most beautiful of all Spyder models.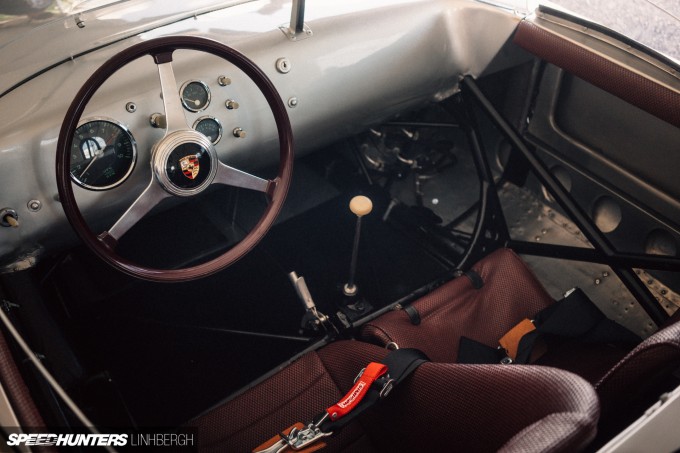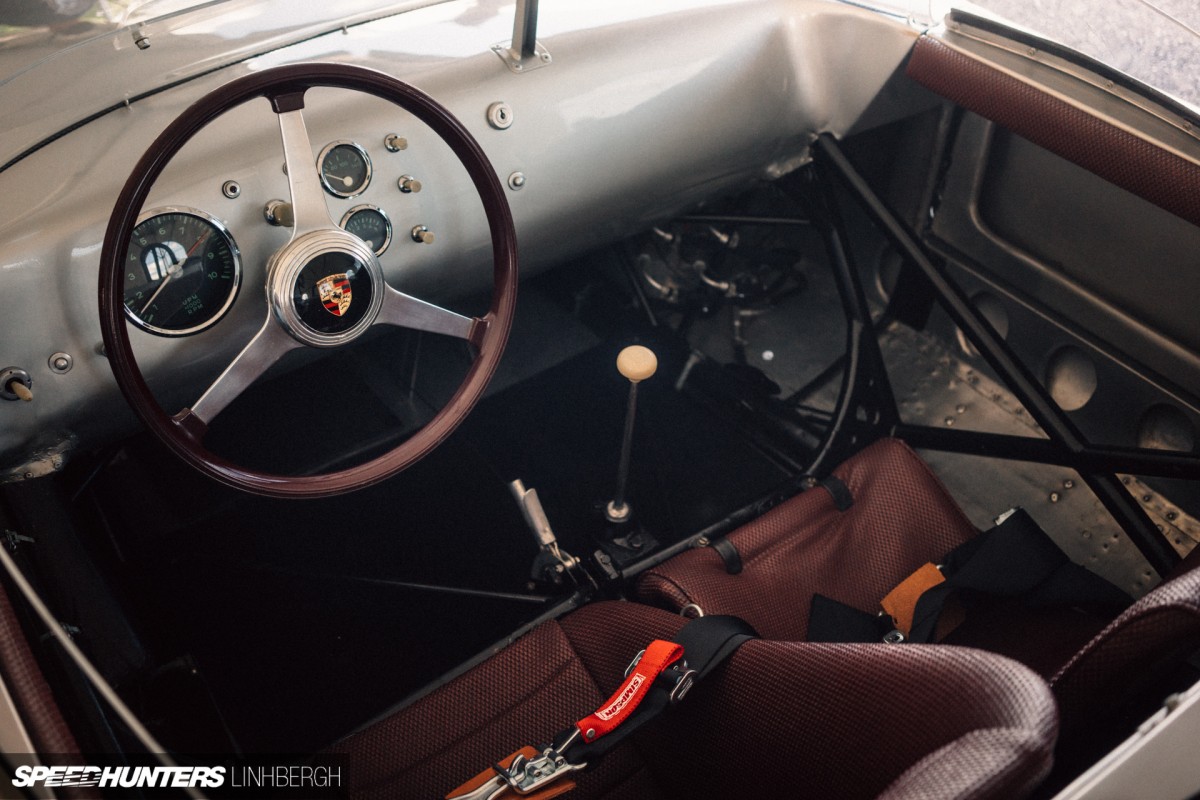 This RSK was used for practice during the 1959 Targa Florio, which then became Porsche's first outright victory in a manufacturer's championship.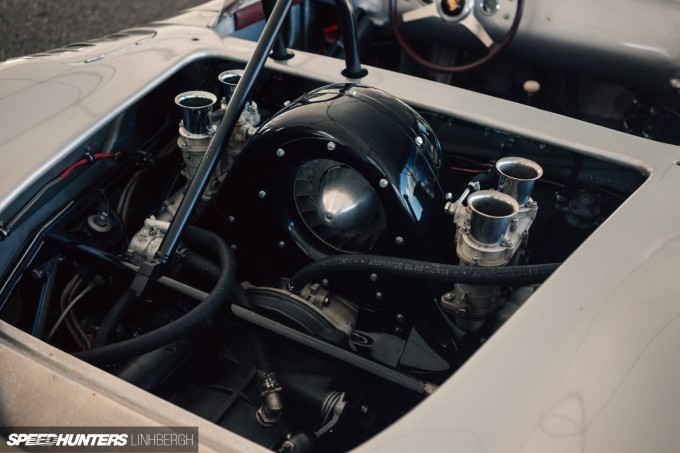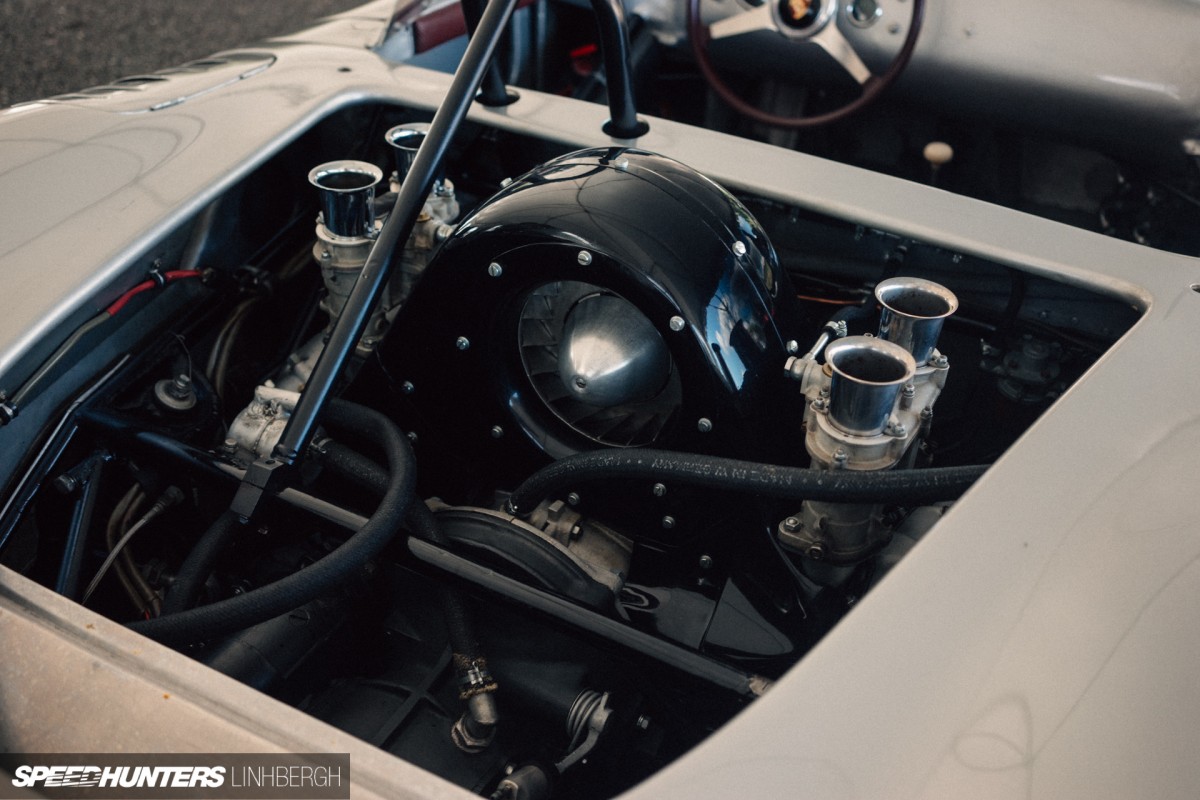 At its heart an air-cooled, 1,500cc four cylinder boxer engine. Beautiful simplicity.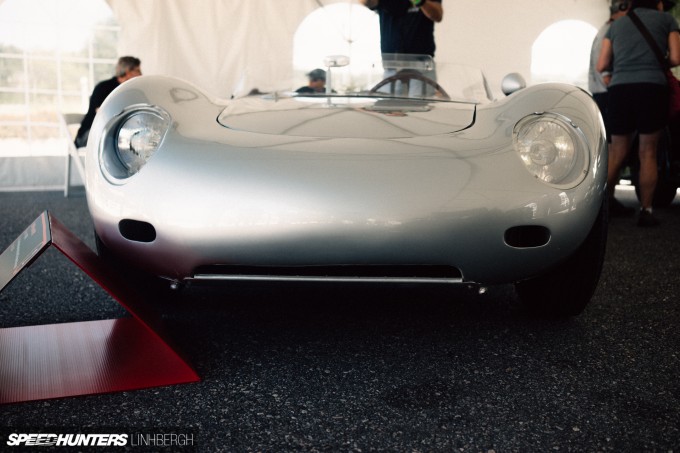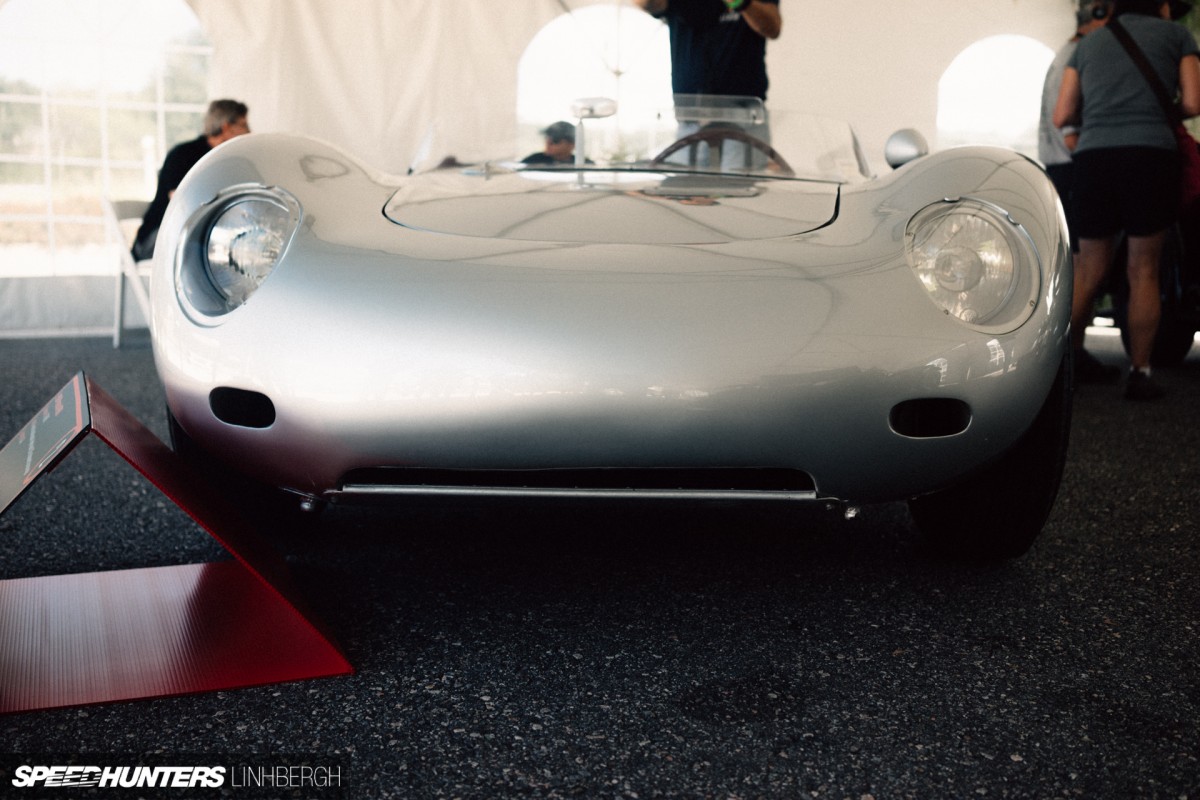 This particular car's biggest race was during the Tourist Trophy at Goodwood in September of 1959. Porsche was up against Ferrari and Aston Martin, and had the chance to take the championship if they won. After a closely-fought, six-hour race, Stirling Moss took the checkered flag in an Aston with Wolfgang von Trips in the RSK finishing second ahead of Tony Brooks in the Ferrari. Amazing racing pedigree aside, I have to say that the Porsche's face is absolutely adorable!
The Bruiser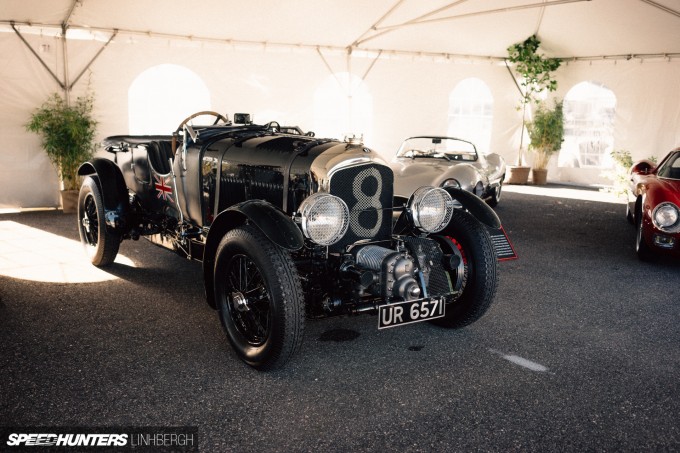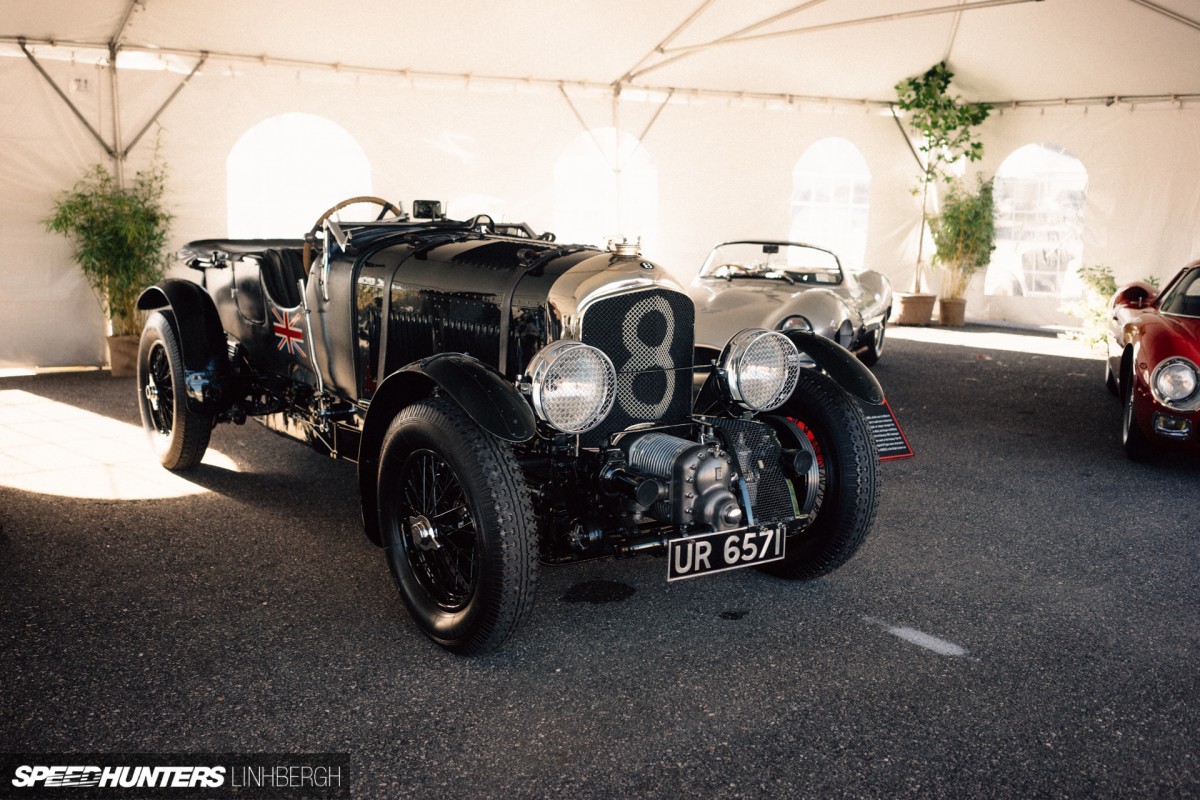 Easily the largest car from the Ralph Lauren collection is this 1929 Birikin Blower Bentley. This 'Bruiser' also takes the cake for being the rarest of the bunch with only four examples ever being built!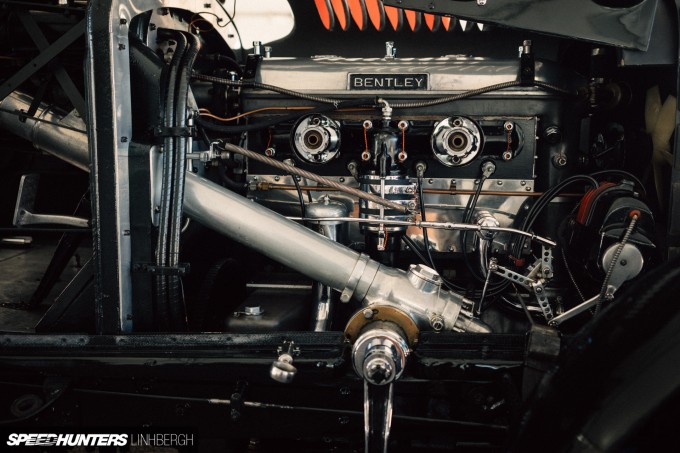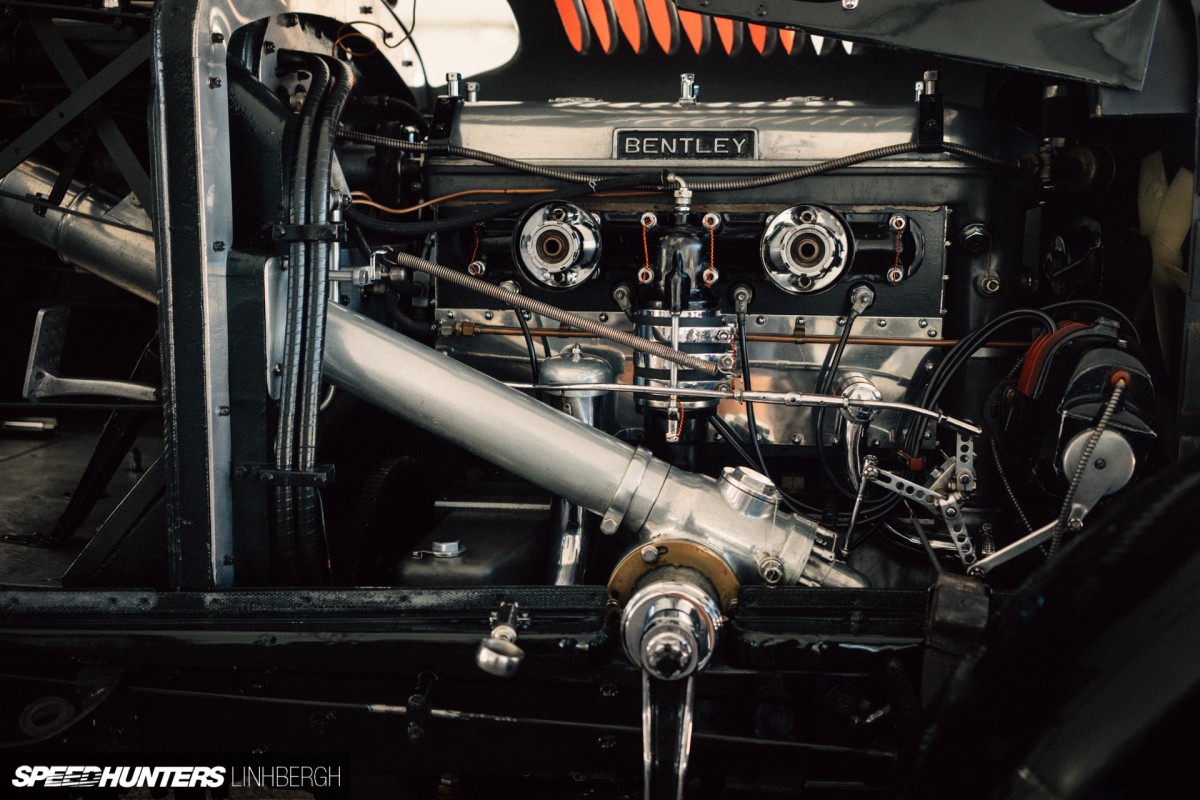 The car features a massive 4.4-liter supercharged inline four.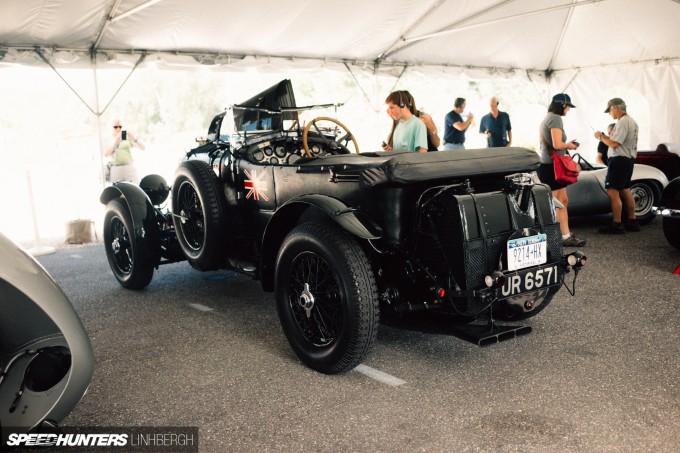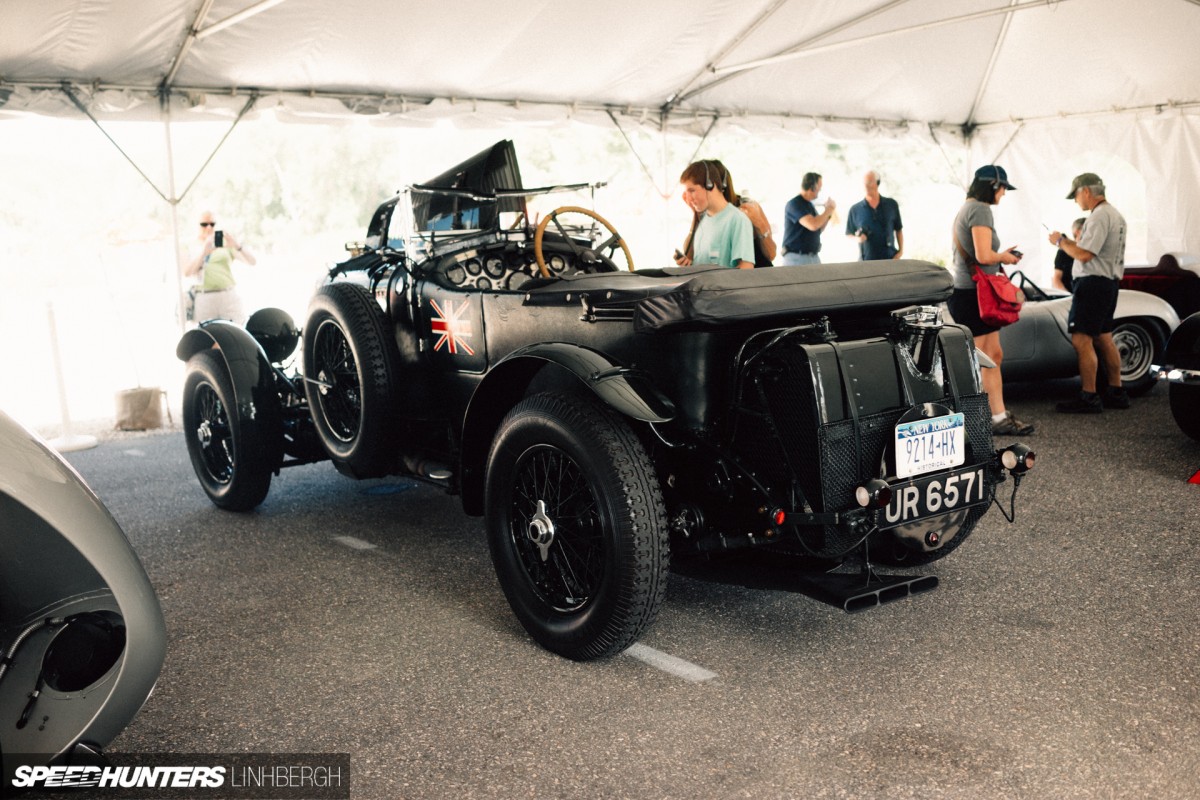 This particular car is one of two short-chassis models ever built, and was sponsored by socialite Dorothy Paget for the 1930 24 Hours of Le Mans where it was driven by Sir Henry 'Tim' Birkin.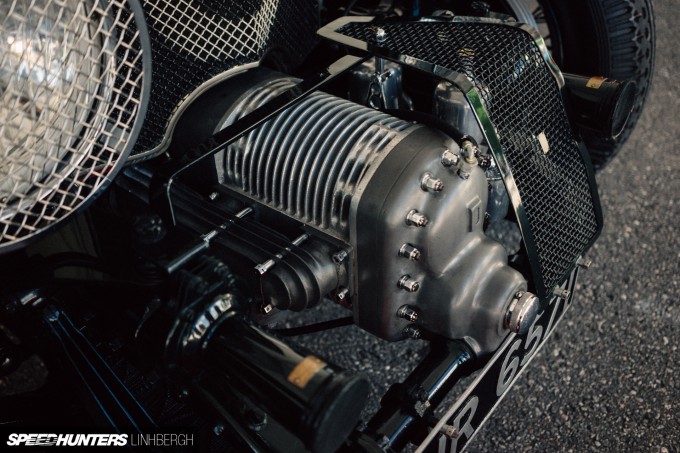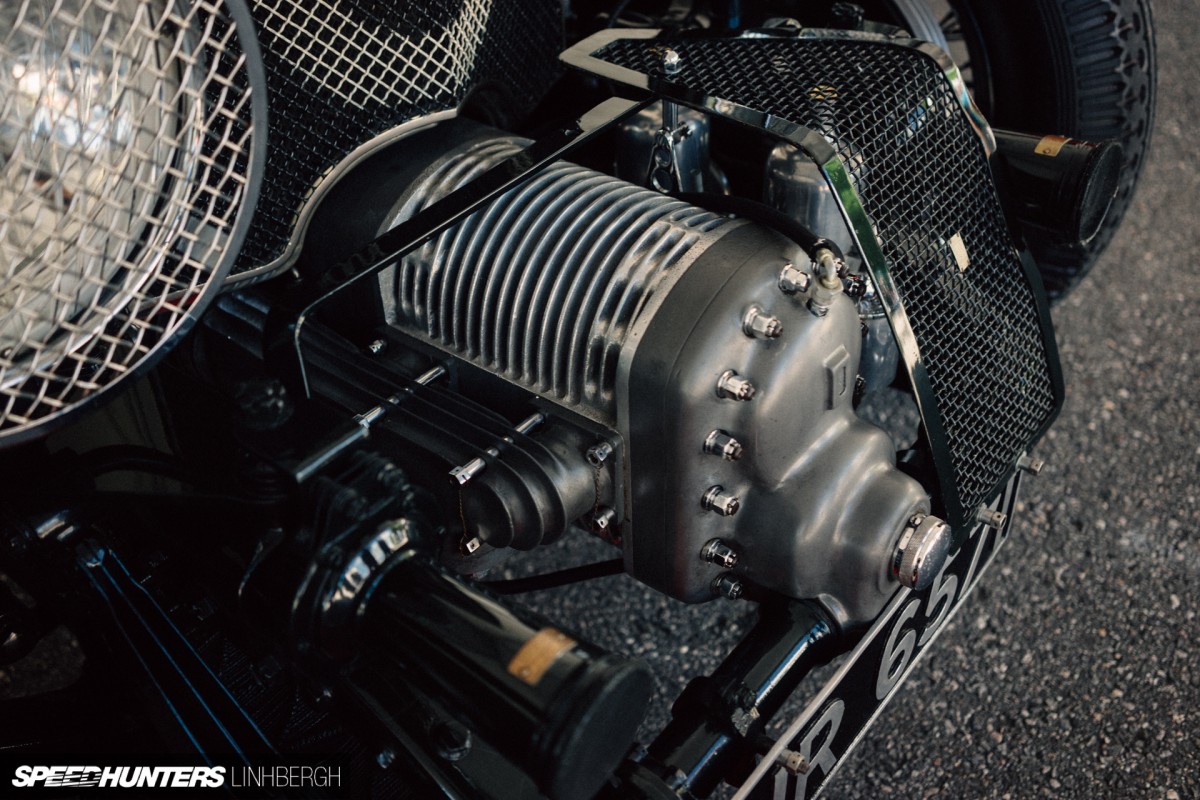 This Bruiser was fast but the race proved to be a bit too much for the supercharger. The car had to be retired just shy of 150 laps.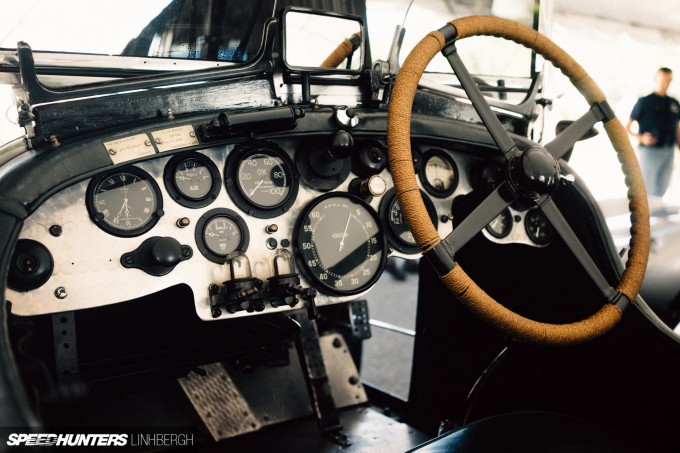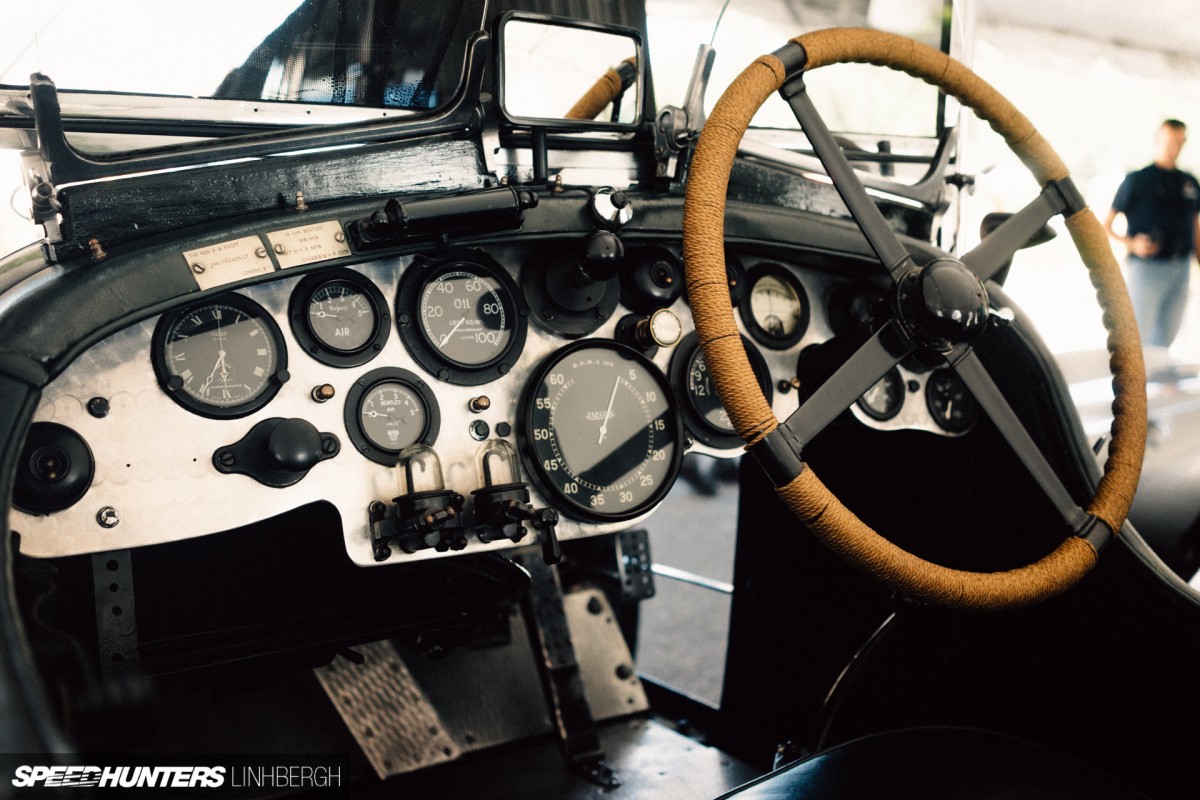 During the 1930 French Grand Prix at Pau, Birkin drove this car to second place. But as that year's racing season came to a close, Paget cut off funding for the team, which forced the sale of the cars.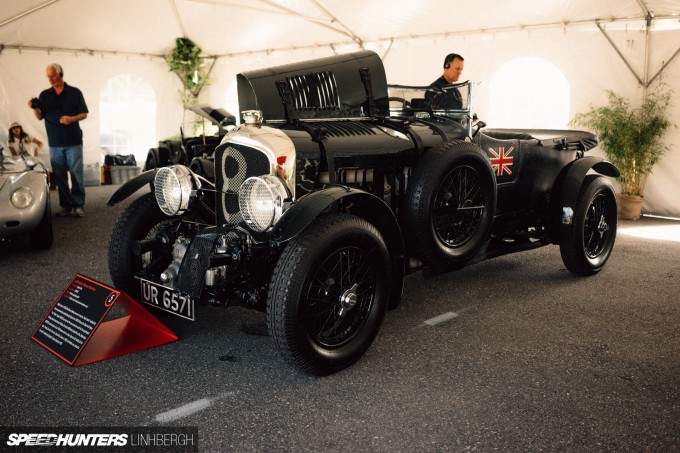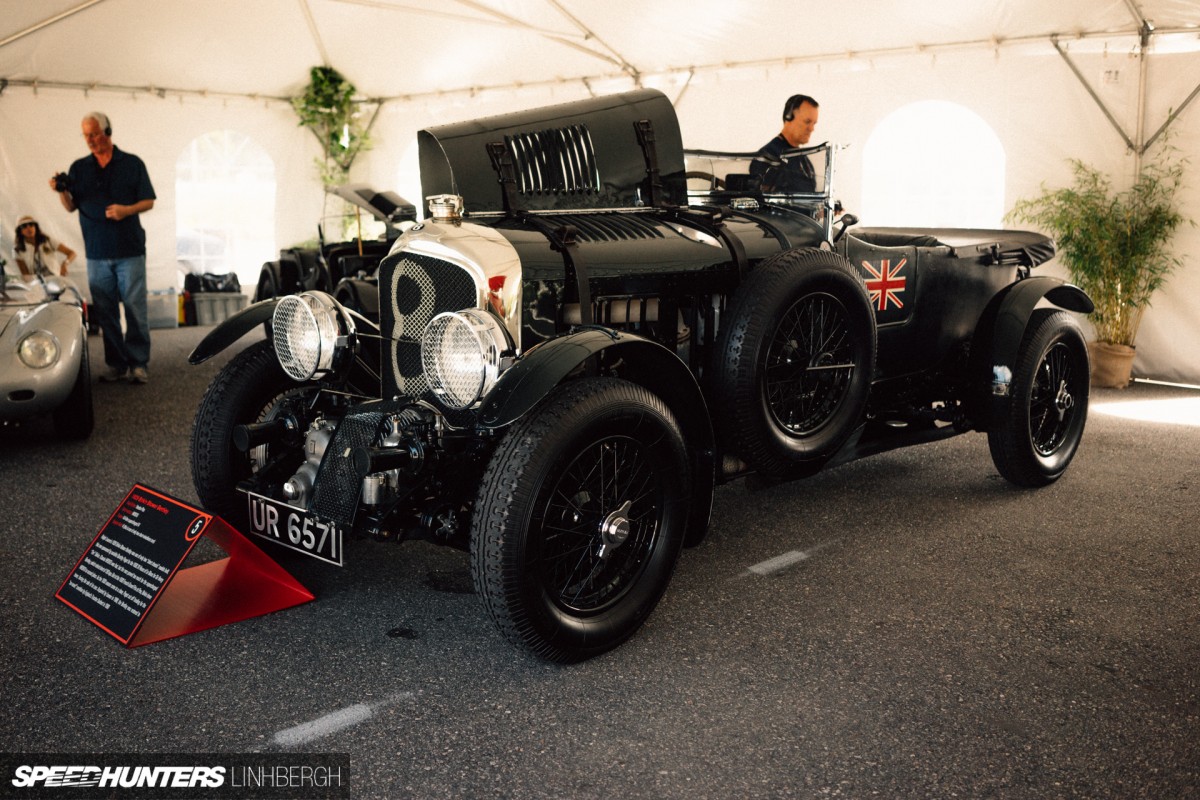 Ralph Lauren acquired the car in 1988 and the Bentley was restored to an 'as raced' condition by England's Traction Seabert in 1990. Out of all the cars at the collection, the Bentley was the one I was able to picture myself driving. Dappered up to the nines driving this black beauty along the seaside? Count me in!
The Jag & A Morgan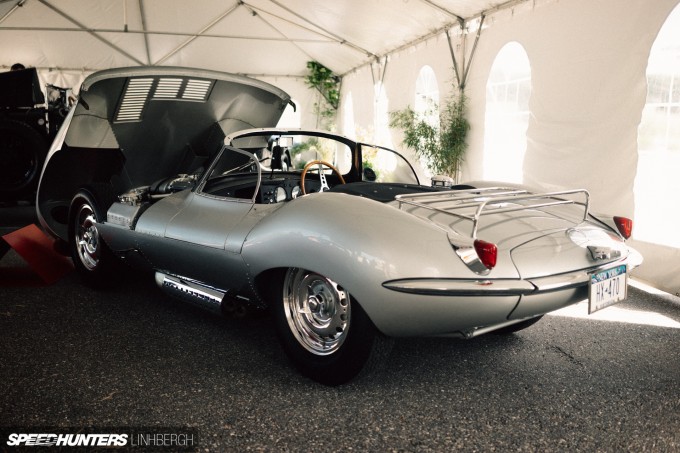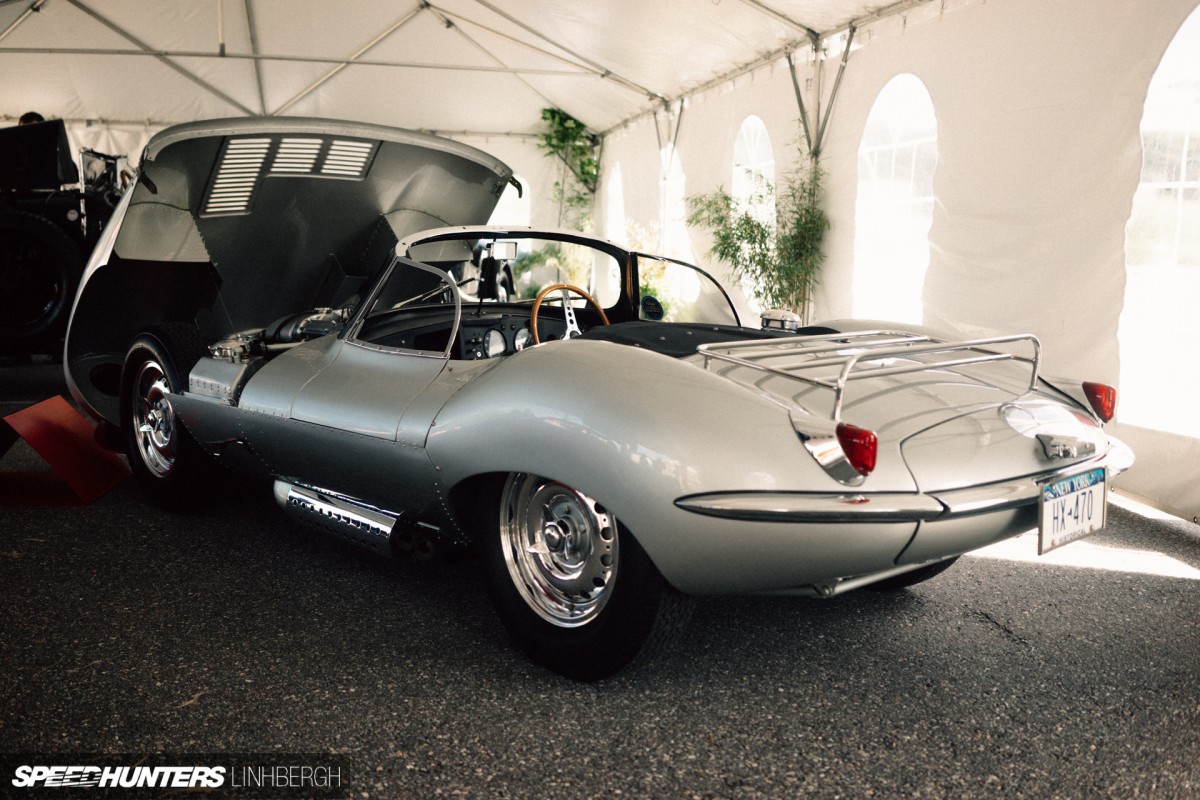 Of the two silver cars in the tent, this 1956 Jaguar XKSS proved to be the most beautiful – and most elegant.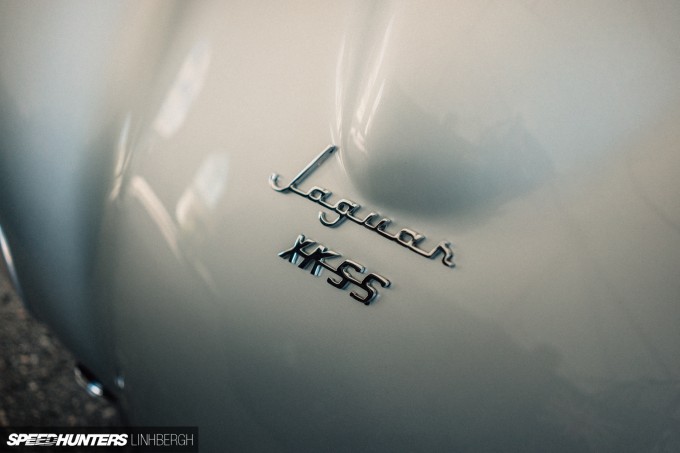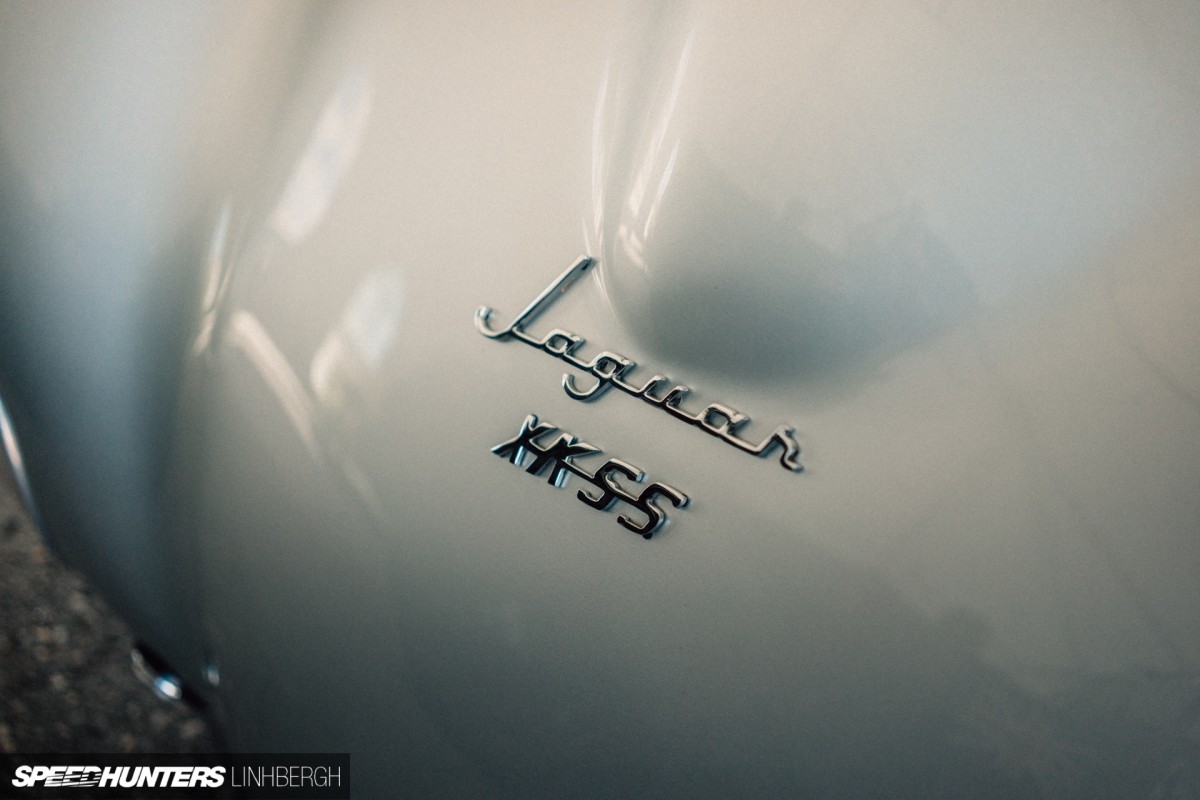 This 3.4L inline six beauty is the road-going version of Jaguar's D-Type race car, which won Le Mans in 1955, 1956, and 1957.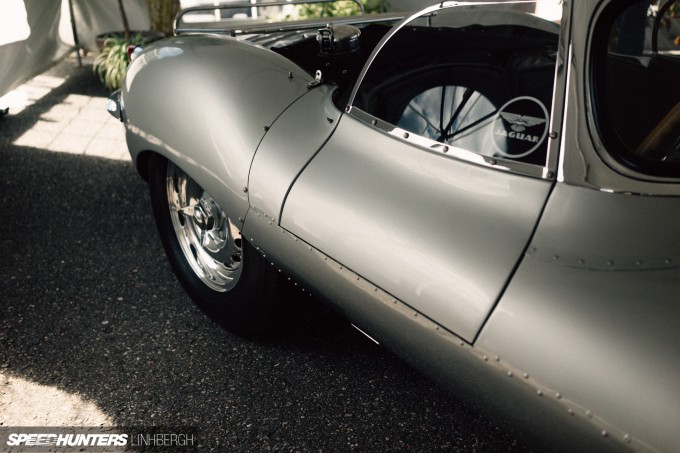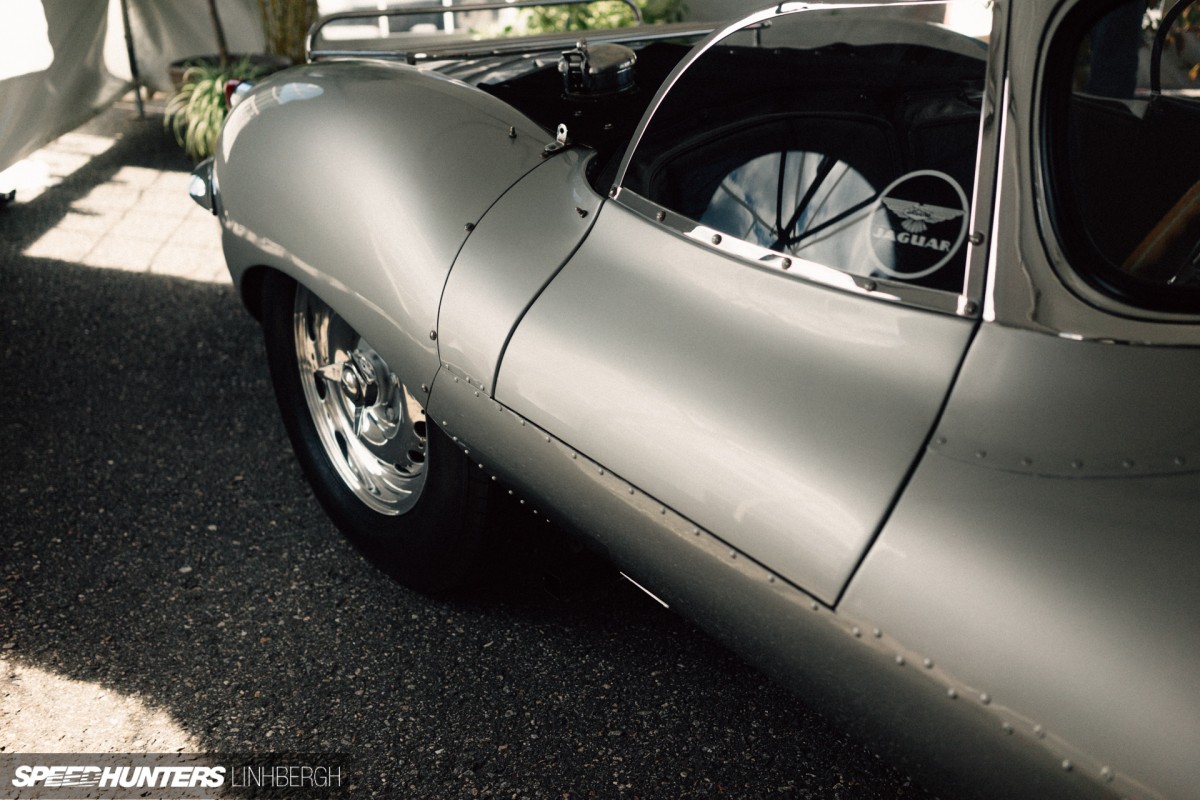 Briggs Cunningham, an American entrepreneur and sportsman who raced automobiles and yachts, convinced Jaguar that they could win the American SCCA production car series if they produced some street legal D-Types.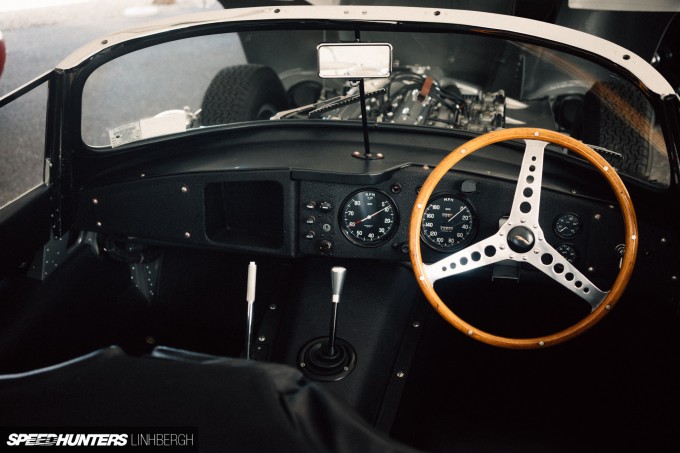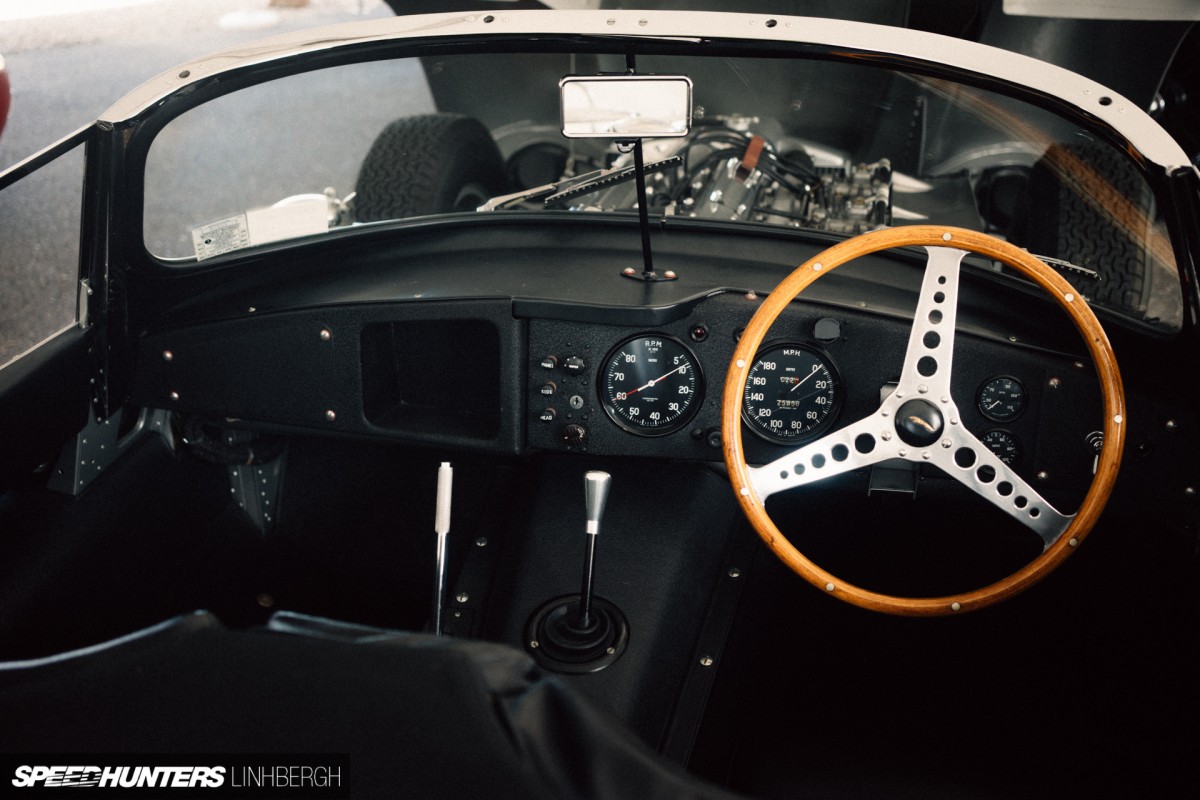 Jaguar changed the model name of 25 XKD race cars to XKSS, and planned to build another 25 soon after. They began modifying the XKSS to meet the required 50 street units but a fire in Feburary of 1957 destroyed nine cars, and all of the tooling, during the conversion work at the factory. The surviving 16 XKSSs had their modifications completed and delivered. Ralph Lauren's XKSS was a D-Type that was later converted after the fire incident.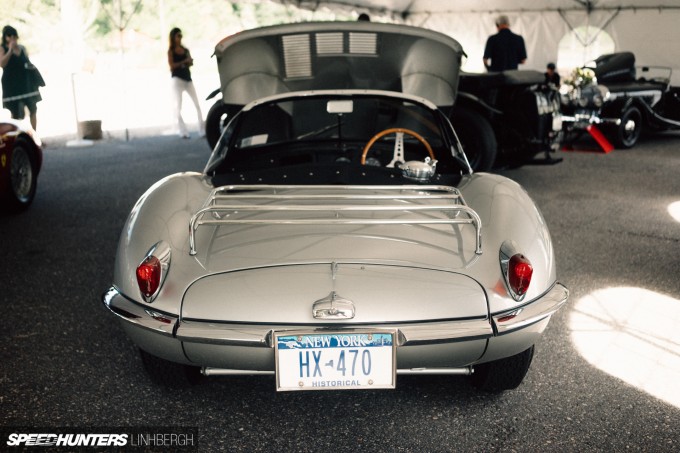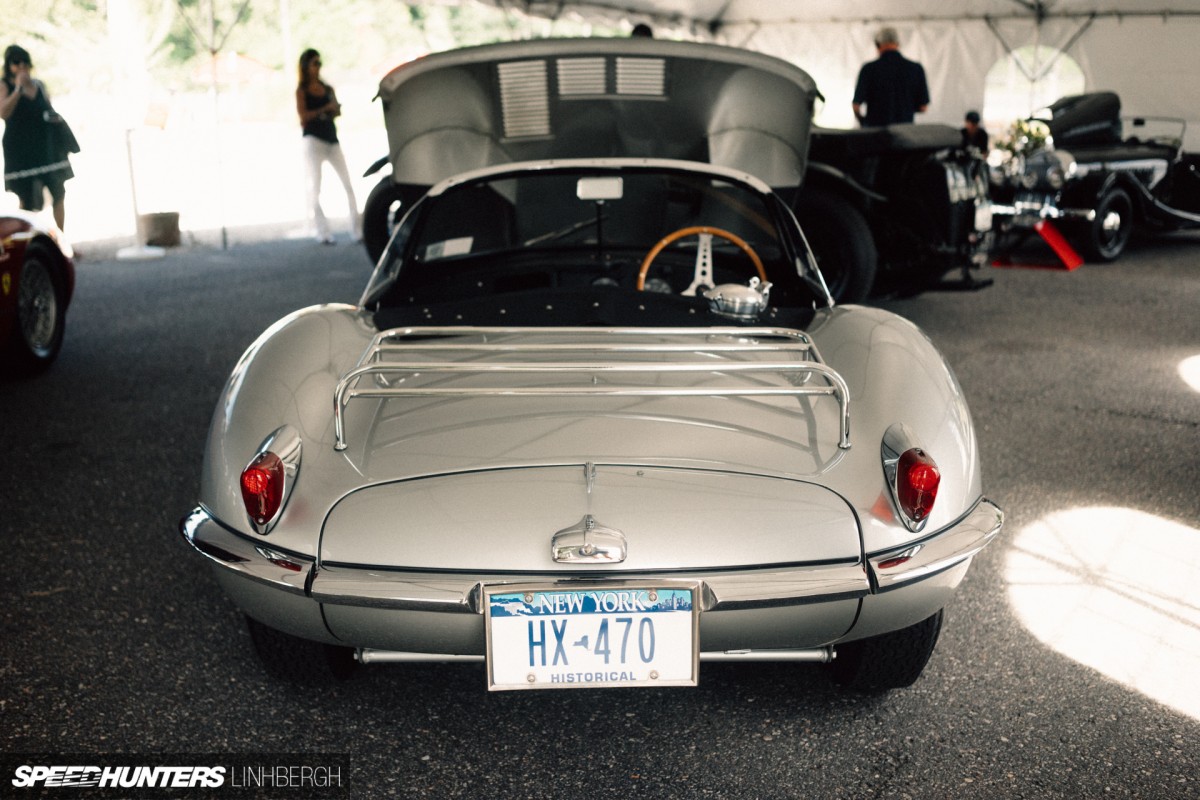 There are few cars that I am uneasy photographing around, and this Jaguar was one of them. There's something nerve racking about hanging a camera over the body of a car this rare and prohibitively expensive.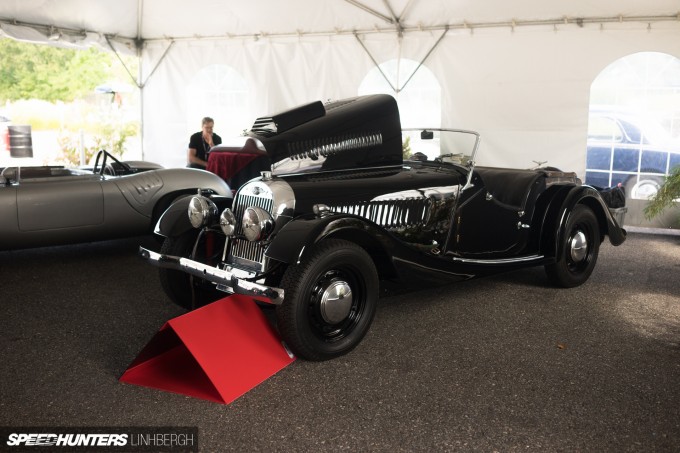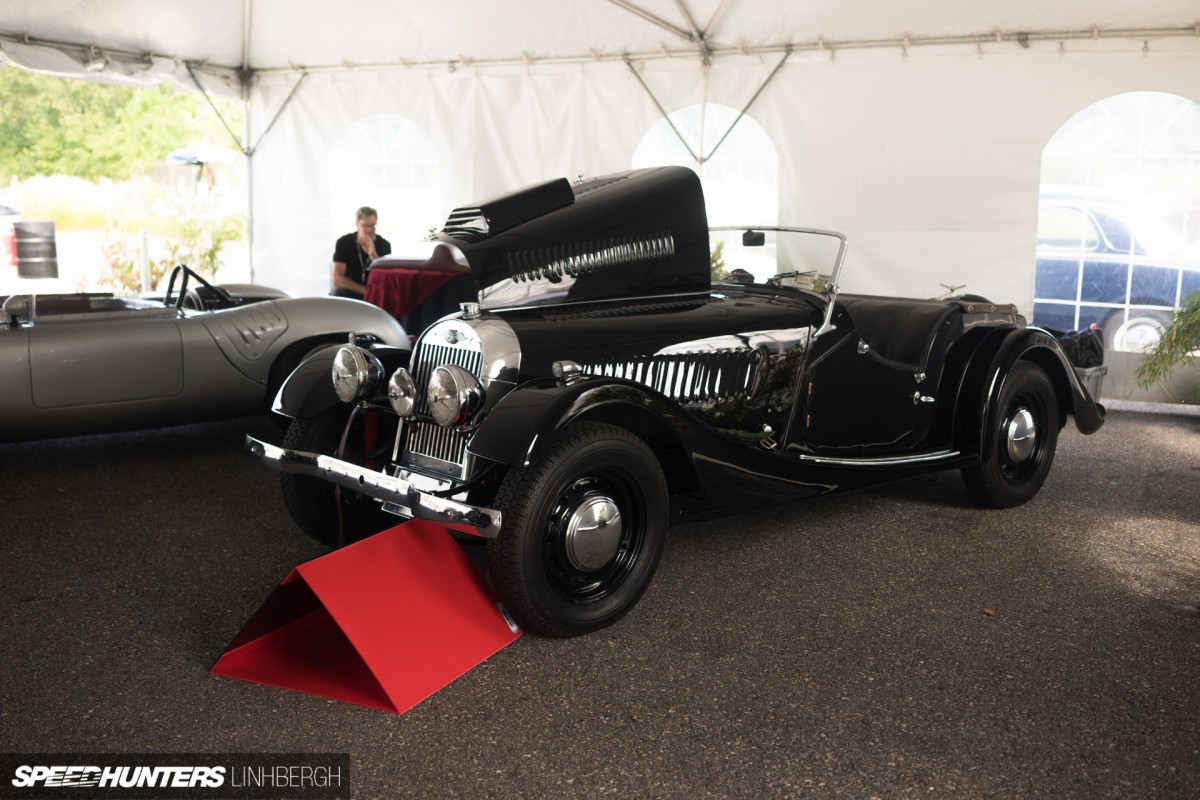 Sitting next to the Porsche RSK was this 1953 Morgan Plus Four. These cars were nicknamed 'Flat Rad' due to the shape of their radiator grill.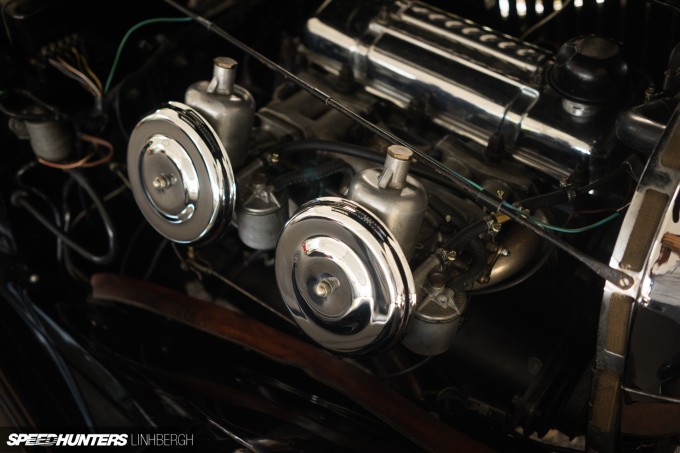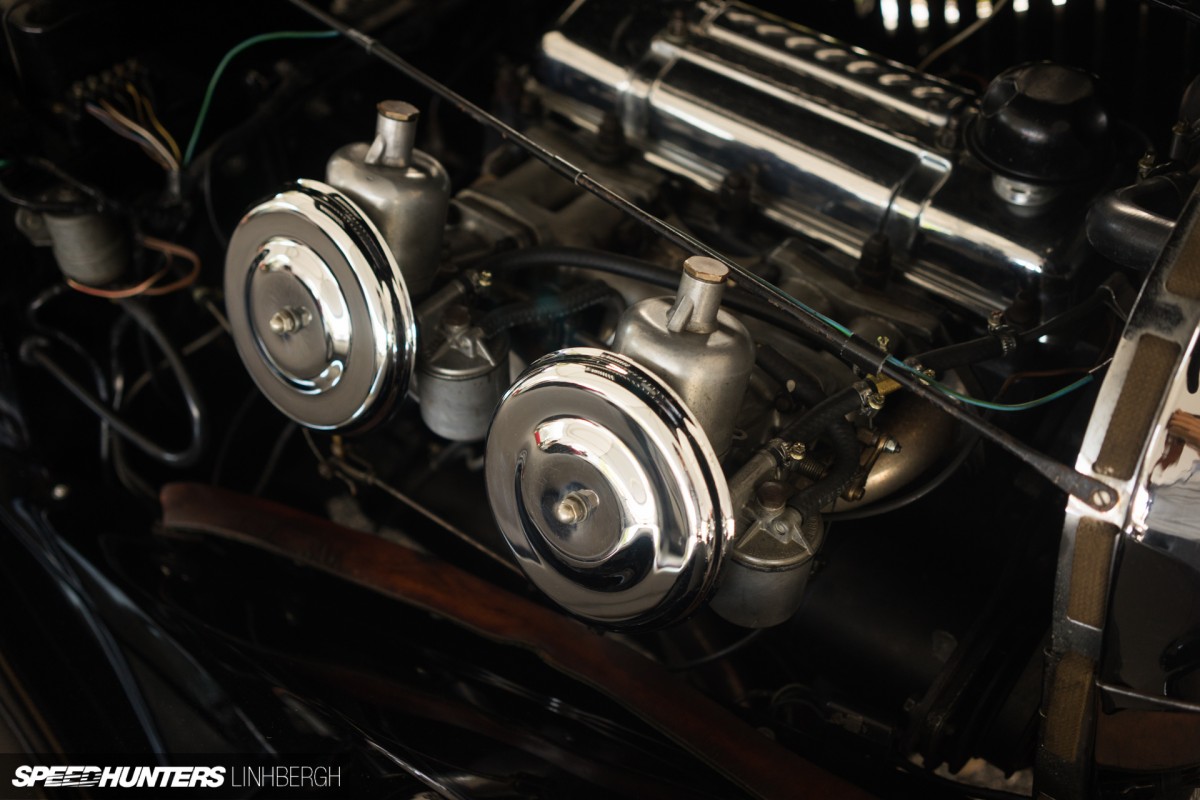 Originally, the Plus Four was powered by a 2,088cc engine developing 68hp.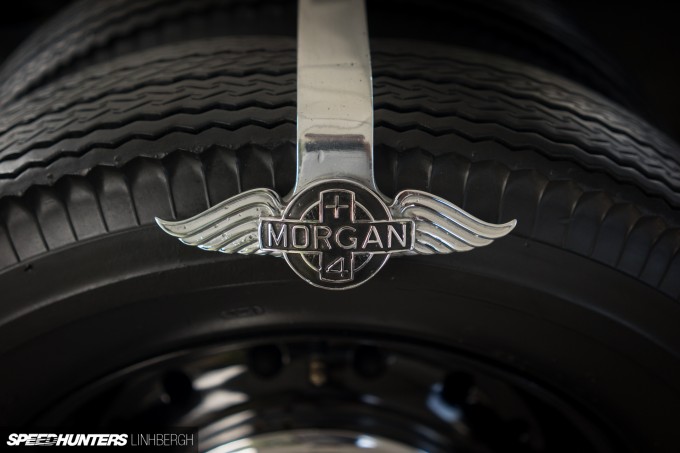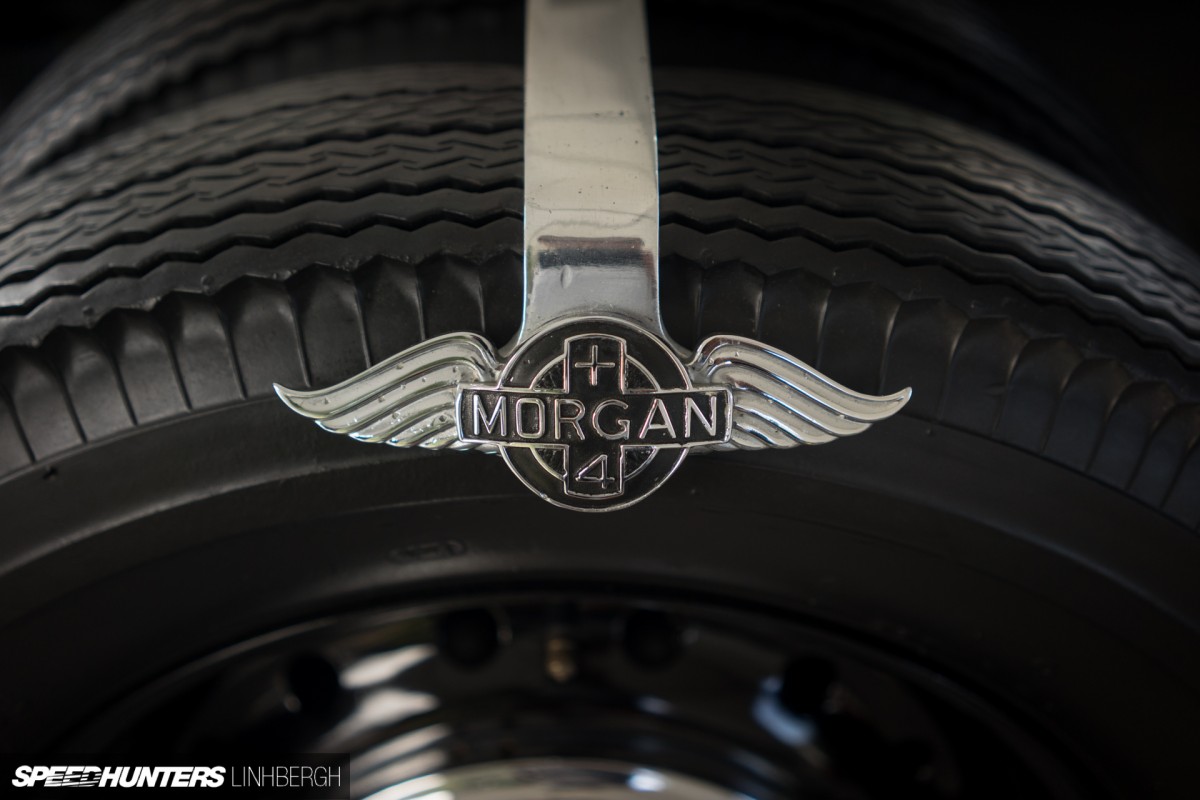 But in 1955 the engine was be replaced by a higher-performing 90hp Triumph motor.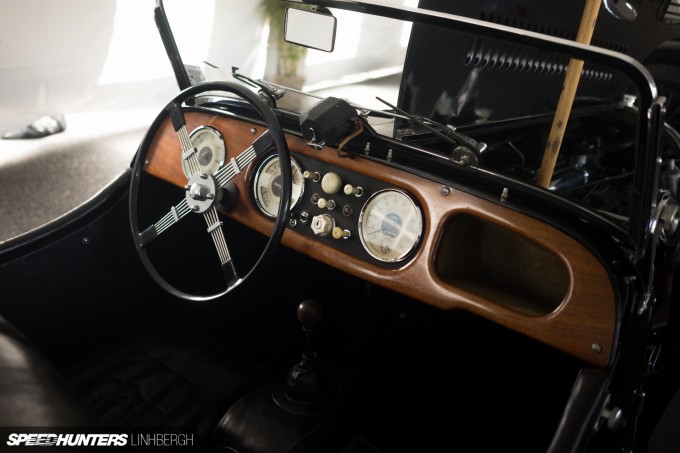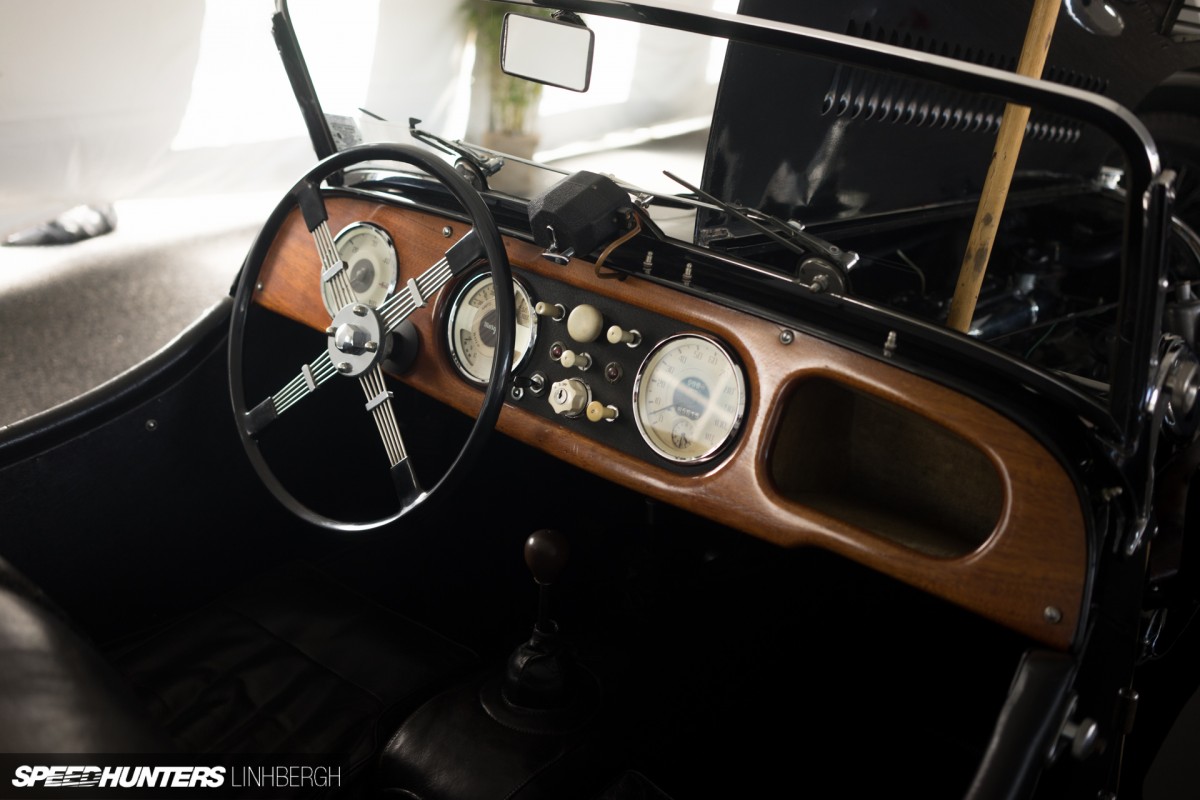 Although it's an earlier car, Ralph Lauren's Plus Four was retrofitted with this later Triumph engine. It was a popular modification for owners seeking additional performance during the era (think LSx engine swaps of today). Fun fact: Lauren's very first automobile was, coincidentally, a Morgan.
The Classic Prancing Pony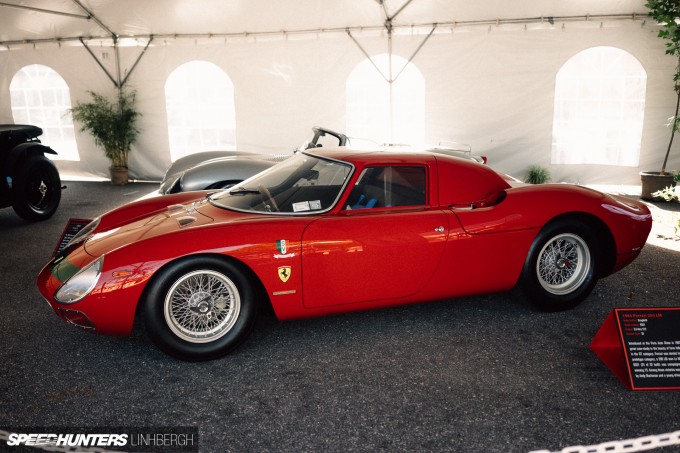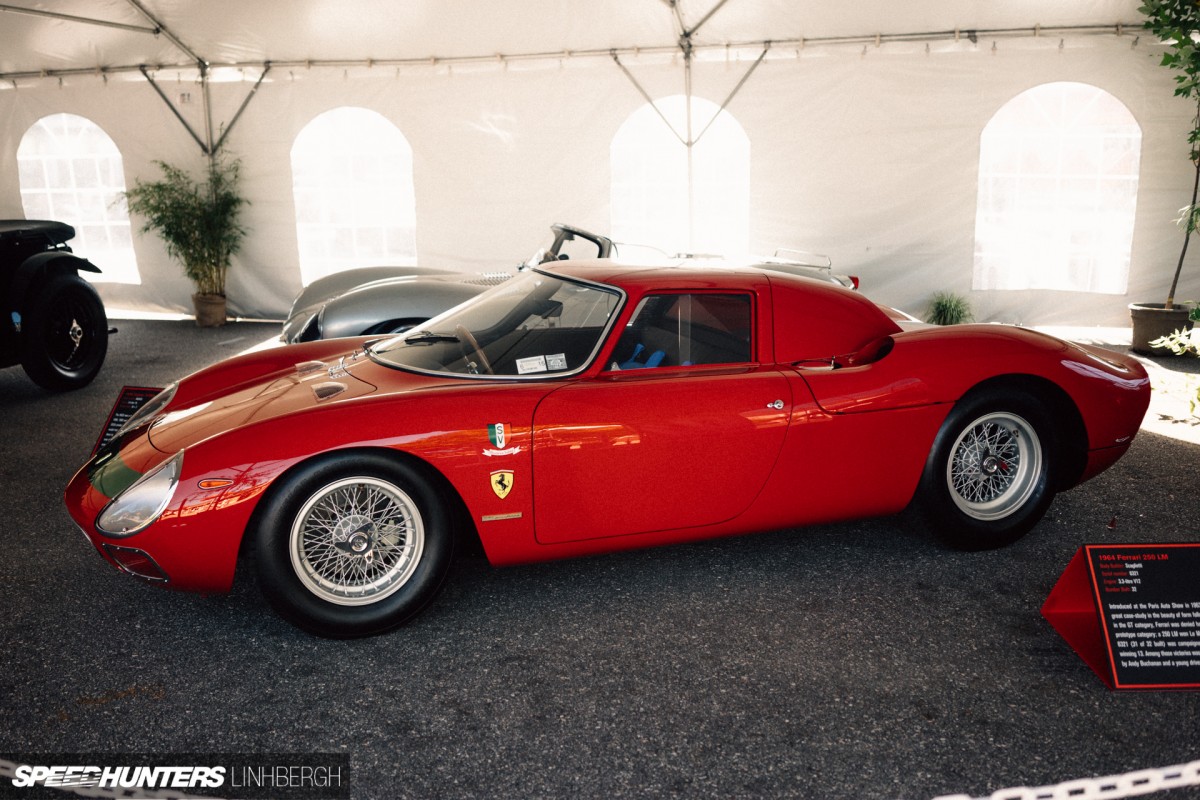 The final car in the Ralph Lauren collection at the Historics Festival was this very flamboyant – and extremely drool-worthy – 1964 Ferrari 250 LM.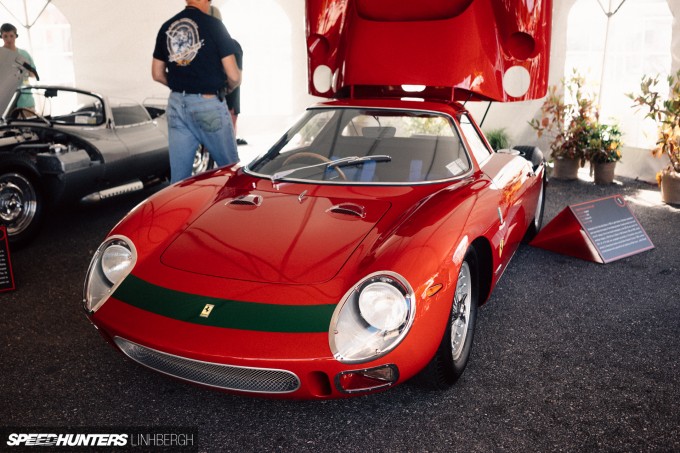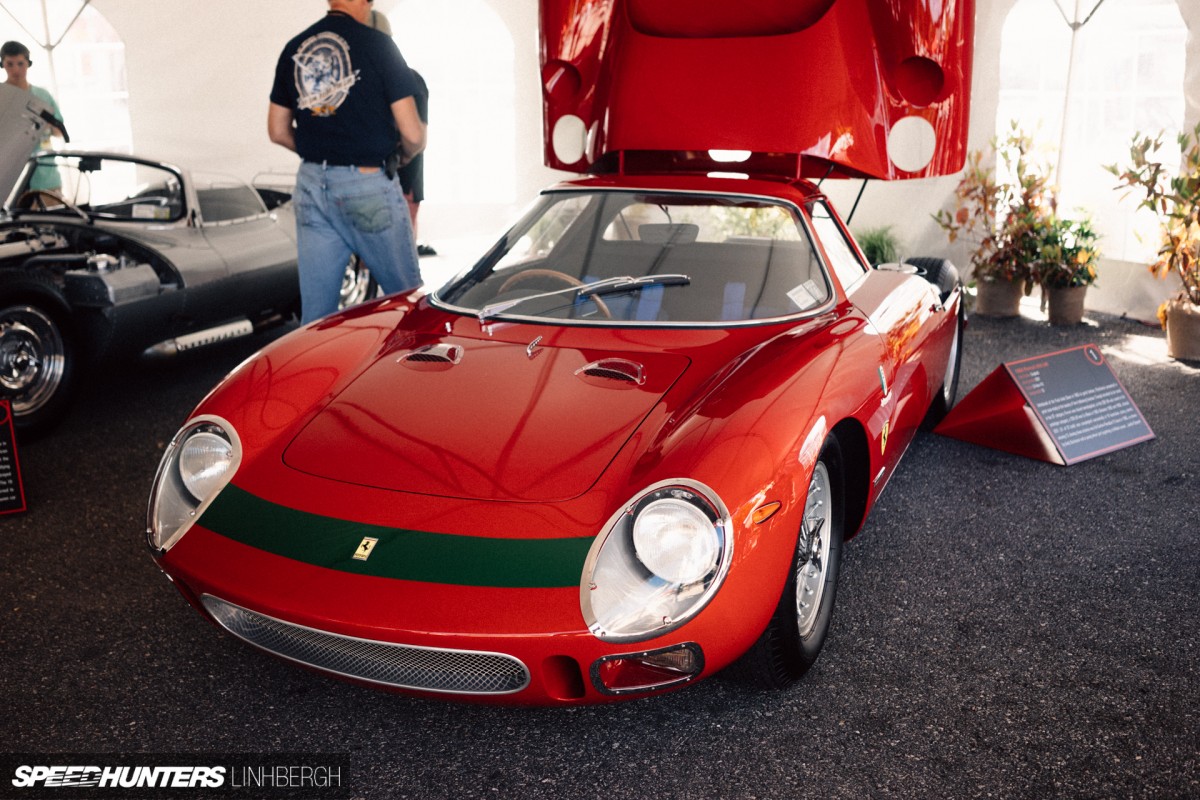 These 250 LMs were first introduced at the Paris Motor Show in 1963, to great fanfare.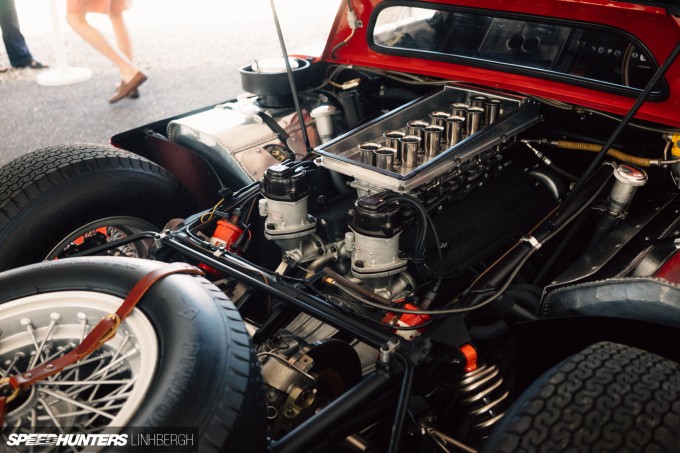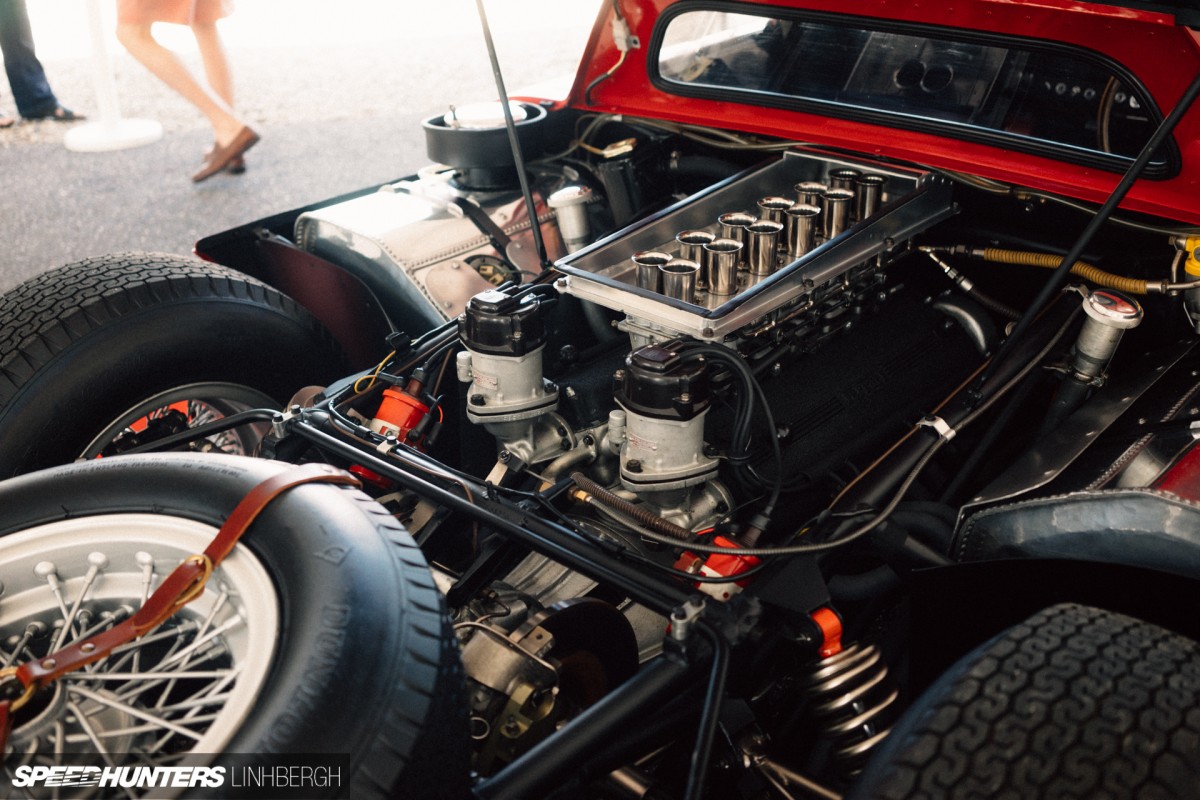 The Ferrari was powered by a gorgeous 3.3-liter V12.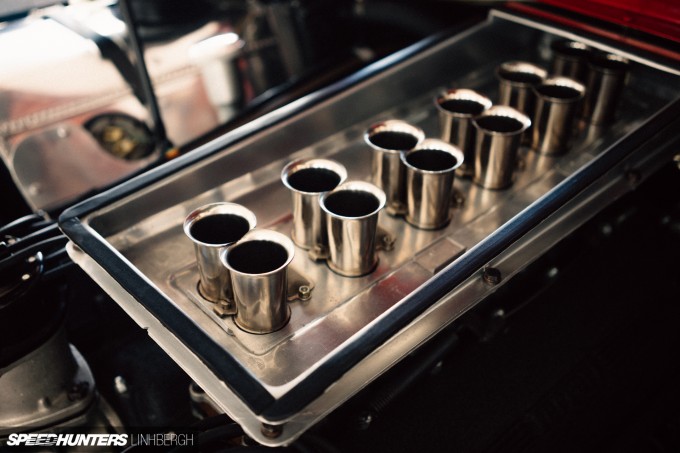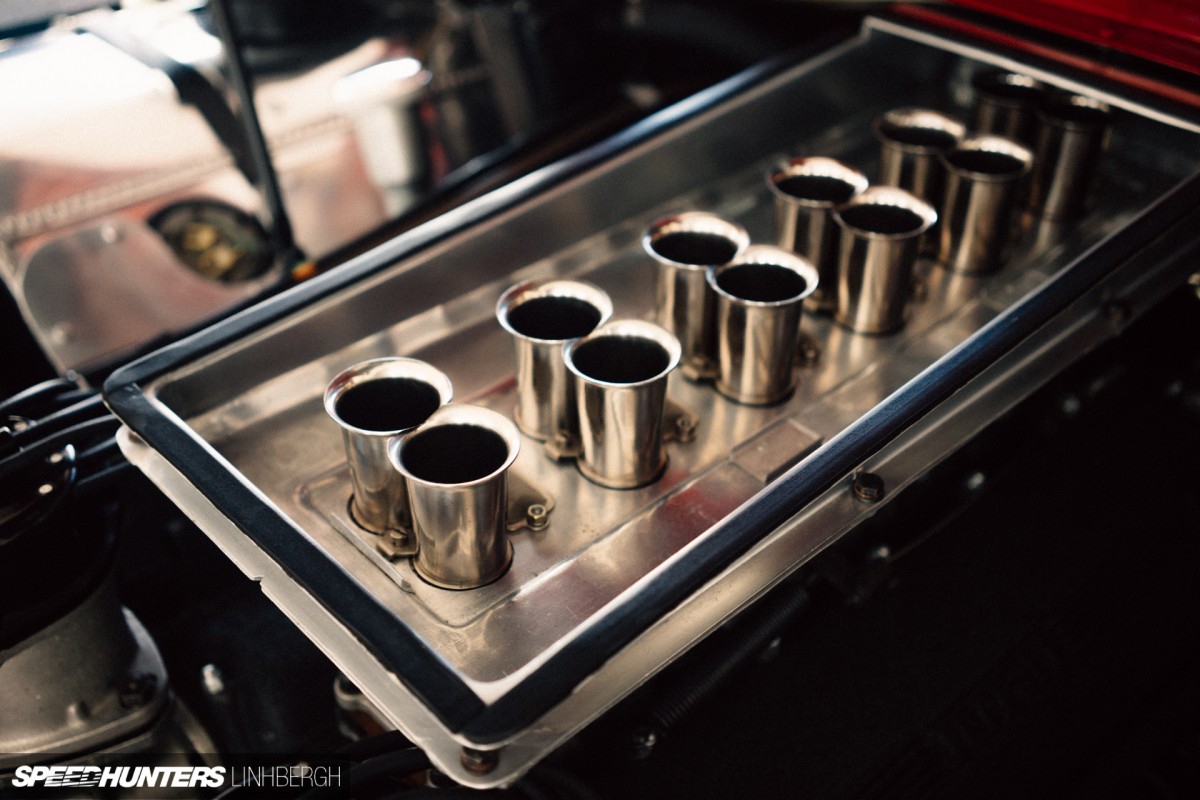 I mean, just look at these trumpets! Such a stunning and beautiful piece of engineering.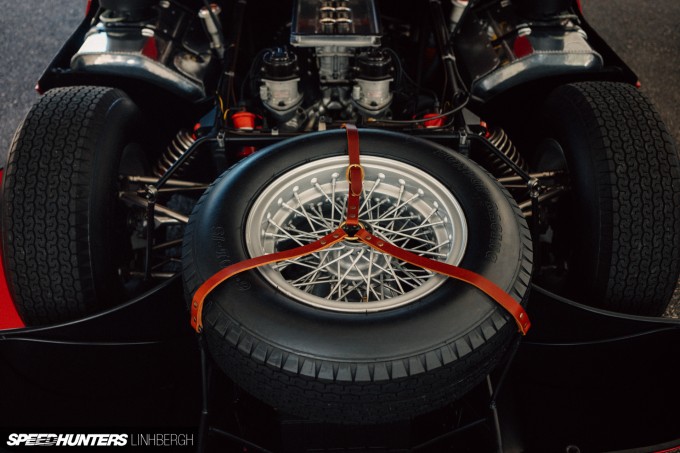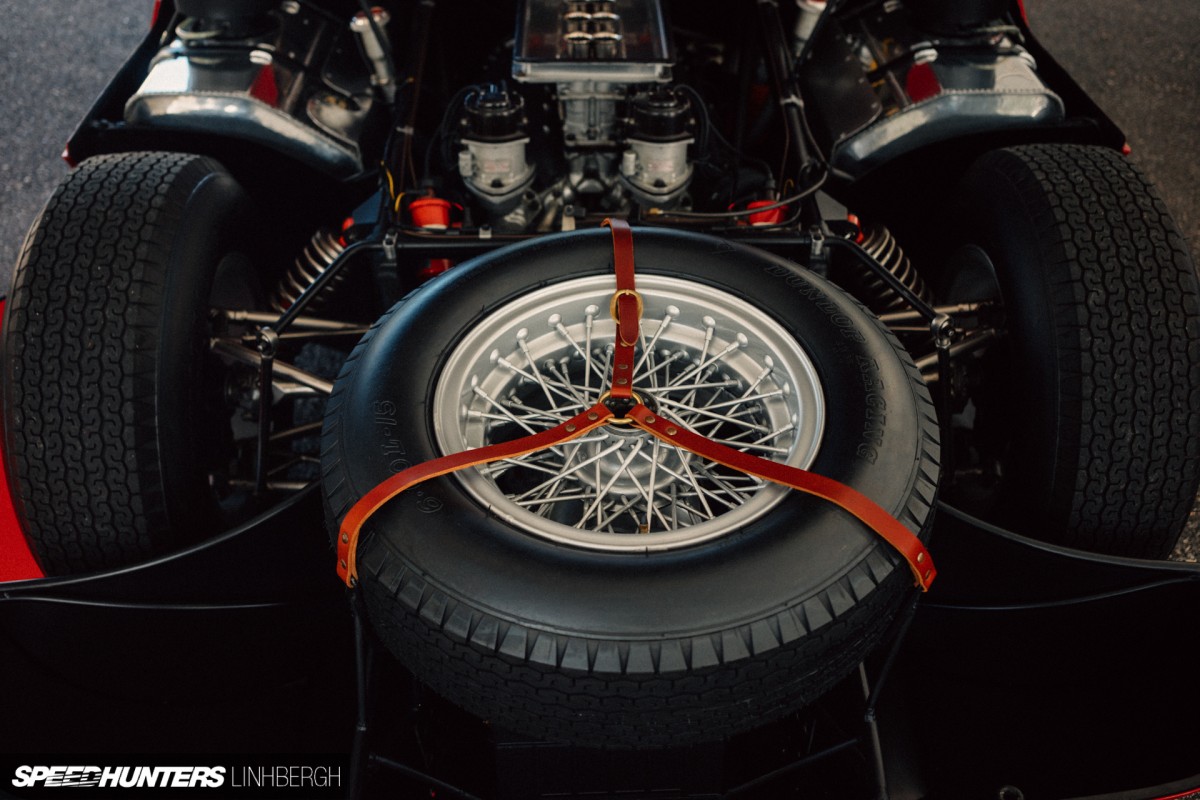 The beautiful simplicity even extends to the full-sized spare tire that's attached to the chassis with leather straps.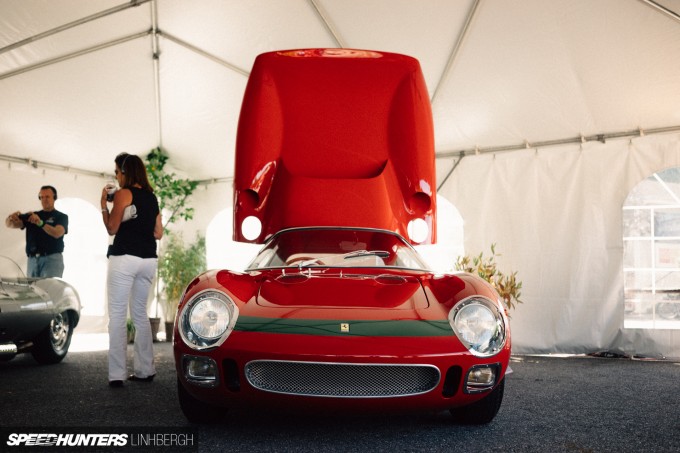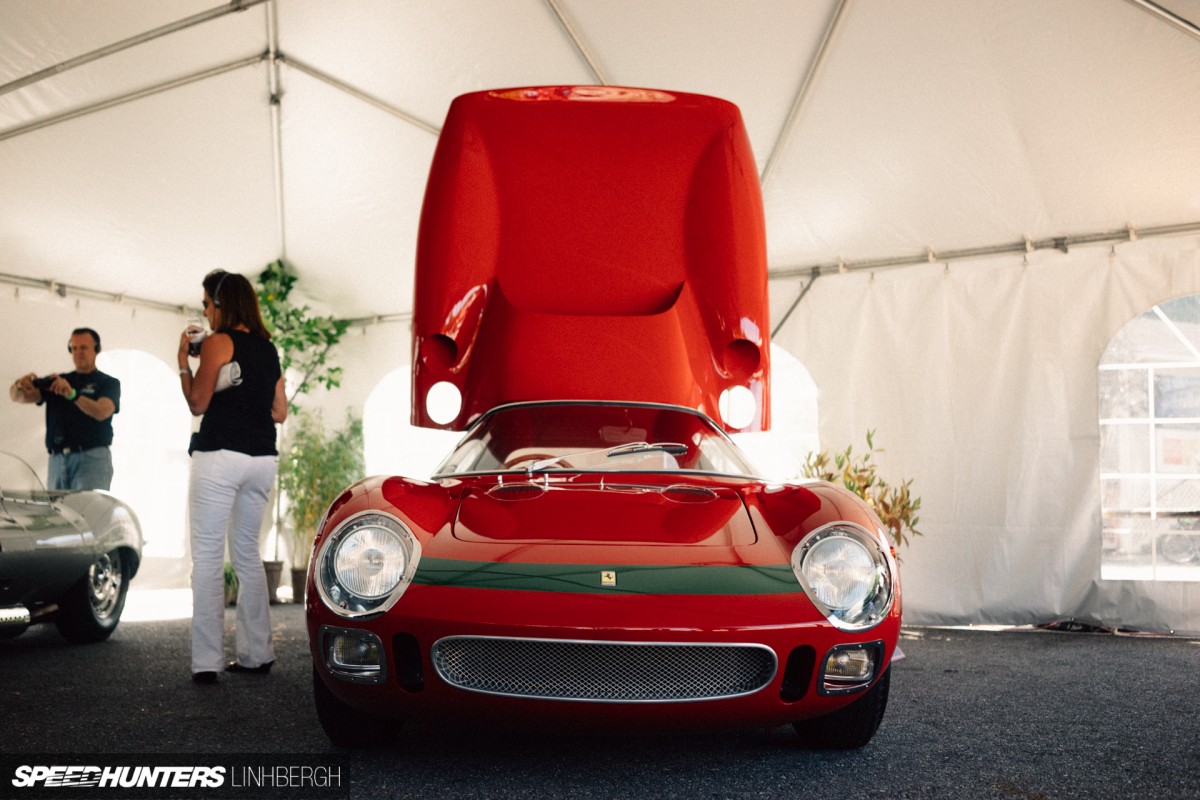 These 250 LMs were intended to be raced in the GT category but Ferrari was denied homologation, and thus the cars were raced in the Prototype class.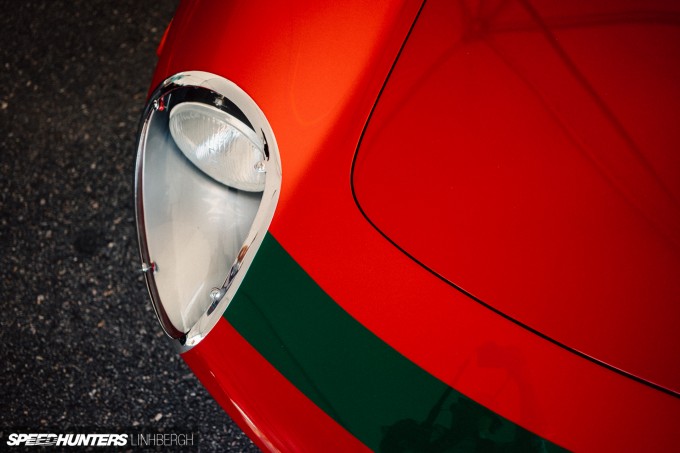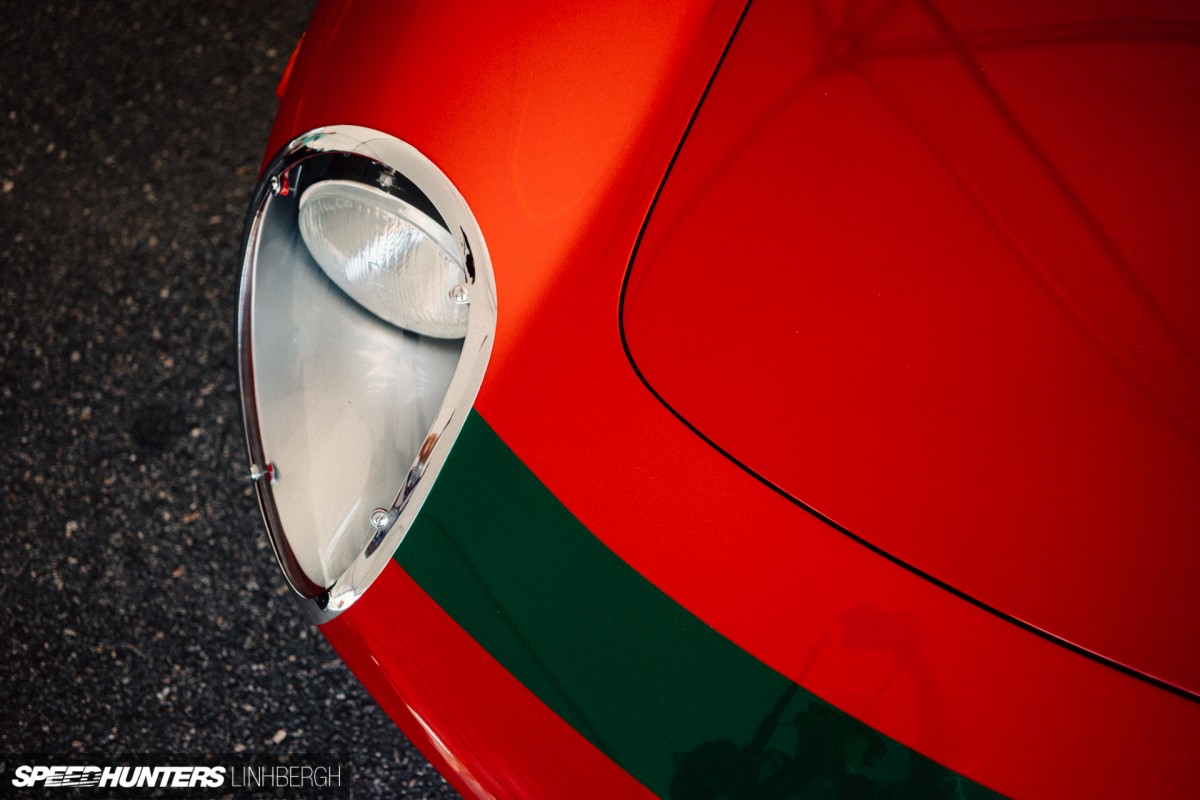 The 250 LM won the 24 Hours of Le Mans in 1965. Between 1965 and 1968, this particular car saw a very successful racing campaign winning 13 of 19 Australian racing events. Among those victories was the Surfers Paradise 12 Hours in 1966. This 250 LM was co-driven by Andy Buchanan and a young, up and coming driver named Jackie Stewart.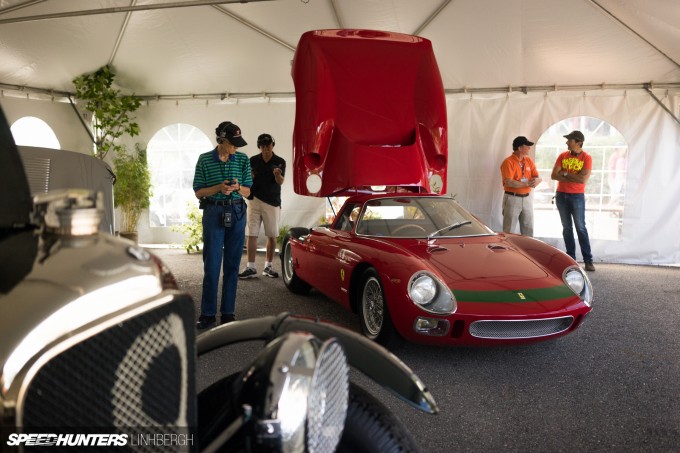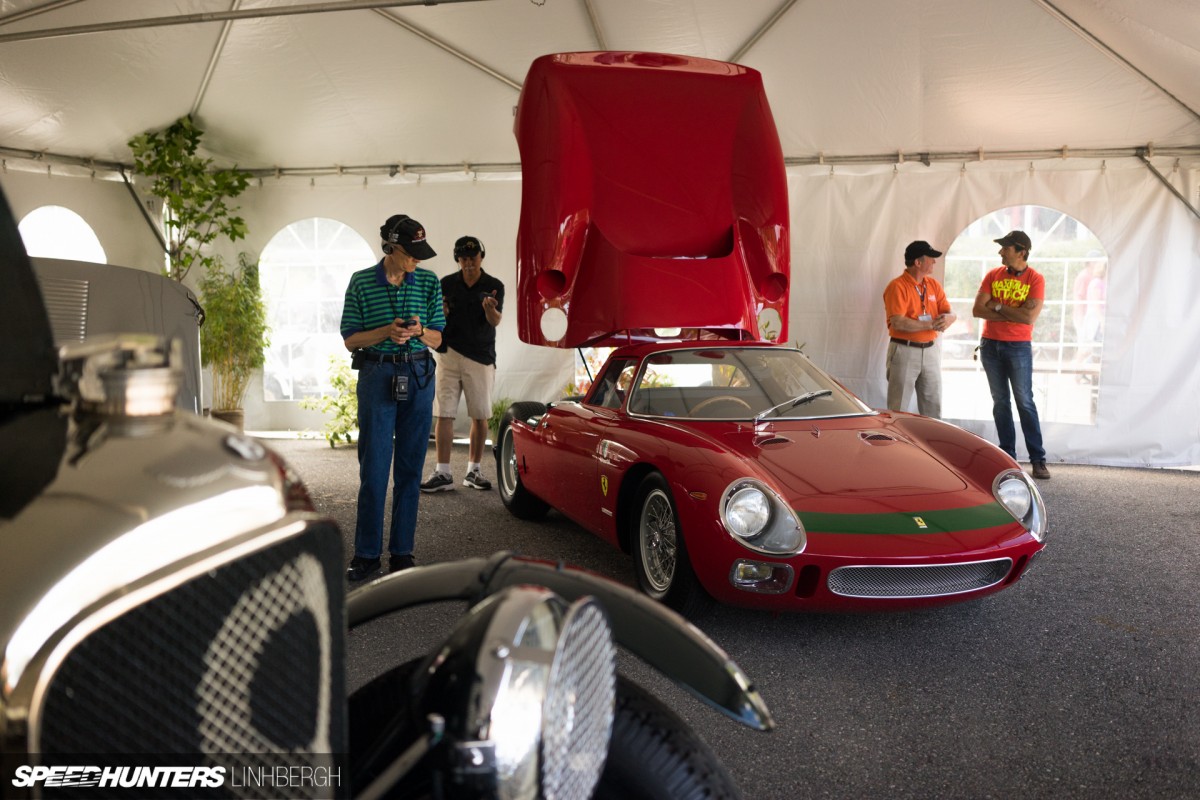 I have to admit that I am a product of the '90s. I grew up idolizing my generation of classics like Mazda's Le Mans winning 787B, the street-going Mazda FD3S RX-7, Toyota's JZA80 Supra, Nissan's R32 GT-R, Jaguar XJ220 and Lamborghini's Diablo. Walking around the Ralph Lauren tent I was reminded that these exotic classics were the trendsetters that paved the way for the classics of my generation.
When I thought about the significance of what I had the privilege to take in, only then did I start to realize the extent of just how groundbreaking and important these cars are. And because of that, I'm very glad Elizabeth and I had access to this fine collection.
Linhbergh
Instagram: @linhbergh
Twitter: @linhbergh linhbergh@speedhunters.com
Story Produced by Elizabeth White
Instagram: @itswhitenoise
Email: elizabeth@speedhunters.com