Making Your Mark
Whatever you do in life, somebody will have done it before you. And yup, somebody else will do it after you. So placing your own personal mark on anything can be a tricky balance – you'll find it somewhere between jumping from the roof of a 10-storey building and gently dipping a toe.
When it comes to cars, everybody loves a project, from a full strip down to a fine tune. But what if you fall in love with somebody else's work? Does that mean you have to leave it as is? Does it hell! The real trick is making your own mark and improving the DNA…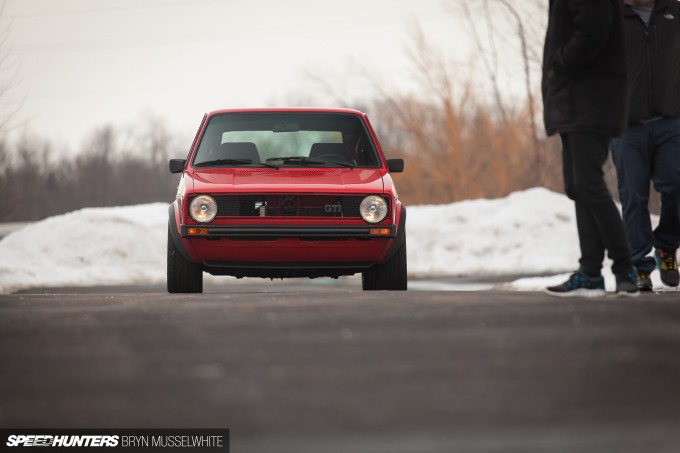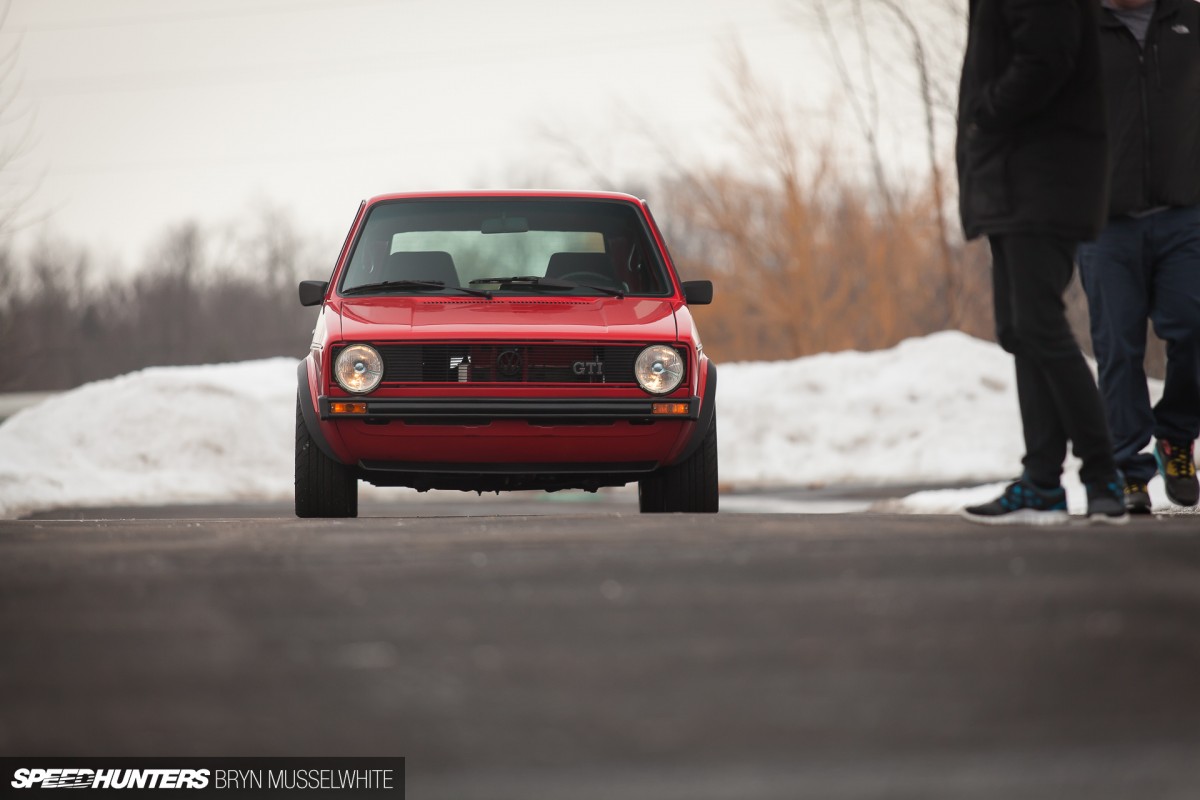 Older cars always take you back a little bit. Maybe not all the way to the late-'70s, early-'80s when the Mk1 Volkswagen Golf GTI pretty much created a genre. But the design cues that echo across the decades from back then always mentally transport you to another time. It's what makes working with a classic so much more pleasurable, but risky for me at the same time. You have to get it just right.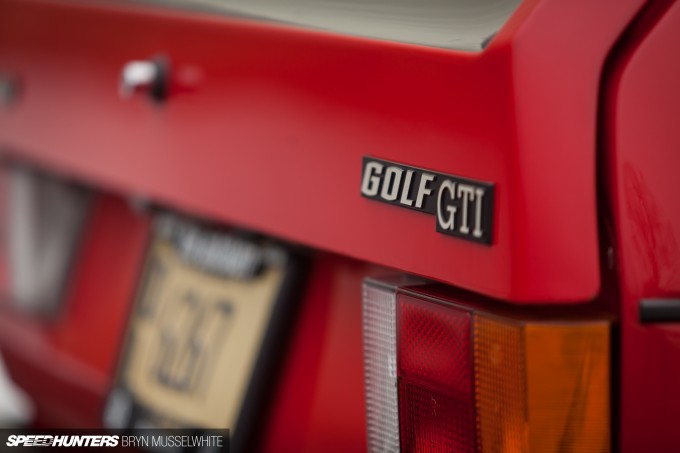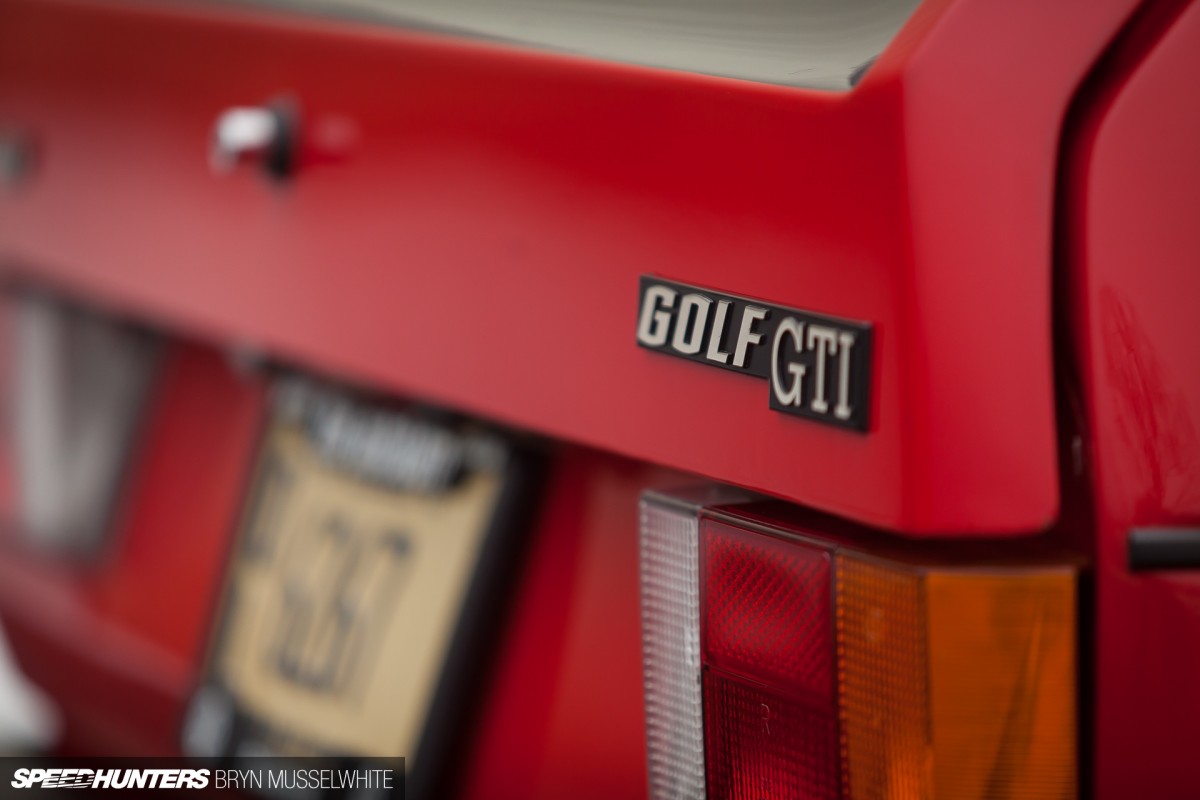 Richard 'Fish' Fisher from Chicago is a lover of all things automotive. I genuinely couldn't pin him down to a specific model or marque if I tried, and trust me – I don't want to. I like people who just like cars, four wheels and an engine. Hell, sometimes they don't even have to have four wheels… Or an engine for that matter. I've been known to melt over a pile of parts.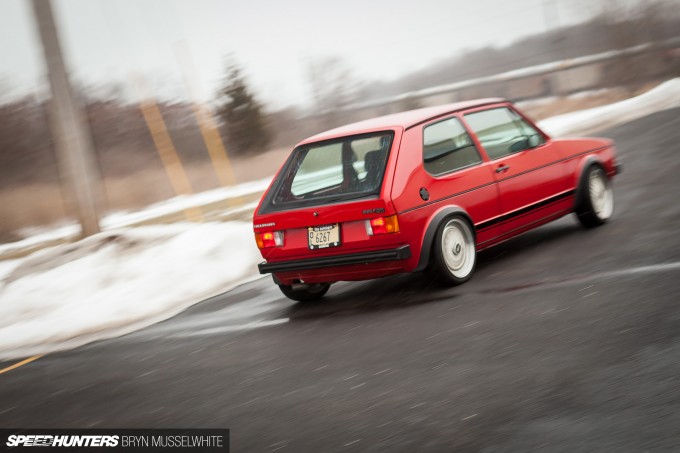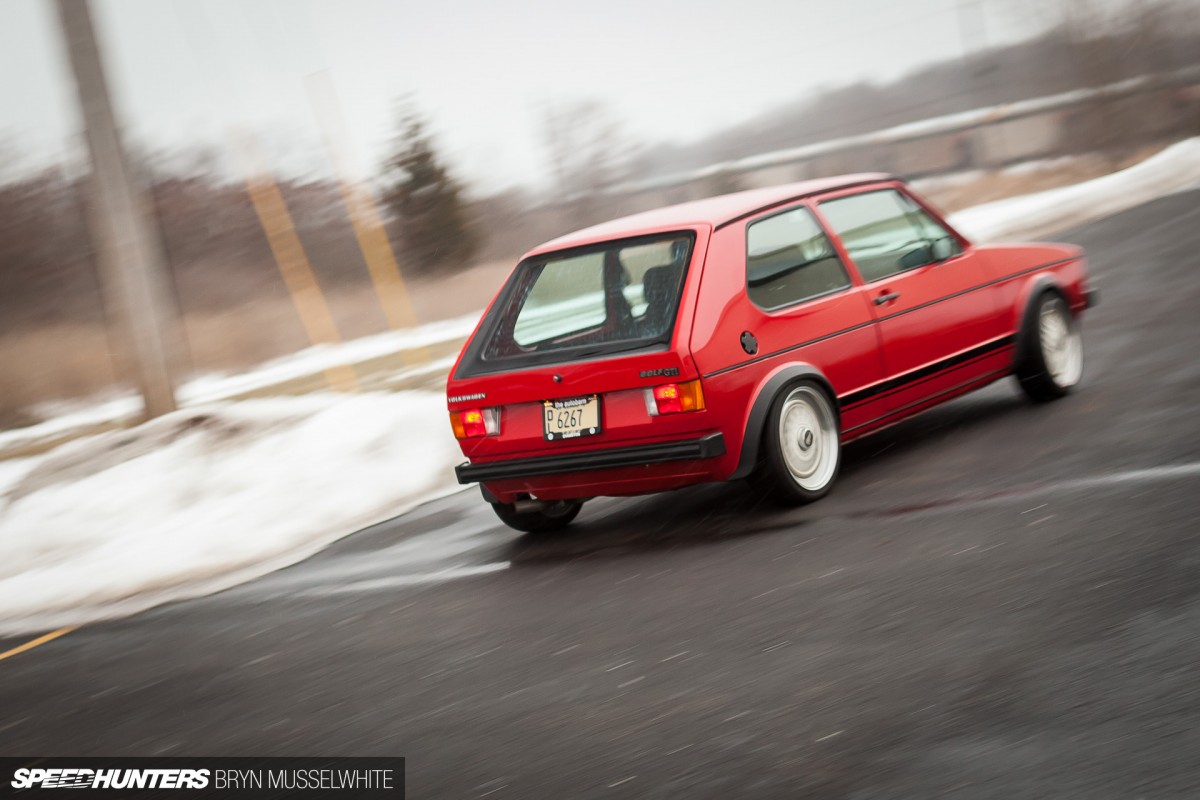 I've shown you another of Fish's cars before, as a member of Chicago's Risky Devil clan you'd think he's only about street drifting and illicit midnight meets. But shh… don't tell anybody – they're into all sorts of cars! No, really. And although the BRZ is modern and Japanese the ethos is the same: well observed and well executed. There's more where these came from too, but that will have to wait for another time to show you the rest of the garage.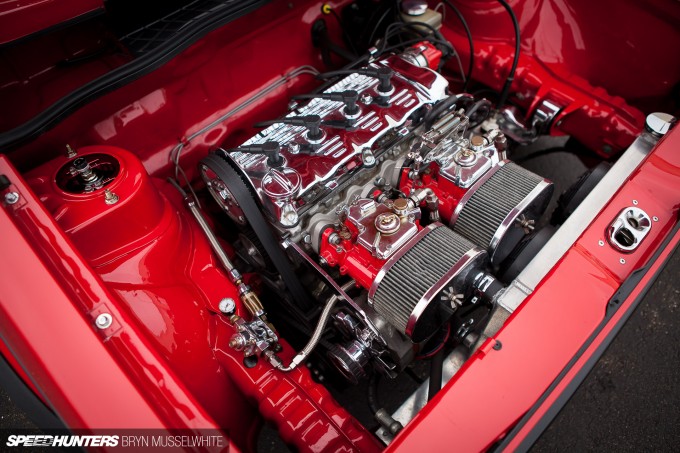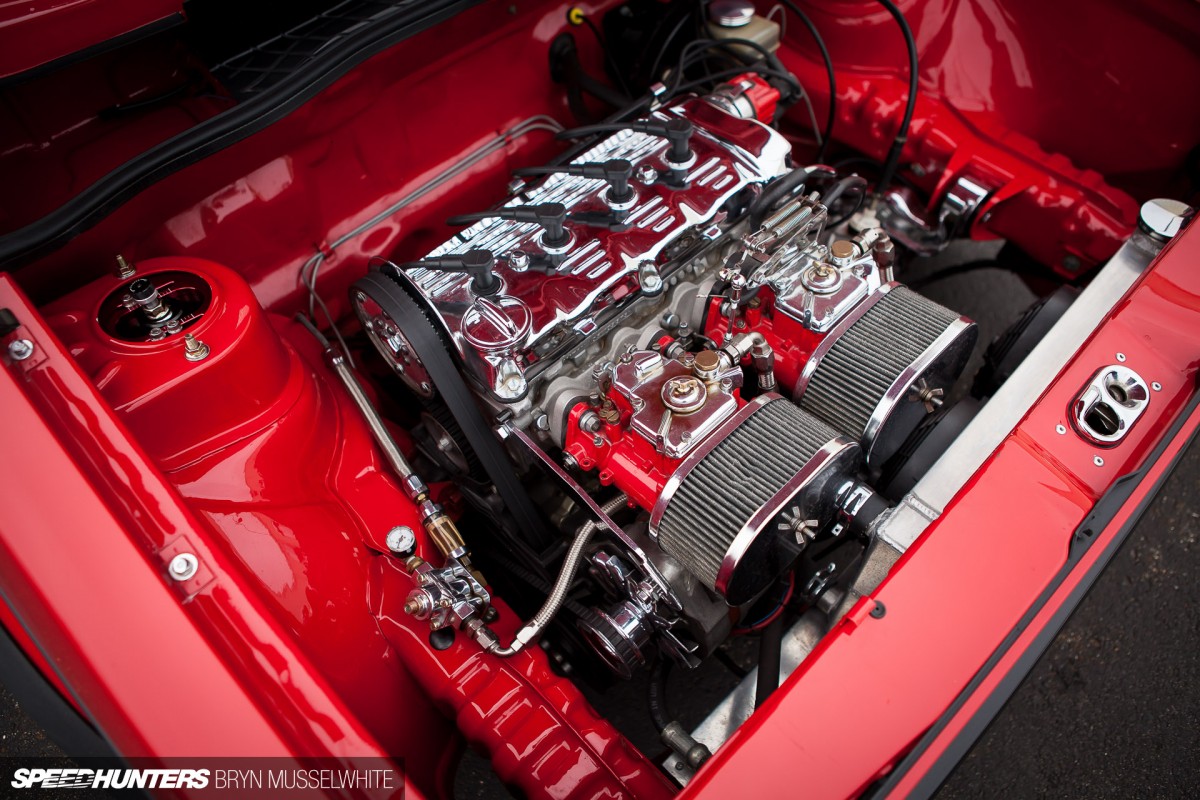 This Golf is something else though, and Fish is the first to admit it came to him looking very similar to how it does now. A case of almost, but not quite.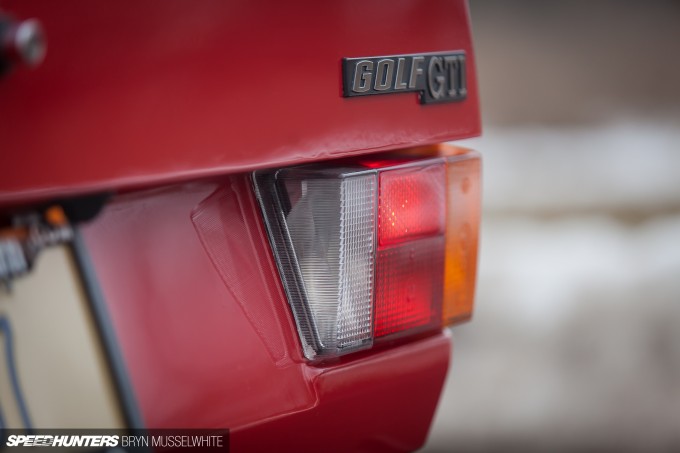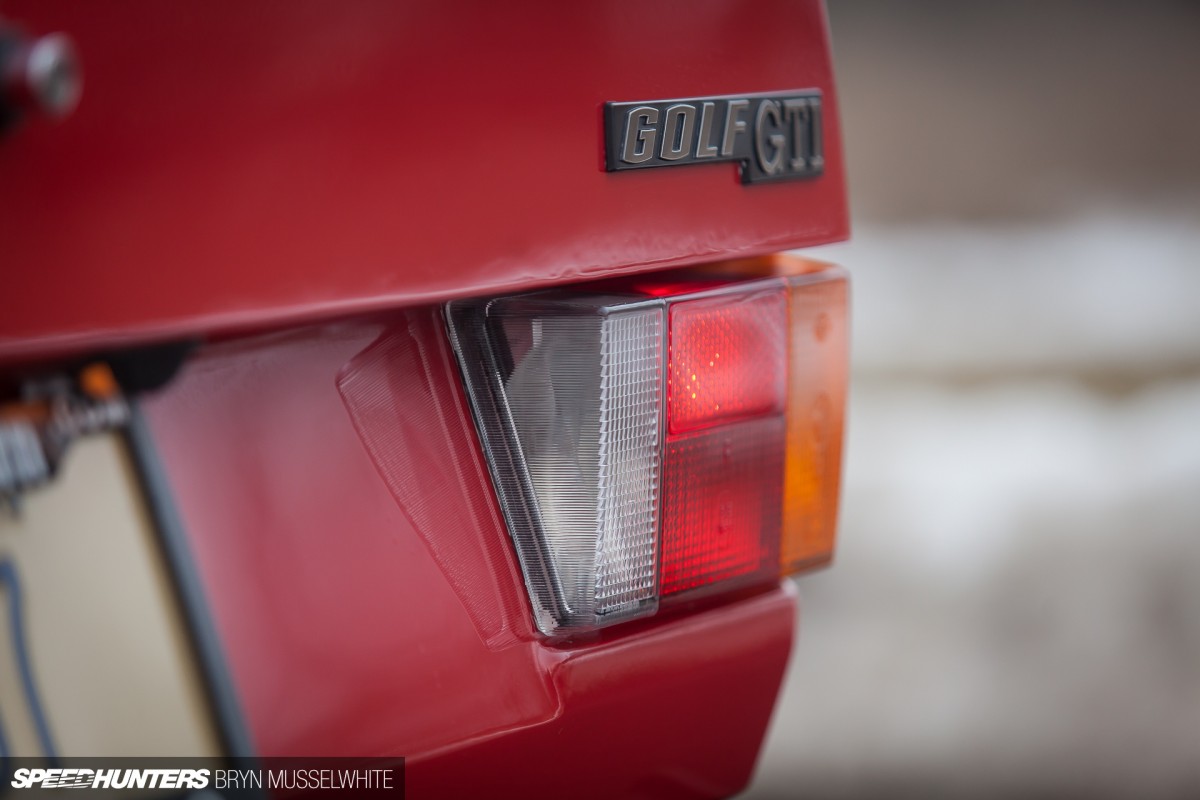 The '79 had been fully rebuilt in to the GTI clone you see here by Thomas Fries, having originally rolled out of the dealership as a diesel engine powered sunroof model. With factory white paint, it had seen nearly three decades of abuse in Pennsylvania before the transformation began.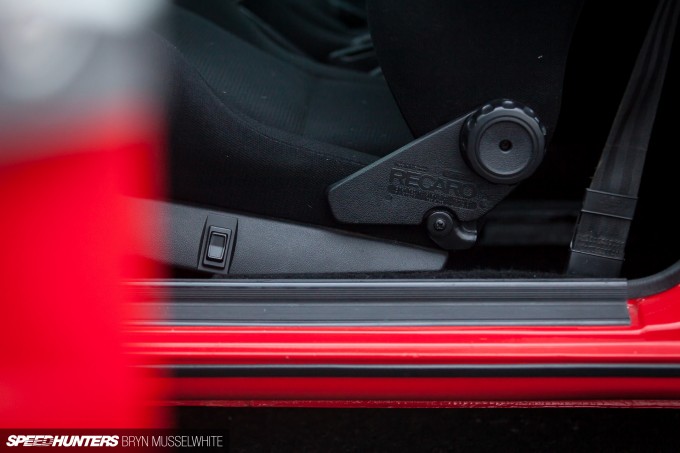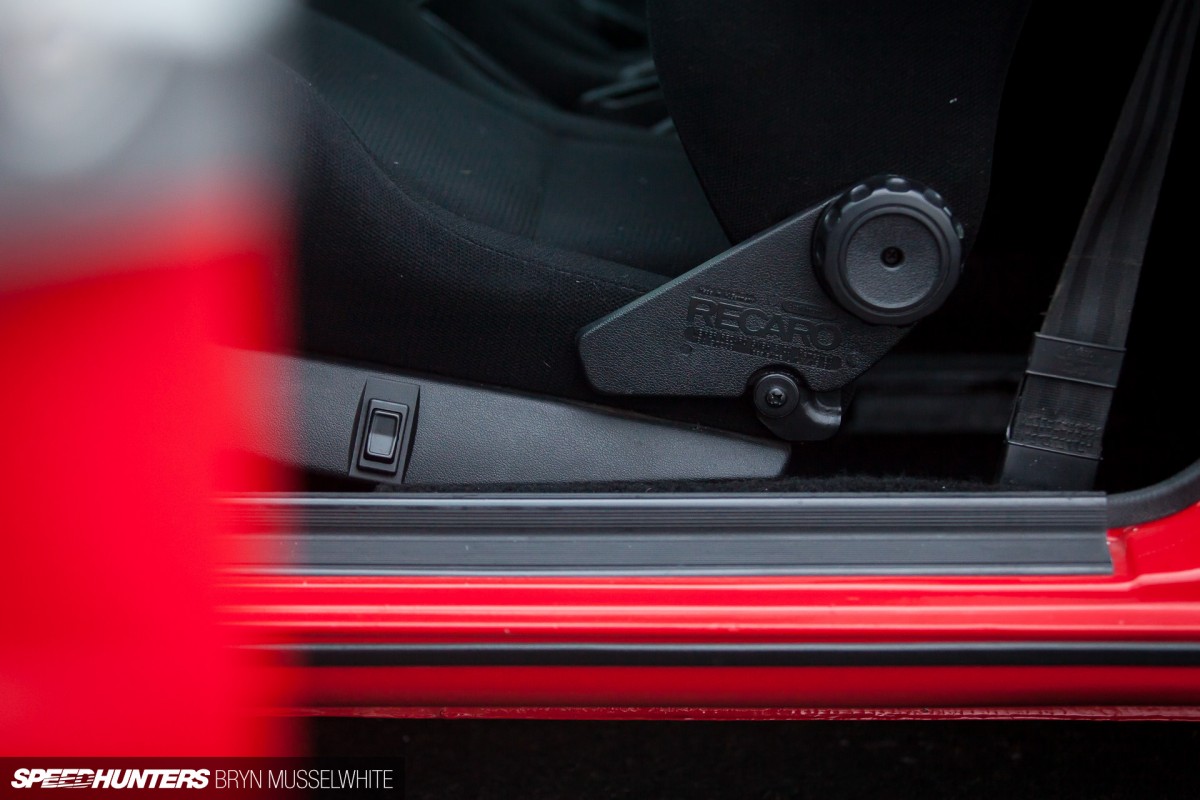 The theory being to give the Golf a European feel, with any modifications being limited to those that fitted with the factory look. I find that amusing given that this isn't a genuine GTI, but that's also the reason I guess Thomas wanted everything so proper – to add to the illusion. Remember what I said about how you have to be careful with what you do?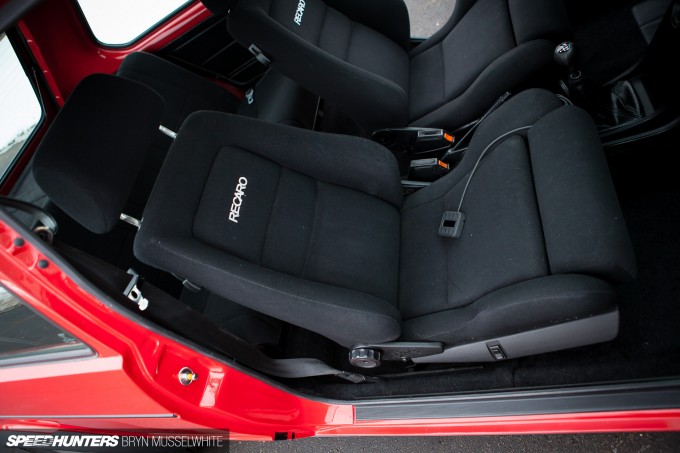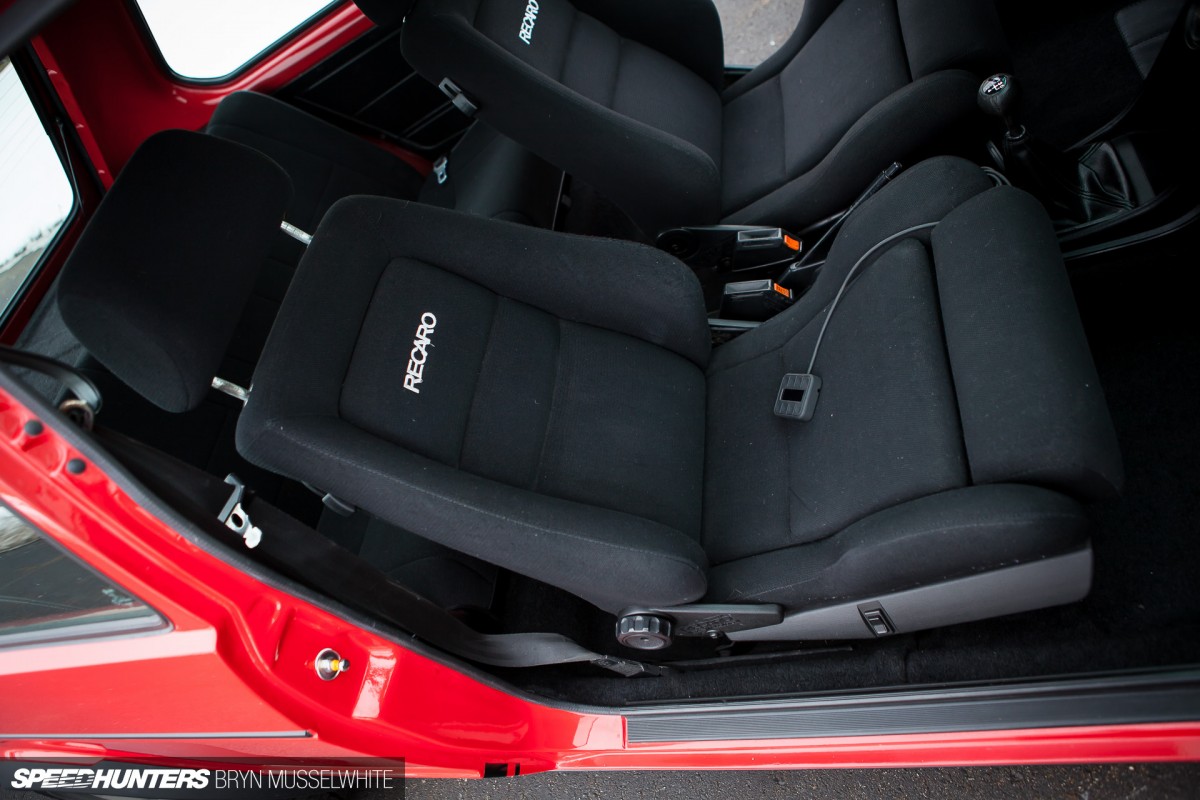 Rare electric Recaros work much better than big winged bucket seats, right?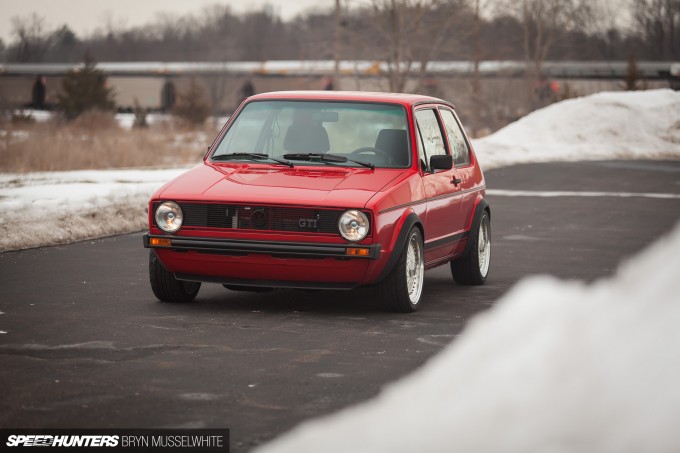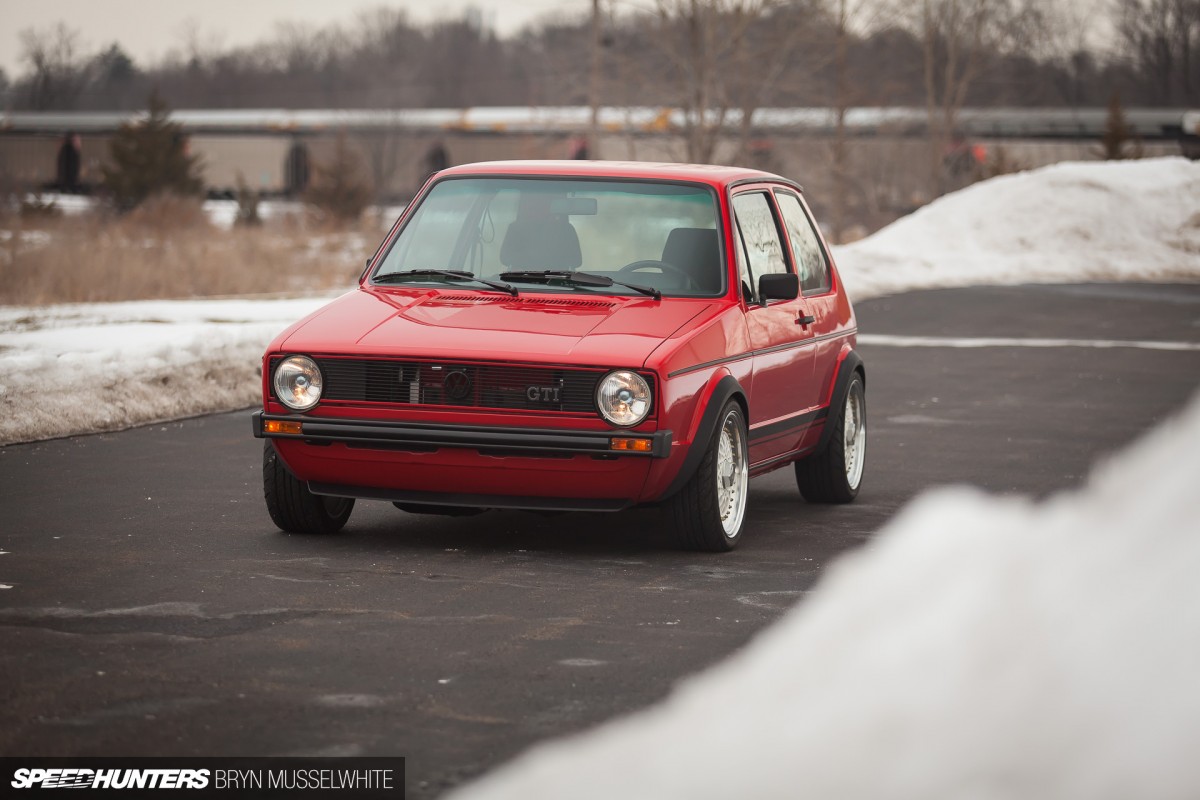 And the overall finished article is stunning. The workmanship is really lovely and as the only Mk1 Golf I've ever owned was a Mars Red GTI, I'm loving this right now. But don't think Fish hasn't had any input. I mean, why would we think it was worthy of a feature if it was a straight up buy out?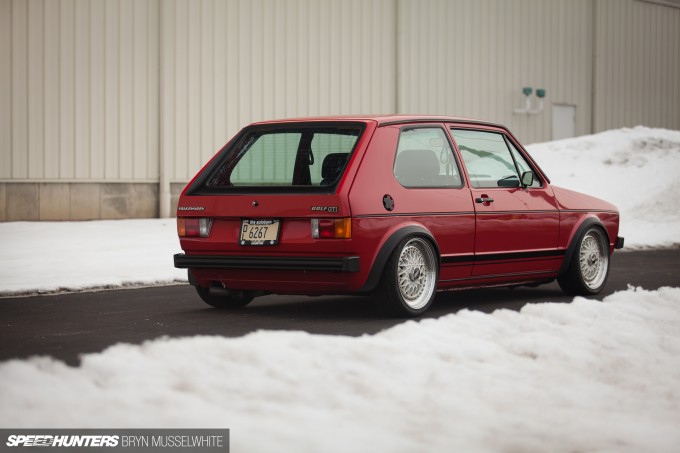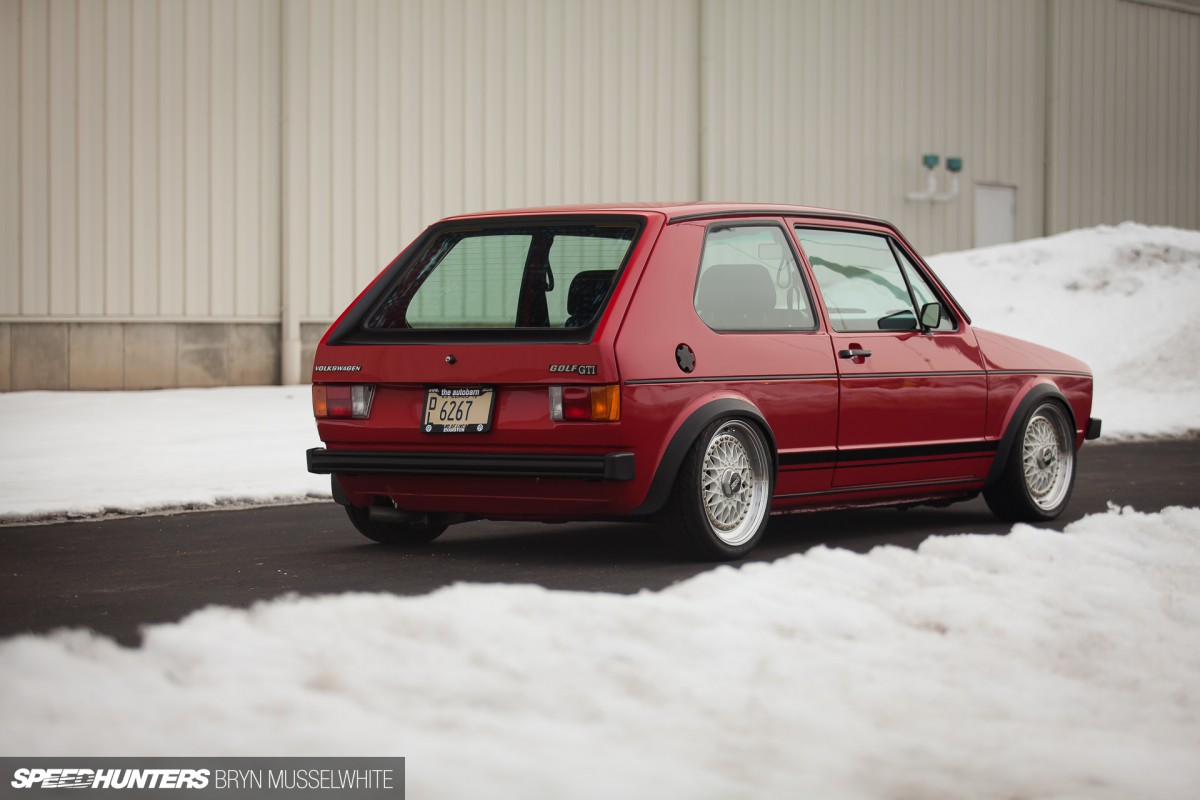 Because Fish has done something that very few people succeed at. He's taken an already built and some might say 'finished project' and made it his own. And if you didn't notice a difference between those last two pictures, look again and I'll see you in the next chapter…
Down, Down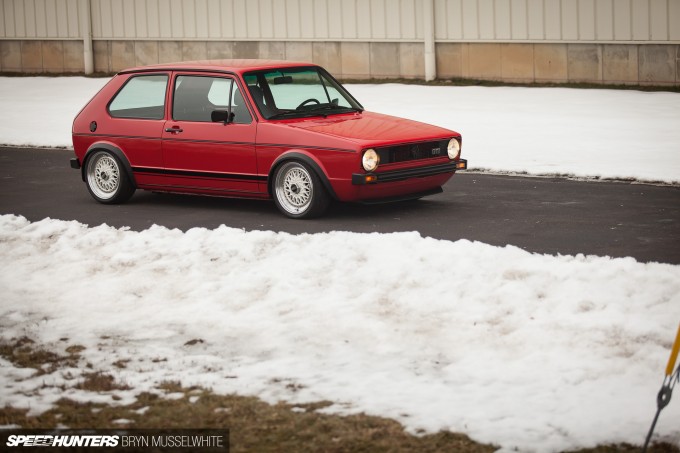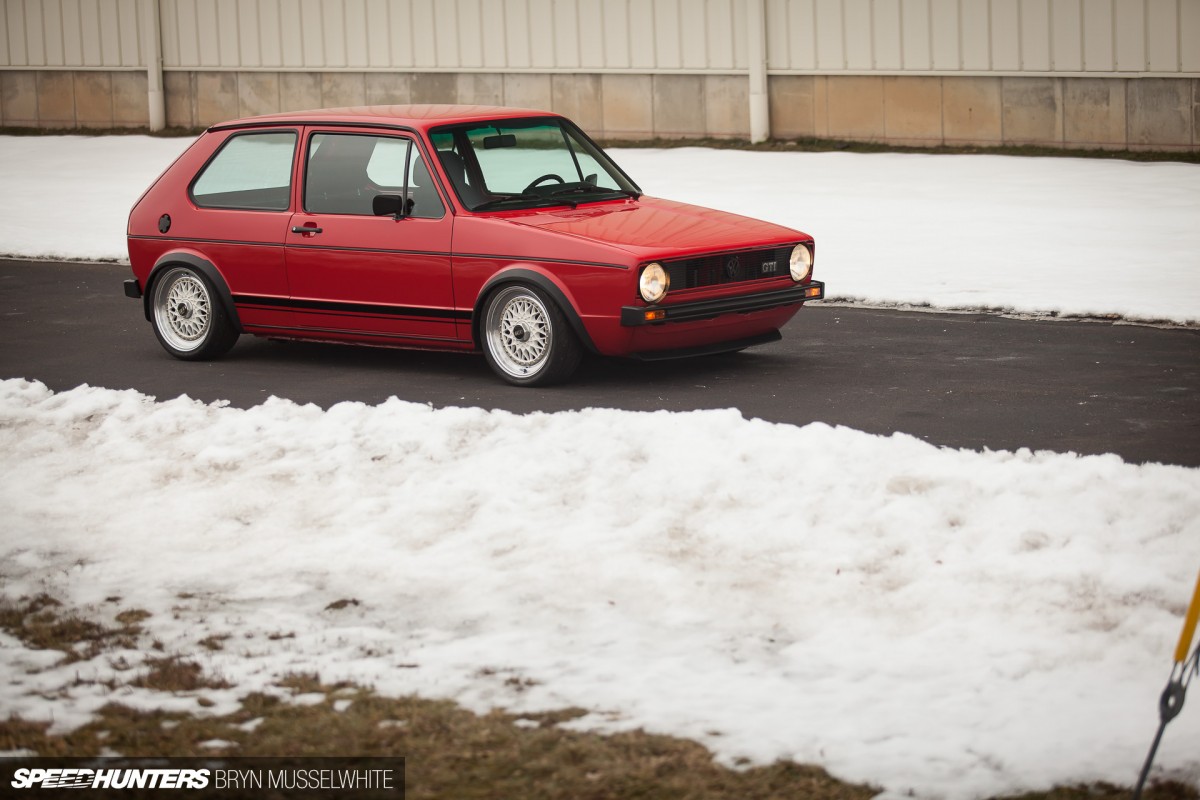 It's the age-old case of man falls for an ex-magazine feature car and buys it. But the whole automotive experience is always better when you add something yourself to a project, and this is where it can all go wrong.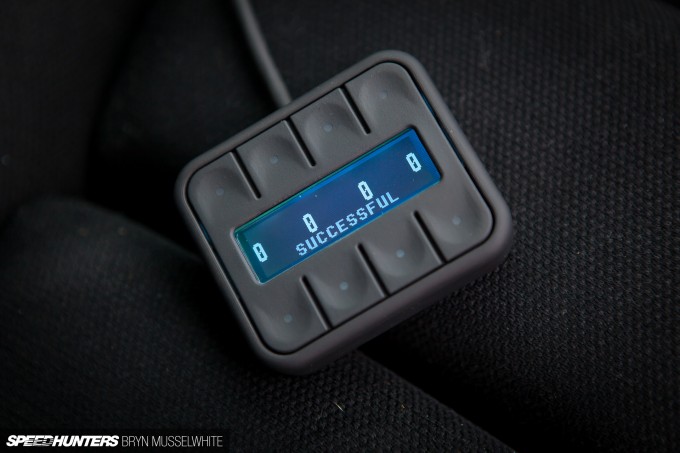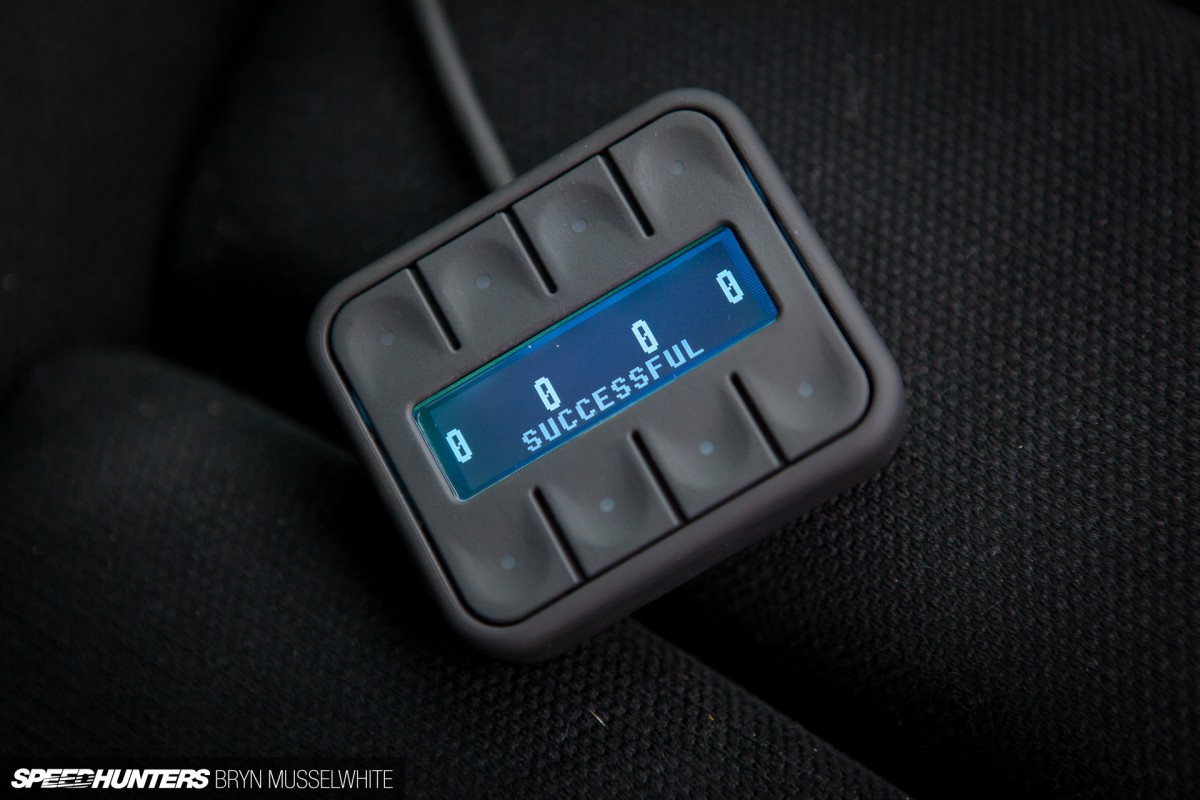 Thankfully not here though, because Fish has been very selective about what he wanted to bring to the project. He found Air Lift Performance a few years ago now and since then pretty much everything he drives has been treated to one of their cutting-edge air suspension systems.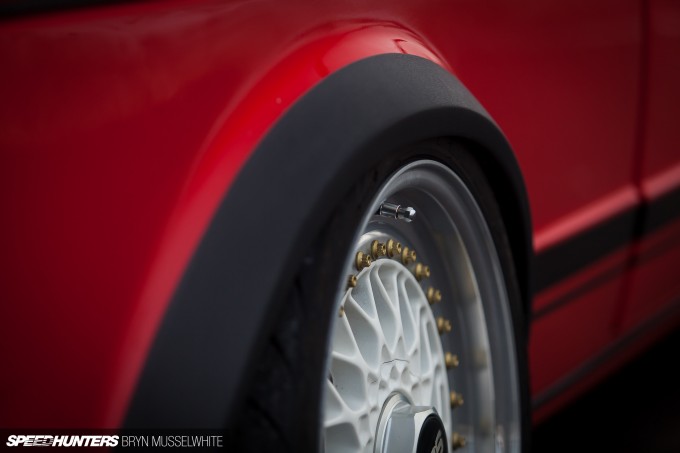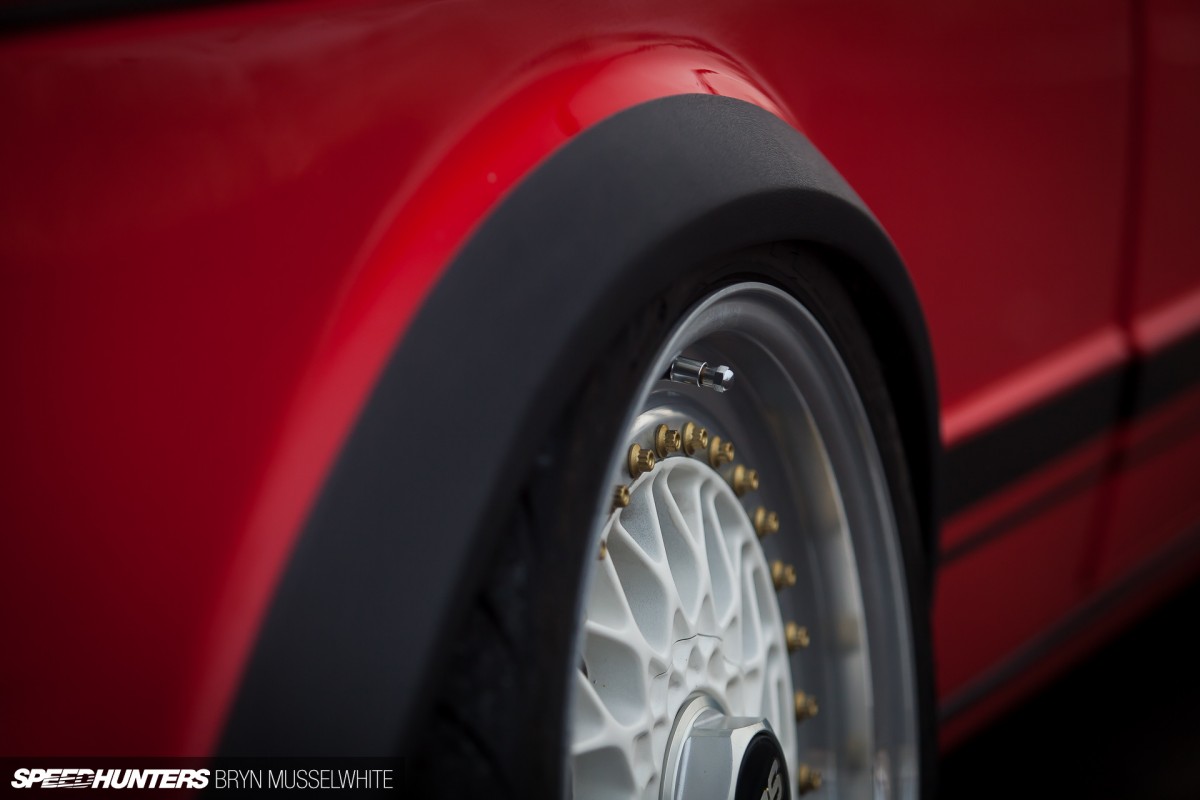 But the trouble was they didn't make a kit for the Mk1 Golf, so what's a Fish supposed to do? Deliver the Mk1 a couple of hundred miles away to Lancing, that's what. This way the development team in the workshop could get busy and create a bespoke kit which Air Lift could then market to everyone.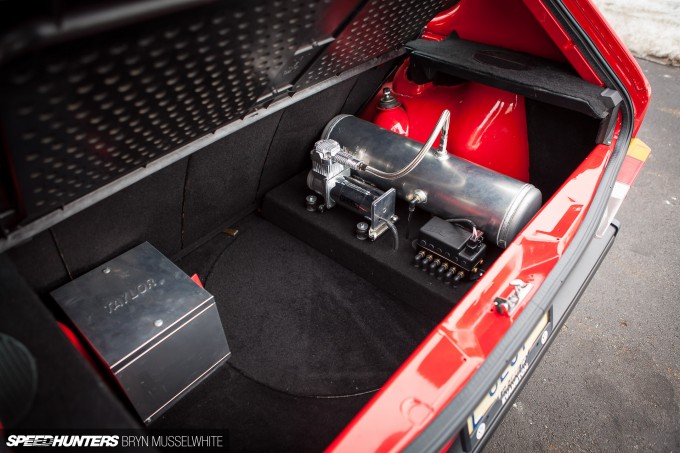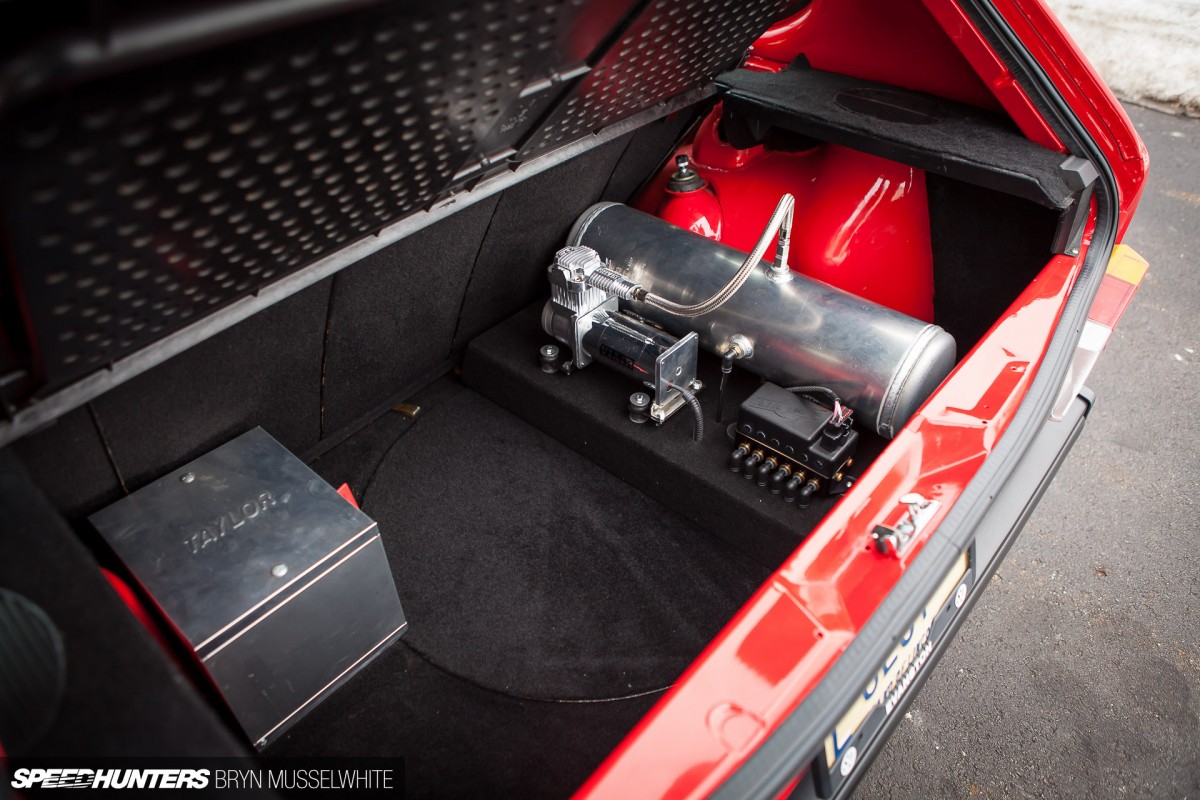 The kit runs a VIAIR 380C compressor, four-gallon tank and 1/4-inch air lines which feed out to the four corners. It's all mounted on a quick release panel in the trunk area, so it's relatively unobtrusive and there's certainly enough space back there for a couple of overnight bags or autojumble finds from a show. You can also see the battery hidden away because Thomas wanted a clean engine bay.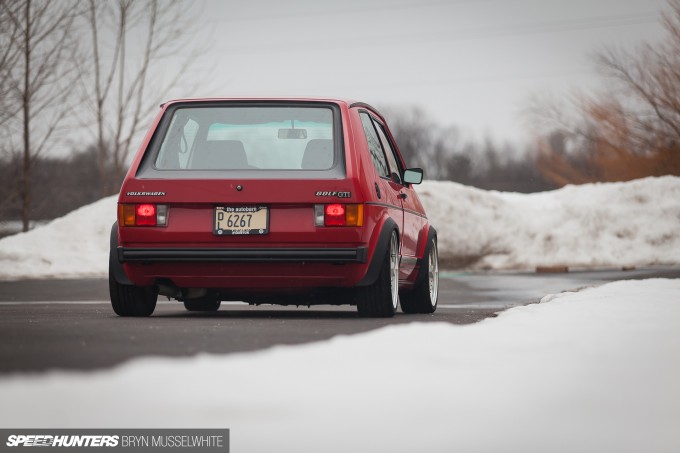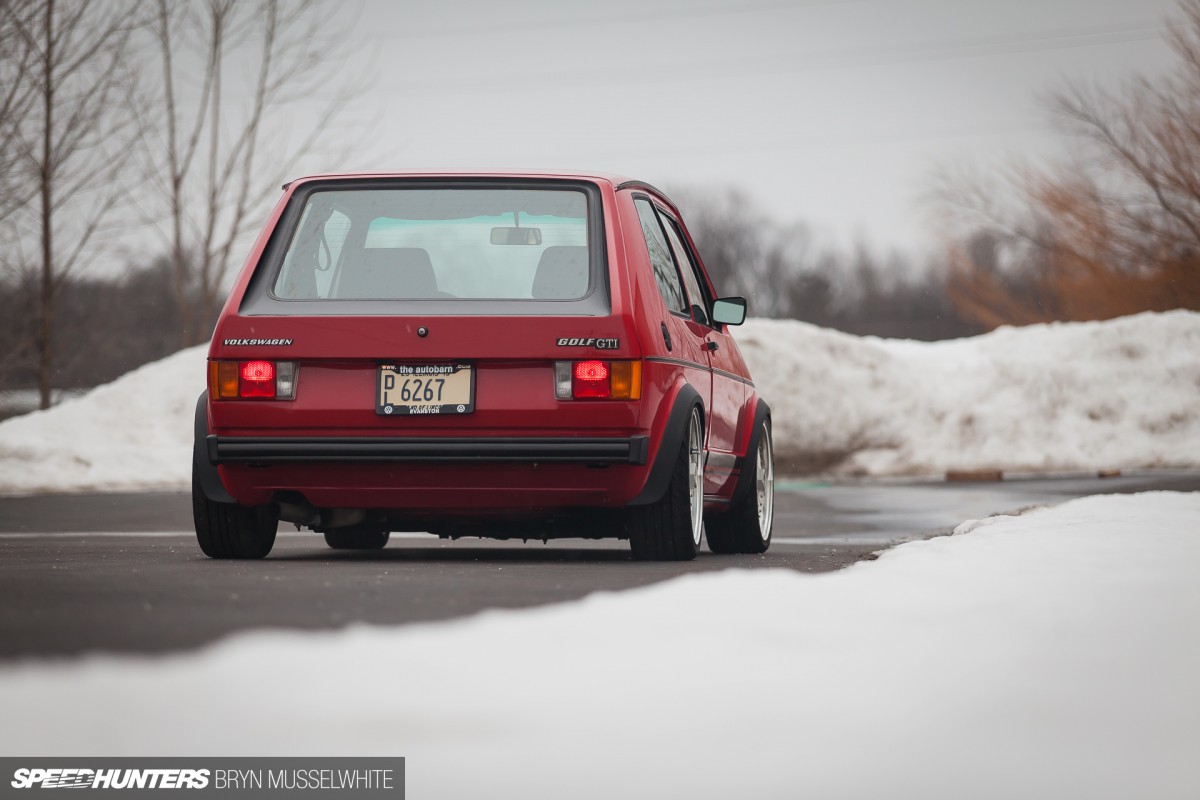 And clean is a word that I keep wanting to use when looking at this build, because as a GTI clone it's immaculate. The small tail light rear end adds to the simple lines of the Mk1. Plus here it genuinely looks like a Photoshop lowering job! Or is that just me?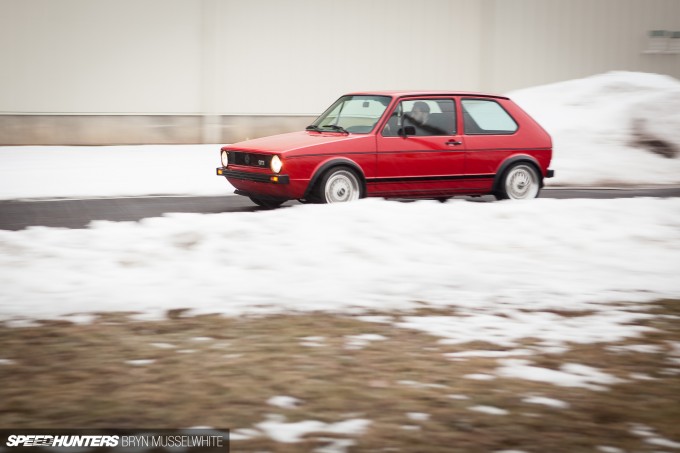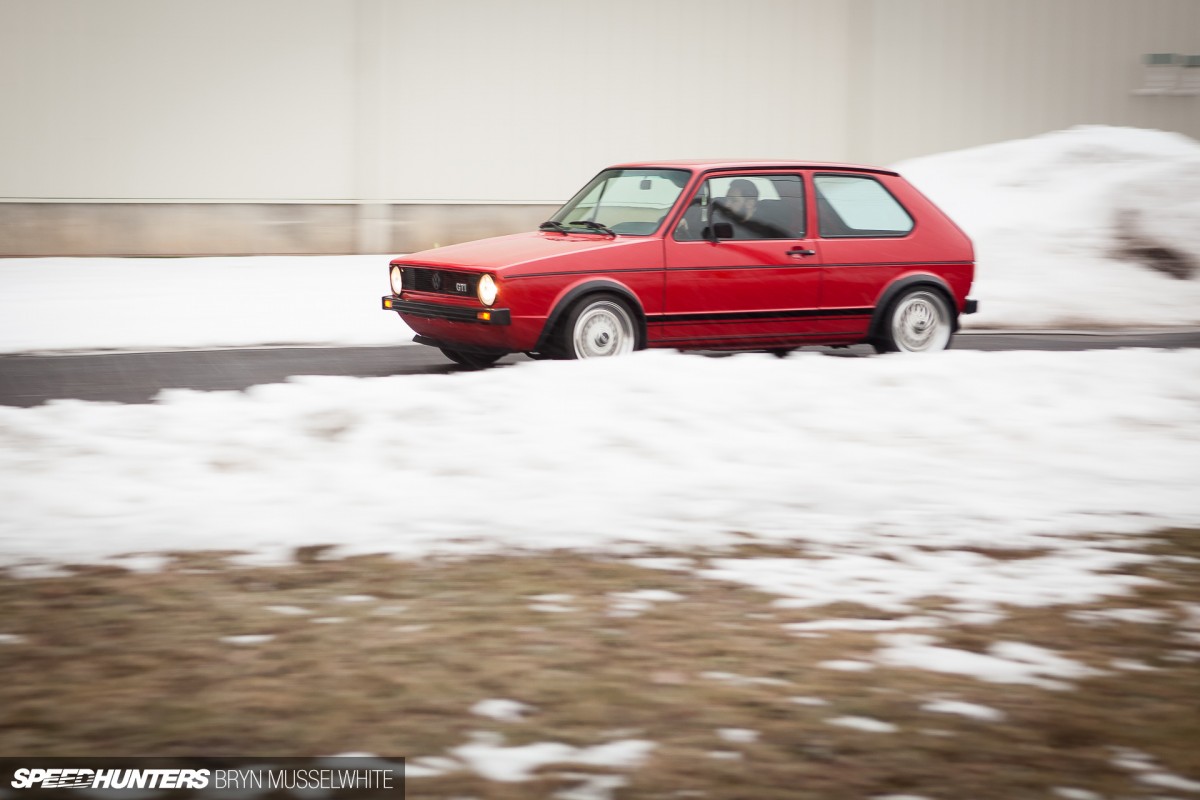 I could talk all day about how much I like this VW. First there's the era, then the styling, but for me it's also that the air suspension means you can have that feel of originality that makes people in gas stations say 'I used to have one like that'… Then air it out and have that satisfying look back over the shoulder feeling.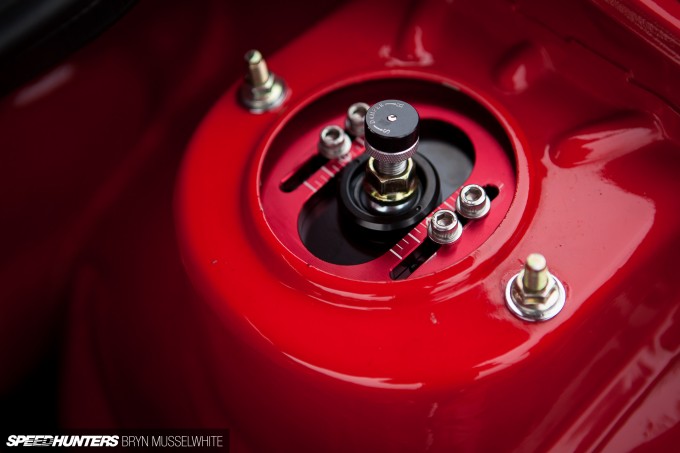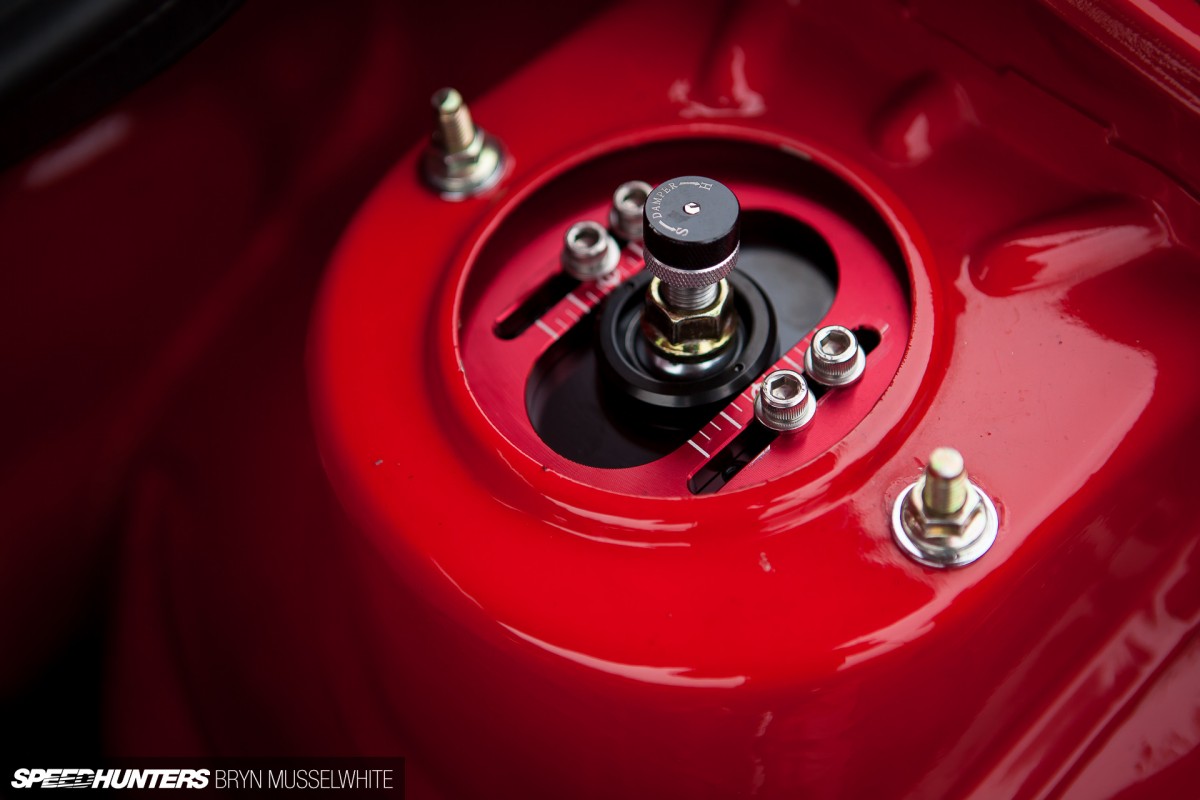 The whole kit is based around Air Lift's AutoPilot V2, so at the front there are double bellow progressive rate air springs, with progressive rate sleeve air springs at the rear. This makes it the most advanced pressure-based air suspension control system on the market at the moment.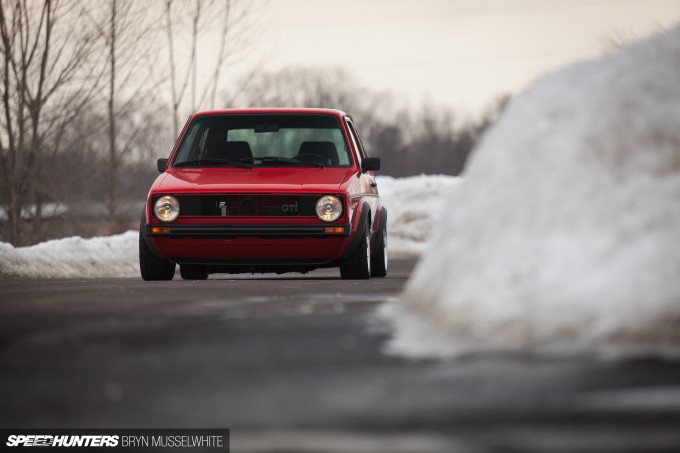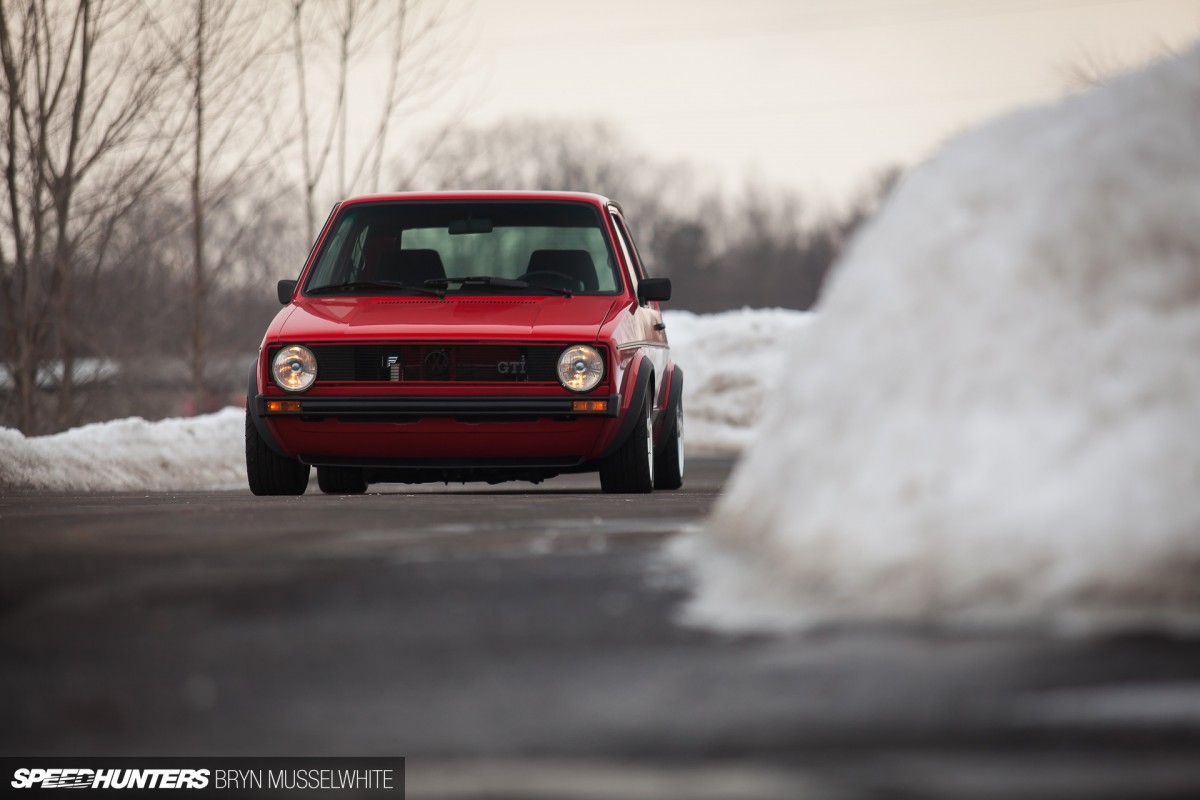 The big draw of air suspension for me is the fact you can sit it this low, then load up with four people and not worry about tyres rubbing like you would with coilovers or other more traditional suspension systems.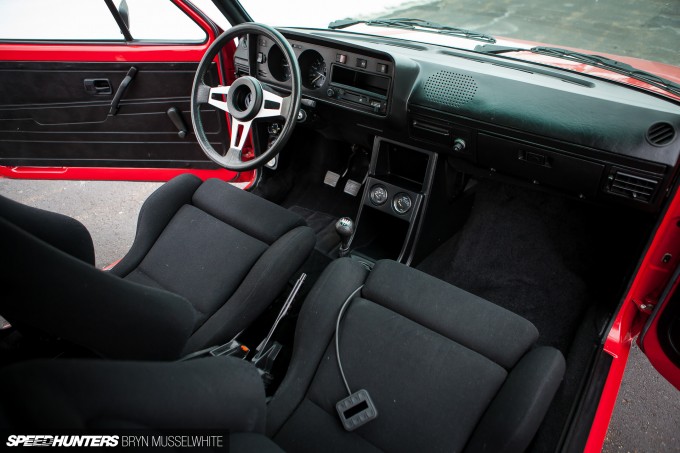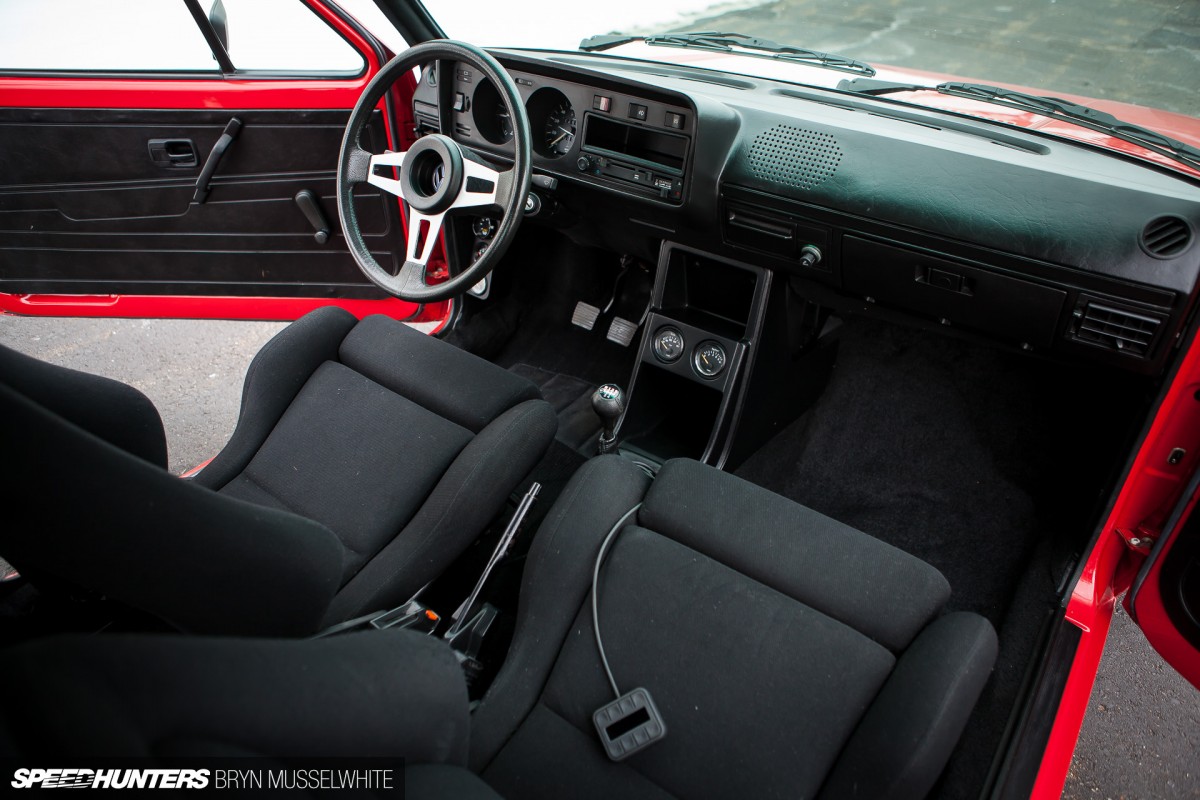 You can program up to eight different settings that will respond with a press of the button, plus I really like that you can hide the controller too, because it keeps the cabin feeling like it's a small German time machine, ready to skip back to the mid-80s. Thomas sourced different parts from all over America and even Europe to get the perfect mix of OE and aftermarket, the non-standard centre console coming from a Scirocco of similar era.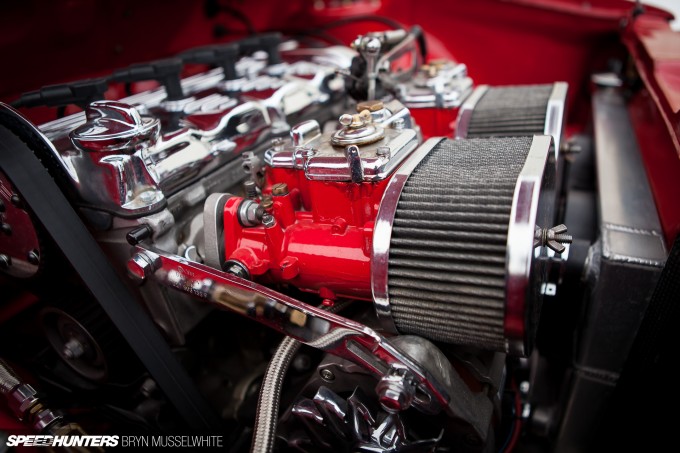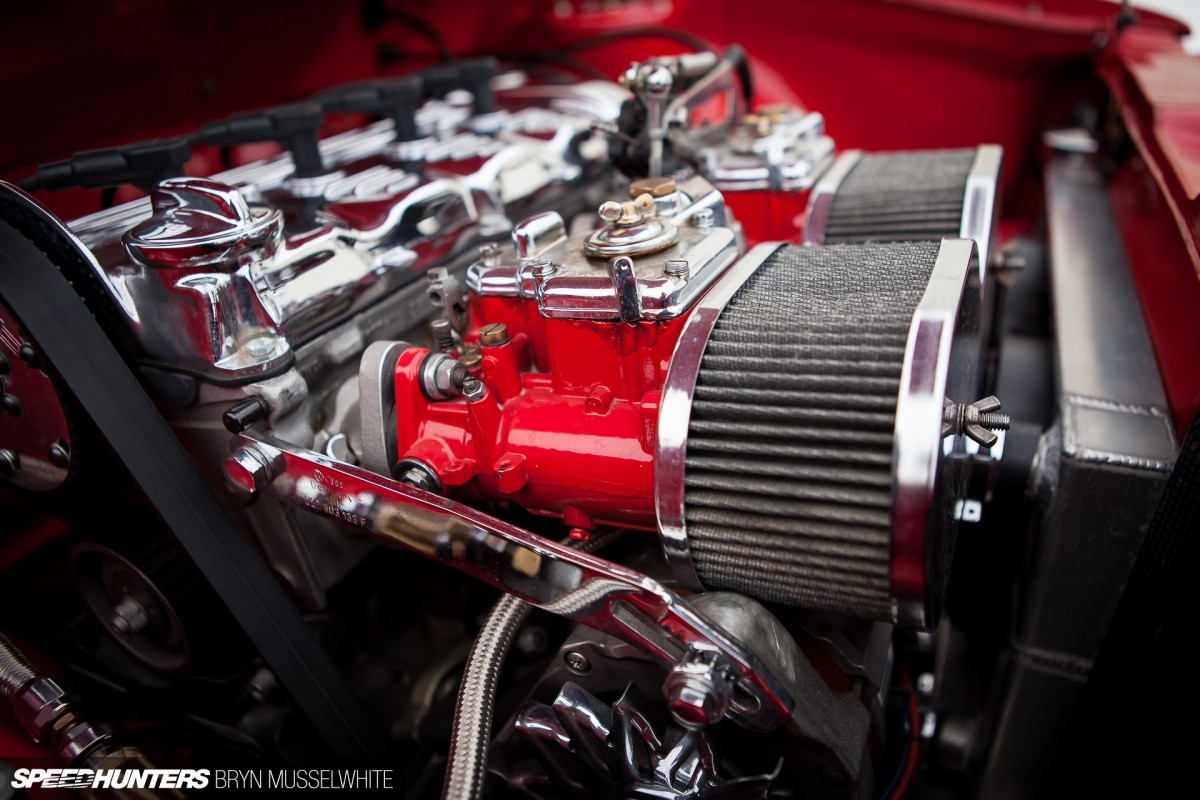 It was under the bonnet that he let himself get a little buck wild though, and this was a big draw for Fish. As you may have noticed so far, the closer you look at what appears to be a simple build, the more you see…
Best Of The Rest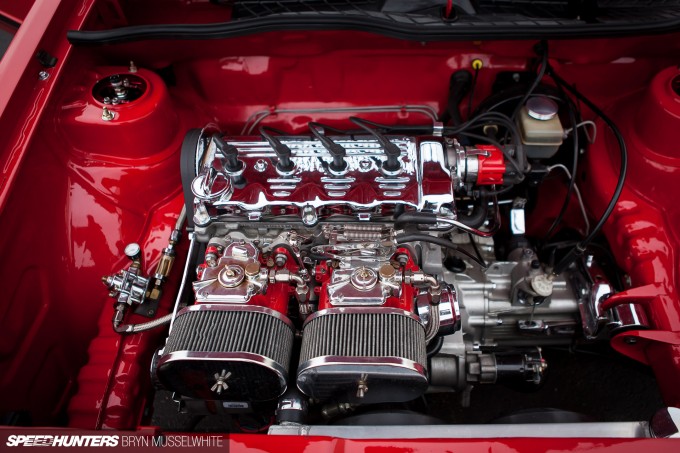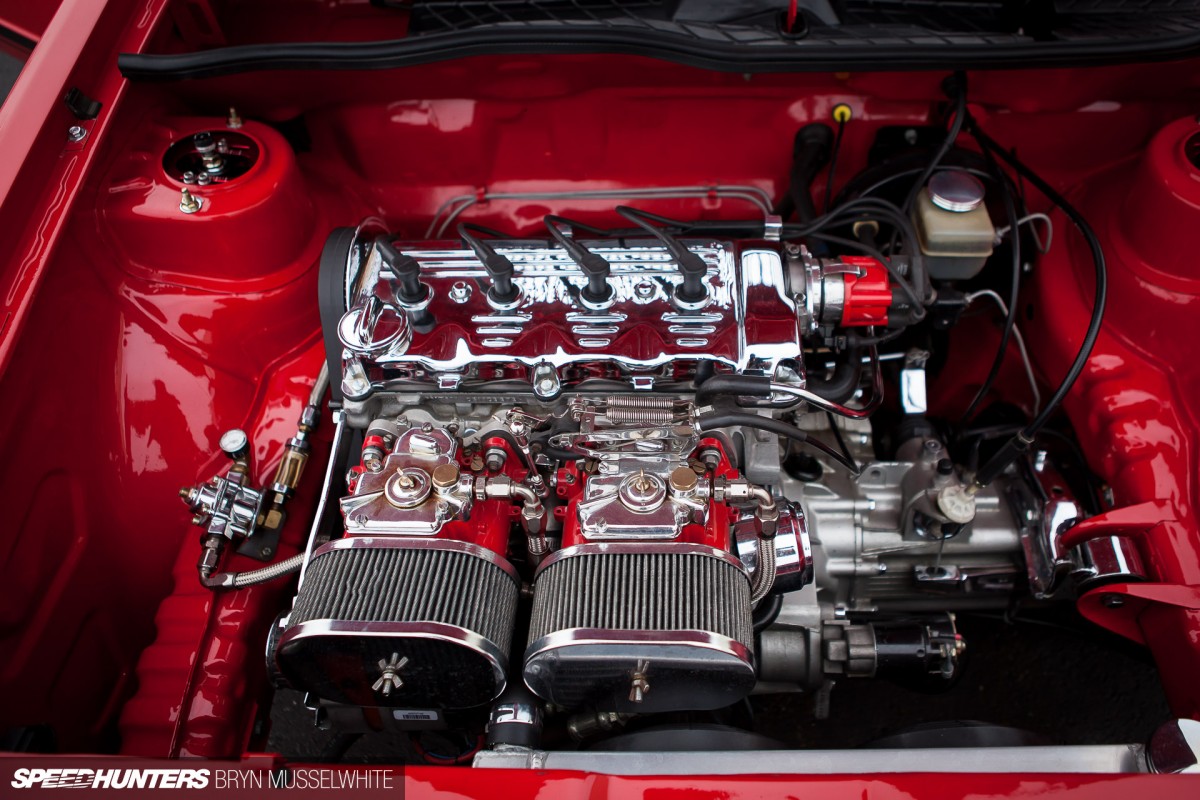 Now I'm not a fan of chrome, but if I'm being completely honest with you it's because I haven't got the dedication to keep it clean. But sat against the vibrant red PPG paint finish, doesn't it look sharp here? There's more to this 2.0L motor than the finish though, as it's a 16V that's been balanced and the head has been ported and polished. There's a lumpier Techtonics cam and some other performance upgrades you can read about in the tech spec. Again, it's been kept old school with those twin Webers dominating the view – no throttle bodies or carbon here my friends.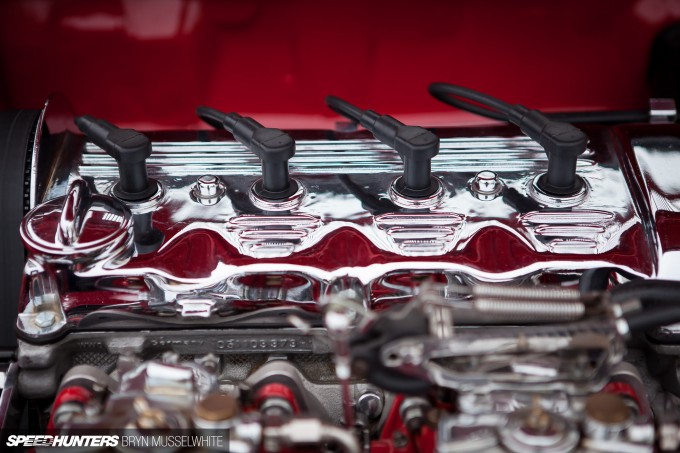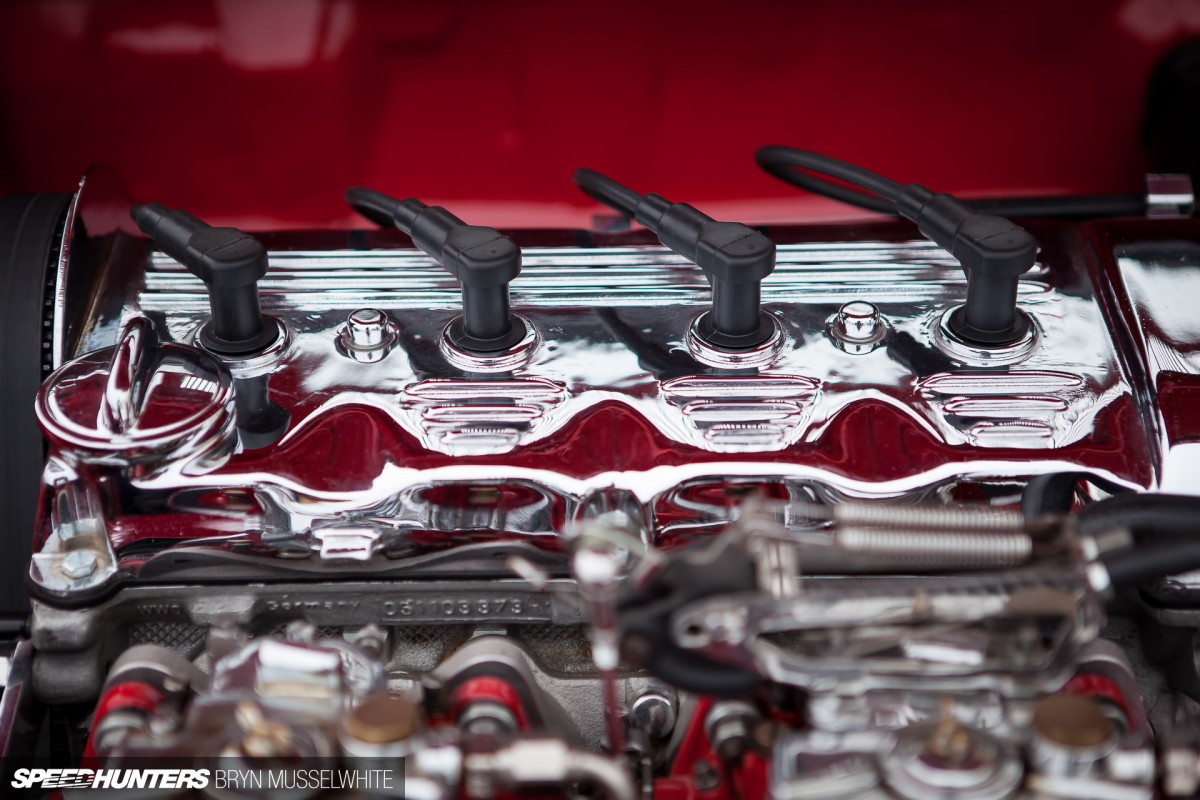 So although I don't want to be responsible for cleaning it, I'm still a fan of what's going on here.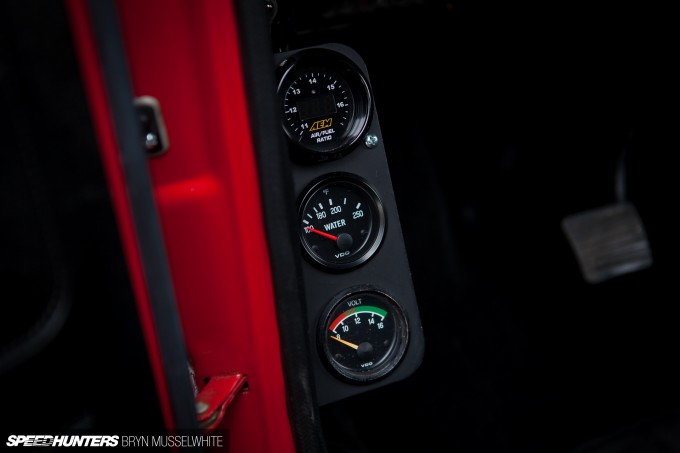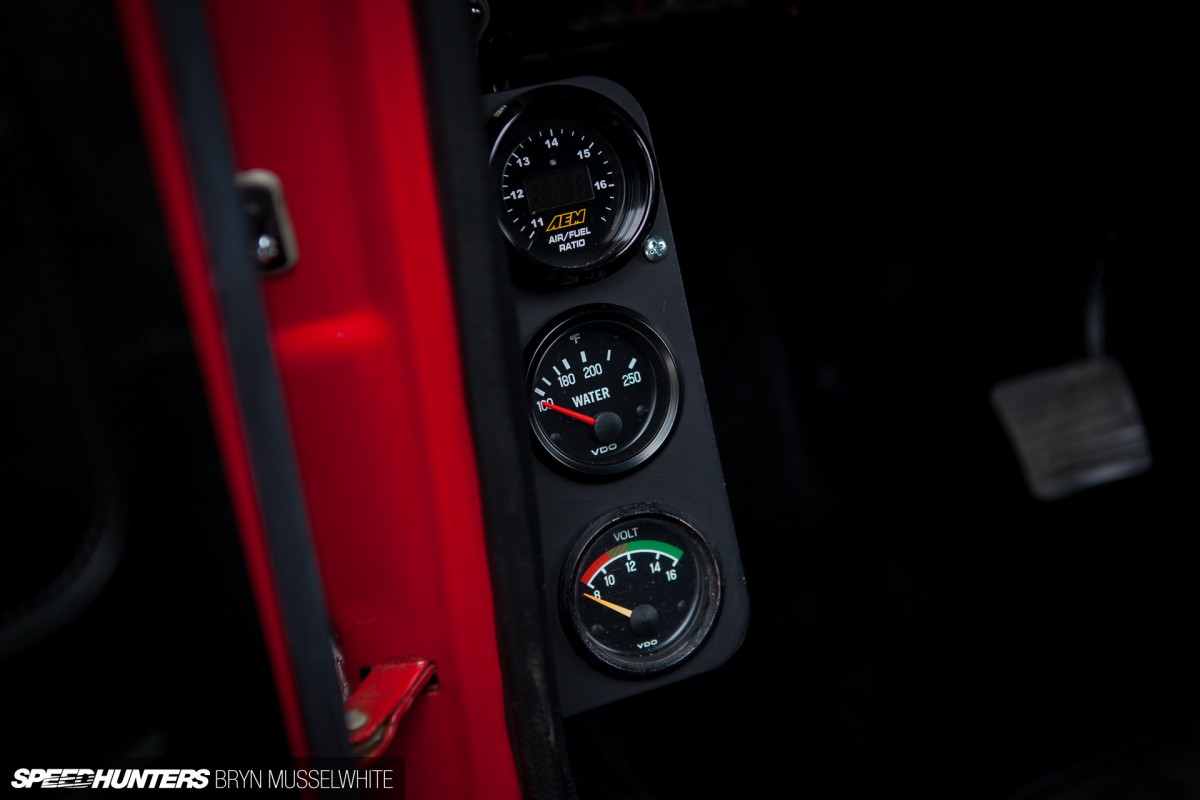 With the bonnet closed and the engine off it's only a set auxillary gauges mounted by the driver's side A-pillar that tell you anything is potentially different.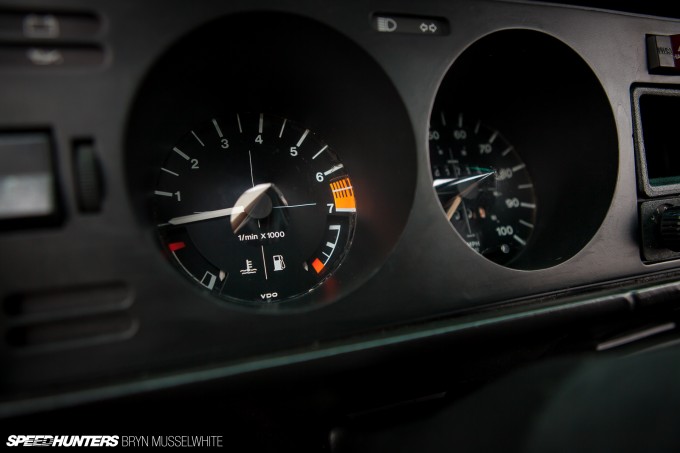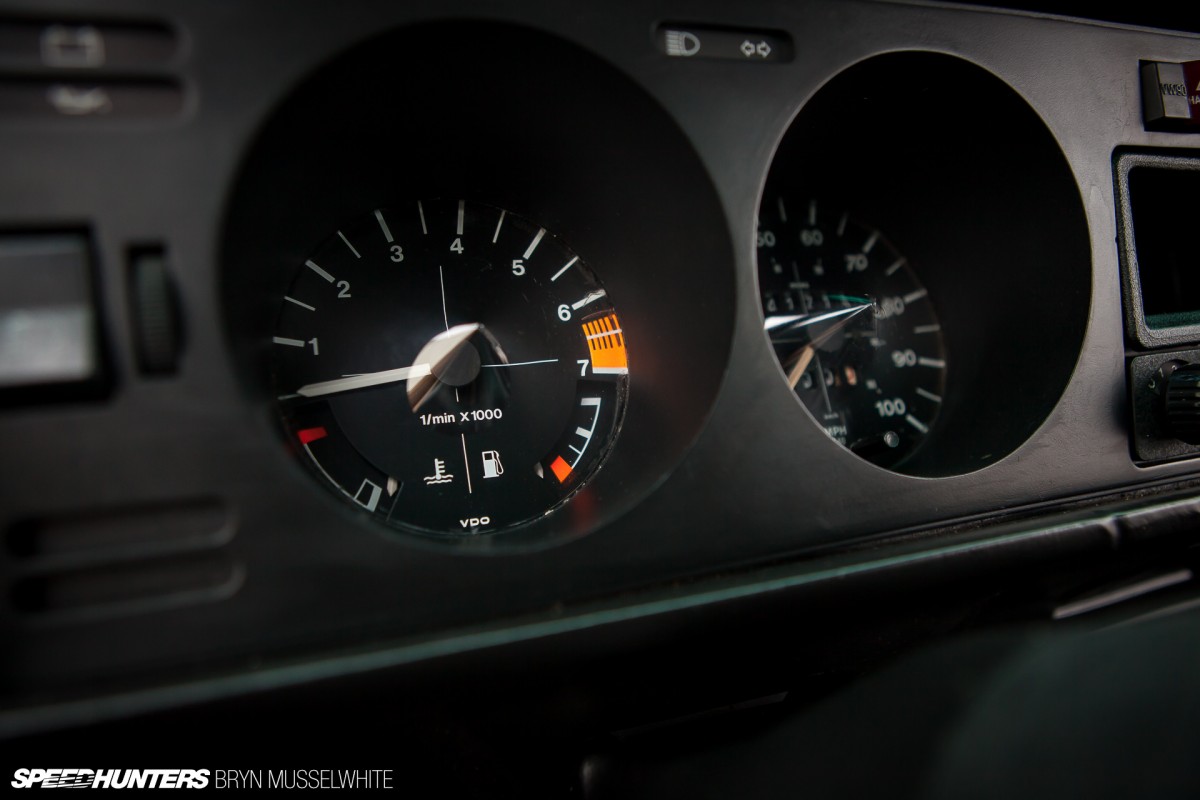 These gorgeously-original GTI clocks were sourced and fitted up top too. I can't think that VW would have encouraged their buyers to rev a diesel motor to 6,250rpm!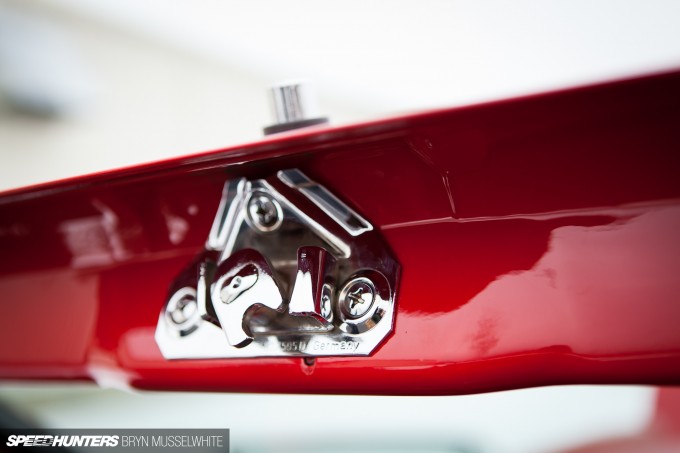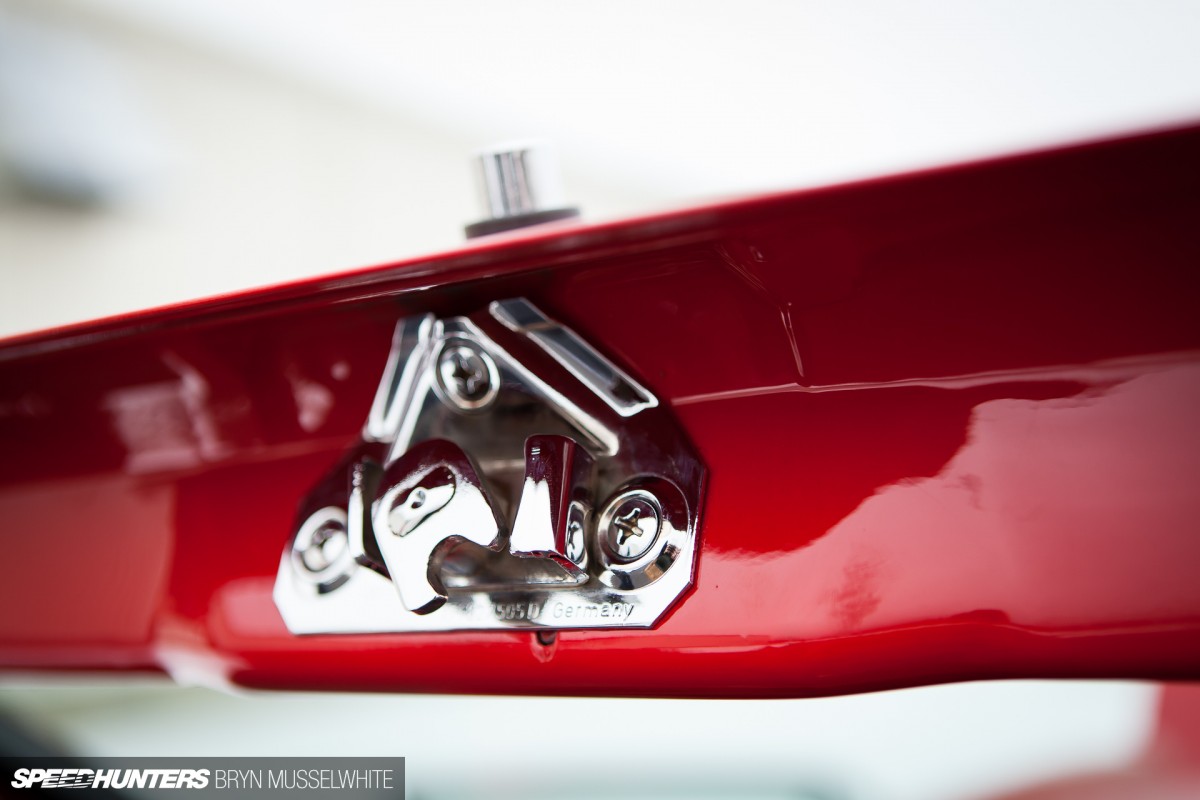 Throughout the build there are hints and clues as to what's going on, Thomas's original rebuild and attention to detail being perfectly complimented by Fish's own approach of subtle change, but only if it's worthy.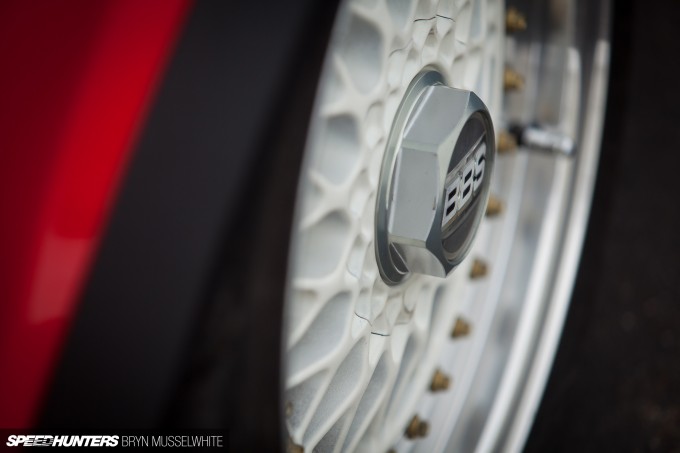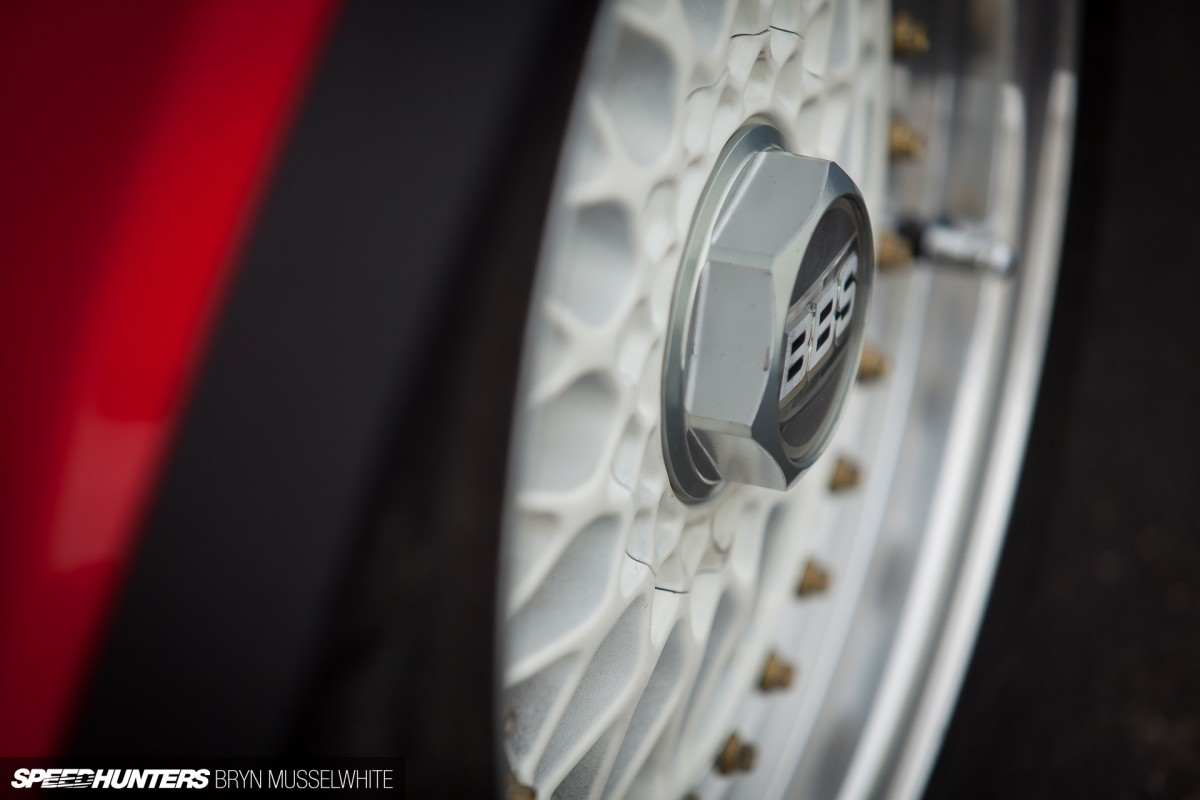 So where as Thomas had fitted BBS RMs in 15-inch flavour, instead of going for some wild fitment or a new wave style, Fish has gone for the same design BBS wheels, but slightly larger at 16-inch diameter. Sure, it's only an inch, but it would have been so easy to make a bold statement where only a subtle one was needed.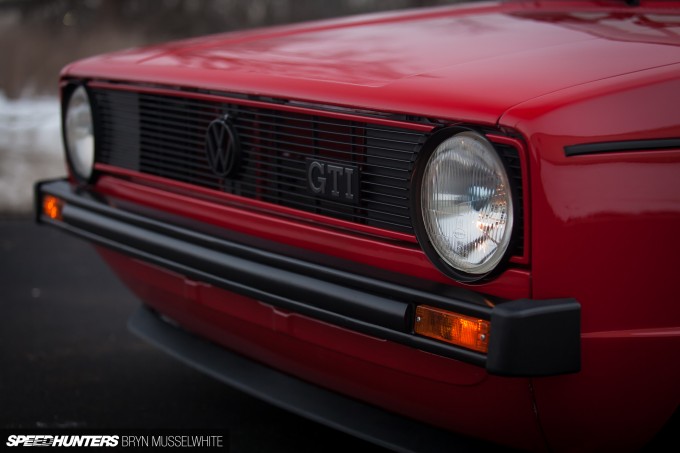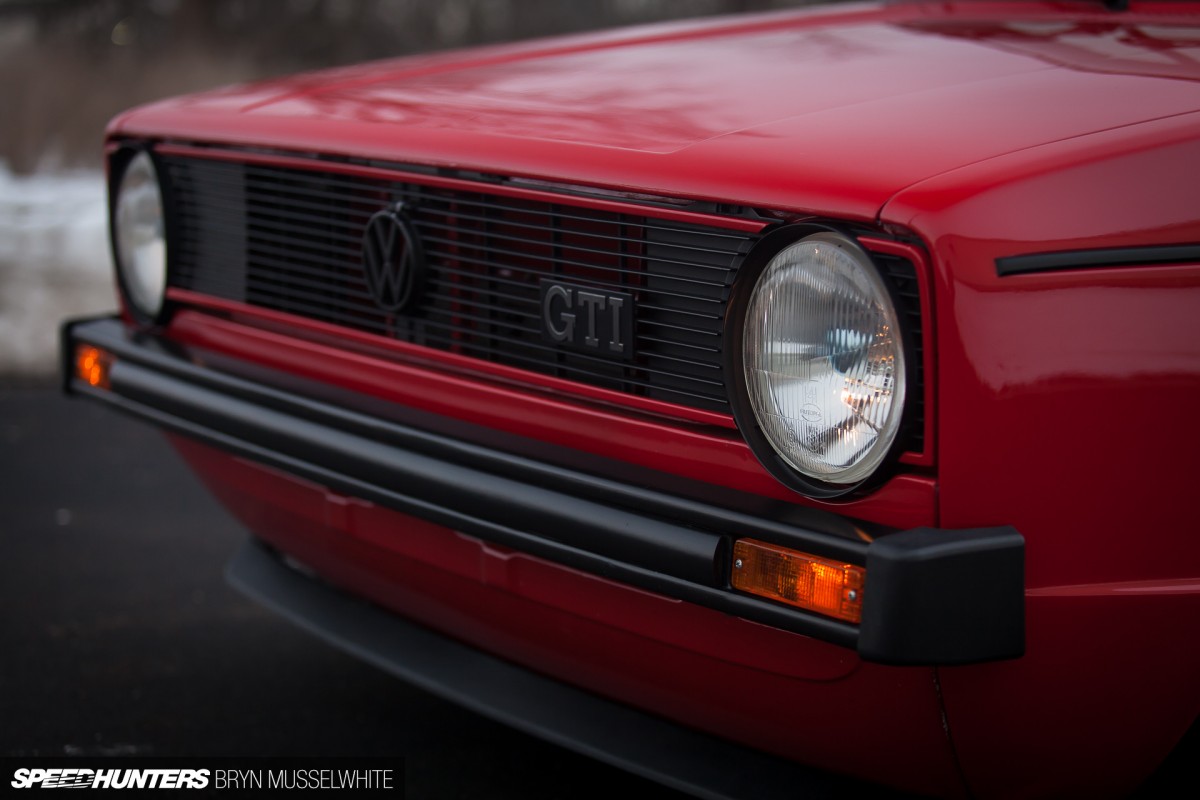 As it stands the Golf appeals to everybody. It can be a timeless cruiser, track day tool, classic homage or proud show car.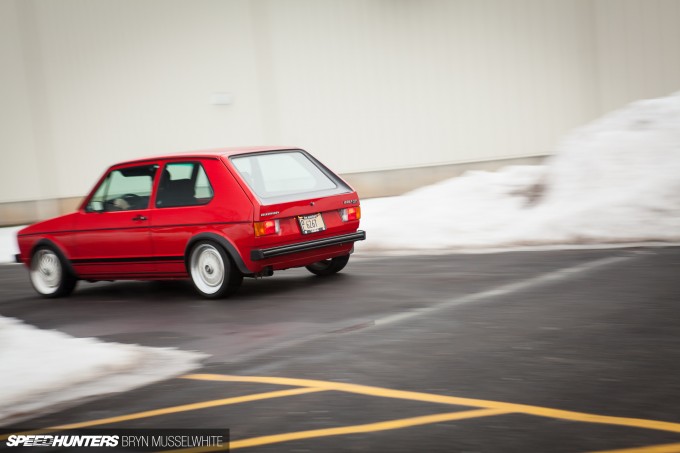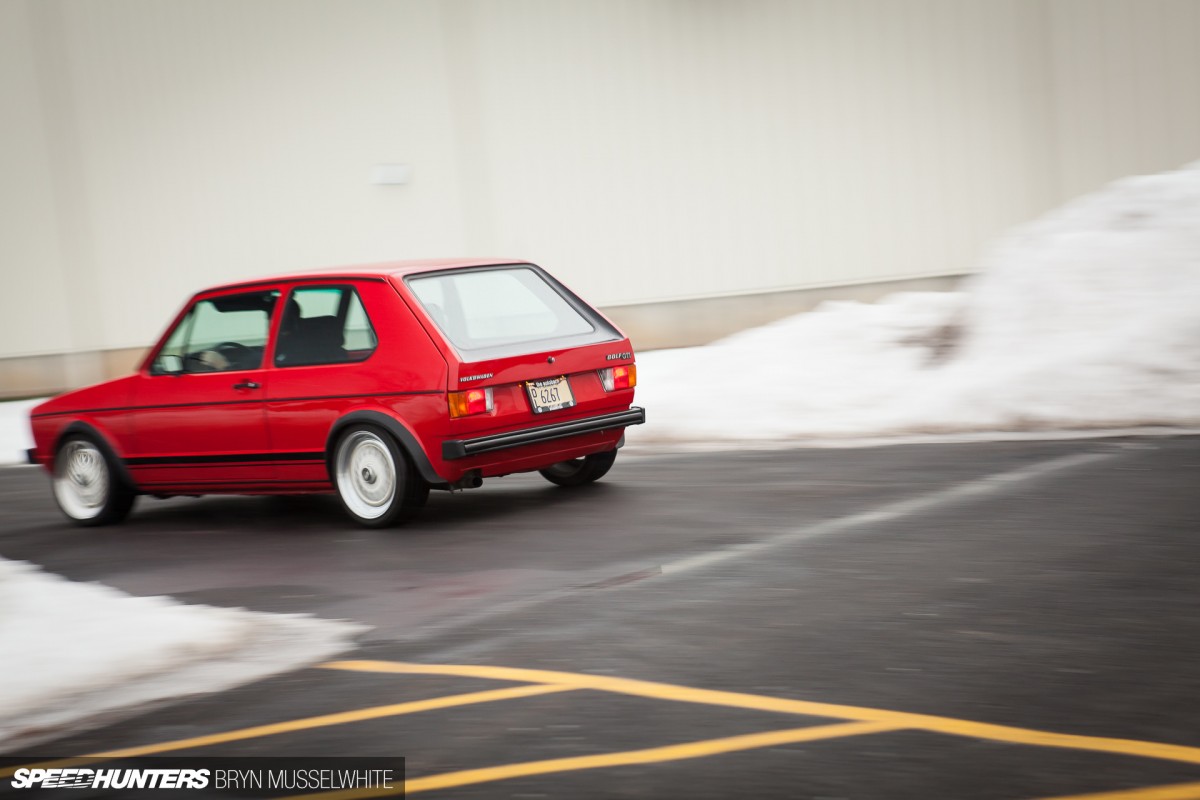 Now with this feature there's another stamp in the history book to pass on. So at first it might not have appeared as the most groundbreaking build, but what it does so well for me is show the progression that a project can have. How it can be linked to different people and places, each of whom help it become more than before.
To which end, I don't know what I'd do if it was mine. A 20v turbo? Too much maybe… Predictable even? It'll be interesting to see what happens next in the life of this Golf. One thing is for sure, it's looking like a bright future from here.
Bryn Musselwhite
bryn@speedhunters.com
Instagram: Speedhunterbryn
Cutting Room Floor