The End Of A Special Car
You know you've used a car well when the chassis is so bent up you can't even shut the doors properly. Job well done to Kenneth Alm then, because as we have seen over the years at Gatebil, he's never been too shy to show off what his red Audi A4 was capable of doing to its four wheels as he kept the throttle pinned to the floor.
But all good things have to come to an end, and while it was time to retire the trusty Audi, Kenneth came up with a cunning plan…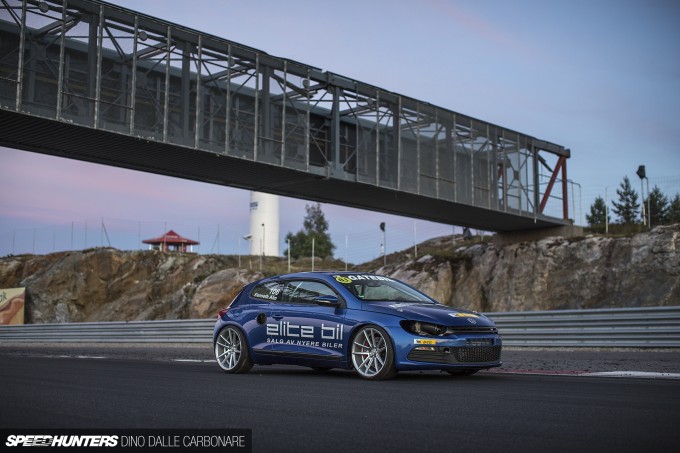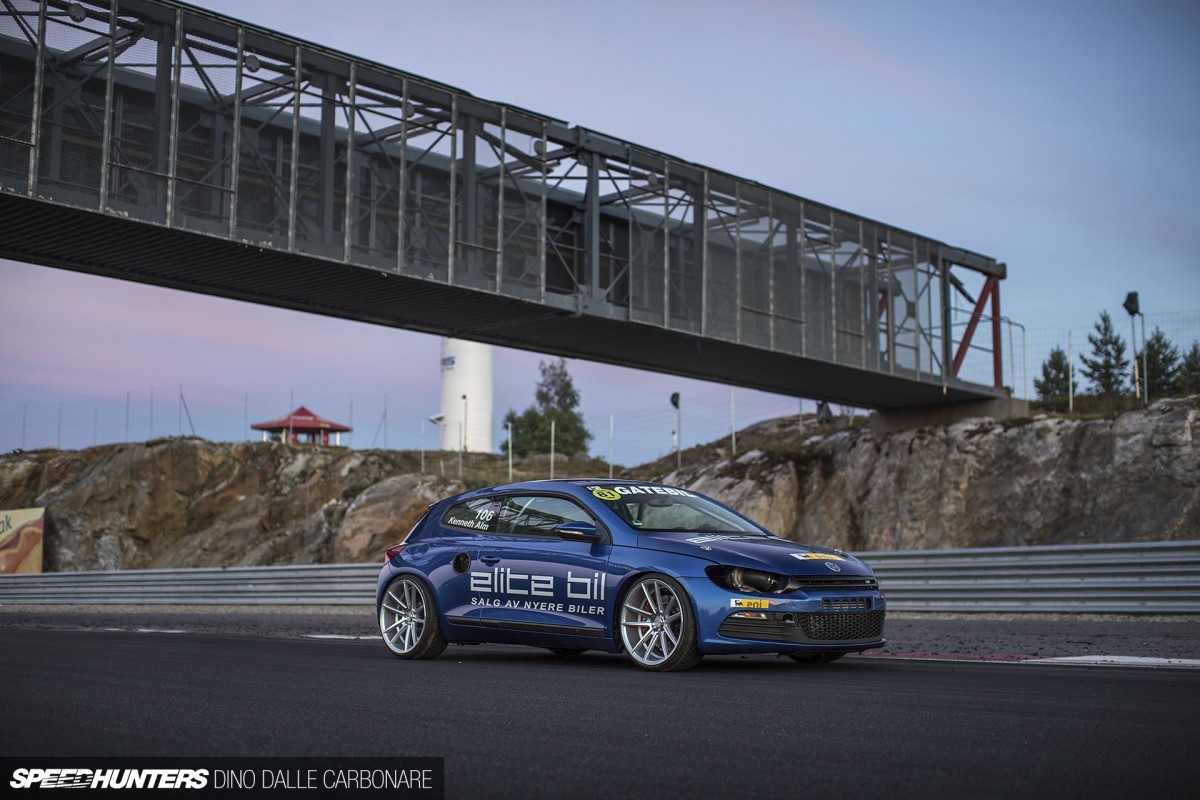 The clock was ticking to get his new car ready for Gatebil Rudskogen, and like most people that want to leave a mark at these legendary events, there was a need to come up with something new – a car that no one had ever really thought about tuning to a crazy level.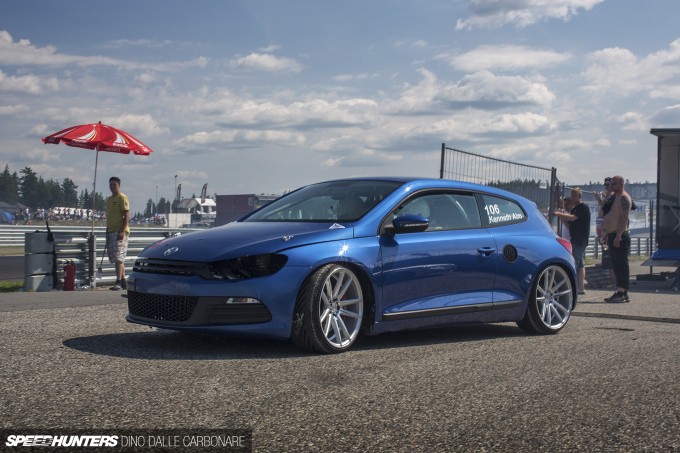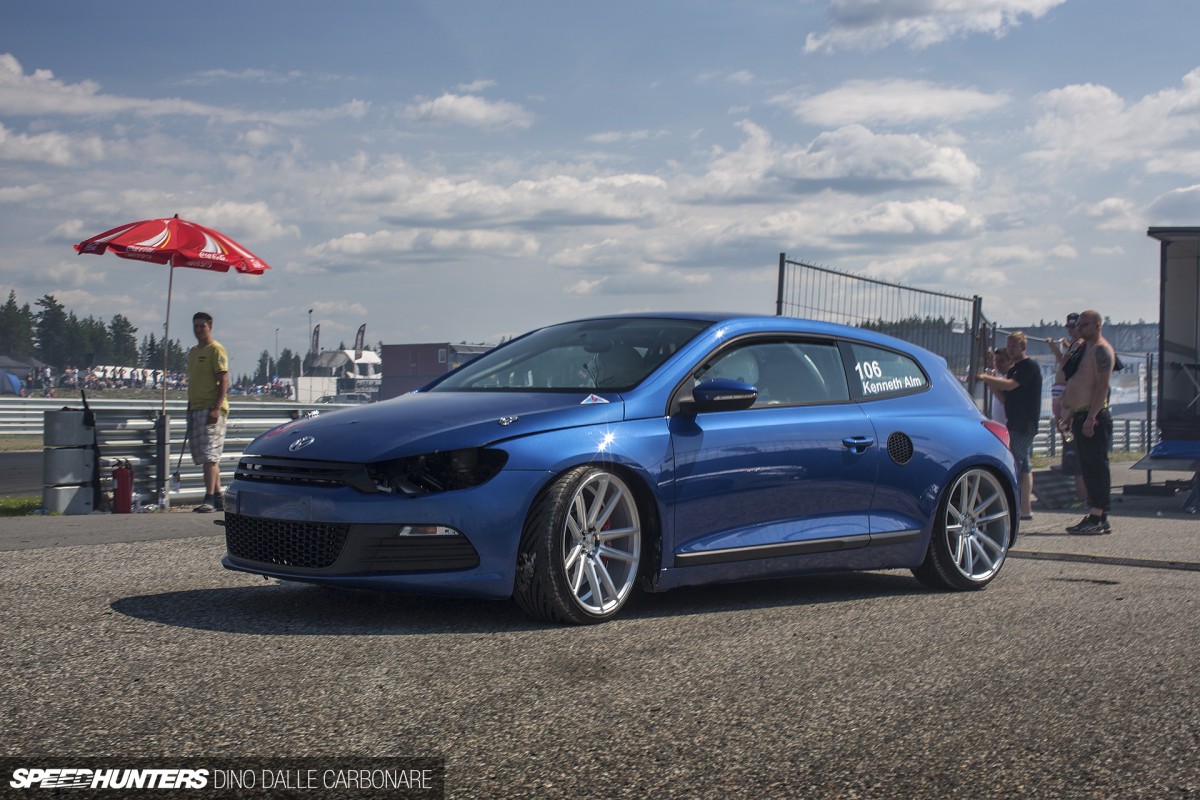 That's why at Gatebil's big event in Norway last month, he had a strangely stock-looking VW Scirocco – without headlights.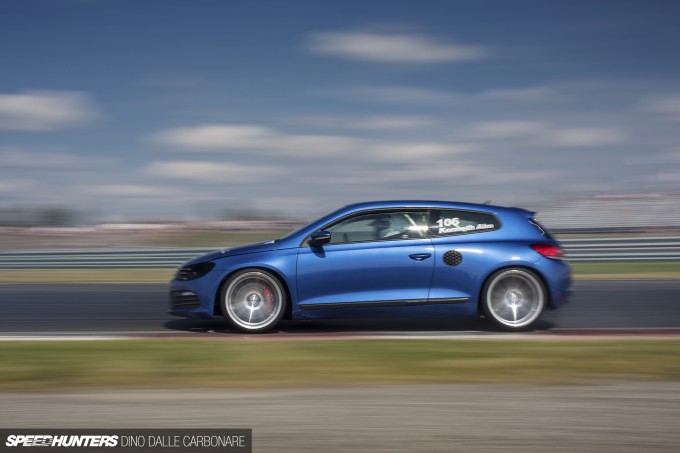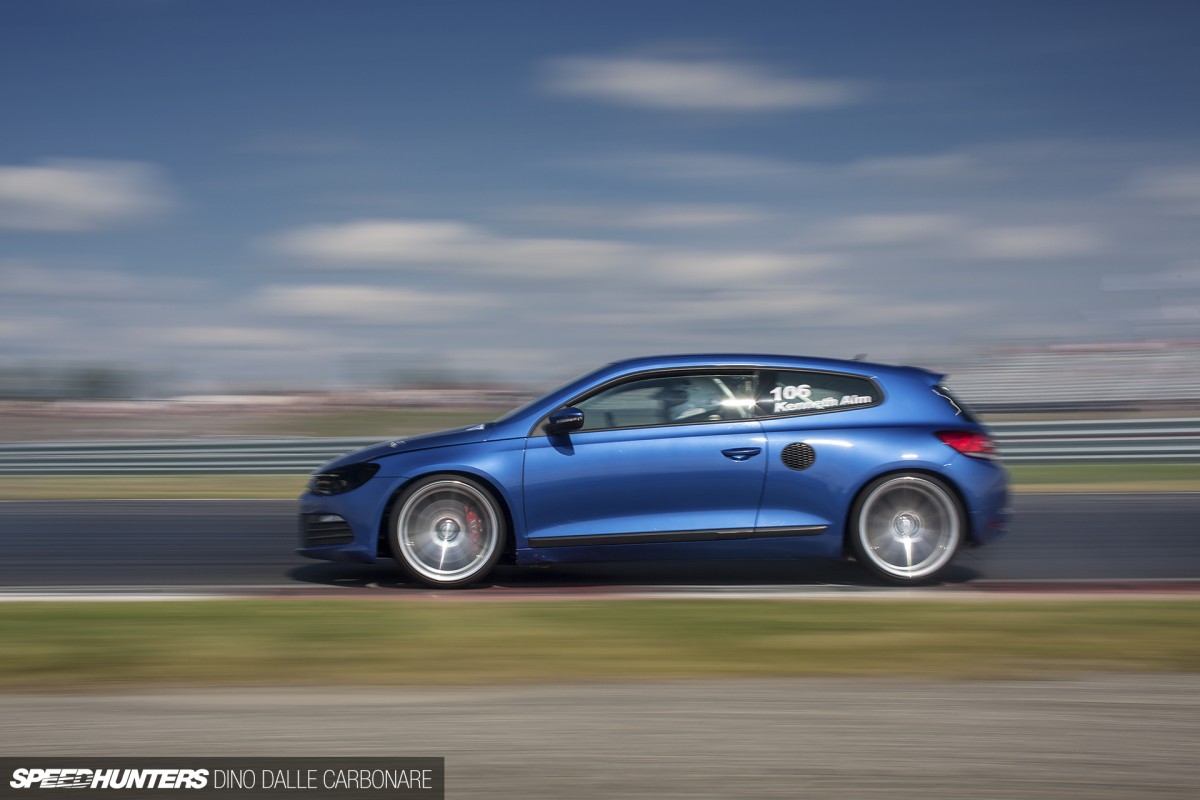 Yep, there was something definitely interesting cooking in the Alm pits – an idea that had materialised only days prior to the event when Kenneth began butchering up his old Audi in his garage.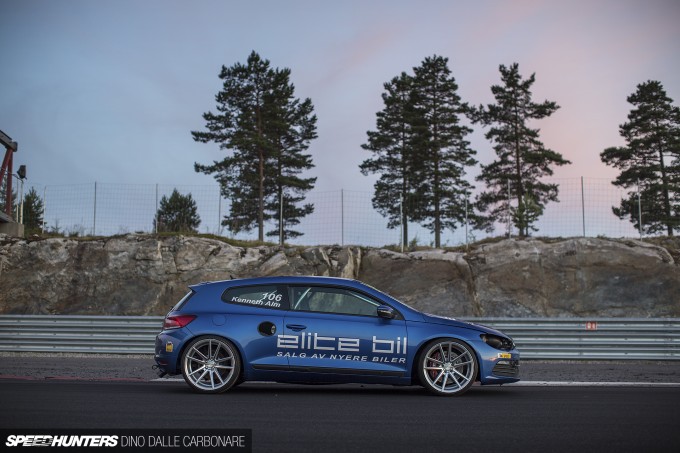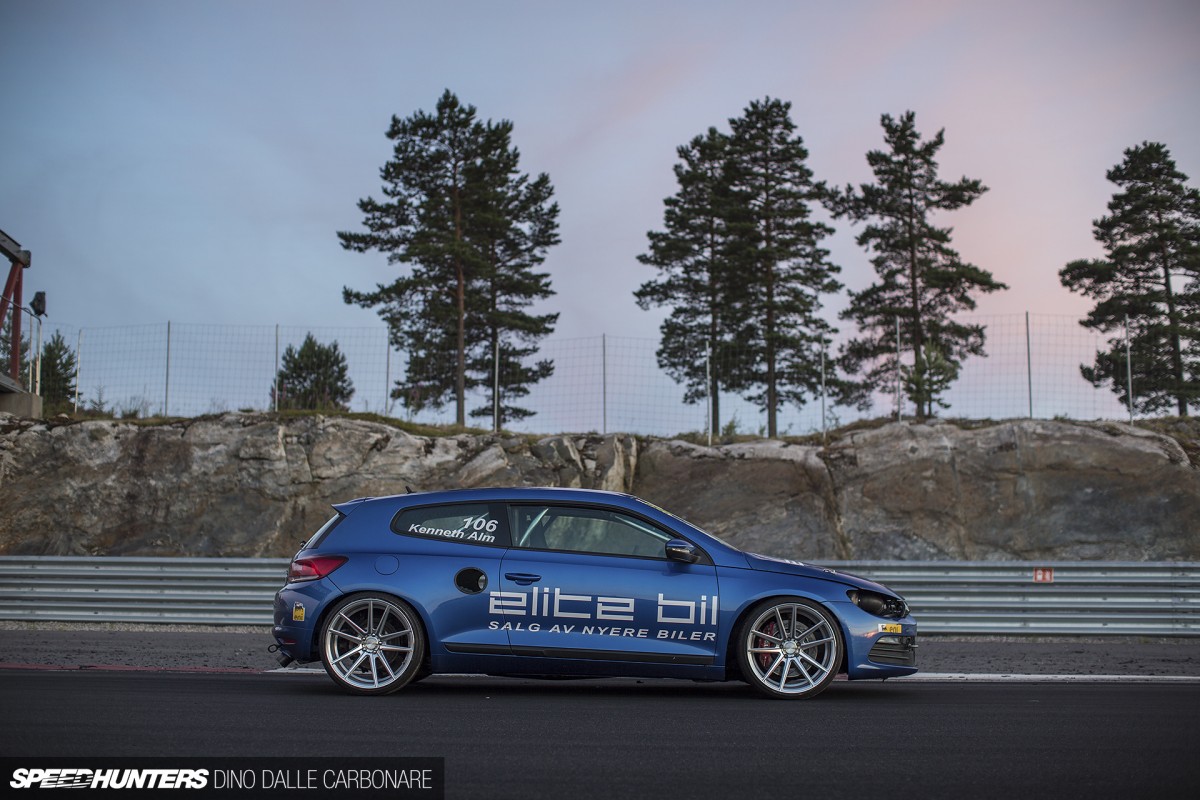 Call it a work in progress, this was one car that a lot of people were taking about at the event – a machine that I made sure that I got to take a closer look at. As we saw in the feature of Sean's old A4 – and as we will see throughout this story – details don't really matter. Kenneth isn't one to take too much notice of fit and finish – he simply builds cars for the sole purpose of driving them hard, and using all the horsepower at his disposal to throw the car sideways and hold it there with all four tyres smoking away.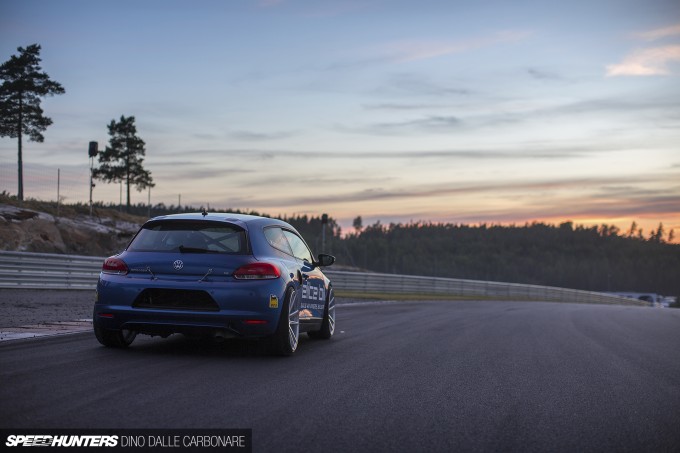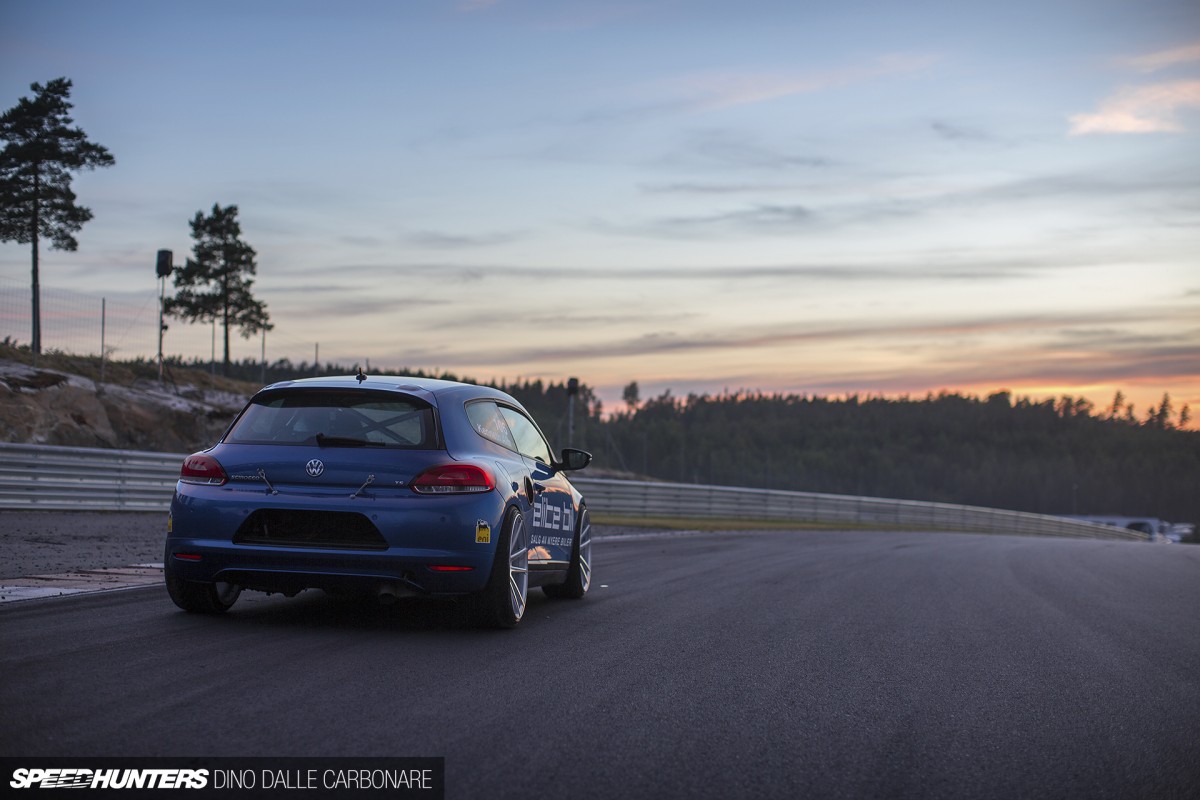 And just like his Audi, it's the sheer simplicity of it all that makes it even more special. Look at it from the outside and it's all pretty stock.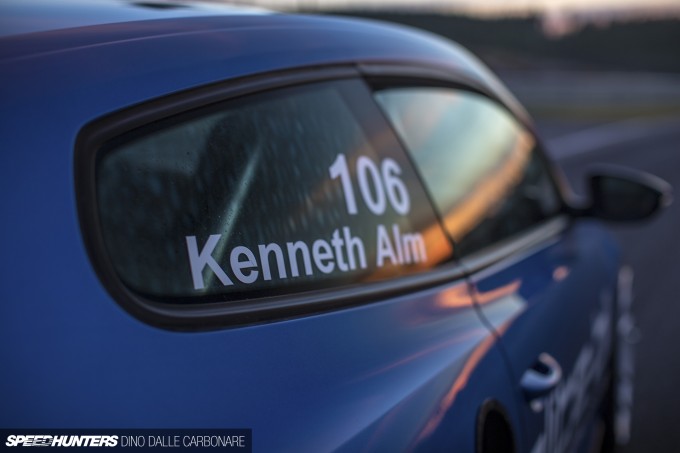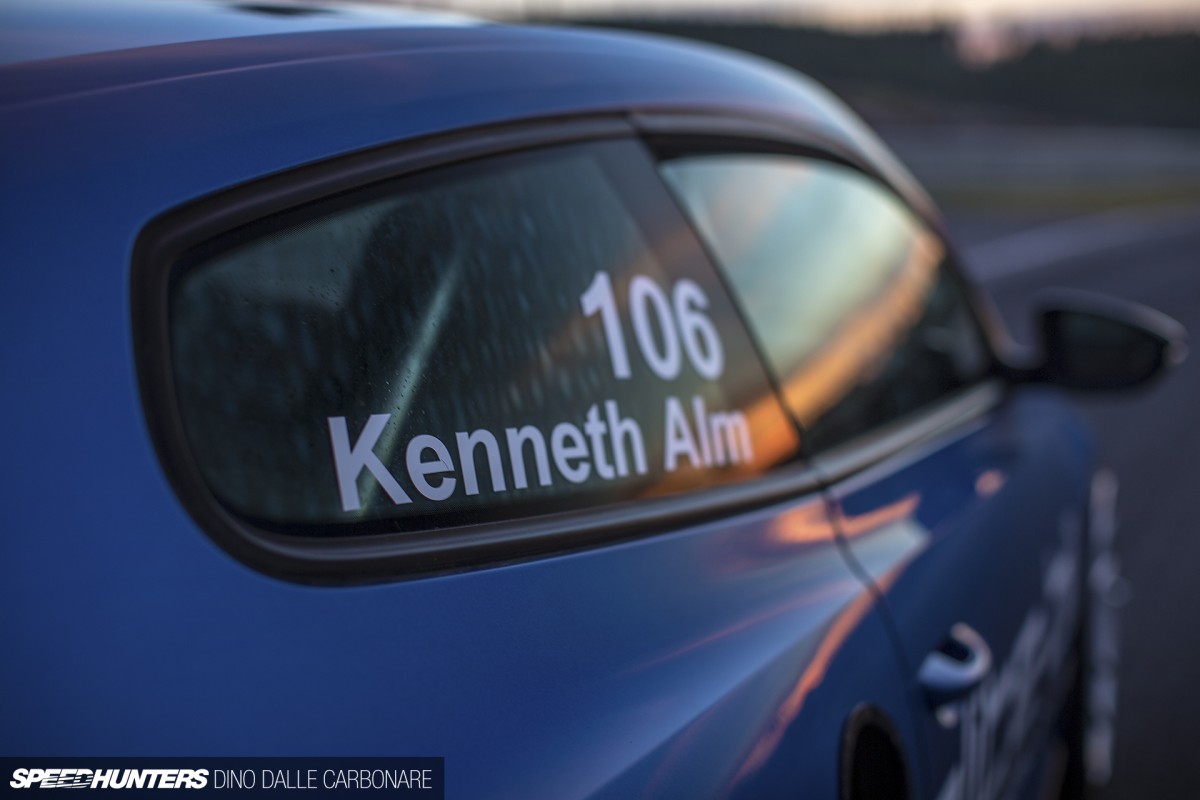 Aside from a few additions there's nothing that really hints at what this car may be capable of. I mean, it's a VW Scirocco – how damn fast could it possibly be?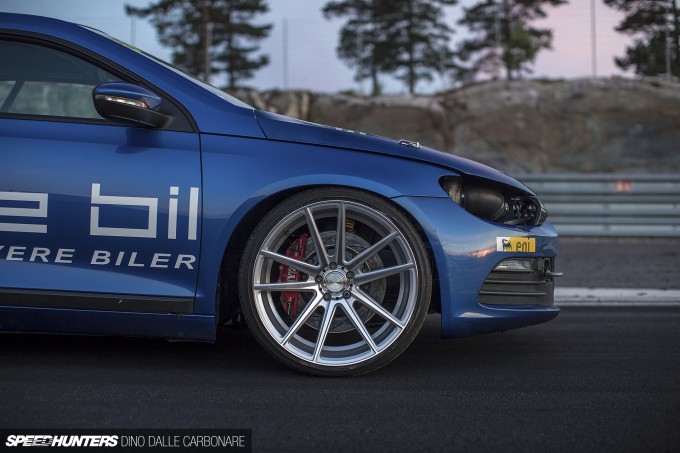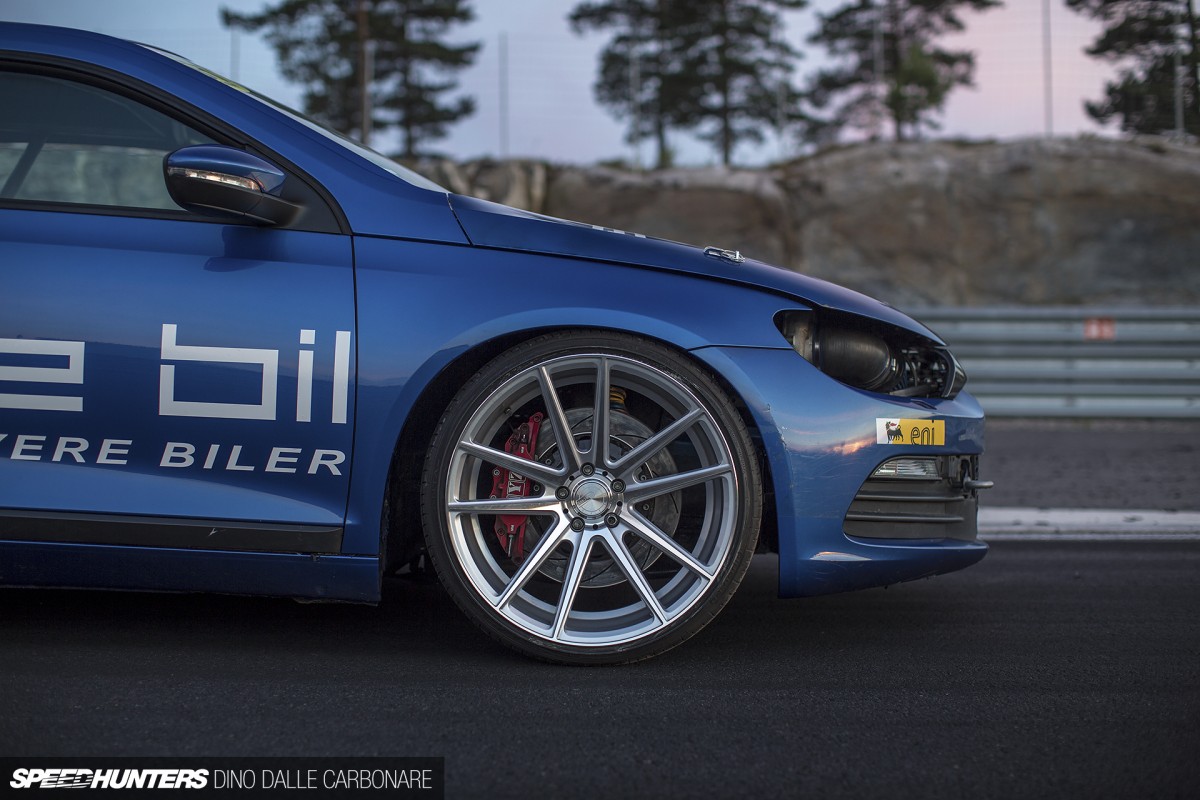 For the shoot Kenneth threw on his Dekk4 Concave show wheels – massive 20×10-inch rims with split spokes that barely hide the XYZ front and rear brake upgrade.
The Wildest Scirocco You've Ever Seen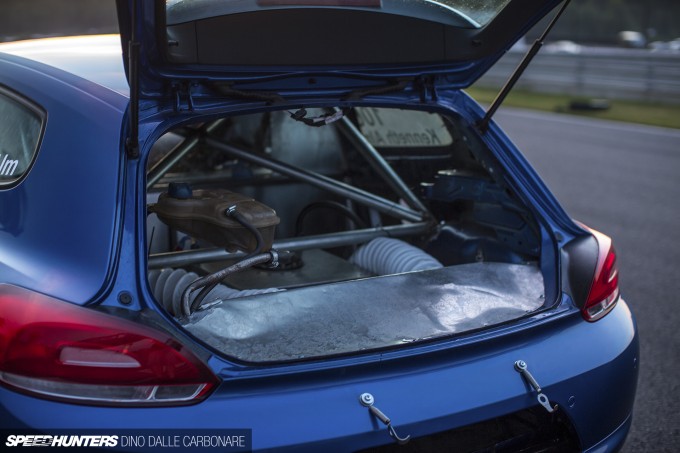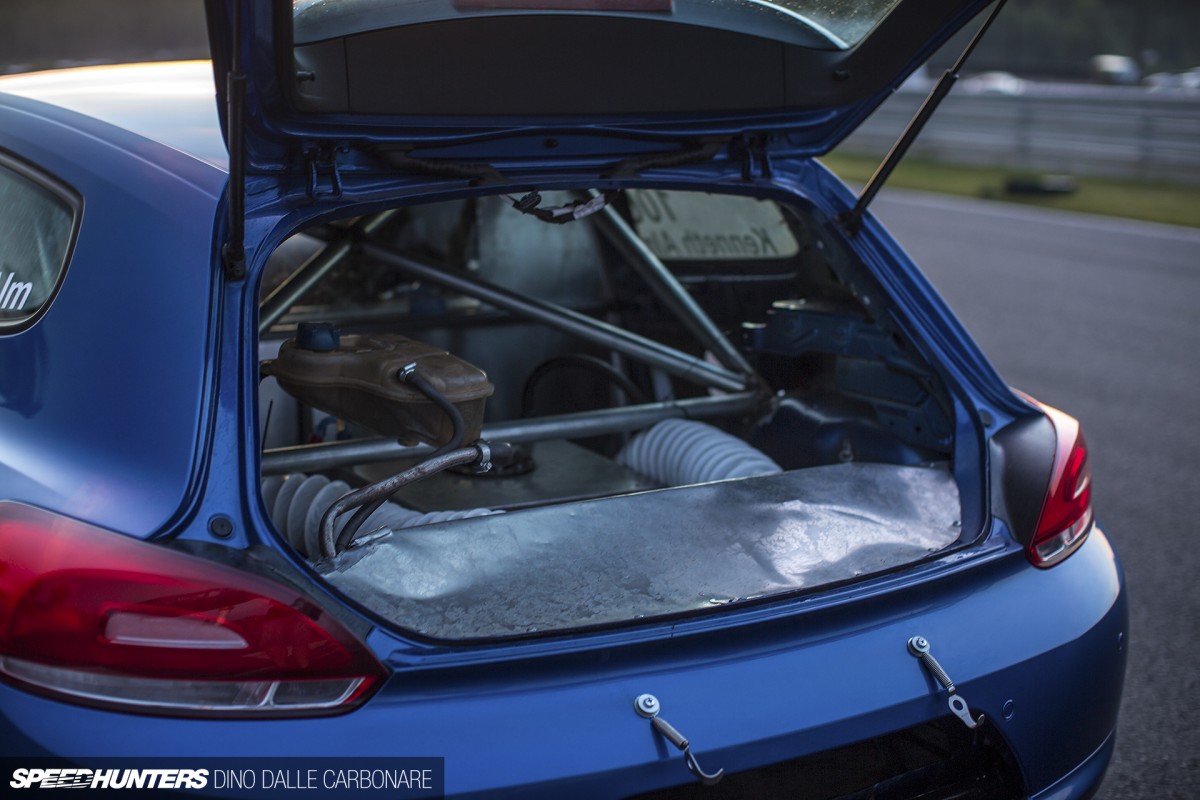 The peculiarities begin once you start to dig a little deeper. A pair of rather big holes on the car's rear three-quarter panels drove me to poke around the back of the car, undoing the spring-loaded latches that hold the rear hatch securely in place.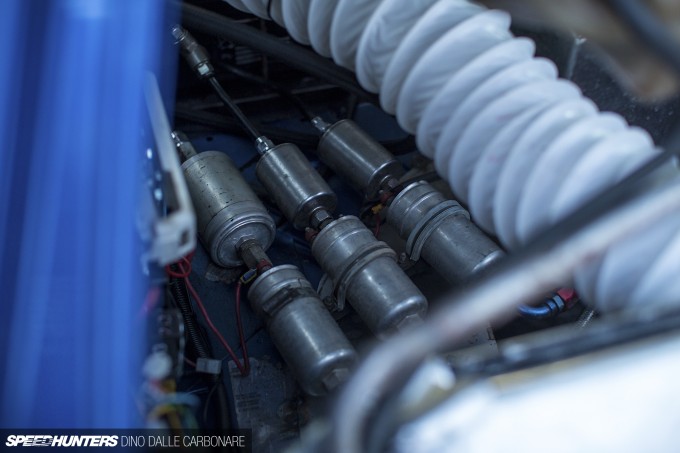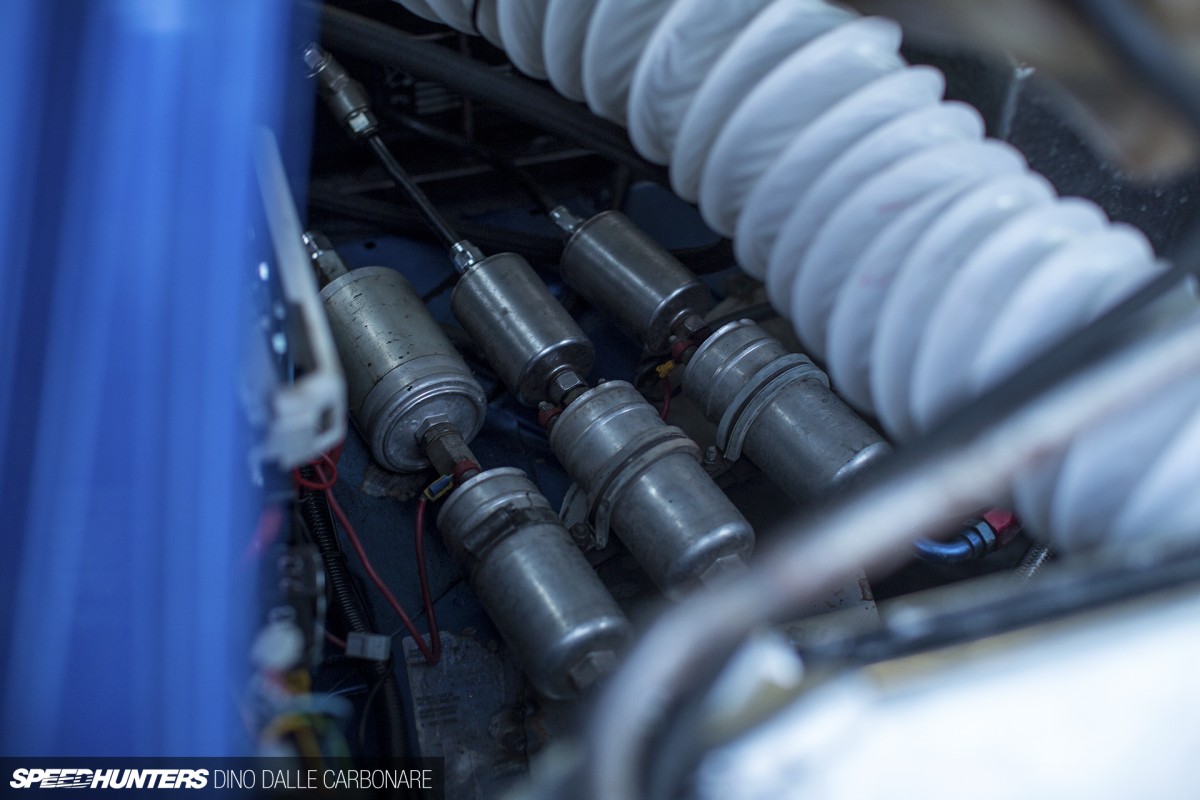 What I found wasn't the Scirocco's tiny trunk space, but rather an army of fuel pumps laid out next to a small fuel cell. Like any car that runs E85 a large volume of fuel is required, and in this case that demand comes courtesy of five 1600cc/min injectors. This is the exact same setup that was run in the Audi, simply ripped out and fitted into its new home.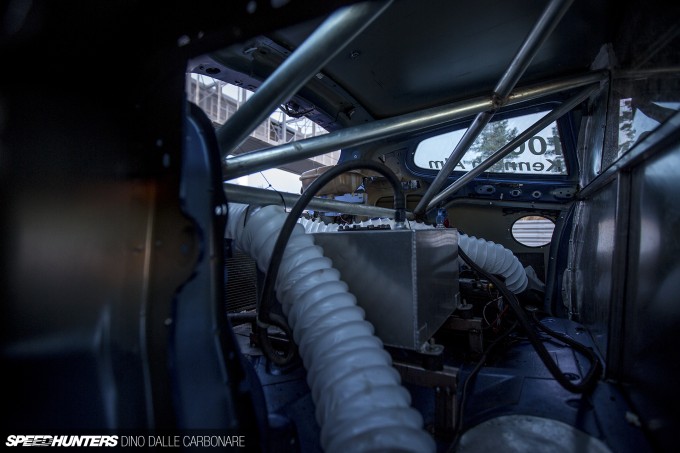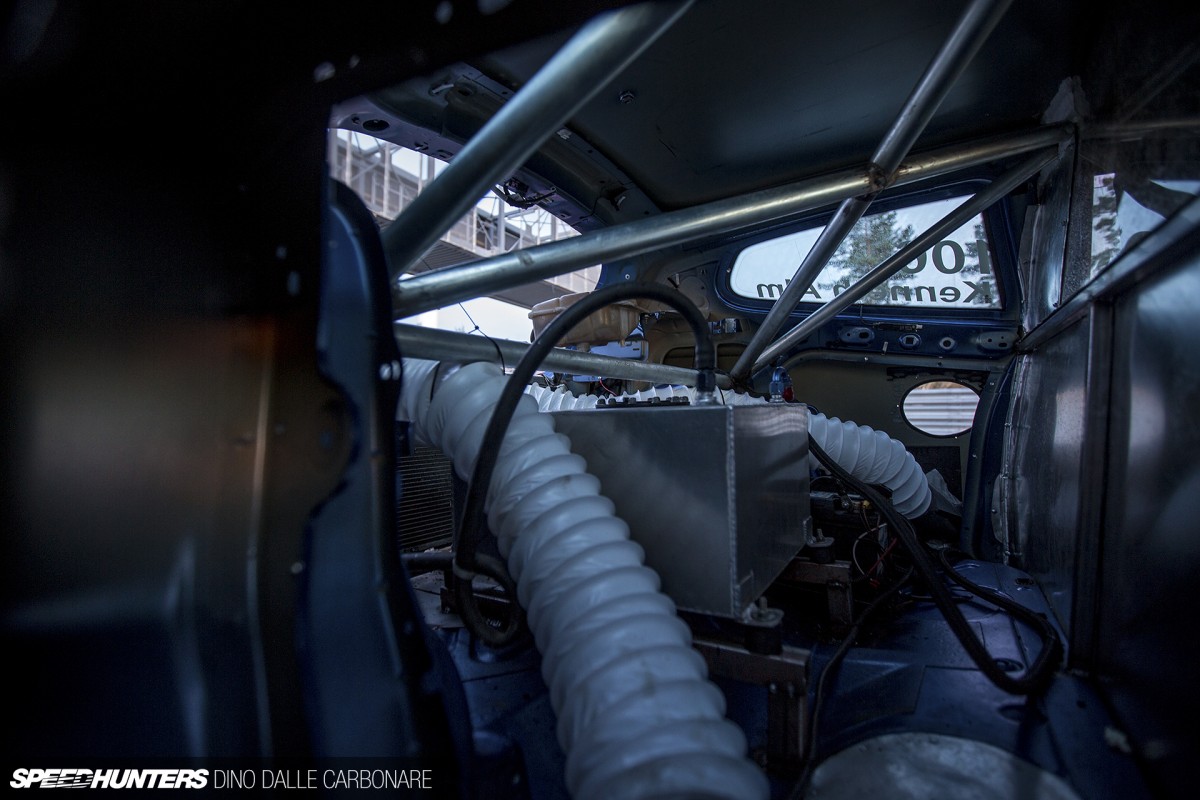 There isn't much in the way of a trunk, or rear seats for that matter. In fact, it looks like the entire innards of the car have been gutted like a freshly-caught Norwegian salmon! All of this was to make space for the aforementioned fuel system and a pair of bendy tubes.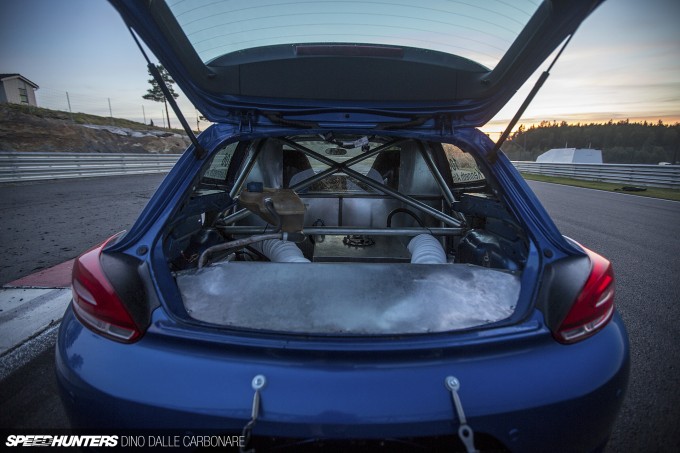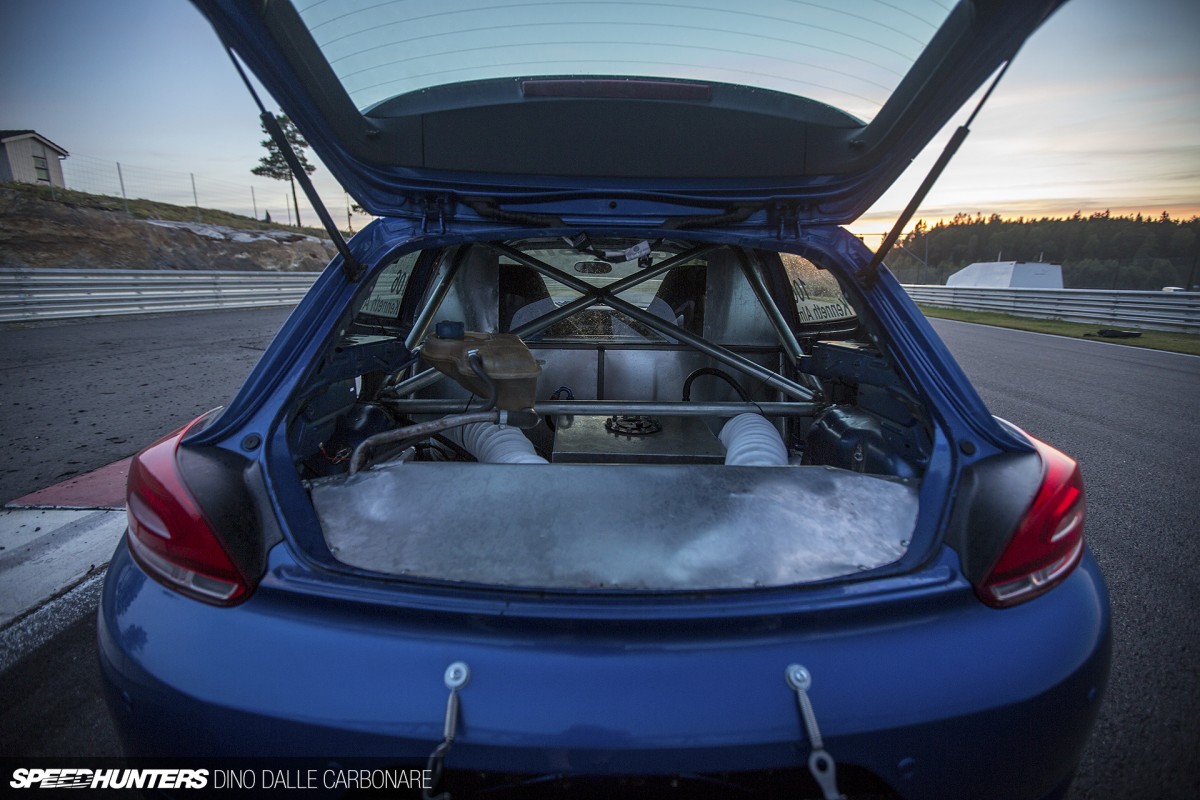 As Kenneth explained, the tubes are there to deliver much-needed air to the rear-mounted radiator setup, a must-have addition to any serious Gatebil car! They weren't actually functioning too well at Rudskogen, so this is one area that will need to be looked at in the coming weeks.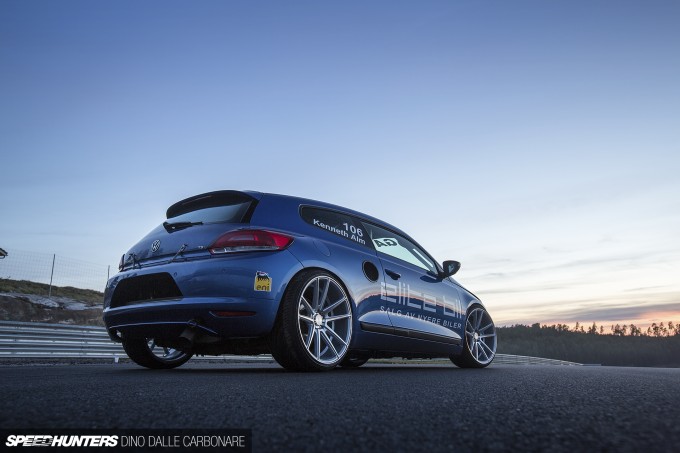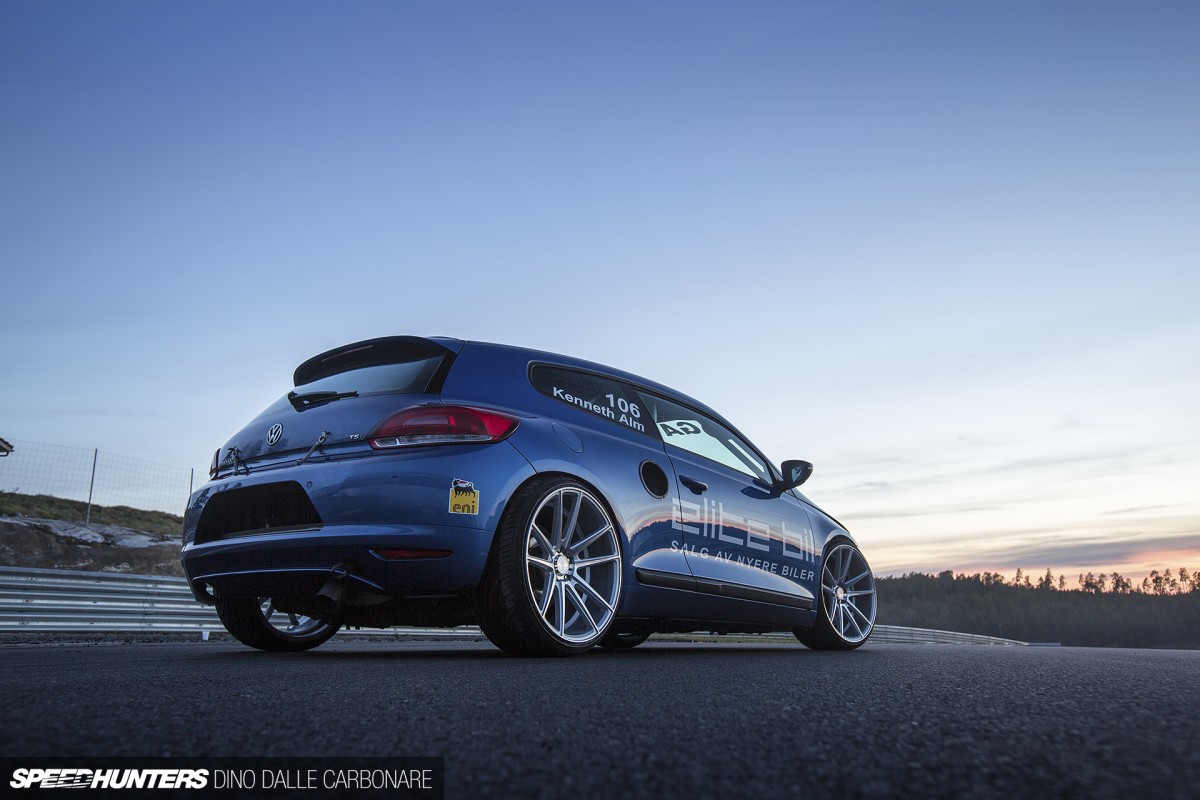 This outing was more of a shakedown test than anything – the first time for the car to be run in anger and put to the grueling test that is a Gatebil weekend. Once all set up and running as it should, Kenneth plans to abuse it much in the same way that he has always done with the A4. Seeing the Scirocco is a more modern and much stiffer chassis, this car should be better able to keep up with Kenneth's demands.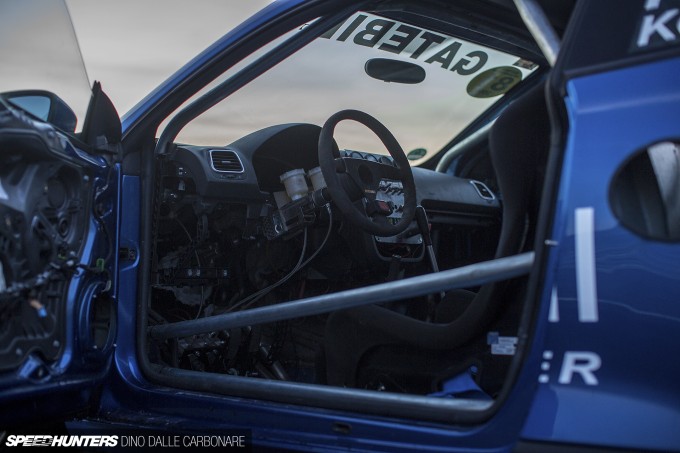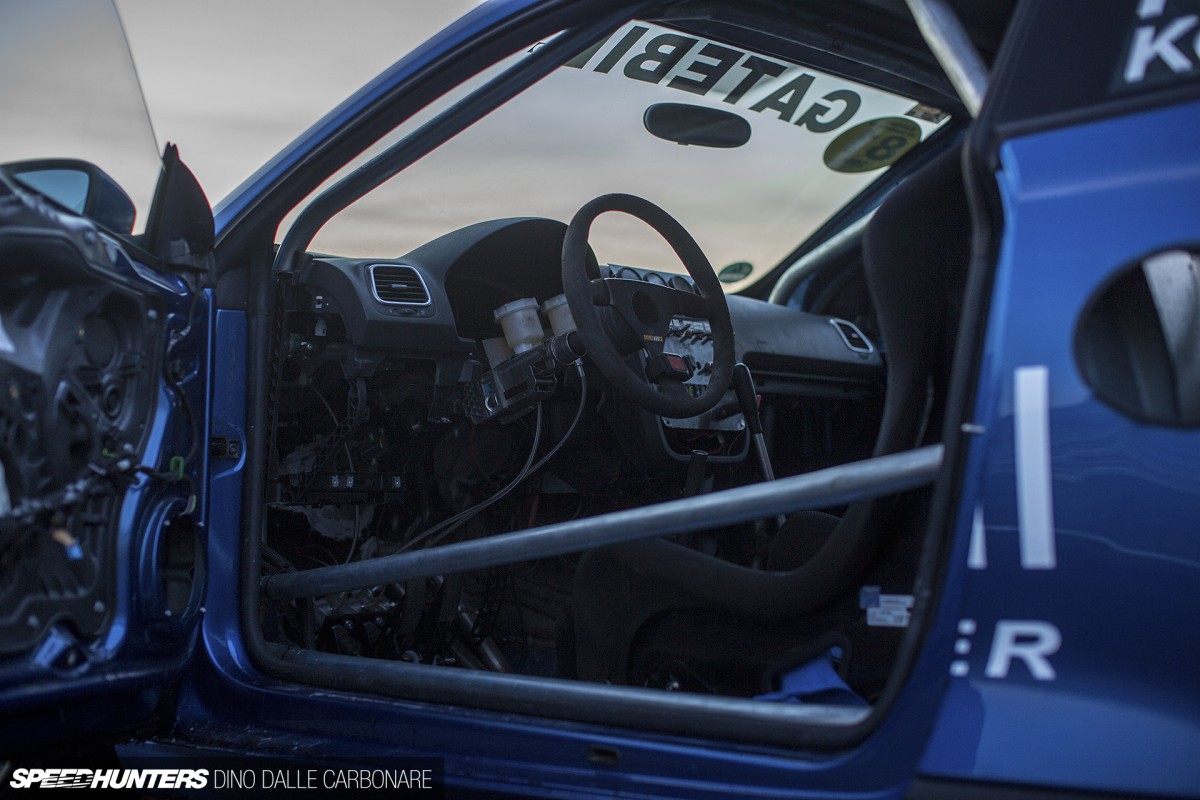 Adding to that stiffness and further boosting torsional rigidity is the roll cage that Kenneth's friend Åge Flugres built. Those familiar with the red Audi might recognise a similar sort of theme in interior decor. Or more to the point – a distinct lack of it. Much like everything else with this build, functionality prevails. If there's something that doesn't directly influence performance it's simply removed.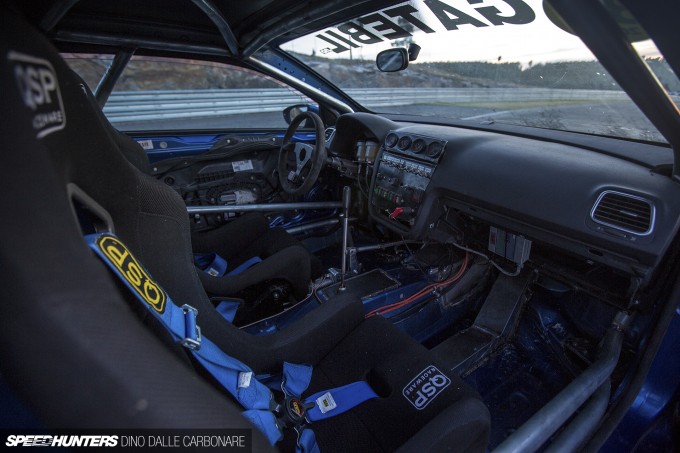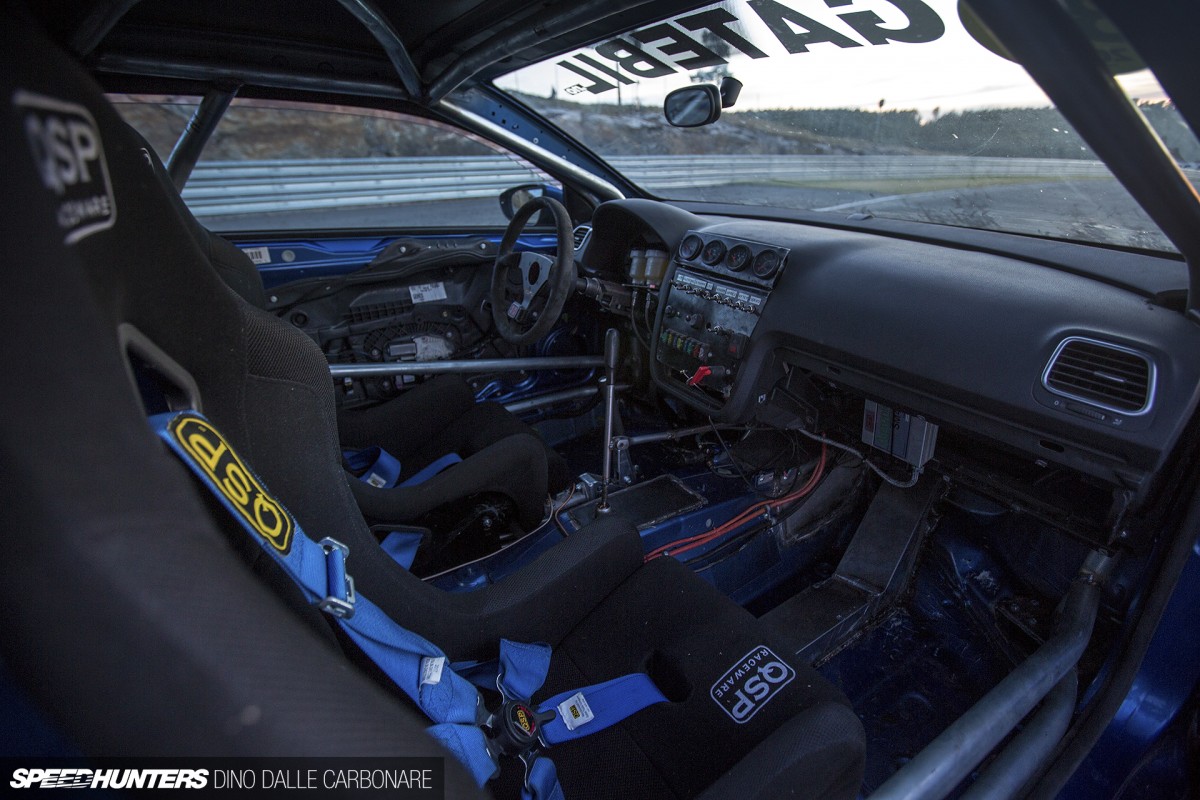 After the cage was completed the QSP bucket seats and five-point harnesses from the A4 were transplanted in along with the Momo steering wheel.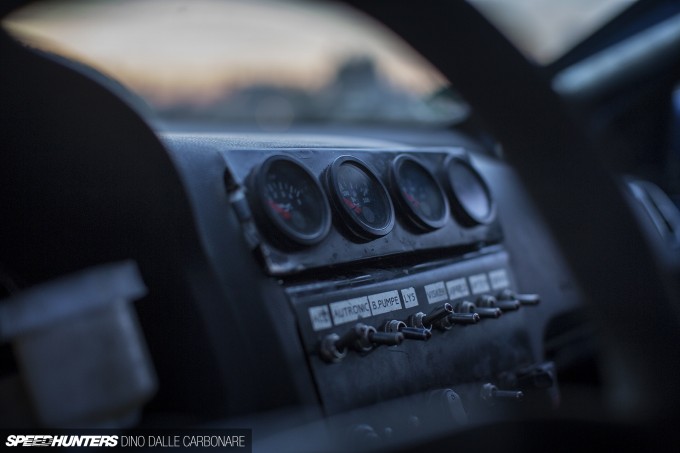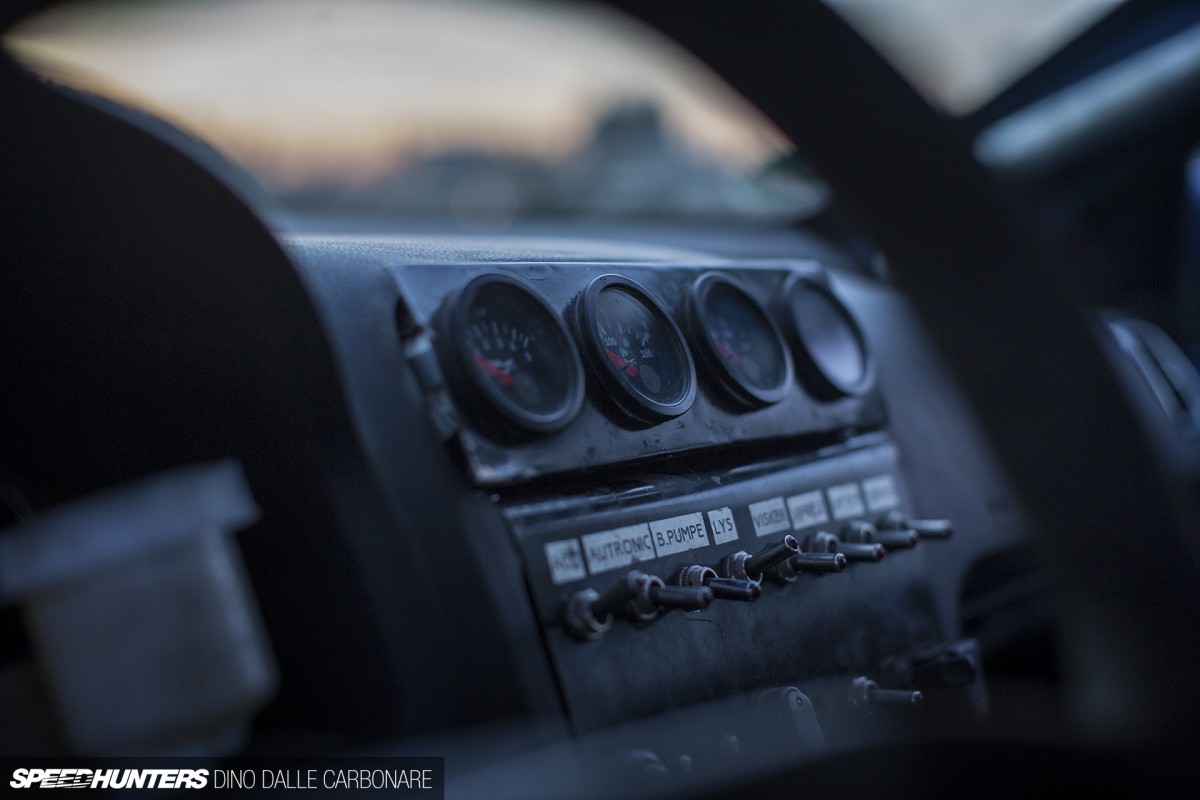 Even the center console and four-gauge panel made the move over into the Scirocco. If it aint broke, don't fix it as they say.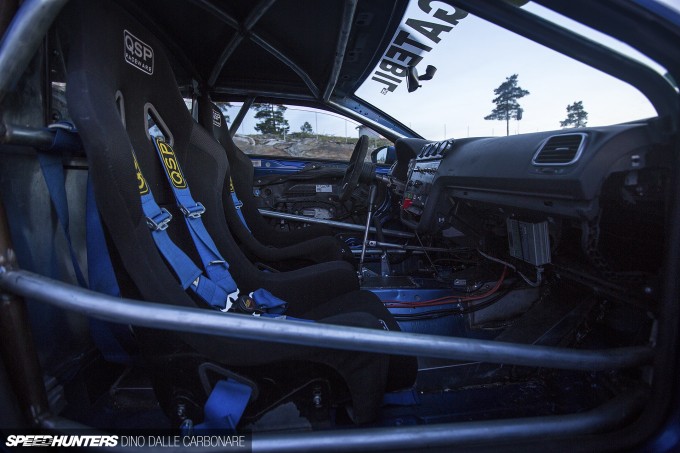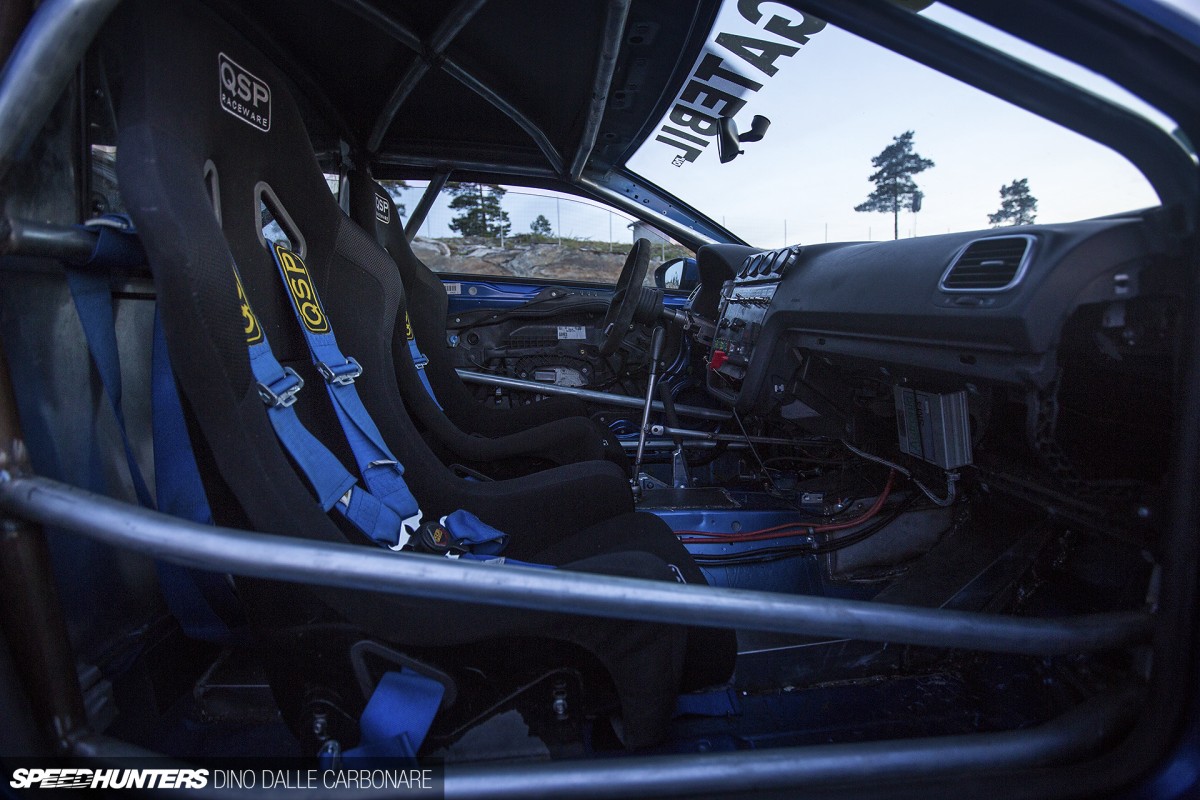 Taking a wider look through the cabin you can see how the rear section of the interior has been sealed off, keeping the heat of the radiator and the eye-watering fumes of the E85 fuel contained.
800hp Of 4-Wheel-Drifting Awesome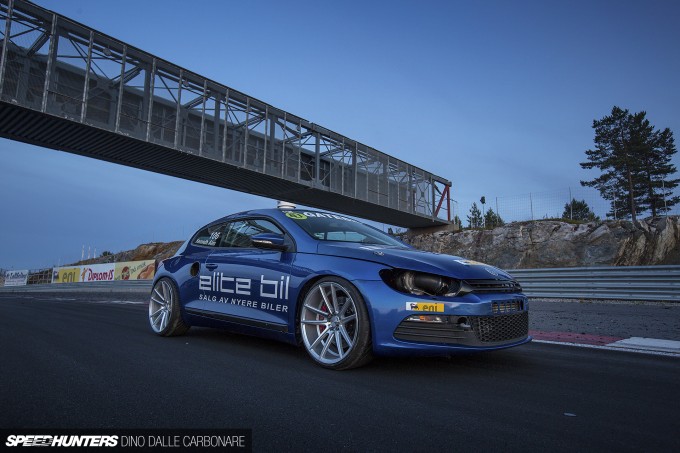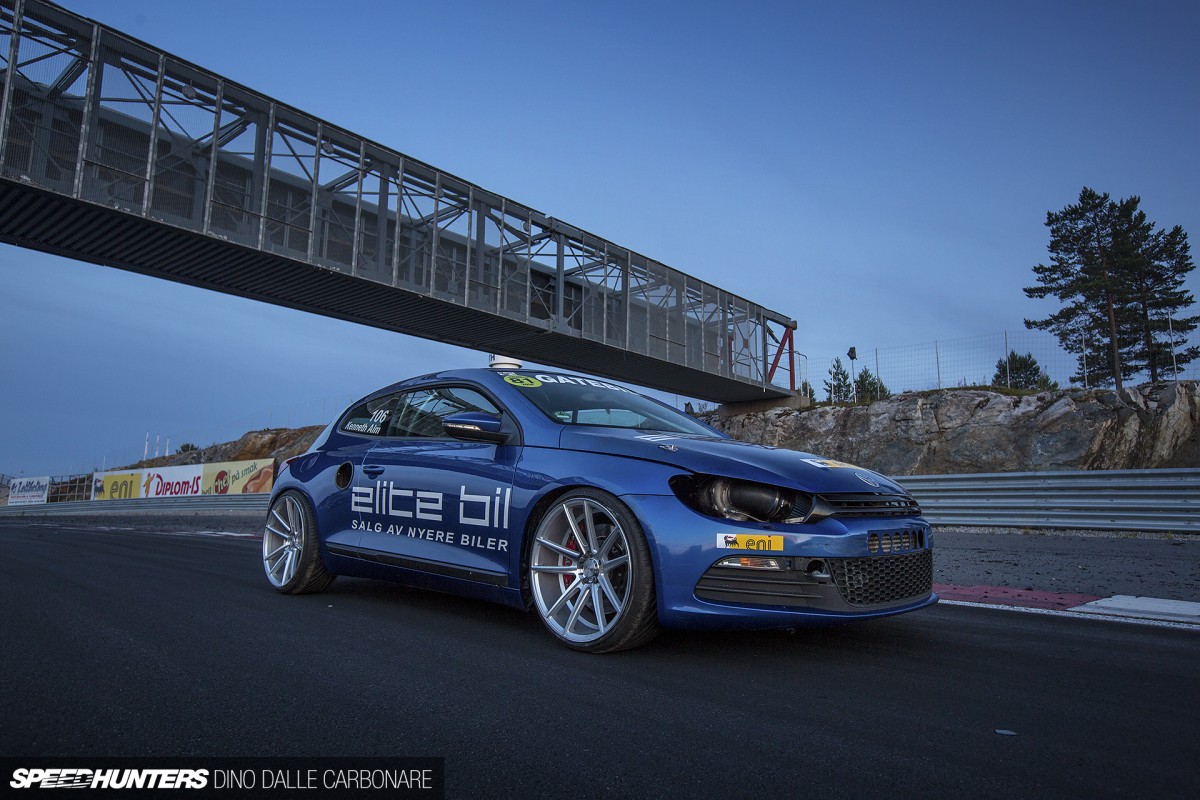 Okay, so I've been beating around the bush – you all want to know what the hell the Scirocco is running up front, right? The lack of headlights and the intercooler hiding behind the drilled-out front bumper should give you an idea that something serious is happening under the low-slung bonnet.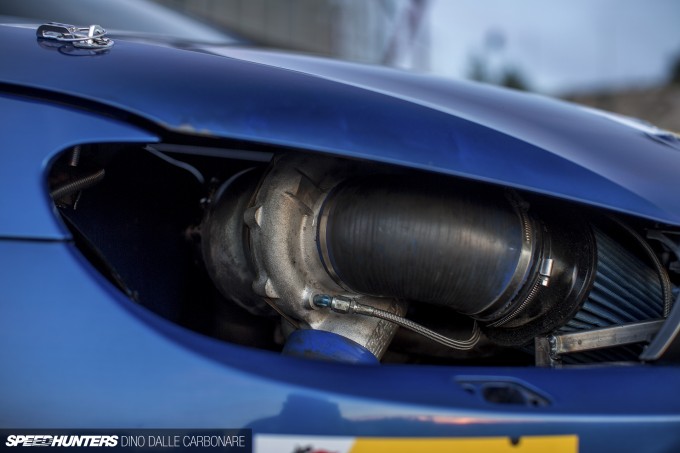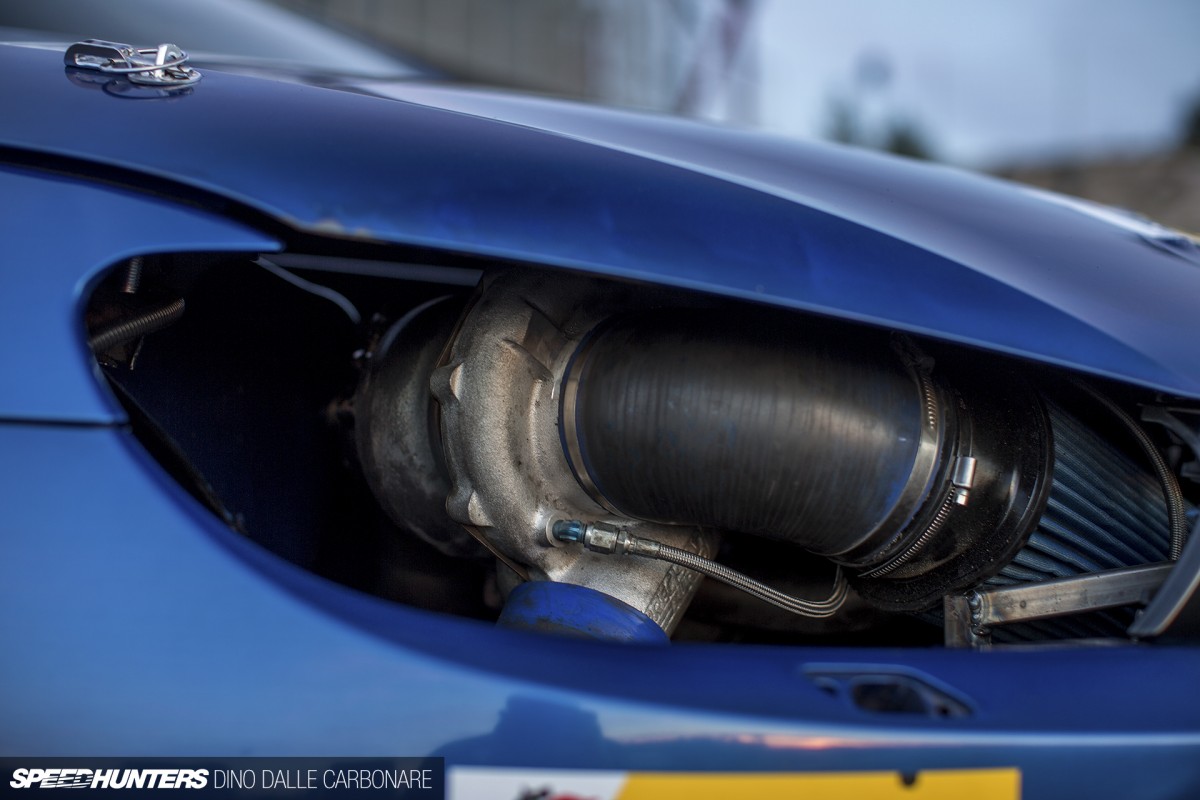 Oh yeah, and the turbocharger that peeks through the right-hand side headlight opening – that's a nice touch right there!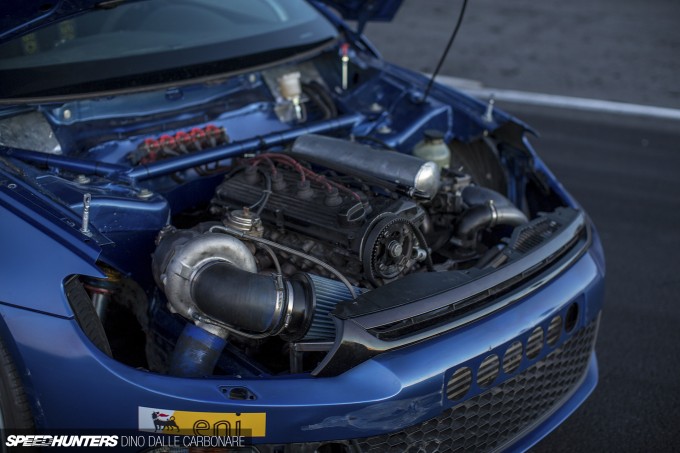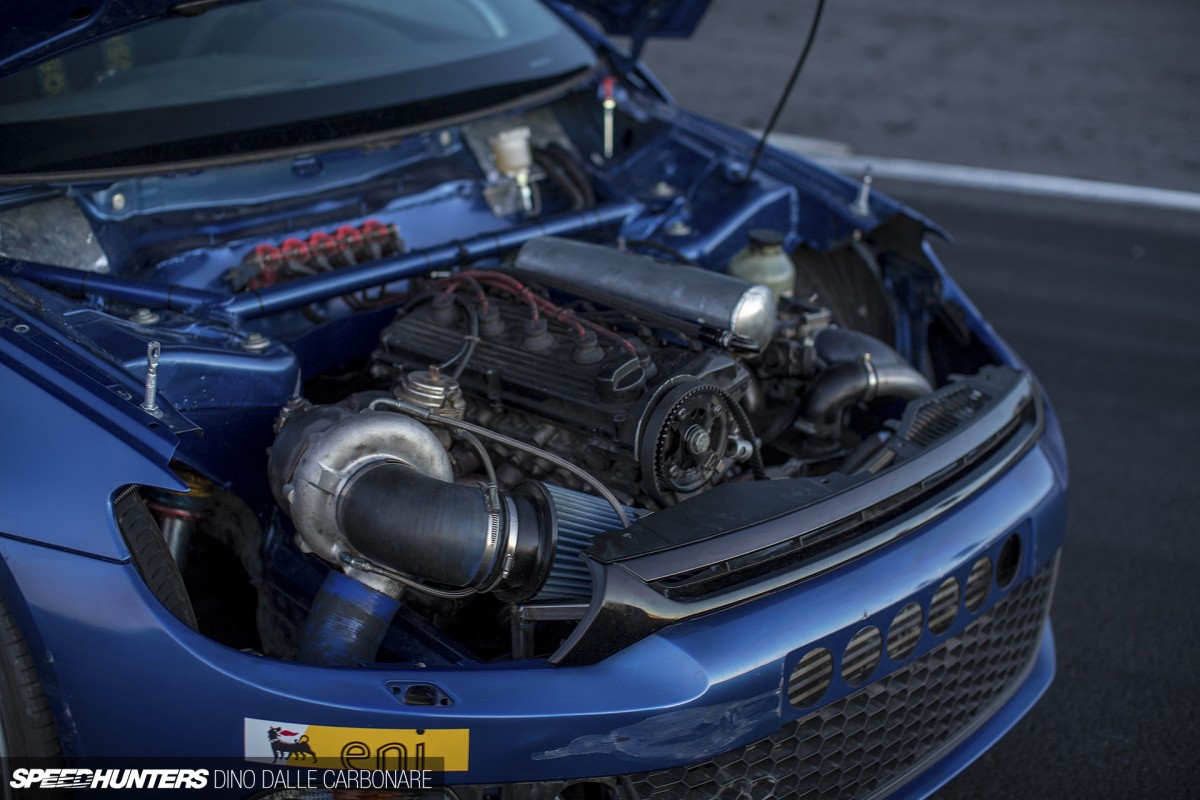 While one would describe a foreign engine in a specific car an 'engine transplant', the more fitting term here would be a 'shell transplant'. As Kenneth explained to me, the entire engine, driveline and suspension setup was carried over from his A4 – something that allowed him to finish up the Scirocco in a relatively short period of time. Don't go thinking it was a simple swap in though – much cutting-up and welding was needed. That means the same 2.5L diesel block with ported and polished S2 head is still being used, a very much tried and tested solution that has served Kenneth well for years.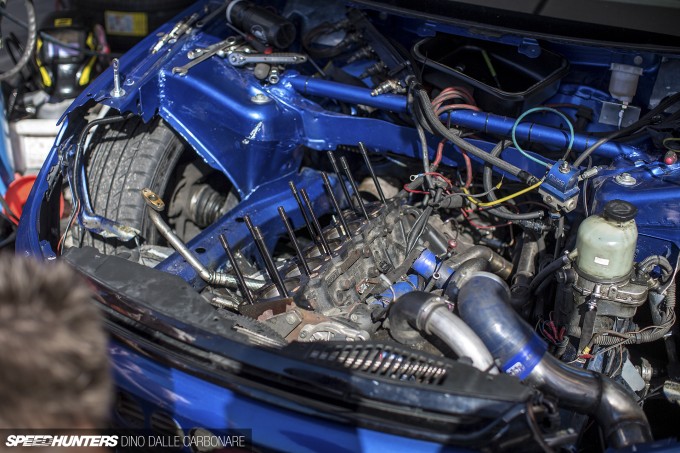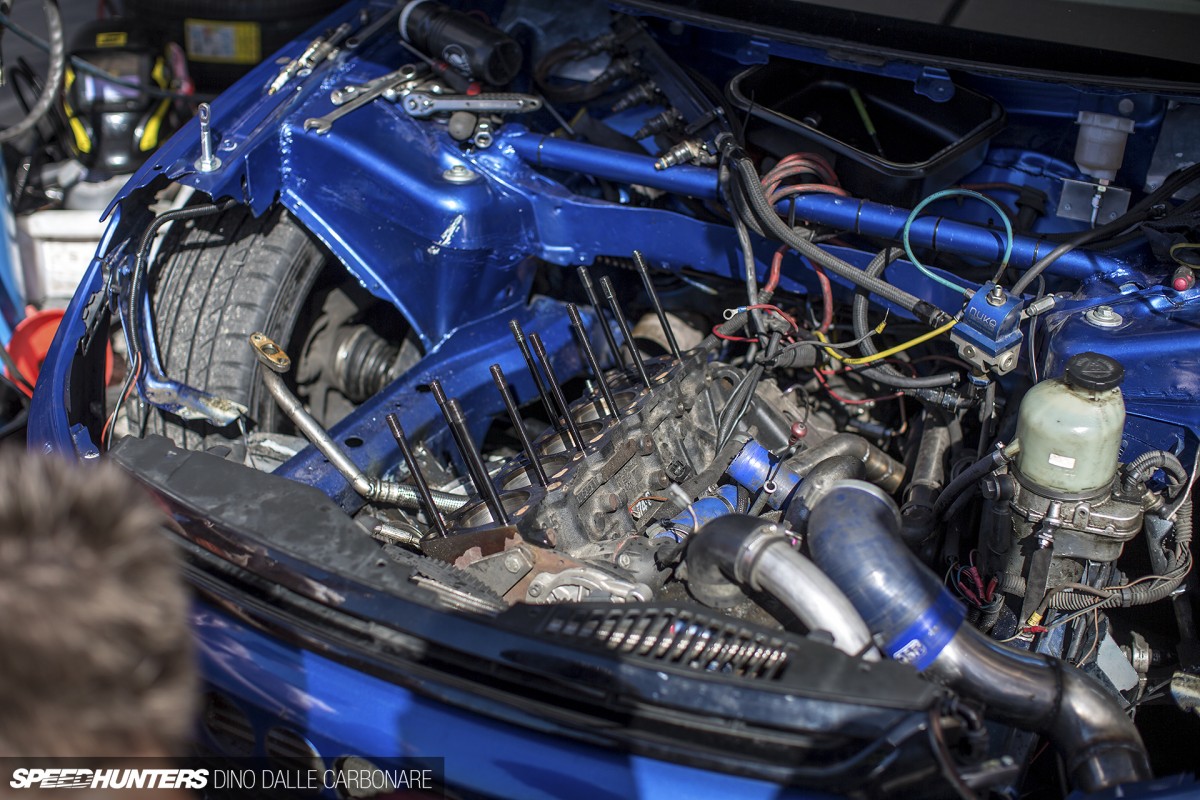 Well, maybe not that well as engine ended up failing on the second day of the event.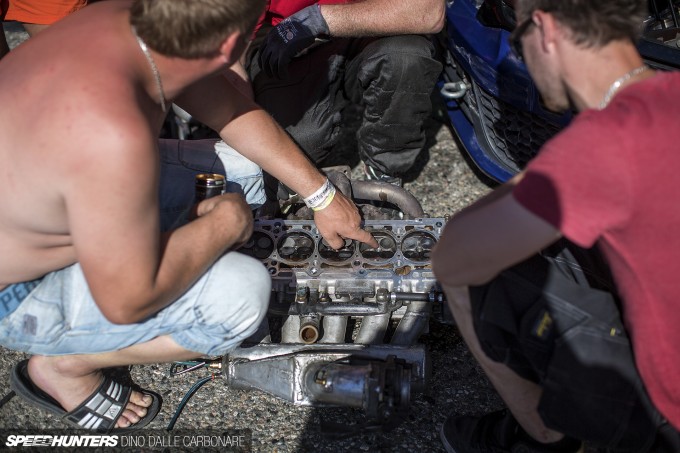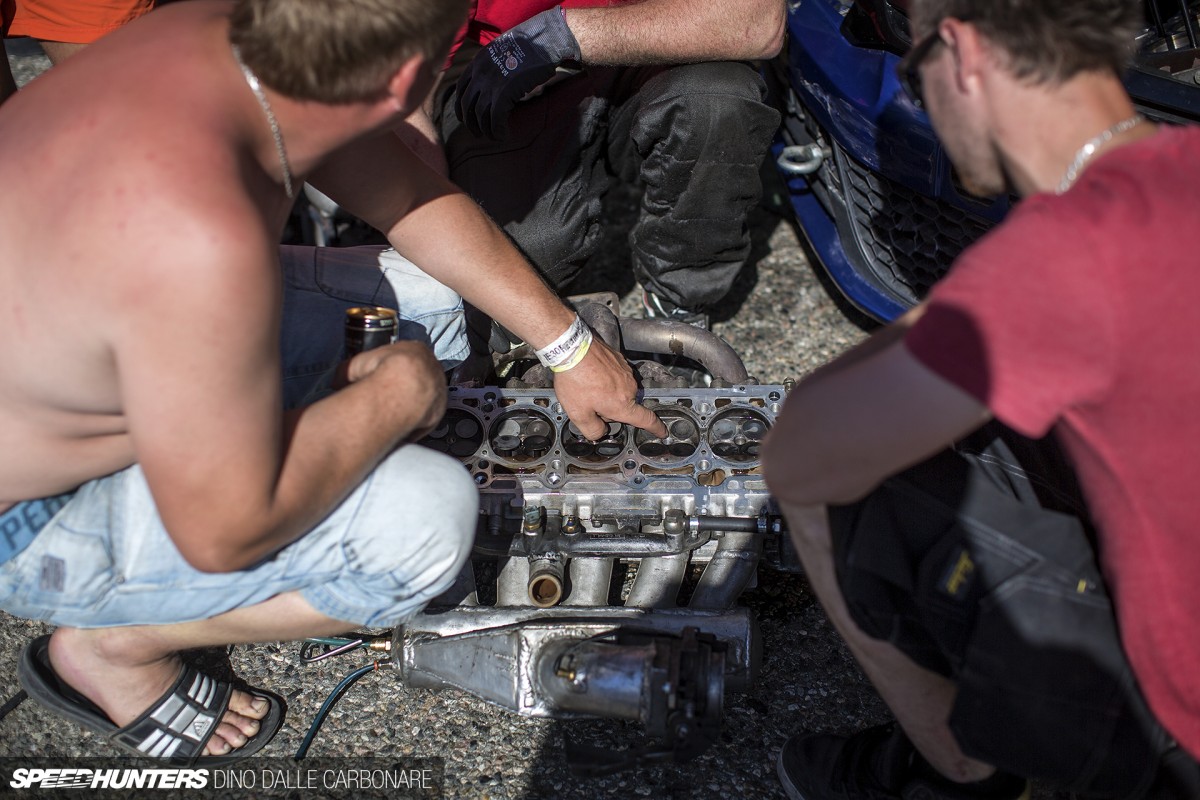 A quick check revealed some pretty bad damage to the head – something that even the resourceful Norwegians couldn't manage to fix.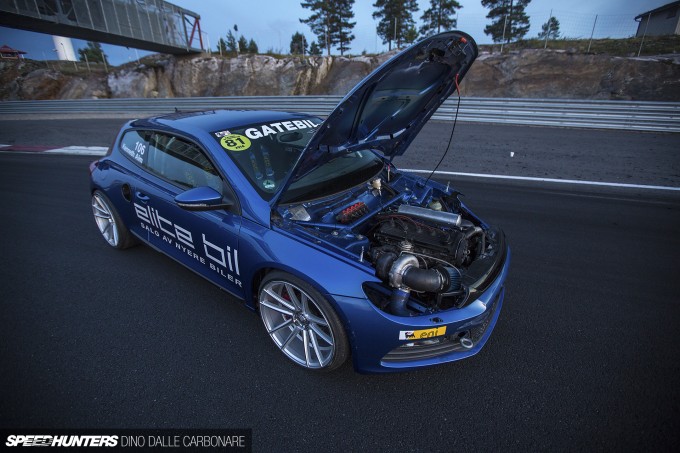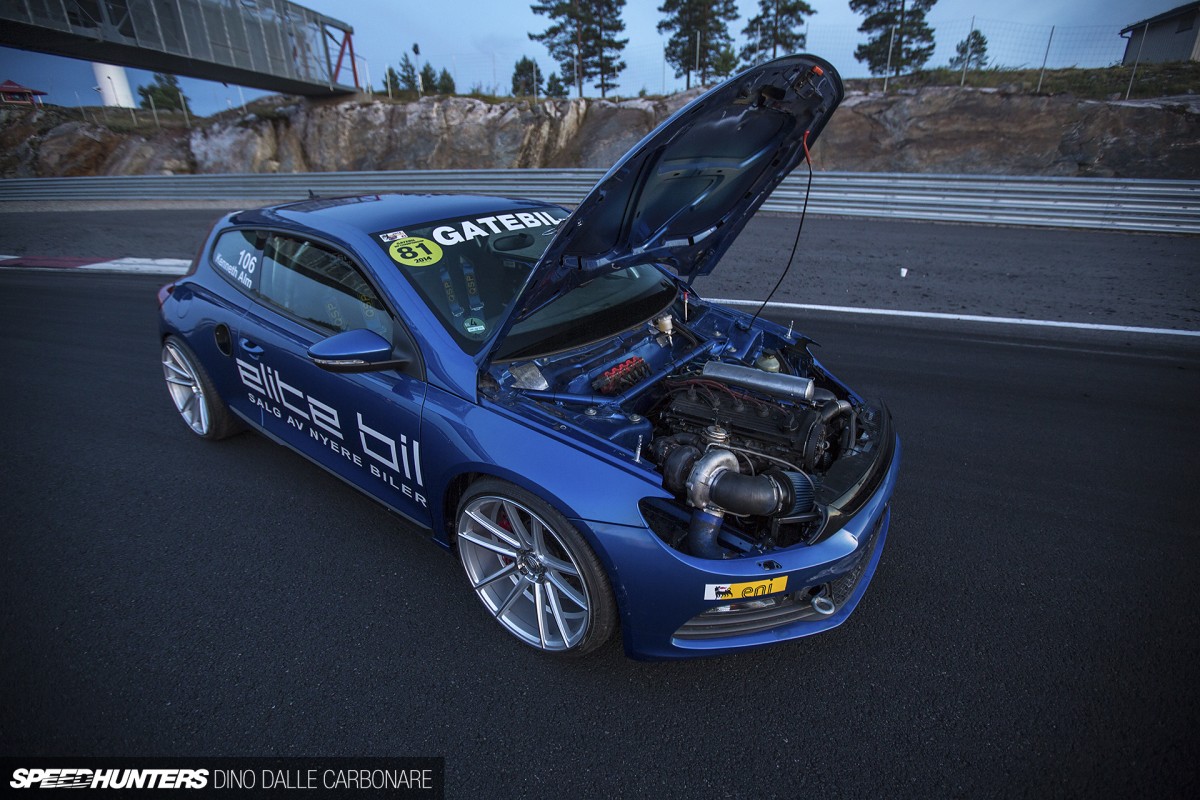 But not to worry though. Kenneth refitted the head and had the car ready for me to shoot on Saturday night.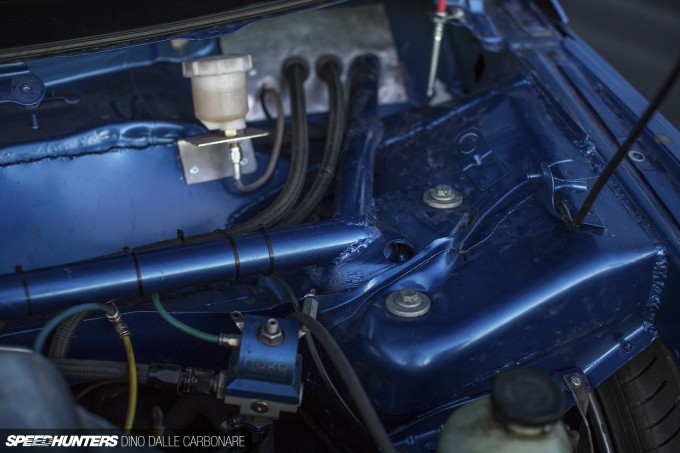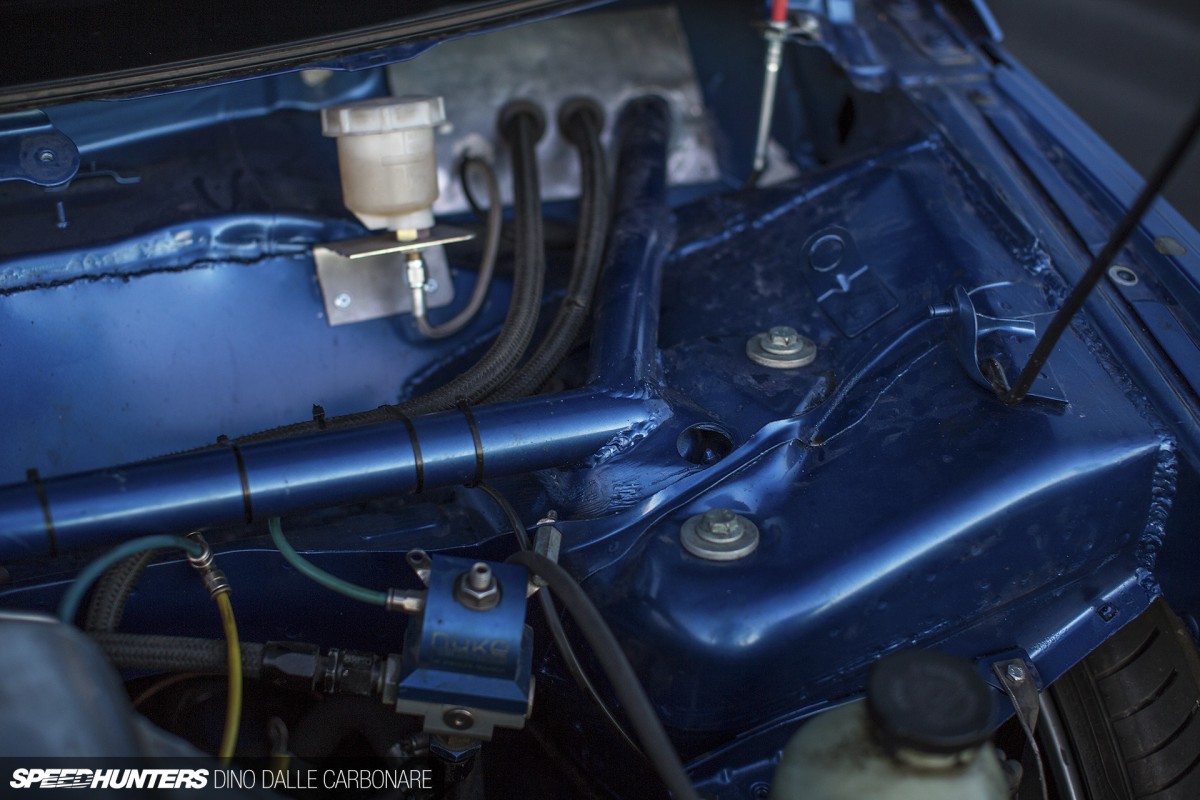 To get the whole engine, gearbox and AWD driveline to fit, careful positioning of the A4 subframe was needed. That allowed the adjustable Koni coilovers to line up with the VW's mounting points, which were nicely stiffened up as you can see above.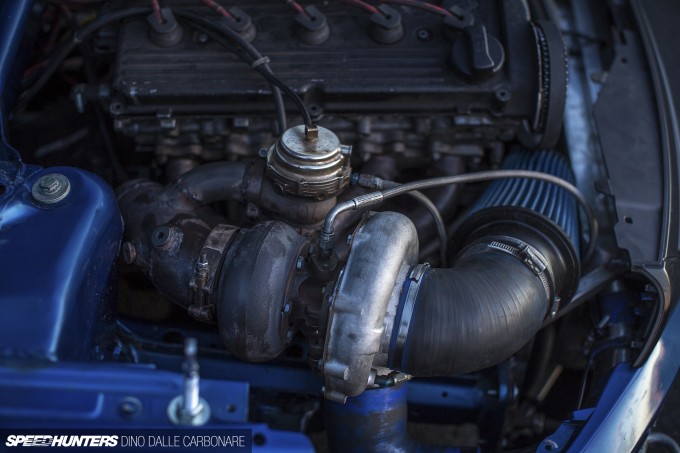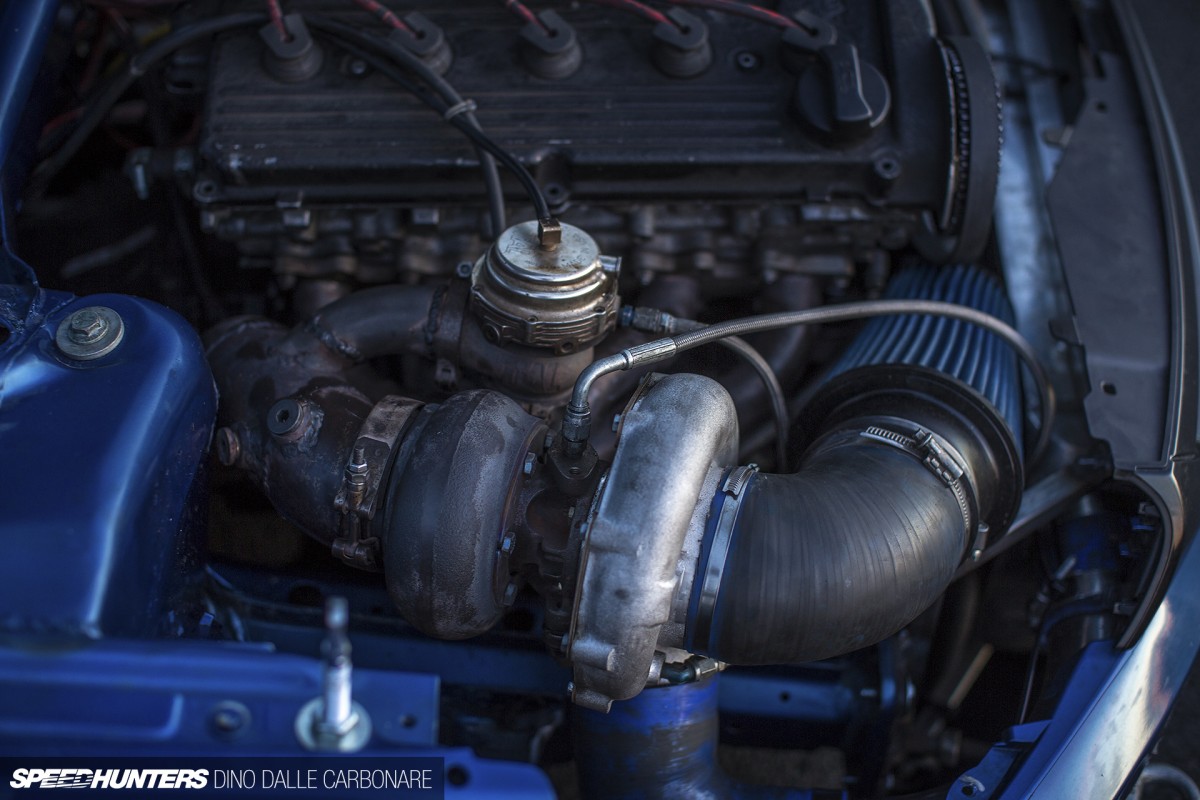 Here's a closer look at the Precision Turbo PT67/68, which generates the 2.0bar (29psi) of boost pressure needed to get the hybrid Audi five-cylinder to push out a little over 800hp. Could this possibly be the most powerful Scirocco around?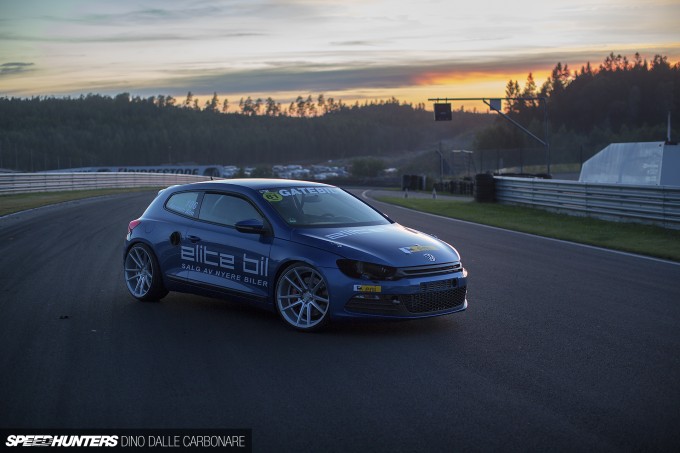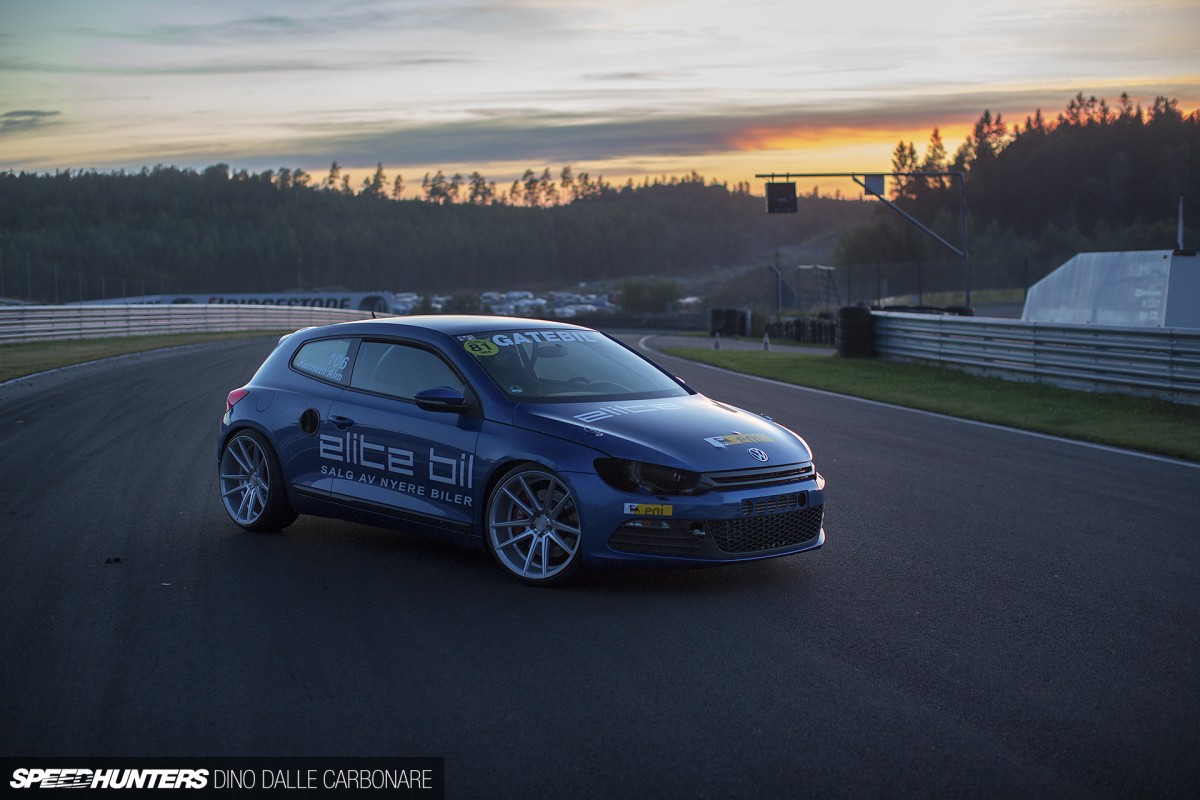 It was a pleasure to see this crazy project in detail but I won't be fully satisfied until I actually see this Scirocco travelling sideways with all four tyres lit up and plums of smoke pouring out of the wheel arches.
Dino Dalle Carbonare
Instagram: speedhunters_dino
dino@speedhunters.com