From Dearborn to Munich
Ah yes, the V8 swap – it's been around since the days when Ford Flatheads first started finding their way off the assembly lines in the 1930s. A lot has changed in the automotive industry since then, but despite massive advances in technology the good old V8 swap has never been more popular than it is now.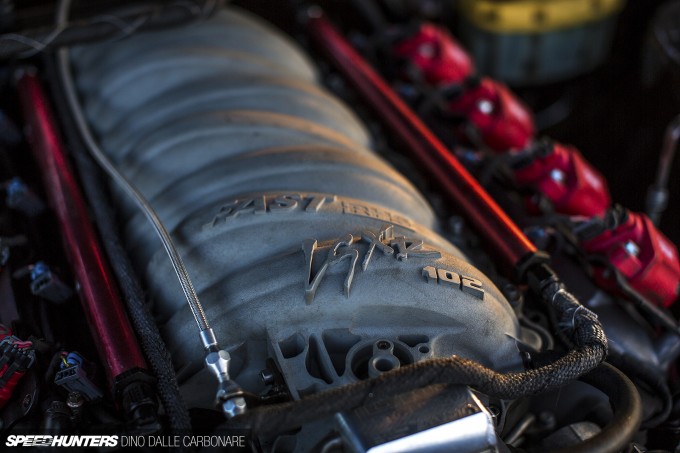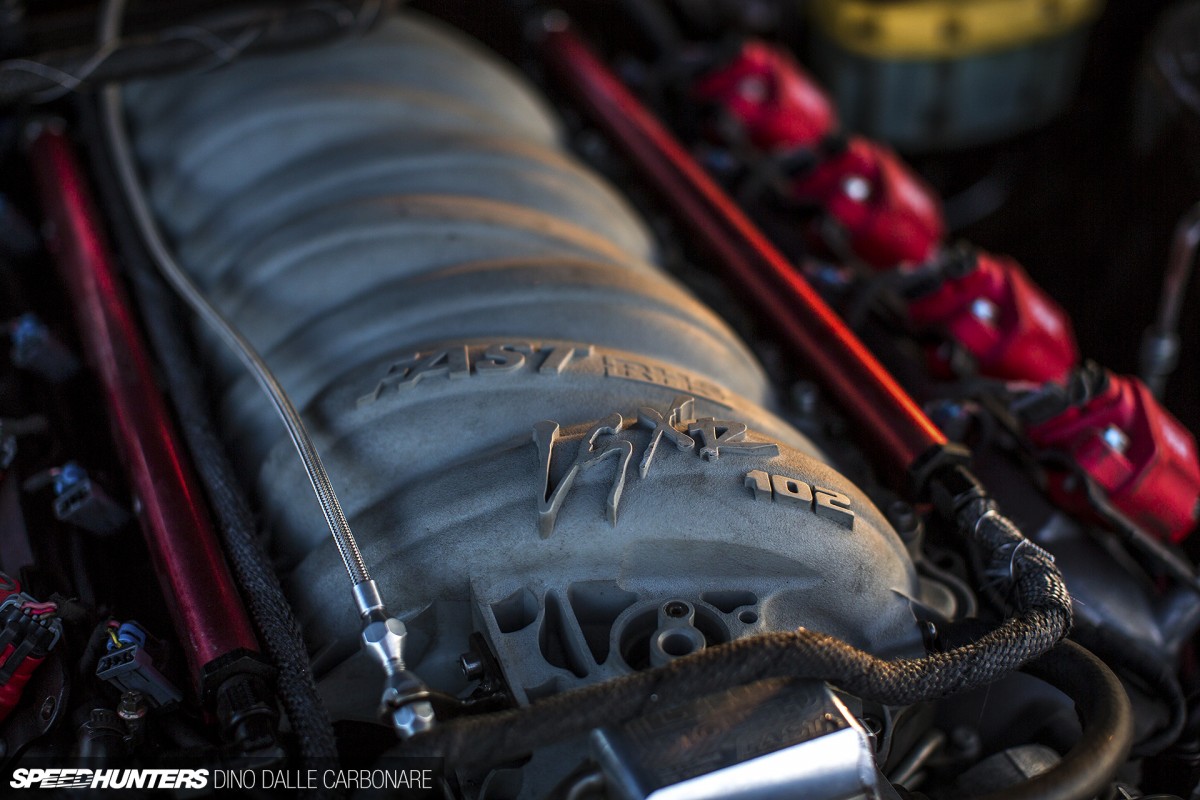 So with that in mind and our V8 Swap theme going on right now, we thought it'd be fitting to take a look at a handful of the world's popular V8-based retrofit choices. This by no means represents every V8 choice out there, but it does reflect the most common V8 swaps that people are doing these days. There's a lot to go through, so let's begin.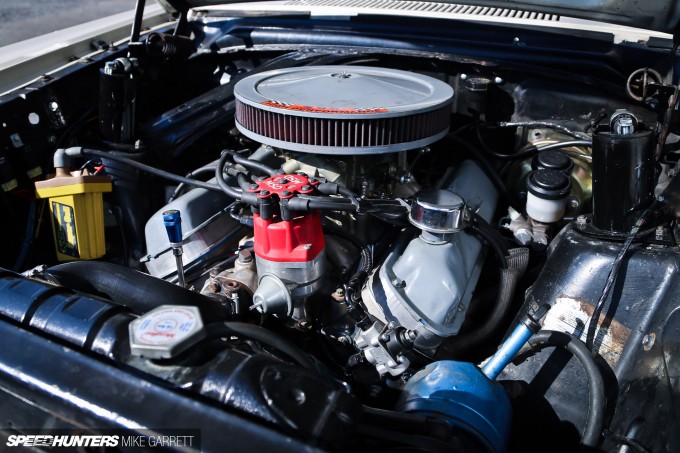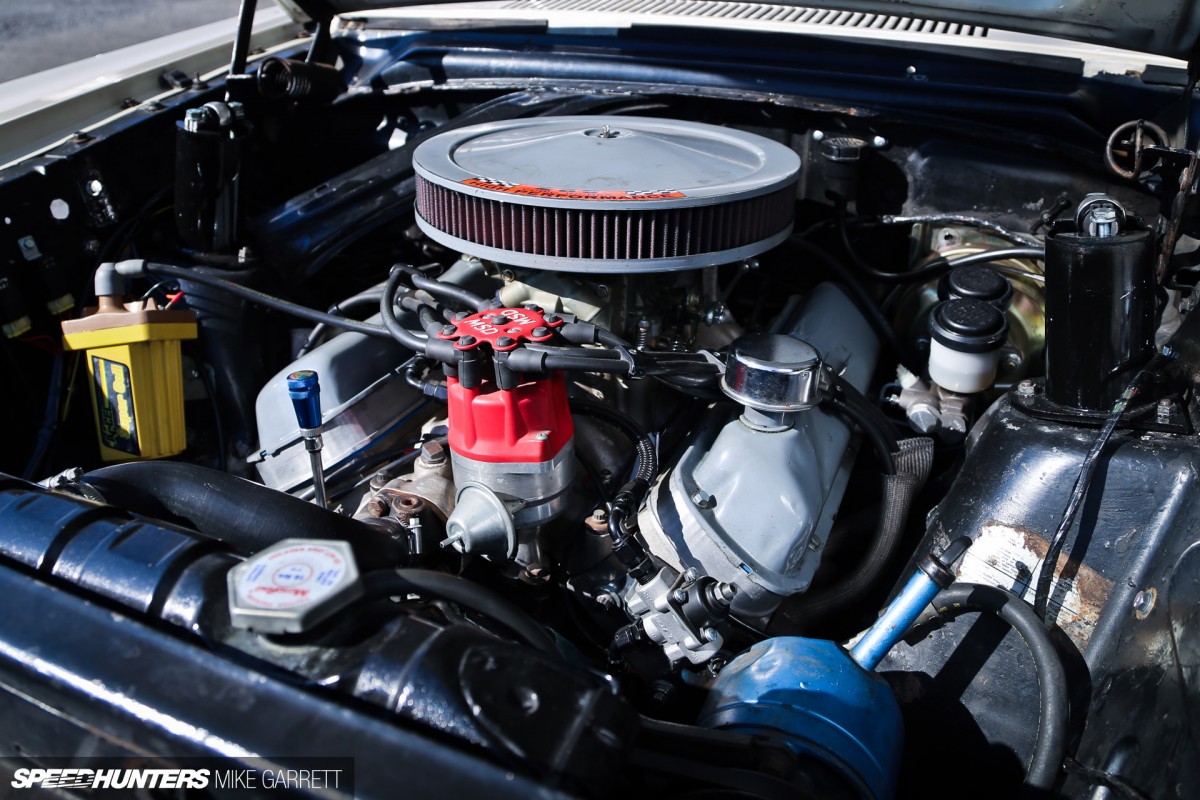 Why not start with Ford – the creator of the aforementioned Flathead V8 way back when. Things really took off in the early 1960s when the new small block Ford V8 was introduced. These compact, OHV V8s quickly grew a strong reputation, powering the Mustang, Falcon and other cars from the Ford corporate family.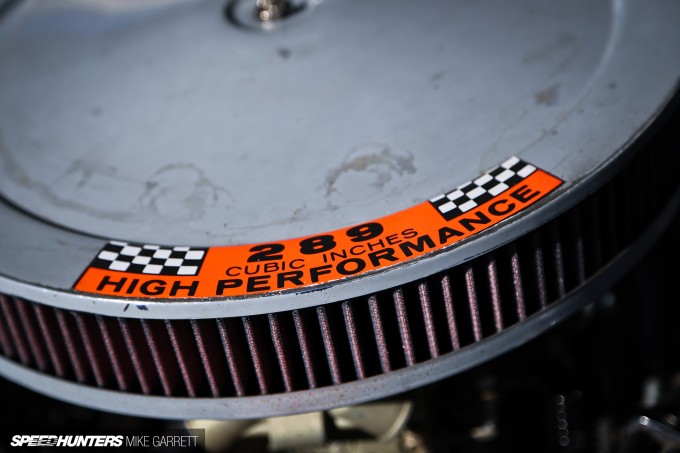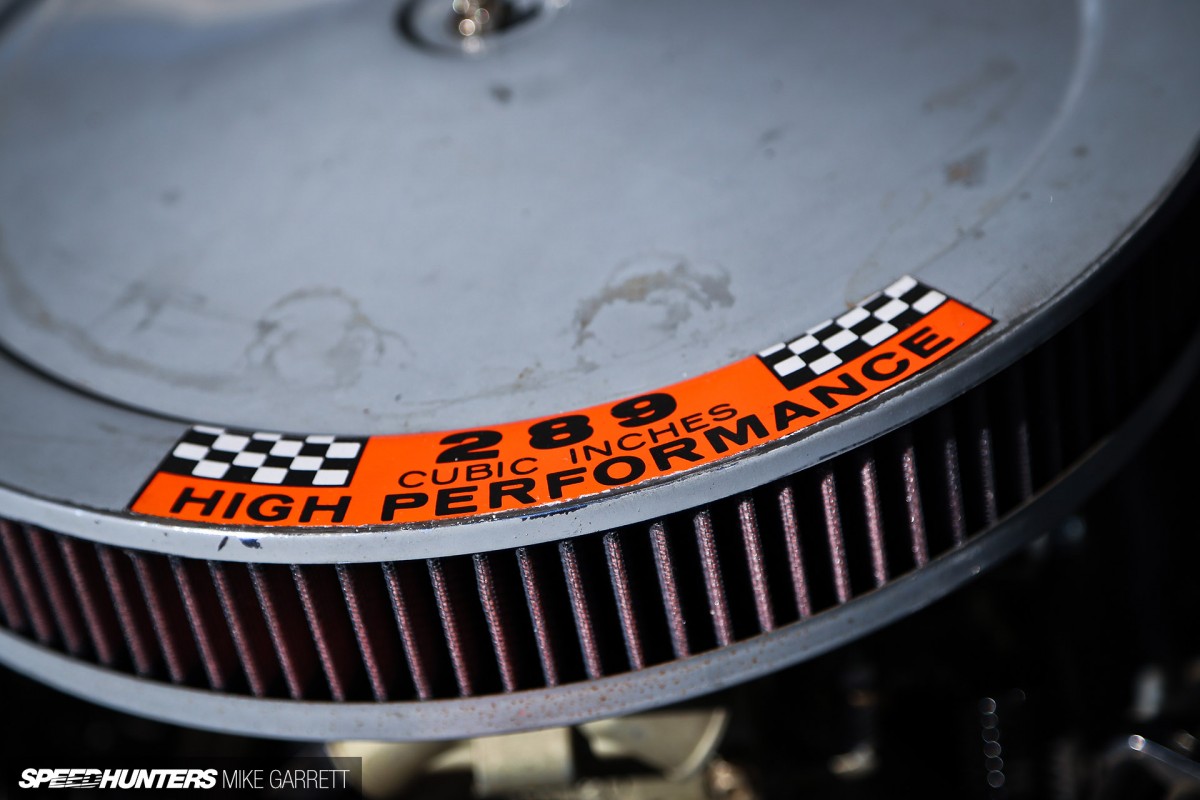 The legend grew even stronger when Carroll Shelby chose the 289 small block to power a new sports car called the Cobra. The Ford small block would see production through the late 1990s, and reached a factory displacement of 351 cubic inches over its lifespan.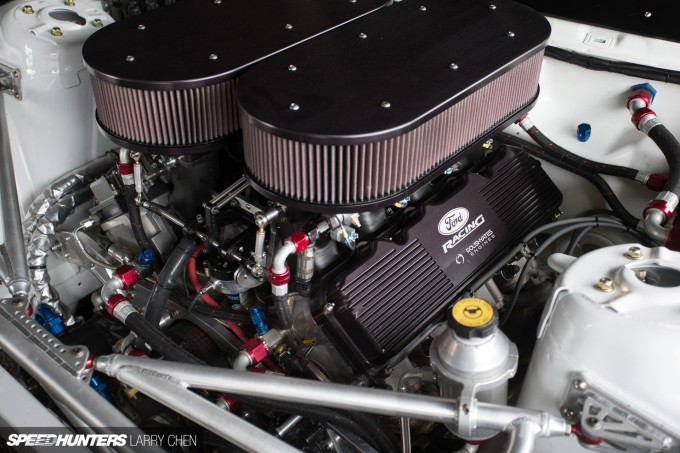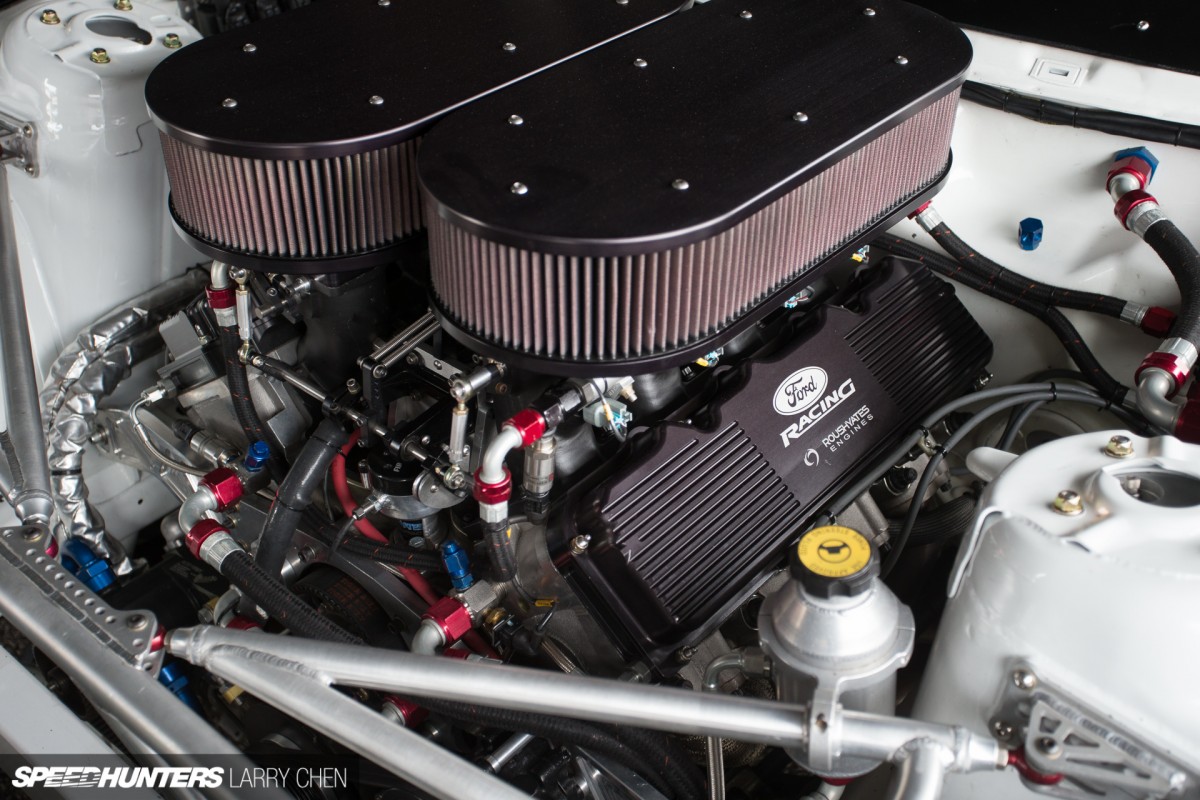 In the 1980s, the new fuel-injected 5.0 HO used the small block roots to help usher in a new era of modern V8 performance and further established the motor as one of the best swap choices out there. The roots of the Ford small block can even be seen in today's Roush Yates race motors, which power cars like Vaughn Gittin Jr.'s Formula D Mustang.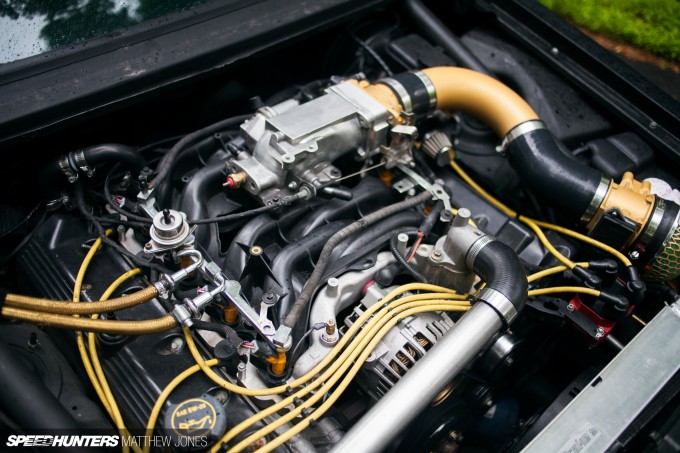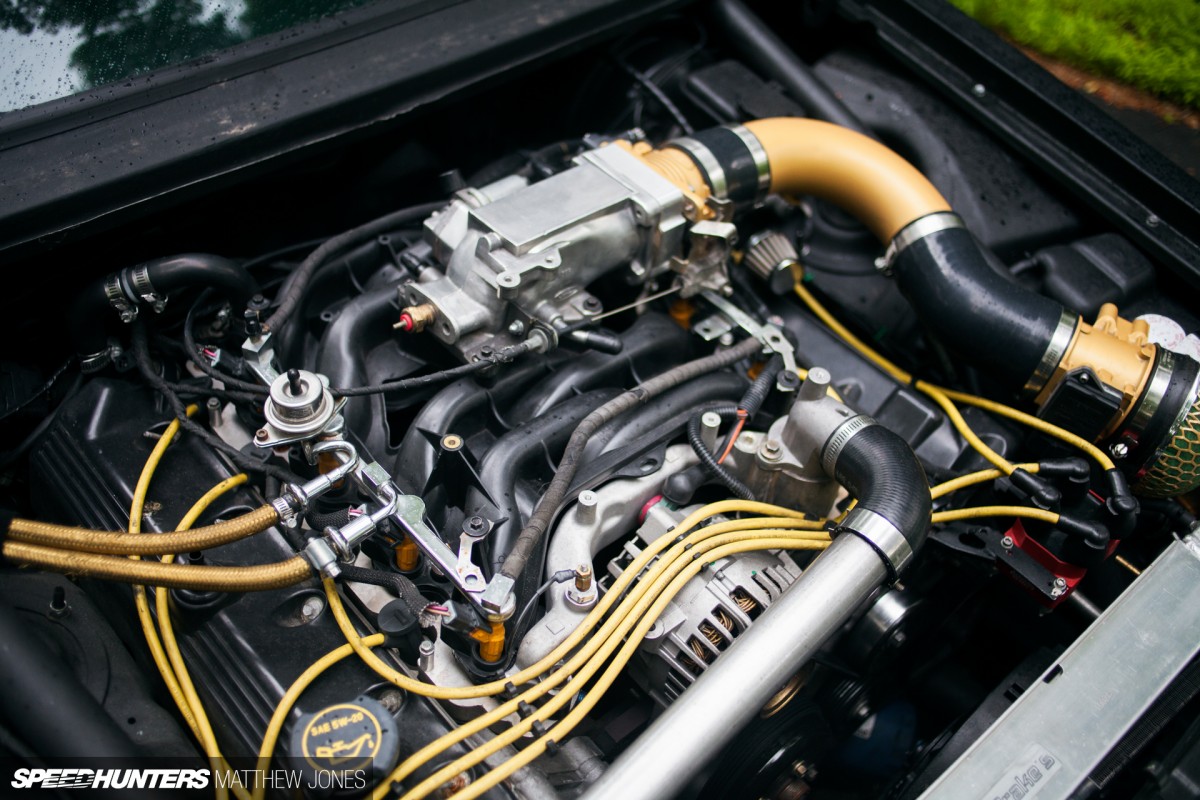 But there's more to Ford's V8 line than just the original small block. Beginning in the 1990s a new line of modular overhead cam V8s was introduced – and this family gradually grew to include high horsepower DOHC motors and factory supercharged applications.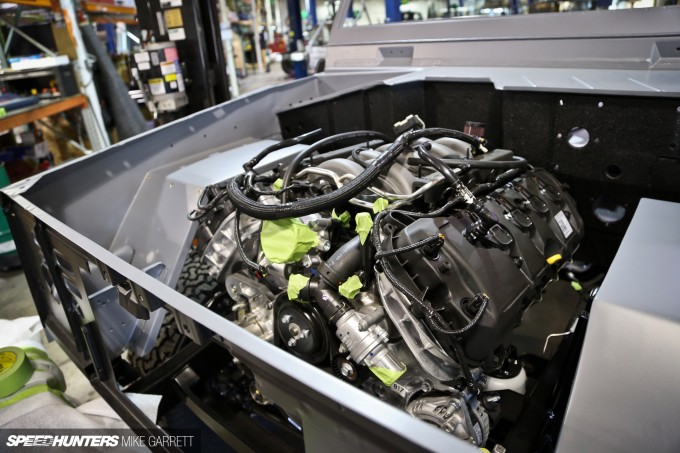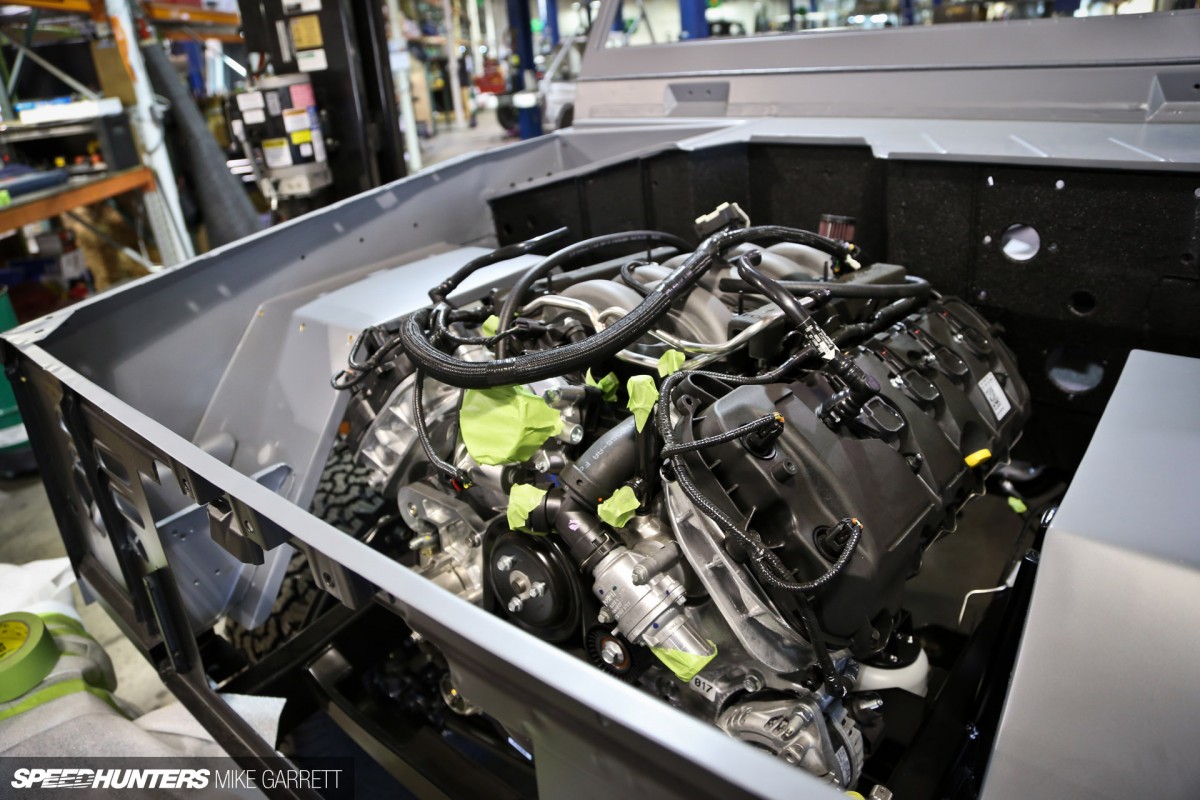 Today the Ford 5.0 'Coyote' engine is considered one of the best all-round V8s – producing well over 400 horsepower from the factory. For those with enough budget, the Coyote has become a popular swap option for restomod, pro touring and race builds.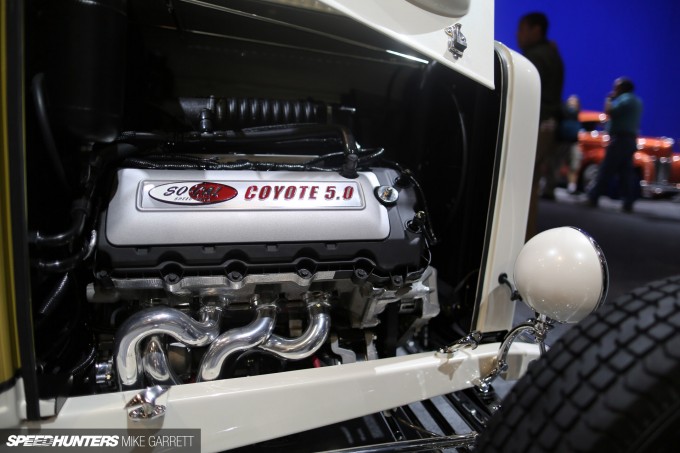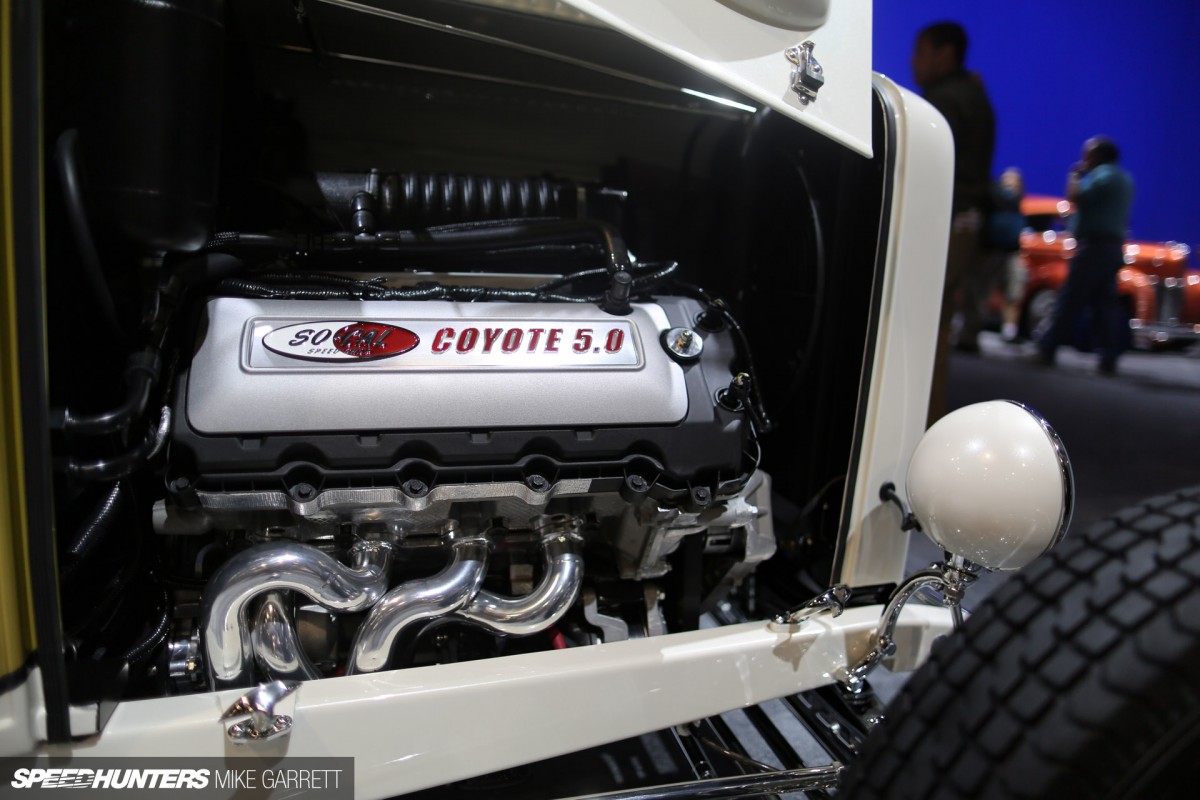 Perhaps the biggest to drawback to these later model Ford V8s is their physical size – with their wide OHC heads taking up a lot more engine bay space than GM's OHV LS motors. Other than that, it's hard to fault Ford V8s and they get extra points for having that distinct exhaust note.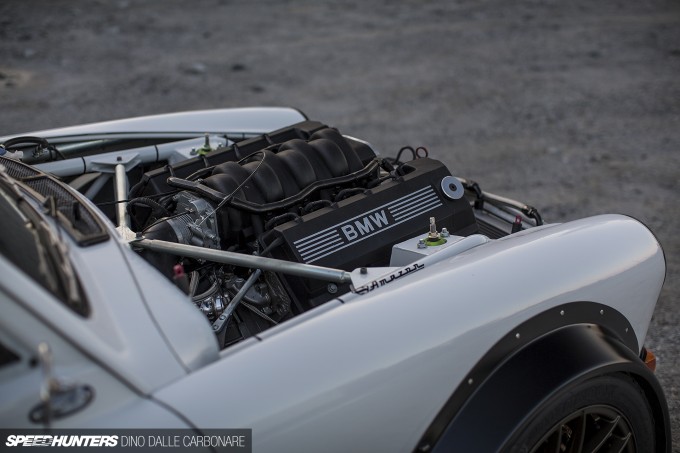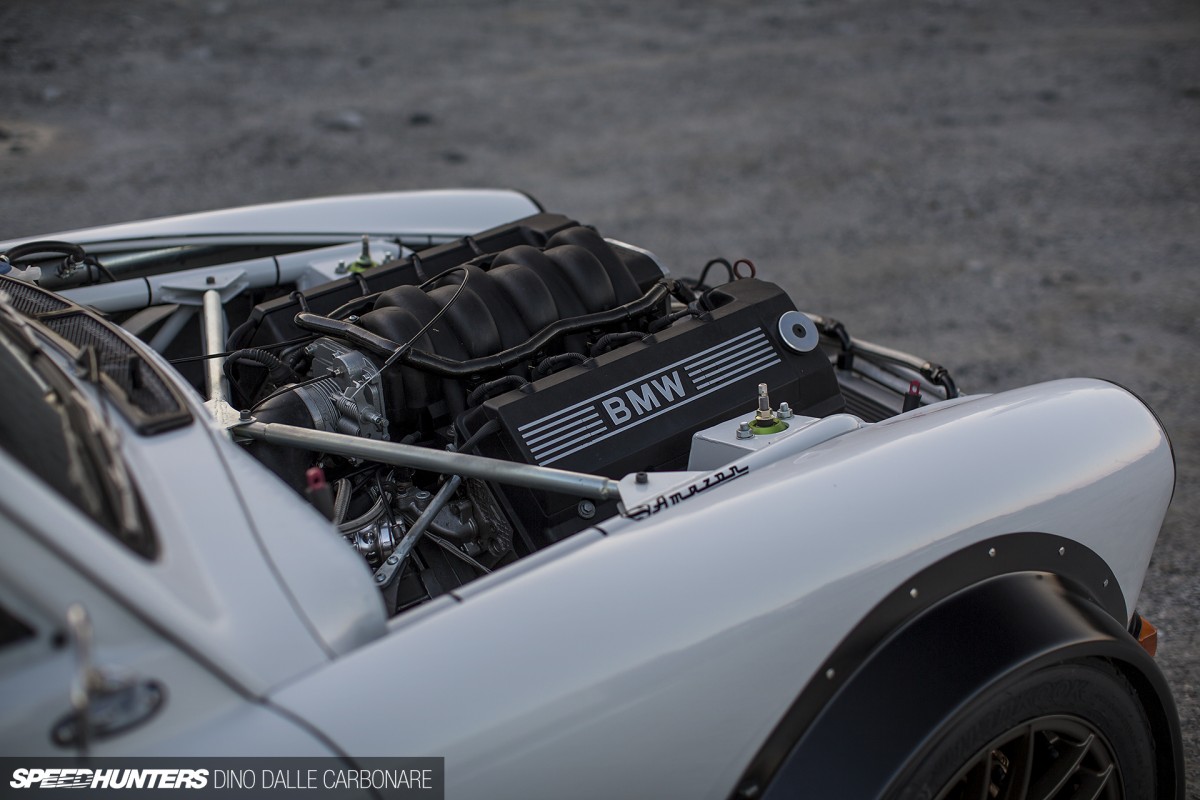 You didn't think we would limit this just to American V8s did you? European car makers have been building amazing V8s for years, and BMW's line of eight-bangers have become quite popular for swapping.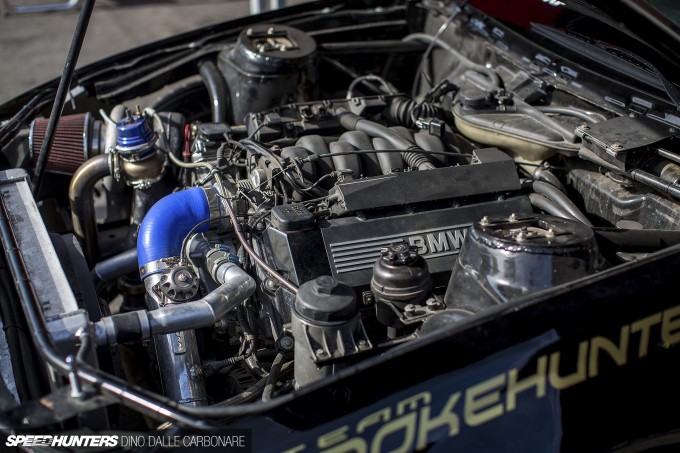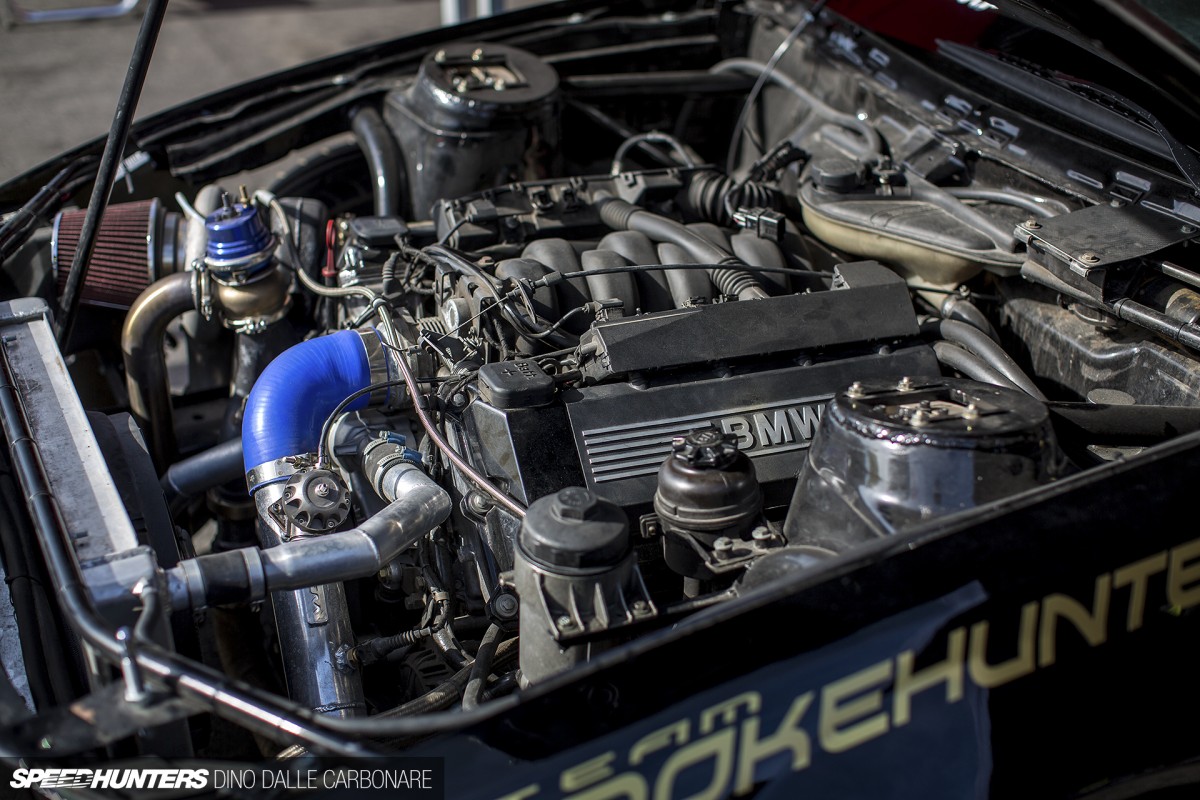 The lineup of BMW V8s includes everything from the early '90s motors that can be commonly found in junkyards, to the fire-breathing S62 mills that powered cars like the E39 M5.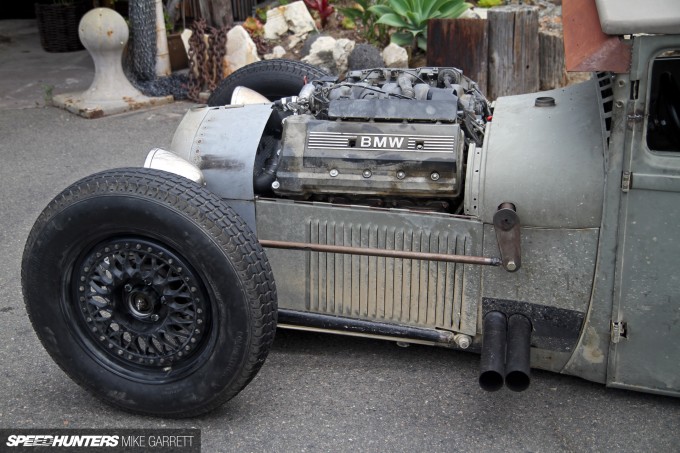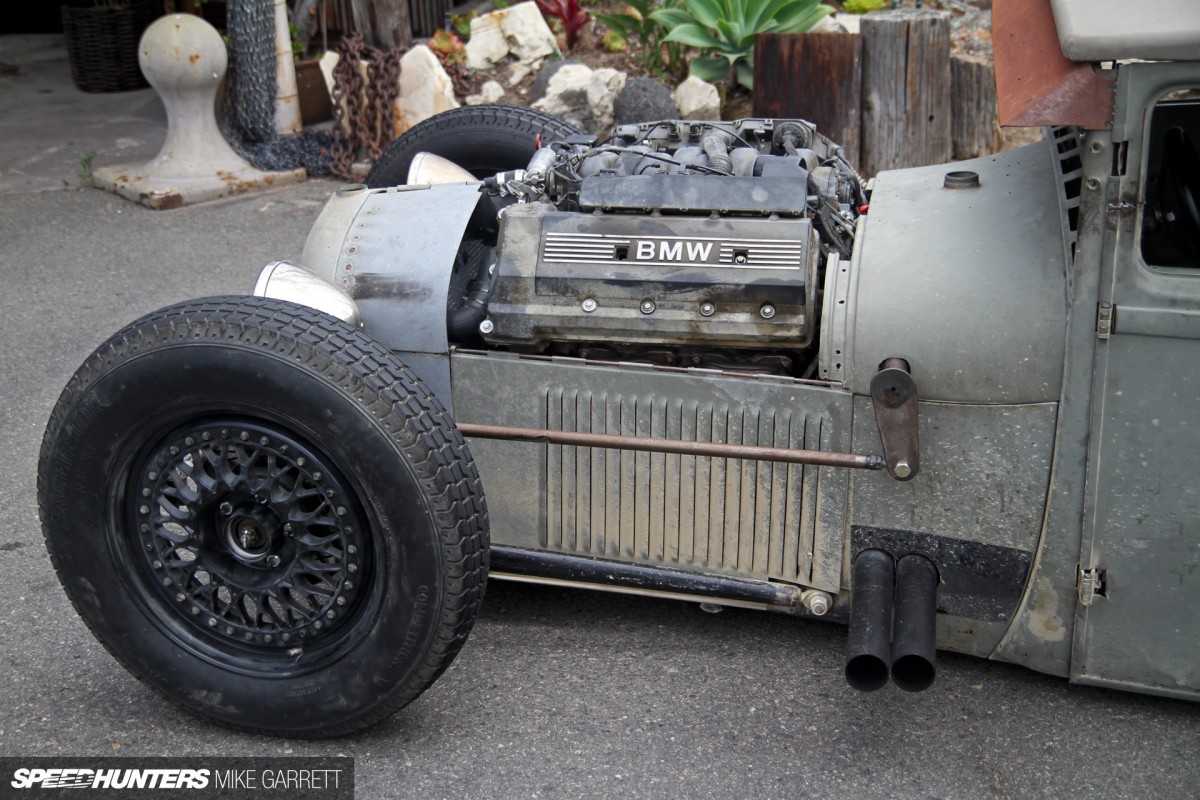 While the majority of these Bimmer V8s find their way into older BMW builds – we've actually seen them in everything from Ford Model As to late model Mustangs. While the motors have plenty of exotic charm, there are some drawbacks when compared to the more commonly seen Ford and Chevy V8s.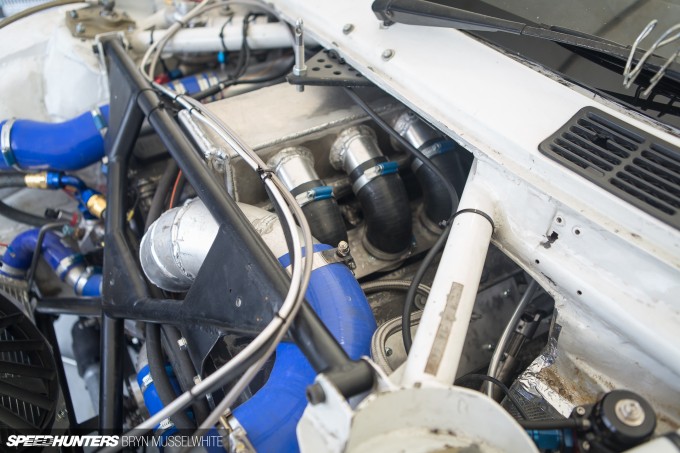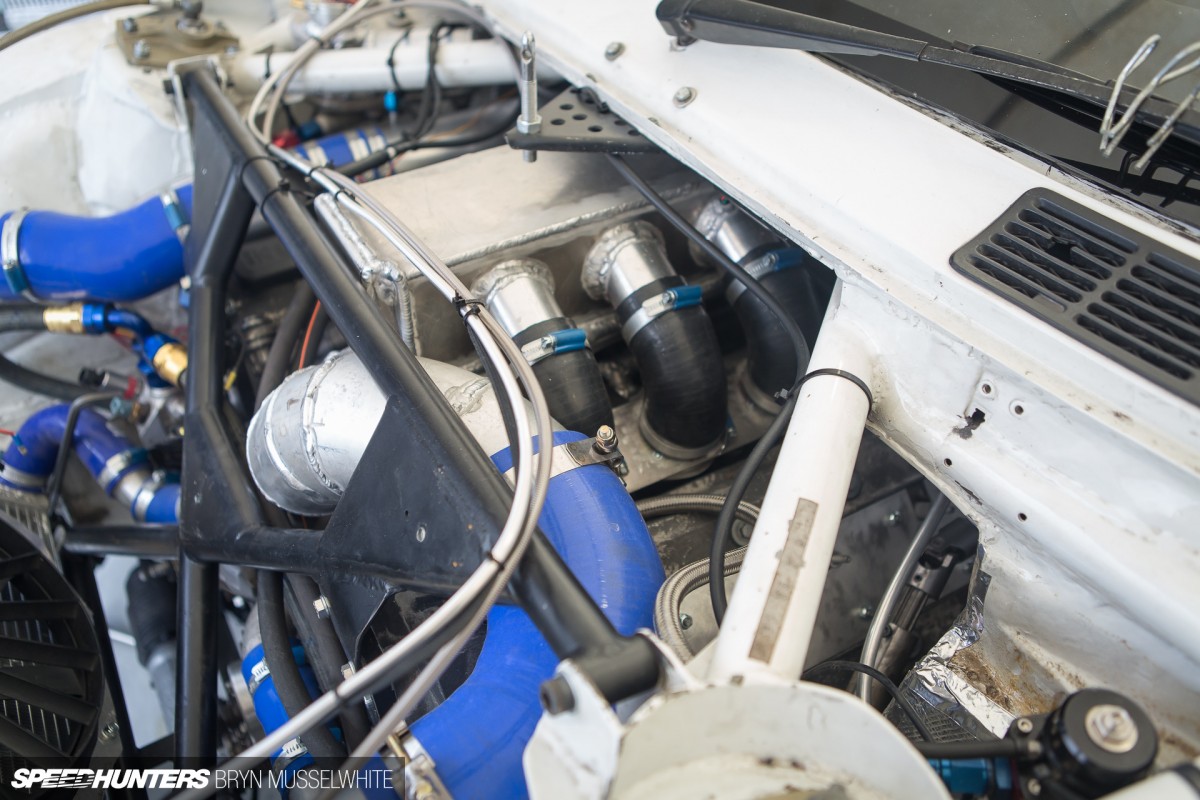 The motors (or even complete donor cars) can be had for cheap, but parts availability is likely the biggest obstacle. Naturally, this will depend where you live, but for many it's a lot cheaper and easier to source parts for an American V8. The same goes for aftermarket support. While there are upgrades available, they will likely be more expensive and harder to find than those for a Ford or GM motor. Nevertheless, we've seen some awesome machines with BMW V8 swaps over the years. It all depends how strong the draw of the Bavarian V8 is to you.
The Japanese Route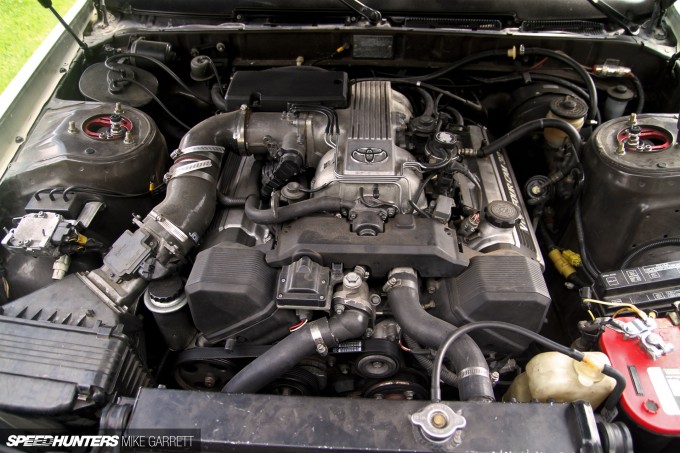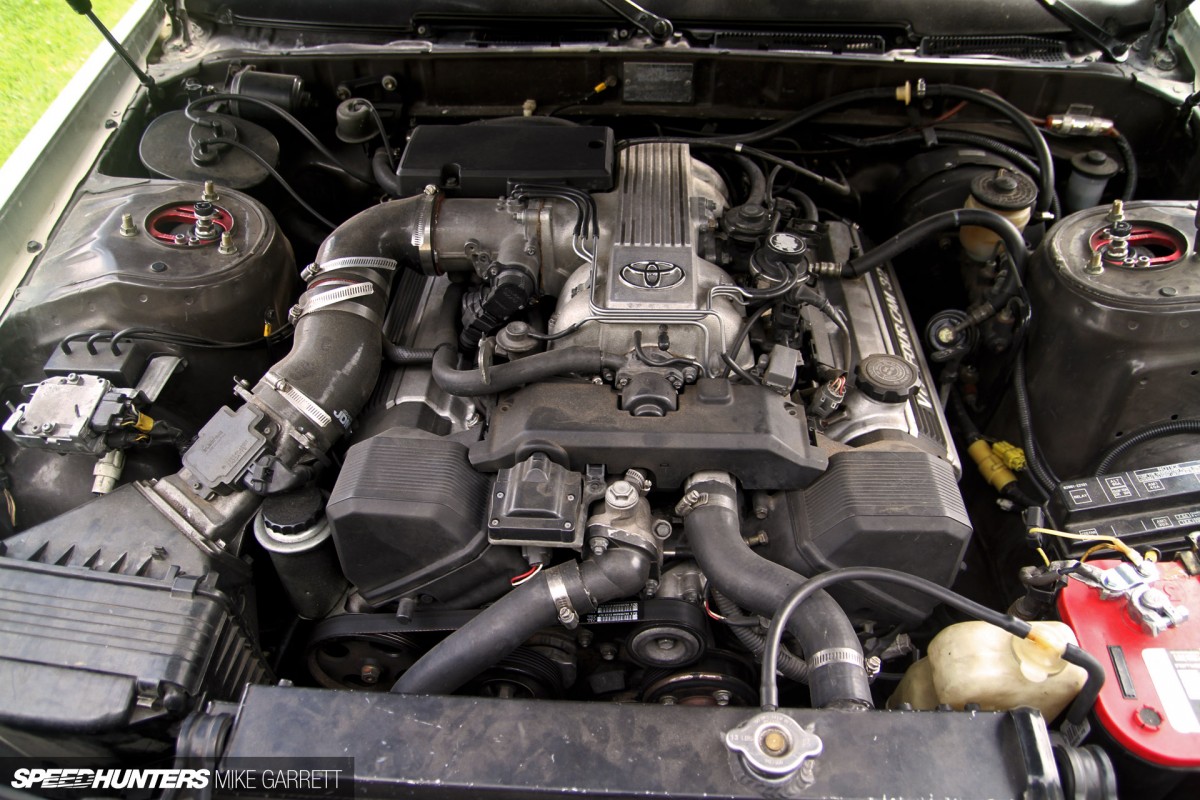 Just like their counterparts from the USA and Europe, Japanese automakers have also cranked out some great V8s over the years. Sitting atop the pile of Japanese V8s is the Toyota's line of UZ V8s. It all began in 1989 with the introduction of 4.0-liter, 32-valve DOHC 1UZ-FE, and Toyota continued to improve its flagship V8 over the following years.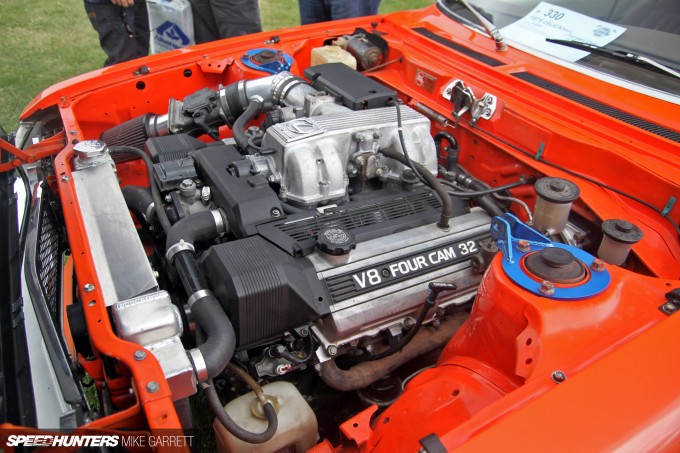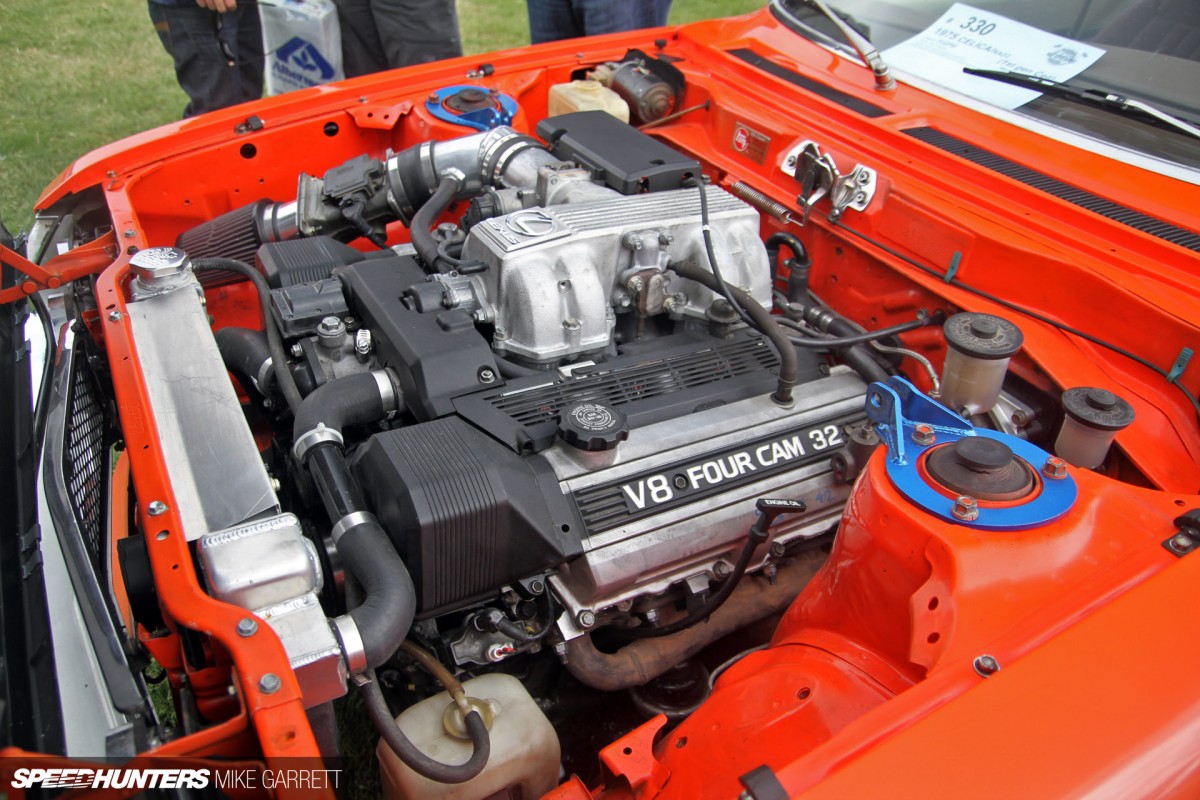 Today, early 1UZ-FEs can be picked up extremely cheap – and given the motor's bulletproof construction, reliability should not be a major issue. There are even companies out there producing bolt-in kits to make fitting these motors in cars like the AE86 and Cressida an easy proposition.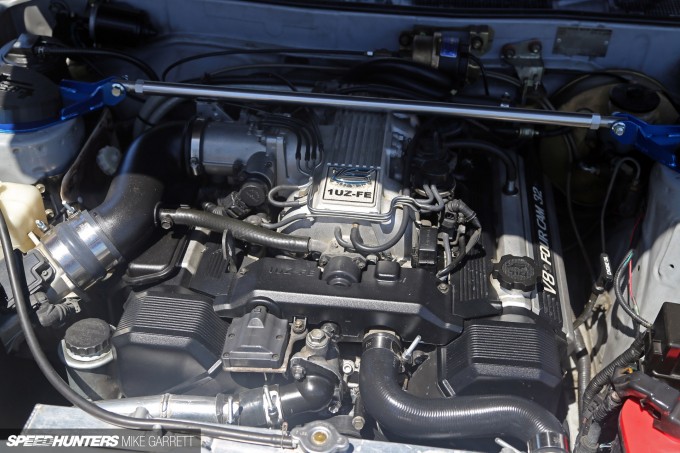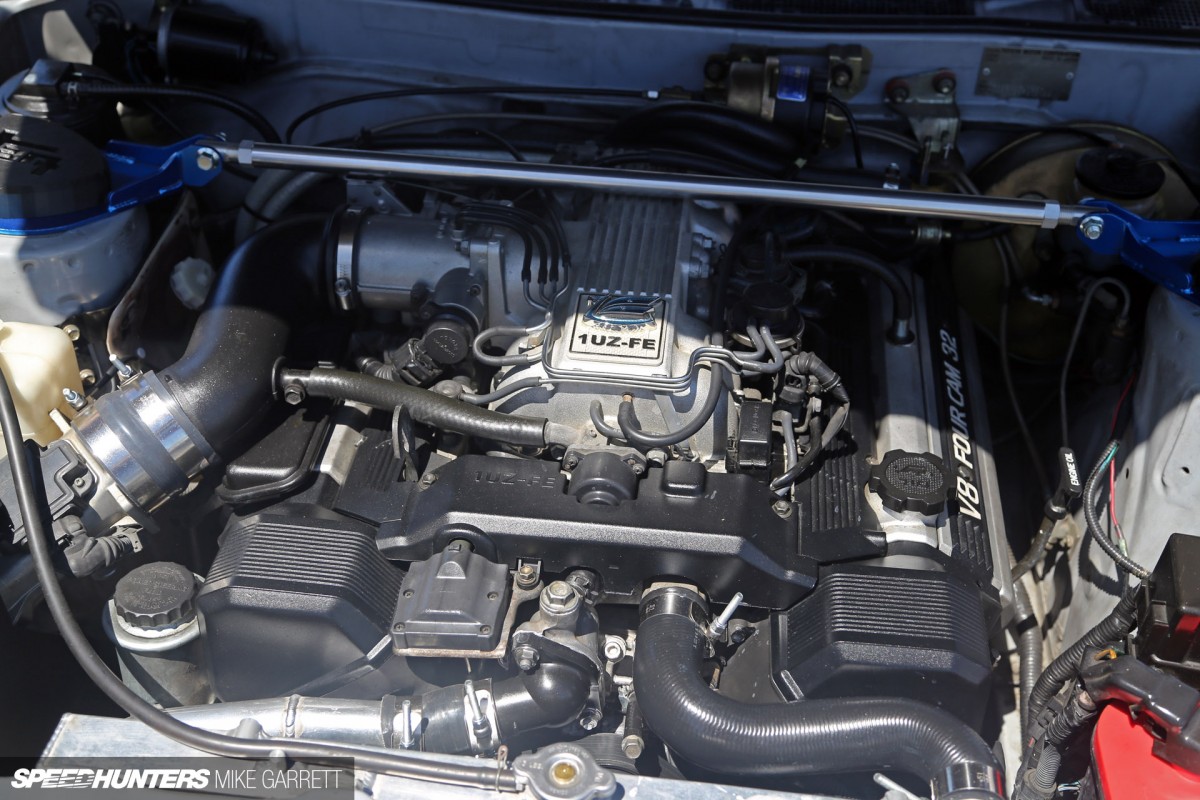 The early versions of the 1UZ-FE put out about 250 horsepower, and while that's not an incredible amount of power by today's standards it's hard to resist the velvety-smooth character of these motors. It's a great swap choice for vintage Toyota owners.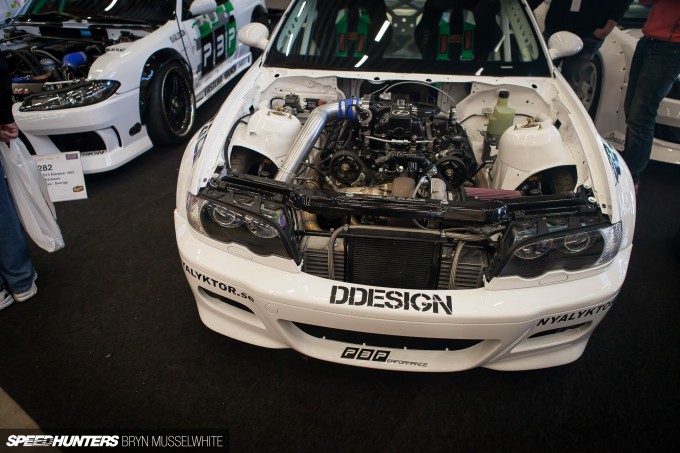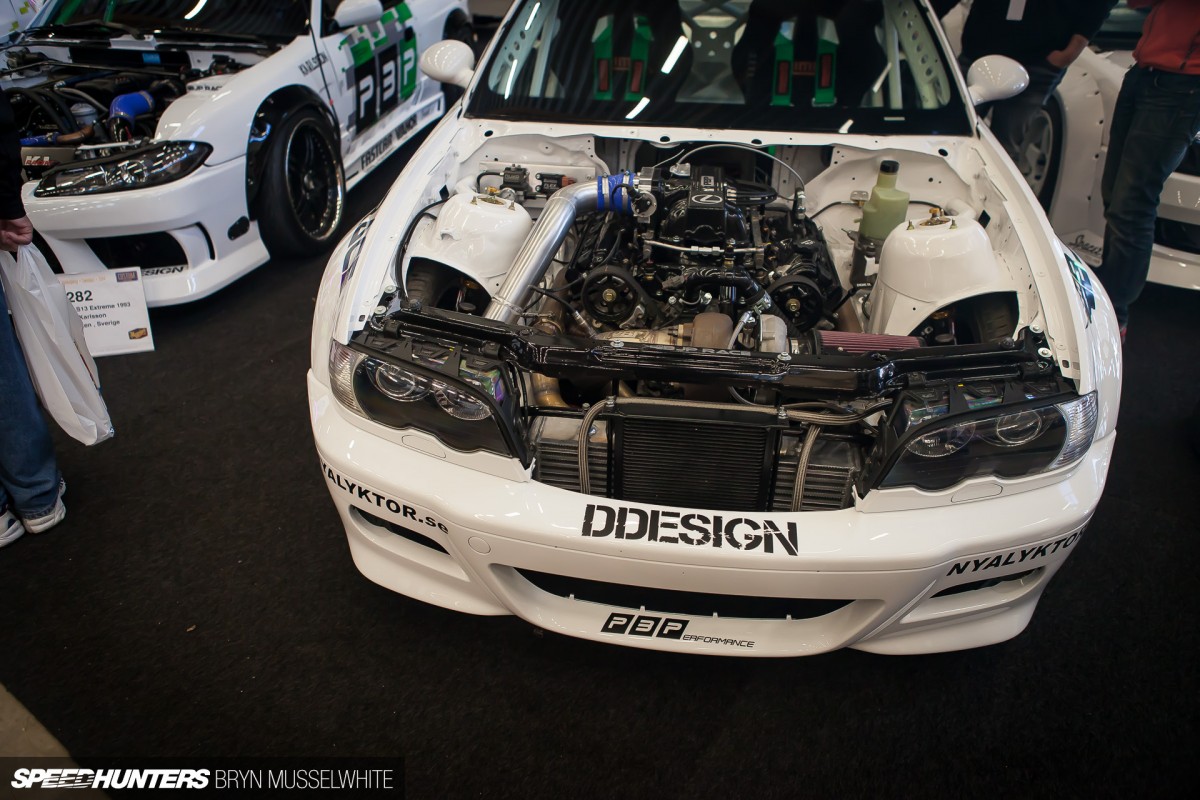 The biggest issue with the UZ family would have to be aftermarket support. Since these motors were designed for luxury applications, there aren't a ton of tuning parts available. Unless you have a massive budget, forced induction will likely be the best choice for those looking for more power.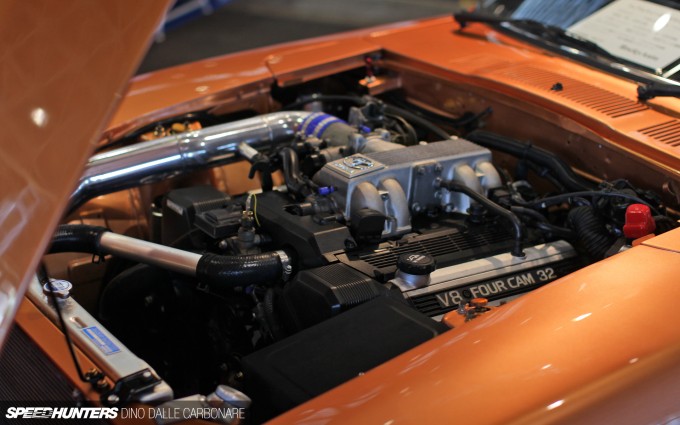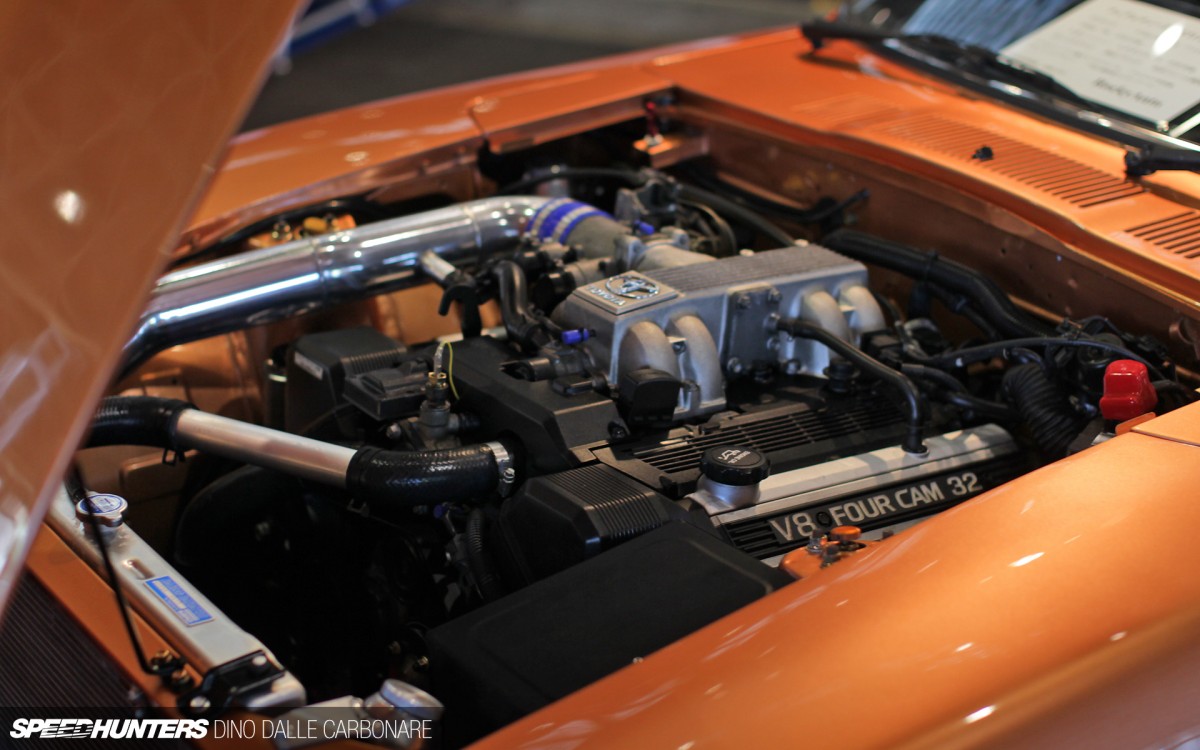 If you don't have astronomical power goals though, the UZ is a great choice. It's just hard to beat the low price and legendary reliability of these V8s.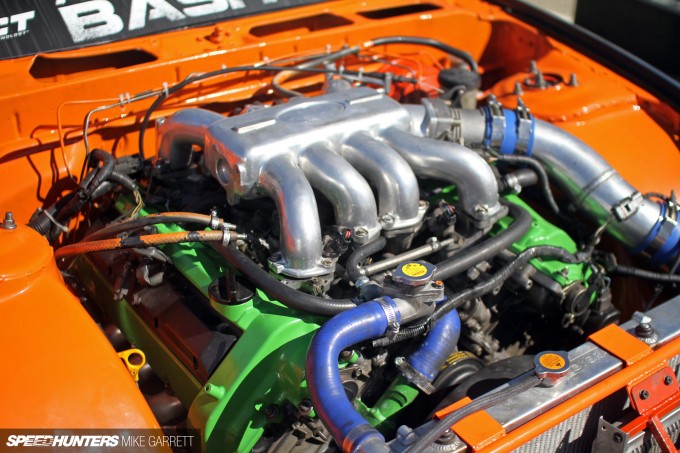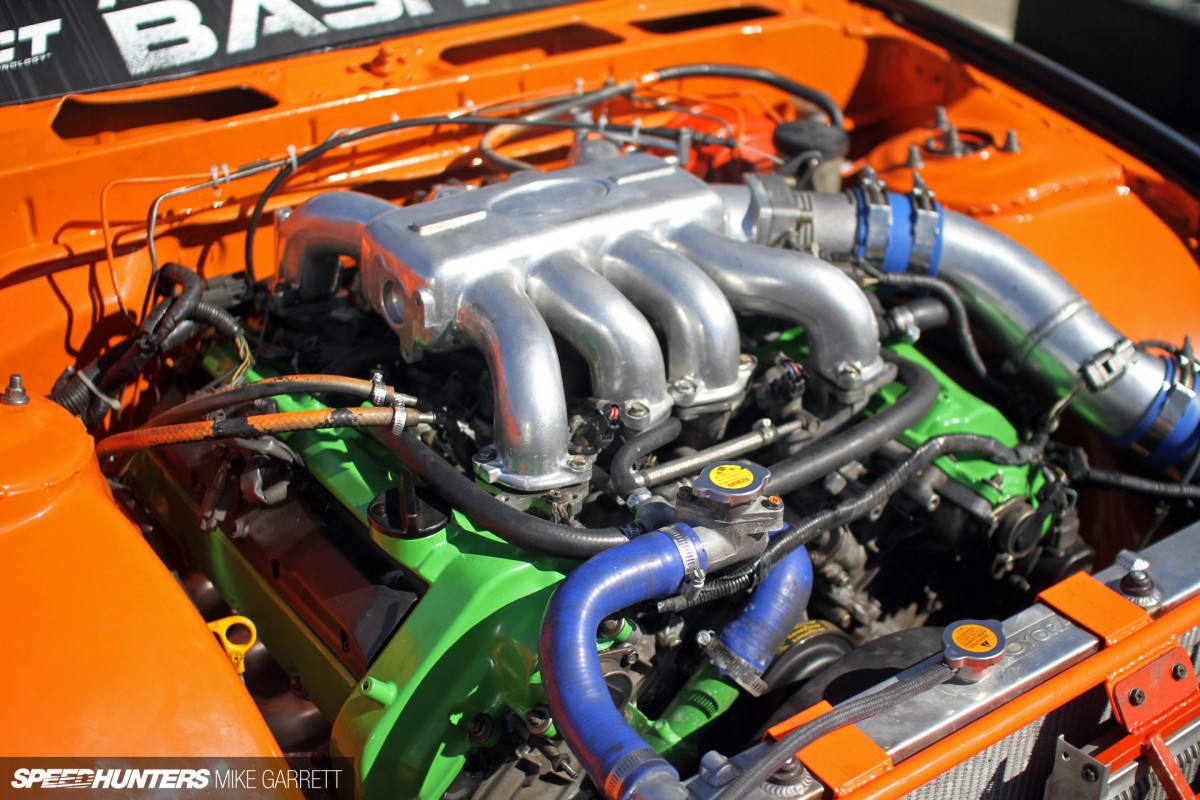 Don't forget about Nissan either. VH45DE and VH41DE V8s from Nissan and Infiniti luxury sedans can be had cheap and are a decent choice for Fairlady Z or S-chassis owners who want V8 power but also want to keep it in the Nissan family. For the most part, they suffer from the same drawbacks as the Toyota V8s – namely a lack of aftermarket support.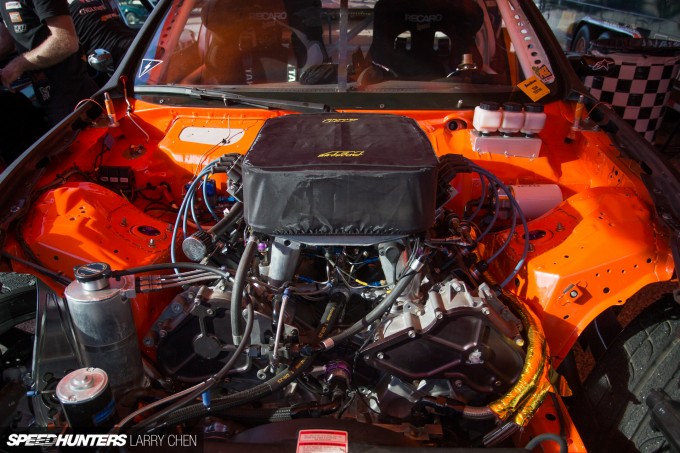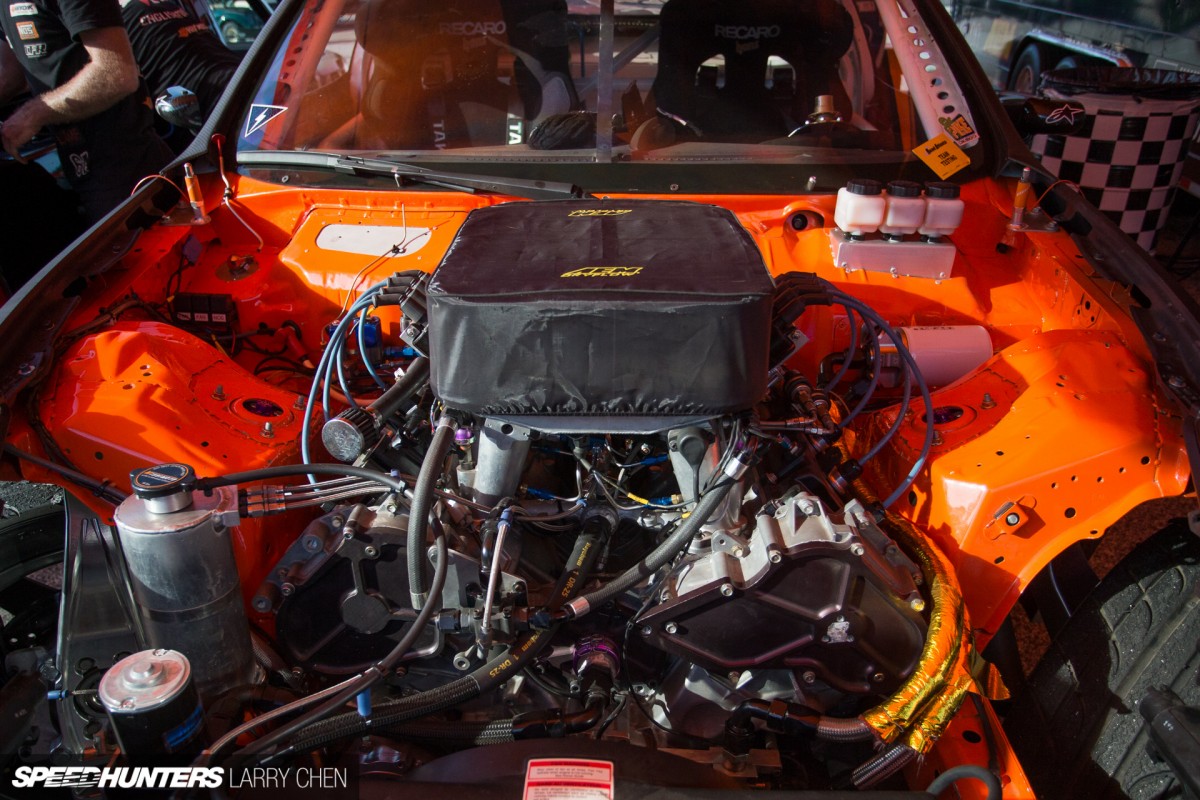 For those looking to do even better, there's the newer line of VK-series of Nissan V8s. While these larger, more powerful motors are still a little pricey for most grassroots builds, I'd expect them to start becoming more common as they get older and more readily available in junkyards.
Bowtie Or Bust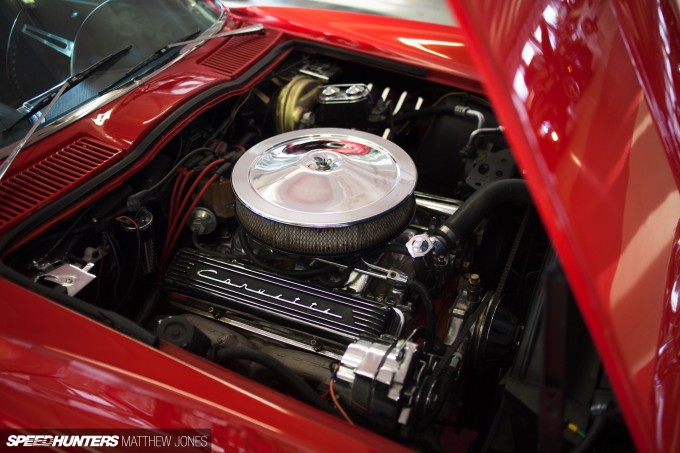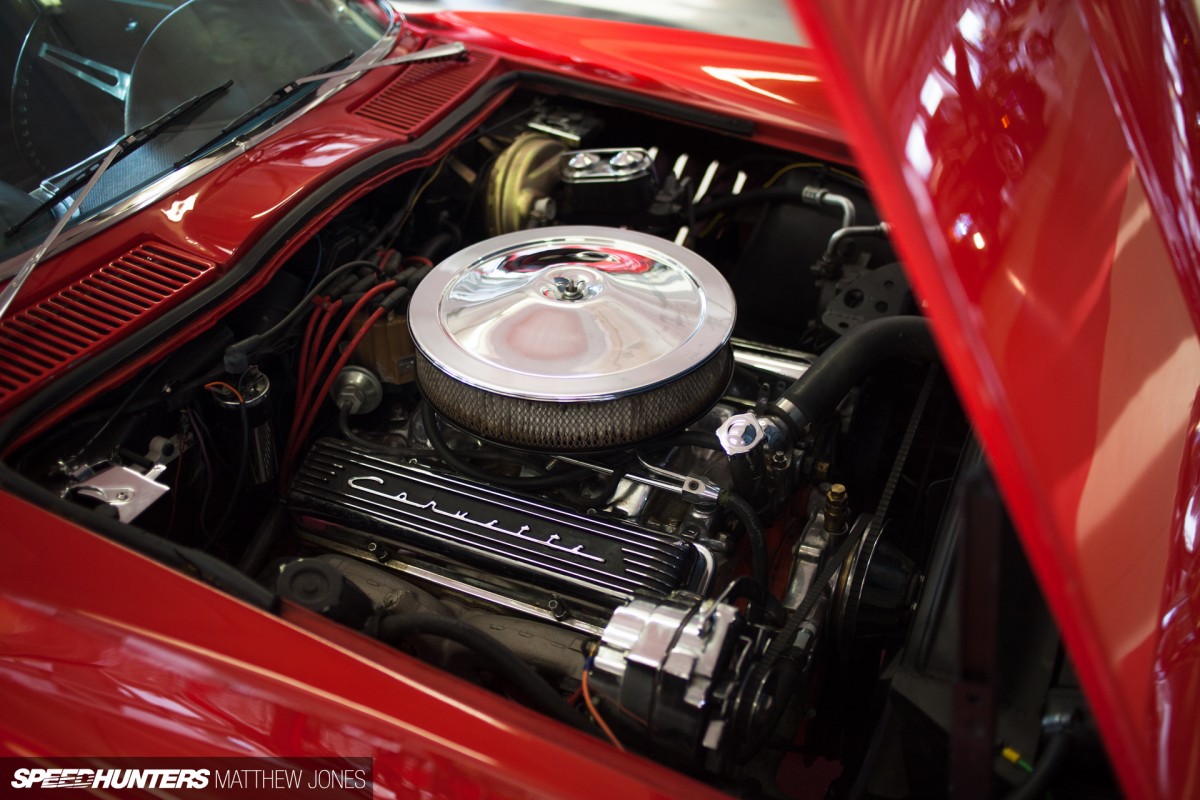 Last but not least, we move to GM's legendary line of V8s – both the original small block and the modern LS series. It's impossible to overstate the importance that these motors have had on the enthusiast world over since the debut of the 265 V8 in 1955.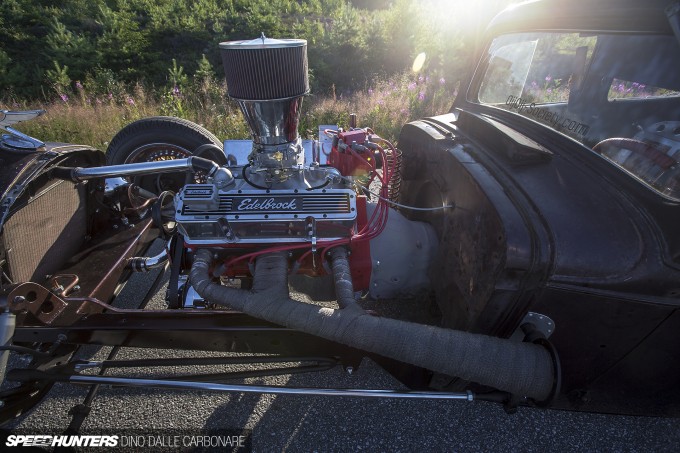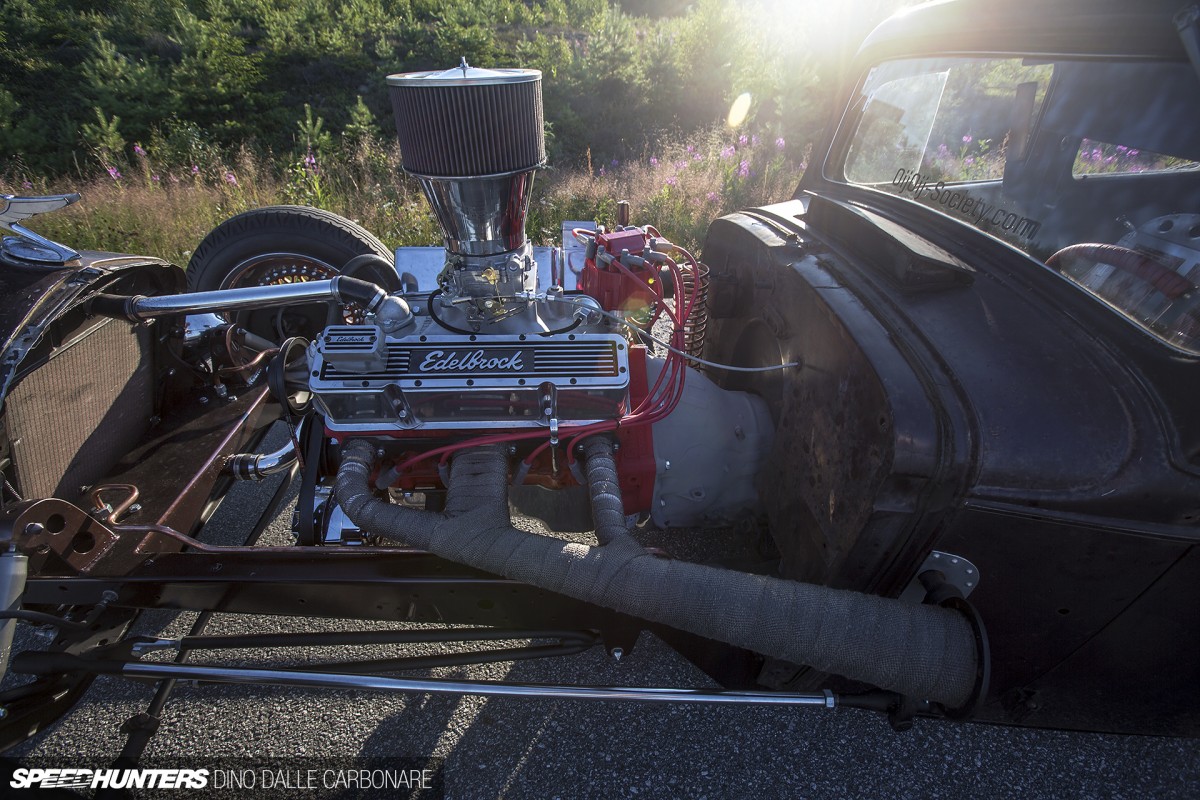 Despite the recent popularity of the LS motors, the original small block is still one of the world's defacto engine swap choices. With its small size, affordable pricing and endless aftermarket support it's been a favorite of hot rodders for 60 years now. It may not be the most exotic V8 out there, but the classic small block Chevy will be around forever.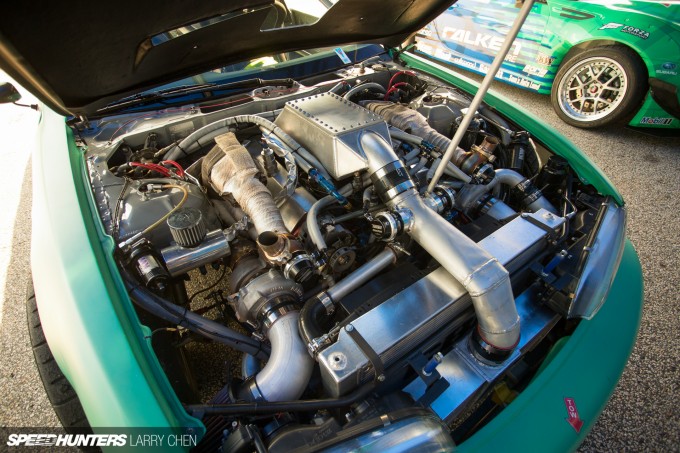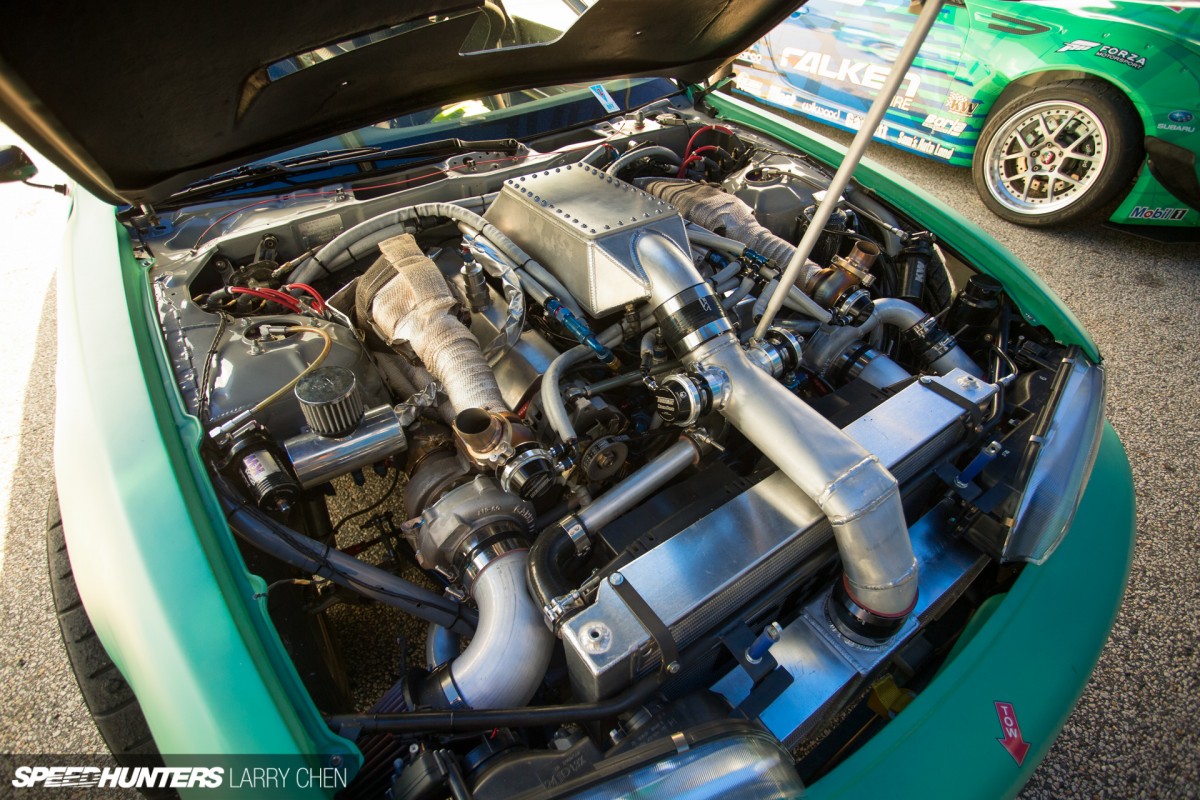 For an idea of just what the 'old school' Chevy small block is capable of, take a look under the hood of Darren McNamara's Formula Drift car. This fully-built, 410 cubic inch twin turbocharged V8 is making somewhere in the neighborhood of 1,200 rear wheel horsepower.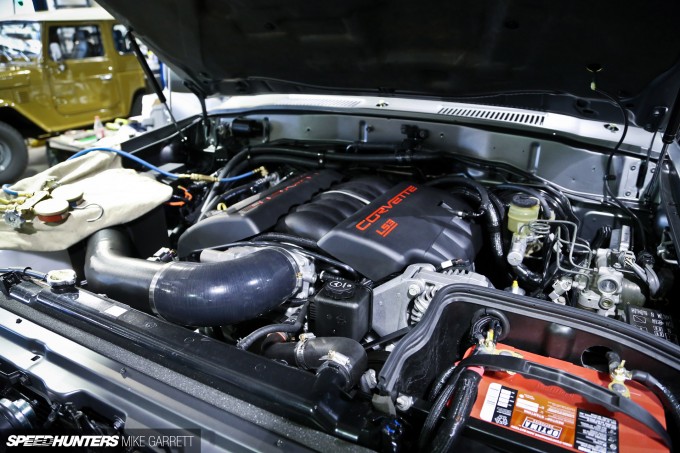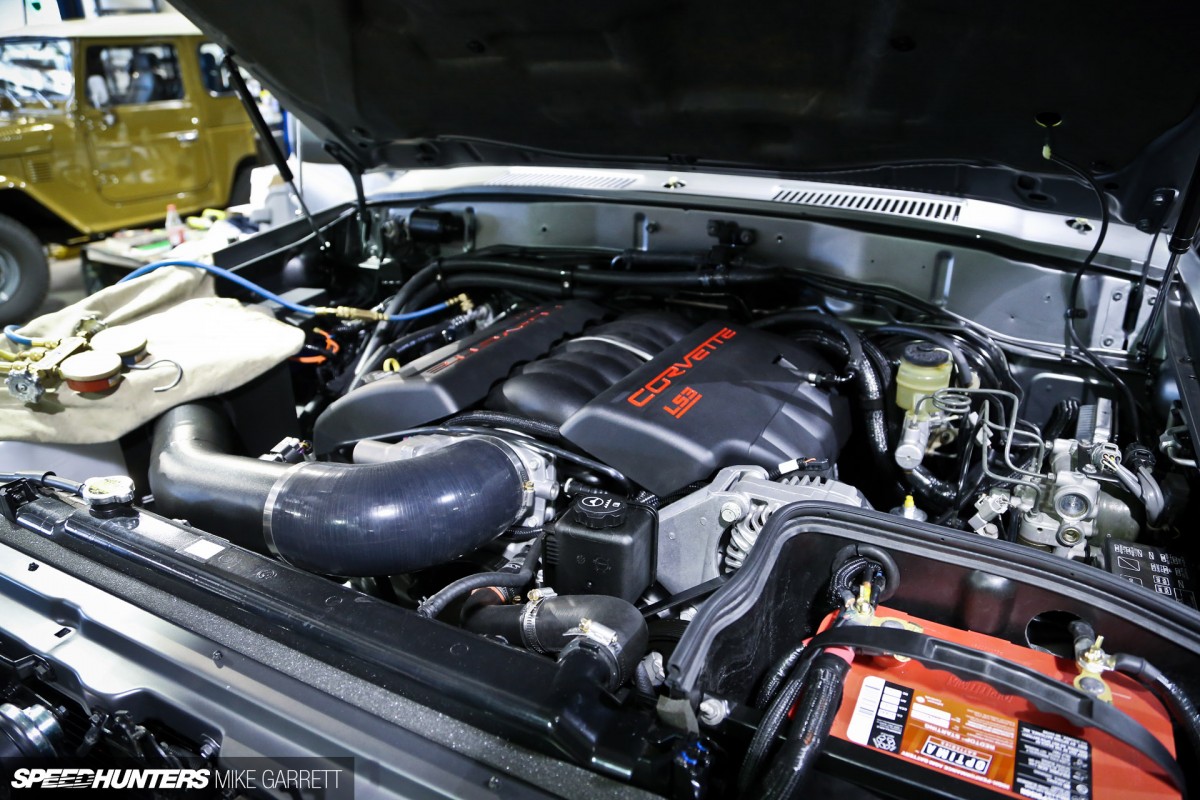 Then comes the GM LS series – the motor which took the original small block and modernized it for the 21st century. Love it or hate it, there's simply no denying the capabilities of these motors. They are lightweight, compact, make tons of reliable power and have limitless aftermarket potential.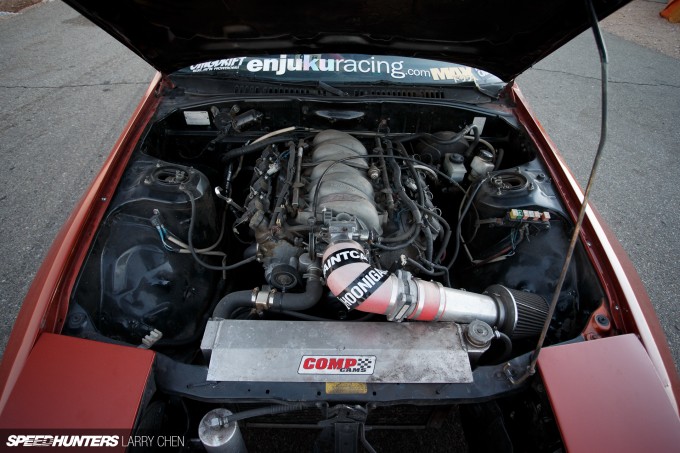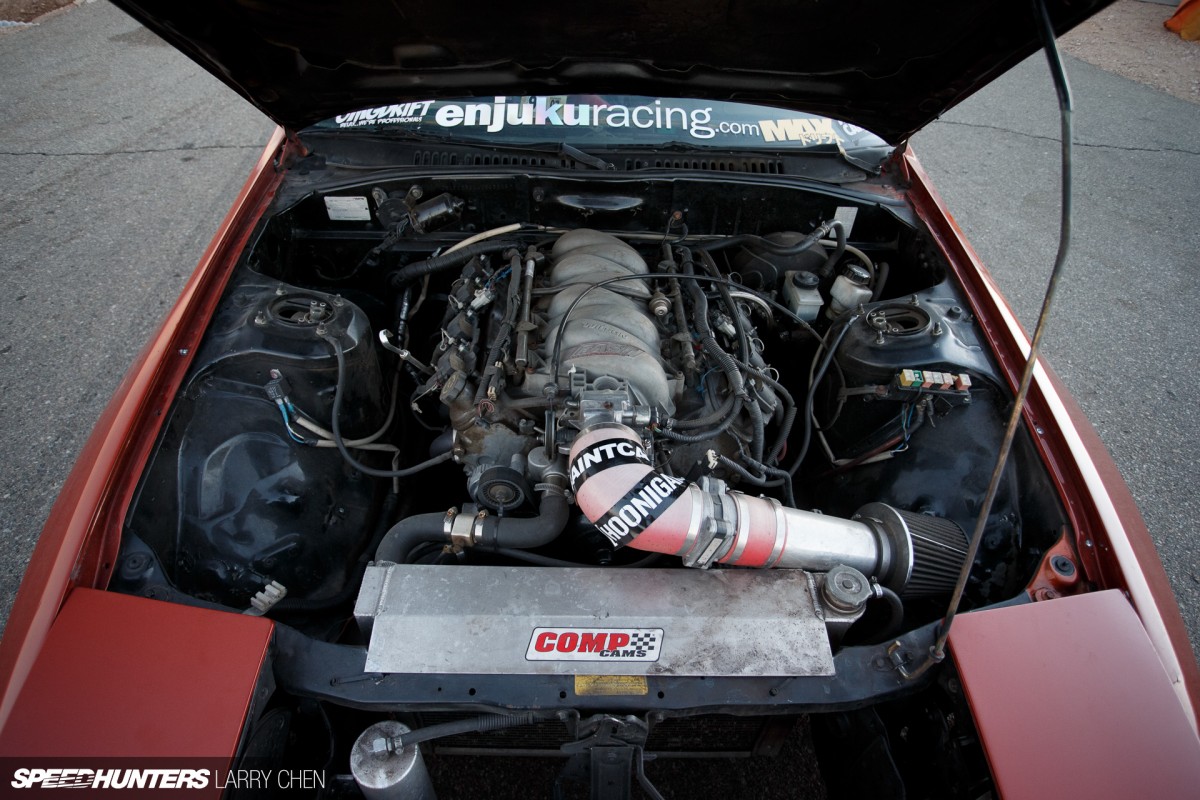 There's seemingly a motor in this family for every budget – whether it's a basic 5.3-liter iron-block truck motor or an exotic 500 horsepower, dry-sump LS7. The possibilities are endless.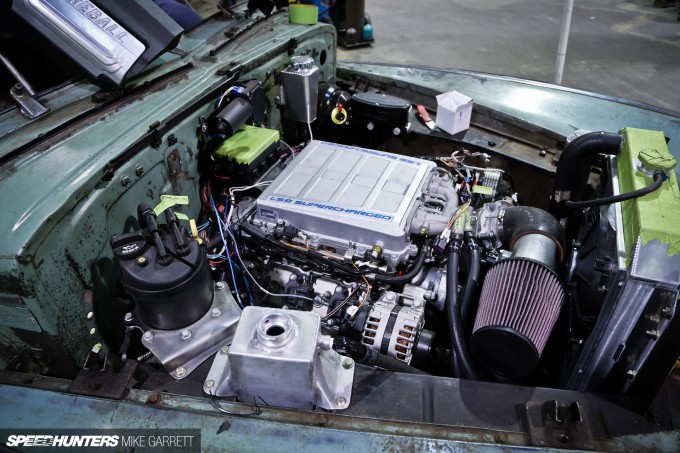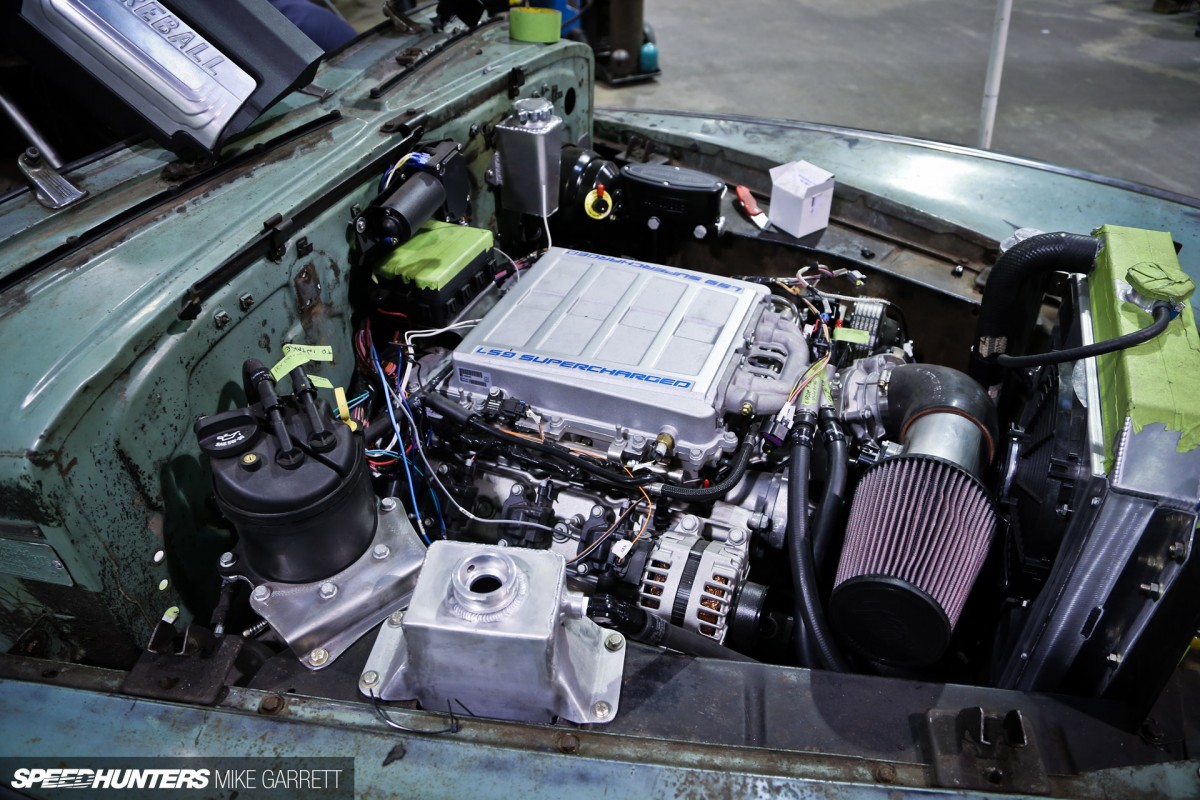 GM even offers complete crate packages with supercharged or naturally aspirated LS motors designed to pass emissions testing in places like California. From turn-key street setups to full-on race builds, there are few motors as versatile as this one.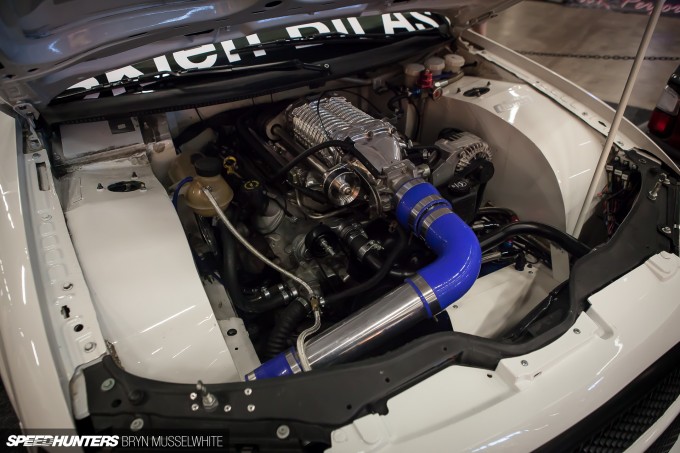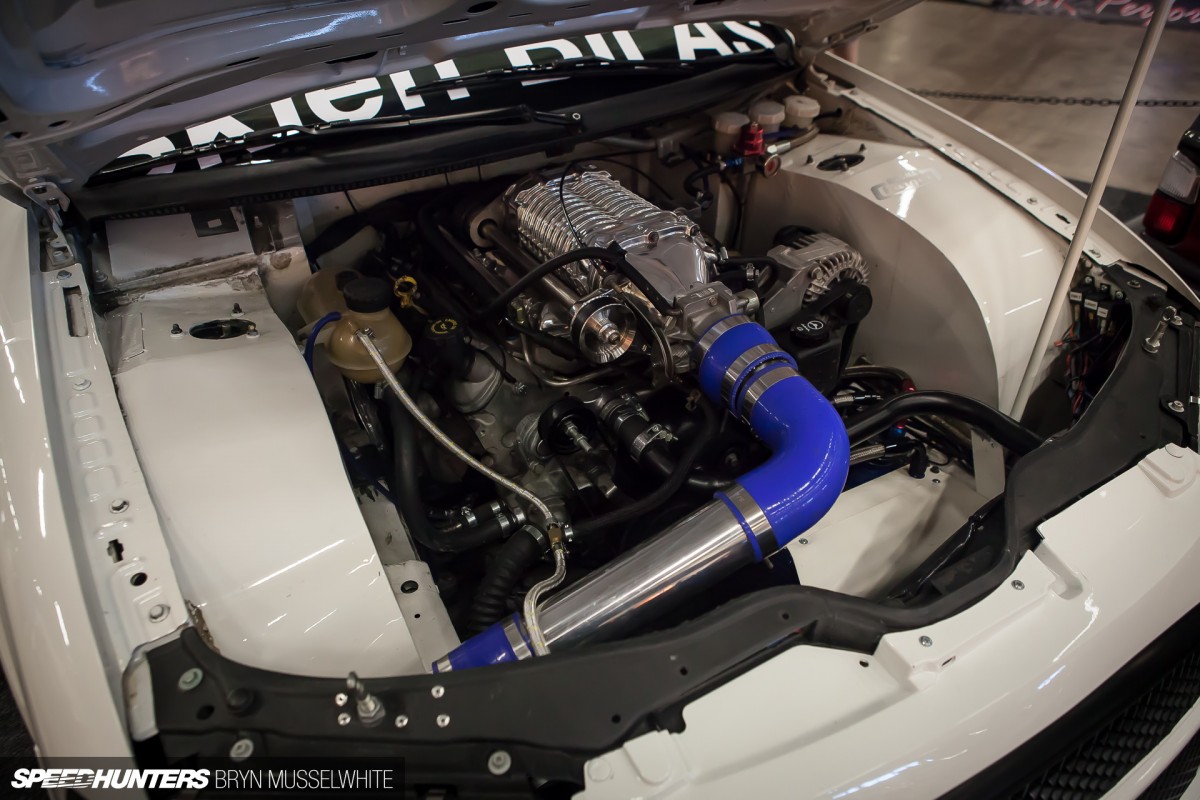 As for drawbacks, there really aren't many. Secondhand LS motors could be considered a little pricey due to their popularity, and if you are looking for a 'unique' engine choice then this probably isn't the motor for you. They're certainly popular for a reason though.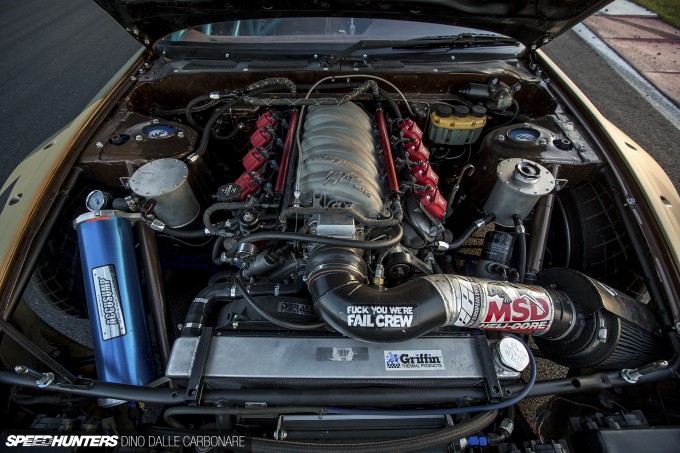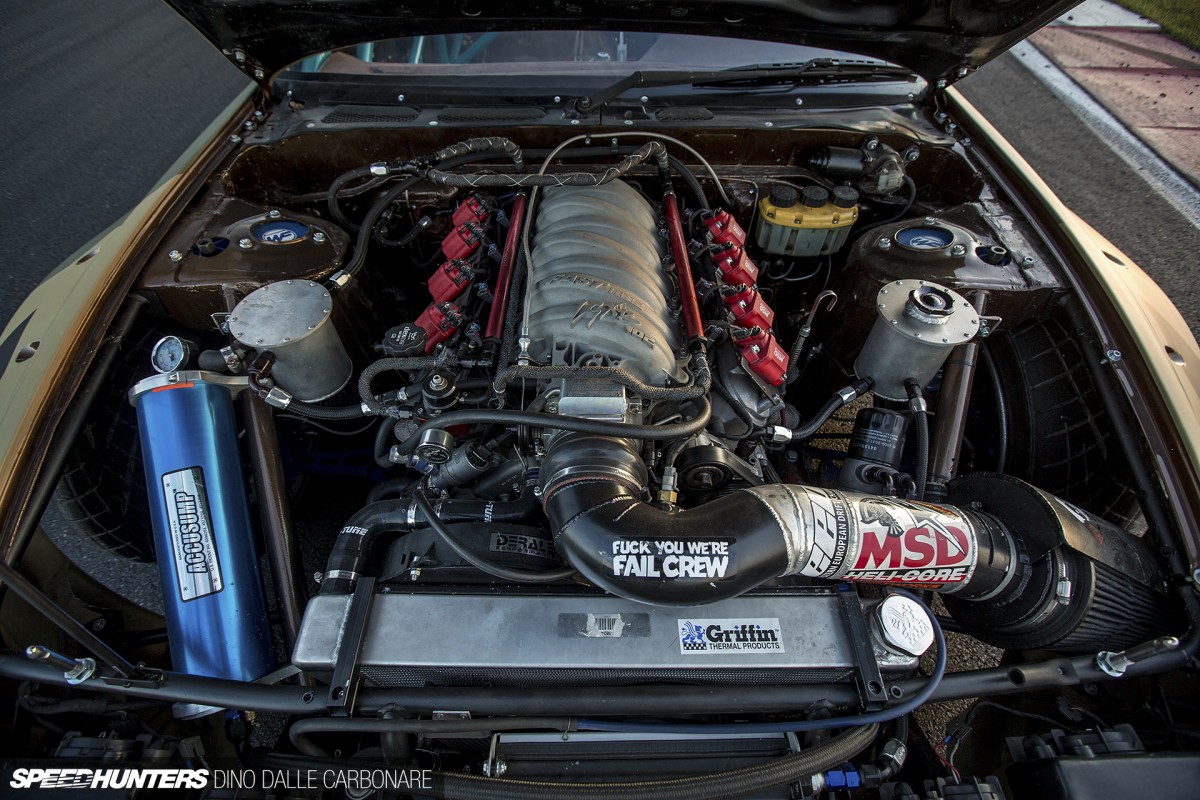 So there you have it – a quick look into to crazy world of V8 swaps. Love it or hate it, this movement shows no signs of stopping. But what say you? Do you prefer the tried and true LS route? Or do you fancy something a little more unique?
And on that question our mini V8 Swap Theme comes to an end – we hope you enjoyed it!
Mike Garrett
Instagram: speedhunters_mike
mike@speedhunters.com