It's Nissan's Turn
We all know that Southern California is blessed with one of most active automotive scenes on earth. There's pretty much something cool going on every weekend all year long, and in this respect fans of Japanese cars in particular have got it quite good in sunny SoCal.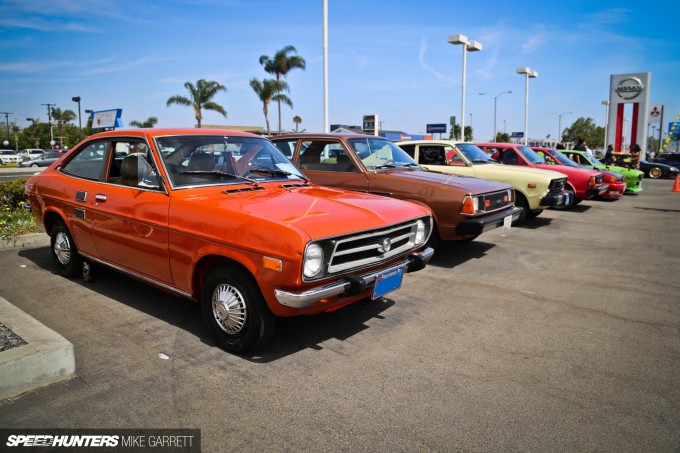 Dig Hondas? The yearly Eibach meet is the place to be. Like Mazdas and rotaries? There's a huge annual spectacle called Sevenstock. And let's not forget the massive gathering of enthusiasts at Toyotafest in Long Beach every May. Even Mitsubishi holds a big meet for owners every year at its North American headquarters.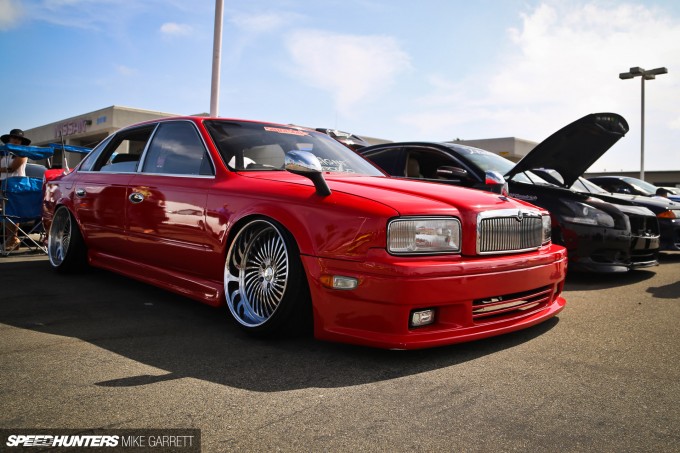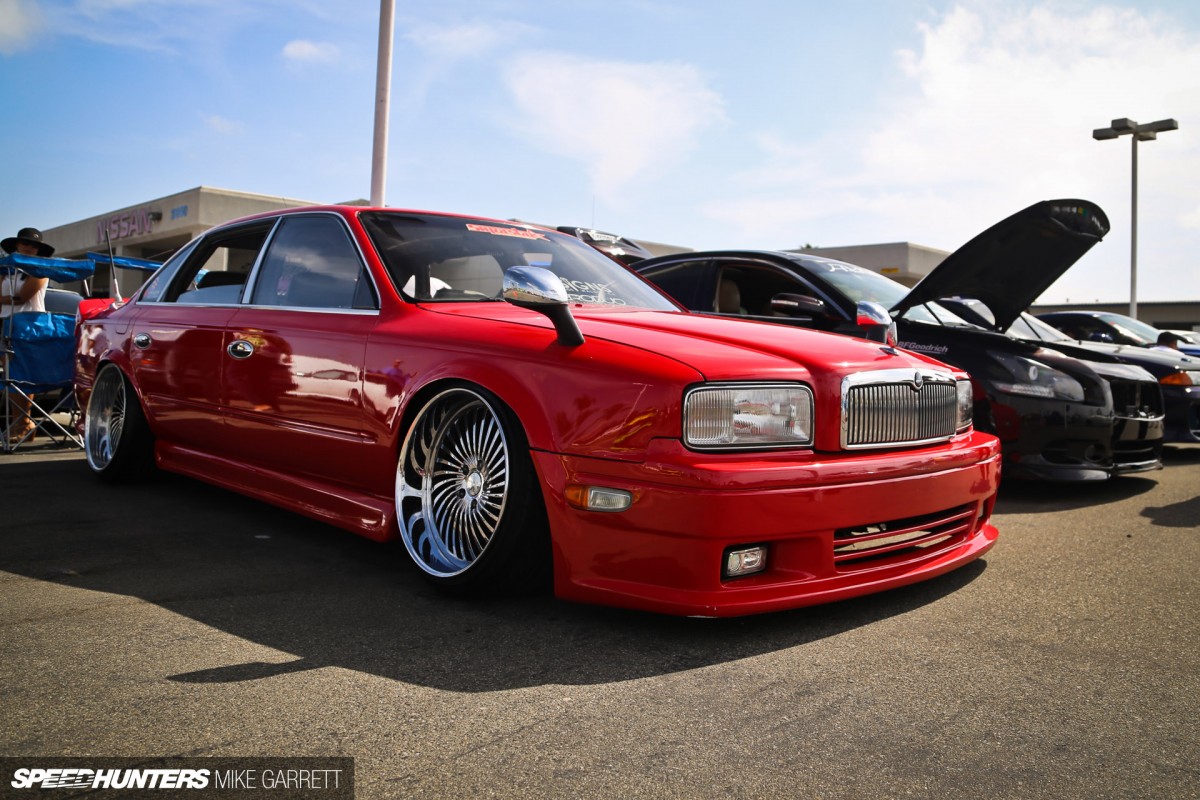 However, up until recently there was one major Japanese automaker that was left out of the fun. Yes. I'm talking about Nissan – a brand whose fans have gone a long time without having a real event to call their own in Southern California.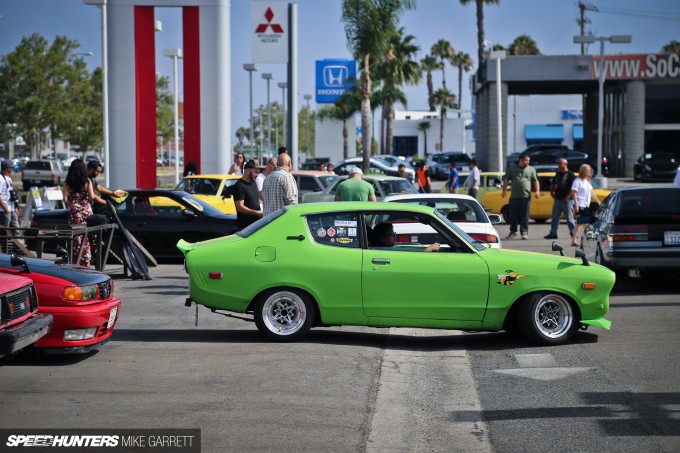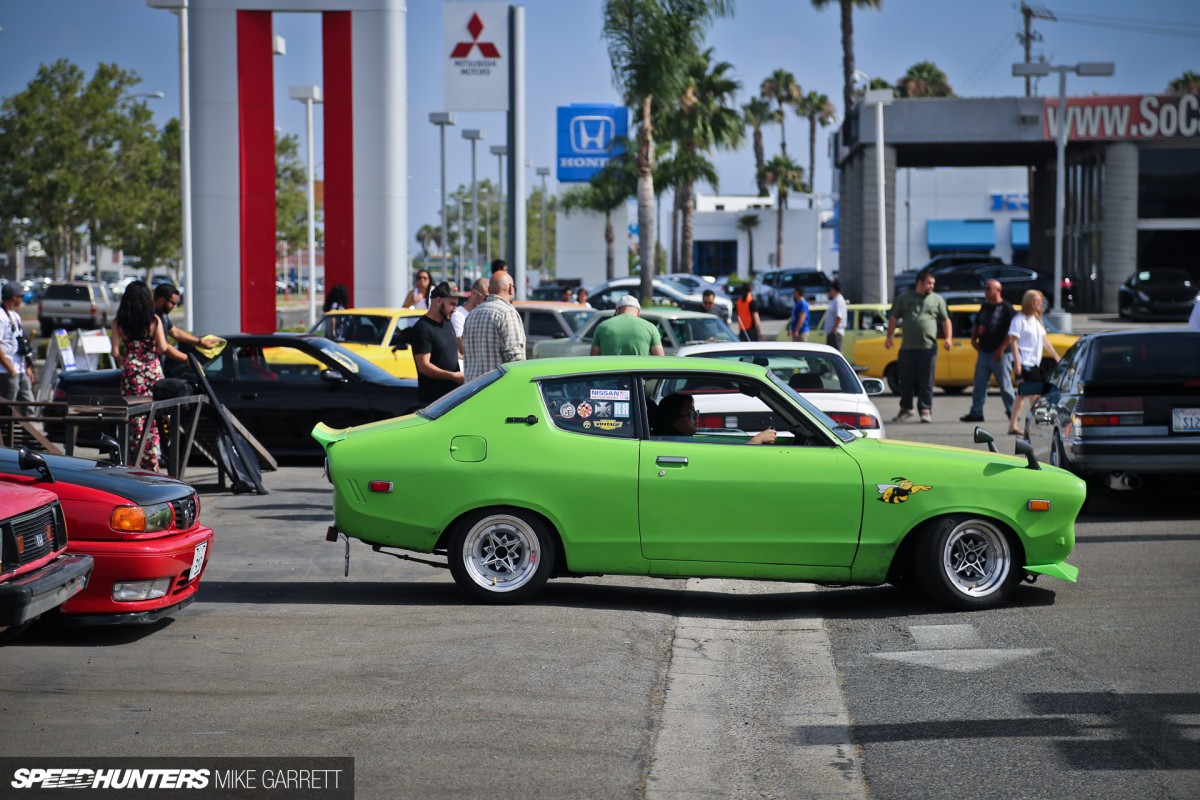 Nissan's corporate presence may have left the region years ago for Tennessee's friendlier business environment, but that hasn't changed the fact that the West Coast is home to some of the marque's most loyal fans.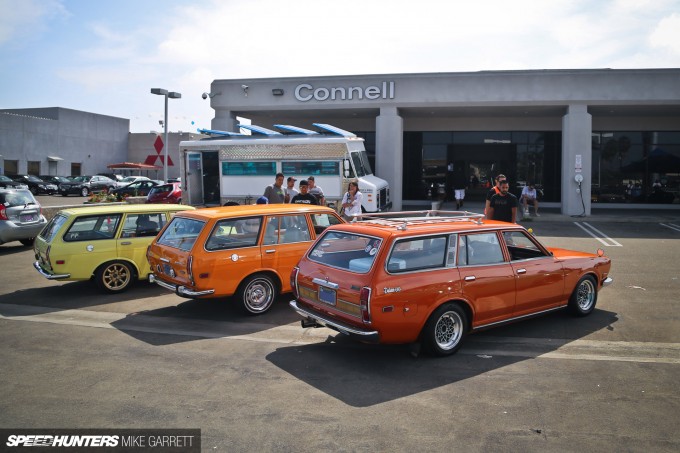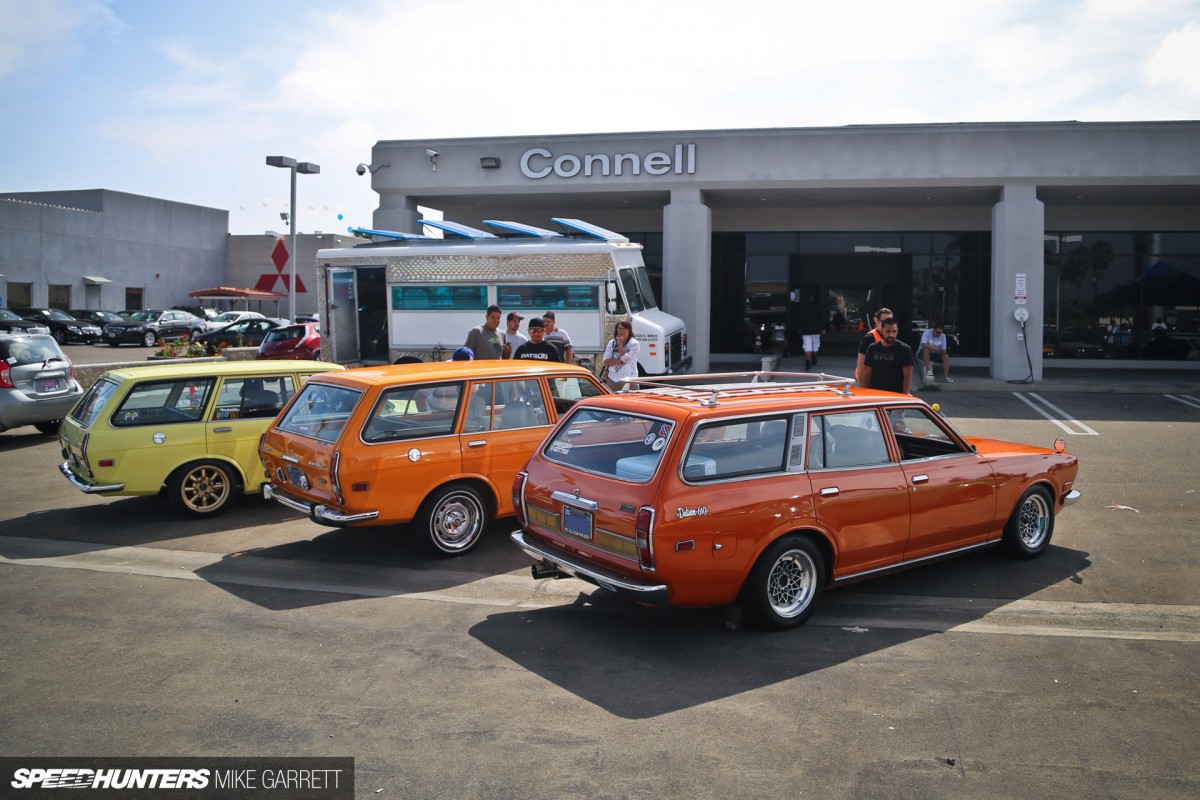 Knowing this, the same group behind the highly popular Japanese Classic Car Show decided to create an event for SoCal's Nissan and Datsun enthusiasts. It's called Nissan Jam, and after a successful inaugural event last year, the show returned for 2014 over the weekend.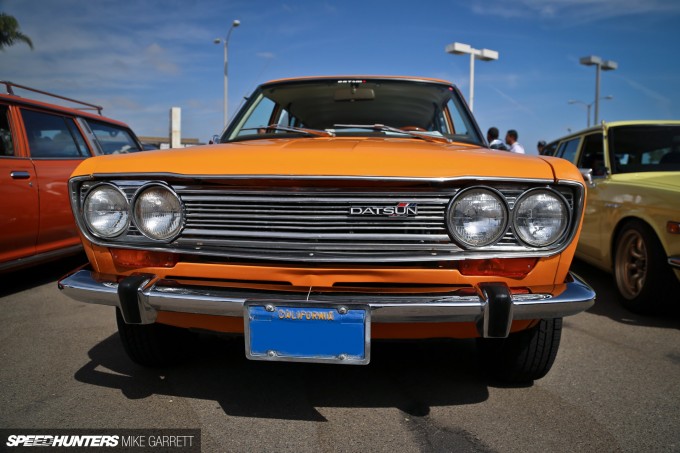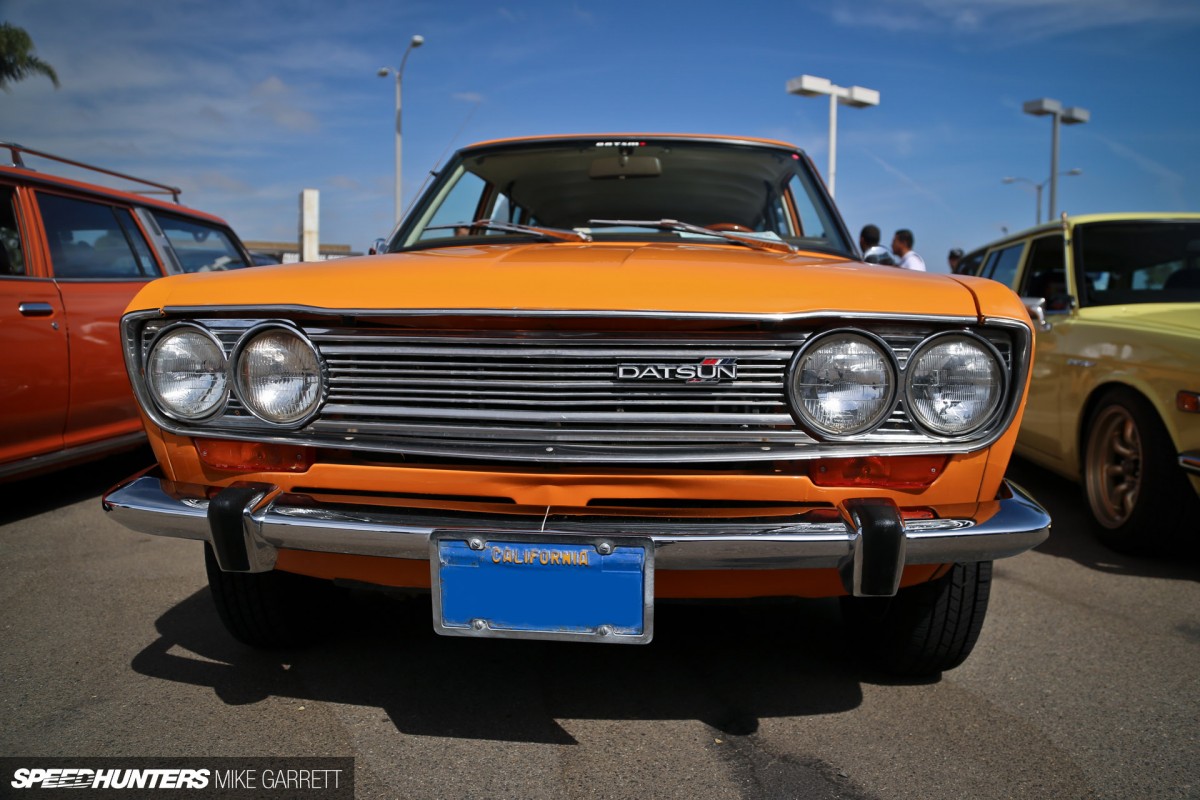 I wasn't able to attend the 2013 event due to a scheduling conflict, but this year I made sure that I was in Southern California when Nissan Jam rolled around again.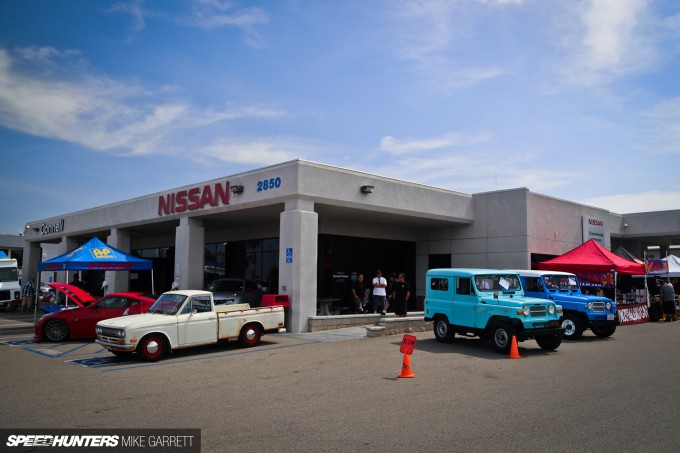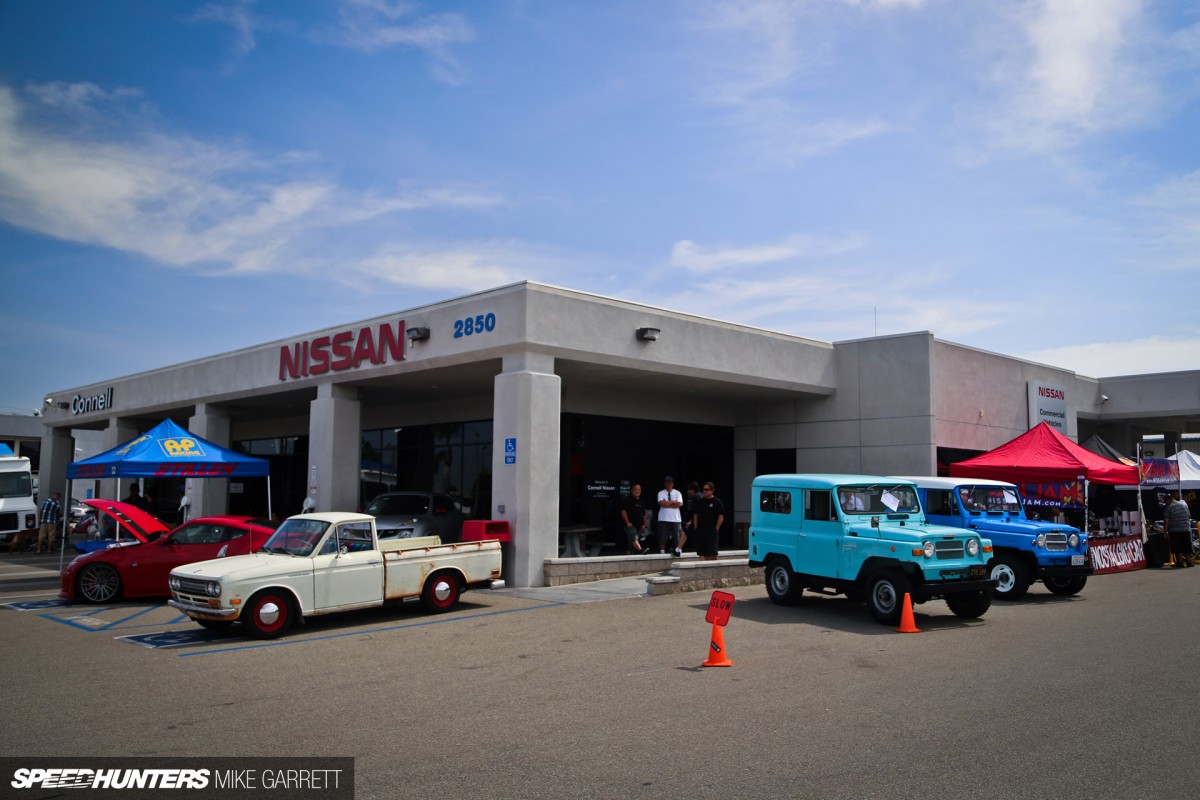 Once again, Connell Nissan in the city of Costa Mesa played host to the event. I've got to say that it's damn cool to drive down Harbor Boulevard and see the spot that's usually filled with Altimas and Sentras packed with vintage Datsuns and other cool Nissan machinery.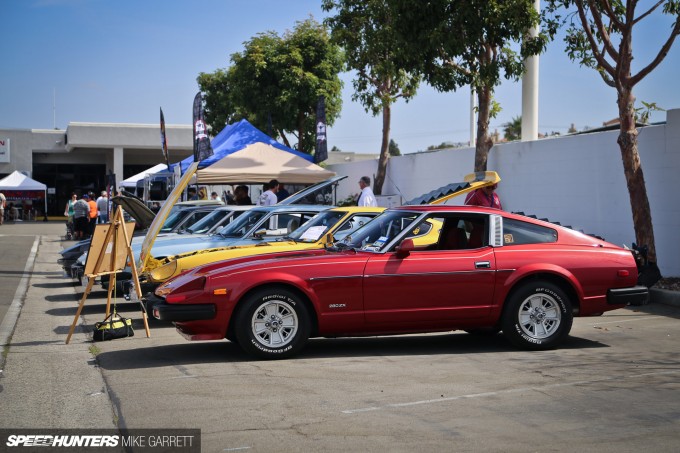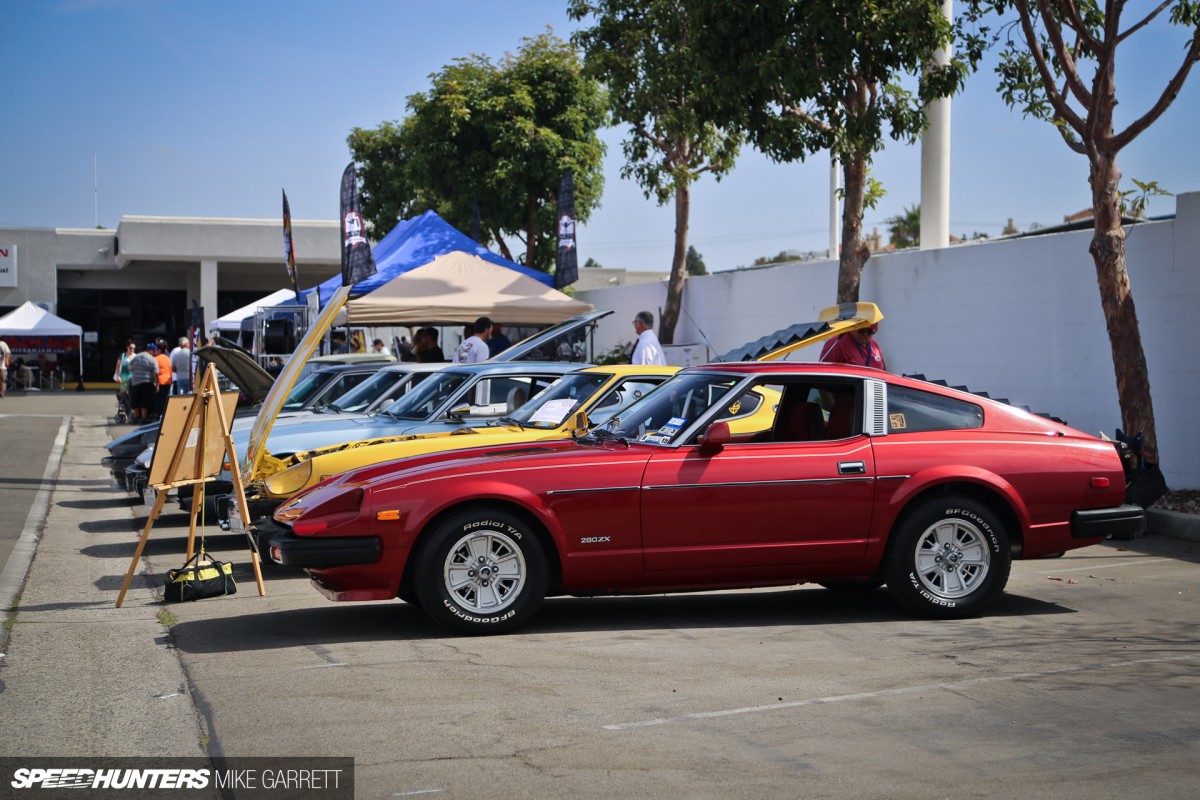 The size of the show was smaller than Toyotafest, but that seemed to be an effect of the dealership's limited space more than anything else. For an event that's as new as this one, the enthusiasm for Nissan Jam seems very strong.
Long Live The Old School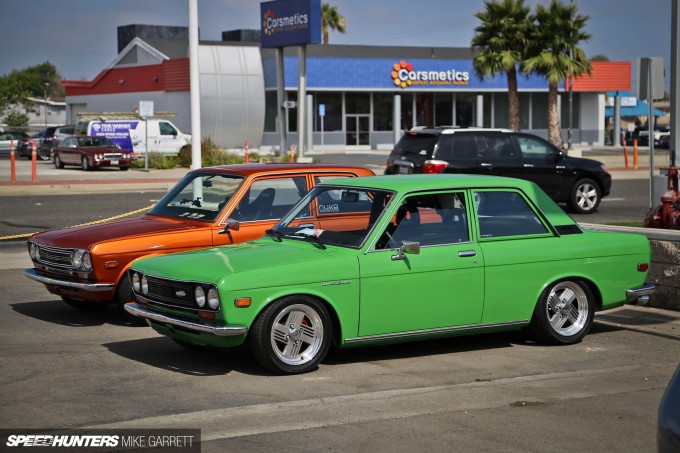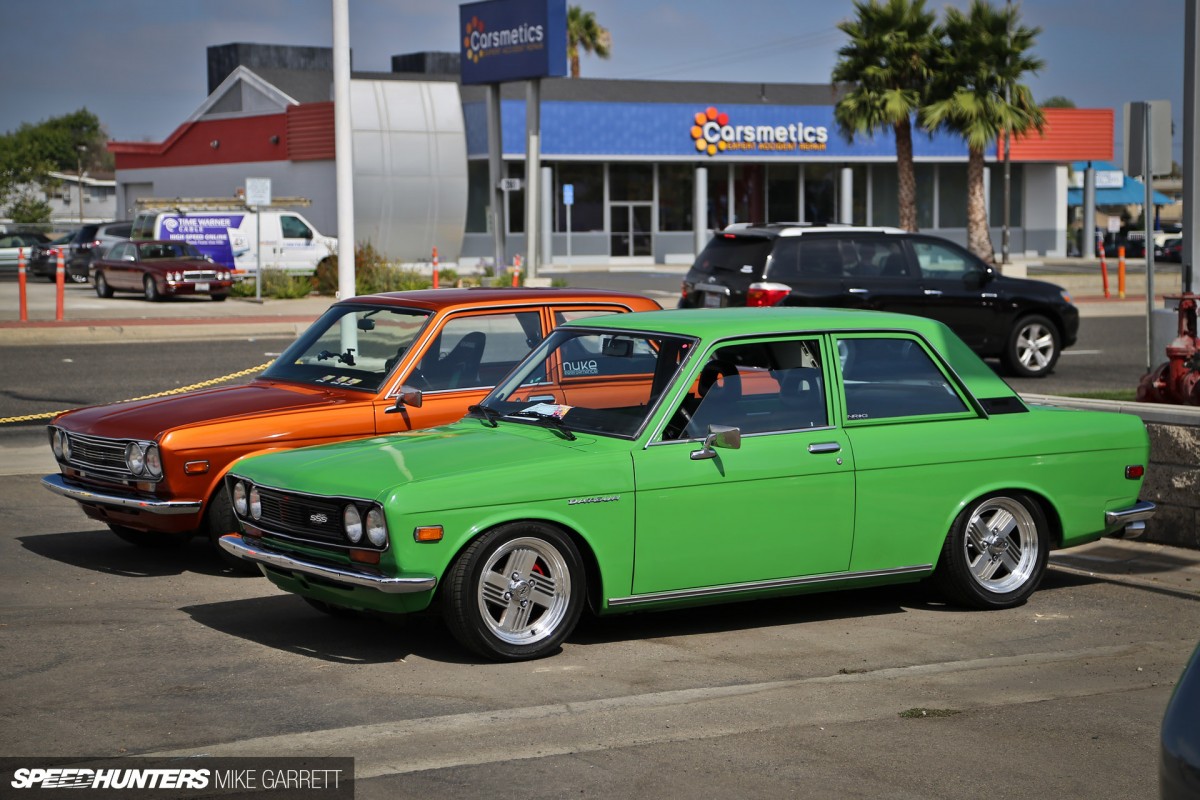 As for the car lineup, Nissans from all different eras were represented, but it wasn't surprising to see that Datsun-badged machinery made up the bulk of the show.
Along with the rows of 510s, 240Zs and other classic models – there was also a strong representation from local S13 and S14 owners, along with plenty of late-model Zs and GT-Rs.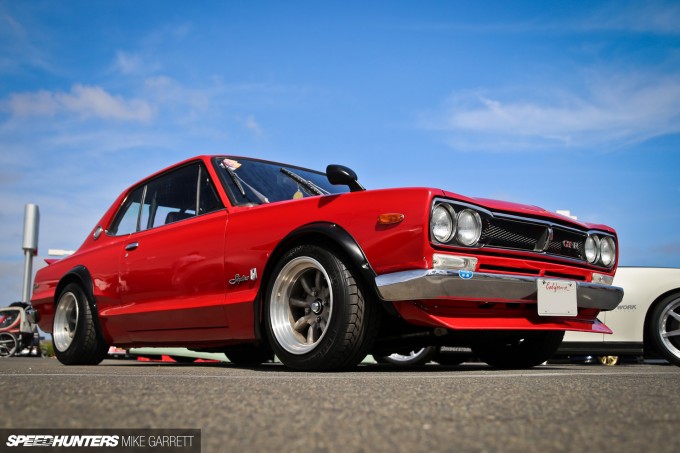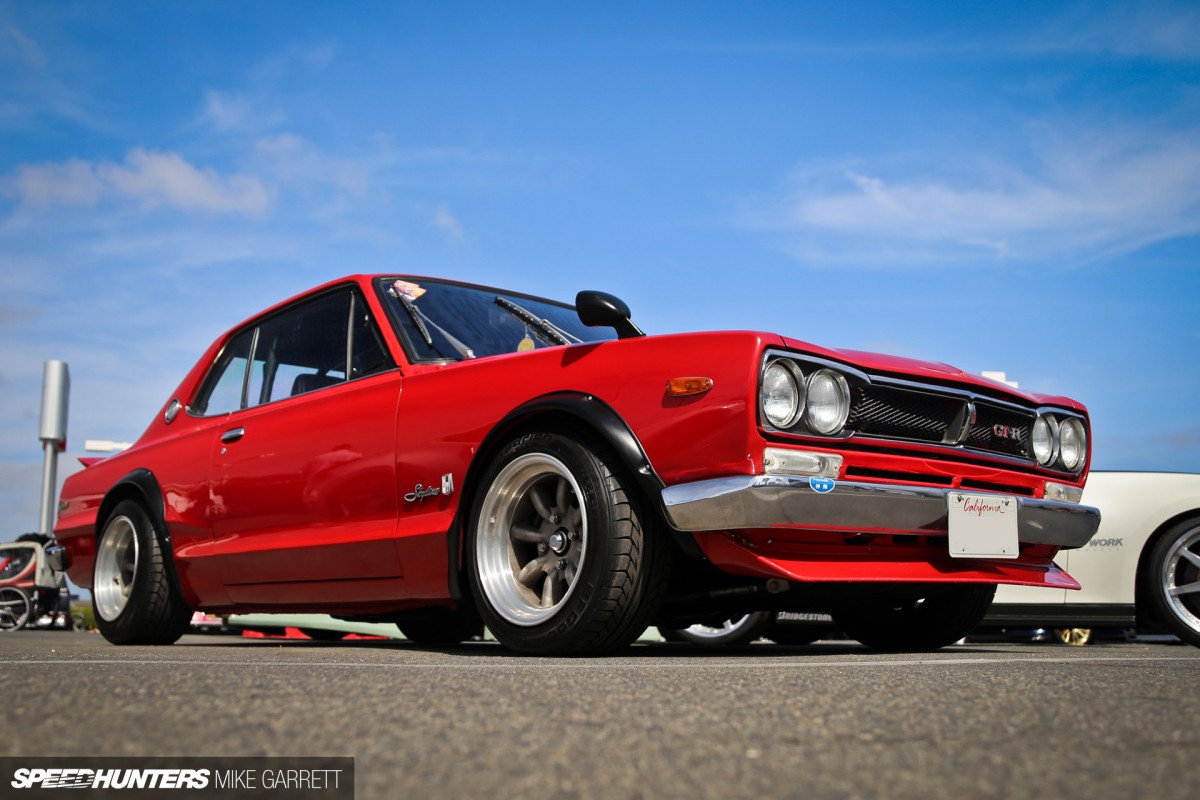 Joining the selection of US market Nissans and Datsuns were also several examples of imported Japanese market vehicles, which have always had a strong presence in LA.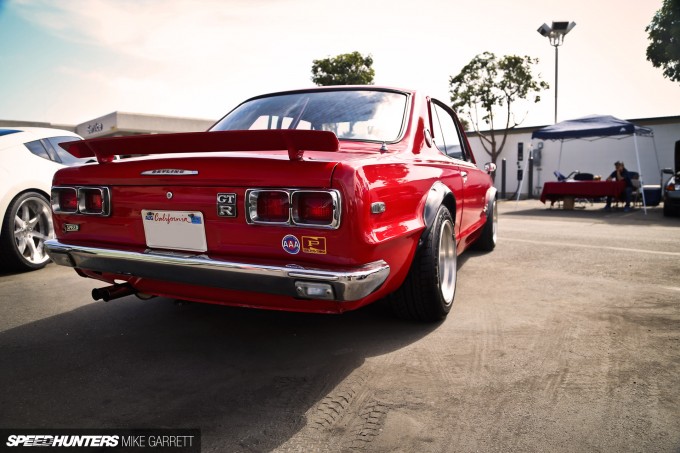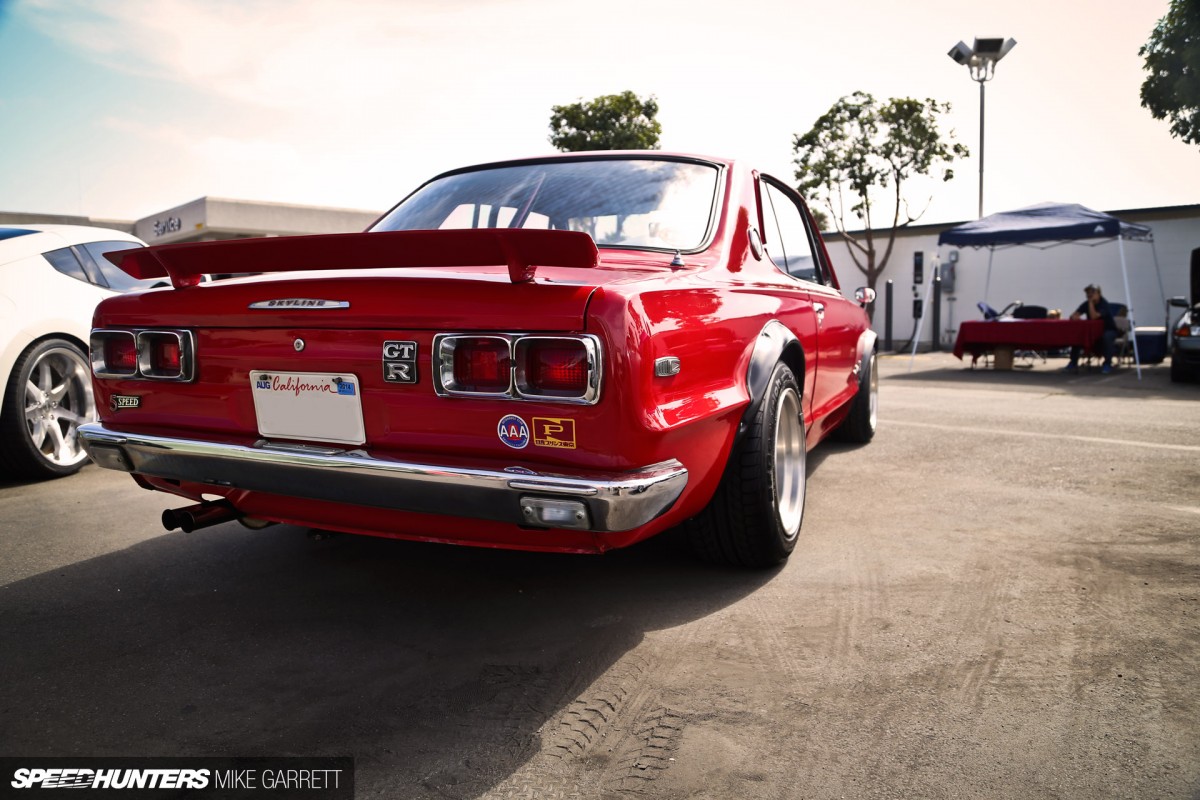 While they were never officially sold here, the lines of the Hakosuka Skyline look right at home among under the palm trees and sunshine of SoCal.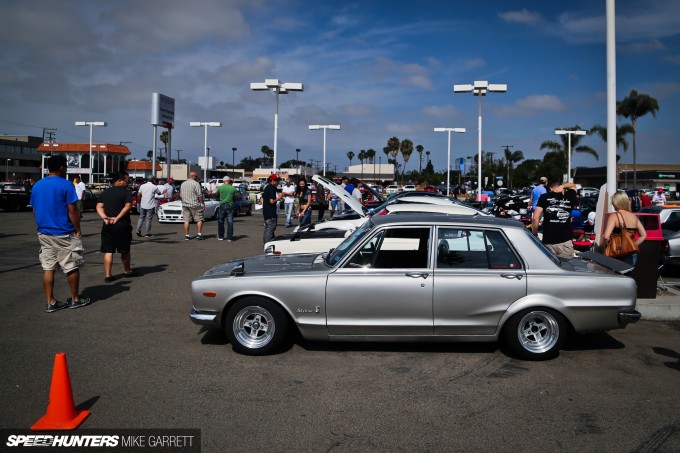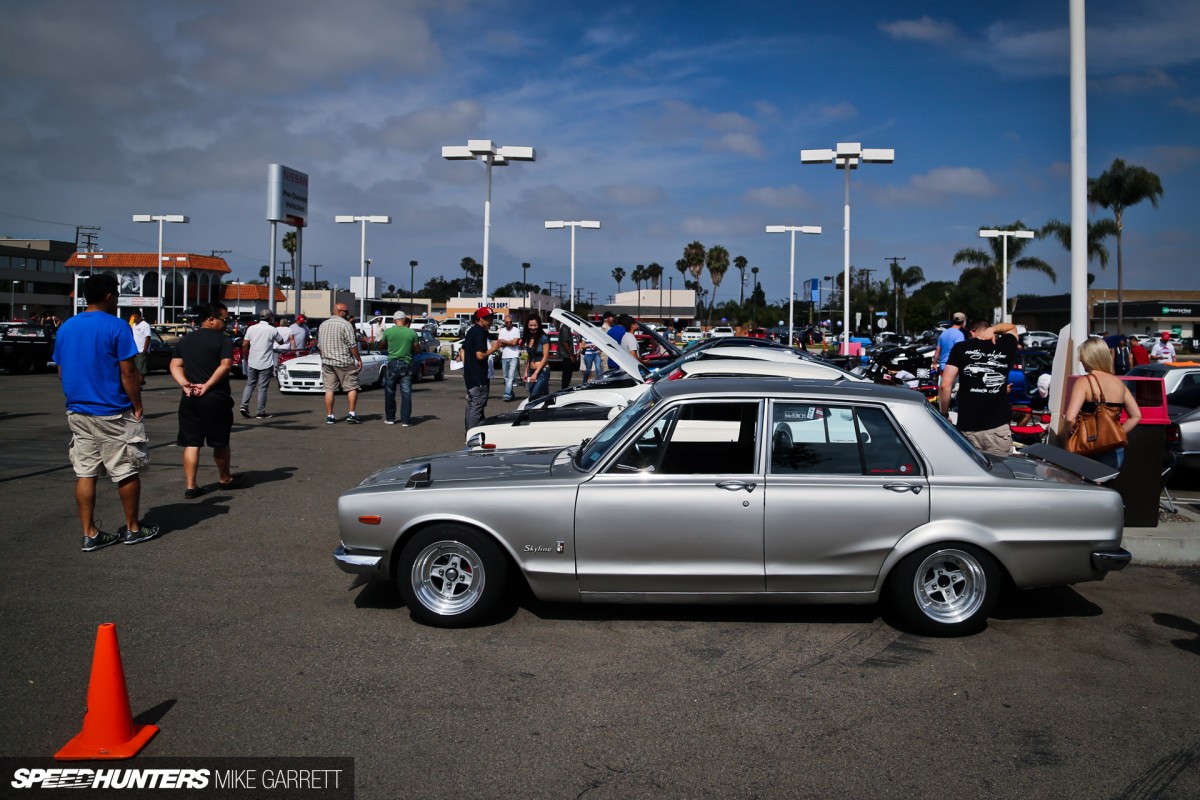 Should I ever be in the position to buy a 'Box Skyline' of my own, I'm not sure if I'd be able to pick between coupe or sedan. They are both damn cool in their own right.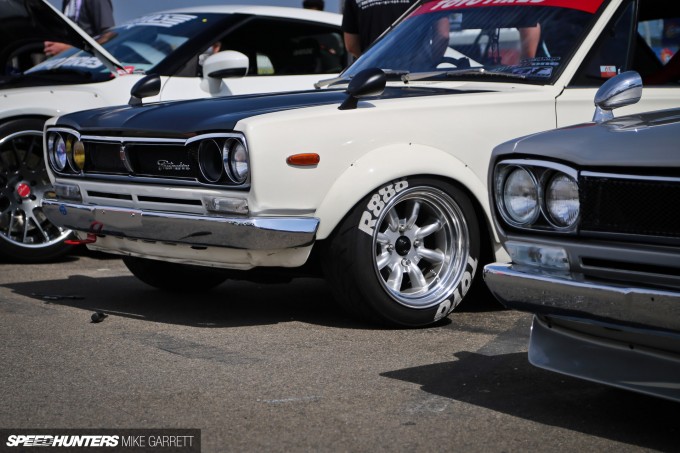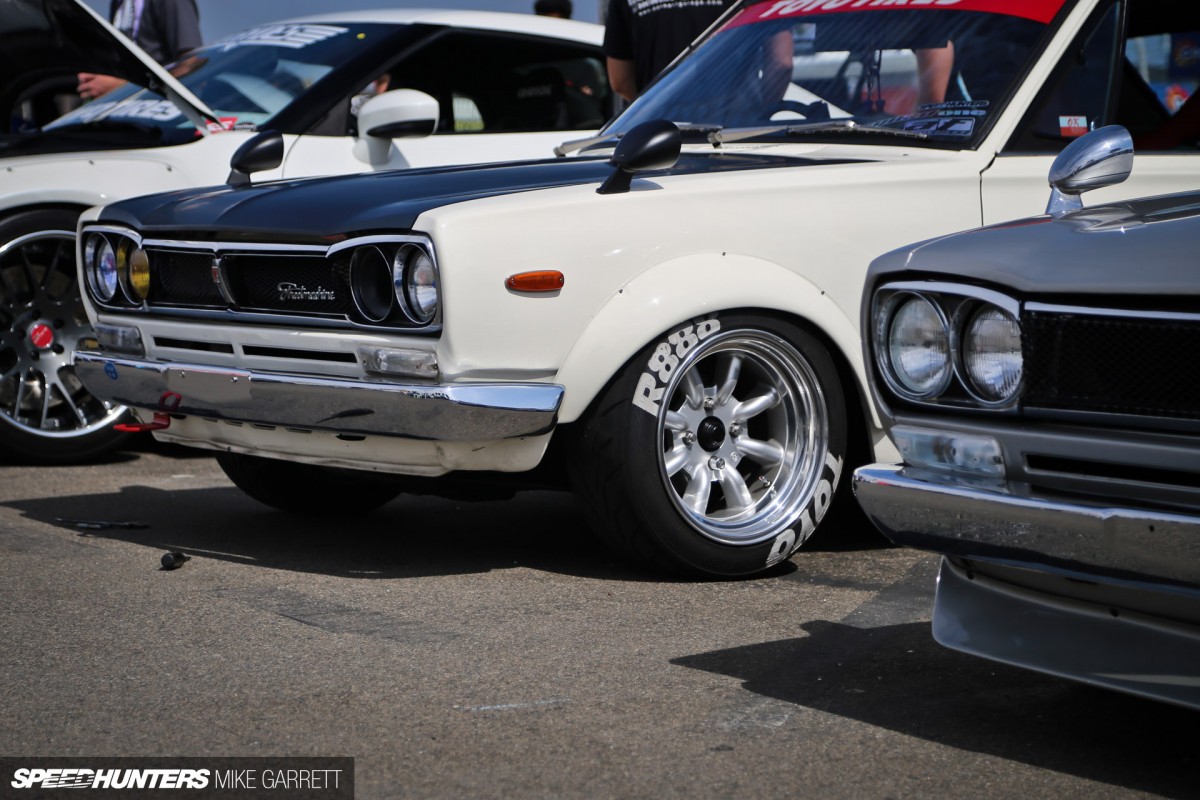 Here's a little peak at a particularly badass Hakosuka that you can expect to see more on soon. Sorry for the tease…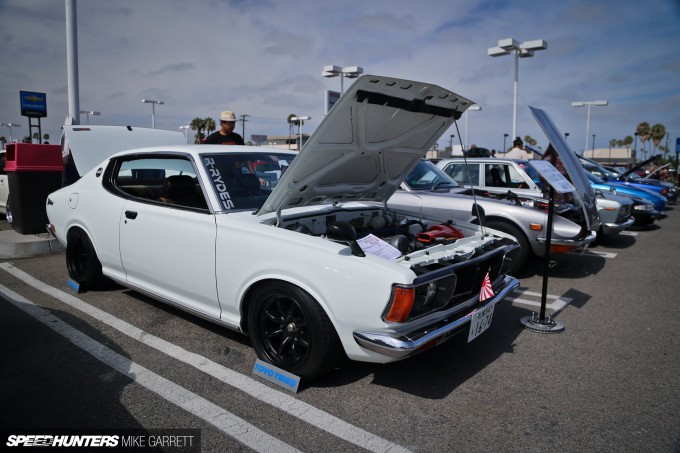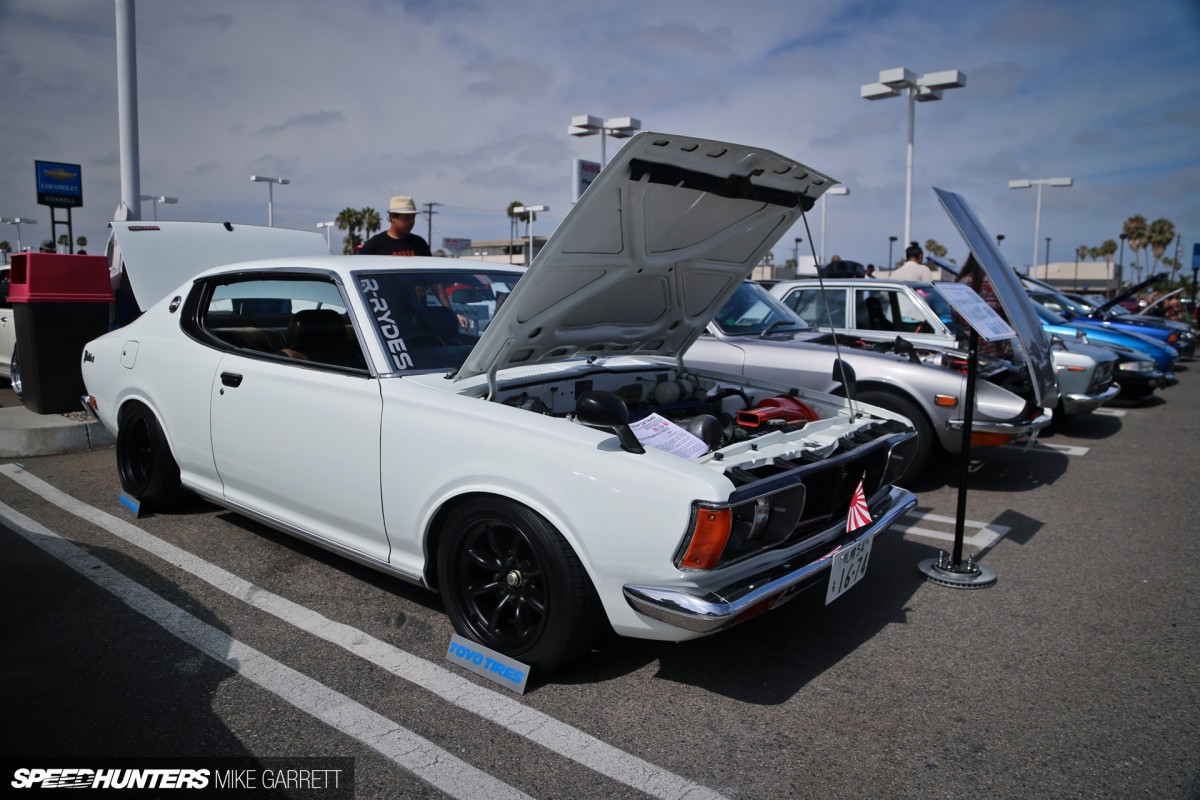 Another rare JDM machine that's found its way to California shores is this immaculate Bluebird SSS. The engine bay in this thing was seriously spotless.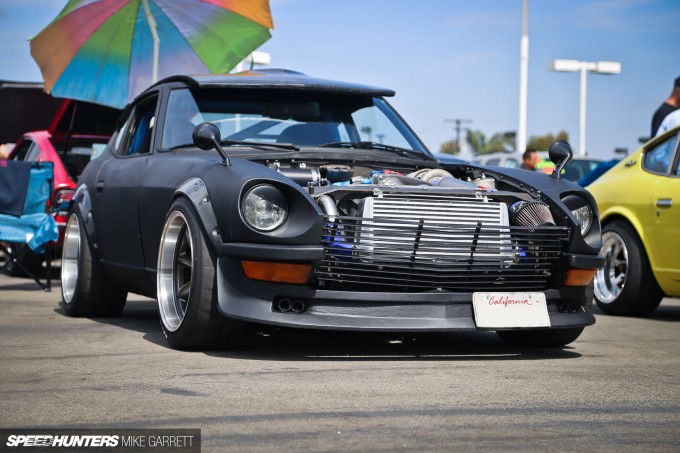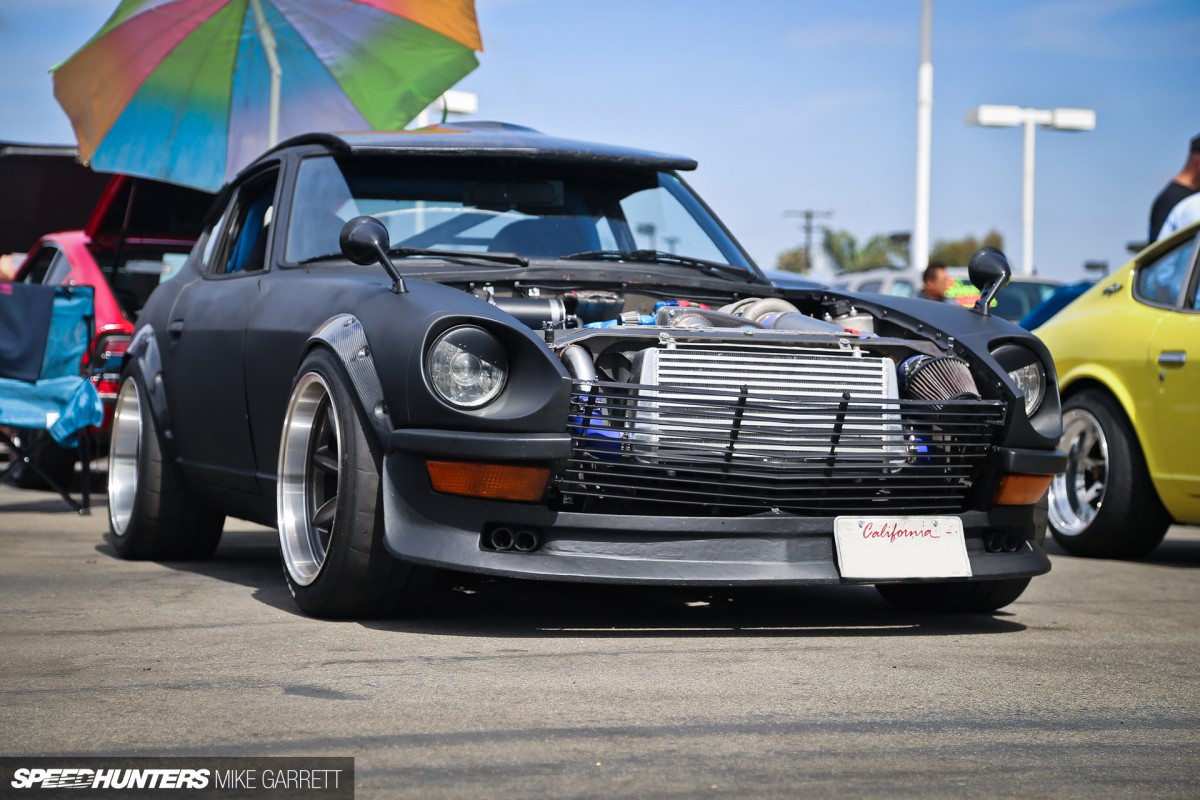 240Zs were out in big numbers, with everything from restored factory-spec show cars to modified examples, like this fat-tired, RB-powered monster.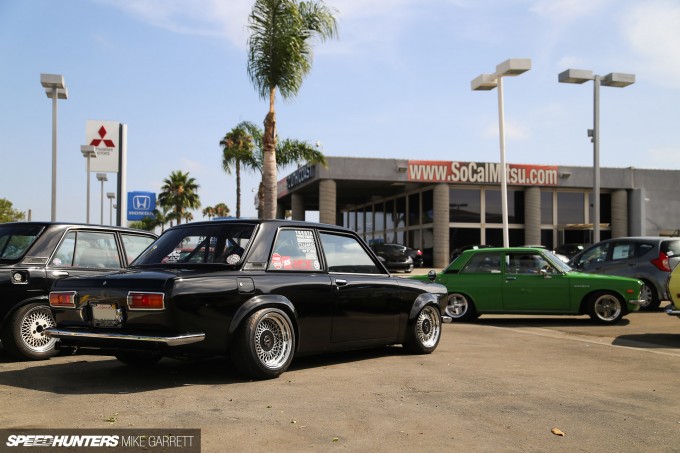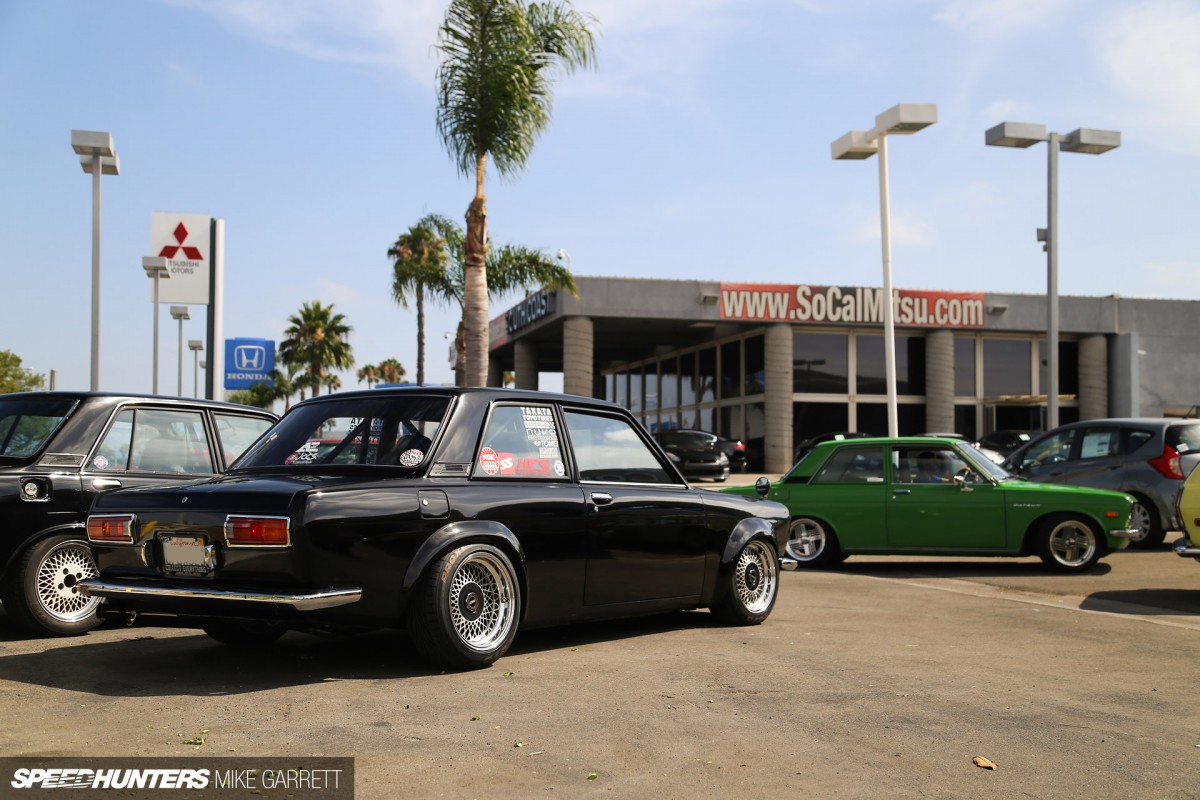 The wonderful Datsun 510 was also present in many two-door sedan and four-door sedan forms. I even spotted a few JDM Bluebird coupes.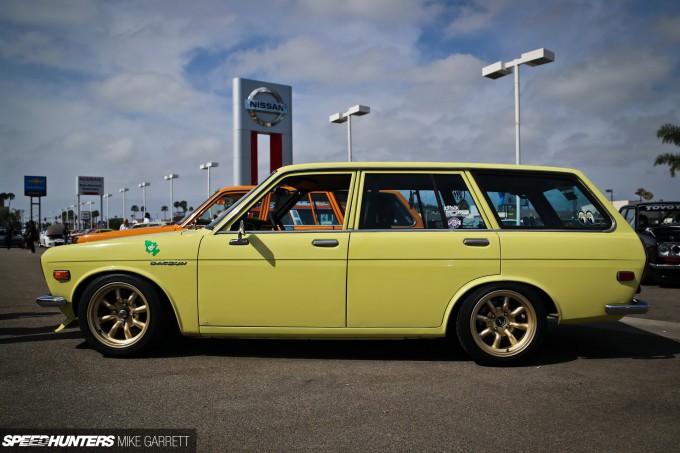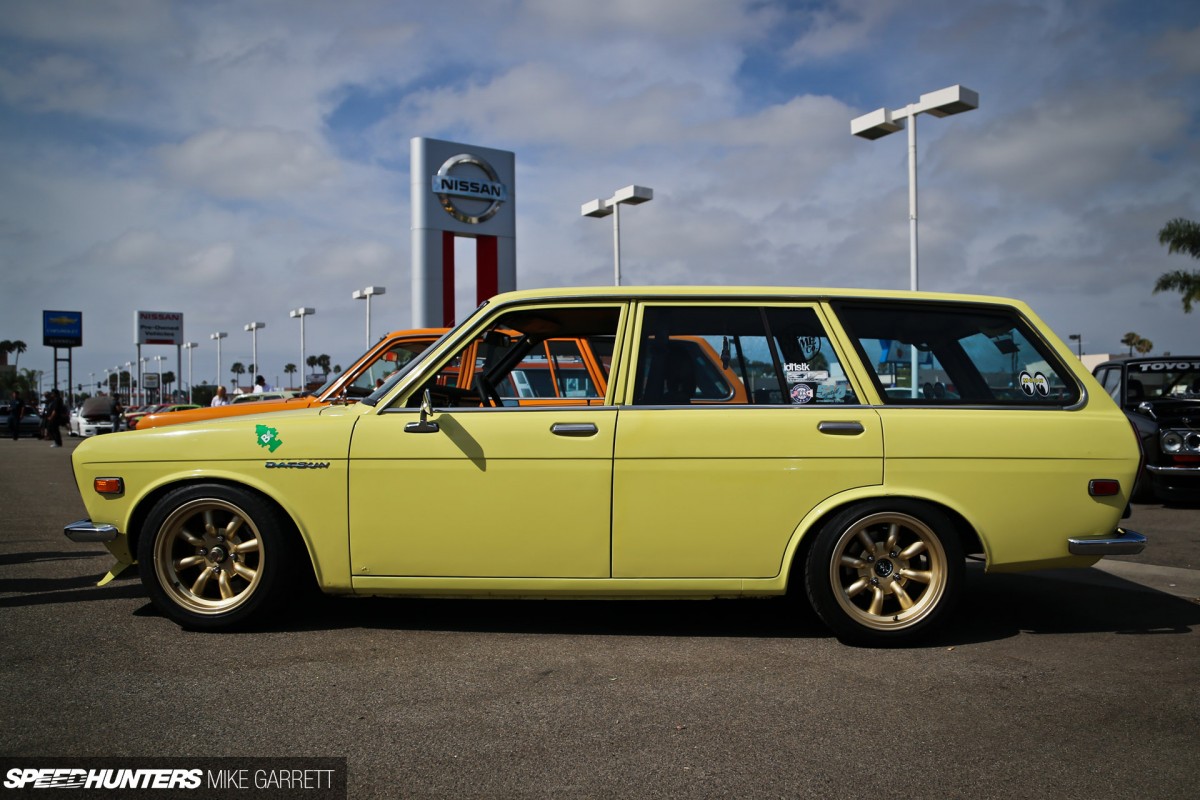 Don't forget the 510 wagon either. This yellow example on RS Watanabes has to be one of the cleanest around.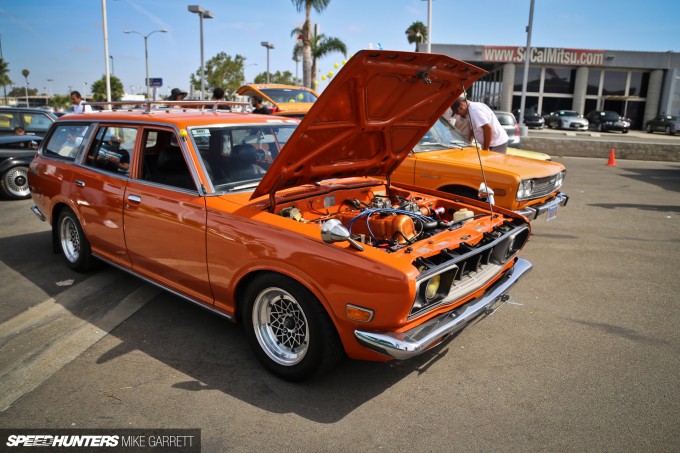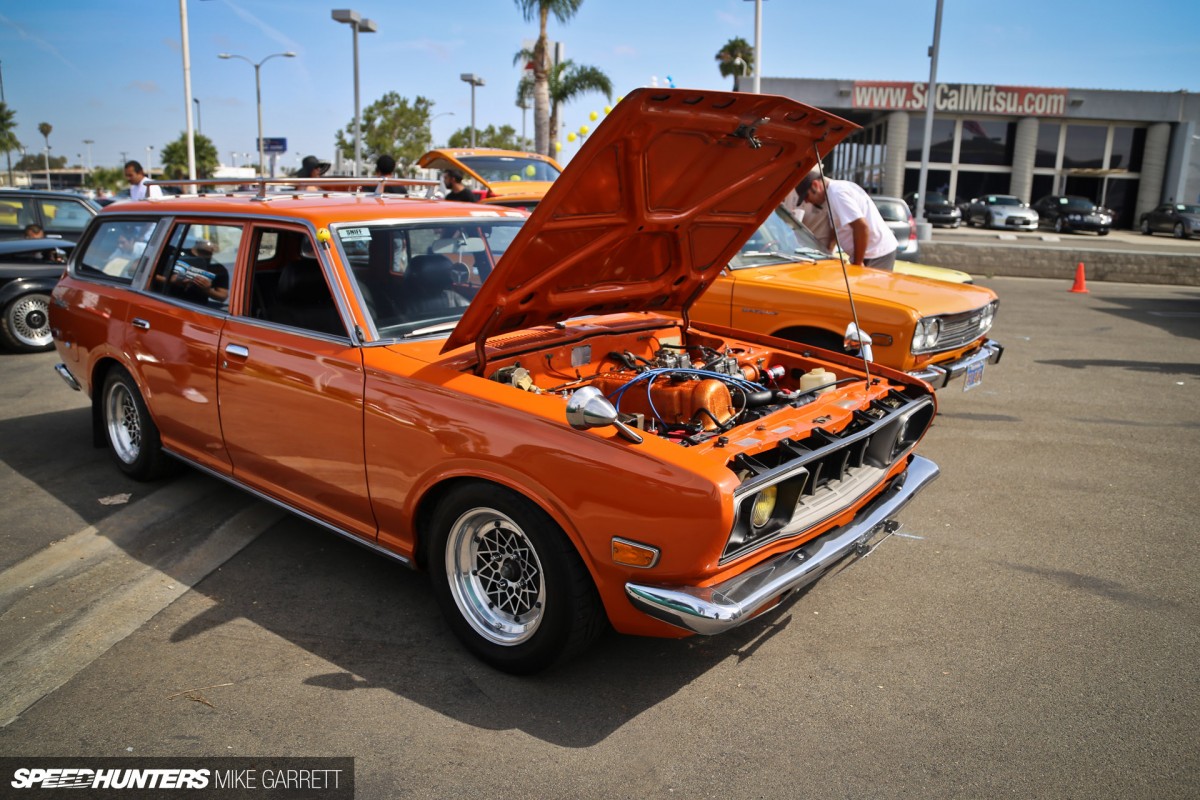 While we're on the station wagon kick, here's a super-cool Datsun 610 wagon that's still wearing its original paint from 1975.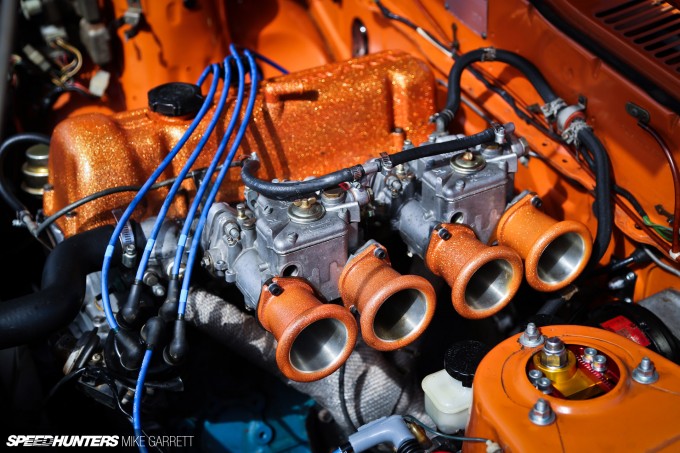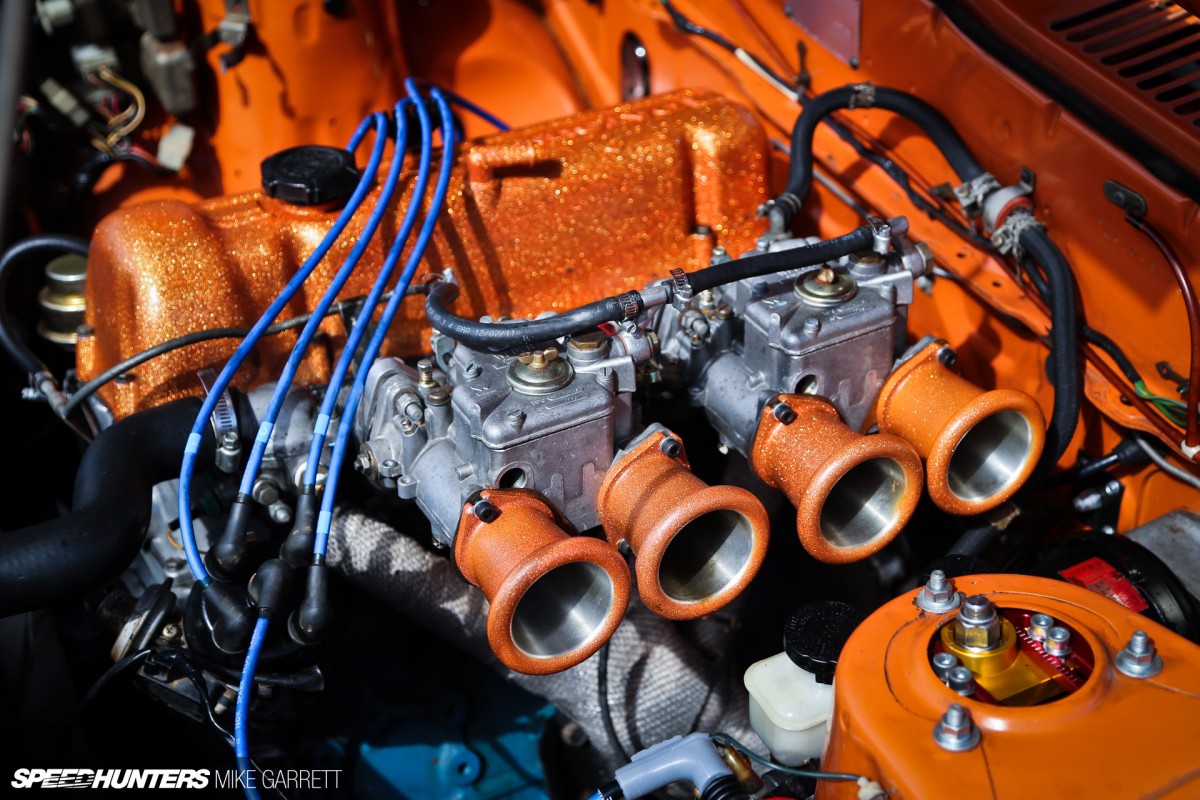 I love the way the trumpets have been painted in the same orange metal flake as the valve cover on the 610's L-series four-cylinder engine.
Rarities & More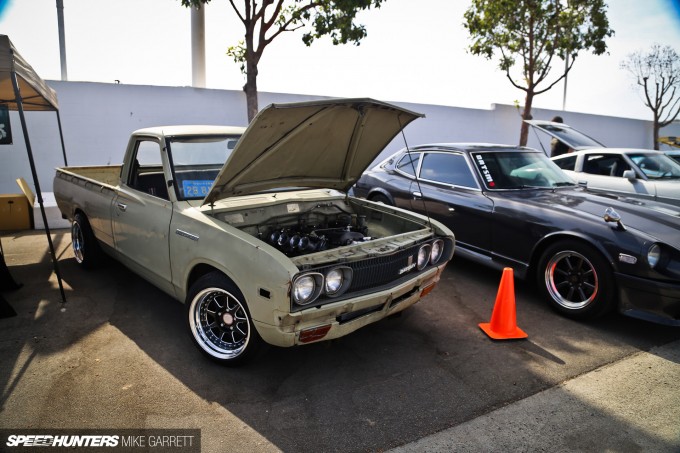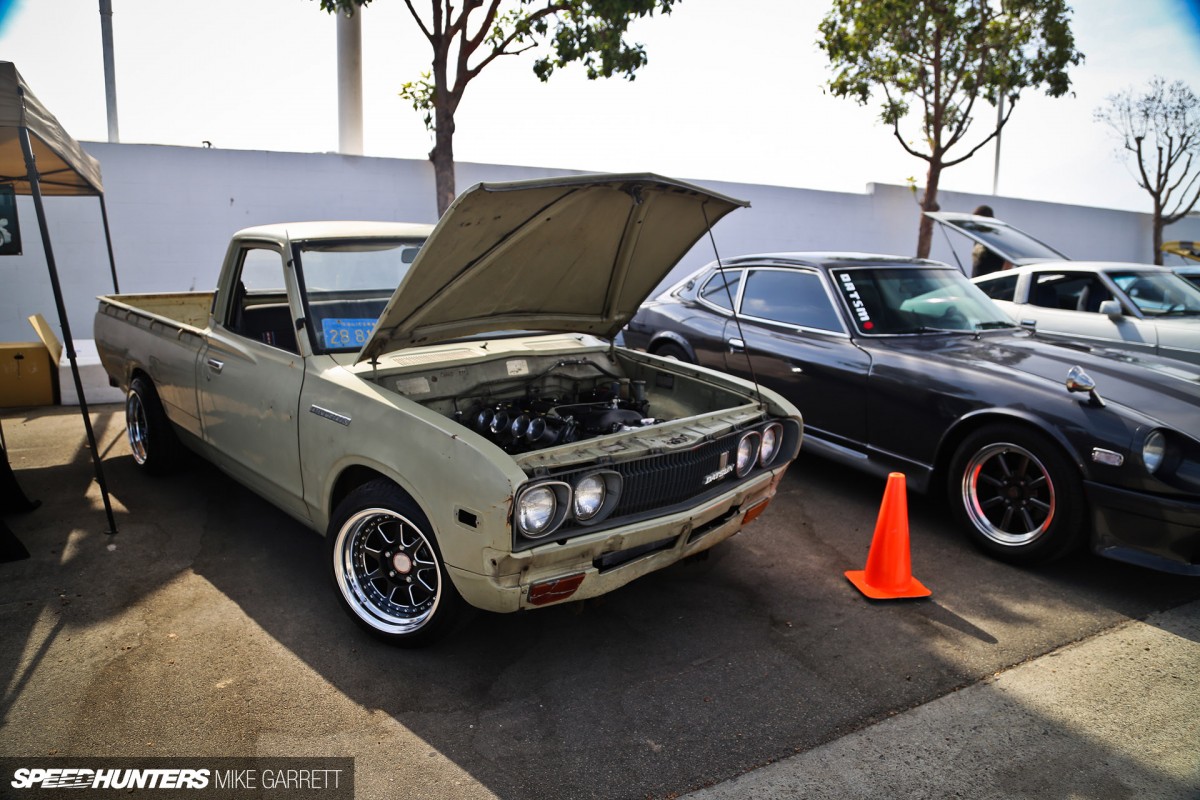 Datsun pickups were also a big part of Nissan Jam. Check this 620 with a built NA SR20 and a set of custom Barramundi wheels from Japan. Yes please!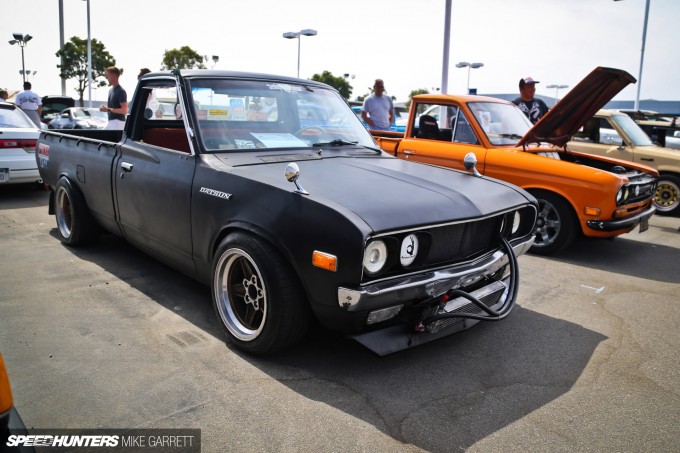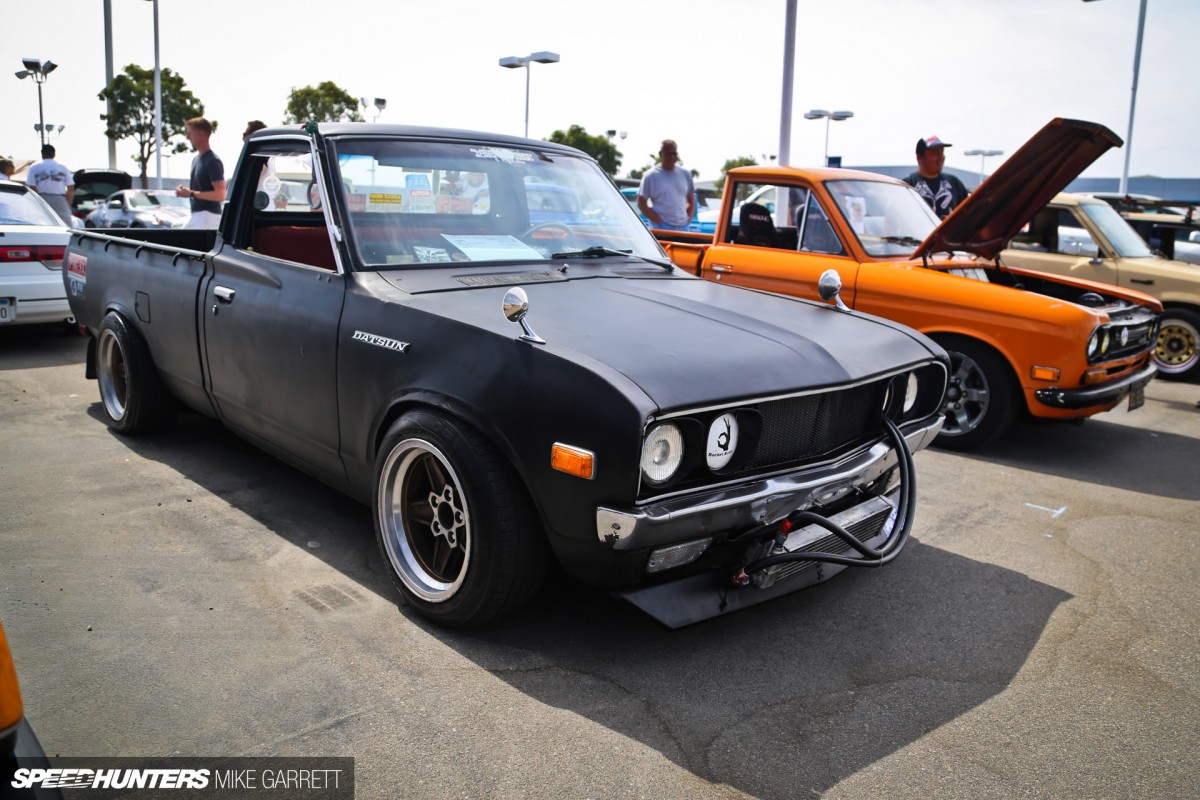 Here we have another Datsun 620, but one that's been customized with a 'rat rod meets Japanese street racer' theme.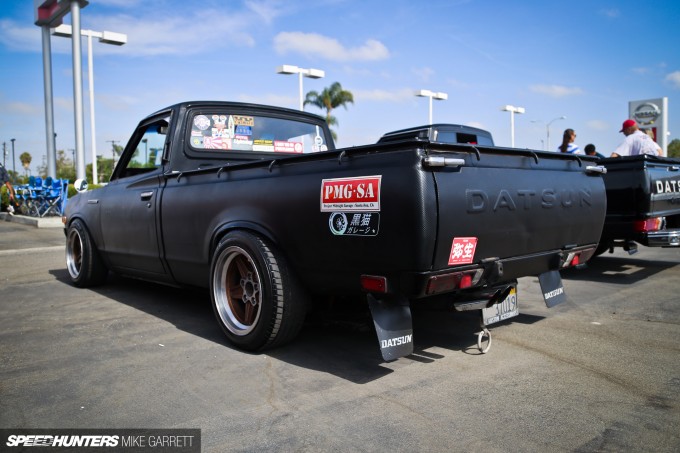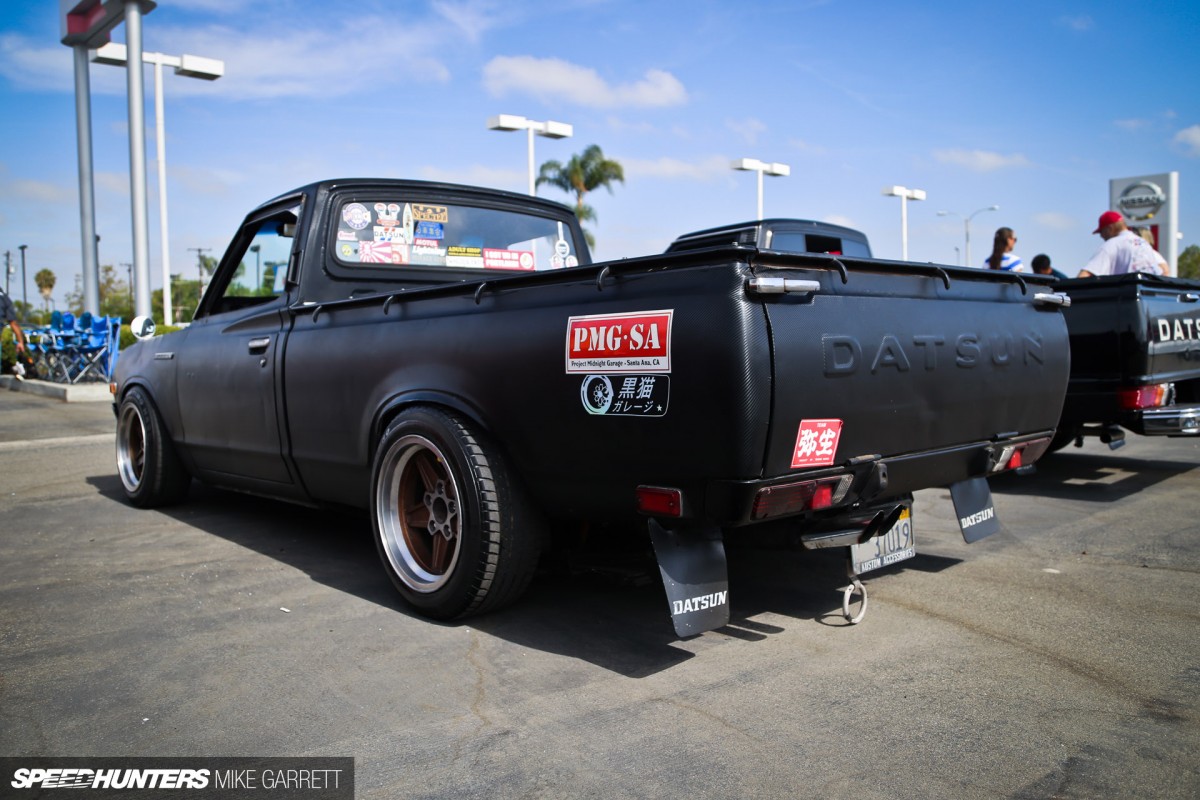 It's definitely cool to see more people fixing up old pickups like this. They offer a ton of potential and can still be had on the cheap, unlike your average 510 or 240Z.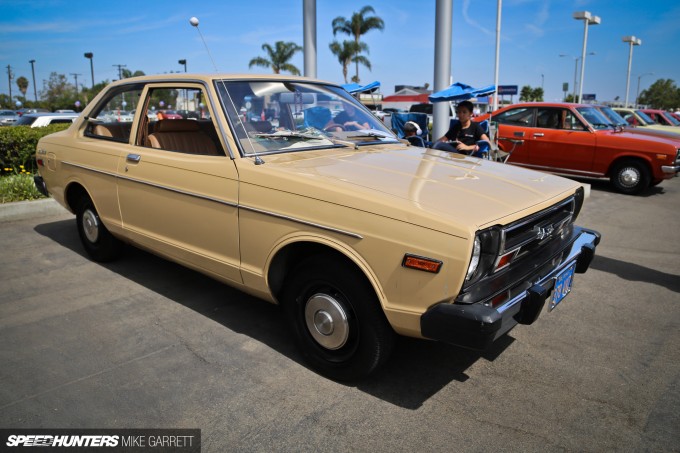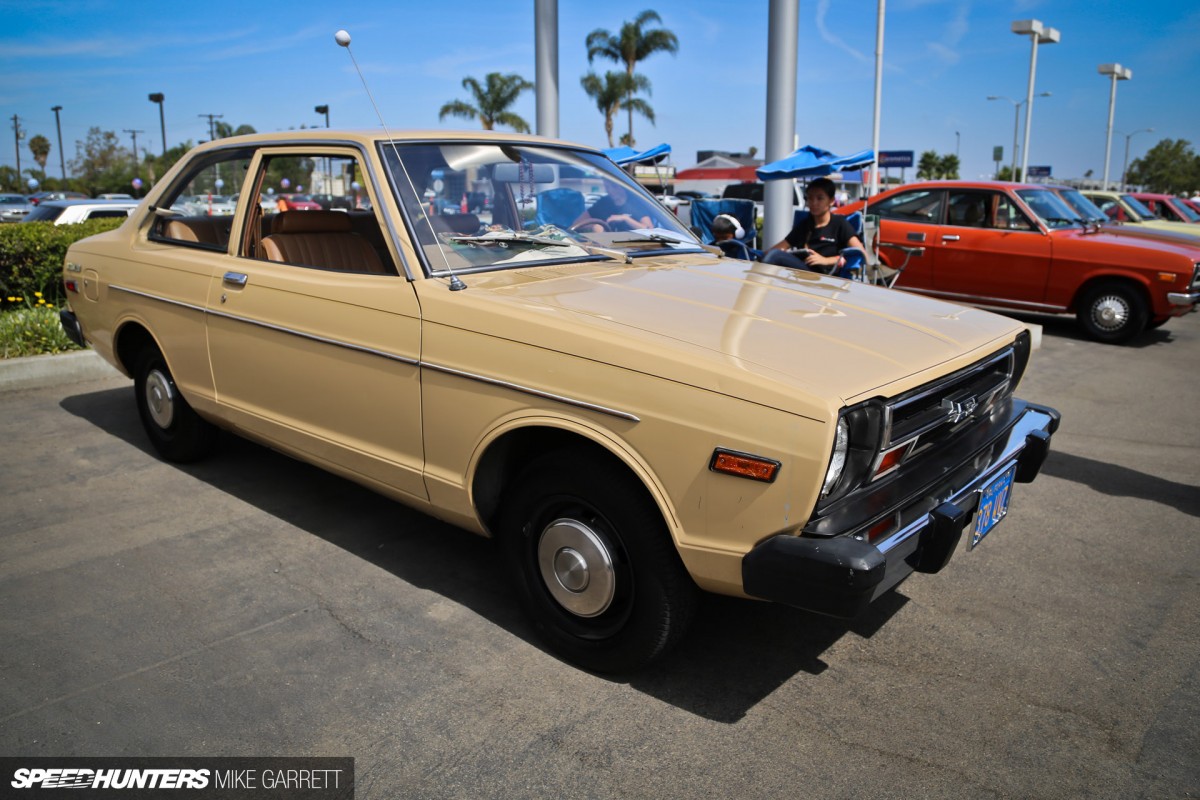 One of the things that impressed me most about Nissan Jam was the selection of more obscure Nissan and Datsun models that came out. I was liking this low mileage, factory original Datsun 210 that was recently bought from its original owner.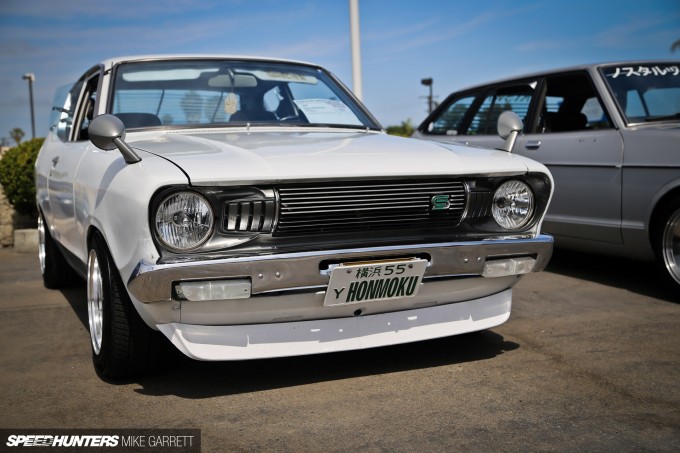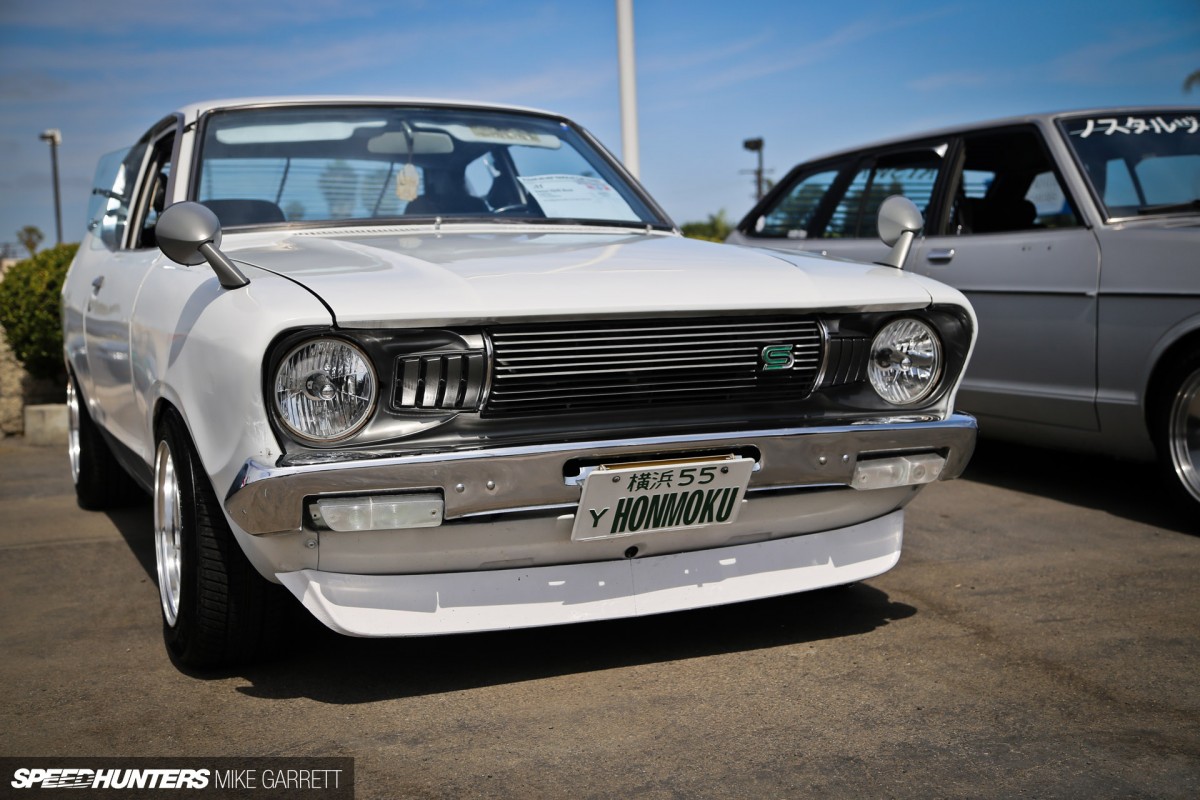 Without a doubt though, one of my absolute favorite cars of the day was this 210 fastback which has been given a full Sunny conversion with small bumpers, a chin spoiler and a perfectly sized set of SSR Mk.IIs.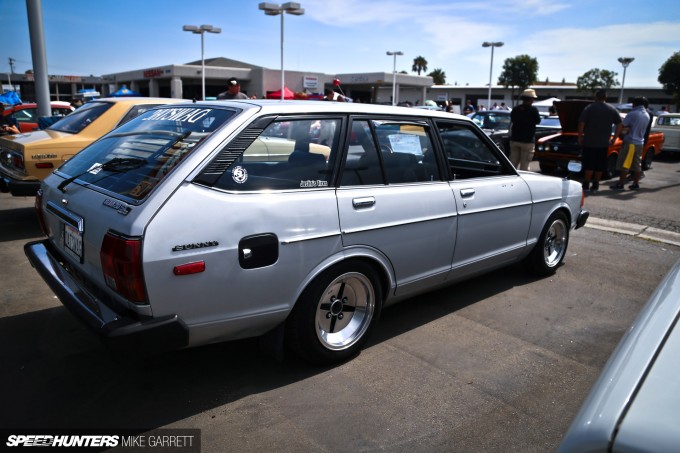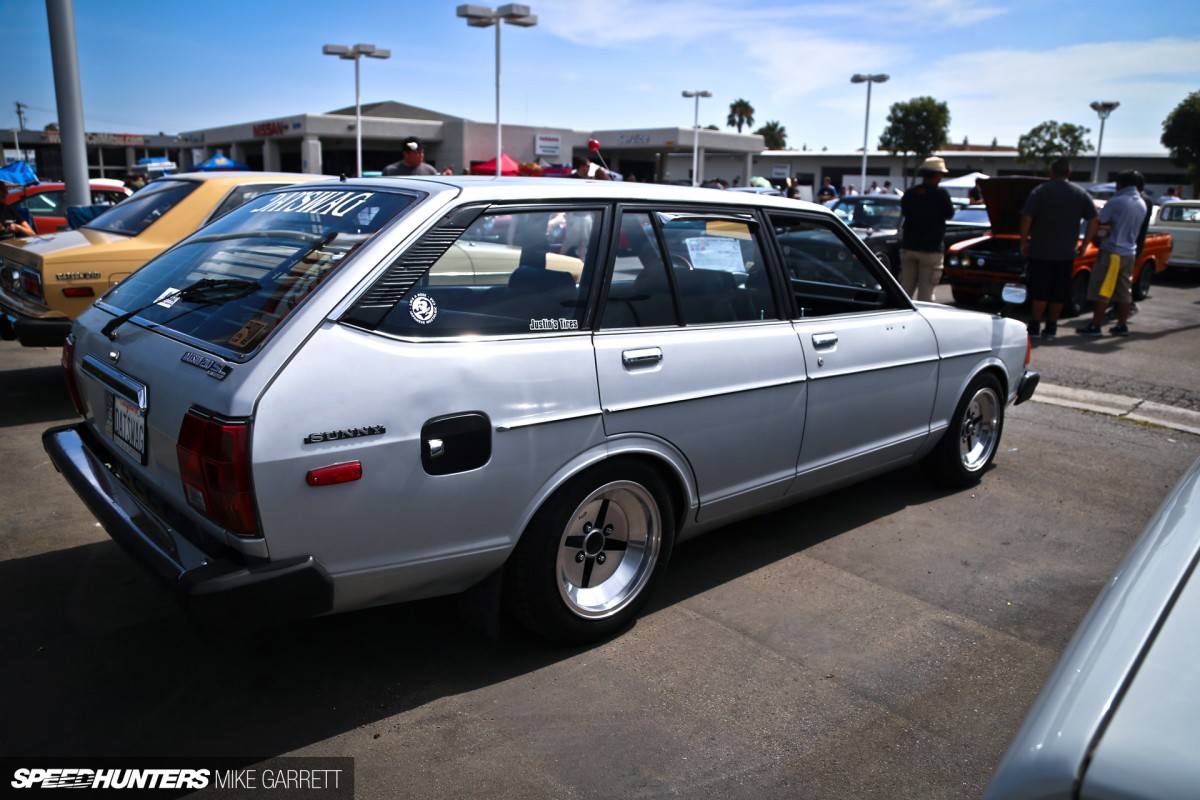 It's always cool to see people giving some love to Datsuns from the late '70s and early '80s too.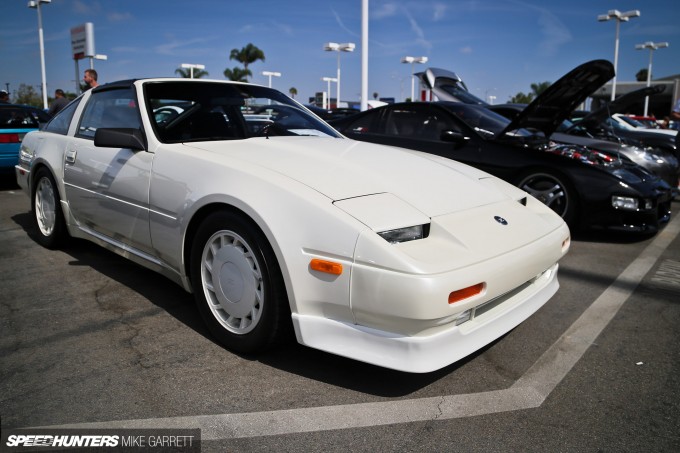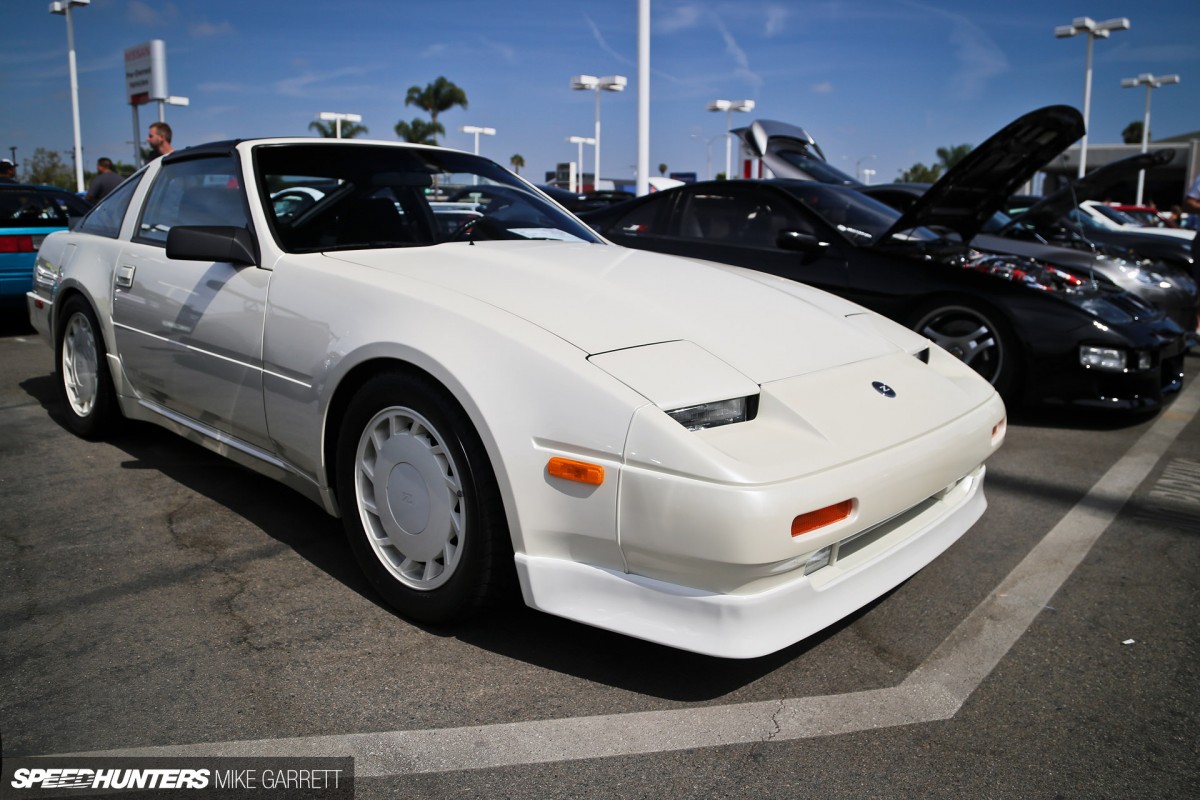 In 1988 Nissan introduced an upgraded edition of the 300ZX named Shiro after its unique pearl white paint job. Production was limited to just over 1,000 examples and this particular car was in un-touched original shape.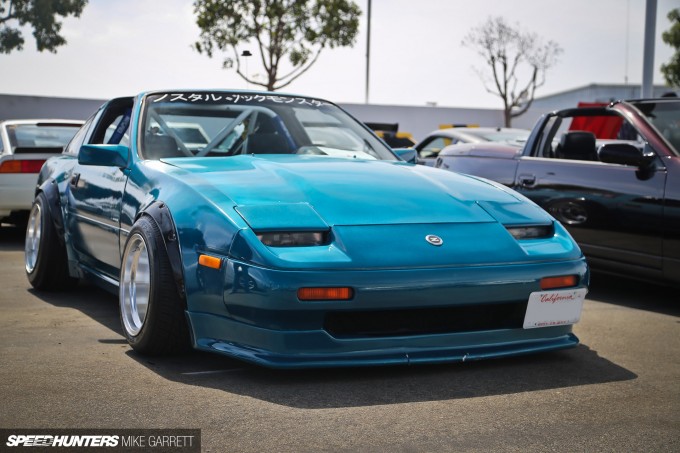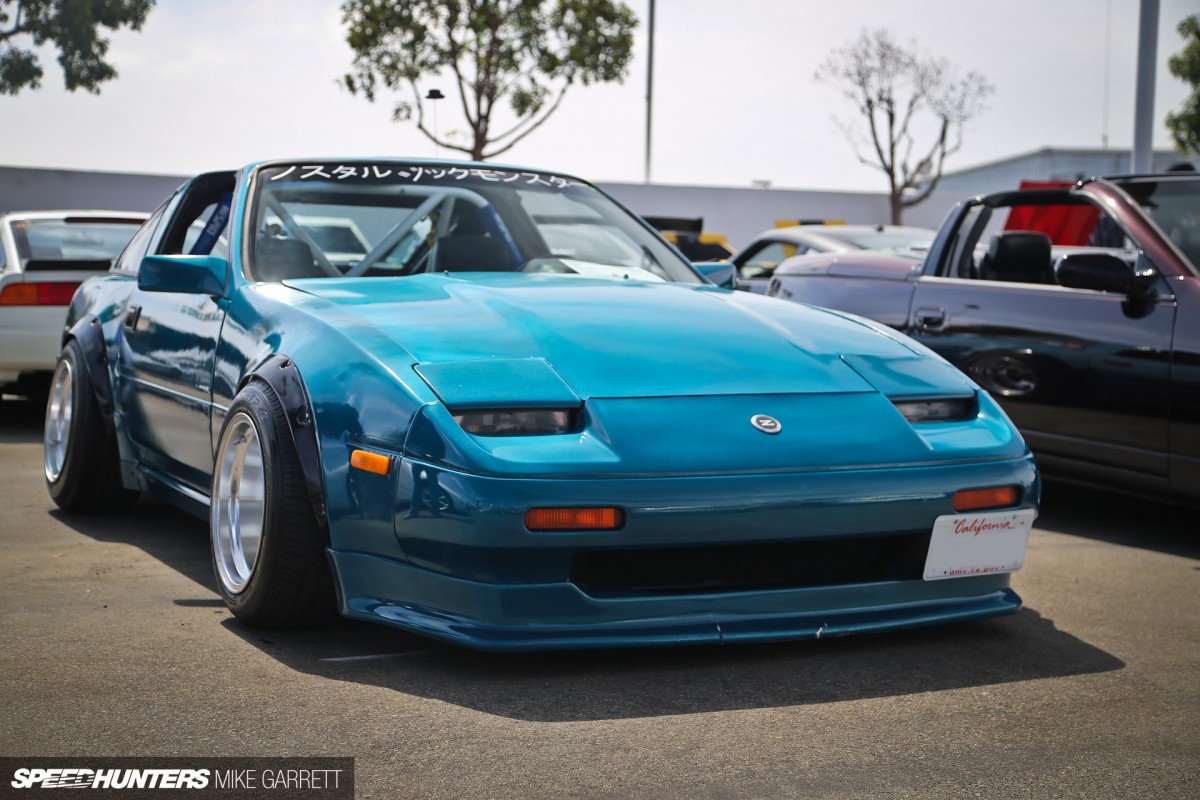 Z31s will likely never be as popular as the Zs that came before or after them, but you can see they offer lots of potential when done right. A good friend of mine drove one of these when we were in high school so I'll always have a soft spot for this model.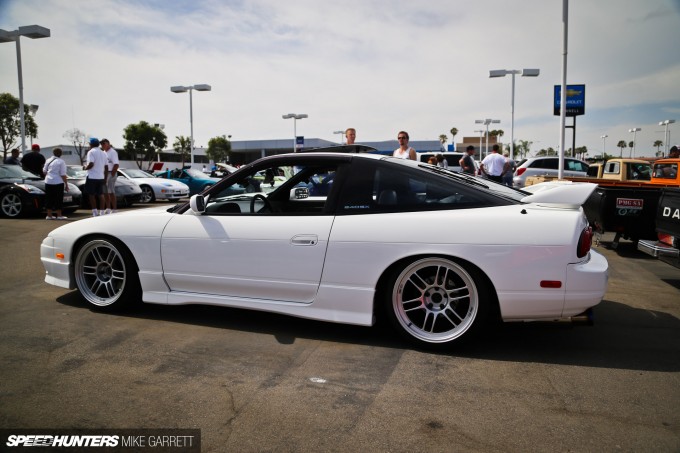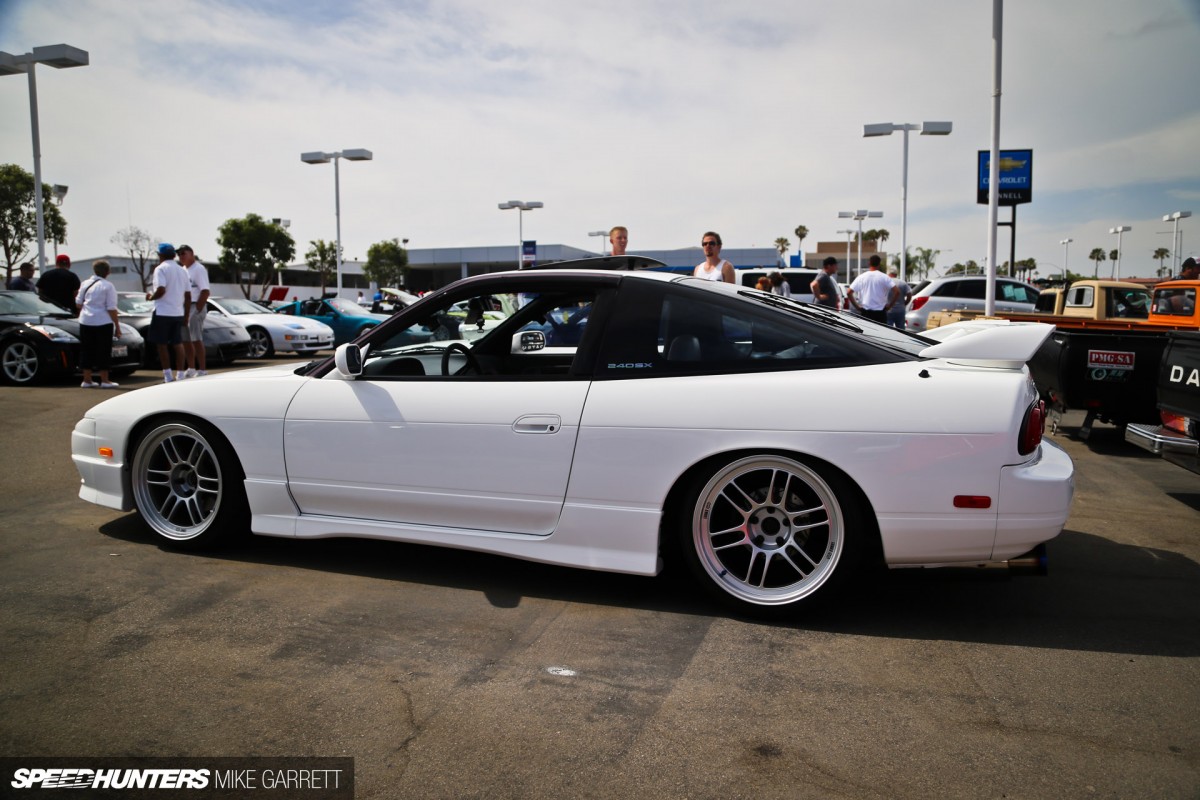 Is it too early to call the look of the 180SX Type X 'timeless'? Nah, I don't think so…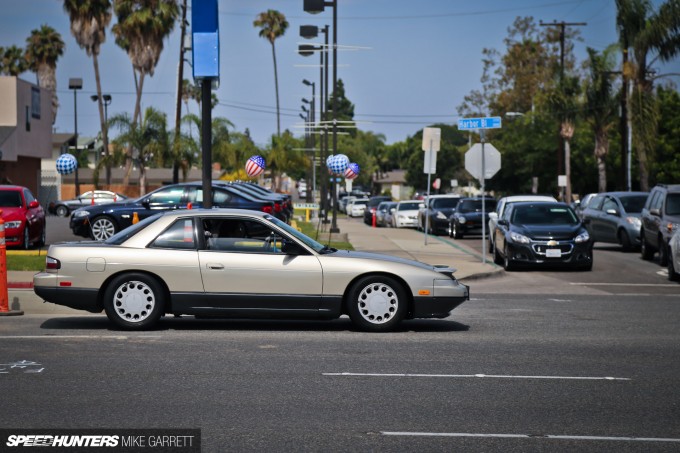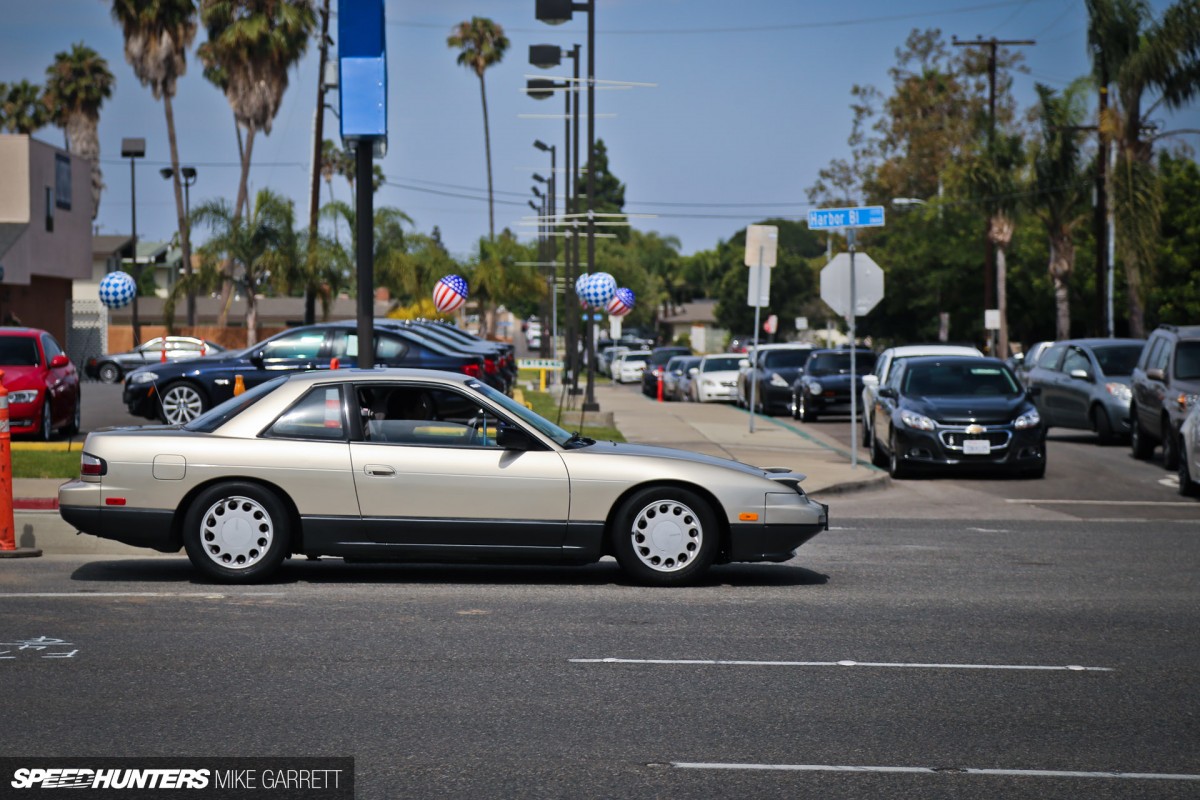 Amazingly, you can actually still find a stock 240SX on the streets of Southern California. I've got the photographic proof right here! Bonus points for being a two-tone coupe.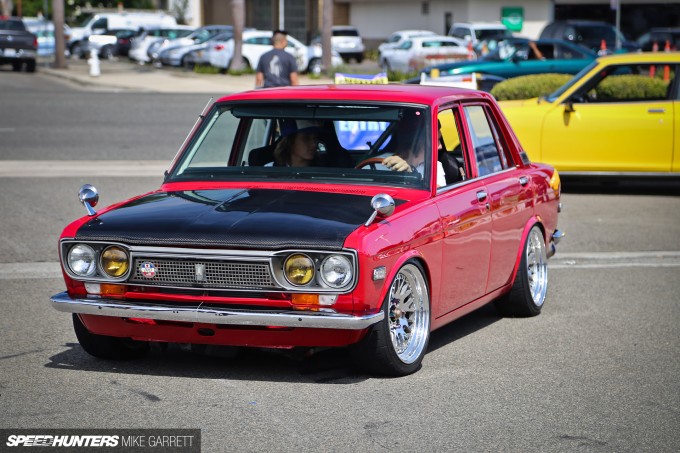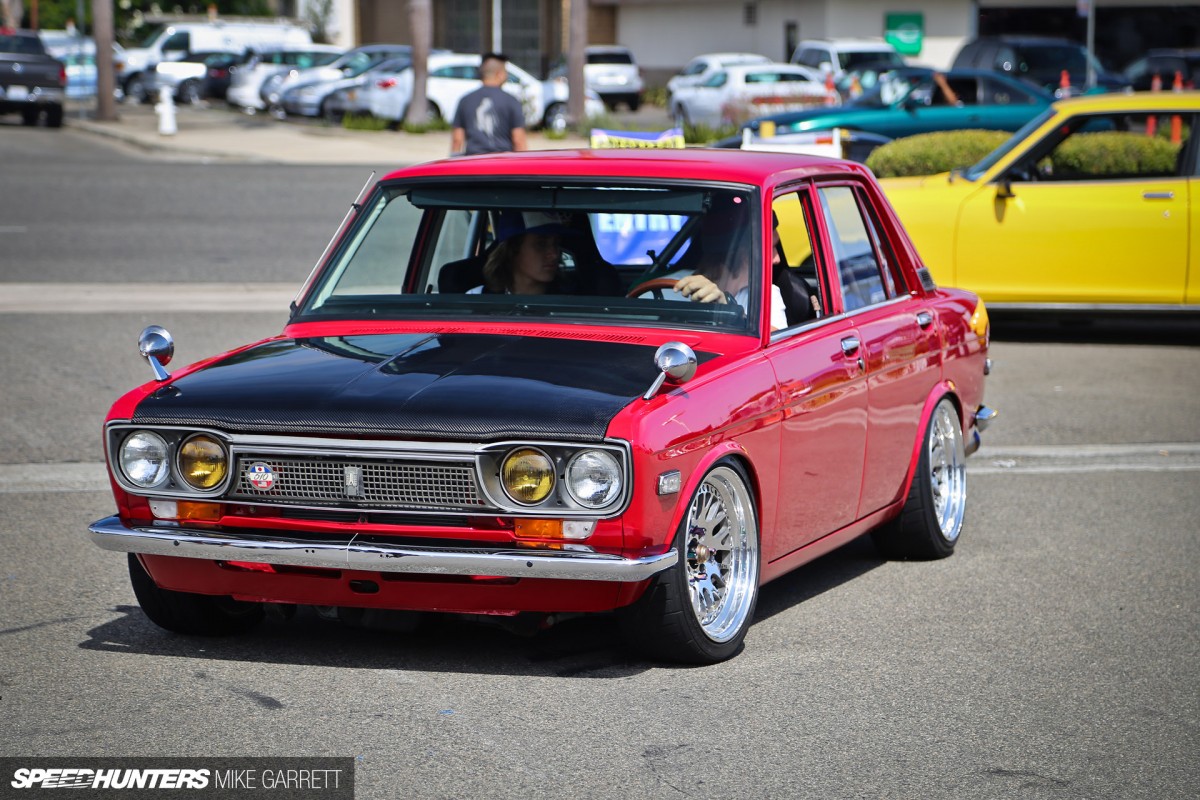 It might have taken a while to happen, but Southern California Nissan enthusiasts finally have an event to call their own. L-series, RB and SR unite – in the land of freeways, traffic and smog all is now right.
Mike Garrett
Instagram: speedhunters_mike
mike@speedhunters.com
More Nissan Stories on Speedhunters
Cutting Room Floor