Grassroots Excellence
If I had to sum up what an idlers club event is all about, the most fitting term would have to be 'grassroots excellence'. Japan certainly has one of the most active amateur motorsport movements around the globe, with so many types of racing making it into the mix.
The Tsukuba round of the idlers games has been one to look forward to for many years now. Seeing, hearing and breathing racing at this sort of level for some reason makes it all the more special. There are no overly-strict racing organisations forcing people to abide to tough regulations, the only rule people try to stick to is making sure they have plenty of fun!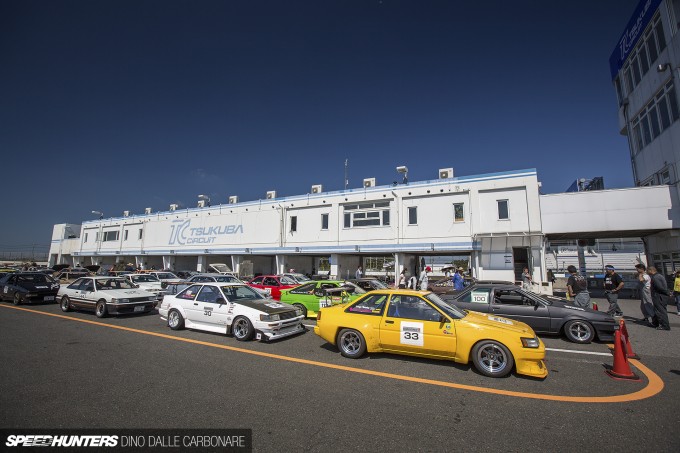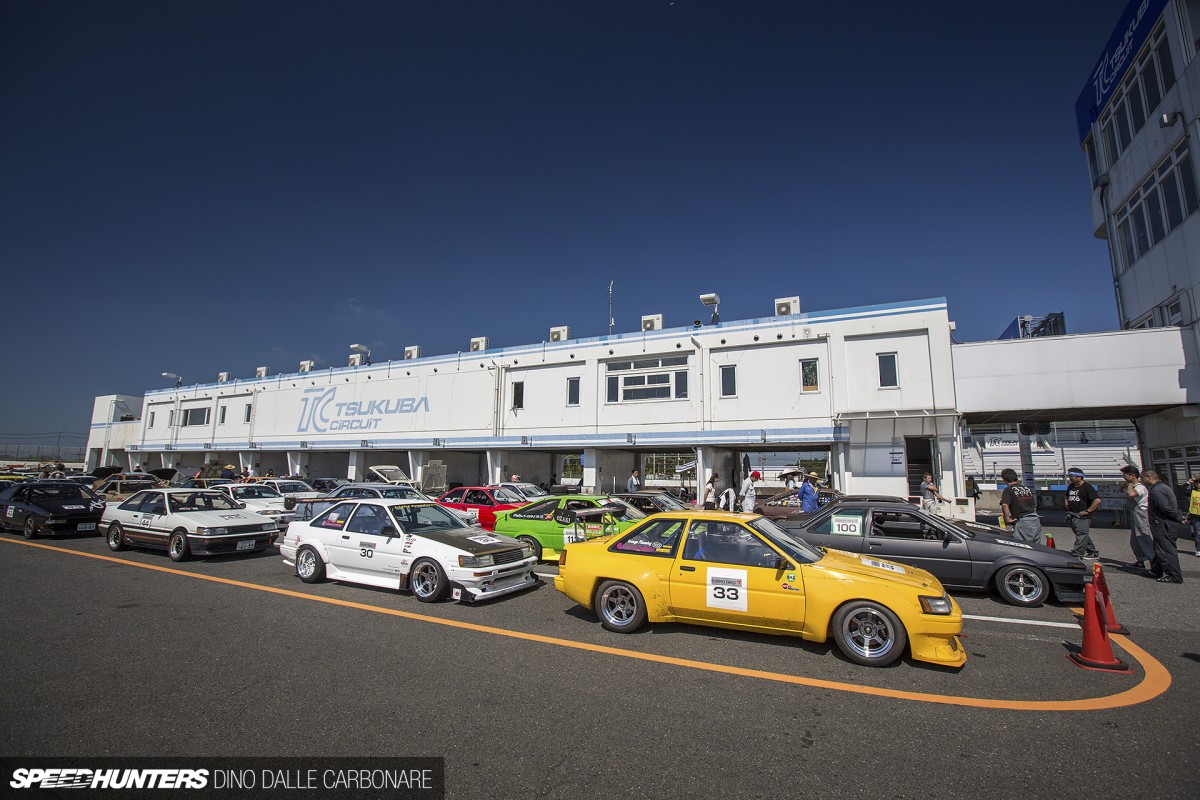 Upon my arrival at Tsukuba early on Sunday morning things were buzzing. Cars were already numbered and neatly lined up in various corners of the paddock, organized into classes. Each driver had to take part in the morning meeting, where they were told by the organisers to have plenty of fun, but to do so in a polite and safe manner – again emphasising what these events are all about.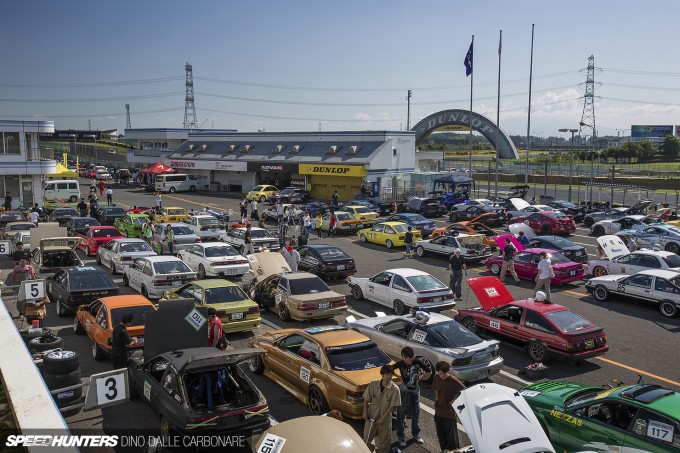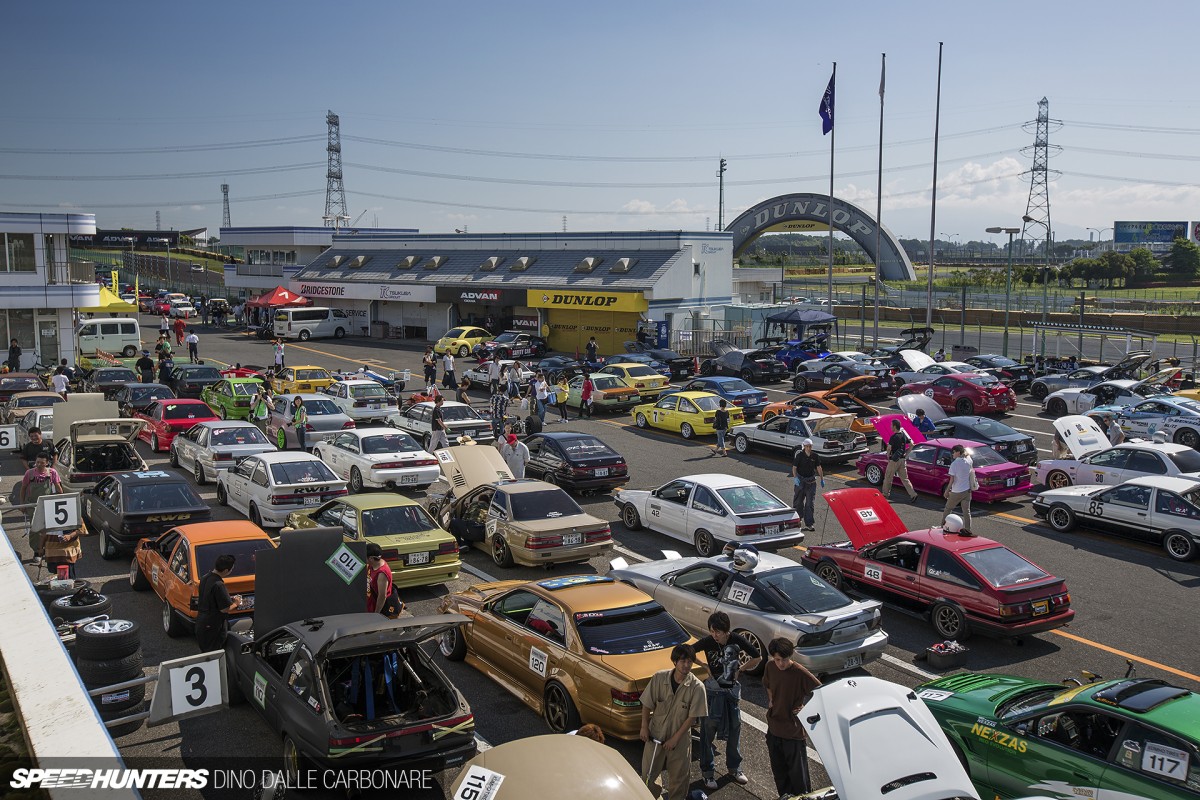 The energy in the air was tangible as cars were being slowly warmed up by gentle repetitive revving; a concoction of noises, naturally aspirated, turbocharged, in-line, V6s, you name it.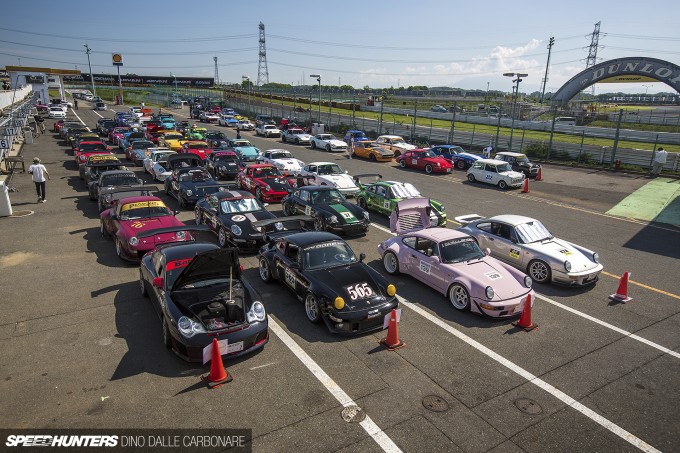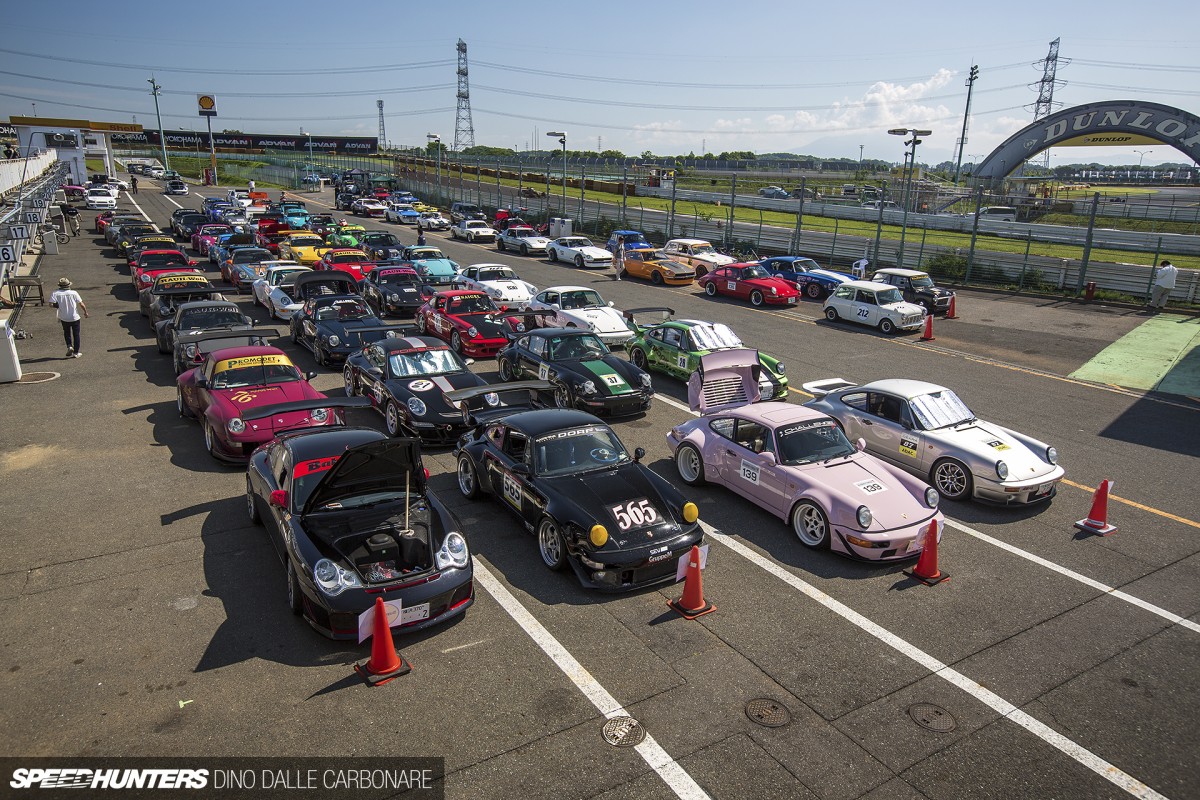 Oh, and let's not forget about the flat-six component of idlers – a class of cars that is synonymous with the club. It's also a great way to show you guys that not every Porsche you see in Japan wears the RWB name.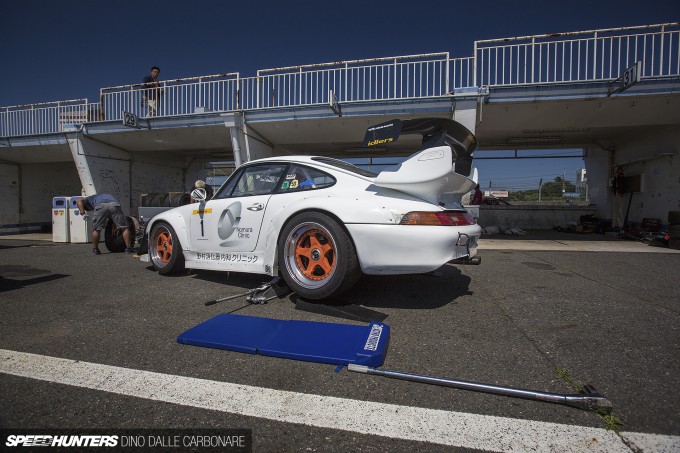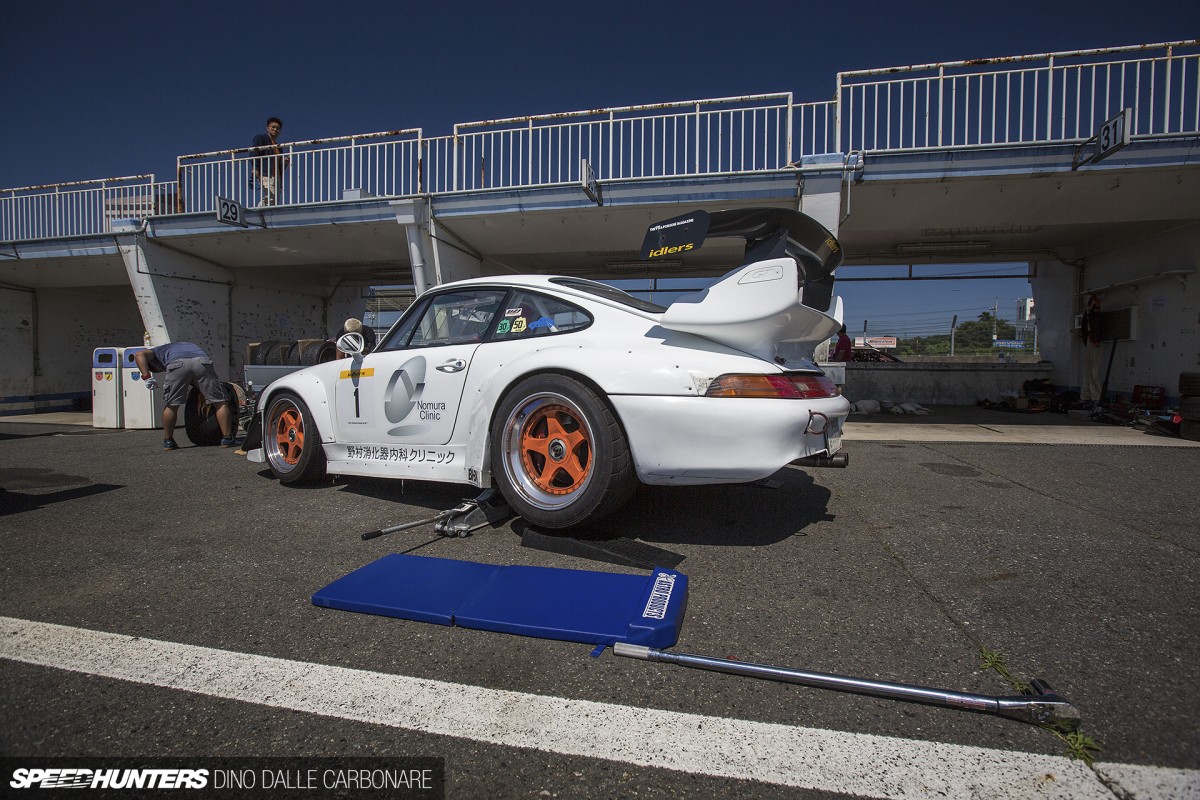 Take this car for example – a 993 GT that was brought to the track complete with a couple of mouthwatering sets of old center-lock wheels straight from its JGTC days.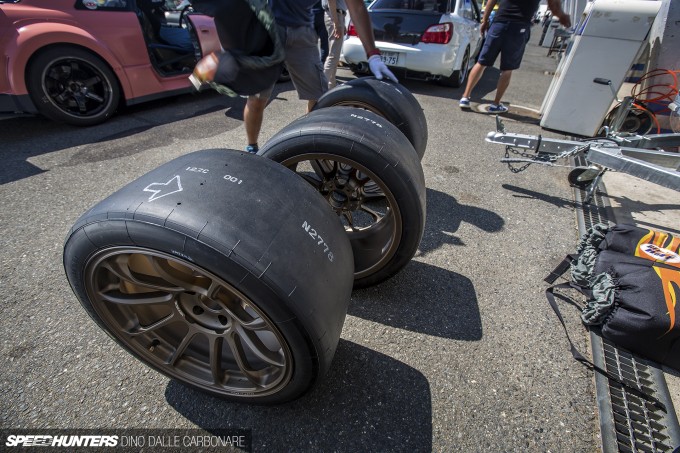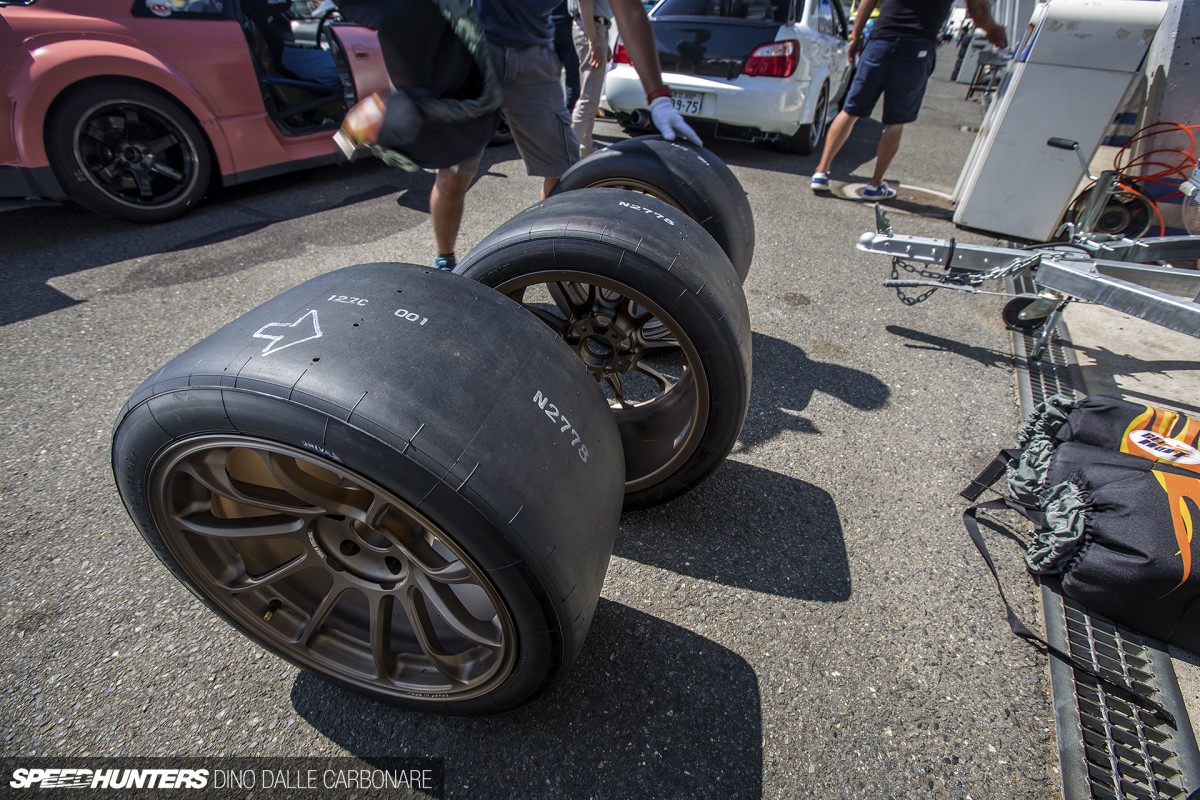 And talking of wheels, I spotted my first set of RAYS Volk Racing ZE40s in the wild. They were wrapped in some pretty serious looking slick rubber and ready to be fitted to the widebody BNR32 you see in the background. Don't worry, I've got a spotlight of it coming up, so you can read all about it then.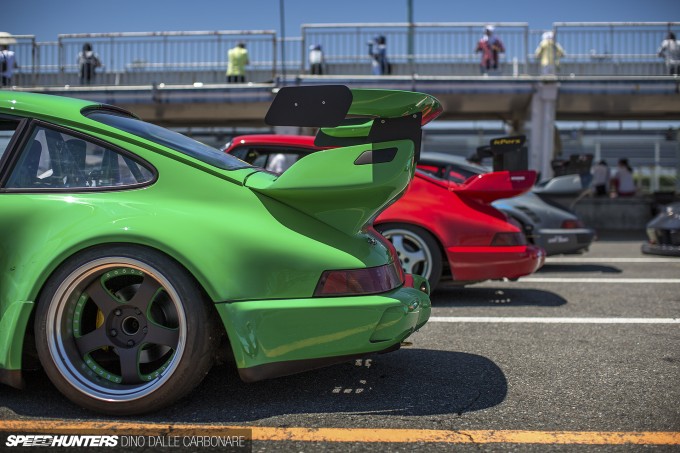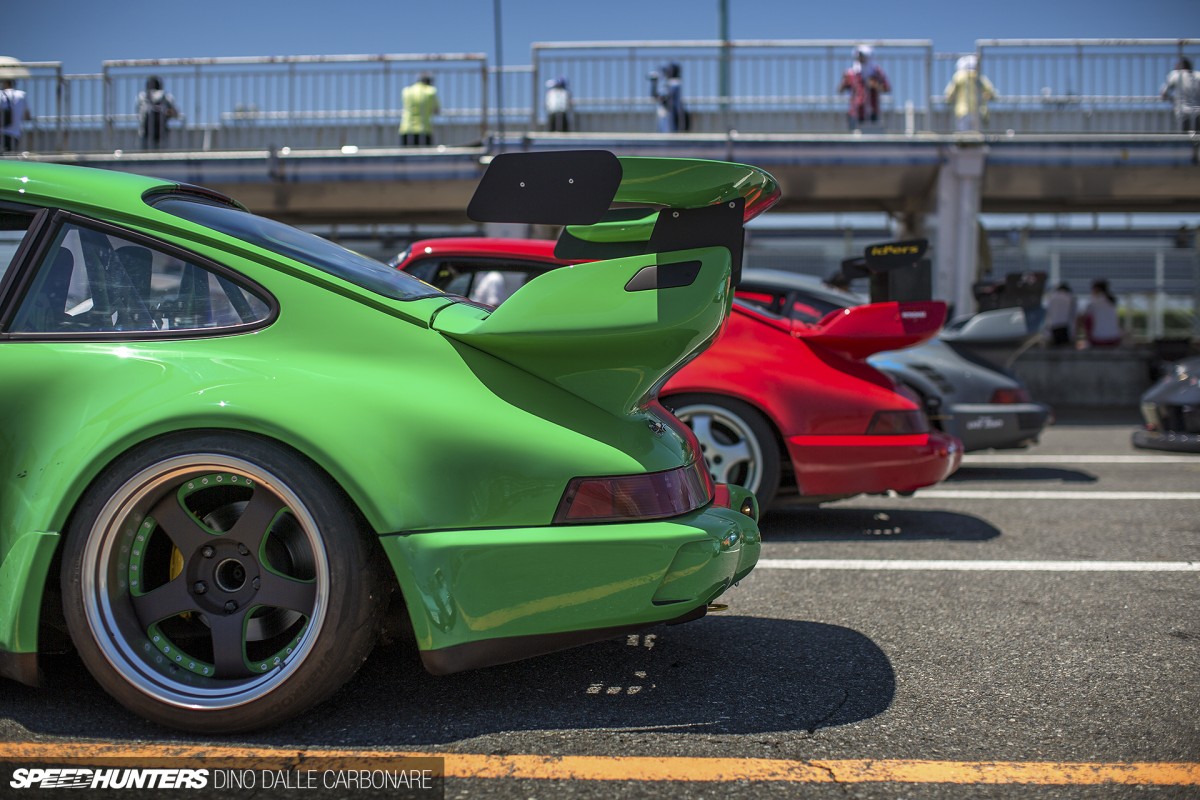 The Japanese certainly love their GT wings and the stacked look is seemingly something that almost all 911 racers want to run on their cars.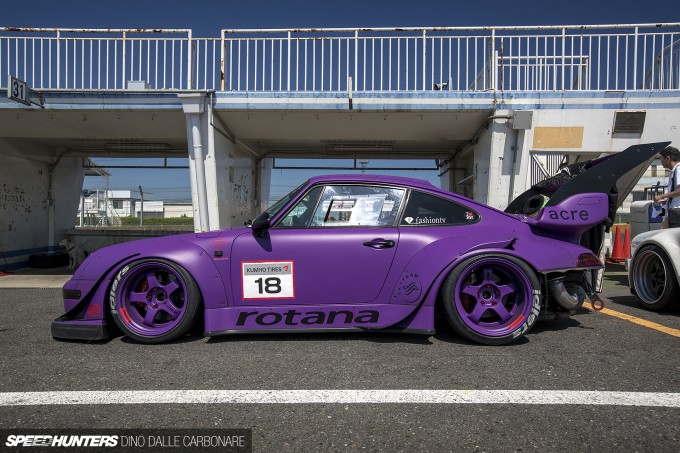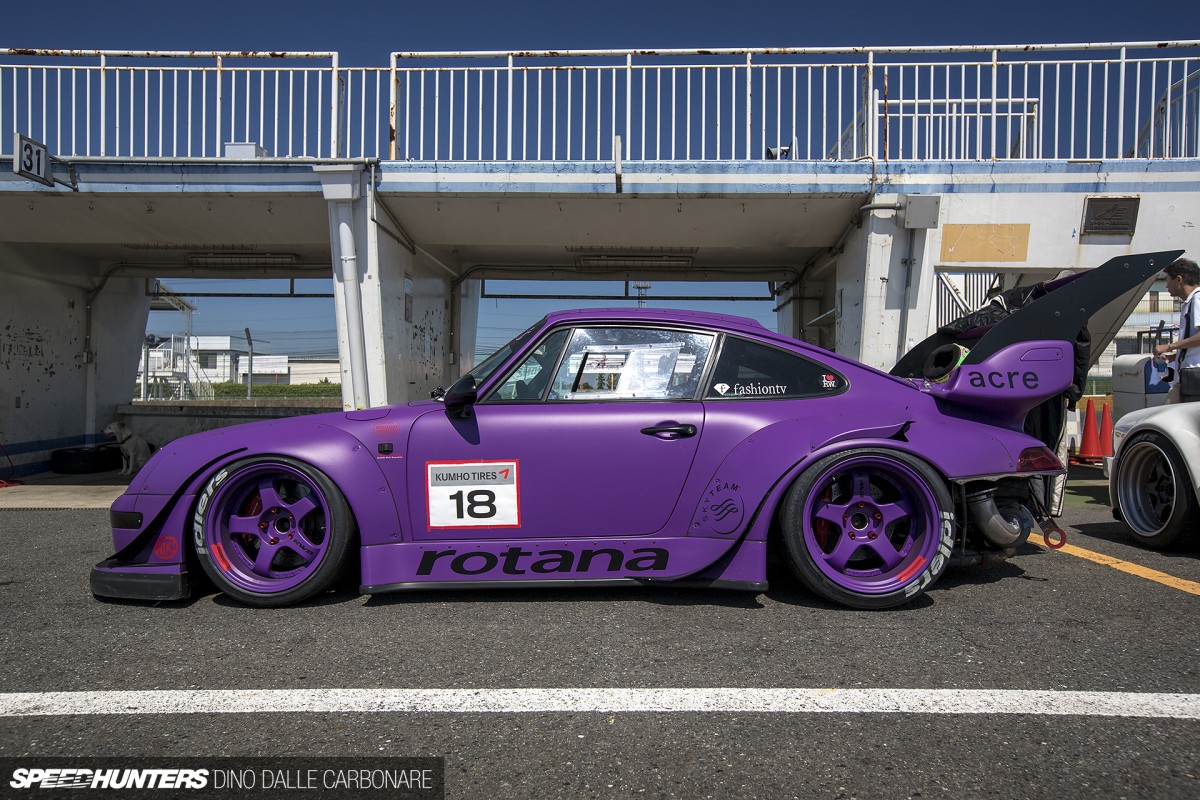 In the very last pit of the paddock I spotted Nakai-san catching a few minutes of shut-eye after a pretty hectic week getting a lot of his customer cars ready for the event. Hard work means that hard play follows and to enjoy himself at idlers he brushed the cobwebs off of Rotana; had the wheels body color-matched and swapped in a fresh new transmission ready to attack Tsukuba's tricky corners.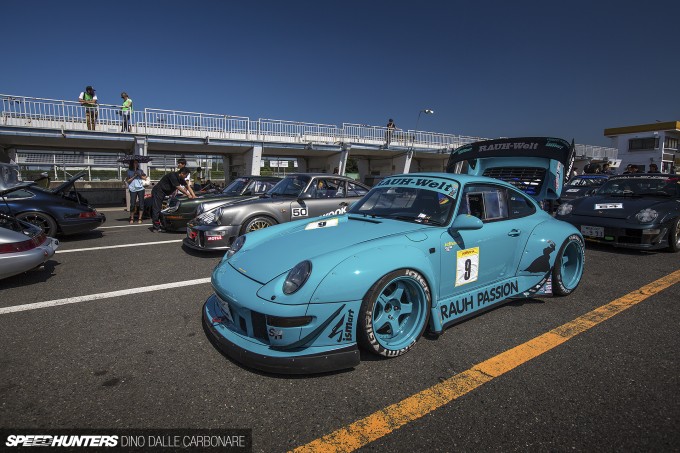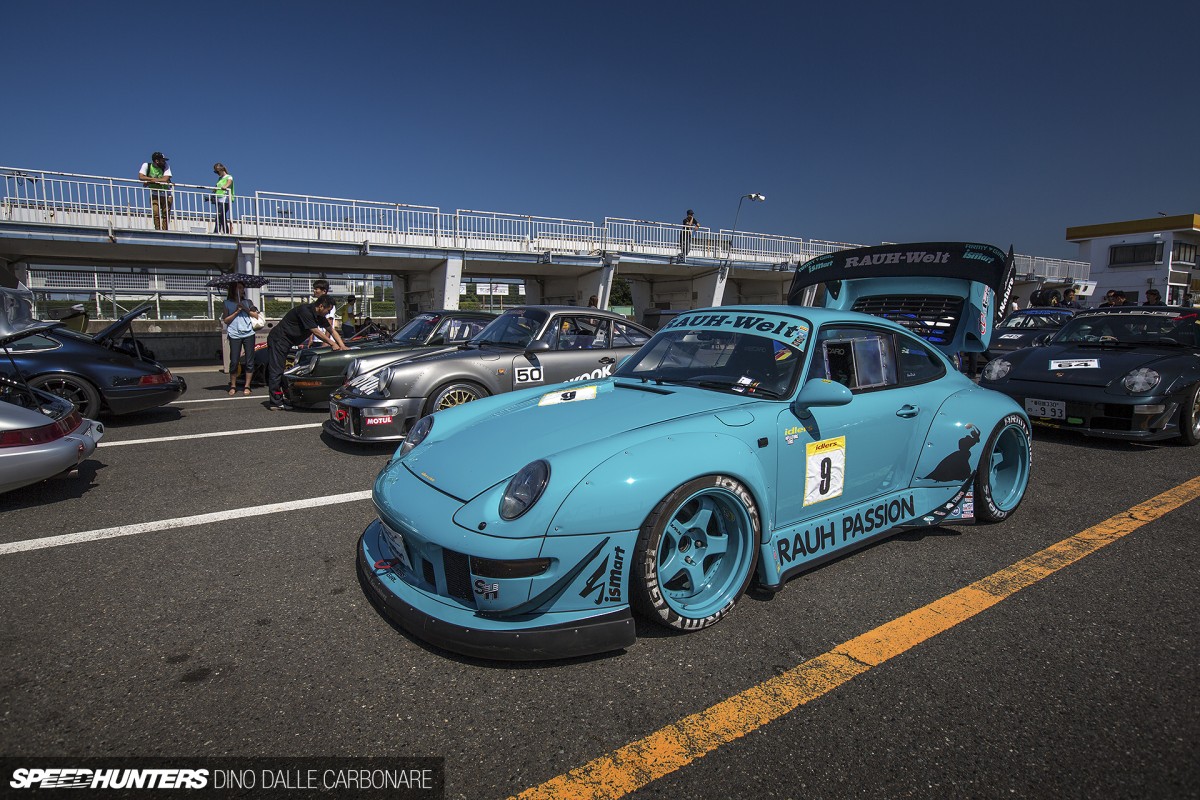 It was also very nice to see Rauh Passion – the first RWB 911 I ever drove – again. It's one car that brings back lots of memories of Mt. Tsukuba; tail out fun and the craziest backfires!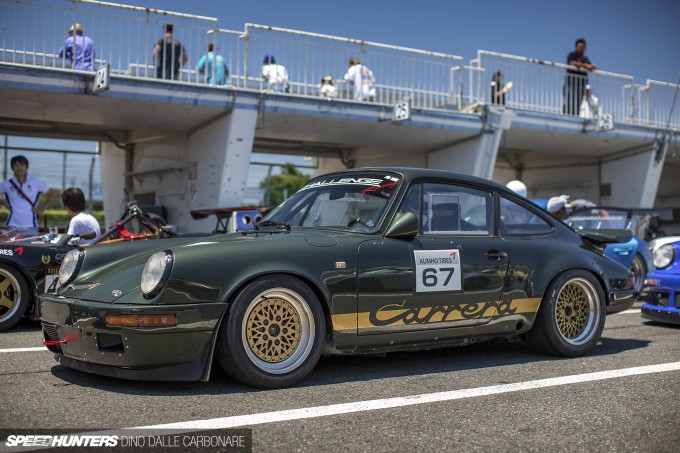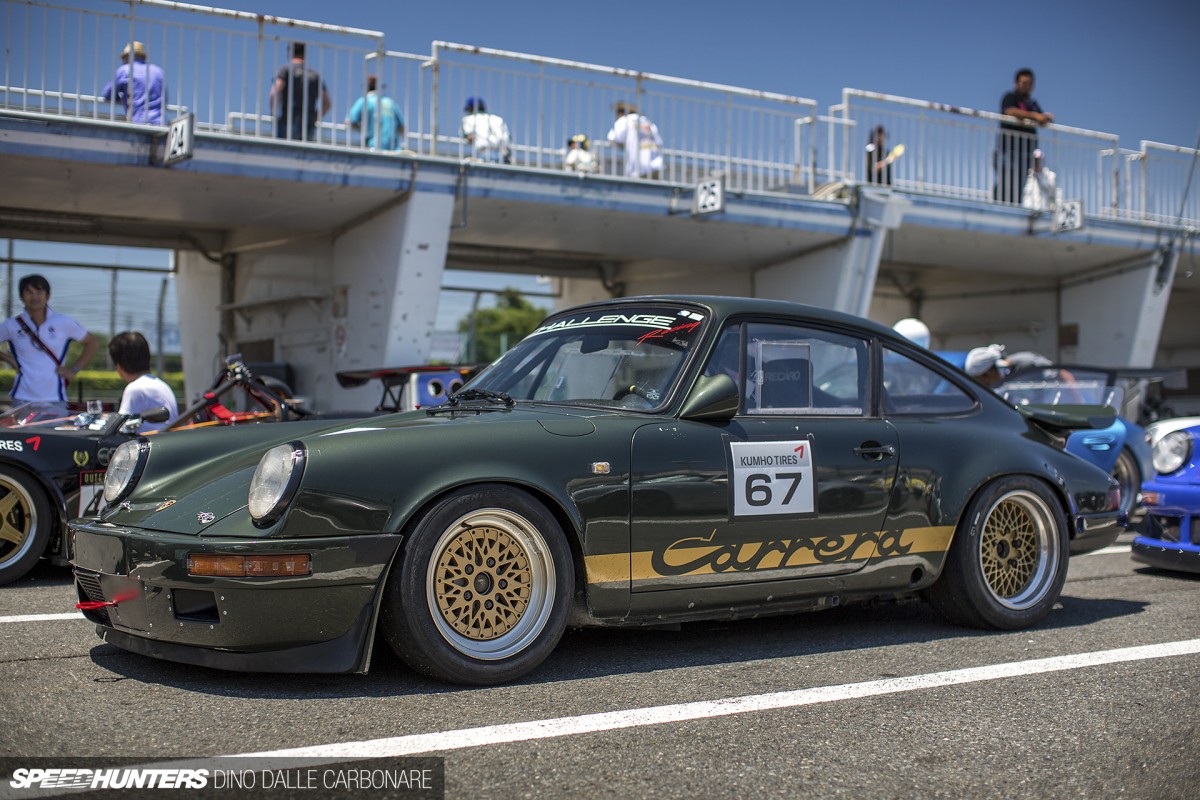 Challenge Racing had a lot of customer cars present too and I always love how they do things differently compared to a lot of other specialist Porsche shops. There is all sorts of awesome wheel porn going on here!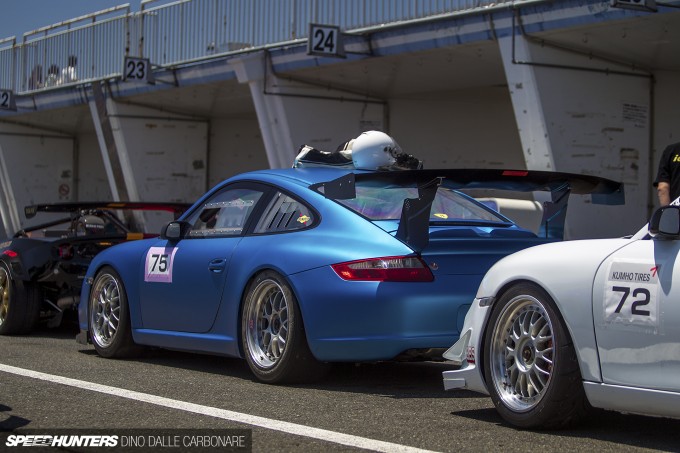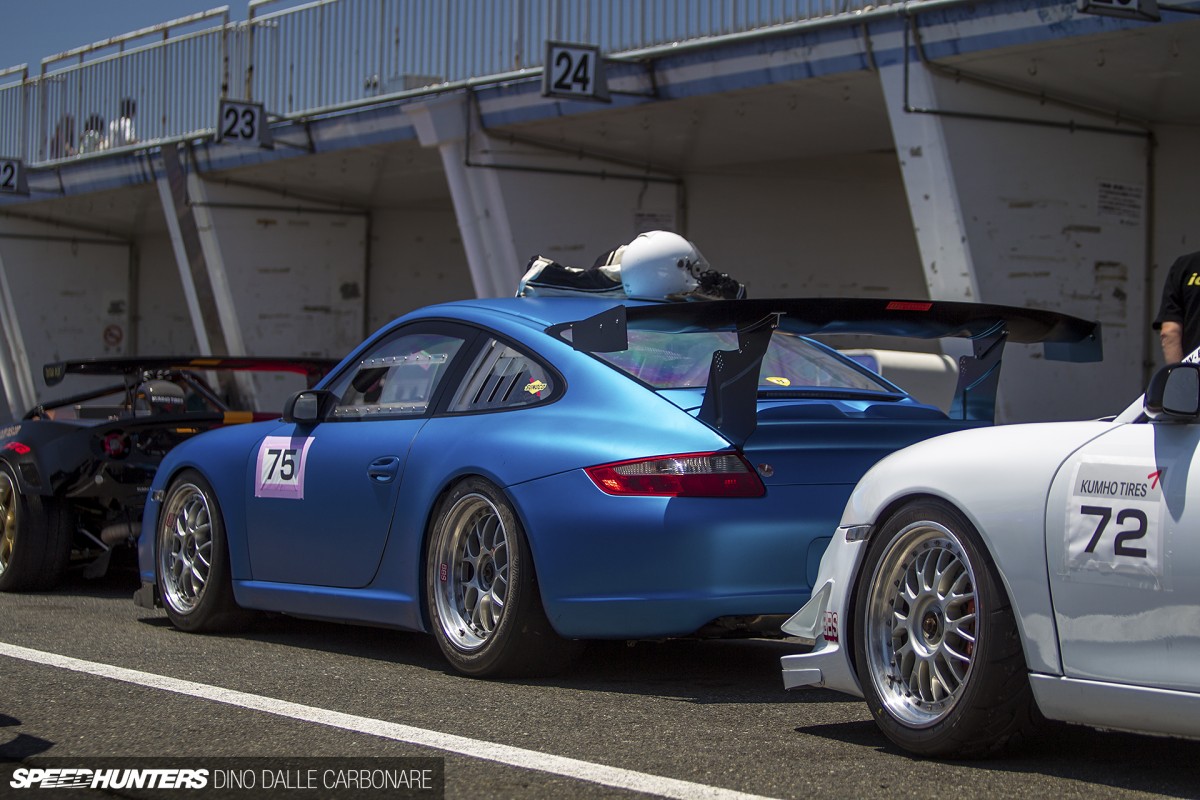 It doesn't matter what amateur track event you make it out to in Japan, you are always guaranteed to come across at least one Porsche Cup car – like this 997 GT3 which looked and sounded sensational.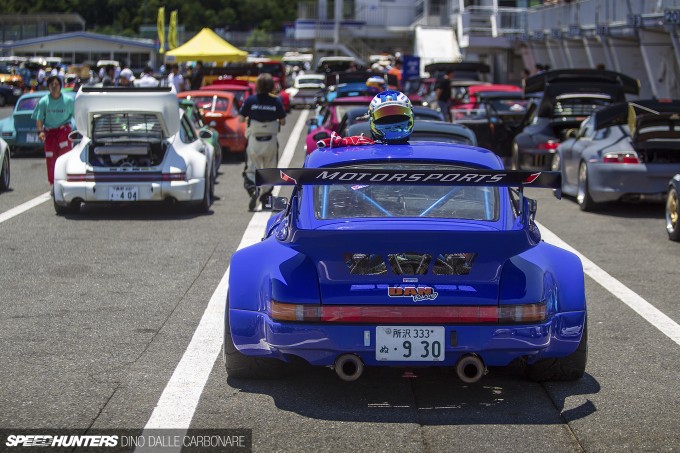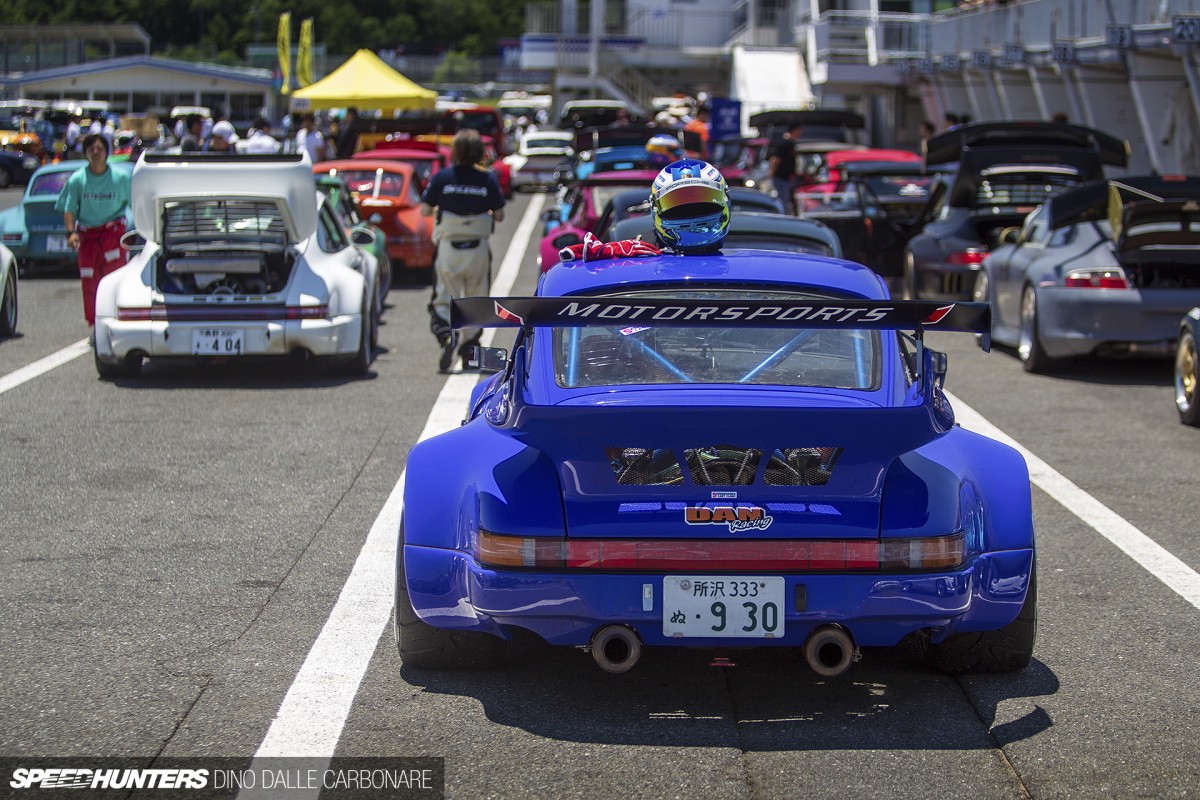 Yep, JDM 911s come in all flavours!
Variety A Must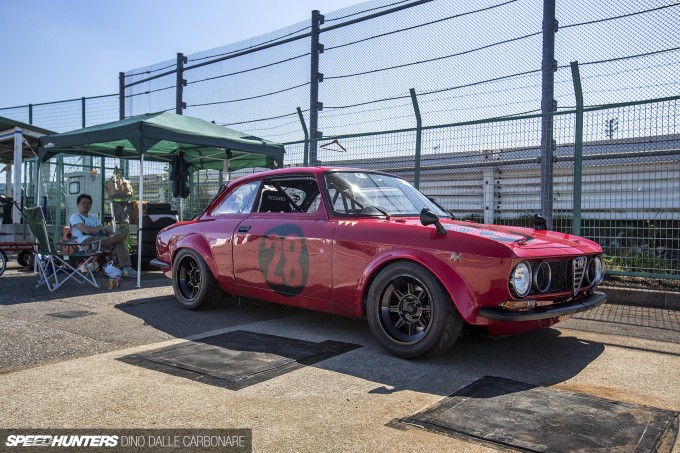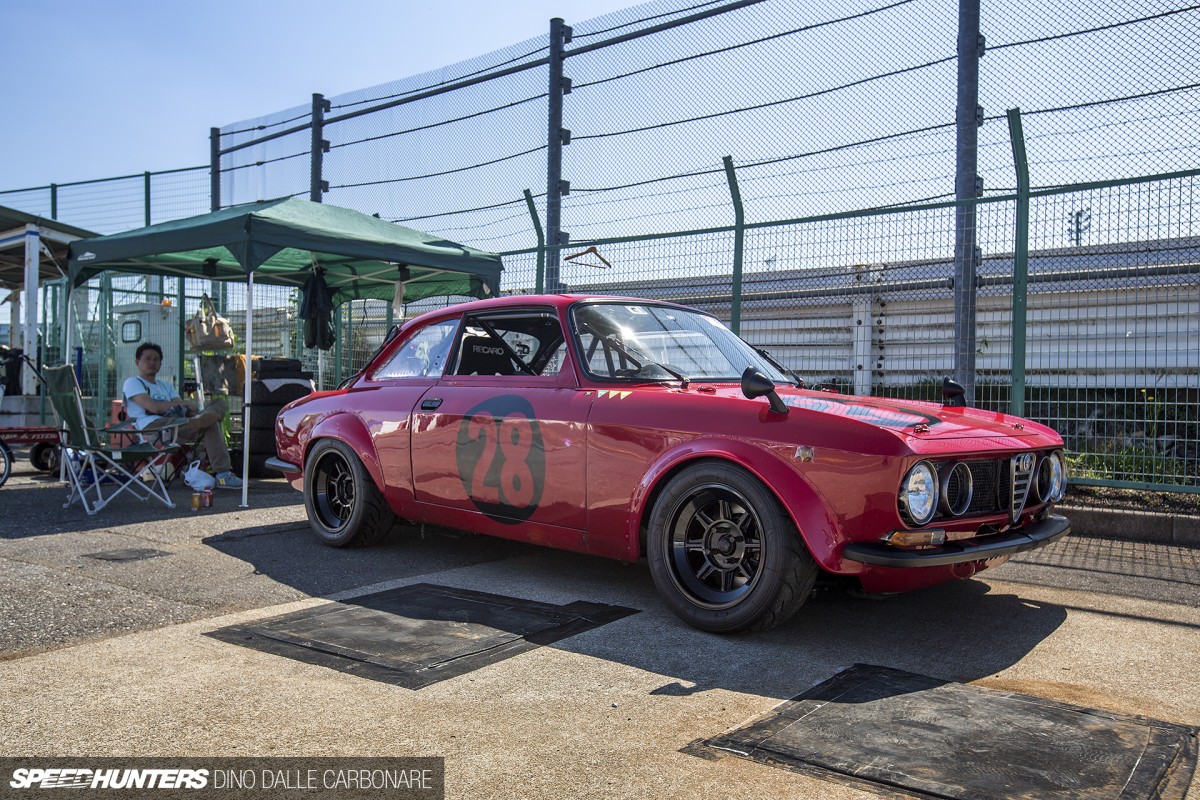 Away from the massive 911 line up there were a few nice European cars worth checking out, like this Giulia which we have seen in the past, sporting generous fender flares riveted in place so that the semi-slick tyres can be contained.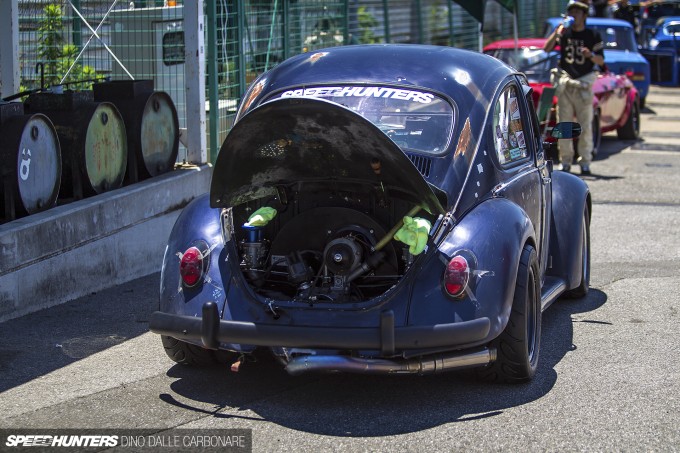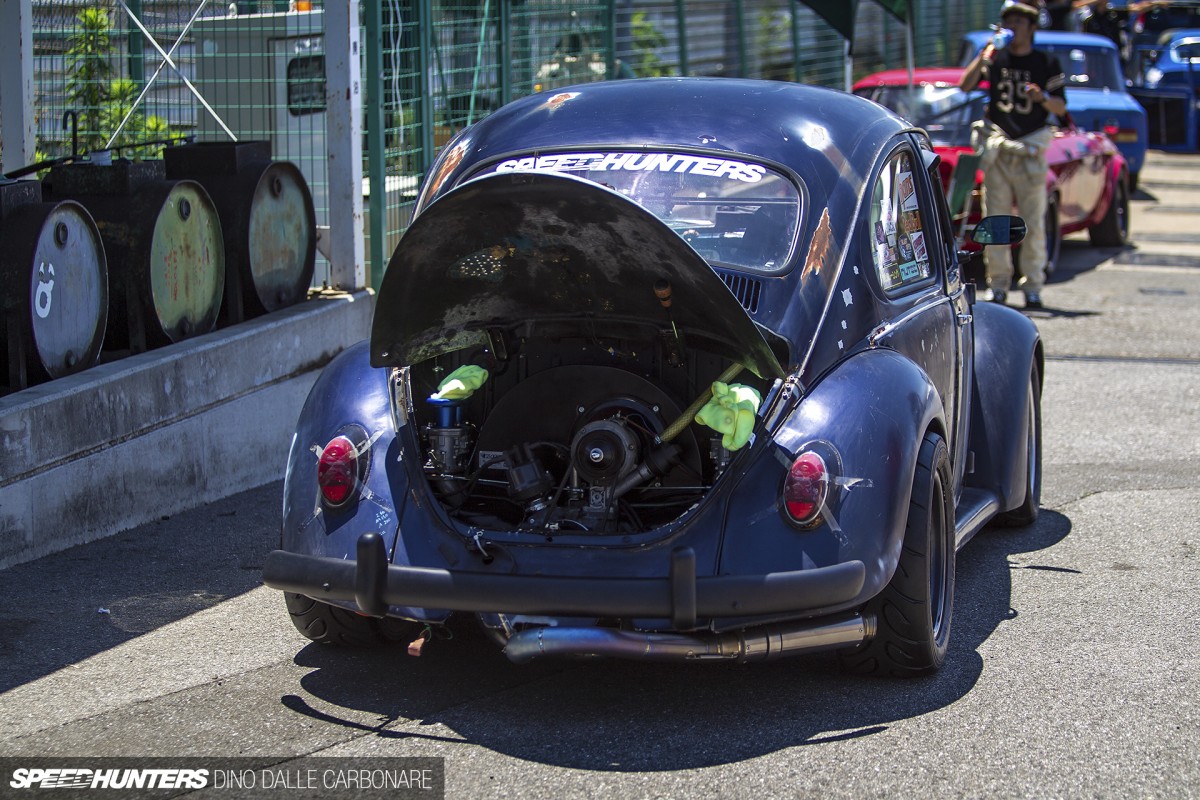 Not too far away was this Bug, which I thought was a perfect example of how the Japanese prepare their cars for serious grip racing. Appropriate offset and sticky tyres are always a must – not to mention the right sort of high-end adjustable suspension. On the performance side of things this VW was boasting a nicely tuned engine as those trumpeted carbs suggest, and a titanium exhaust no less. Pretty awesome stuff!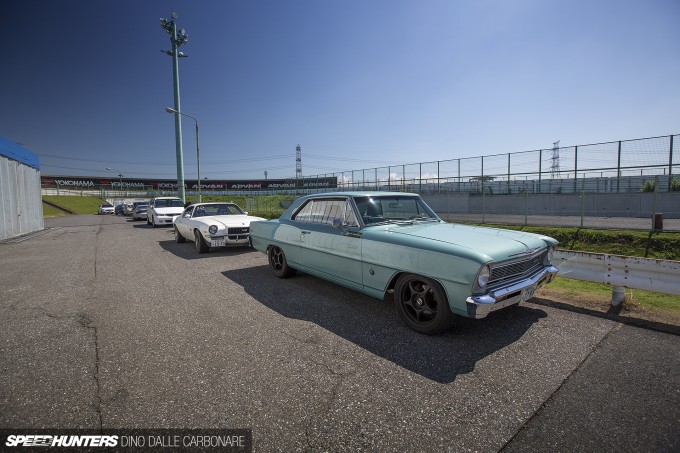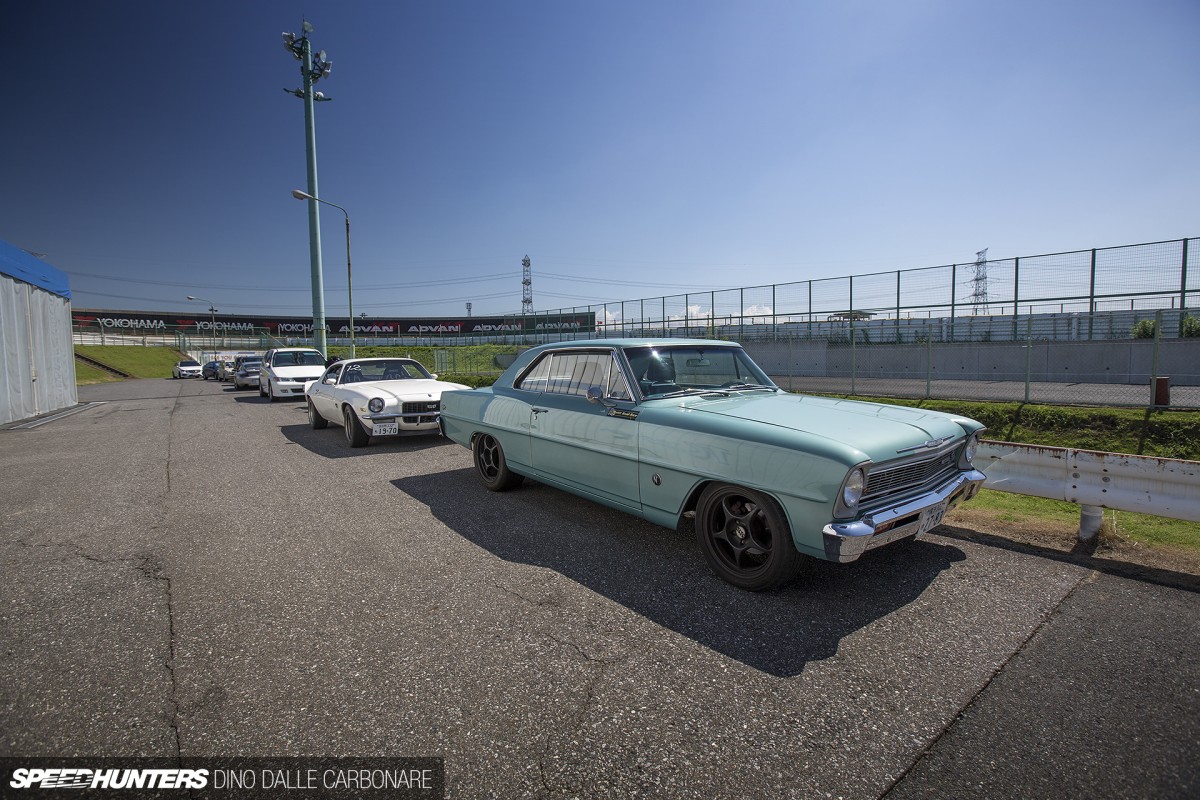 And let's not forget the American contingency. Granted, these particular cars weren't entered in the competition, but there were two others that caught my attention. You'll  have to come back and check them out in detail once I finish putting together my Spotlight-O-Rama post.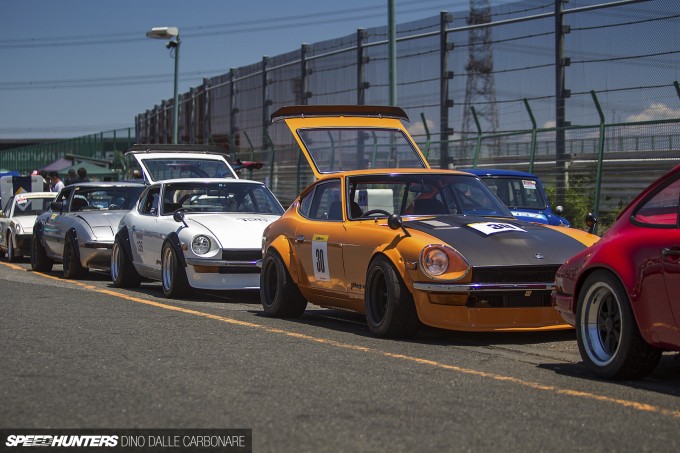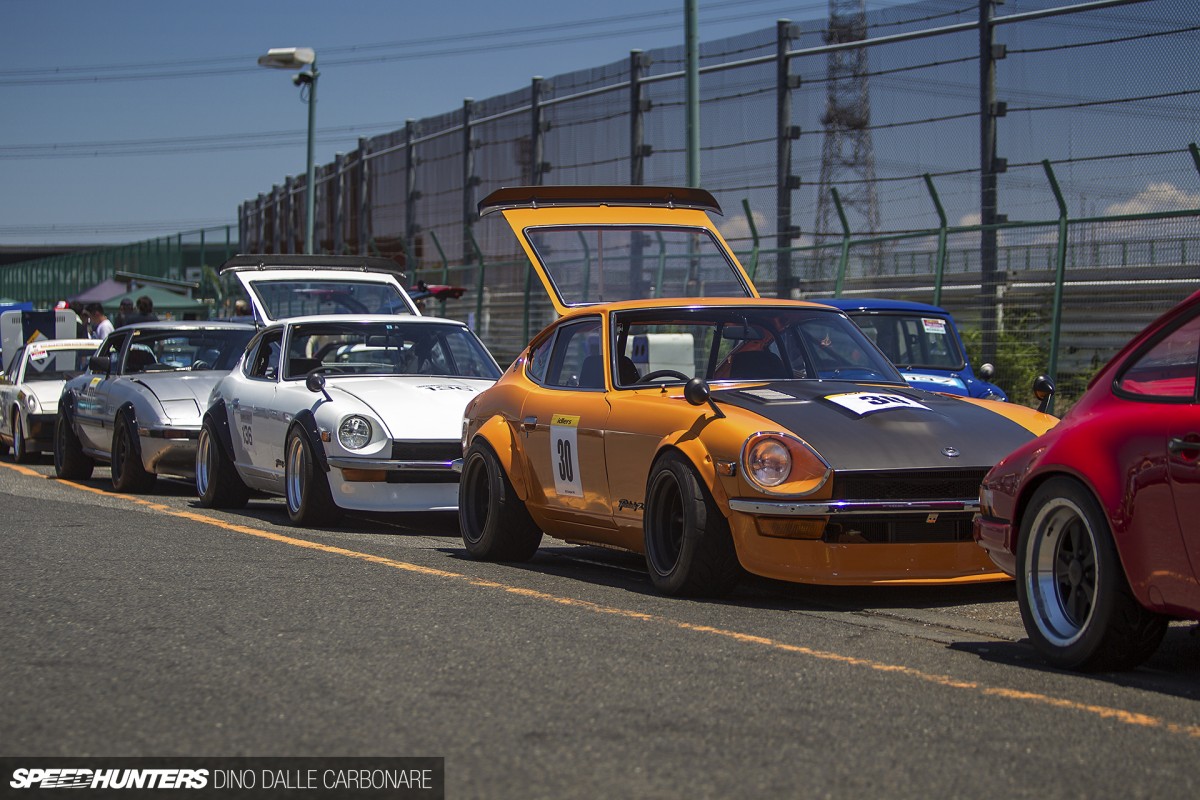 I headed to Tsukuba with Speedhunters' Community Manager, Taryn, who is spending some time in Japan at the moment. Needless to say, she couldn't keep her eyes off these two S30s, for obvious reasons.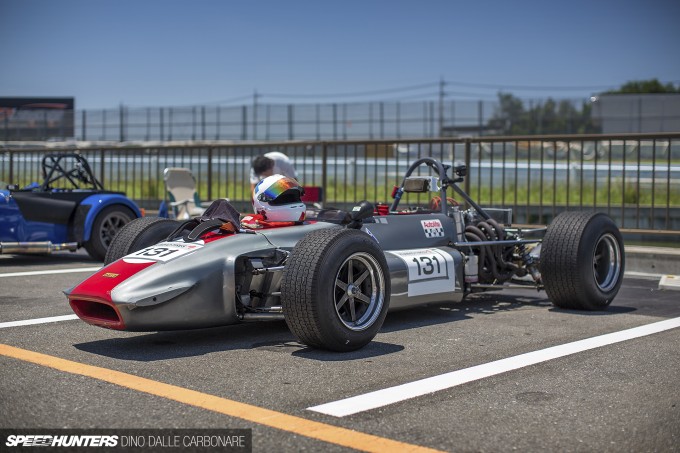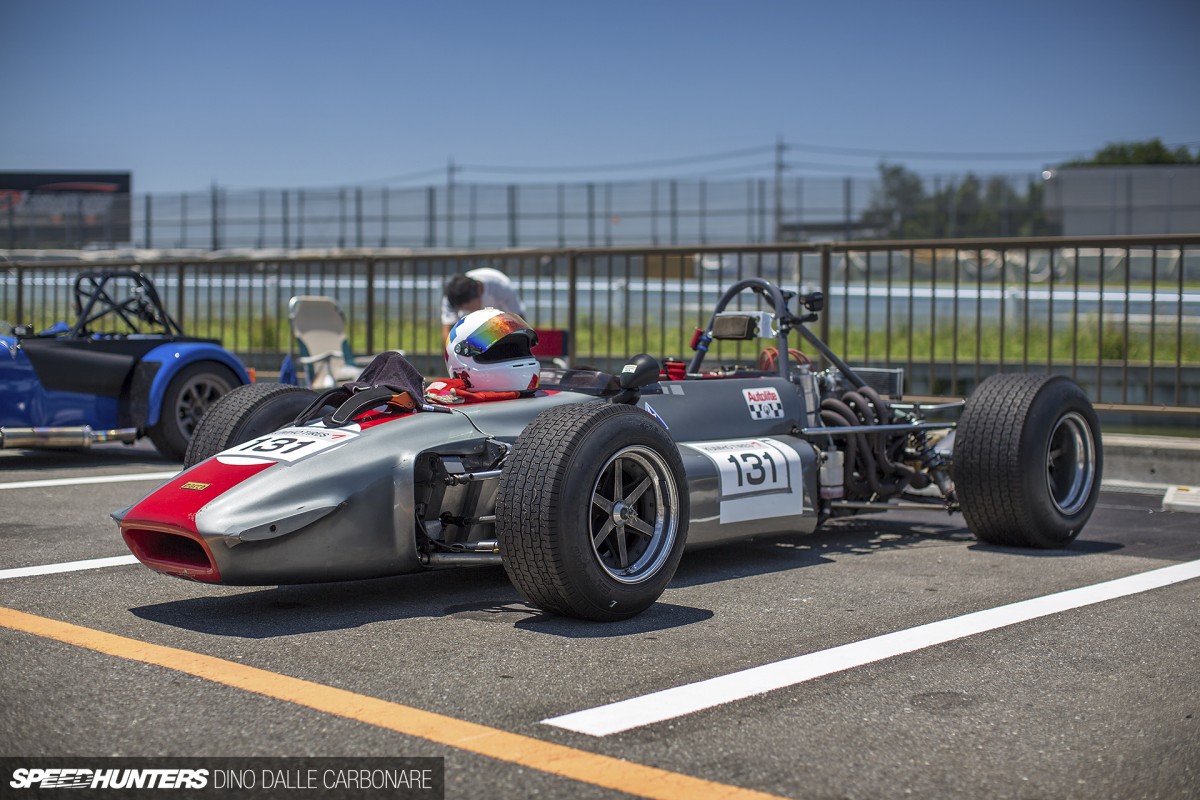 idlers club also has a class dedicated to open wheel racers, so there's never any shortage of interesting cars to check out – like this March 702. I wondered why it wasn't wearing its front wing though?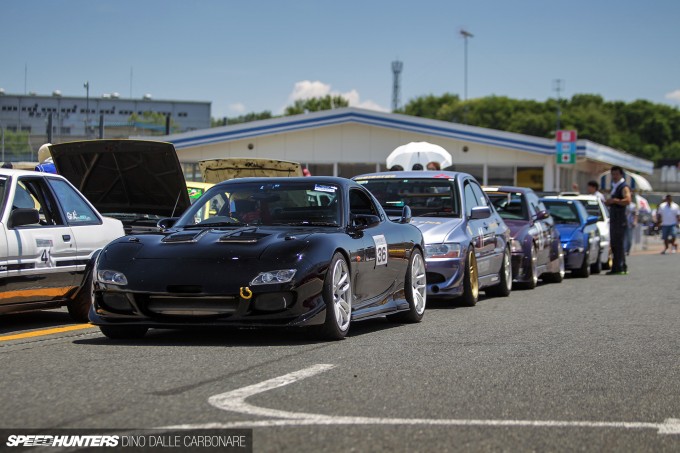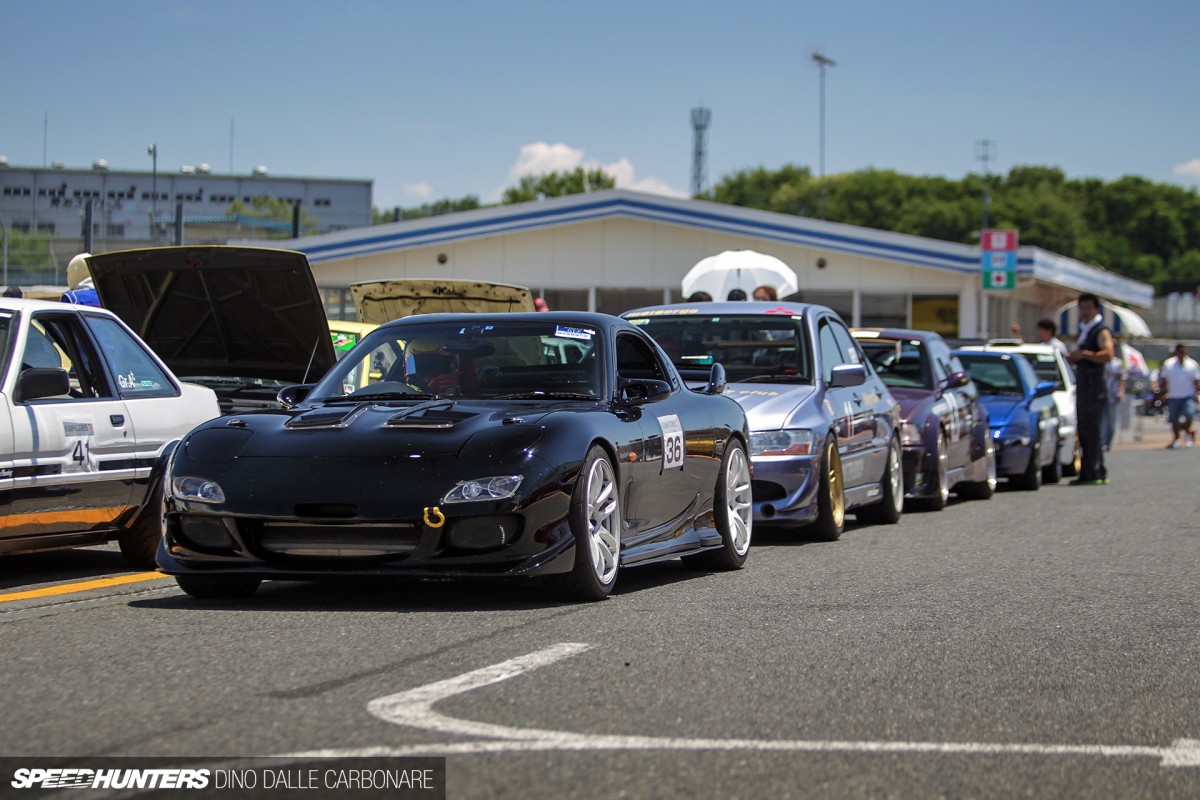 The GT-F class is where the more street-oriented cars are entered in and the one with the most variety.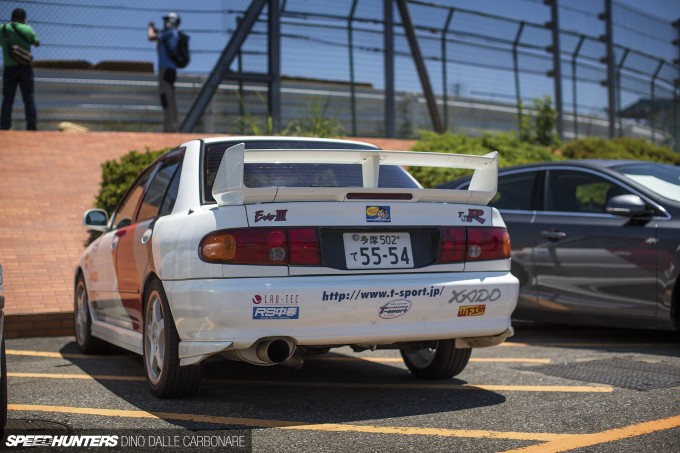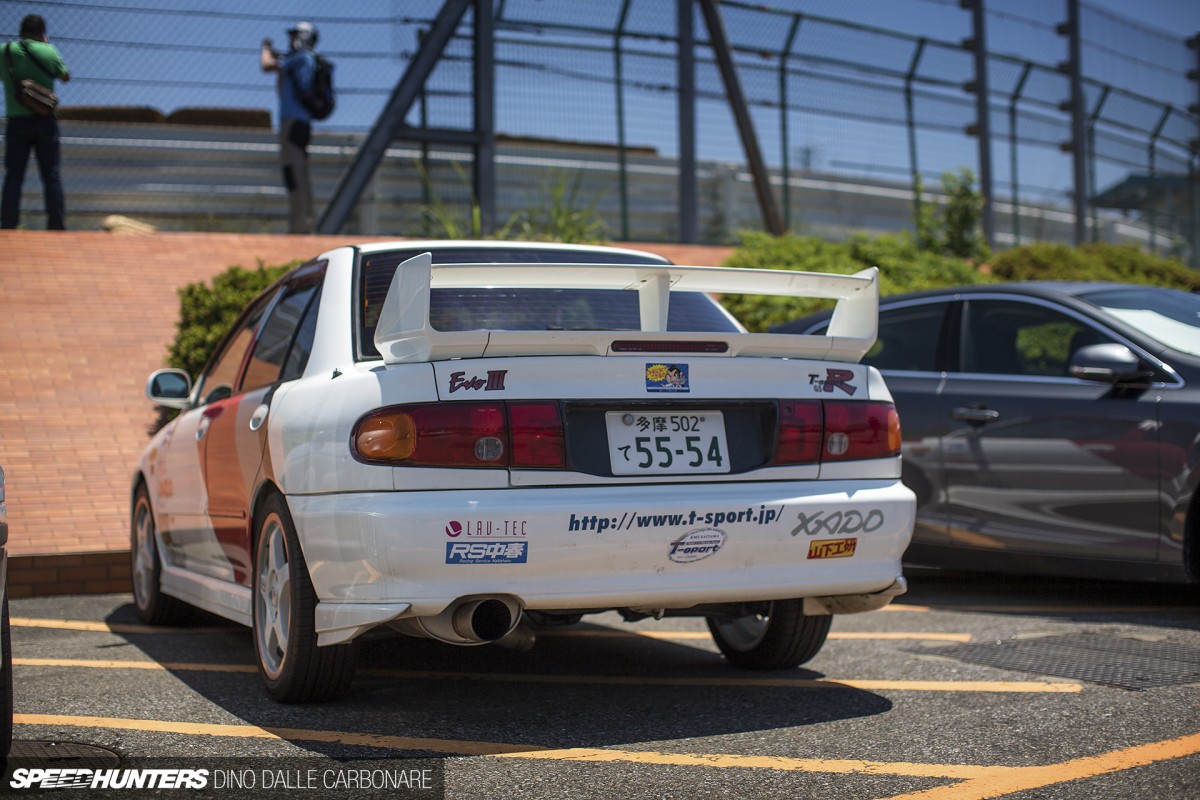 As I walked around the circuit scouting trackside places to capture the action from, I kept running into interesting parked cars to shoot, and this Evo III was certainly one of them. I love all the mid-'90s period-correct stickers!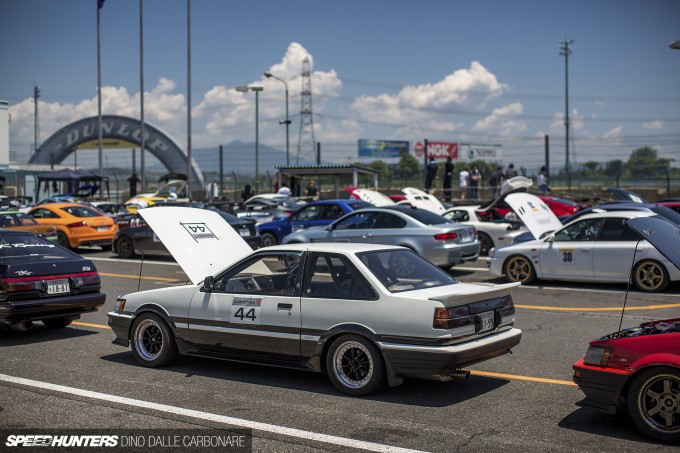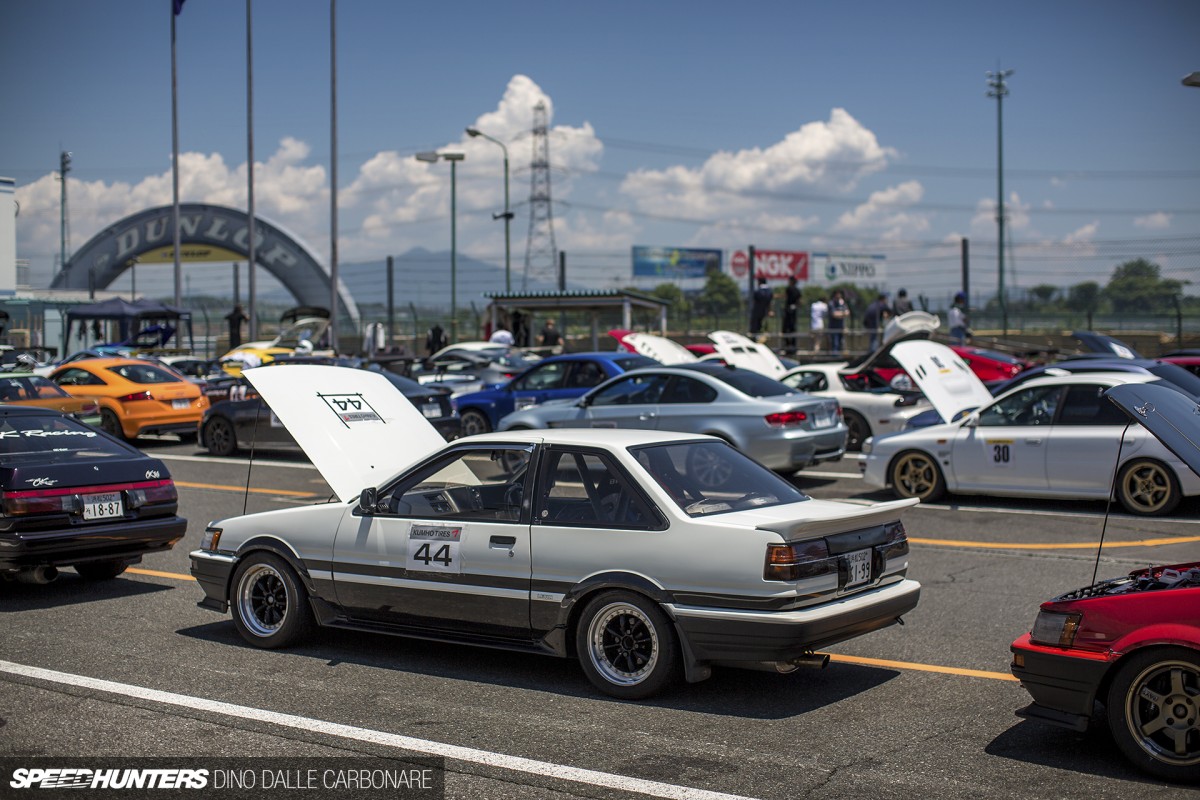 Hachirokus have always been a big part of idlers and quite a few turned up to head out for some hot laps.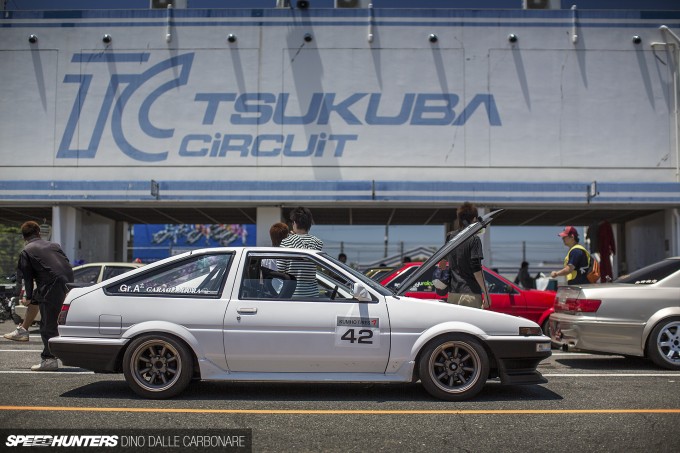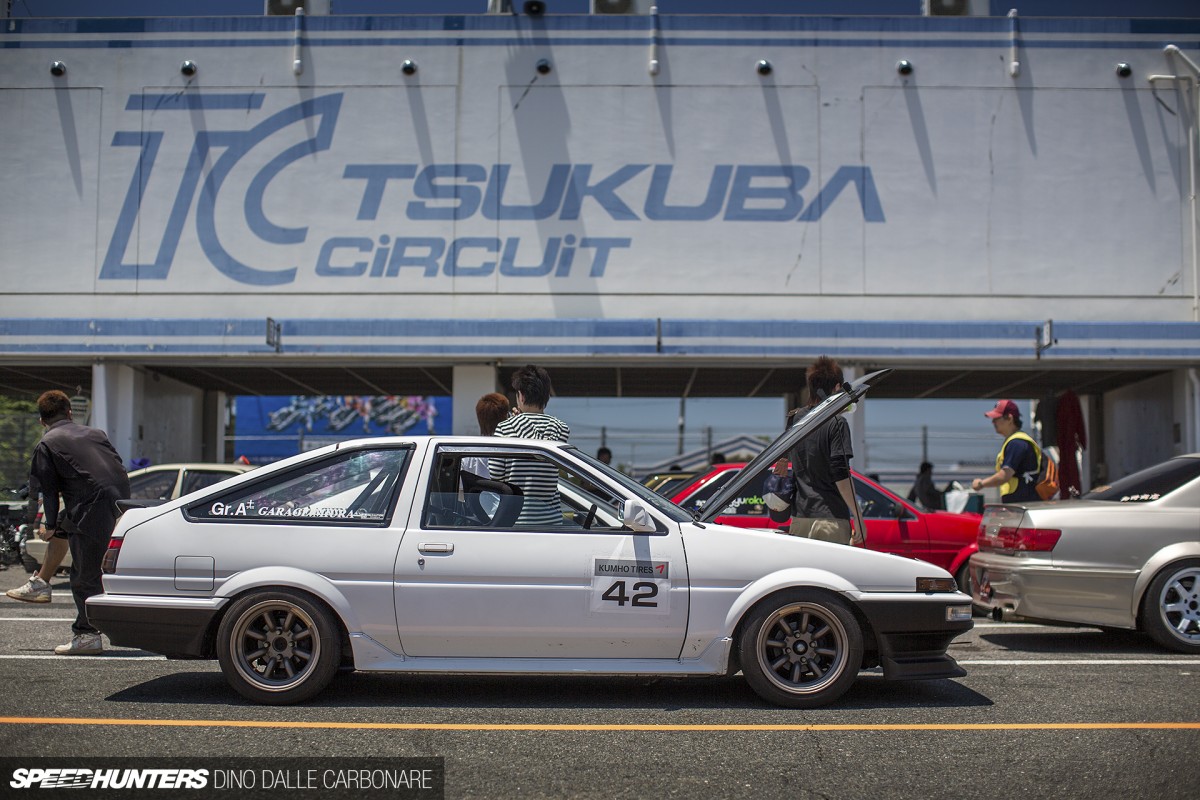 Except, the majority weren't there to grip…
Drifting Makes It Io idlers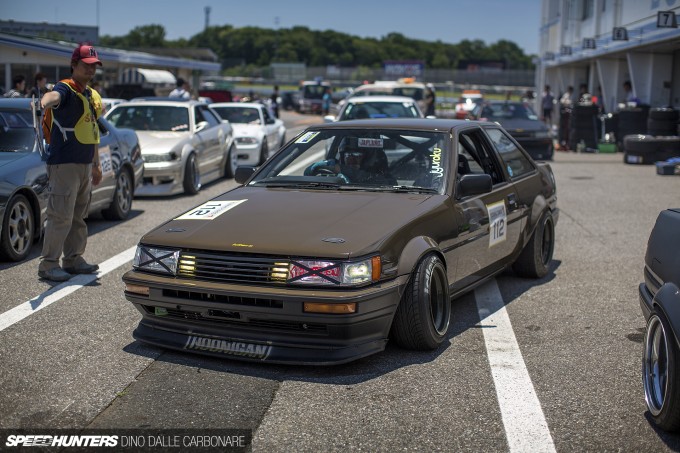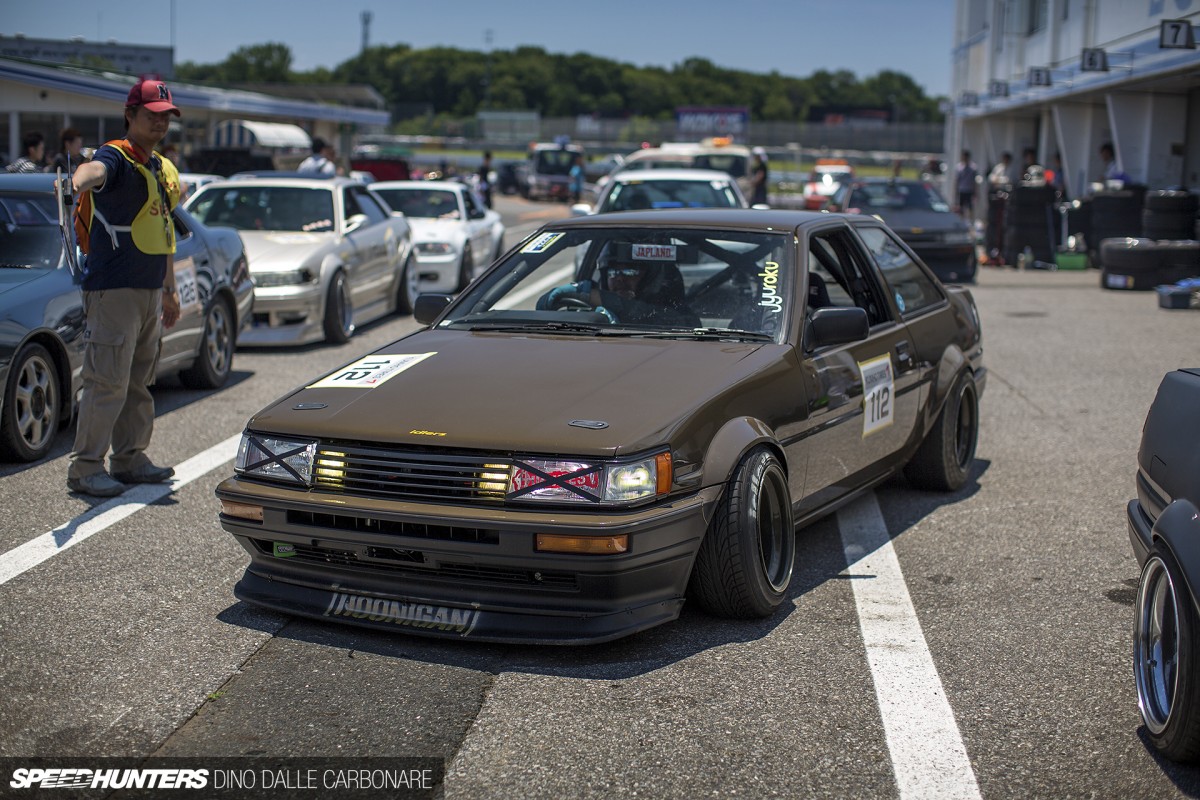 It was quite a welcome surprise to see that the guys behind idlers adding a drift class into the day's programme – something I hope to be seeing at every one of their future events. That's why the guys from N-Style had made the trip over from Gunma; jumping at the chance to drift Tsukuba. For drifters, this is one of the top circuits in the country to drive on.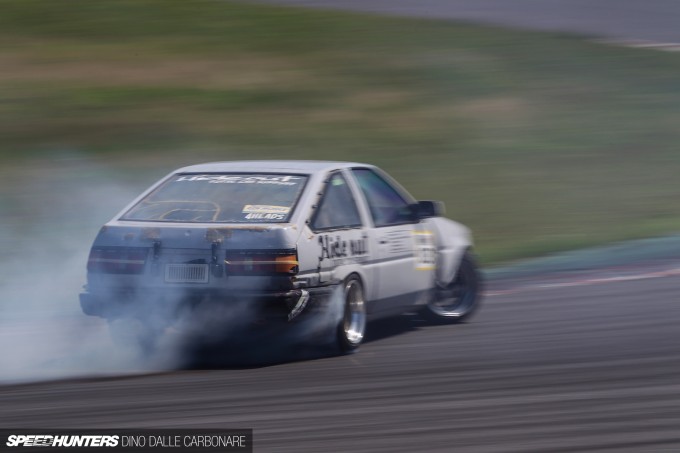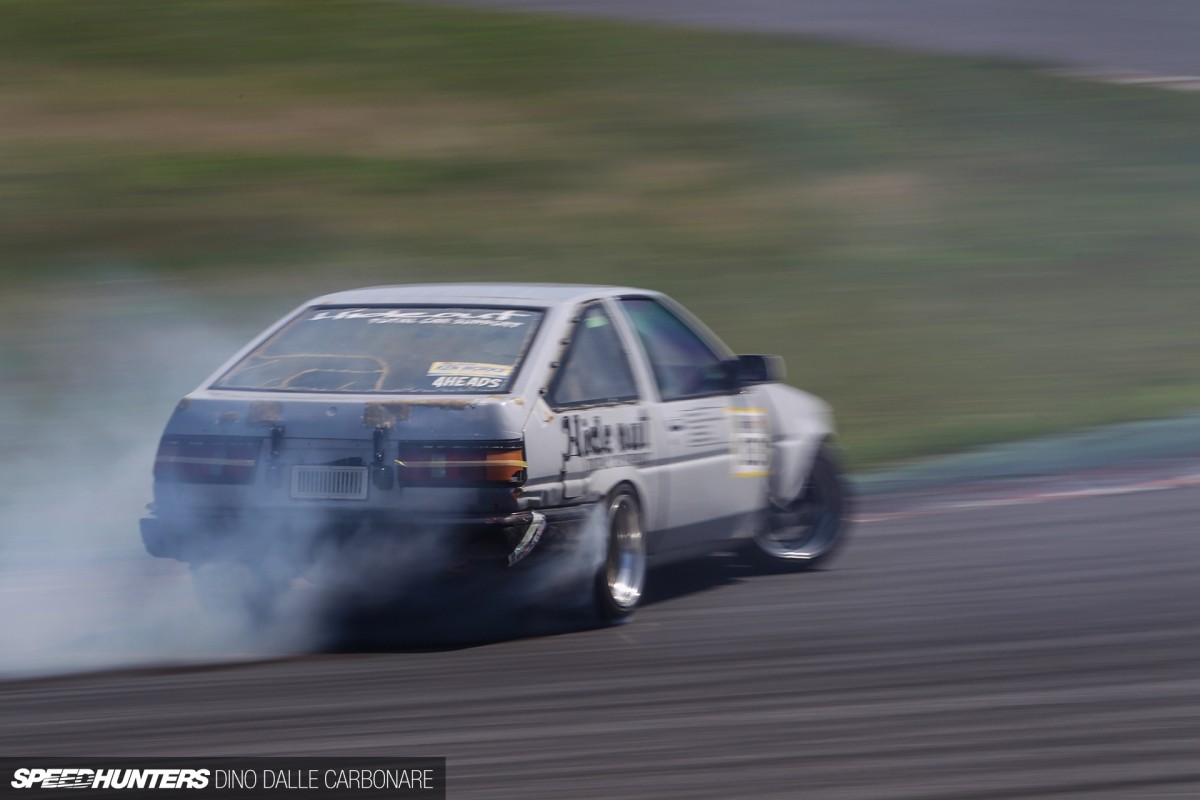 They were certainly enjoying themselves and provided ample entertainment for everyone watching from behind the fences.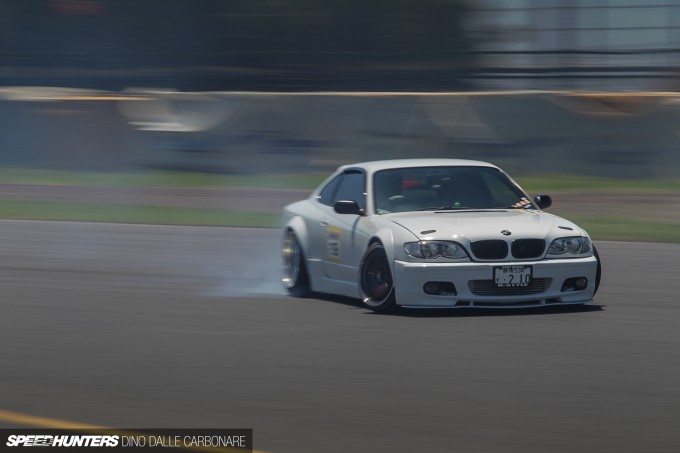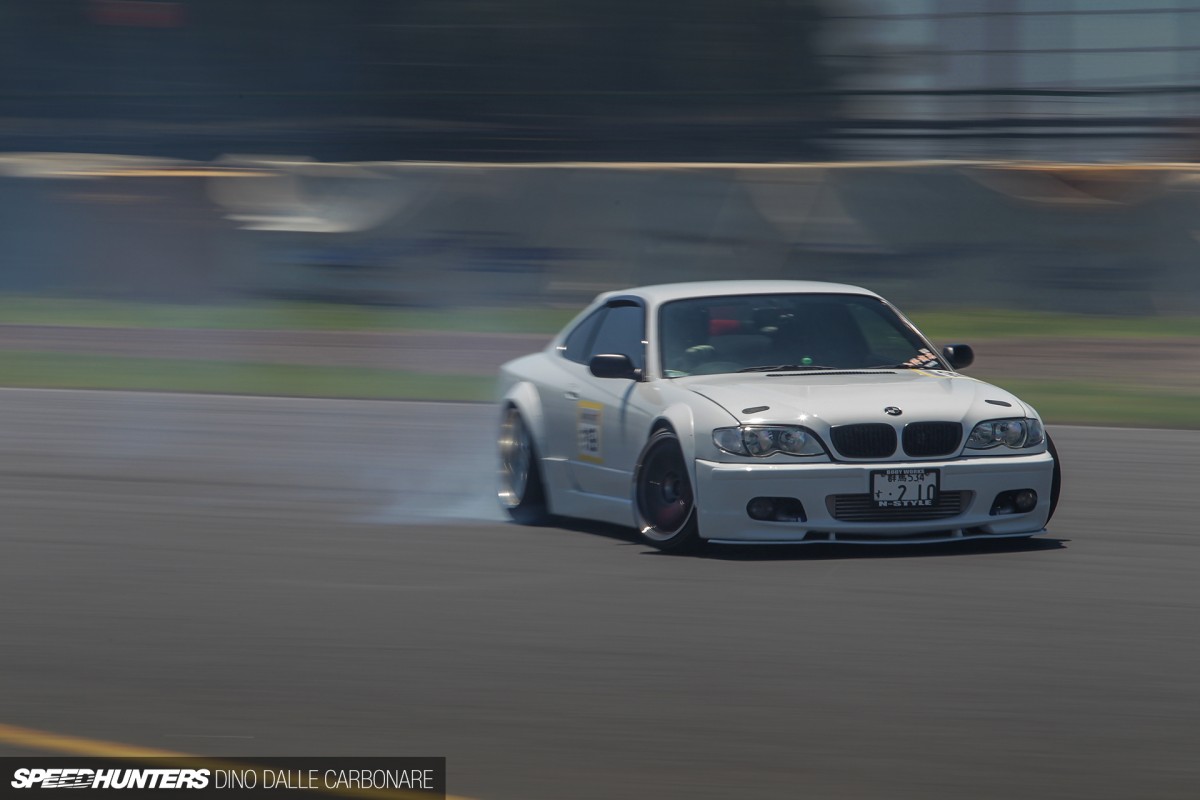 It meant I finally got to see Yuuya's E46-faced Nissan Silvia S15 out in action, and I have to say, I really like the all-white body it has now!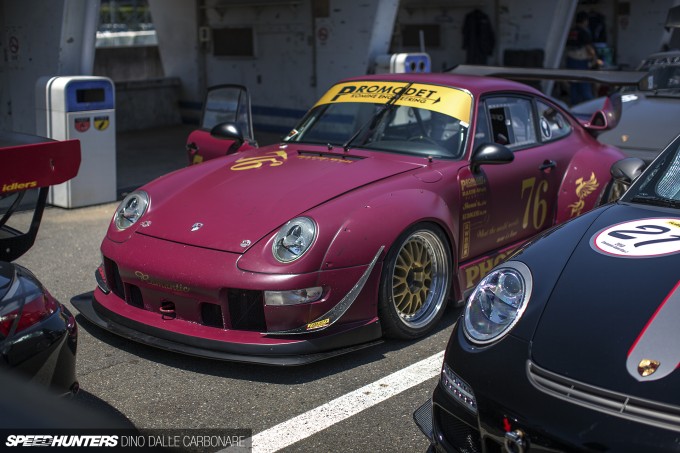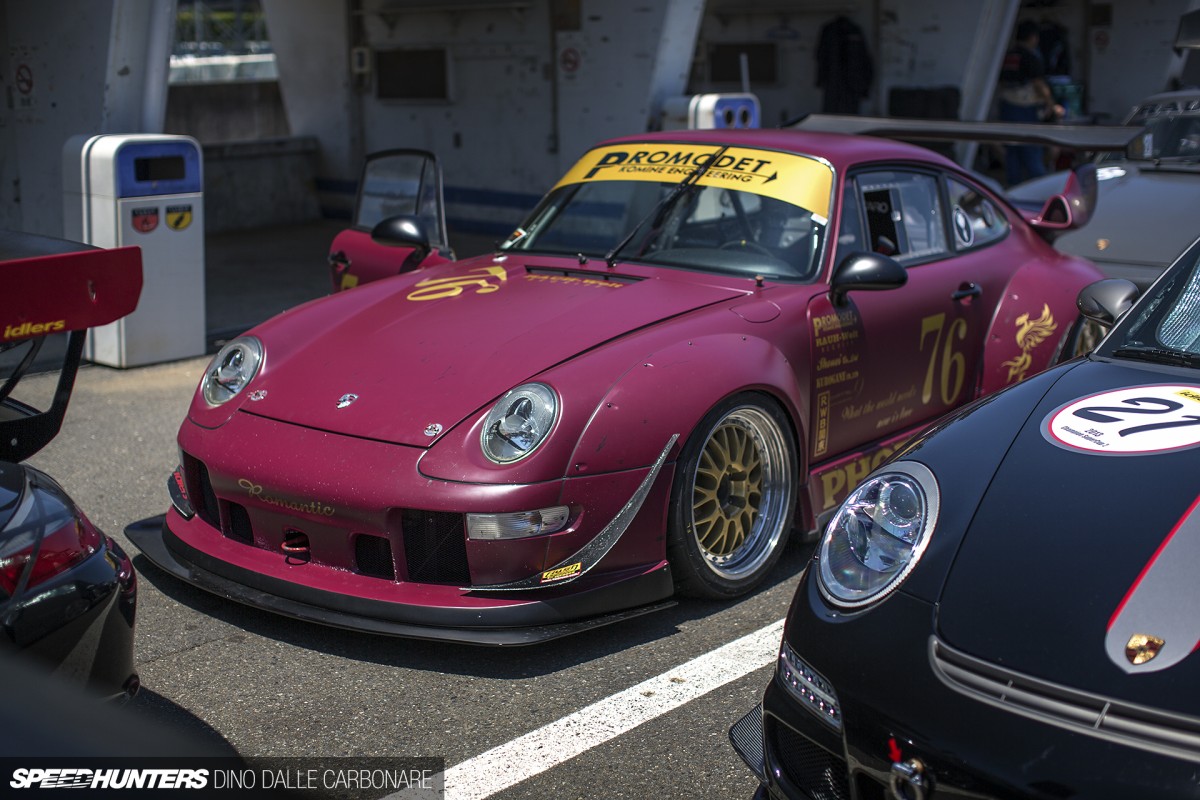 The #76 Promodet 993 kept luring me in from across the paddock. I don't know what it was – the RWB exterior treatment perhaps?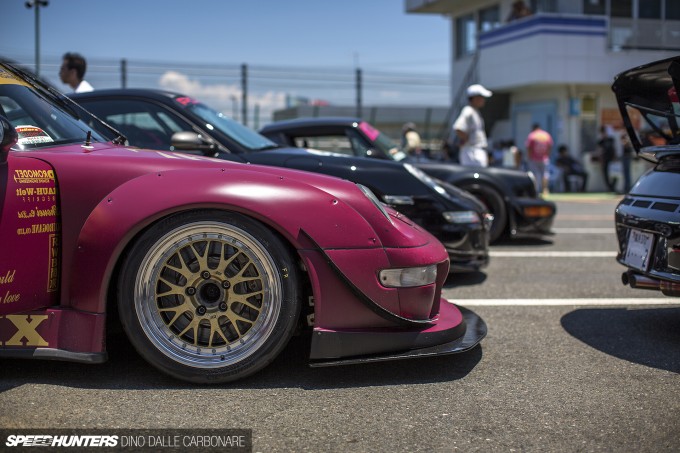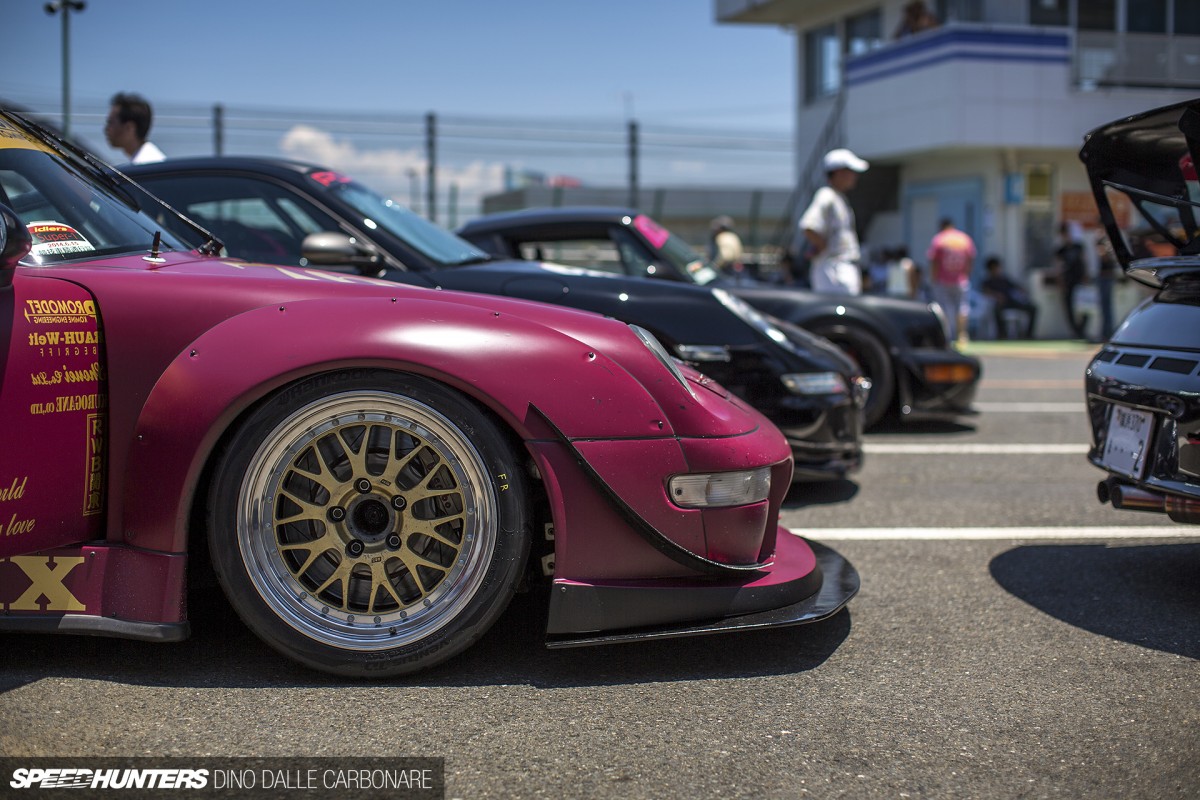 Or the gold-centered BBS LMs?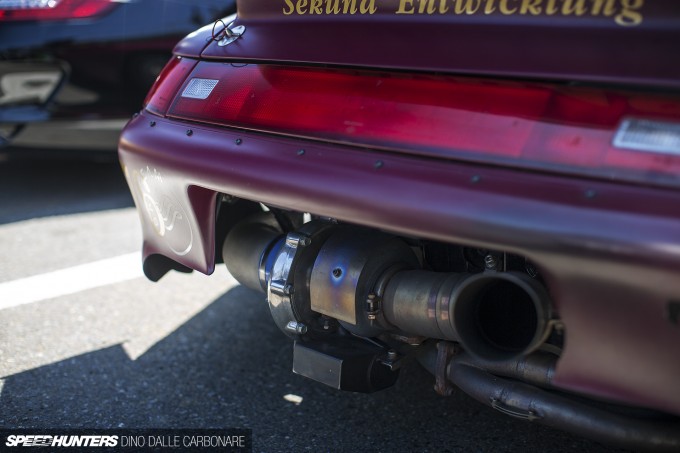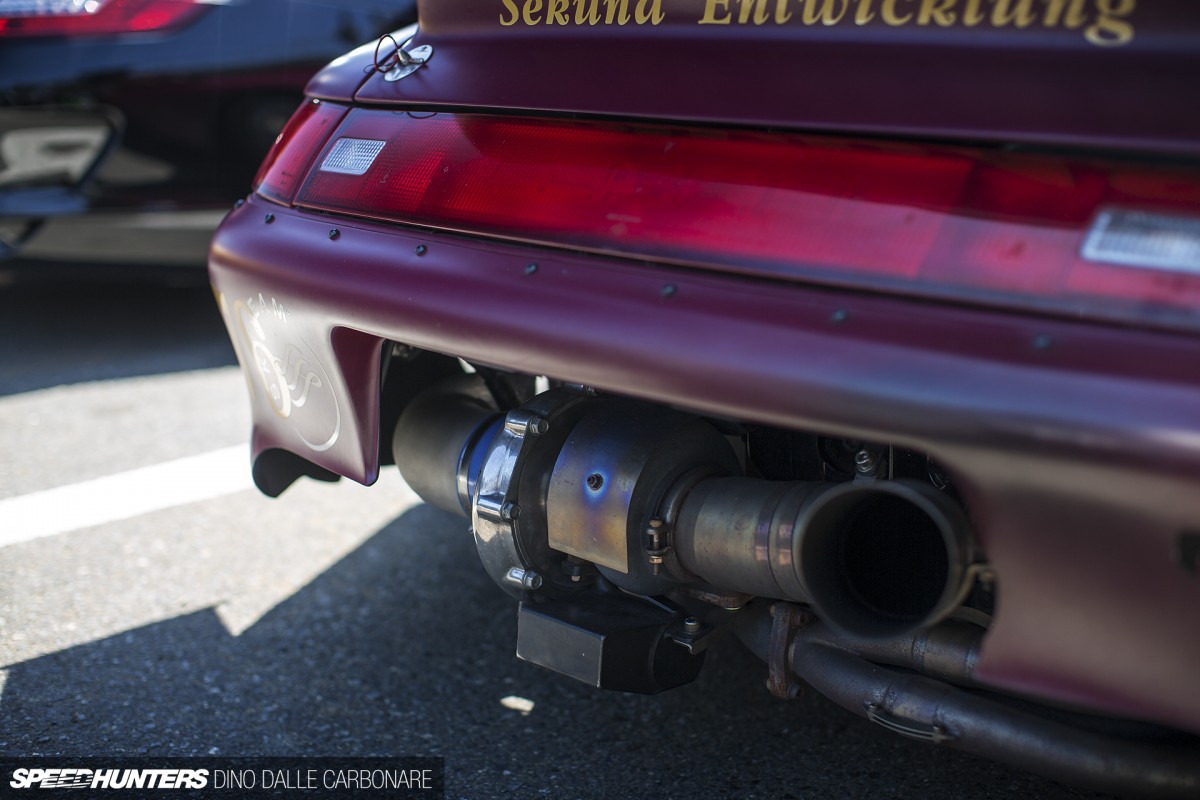 Nah, what really did it was the rear end, or more specifically – the turbo set-up that was proudly exposed through its cut-out rear bumper. This may well be the automotive equivalent of a pair of big balls – or at least one.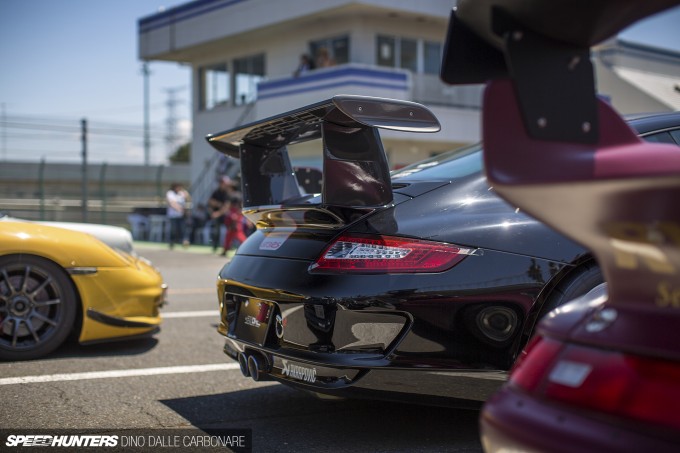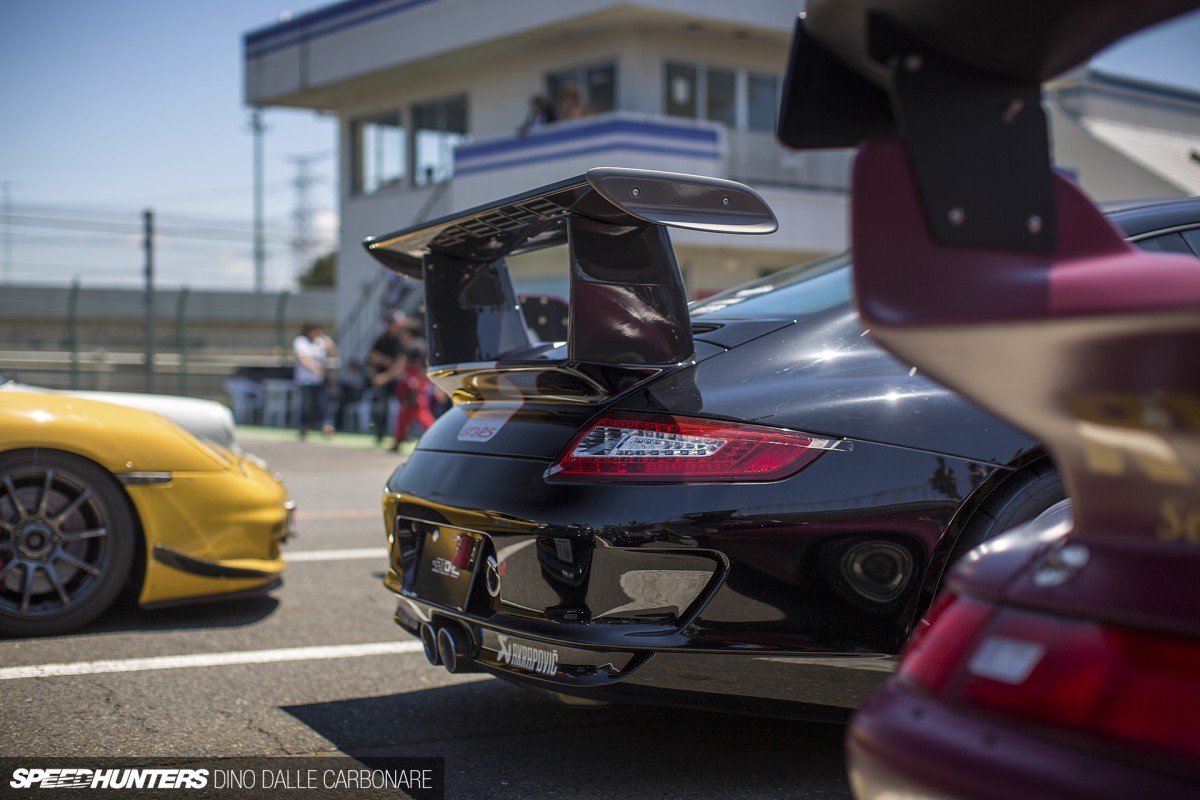 Yes, the Japanese do it so, so right.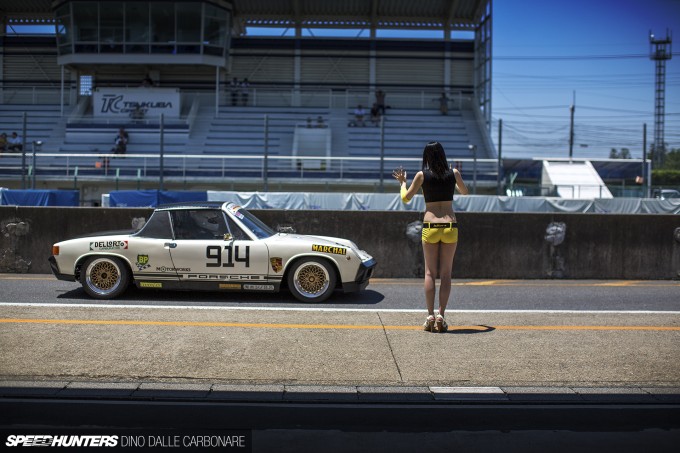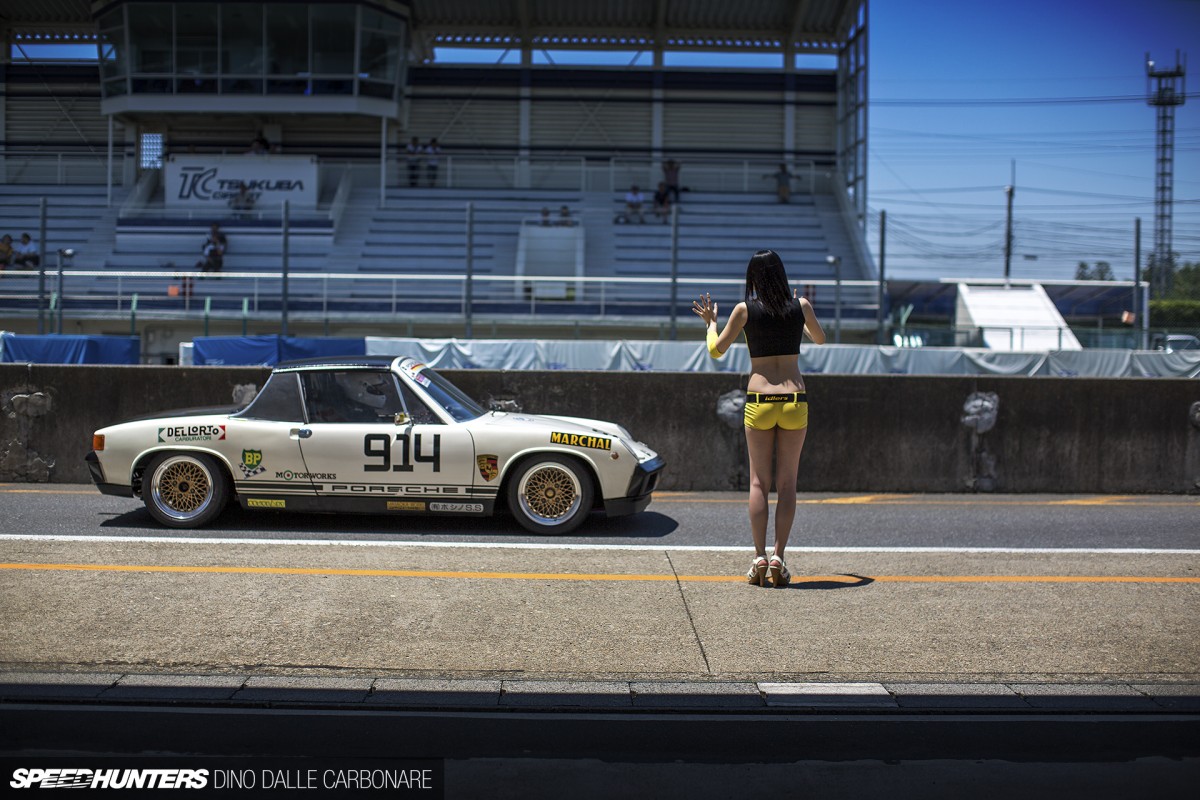 As I was taking a break from the late-spring sun-rays I noticed how the idlers race queen had been told to wave good-bye every car exiting the pit lane. I thought that was a very Japanese thing to do, and it made for a very memorable photo. Bye-bye ridiculously cool Mr. 914!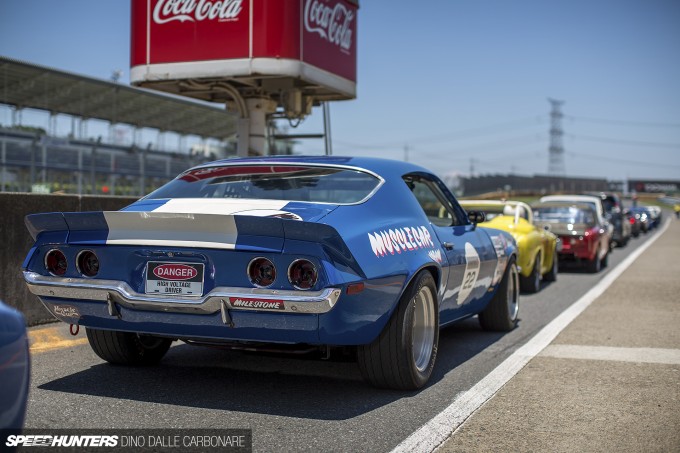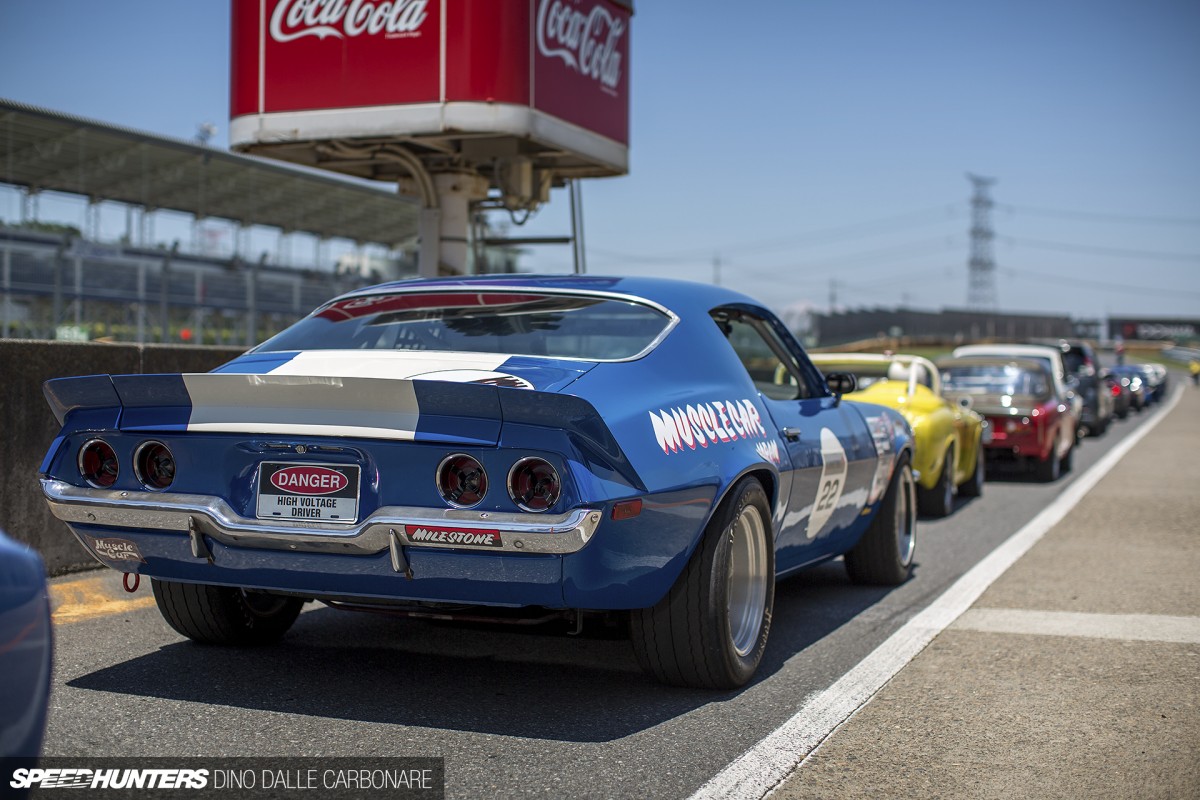 Just to complete the impressive variety, the aforementioned muscle was a very welcome addition. Z28 Camaro on Watanabes? Hell yes!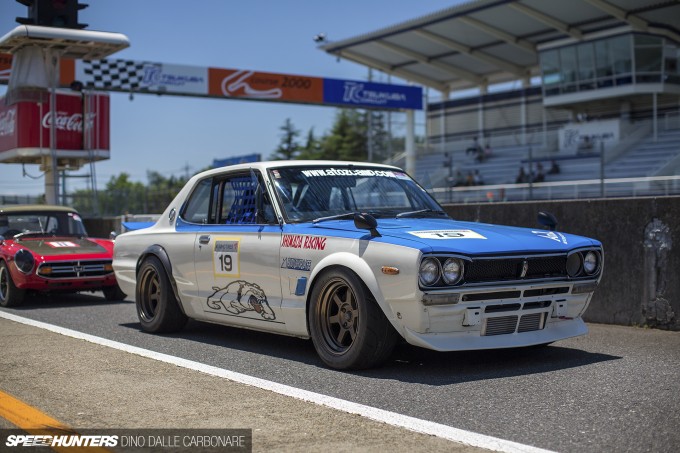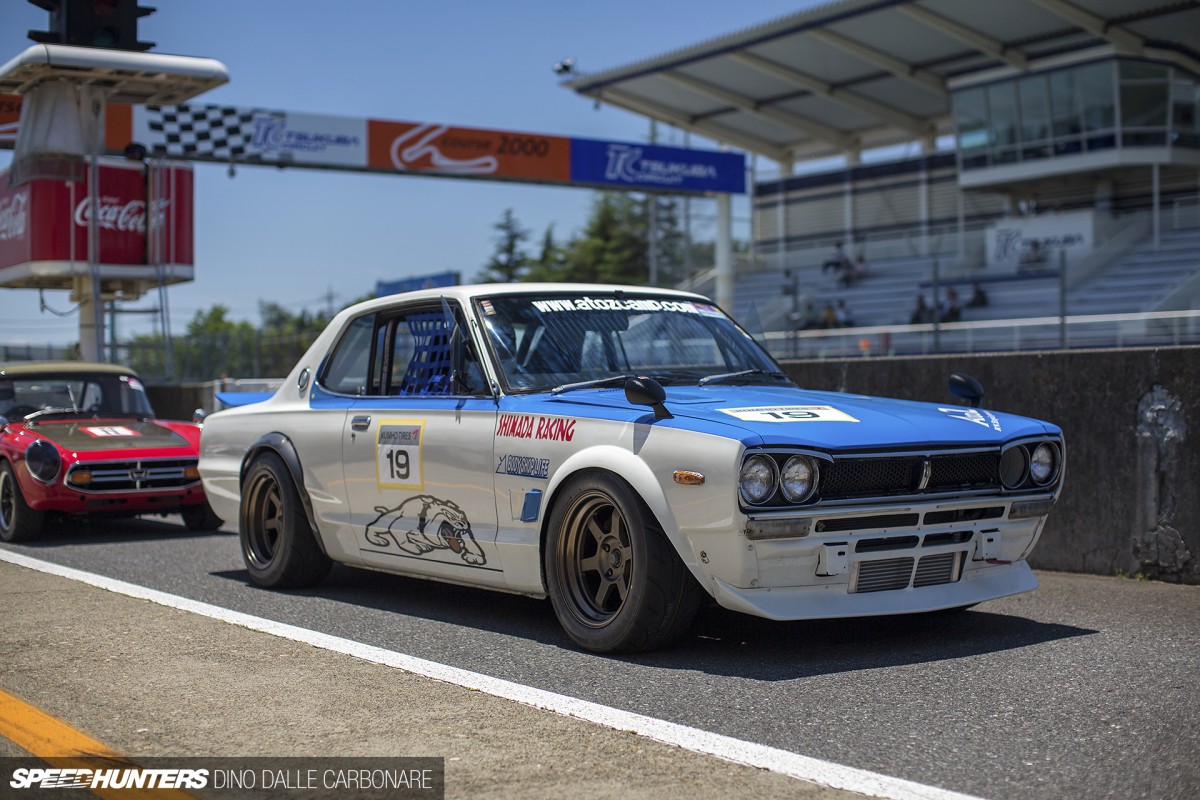 Lined up right behind the Chevy in the pit lane was the Shimada Racing Hakosuka, which always looks damn good sitting on those bronze RAYS Volk Racing TE37Vs.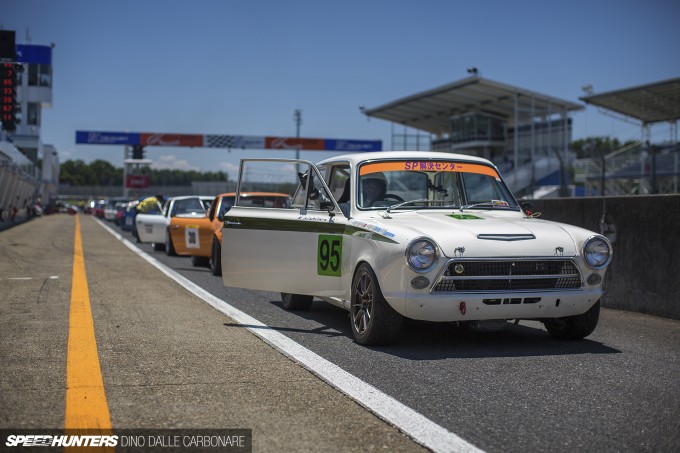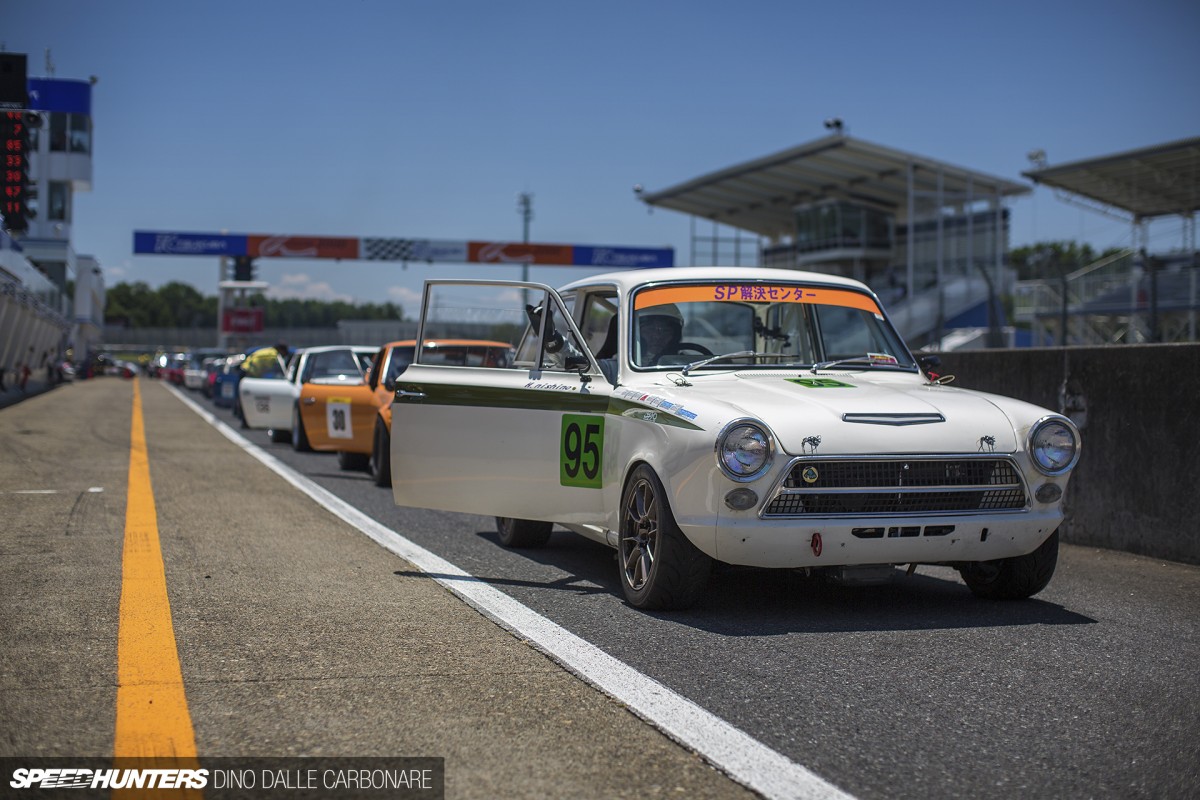 I always smile when I see this Lotus Cortina at idlers events. If it wasn't for the aggressive wheel fitment and bumper-less exterior it would almost look like a boring saloon. Although, that's only before you hear it! I'm not sure what's been done to engine but it puts out one of the raspiest and barely-silenced screams you could possibly imagine.
Track Action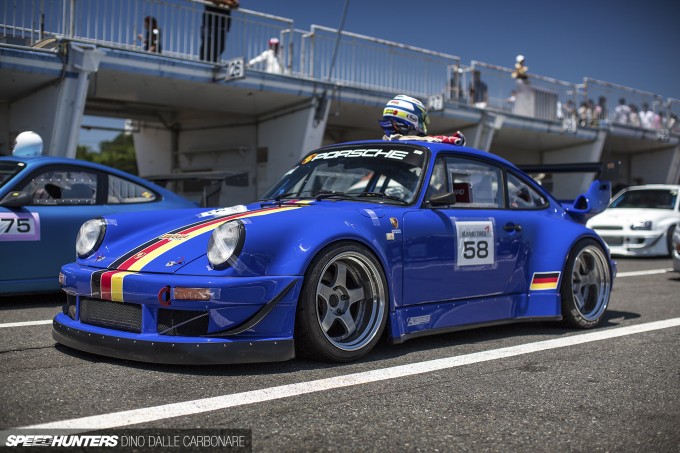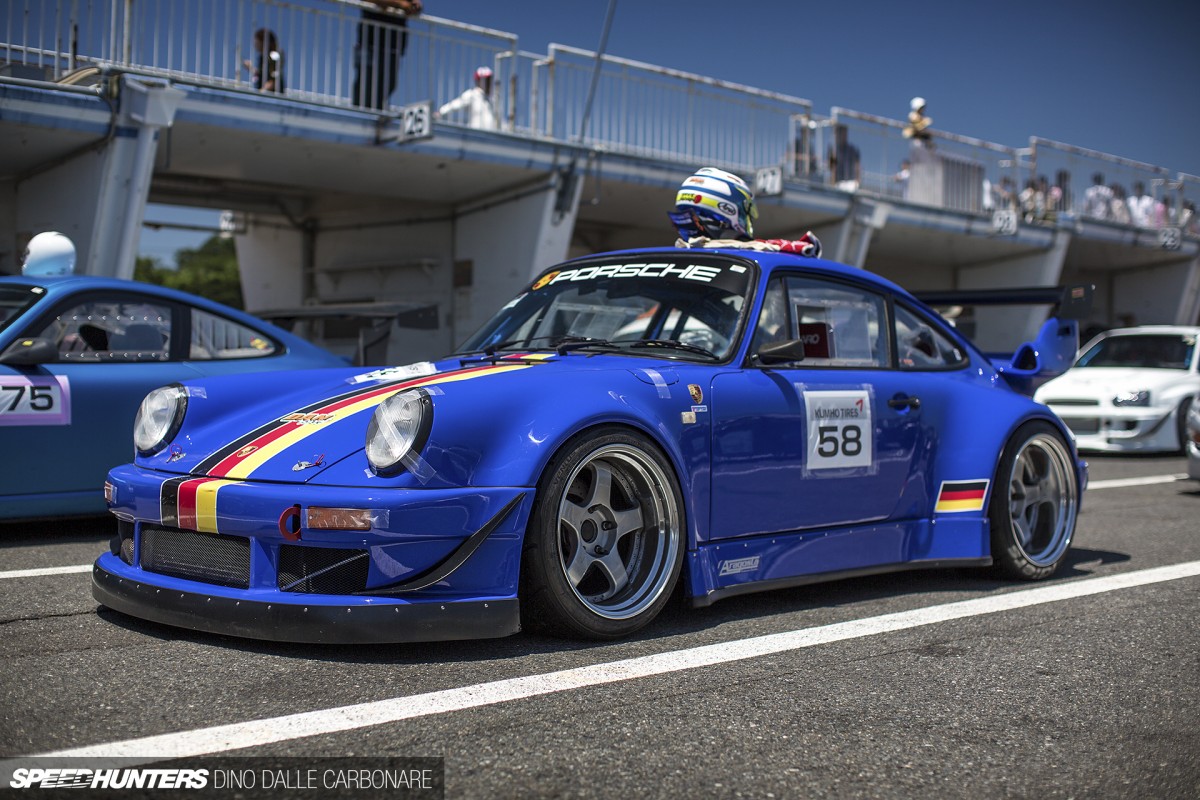 You don't often see German racing stripes, but boy do they look good when applied to a car like this RWB'd 930!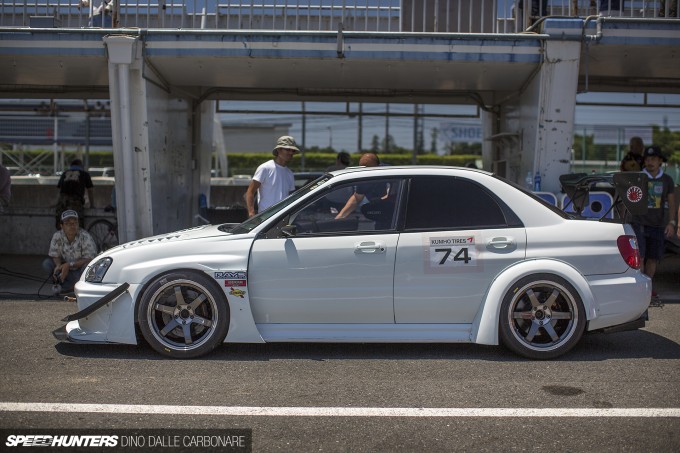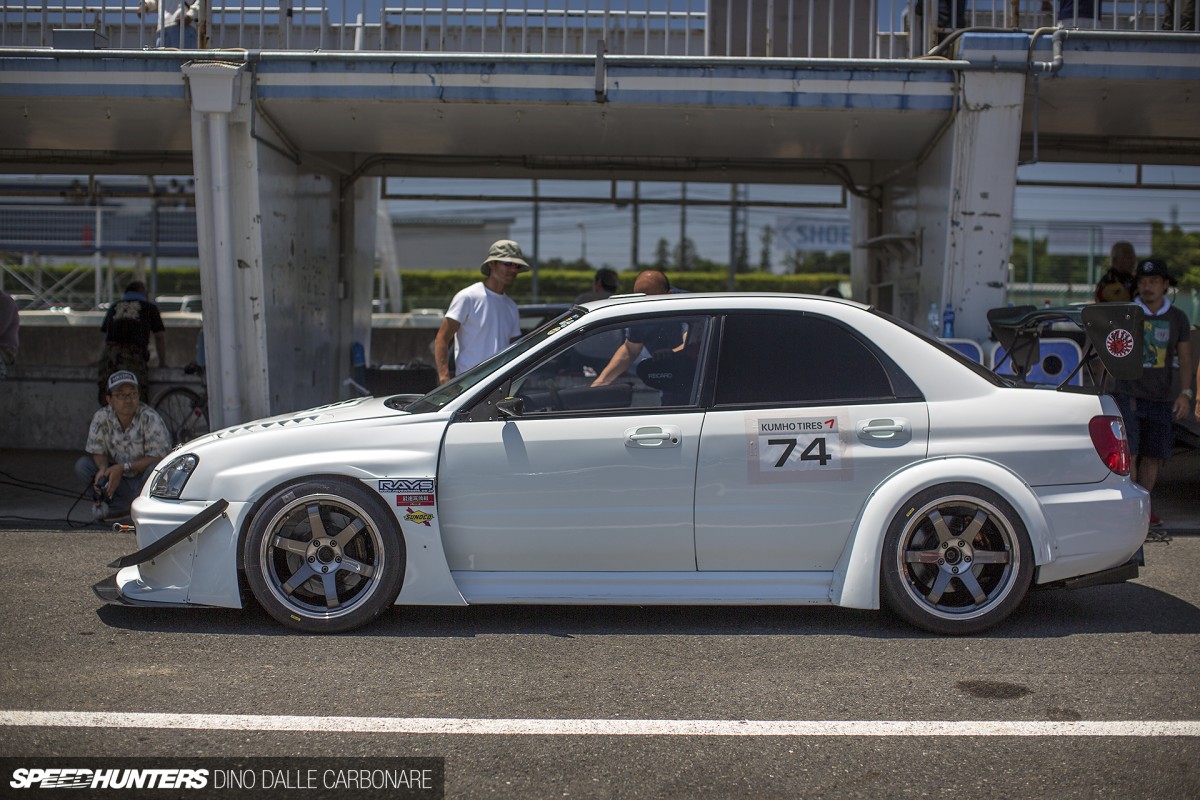 Breaking up the long 911 group were a couple of Japanese cars from Garage Kagotani, one of which was this wide-body Impreza that I've seen before at Battle Evome events. Like the BNR32 that accompanied it, the WRX STI was out for a bit of fun as well as a test for its new set-up.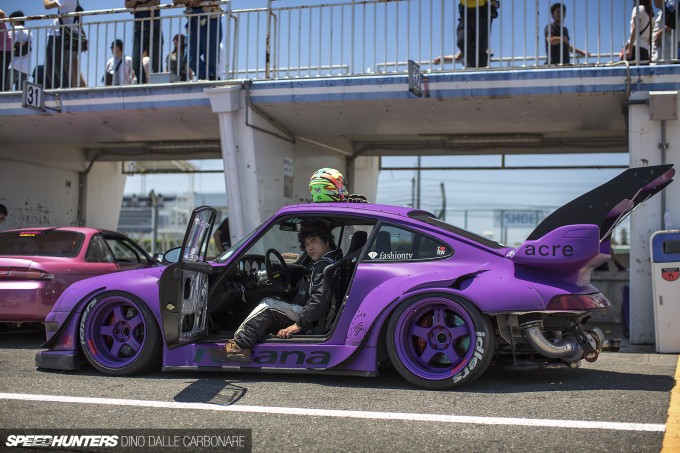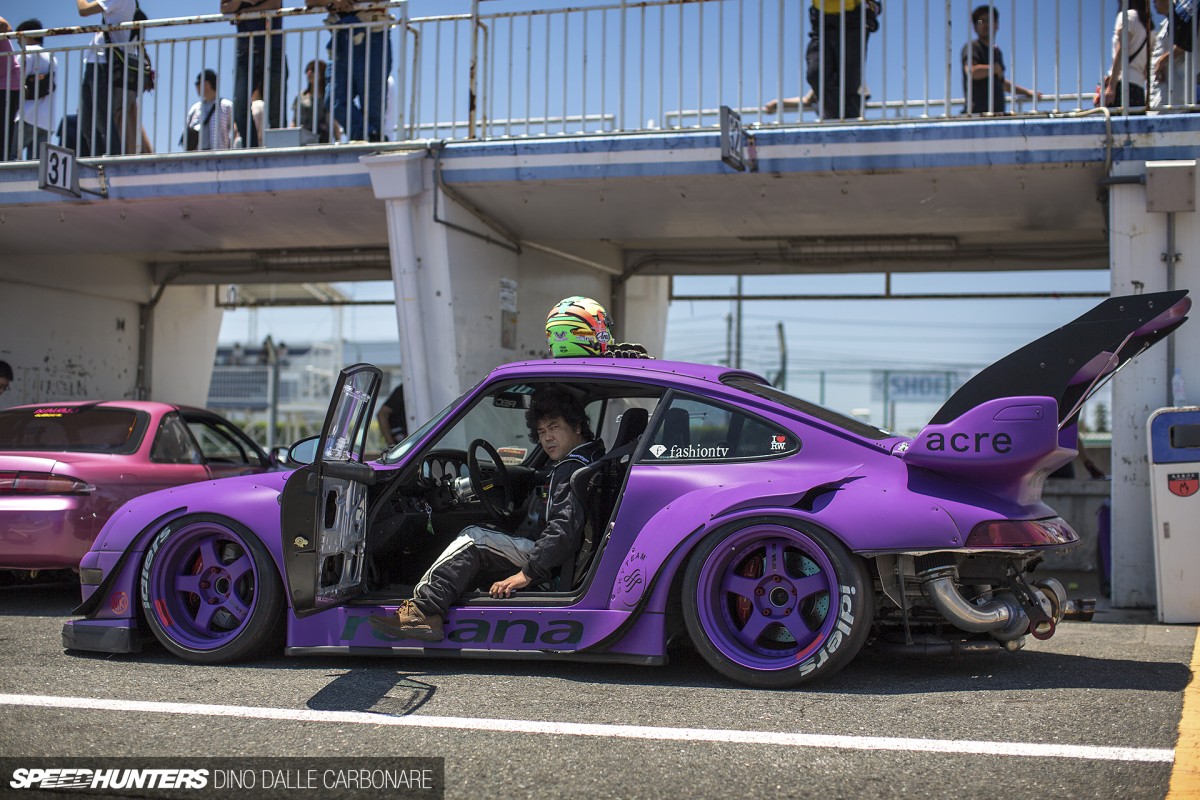 Nakai didn't bother taking the Rotana out during the first practice sessions in the morning, preferring to go straight out into the qualifying lap.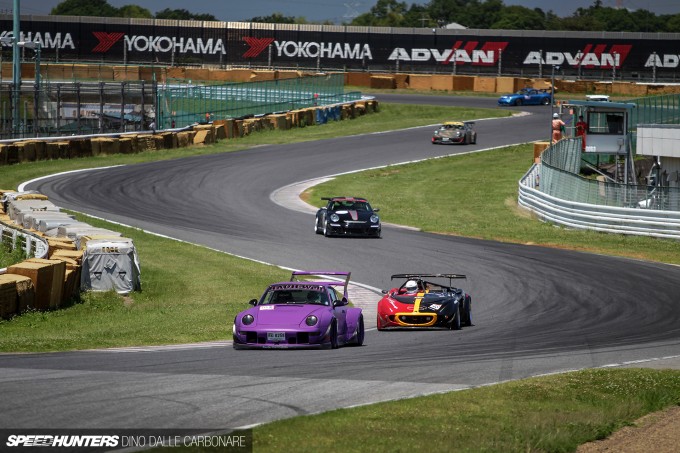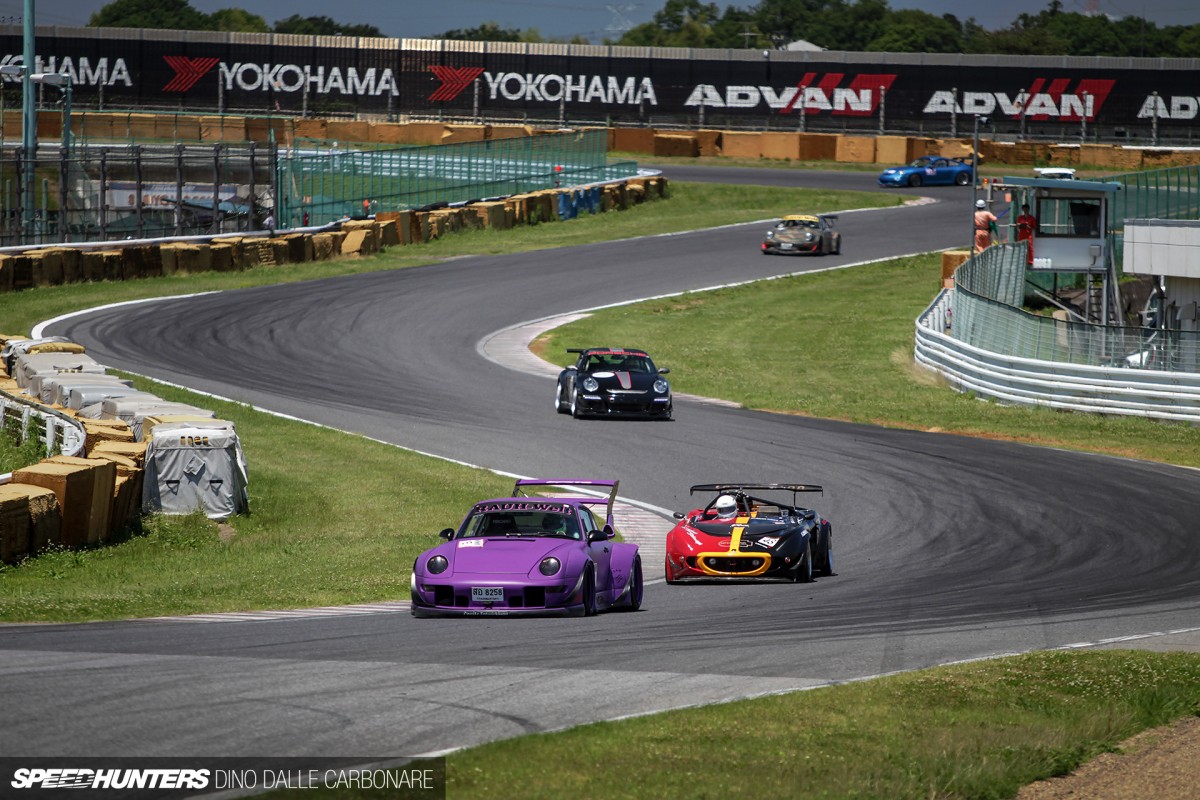 His performance would dictate the position that he would start from in the friendly race that is held at the end of the day. He looked like he was enjoying himself out there, taking full advantage of all the power the turbo engine churns out and getting the car sideways at almost every corner exit.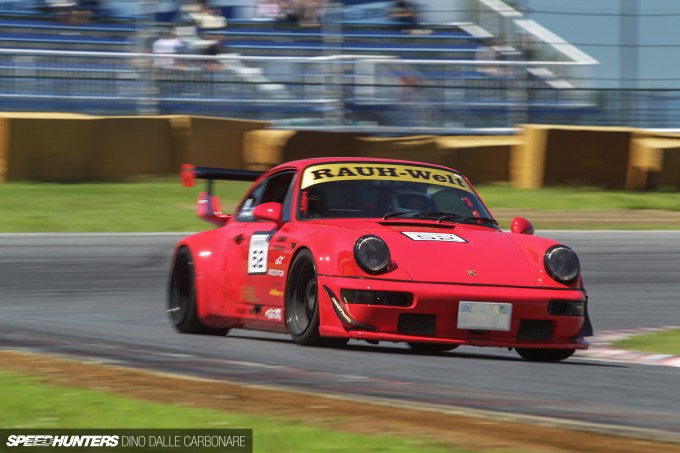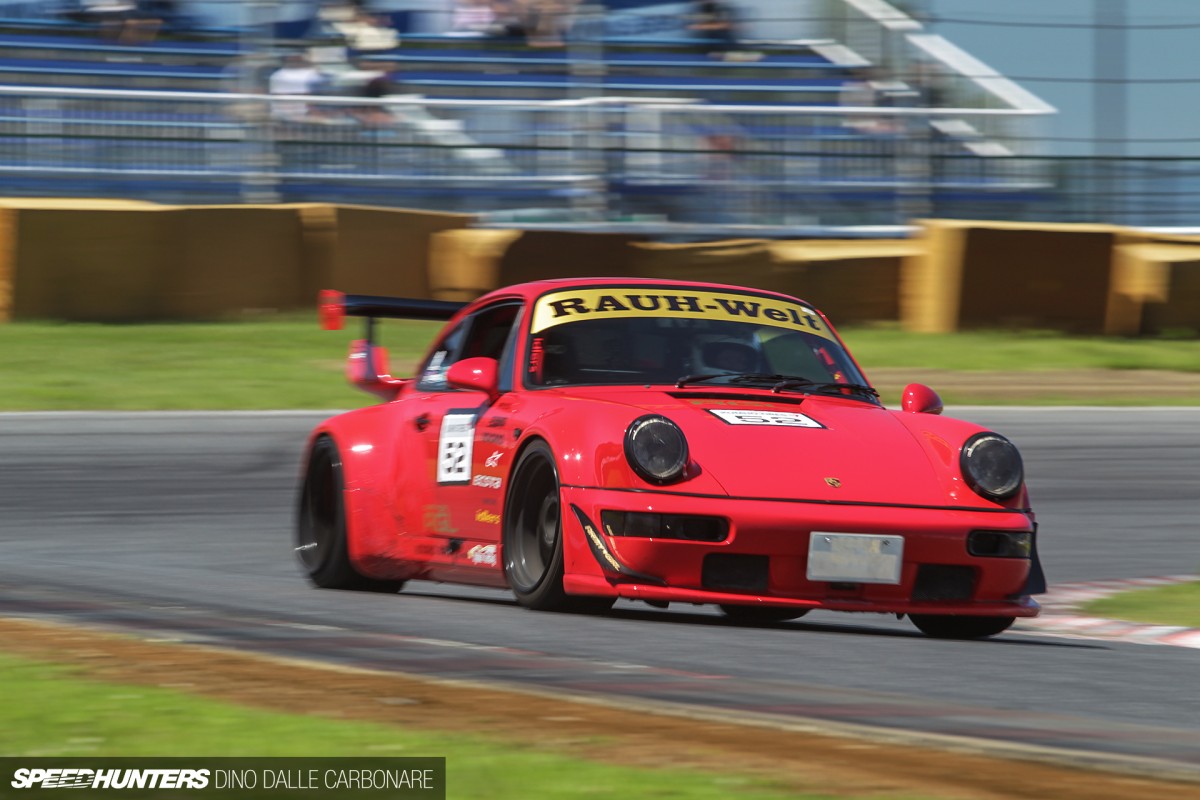 Seeing the RWB 911s out in action reminded me of the amazing time Larry and I had last year competing in the 12-hour endurance race at Motegi. I'm still blown away at how easy these cars are to drive!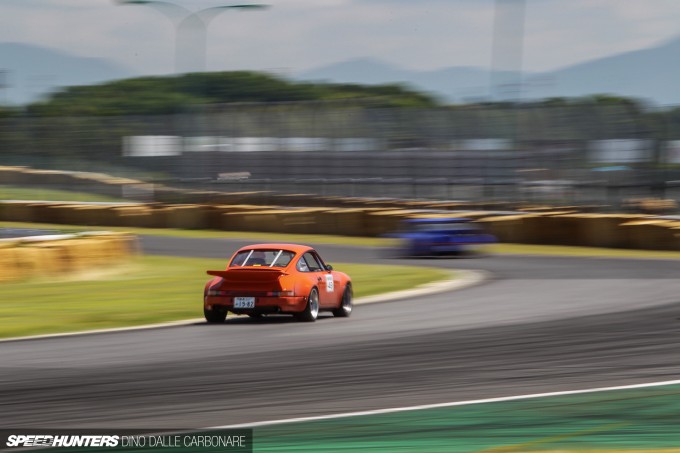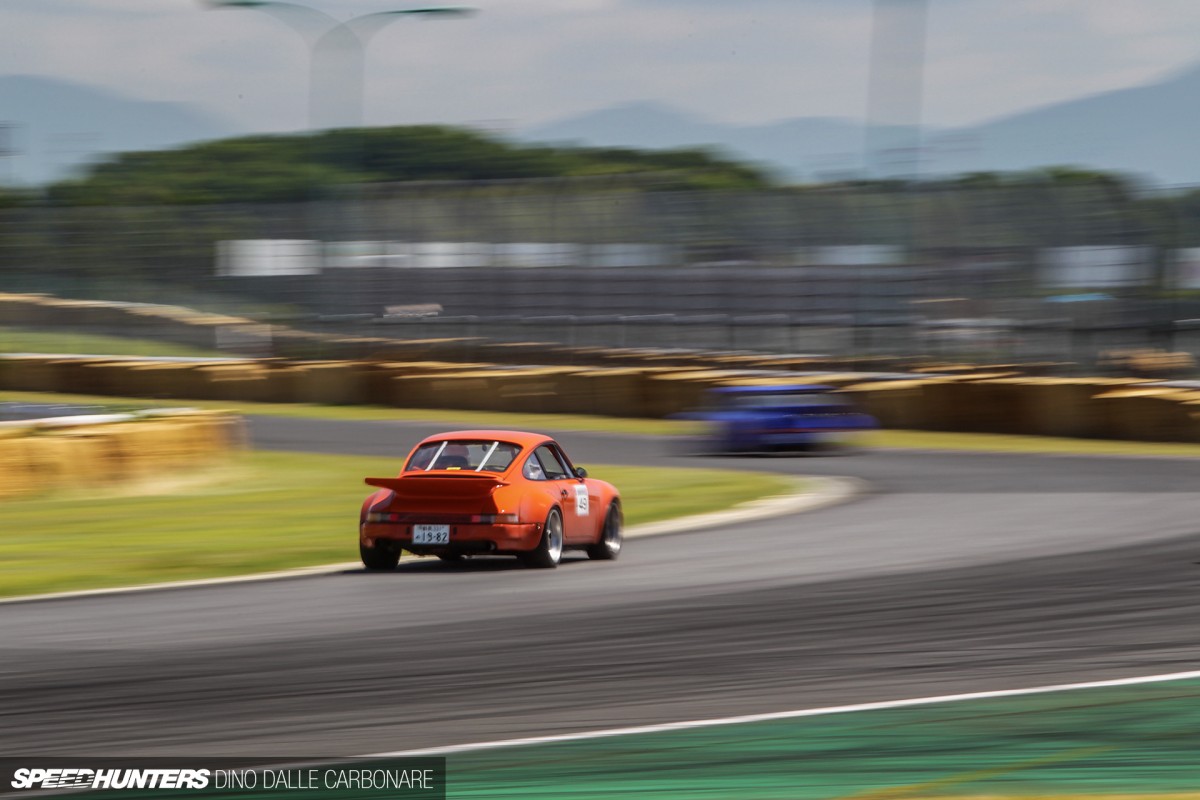 The driver of this RSR-style 930 was keeping the loud pedal pinned on the exit of the Dunlop corner – a tricky turn where you have to adjust your throttle to make sure you don't oversteer or run wide on the exit. Like many of the other drivers, most of the time he was holding a few degrees of counter-steer , which looked rather cool!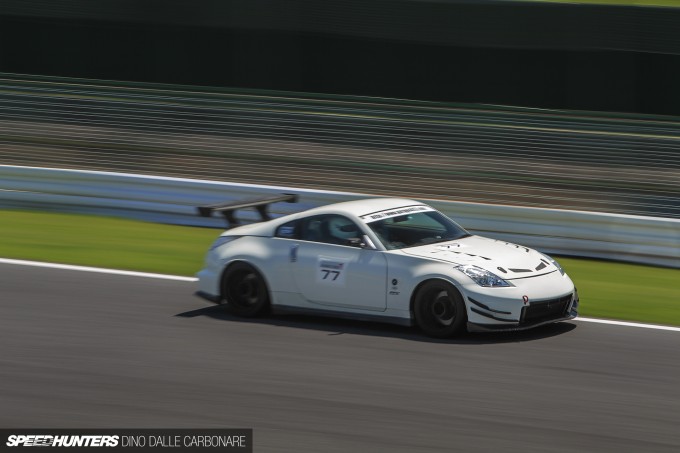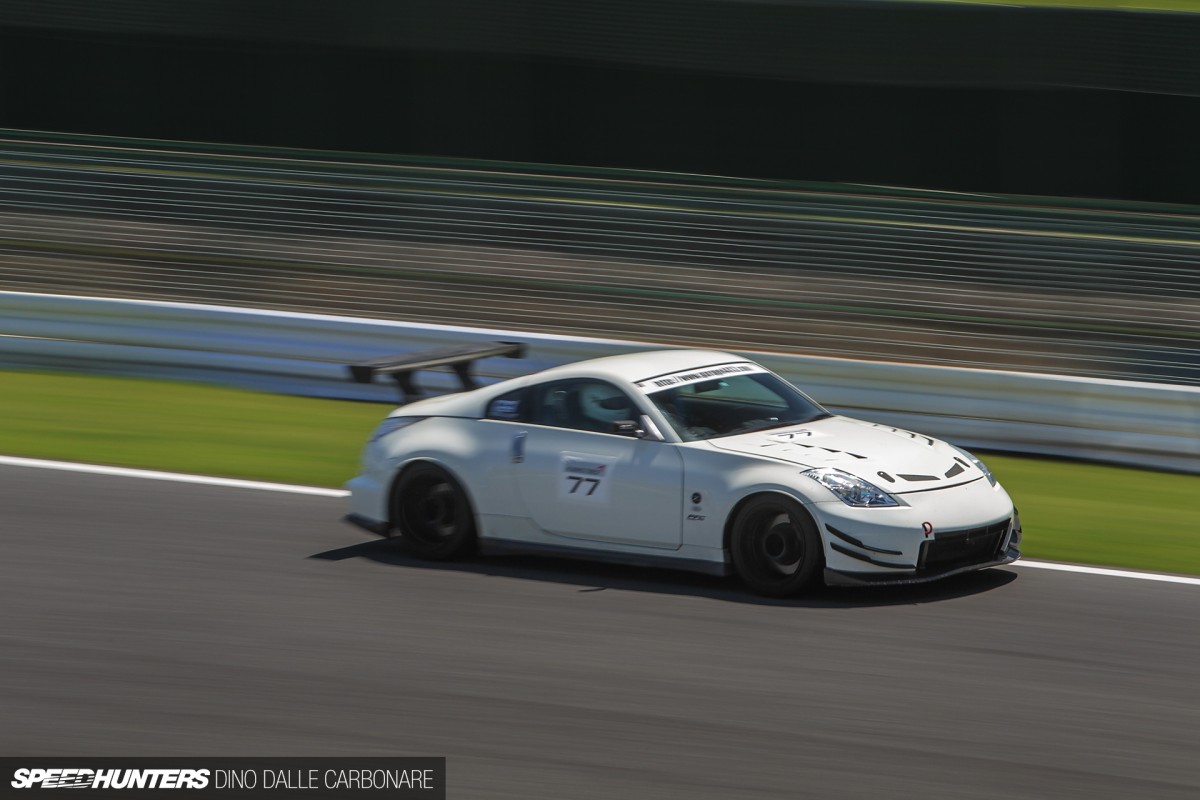 After the Porsches it was onto the Z guys, who had Tsukuba all to themselves with their own class. Thanks to the Z-car Challenge – a one-make race series in Japan – the Z33/Z34 has become quite a popular car to get into amateur racing with, which is why there are always so many of them at these events.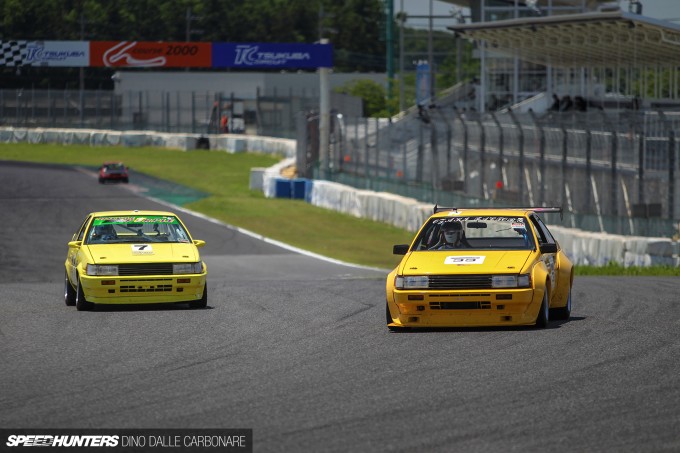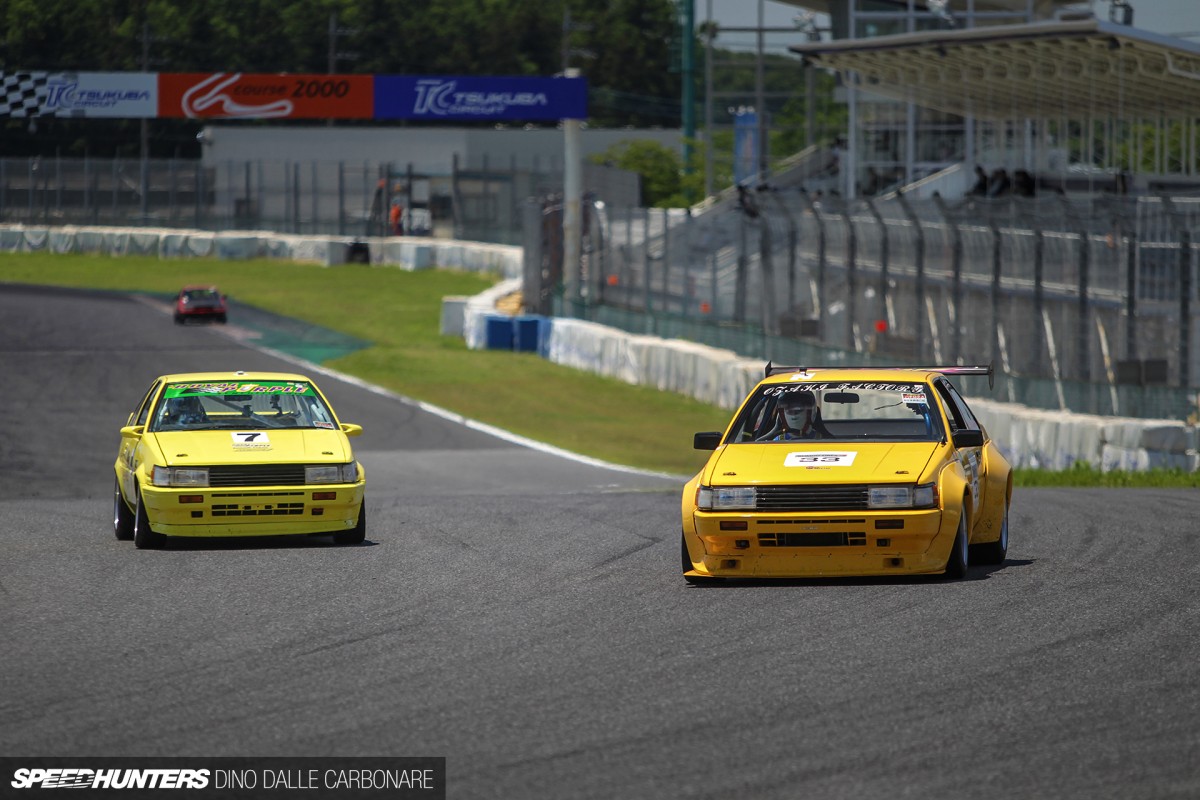 The AE86 class was exciting as always with a mix of tuned cars, and the wilder N2-spec wide-body machines.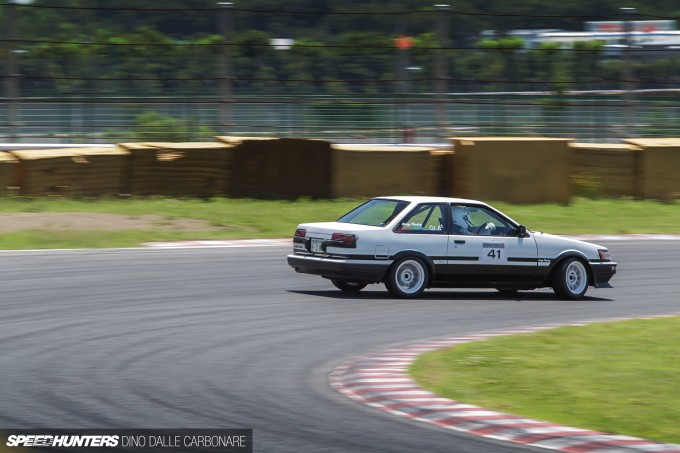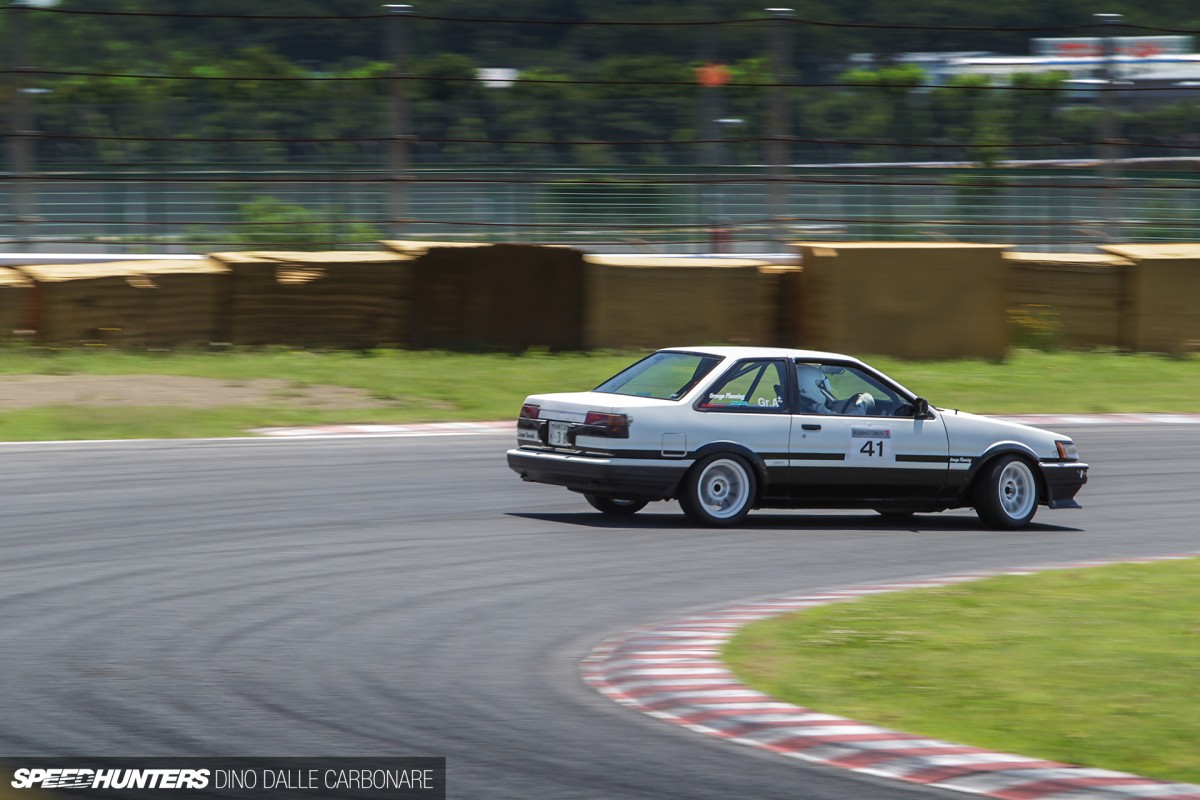 This class is all about lap times and gripping, but by nature the Hachiroku always likes to be driven on the throttle as this driver perfectly showed while powering out of T1.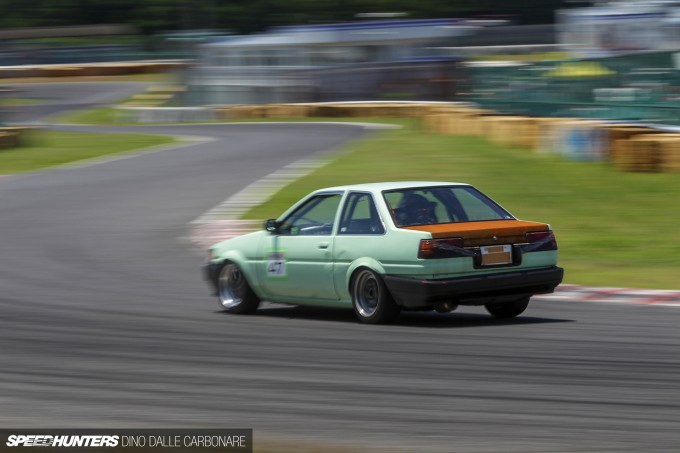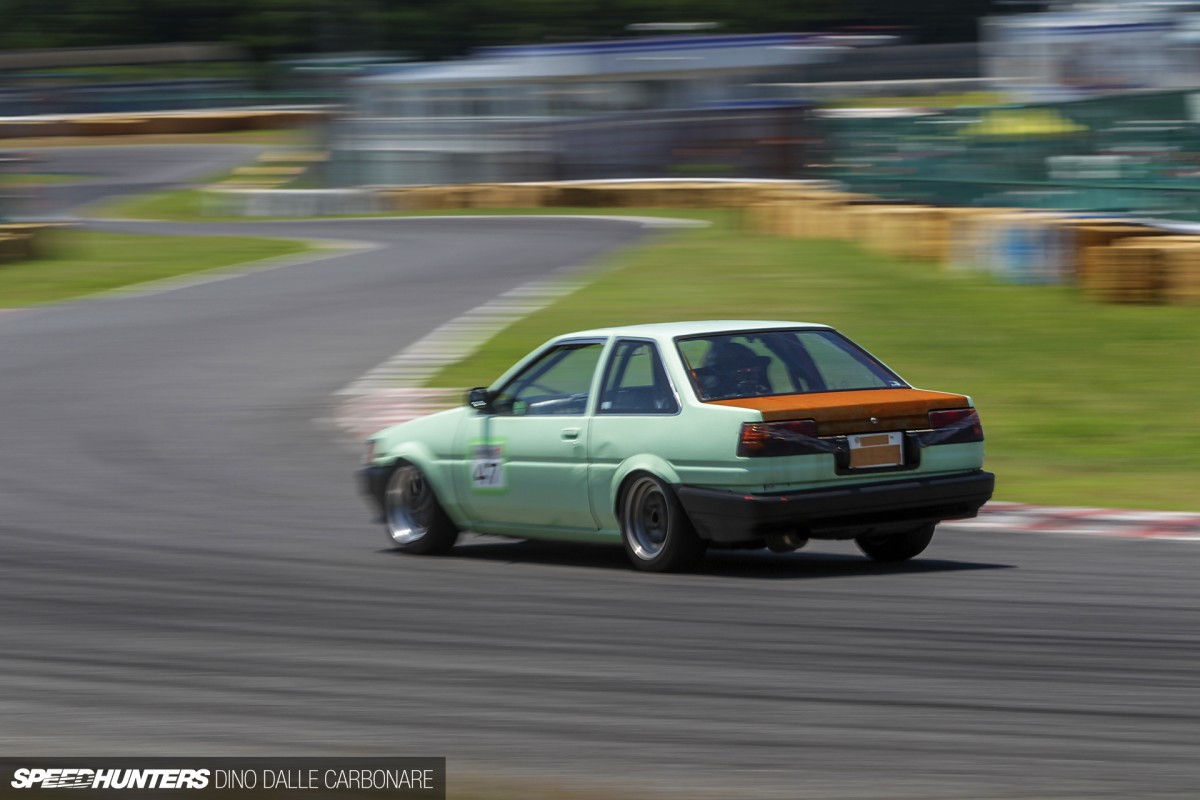 Hachi-rat?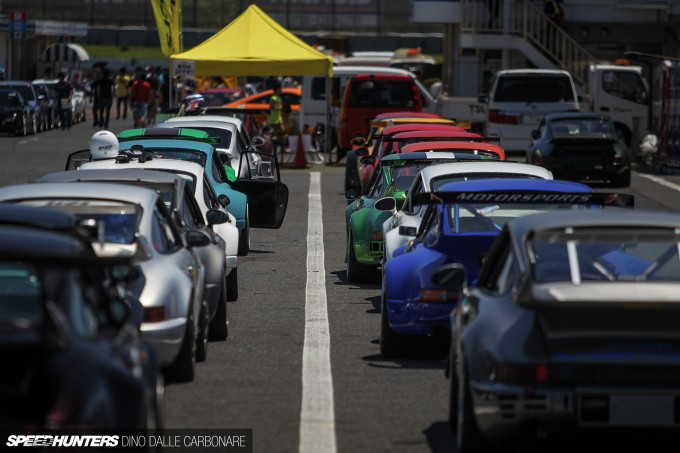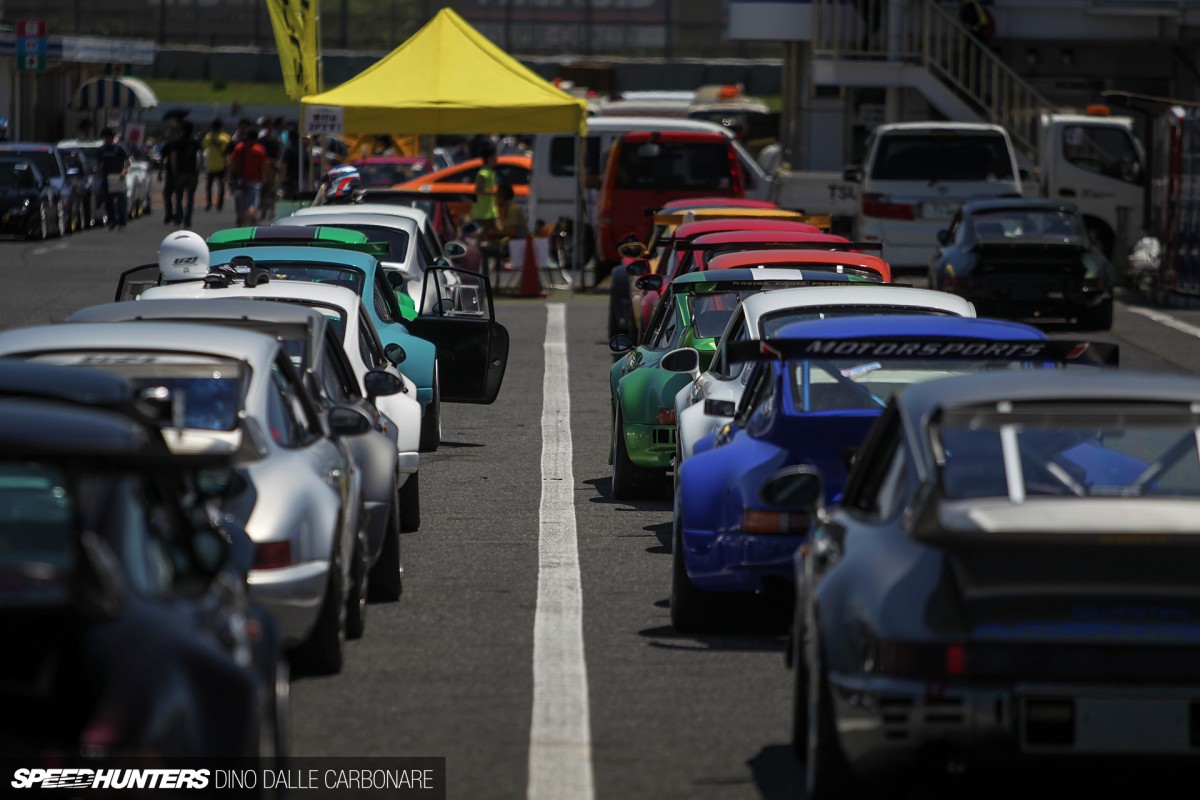 The sheer atmosphere of this event is only surpassed by the cars themselves, which is why I'll be following up this first post with a Spotlight-O-Rama to highlight the five cars that stood out the most to me. Until then, make sure you download some of shots in hi-res for your desktop!
Dino Dalle Carbonare
Instagram: speedhunters_dino
dino@speedhunters.com