A Man & His Models
Over the next 24 hours we've got a few cool stories to bring you in May's Speedhunters Scale Model Theme. So without further ado, let's kick things off in Japan…
There's an old saying that goes, 'You can tell a lot about a man by his model car collection.' Alright, I obviously just made that up now, but I do have to say, as a Speedhunter one of my favorite things is to look at the collectables and other automotive memorabilia that litter our favorite garages and workshops.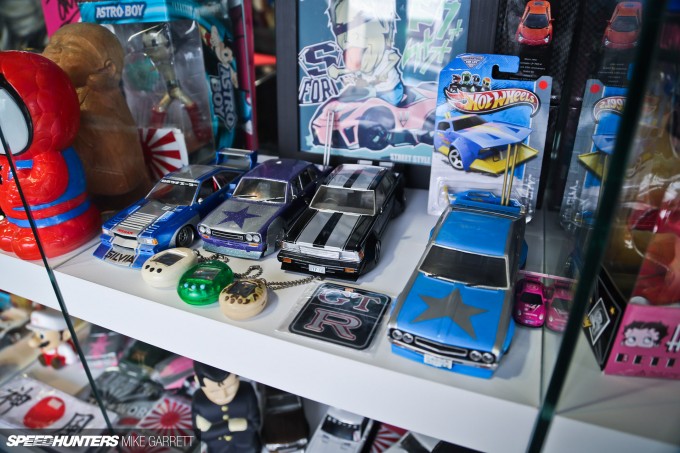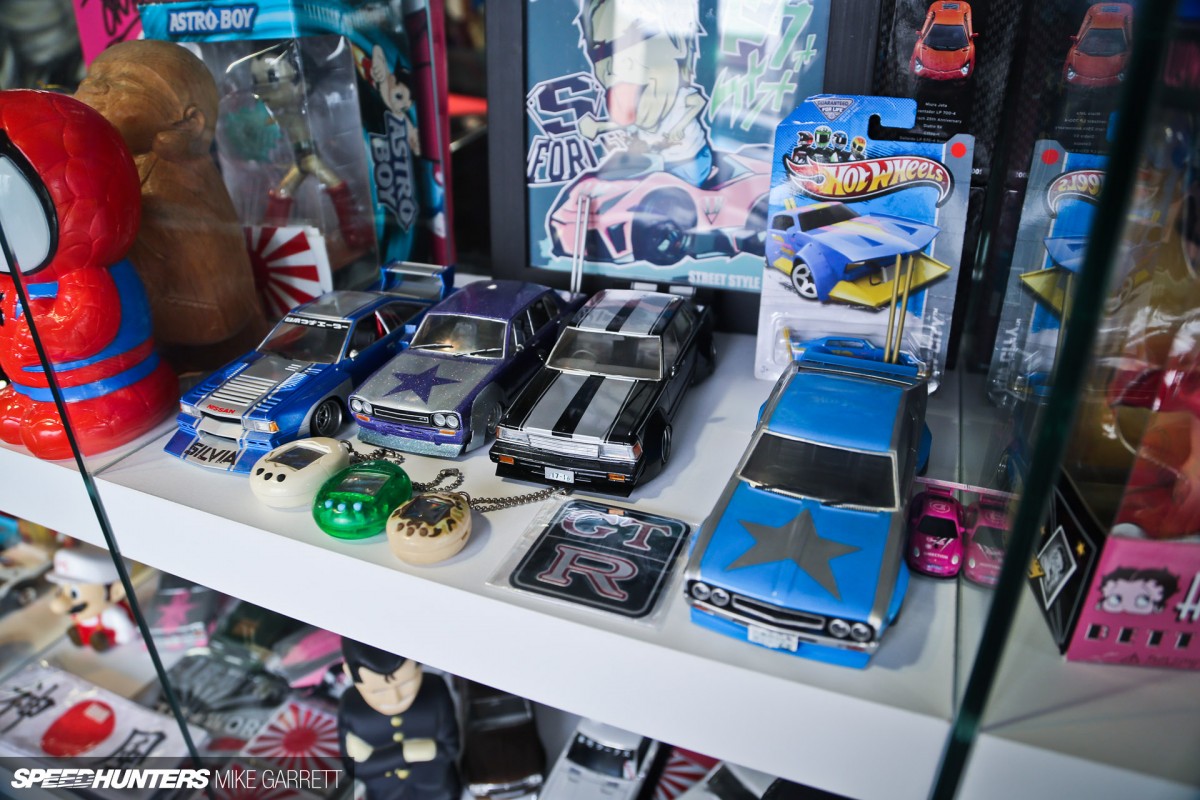 Observing this sort of decor often tells you as much about a builder or personality as the real cars themselves. Go visit Magnus Walker's shop in downtown Los Angeles, or Akira Nakai's RWB HQ in Chiba, and you'll find guys that like to surround themselves with mementos, collectables and pieces of art that inspire them. It's what all the cool car guys do.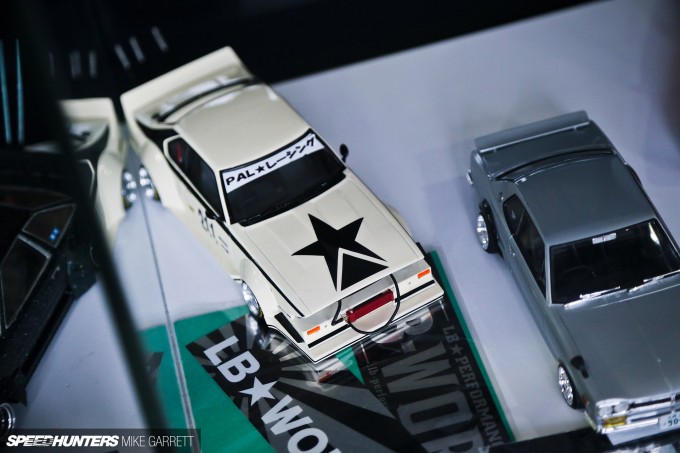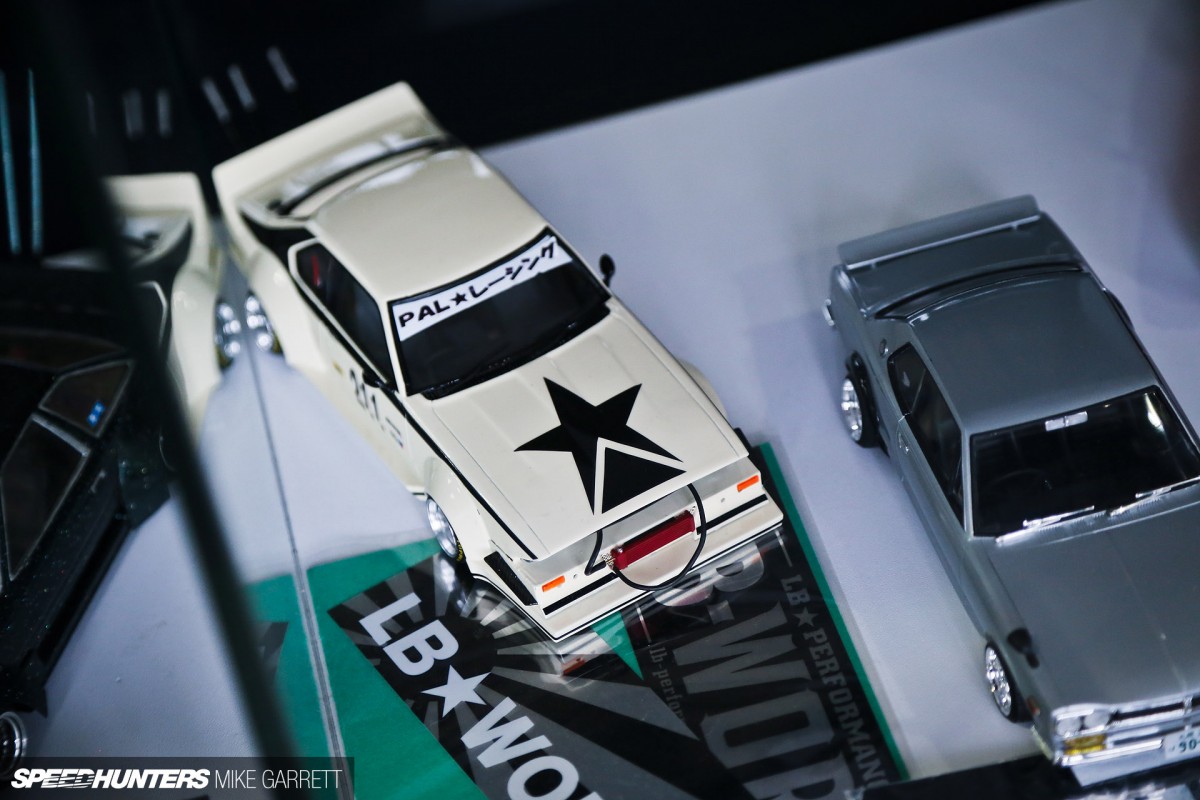 These items not only add to the atmosphere of these shops; they provide you a peek into a someone's personal style, often in a way that a full-size car cannot.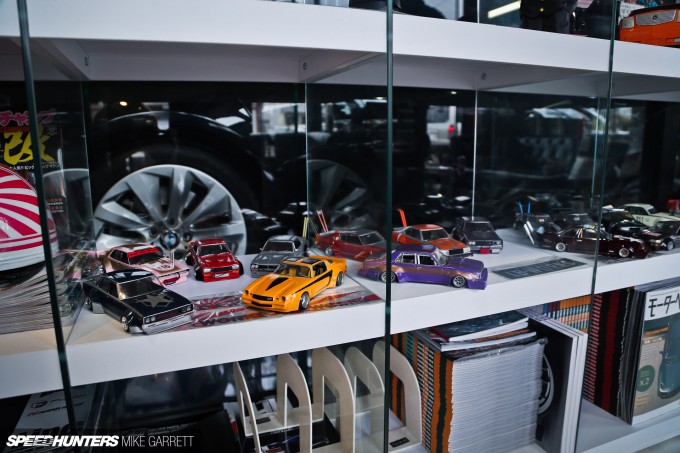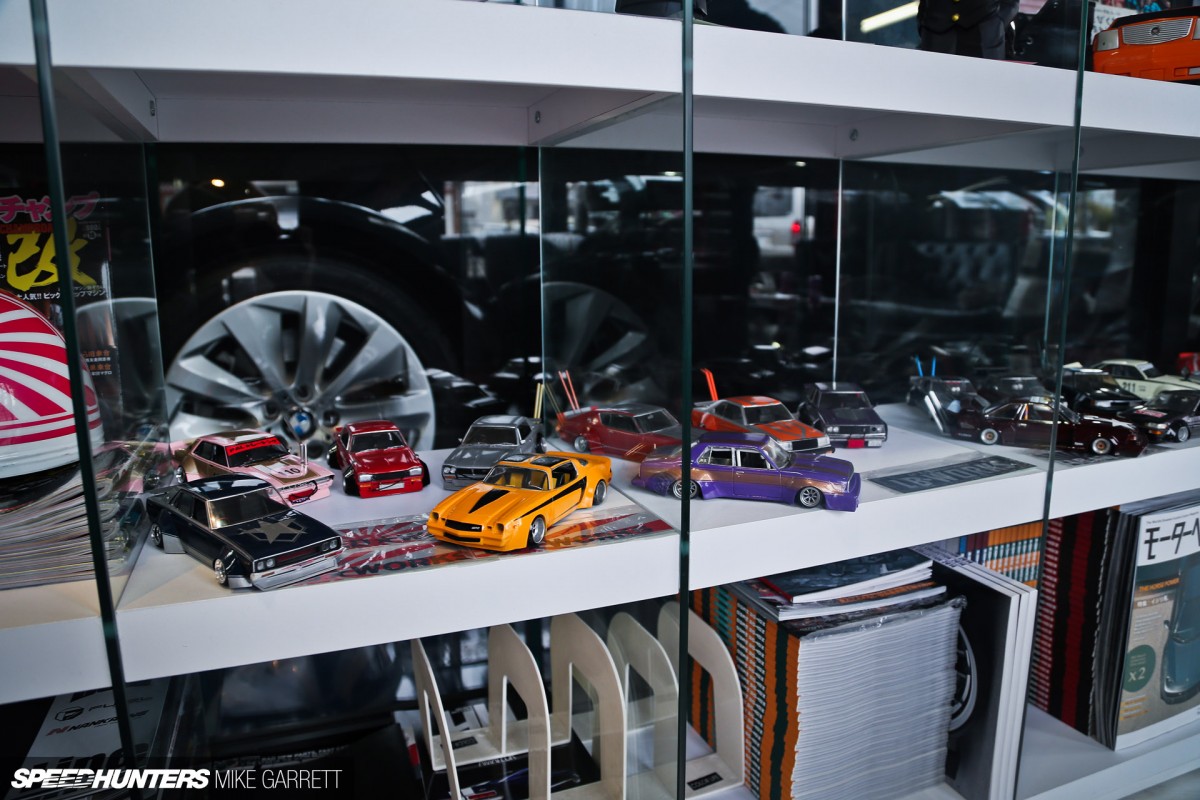 My visit to Liberty Walk in Nagoya, Japan earlier this year was filled with all sorts of cool surprises. Few, however, were better than stumbling across Wataru Kato's incredible collection of scale models and automotive memorabilia.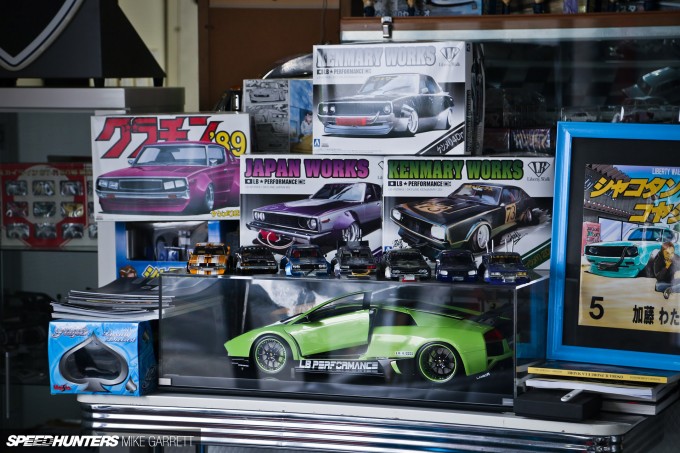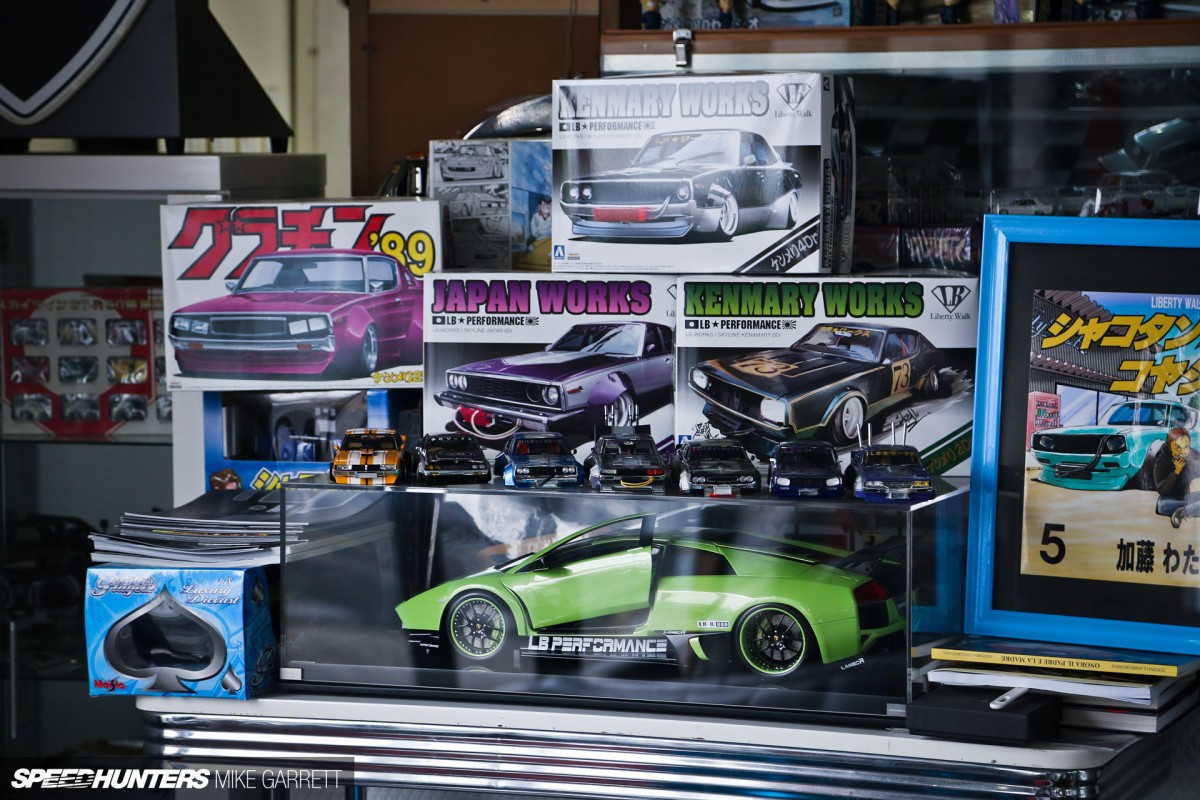 I was originally planning to include this stuff as part of my first story on the shop, but then I realized that not only would this fit perfectly with our scale model theme this month; but there was just way too much cool material to squeeze into one post.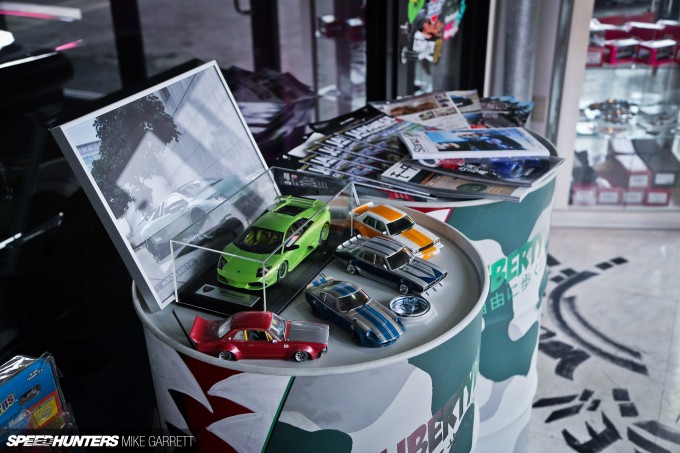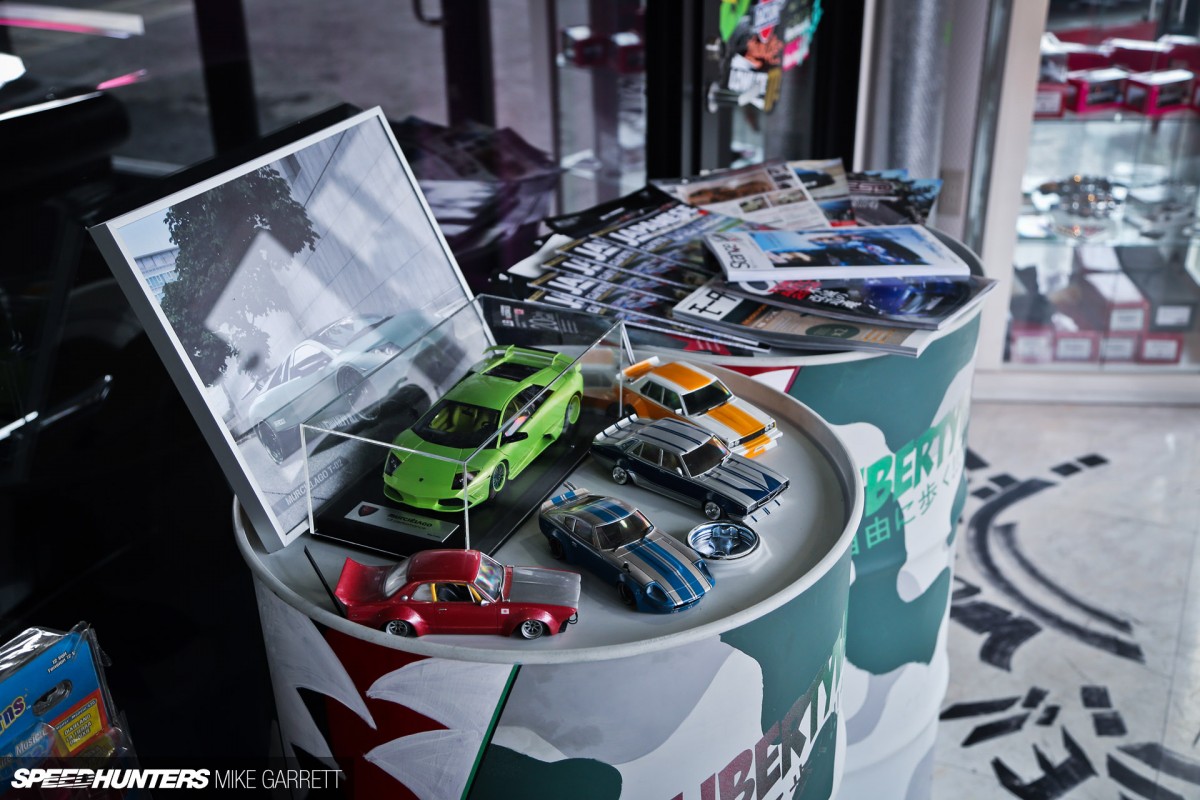 I mentioned before that Kato-san is one of the most eccentric people I've ever met, and his choice of shop decor further backs up that statement.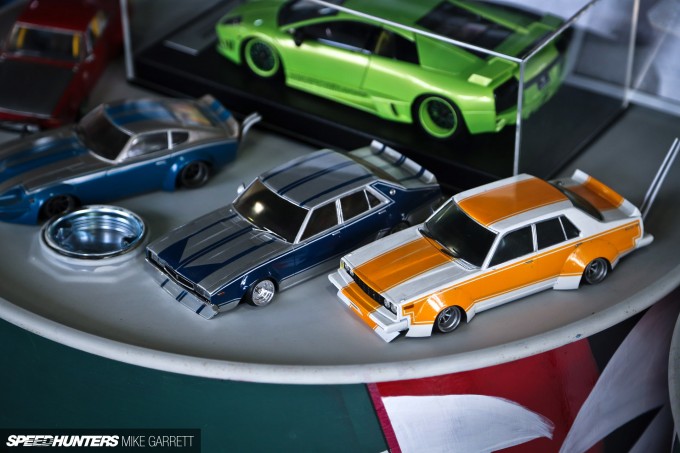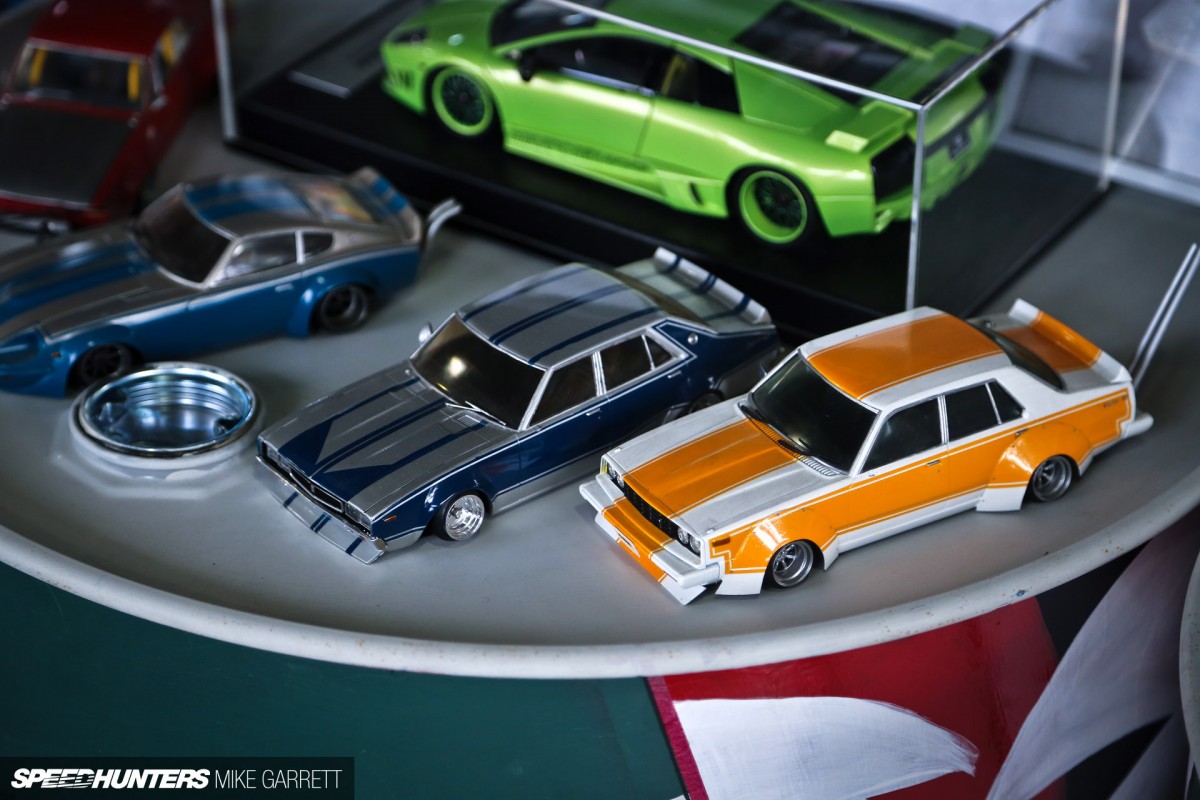 The lobby area of the Liberty Walk showroom is filled with cool art work, toys and a whole lot of scale models that help to tell the story of the man and his brand.
Shakotan Koyaji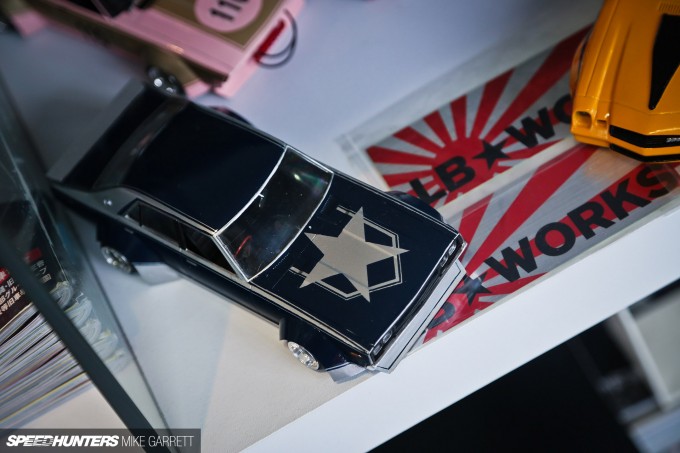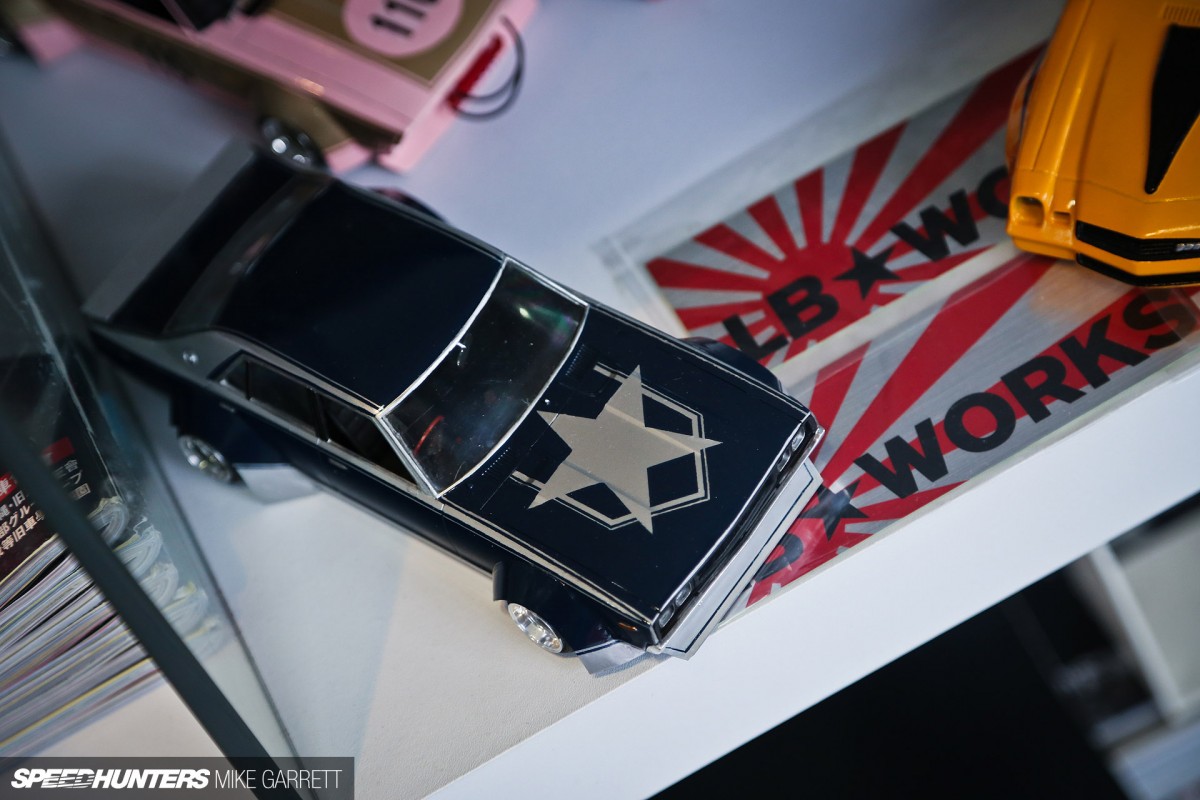 Given Kato-san's kyusha origins, it's not surprising that a large part of his collection is made up of scale shakotan and kaido racer machines.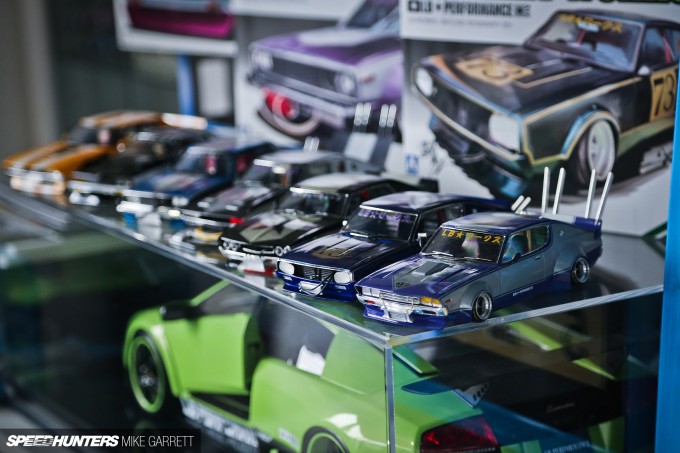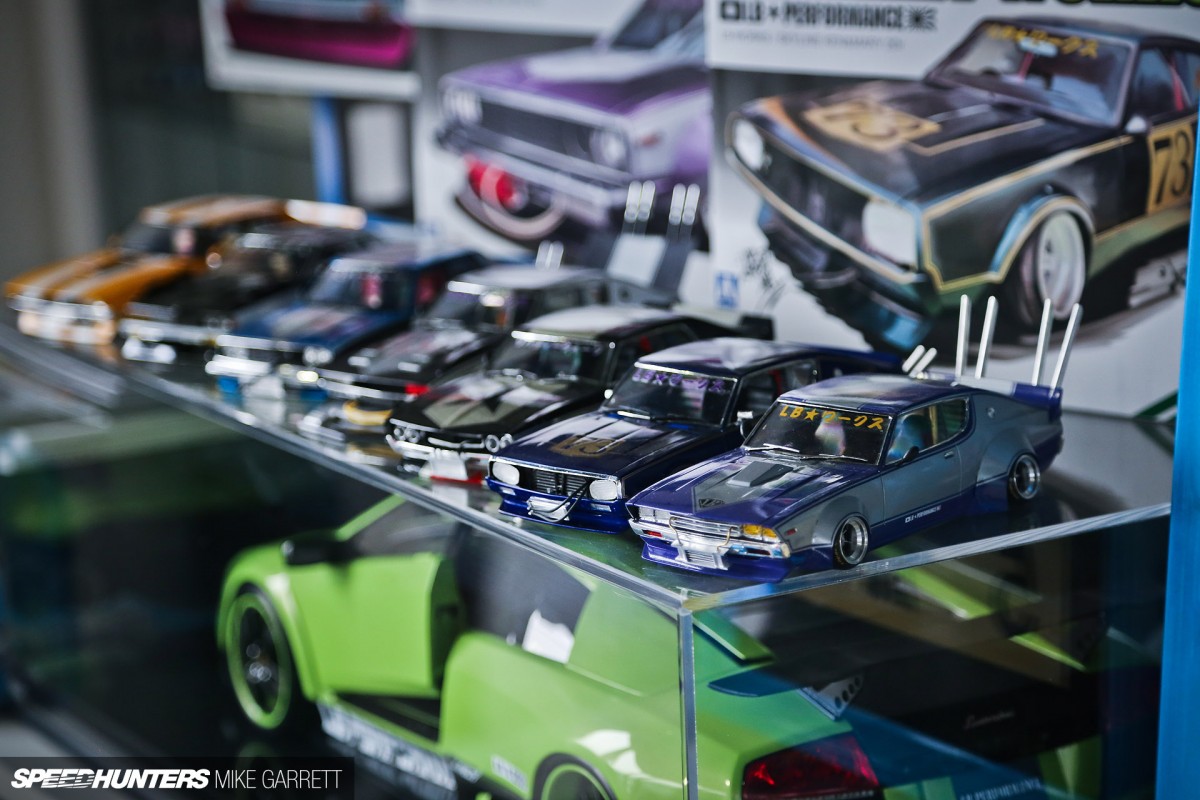 Some of the models are immediately recognizable as being accurate replicas of Kato-san's own cars, while others are simply cars that he likes.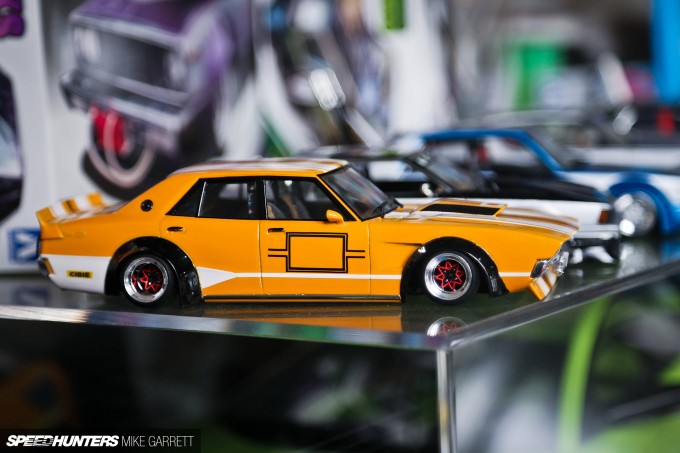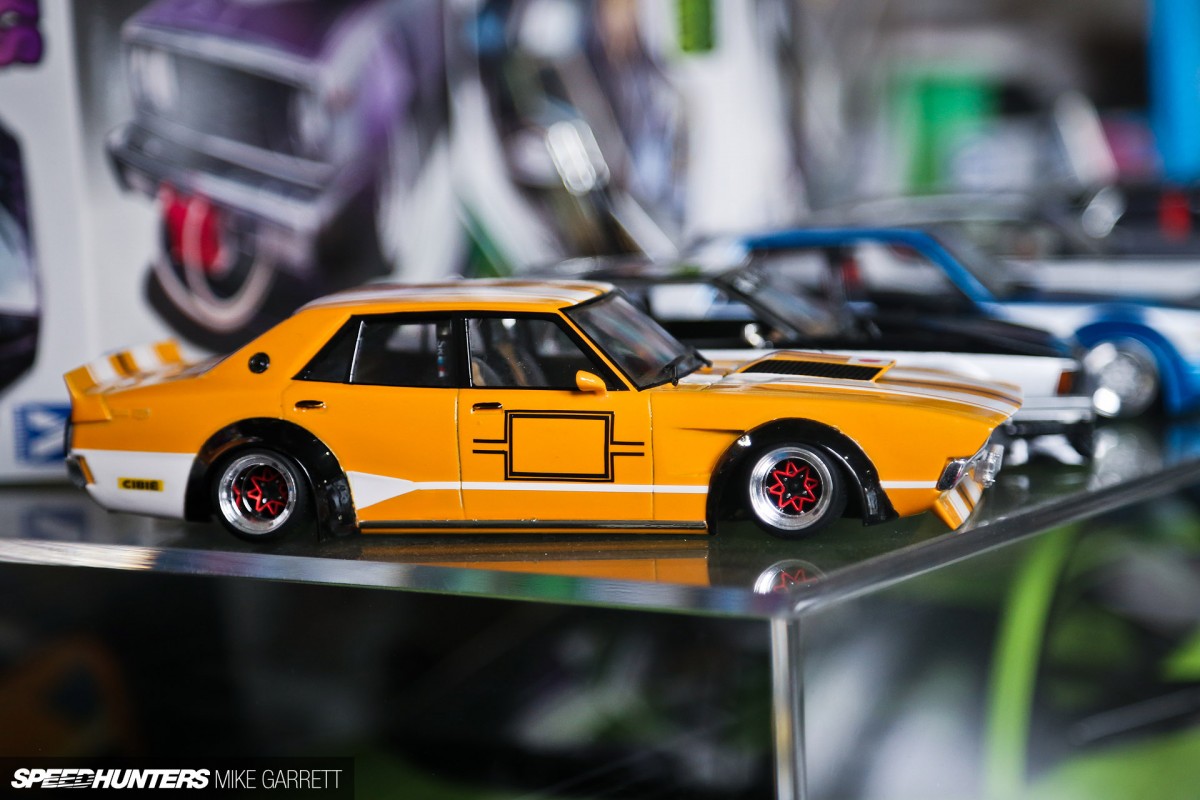 Of course, a big part of the fun of building custom model kits is being able to create cars that you might not be able to in real life (not that Kato-san seems to have much problem doing that). His model collection includes wide fender flares, metal flake paint, long nose conversions and mega-stretched tires – all perfectly recreated in 1:24 scale.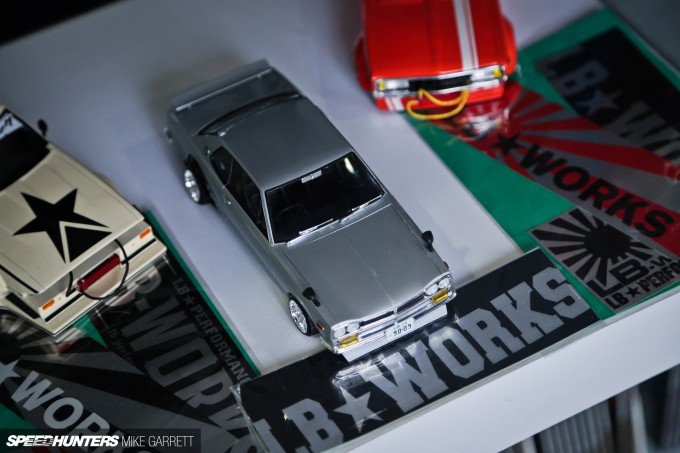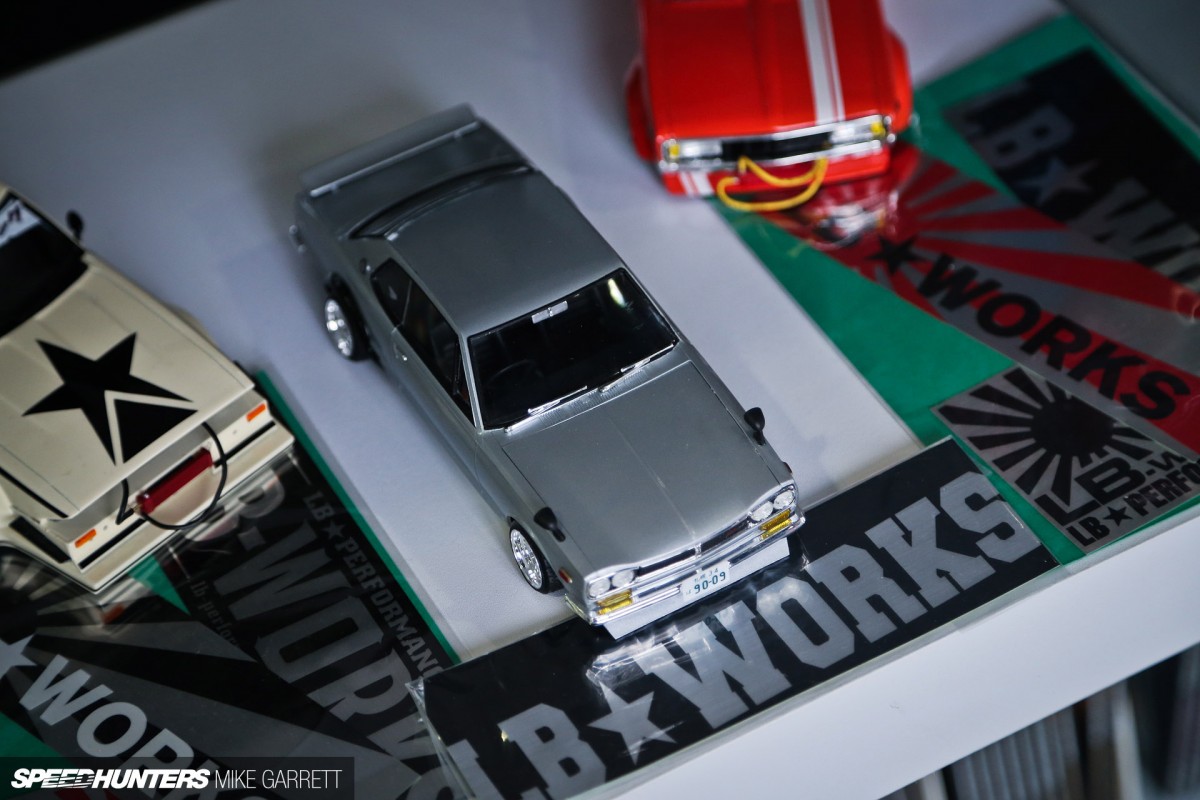 While there are some rather crazy kaido racer replicas among the collection, others like this Hakosuka Skyline are a little more subtle.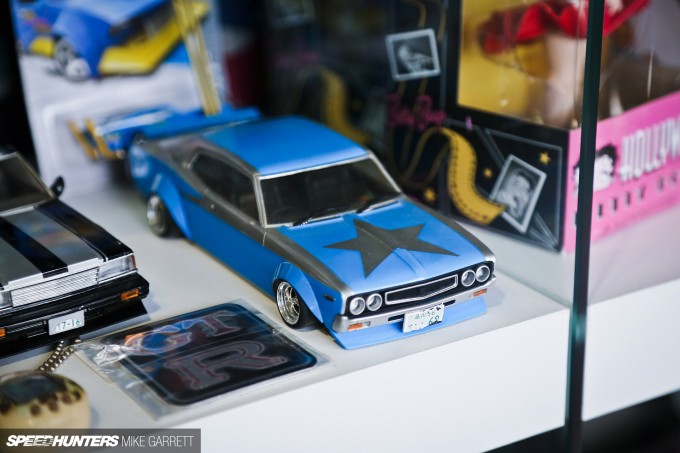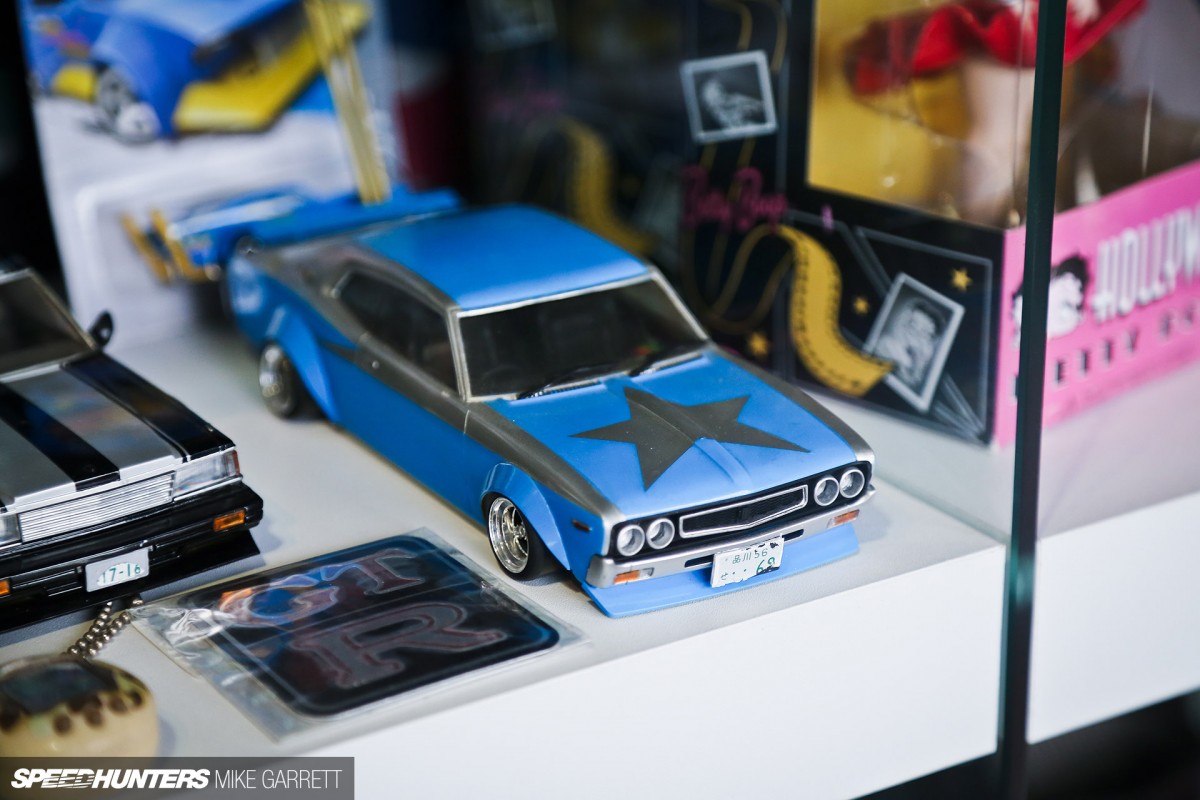 One of my favorites was this C130 Butaketsu Nissan Laurel finished in a full retro street racer style.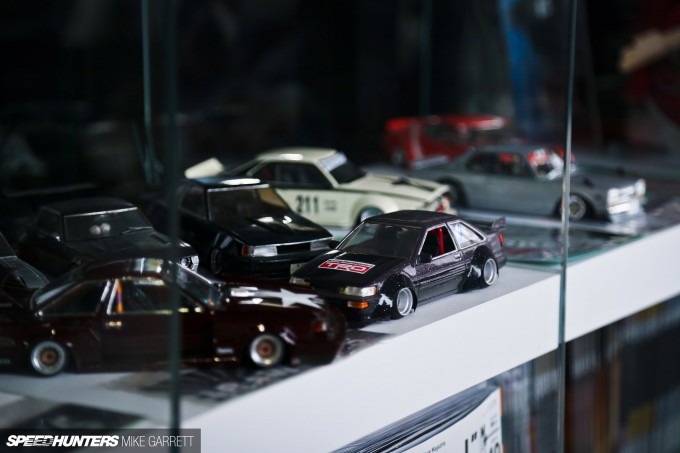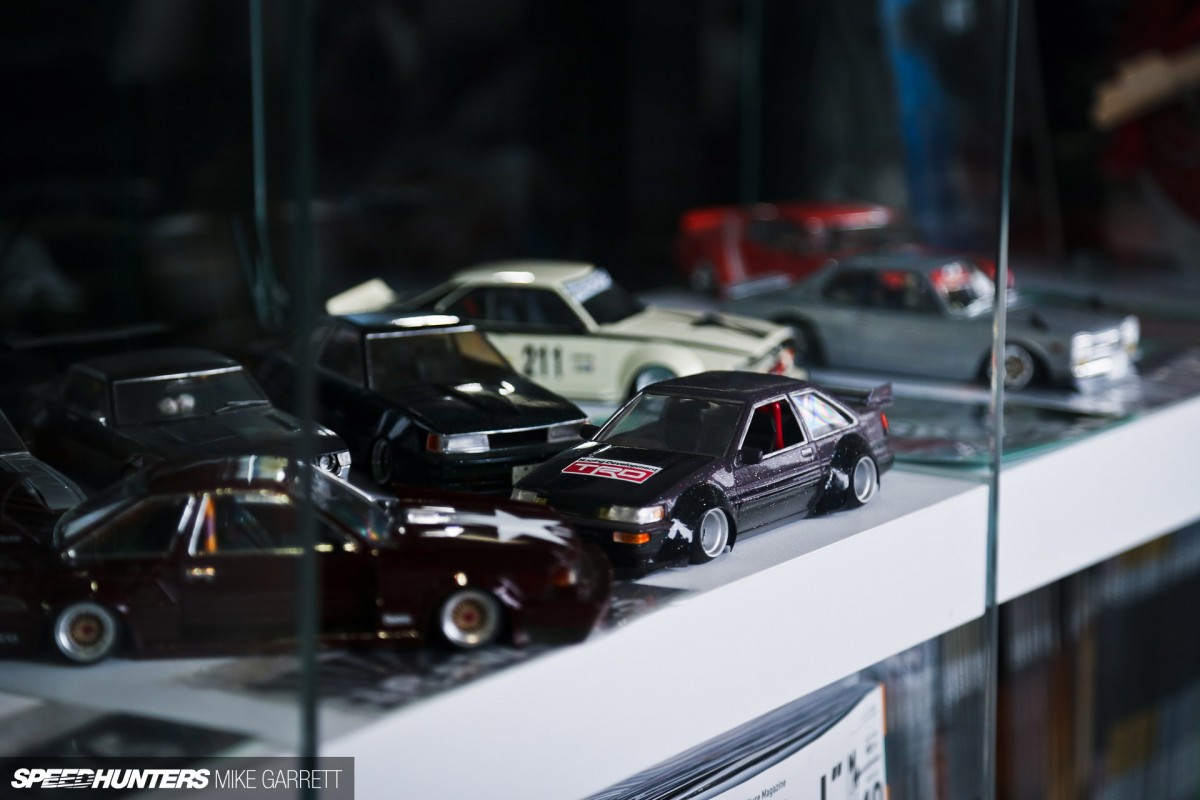 Model kits really do allow the imagination to run free. You won't see many AE86 kaido racers in real life, but that little Levin notchback looks pretty badass with a big spoiler, works overfenders and super-wide wheels.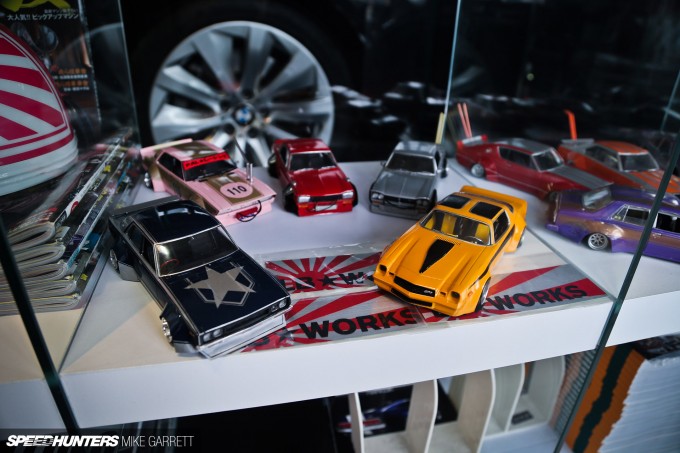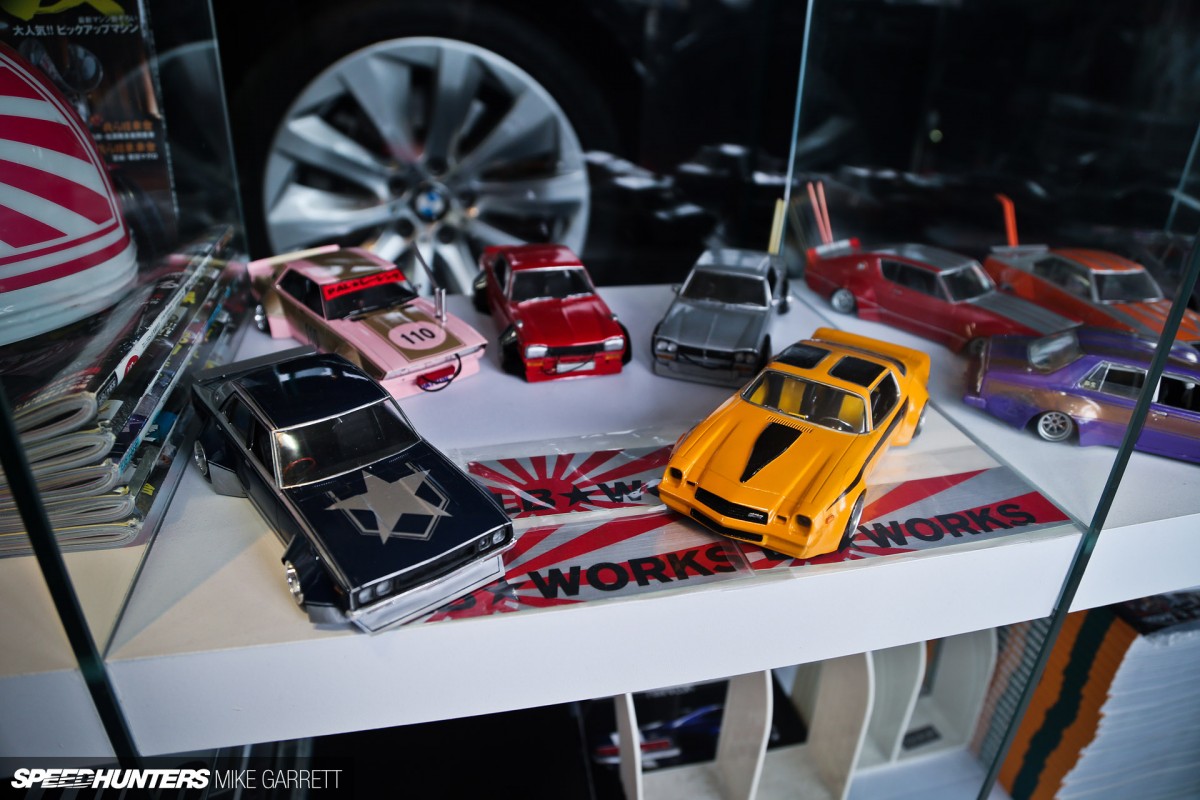 How about a T-Top Camaro Z/28 sitting alongside a group of Kenmeri and Hakosuka Skylines? Fits right in, doesn't it?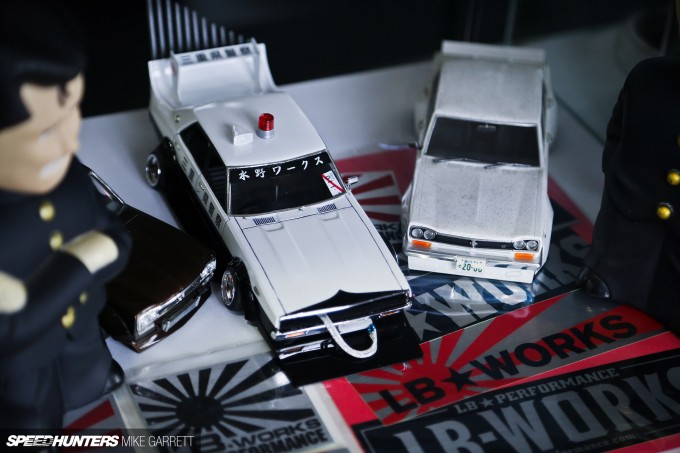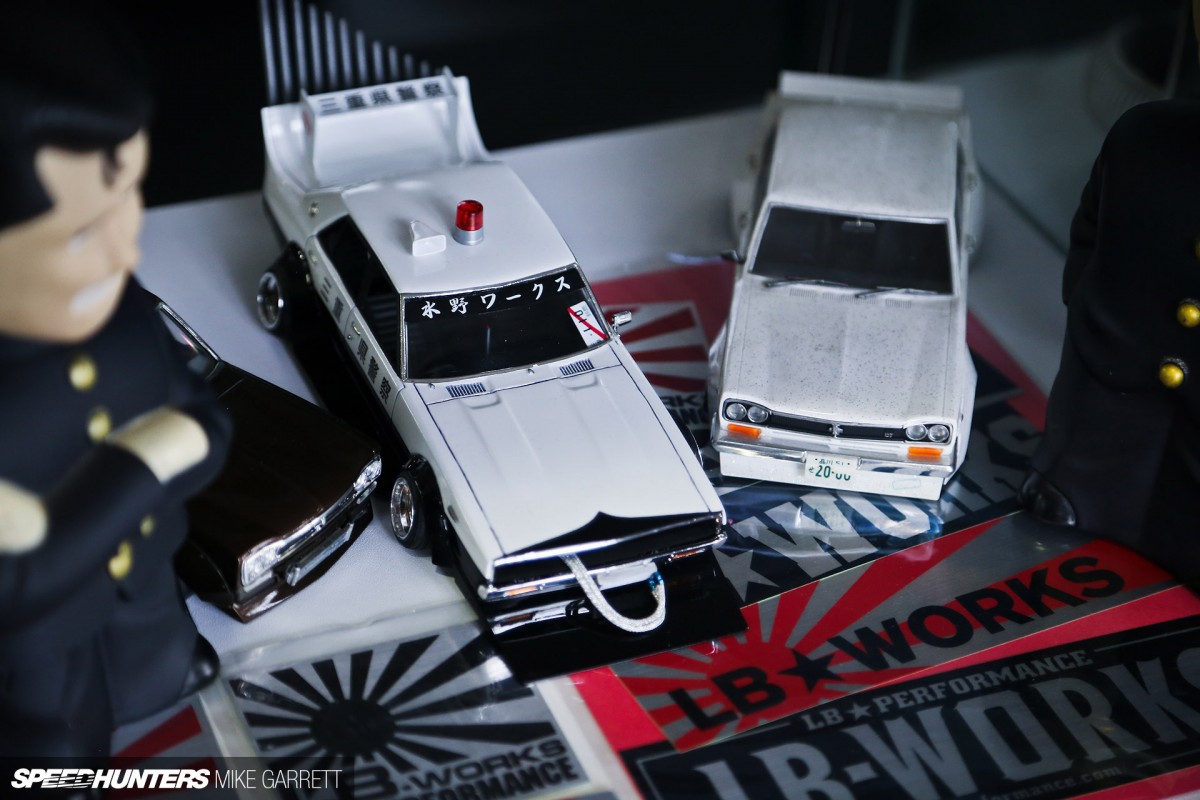 In the opening image you can see the replica of the Liberty Walk Shakotan Kenmeri police patrol car, and here we have another version of that car which manages to be even wilder. Perhaps this is where the idea for the real car originally came from?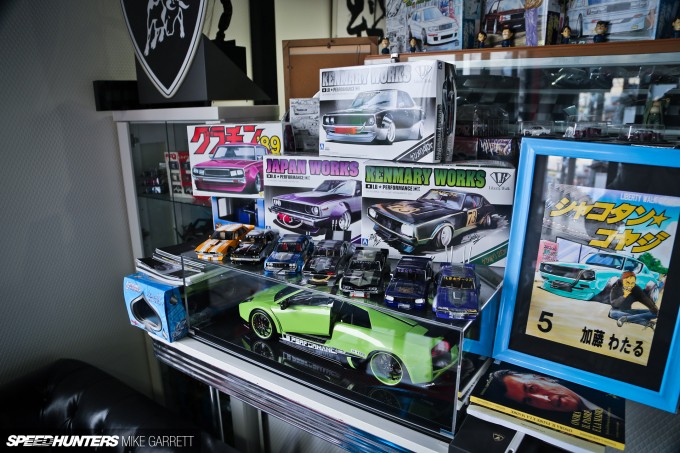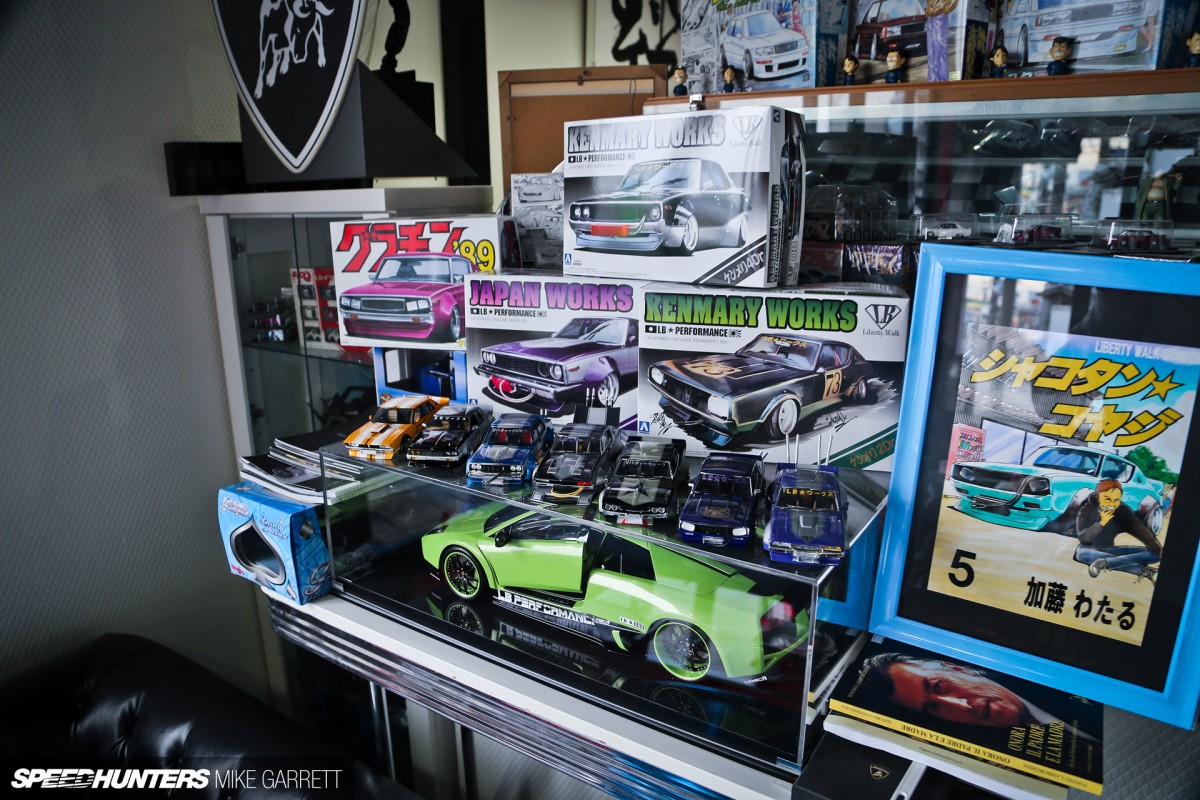 As you might have seen in the earlier posts, Kato-san's love of scale models has now spread into the consumer market. Aoshima offer authentic replicas of various Liberty Walk cars and these models can be found in hobby shops all over Japan.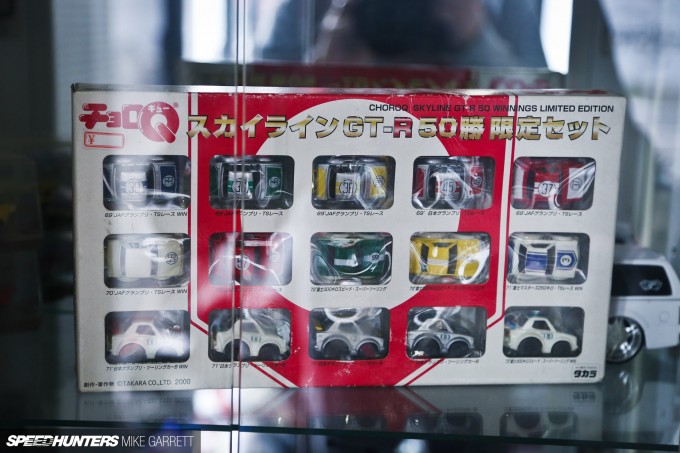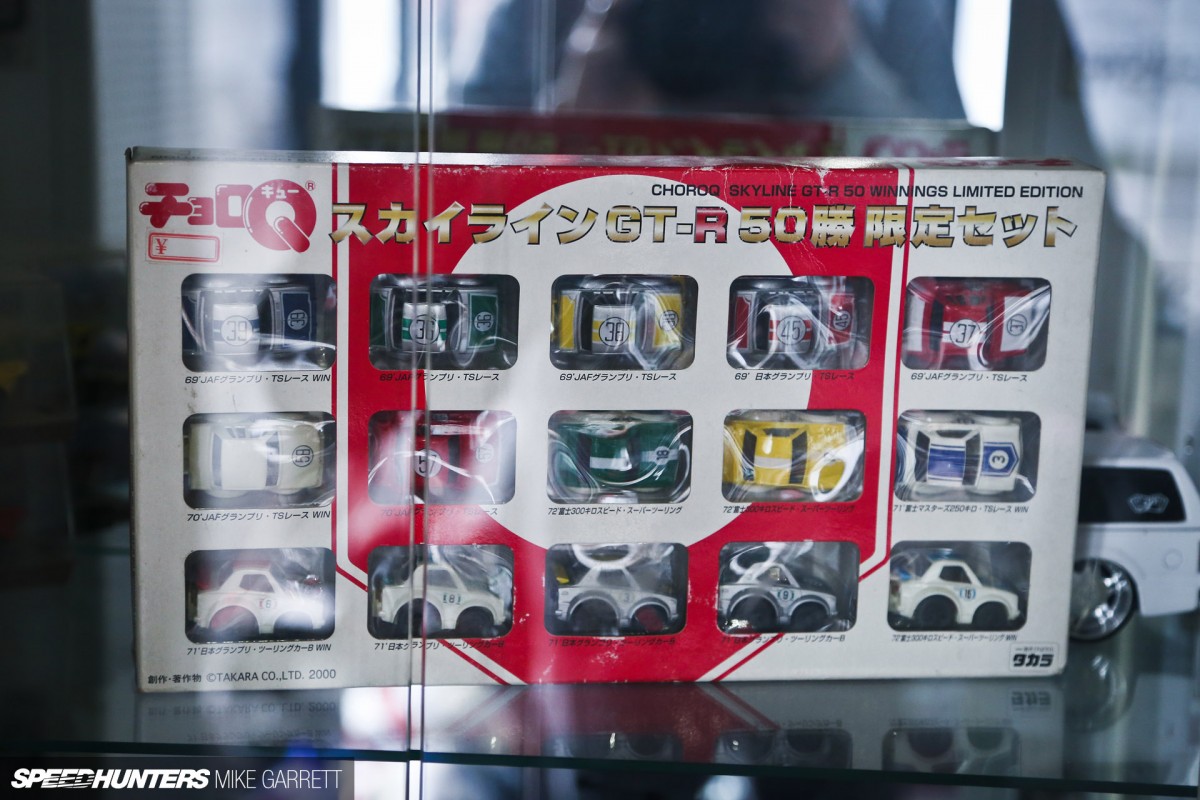 His collection isn't just limited to model kits either. There's plenty of other cool stuff too, like this set of Choro-Q Hakosuka Skylines that commemorates the car's incredible run of 50 race wins.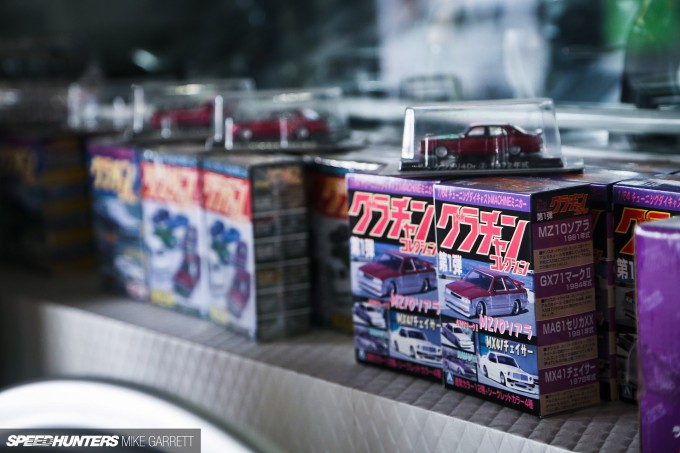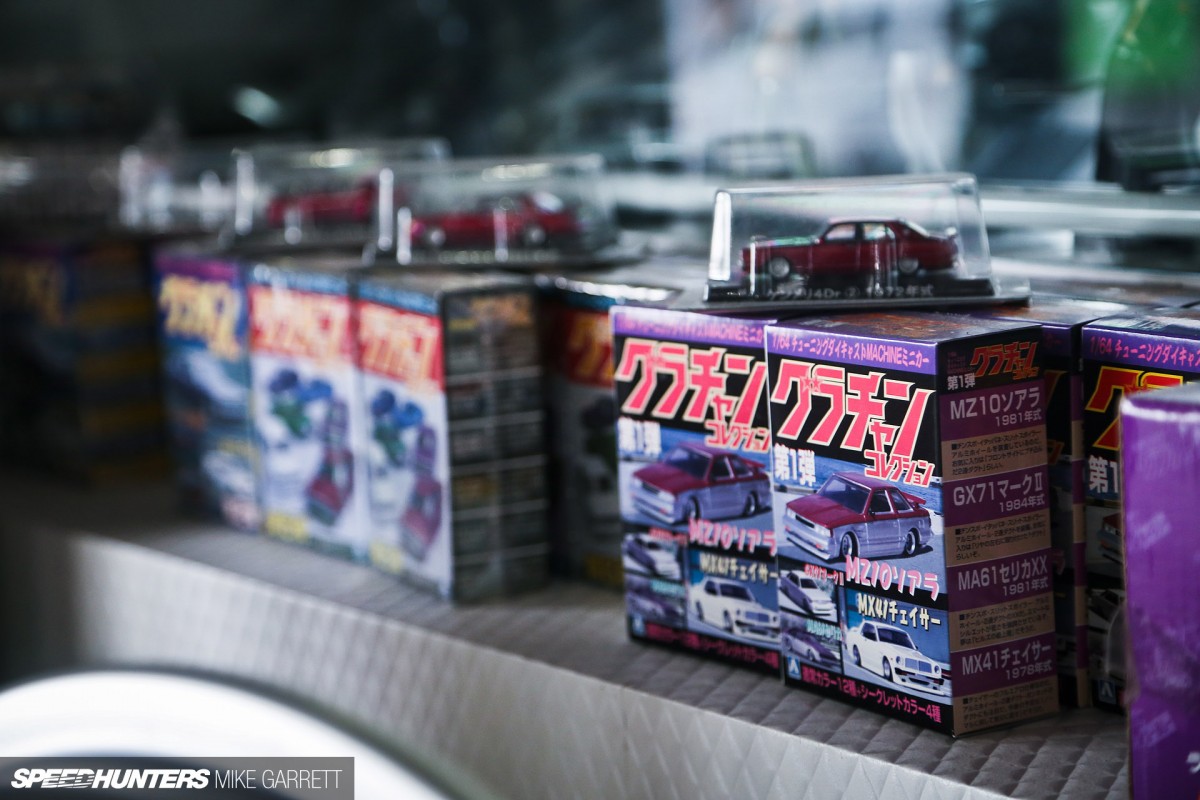 Kato-san also has a whole bunch of Aoshima's 1:64 scale Gurachan Collection diecasts. I've got a few of these things in my own collection and they are fantastic – especially for those of us who aren't the greatest scale modelers.
Small Scale, Big Dreams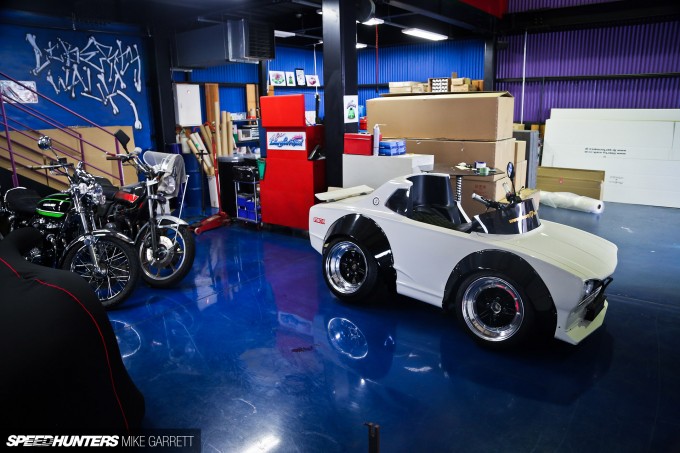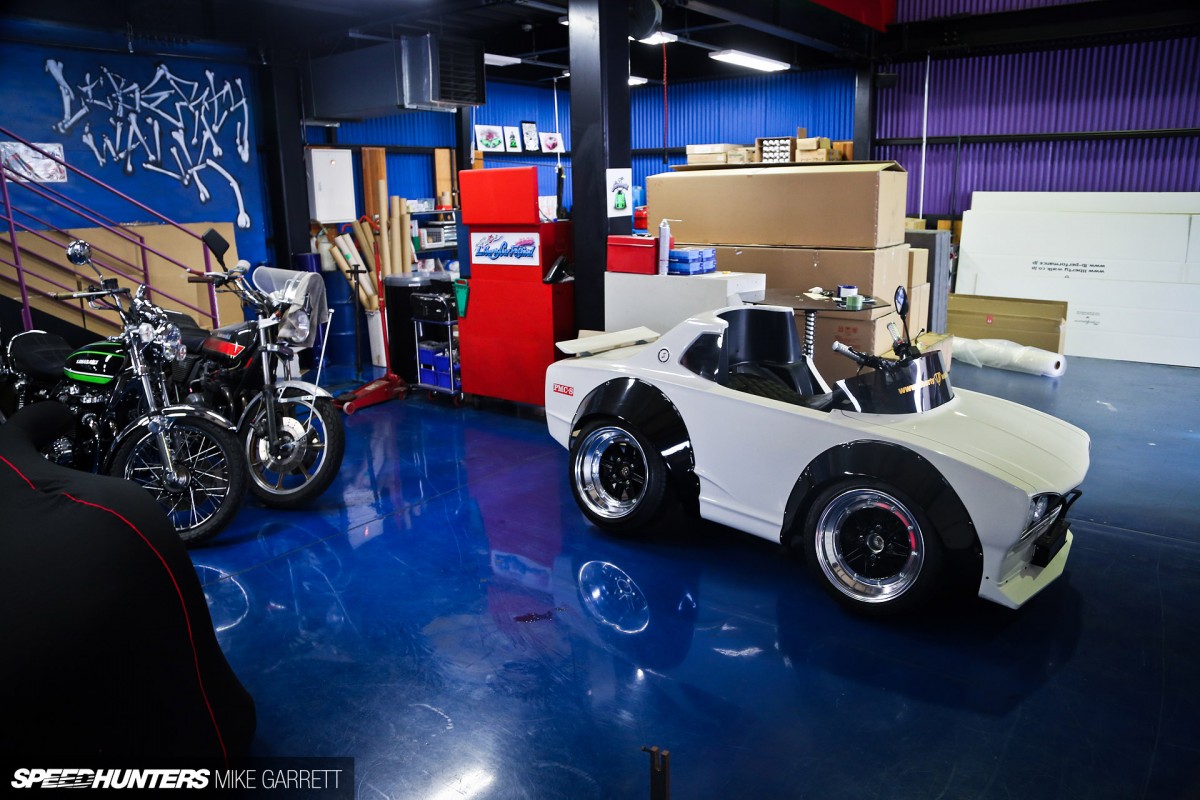 Do ATVs count as collectables? How about ones that have custom bodies on them? I'd say so… The only thing better than having a scale version of one of your favorite cars is having a scale version that you can actually ride.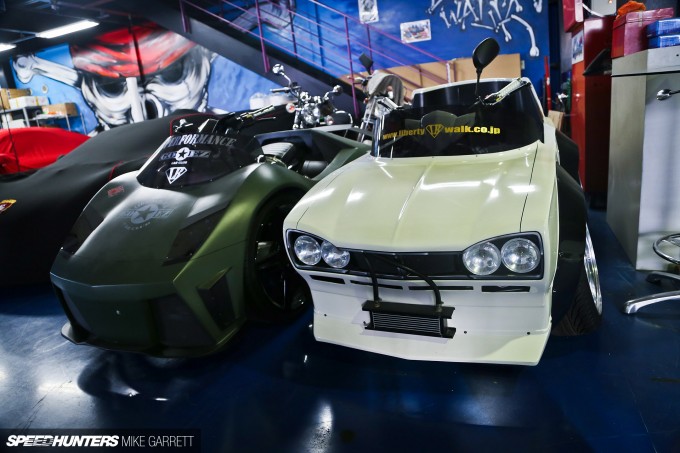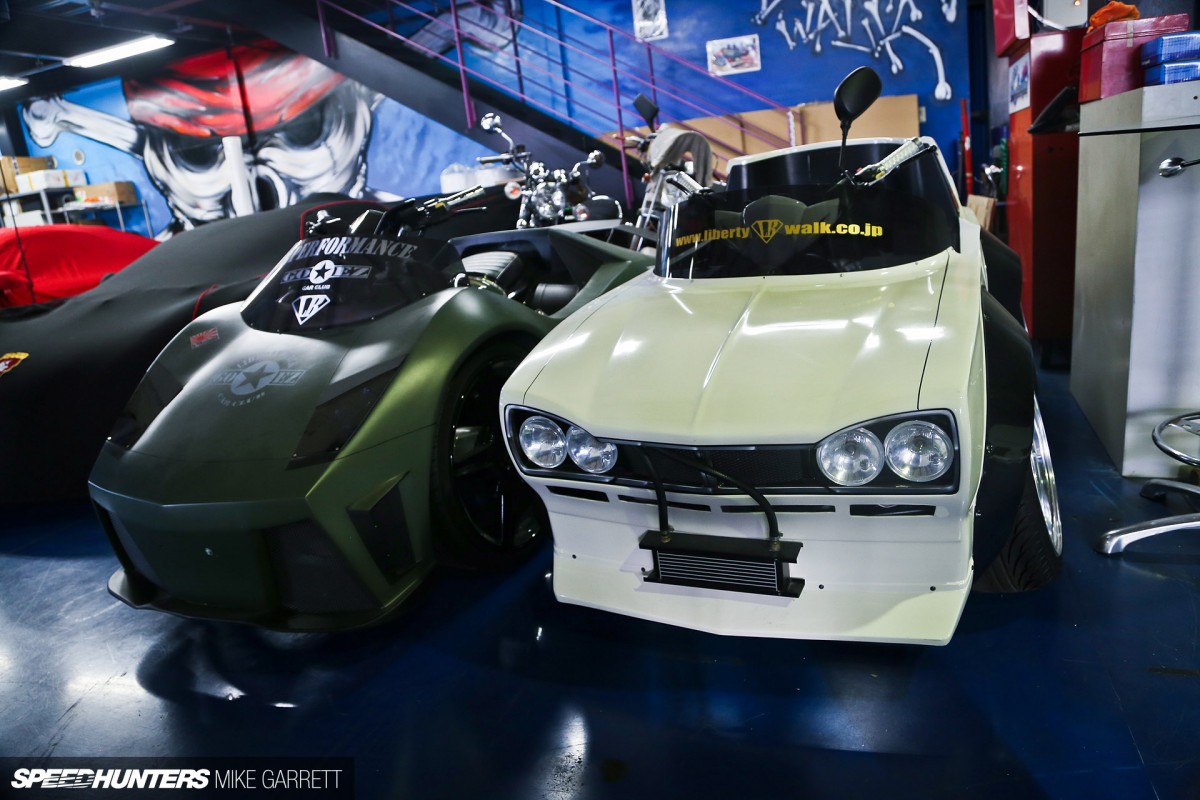 I'm not sure if Liberty Walk has ever considered selling these custom ATVs, but I bet there are many car collectors out there that would love to have something like this in their garage.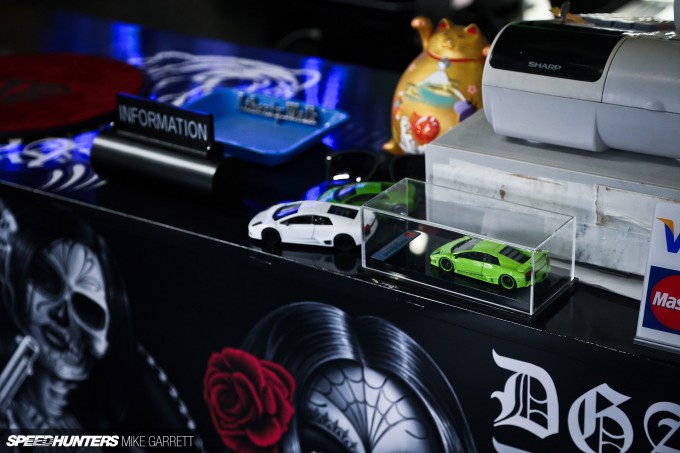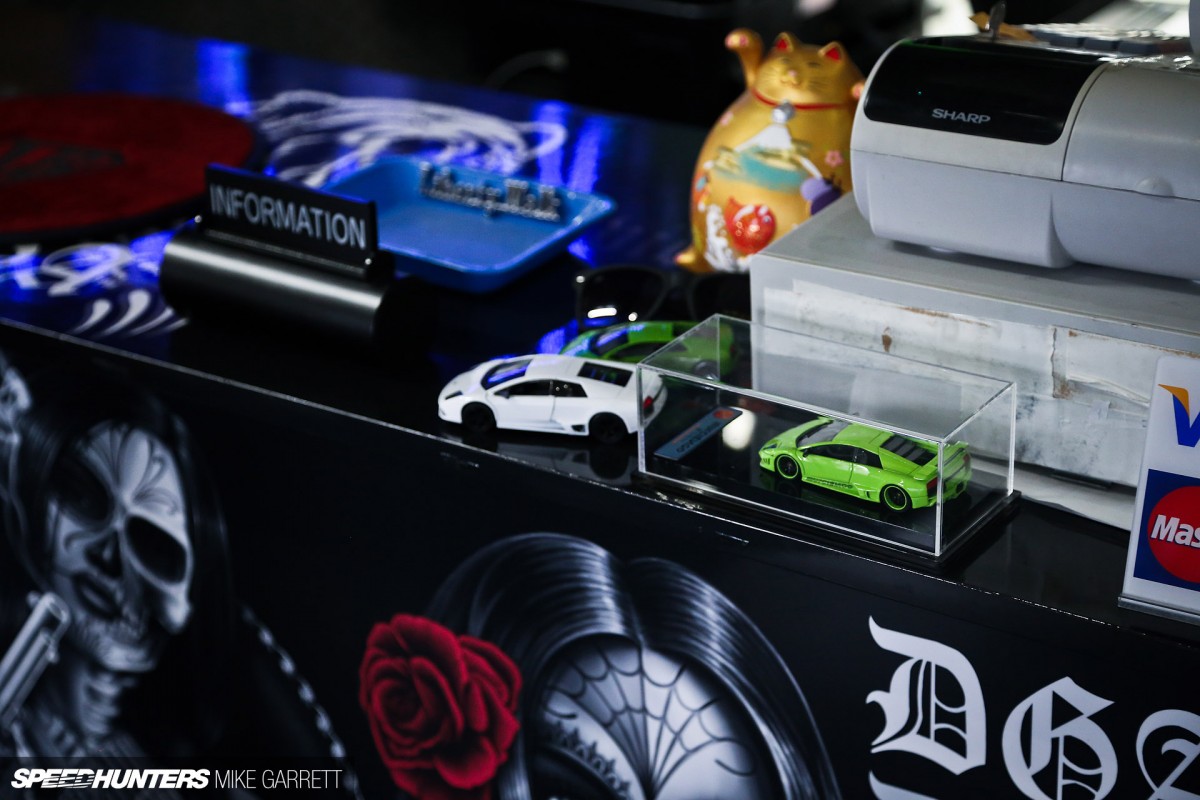 Of course, the Liberty Walk brand is about a lot more than just vintage Japanese cars, and the assortment of models and collectables around the shop reflects this. You'll find miniature versions of many of Liberty Walk's famous exotics and other demo cars.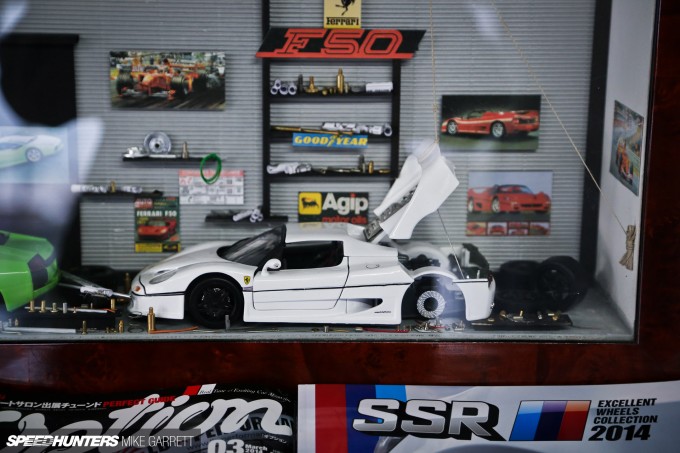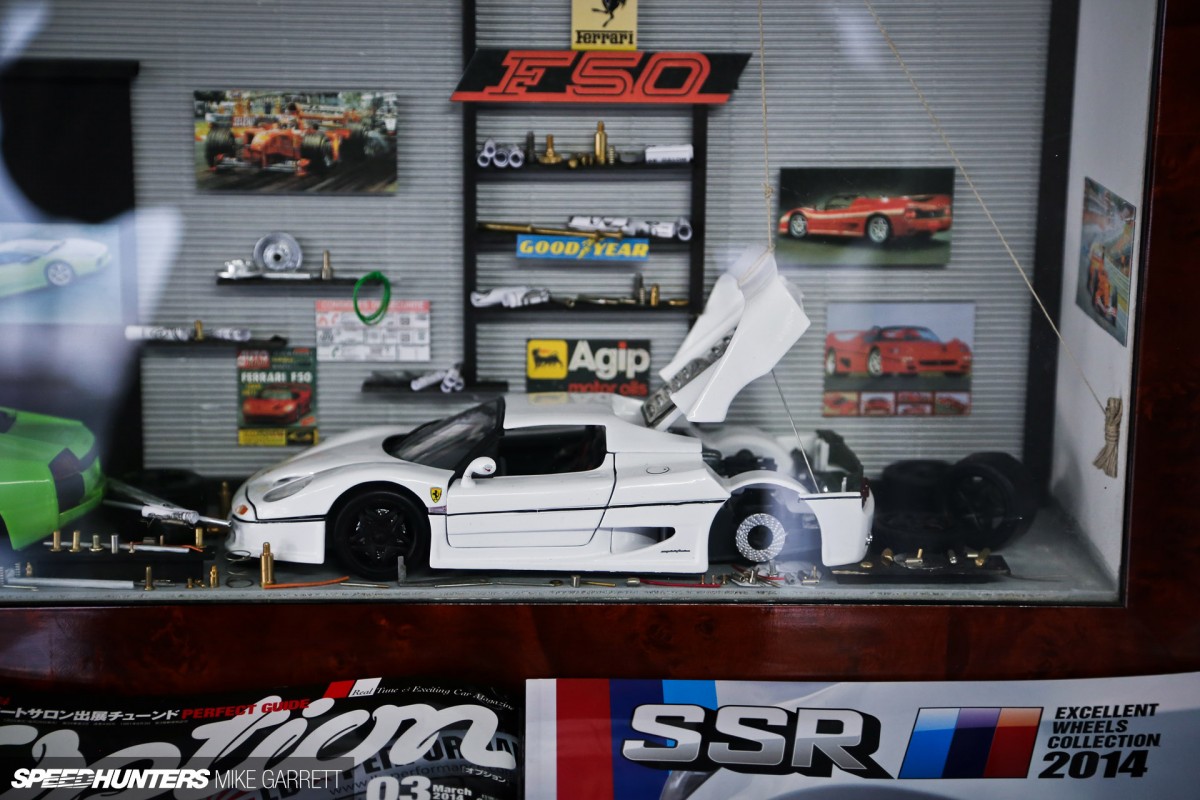 There's Kato-san's Ferrari F50 undergoing some work it seems.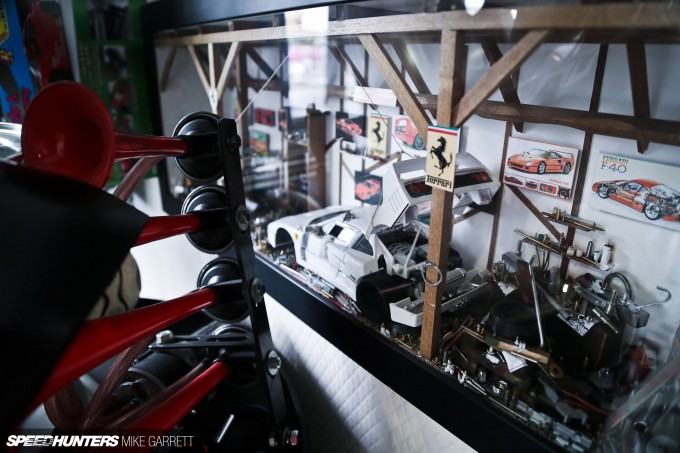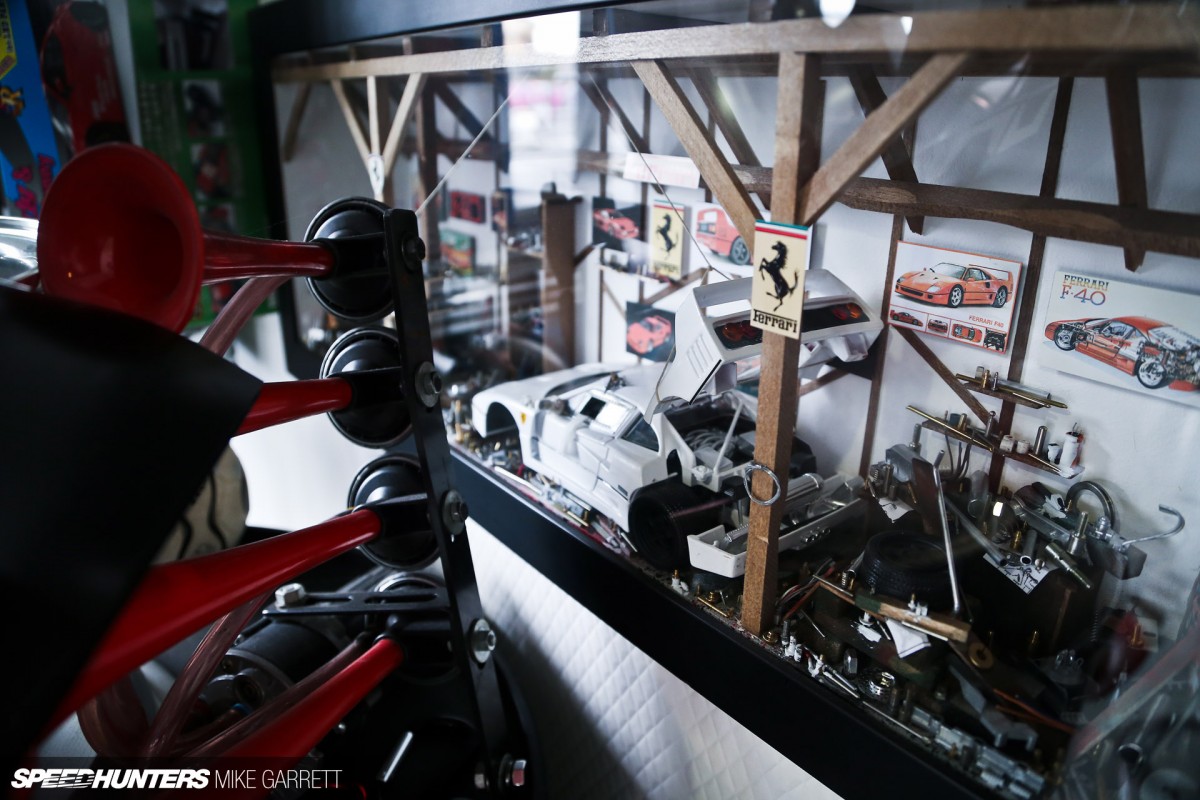 And there's his matching white F40, which appears to be in a similar state of repair or modification.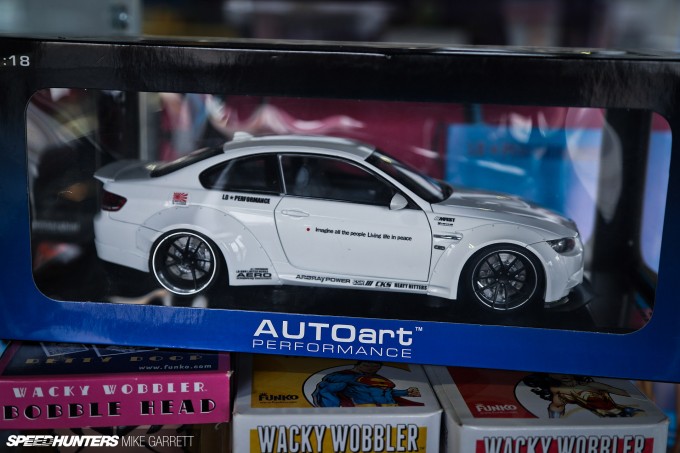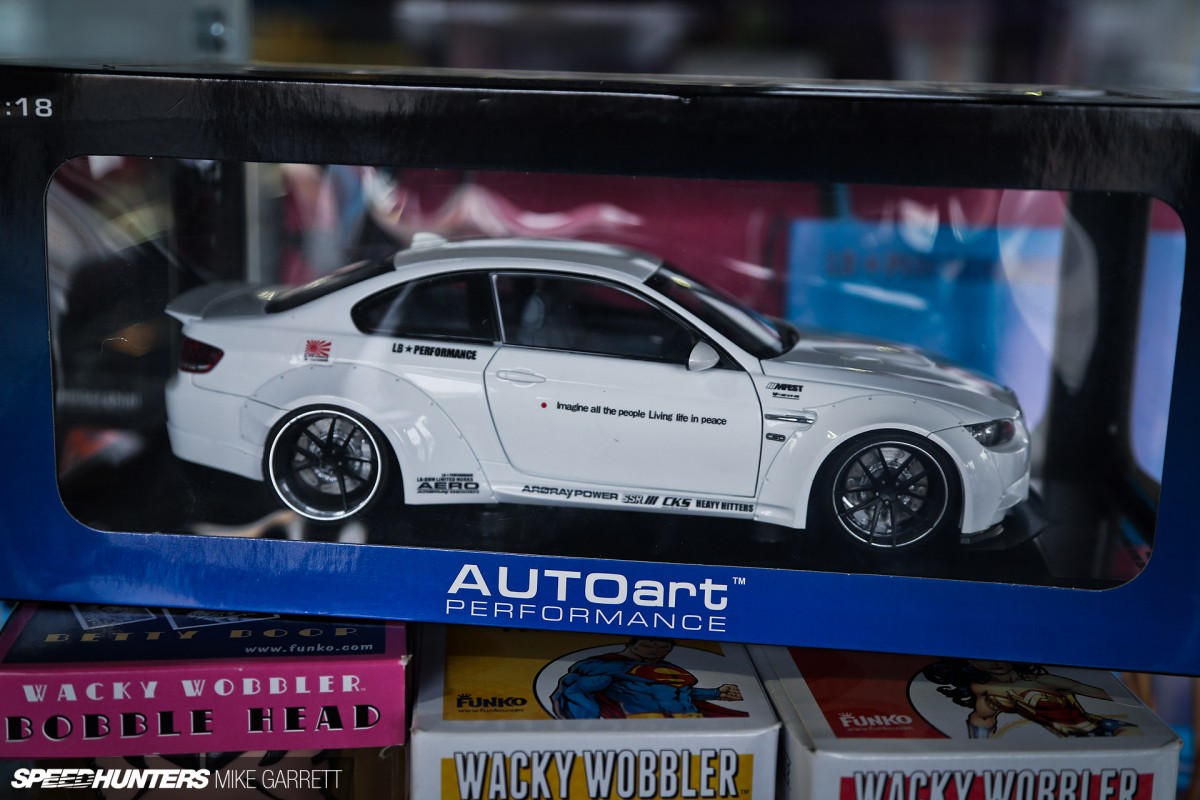 Elsewhere, I found this amazing sale replica of the Liberty Walk E92 M3, complete the correct wheels, decal placement, and those signature fenders of course.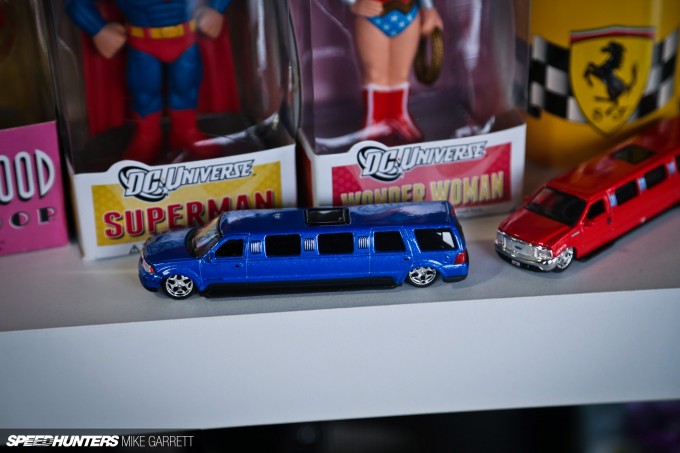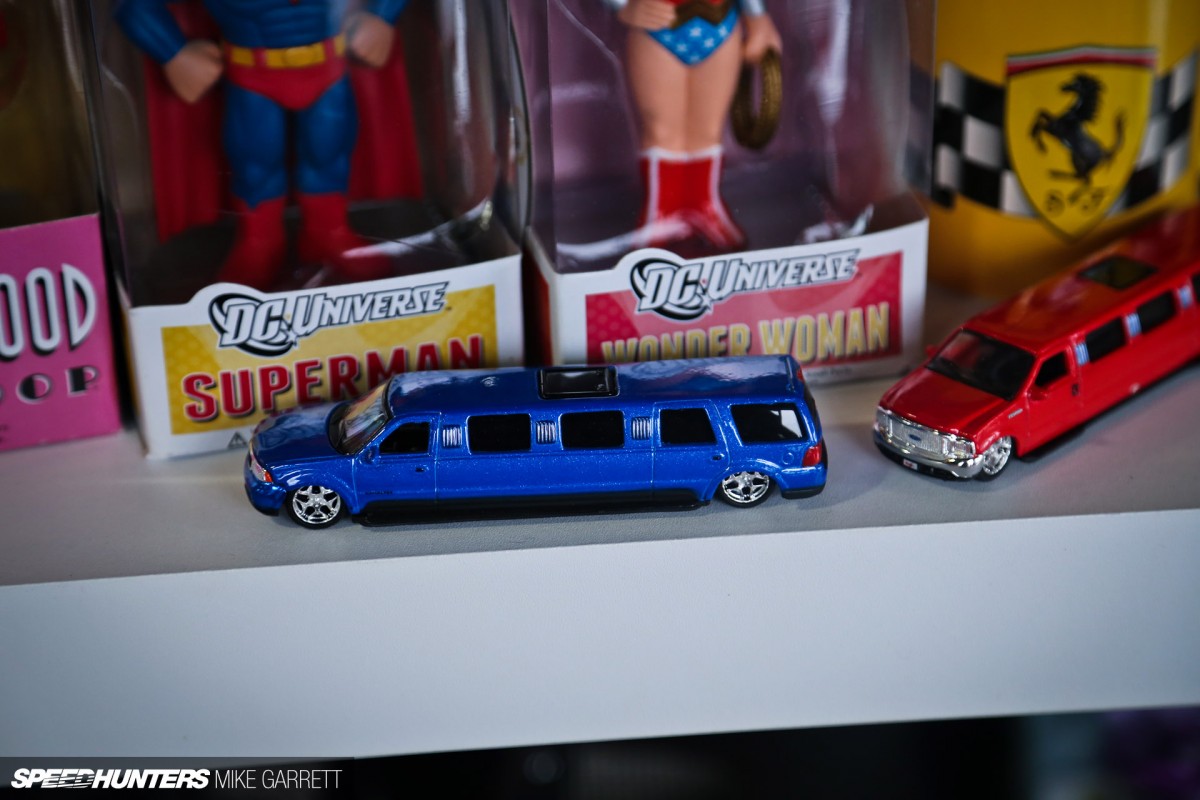 We all know that Kato-san is a man of many tastes, so I wasn't too surprised to find things like diecast stretched limos in the collection as well.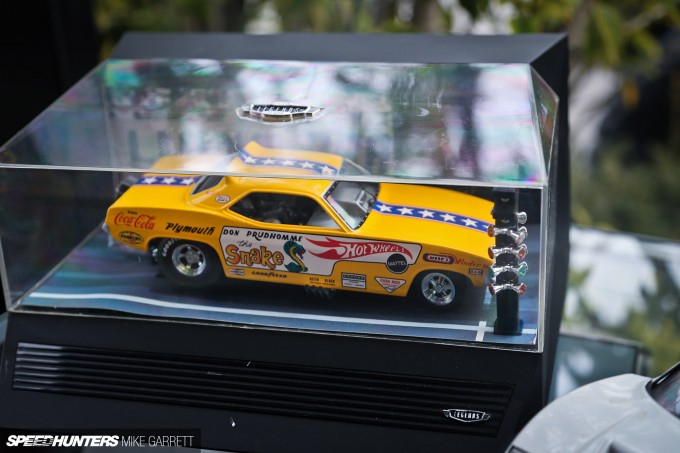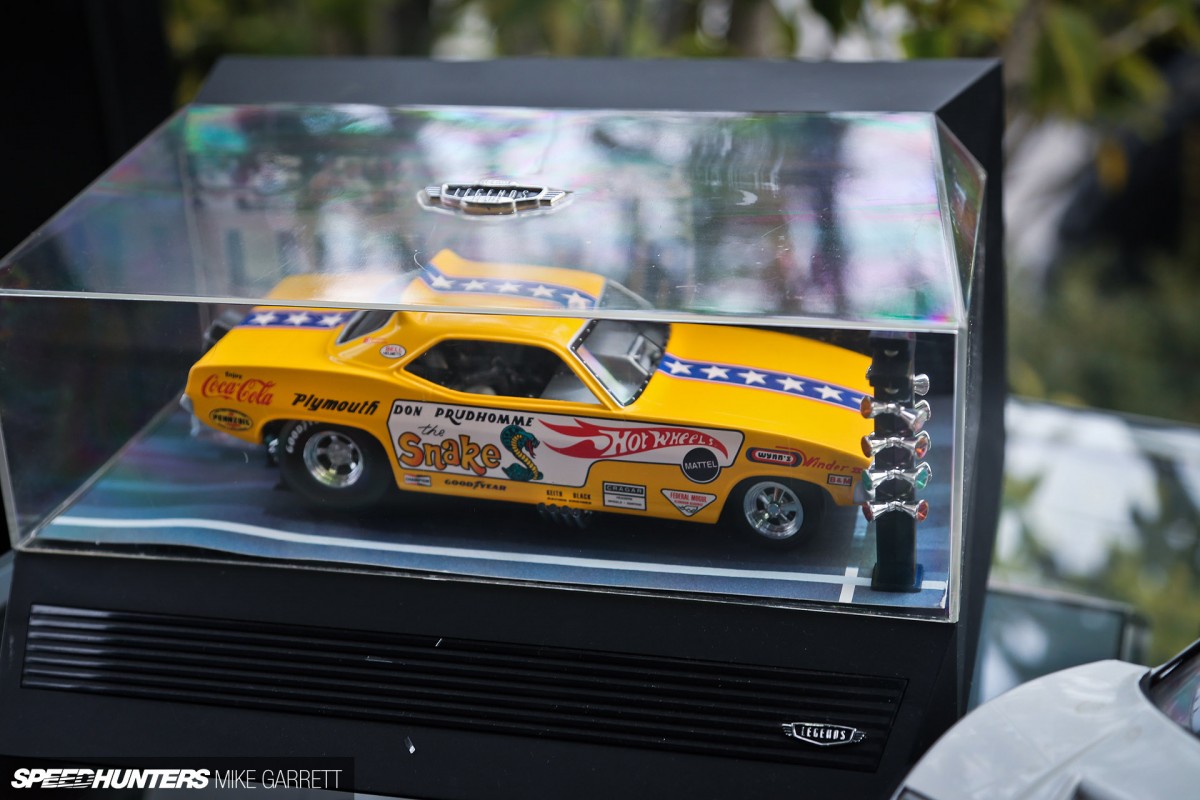 He even has this cool replica of Don 'The Snake' Prudhomme's famous Plymouth Barracuda funny car.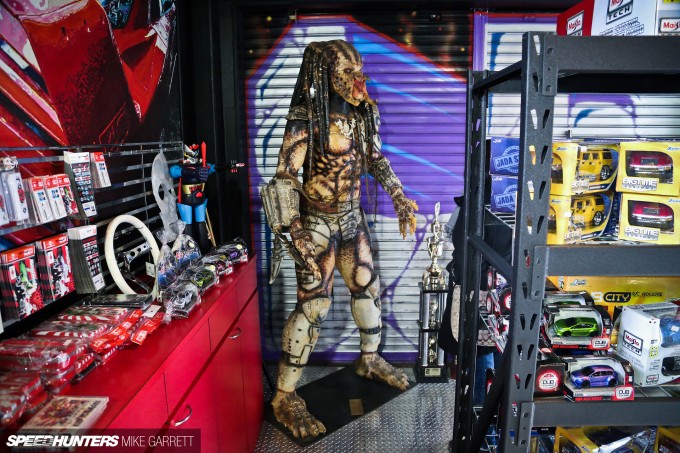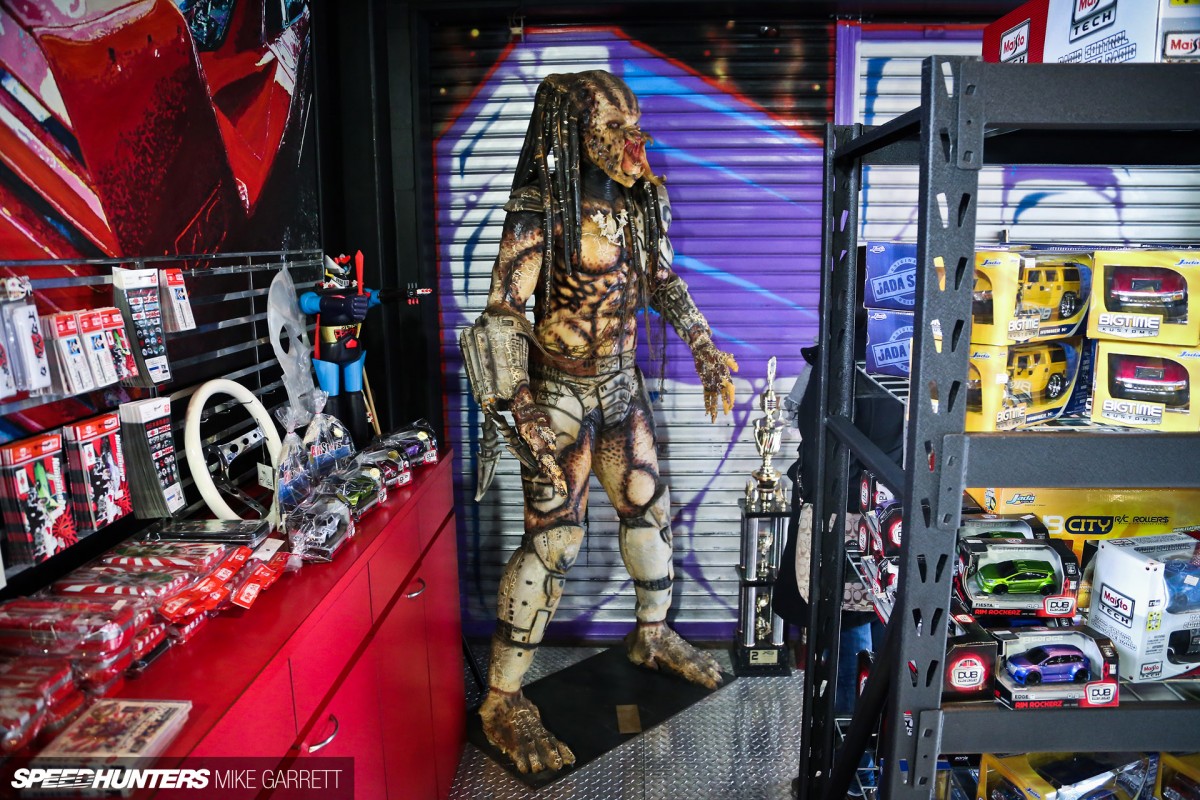 And why not have a life size replica of Predator guarding a corner of the shop?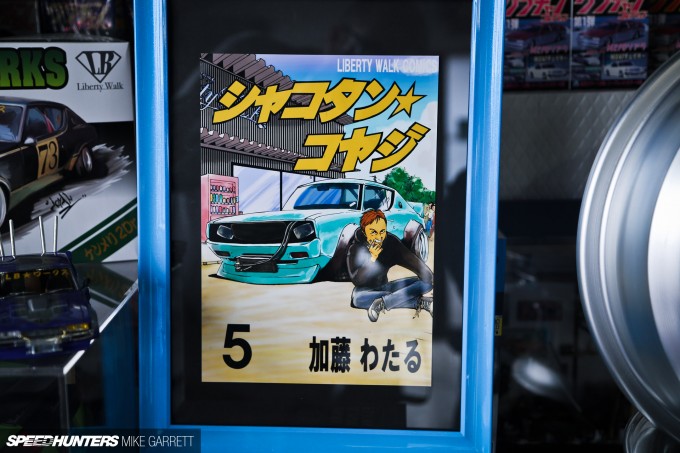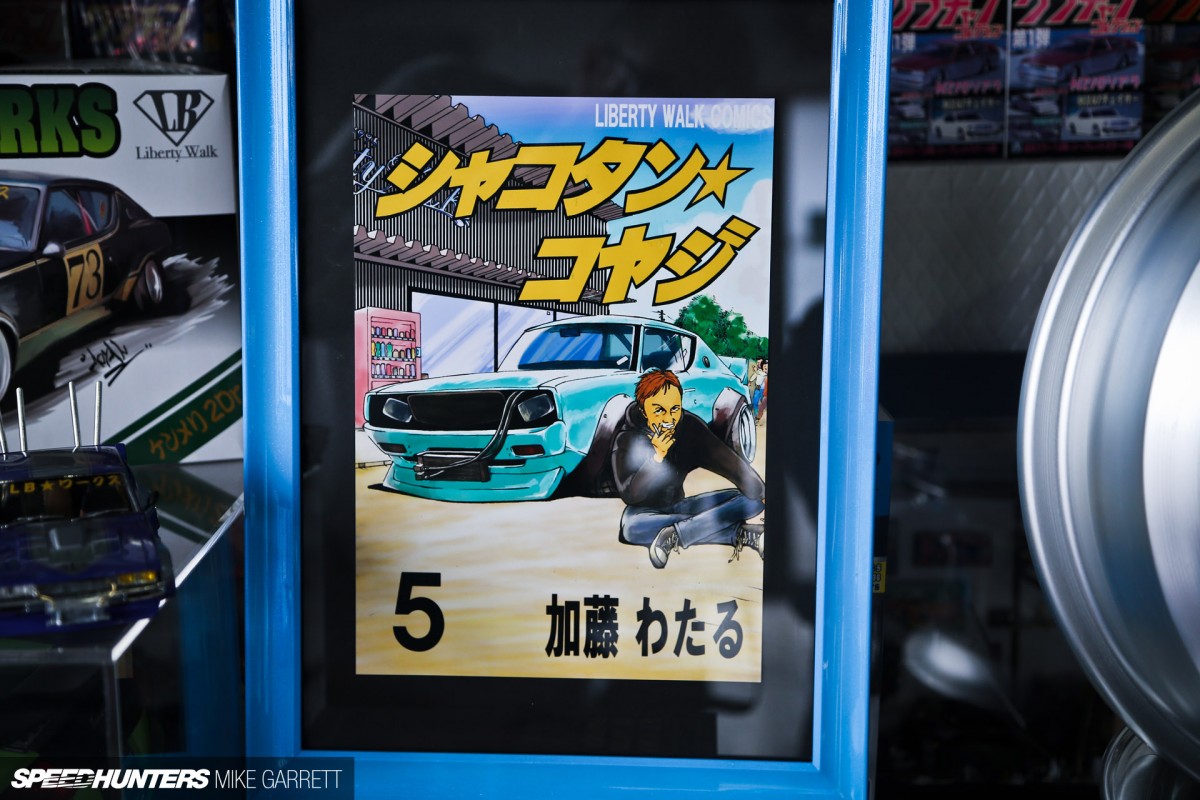 One of the the most prized items in the collection is this piece of personalized art, which Kato-san recently received for his birthday. It's been designed in the style of the Shakotan Boogie manga and features an illustration of Kato-san the 'Shakotan Koyaji' and his Kenmeri Skyline.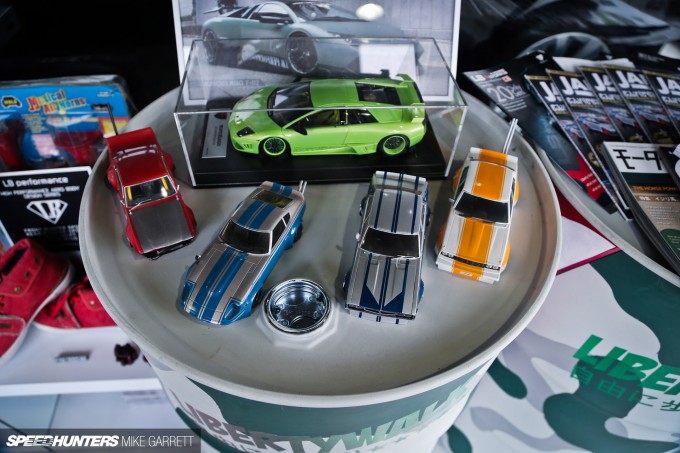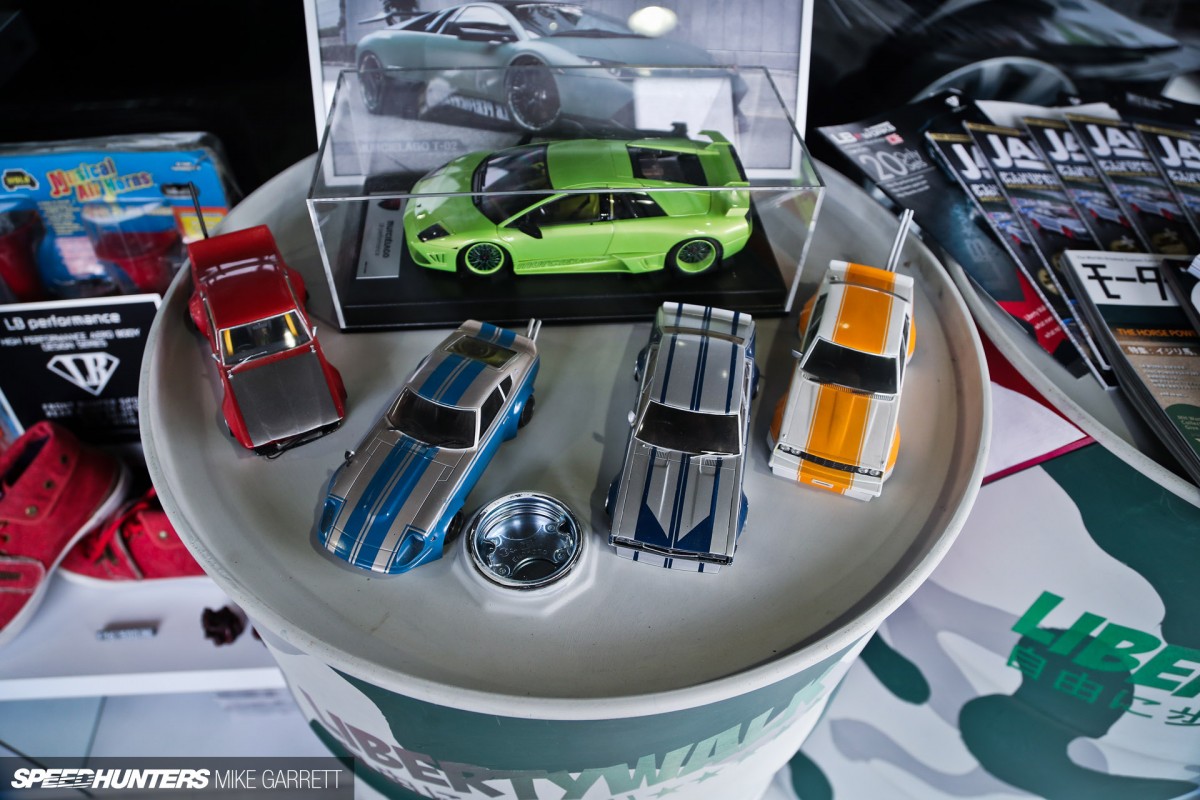 Wataru Kato is a dreamer – a guy that likes to think big. But despite his larger than life persona and outgoing personality, he's never lost touch of his roots. Like a lot of us he started off by building scale models of the cars he liked – and now he's pretty much doing the same thing, only with real cars and on a massive international scale.
Yep, it can be pretty crazy where our silly little hobbies lead us.
Mike Garrett
Instagram: speedhunters_mike
mike@speedhunters.com