Regardless of make, model, style or intended use, when you embark on a serious car build it always pays to have a clear idea of what you want to end up with. For Nick – the New Zealand-based owner of this 1999 AP1 Honda S2000 – it was all about creating something with performance to rival his other street-legal weekend track day warrior.
Of course, that's something much easier said than done when the garage-mate in question is a 996 Porsche 911 GT3, but having owned the S2000 for long enough to know what it was capable in factory spec, Nick and Auckland Honda tuning specialist JTune Automotive were up for the challenge.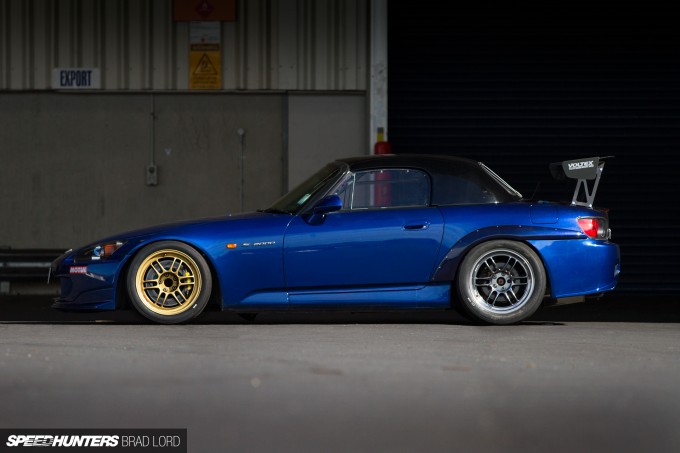 Over the last year or so performance upgrades have been made in every area; from the aero-equipped exterior, to the race-grade interior, and of course the chassis, suspension and brakes. It's all been in aid of making the most of an engine package that now sees 250hp to the rear wheels.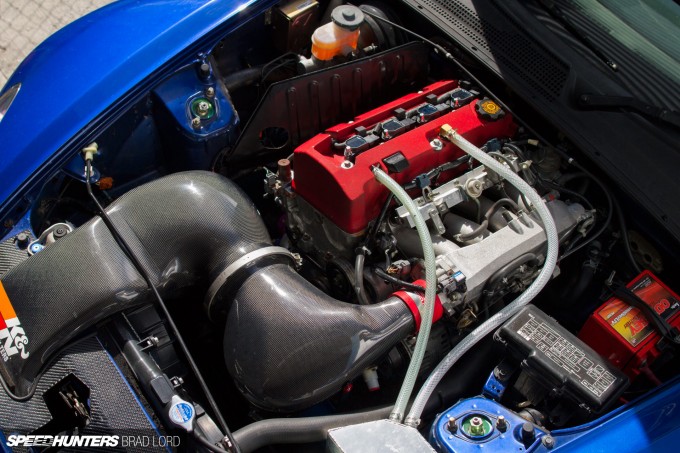 That might not sound like a huge number in the bigger scheme of things, but having built so many engines in the past, JTune concentrated on improving power and torque all the way through the rev range rather than just shooting for a peak figure at high RPM. Originally the plan had been to equip the F20C engine base with iVTEC technology using an ECS (Electronic Control Sprocket) kit, but issues with that system led to the factory headed – but K24 crankshaft equipped – engine that forms the basis of the build today. As you'd expect it's full of the good stuff, including special order Arias forged pistons matched to Probe Industries rods which together really allow the 2,360cc engine to rev. On top of a full balance and custom cylinder head porting there's Toda Racing cams and valves in the mix too, plus a Gruppe M carbon fibre intake, Spoon 70mm throttle body, and a J's Racing header running into an FGK 70mm exhaust system. The whole shebang gets its firing orders from an AEM Series 2 programmable engine management system tuned on JTune's in-house Dynapack chassis dyno.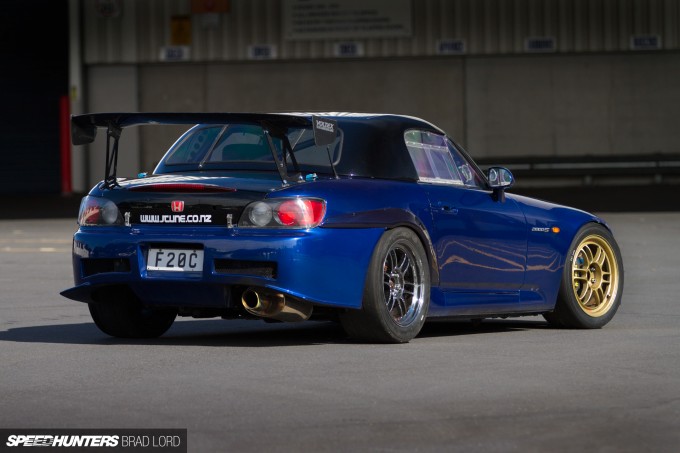 In its current guise, power and torque has been significantly improved through the low and mid RPM range and peak power arrives 1,500rpm lower than it did previously with the same cams on a stock-spec block. On the street and track, that equates to improved punch out of low-speed corners matched to a strong top end. It definitely does not drive like a stock S2000 which are slow to move until they hit 6,000rpm. For now, the factory six-speed gearbox is retained, but the driveline has been upgraded with an Exedy Carbon-D single-plate clutch and a J's Racing LSD.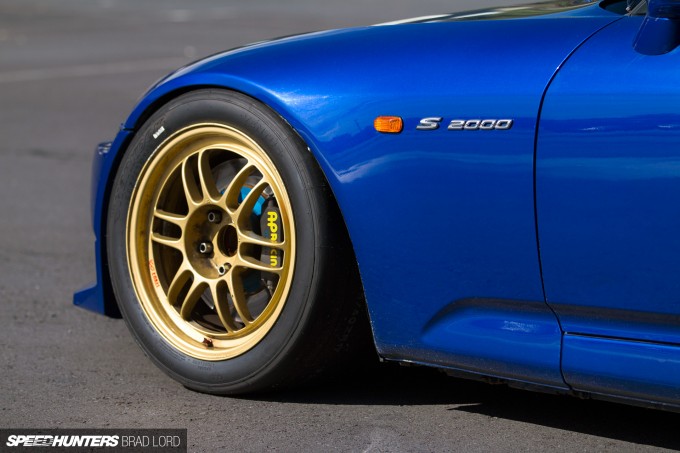 Despite essentially being built for Sunday drives at the track, should Nick want to make the step up into a proper racing series – something that will quite likely happen soon – there isn't much he's going to need to do to bring the S2000 up to spec. In the suspension department there's already Tein Super Racing coilovers with remote reservoirs at all four corners, along with a full catalogue's worth of J's Racing and Ikeya arms and rods to enhance the Honda's celebrated handling prowess. Big AP Racing Pro5000 Series callipers over 330mm two-piece rotors on the front end ensure that it can stop too.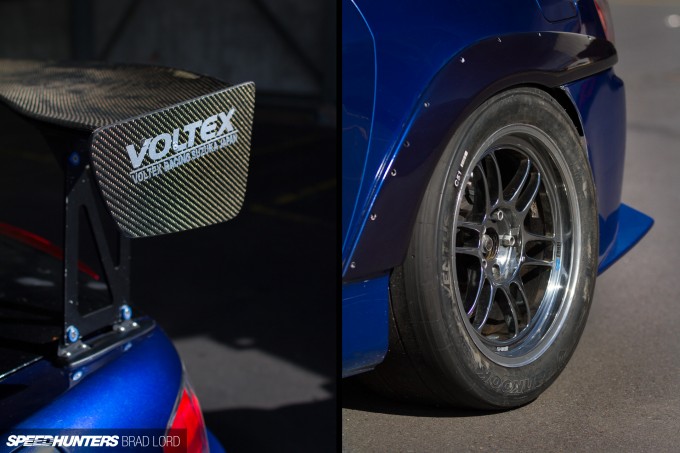 Considering the extent of modification a full wide body kit certainly wouldn't look out of place here, but instead, the AP1's unique outward appearance simply evolved as Nick collected parts while the build evolved. Featuring a Powerhouse Amuse front bumper, J's Racing back bumper, Veilside Millennium rear fender extensions, a Super Taikyu-spec FRP hard top, Sandbrook Lexan windows and a Voltex Type 4 carbon fibre wing, it's a real mismatch of ideas. But it works, don't you think? You can't really go wrong with a set of Enkei RP-F1s either…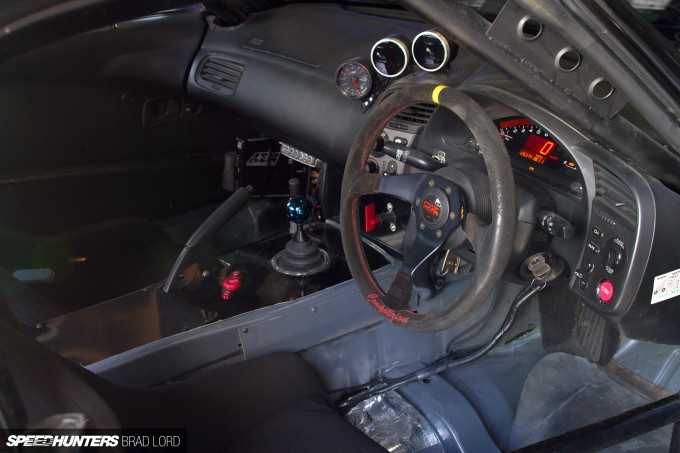 A carbon diffuser still needs to be added to the exterior, but the S2000's compact cabin space is largely complete. The multi-point weld in rollcage was a necessity given Nick's plans, and the quality fit out is continued with Bride Vios Low Max seats, a Personal/OZ Racing Competizone suede-wrapped steering wheel, and a ARC titanium gear knob. I'm told an AIM digital dash display is next on the list.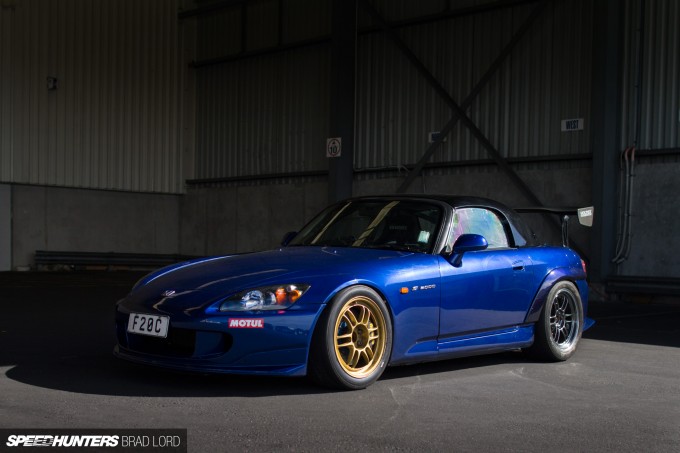 The engine may not stay naturally aspirated for too much longer either; supercharging a very real option in the not to distant future which should give it a shot at the race-ready GT3. That's not to say that the modifications made thus far haven't had a huge impact on the way the Honda drives, because as anyone who has seen it lapping will attest: it's quick. The fact that it's street legal and often driven on the road too – well, that just makes it all the more sweeter in my book.
Brad Lord
brad@speedhunters.com