Riding in the way back
It's amazing how childhood memories stick with us, isn't it? I mean, I have trouble remembering what I did last week, but there are things that happened when I was six or seven years old that I can recall as if they happened yesterday.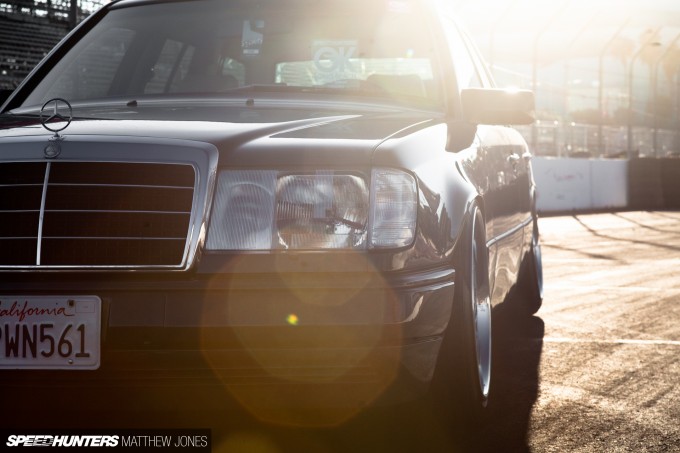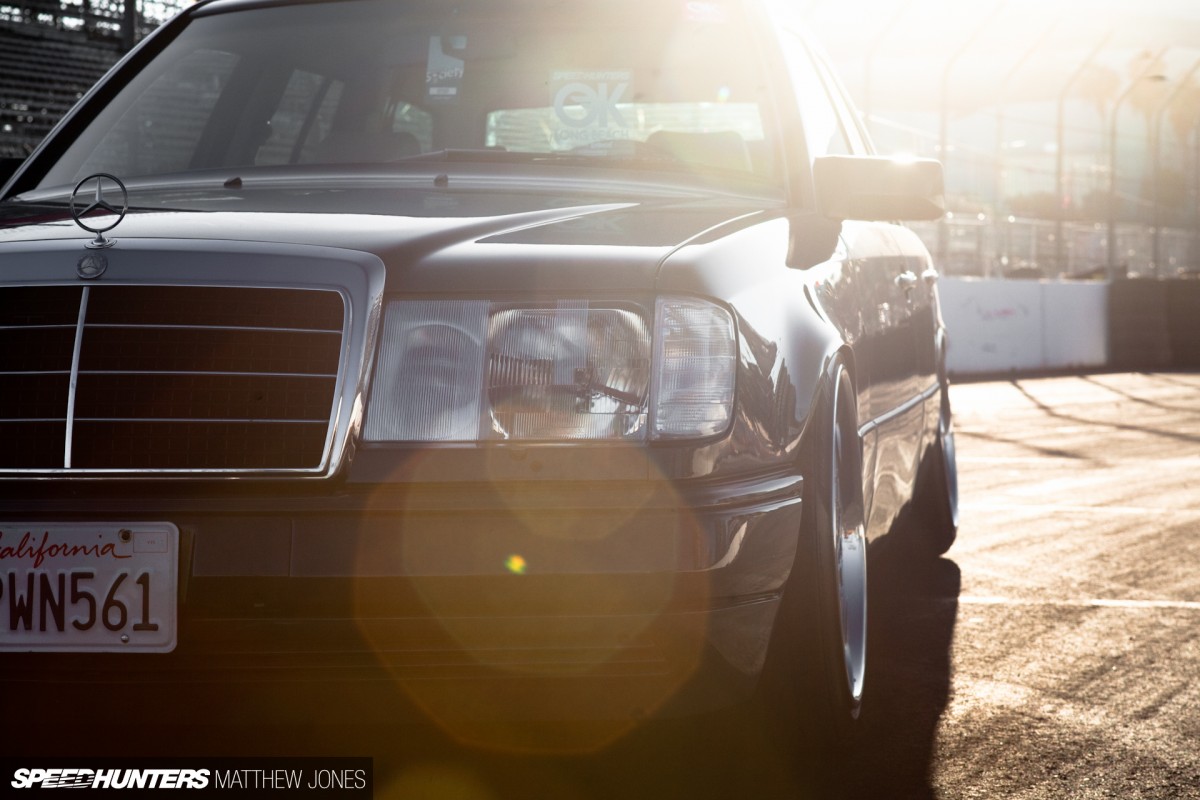 Often times these memories go back to the most fun, most exciting moments from our childhood. Maybe it's a little league triumph, or an unforgettable day at amusement park or some awesome Christmas presents. But the great thing about being a kid is that you also can be excited by seemingly mundane things.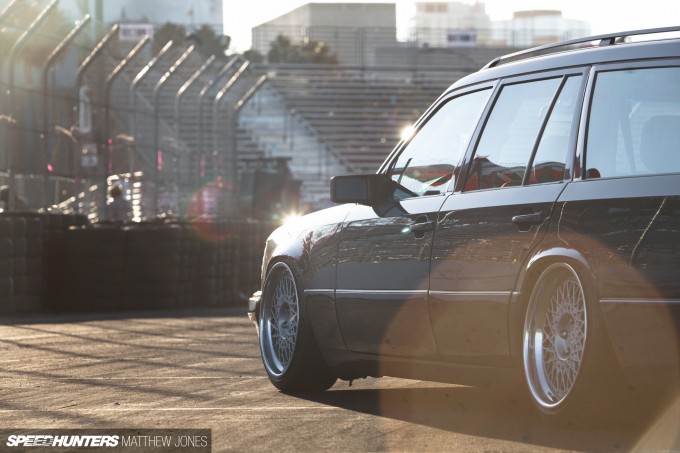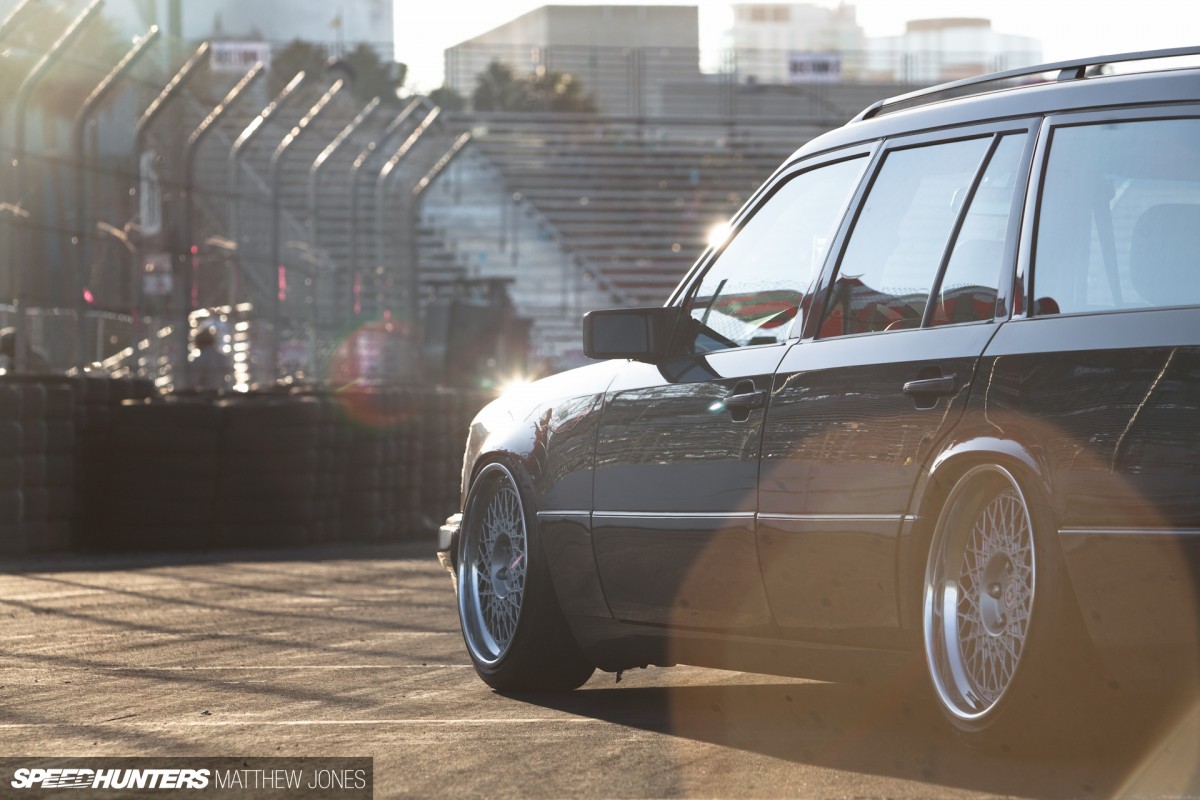 For people like us, cars always seem to find a way into these memories. Perhaps you remember the first time you saw a Lamborghini driving down the street, or the first time you went to an auto race and had to shield your ears from those loud, but magnificent sounds.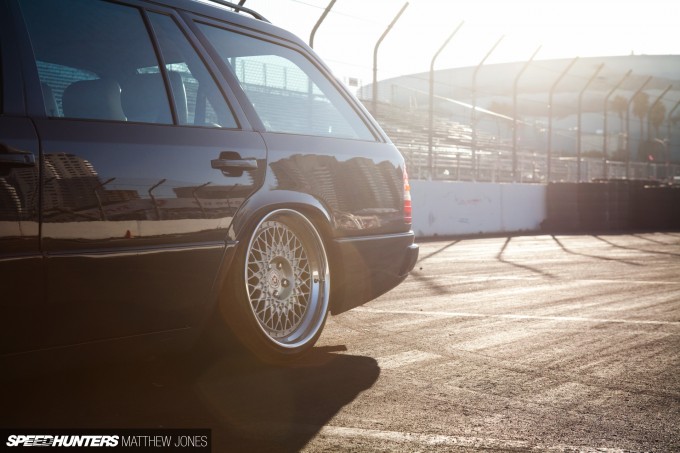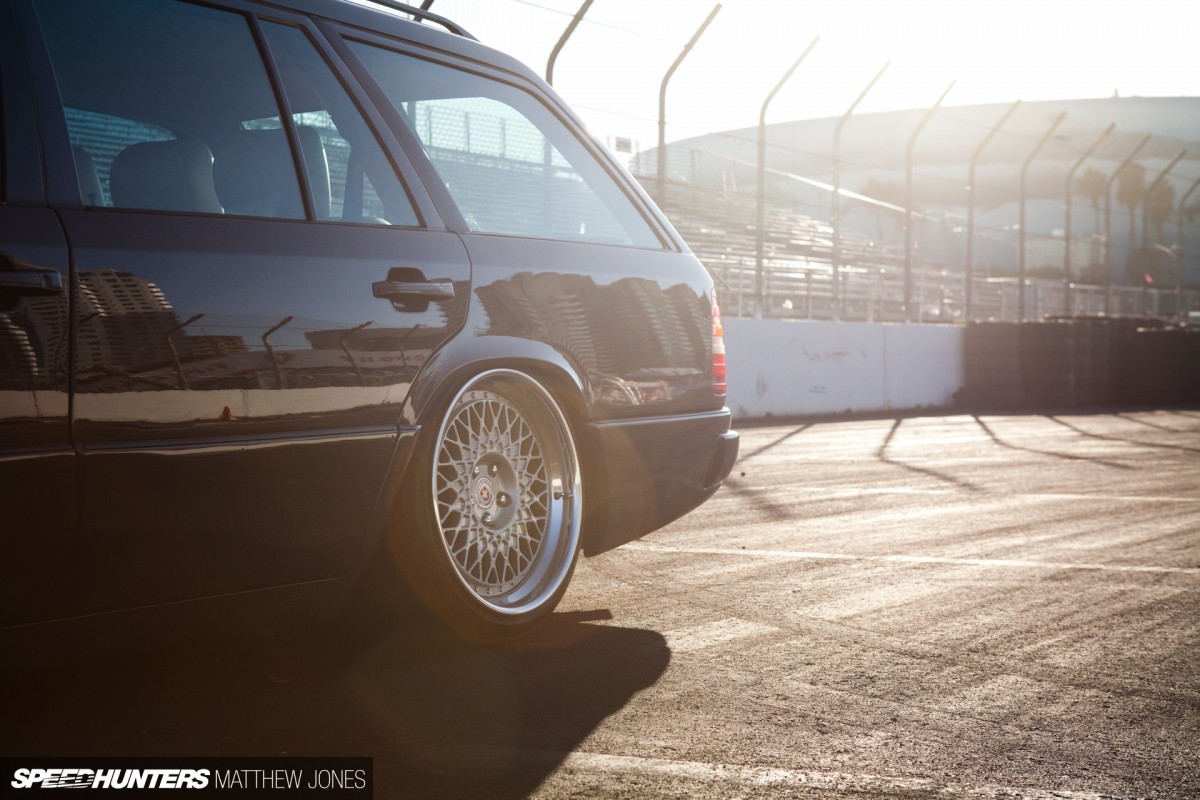 But just like those other memories, sometimes it's the more normal, everyday cars that can leave a lasting impression on kids. I can think of no better example of this than the family station wagon – more specifically the type with a rear-facing seat in the back.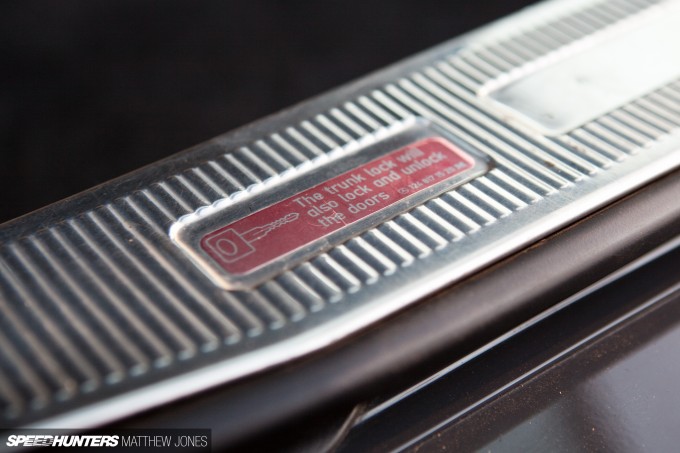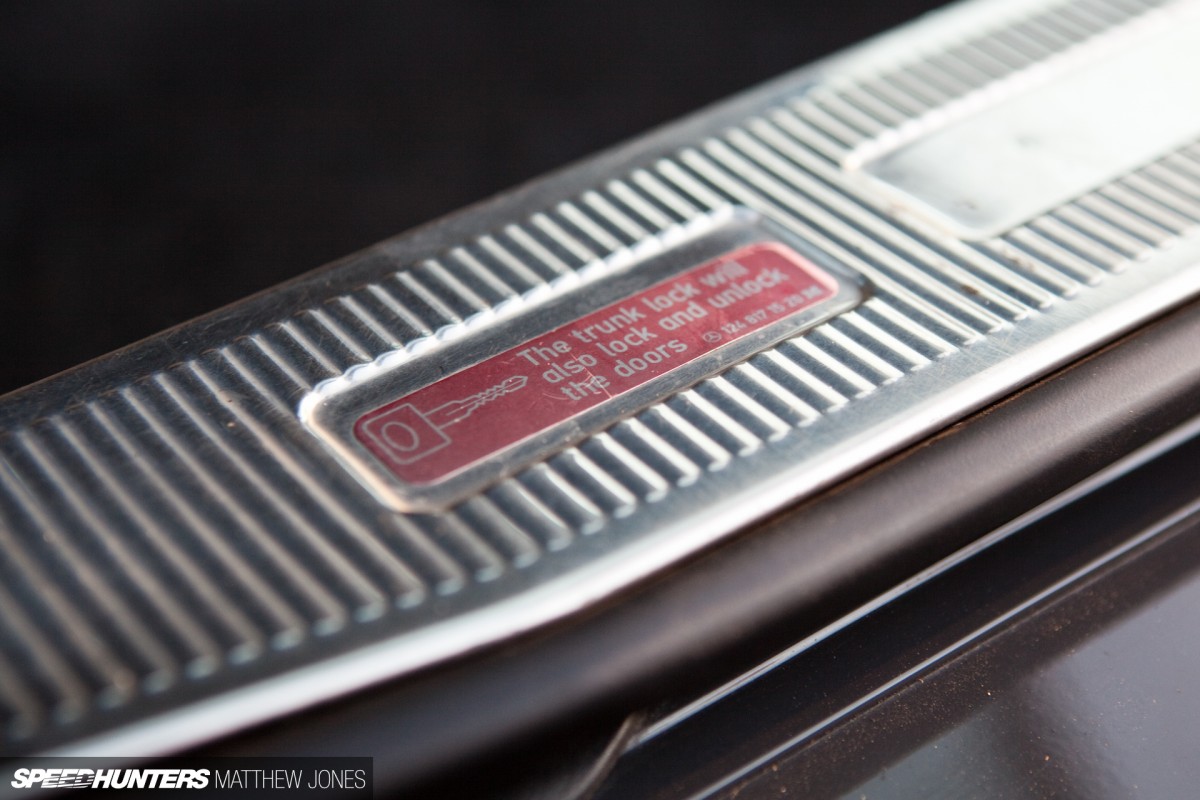 For decades the good old station wagon was the go to choice for families in America, but by the '80s and '90s the minivan and SUV had replaced the wagon as America's favorite family haulers. It's quite sad.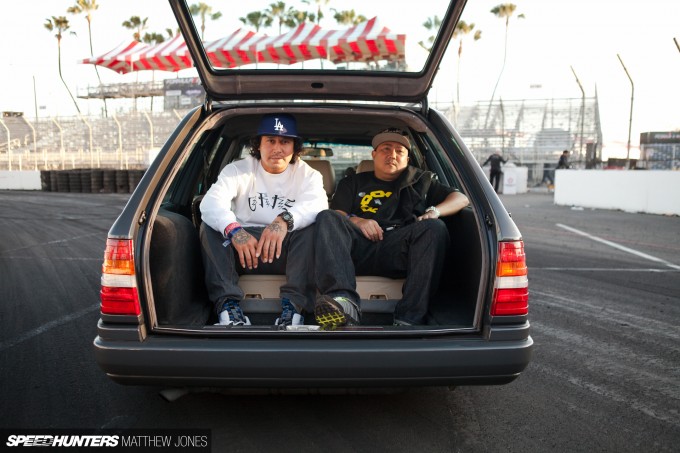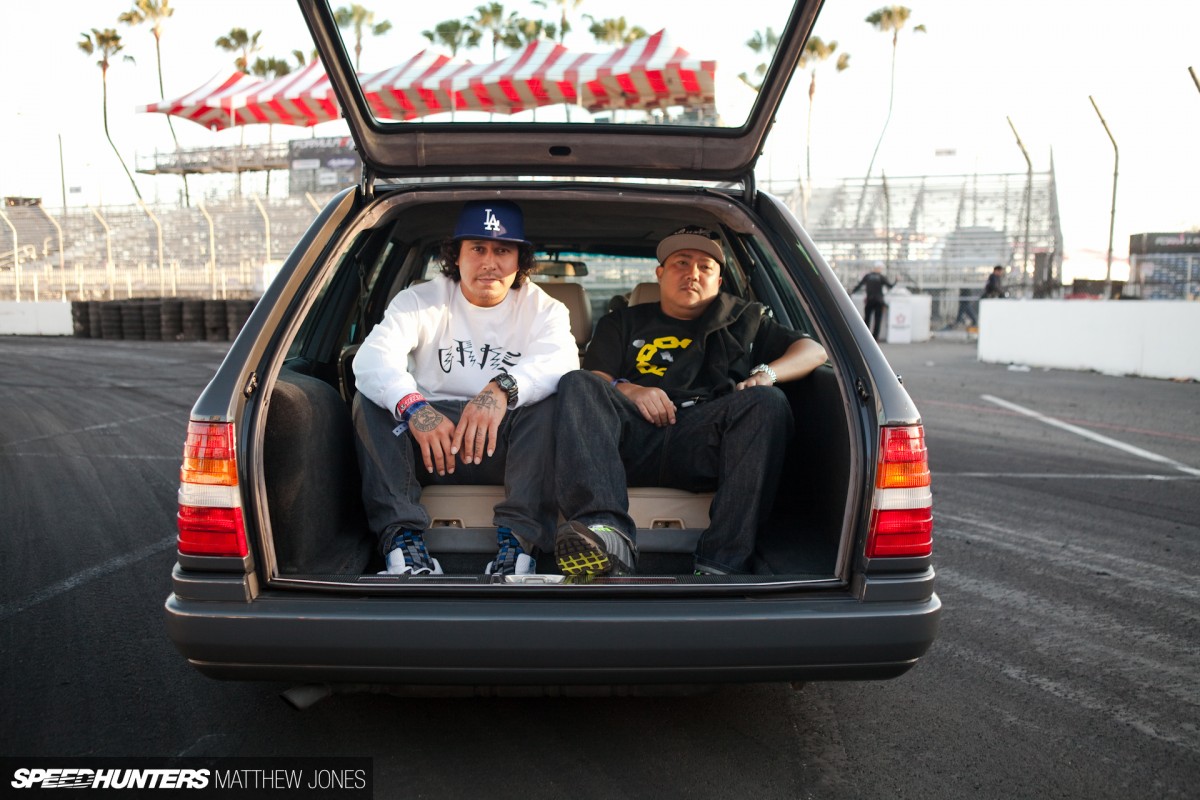 Yet, for a generation of kids there were few things more fun than going for a ride in the family wagon. Things got even better if the car had a rear-facing seat in the back. For a kid, sitting in the 'way back' facing backwards with a huge window is about as good as it gets – whether you want to take in the sights or make funny faces at other motorists who can't look away.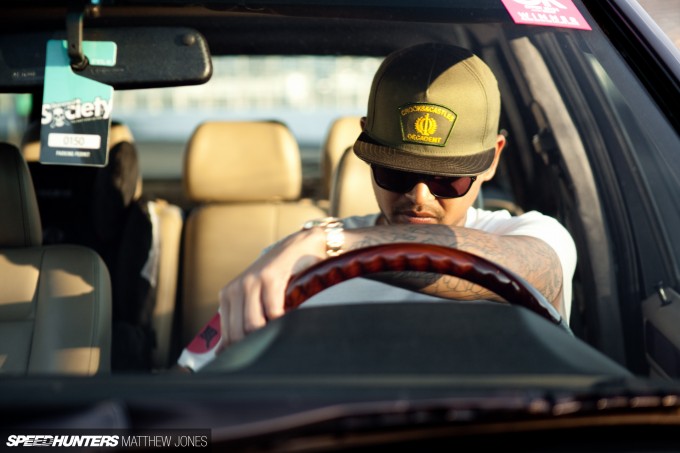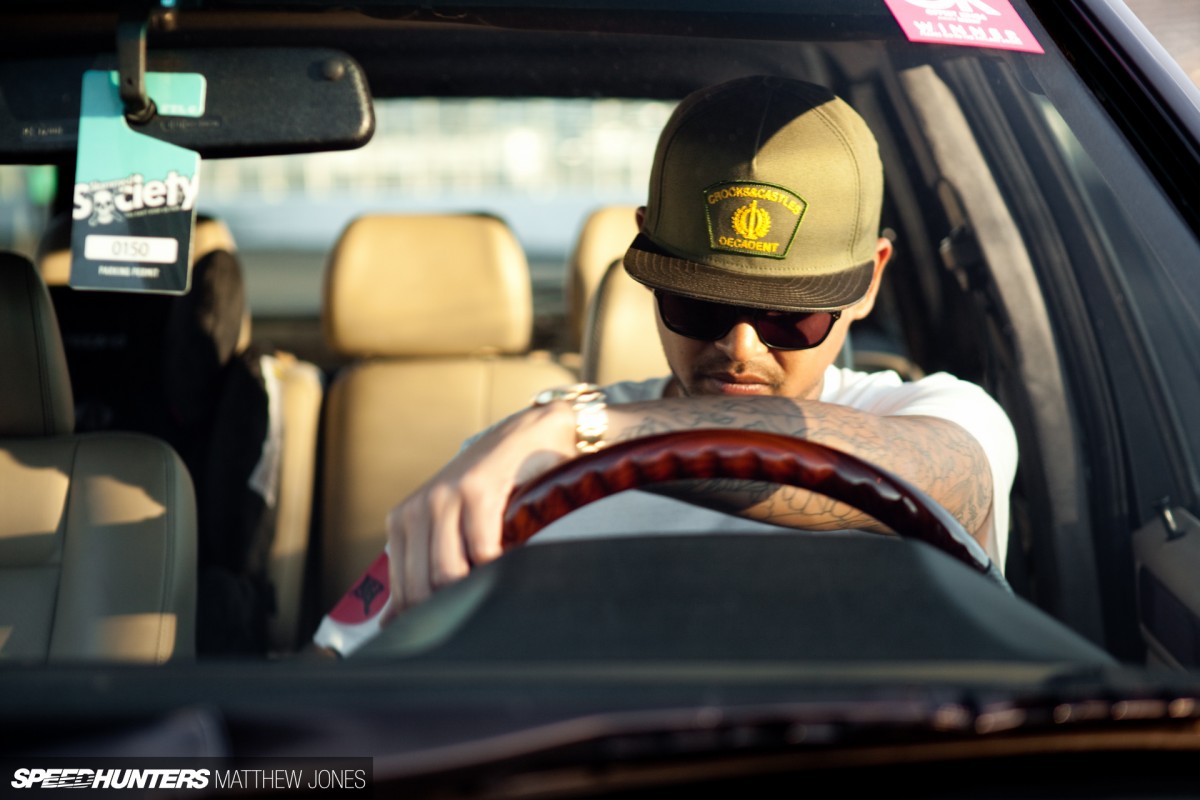 One person that grew up with such memories was Rob Panlilio, co-founder of the successful street wear brand Crooks & Castles. Rob's got himself quite a collection of modified exotics, including a Liberty Walk Ferrari 458, but one of his favorites is a bit unexpected. It's a W124 Mercedes-Benz 300TE station wagon.
The joy of wagon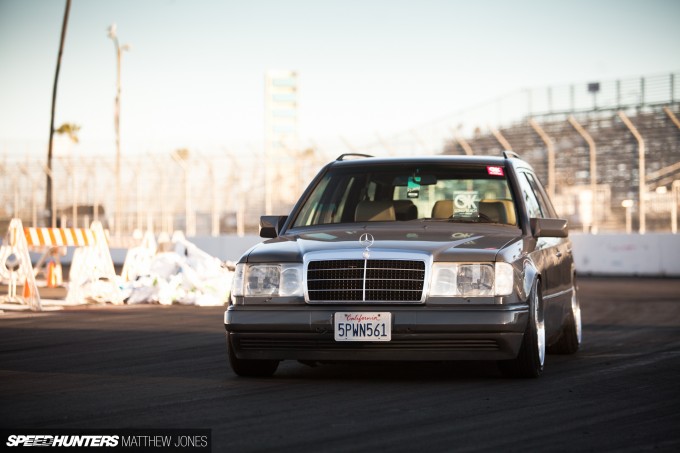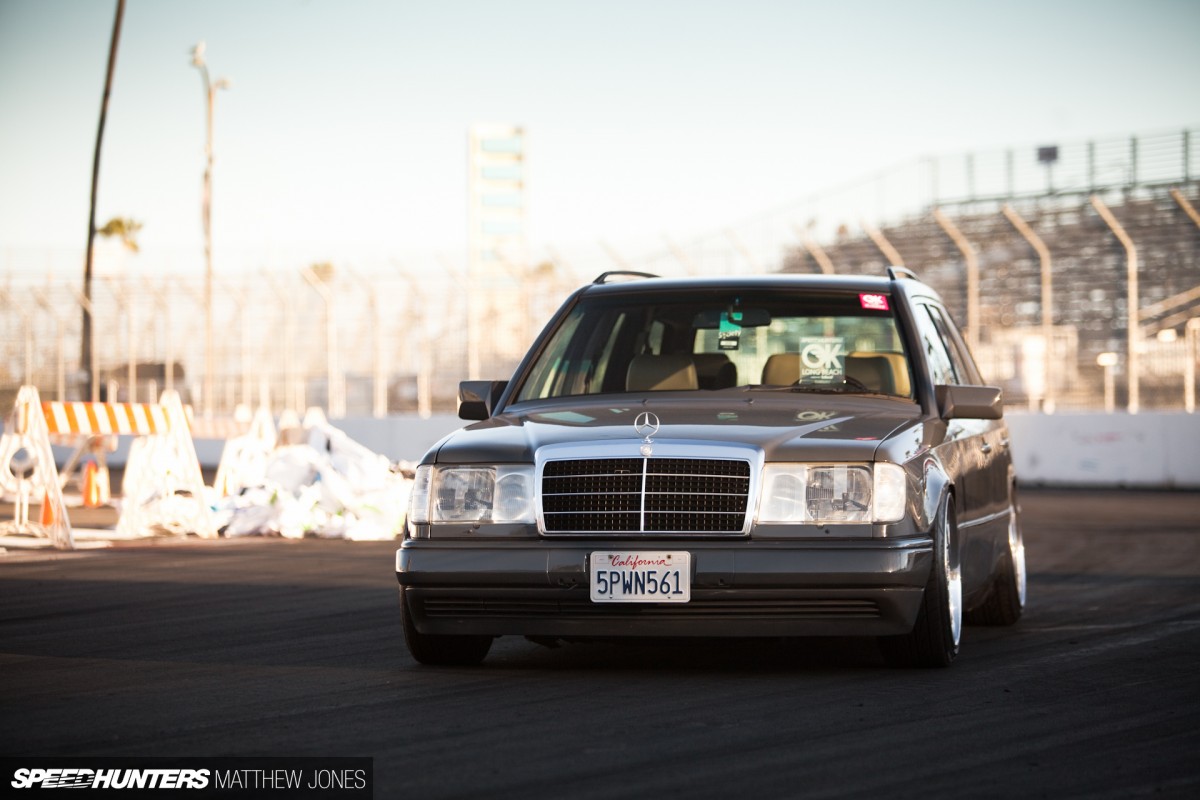 Like a lot kids, Rob spent a lot of time riding in the back if his parents' station wagon, and once he had the means he wanted to recapture some of that childhood fun.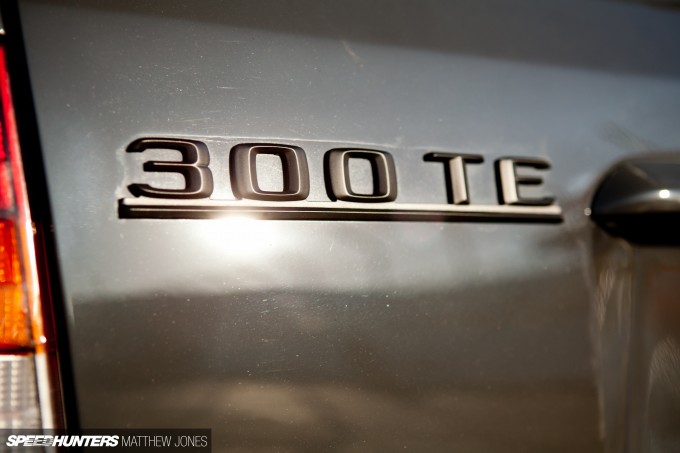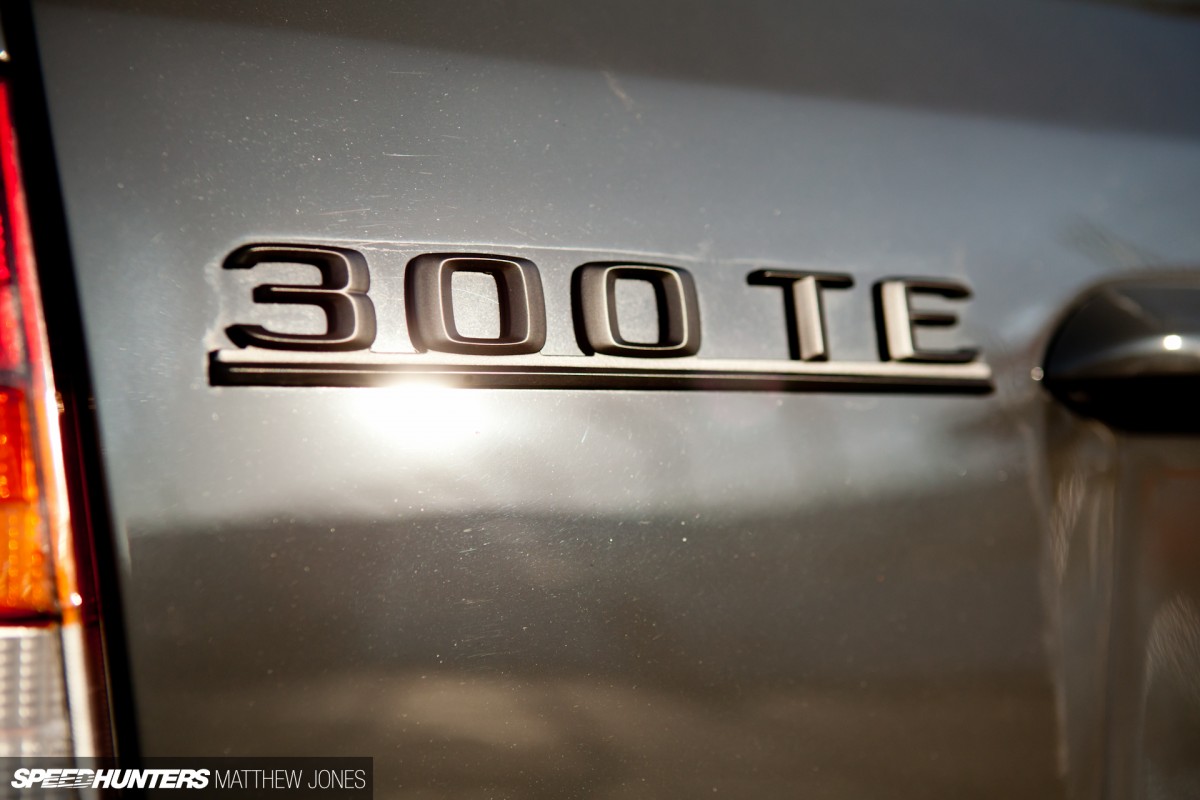 The W124 is a rather unusual car to start with. It's not quite old enough to be considered a classic, but not new enough to be considered modern either. It sits somewhere in a no-man's land and that's why I love it.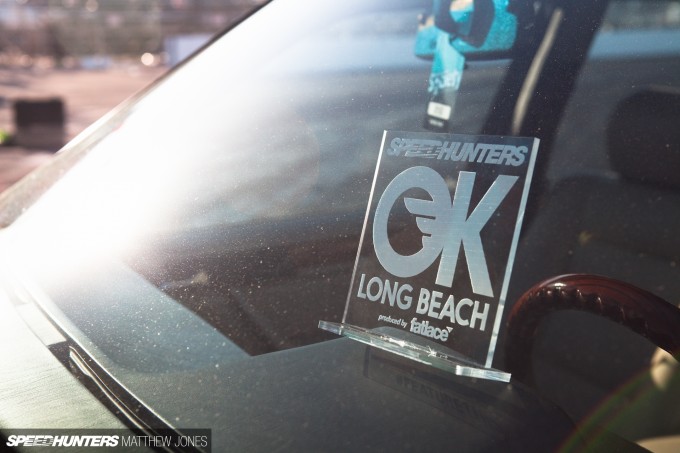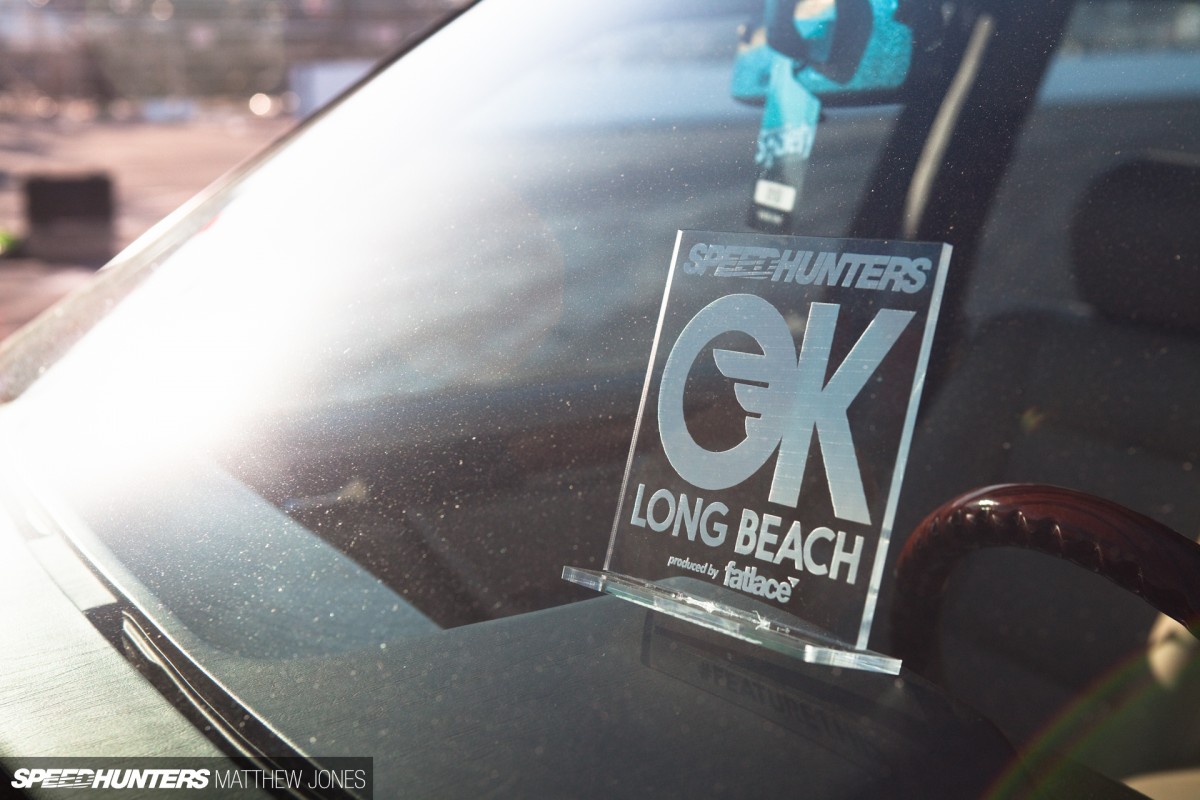 In fact, I loved the car so much that when I saw it at the Offset Kings show in Long Beach earlier this month, I just had to choose as it as my pick for the Speedhunters #FeatureThis award.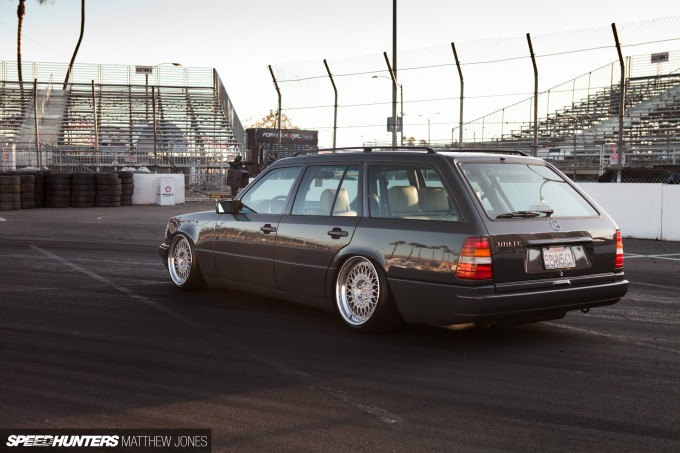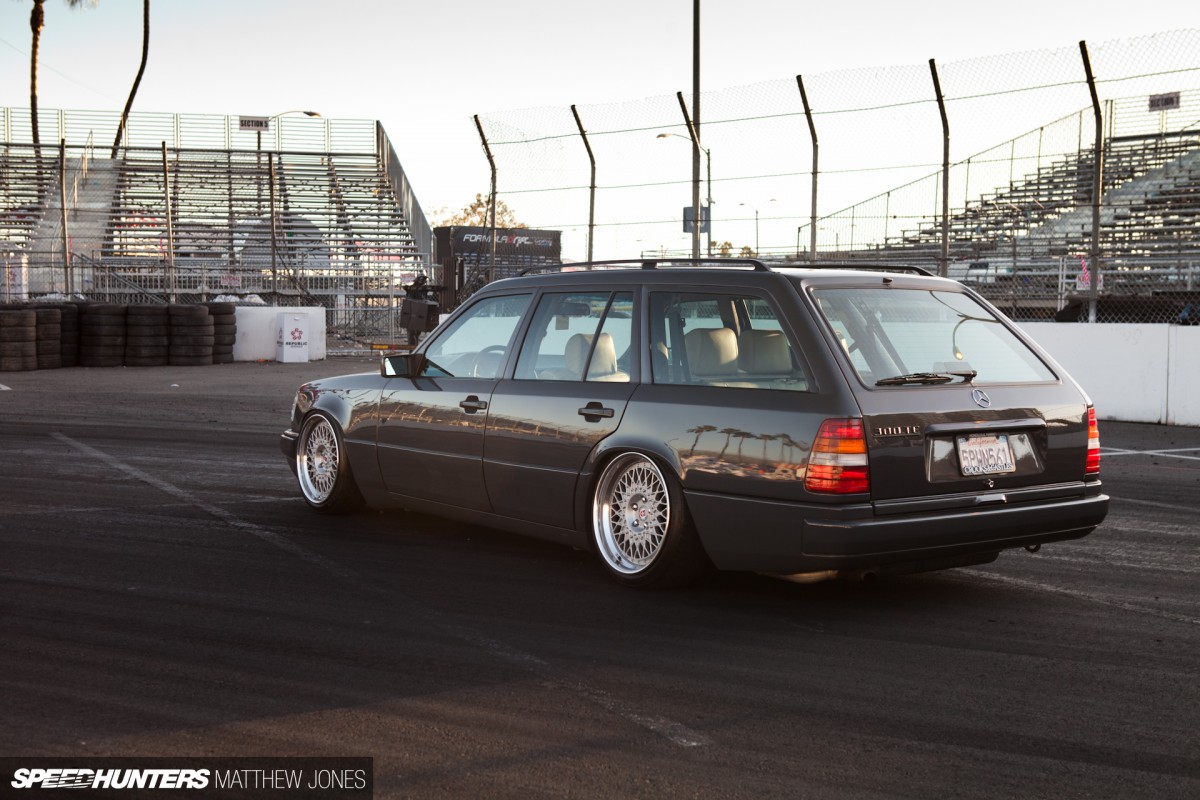 Not only was Rob's wagon unique, but it had a certain subtle appeal that set it apart from many of the cars in the show. Unlike those other cars, there was nothing on this one that screamed 'look at me' and that was refreshing.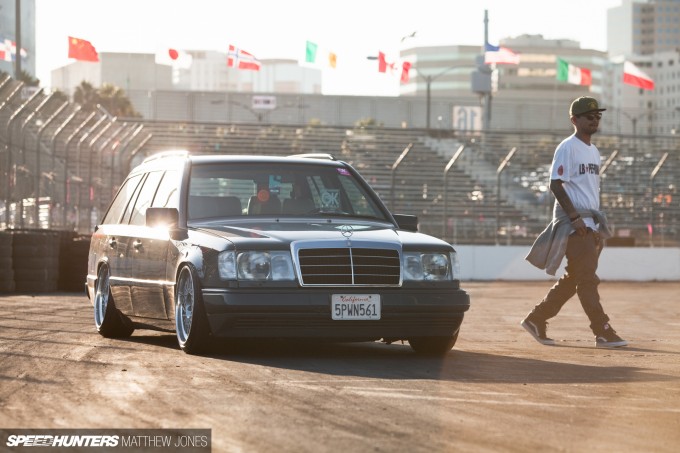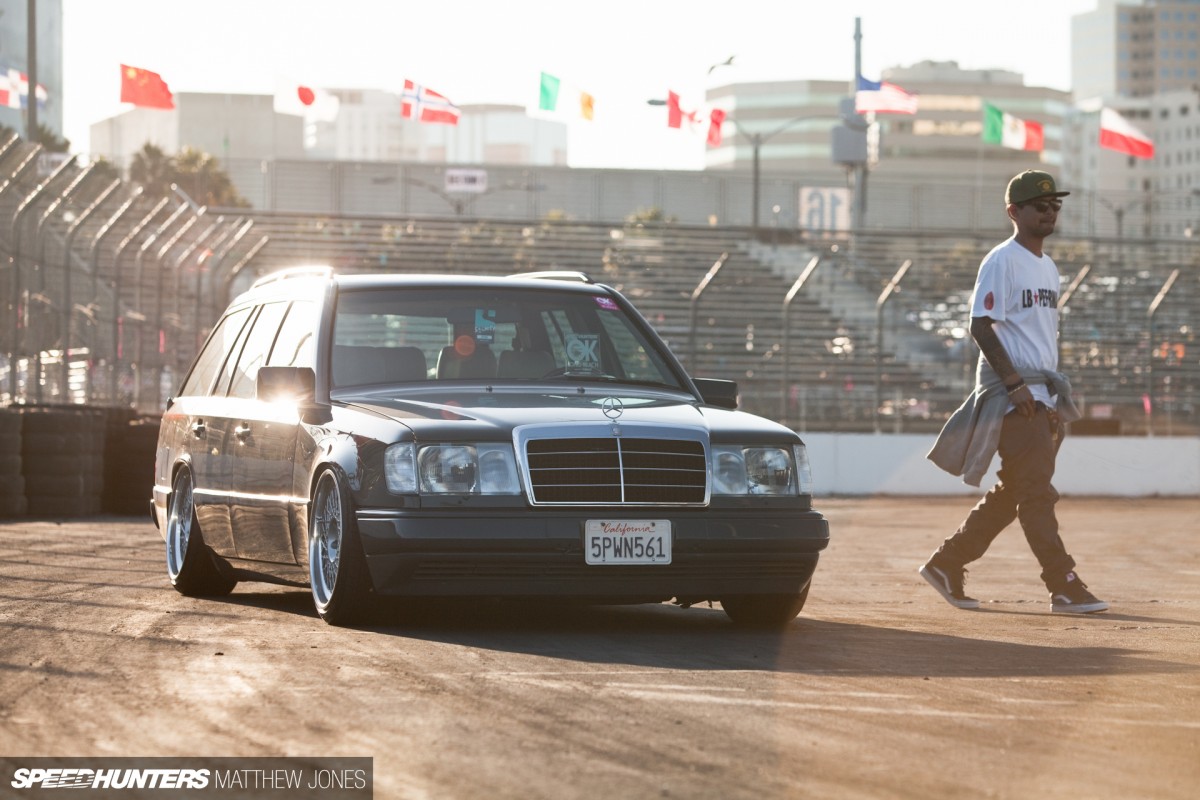 In the time since he's had the car, Rob has invested plenty of money in getting the Benz to look how he wanted it. At no time though did he want the car to be in your face – that's what the 458 is for.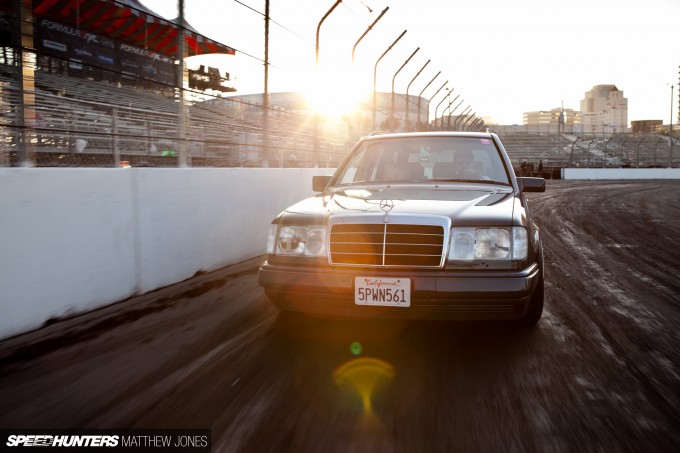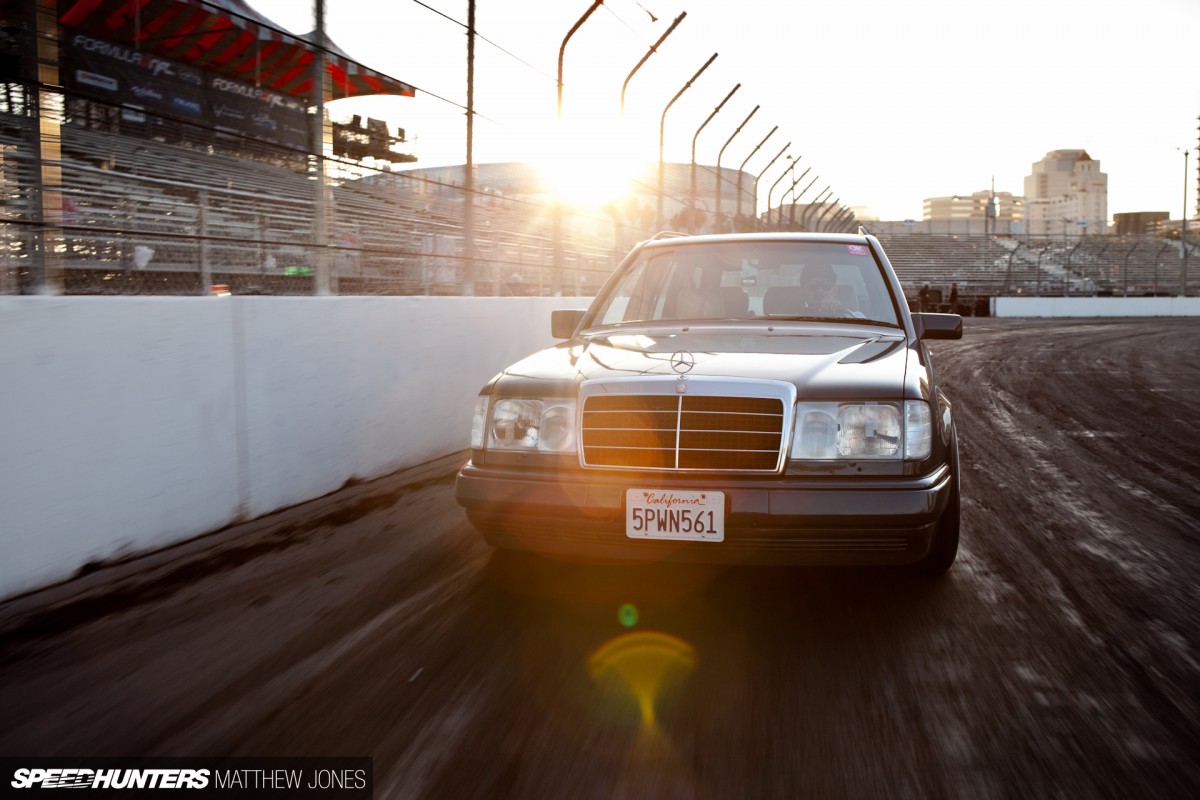 Exterior-wise, the body of the Mercedes is essentially original. However, thanks to some fine body and paint work  the car has a quality that you just don't see on Mercedes cars from this era – especially in wagon form.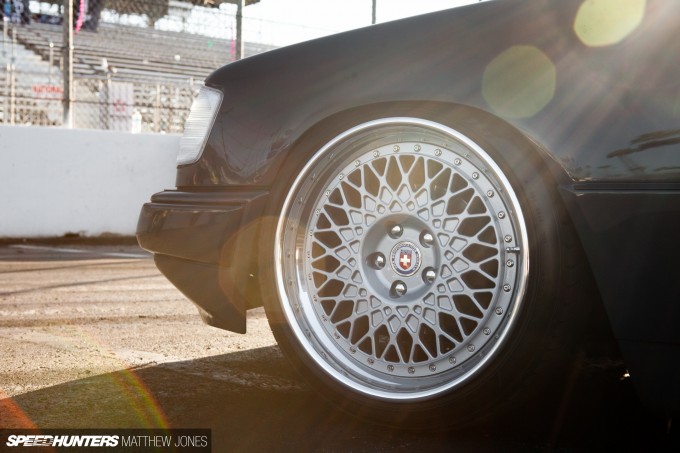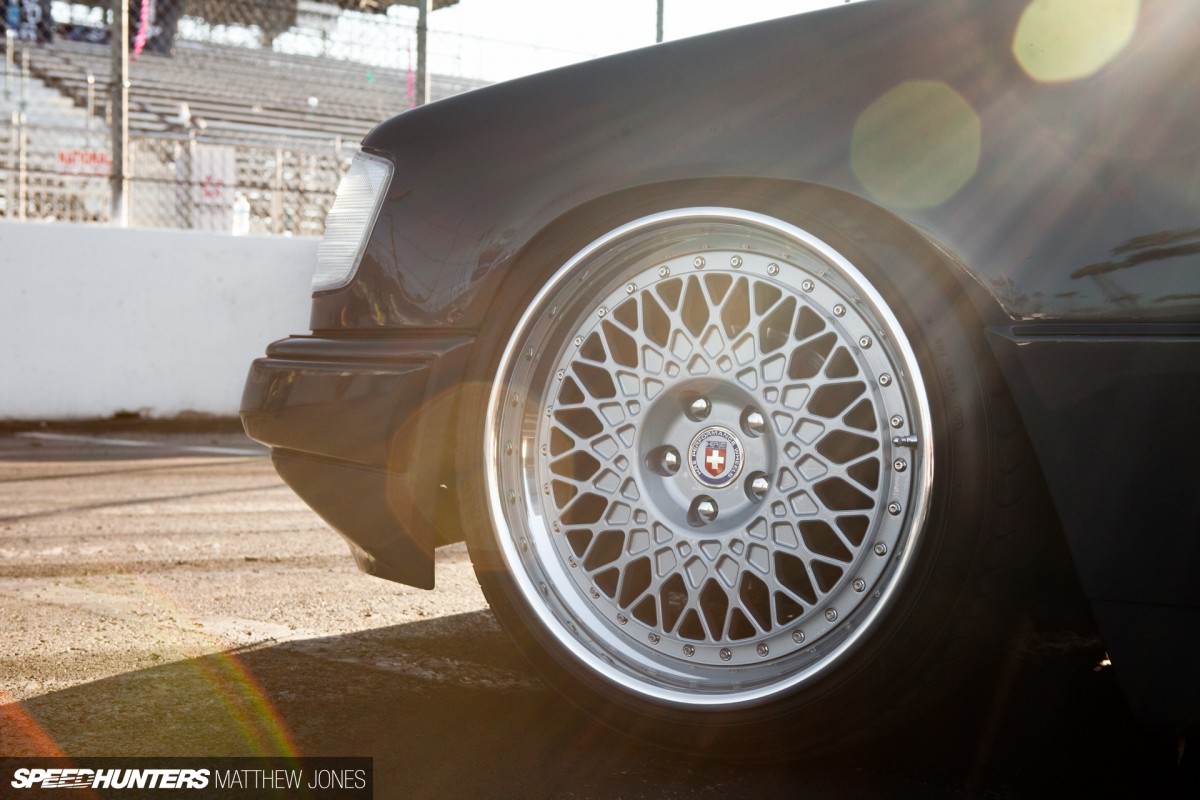 And while his main goal was to keep the car as clean and original as possible there were few areas where Rob wanted to add some style.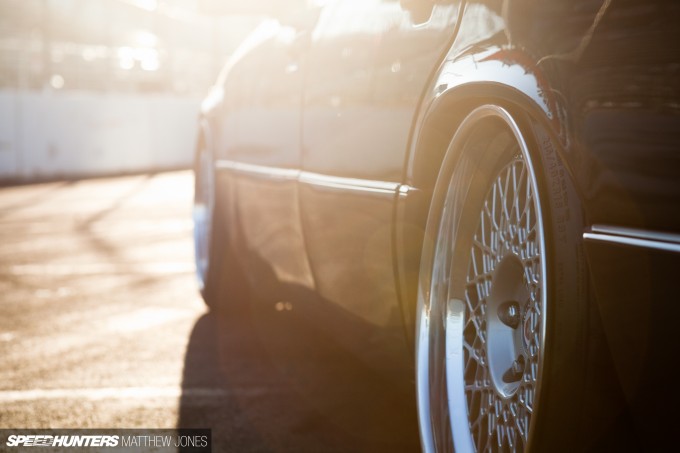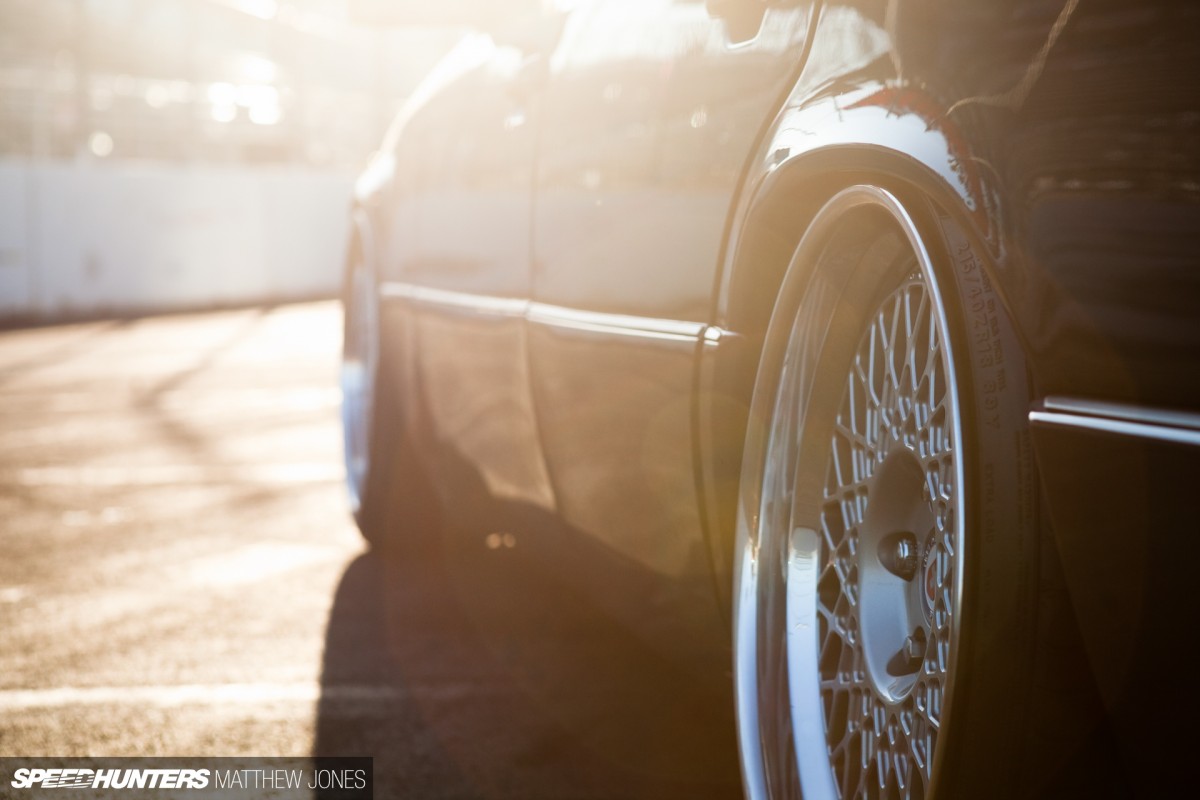 The first was the suspension. There's absolutely no denying the coolness factor of a station wagon that's been dumped to the ground and to achieve this he spec'd out a custom Accuair air ride setup.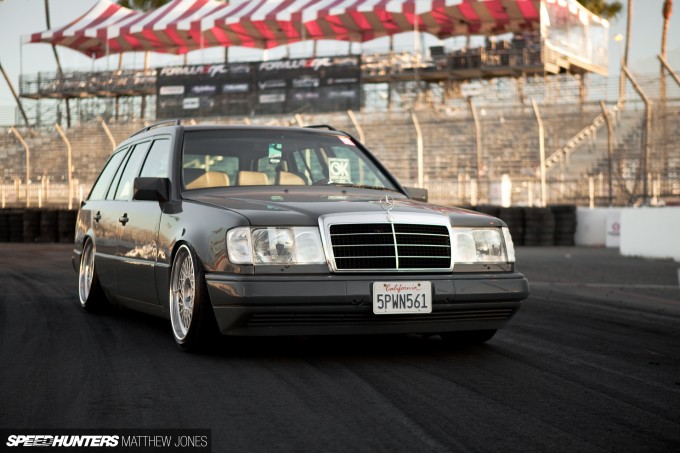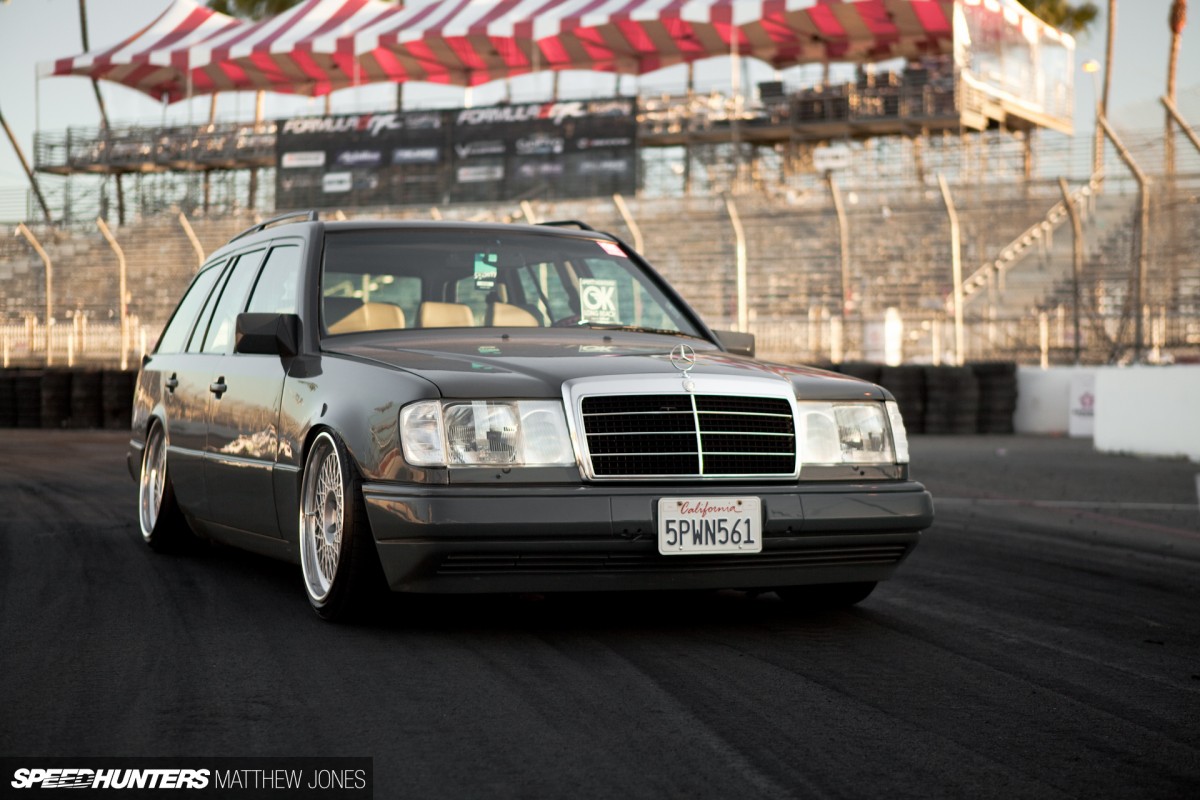 Few cars better portray the beauty of bags than this wagon. Slam it to the ground when you want to, and when driving down the freeway set it at more moderate and comfortable height.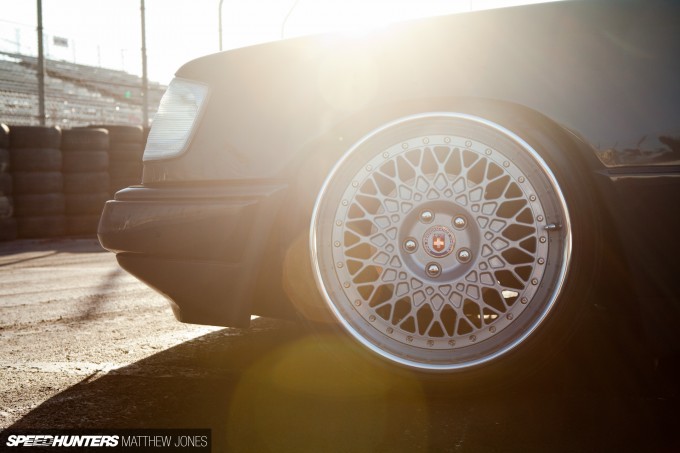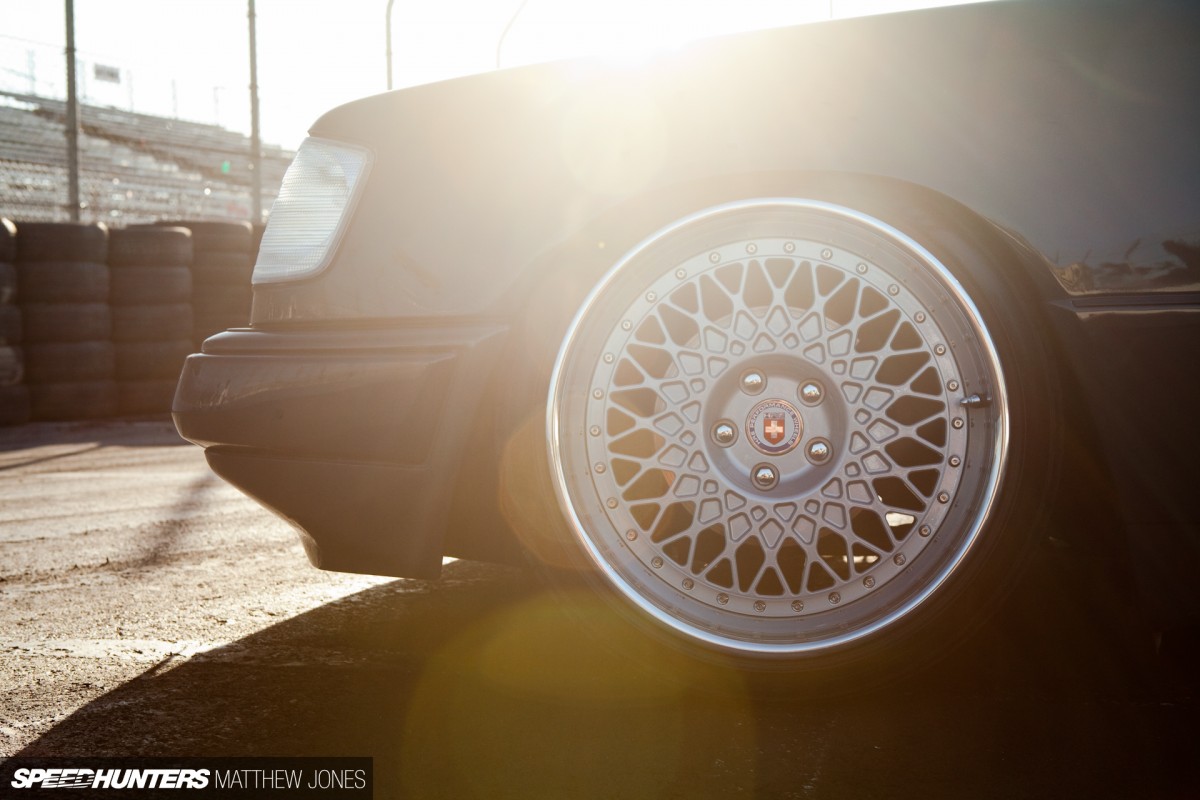 Perhaps the only thing more important than having the right suspension was having the right wheels, and how can you argue with this choice?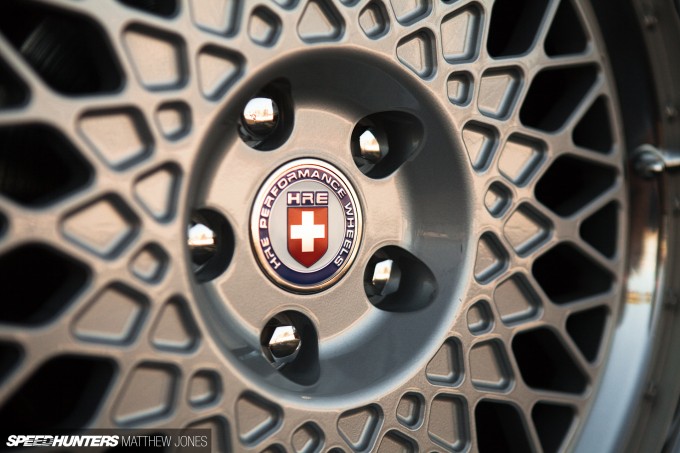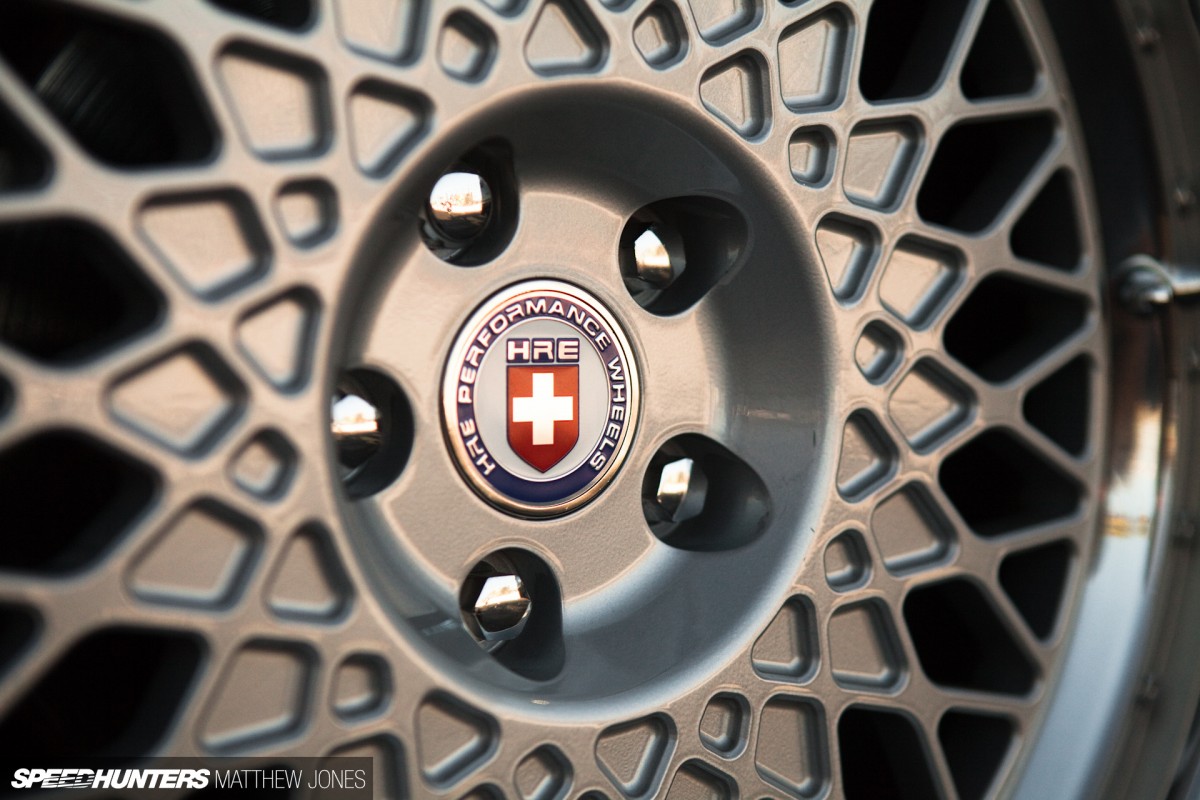 Those are 18-inch HRE 501s a from the brand's Classic line and they give the Mercedes a perfect modern-meets-1990s-gangster appearance. Tires are 215/40R18 at each corner.
Kids know best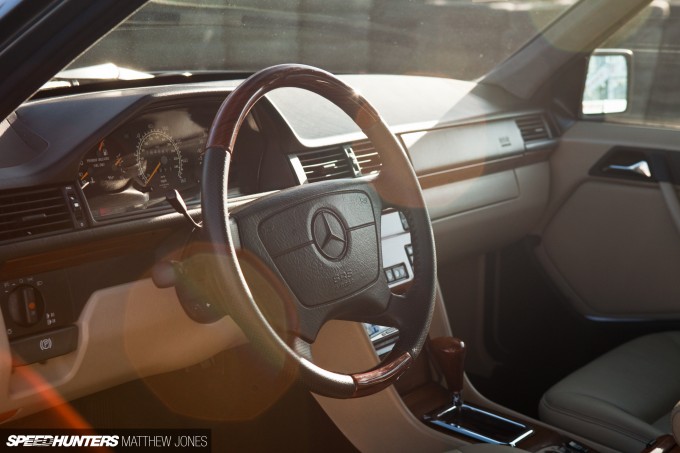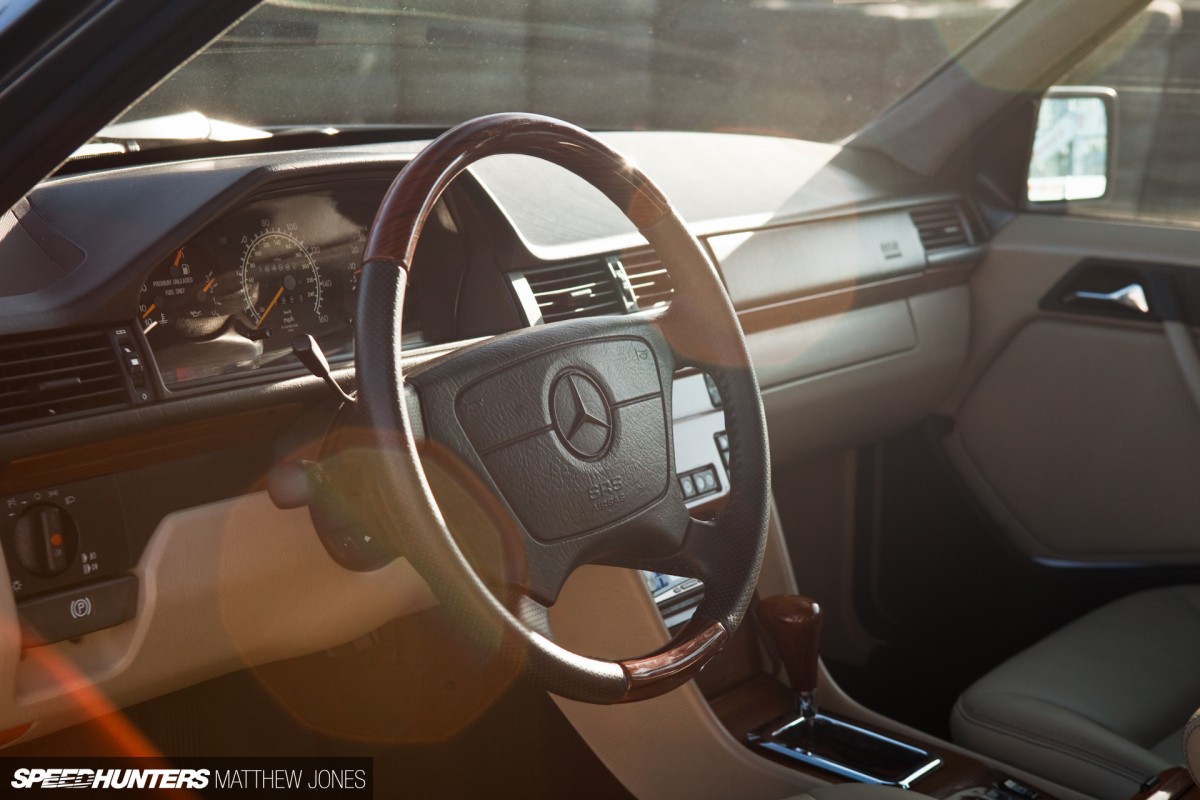 Moving to the interior, you'll find that everything has been redone to a level that almost makes the car seem better than new.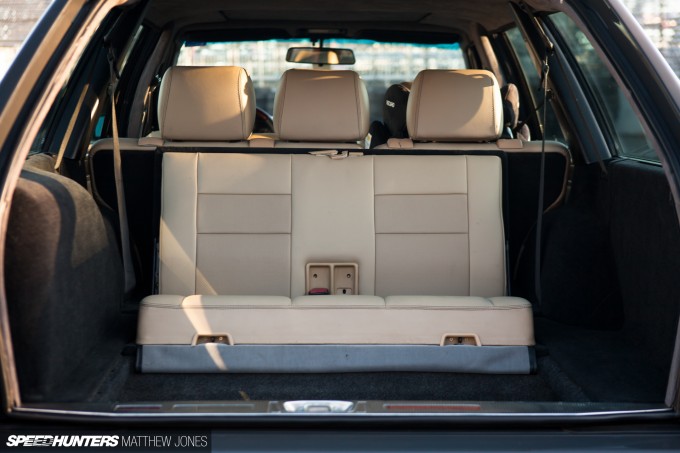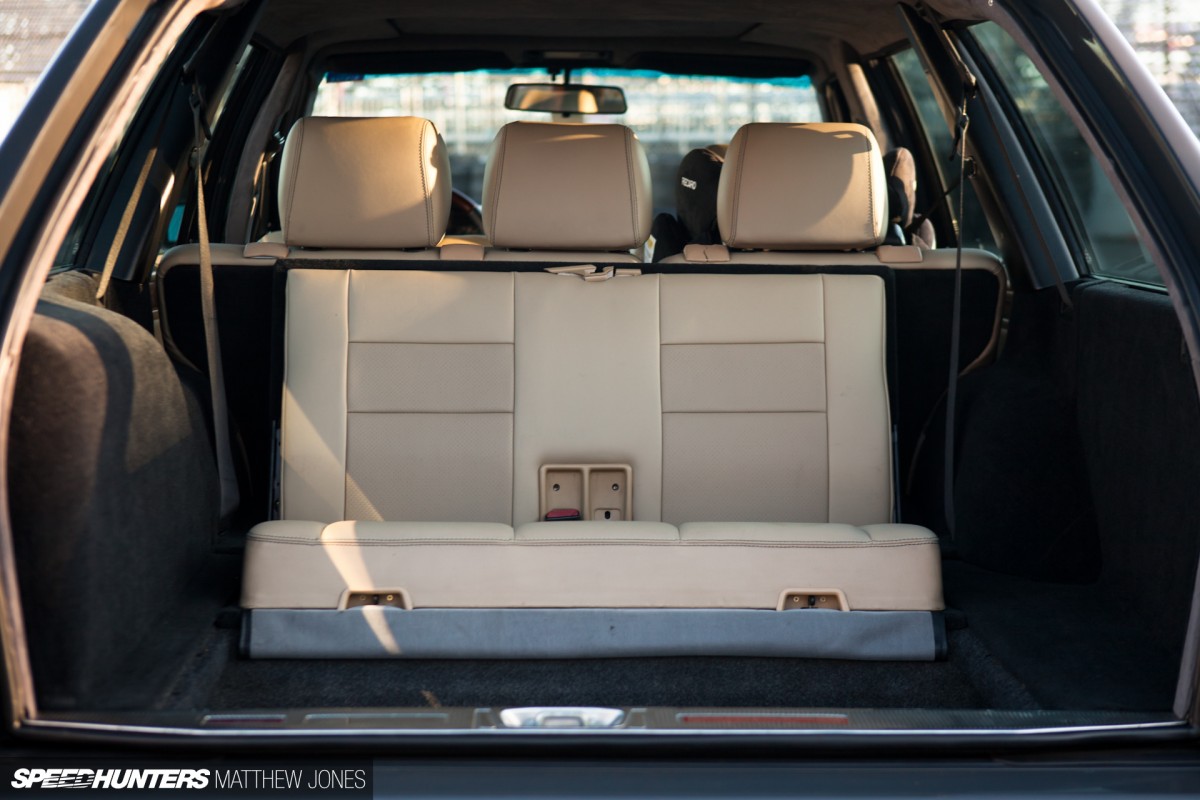 Not only that, but as I looked over the interior of Rob's car I was reminded just how damn tasteful and clean Mercedes interiors were at this time. I really wish that could be said about all the cars from the '80s and '90s.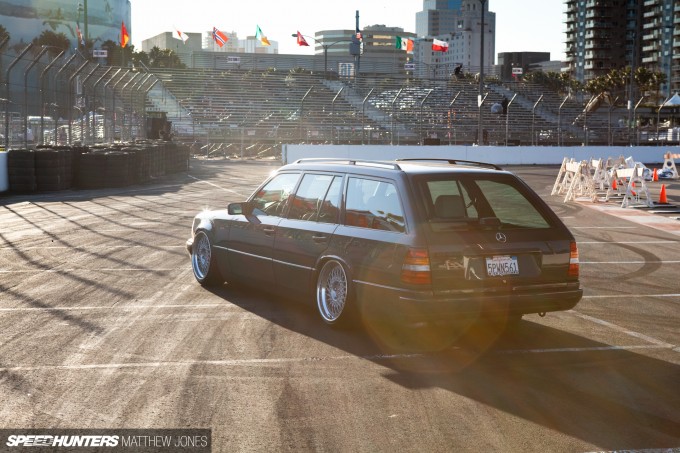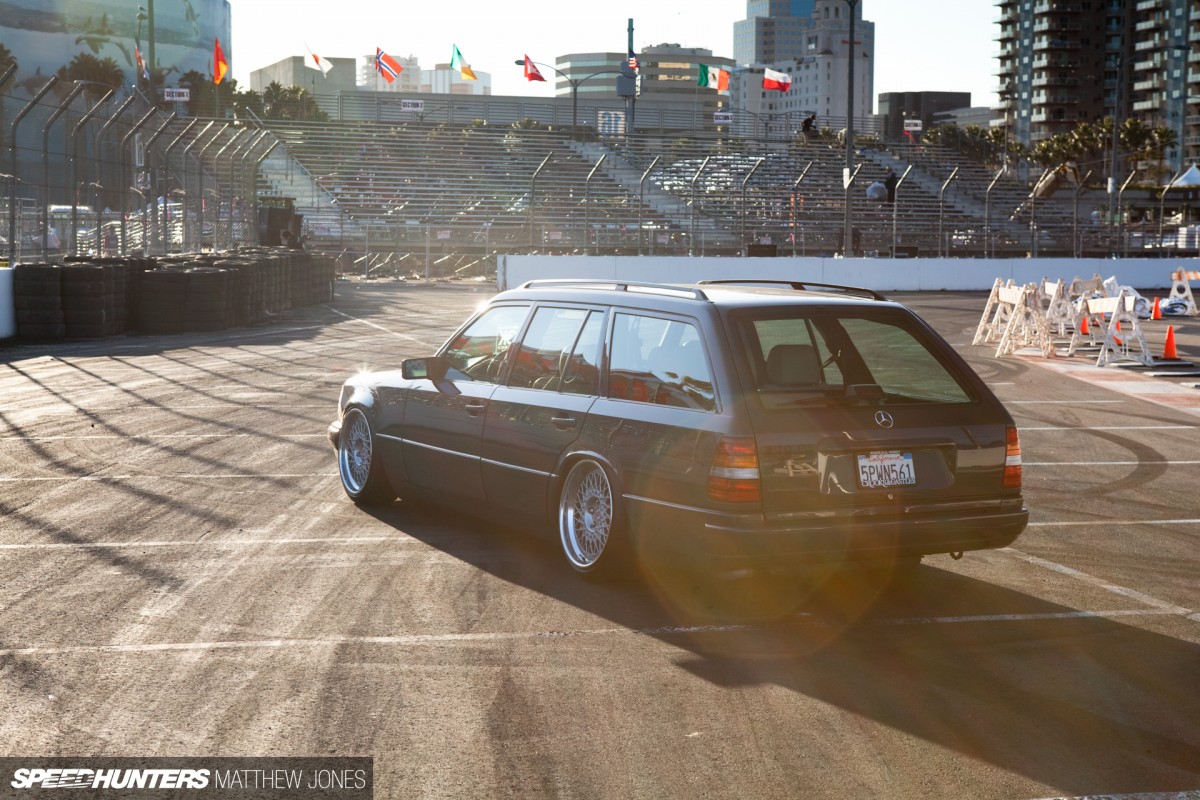 As for now, the drivetrain on the wagon is original, but Rob tells me he's looking forward to taking the car to the next level some time in the future. What's that? Something about a late-model AMG V8 being wedged in there? I certainly have no doubt this guy's got the means to do it.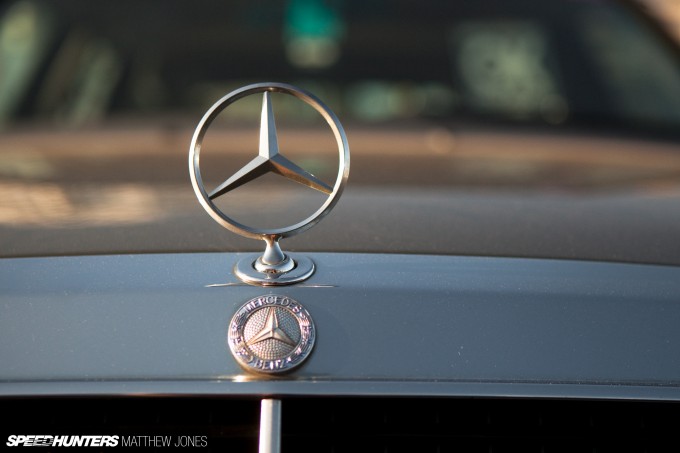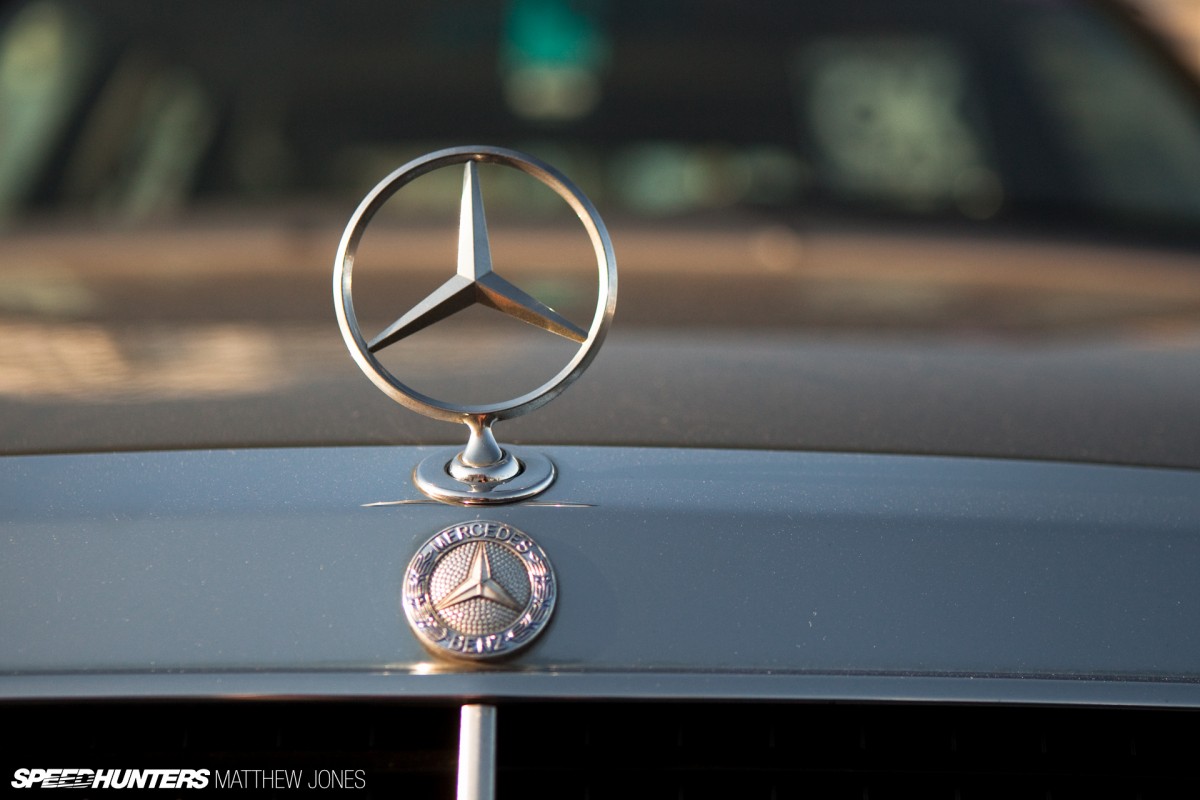 The Mercedes-Benz 300TE is not an expensive car. Hell, you could probably go find one on Craigslist for the same price as similar year Honda Civic. But Rob didn't choose this car because it was cheap, and he certainly hasn't approached the build that way.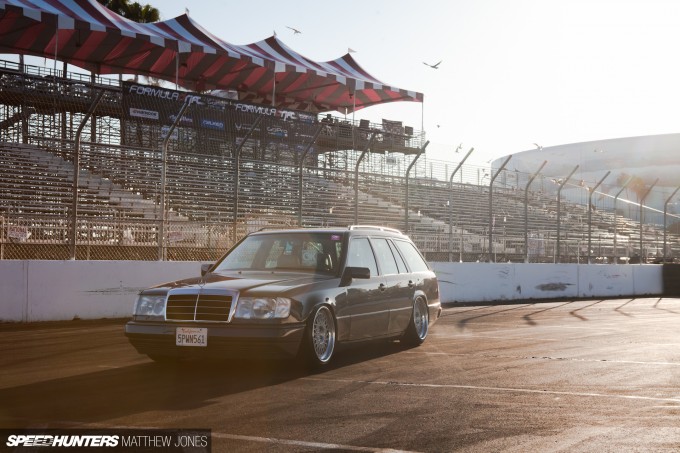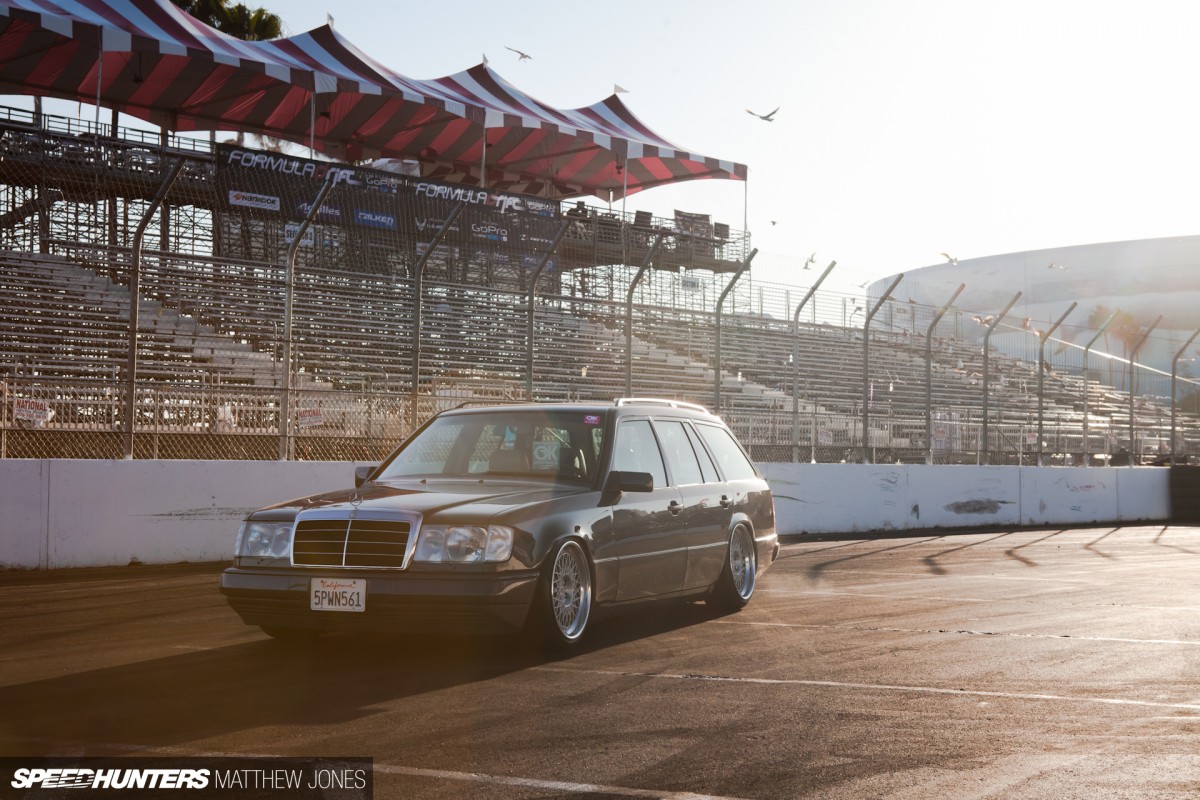 He's invested far more time and money than most of us would ever put into an old station wagon, and that's why I like this car so much. For Rob this wasn't a quick budget build, nor was it something to show off and stack up the likes on social media channels. He did it because he loves this car. It's a way of tapping into child memories and staying in touch with his roots.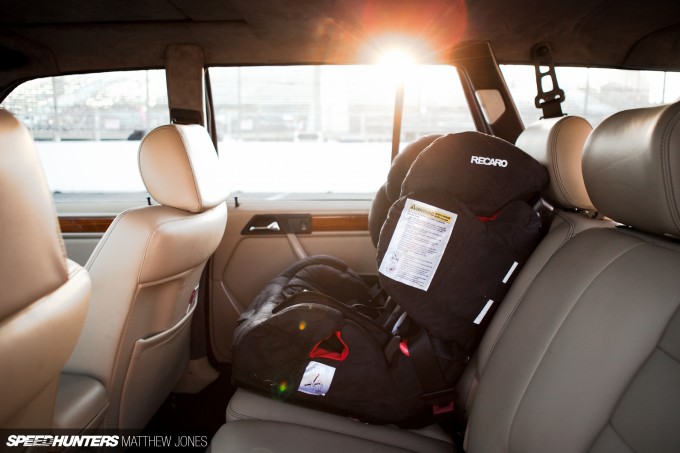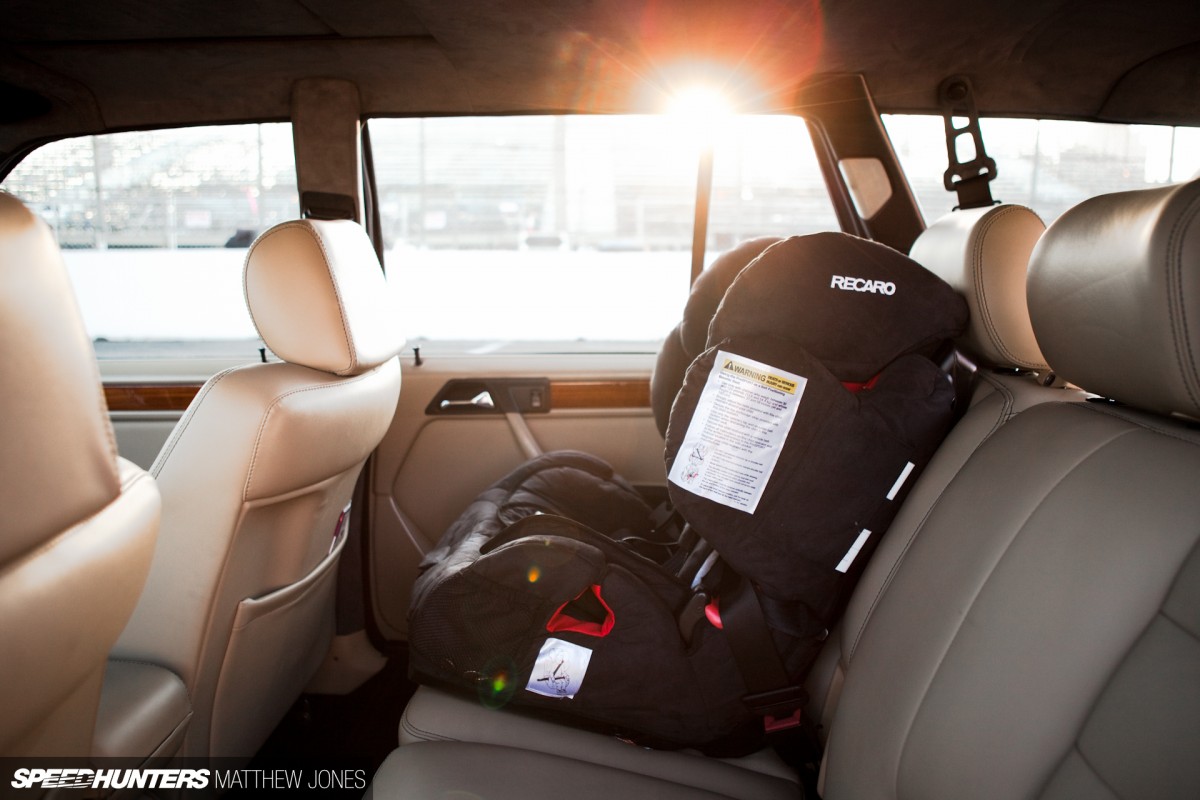 Perhaps best of all, now that Rob had kids of his own, the little ones actually prefer getting rides to school in the wagon rather than his faster and more exotic machinery.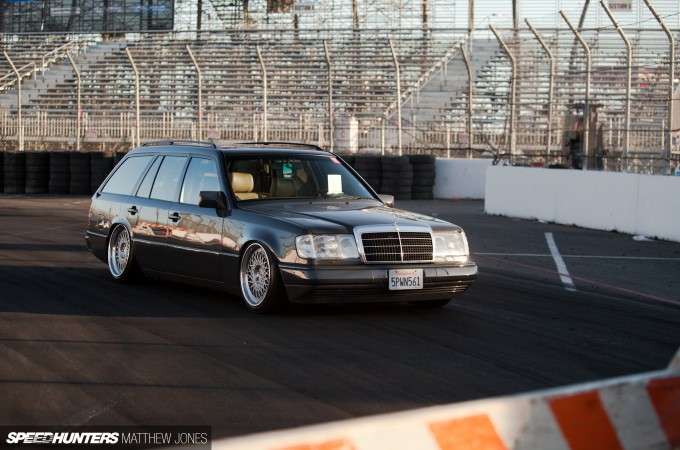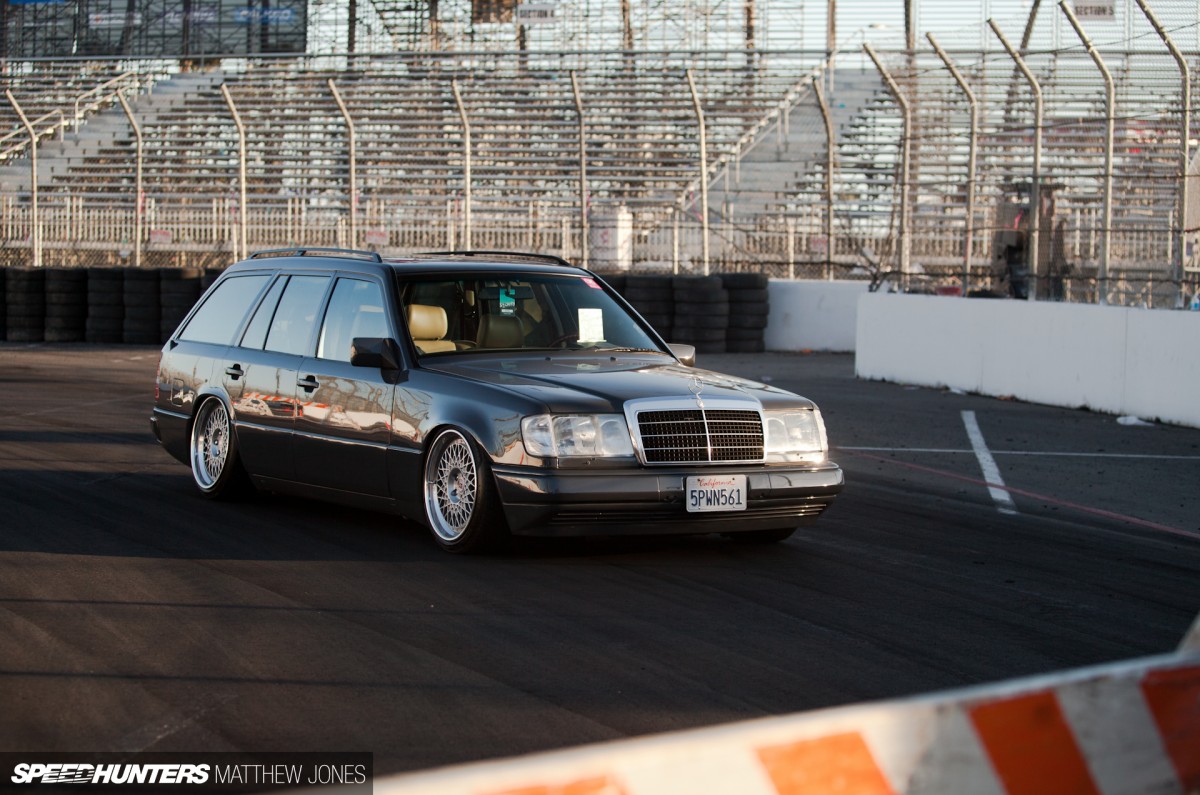 And so the cycle continues. The grown ups might have moved on to their boring crossover SUVs and minivans, but the kids still know what's up.
Mike Garrett
Instagram: speedhunters_mike
mike@speedhunters.com
Photos by Matthew Jones