Styles come and go, but regardless of subject the really special ones always seem to make a return. It's probably to do with the fact that I live in Tokyo, but depending on the neighbourhood you're in déjà vu can be a common occurrence. Eighties fashion has been making its way back into our lives in a variety of ways and you only need to take a quick stroll through Shibuya or Harajuku to see how especially true this is in Japan. We're always looking to history to bring back ideas and reinterpret them with a modern twist. This is probably the best way to explain what Nagahama-san at N-Style has done with another one of his personal cars – this time an unsuspecting family sedan from a golden era of Japanese car manufacturing.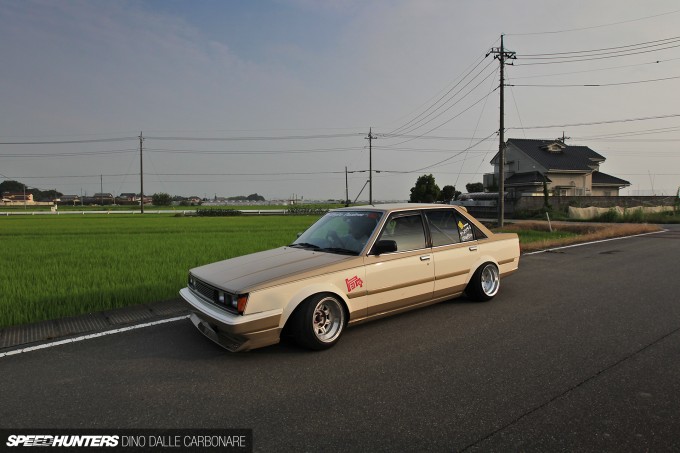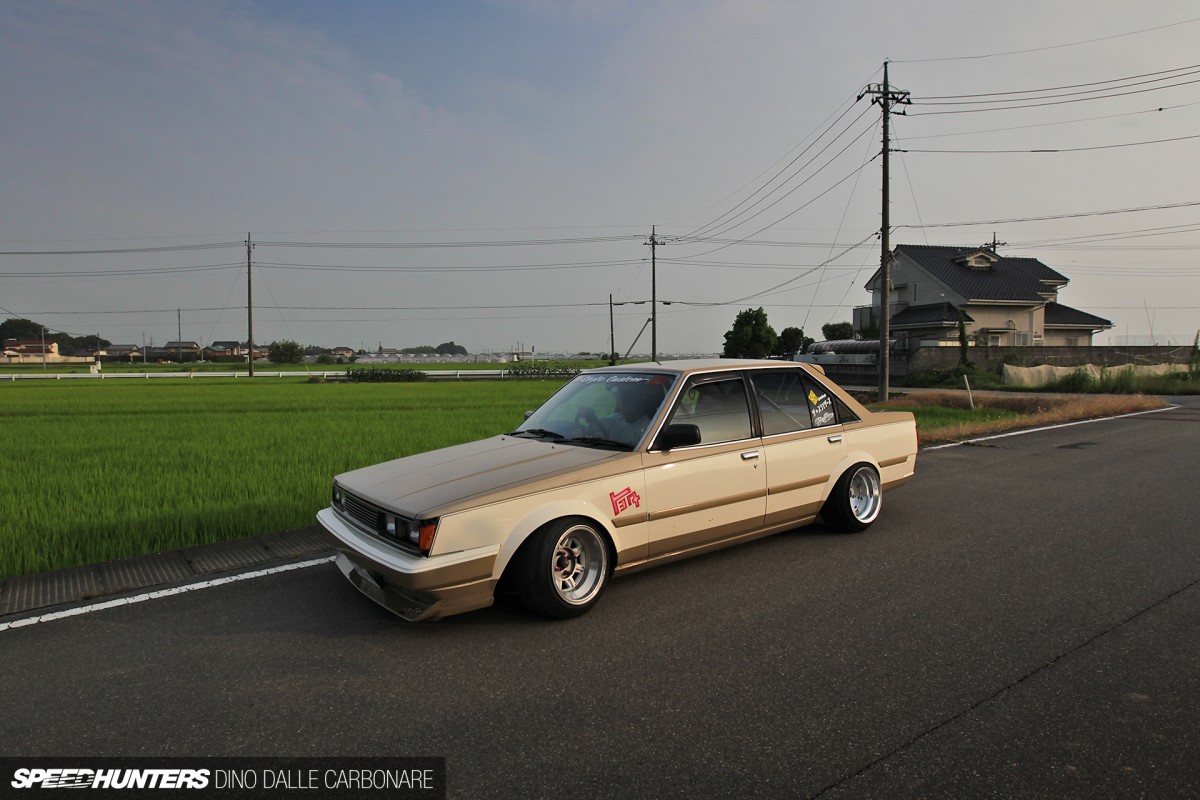 Larry and I shot a bunch of cars on our visit to the body shop in Gunma, but there was no way I was going to leave without grabbing at least a few pictures of this drift-spec AA63 Toyota Carina. This is a car that with a few simple touches not only exemplifies what N-Style is all about, but why Japanese cars from the '80s continue to captivate our minds.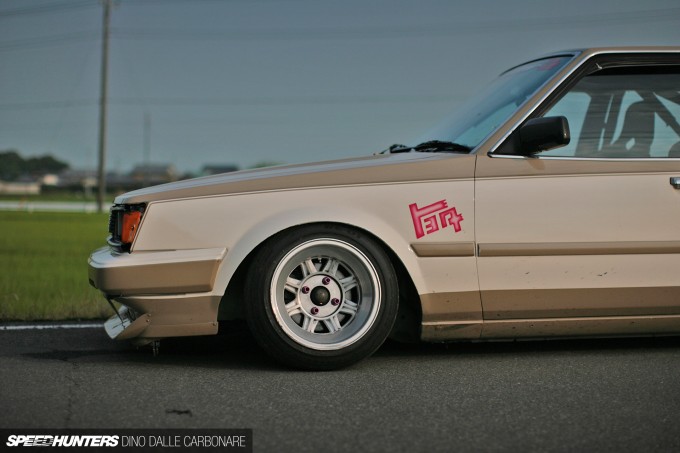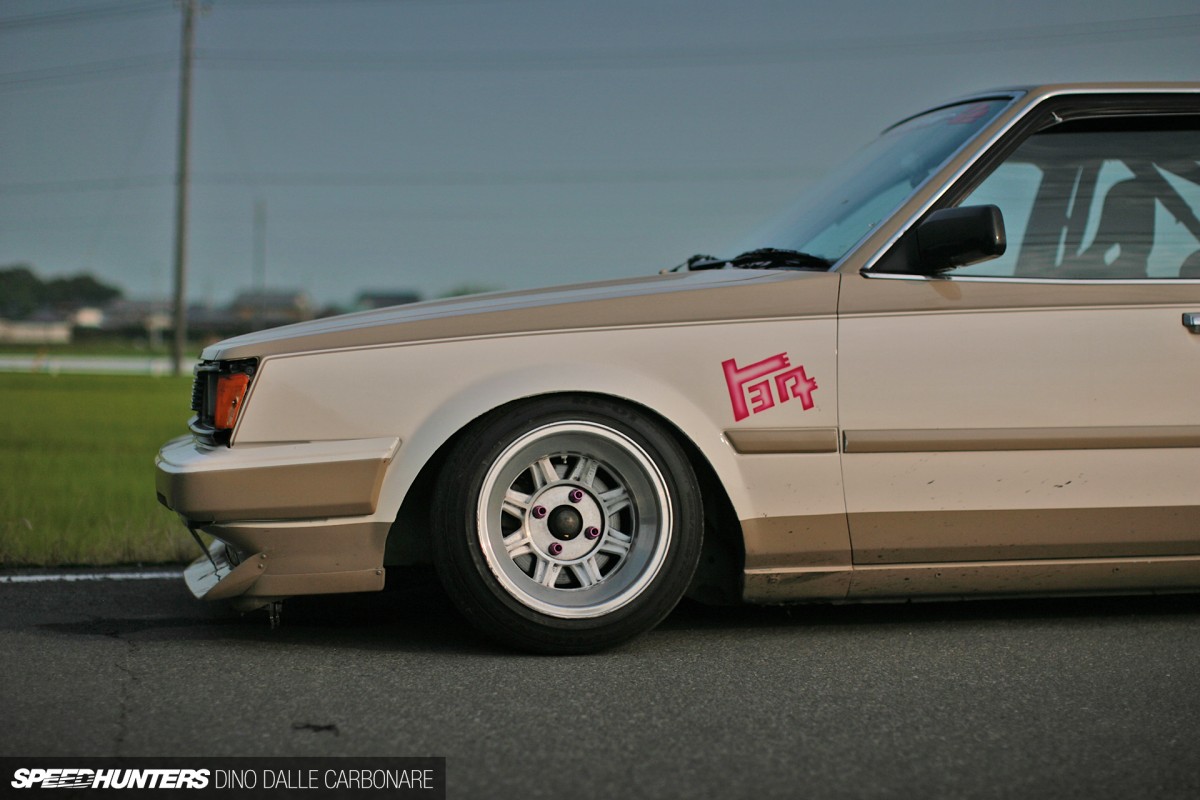 At the front end Nagahama's Carina sits very low thanks to a set of custom TRD damper-equipped coilovers wound down to their absolute limit. The hippari (stretched) tyres' fit with the fenders is perfect, but that's not surprising given that the integrated flared arches are a custom N-Style modification executed entirely out of metal. Those 14-inch Hayashi Racing wheels are 9J wide, and wrapped in 185/55R14 Bridgestone RE-01s provide ample grip for Nagahama when he's throwing the car sideways into corners at his favourite tracks.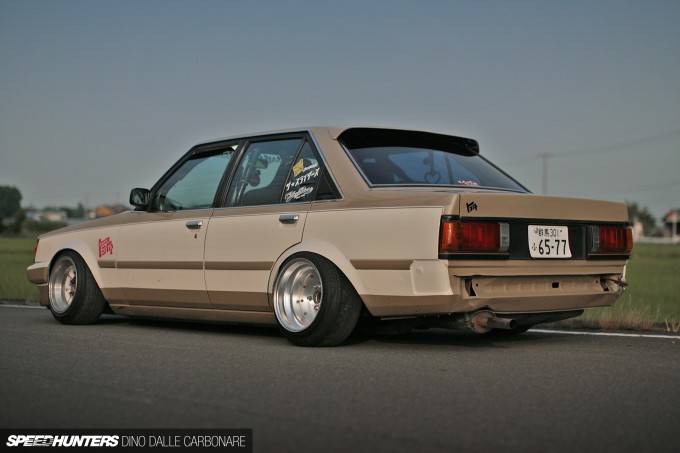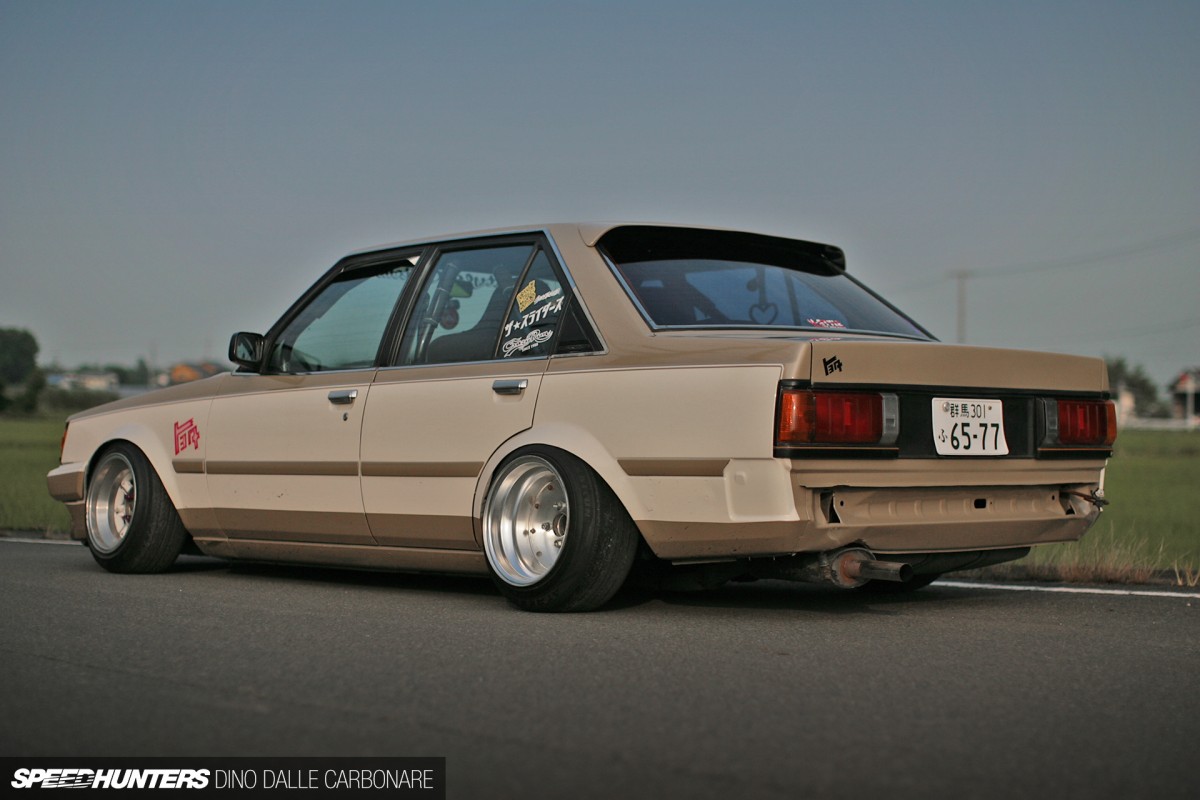 There's even more stretch happening on the SSR Mk1s fitted to the rear. These measure 14x10J with a -28 offset and run the same sized tyres – albeit of a lesser quality and grip level. The rear bumper removal is probably something that initially happened due to an on-track impact, but Nagahama has kept the look and incorporated the exposed rear panel into the custom N-Style two-tone paint scheme.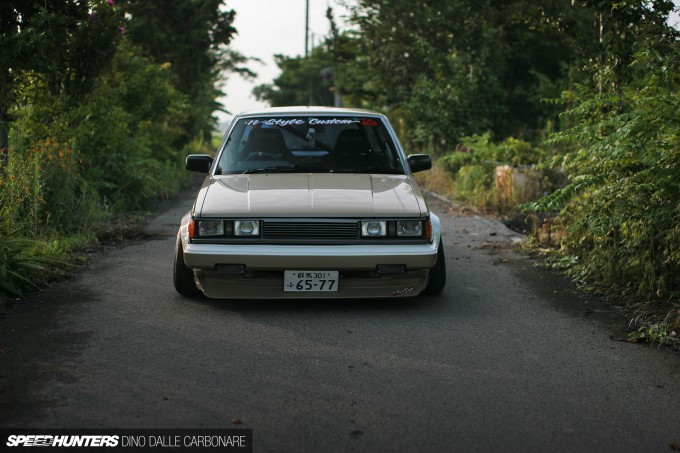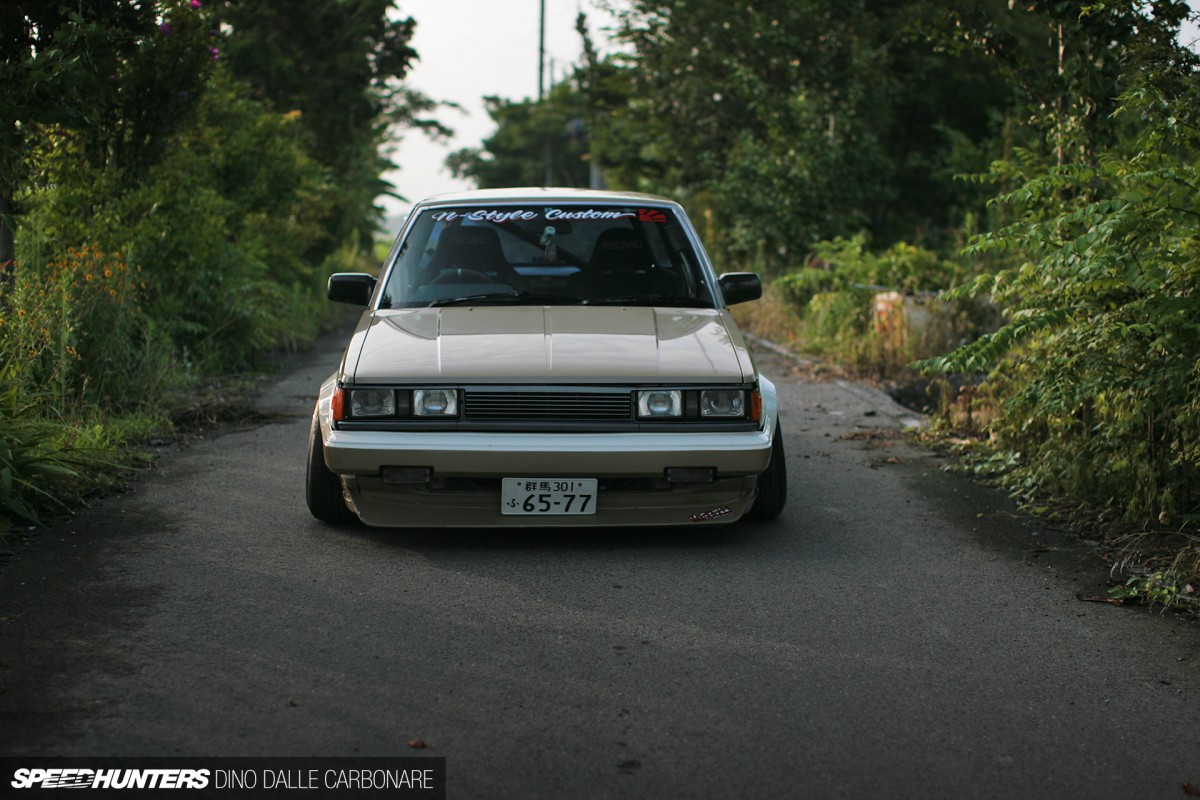 The little bucktooth spoiler up front equips the angular front end with a little more presence, but it's once you pop the bonnet up that the real element of surprise hits.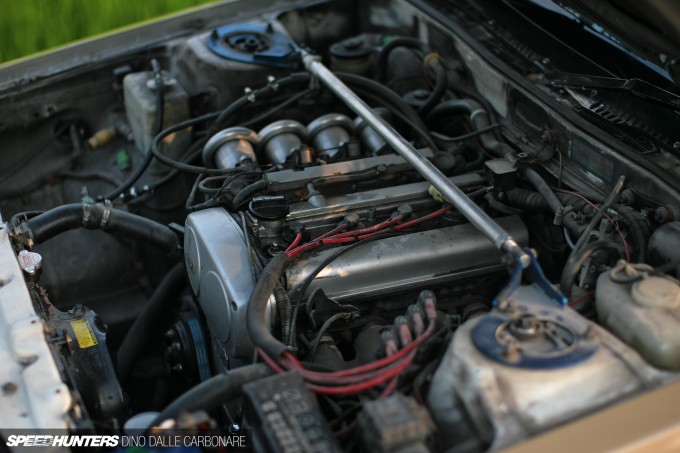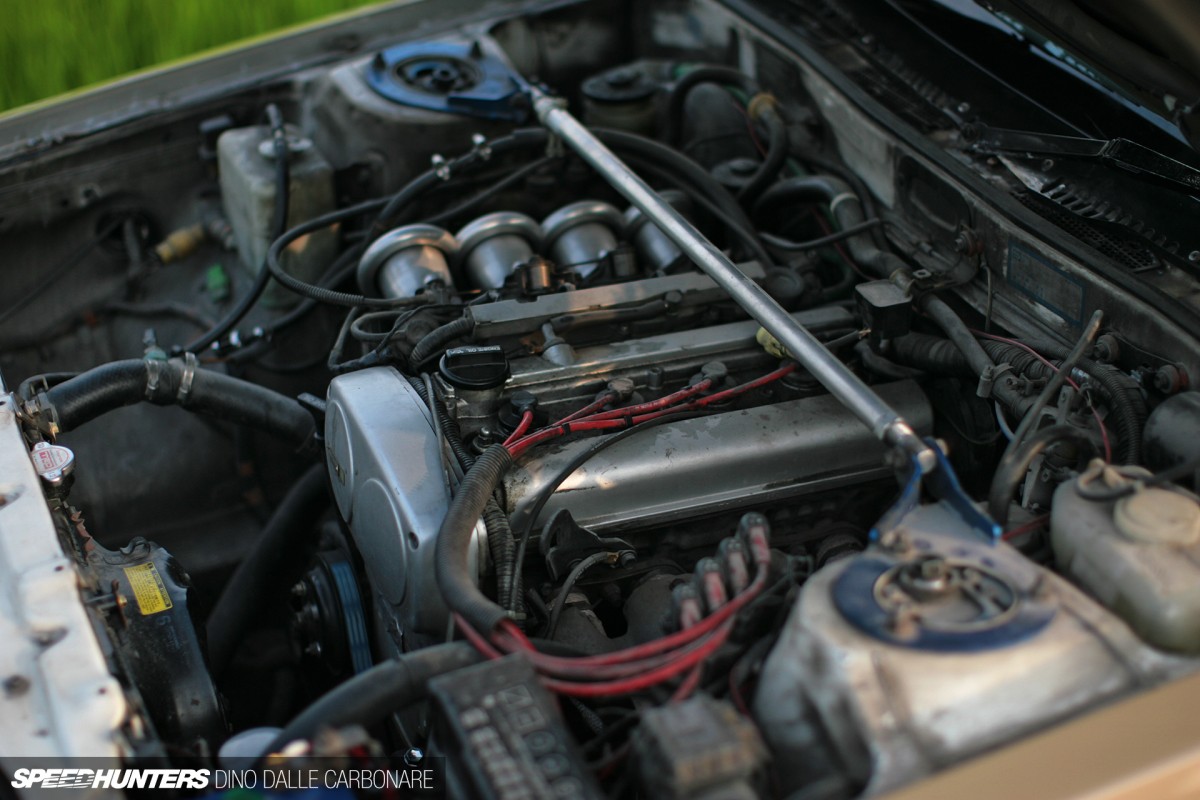 Providing the power is an AE101-sourced 20-valve 4A-GE that Nagahama has swapped into the Carina's engine bay. Aside for the addition of a Freedom ECU, a row of tuned-length trumpets for the quad throttle bodies and a large oil cooler, the four-cylinder mill remains largely stock. It might not impress with huge output numbers, but what the engine lacks in power it certainly makes up for with reliability.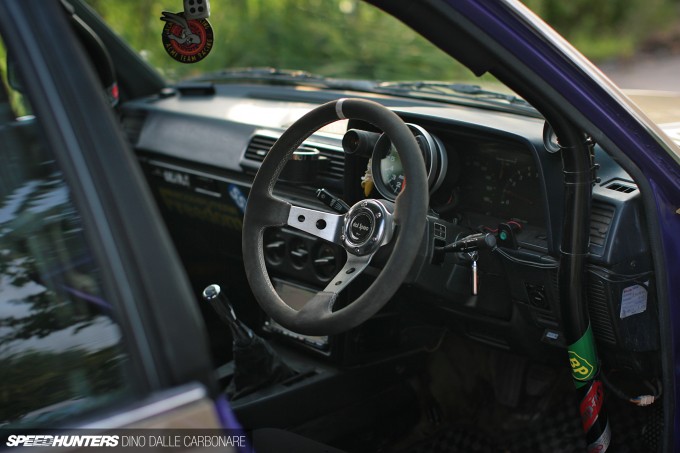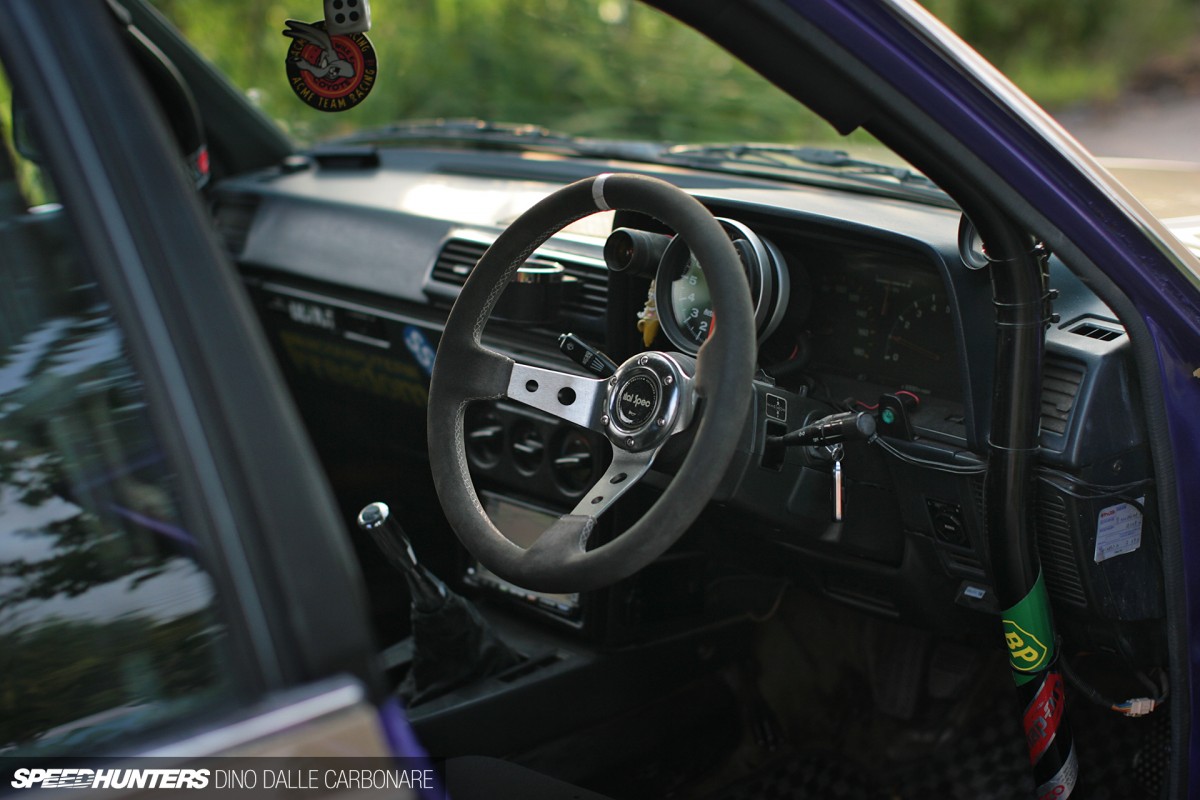 A bolt-in roll cage serves to provide some protection, which is a good thing since the N-Style crew are always out drifting at Nikko, and the dip on the outside of the first corner has been known to induce the odd roll over. A quick look in the cabin reveals a large Auto Meter tacho with accompanying shift light, and a double-DIN navigation system – just what Nagahama needs to help guide the way to a deserted touge at night.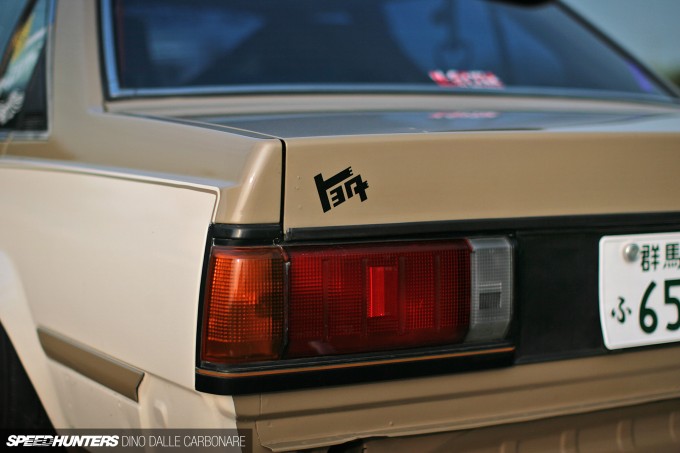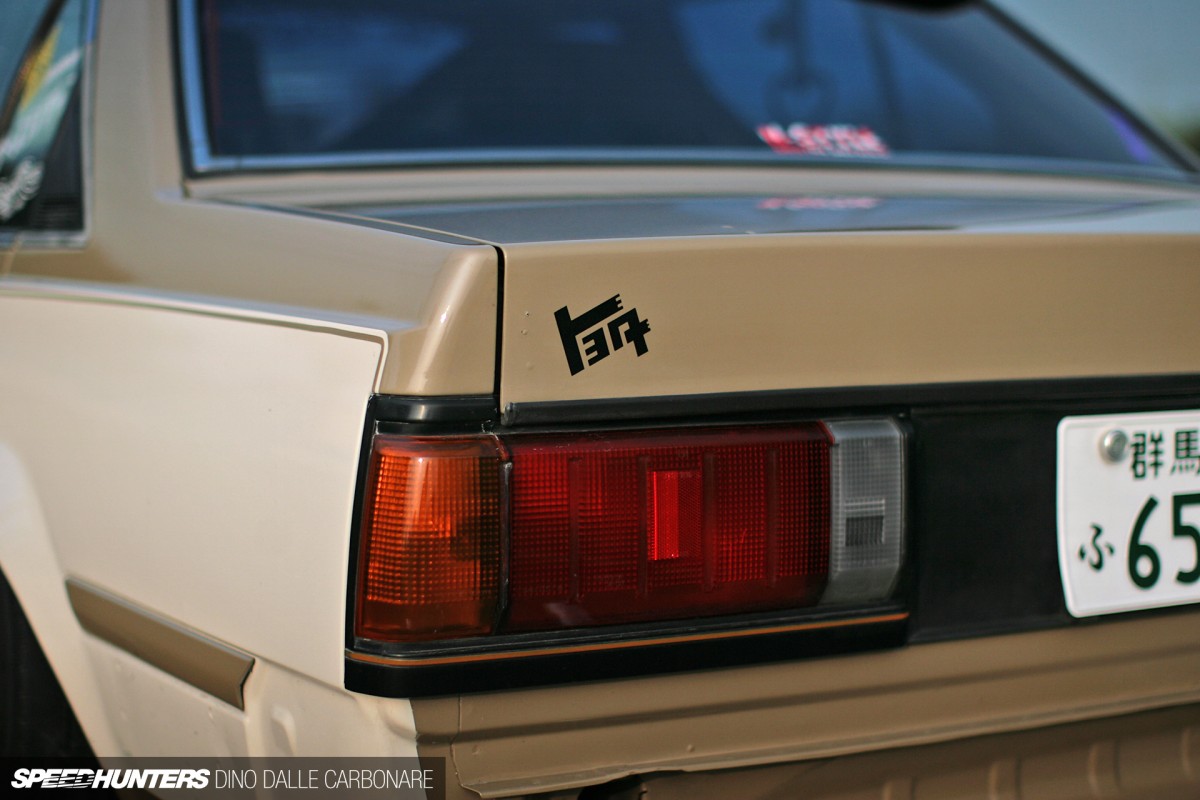 So there you have it – in my eyes the perfect fusion of drift car roughness and Nagahama-style. If you like this sort of interpretation of an '80s car, then I think you're going to like the feature I have coming up next from this Gunma-based shop. Stay tuned for more!
Dino Dalle Carbonare
Instagram: speedhunters_dino
dino@speedhunters.com