Earth to Geneva, come in Geneva
Thump. That's the sound of coming back down to earth after spending so much time drooling over the hypercars, the concepts and the extreme tuner beasts that dominated the 2014 Geneva International Motor Show. The last hit of Pagani's espresso wore off, and reality slid back in. But then you see something like the Honda Civic Type R concept, and realise that things really aren't so bad in the real world. The Civic has the look. It's got the speed. It's got the composites. Most importantly, it's got a price tag that doesn't require a diamond heist.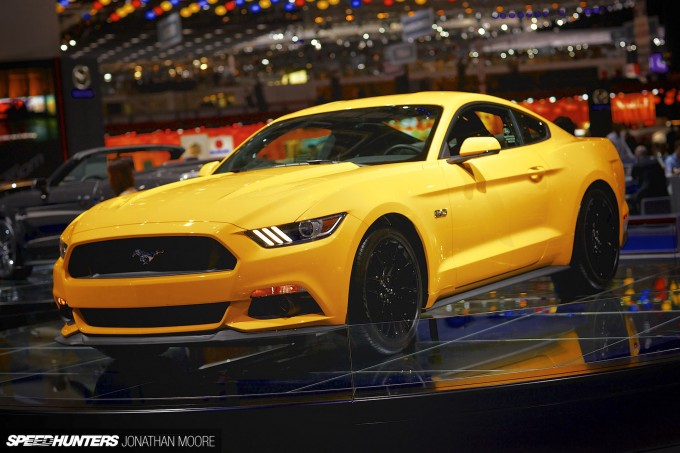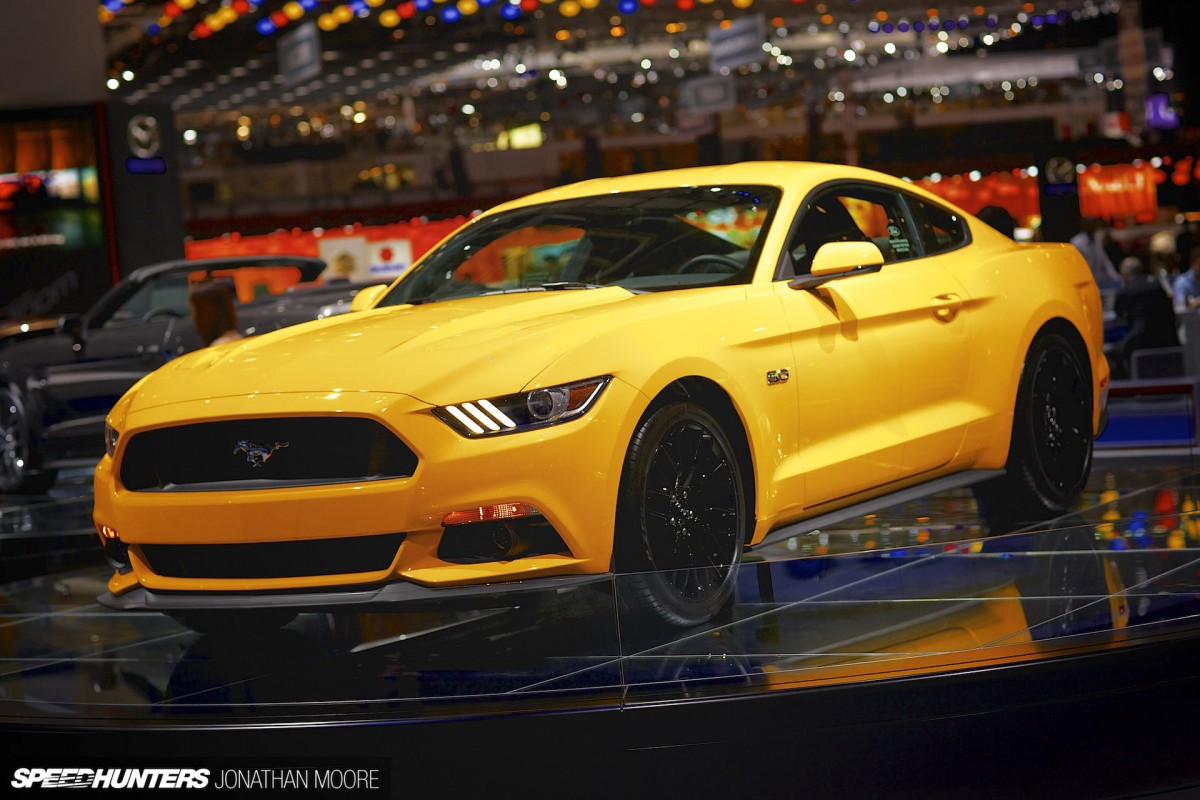 The refreshing news at Geneva was that there's plenty of choice at the mere mortal's end of the market: the place where the car in question has a chance of being more than a poster on the wall or a desktop on your computer.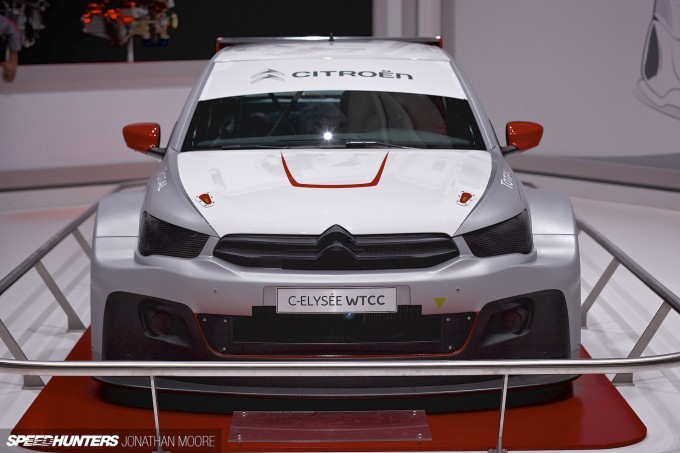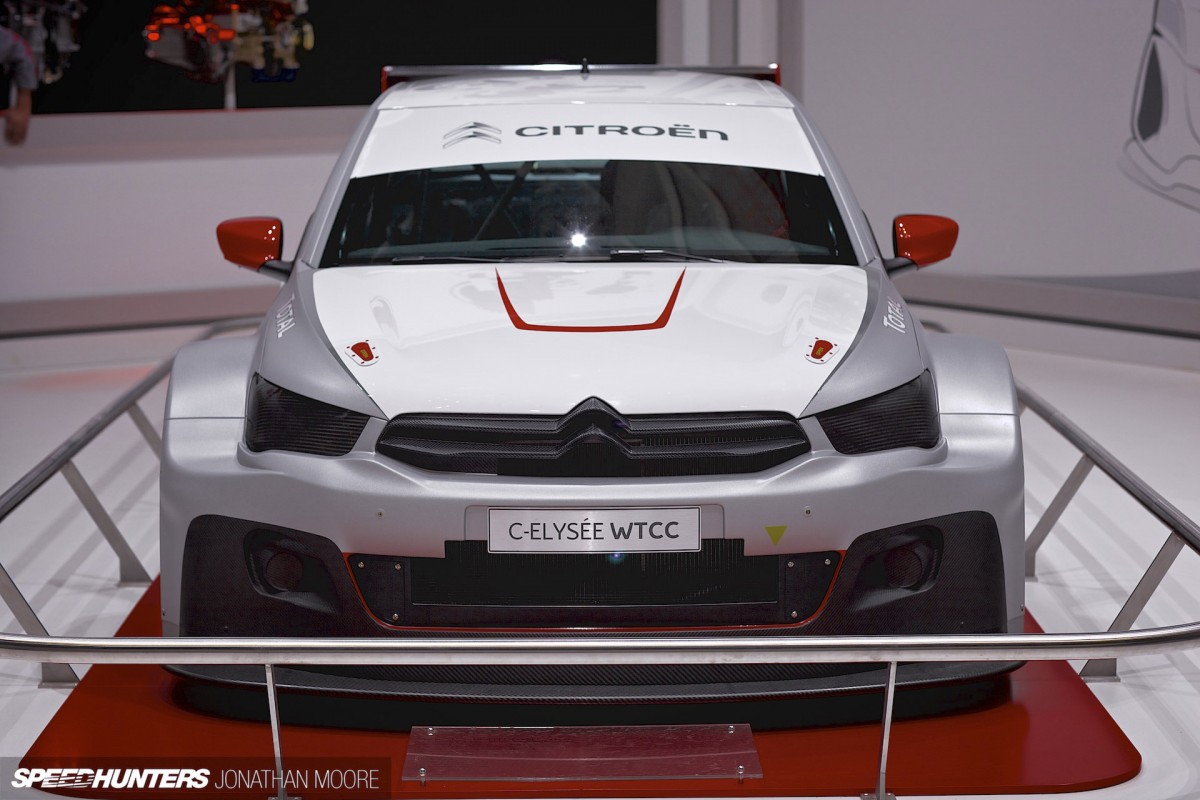 For fans of racing series, Geneva also proved that rule makers have woken up to what we want to see on track. I can see slim-line econo-boxes crashing into each other at traffic lights in London if I wanted – for a series like World Touring Cars I want a muscled-up car that looks like it could handle itself in a nightclub on a Friday night.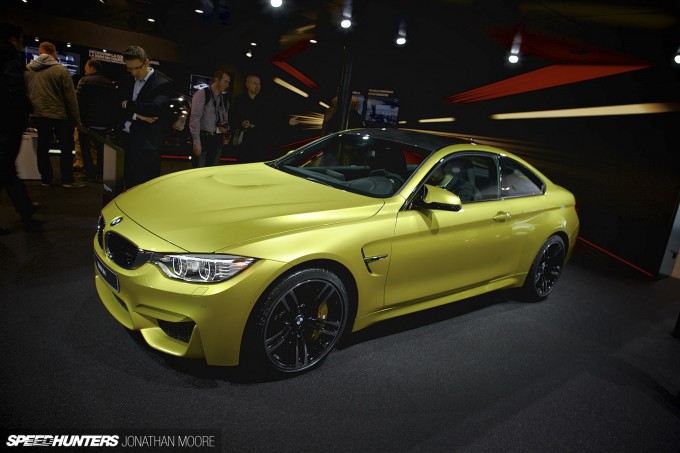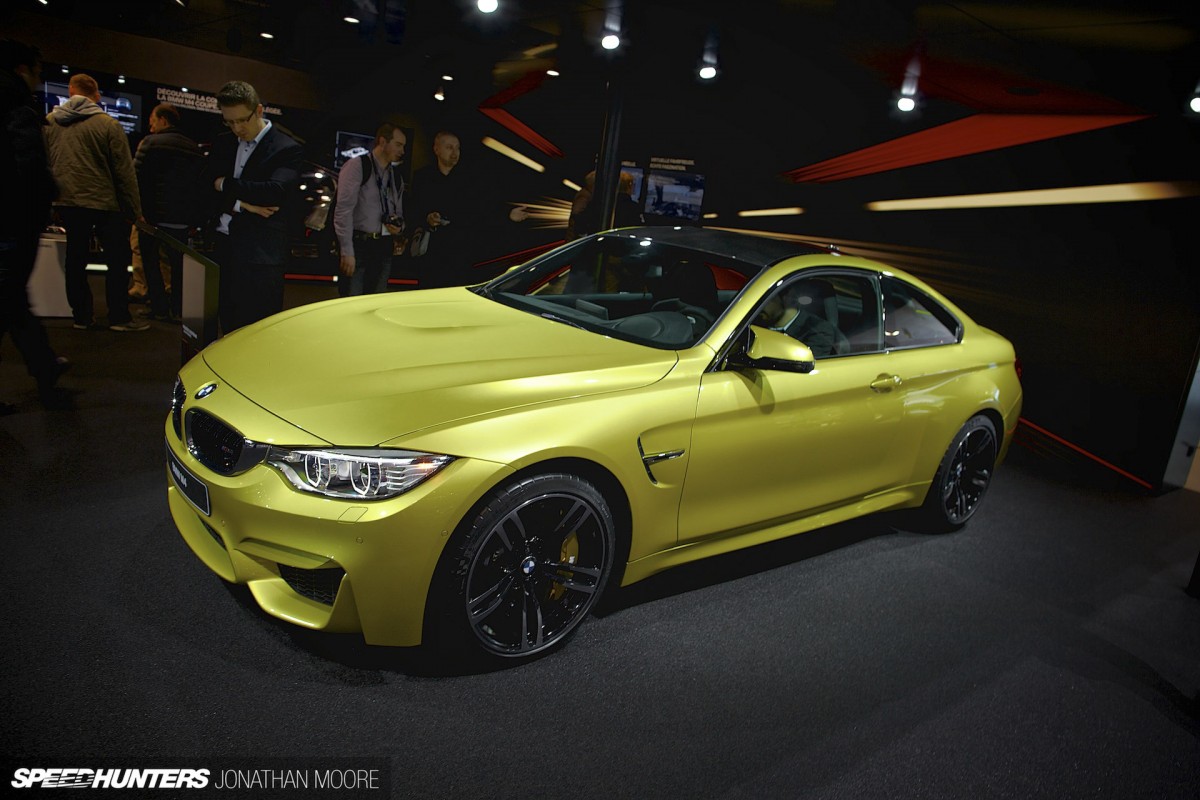 So let's have a final wander around the main stands of Geneva and see what was on offer. Although I do think it's a bit excessive that BMW now have every number covered between one and seven, the new twin-turbo M4 has that little bit of extra length to make it more of a grand tourer to differentiate it from the more squat, saloon M3 that it supplements. Just about.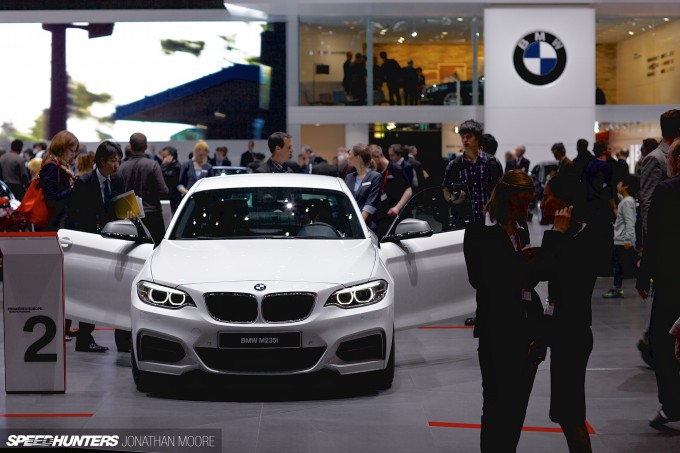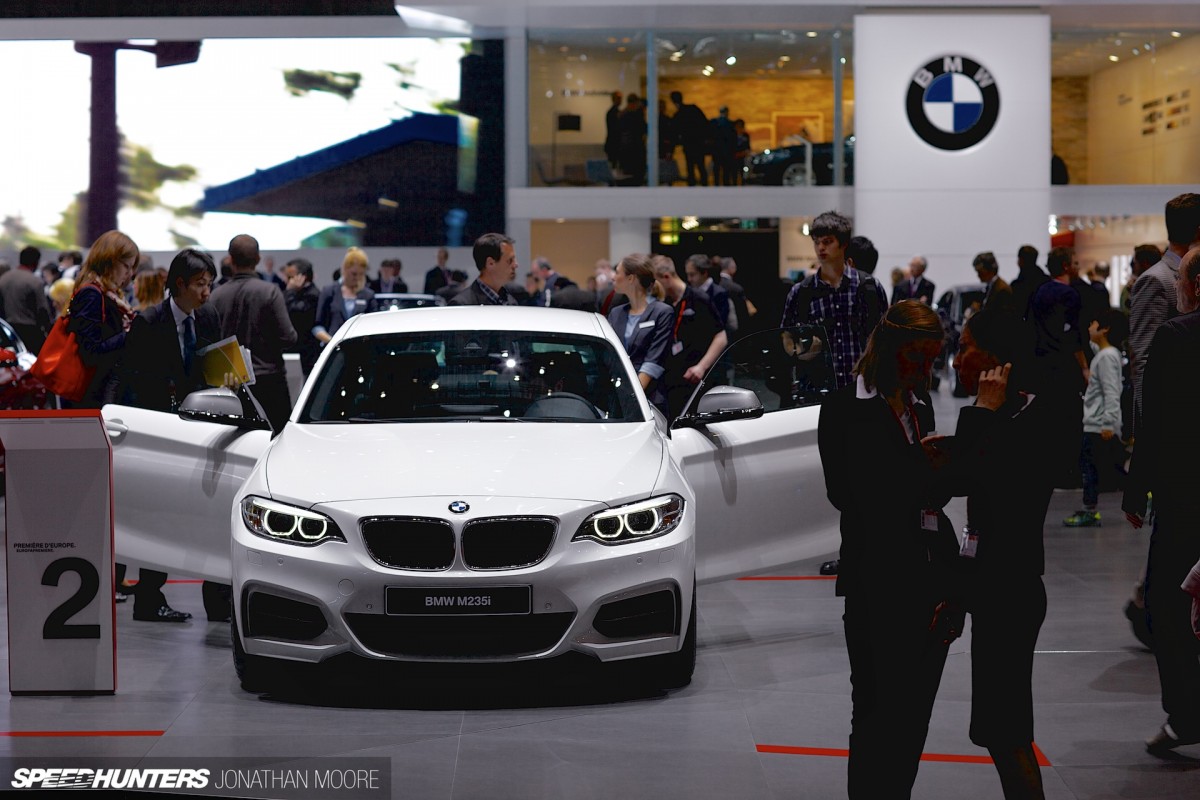 Similarly, the 2-series: slightly bigger than the 1, slightly smaller than the 3. But word on the street is that this car is insanely fun to drive – which is, after all, what we want to hear about.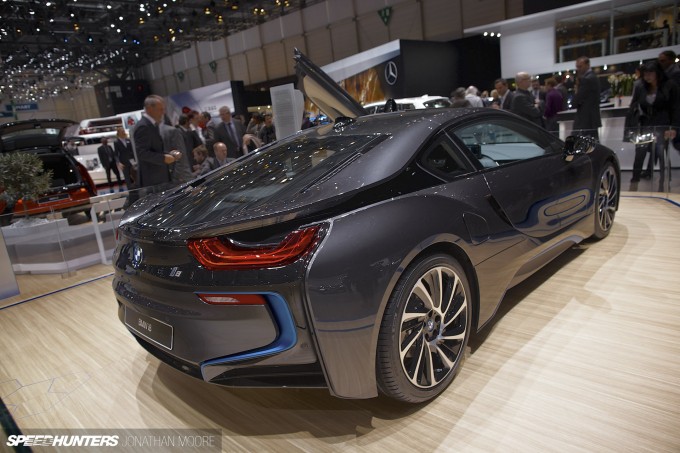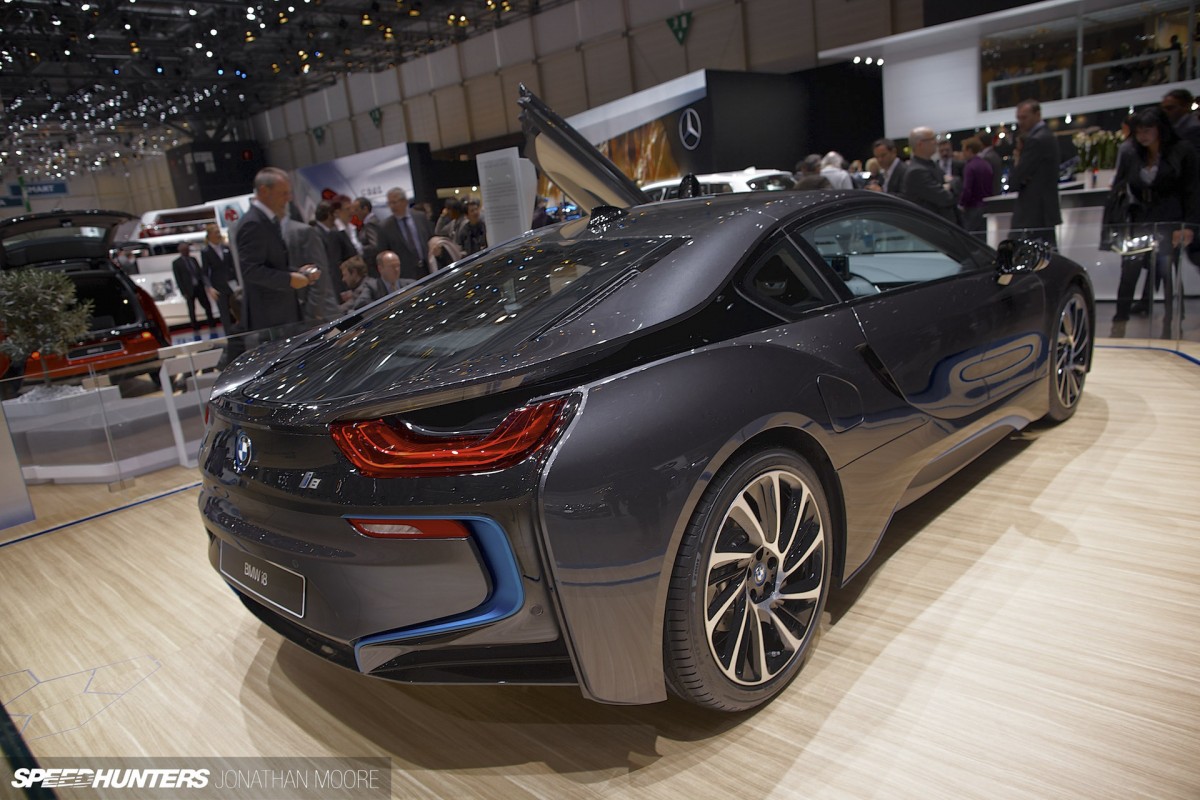 Me, I'm still really looking forward to seeing the super-hybrid i8 in the wild. I get hints of R8 and 458, and the 4.4 second 0-60 time means that it's not so much out of that league as you'd expect.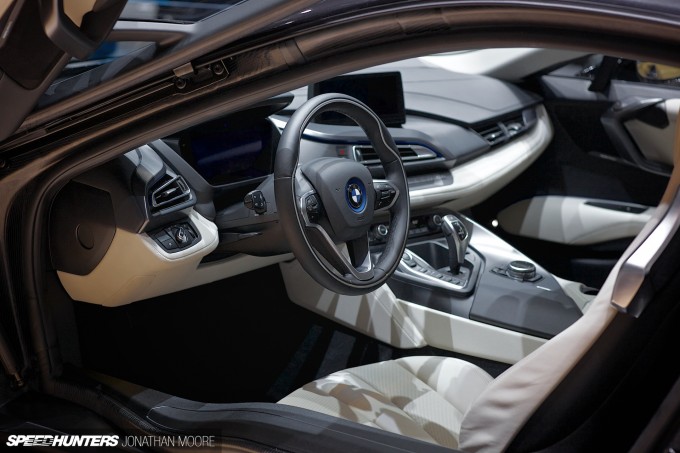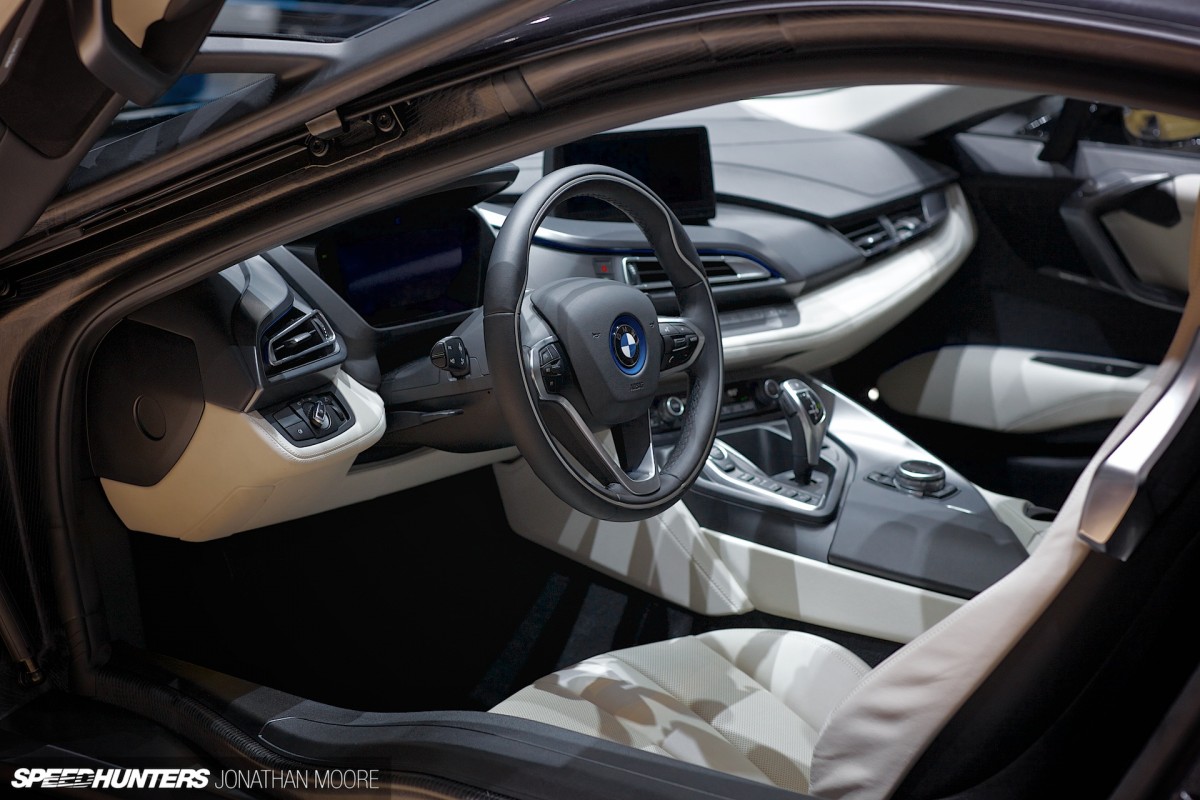 I think we're all in for a surprise at just what this kind of car will be able to do. Sitting in there is going to be a good place to be, honestly.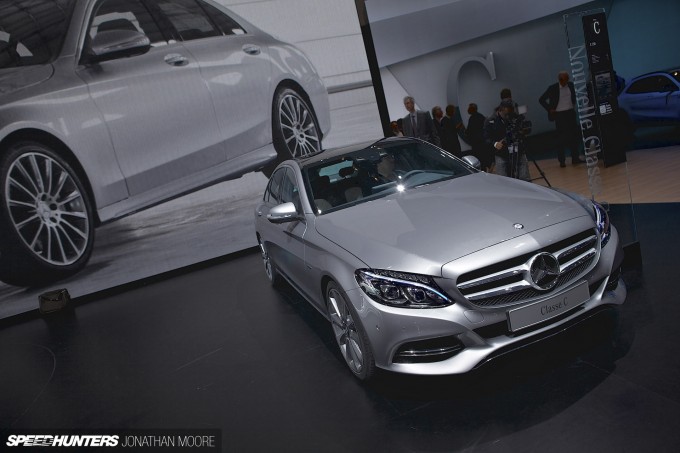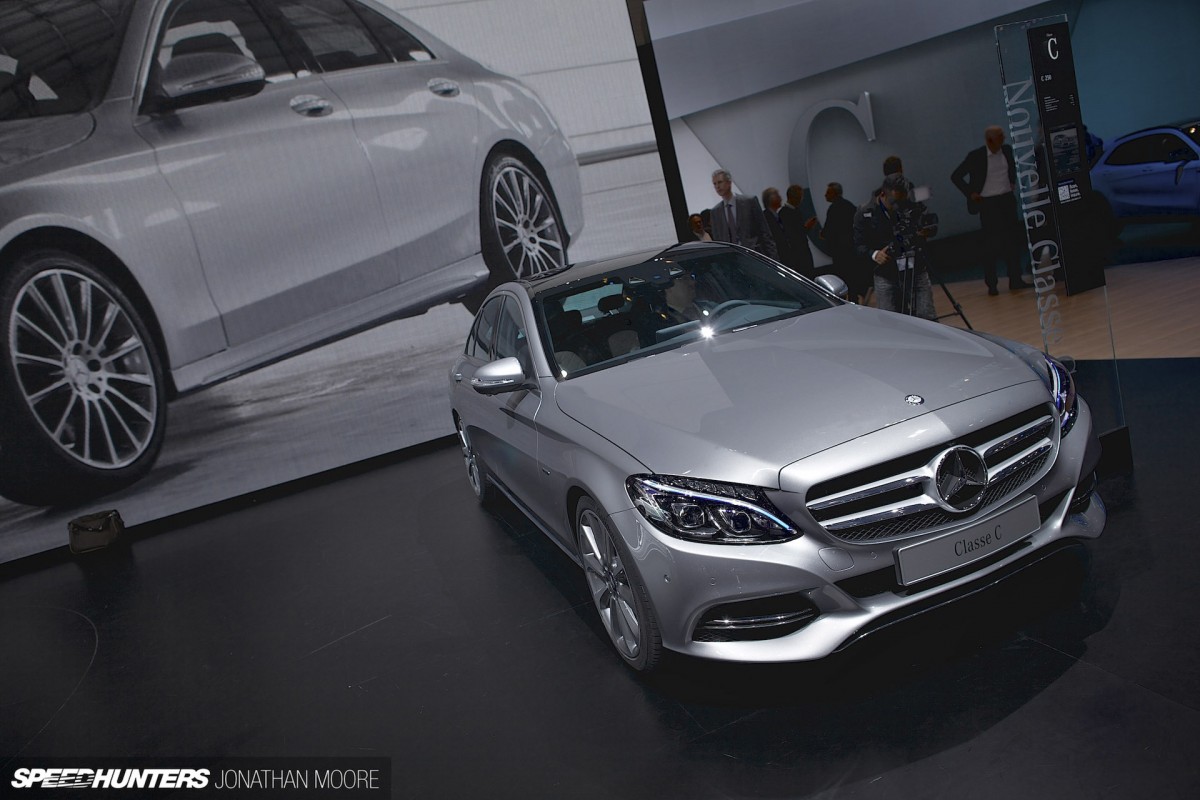 Across the way on Mercedes-Benz's stand, they faced off their German compatriots with a whole raft of updates, starting with the new C Class. Personally I think the nip and tuck has lost the C some of the sharpness of the previous W204 version, though I'm sure that the AMG version will recover that.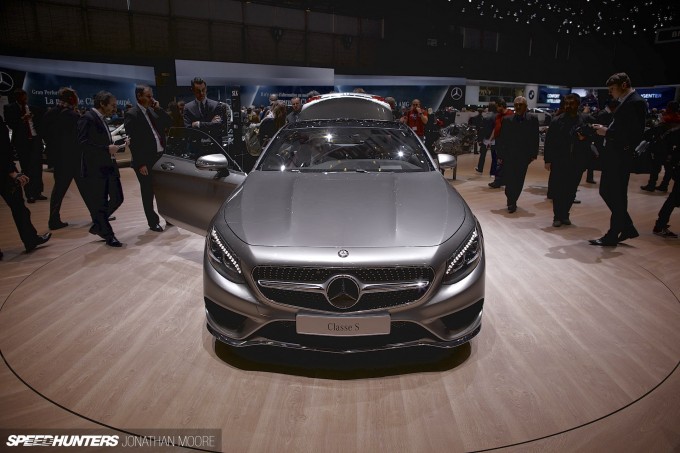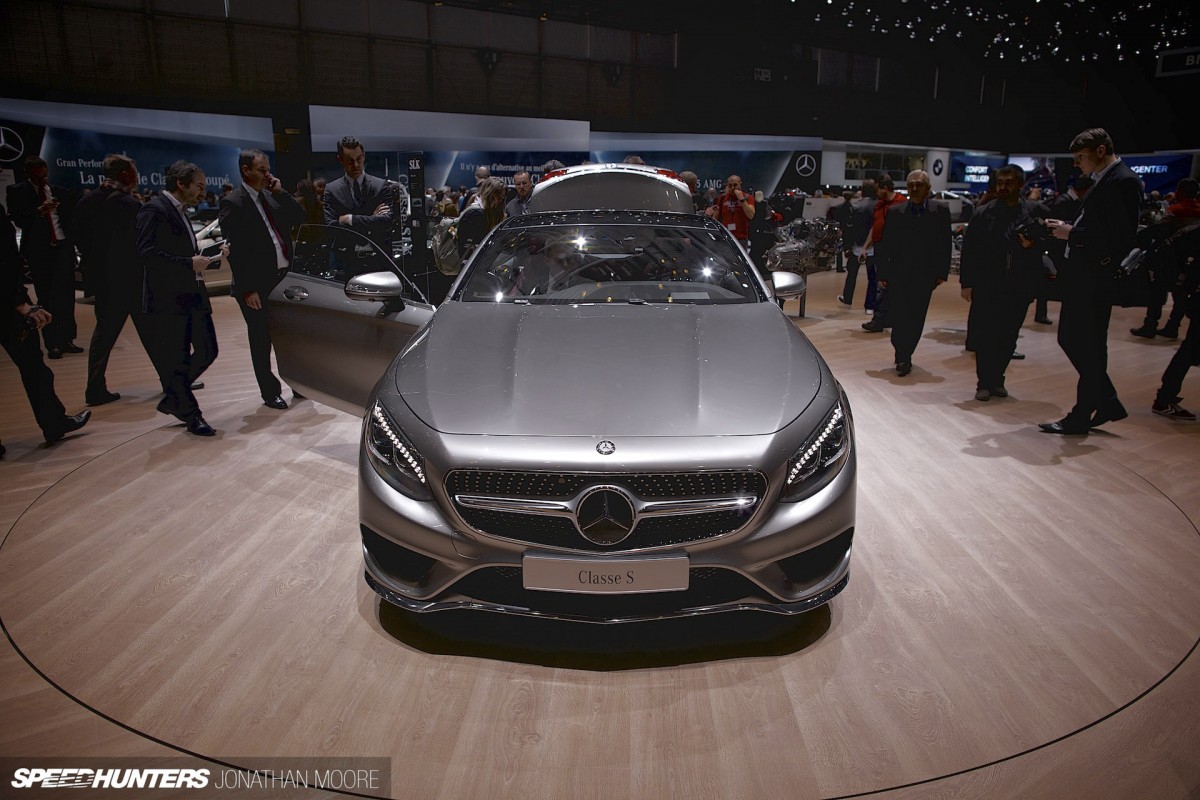 On the other hand, I surprised myself at how much I liked the new S-Class, and not just because they've integrated the dotted-point grille design from last year's concepts. The back is particularly graceful, and the front raked and aggressive.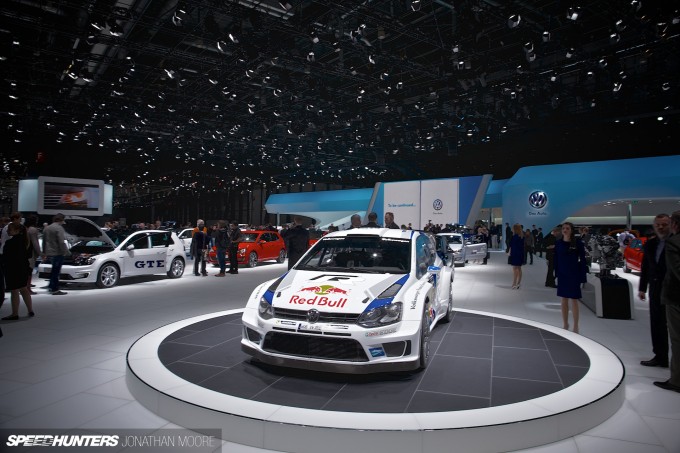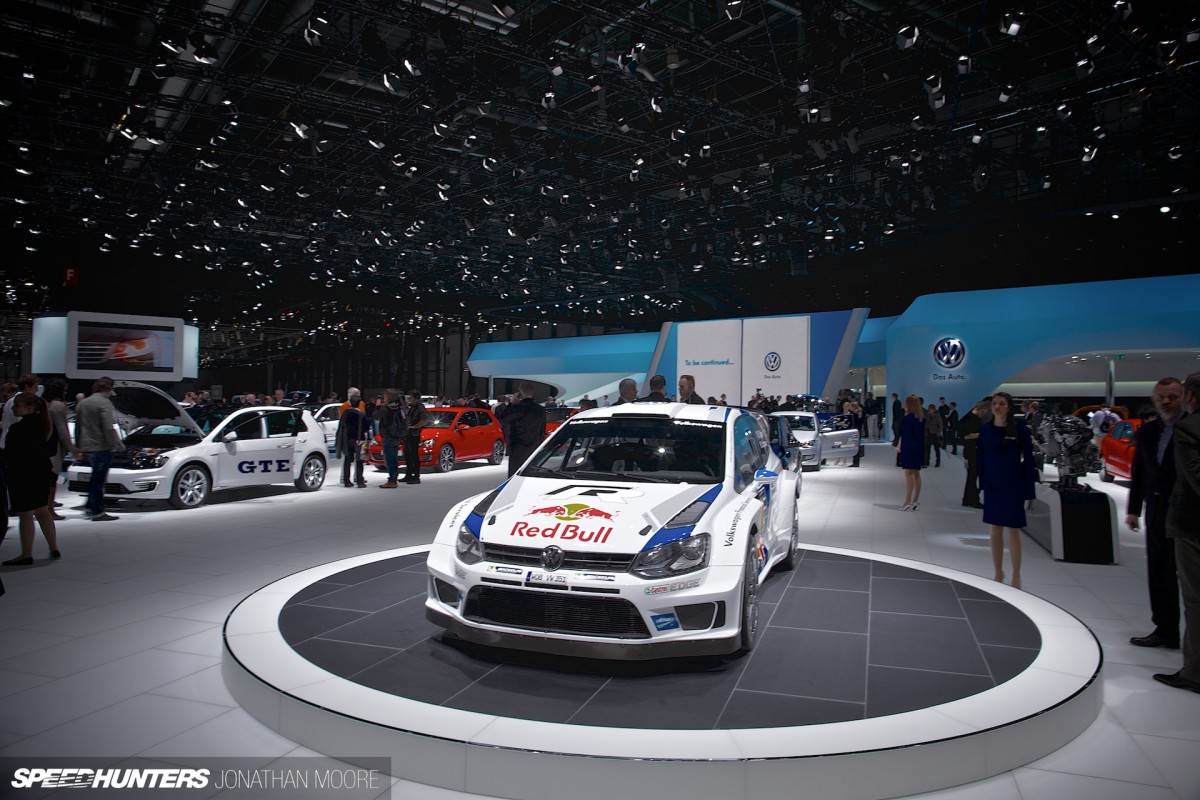 These mainstream brands mostly went for overwhelmingly large stands, football-field size with cars spread out under the firmament.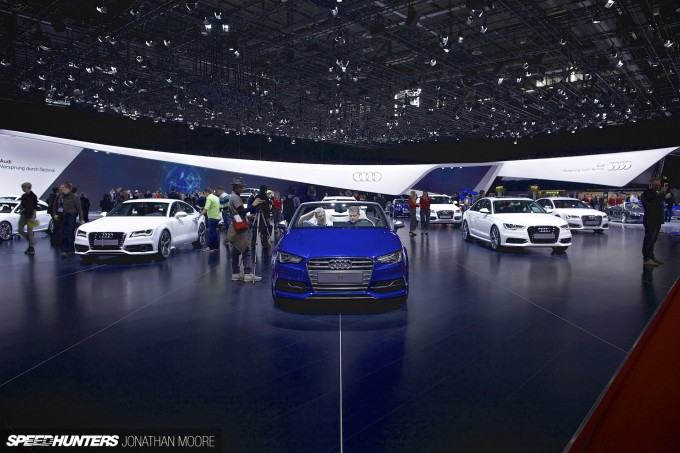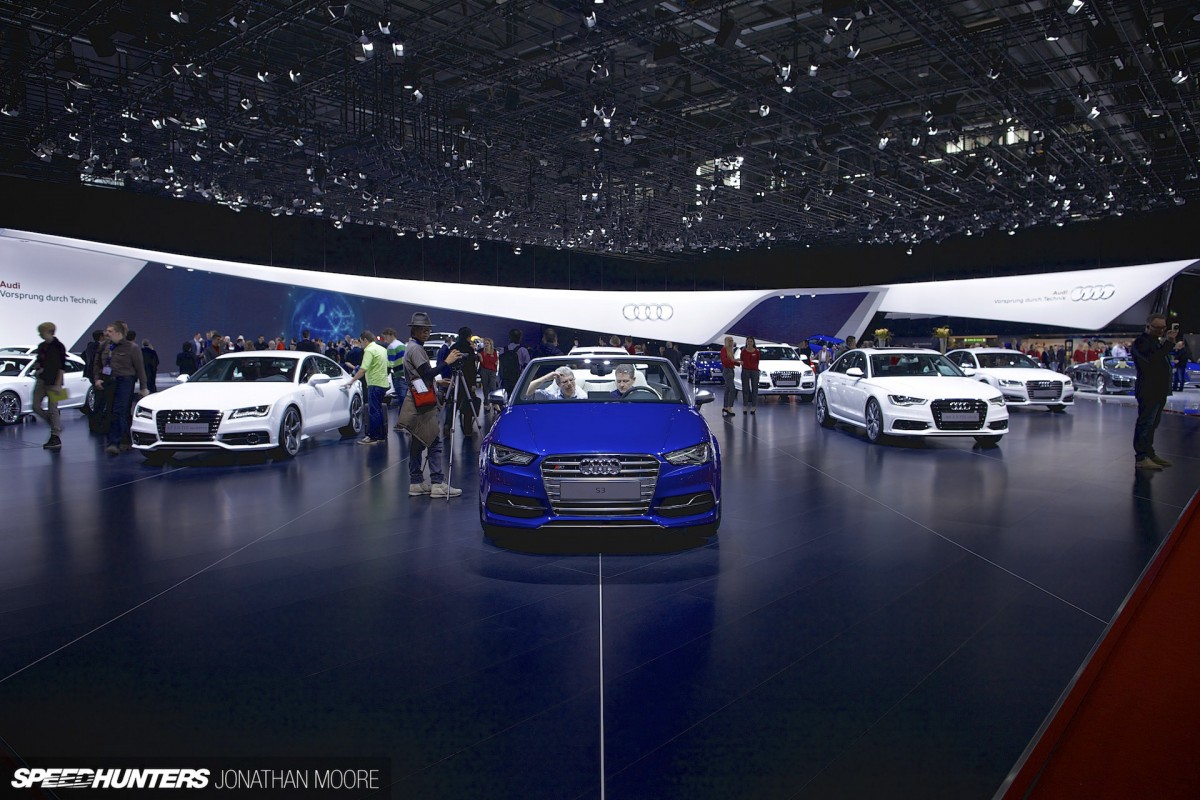 Taking up great swathes of Geneva's halls, the only problem was that the different models could start blending into each other…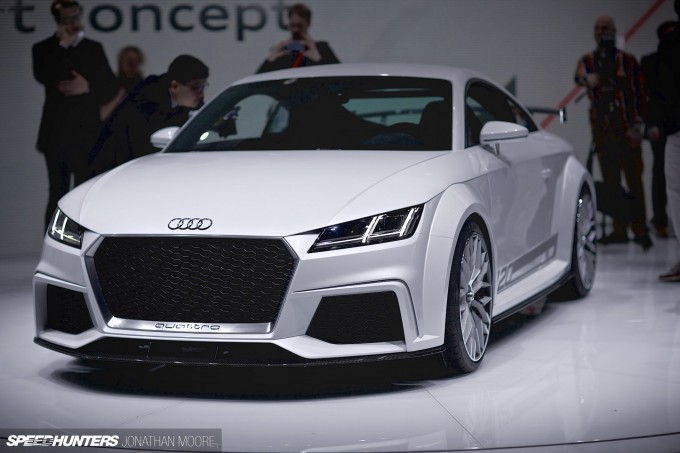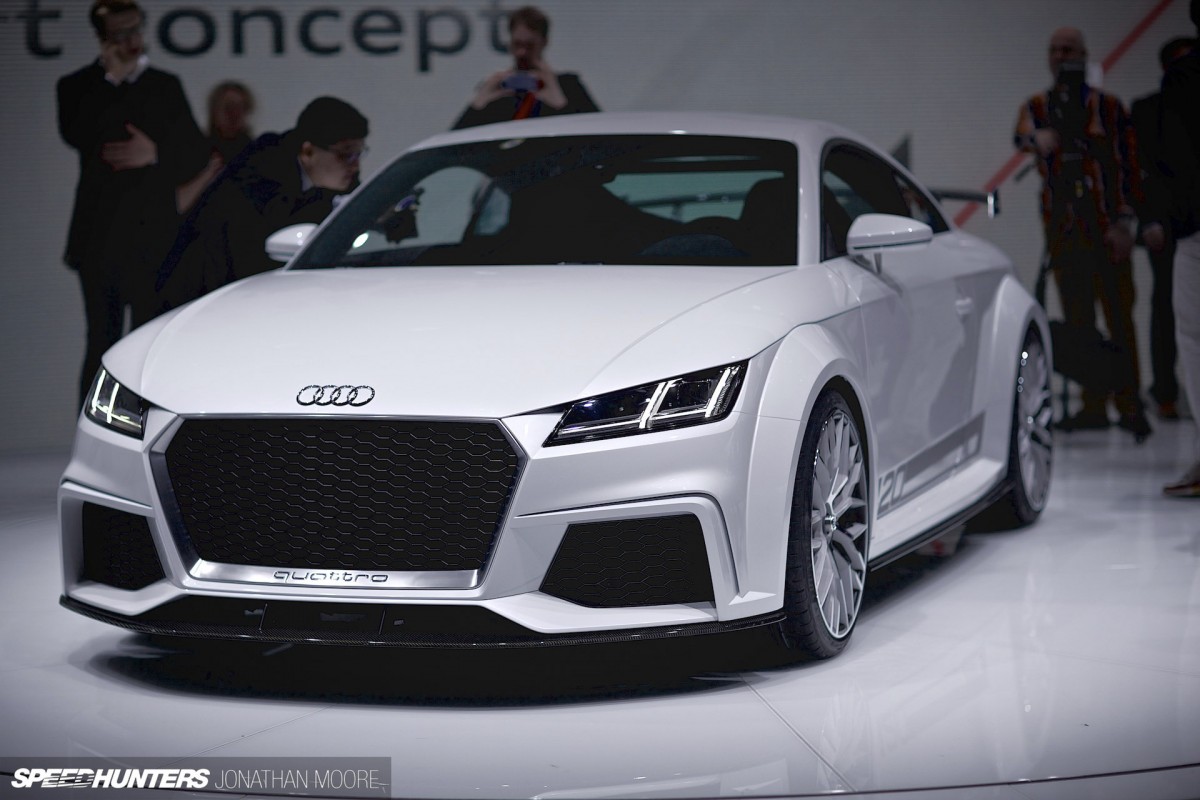 That popular X-shape nose figures again on Audi's latest TT (it was on the Merc S as well); they've been at work with chisels to straighten out curves and re-introduce a little bit of aggression that the last facelift was perhaps lacking. I still don't accept offers to sit in the back of a TT though. I value my neck.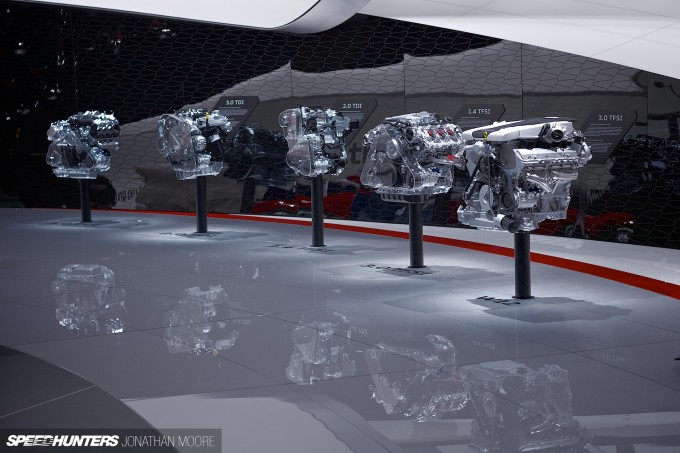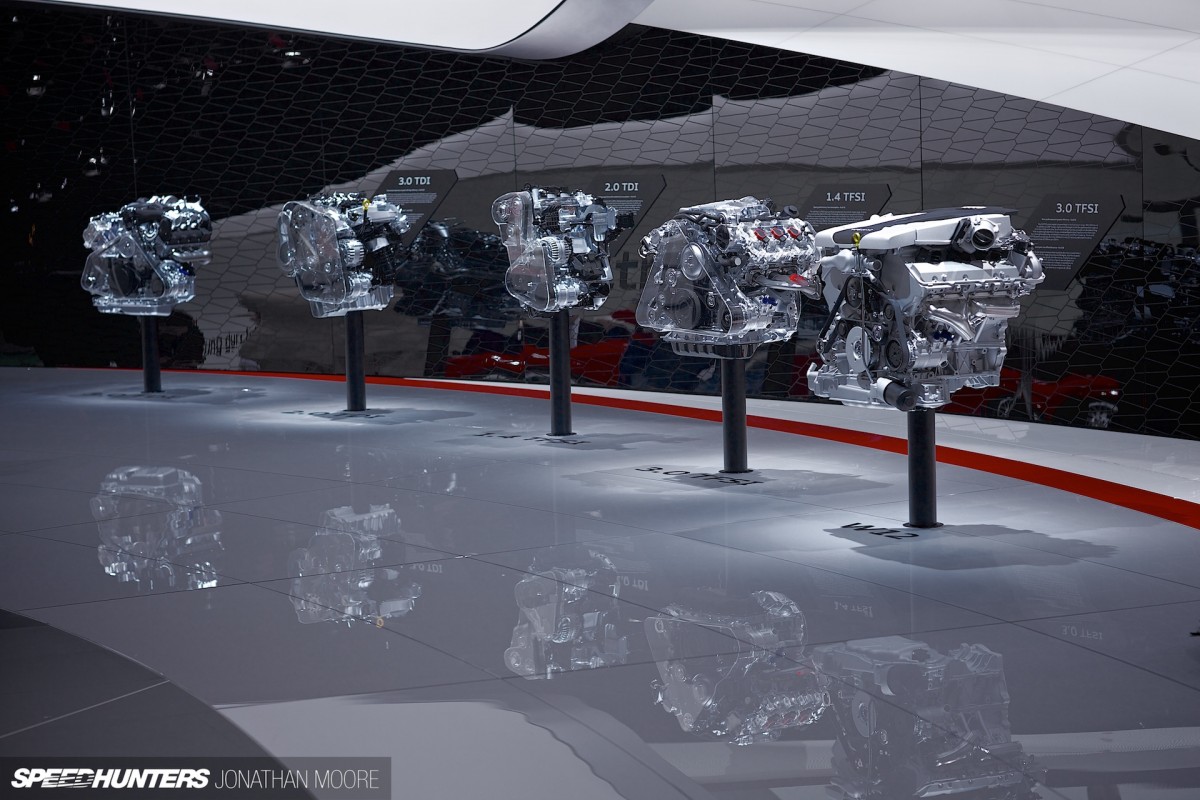 I did rather like Audi's sculptural motivation display: the W12 on the right looked like its sheer mass was pushing it into the ground…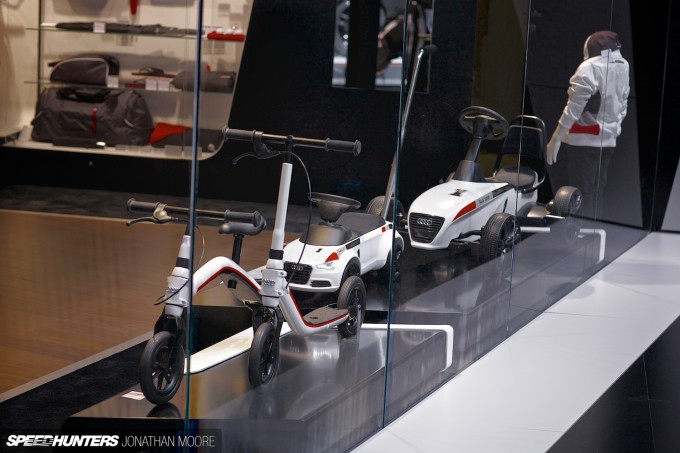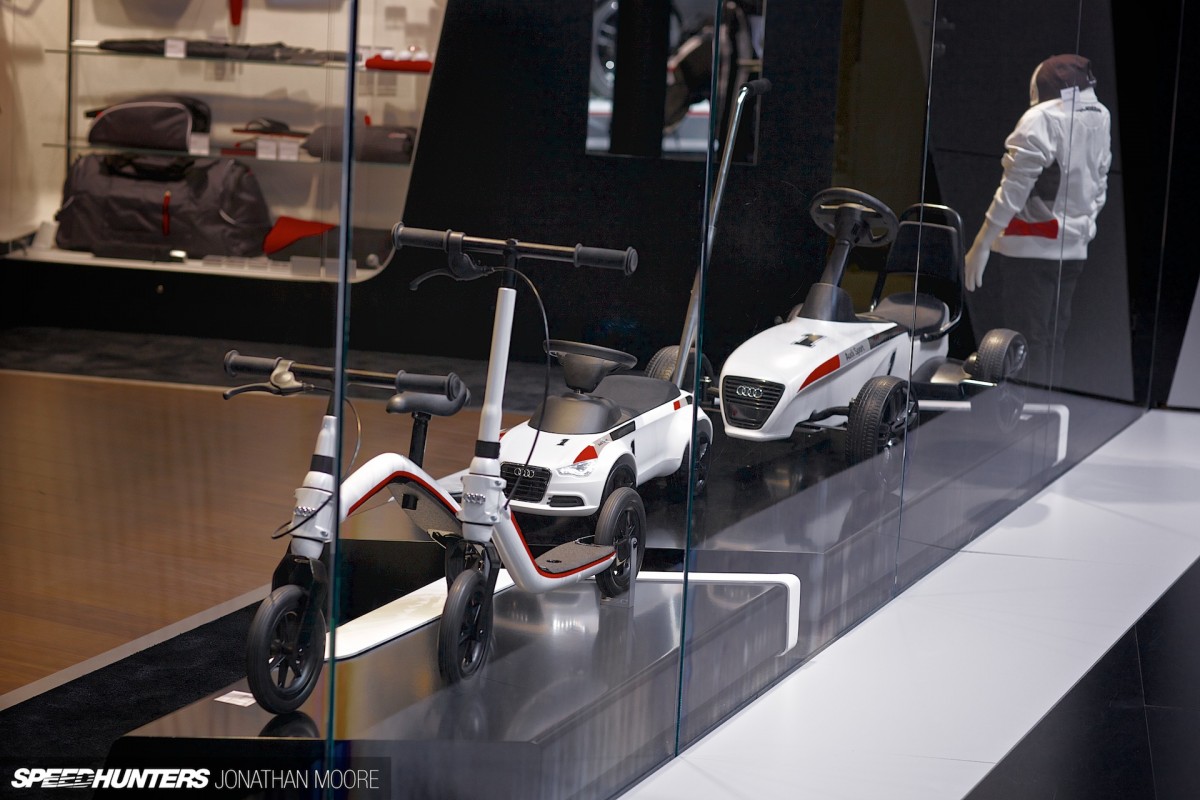 For lighter-weight, hybrid transport options, Audi also had this little line-up, resplendent in traditional colour schemes. You don't even need to plug them in, just use the old-fashioned hybrid of muscle and inertia…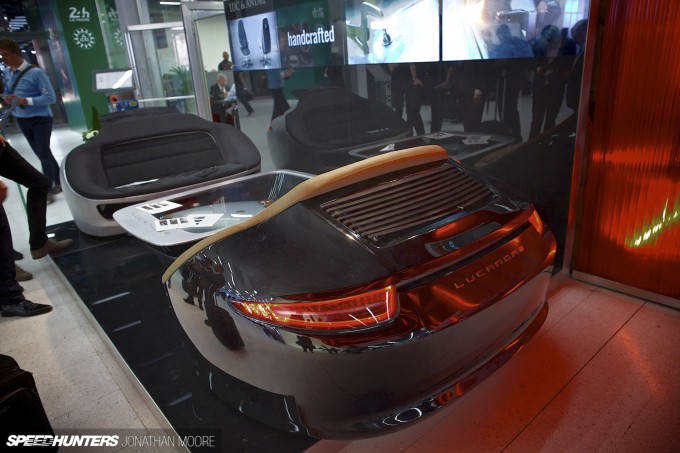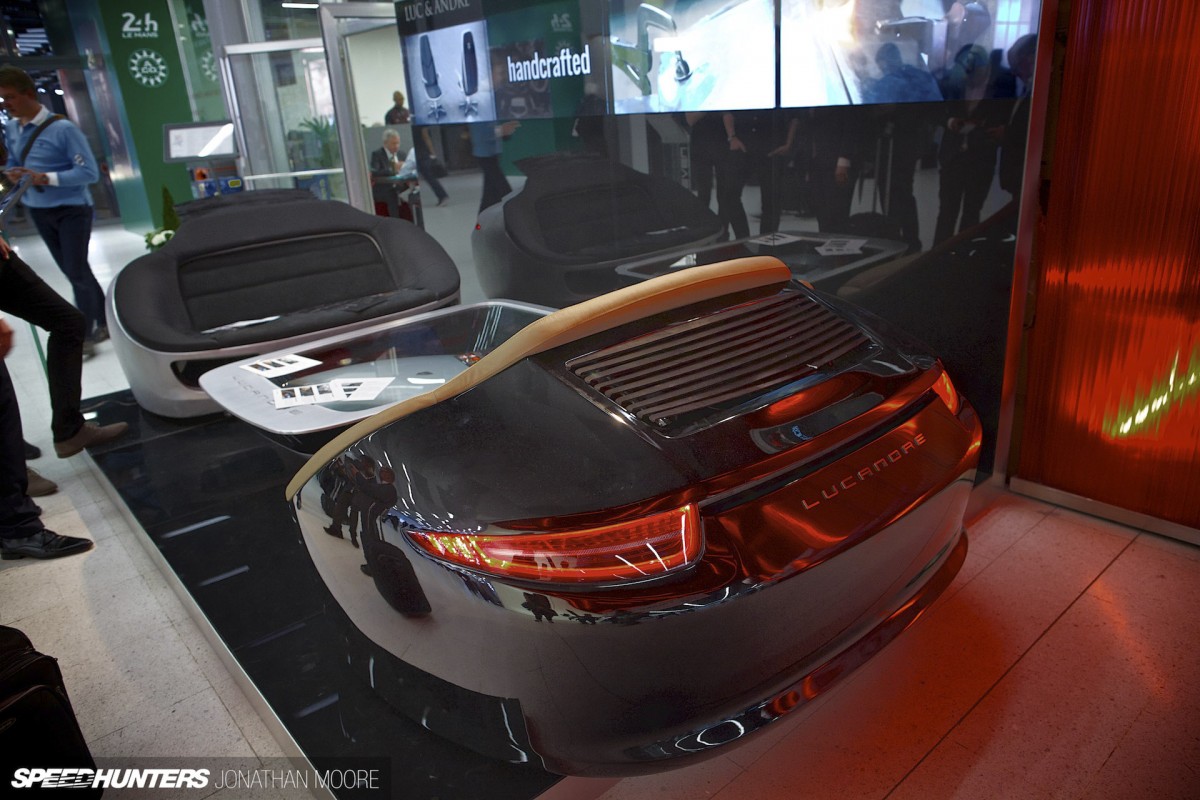 If you then needed a sit down after all the exertion of pedalling the floor, then what about opting for a spot of R&R in a Porsche? This is definitely the most comfortable you can be in the back of a 911.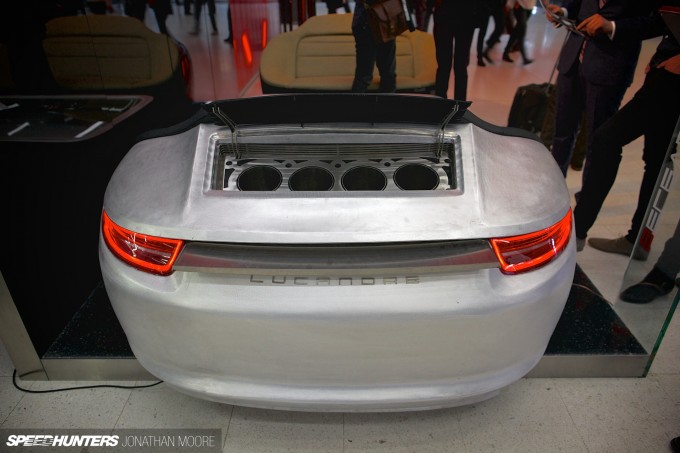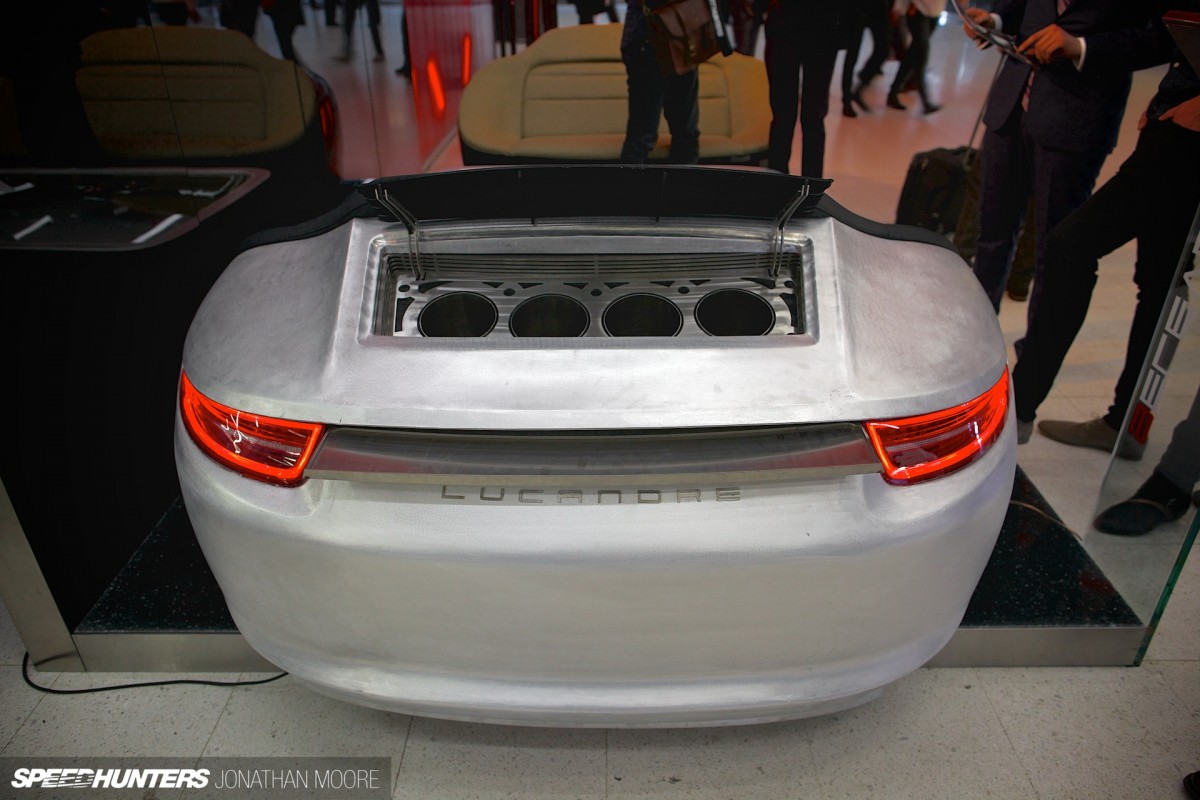 Luc & Andre specialise in creating these amazing pieces of automotive furniture. This is the 9Eleven Sofa, complete with cylinder liners as storage; they also do exquisite Cobra and Ferrari-inspired designs.
Surfing, sinew and savoir-faire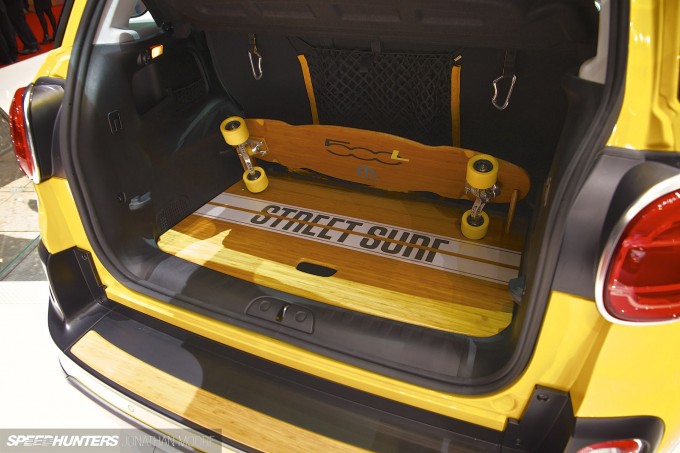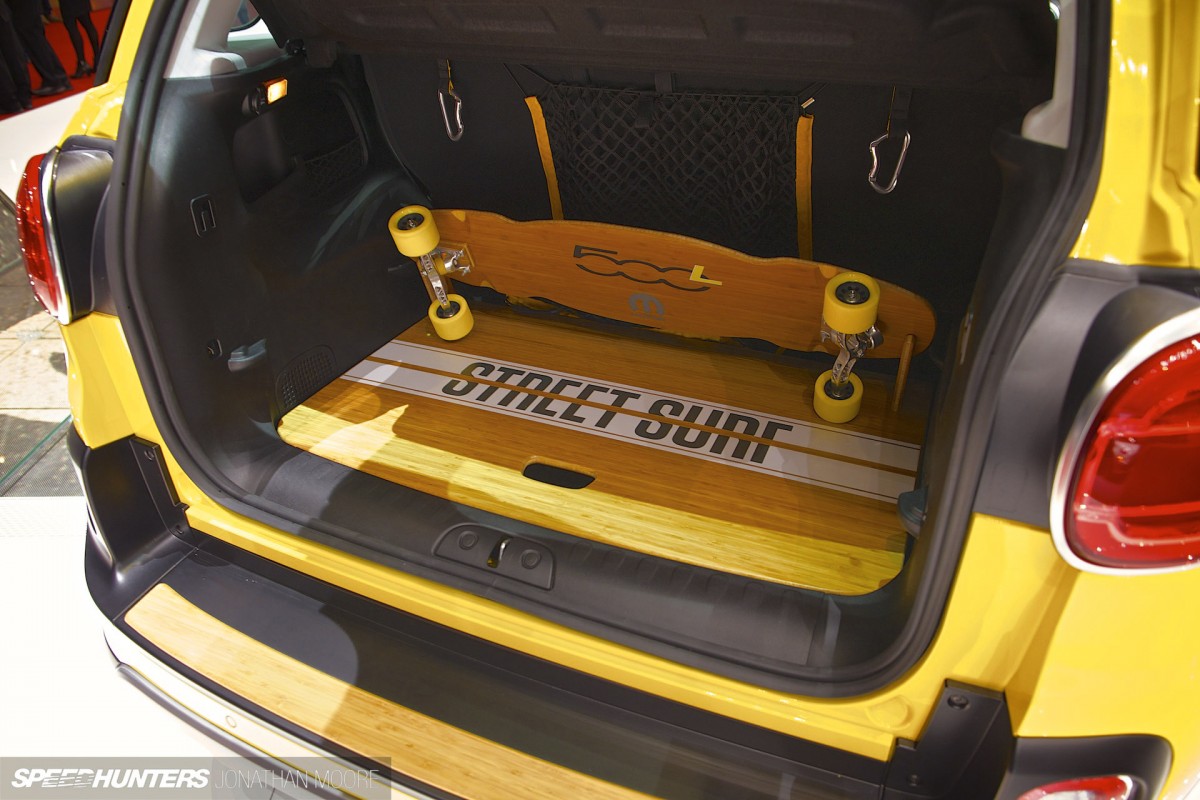 It did tickle me that mainstream manufacturers' way of 'appealing to the youth' is to shove a skateboard or surfboard on a car. As with the Mini, the grotesquely bloated crossover SUVs based on the Fiat 500 have no right carrying the name. Even Alfa Romeo had produced a skateboard – in carbon of course…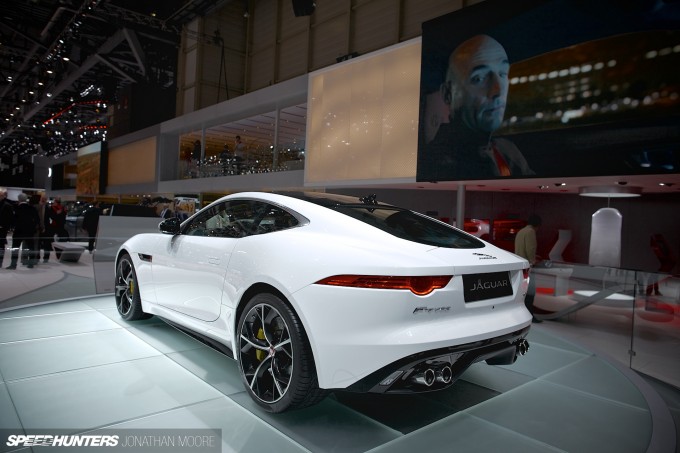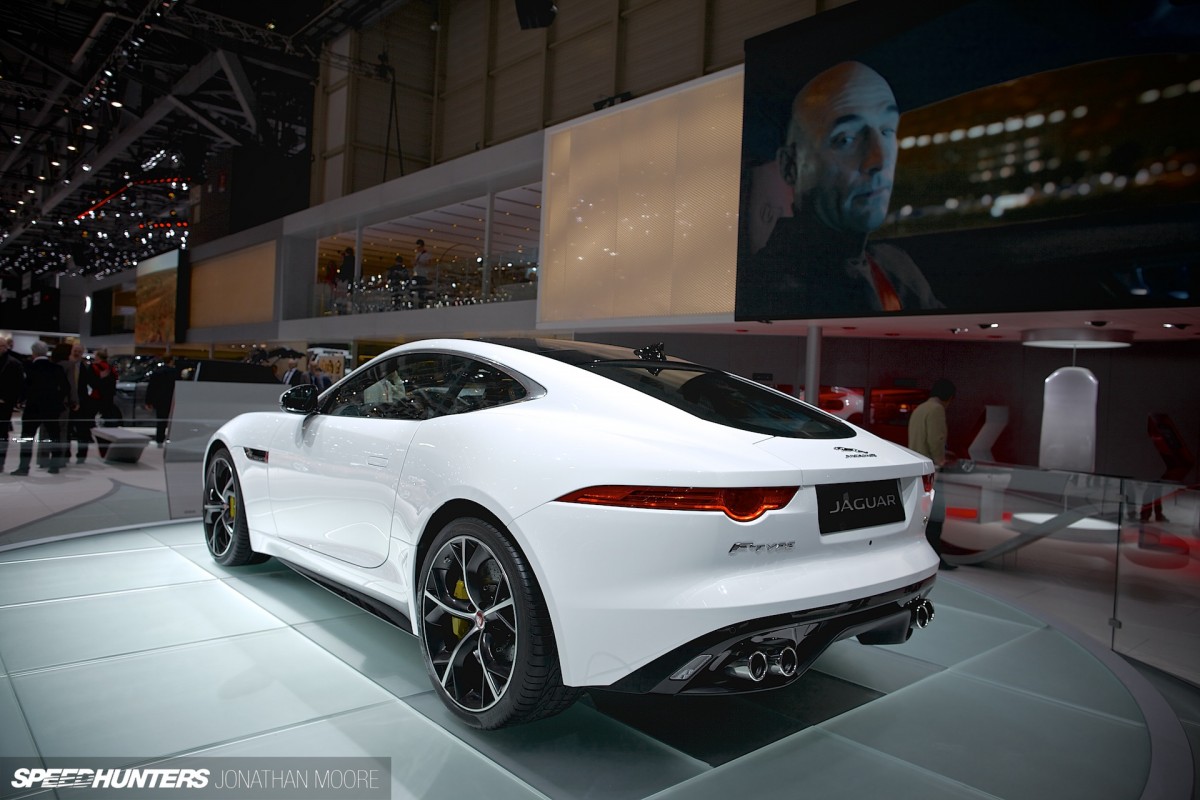 It shows that trying to evolve iconic brands is a risky business. But Jaguar's F-Type coupé is simply stunning – and I wouldn't mess with a car that Mark Strong is telling me to like…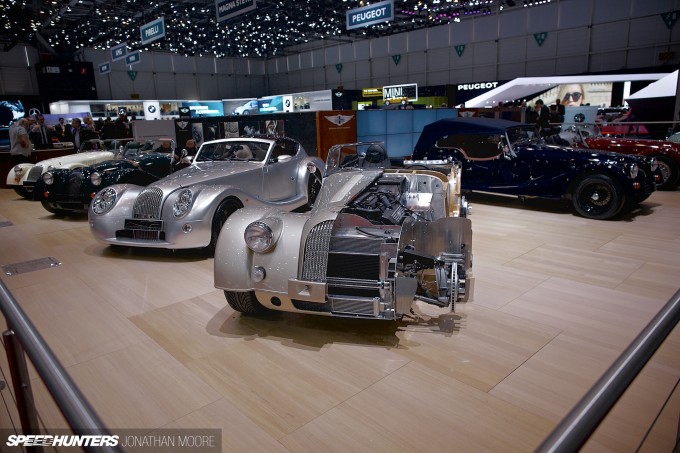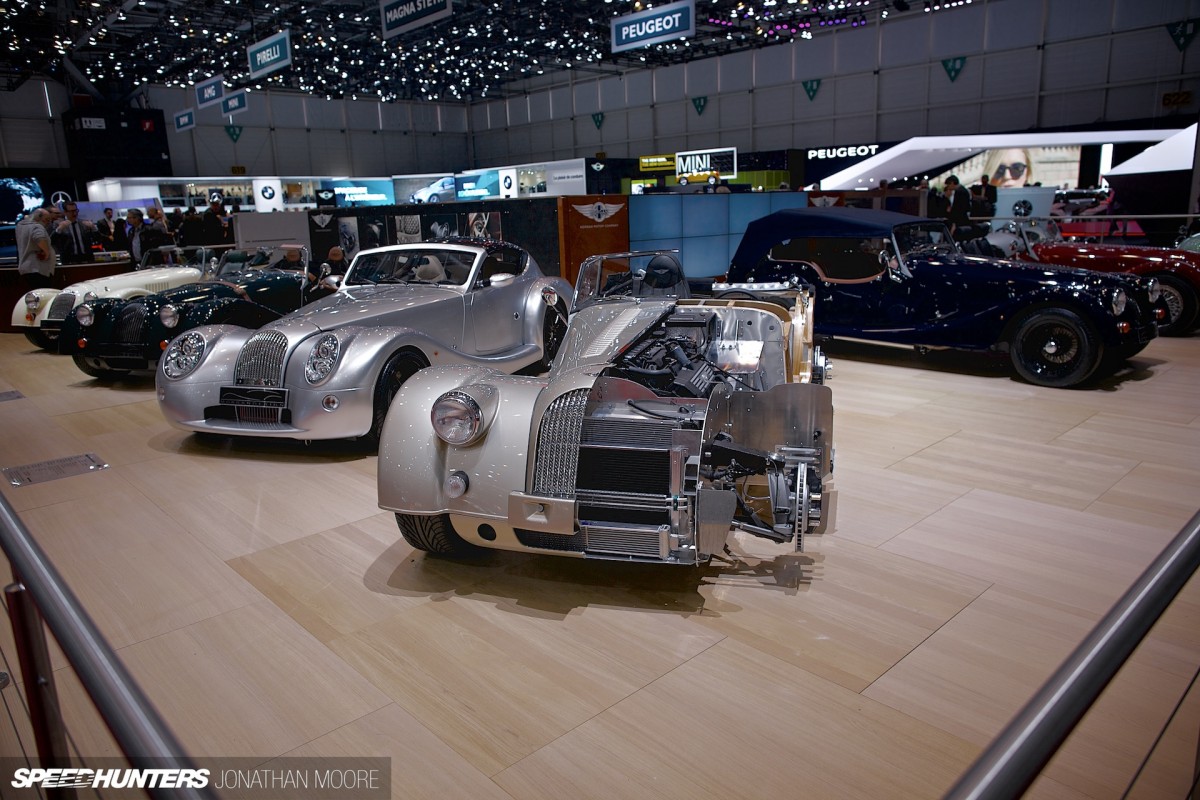 Morgan had an impressive line-up at Geneva. The 'quirky' tag is definitely over-used: they just make really different, really exciting cars.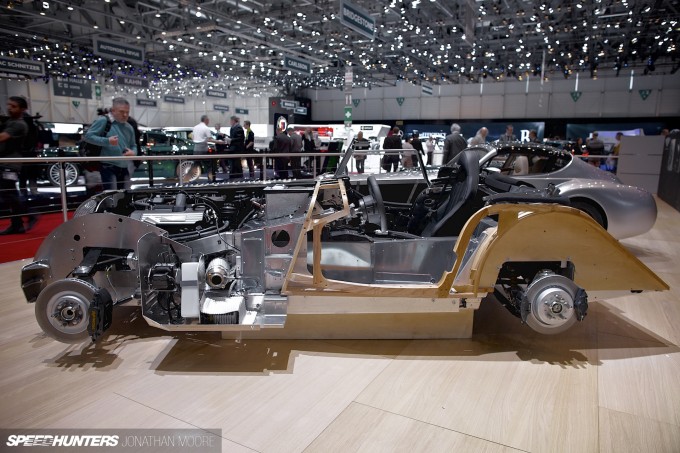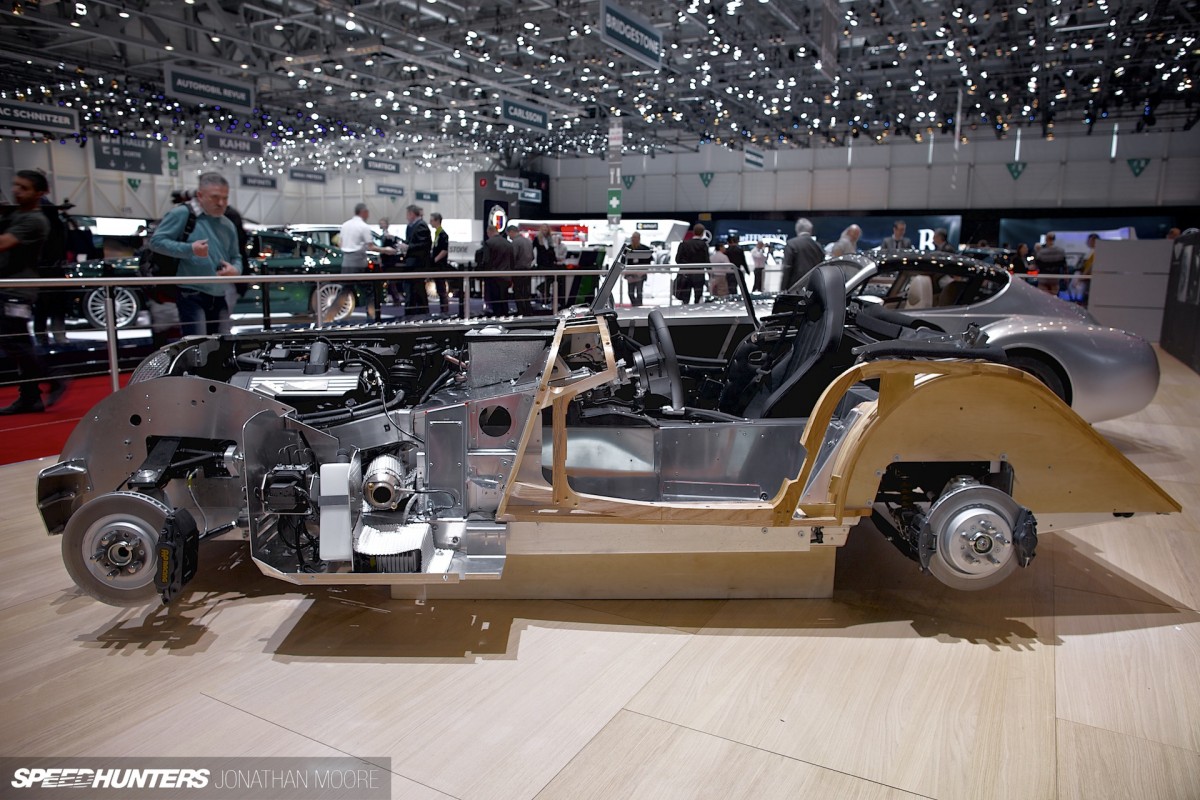 They rightly revel in their unique approach to construction: a combination of the ultra modern and ultra conservative. Trends be damned! The world is a richer place for companies like Morgan.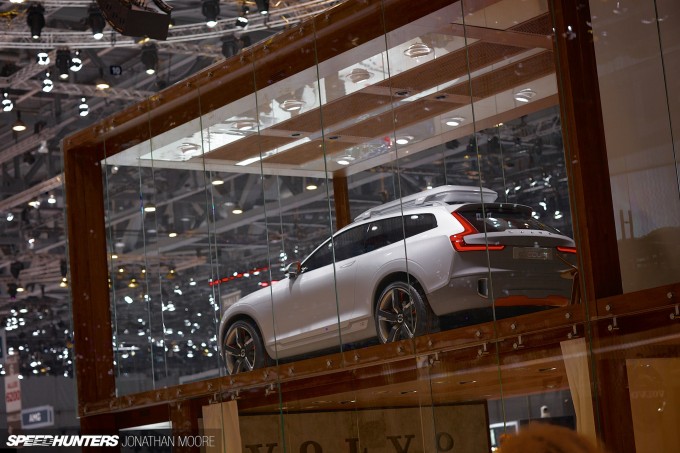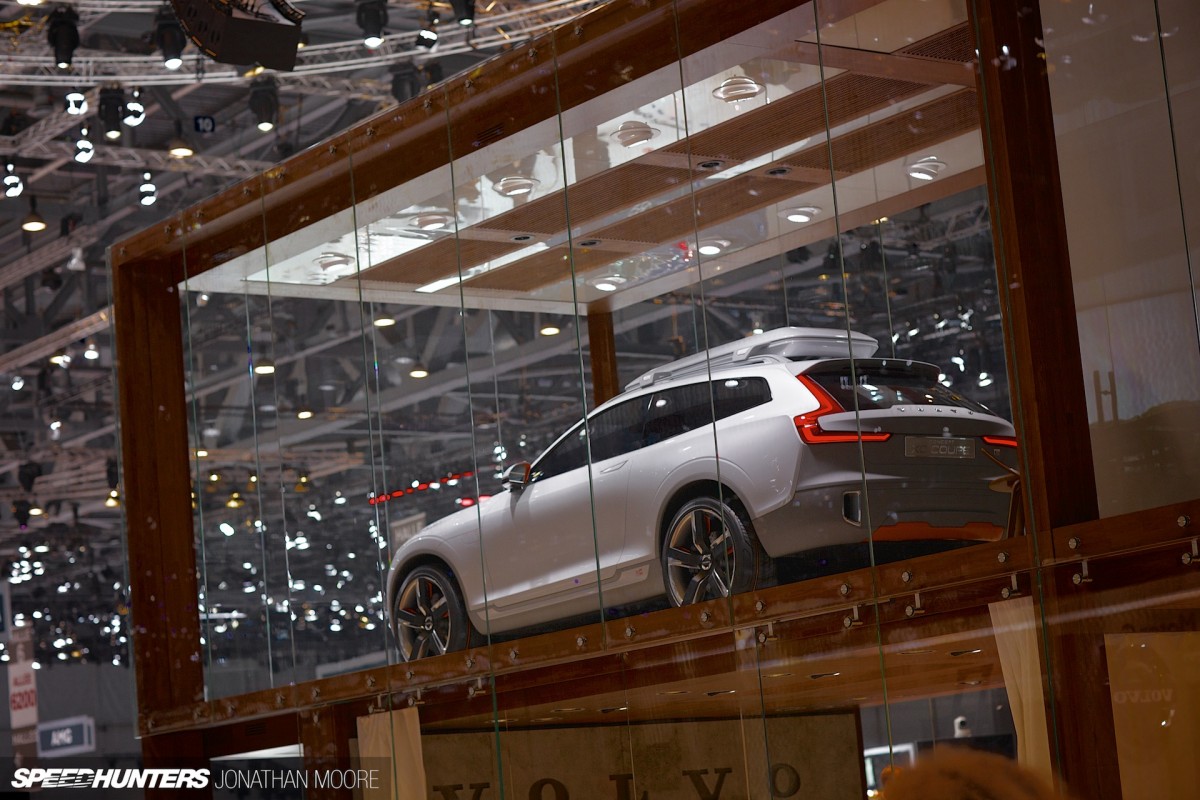 The disappointment with Volvo's display was that they'd perched their two most interesting cars, the XC and Coupé concepts, up in glass boxes above their stand, which made properly appreciating these interesting models almost impossible.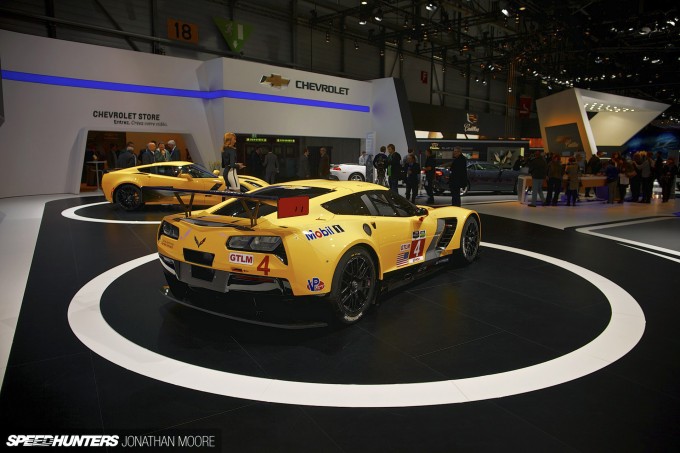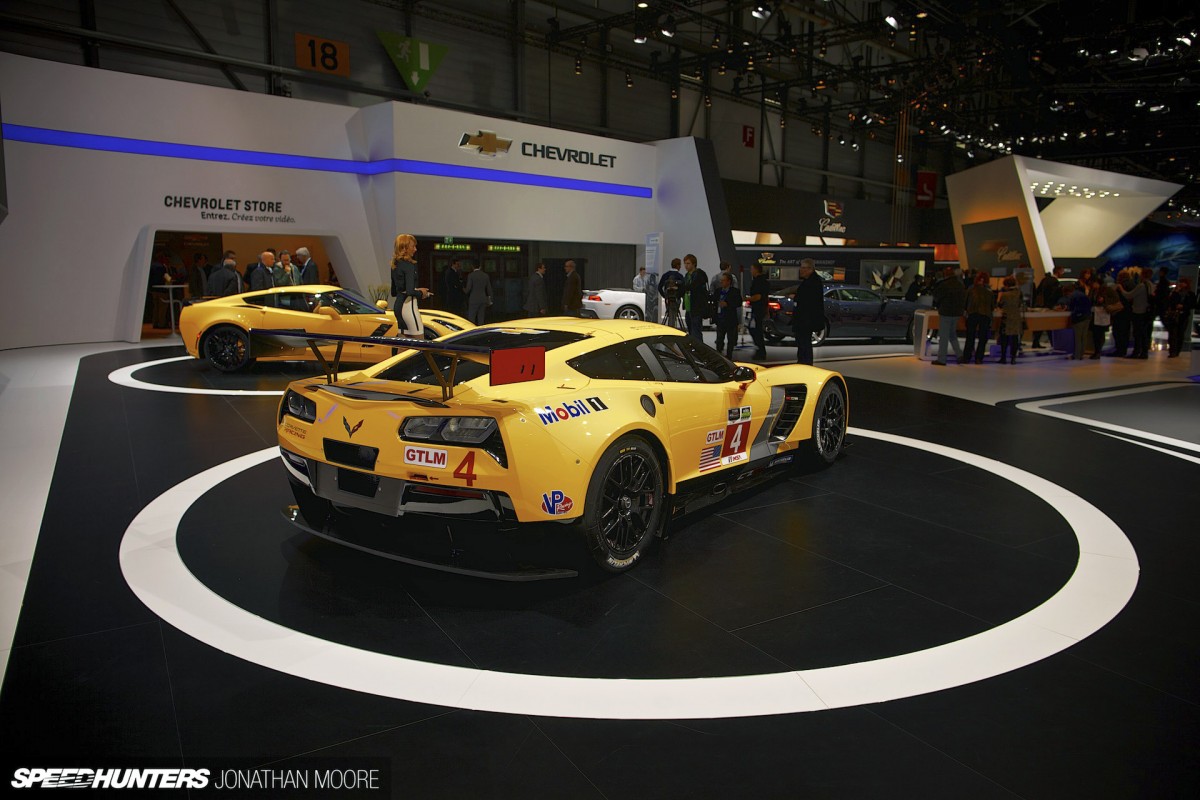 American brands are making a concerted push to break the European markets with 'proper' US muscle, rather than rebranded subsidiary product, which can only be a good thing. Geneva was my first opportunity to see the new C7R race car: from the side it retains the same profile as the street car, but head-on it takes your breath away. It's so wide!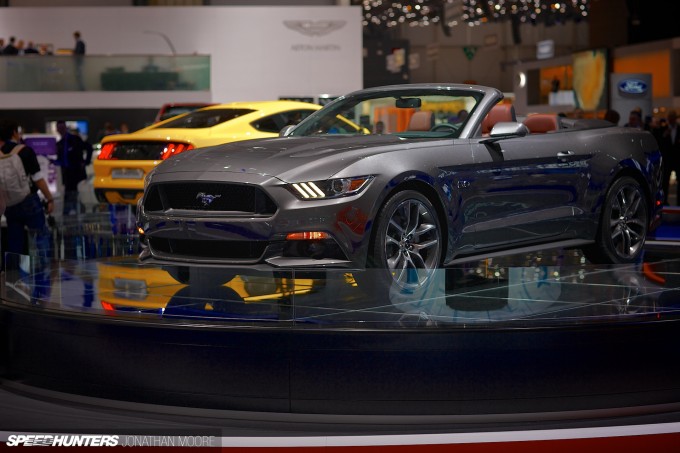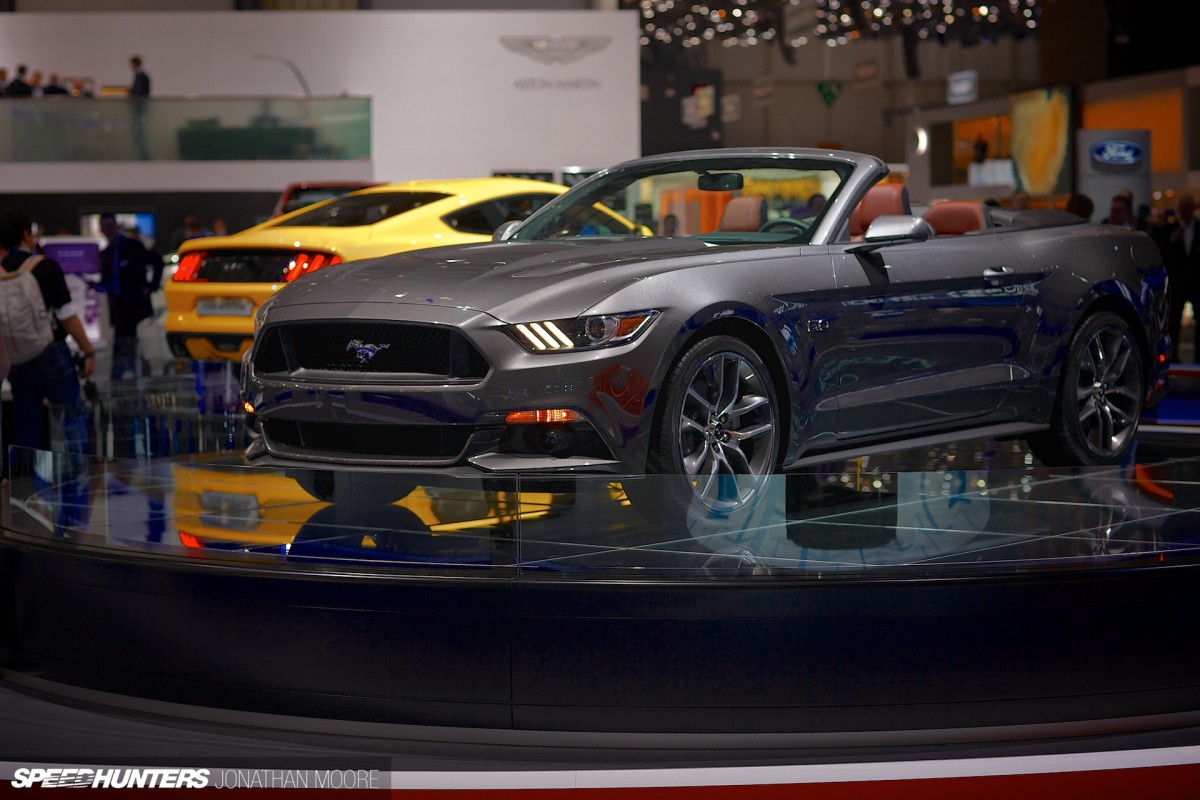 Making the Mustang a global car is a massive positive for the most famous of ponies: I expect to see plenty of these on European roads over the coming years. But will it be the V8 the heart wants or the Eco-boost that the head says is better?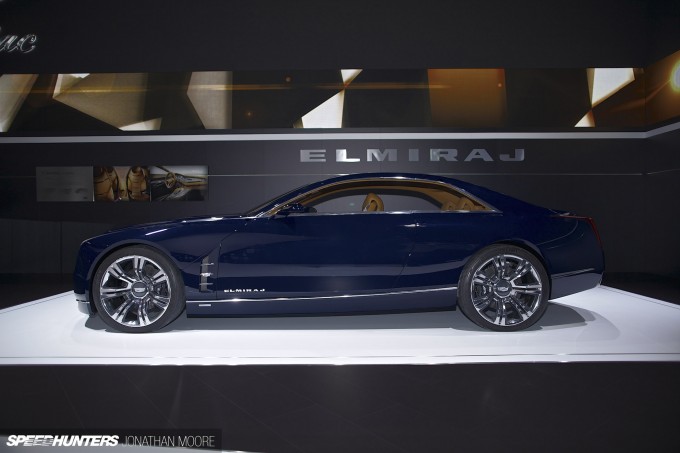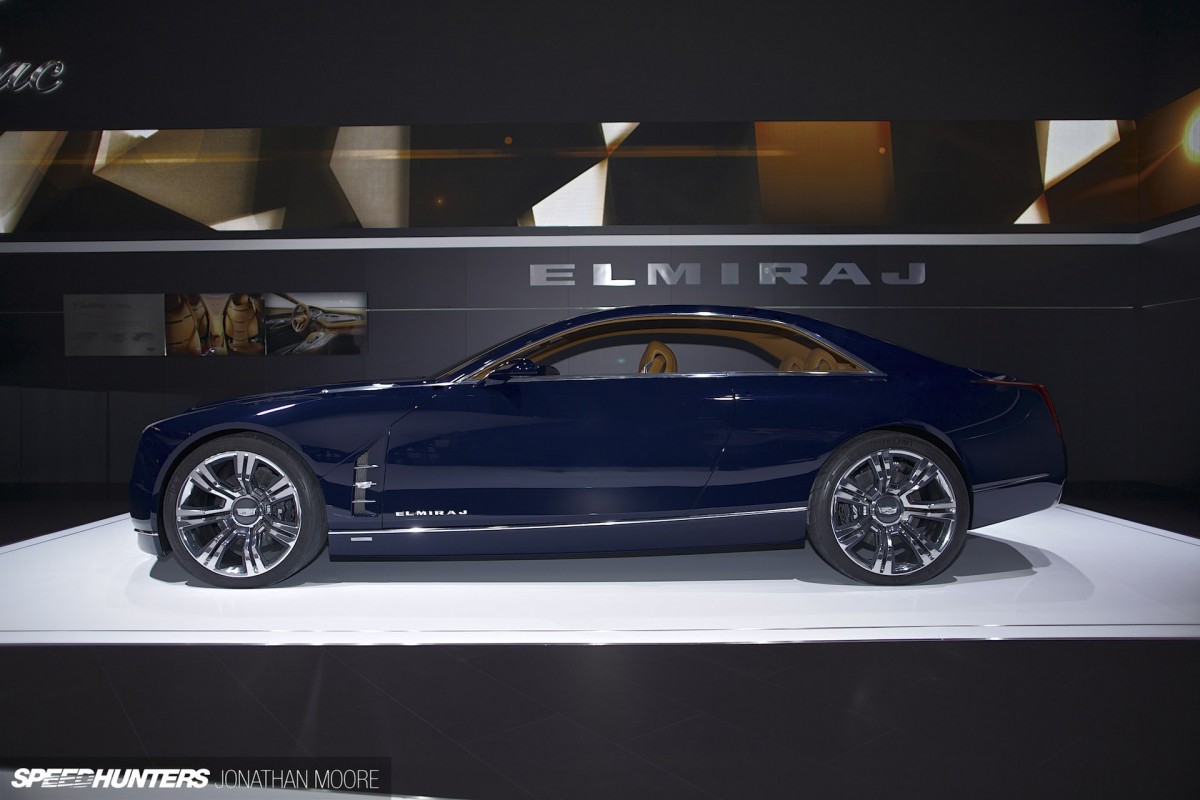 The 500hp Elmiraj concept was a further sign of Cadillac's aspirations in the luxury leagues, with the art-deco-come-'60s feel to the car's styling combined with some serious size. It's an imposing car, and that's before you take into account the 500hp 4.5-litre twin turbo V8 under the hood of this one-off.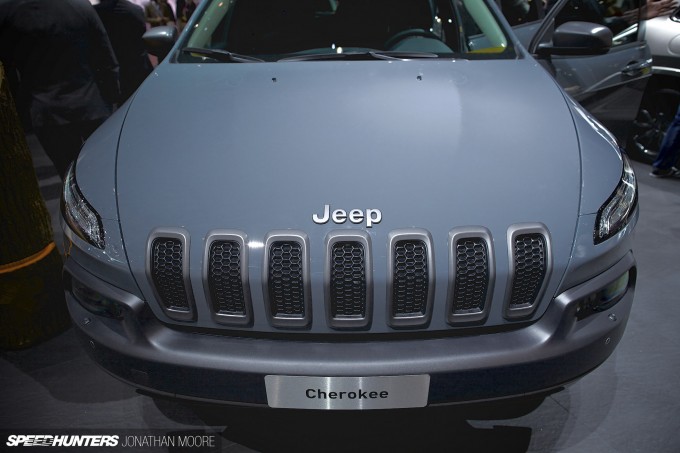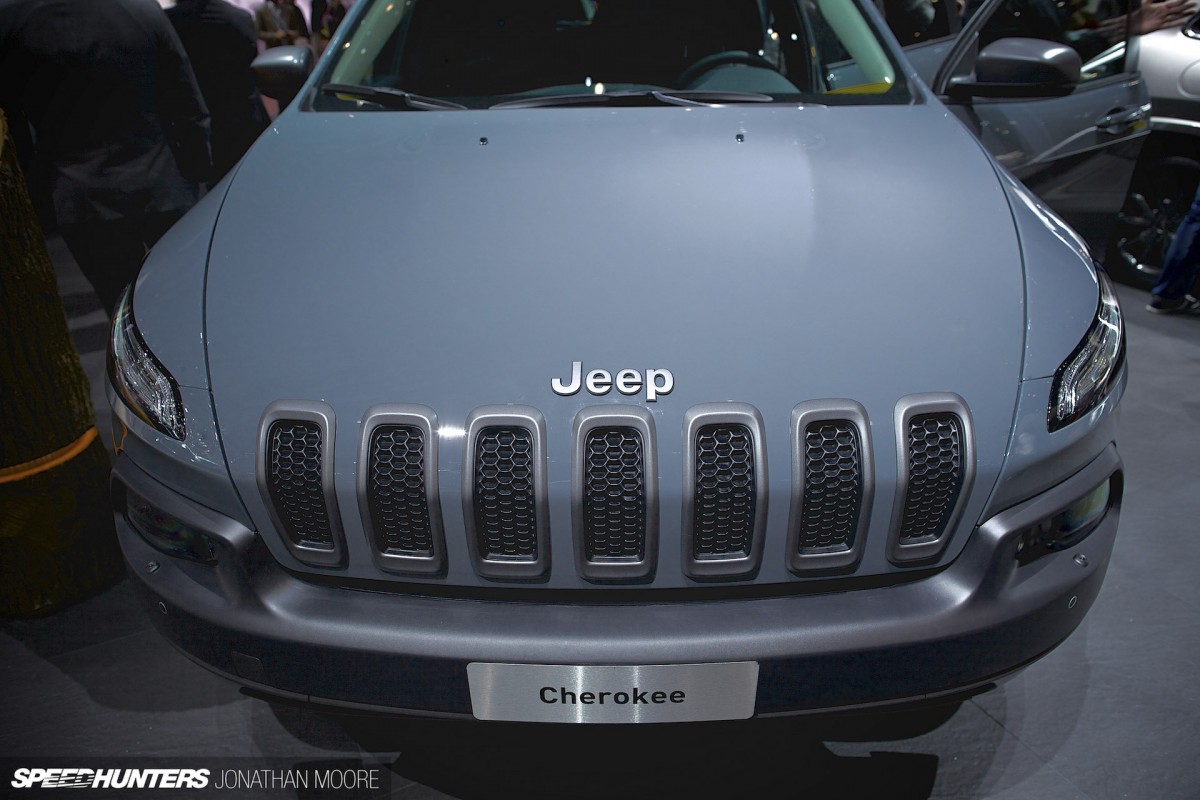 There's something about small slits of headlights though. Jeep's new style seemed to see their clusters having slipped off the front and fallen down the side…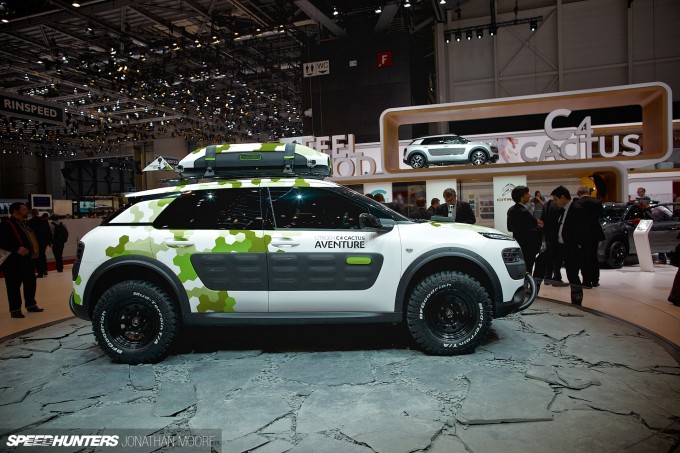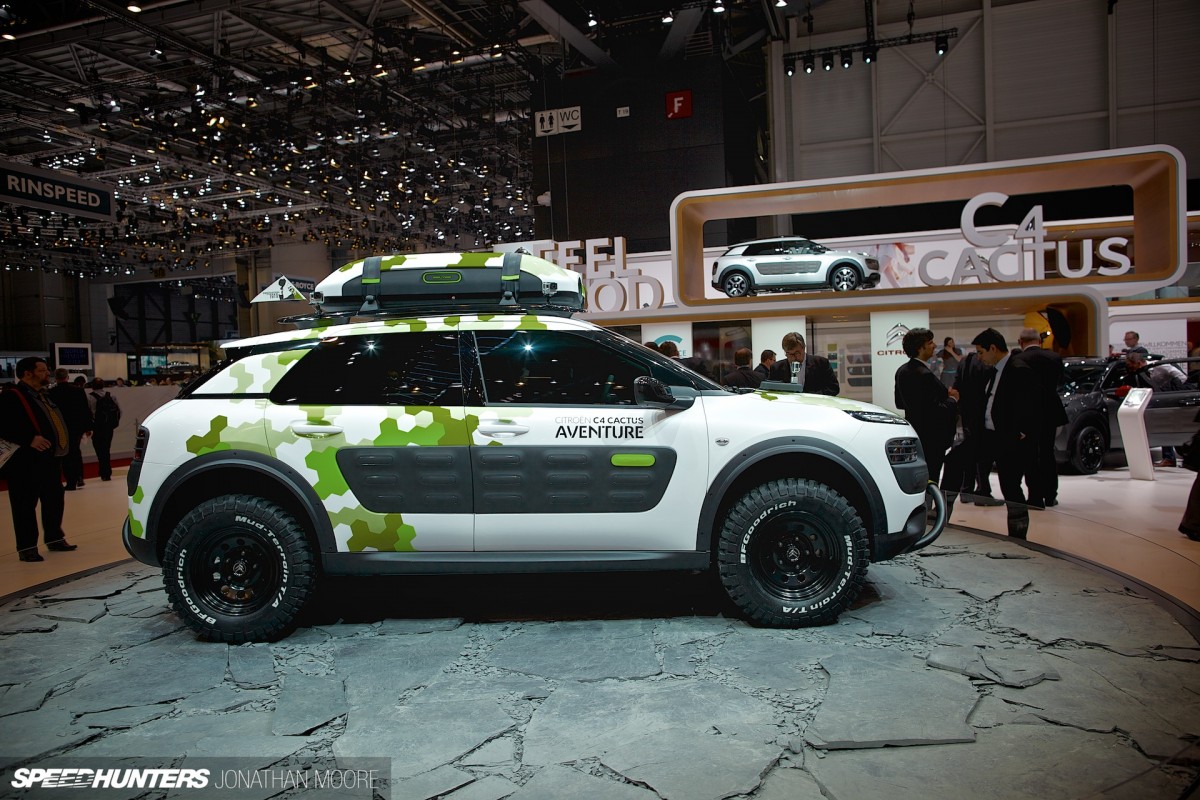 As I'm sure I've said before, I do believe that it's French government policy that only one of their car companies can make attractive cars at a time. Although the C1 and company might suggest that Citroën are about to hand on the baton to someone else, I did rather like their Baja-style Cactus Aventure.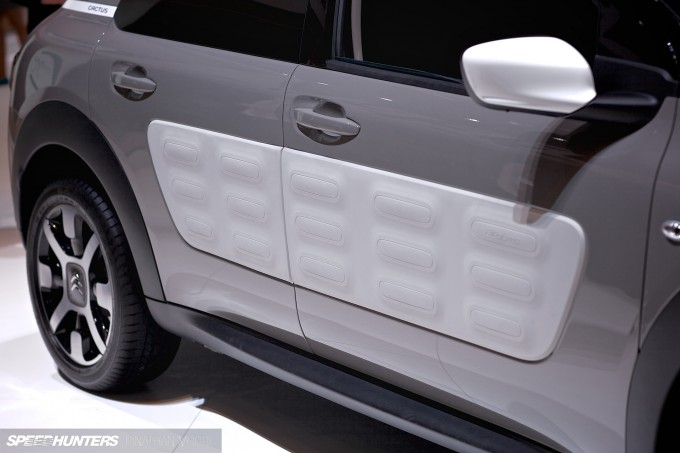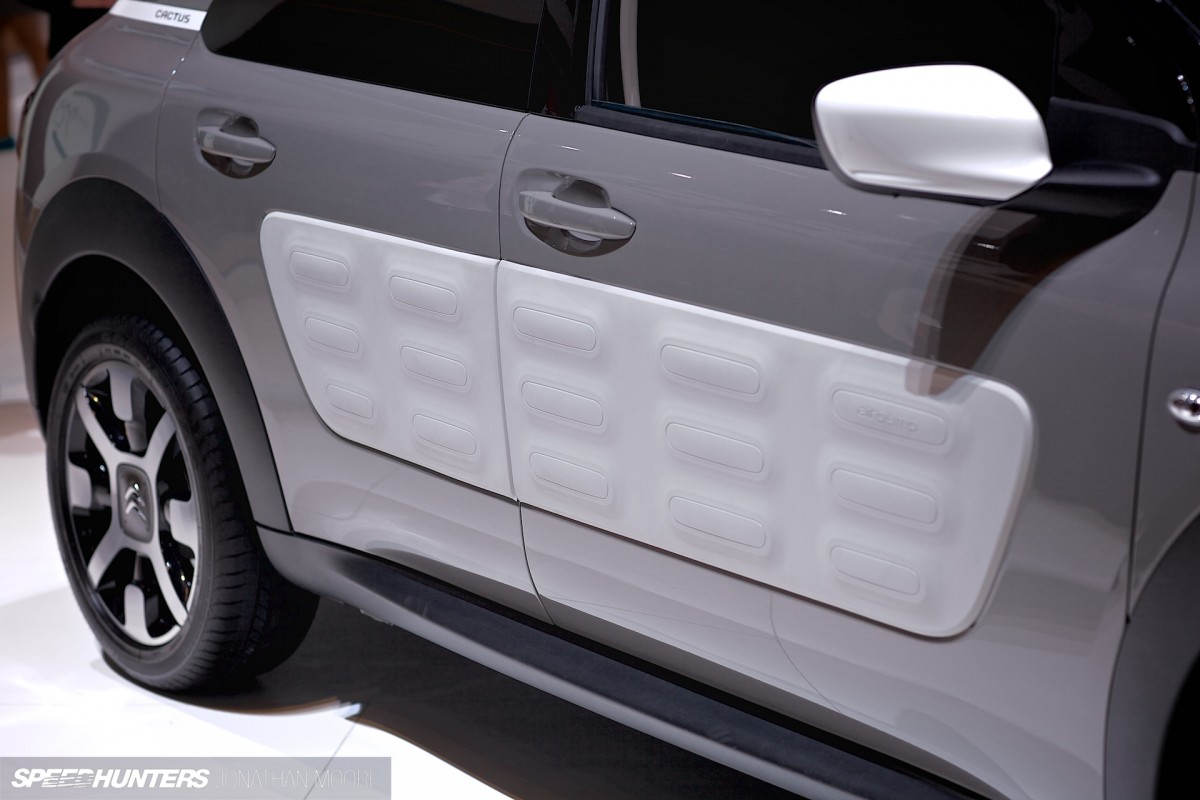 An interesting tick on the stock Cactus was this introduction of an update to the classic '60s station wagon panelling, now in air-cushioned plastic. Can you get it in wood effect, I wonder…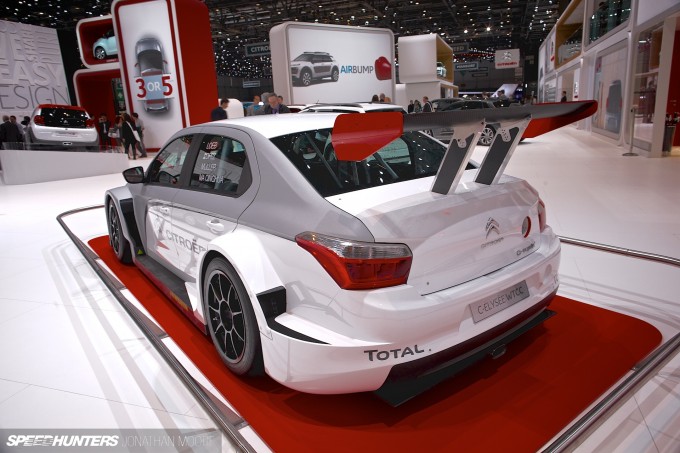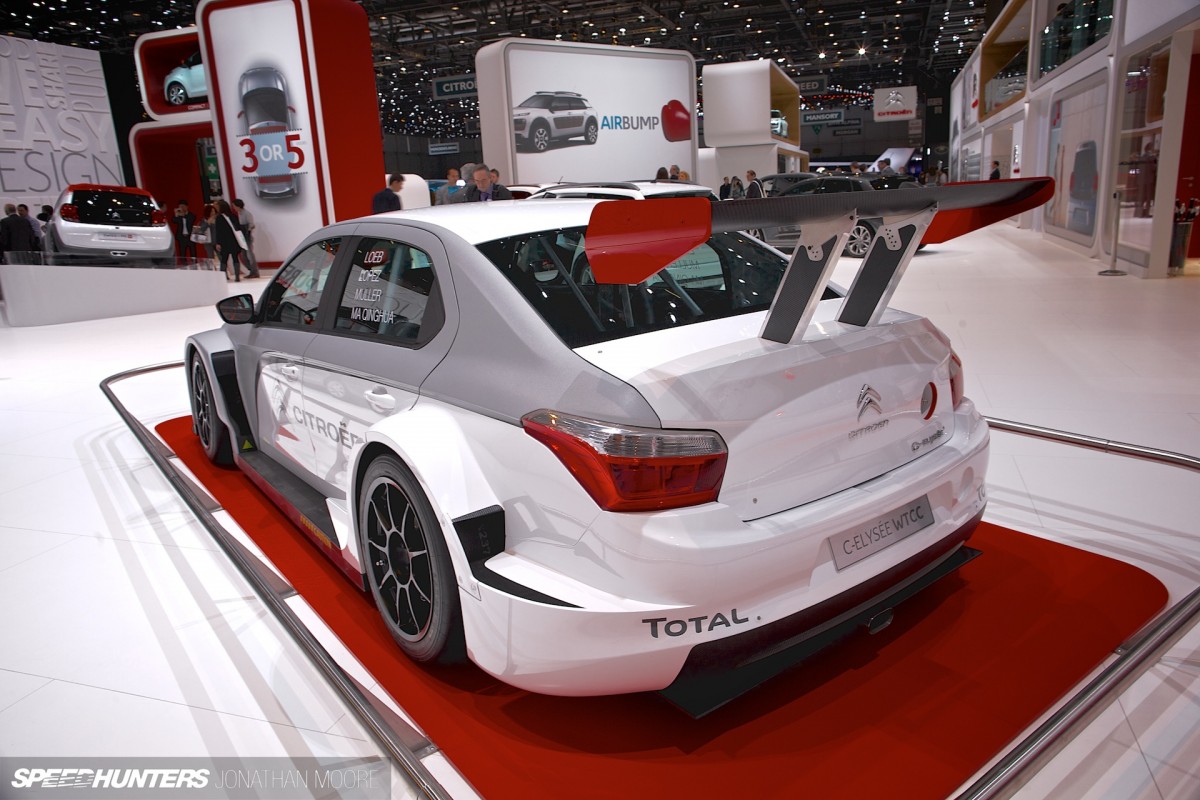 Tucked away at the back of the Citroën funfair was their new C-Elysée World Touring Car Championship contender. Now, I knew the cars were due to be muscled up for 2014, but I wasn't expecting them to be quite as impressive as this, with almost DTM girths of aero and overfenders. This is much more like it!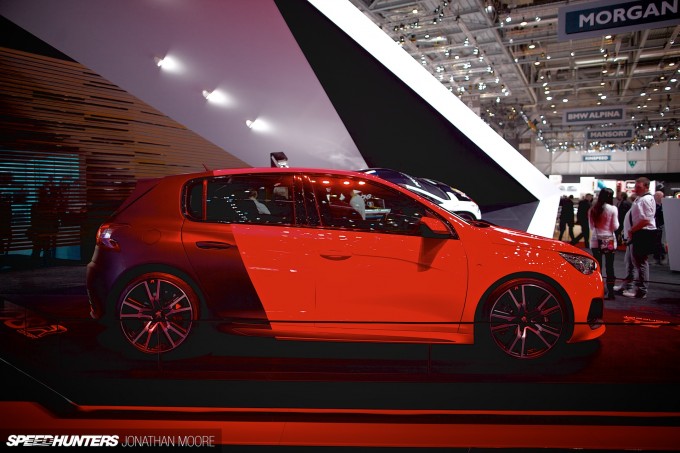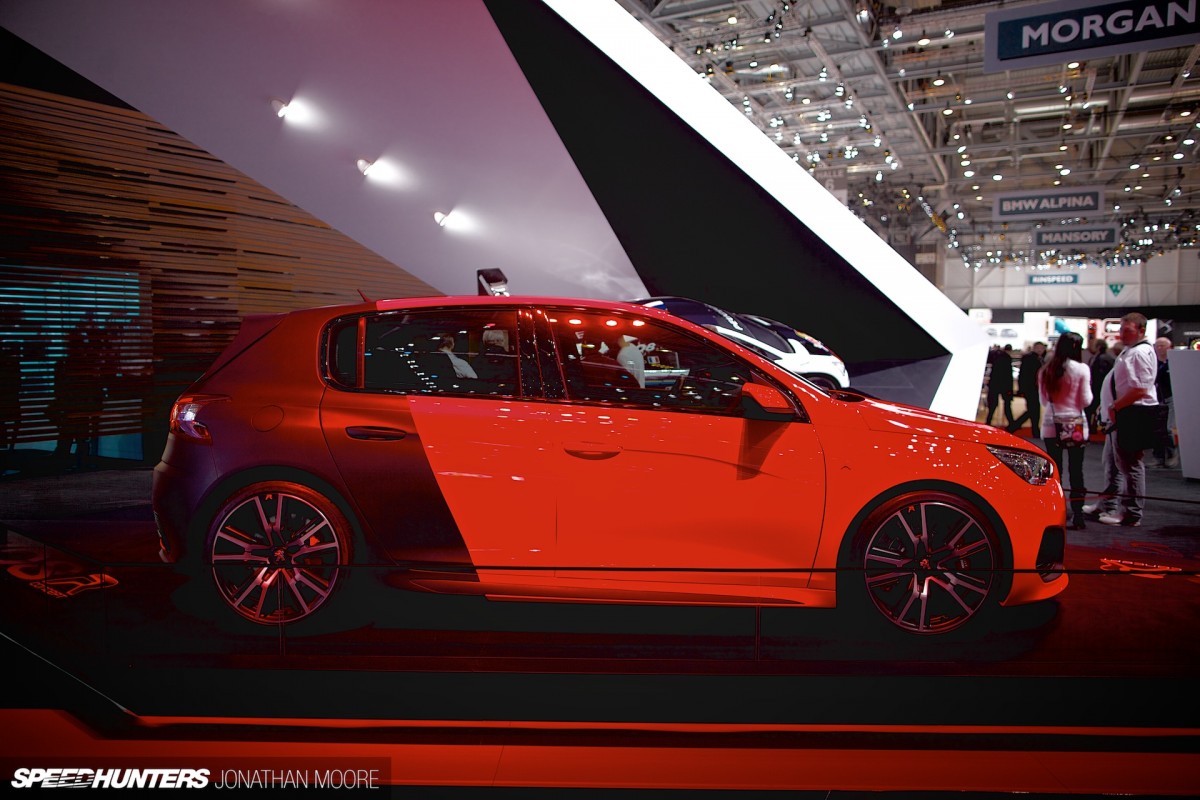 So Peugeot. Maybe they didn't really want people to get their full fill of the new 308R concept, otherwise they wouldn't have bathed a red and matt black car in red light, making it almost impossible to see. Which is a shame, as it's basically an RCZ clothed in a hot hatch body.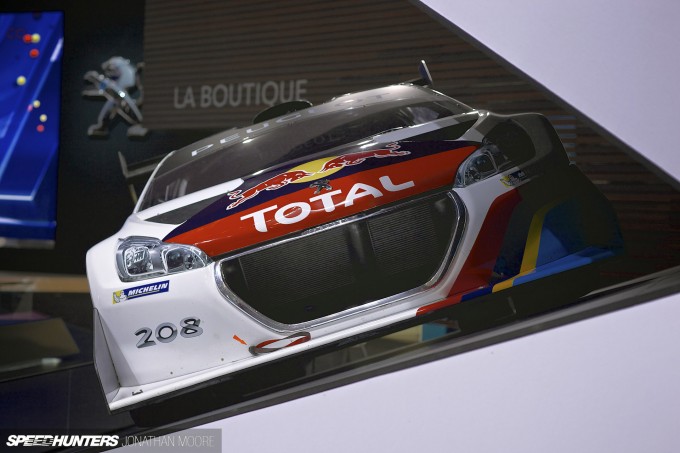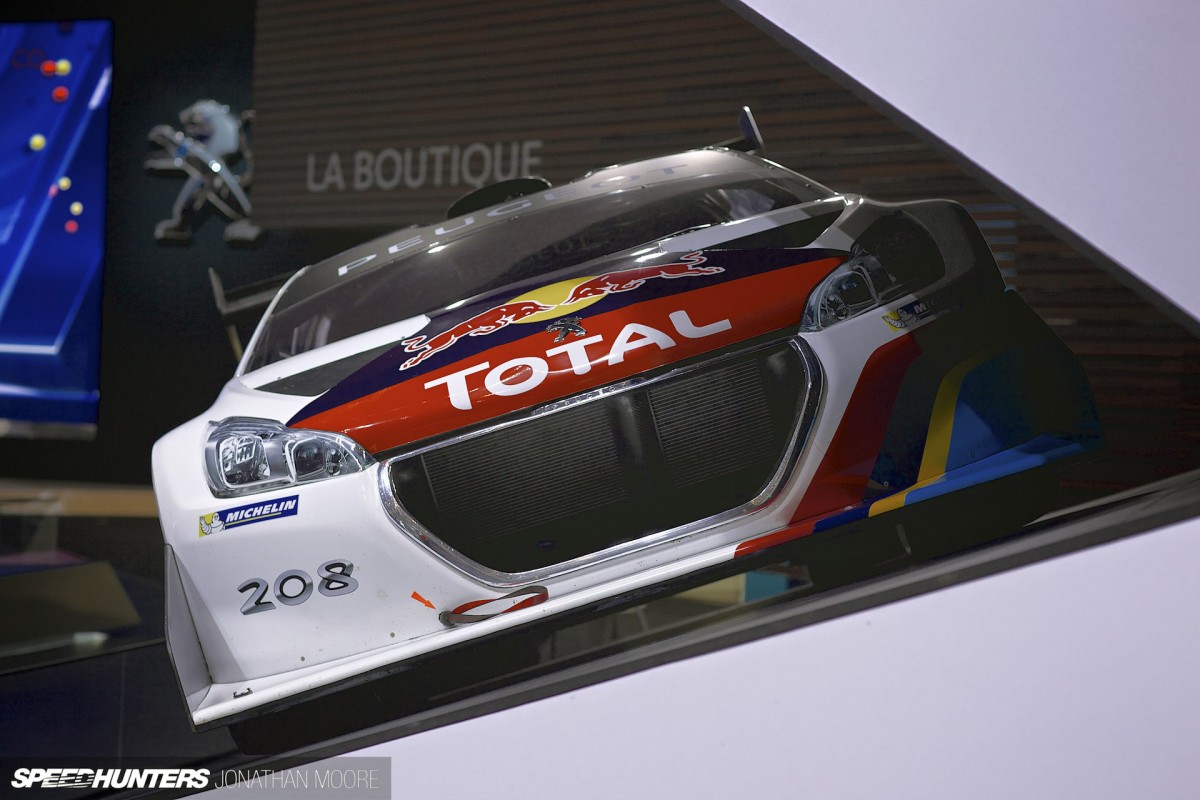 Even the awesome 208 T16 was tucked away… Be proud, Peugeot! Let the lion run rampant!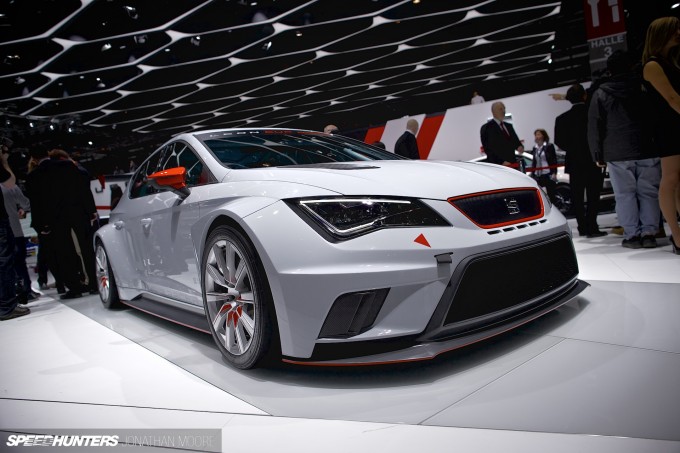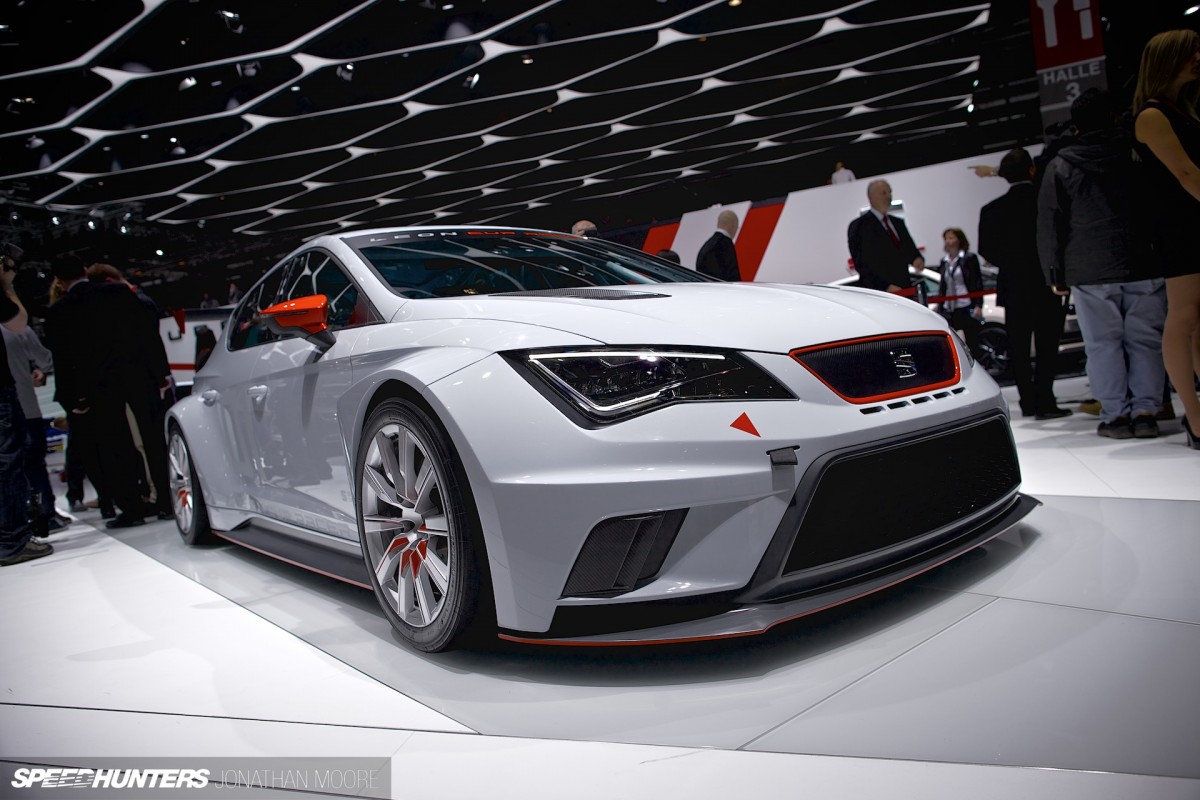 Seat's Leon Cupra has always been great fun to drive, and the new caged Cup track variant riffs off the success of its road-going hot hatch sister, which recently dipped under the eight minute mark at the Nürburgring. Not bad for front-wheel drive, huh?
Type R rising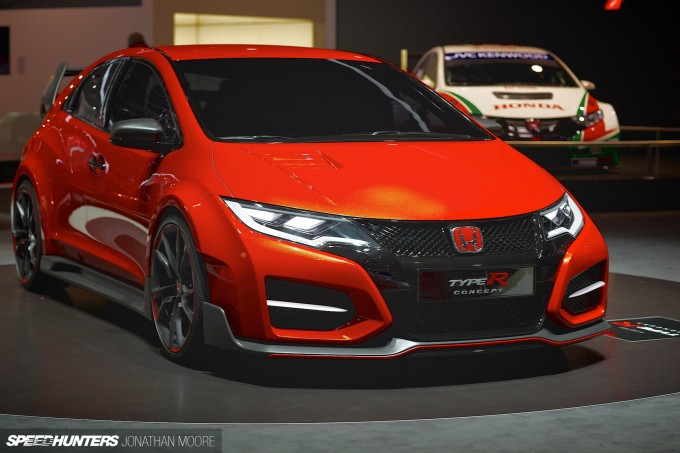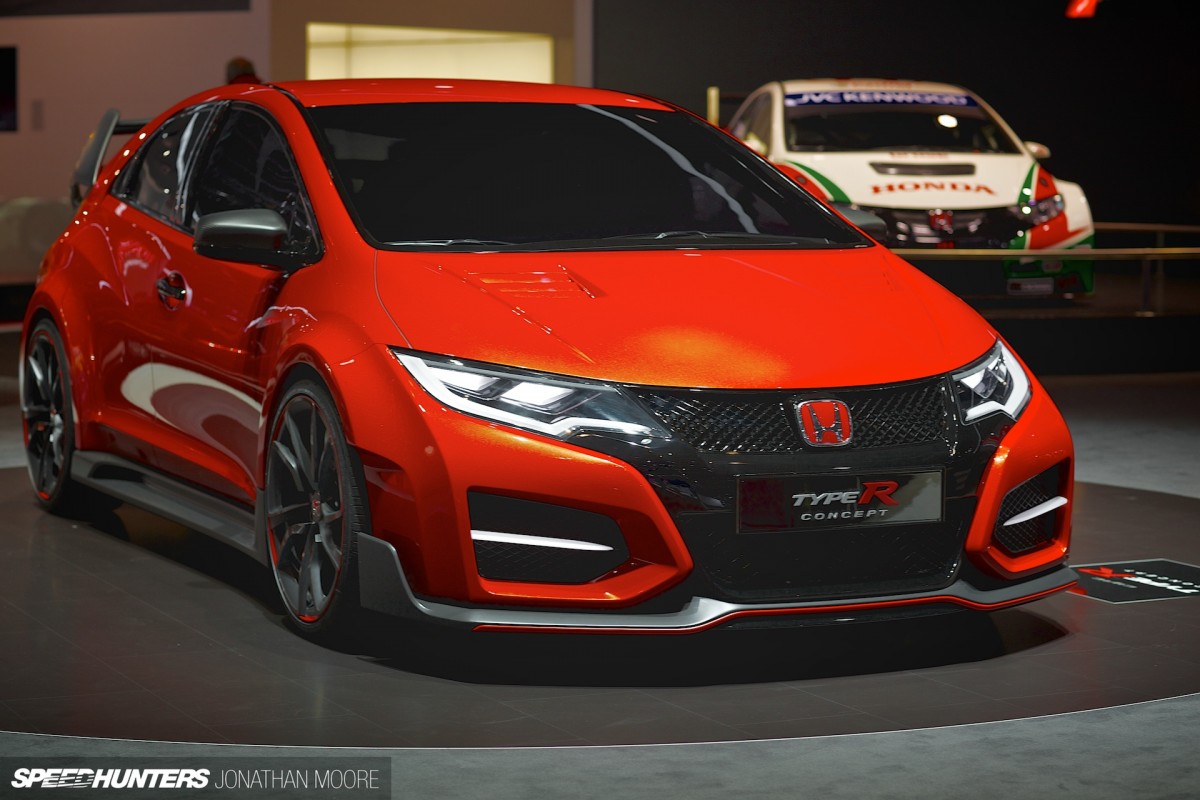 But the Civic Type R concept really did outshine everything. With the perfect choice of the volcanic orange paint which shone under Geneva's ceiling starlight, it even put its bulked-up WTCC sister in the shade.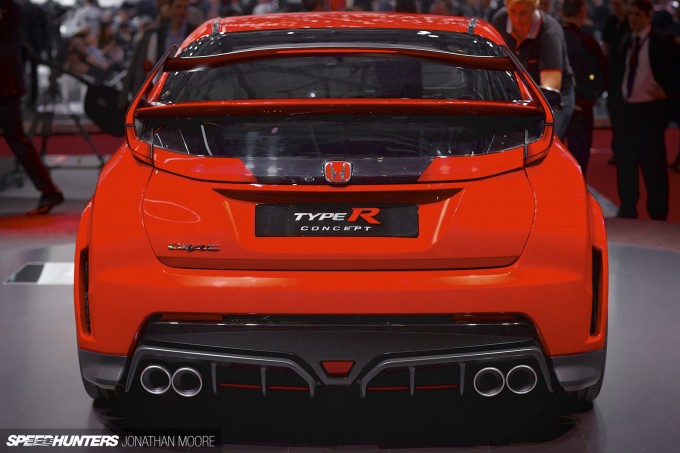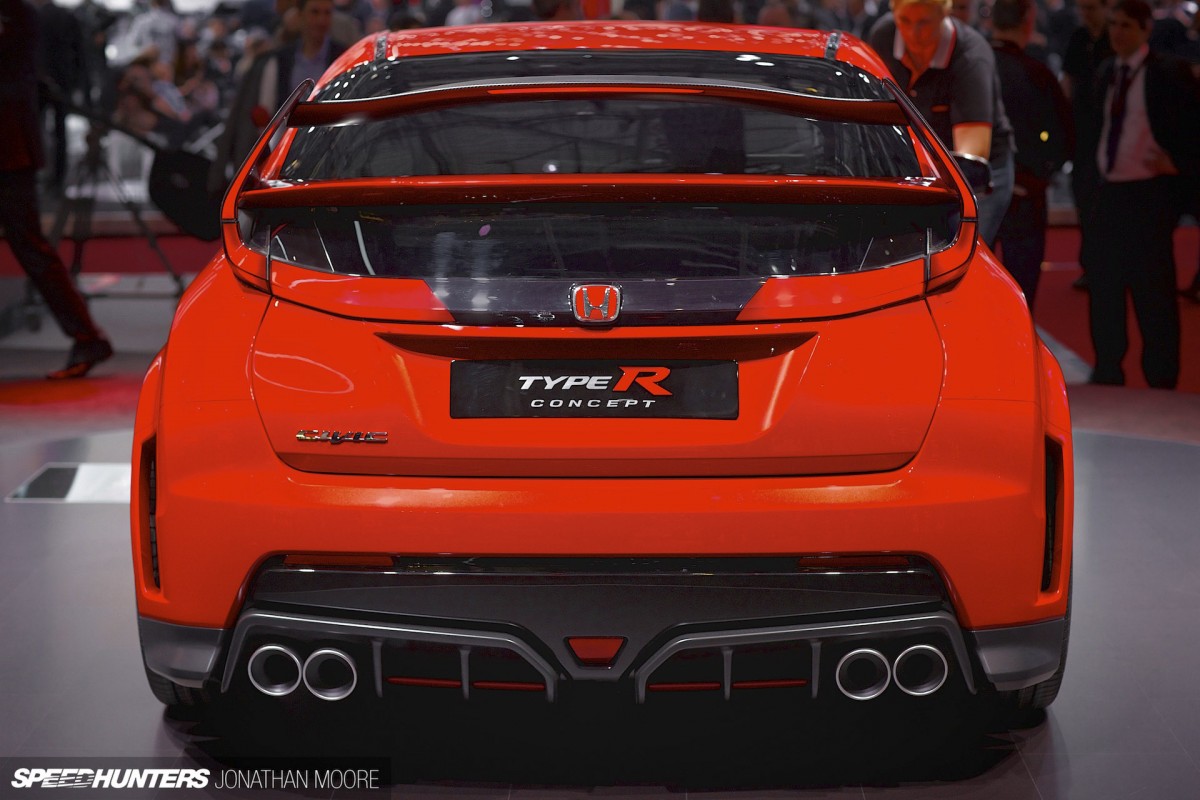 This concept is close to what should be the production spec for this long-awaited tin-top tearaway. It's another car to use the Nürburgring as its crucible – though what car doesn't these days?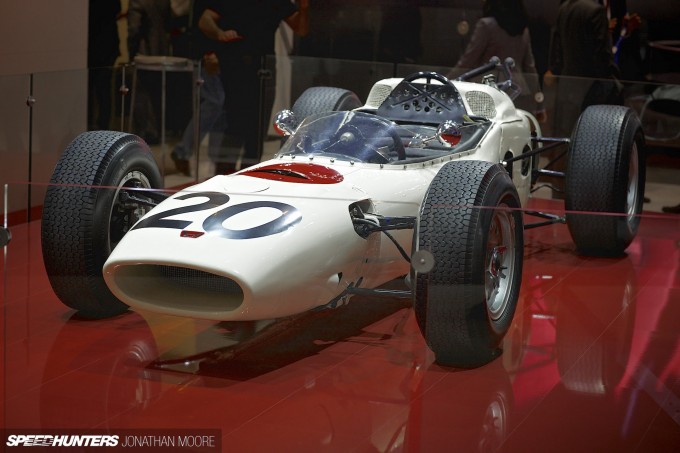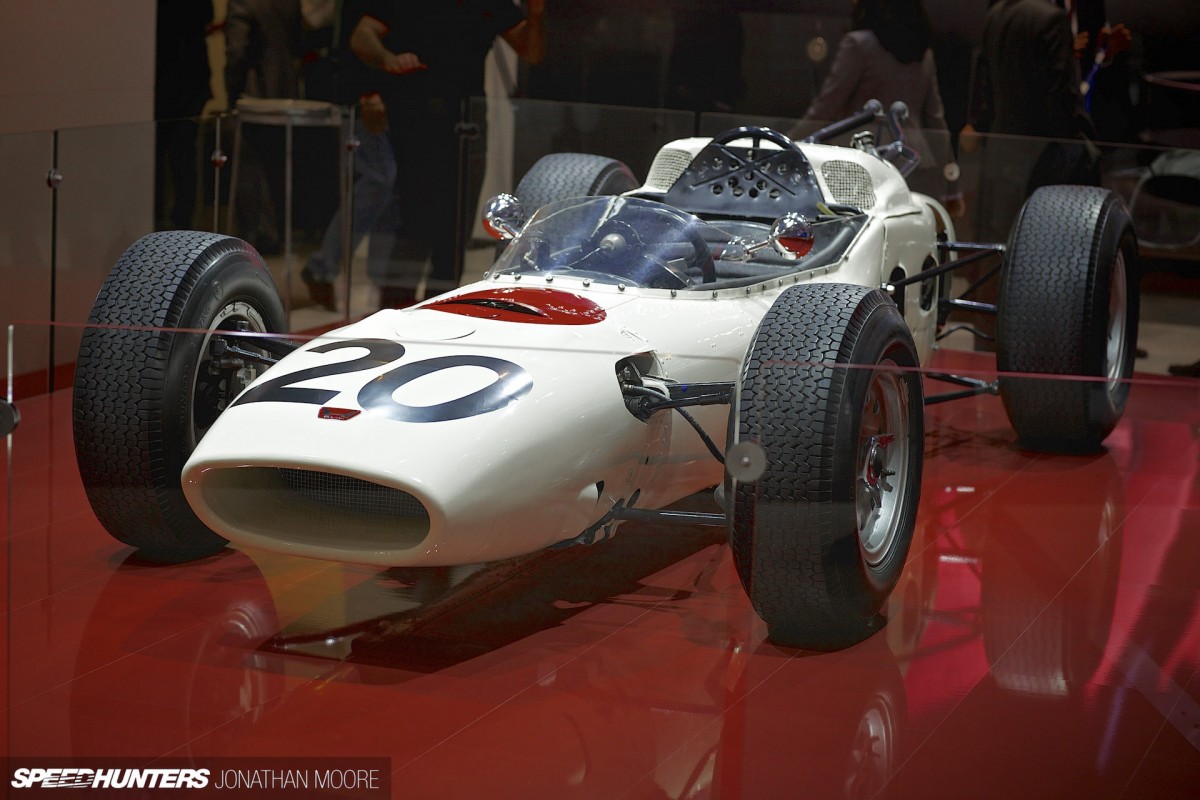 After their most recent ignominious – and, in light of the success of Brawn, ill-timed – withdrawal from Formula 1, Honda are back on the single-seater wagon with a vengeance, and reminding people of happier times. First up, the RA271, which in 1964 marked Honda's entrance into the world of F1.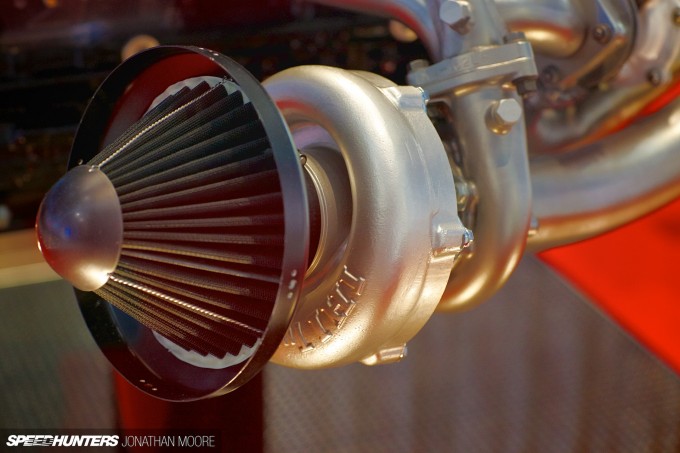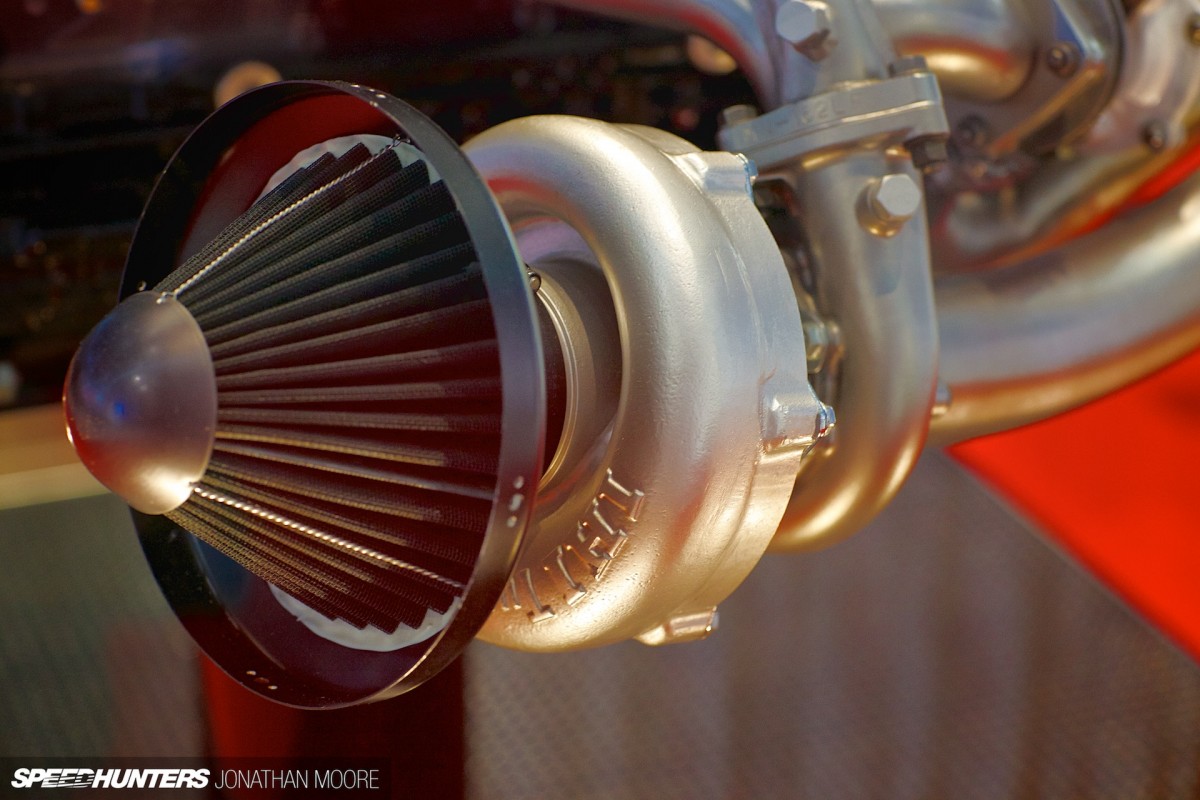 The new F1 power plants might be using turbos, but they're very different beasts to this, the fearsome RA168E power plant that powered the dominant McLaren that swept both the F1 Drivers' and Constructors' titles in 1988.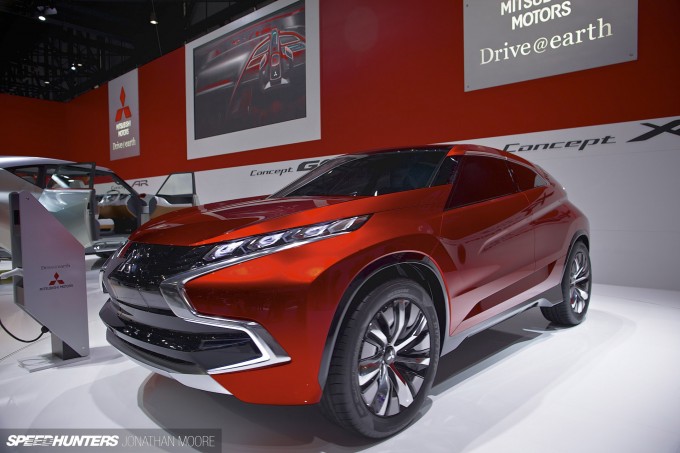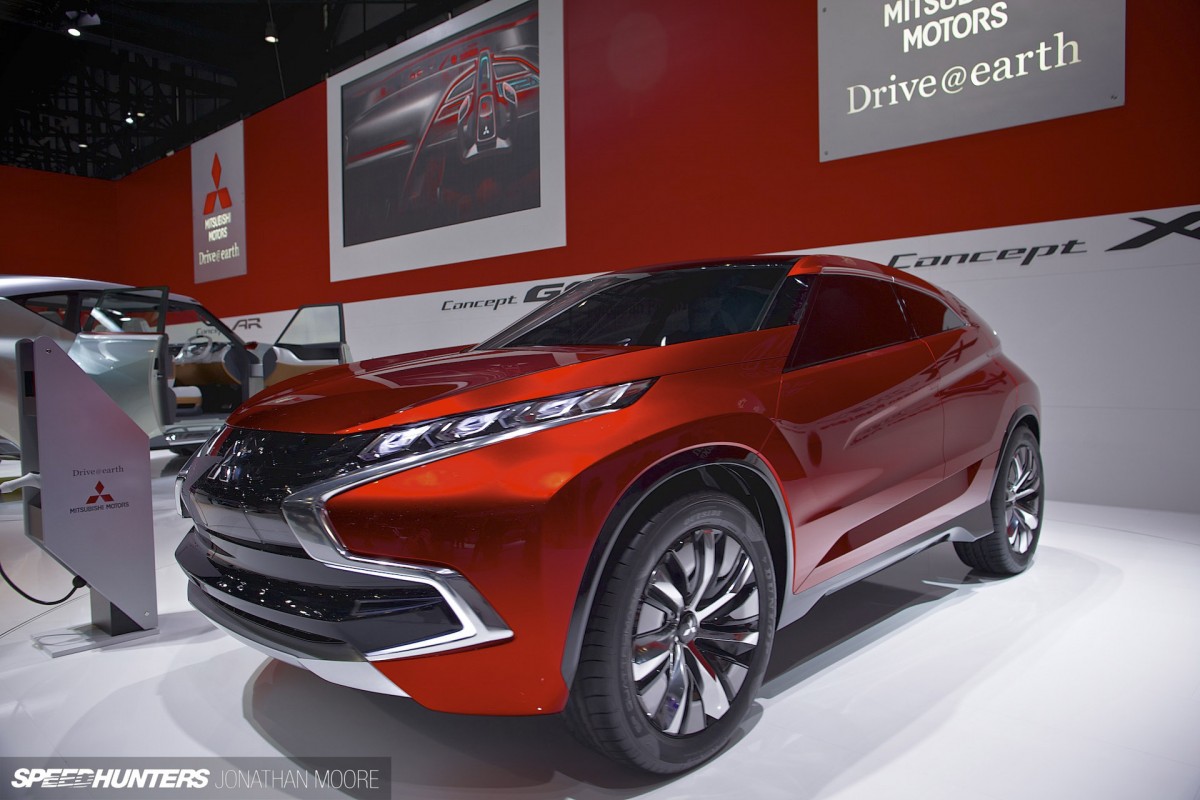 Range Rover's Evoque has gone a long way to reconciling me with cut-down, coupé-influenced crossovers, although it was mostly the pretty lights and sharp lines that attracted me to the Mitsubishi XR concept.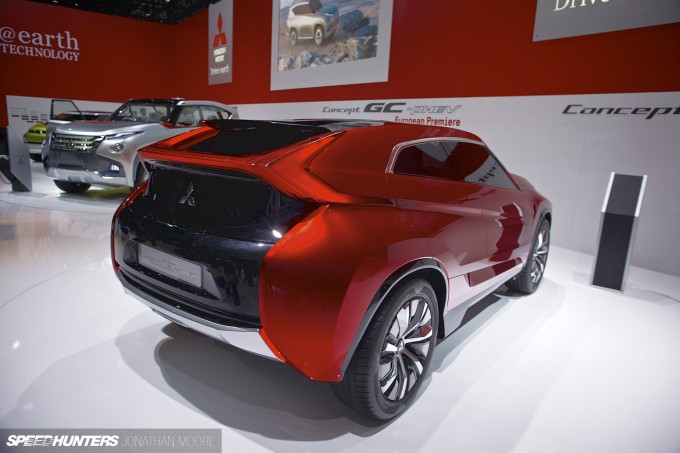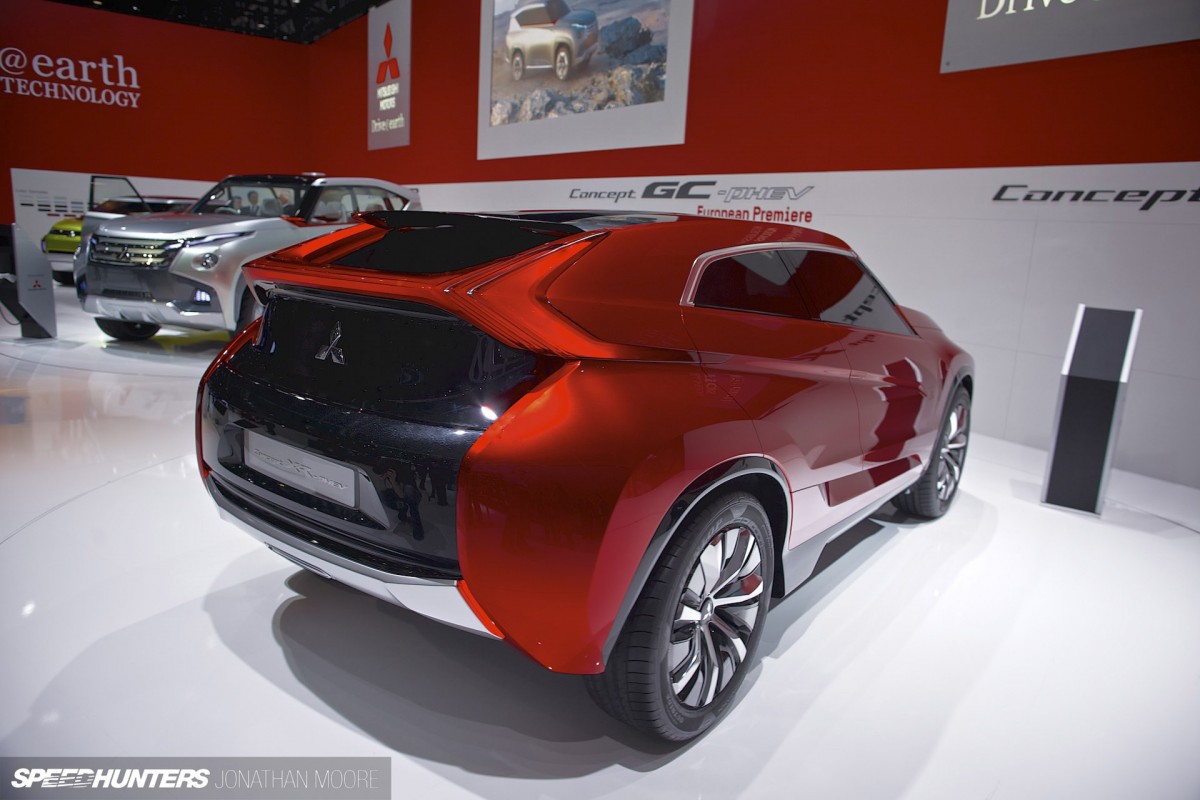 The rear had the same style of aggressive cut-lines and angled tail as the Civic: solar panels on the roof and a variable tail spoiler were interesting details. I'd like to see a Juke-R-style tuned version of this!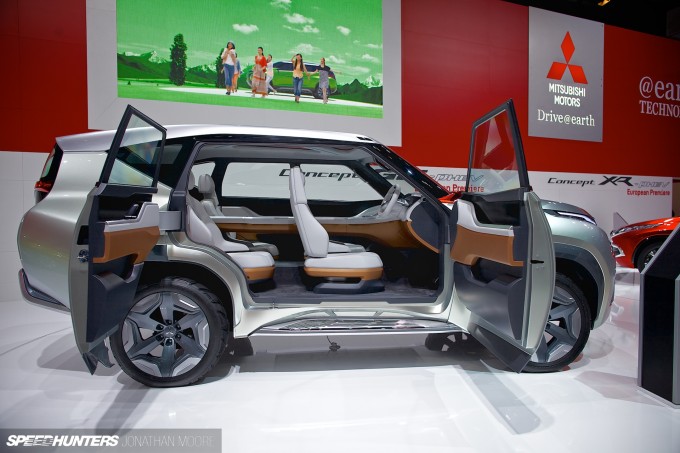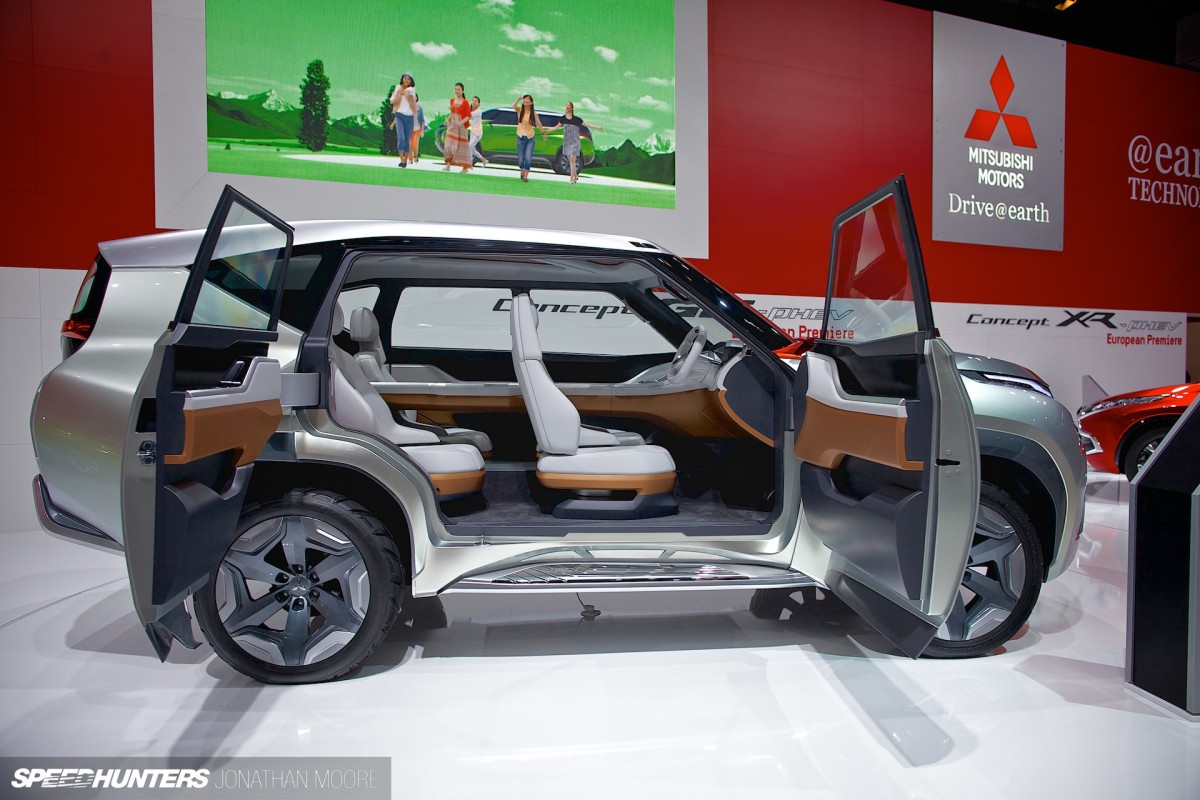 Size just isn't everything. There were quite a number of this kind of over-size SUV about, which I really don't get. Mitsubishi's heavy duty GC off-roader looked less about saving the planet as much as being as big as the planet. The concept of fully-open sides is all very well, but massively impractical. Parking will not be your friend. Ejector seats would be more useful in a car this big.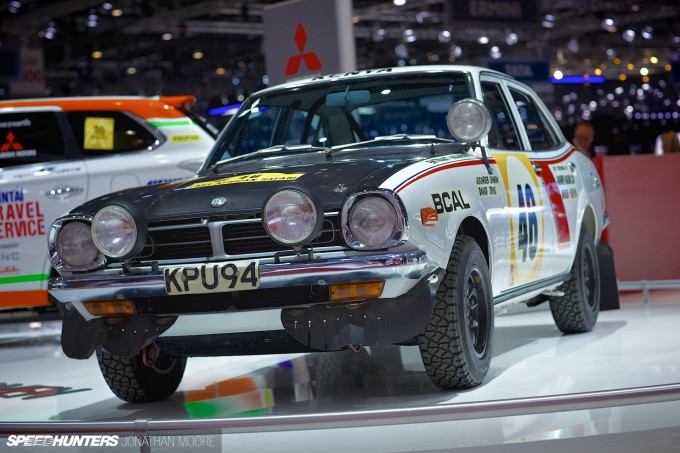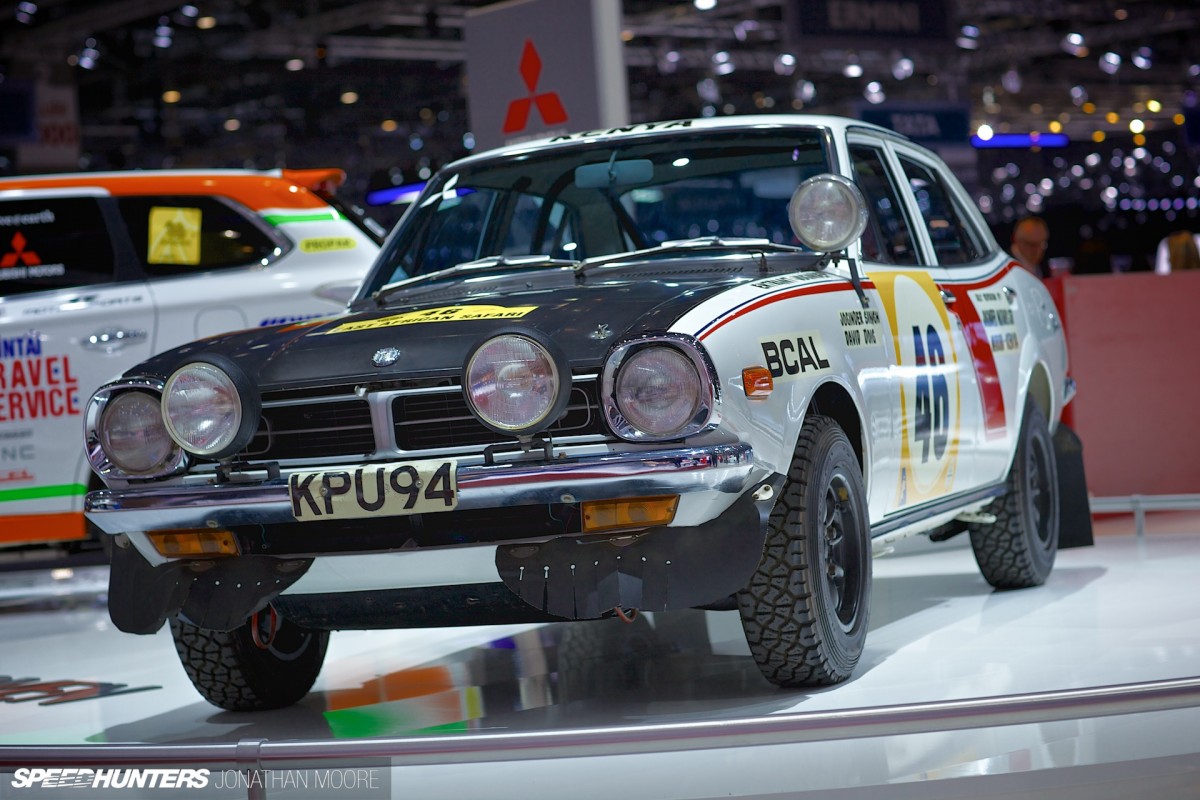 There was no new Evo, but as context of their heritage, Mitsubishi displayed this awesome Lancer 1600 GSR next to the Outlander PHEV, which carried the name of the recently deceased Safari rally legend Joginder Singh.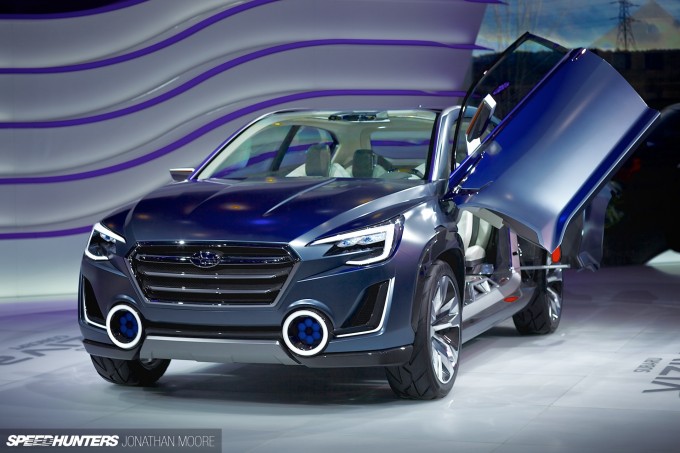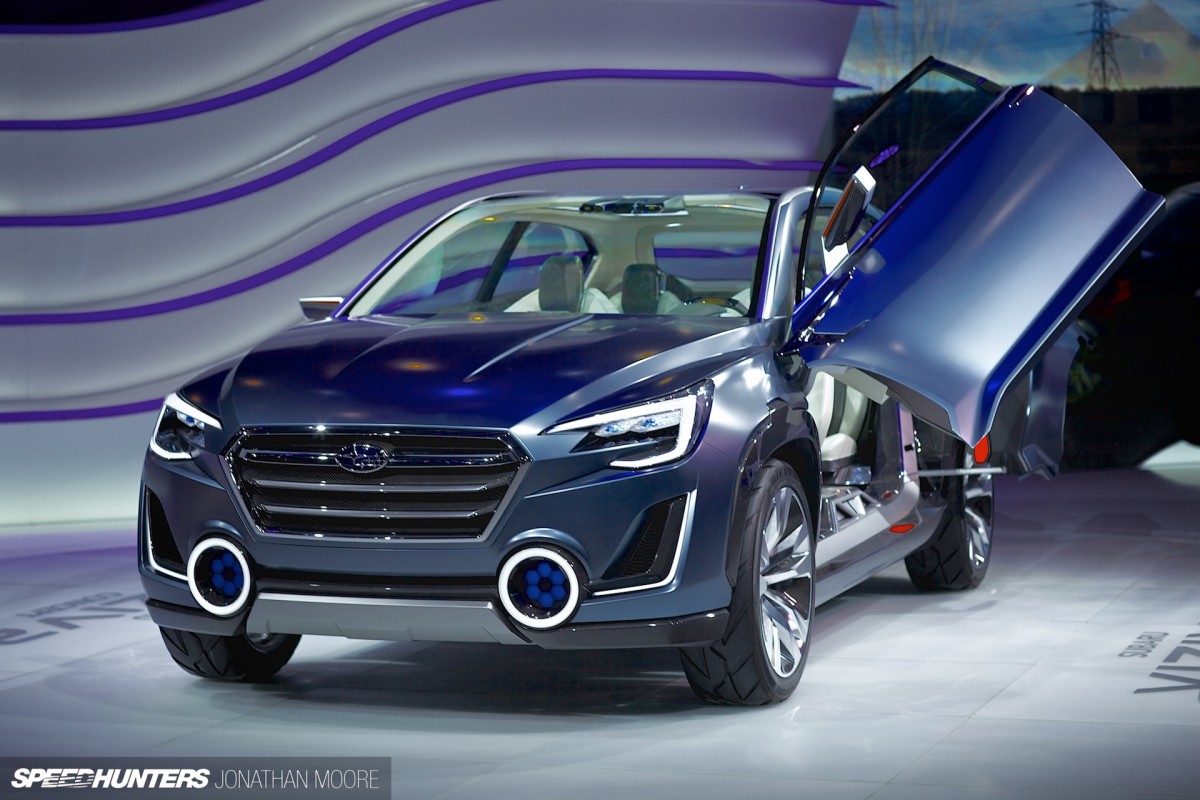 There was more open-sided SUVism from Subaru, with their Viziv 2 concept. Again, interesting styling, and it does use a boxer engine, but there's really only one thing you want from Subaru.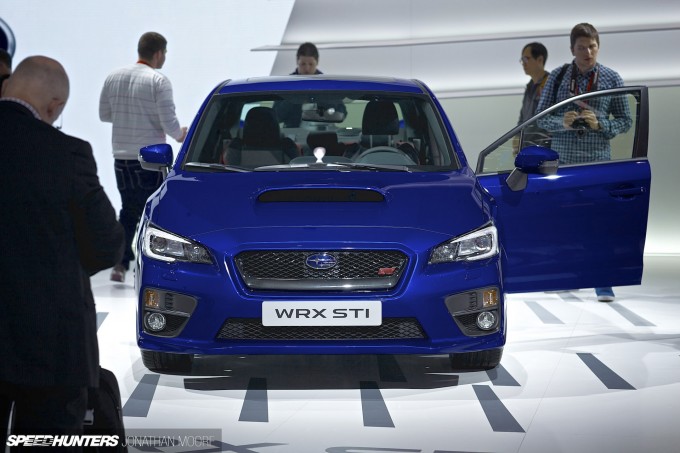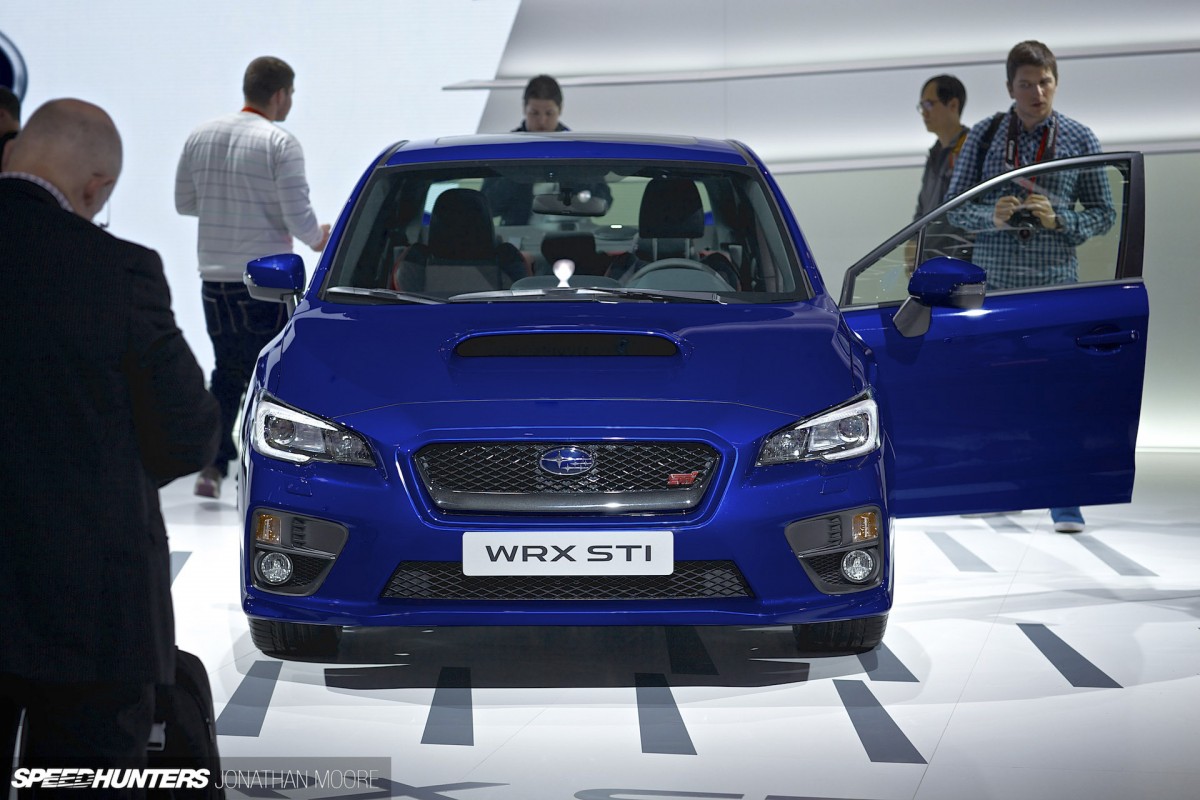 My eyes were on the new WRX STI: though not as exciting as the 2013 concept (are production models ever?), it still has the expected oversize wing and bonnet scoop, and looks pretty handy.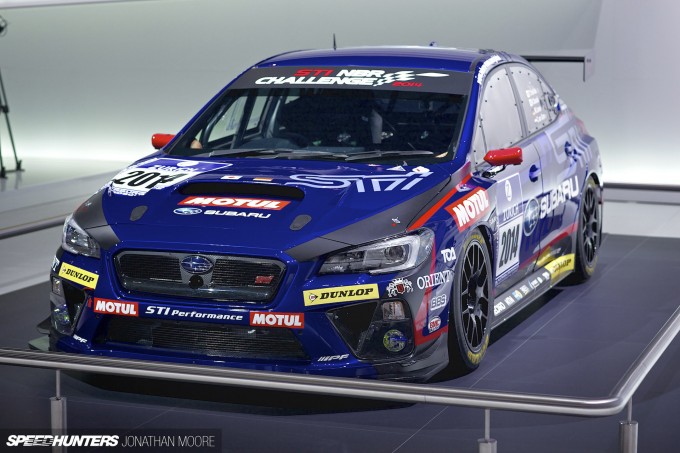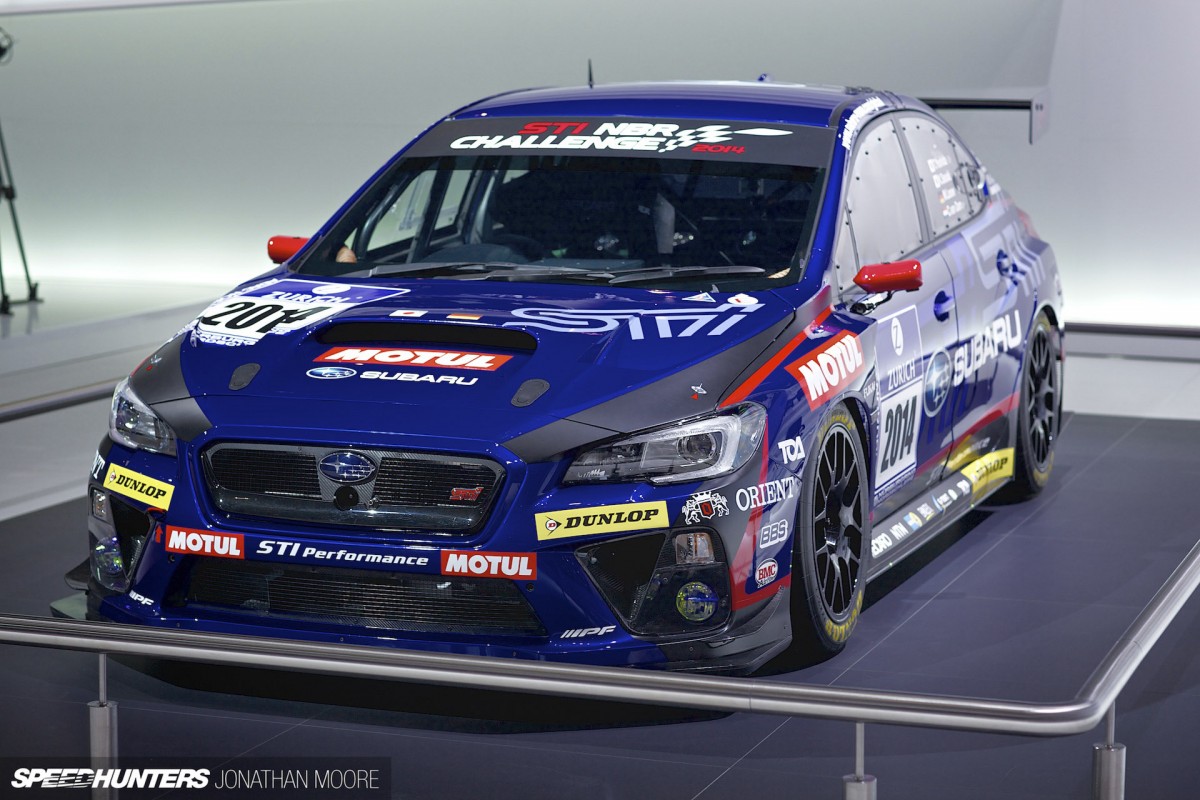 Even more exciting was the competition variant sat next door: the low-slung STI that's aimed at the Nürburgring's VLN series. Which makes me think – it's not long until I can start seeing some of these cars out on track…
Jonathan Moore
Instagram: speedhunters_jonathan
jonathan@speedhunters.com